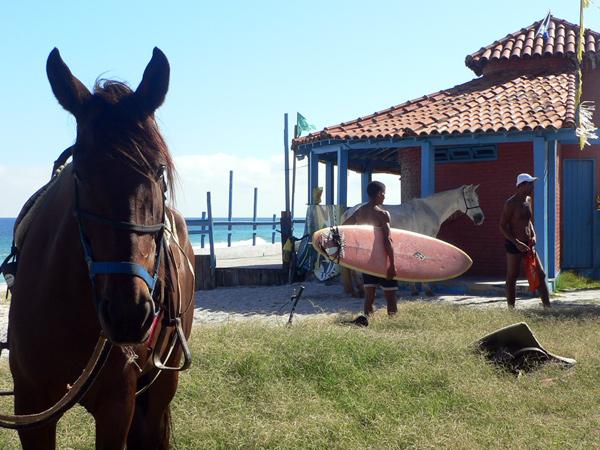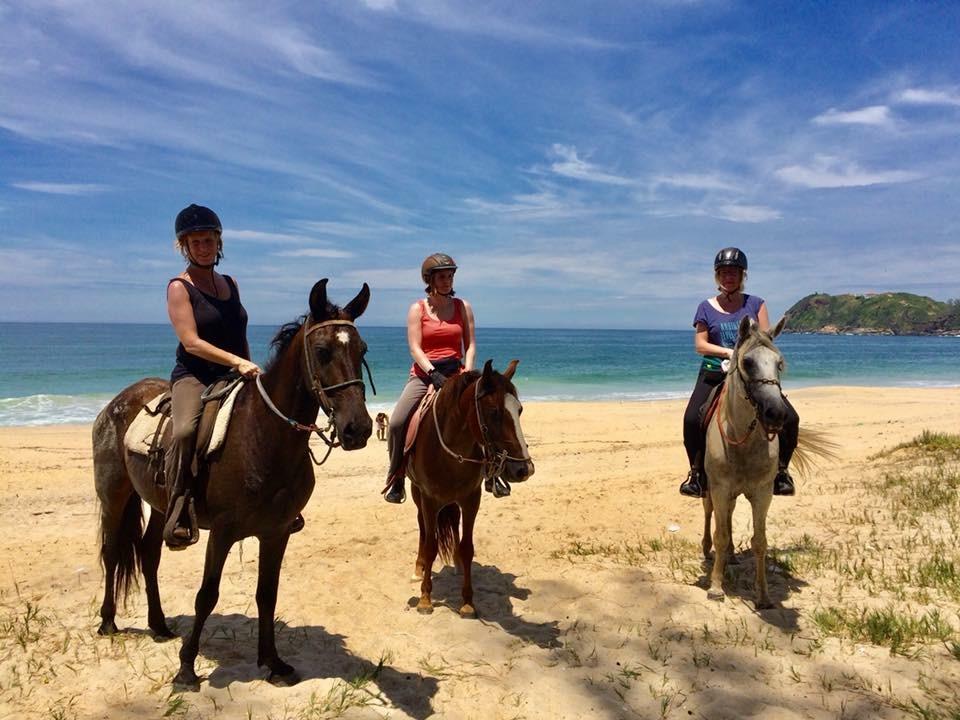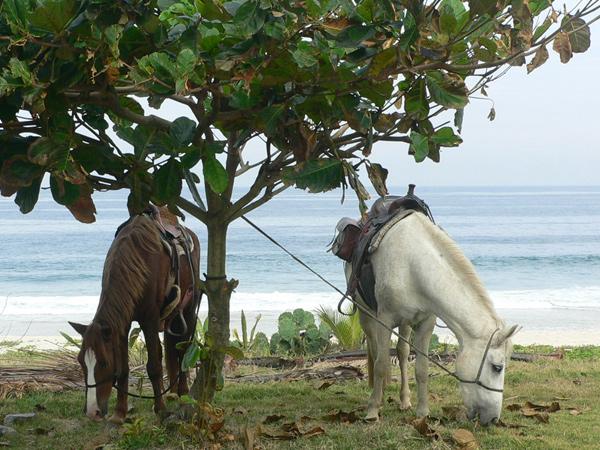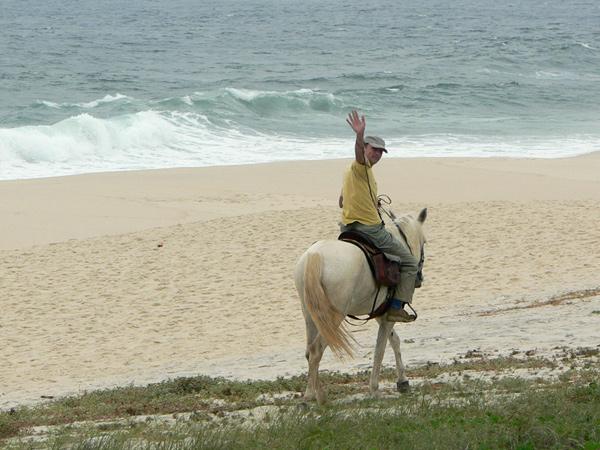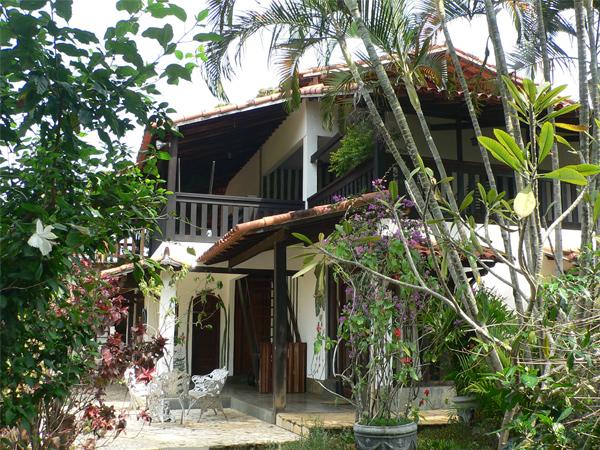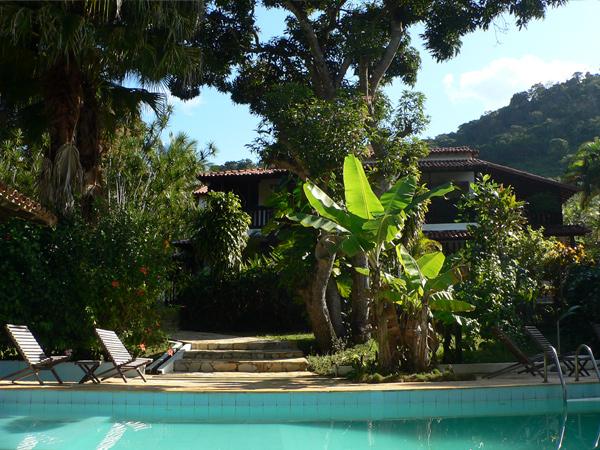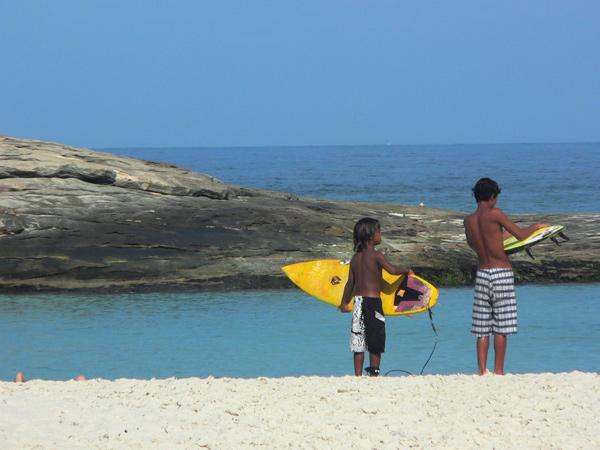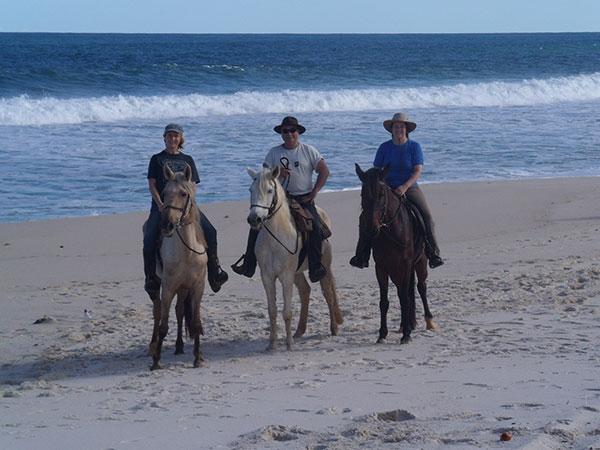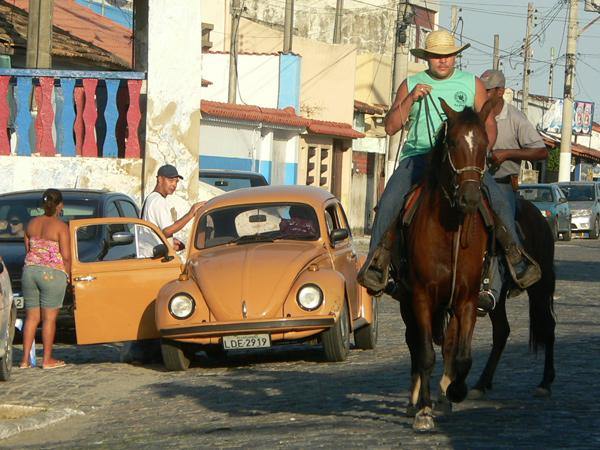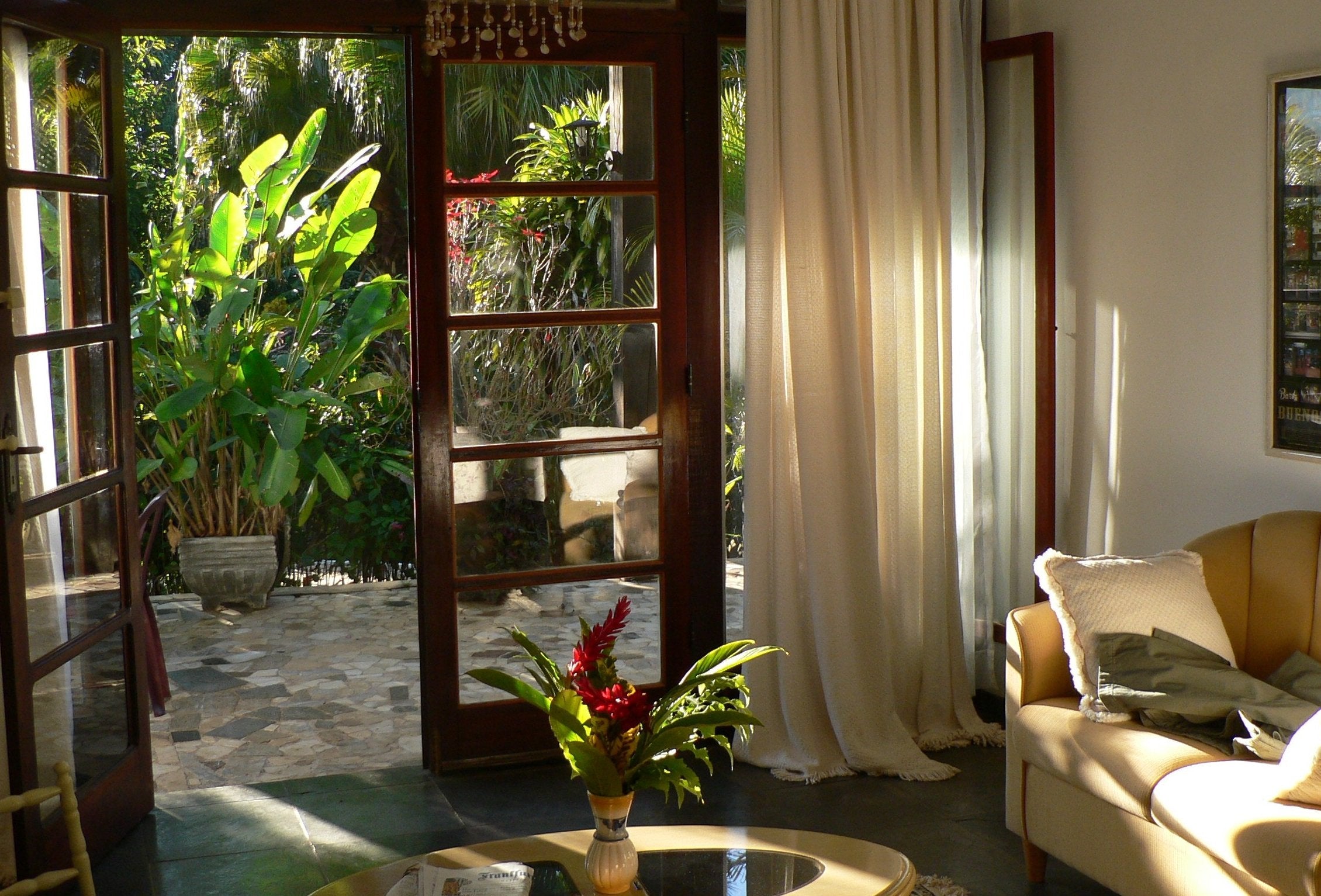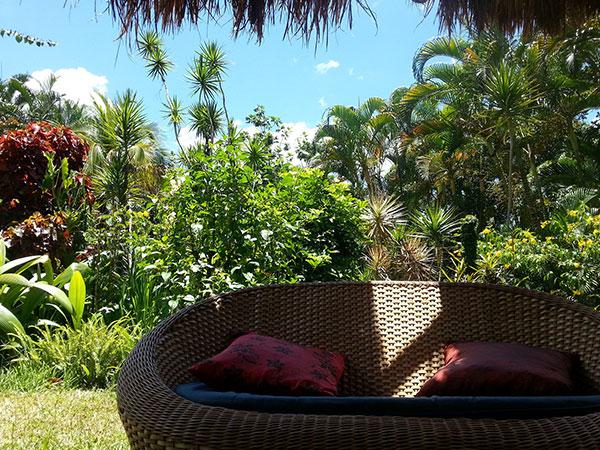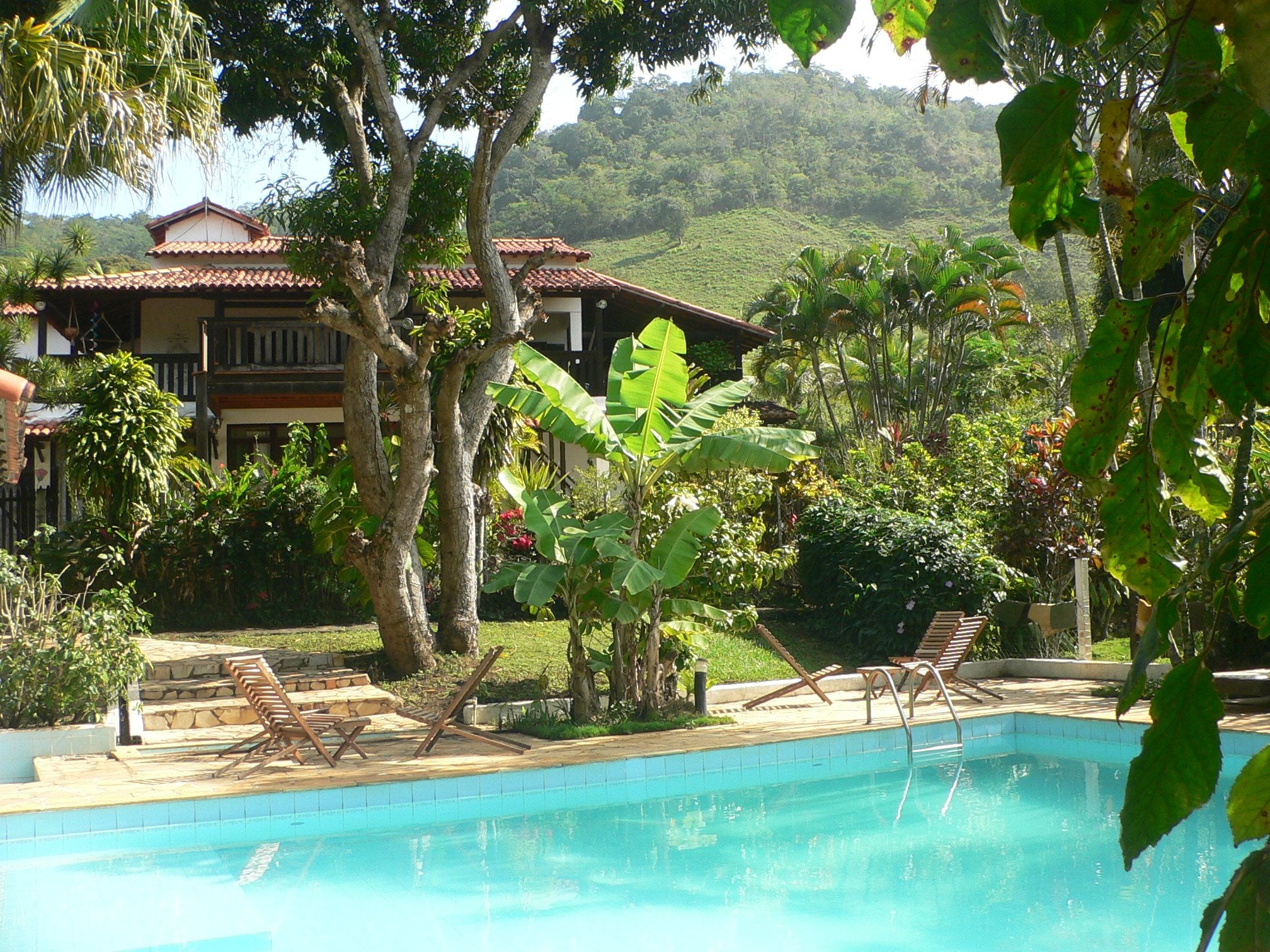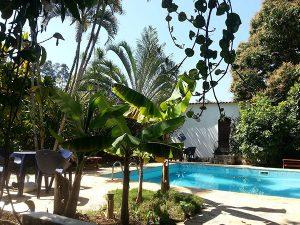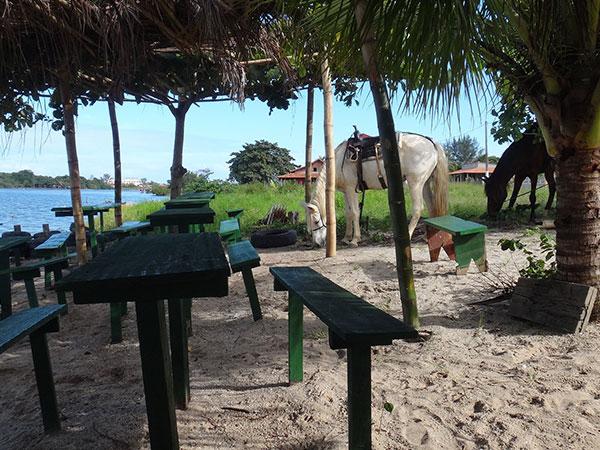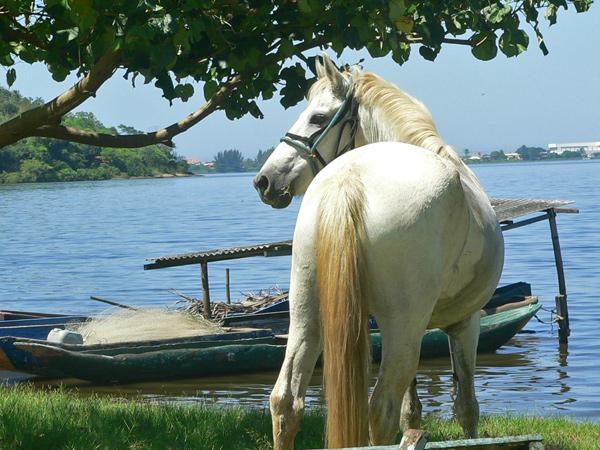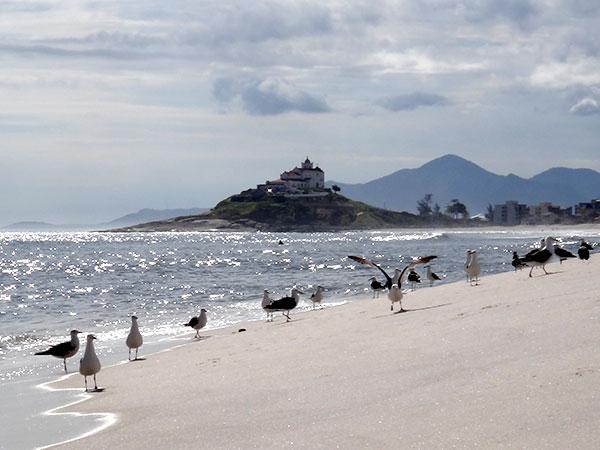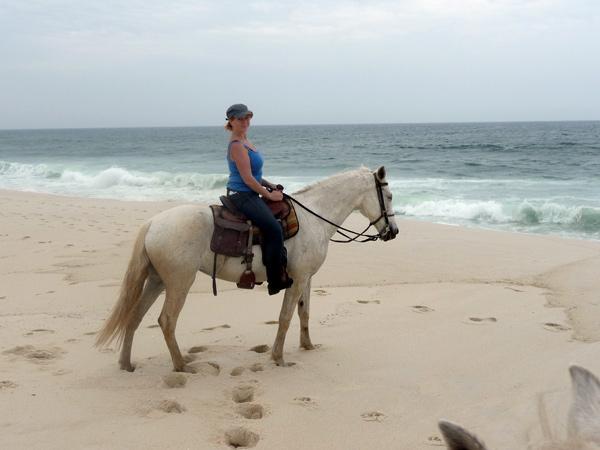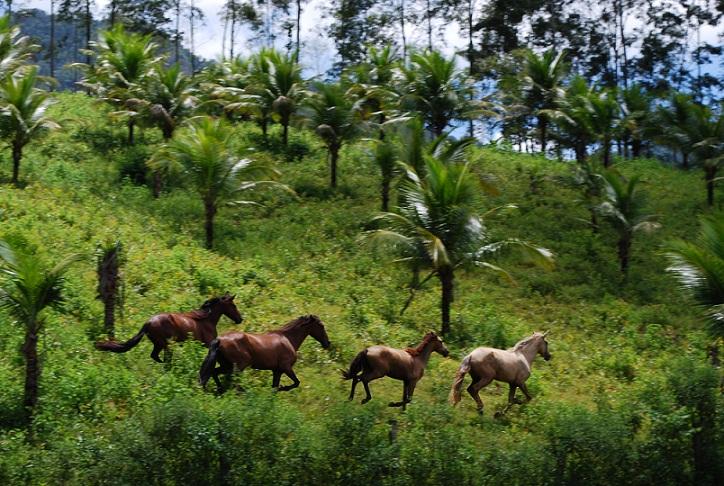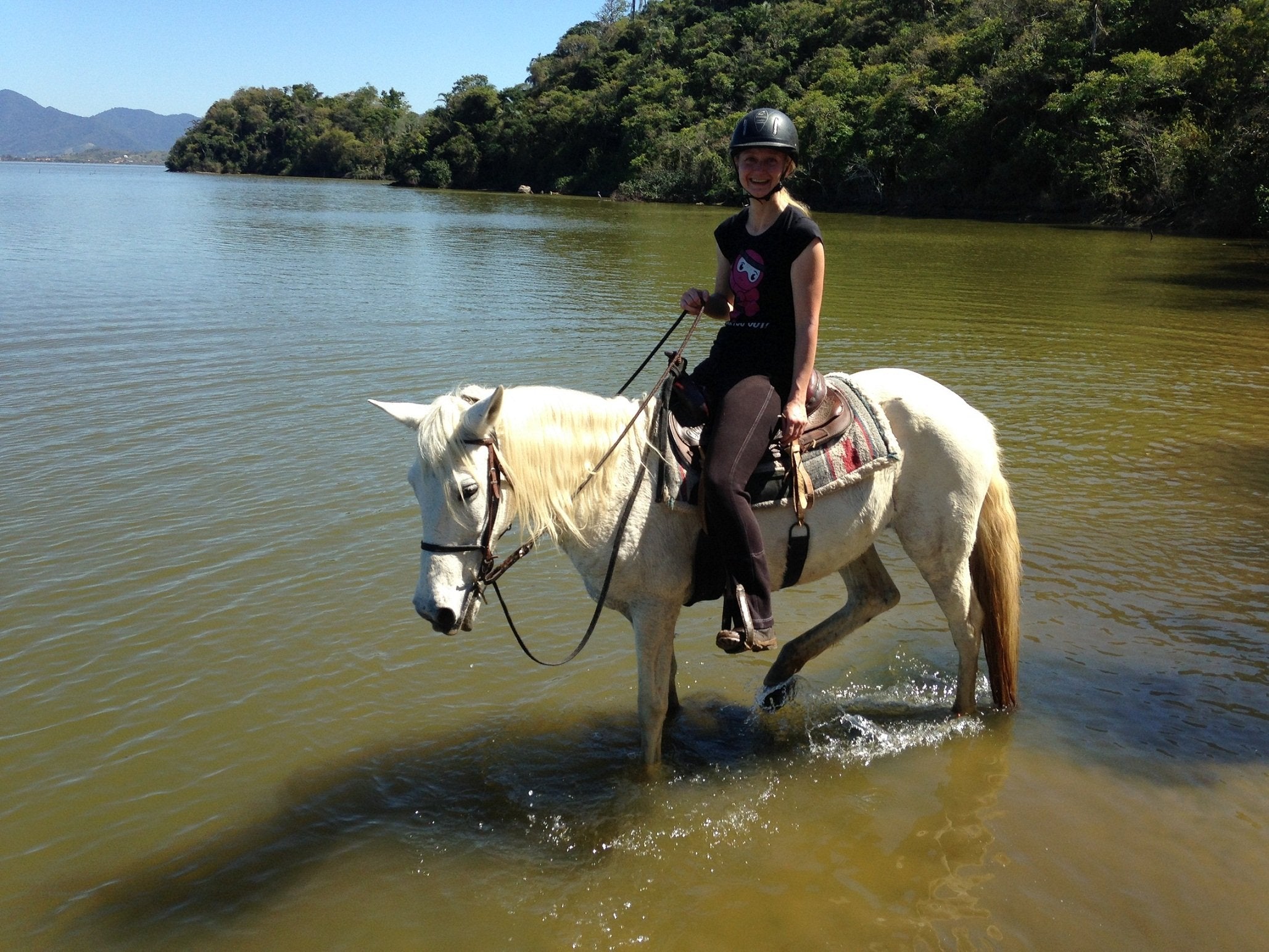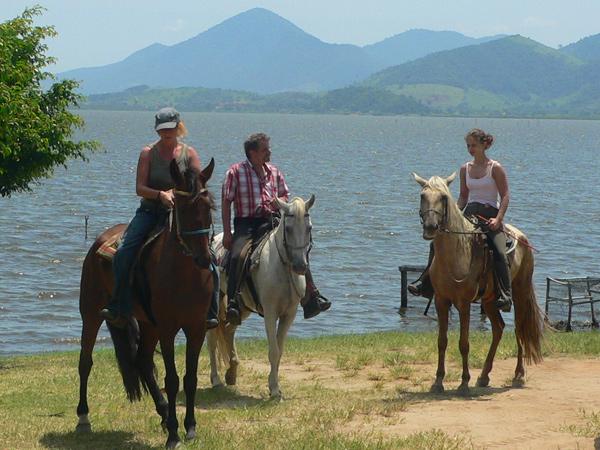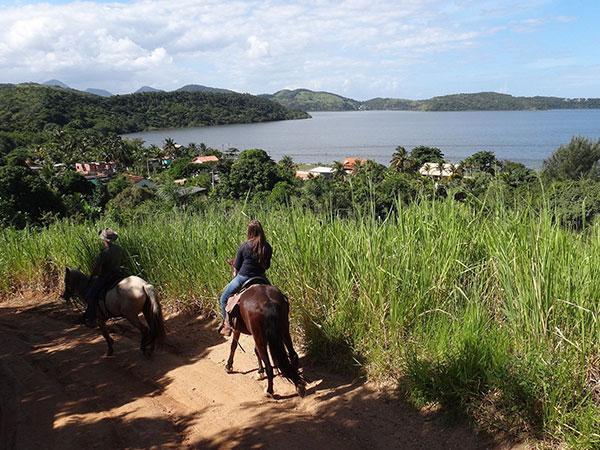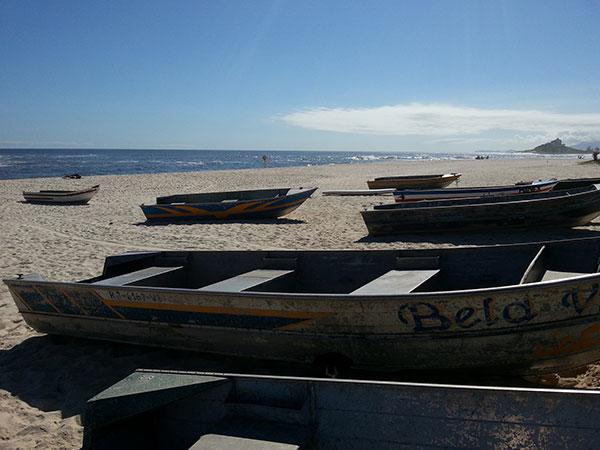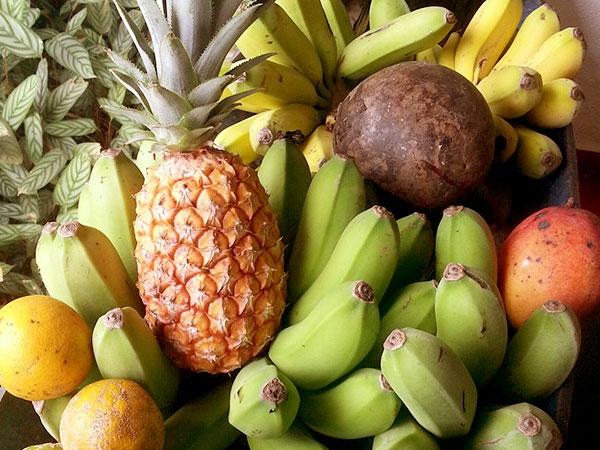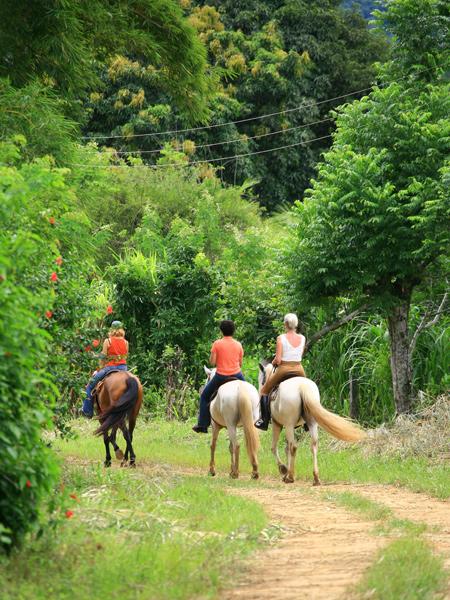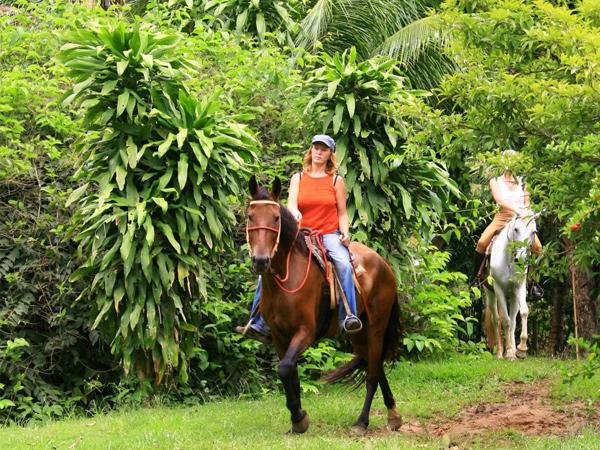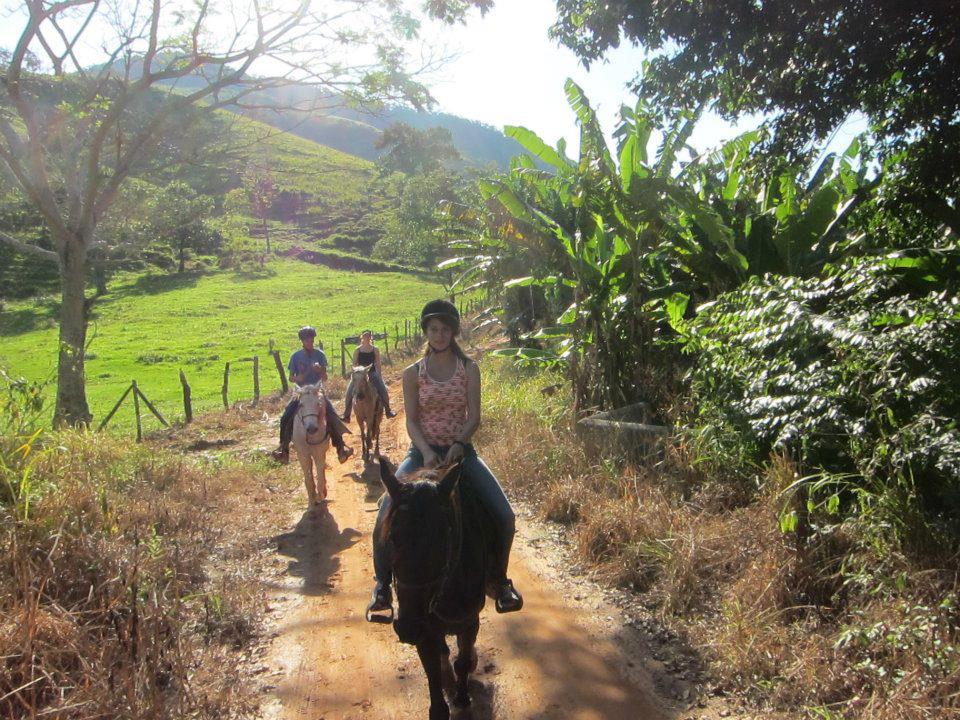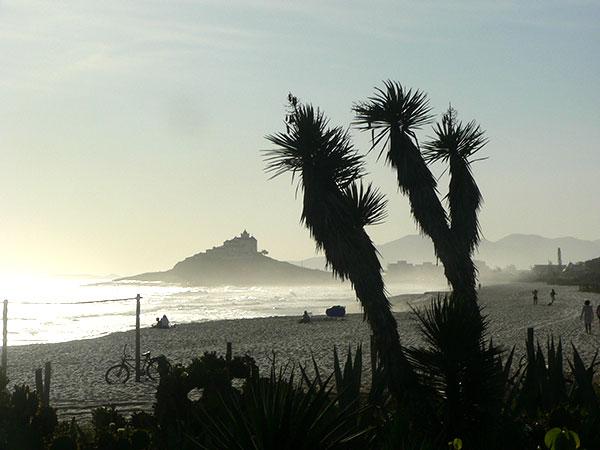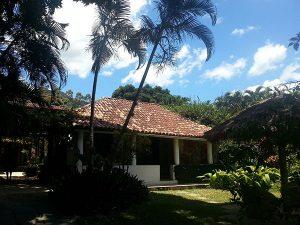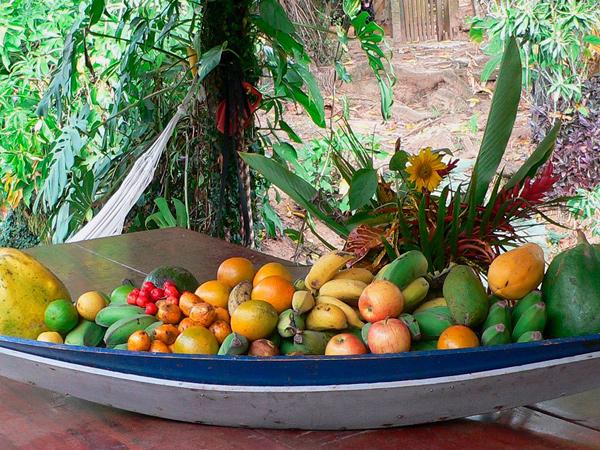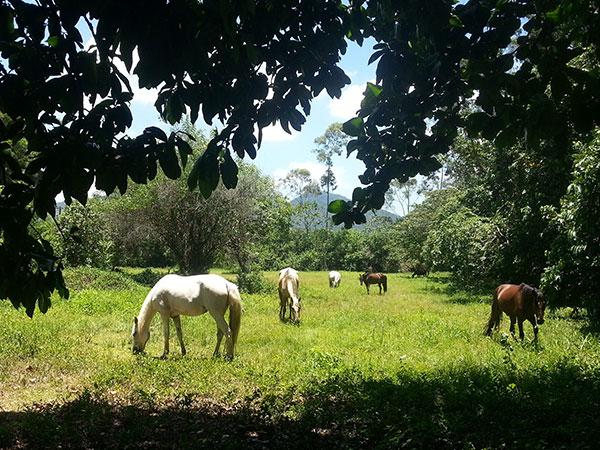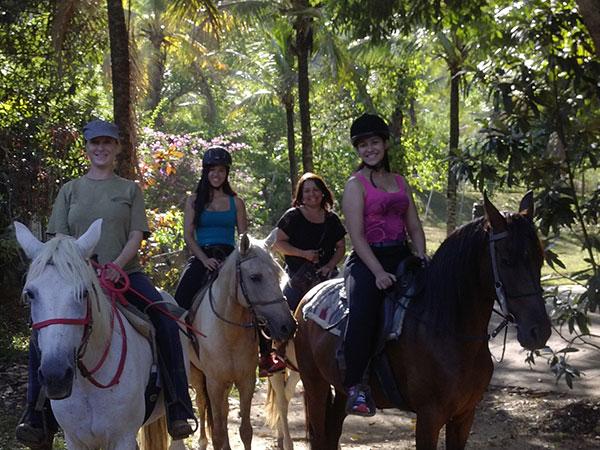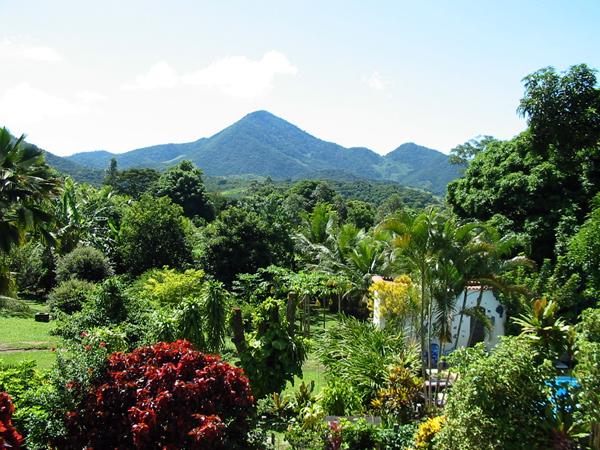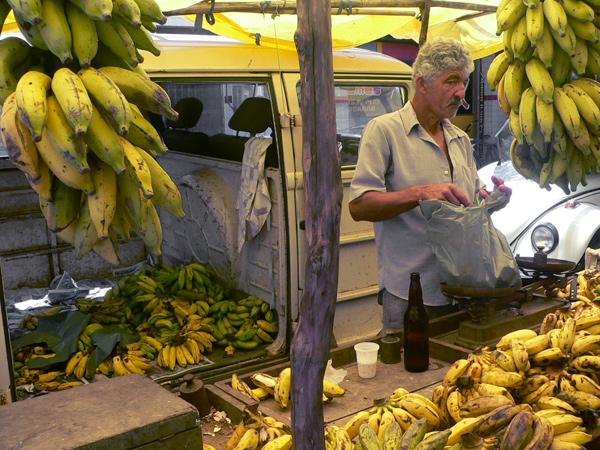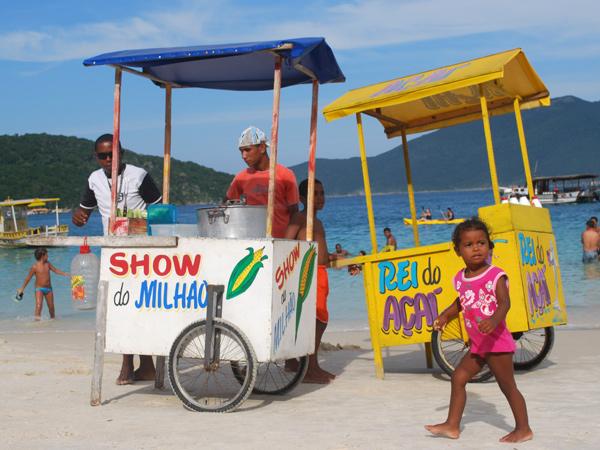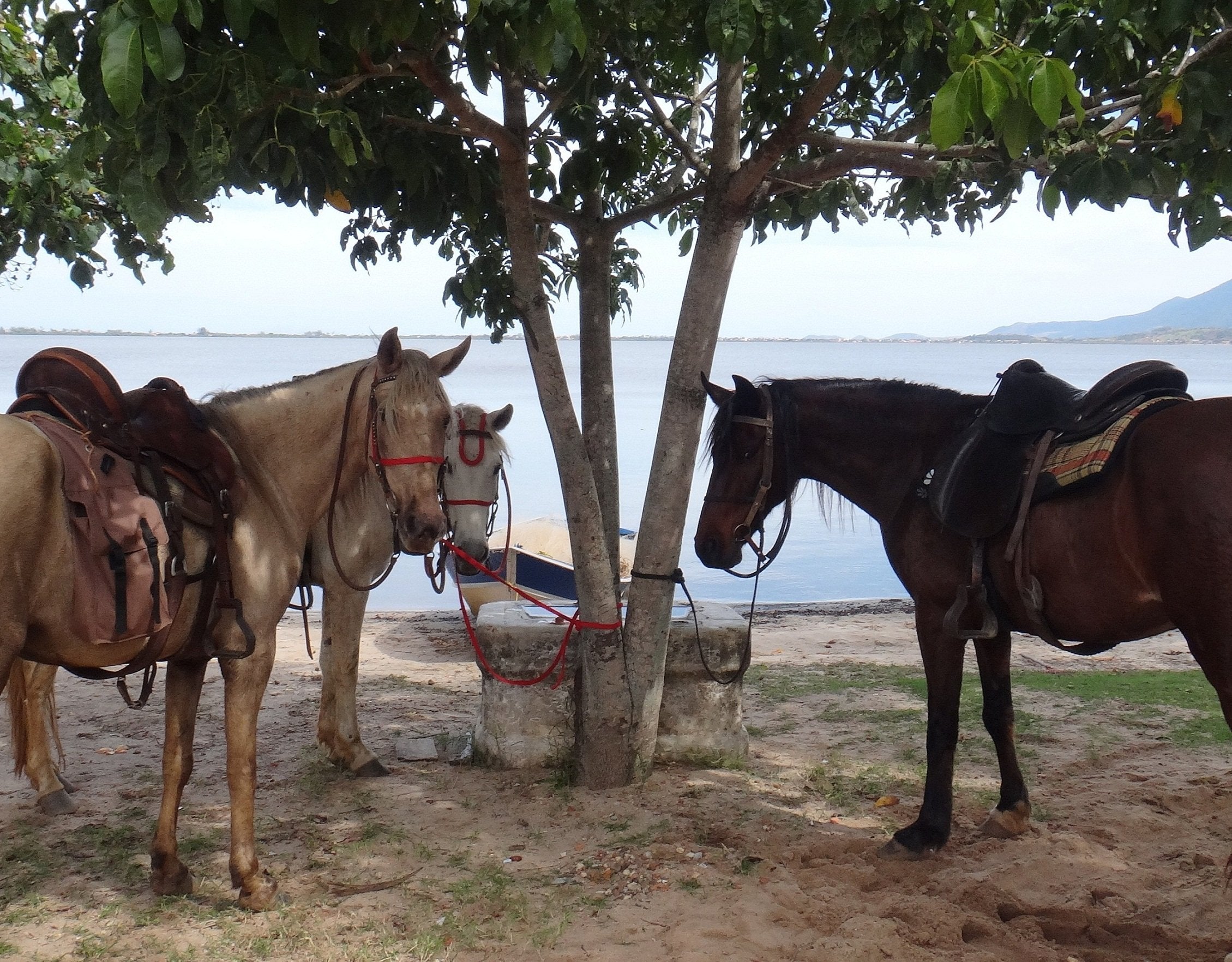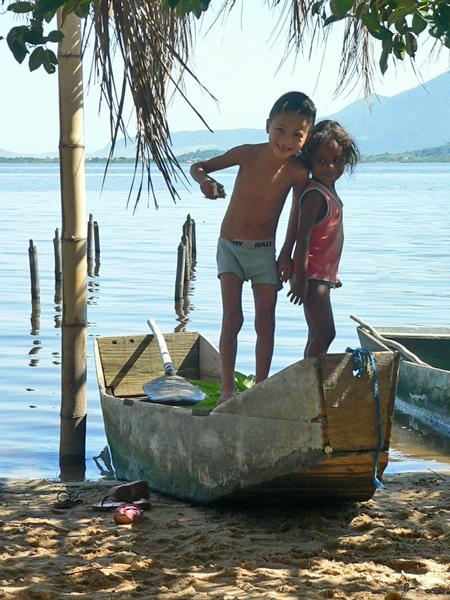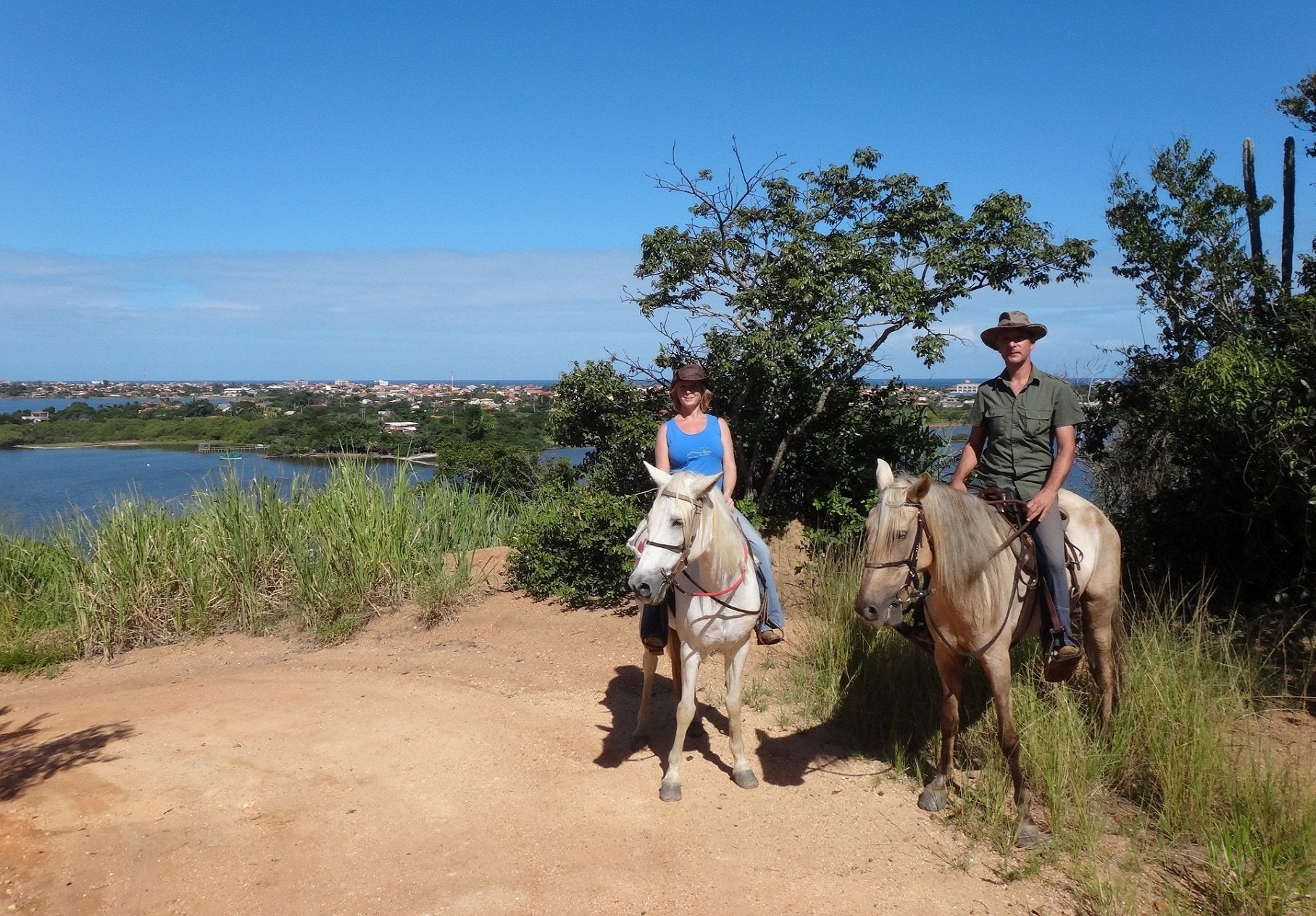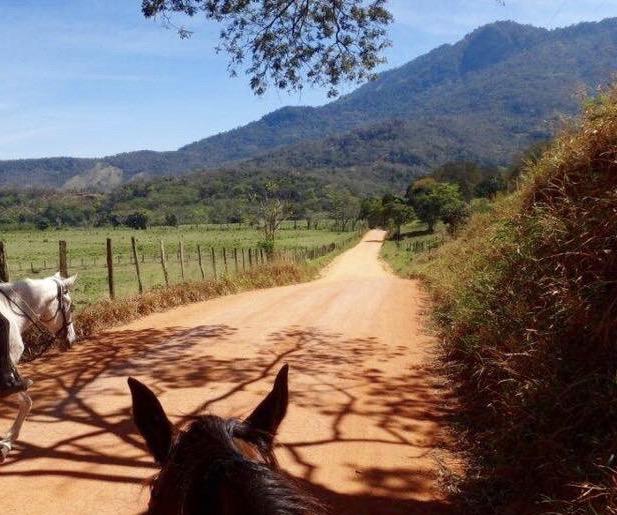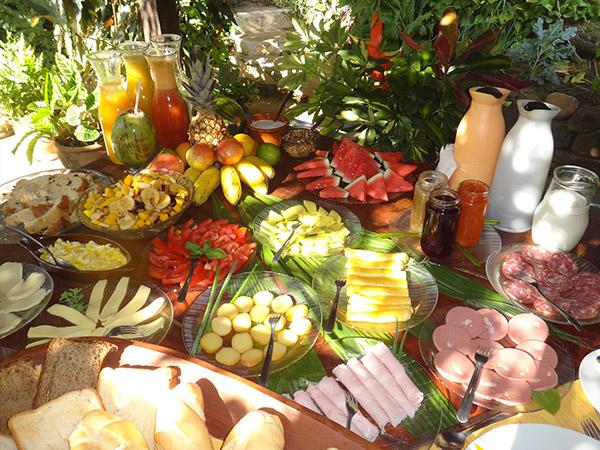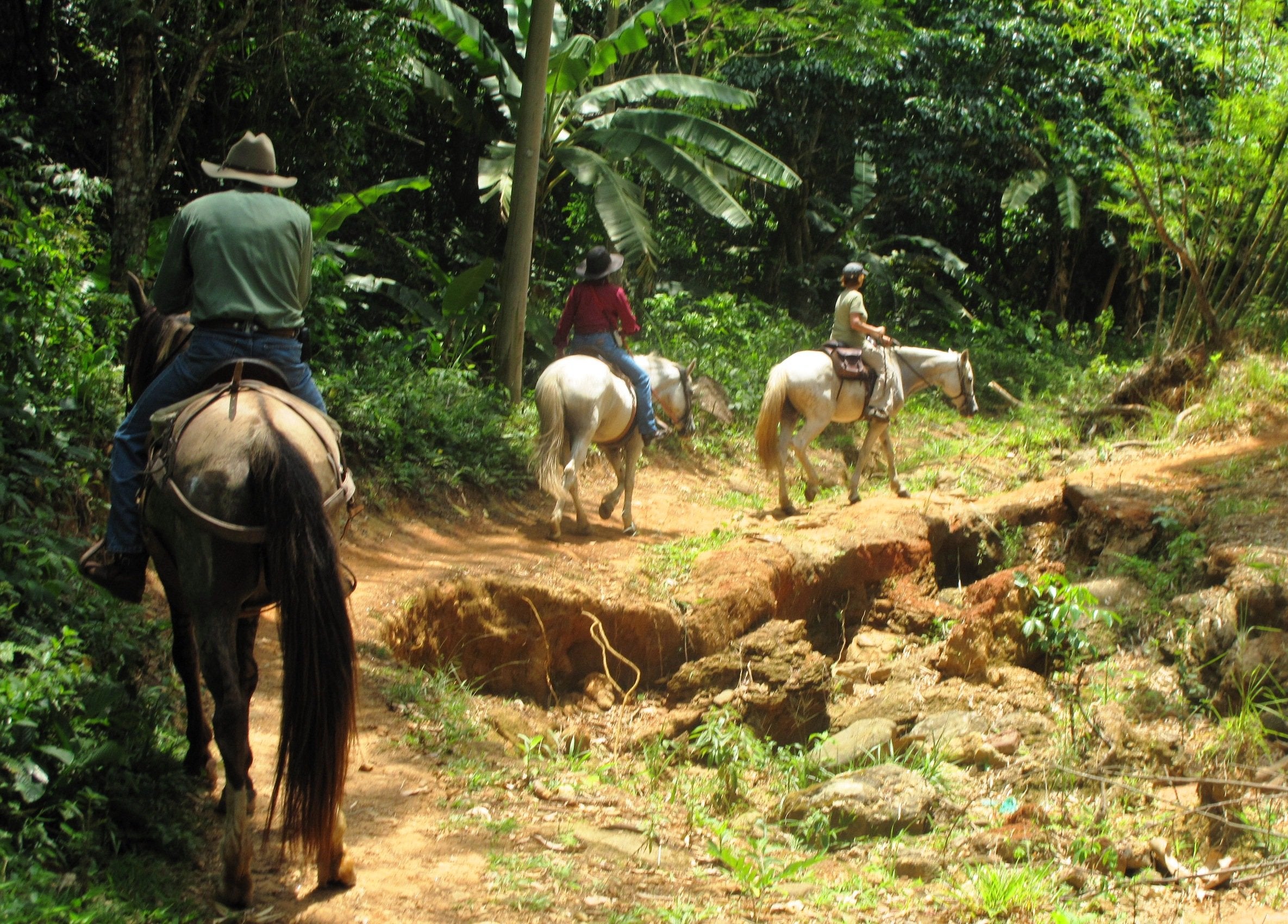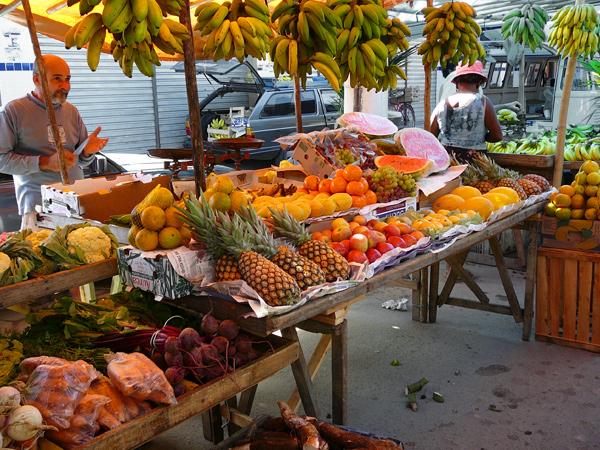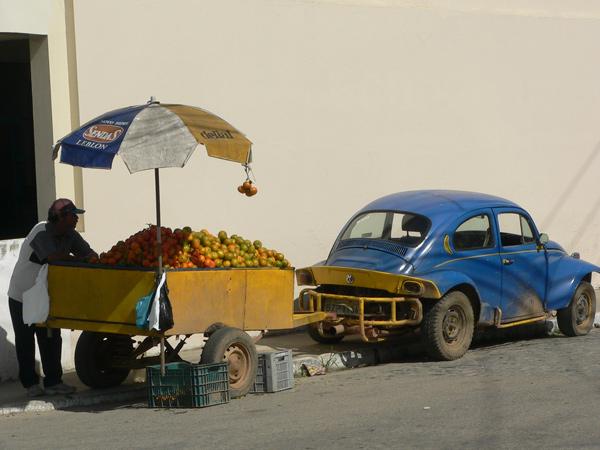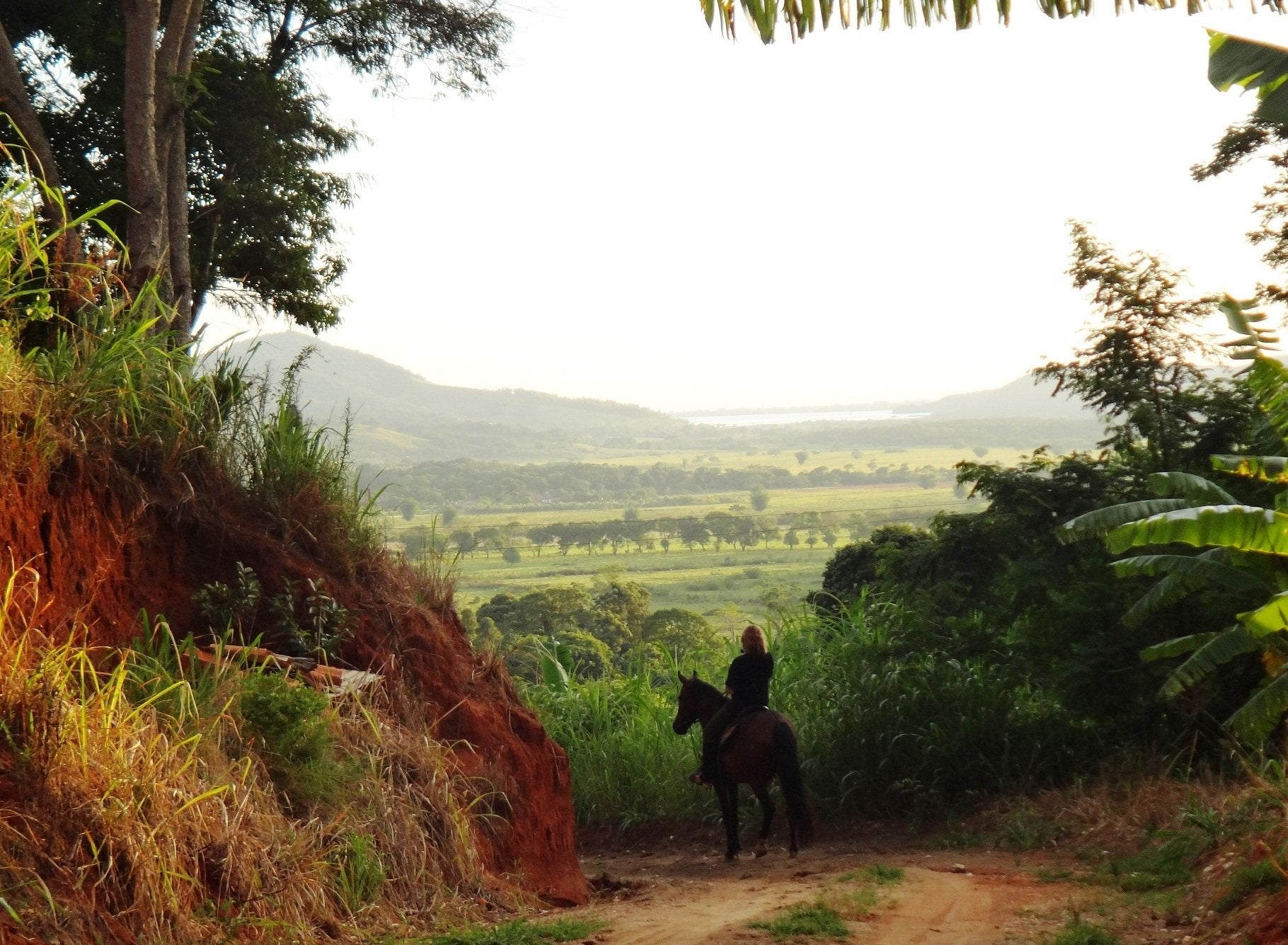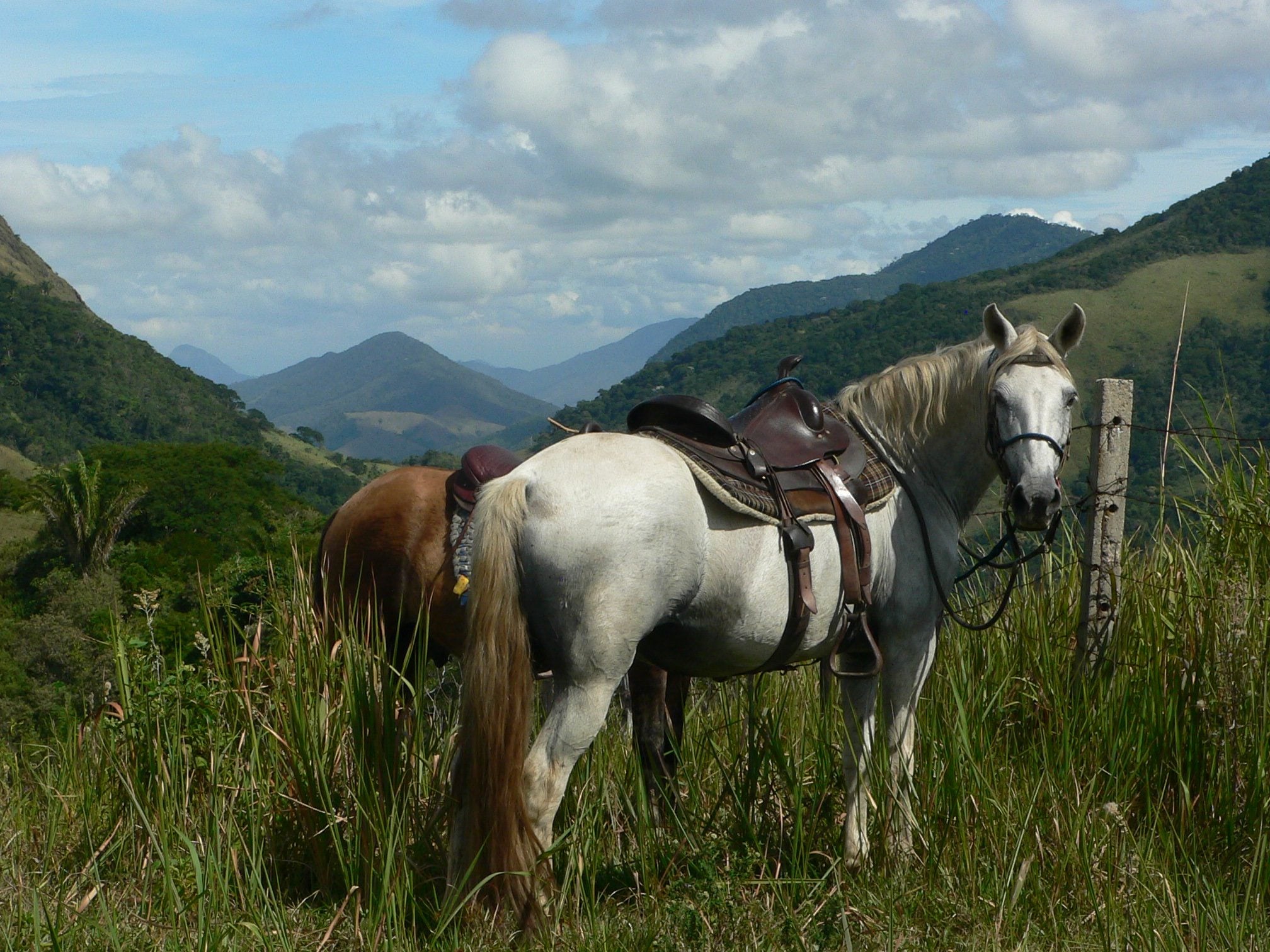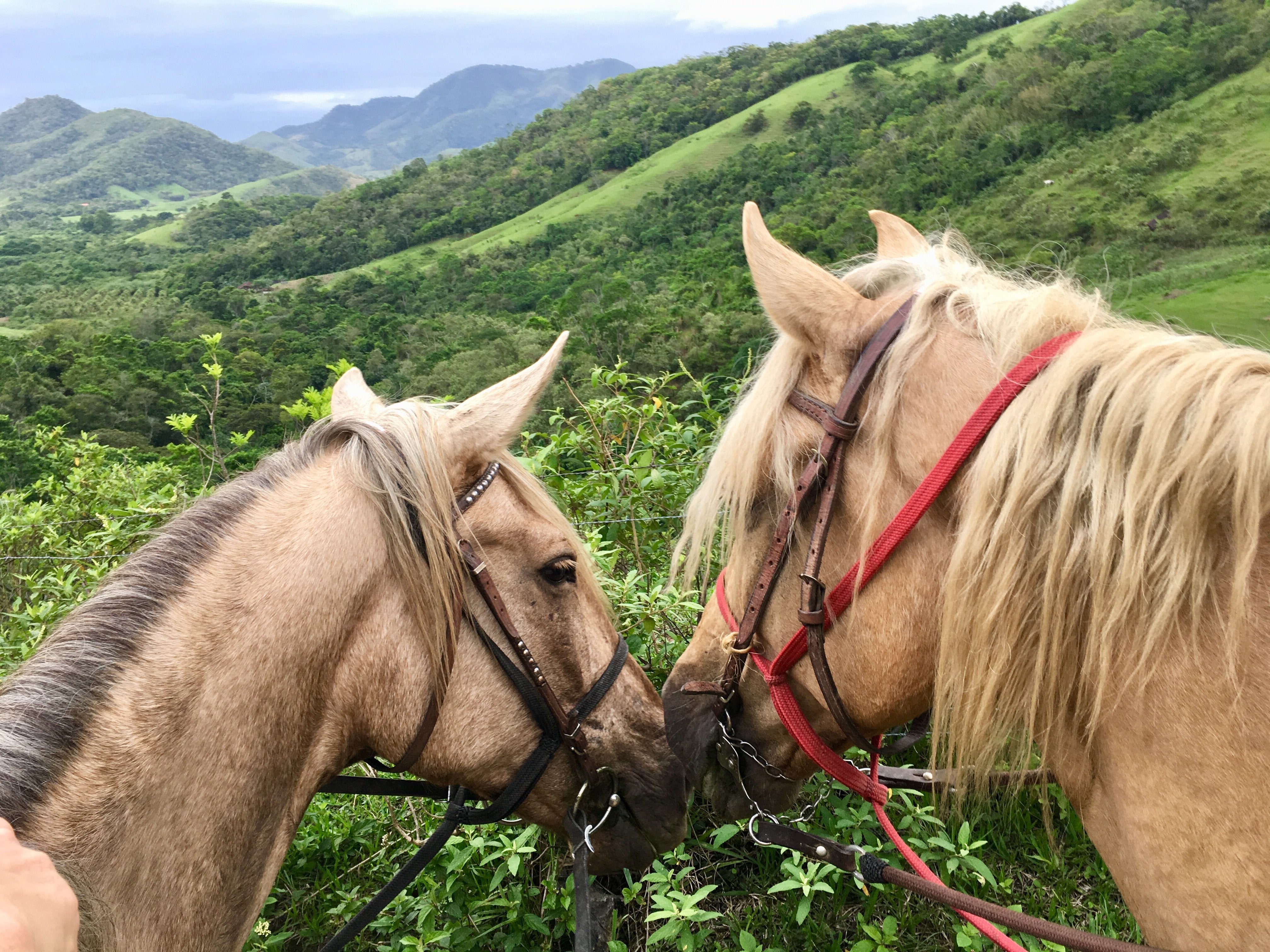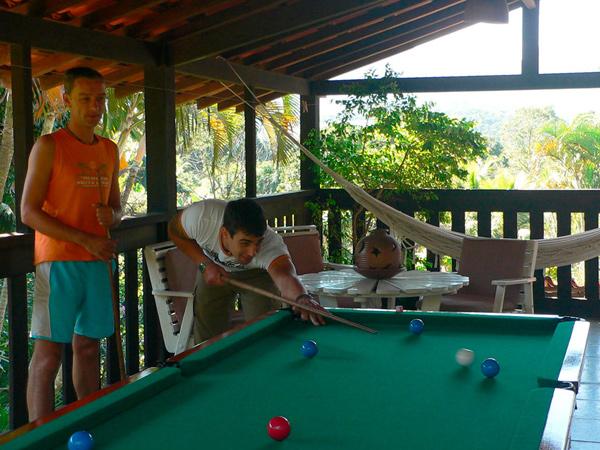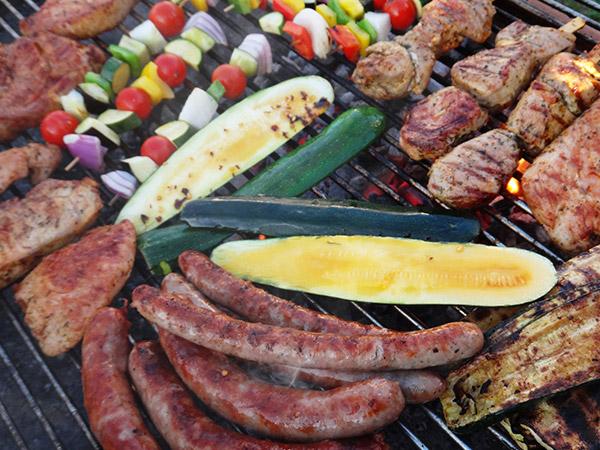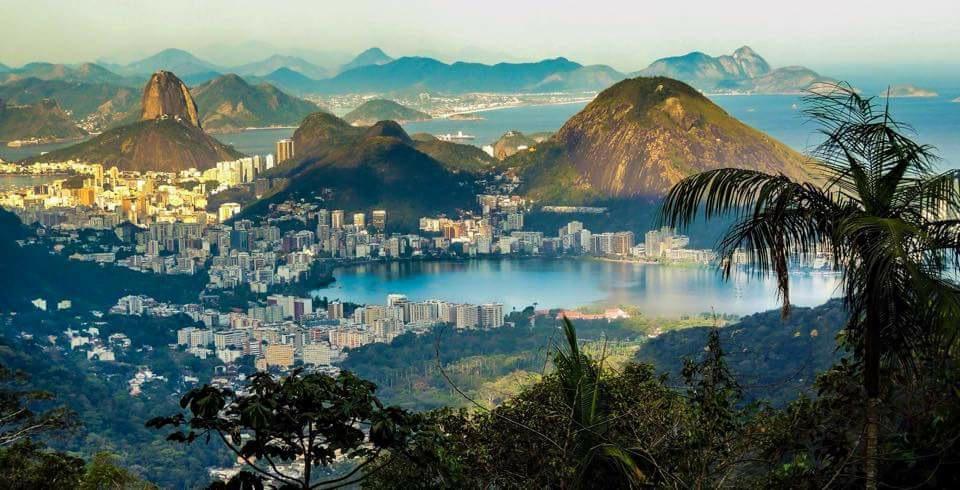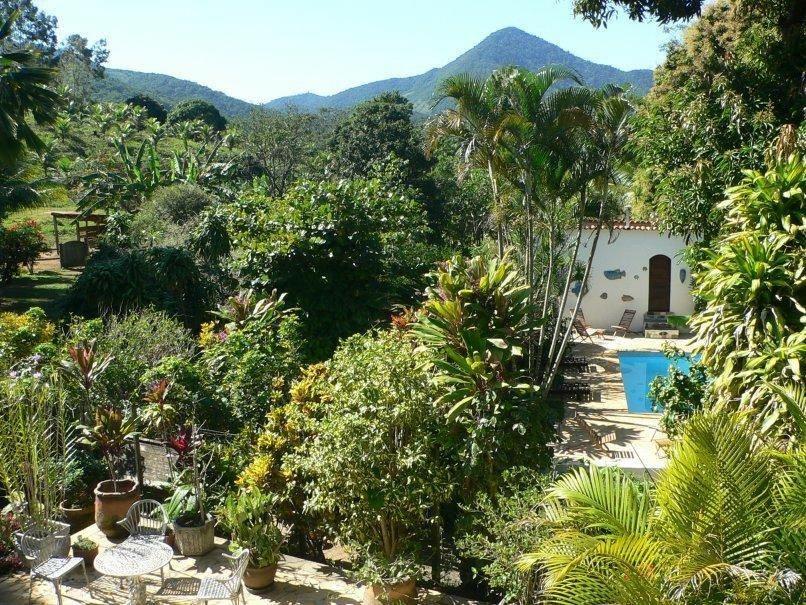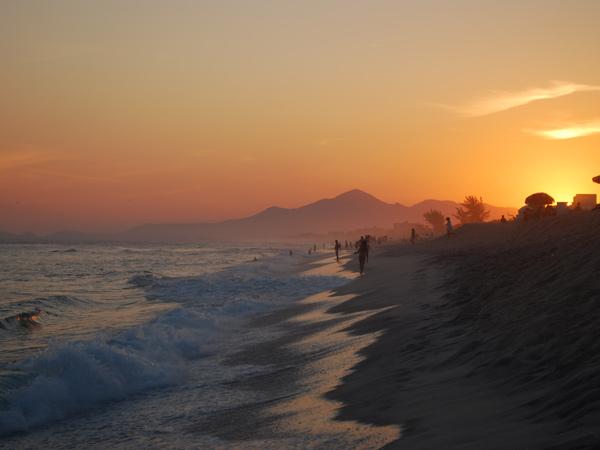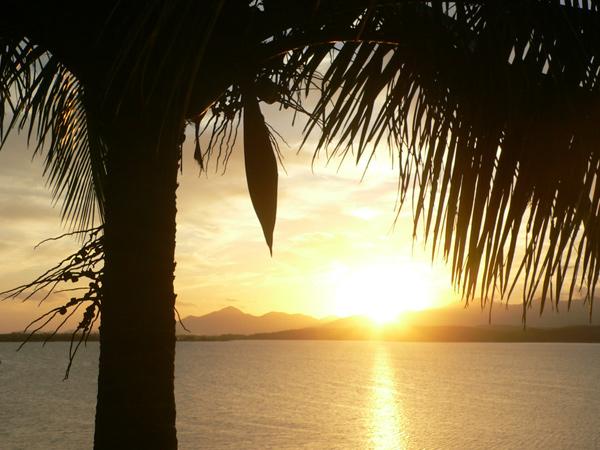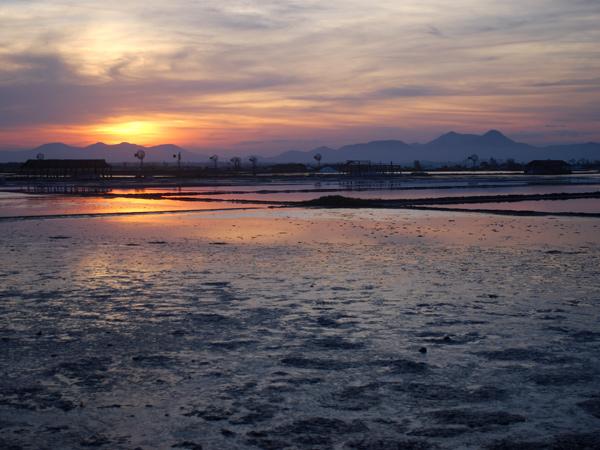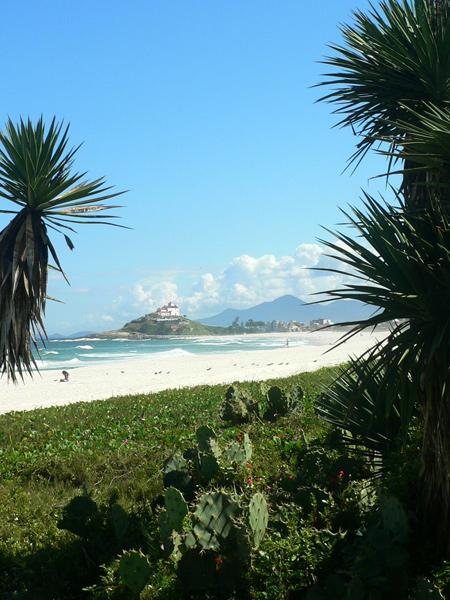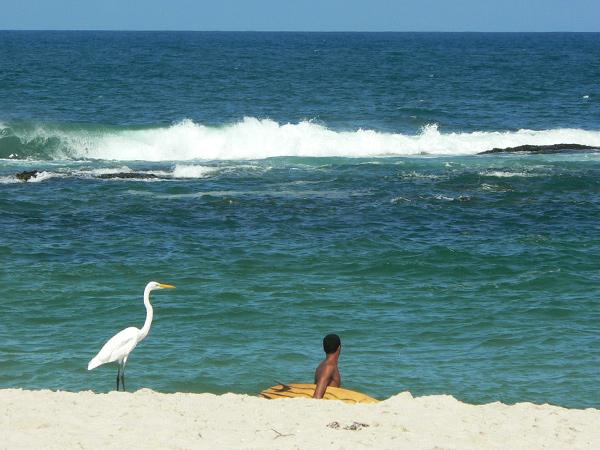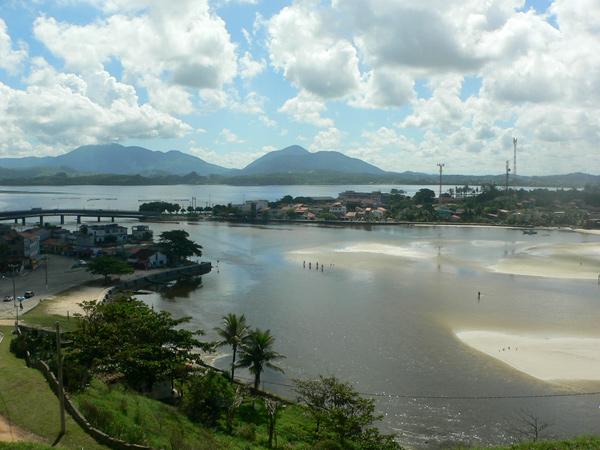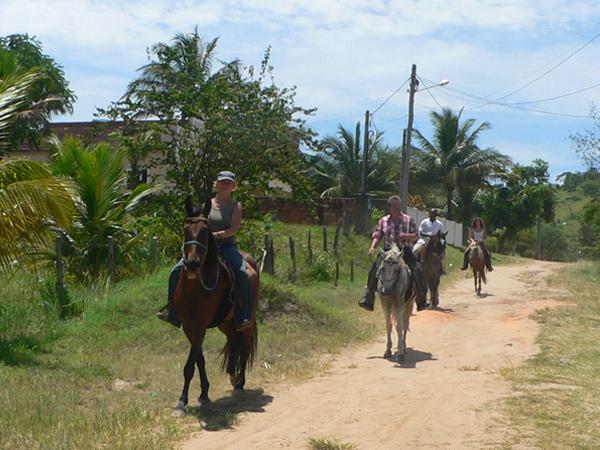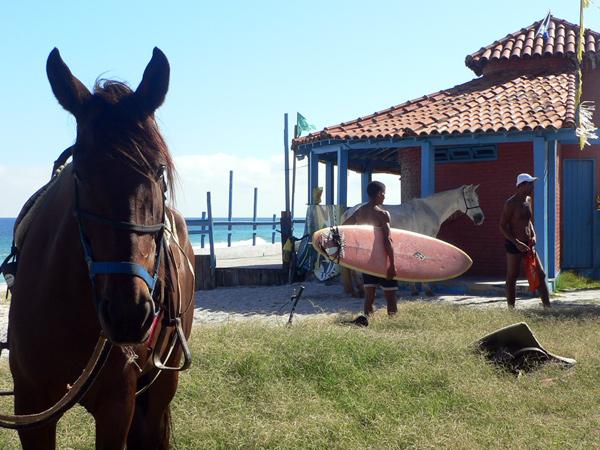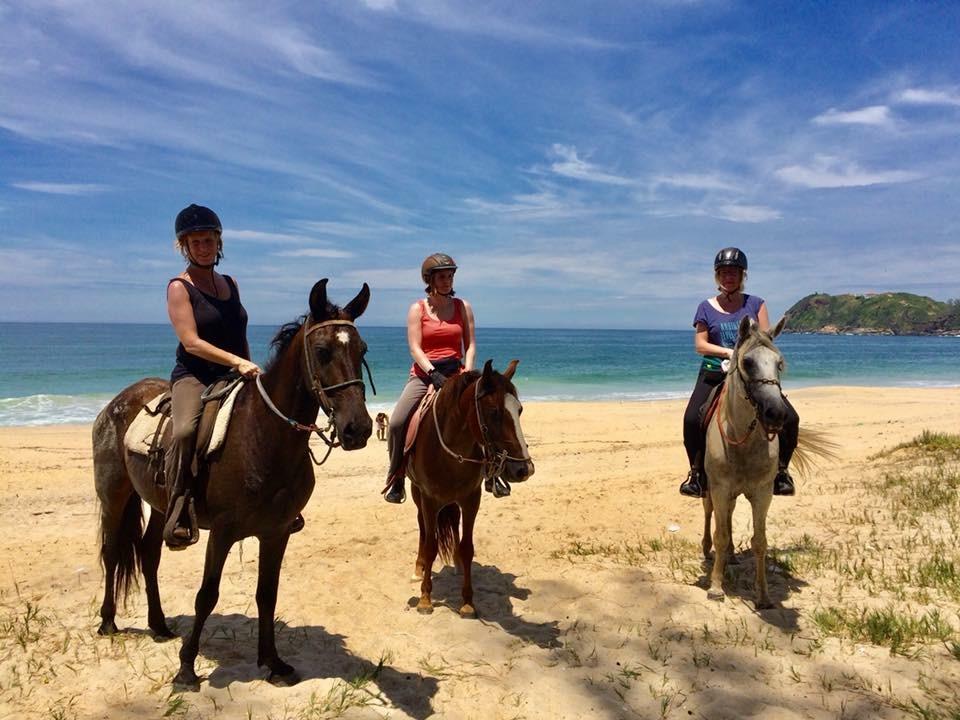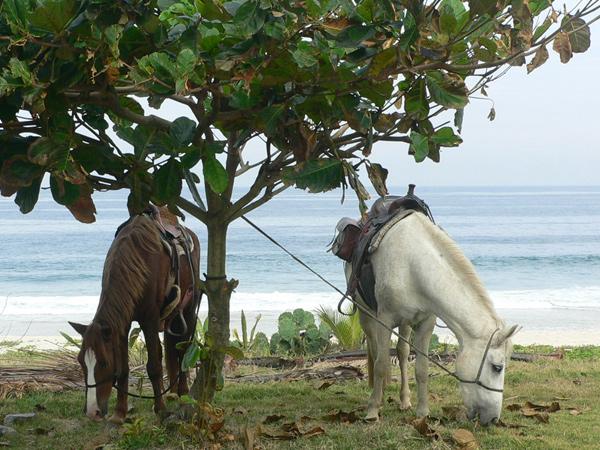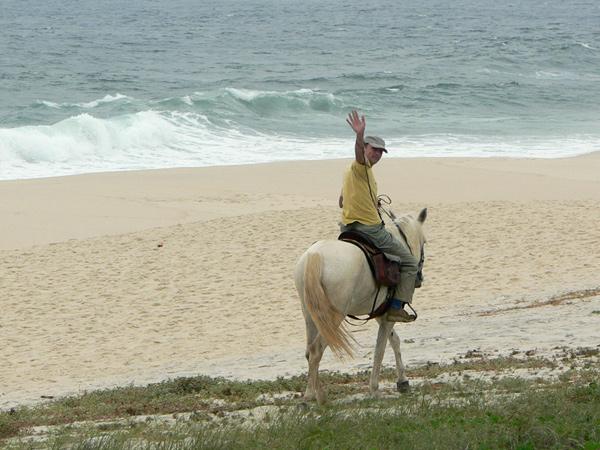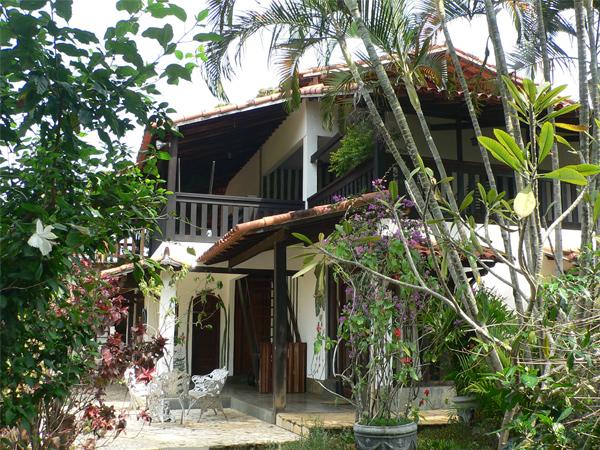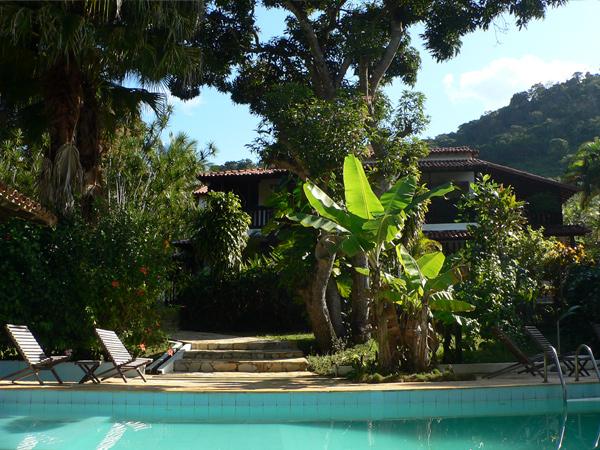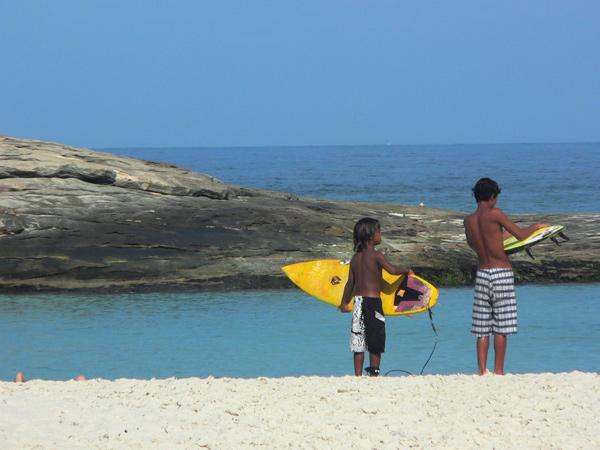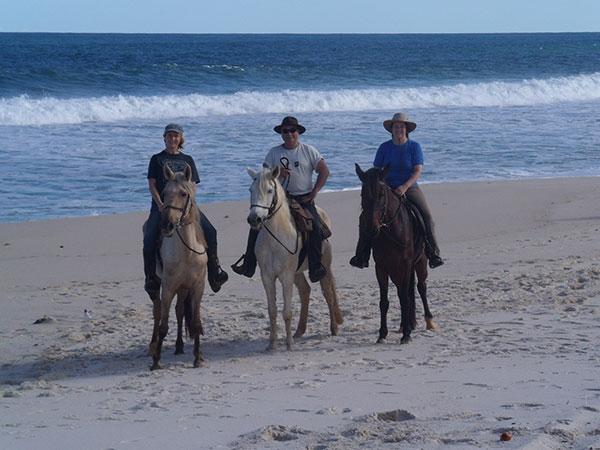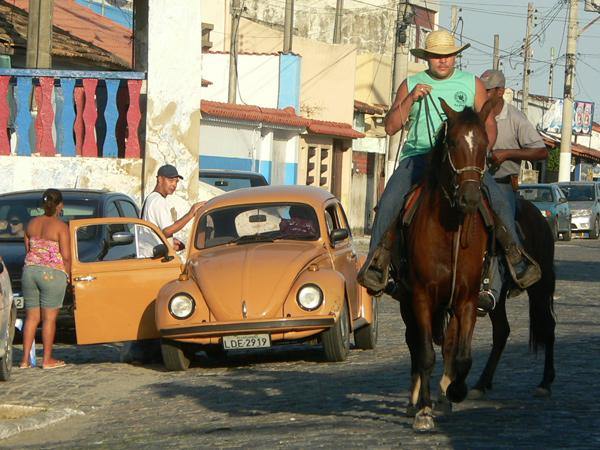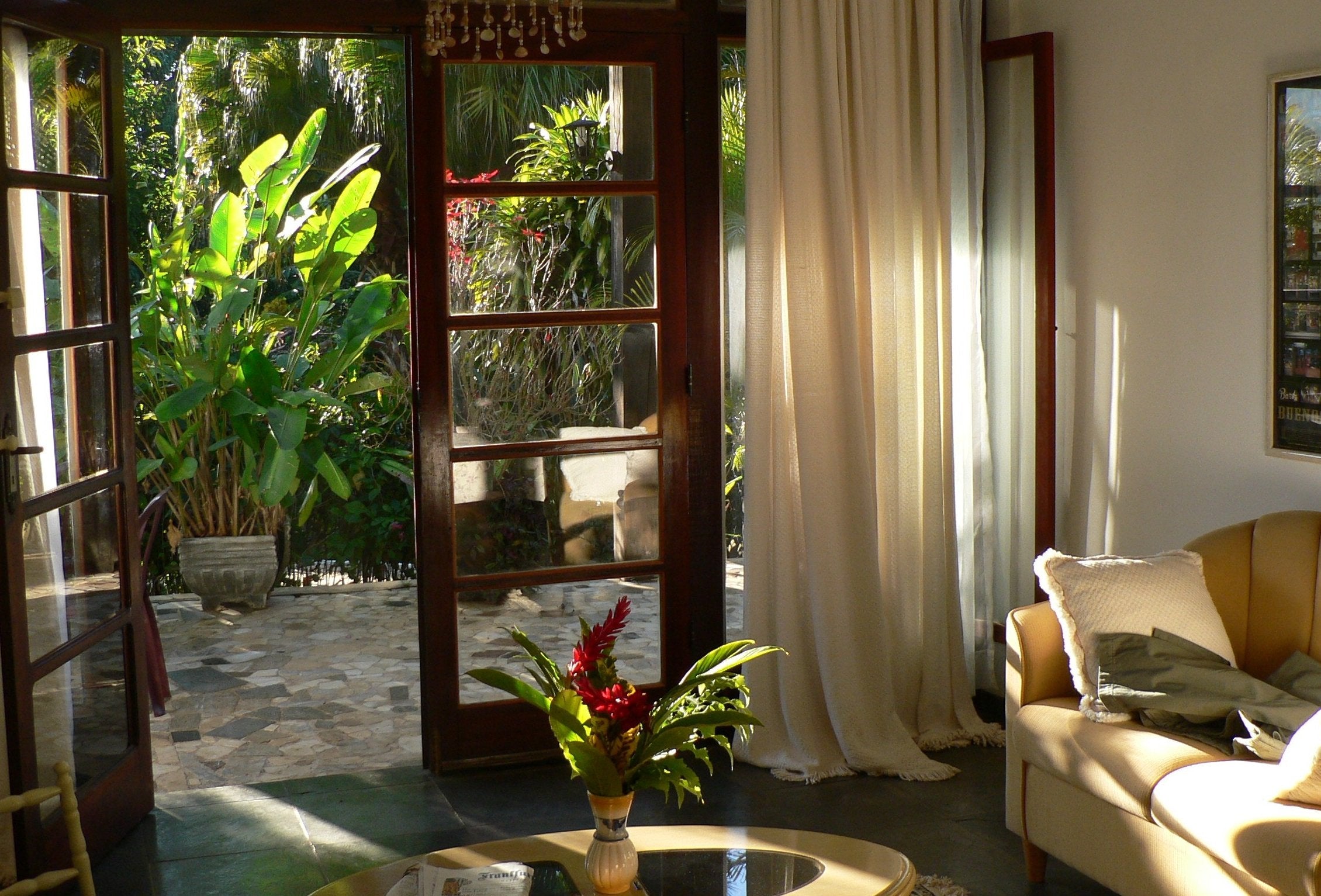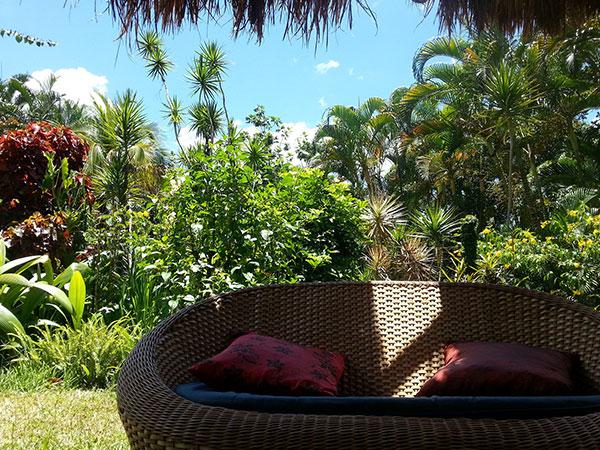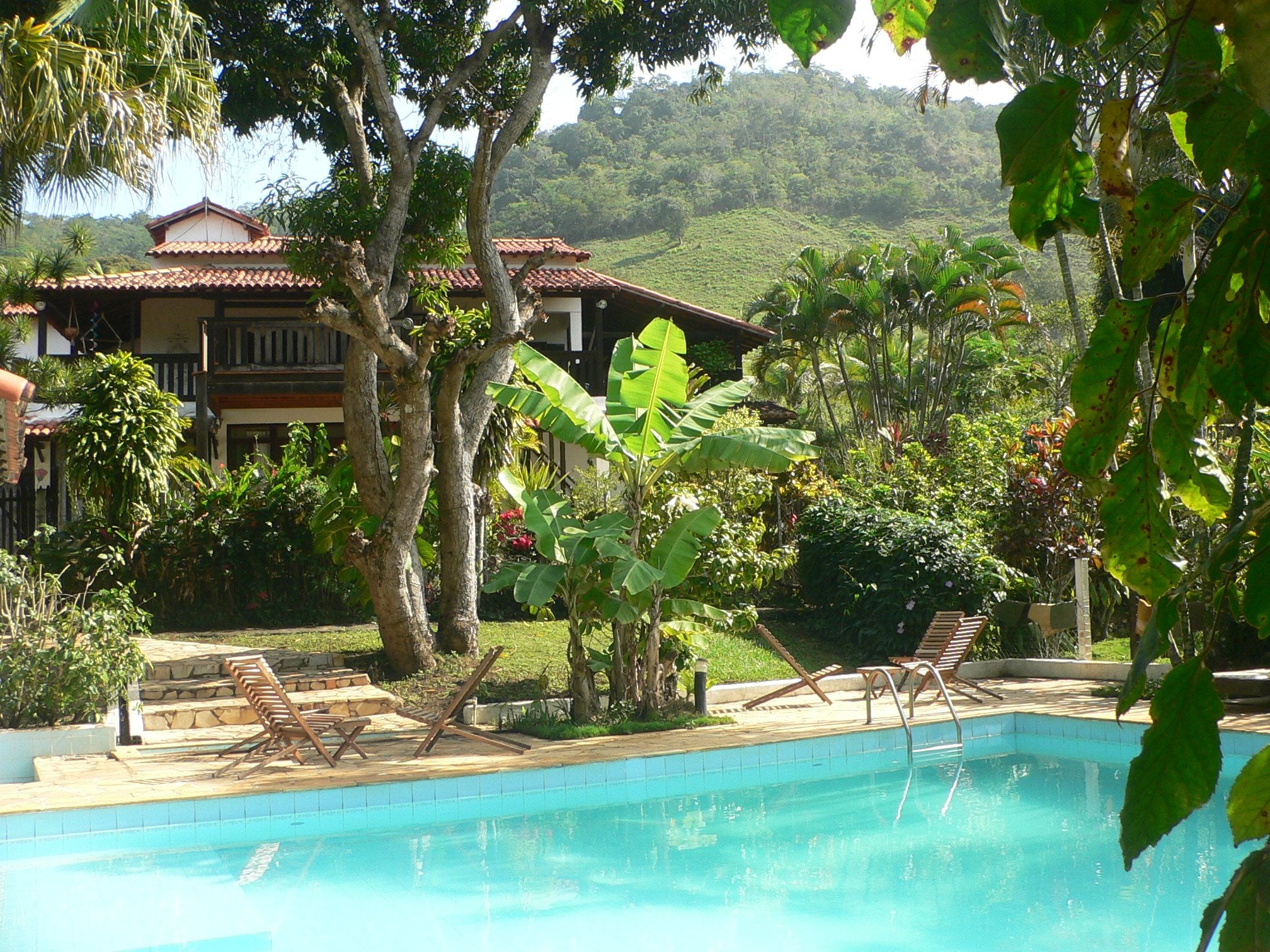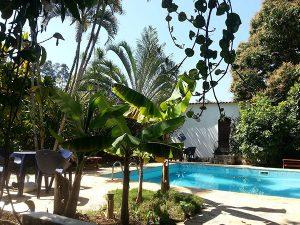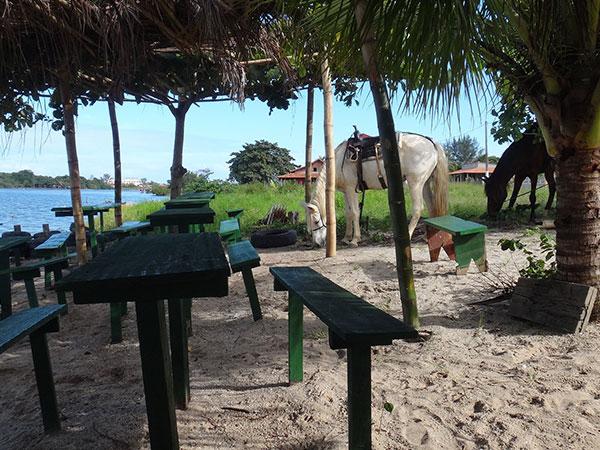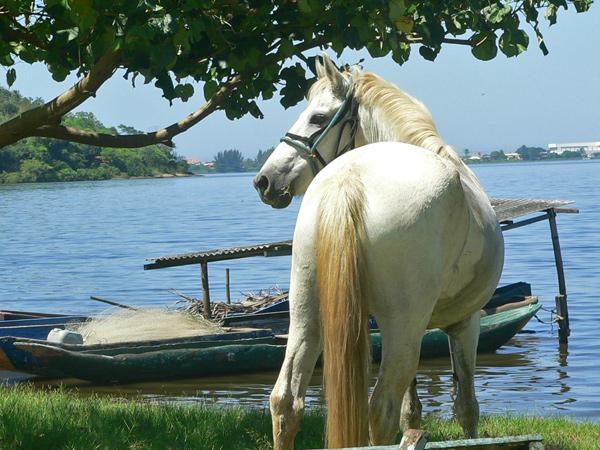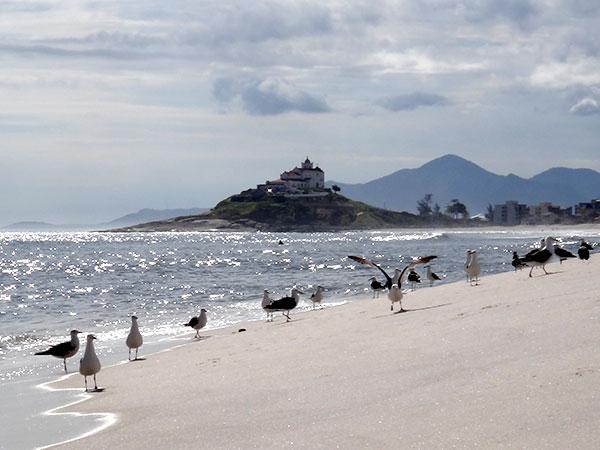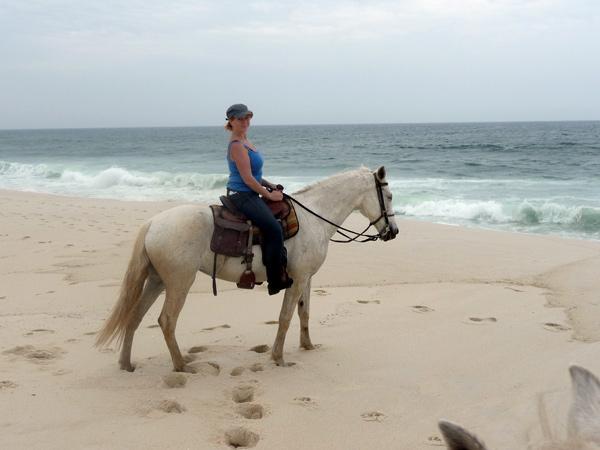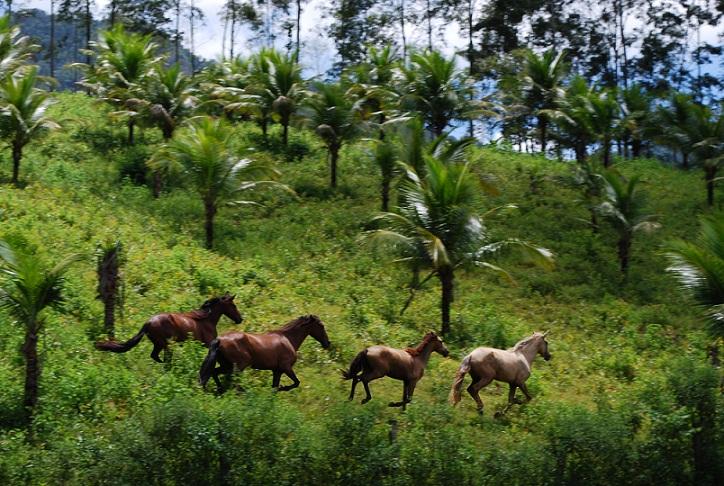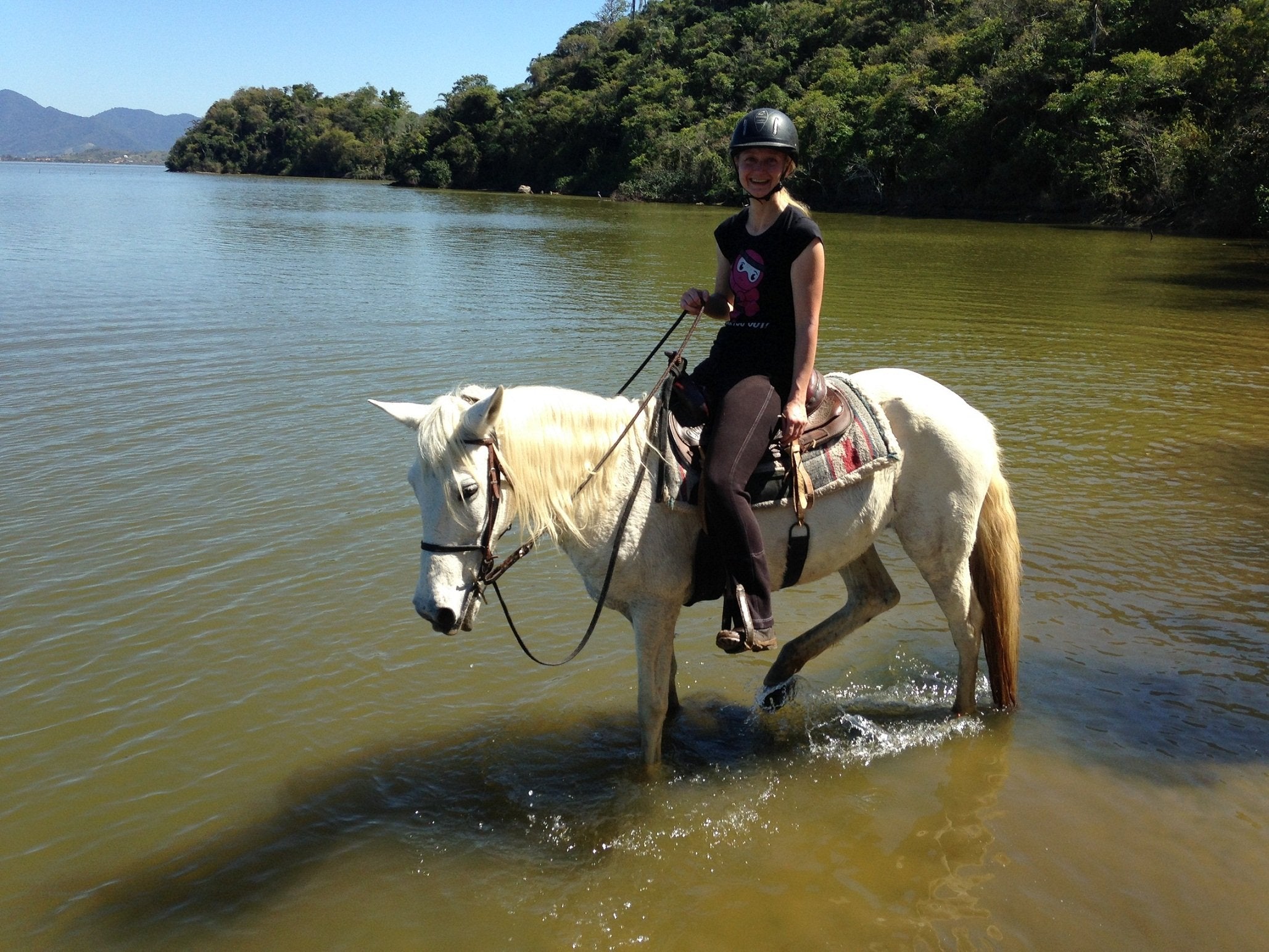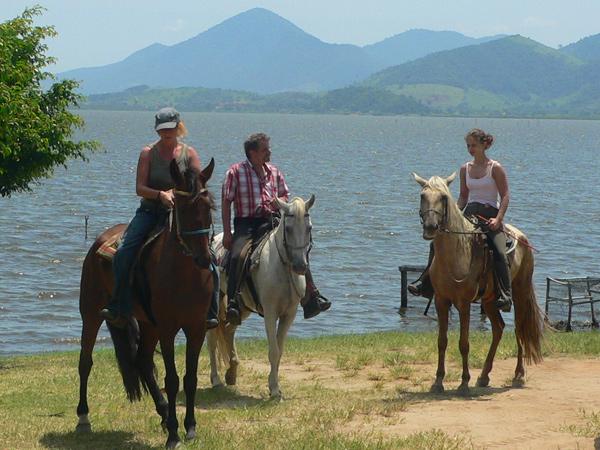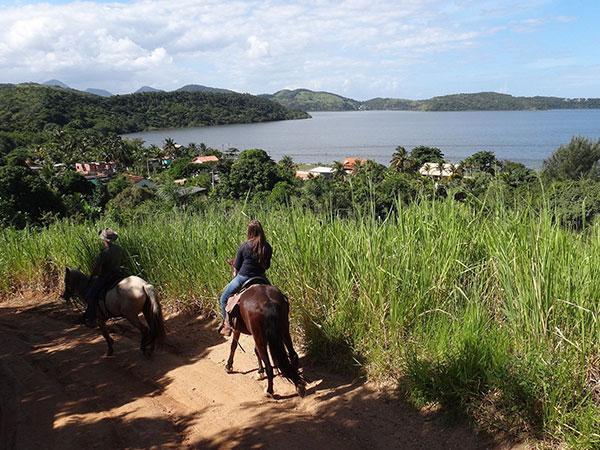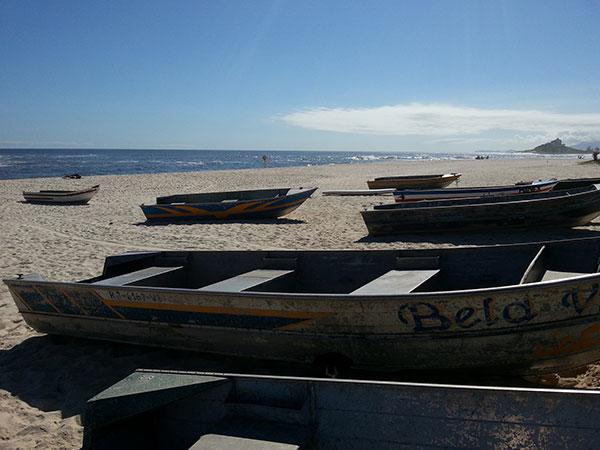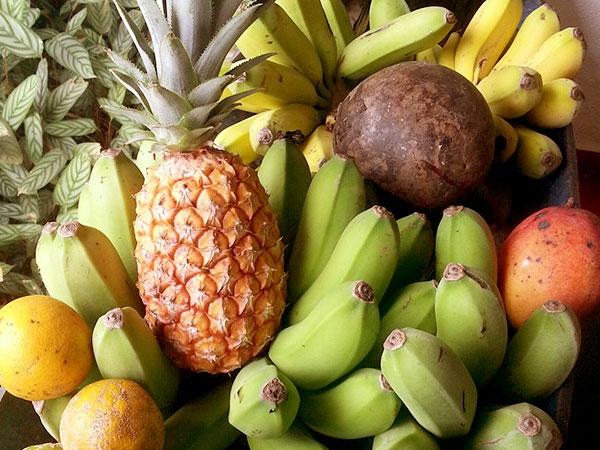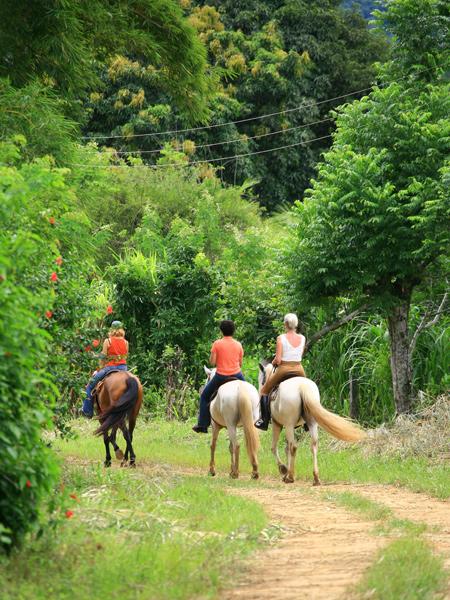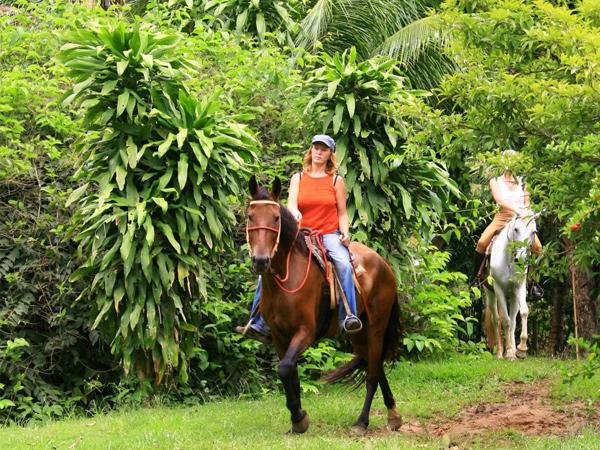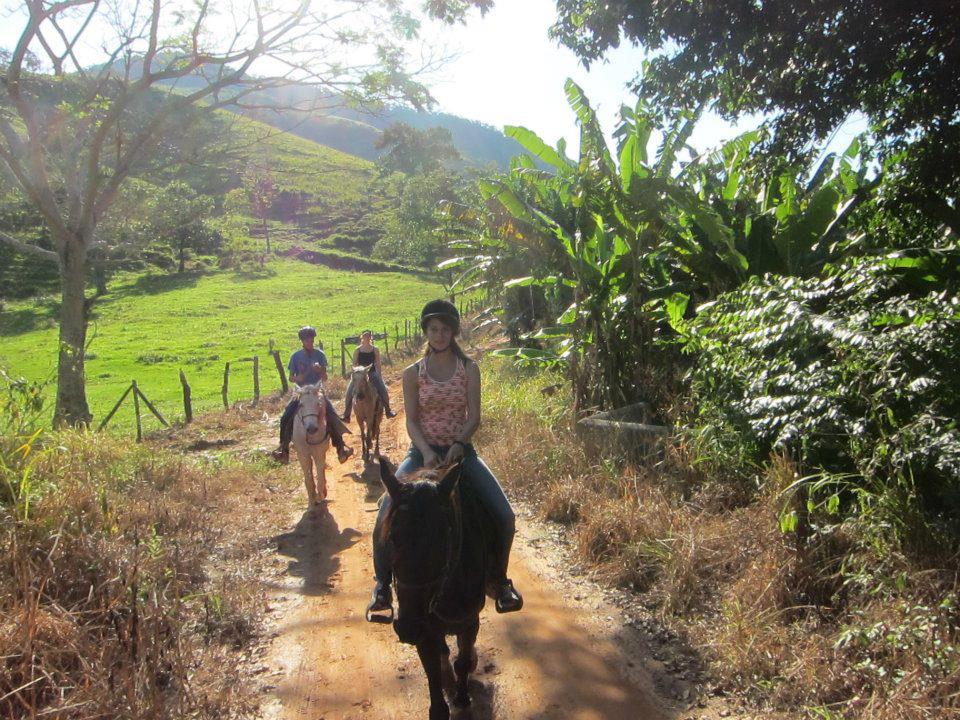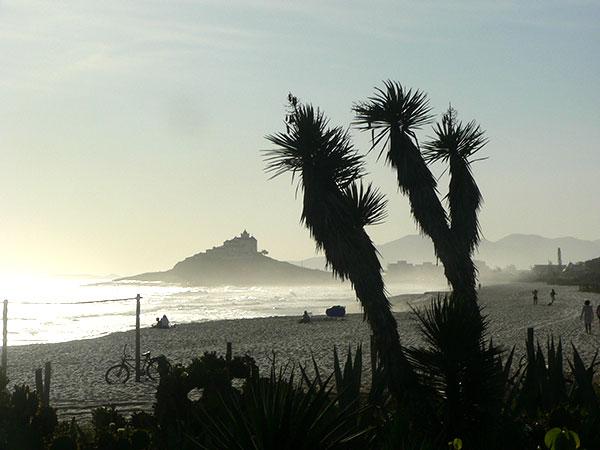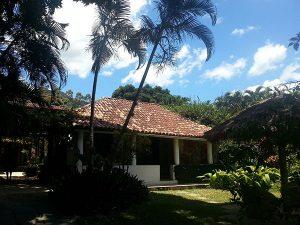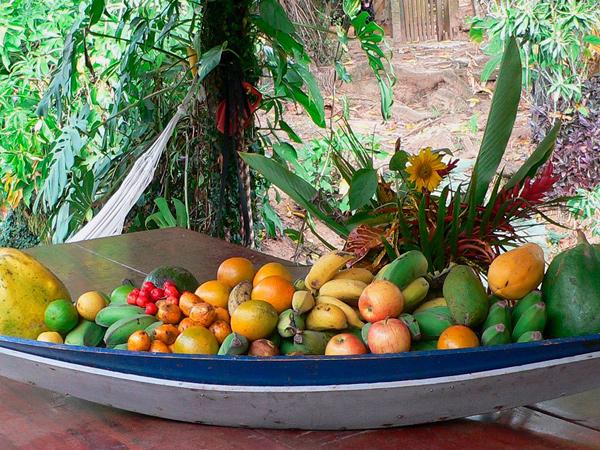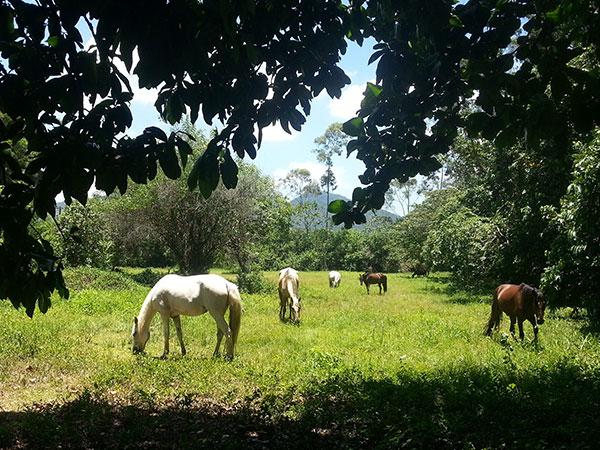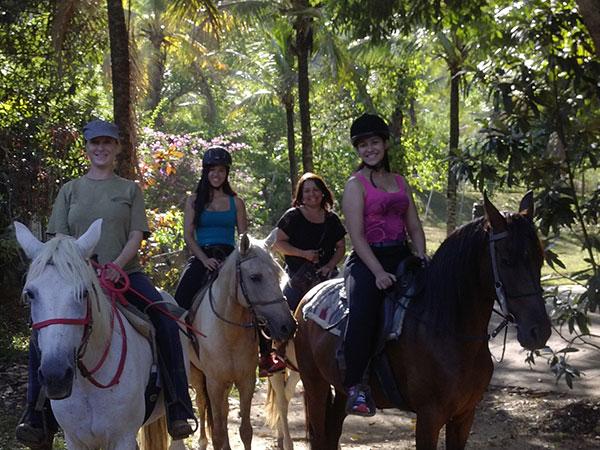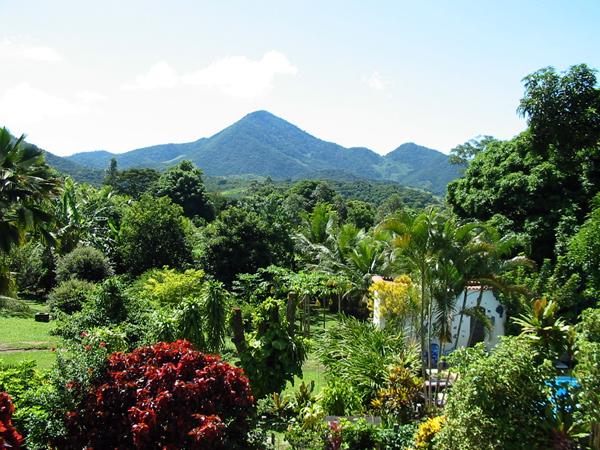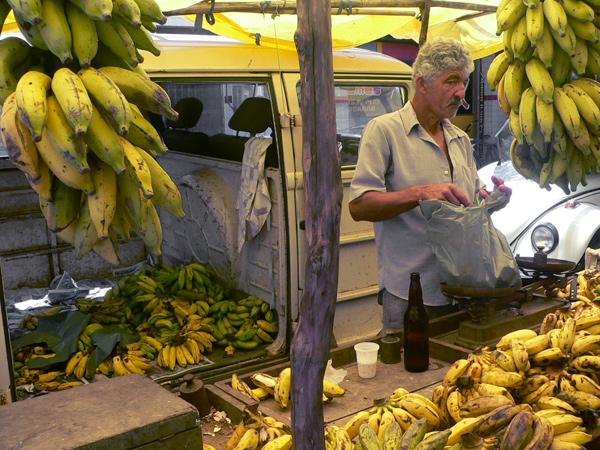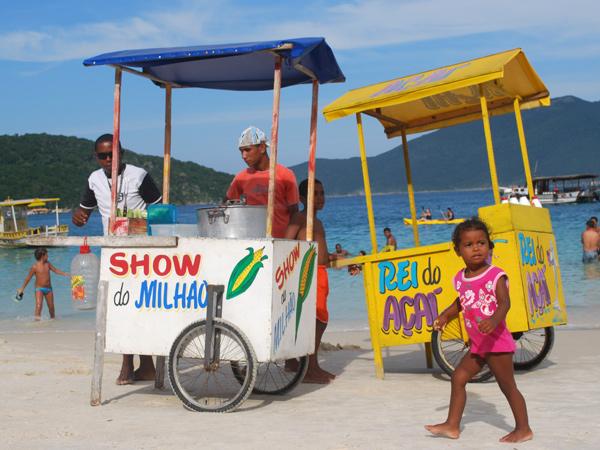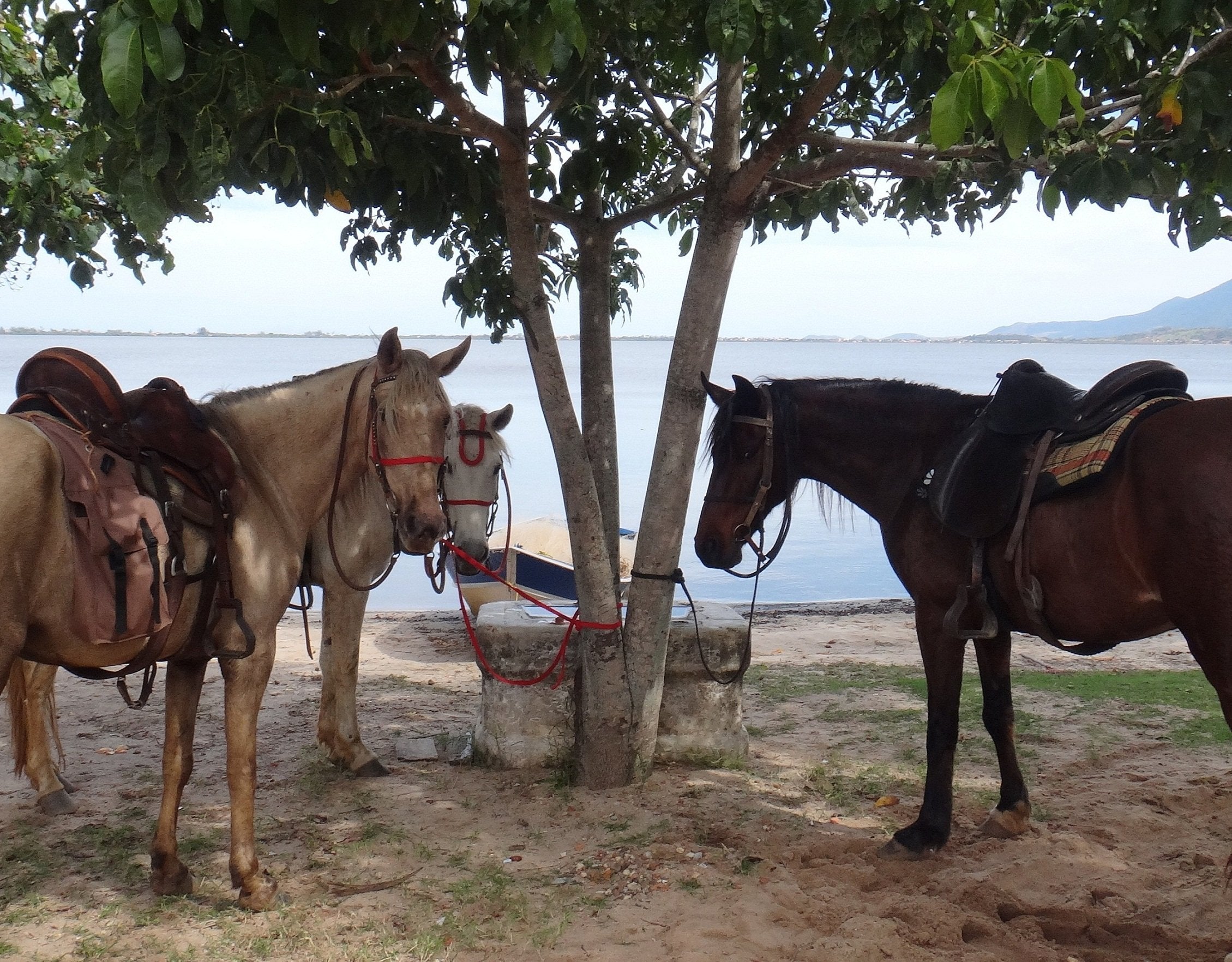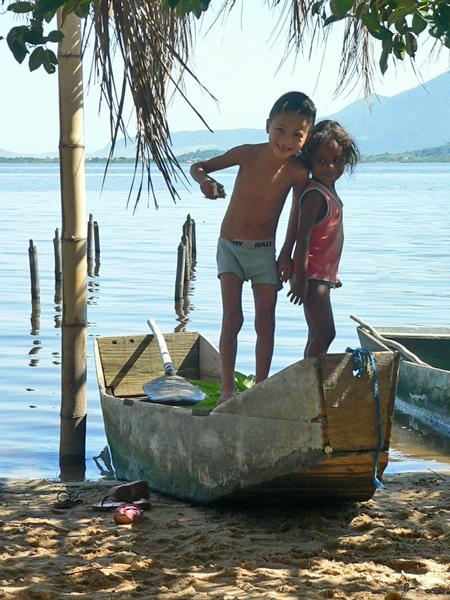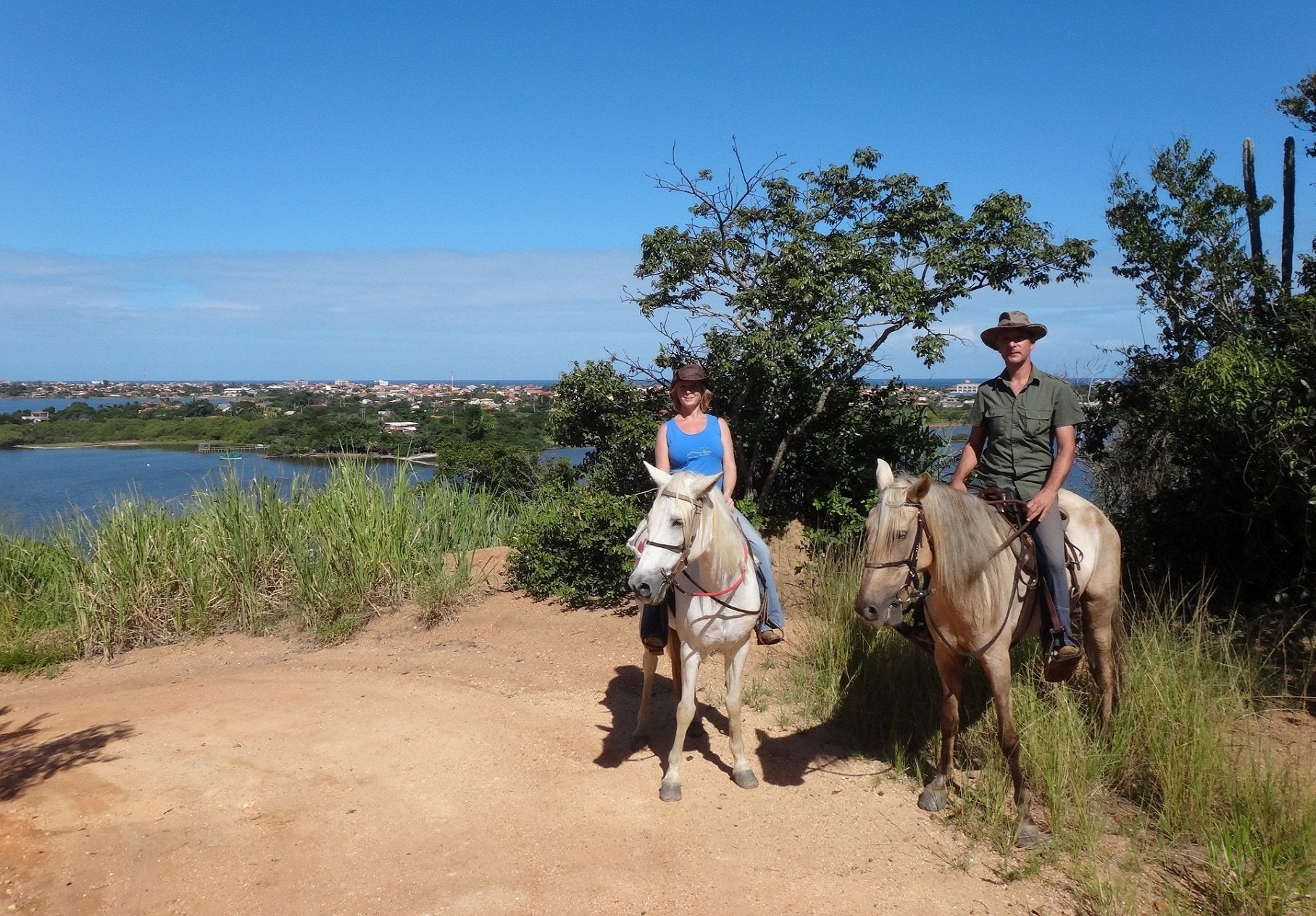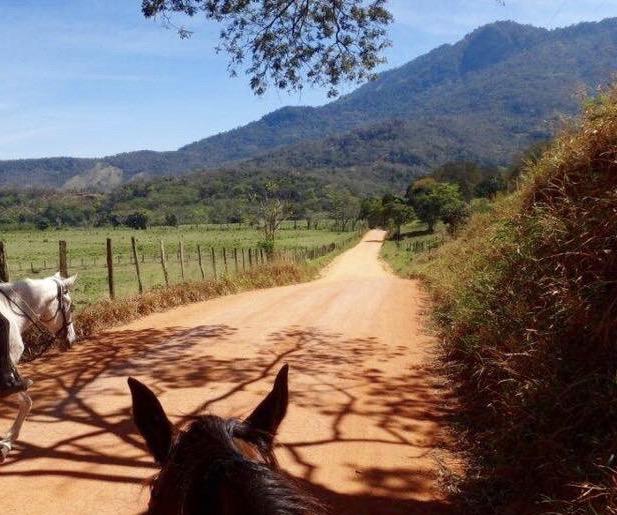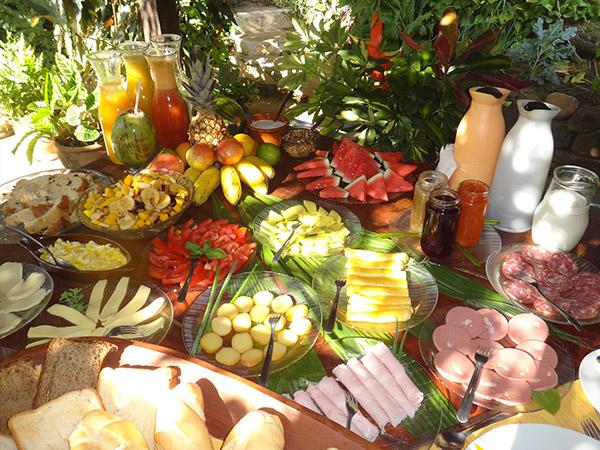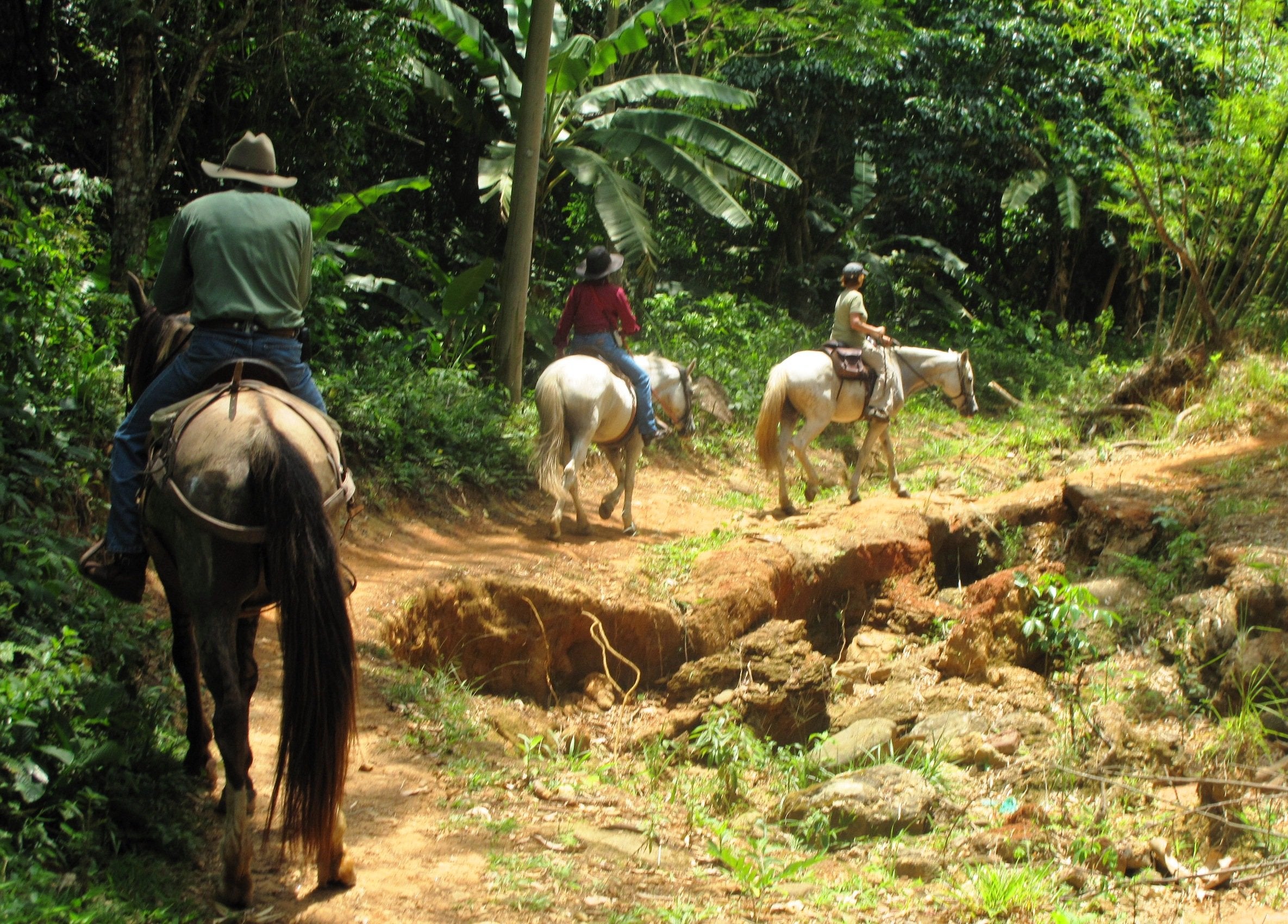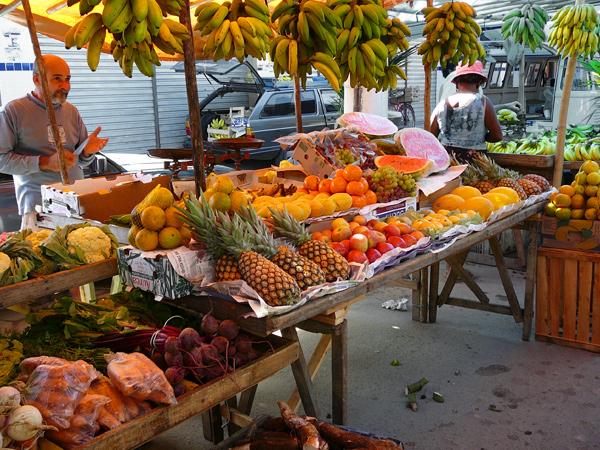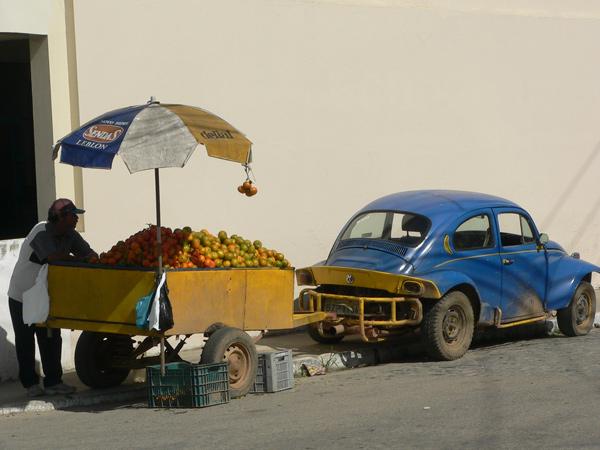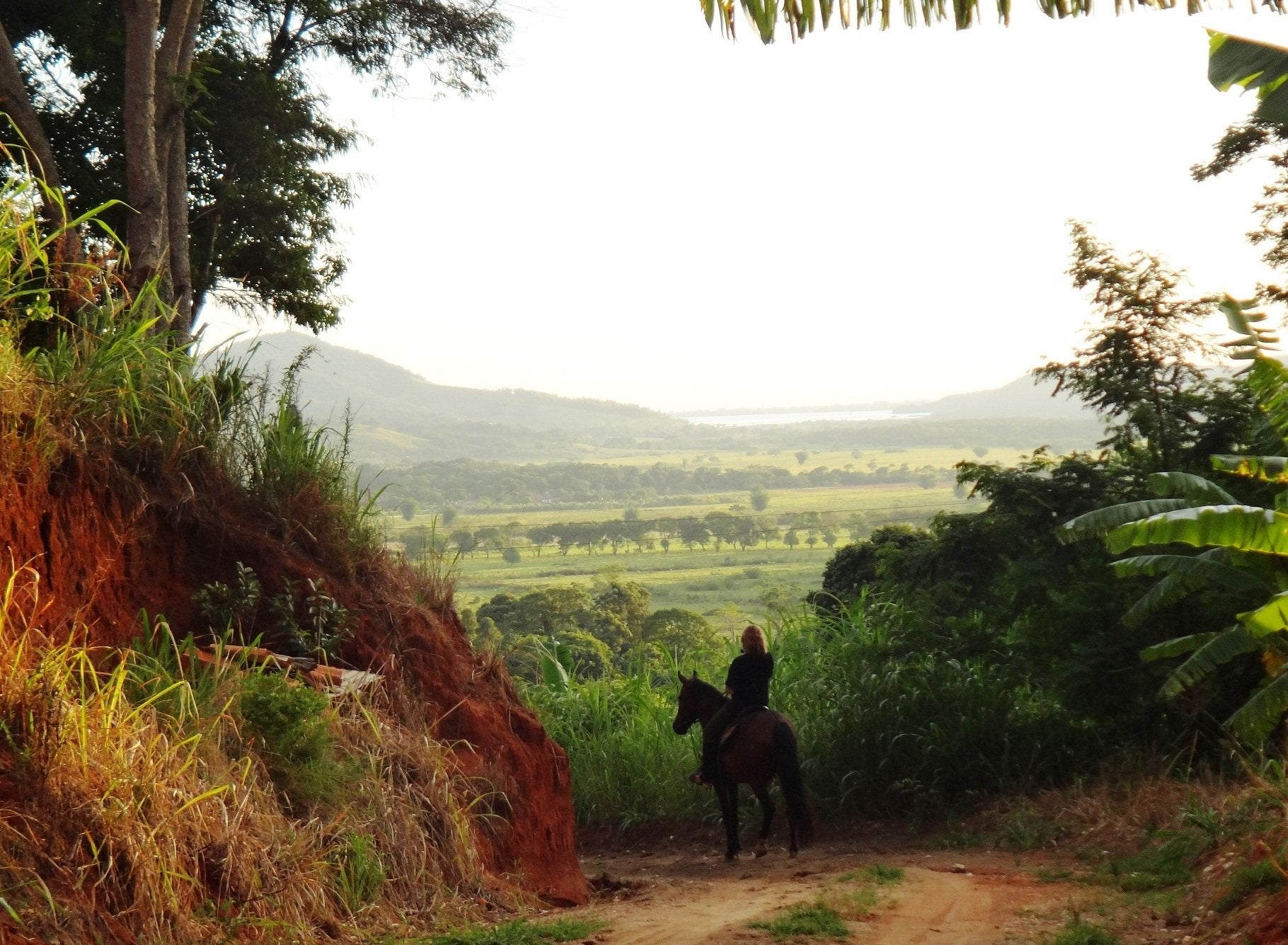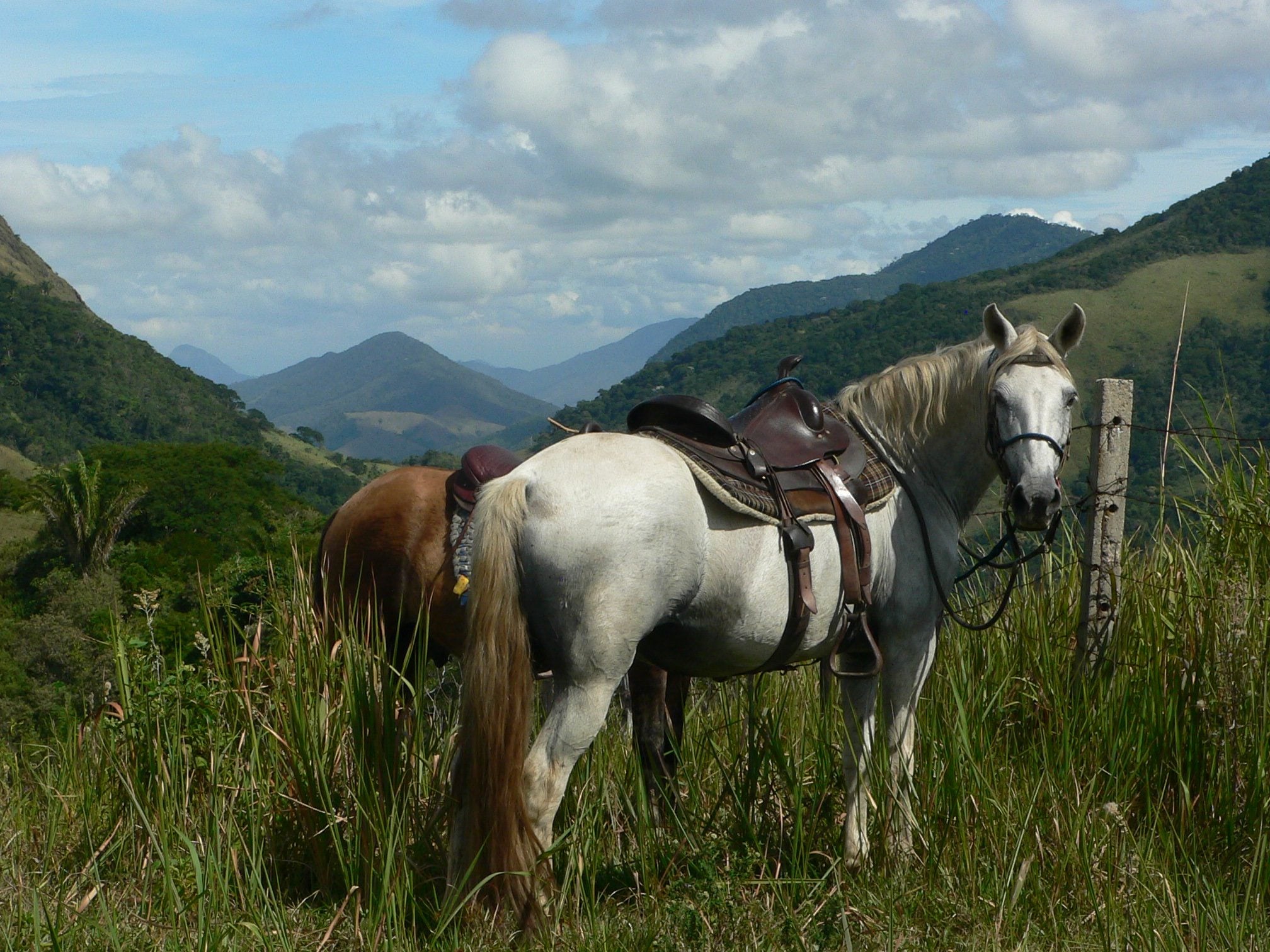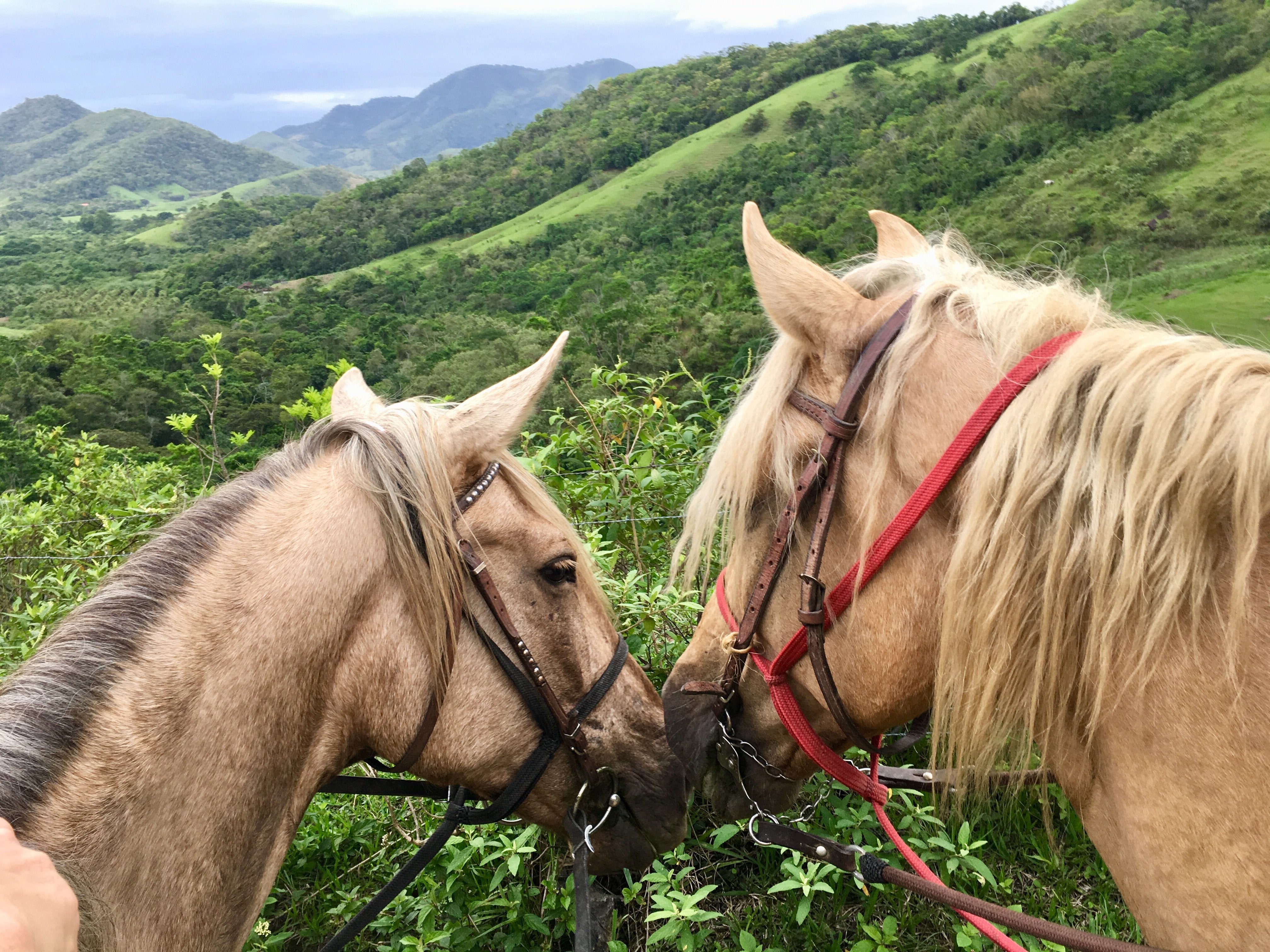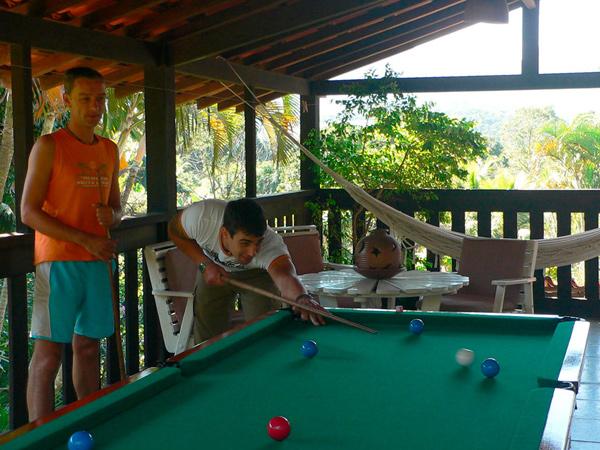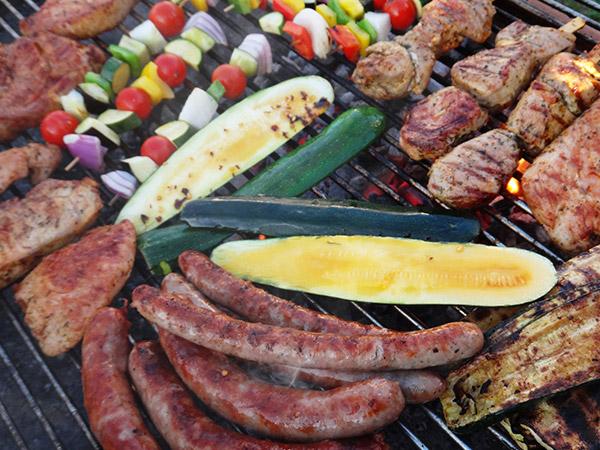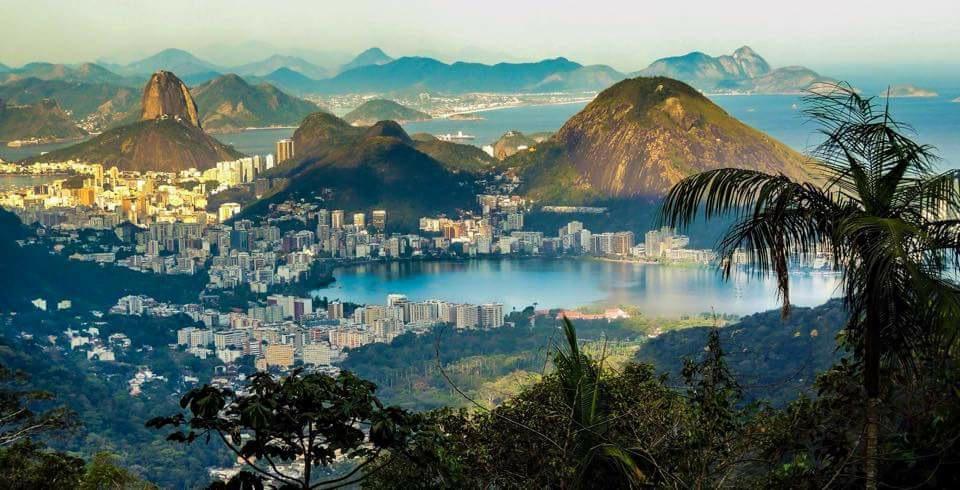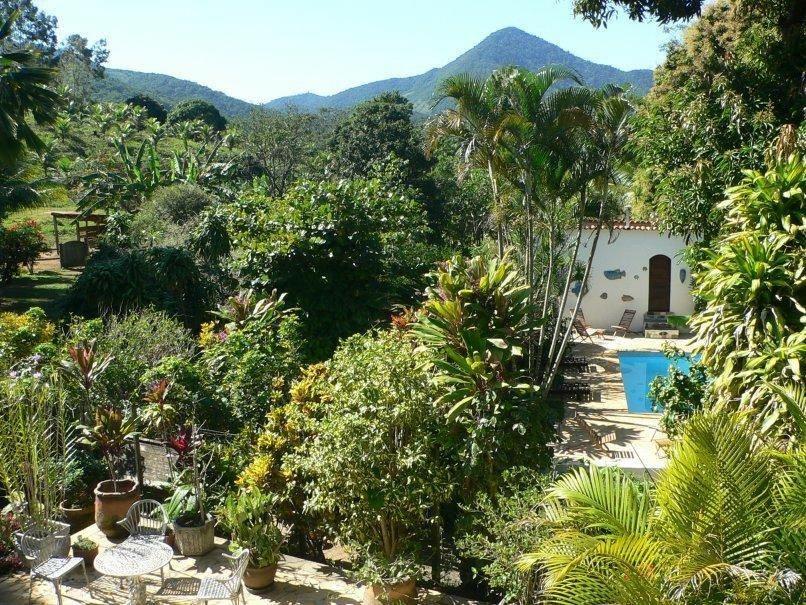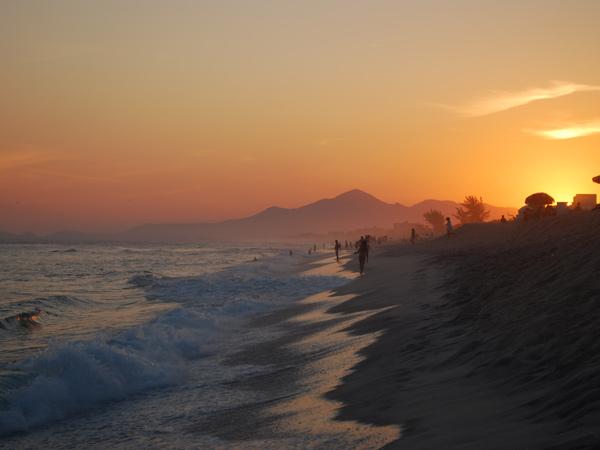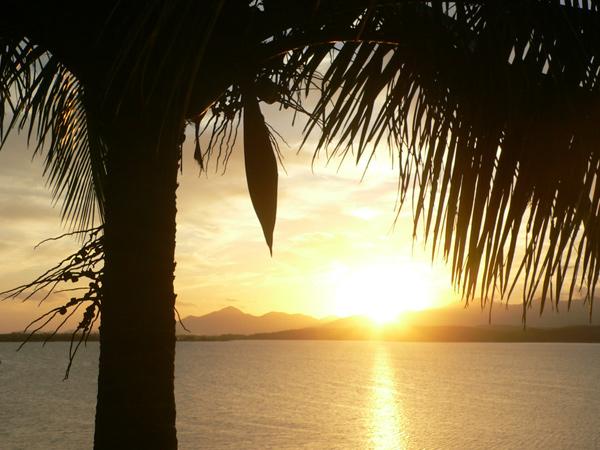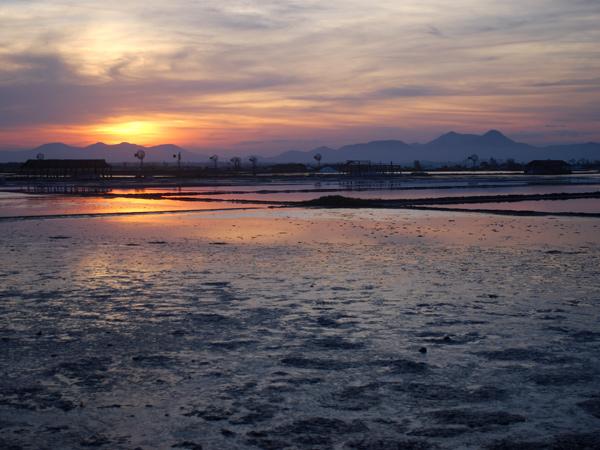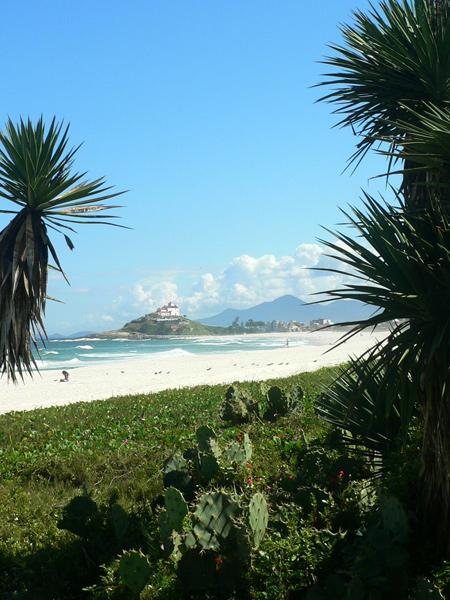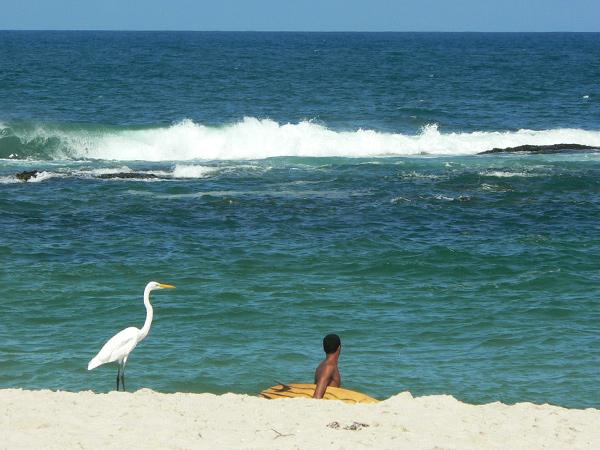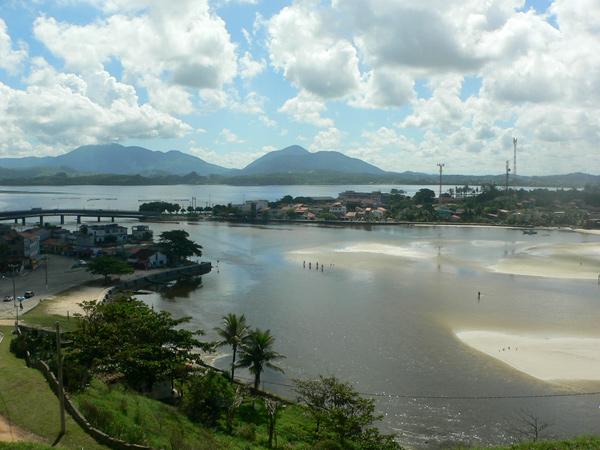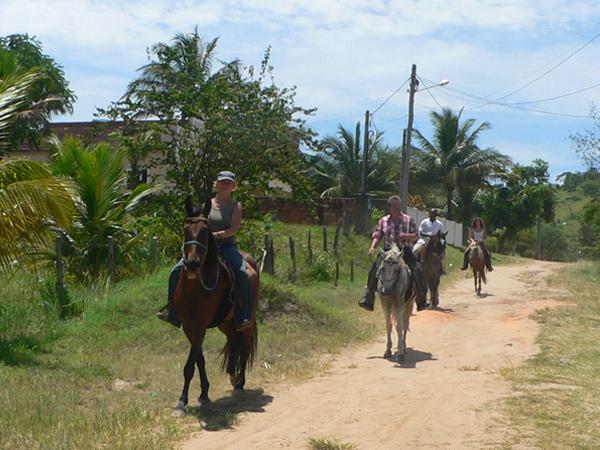 Enjoy your dream vacation amidst tropical nature! Relaxation and adventure during your holiday: rainforest and the sea, riding, surfing, excursions and more.
This self tailored eXperience offers riding lessons, rides and day trips through the beautiful surroundings and interesting excursion programs. Whether professionals, beginners or companion, this eXperience is customized according to your wishes.
RIDING HOLIDAY
from 7 days | 6 nights
FULL BOARD (hotel)
HALF BOARD (excursions)
Overview
The Costa do Sol is known throughout Brazil for its beautiful landscape with rainforests, extensive lagoons and endless white sandy beaches and year-round summer temperatures.

This paradisiac place is set just 80km from Rio de Janeiro and 8 km from the beach in a lush tropical environment. The offer in this eXperiences is exceptional and you can choose what you would like to do daily between riding lessons, rides and day trips through the beautiful surroundings and interesting excursion programs. Whether professionals, beginners or companion, this eXperience in "Paraíso" is customized according to your wishes.

The farm has 8 Mangalarga-Marchador horses (a Brazilian breed), known for their gentle "marcha" (comfortable trot, similar to the tölt), as well as for their good-tempered and patient disposition. You will ride in Western style. Riding lessons and cross-country trails for both beginners and advanced riders. Beginners are carefully trained on how to manage the horses and after a few lessons, they can take part in the trails.

Thanks to the big variety of leisure facilities, the farm is also very interesting for non-riders. Mountain bikes are available to rent and the environment offers many opportunities for walks and hikes as well as excellent public transport connections to Rio and to the sea. Sea and lagoon for swimming, diving, surfing and fishing. In the neighboring Paragliding (tandem flights and courses) are offered and you canlearn surf, windsurfing and kite surfing.

A wide ambitious excursion program is offered with guided day tours to the sights of the region. These include trips to Rio, visit the beach resorts Cabo Frio and Búzios, boat tours, waterfalls and more fabulous eXperiences.

Saquarema is a tranquil seaside resort with warm, happy people, many restaurants and bars, and nightlife and live music in the open air await guests.

Holiday in Paradise!
Accommodation
The guesthouse has 8 spacious, individually furnished apartments with a private bathroom with shower, mini bar, TV and free WIFI, ceiling fans and direct access to the covered veranda. Guests can relax in the pool and steam sauna or cozy dream in a hammock surrounded by tropical flora, hummingbirds and colorful butterflies. Furthermore, the hotel offers:
13 hectares of grounds with tropical plants and wonderful views.
Animal Park (11 horses ( 8 riding horses, 2 foals and 1 retired oldie), 3 dogs, 4 cats, some chickens, ducks, geese, turtles, little monkeys and of course hummingbirds and butterflies).
Bar / lounge.
TV room with video and library.
Billiard, table soccer and -tennis, darts and games.
Botanical trail with lots of information.
Children's playground, zip wire and trampoline.
Mountain bikes.
Excursion programme and airport transfer
Meals
An abundant breakfast buffet, lunch and dinner with delicious local and international dishes. Fresh vegetables, also from the farm's own organic production, delicious salads, meat and fish, as well as Brazilian Churrasco (barbecues) are part of the diet. The chefs are happy to cook according to our guests wishes- also vegan, for example.
There is water served with the meals, followed by coffee and dessert. Fresh water from private well.
In our bar also fresh juices, fine wines and cocktails are available.
Meals are served on the covered terrace with a view over the tropical flora.

Programme Outline
We invite you to shedule your own, individual daily programme, according to your interests, riding skills or weather conditions.
List of rides and excursions (you can choose one module every day):

Horse Riding:

Arrival day:

Tour around the farm hotel, meeting the horses of the Mangalarga Marchador breed. Introduction to the gait Marcha, similar to Tölt. Time to relax by the pool or in the hammock.


Rio Seco Stream:

Ride to an idyllic stream in the rainforest (1,5h in the saddle). In the afternoon, tour to the endless white sandy beaches of Saquarema (by car).

Lagoon:

A ride on sandy paths to the lagoon of Saquarema, stop for drinks or a picnic, observe many bird species and enjoy the view (4-5h).


Sea:

Whole day ride to the sea. Sandy paths close to the lagoon lead to the town of Saquarema. We pass a residential area and reach the beach. Break by the sea with possibility of swimming and picnic. In the afternoon we ride back to the hotel (6-7h). This ride can also be organized as an extended 2-days tour. In this case, the horses stay overnight at a friends place near the beach, the riders are taken to the hotel and continue their ride the next day after breakfast. This leaves more time for the beach or a bath with the horses in the lagoon (2x 3-4h).


Rio Bonito:

Long ride through hilly terrain, passing through rainforest, plantations, small farms and cattle pastures. Wonderful view and break for drinks/snacks at a bar (3-4h). In the evening trip to Saquarema, spectacular sunset at the viewpoint above the lagoon.


Mountain Tour:

An adventurous ride uphill through rainforest and plantations. Fantastic views of the tropical landscape, at the horizon lagoon and sea (2,5h). In the evening a Brazilian barbecue (Churrasco) at the patio.


Rio Seco:

Ride to the small town centre of Rio Seco with a break in a bar. View over the green hills, various orchards, horse and cattle pastures (2h). Can be combined with an half day excursion, e.g. to the beach or a sightseeing tour in the town Saquarema.


2-day Darwin Ride:

On the paths that the naturalist Darwin chose on his voyages of discovery almost 200 years ago. We ride through the vast valley of Rio Mole to a mountain range (650 m). Stop at a picturesque waterfall with possibility for a bath. In the evening return transport of the riders to the hotel. The next day the trail continues through the foothills of the Mata Atlantica to the small town of Sampaio. After a refreshment, it continues from there between farms and pastures near the lagoon back to the hotel (2x 4h) (This ride is dependent on weather conditions).


Excursions (by car):

Day by the sea:

drive to the fine sandy beaches of Saquarema, stroll around the city, visit the church on a rock by the sea (9km).


Waterfall and natural pool:

excursion to hidden waterfalls in the jungle and a visit to a natural "outdoor swimming pool" in beautiful landscape: a small complex with naural pool, bar with drinks and local dishes (10km).


Visit of the weekly market

in Bacaxá with fresh tropical fruits, vegetables and handicrafts from the region (on sundays). Can be combined with a short ride in the afternoon.


Nightmarket

at the central square of Saquarema, nearby the church, lagoon and sea. Crafts, art, souvenirs, food, drinks and live music. Can be combined with a ride in the morning.


Rio de Janeiro:

Day trip to Rio de Janeiro, guided tour to Copacabana and through the old town centre. Alternatively you can visit Sugar Loaf Mountain, Corcovado, the botanical garden or the artists' district of Santa Theresa (100km).


Boat Tour:

Boat tour in the natural reserve Arraial do Cabo, Blue grotto, bathing in turquoise blue water on secluded beaches, floating restaurant, large water turtles, many colorful fish and sometimes even dolphins, whales or penguins (75km).


Seaside resort Búzios:

Picturesque town on a peninsula, that became famous after a visit by Brigitte Bardot. Enjoying views over the peninsula, discovering dream beaches, stroll throuh the old town (boulevard with many boutiques, bars and restaurants)(100km).


Cabo Frio:

Popular seaside resort with dune landscape, fine white sandy beach, viewpoint with small fort on the sea,historic quarter,small monastery and cupel un a hill with view over the city, large pedestrian area with good shopping possibilities and "bikini mile"(70km).


Royal Residence Petropolis:

Tour into the mountains to the former summer residence of the Portuguese royal family, city tour with cathedral, Castle Museum, Crystal Palace, and home of the aircraft manufacturer Santos Dumont (160km).


Jeep Tour and paraglider:

Spectacular Jeep Tour in the mountains of Sampaio Correia. Starting point for kite pilots and paragliders. View over the entire environment, tandem flights with experienced flight instructors possible (currently 100.00 Euro). Afterwards little hike to hidden waterfalls in the rainforest (12km).


Mountain hike:

3-4 hour hike (450 m altitude difference) through the rainforest around the hotel, banana plantations with a great view over Saquarema, lagoon and sea. Afterwards excursion with shopping opportunity of cheap Brazilian western riding accessories as well as other souvenirs.


Programme can change according to weather, riding skills and interests of the participants reserved (in parentheses: approx. time in the saddle or driving distance).
Additional information
Transfers included | Airport Gateway GIG | Rio de Janeiro

Full Board at hotel and Half board at excursions. Additional beverages .not included

No special vaccination required at the state of Rio de Janeiro, passport has to be valid for more 6 months after arrival in Brazil

Laundry is available

Some additional local tours not included

Ride & Relax in Rio
$1,647.00