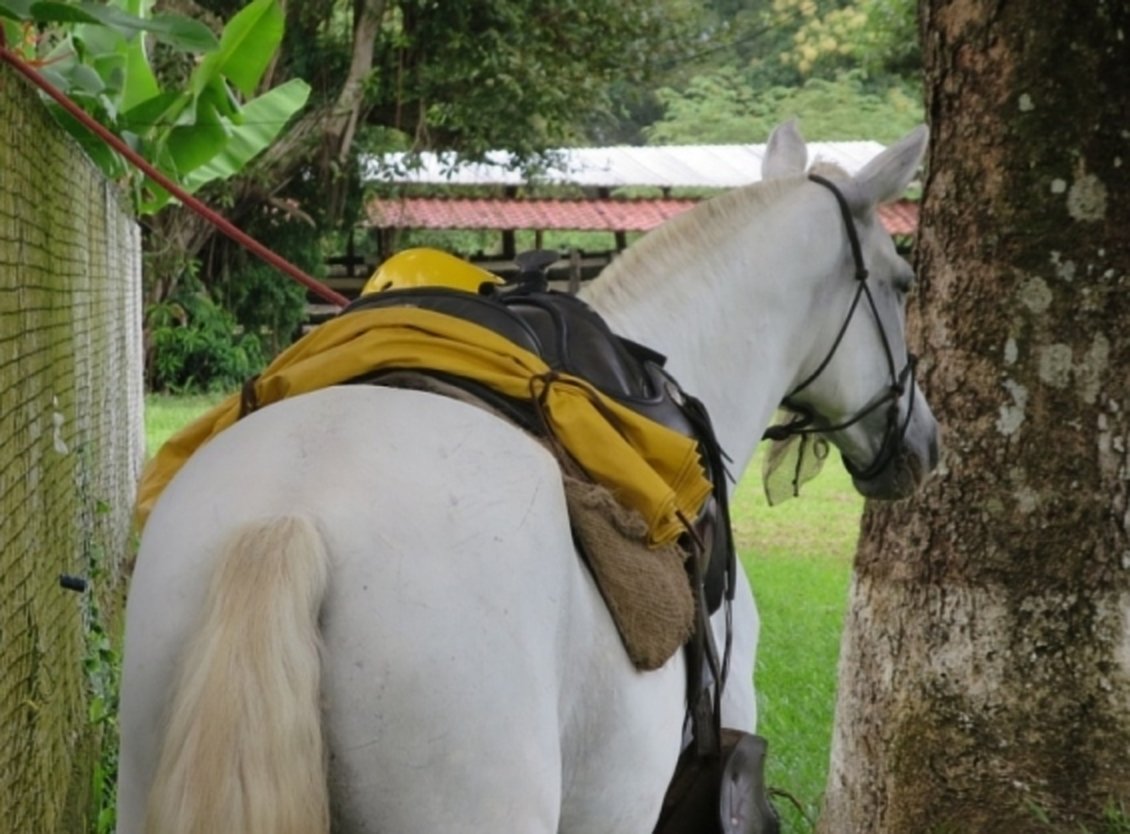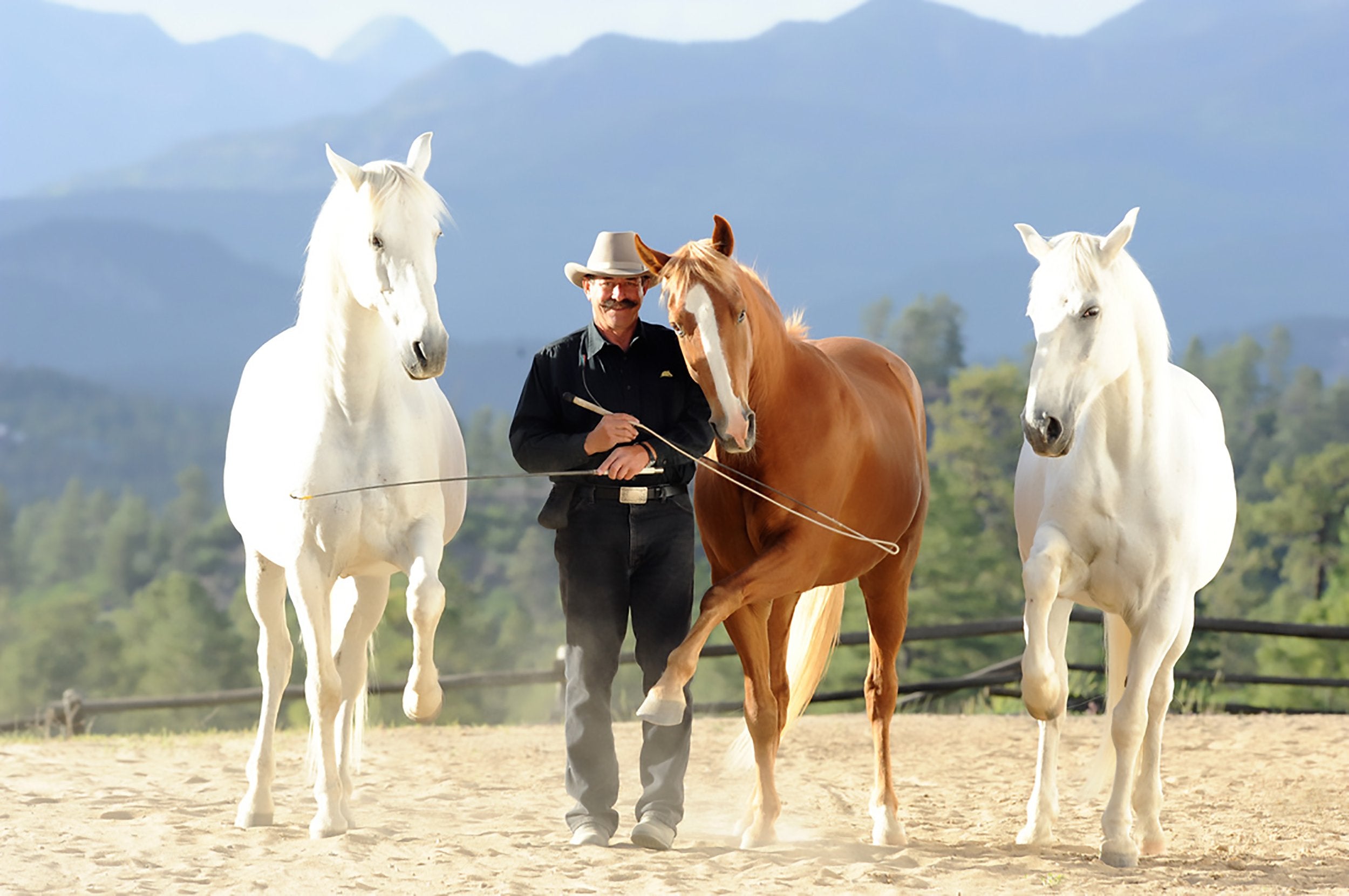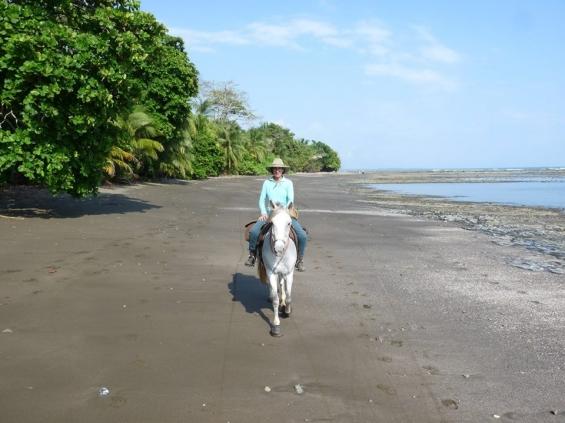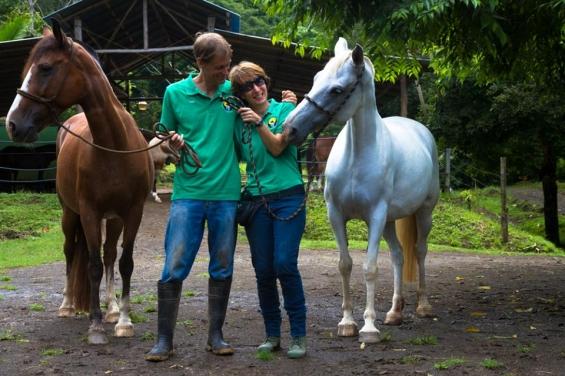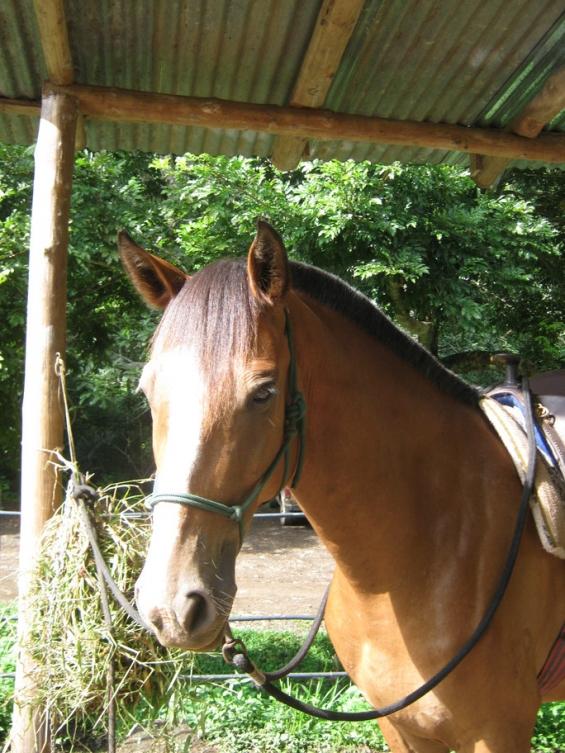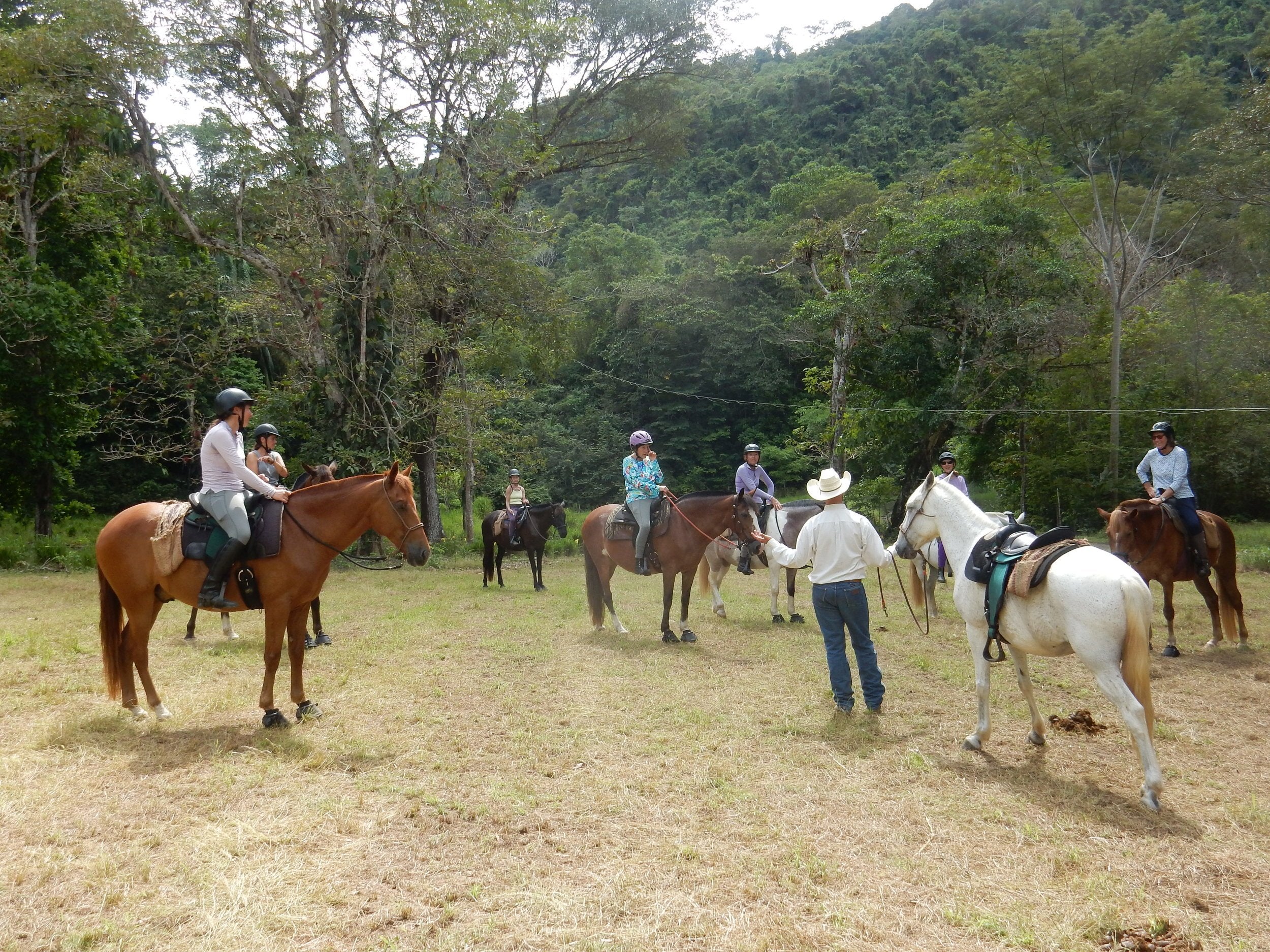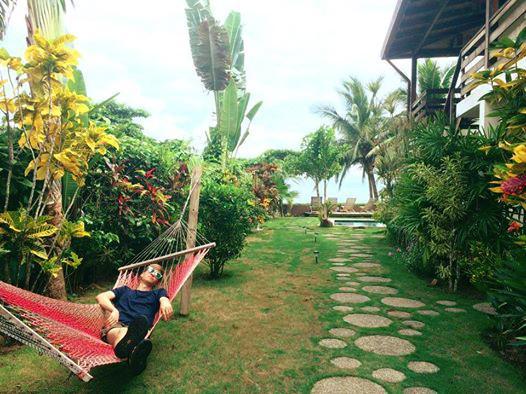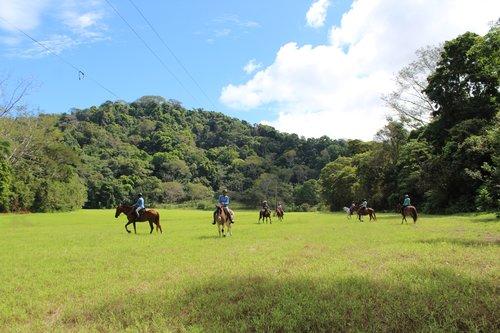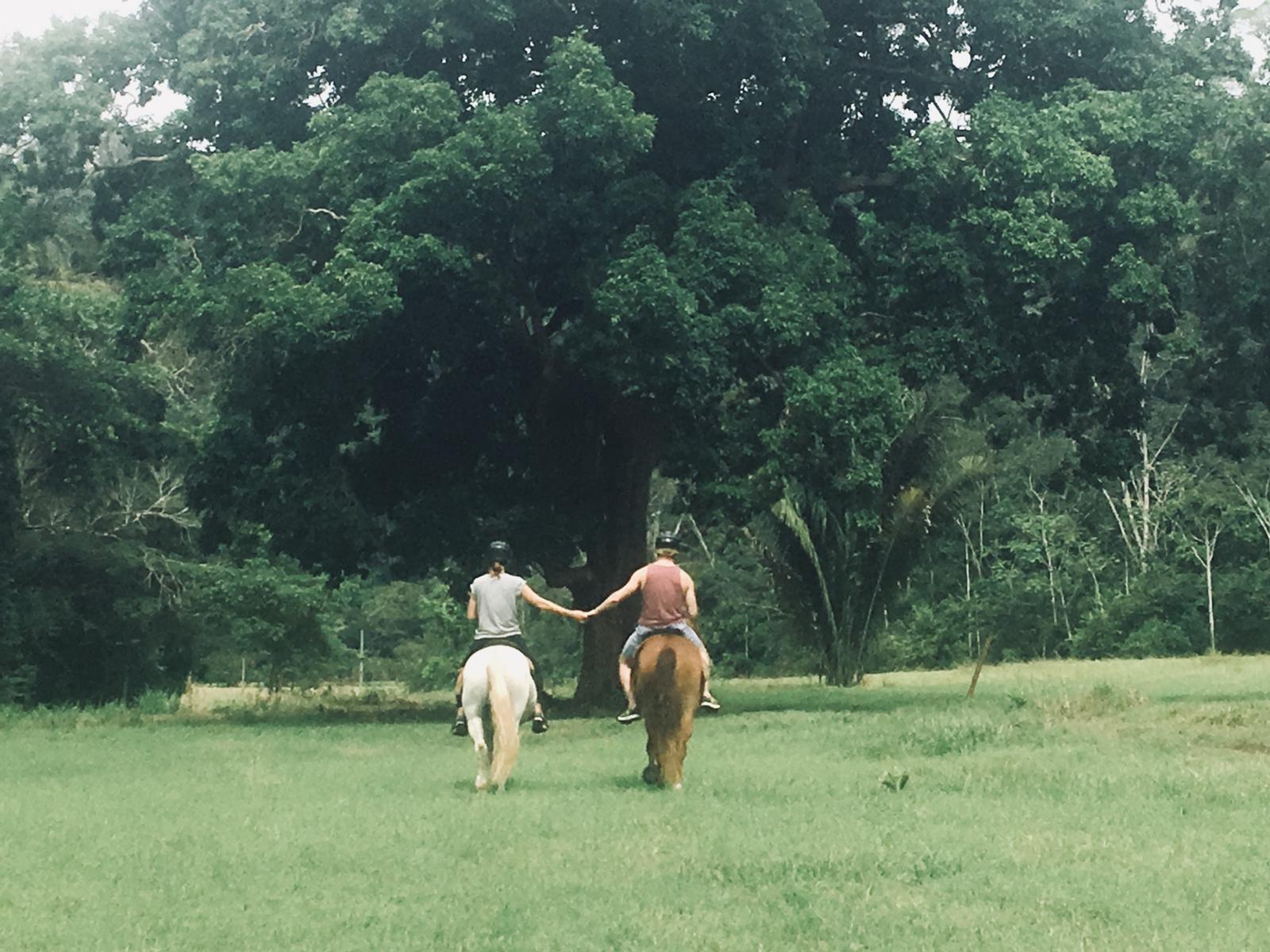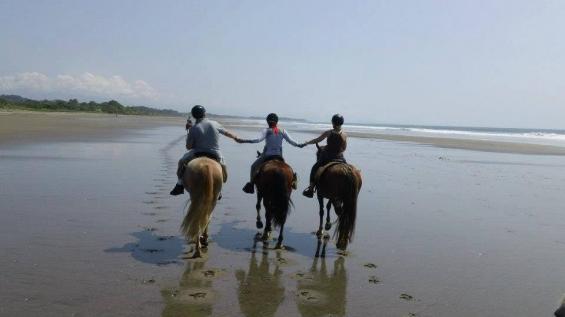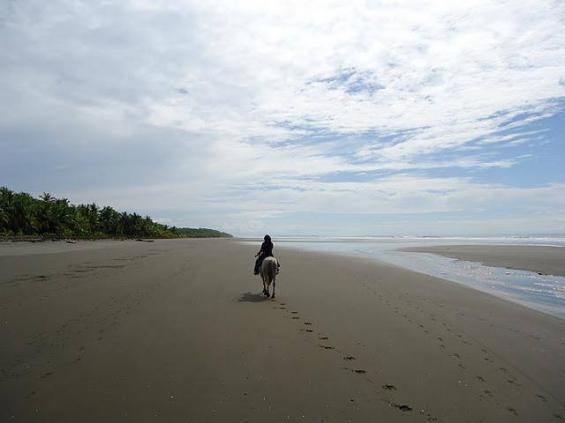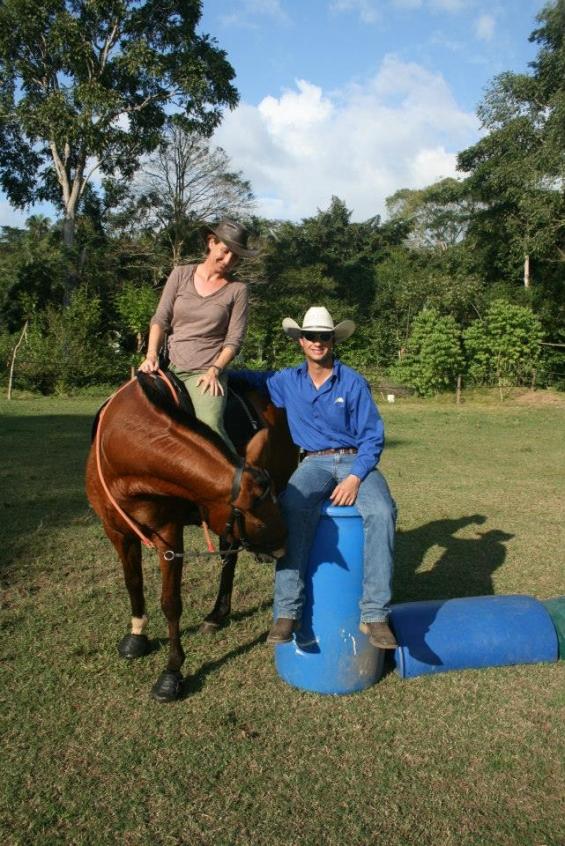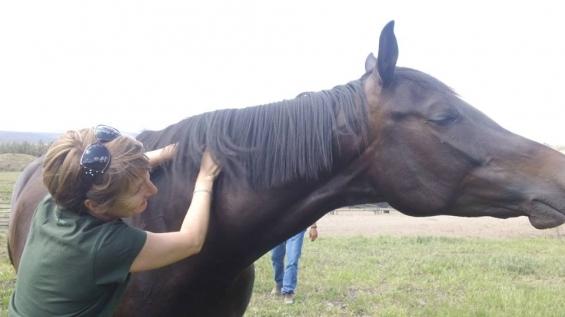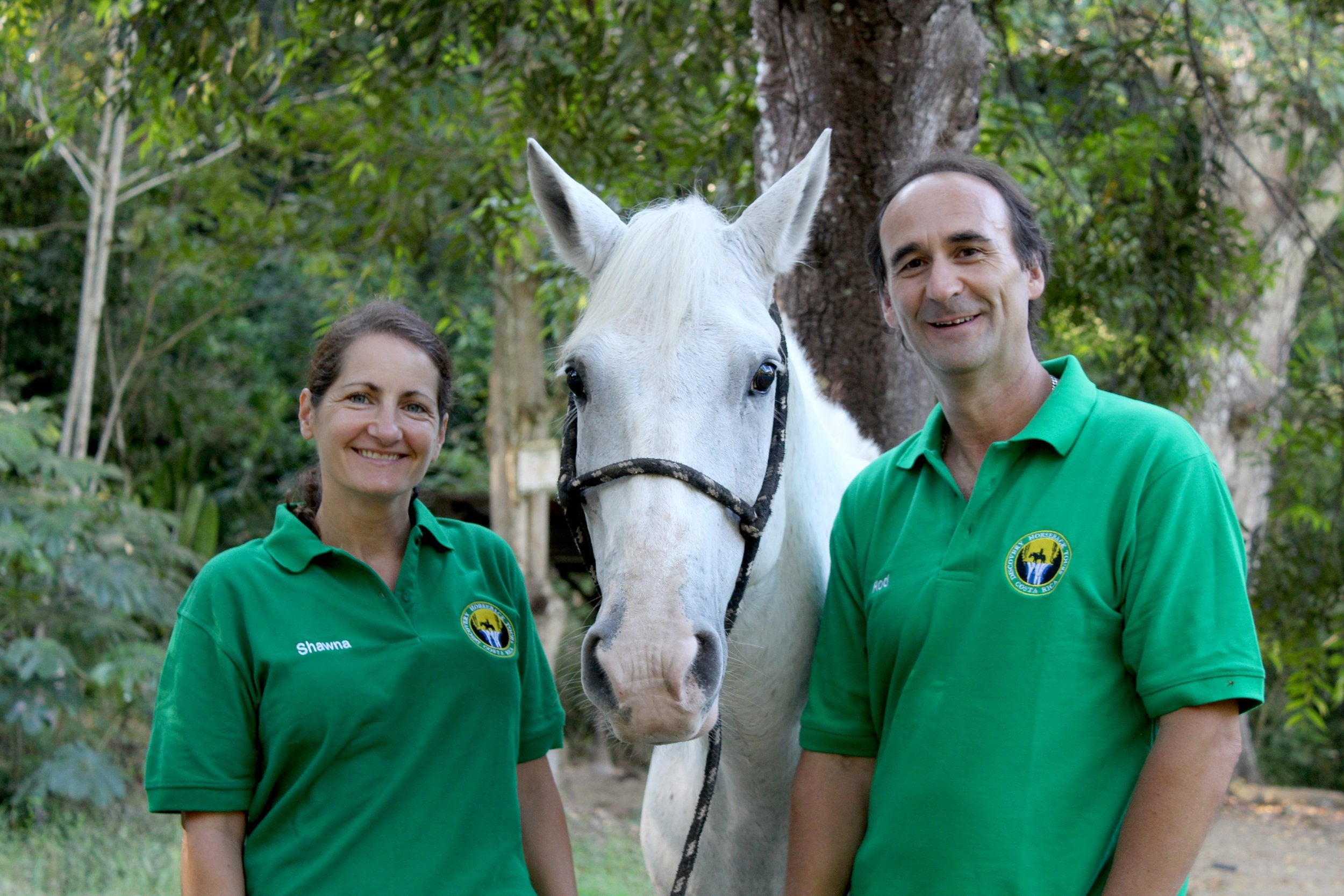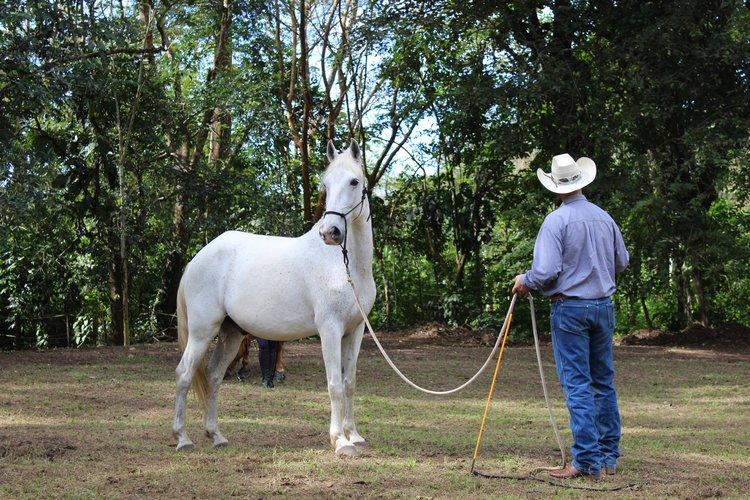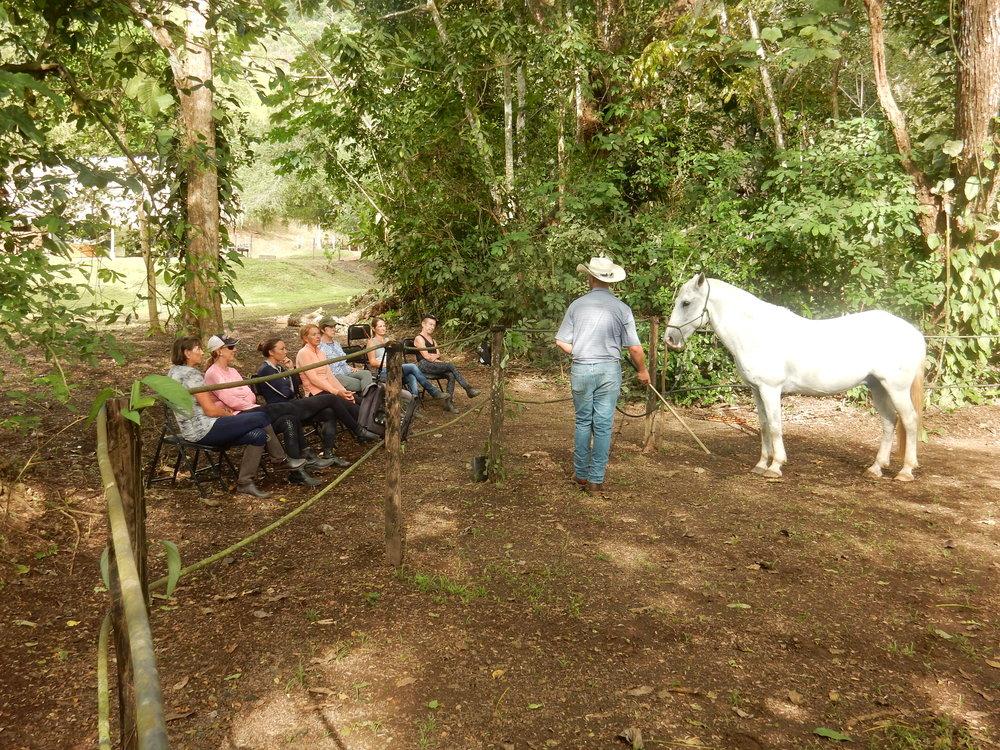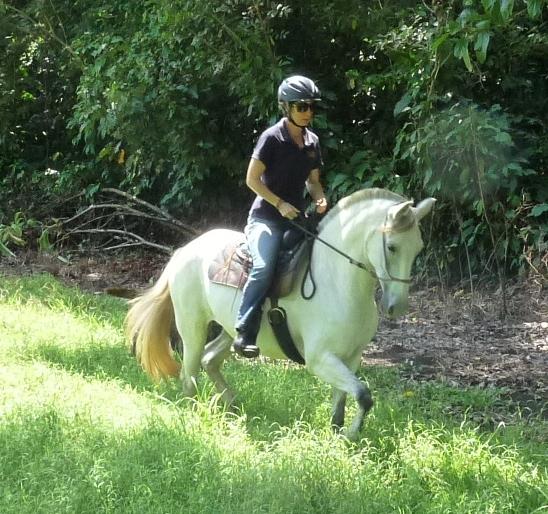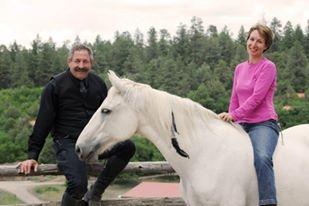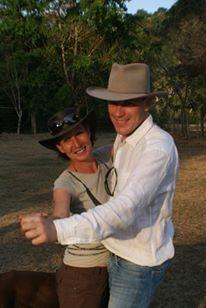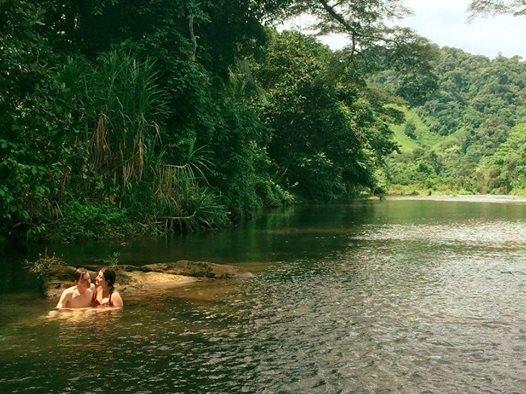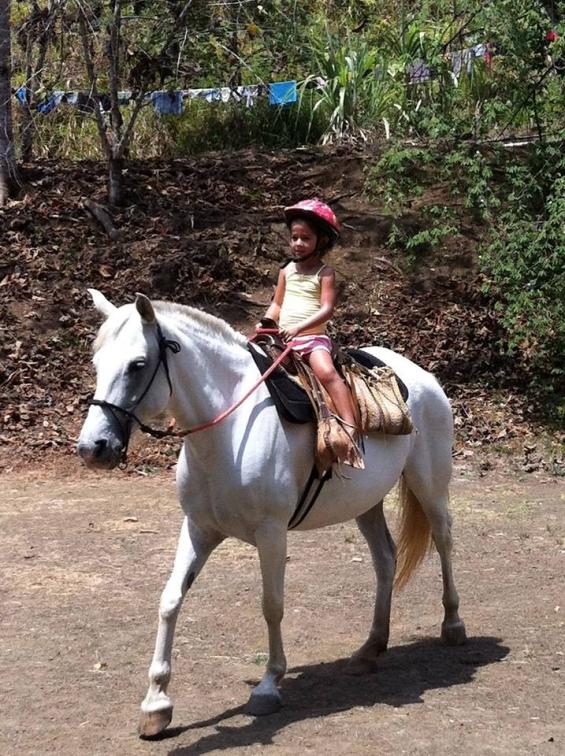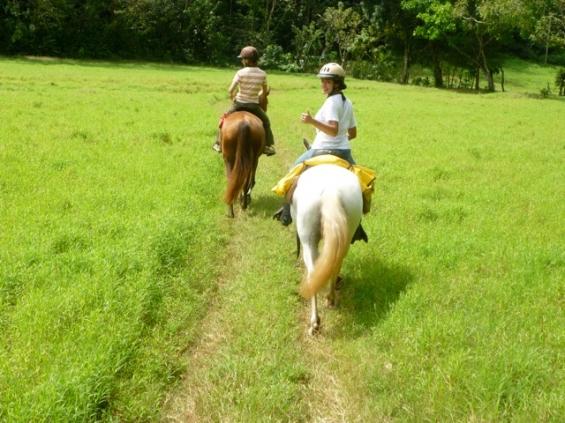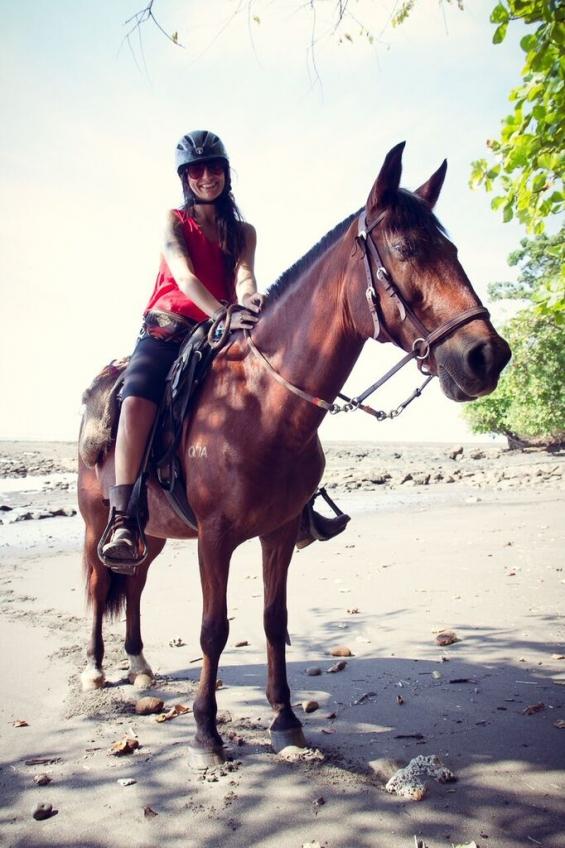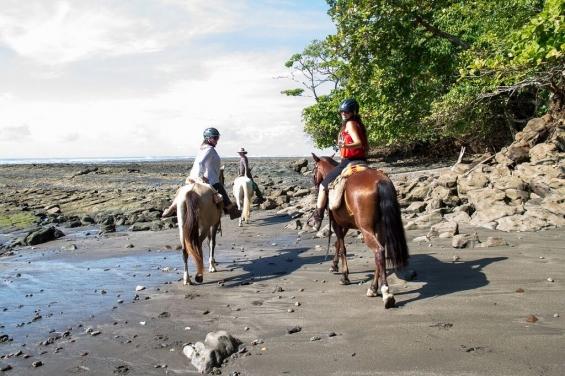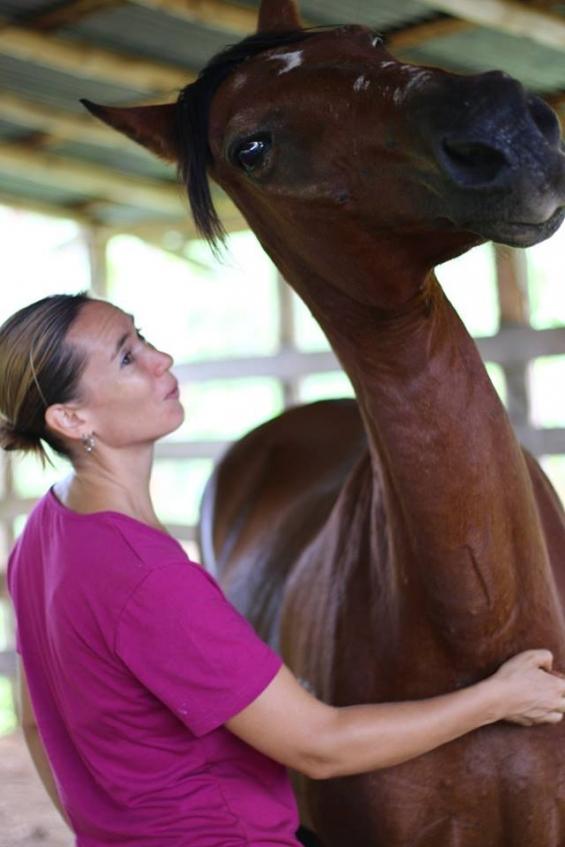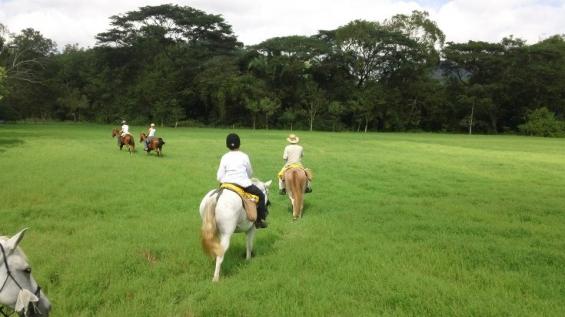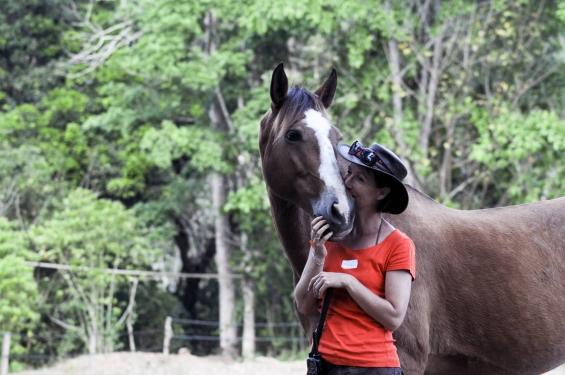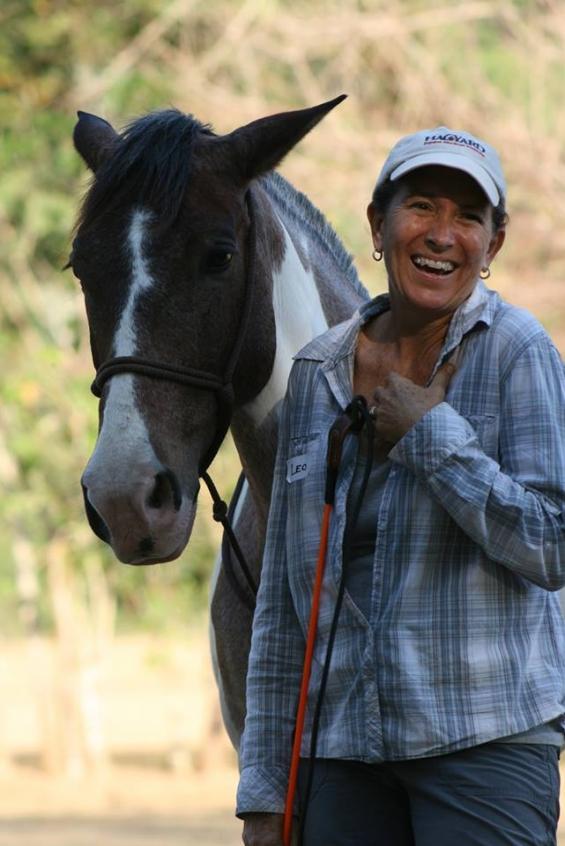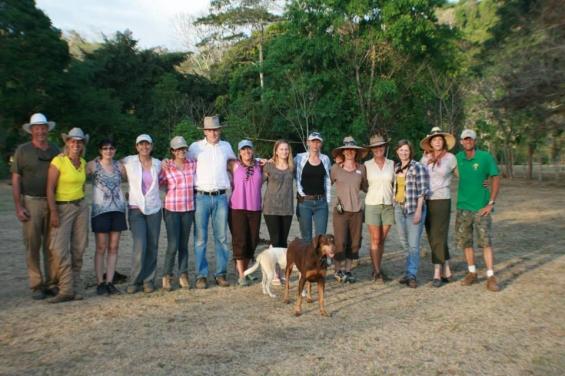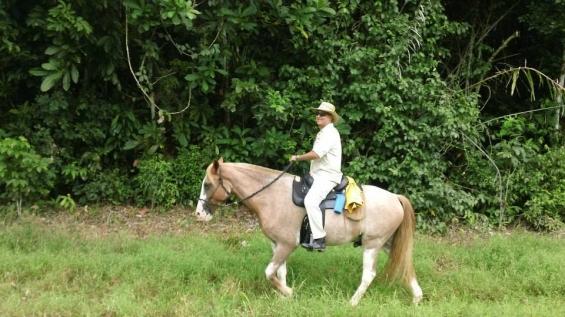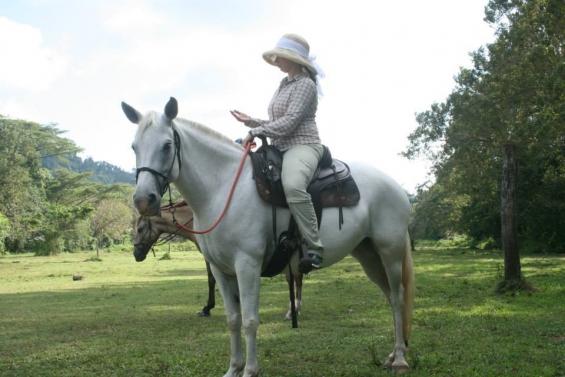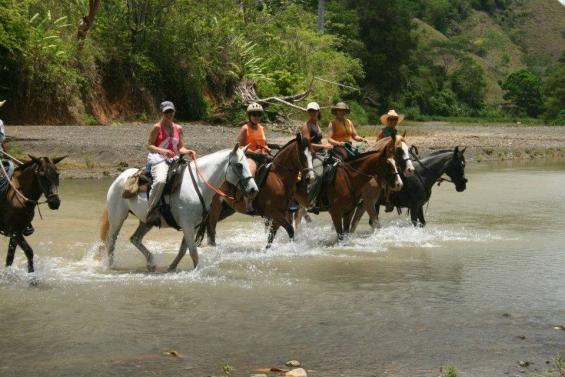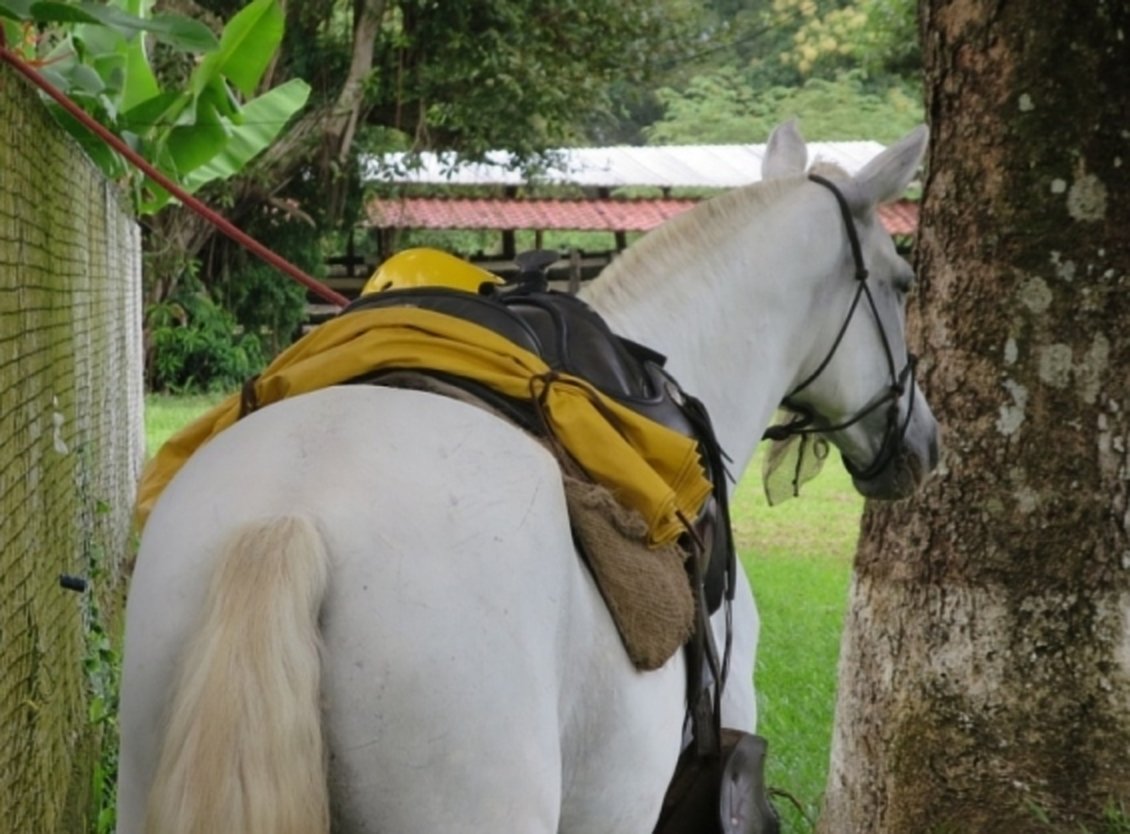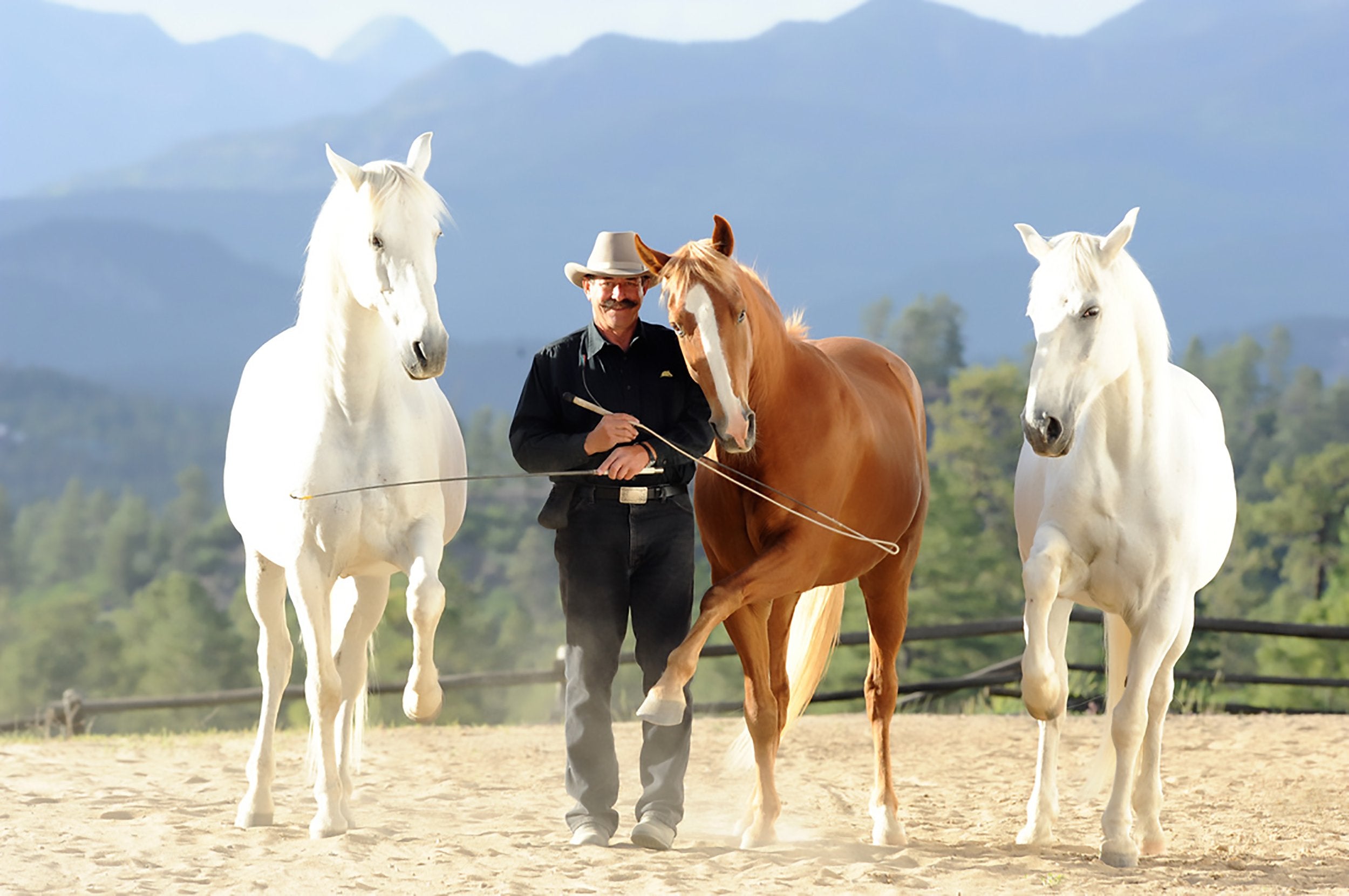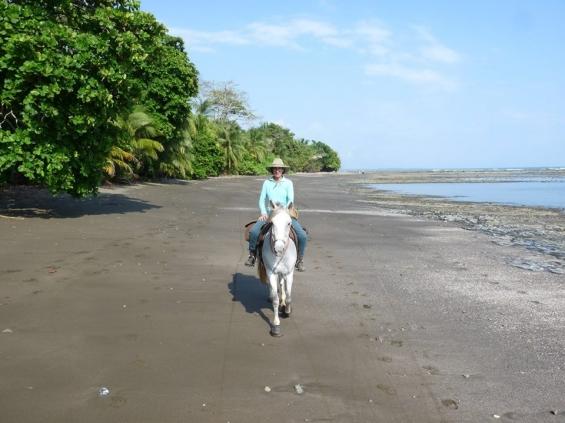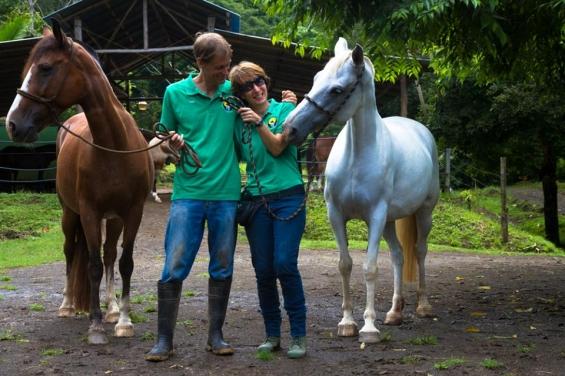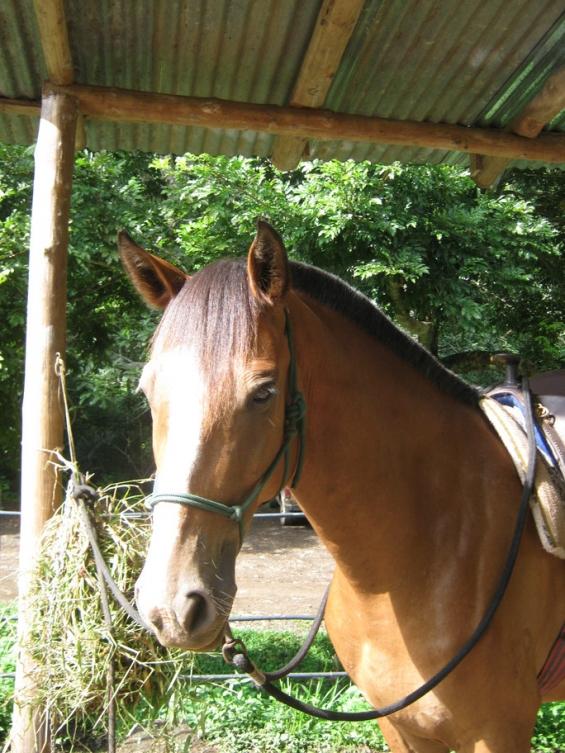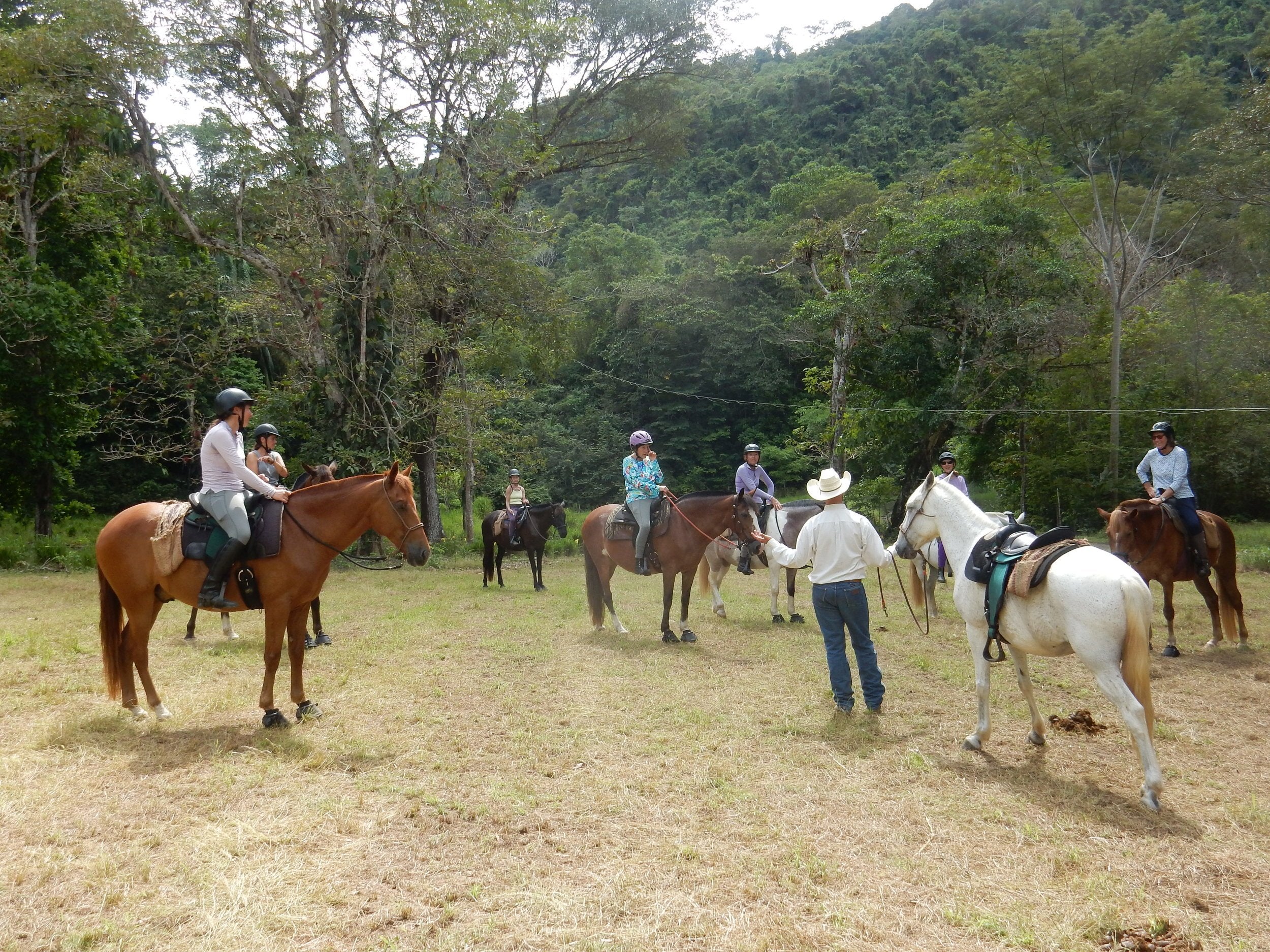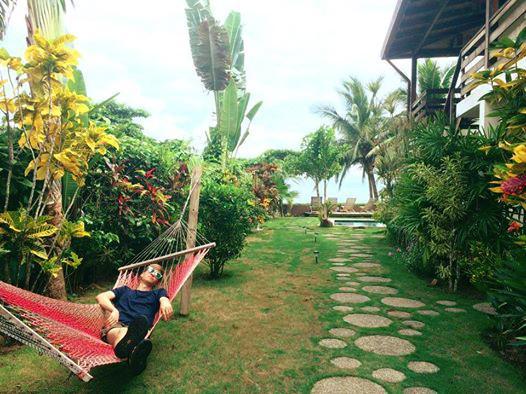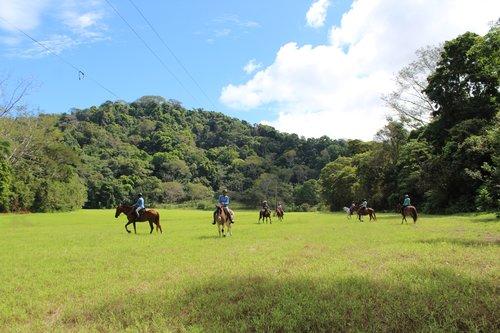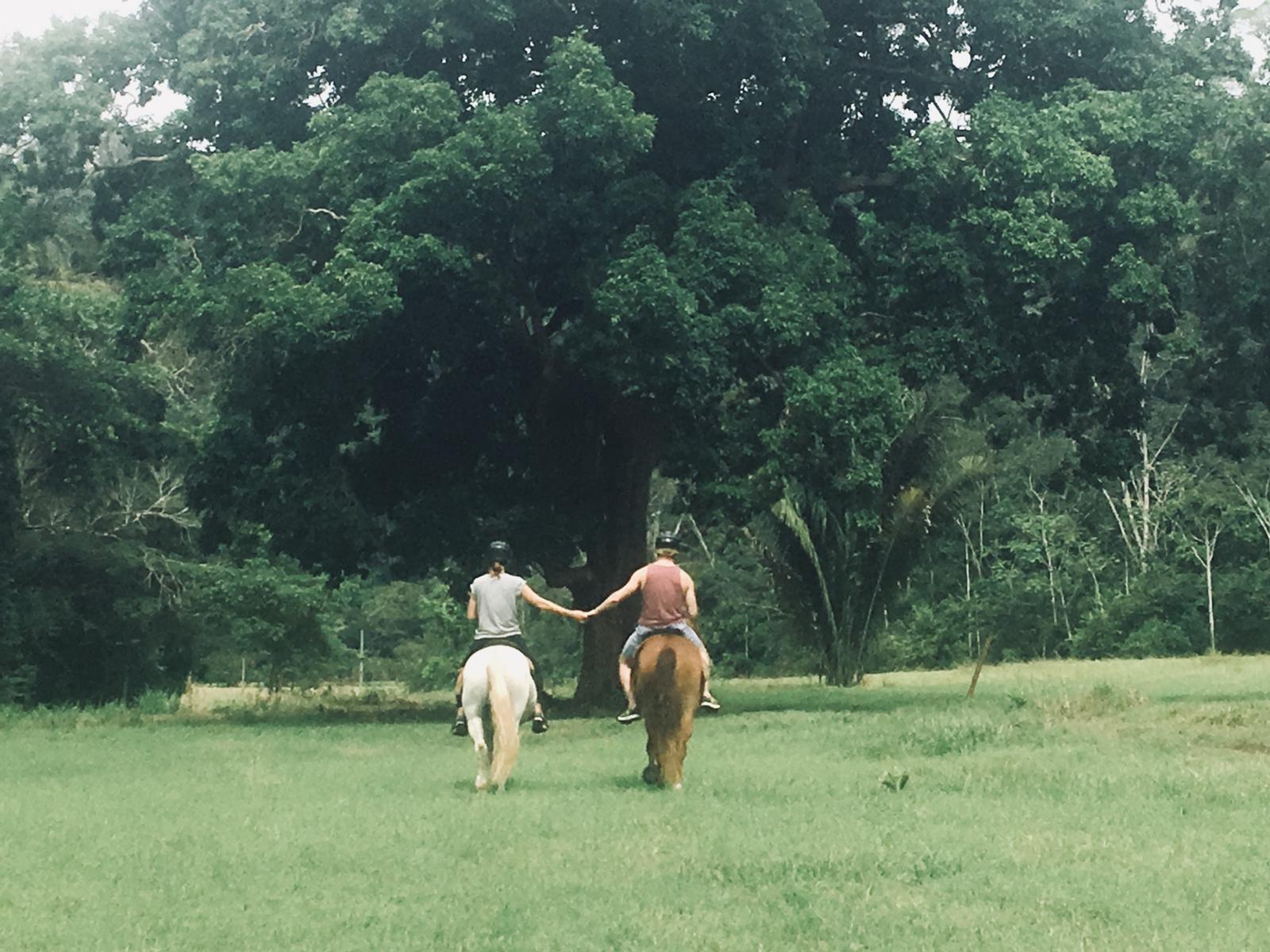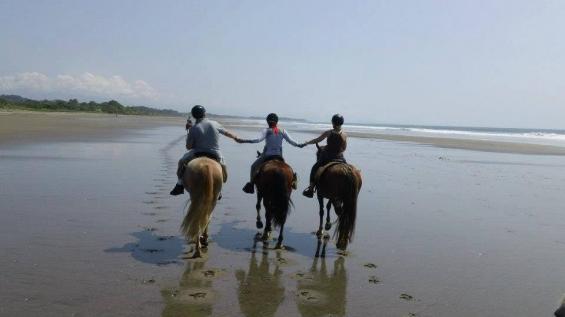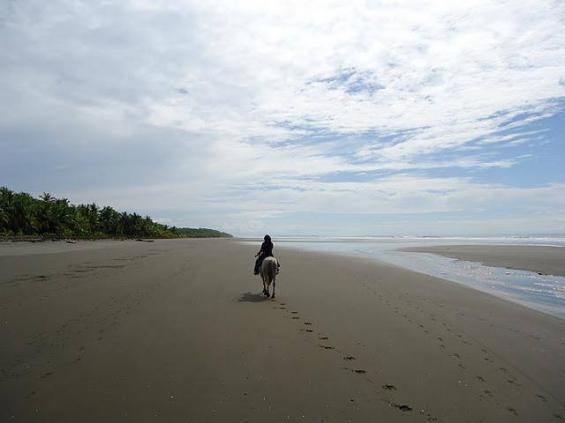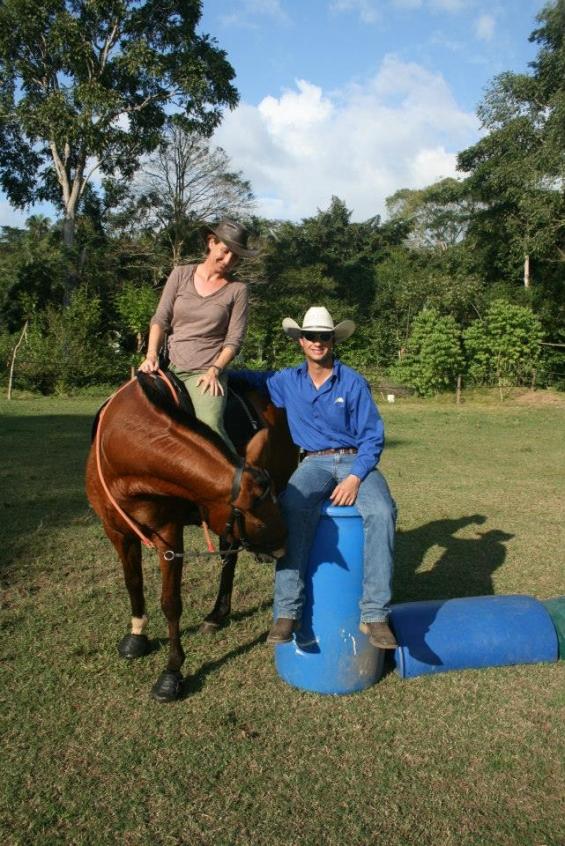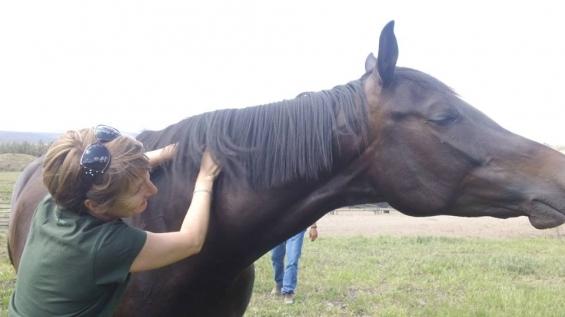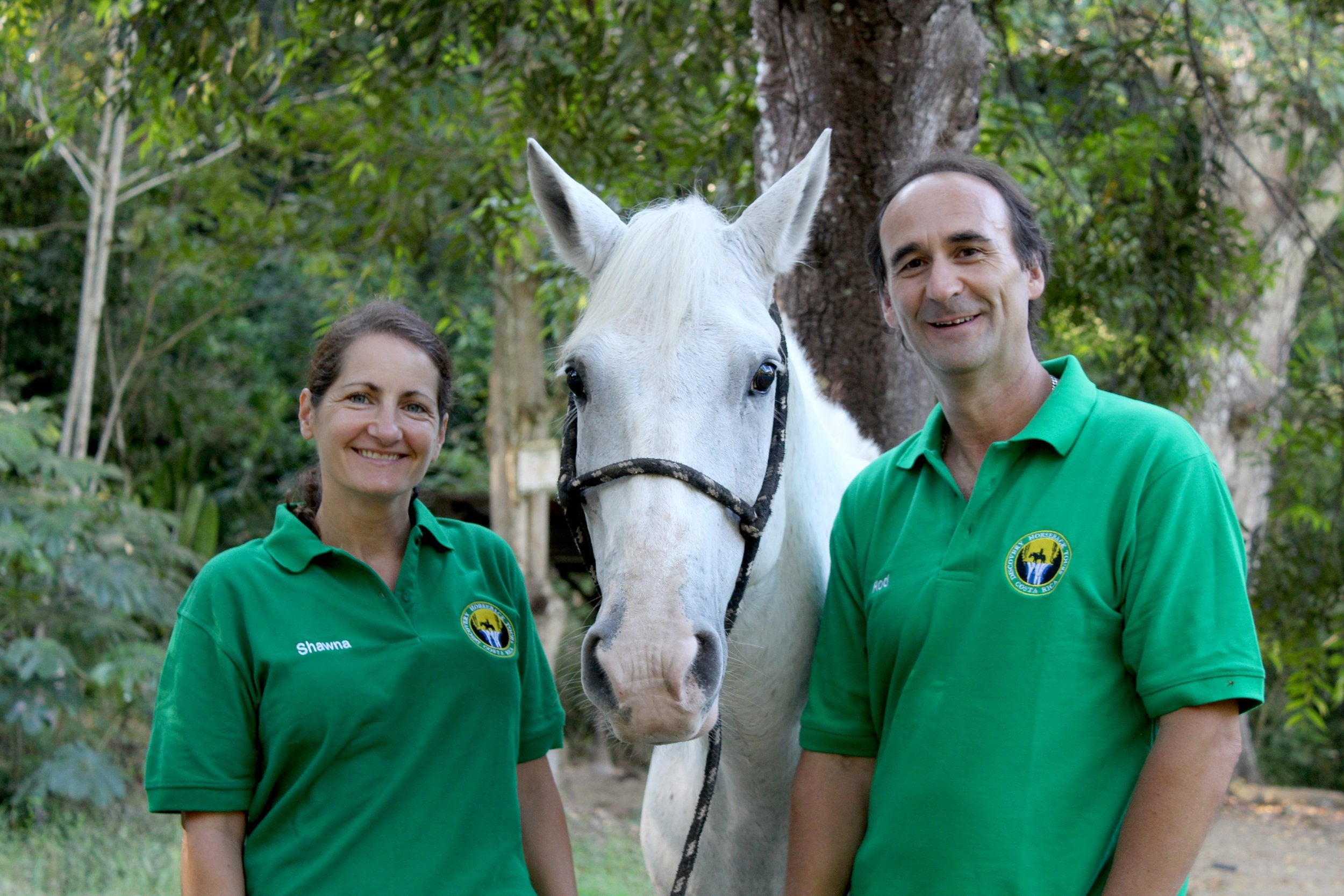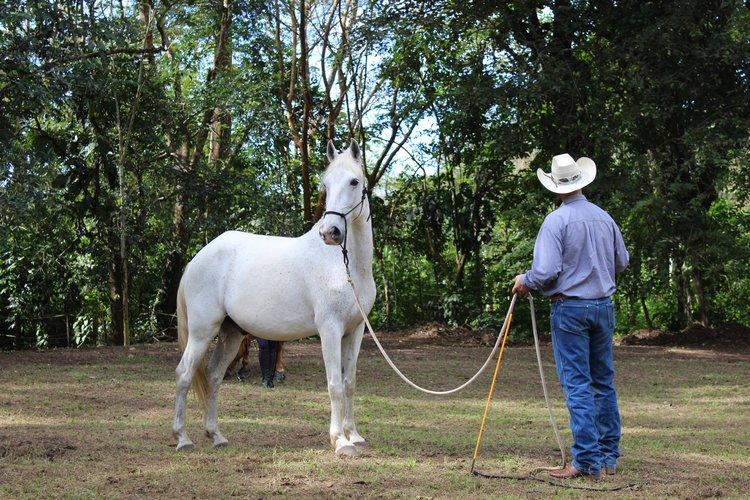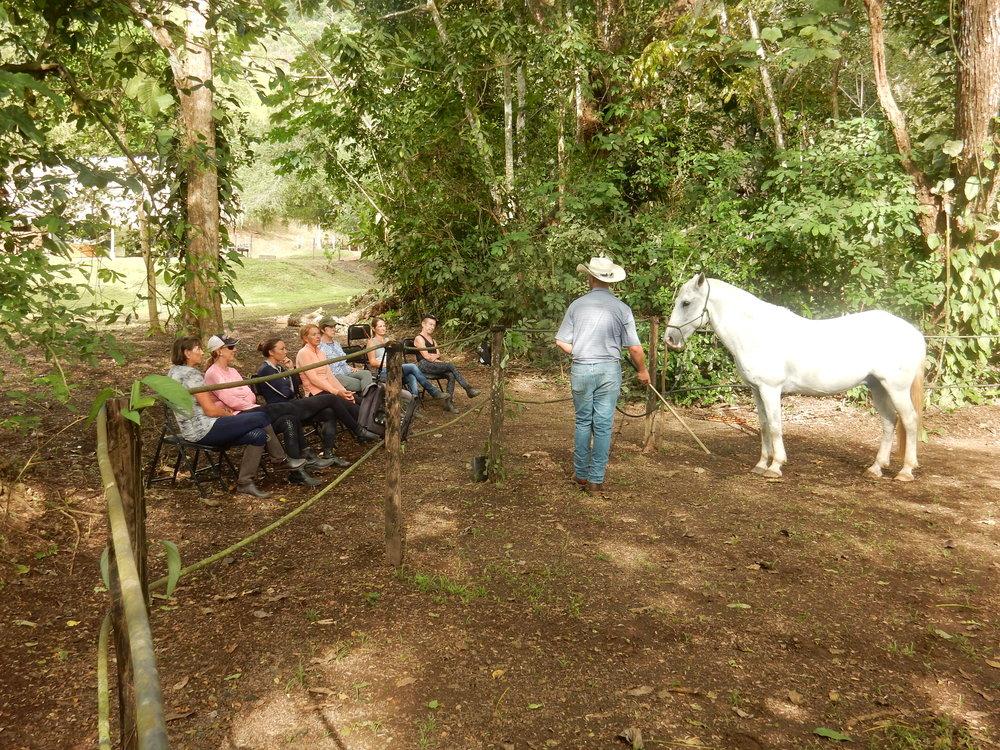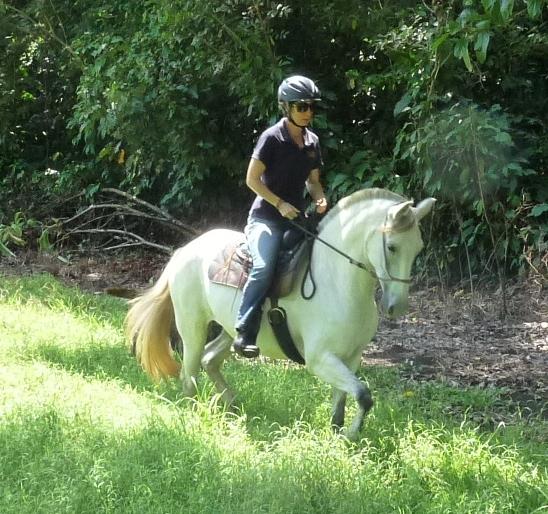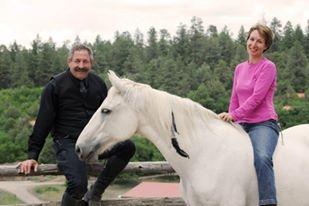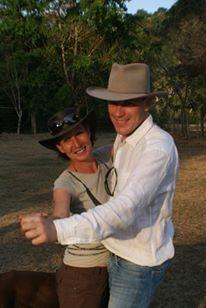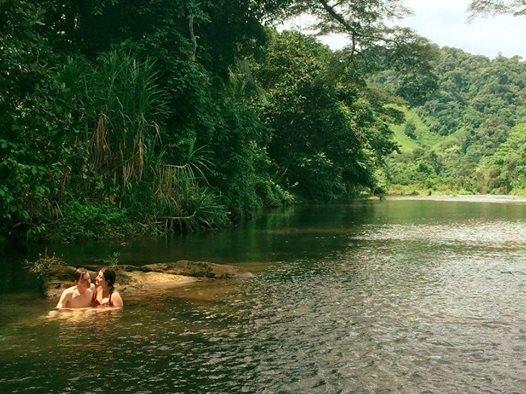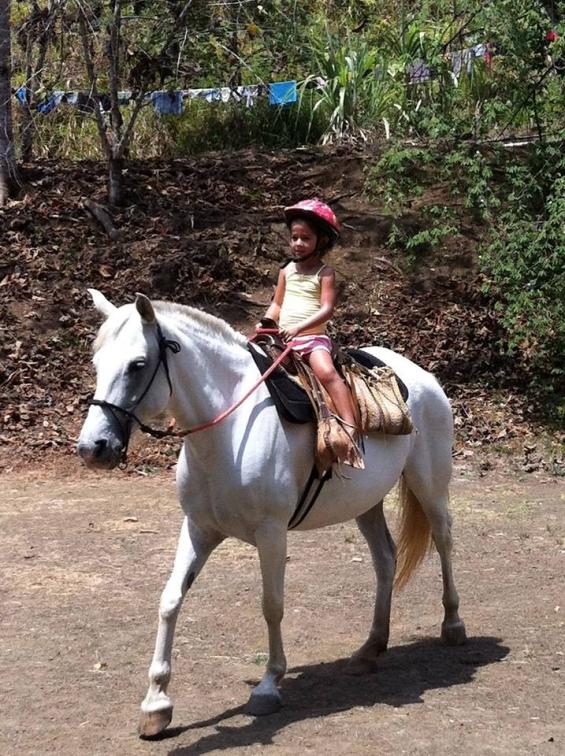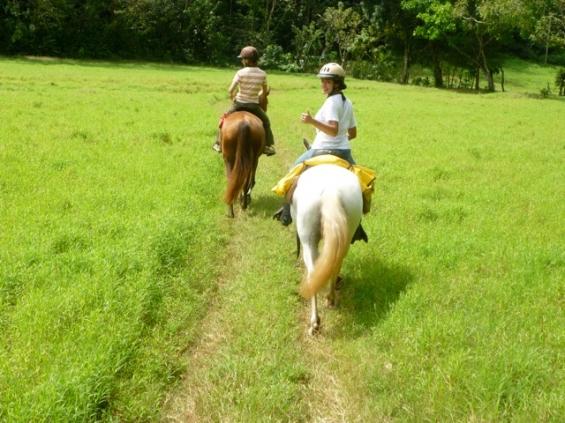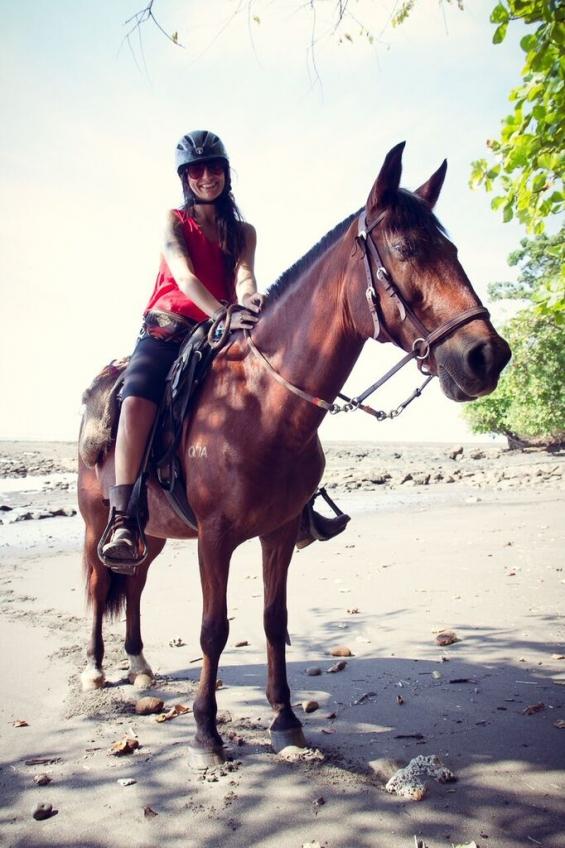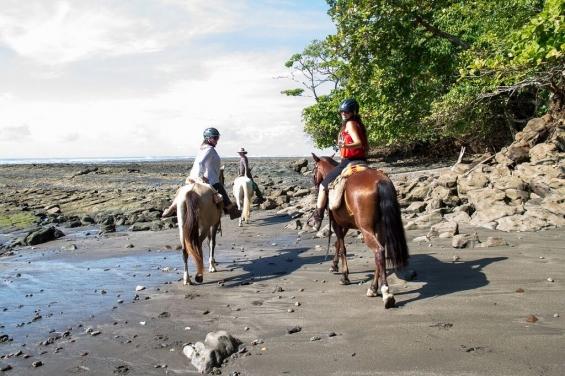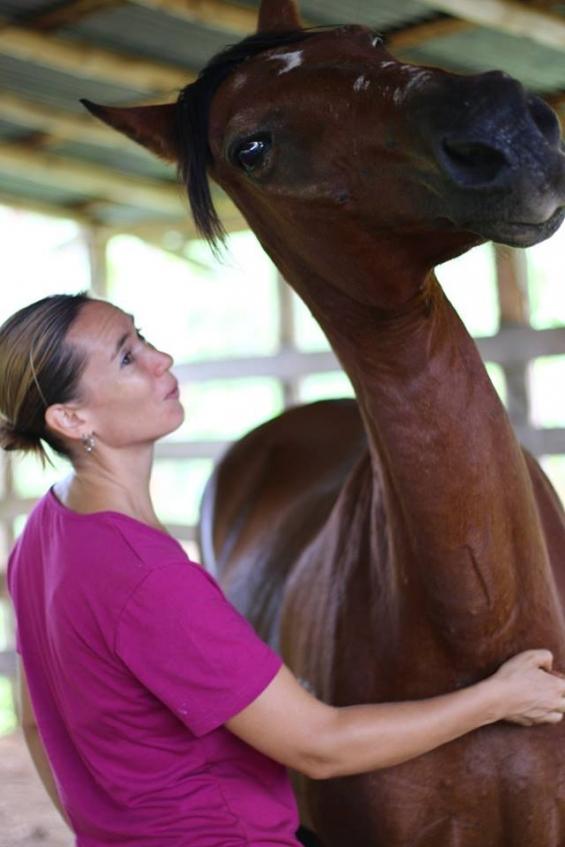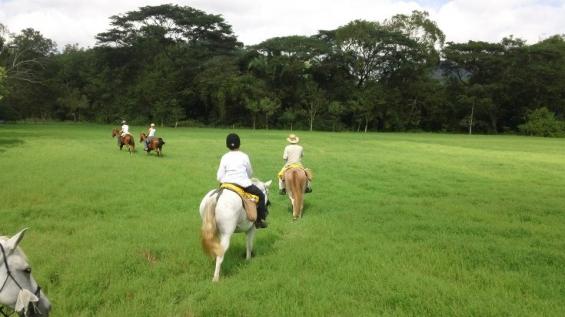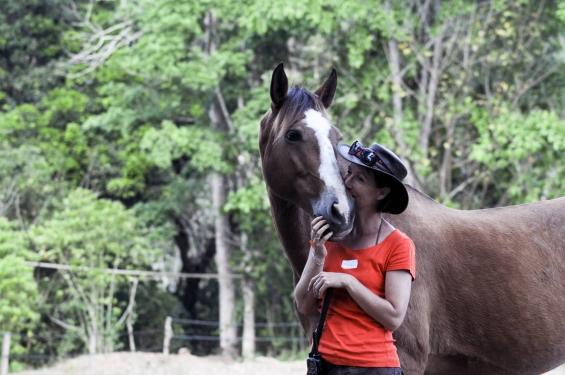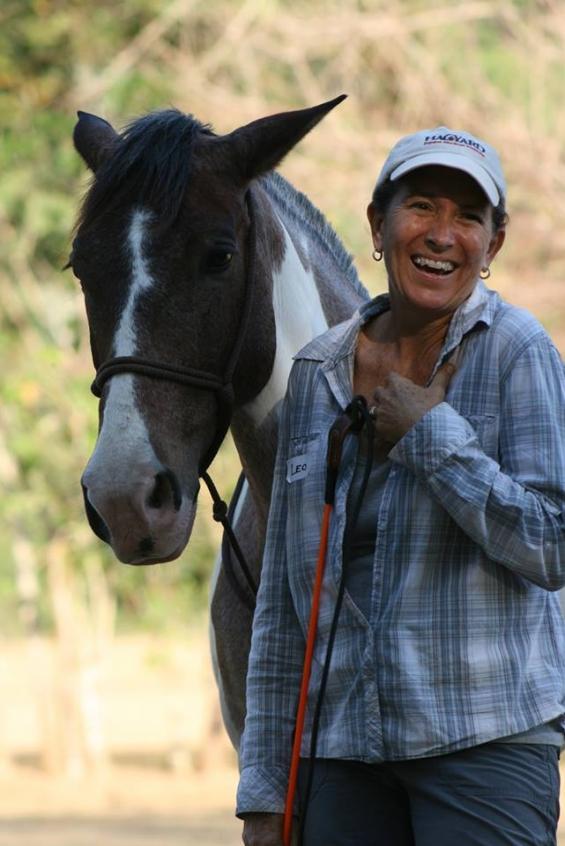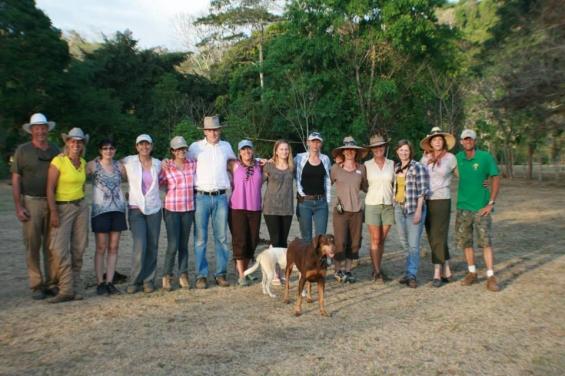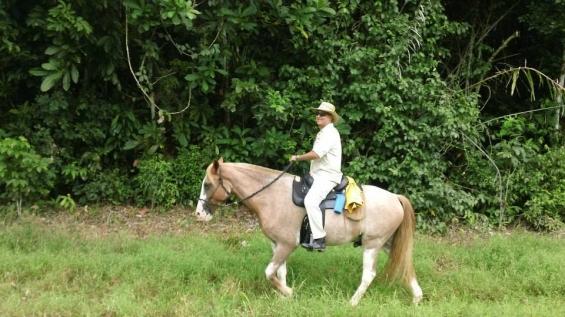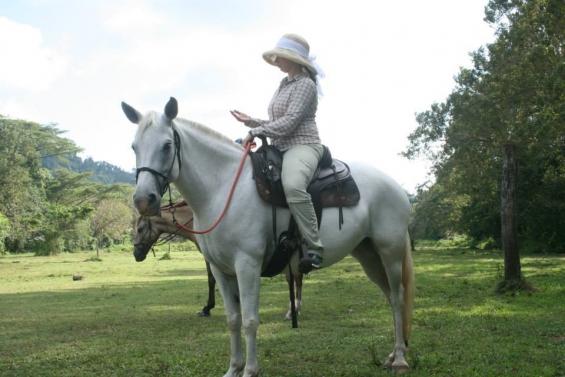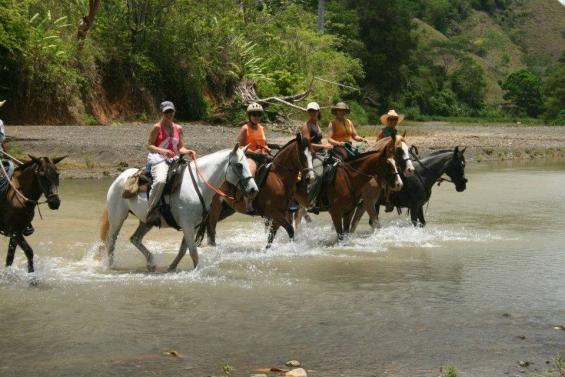 Be ready to take your horsemanship and connection with horses to a new level.
Your classroom backdrop is the mighty Costa Rican rainforest with monkeys, parrots and wildlife abound to make your holiday totally unforgettable and your learning eXperience like no other!
RIDING HOLIDAY
Tailored Clinics
8 days | 7 nights
FULL BOARD
(dinner excluded)
Overview
Partner up with incredible, naturally trained horses (many of whom are rescues) and learn from some of the world's leading and ground breaking clinicians. Whatever your aspirations, maybe you want explore higher levels of exquisite communication with these incredible animals, or maybe you want to feel safe, confident and a part of a two way conversation with your horse, whatever your level, you will leave bursting with new ideas and knowledge!

Over the years your hosts have welcomed and learned from Honza Blaha, David Lichman, Jenifer Zeligs, Ryan Rose, Alejandra Gonzales and Emma Massingale. This coming year 2019 they welcome back Ryan Rose and Noora Ehnqvist for a week of life changing teaching and adventures.

Maybe you are returning to horses and need a confidence boost to achieve that dream of cantering down the beach, or maybe you just want to eXperience the beautiful connection of liberty and bridle less. Whatever your goals are, we can tailor your week to suit what you prefer! Contact us to check your preferred dates. Whomever you choose to study with, we assure you an unrivaled week in paradise, and profound changes in your relationship with horses.

The clinic section of your holiday is split into 4 half day sessions, and when you are not learning, you will be riding through the best scenery that Costa Rica has to offer. You will ride among the towering rain forest trees to a secret natural spring, here you will enjoy a rejuvenating natural mud bath. Another favorite you will eXperience is to ride through and along side the crystal clear Rio Turribalita, arrive to cooling swim holes, float in the cooling waters, and take in the spectacular scenery.

On the incredible beach ride, you will canter along a deserted beach, fringed with palm trees, with loose reins eXperiencing true freedom!

A few steps from the beach, located in Playa Hermosa on Costa Rica's central pacific coast, your accommodation mends the original beauty of a beachfront tropical lodge with its exquisite setting right on a pristine black sand beach. You will also enjoy a horse free day where you will walk you through one of the most incredible rain forest conservation reserves in the country, immerse yourself in the surrounding nature and dive into pristine natural waterfalls, they even have their own micro brewery!

If that is not enough you will then get to choose an amazing local tour. You can choose from a river cruise to see birds and crocodiles (to many guests a favourite one) or other available wildlife tours. You can also try surfing or ziplining, or relax with a yoga class or a massage.

A holiday of a lifetime!
Accommodation
Beach front boutique hotel, great hosts and tropical-modern stylish rooms with private beach view balconies
Meals
Hearty local food.
(evening meals are not included but lovely restaurants are located within a very short walking distance from your hotel)
Programme Outline
Day 1
Relax in your air conditioned private transfer and take in the wonderful views as you are driven from San Jose International Airport to your beach front hotel in Playa Hermosa on the stunning Central Pacific Coast of Costa Rica.

Day 2
Start the day with a beautiful breakfast, then come and meet your horse for the week and enjoy the first day of your clinic. Lunch follows, and the food is always delicious, healthy and plenty of it! Relax in the shade of the trees and get ready to ride.
In the afternoon you set out into the heart of the 1300 acres for the Jungle Spa Adventure. Looking out for monkeys, toucans and parrots along the way, you weave our way around the reserve and farm, and head deep into the rain forest to a secret natural spring fed waterfall. Here you luxuriate in a volcanic clay mud scrub; your skin will feel incredible. You will emerge feeling refreshed and rejuvenated and with photos you will treasure forever.

Day 3
Your second morning of your clinic will no doubt be incredible, and your horse will be ready and waiting for you. After the clinic you once more enjoy a local lunch followed by a local tour of your choice.

Day 4
Whilst all your new learning sinks in, your hosts will accompany you away on a horse free day. You will visit a majestic rain forest conservation project. This place is like heaven on earth, there is no where that compares to this.
Enjoy the natural rain forest trails and suspension bridges, safely connecting the rain forest canopy this will take your breath away. Swim in the waterfalls and let nature reset your natural rhythms.

Day 5
Back to learning with your third clinic session. The afternoon will see you take a well earned rest, enjoy an afternoon of much needed down time to relax in your hammock, read your book or just float in the hotel pool. Maybe end your day with a sunset walk on the beach.​

Day 6
Following our last day of learning with the morning clinic you will head out on the fabulous Trail Less Traveled ride.
This is an incredible trail taking you off the beaten track through deep forest, and across rural farm land, this ride is incredible and great for spotting more wildlife.

Day 7
Anyone for a tropical beach ride? Quite honestly, nothing compares to this. Deserted beaches, flocks of wild scarlet macaw parrots, and endless palm trees. A once in a lifetime ride, you will never forget this.

Day 8
Heading back to San Jose in your air con private transfer, get busy planning your next trip with horseXperiences!

Additional information
Transfers included | Airport Gateway SJO | San José

Additional beverages and evening meals not included

Beach ride is subject to day changes due to tide.

Local Tours included
Tropical Connection
$2,251.00