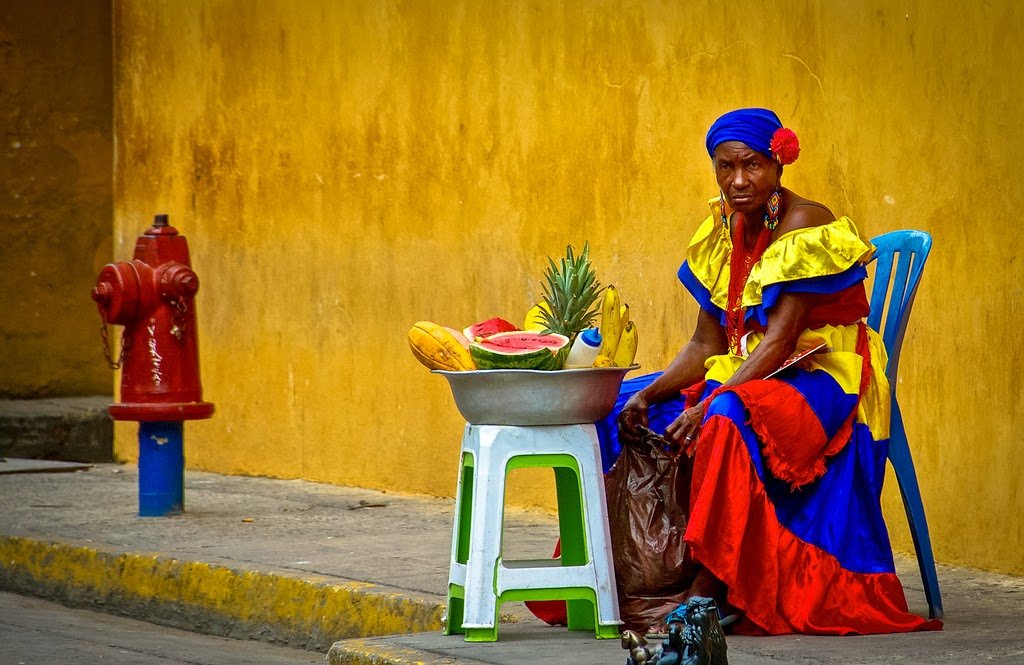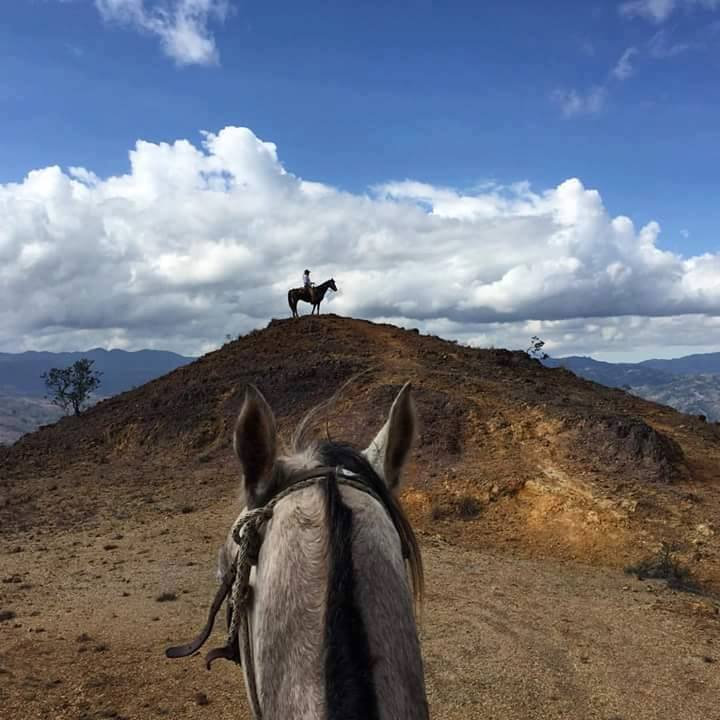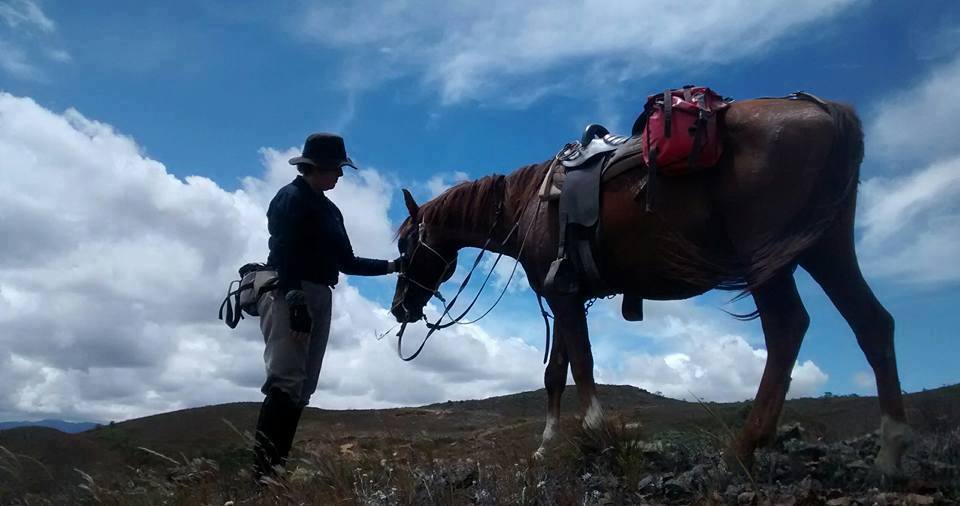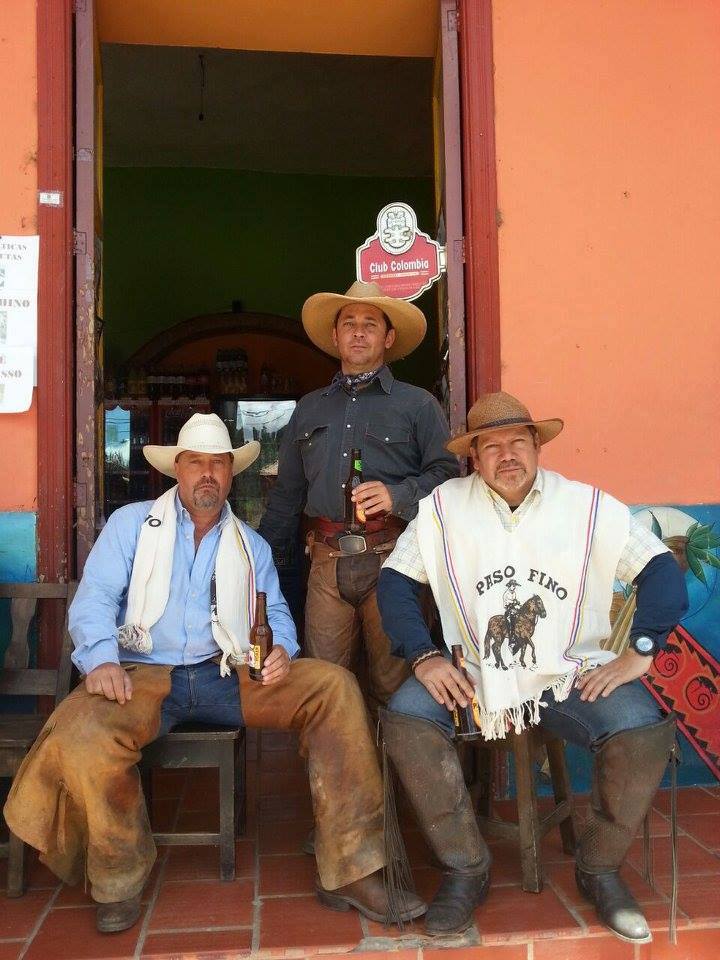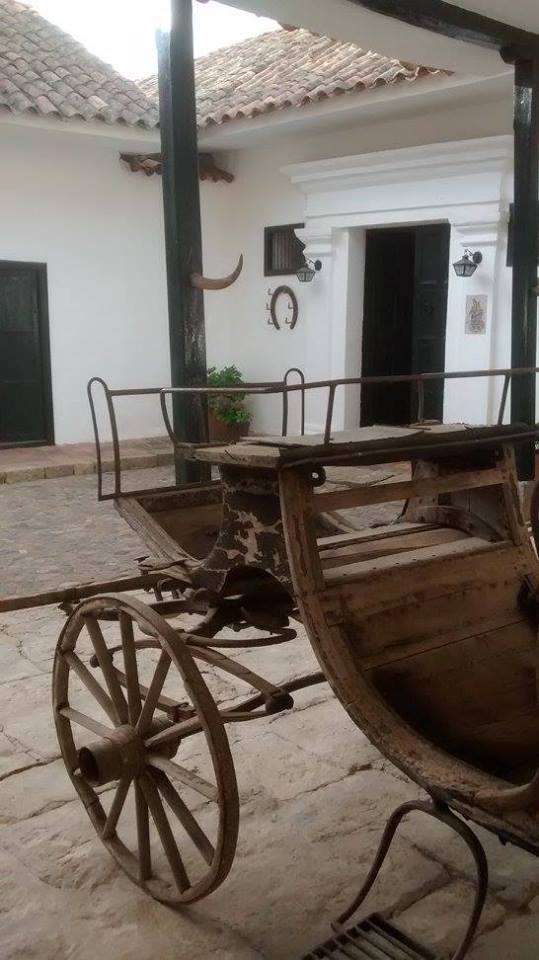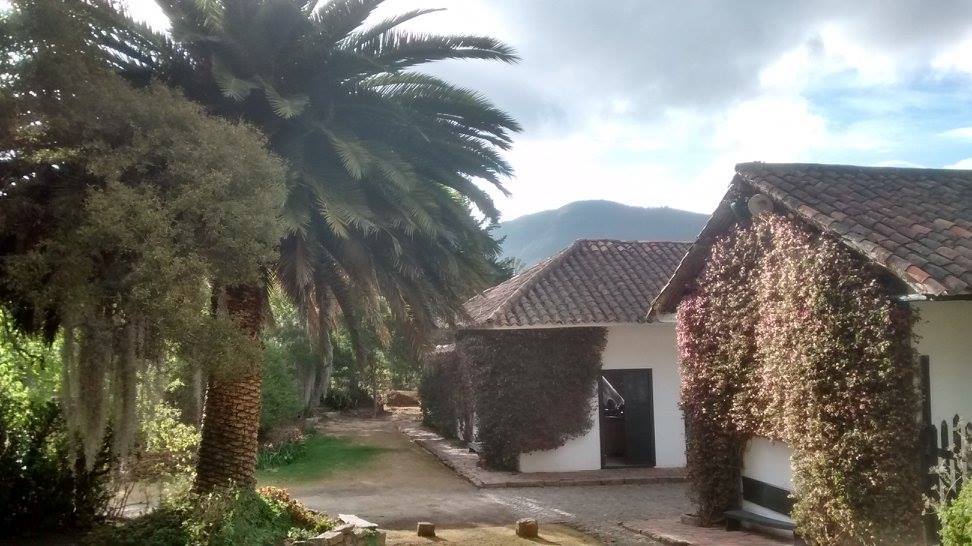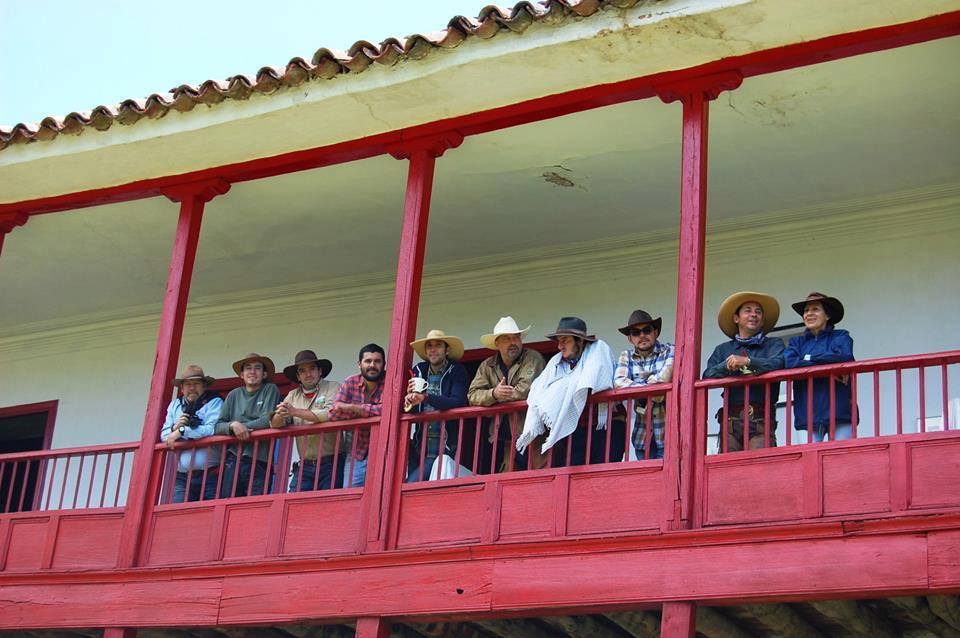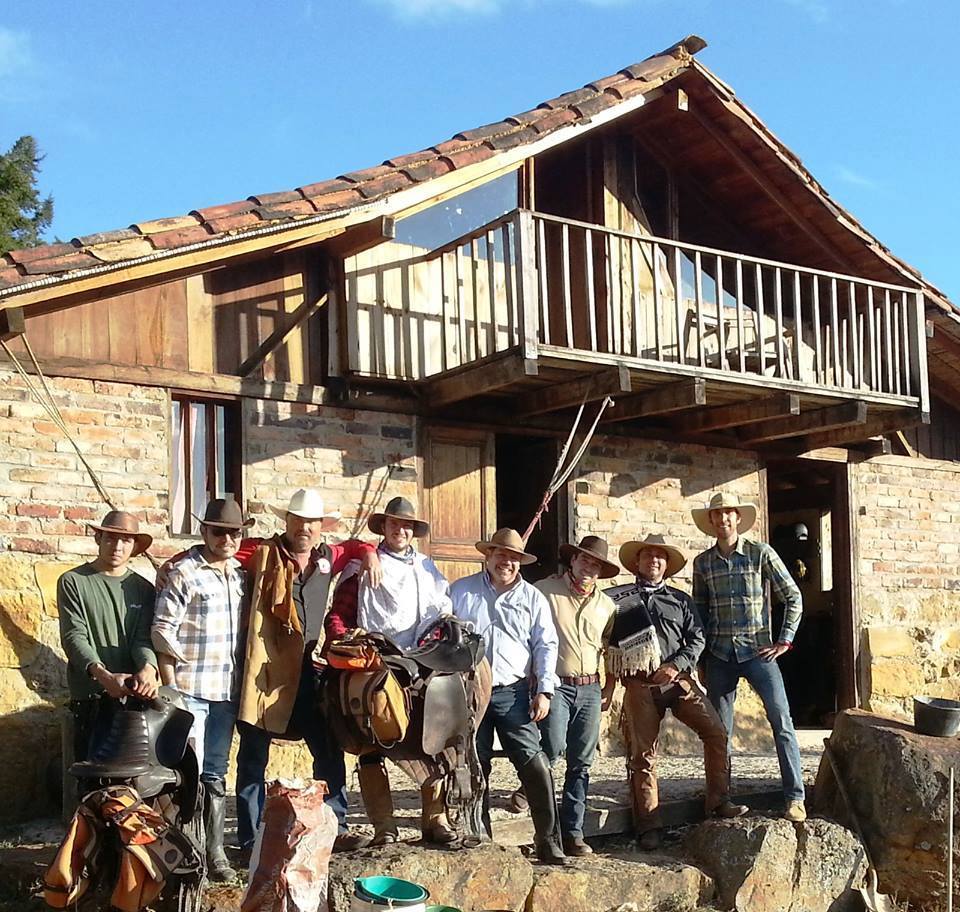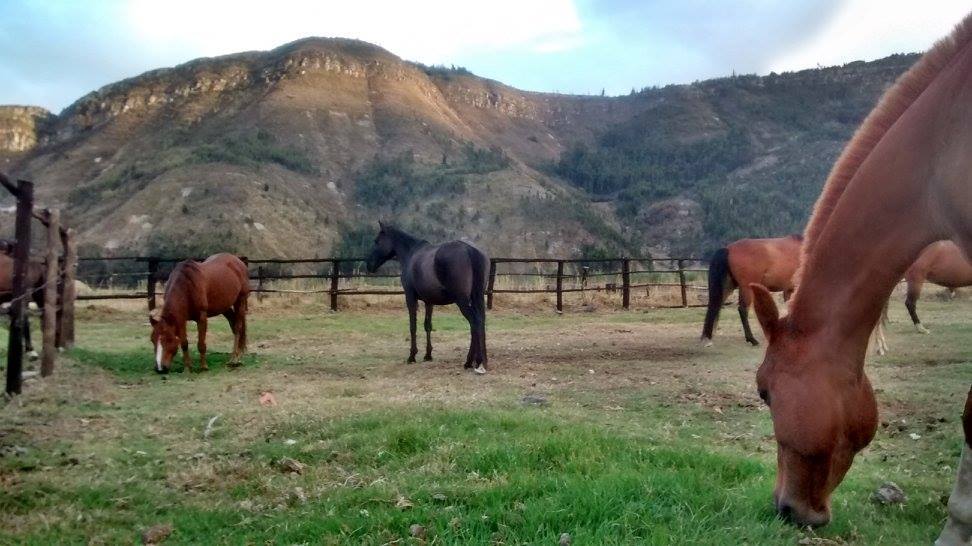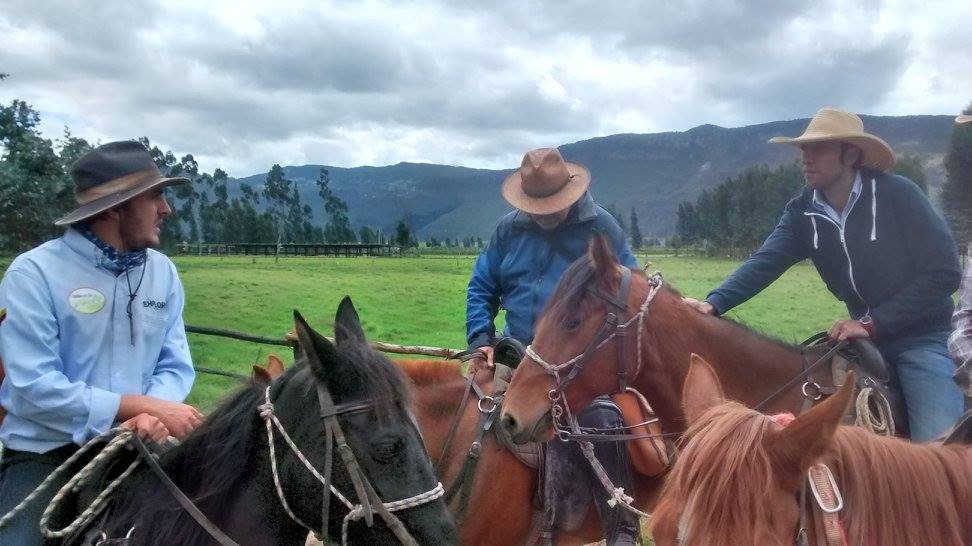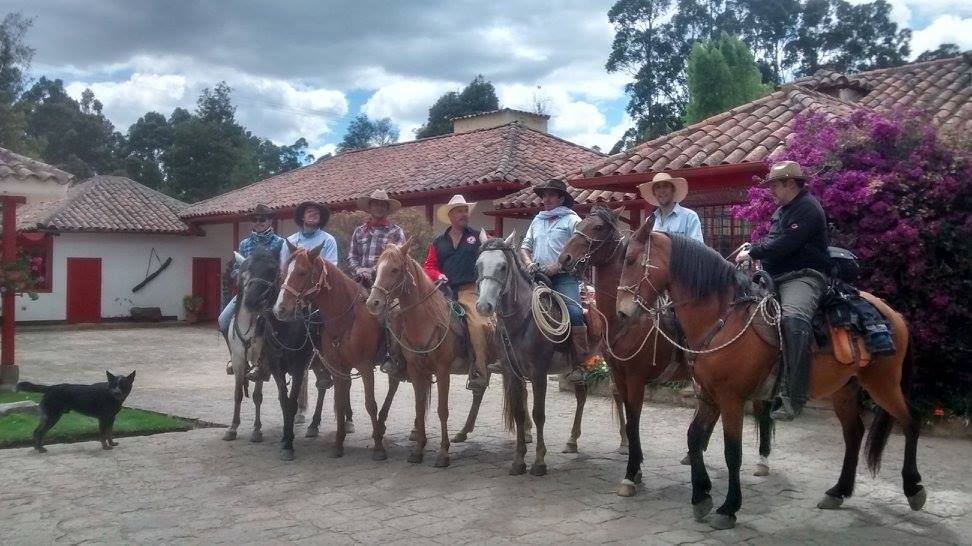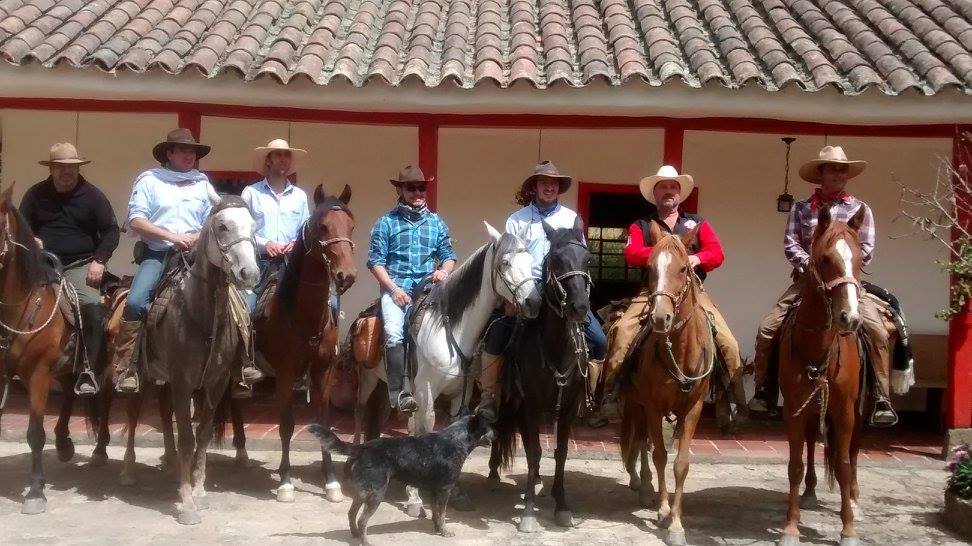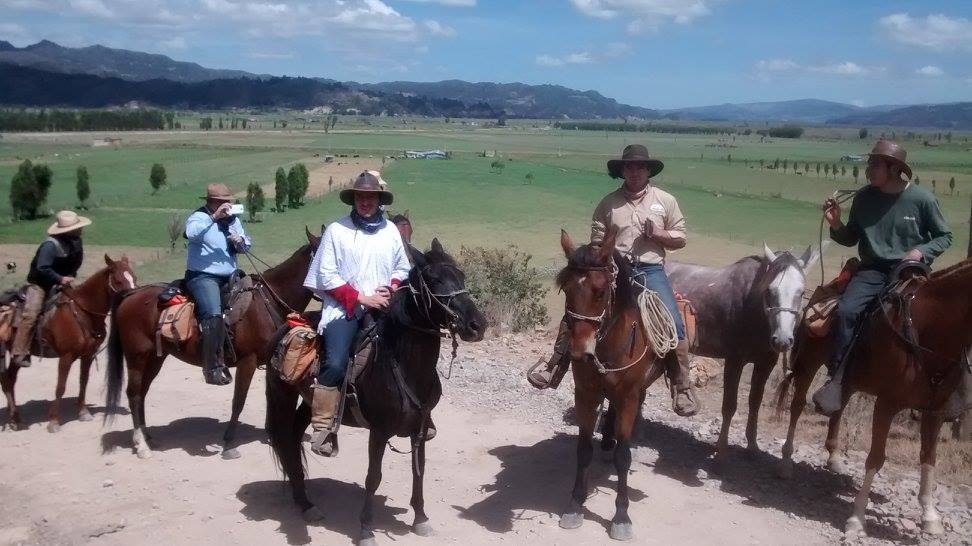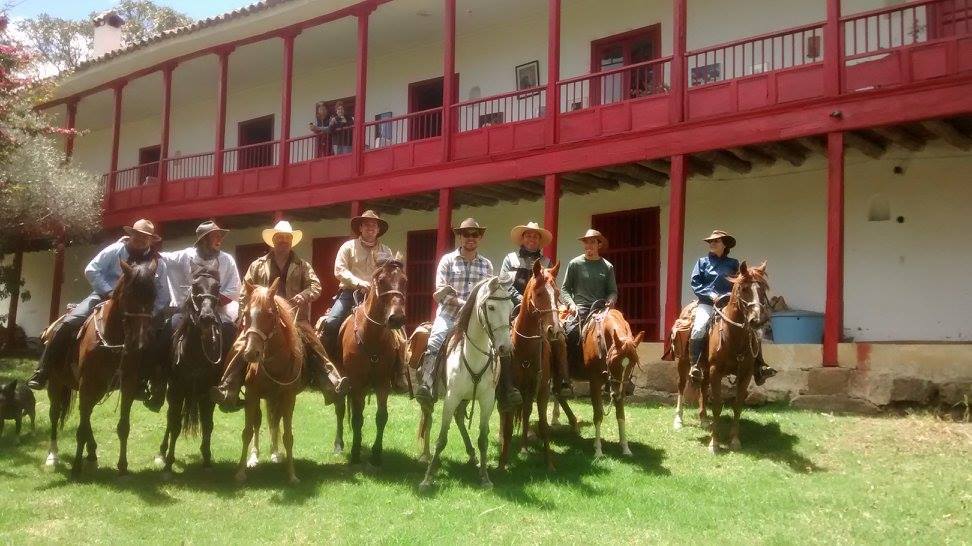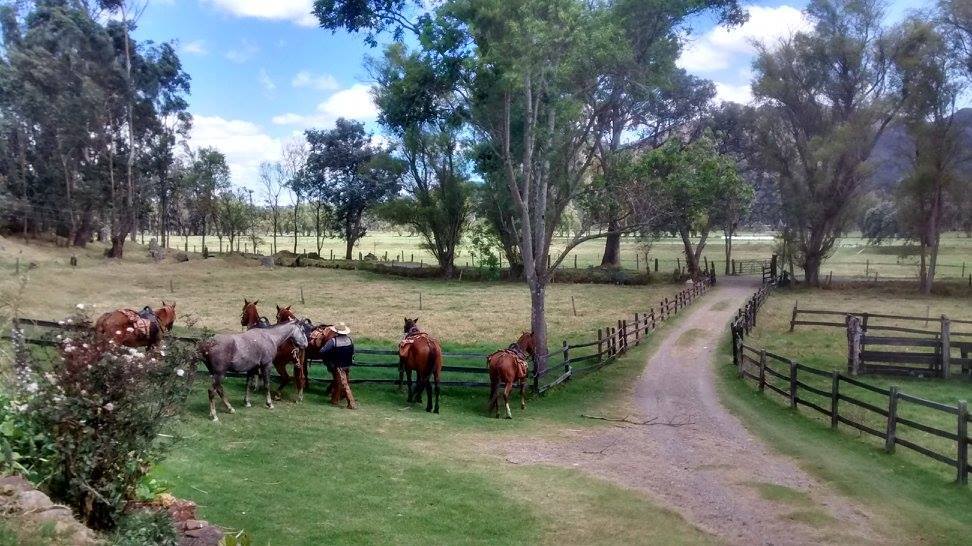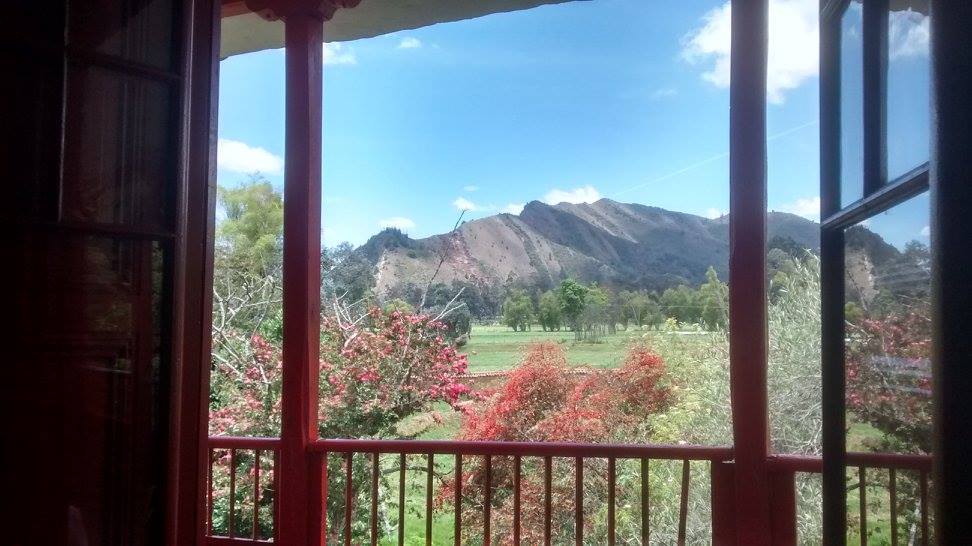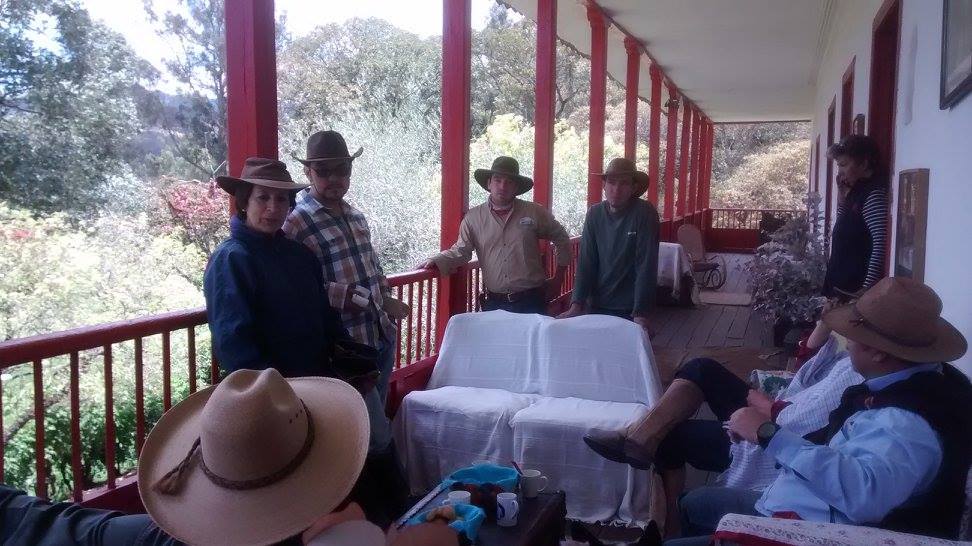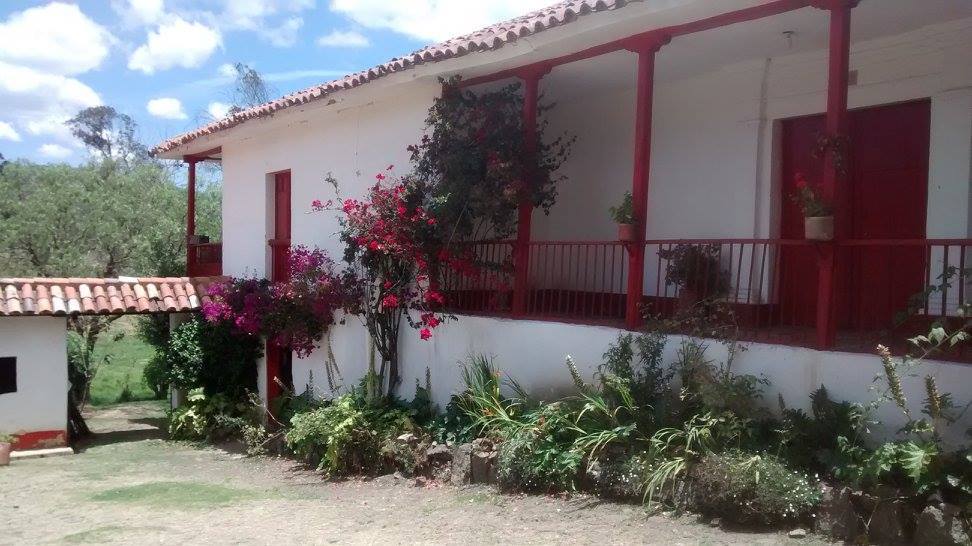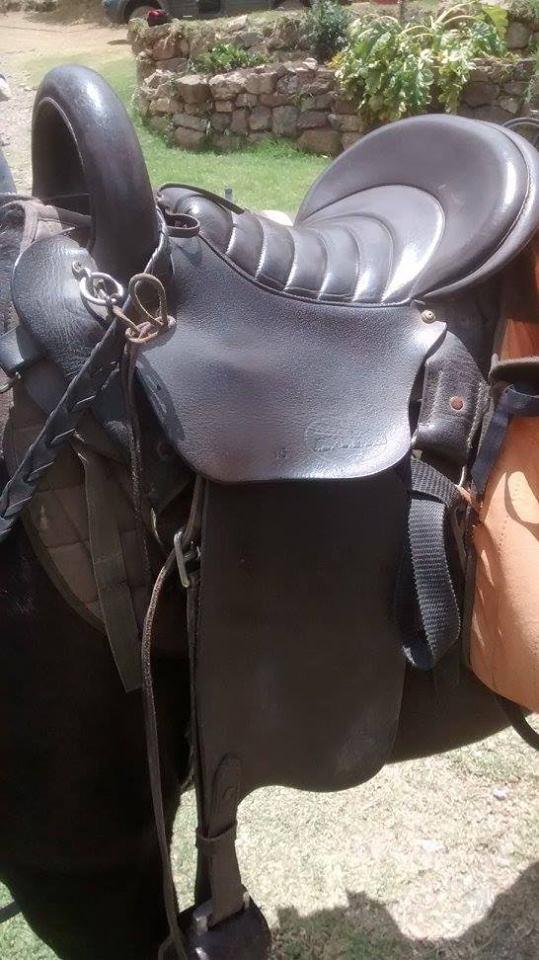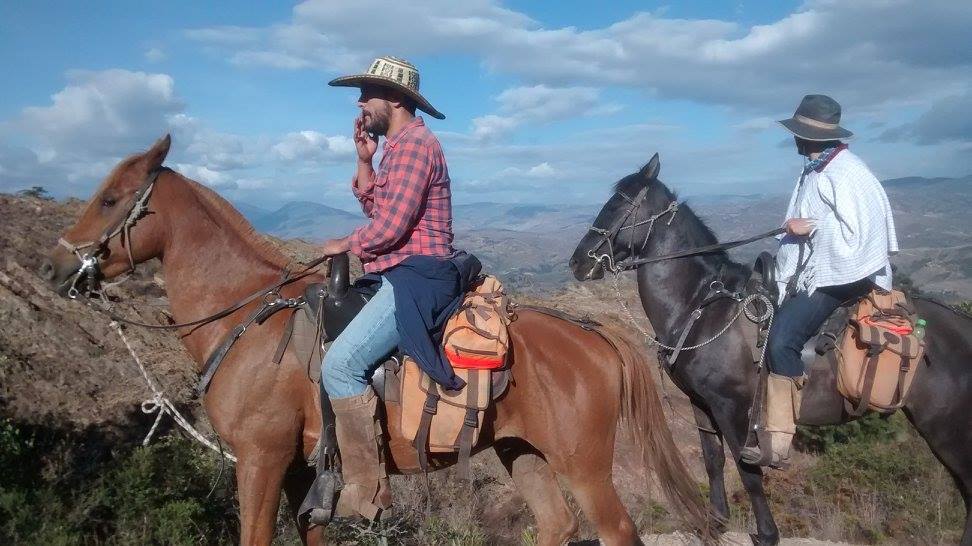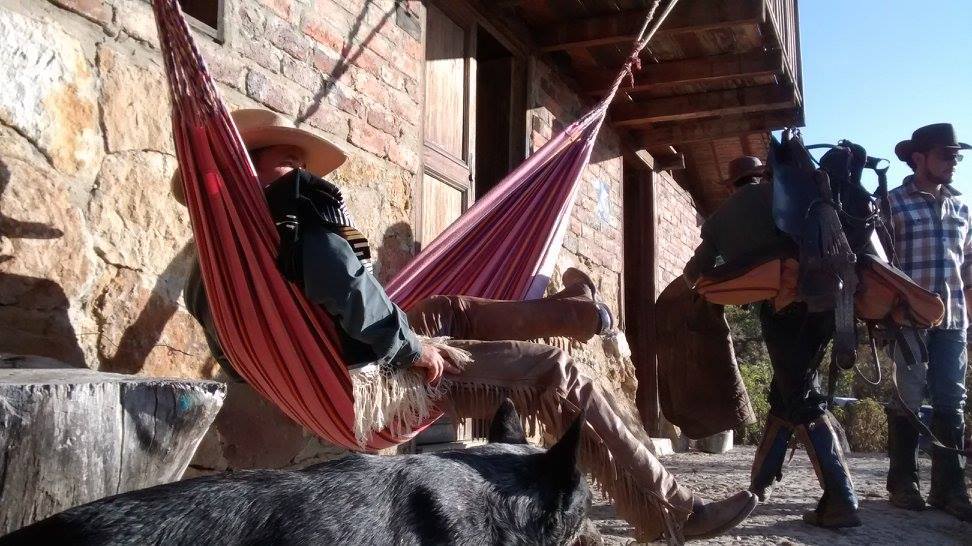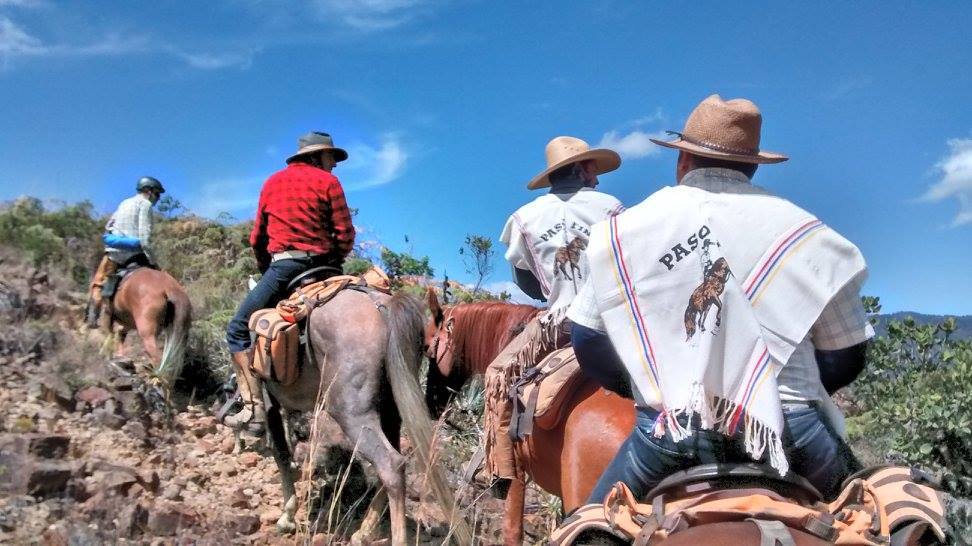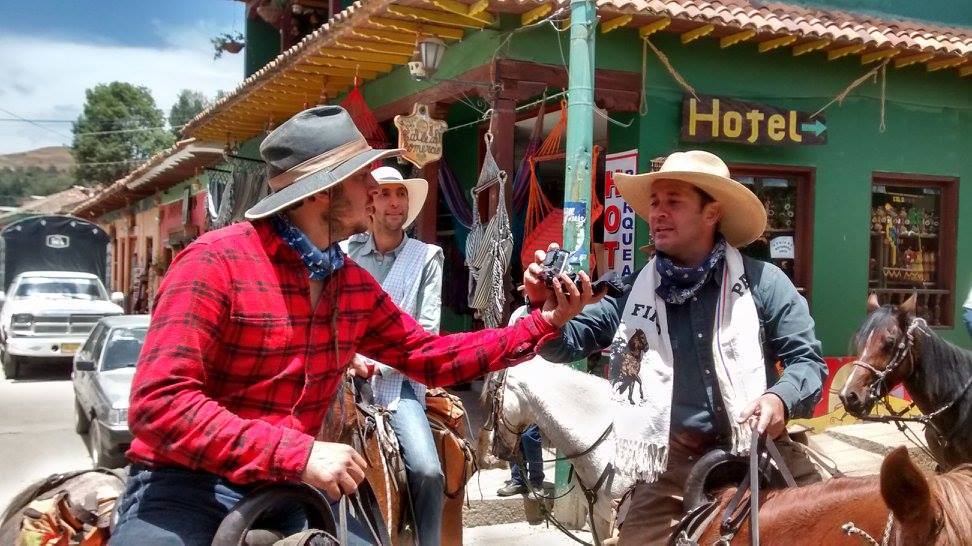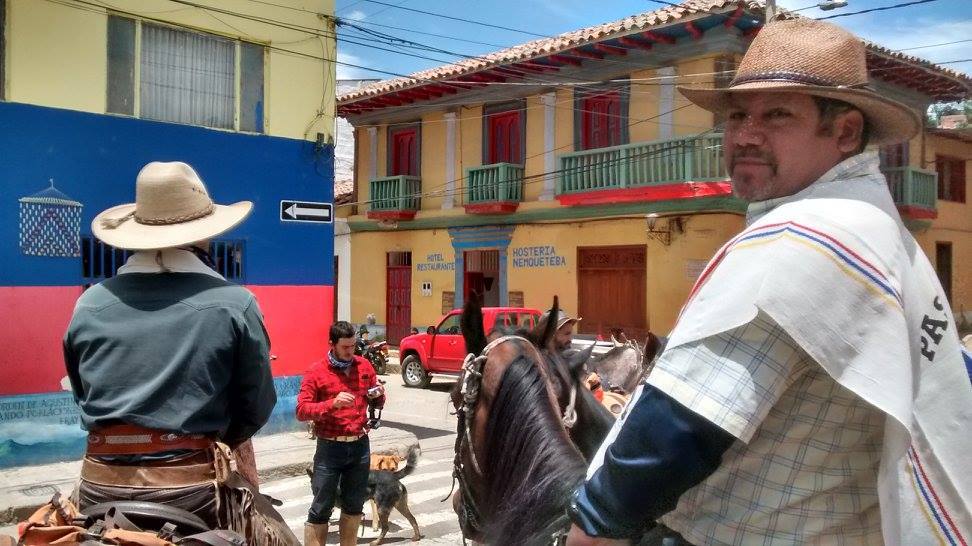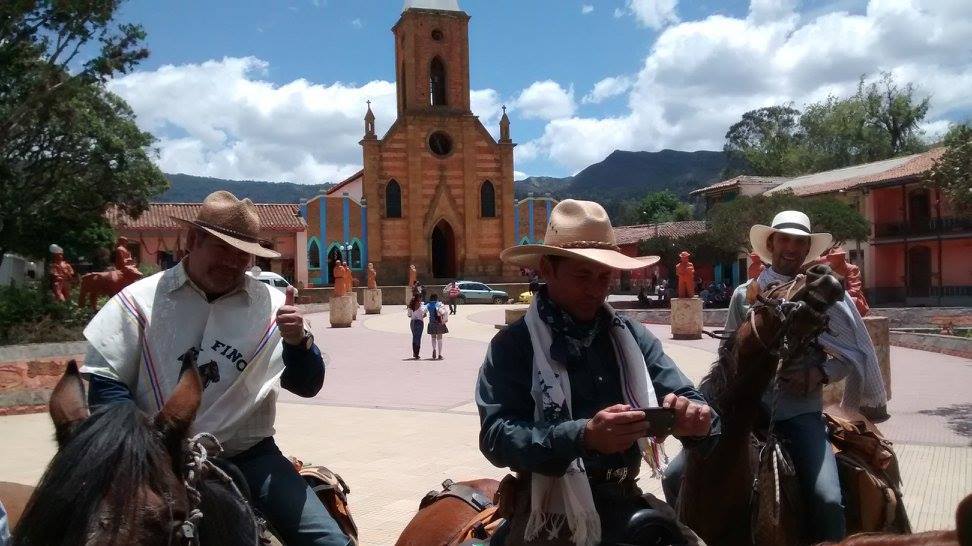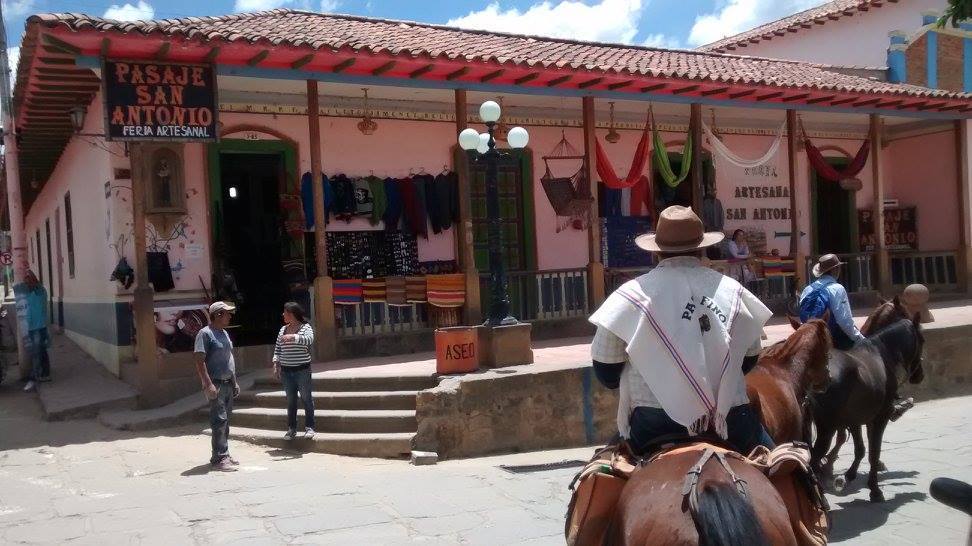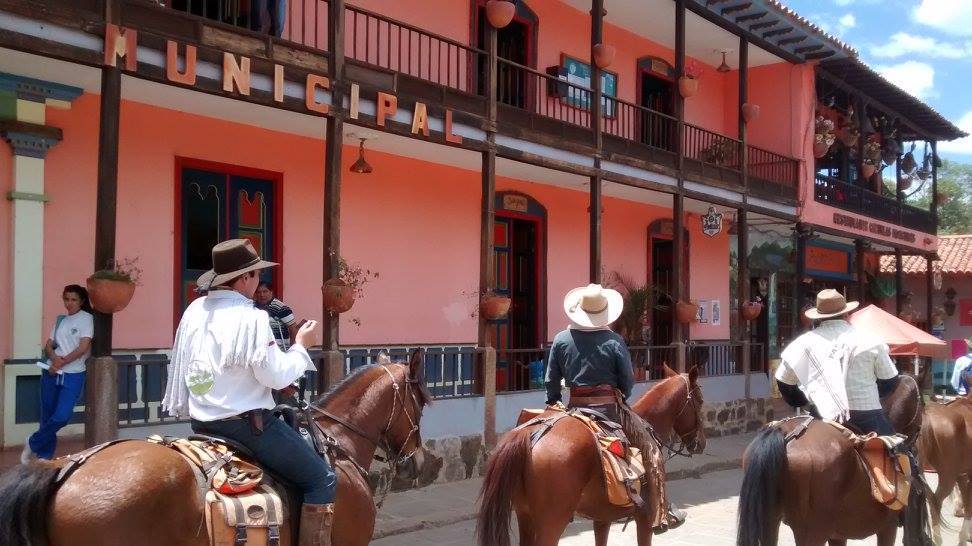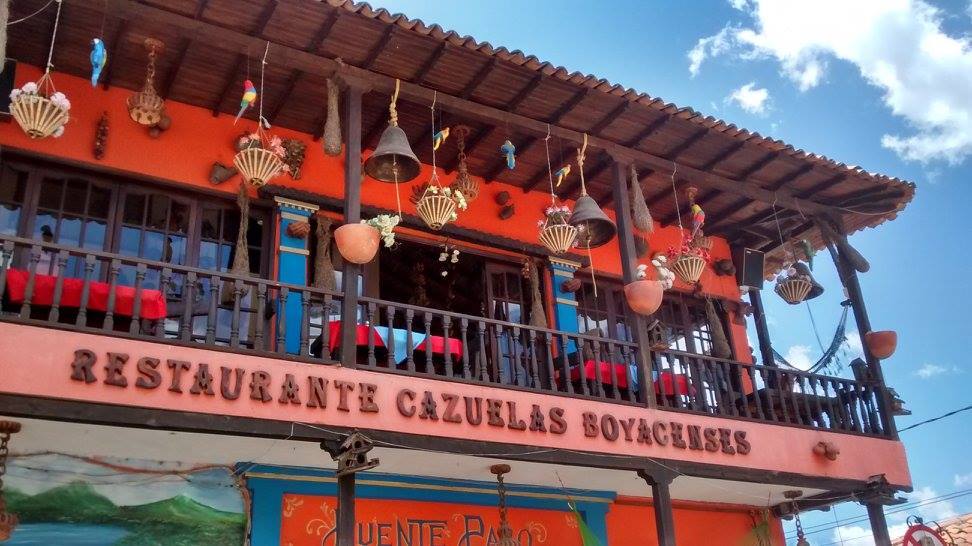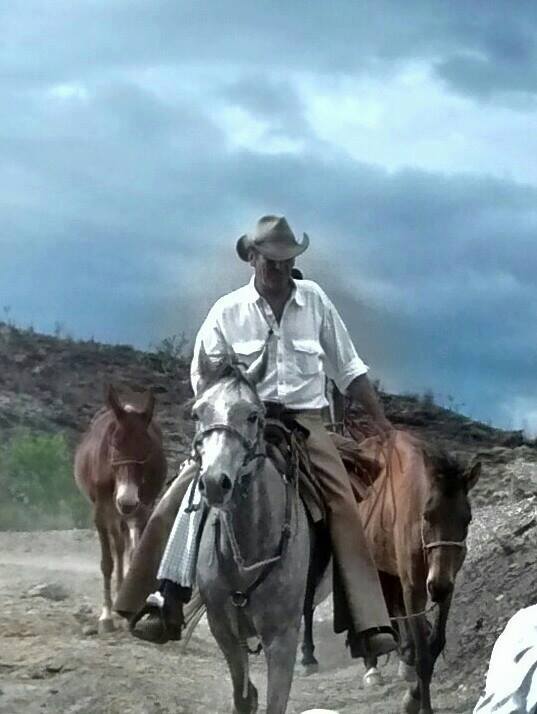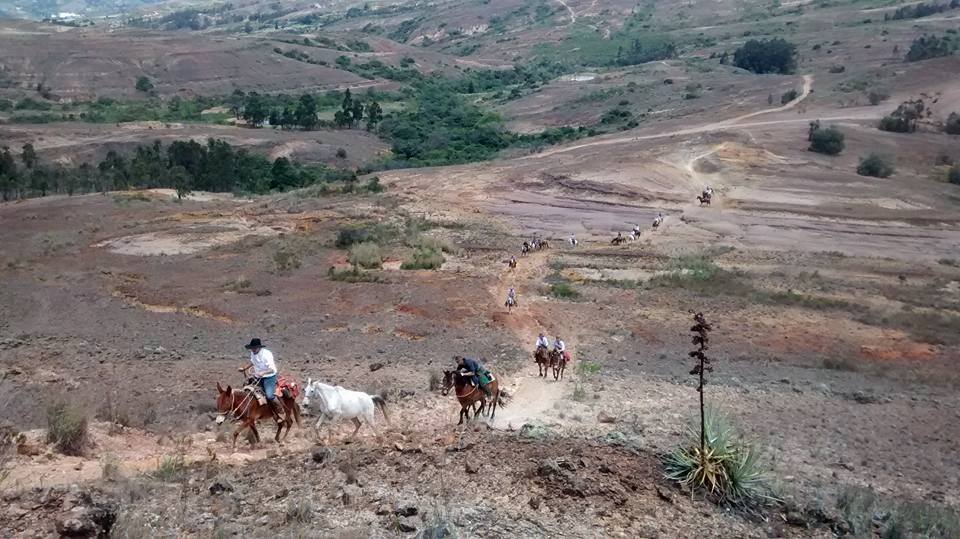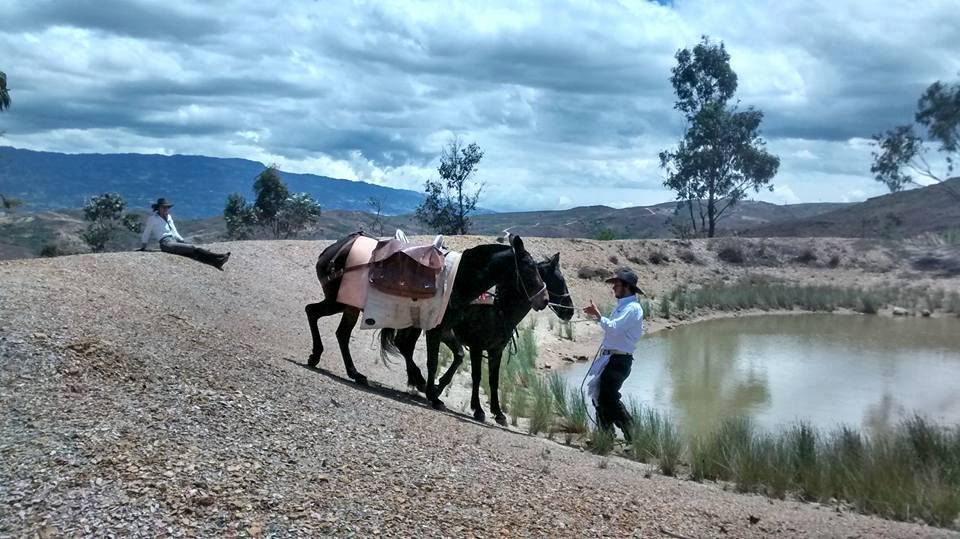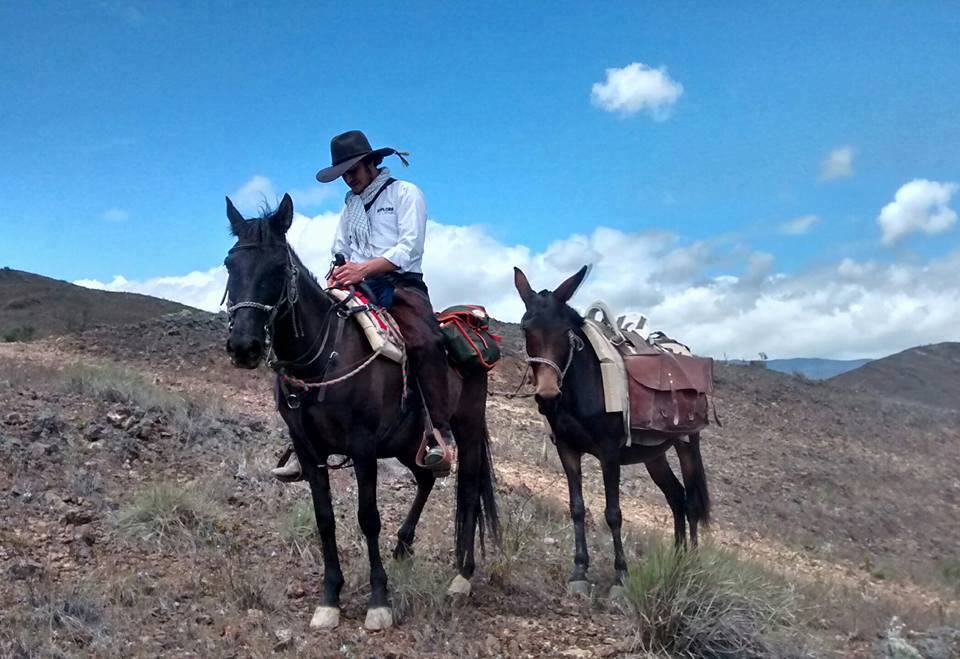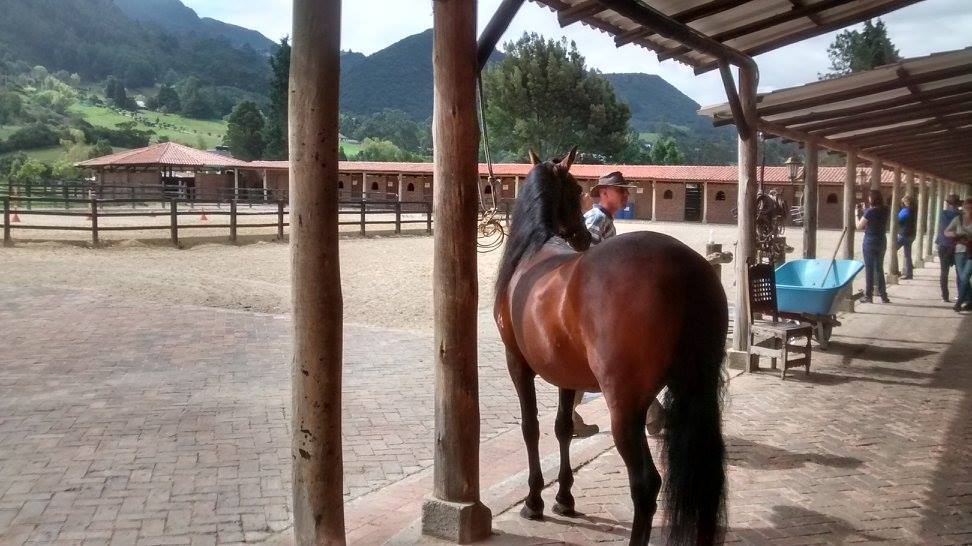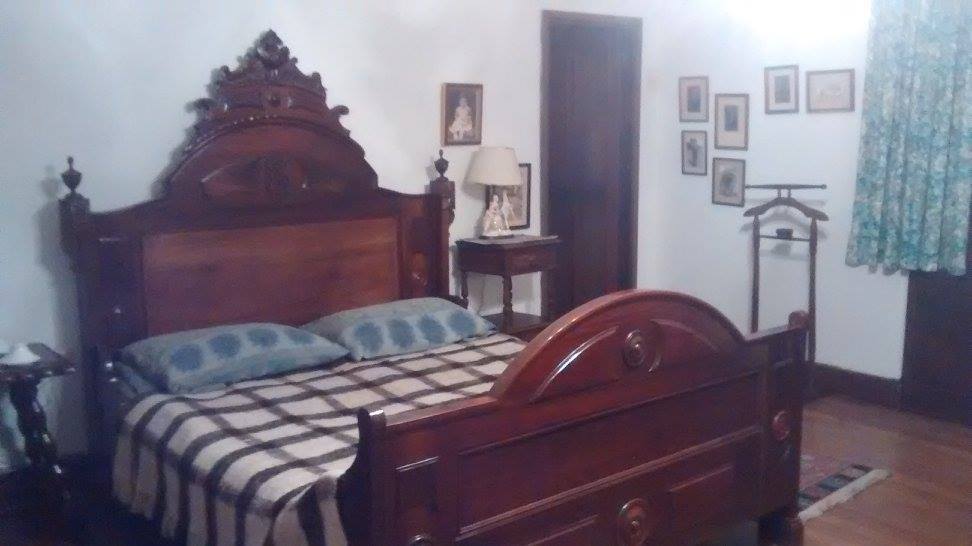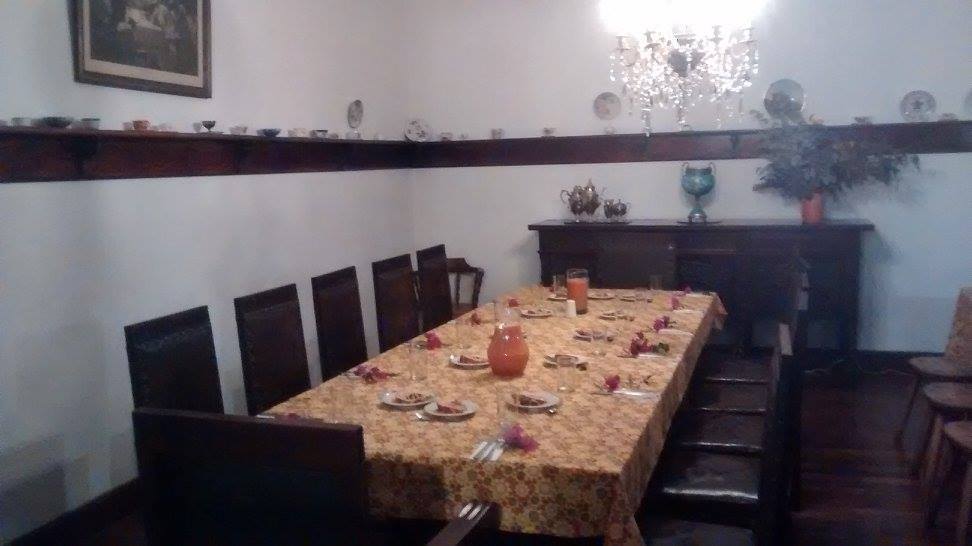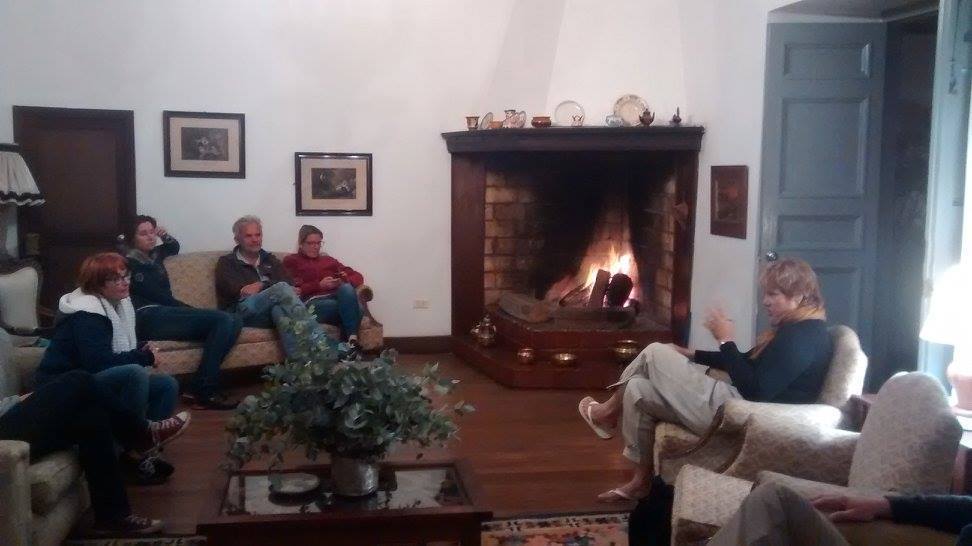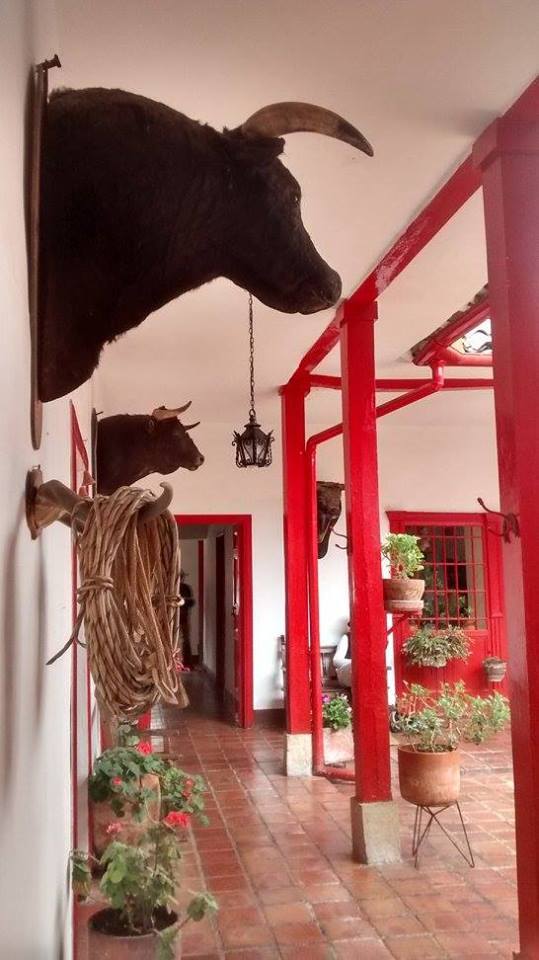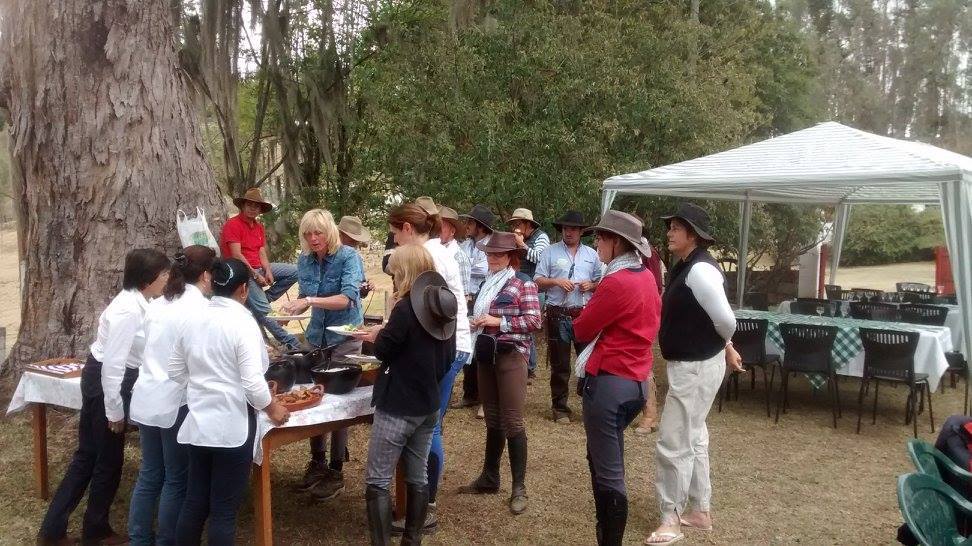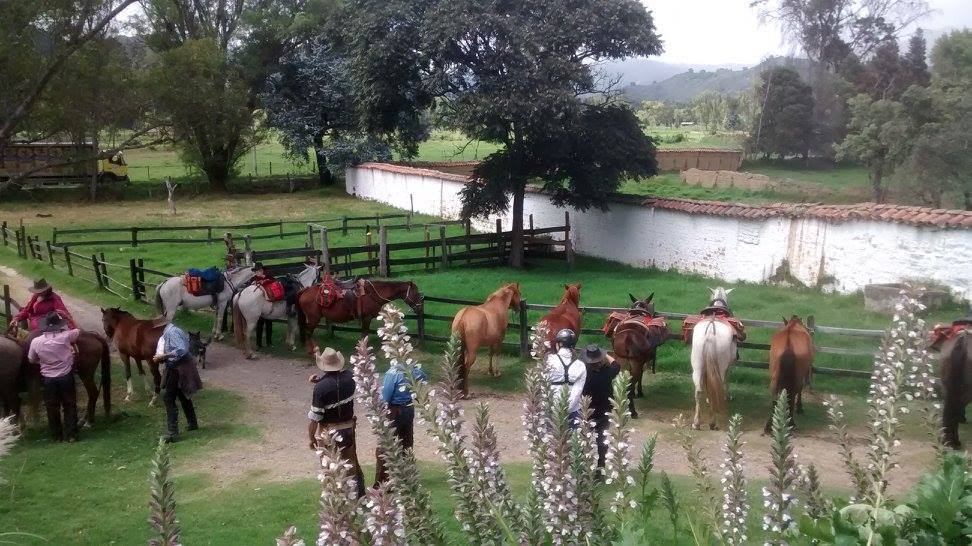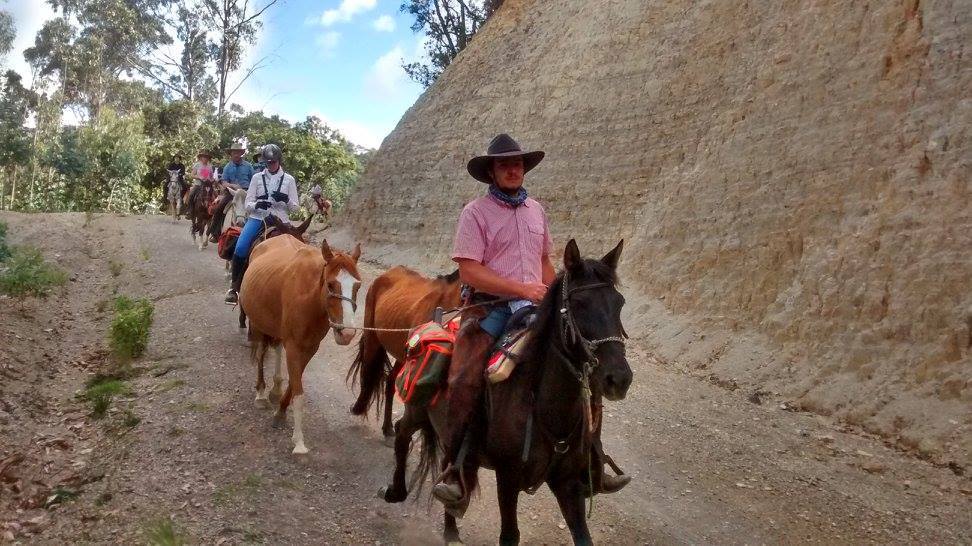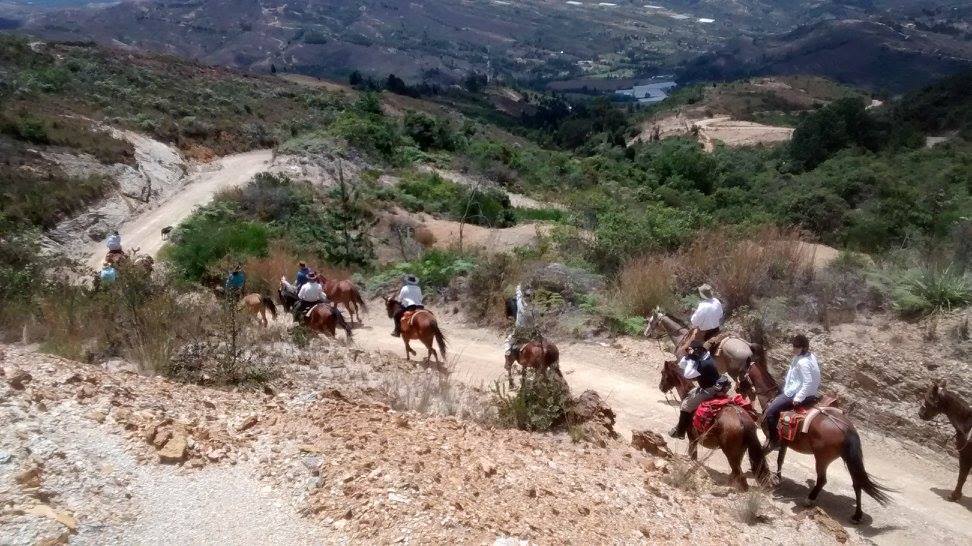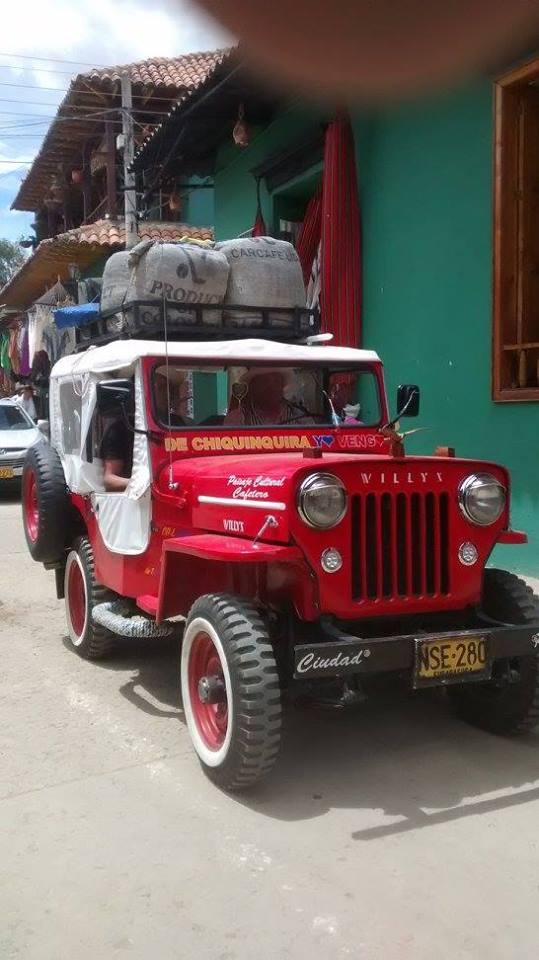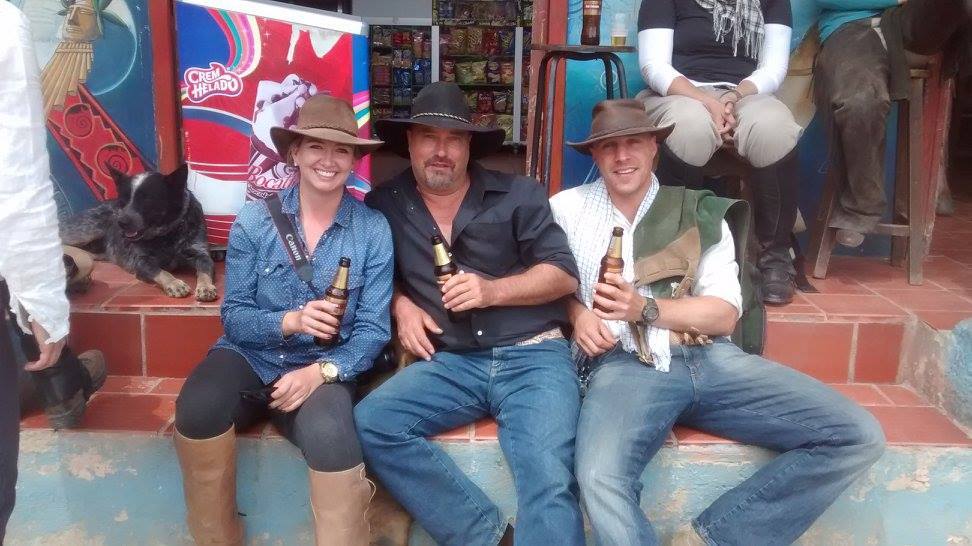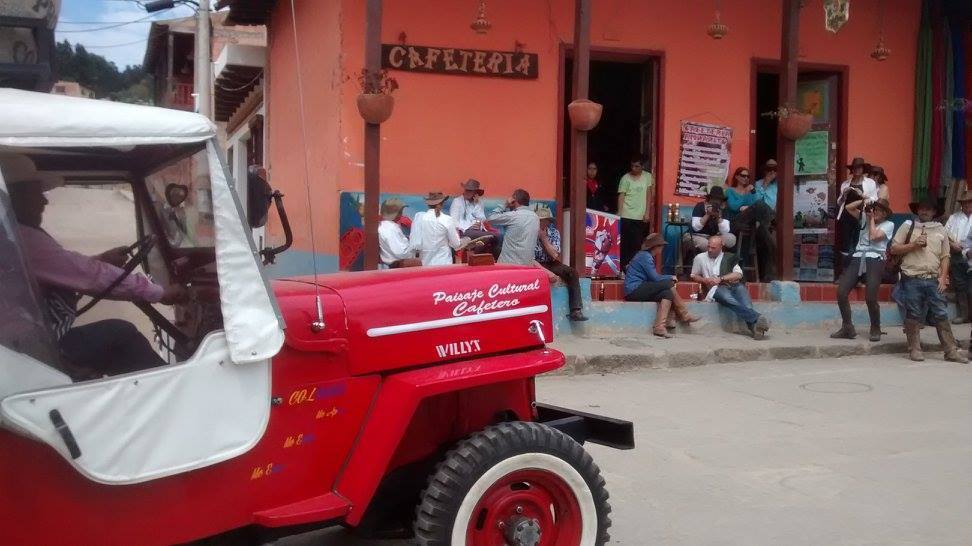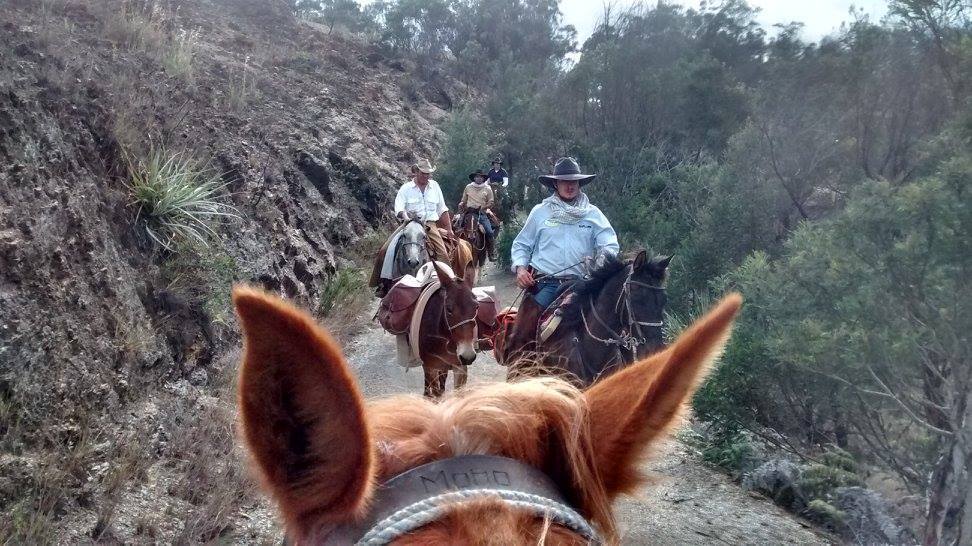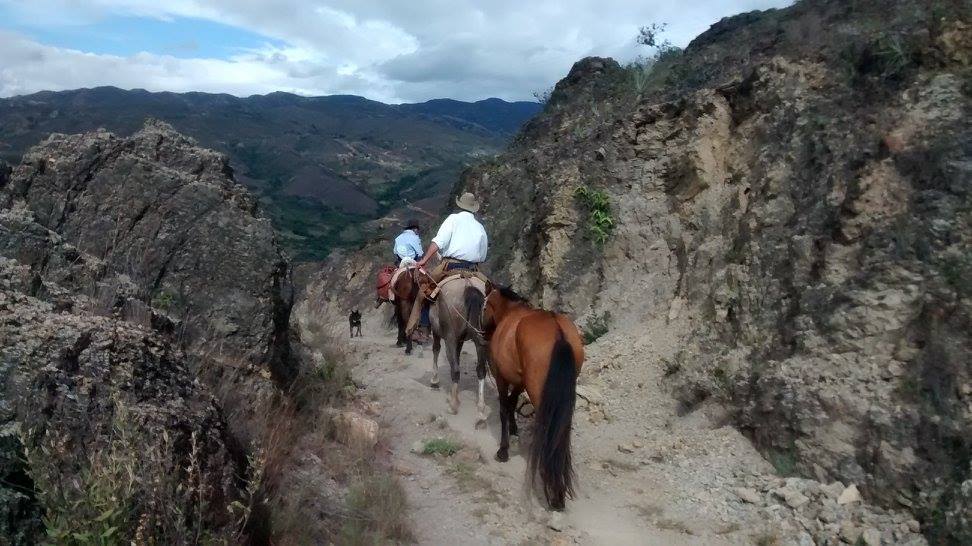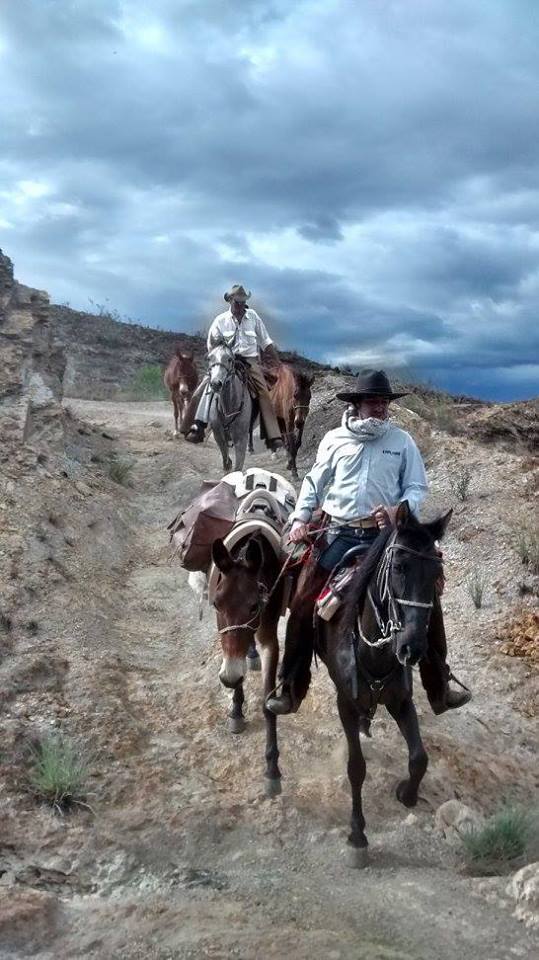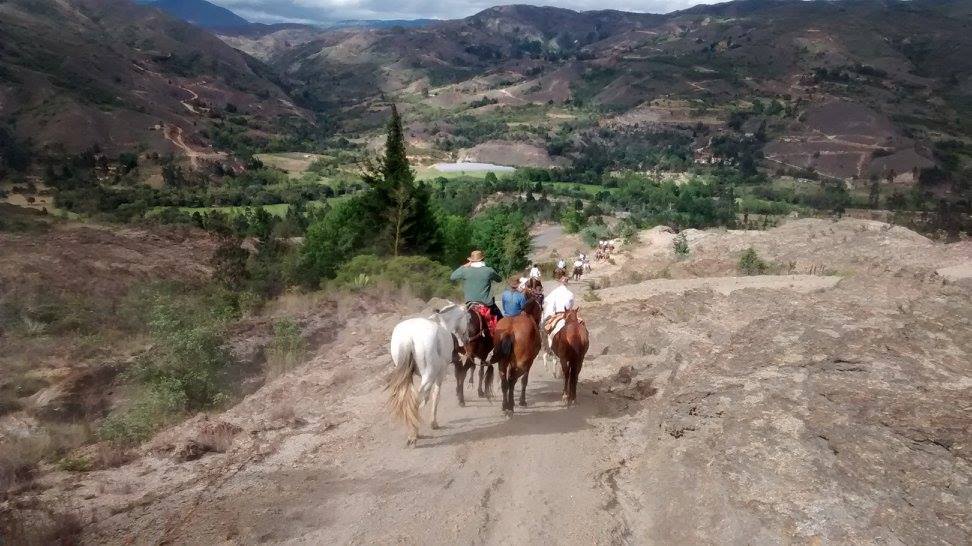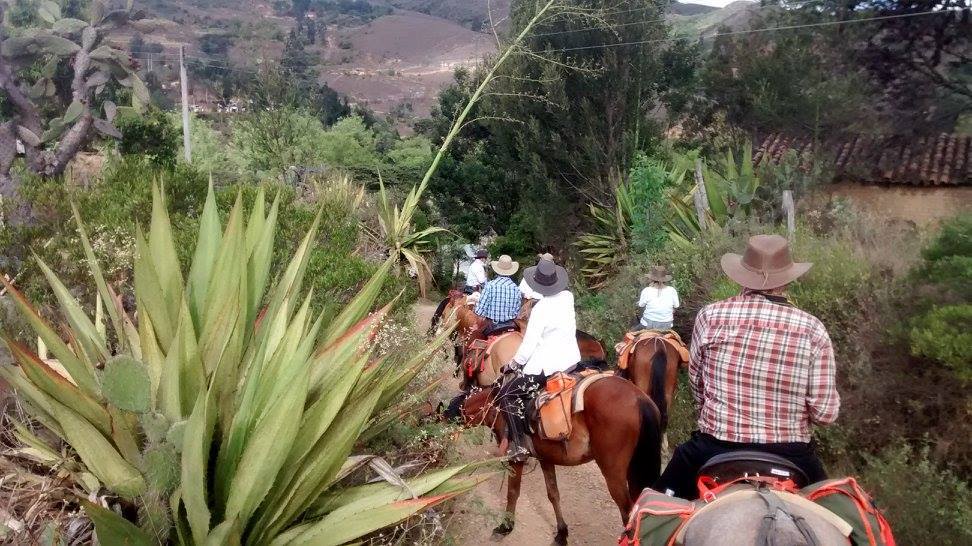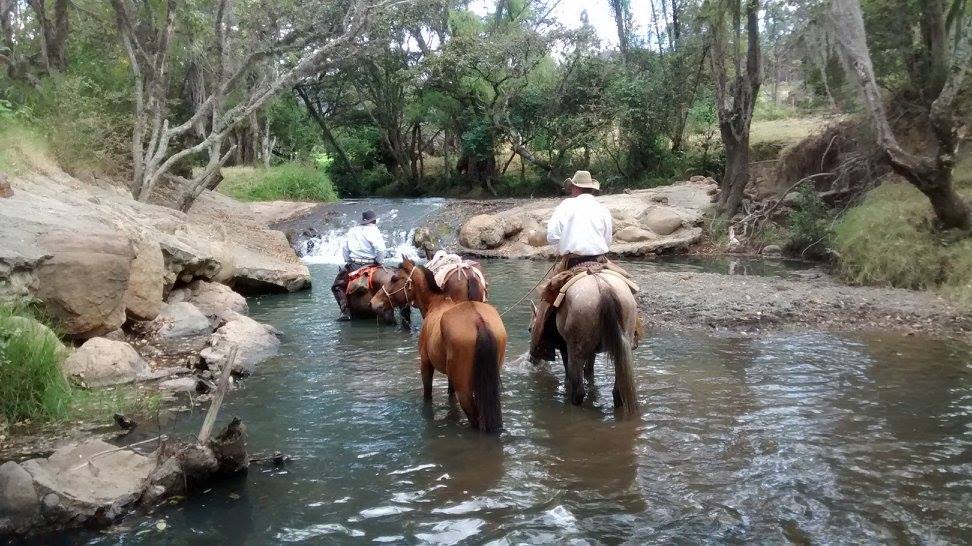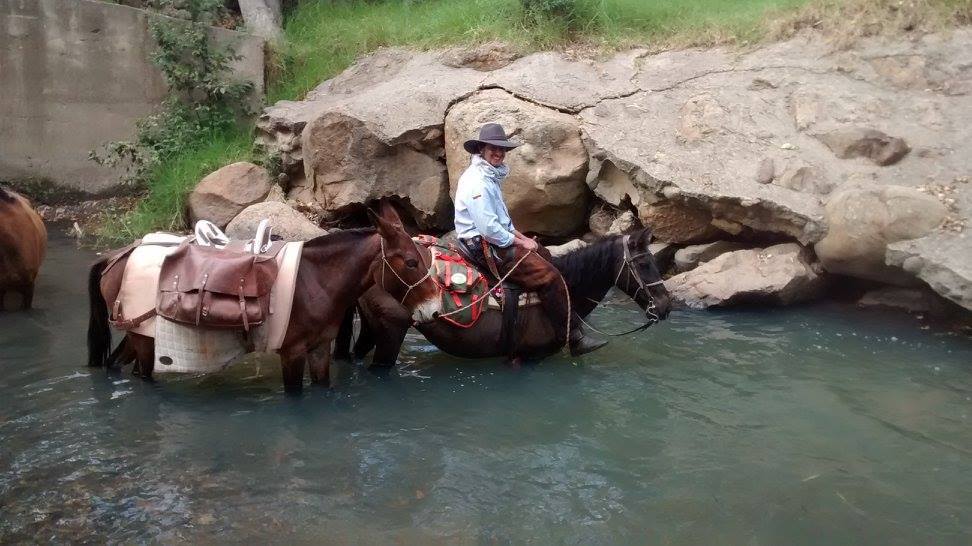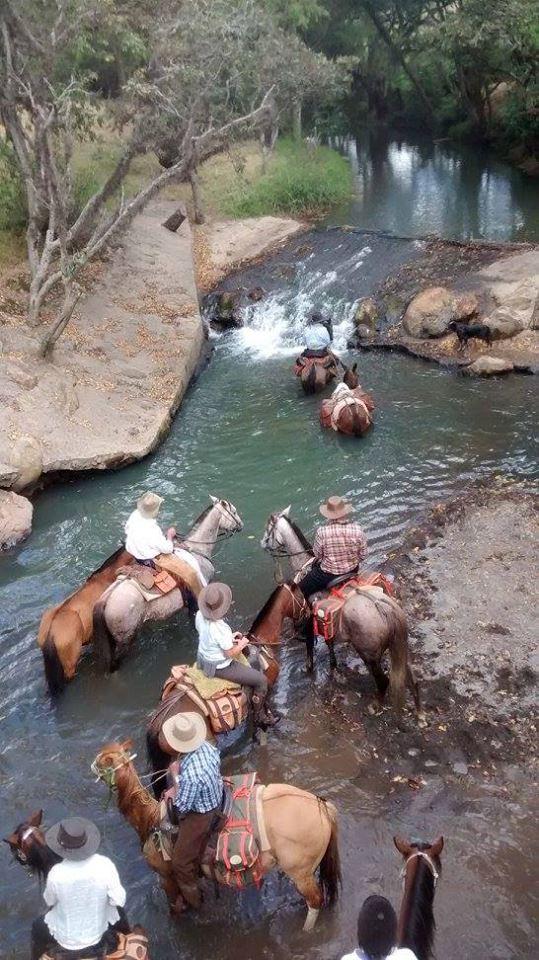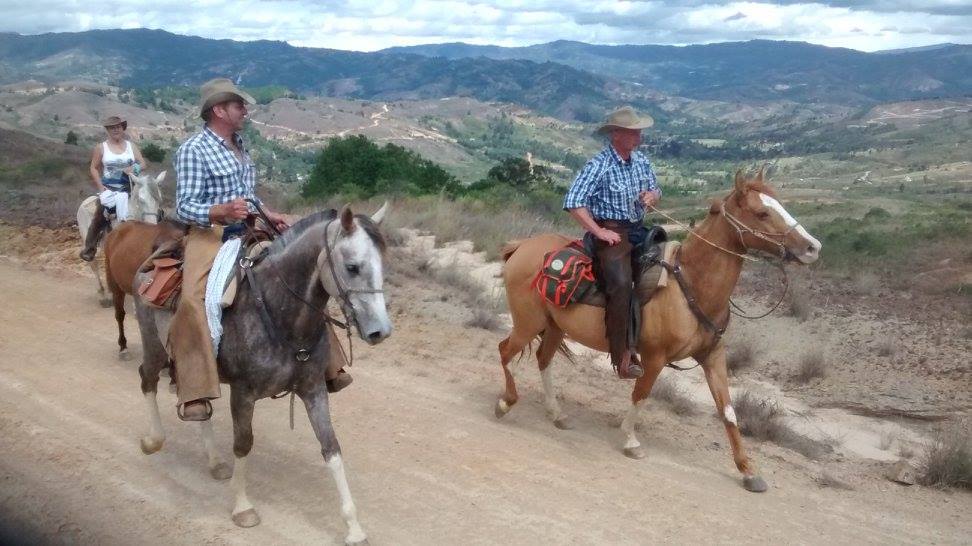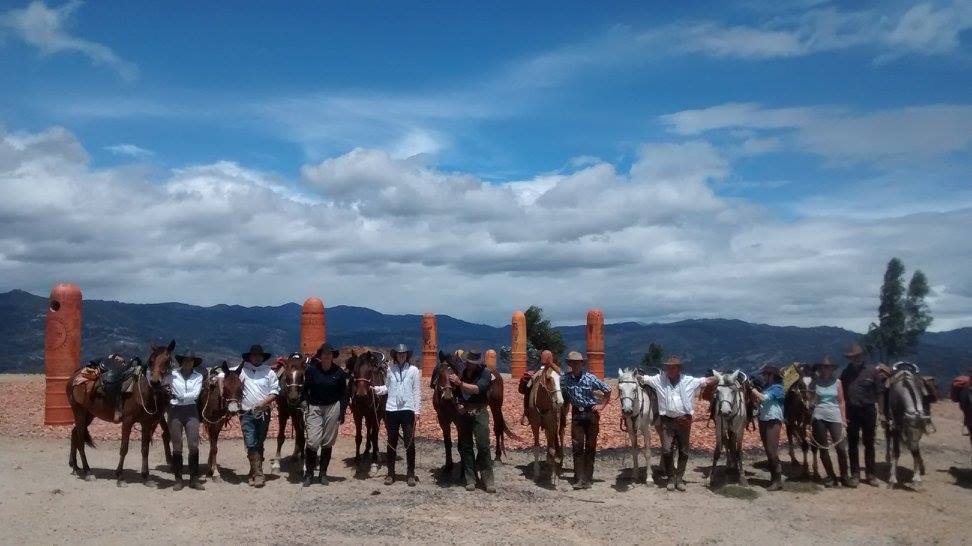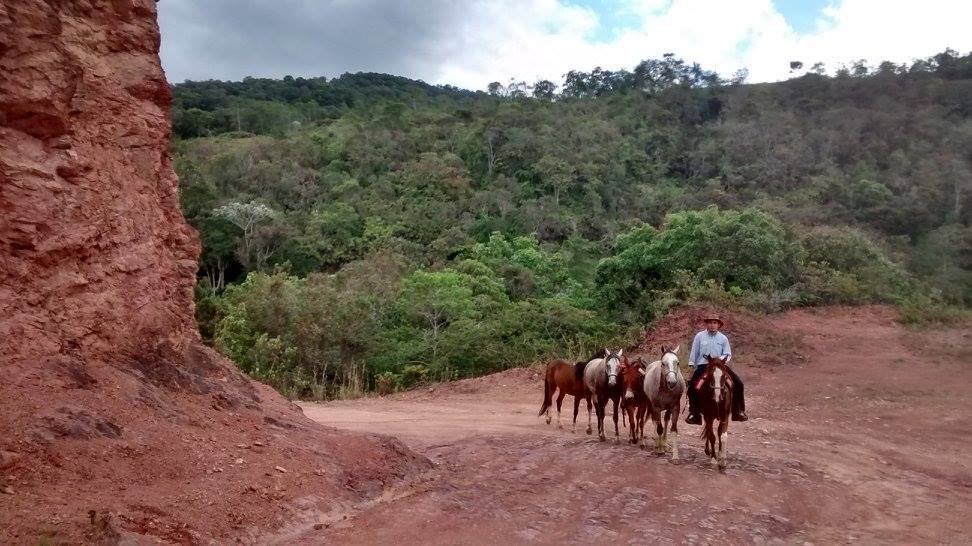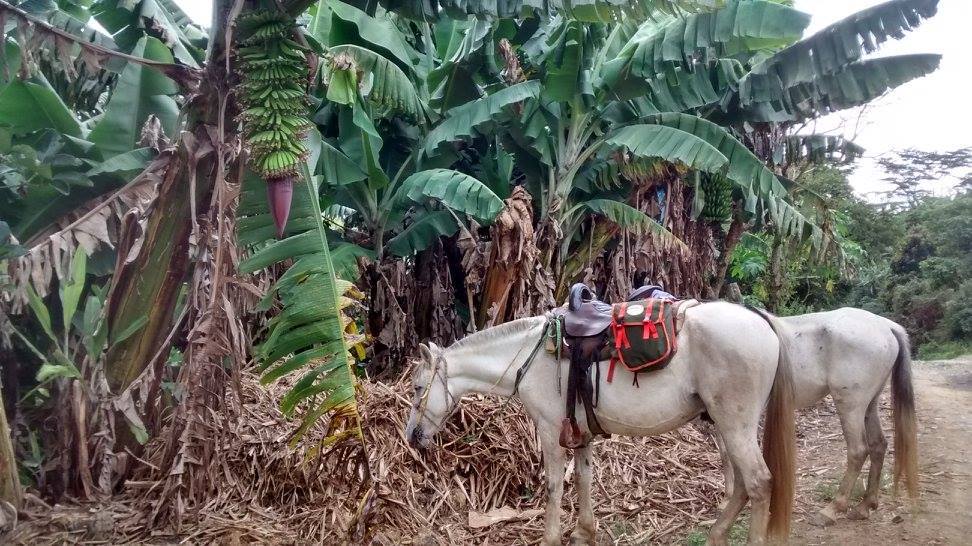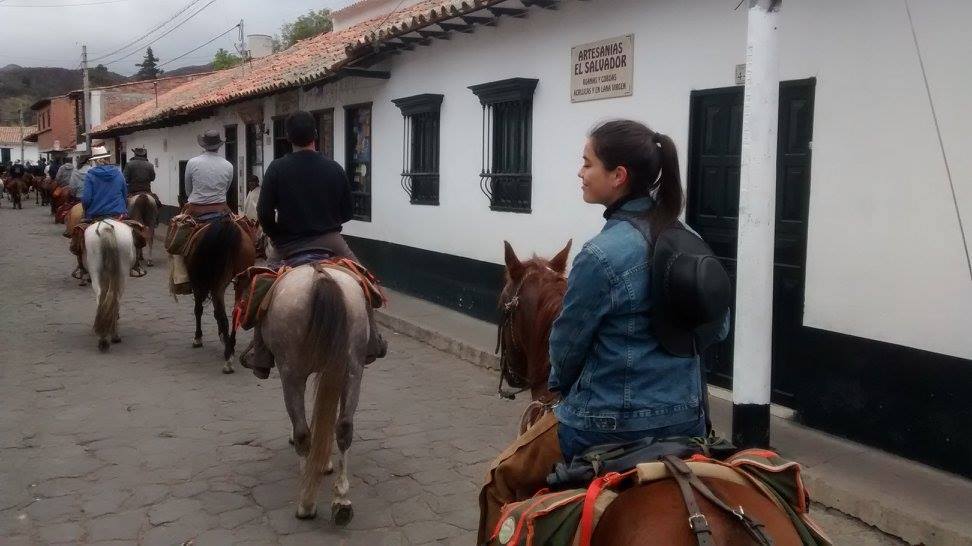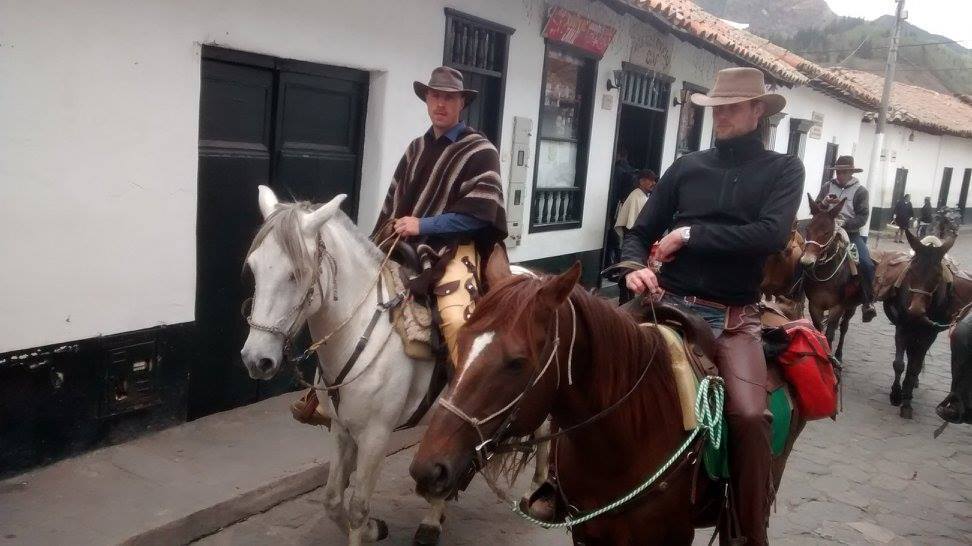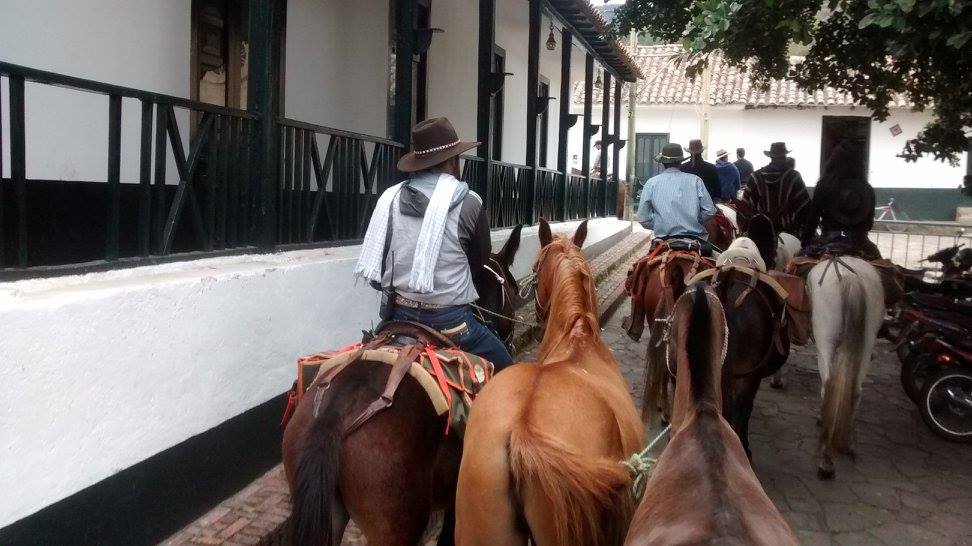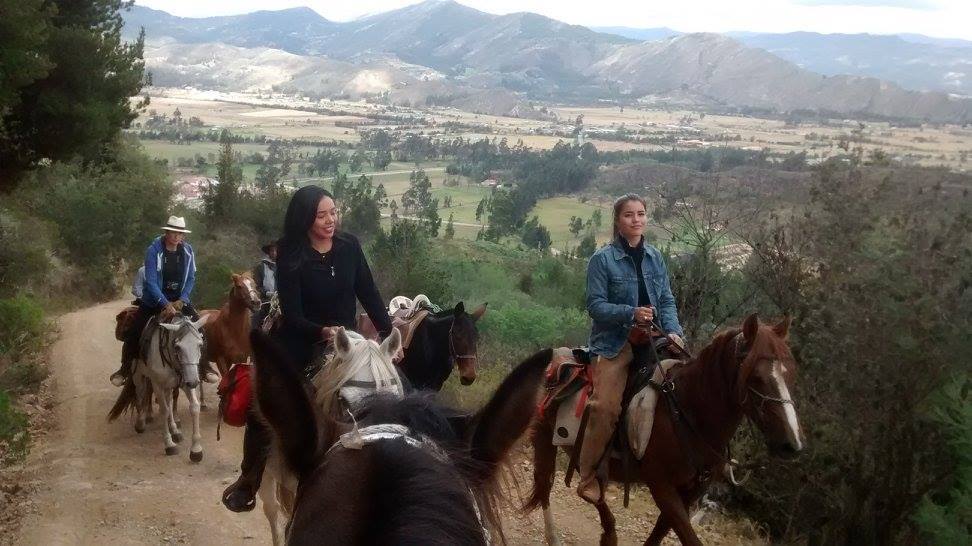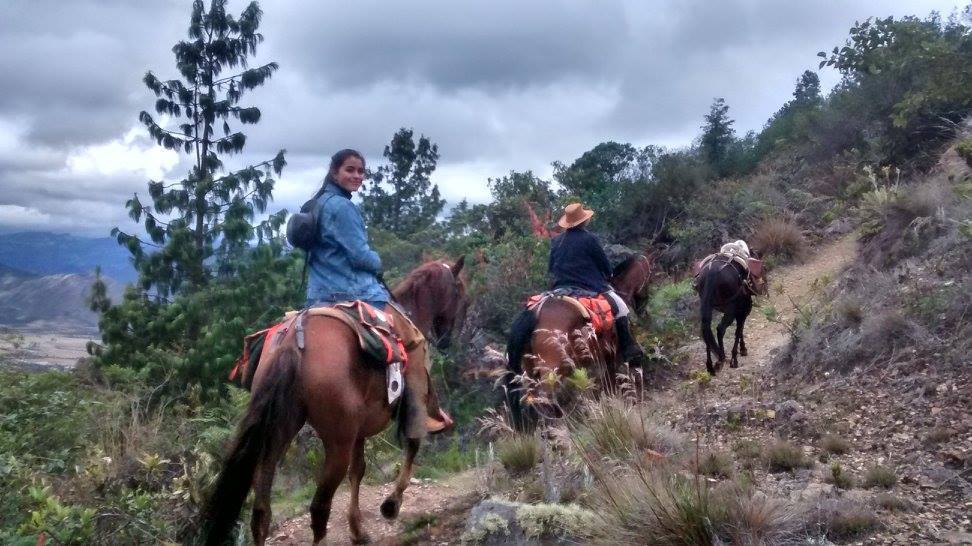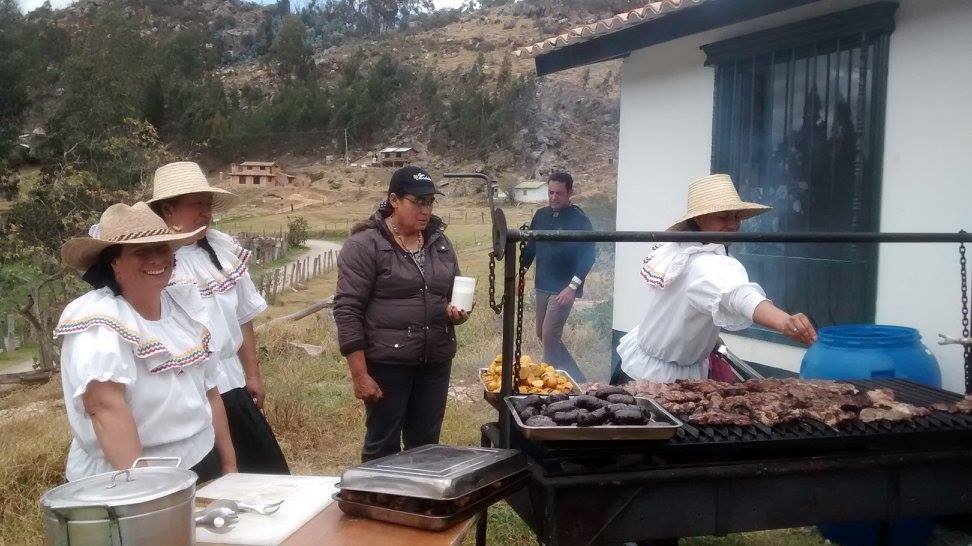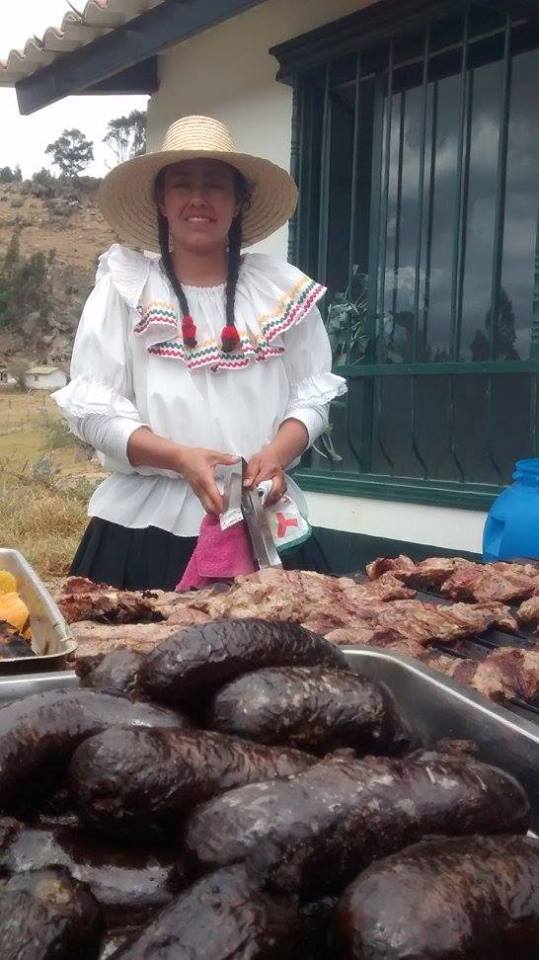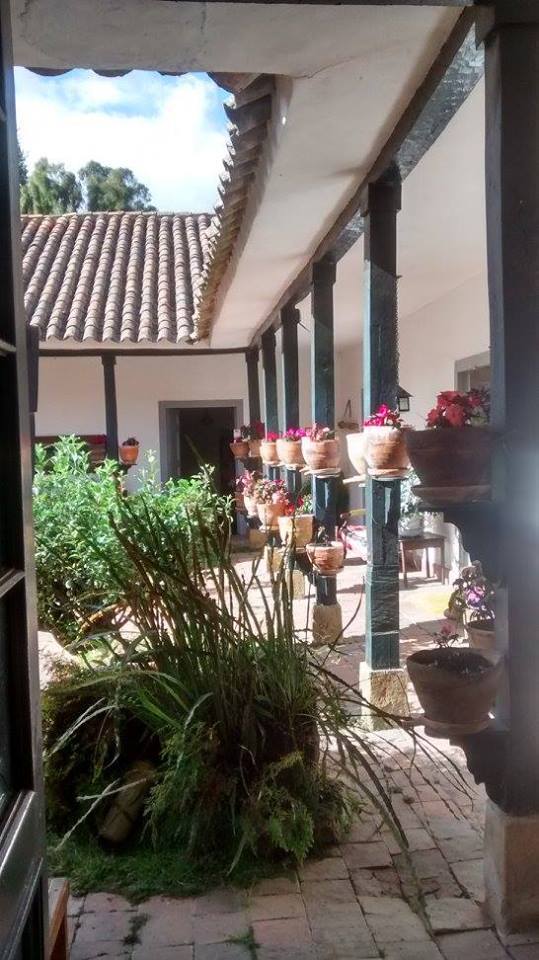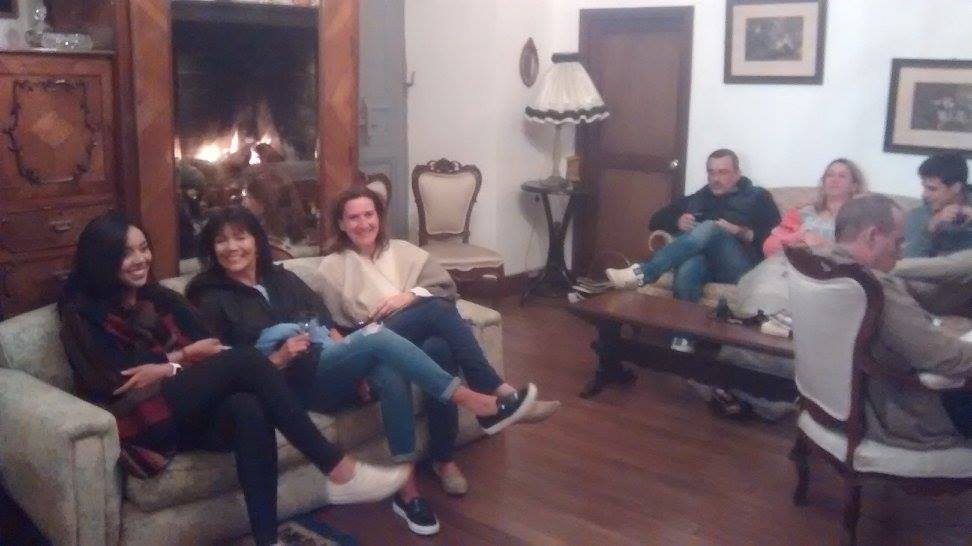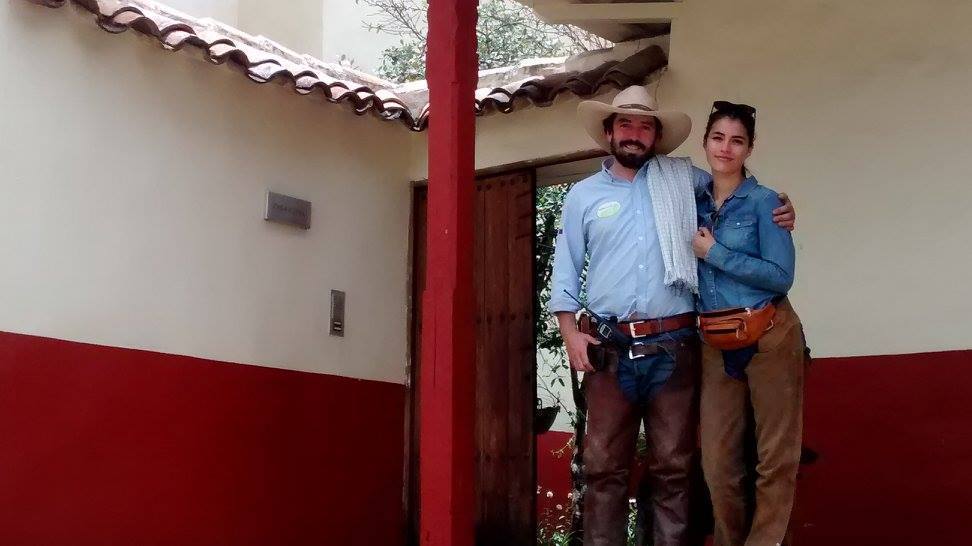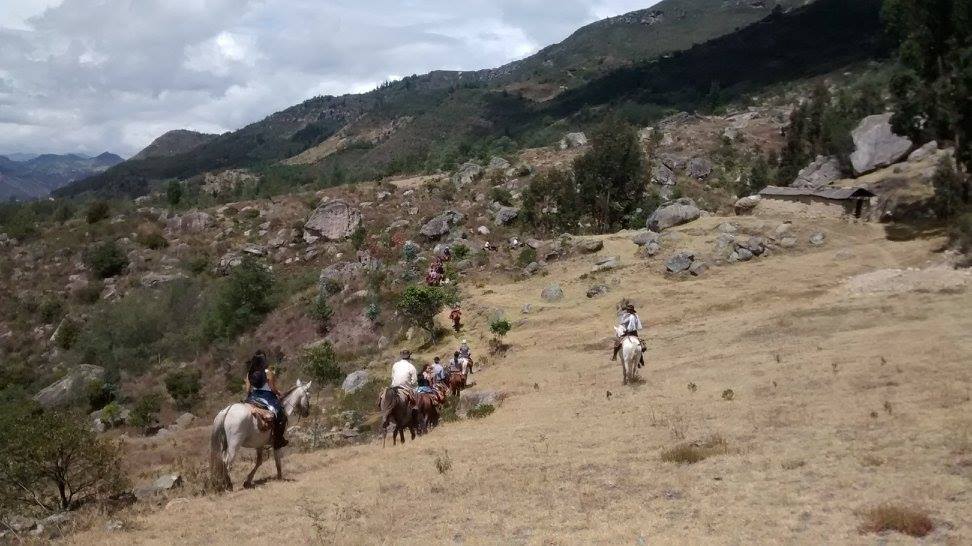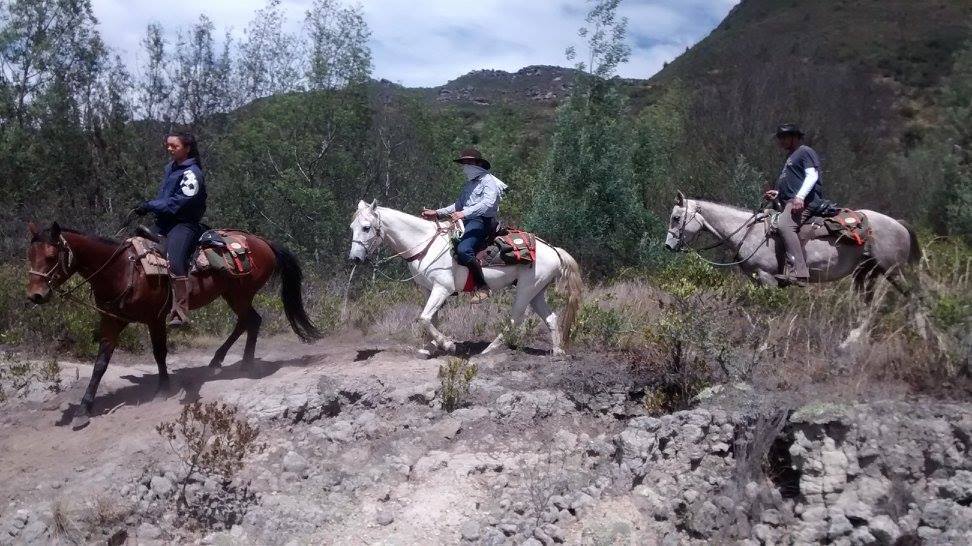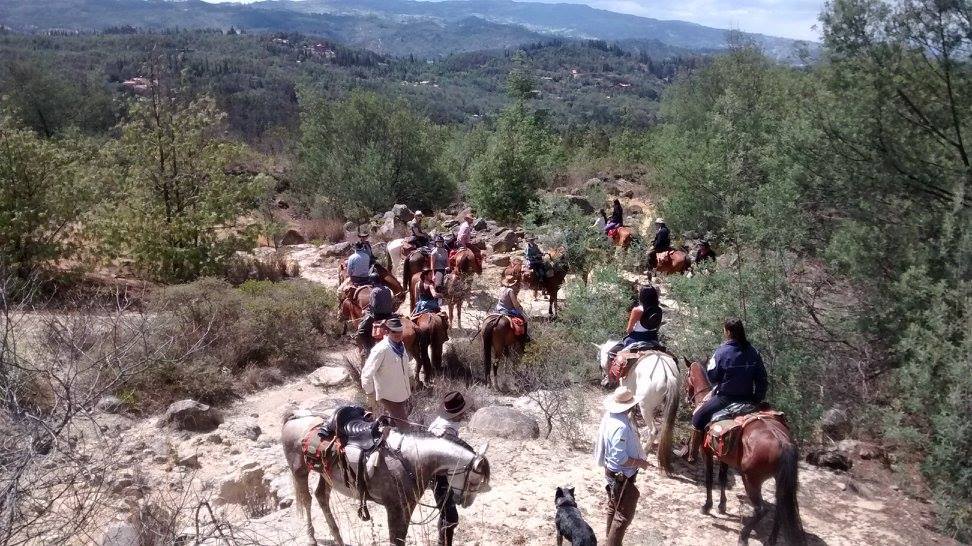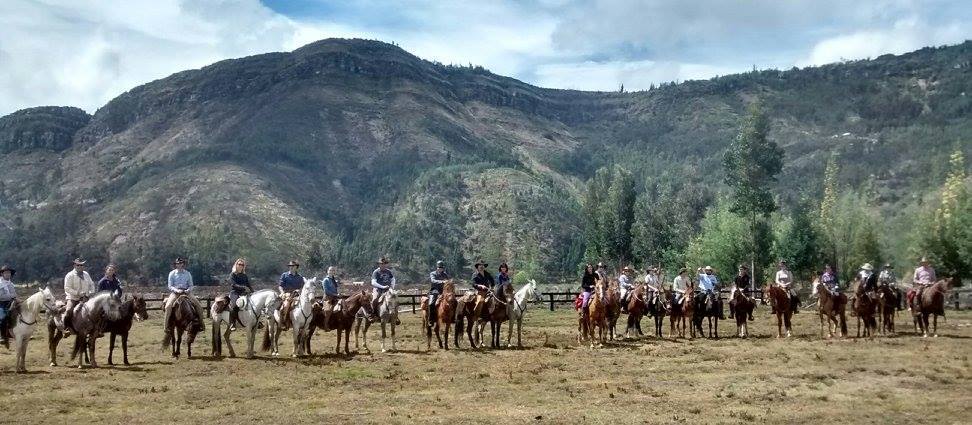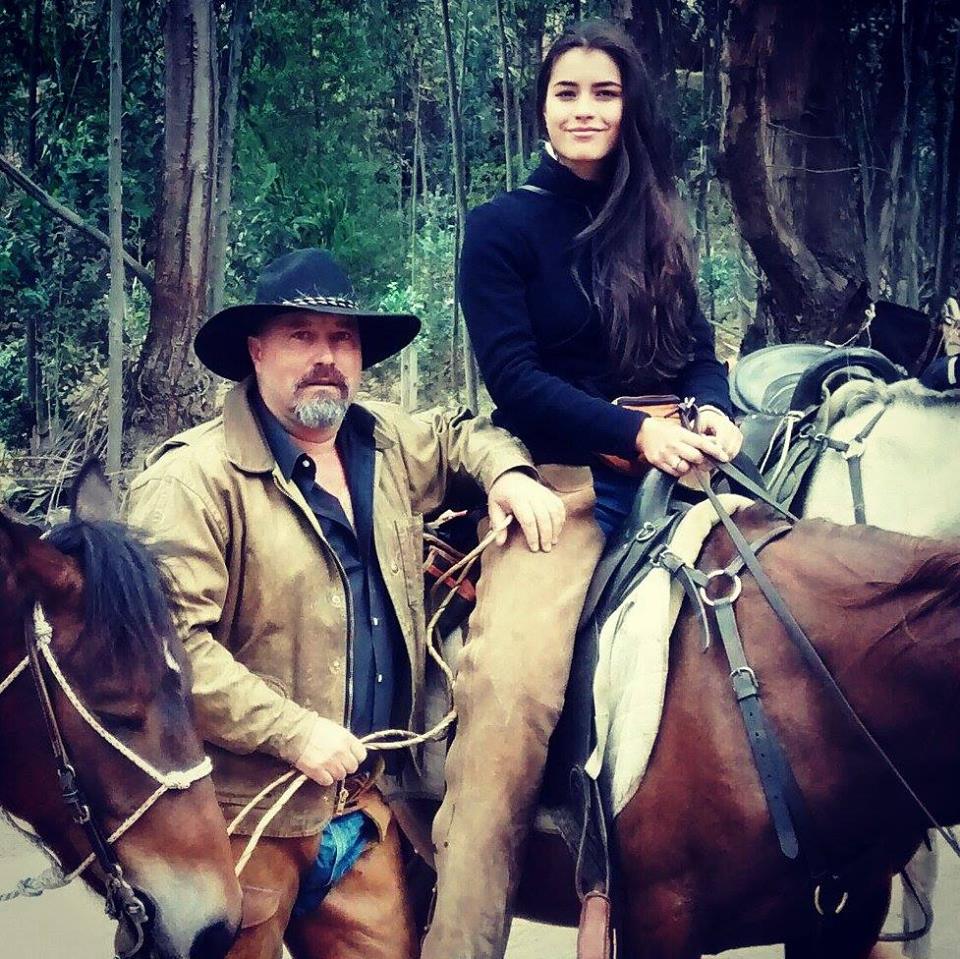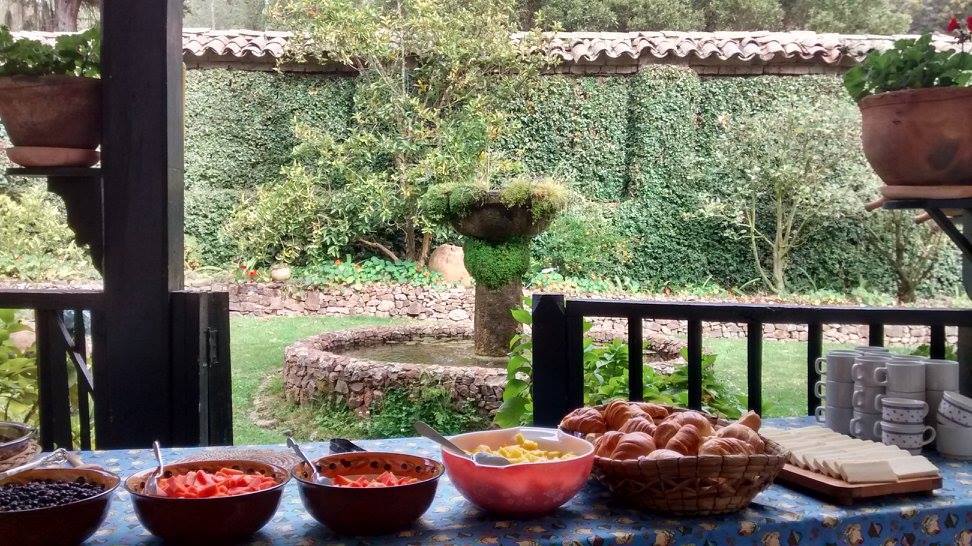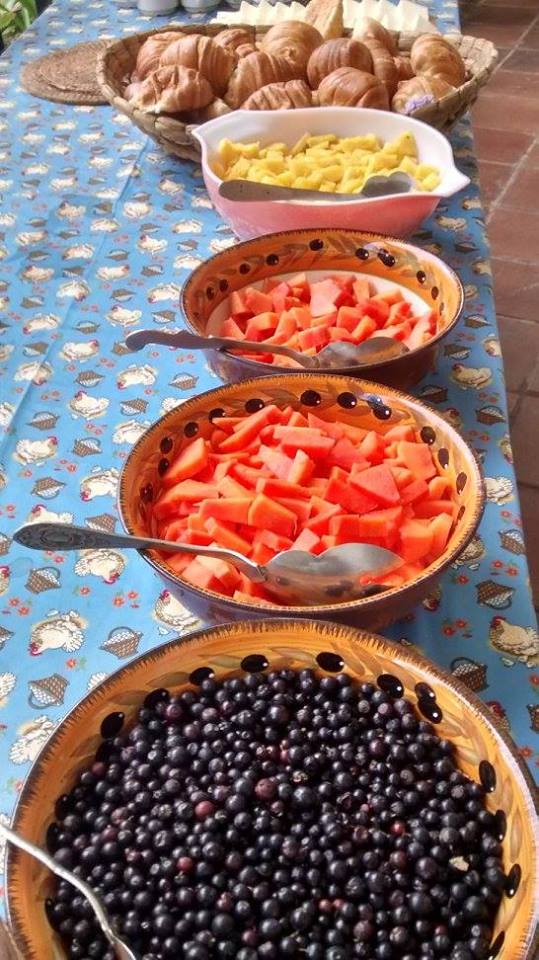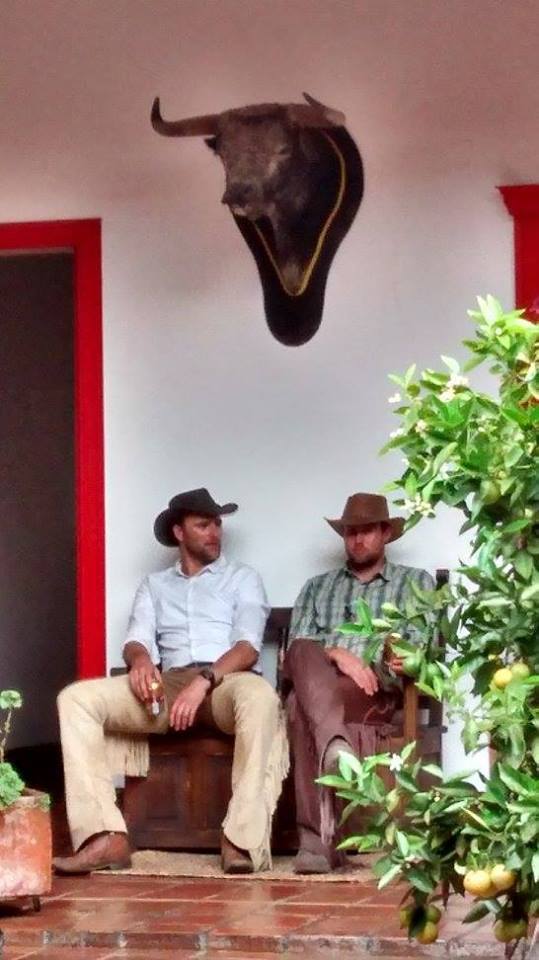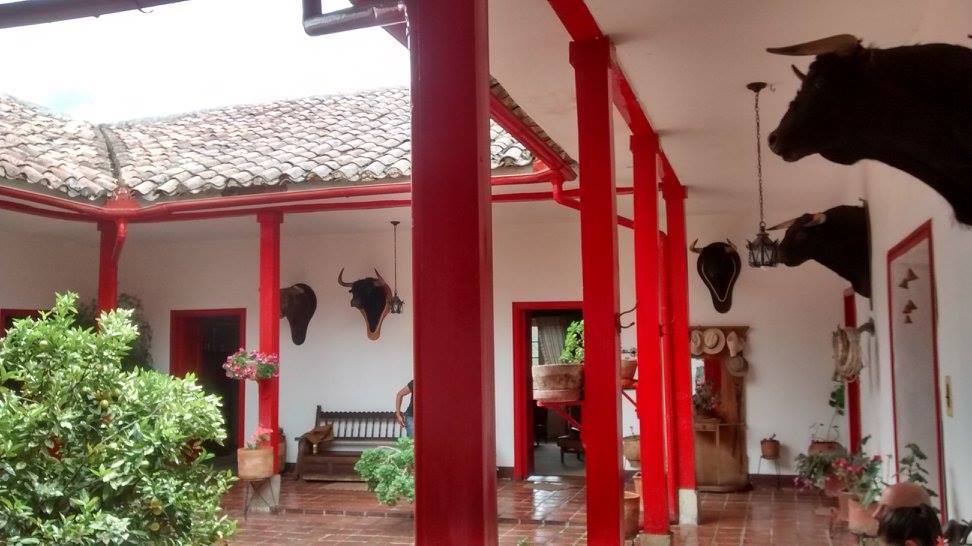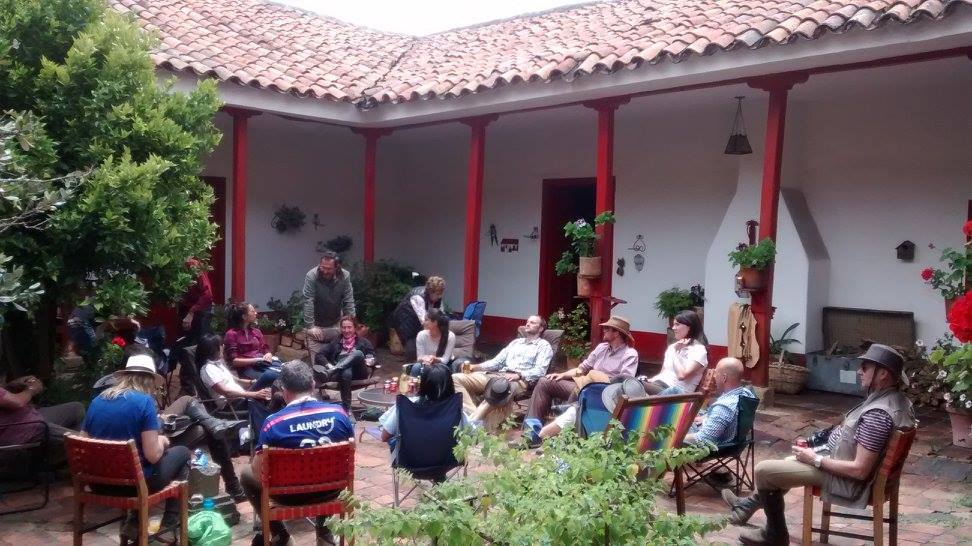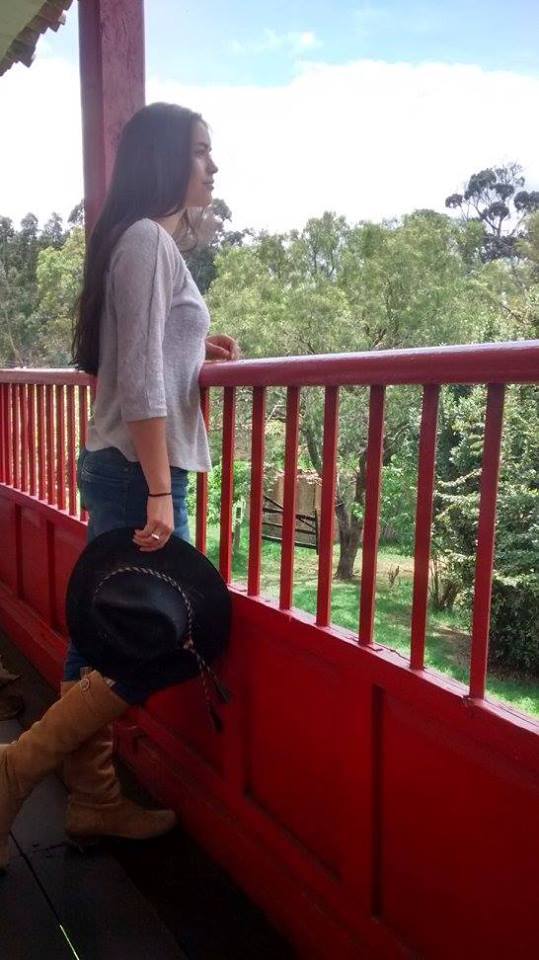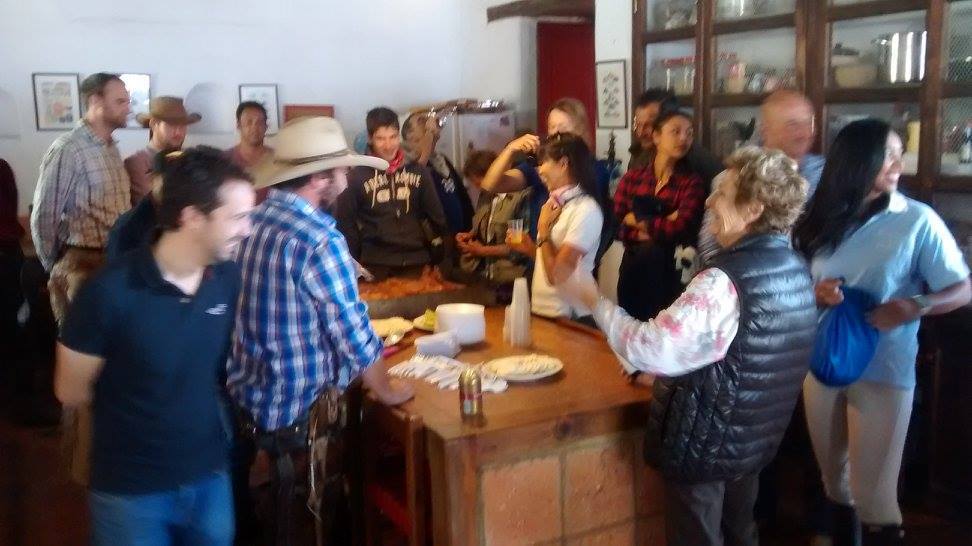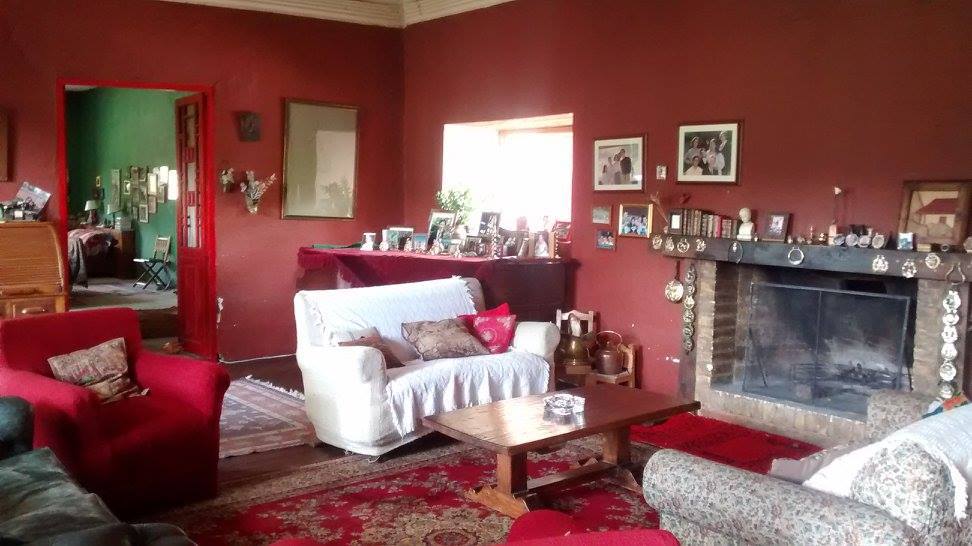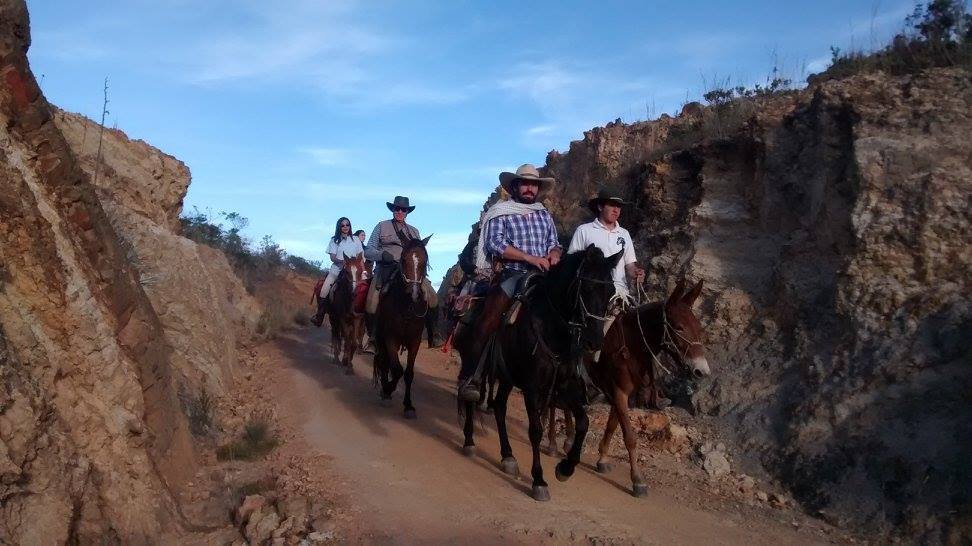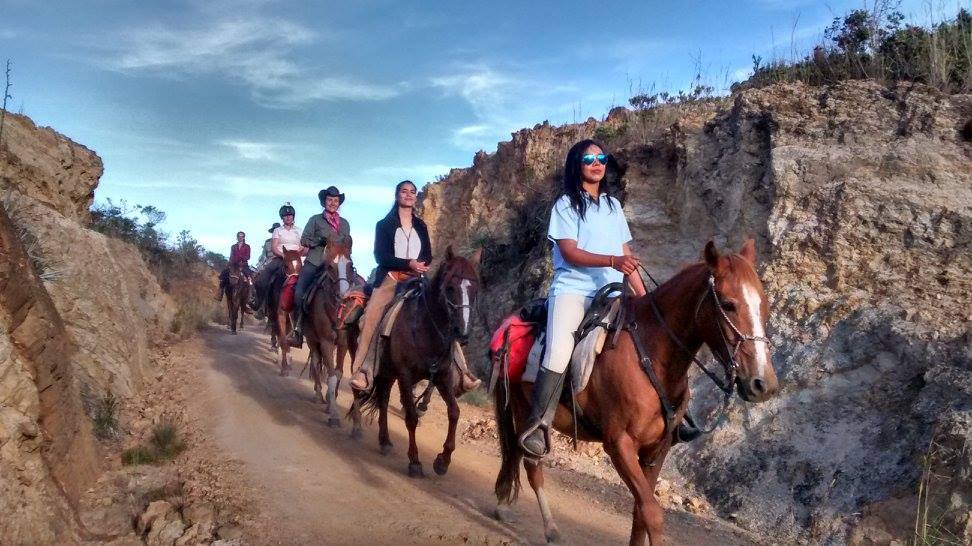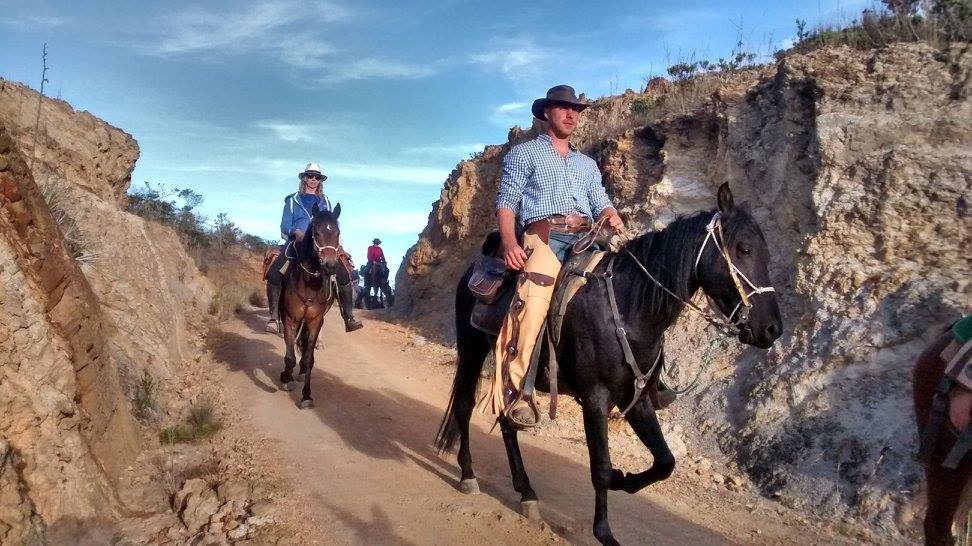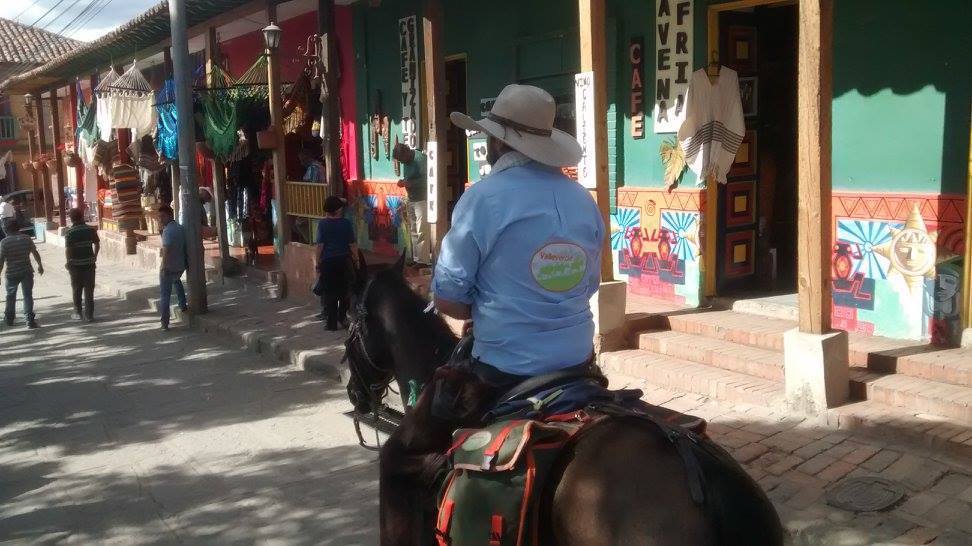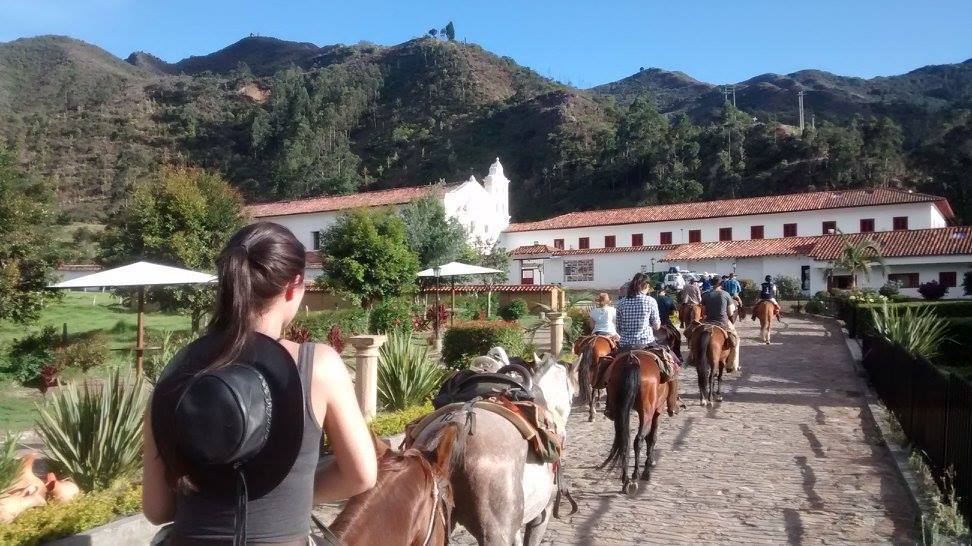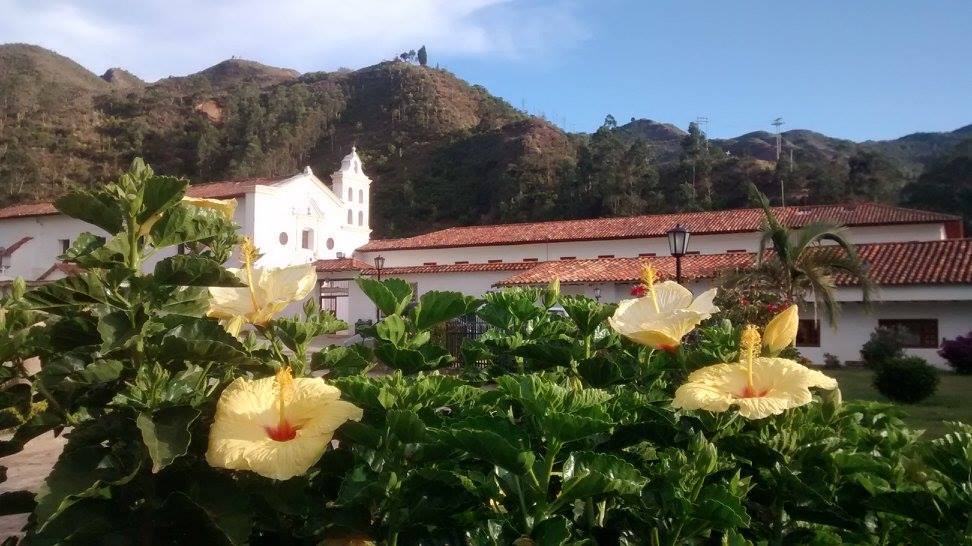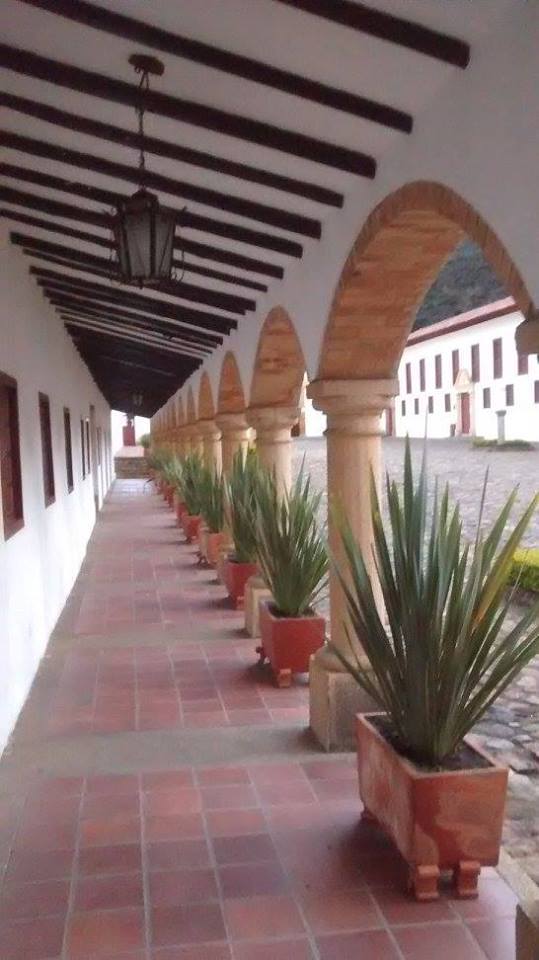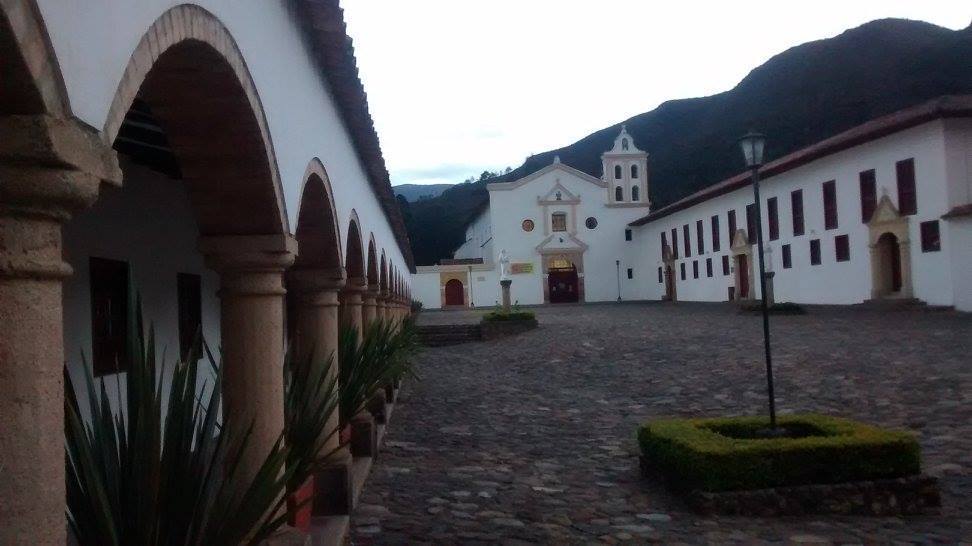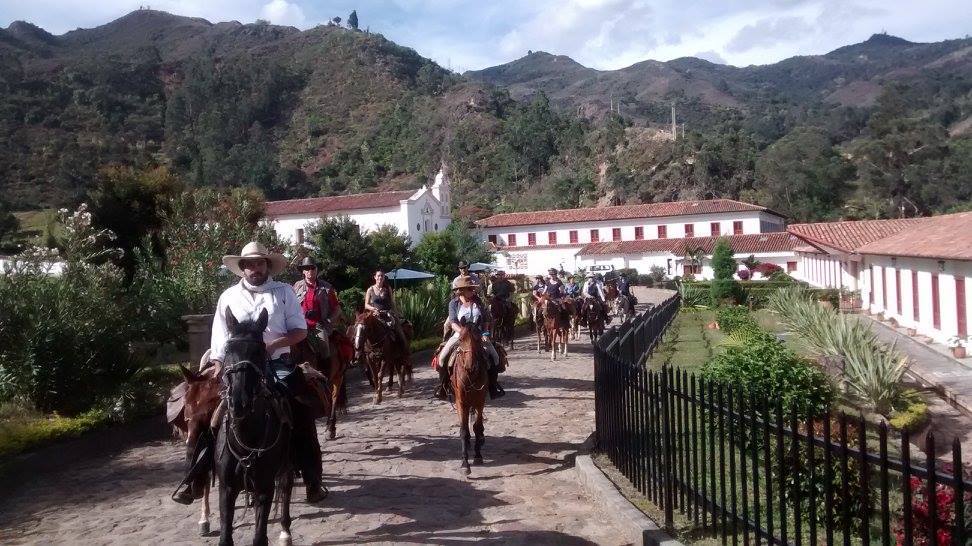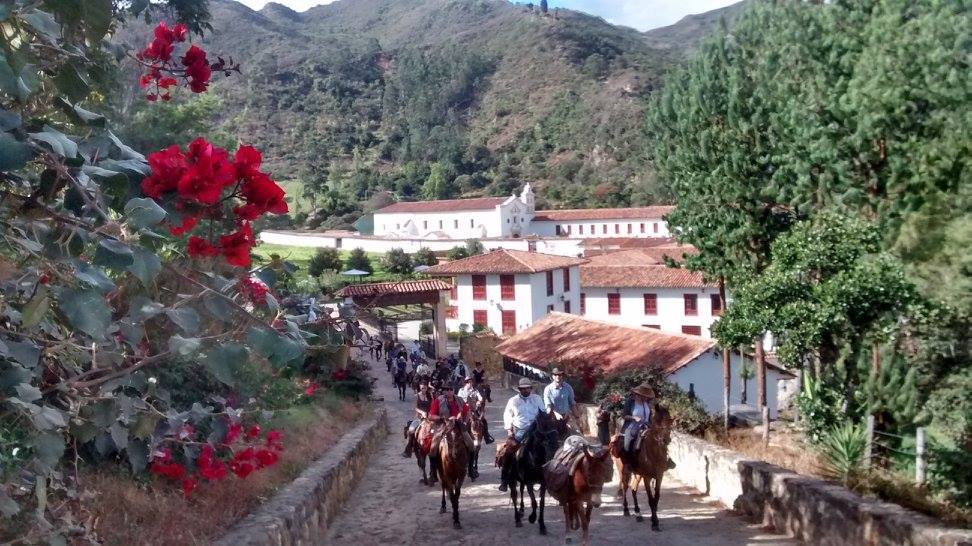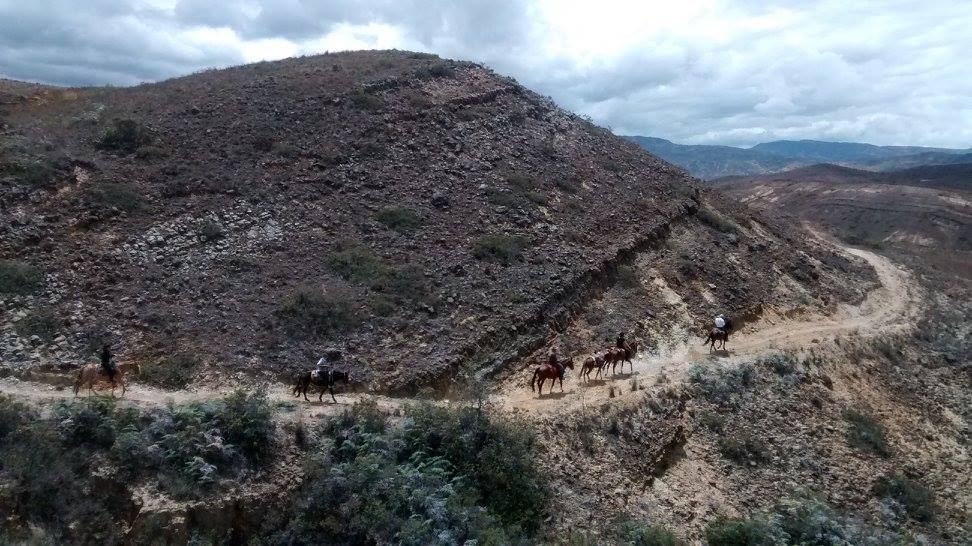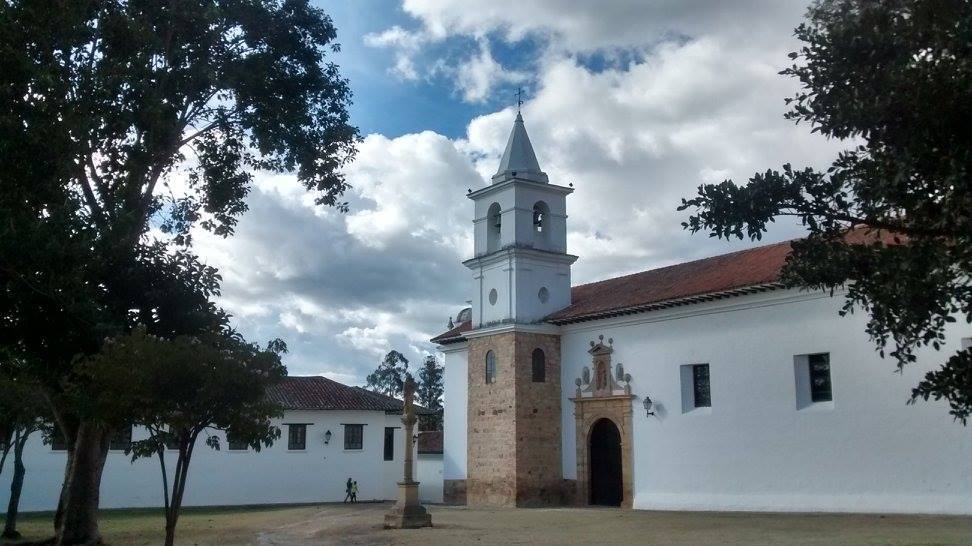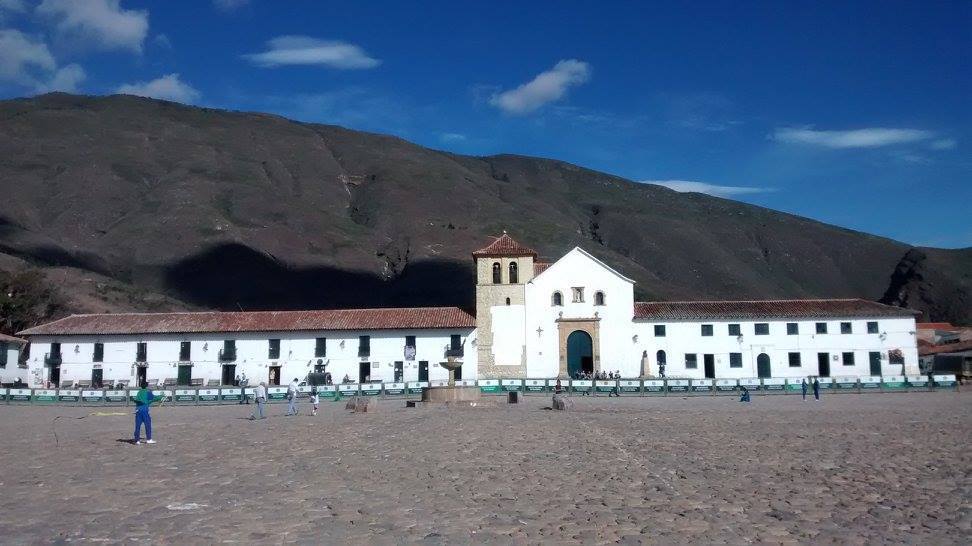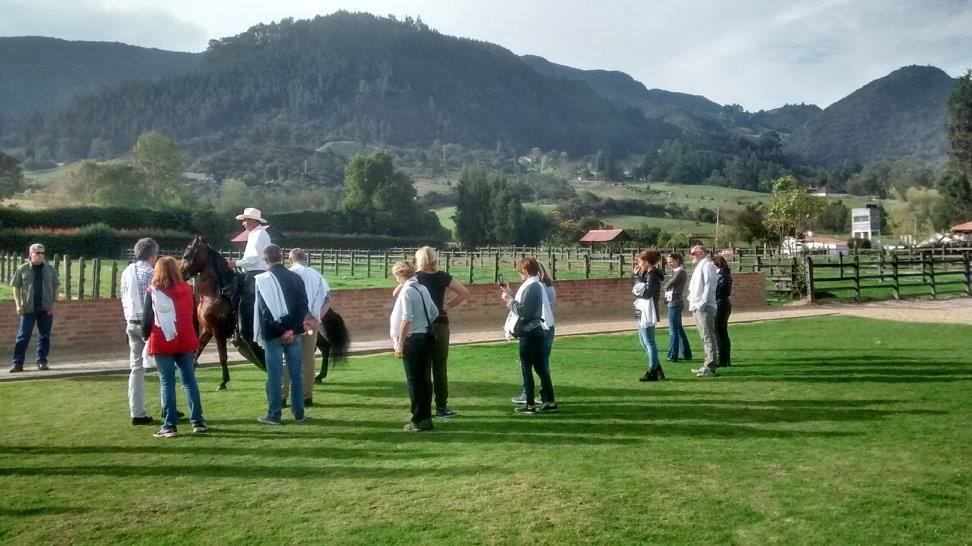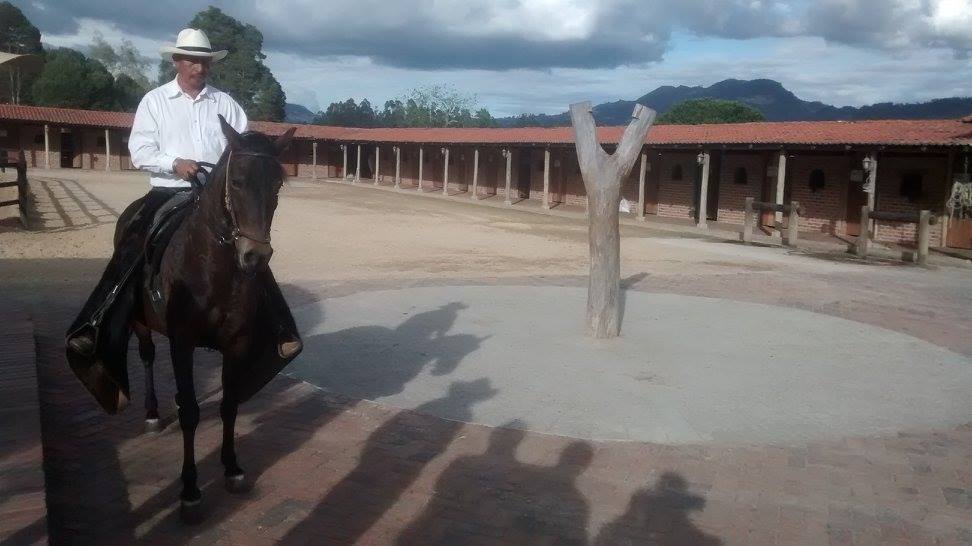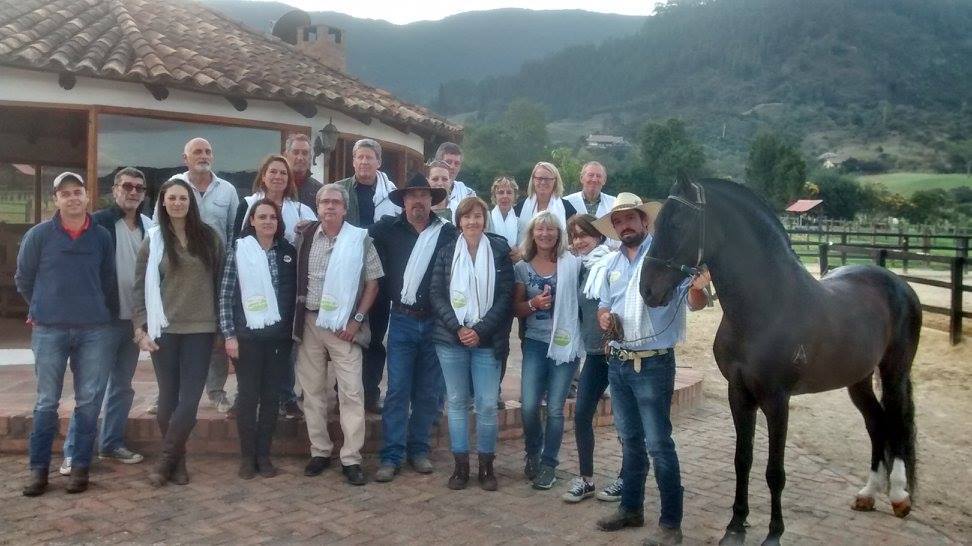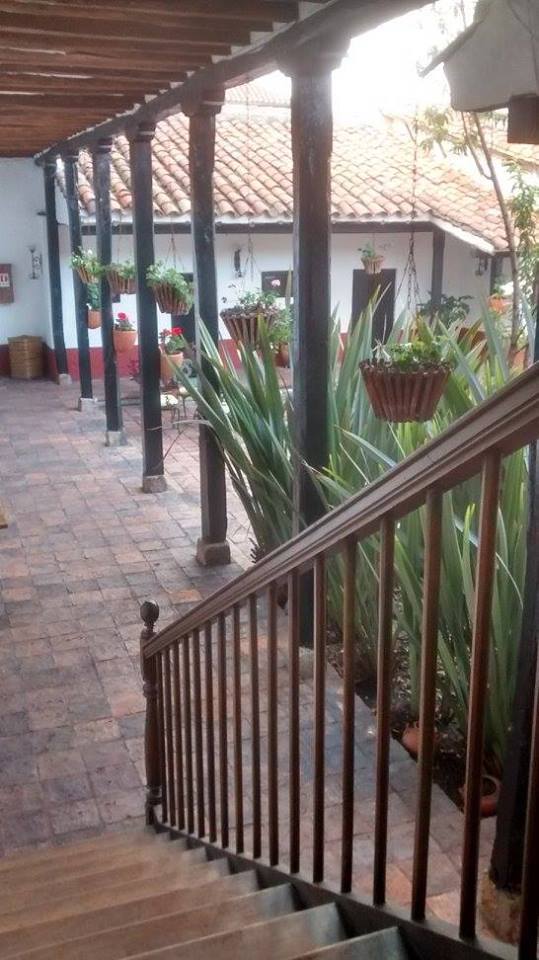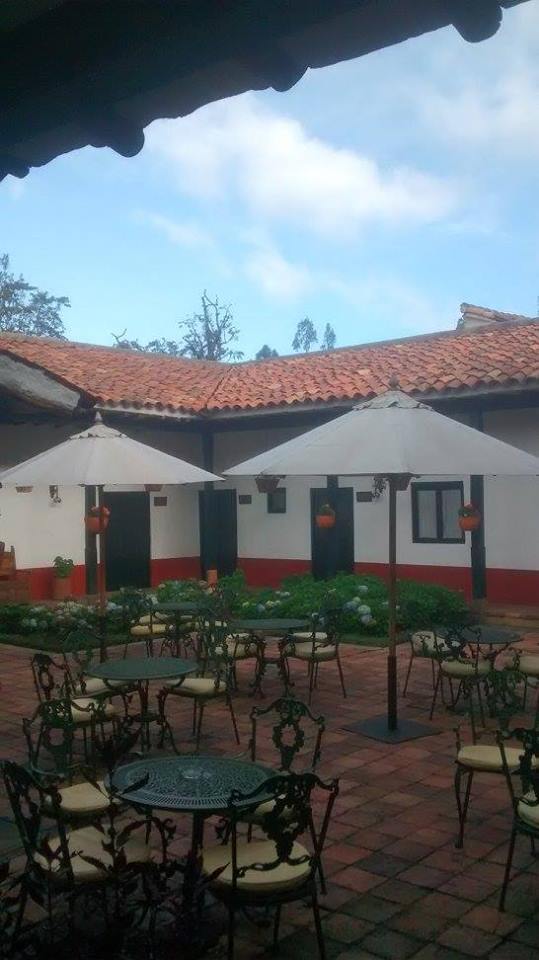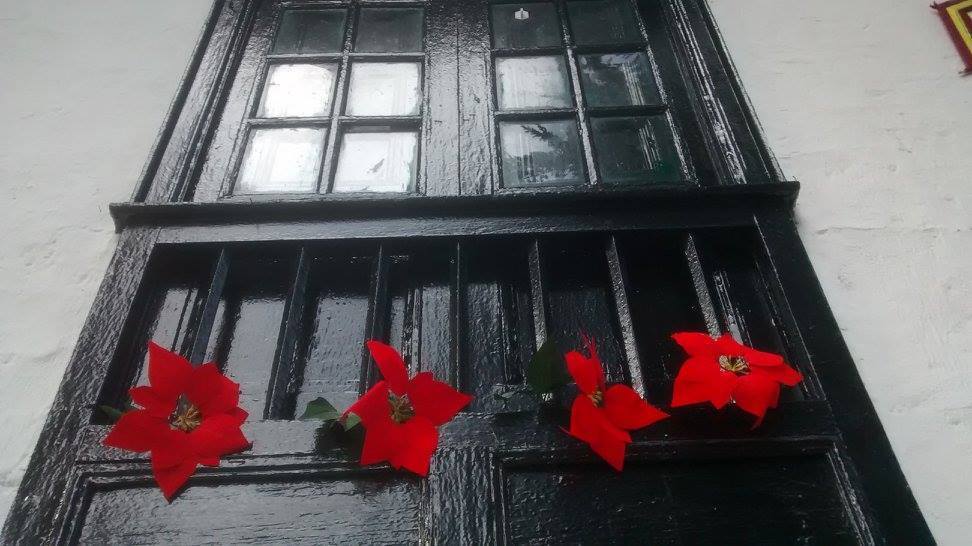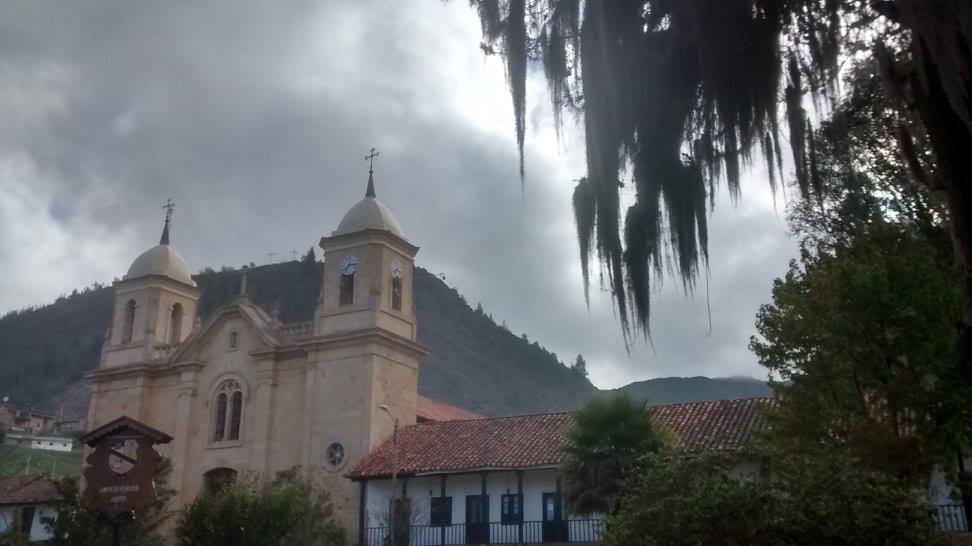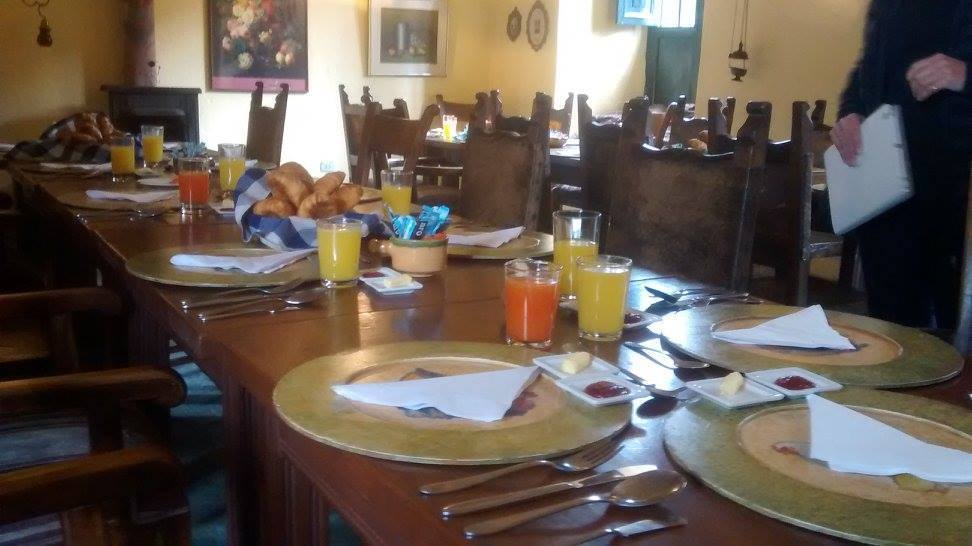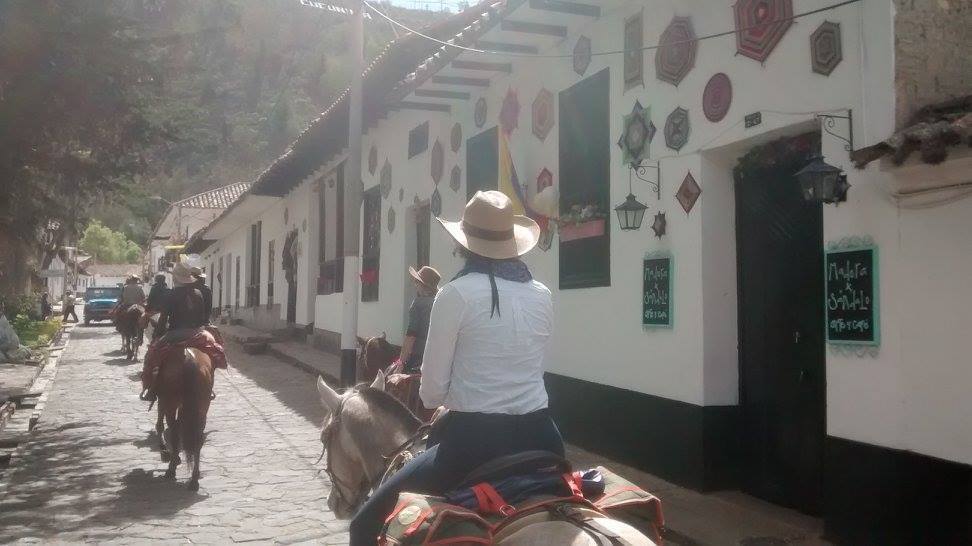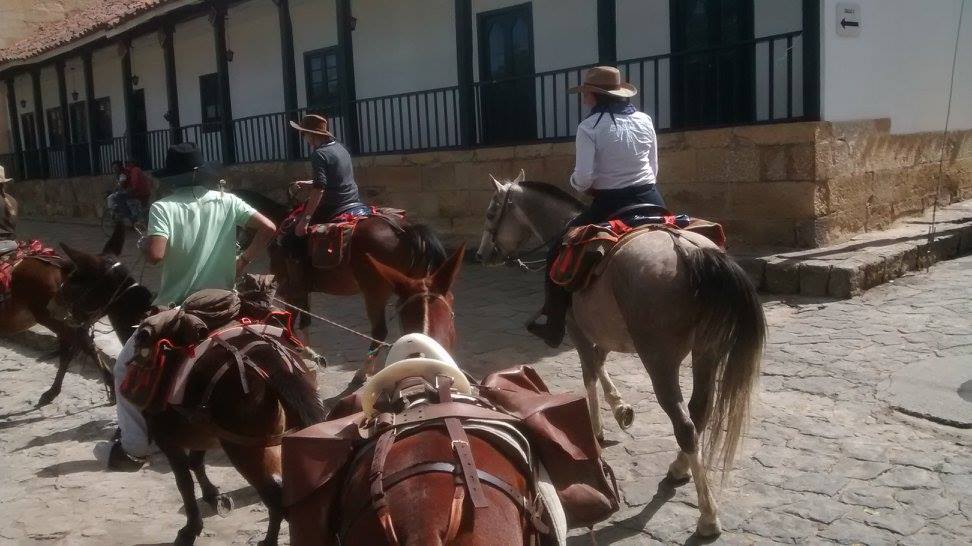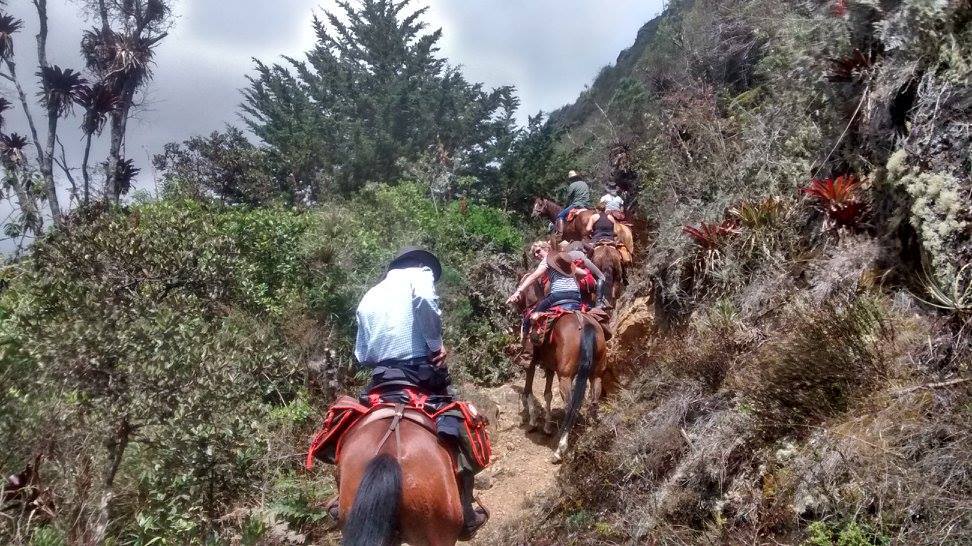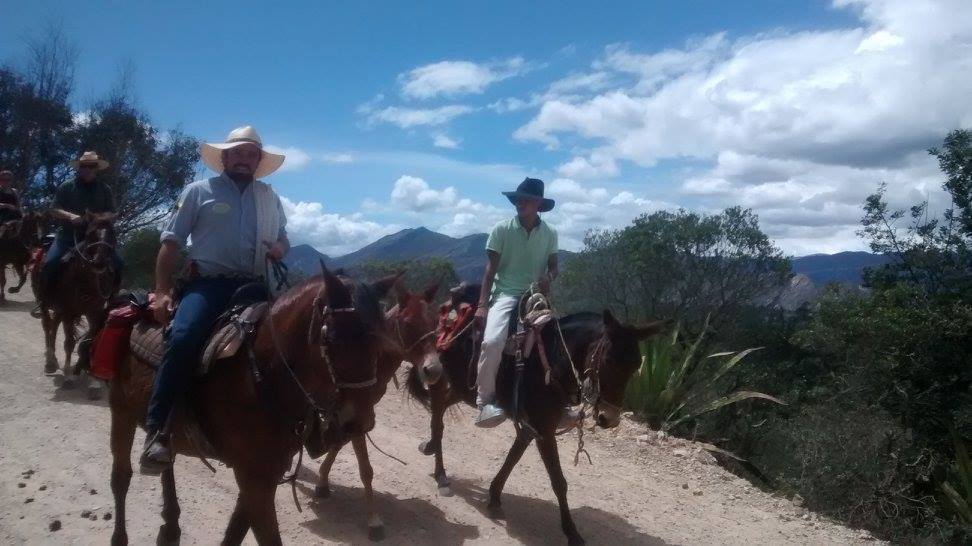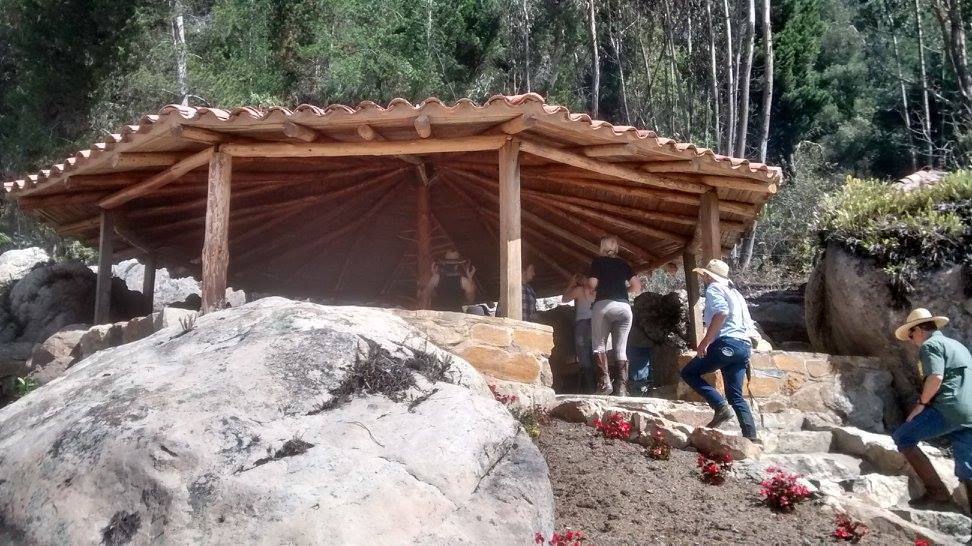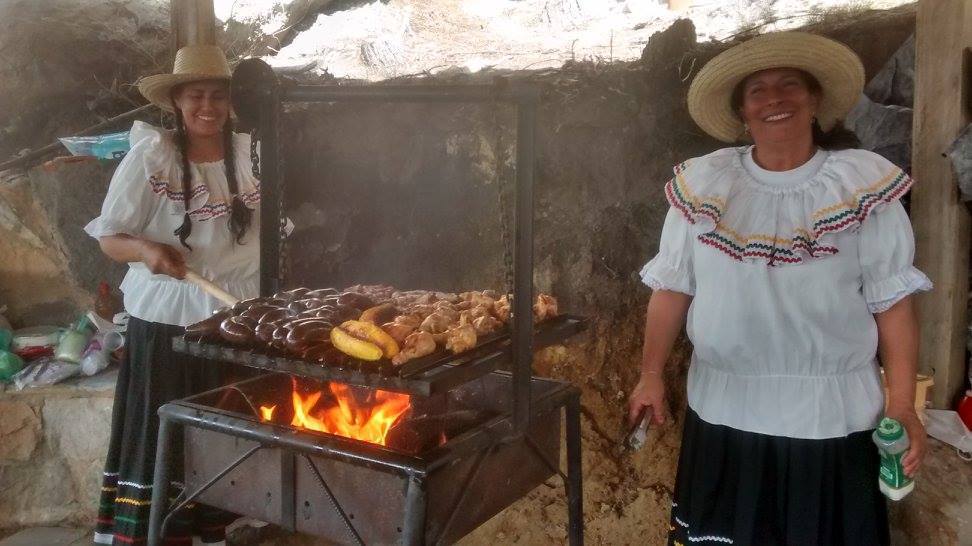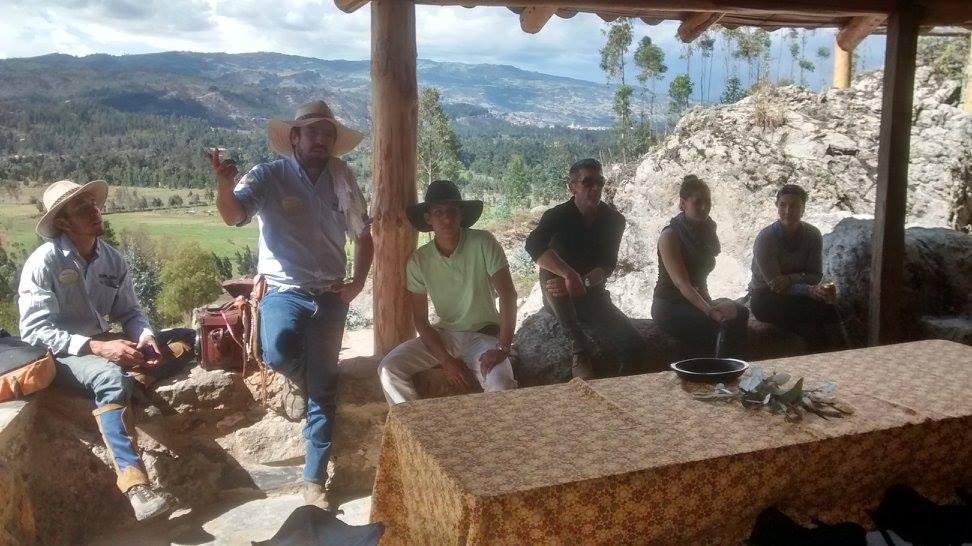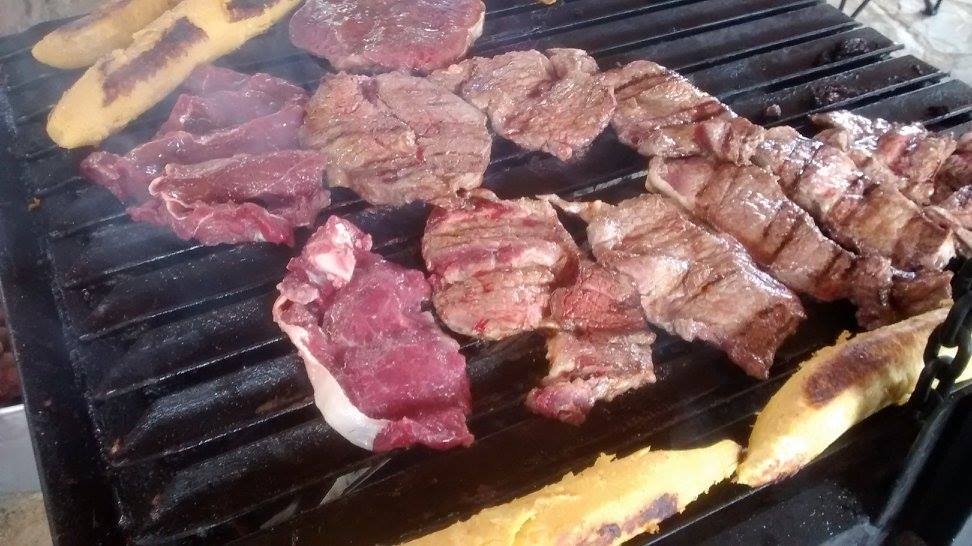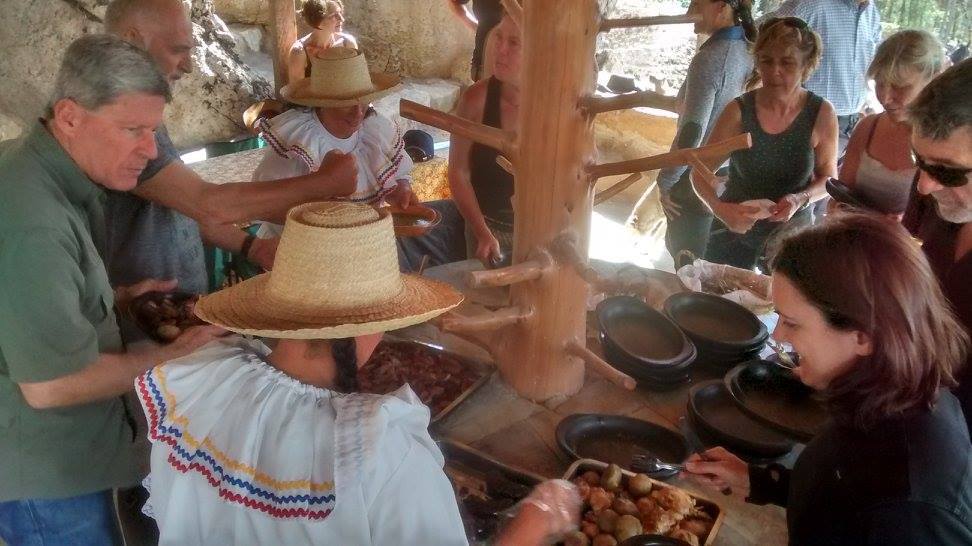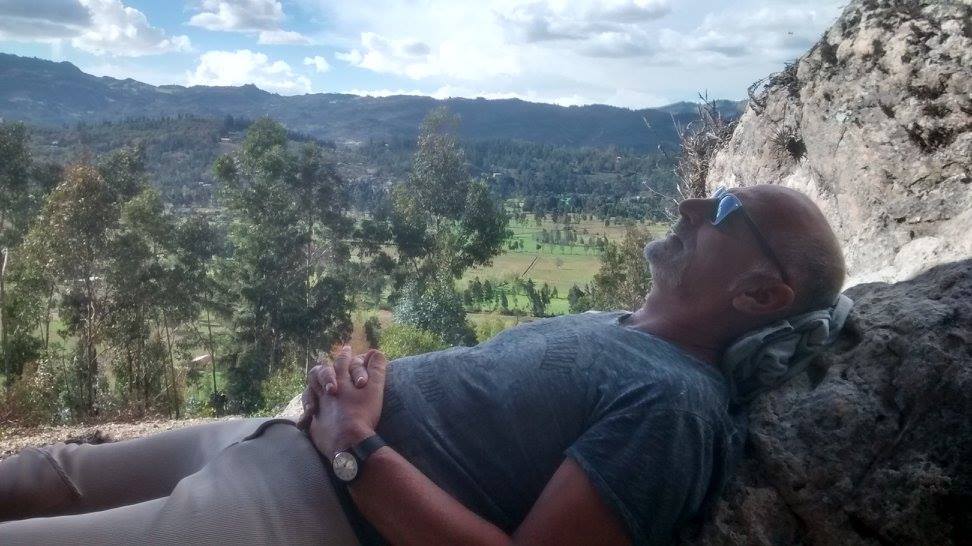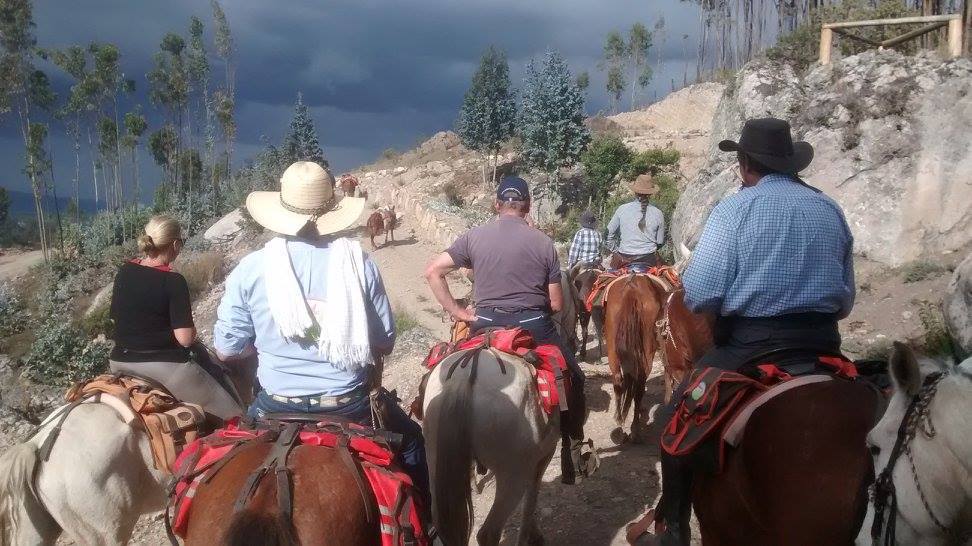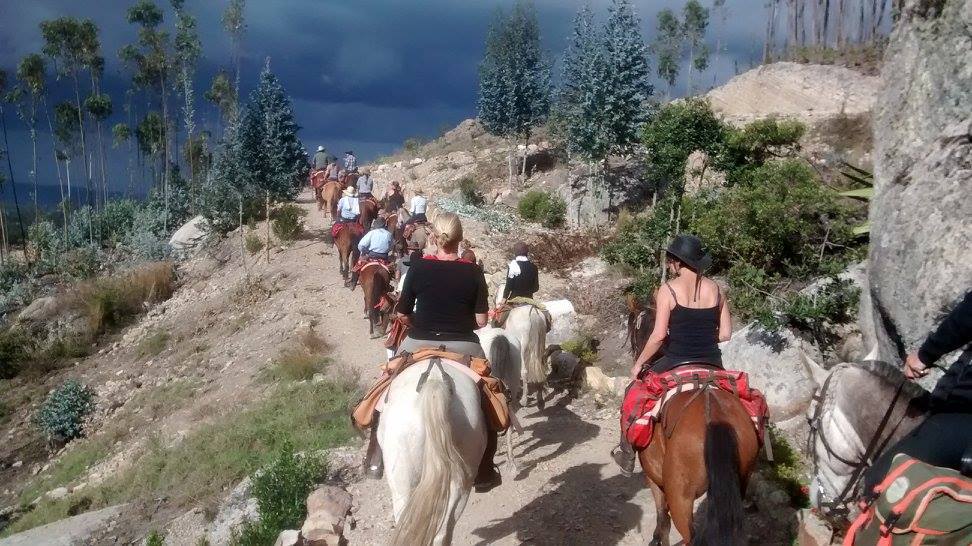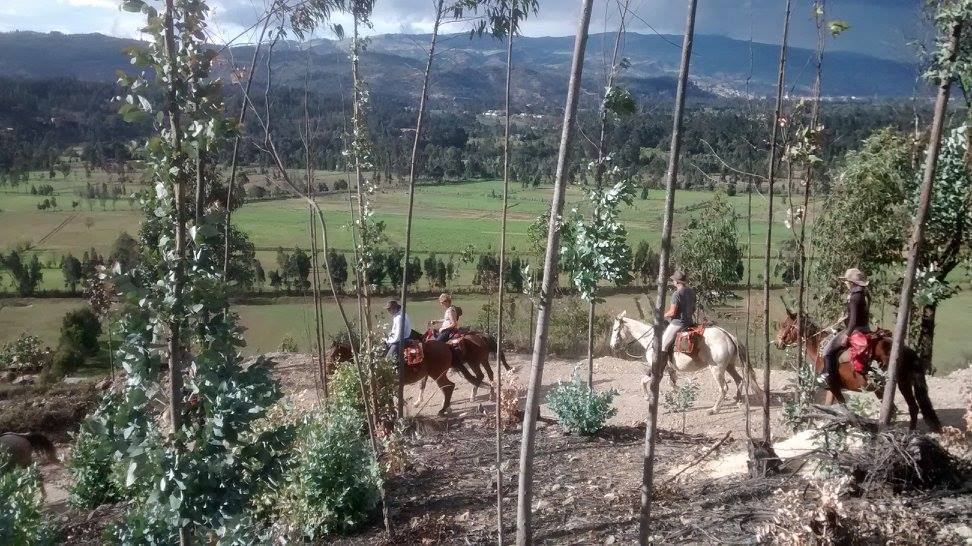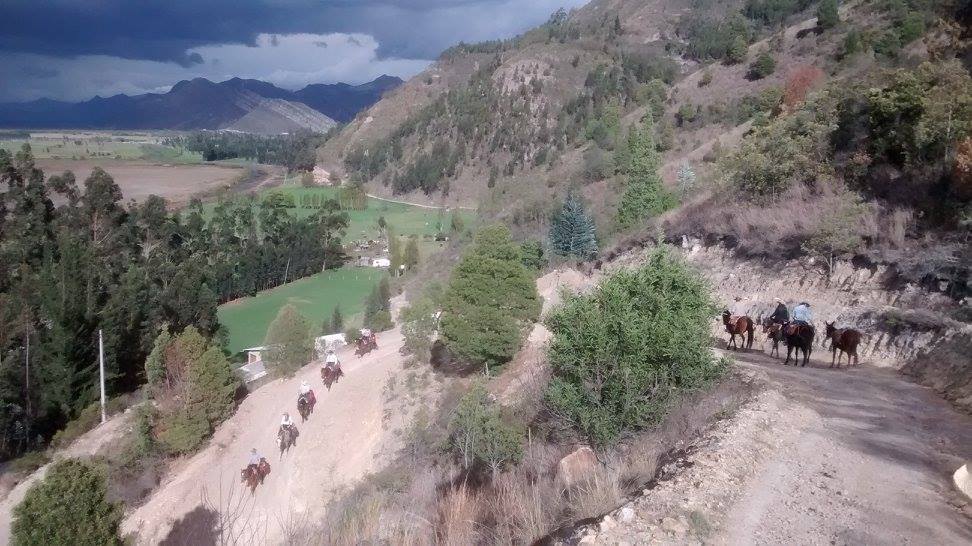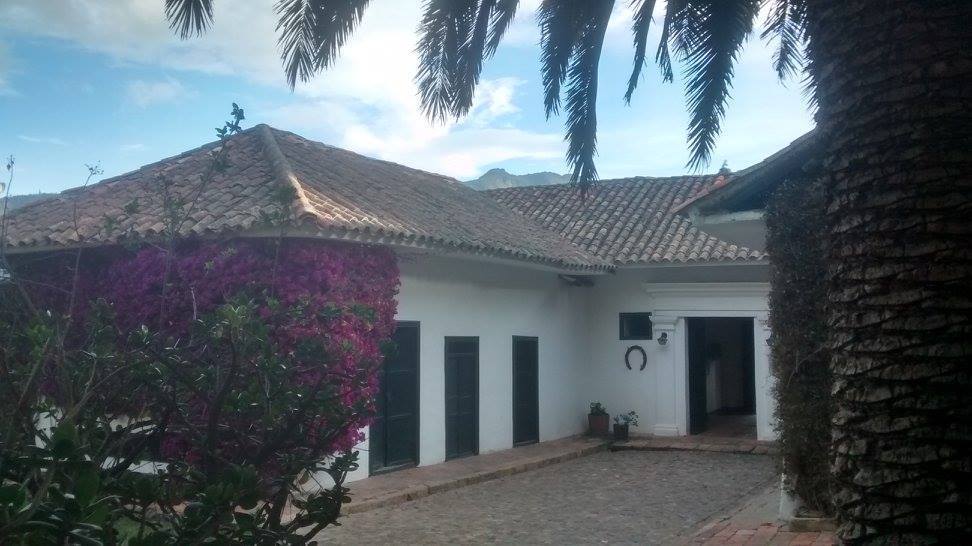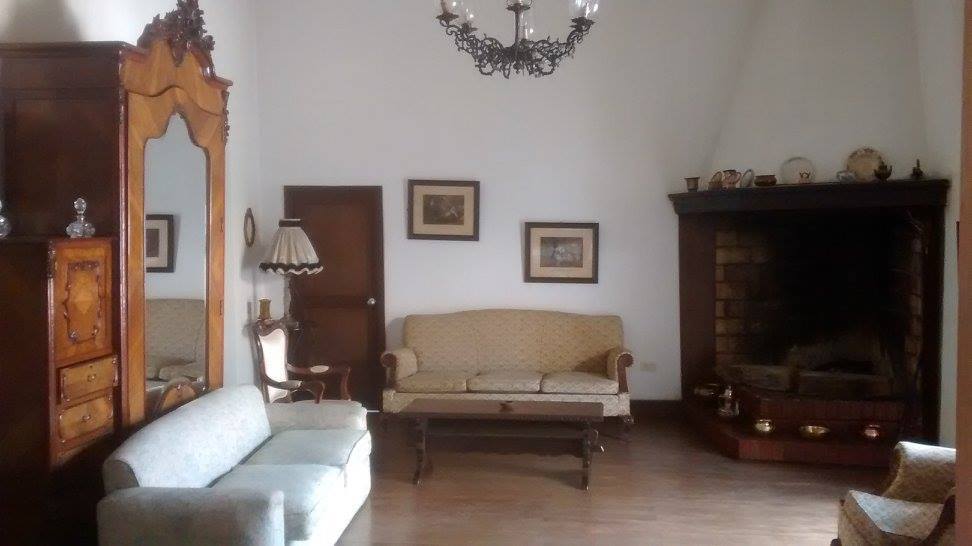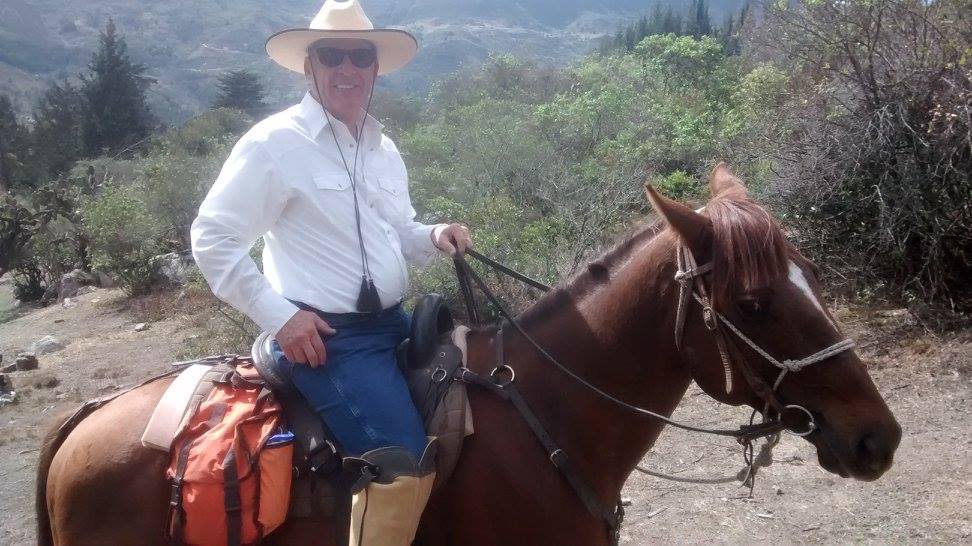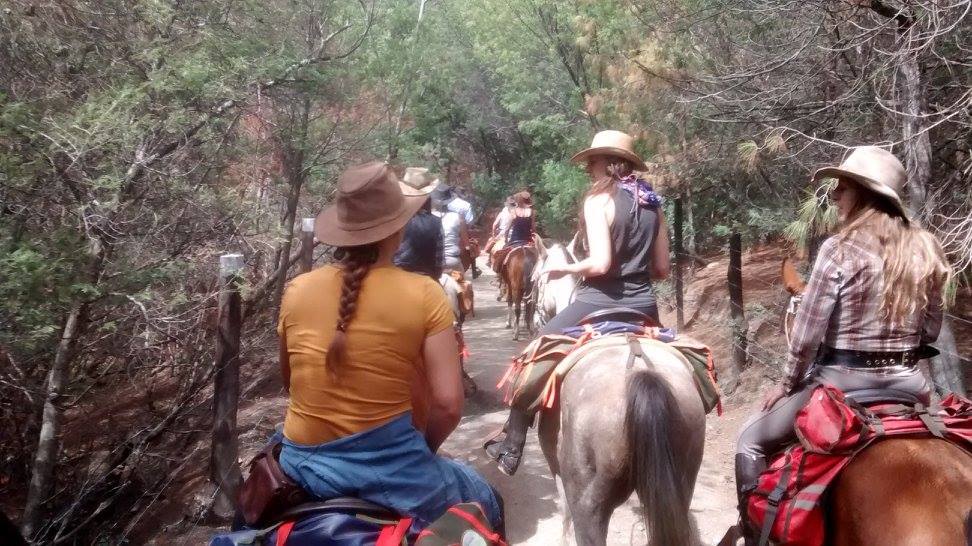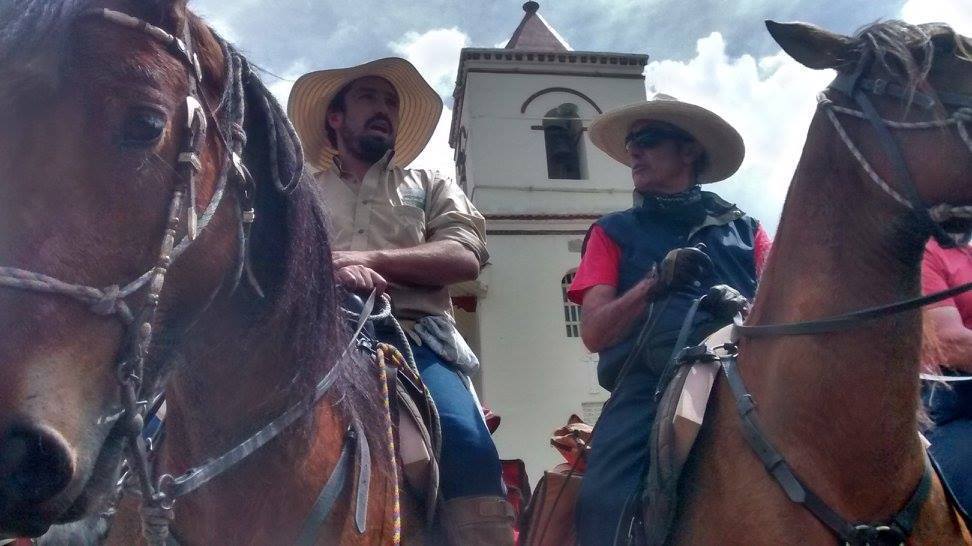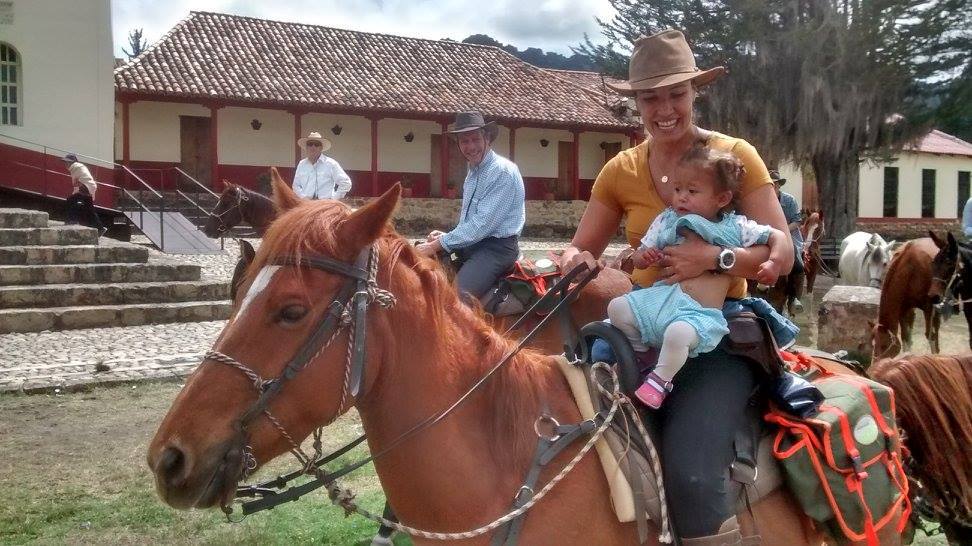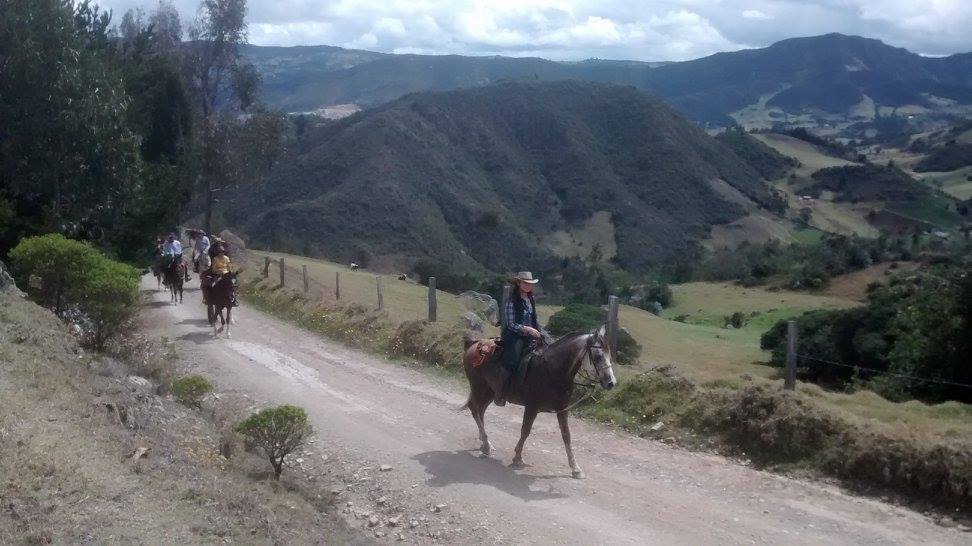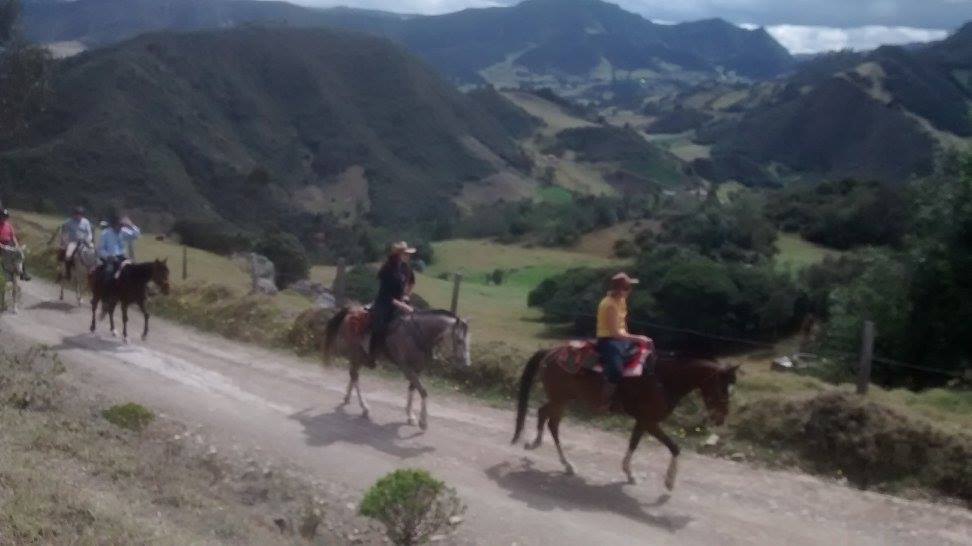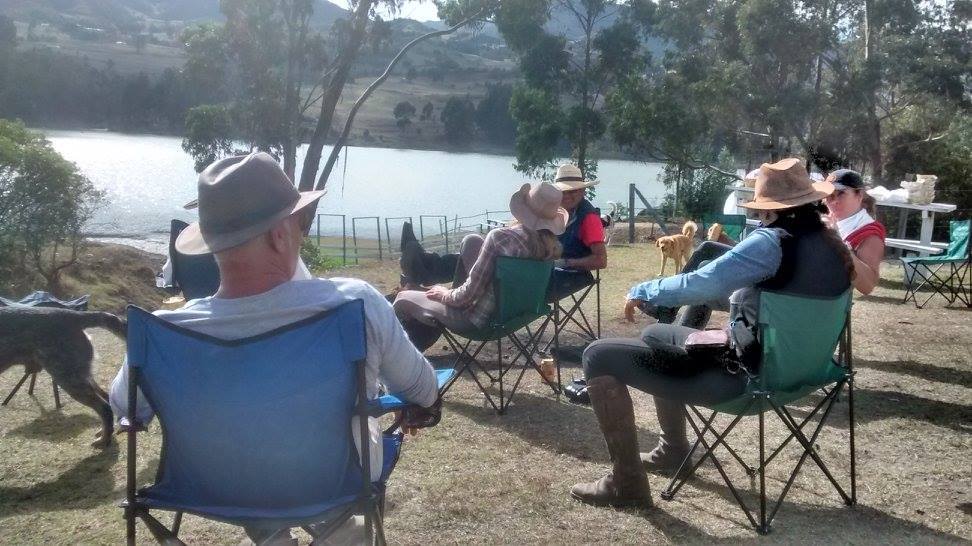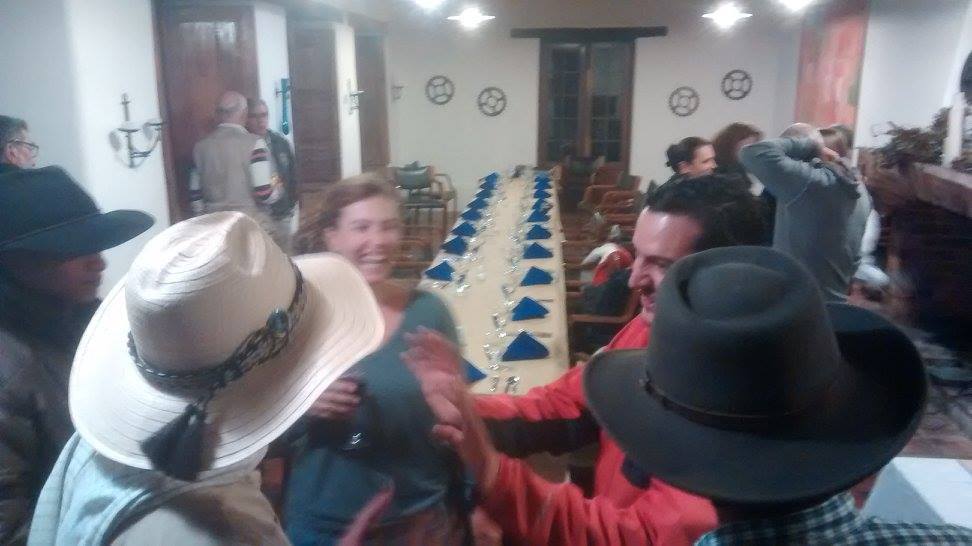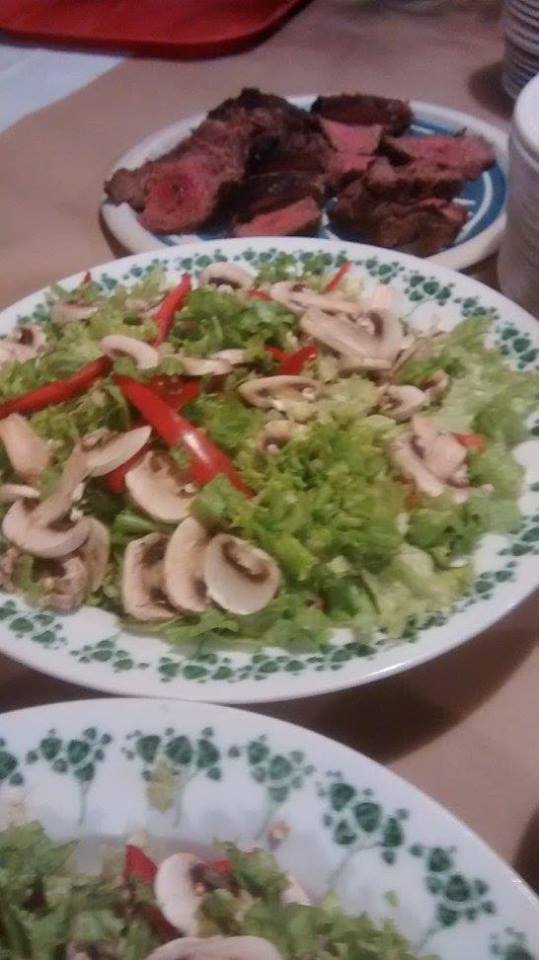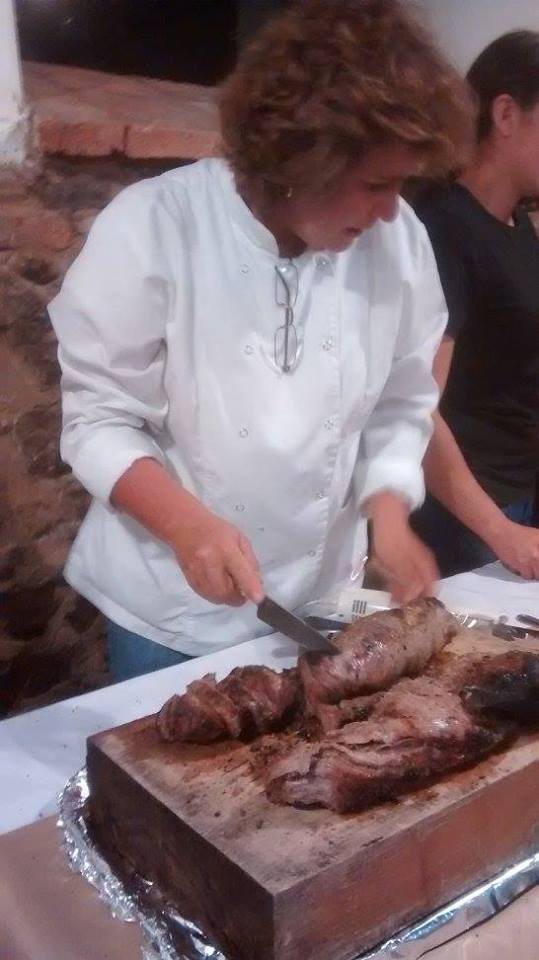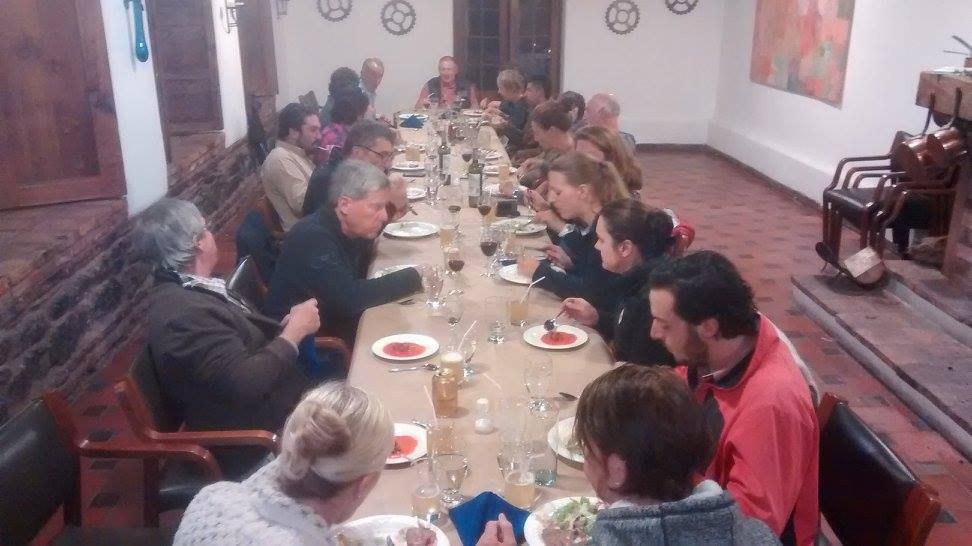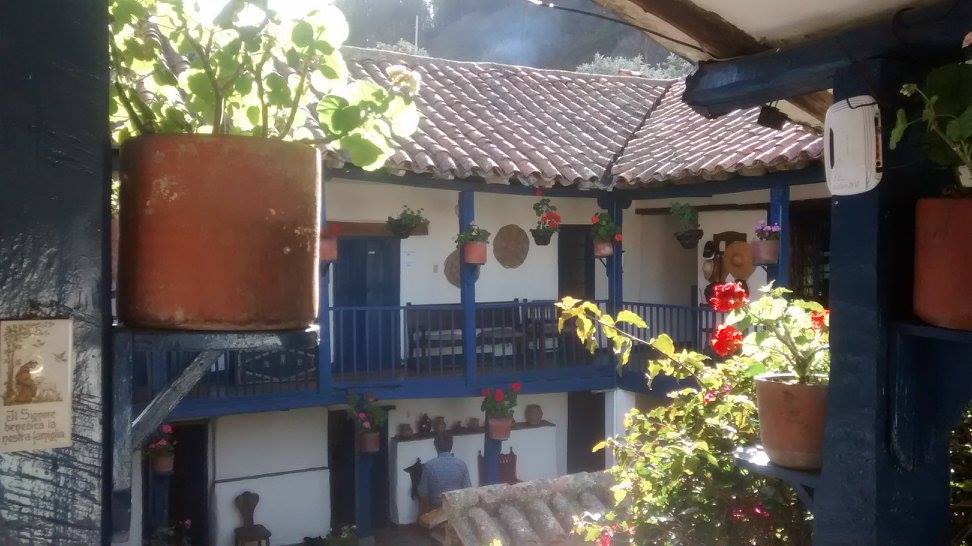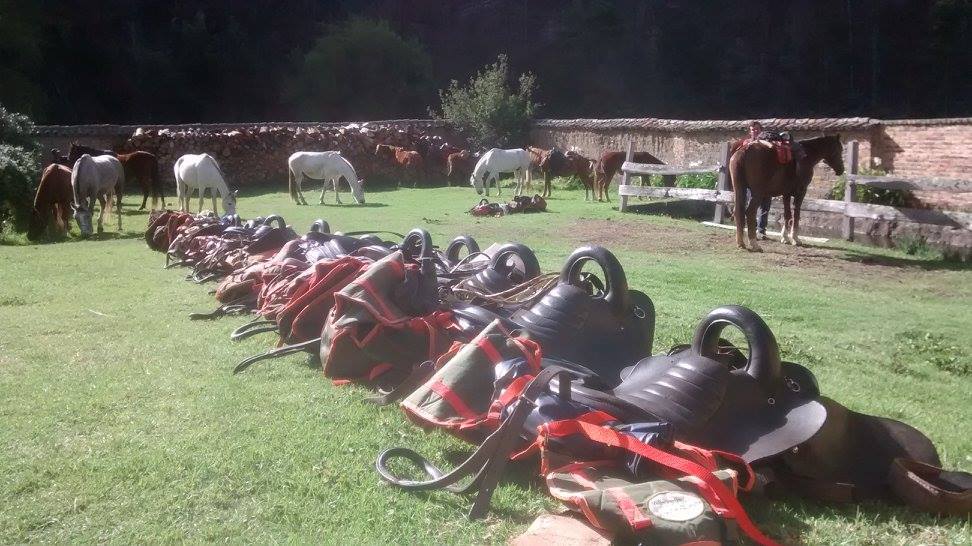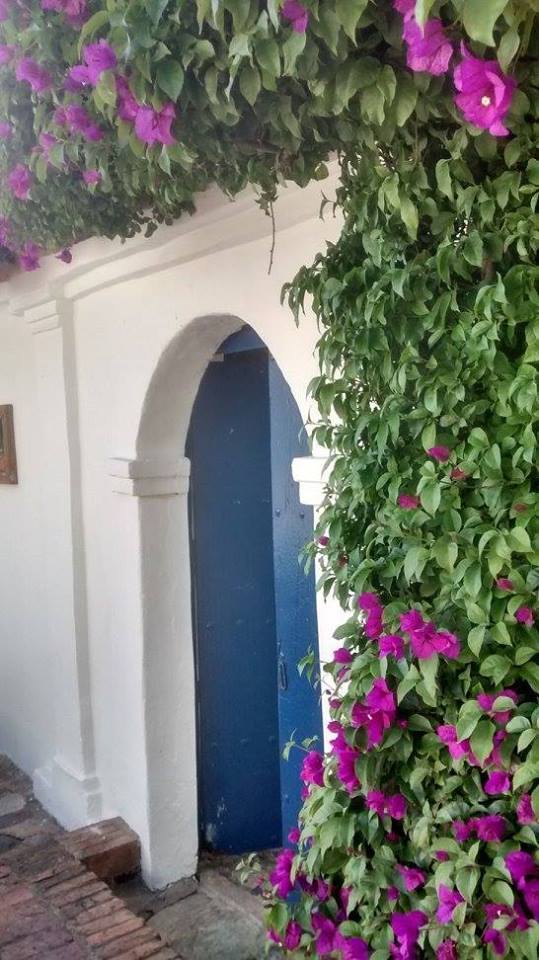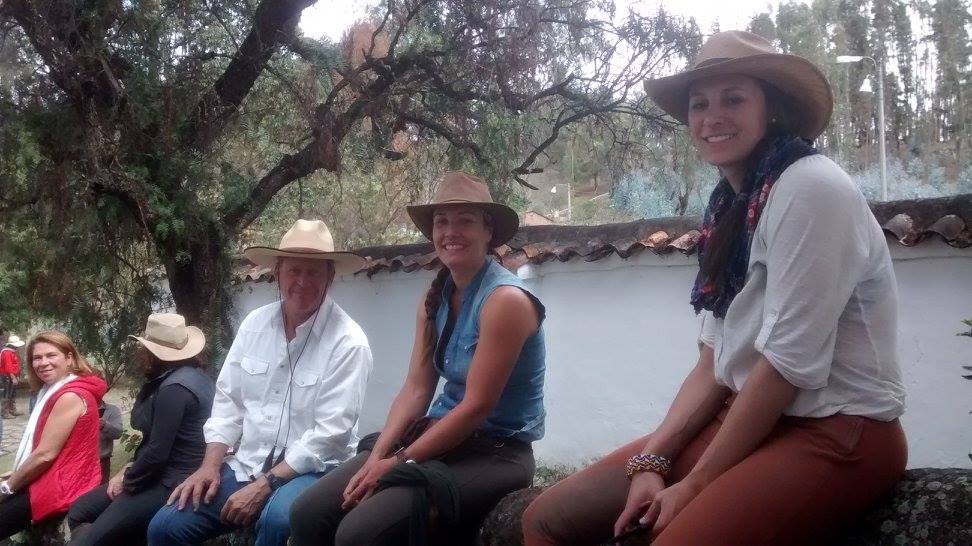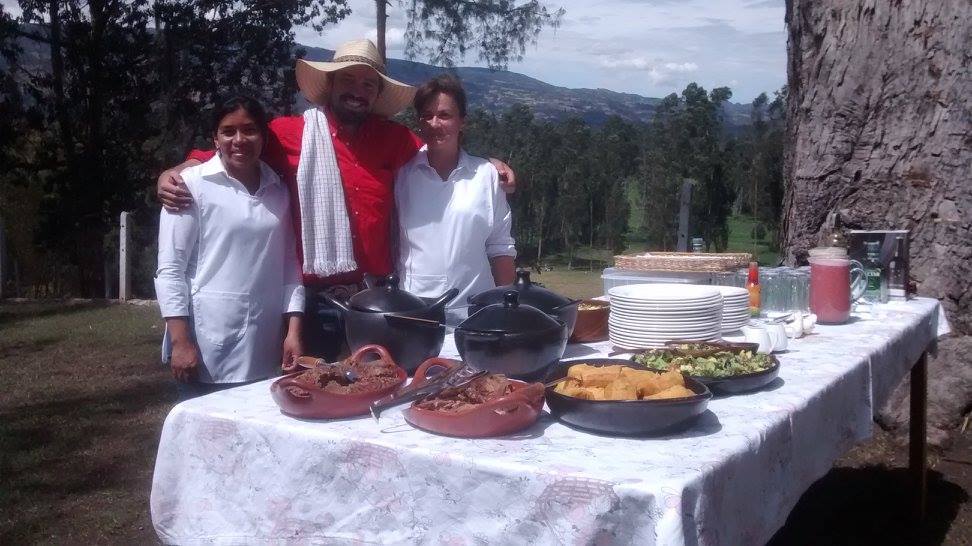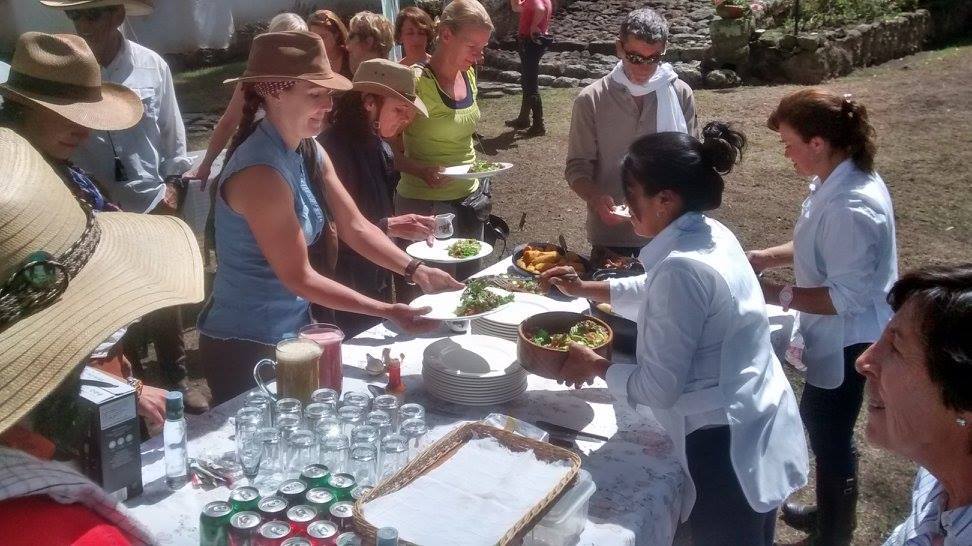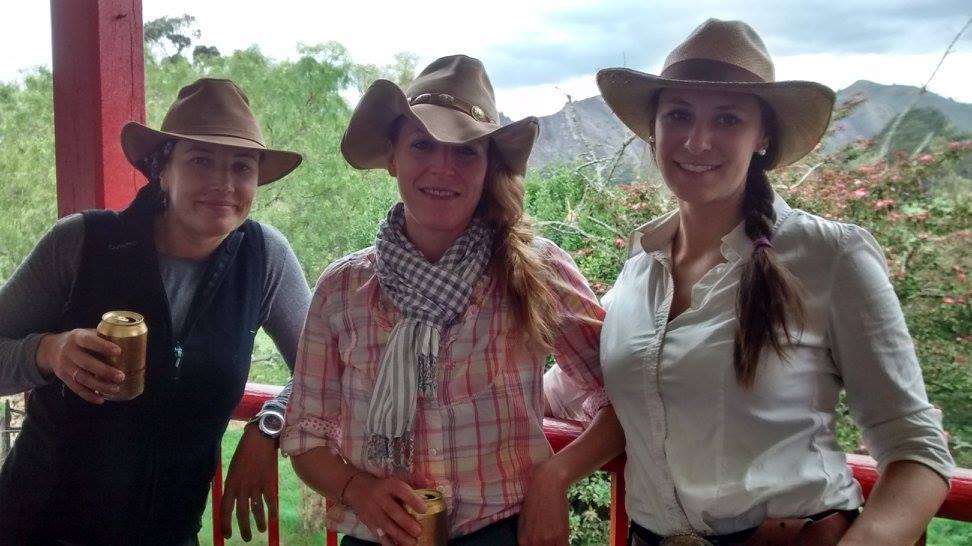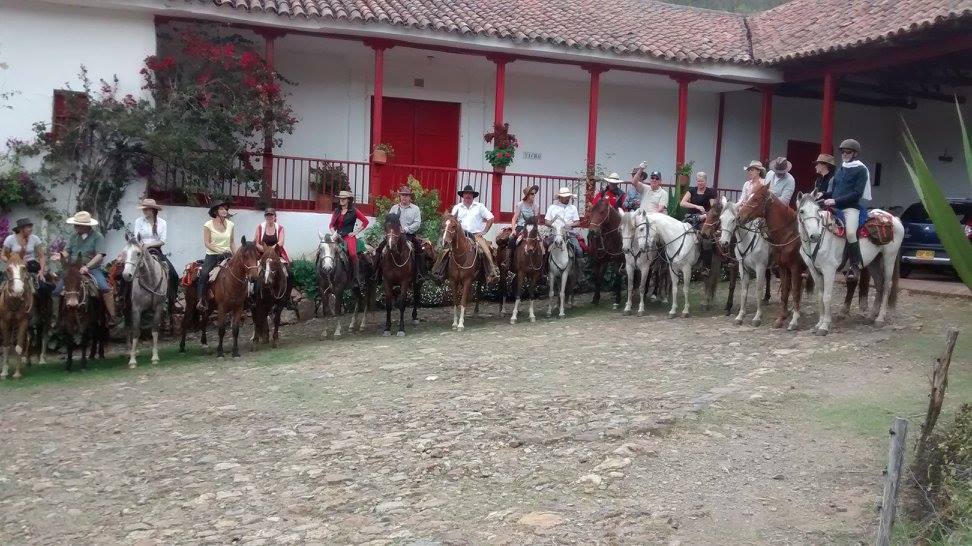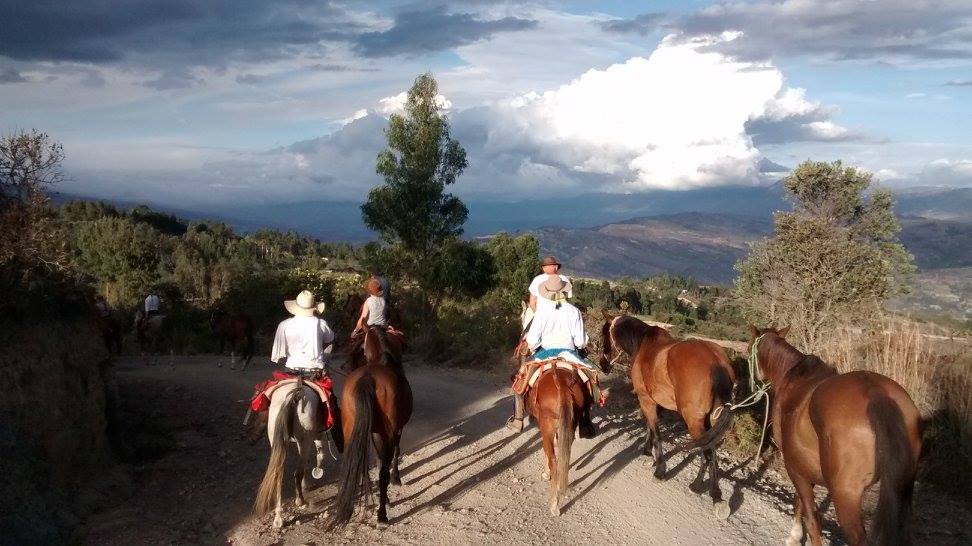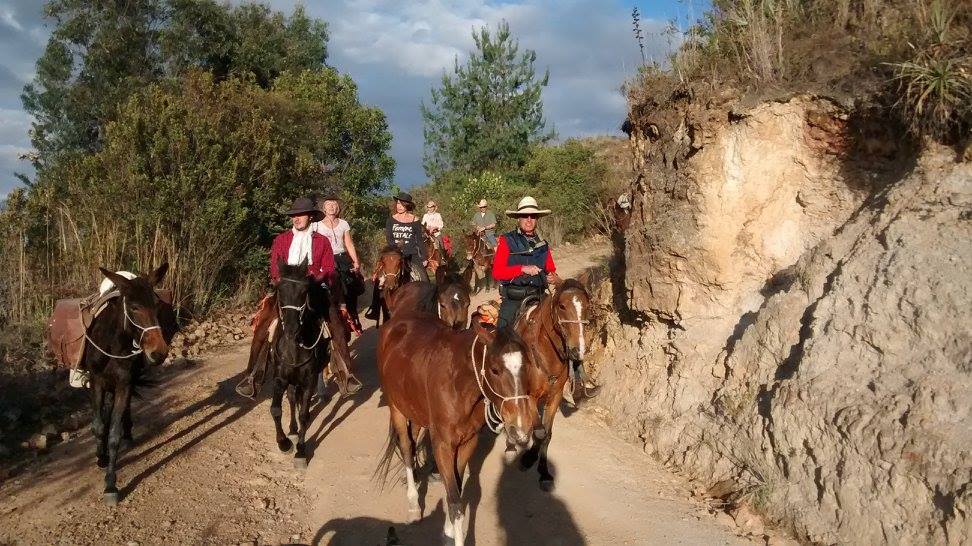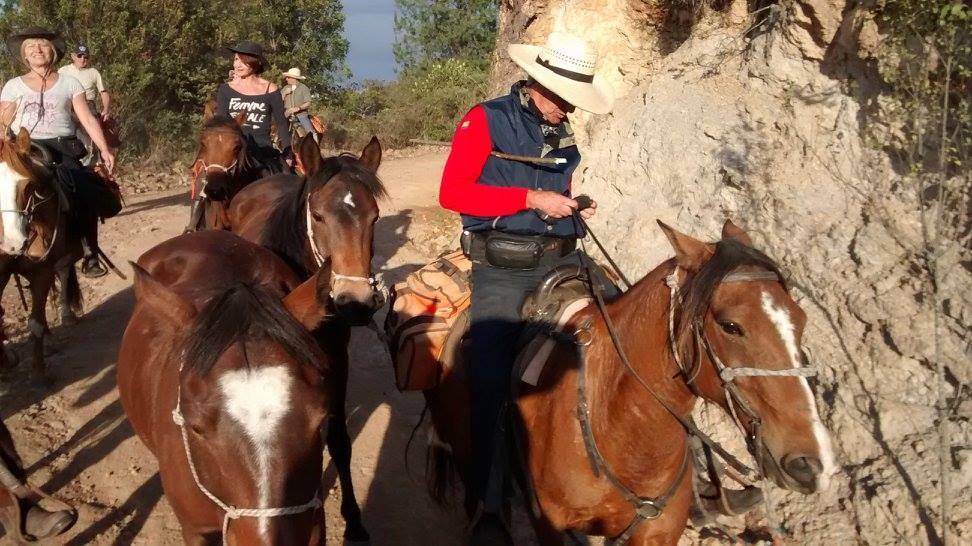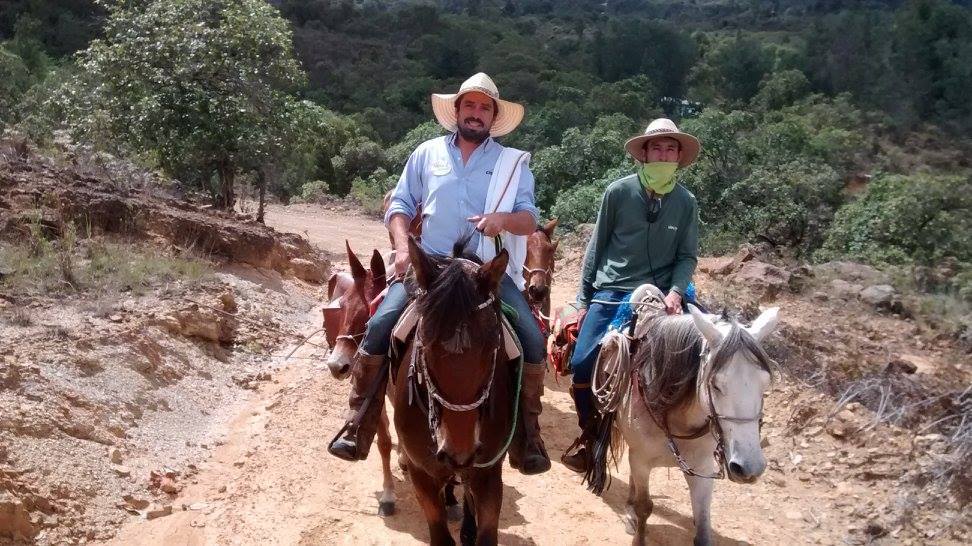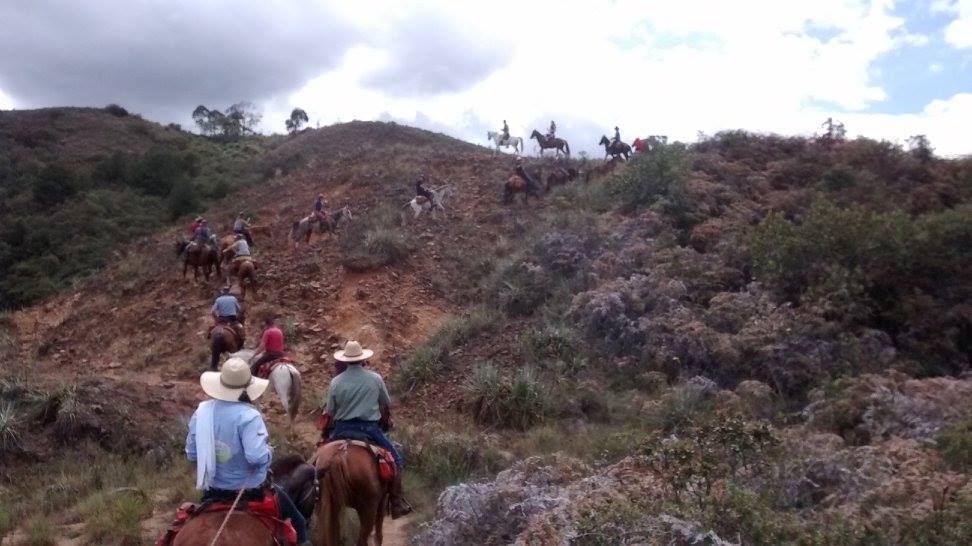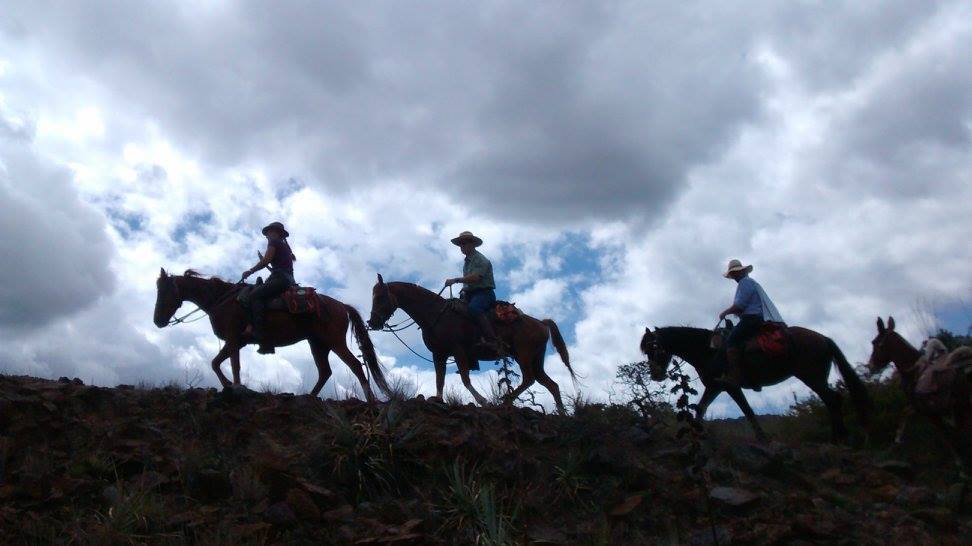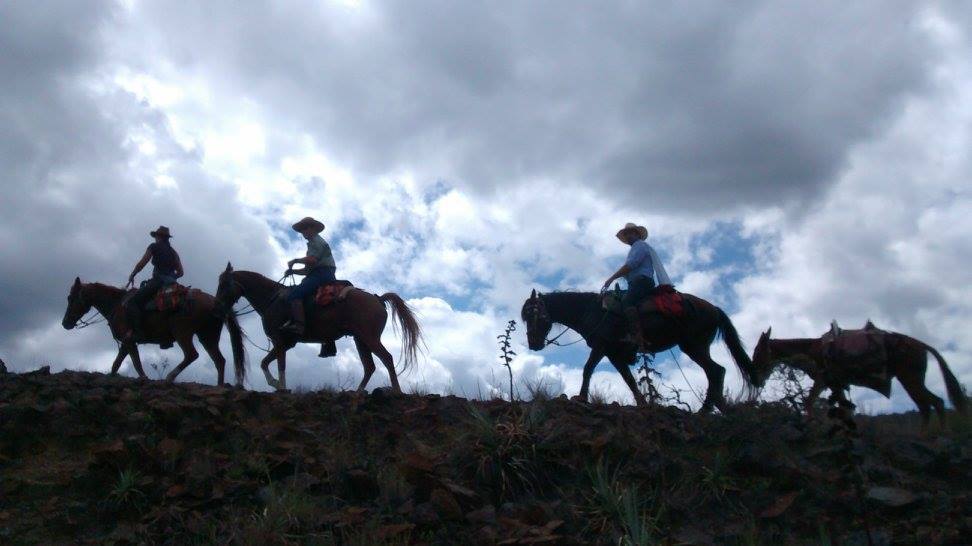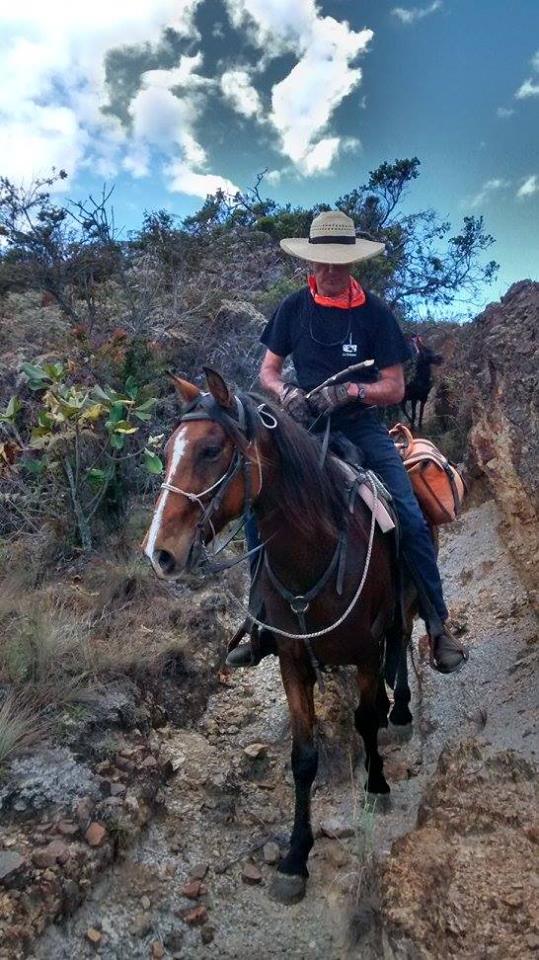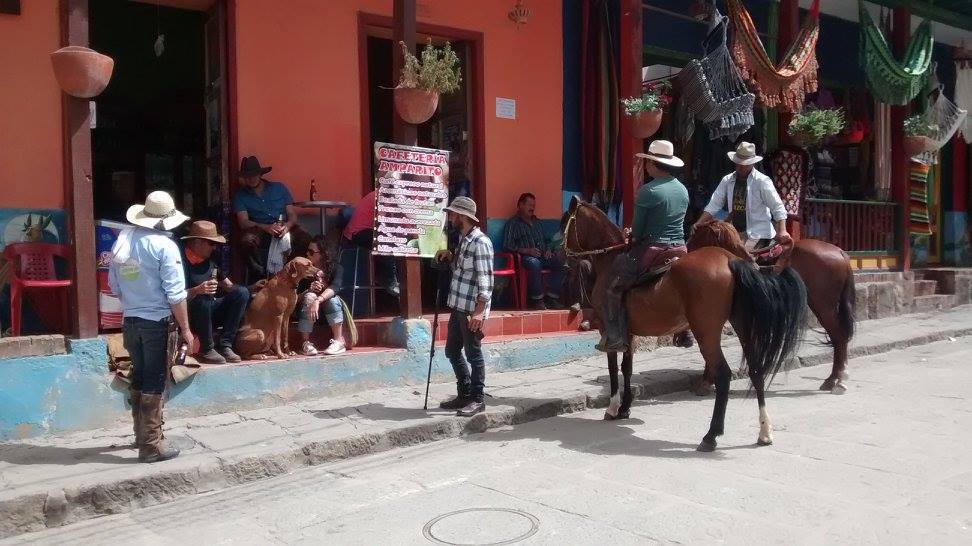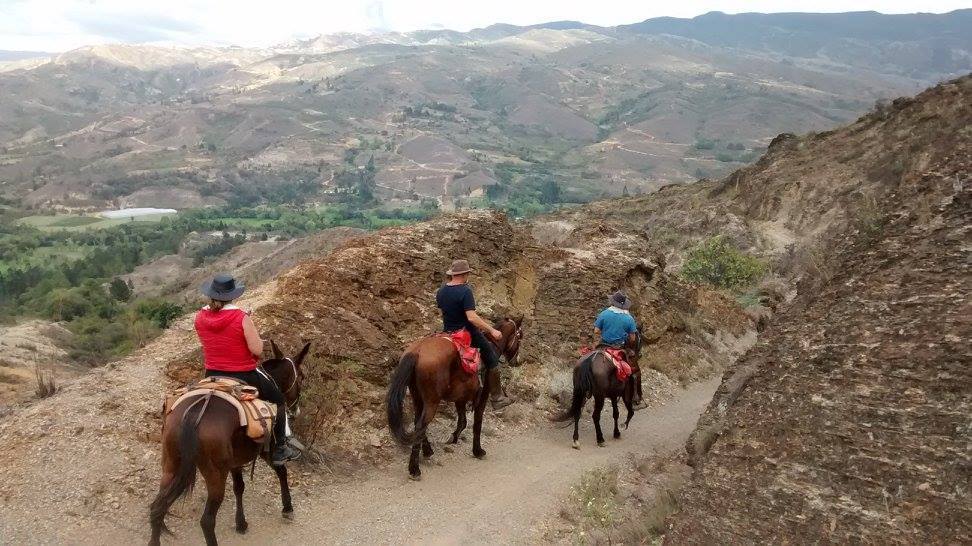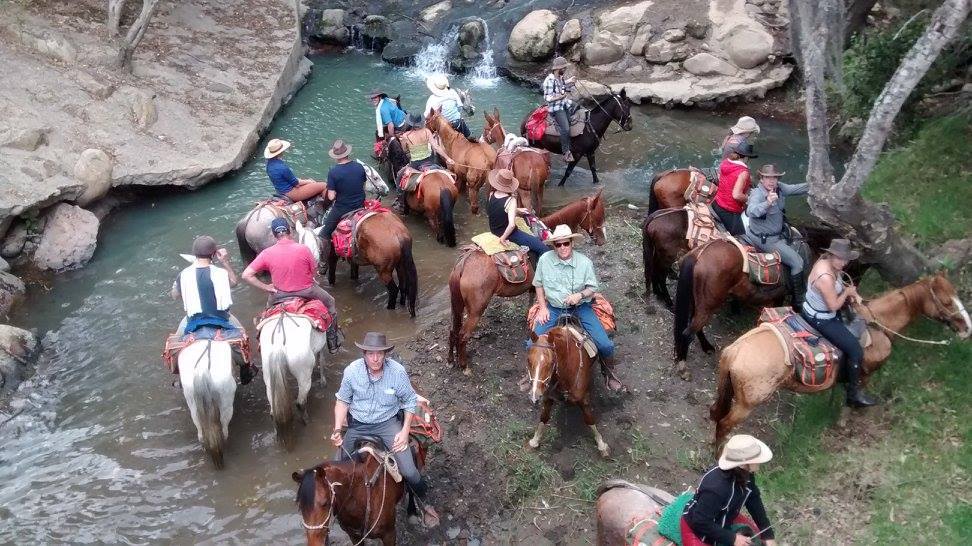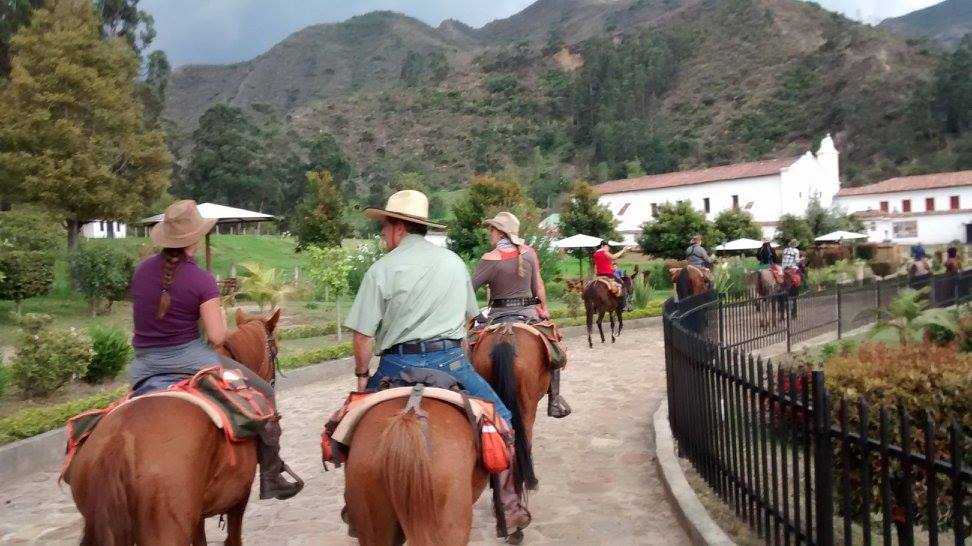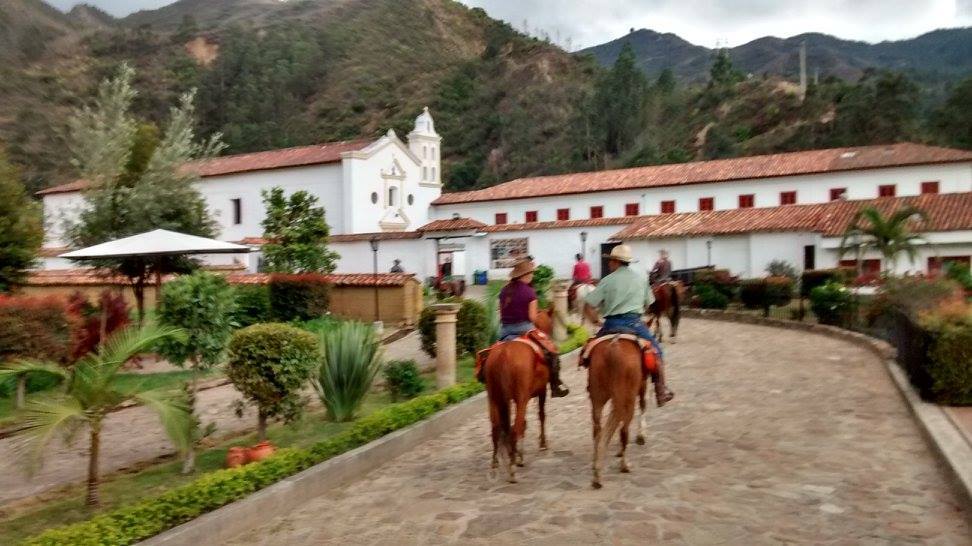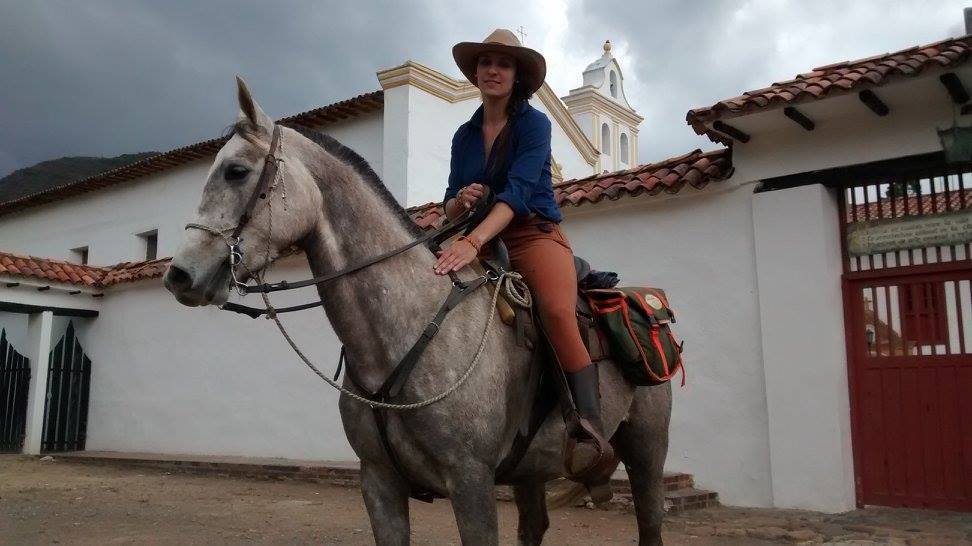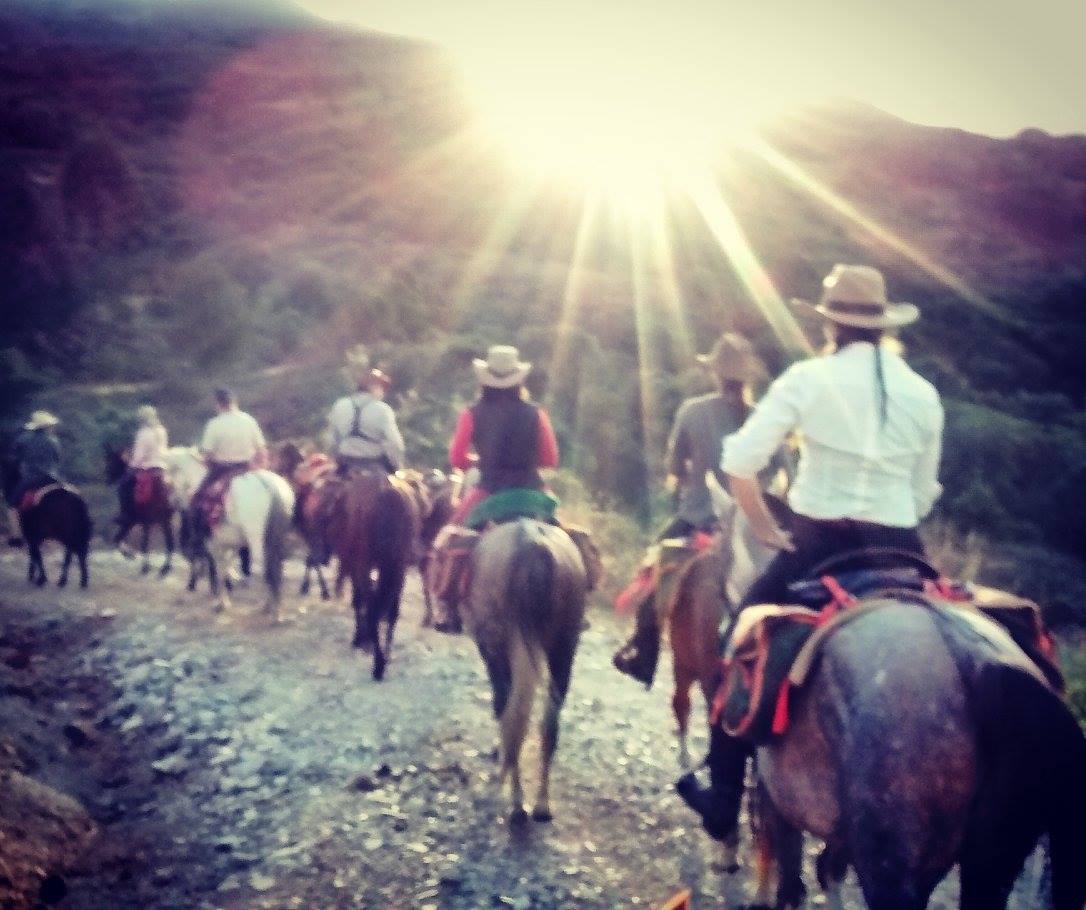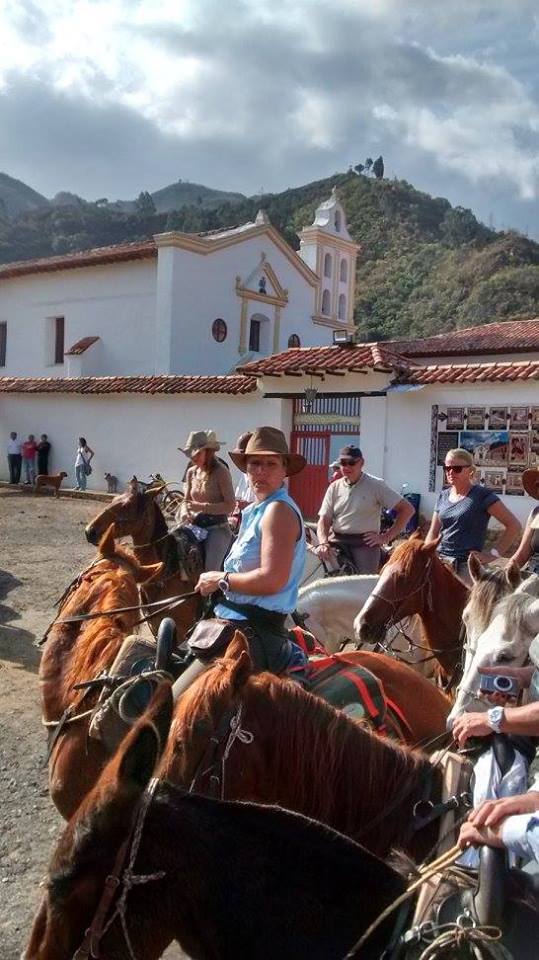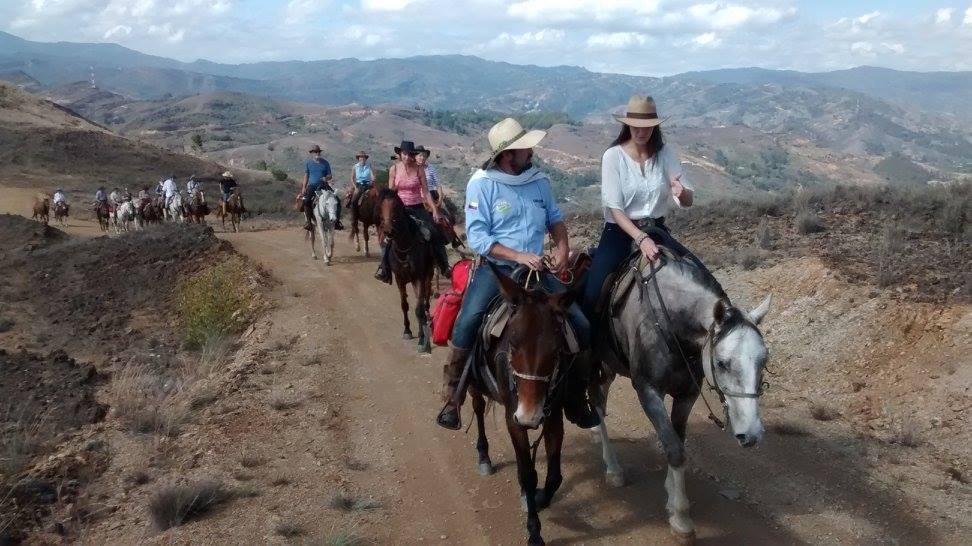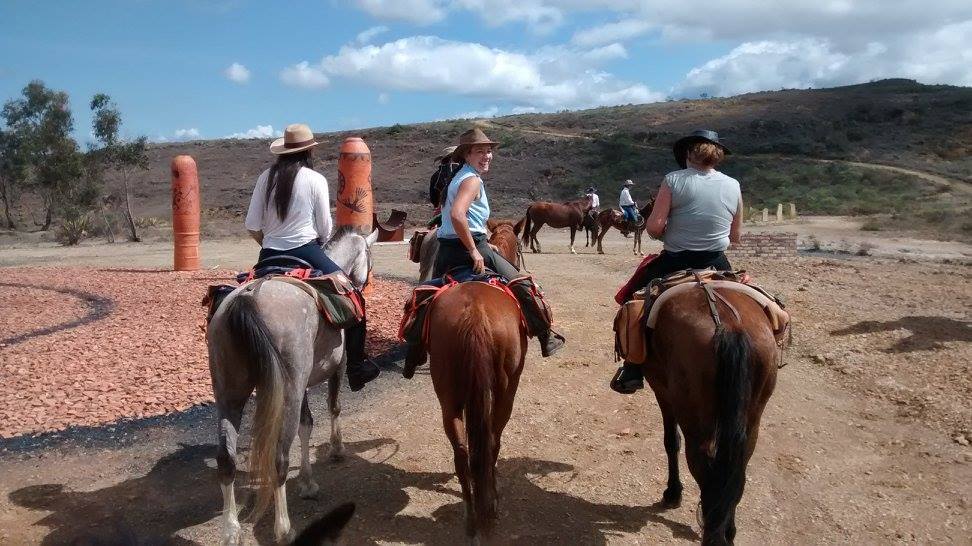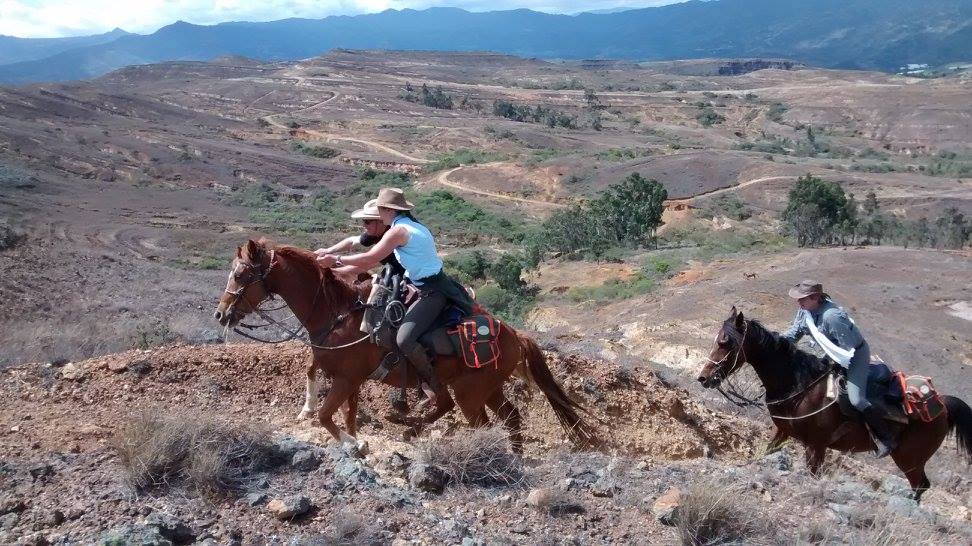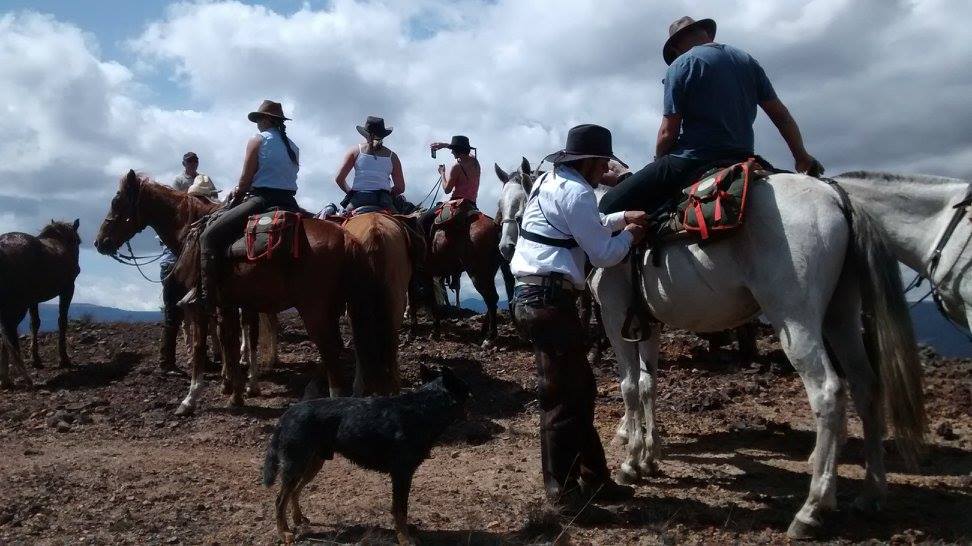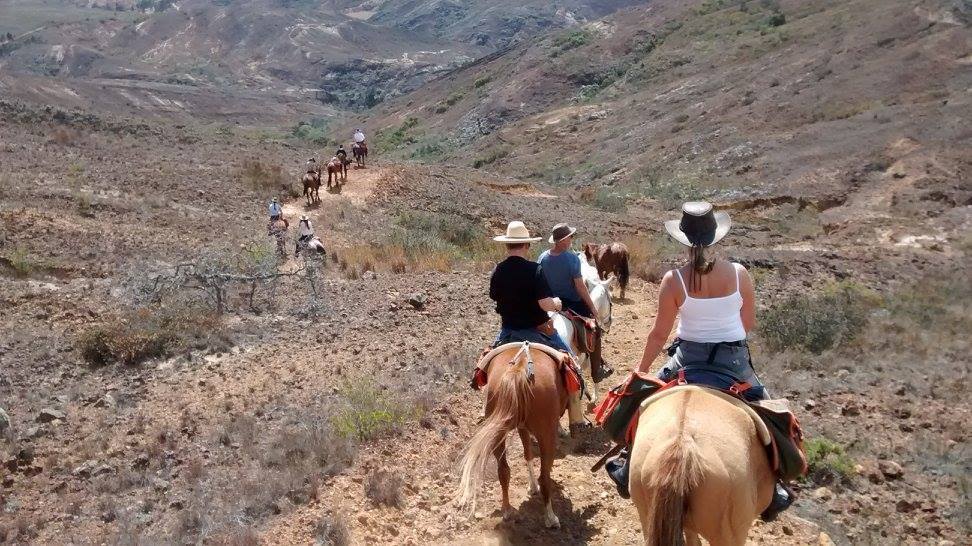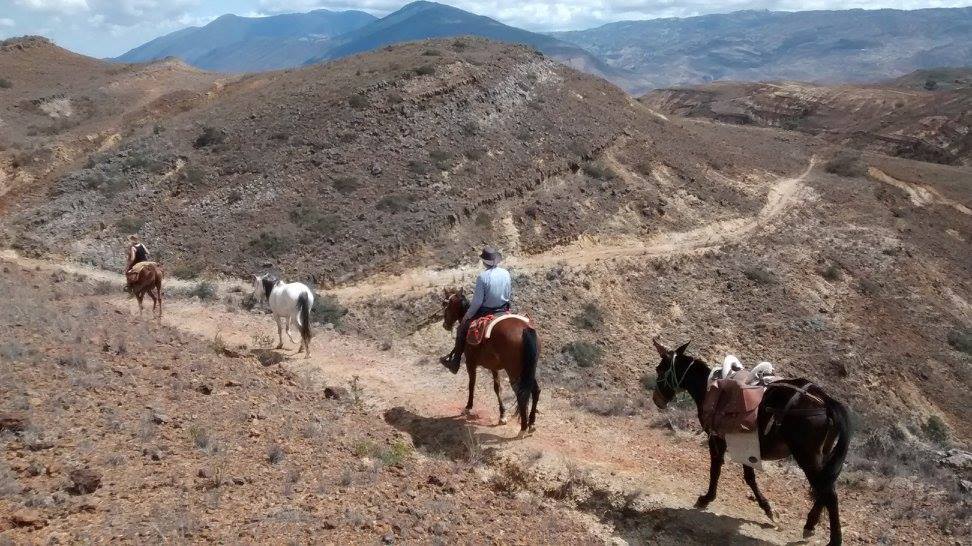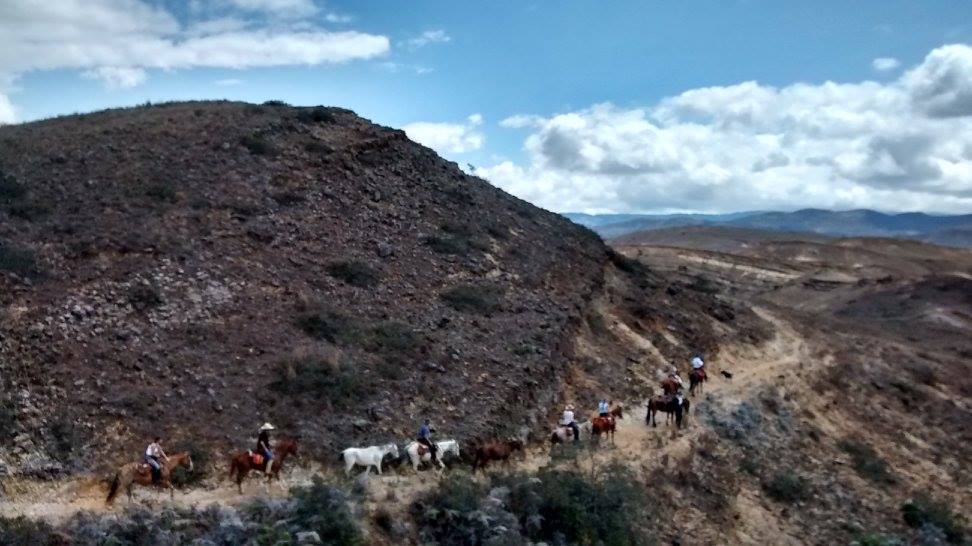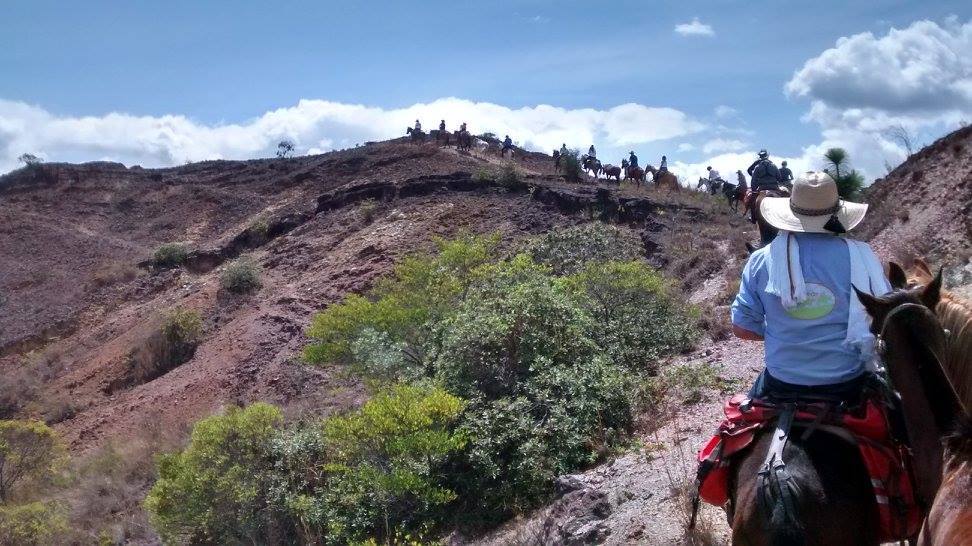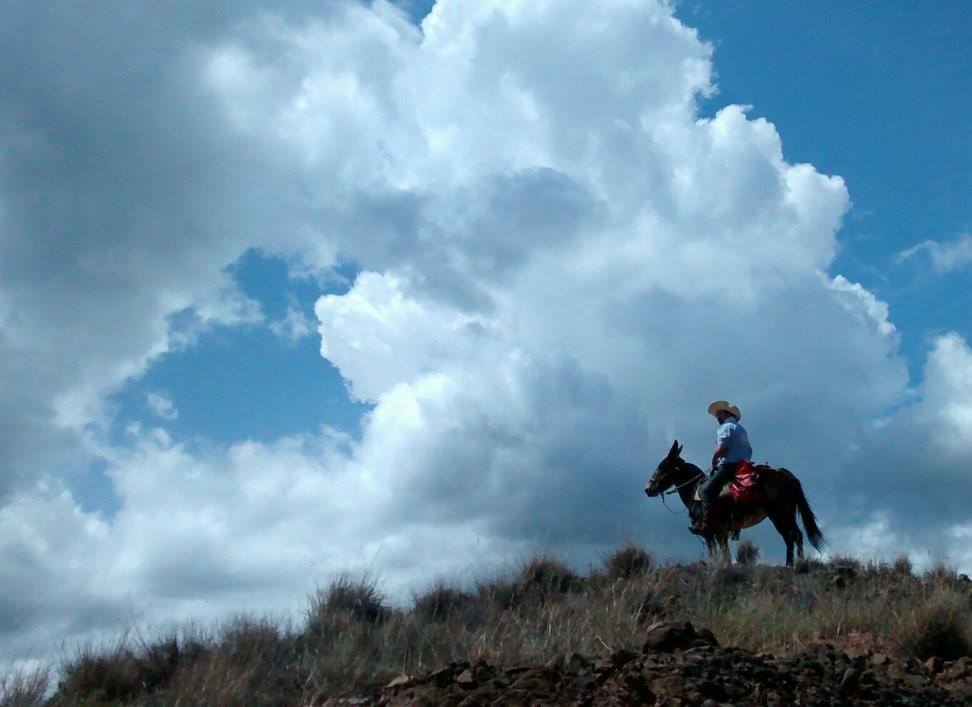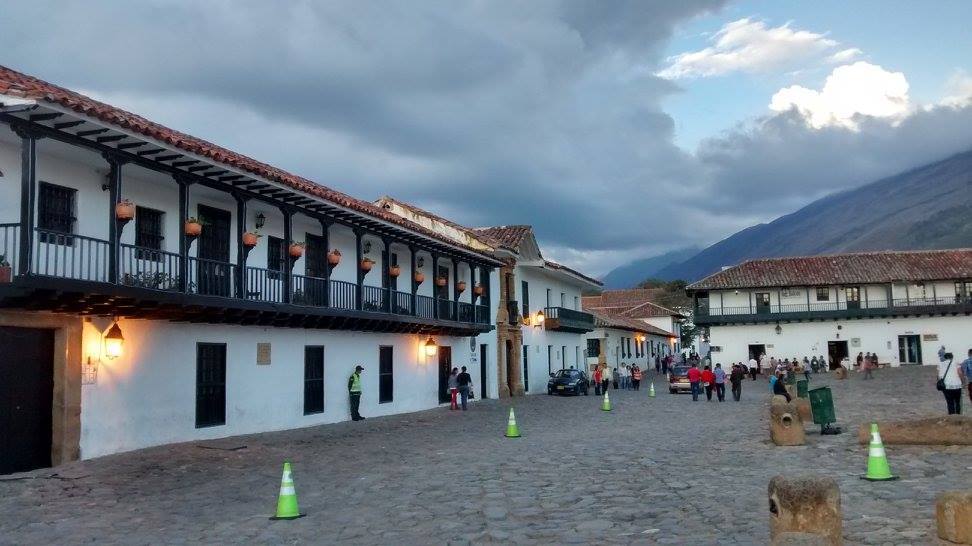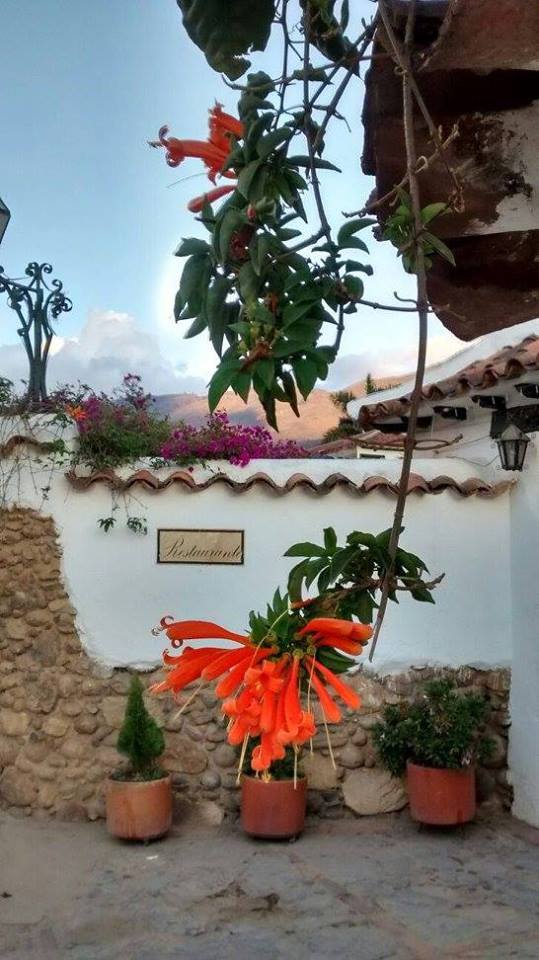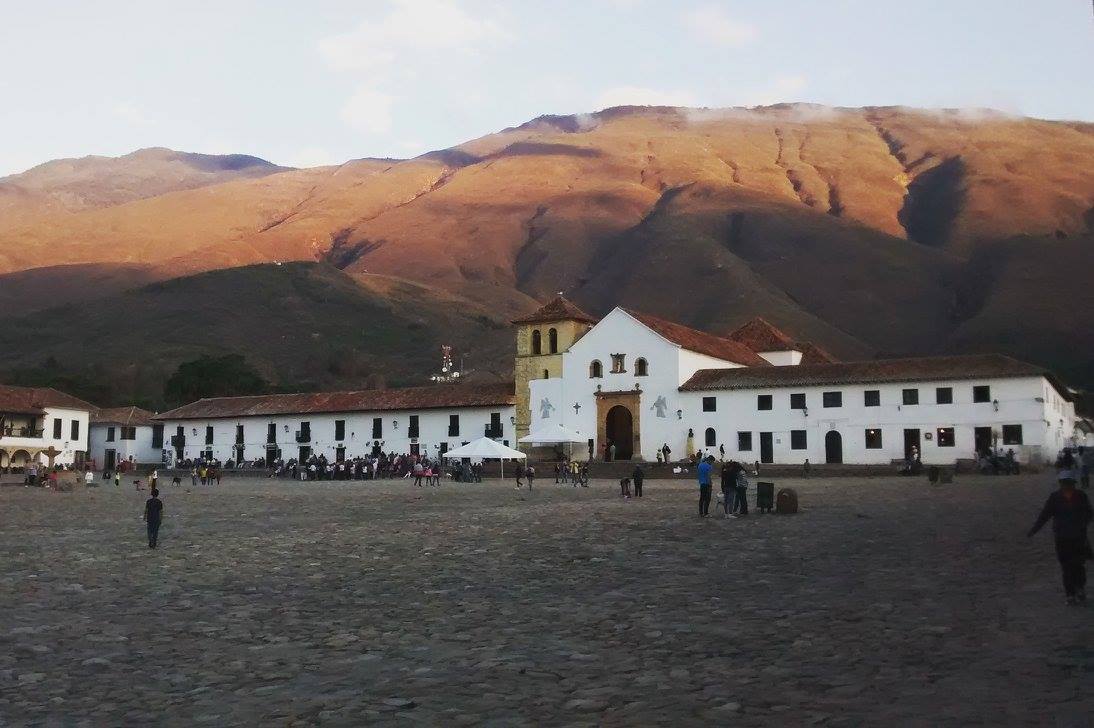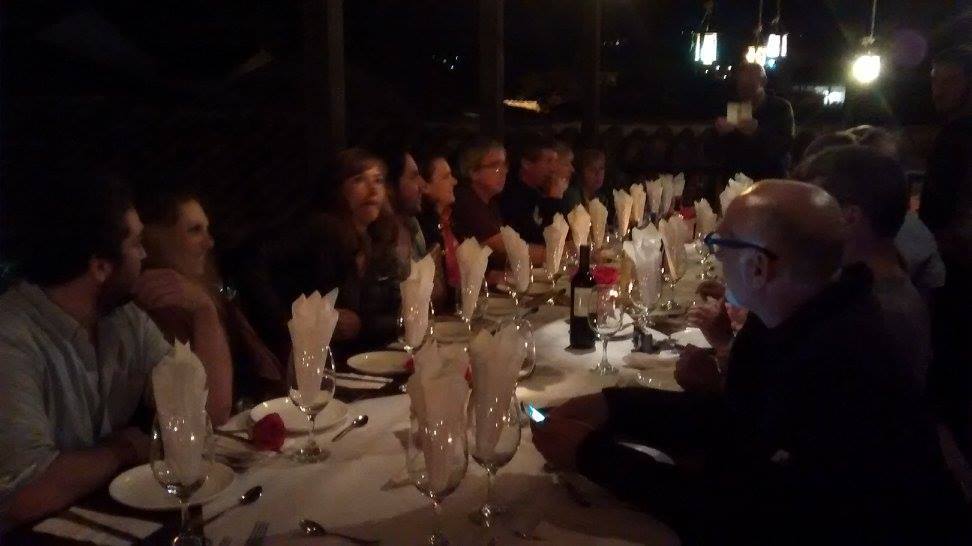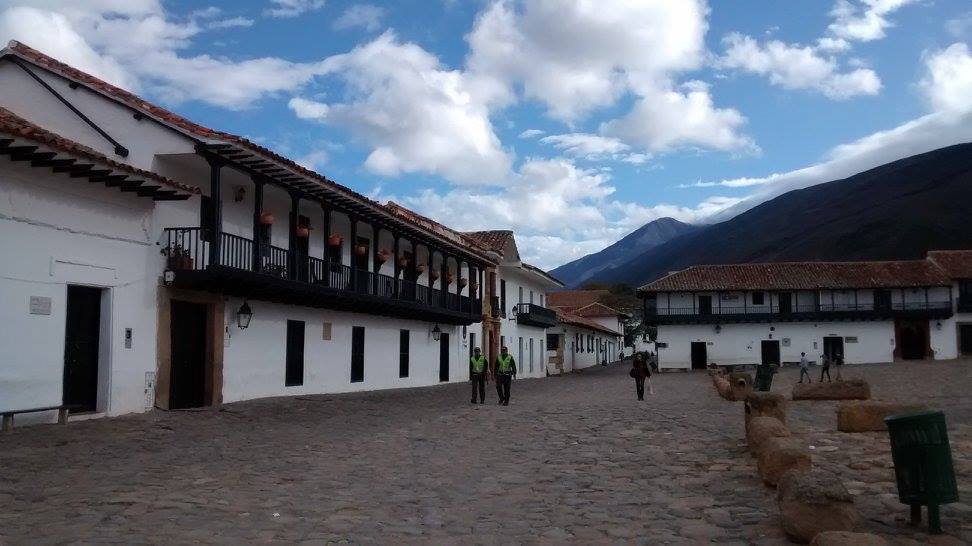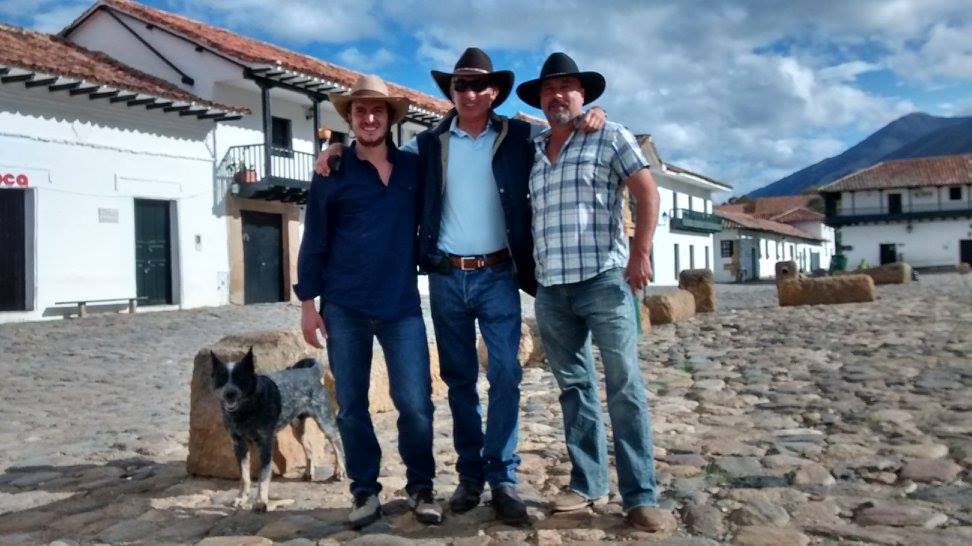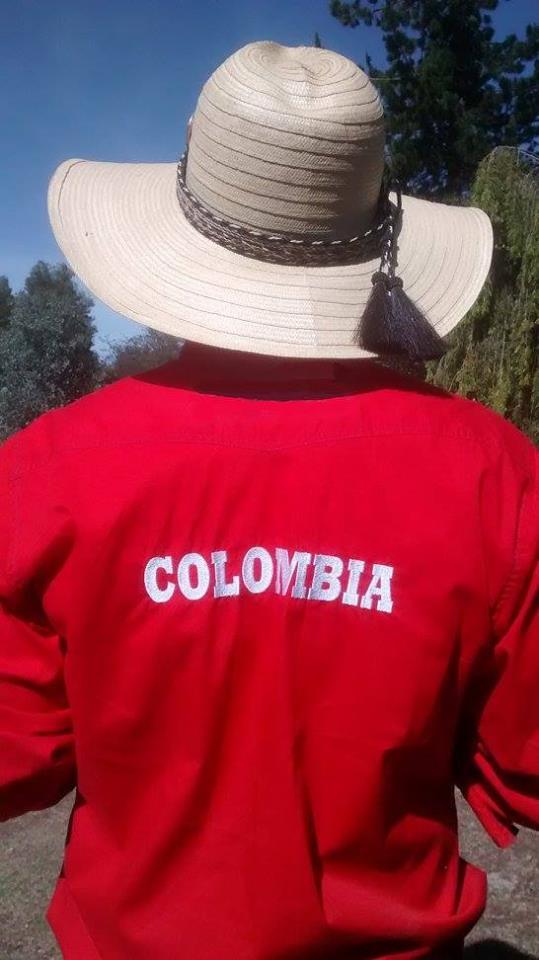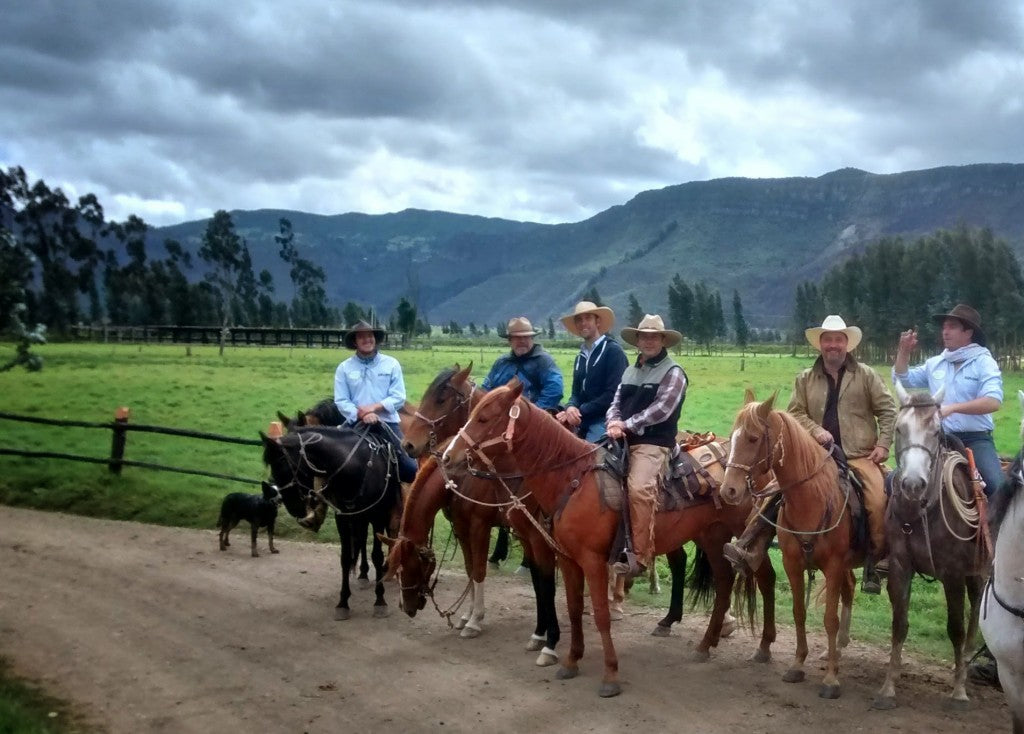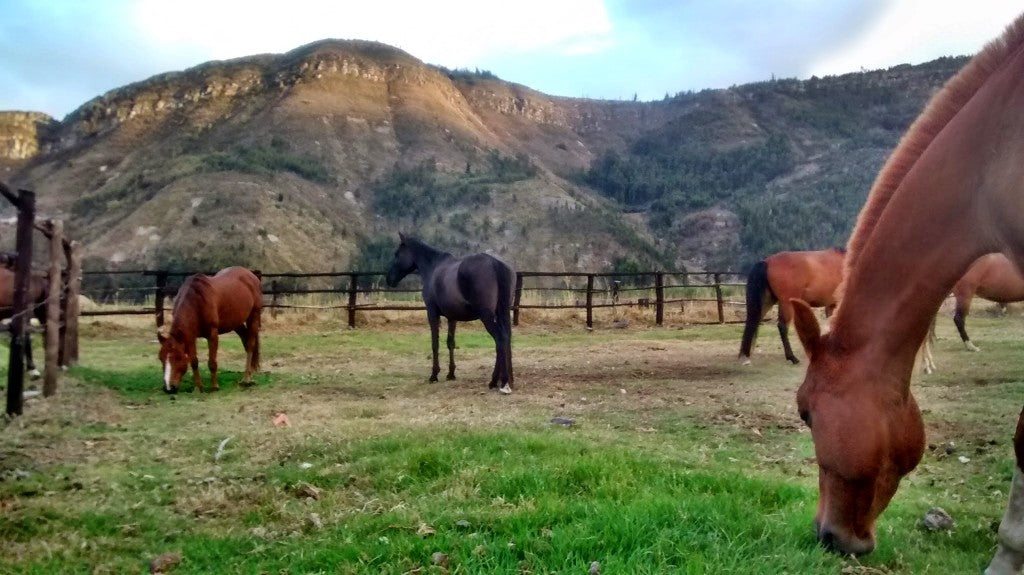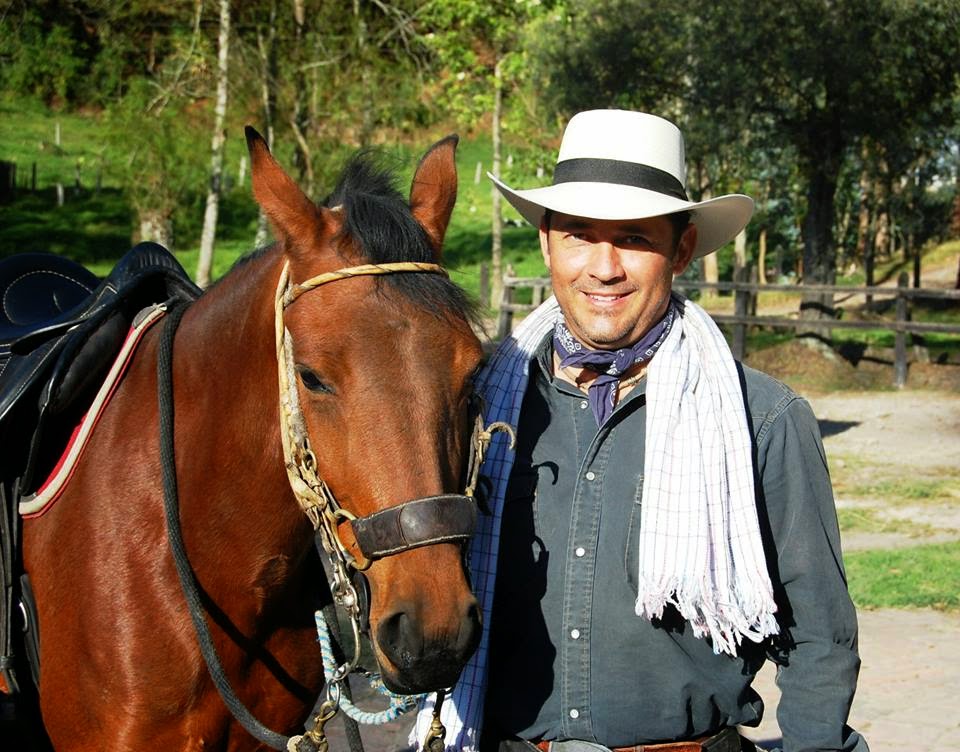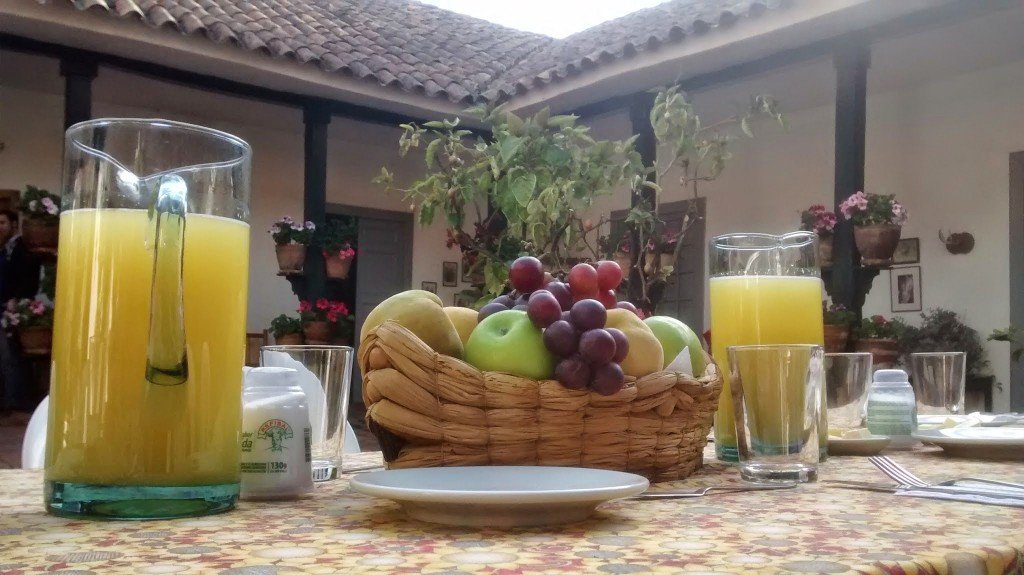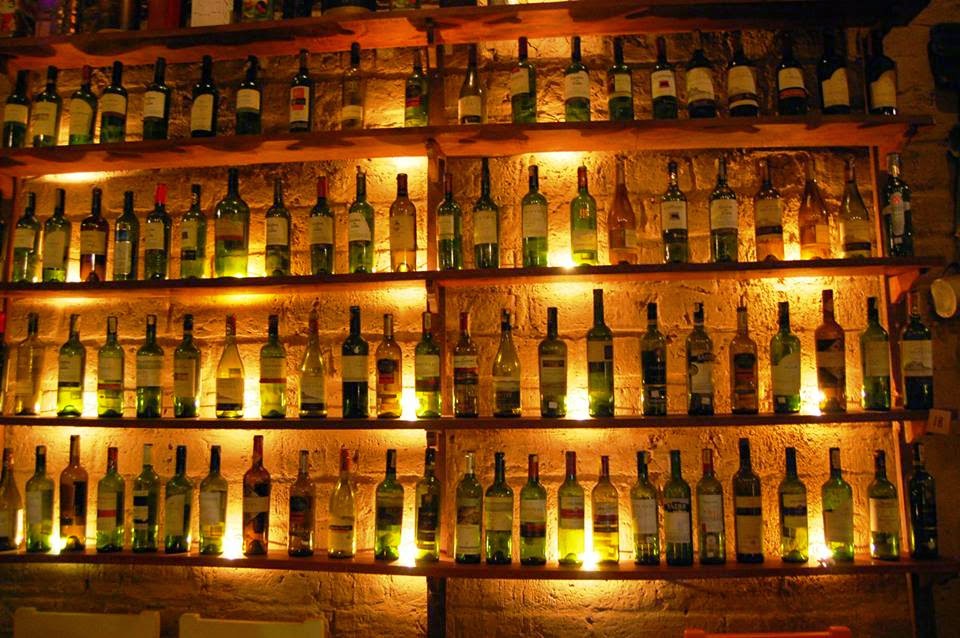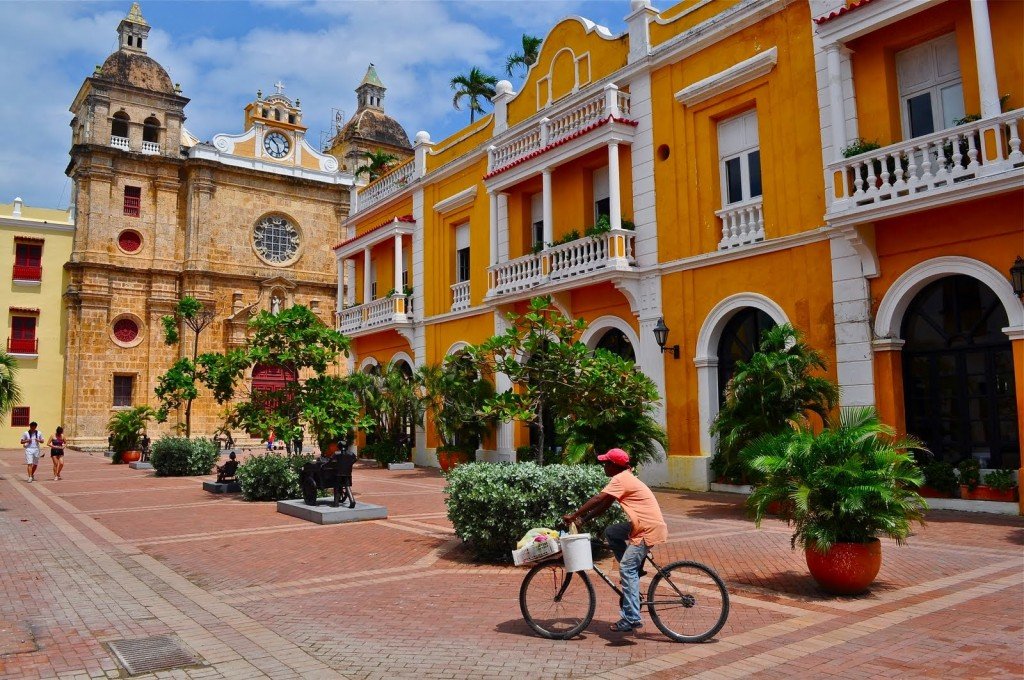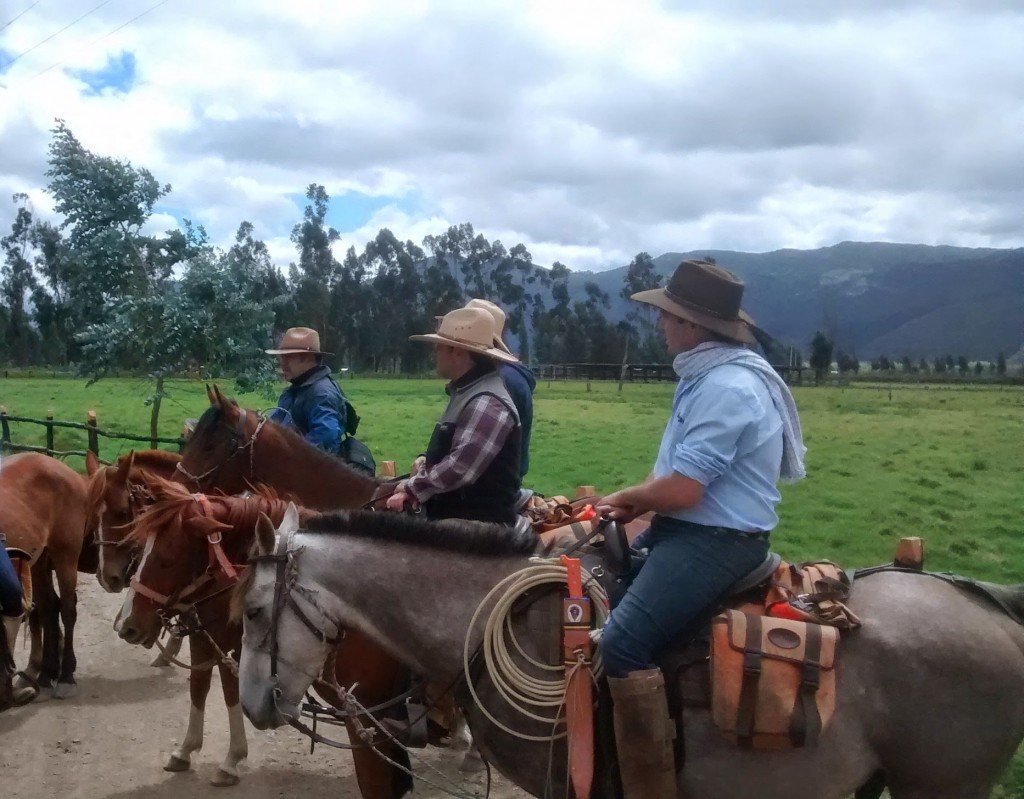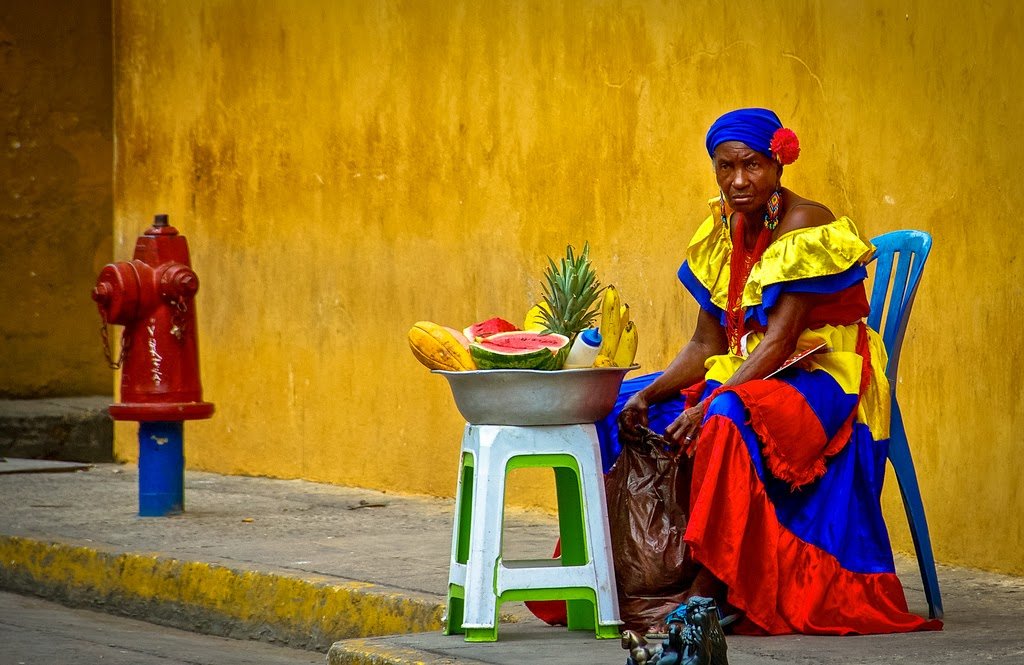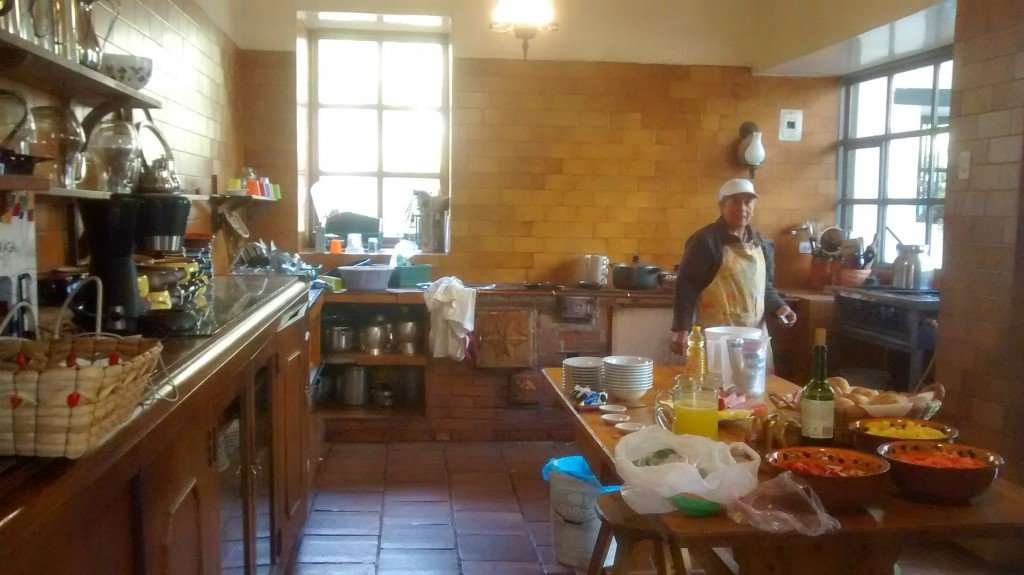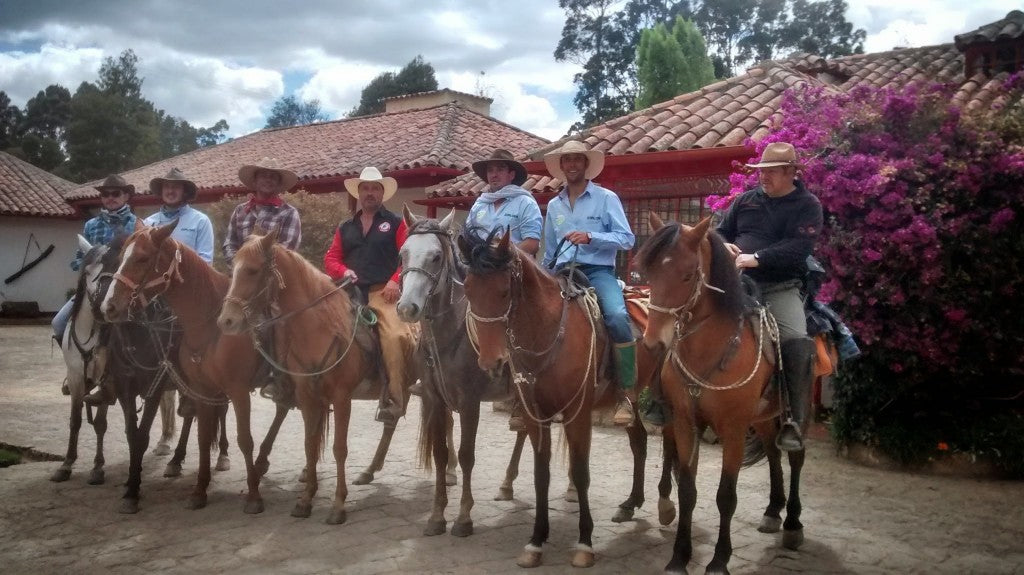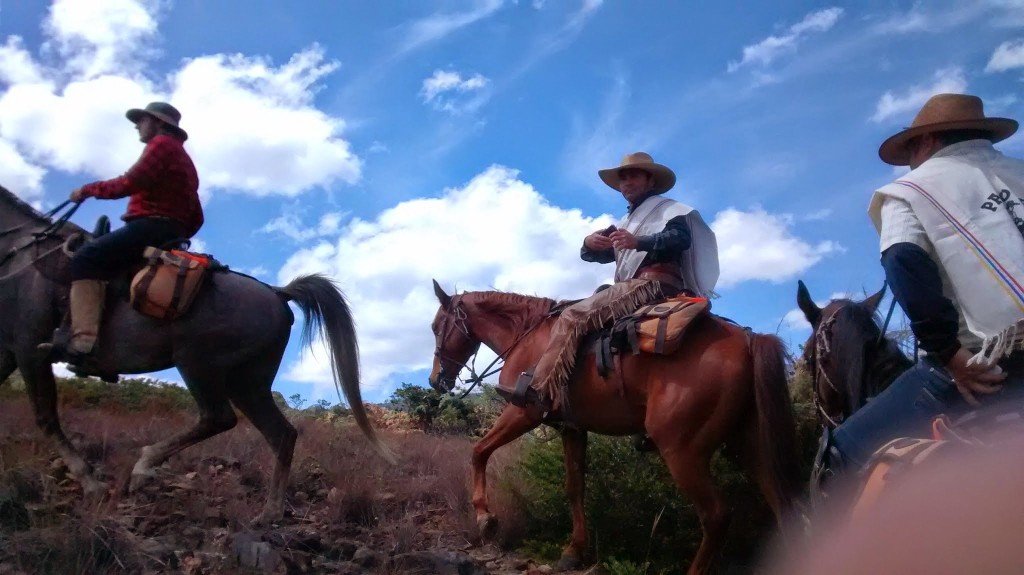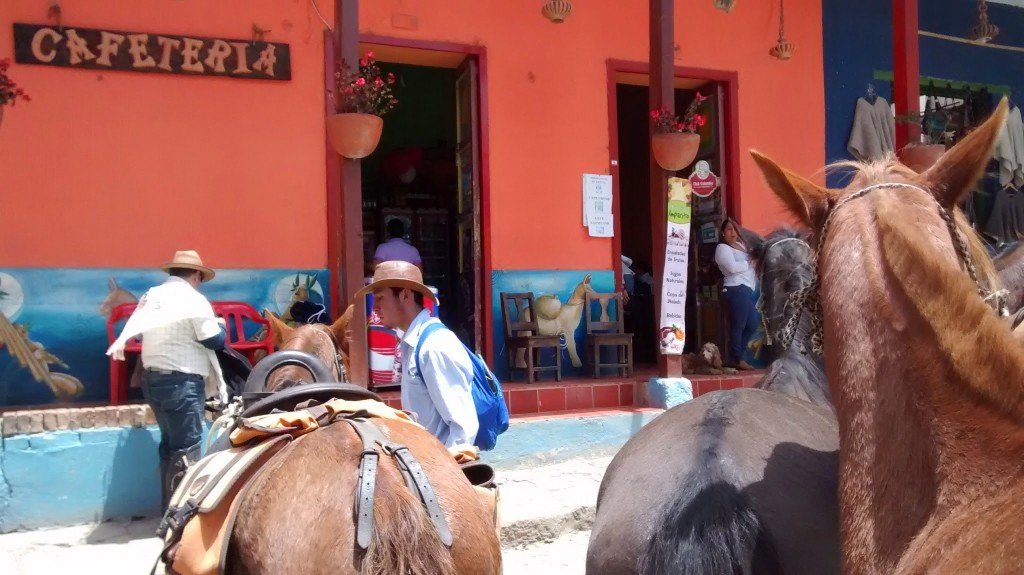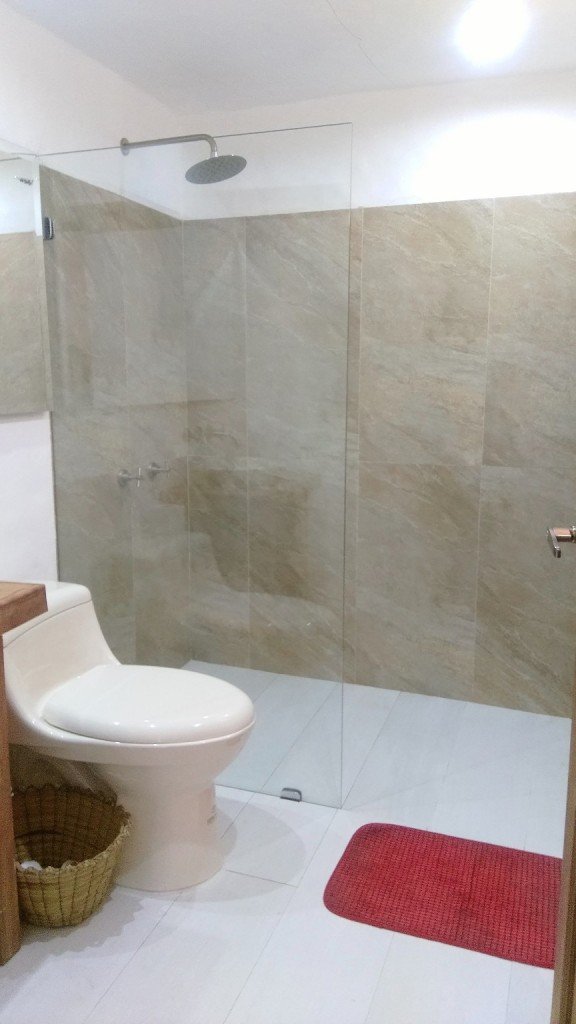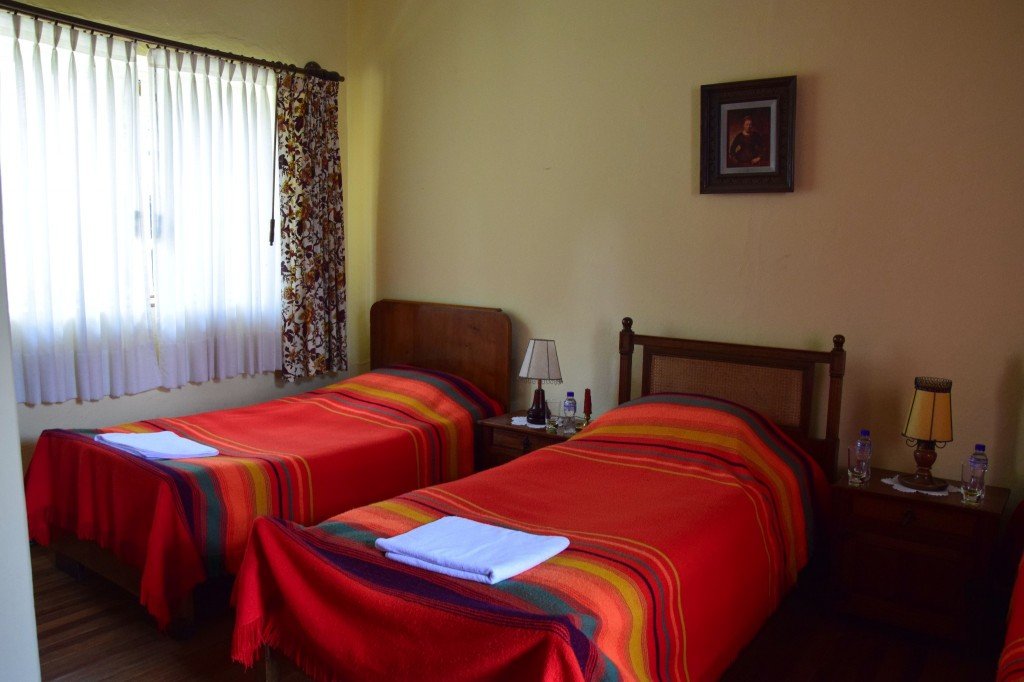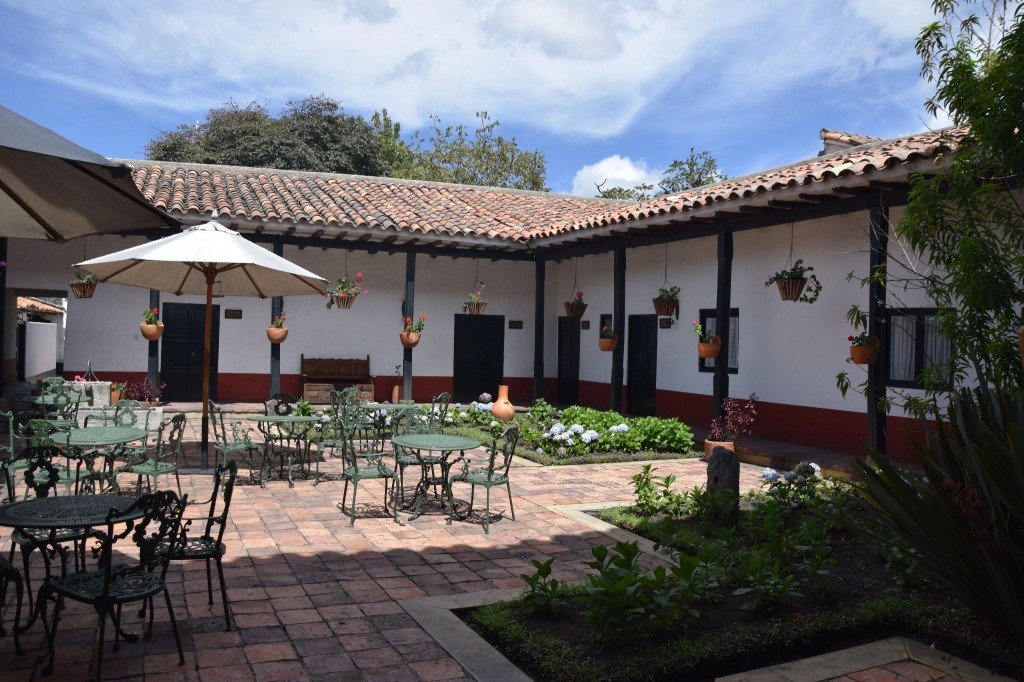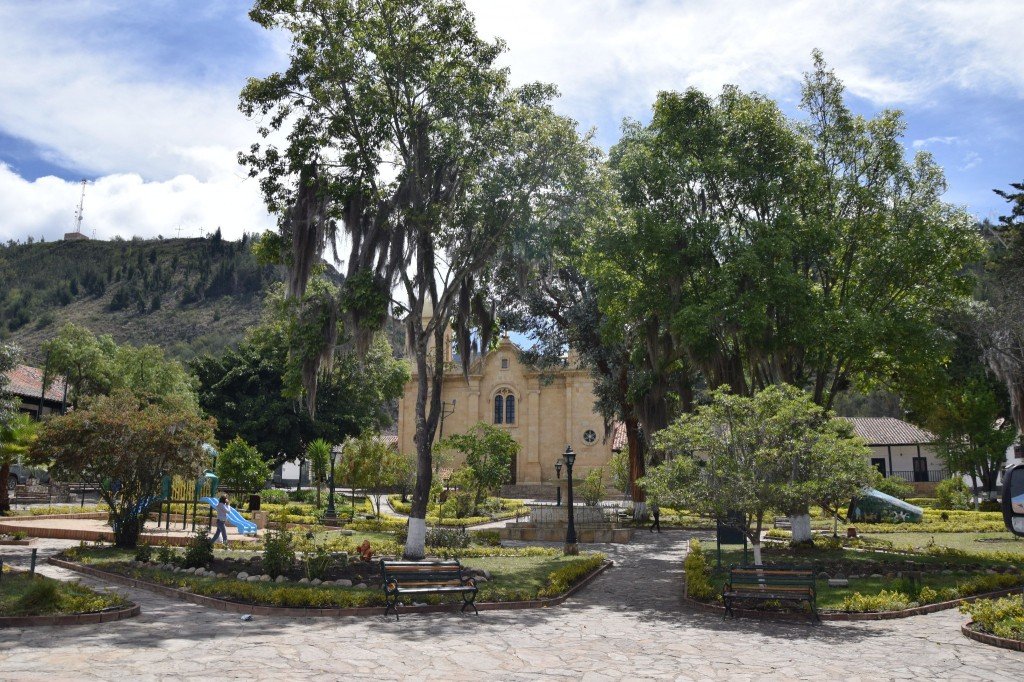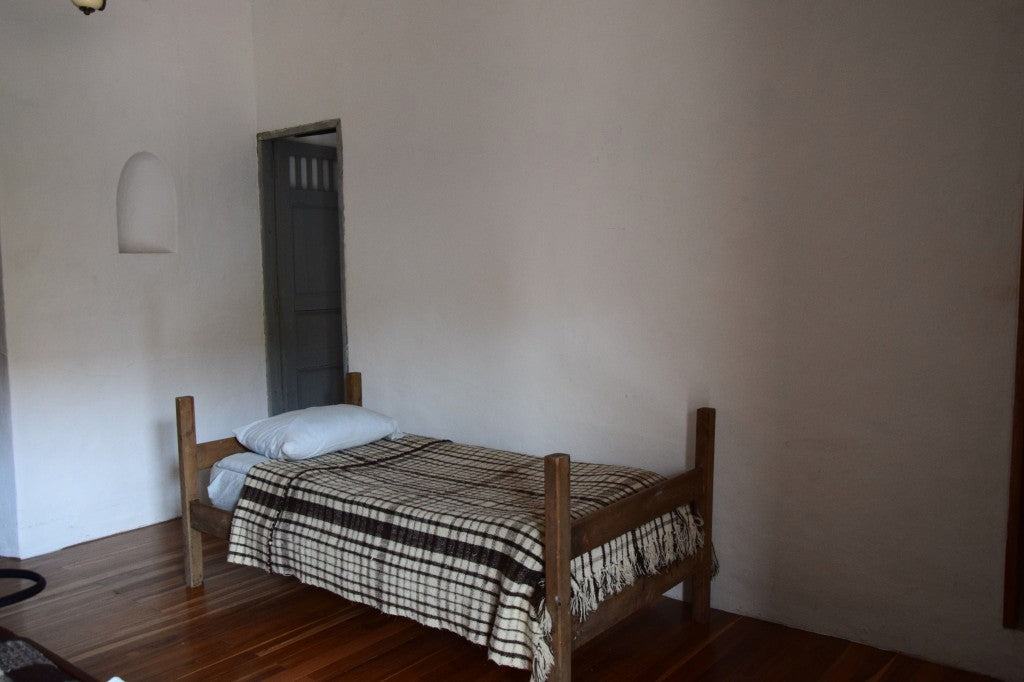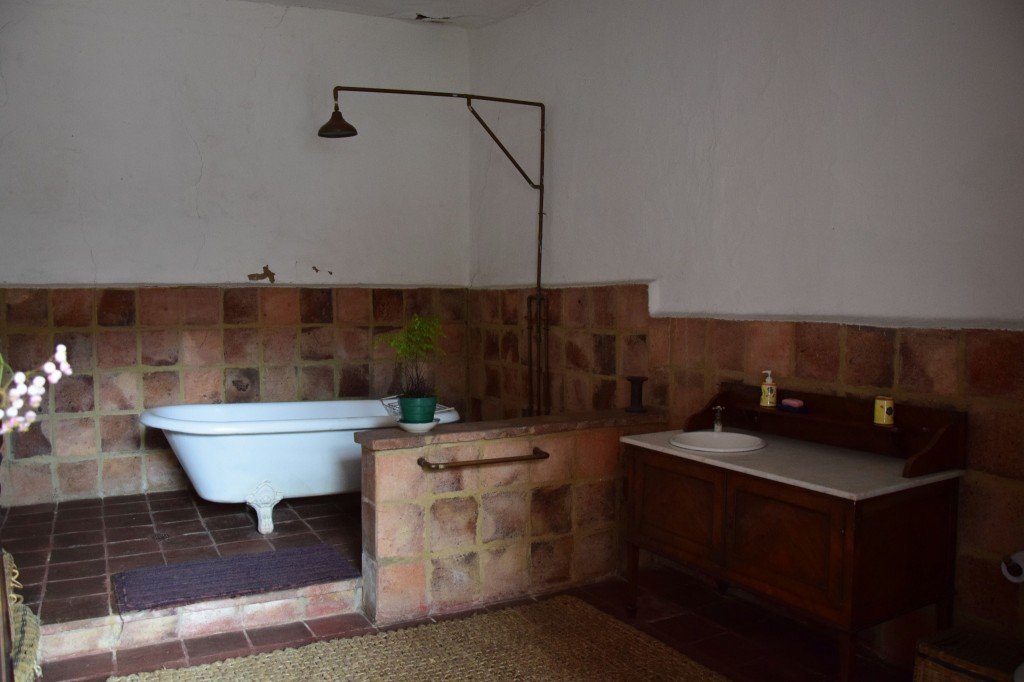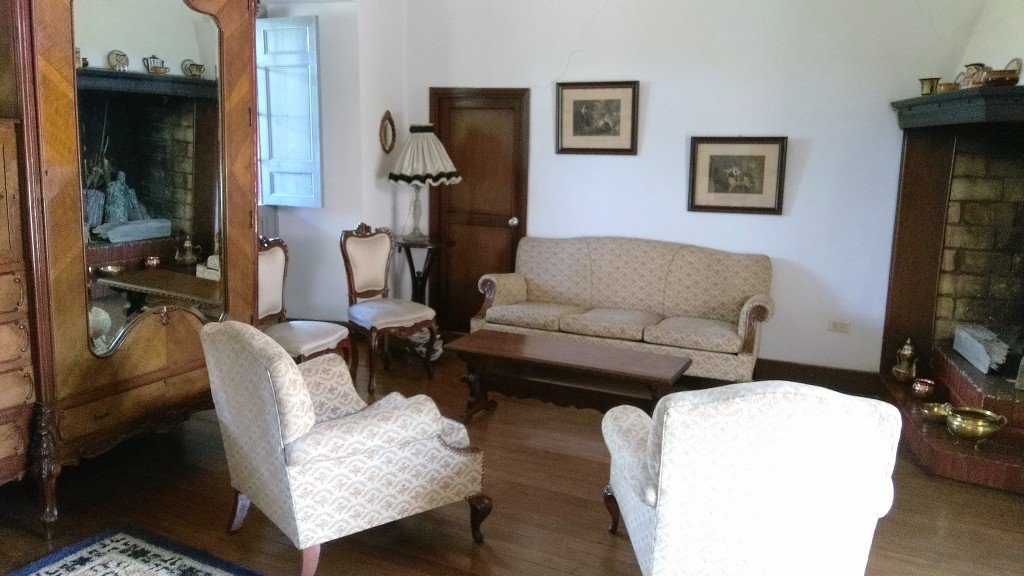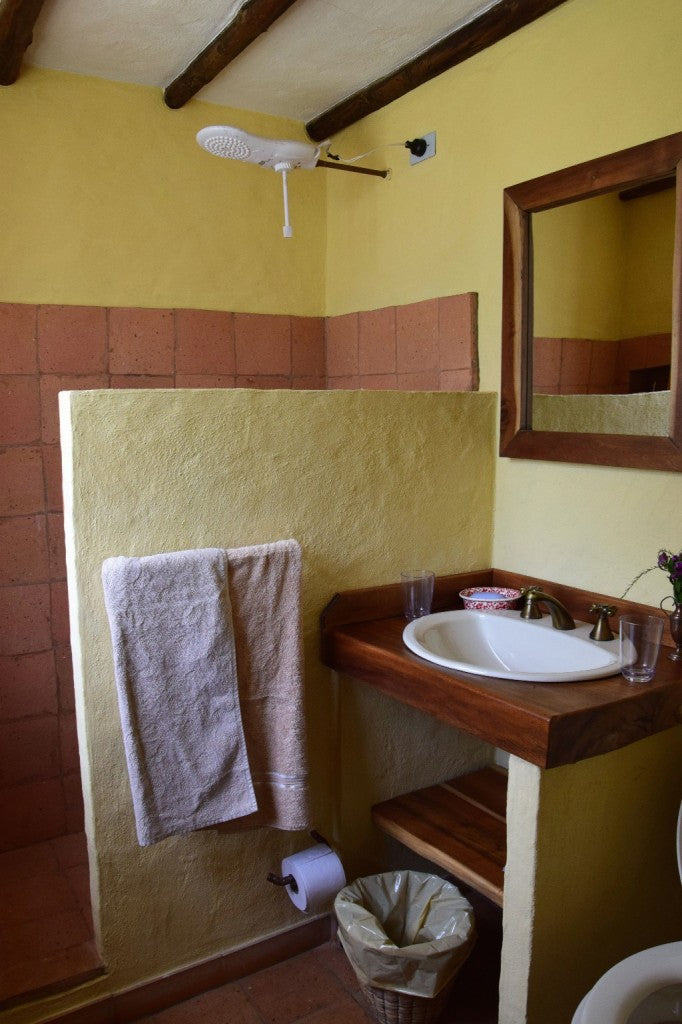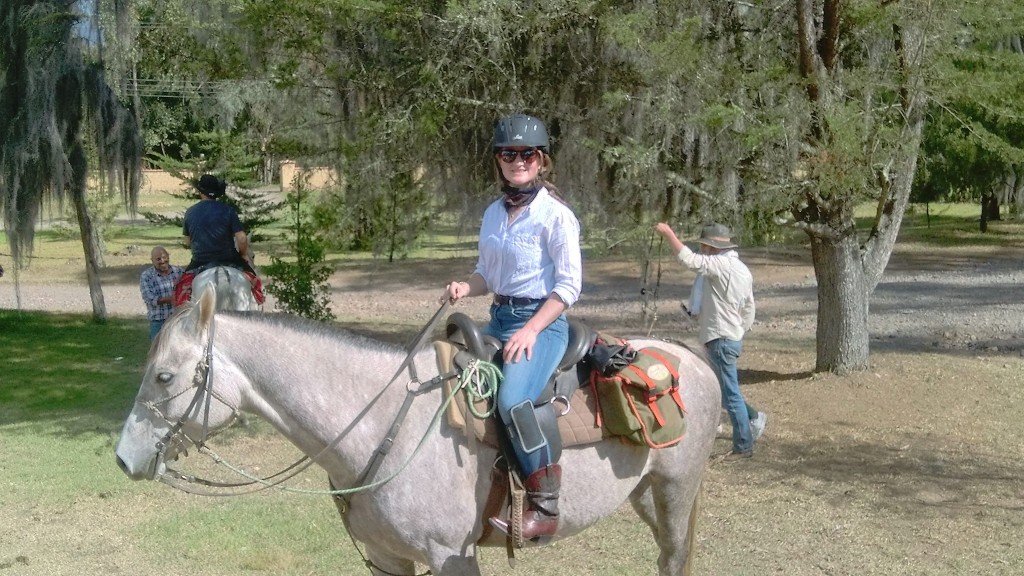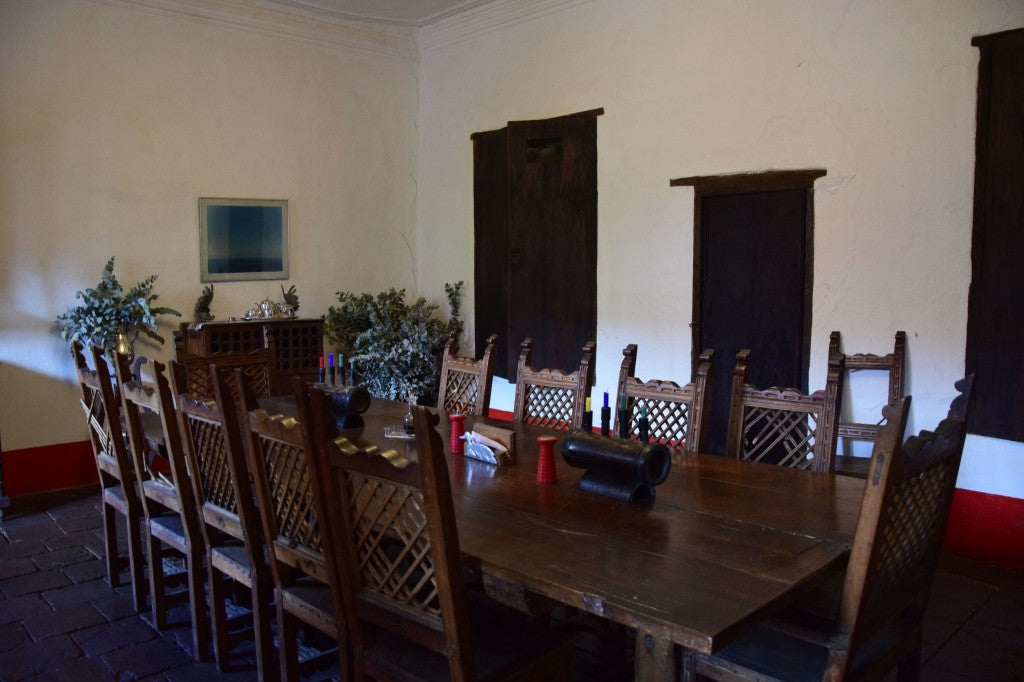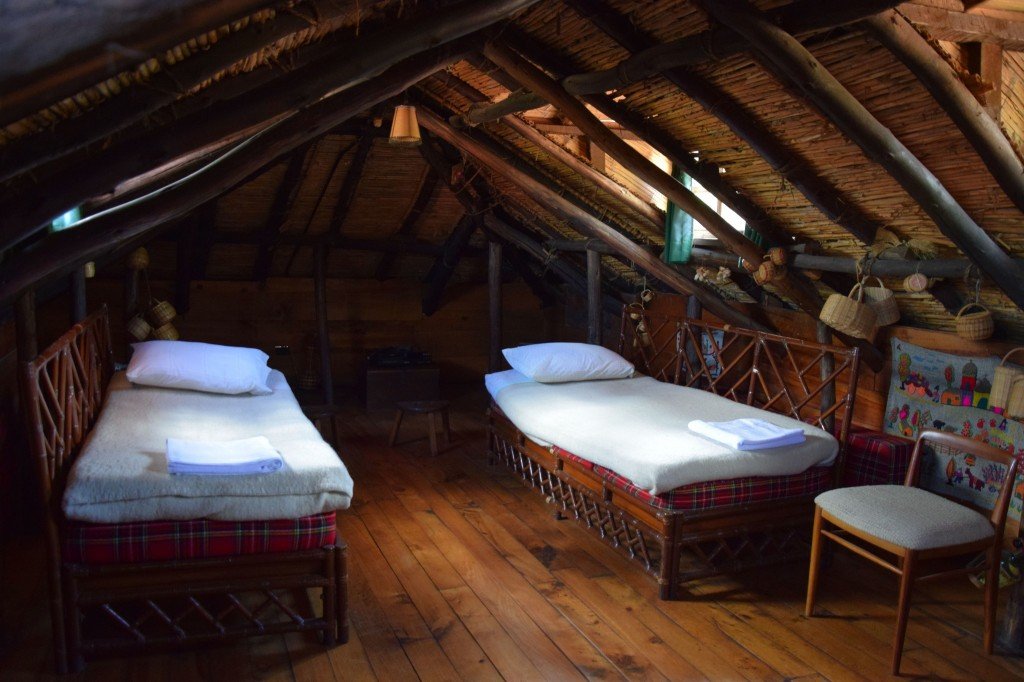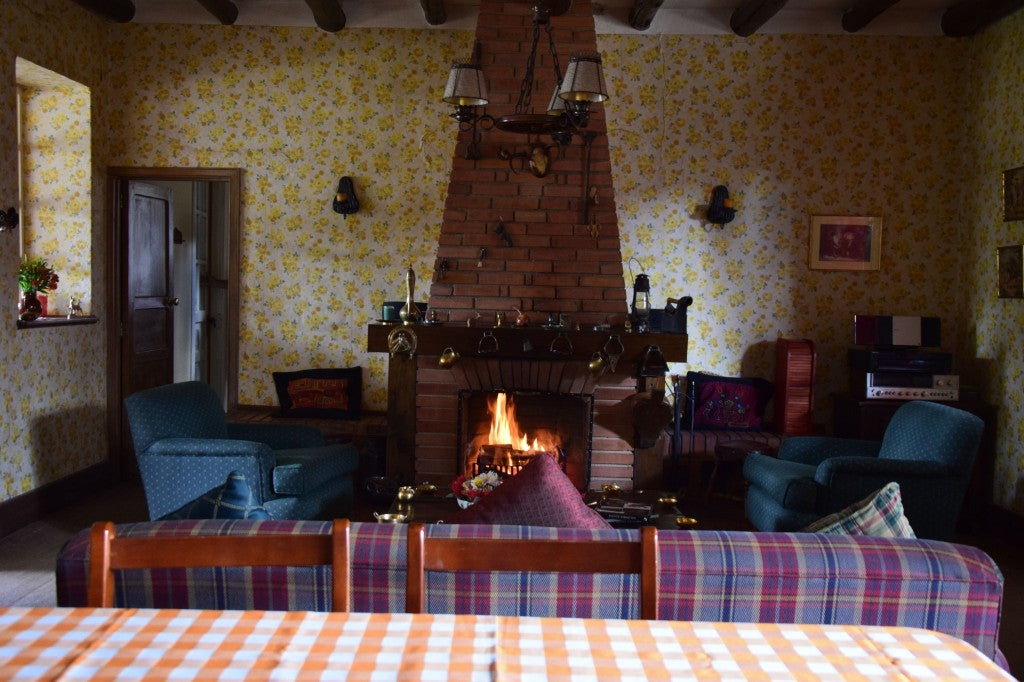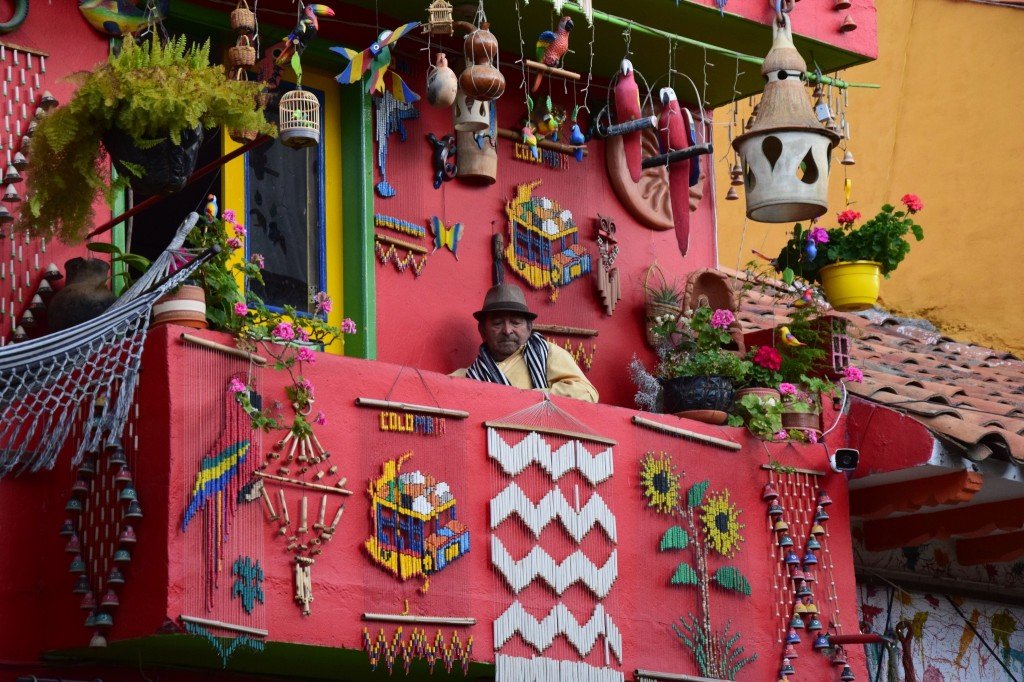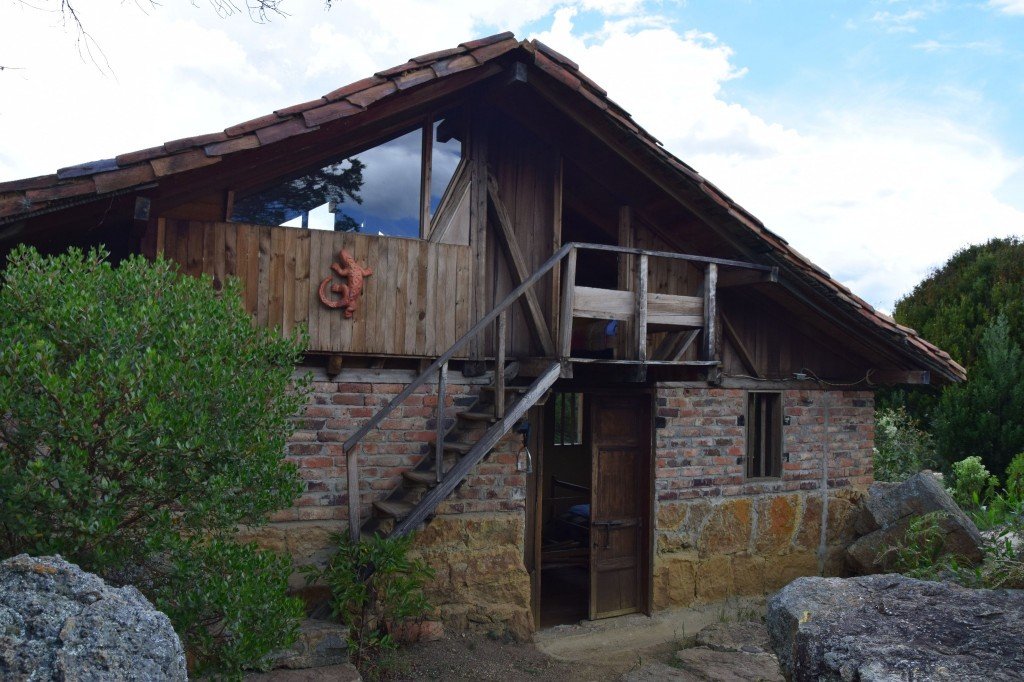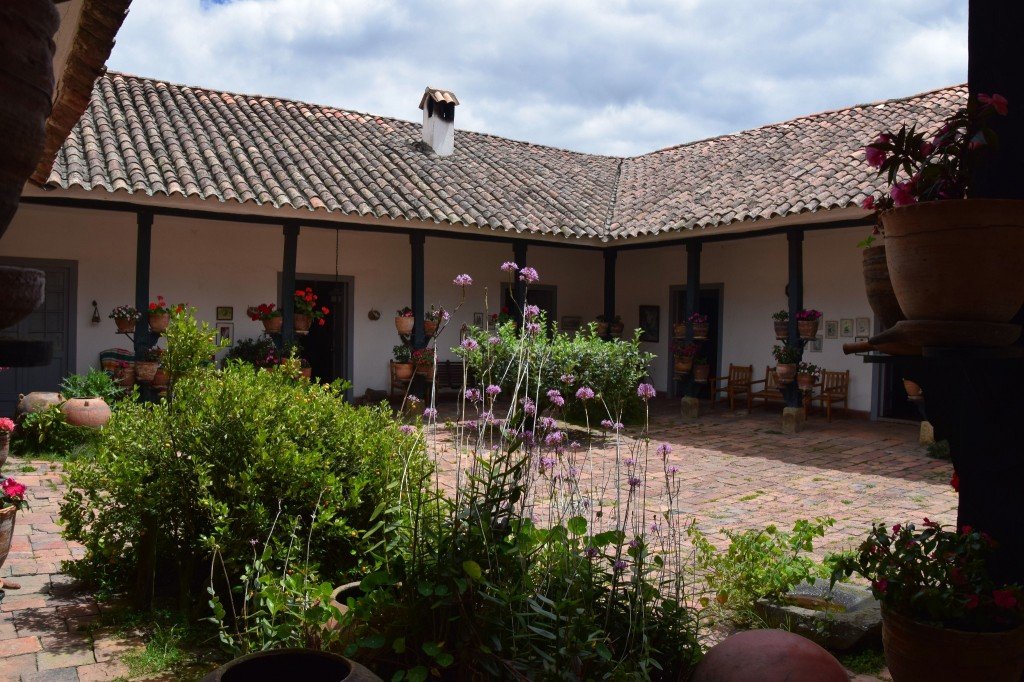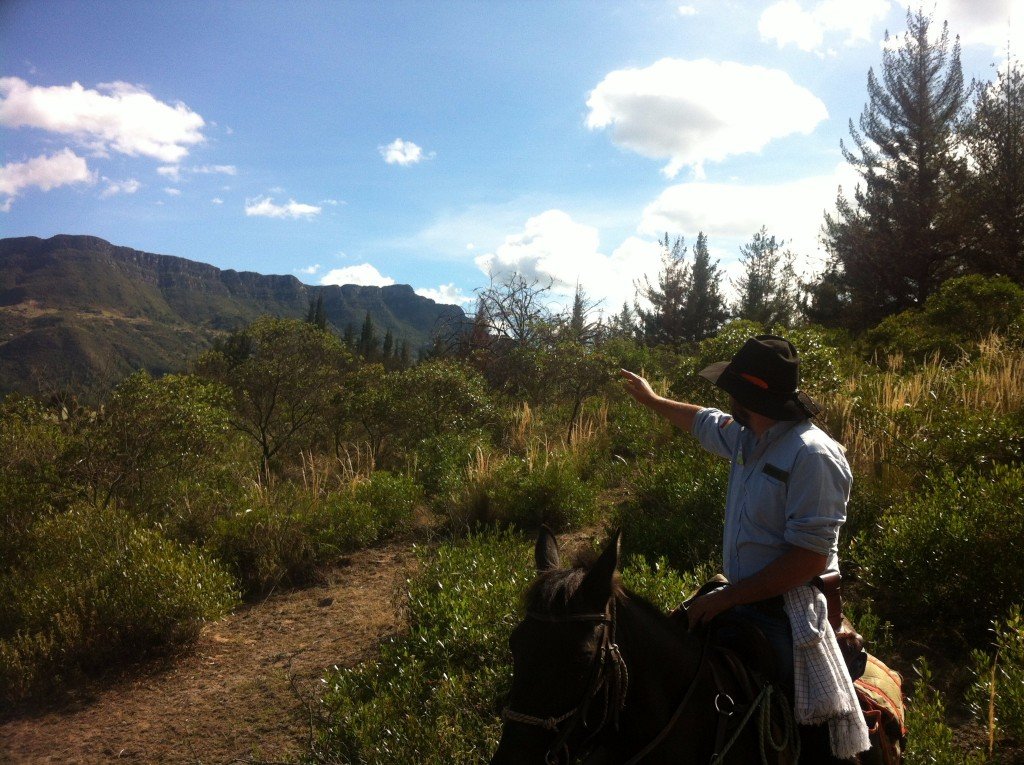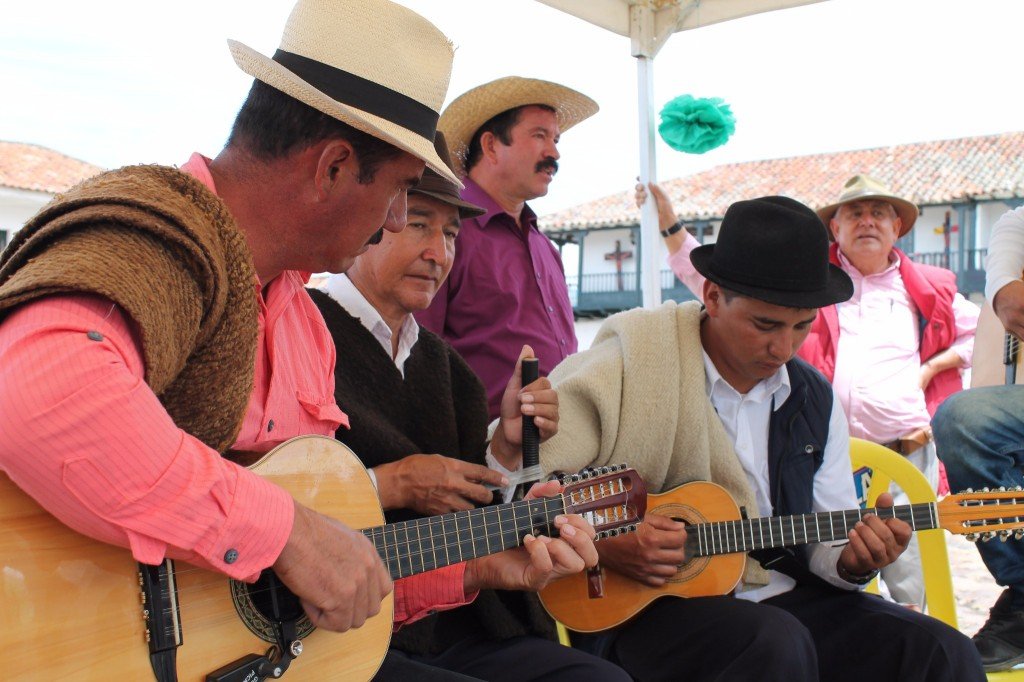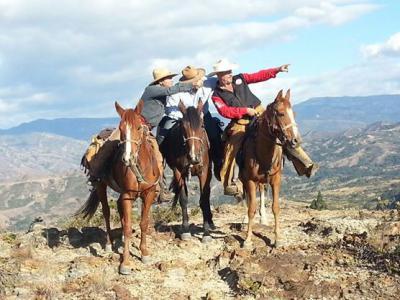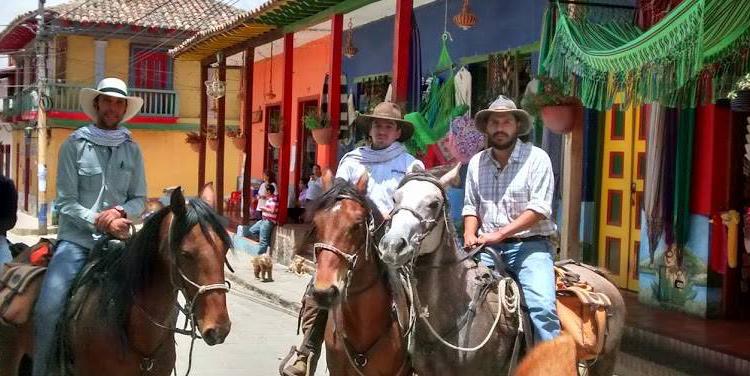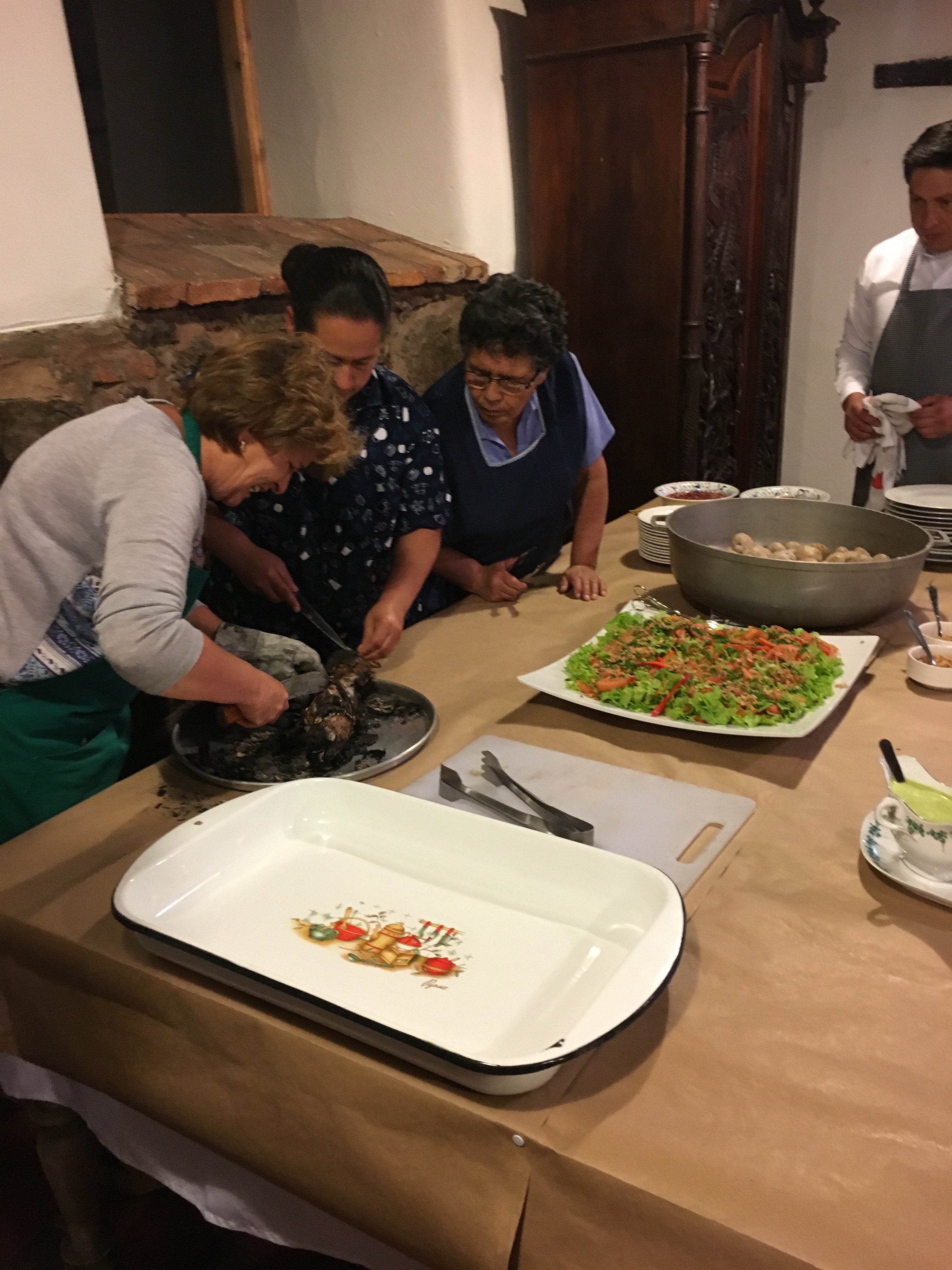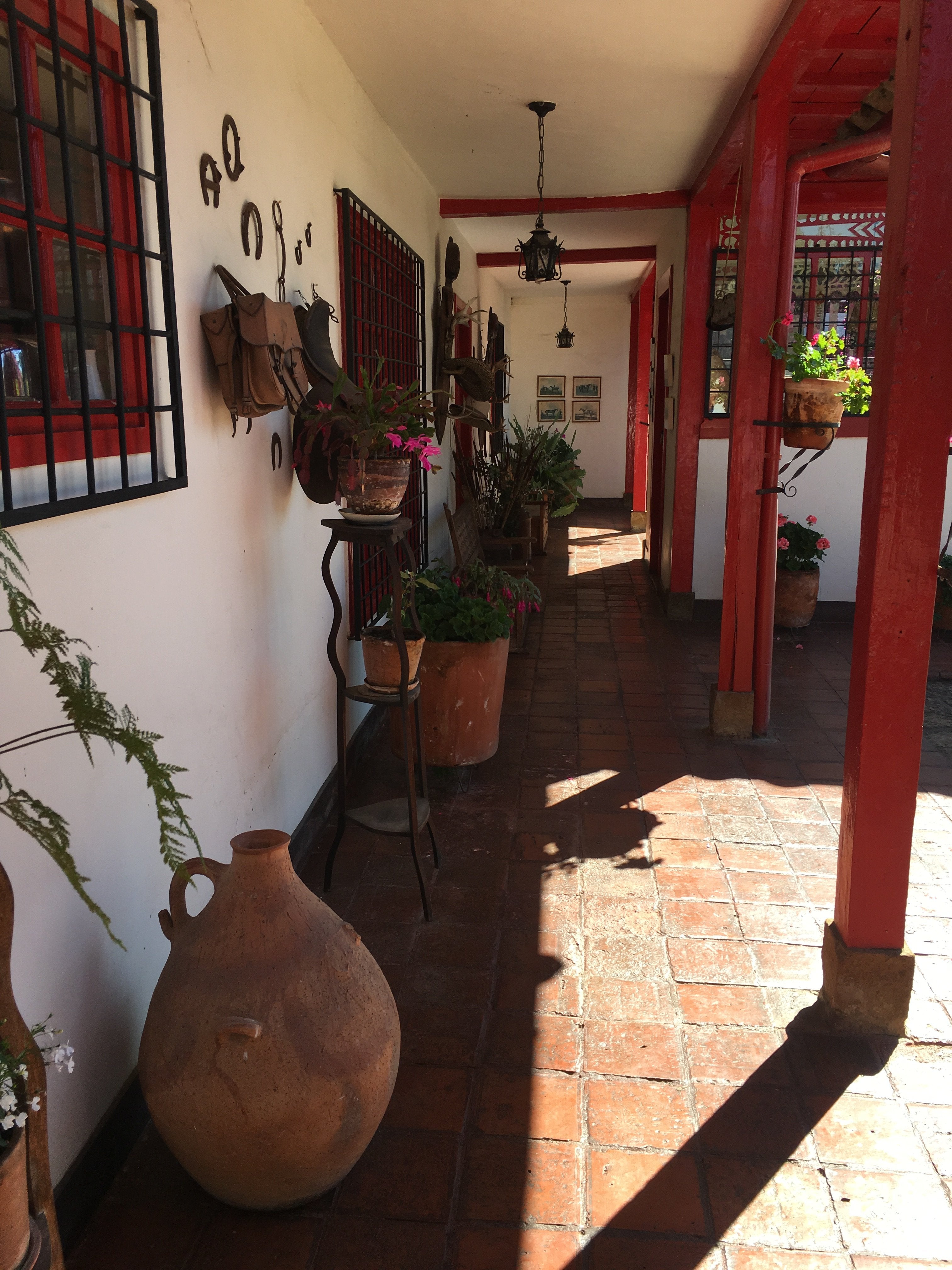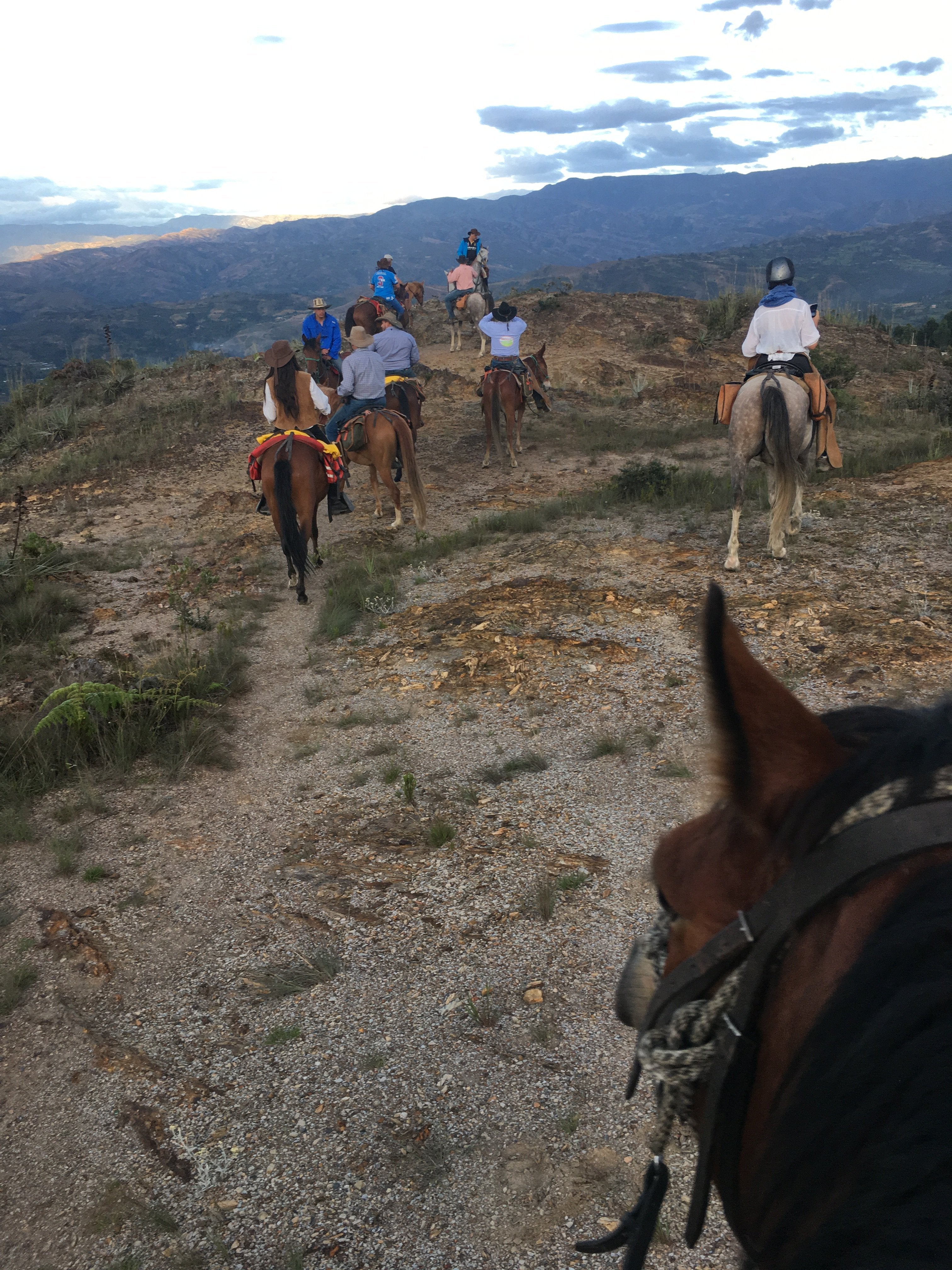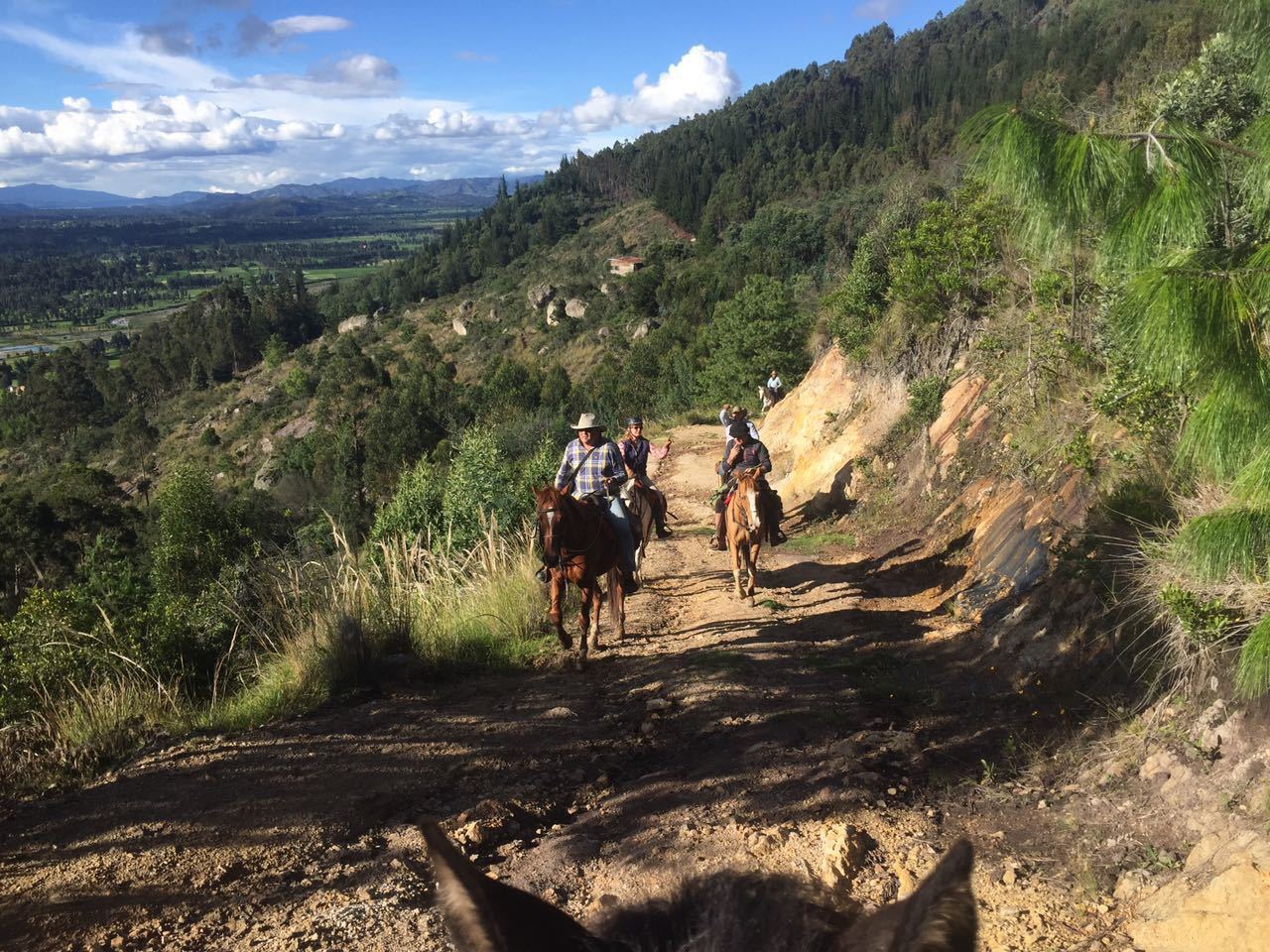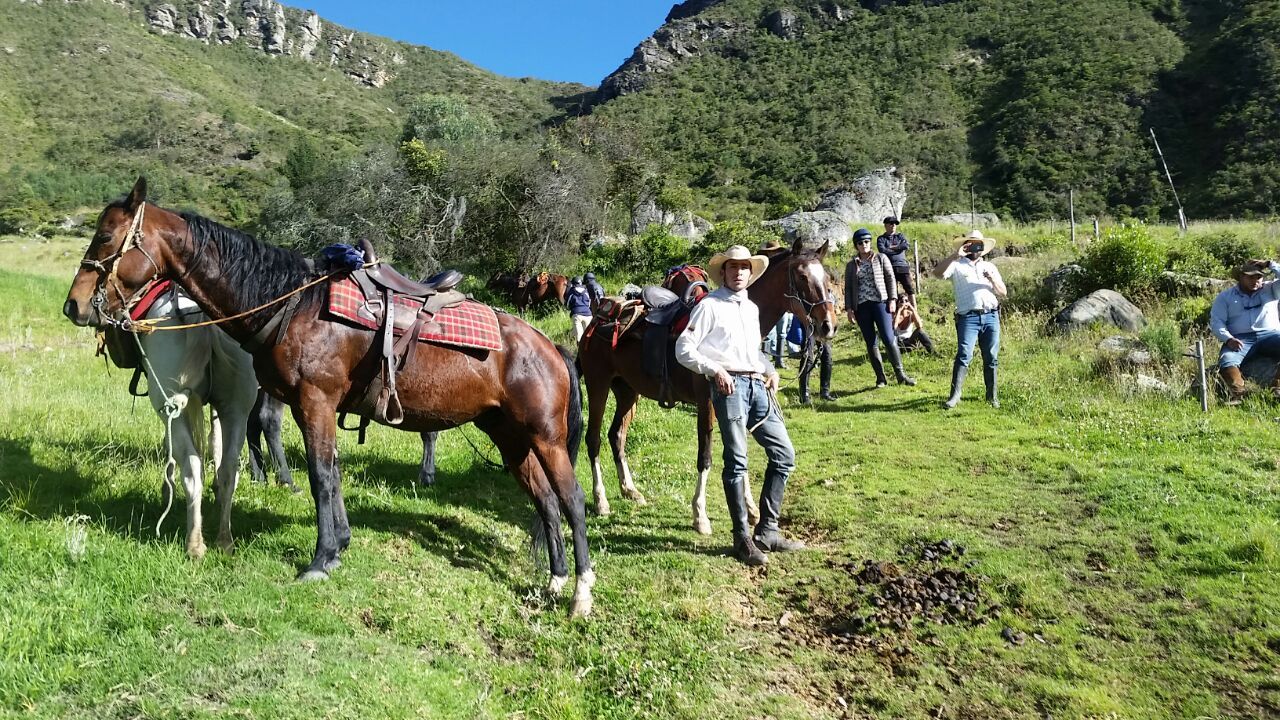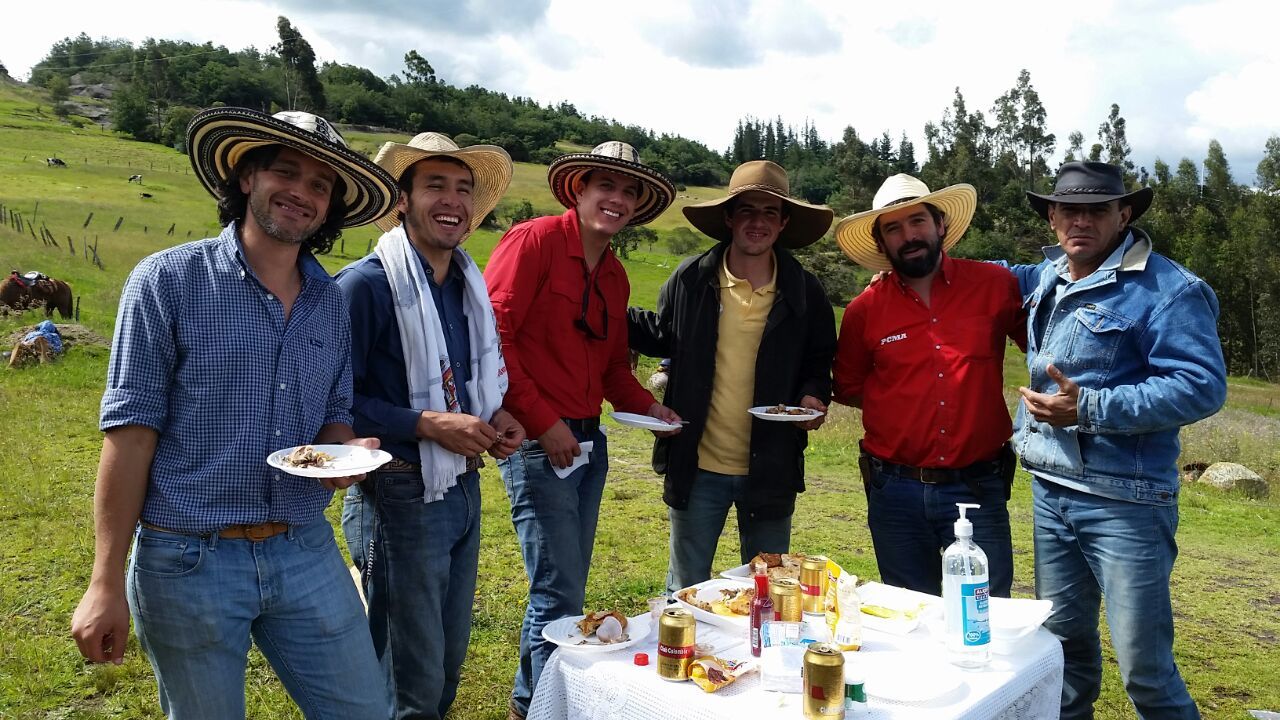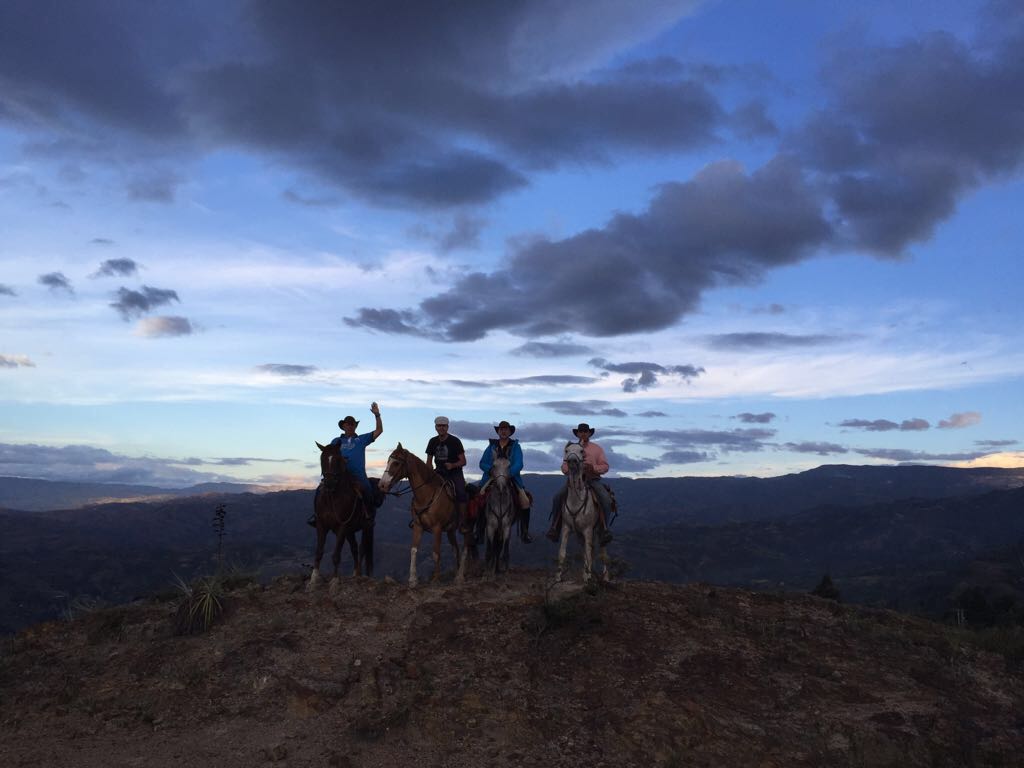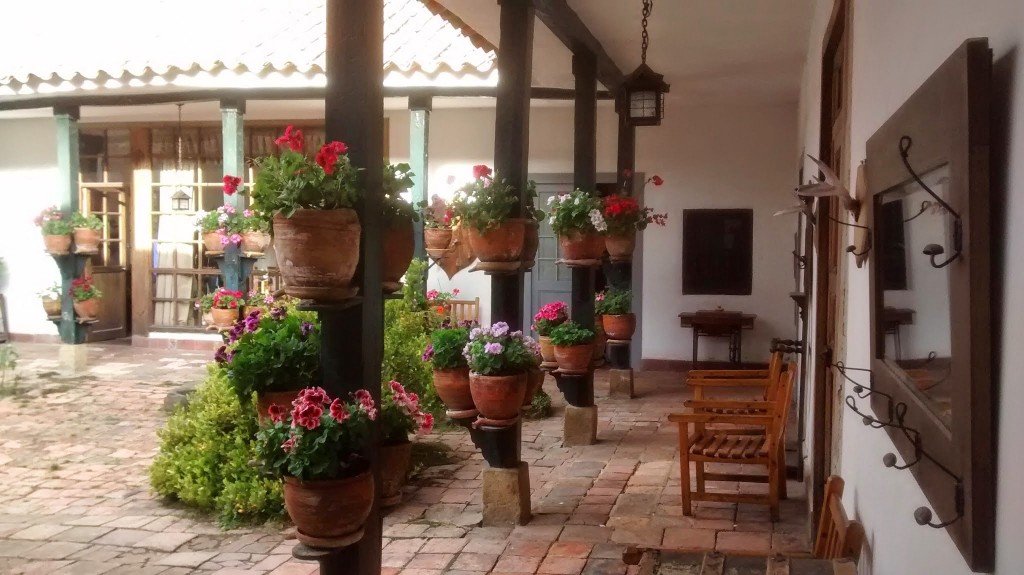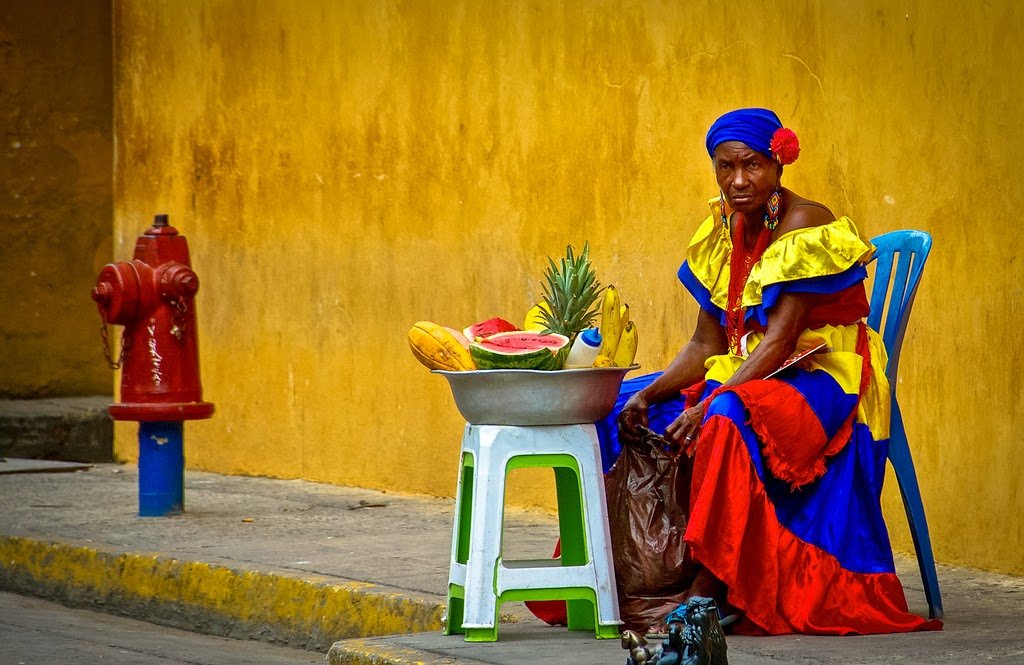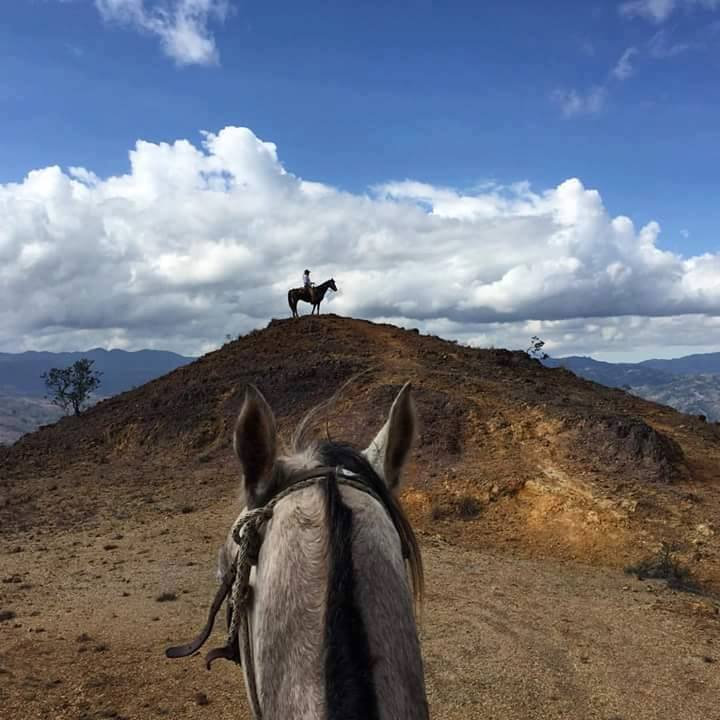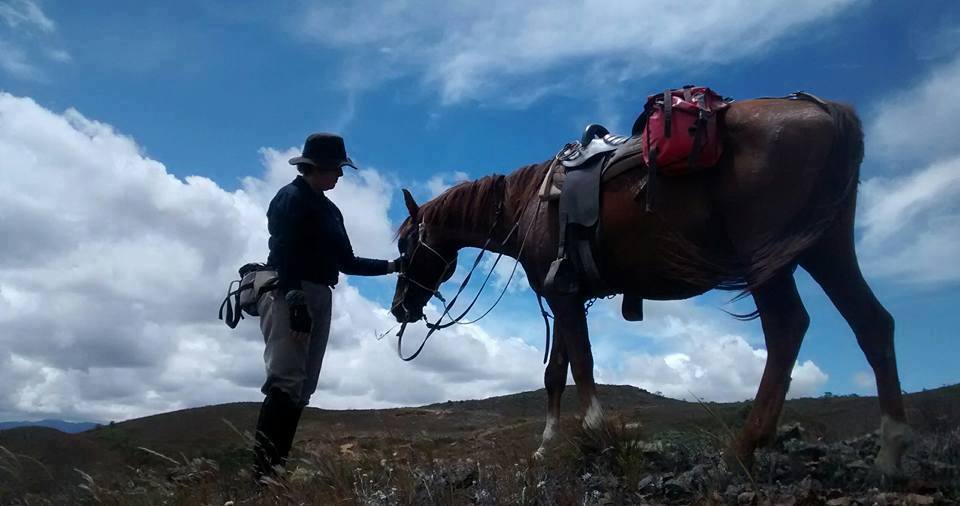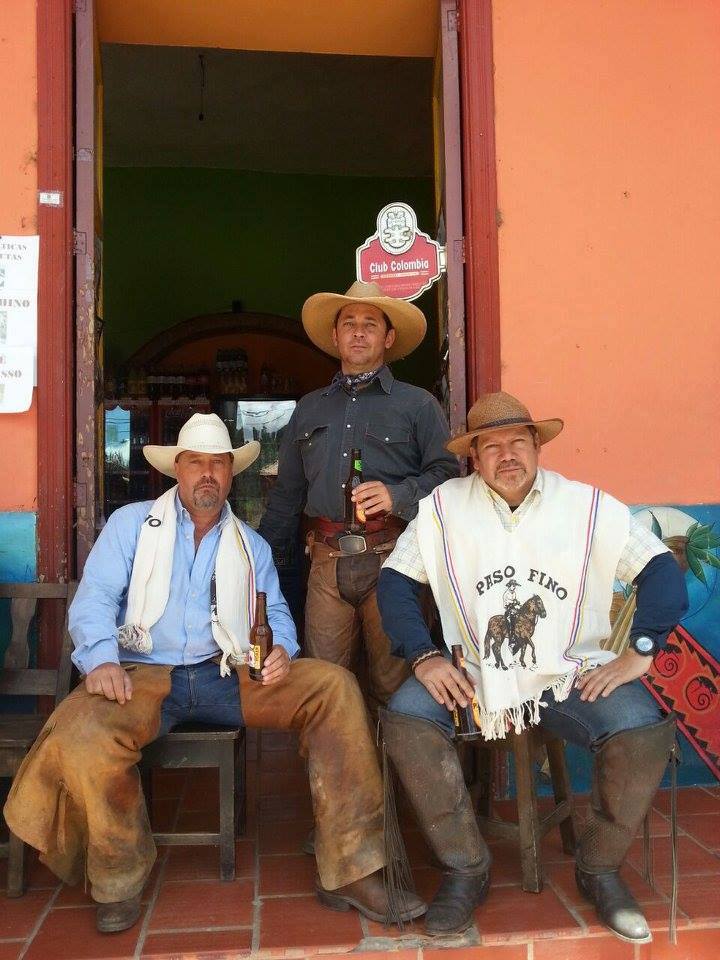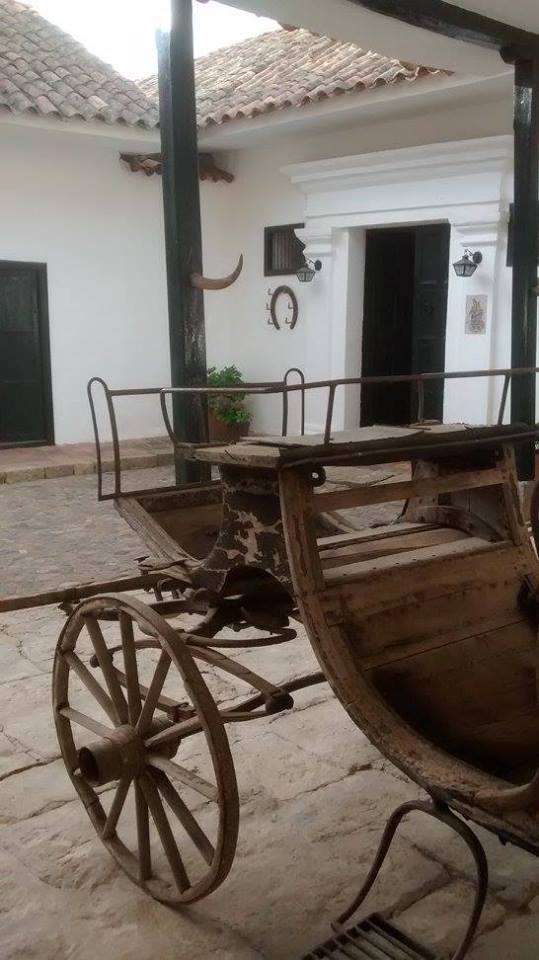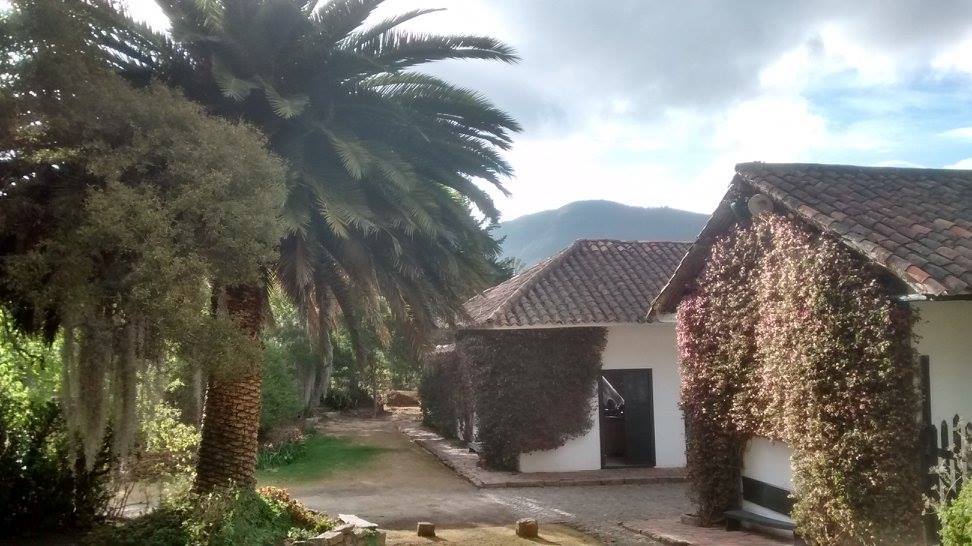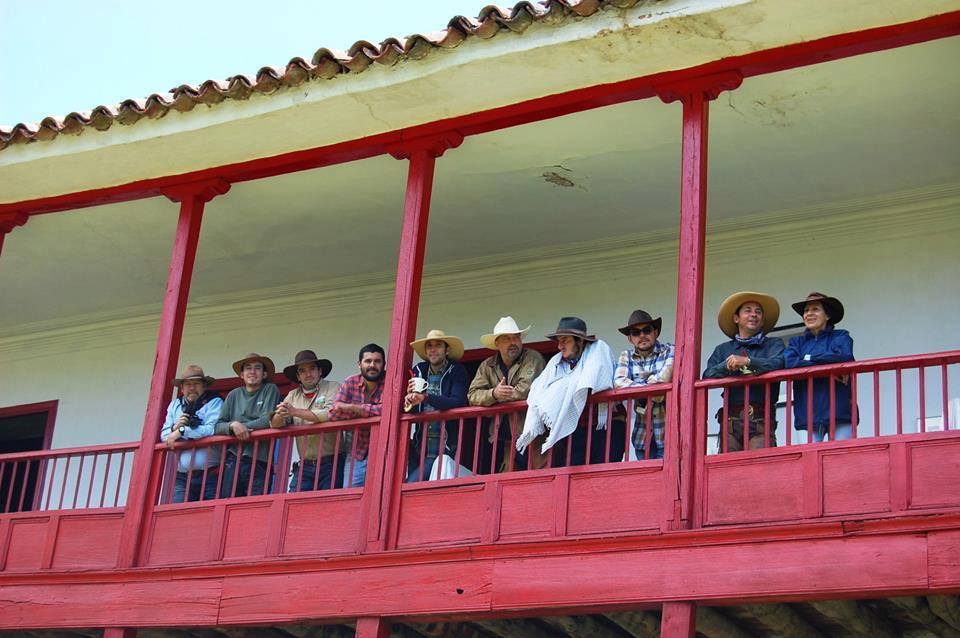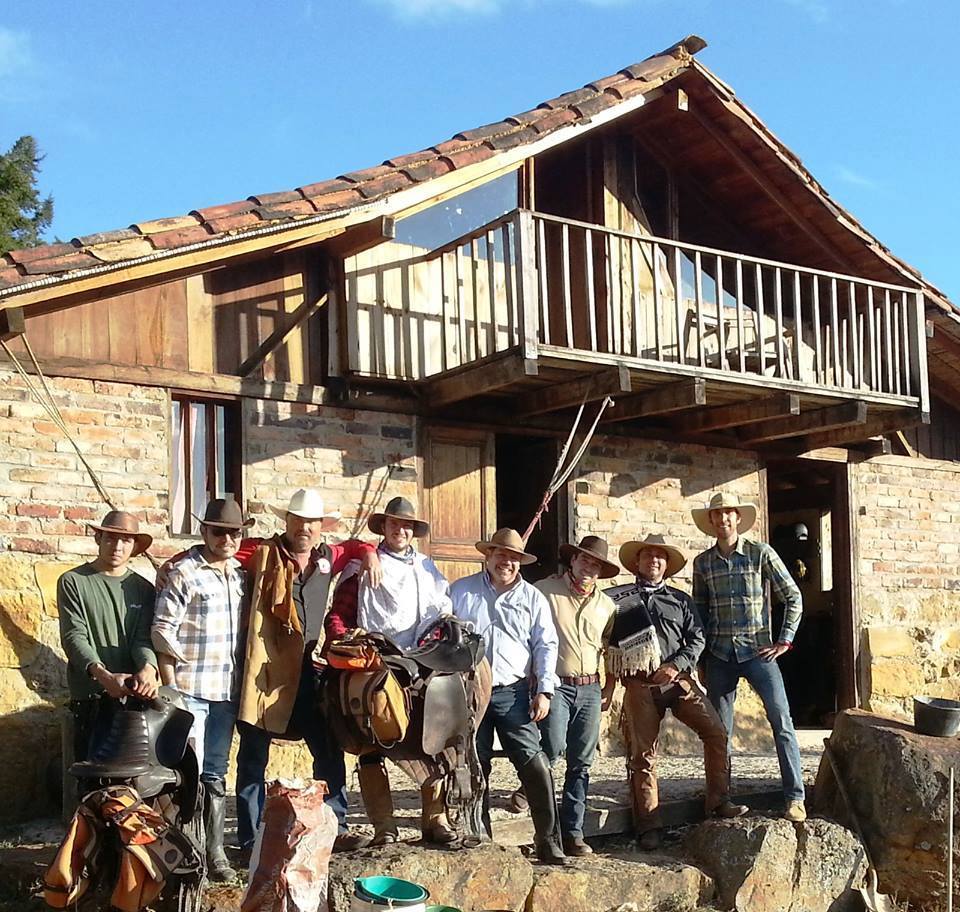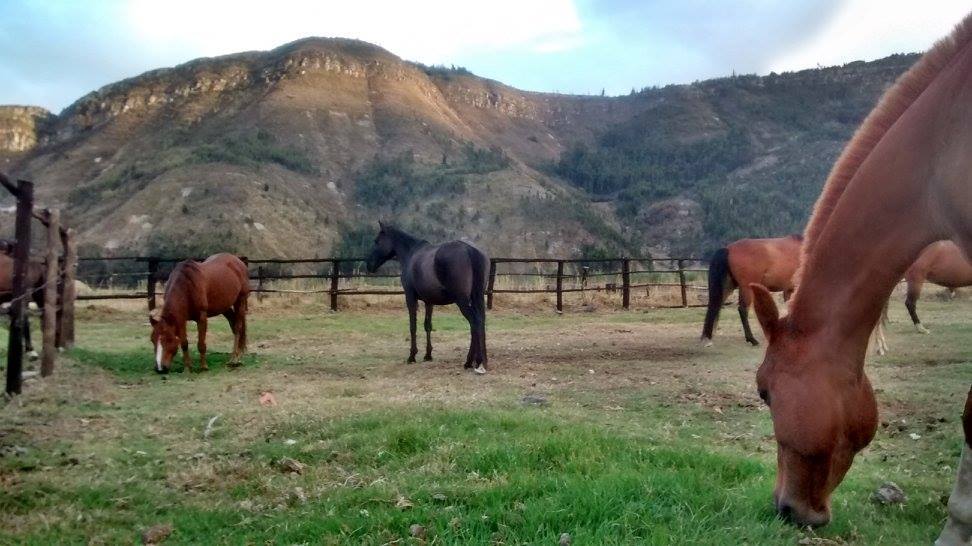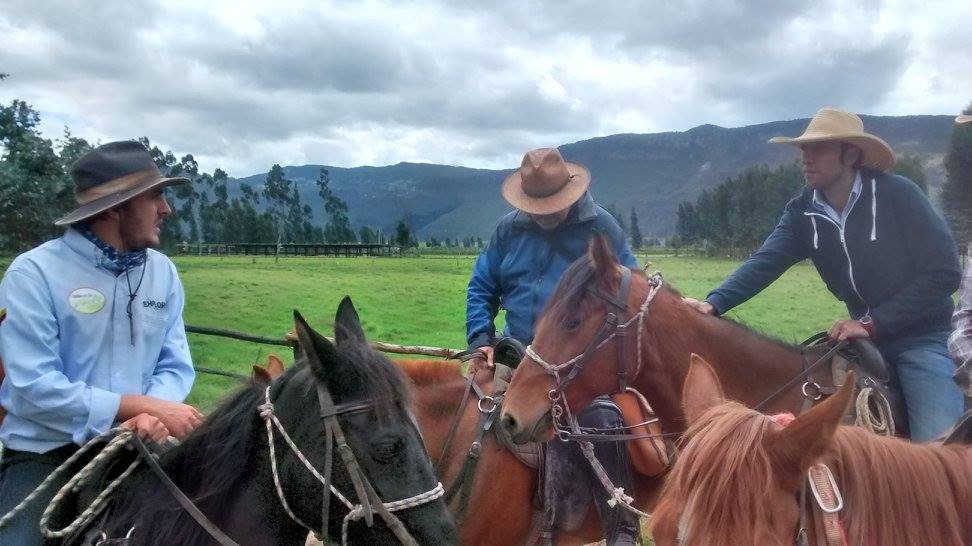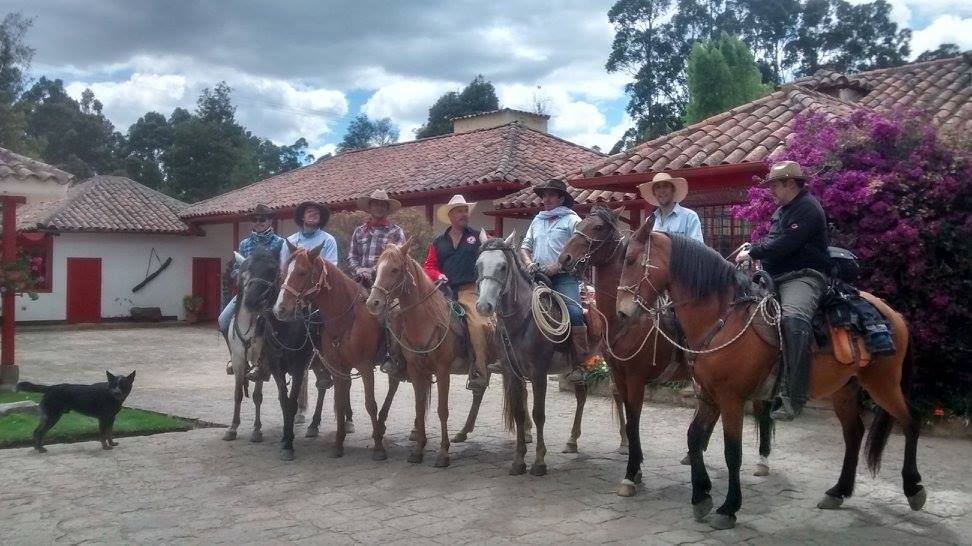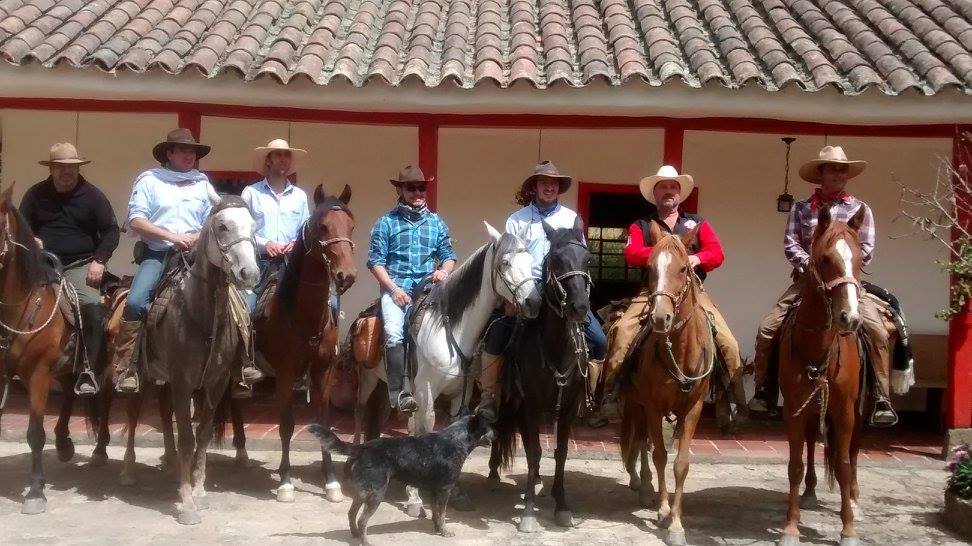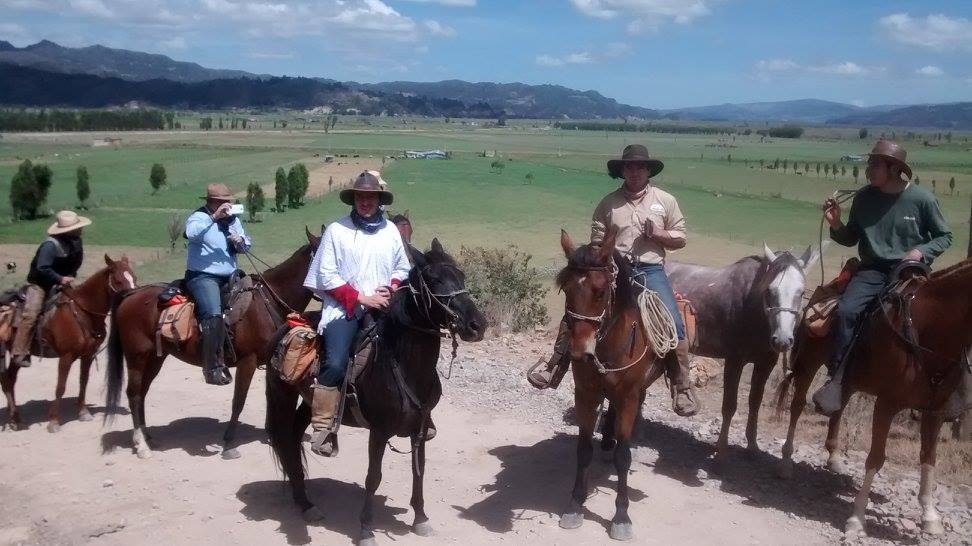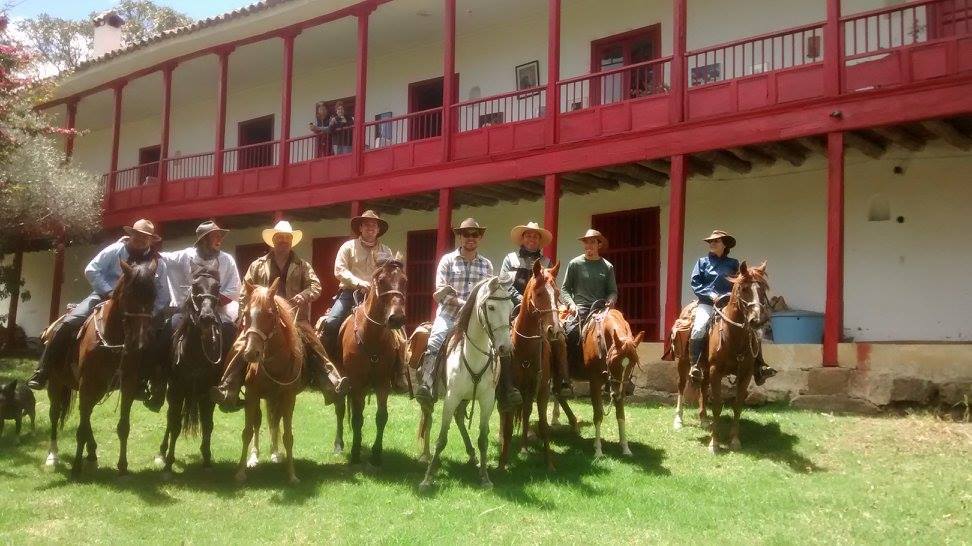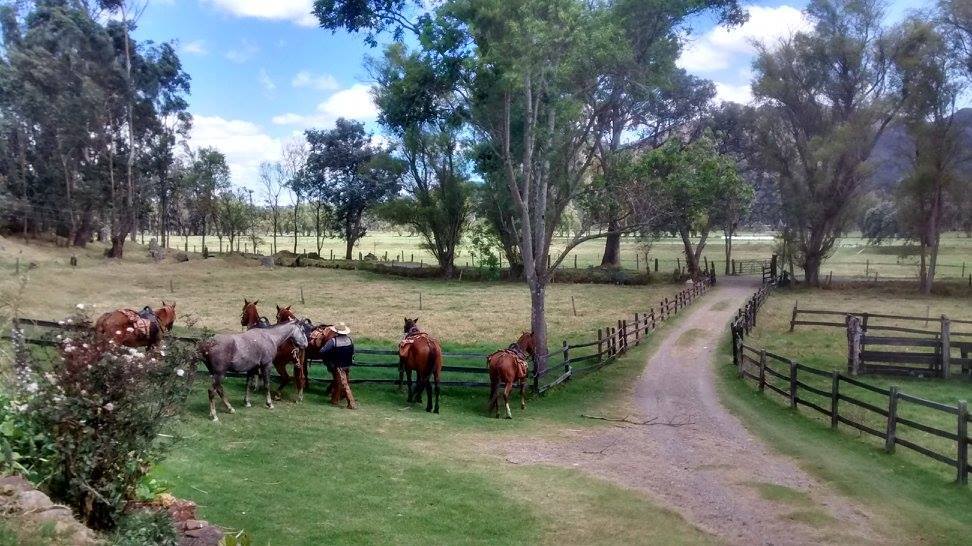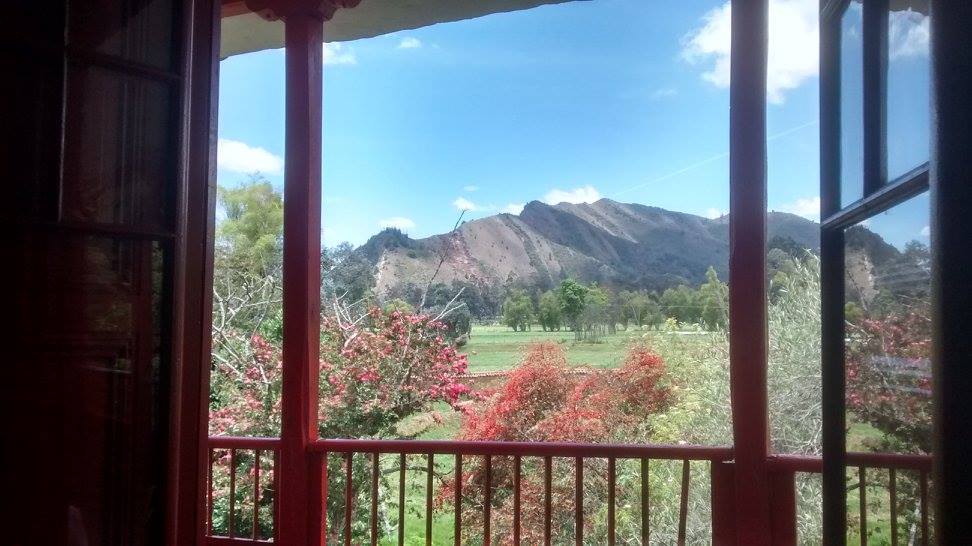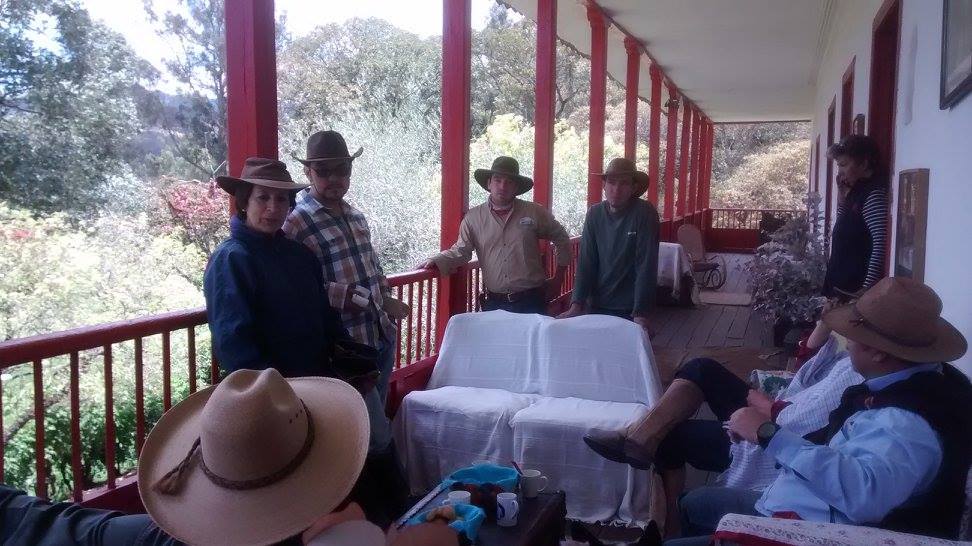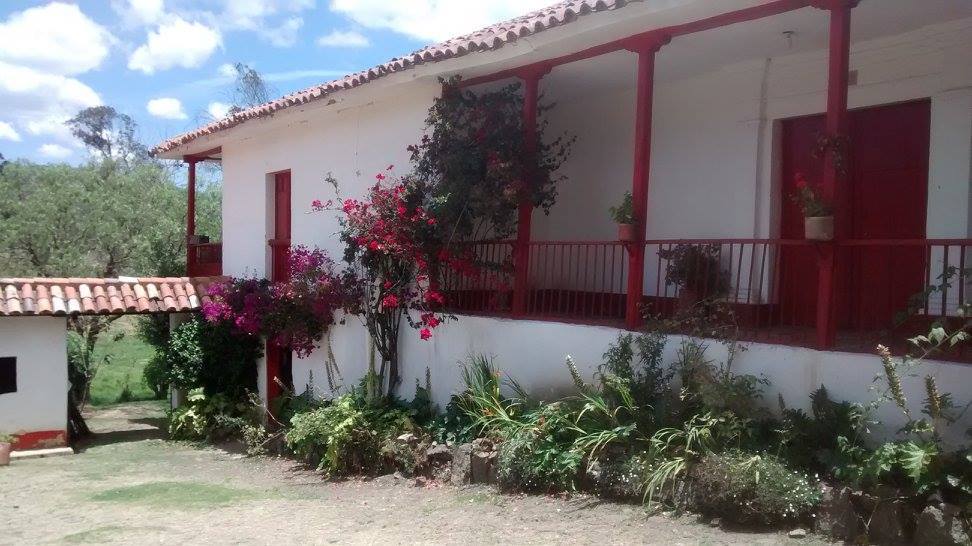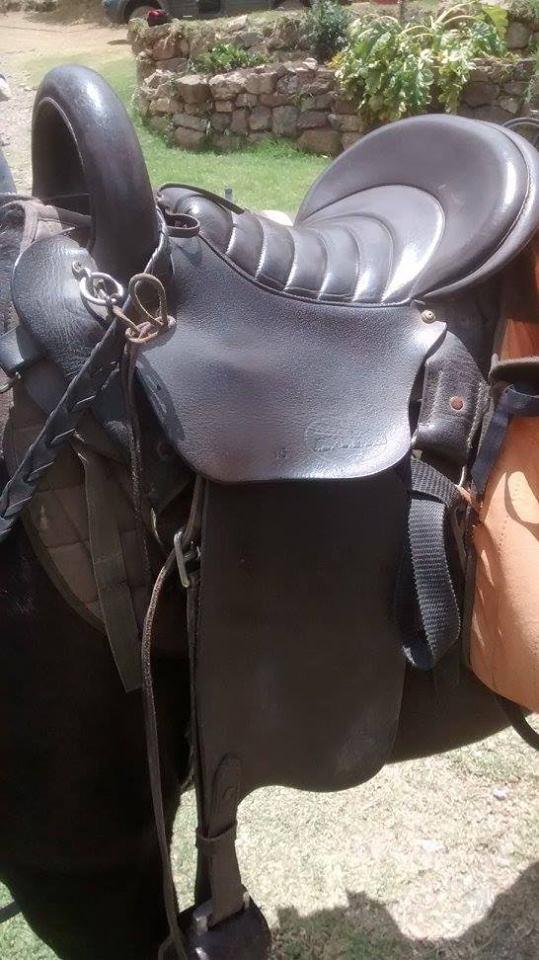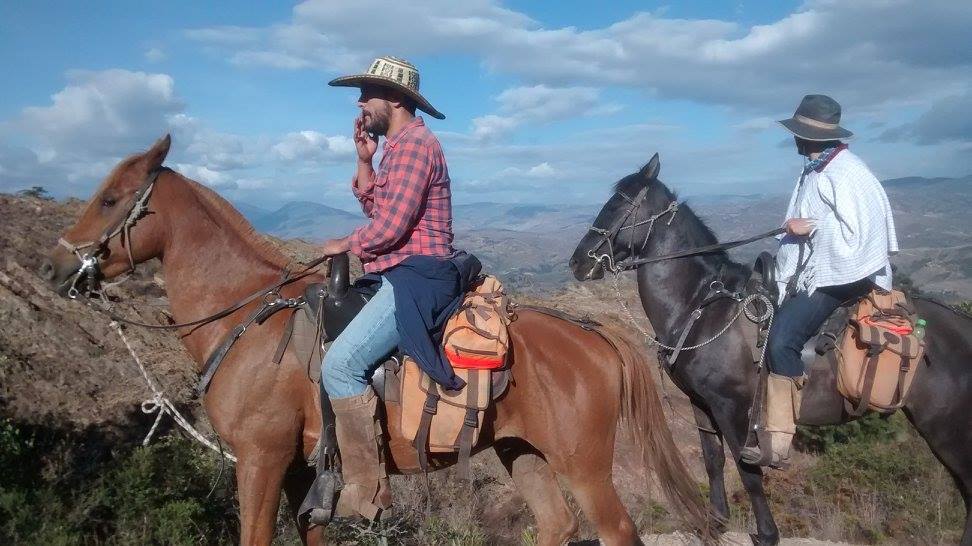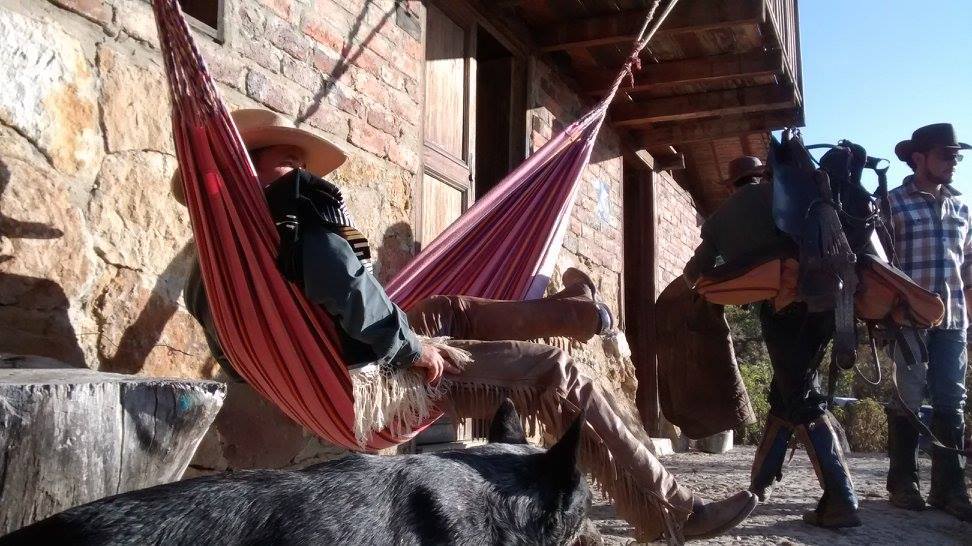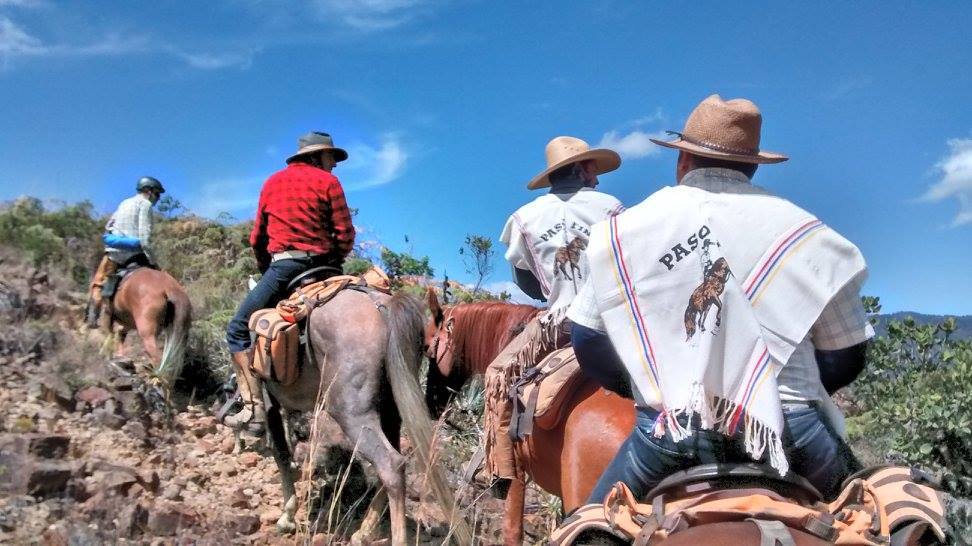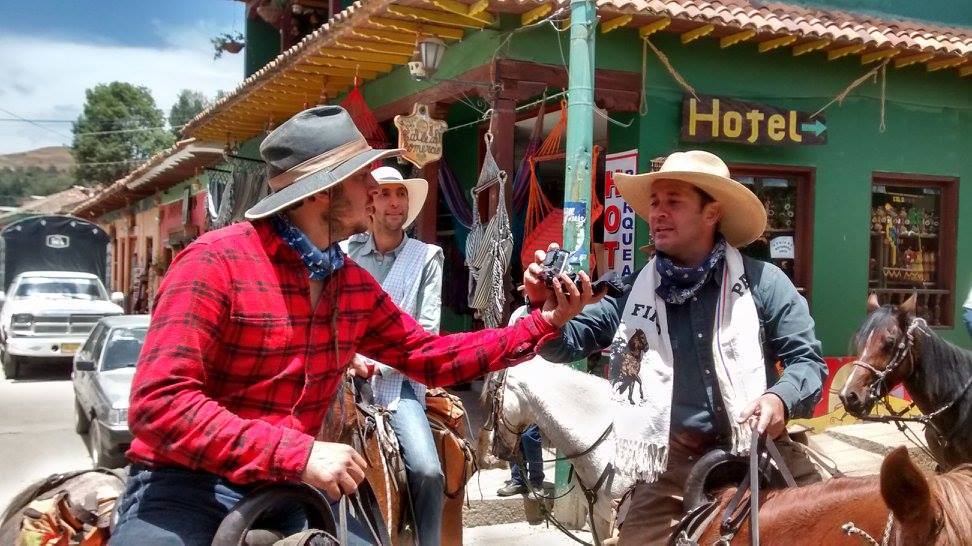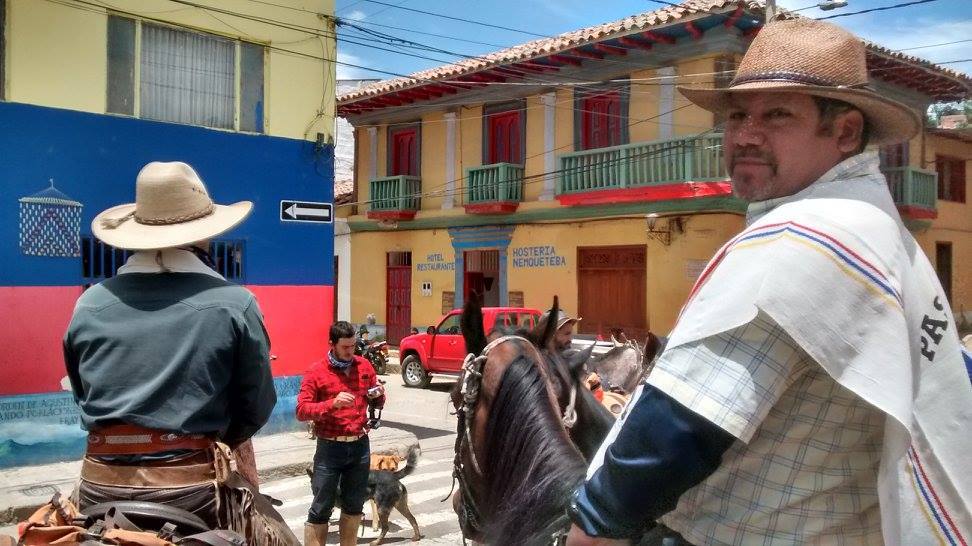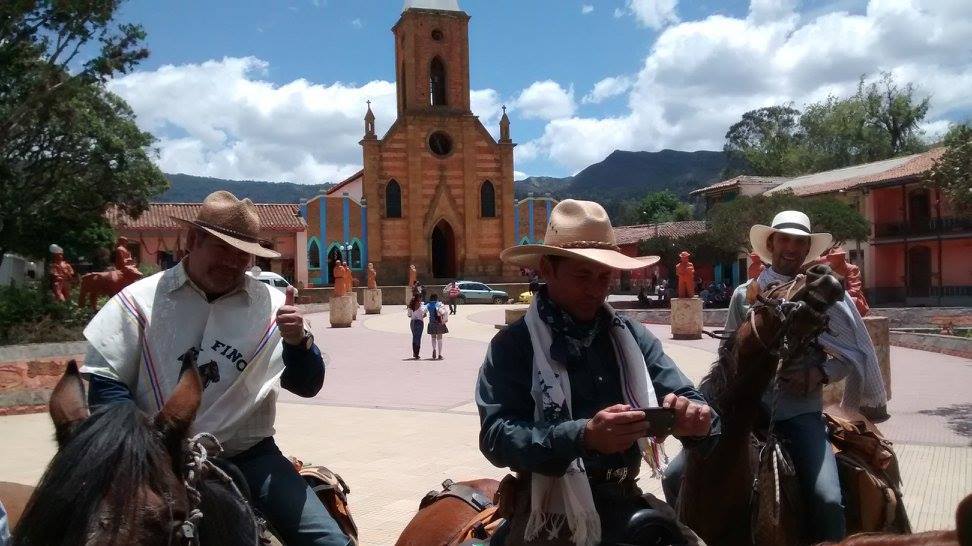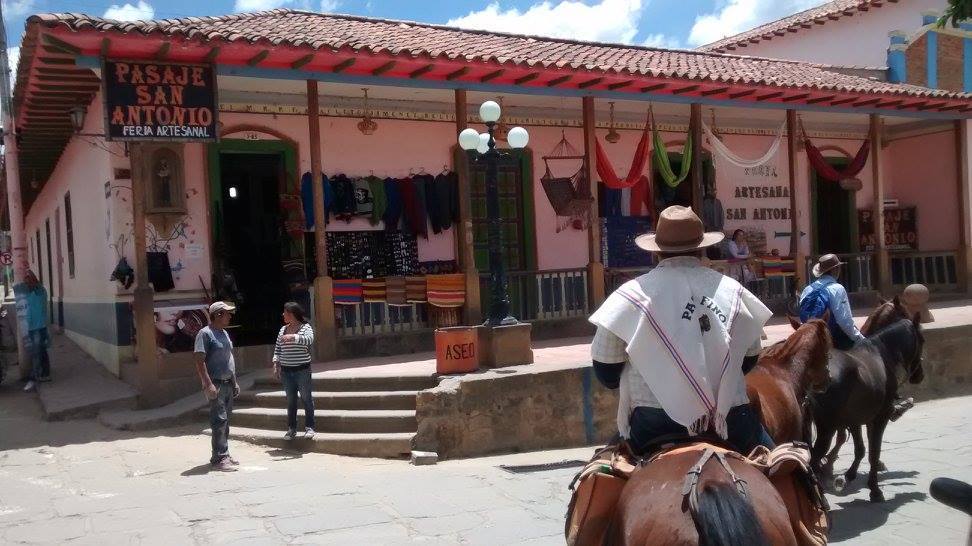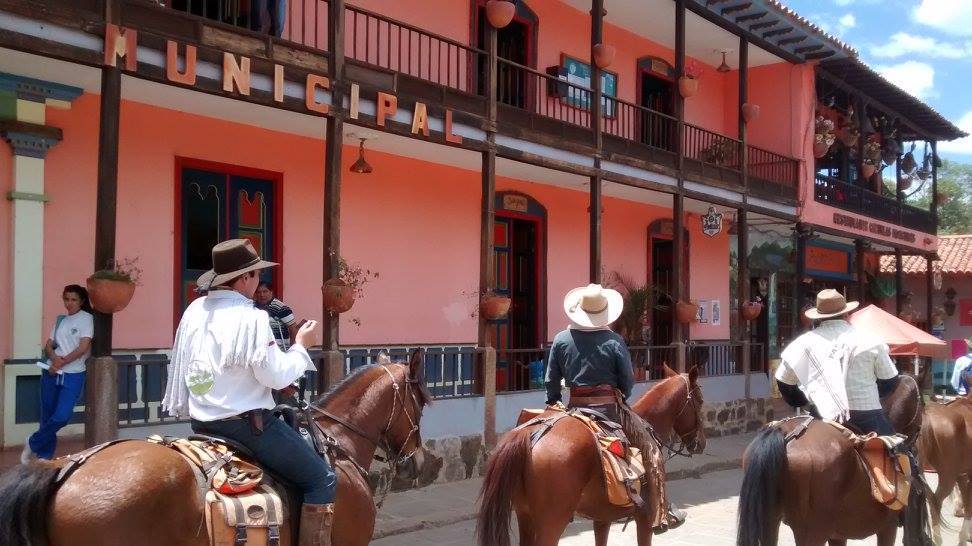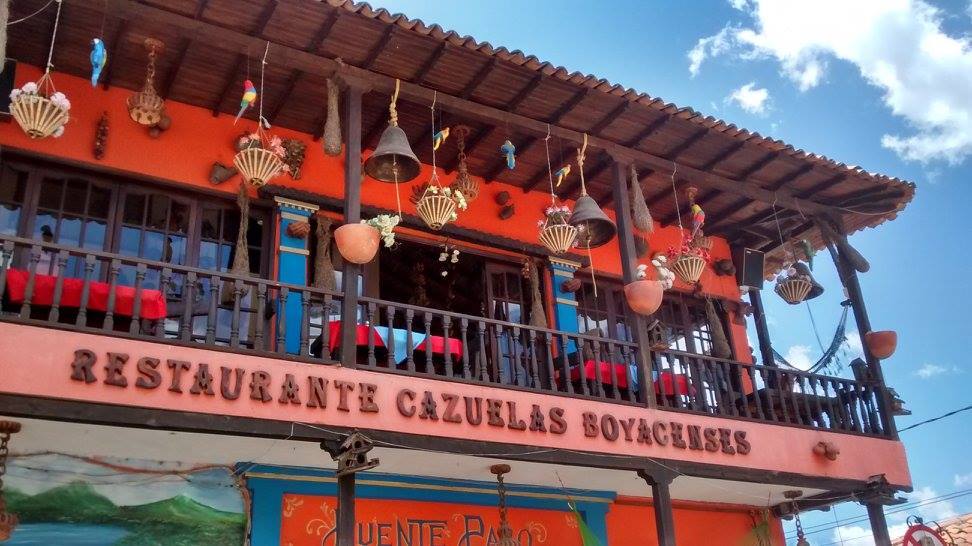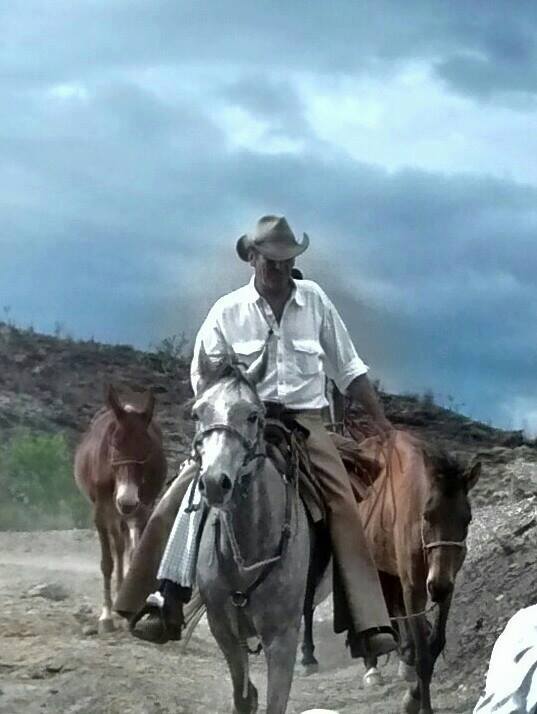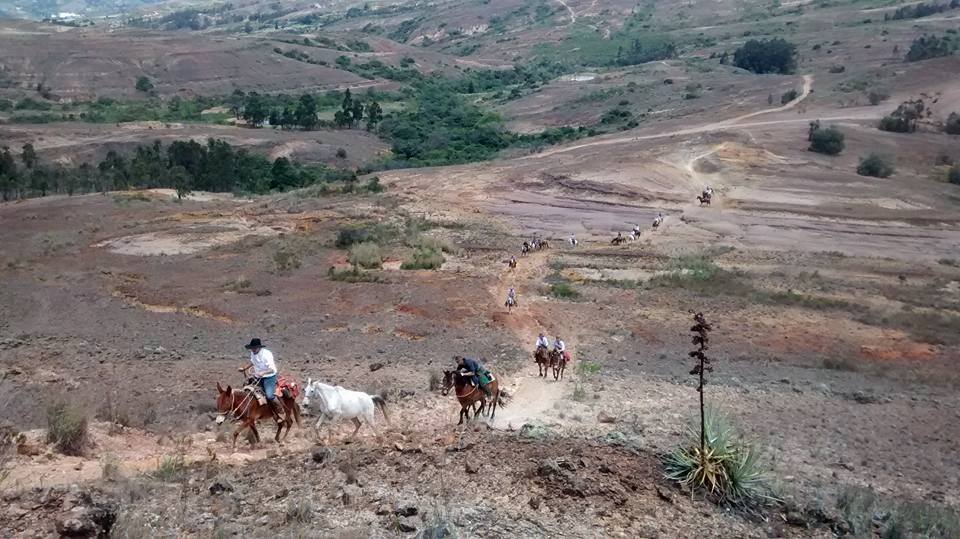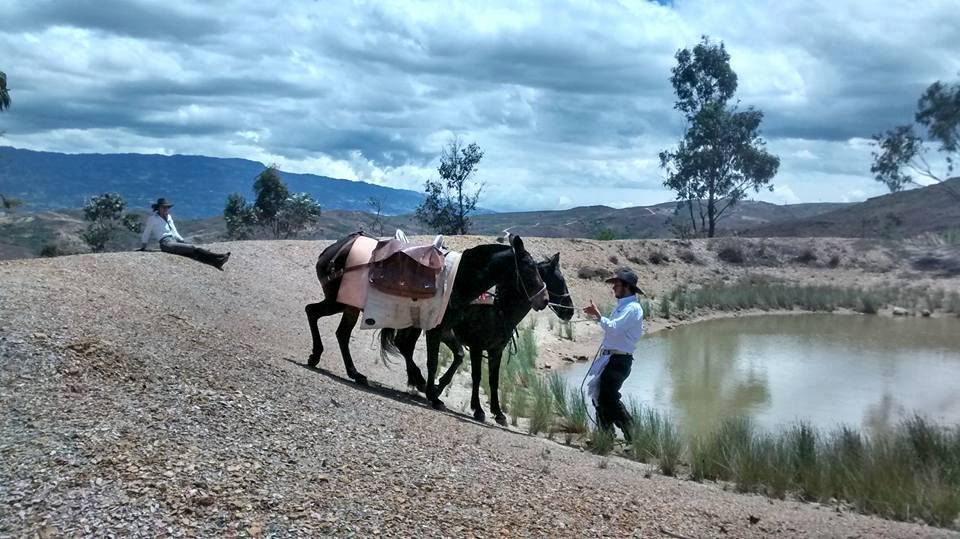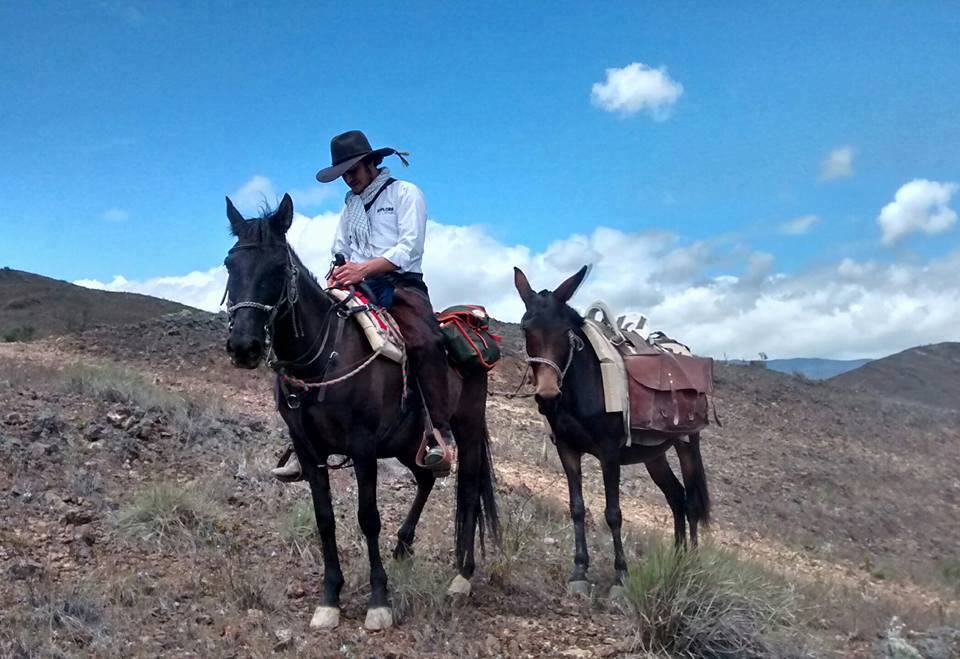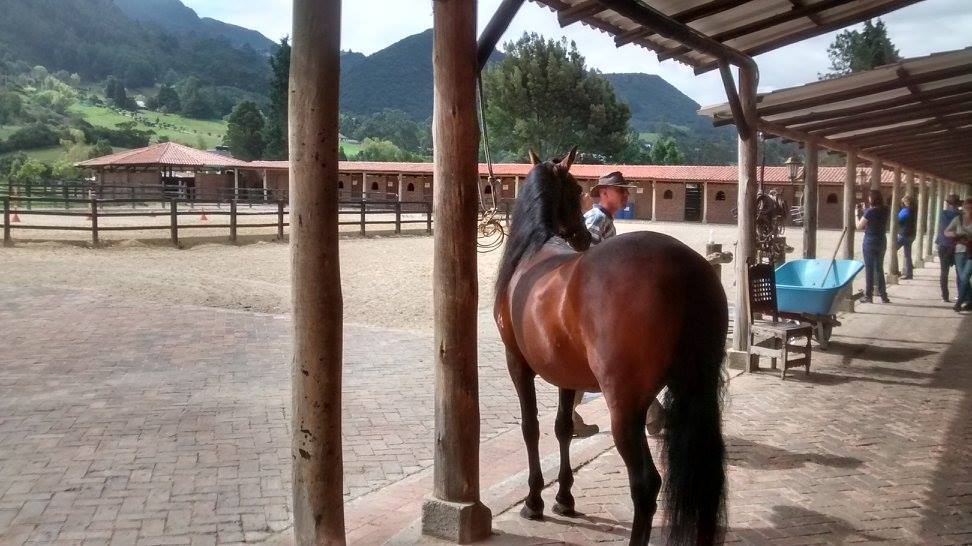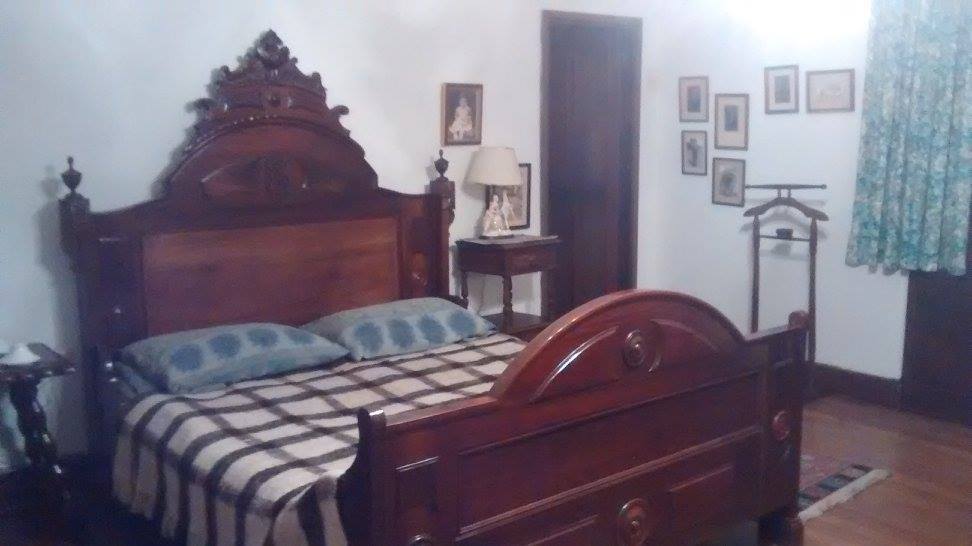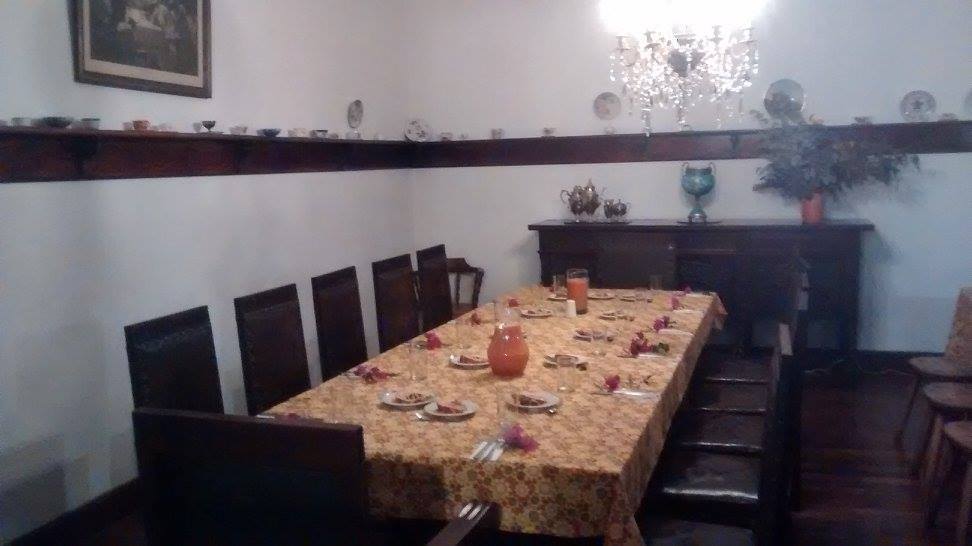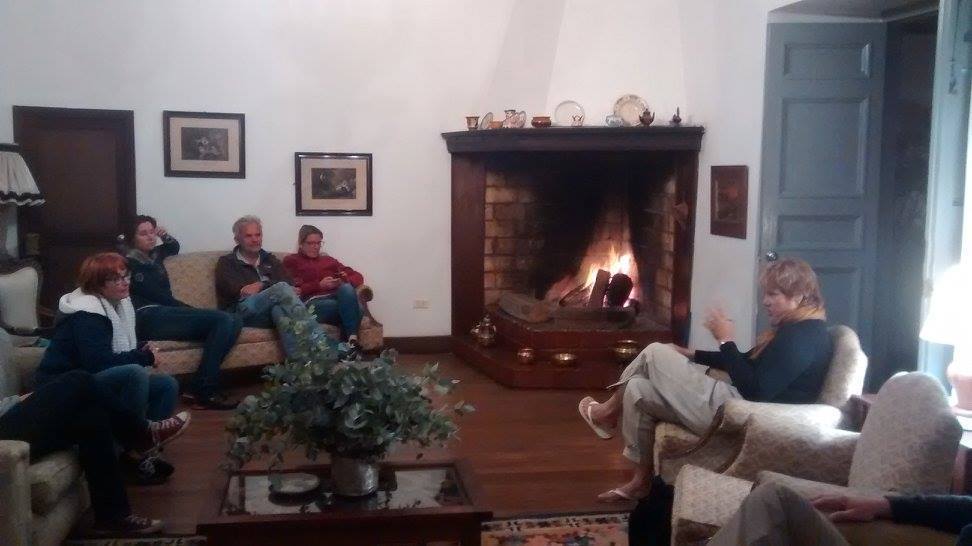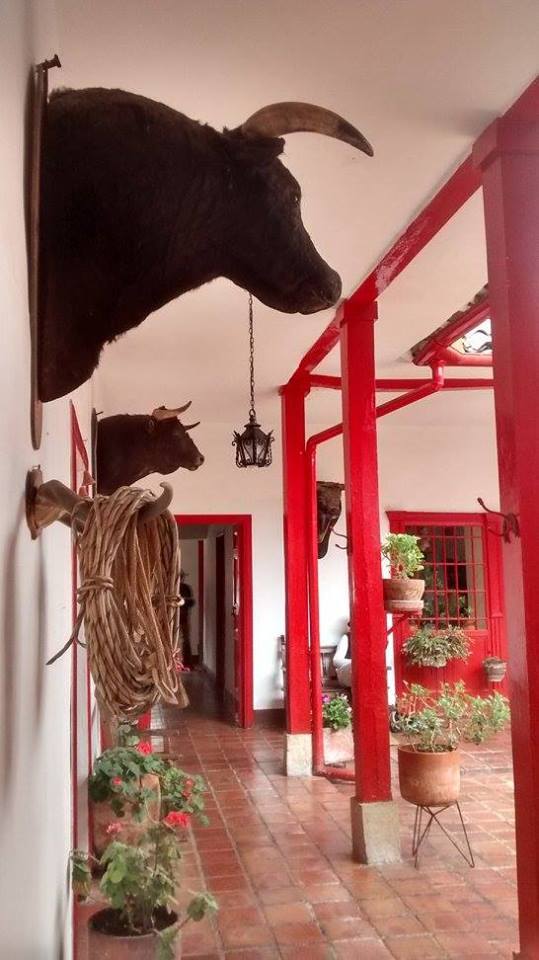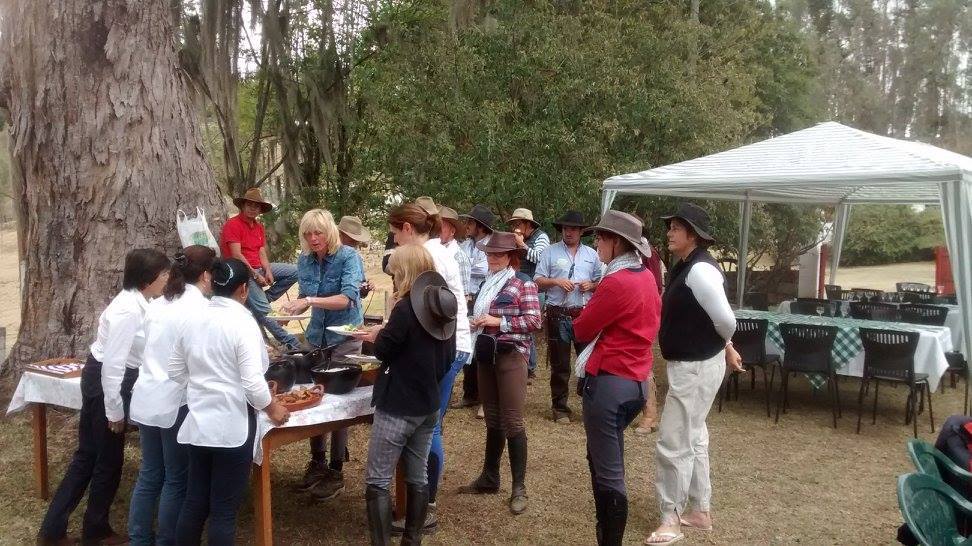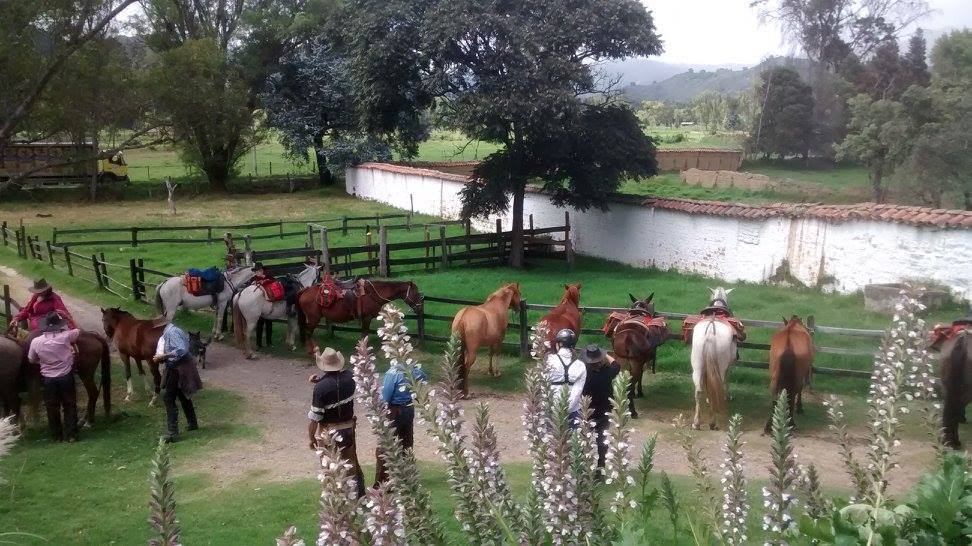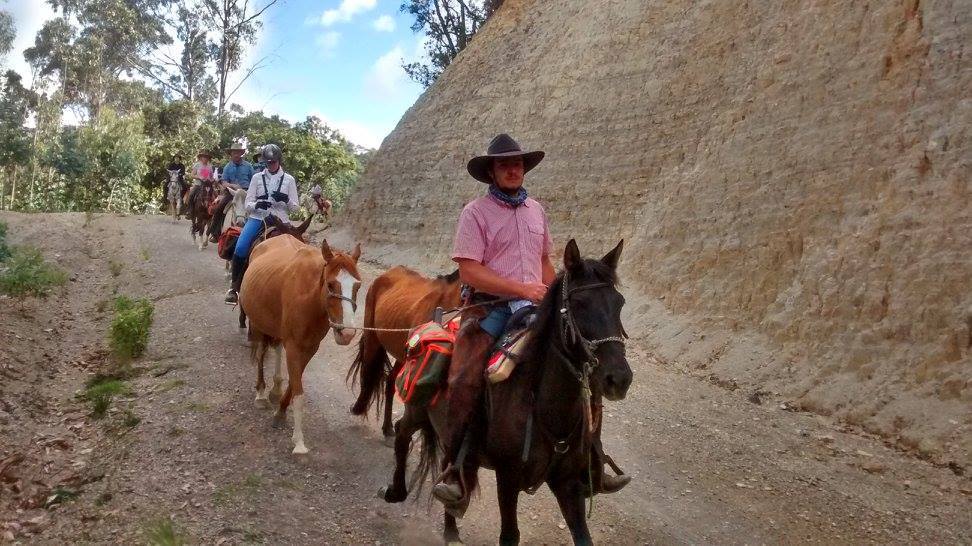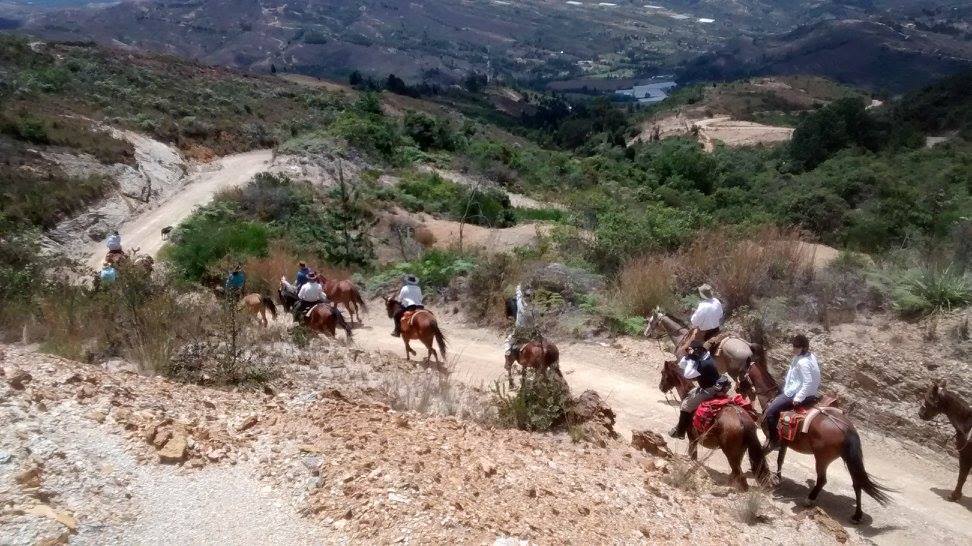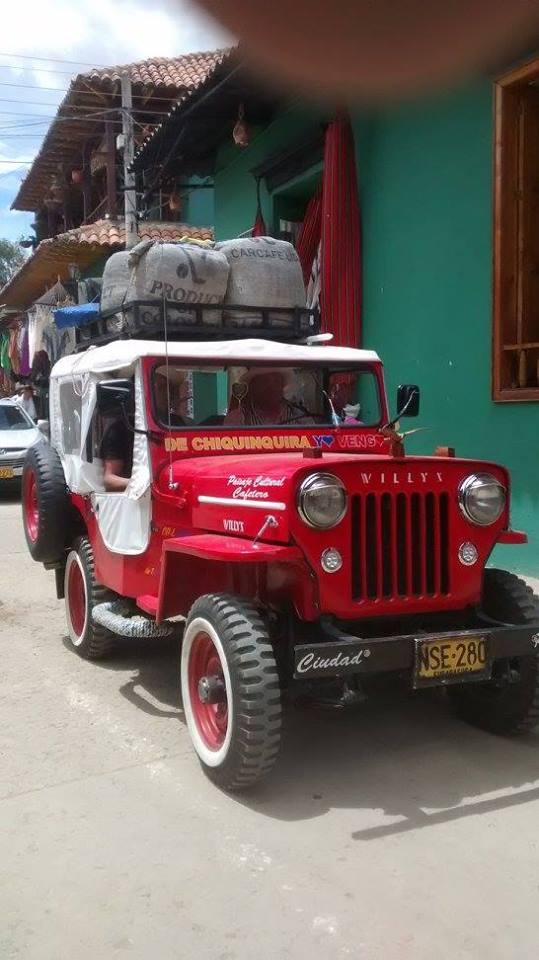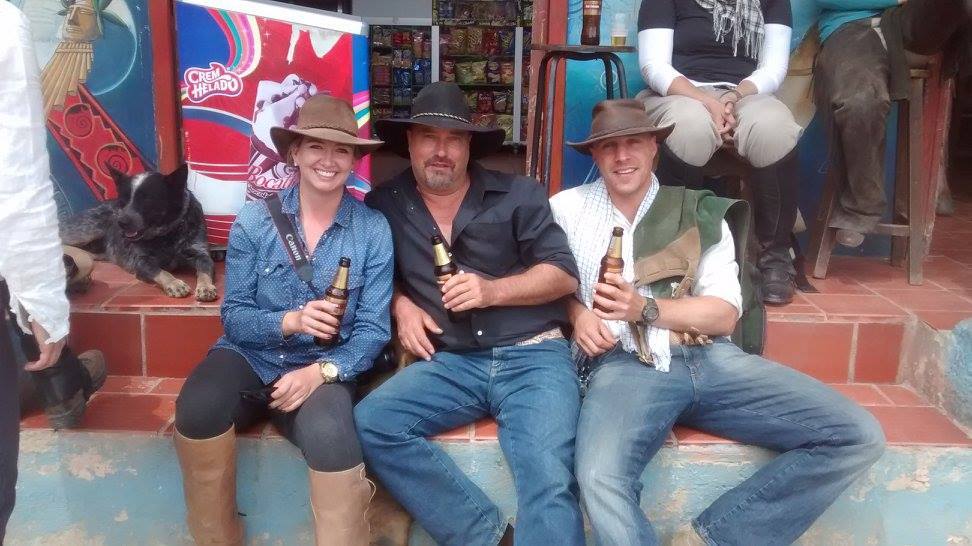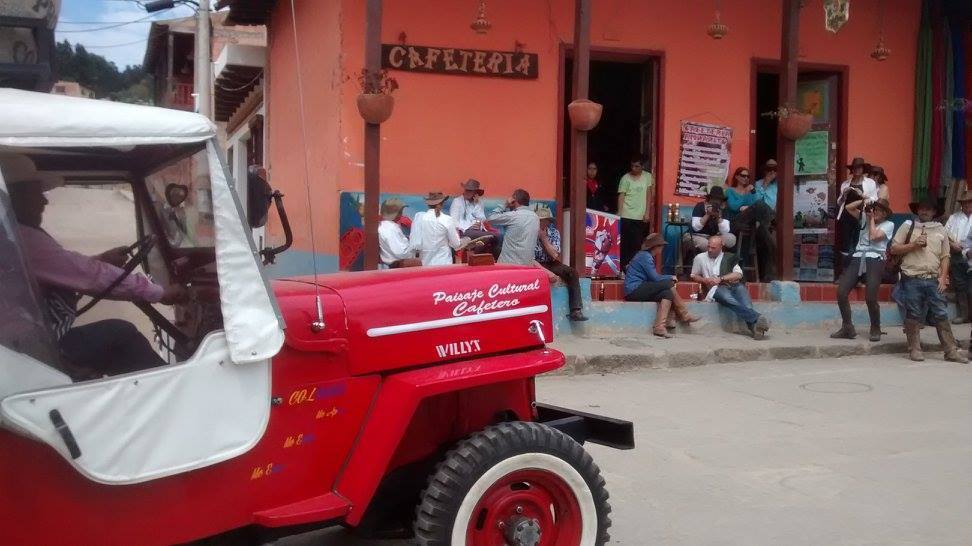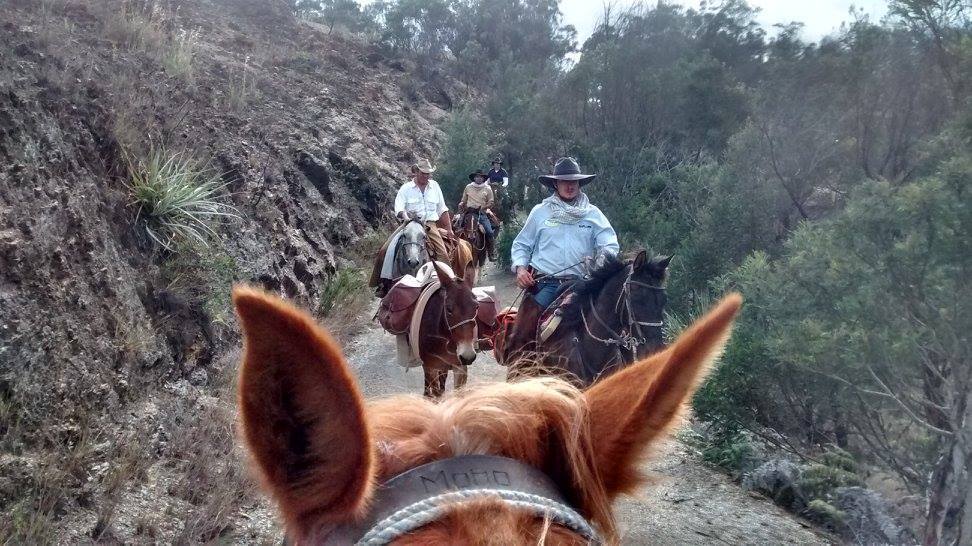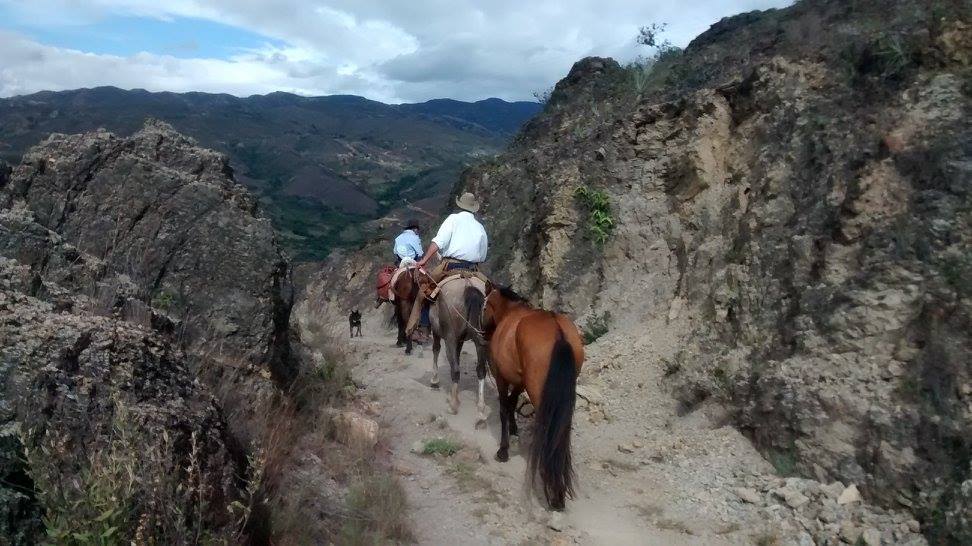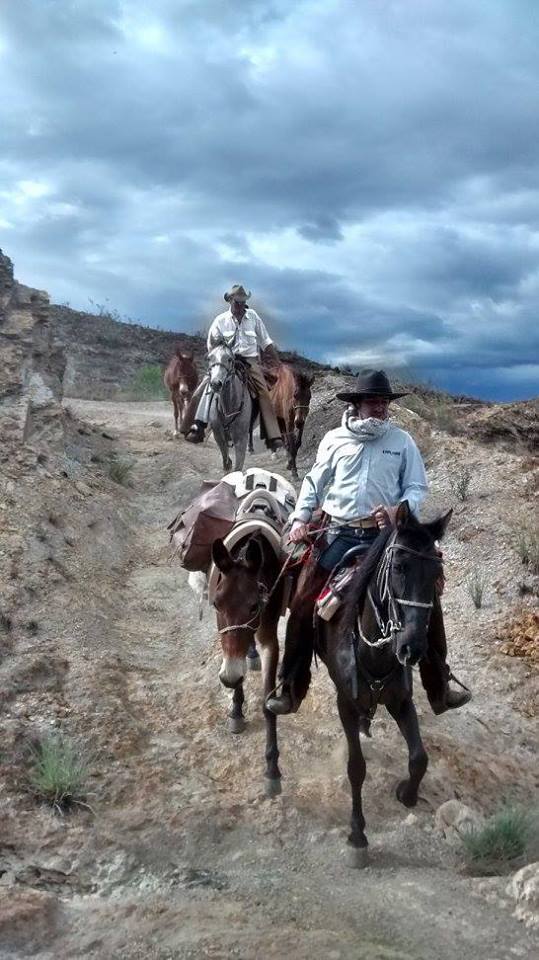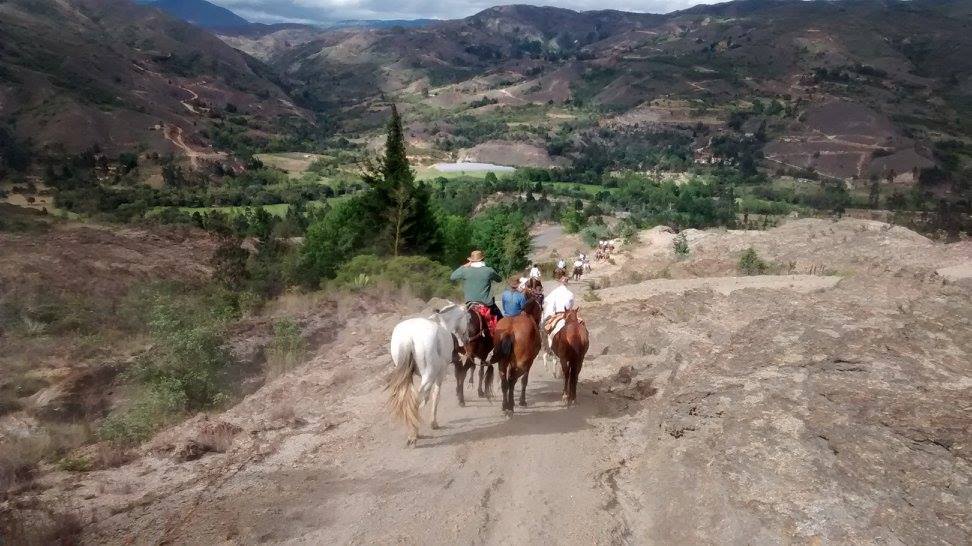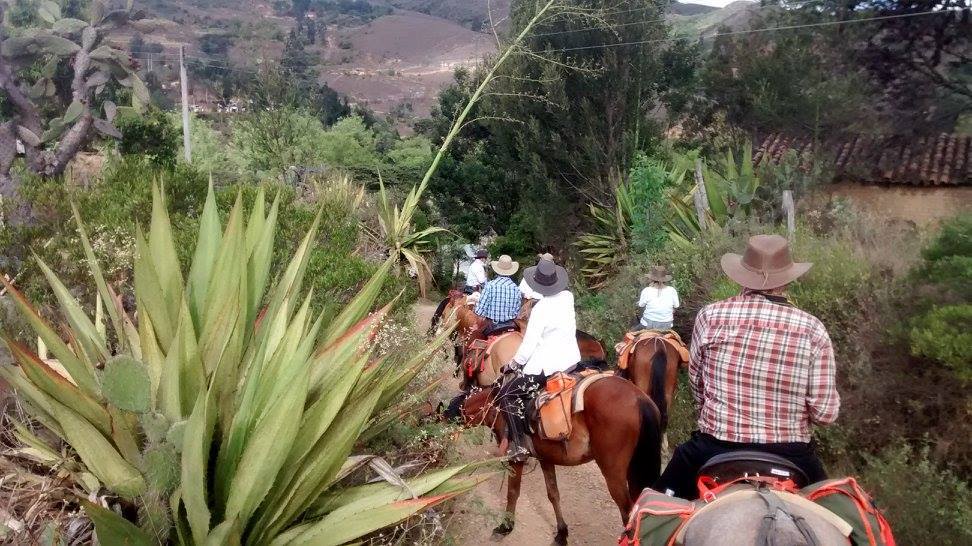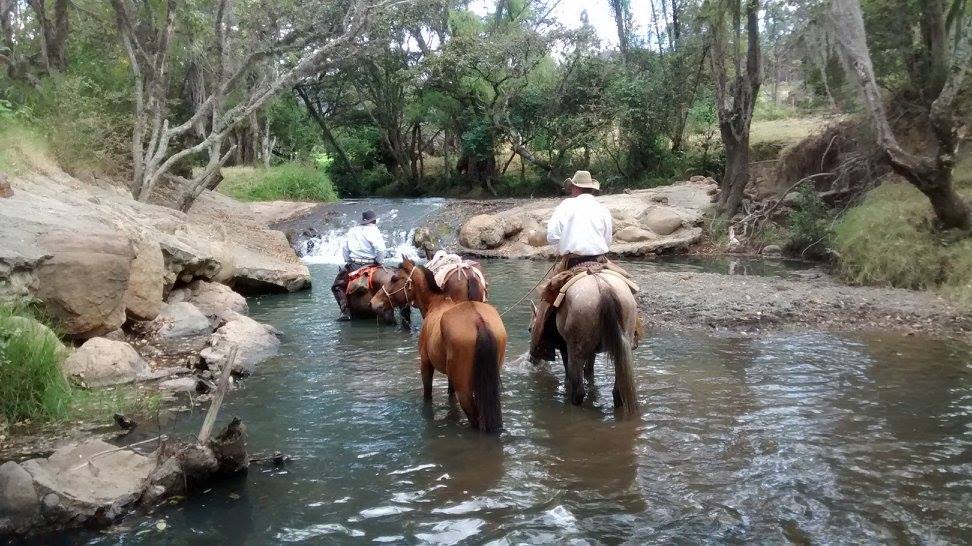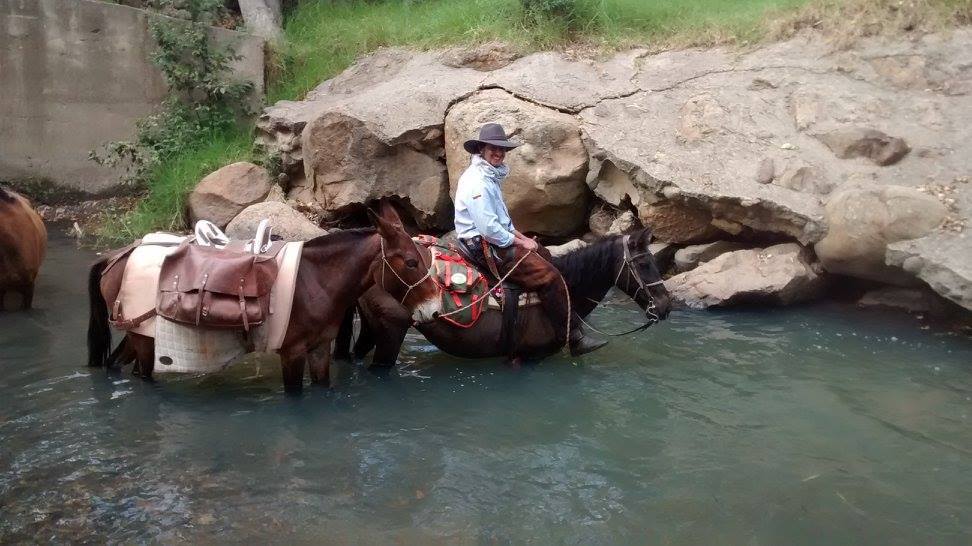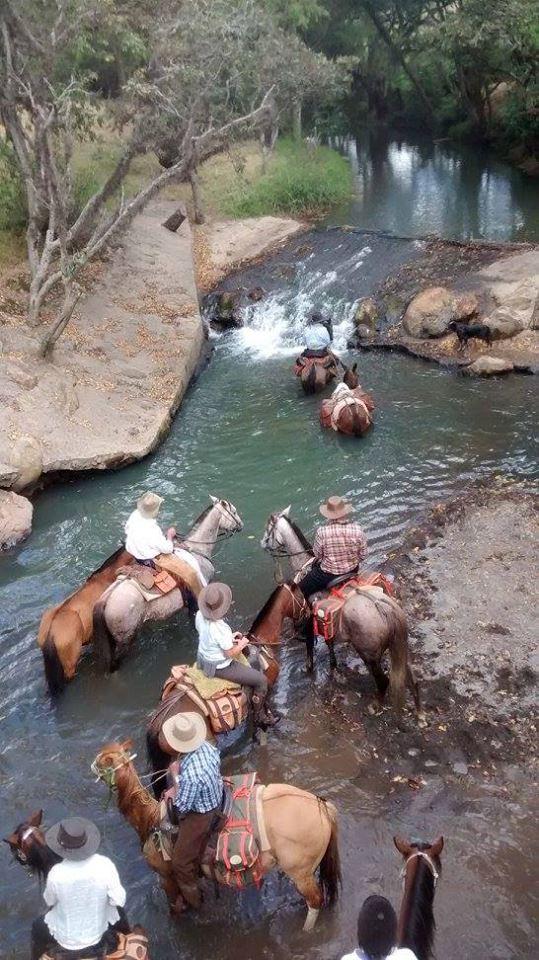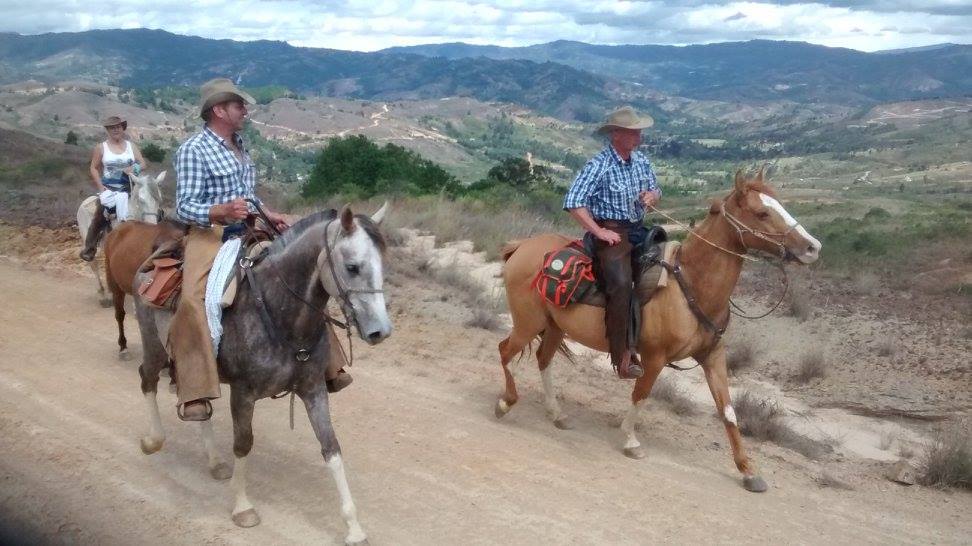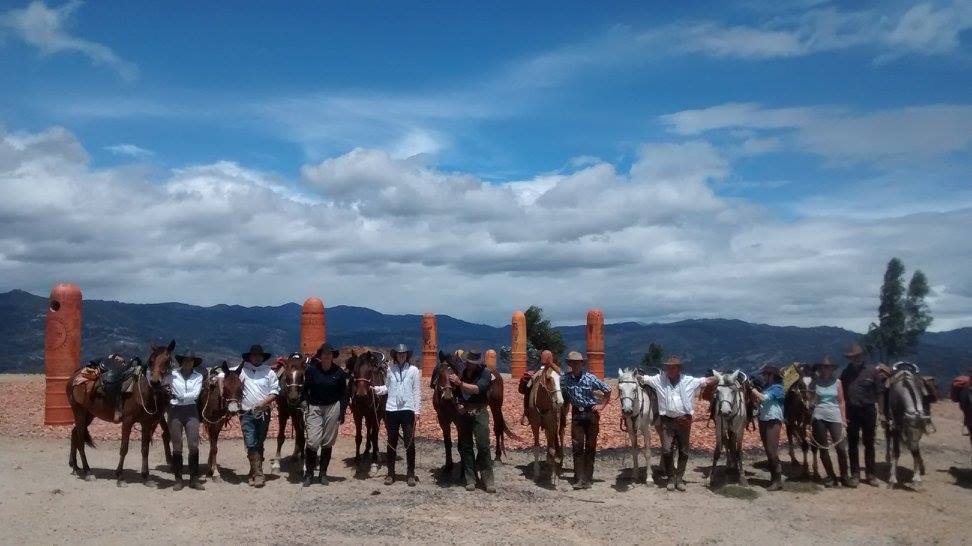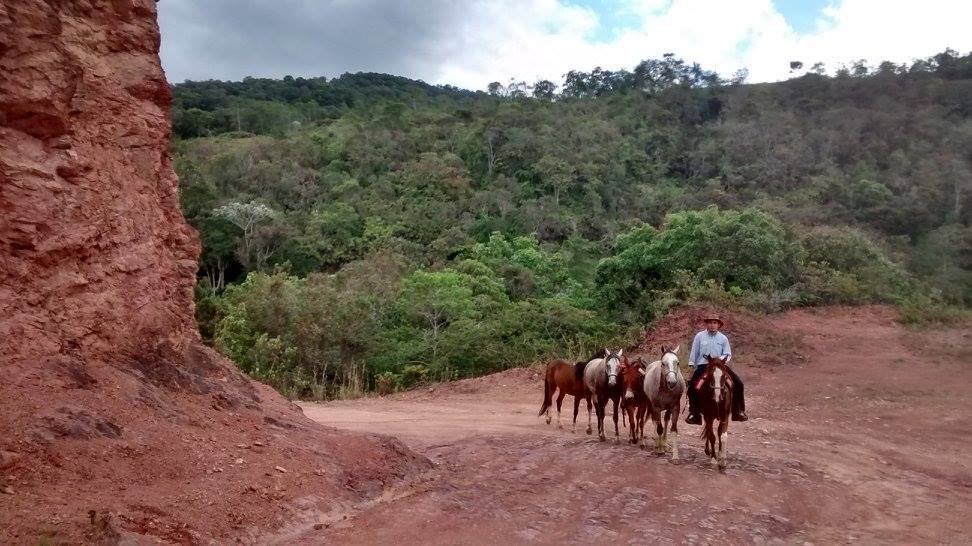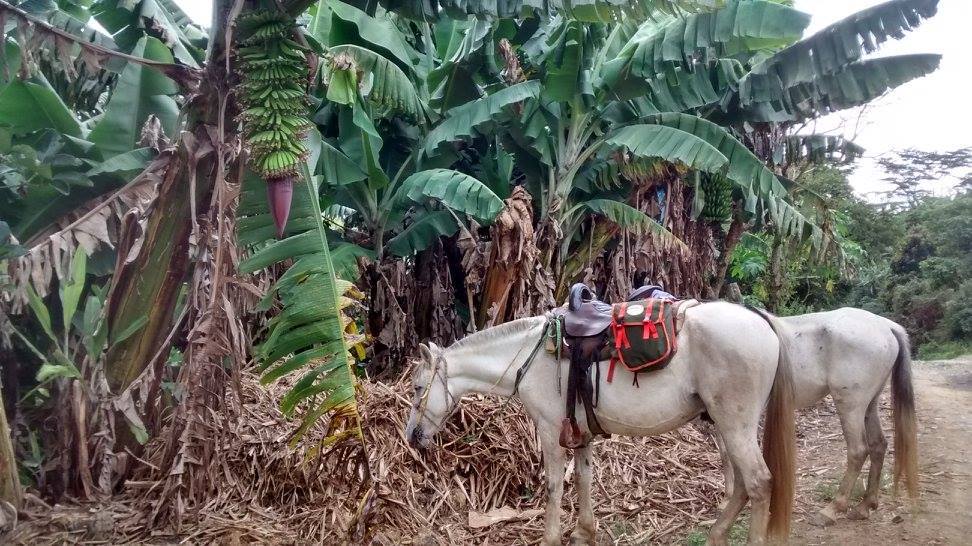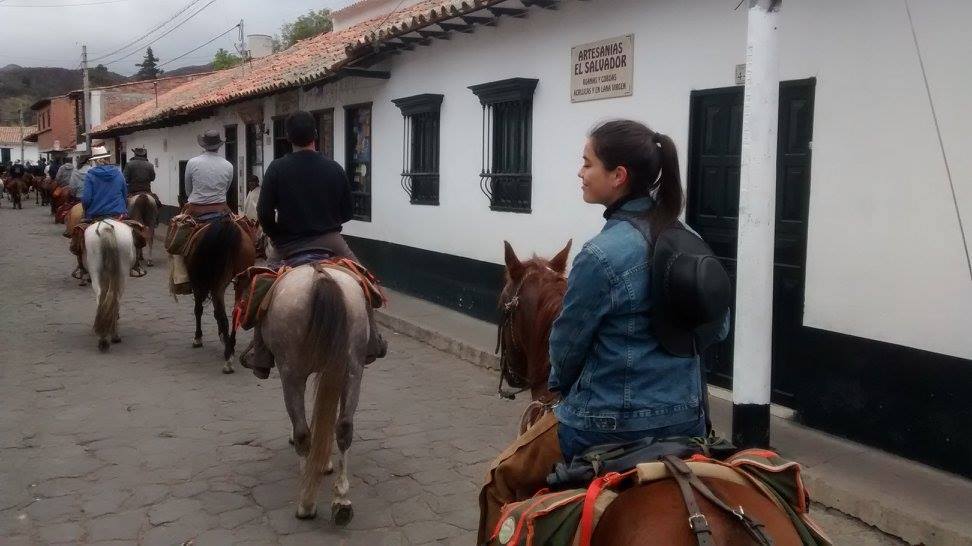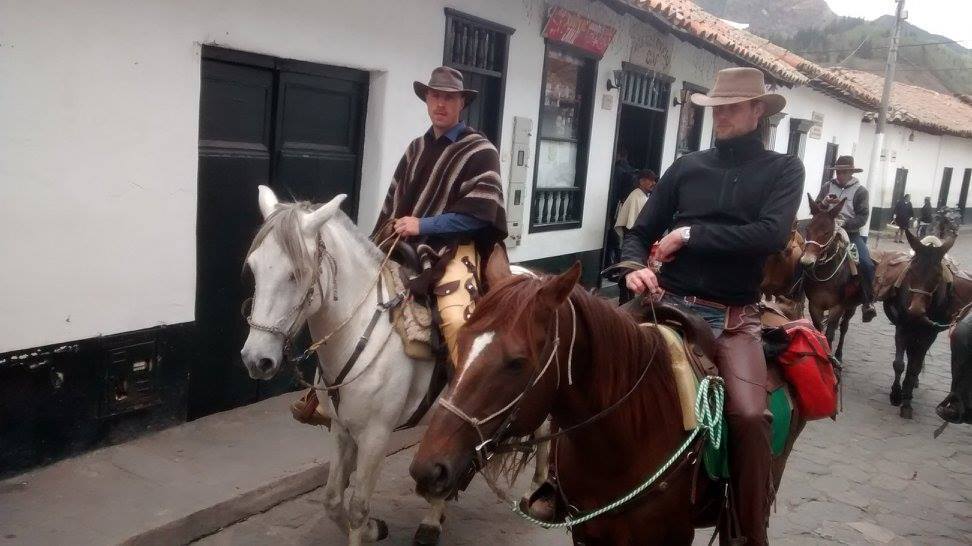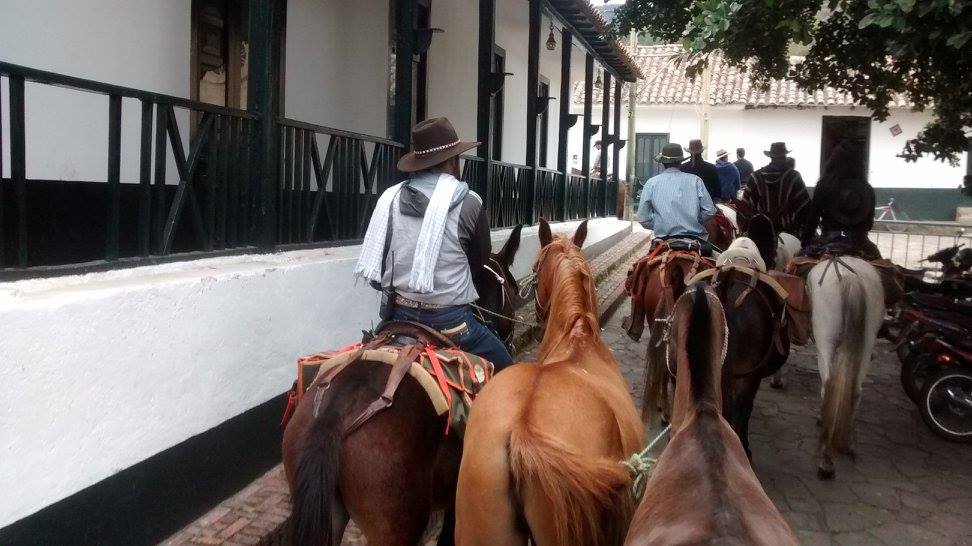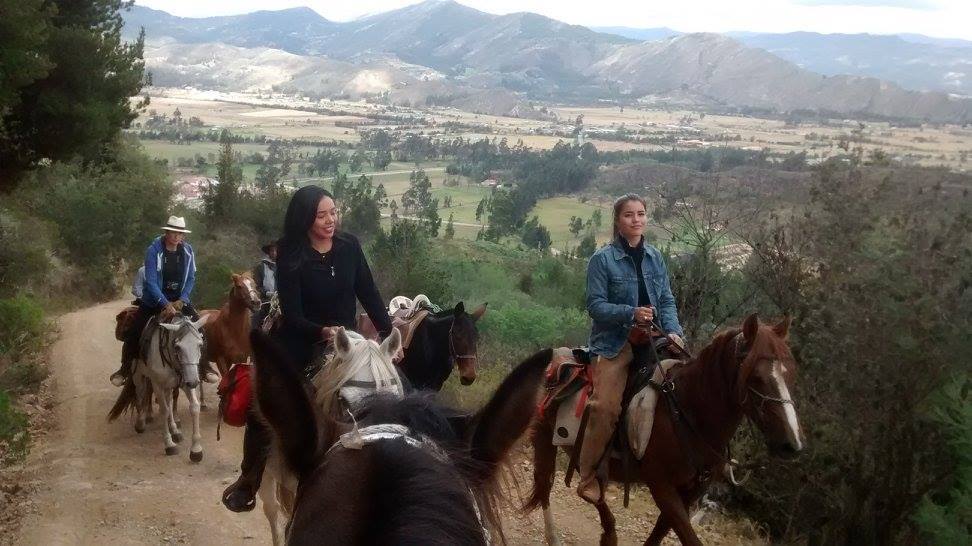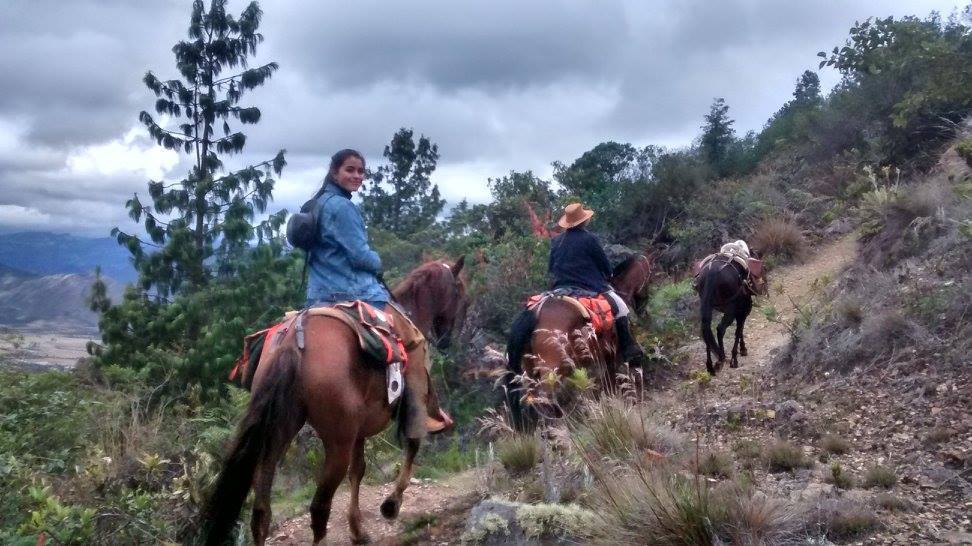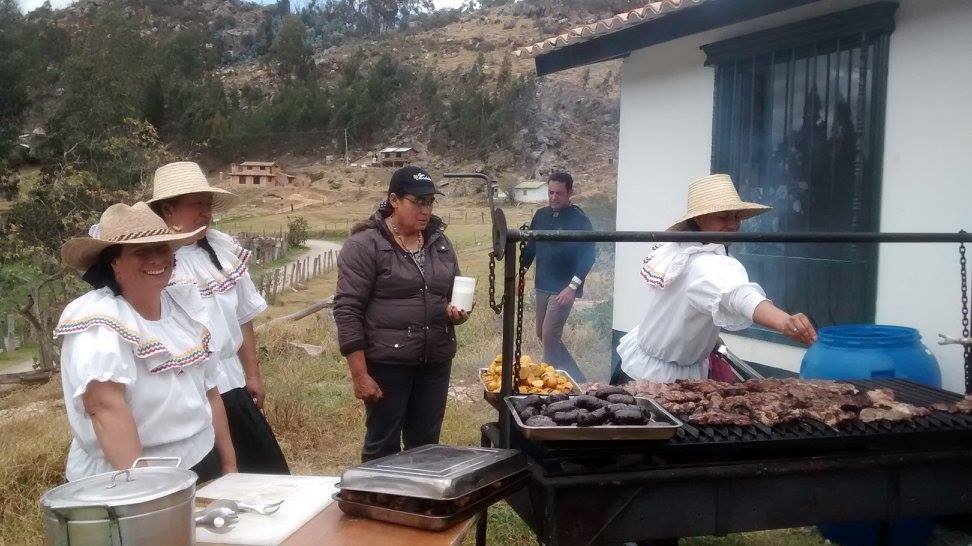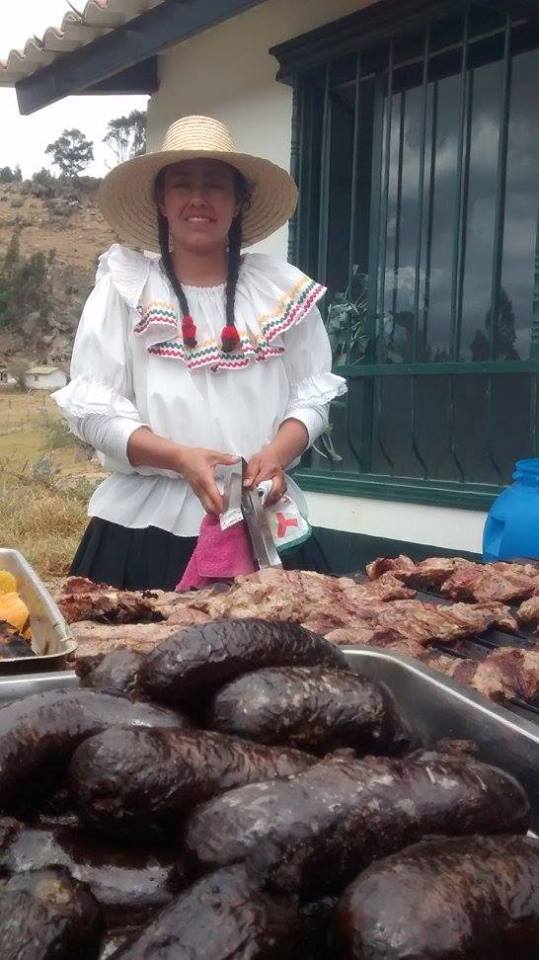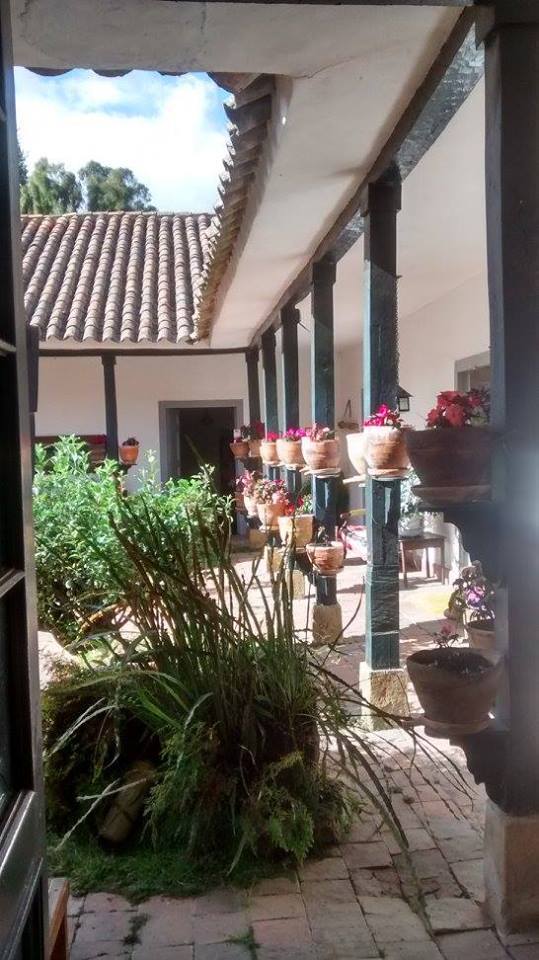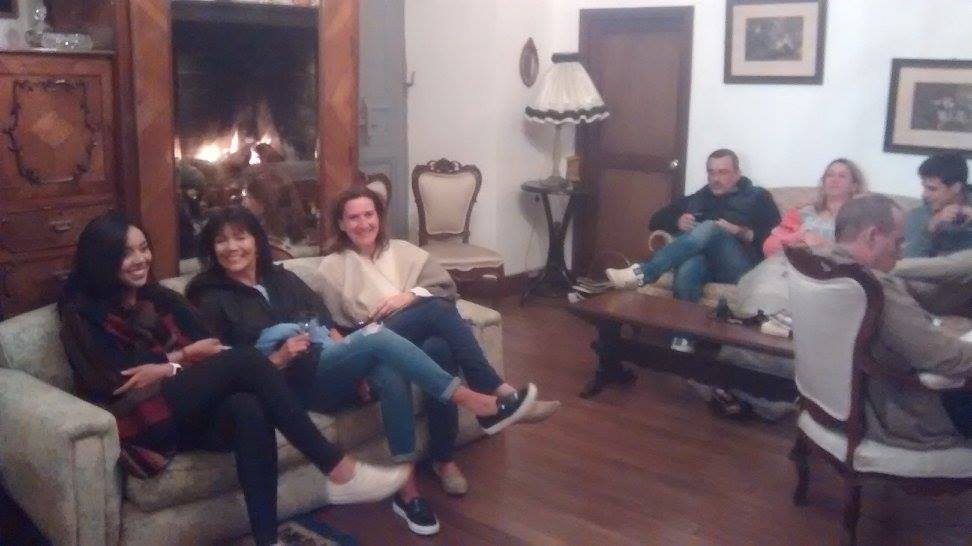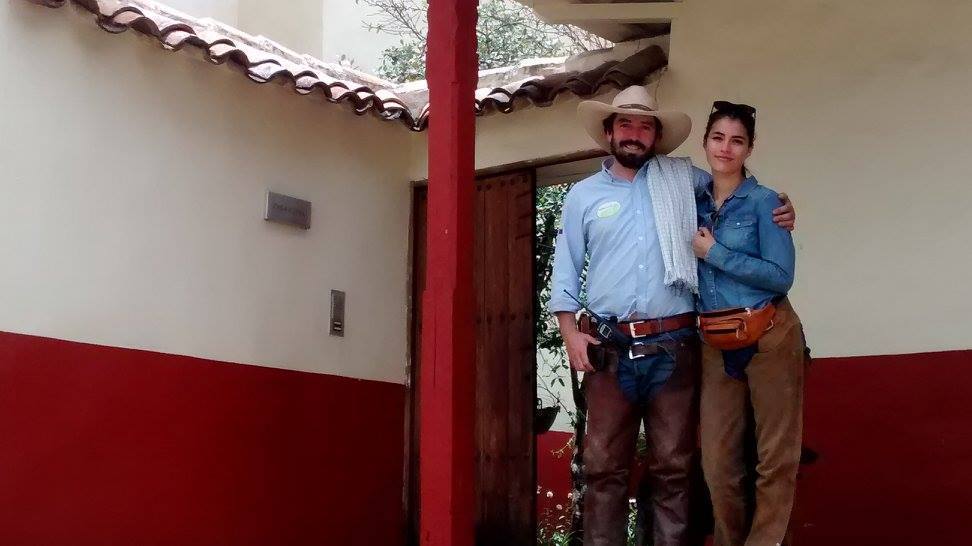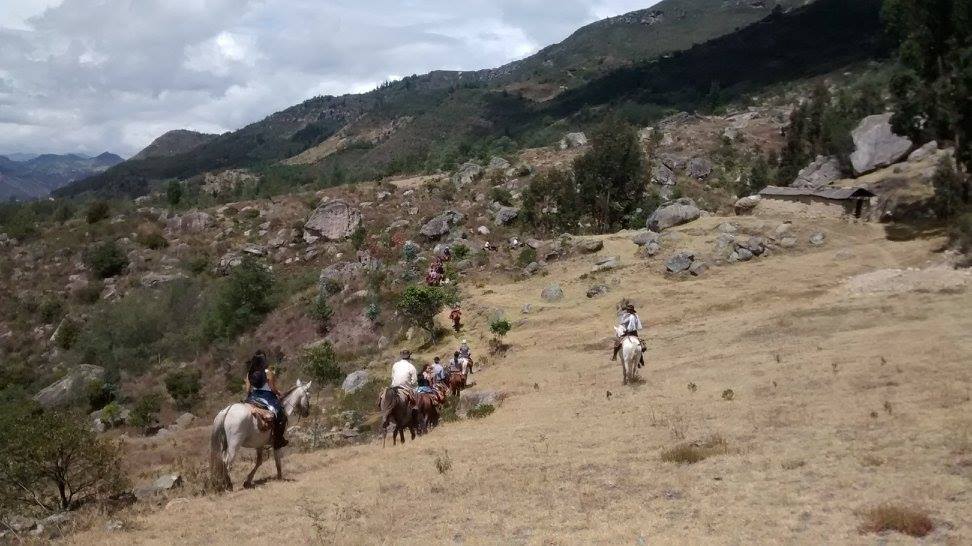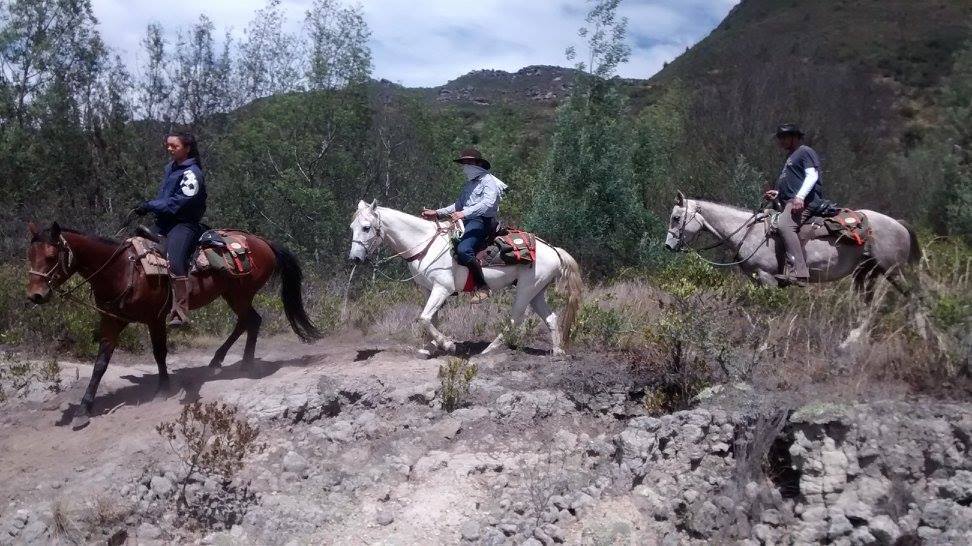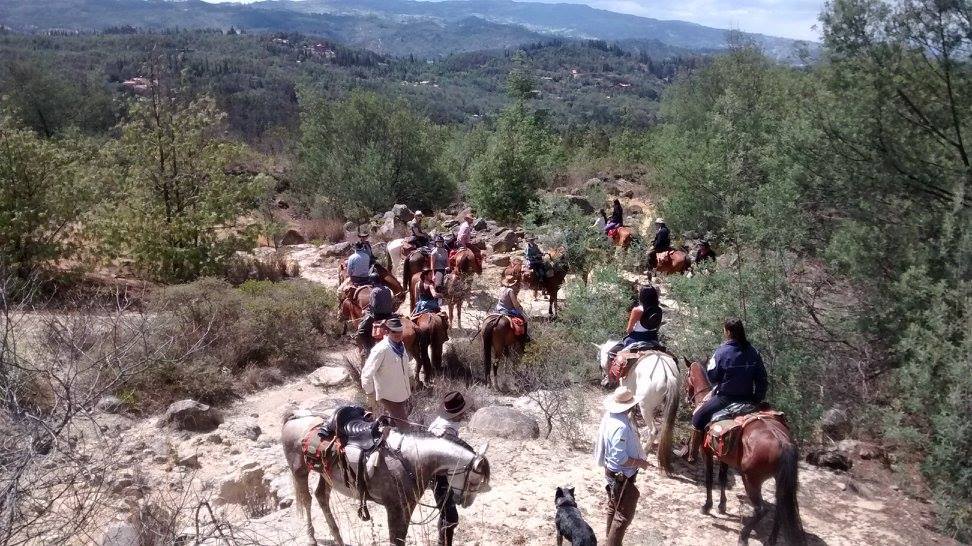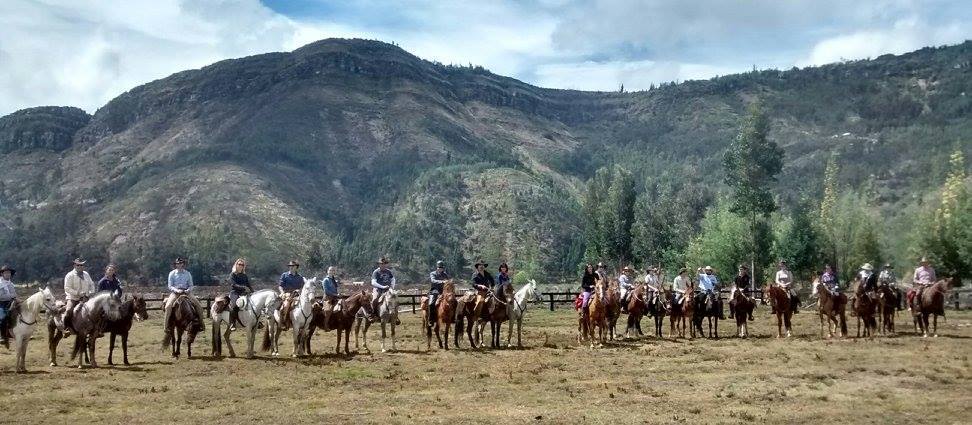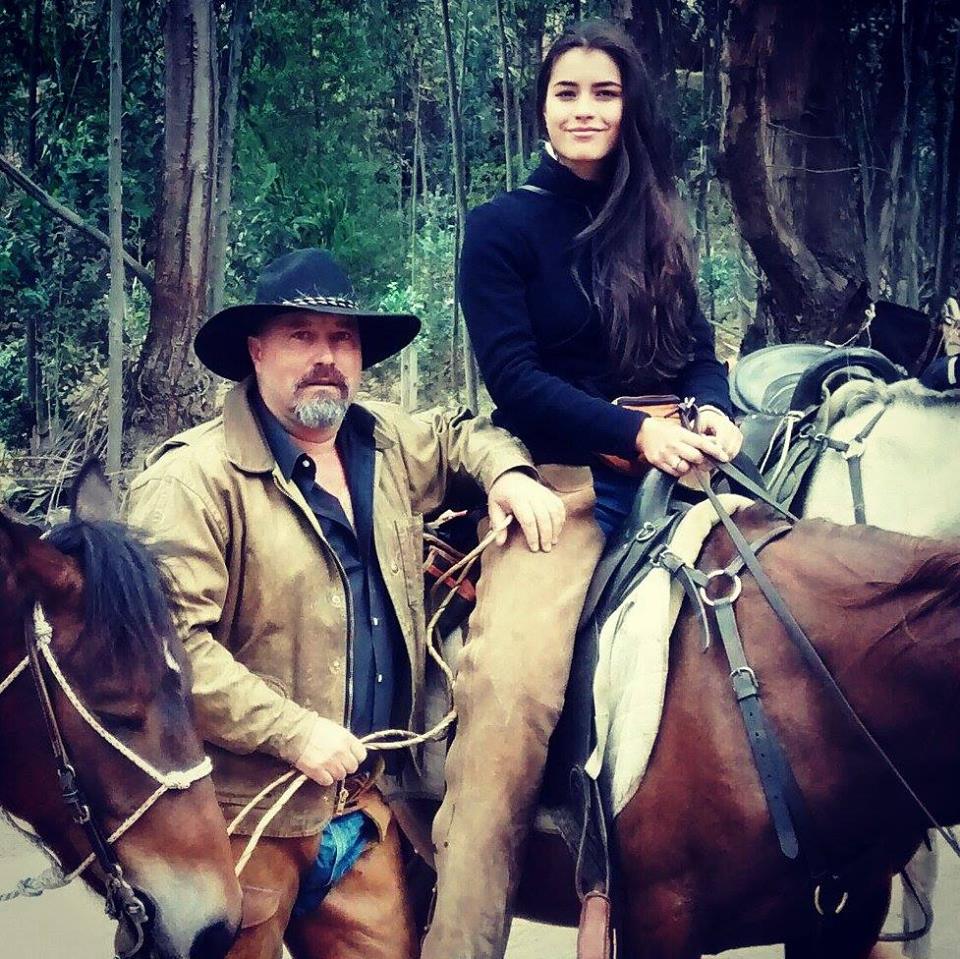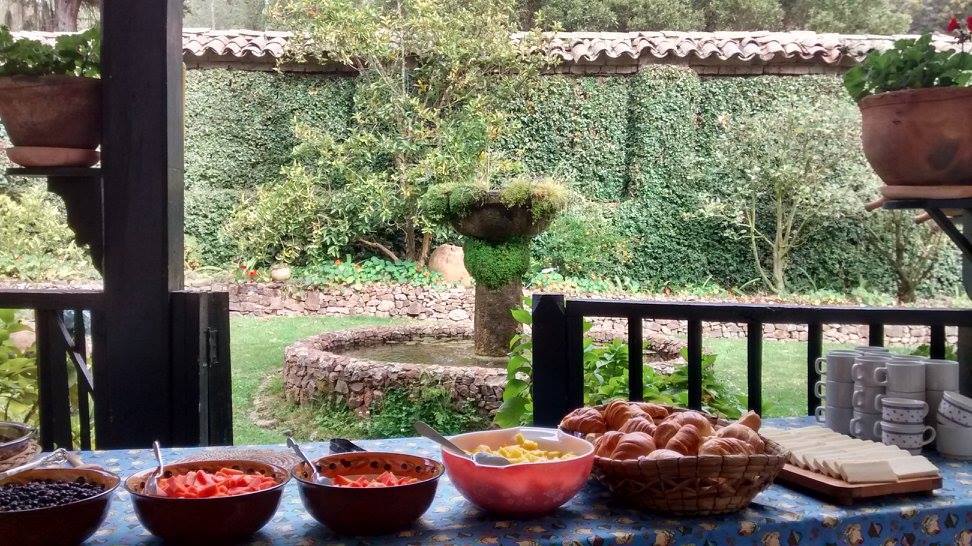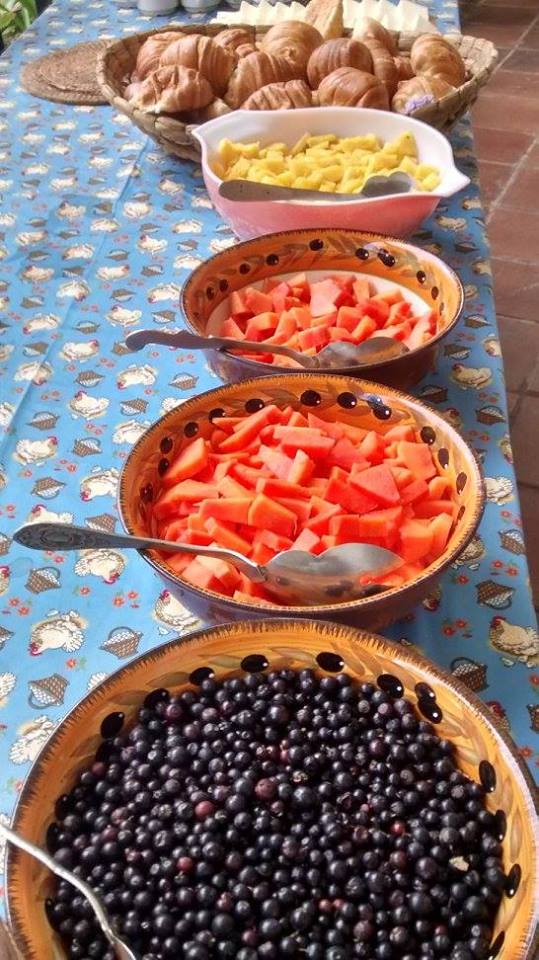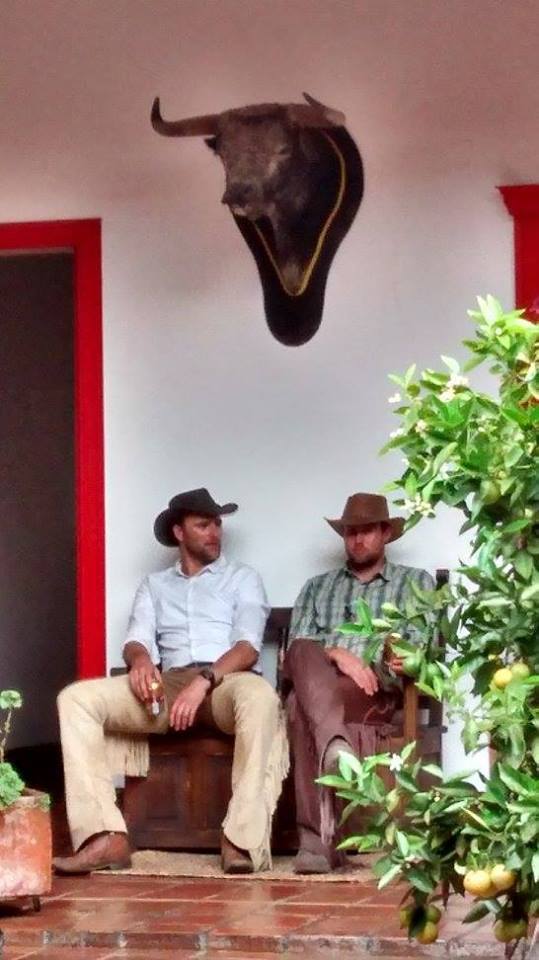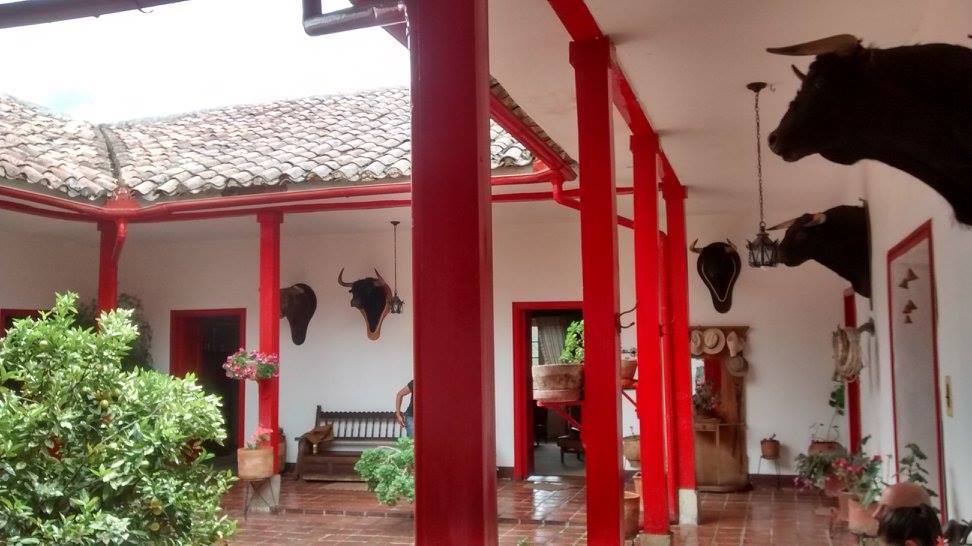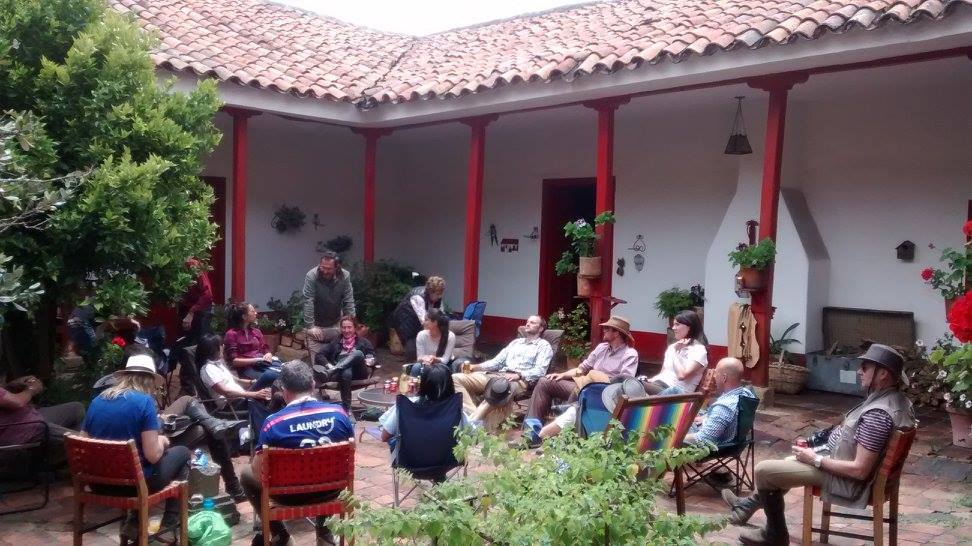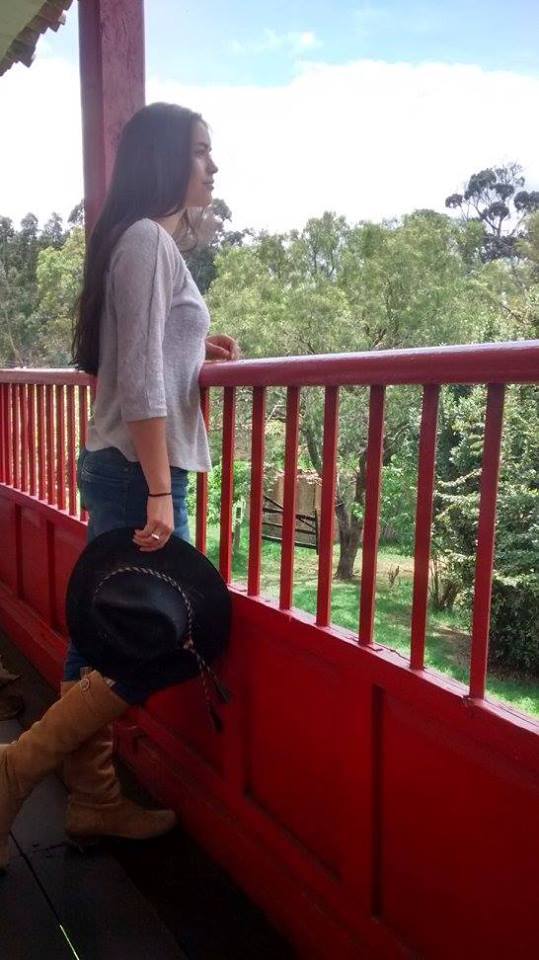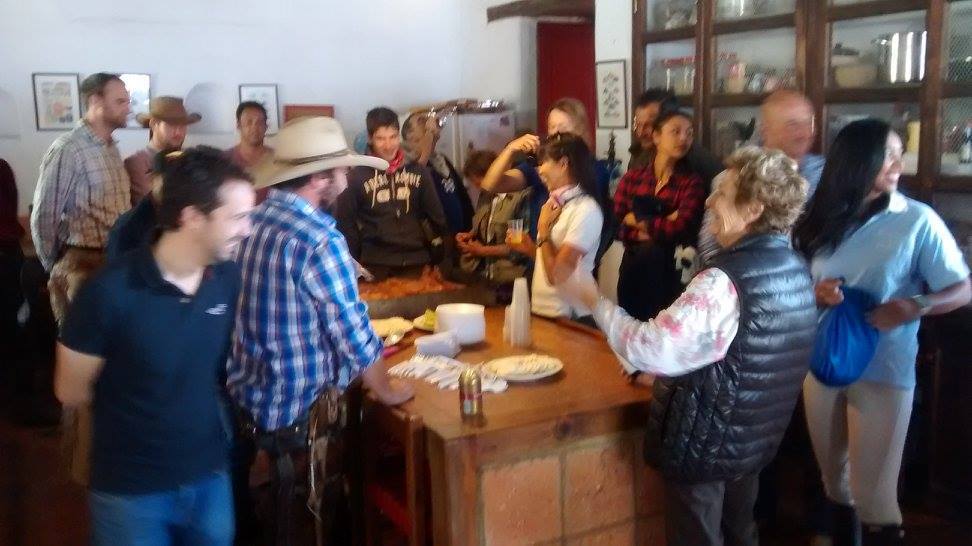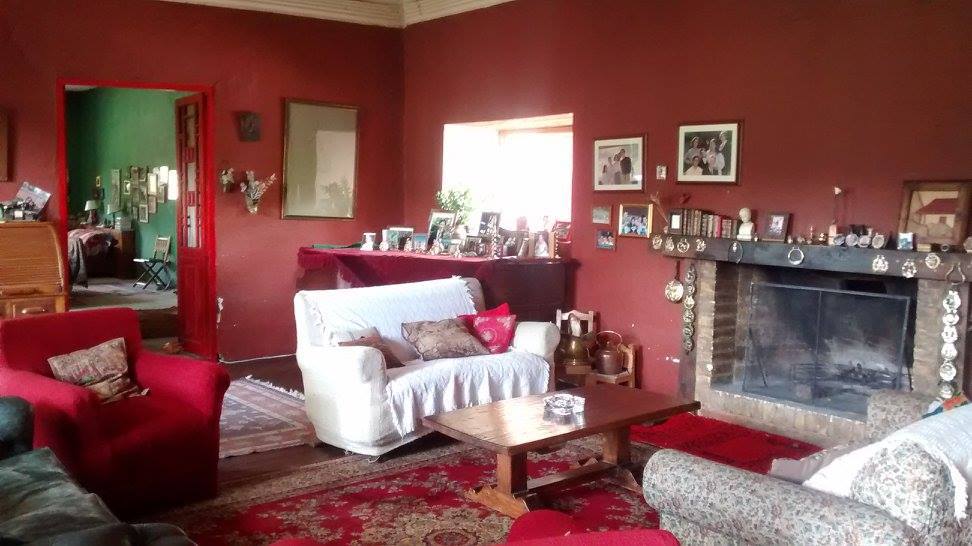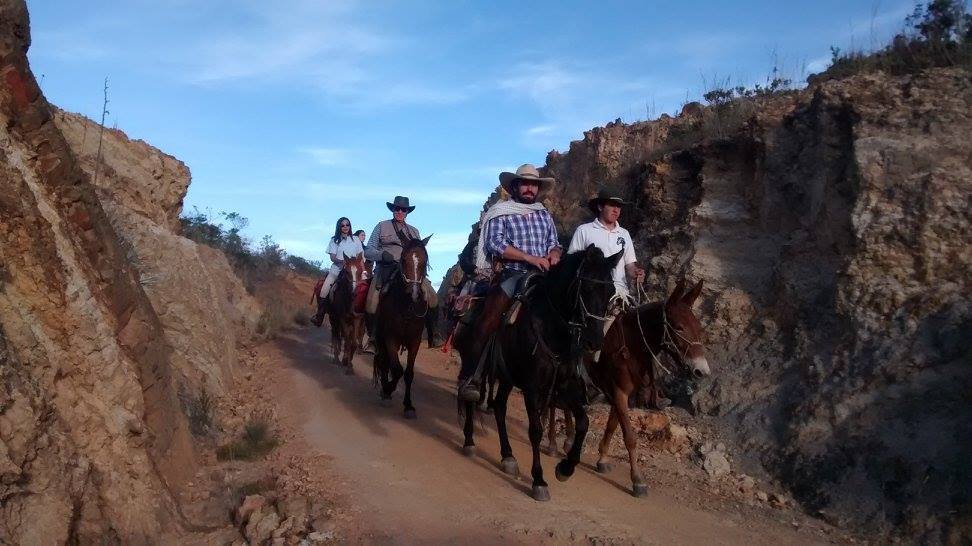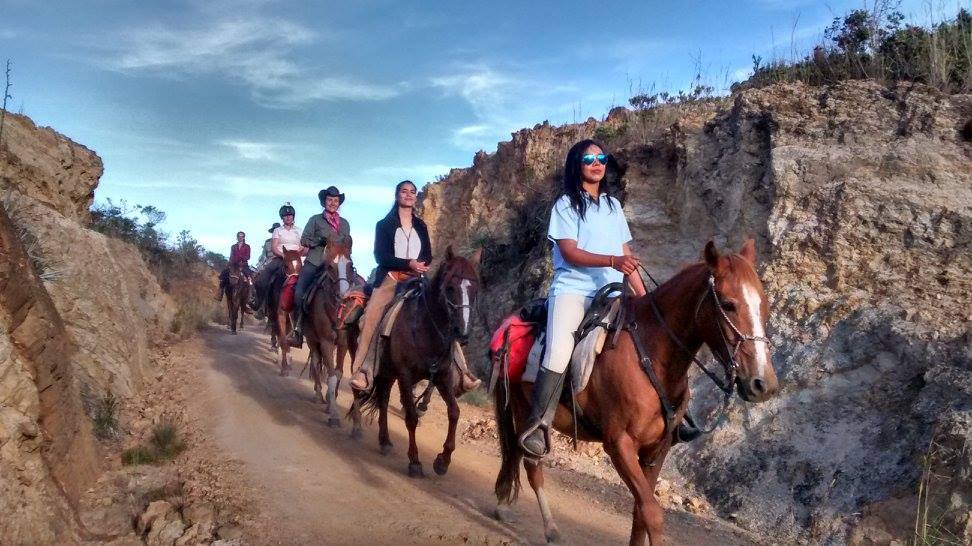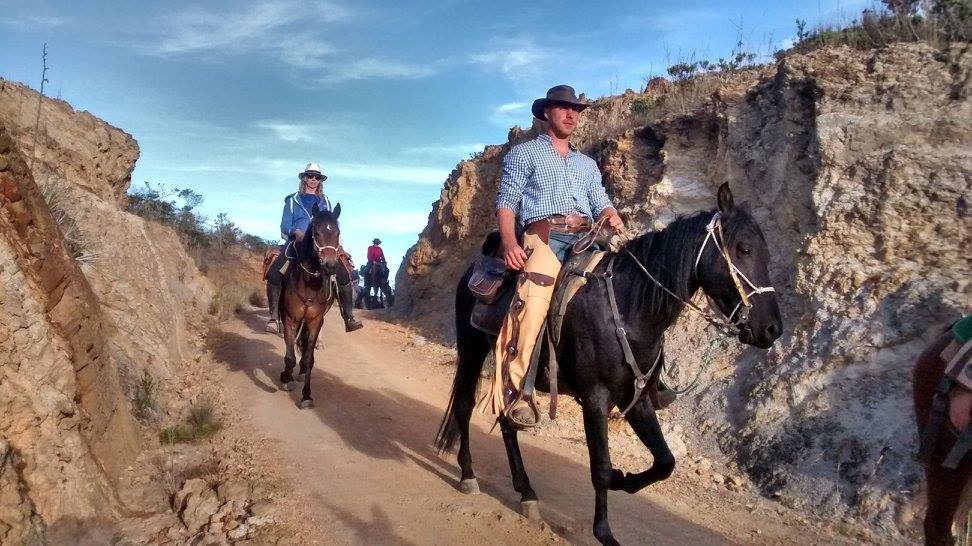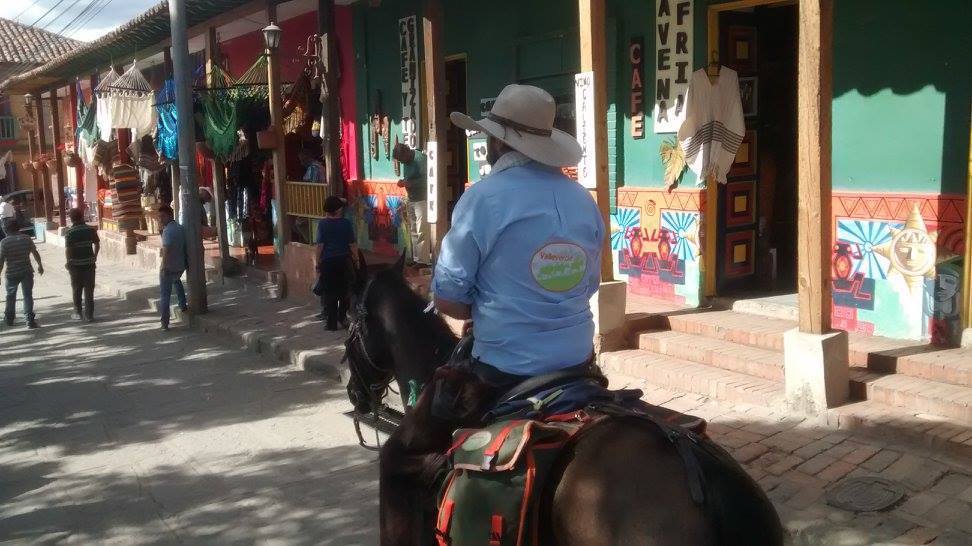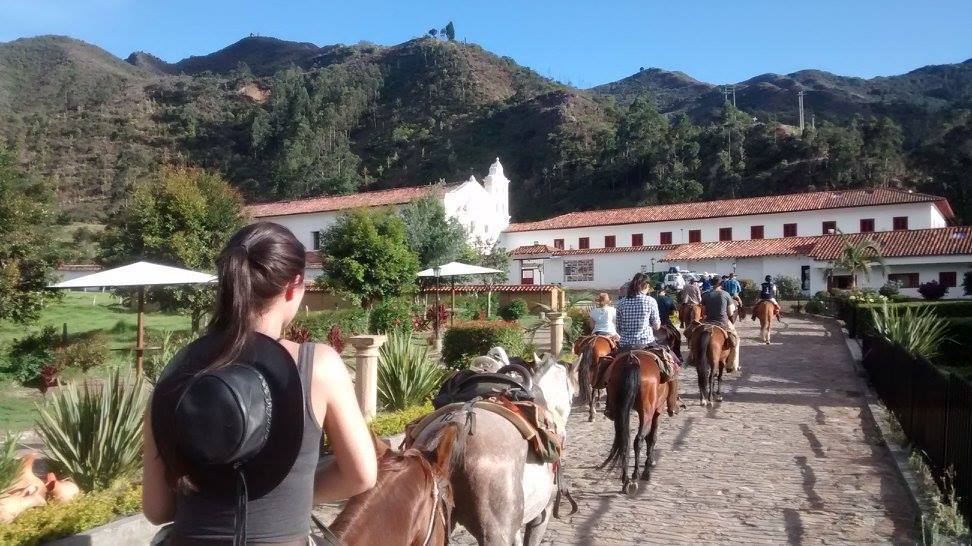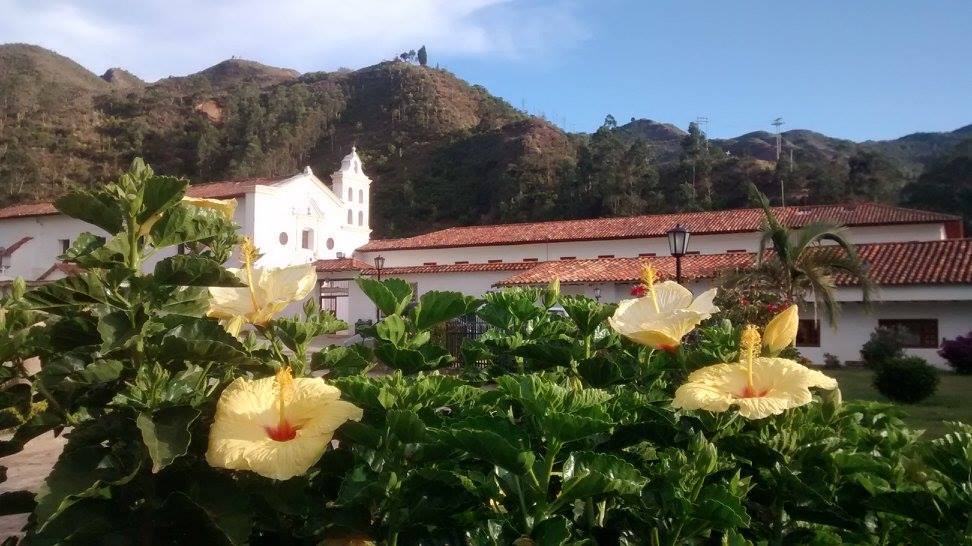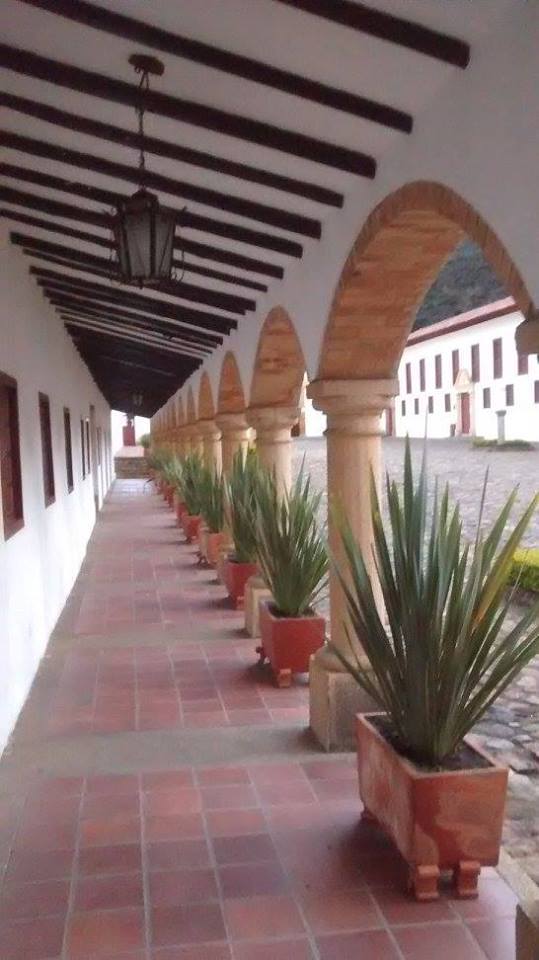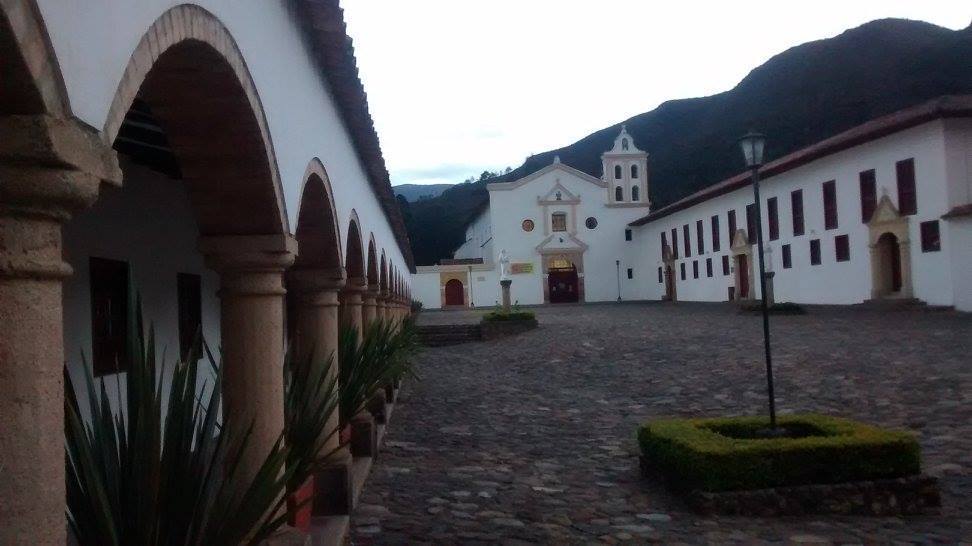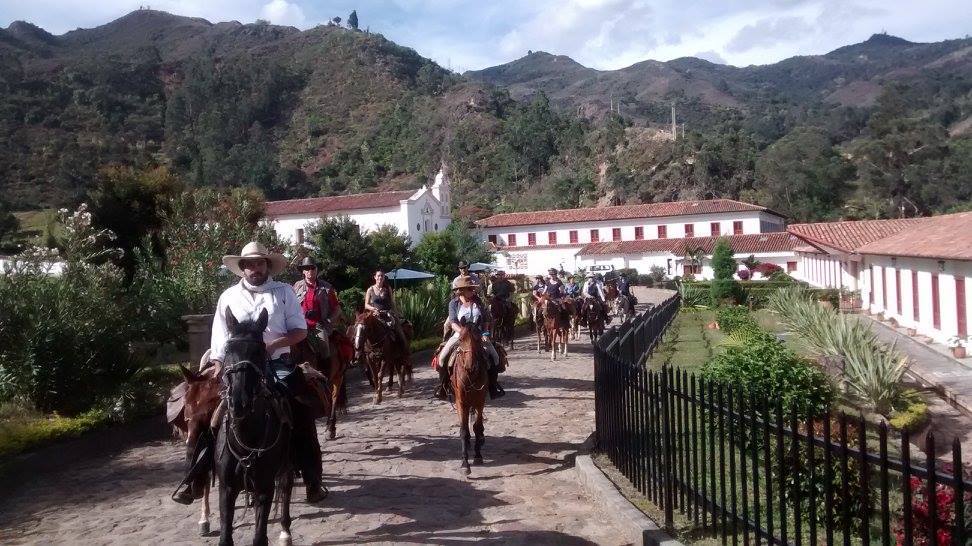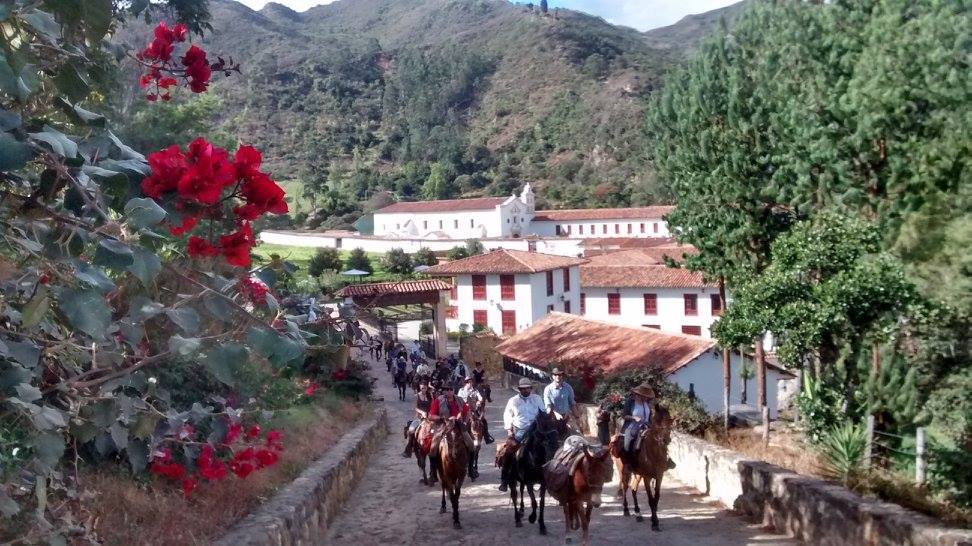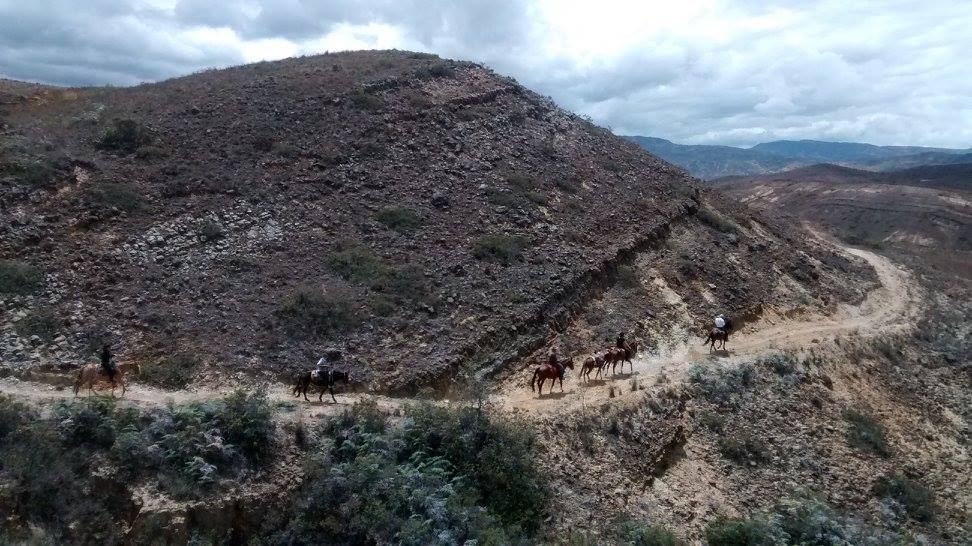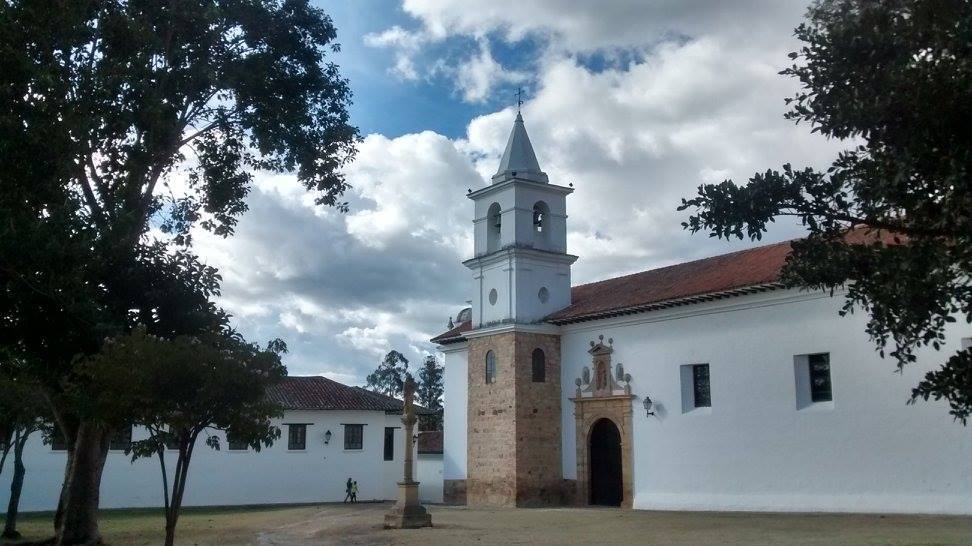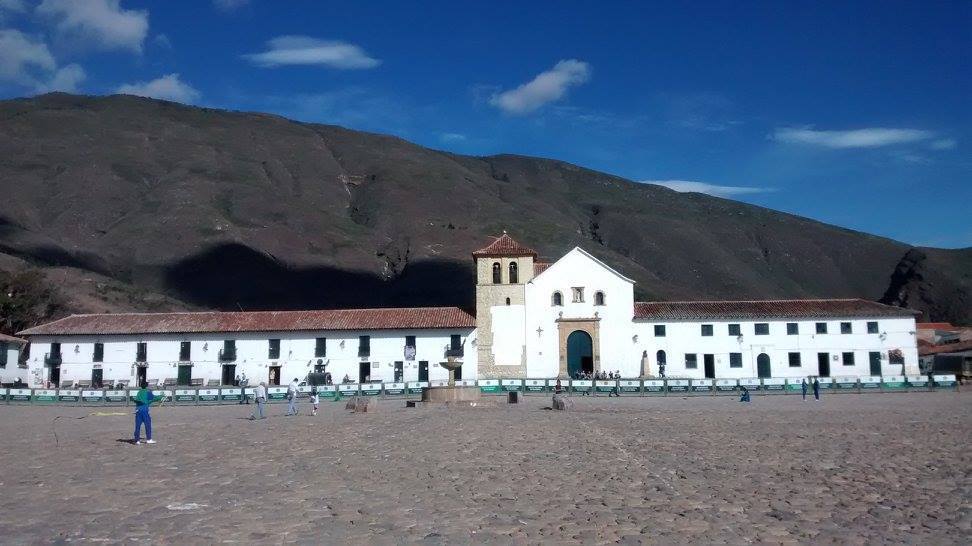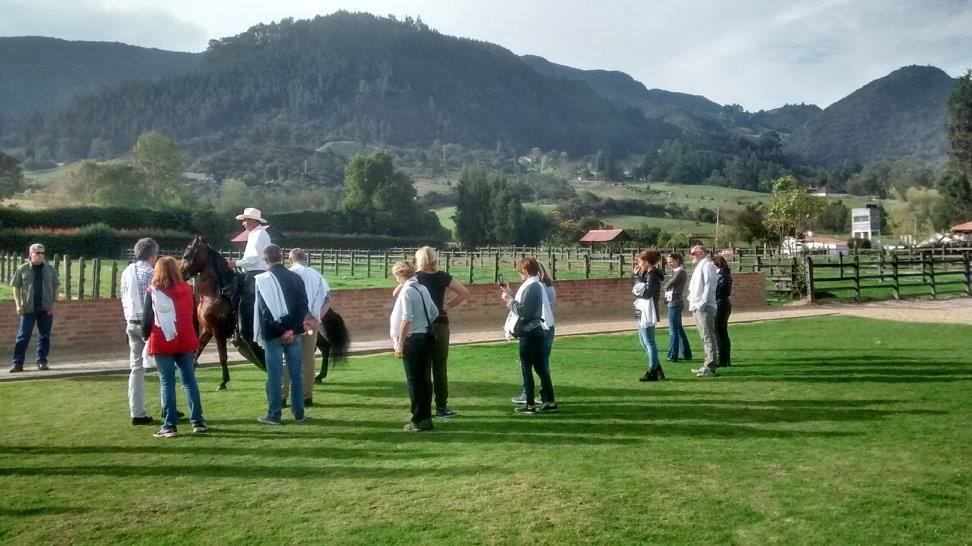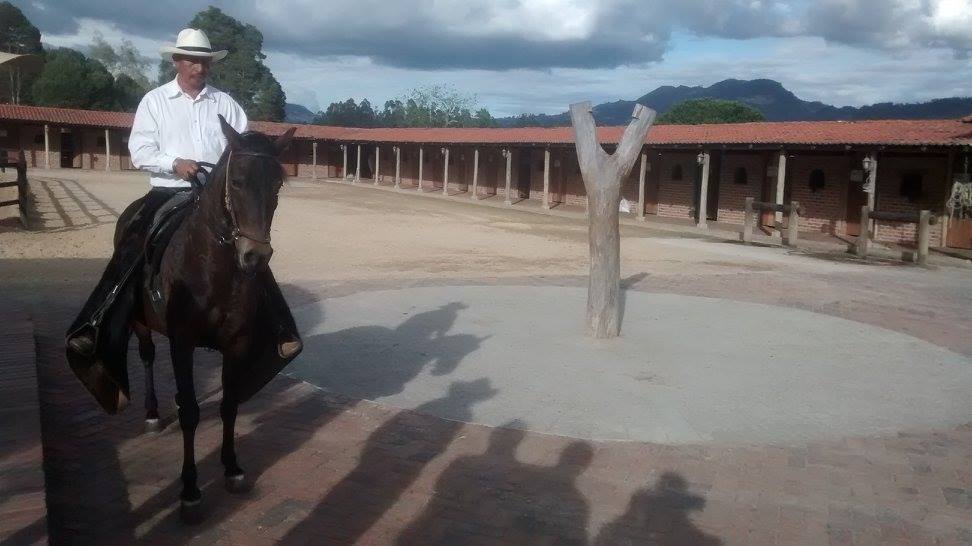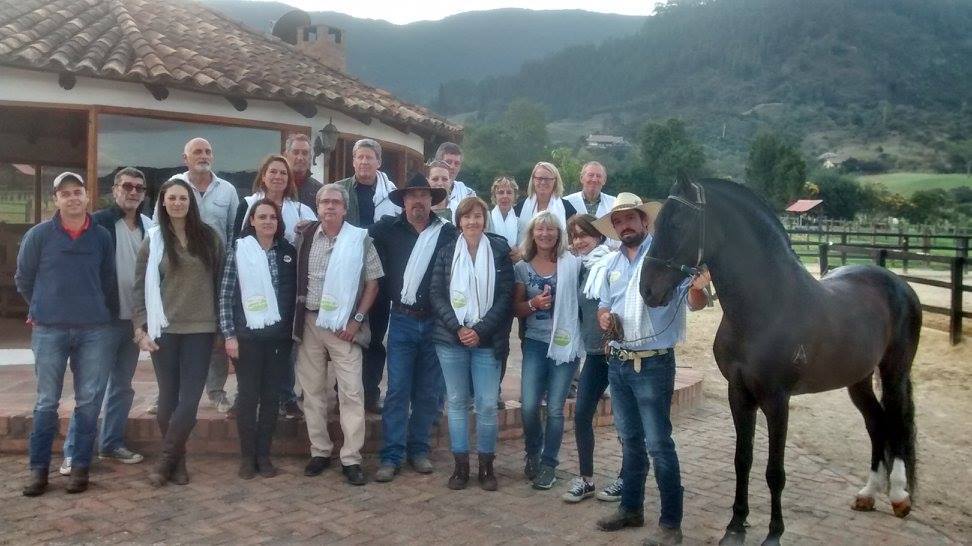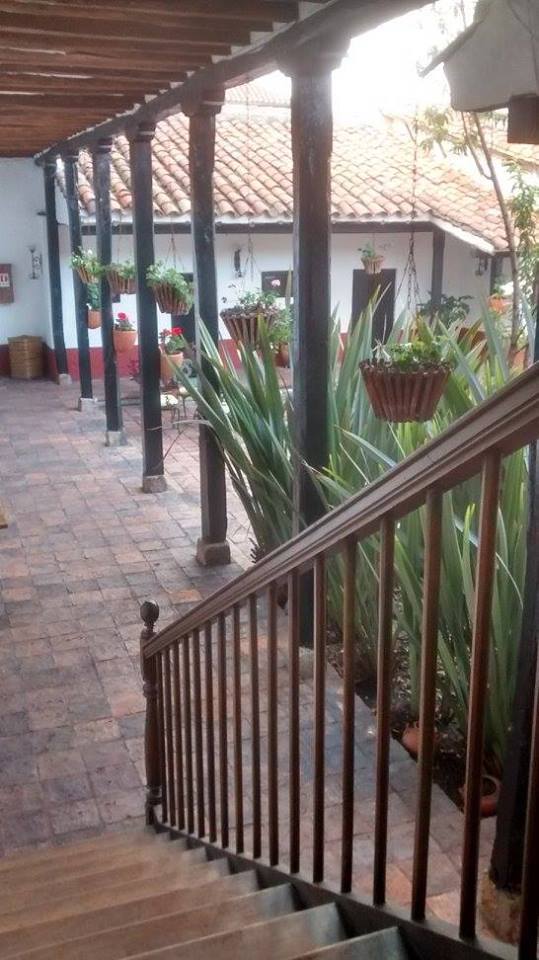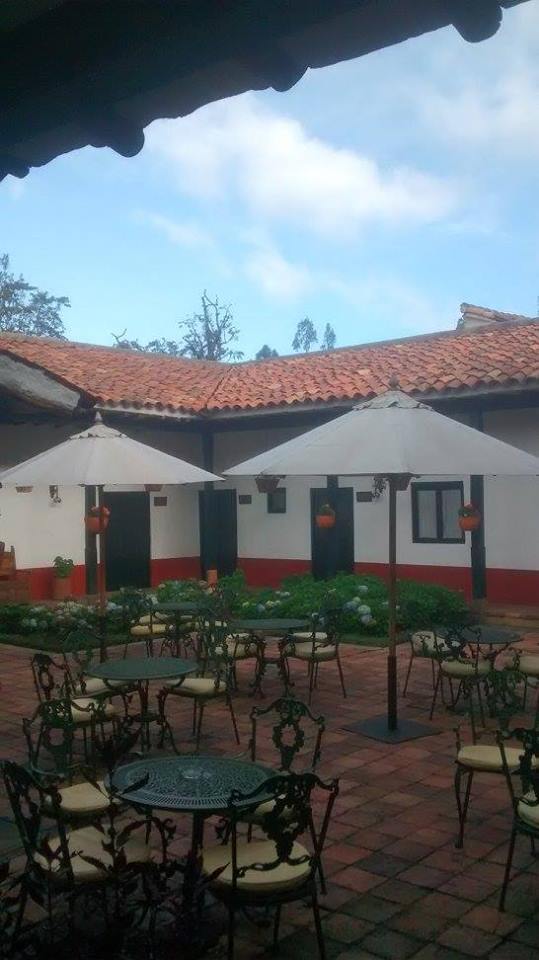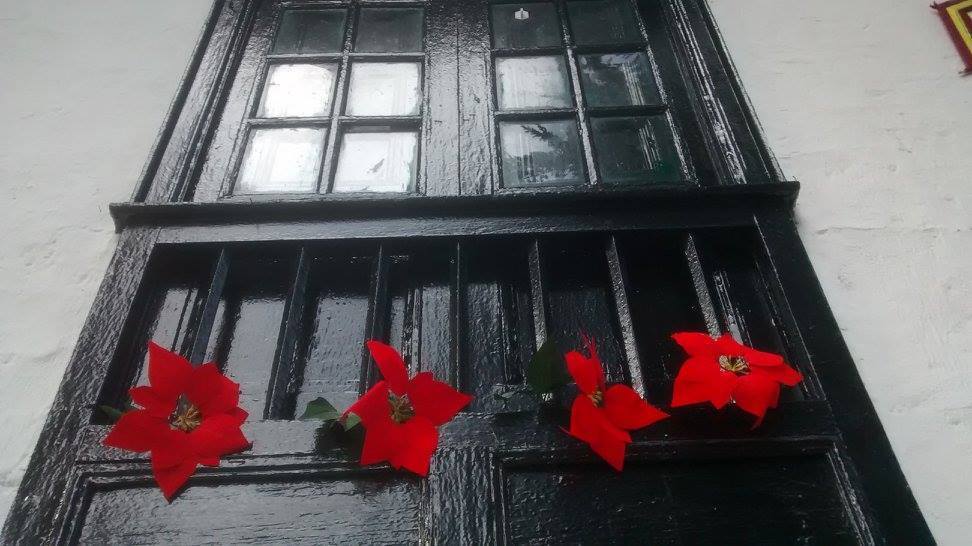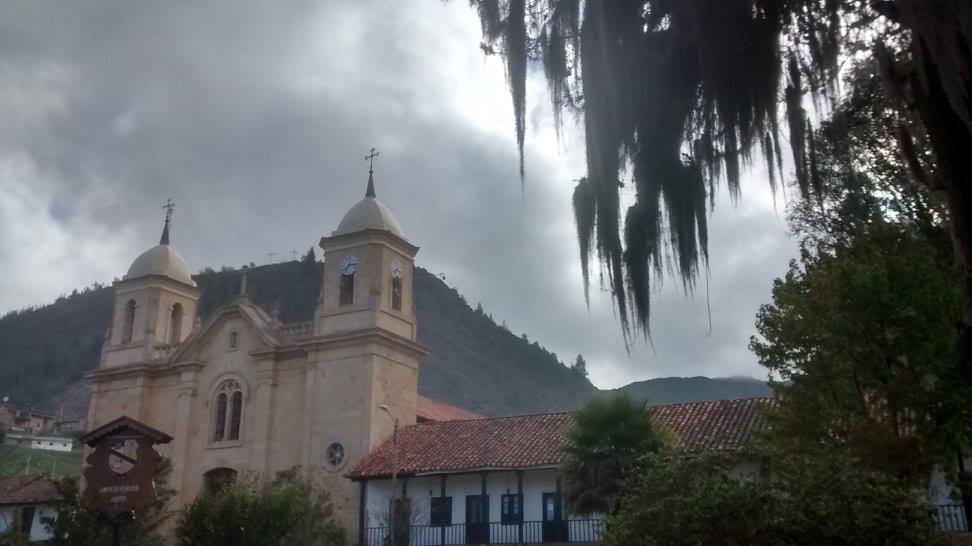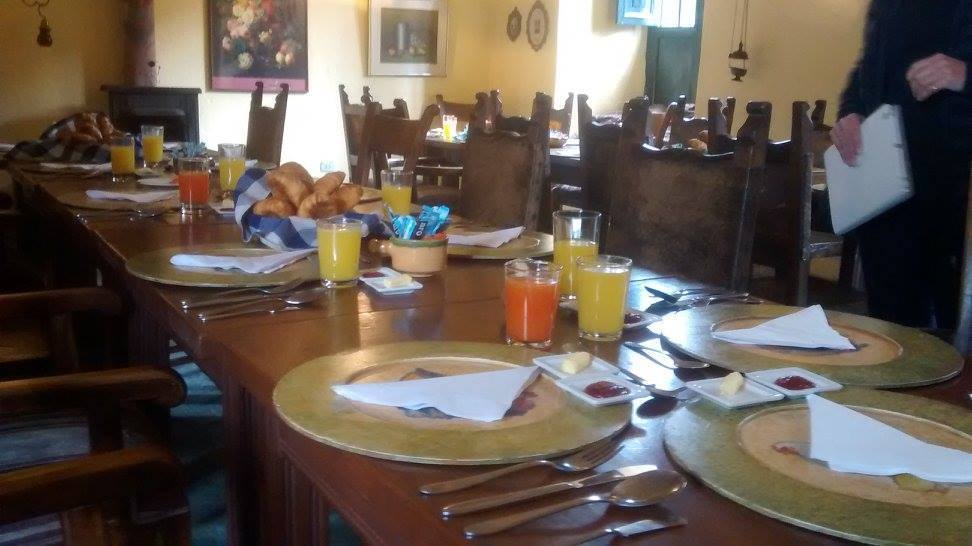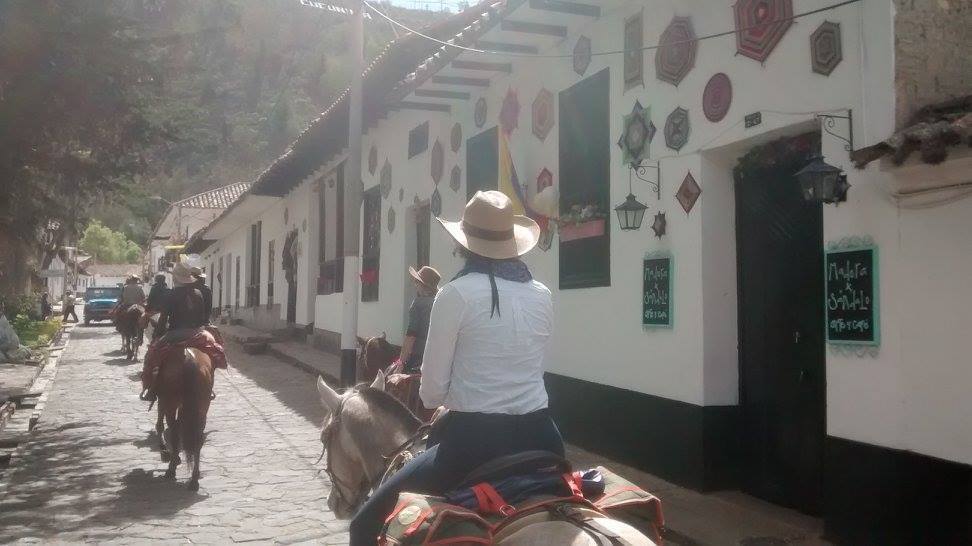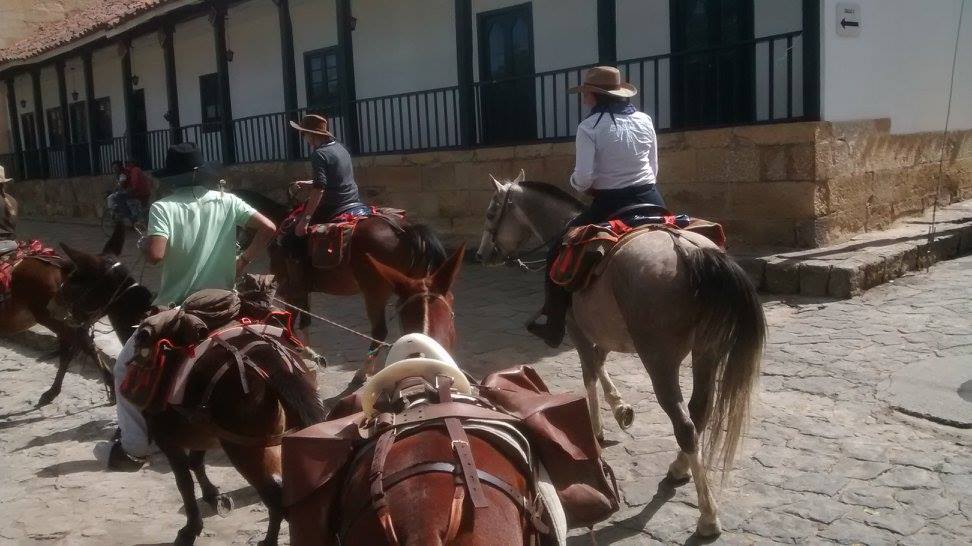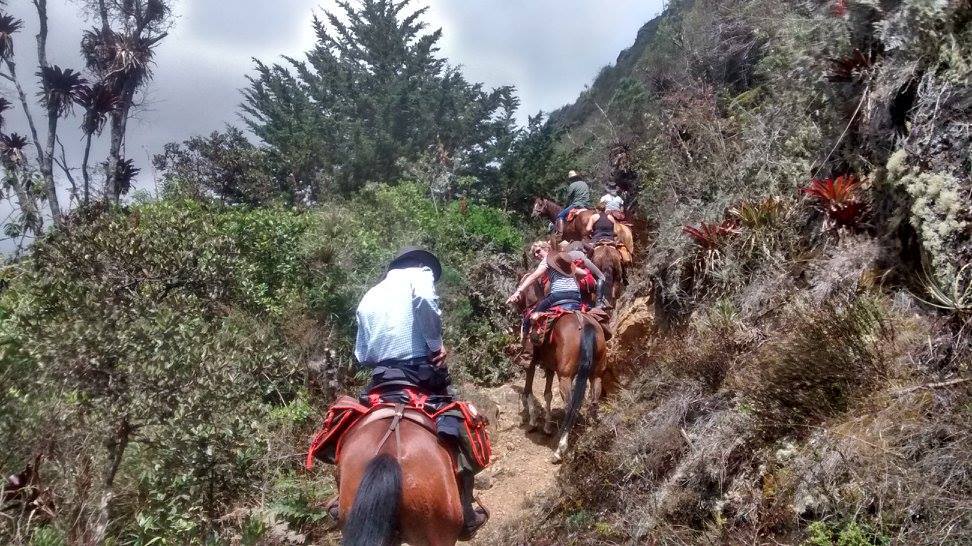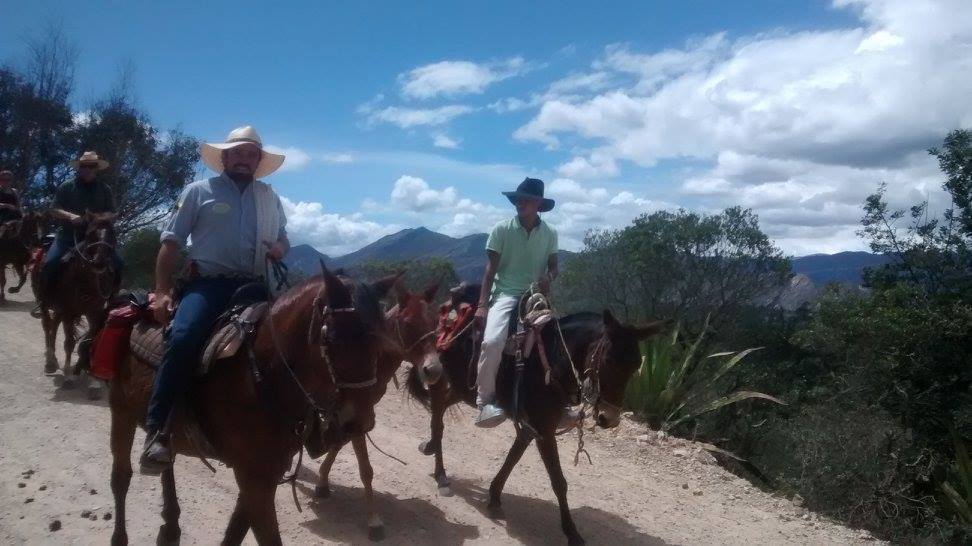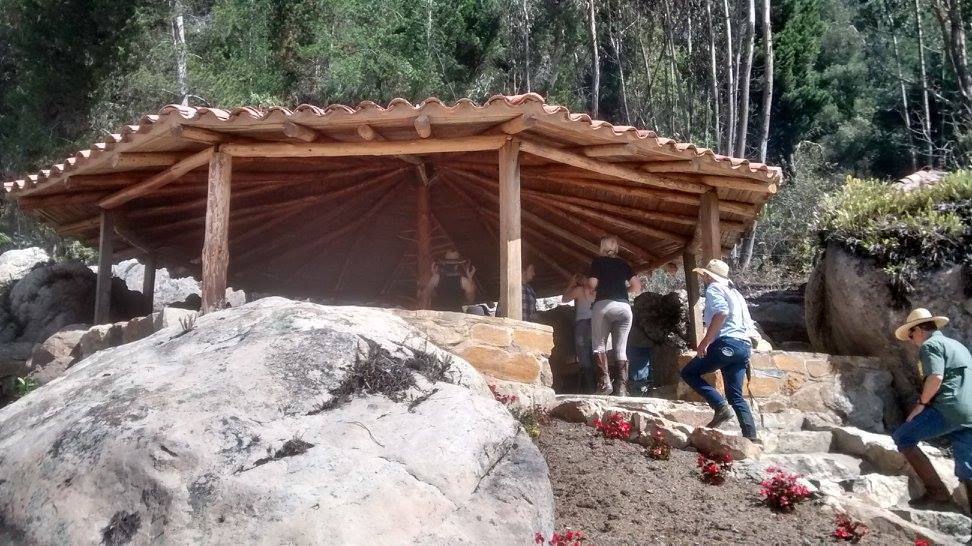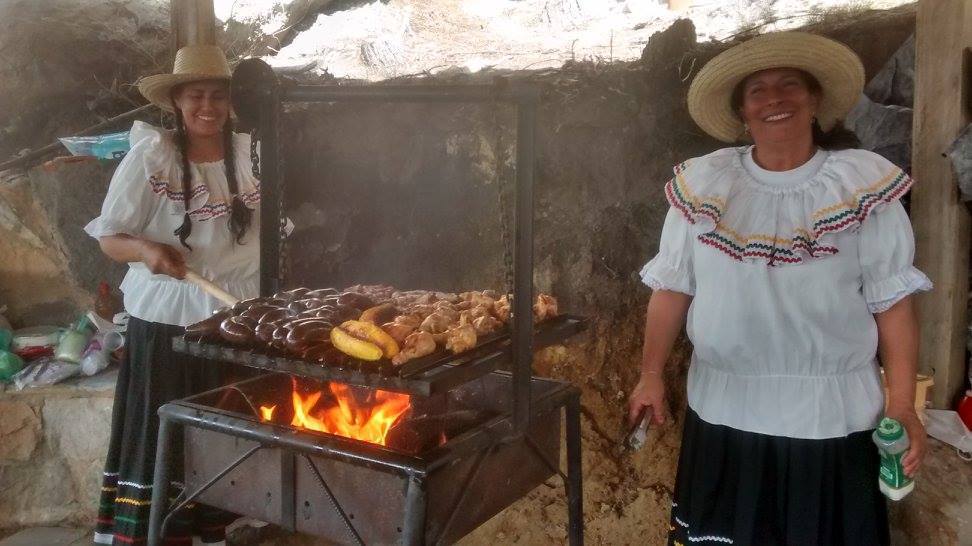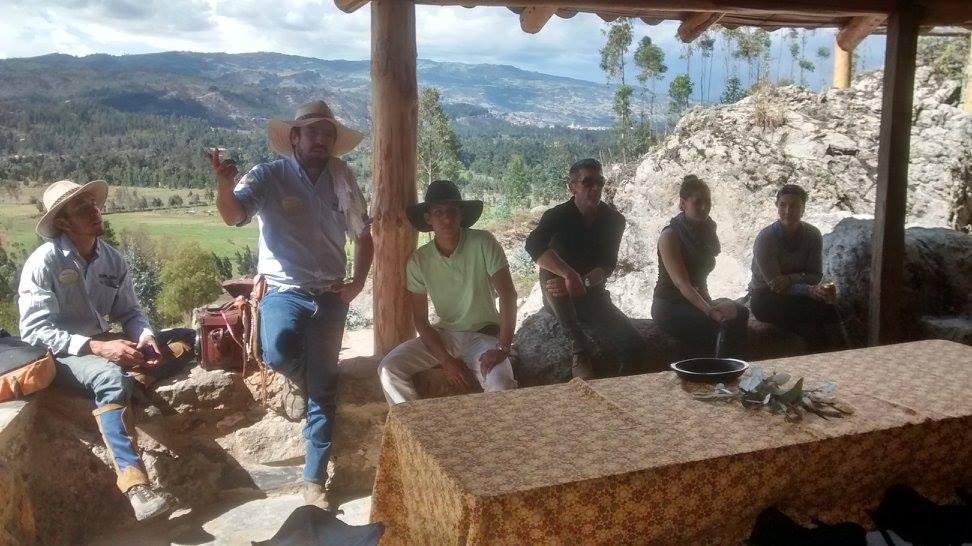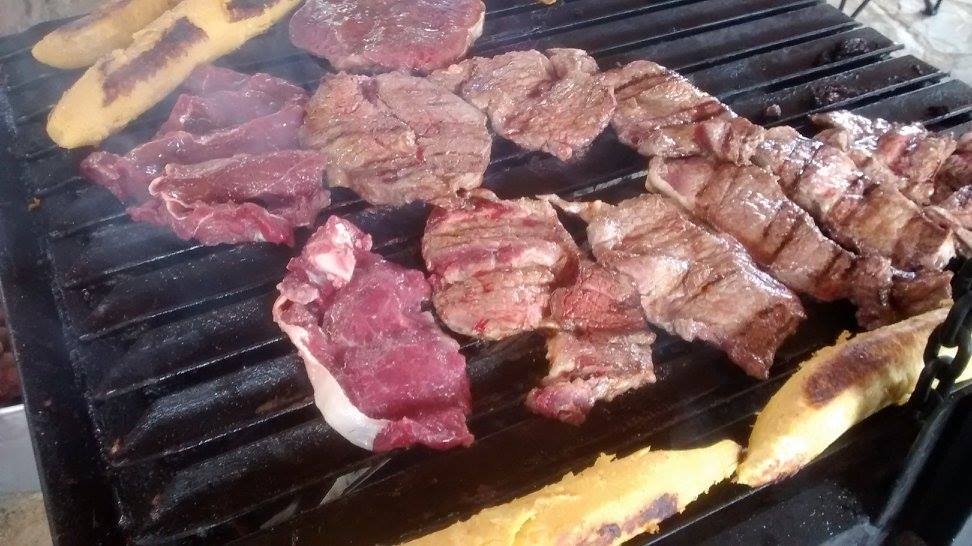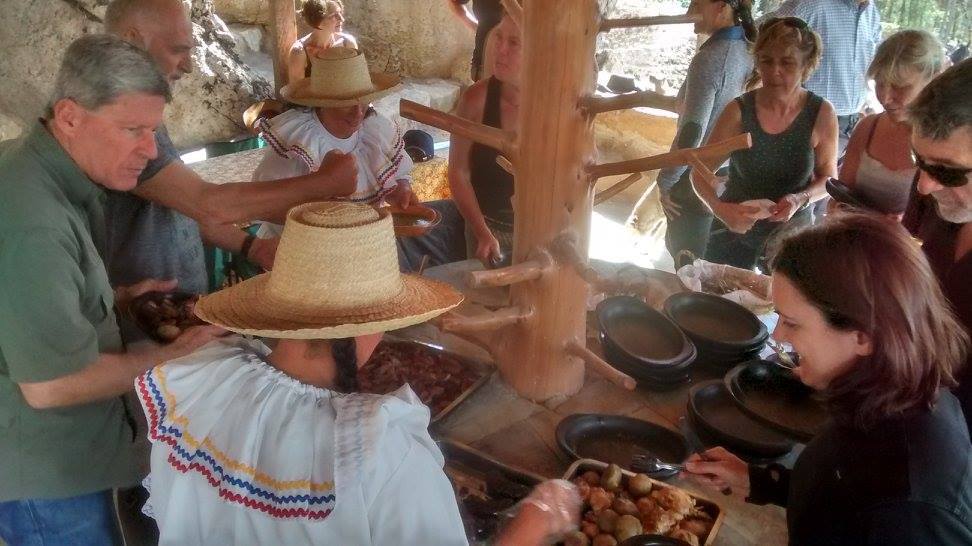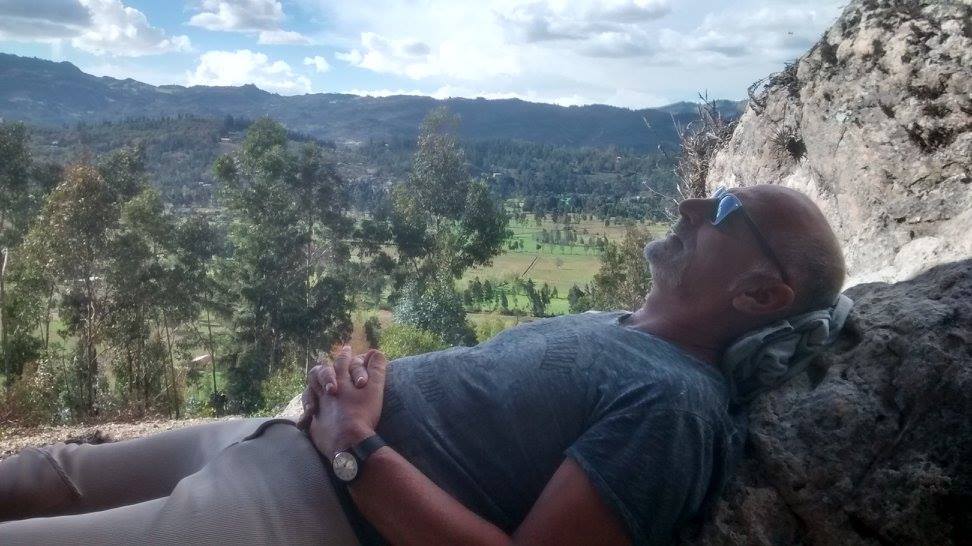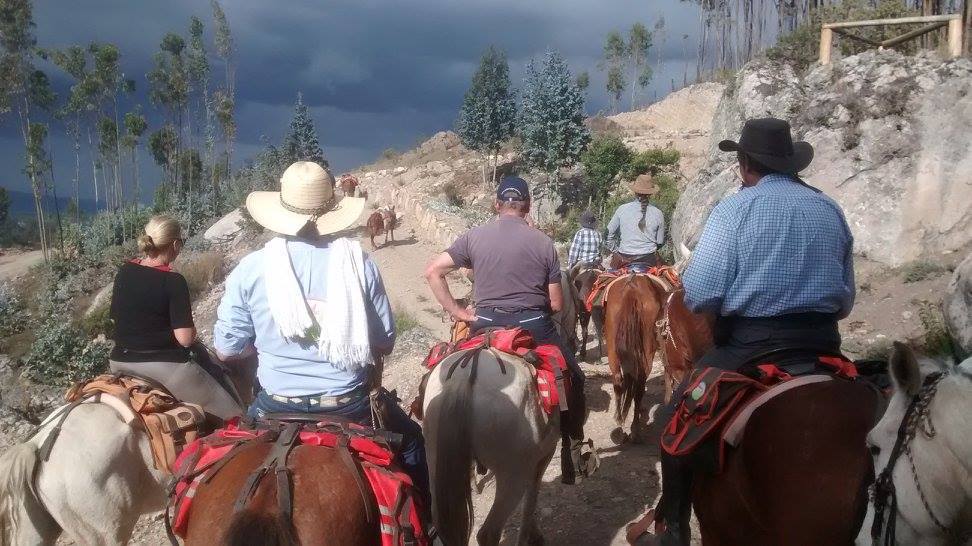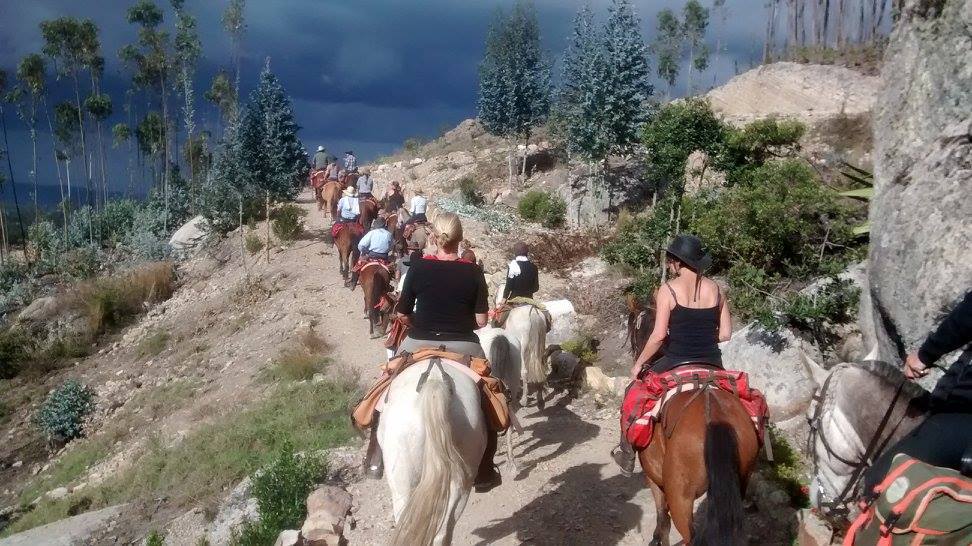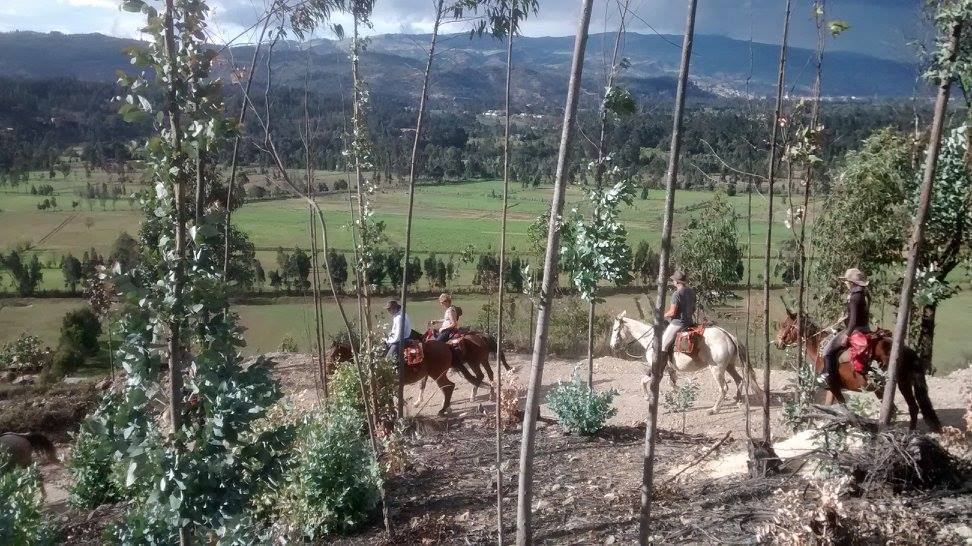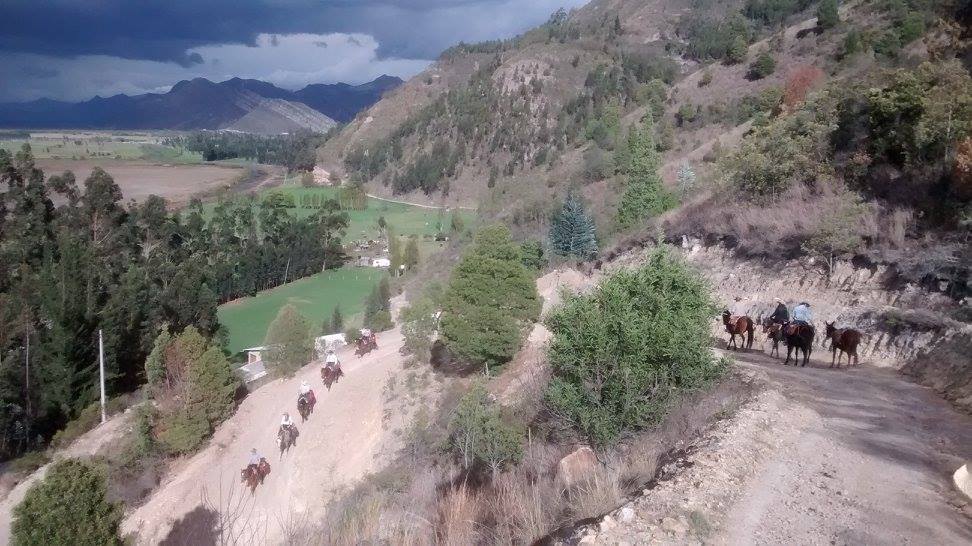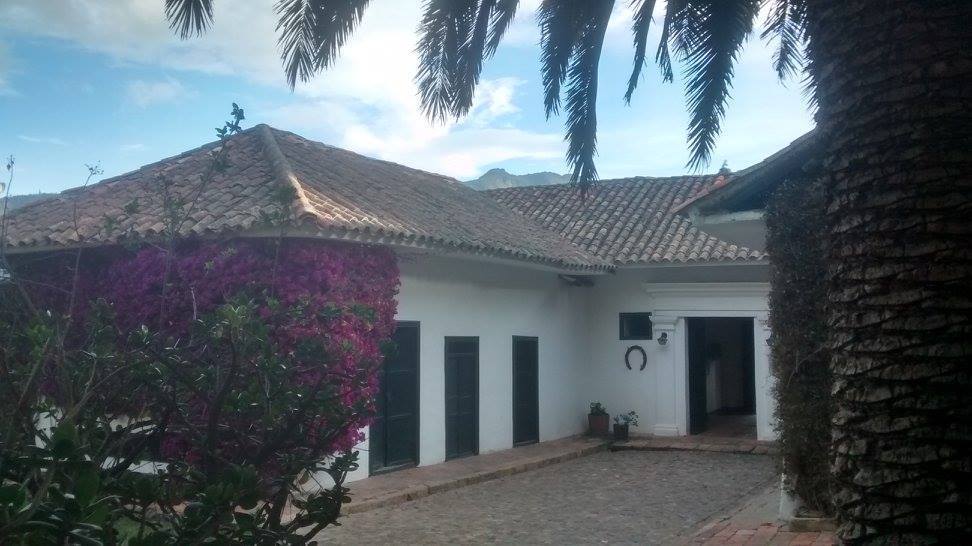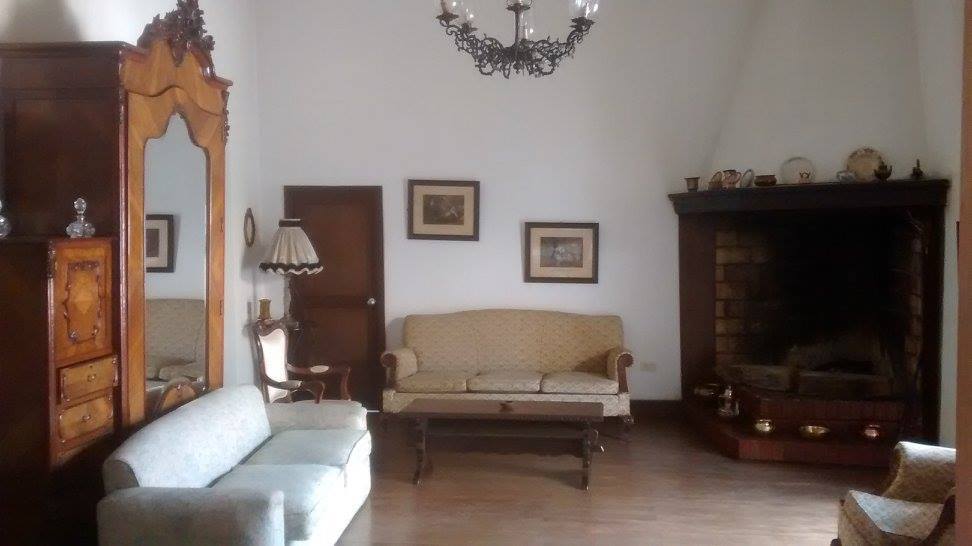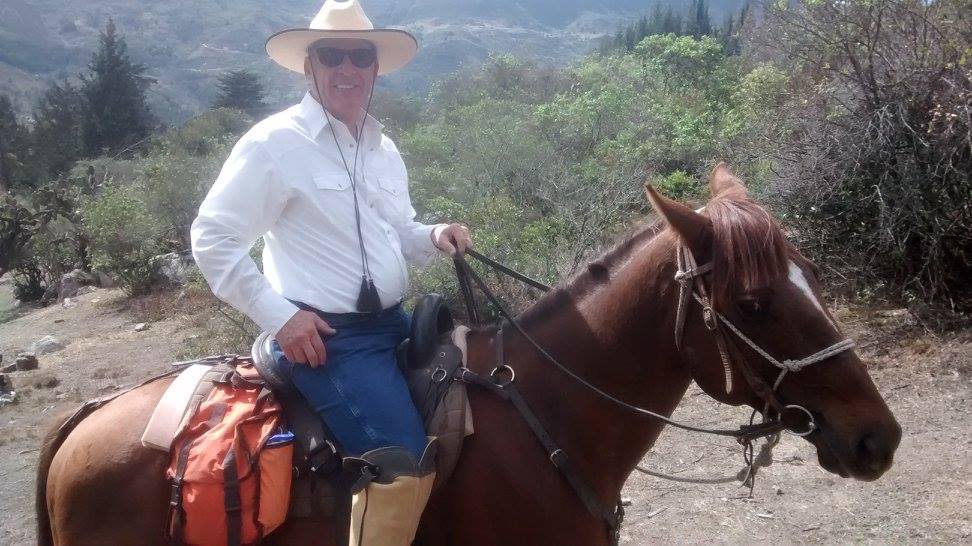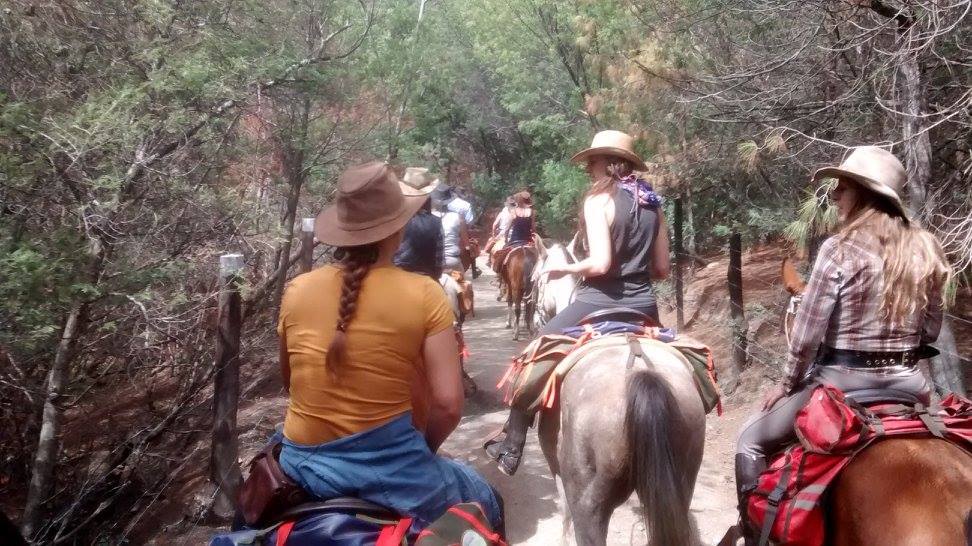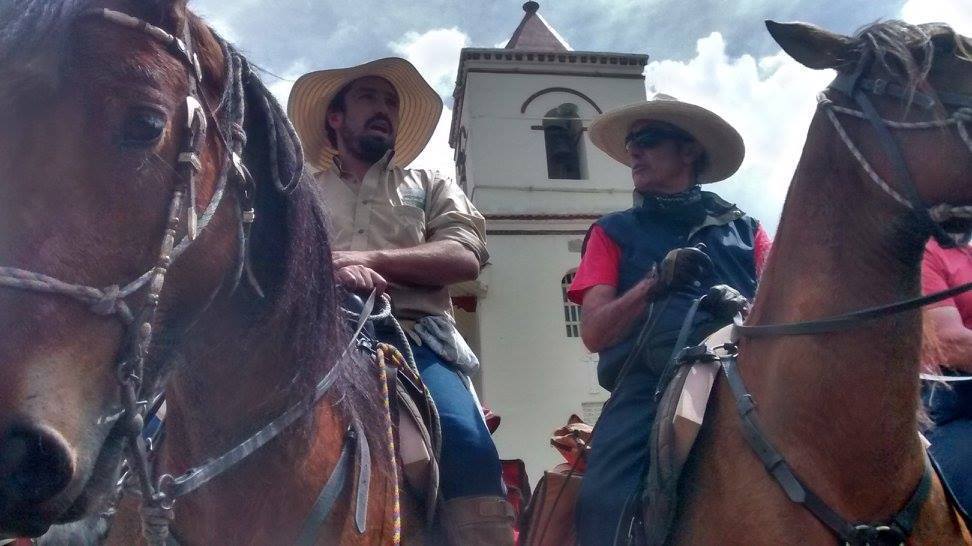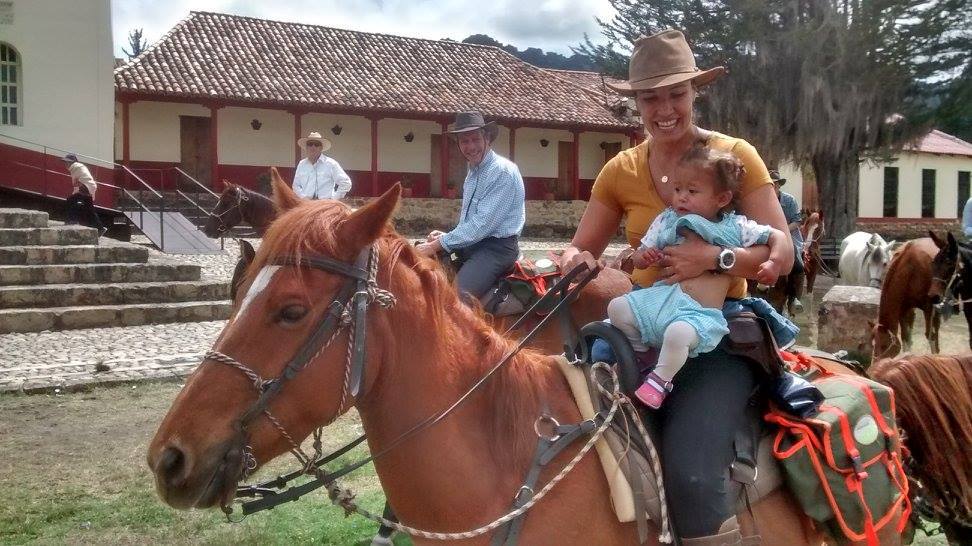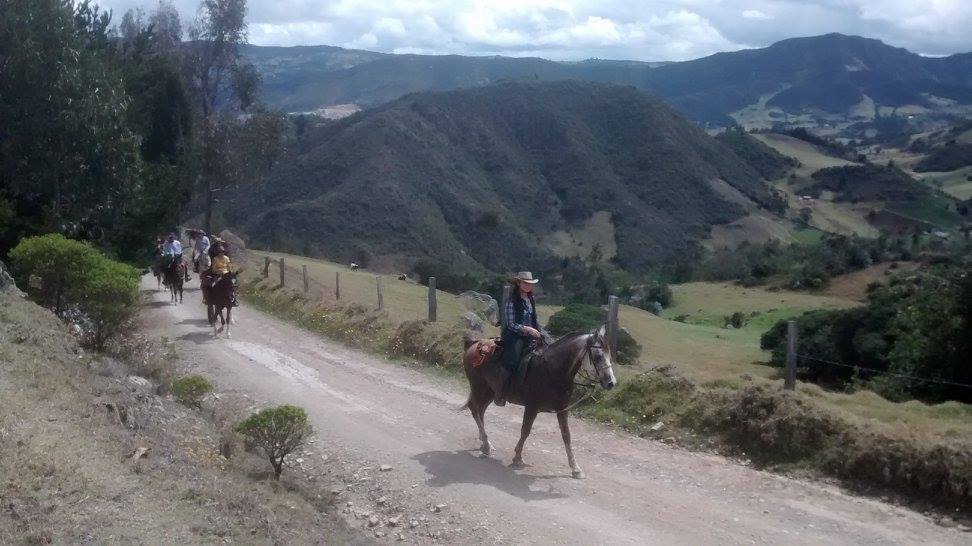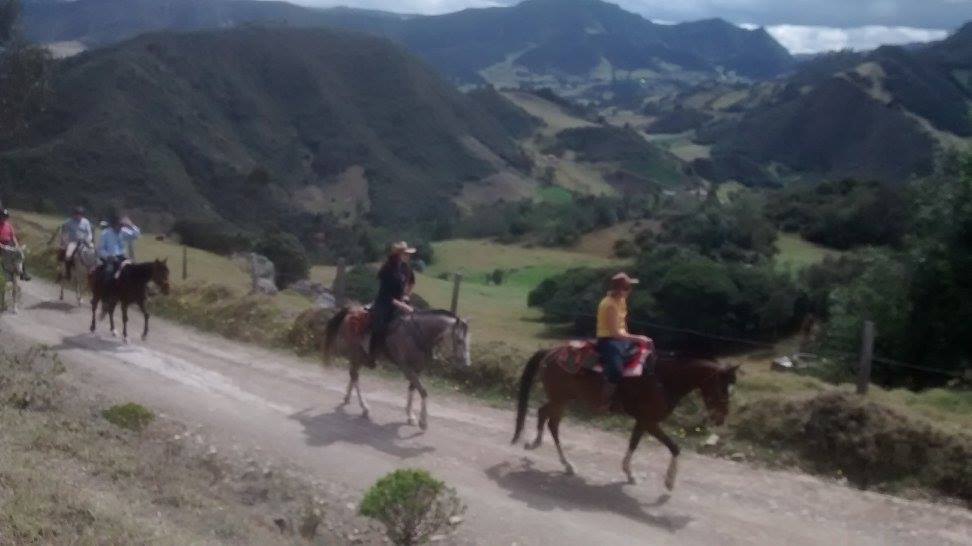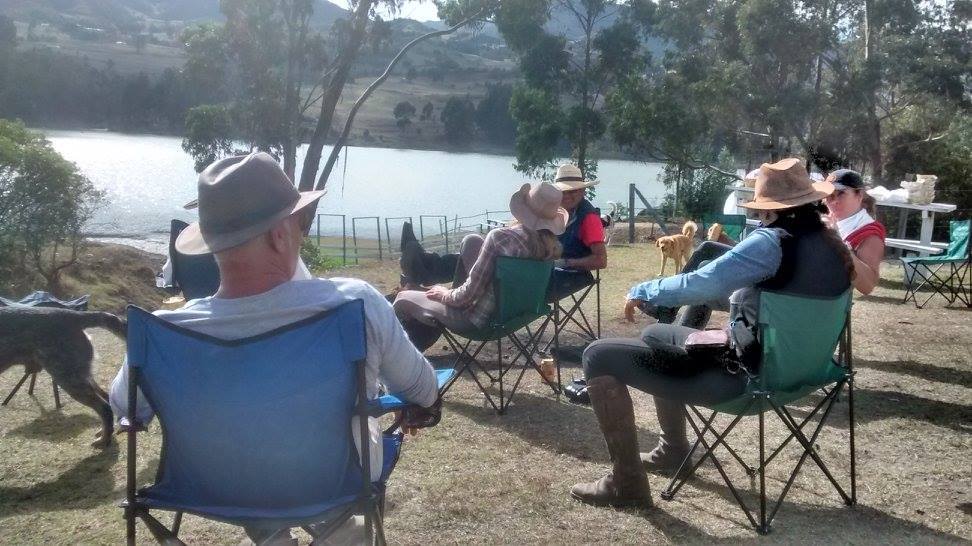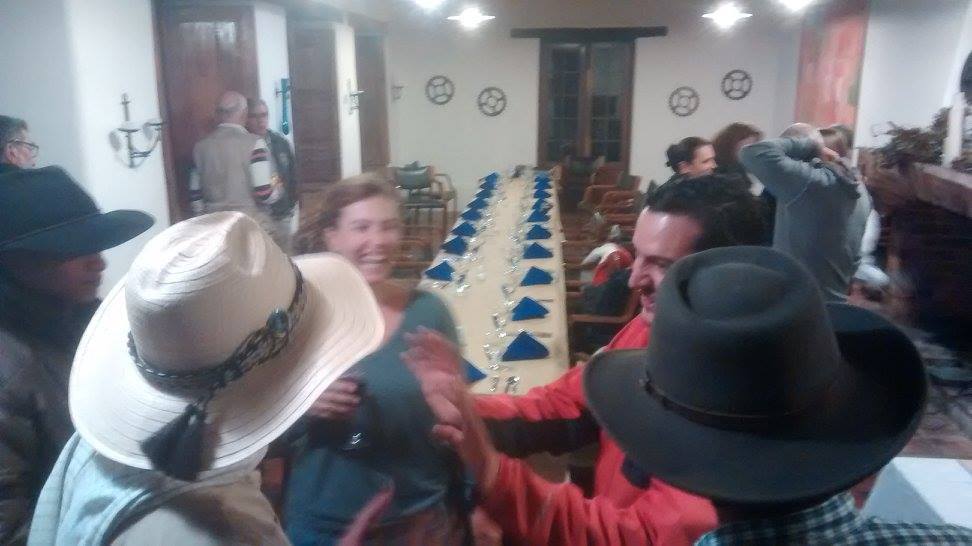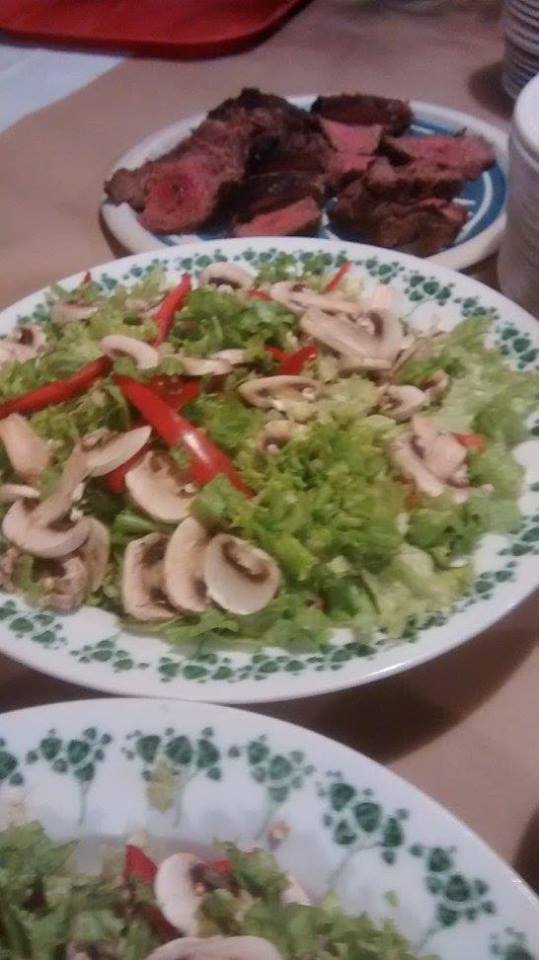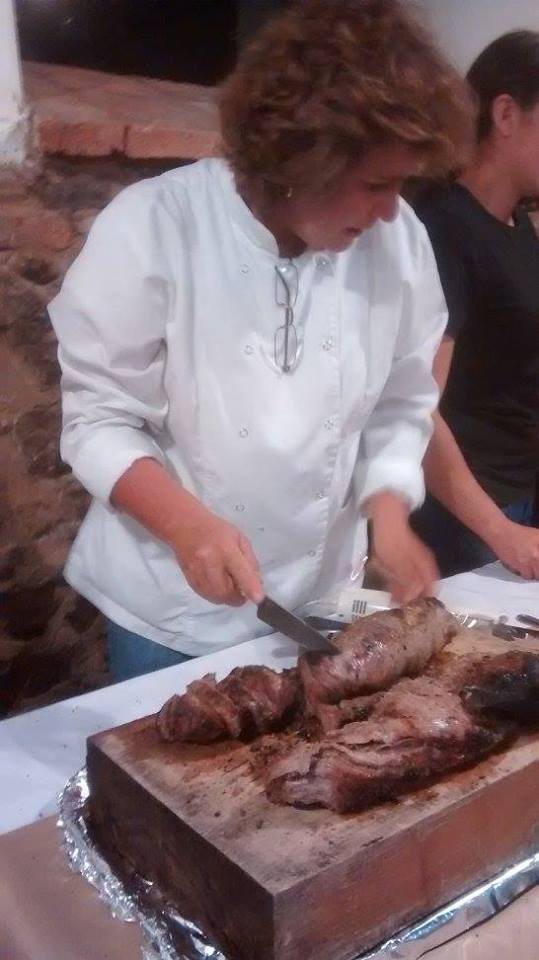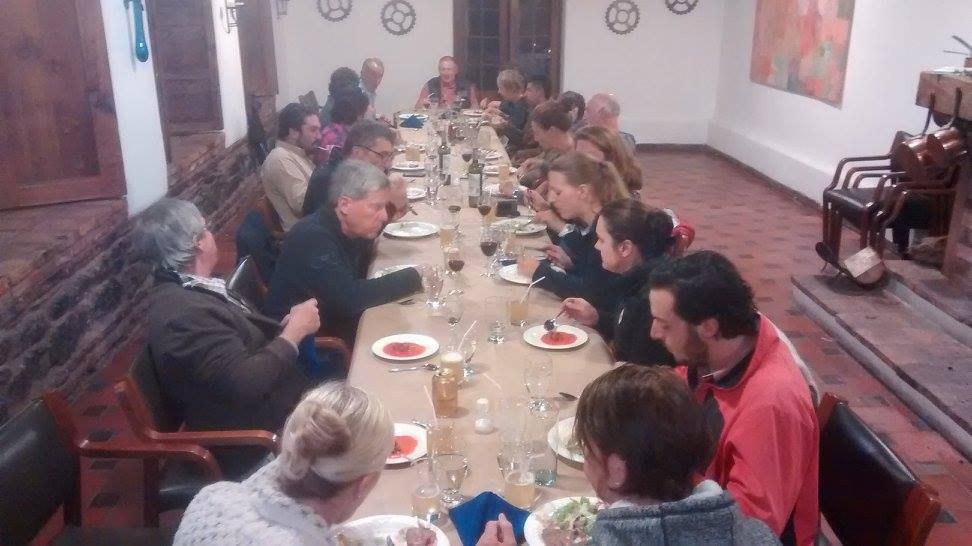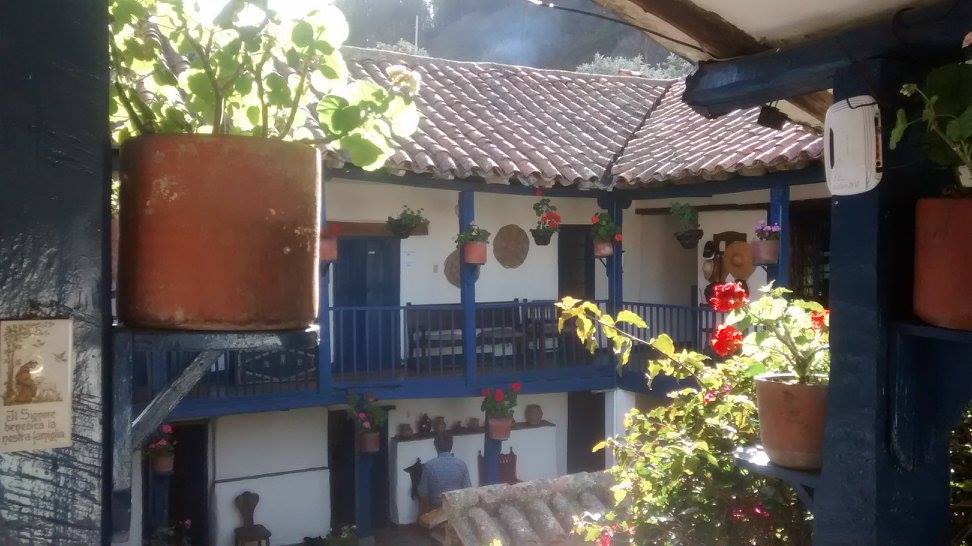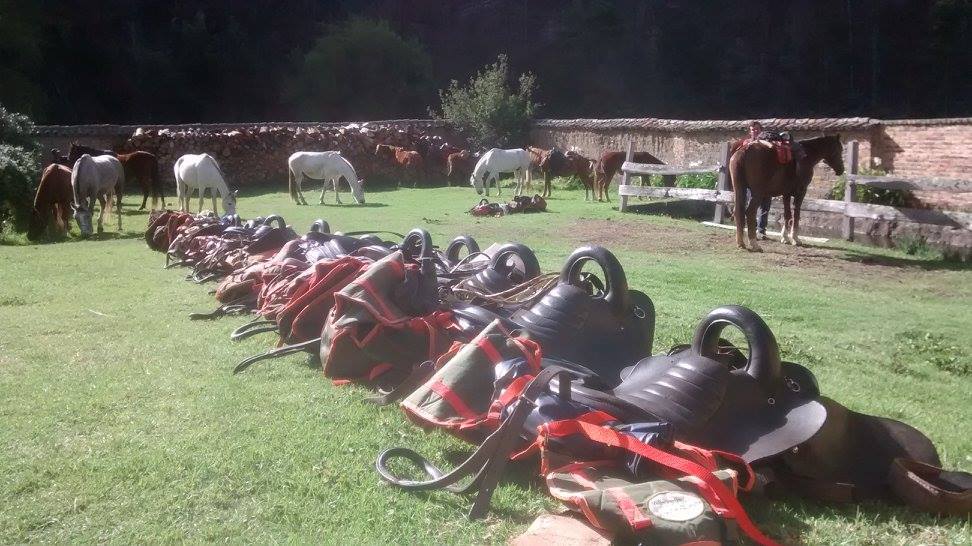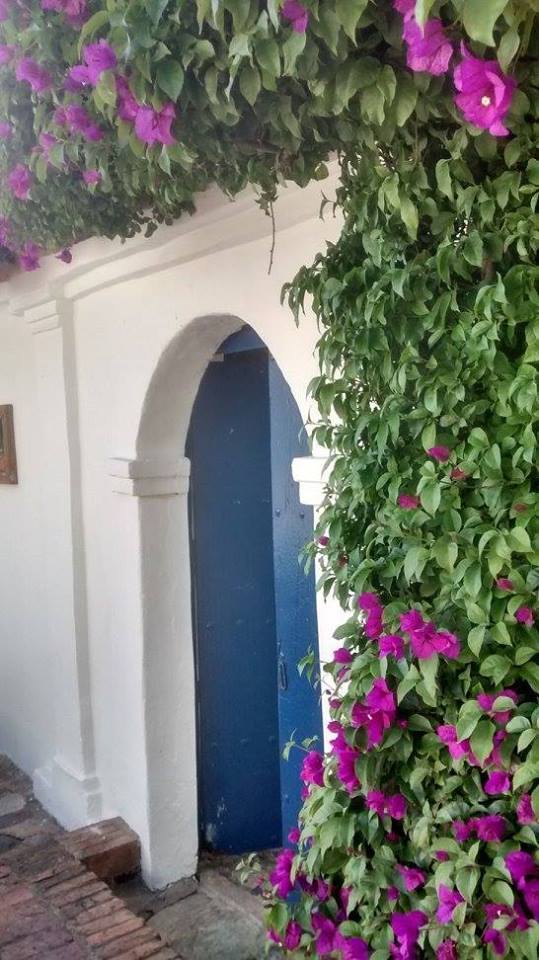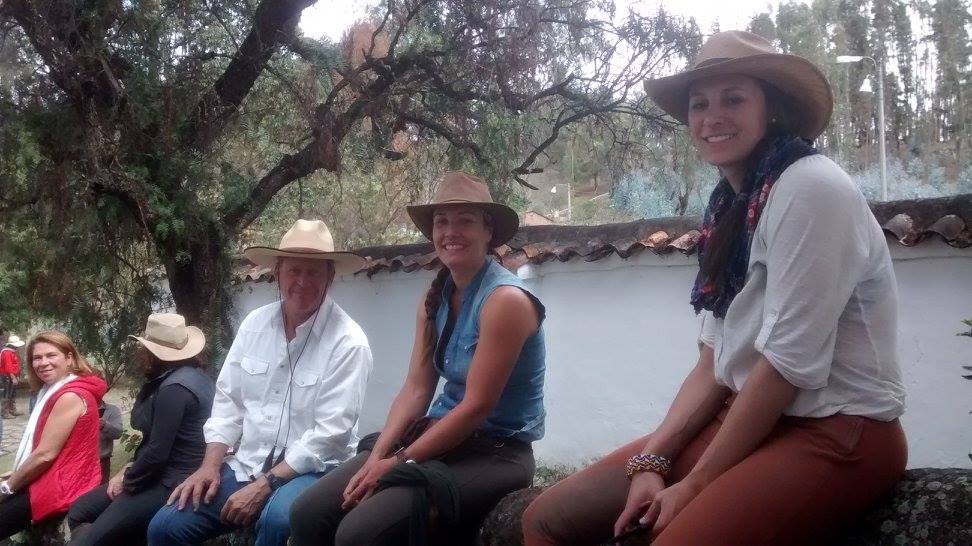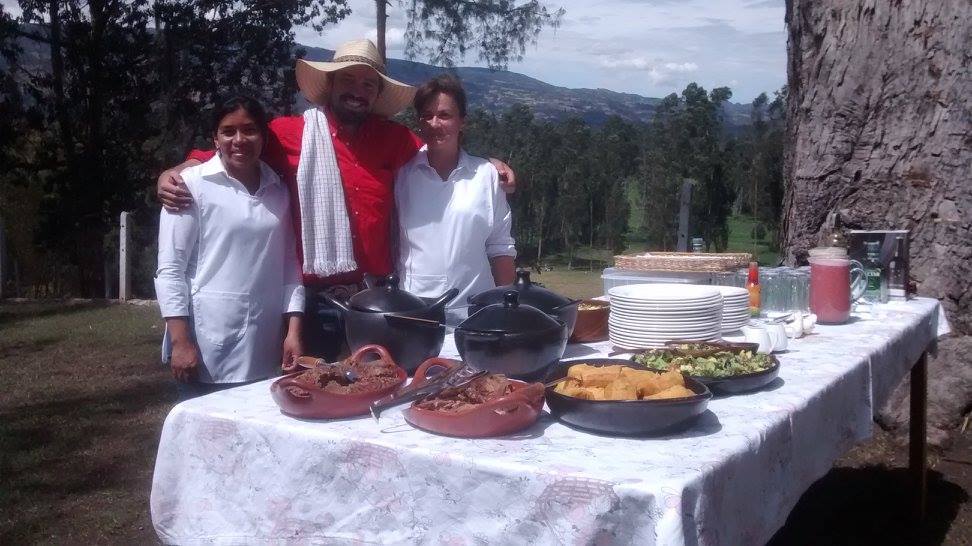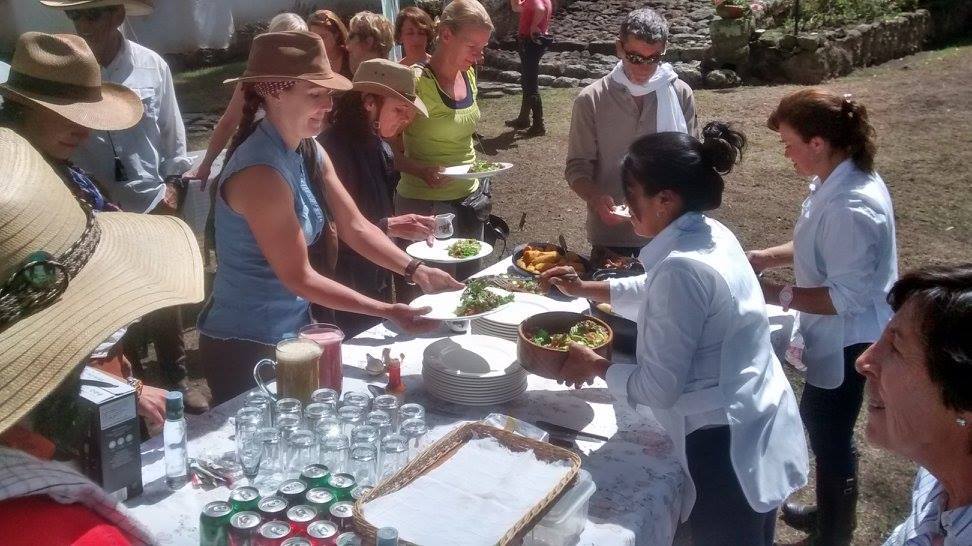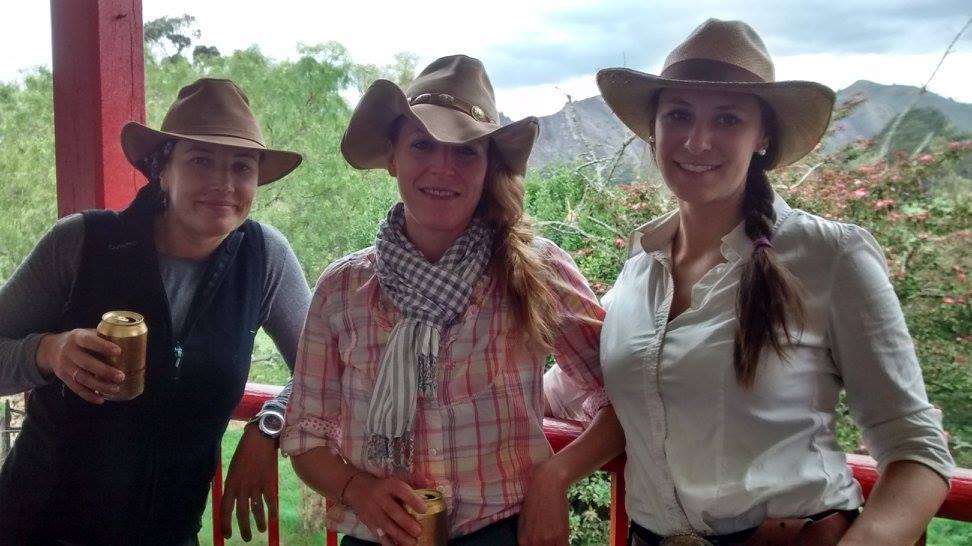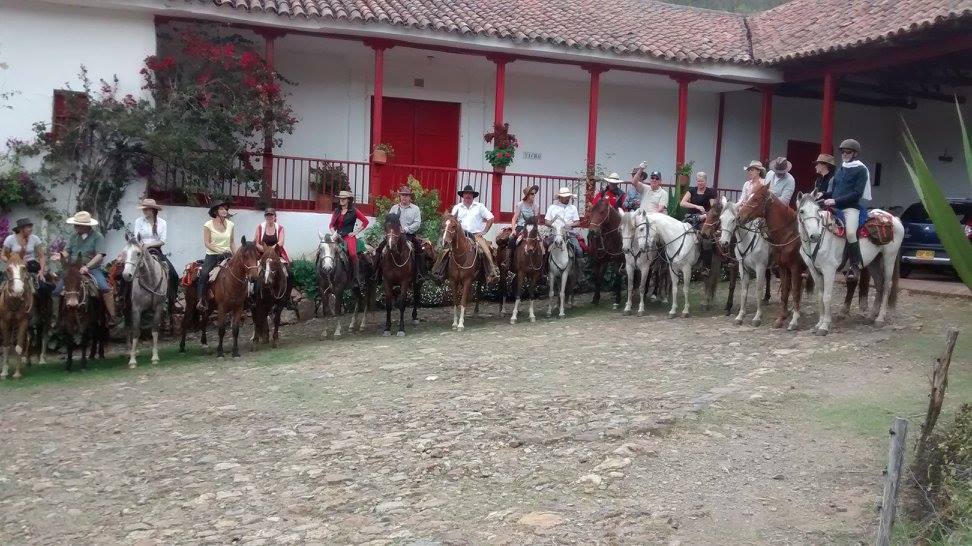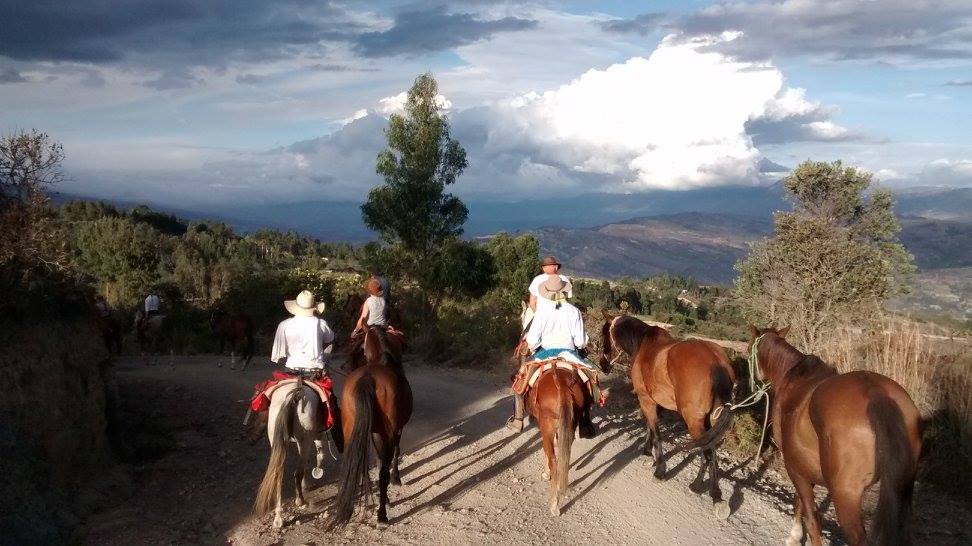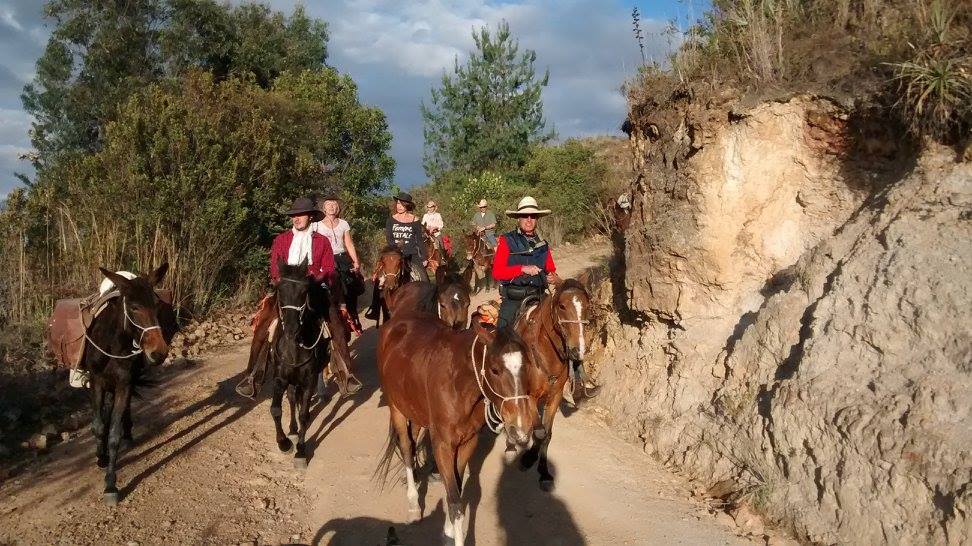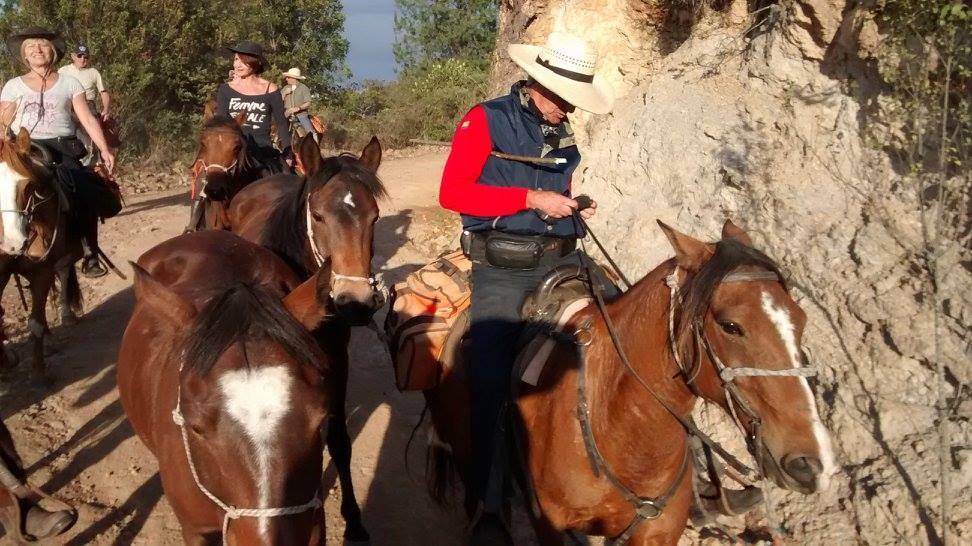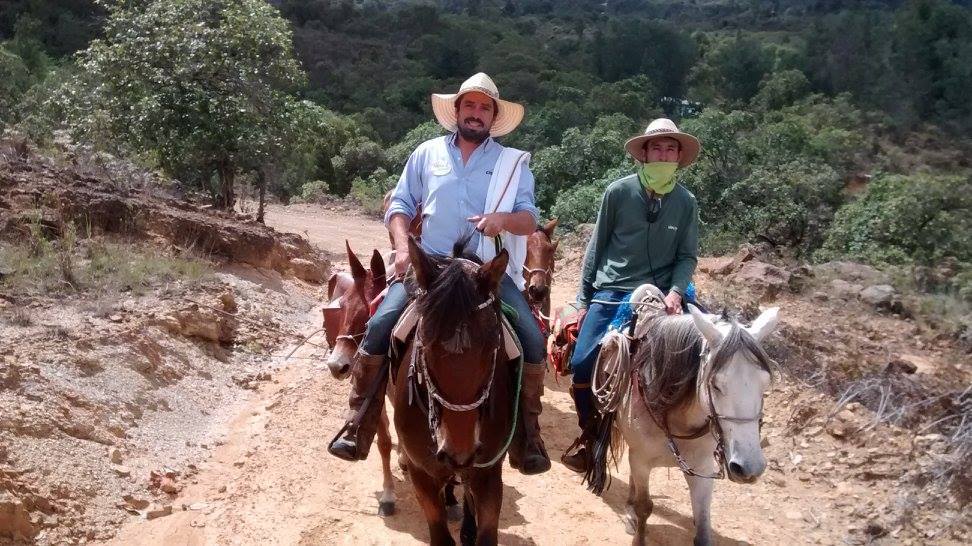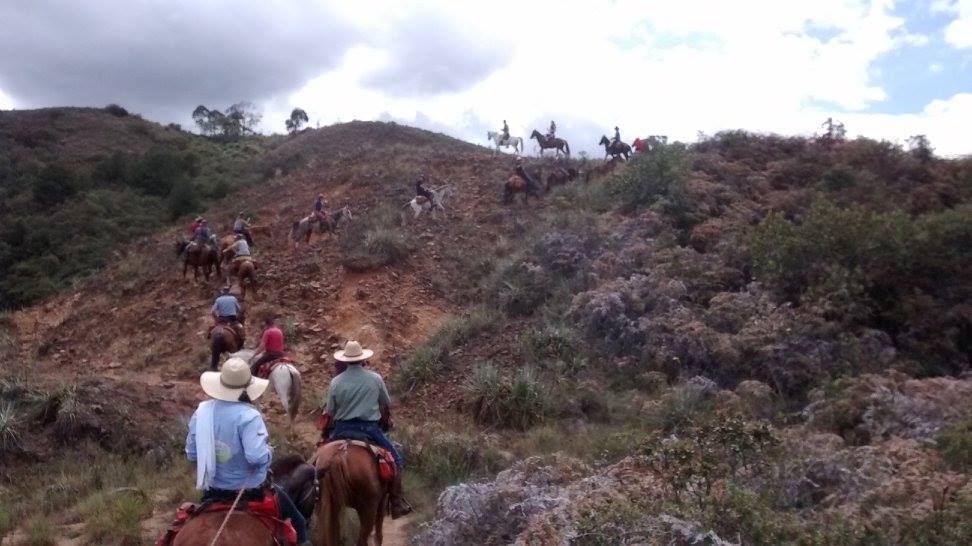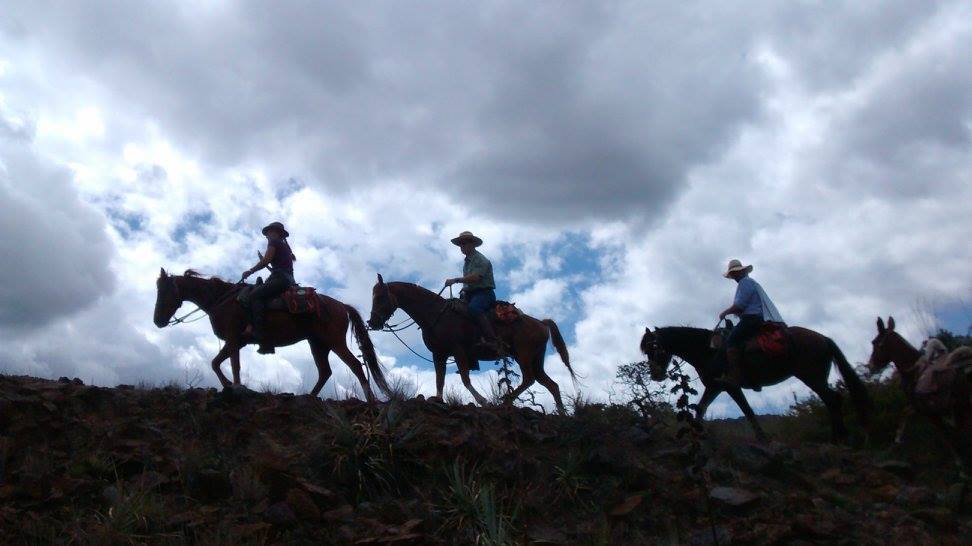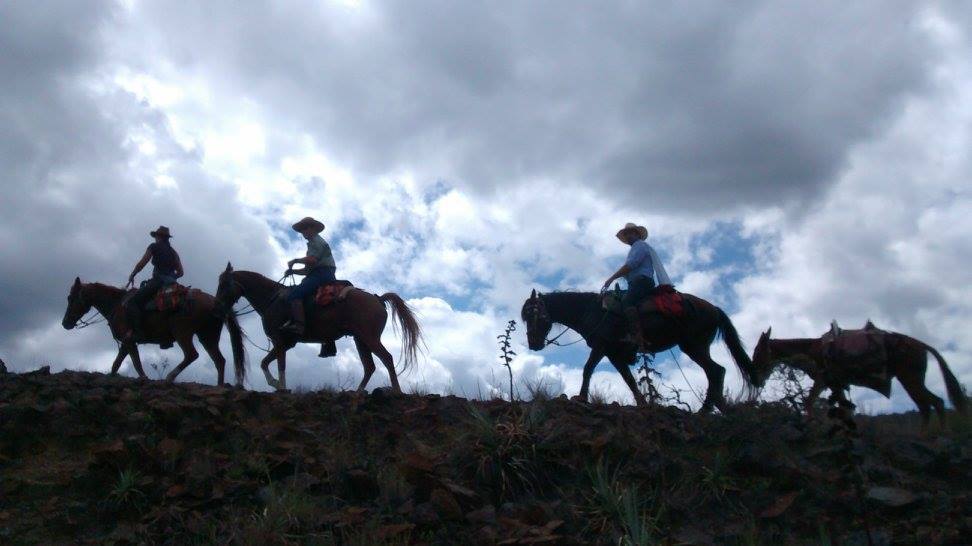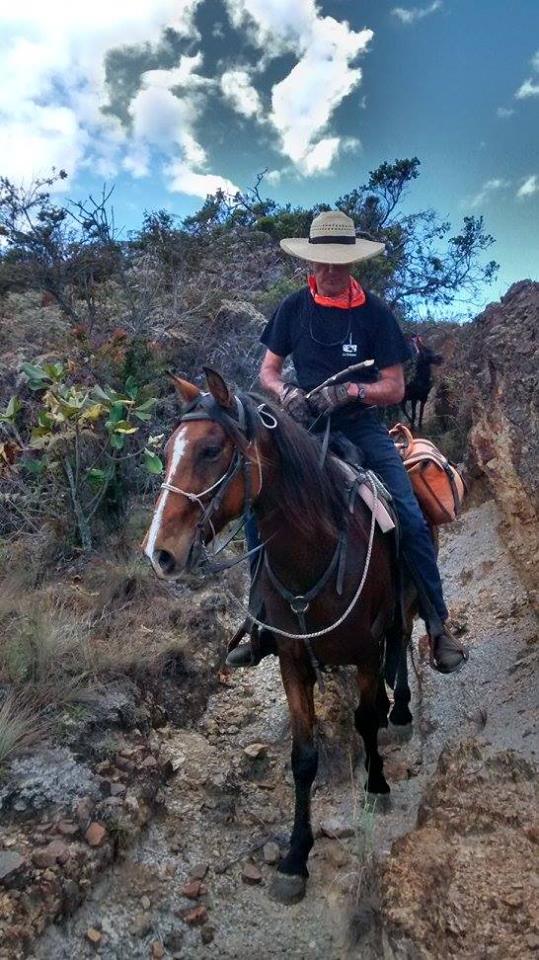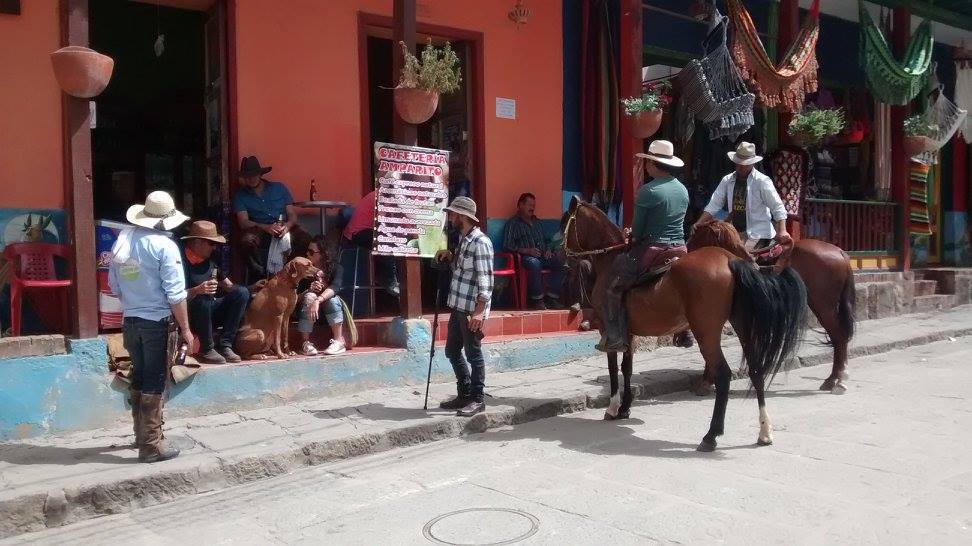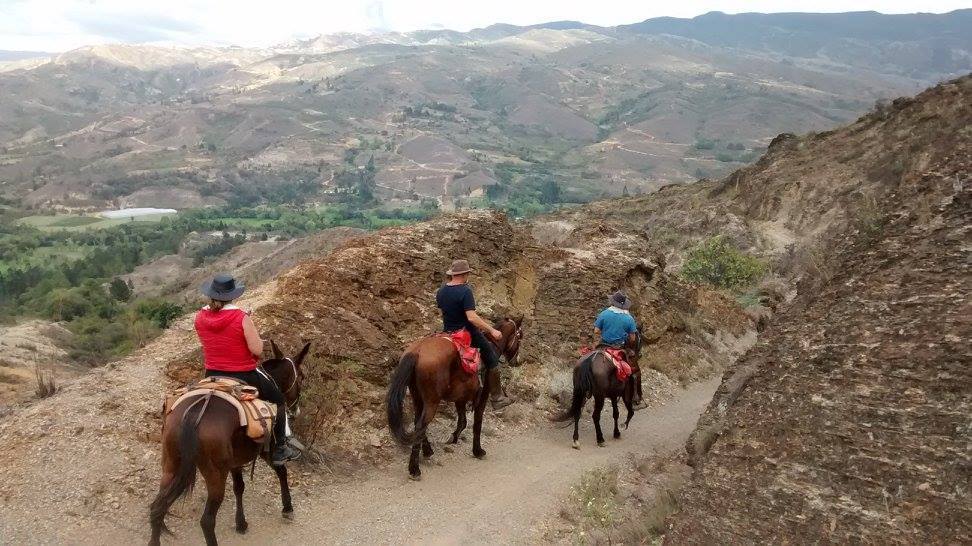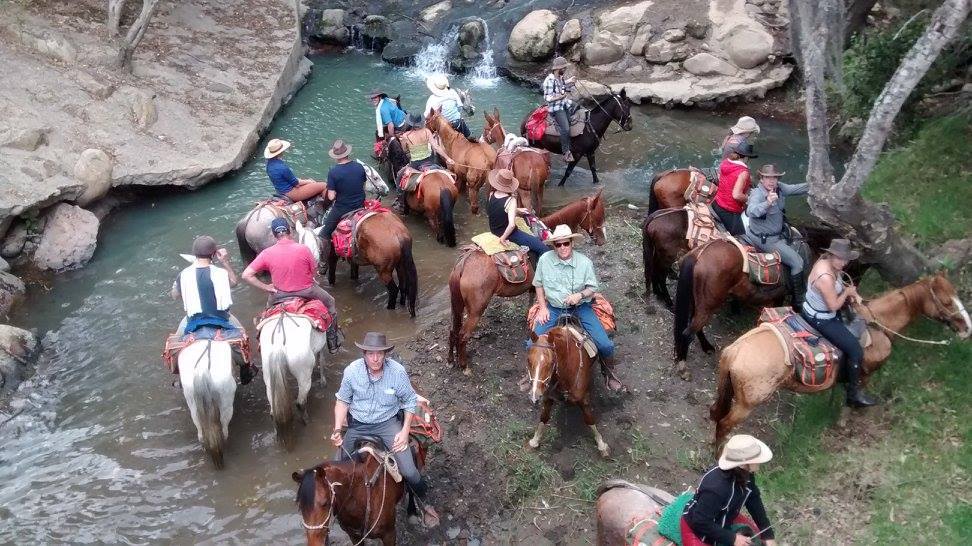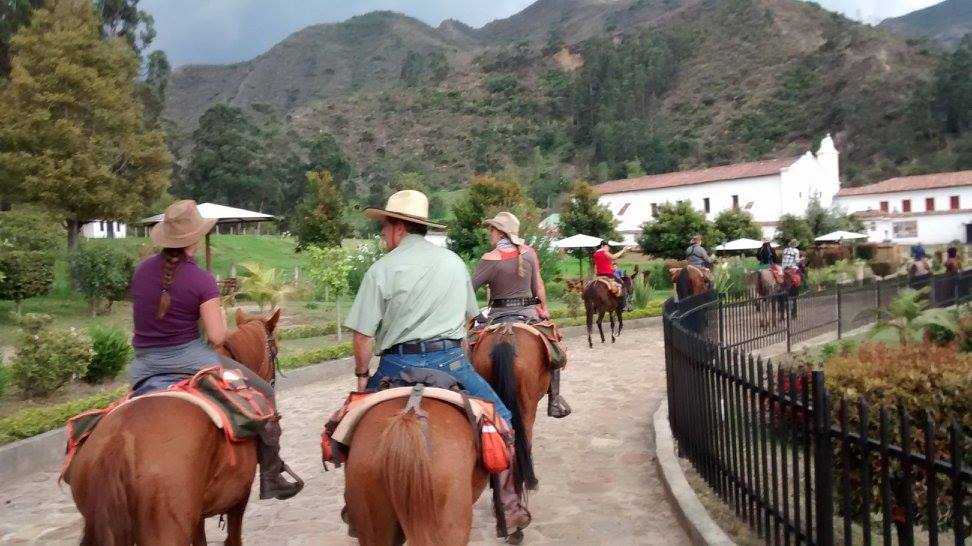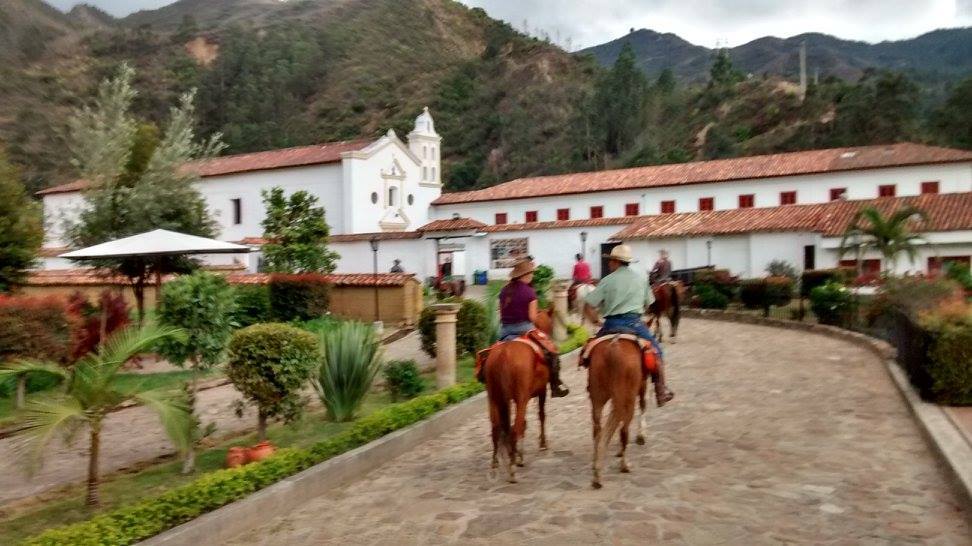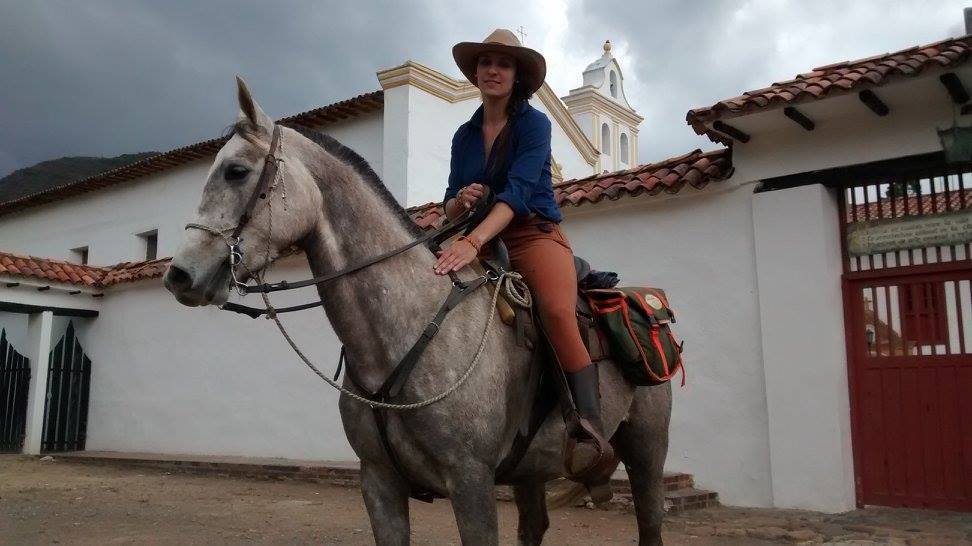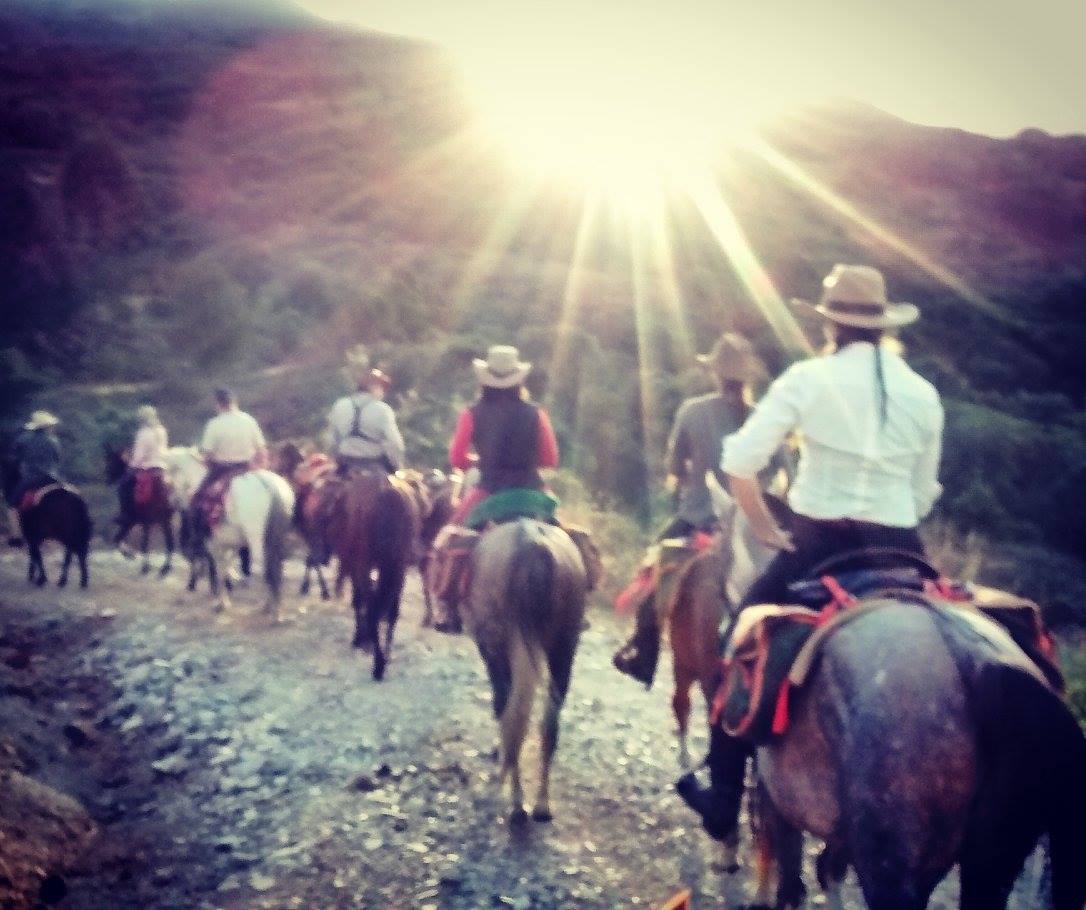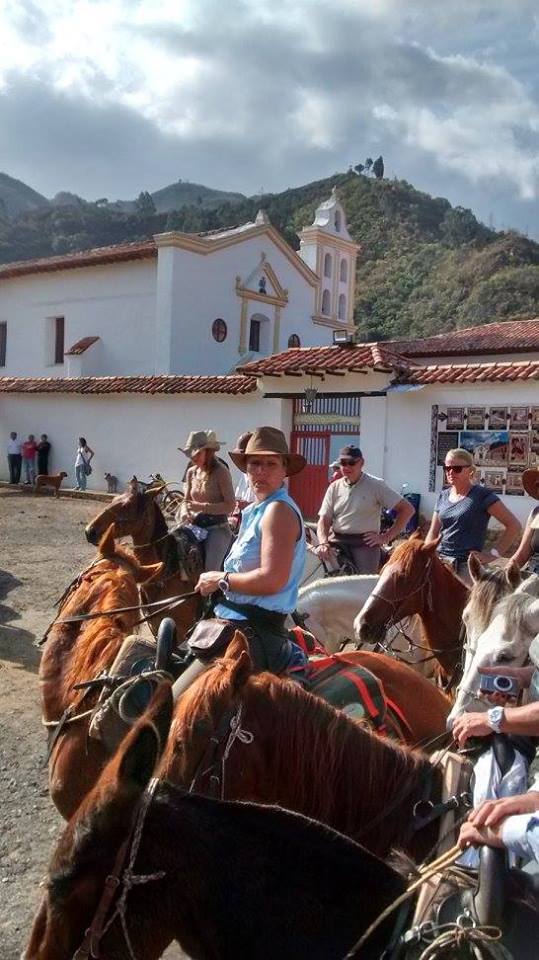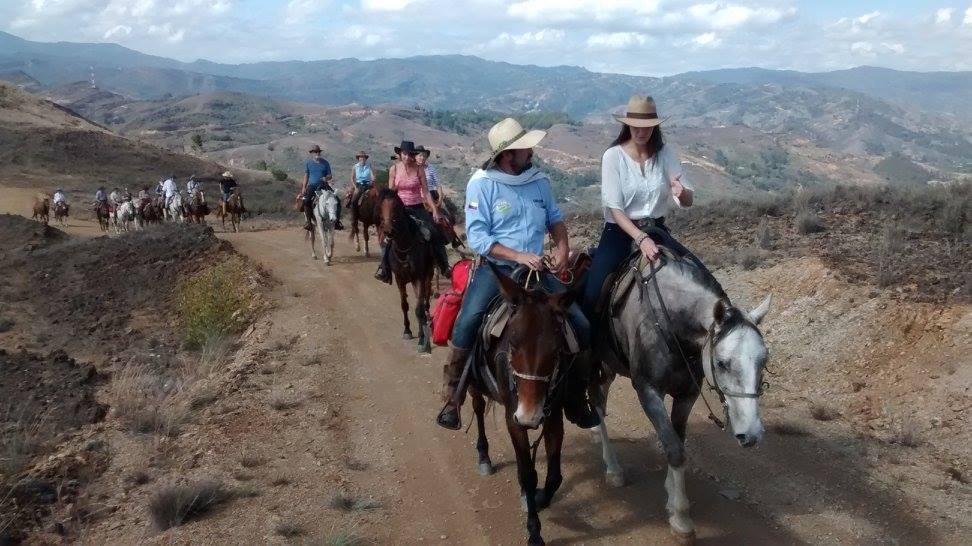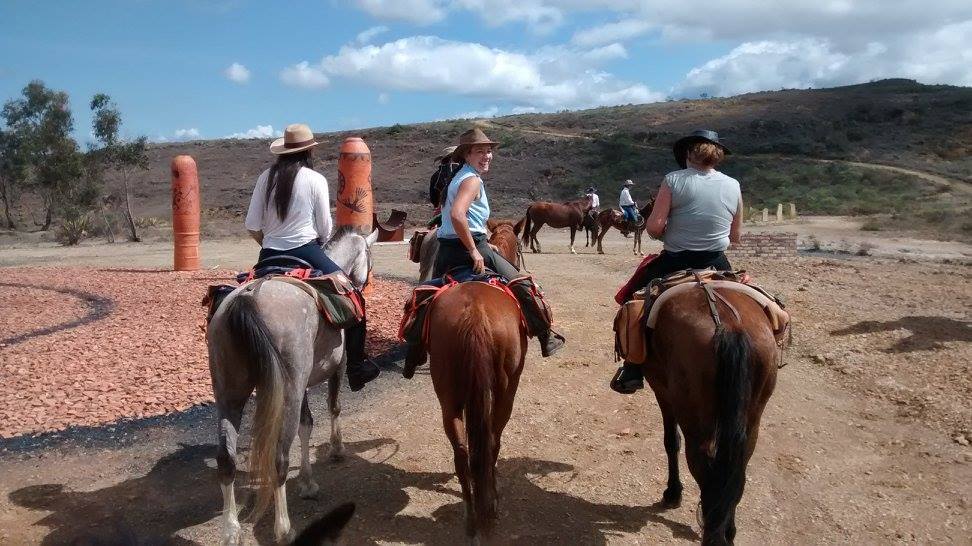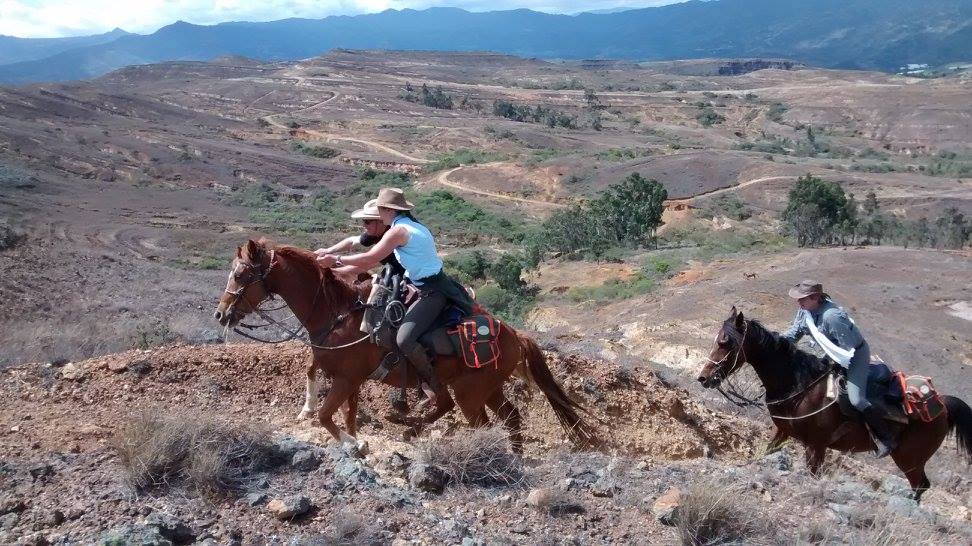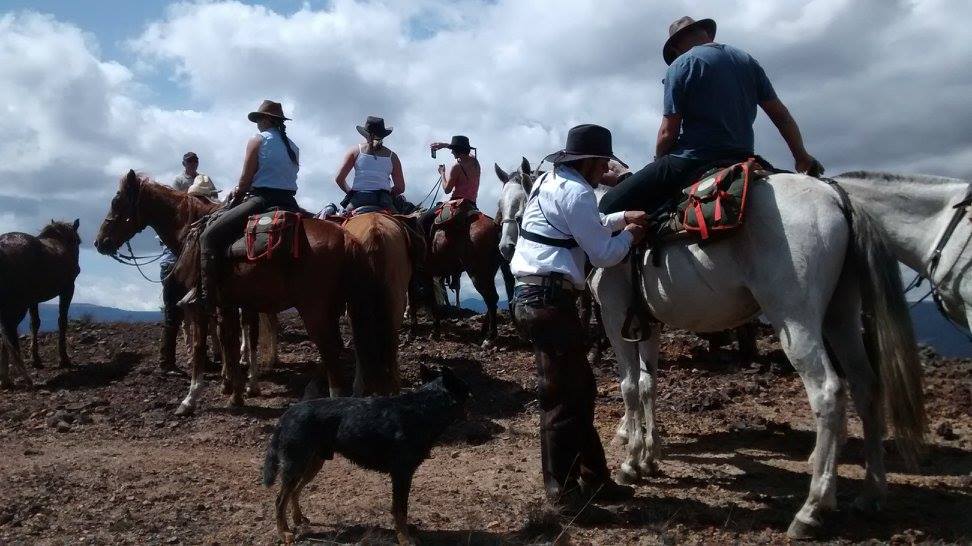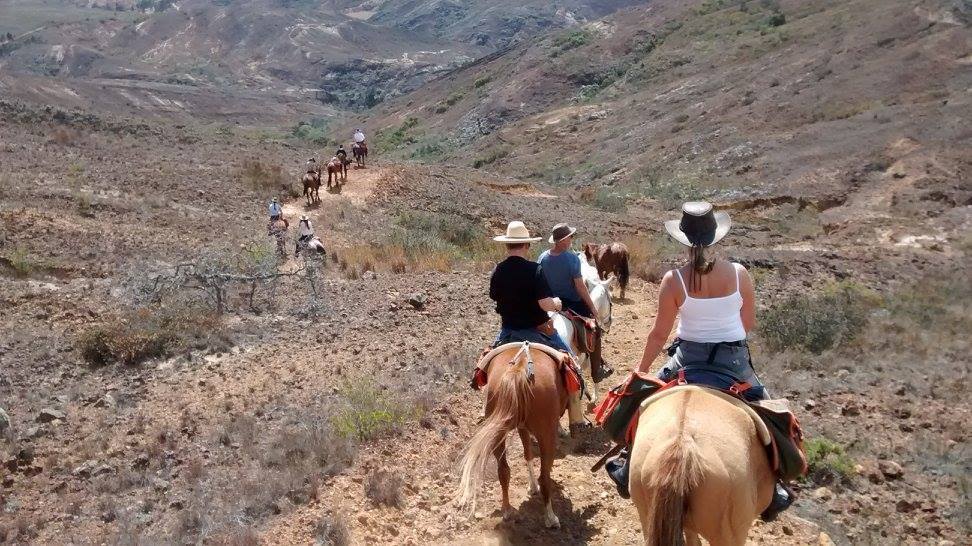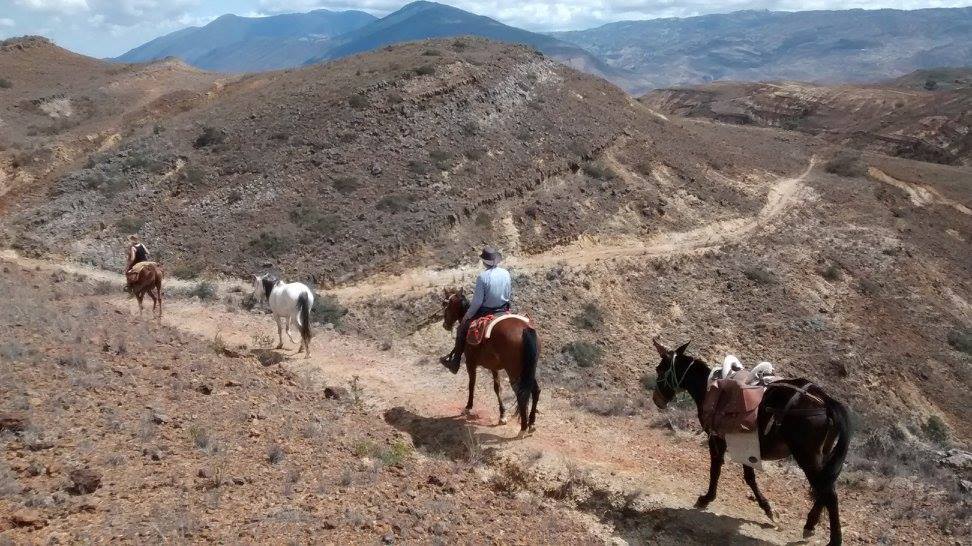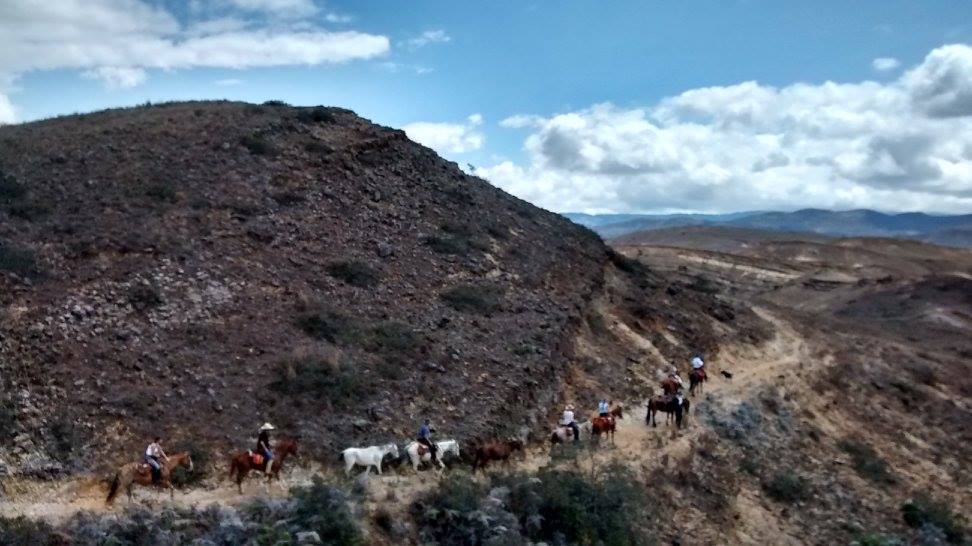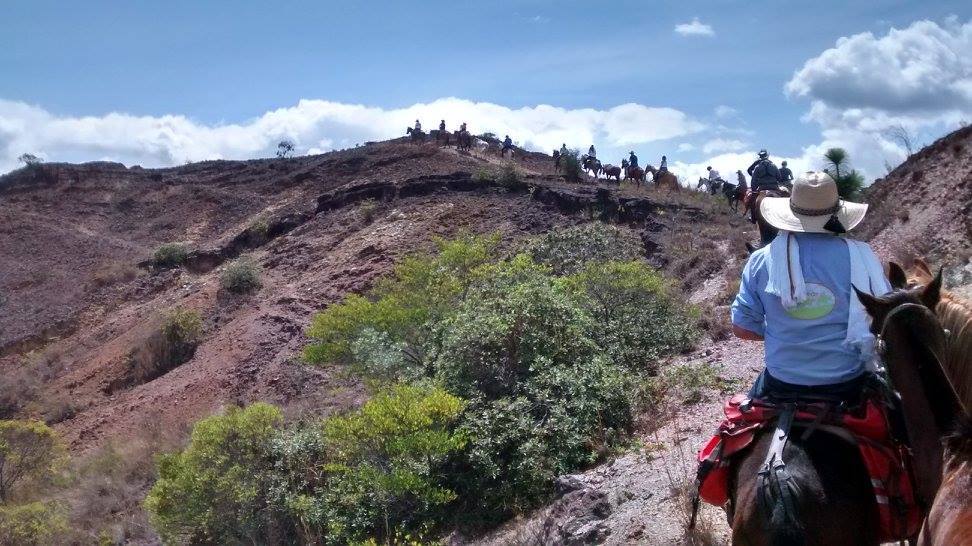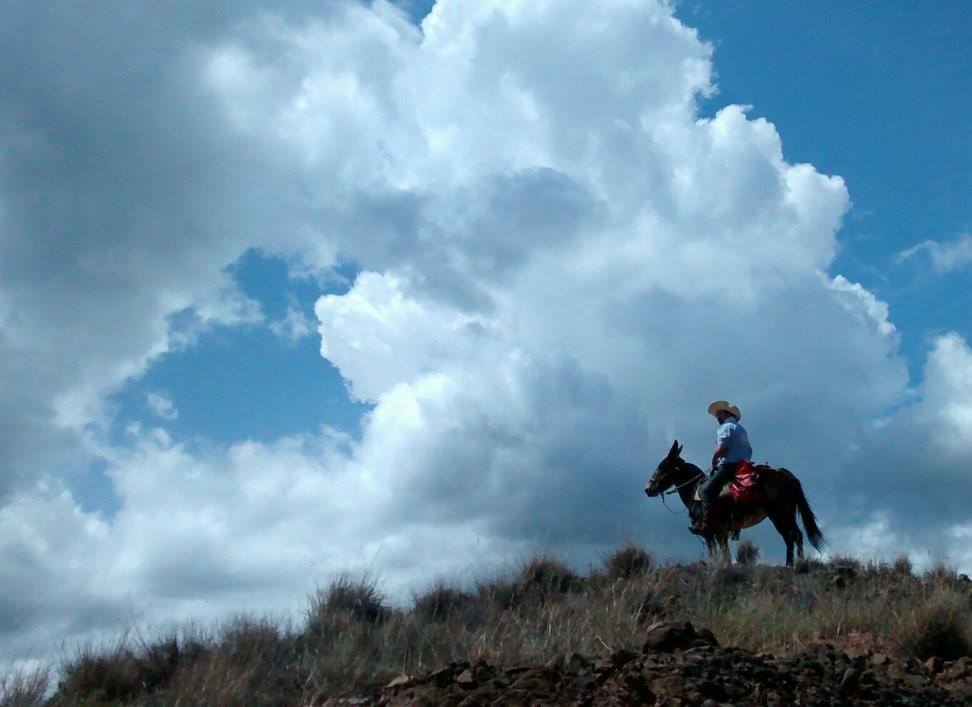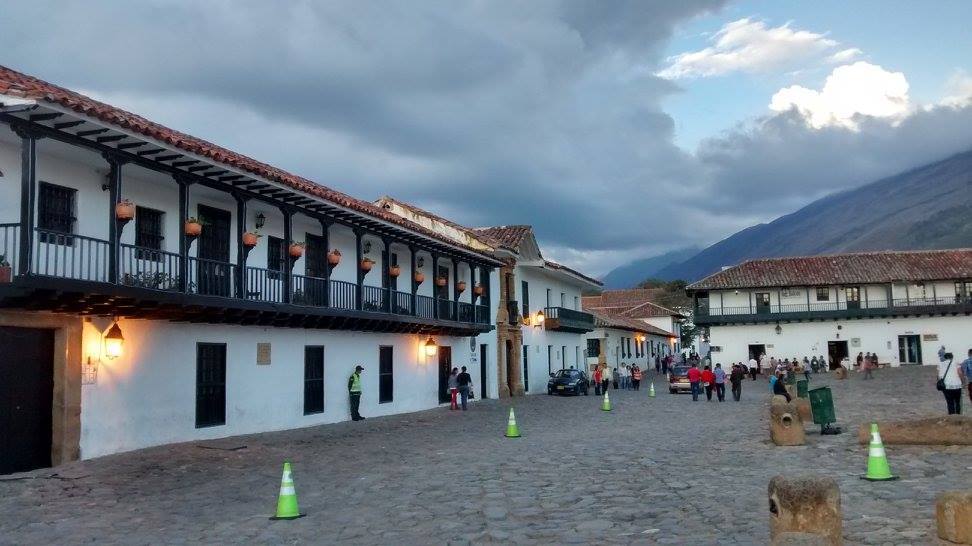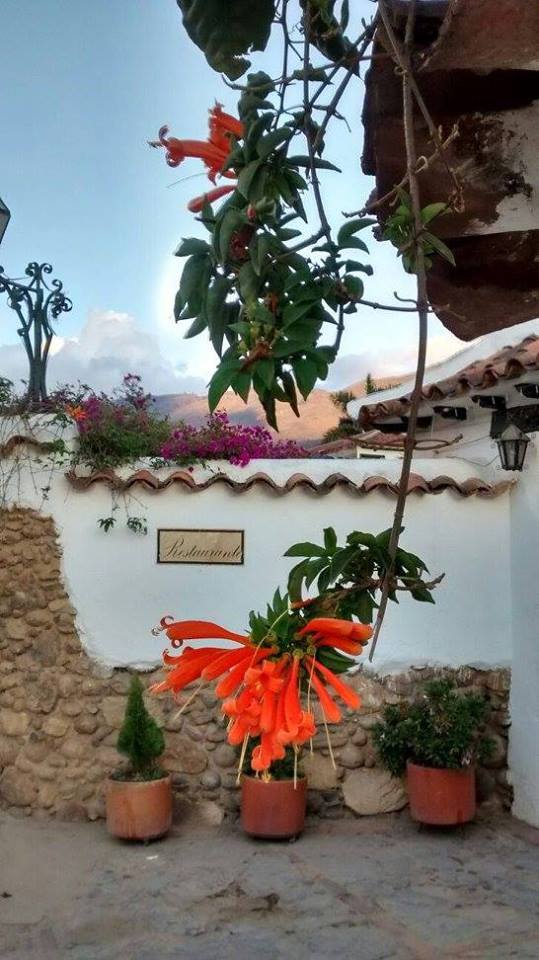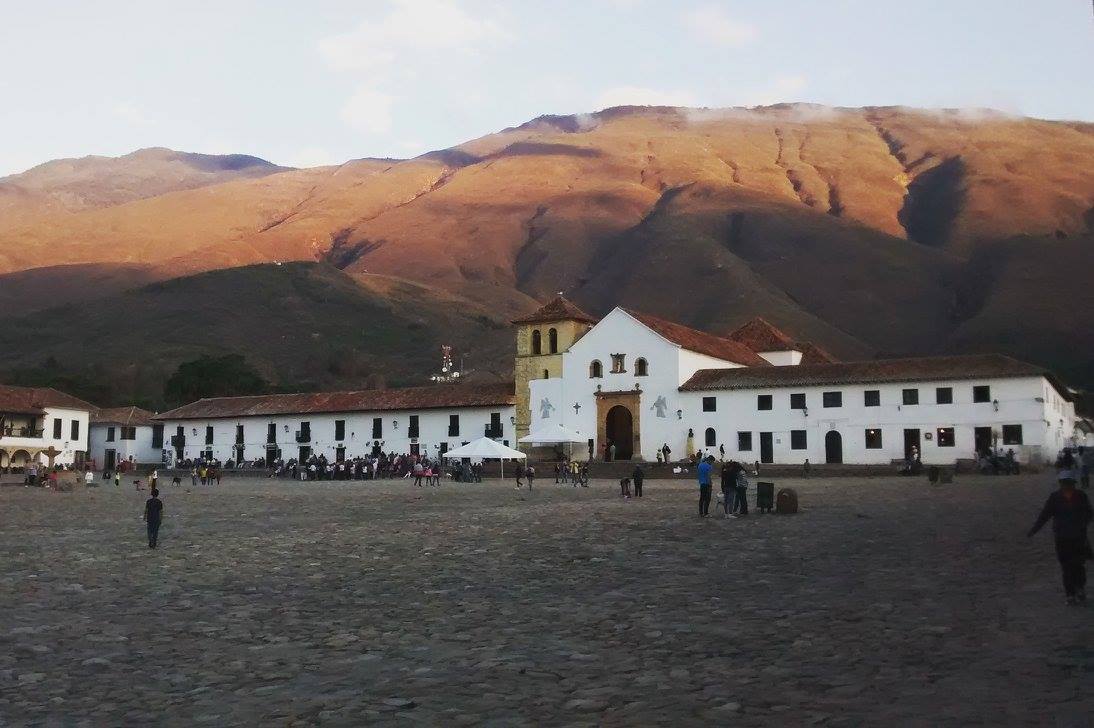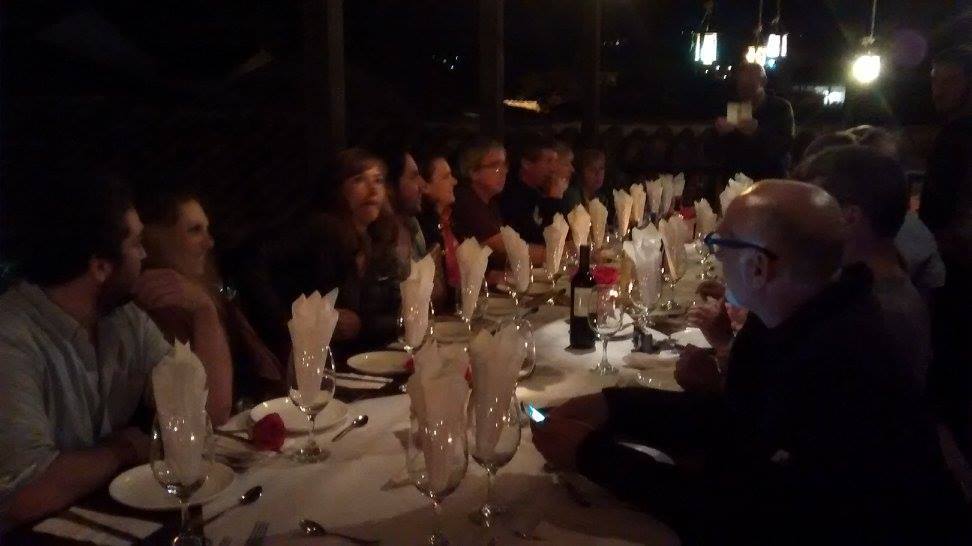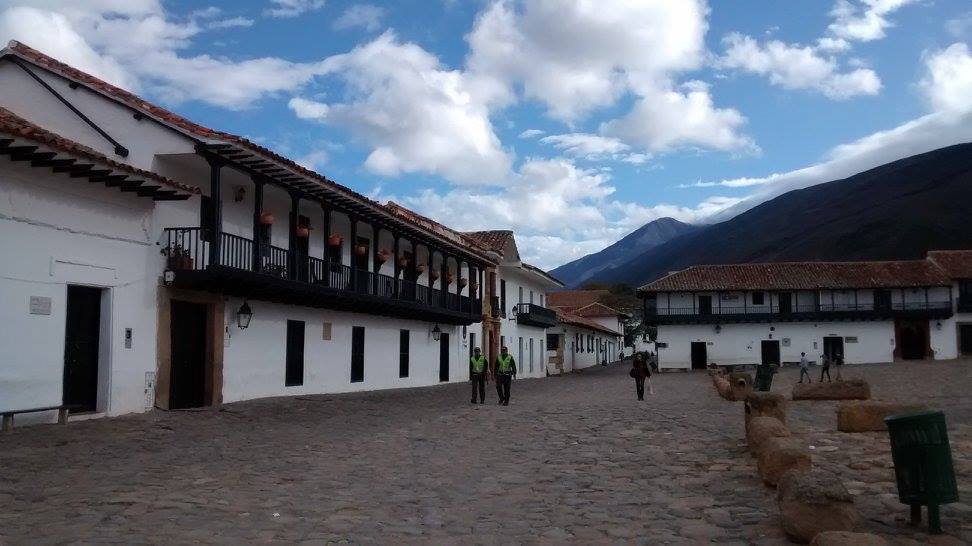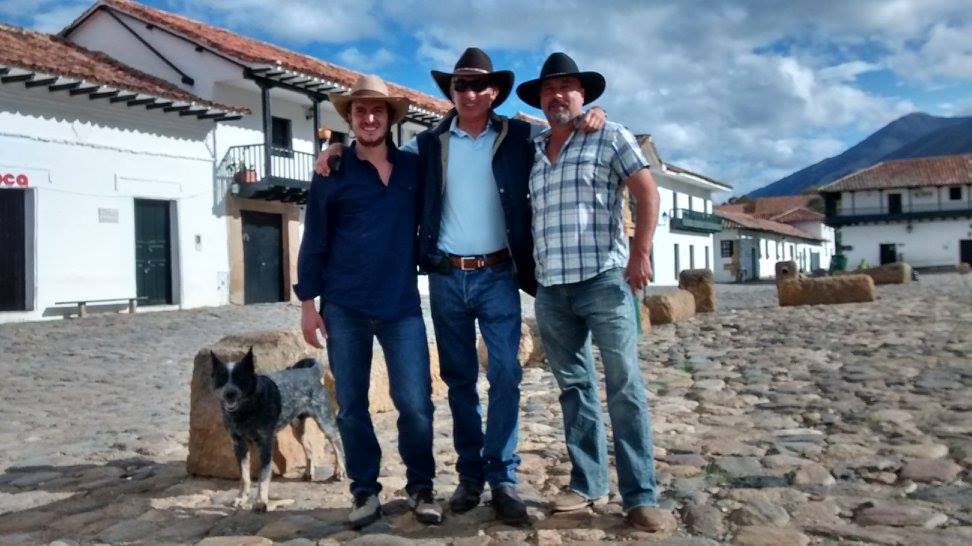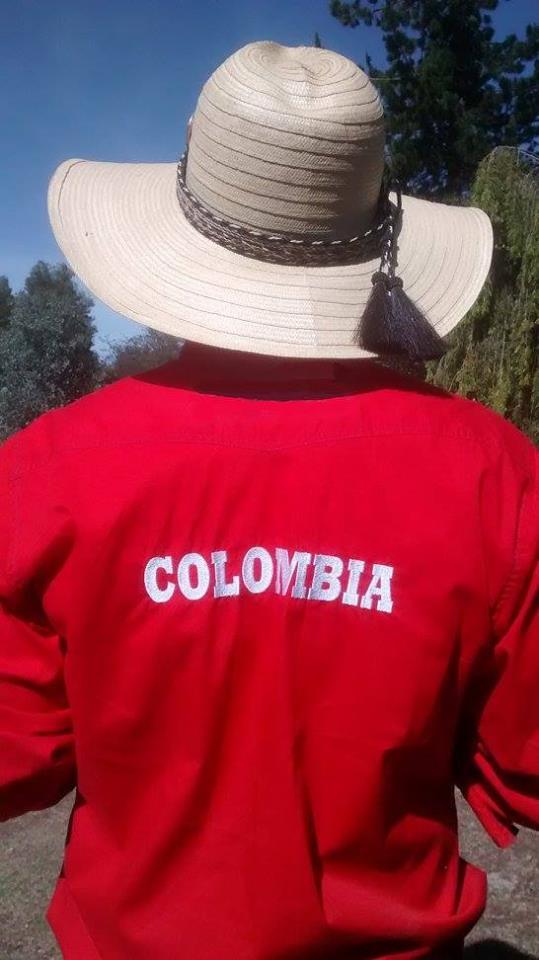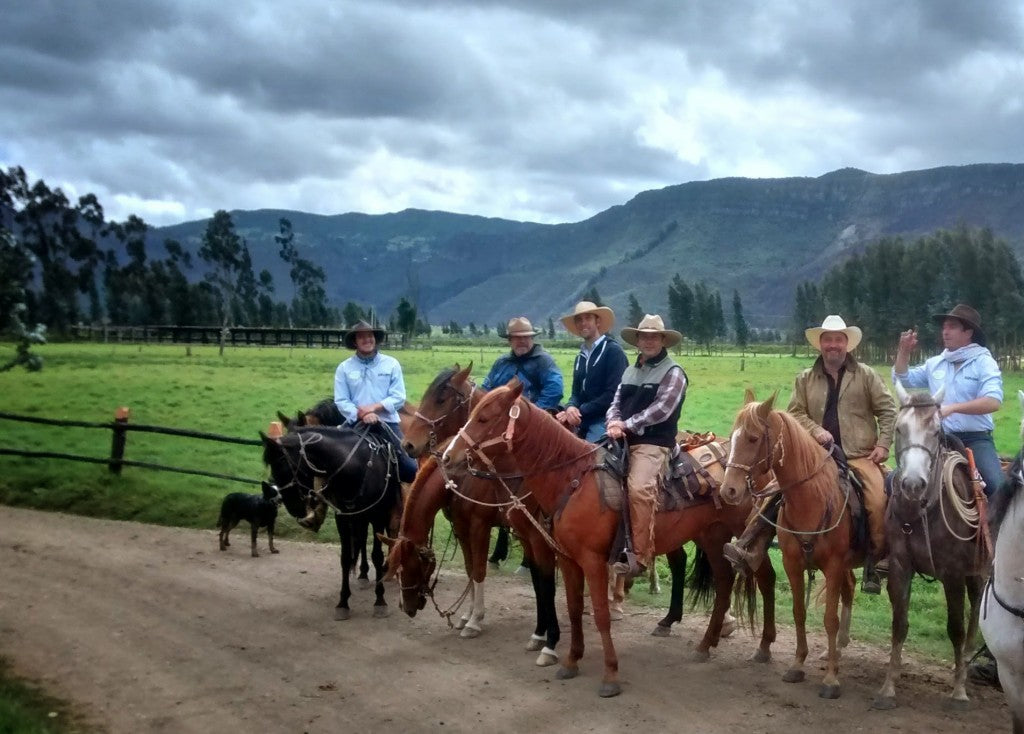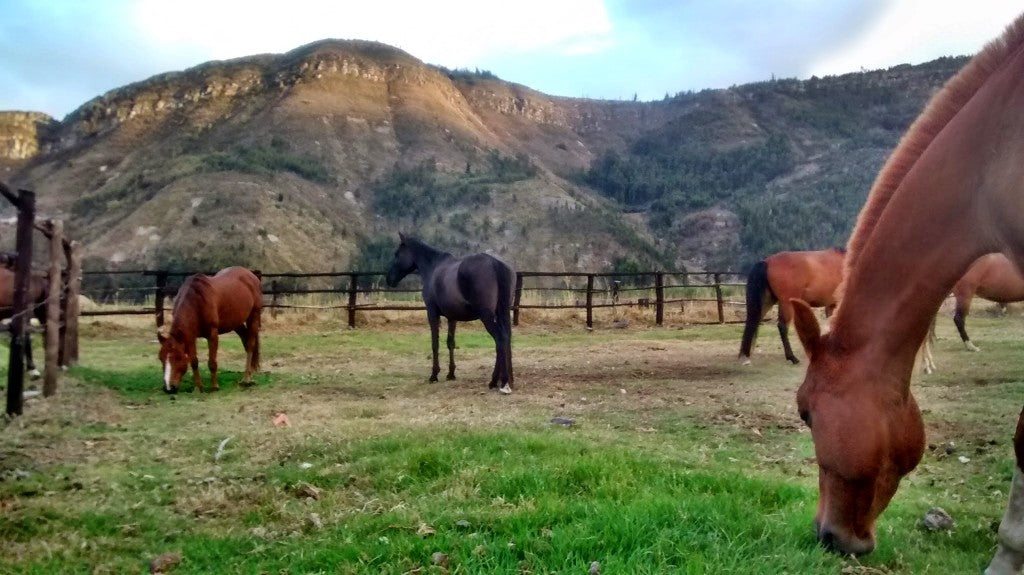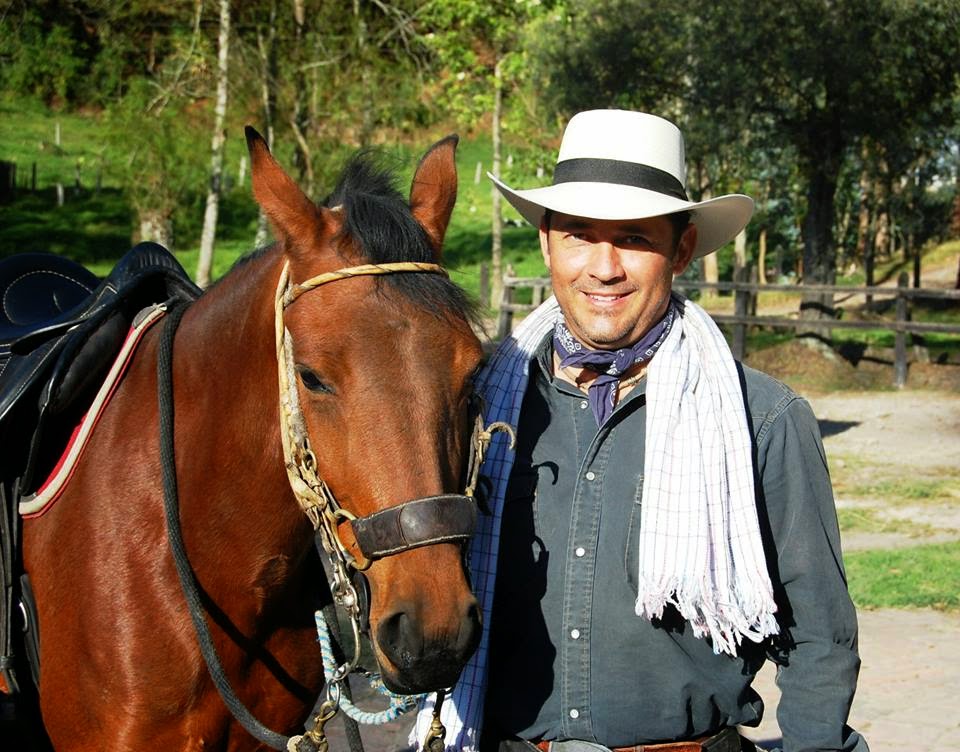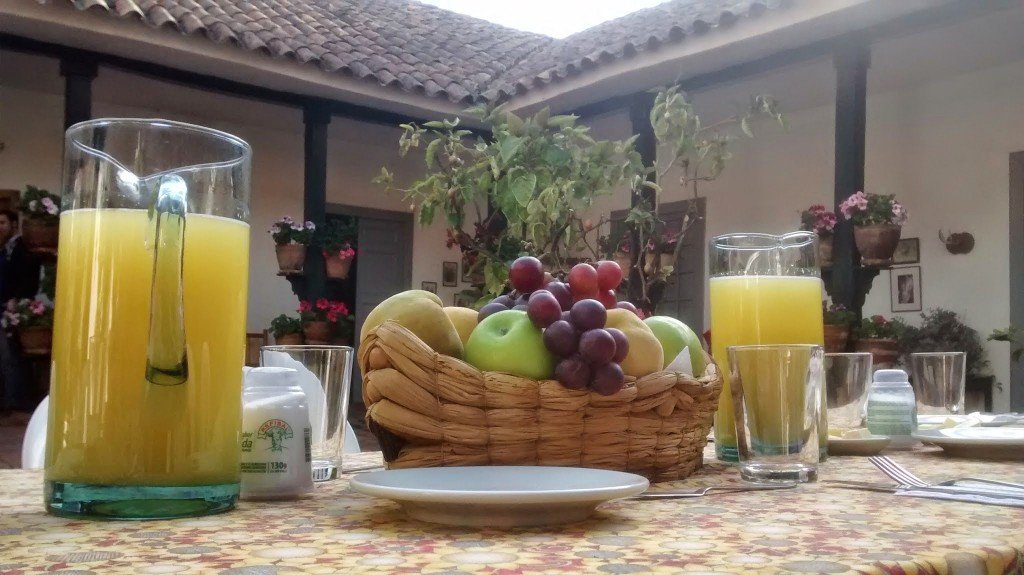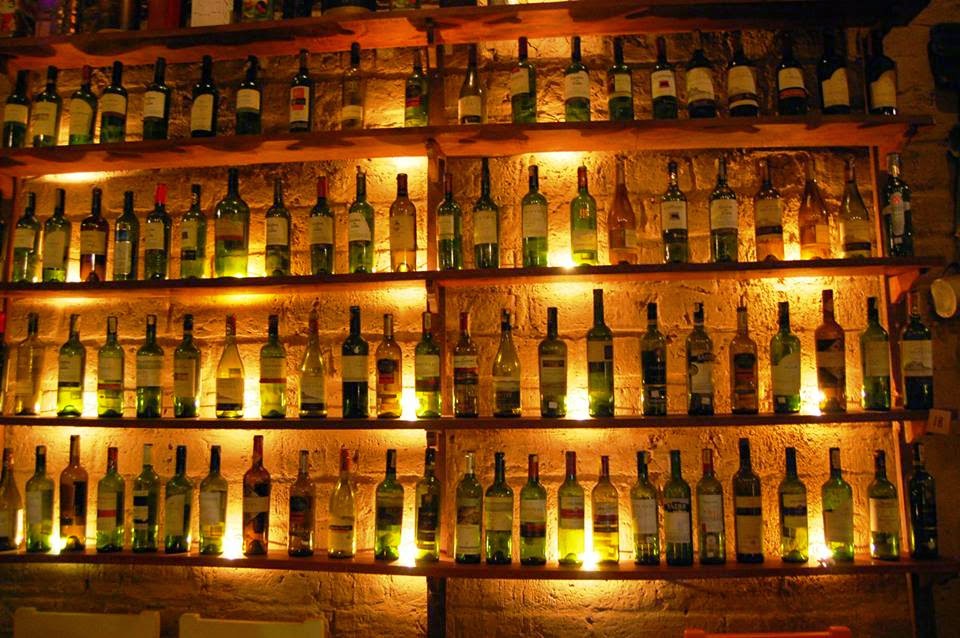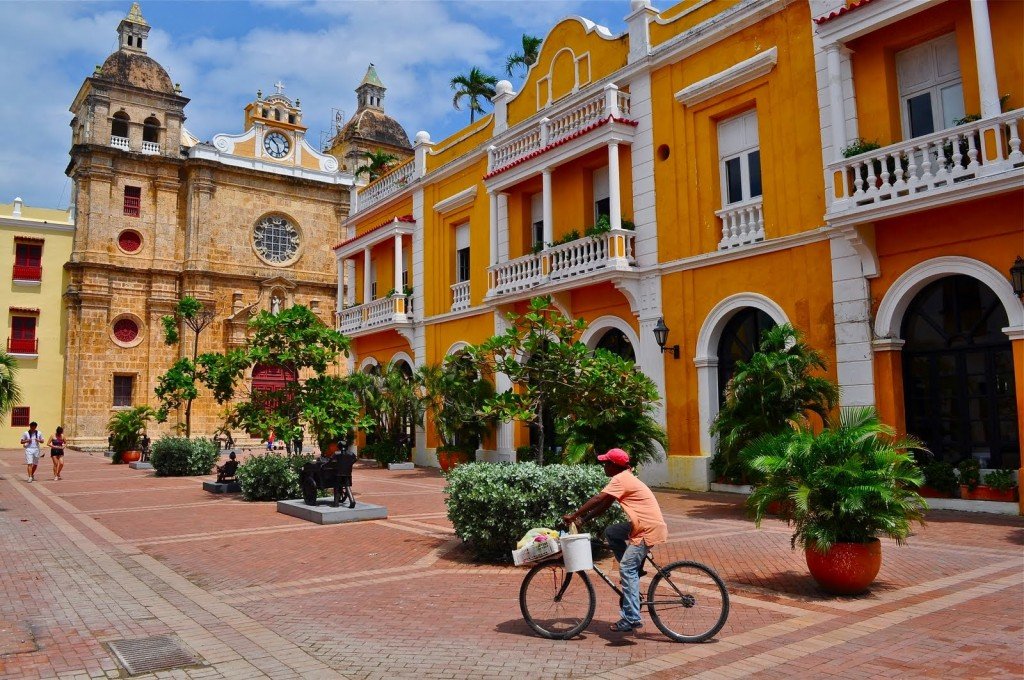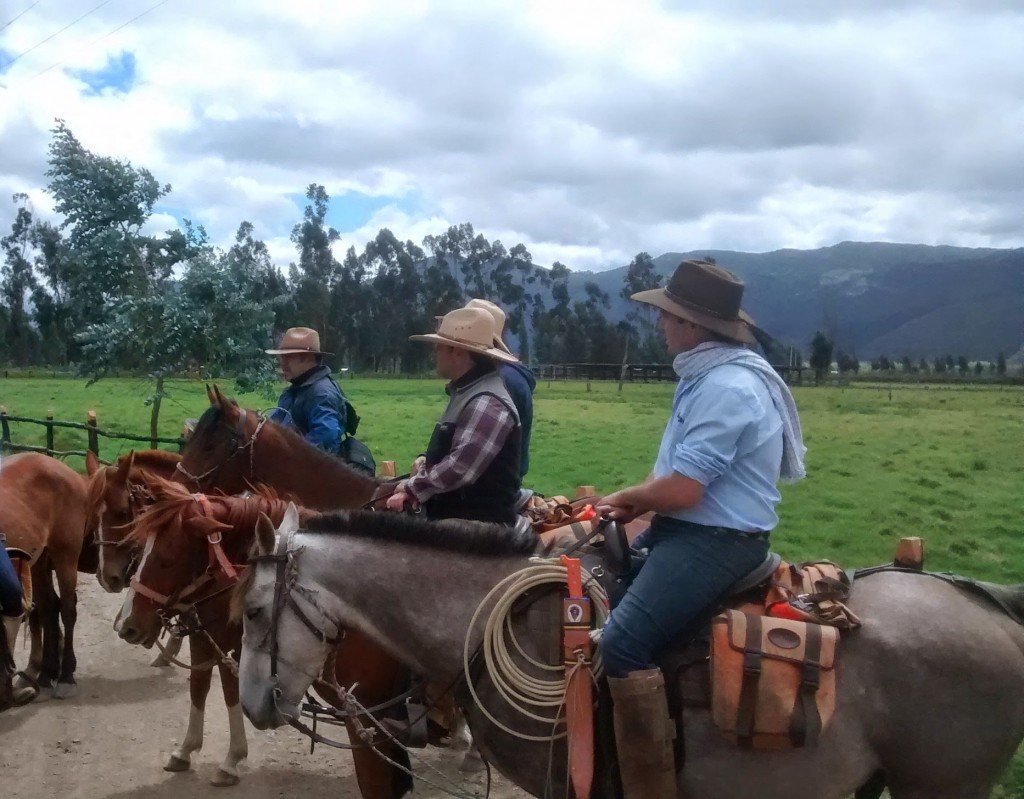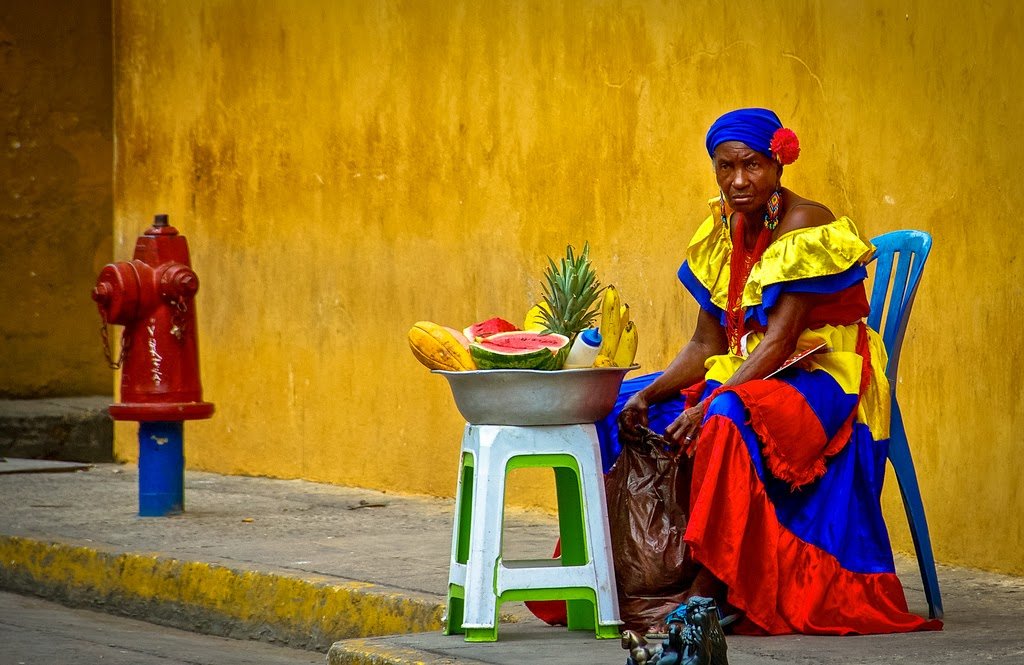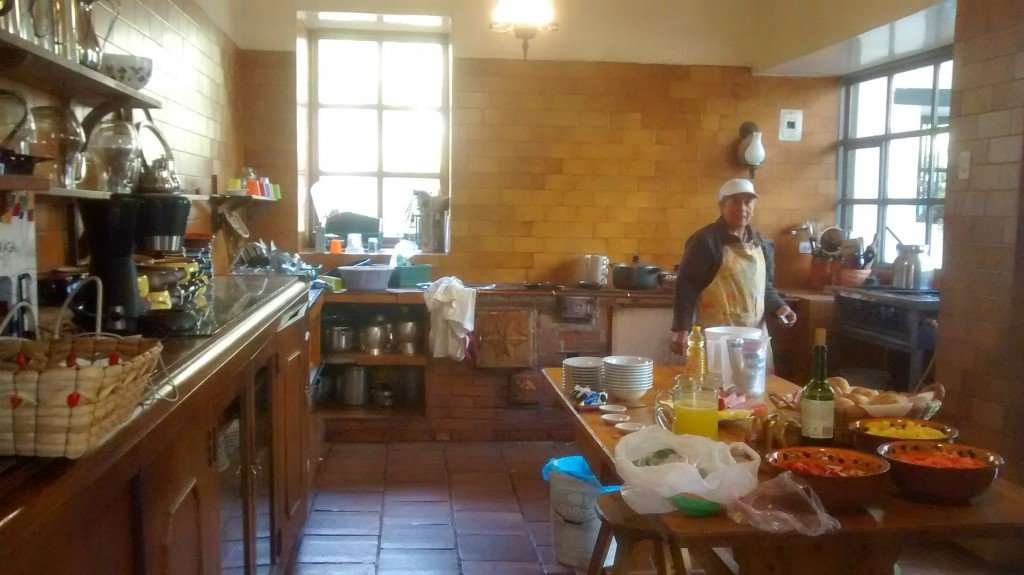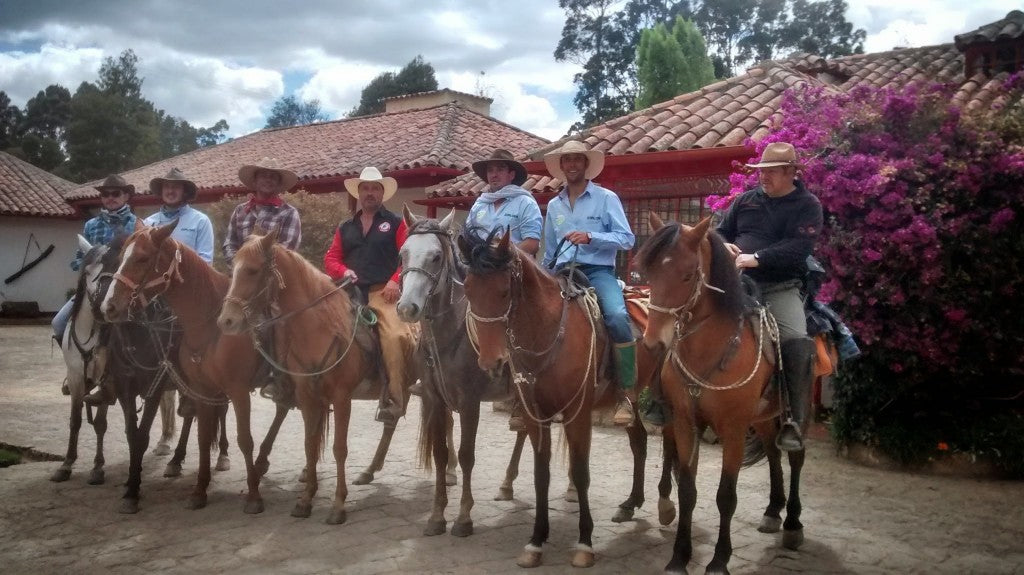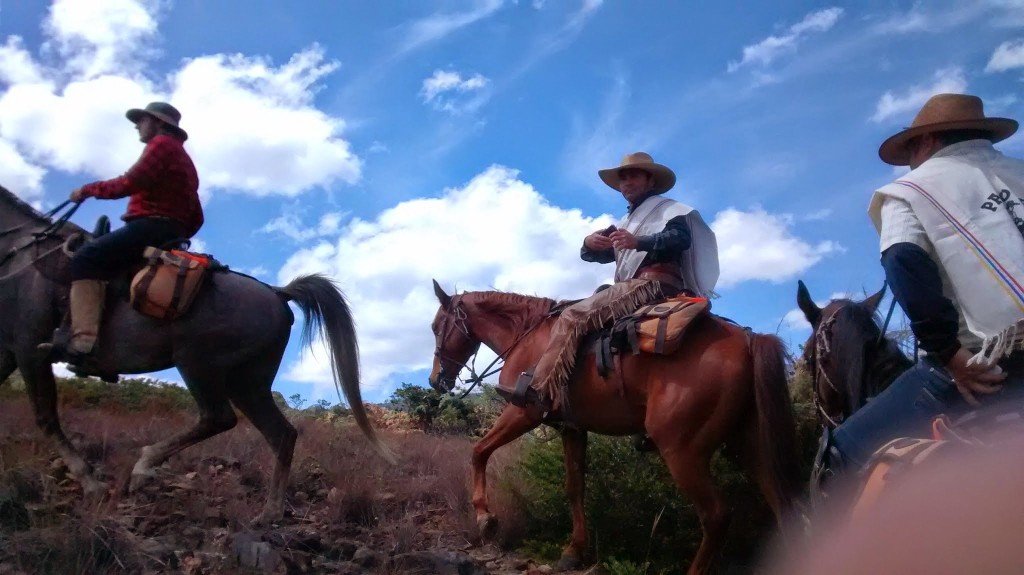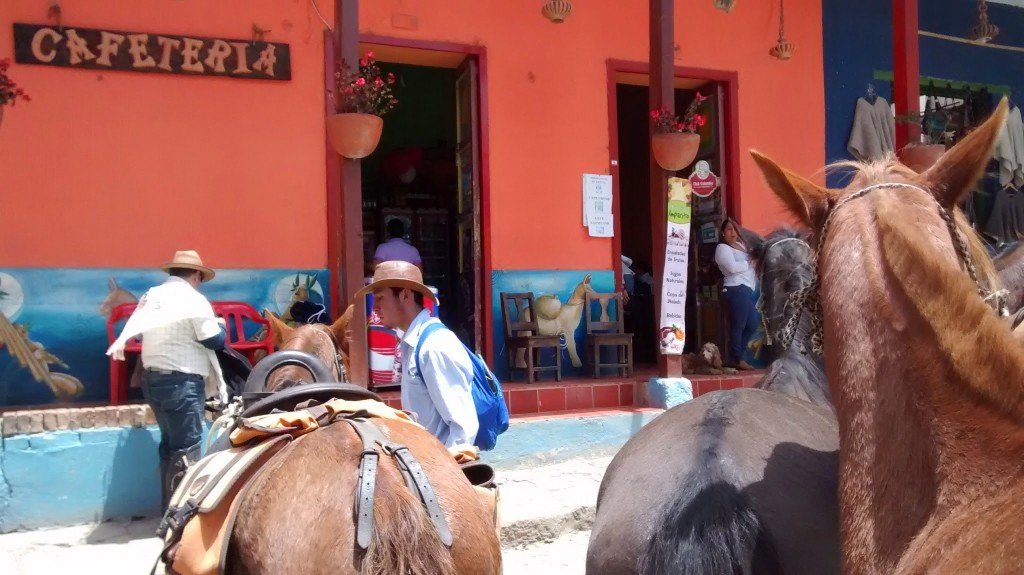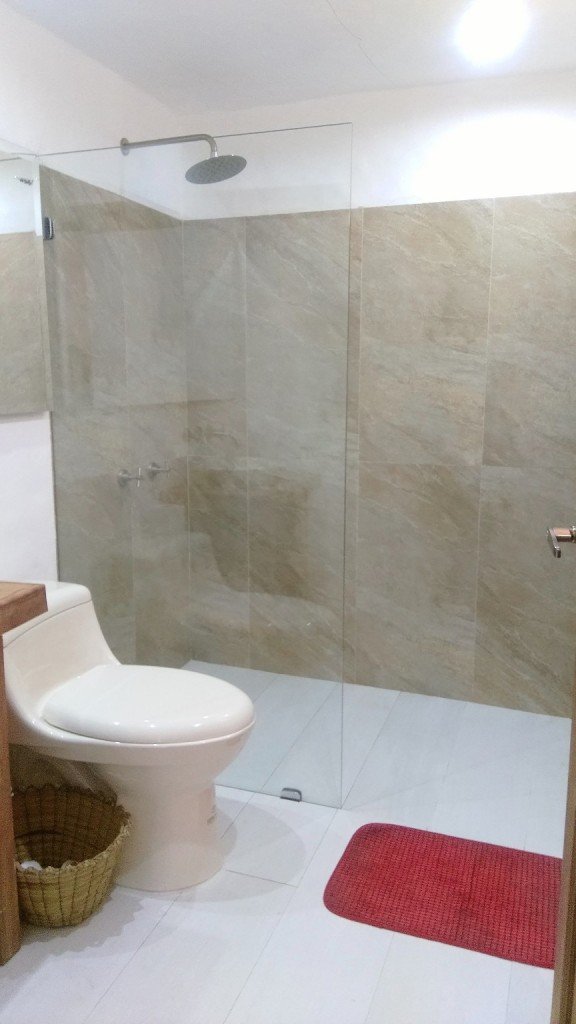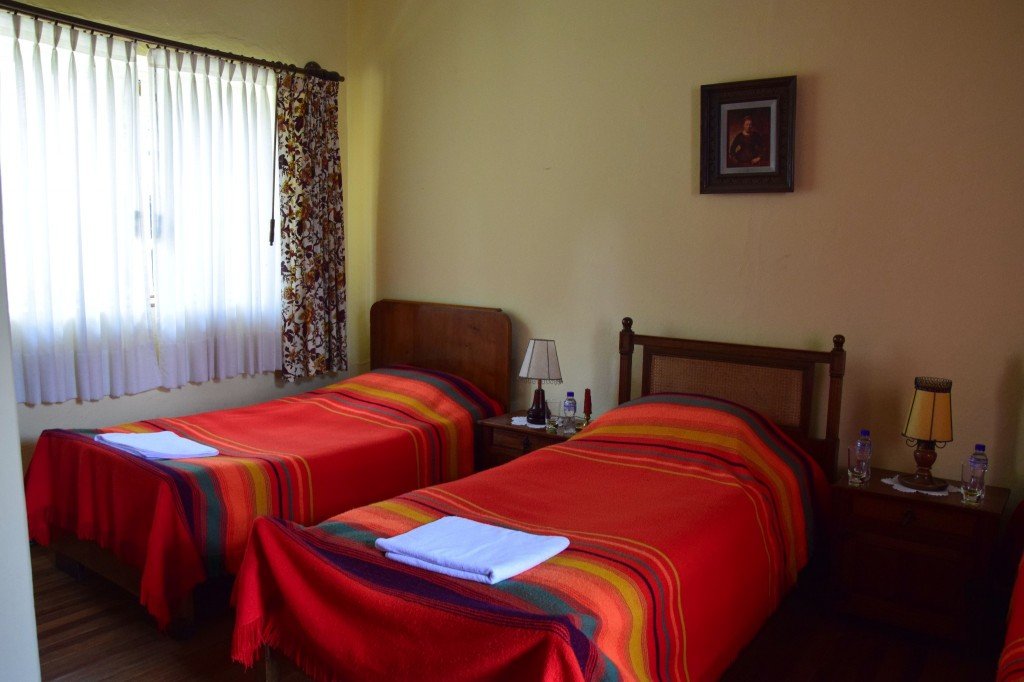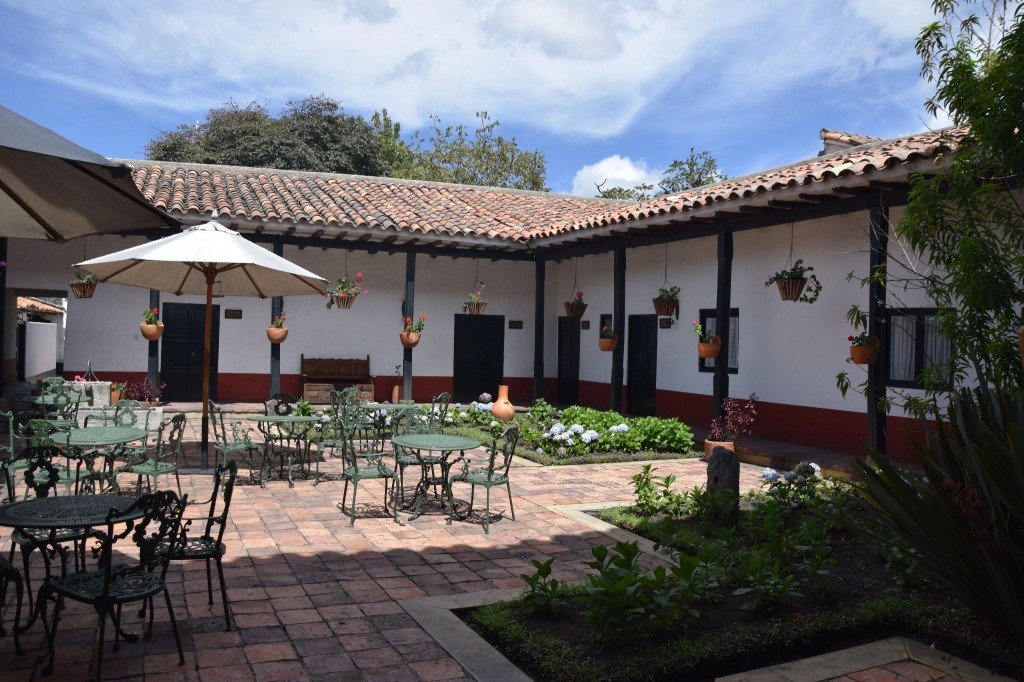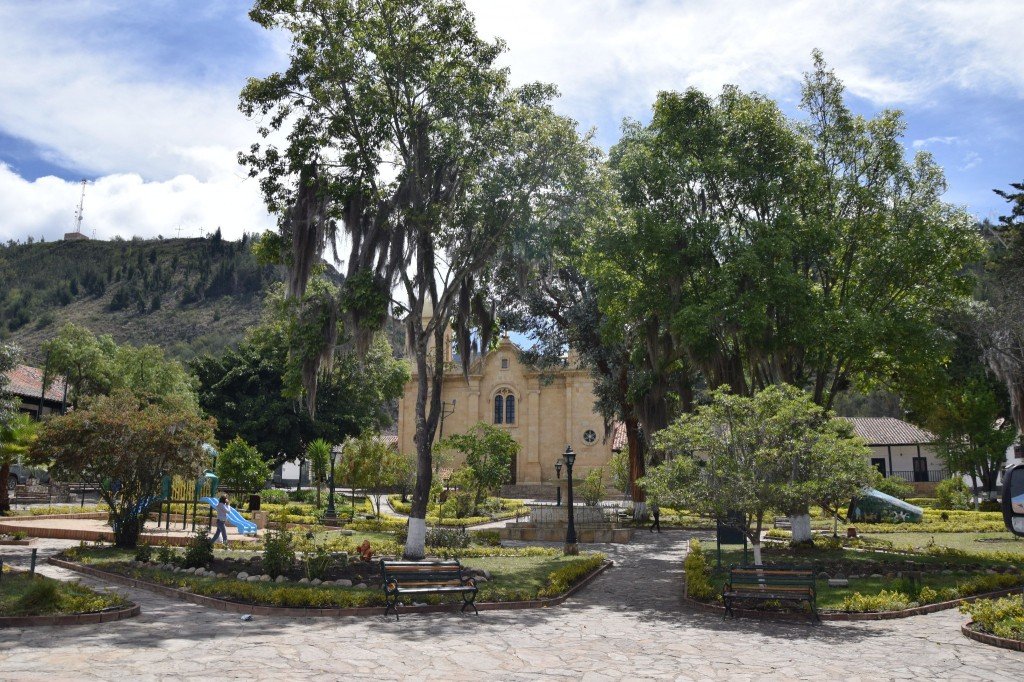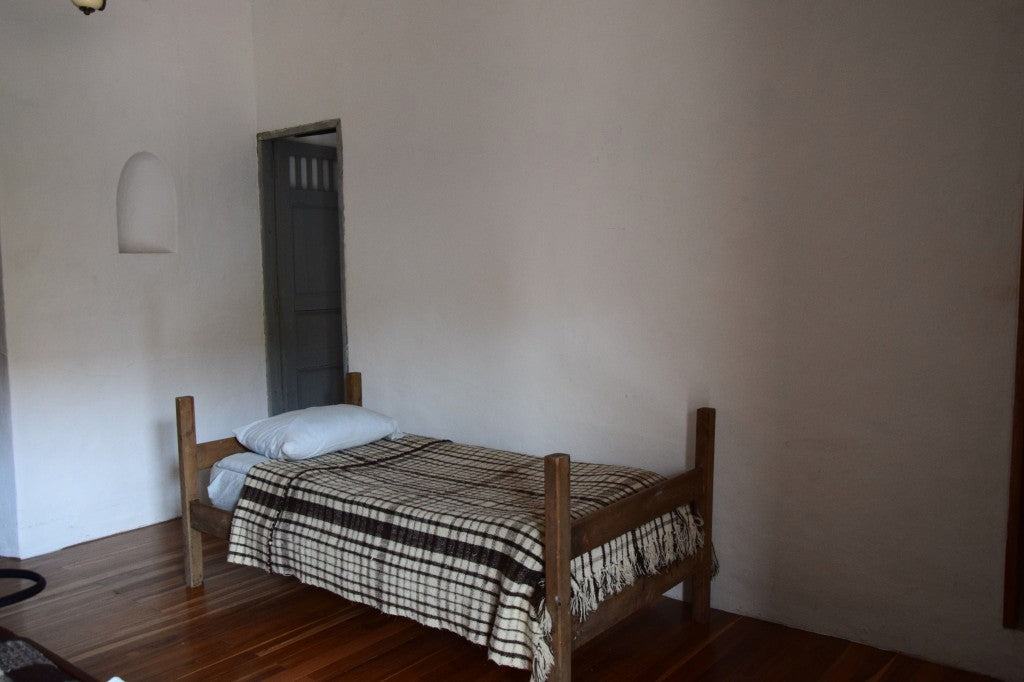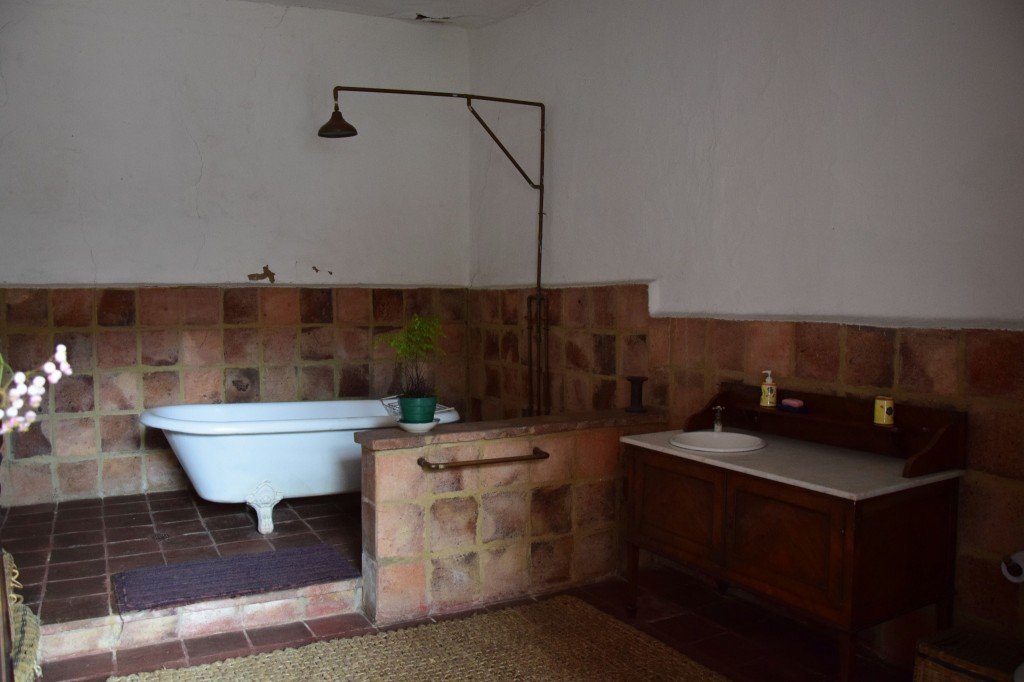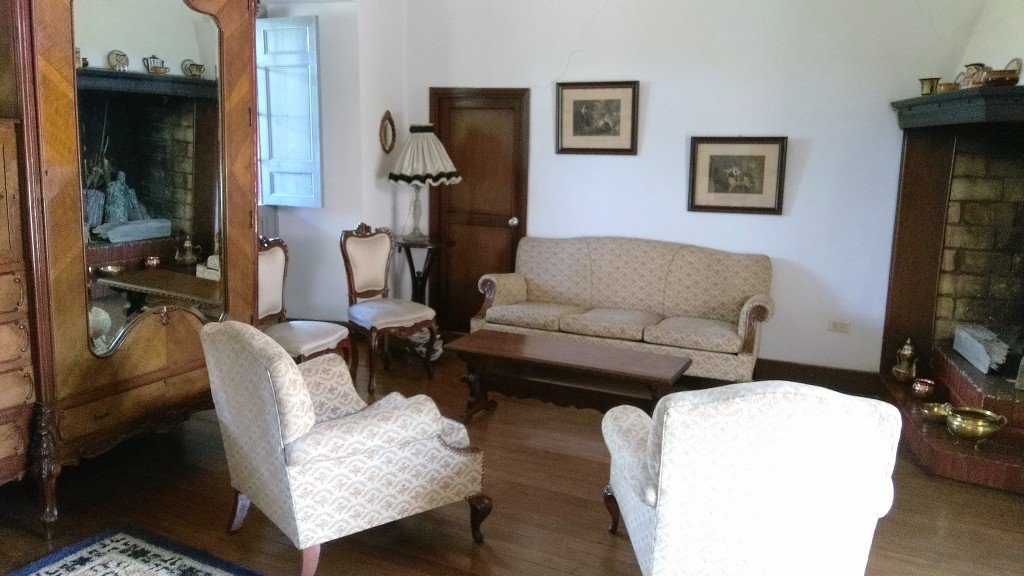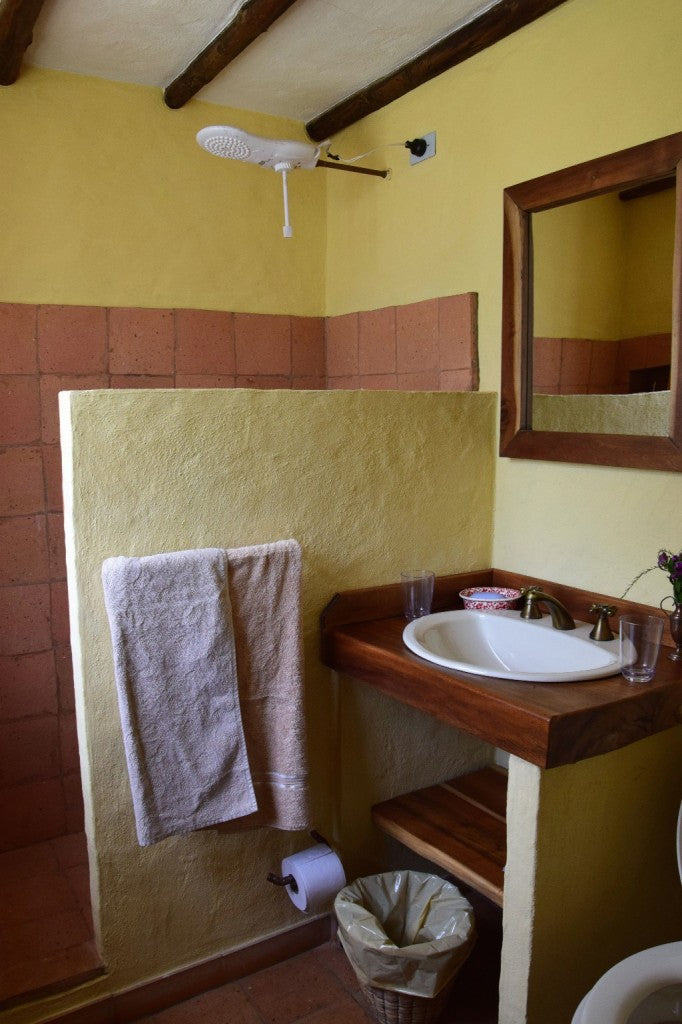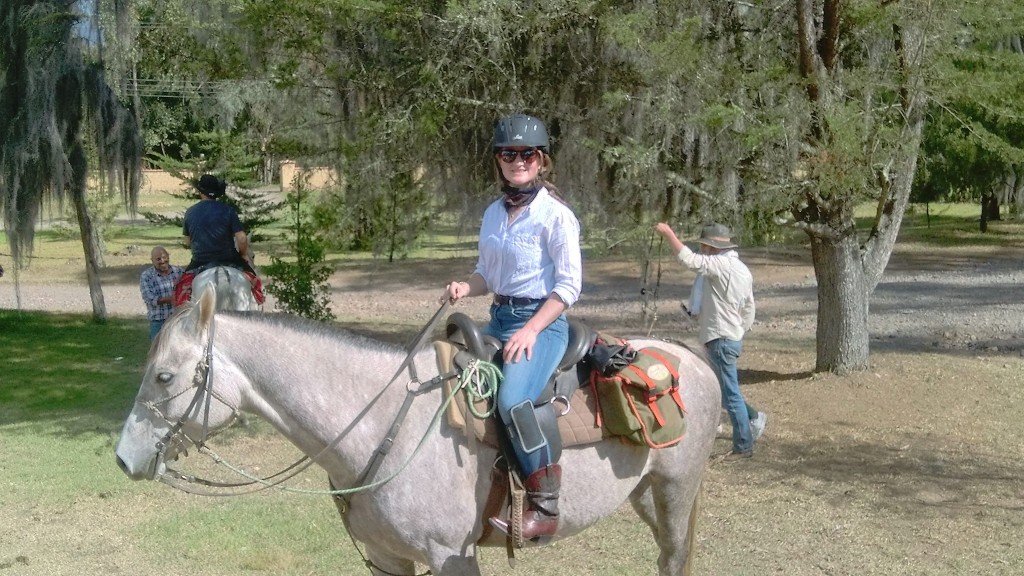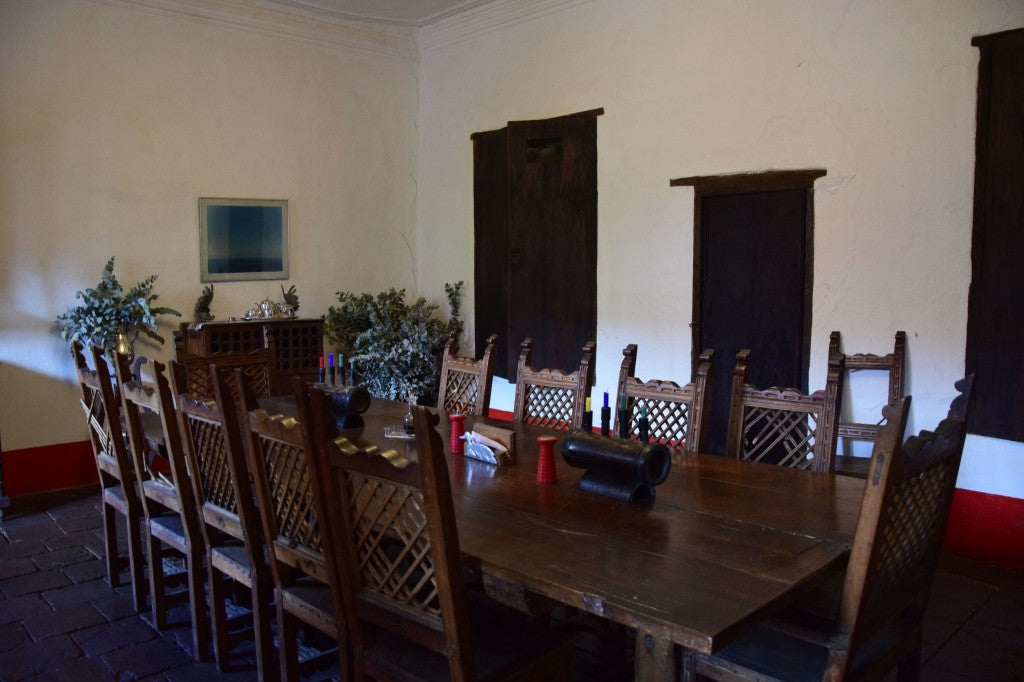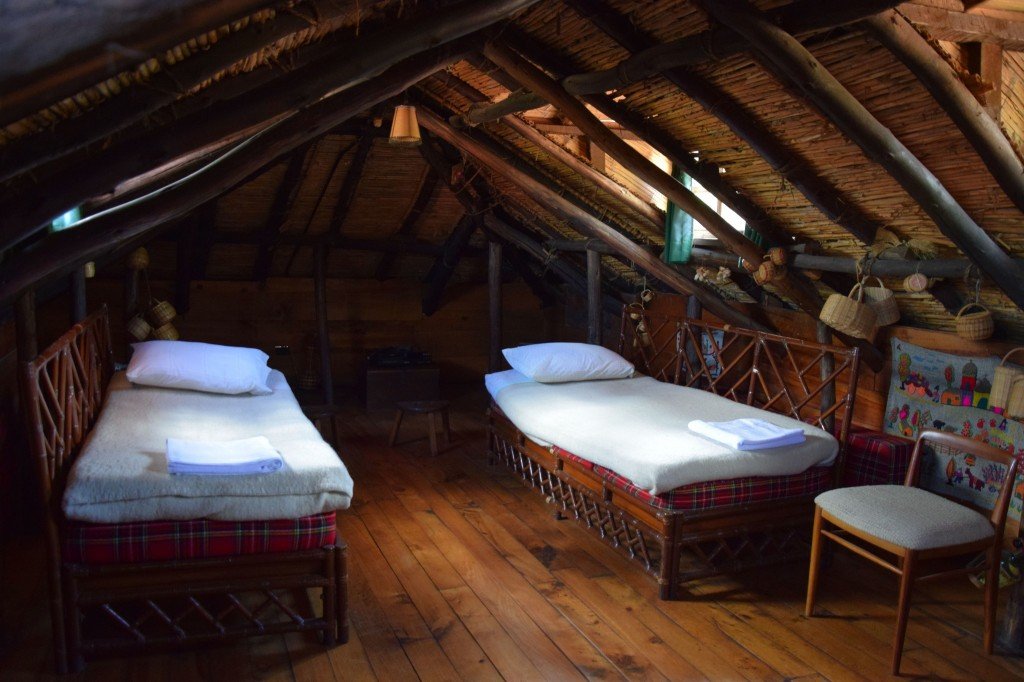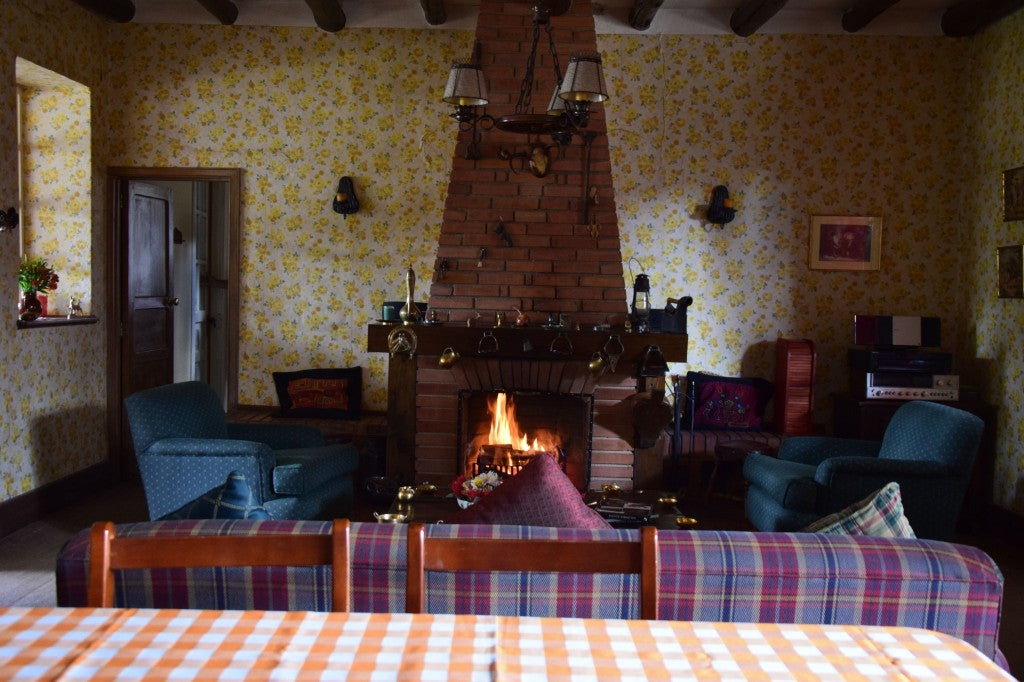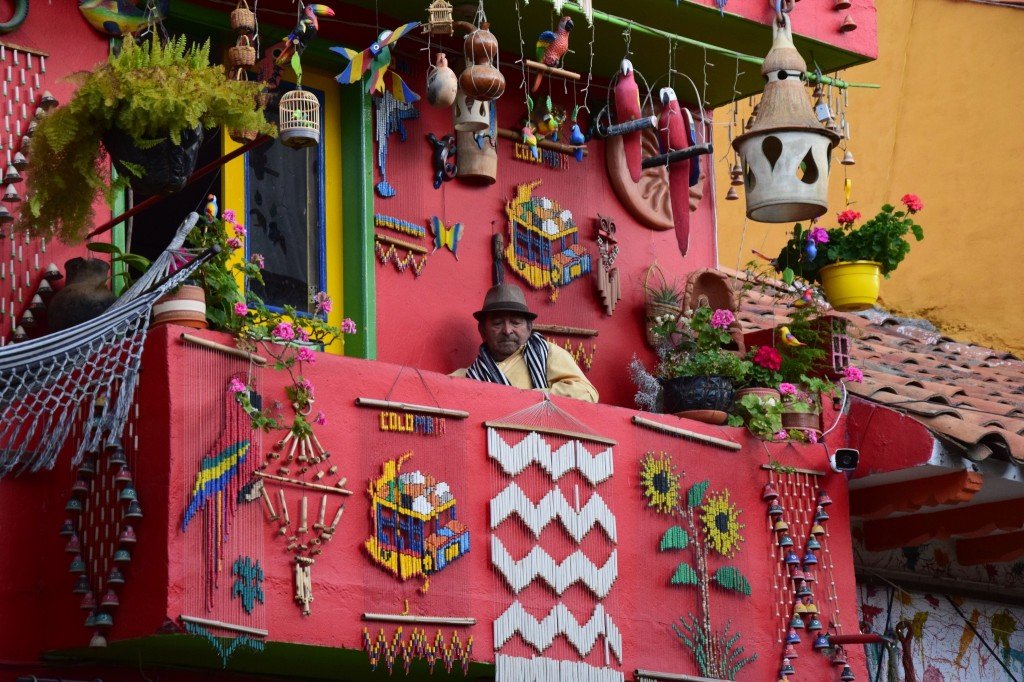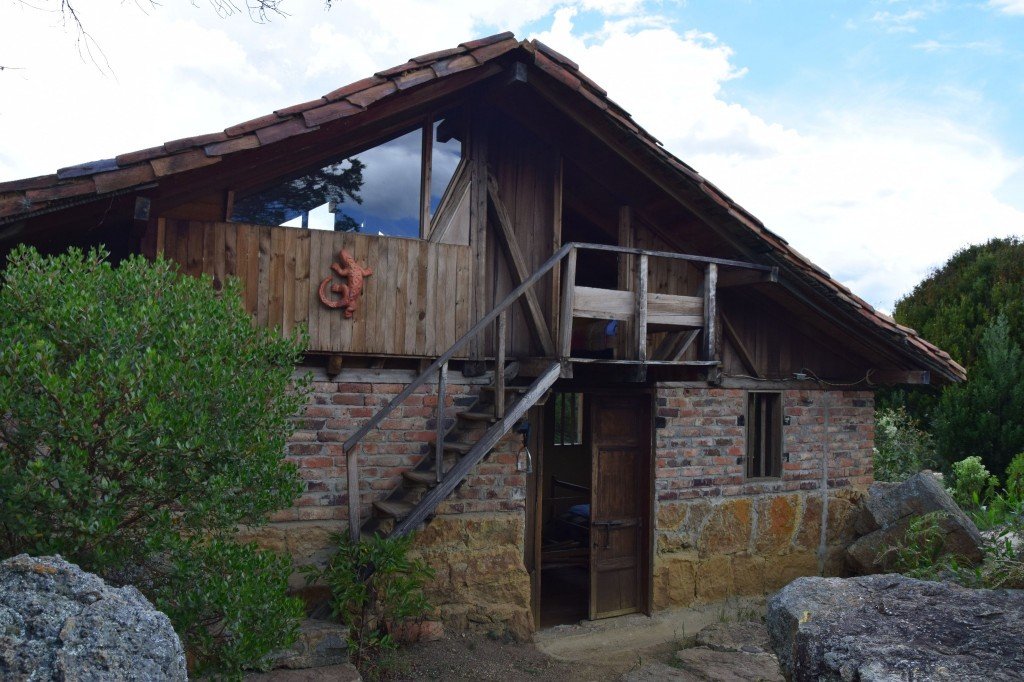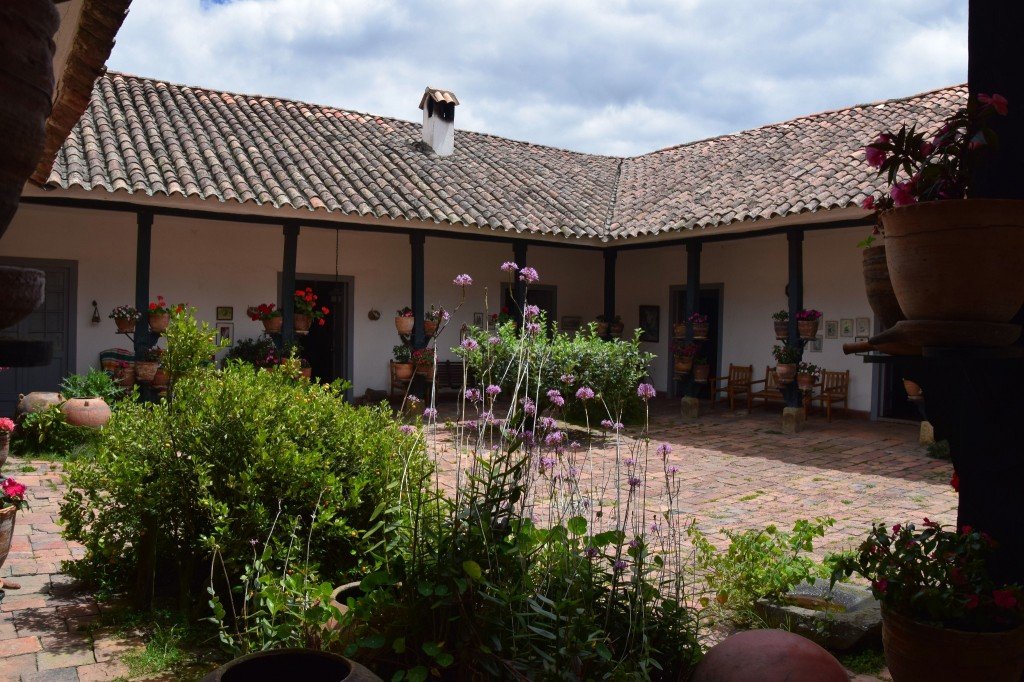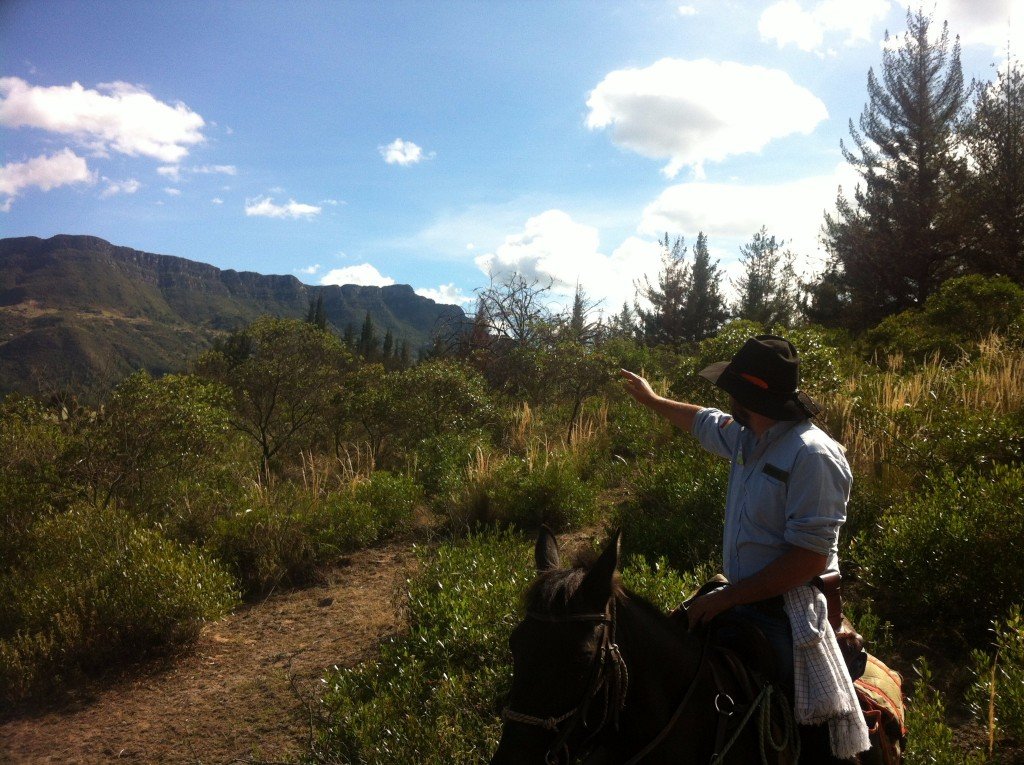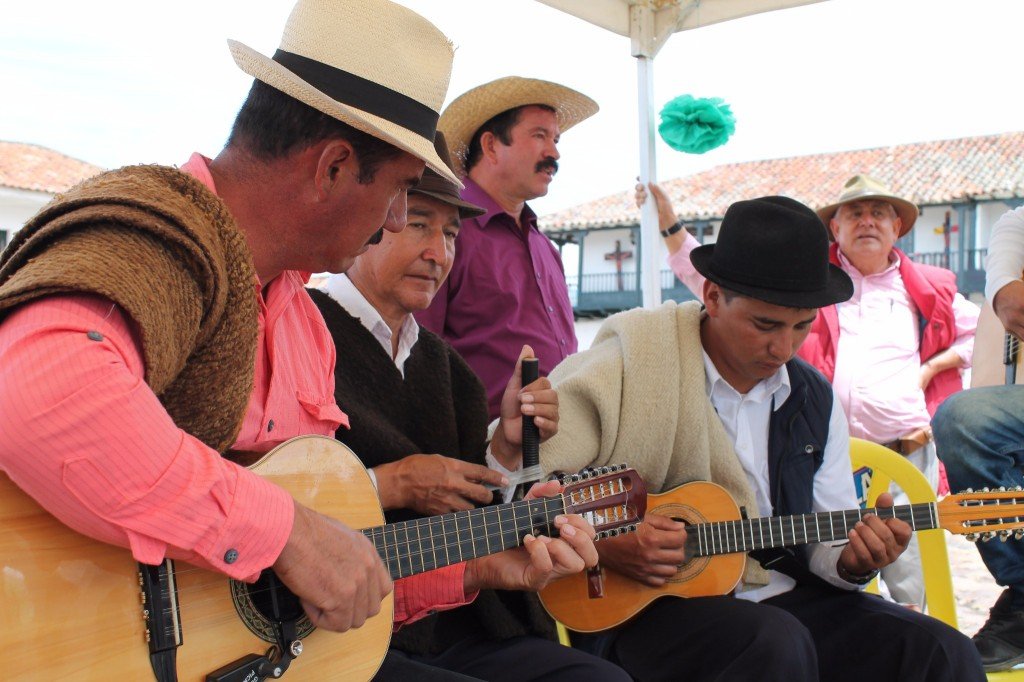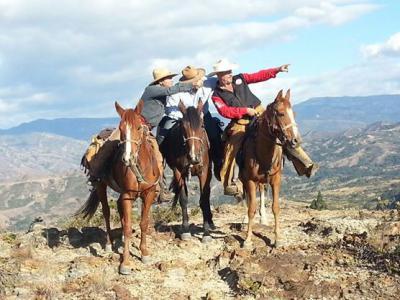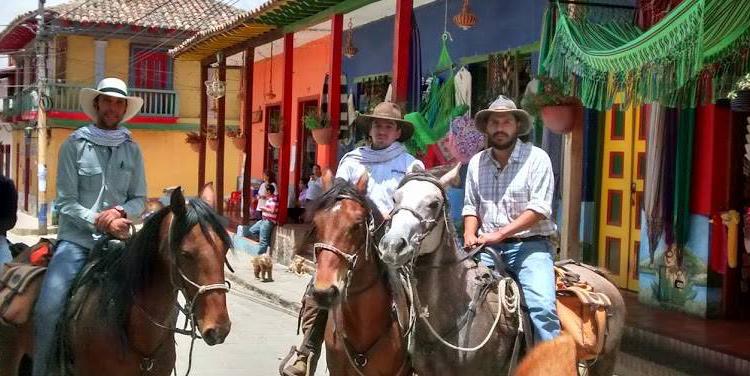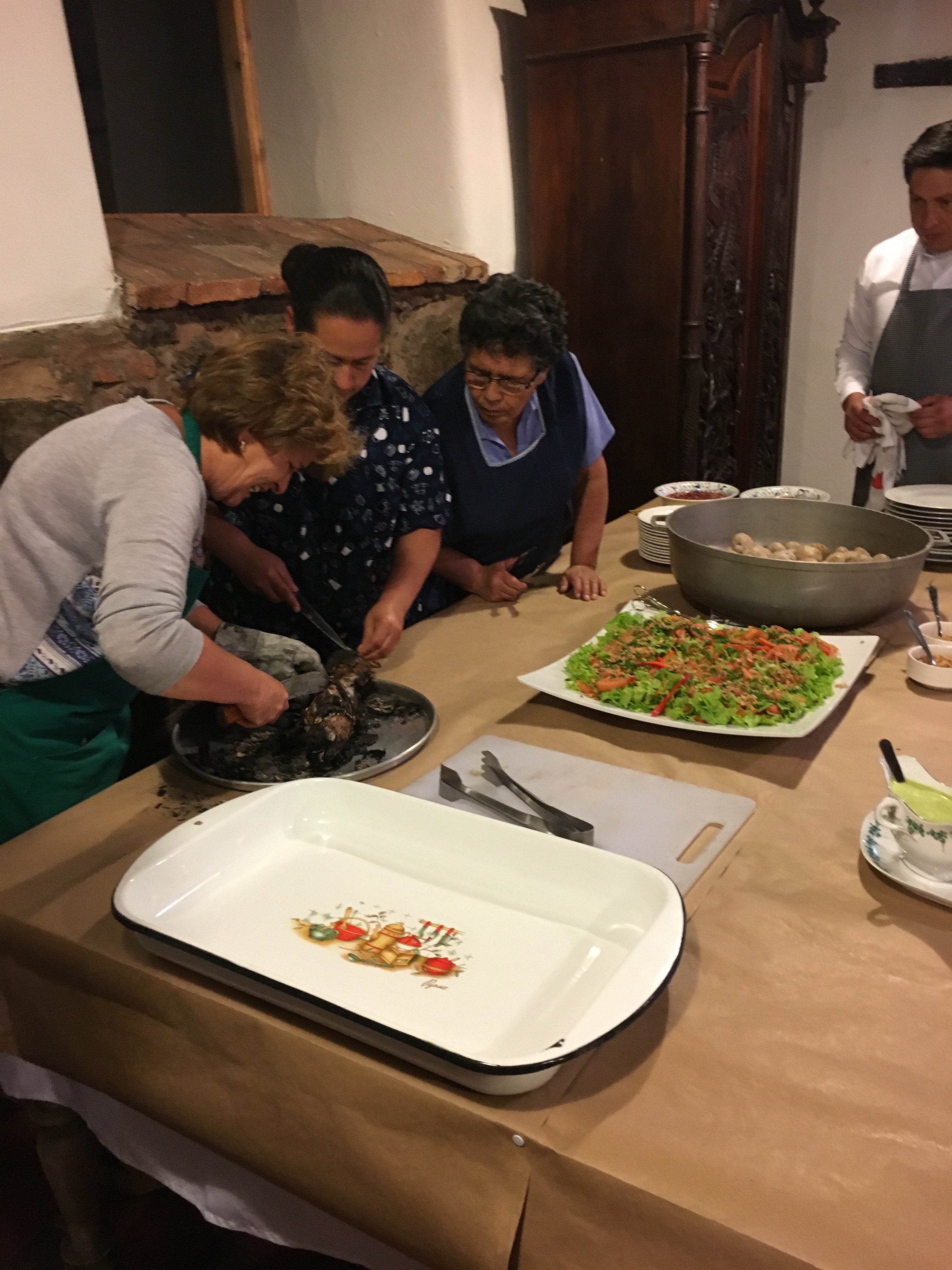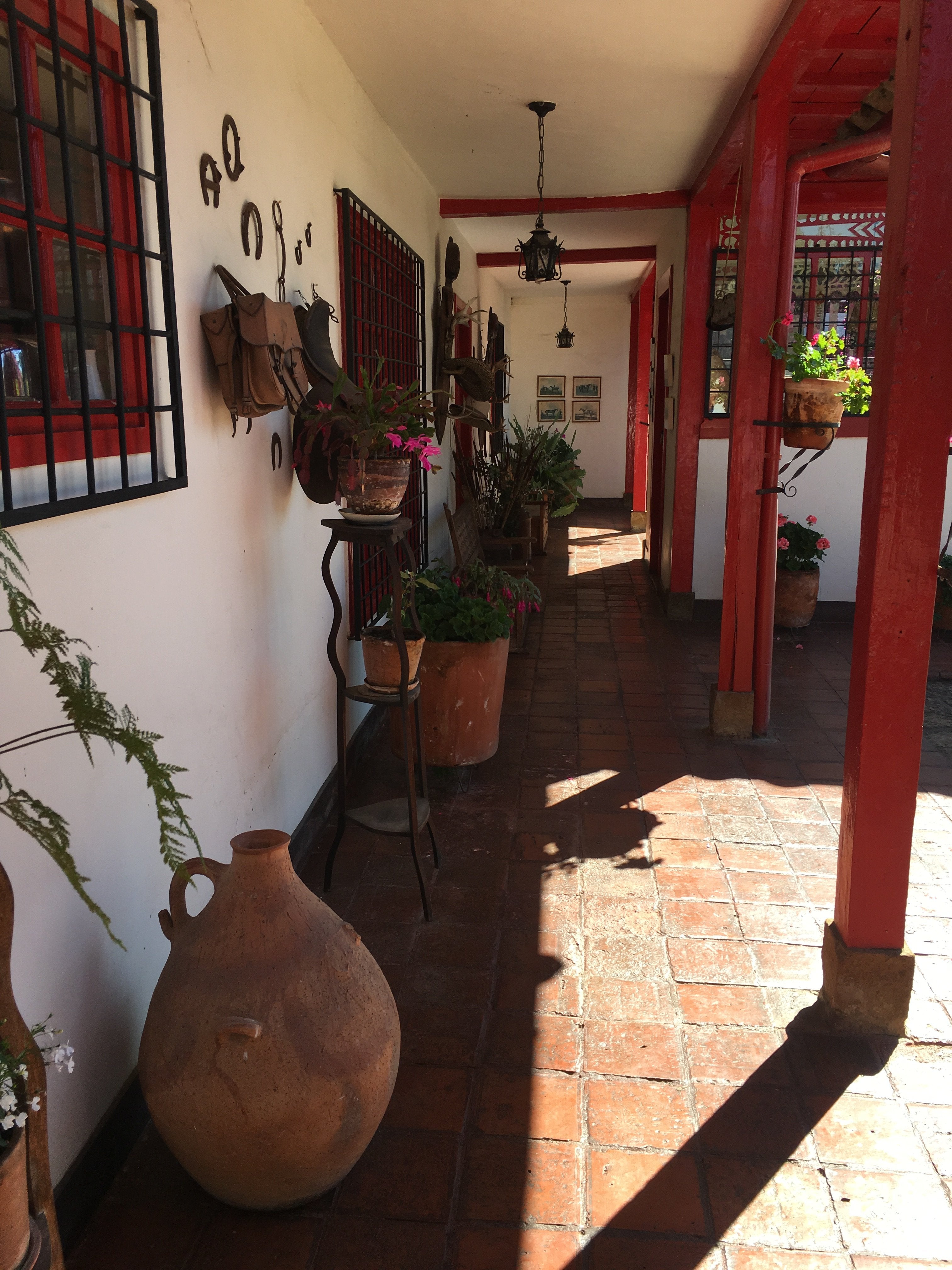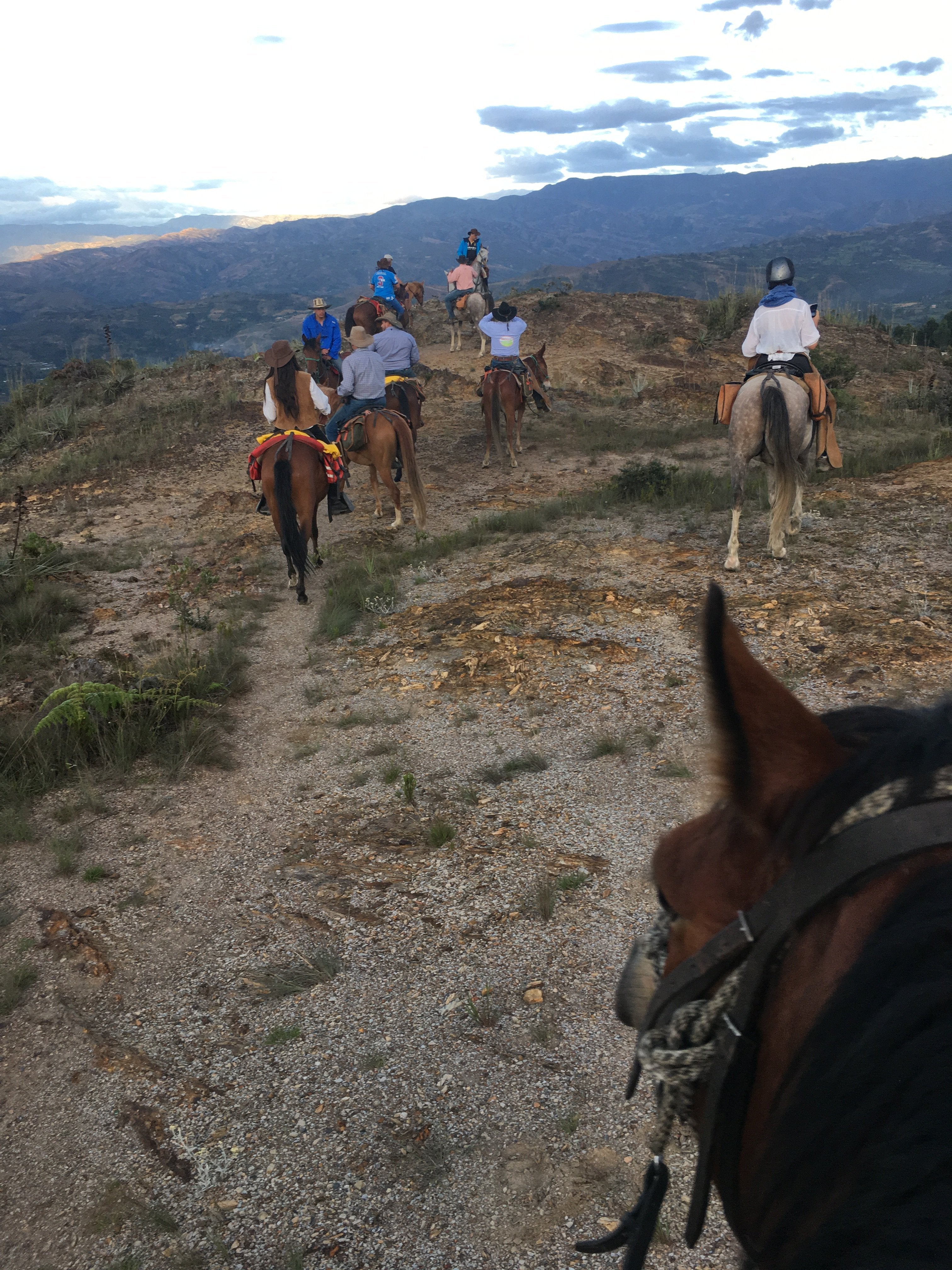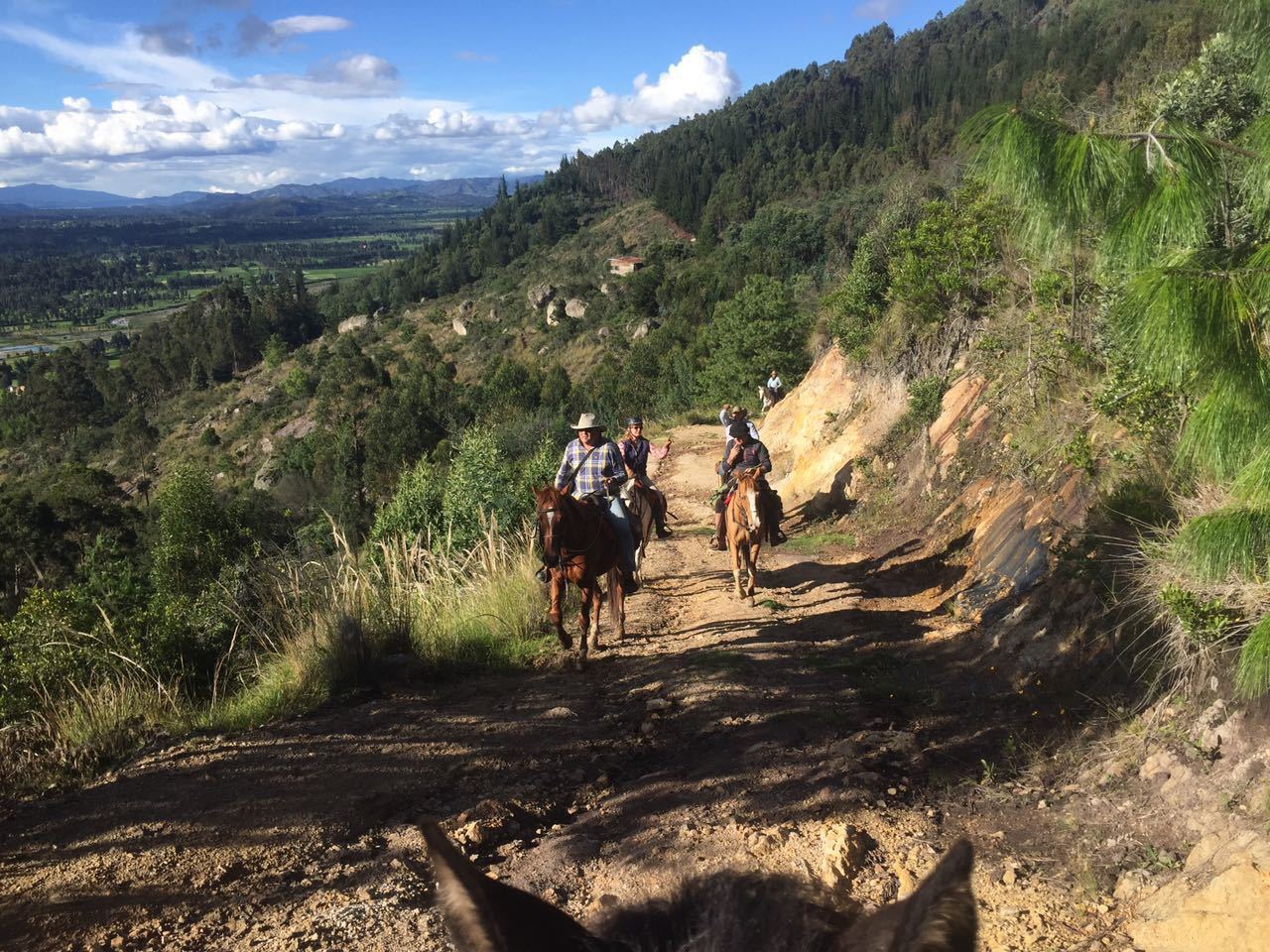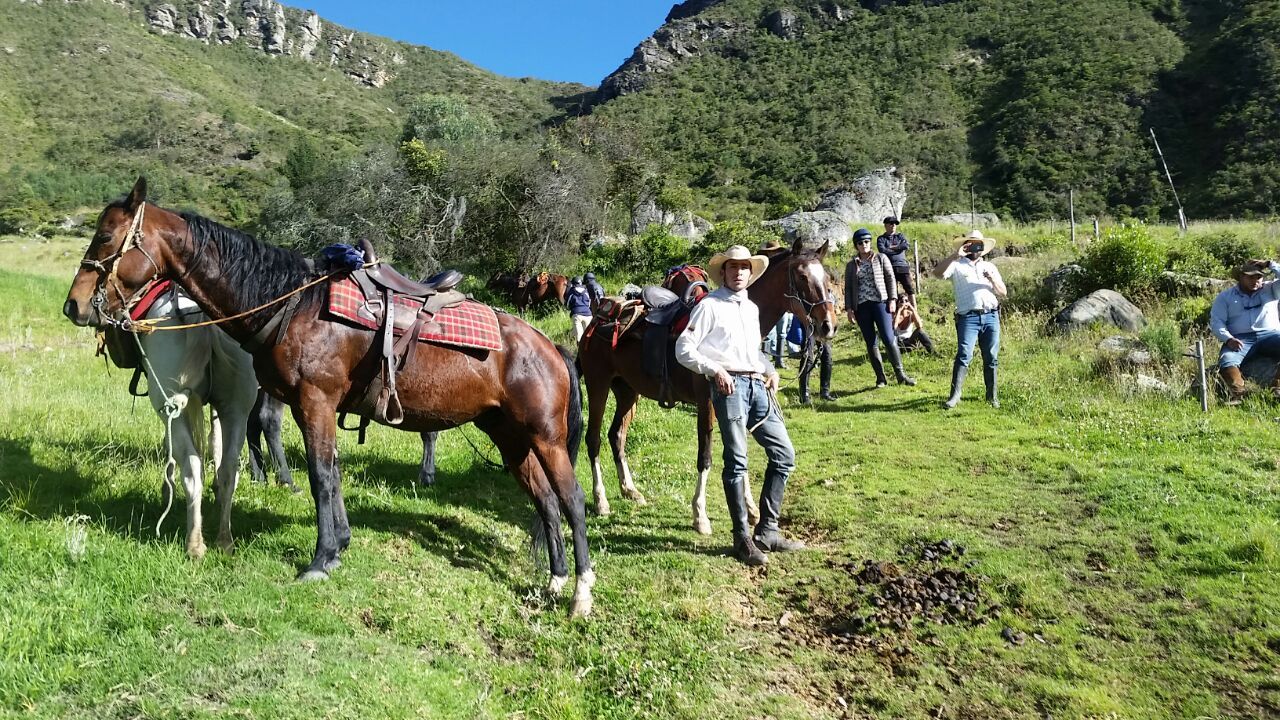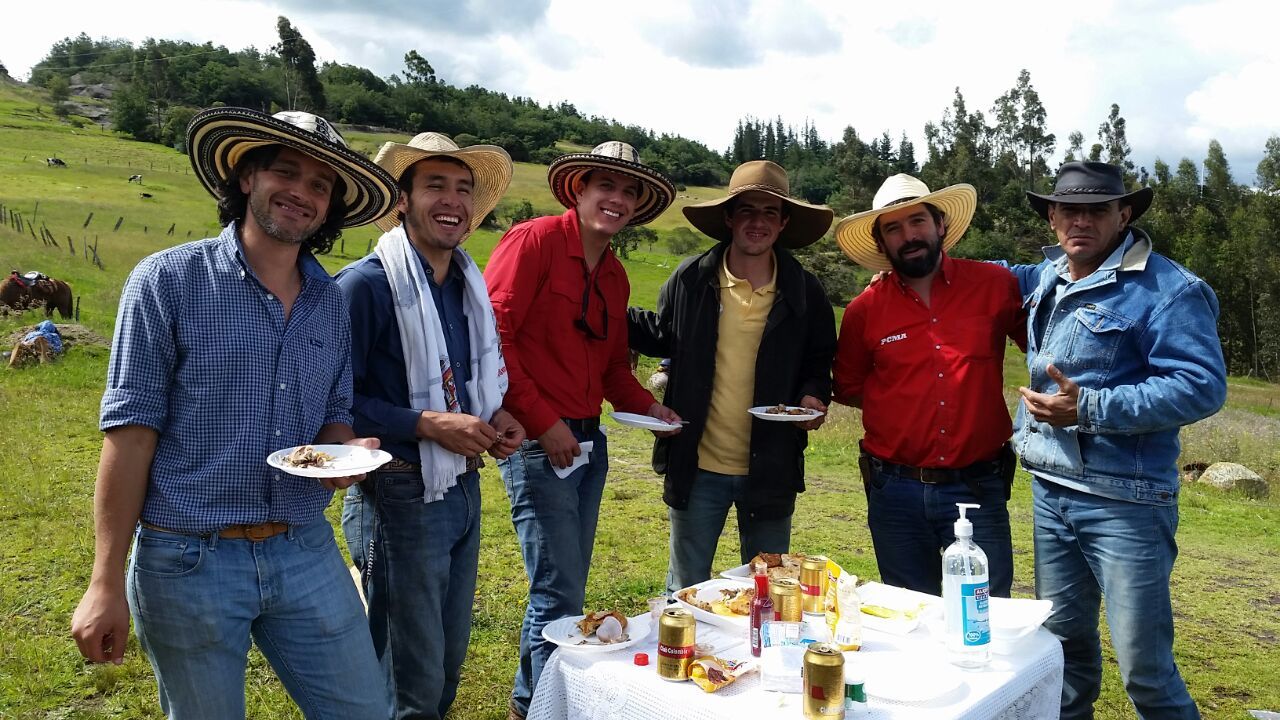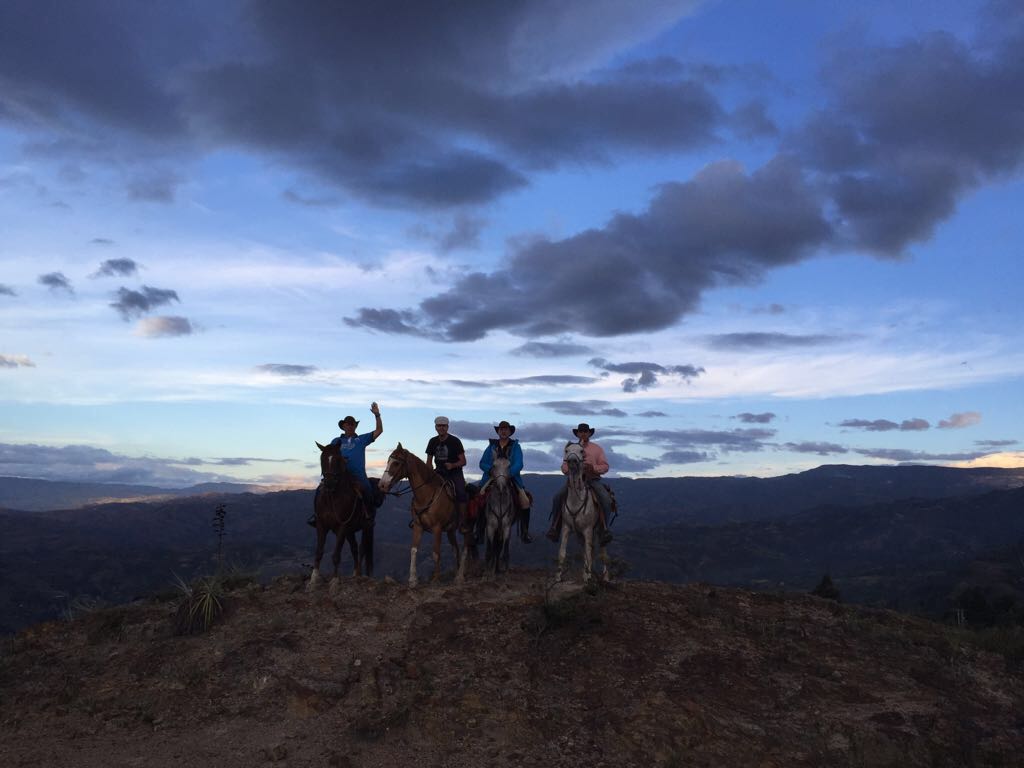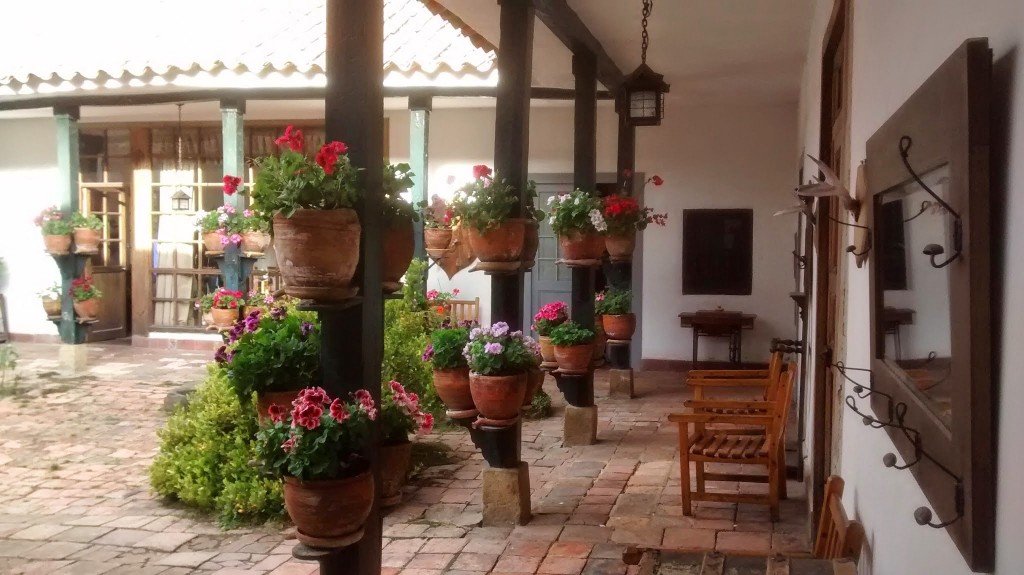 ​An 8 day horseback adventure in central Colombia.
The ultimate trail ride for riders looking for a truly Latin American equestrian eXperience.
TRAIL RIDE
8 days | 7 nights
DEPARTURE DATES
June & July
NOT SUITABLE FOR BEGINNERS
Overview
Colombia is named after Christopher Columbus. Its wild and unpredictable geography in combination with its still very present rich history in all towns and cities creates the sort of scenario that most have only dreamed of.

Although its excellent coffee and the purity of its emeralds have made the country famous, Colombia is also the homeland to another treasure; "El Paso Fino Colombiano" one of the most amazing horse breeds in the world!
On his second trip to America, Christopher Columbus took some horses along. These horses were a mix of Andalusian, Berber, and the extinct gaited Spanish horse the Jennet. Hundreds of years breeding with those bloodlines, especially in Puerto Rico and Colombia, optimized the gait, endurance and strength. This is how the Paso Fino, literally translated as The Horse with the Fine Step, has been created. The Paso Fino Colombiano is, despite its sophisticated appearance a very strong horse that was mainly used for long distances. Its smooth and natural gait were much appreciated.

Colombians are crazy for horses. Fairs, festivals and horse parades are widely common all over the country. And that's what this trip is all about, horses!​

On average, you will be about six hours a day in the saddle and make your way along centuries old rolling horse trails, riding through the mountain landscapes of the Cordillera Oriental, crossing the desert of La Candelaria and pulling through the province Cundinamarca to the tropical province of Santander. Of course more than often you will drink a refreshing beer in a picturesque village where you will meet the most friendly Latin Americans of the continent and discover the hidden places of central Colombia.

While off the beaten track in South America you will soon understand why they say: "Colombia, el unico riesgo es que te quieras quedar" meaning "Colombia, the only risk is that you want to stay"!

And last but not least, on this trip, you will also have the chance to ride a pure bred Paso Fino Colombiano at a renowned breeding stable and eXperience the smoothness of the gaited Colombian criollo horse, the Paso Fino Colombiano! A unique eXperience as this horse is so different than anything what you have ridden before,

Es Realismo Magico - It's Magical Realism! Welcome to Colombia!

Your equestrian adventure starts on the eastern highlands of Colombia.
Here at Cundinamarca at an altitude of about 2500m above sea level, you will be welcomed with open arms at the colonial Hacienda La Casona. After a traditional first night at the Hacienda your Colombian criollo horses will be saddled (very comfortable authentic saddles) to leave for a 6 day trip from hacienda to hacienda. In the last day a transfer will be provided for your return to Bogota airport or hotel.

Accommodation
Nights in authentic and comfortable farm rooms in different colonial Haciendas. Based on double-rooms (the Haciendas are original farms, not build for tourism, couples will have their private rooms but other participants may share the room with other travel companions as most rooms have 2 to 4 beds).

One fazenda might be more simple than the other, but all fazendas are authentic, colonial, cozy and very clean.
Meals
All-inclusive, except hard drinks*

The fazendas offer traditional local homemade food.
Typical Colombian dishes are served during your trip.

Itinerary
Day 1
Official meeting at 09:00 at the Hotel Retiro 84 in Bogota (most guests spent the night before in that same hotel).
Road transfer to the colonial village Cucunuba, 75kms from Bogotá. Along the way you stop to visit a typical Colombian saddlery where you will learn about Colombian tack. You will have lunch along the way in a typical restaurant. After lunch and a short drive you arrive at La Montesa, a renowned breeding farm of Colombian Paso Fino Horses where you will ride these pure blood horses and experience why they say the Paso Fino is the smoothest horse in the world!
Then you continue to for little drive to La 'Posada de Don Pedro' in Cucunuba where you will be accommodated.
Dinner.

Day 2
Meet & greet the horses. Preparing equipment and horse selection. Saddle horses and Kick off ride at 09:00. After trotting through the colonial village you immediately start climbing in the Juaitoque natural reserve and reach the highest point of 3.200 meter height above sea level. Traditional bridle paths take you through Andino Moorlands. In the afternoon you will descend through "el camino de la punta de la peña" with a view at the Palacio Lagoon. You will have a great Colombian BBQ and continue your ride till arriving at Colonial Hacienda La Casona.
Refreshments and dinner at a cozy meeting at the fireplace of this beautiful hacienda.

Day 3
Breakfast
Saddle horses and kick off ride at 09:00, crossing narrow paths in the forest, climbing and descending till reaching the typical village of Sutatausa.
You will visit the cathedral and learn about the Spanish domination of the past.
You will continue the ride to the rocky mountains of the "Hato" Dam where you will have a local traditional lunch.
​In the late afternoon you will arrive again at Hacienda La Cabaña for a second night in this fantastic place.

Day 4
Saddle horses and start the ride through the green fields of Cundinamarca, the biggest region of milk cows in Colombia.
Around noon you arrive at one of the oldest Colonial farms of Colombia, Punta de Vega, where you will have lunch.
After a good meal and siesta you continue riding to "Hacienda Potosi" where you will arrive around 17:00.
Owner Marta will more than probably will like to show you her champion draft horses.

Day 5
Saddle horses and kick off ride at 08:00 - 8:30.
You leave hacienda Potosí passing through the green fields of this milk region. After a few canter you will reach the beautiful hacienda 'Ticha' of Dona Patricia.
​Lunch will be served at the colonial hacienda, a place where history pours from the walls.
​In the afternoon you ride through oak woods the with the Fúquene Lagoon on the background.
You will leave the province of Cundinamarca to enter in the province of Boyacá, till you reach the semi desert plains of Raquira.
At the Raquirq Silvestre farmhouses you will spend the night and have a great evening with the performance of local folk musicians.

Day 6
Saddle horses & kick off ride at 10:30.
Descending the semi desert mountains you will see in the distance the colourful town of Raquira, well known for it's pottery & handicrafts.
​Will have the time to stroll around the picturesque town, where you can have a cold beer and lunch.
​In the afternoon you continue the ride all the way till reaching the "Candelaria" monastery, a sacred place founded in 1604 and owned today by the Agustinos community.
You will be very comfortable accommodated at the monastery.

Day 7
Saddle horses & kick off ride at 8:00.
Today the scenery changes drastically, just one hour away from the monastery you will enter the inhospitable desert of la Candelaria, rocky bridle paths and strong winds will guide the way.
Once in the the desert you will visit the "Patio de Brujas", a magic place of indigenous witches.
In the later afternoon you will reach one of Colombias most beautiful Colonial cities Villa de Leyva, founded in 1572 and known as a national monument. A place known to keep its traditional architecture between moorlands and deserts.
Accommodation in a colonial hotel at the main square of Villa de Leyva.
Free late afternoon and dinner around 20:00 and last night drinks.

Day 8
Breakfast.
Transfer by private bus to Bogota airport (4 hour aprox).

Additional information
*Open Bar Service
Every day you spent the night at a different farm where you will be offered drinks. To make things easy and not having the hassle with making notes every day for drinks or confused bills at the end of the week we offer you the Open Bar Service in two different options to be paid on arrival
100 Euro p.p. for all alcoholic drinks & soft drinks during the entire week.
Beer, Caipirinha, Cachaça, non-alcoholic soft drinks, Guarana, coffee, tea, milk, water, etc.
*Wine not included, but you can buy wine at each farm. Price of a bottle depends of the brand and quality
50 Euro p.p. for all soft drinks during the entire week.
Non-alcoholic soft drinks, Guarana, coffee, tea, milk, water, etc.

It is recommended to arrive in Bogota one night before the official start of the trail ride program. That way nobody has to wait long hours at the airport waiting for other guests to arrive. So we suggest you to stay one night in a hotel in Bogota (that we can book for you) and you all meet together the next day at breakfast in the hotel at 09:00. After breakfast you start the official program of the trail ride and go all together to the first Hacienda on a private bus. A double room is about 75 Euro/room including breakfast. The hotel**** we will book for you is located in the Zona T, in the north of Bogota. A very nice and safe neighborhood with many restaurants, bars and shops.

The Central Colombia Trail Ride
$2,196.00