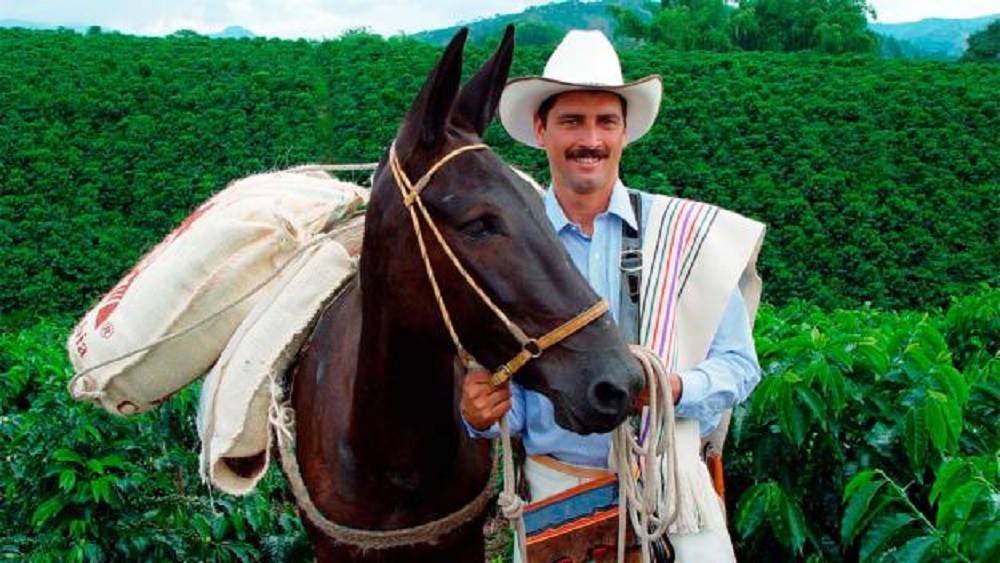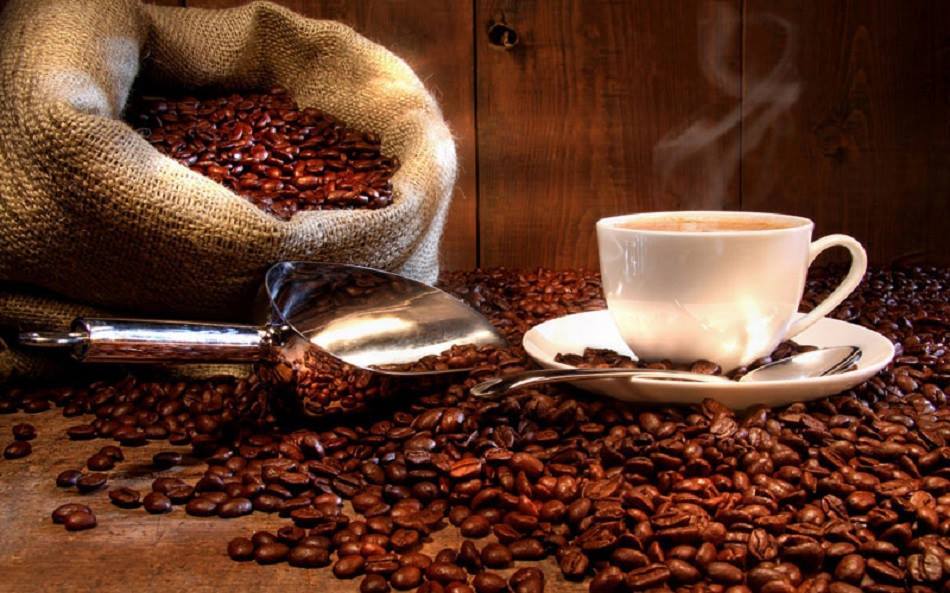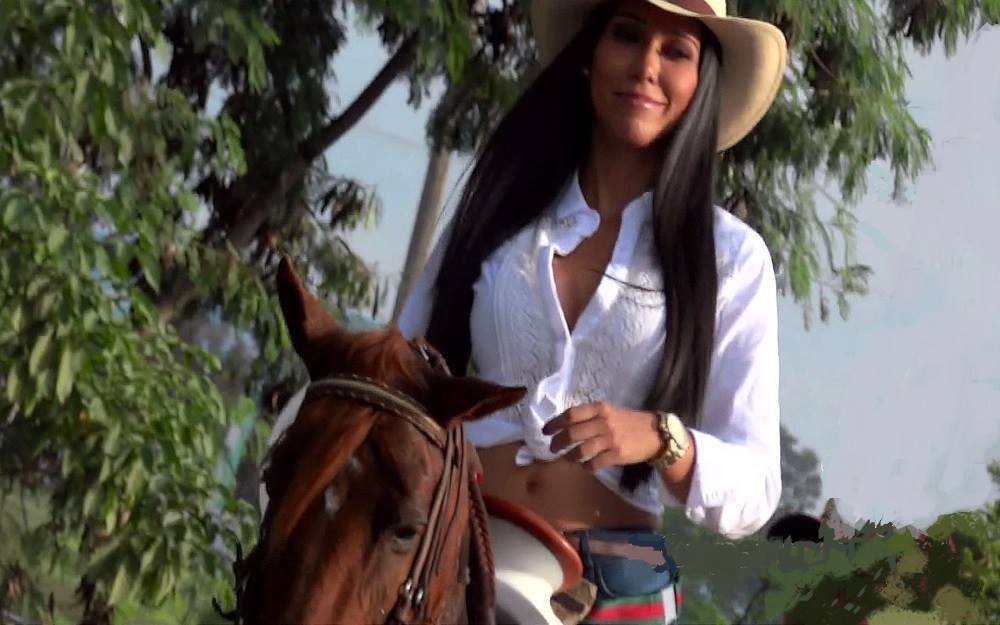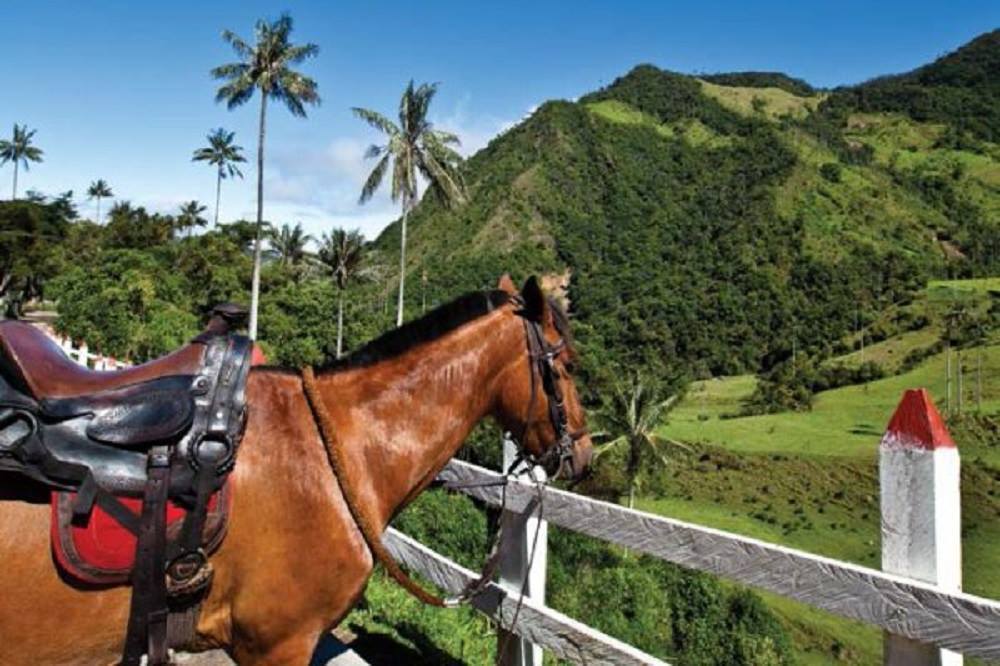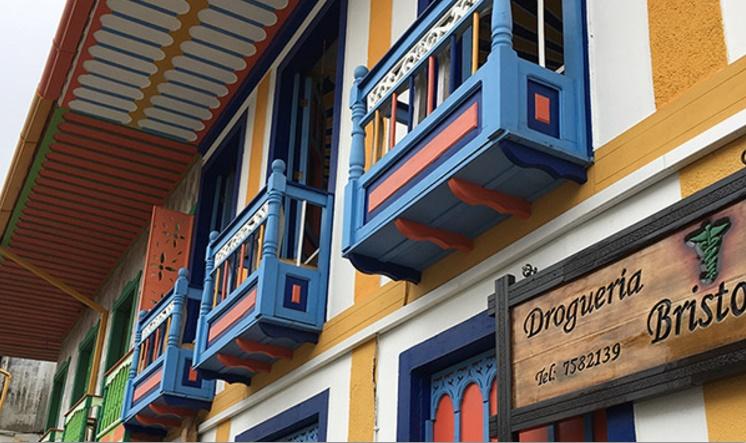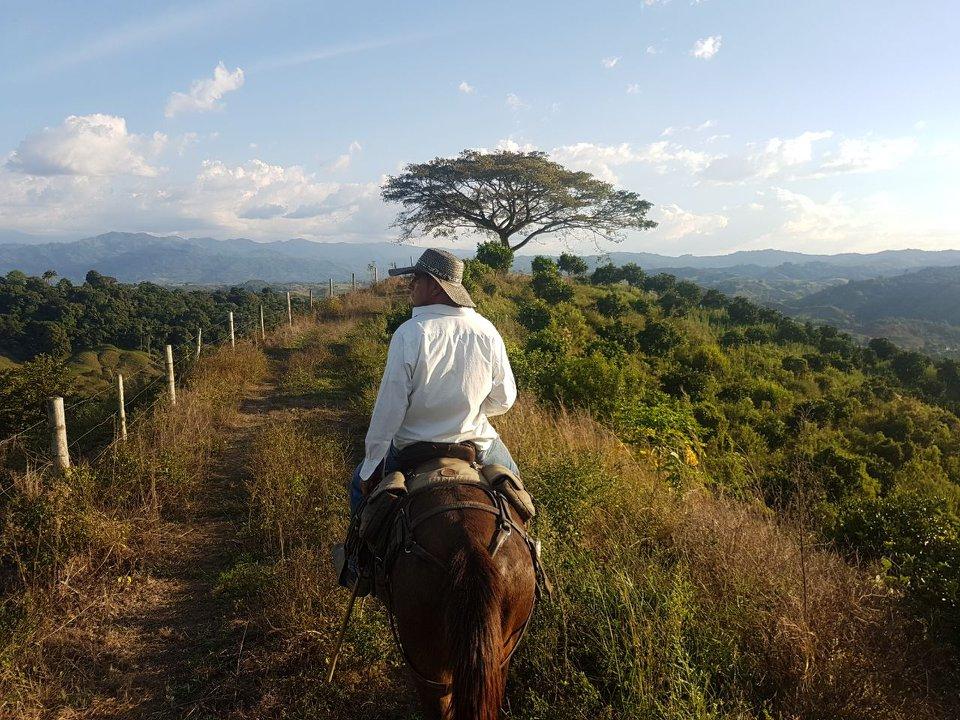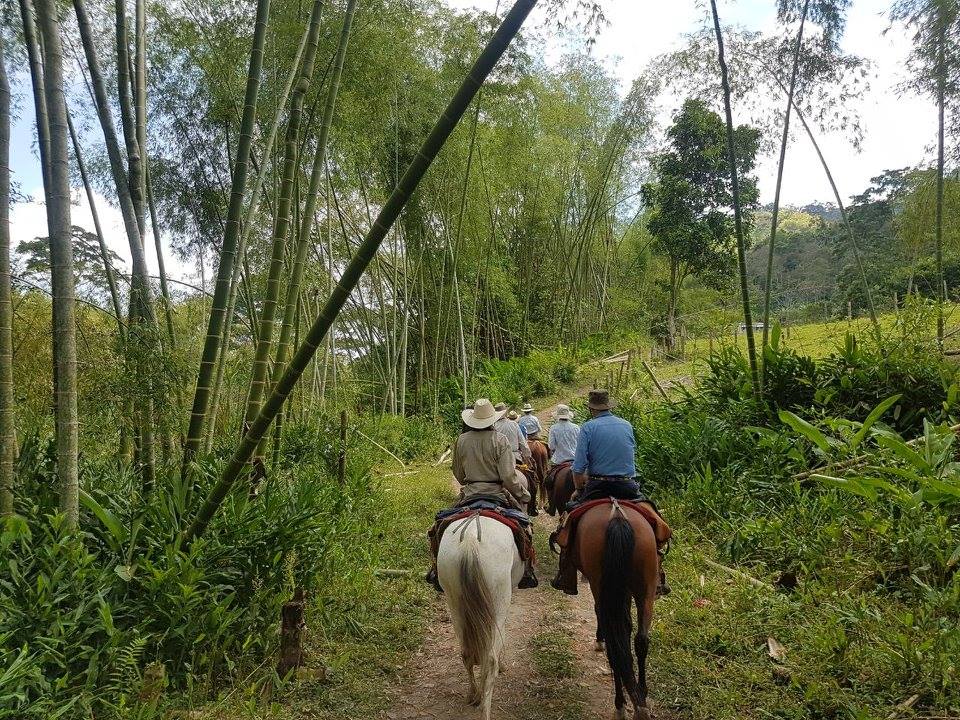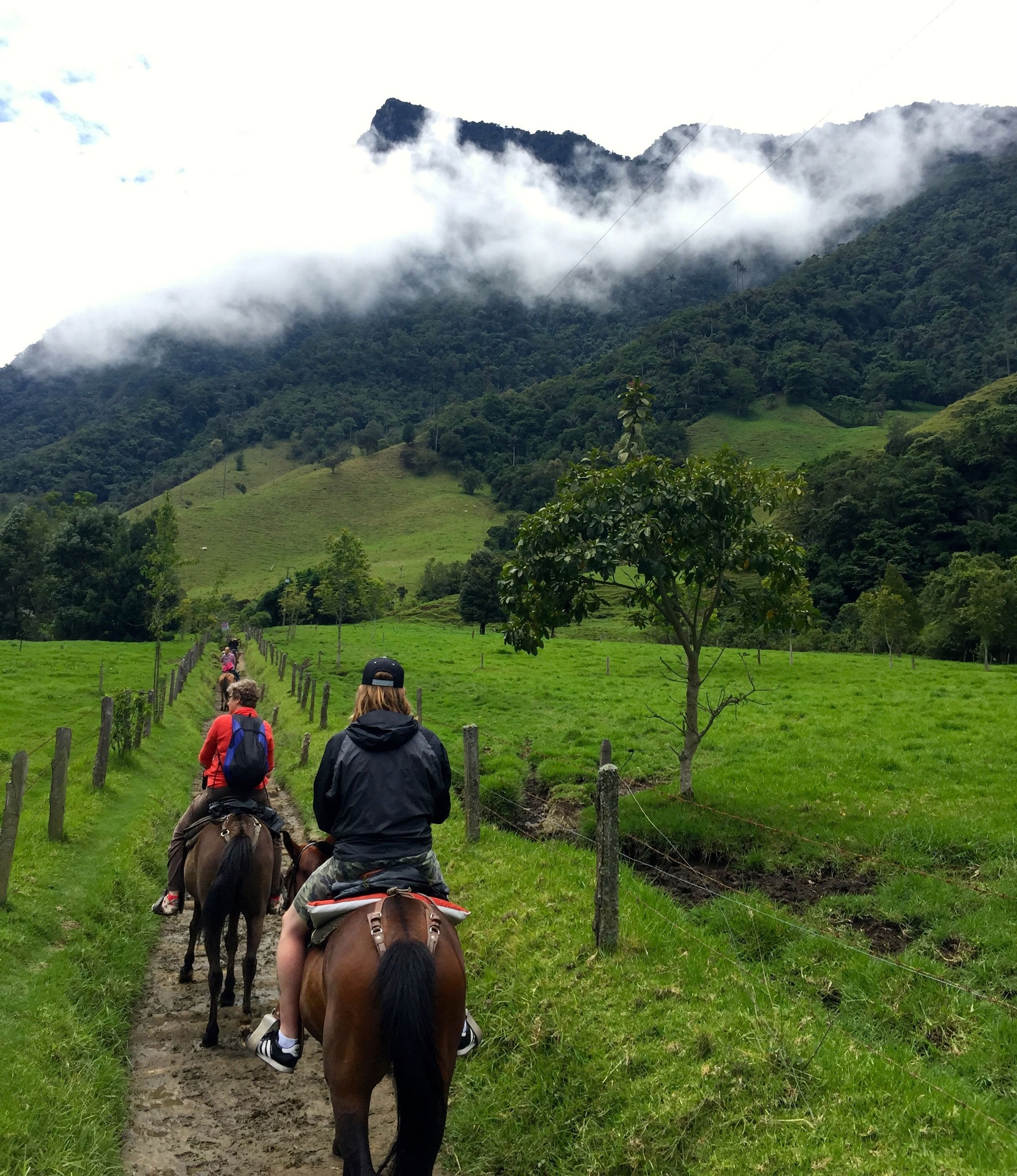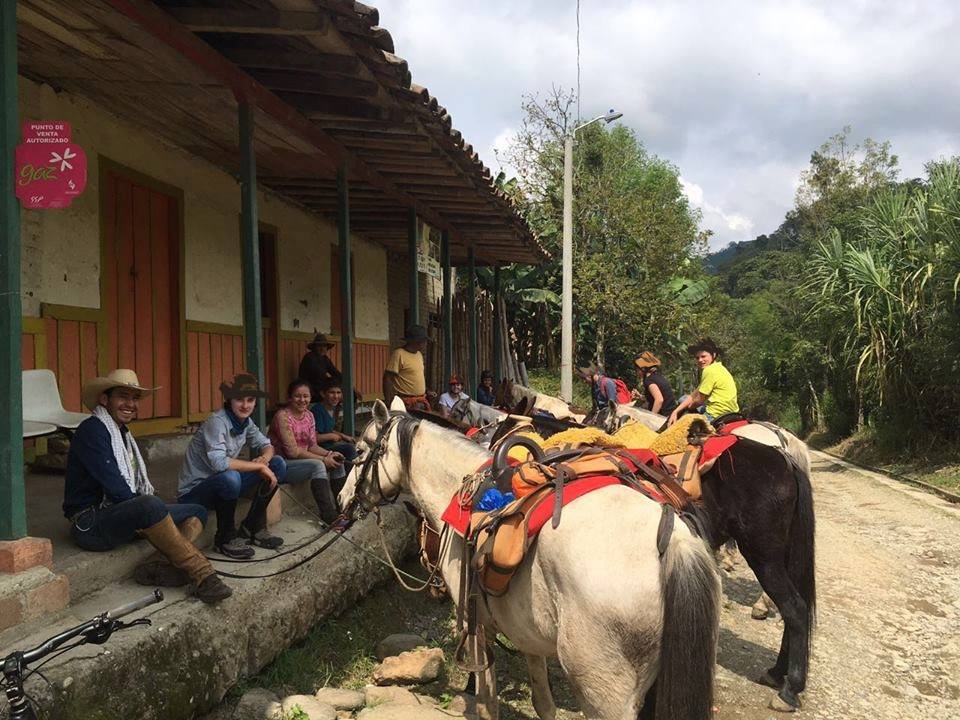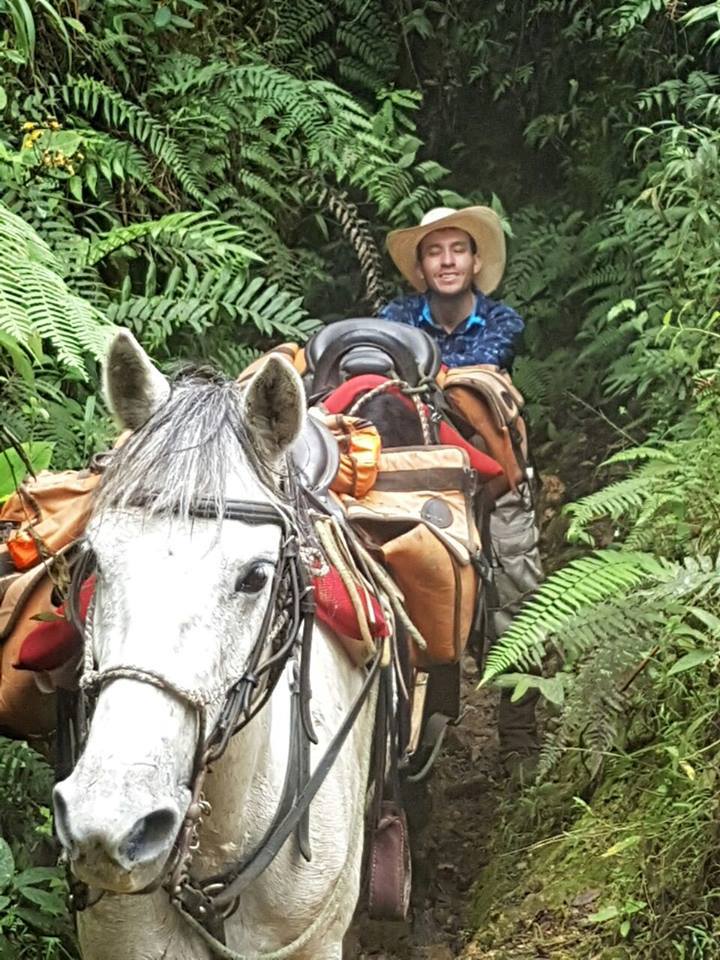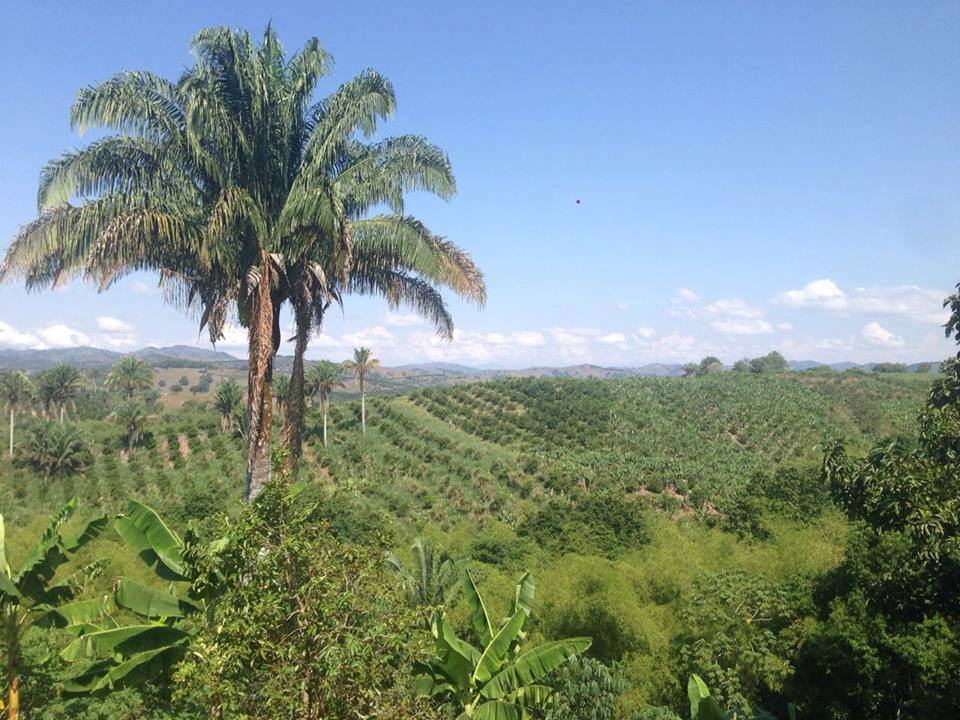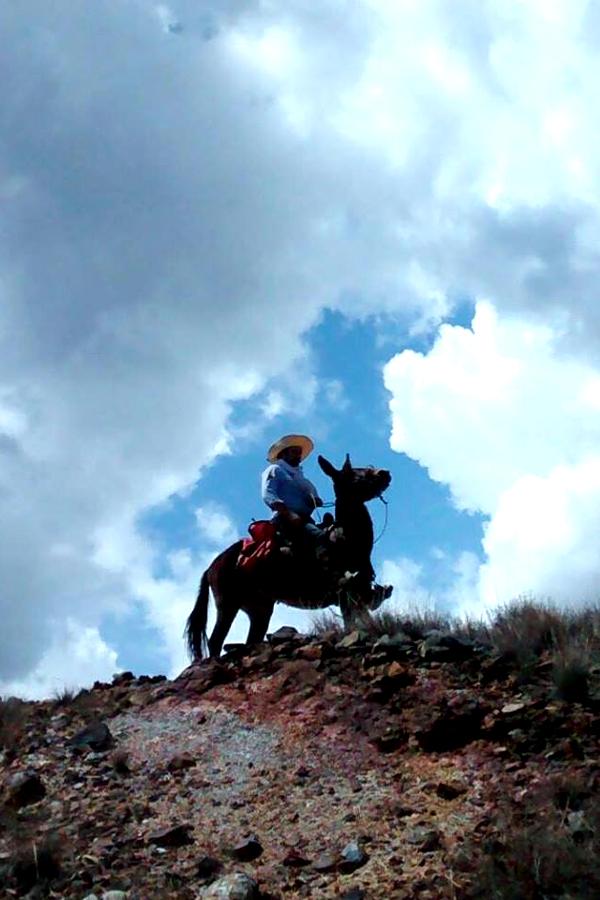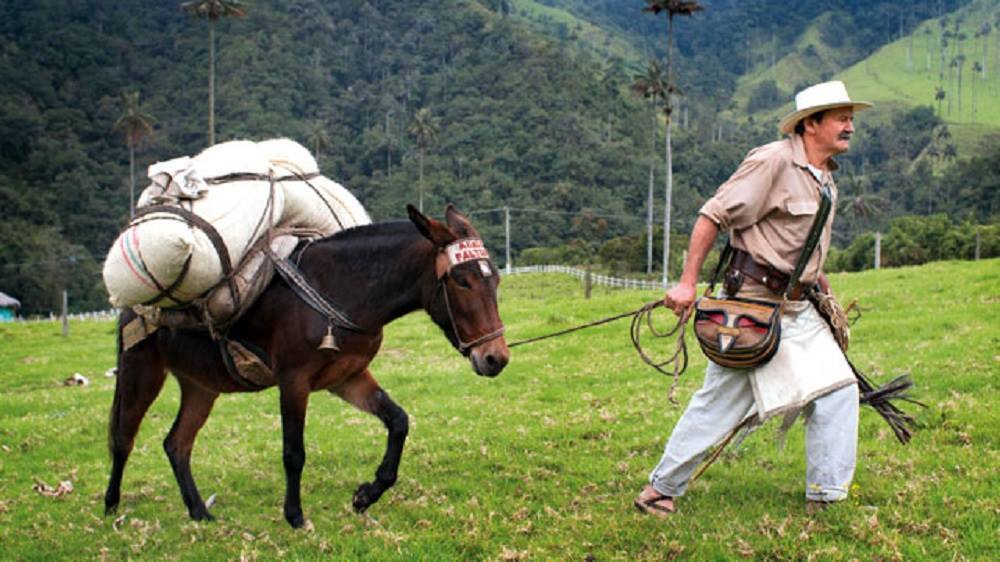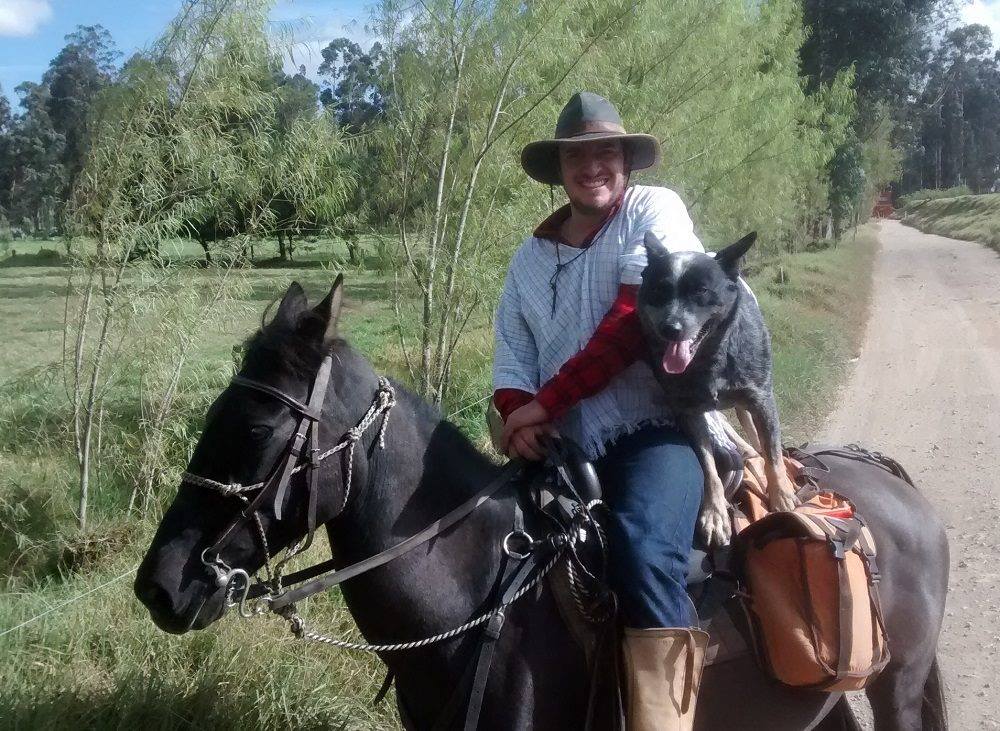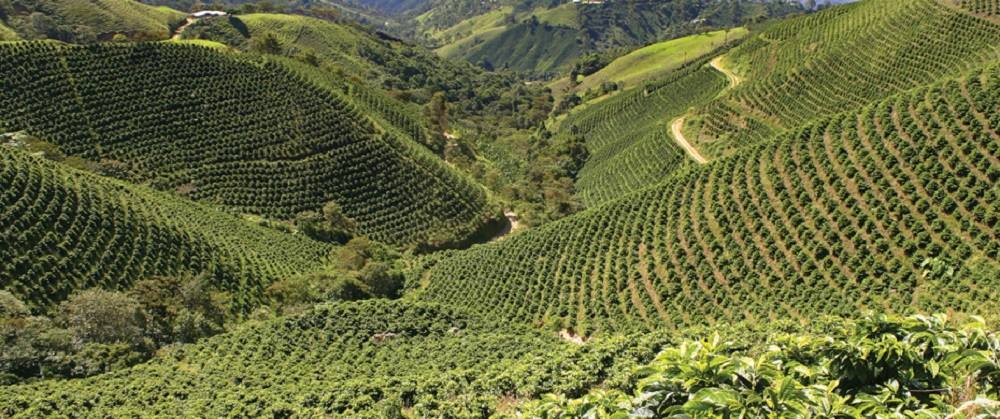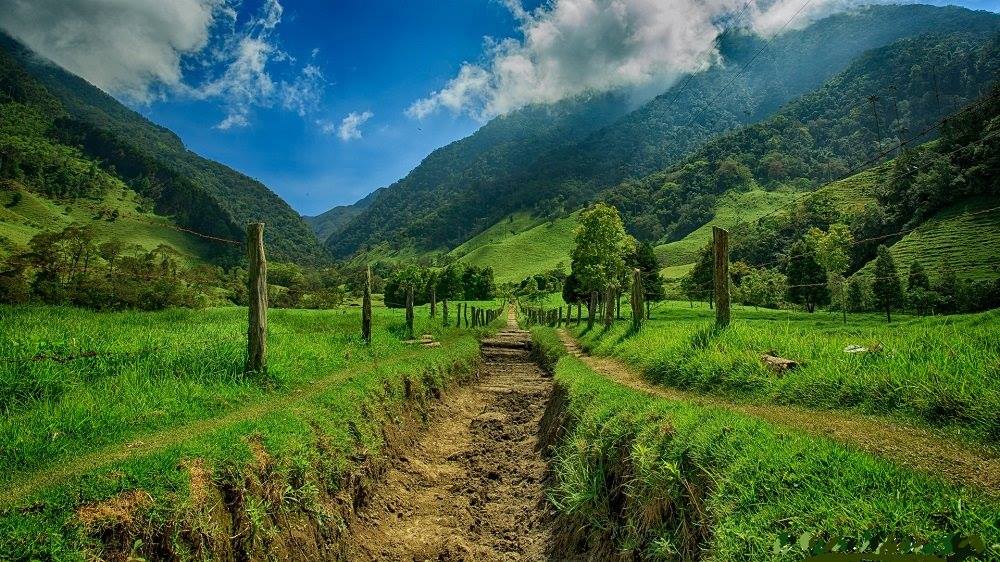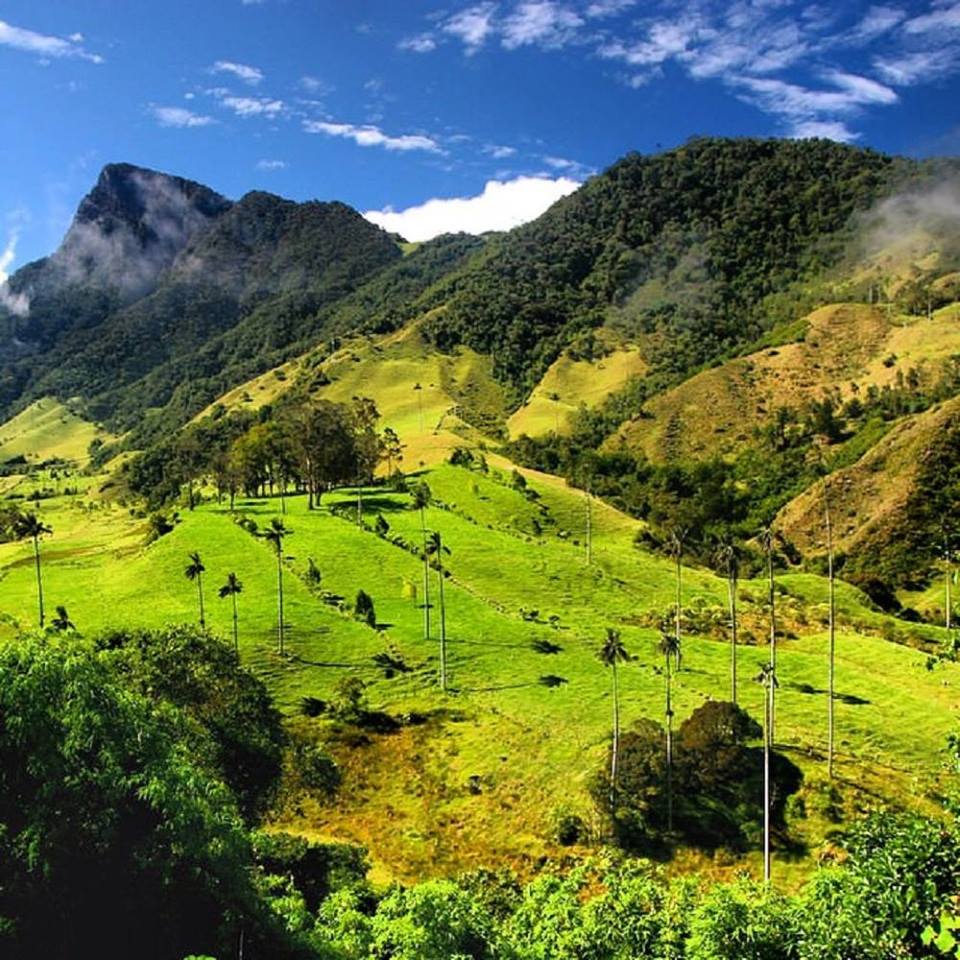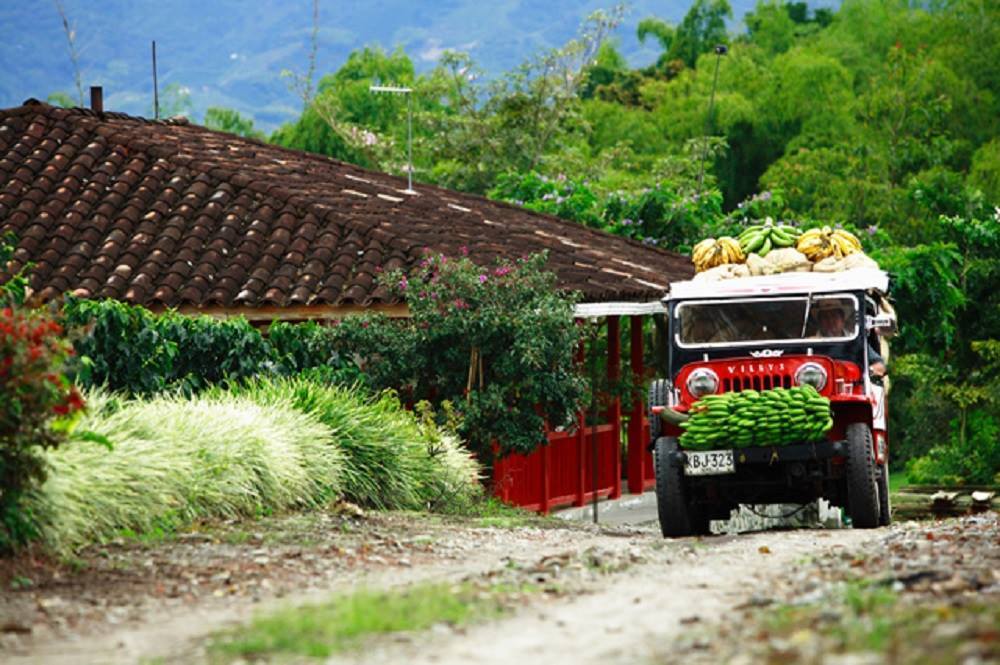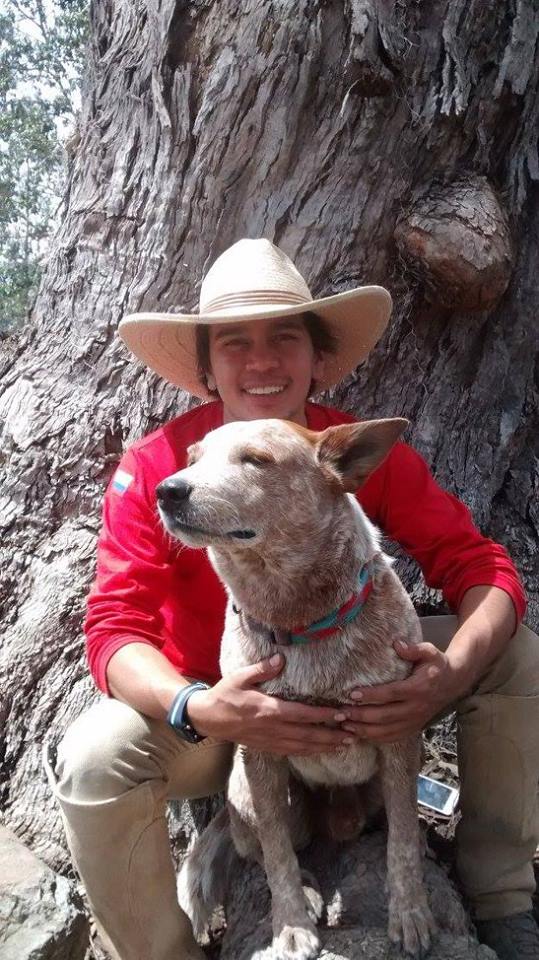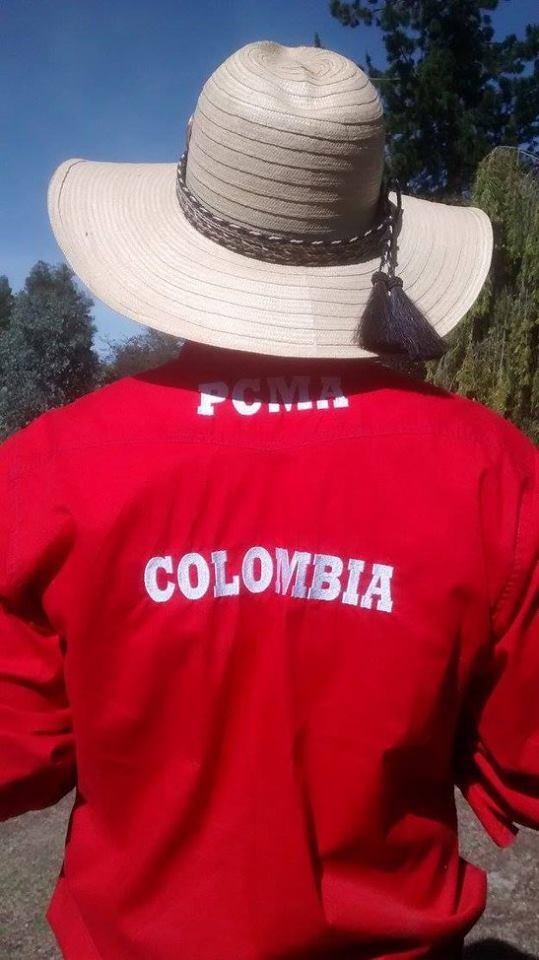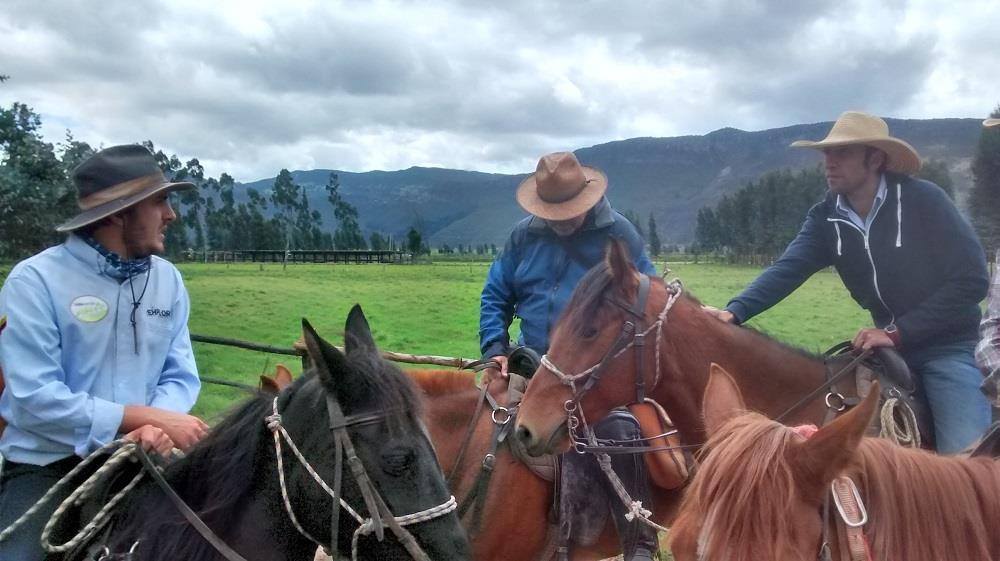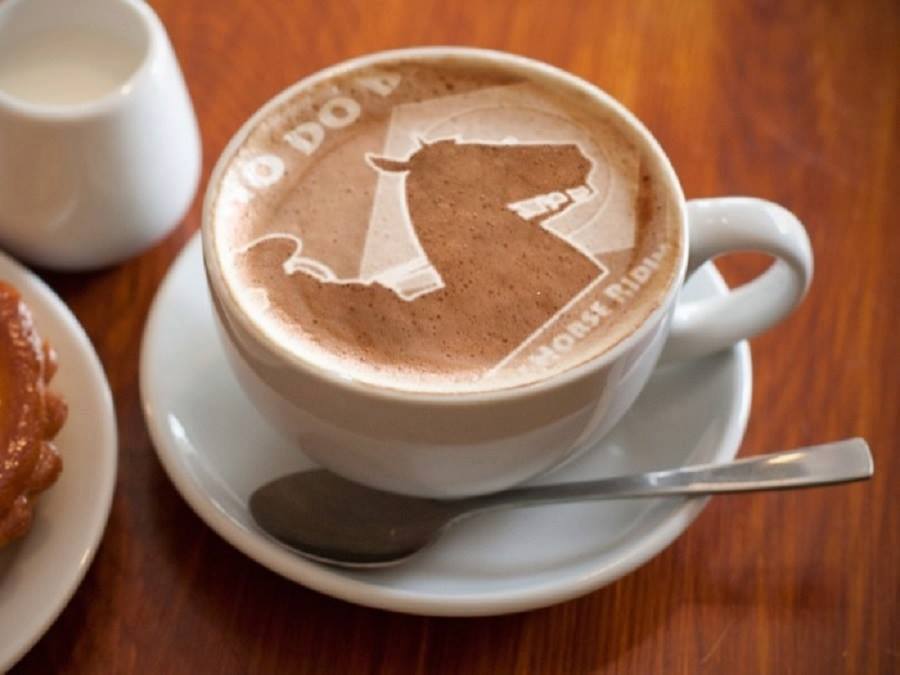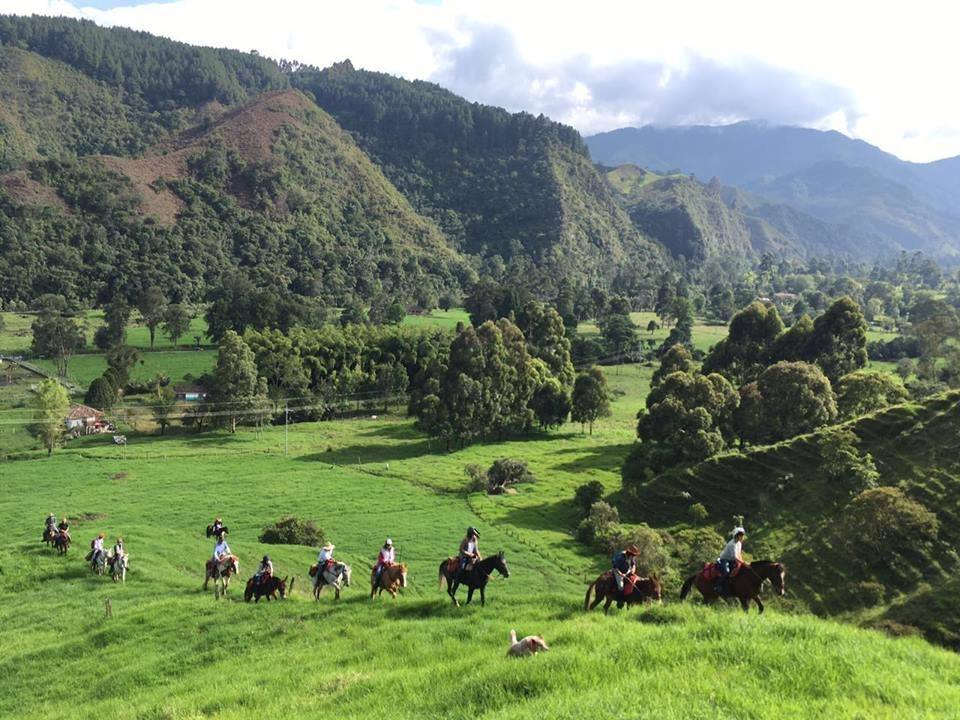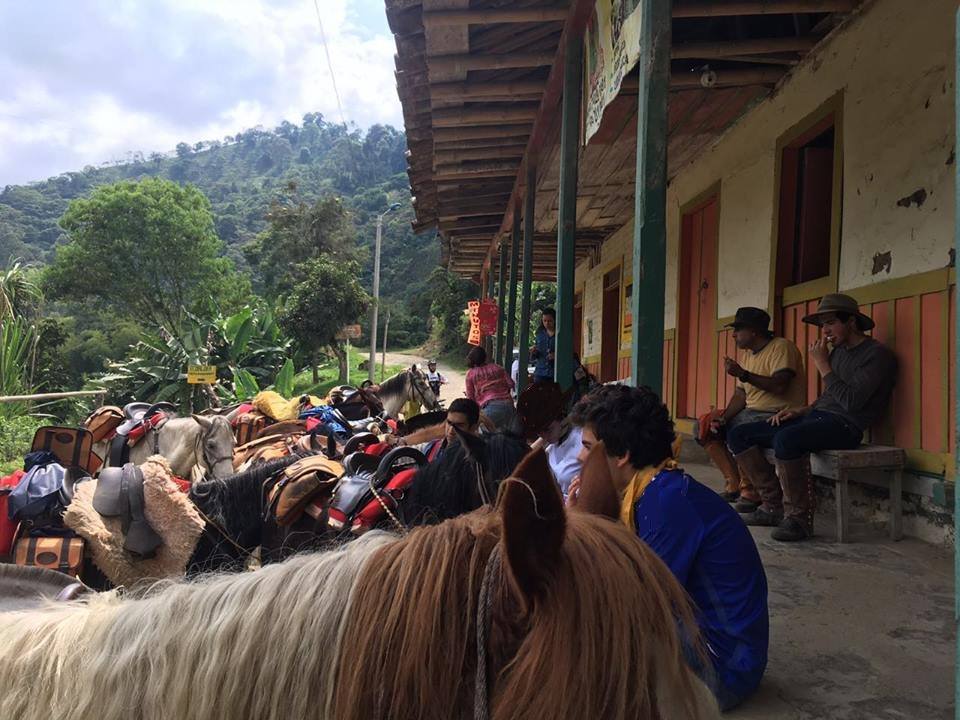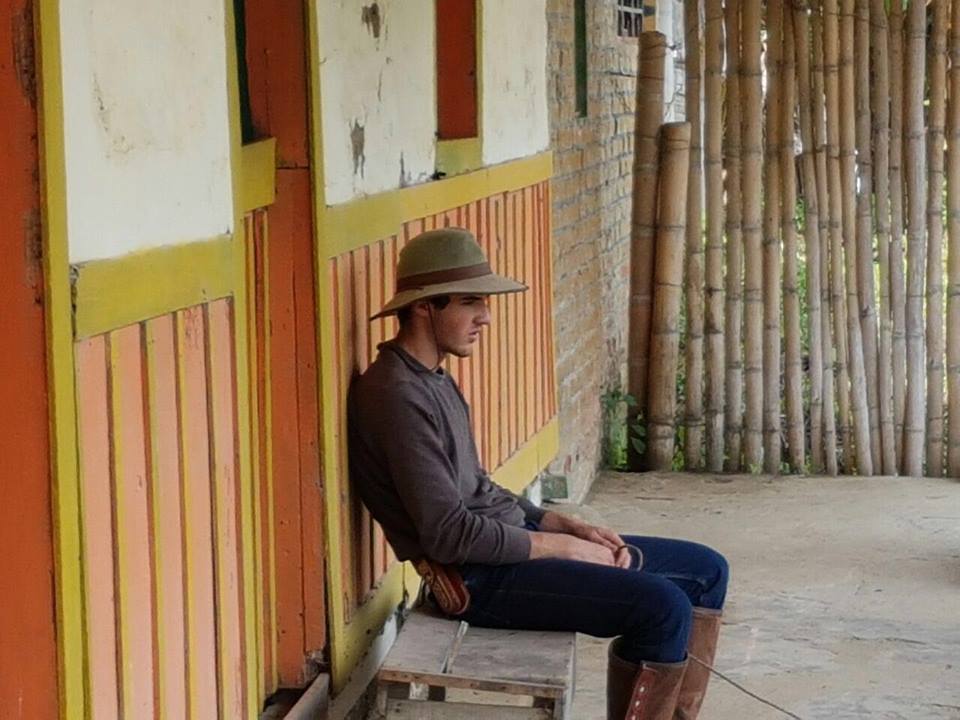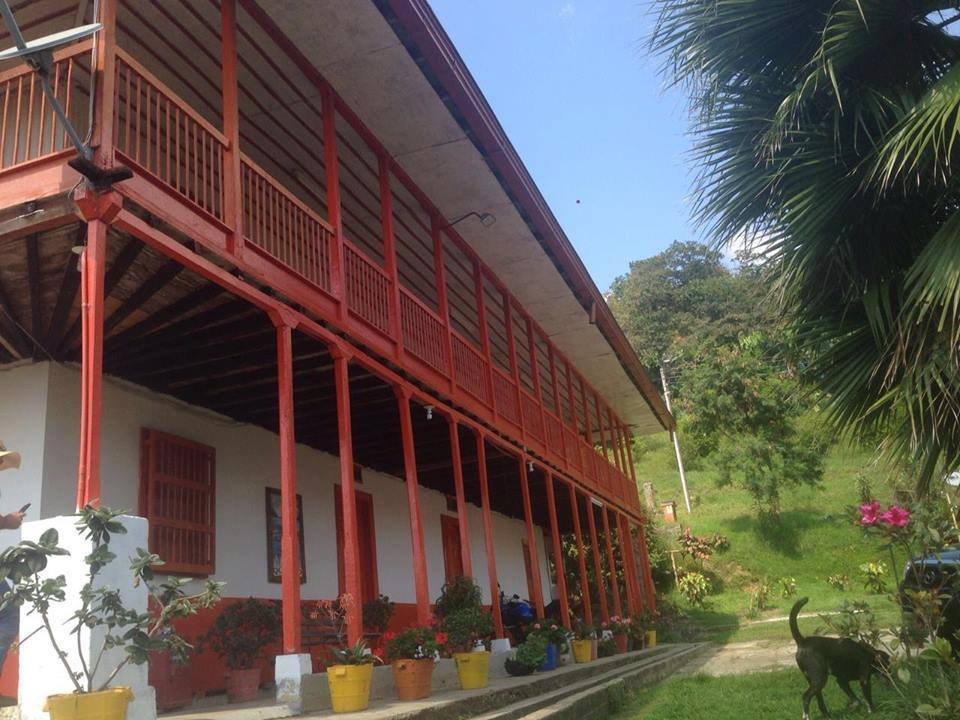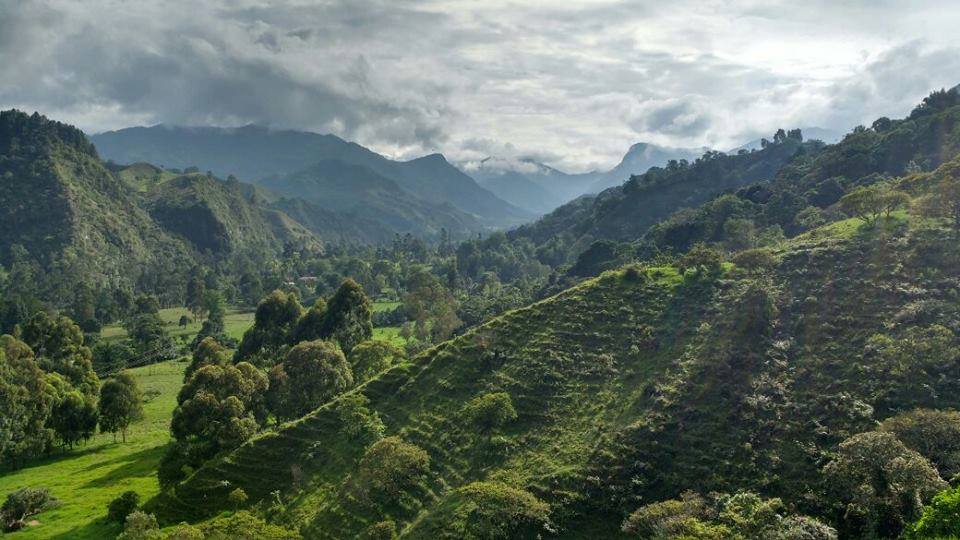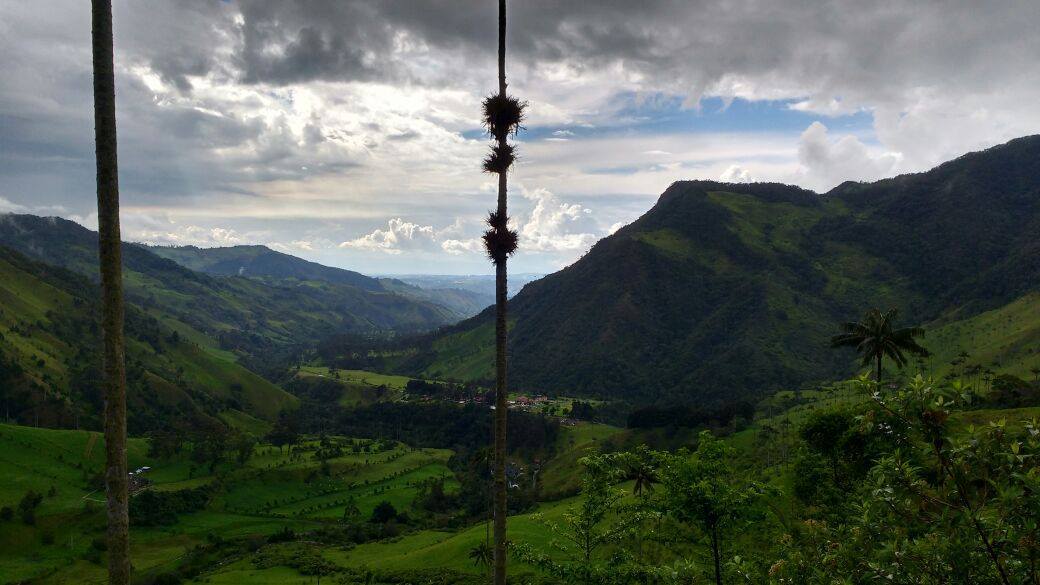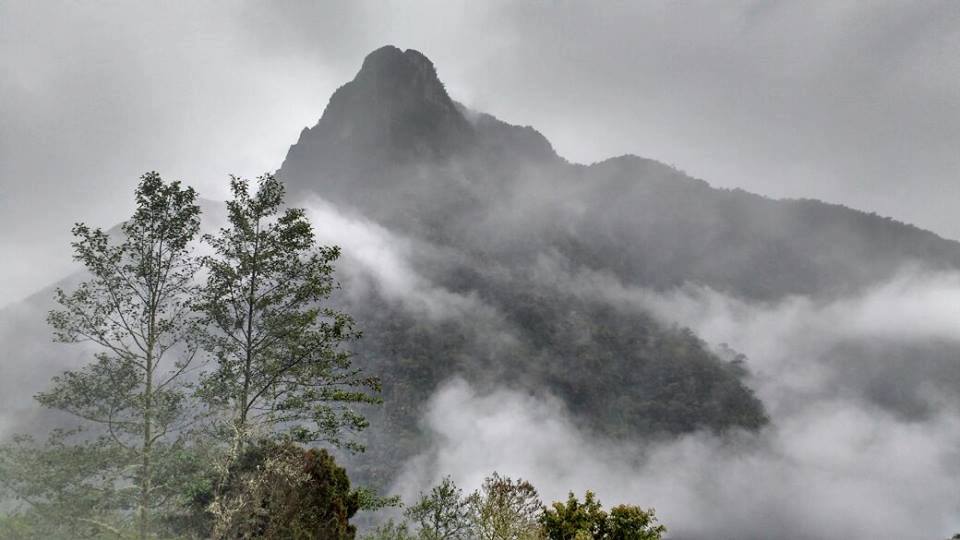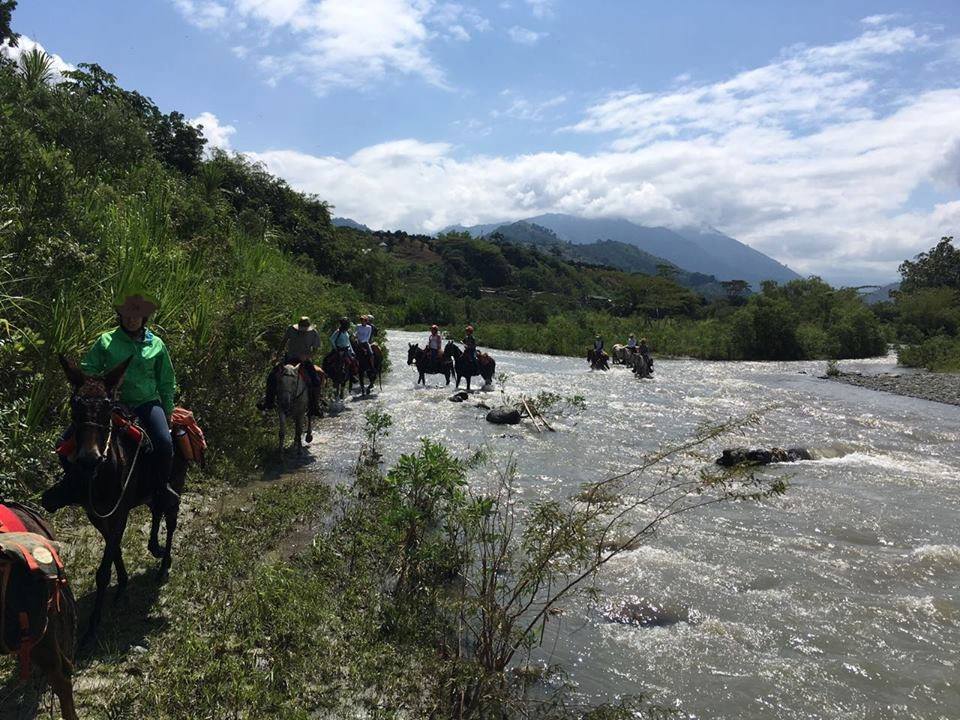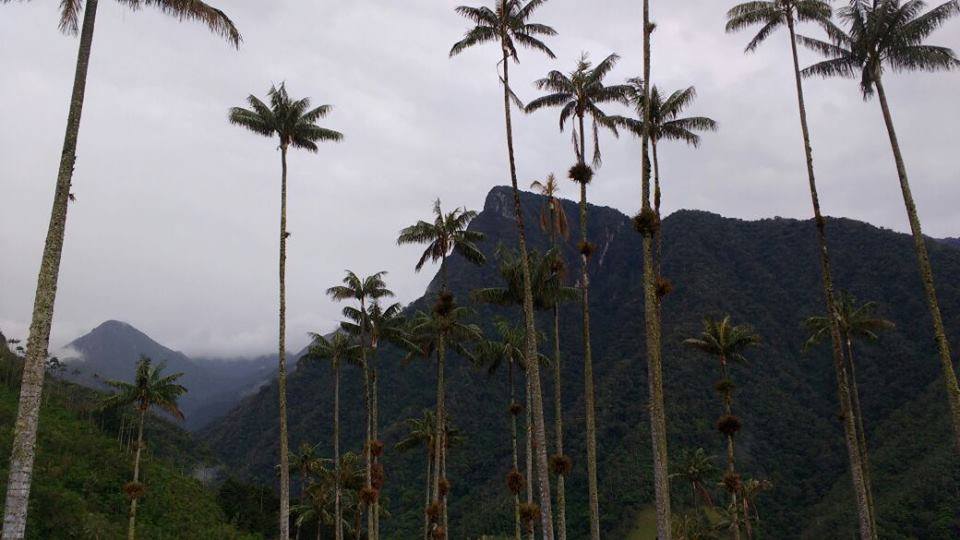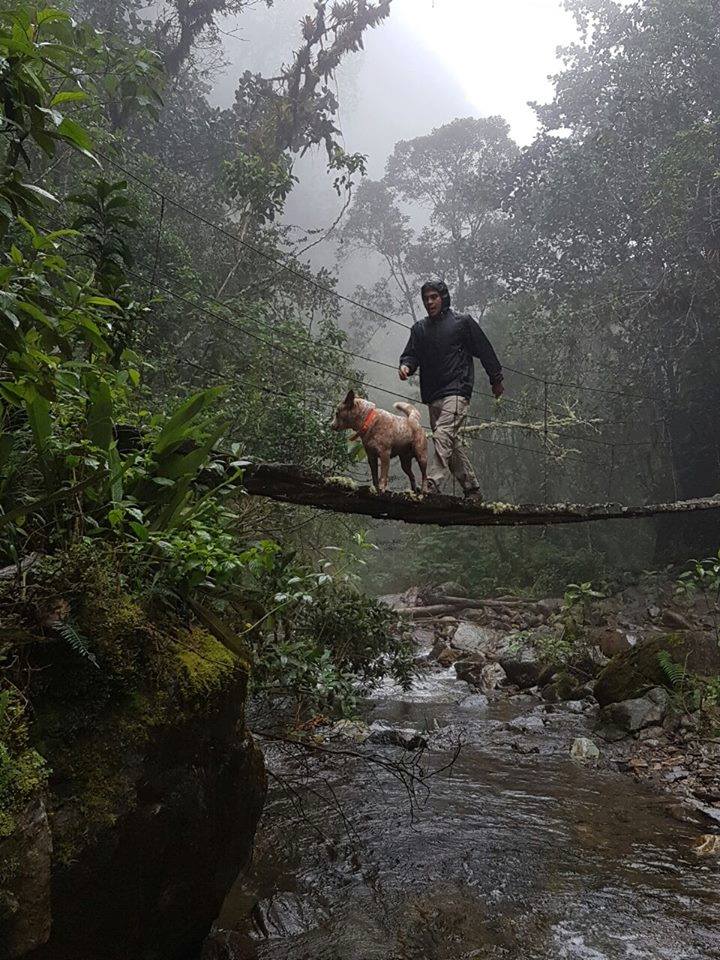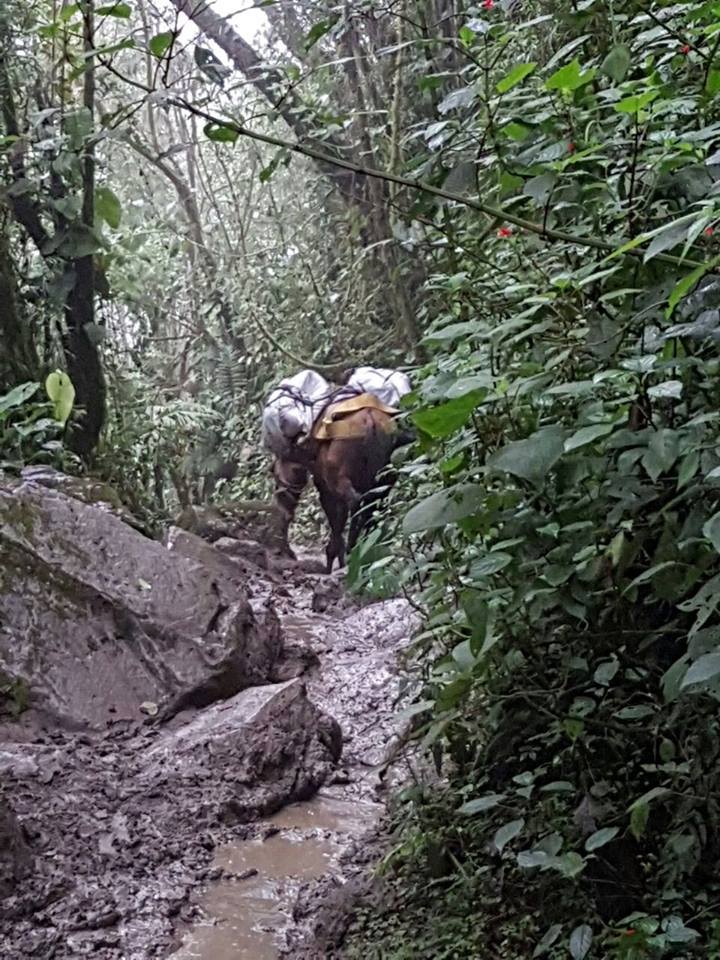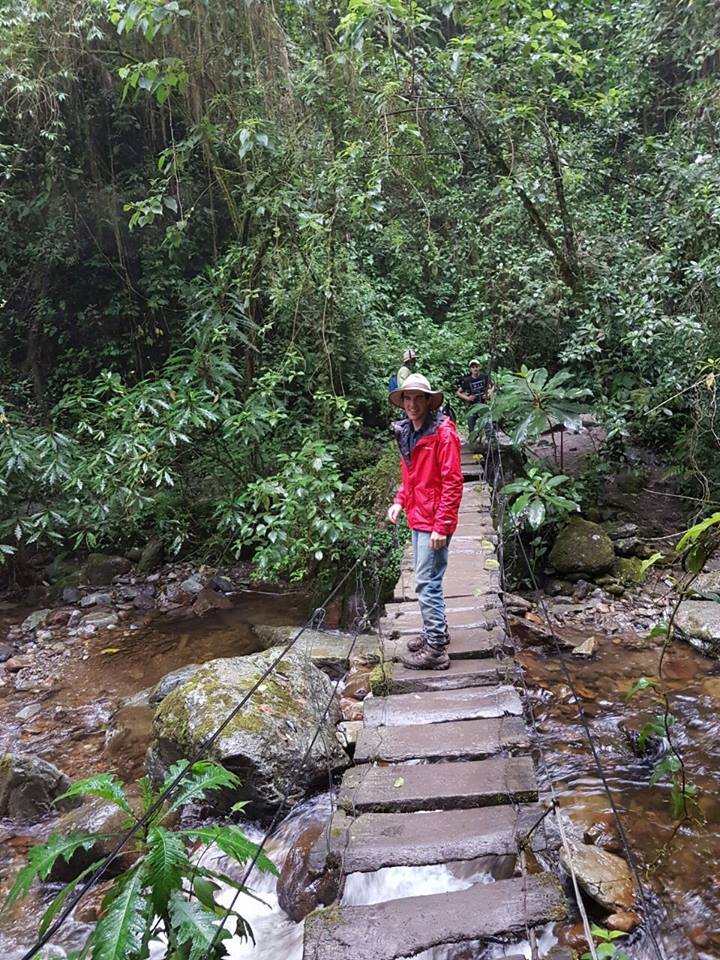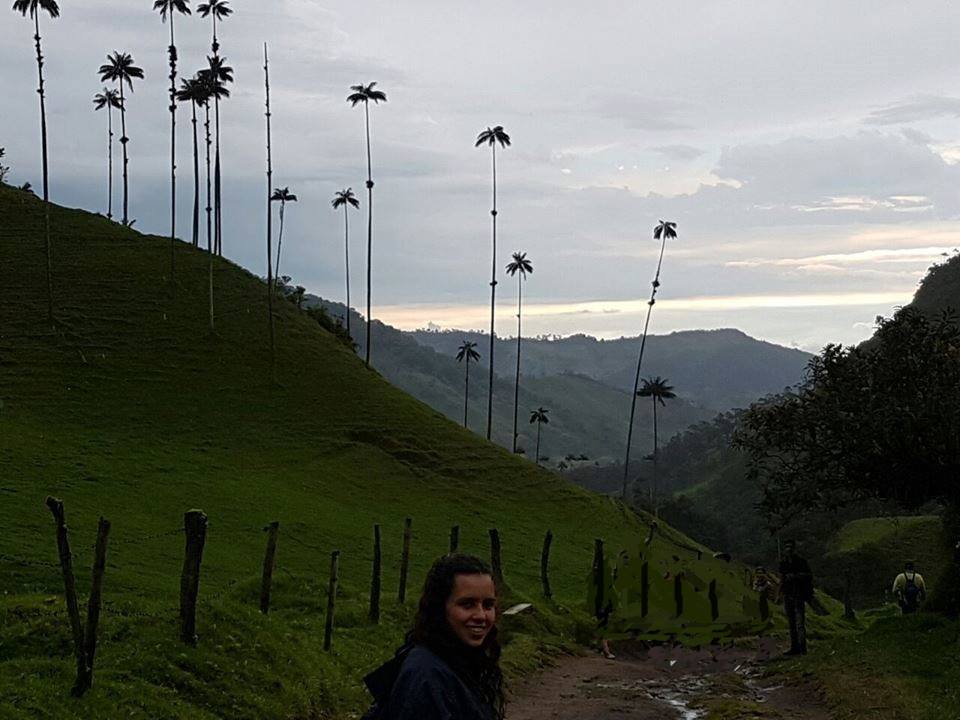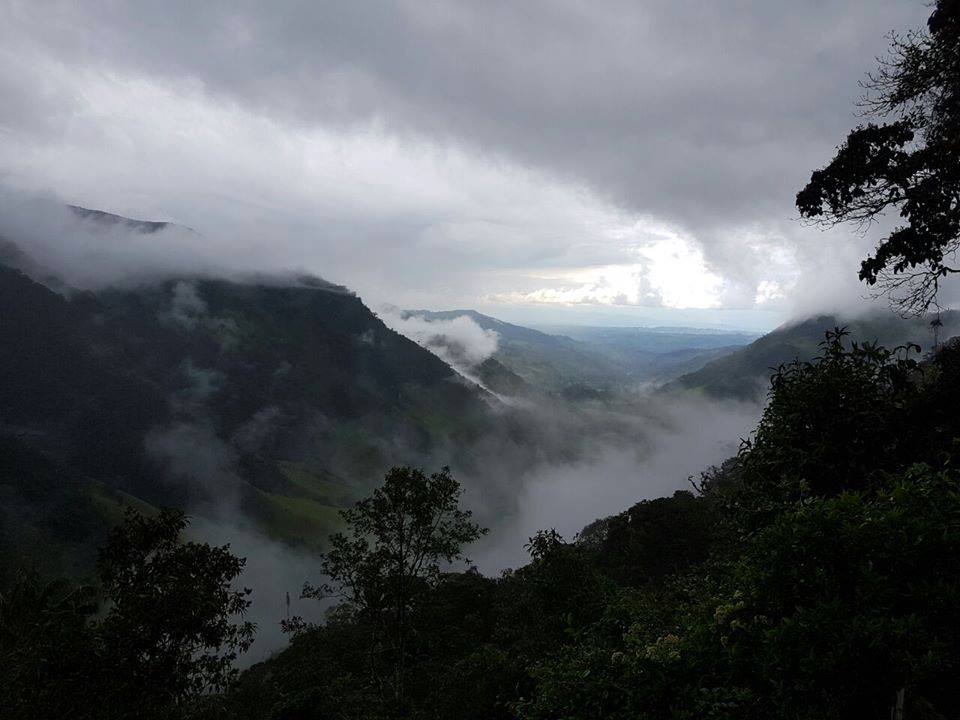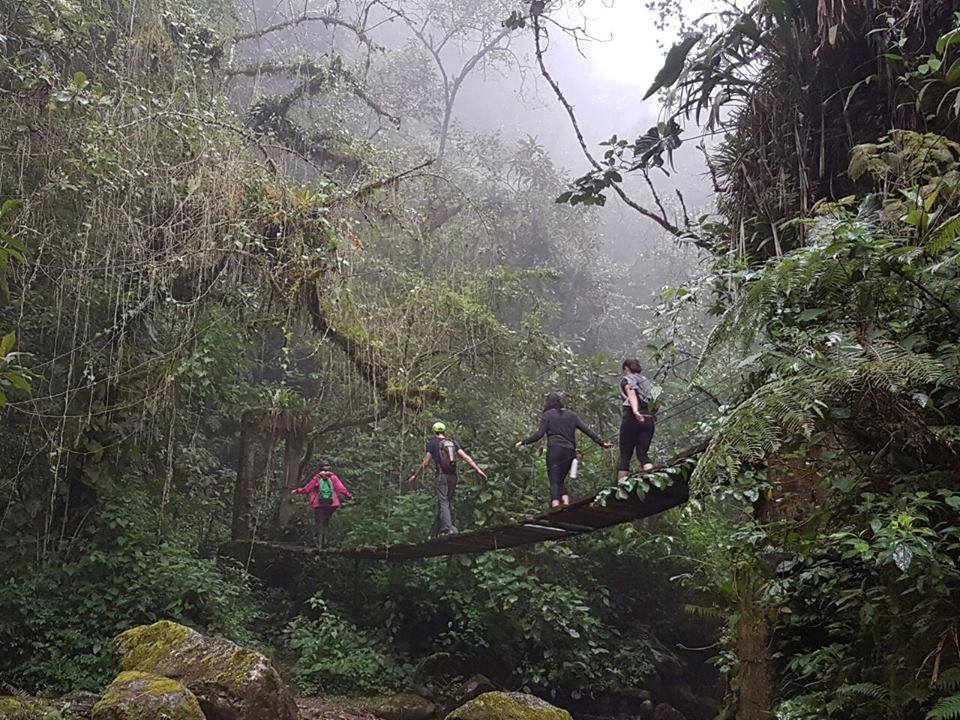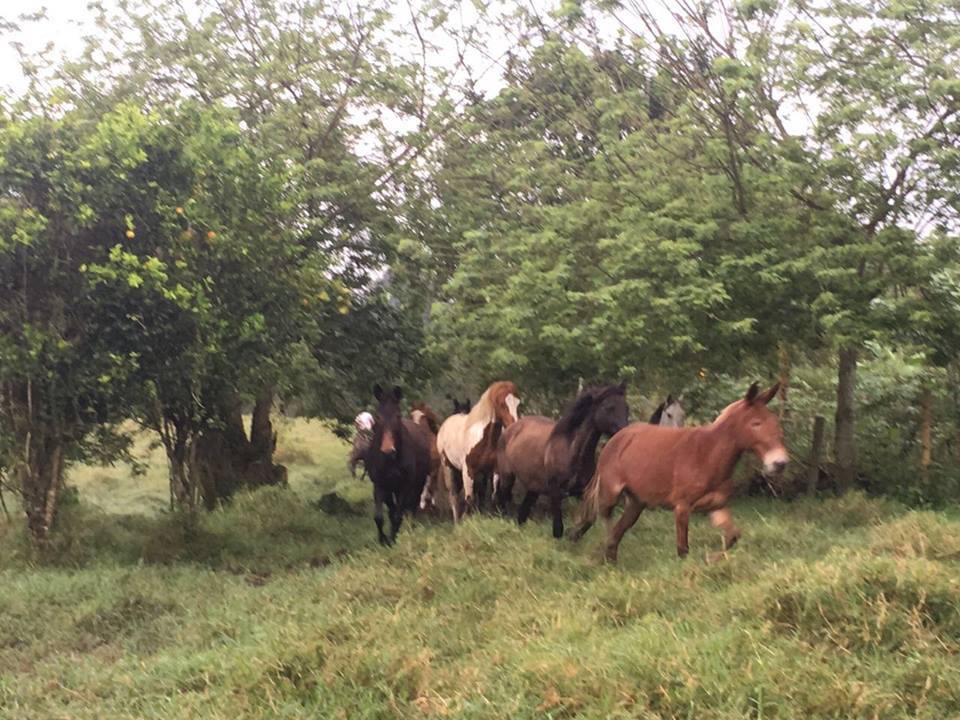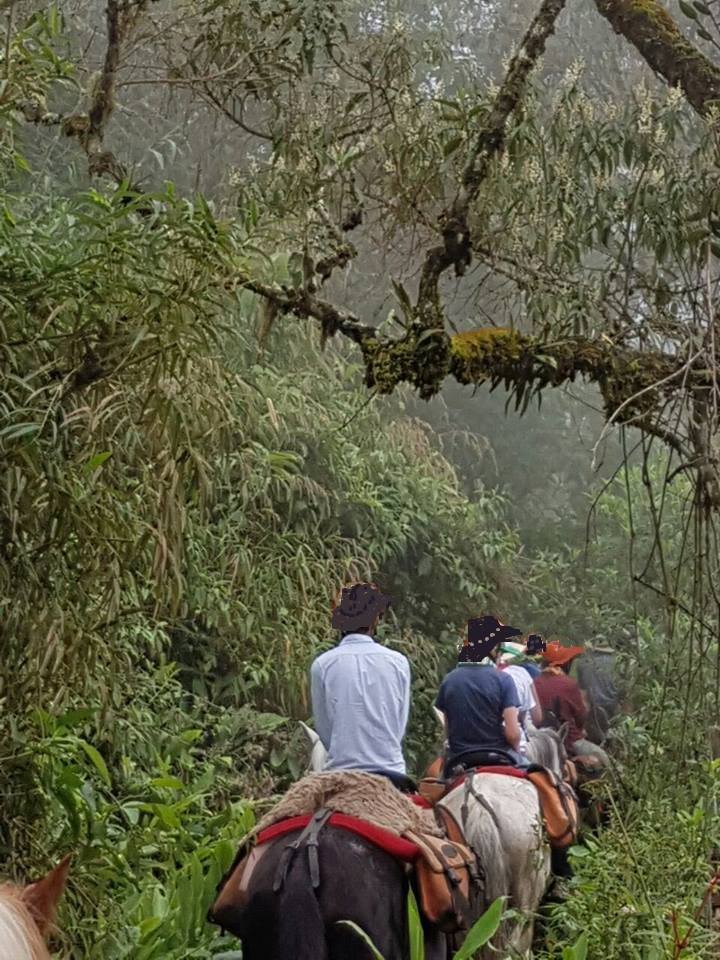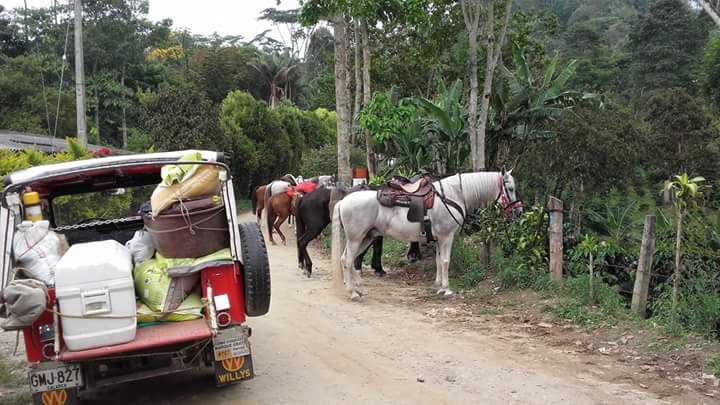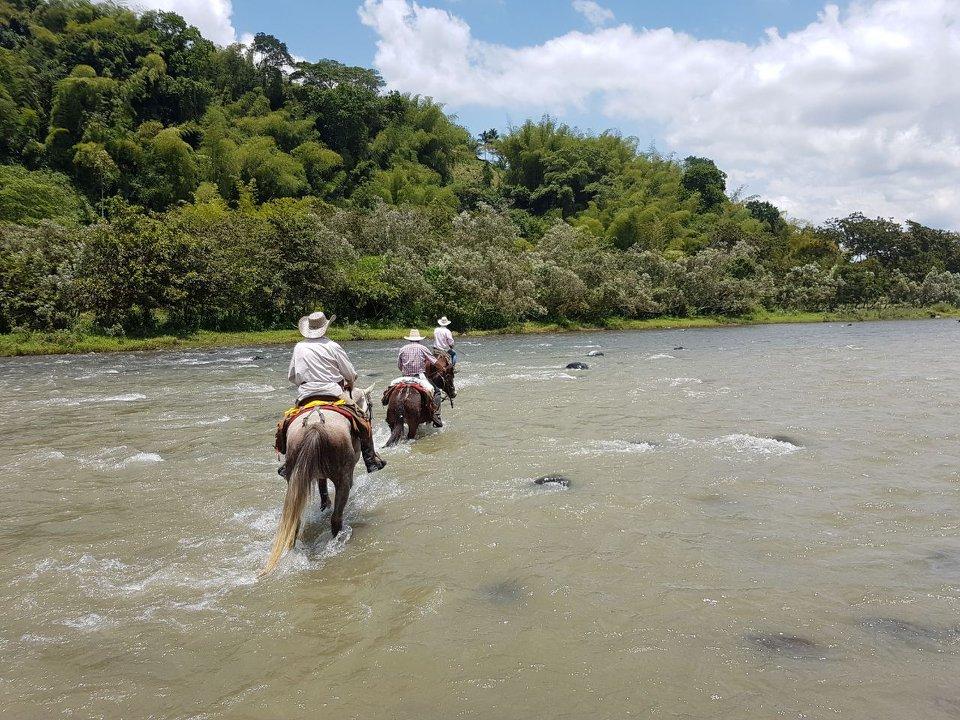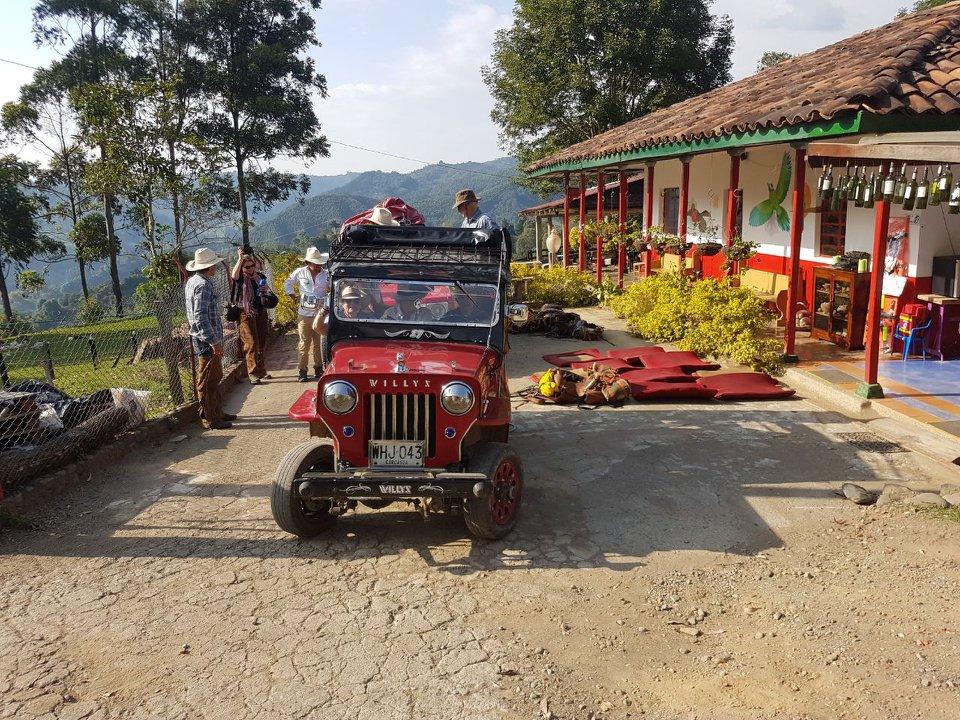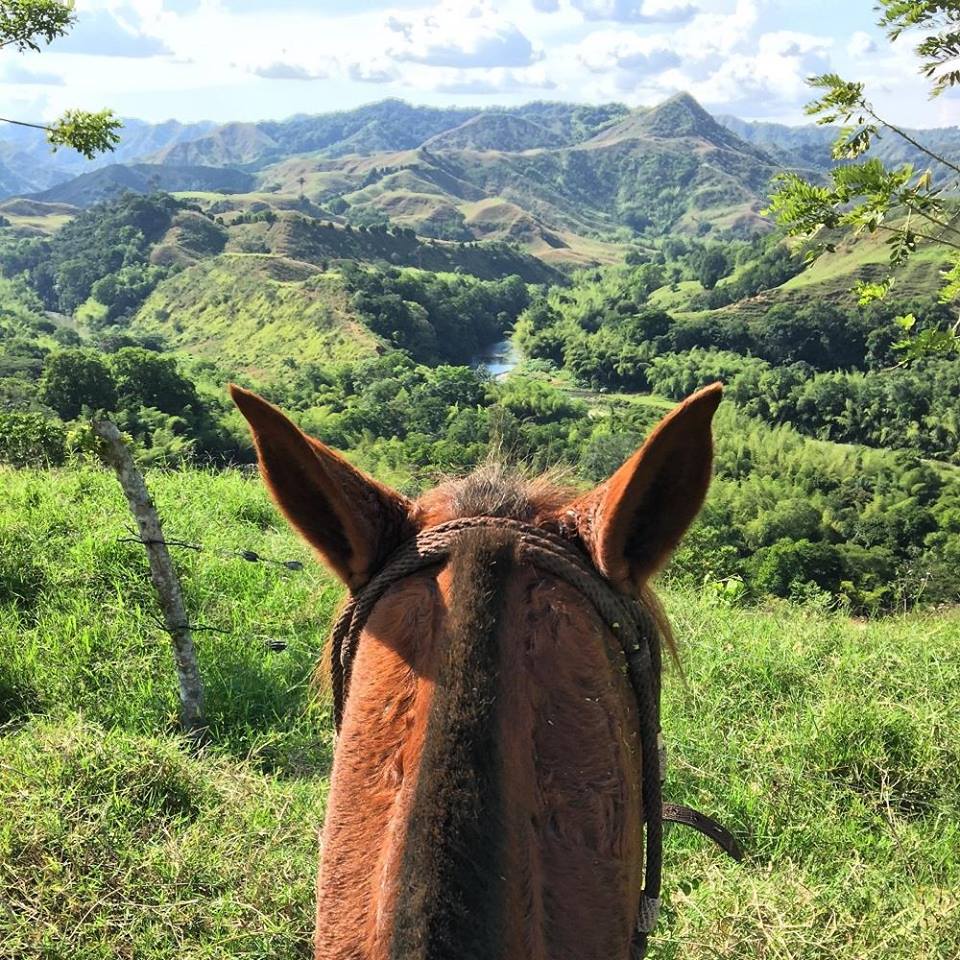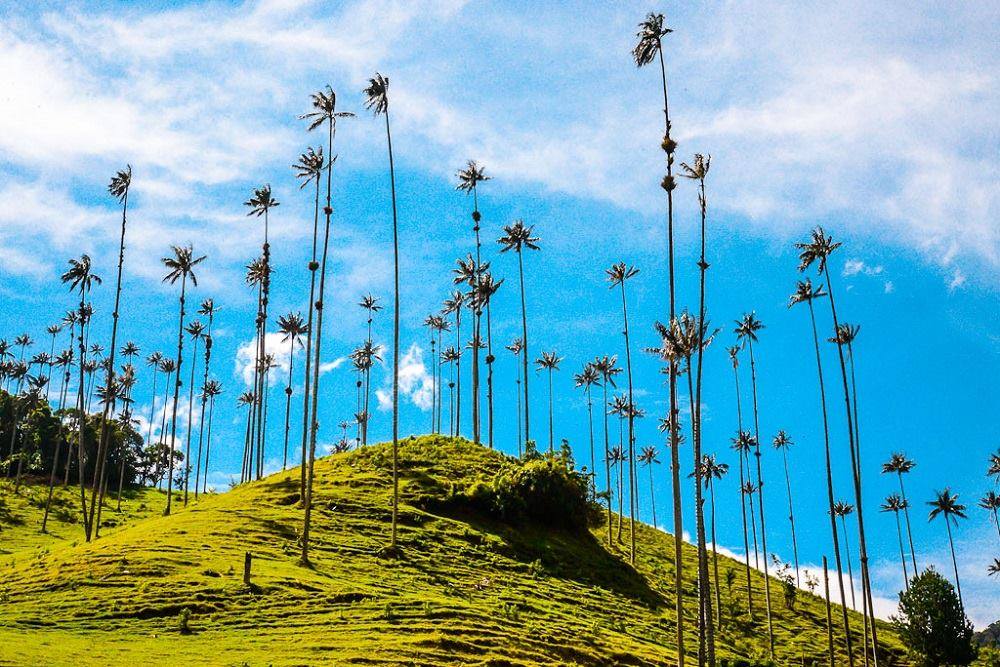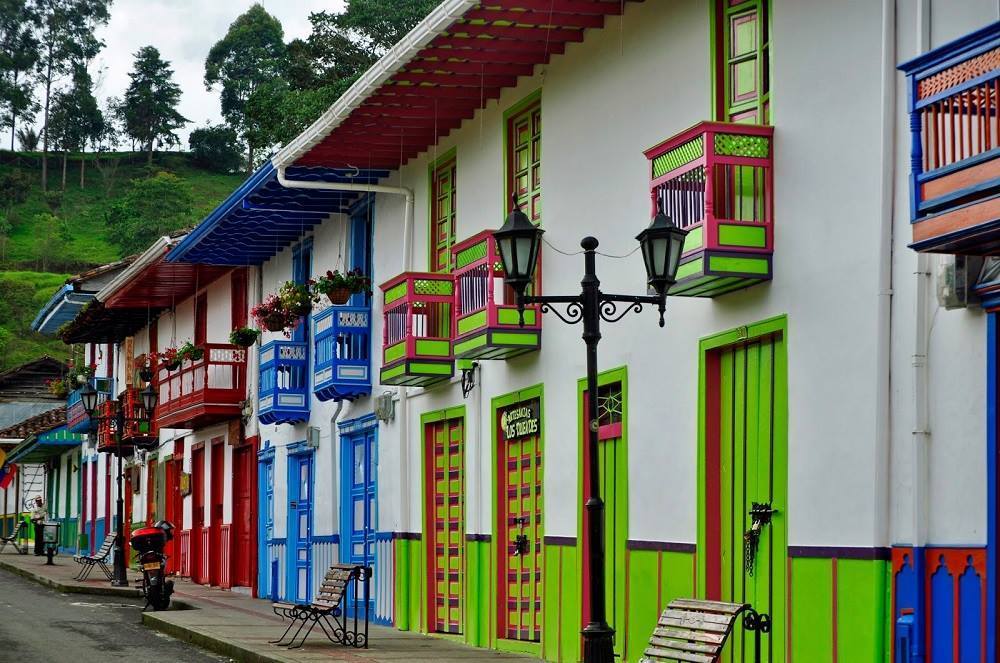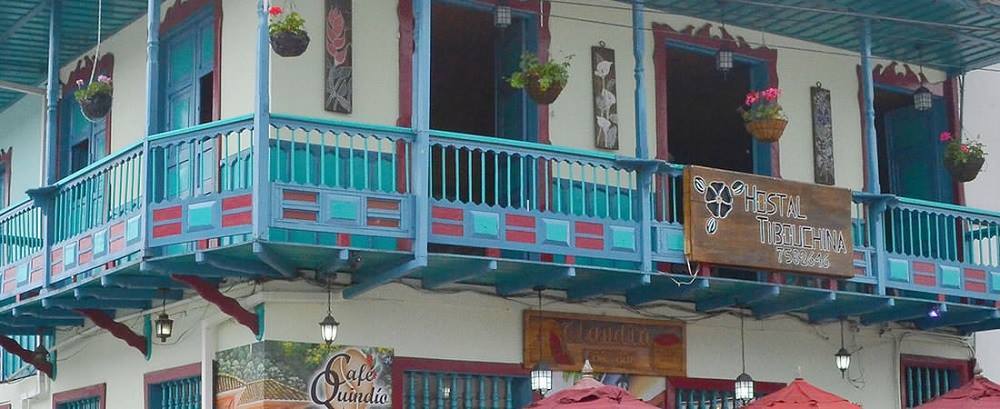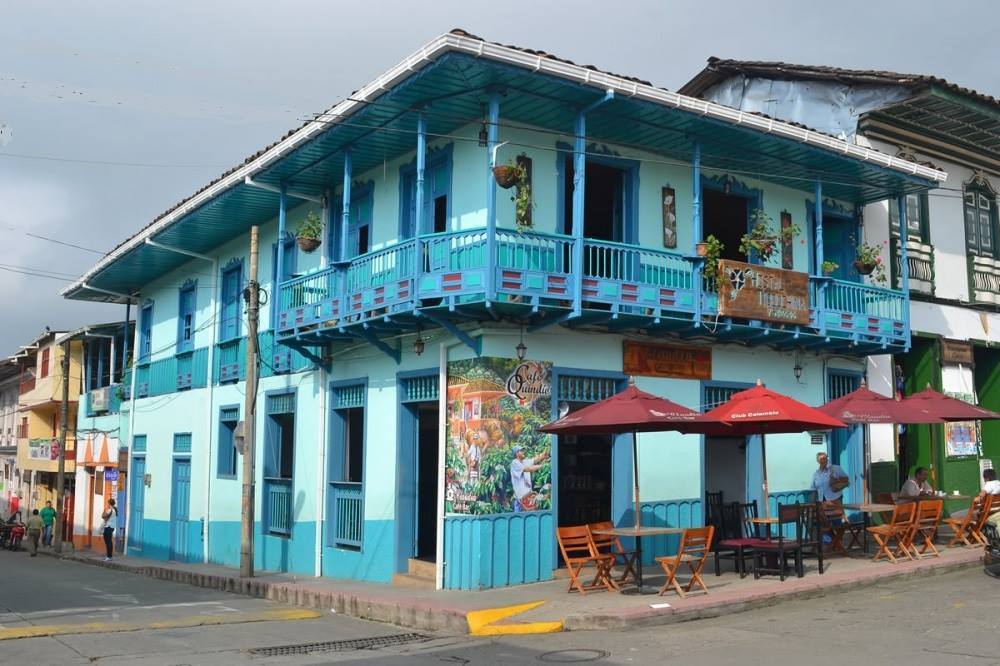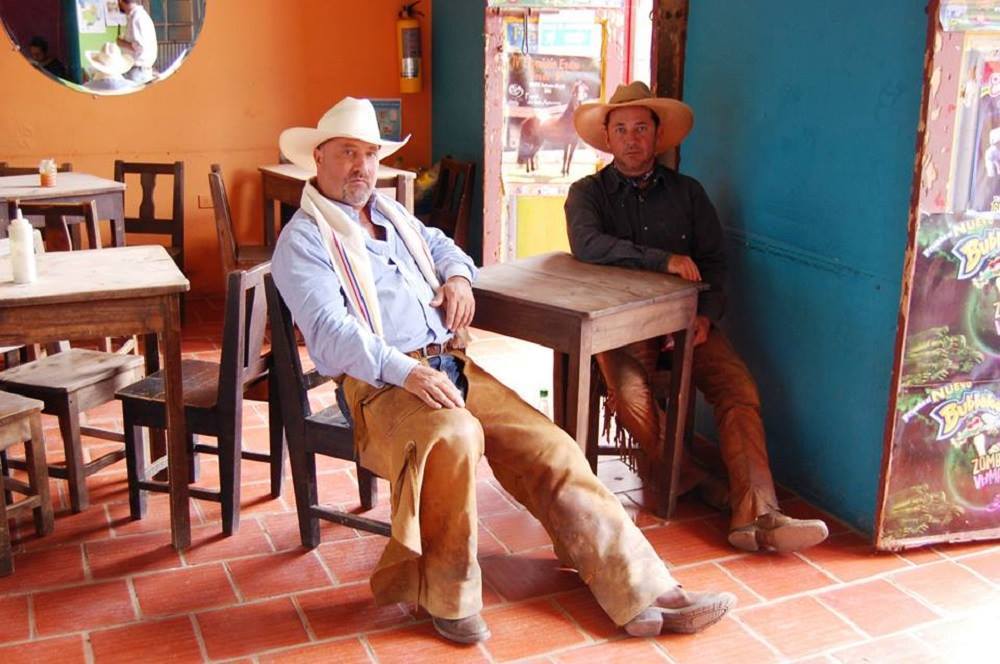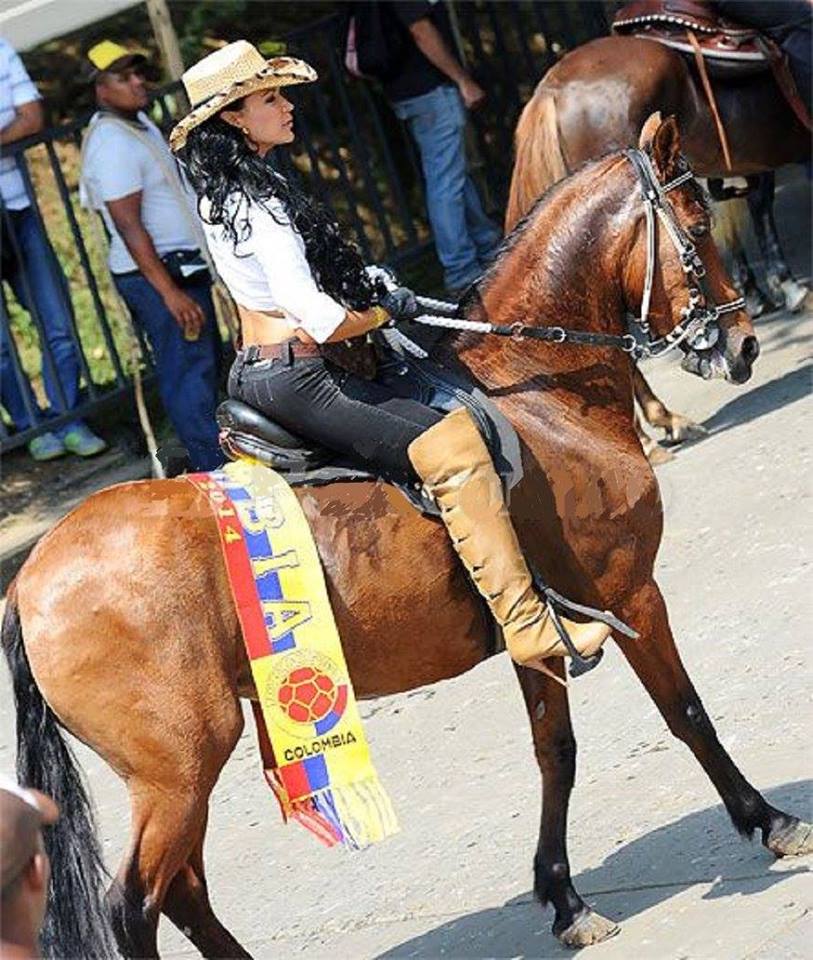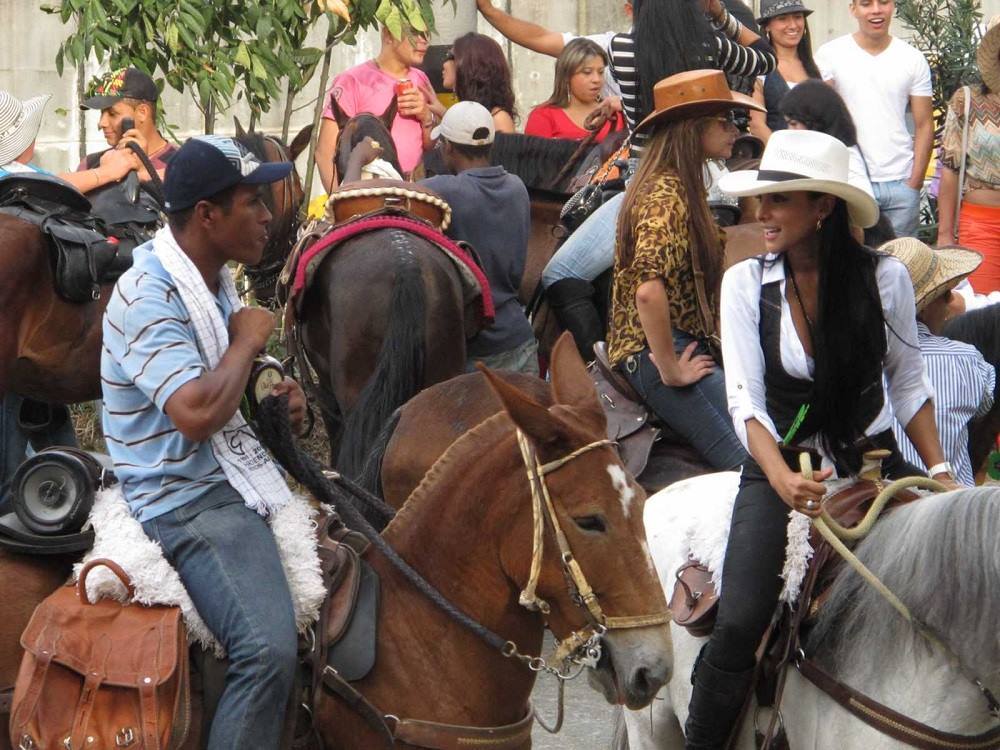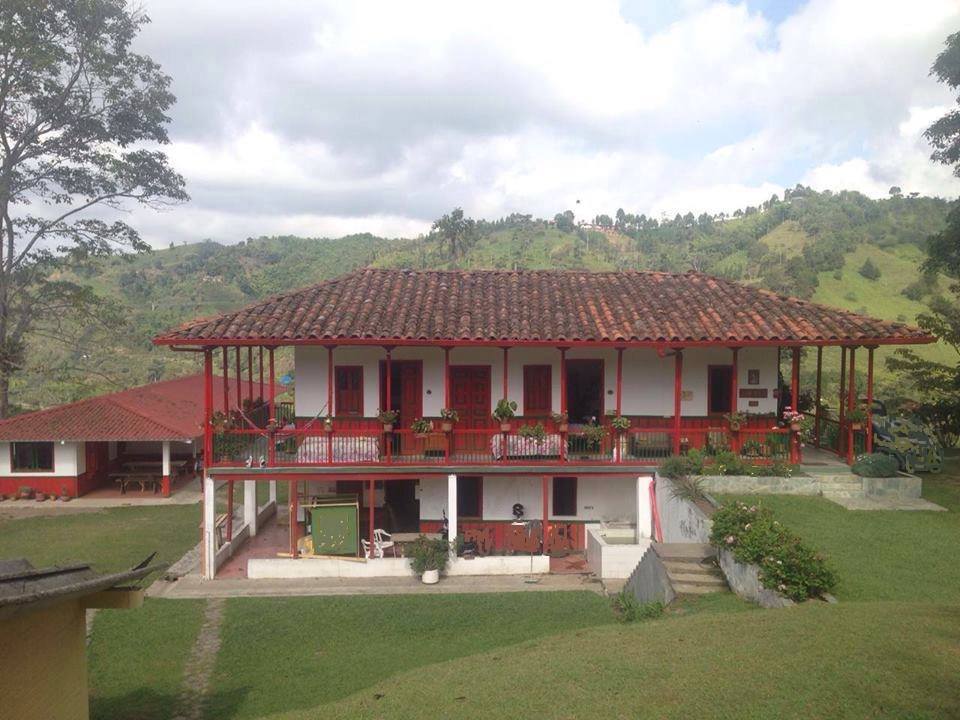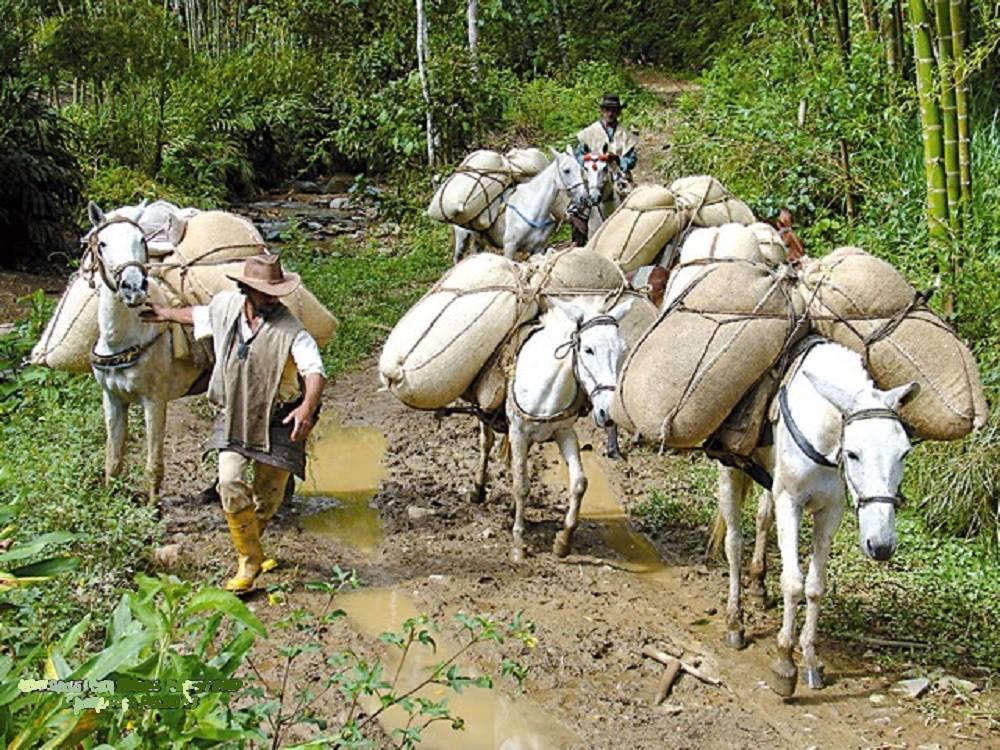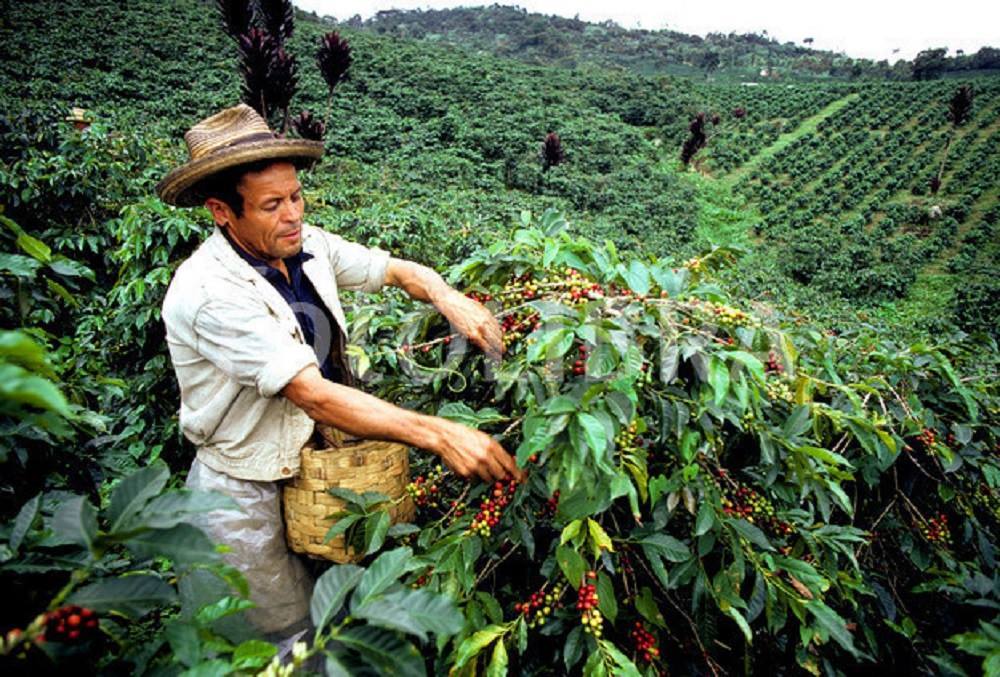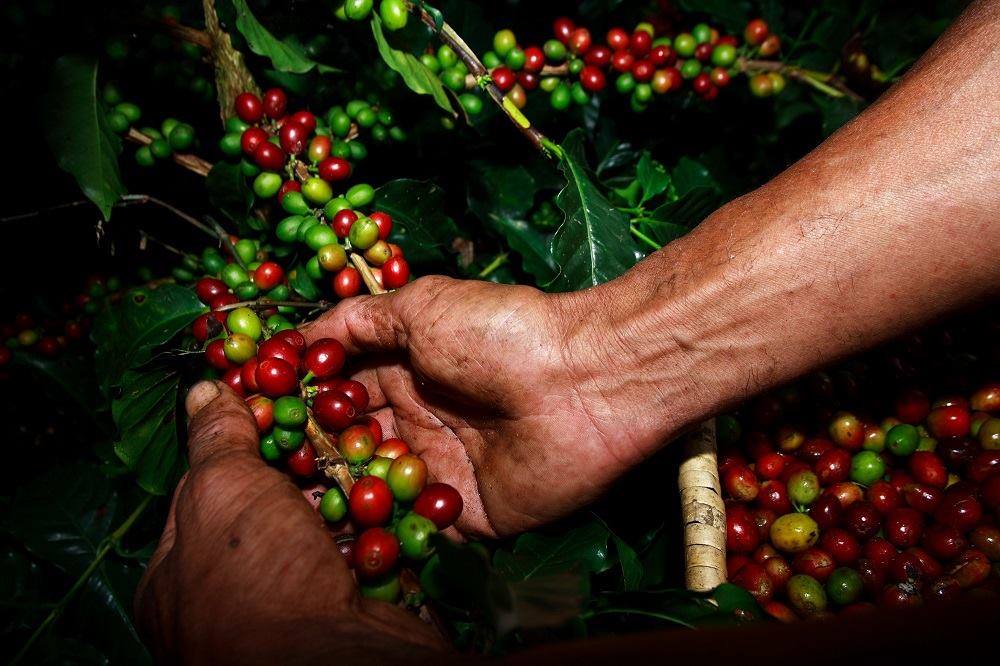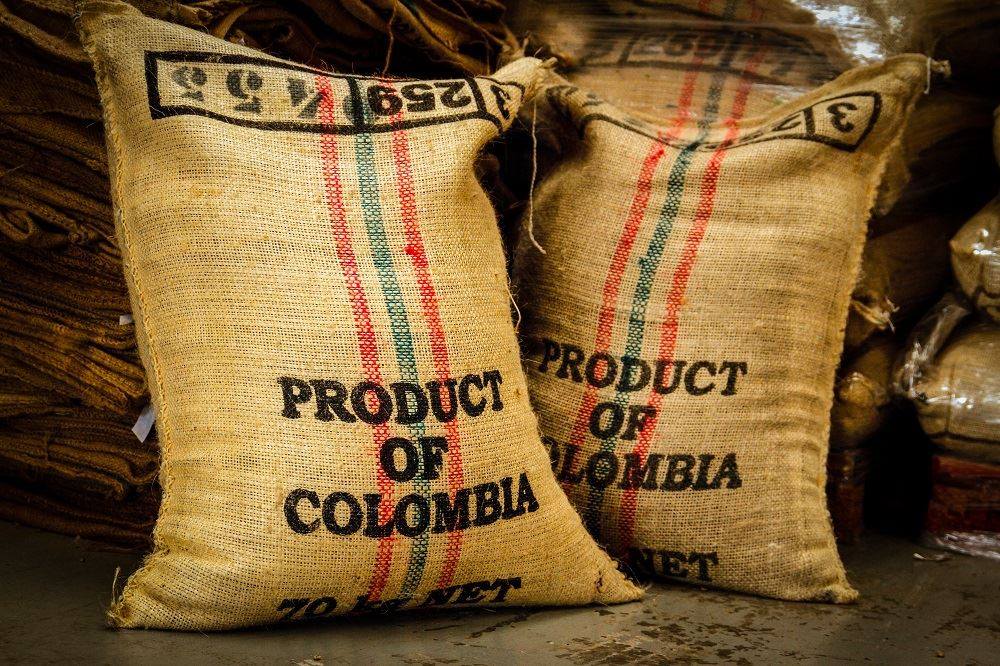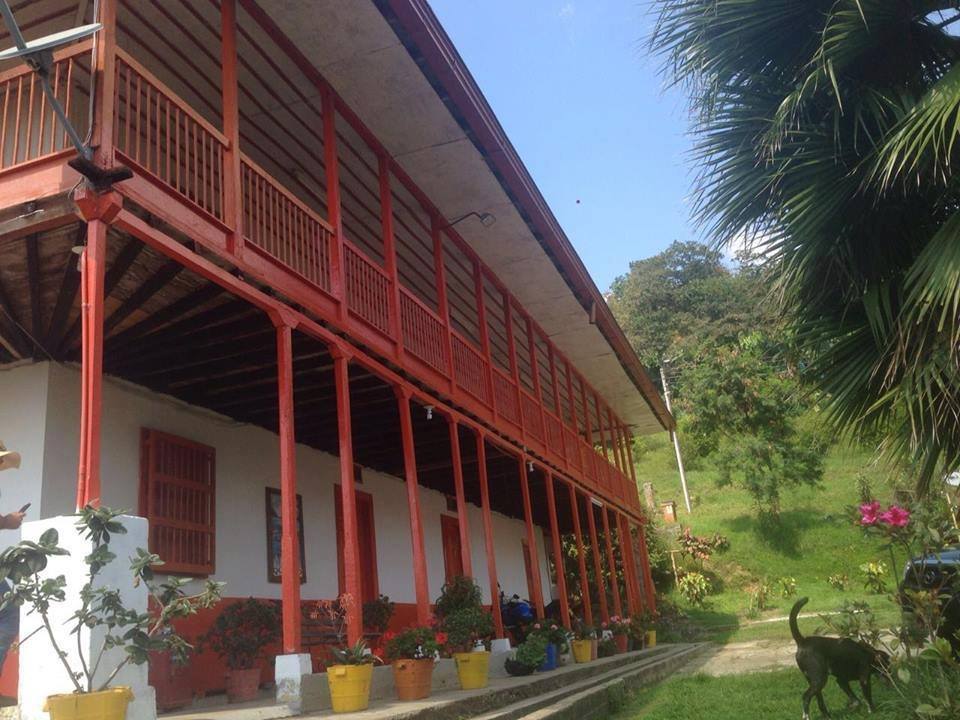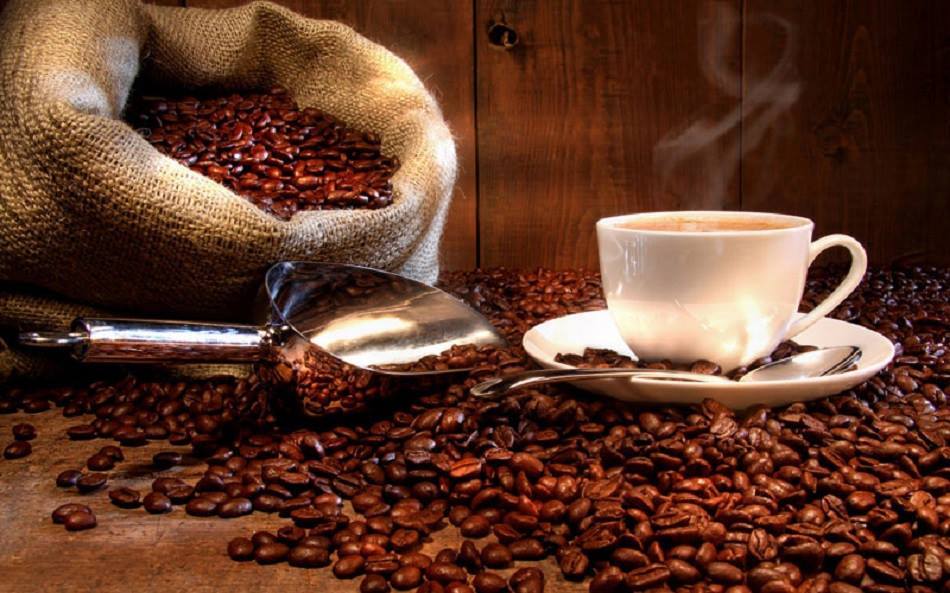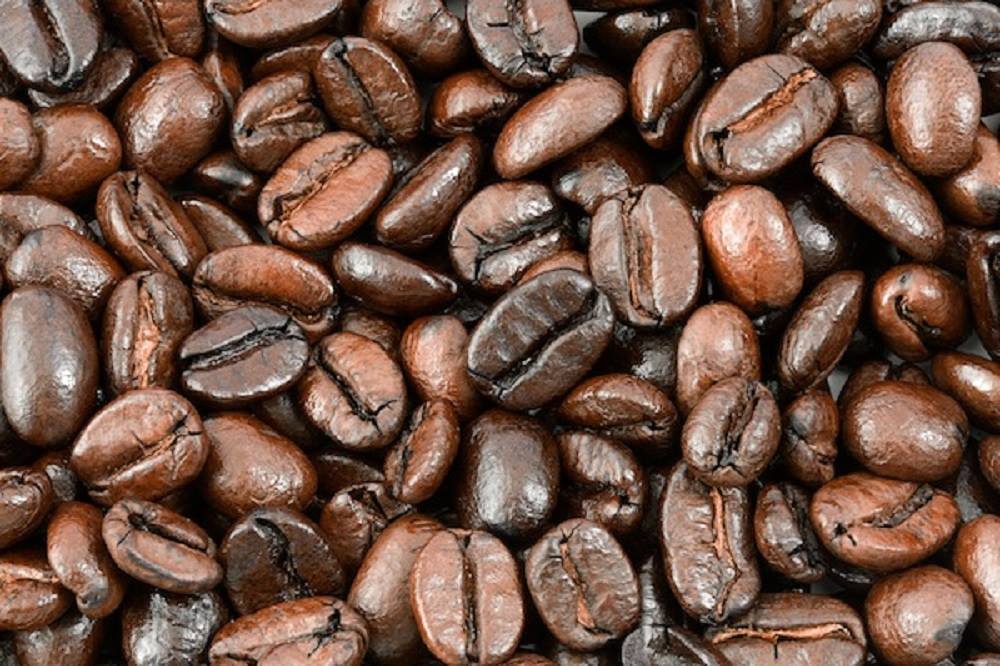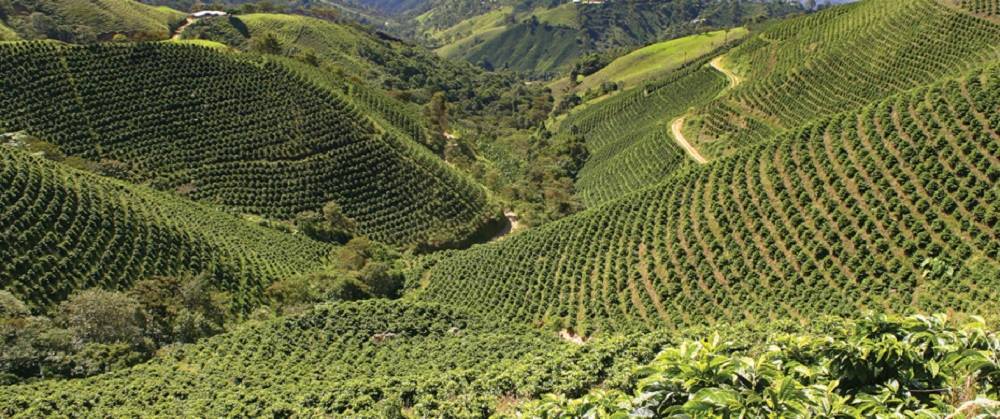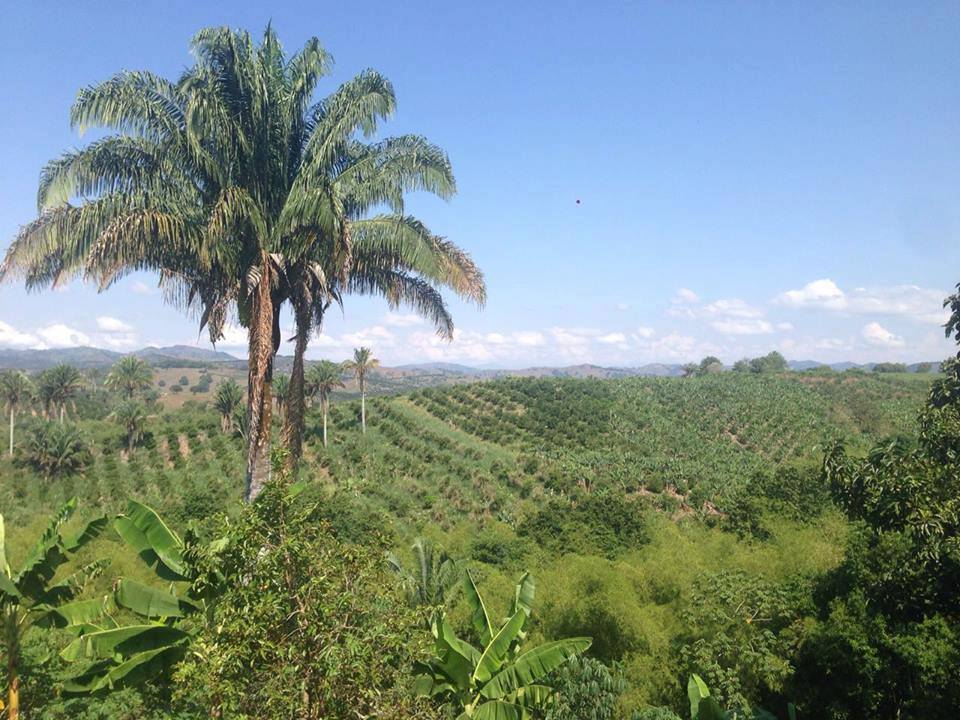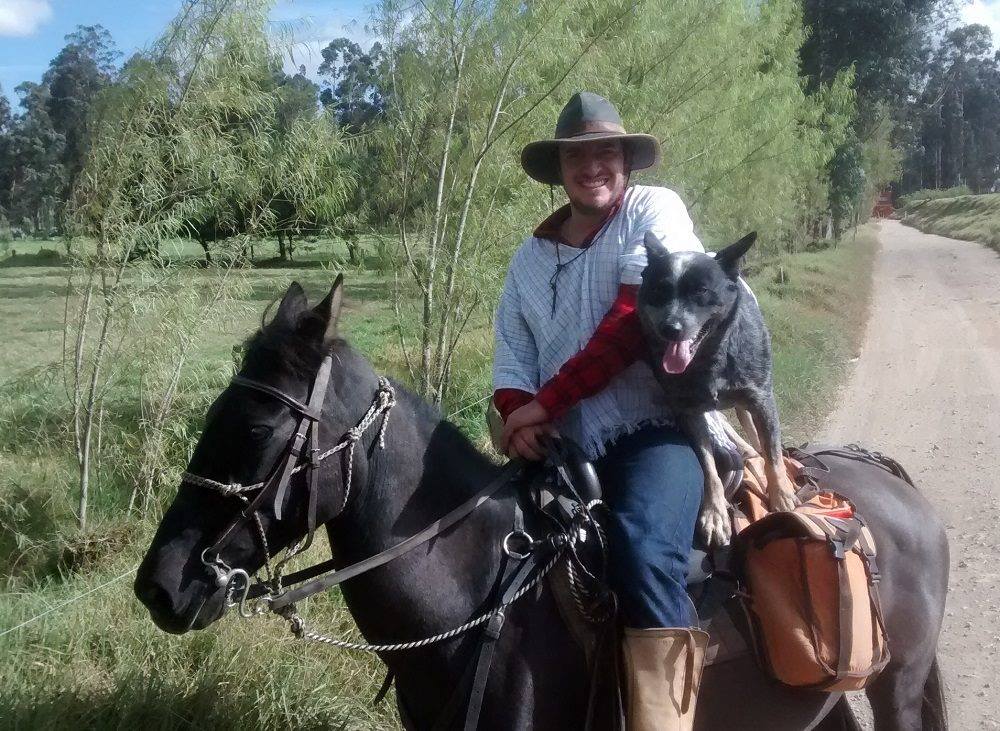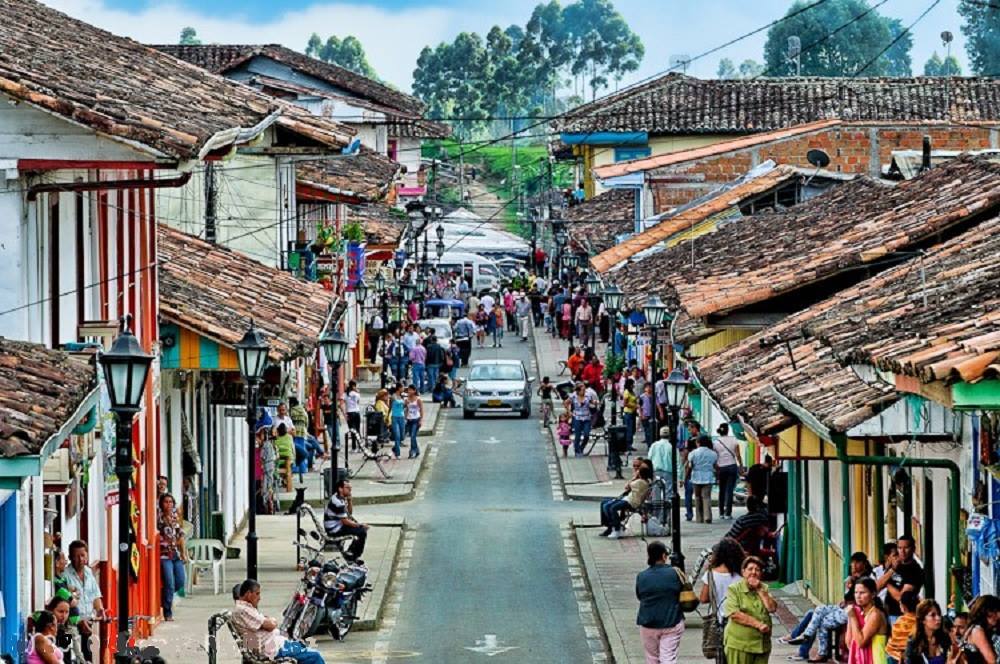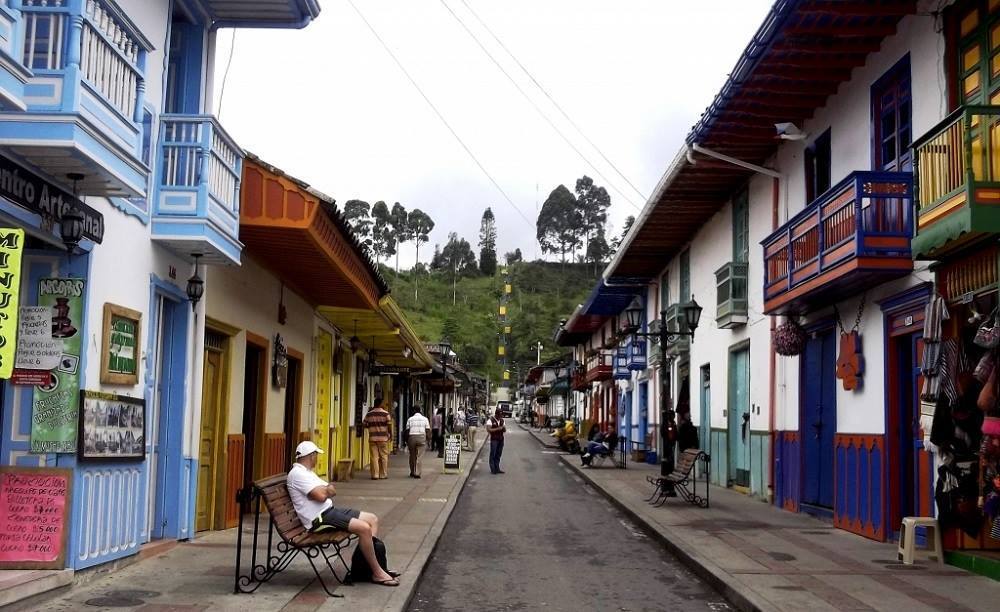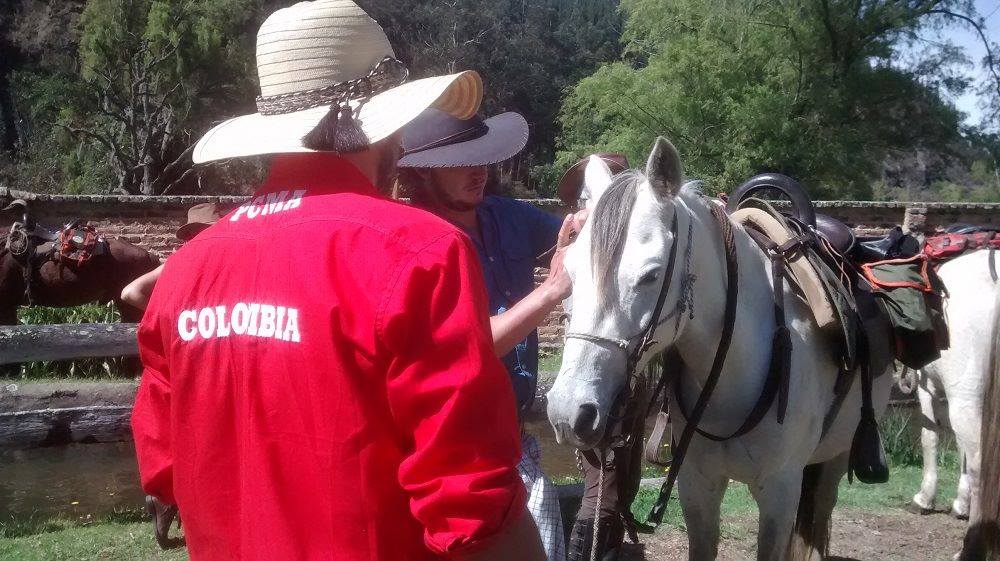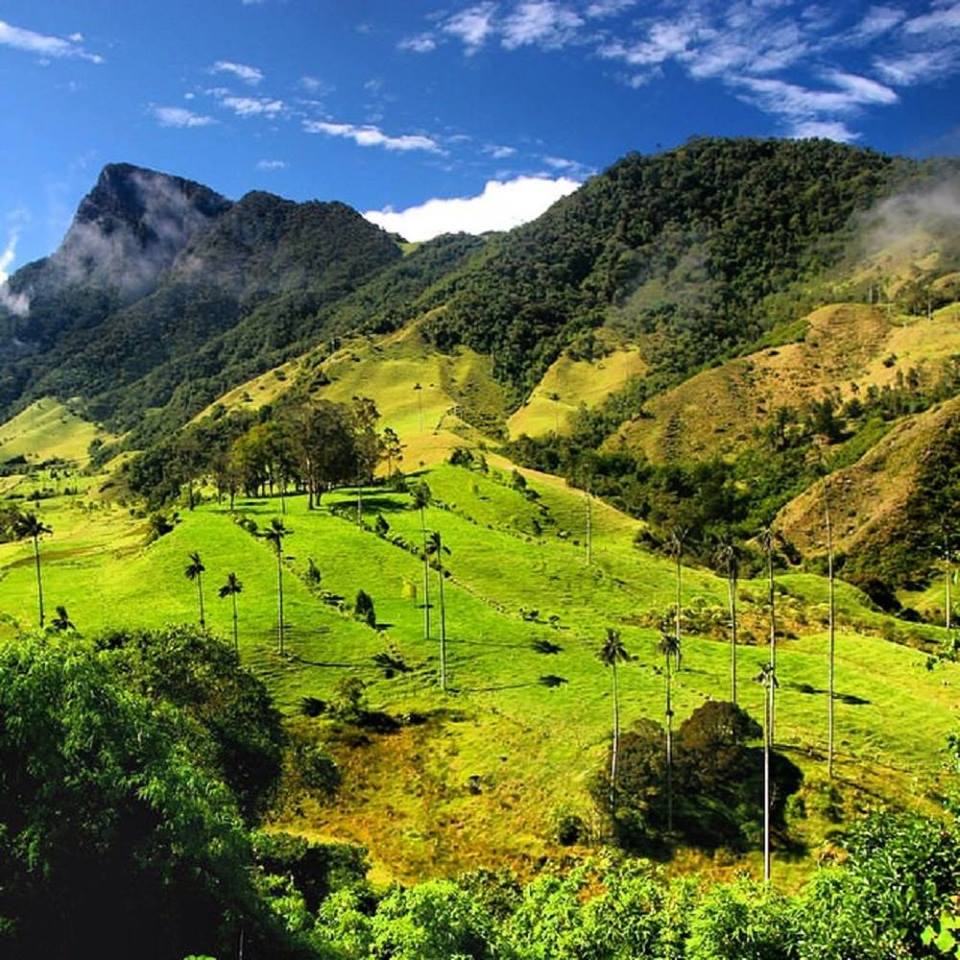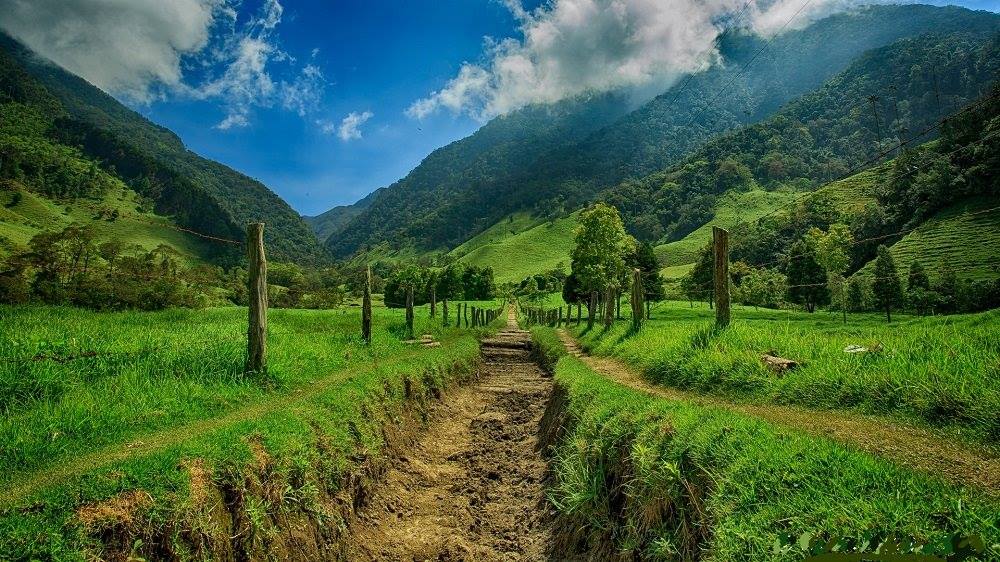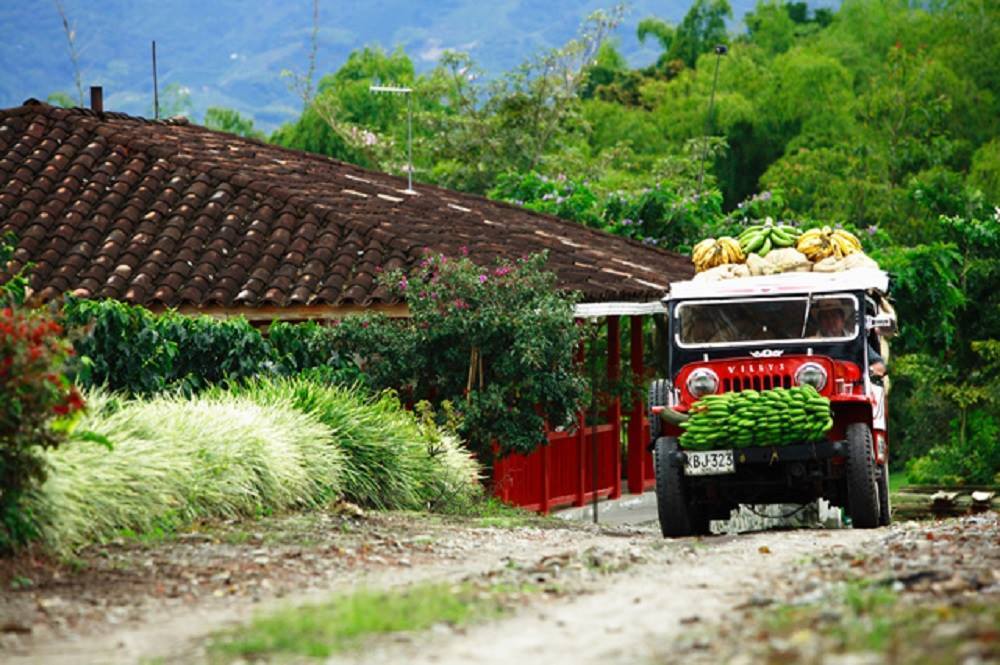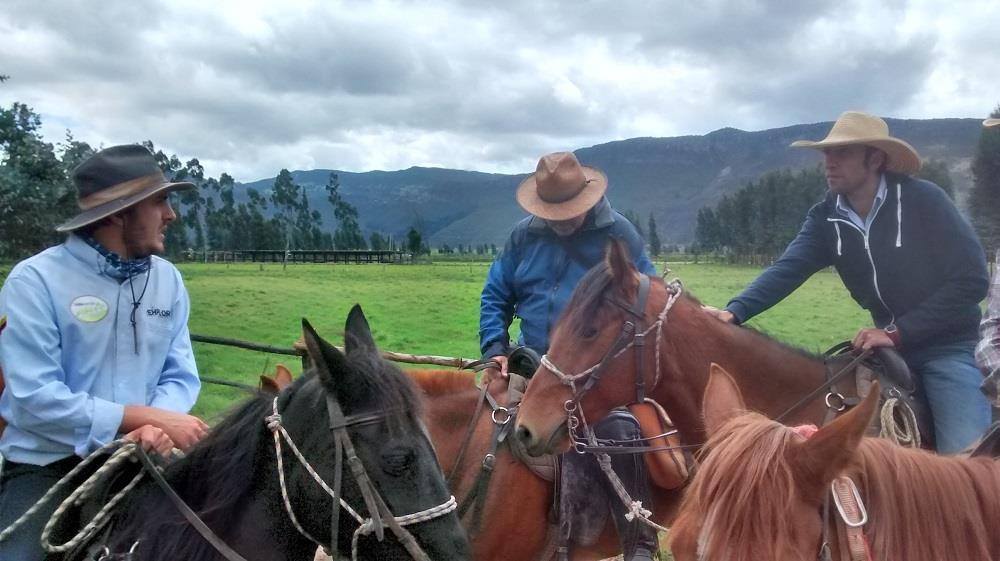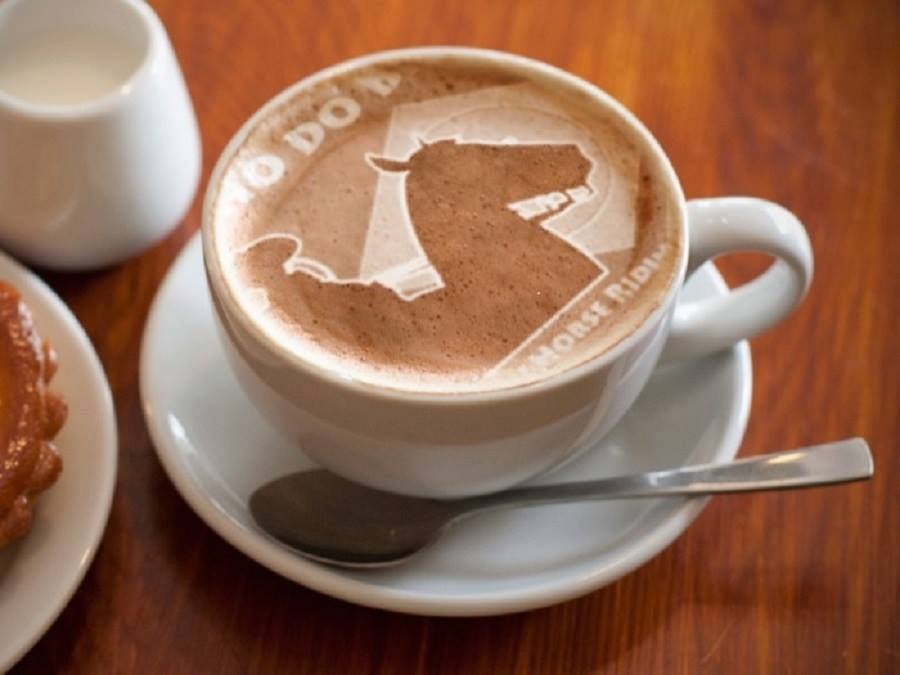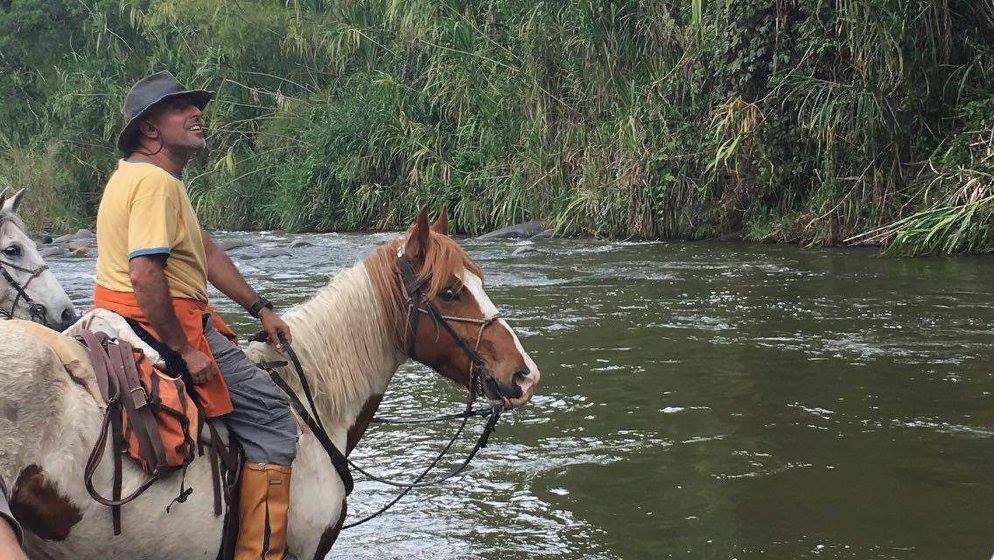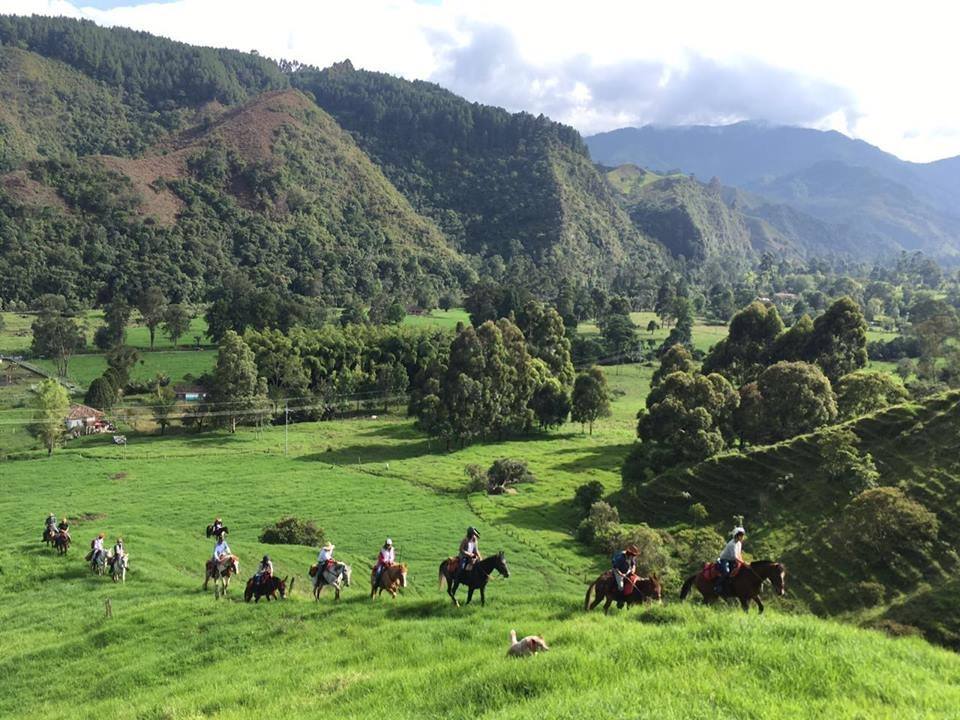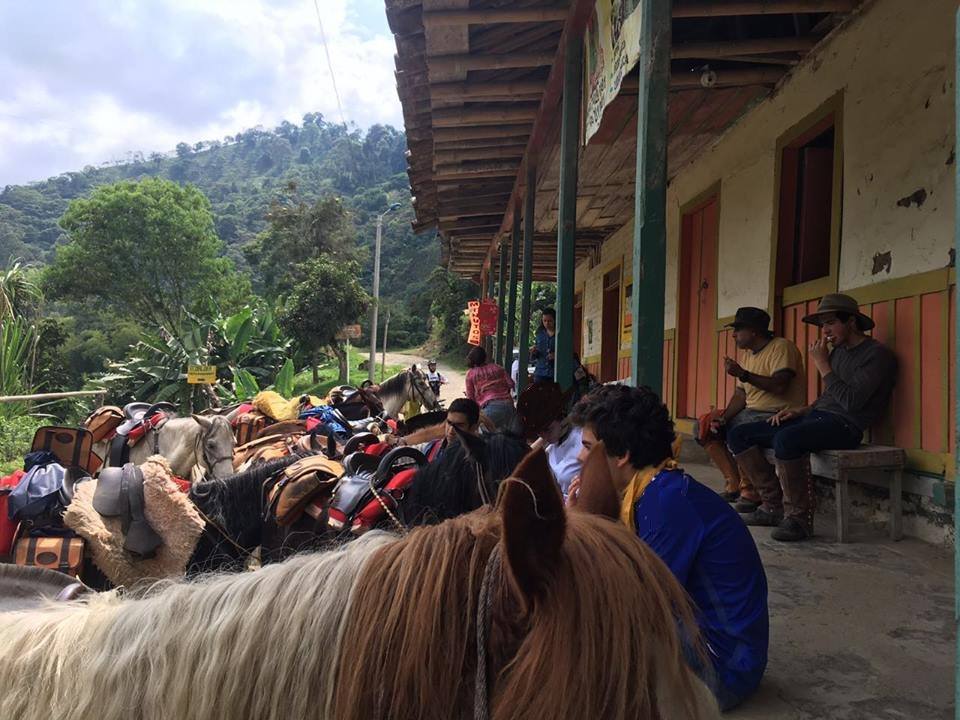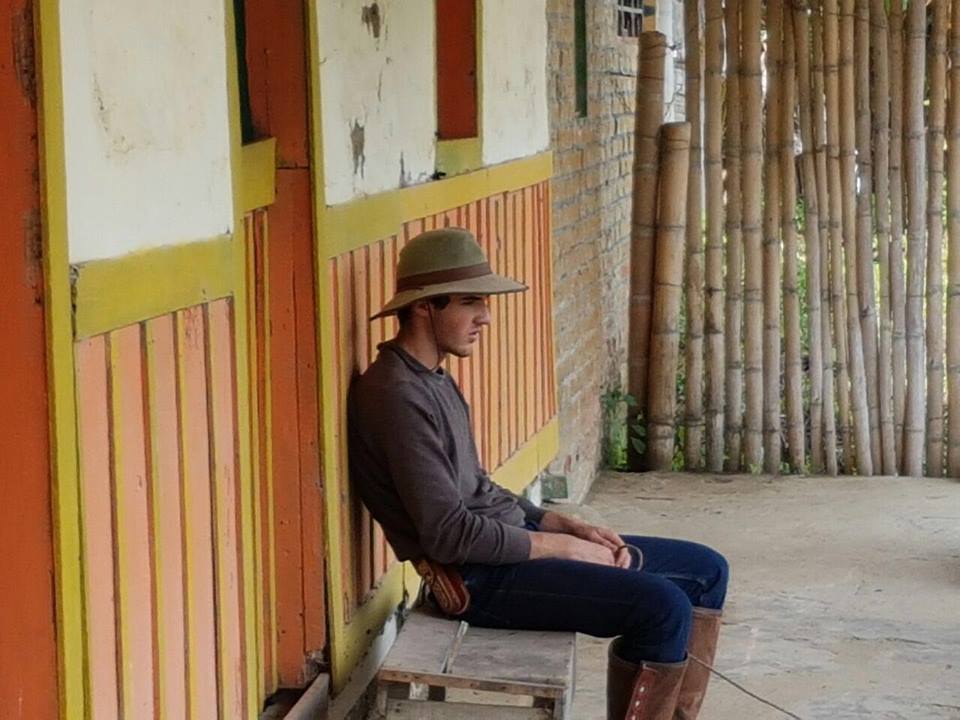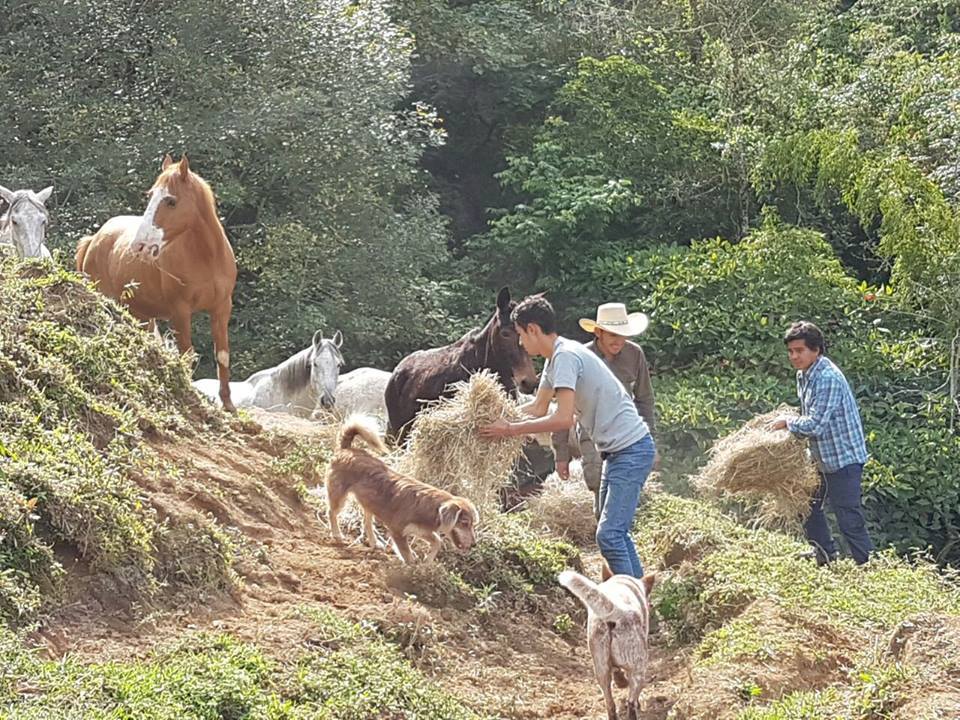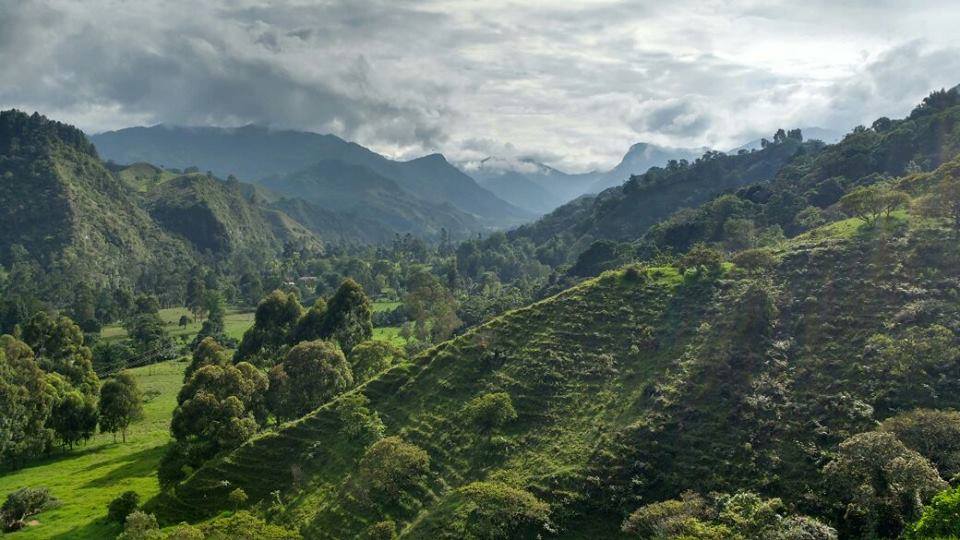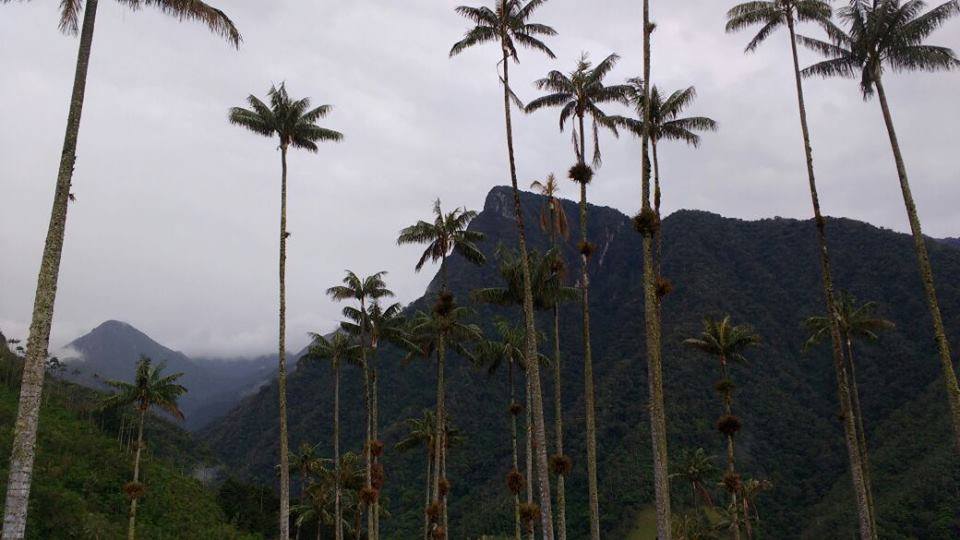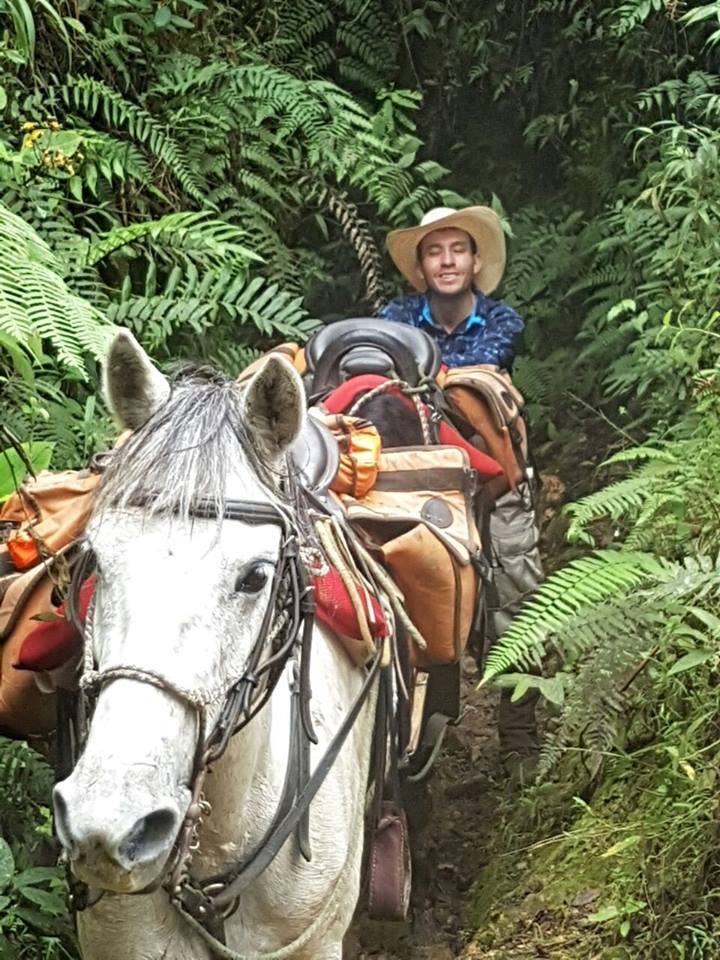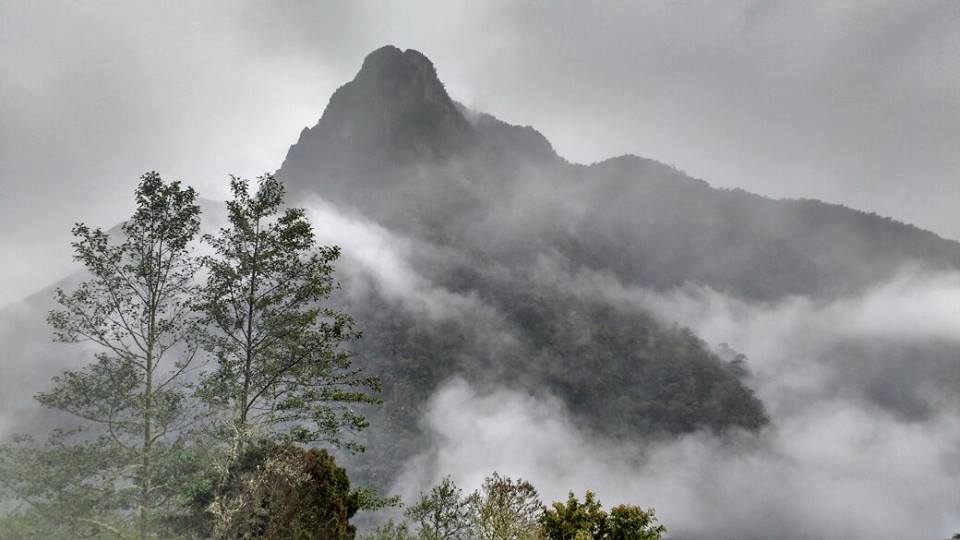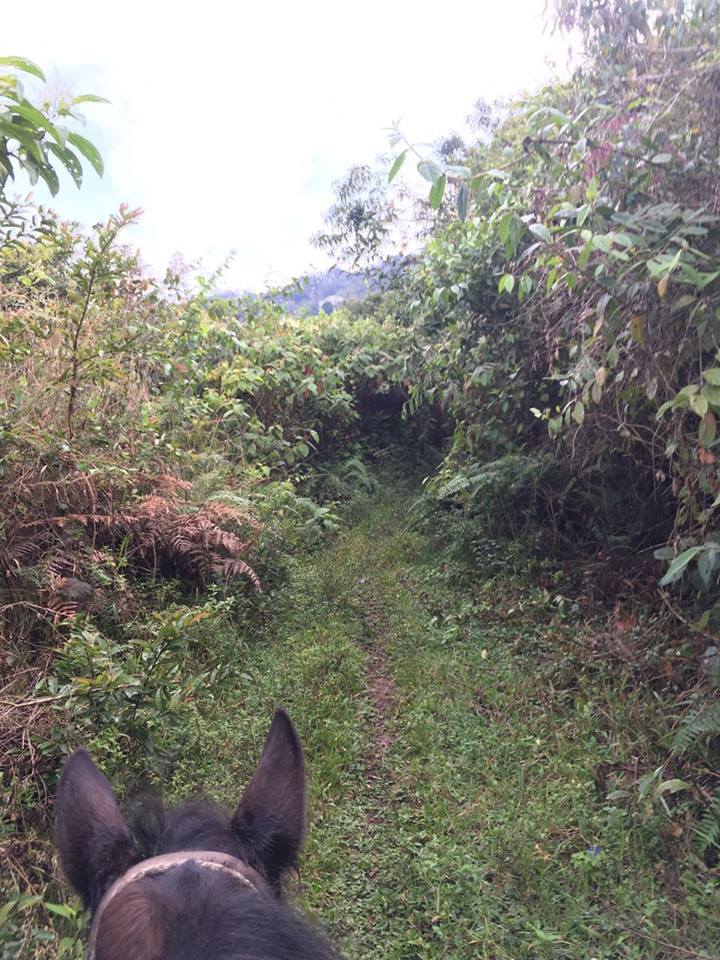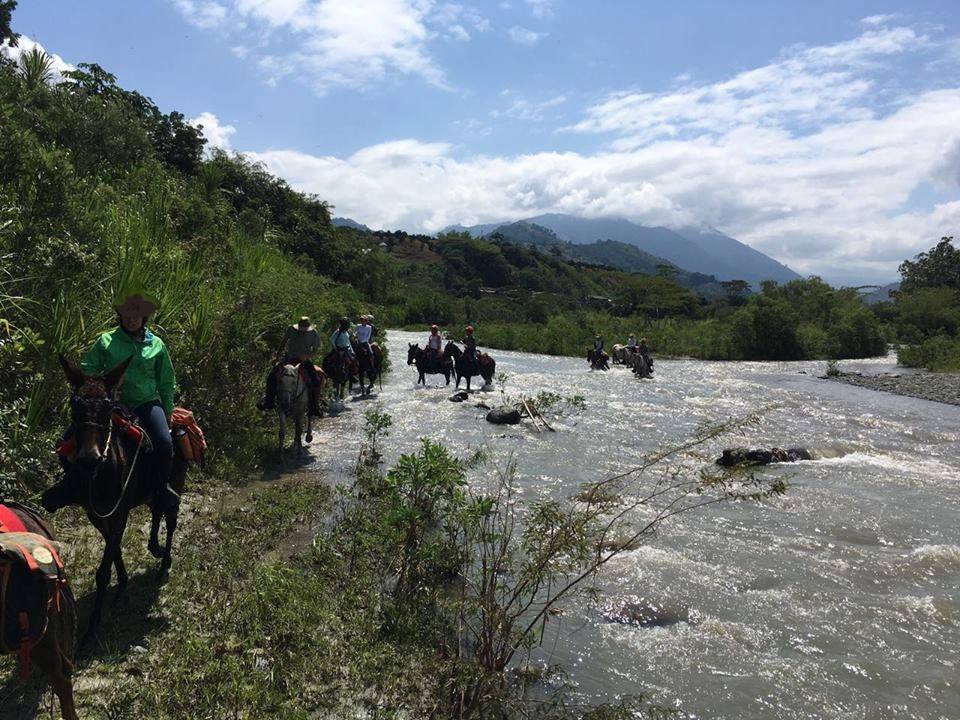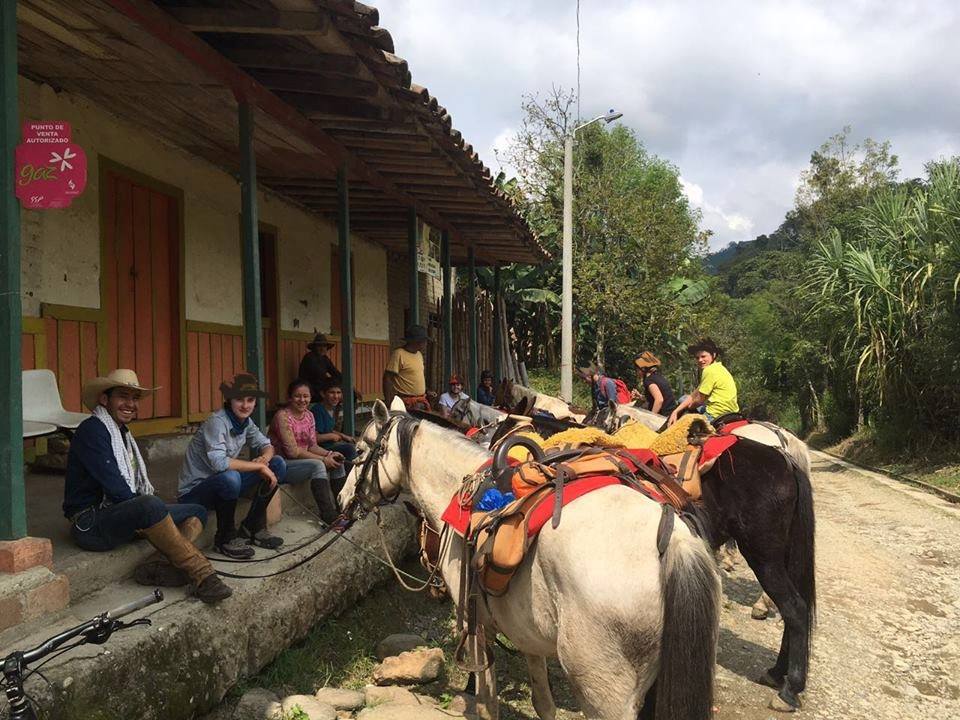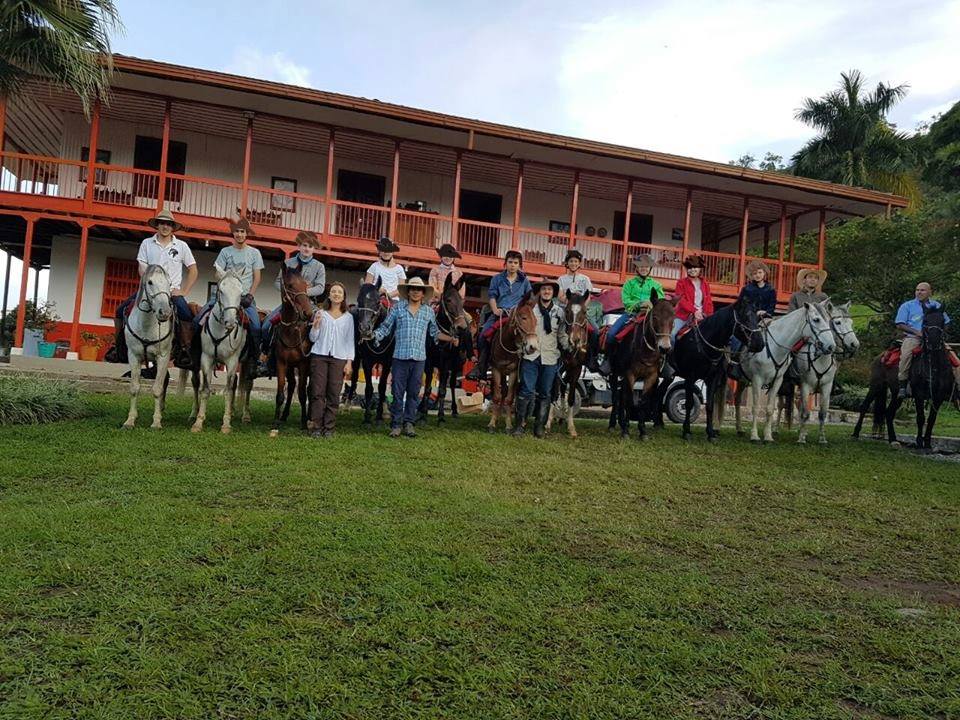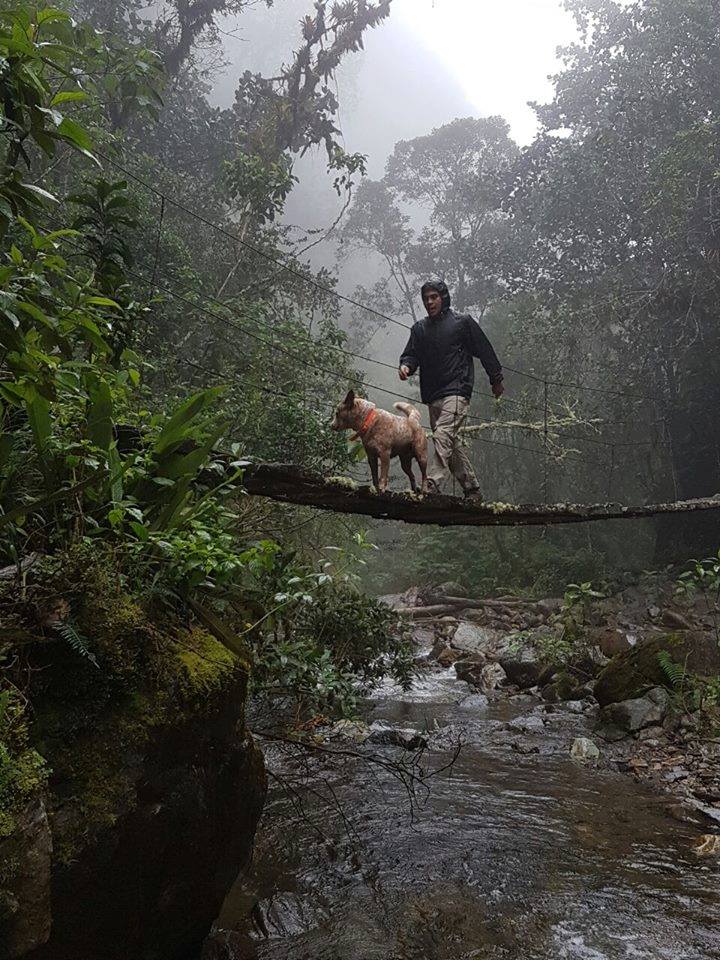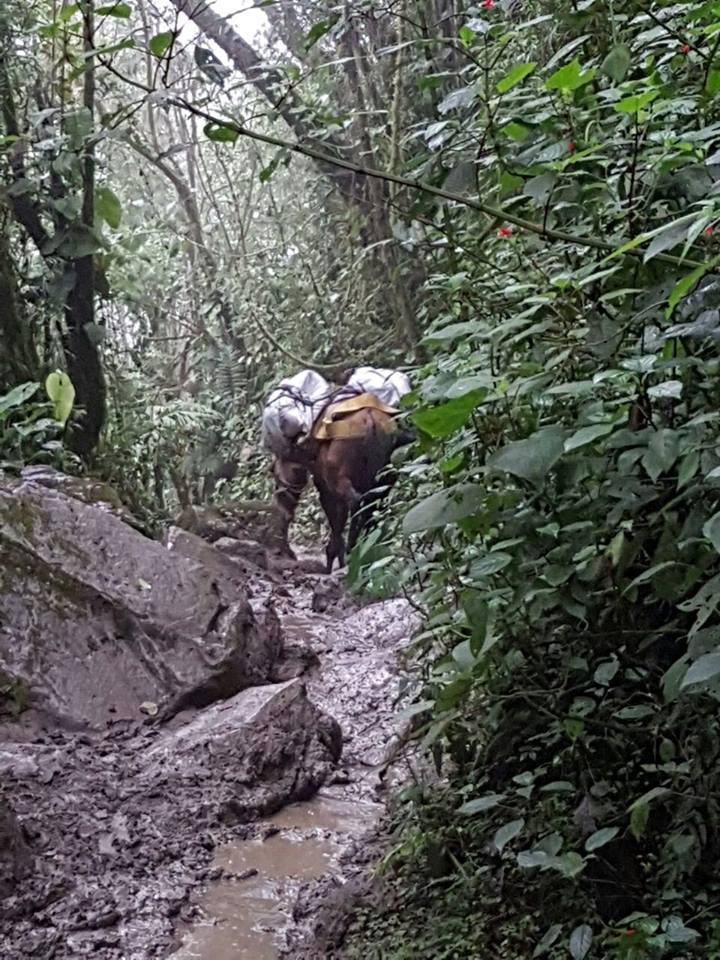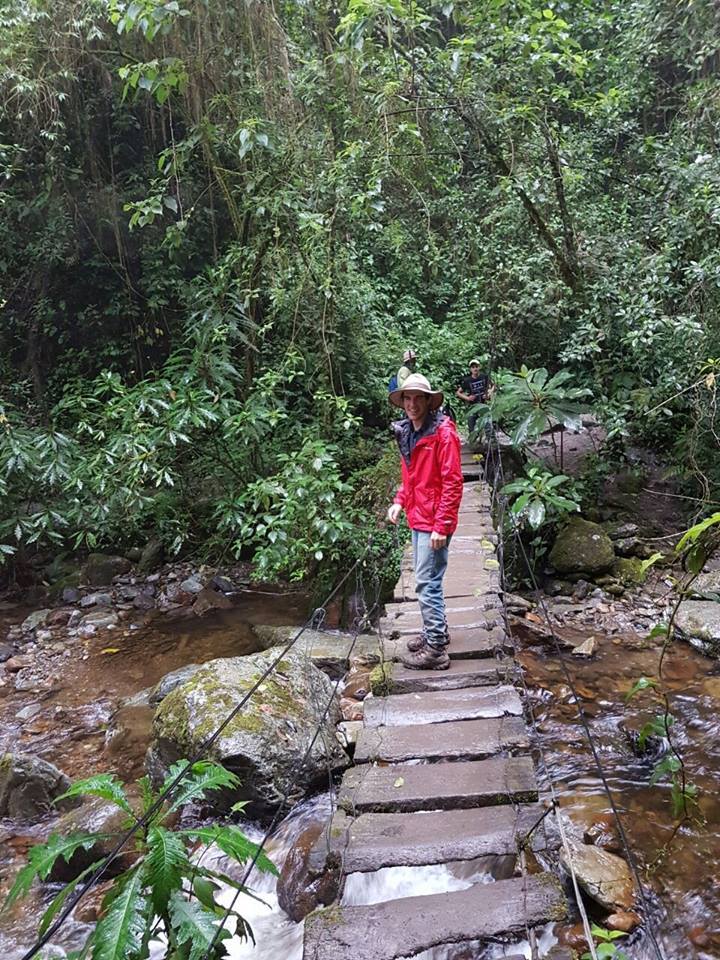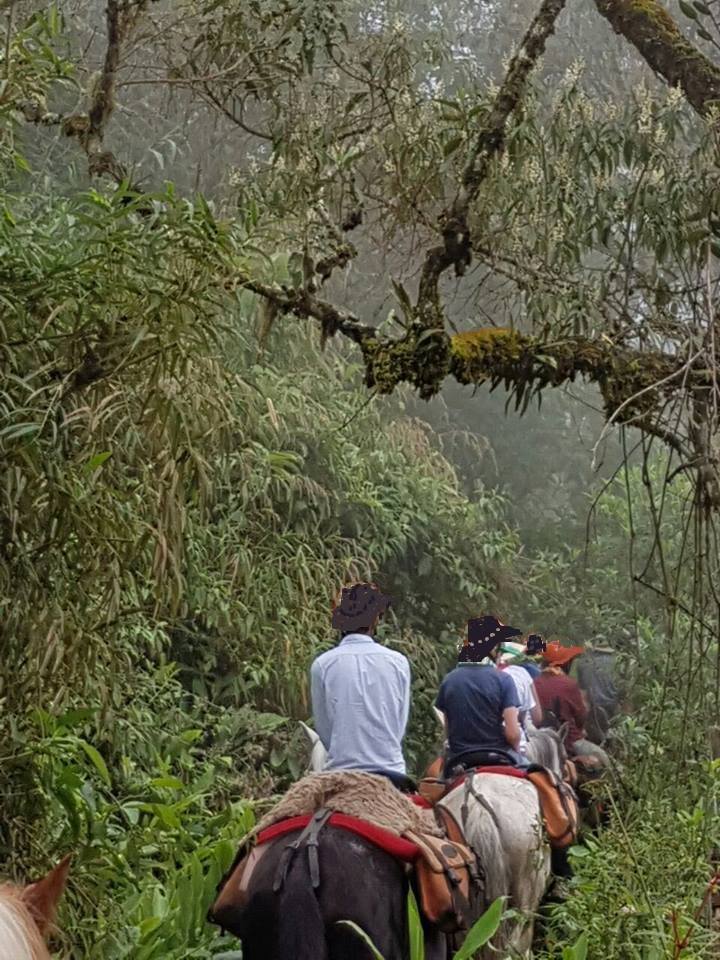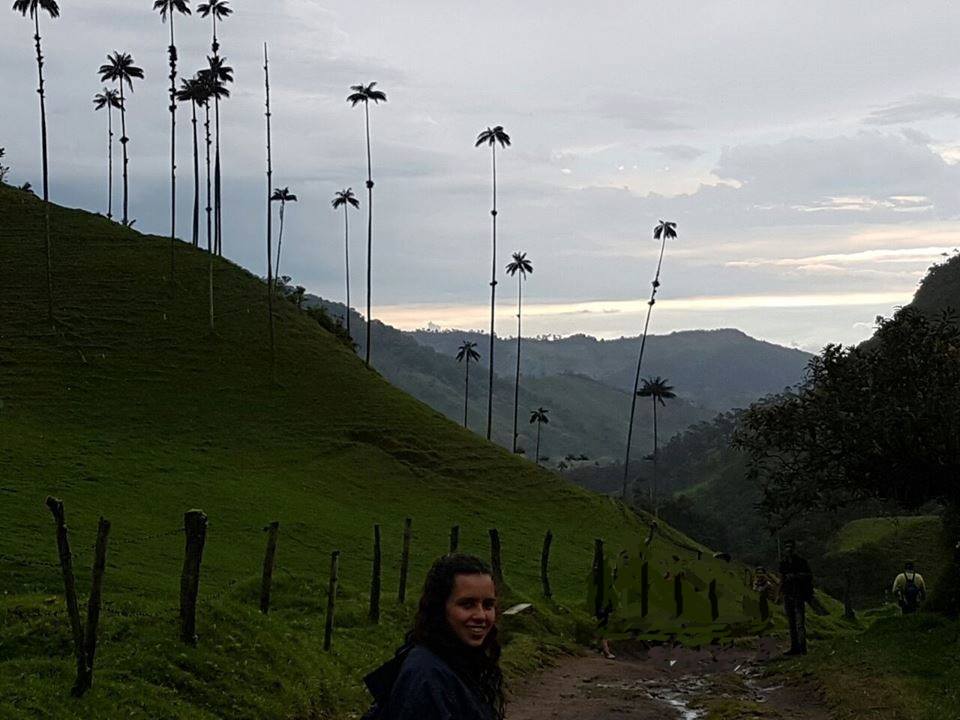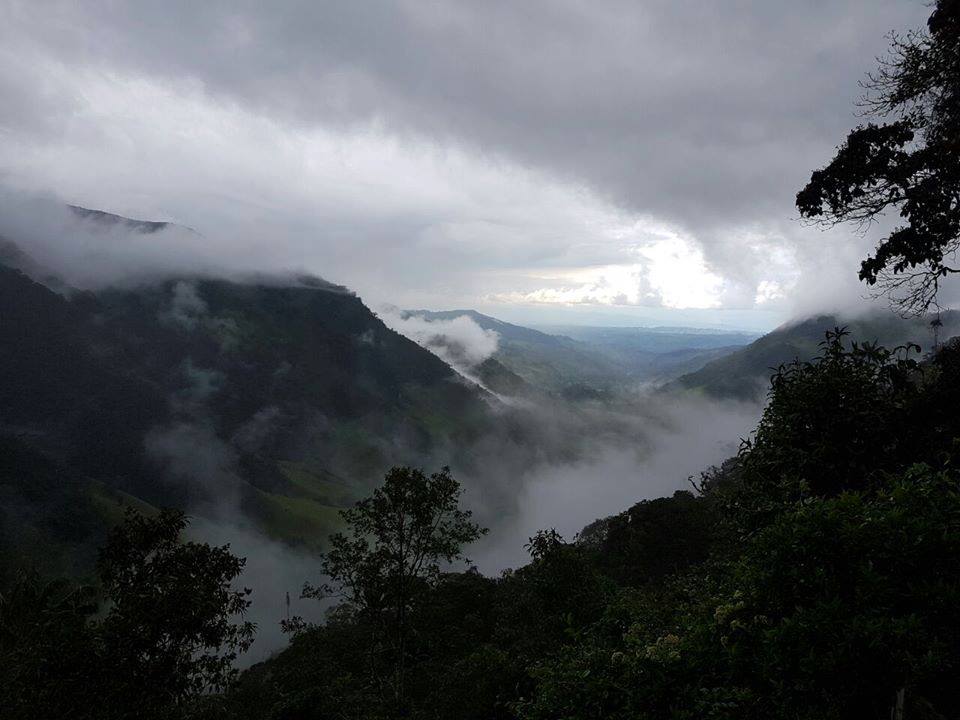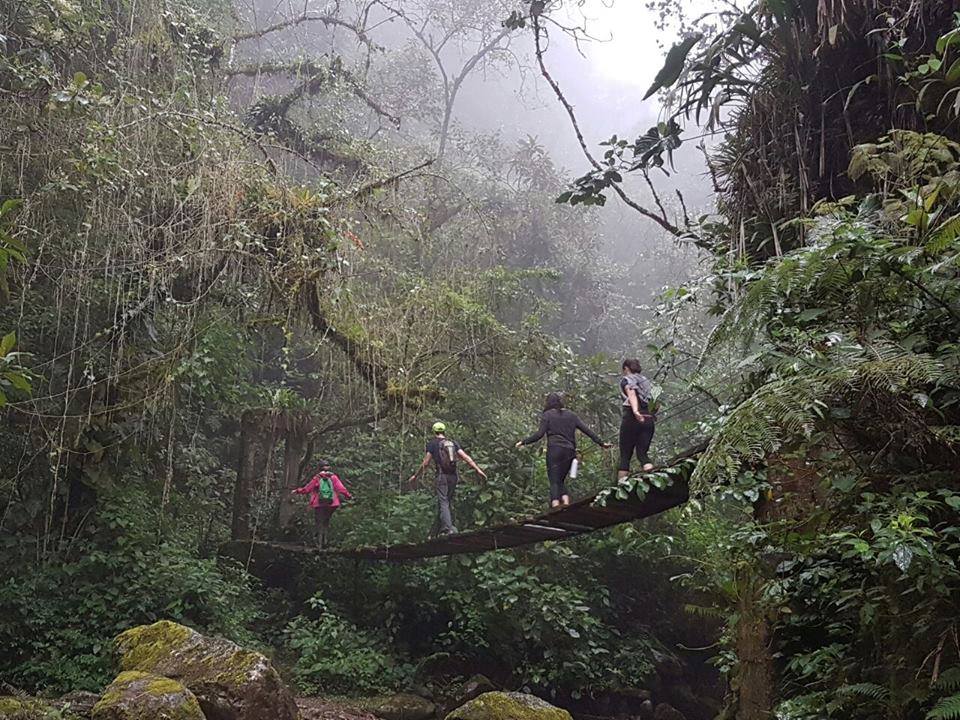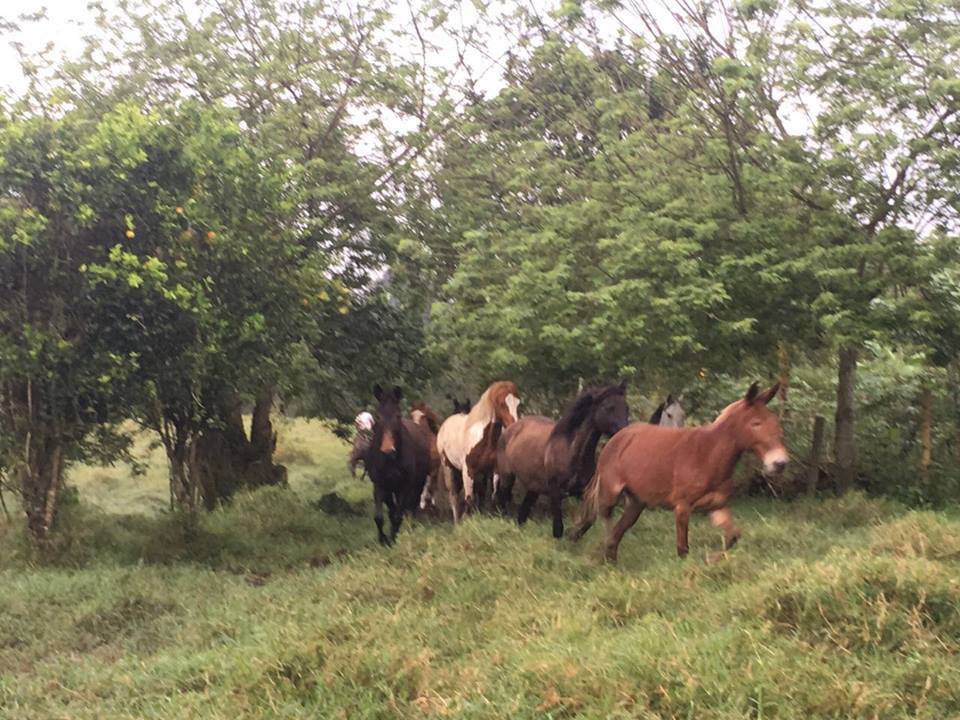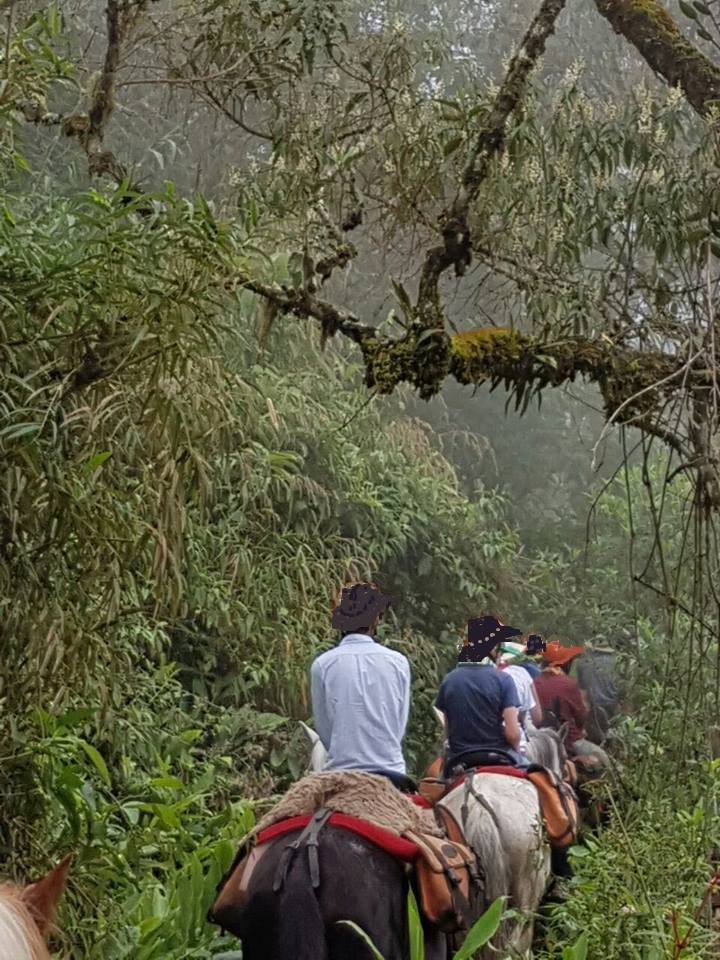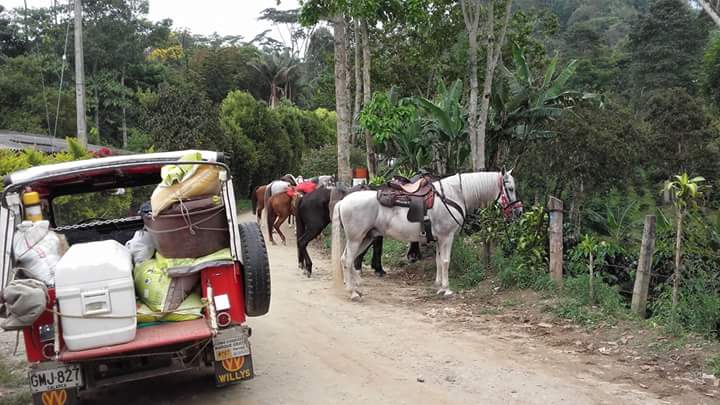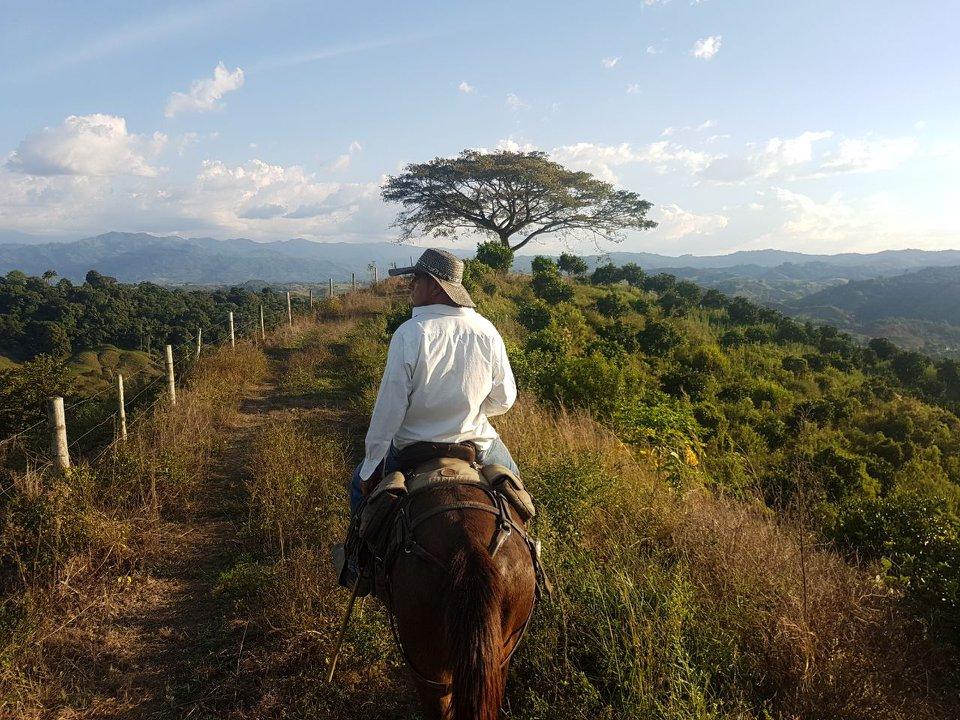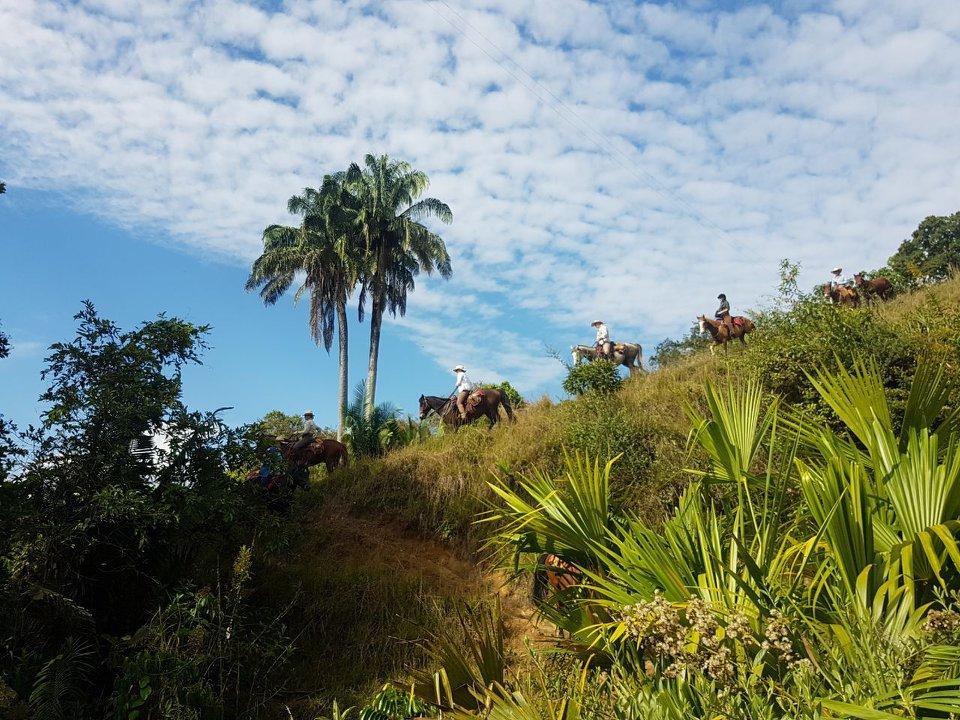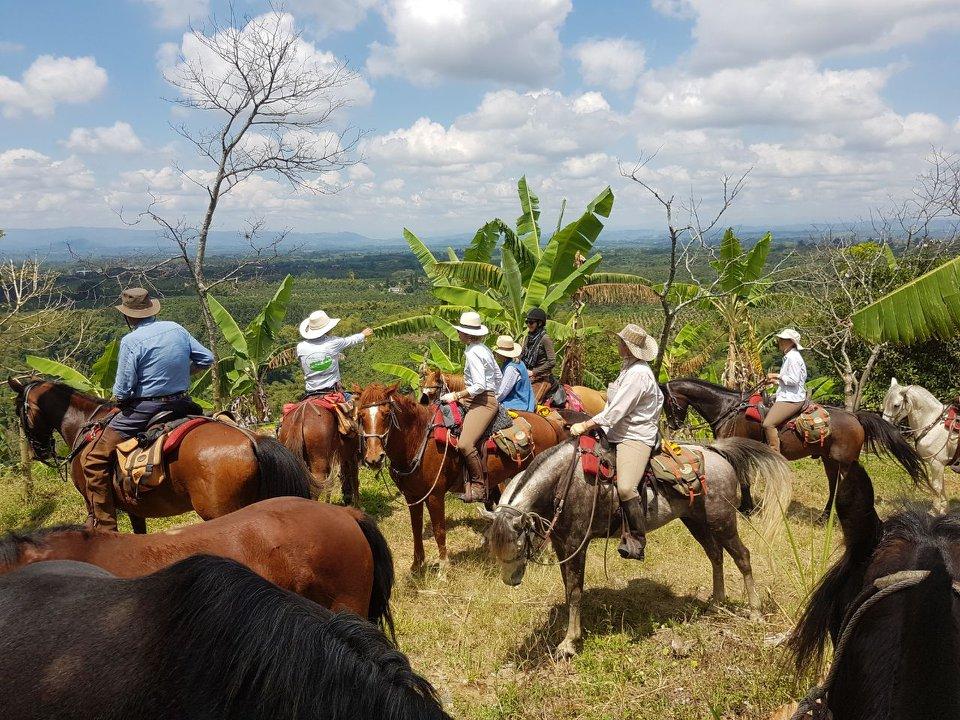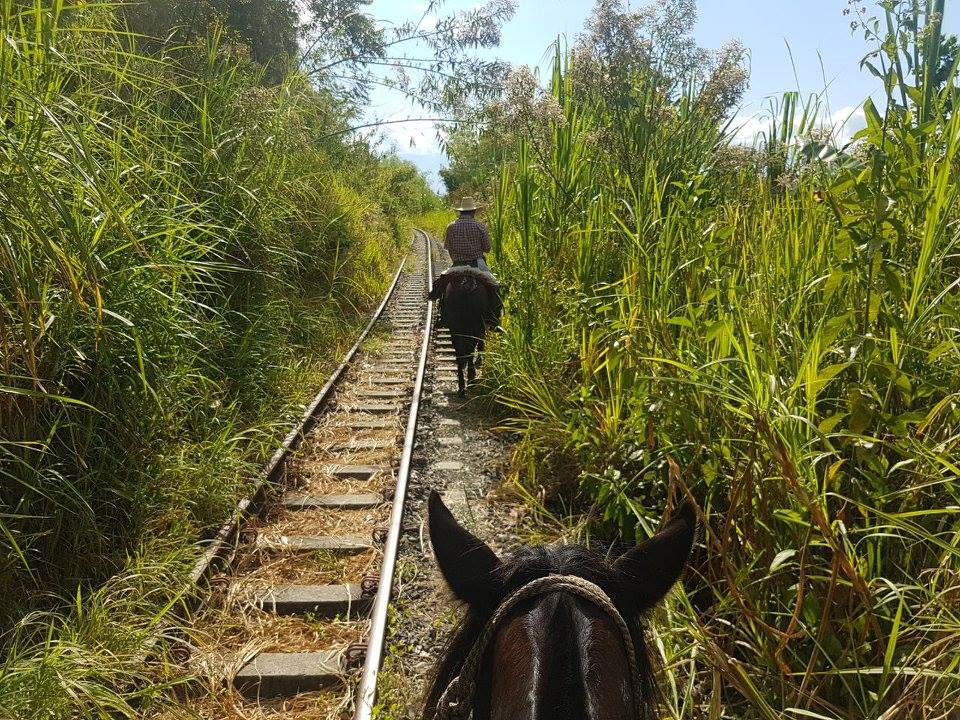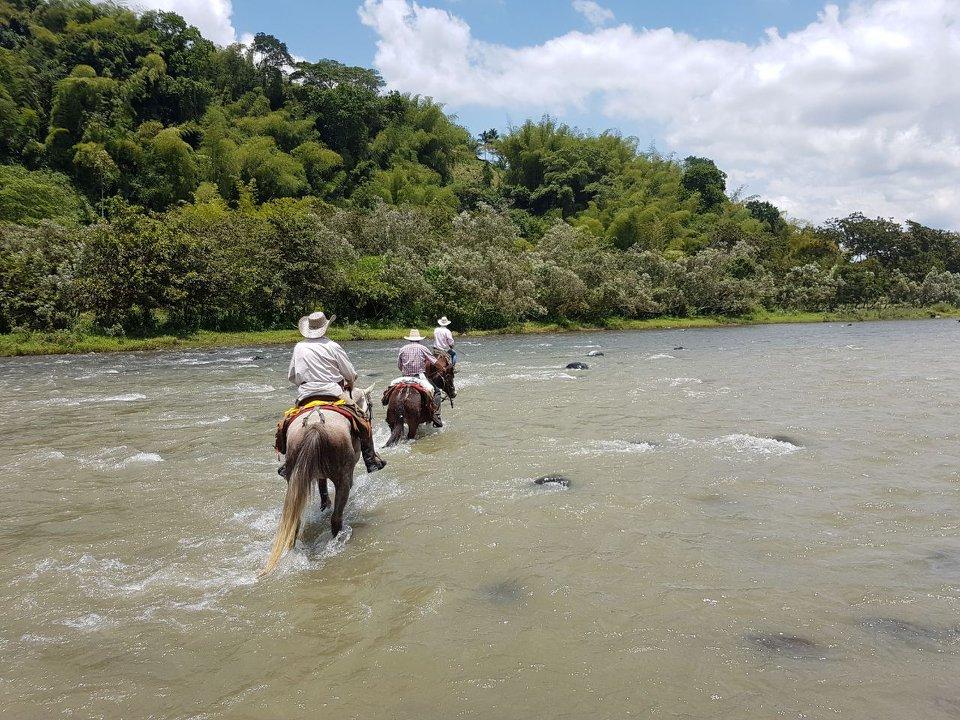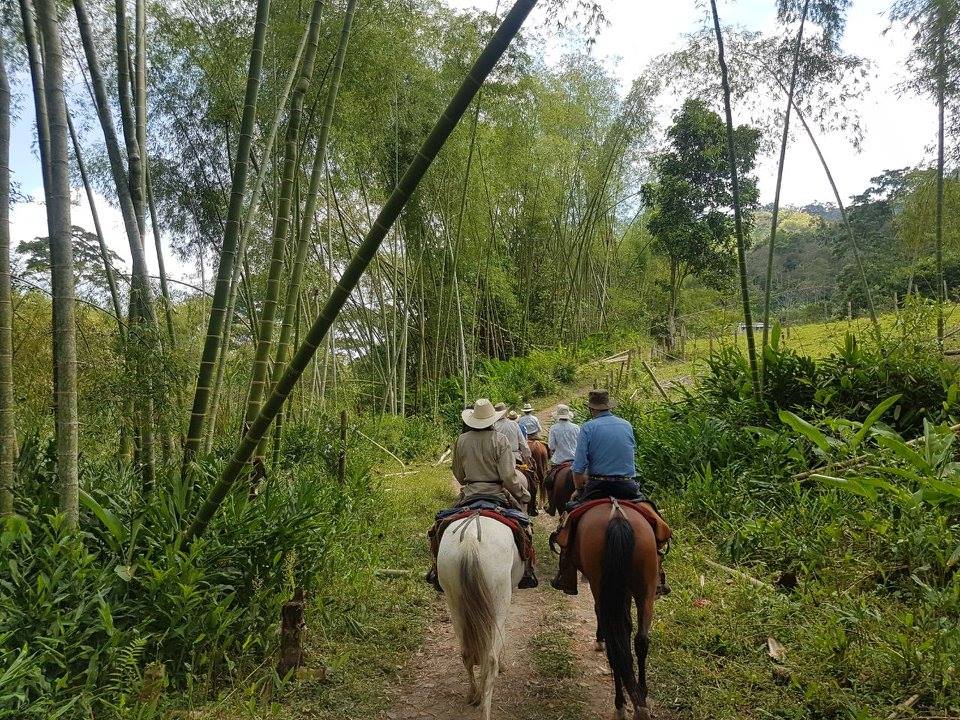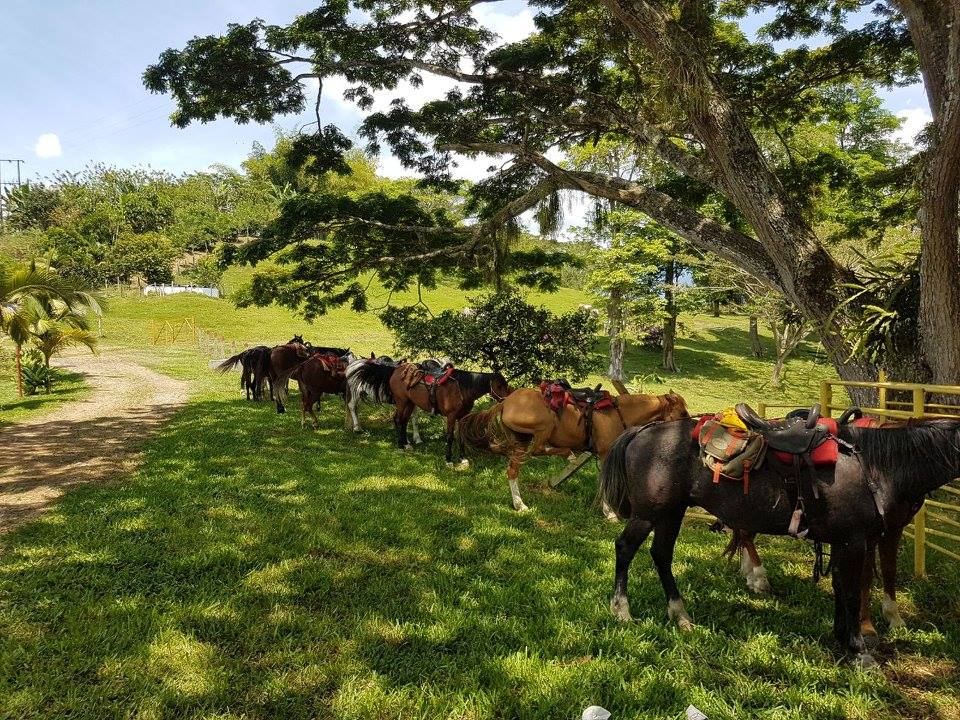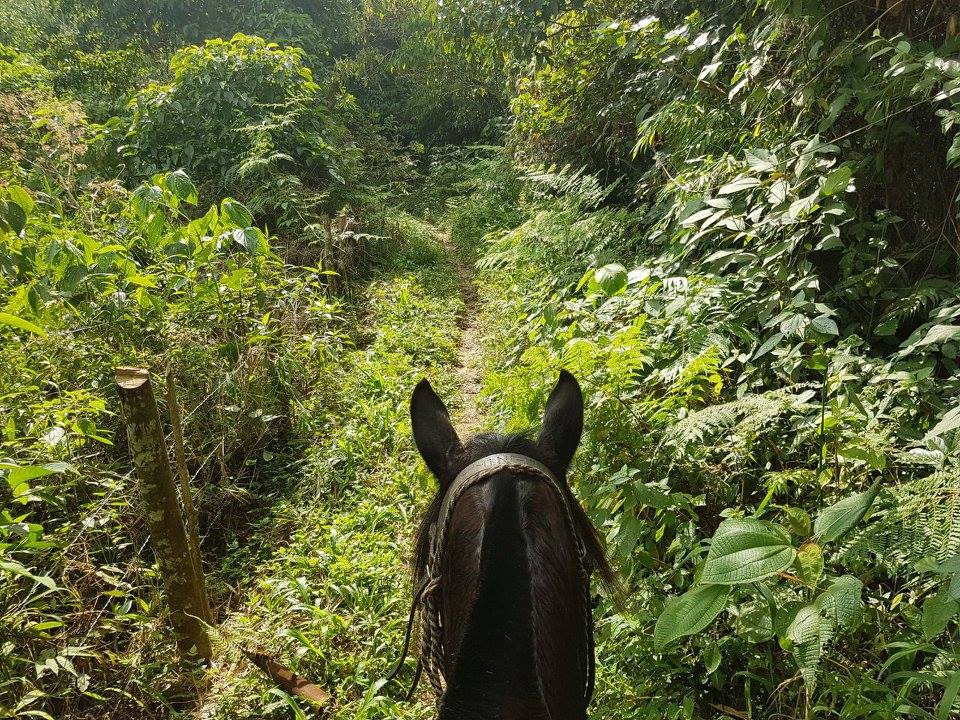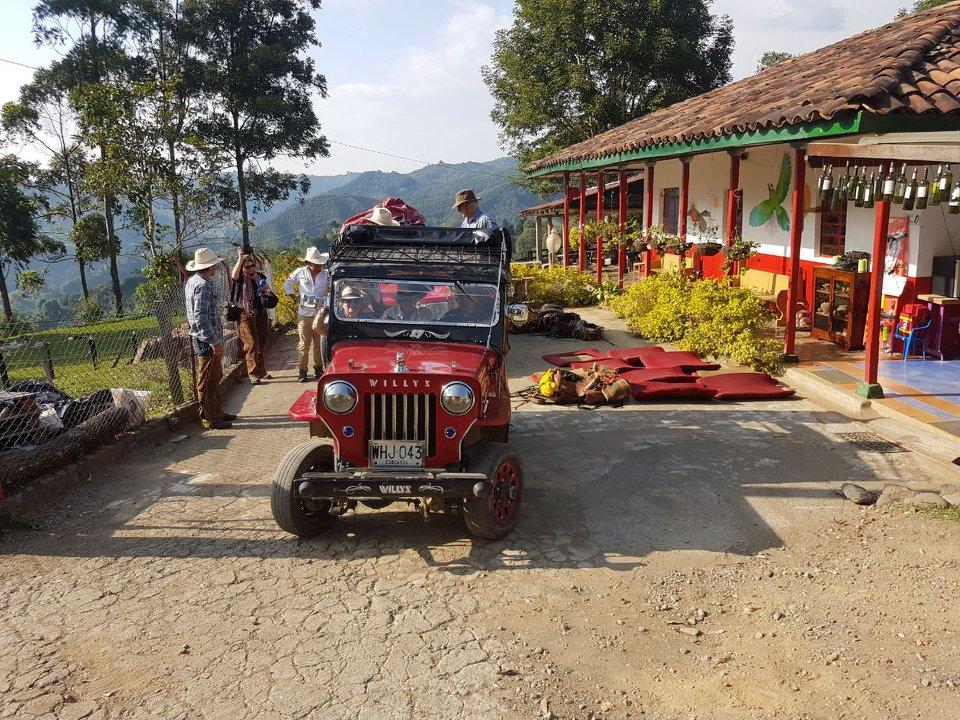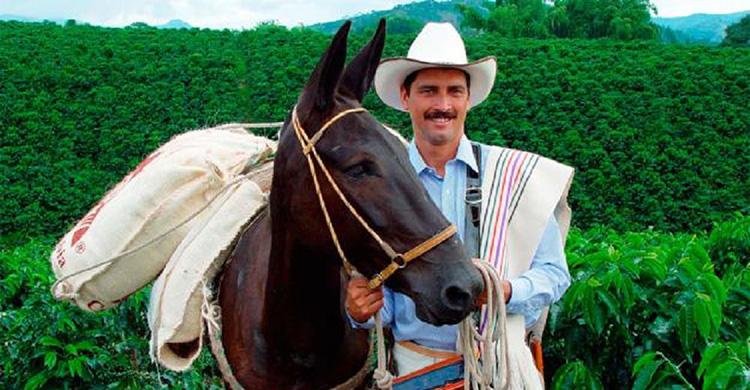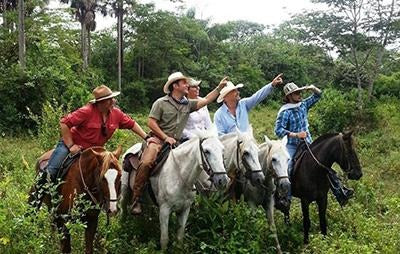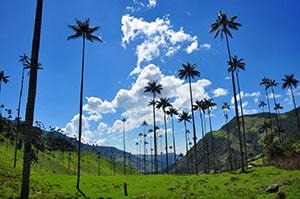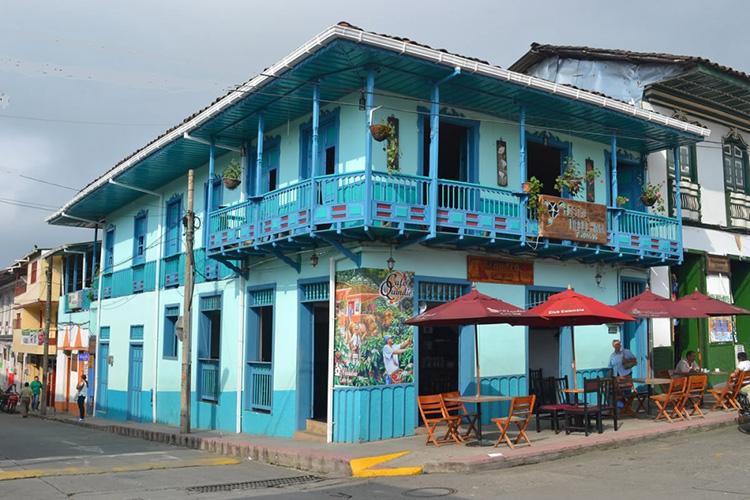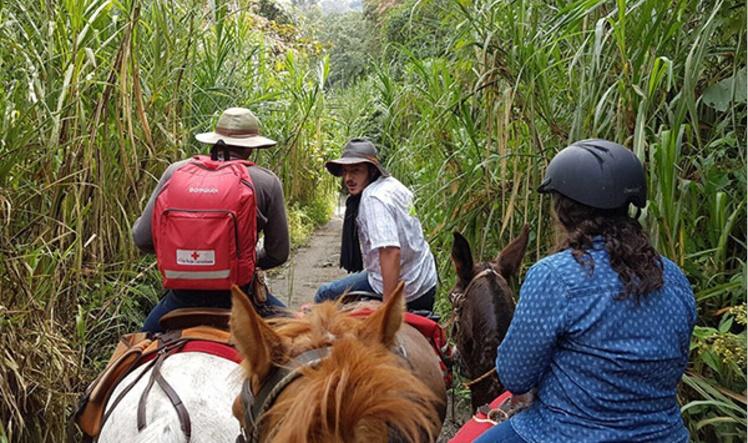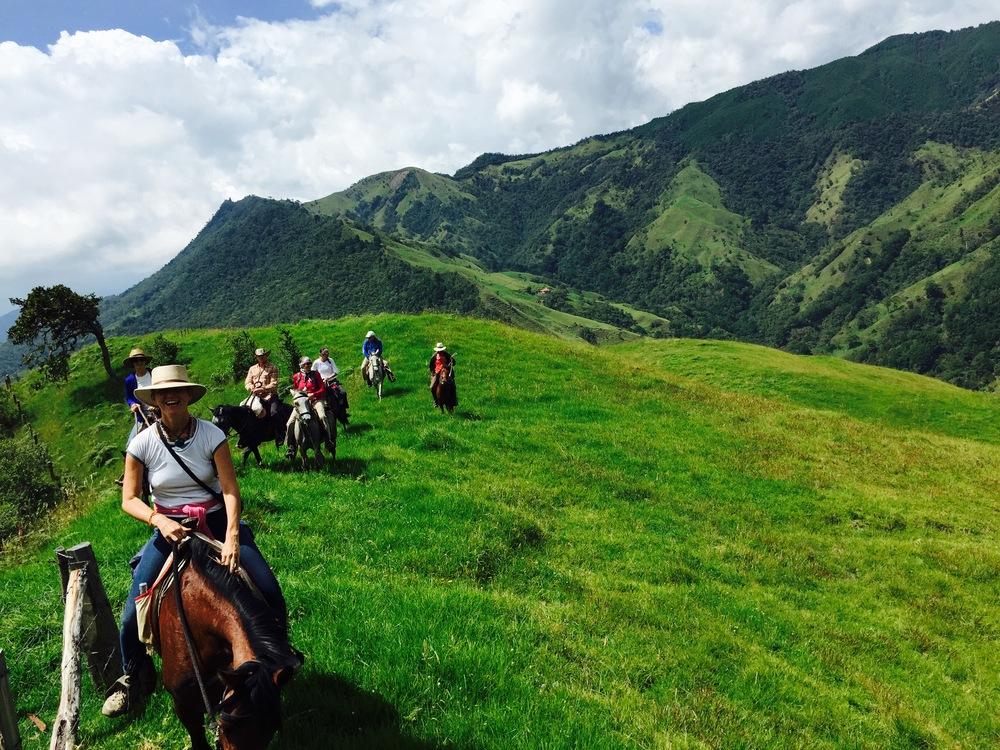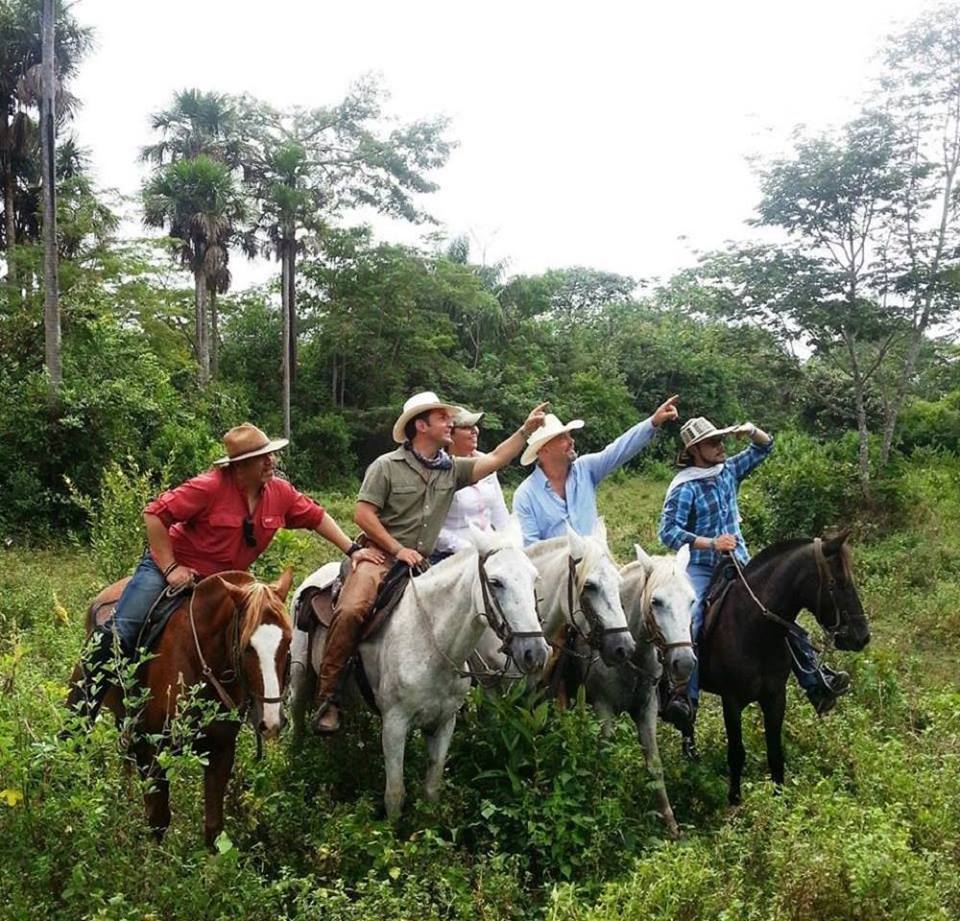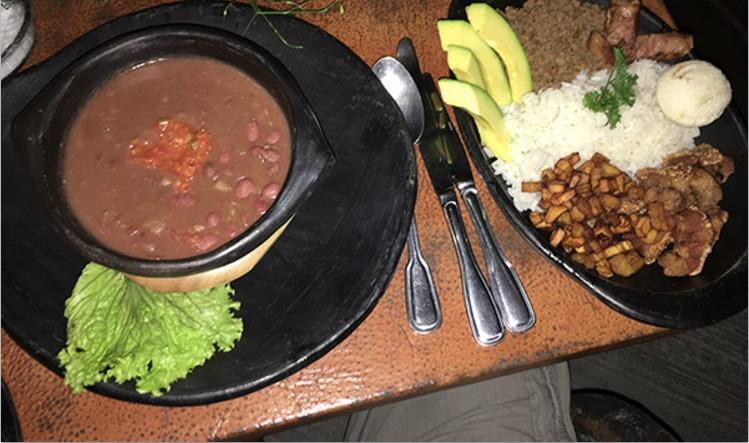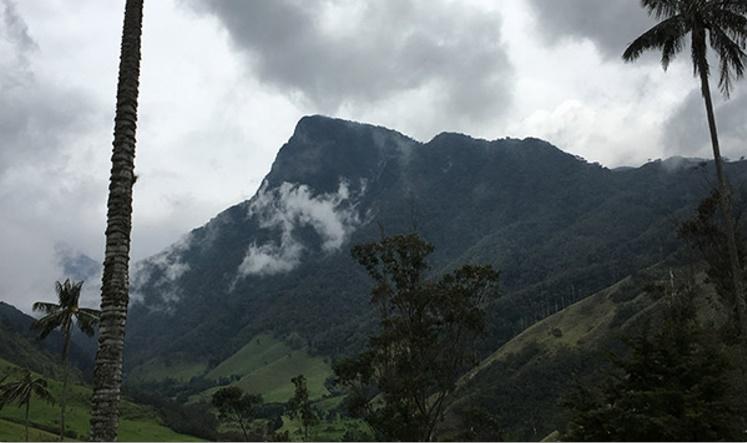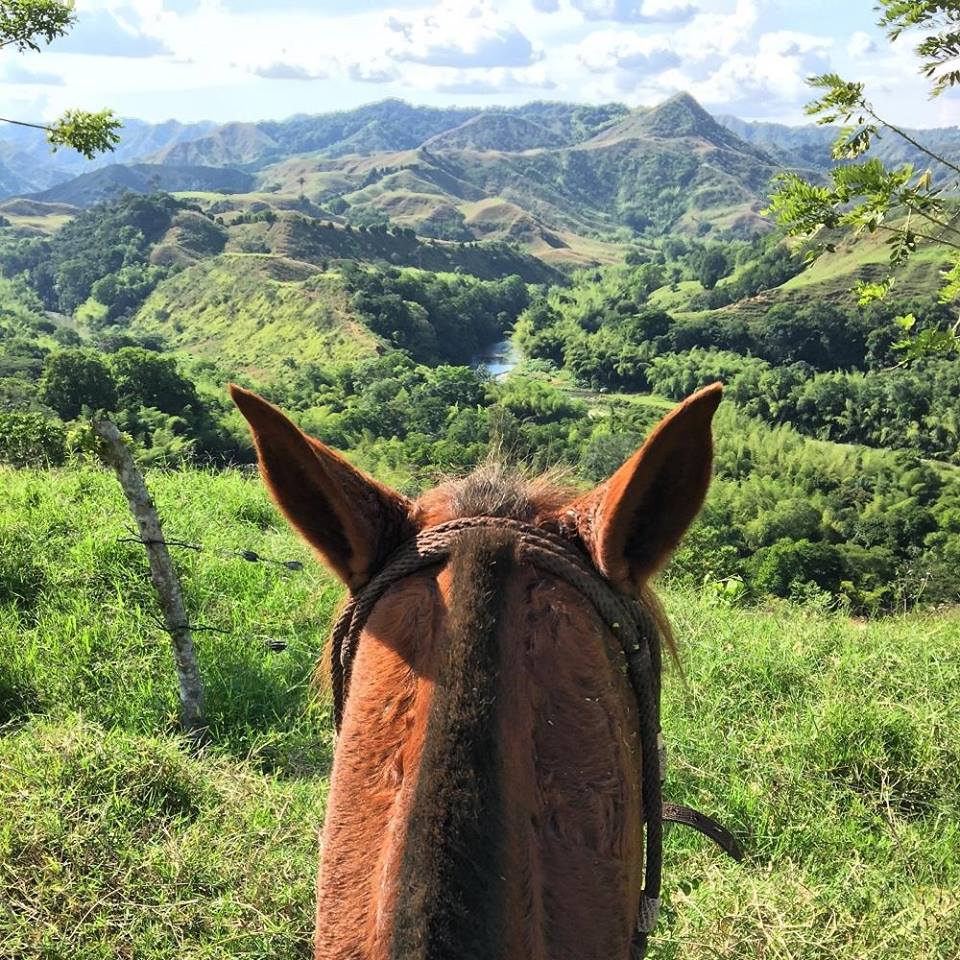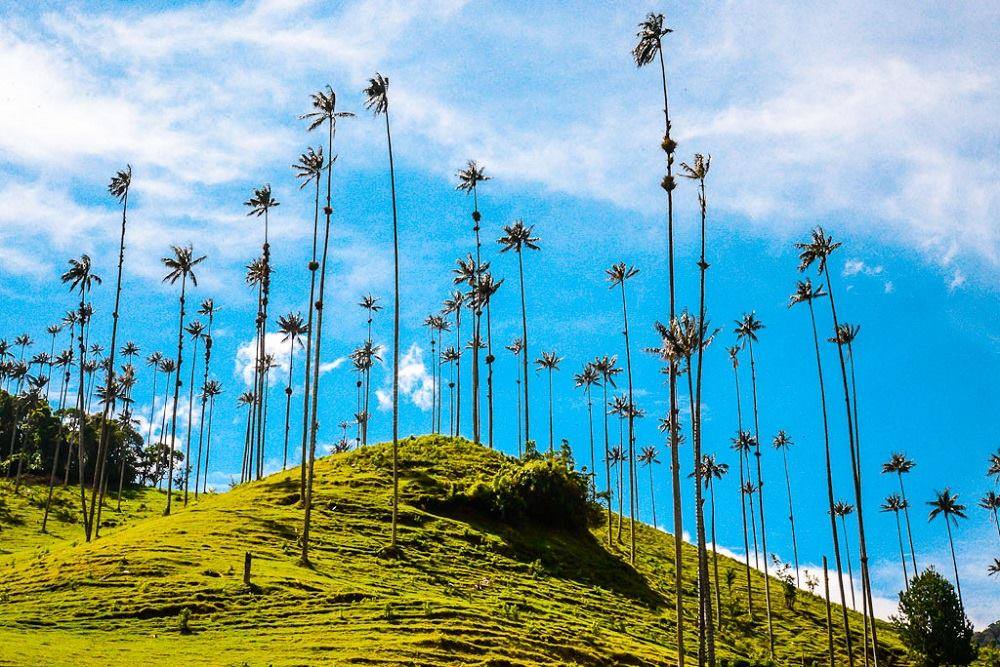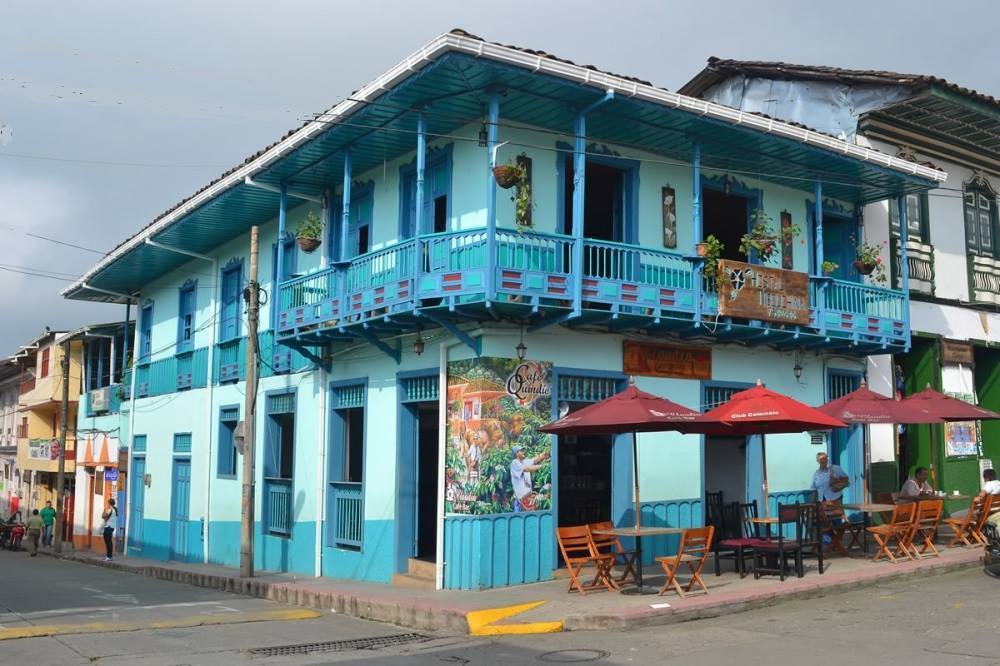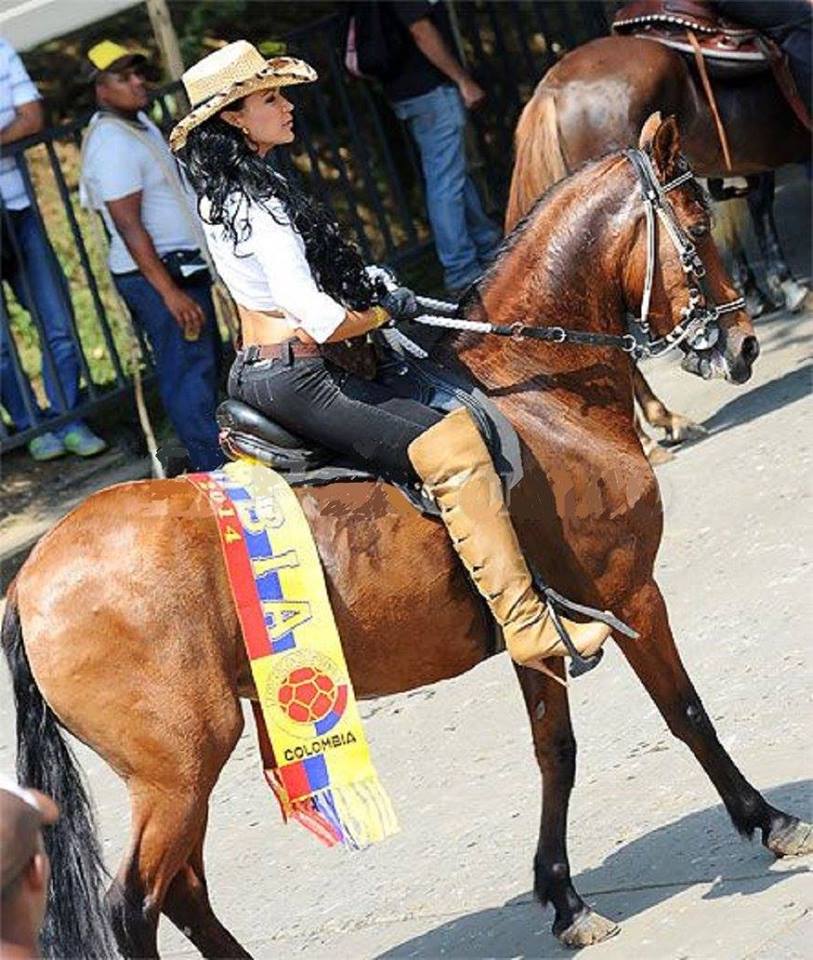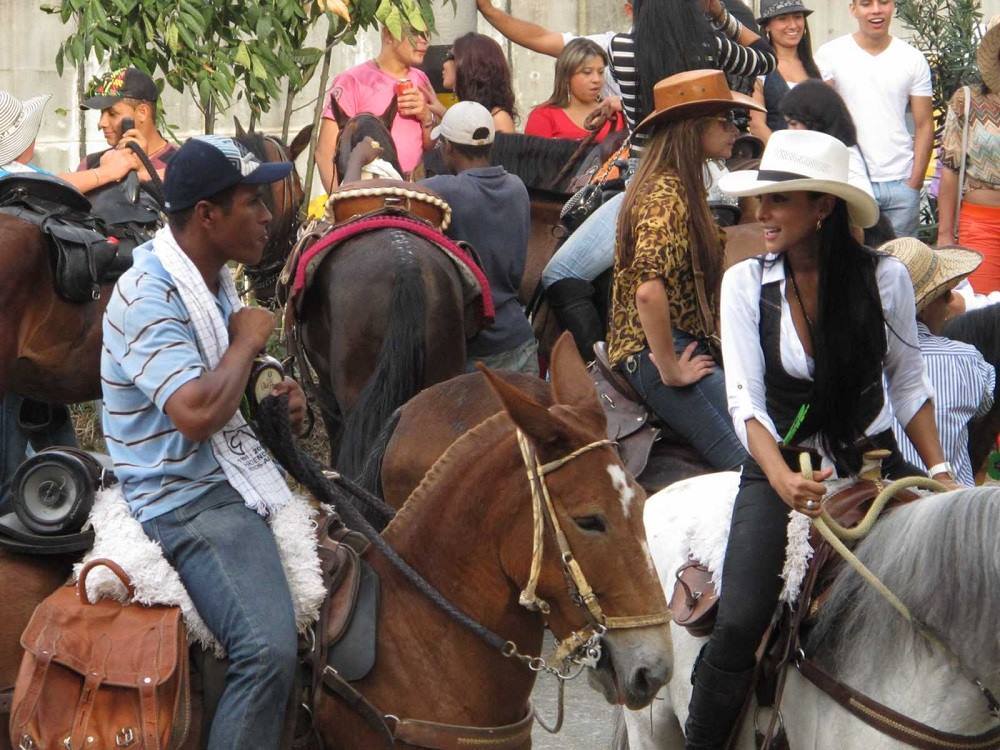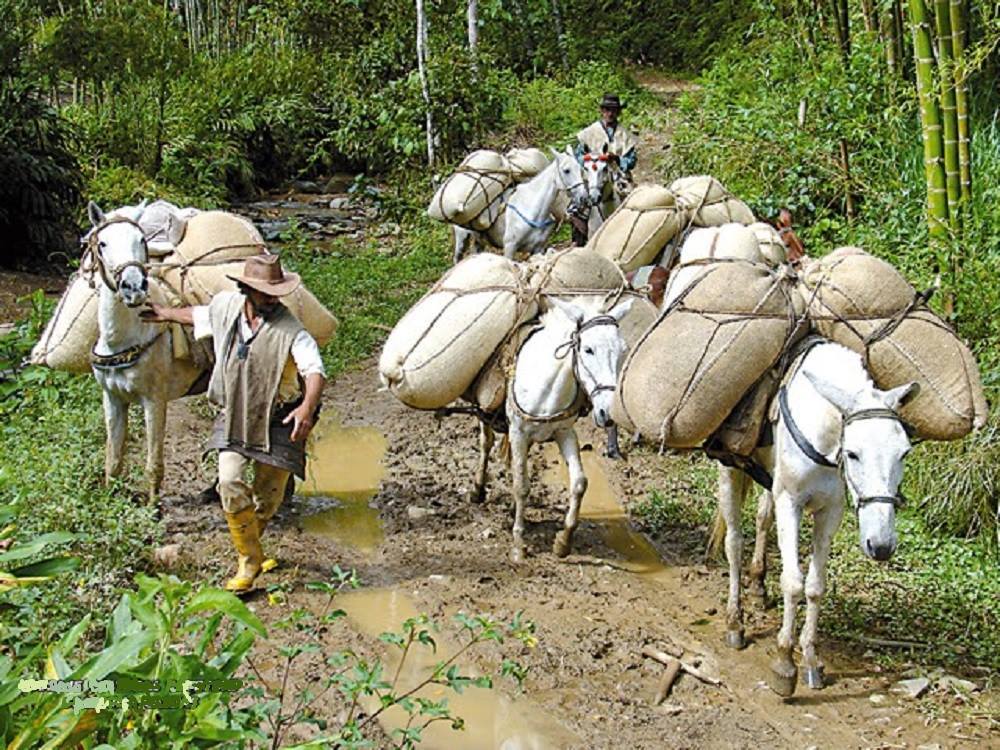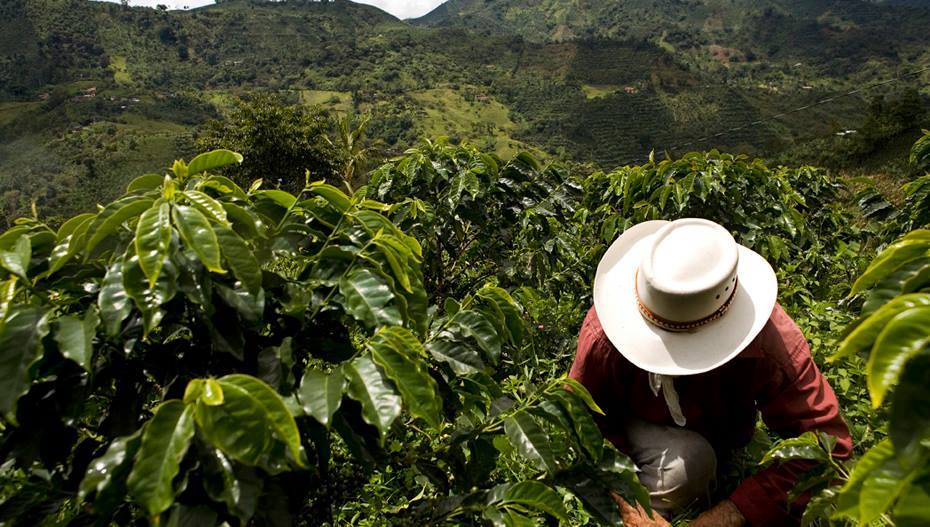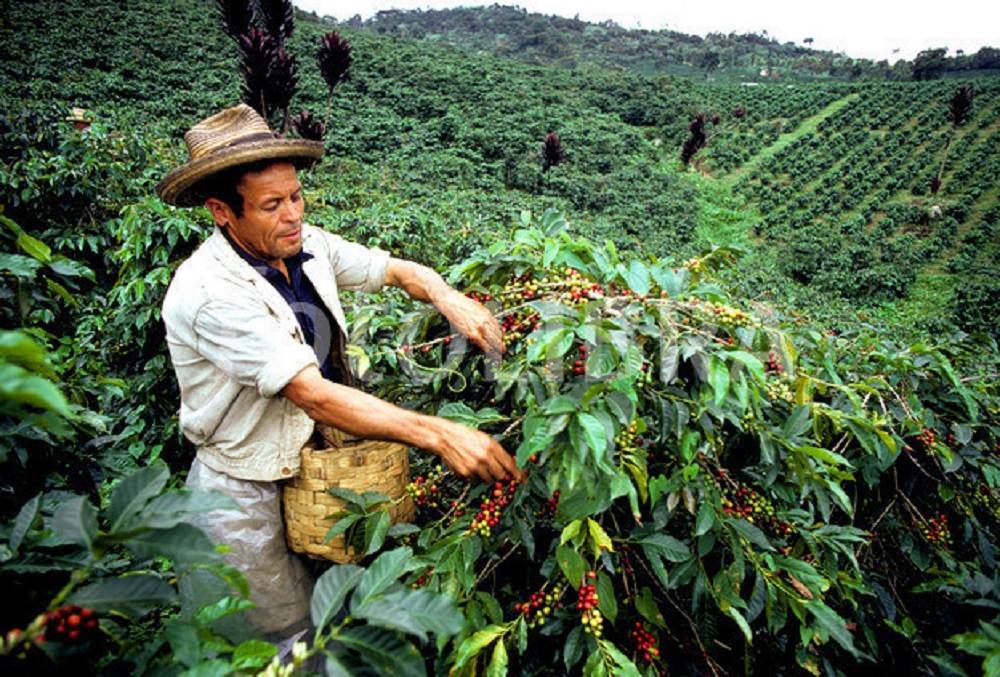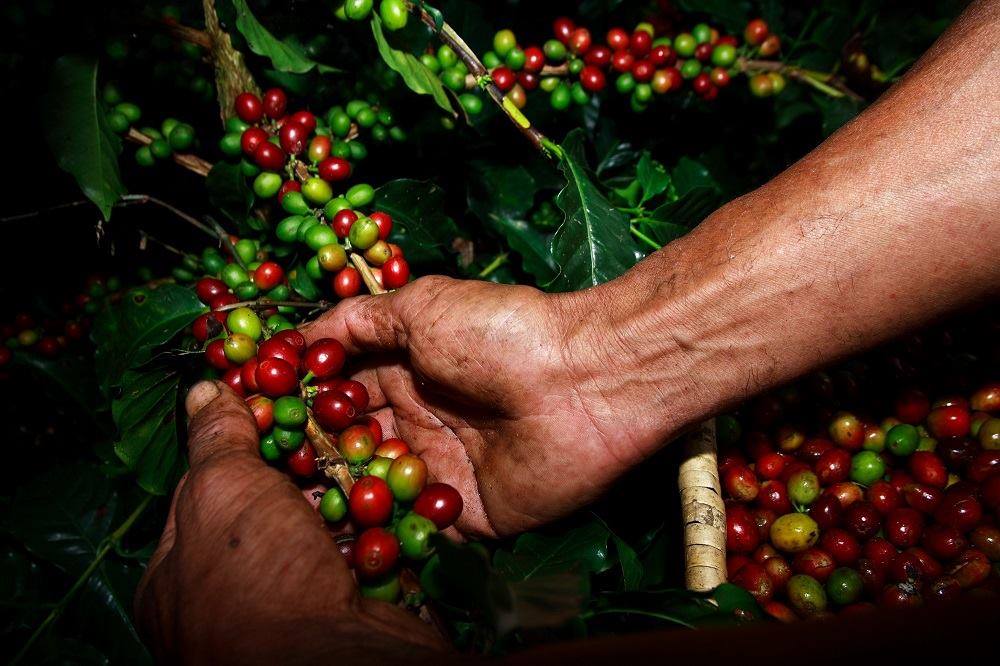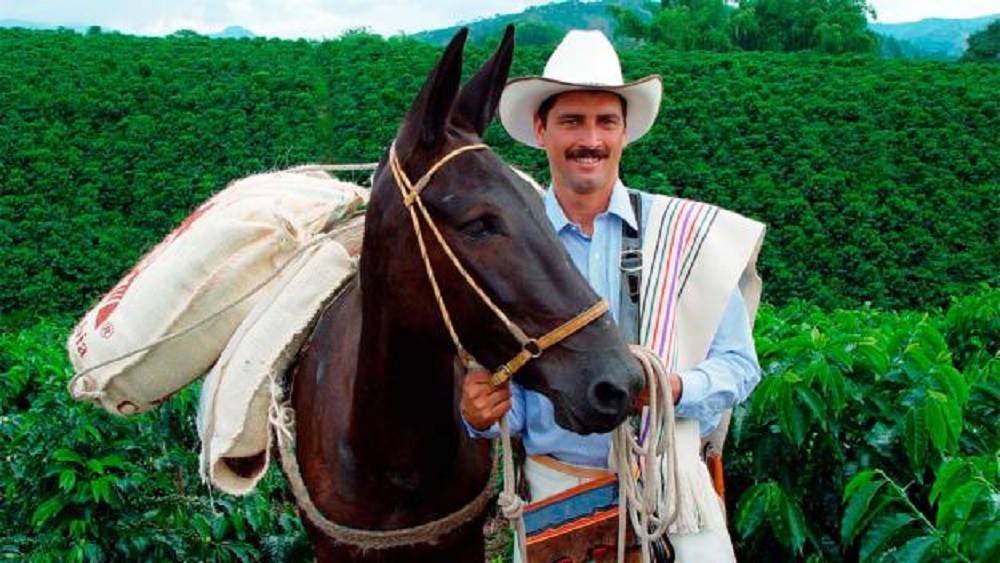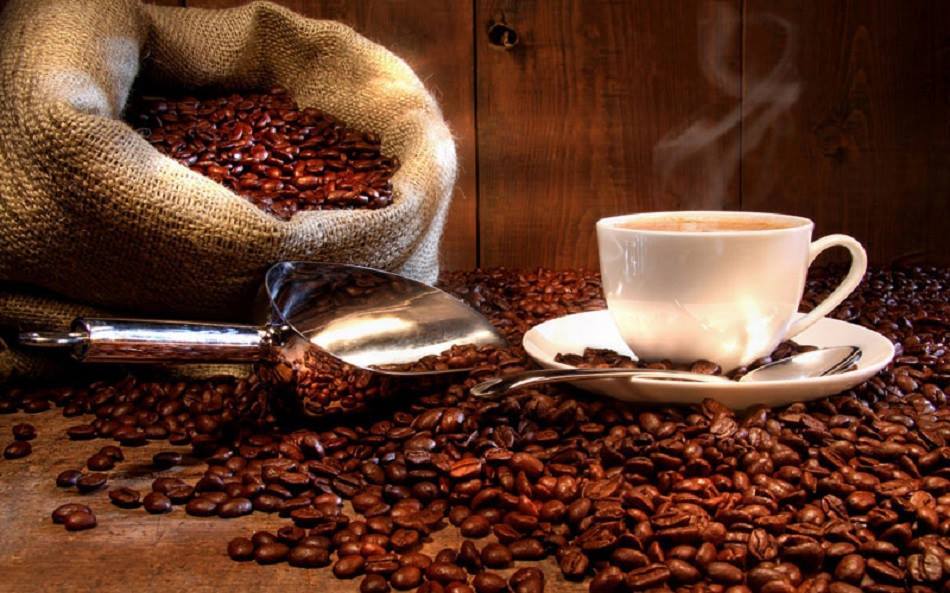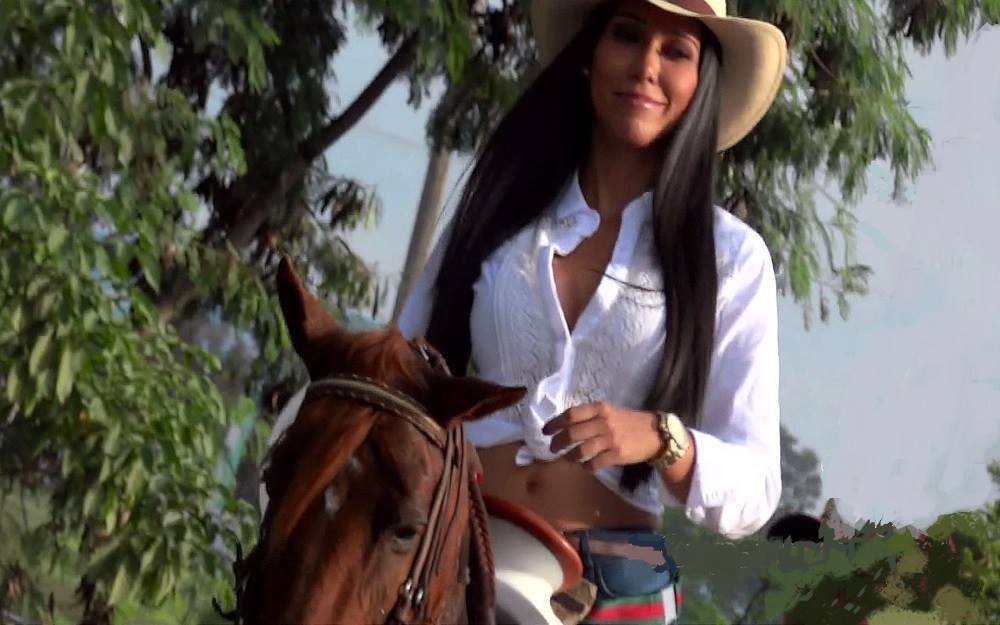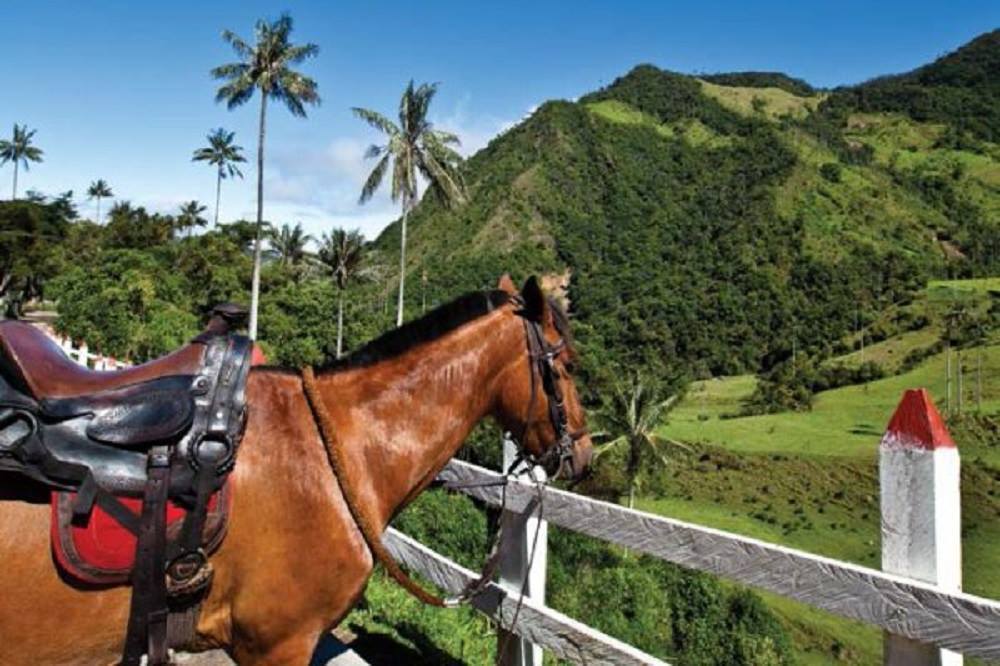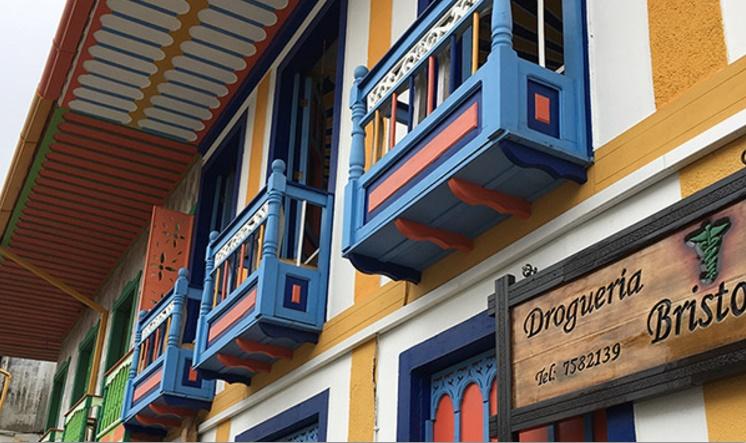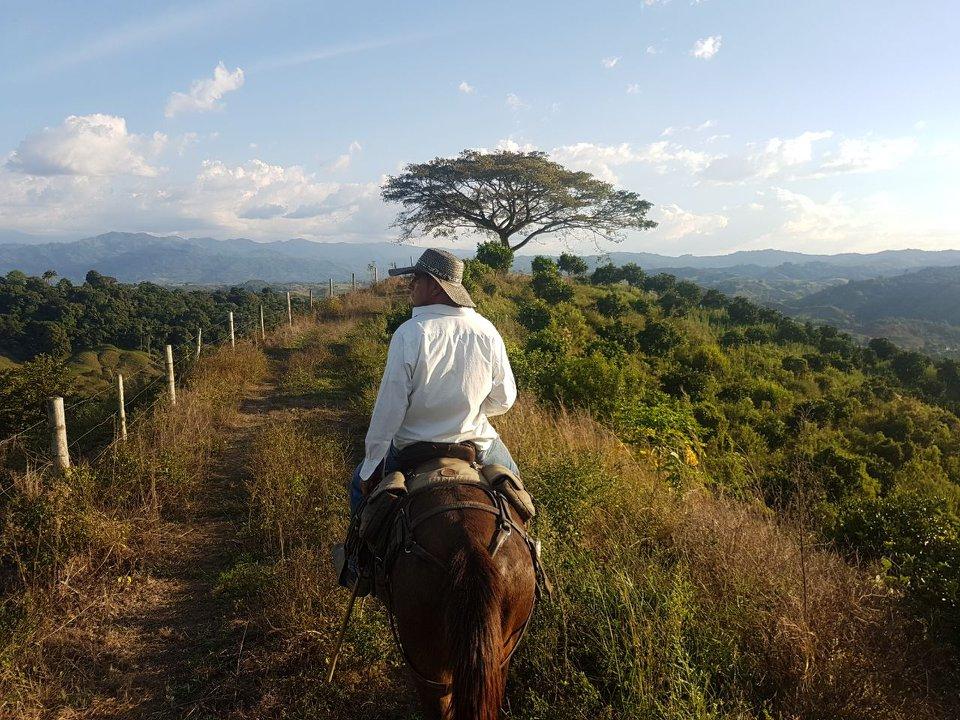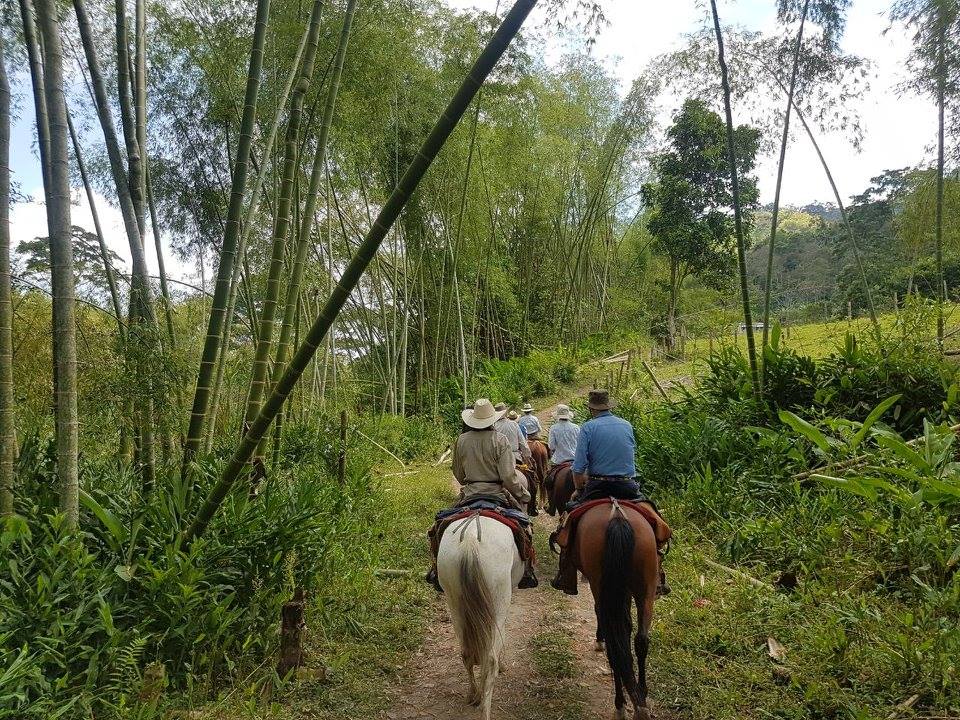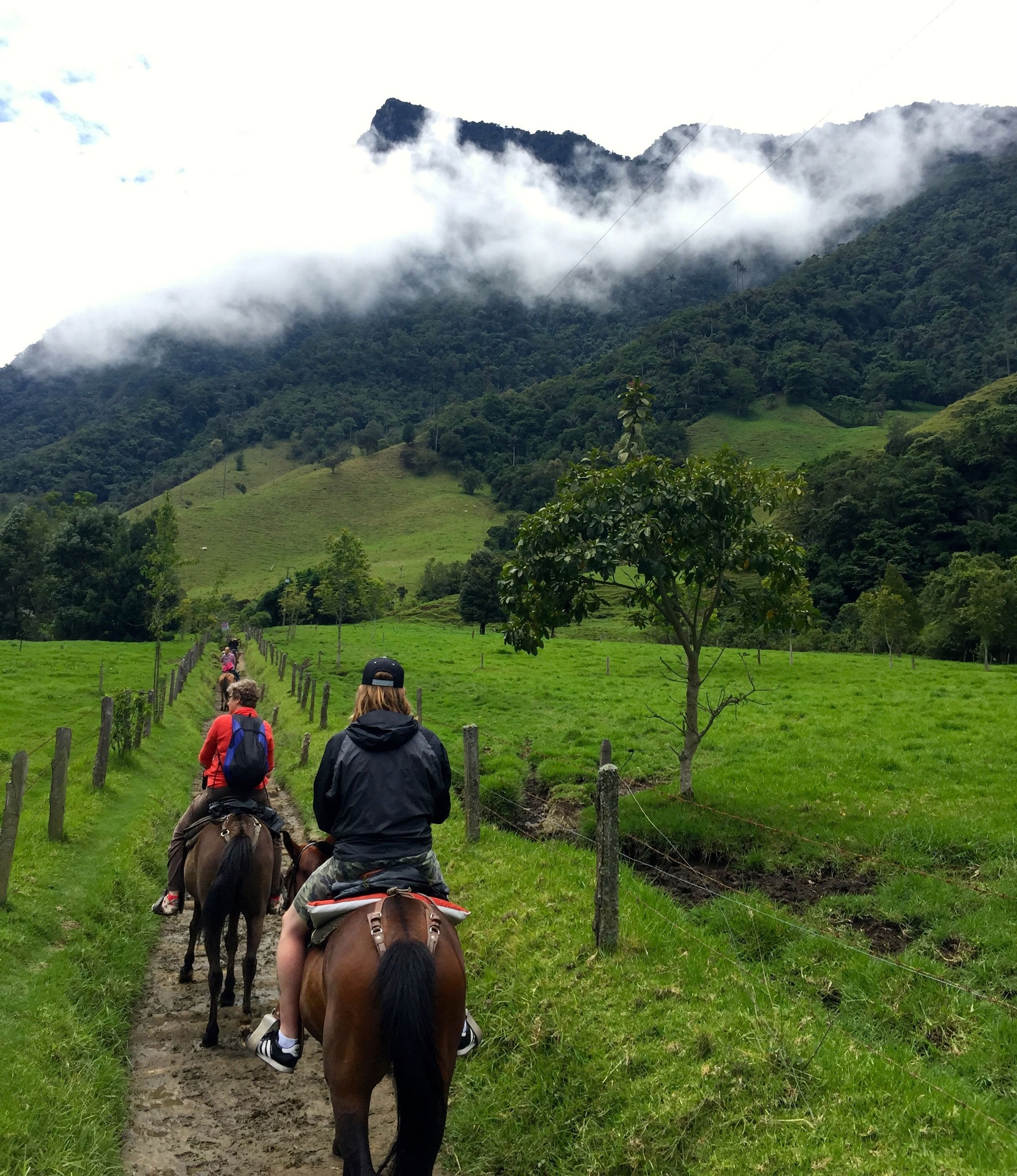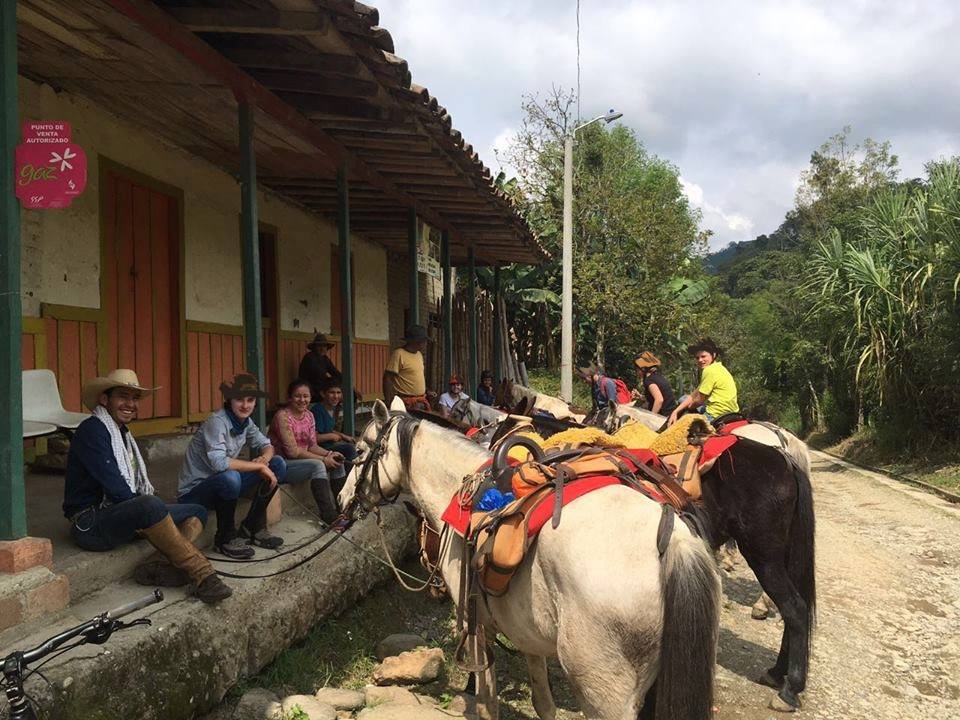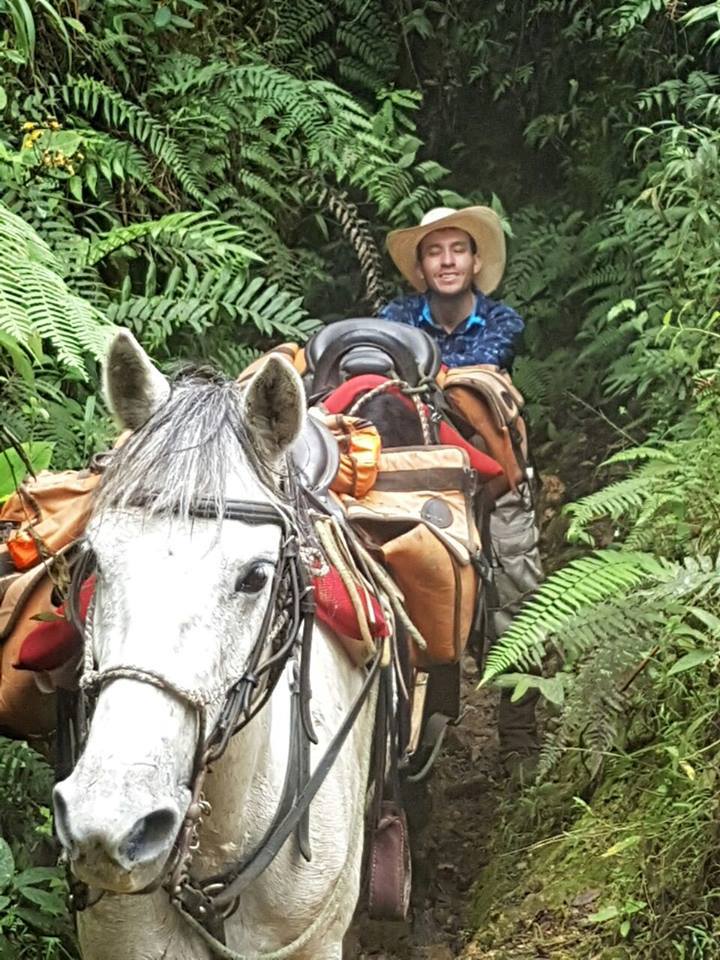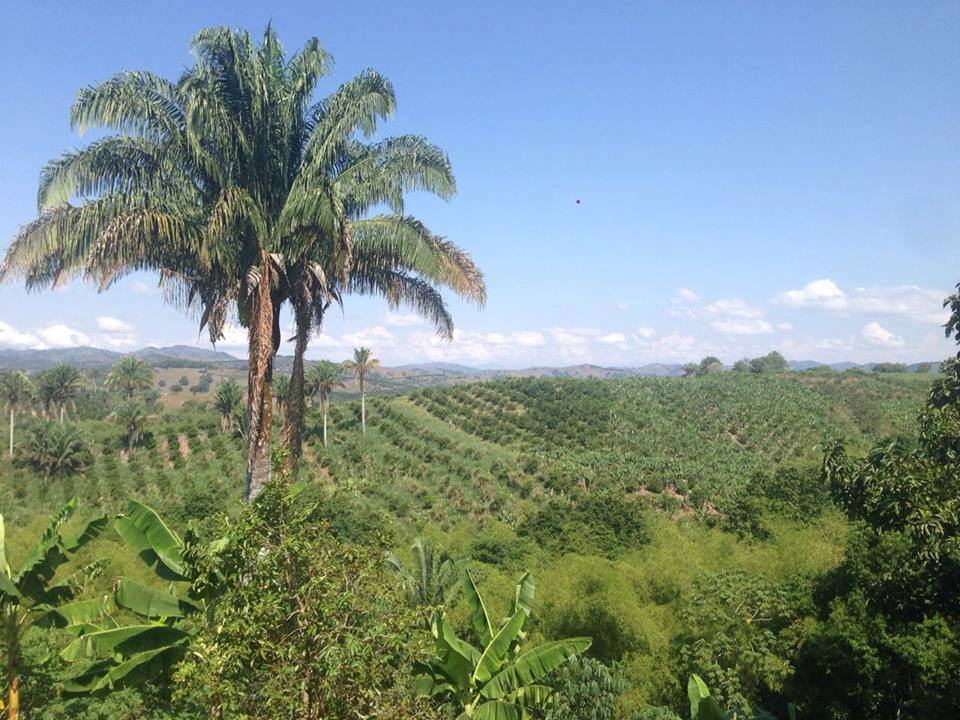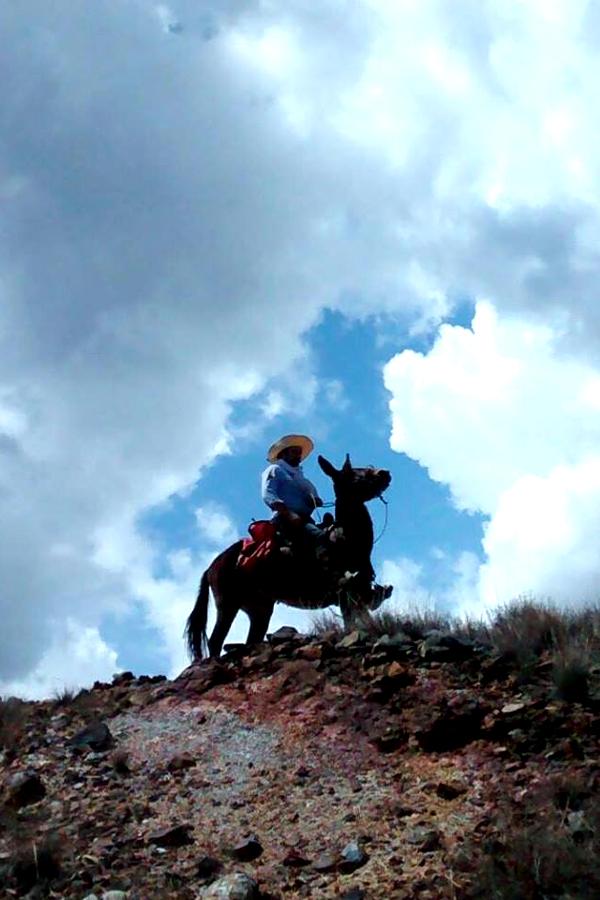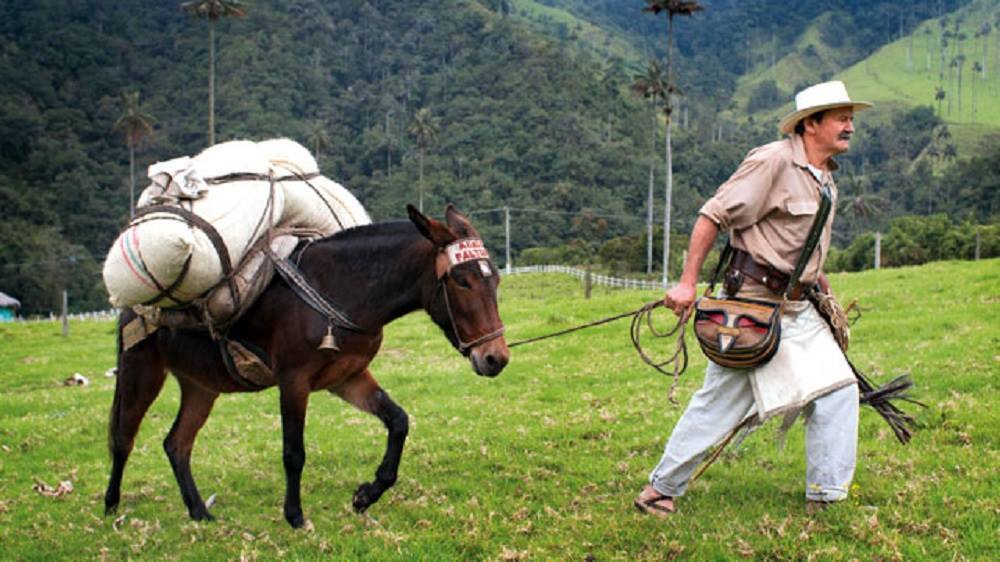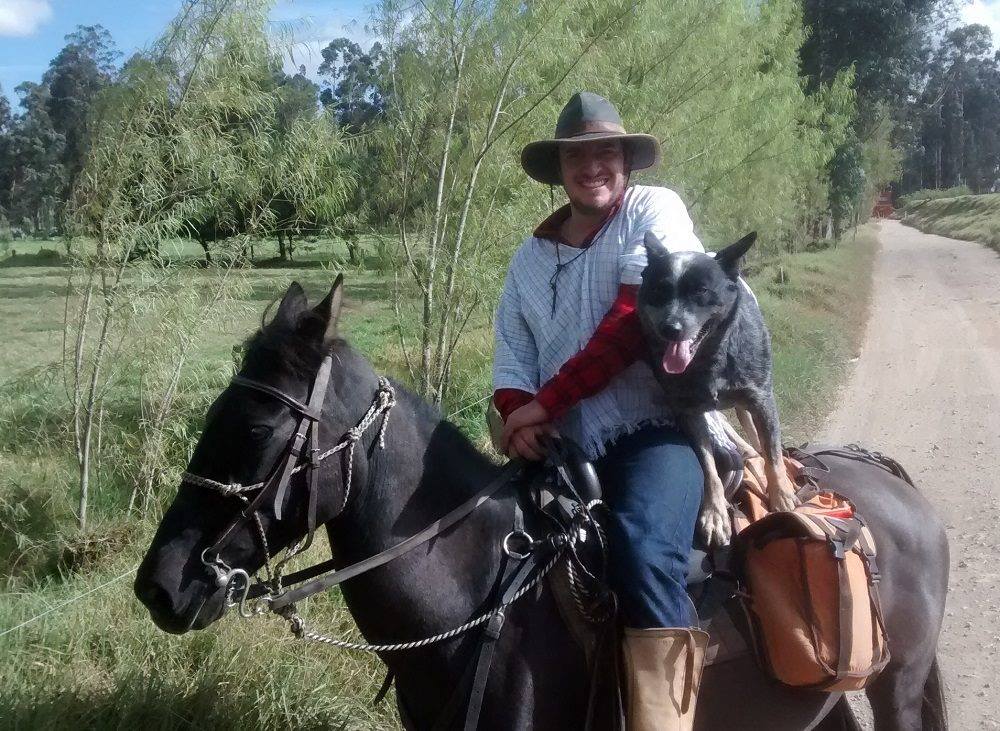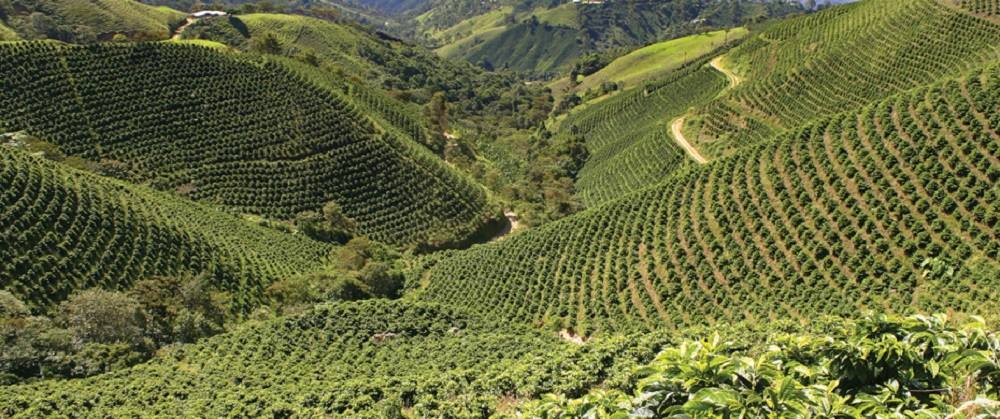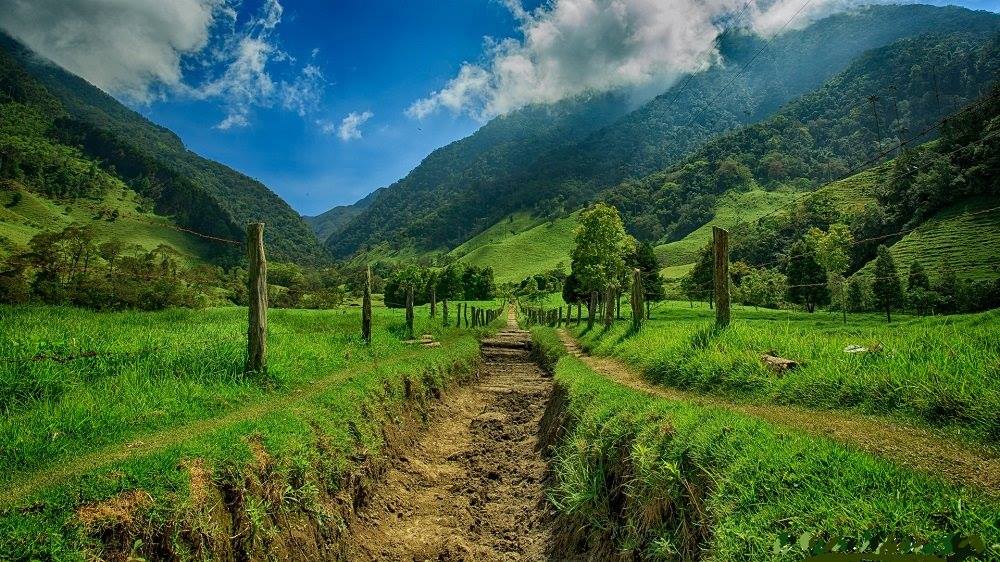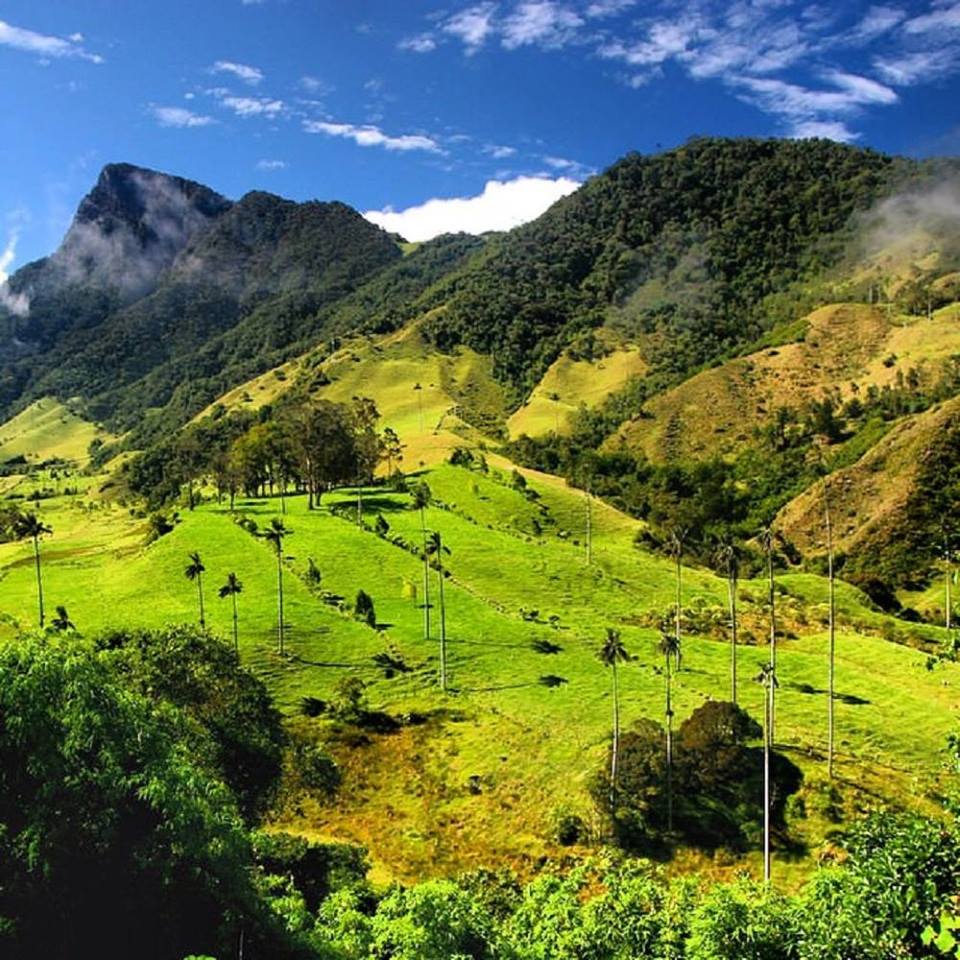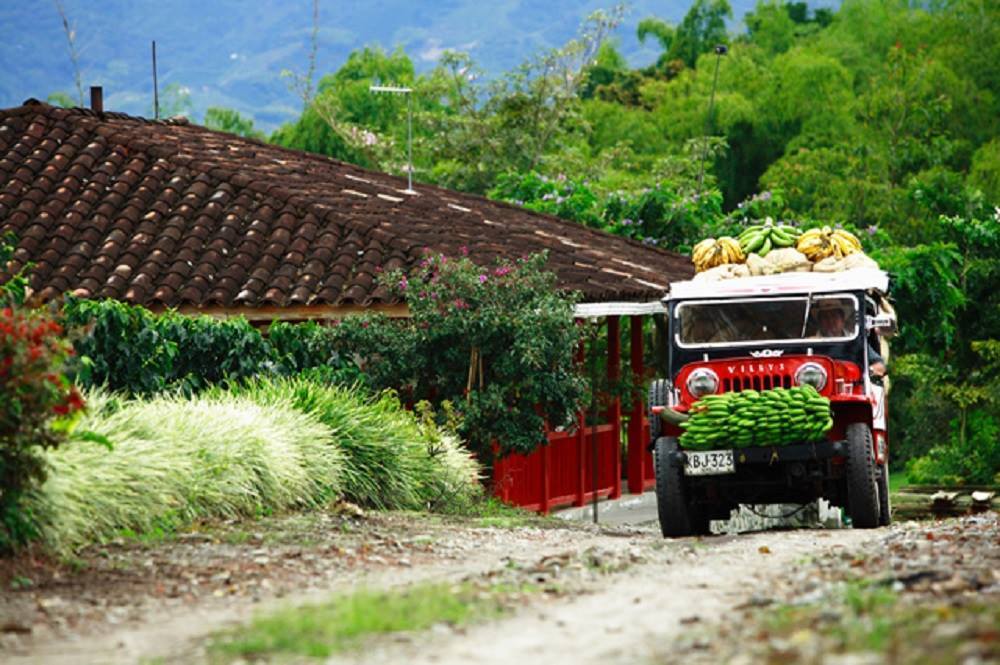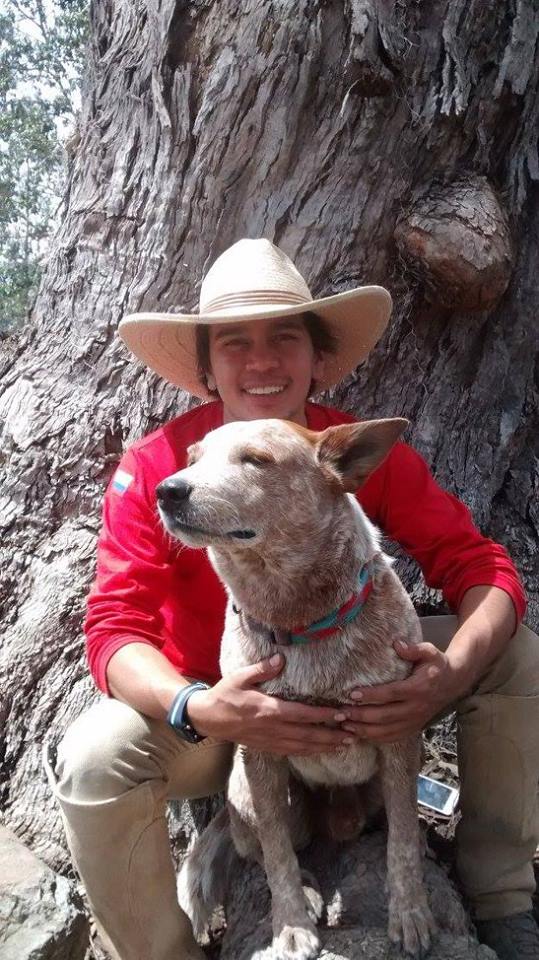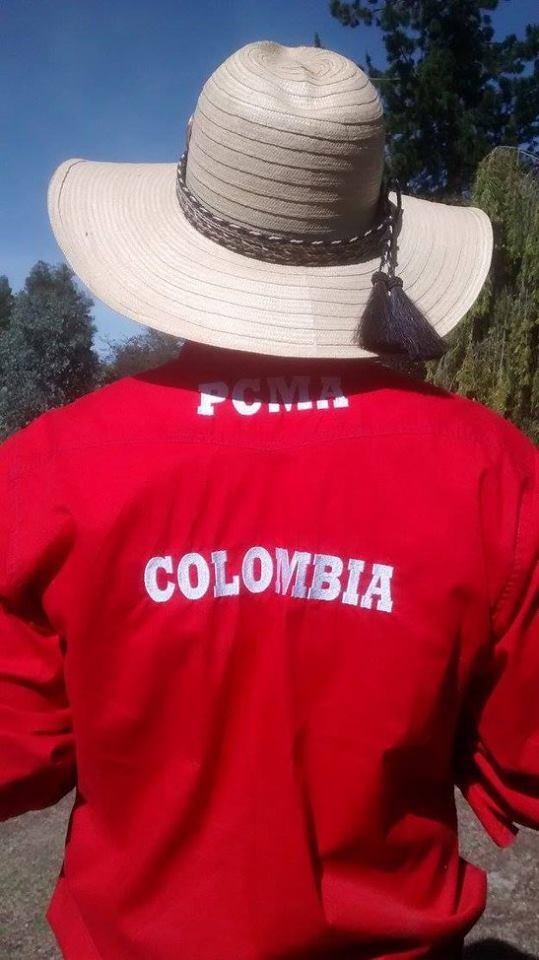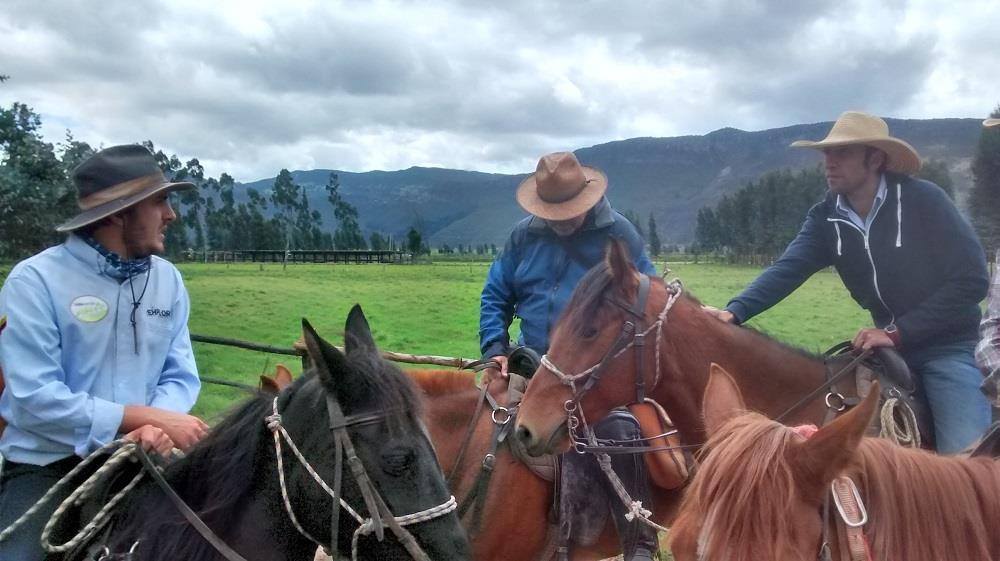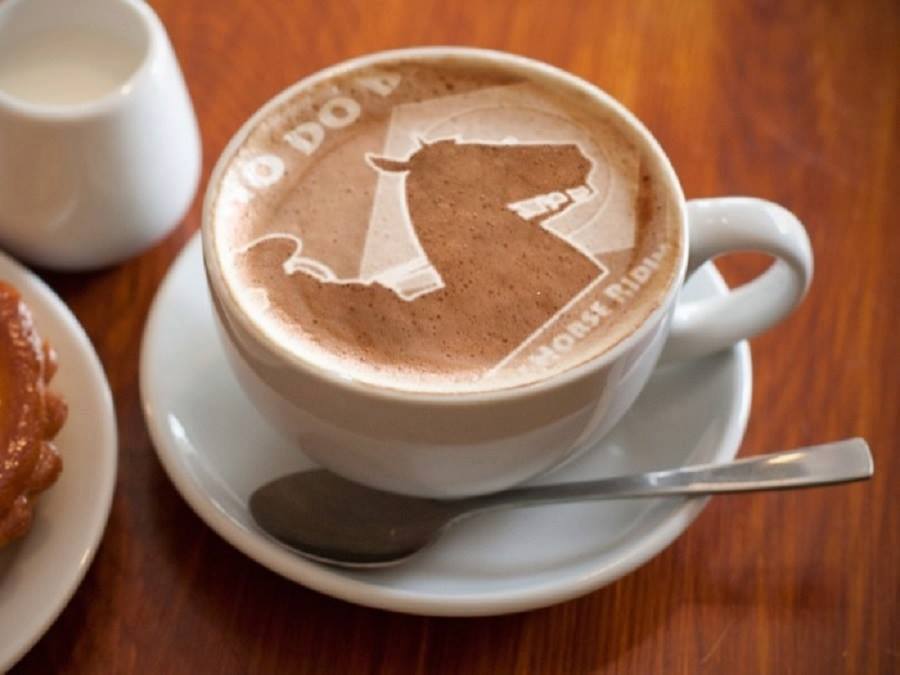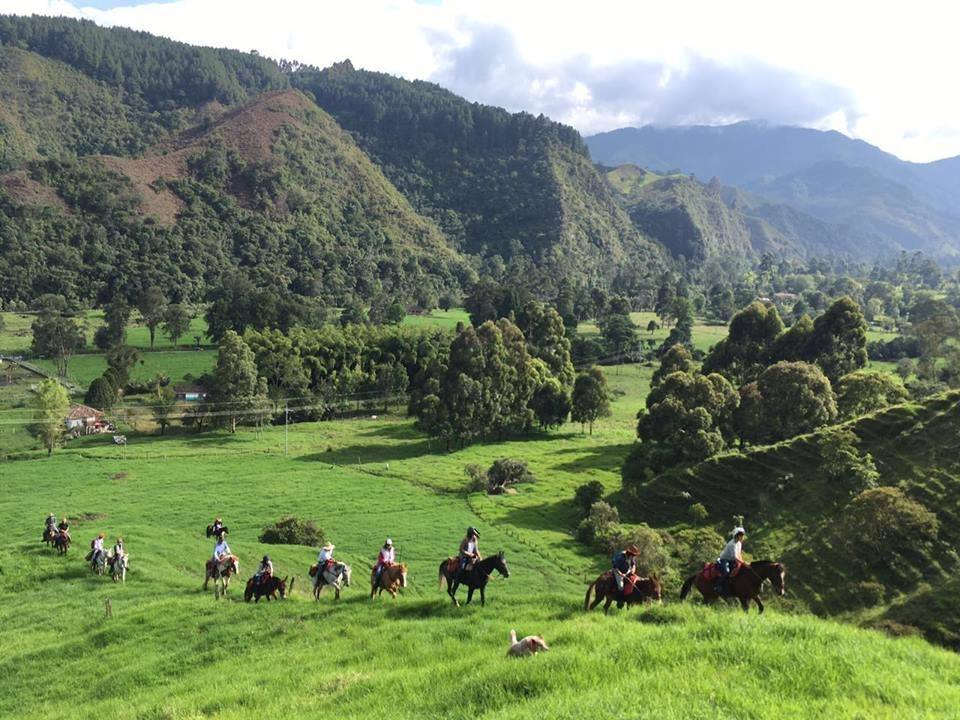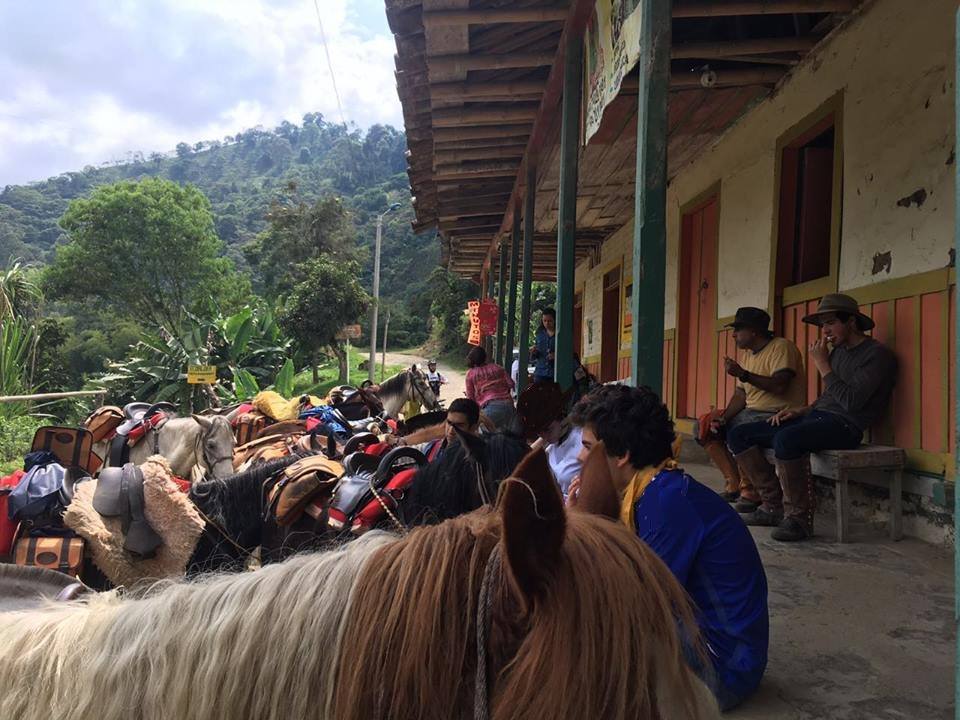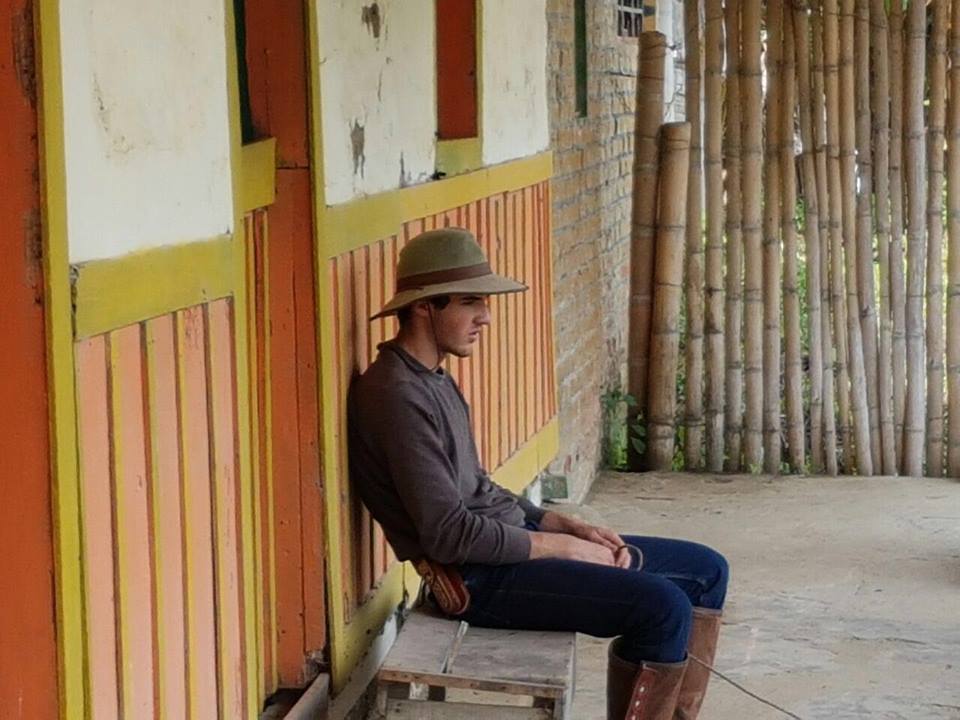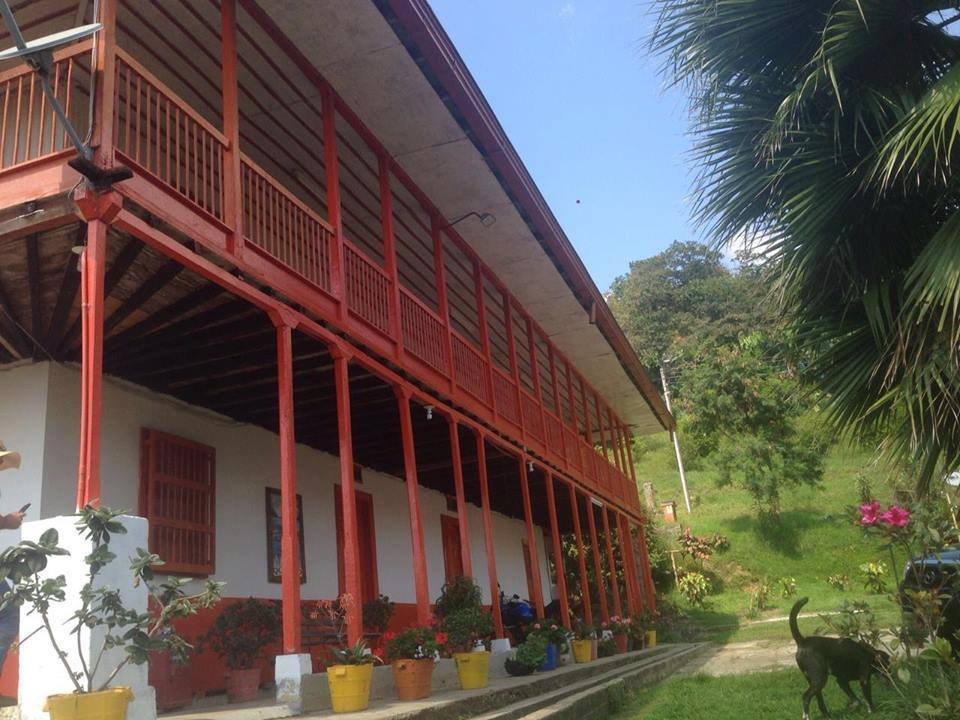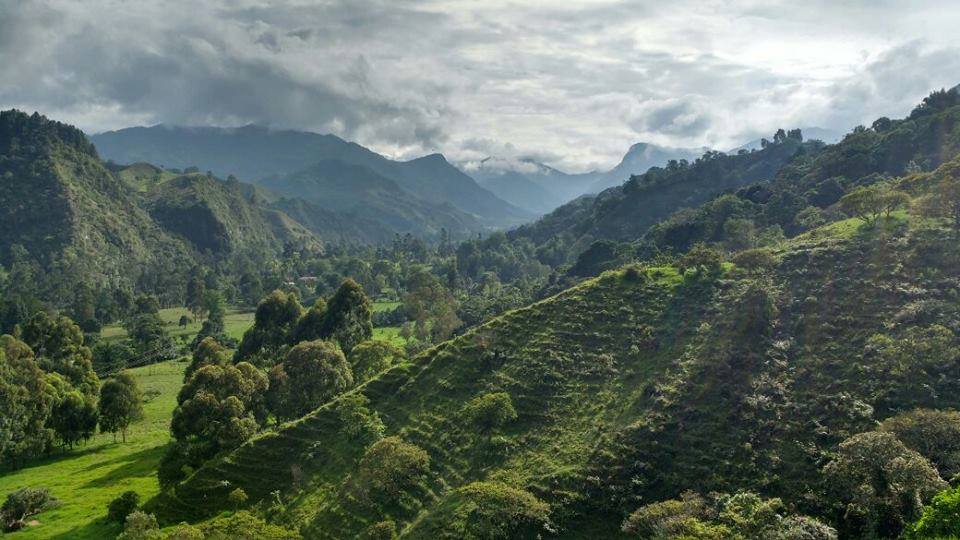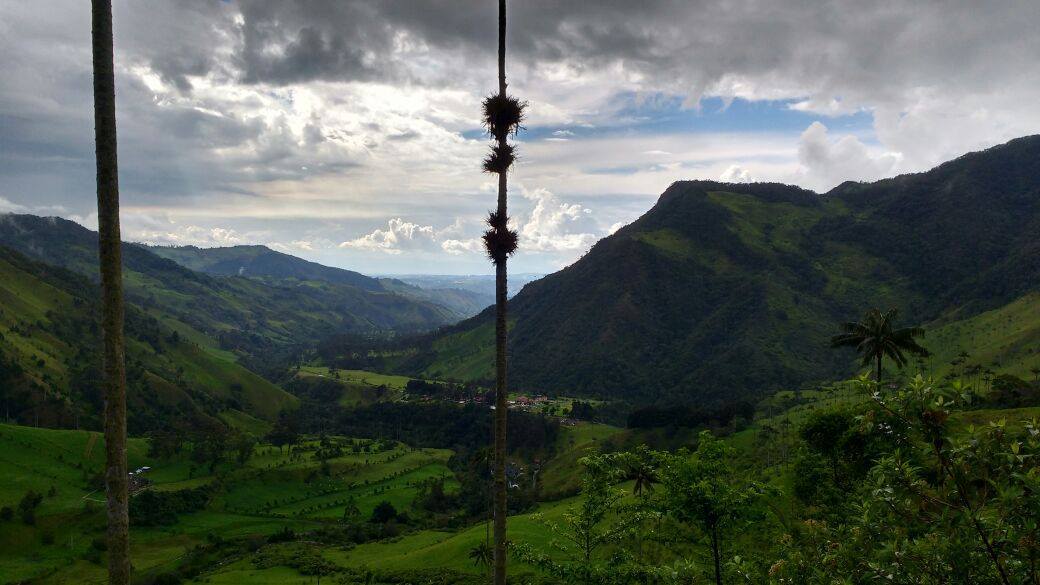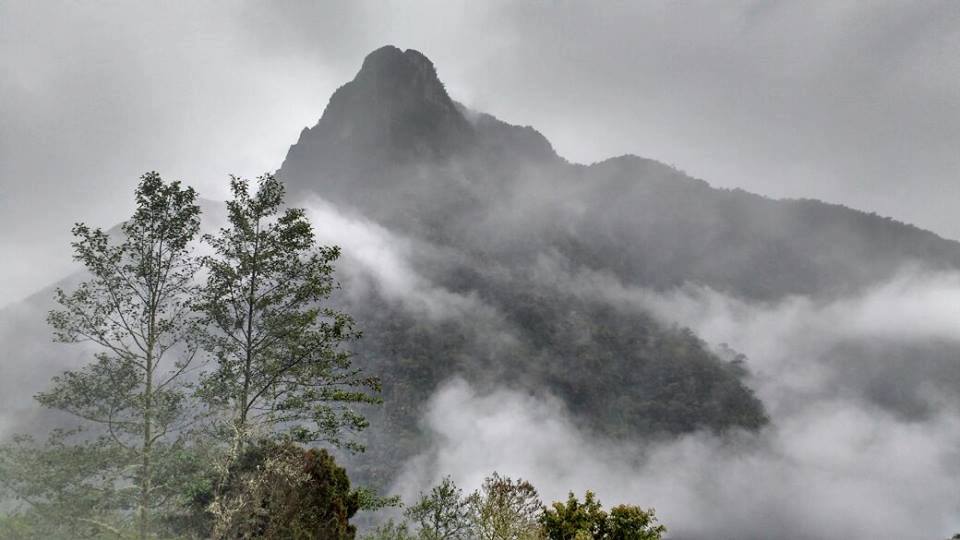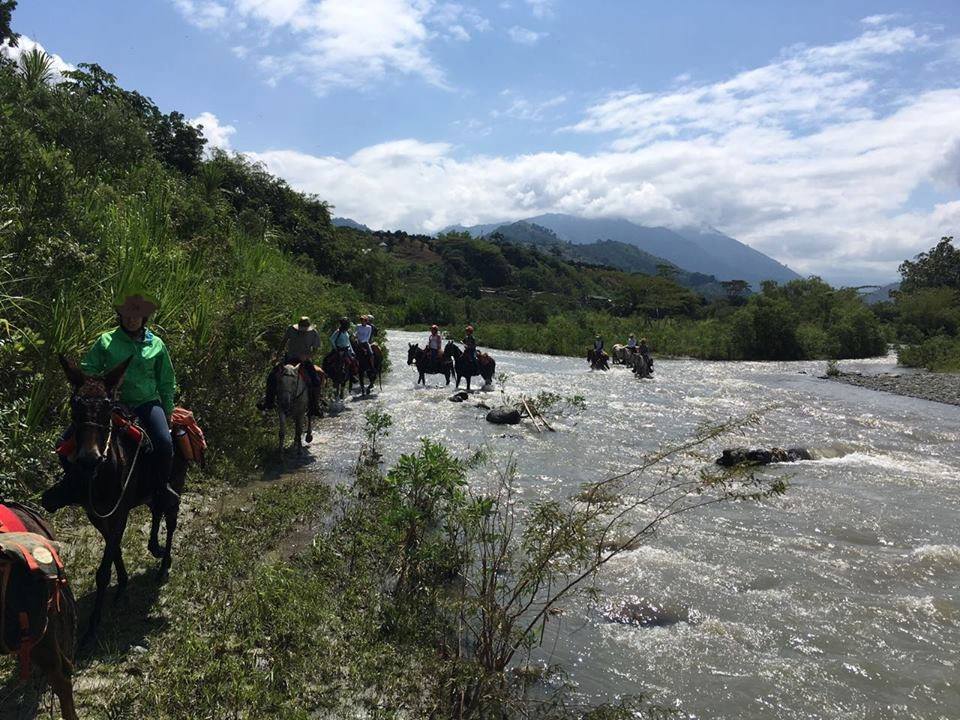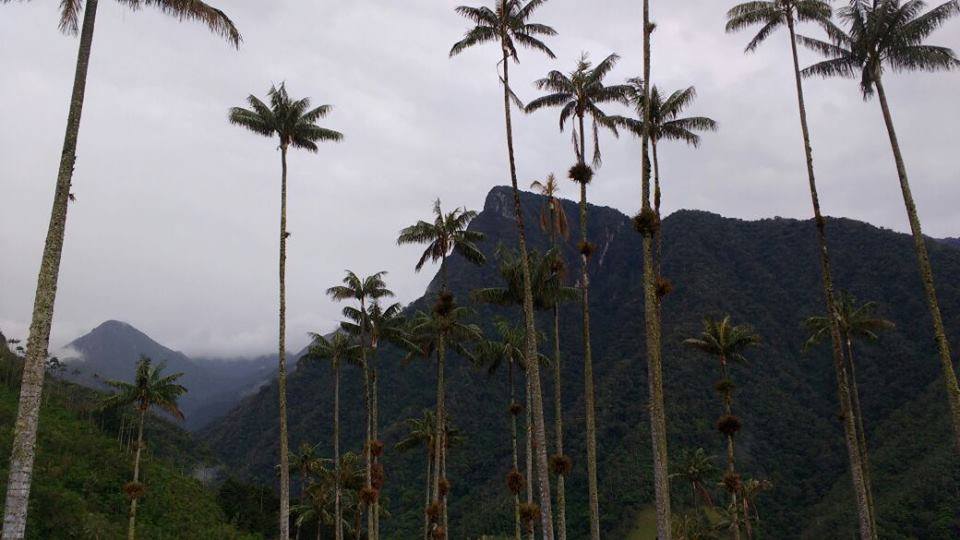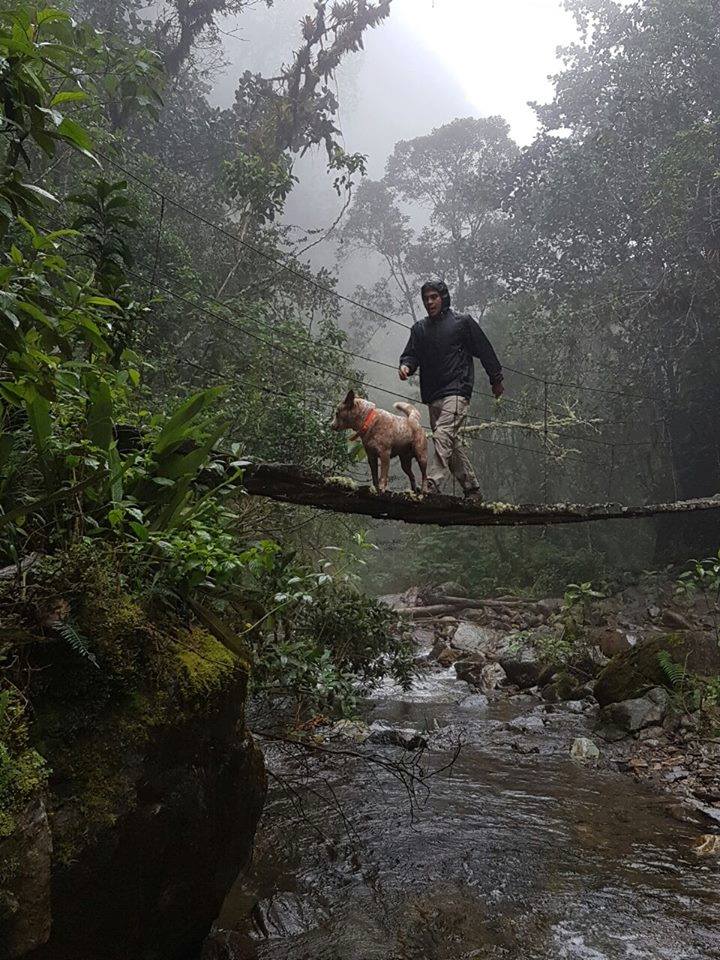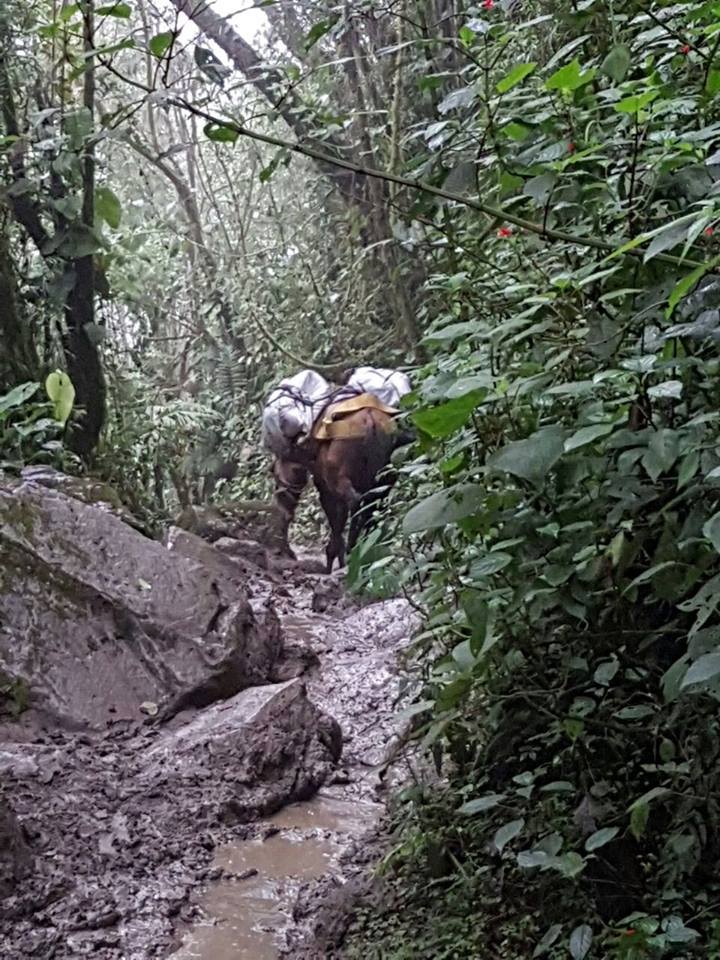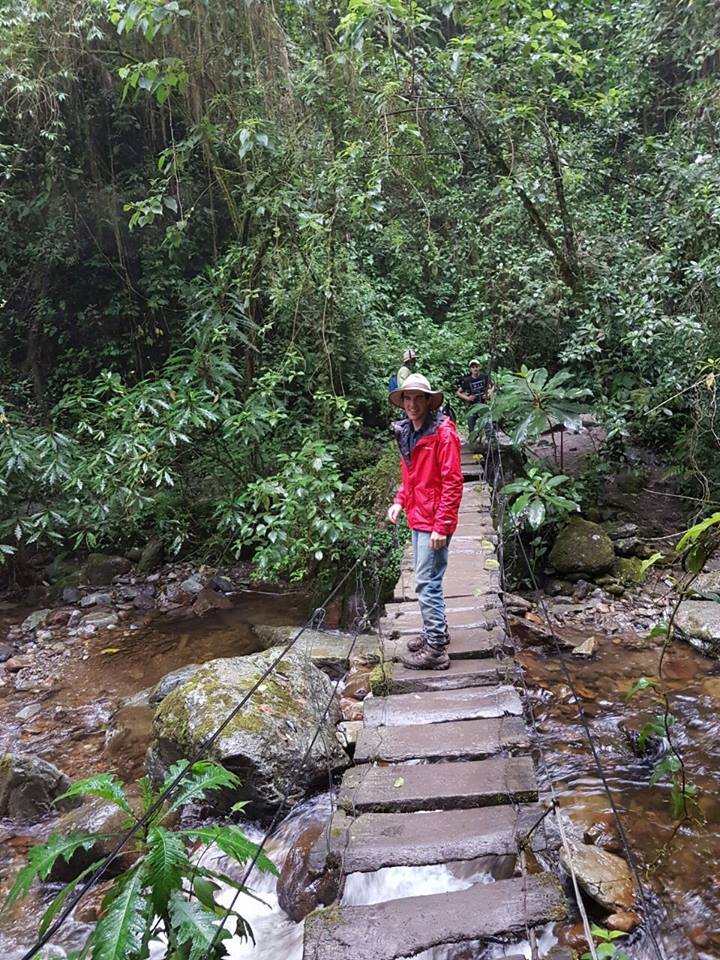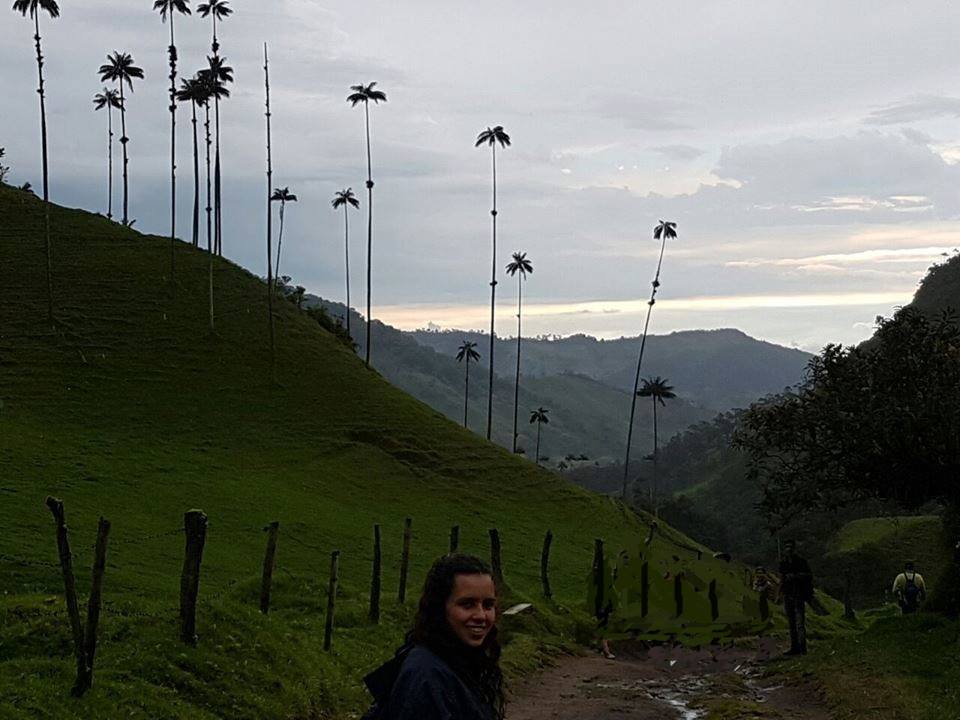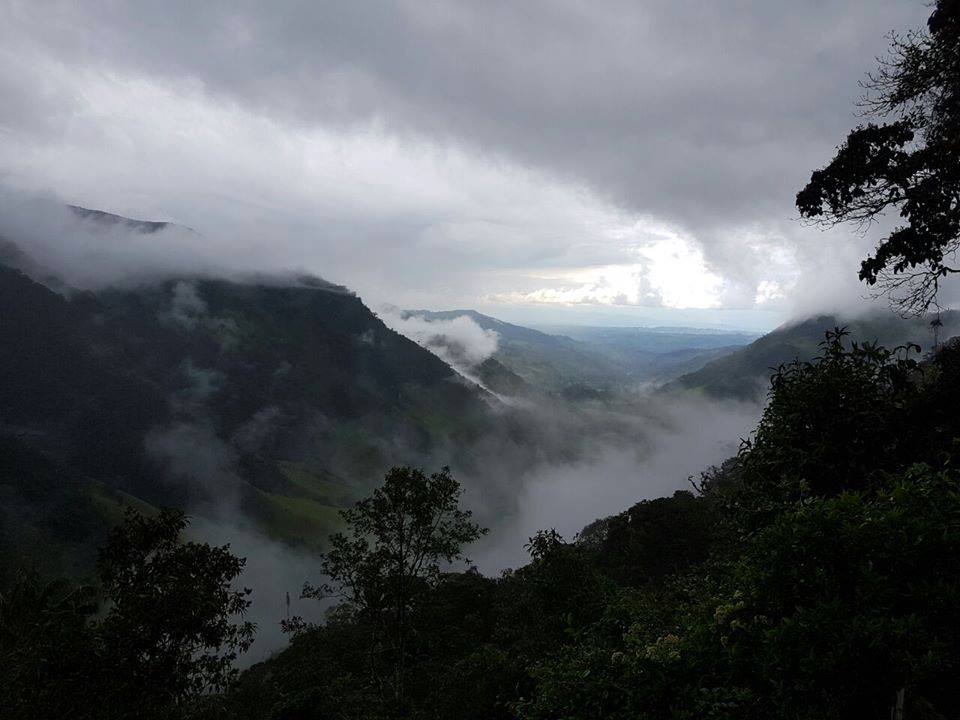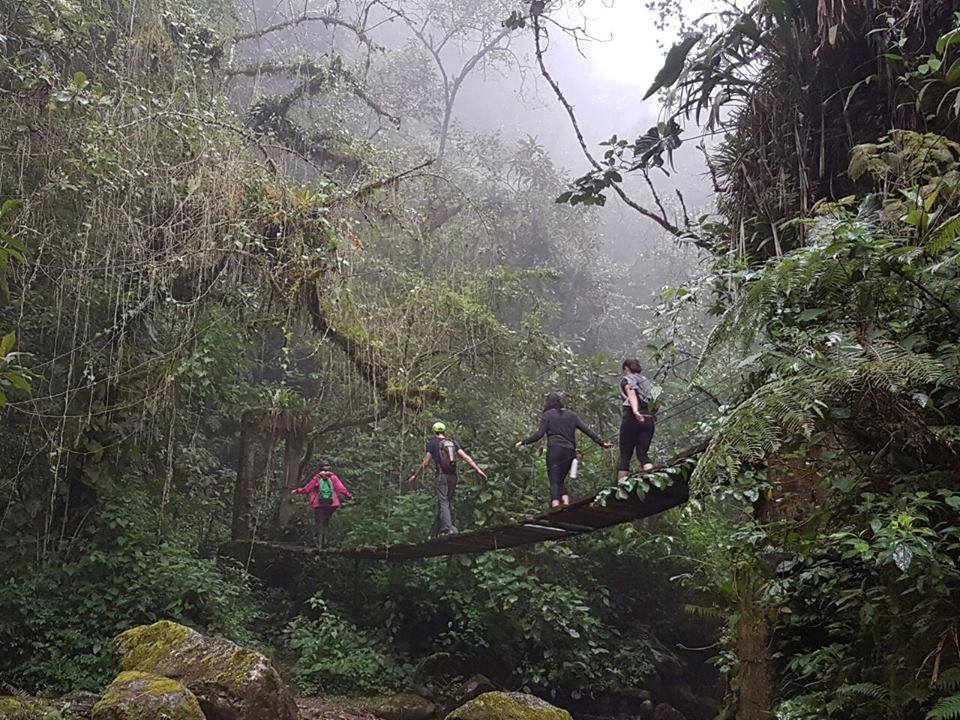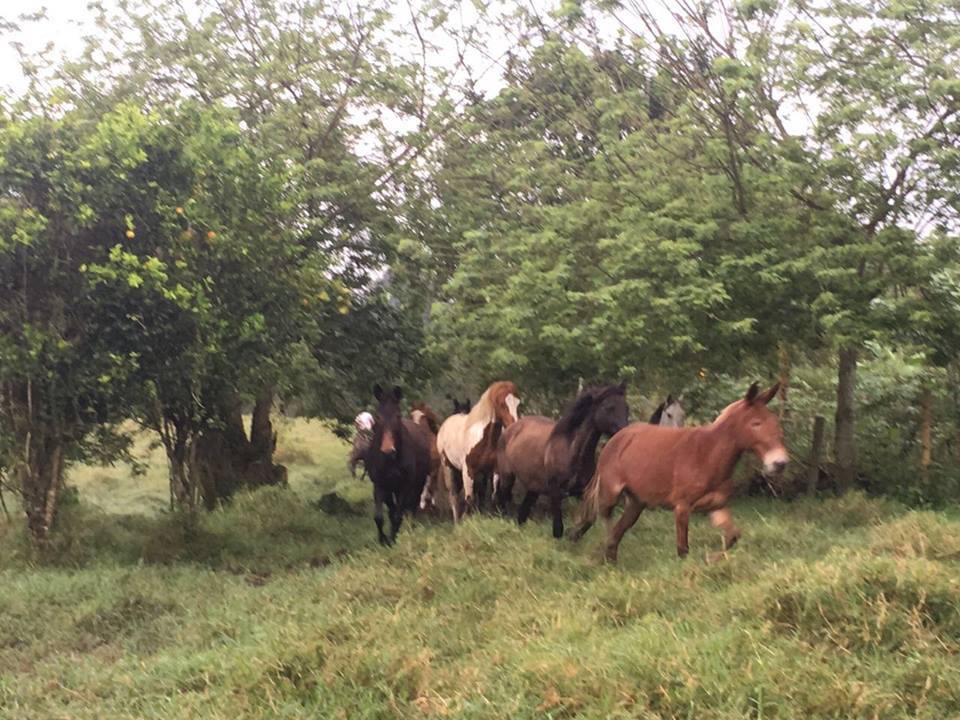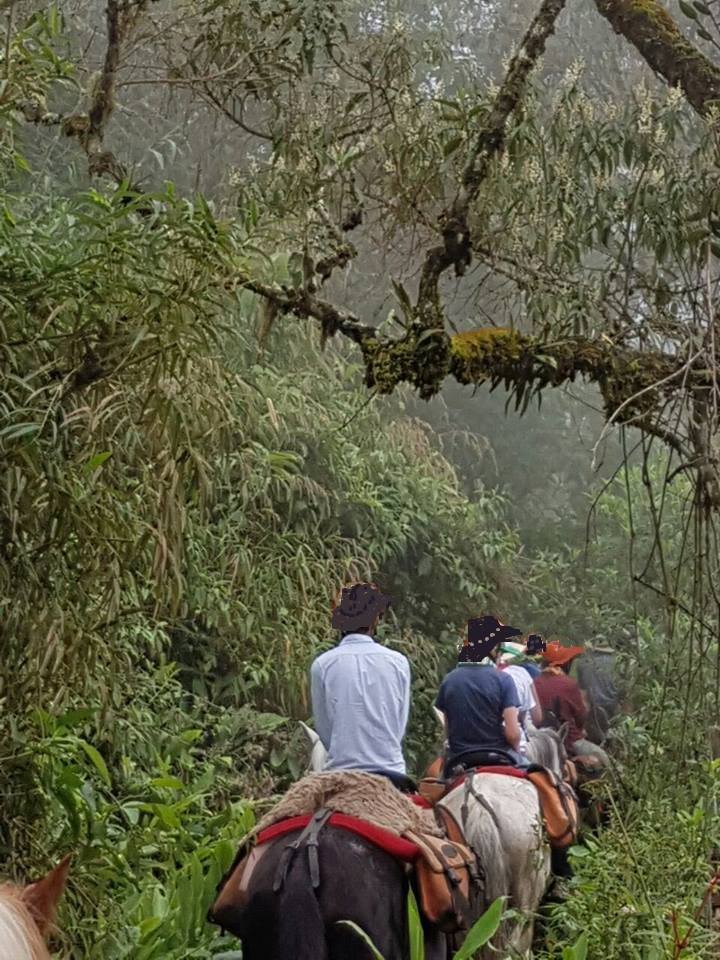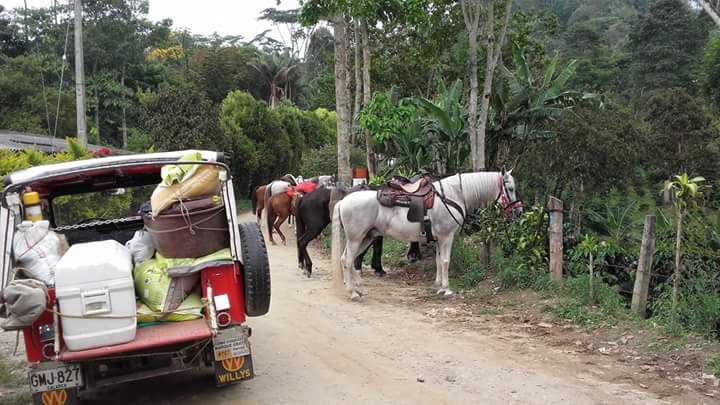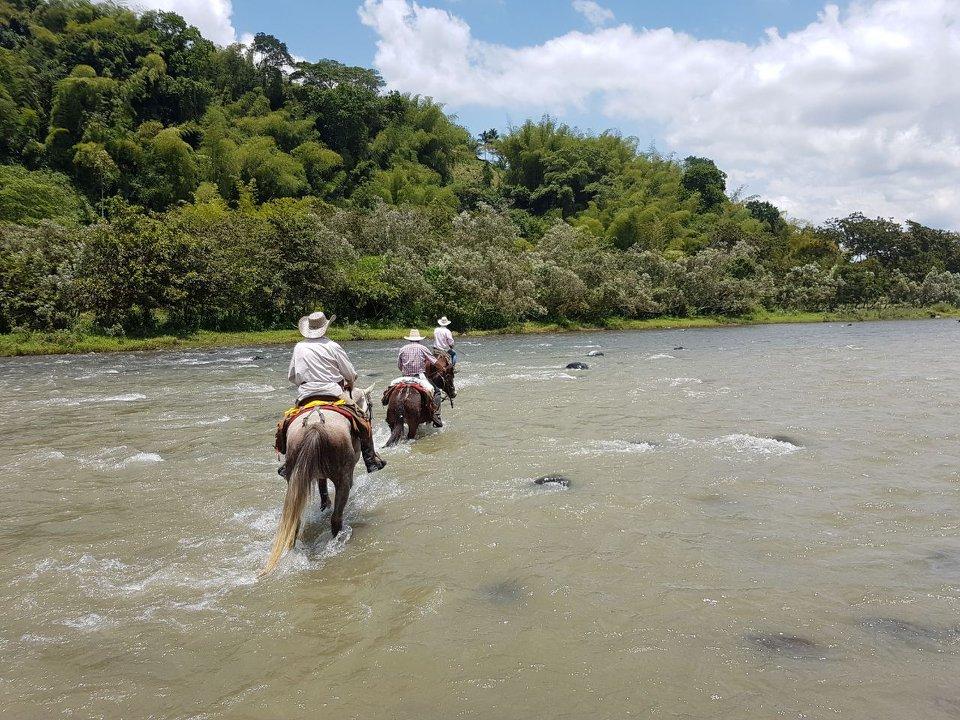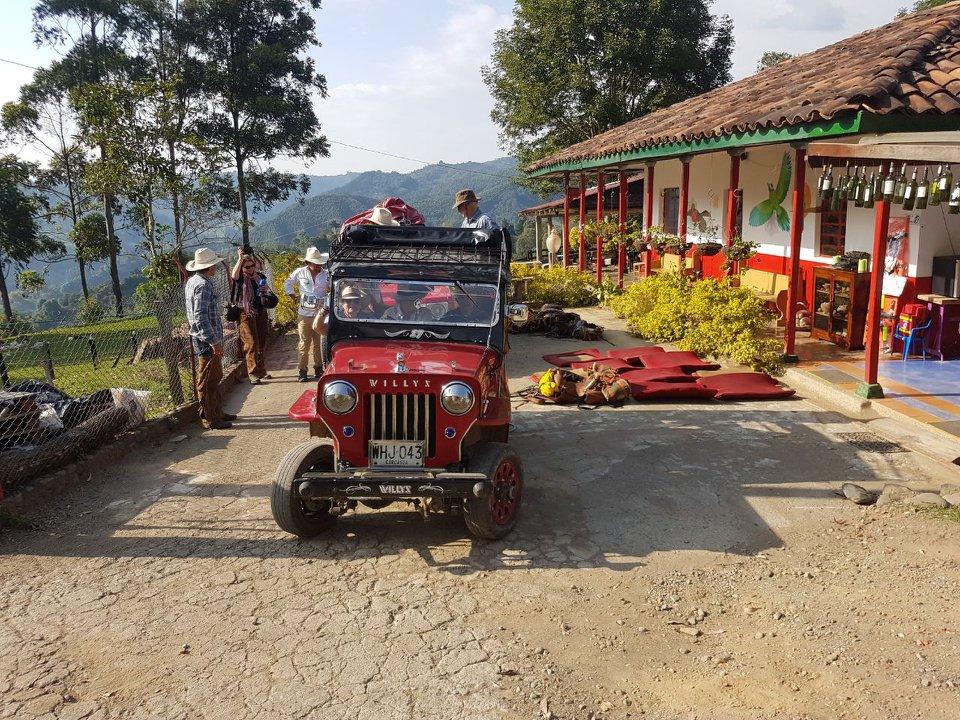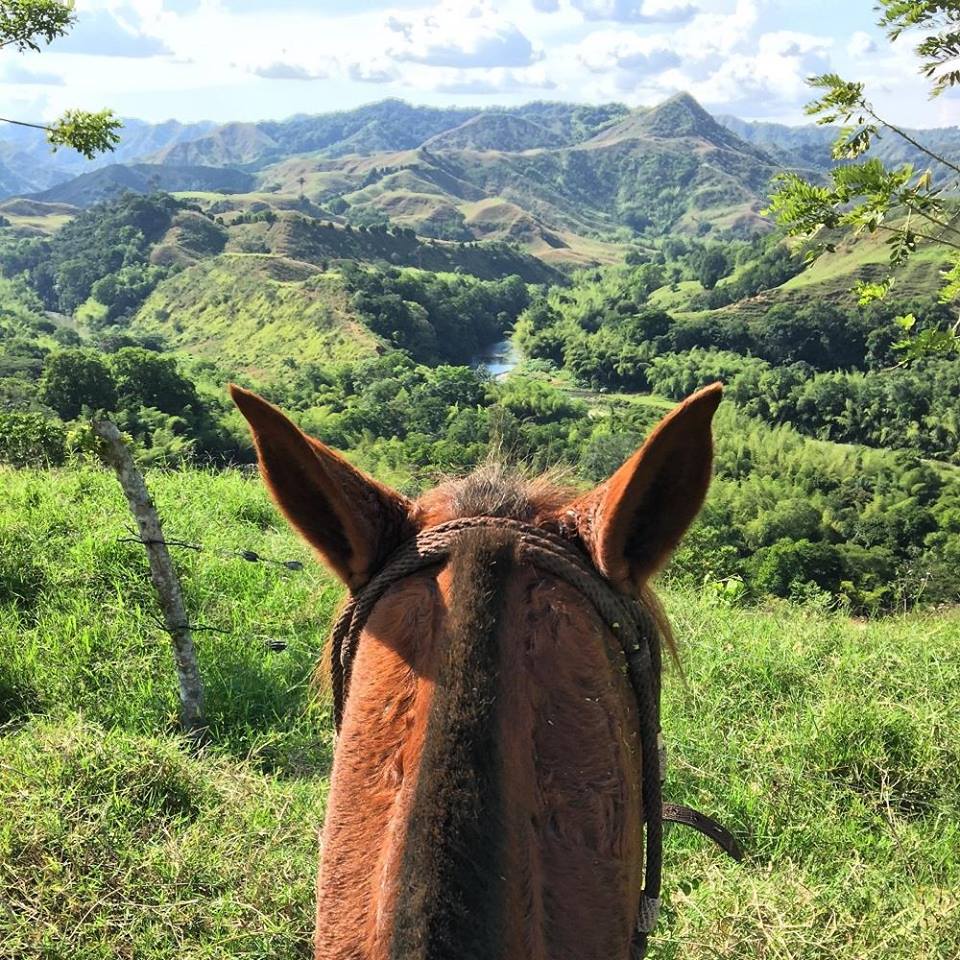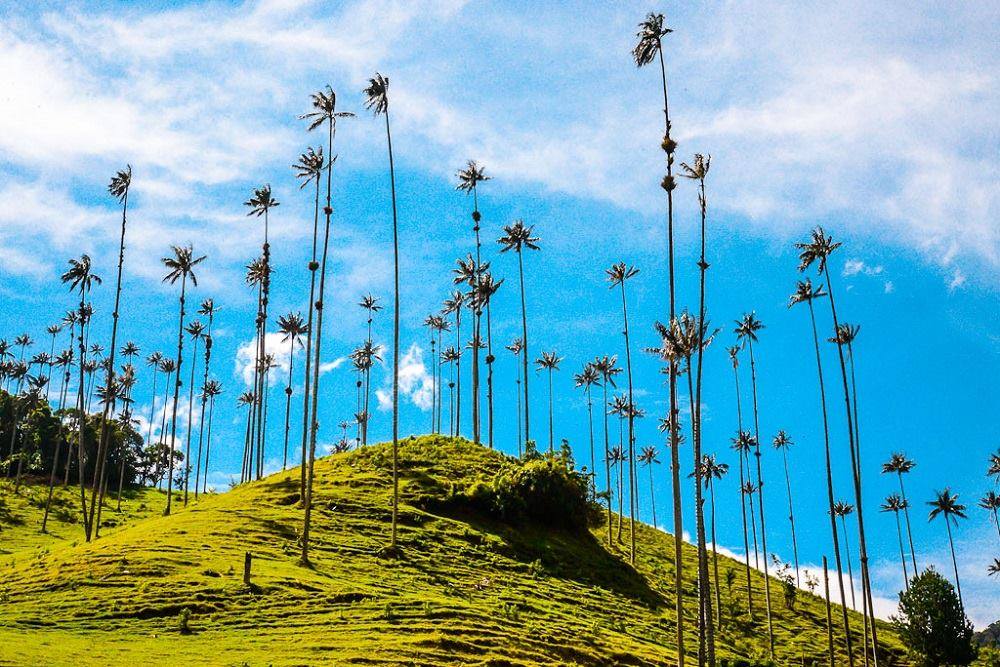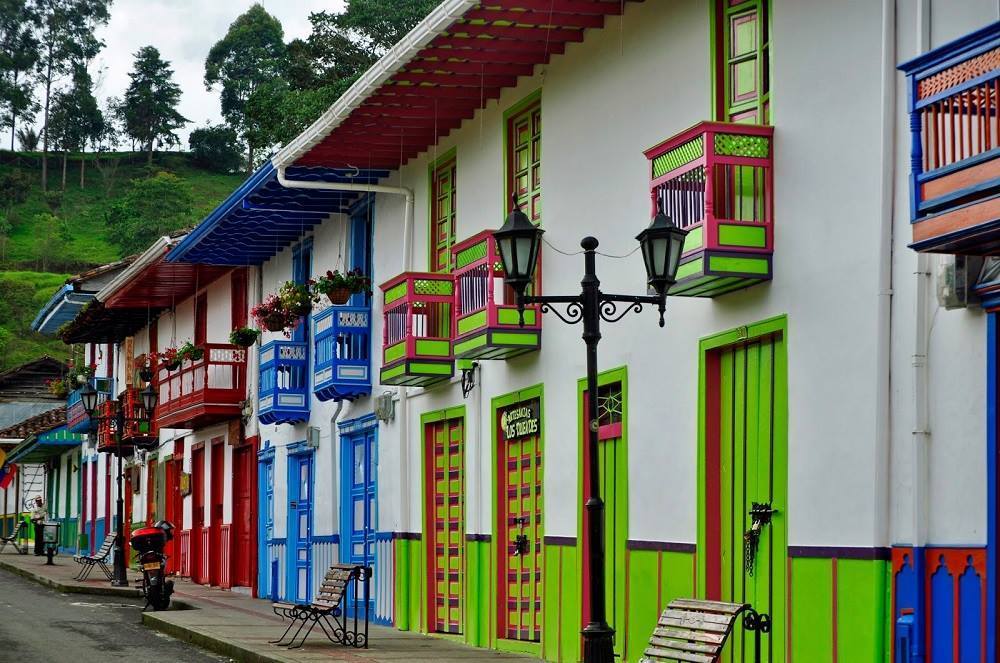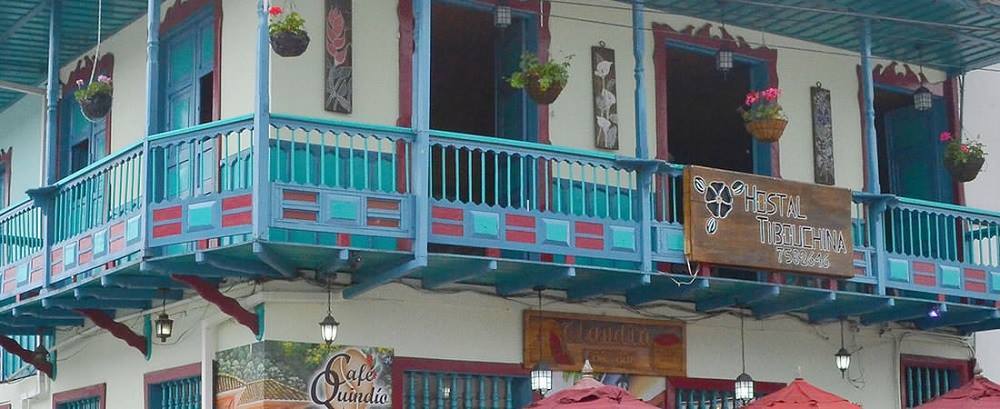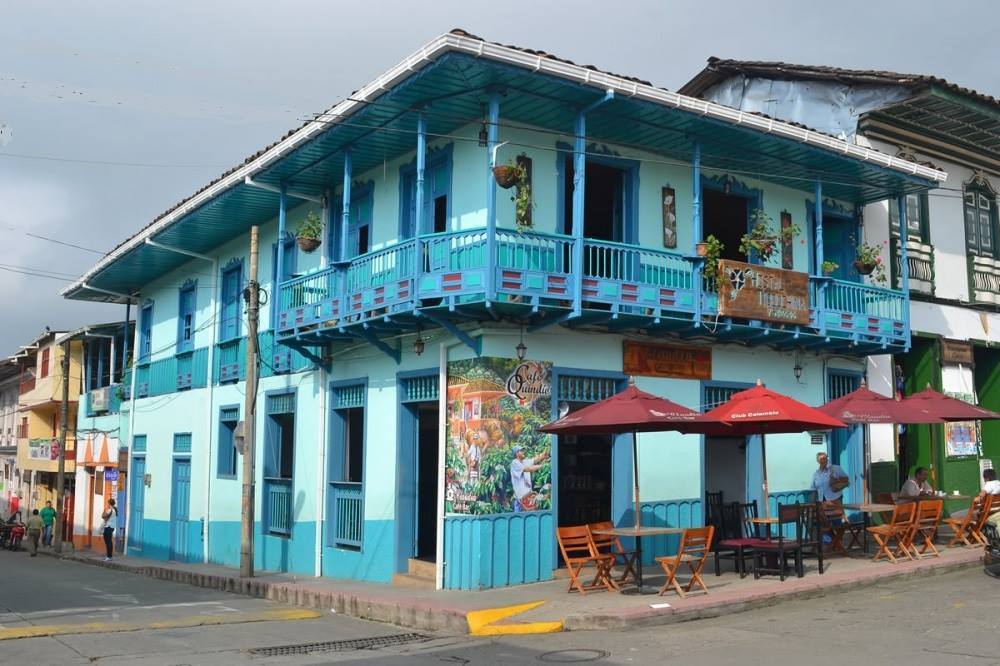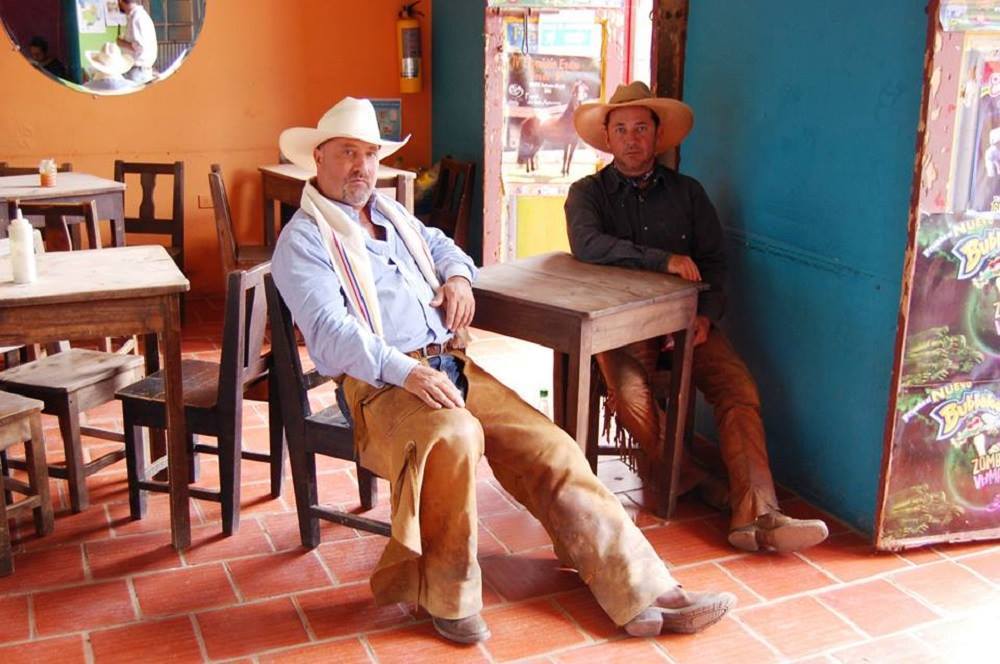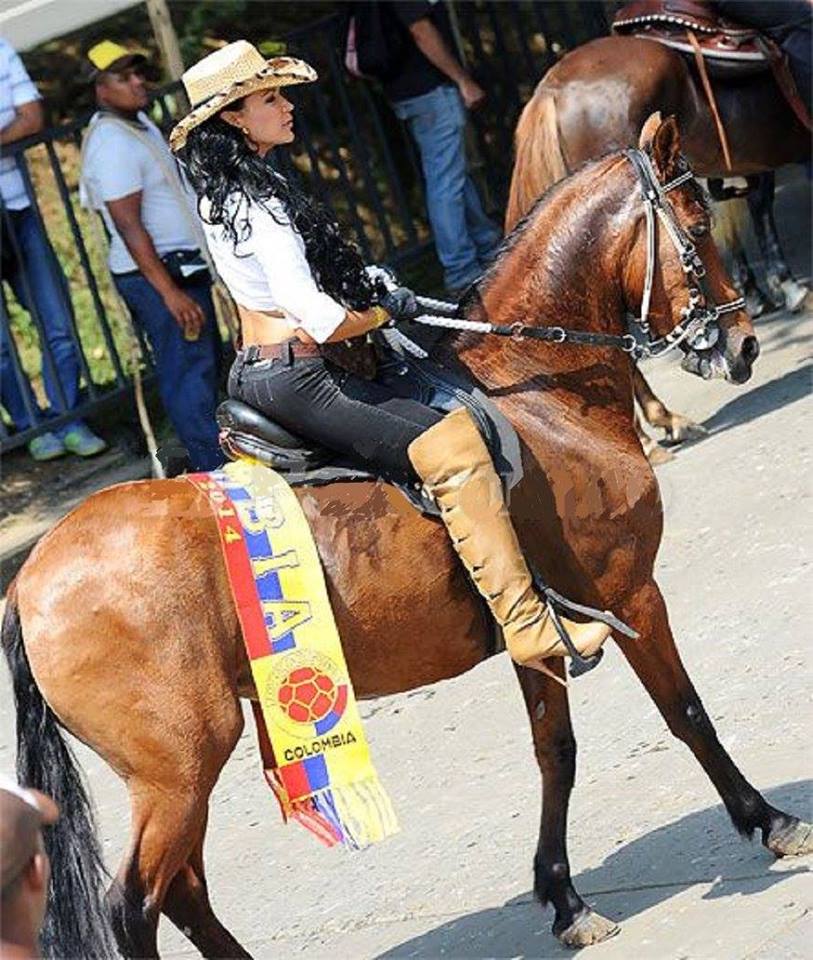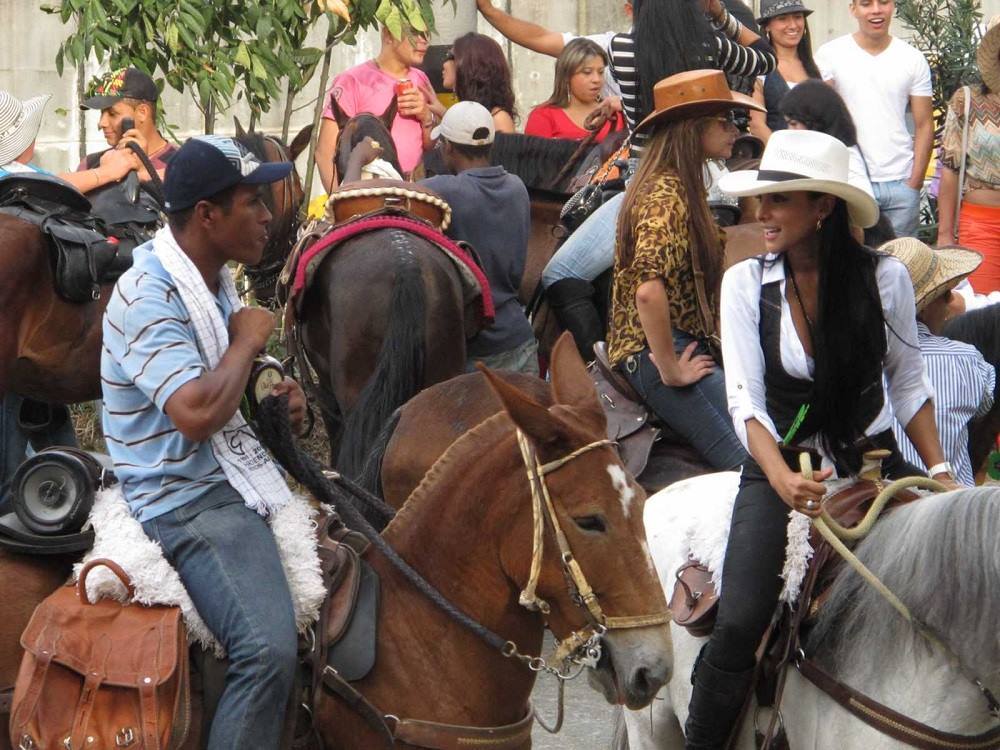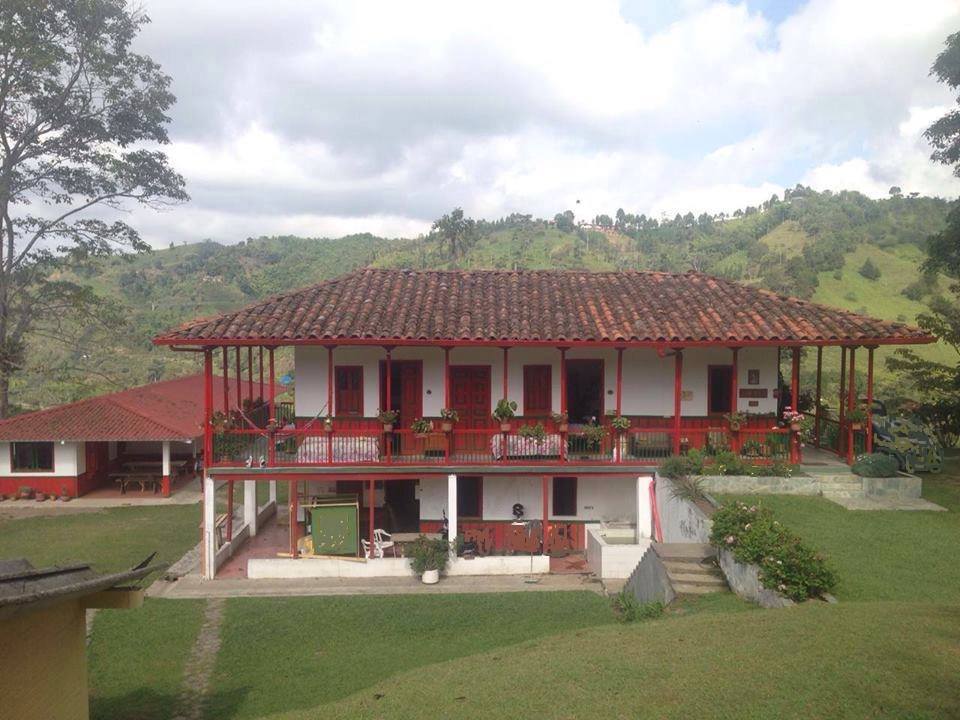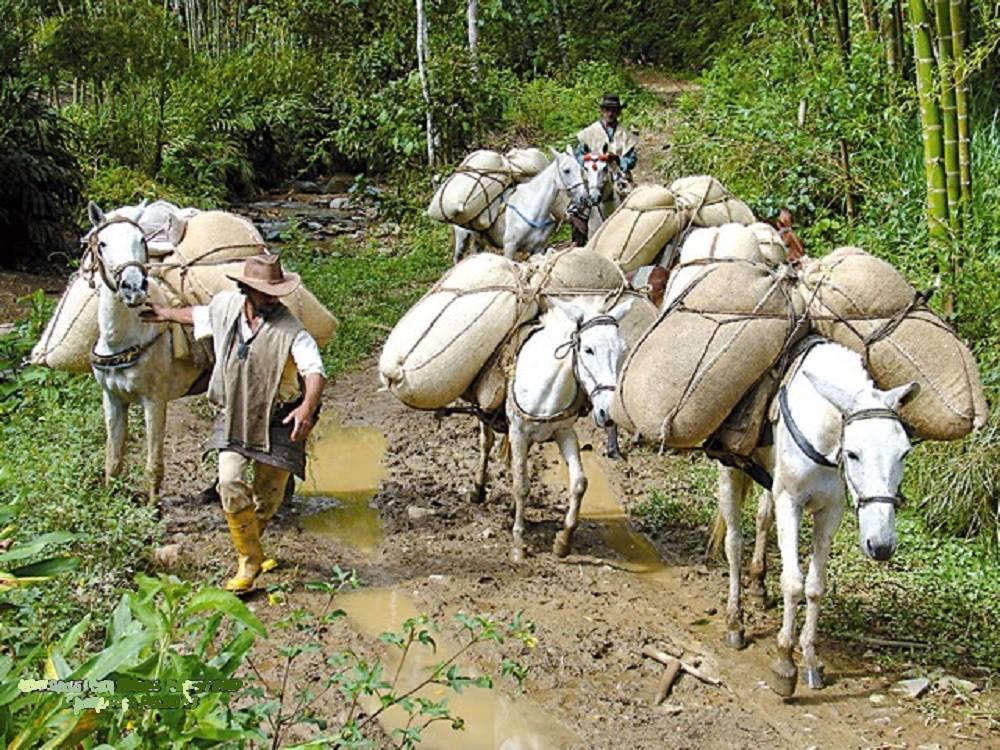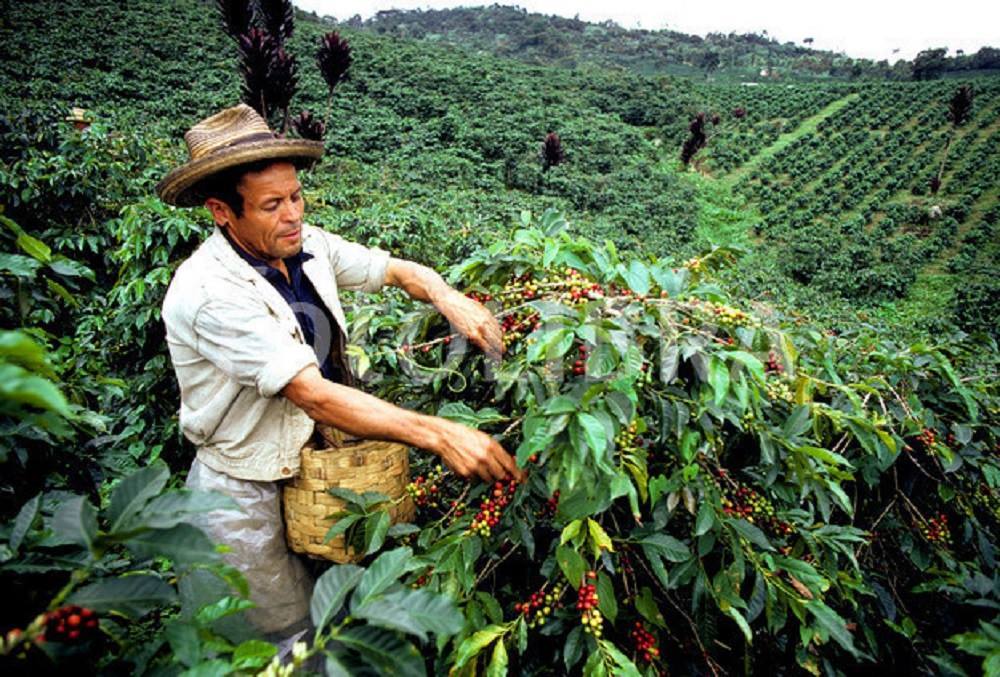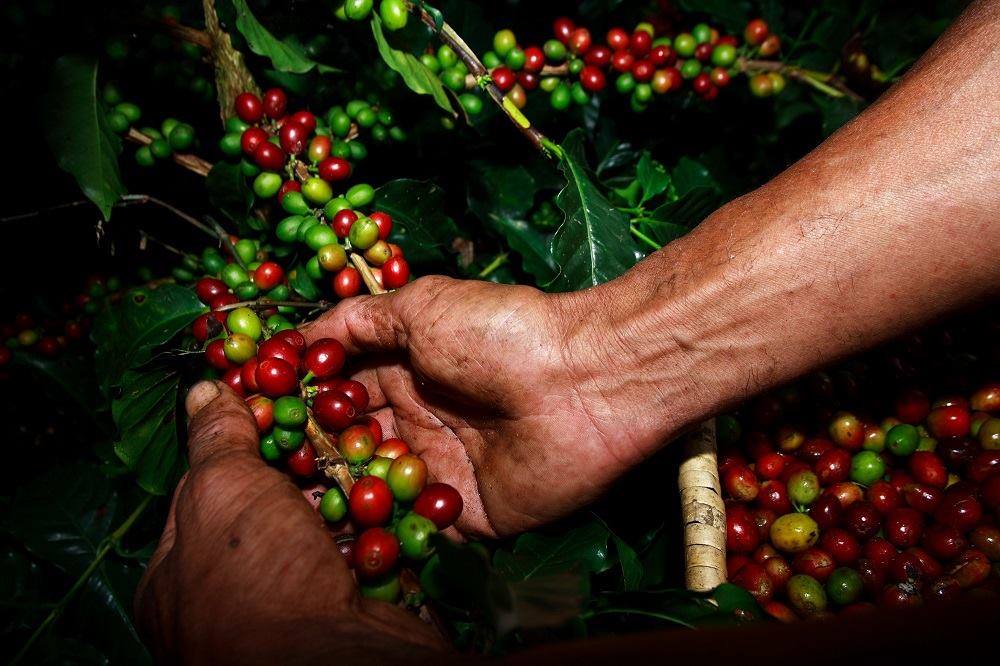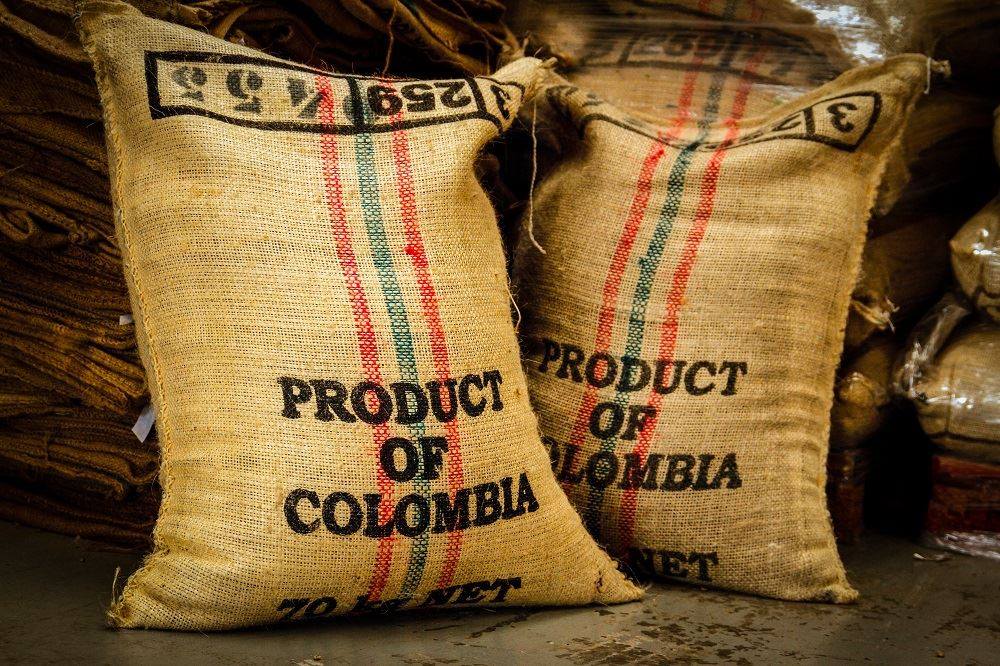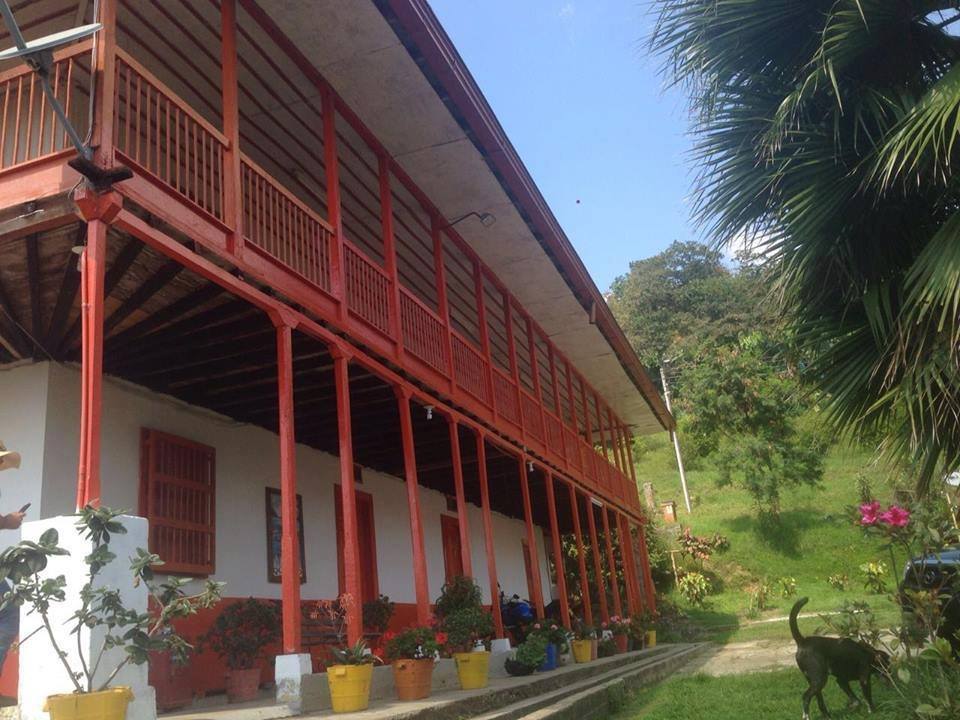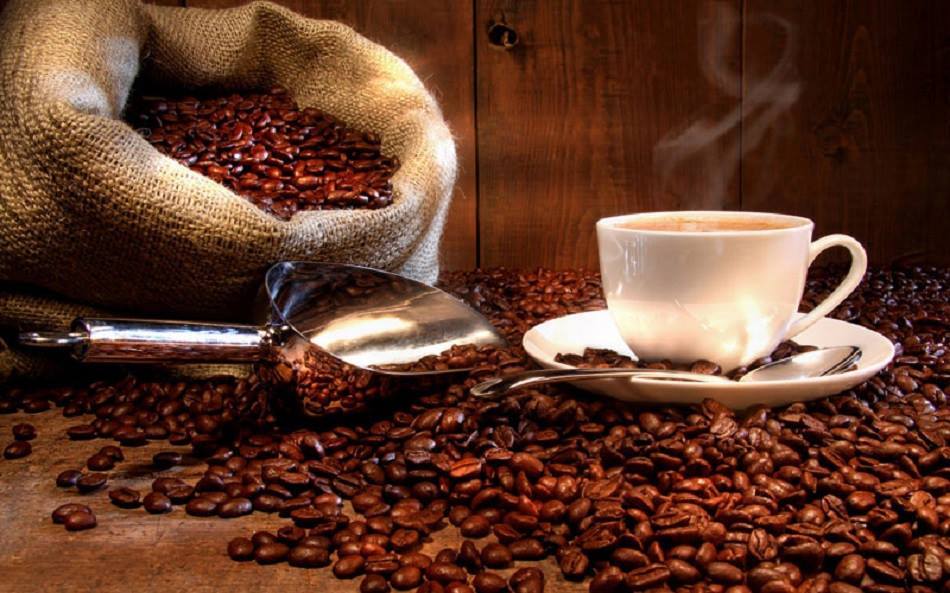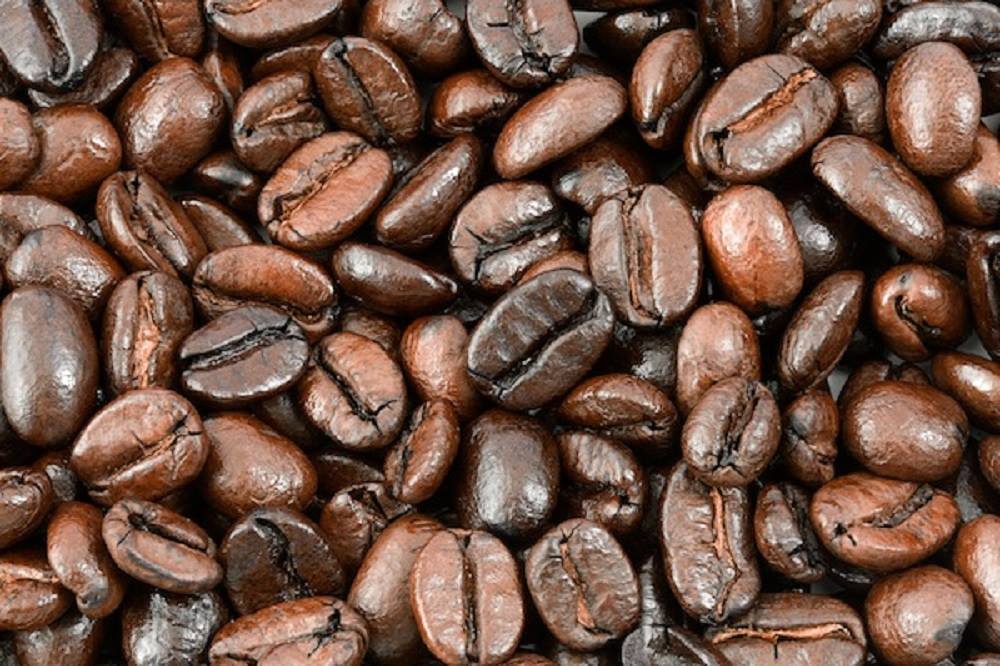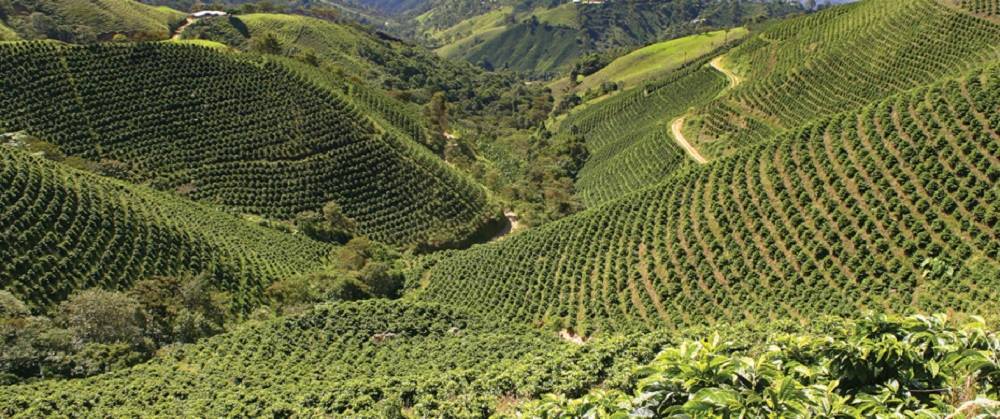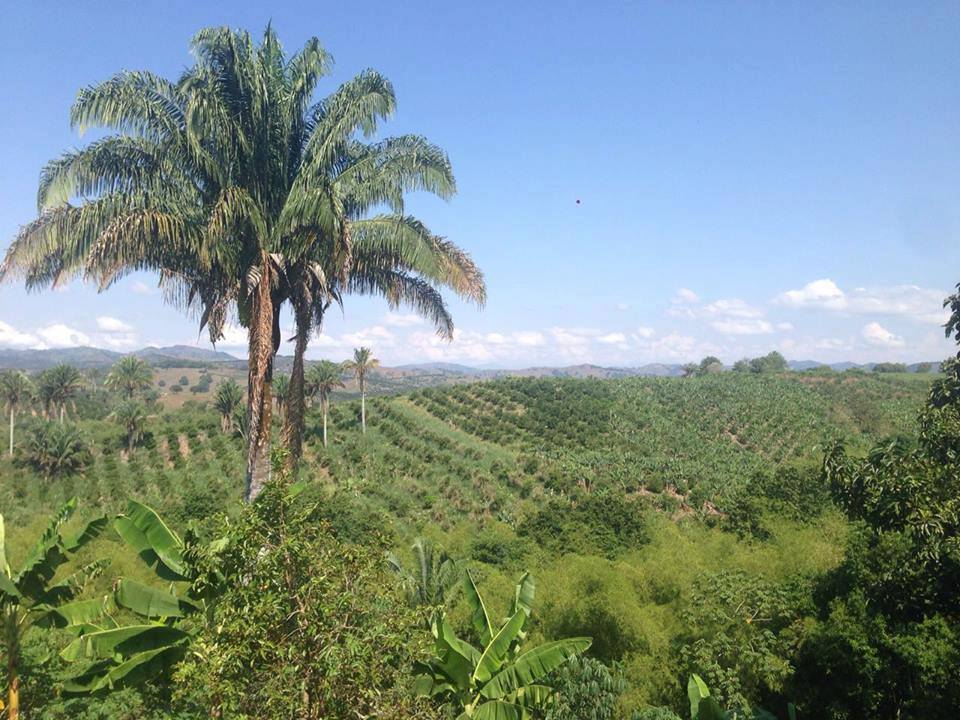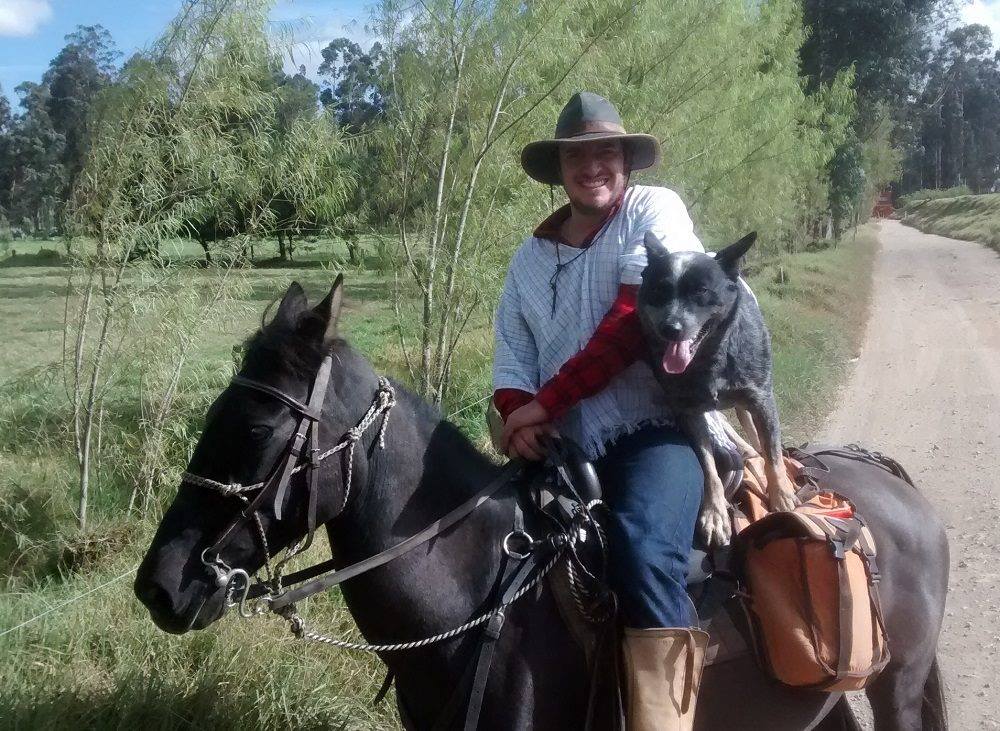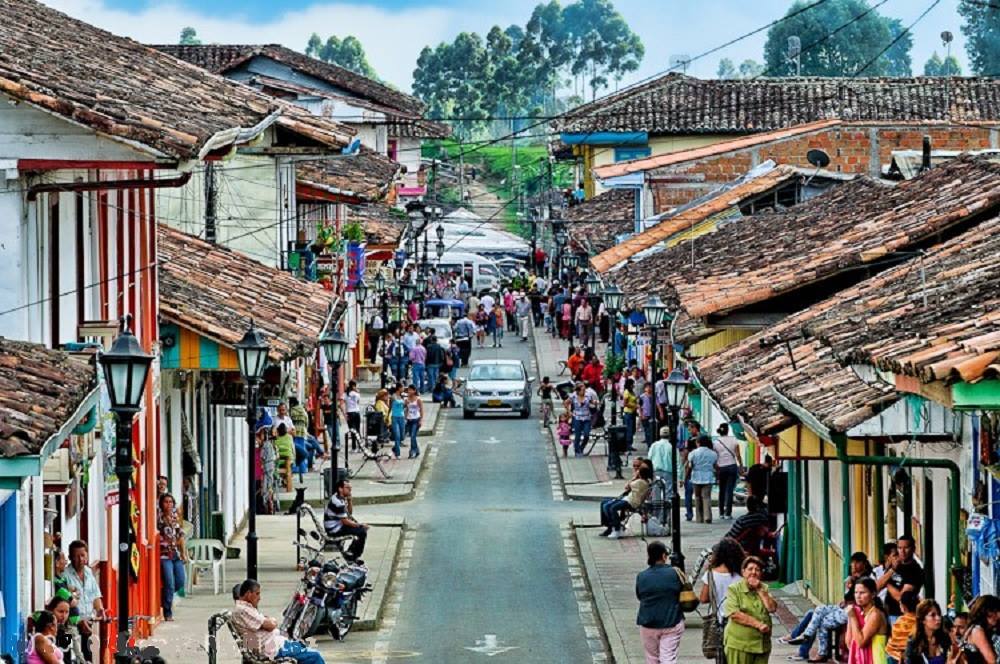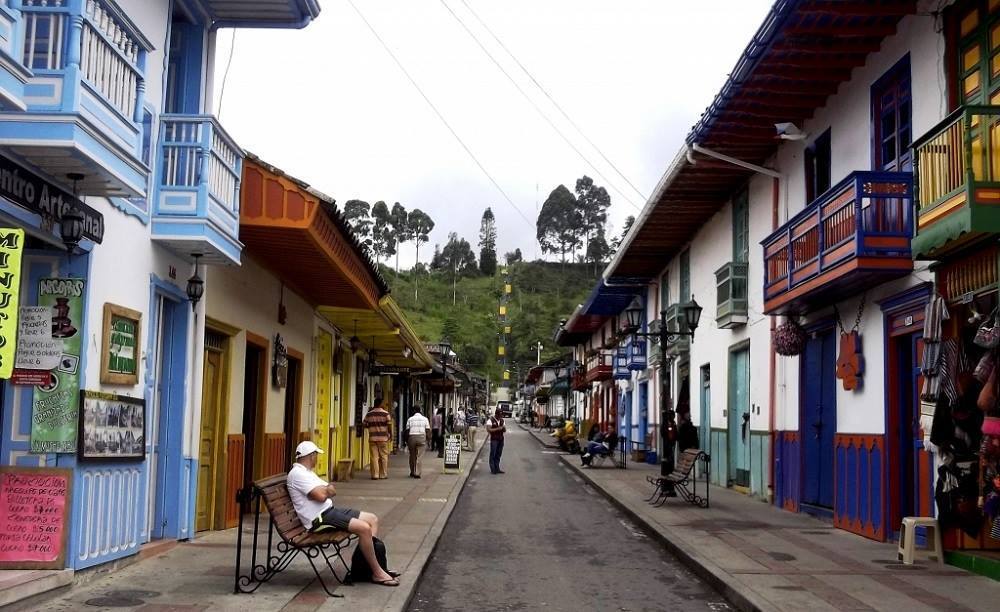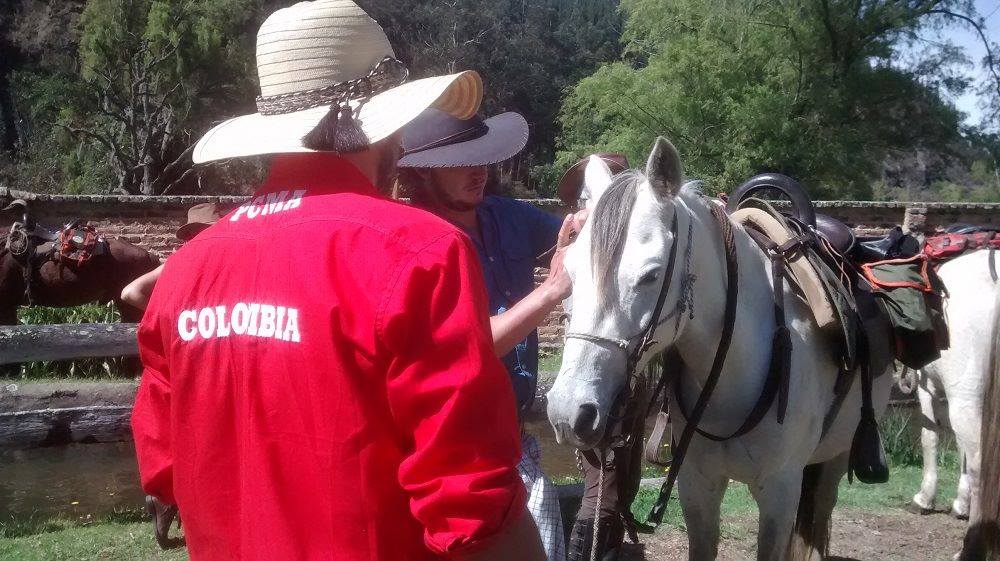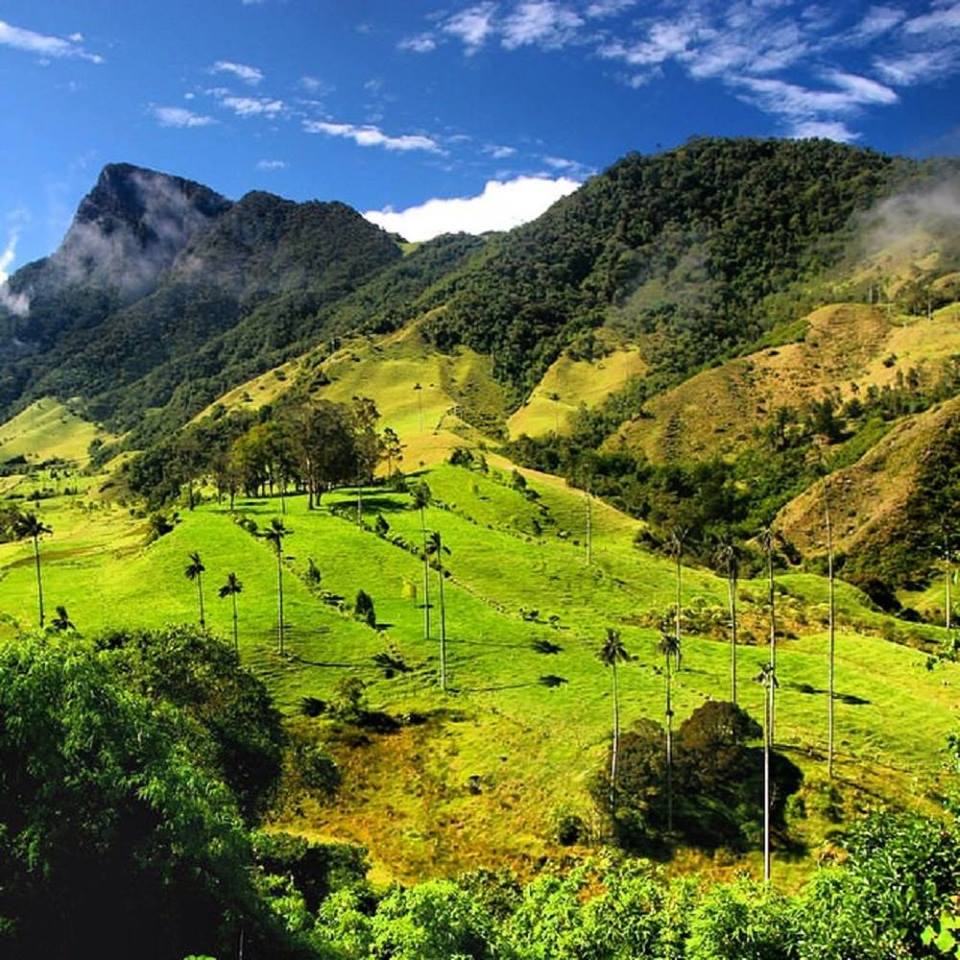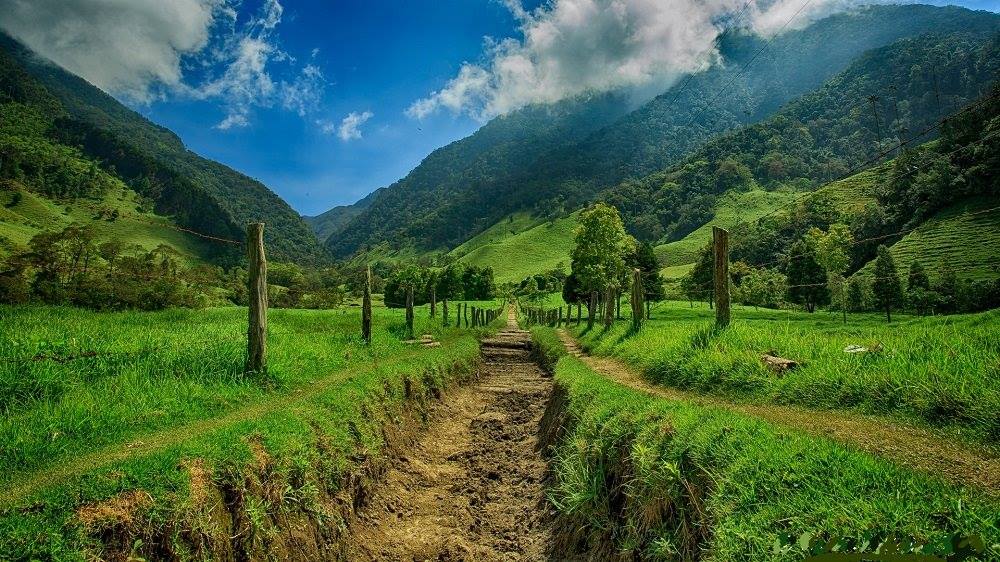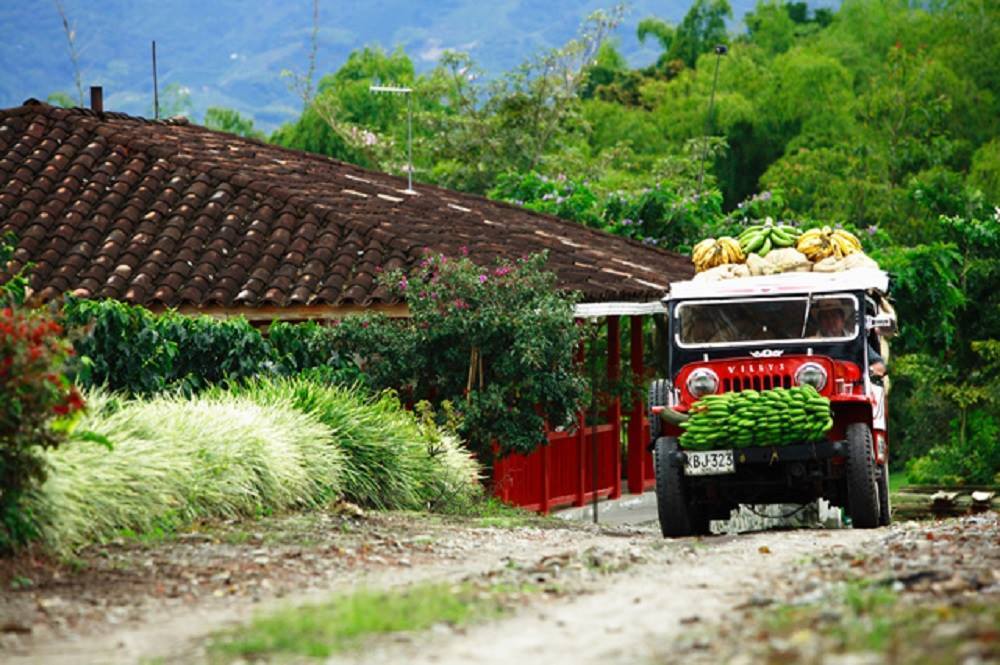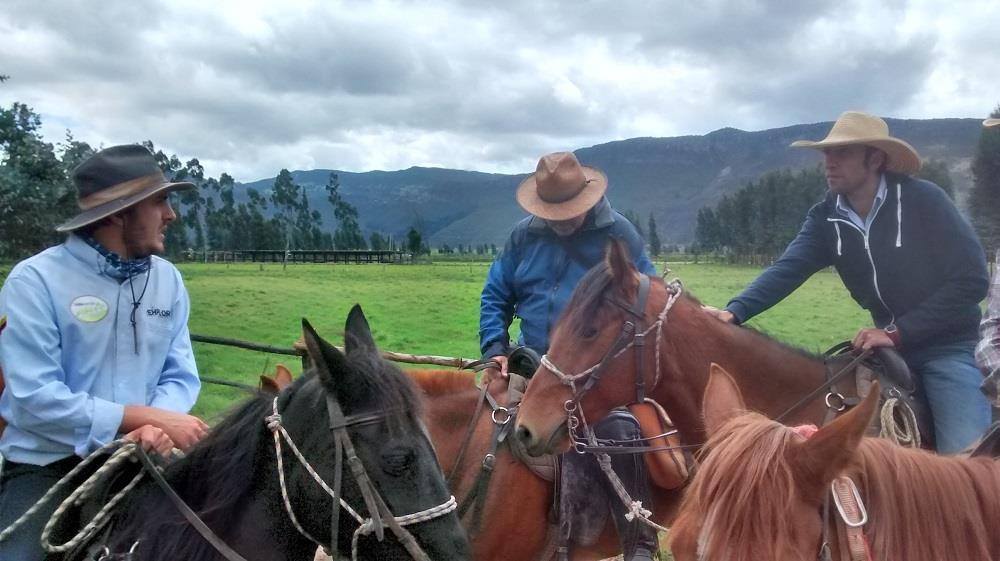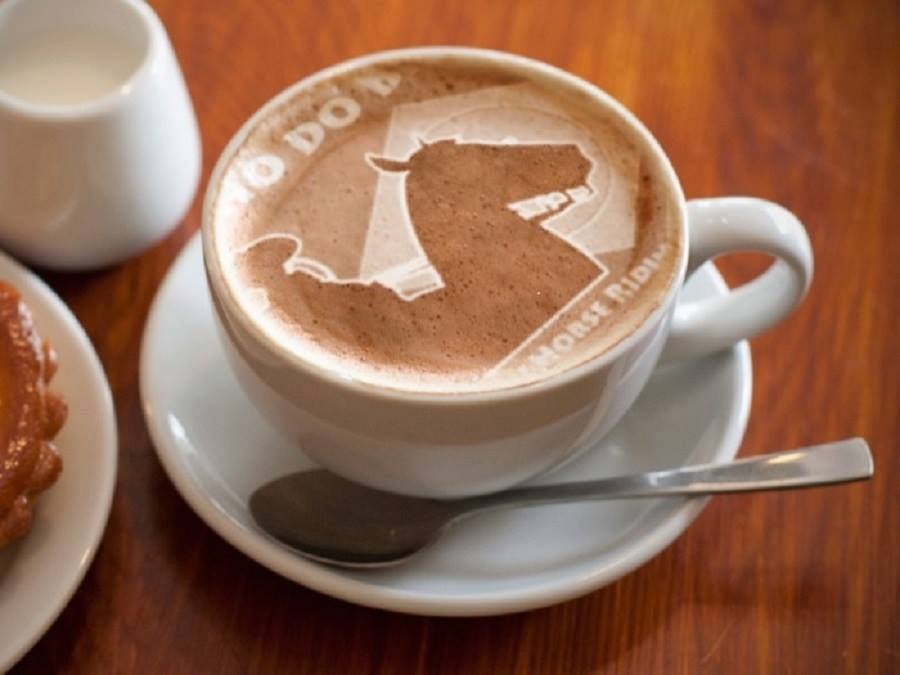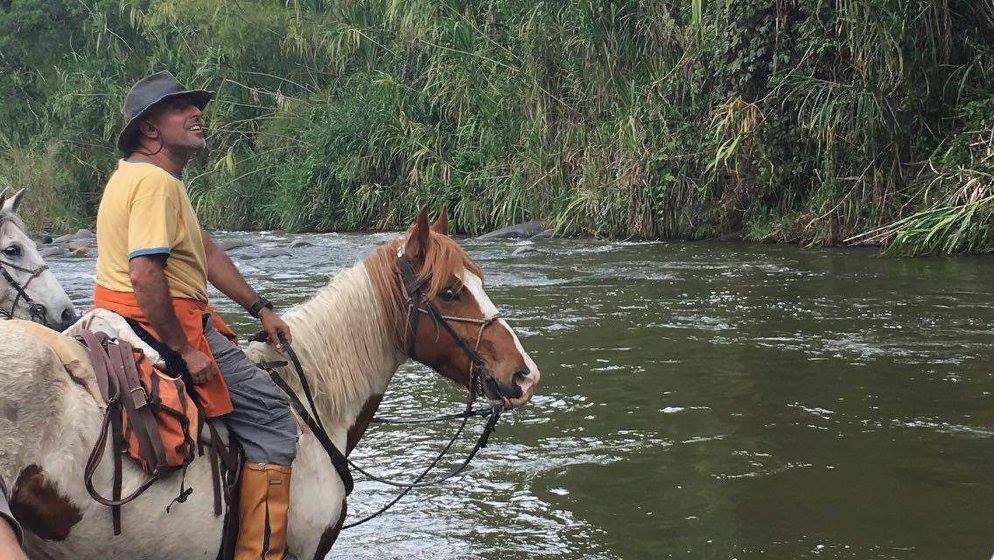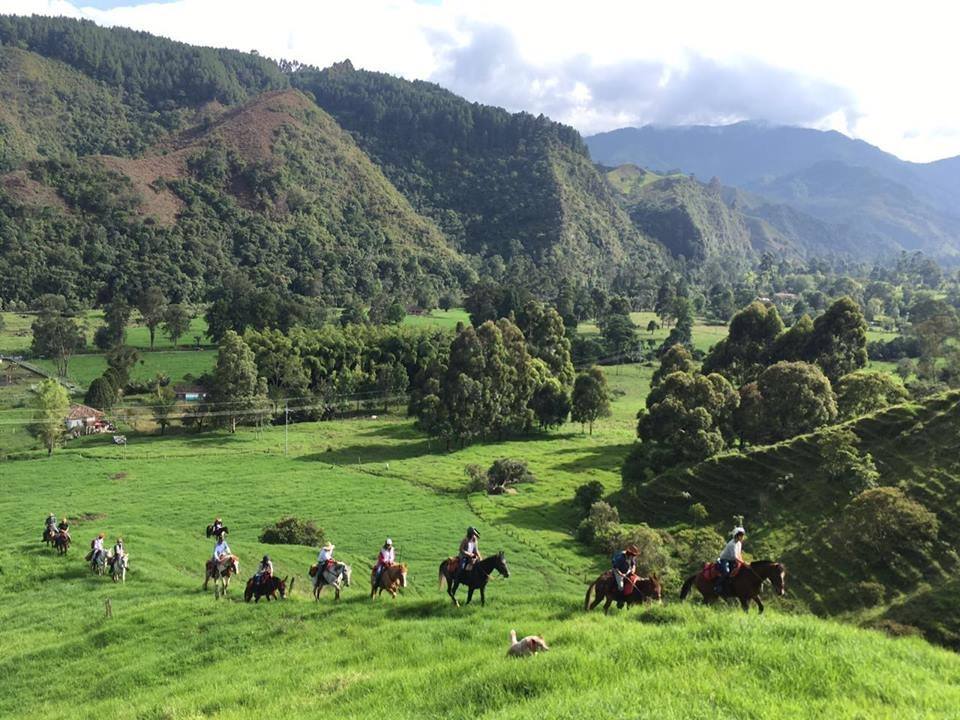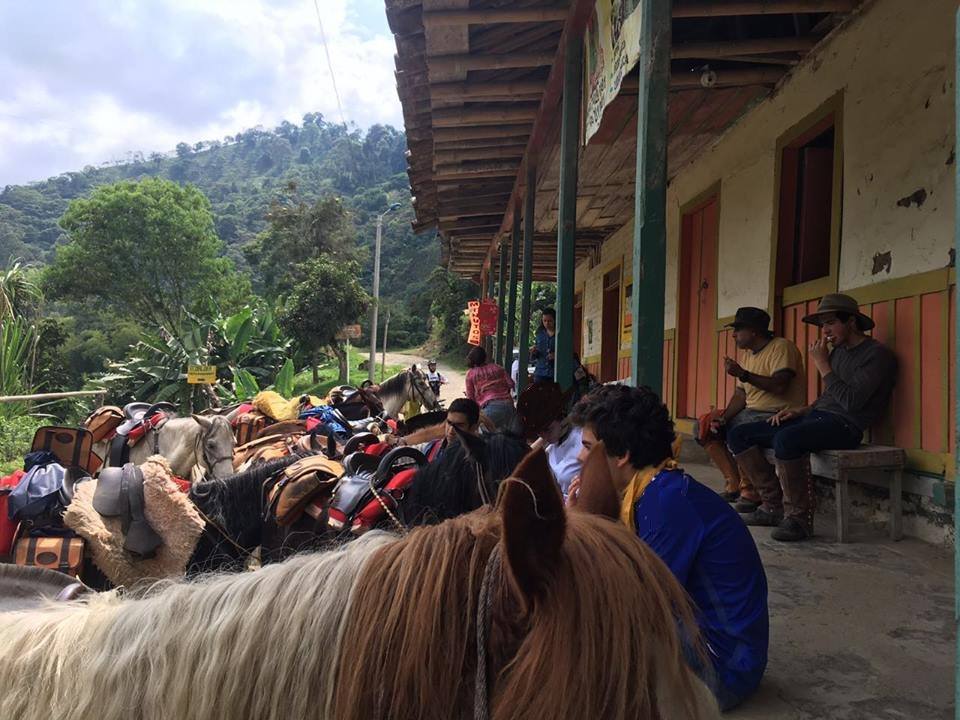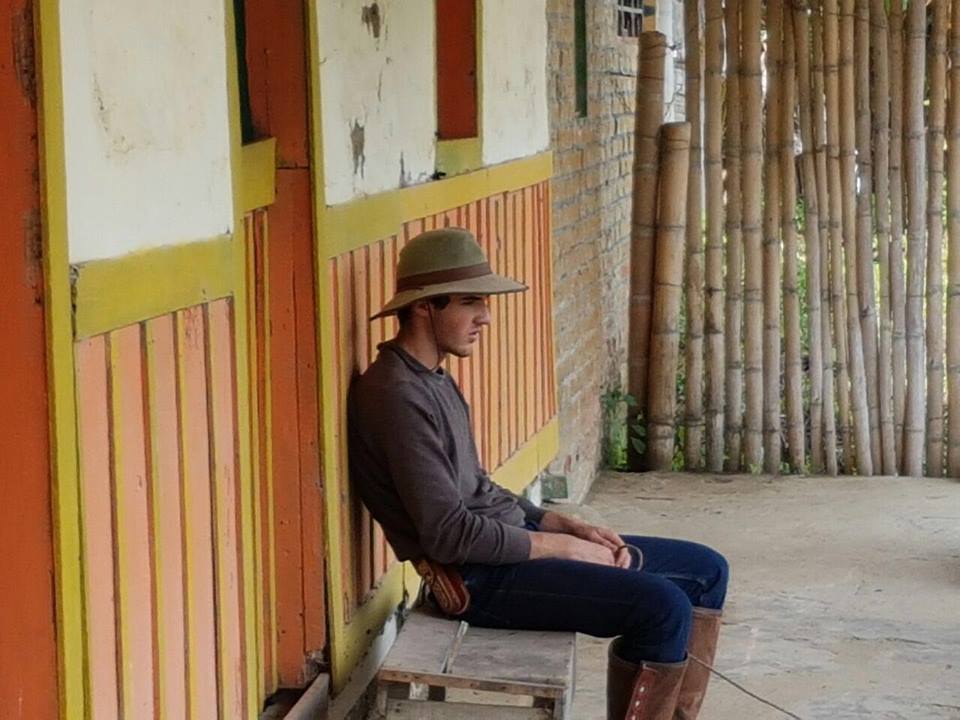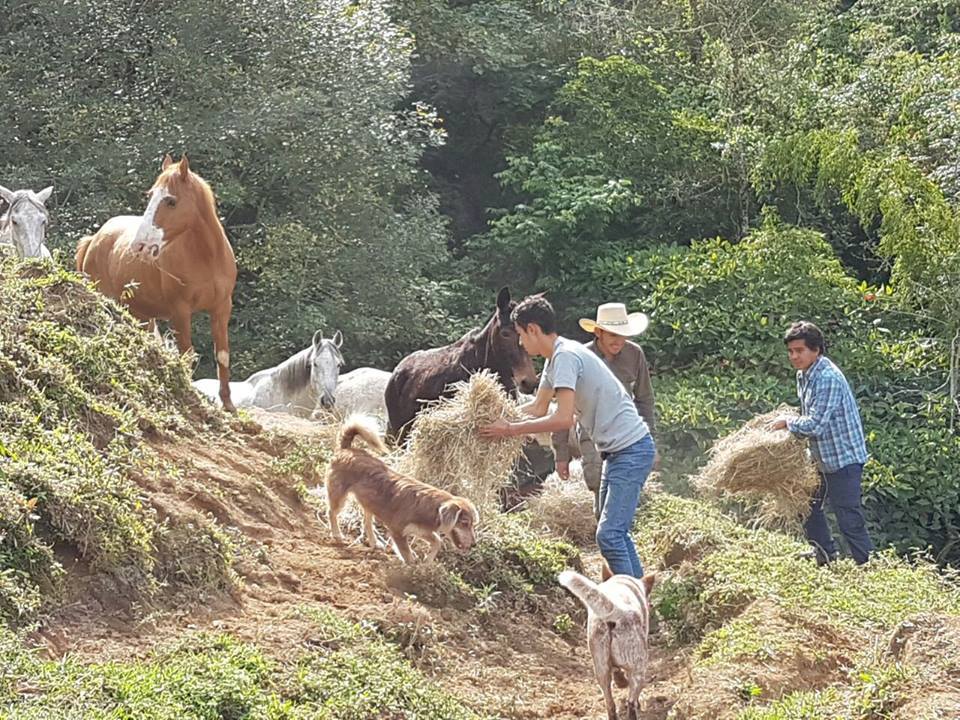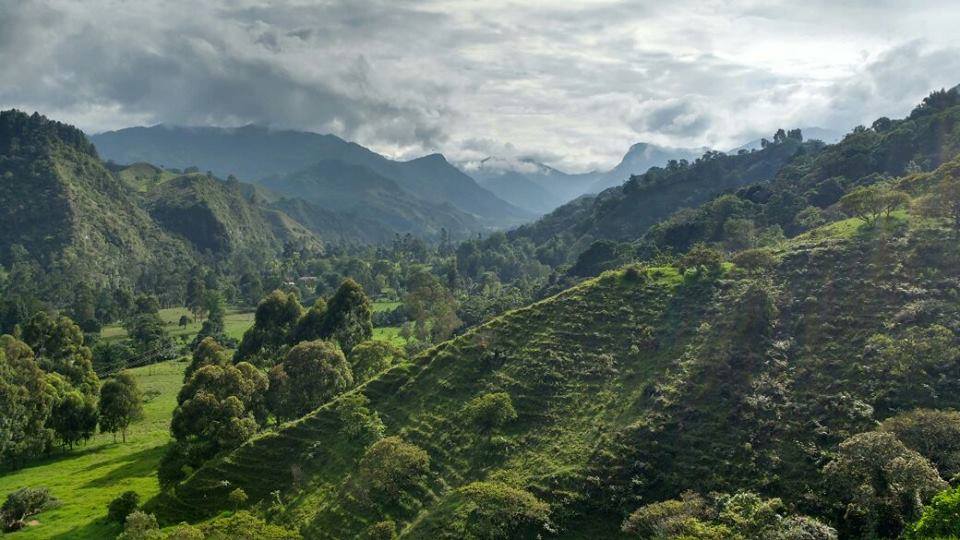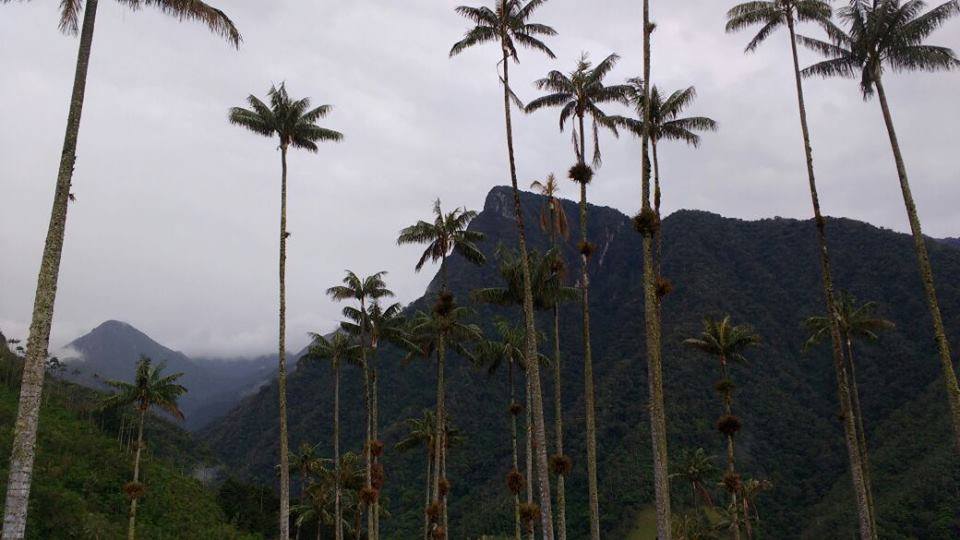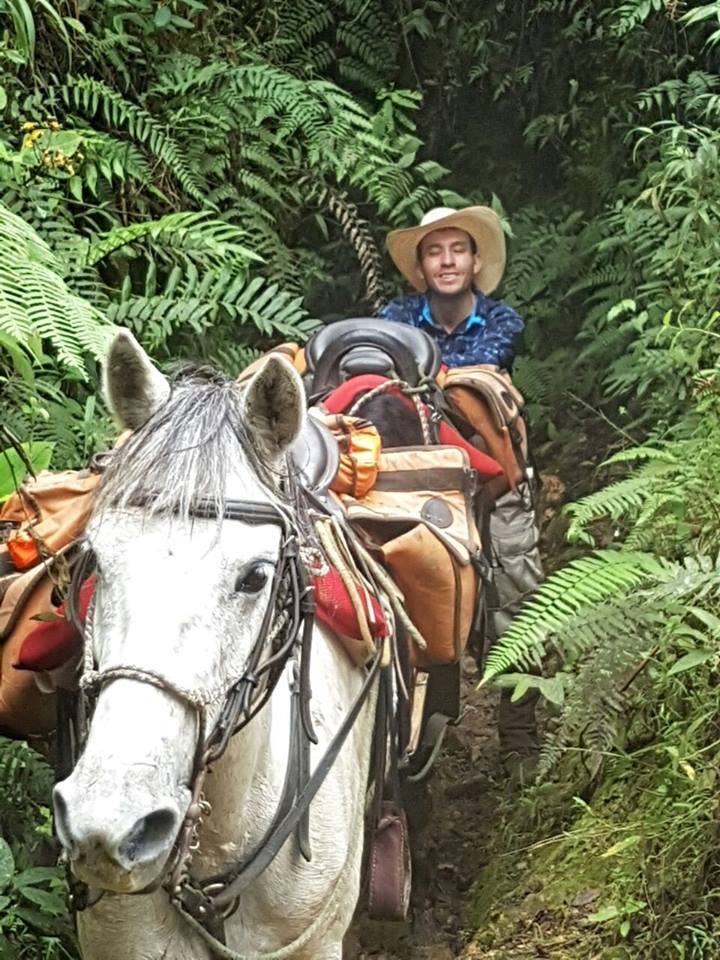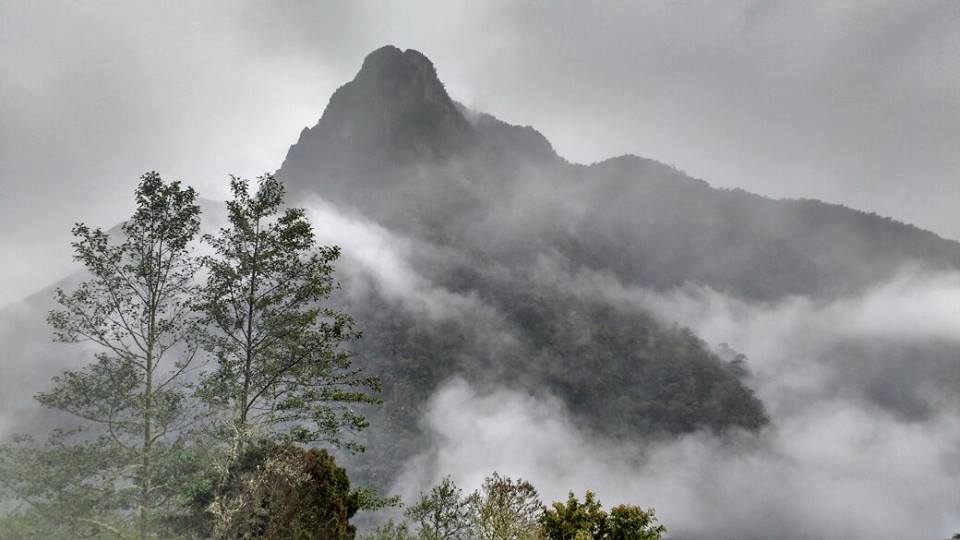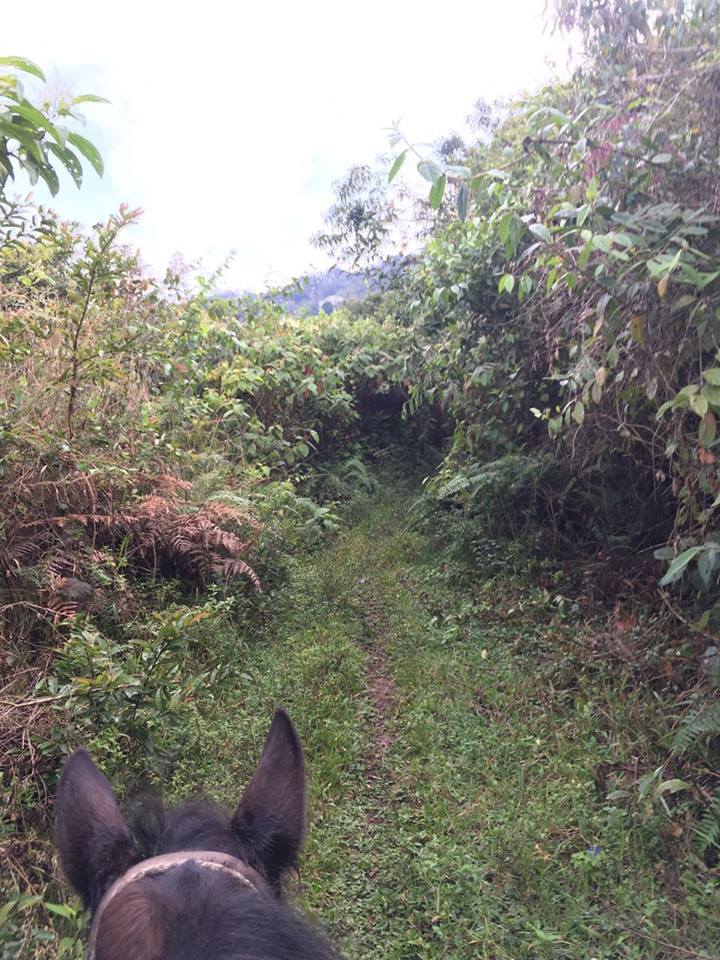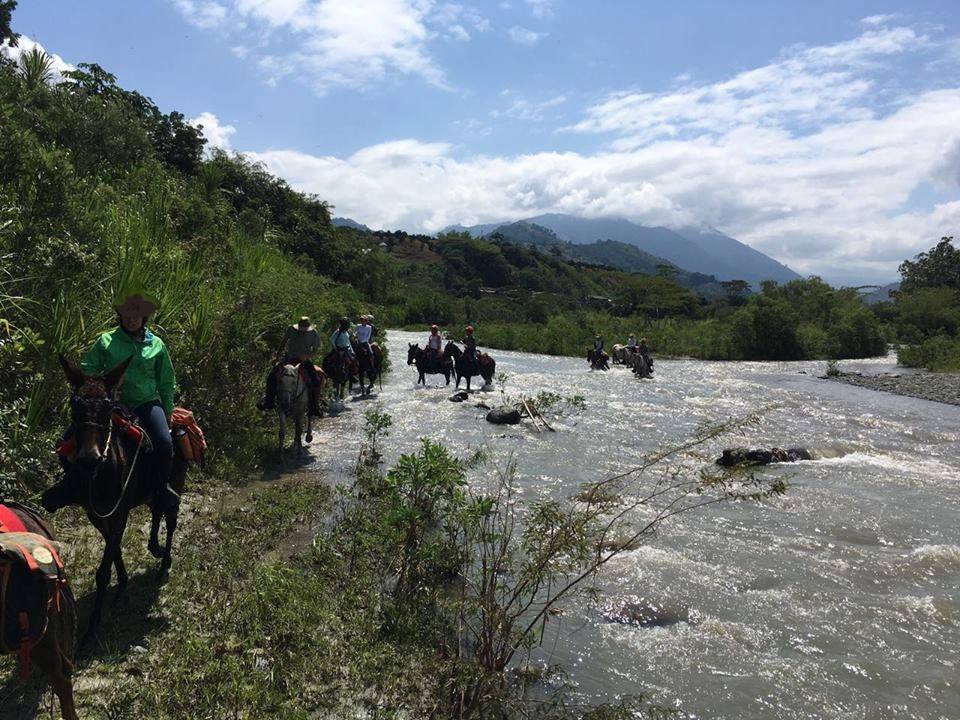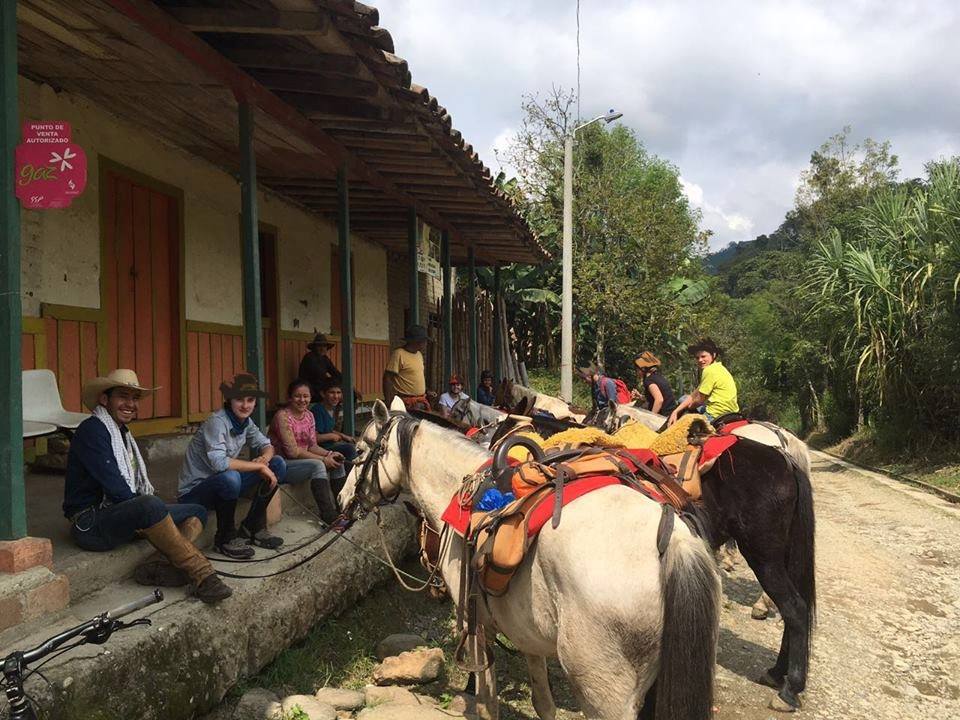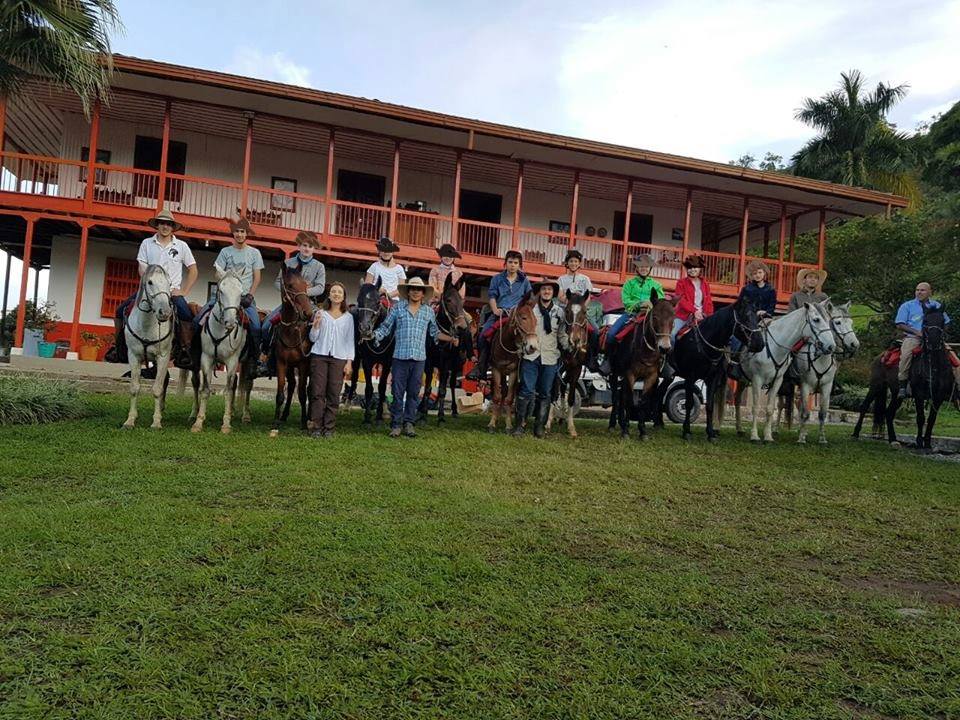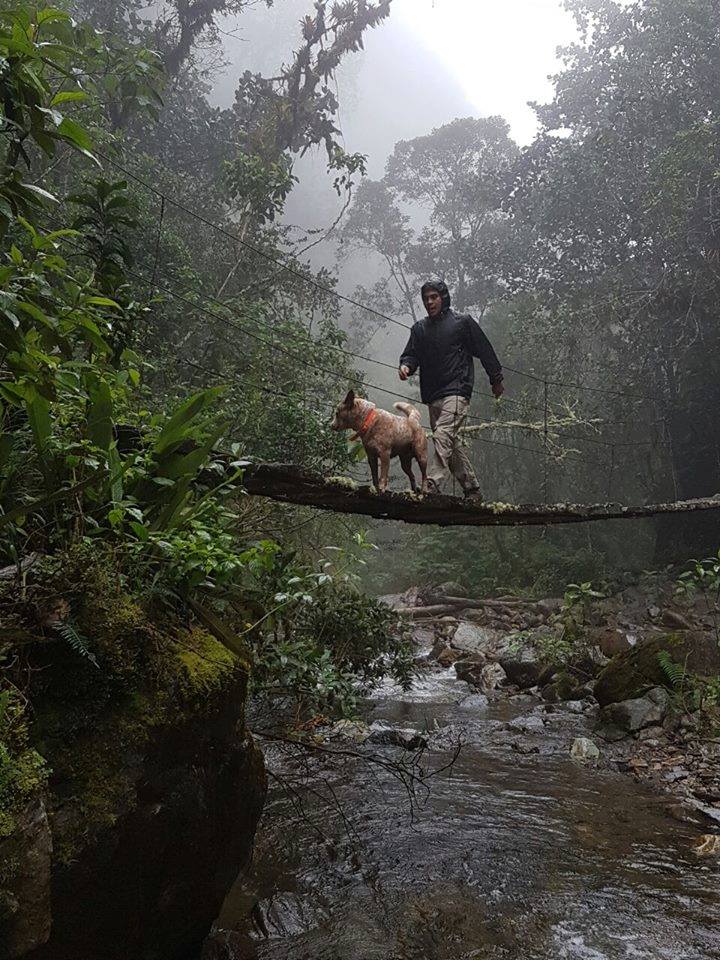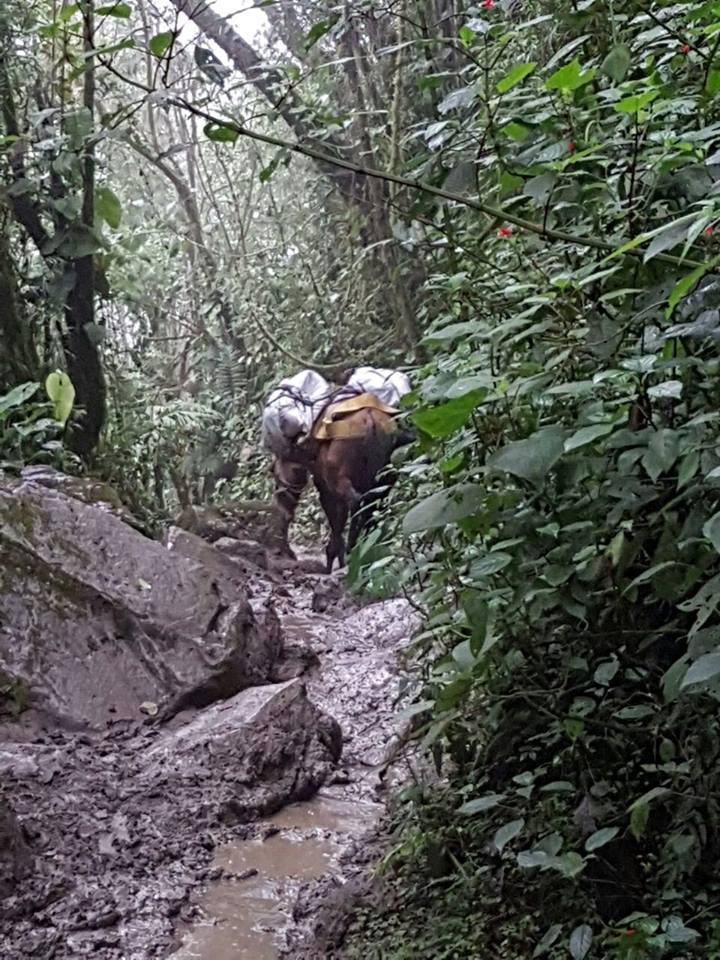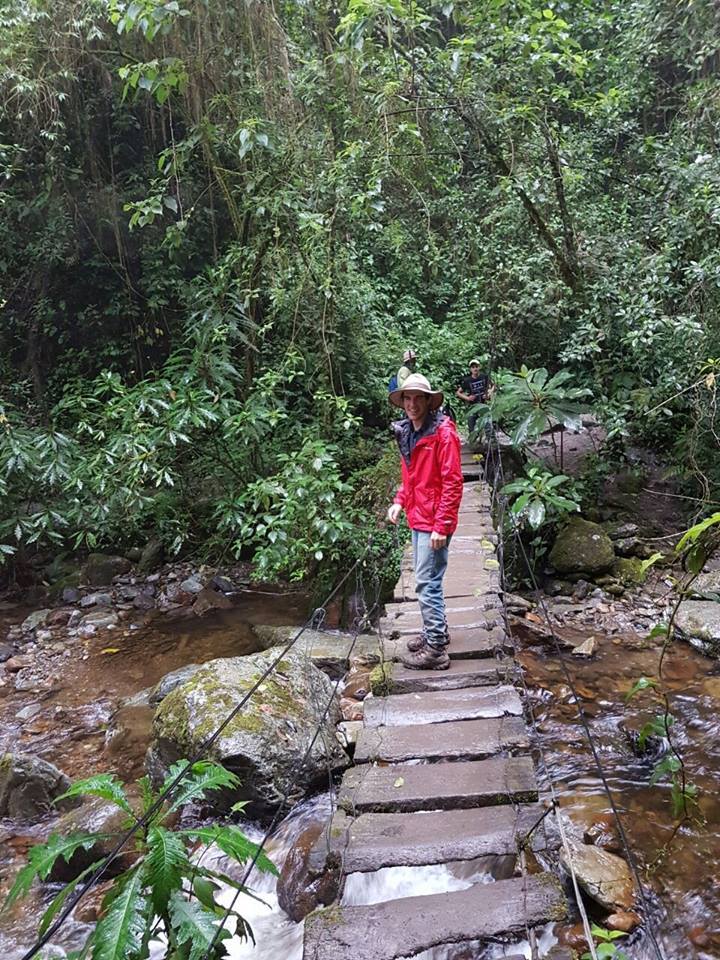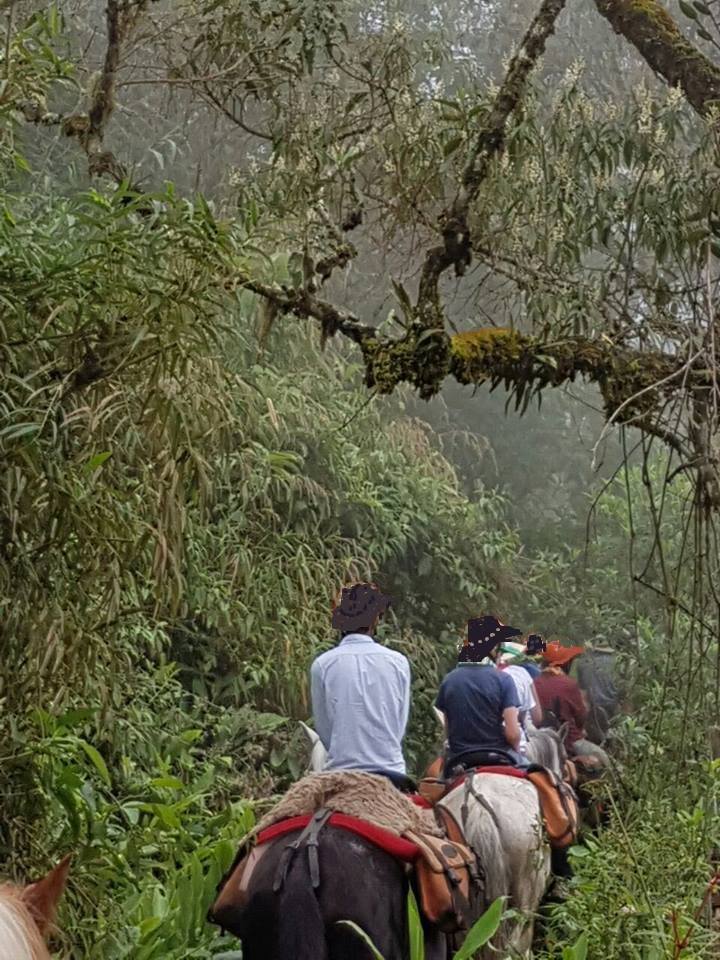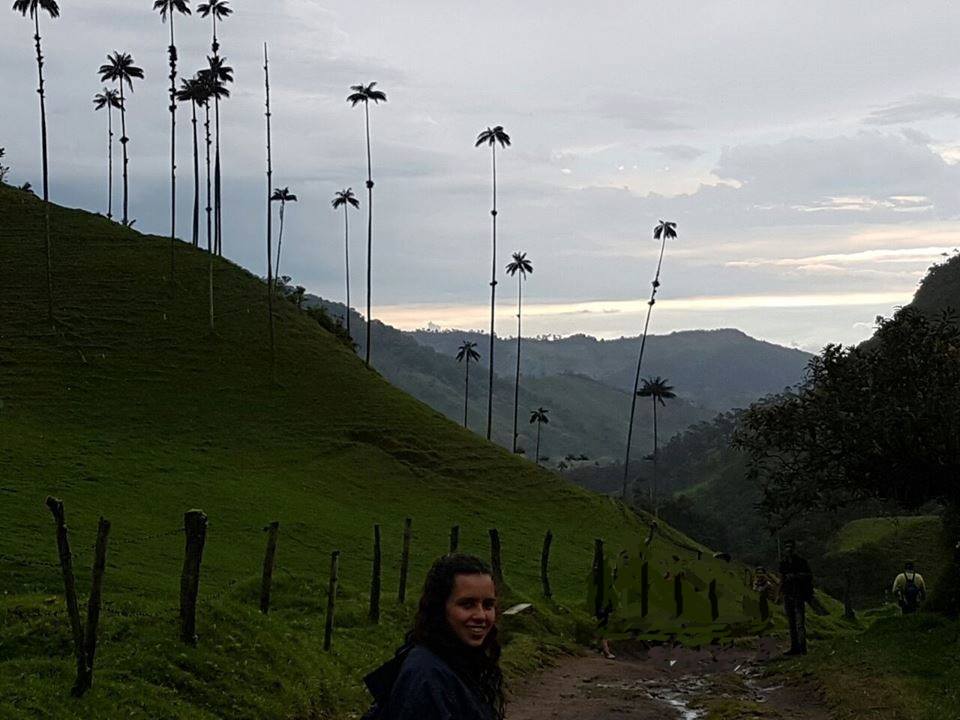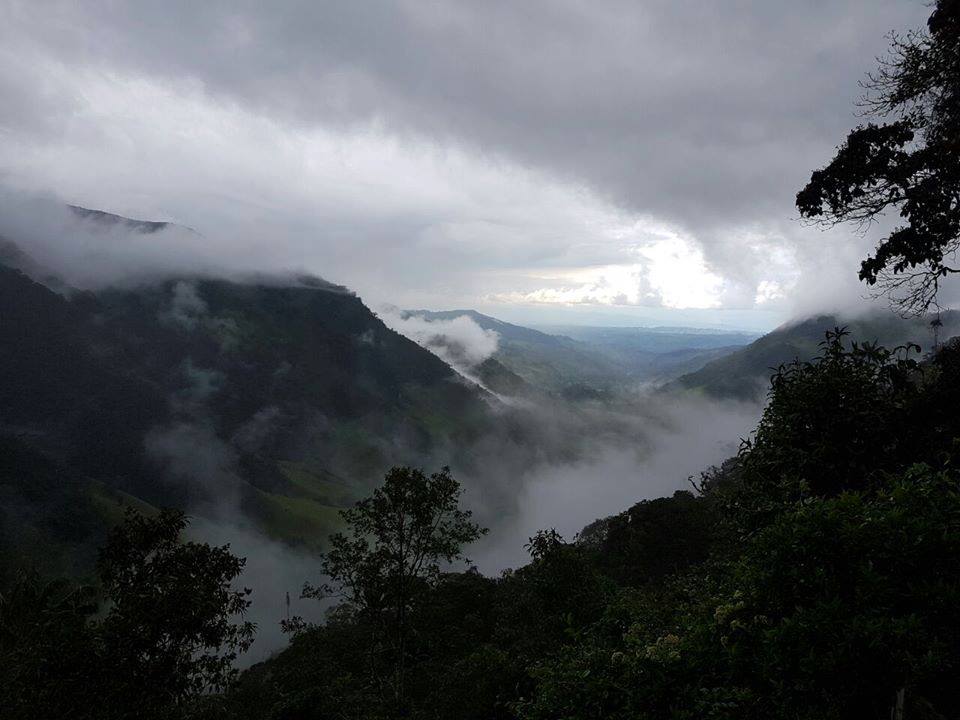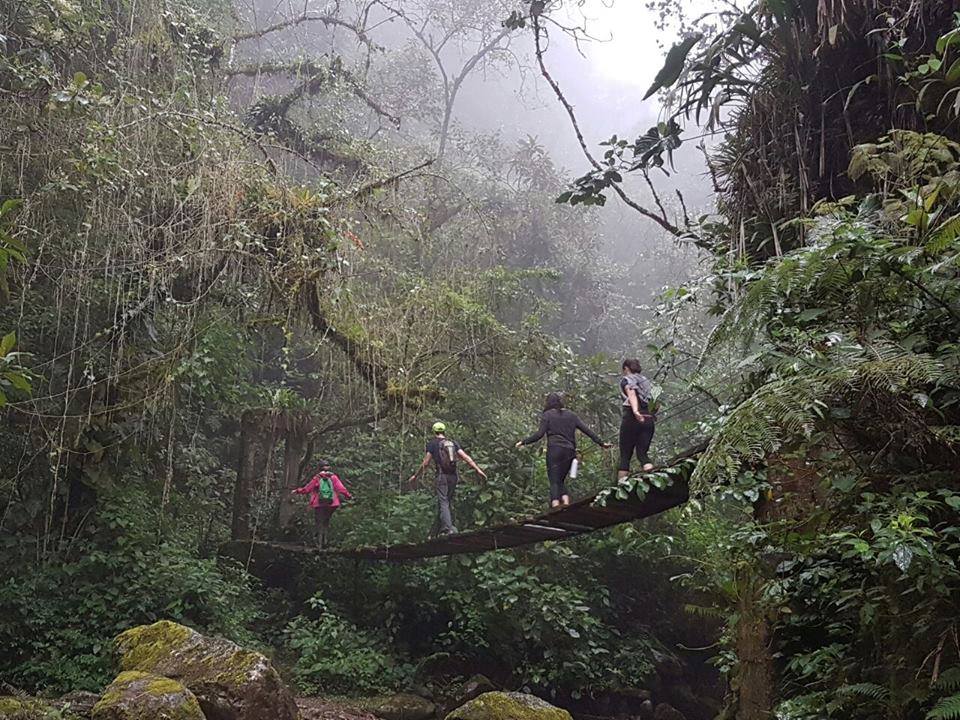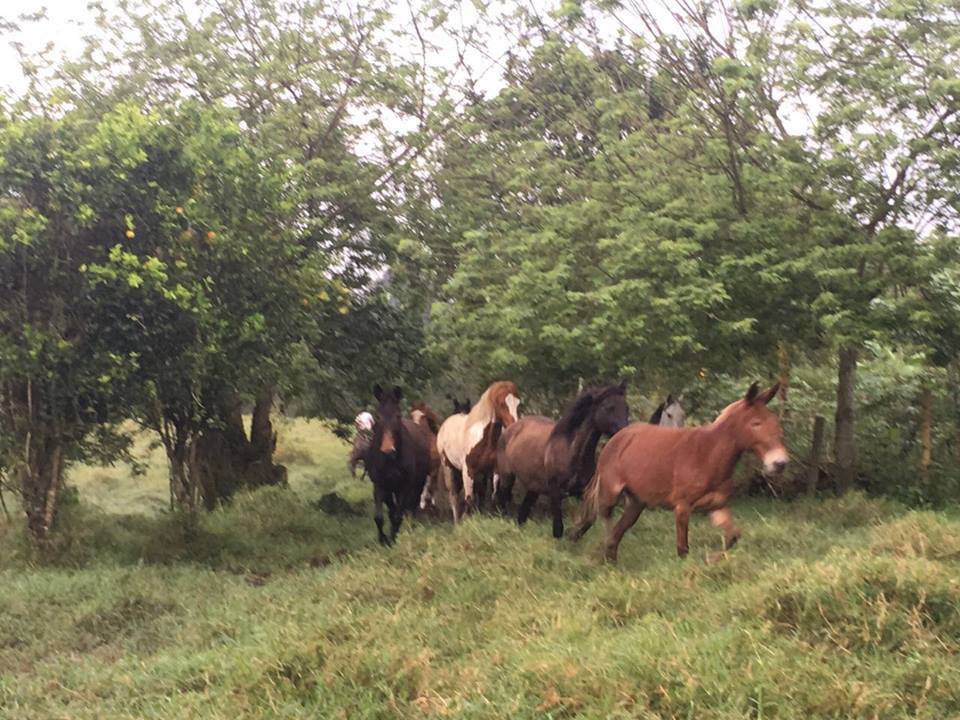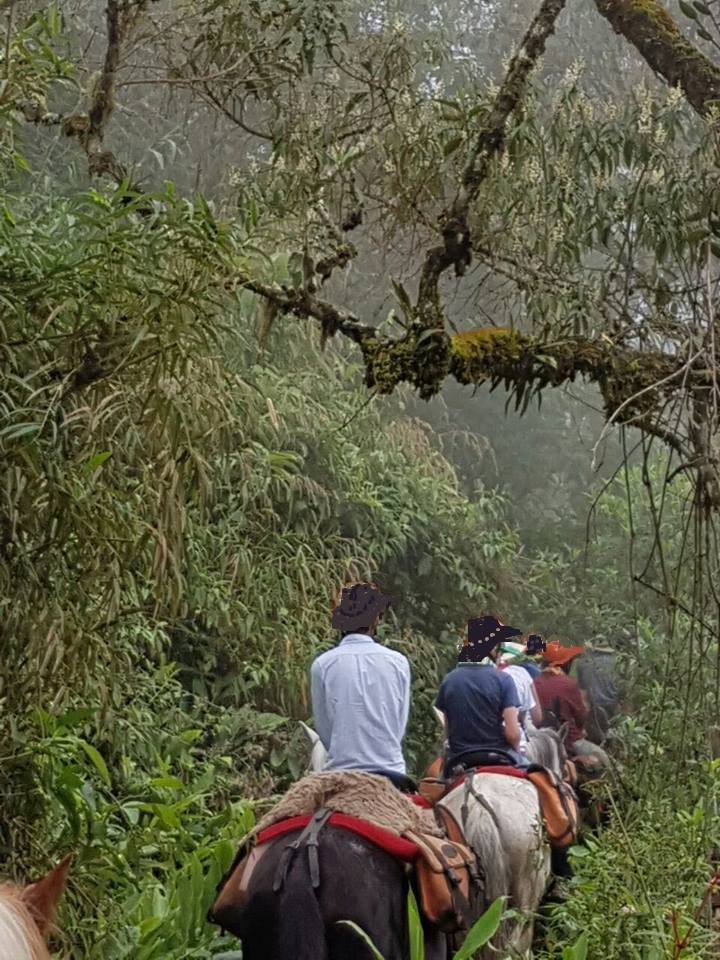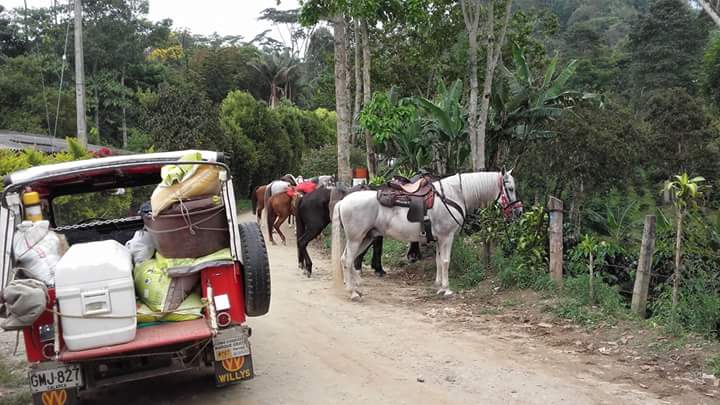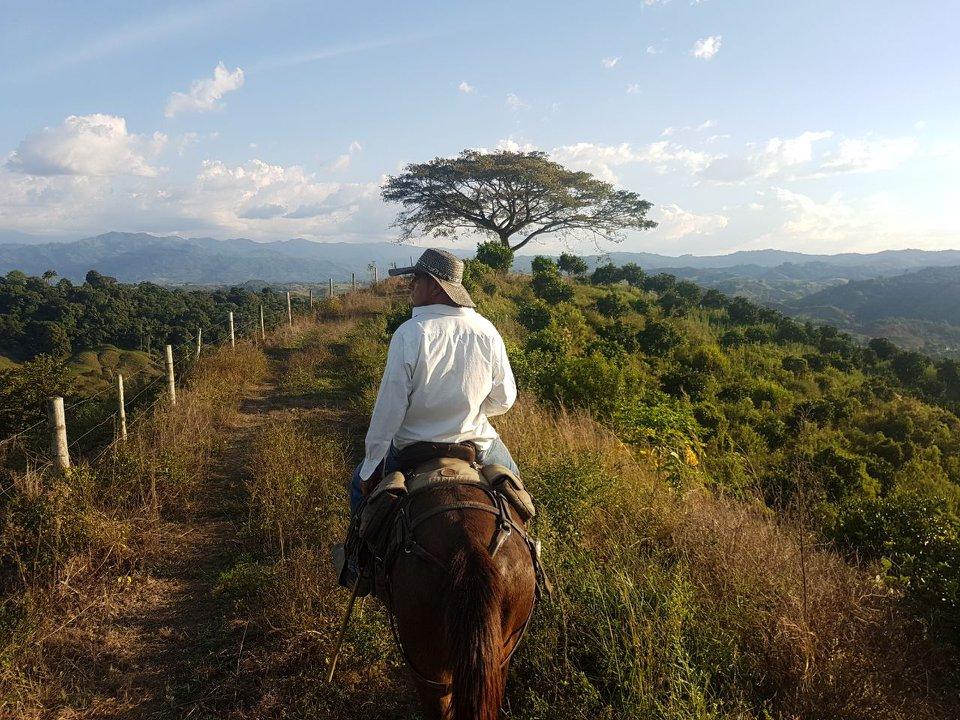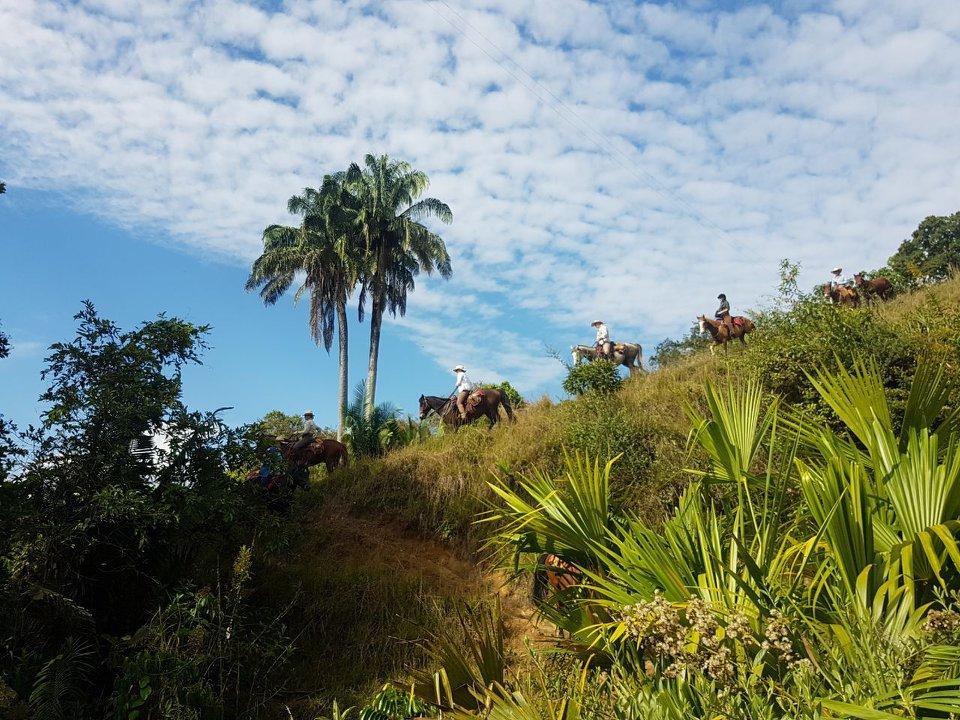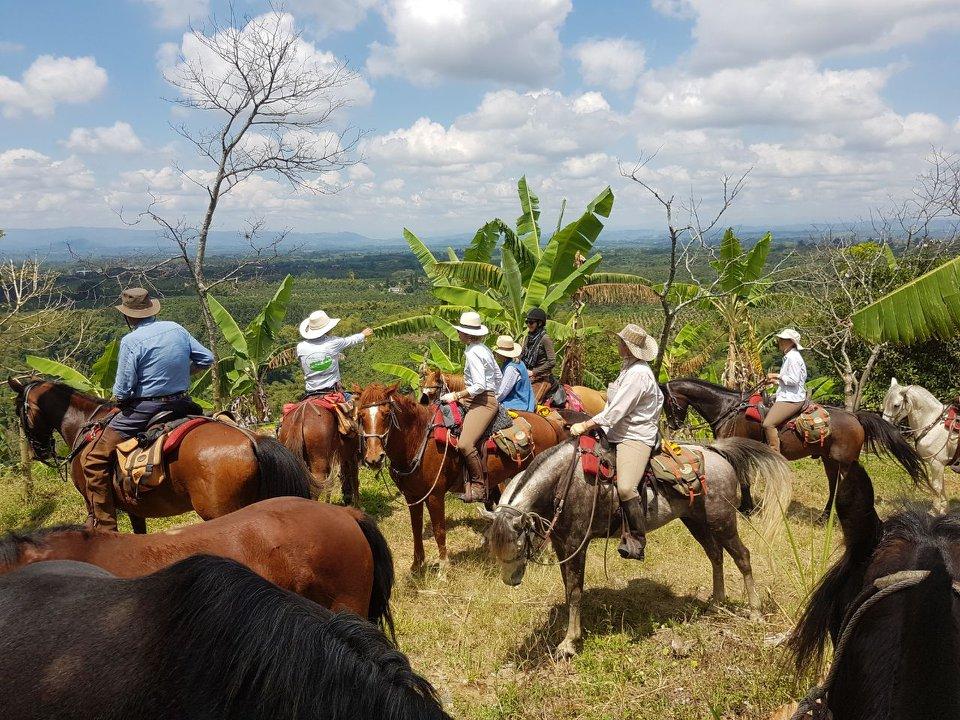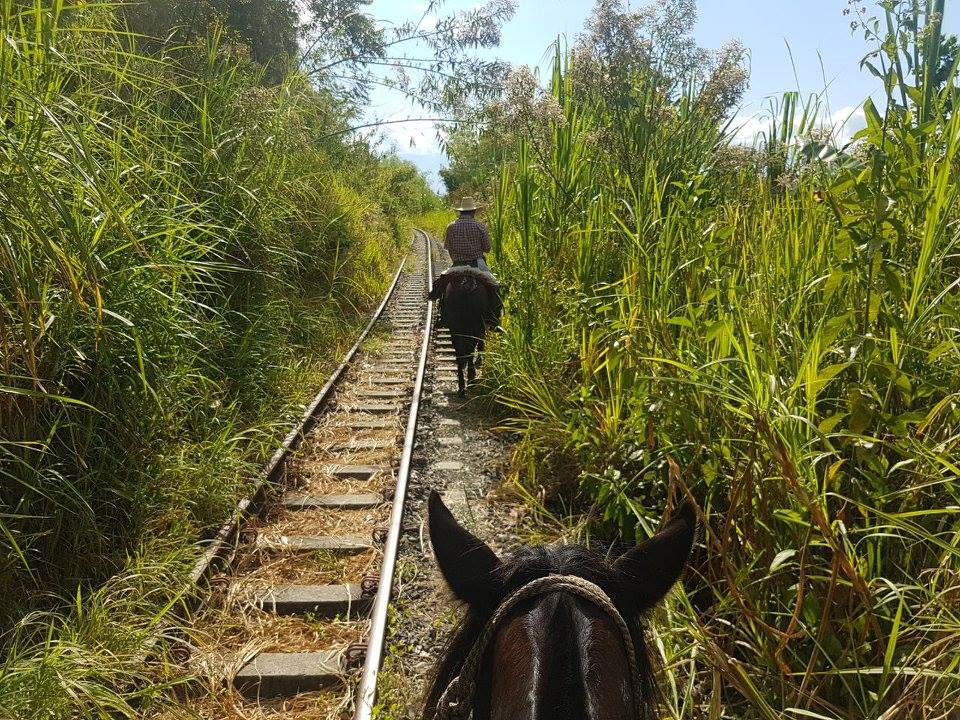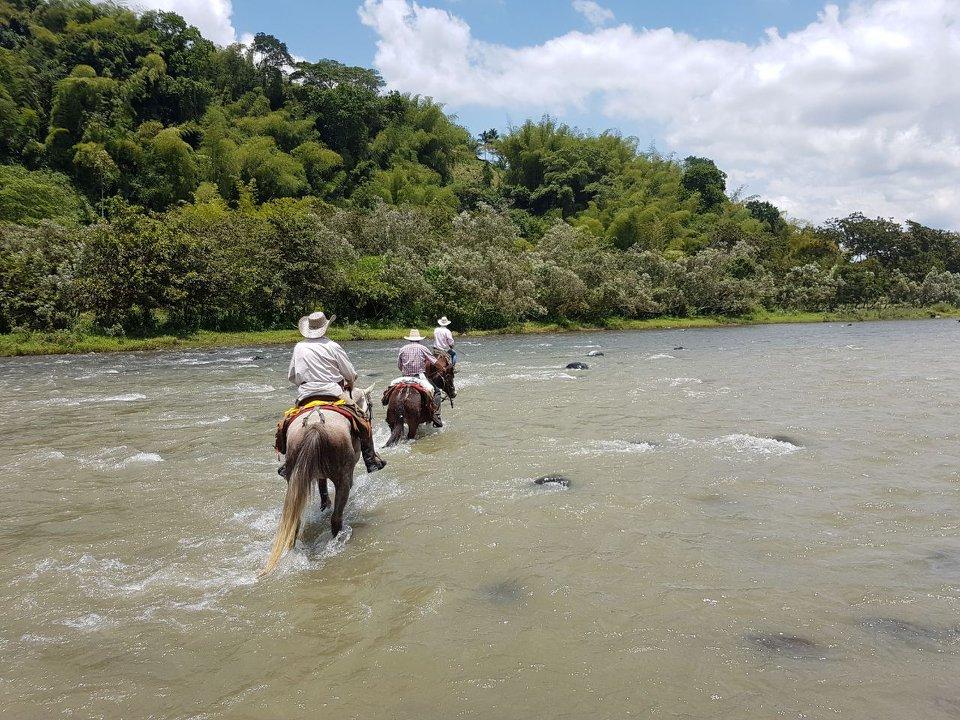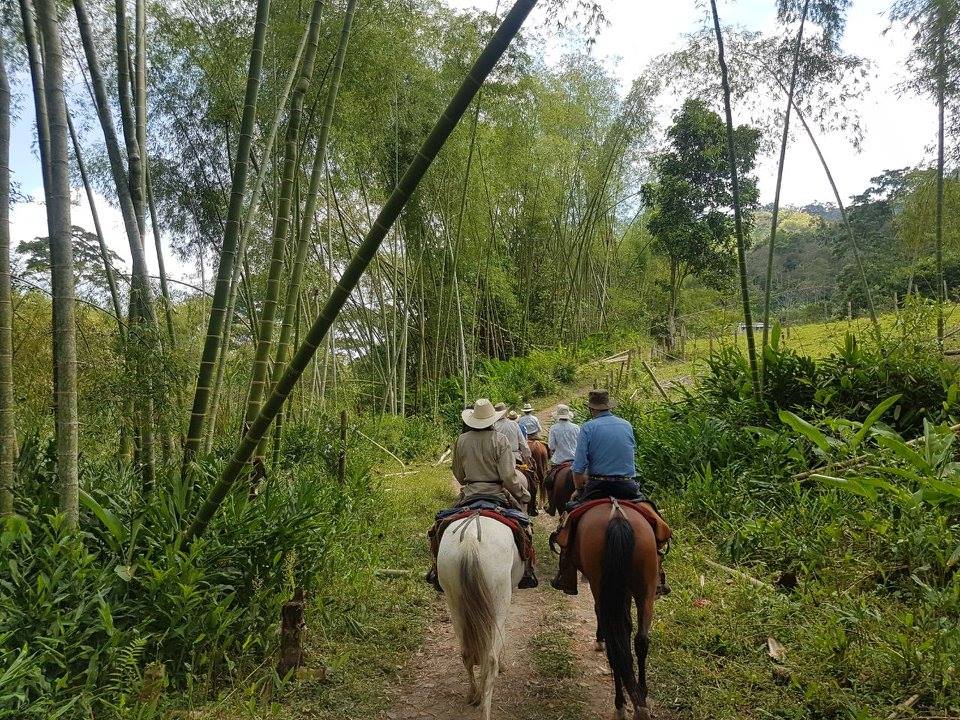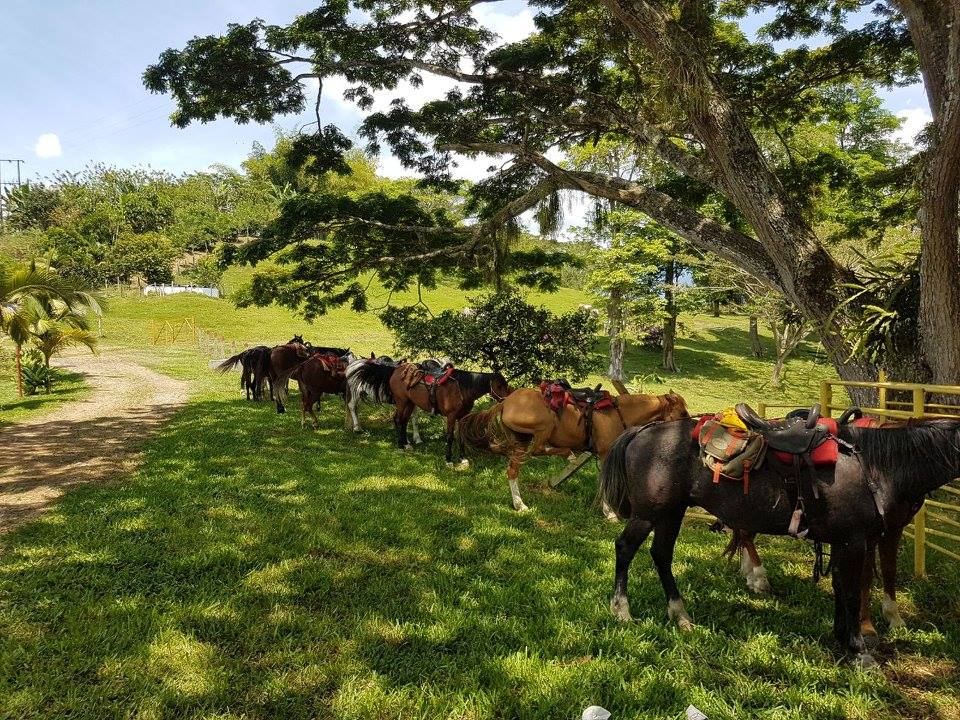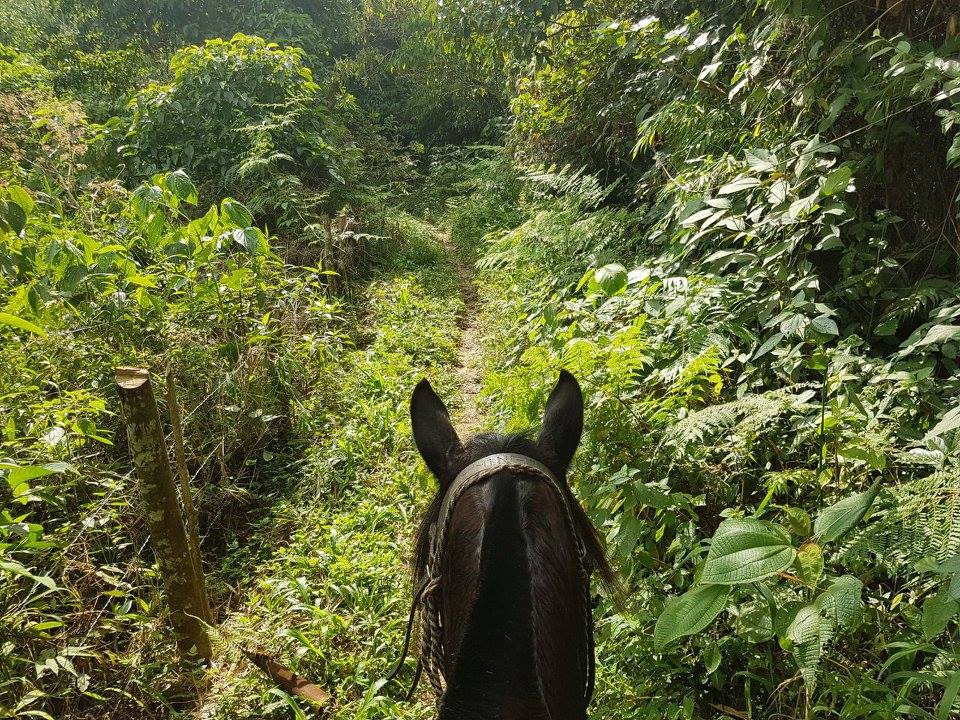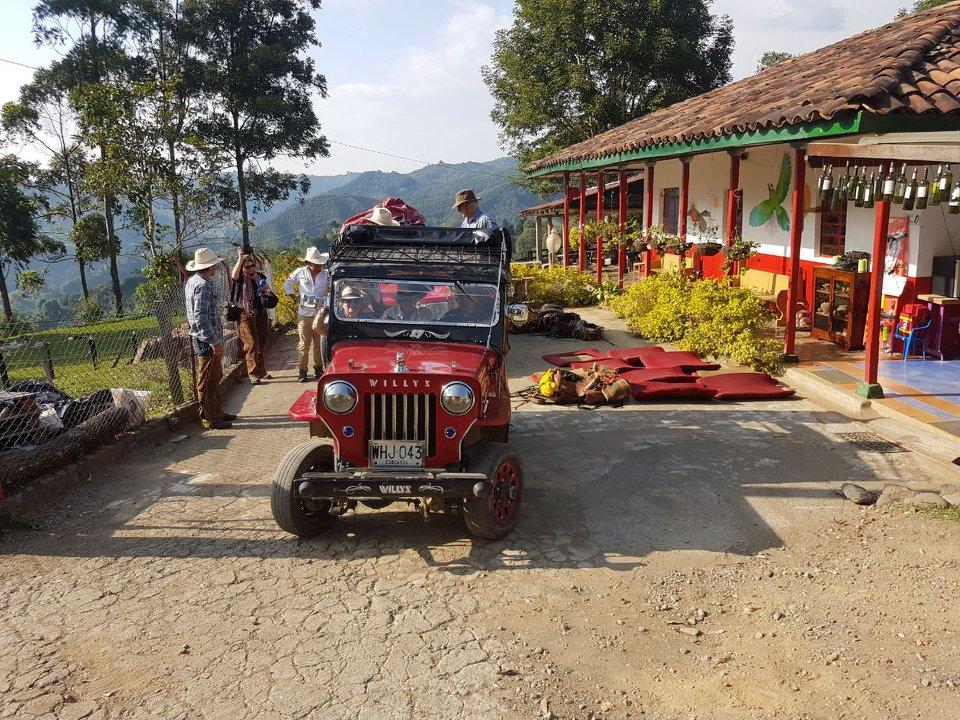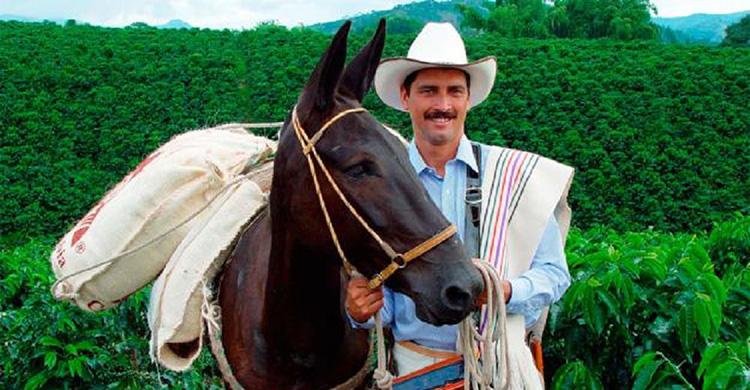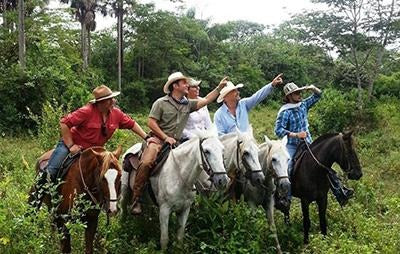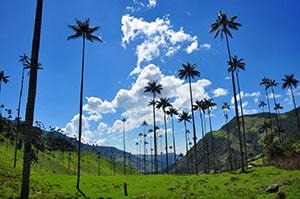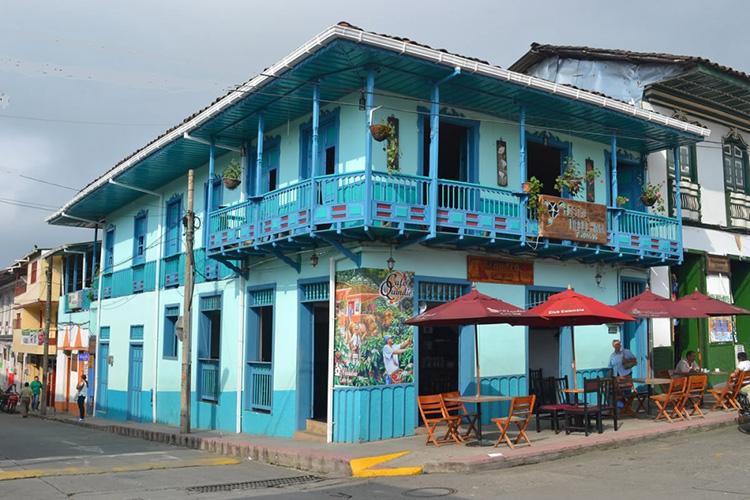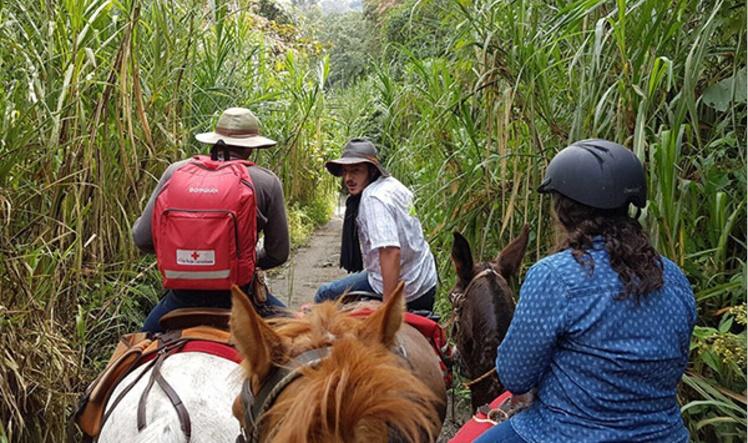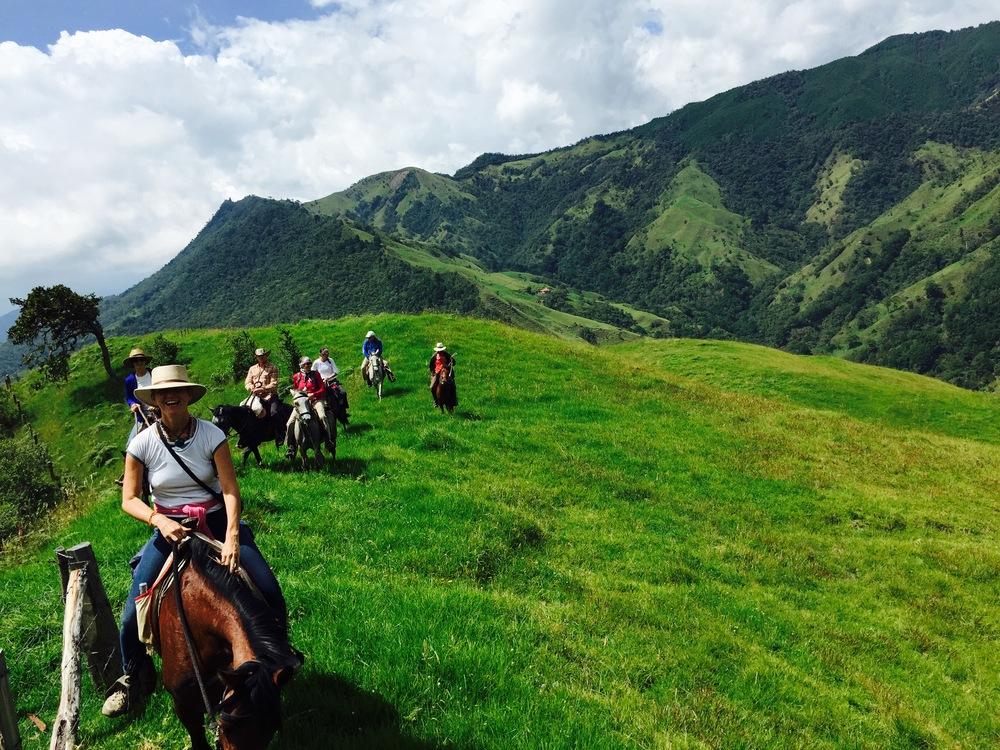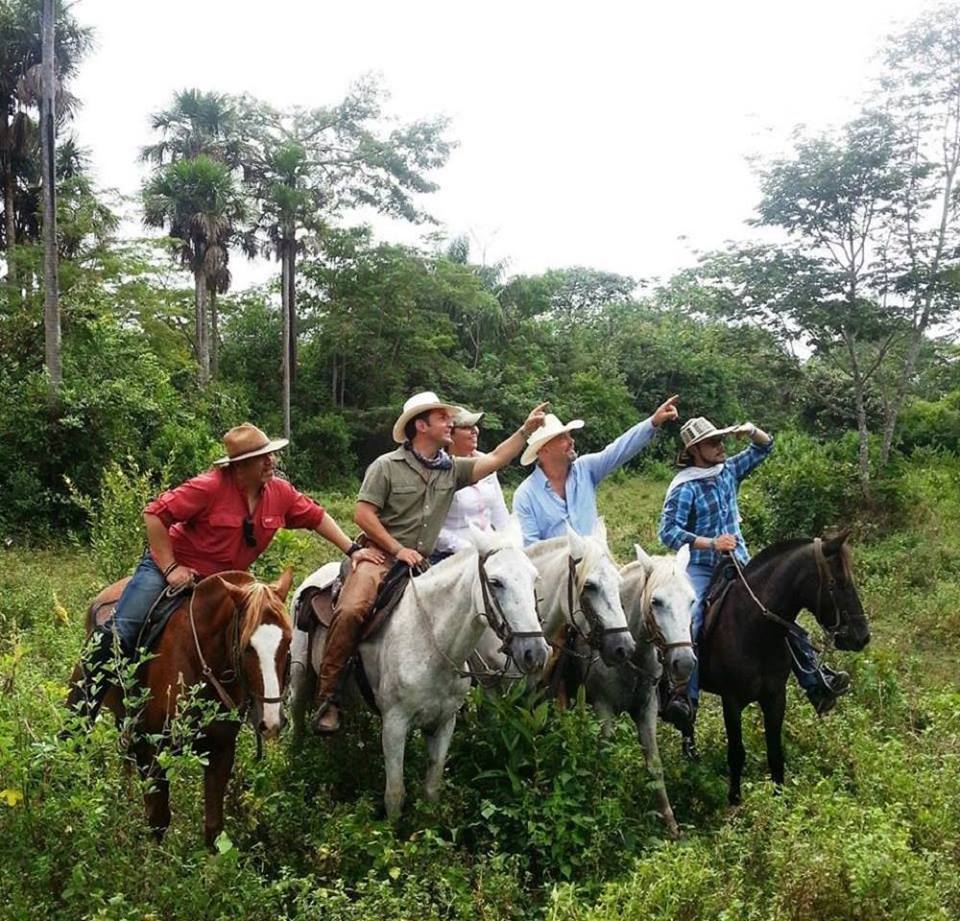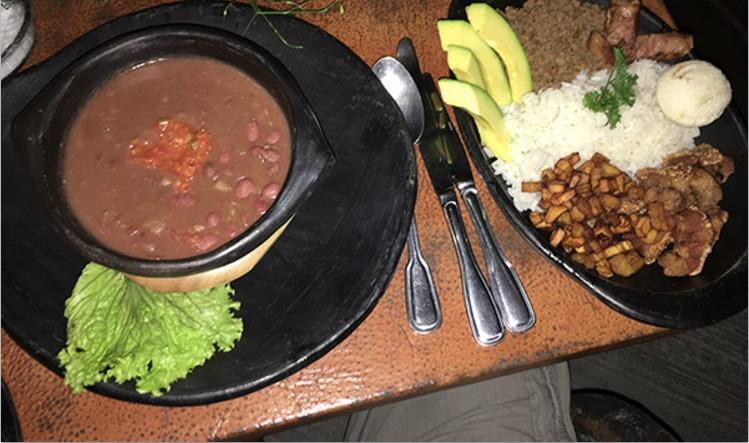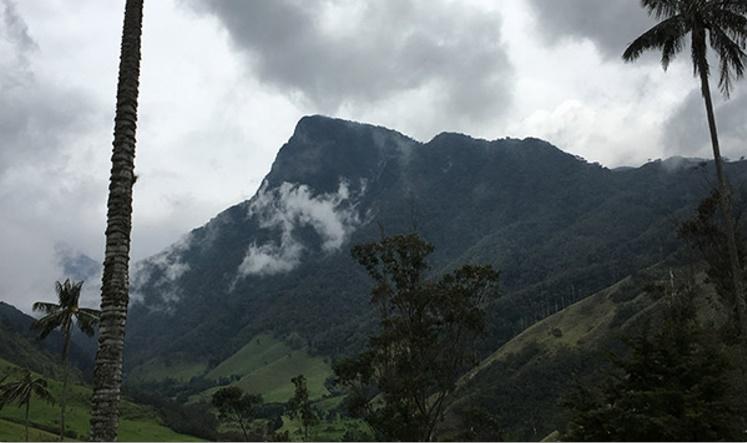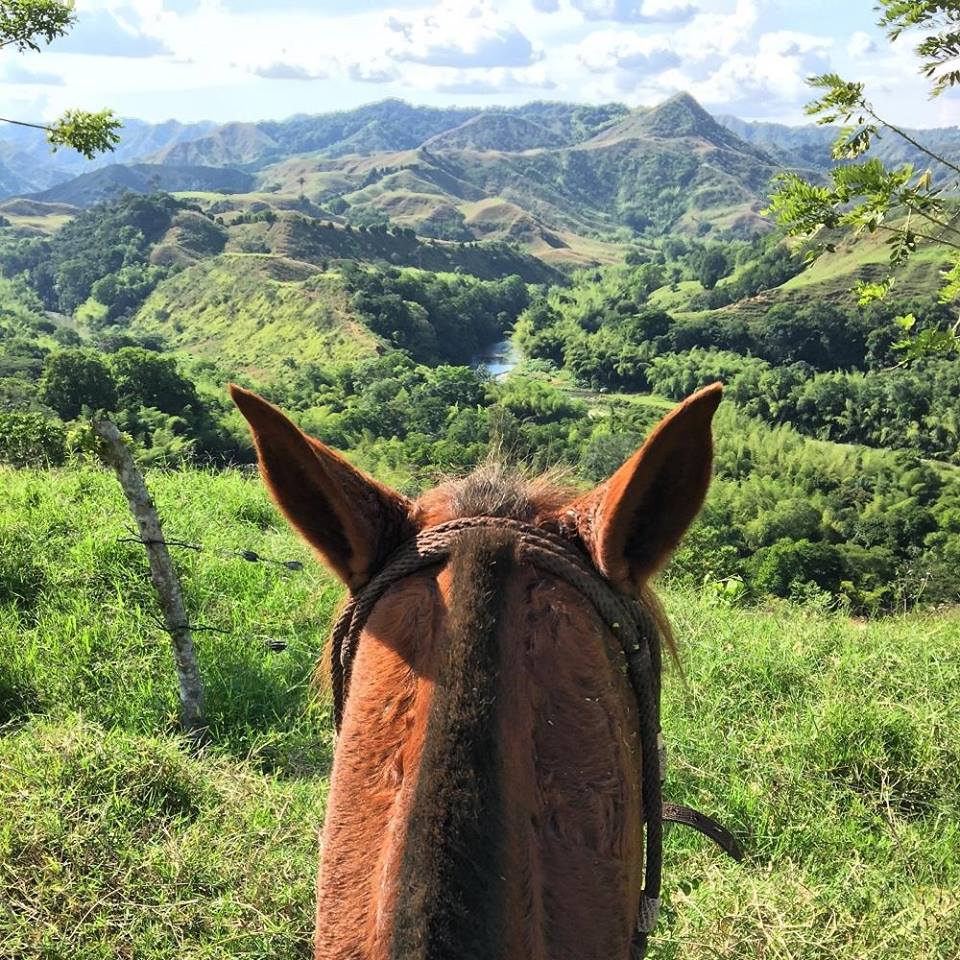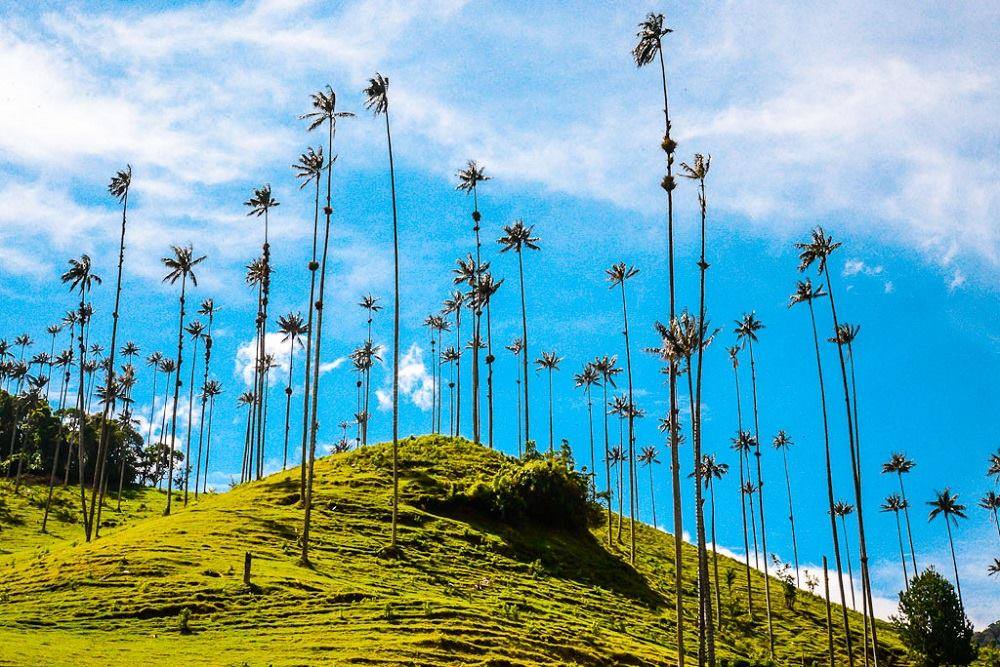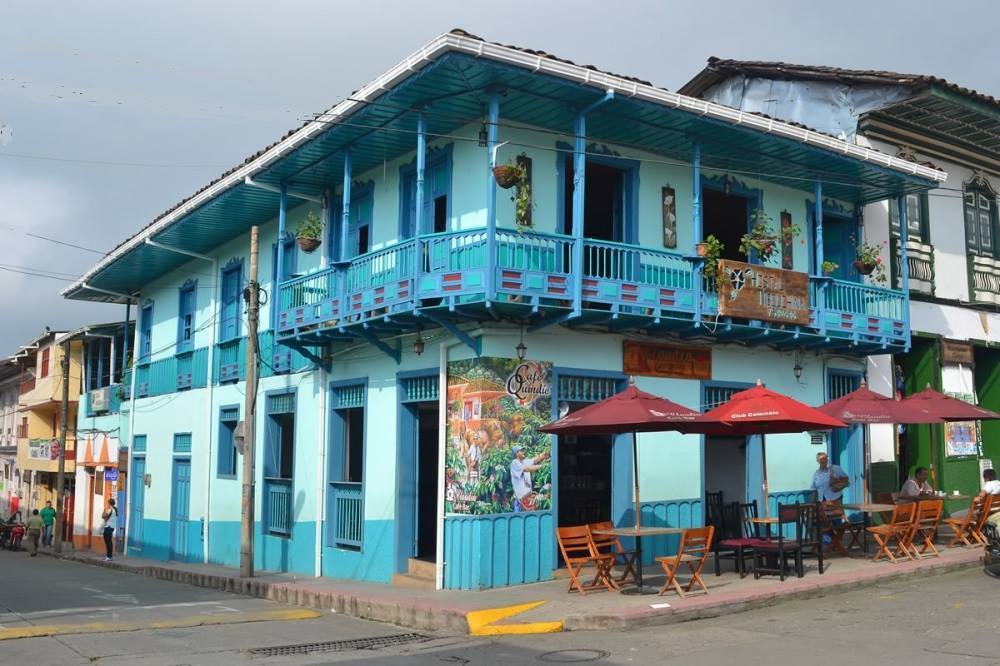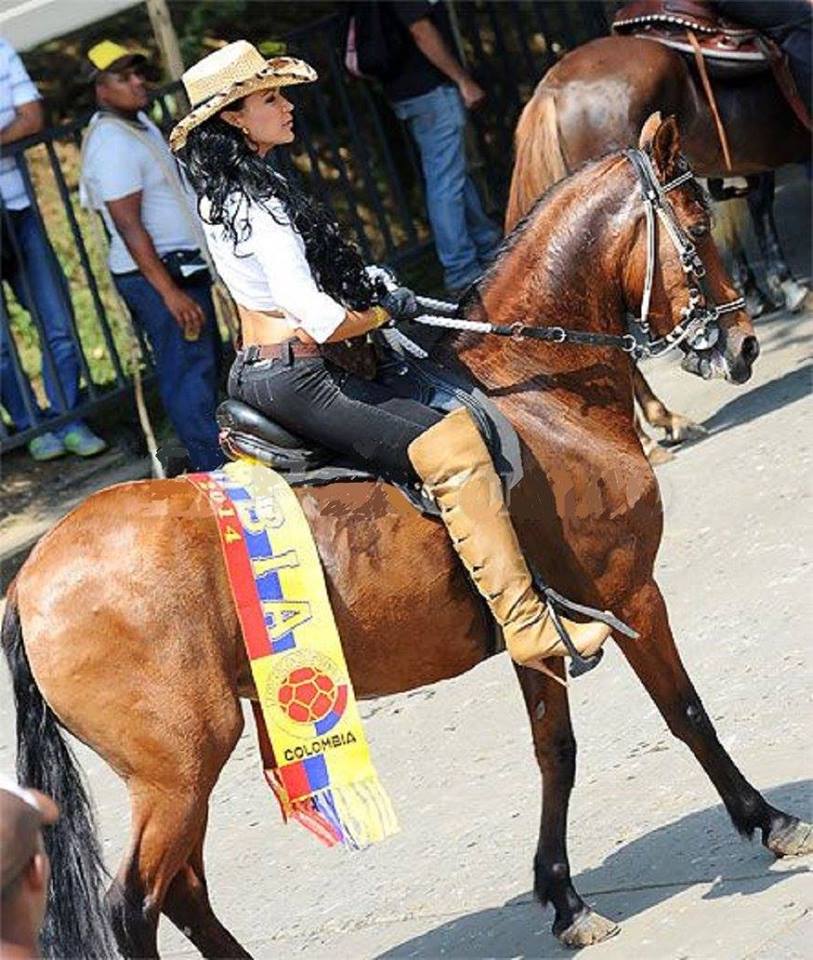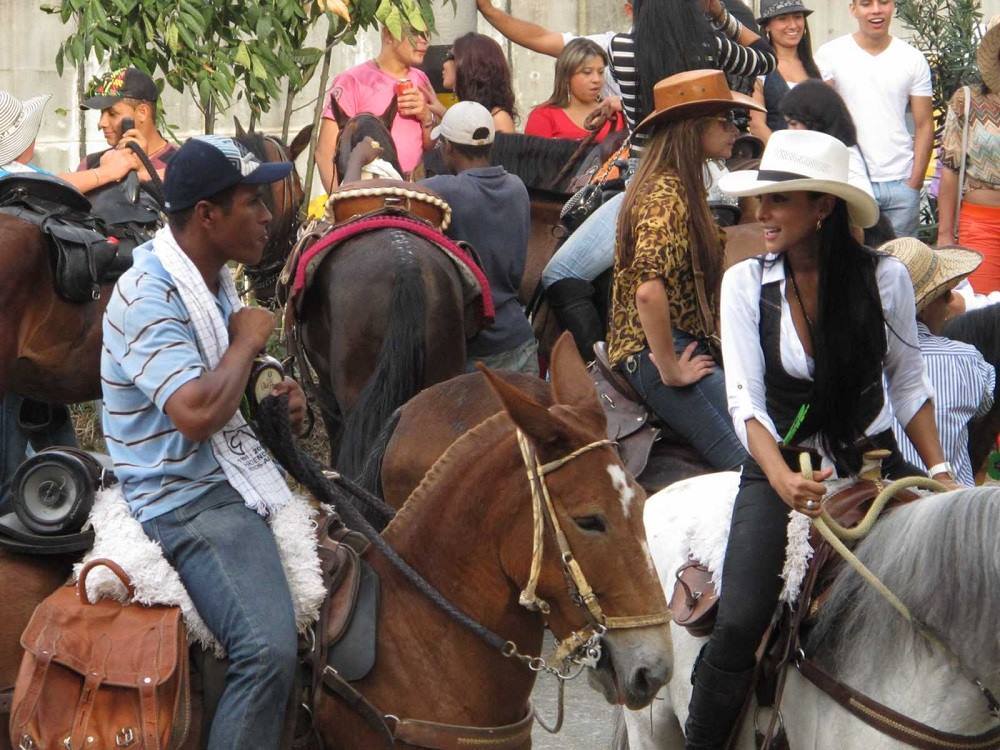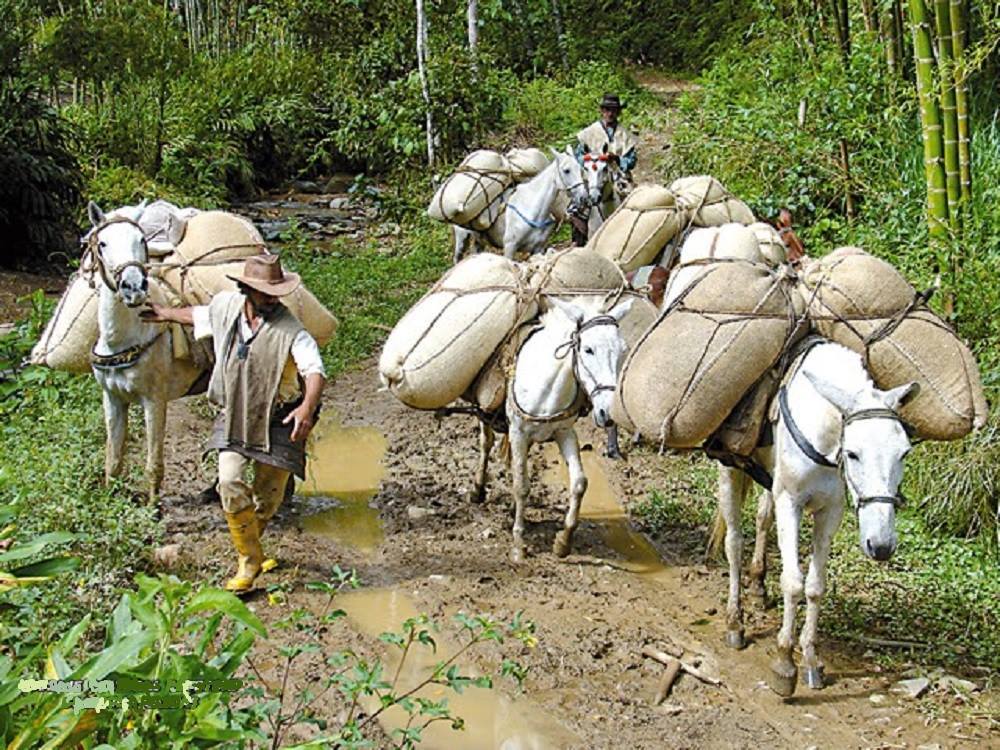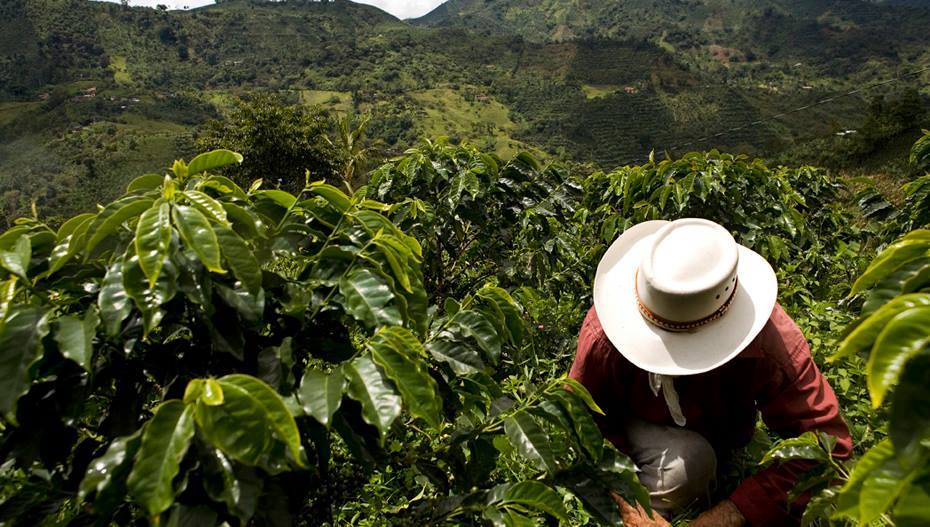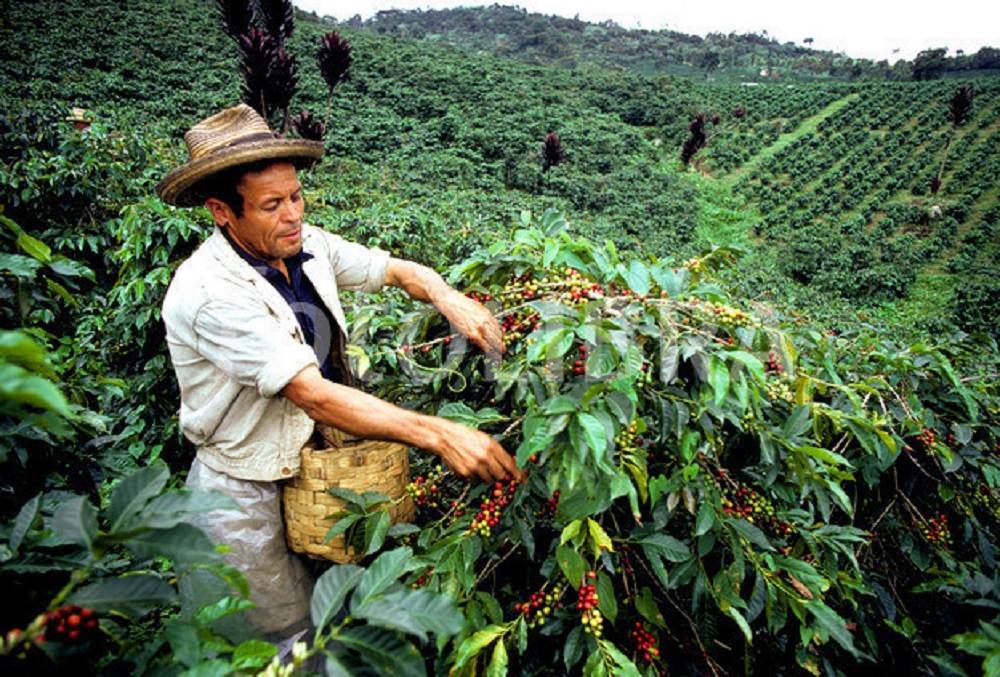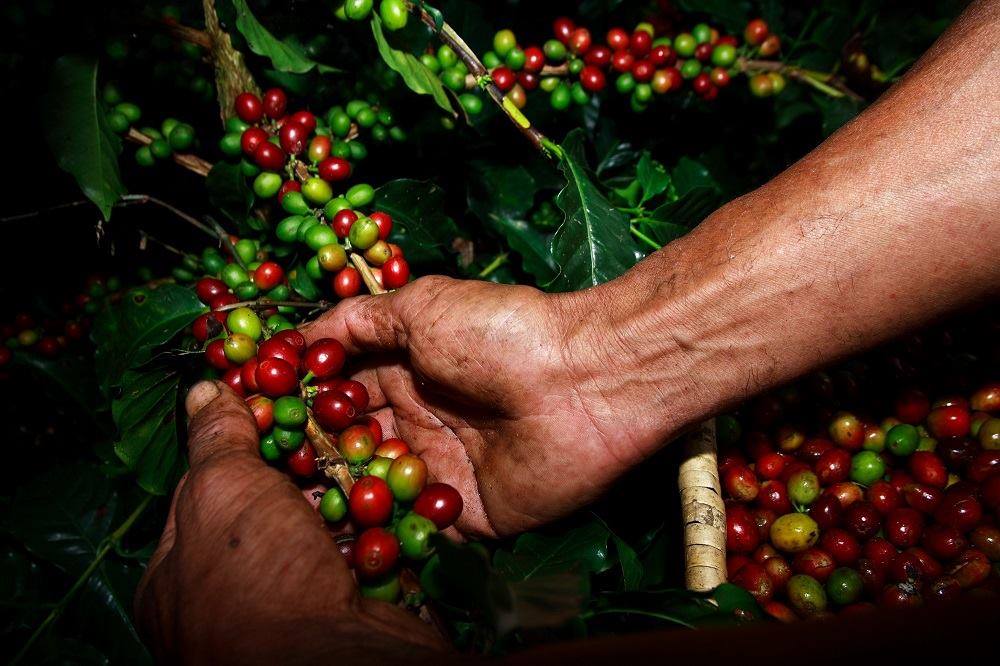 An 8 day horseback adventure in the Colombian Coffee Triangle.
Discover colonial villages and one of Colombia's most beautiful National Parks: The Cocora Valley!
TRAIL RIDE
8 days | 7 nights
DEPARTURE DATES
April, May & August
NOT SUITABLE FOR BEGINNERS
Overview
Colombia is a country of contrasts in geography and climate but as well in its natural environment and culture. There are quite some differences in habits, traditions, beliefs and ways of life depending on the region you visit. But one thing all Colombians have in common is: they are crazy about coffee and horses!

In Colombia, coffee is cultivated with vigorous passion and dedication. You taste this love for coffee in the final product. Coffee goes hand in hand with the horse and mule, which are indispensable partners on the plantations, carrying your coffee beans from the tree to your cup.

There are more than 563,000 families producing coffee in Colombia. Most Colombian coffee farmers live in small haciendas whose coffee cultivation plots do not surpass 2 hectares (5 acres) on average. Only slightly more than 5% of Colombian coffee producers have coffee plantations larger than 5 hectares (12 acres). The reduced dimensions of their coffee plots have allowed maintaining an essentially family oriented activity to the Colombian coffee growing industry. Thus, the coffee people in Colombia believe that the family is their most important priority, and are very keen on protecting and maintaining a strong set of family values and traditions. And exactly those families will receive you on this trail ride!

You will travel from Hacienda to Hacienda, six days on a horseback and, on average, you will be about six hours a day in the saddle and discover the stunning landscapes of the nature reserve Valley del Cócora, colonial villages like Salento and Filandía, arrive at different coffee farms where you will find warm hospitality and learn all about coffee growing and coffee drinking.
But no worries, of course more than often you will not only drink a coffee but also a refreshing beer in a picturesque village along the trail ride. Average altitude during the ride is 2.000mts with an all year round ideal temperature of about 25C°.

Shall we bet you will fall in love with Colombia?!

You will be taken to the heart of Colombia's coffee triangle where at Hacienda Pilarica, at about 40km from Armenia, you will be received with open arms by a team of Colombian horse guides, hosts and by your trip leader. After a traditional first night at the Hacienda, your Colombian crossed Criollo horses will be saddled (very comfortable authentic saddles) to leave for a 6 day trip from hacienda to hacienda.

Accommodation
Nights in authentic and comfortable farm rooms in different colonial Haciendas. Based on double-rooms (the Haciendas are original farms, not build for tourism, couples will have their private rooms but other participants may share the room with other travel companions as most rooms have 2 to 4 beds).

One fazenda might be more simple than the other, but all fazendas are authentic, colonial, cozy and very clean.
Meals
All-inclusive, except hard drinks*

The fazendas offer traditional local homemade food.
Typical Colombian dishes are served during your trip.

Itinerary
Day 1
Pick up at the Airport of Armenia or selected hotel in Armenia.
Welcome at 09:00 at the hotel Mocowa. General briefing and a 40 minute transfer to hacienda la Pilarica in the Marabeles valley.
Welcome drink, distribution of rooms, meeting with the horses. In the afternoon you visit the next door Vaquero (cowboy) corral for a local roping demonstration.
Dinner and overnight at the hacienda Pilarica.
*(we strongly recommend to arrive the night before! So you can spend the night at the above mentioned hotel Mocowa so you can meet the guides and group the next day at breakfast 09:00 in the hotel. We will be happy to make the hotel reservation for you.

Day 2
Preparing equipment and horse selection. Saddle horses and Kick off ride at 09:00. During your first day you ride through the green coffee plantations, canter through beautiful valleys and cross some rivers. In the late afternoon you arrive at the coffee village Buena Vista where you can see the process of the coffee production and experience some coffee tasting.
Dinner and overnight at Hacienda El Balcon.

Day 3
After a delicious breakfast you will visit the coffee plantation of the farm. After a good strong wake up coffee you will mount your horse and ride along old bridle paths in a marvelous mountainous country side till reaching the romantic farm Hacienda Combia. A great place to relax after a day in the saddle and to have some coffee and rum at the swimming pool.
Dinner and overnight at Hacienda Combia.

Day 4
After a good night and a strong breakfast you continue our ride through tropical rolling hills, coffee plantations and see the biodiversity of the mountains, sometimes even snow covered.
You arrive at the very comfortable Posada El Edén Country where you will have dinner and spend your night.

Day 5
You continue your ride along the coffee trail and enjoy the typical tropical landscape of this marvelous region. Little villages, old paths, green valley and the ever following smell of coffee till arriving at one os Colombia's most beautiful colonial towns; Salento. You will love the beauty of this magical town and love to get lost in its picturesque streets, discover romantic corners and meet friendly villagers. You arrive at Hacienda La Cabaña and go for a drink into town.
Dinner and overnight at Hacienda La Cabaña.


Day 6
Today is a day of extreme beauty as you will be riding to and in the national park of the Cocóra Valley. The valley is dotted with the highest and most beautiful palm trees in the world, La Palma de Cera. This palm tree is also the national tree of Colombia. The Cocóra Valley is considered to be one of the most beautiful places of Colombia!
One horseback you will discover the stunning scenery. Huge palm trees in a very green mountainous landscape with in the background the snowy peak of the Andes mountain range.
After pleasant ride of about 20kms you will ride back to charming town Salento. You will enjoy regional gastronomy, drink some fresh beers, a tasty rhum and finish with a strong coffee. Life can be beautiful!
Overnight at the Hacienda La Cabaña.

Day 7
After breakfast you have to leave the stunning village Salento but will swap it for another pretty and colourful village, Filandia. But before arriving at this colonial village you will ride through breathtaking landscapes, breed the fresh air of the mountains. Colombia is just very very beautiful and when arriving at the coffee village of Filandia you will wish that this riding holiday would never end.
You will be lodged at a typical colonial hotel right at the central plaza of the town. Farewell dinner at the hotel or in a restaurant in town.

Day 8
After breakfast transfer to the airport of Armenia. (about 1,1/2hrs drive)
Flight to Bogota and connection to Home Continent.

Additional information
*Open Bar Service
Every day you spent the night at a different farm where you will be offered drinks. To make things easy and not having the hassle with making notes every day for drinks or confused bills at the end of the week we offer you the Open Bar Service in two different options to be paid on arrival
100 Euro p.p. for all alcoholic drinks & soft drinks during the entire week.
Beer, Caipirinha, Cachaça, non-alcoholic soft drinks, Guarana, coffee, tea, milk, water, etc.
*Wine not included, but you can buy wine at each farm. Price of a bottle depends of the brand and quality
50 Euro p.p. for all soft drinks during the entire week.
Non-alcoholic soft drinks, Guarana, coffee, tea, milk, water, etc.

It is recommended to arrive in Armenia one night before the official start of the trail ride program. That way nobody has to wait long hours at the airport waiting for other guests to arrive. So we suggest you to stay one night in a hotel in Armenia (that we can book for you) and you all meet together the next day at breakfast in the hotel at 09:00. After breakfast you start the official program of the trail ride and go all together to the first Hacienda on a private bus. A double room is about 75 Euro/room including breakfast.

In the last day a transfer will be provided for your return to Armenia Airport or Hotel.

The Coffee Trail Ride
$2,196.00