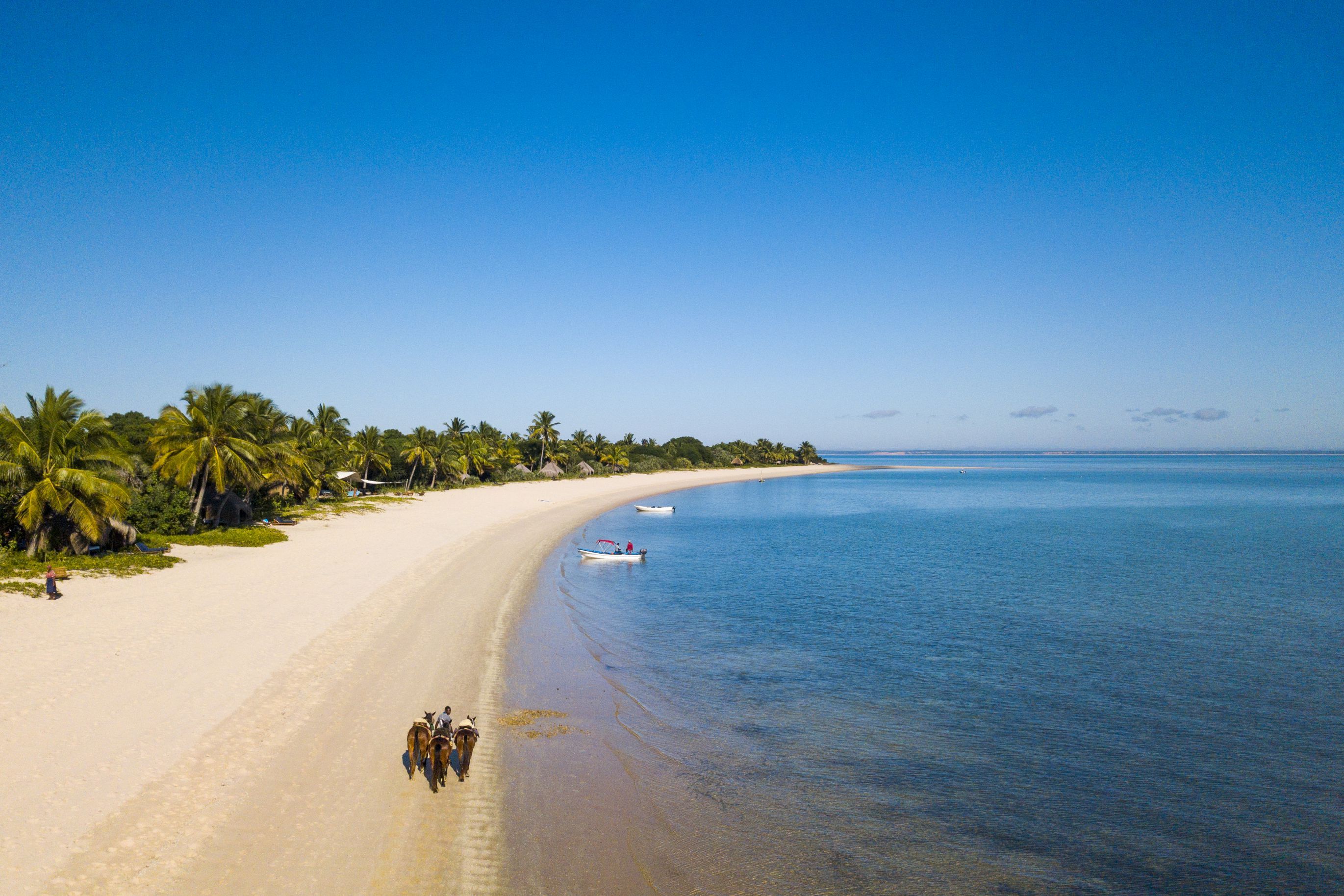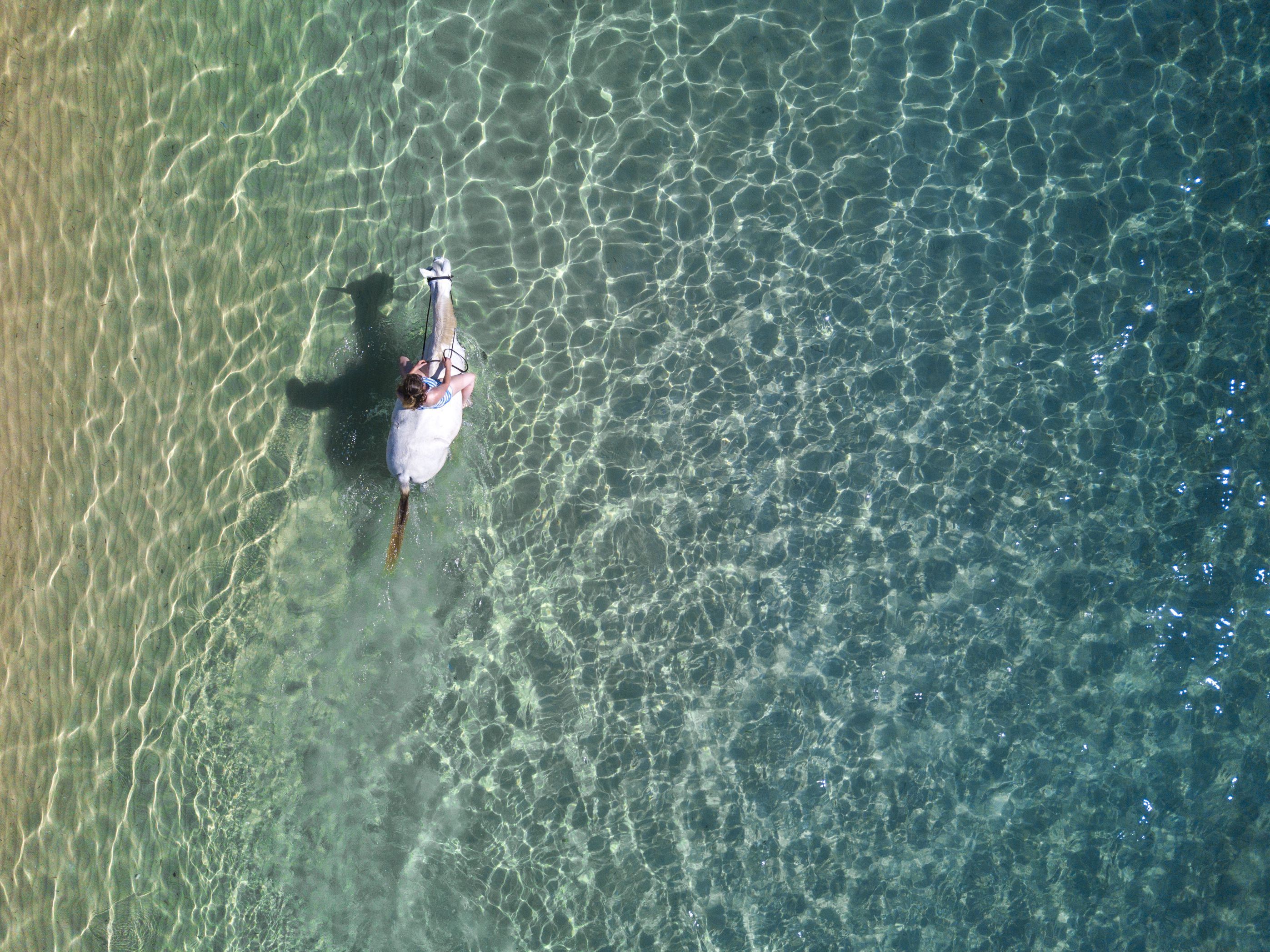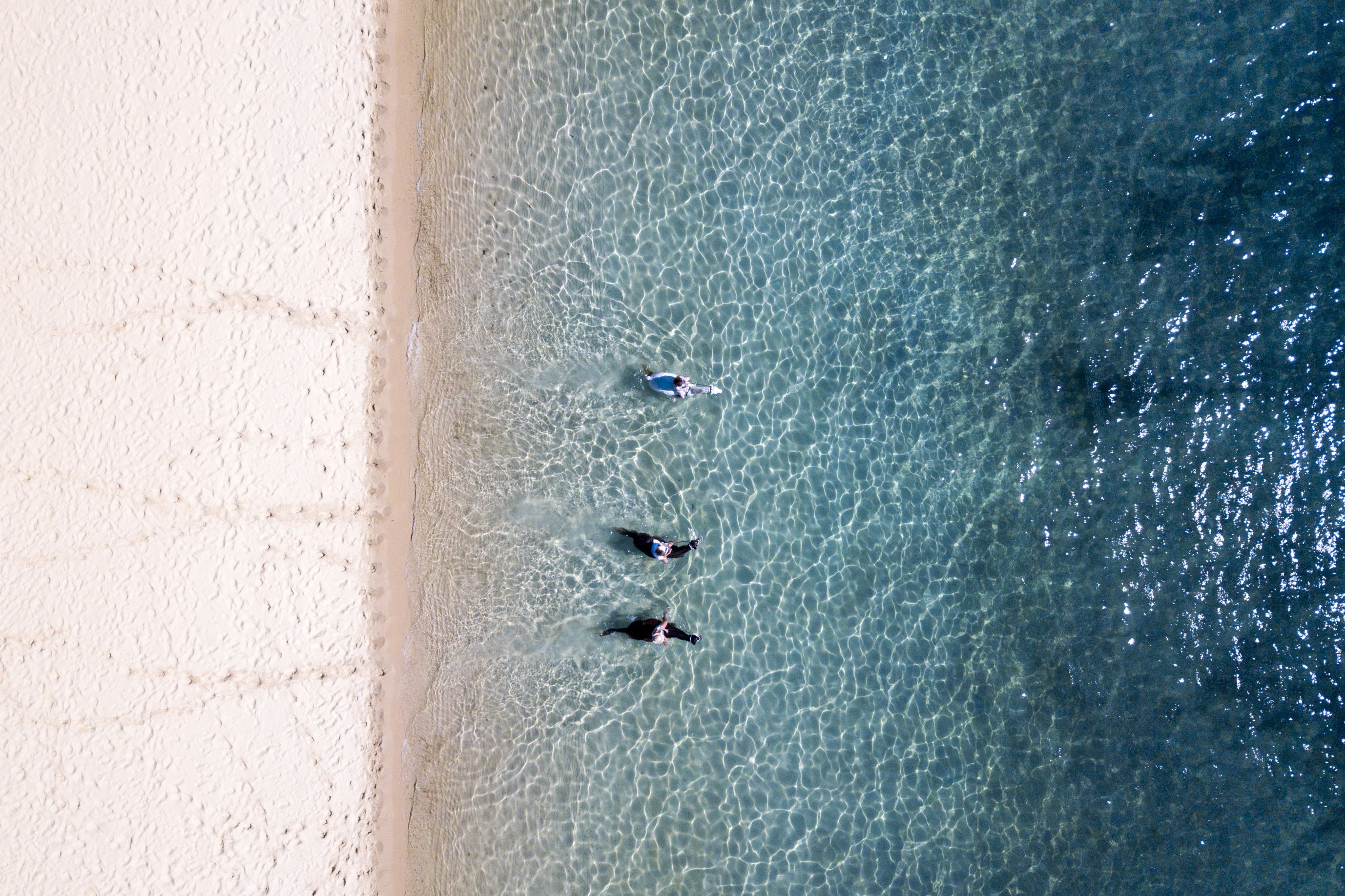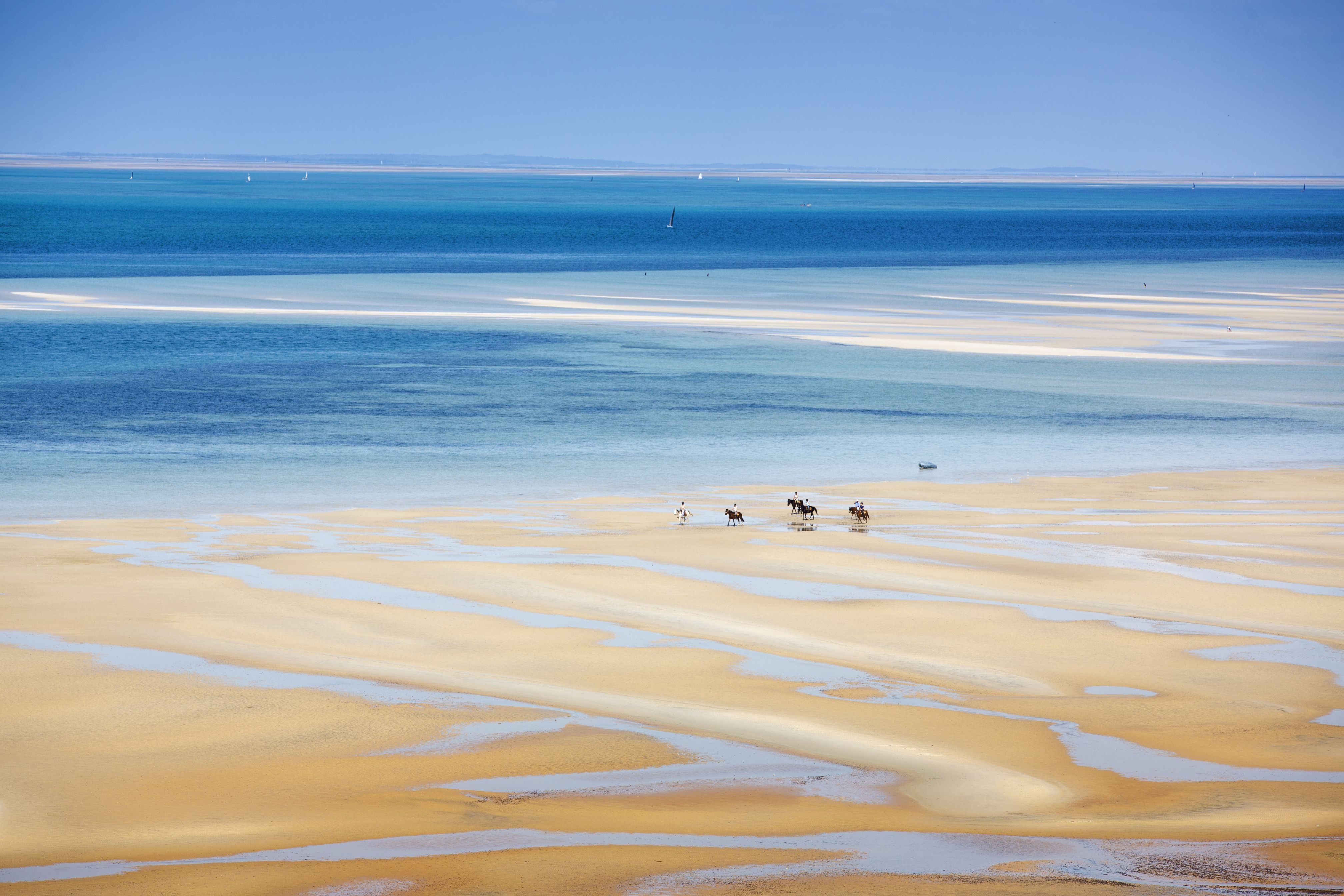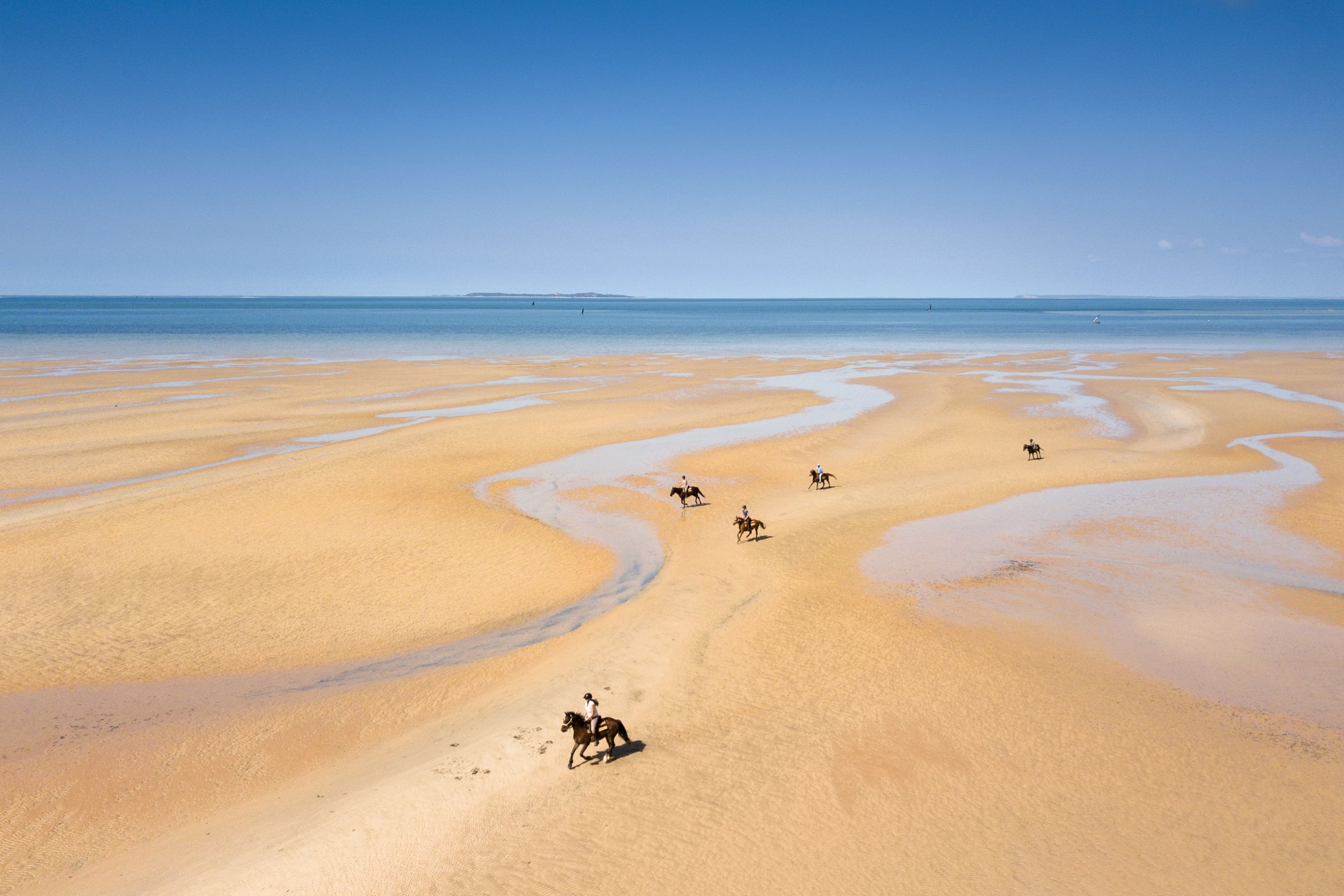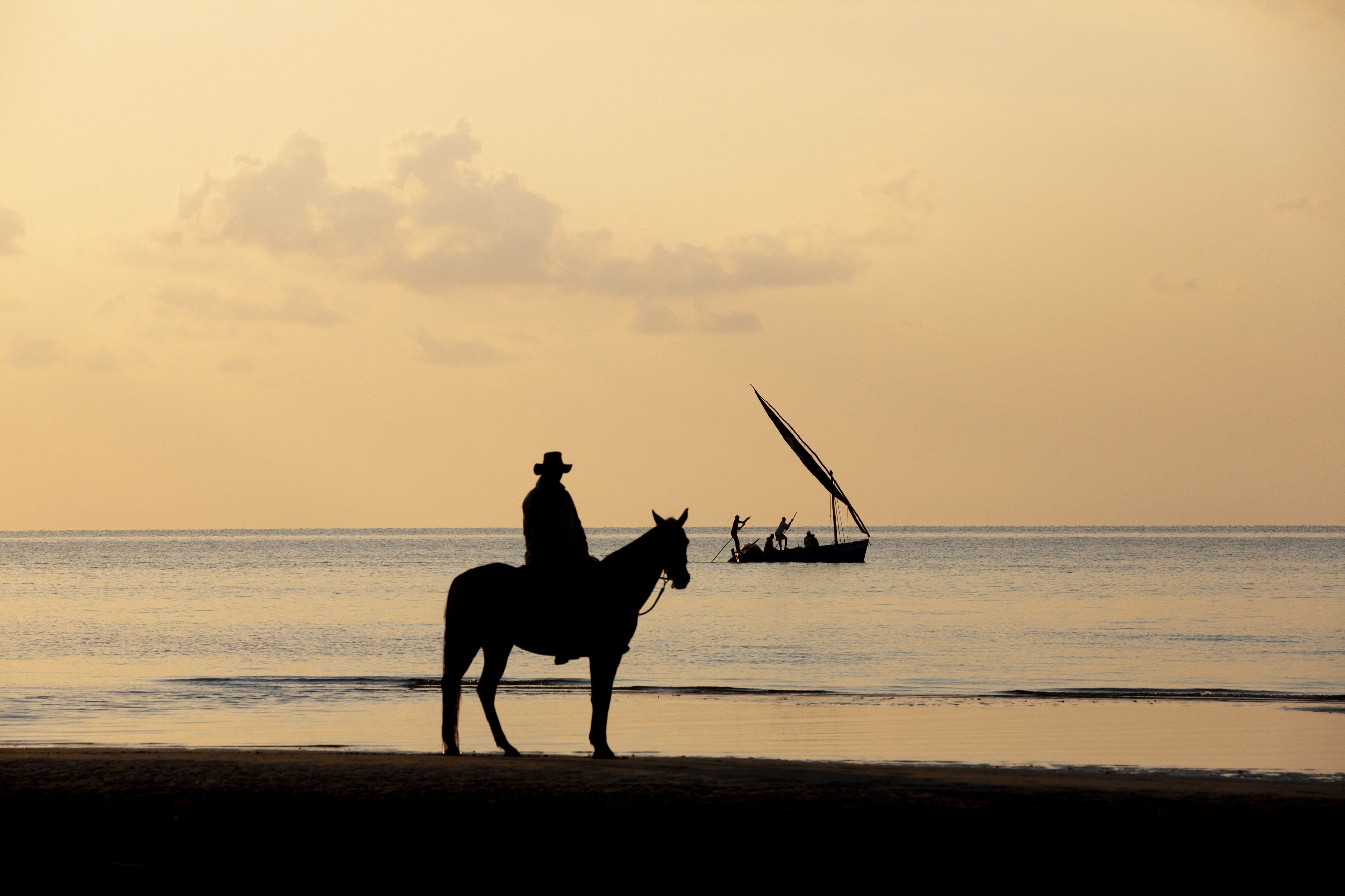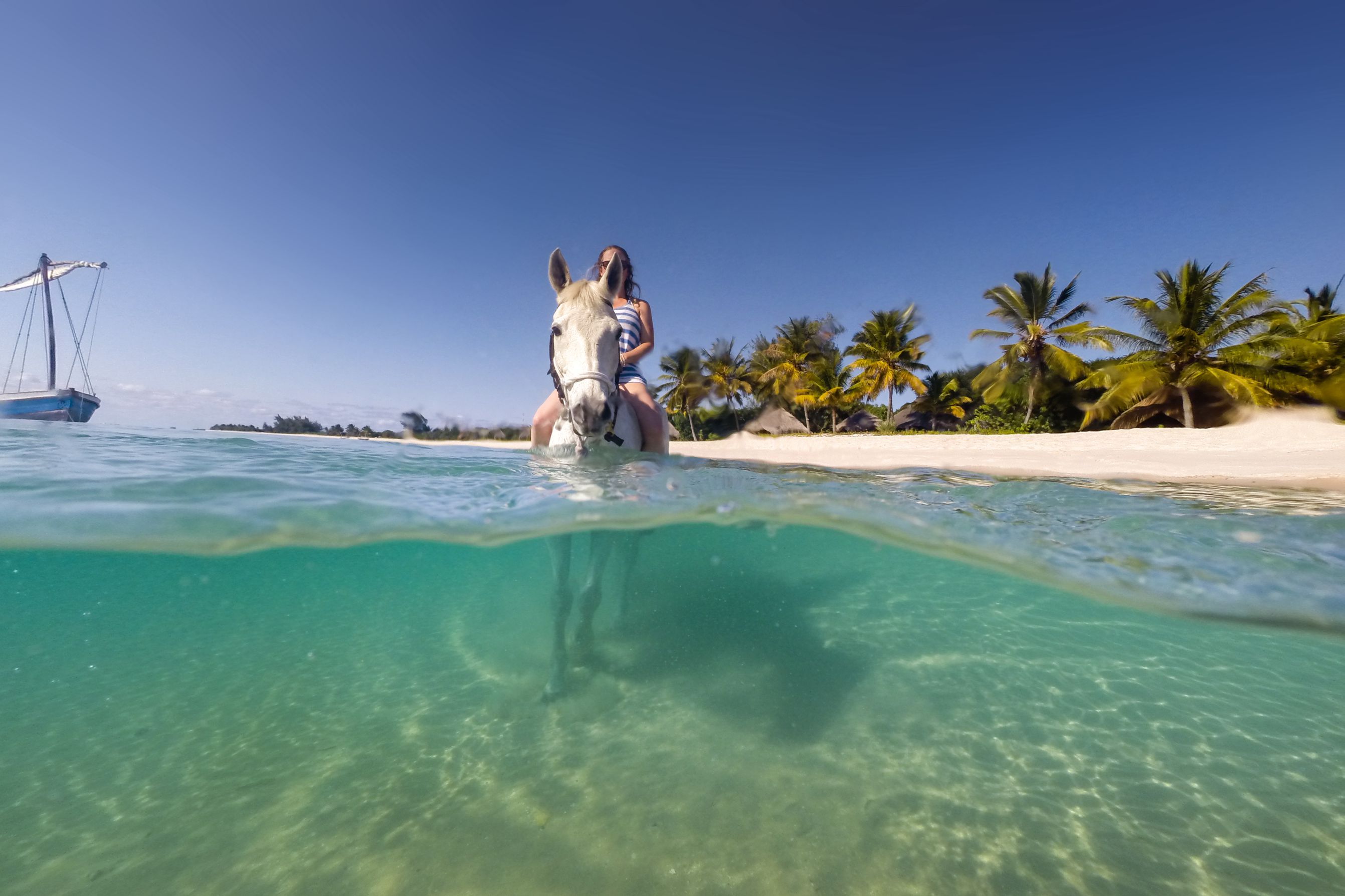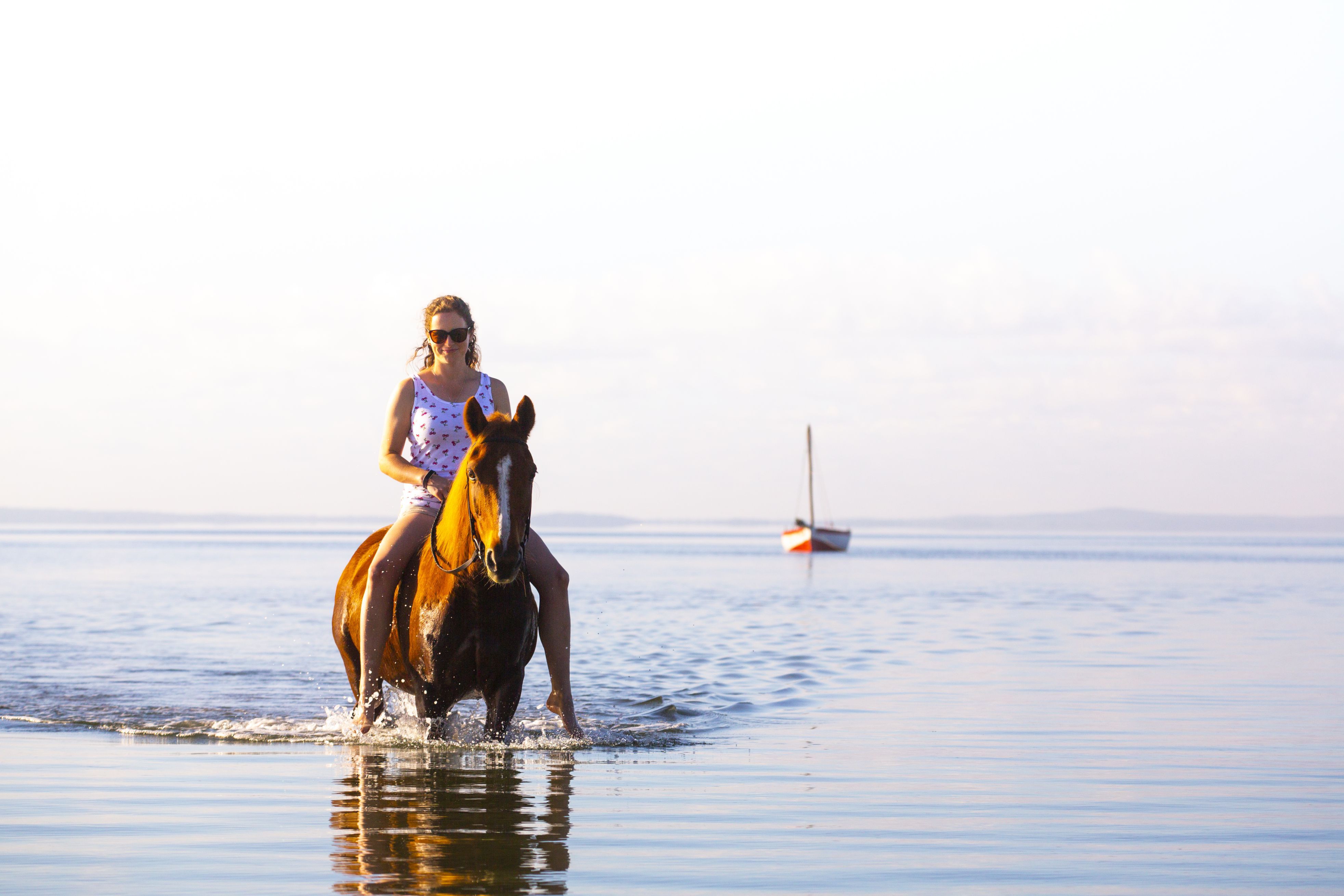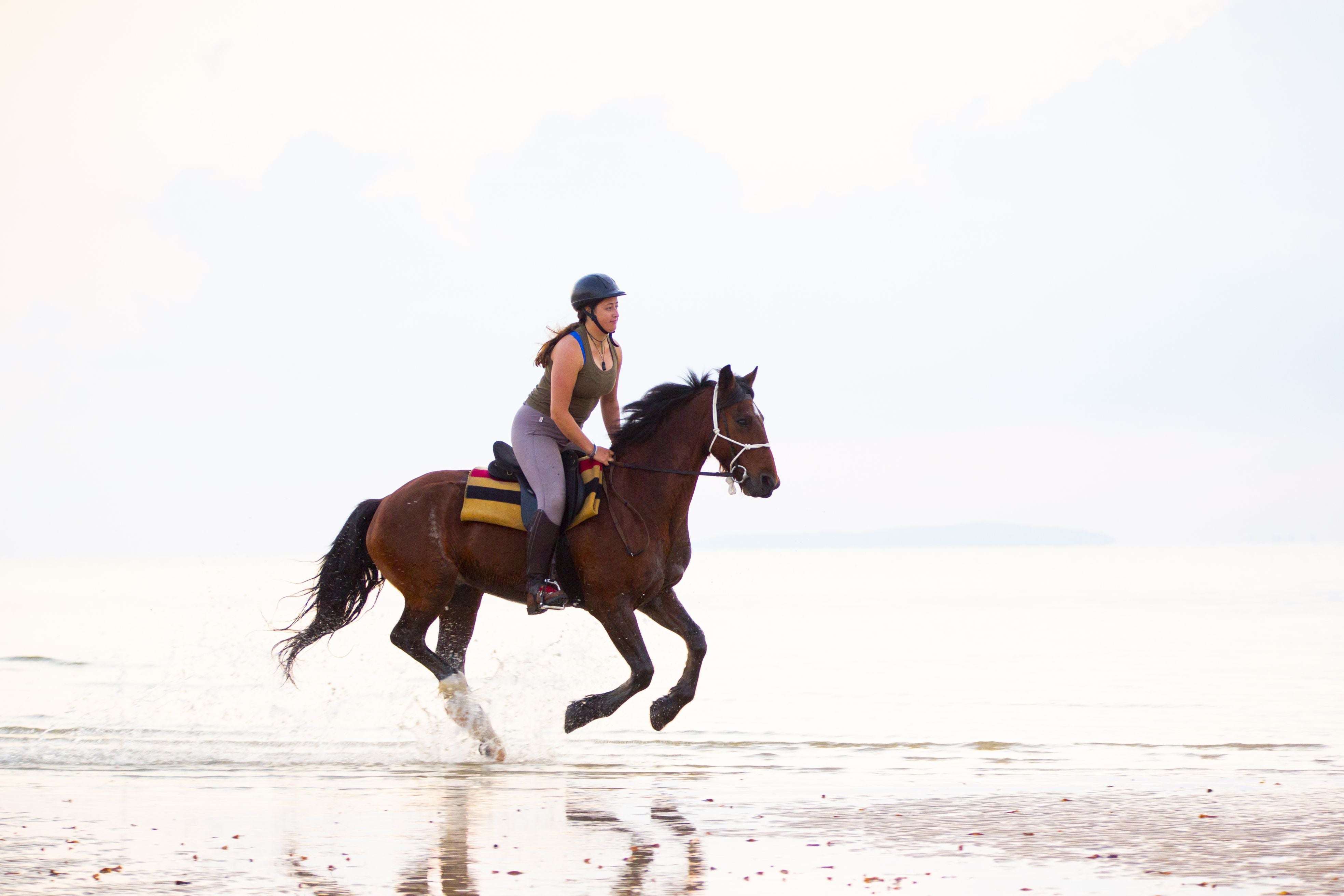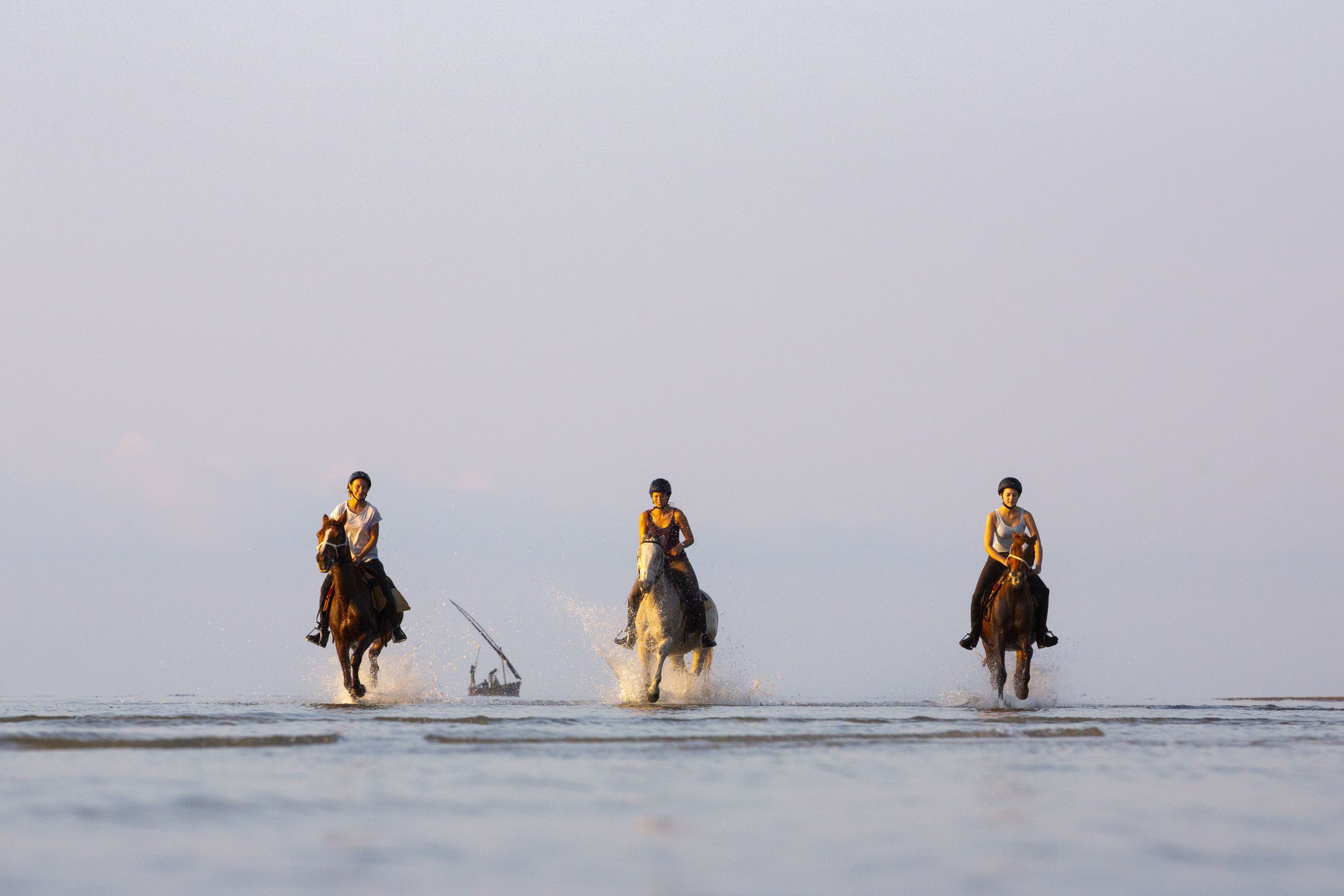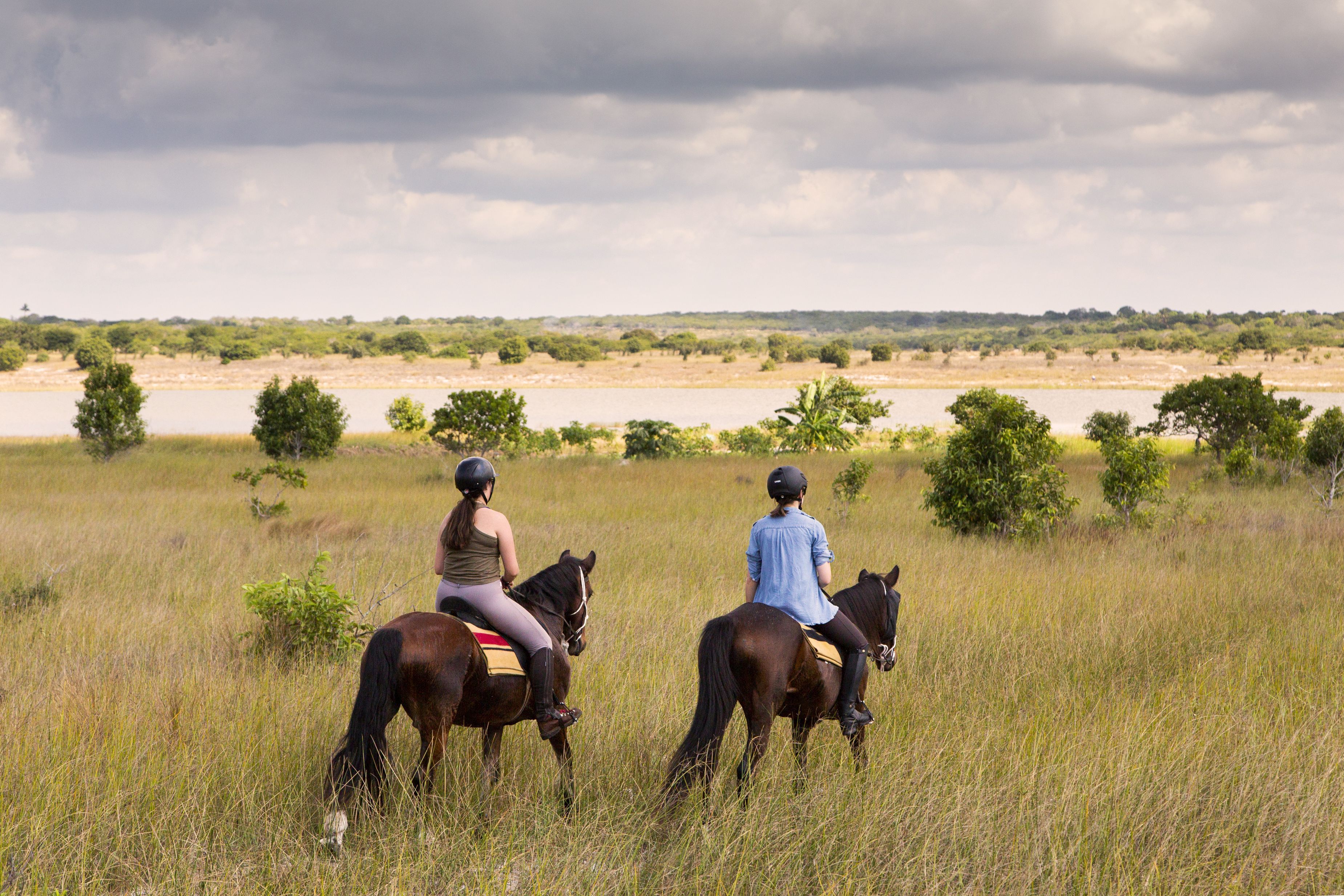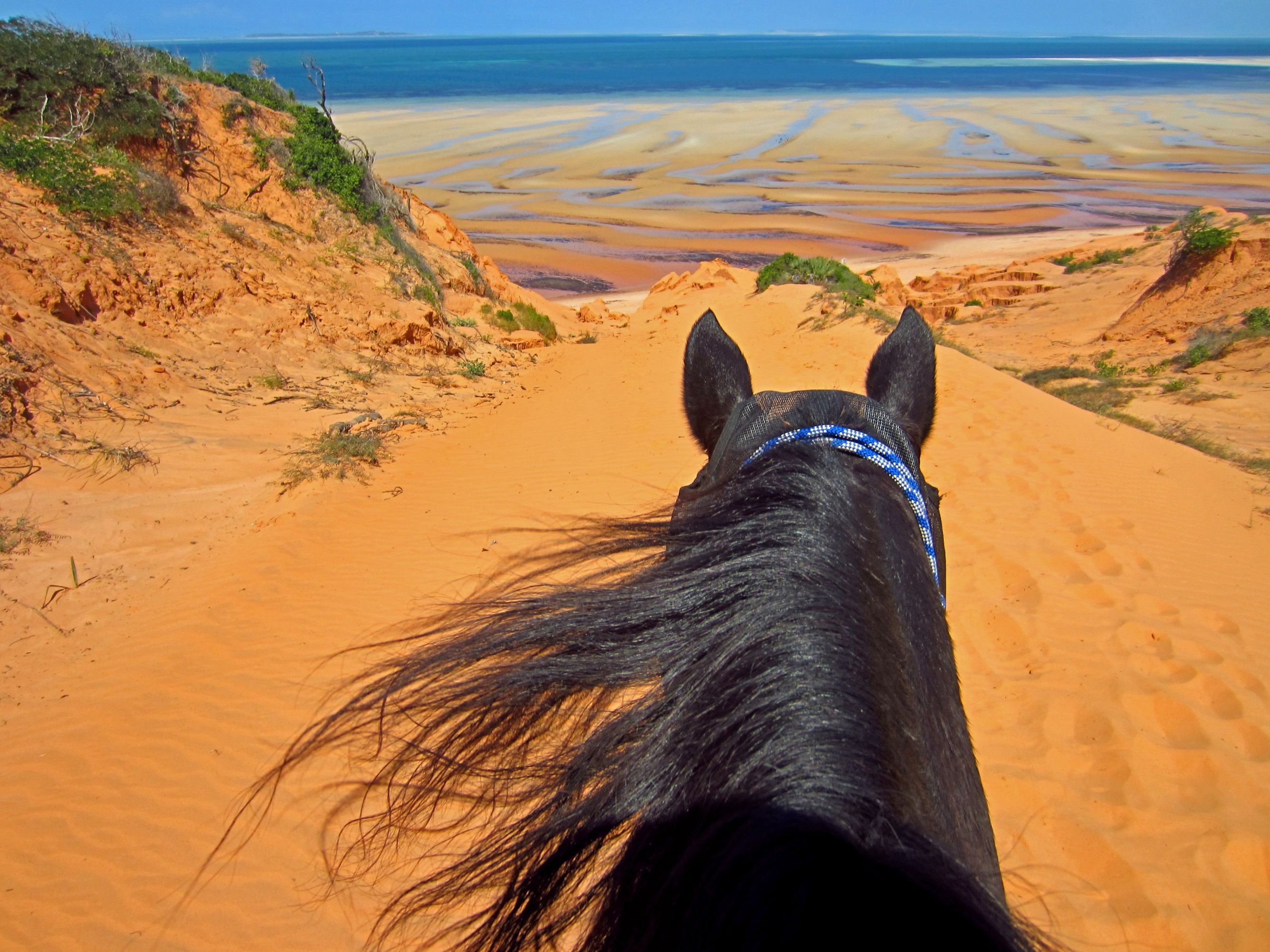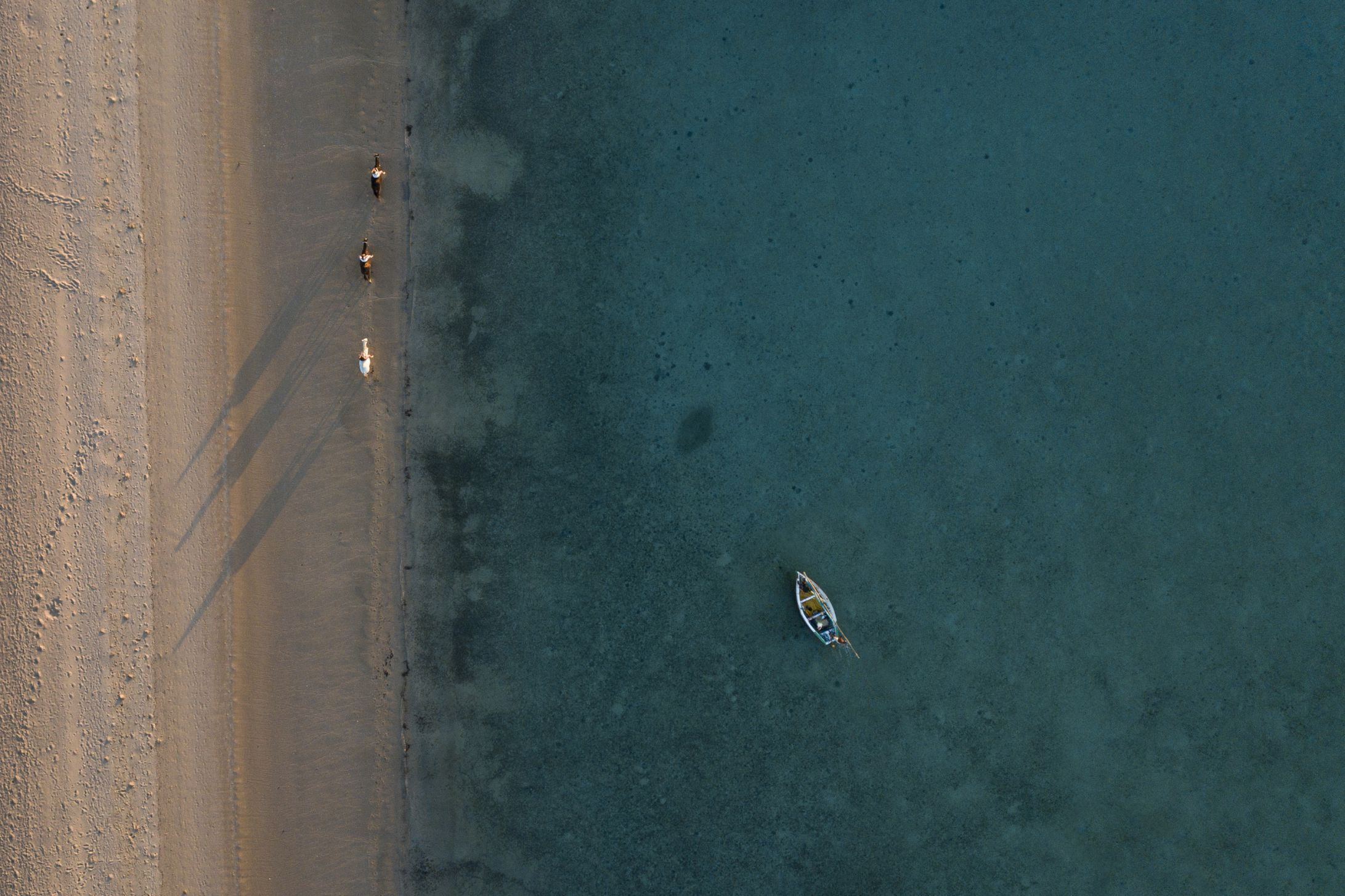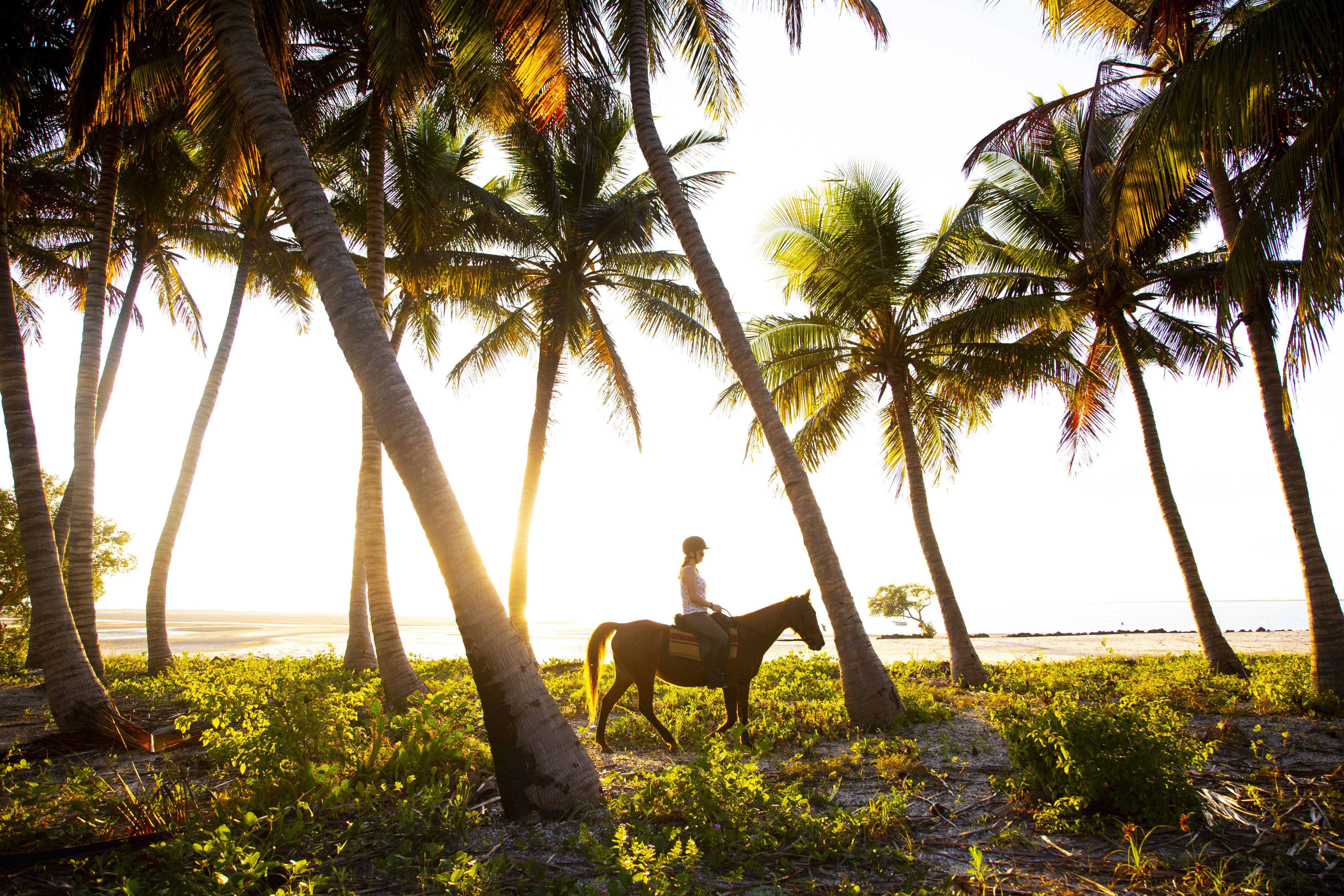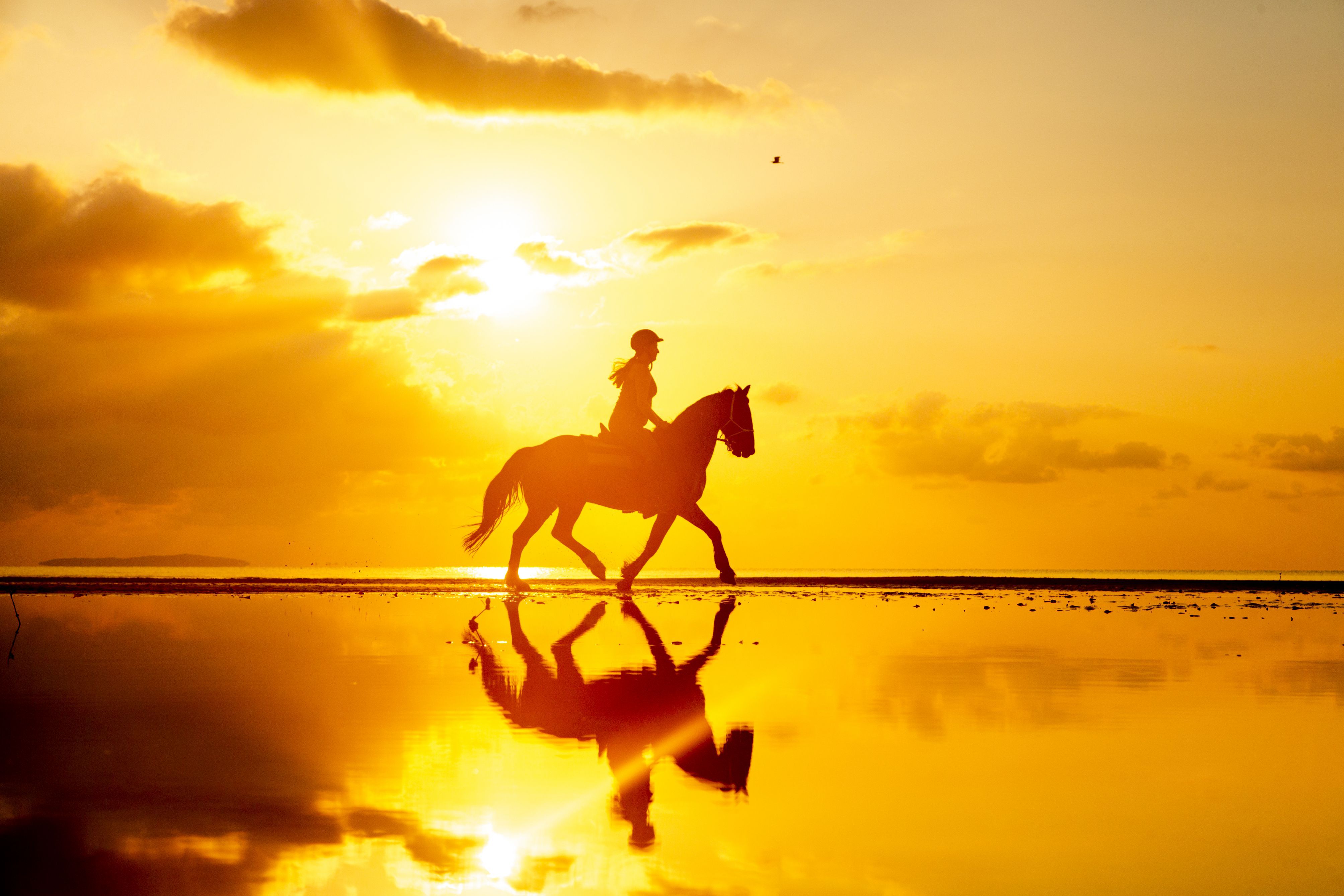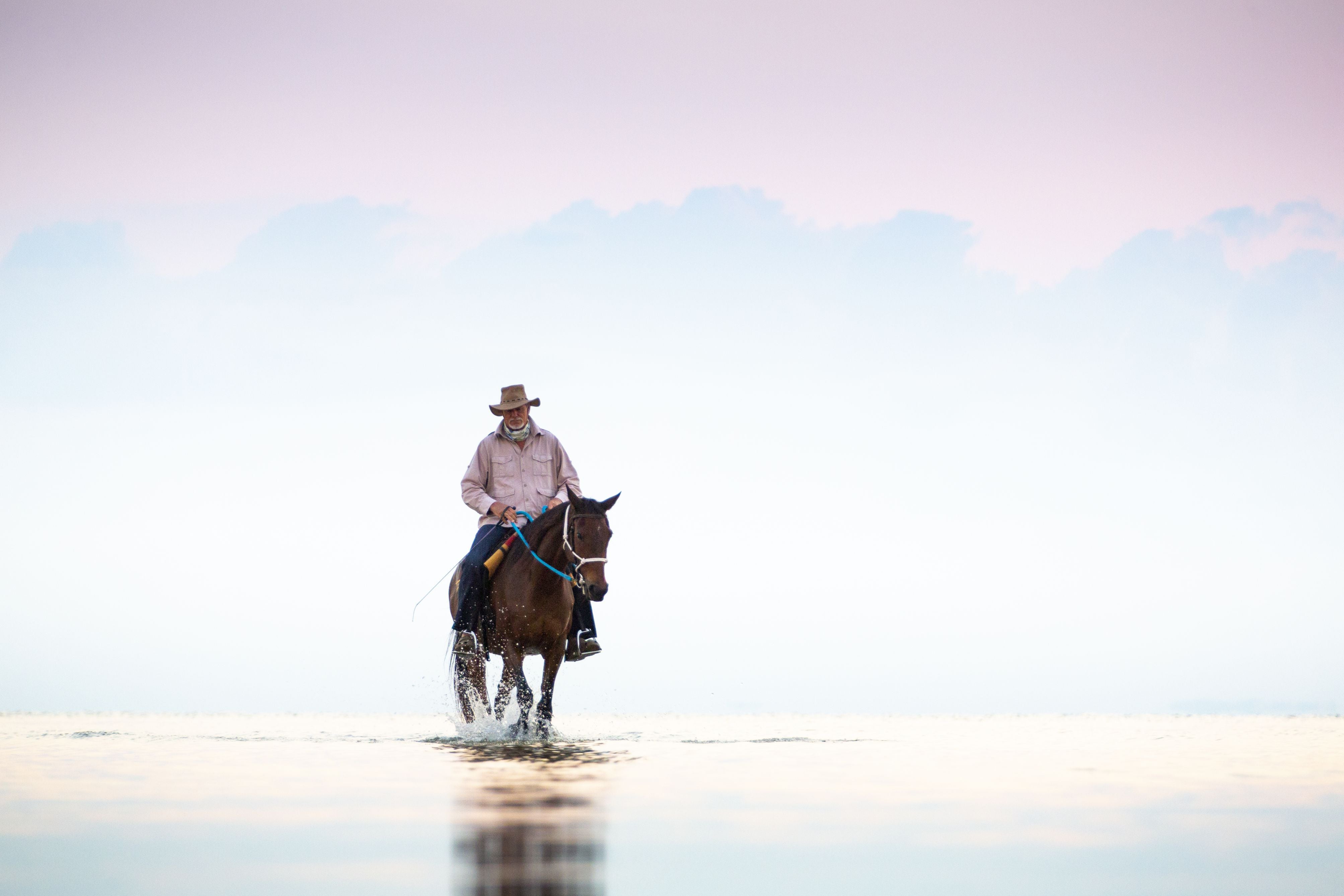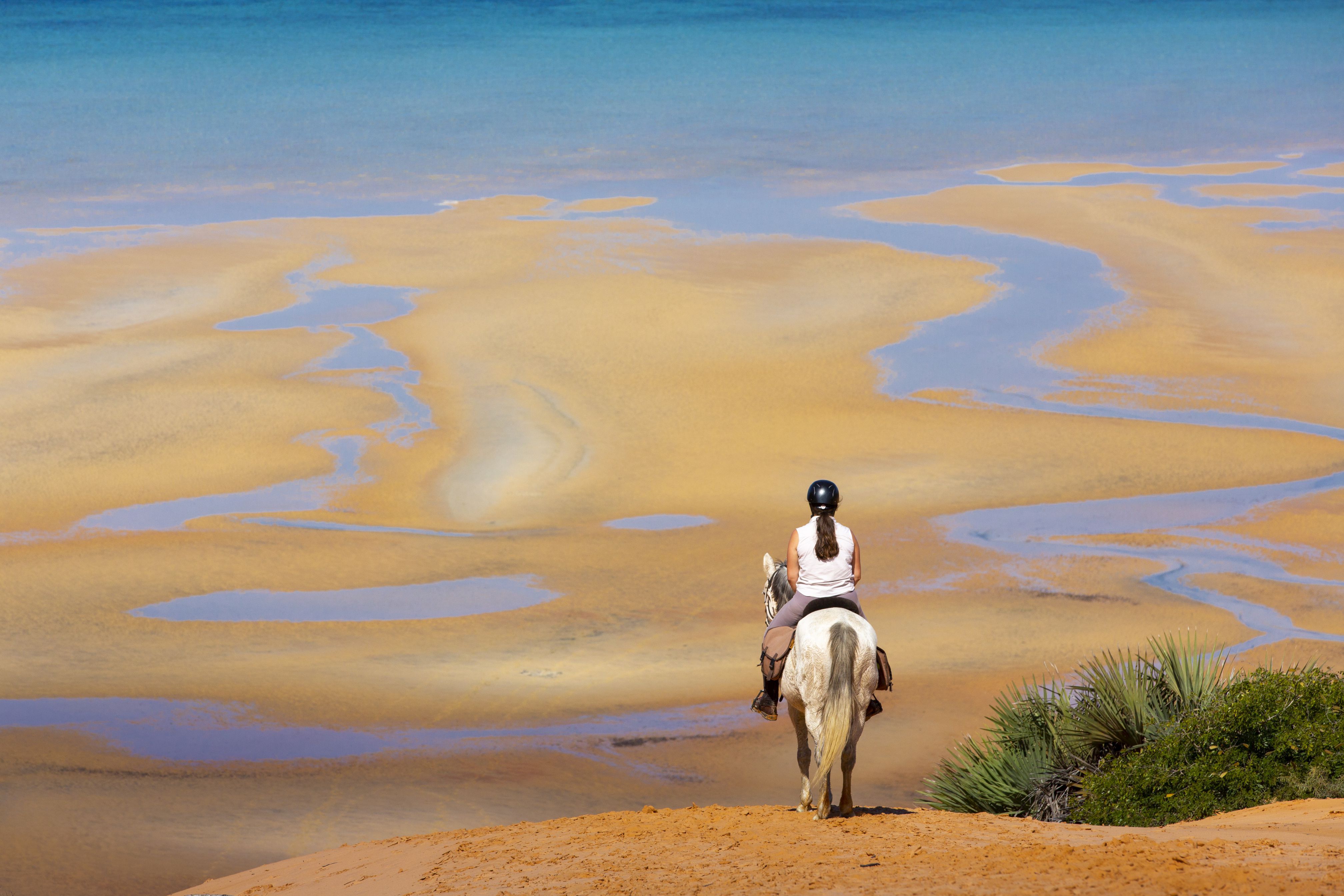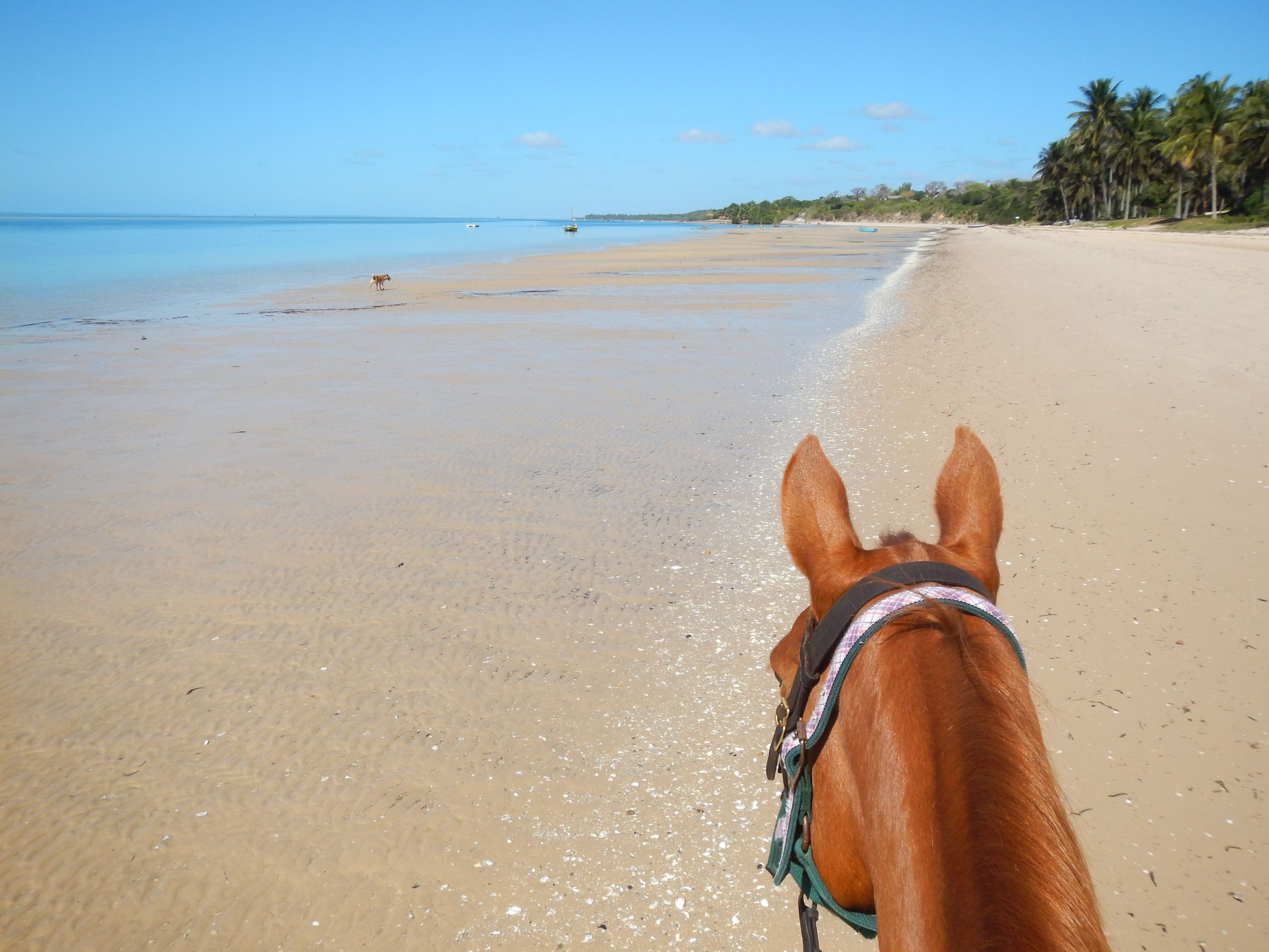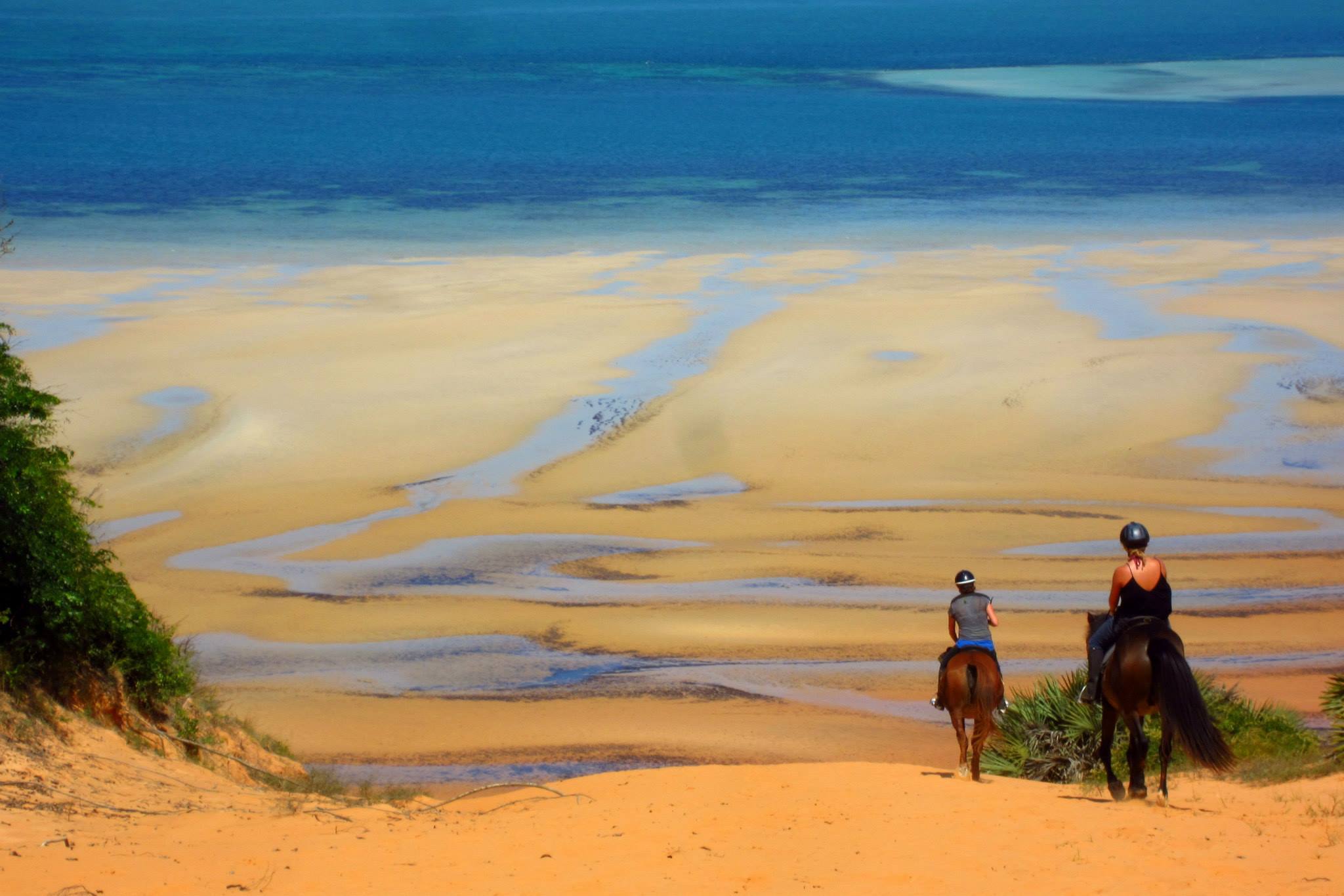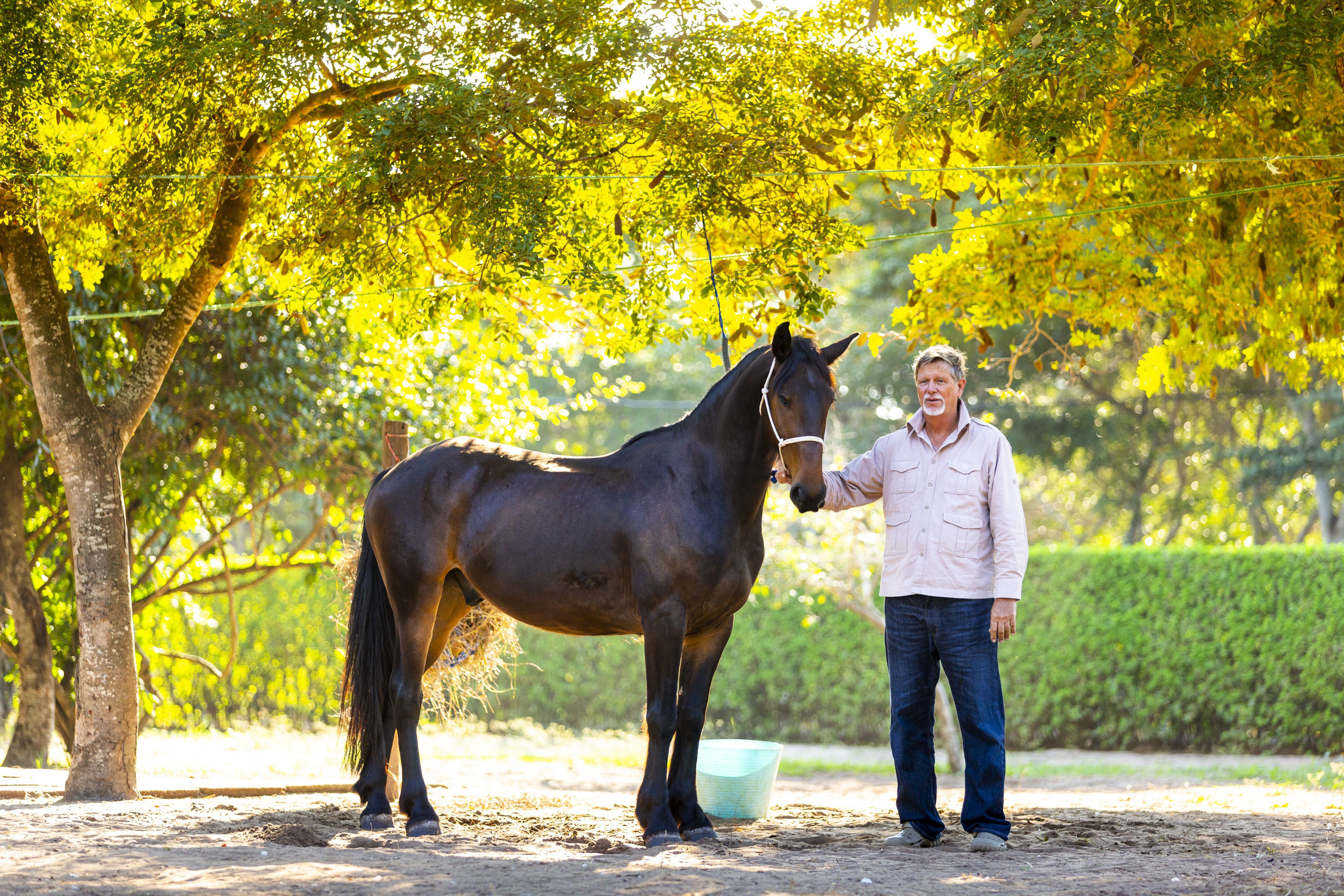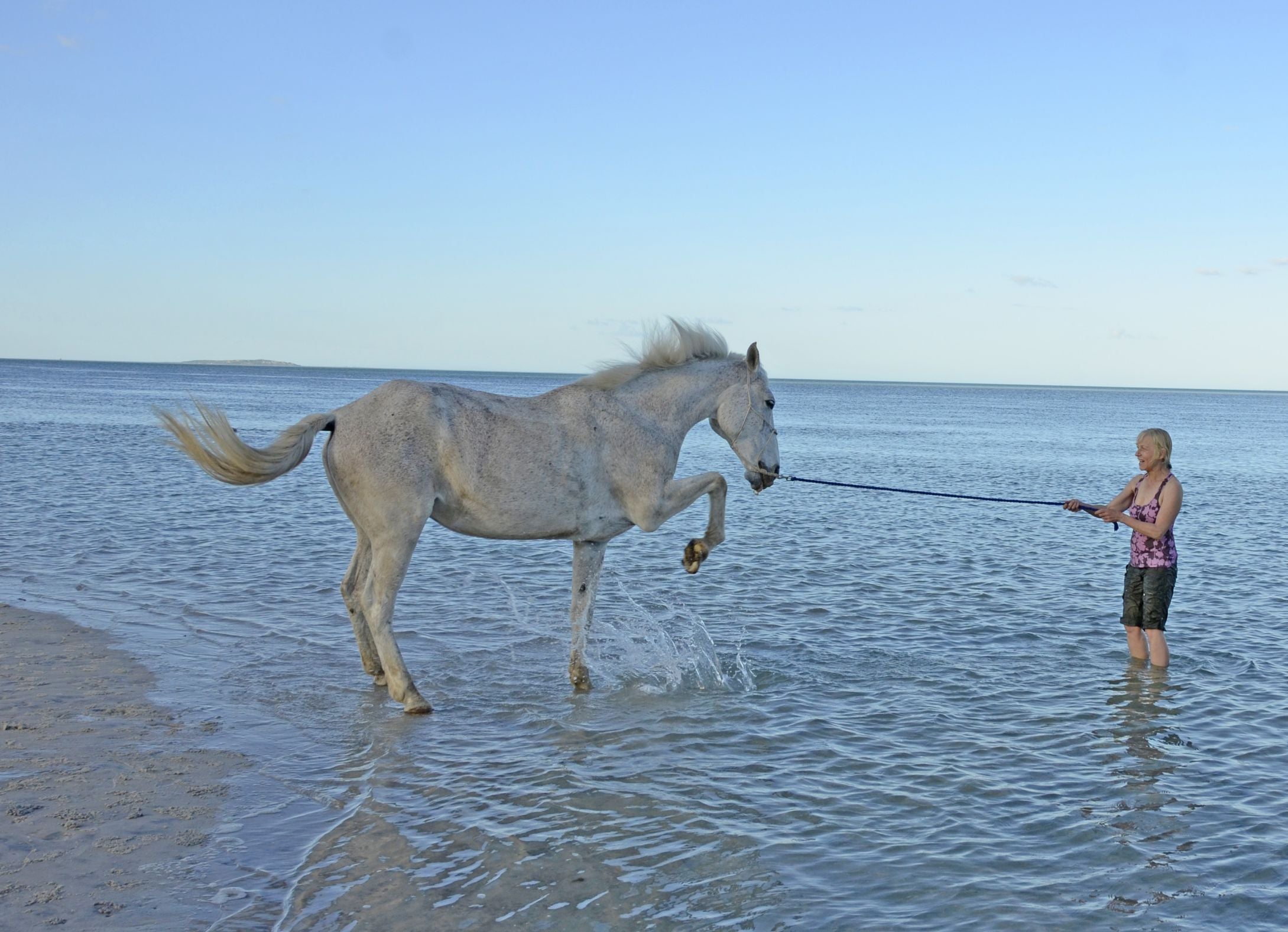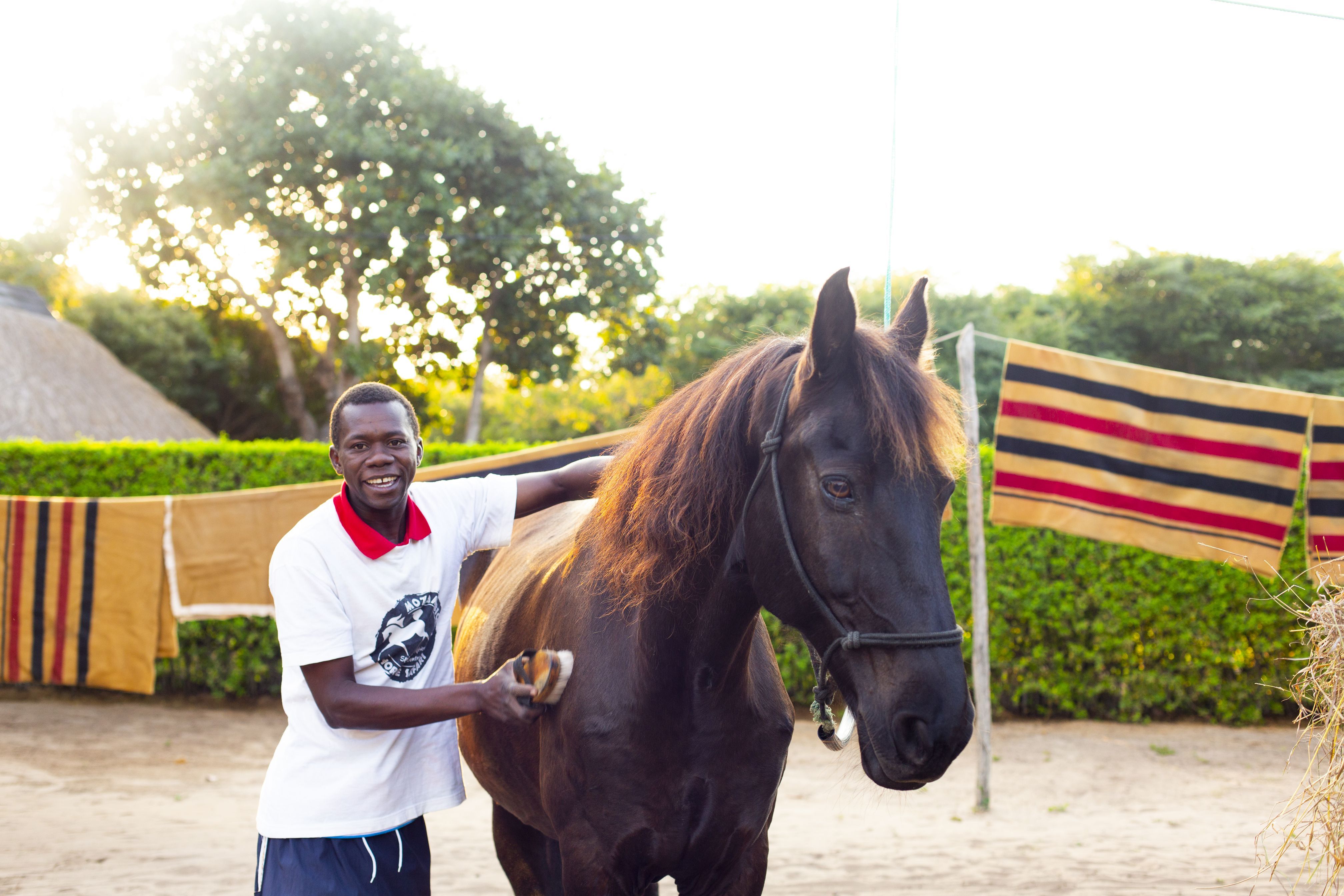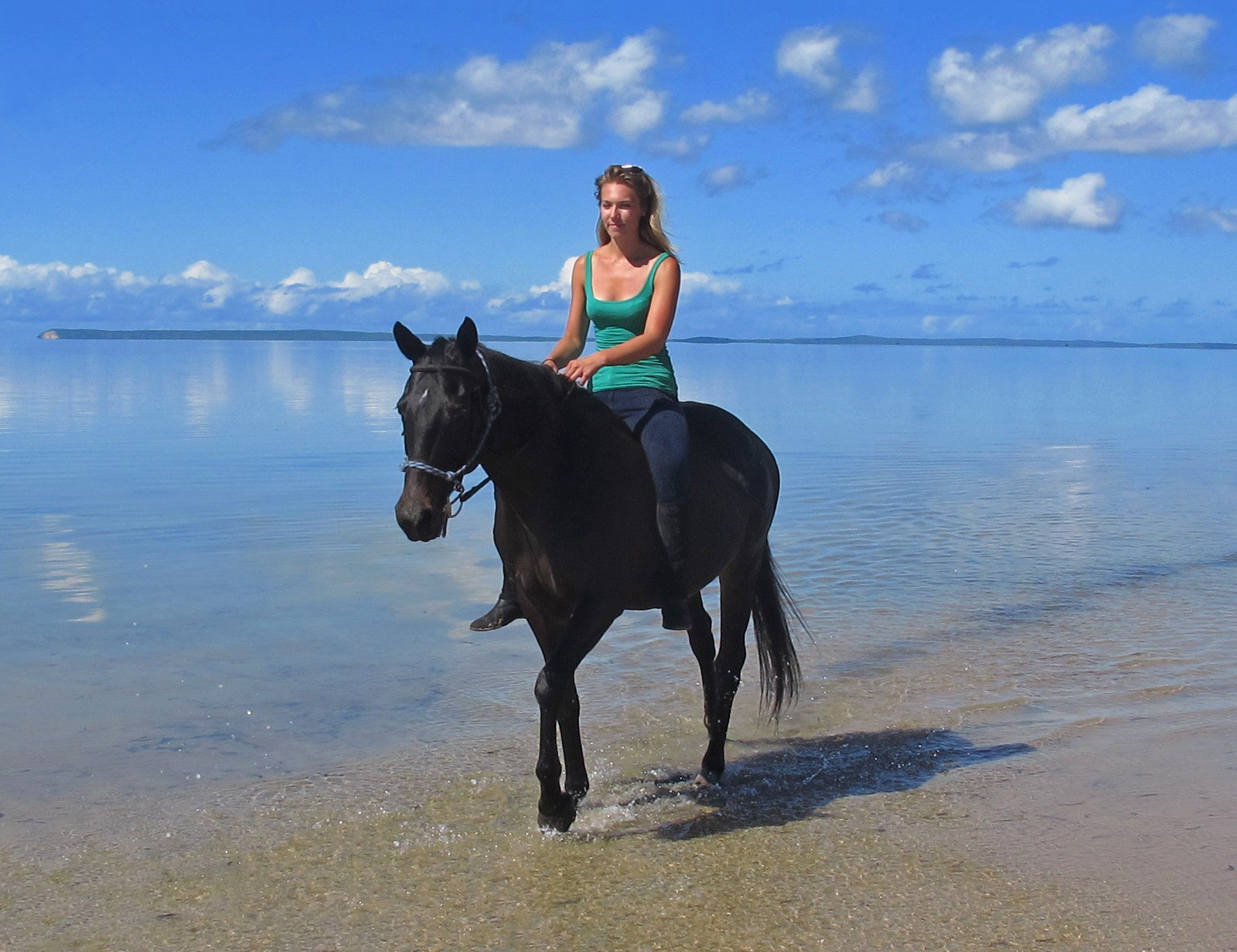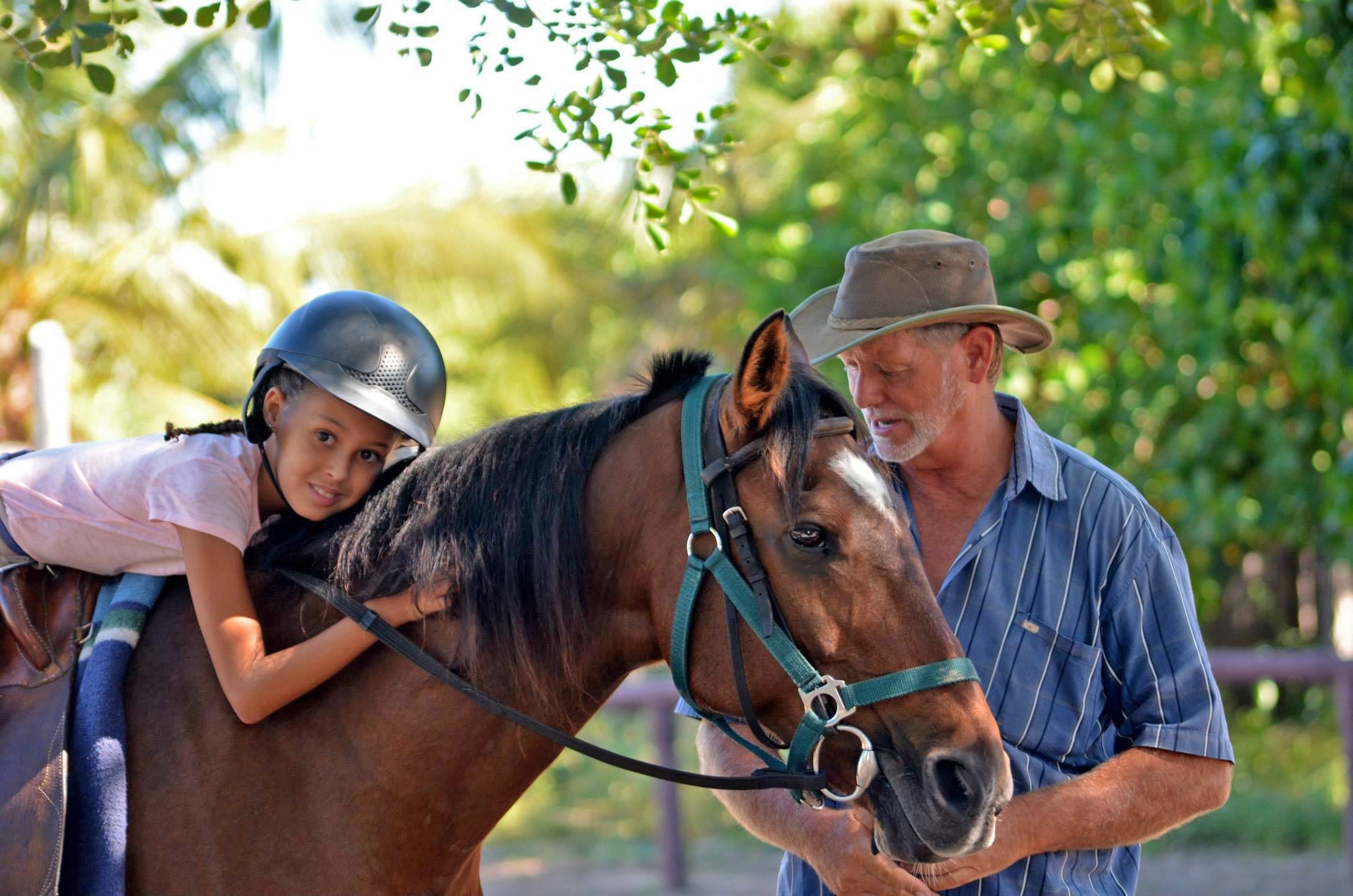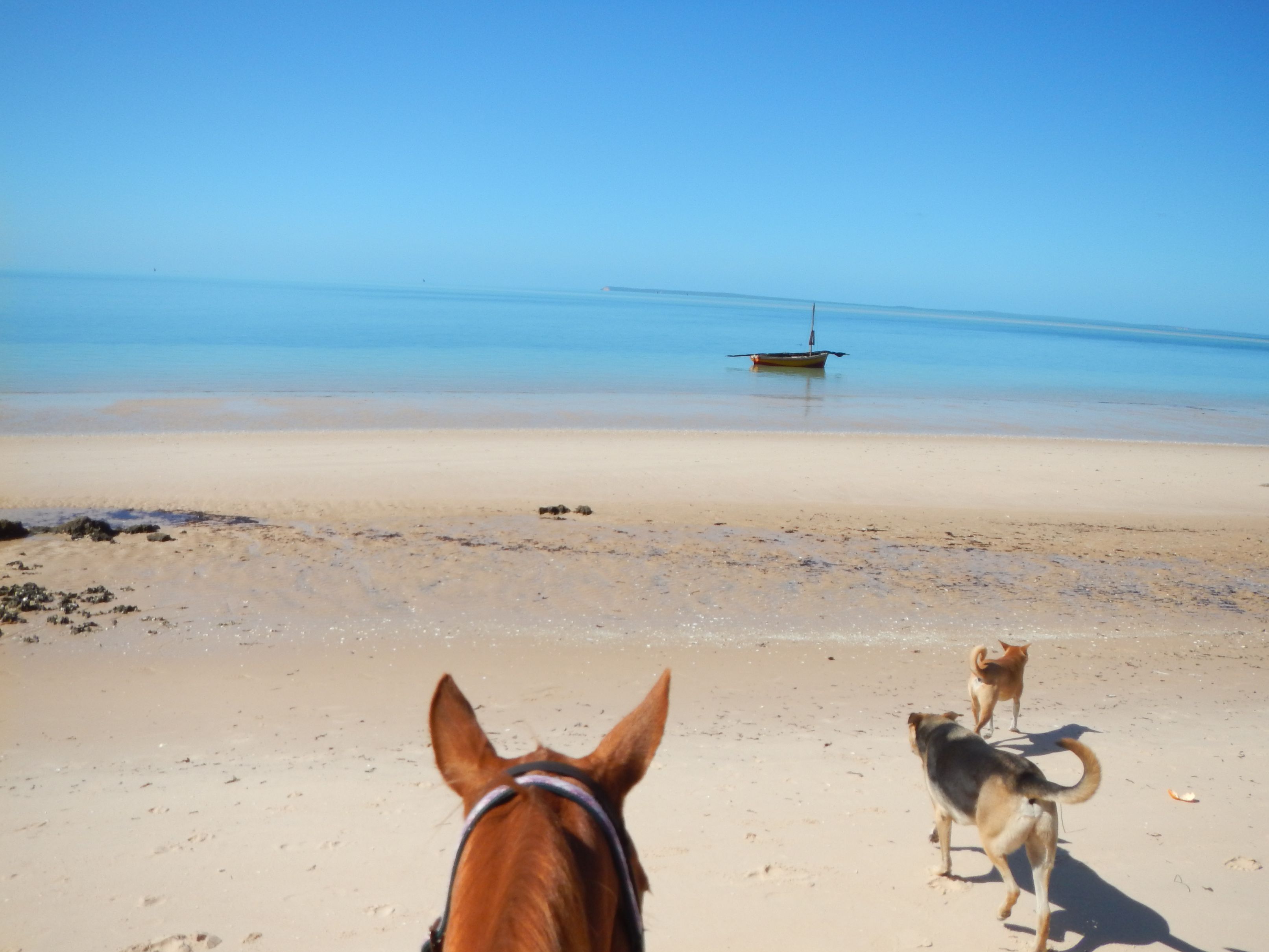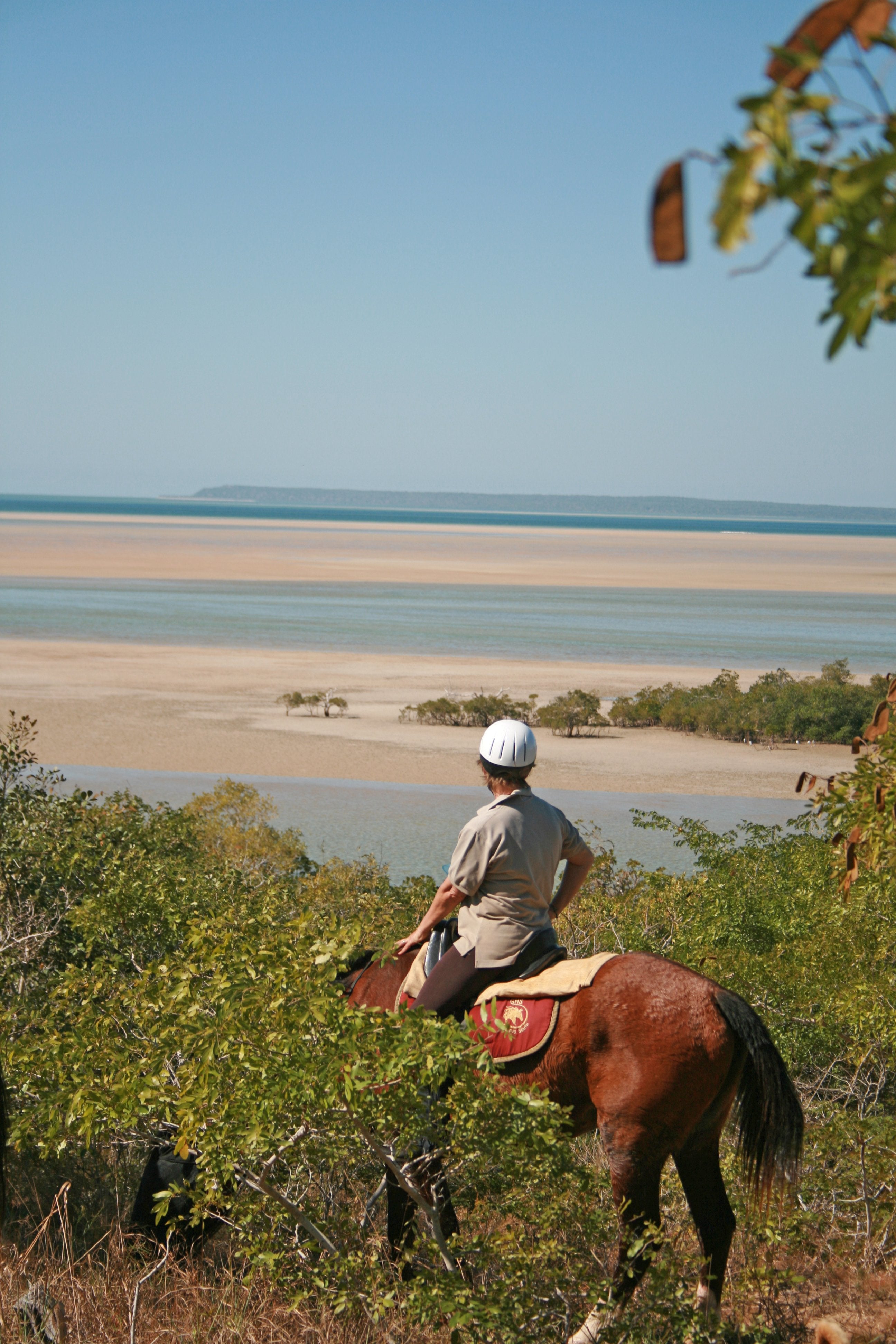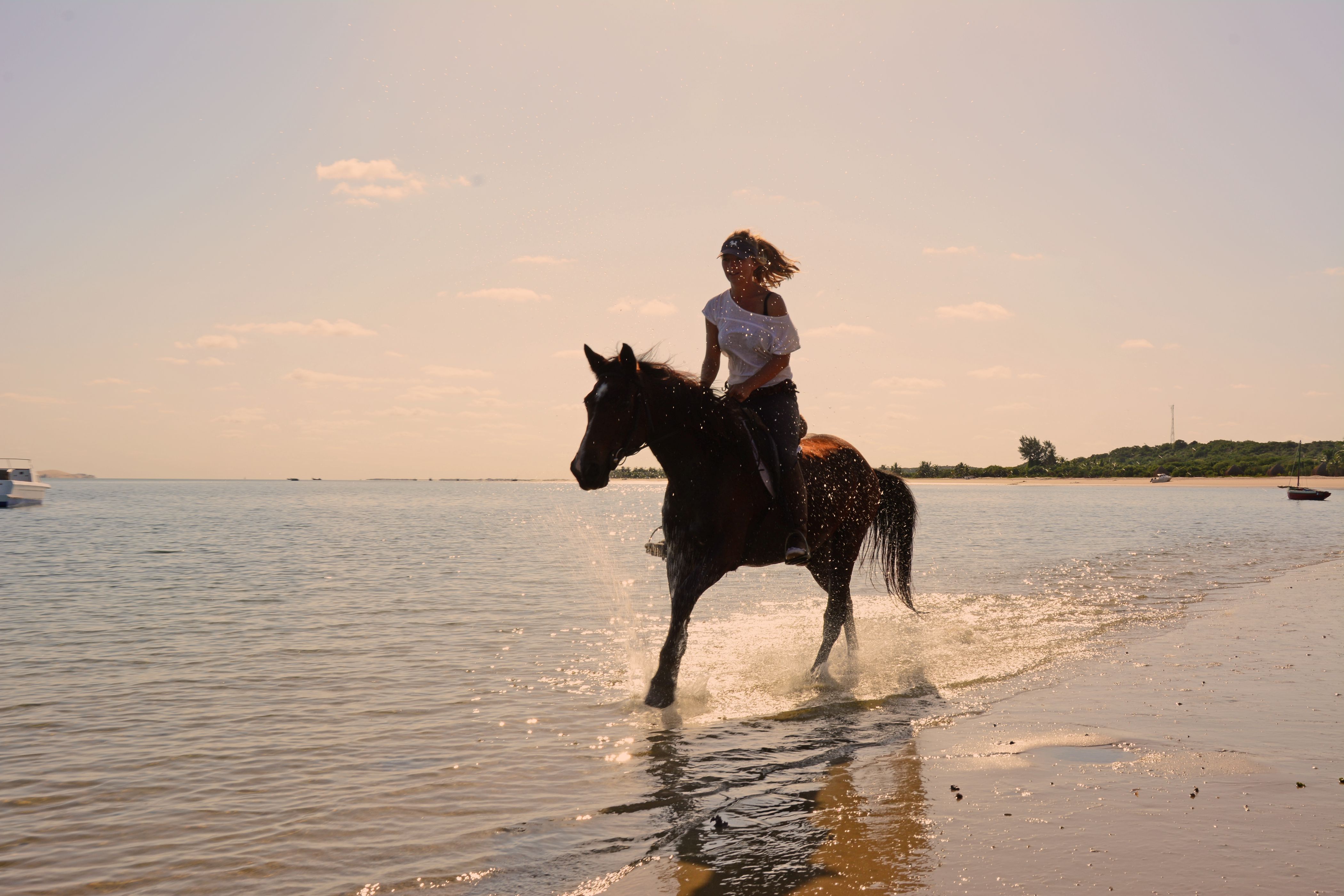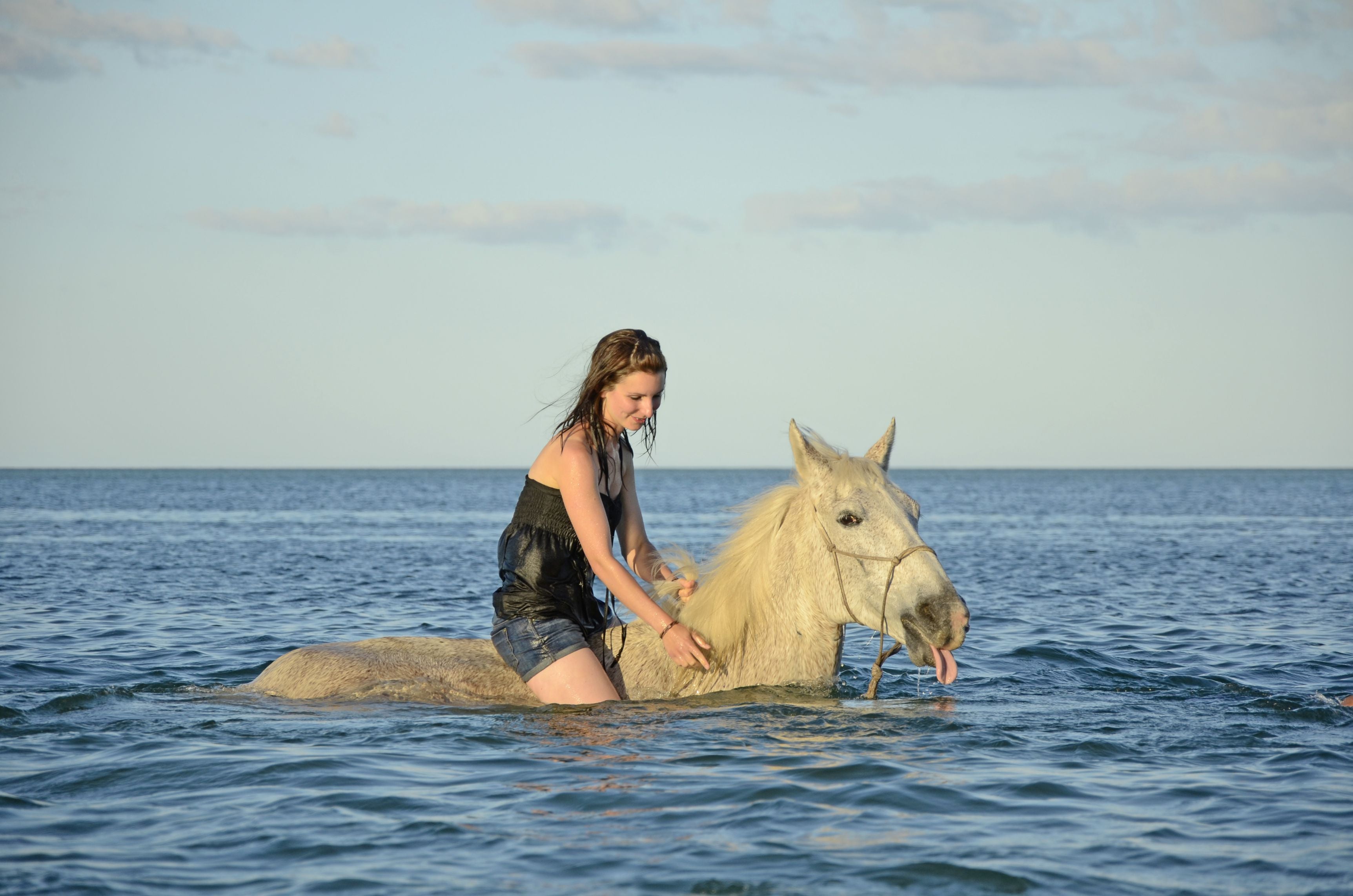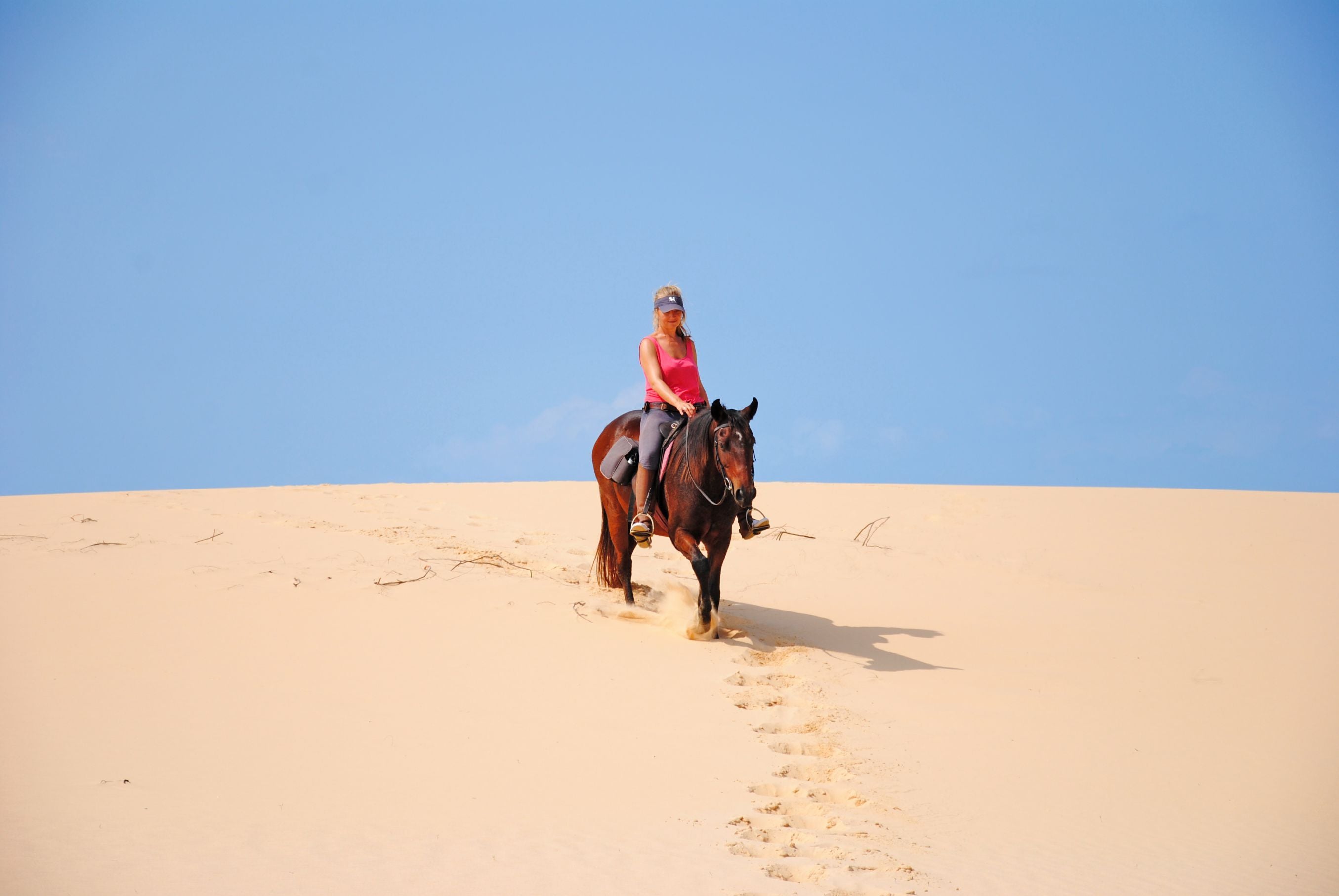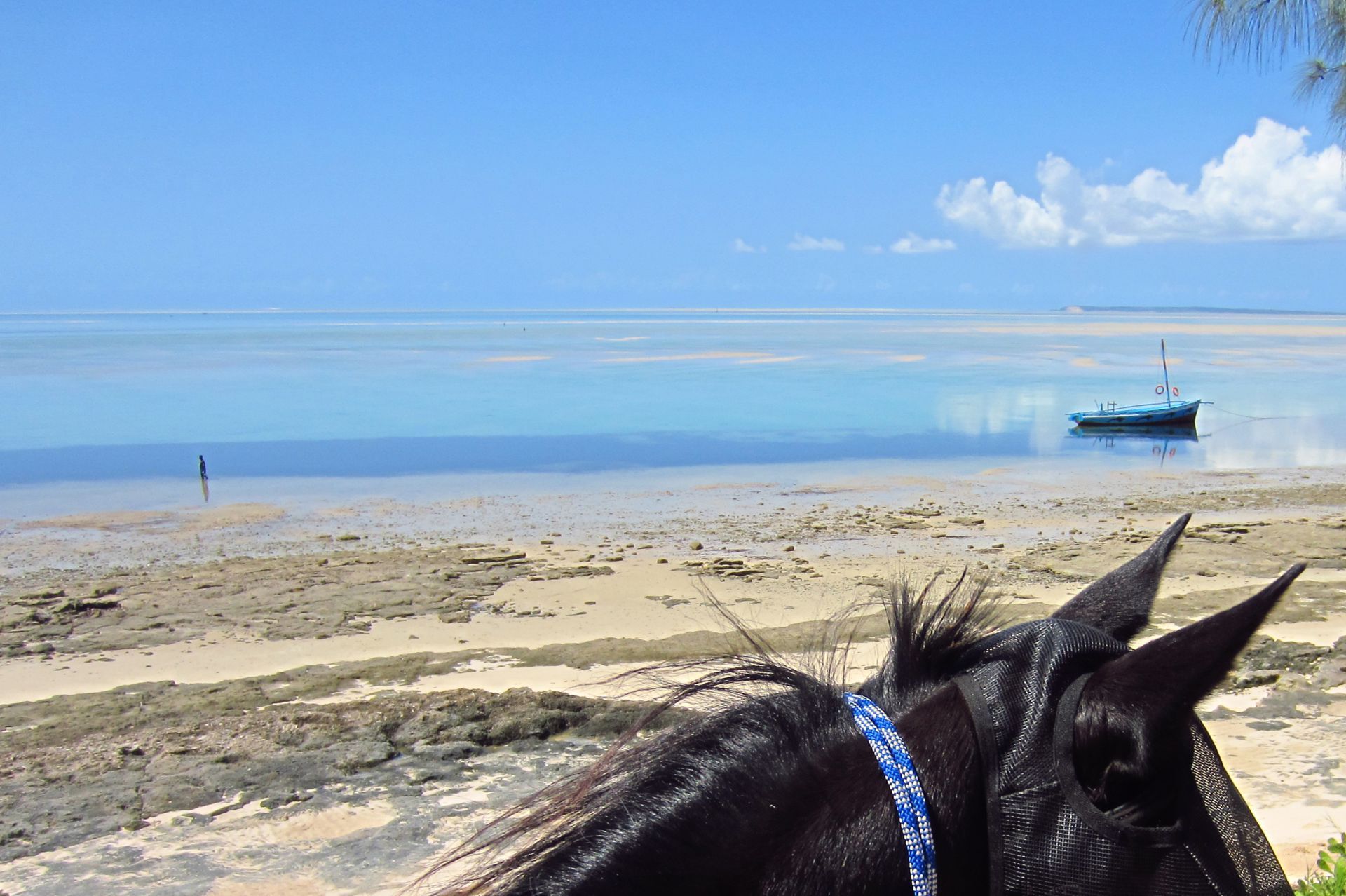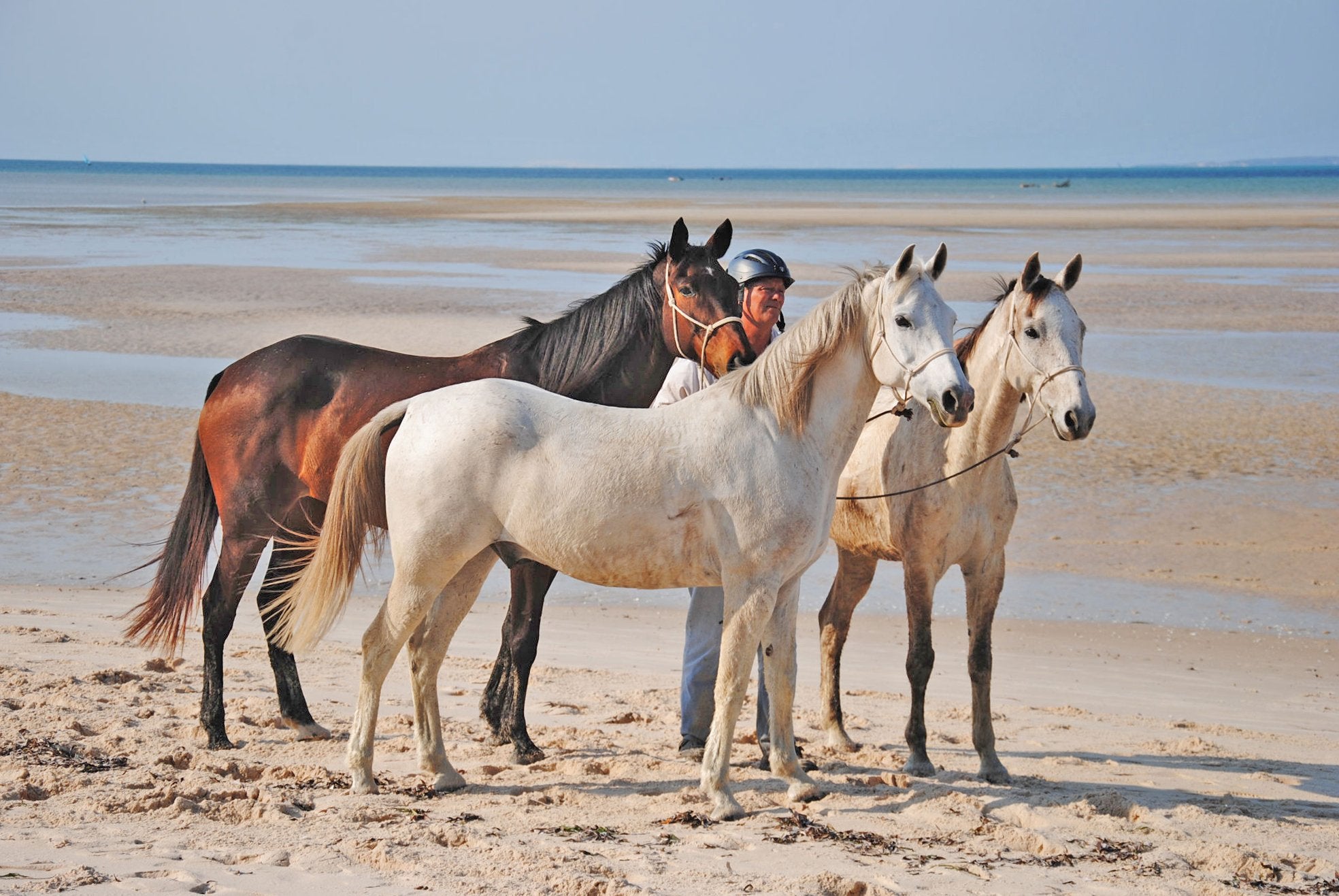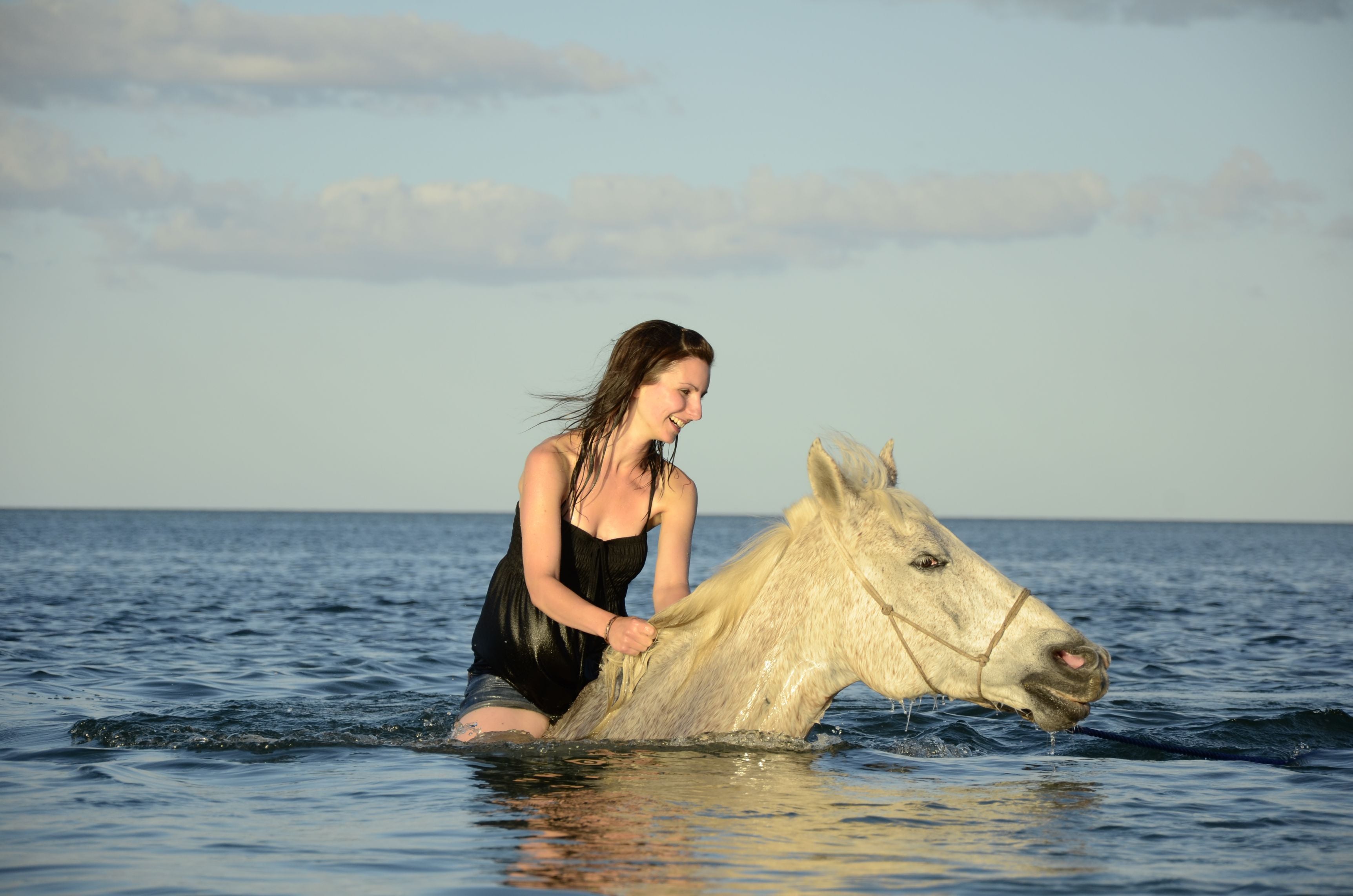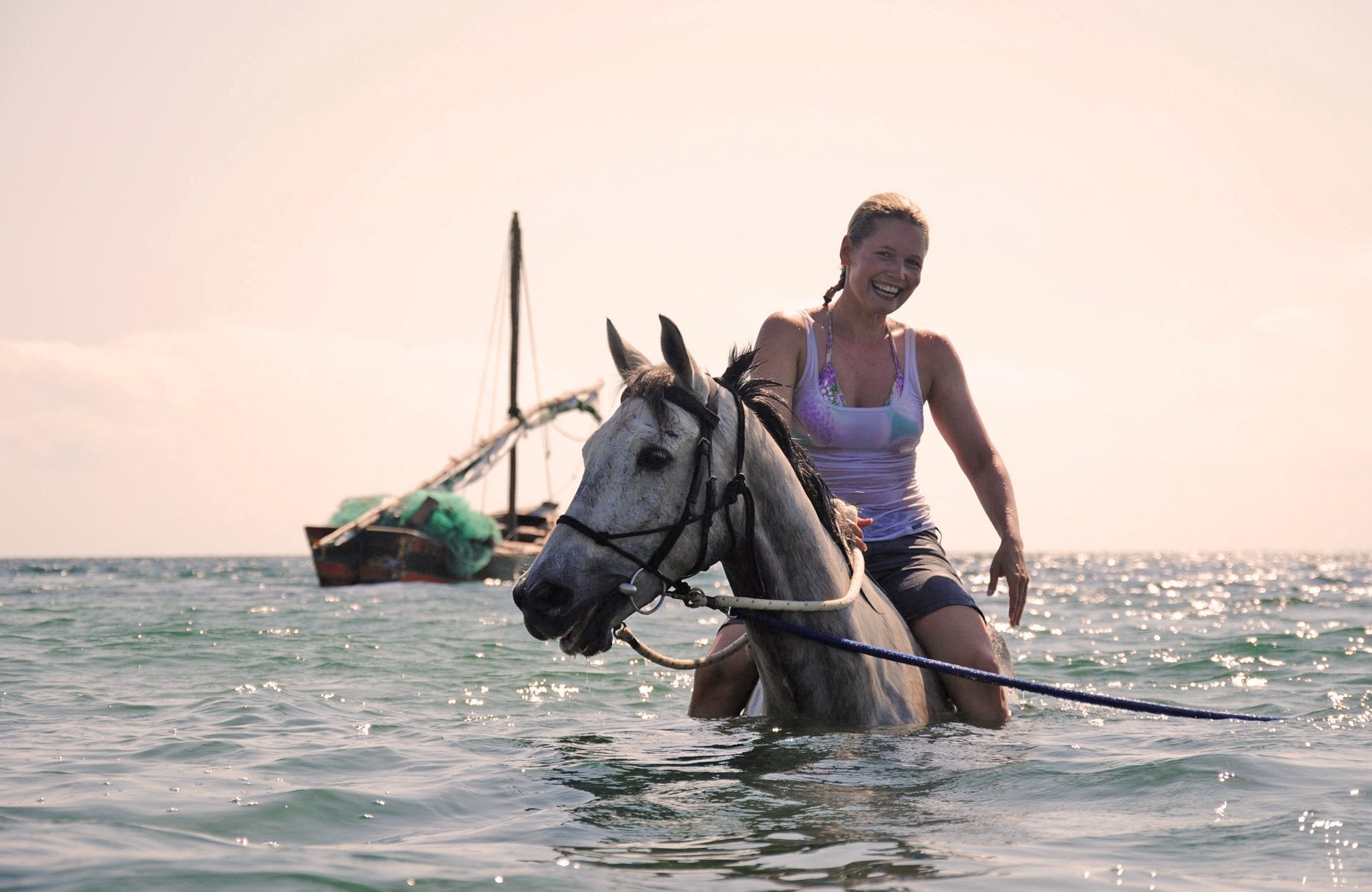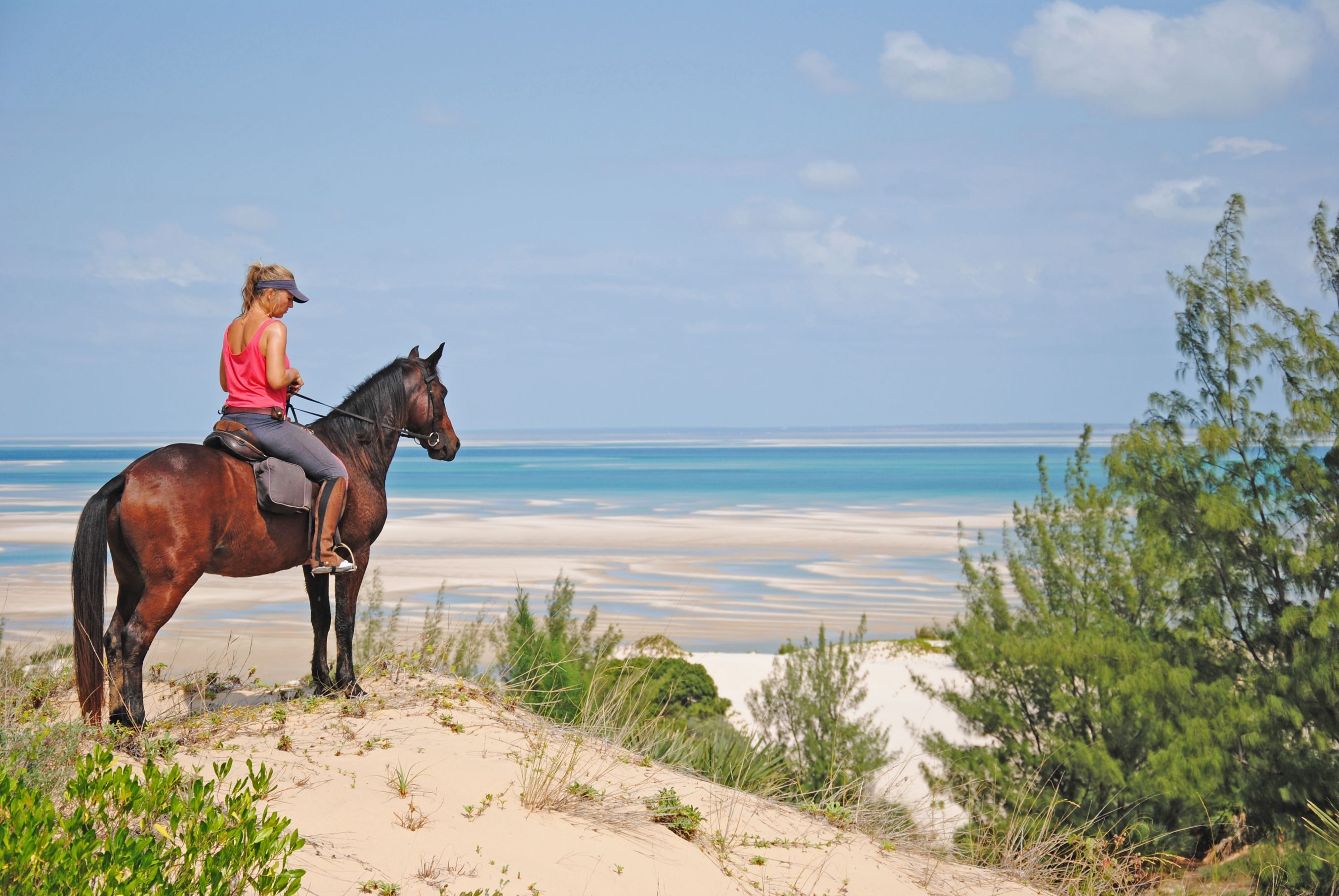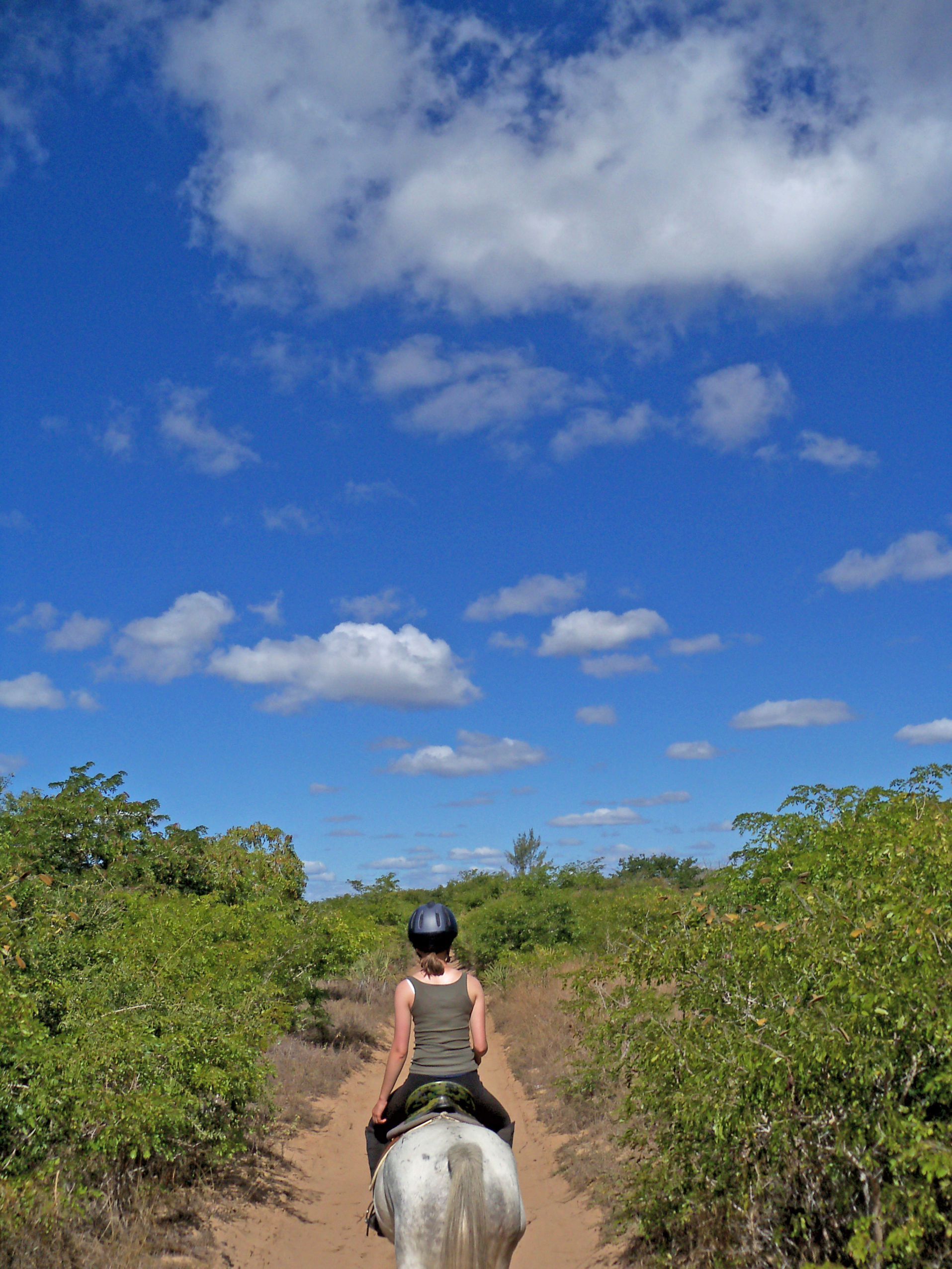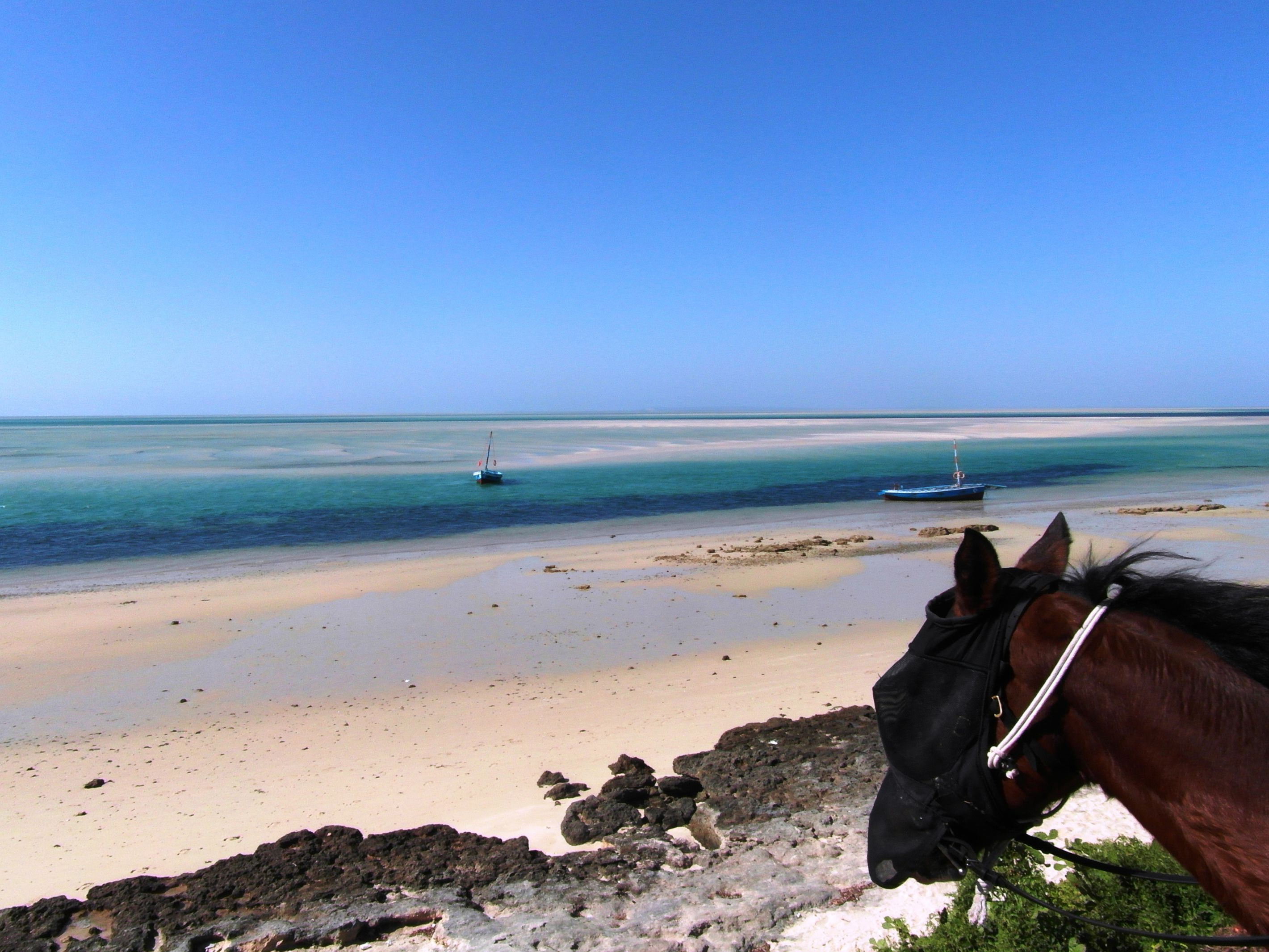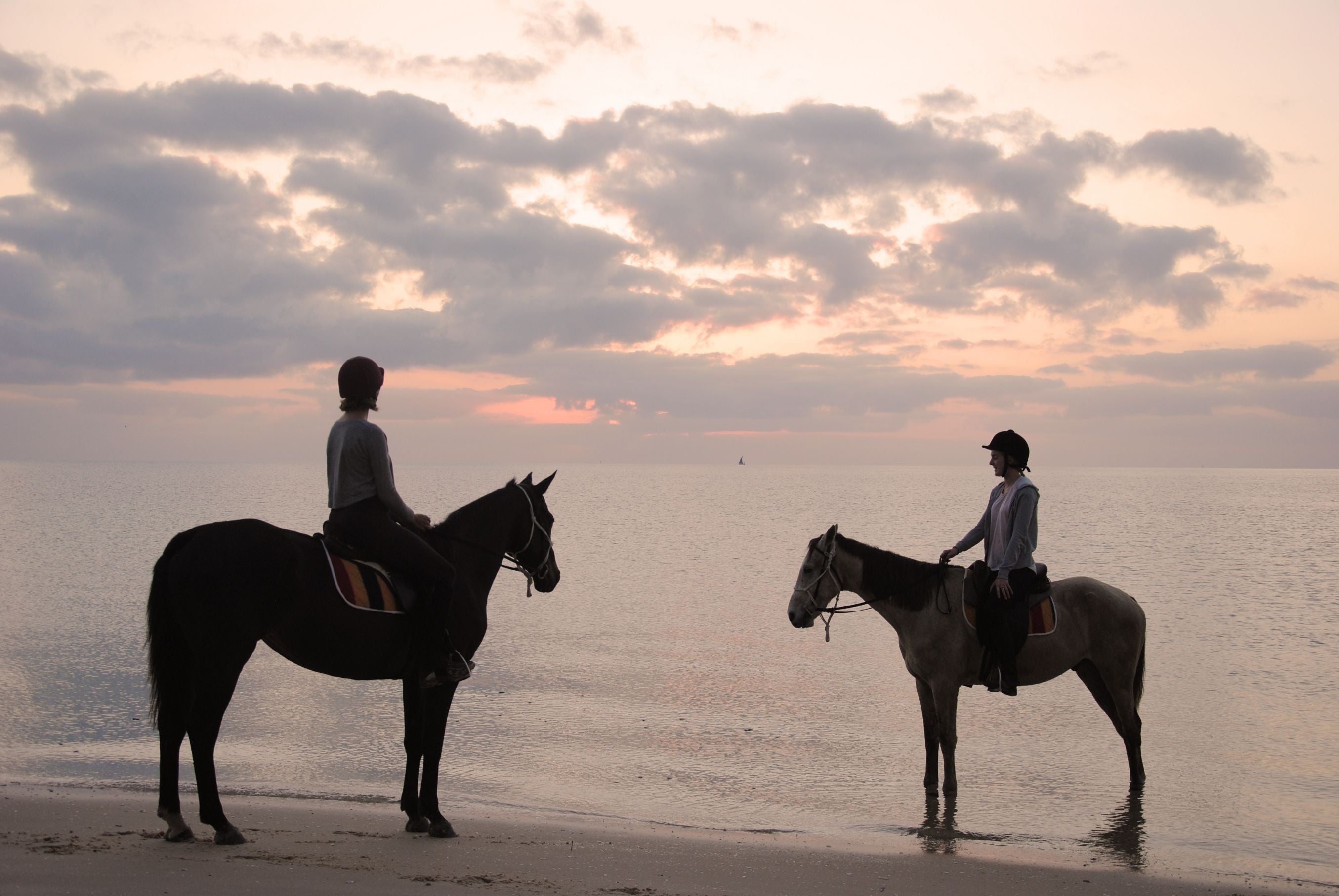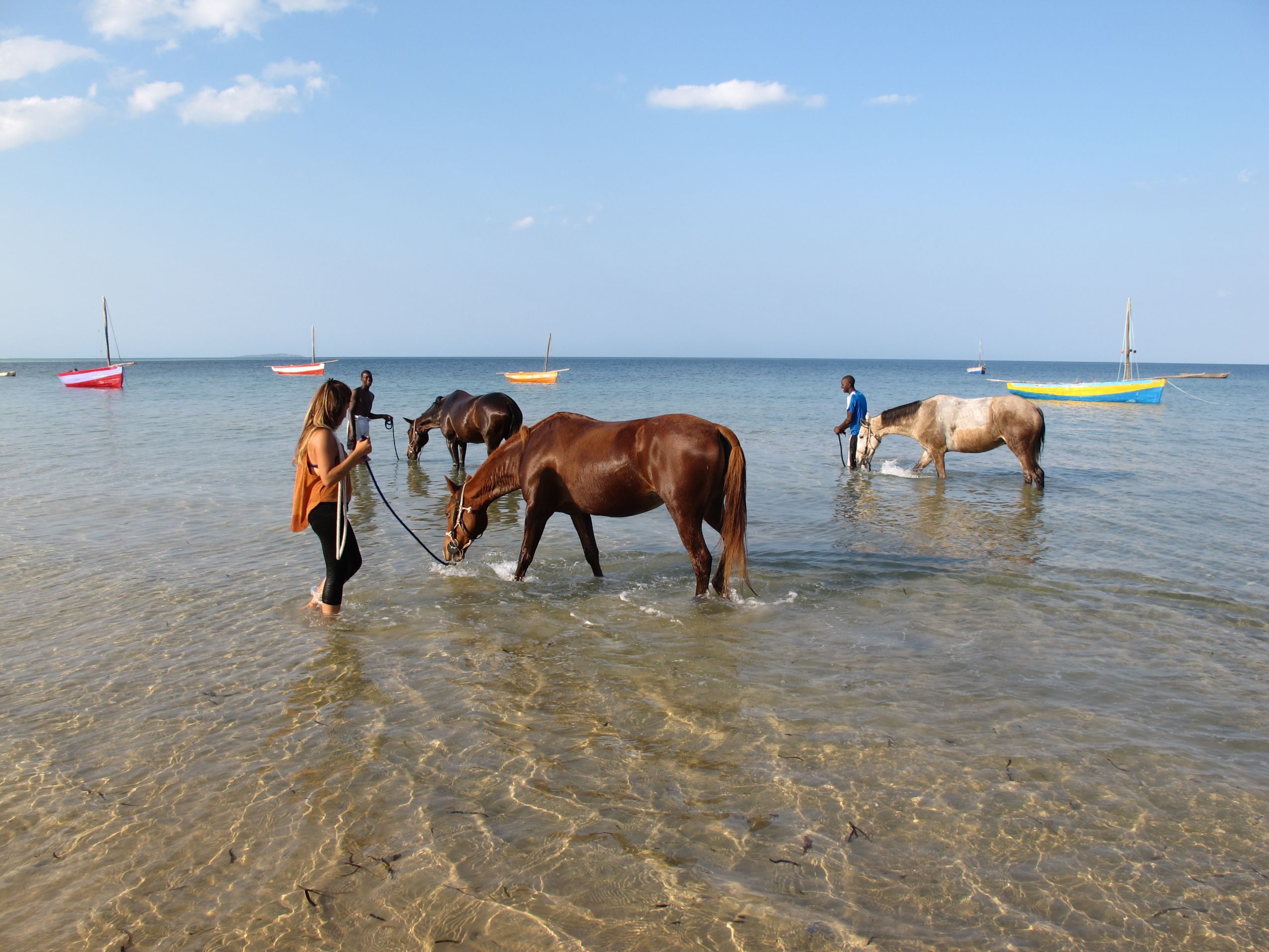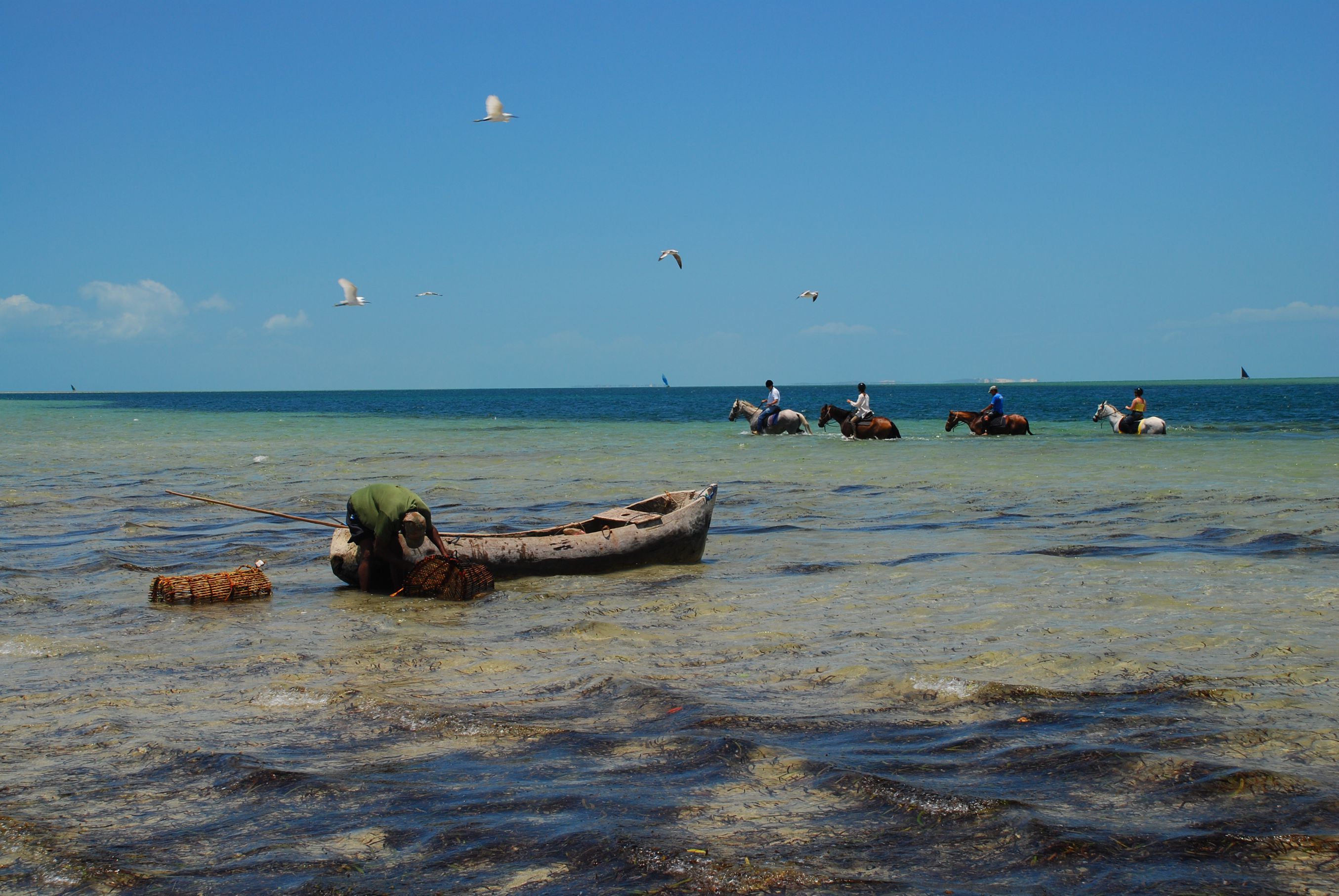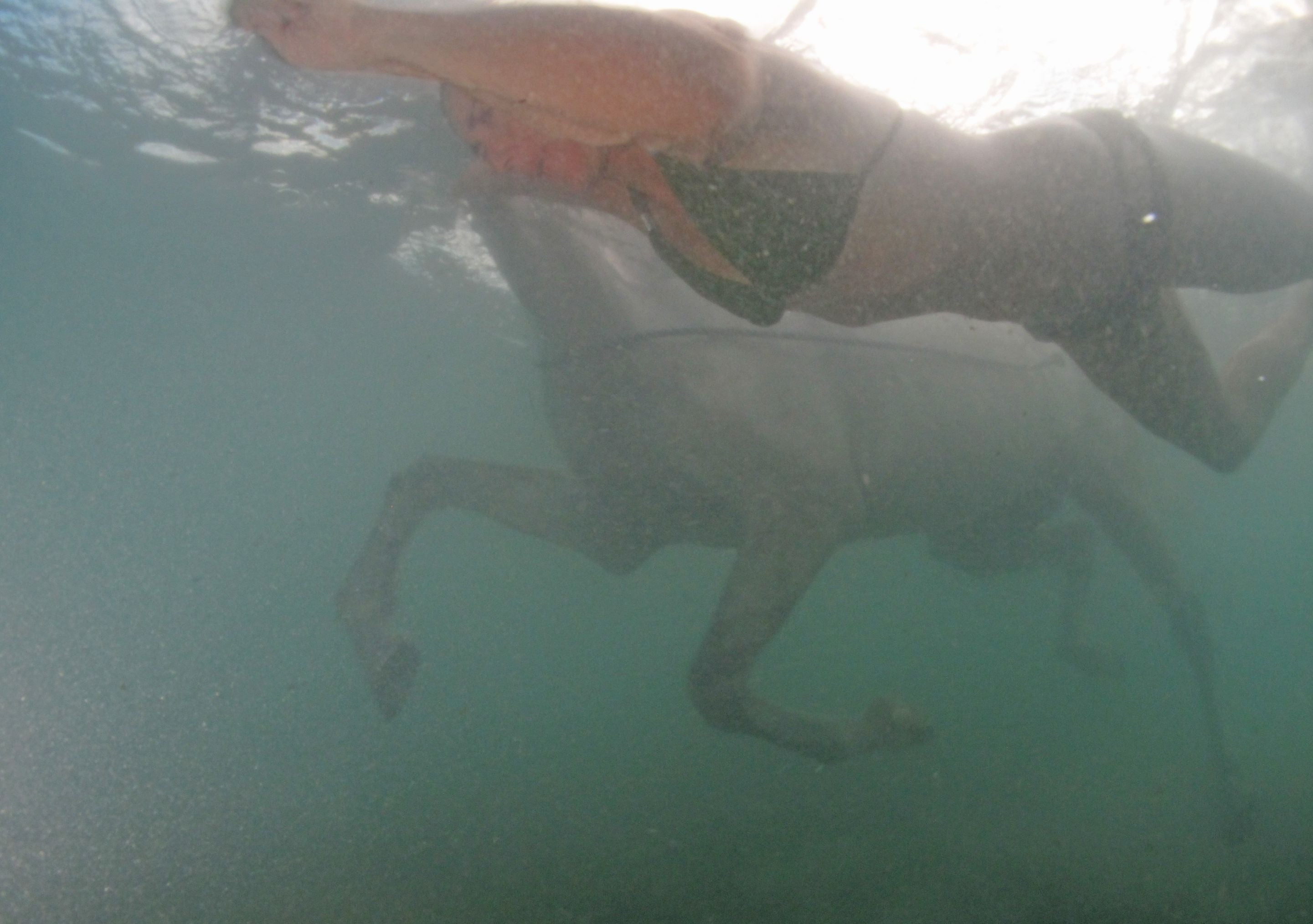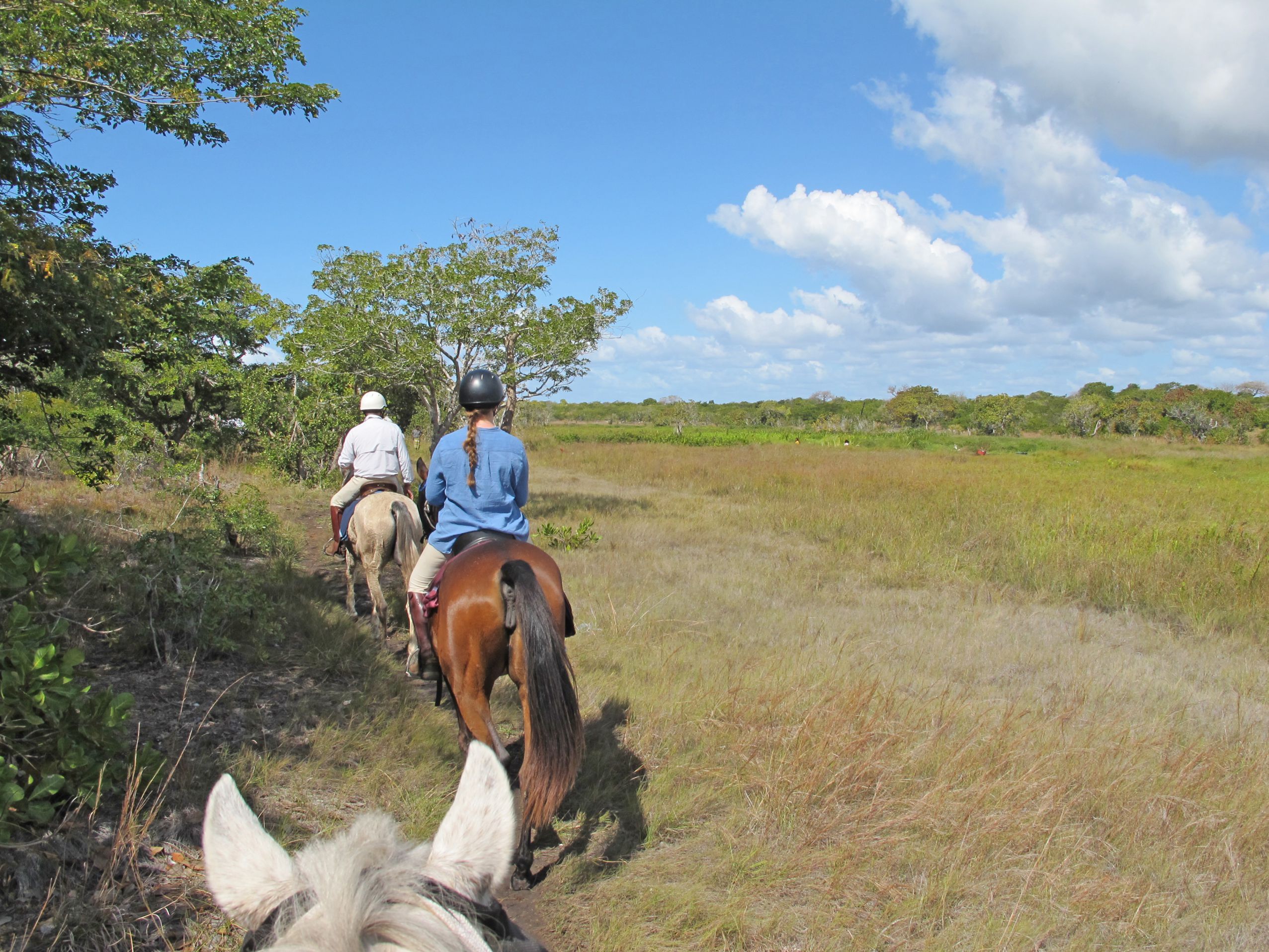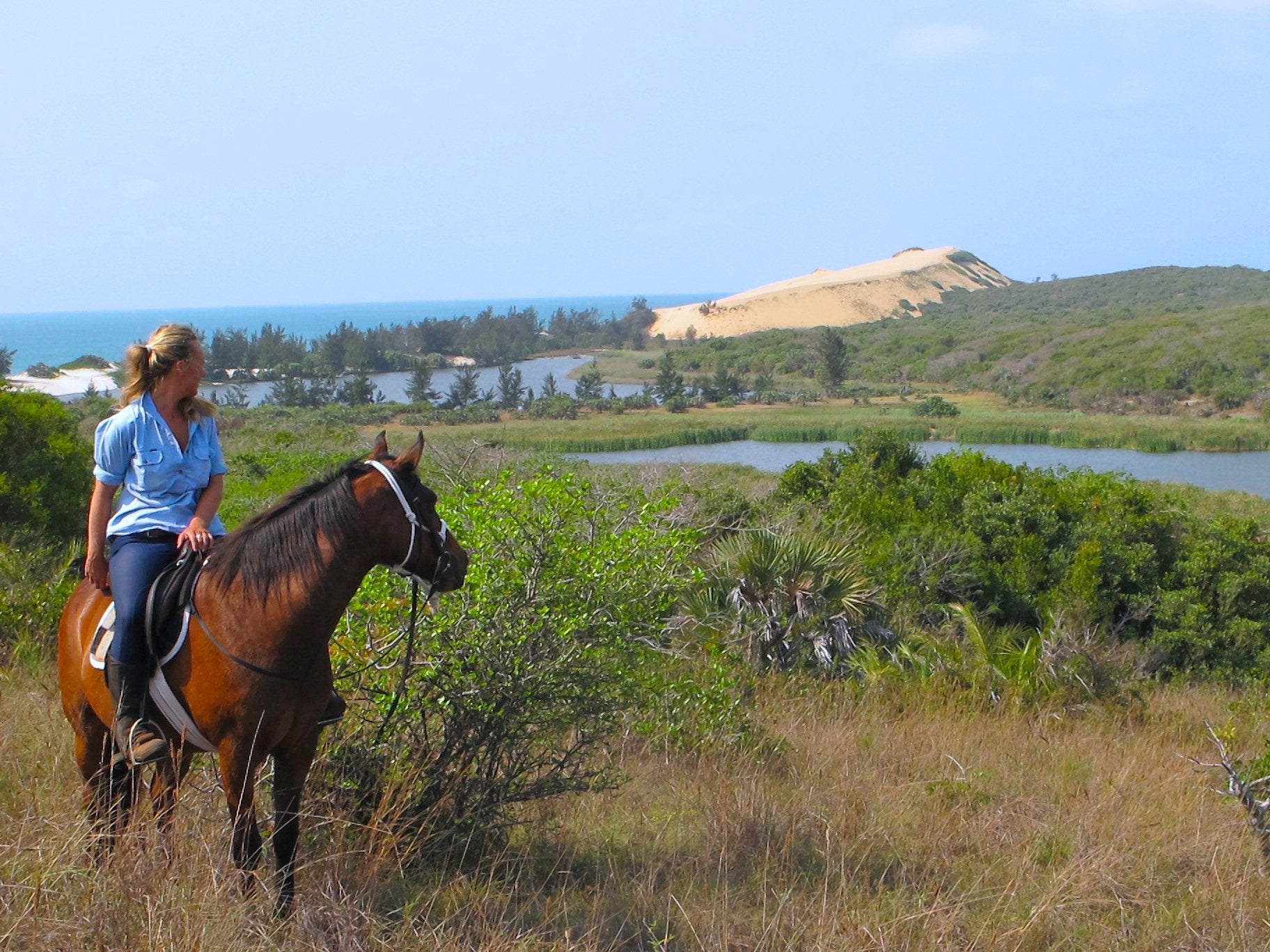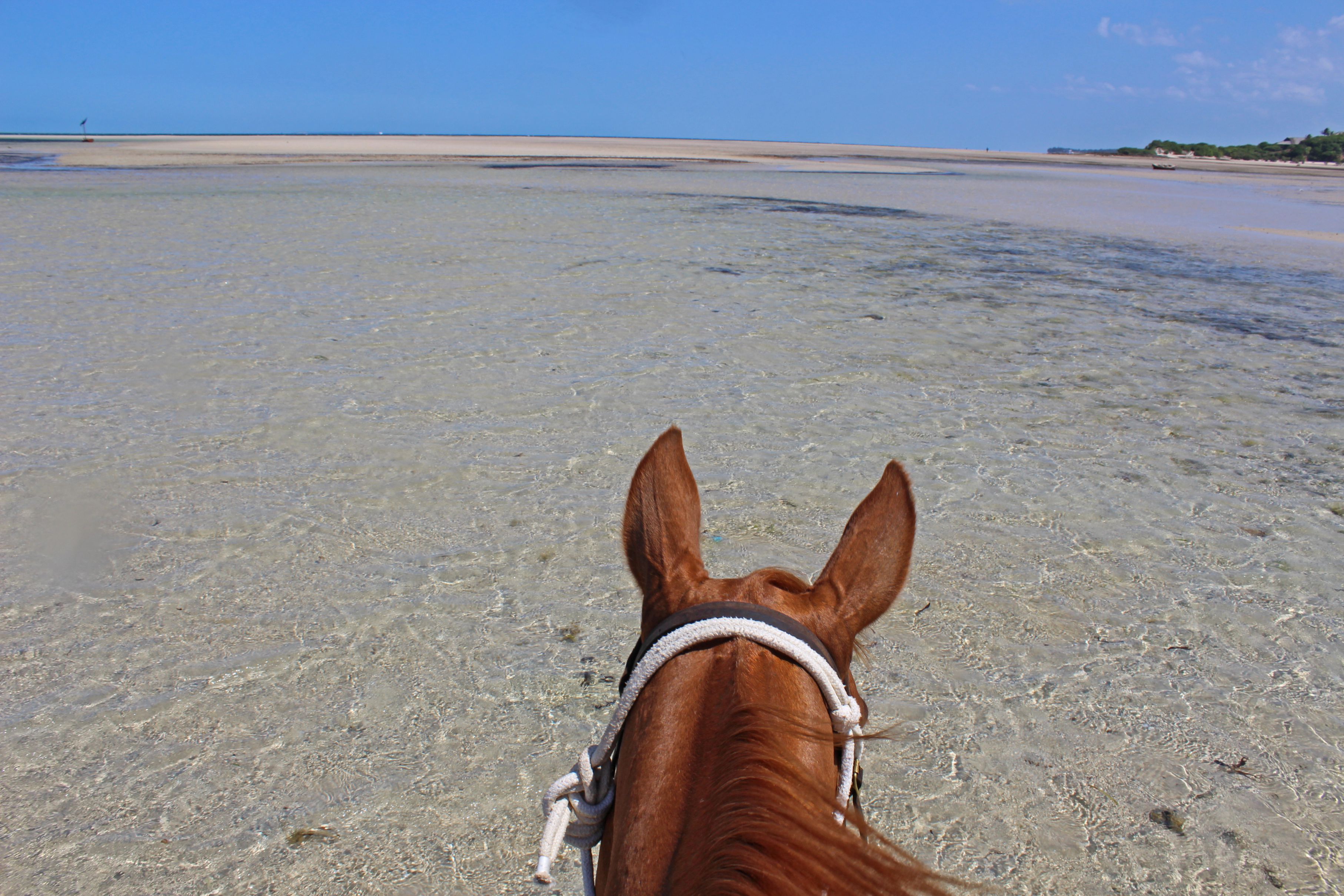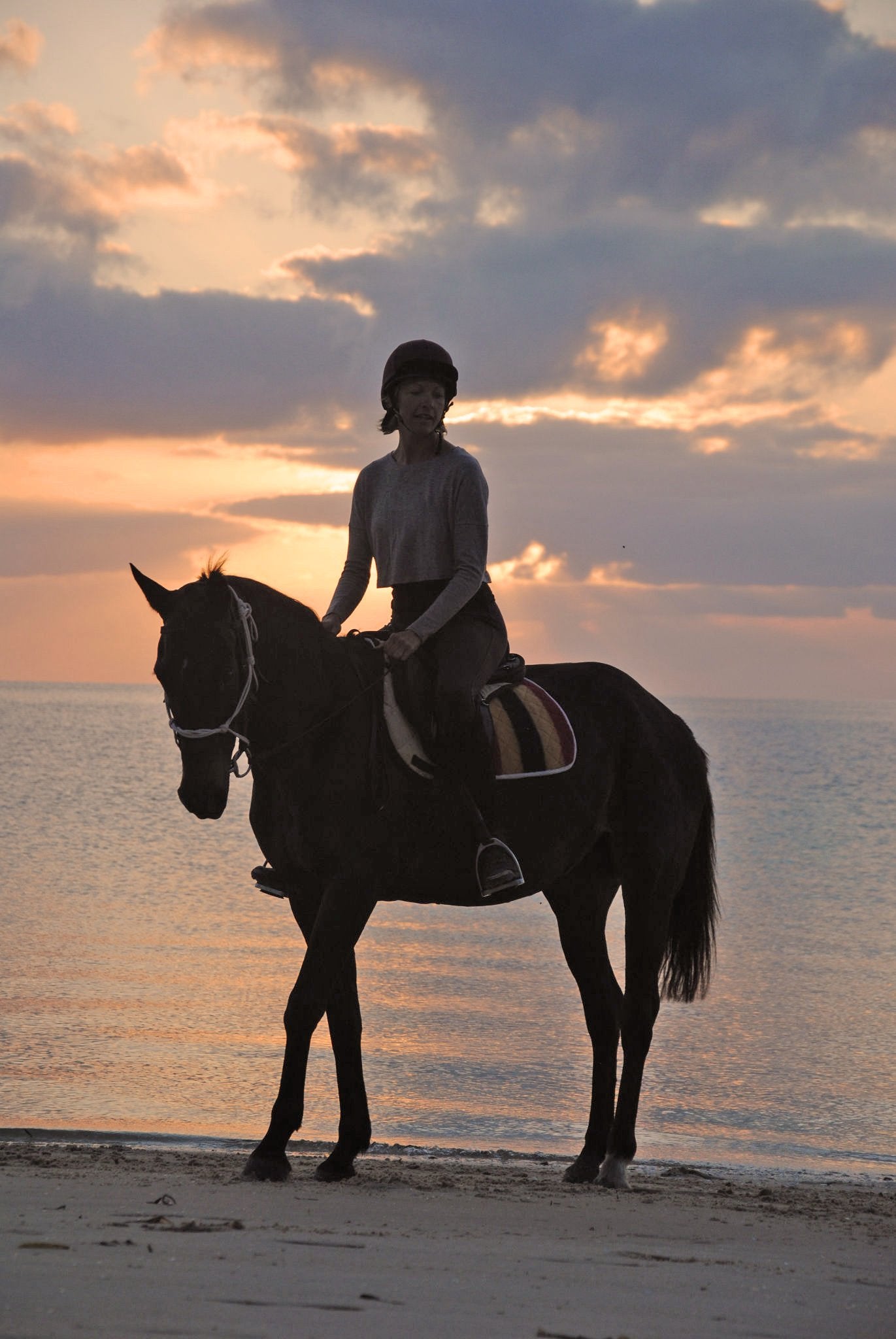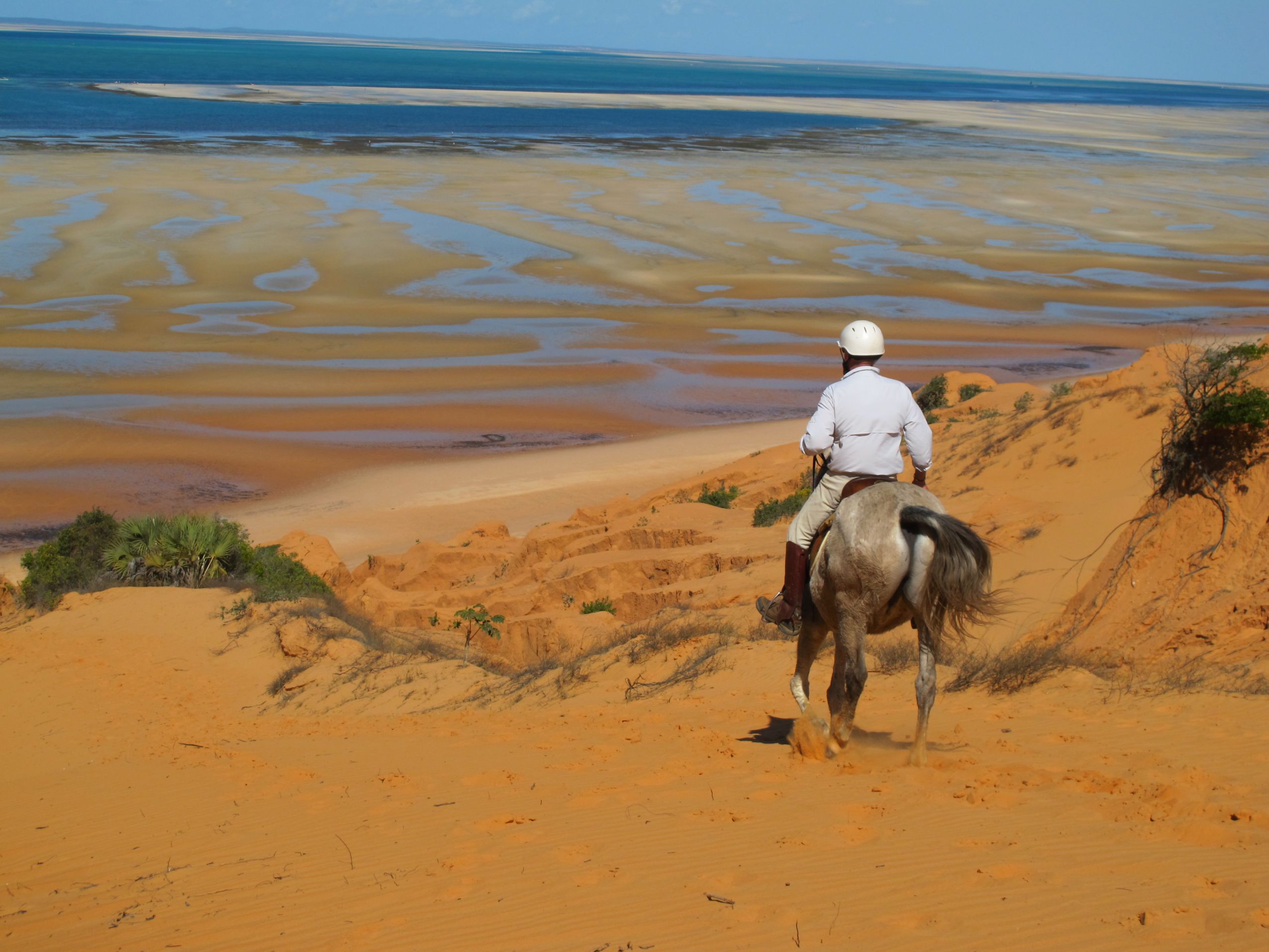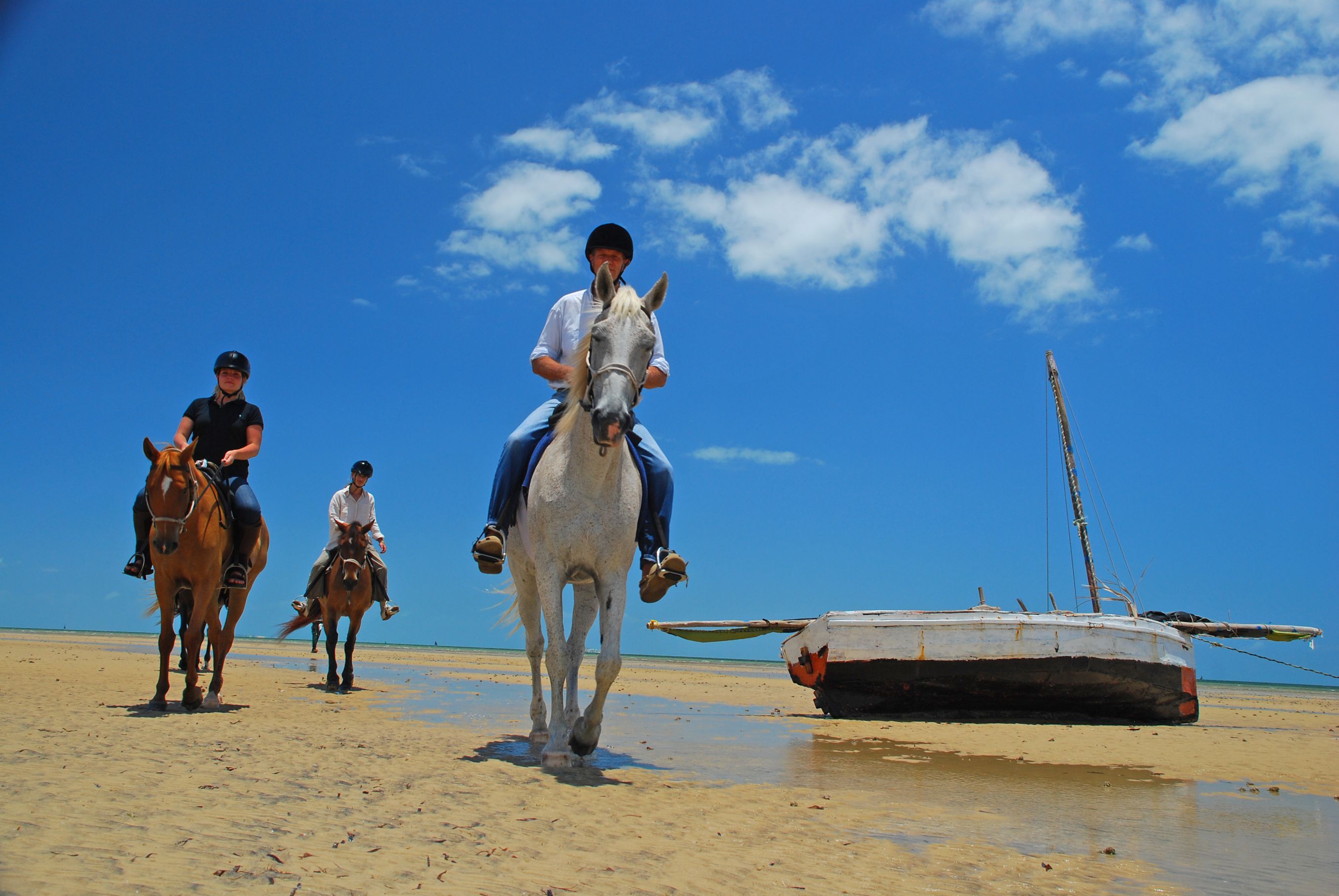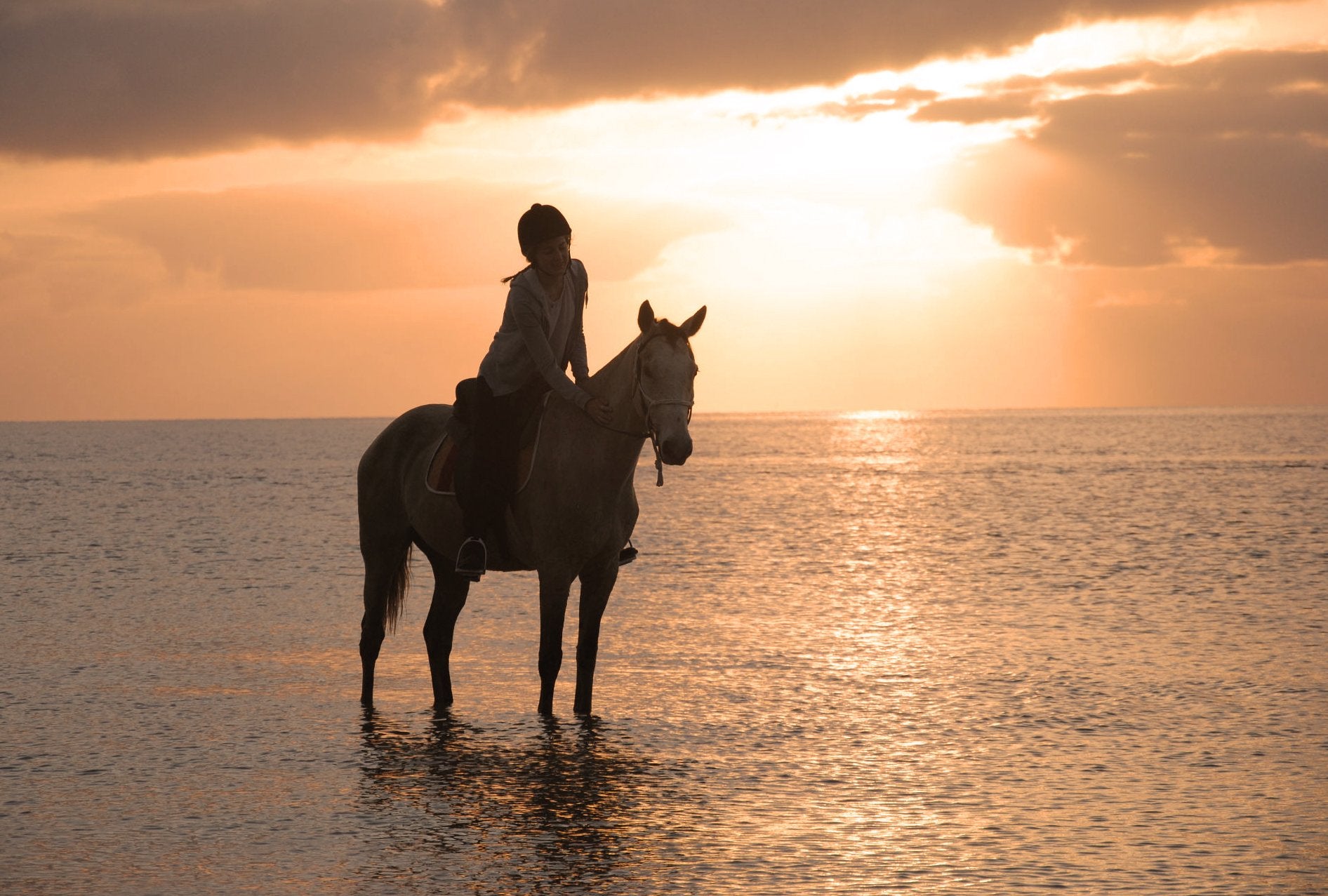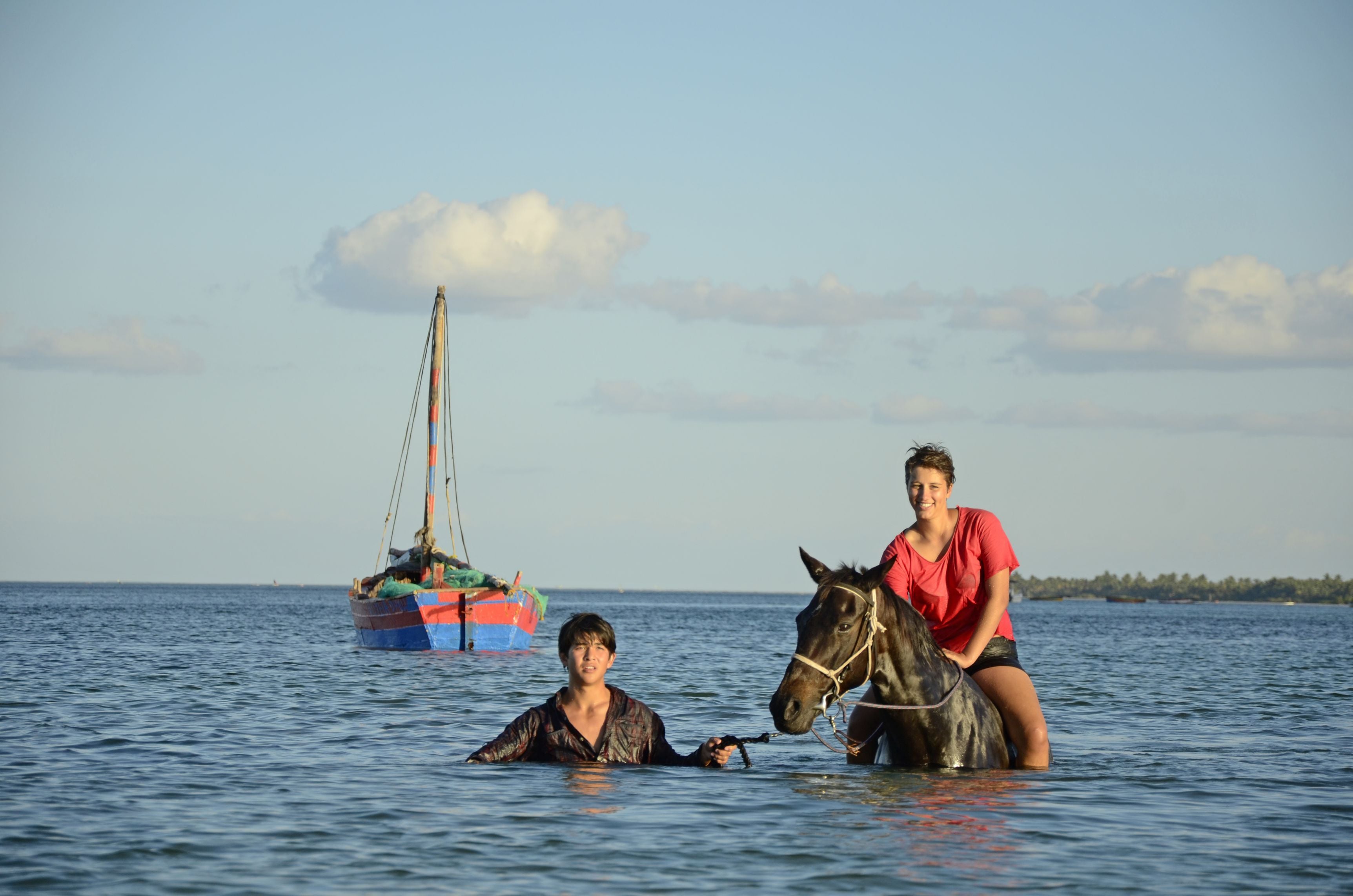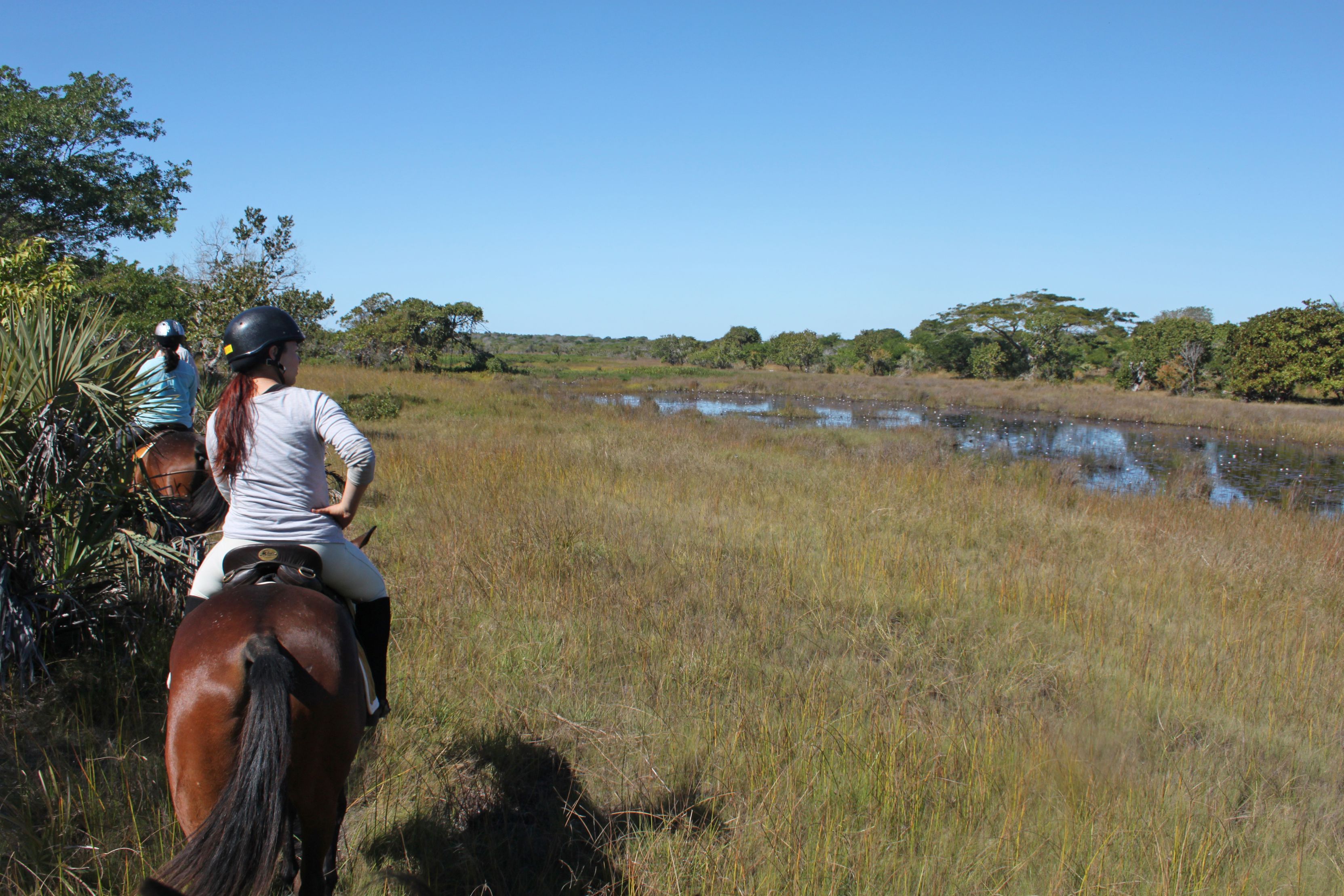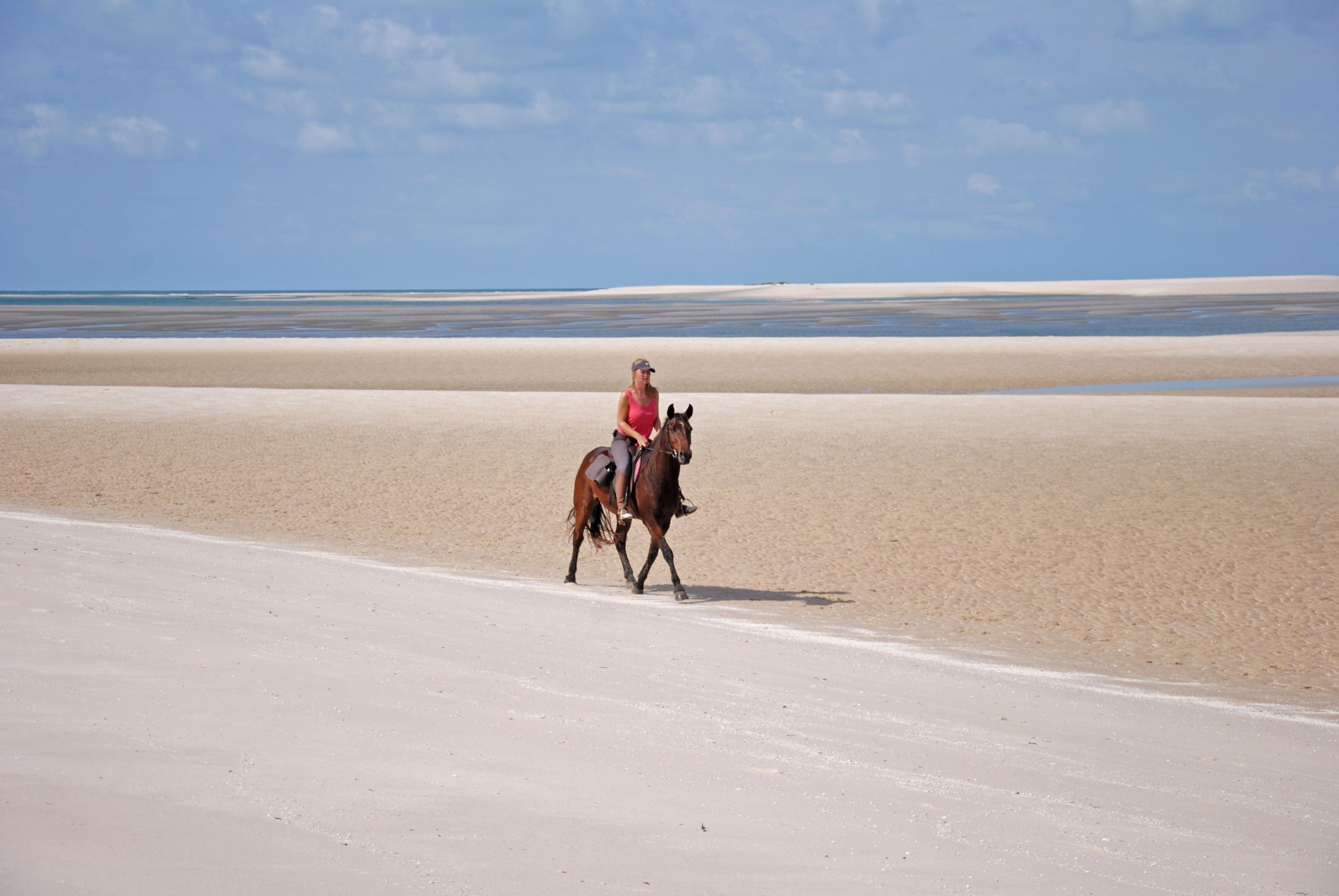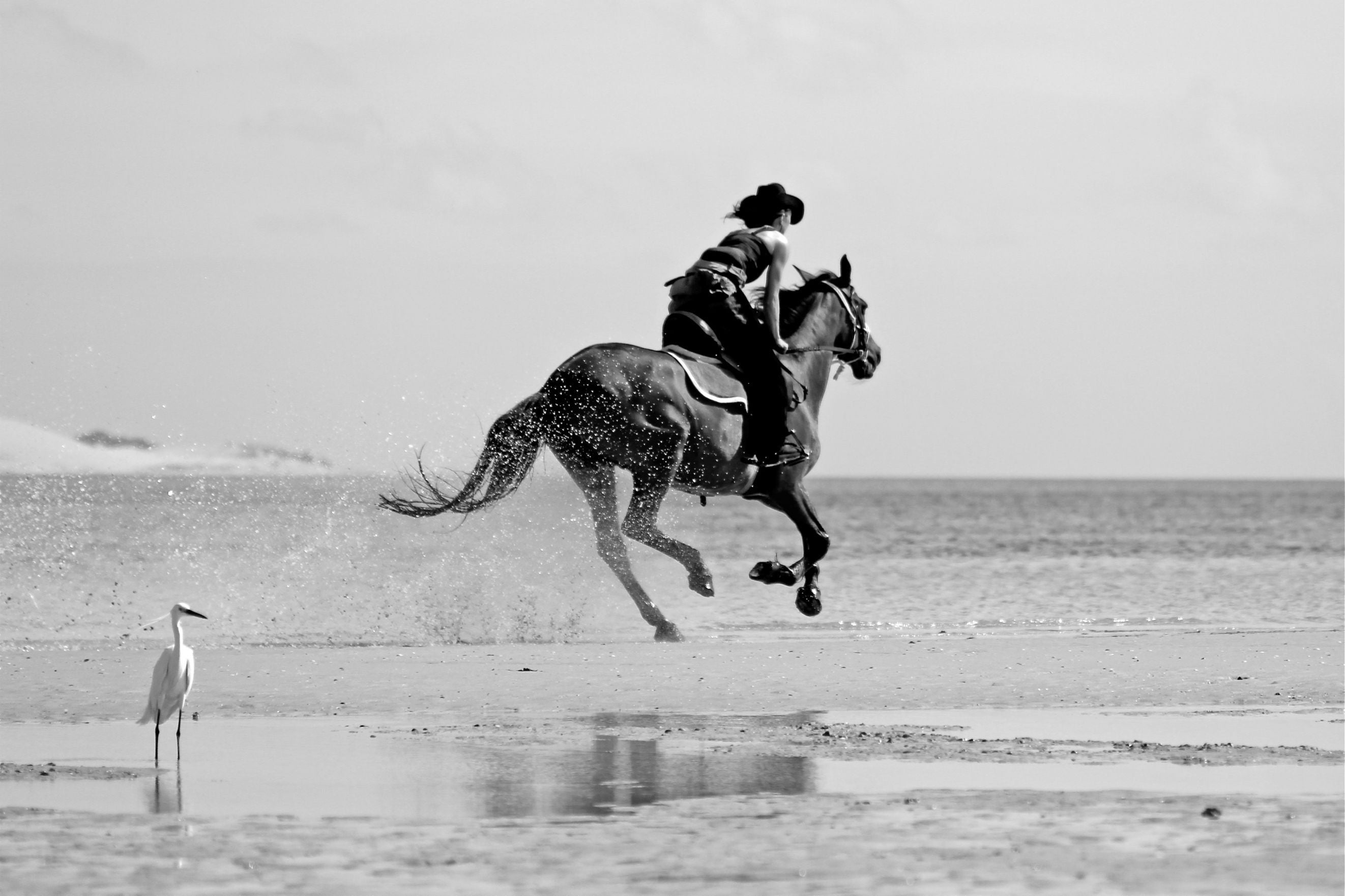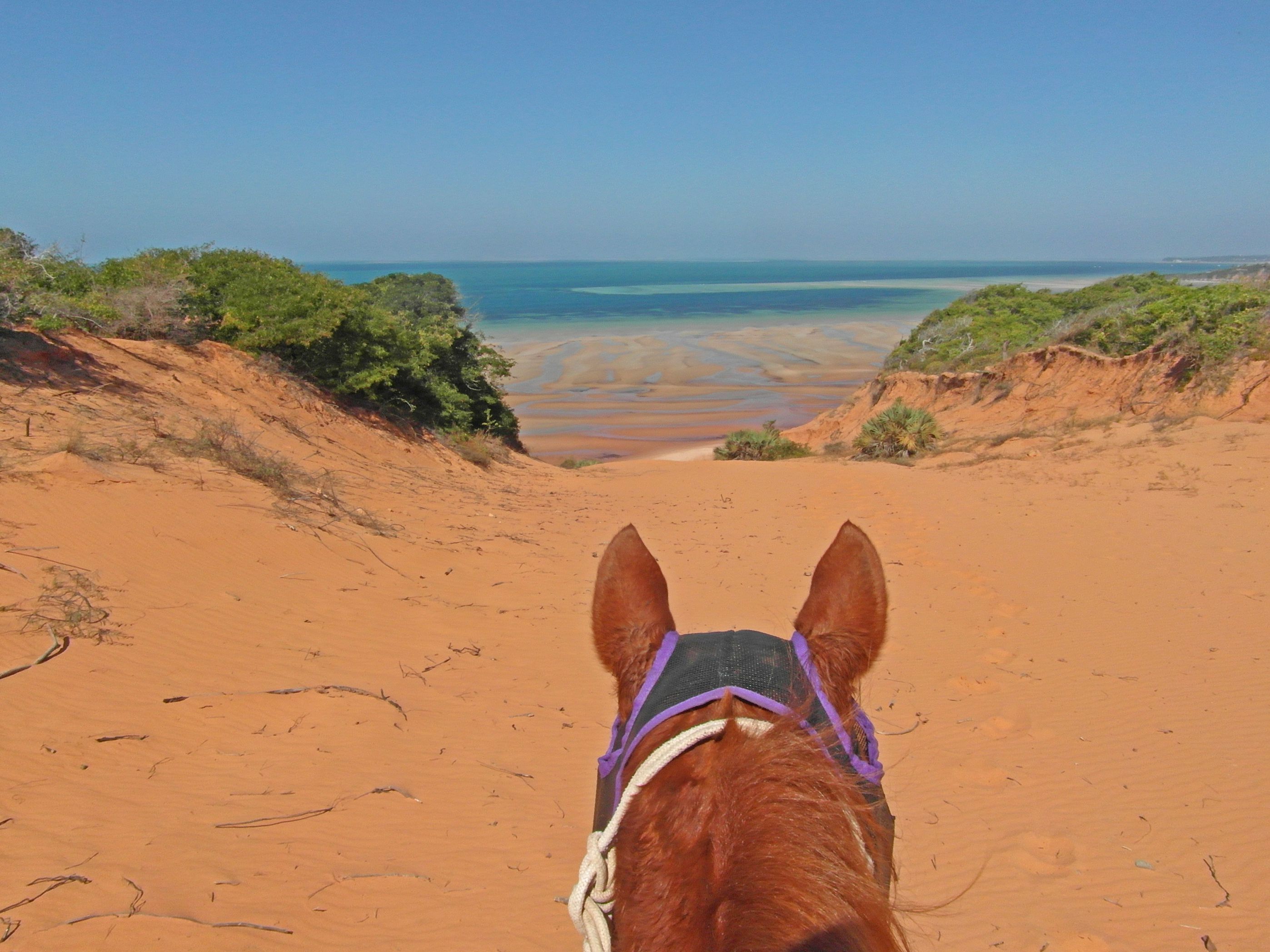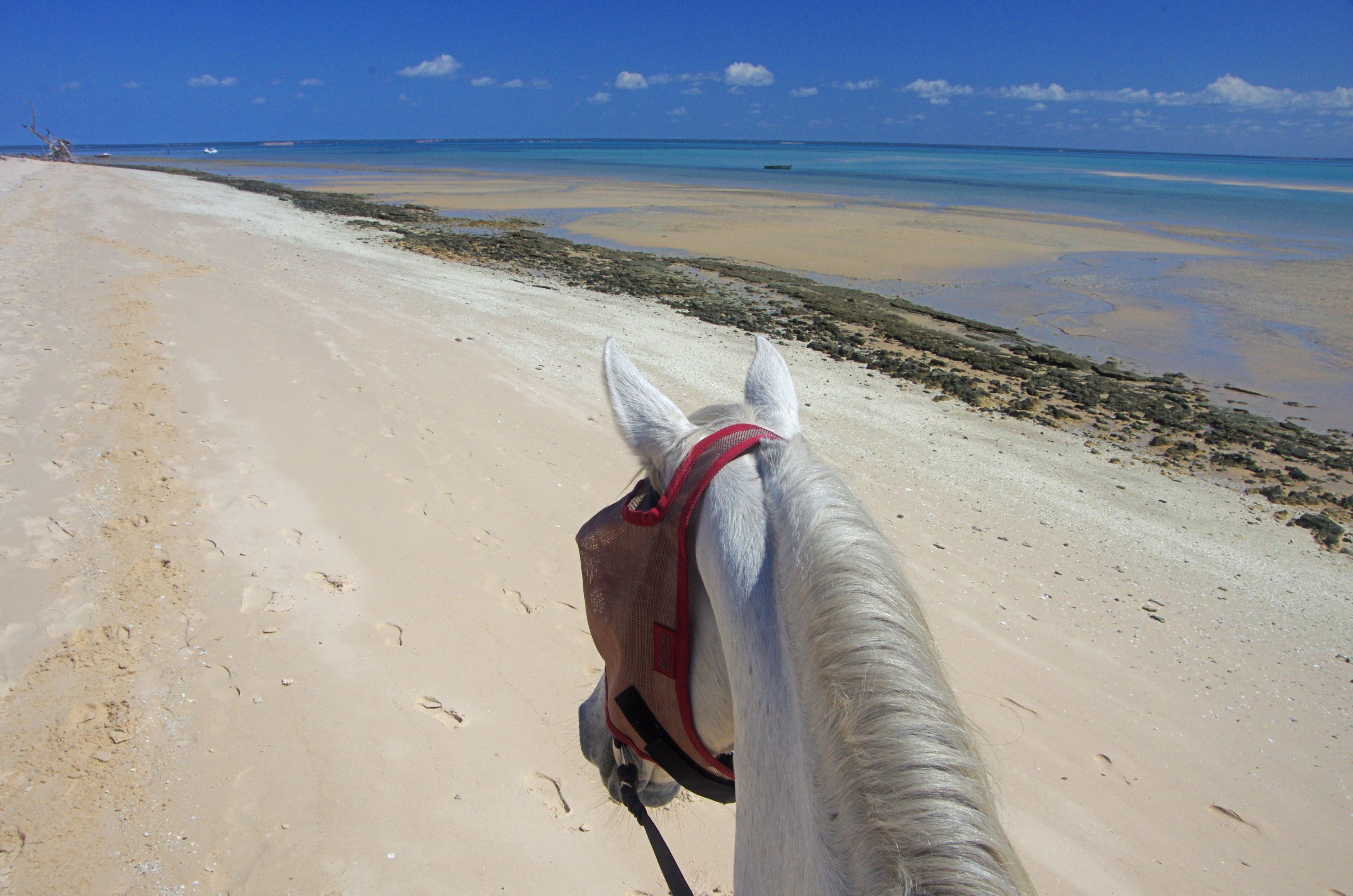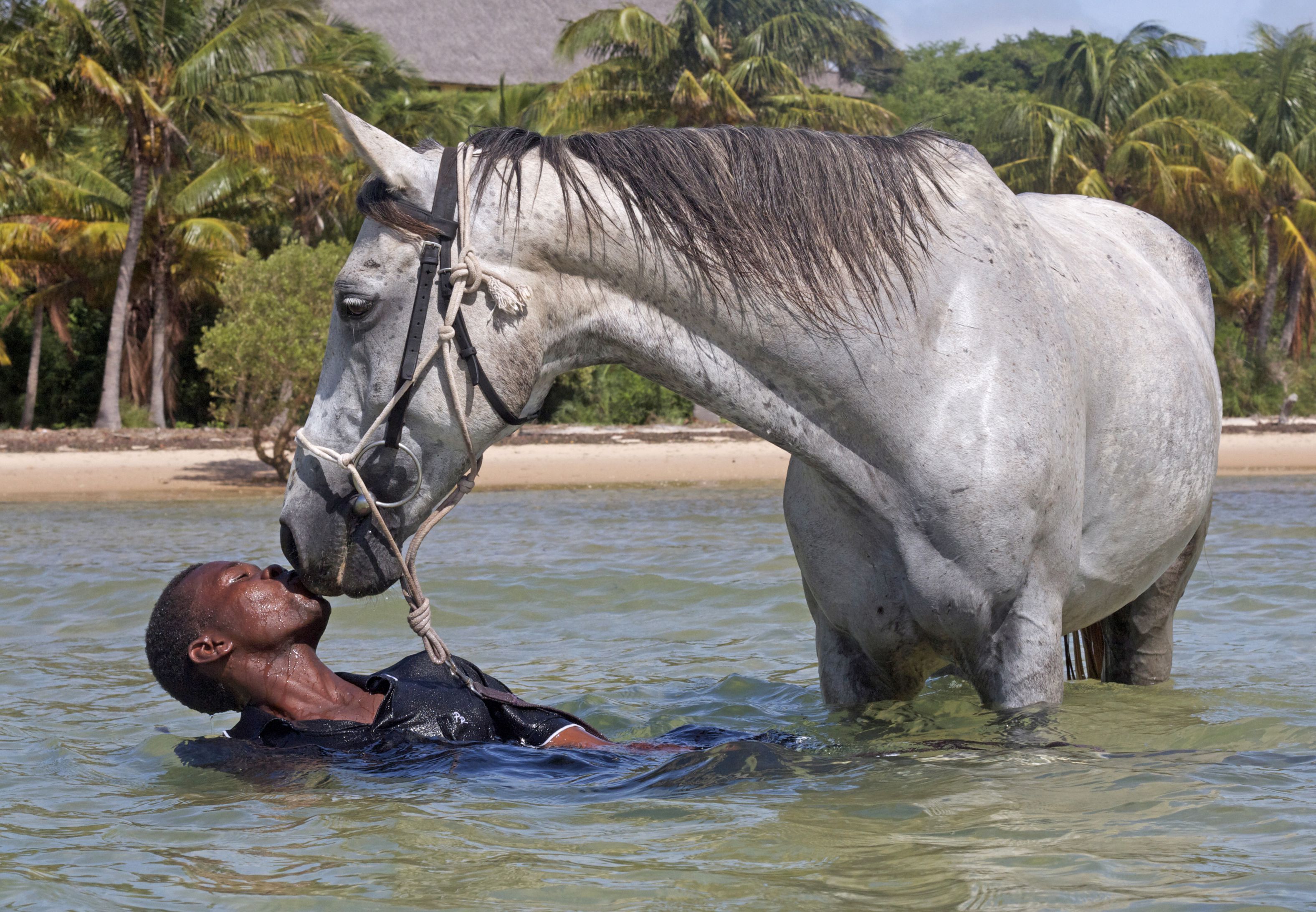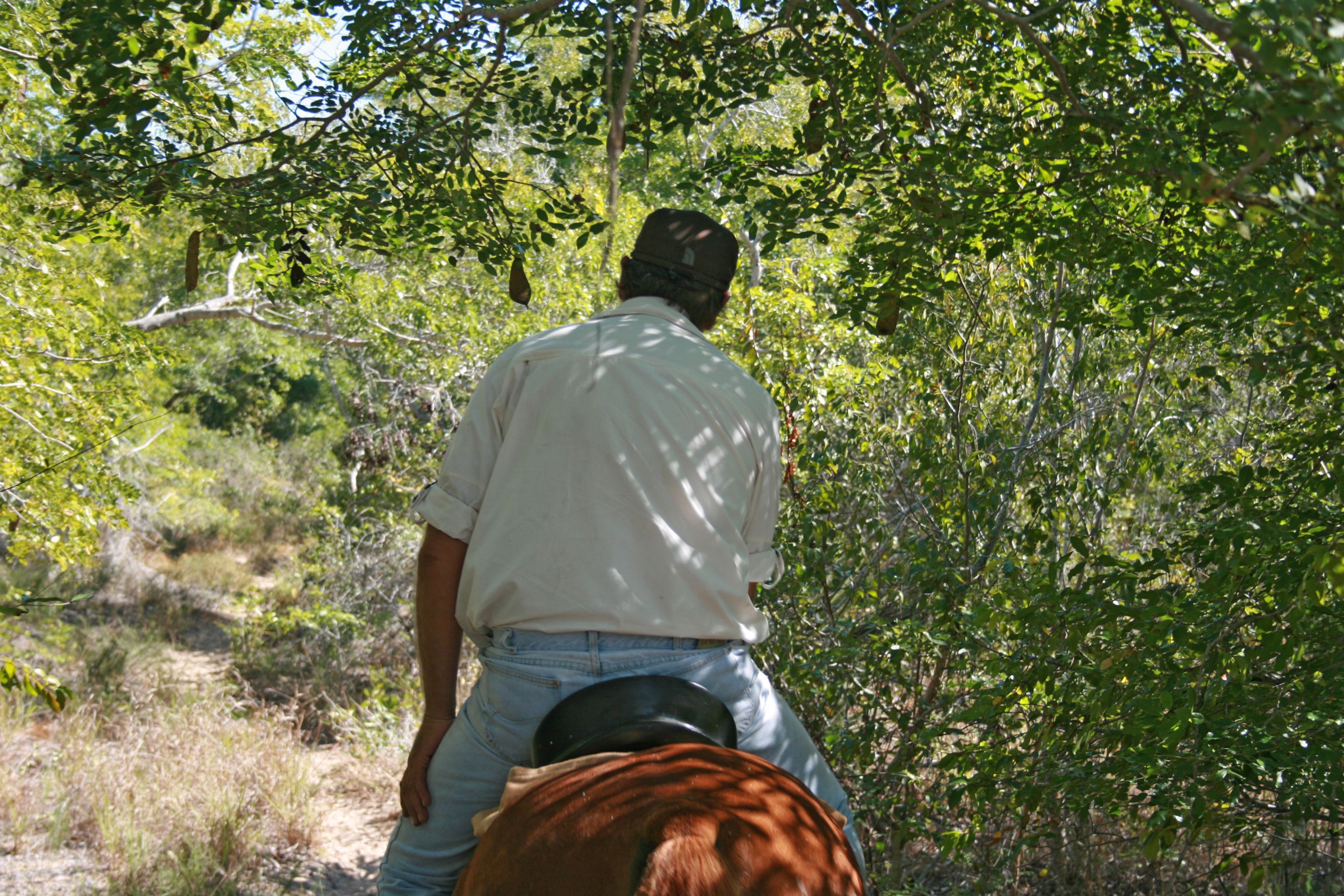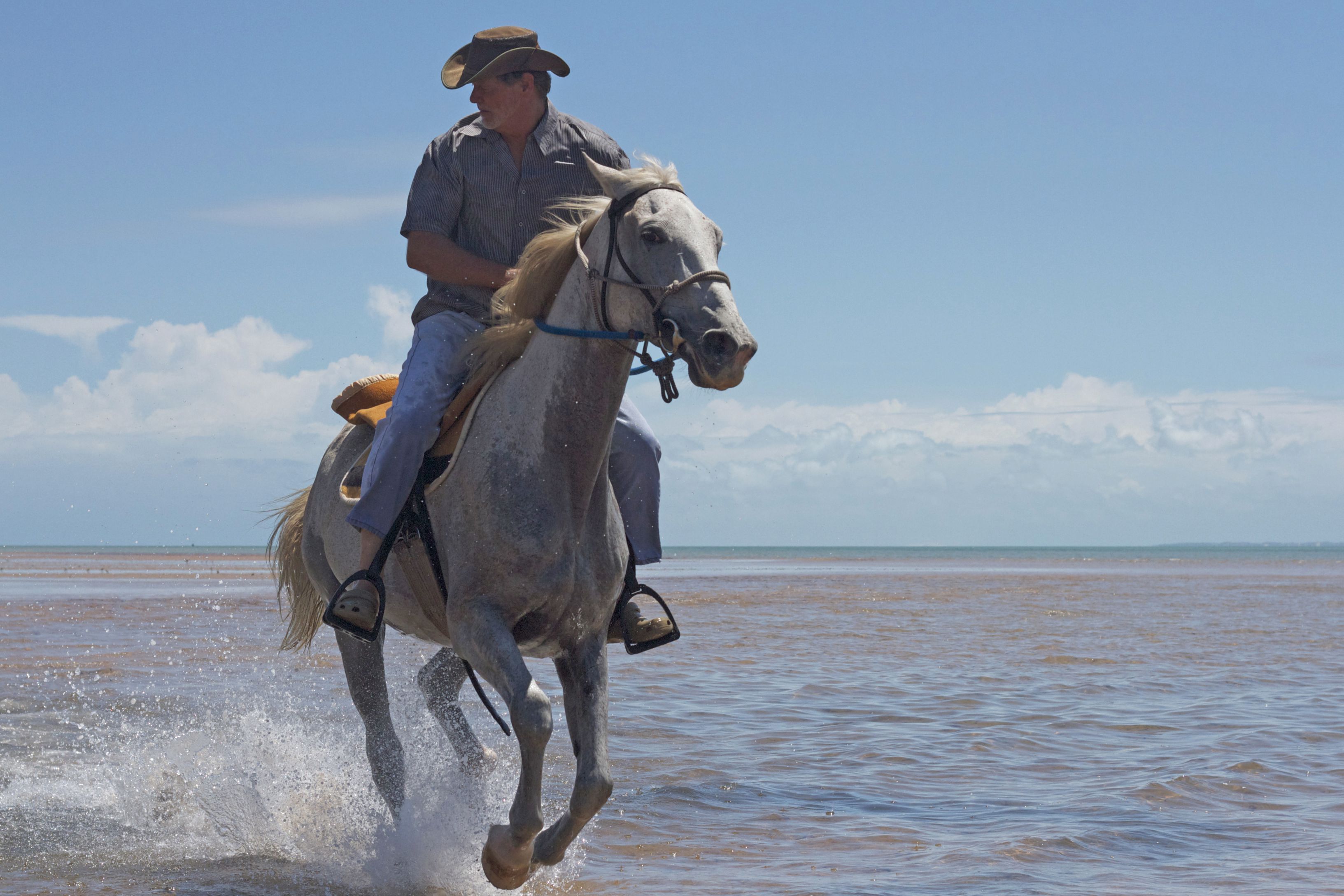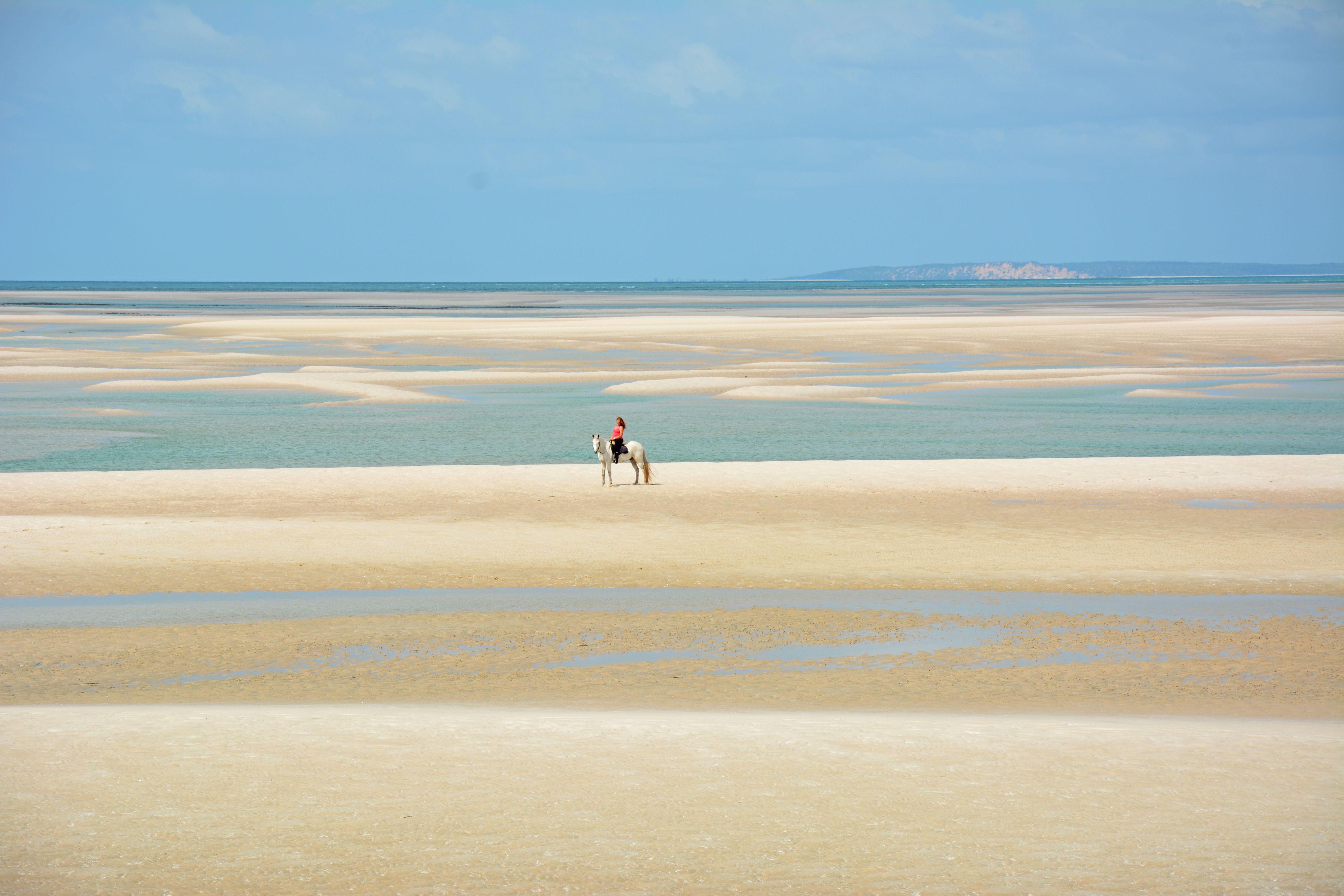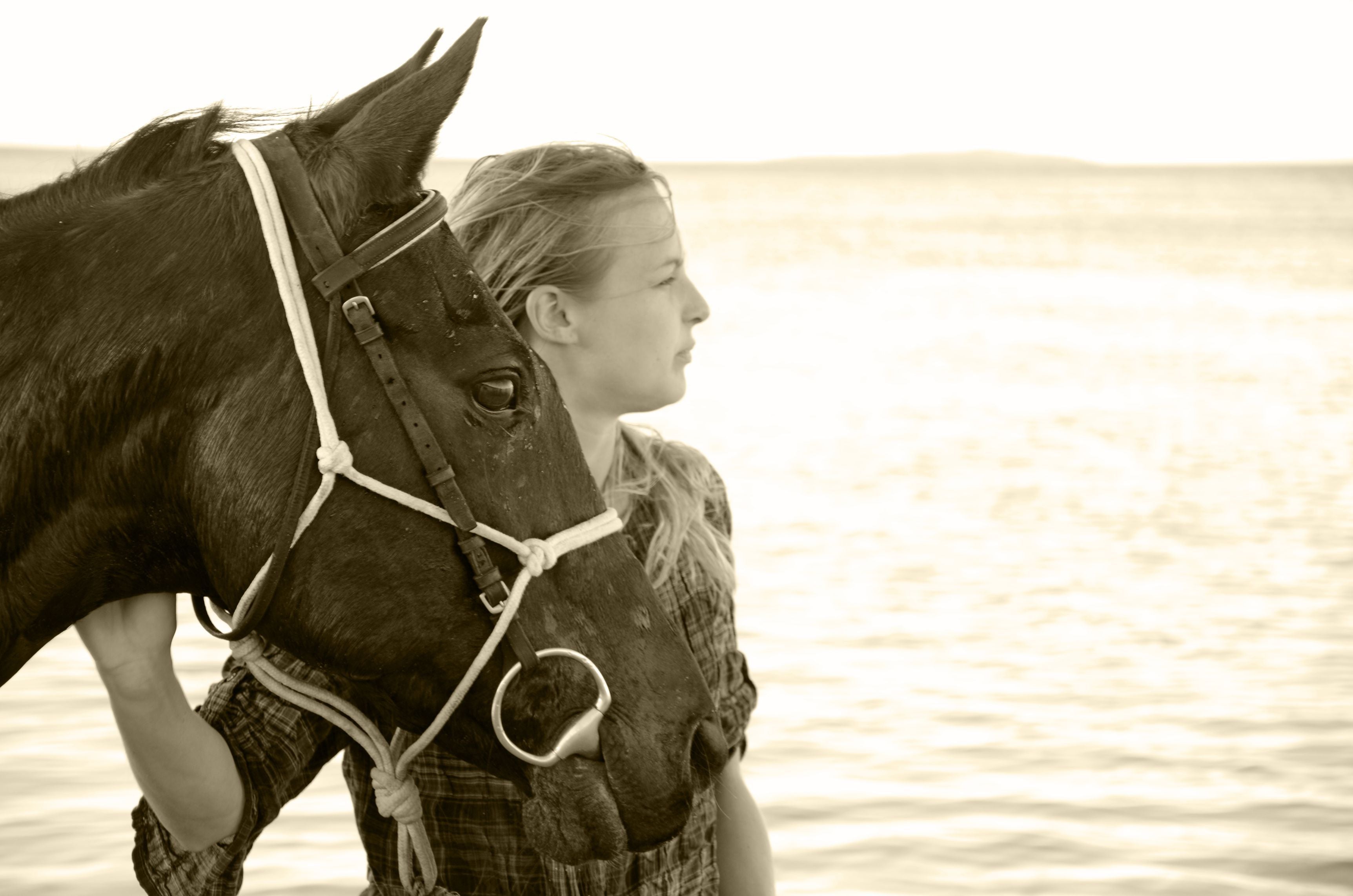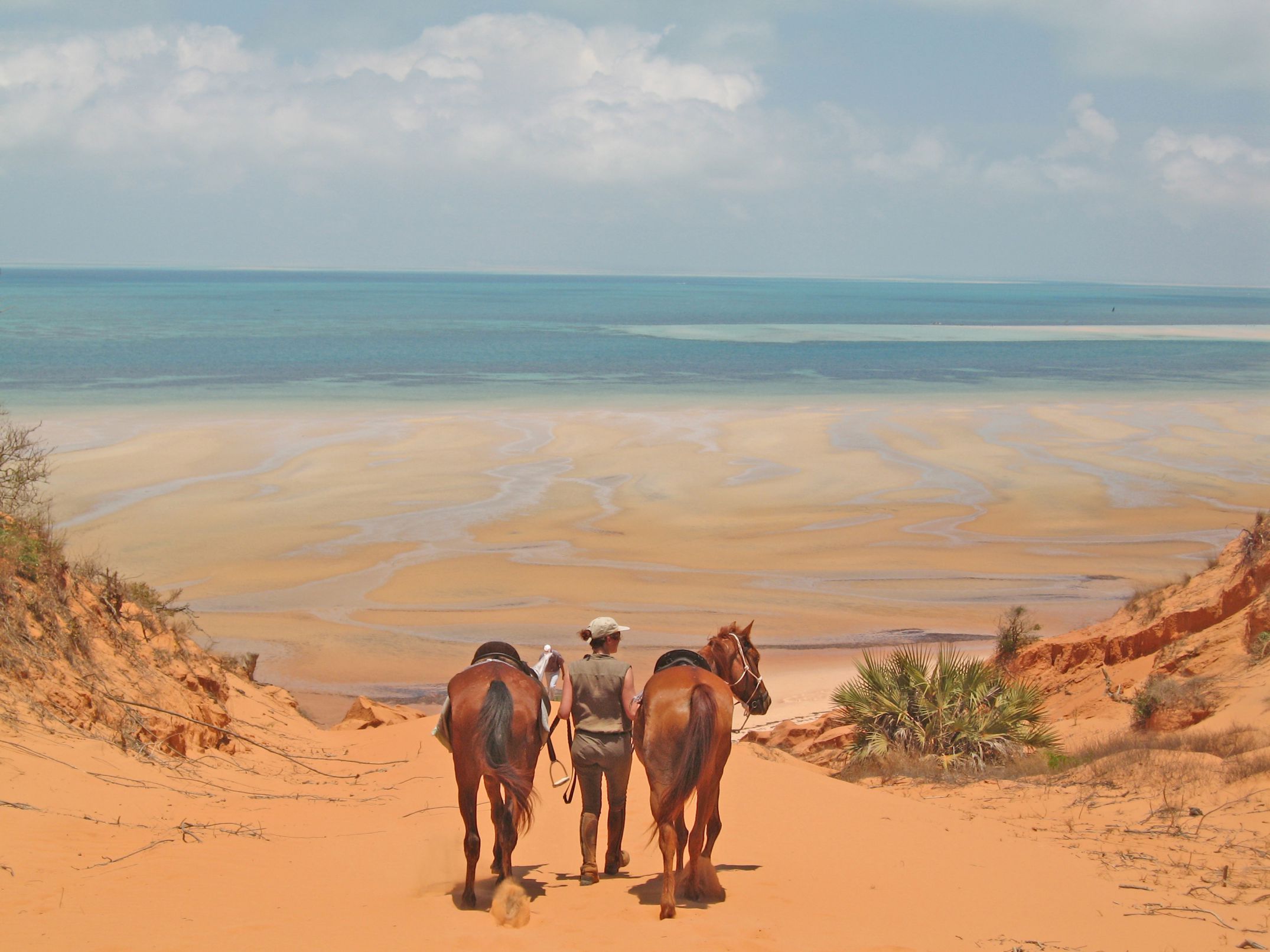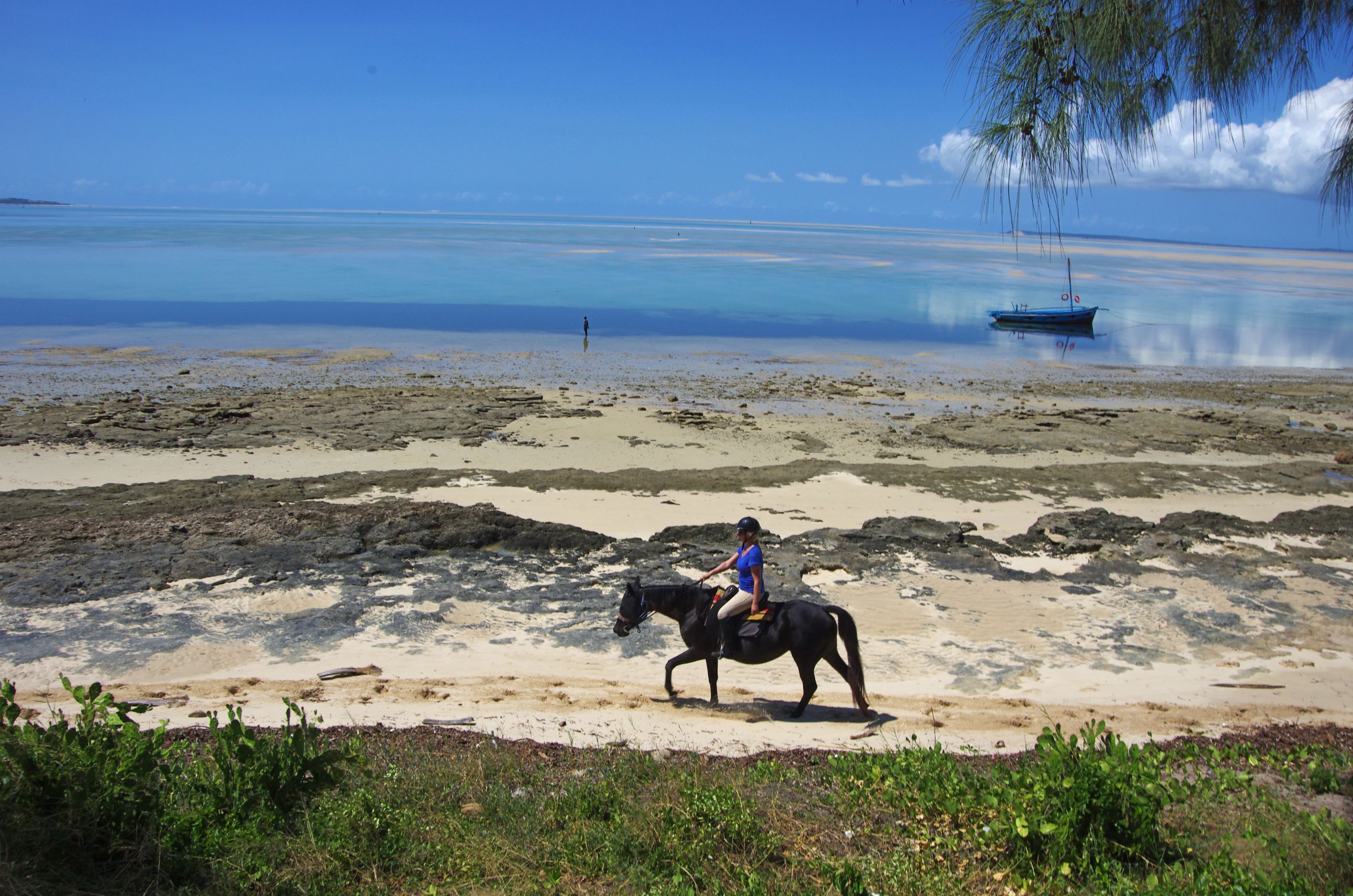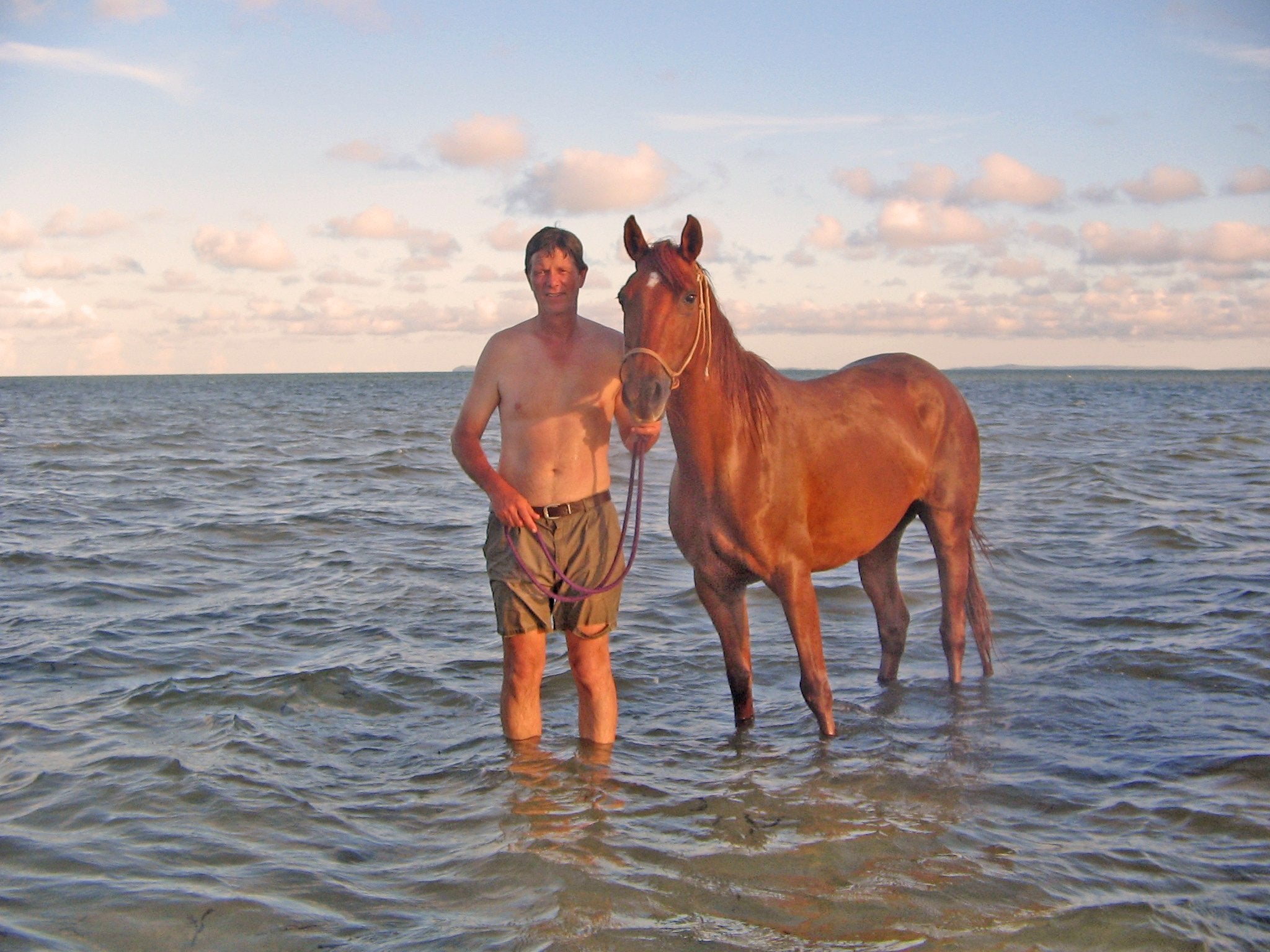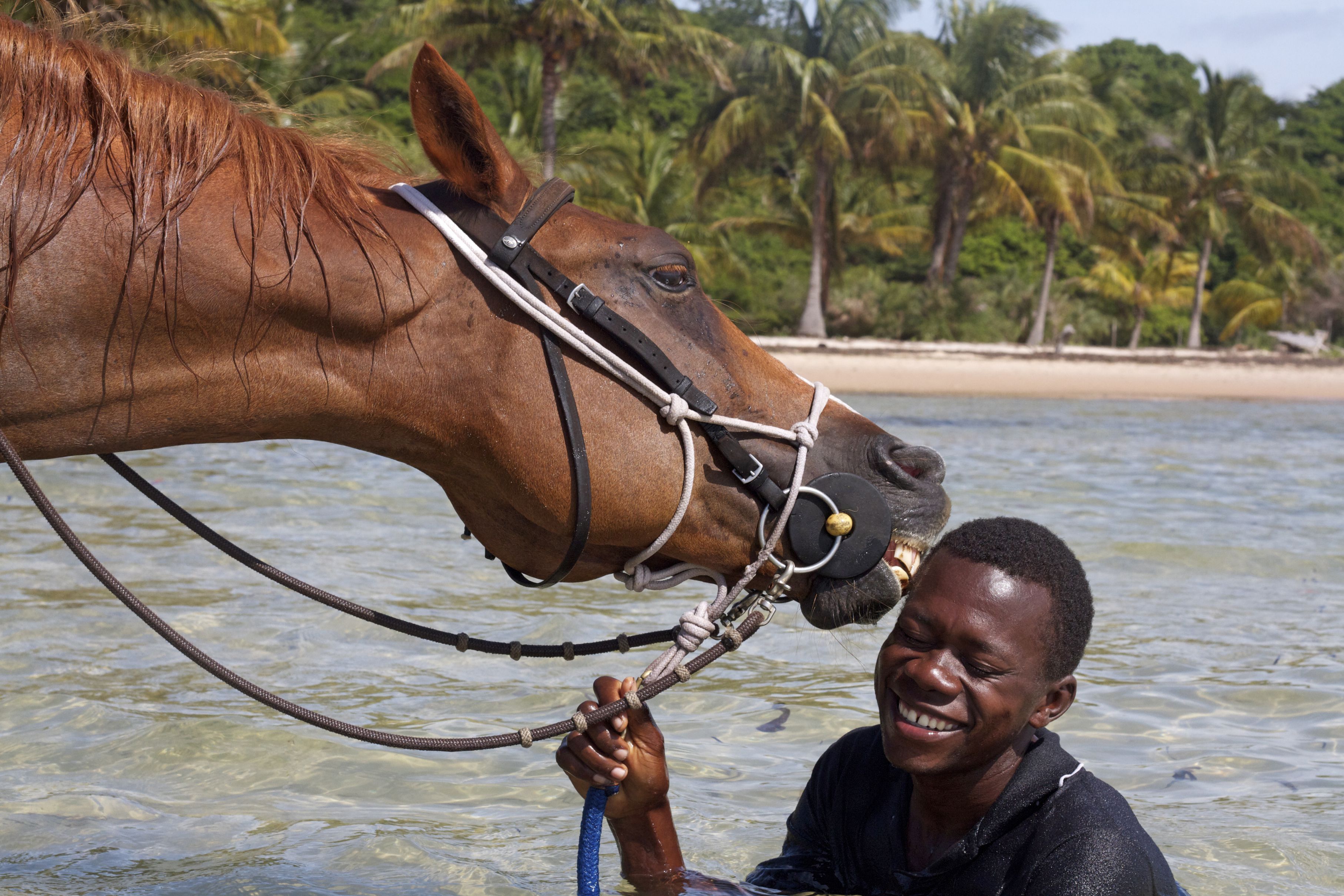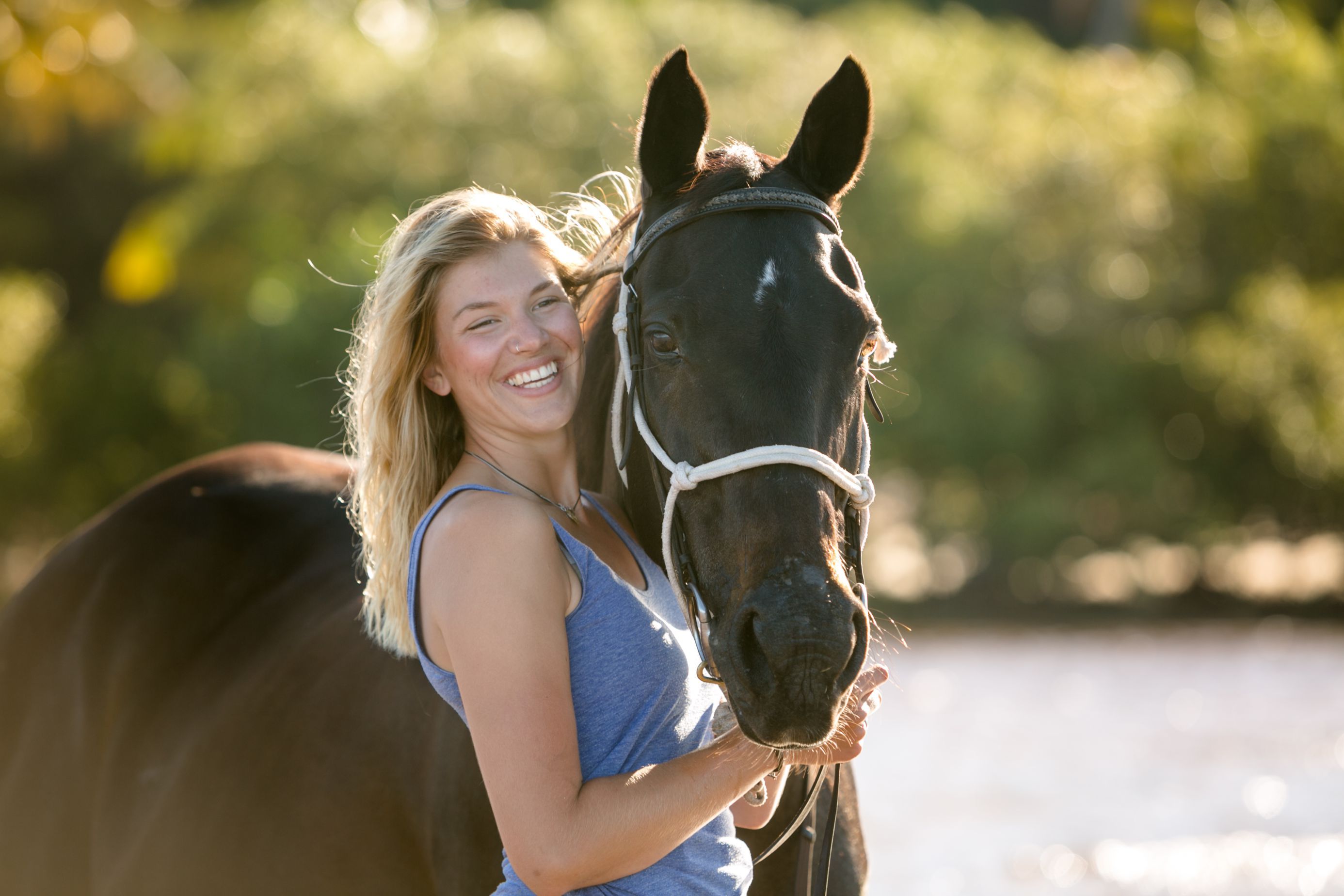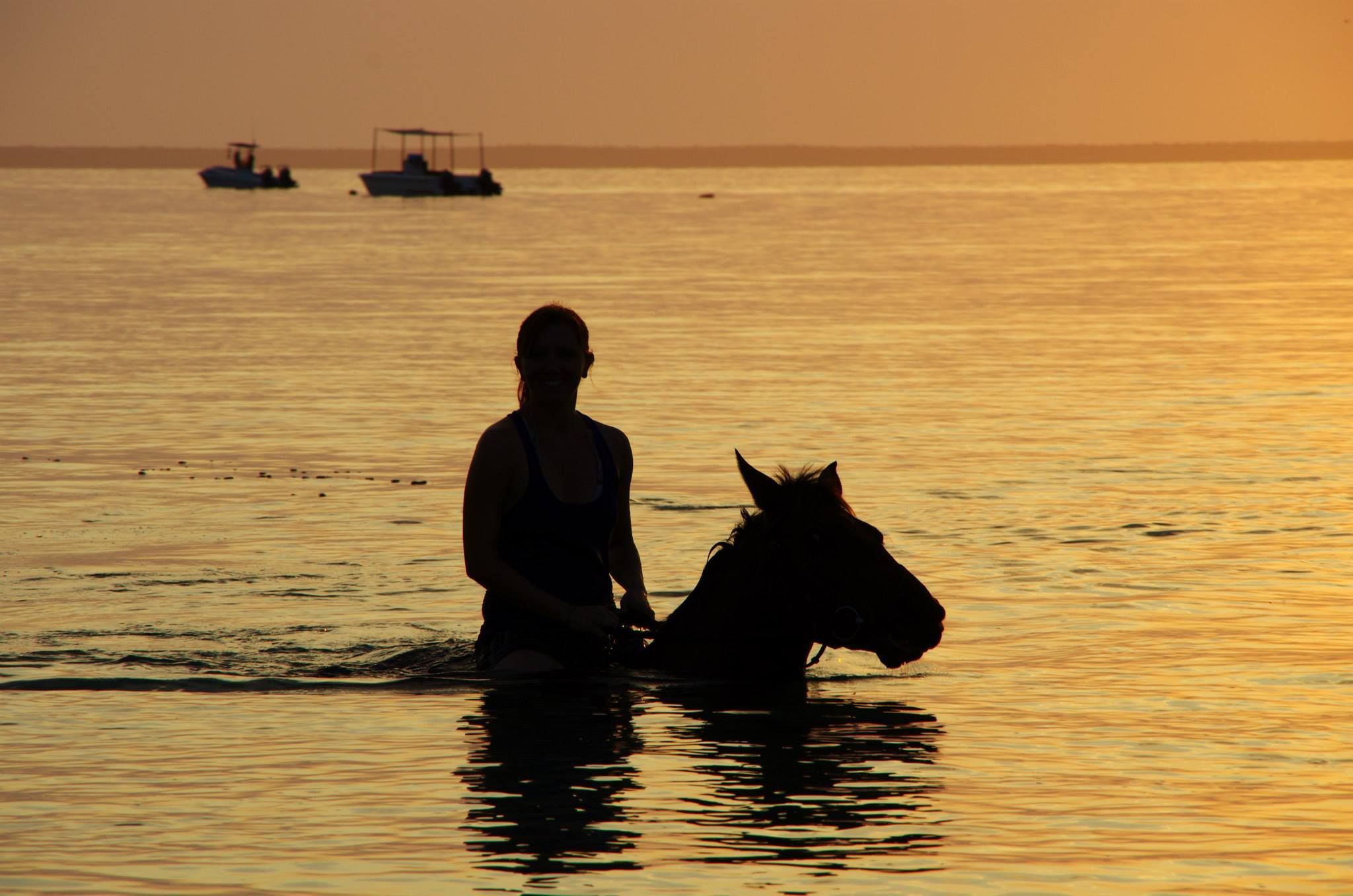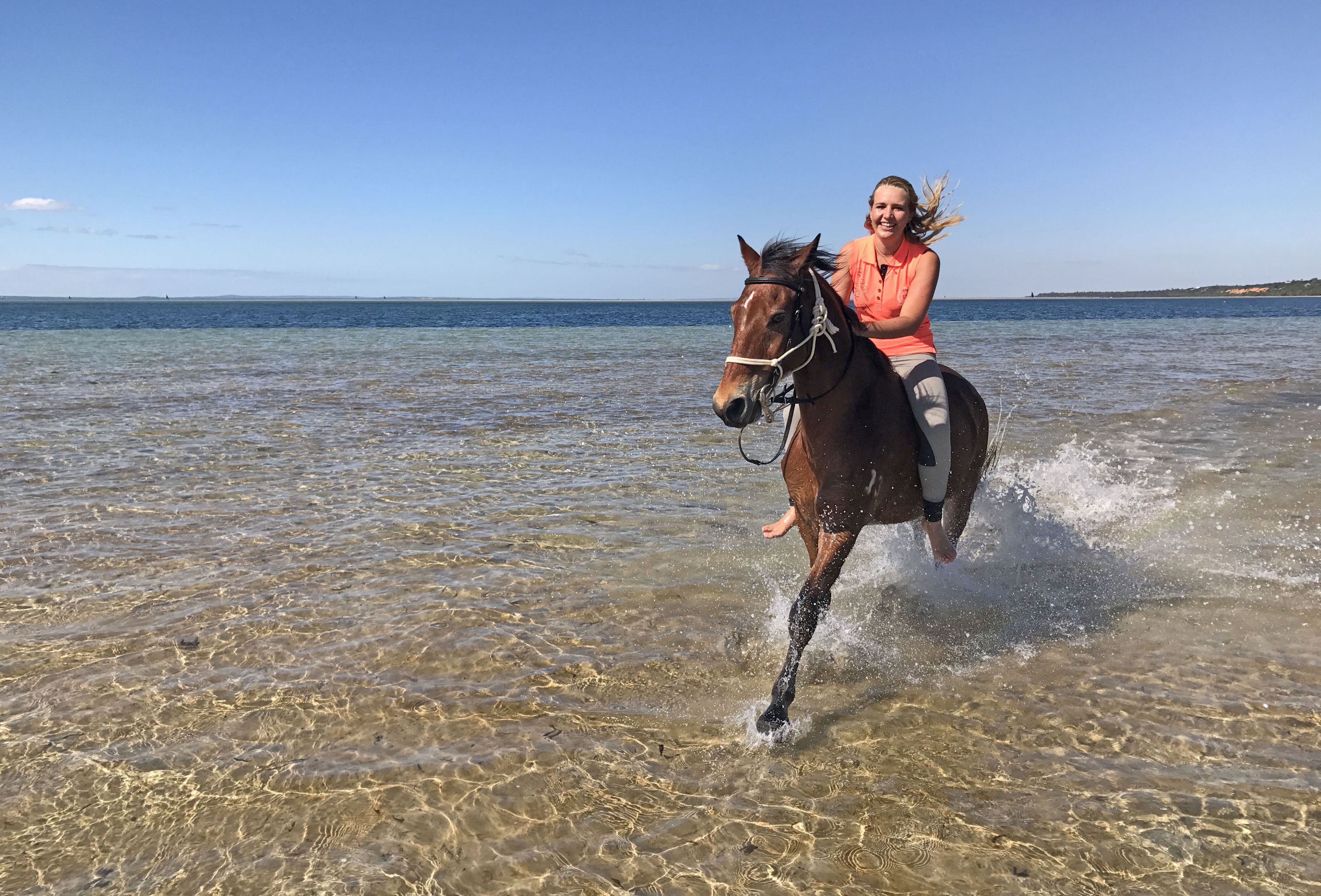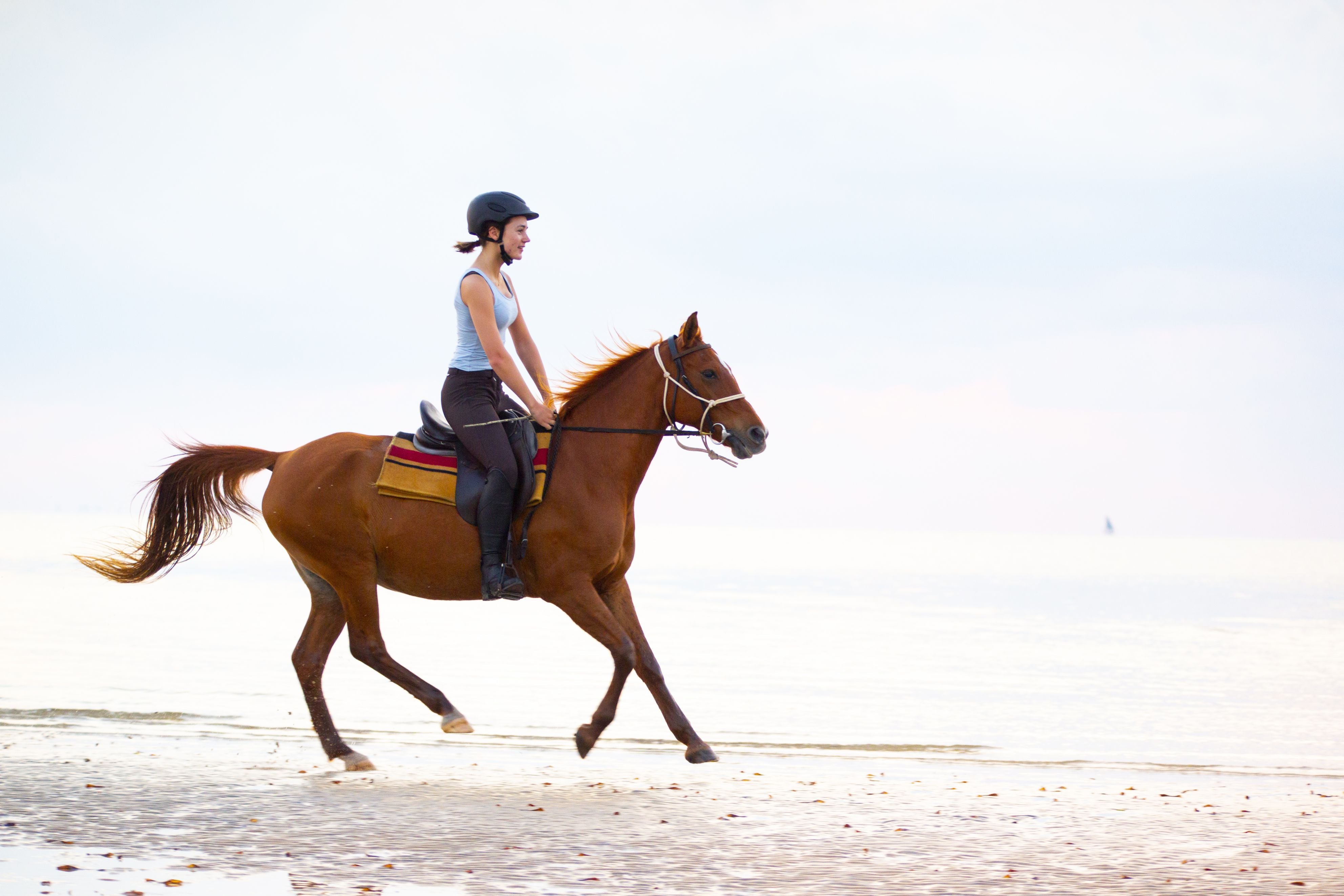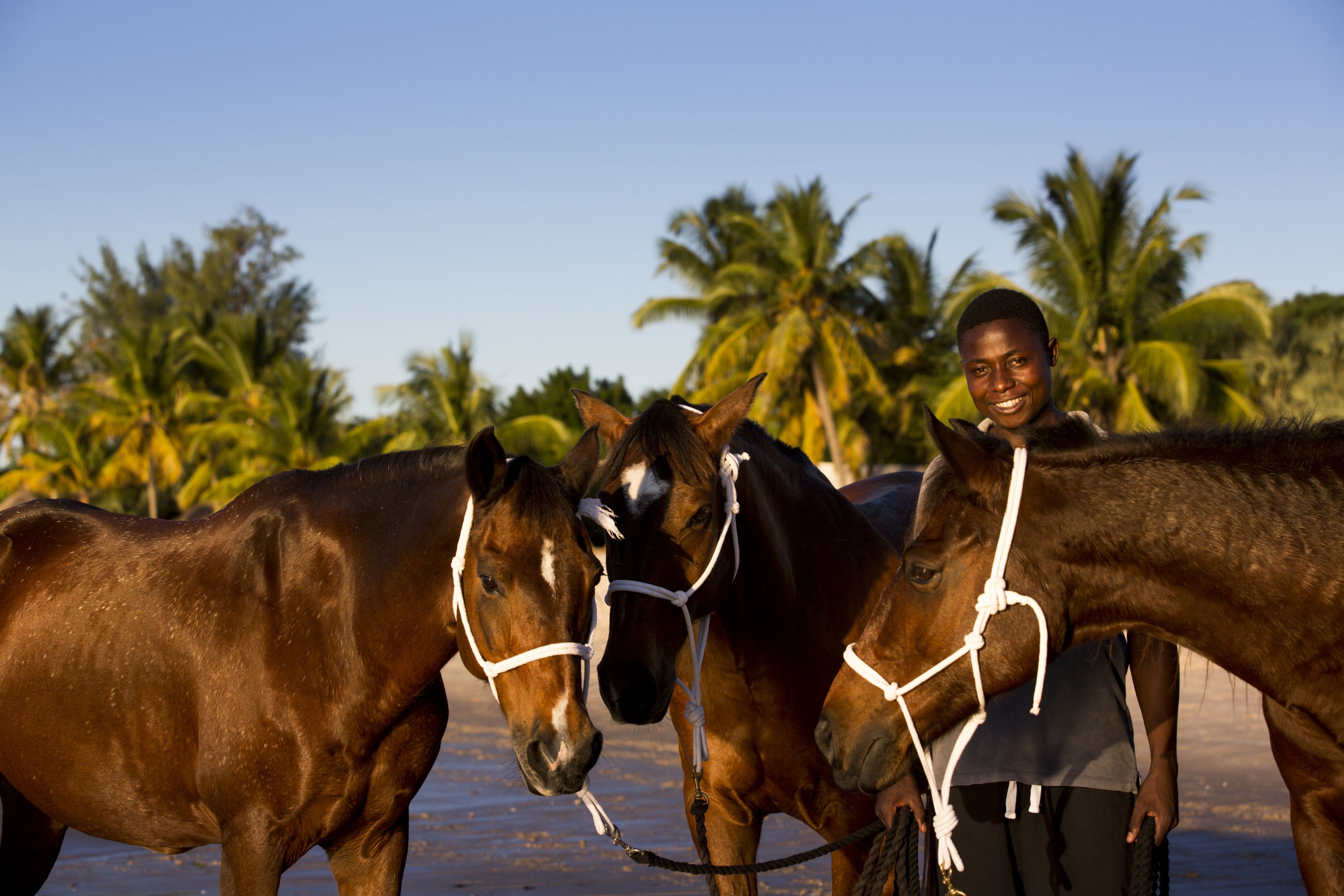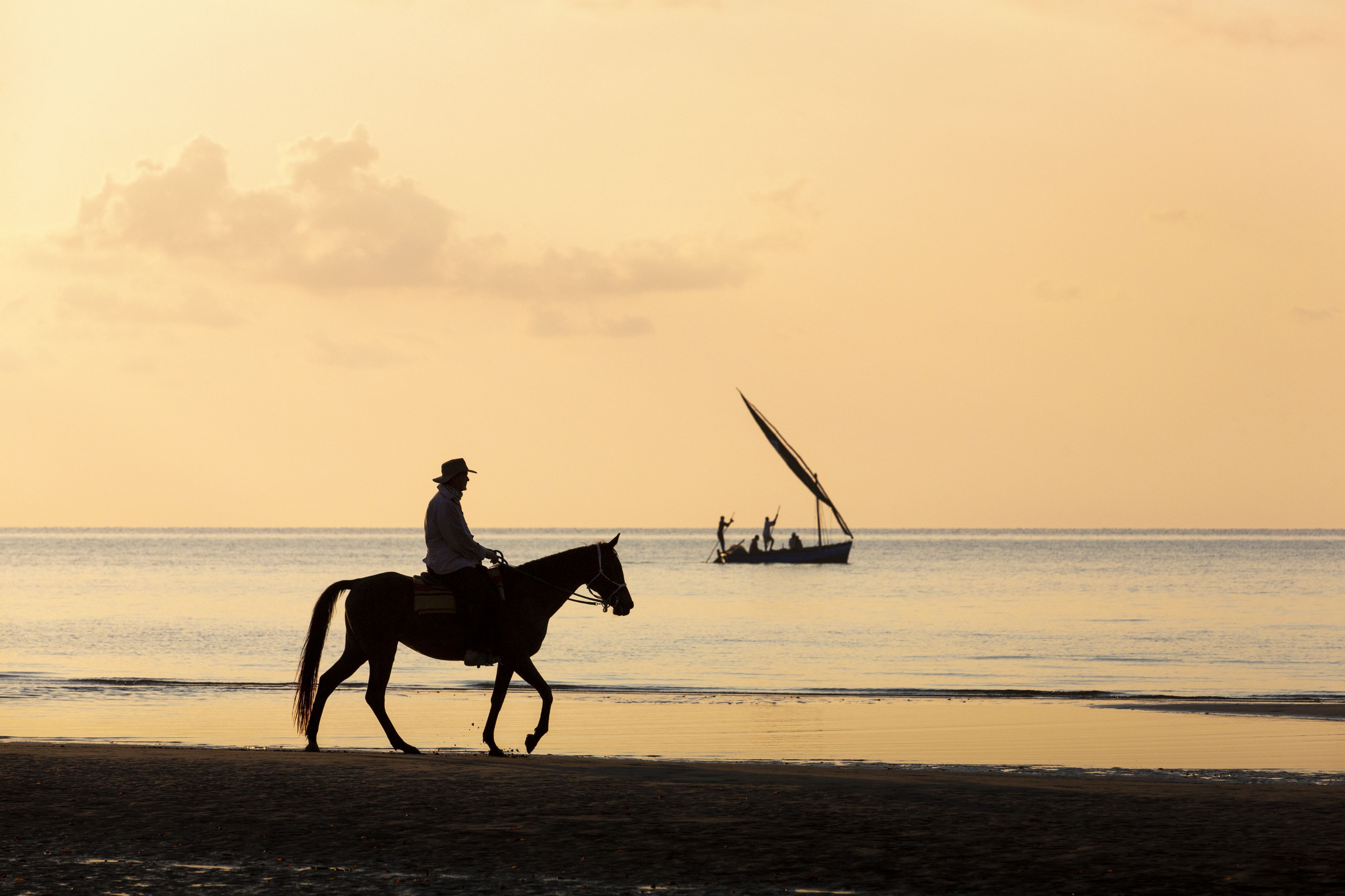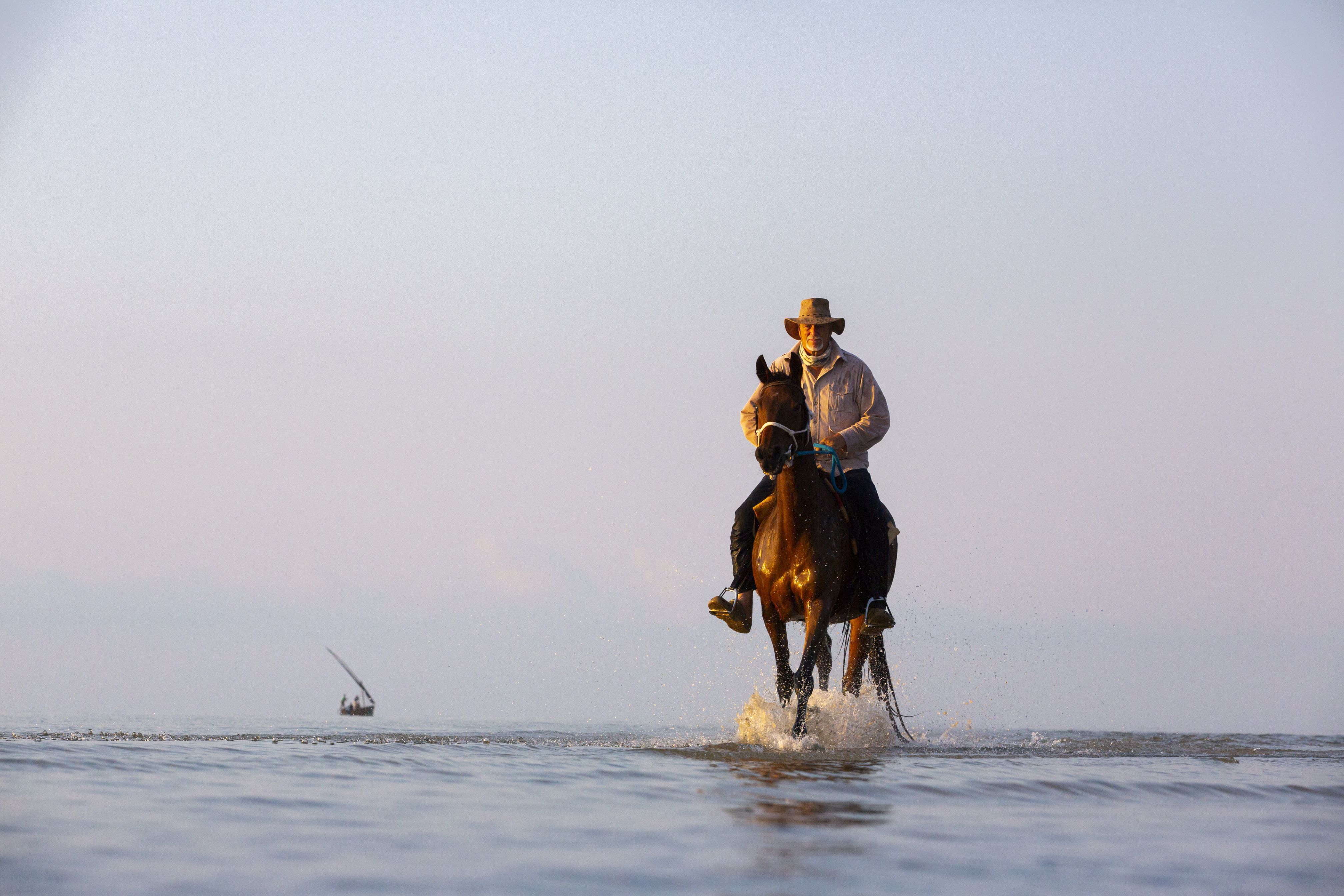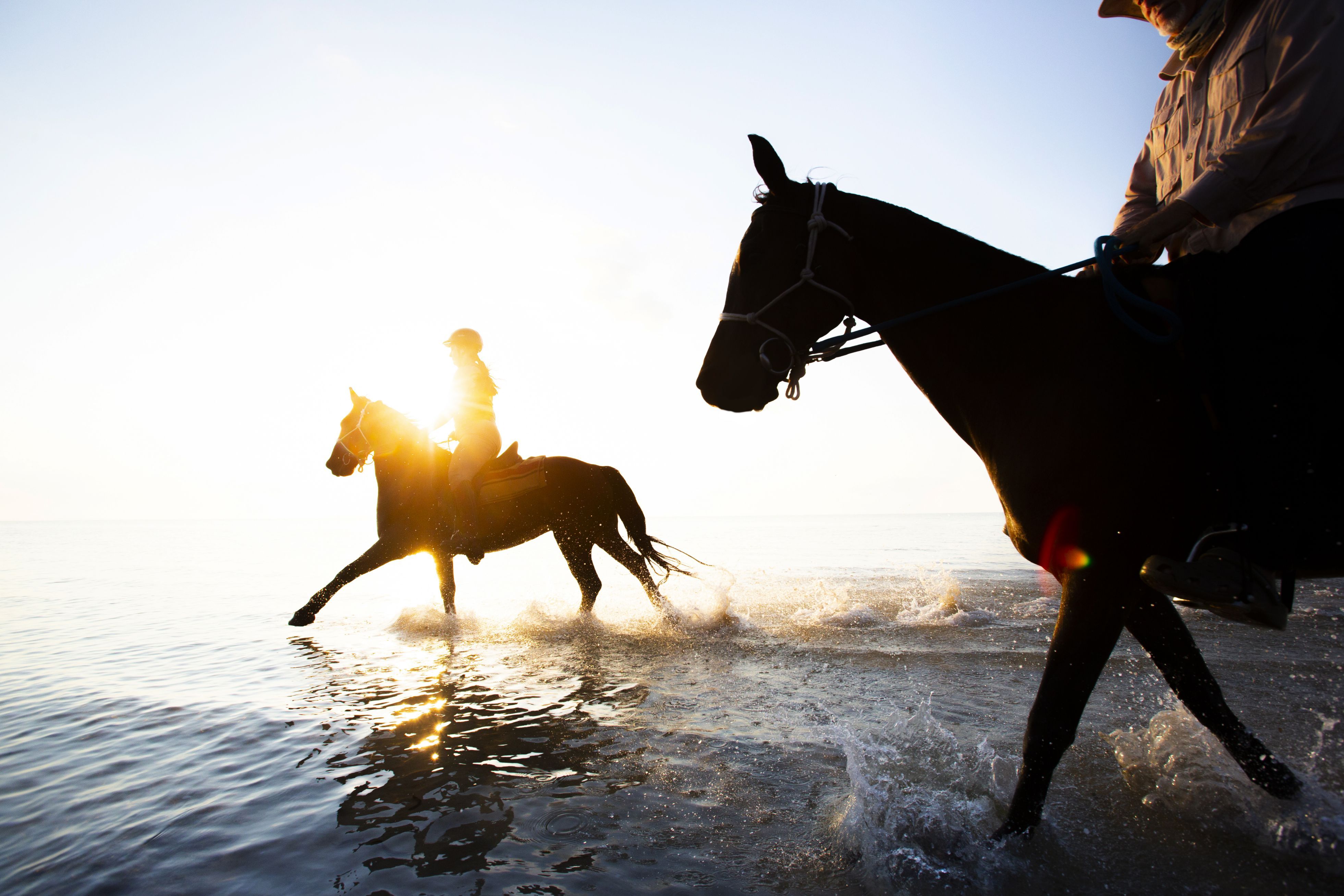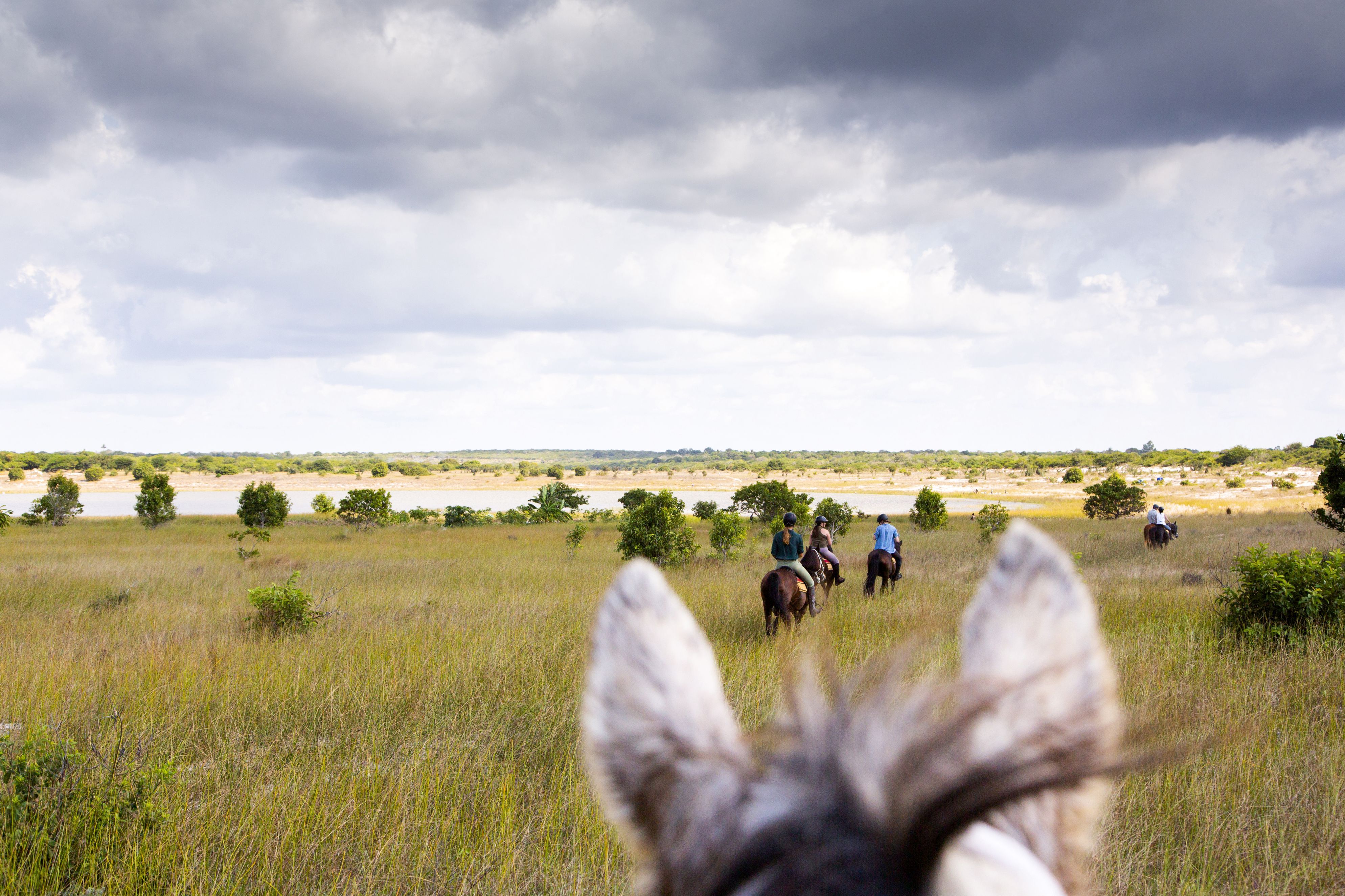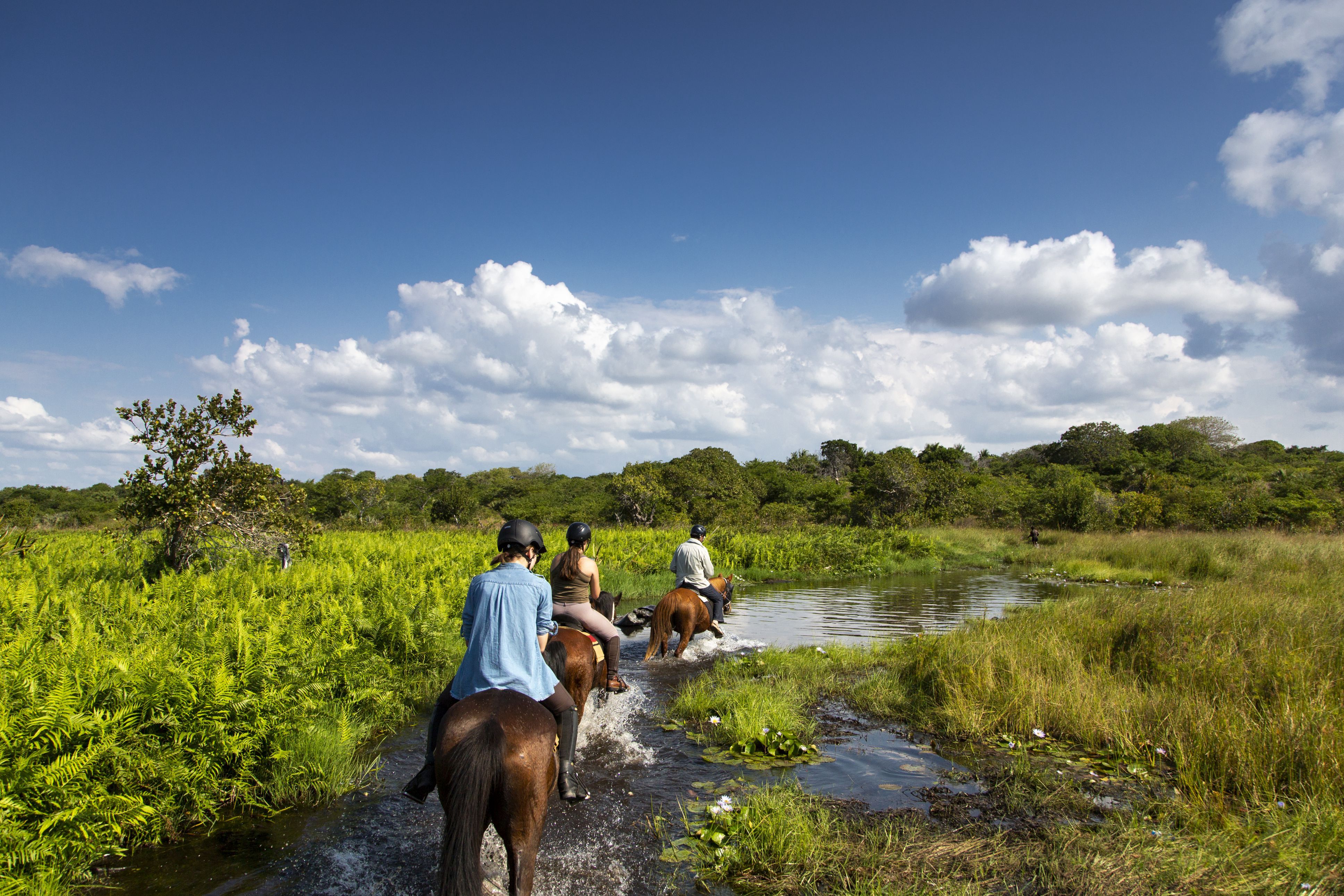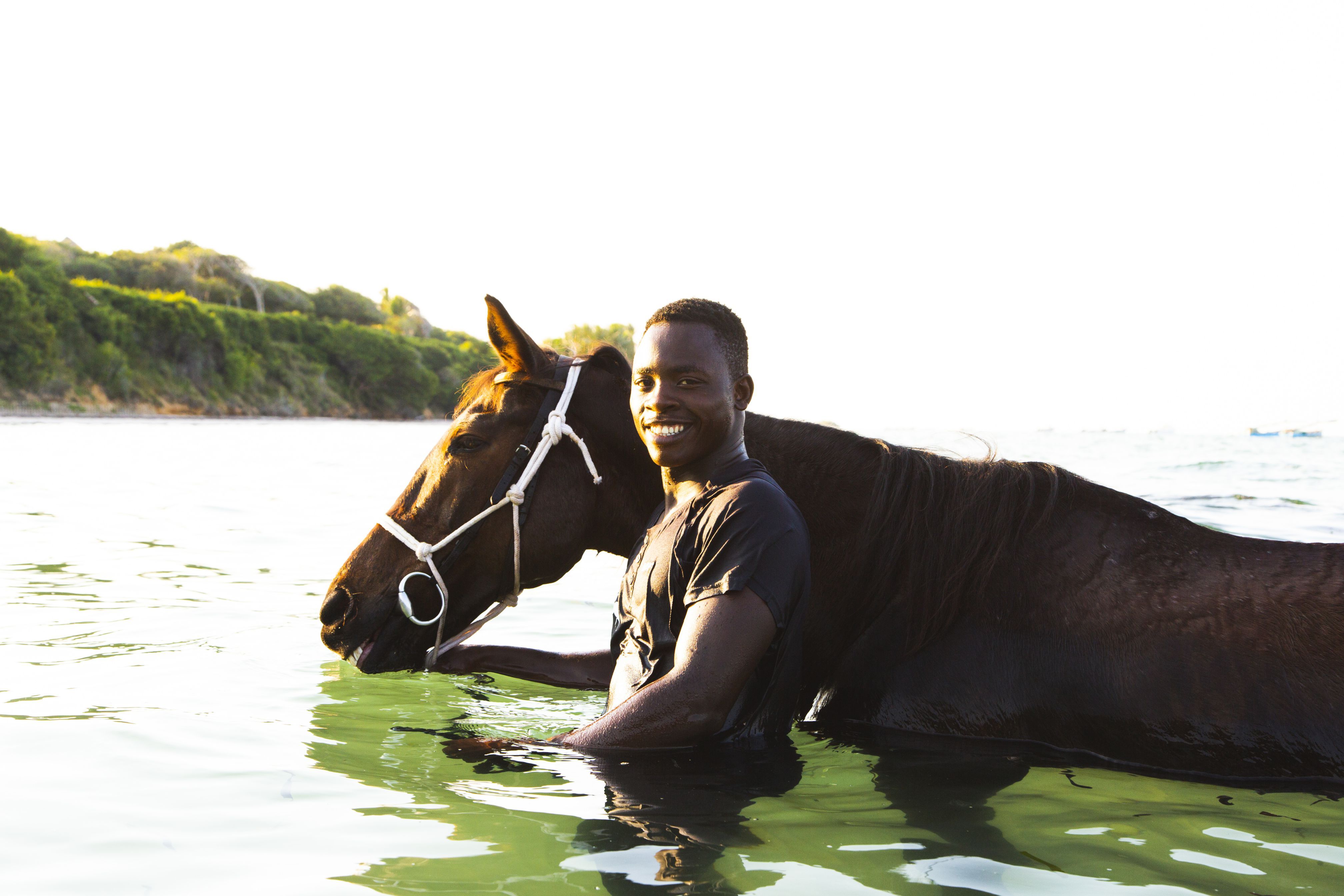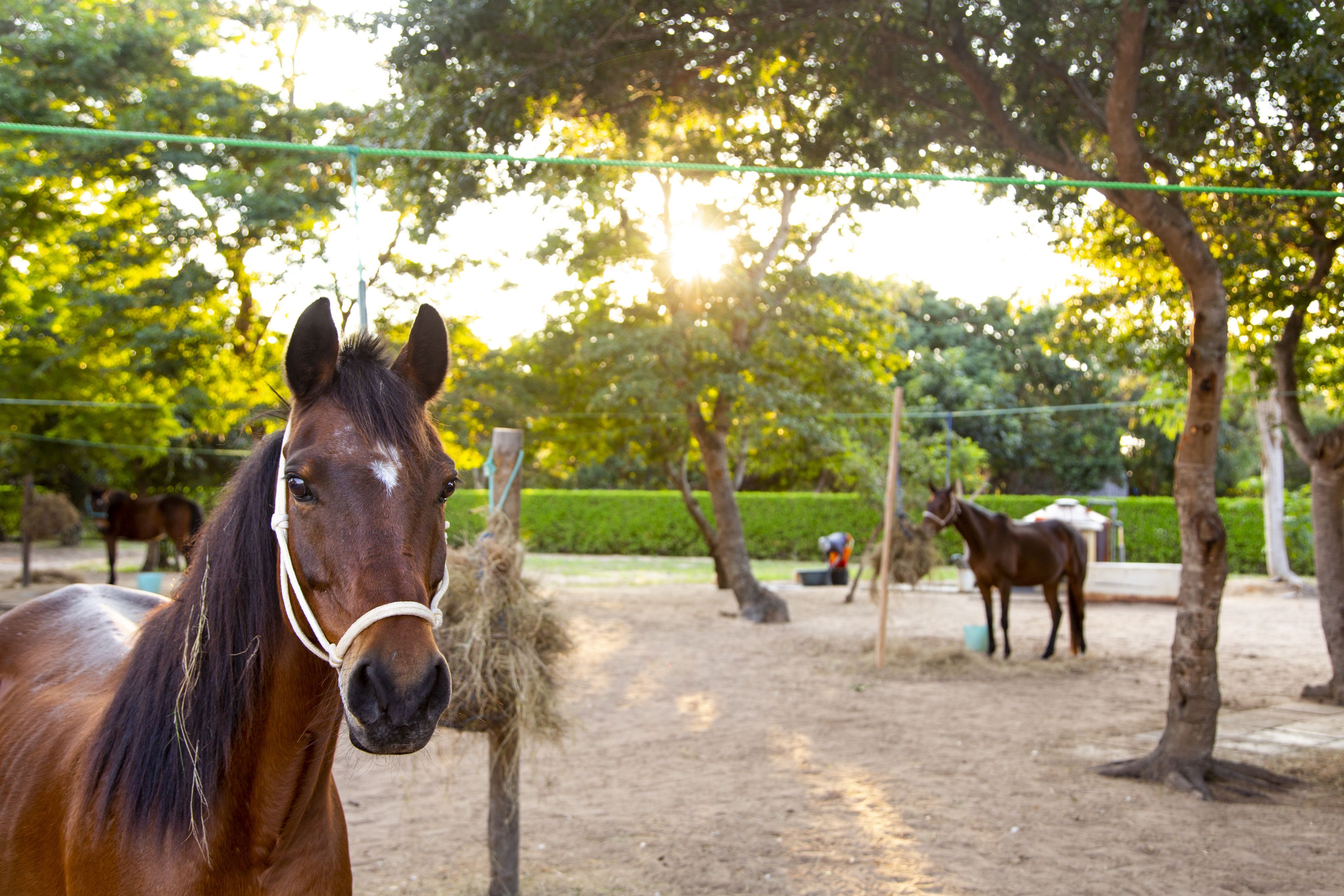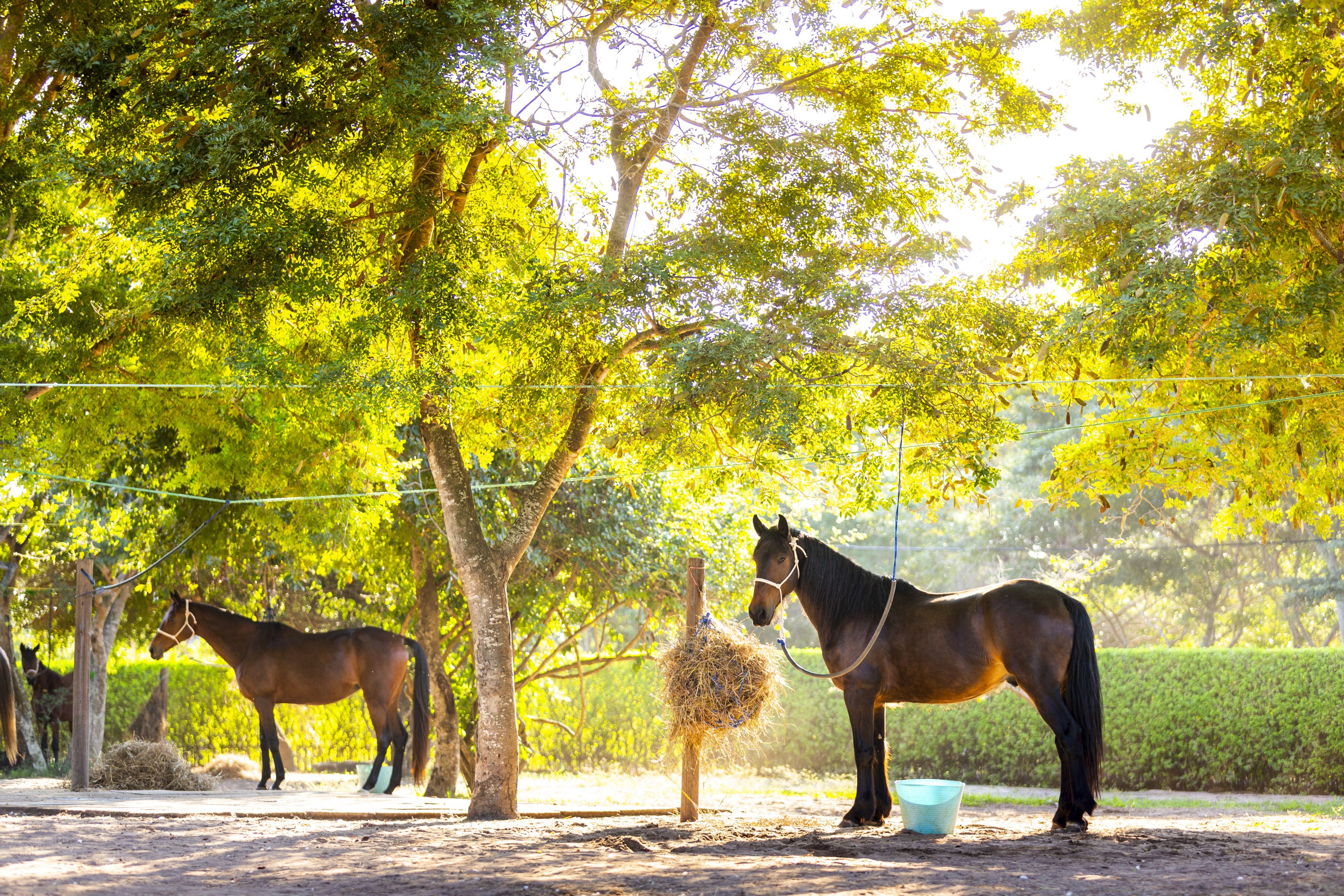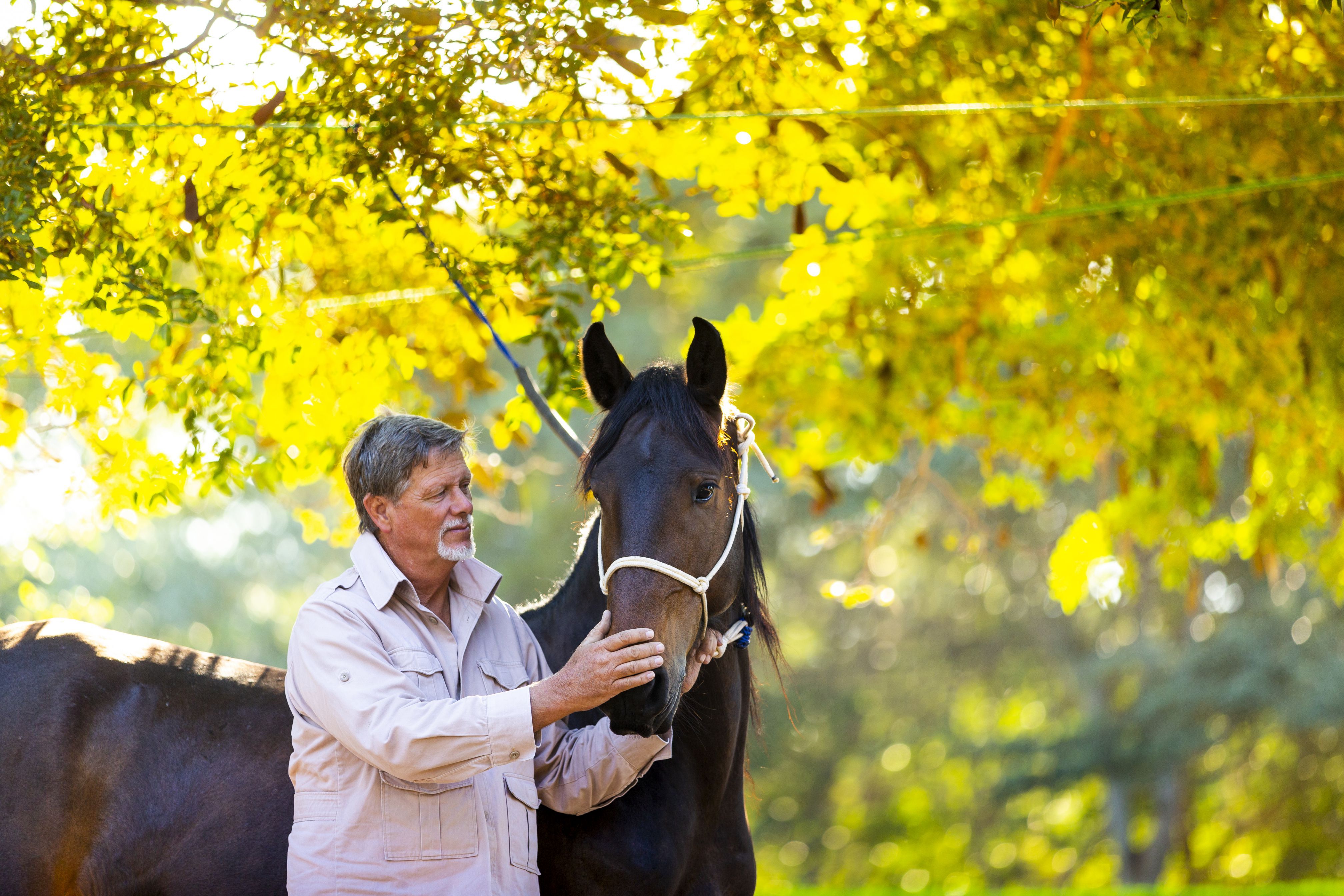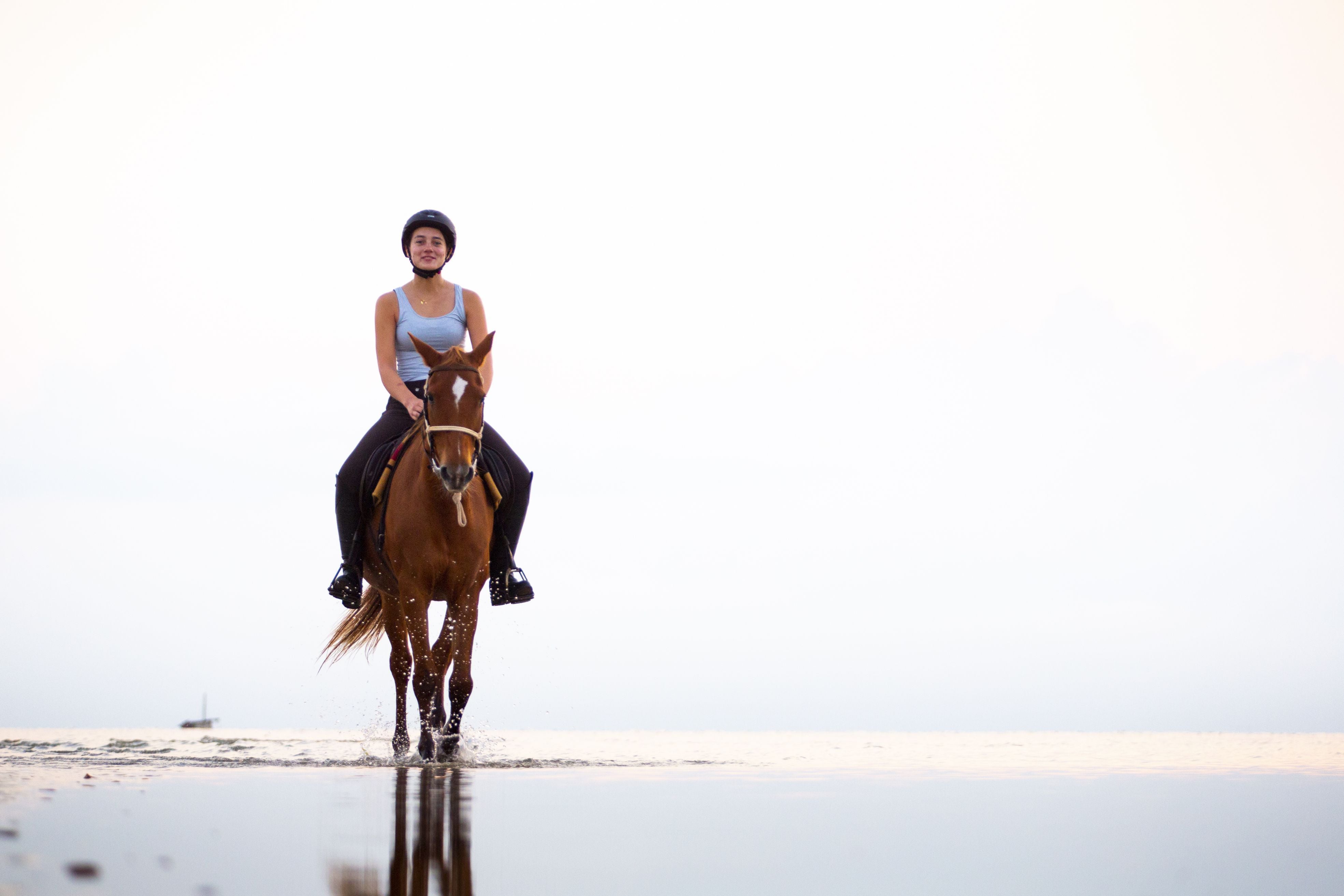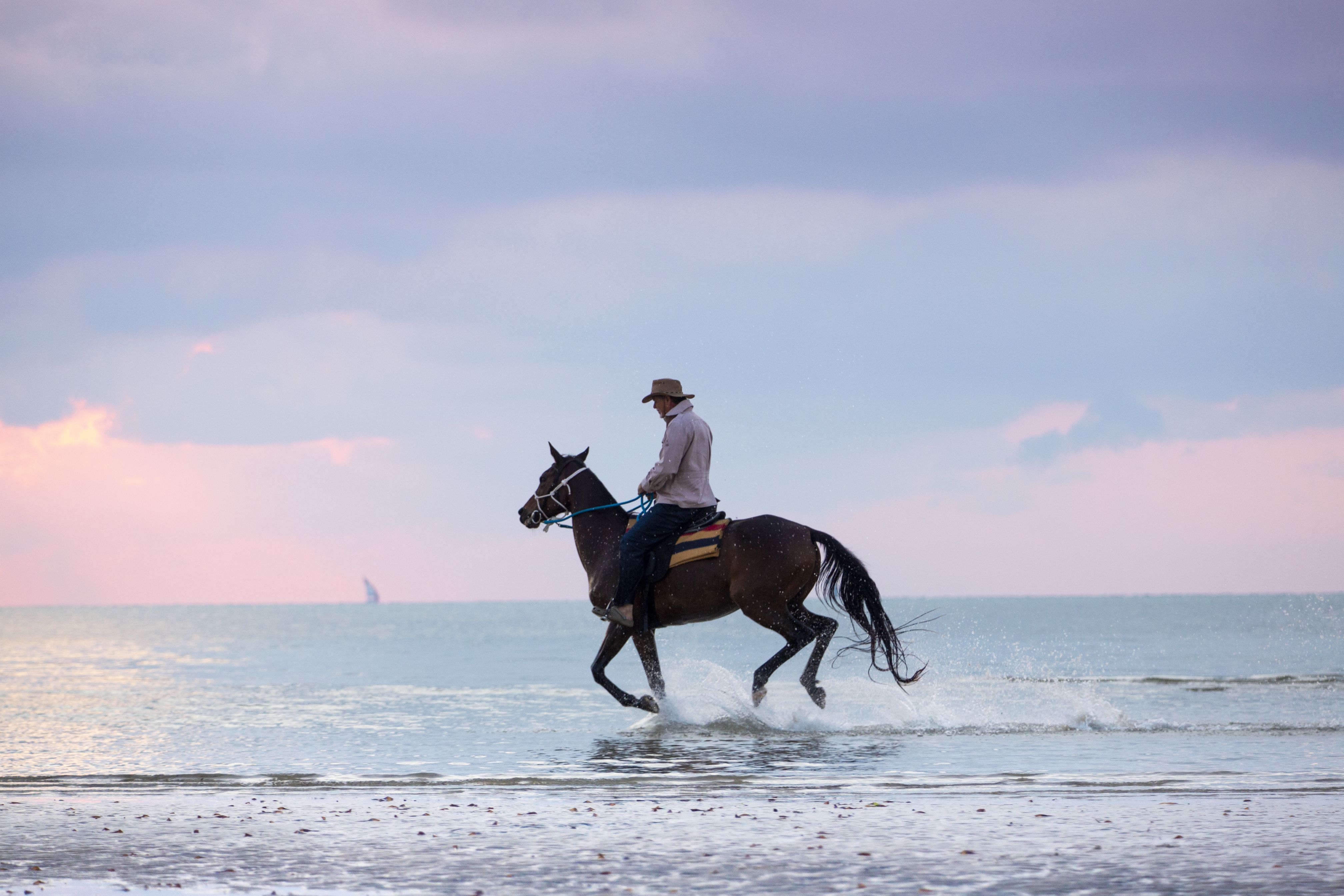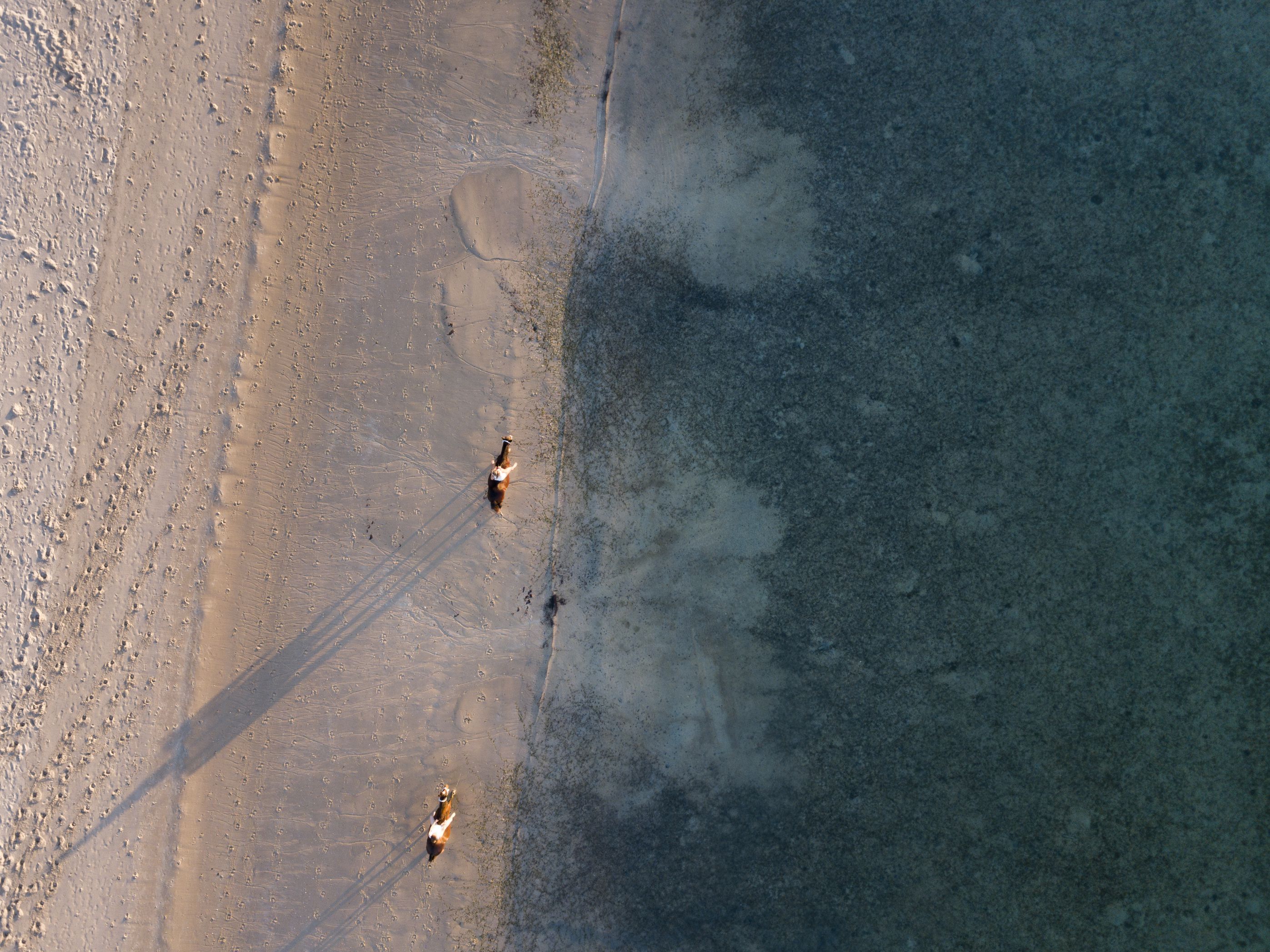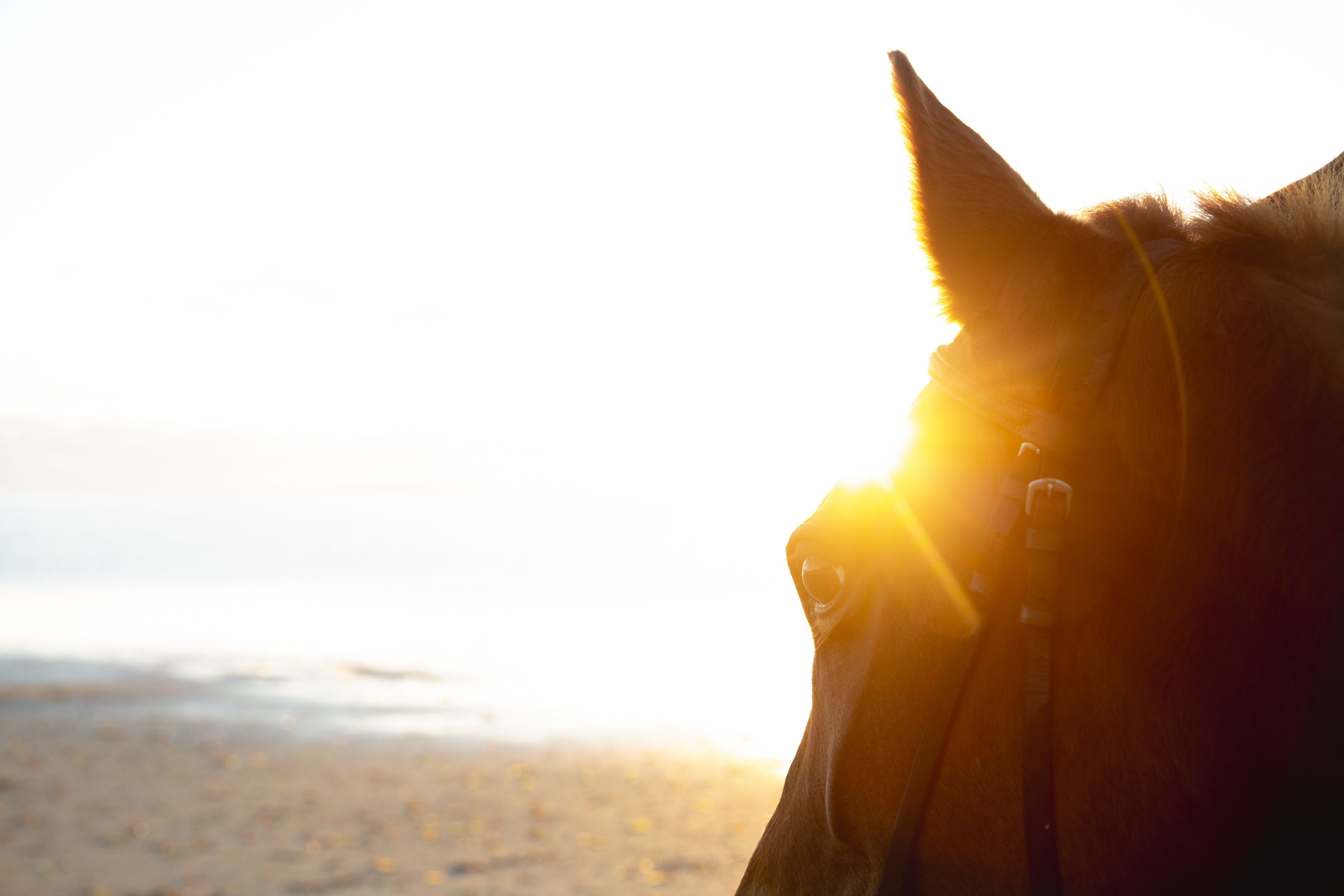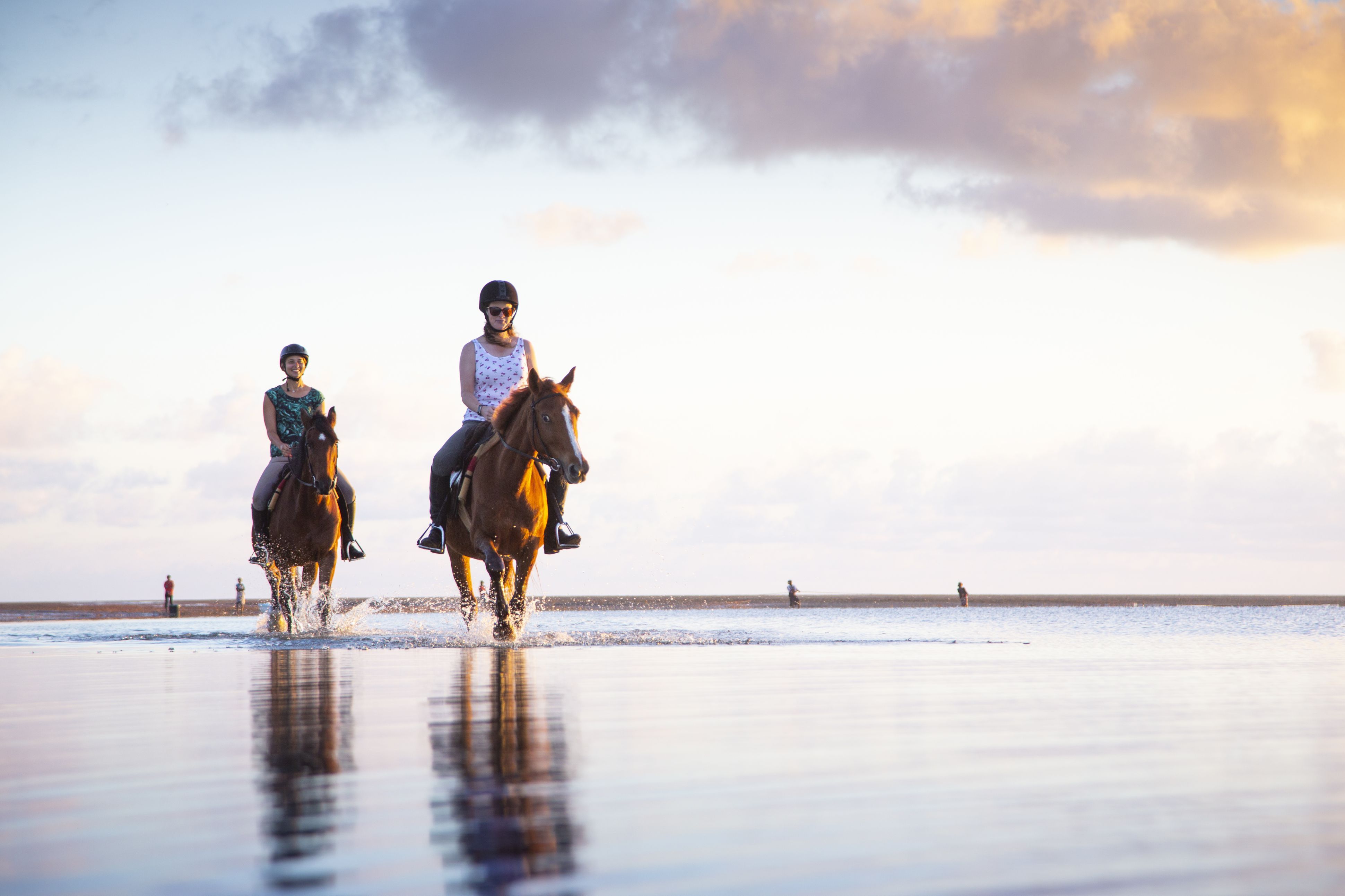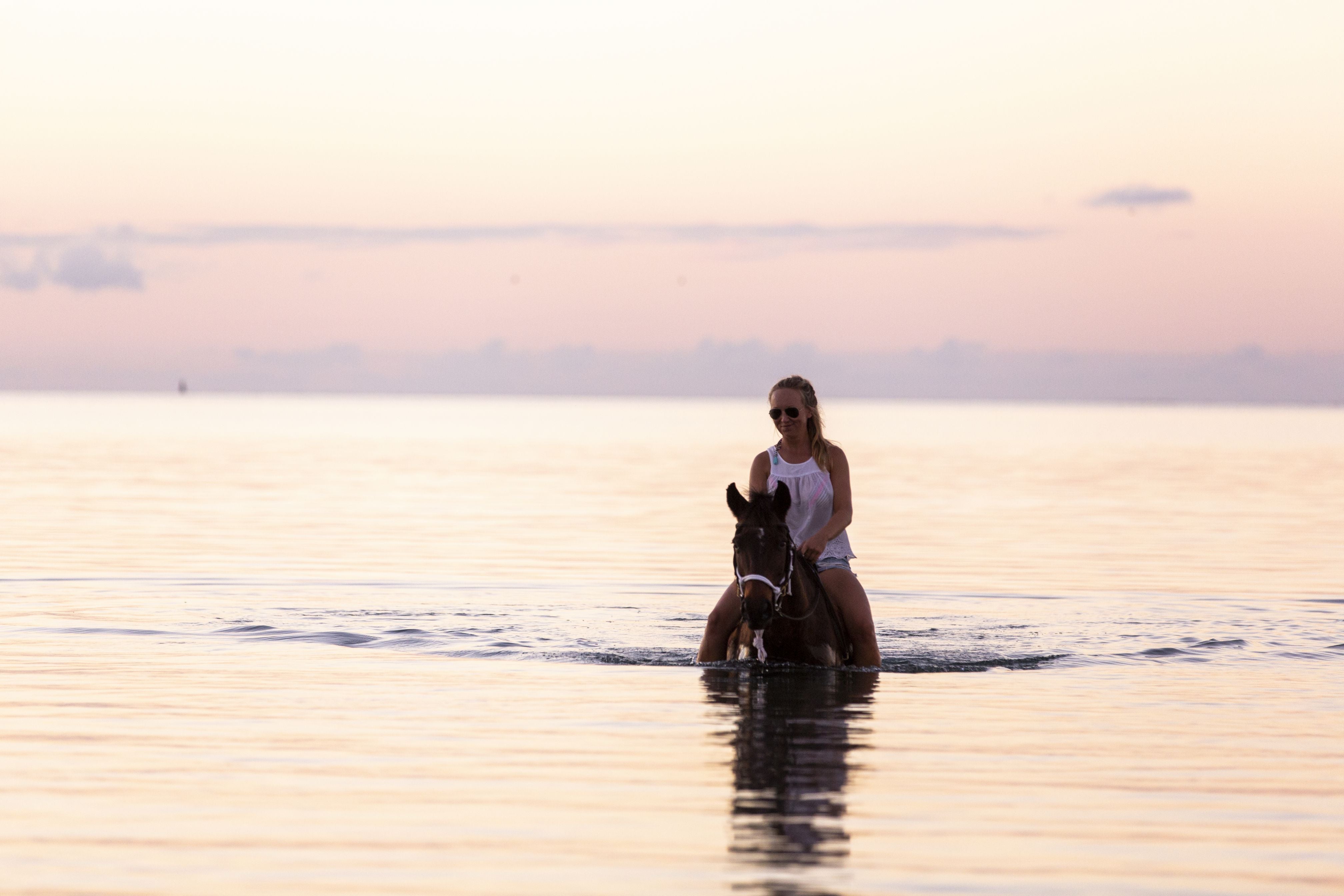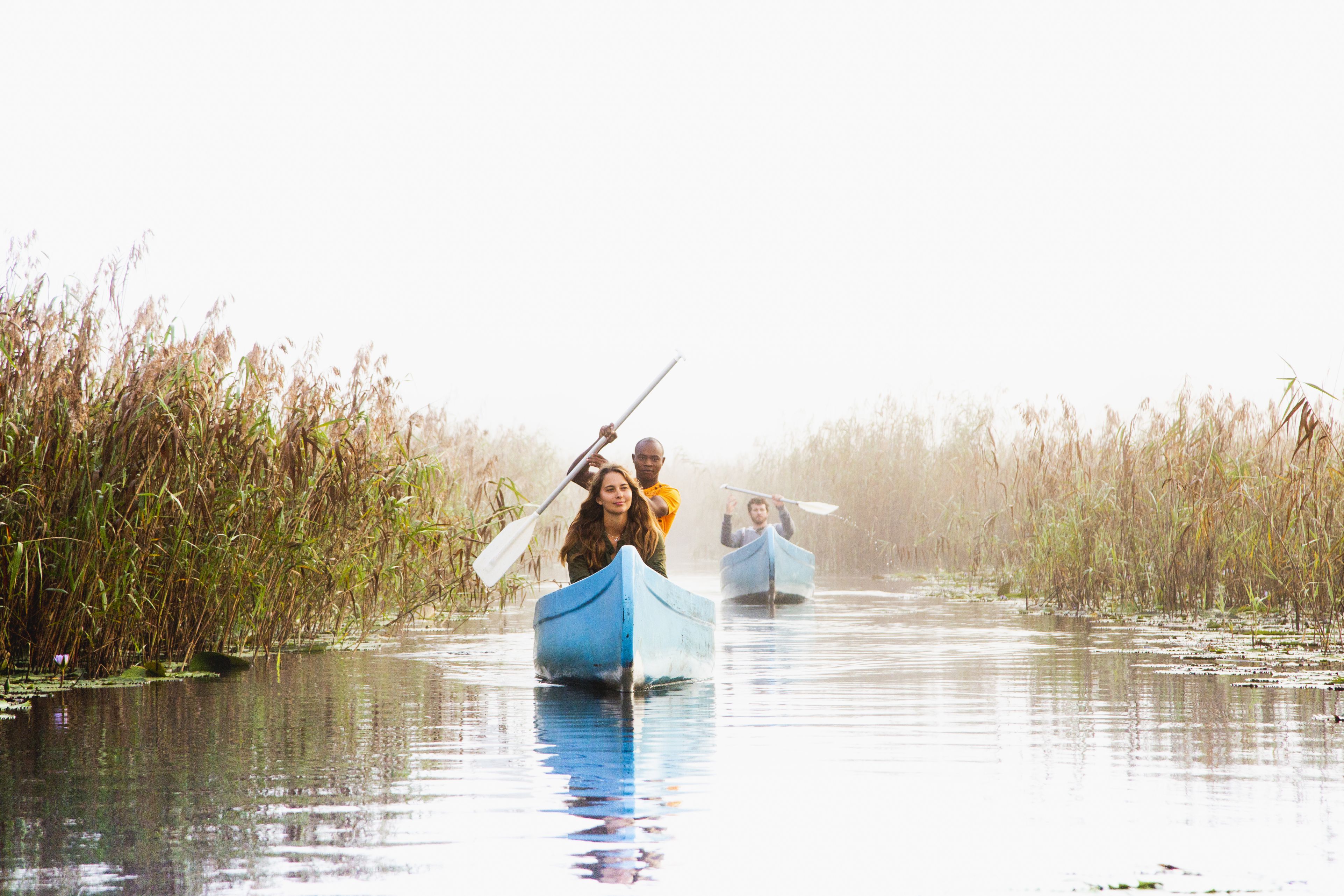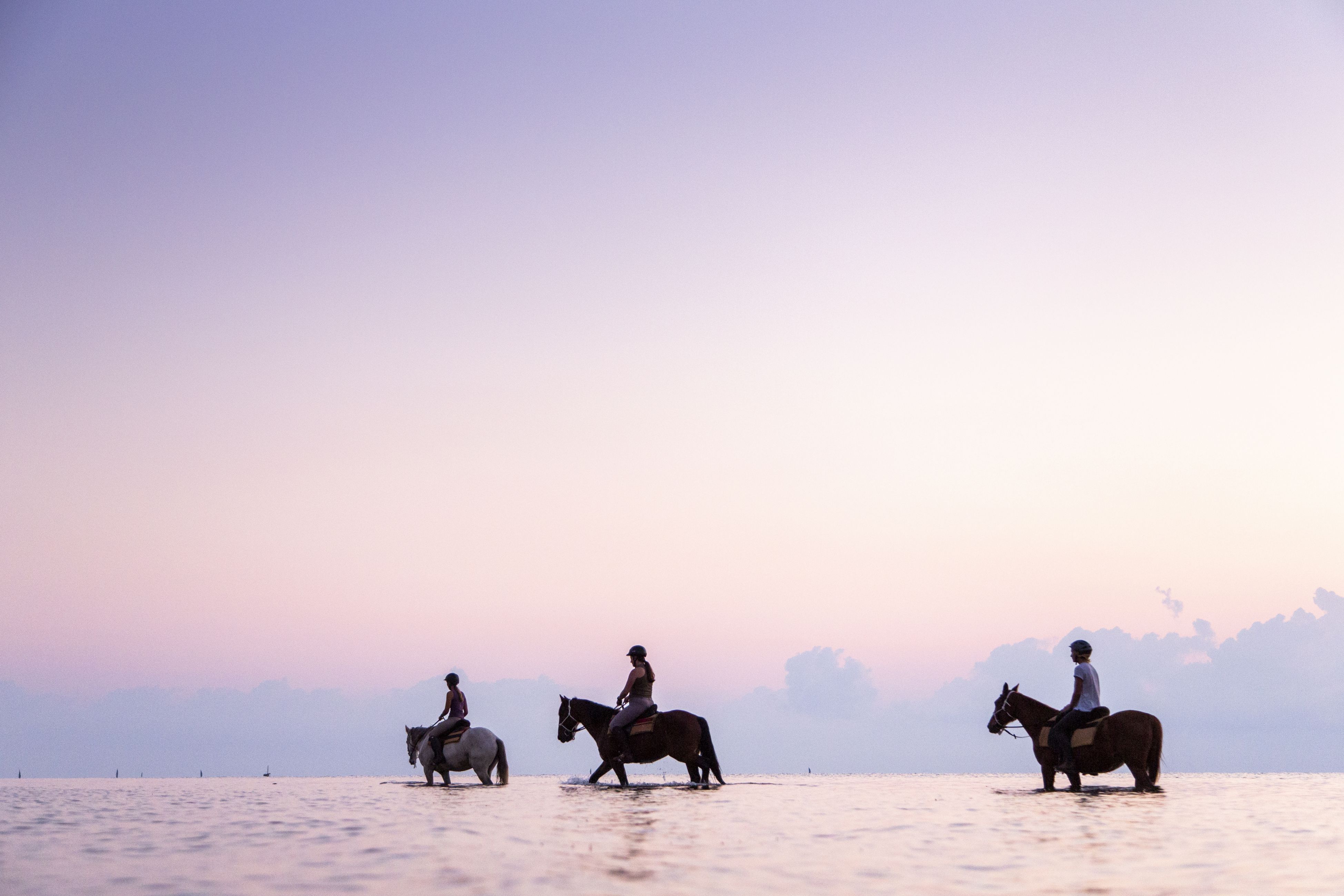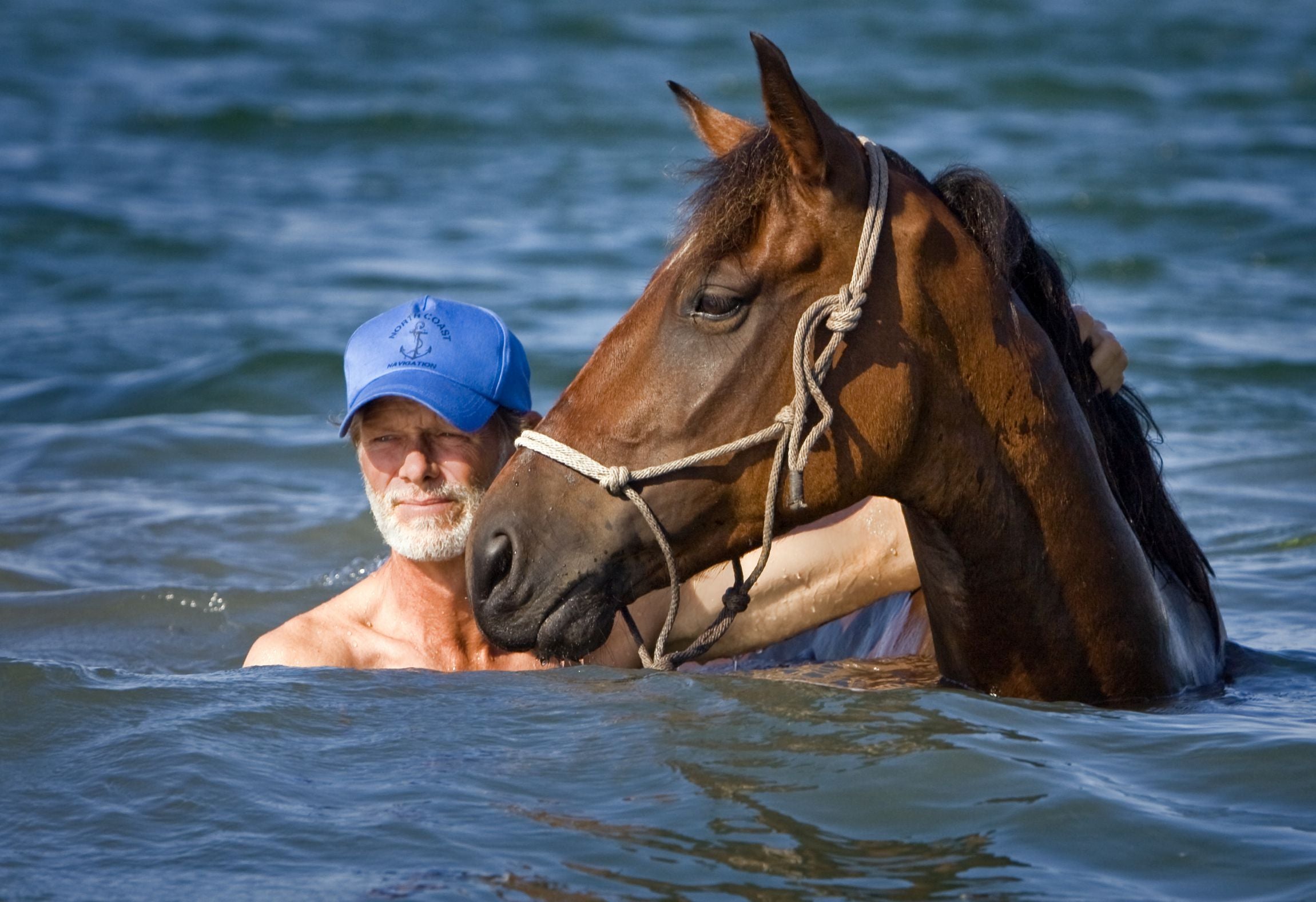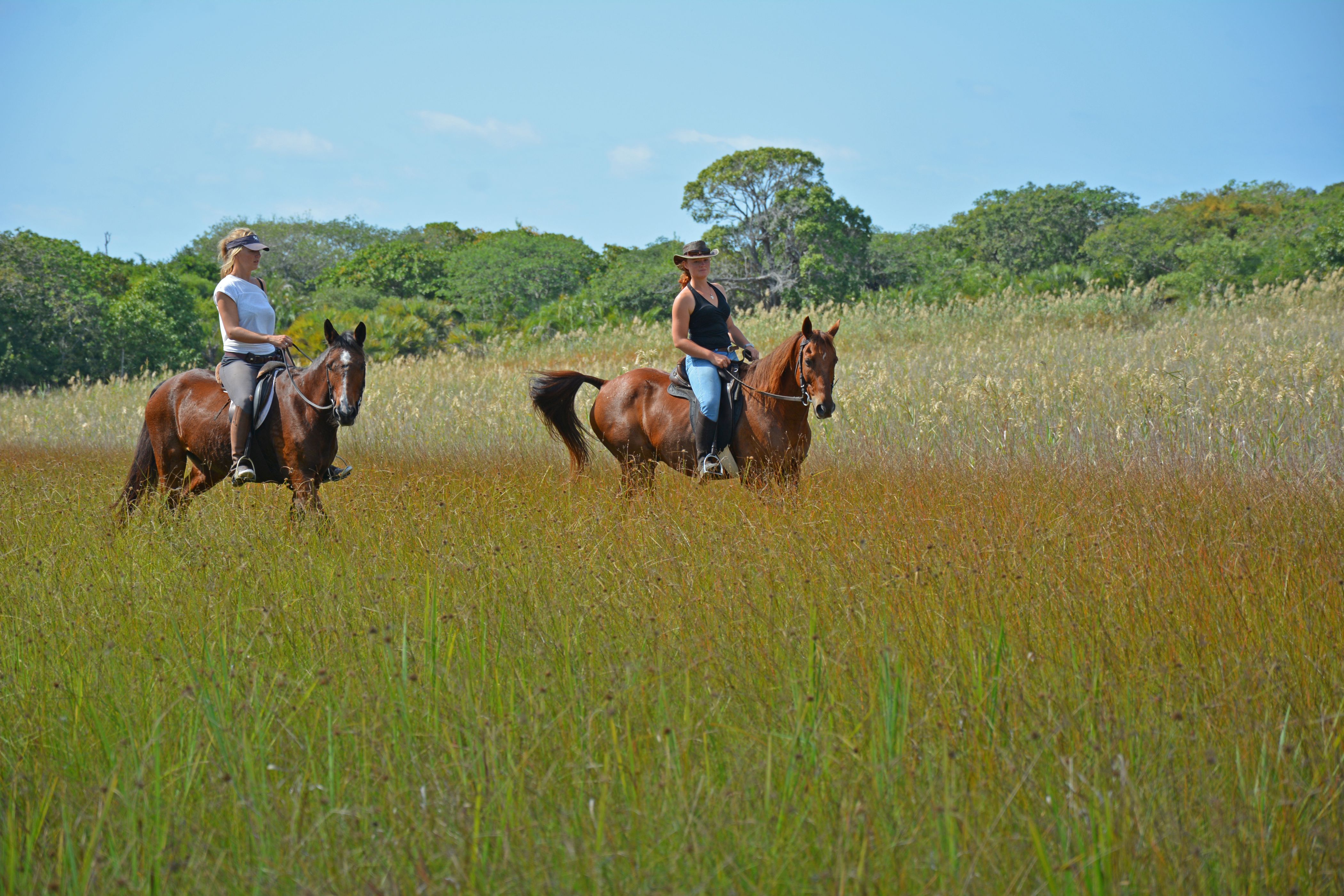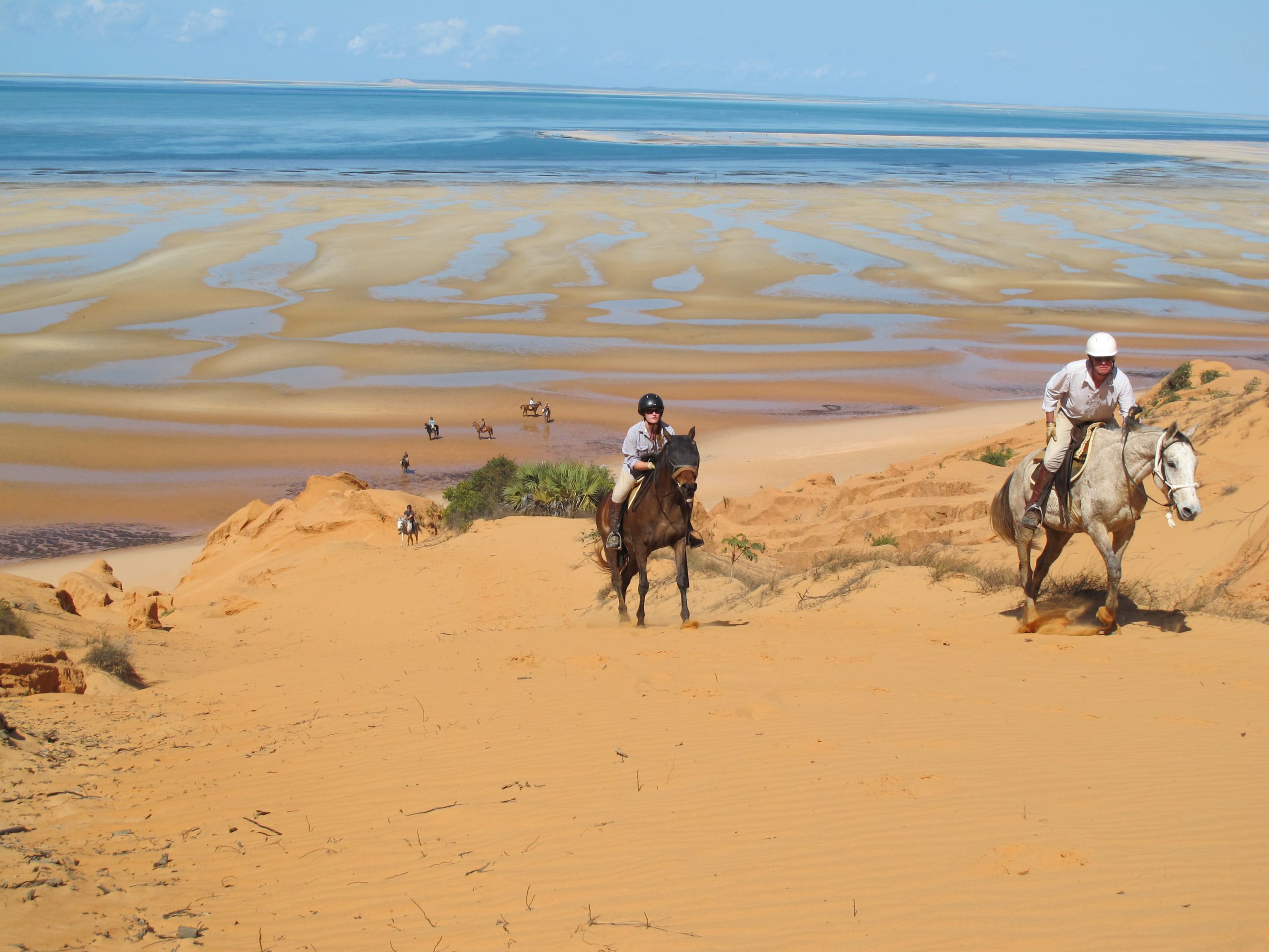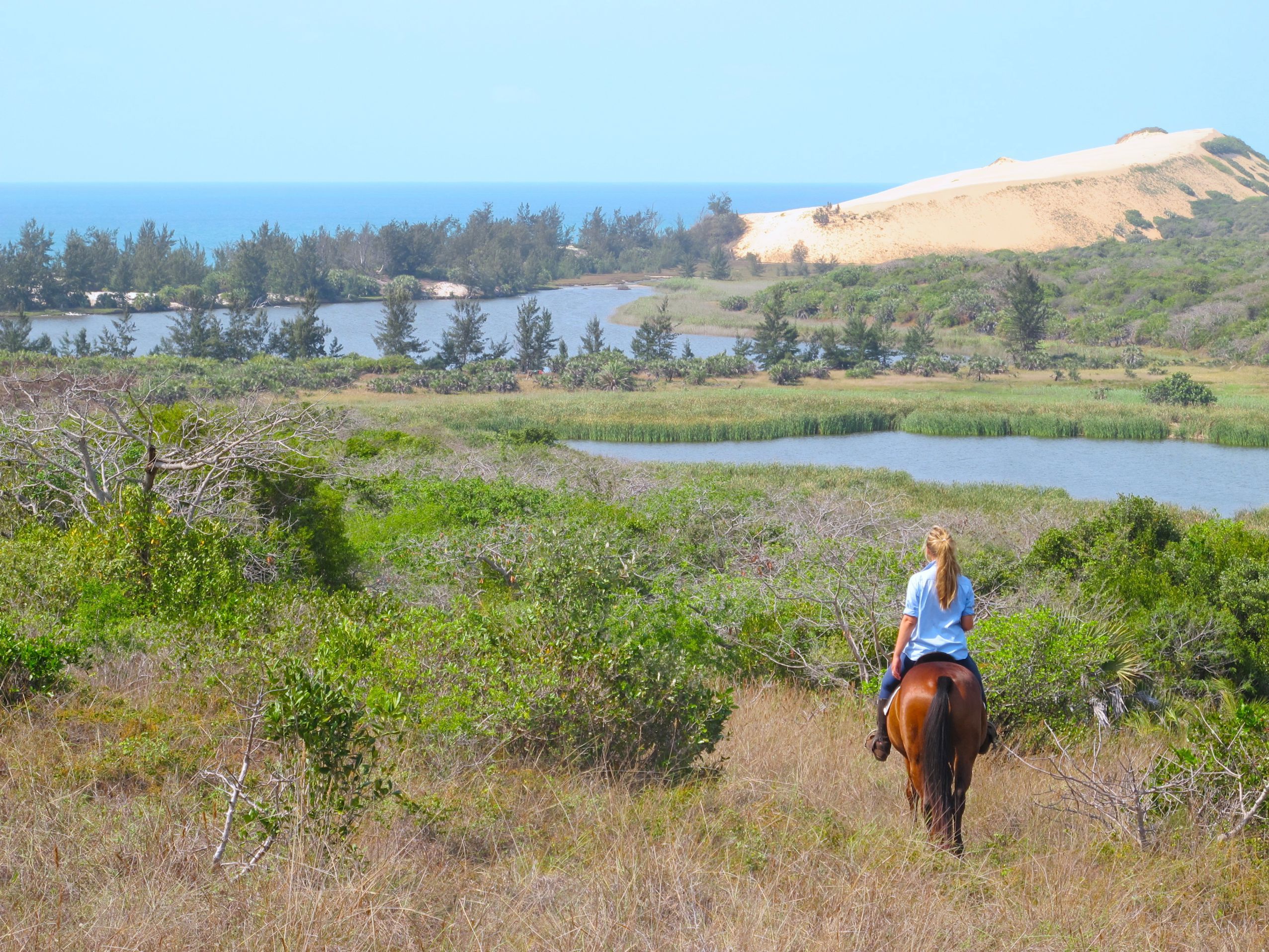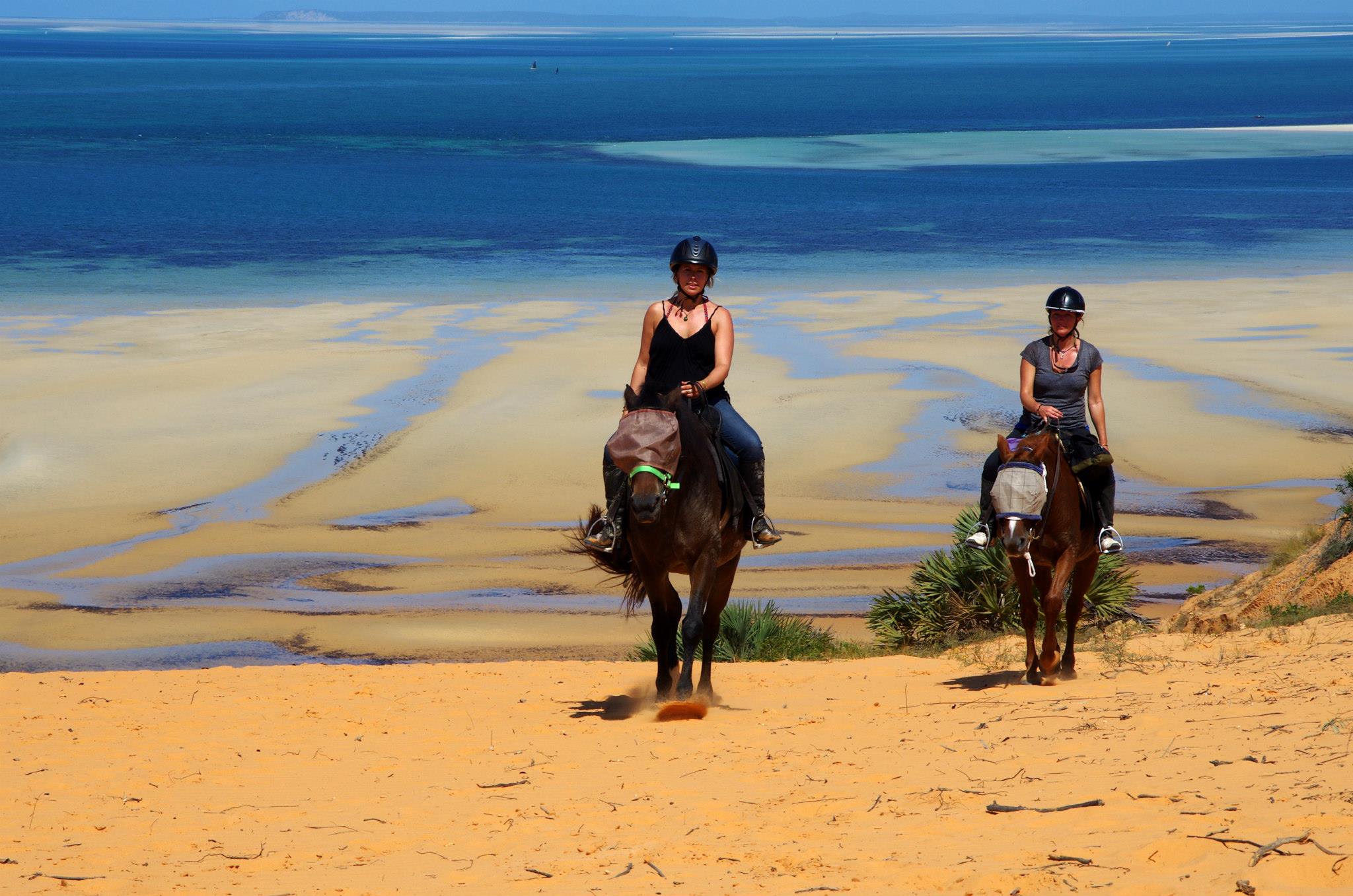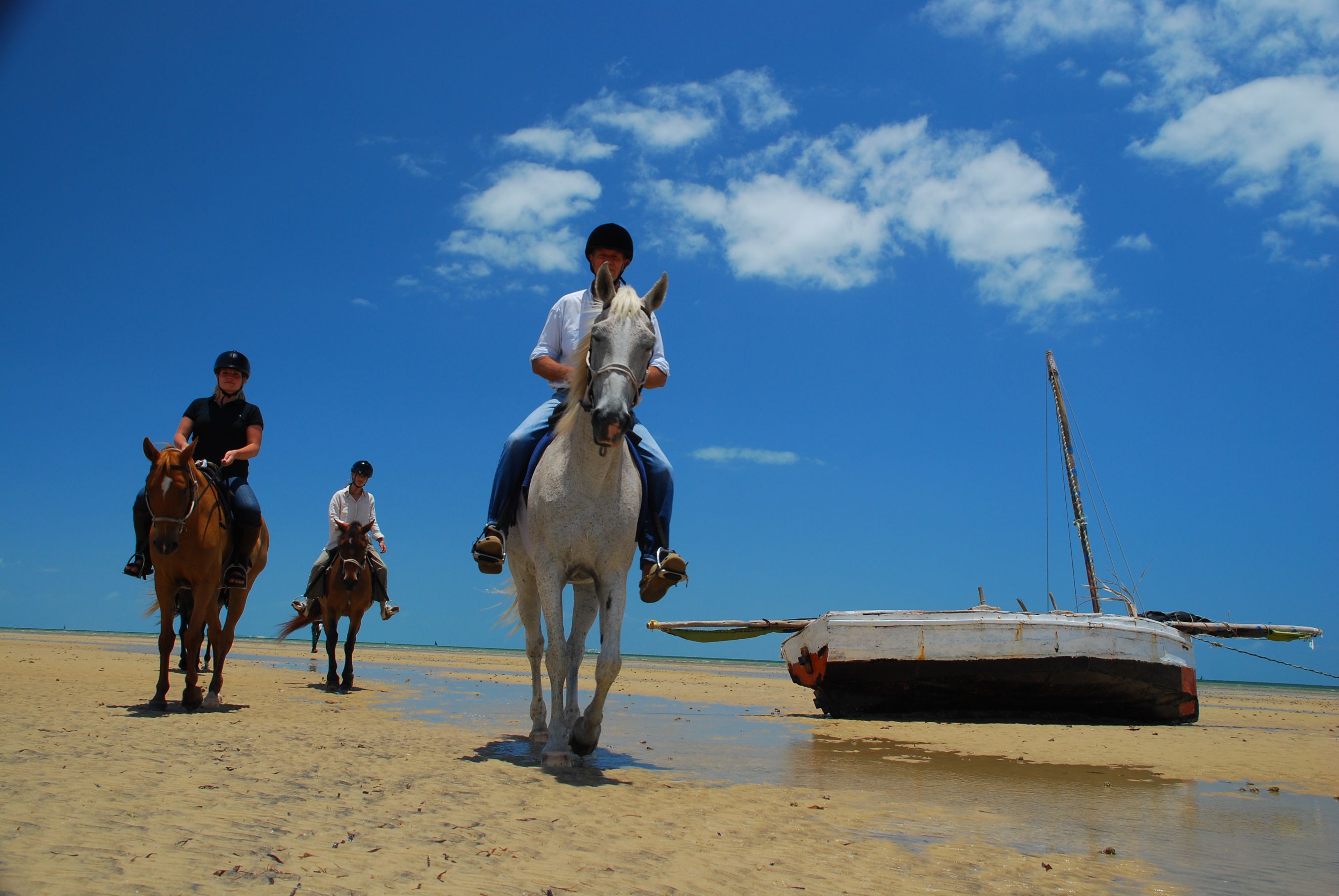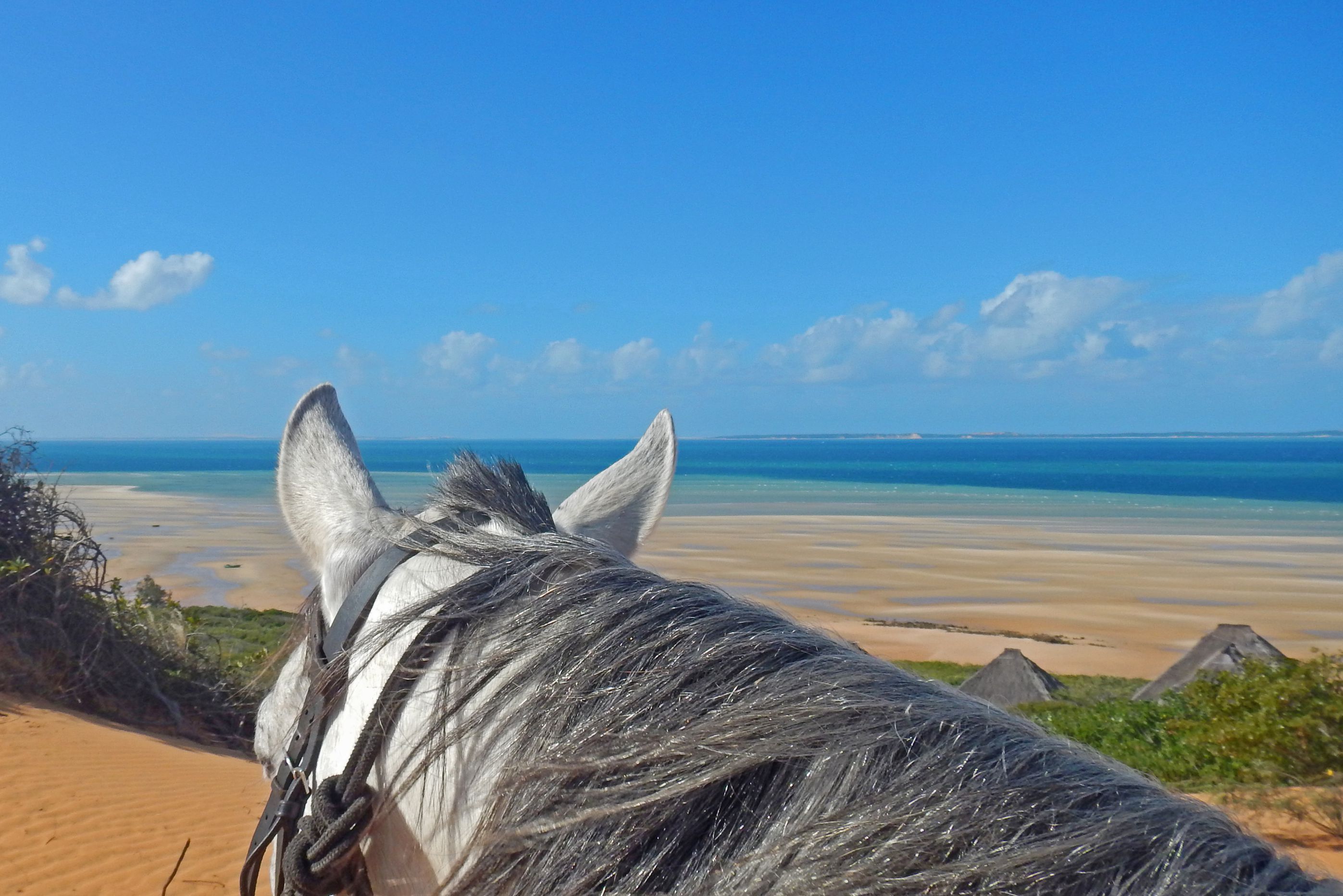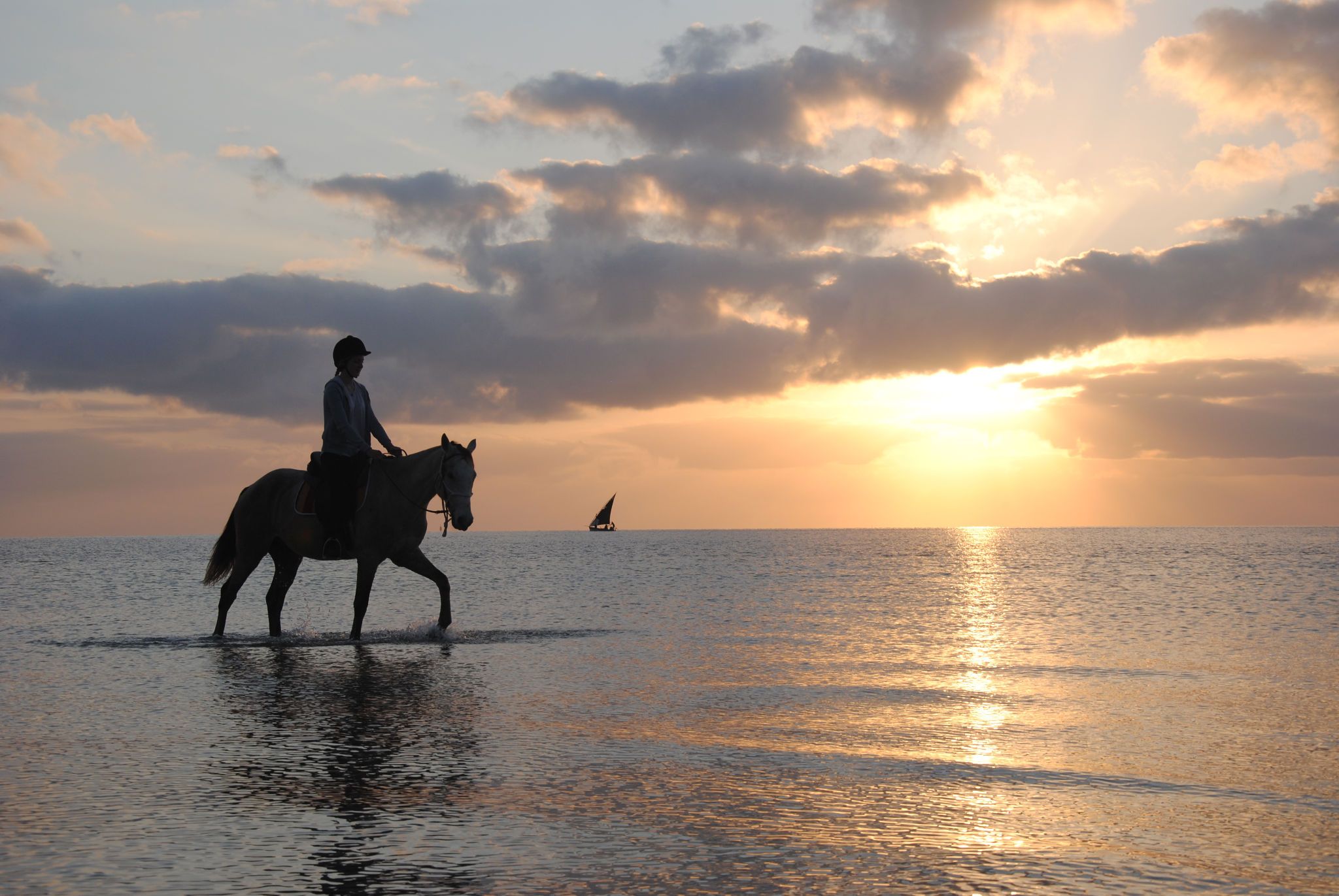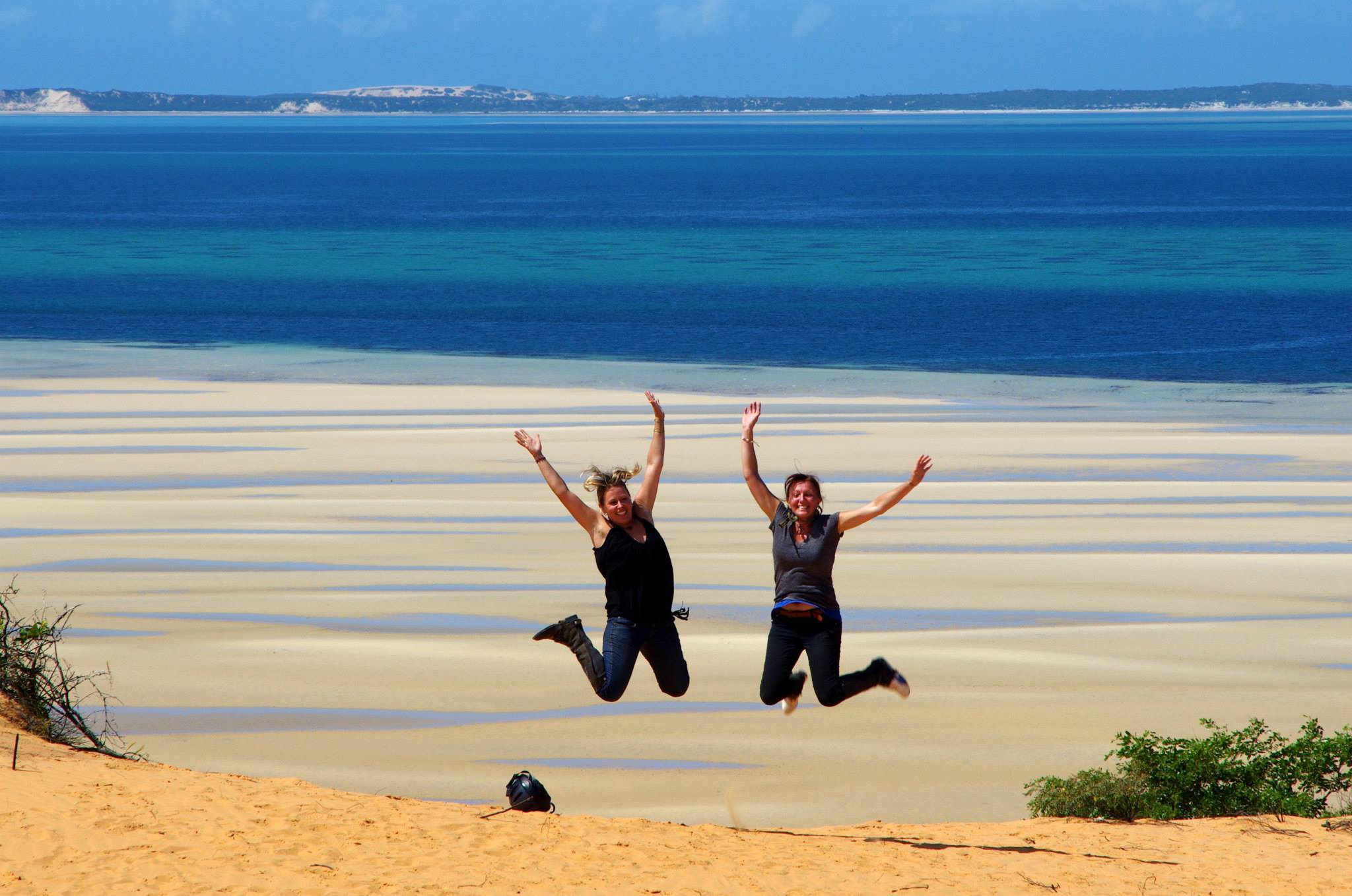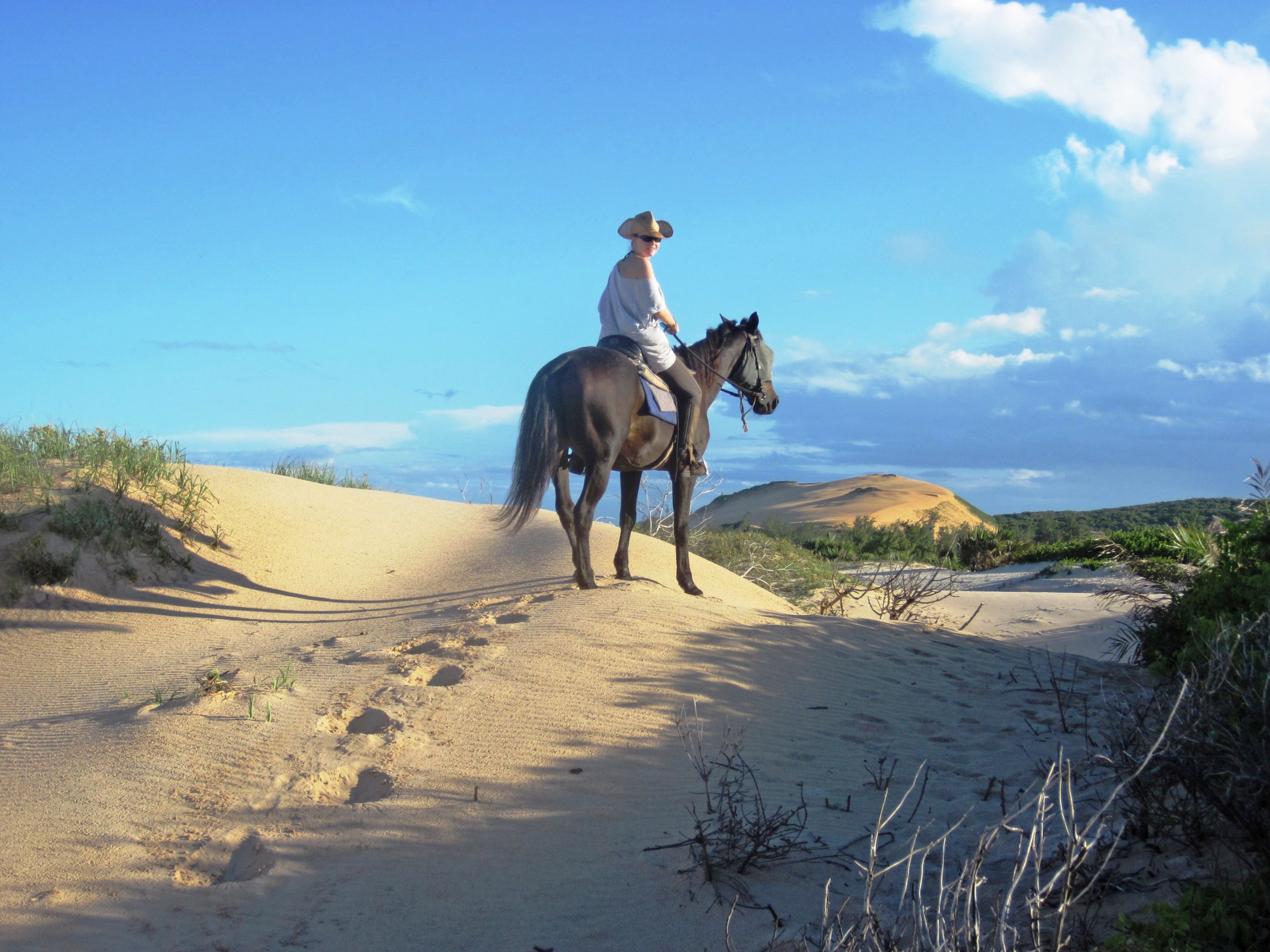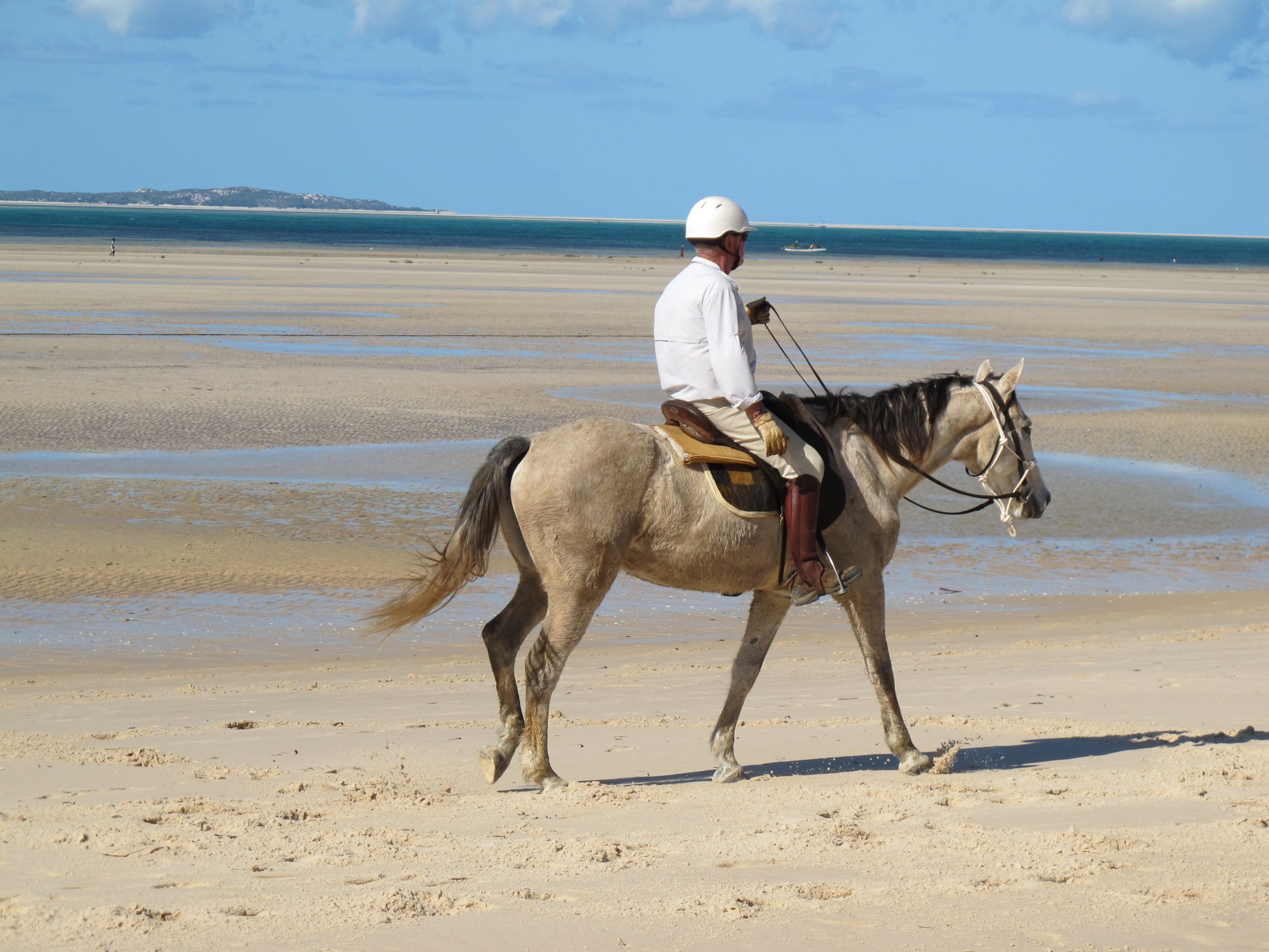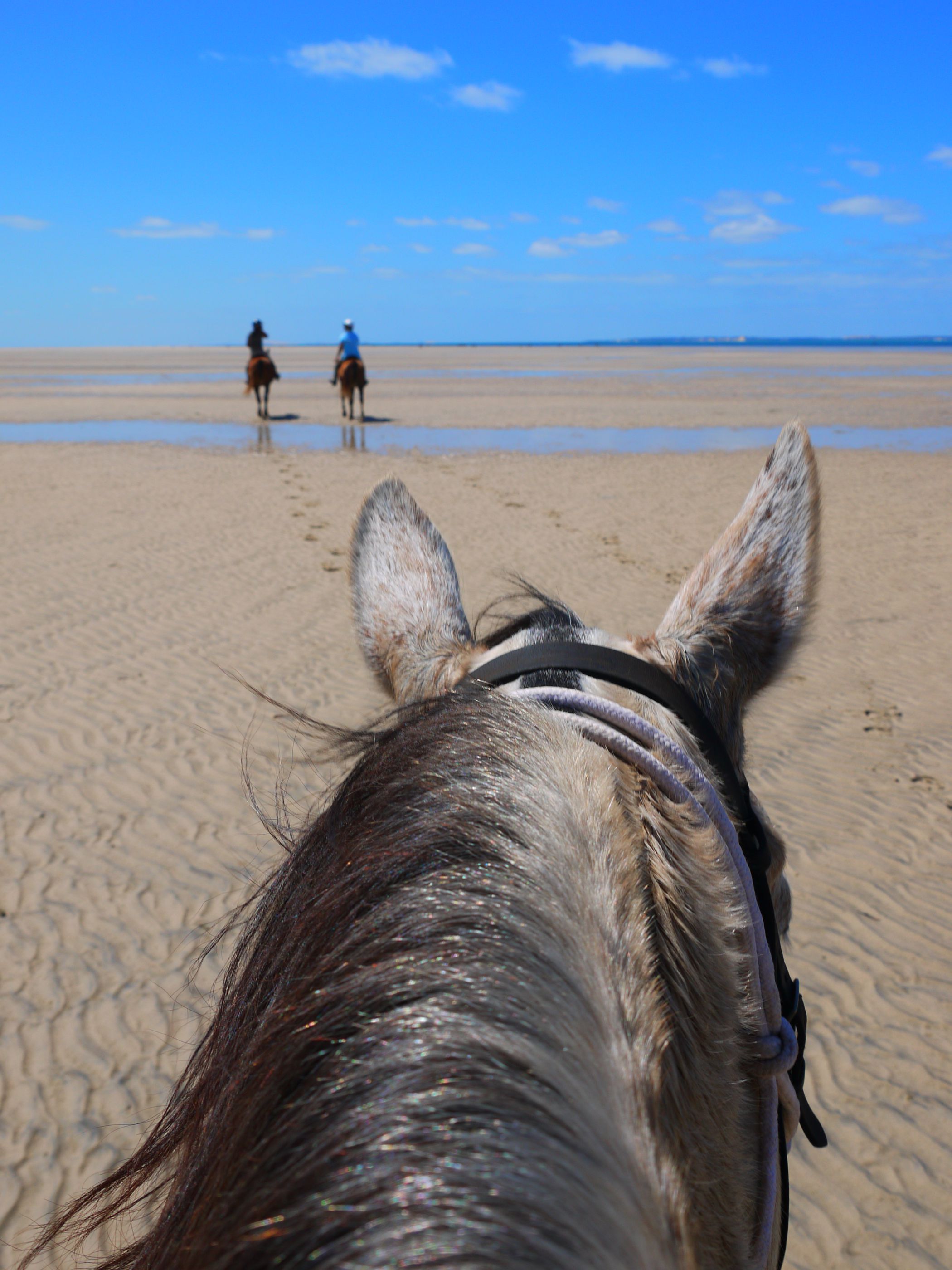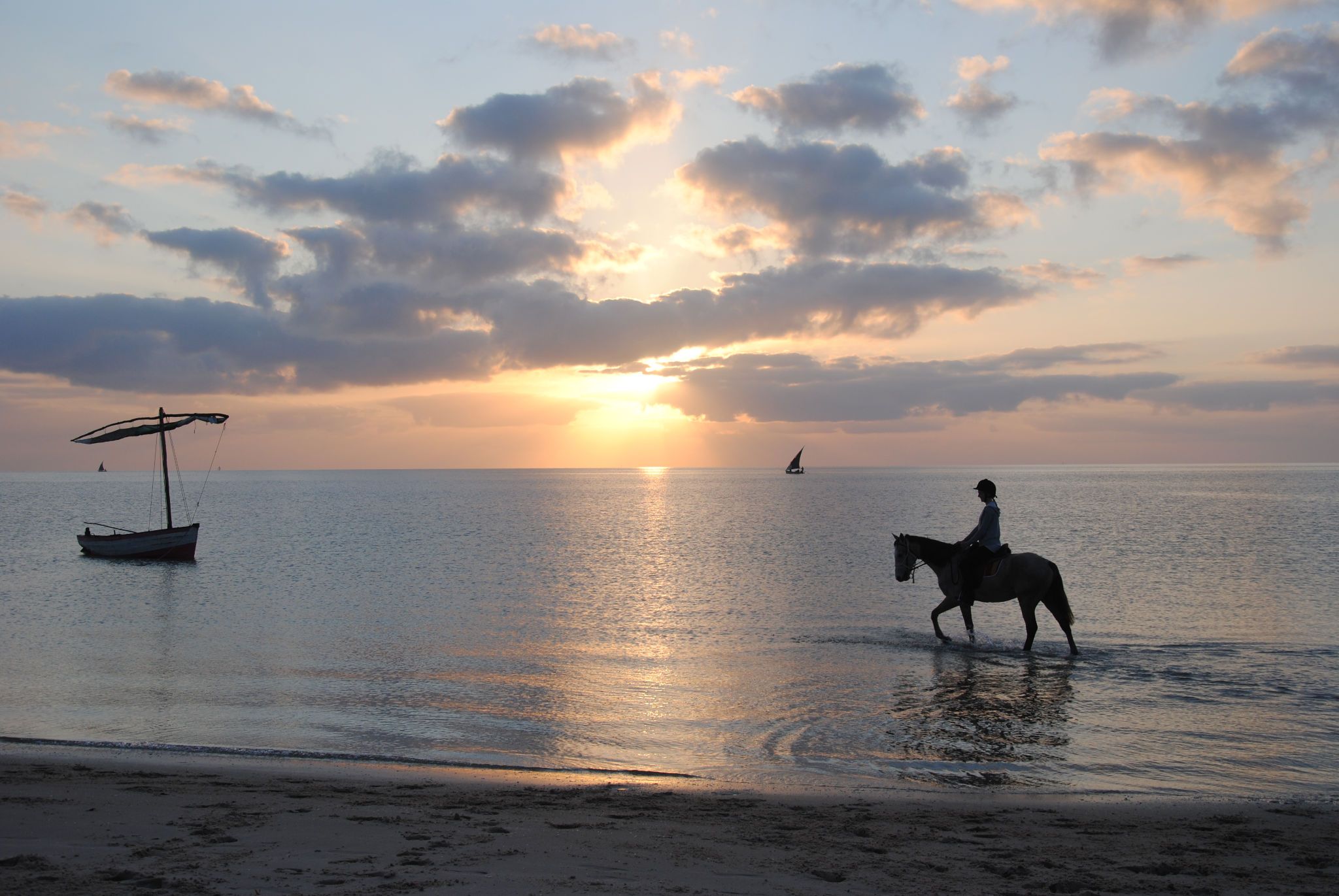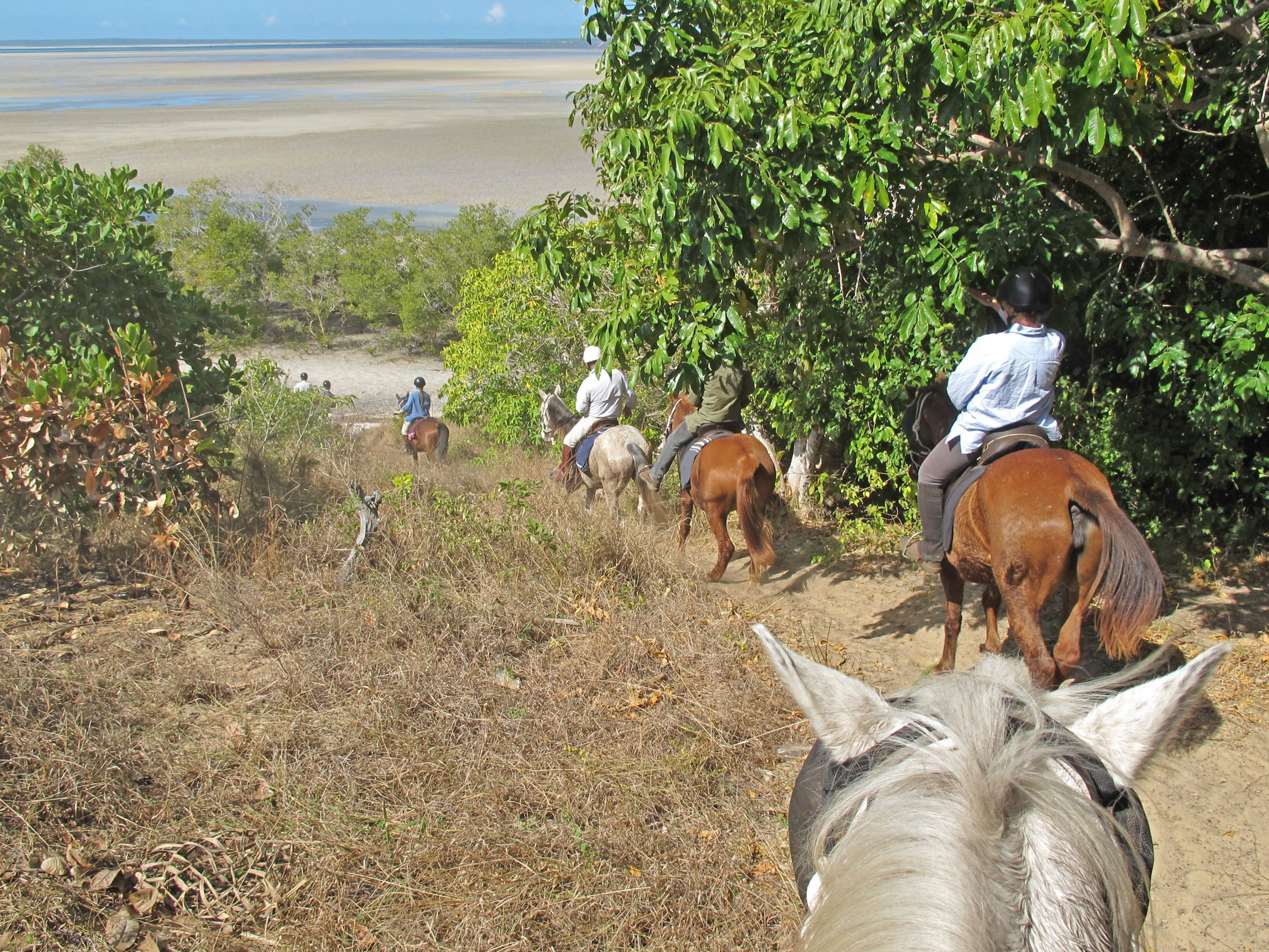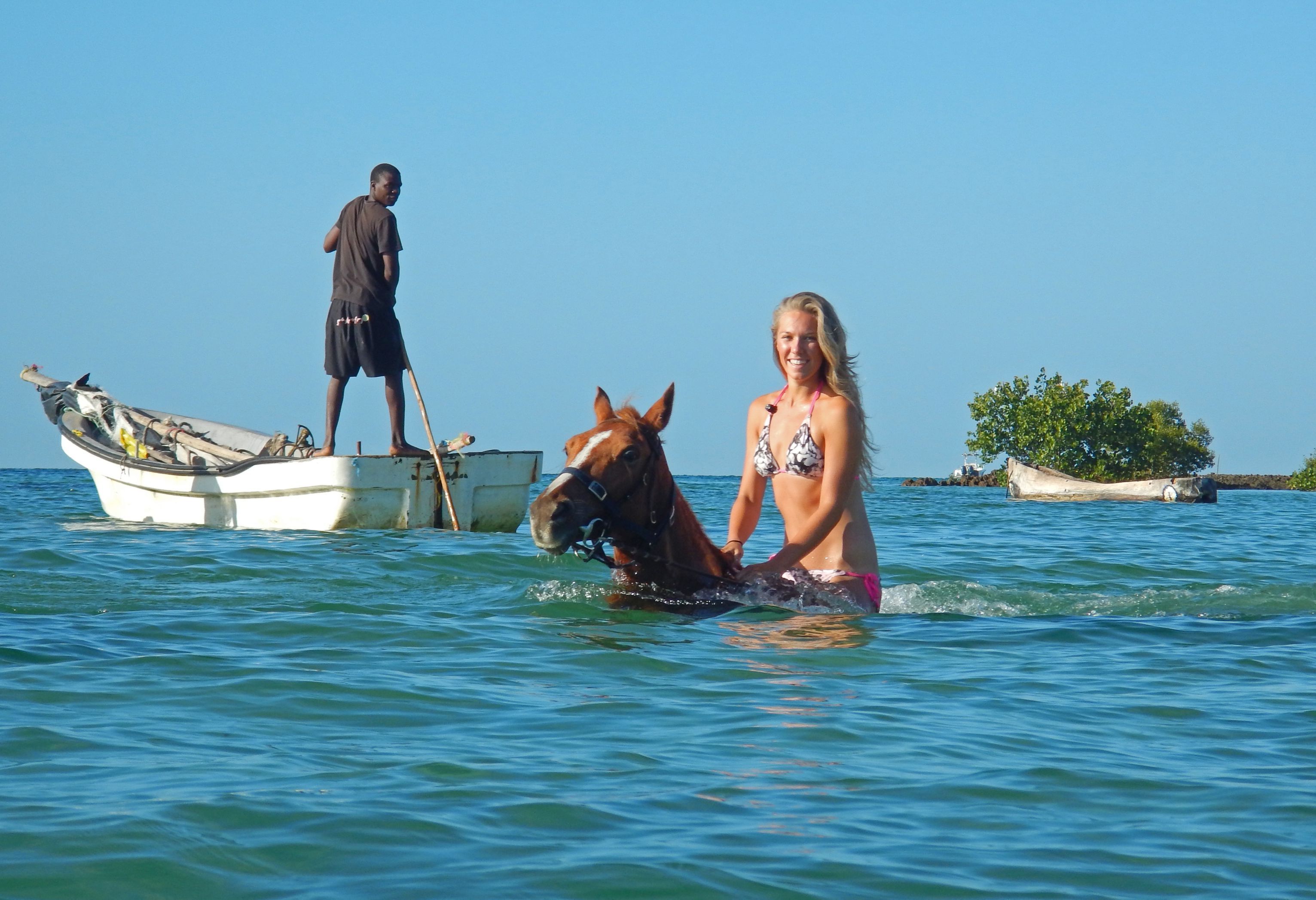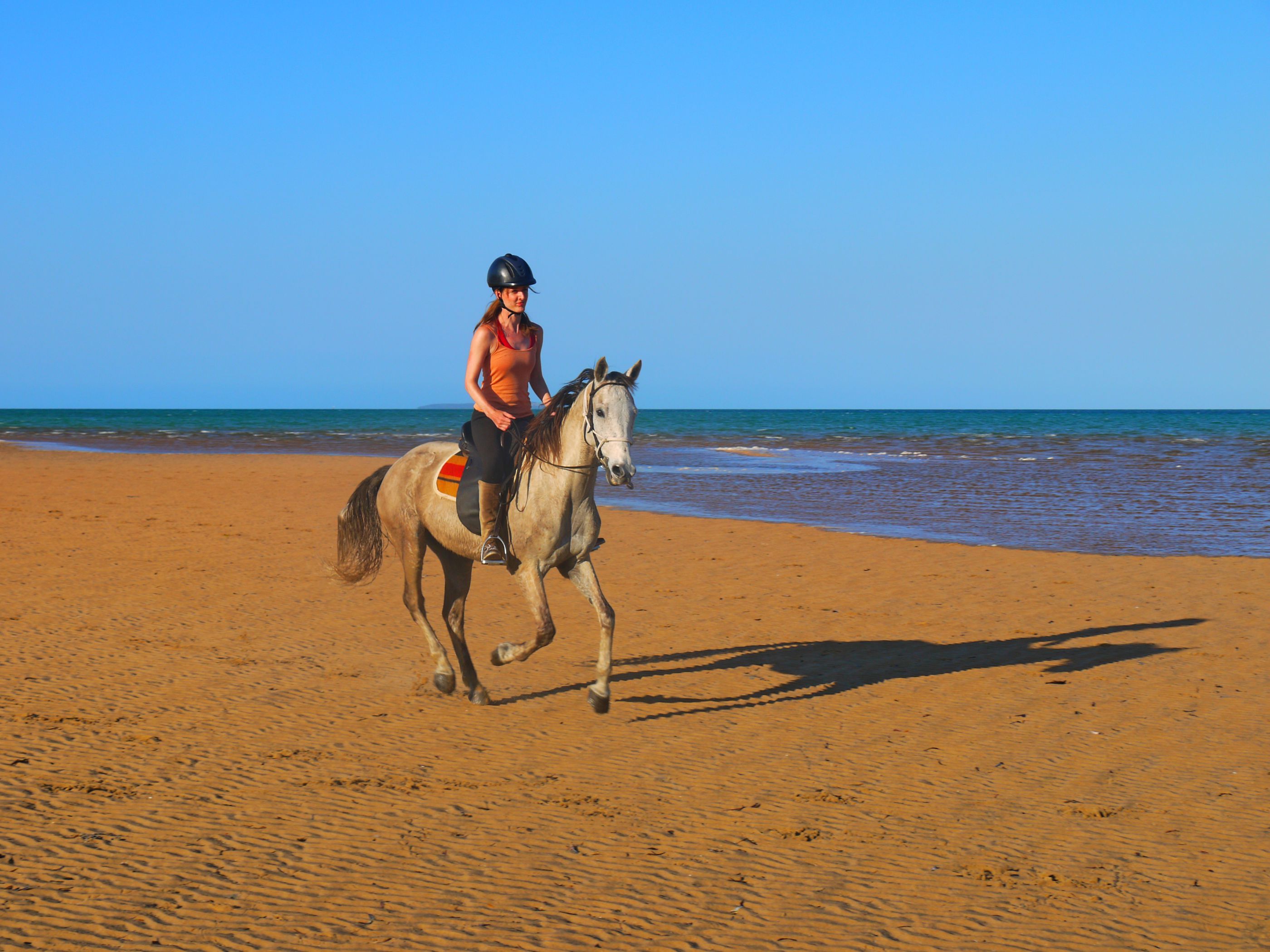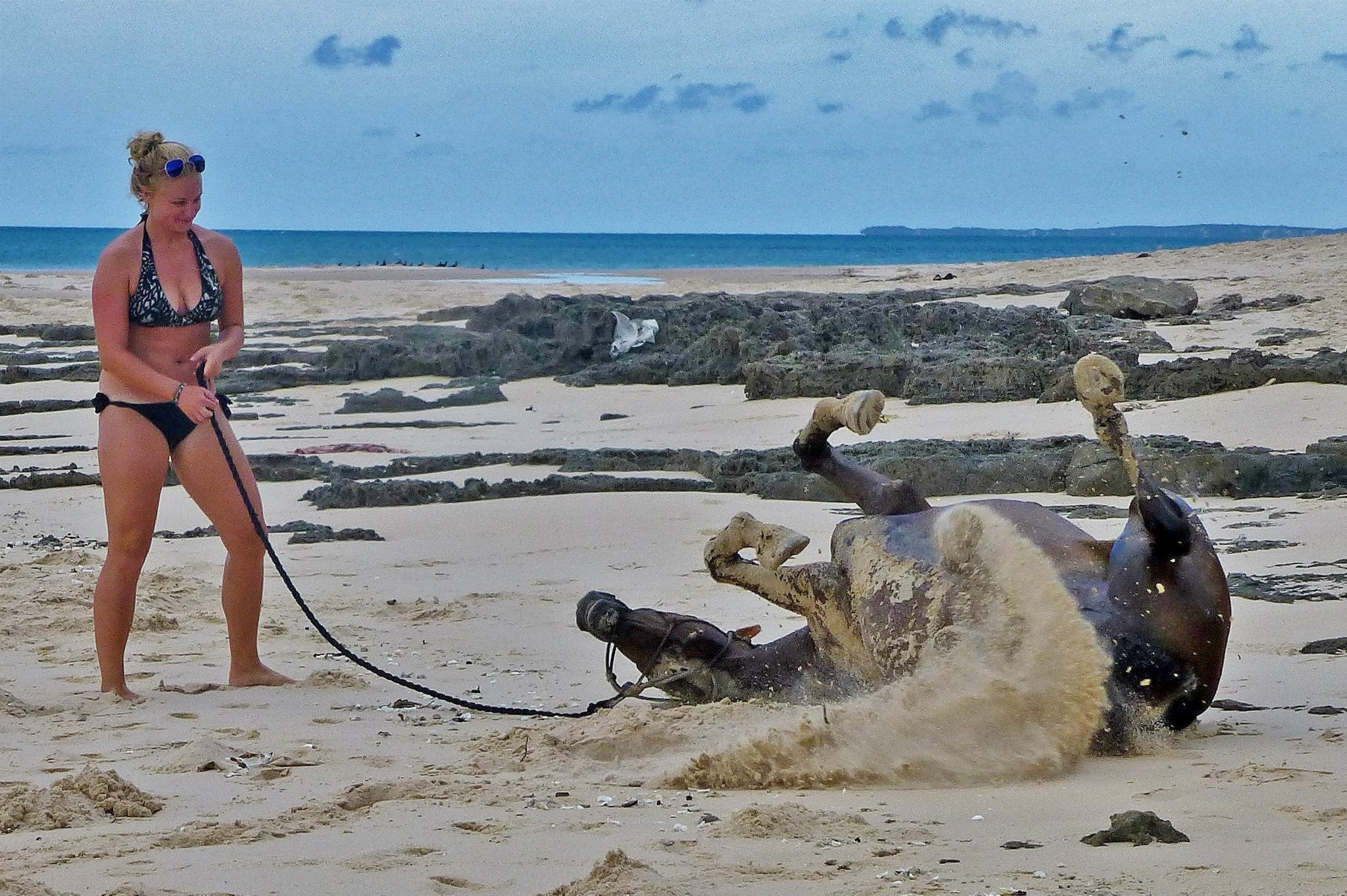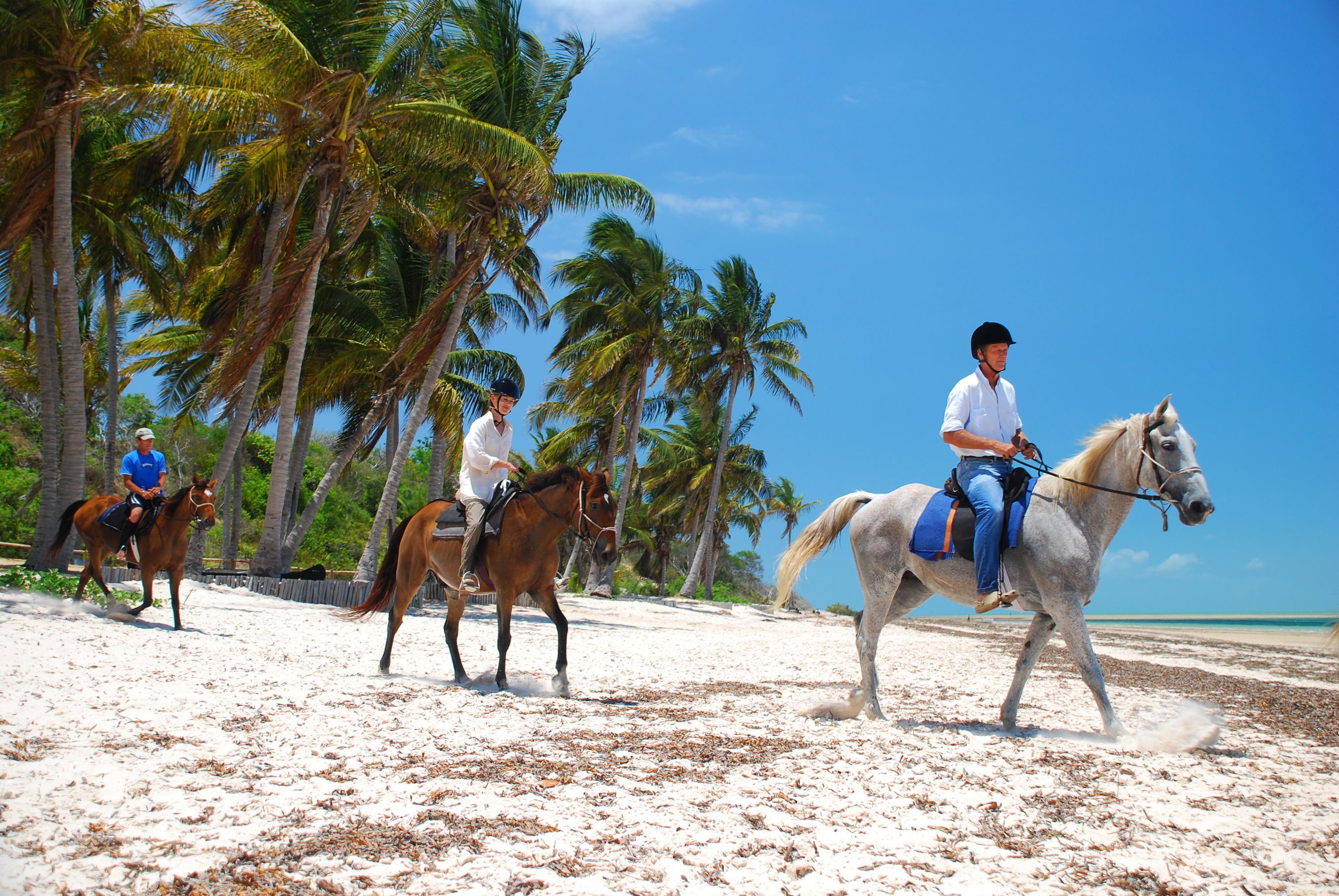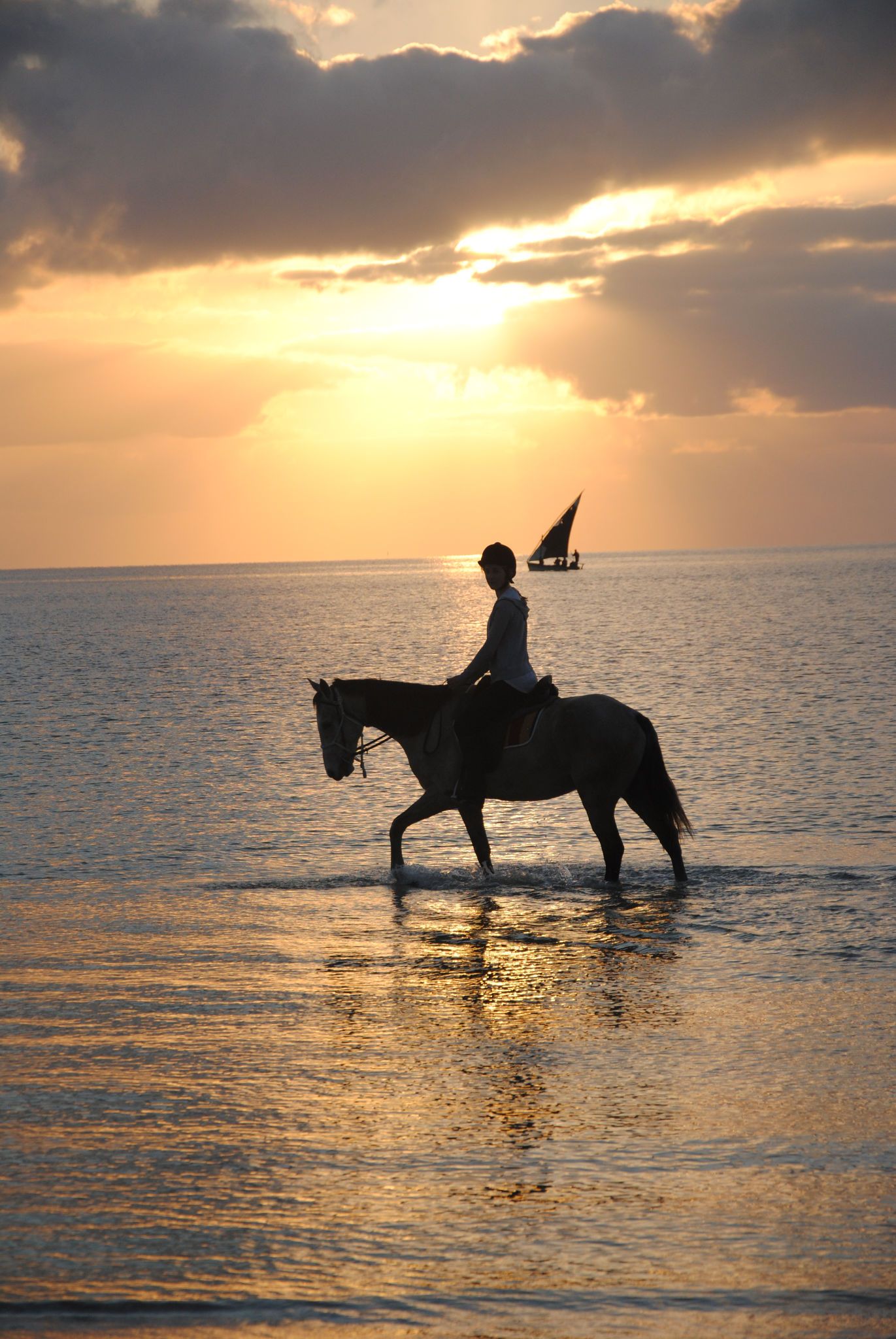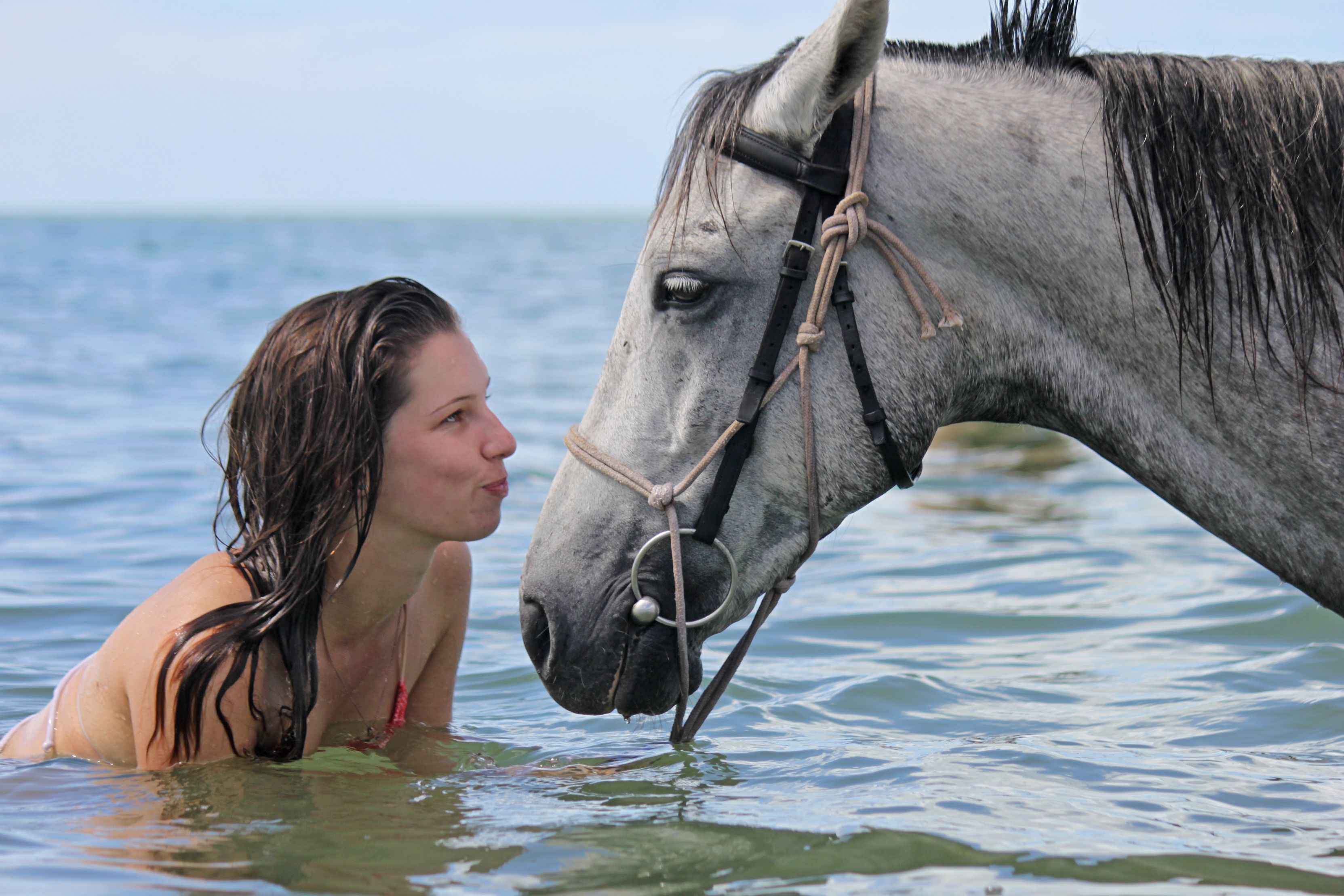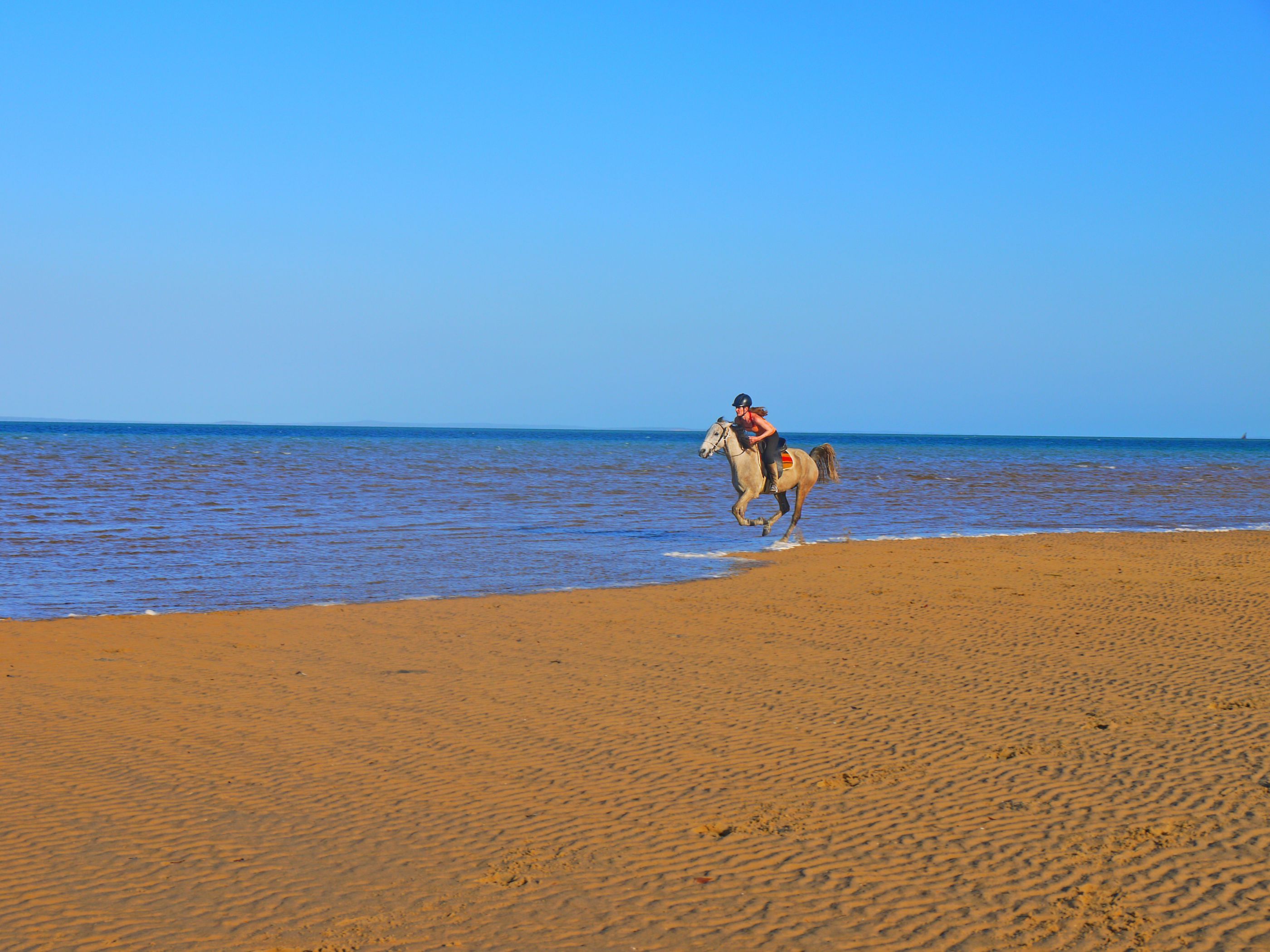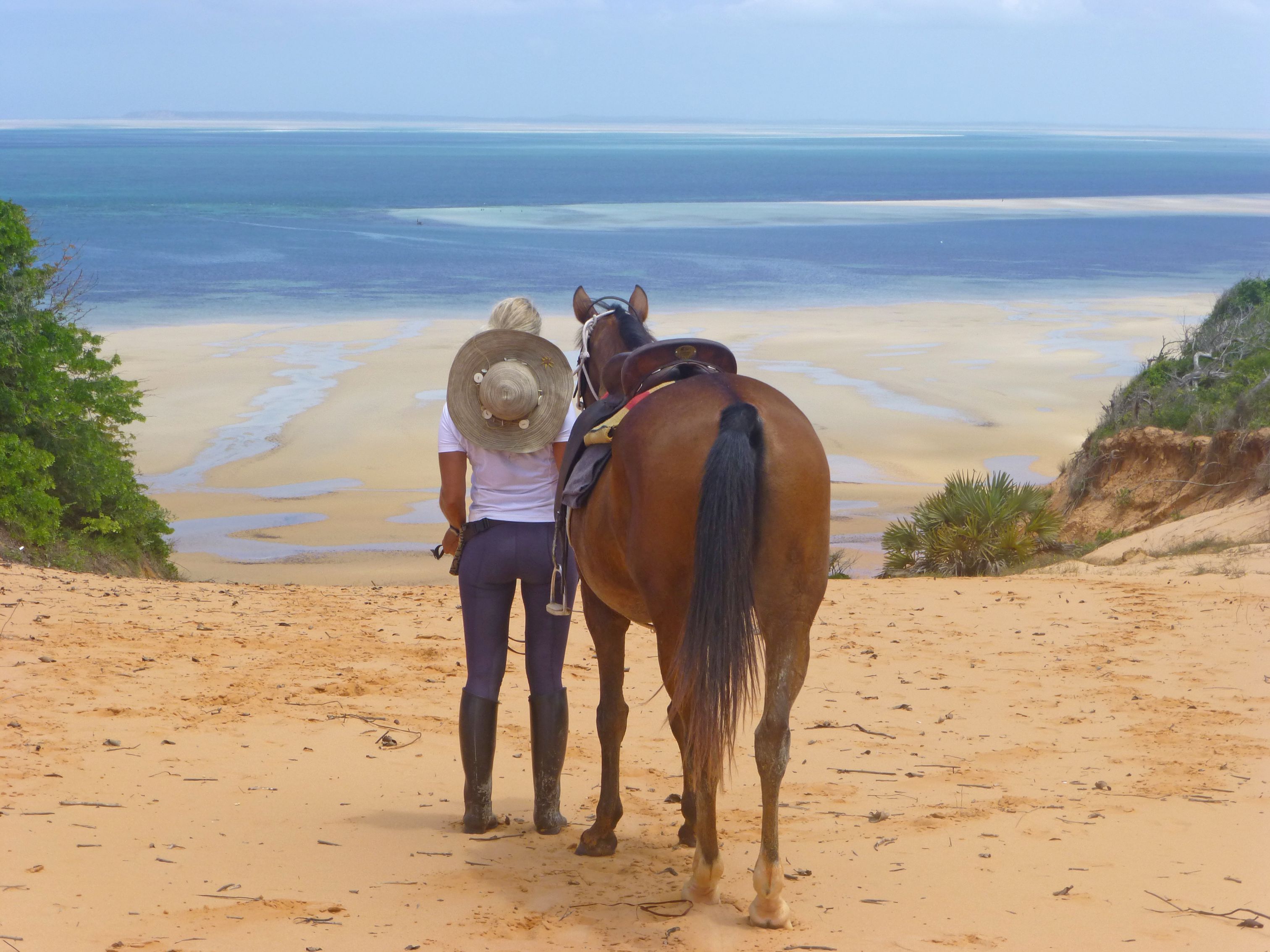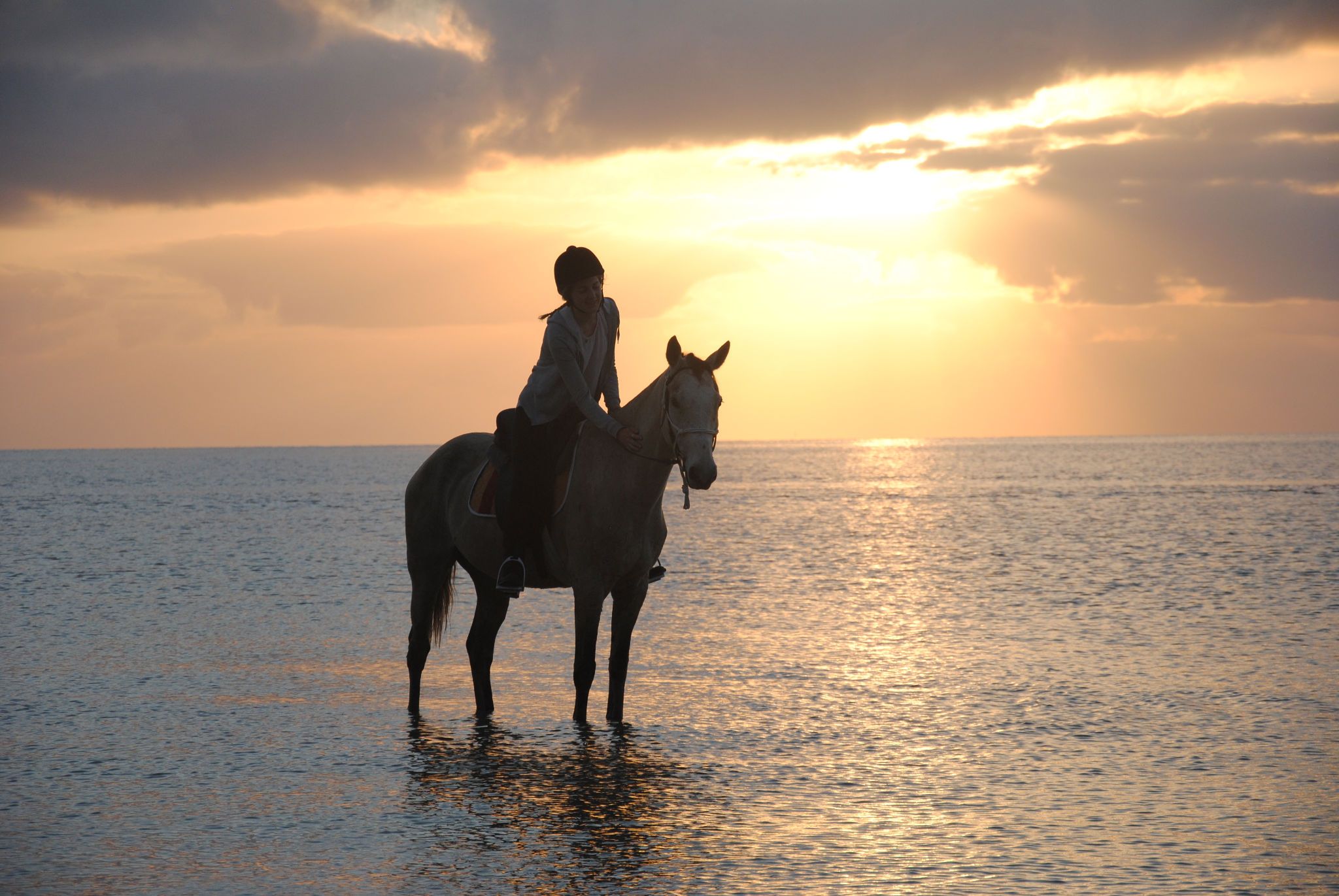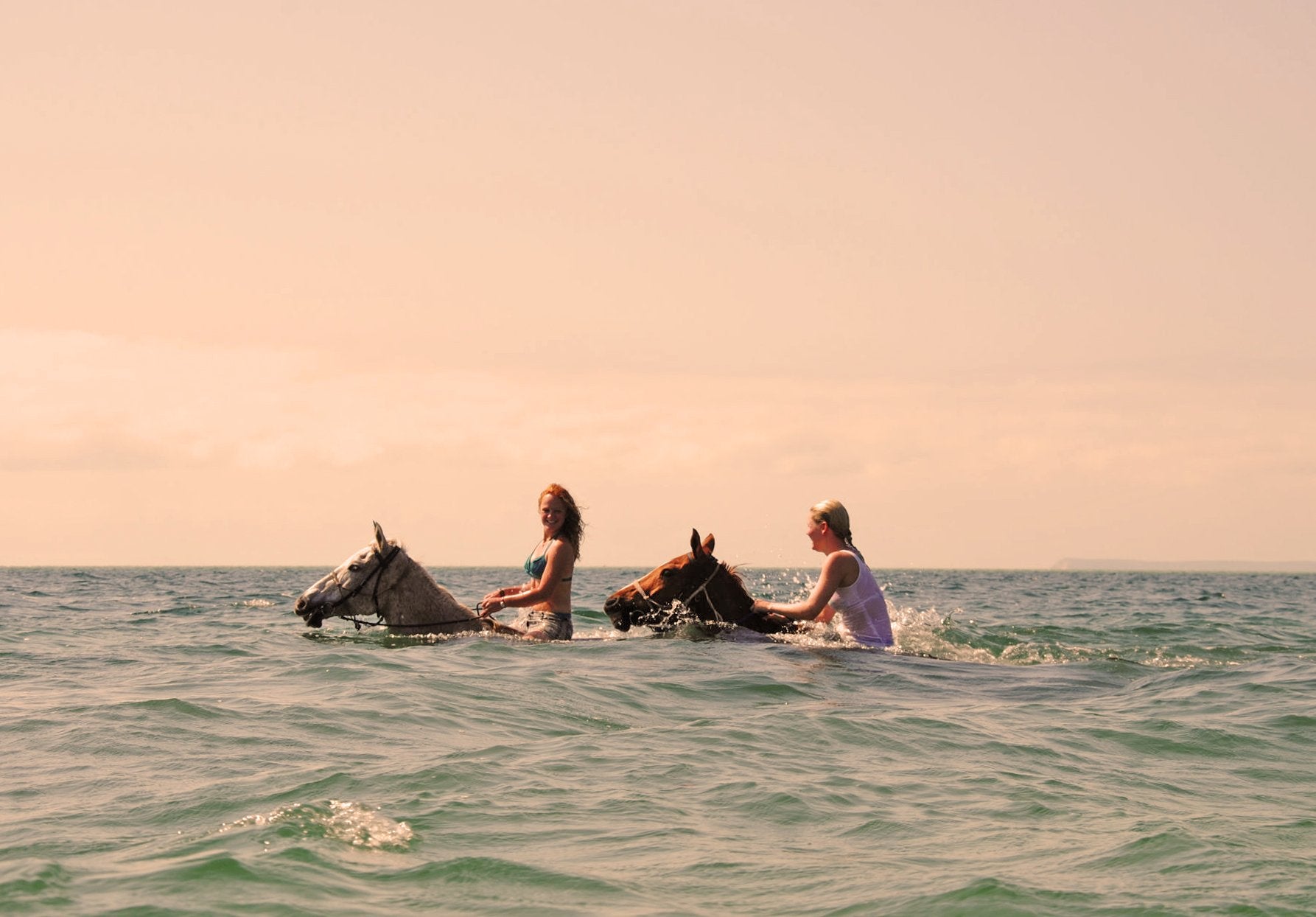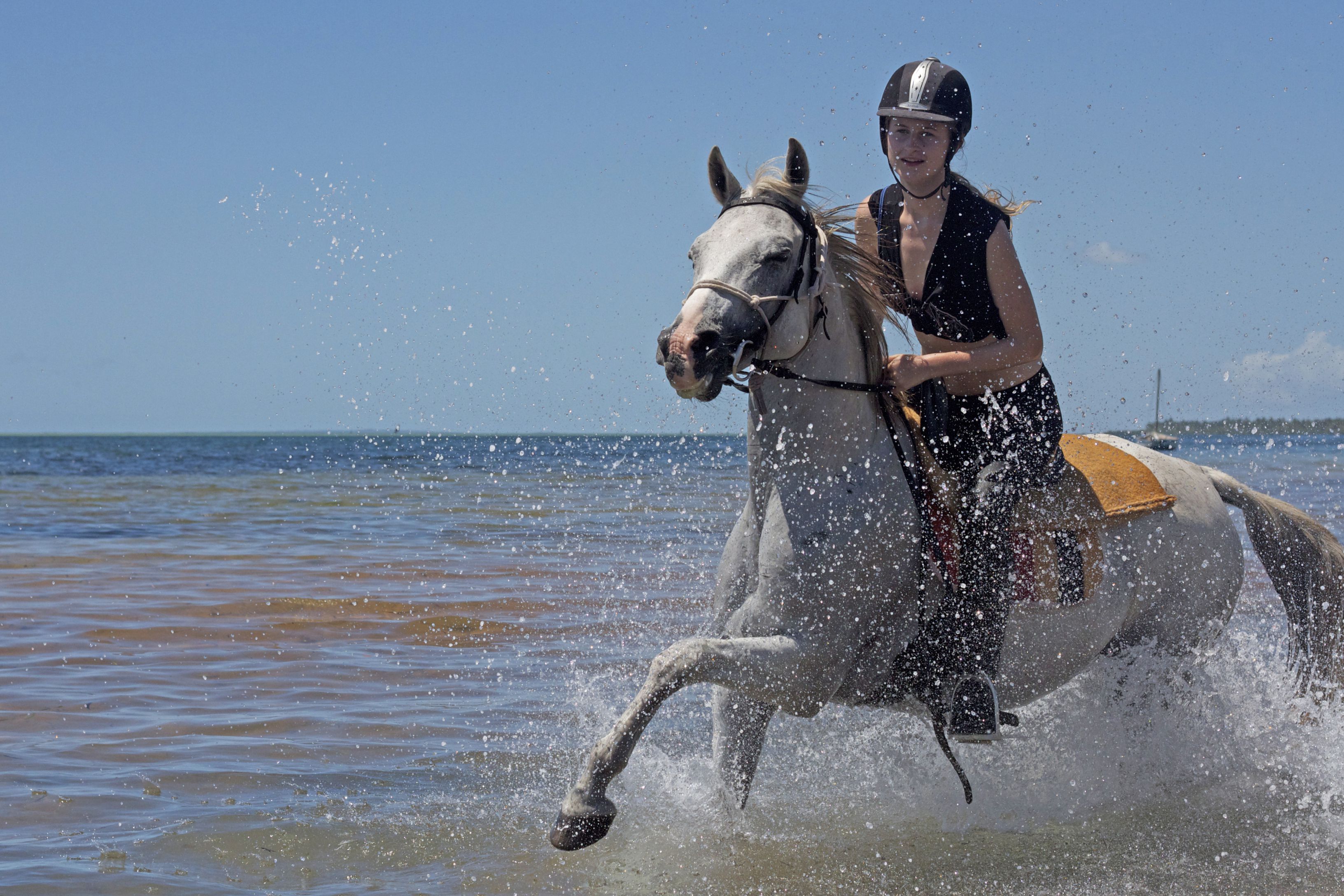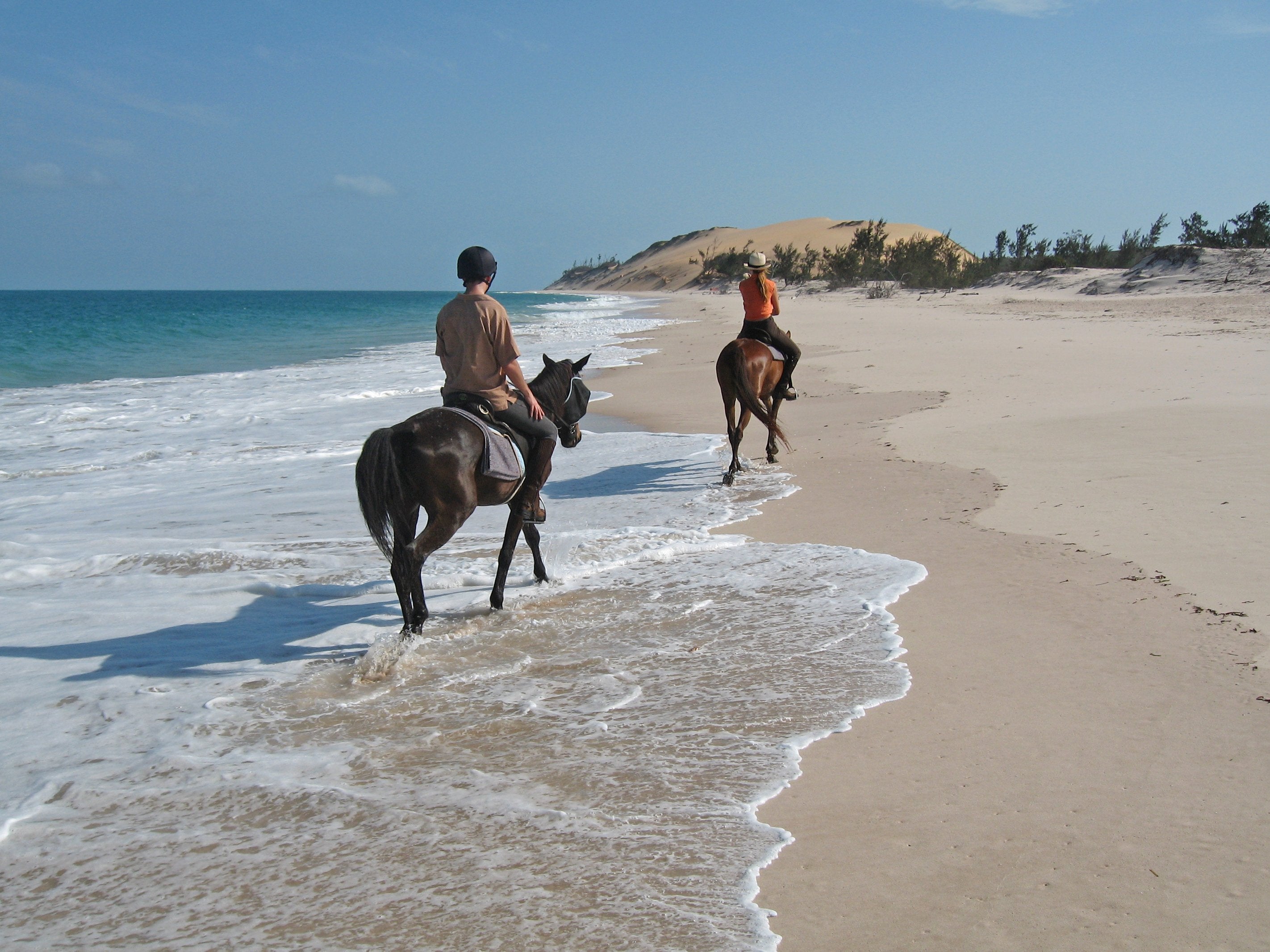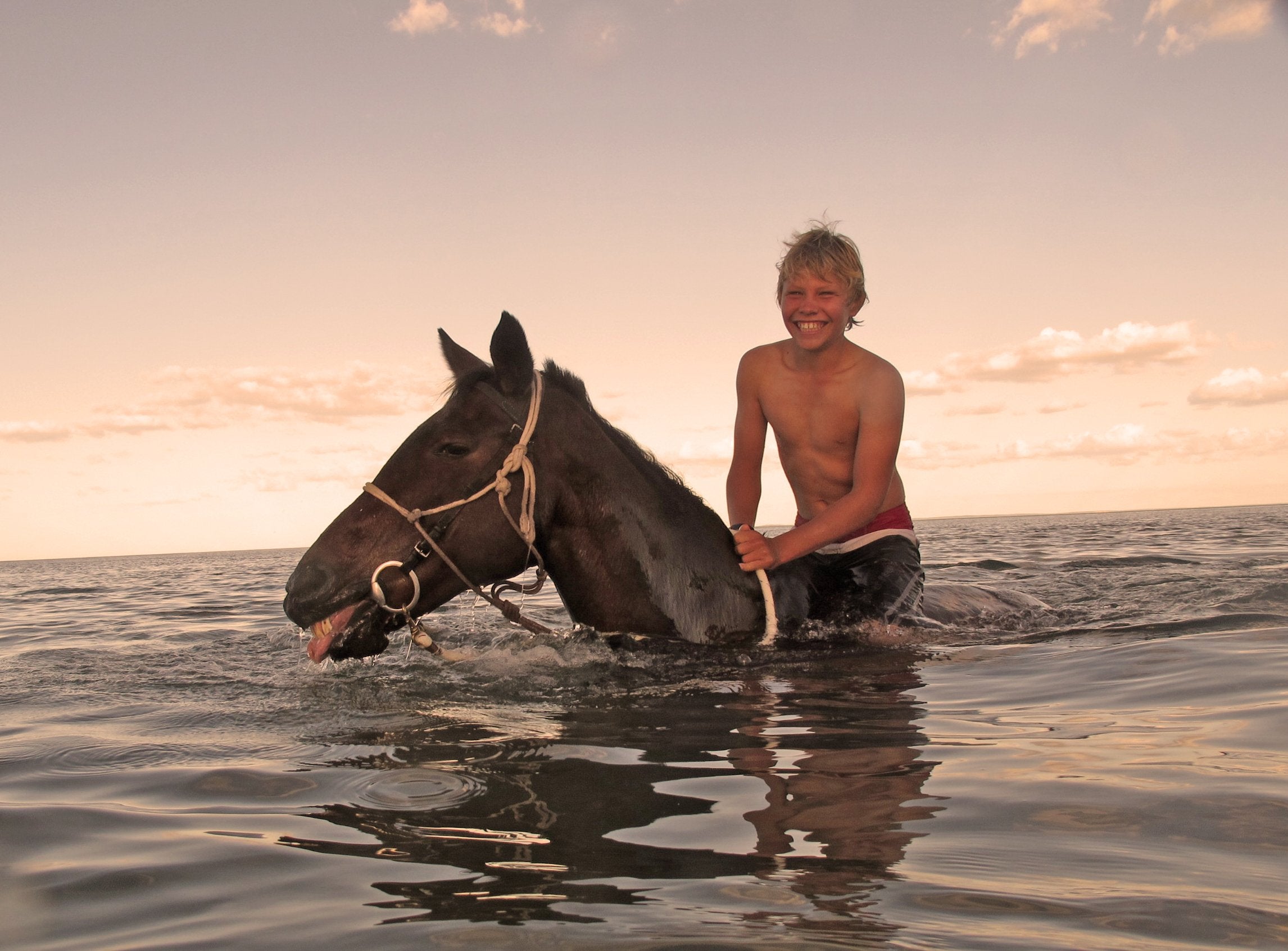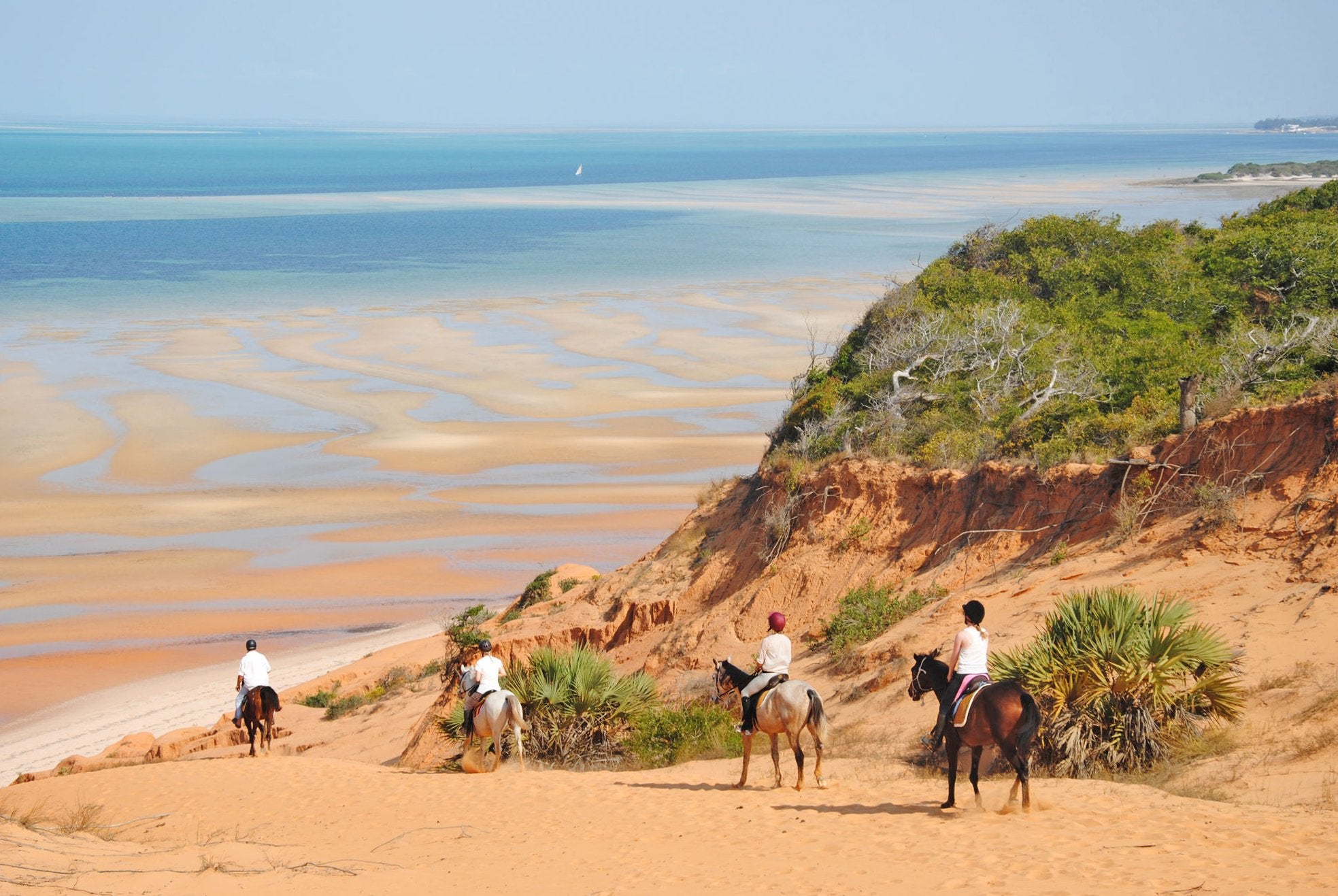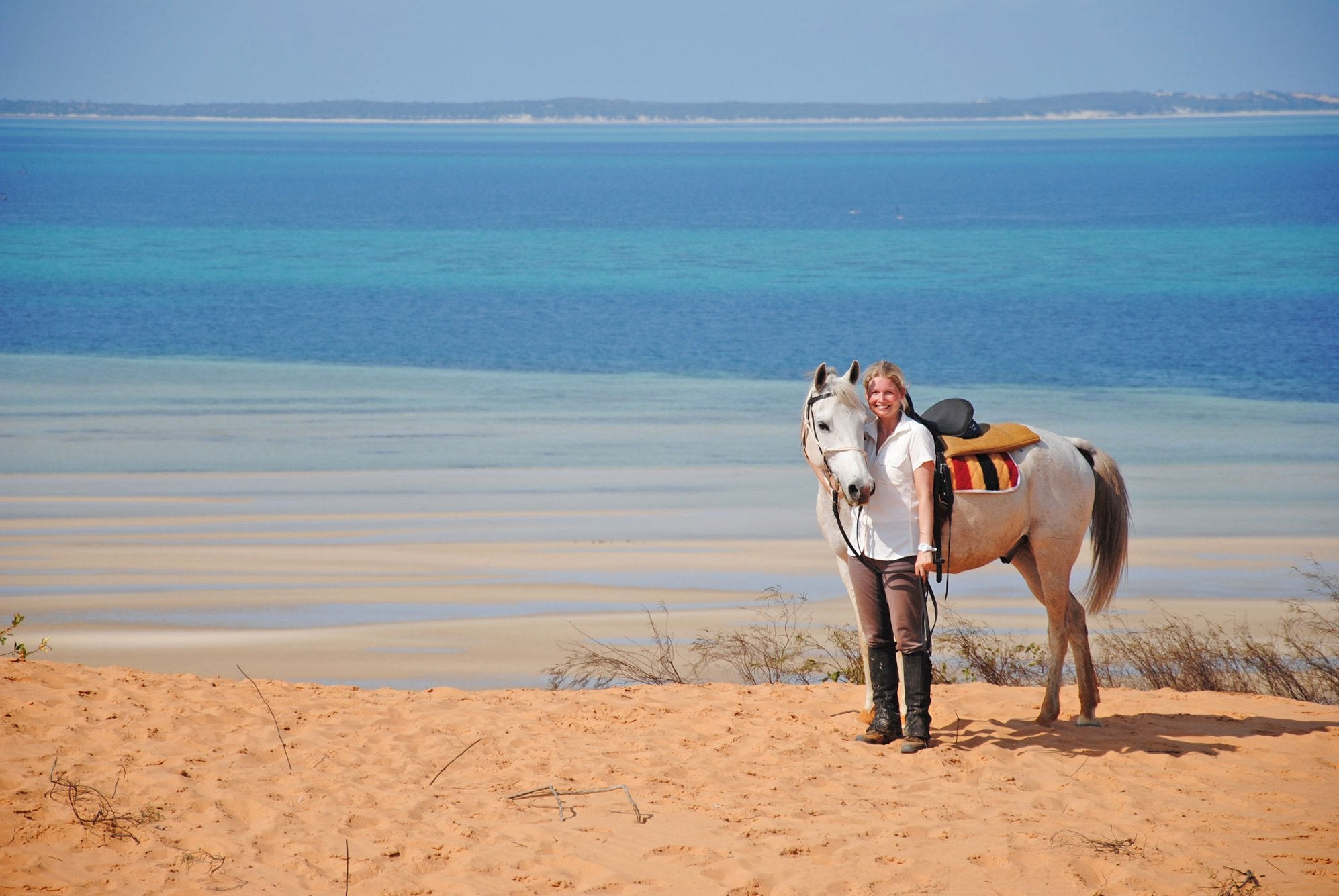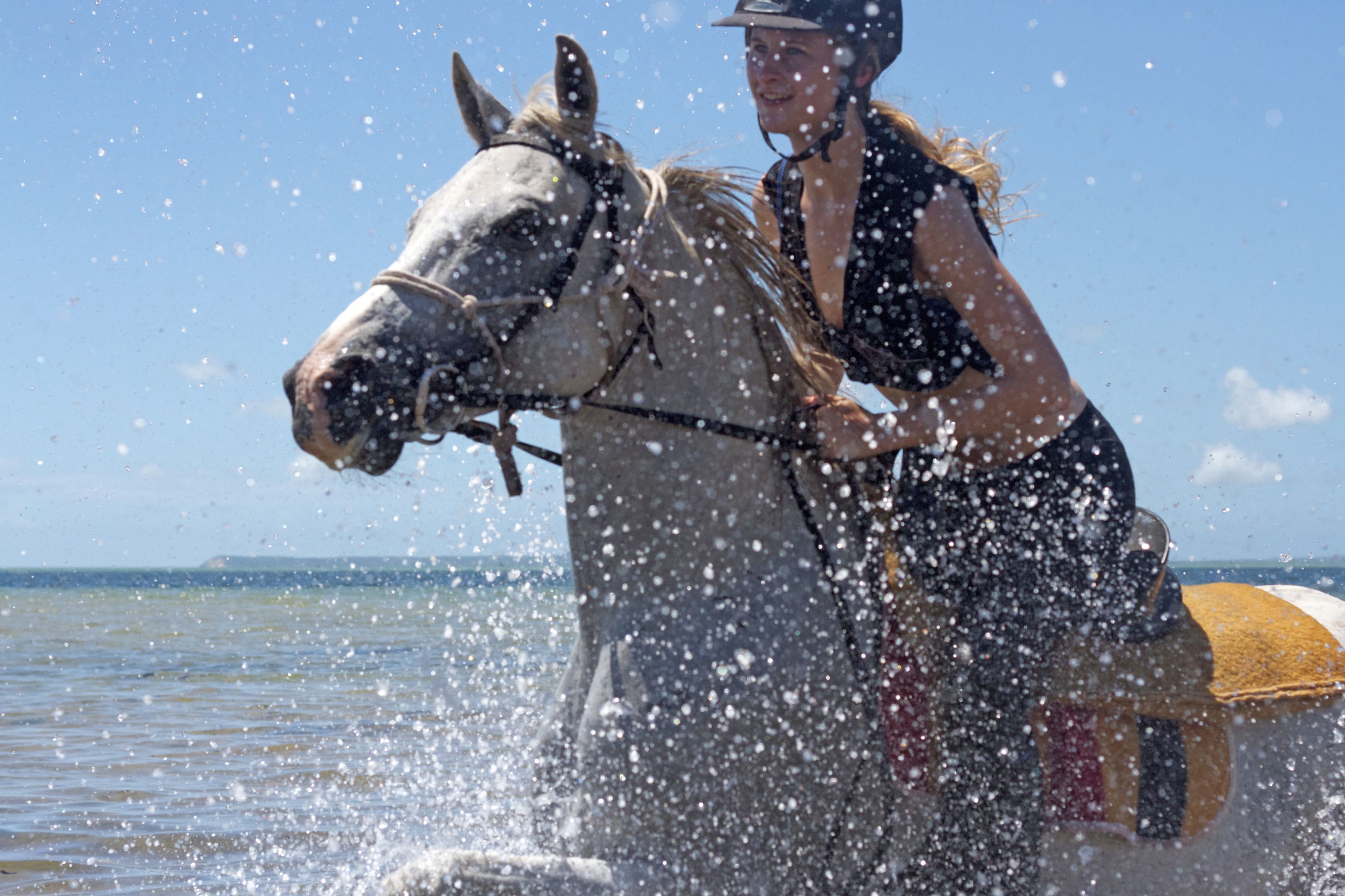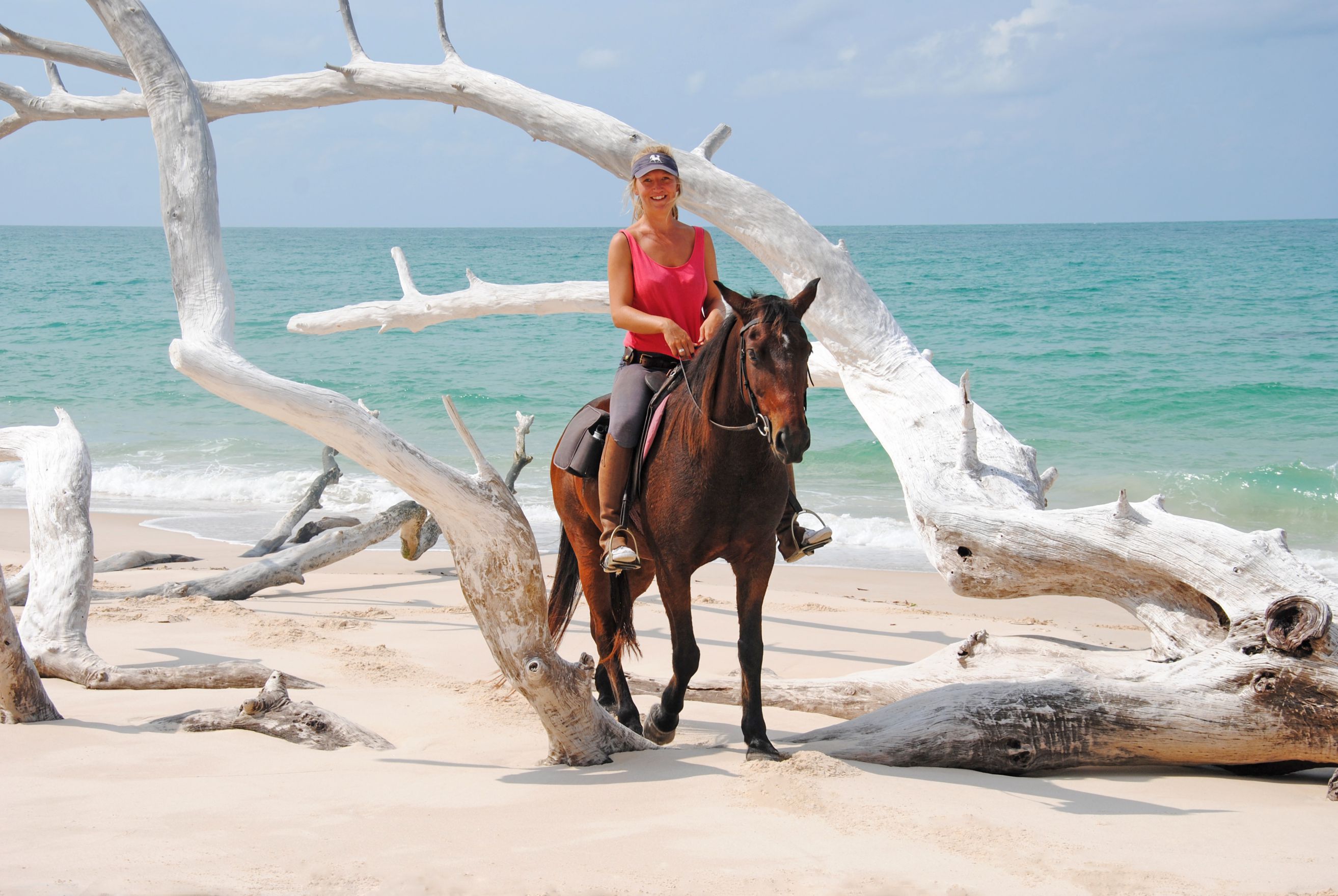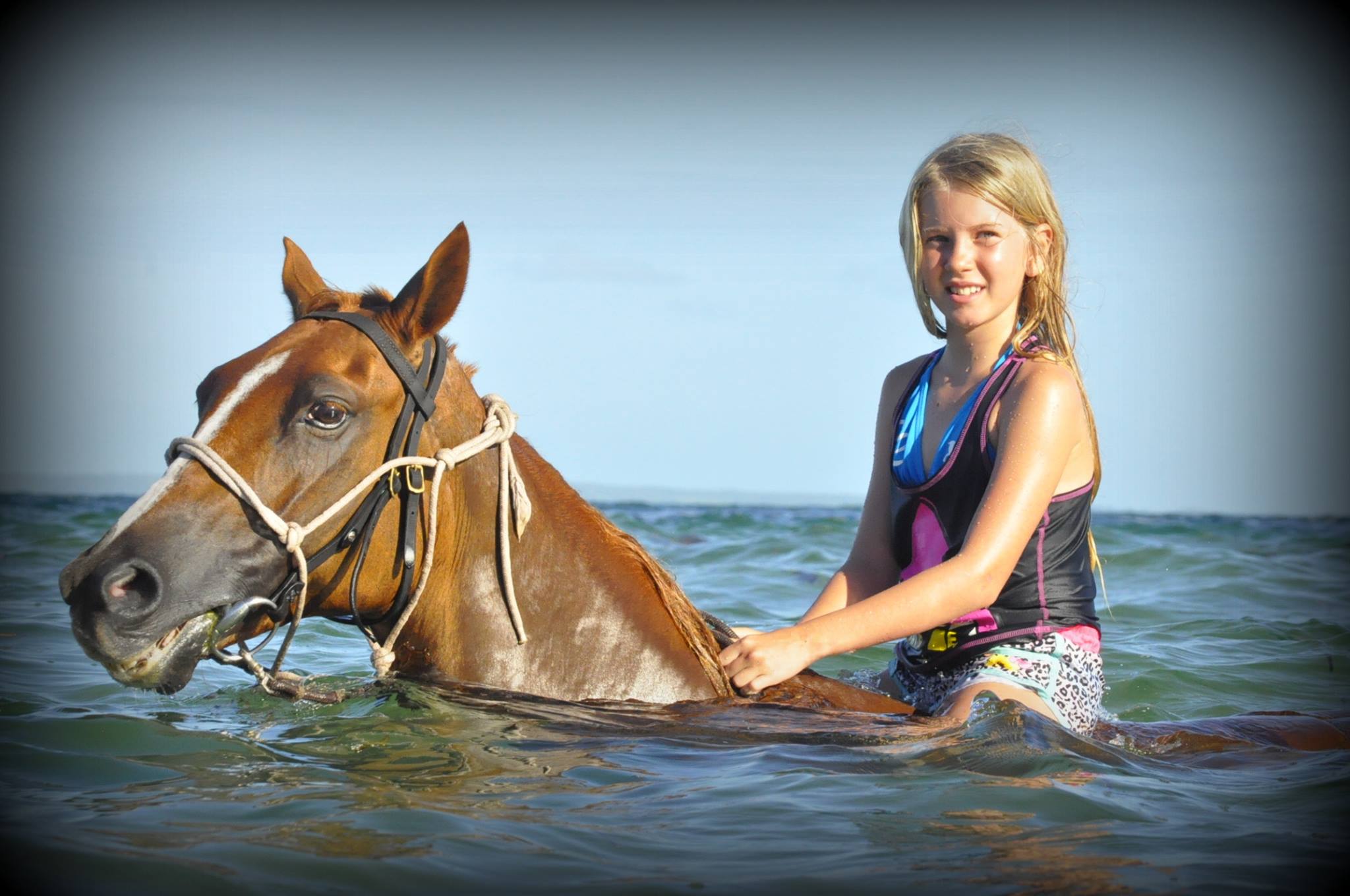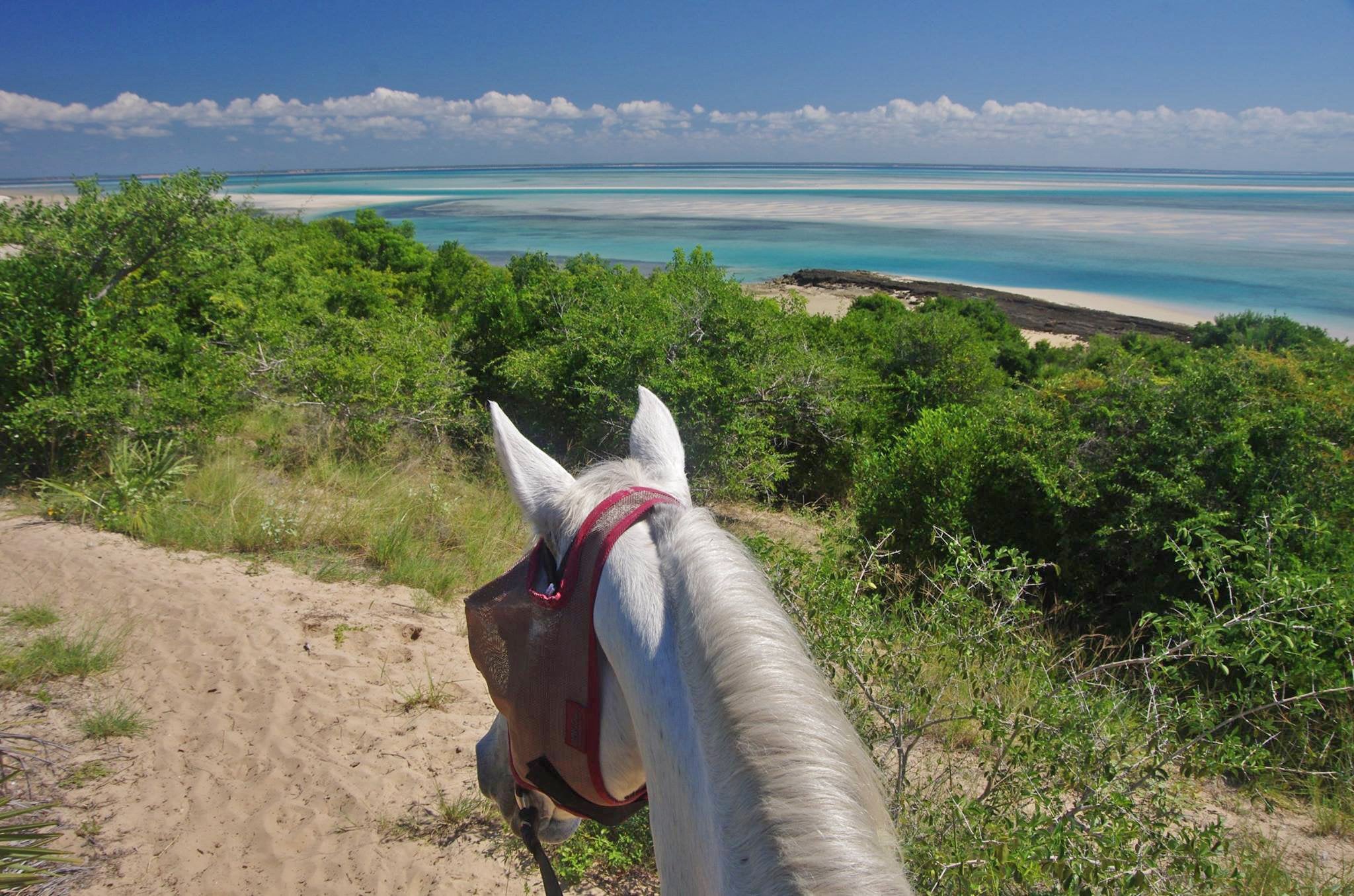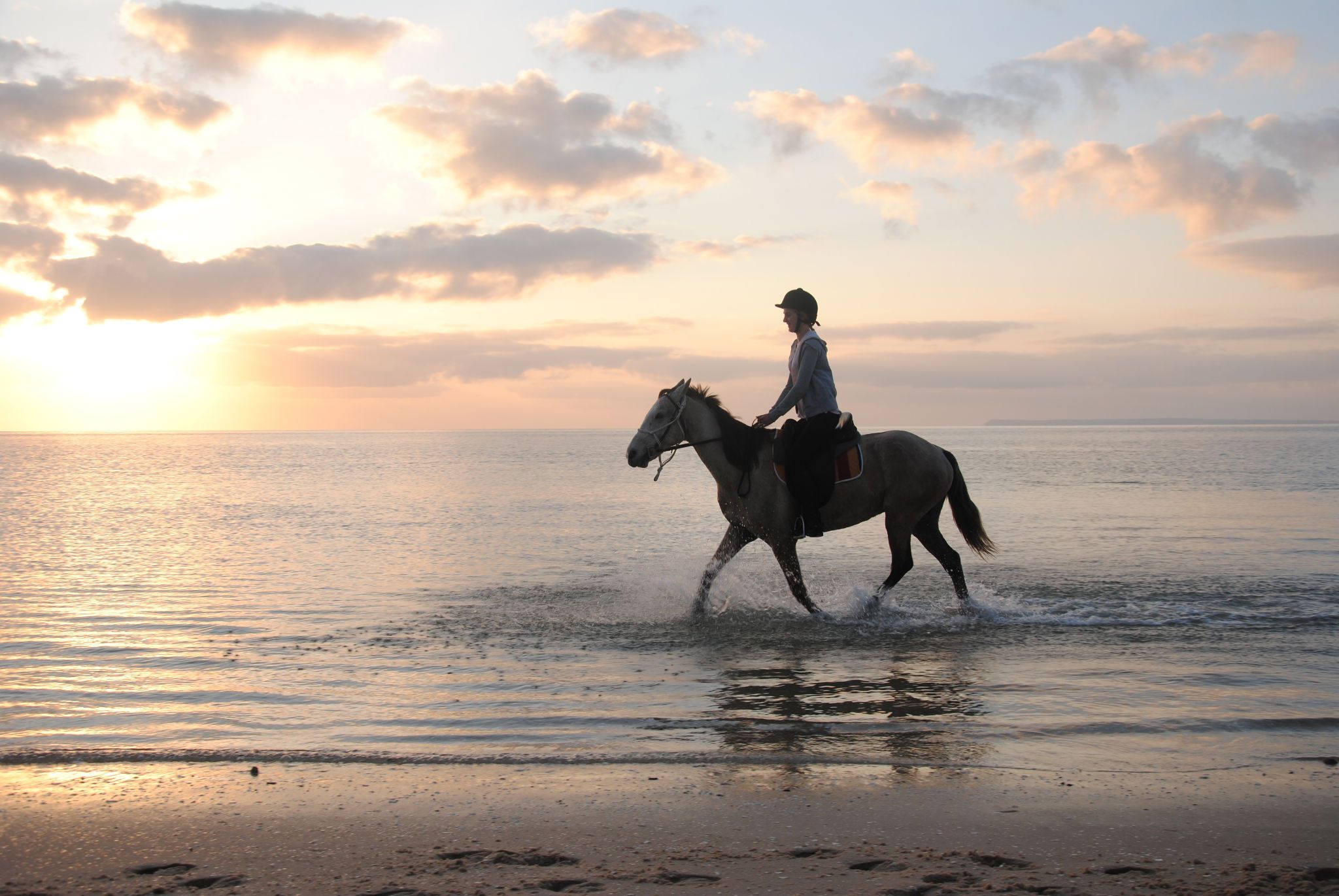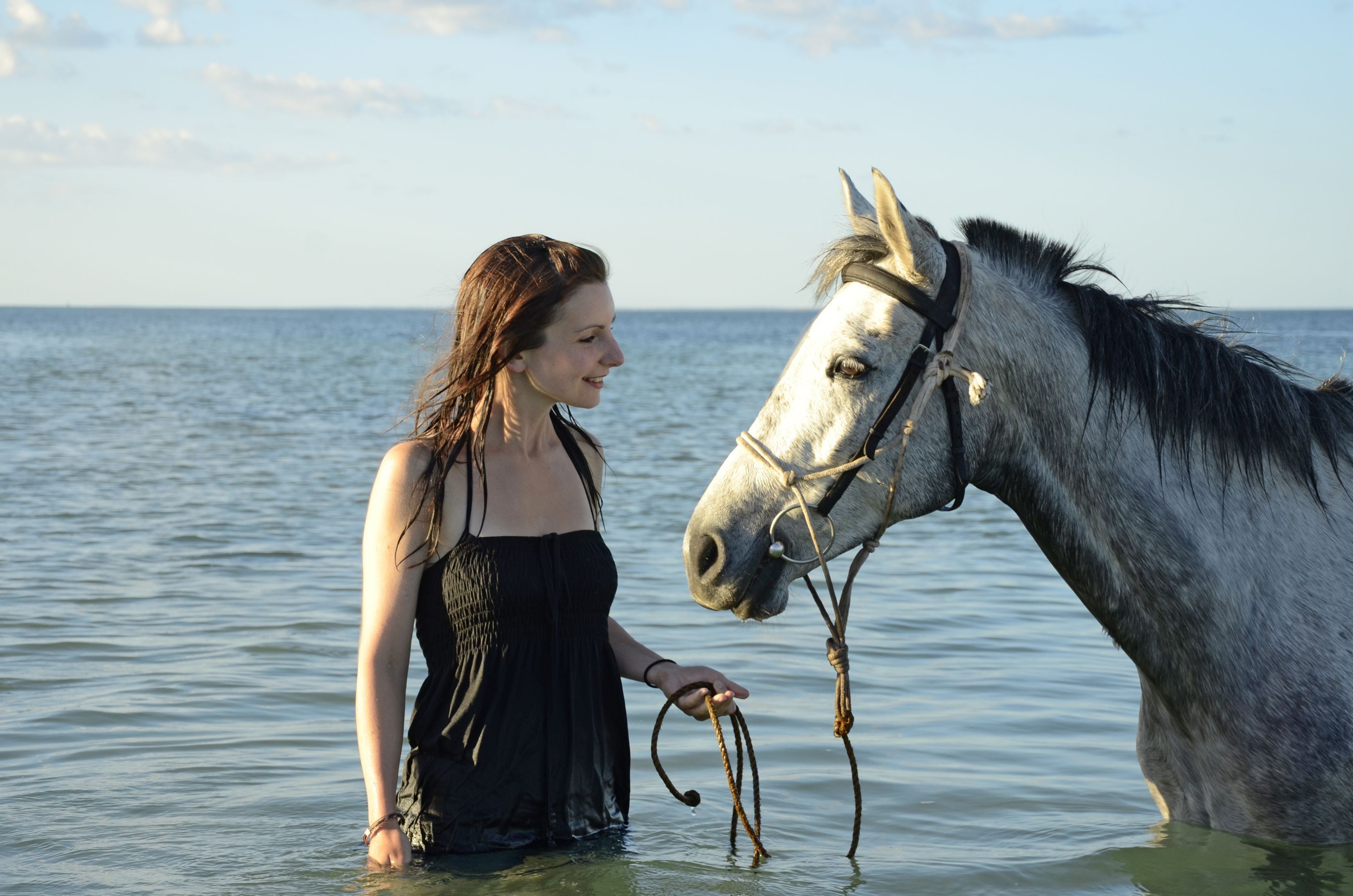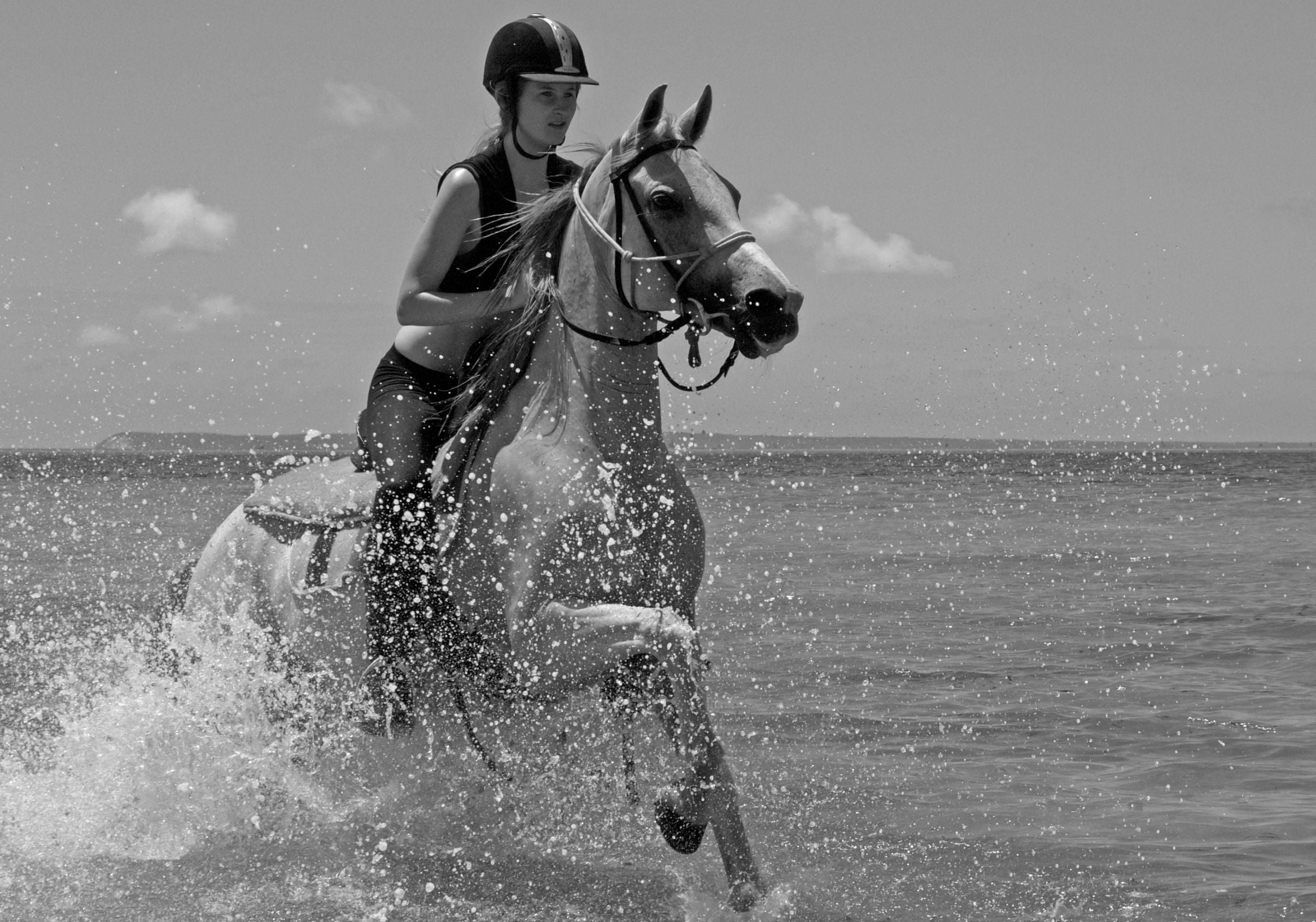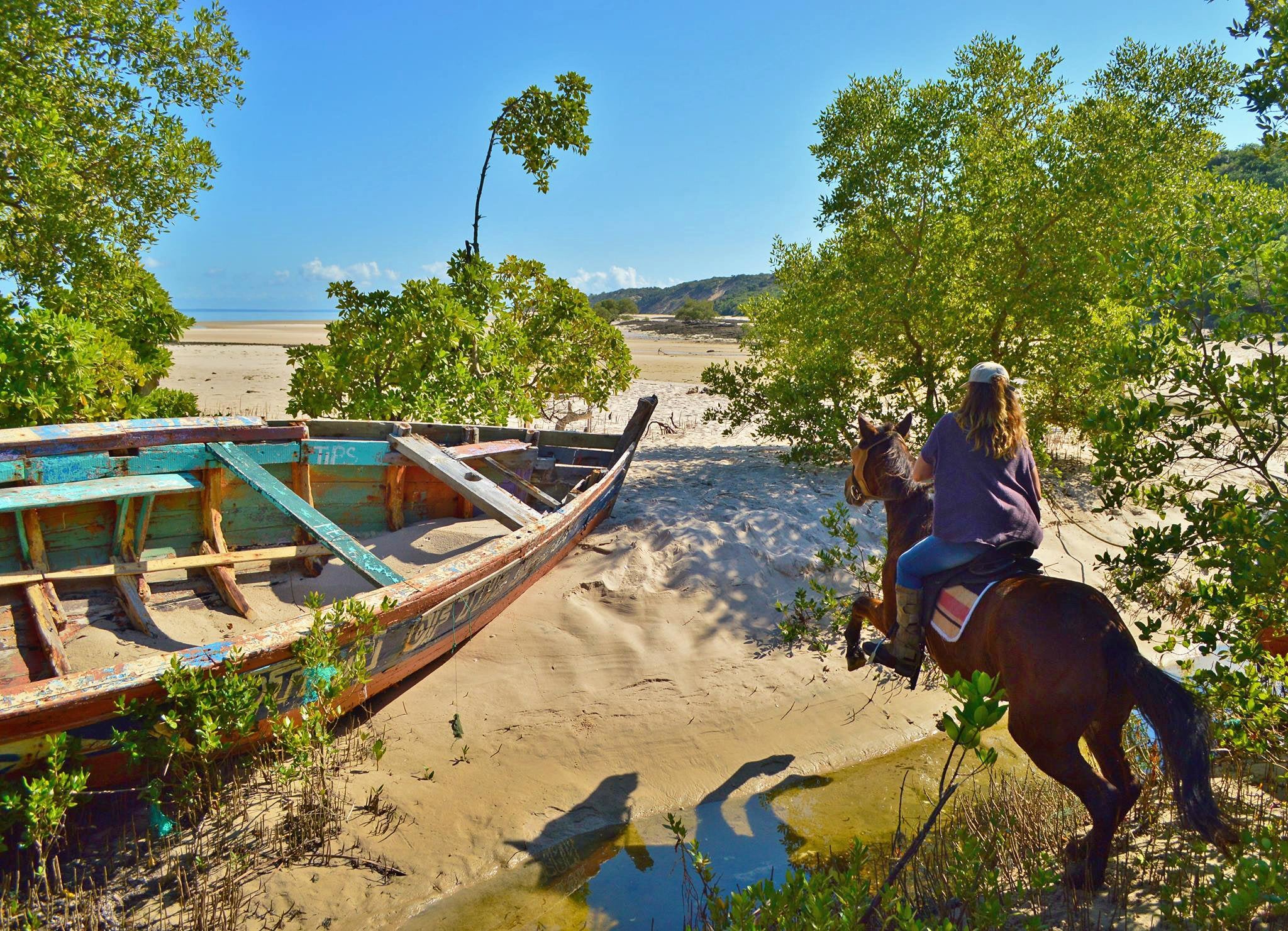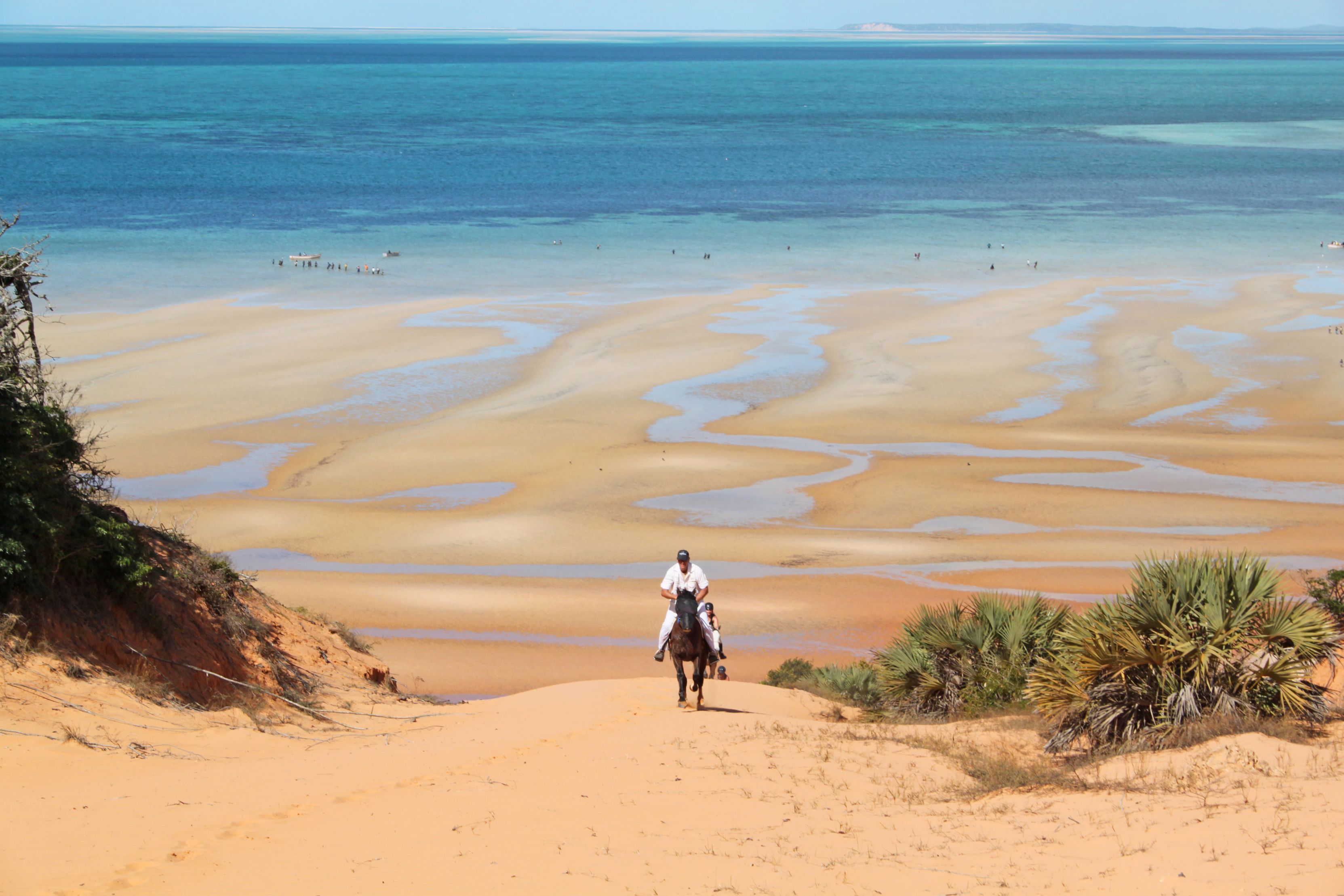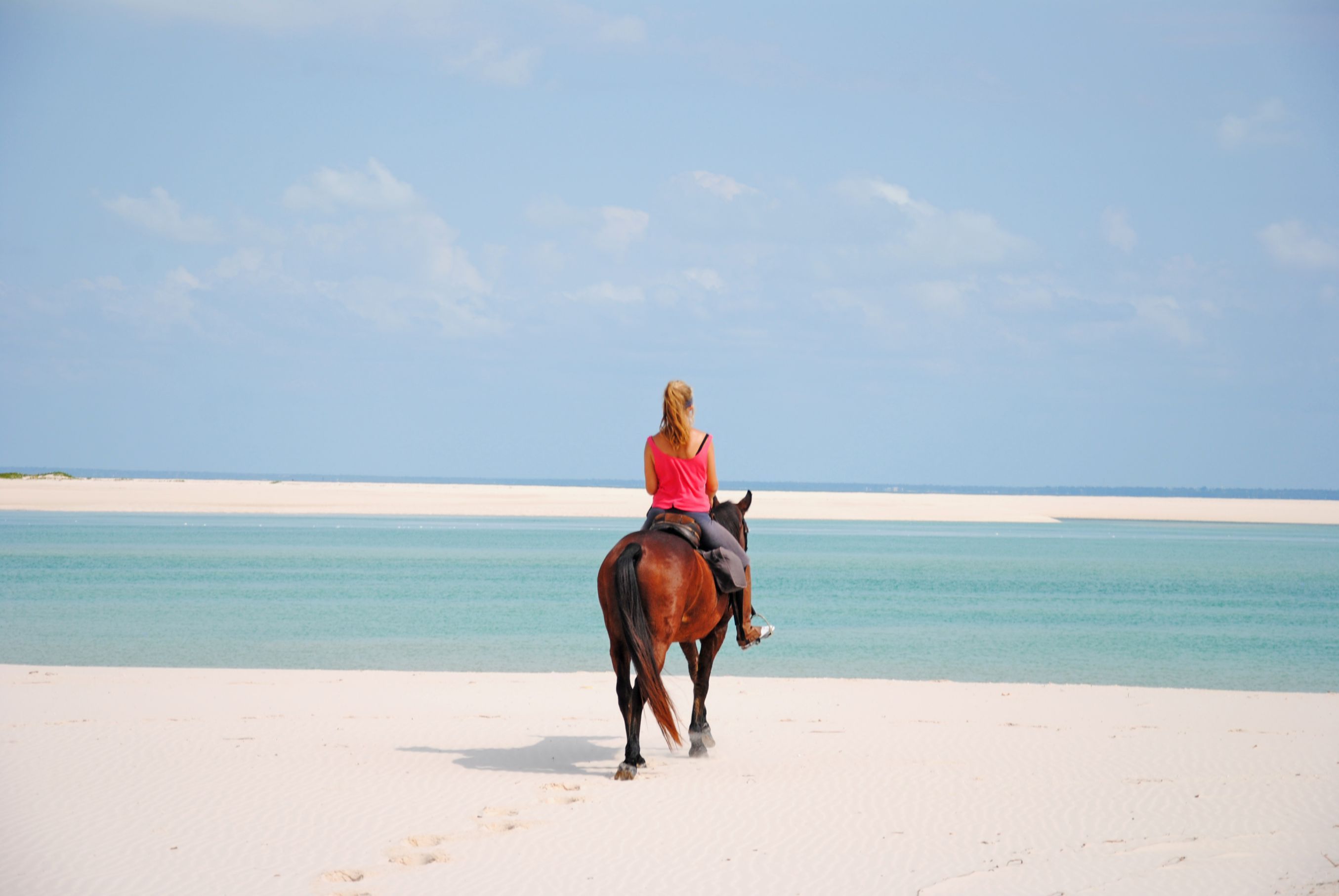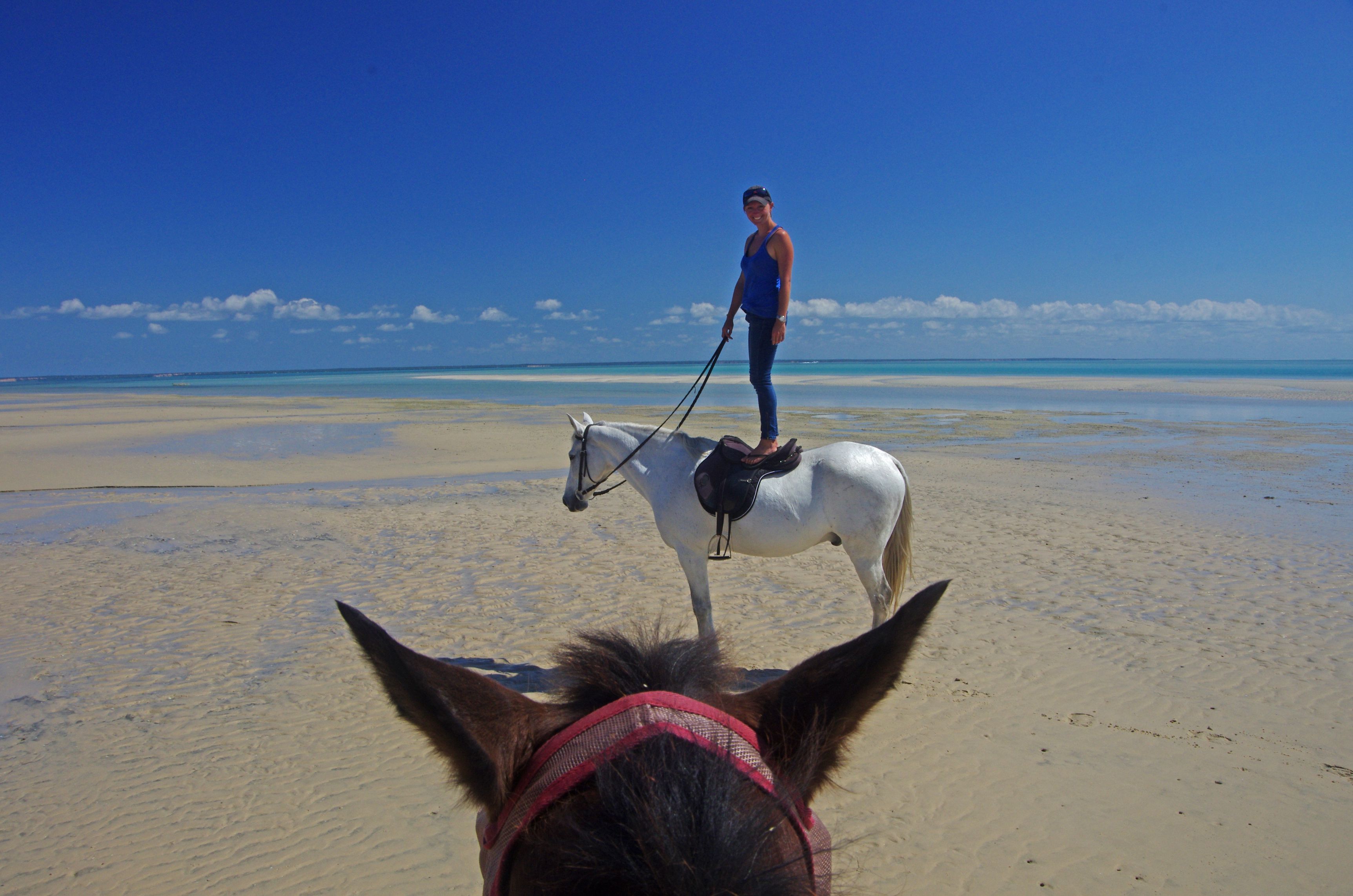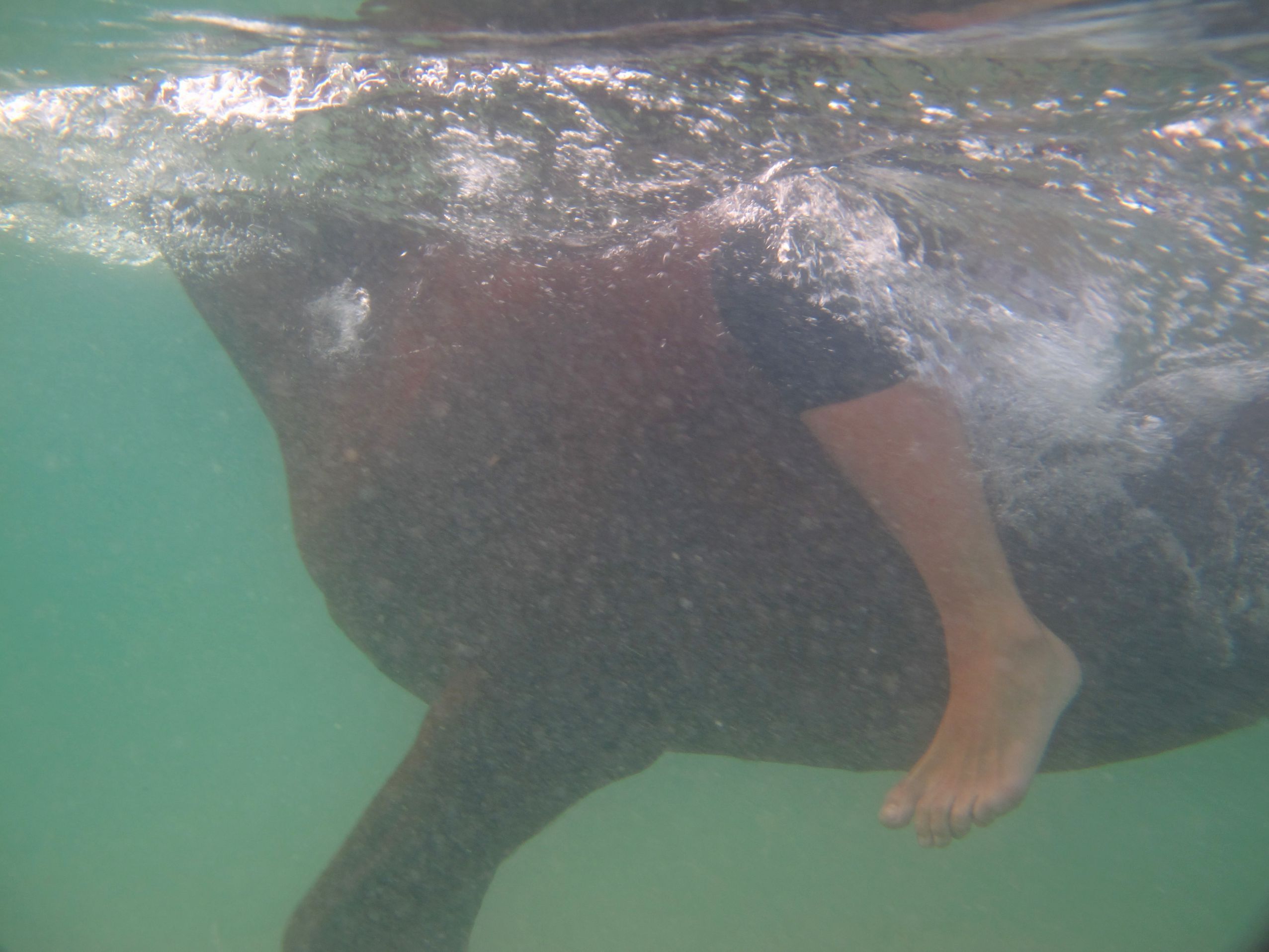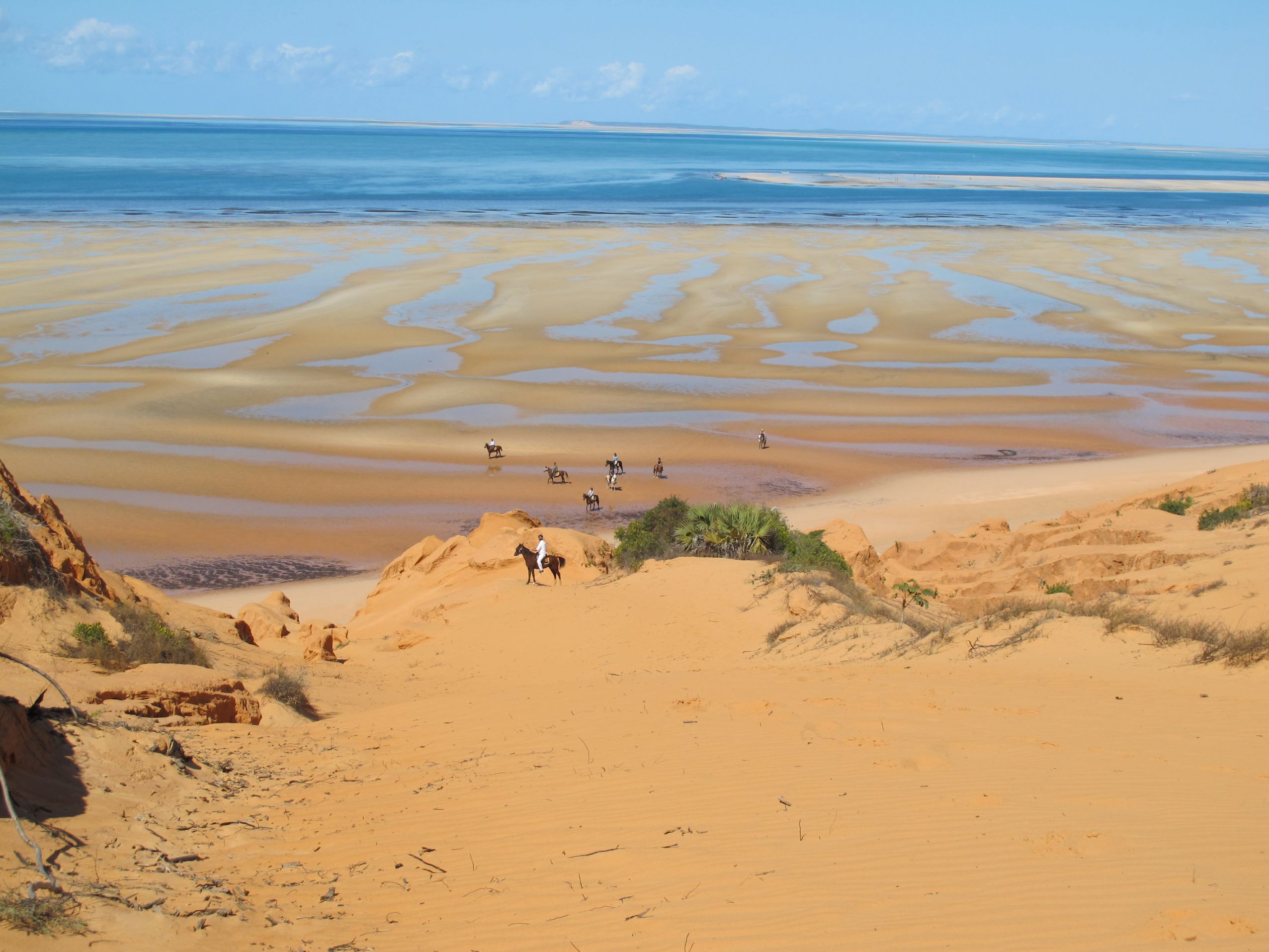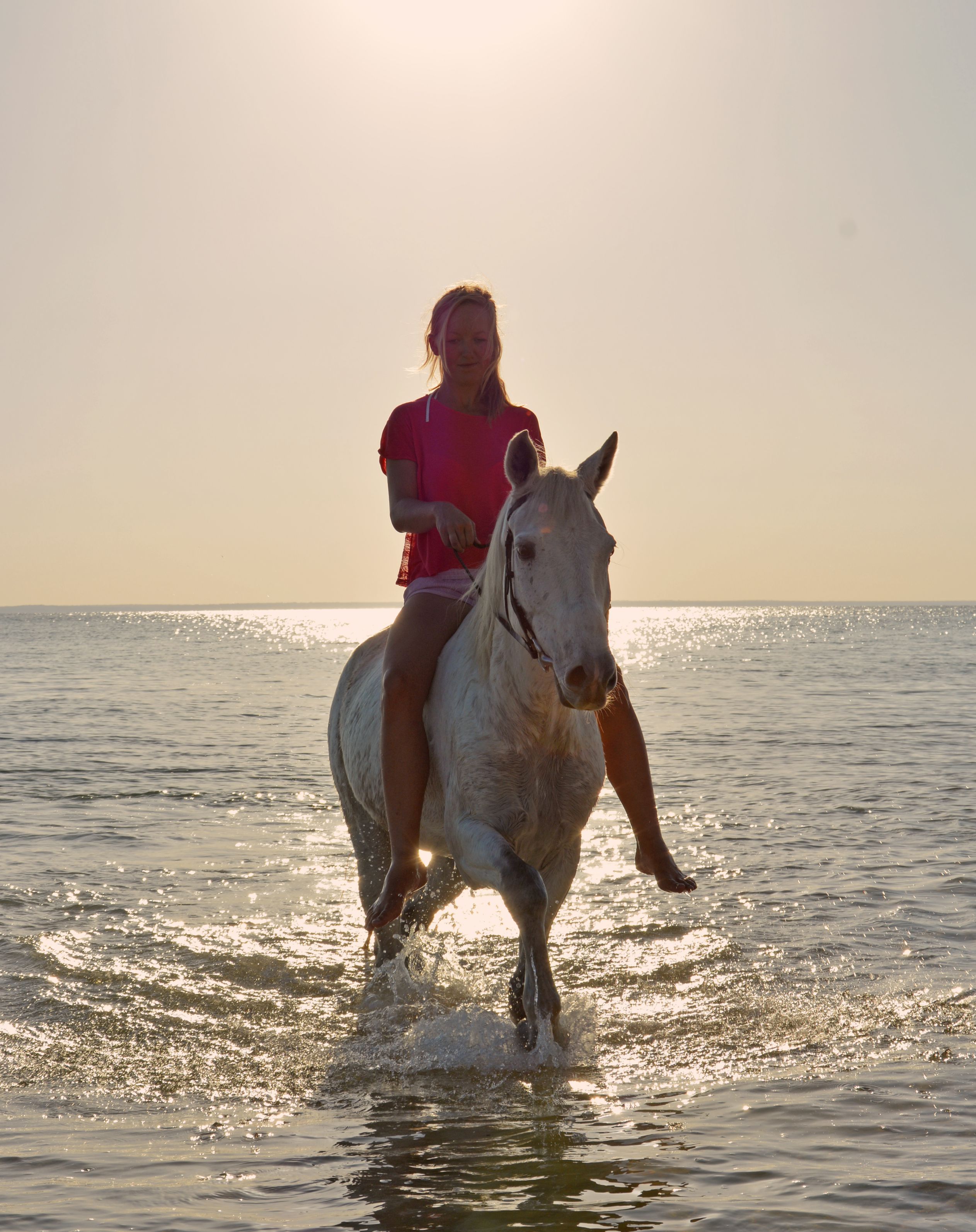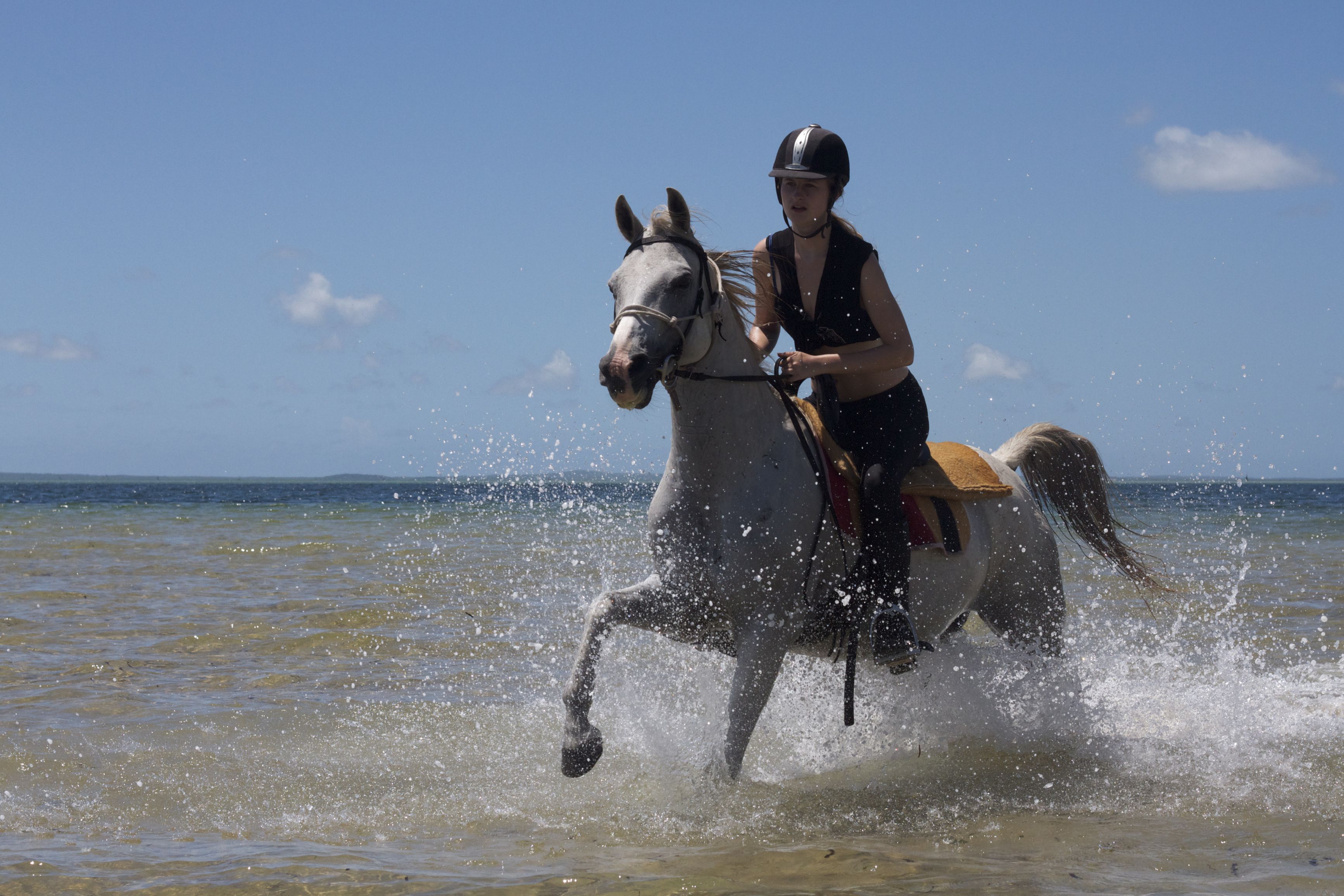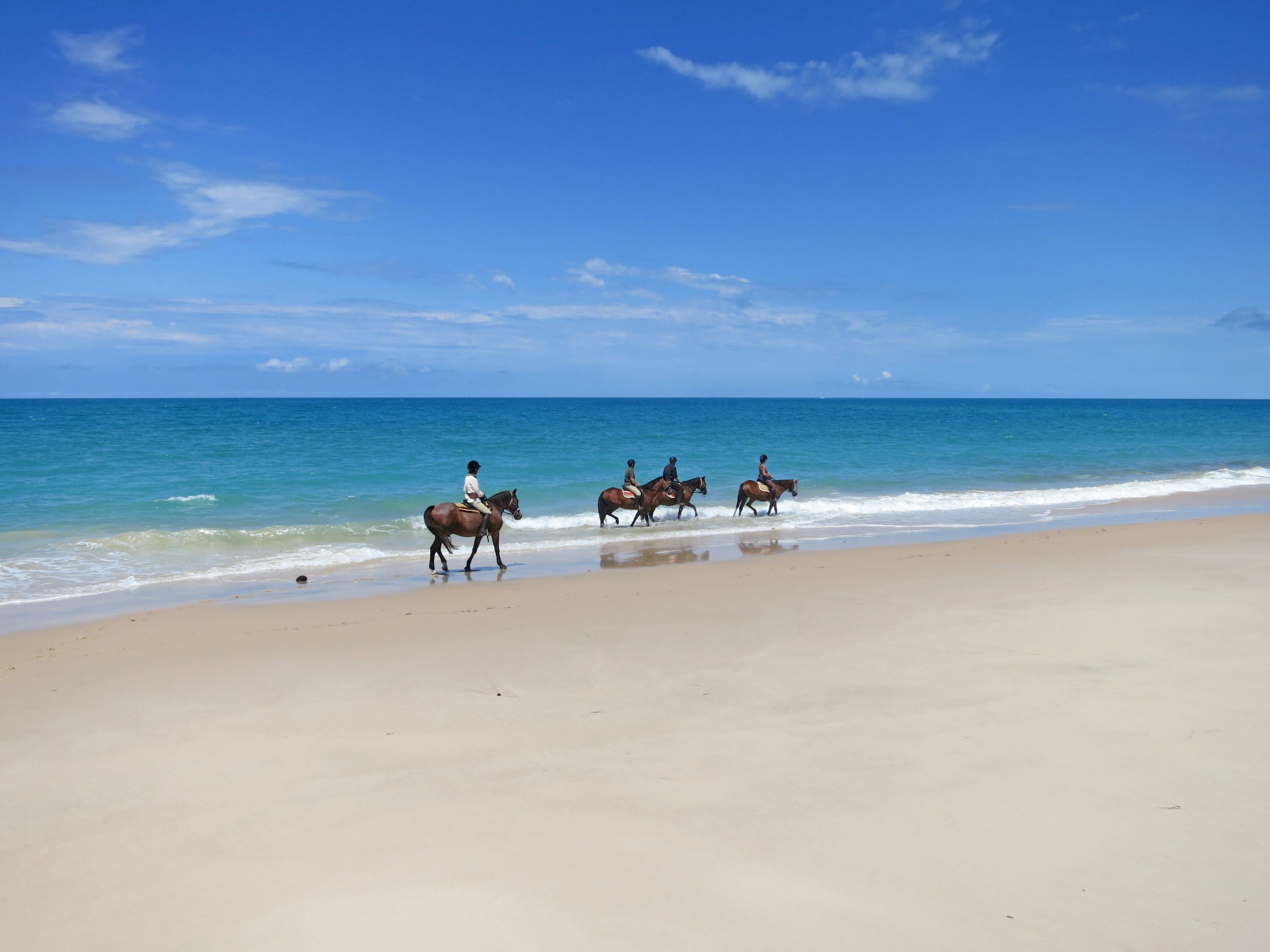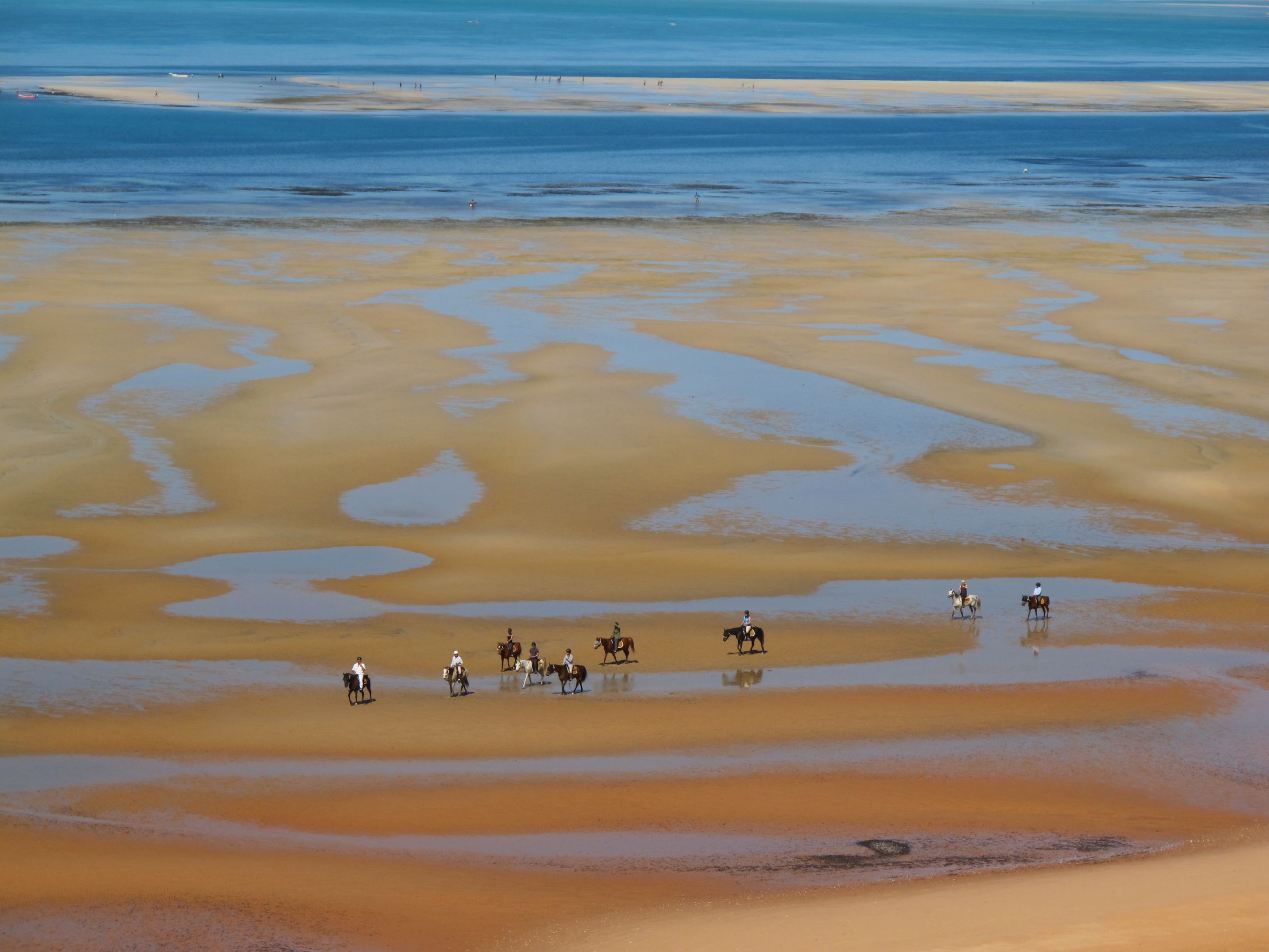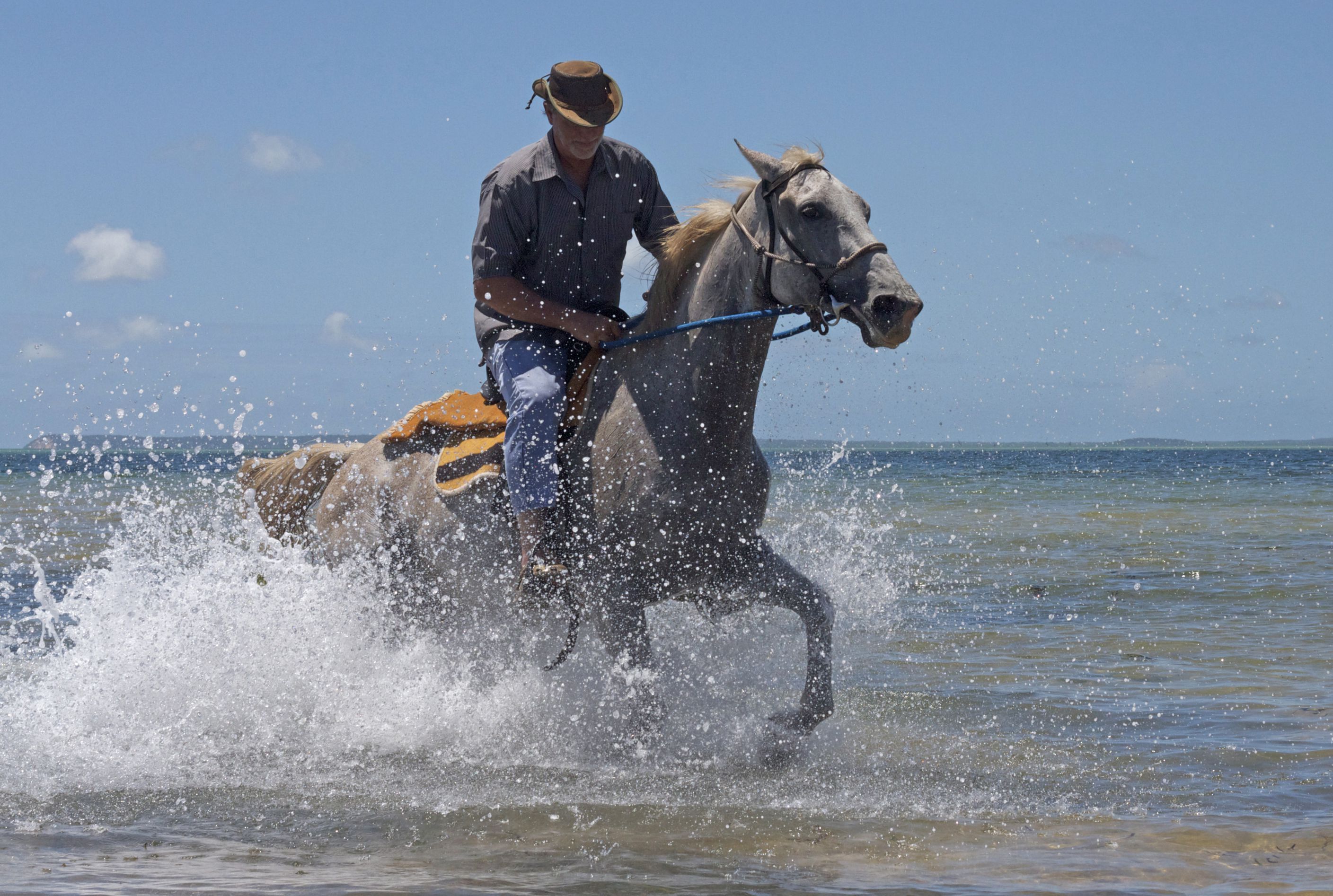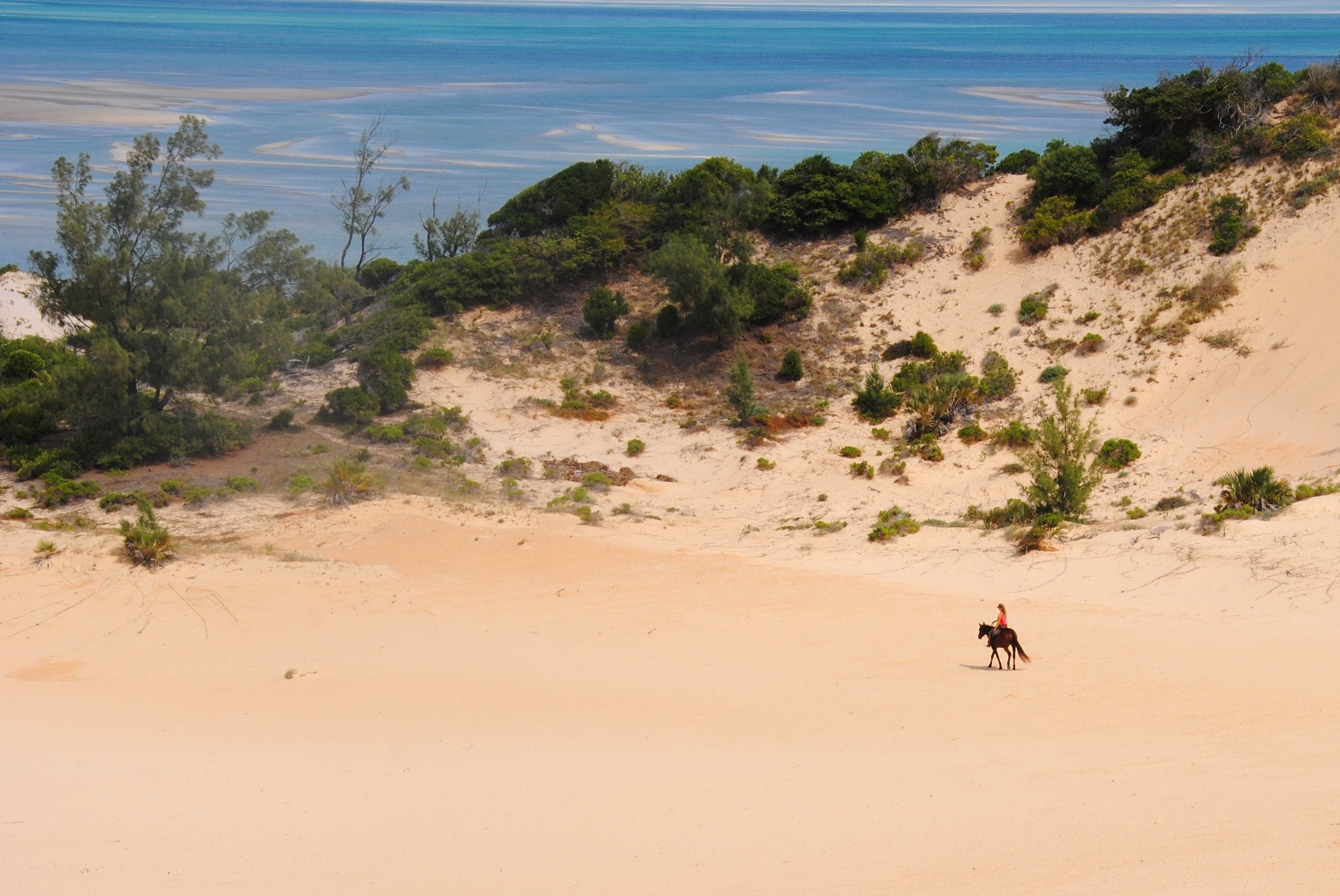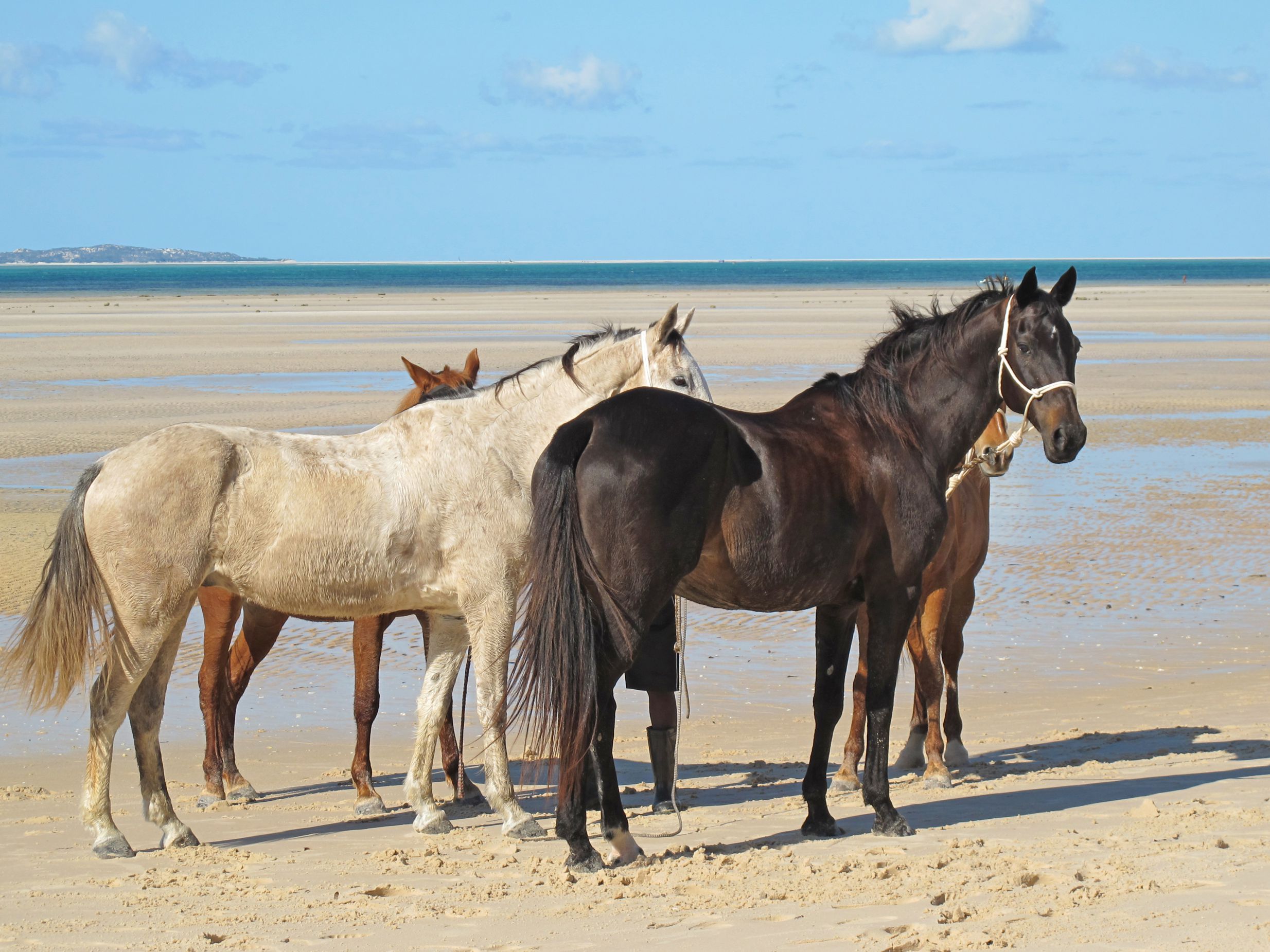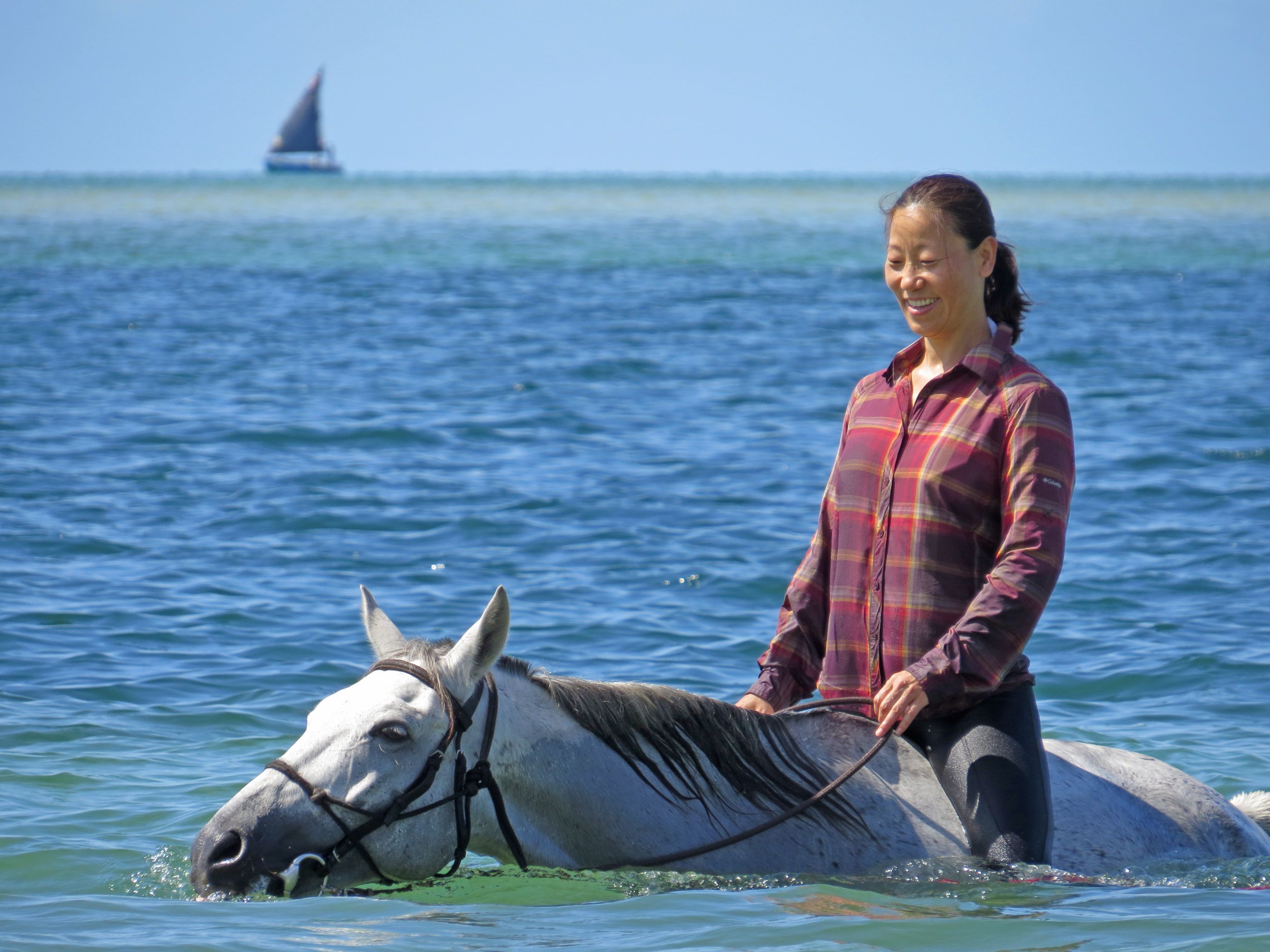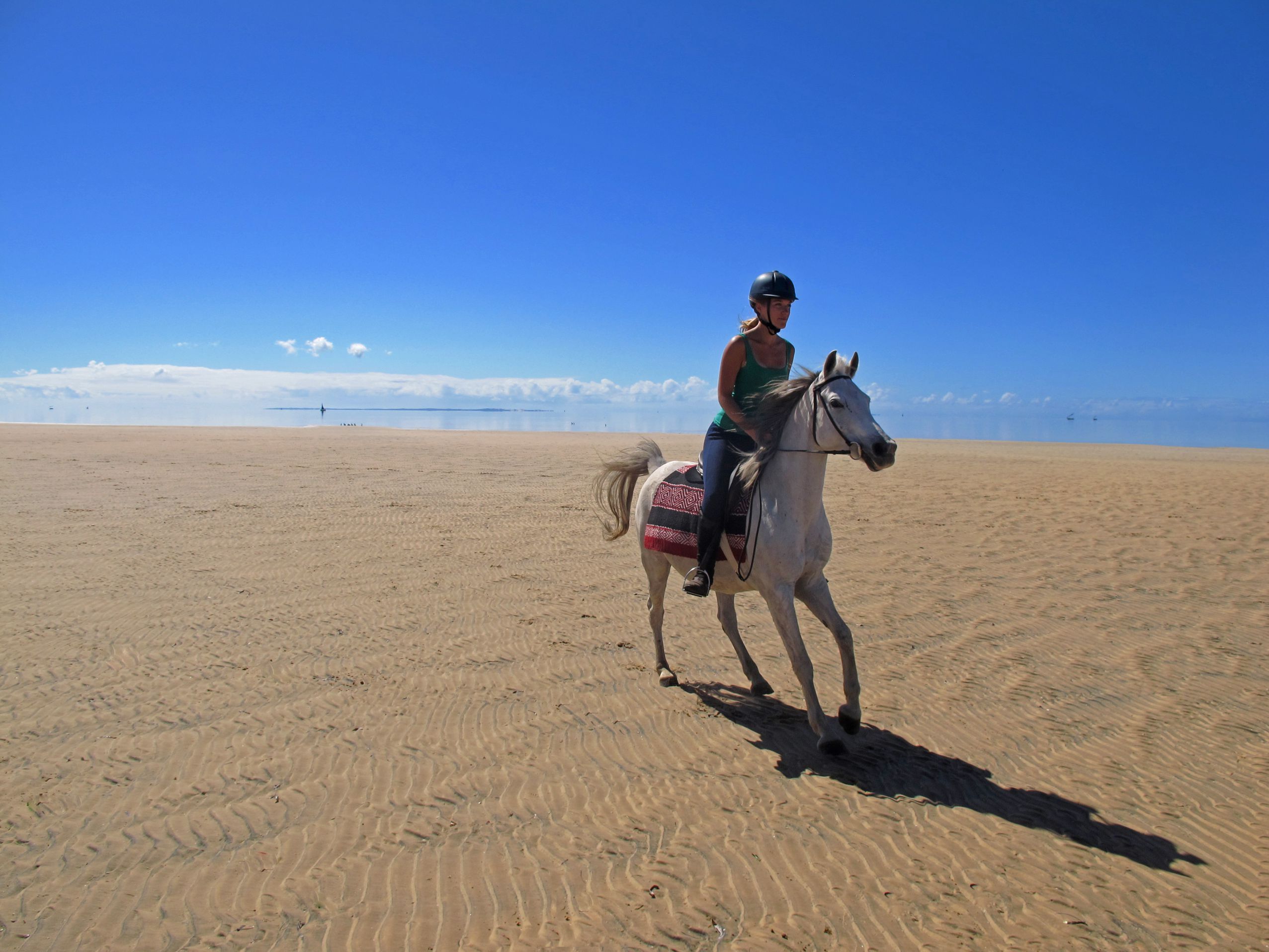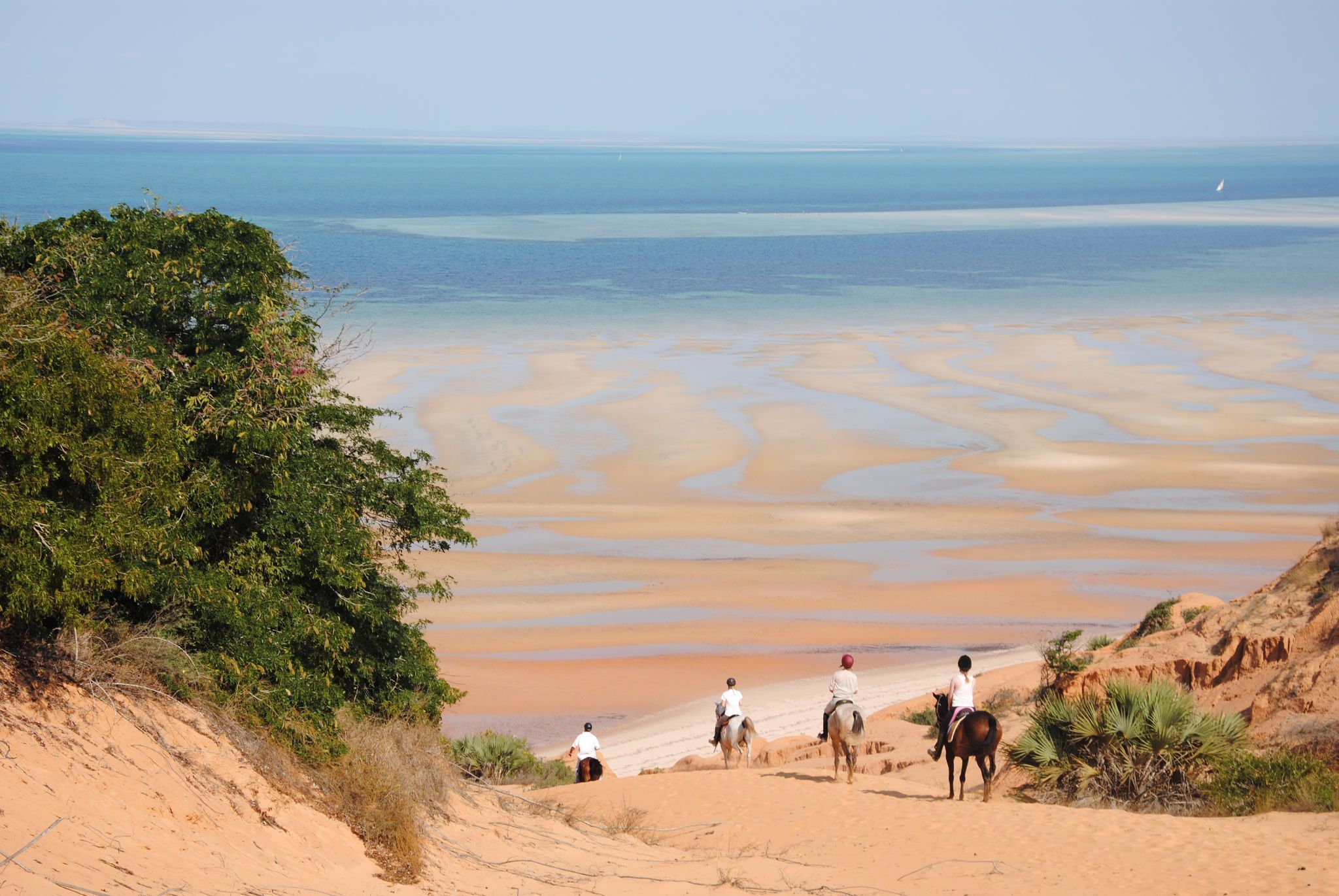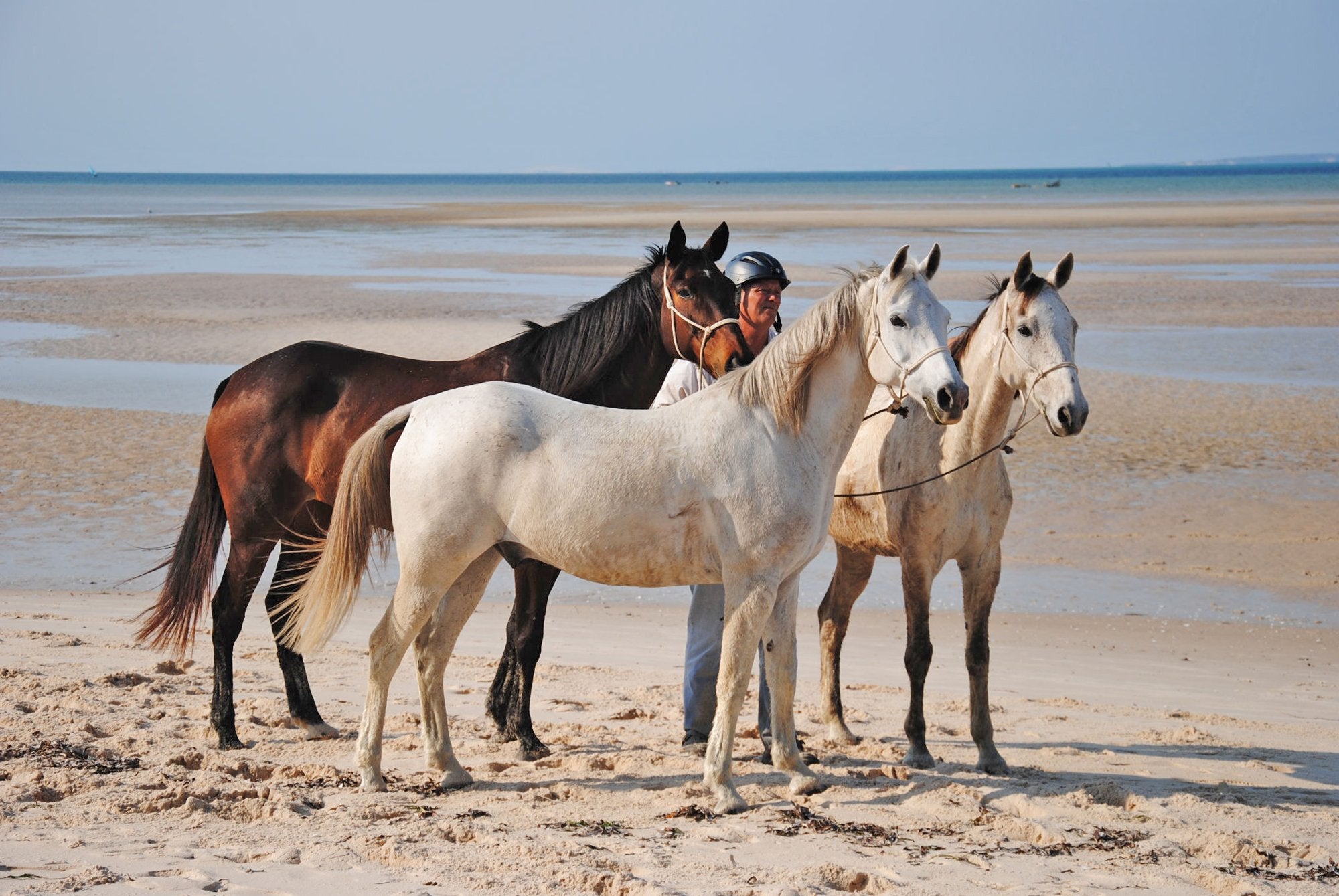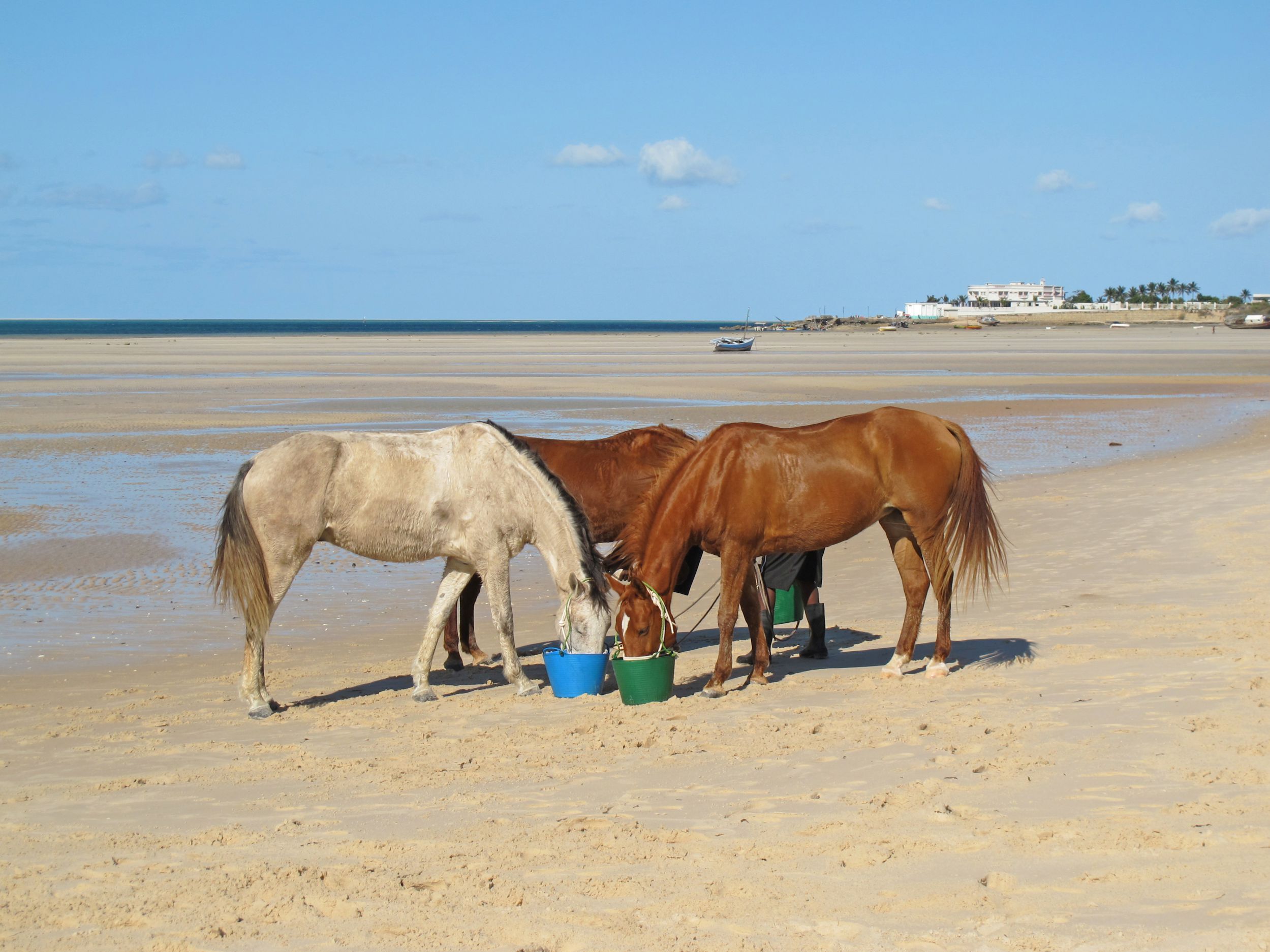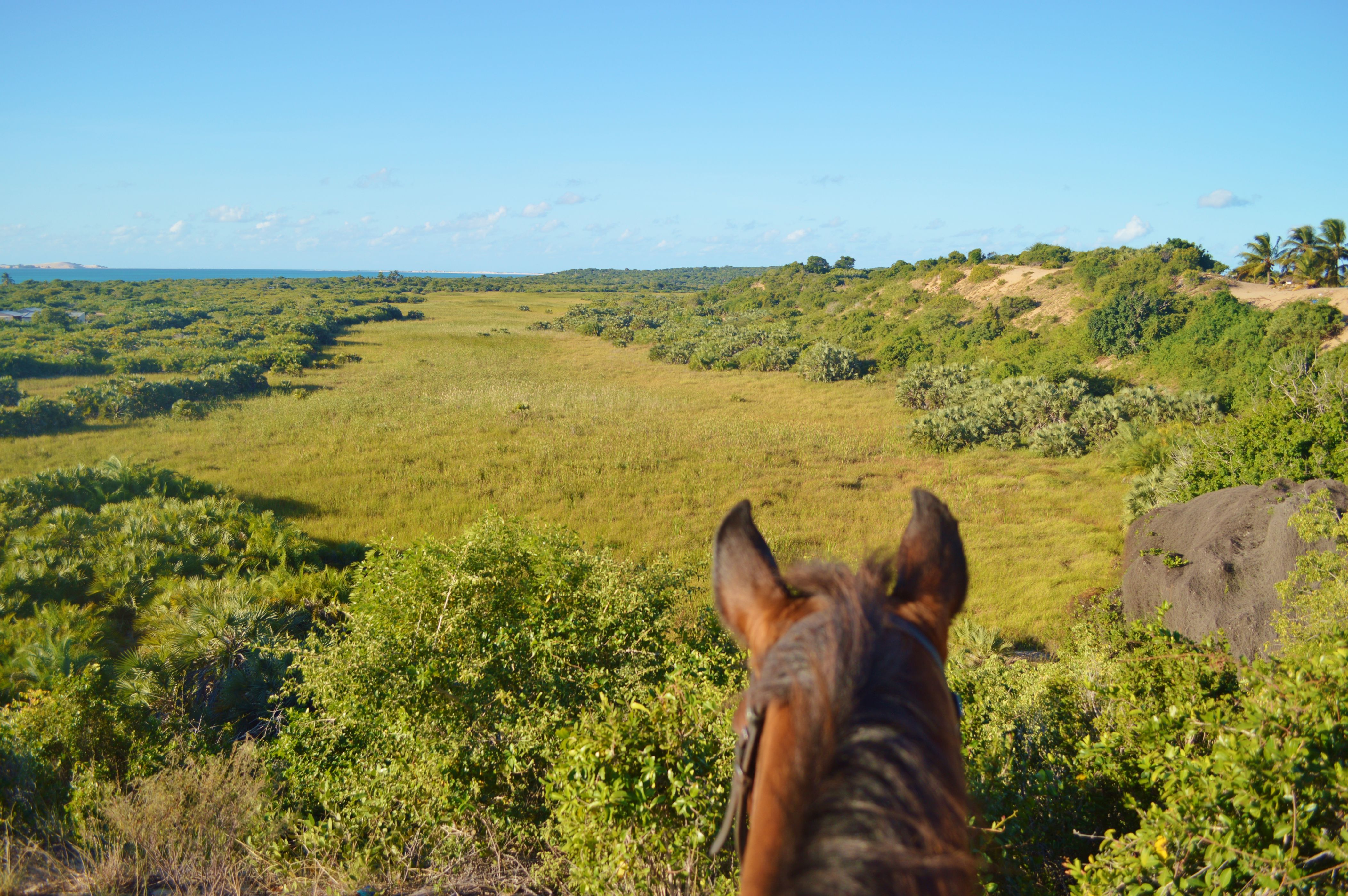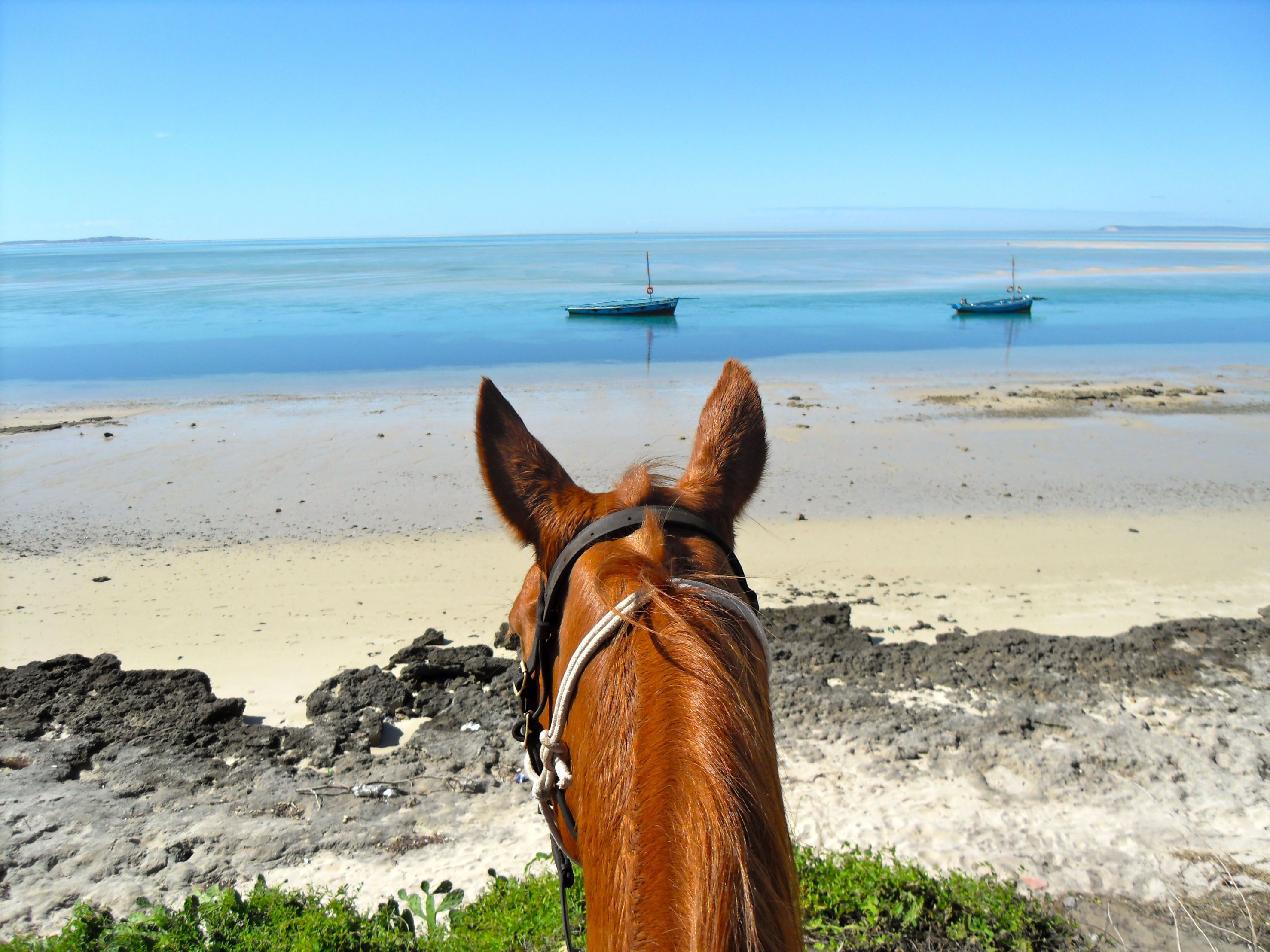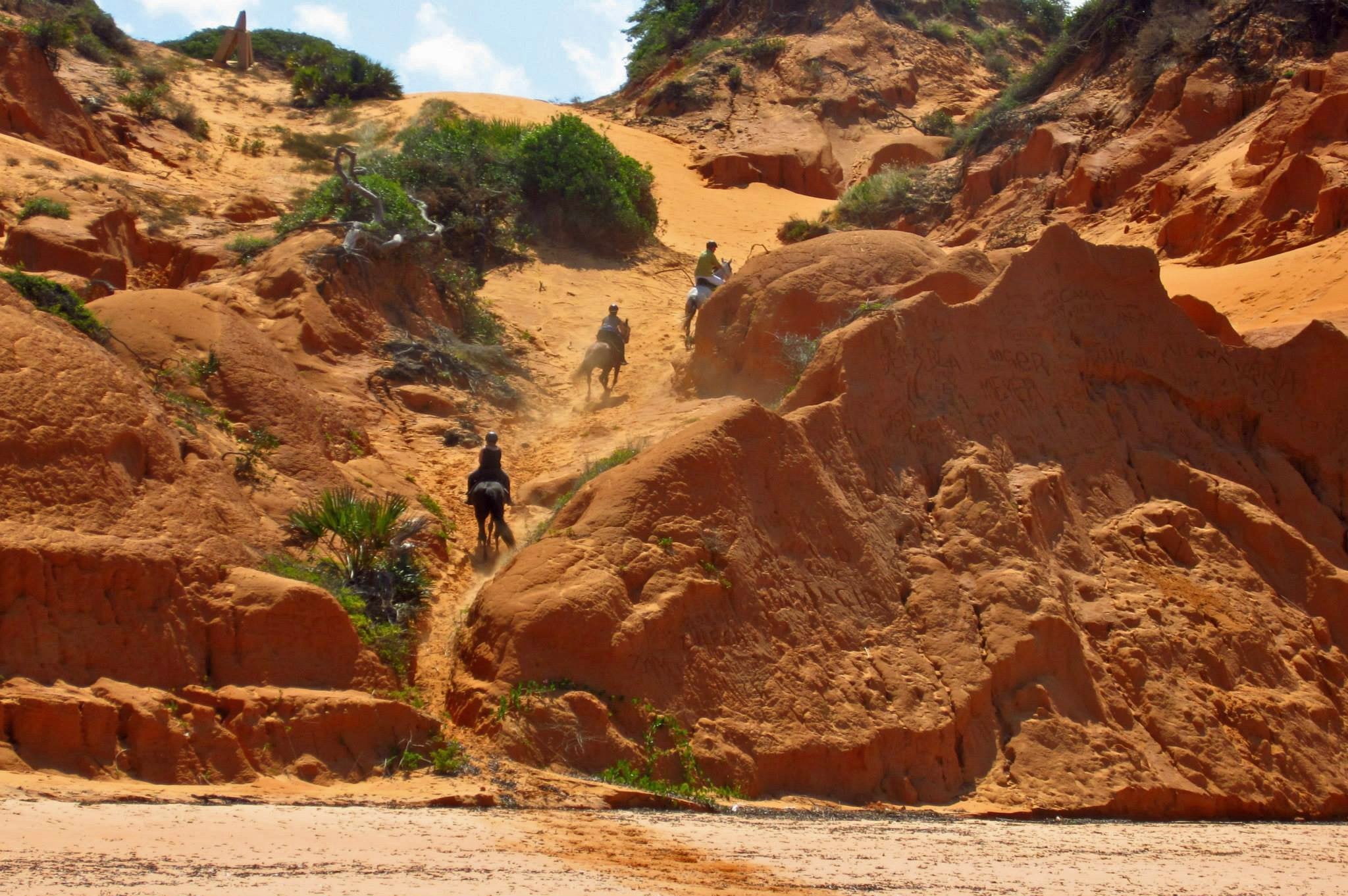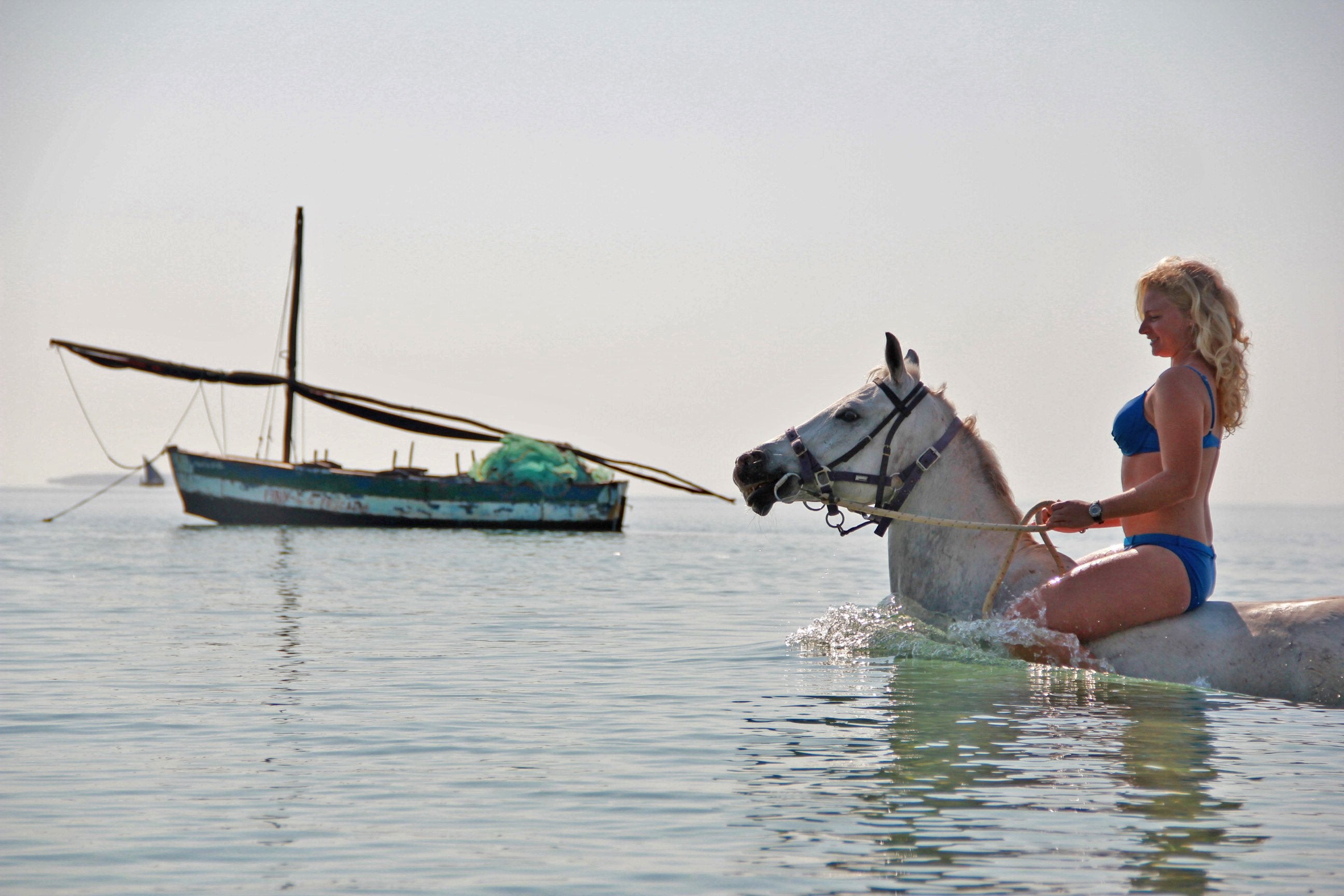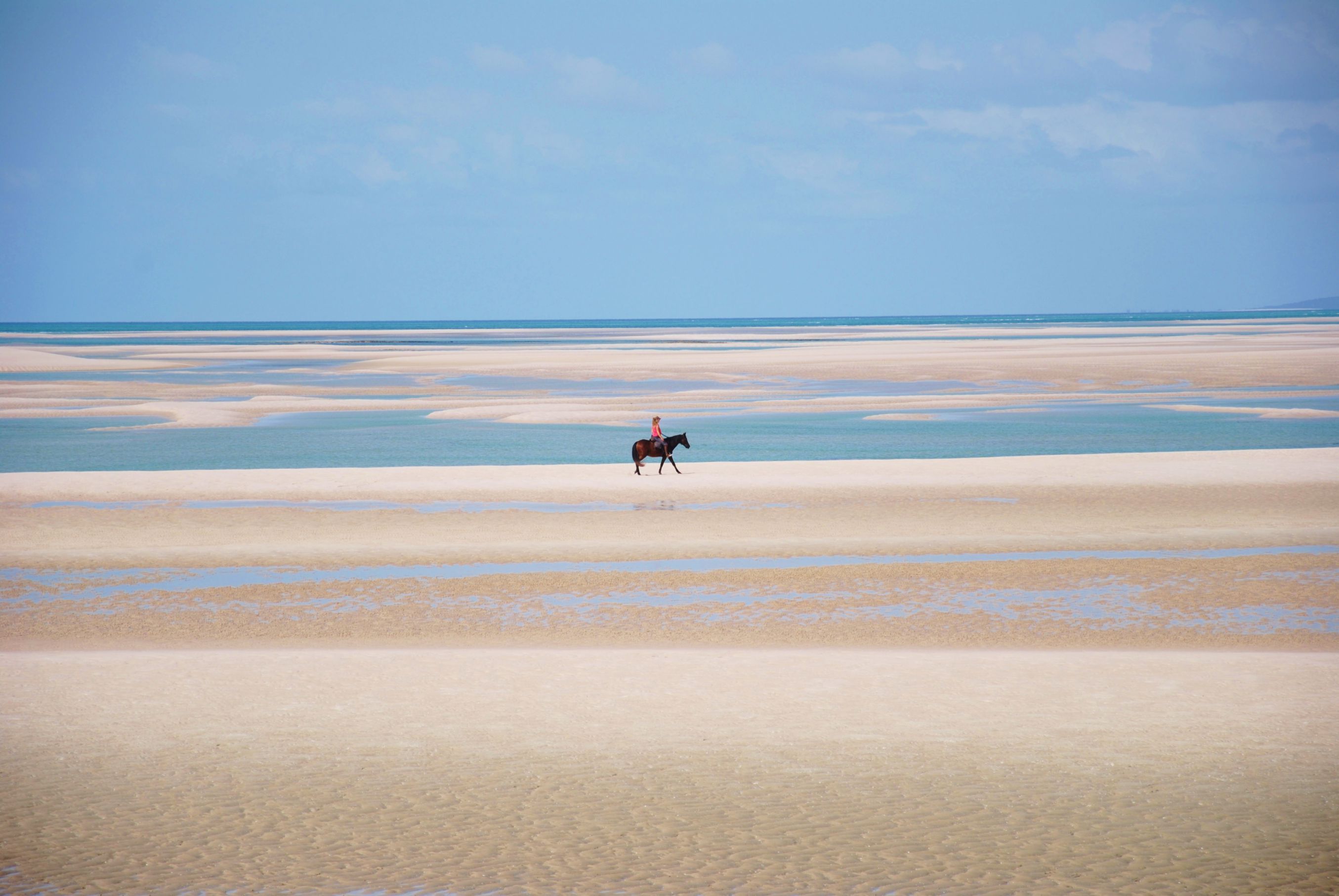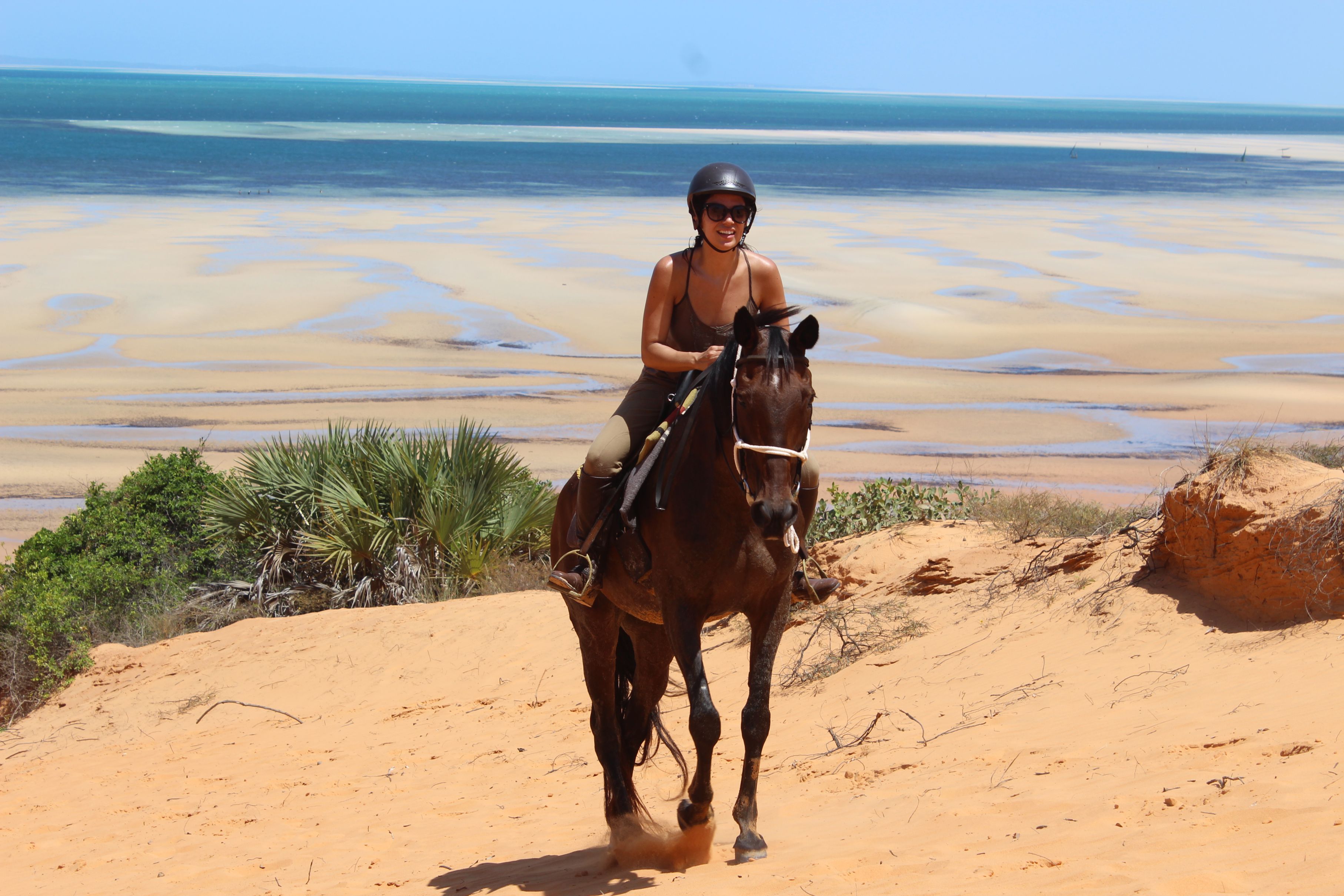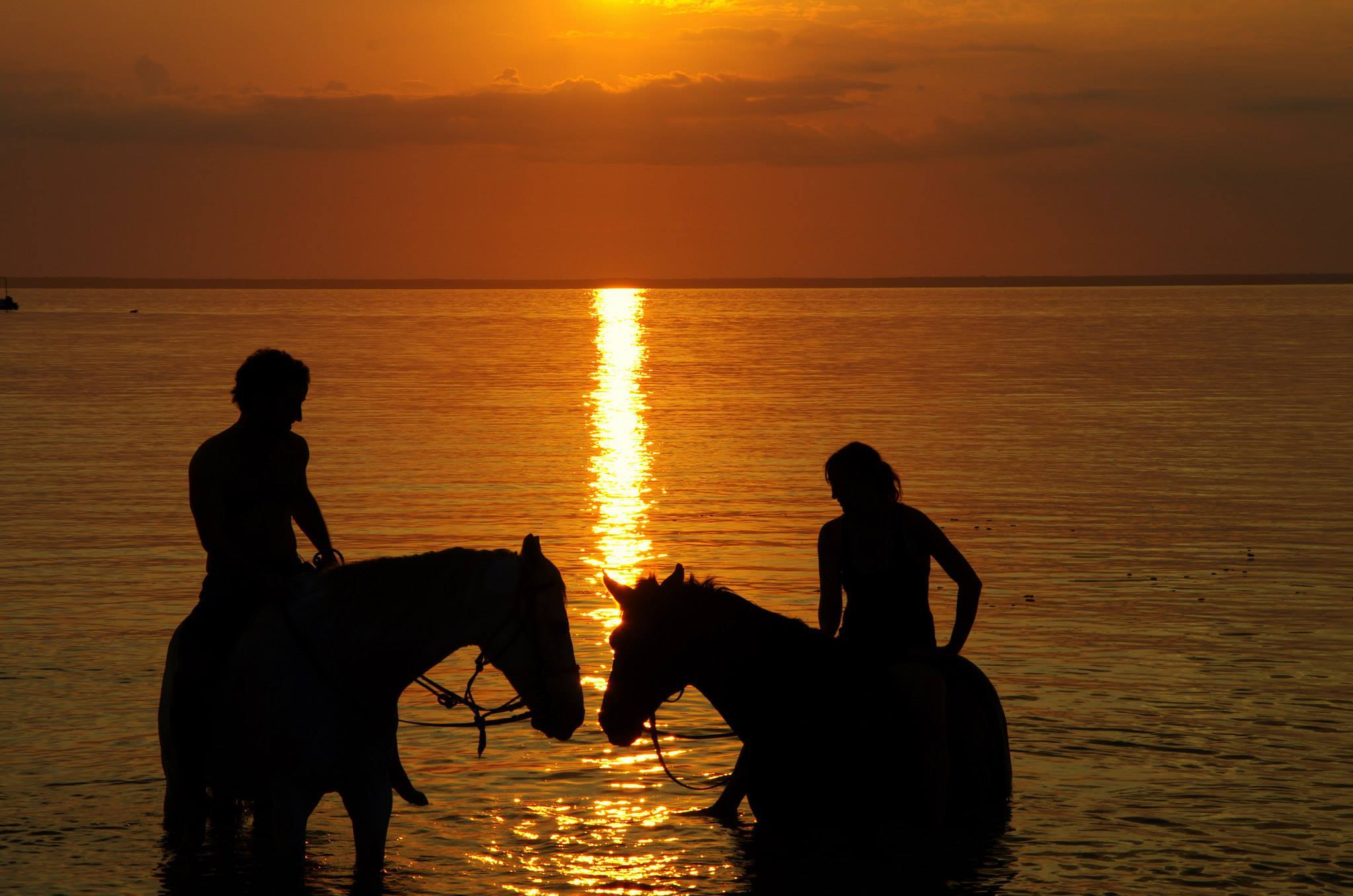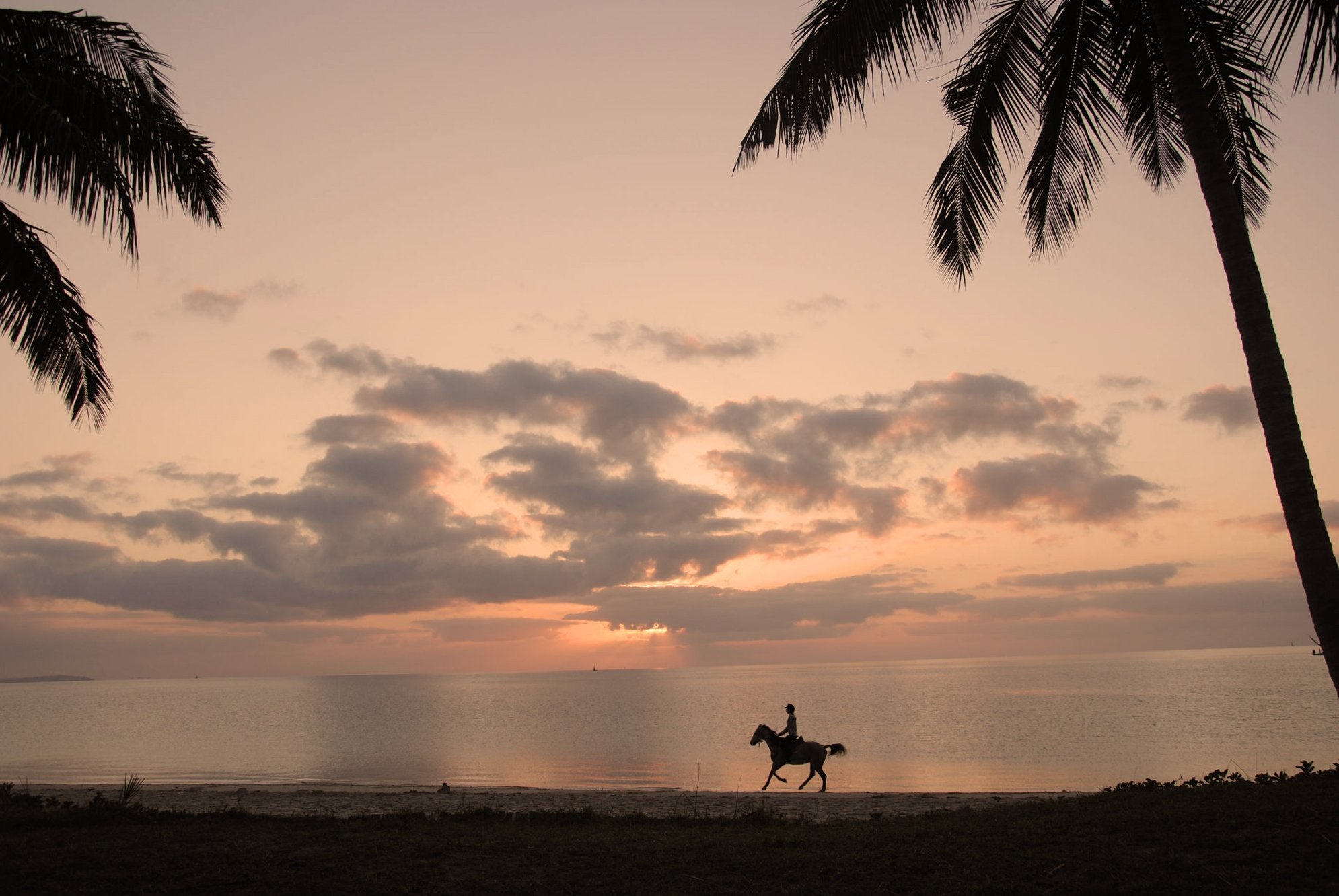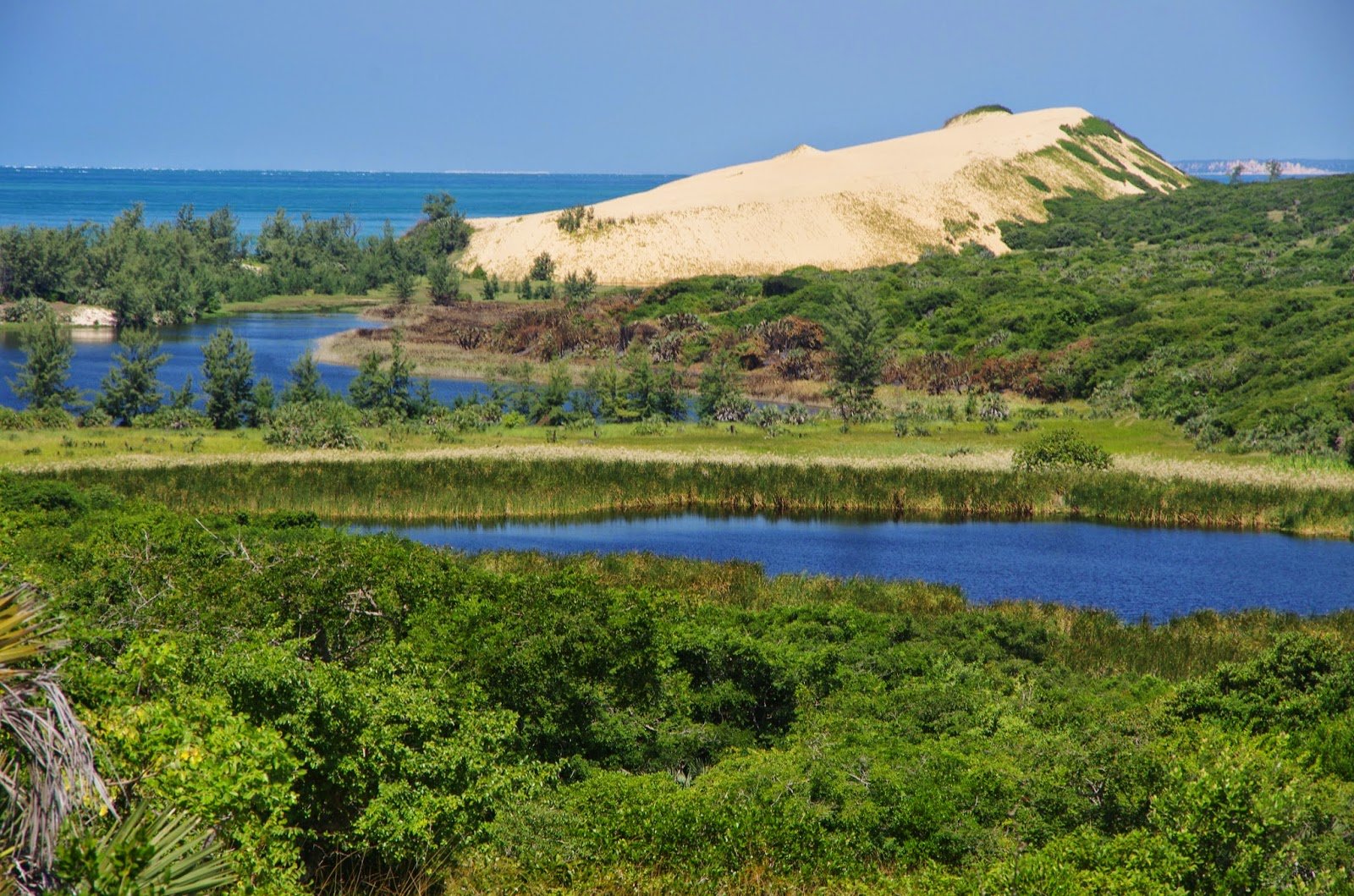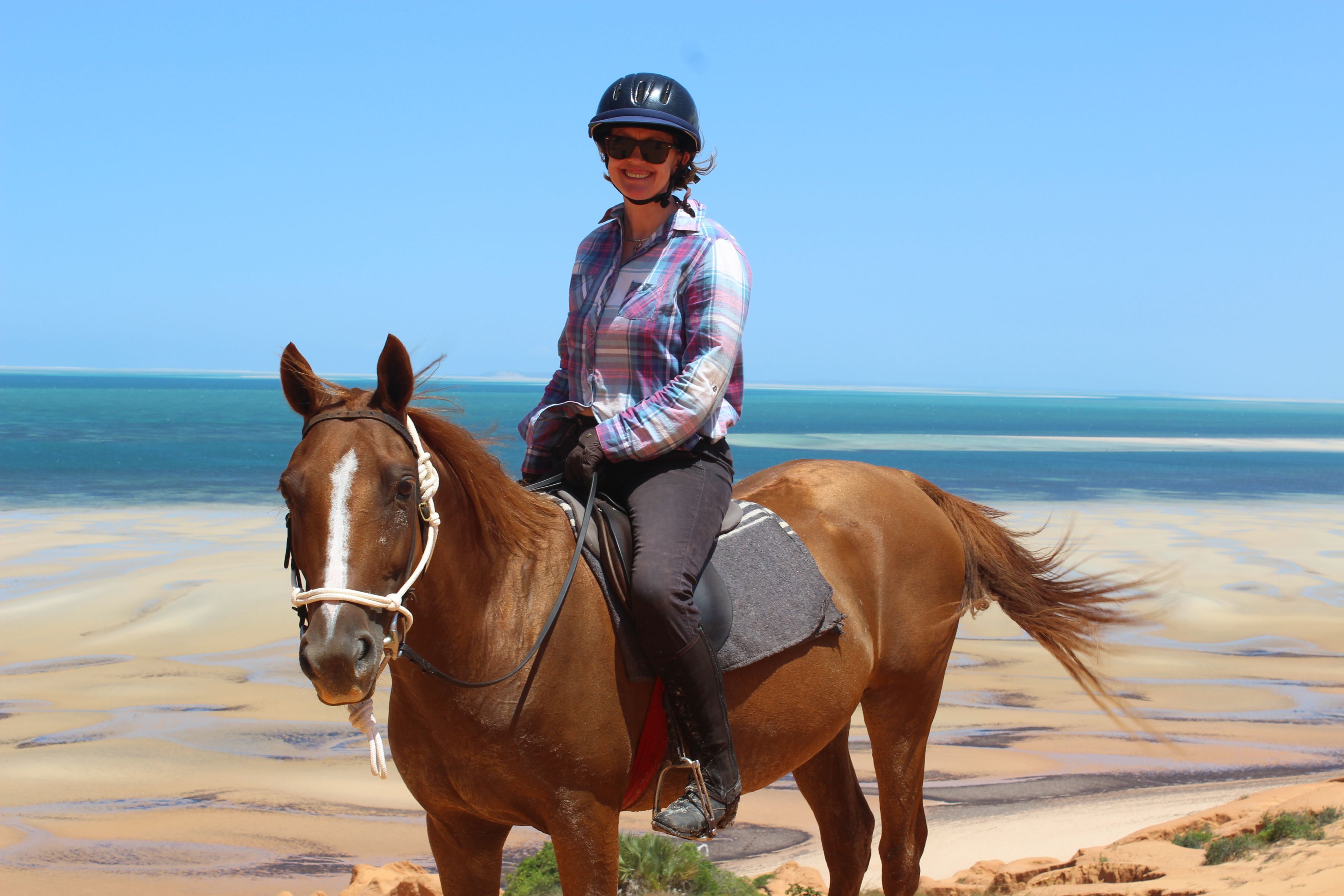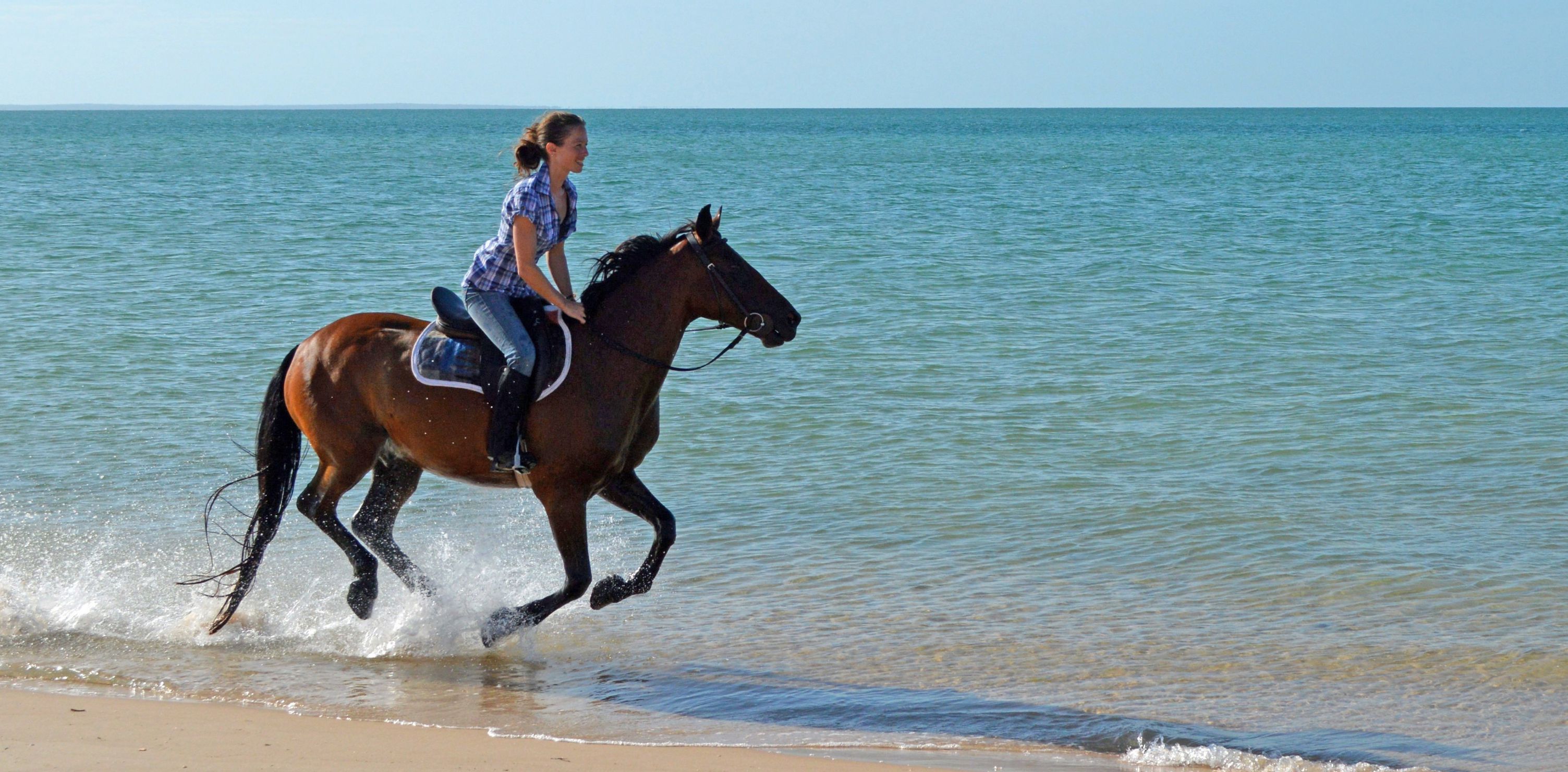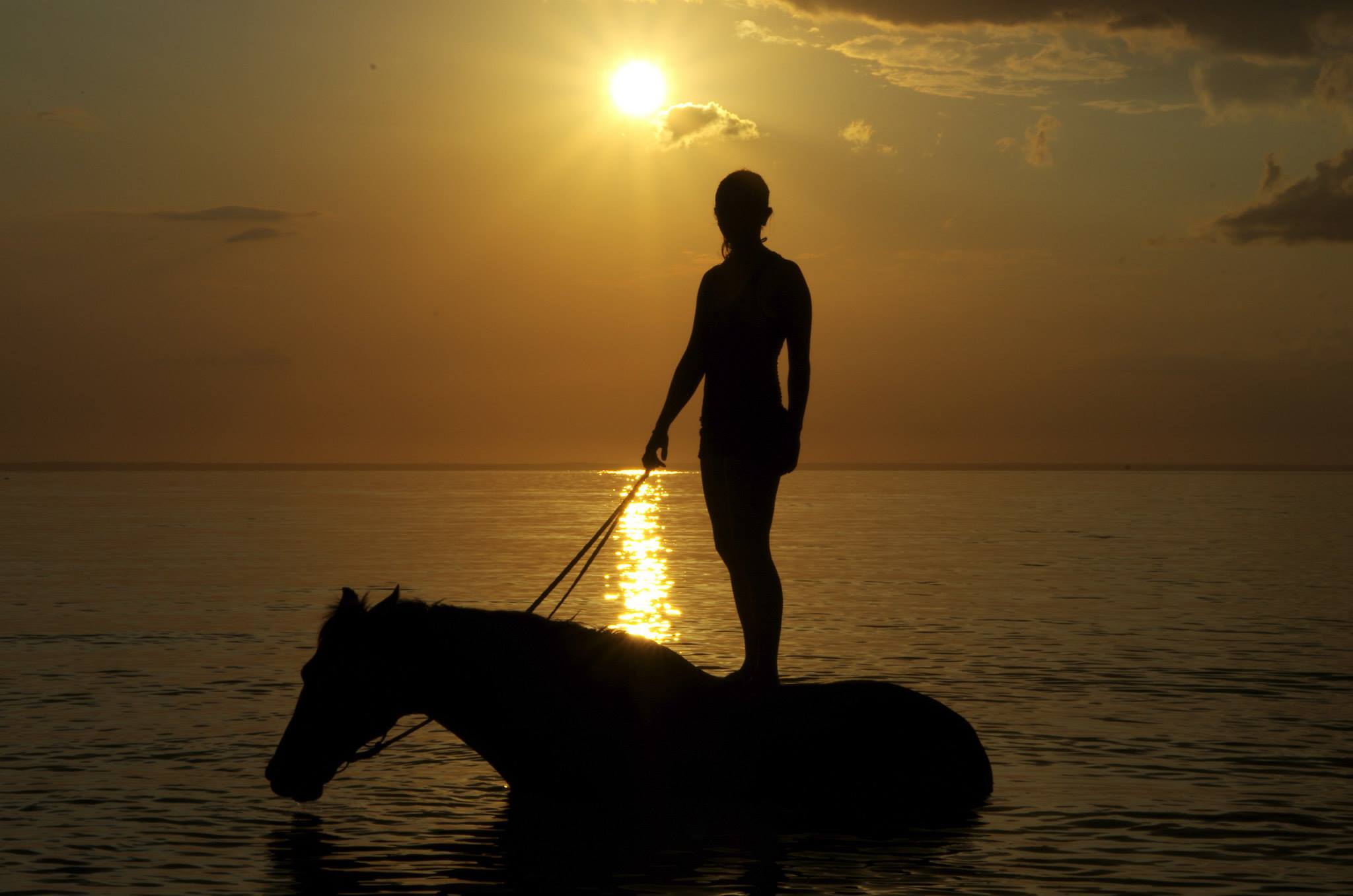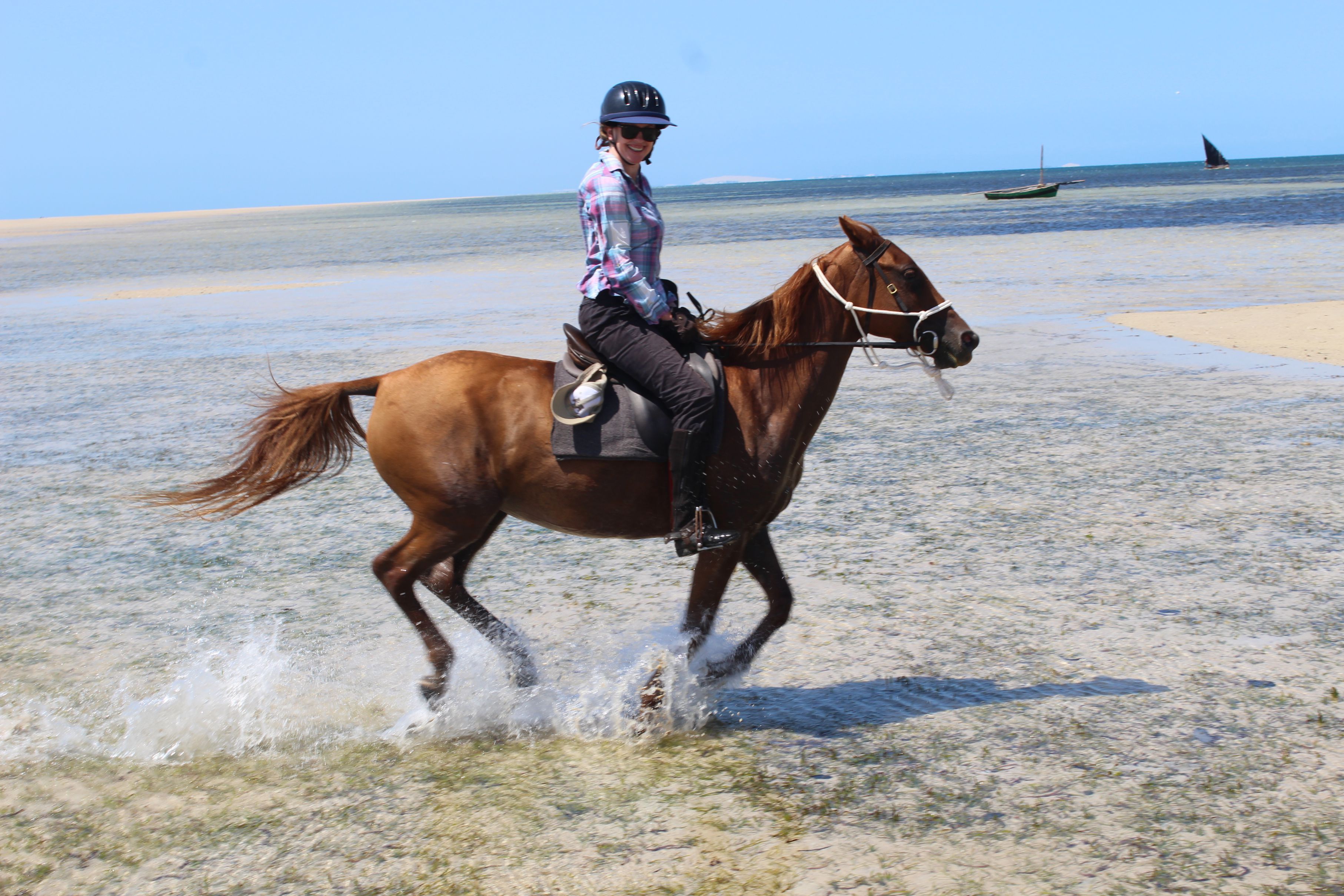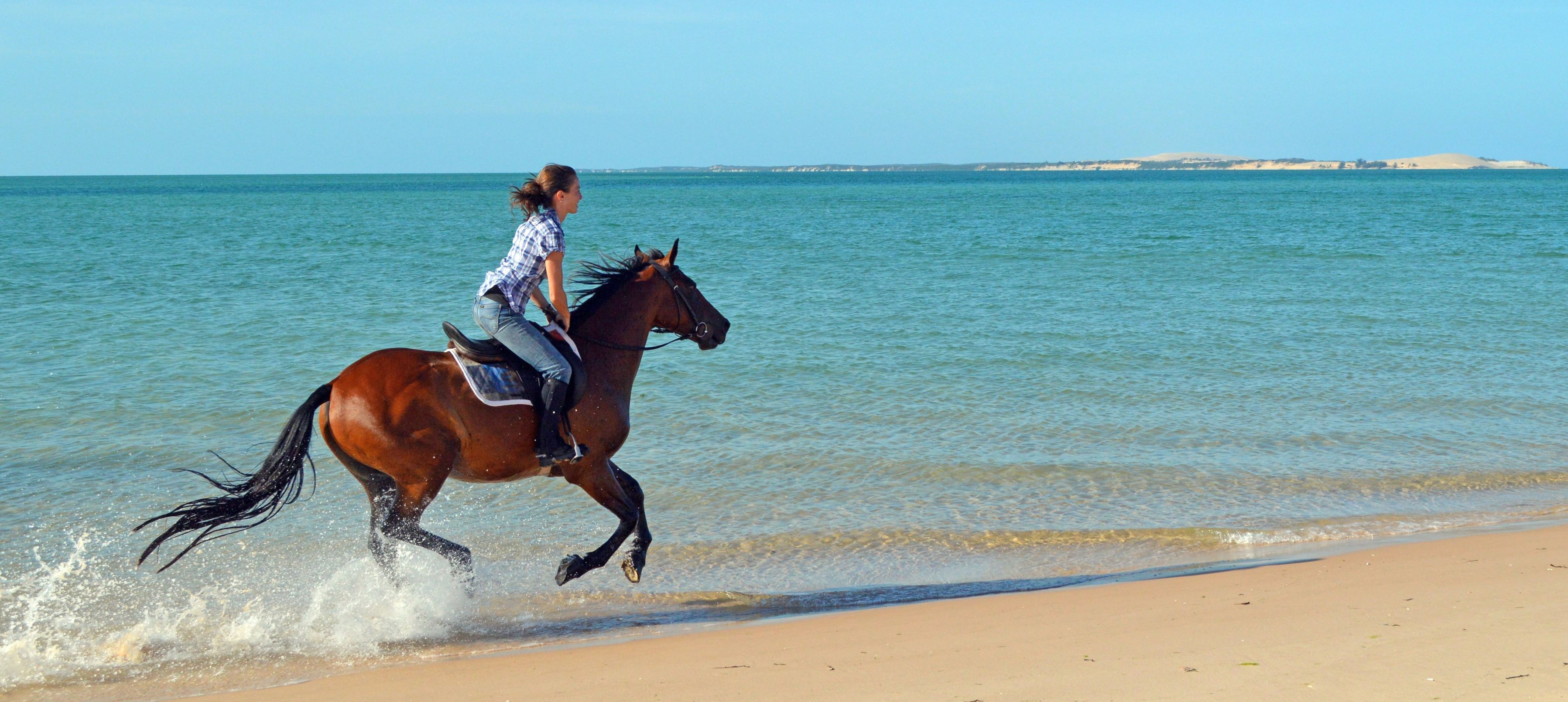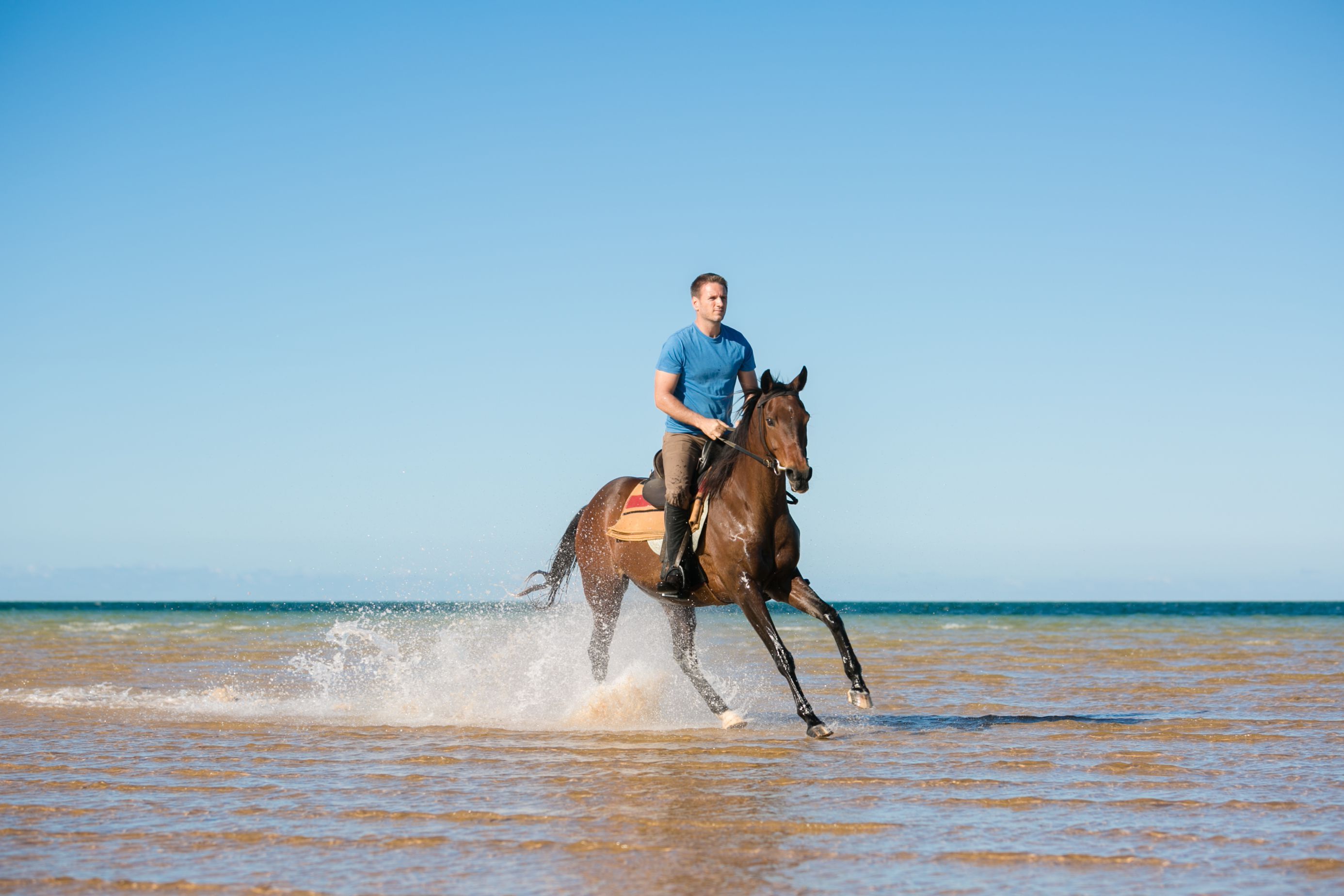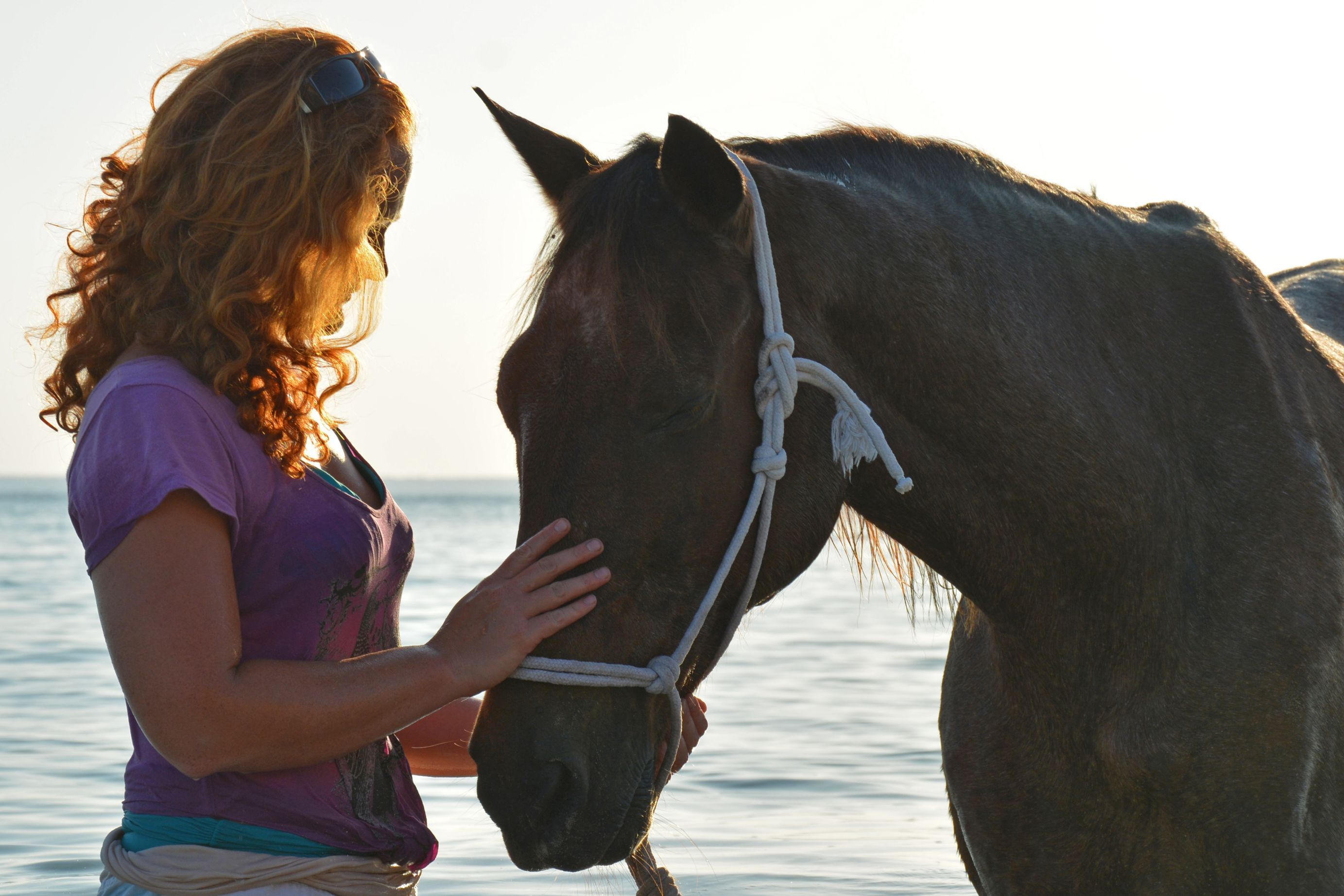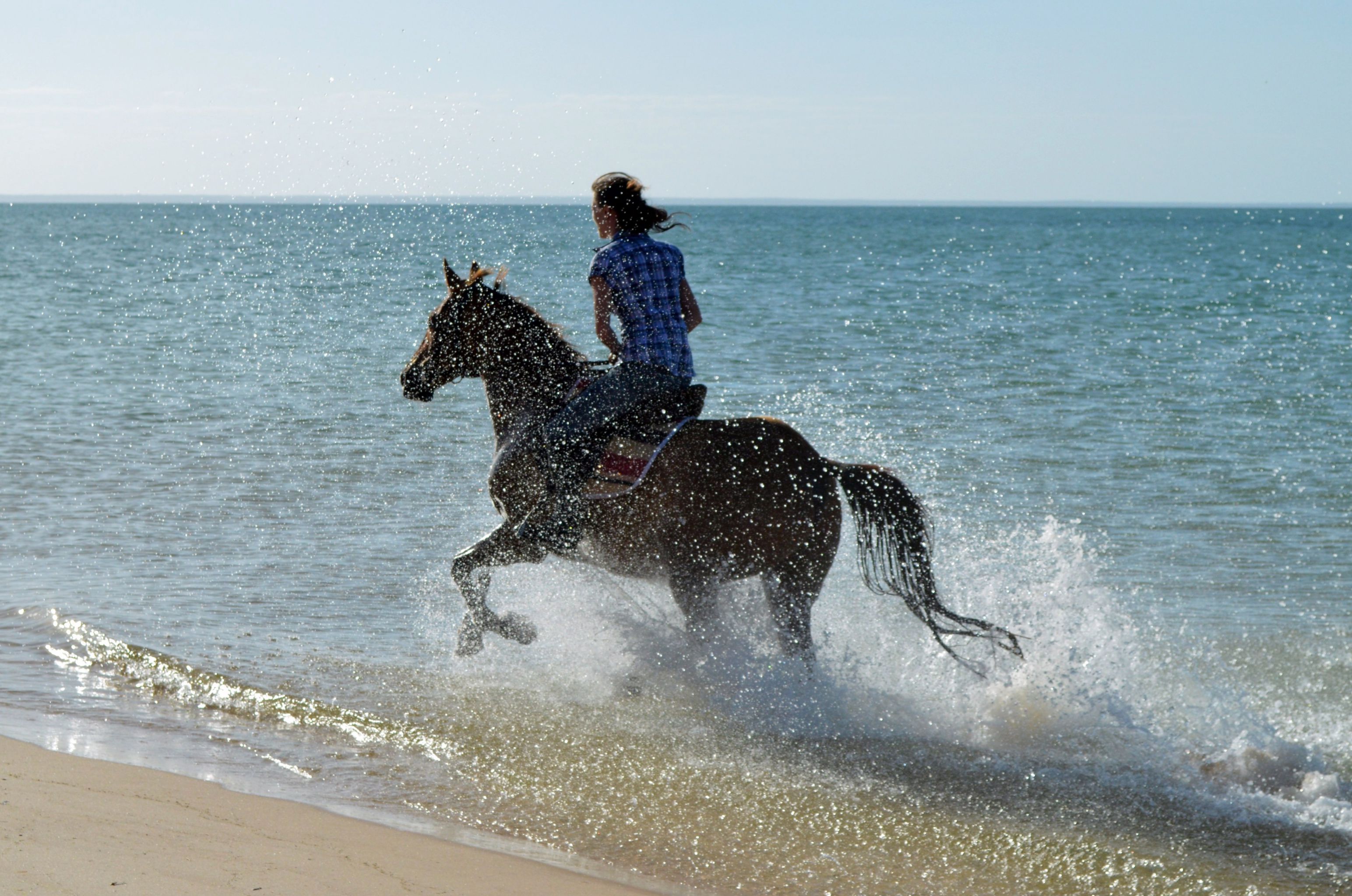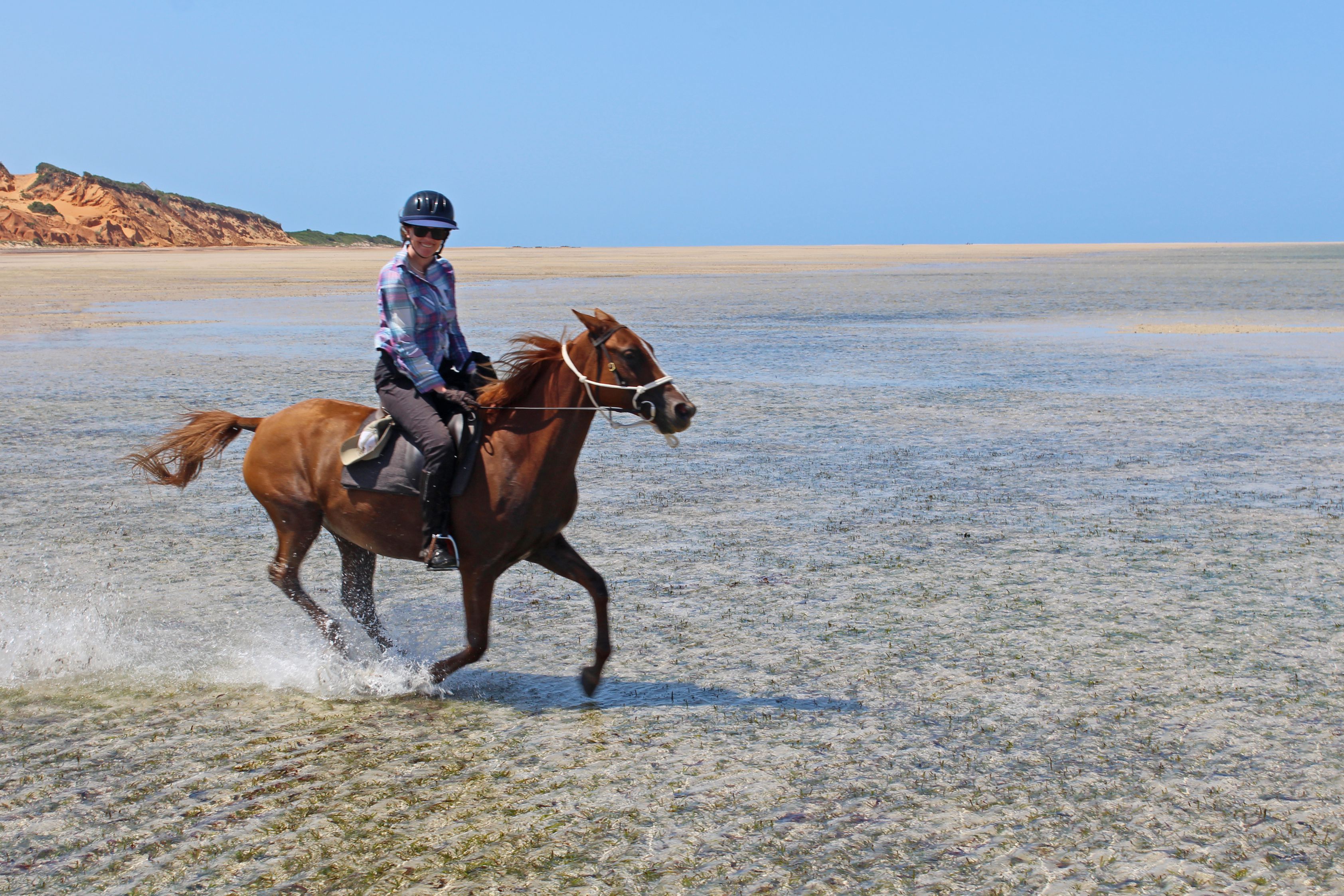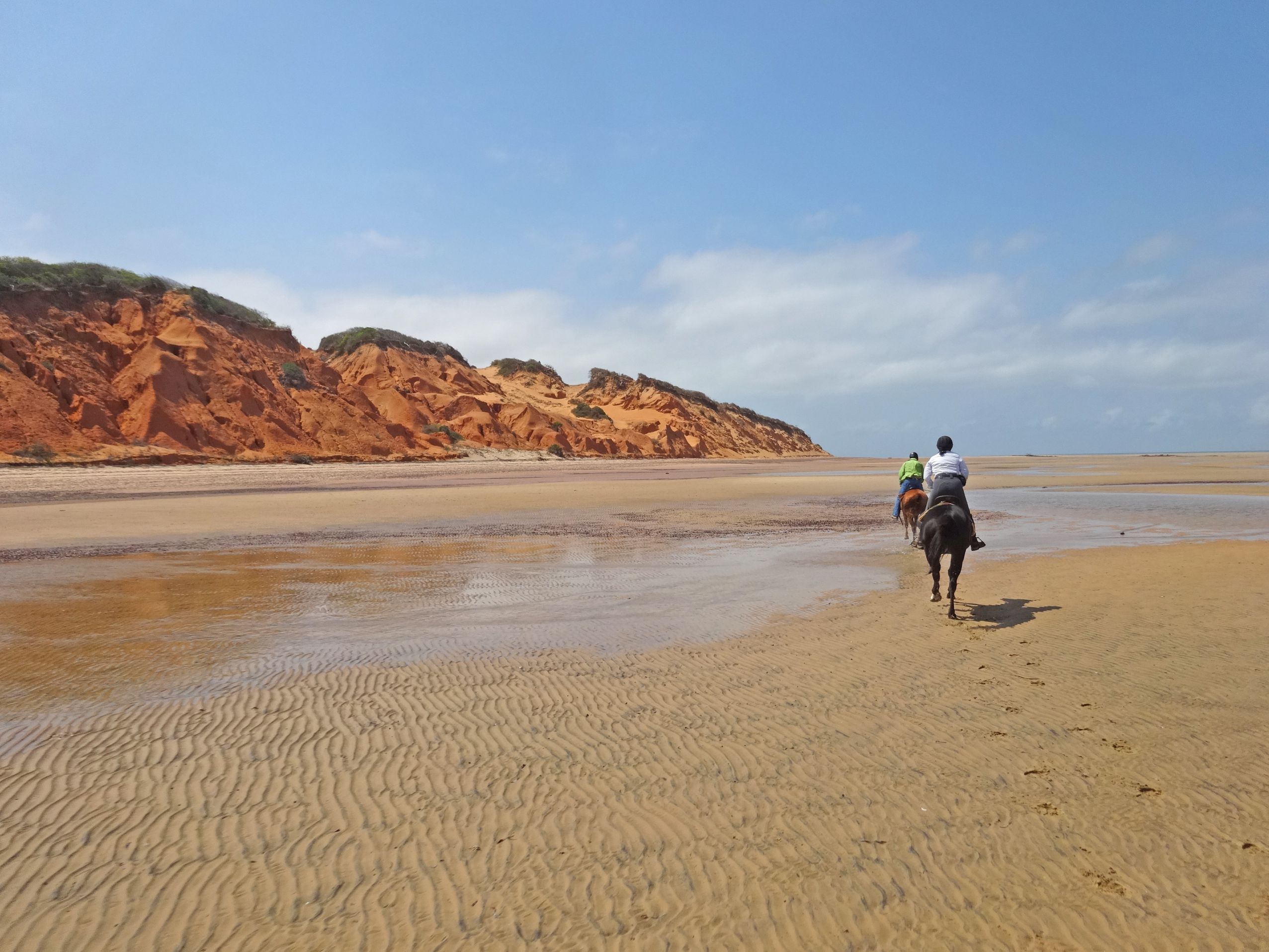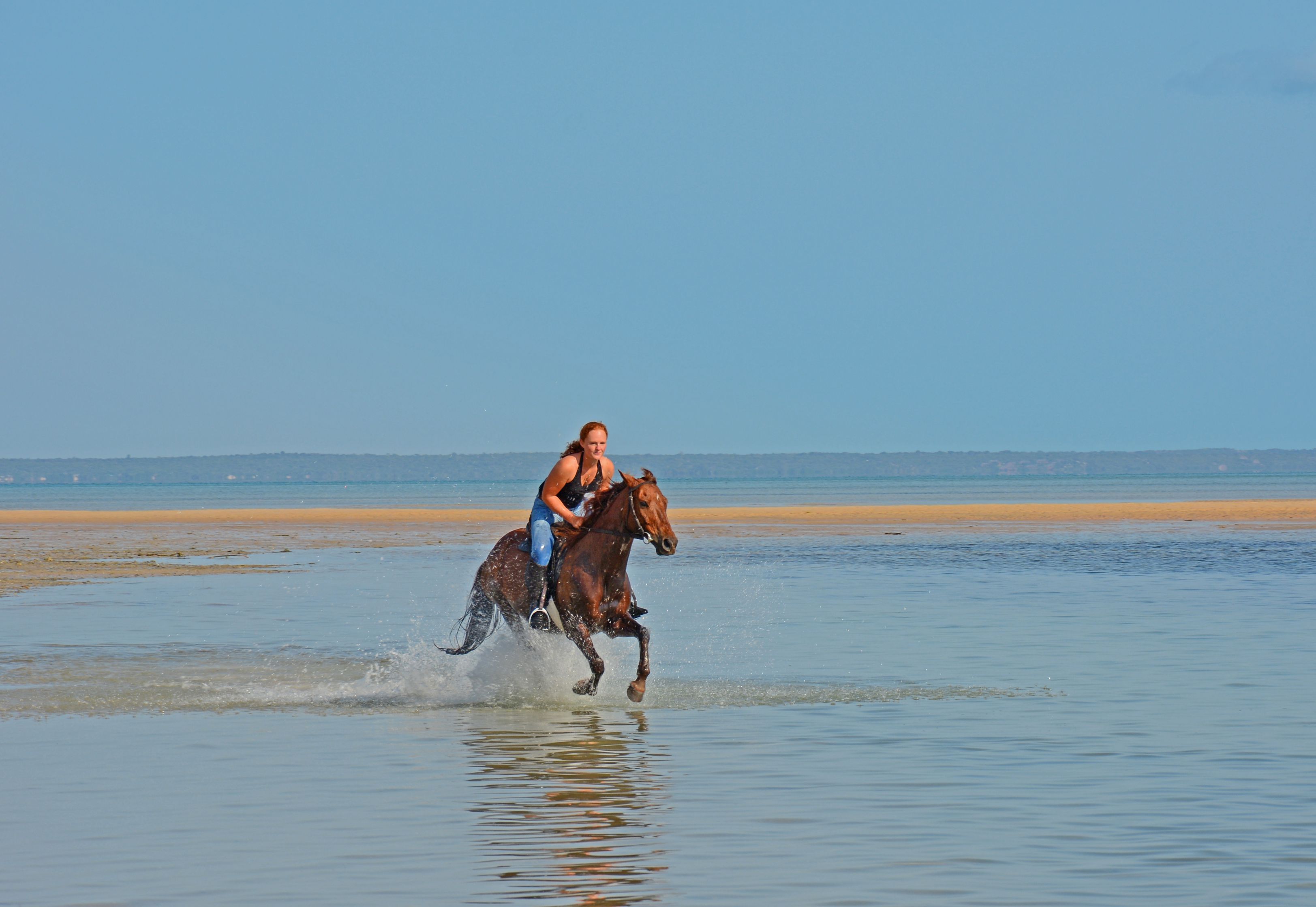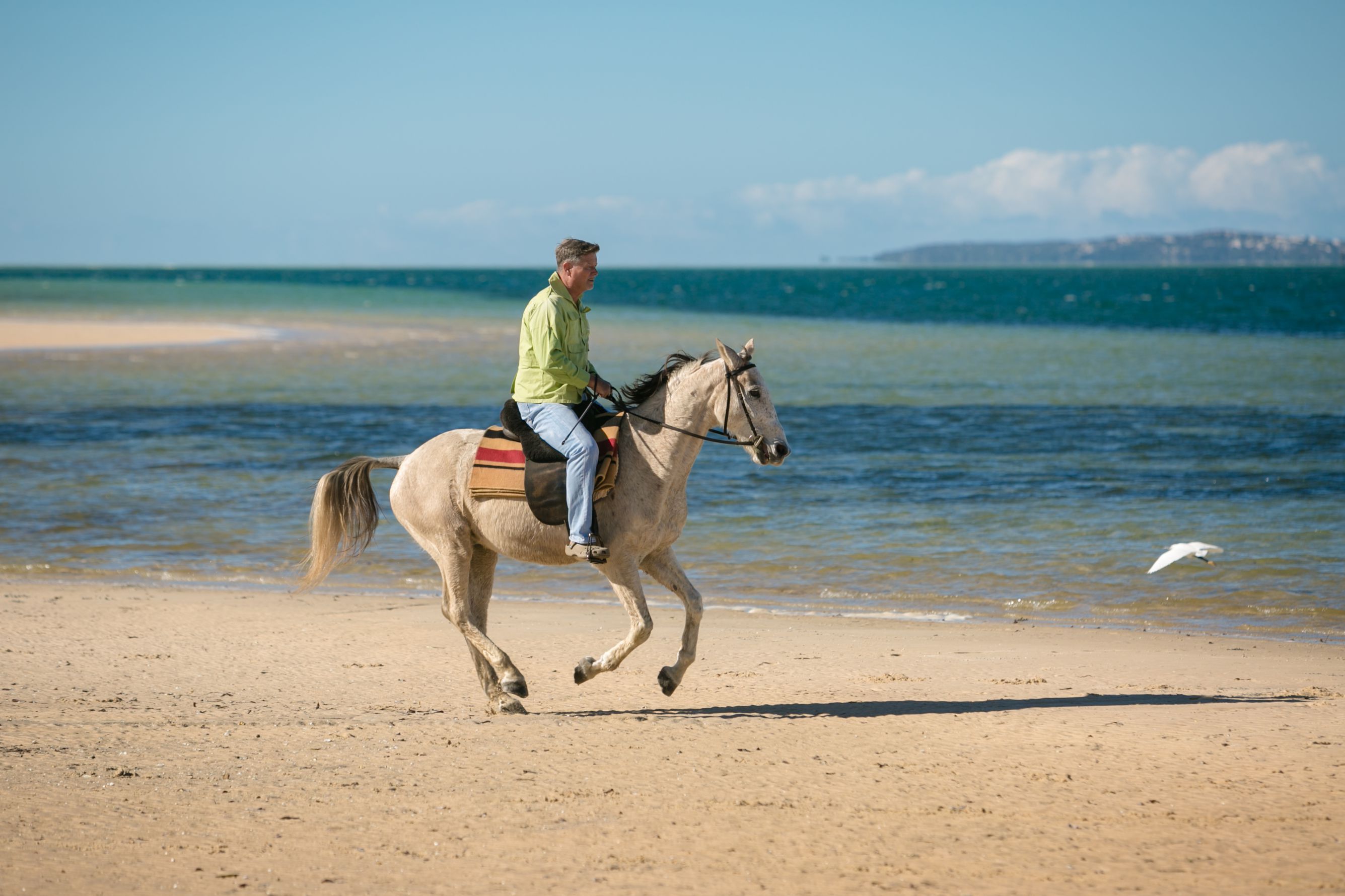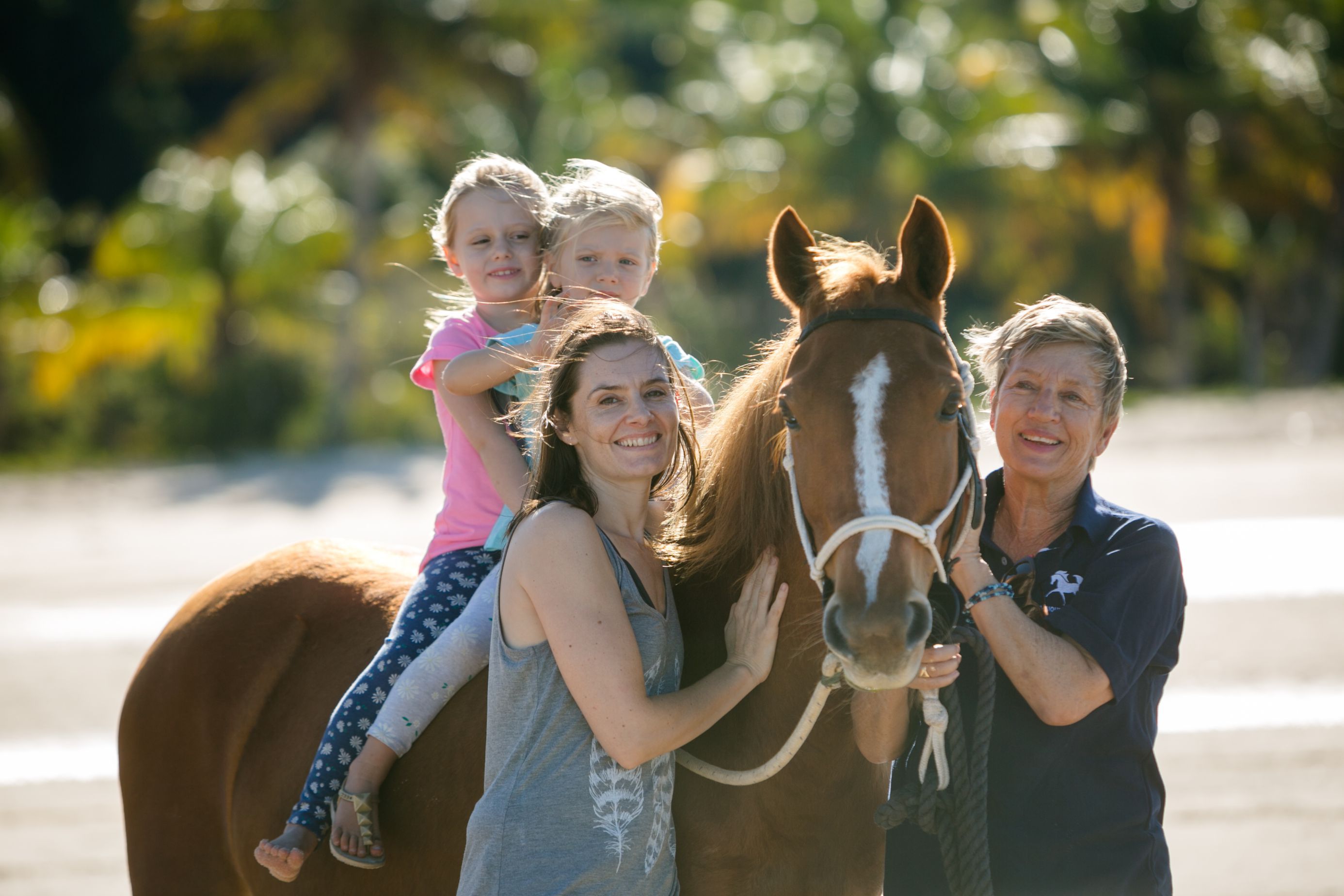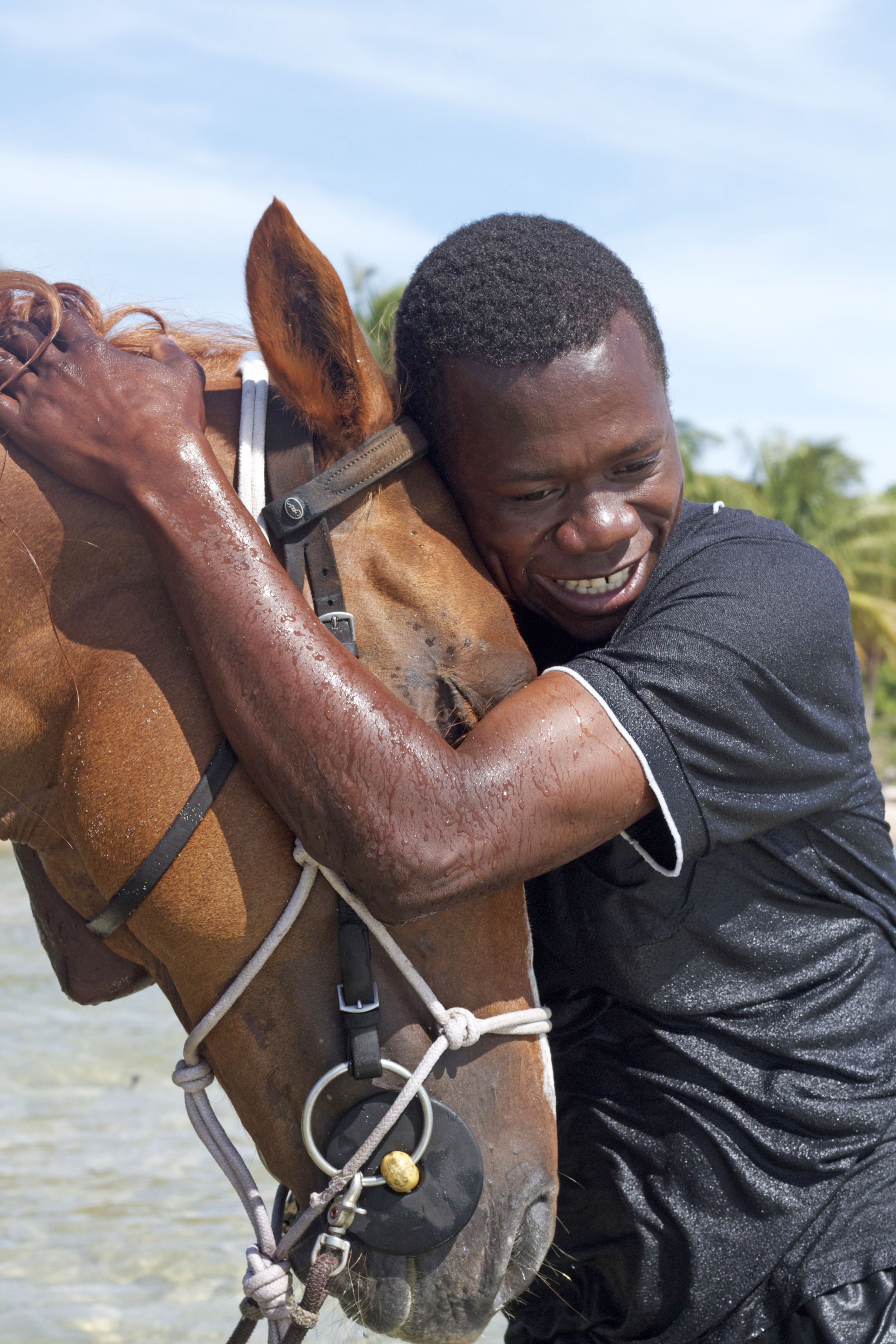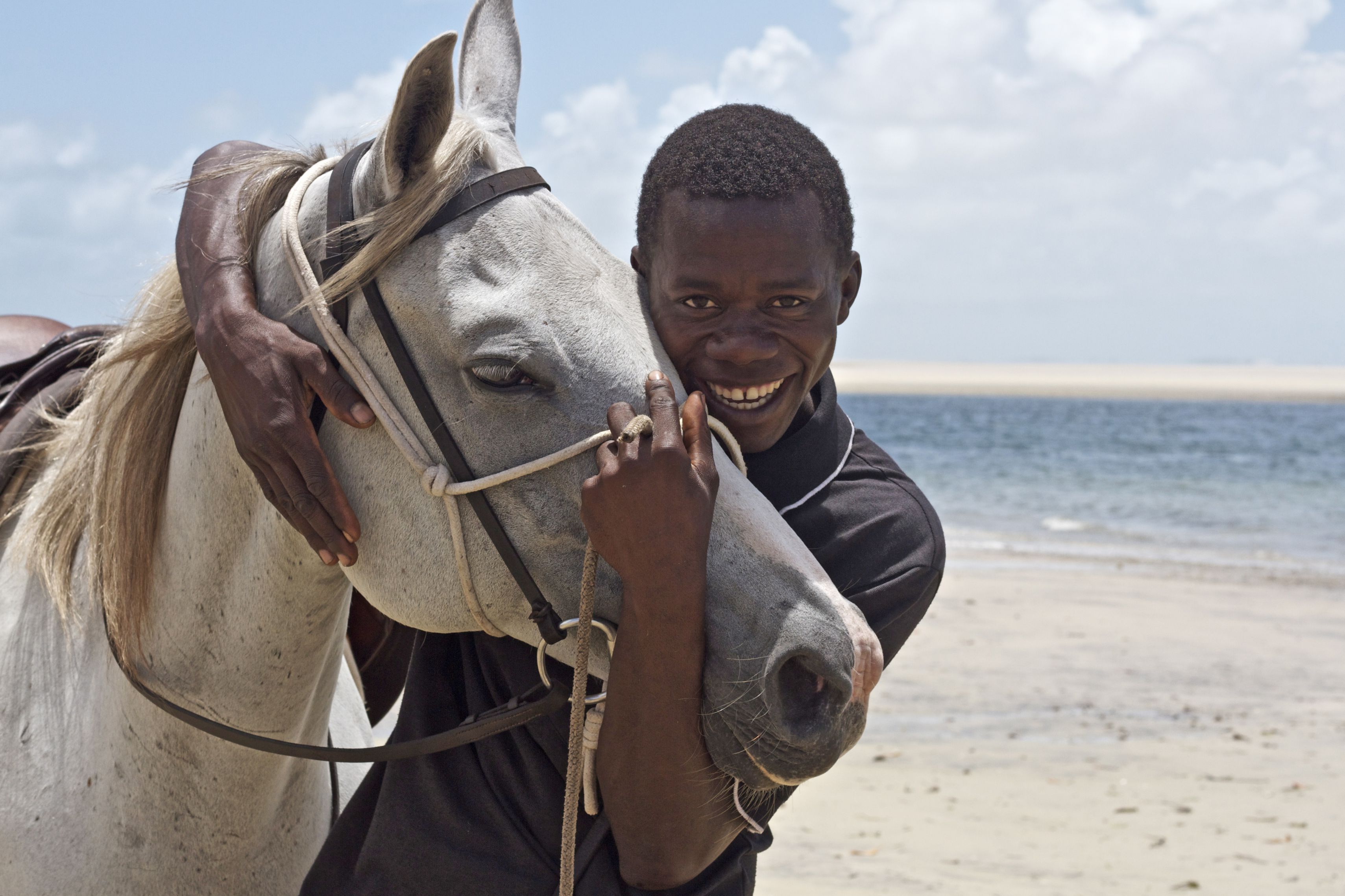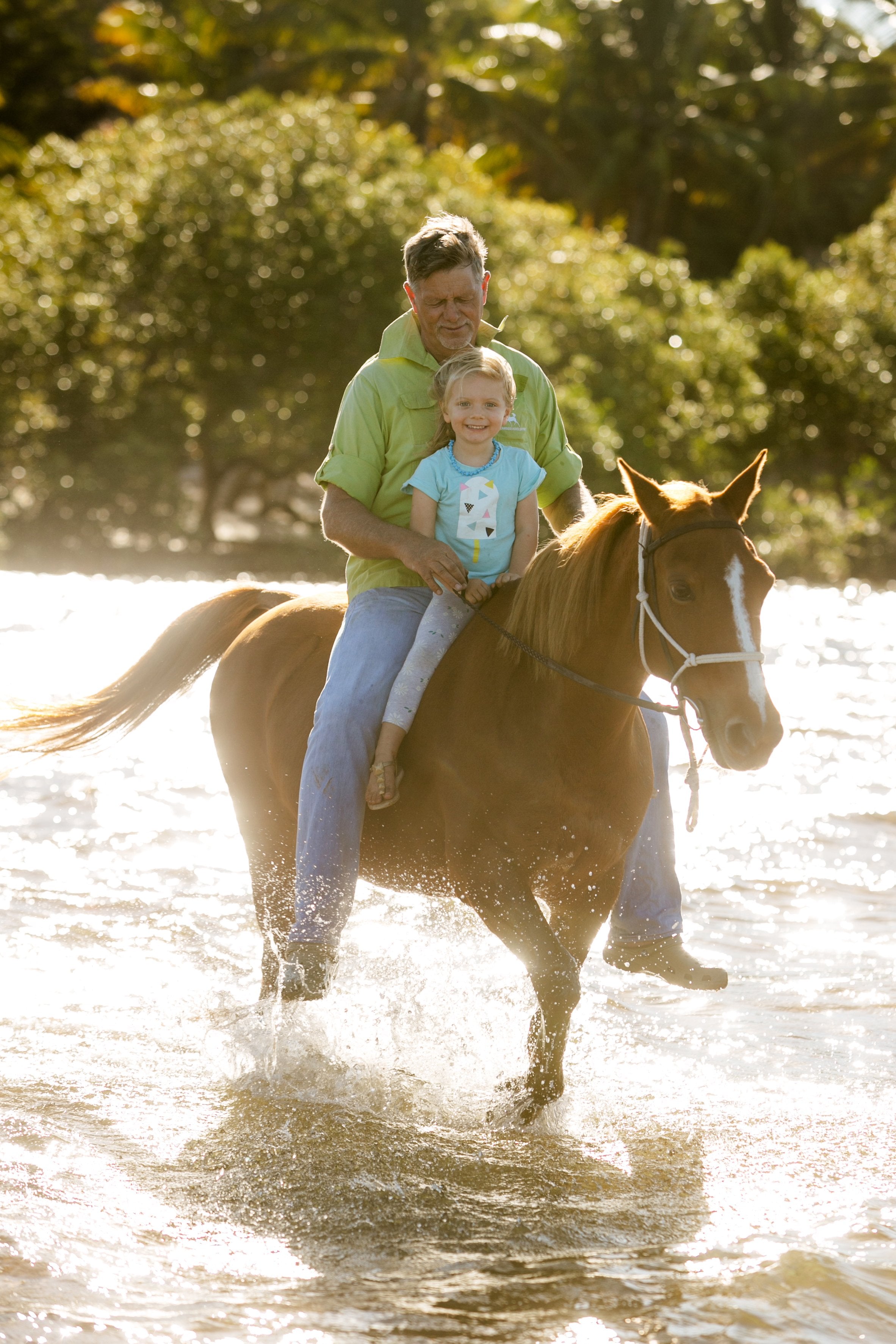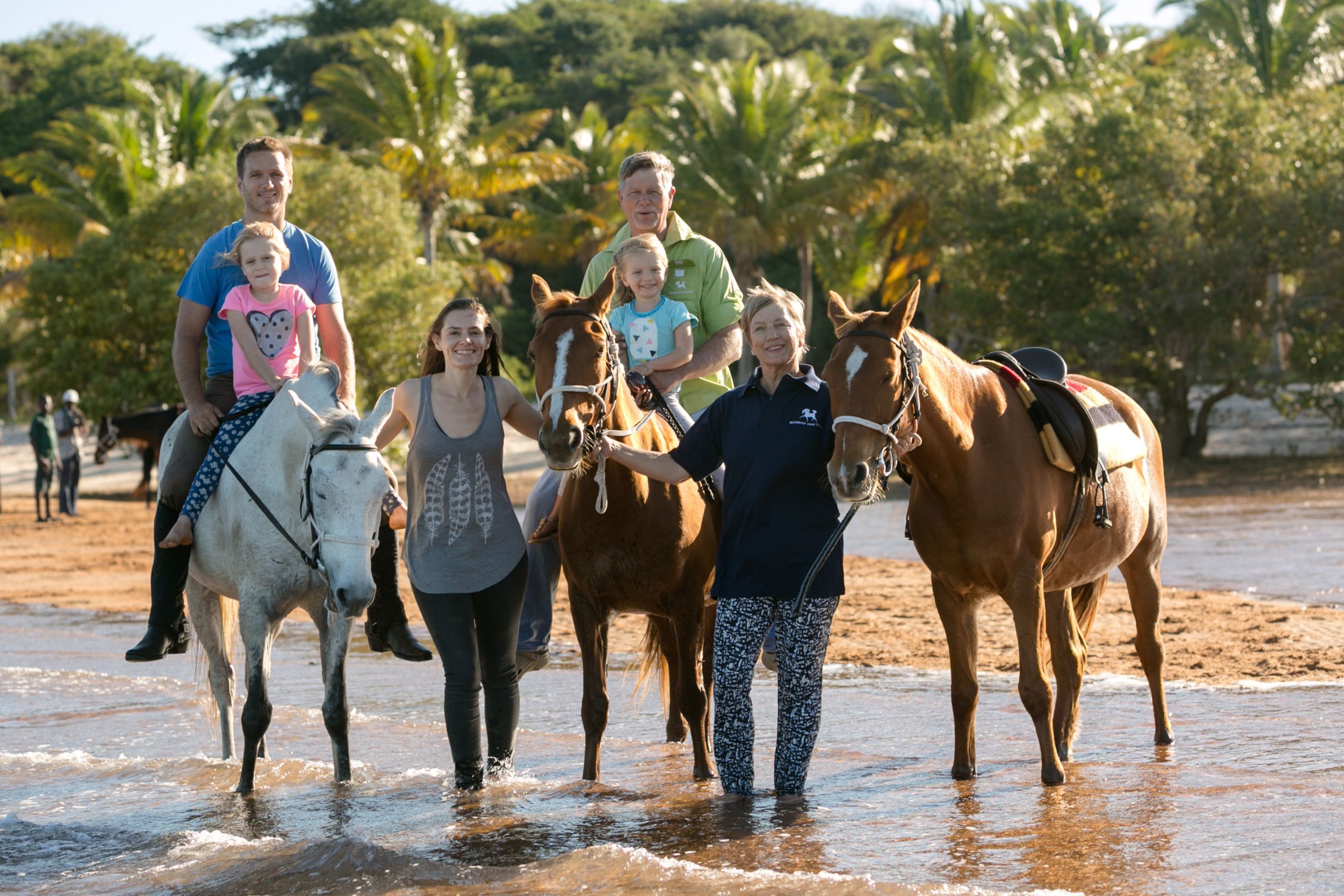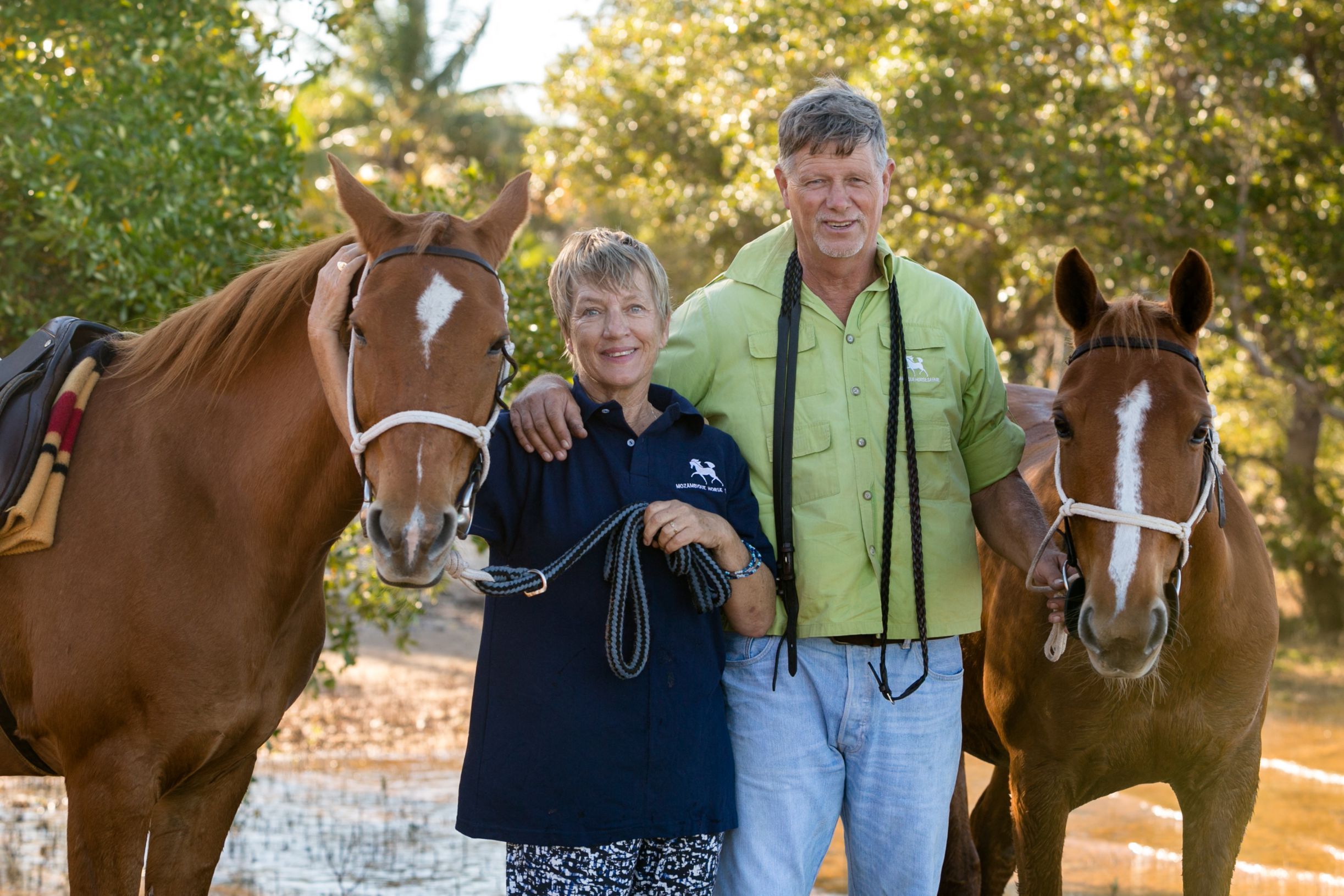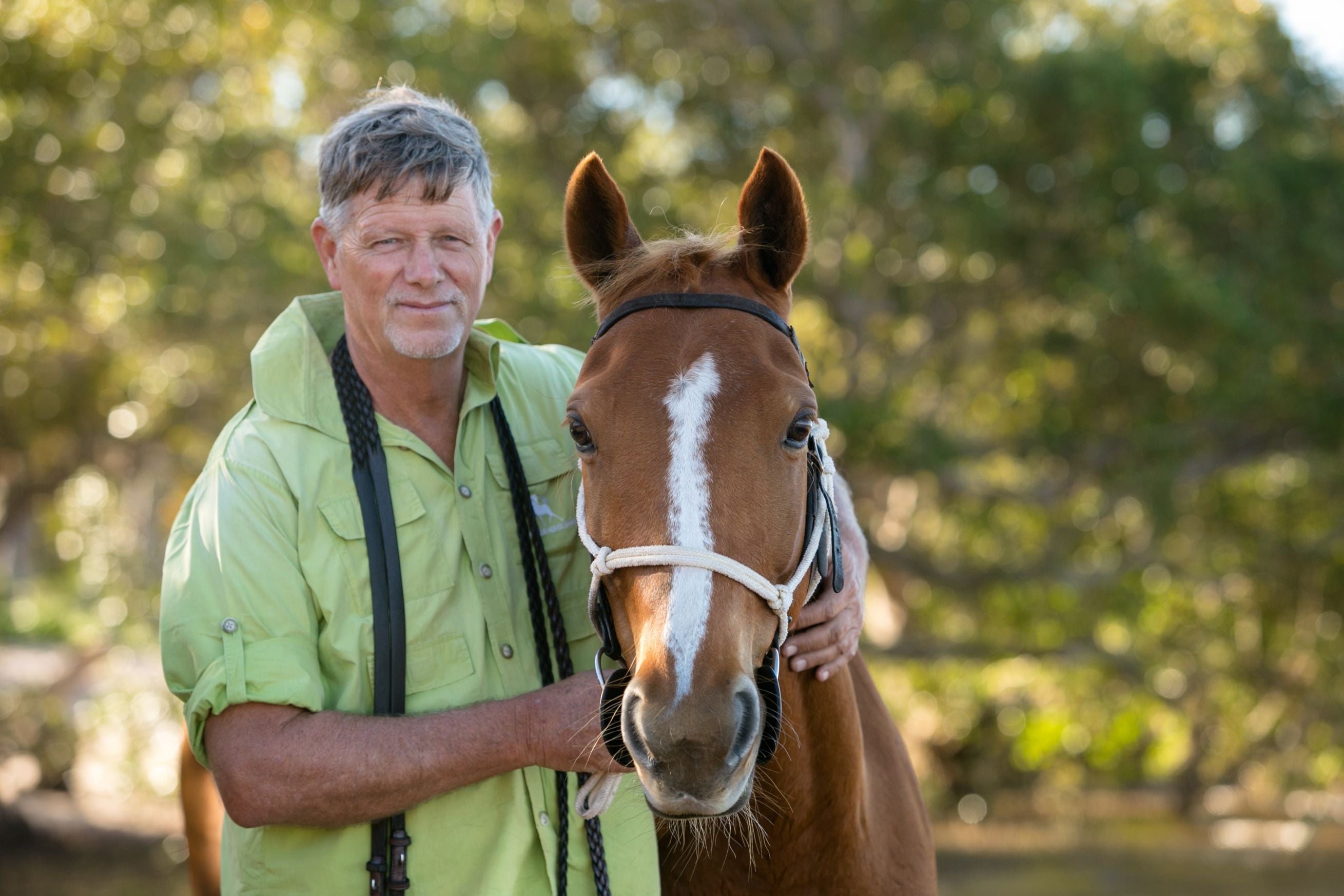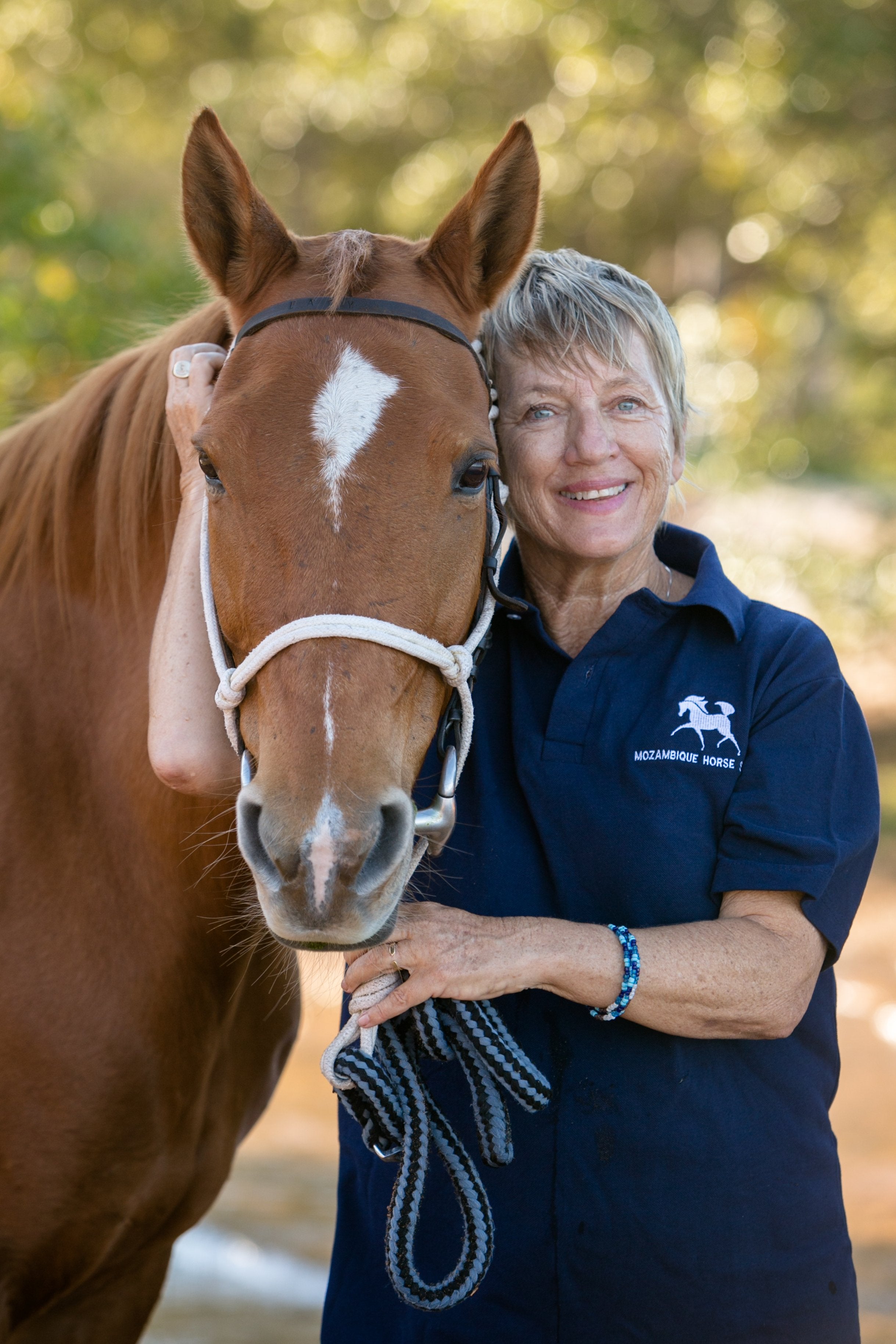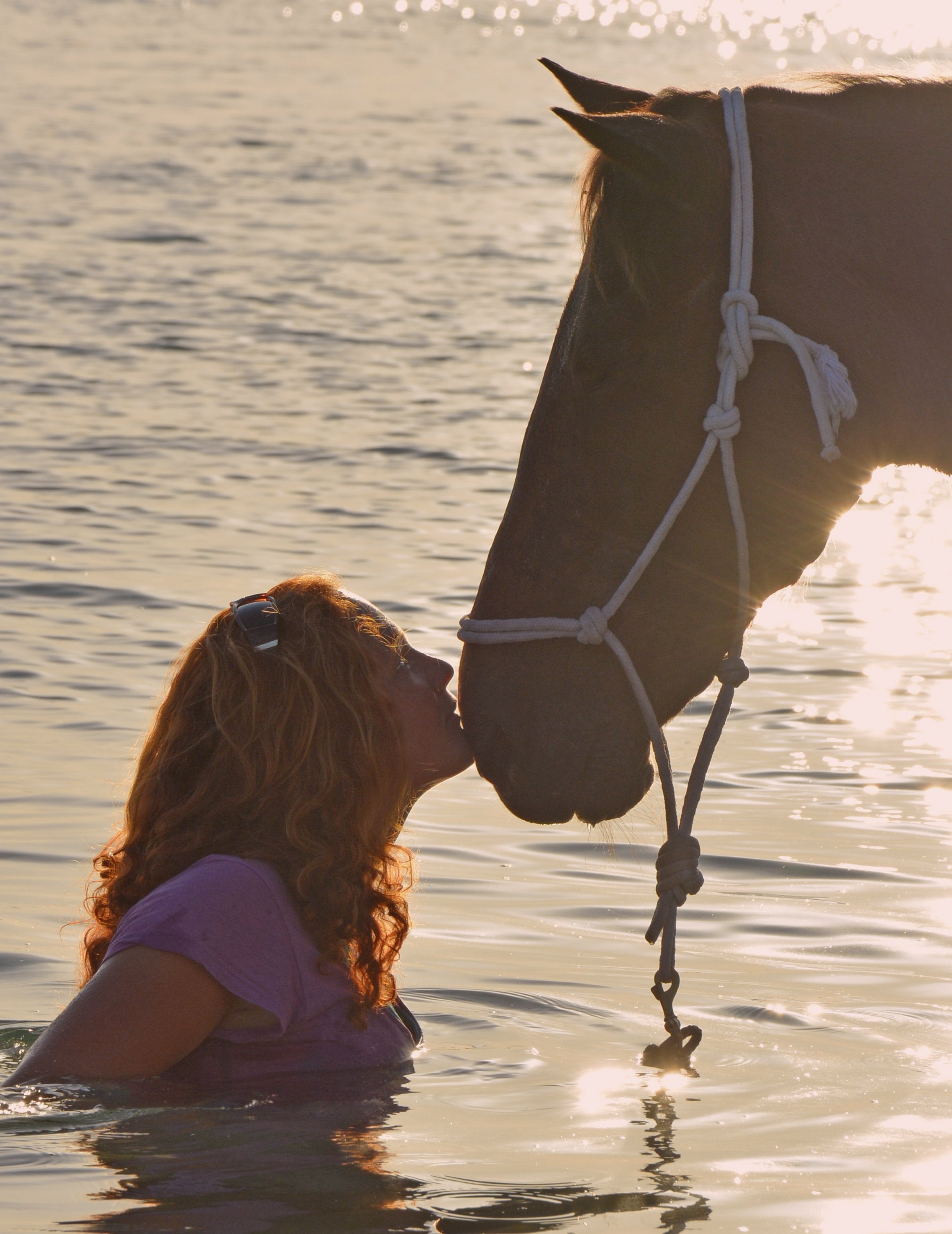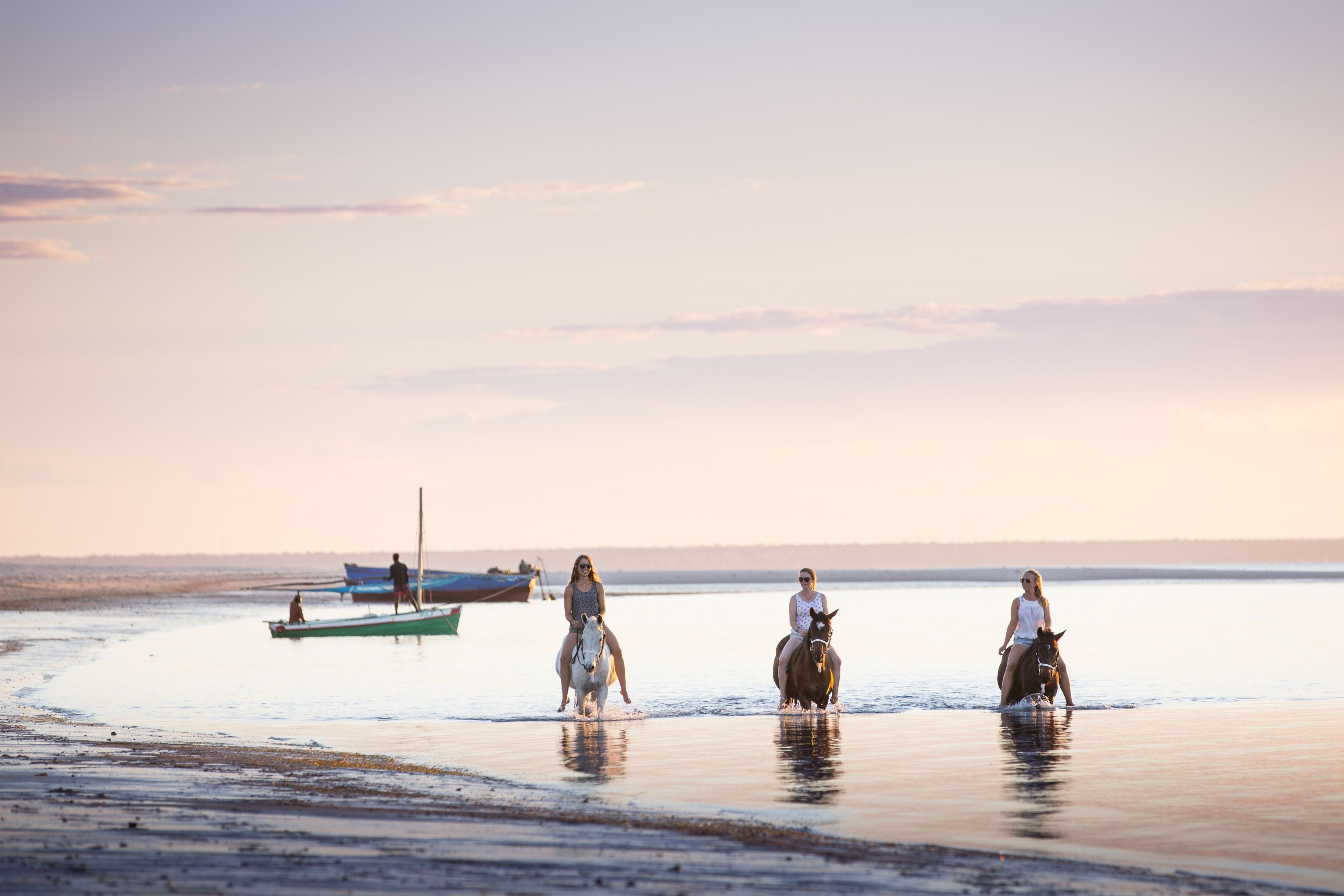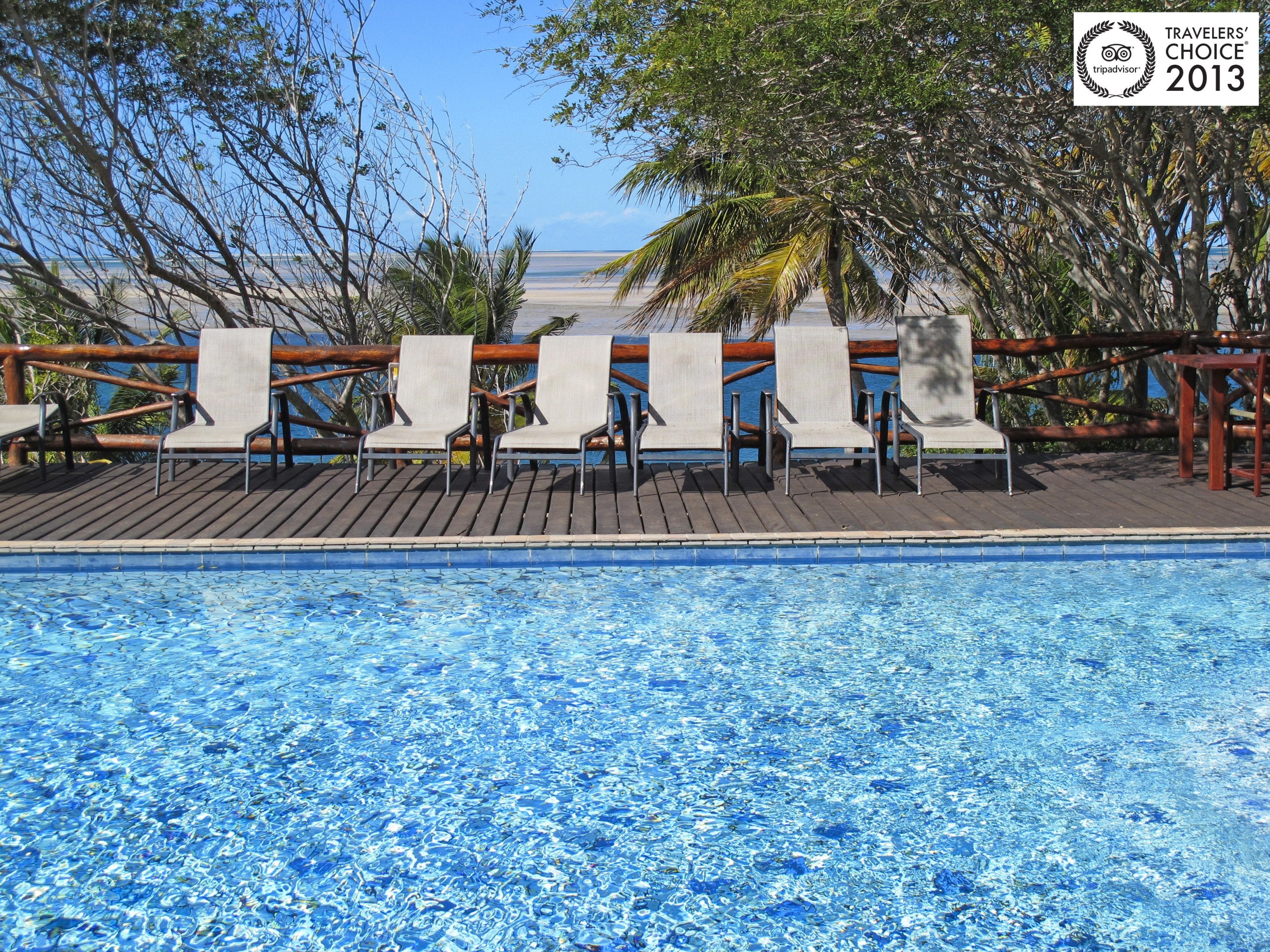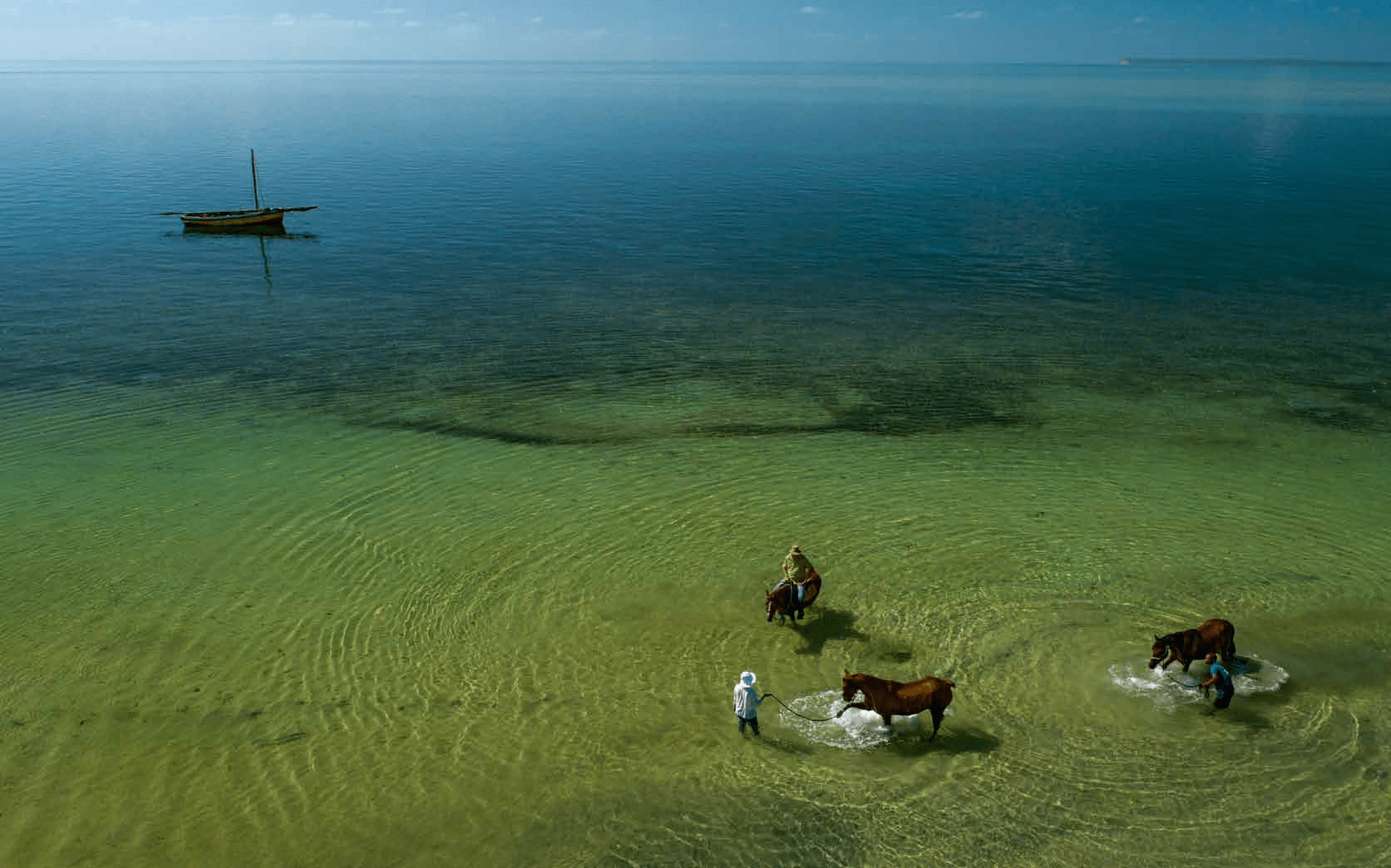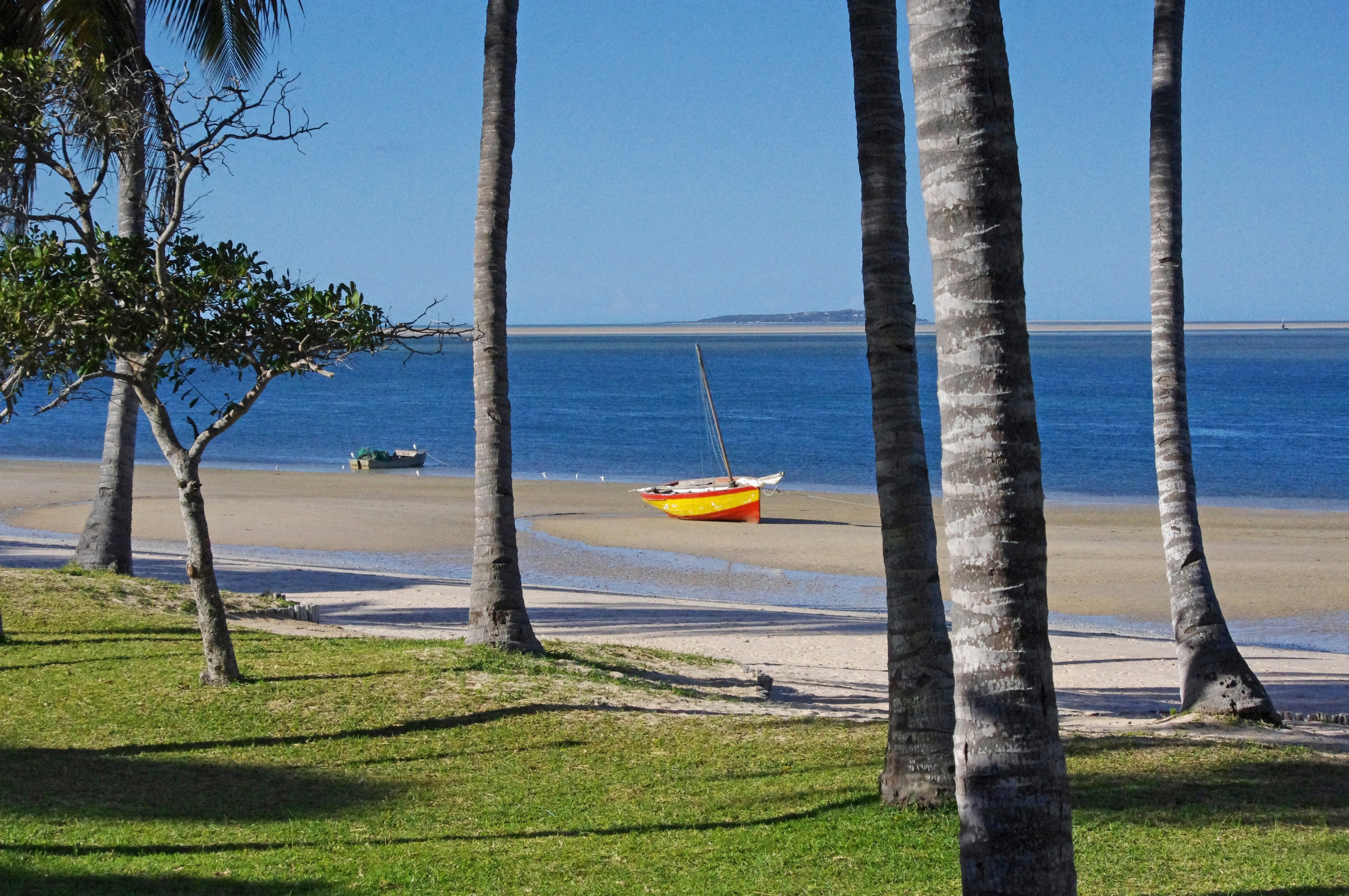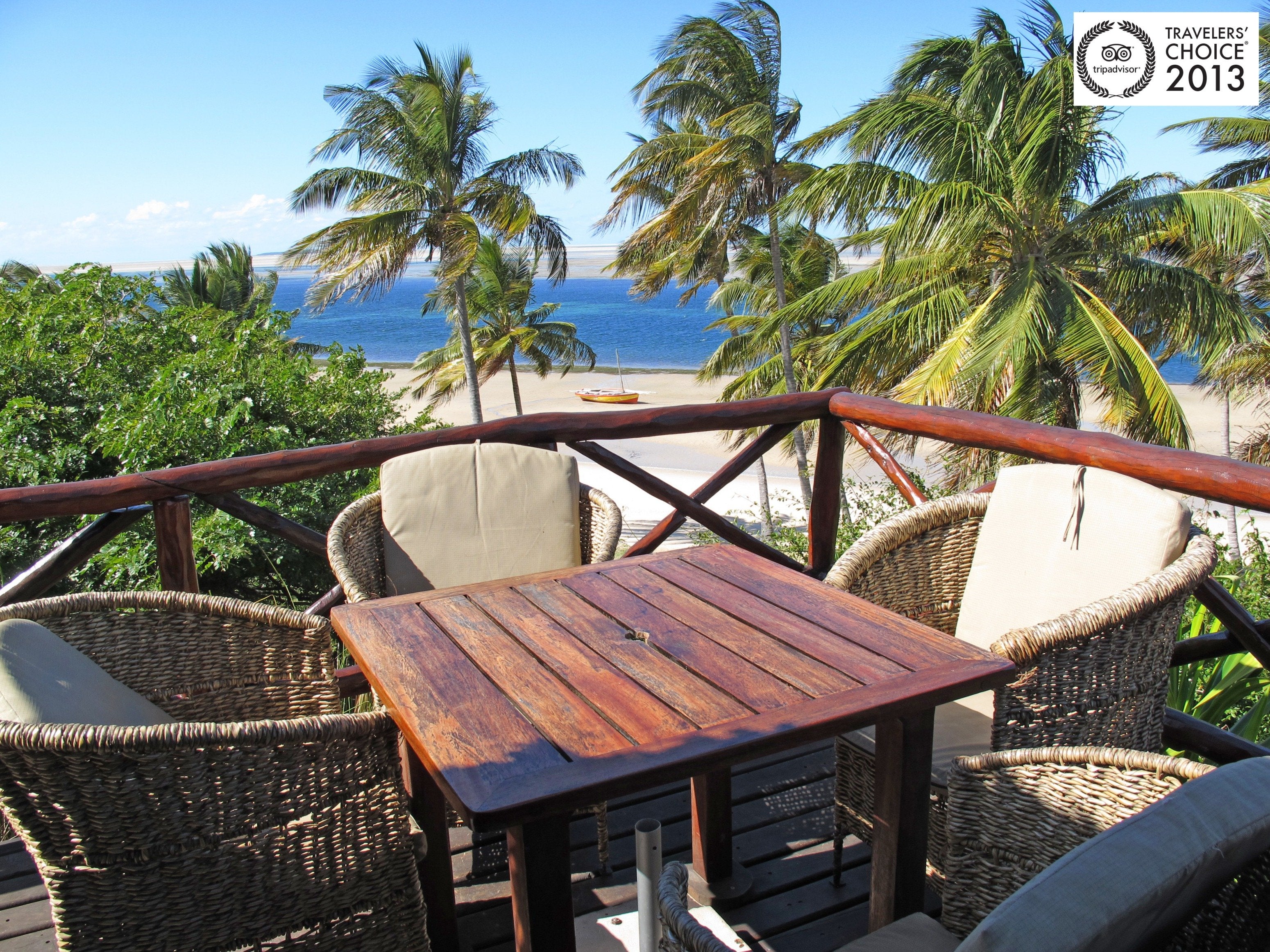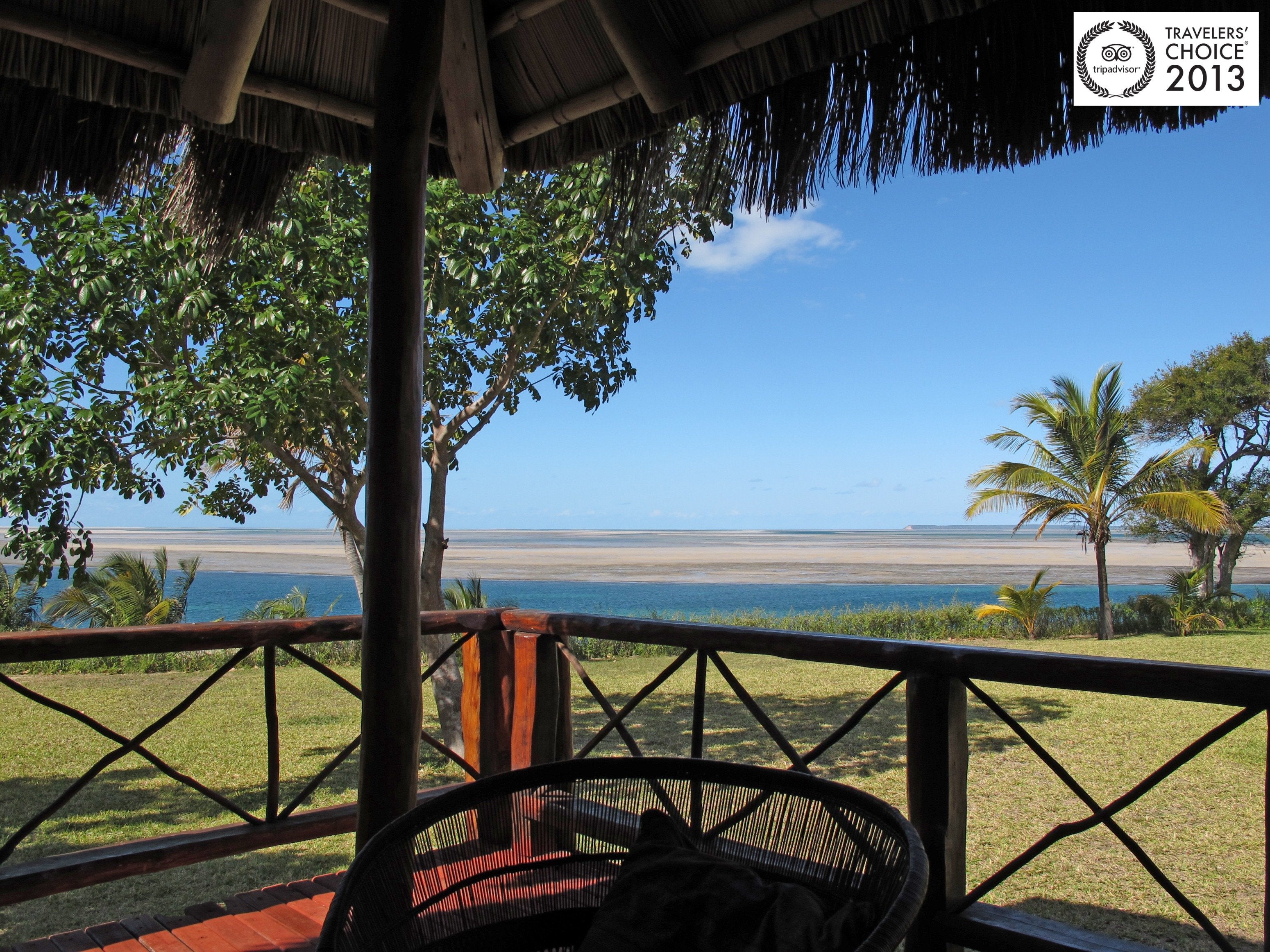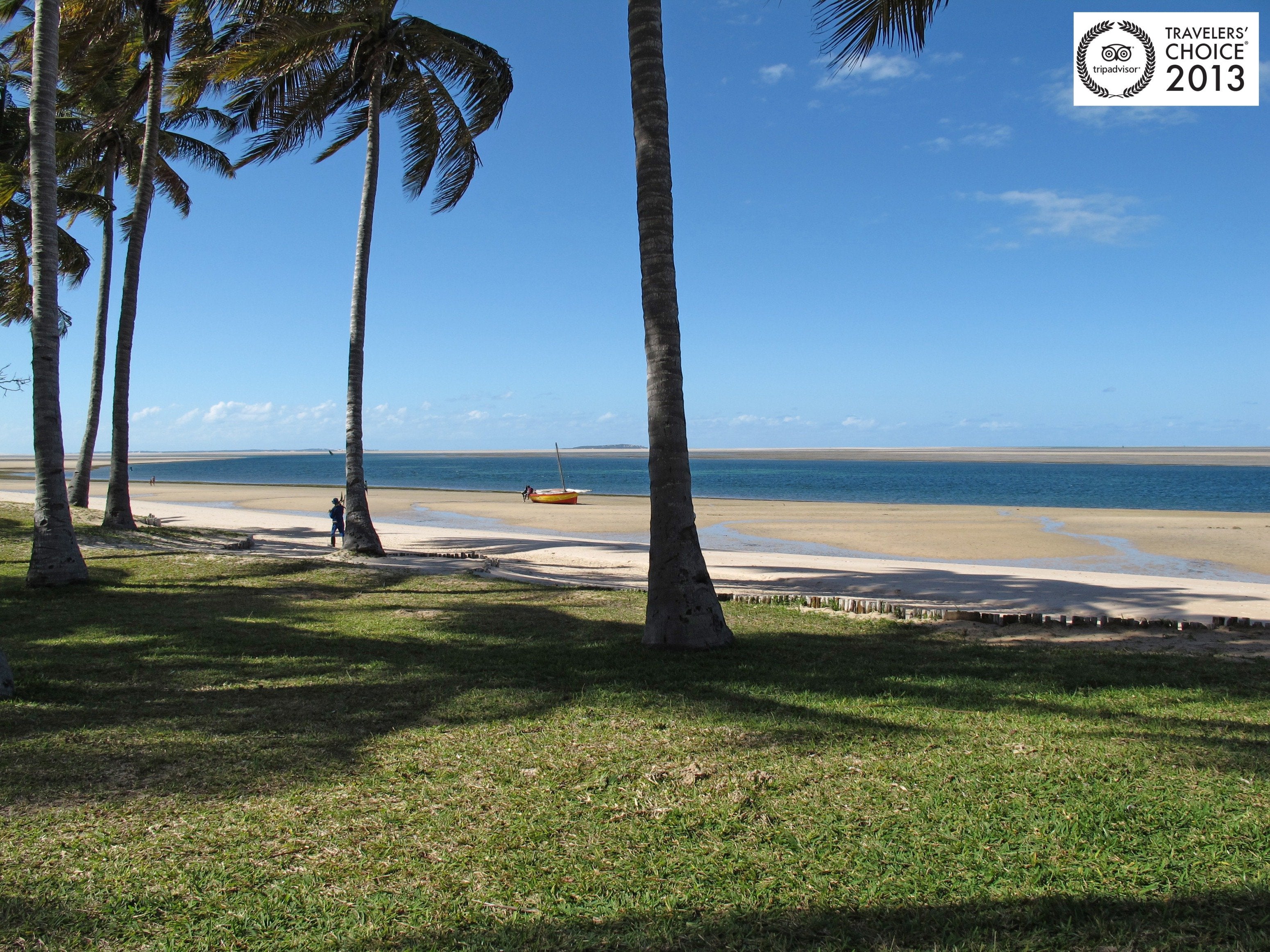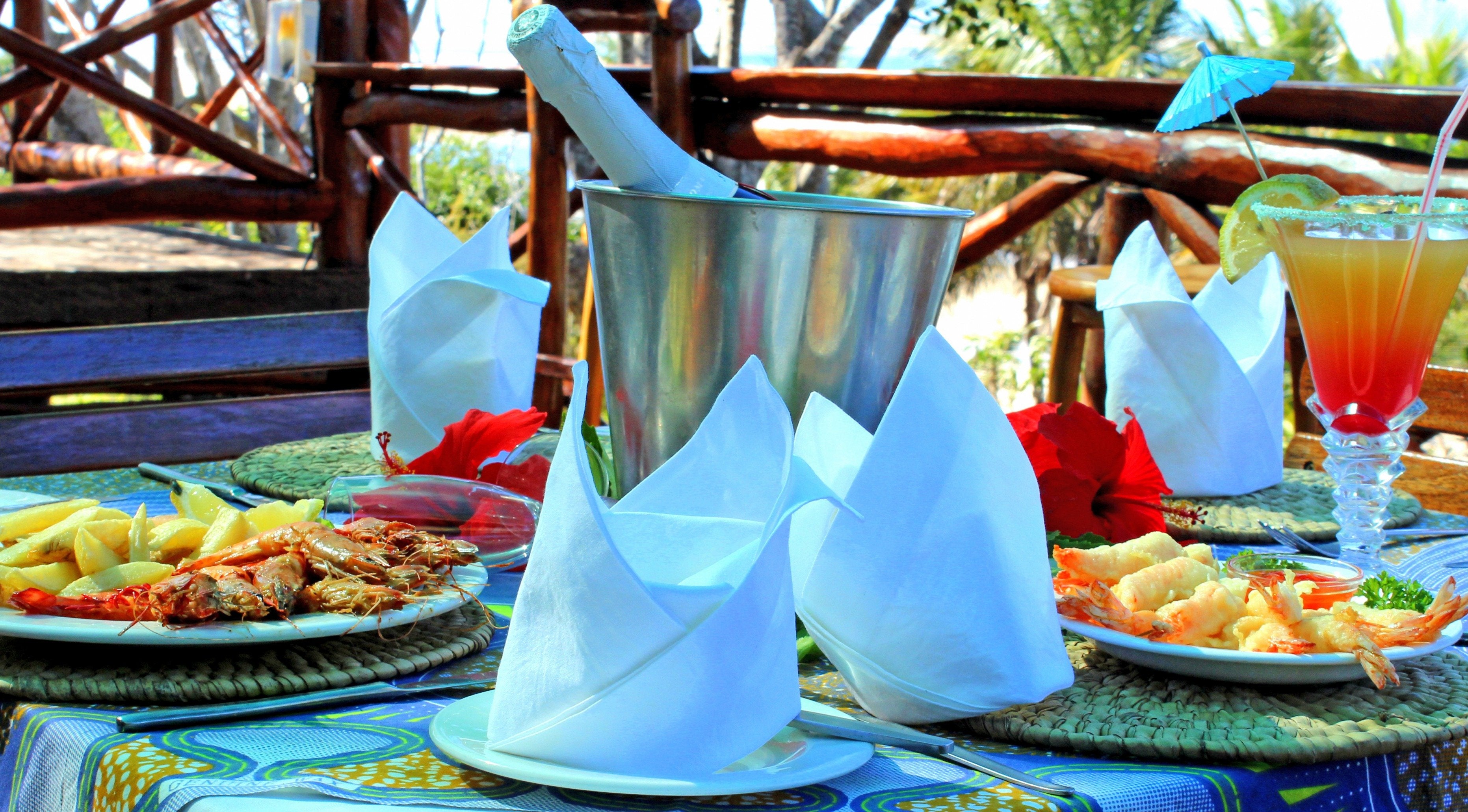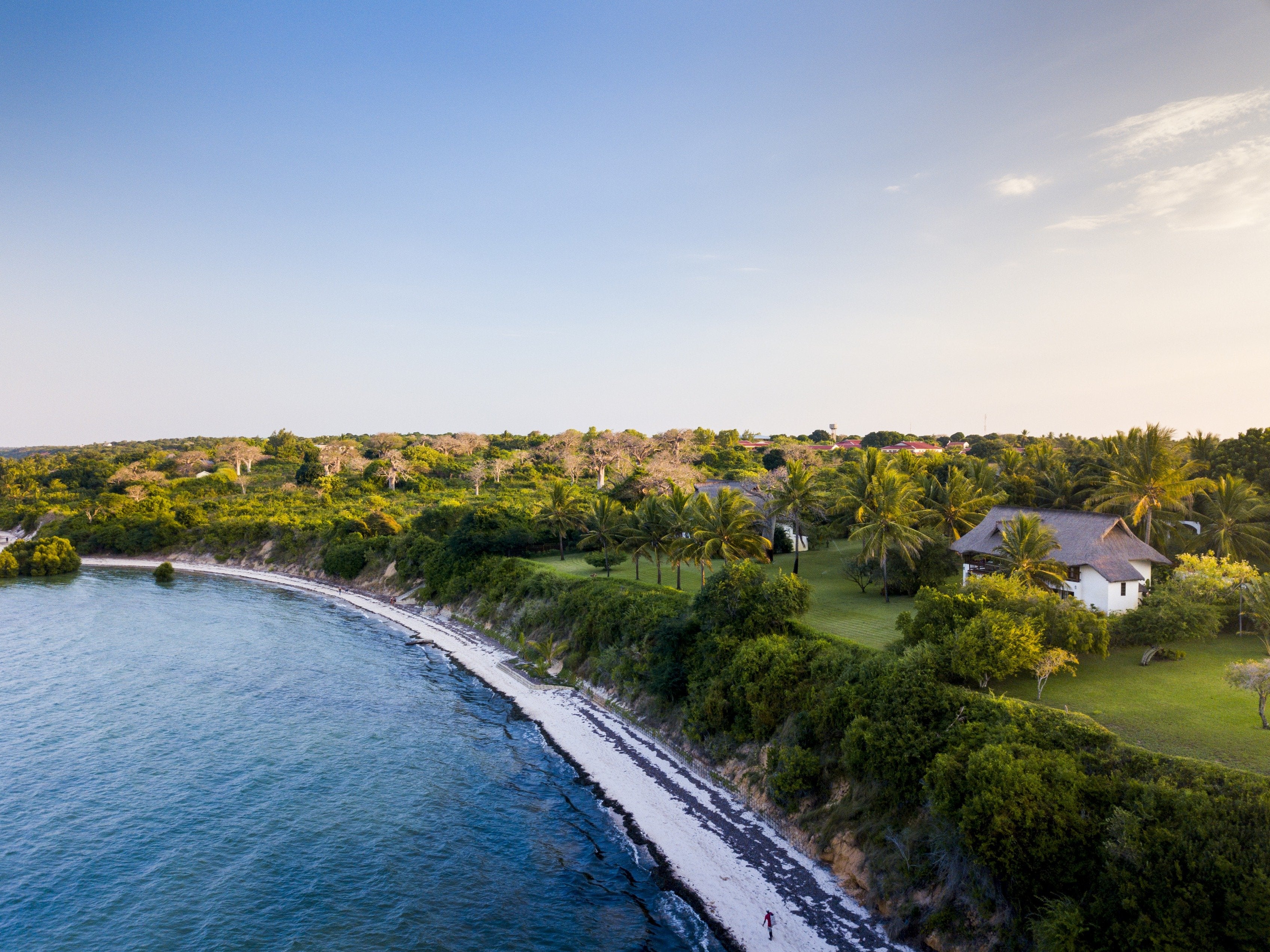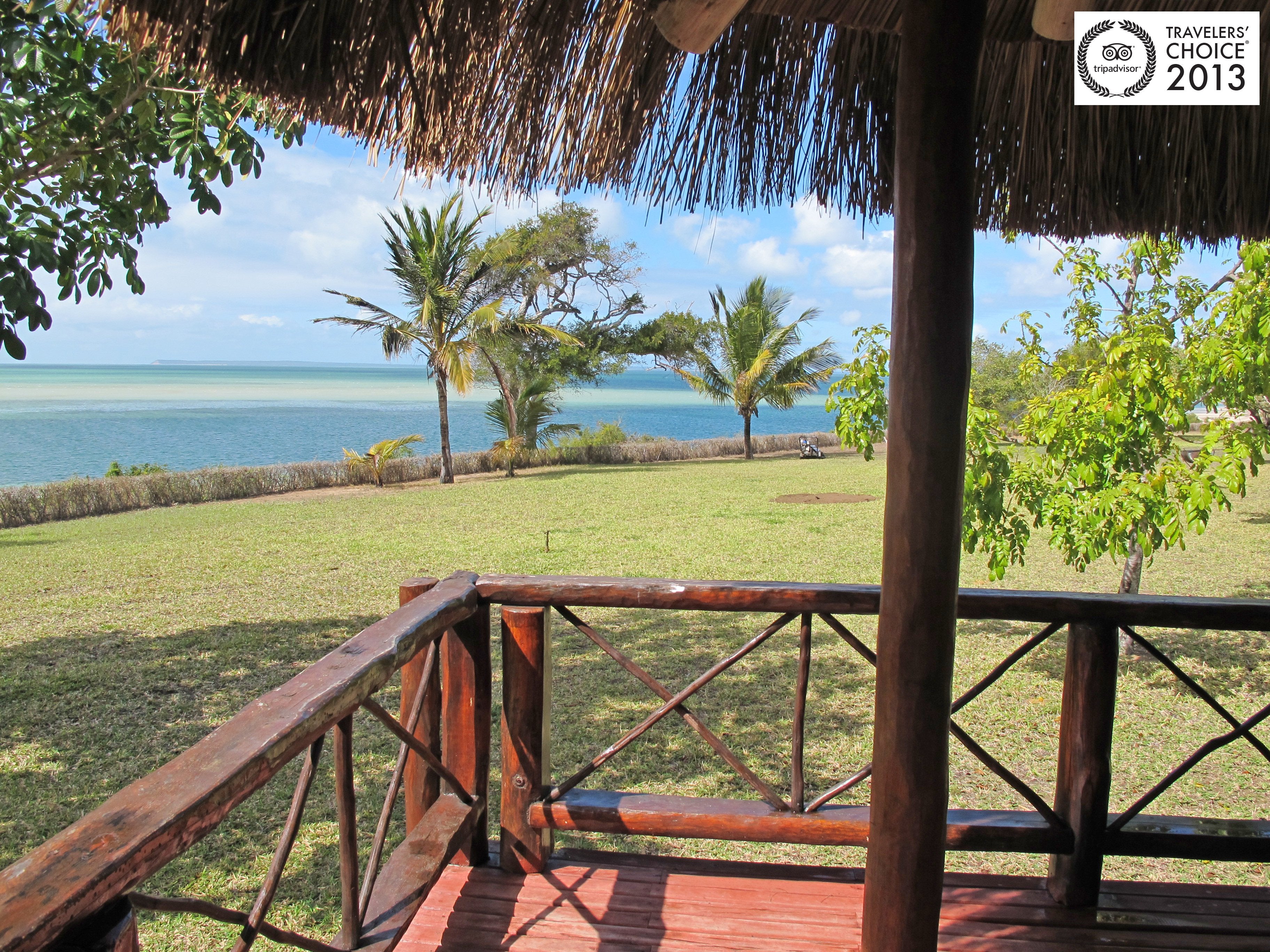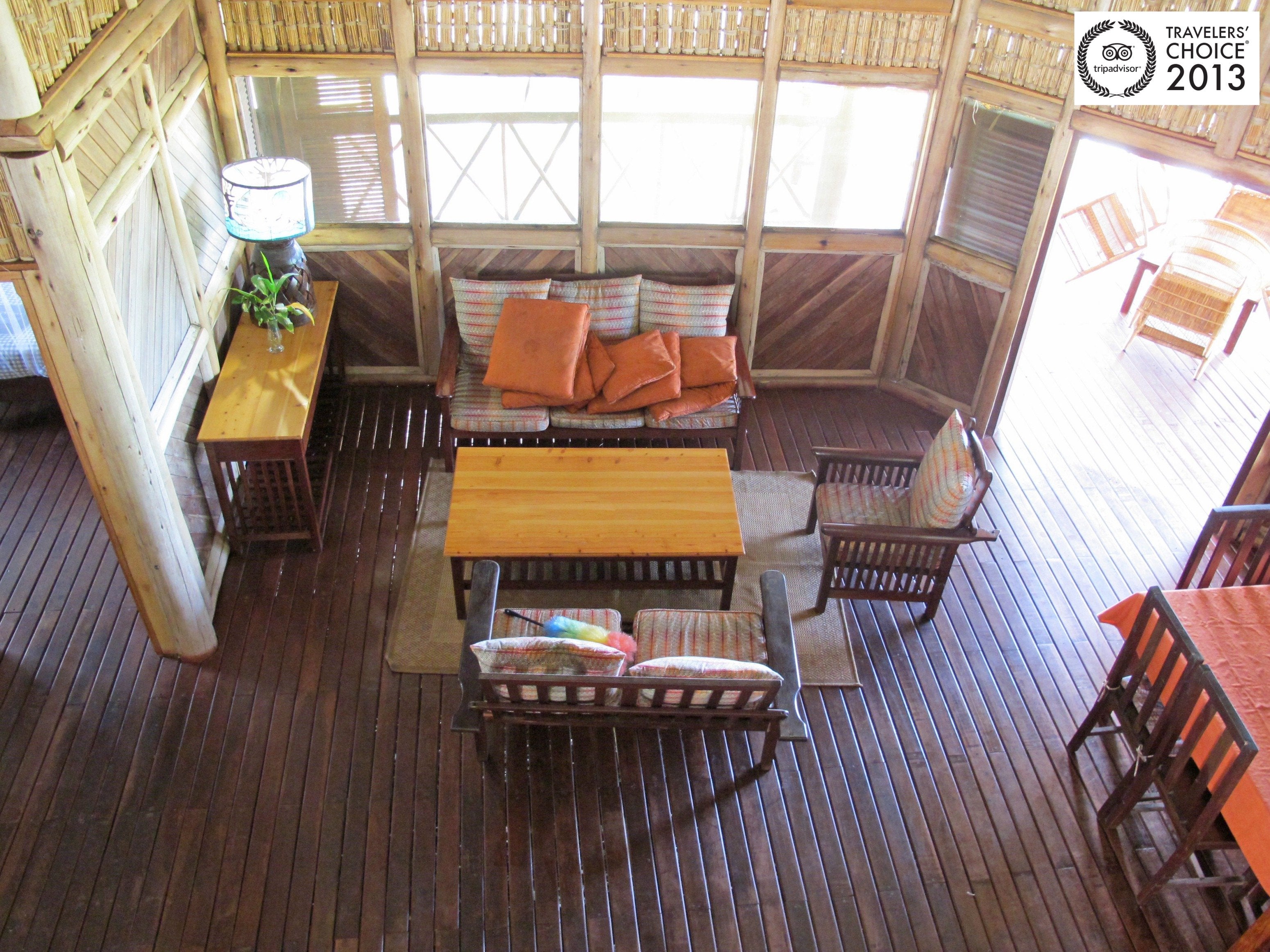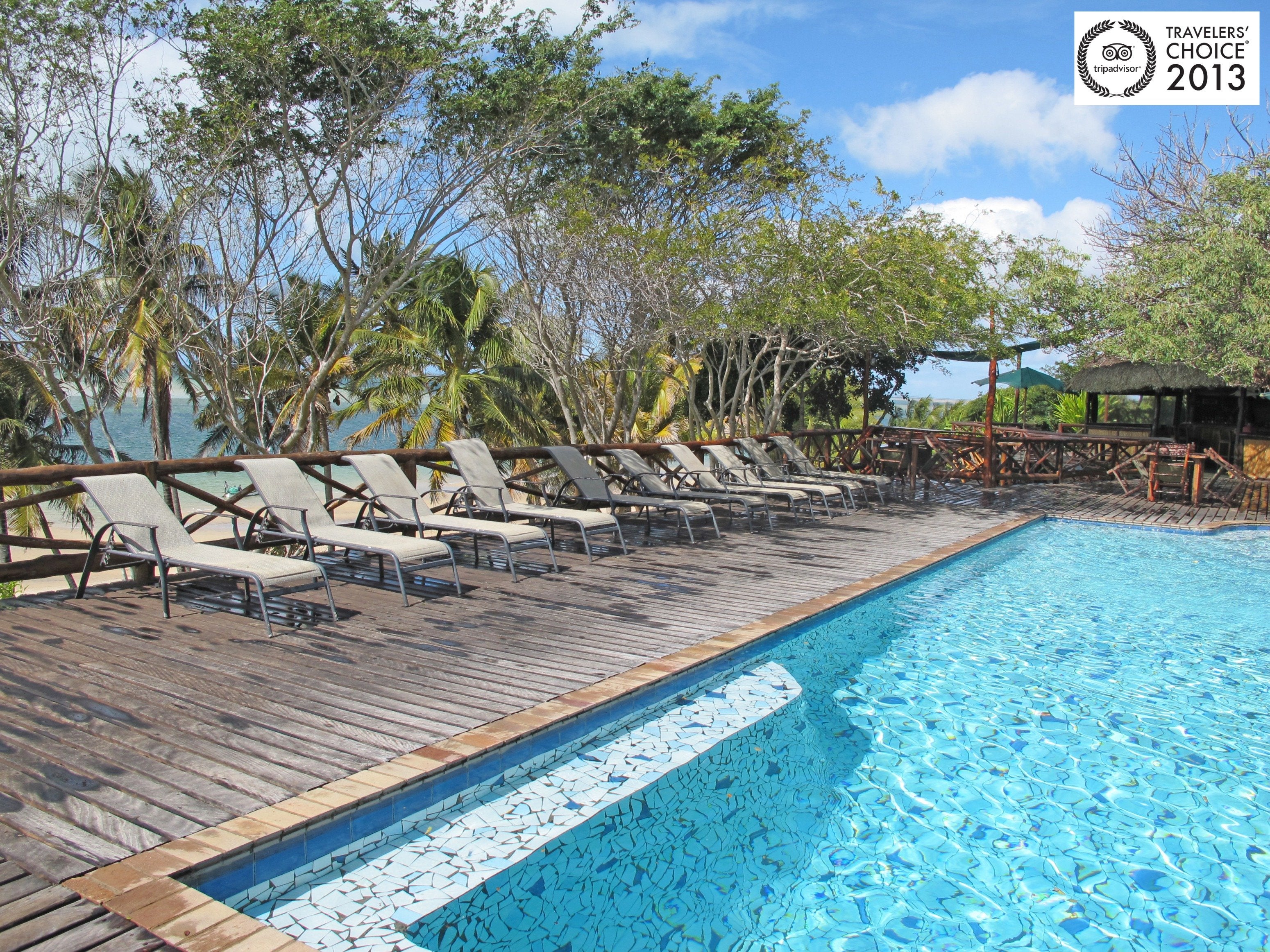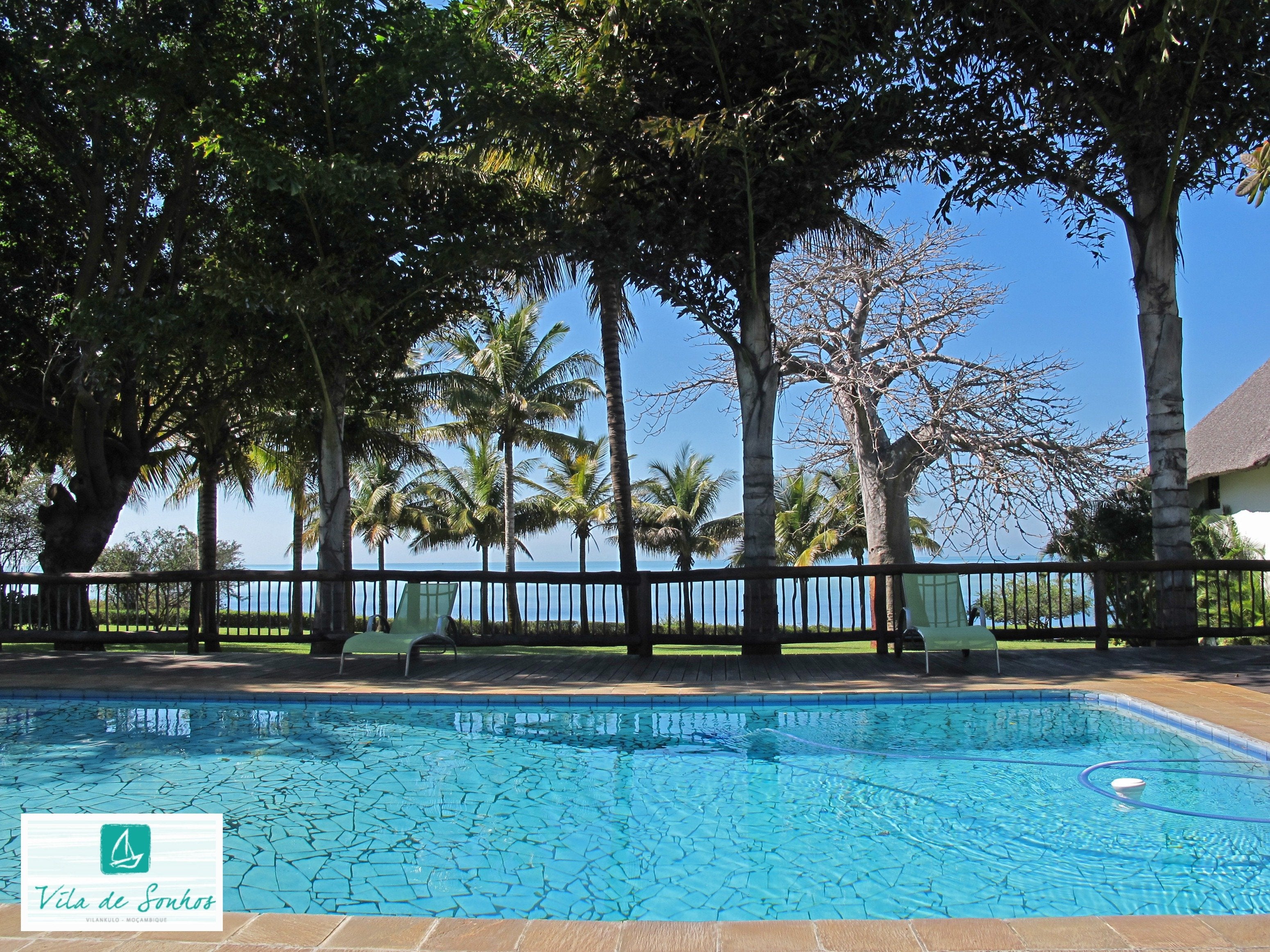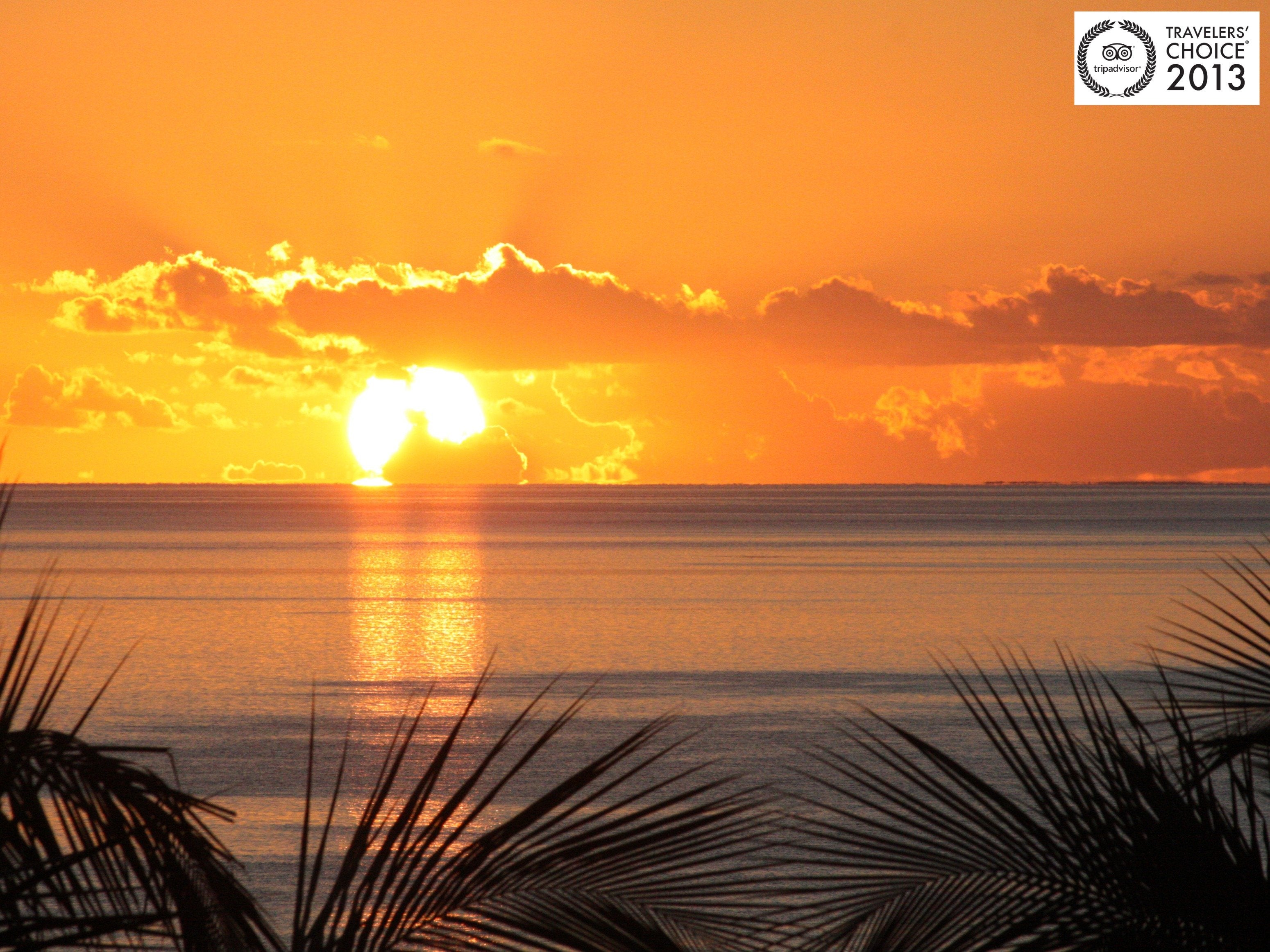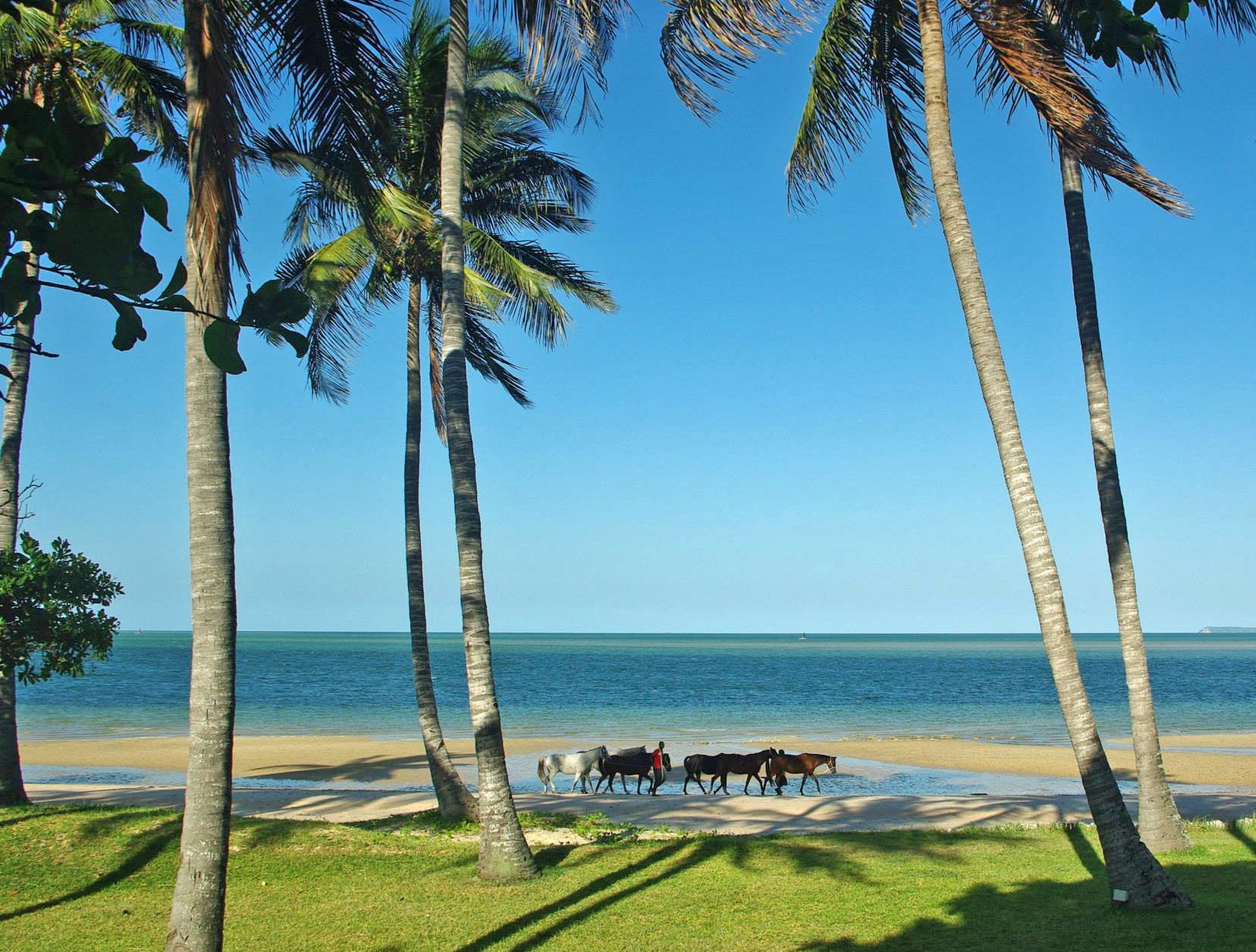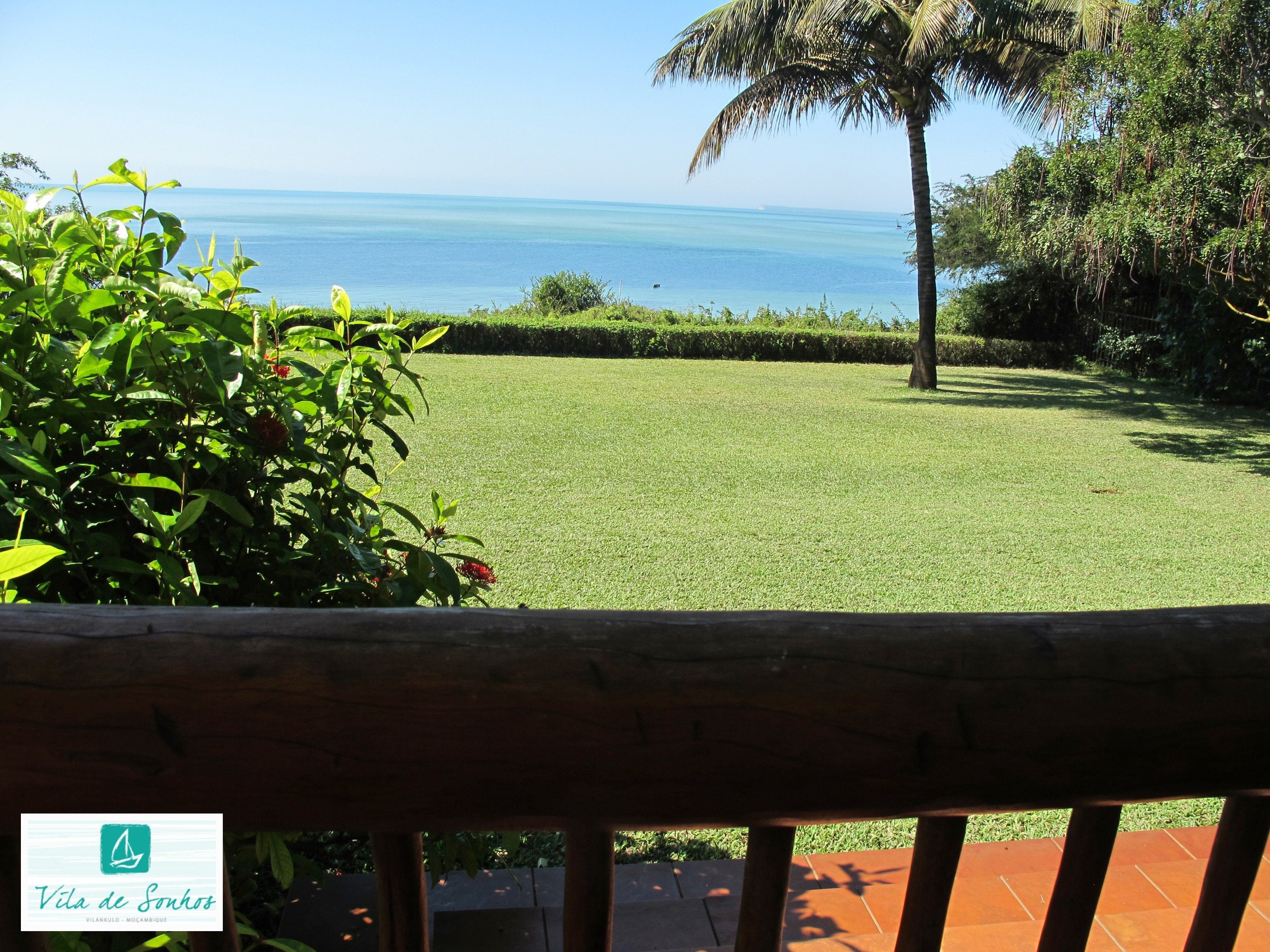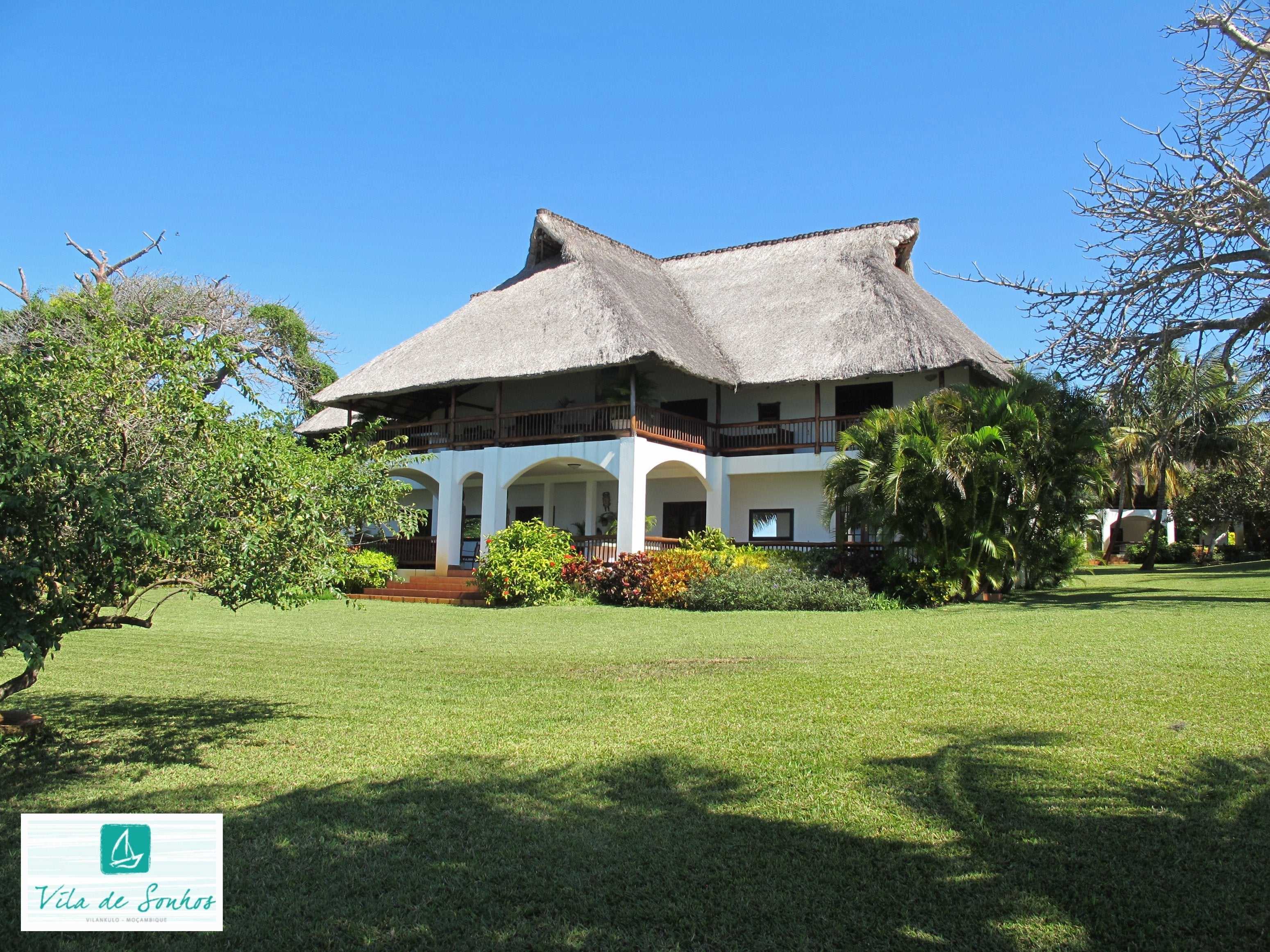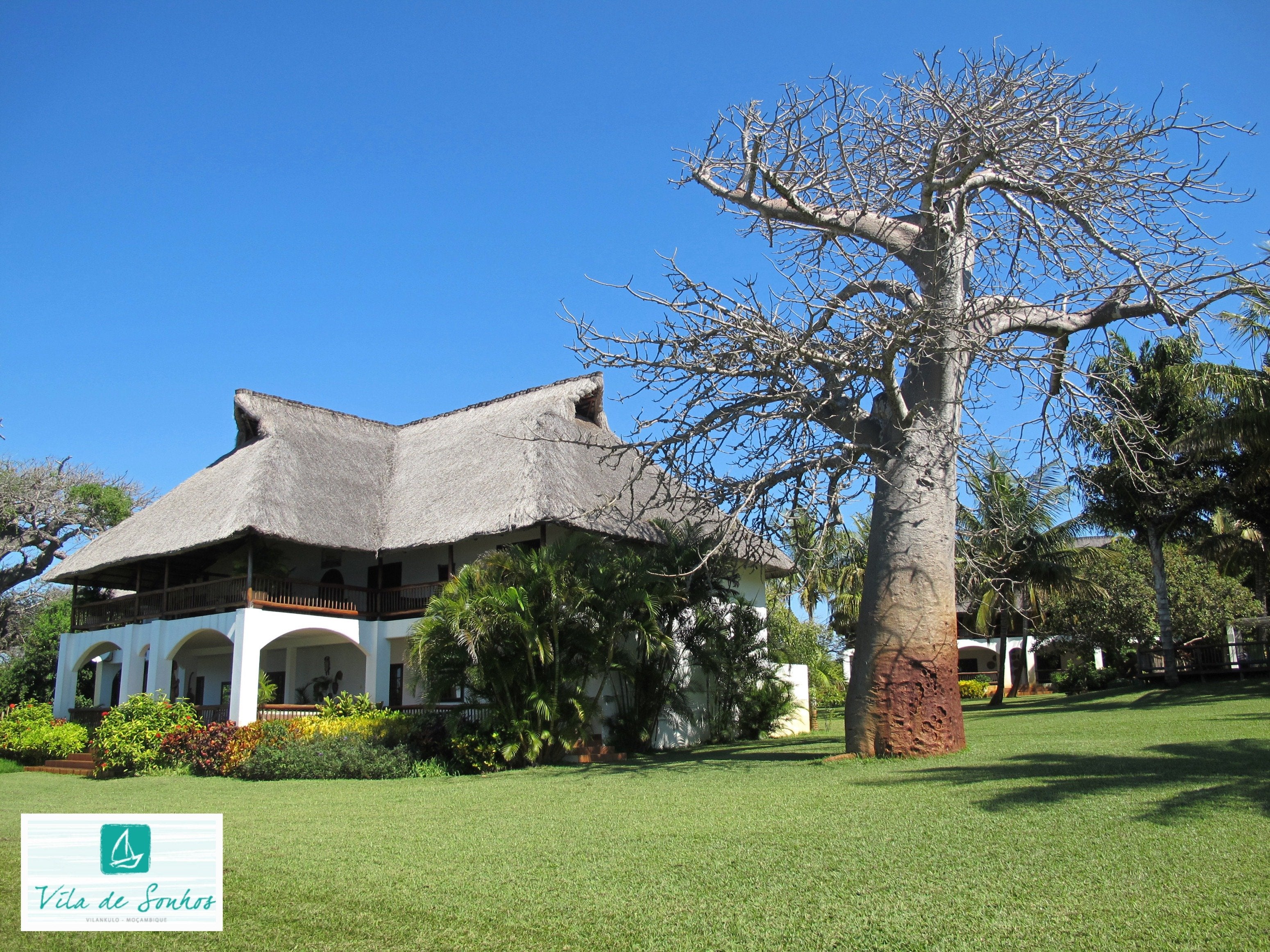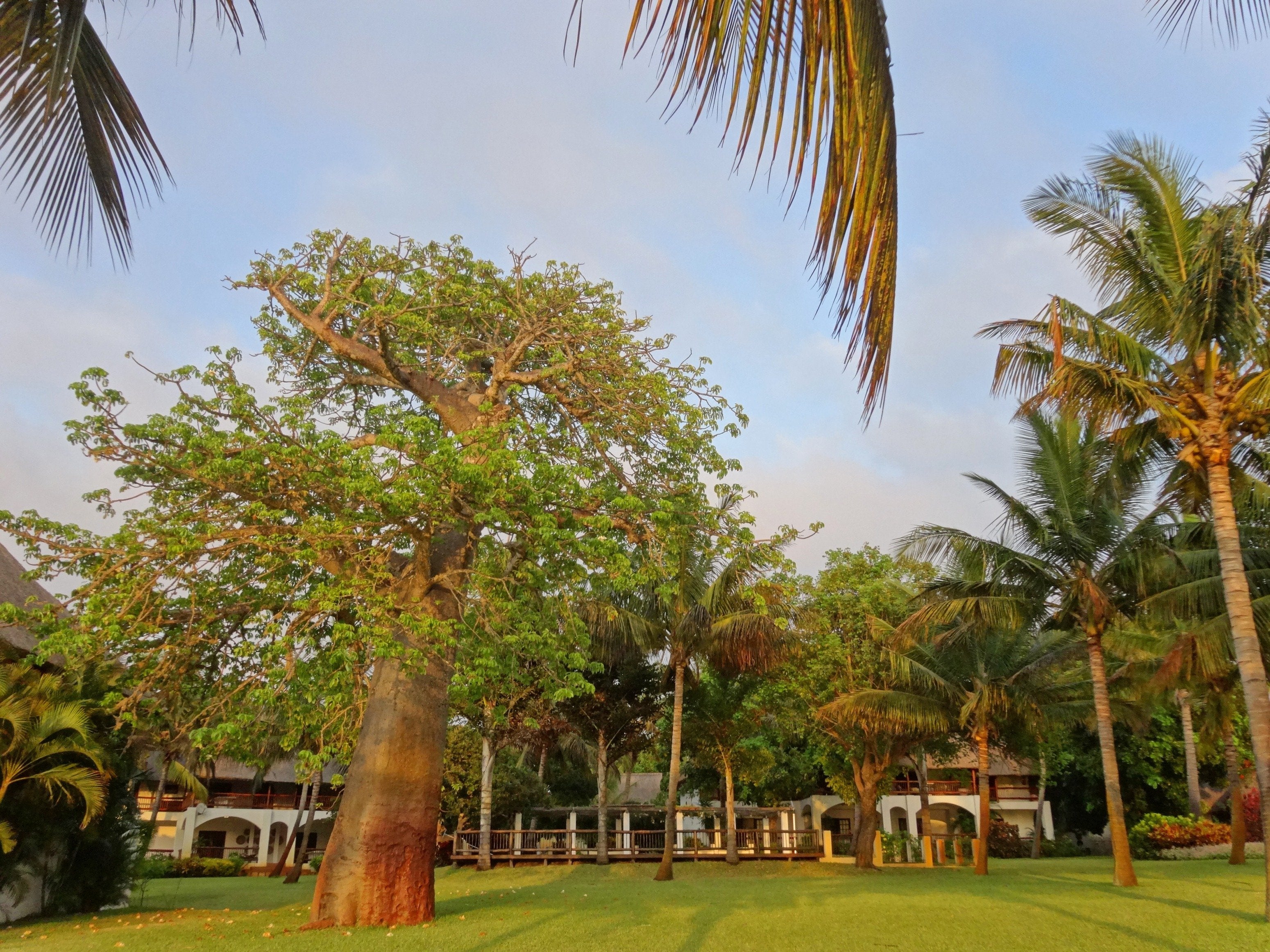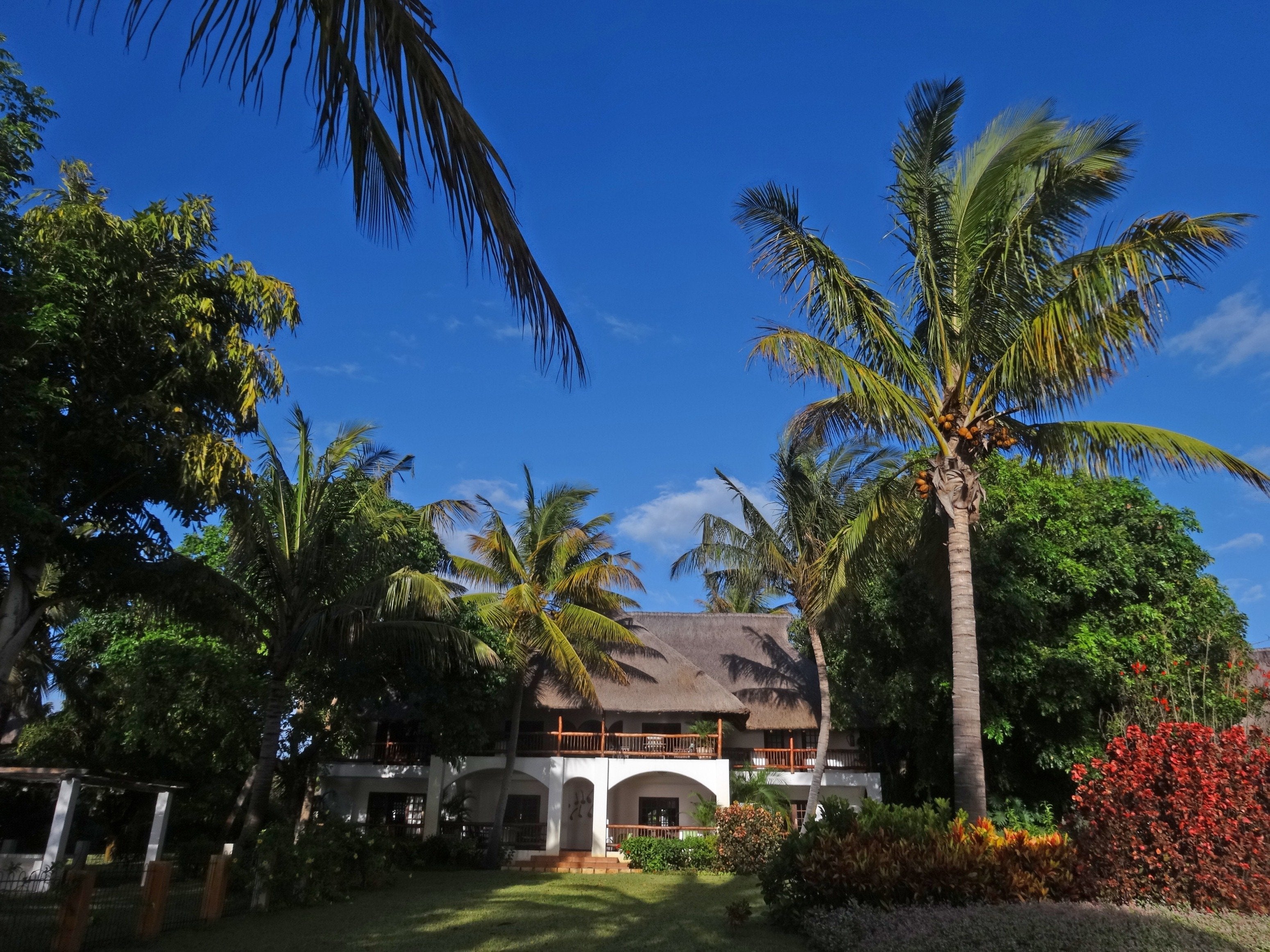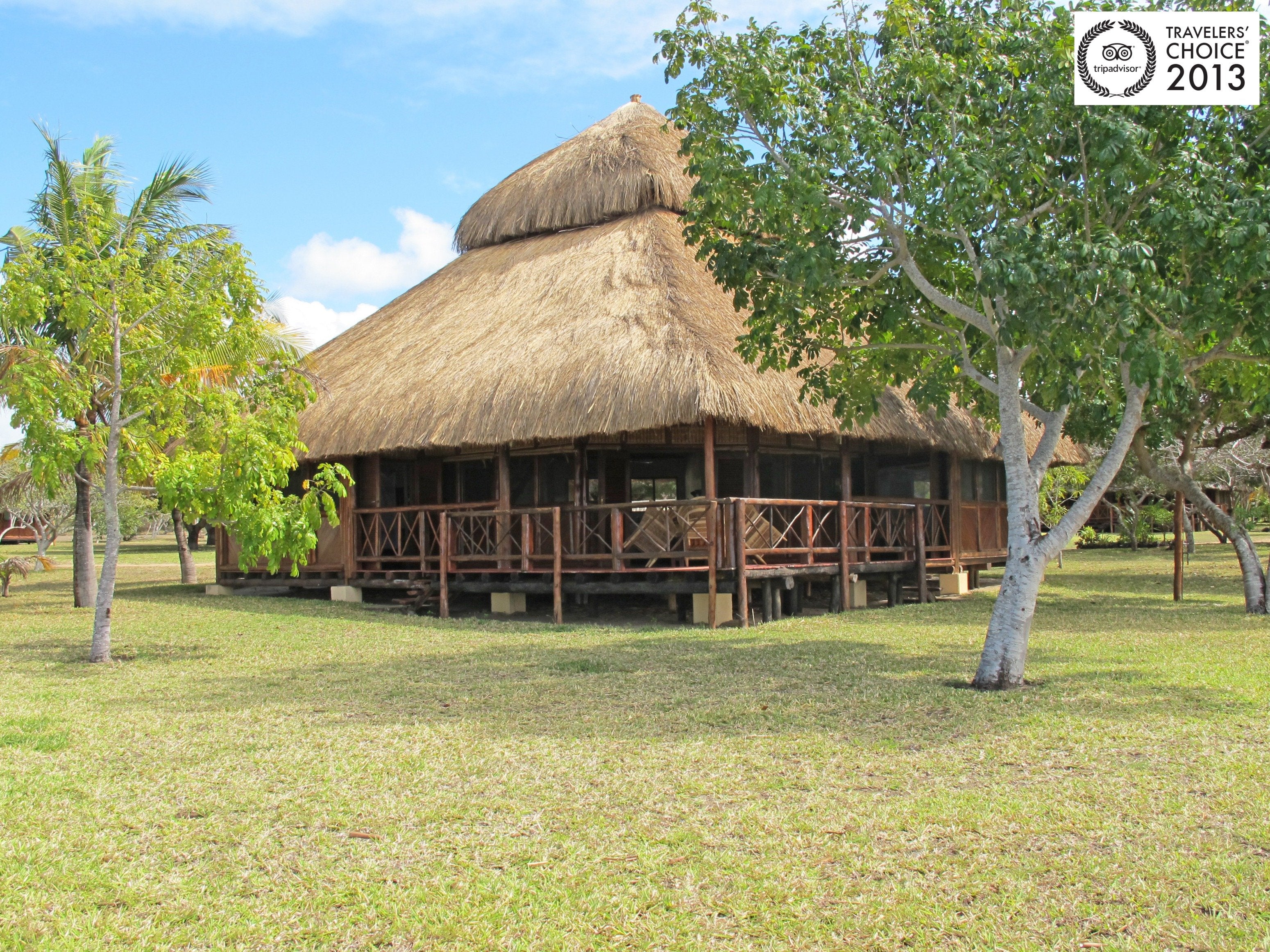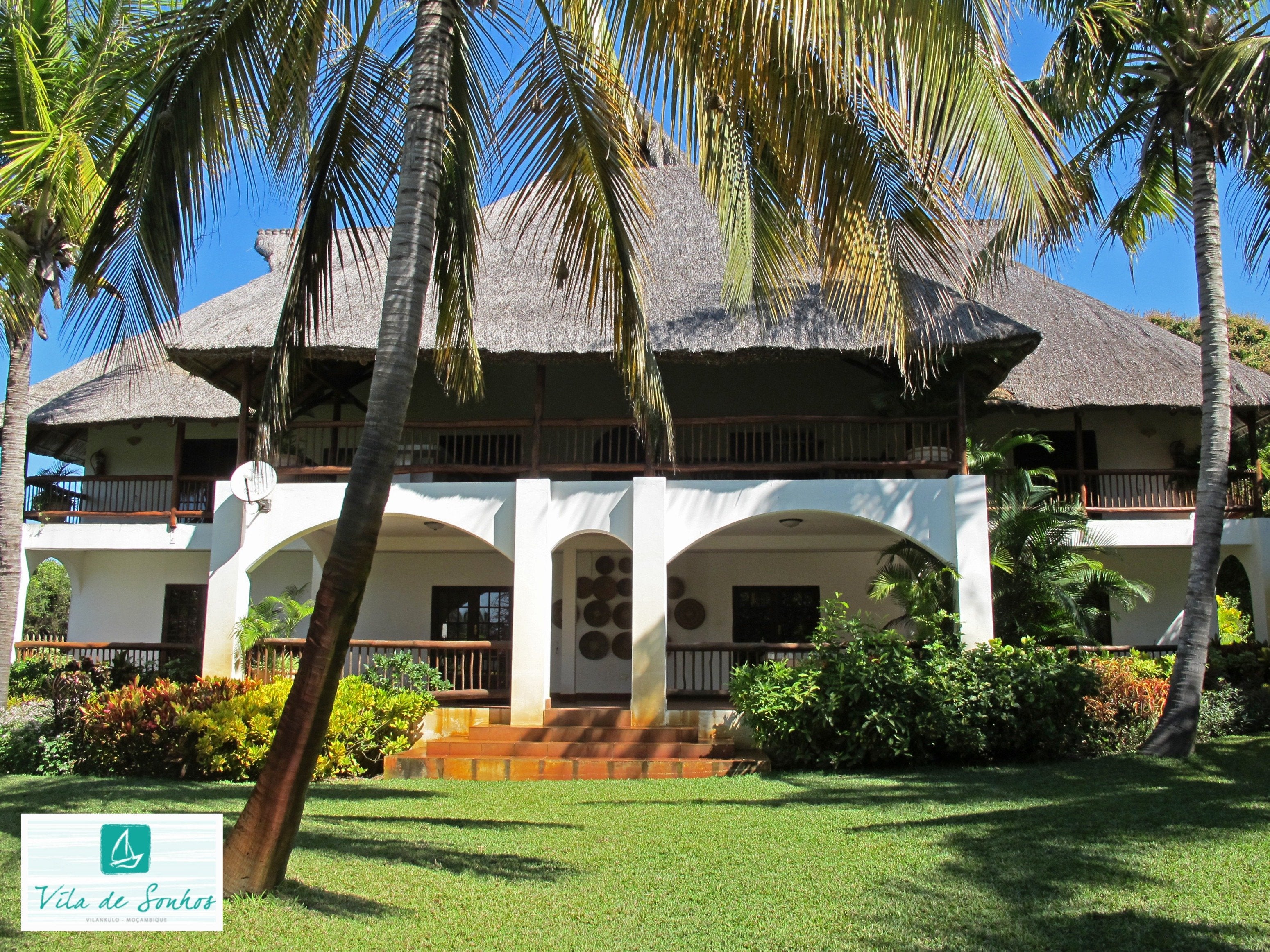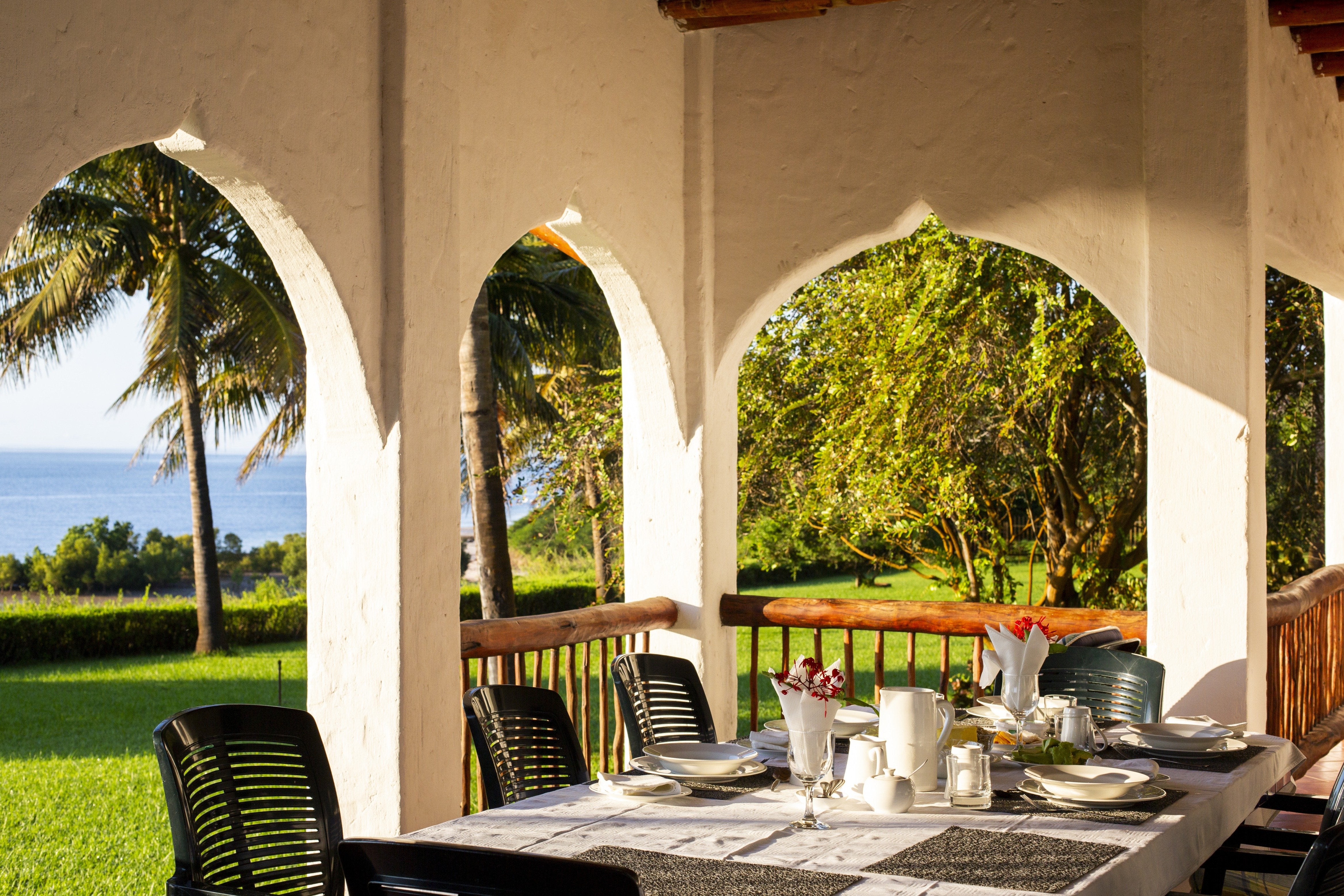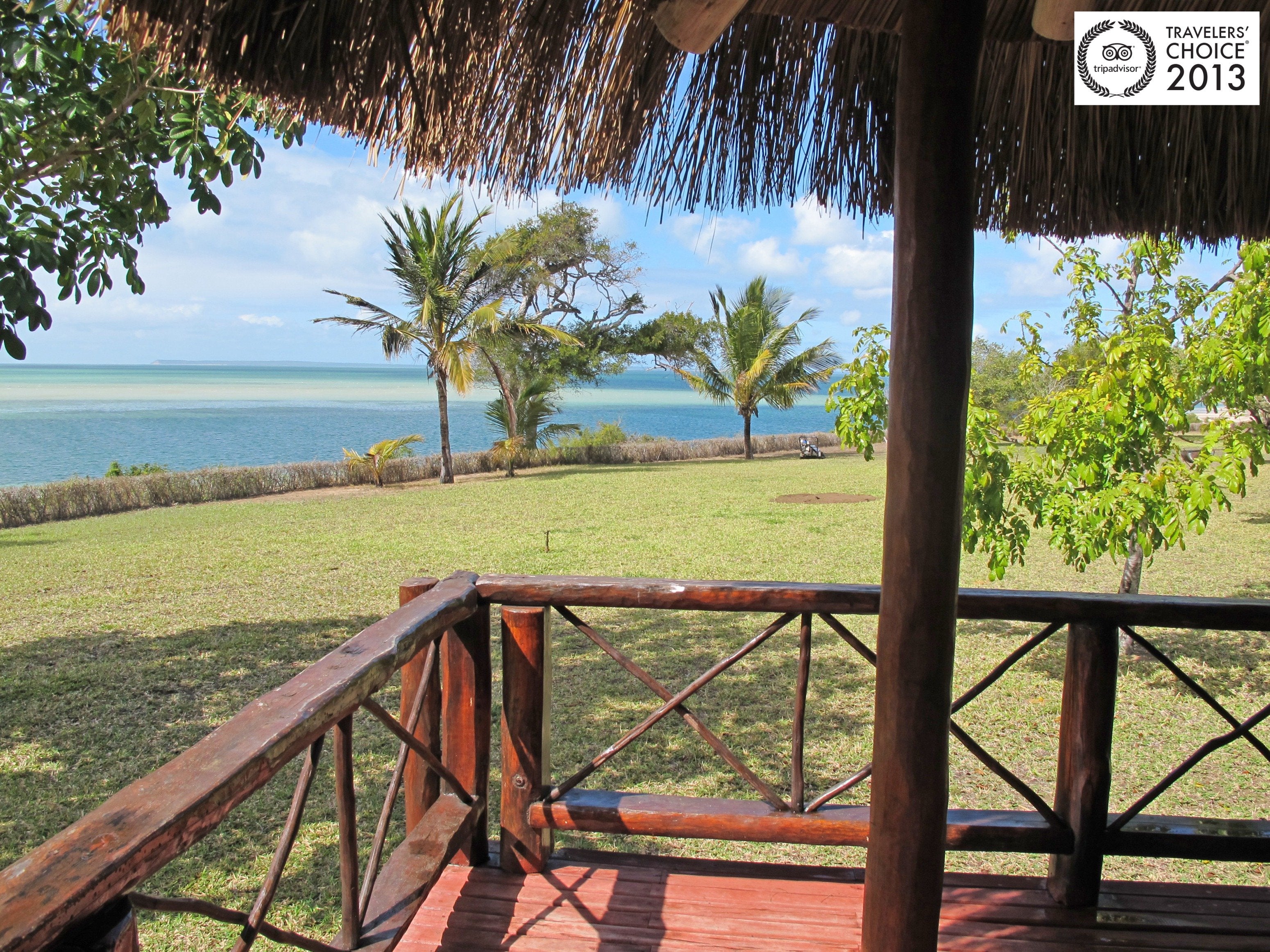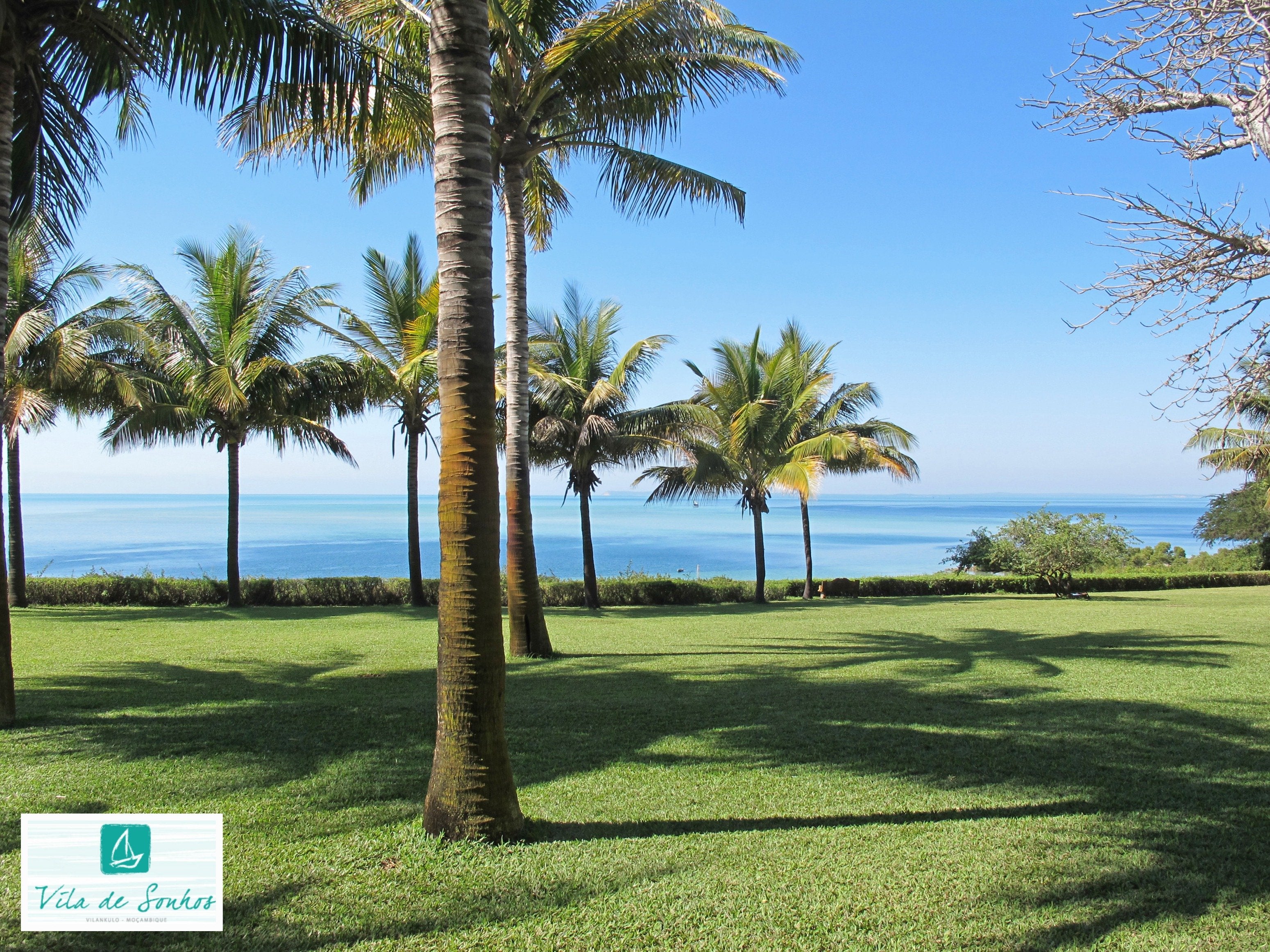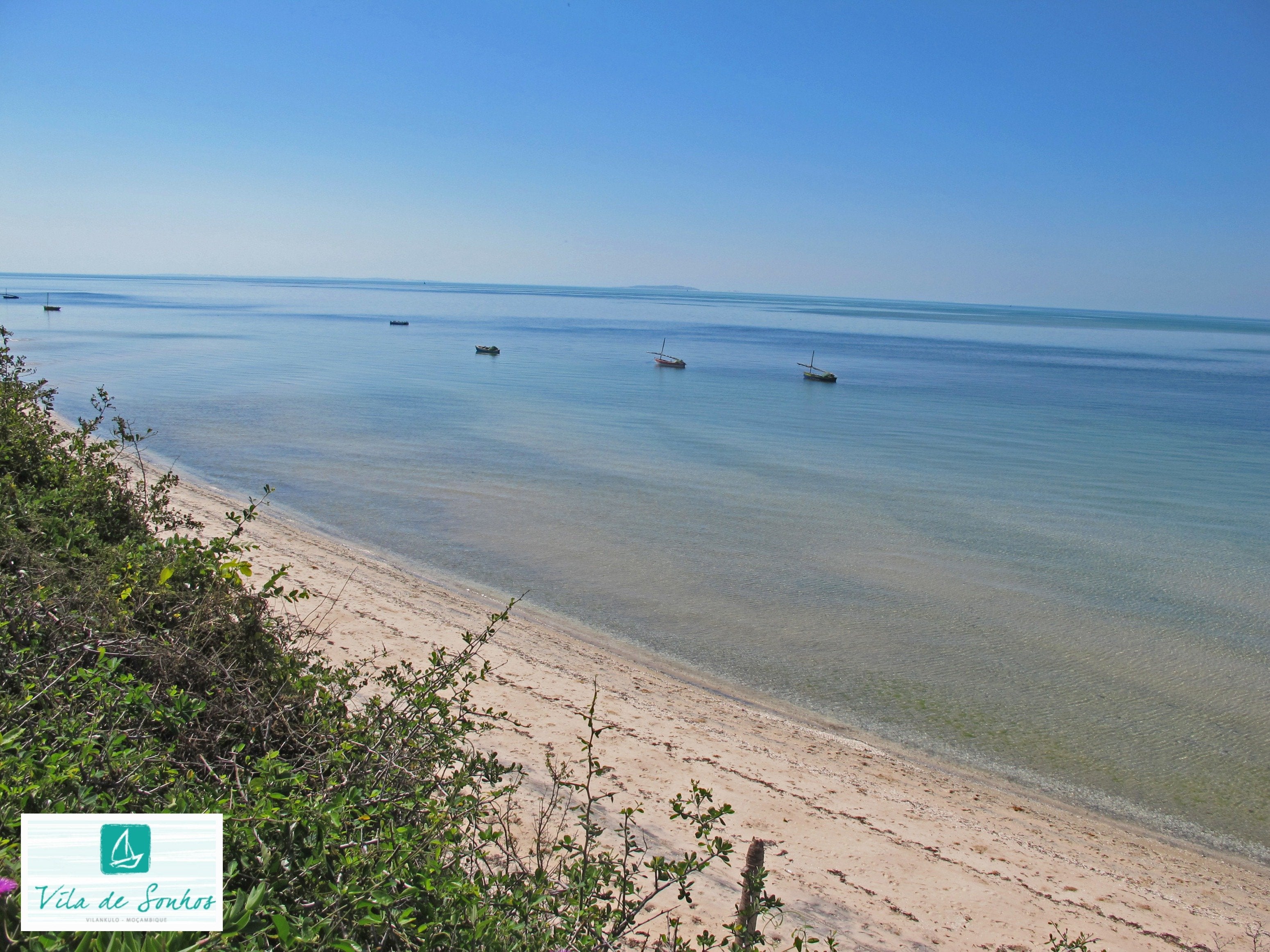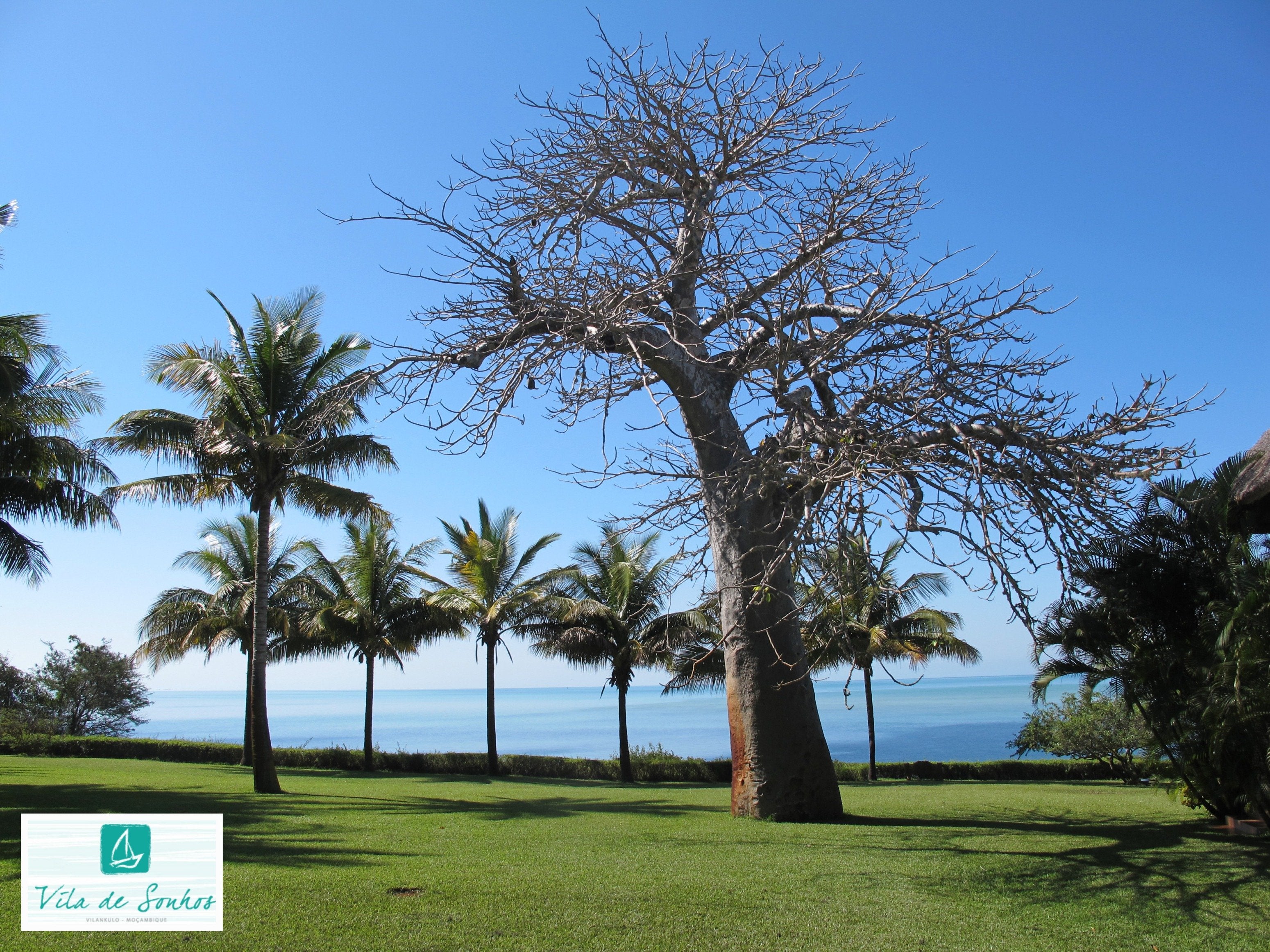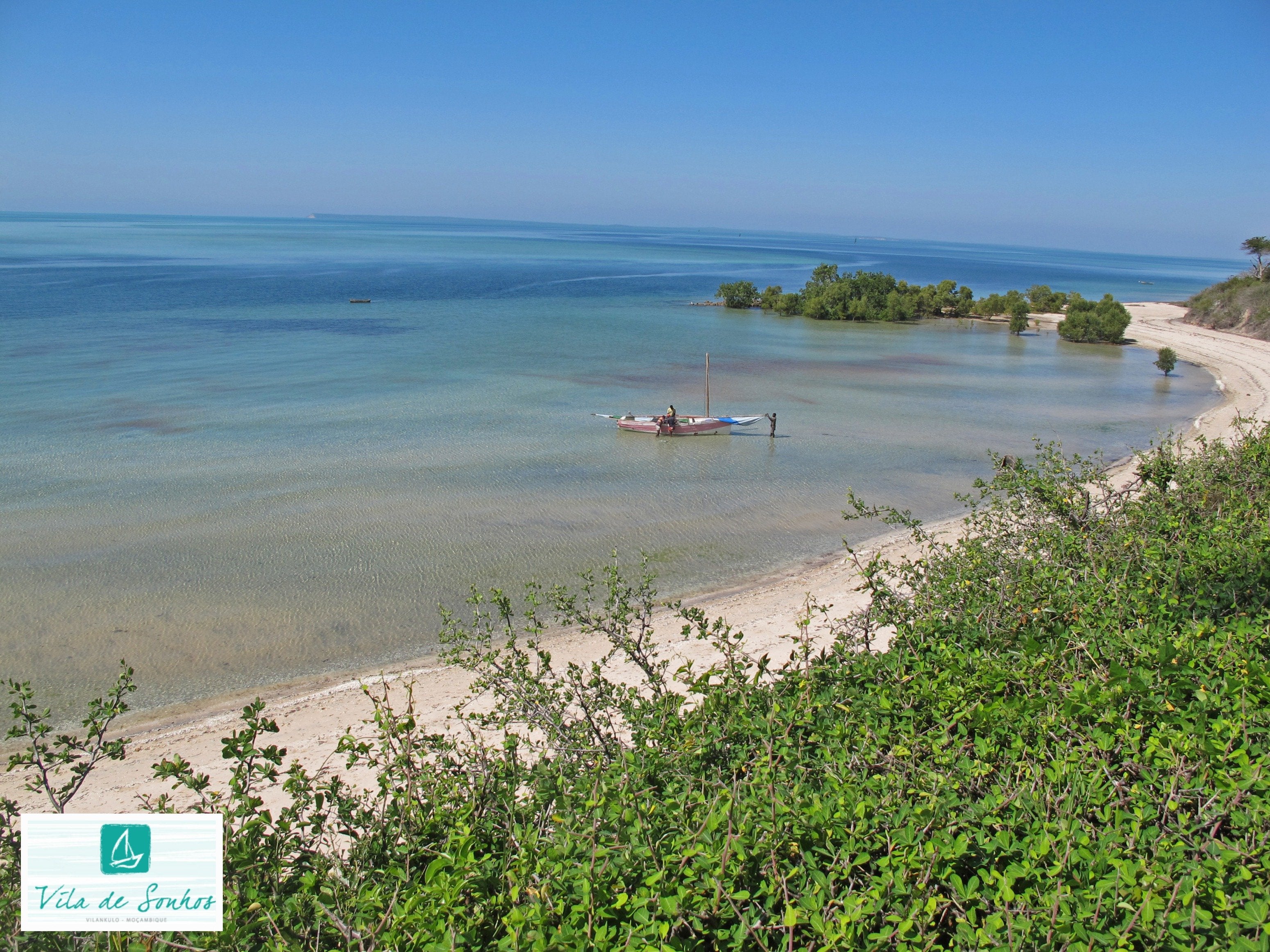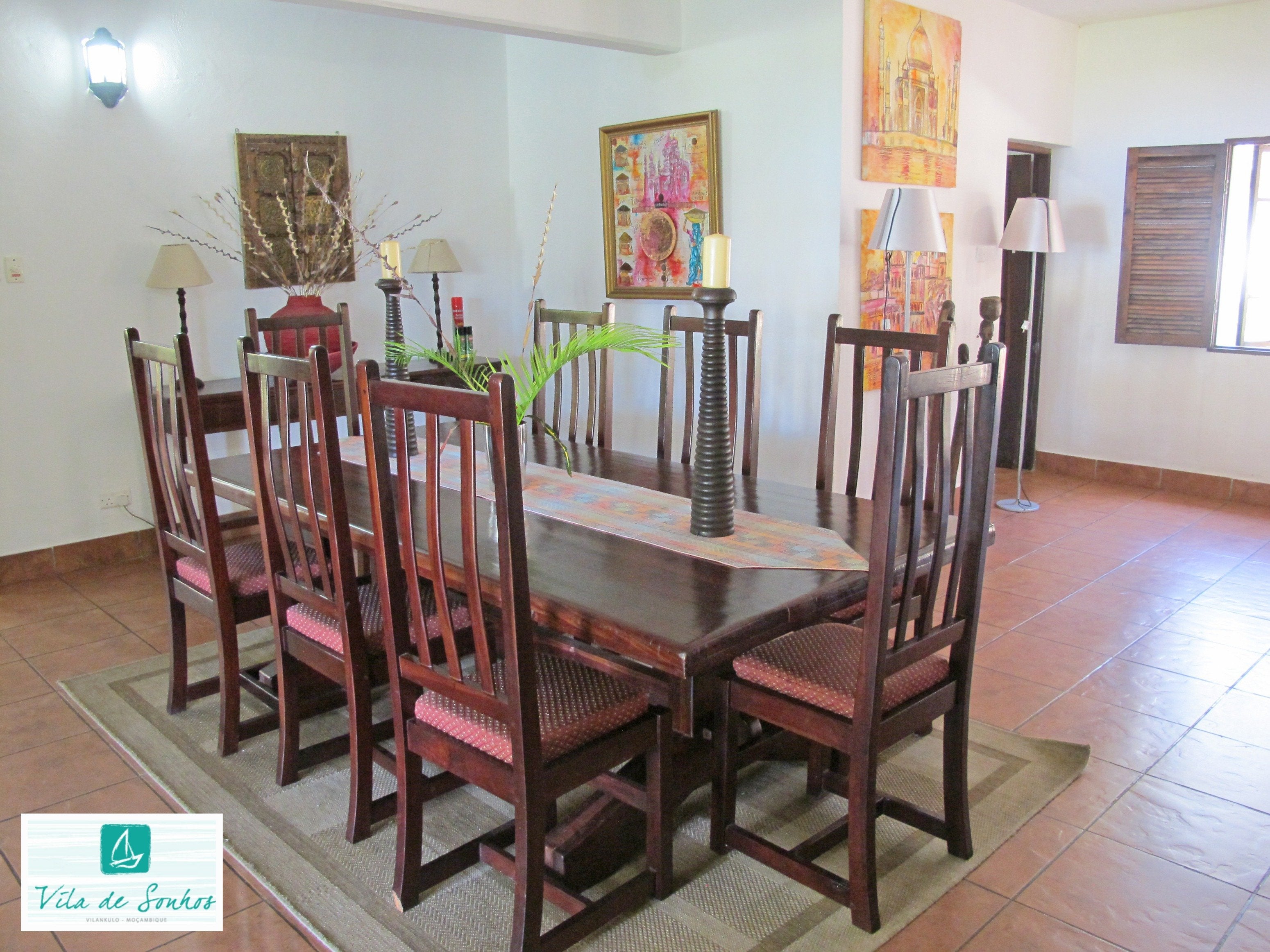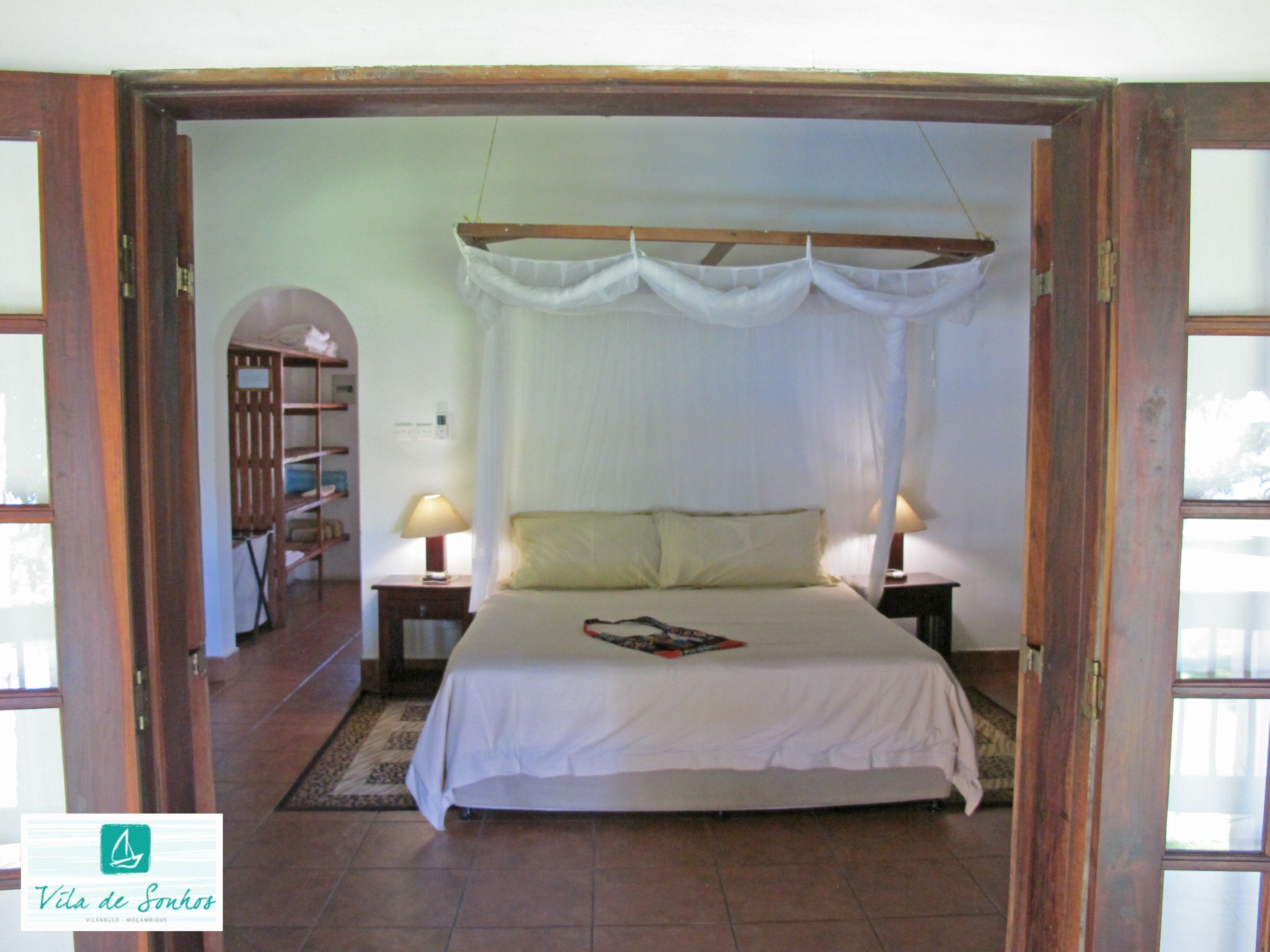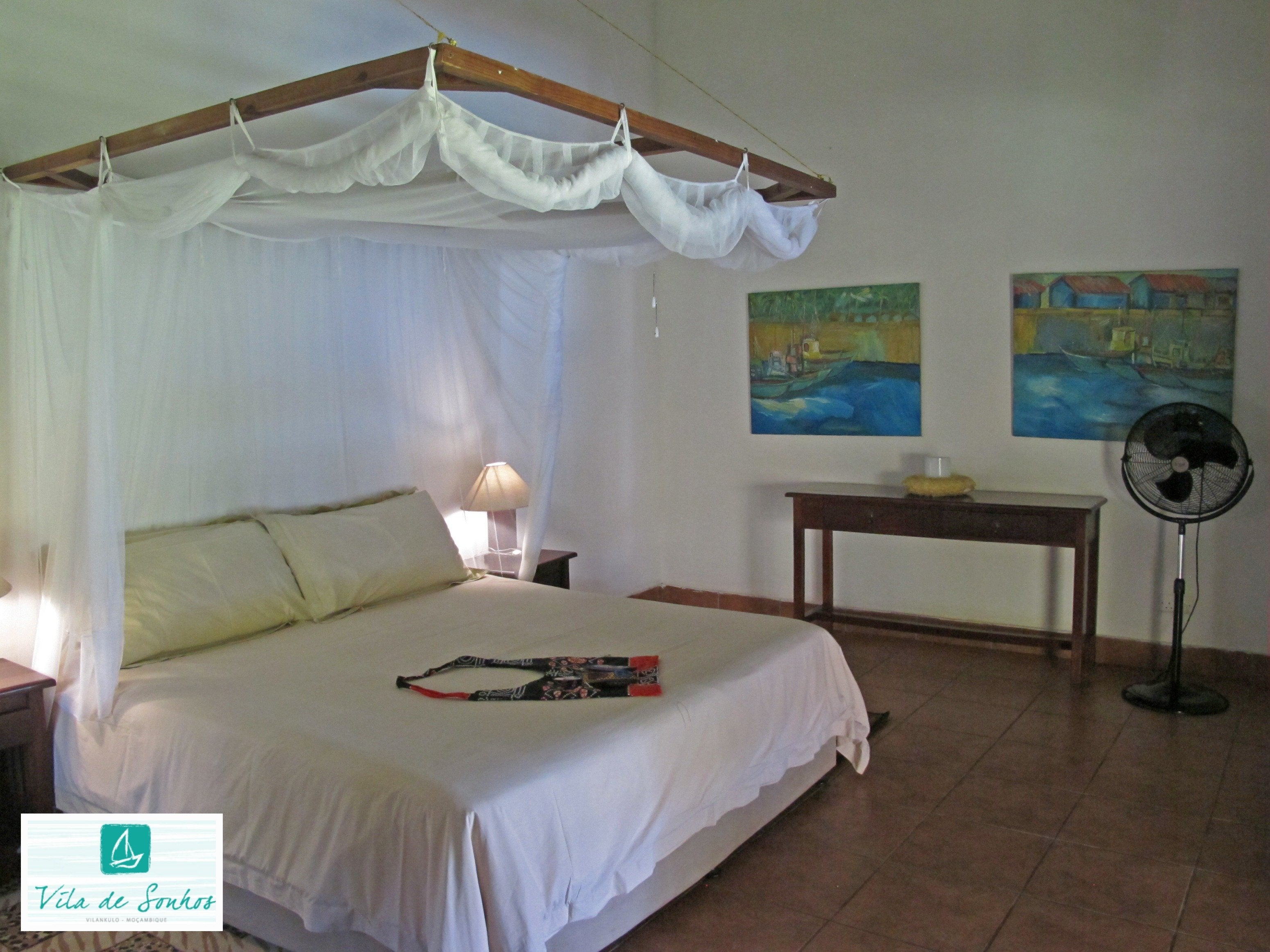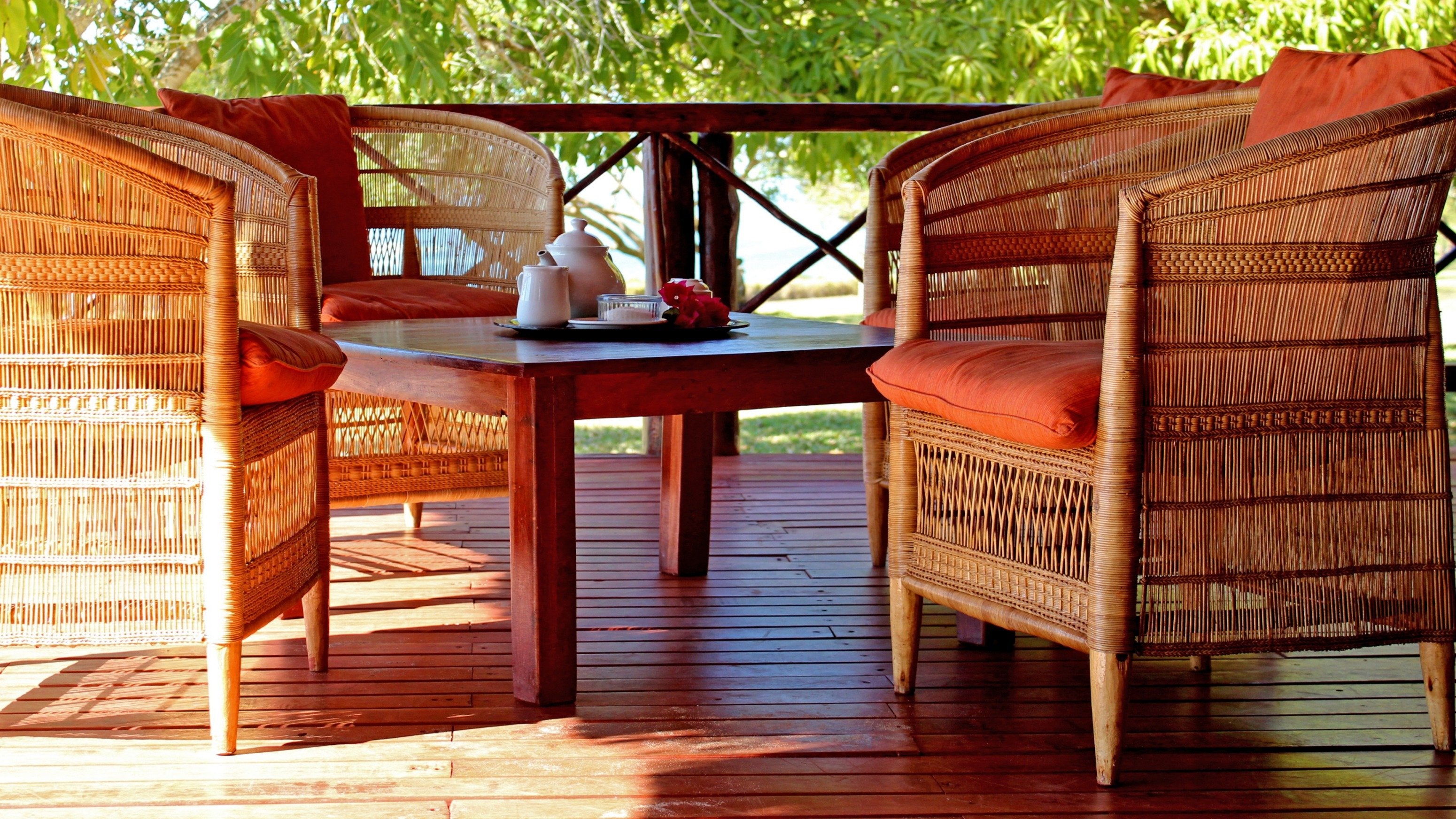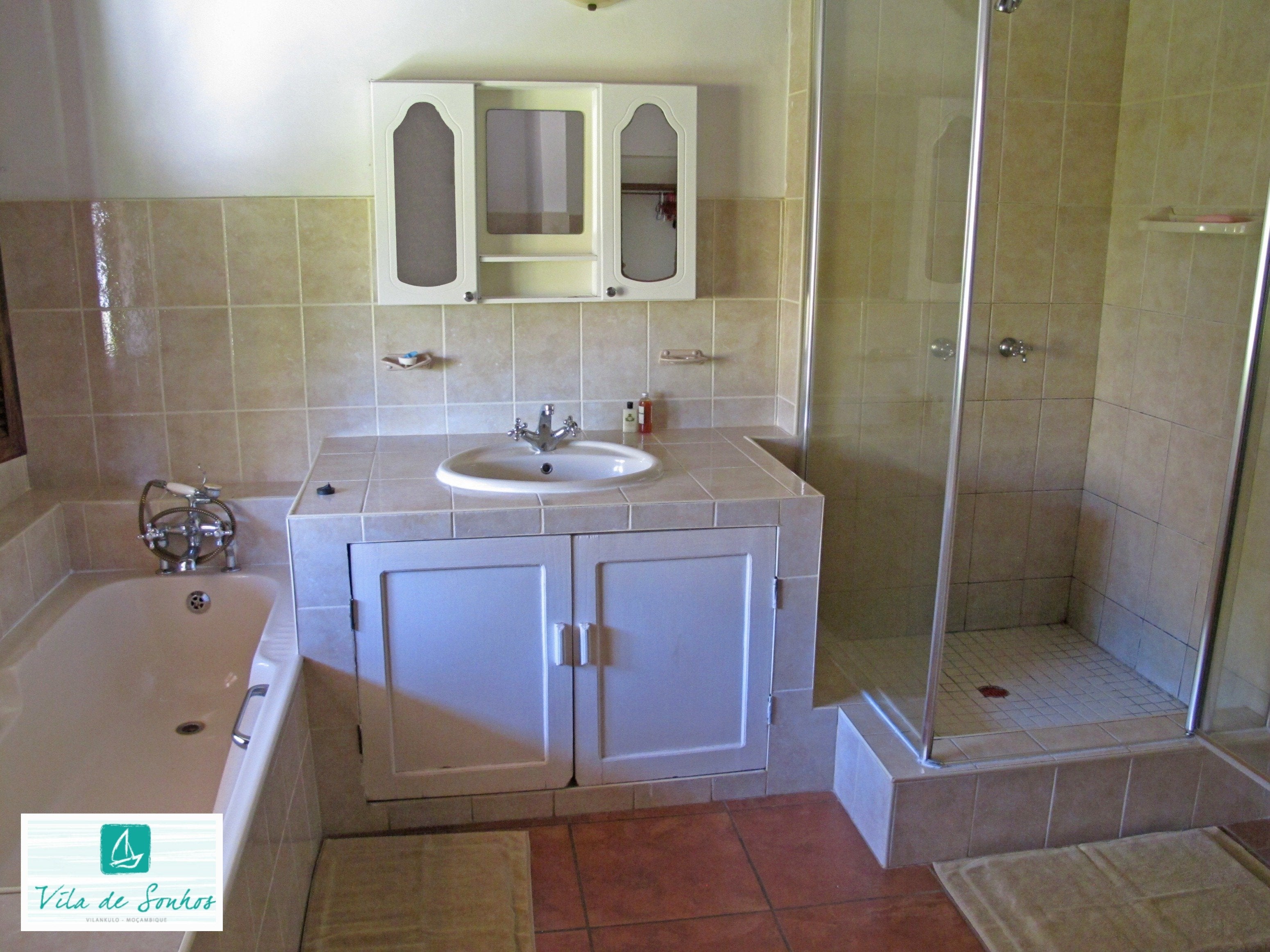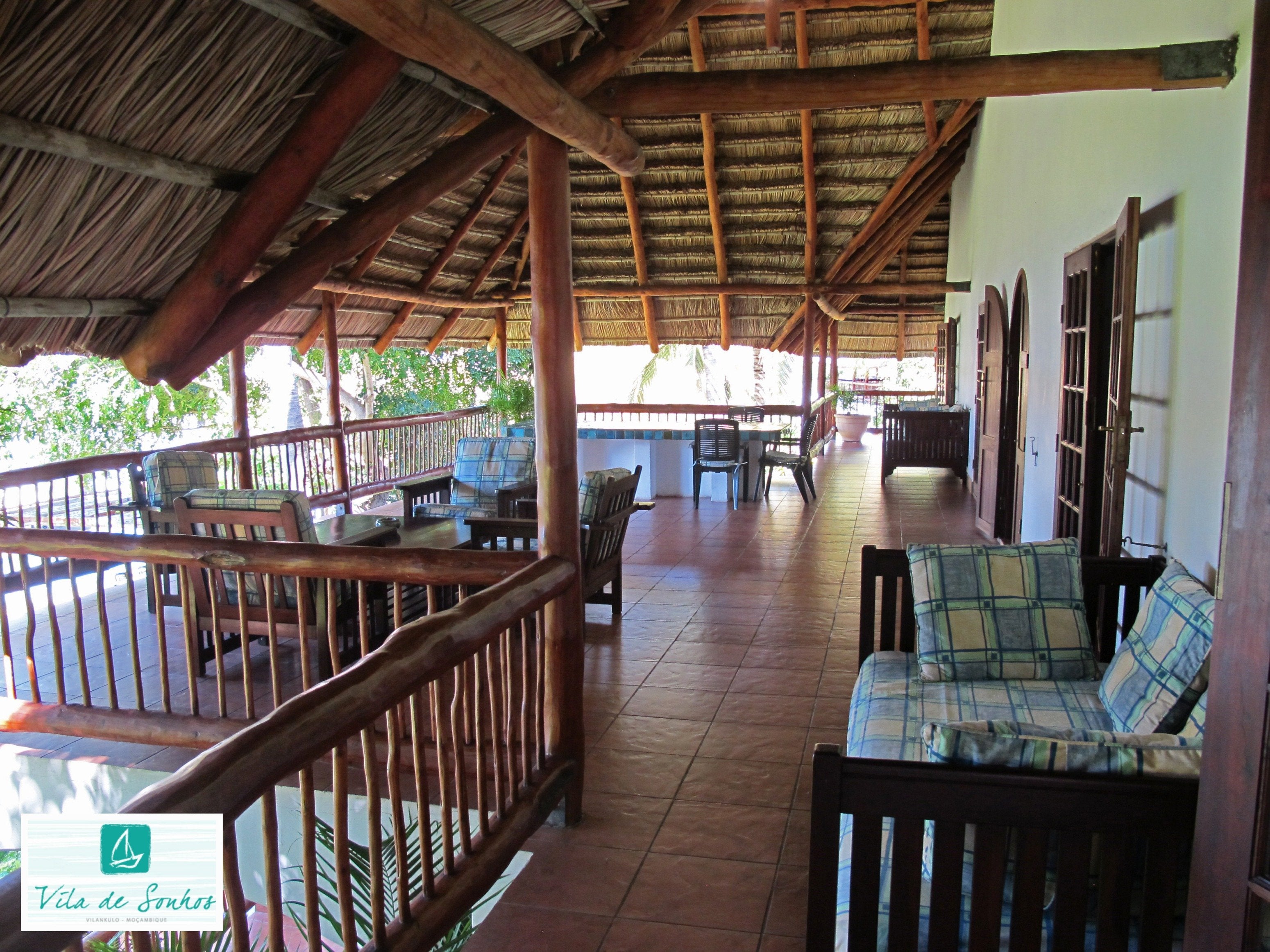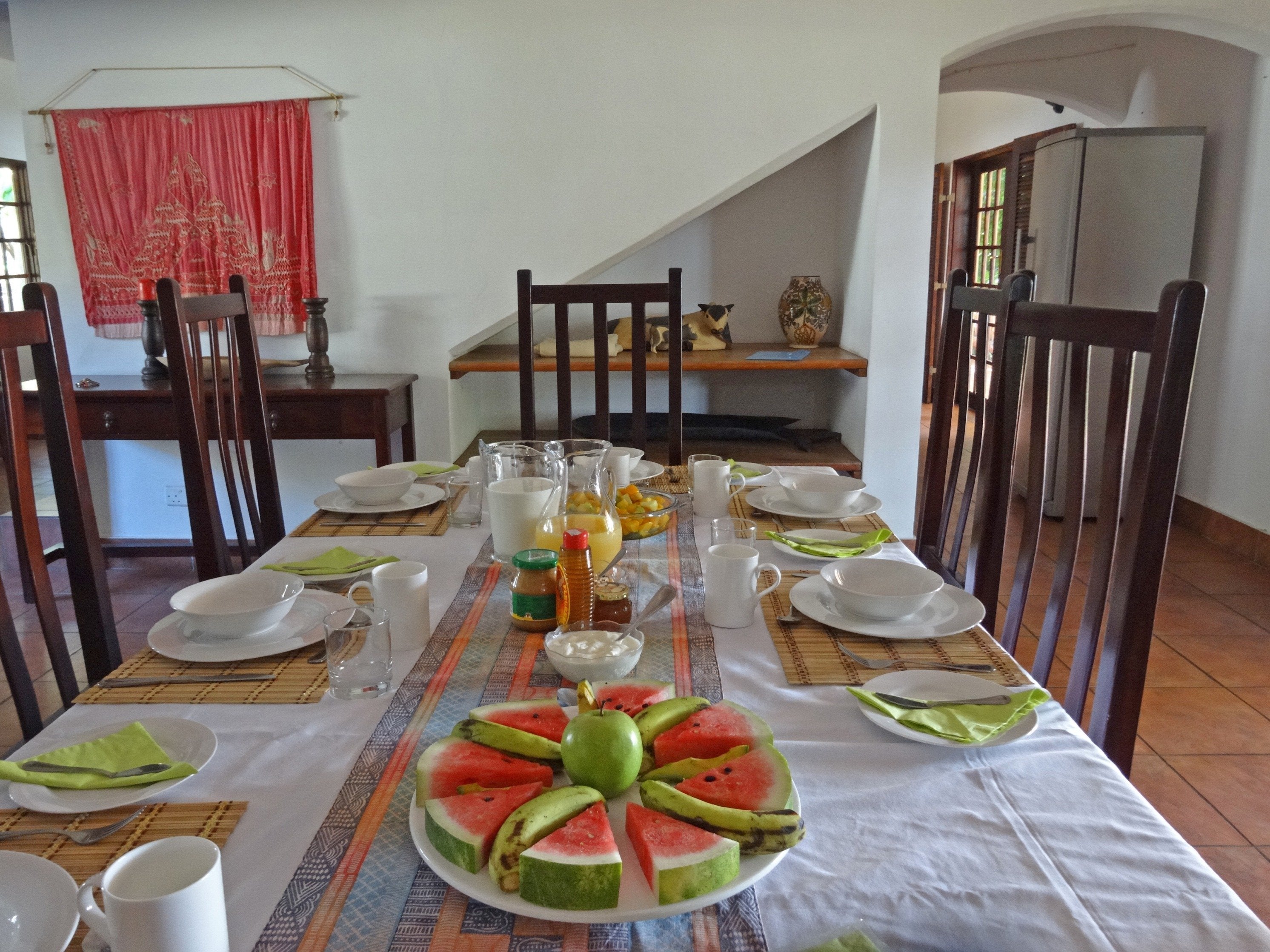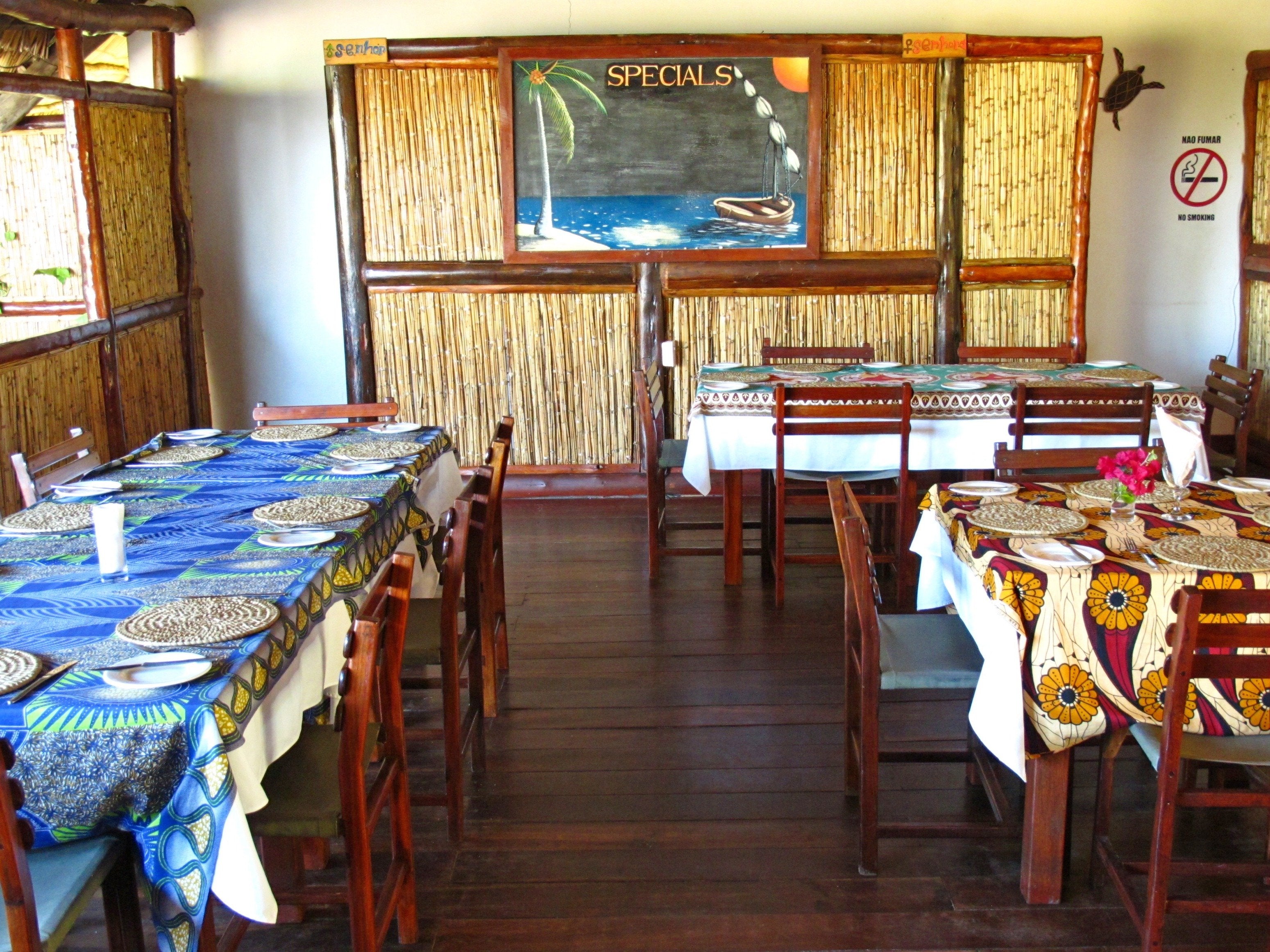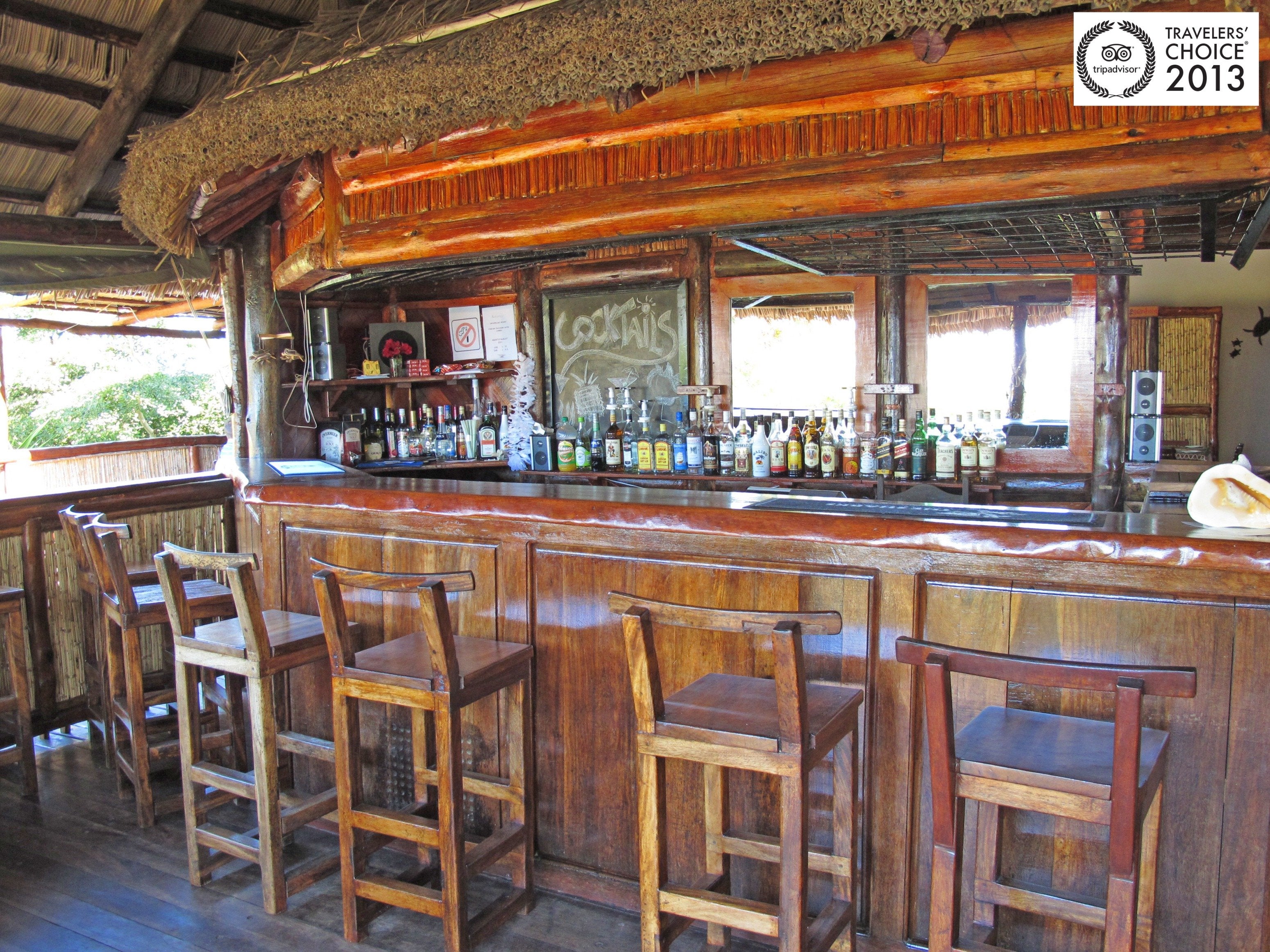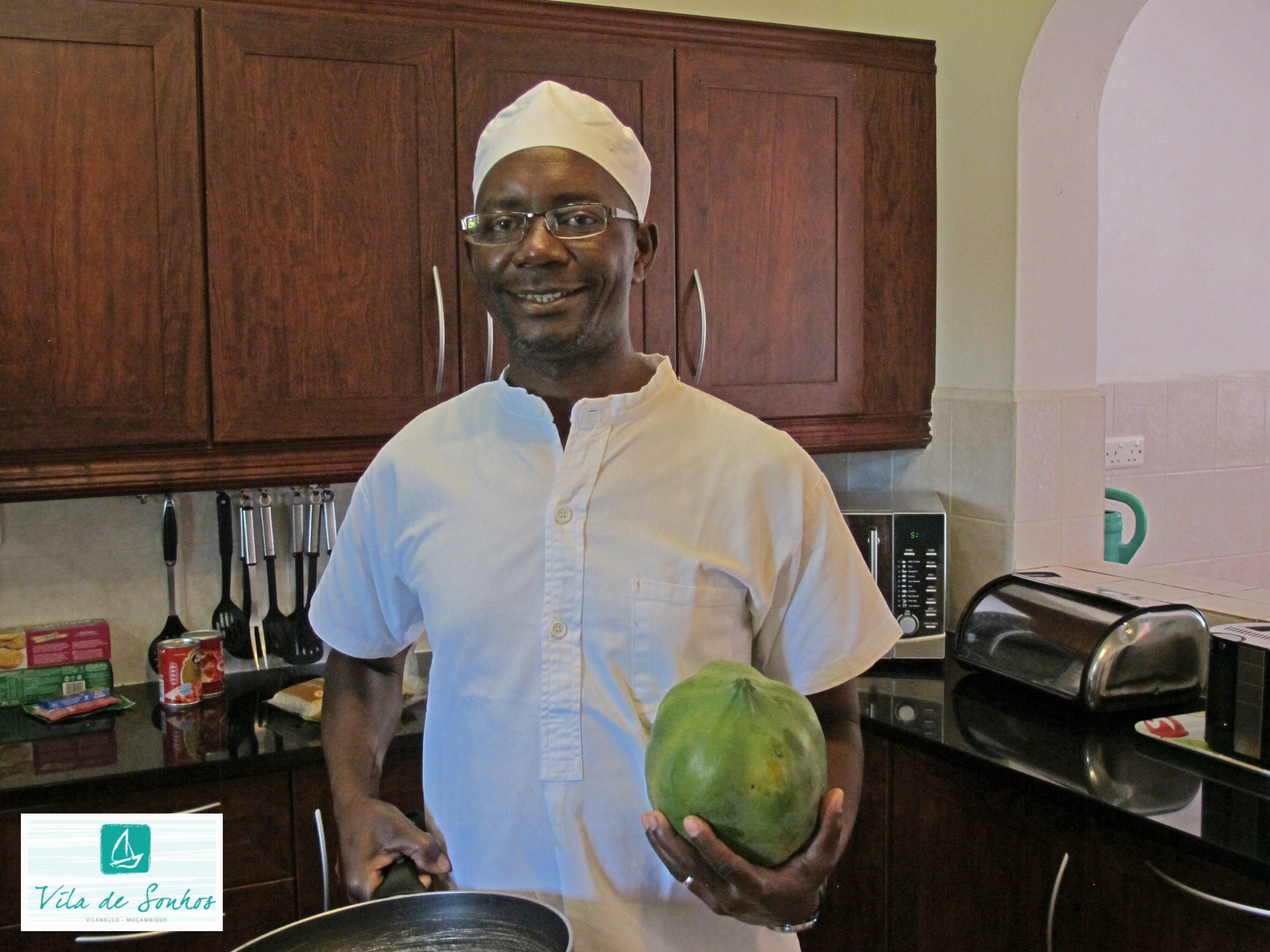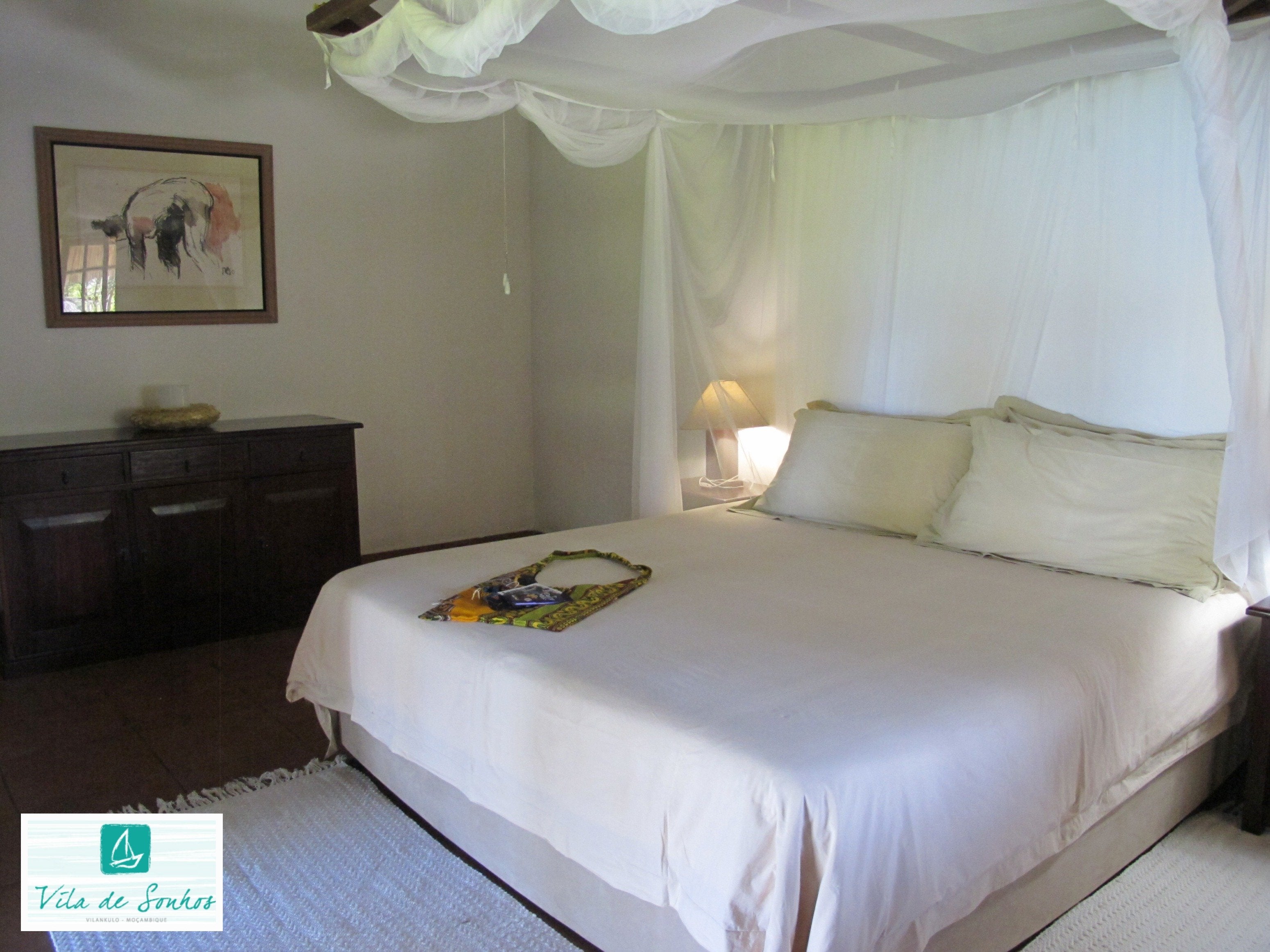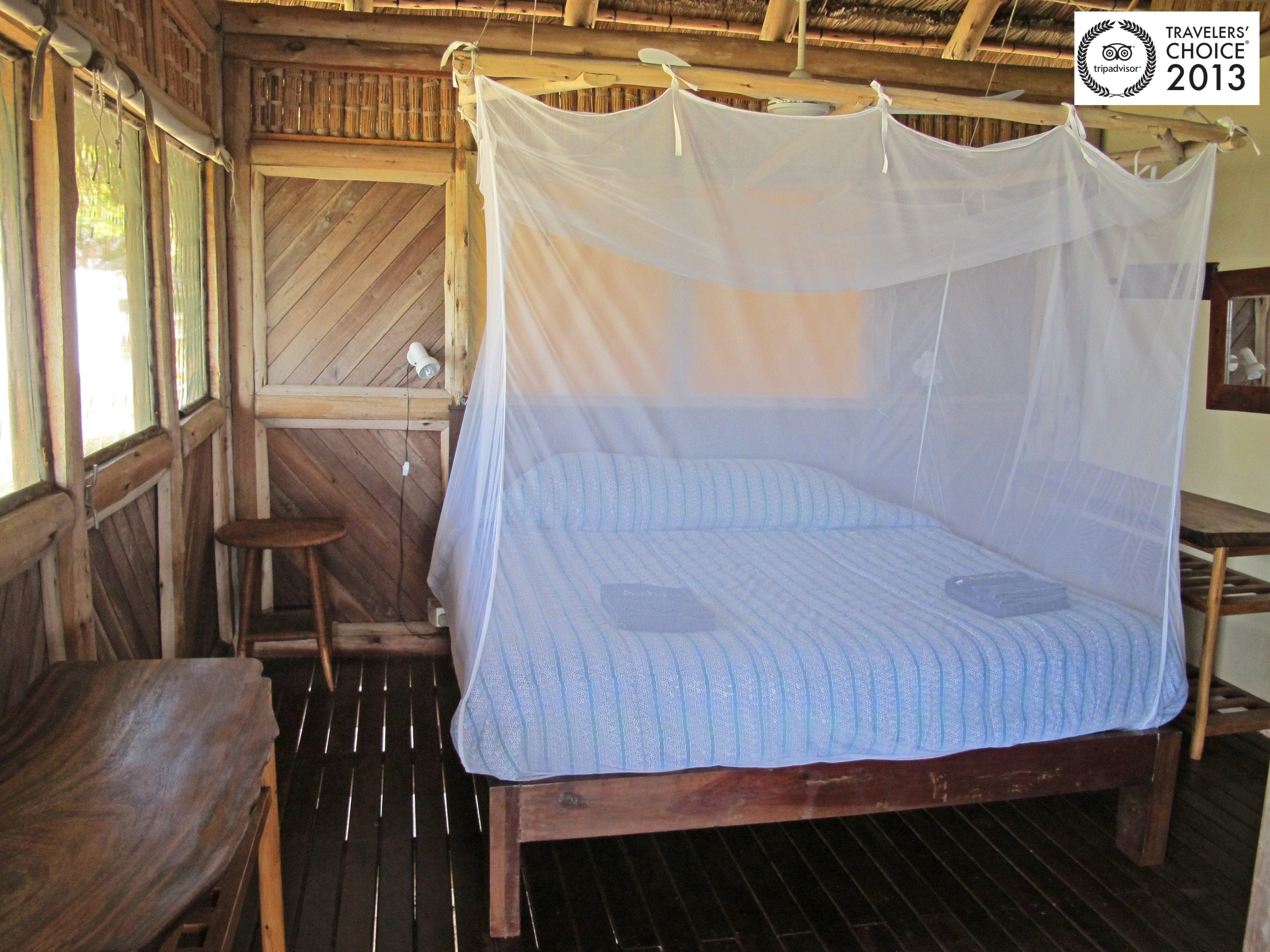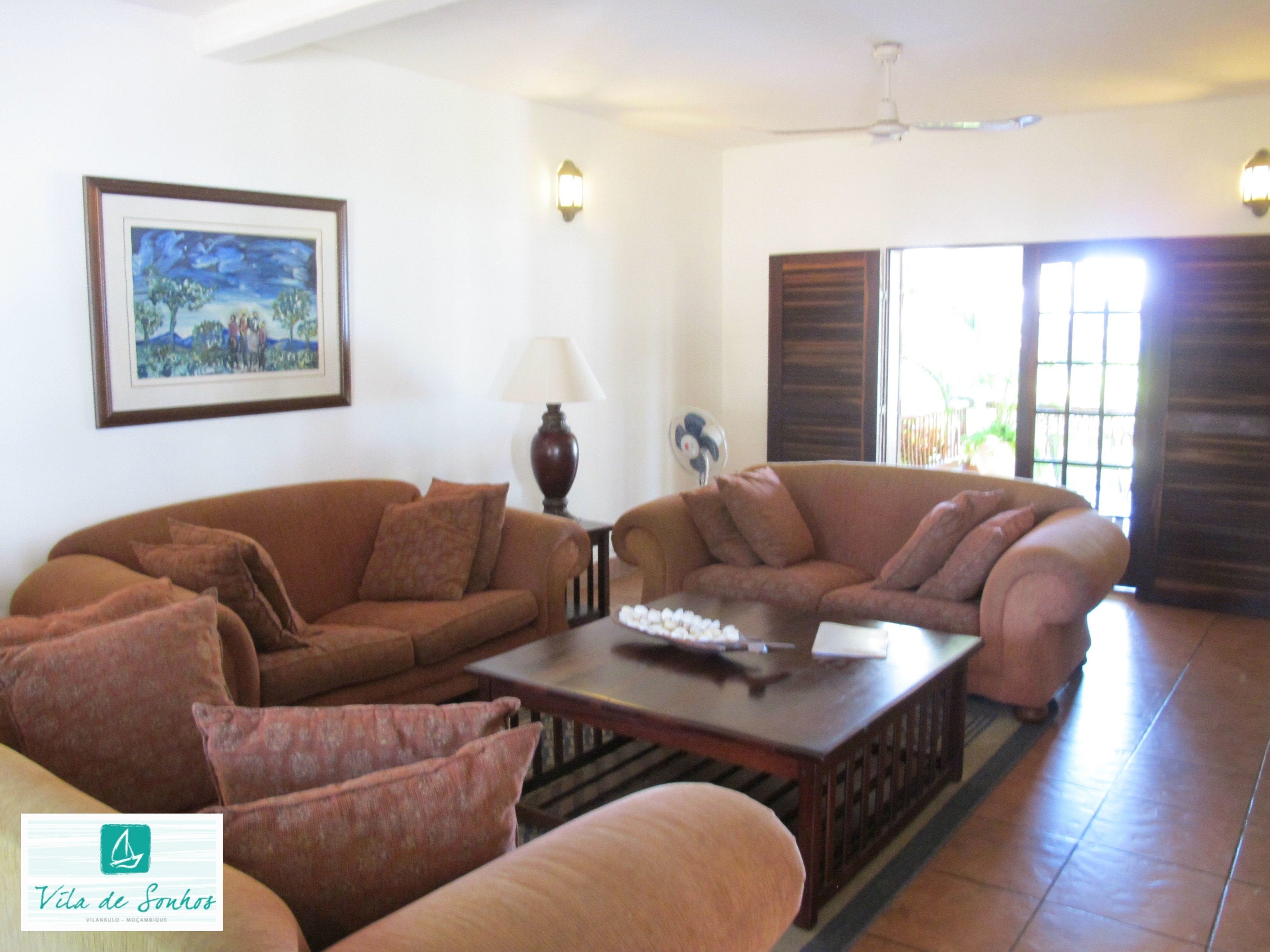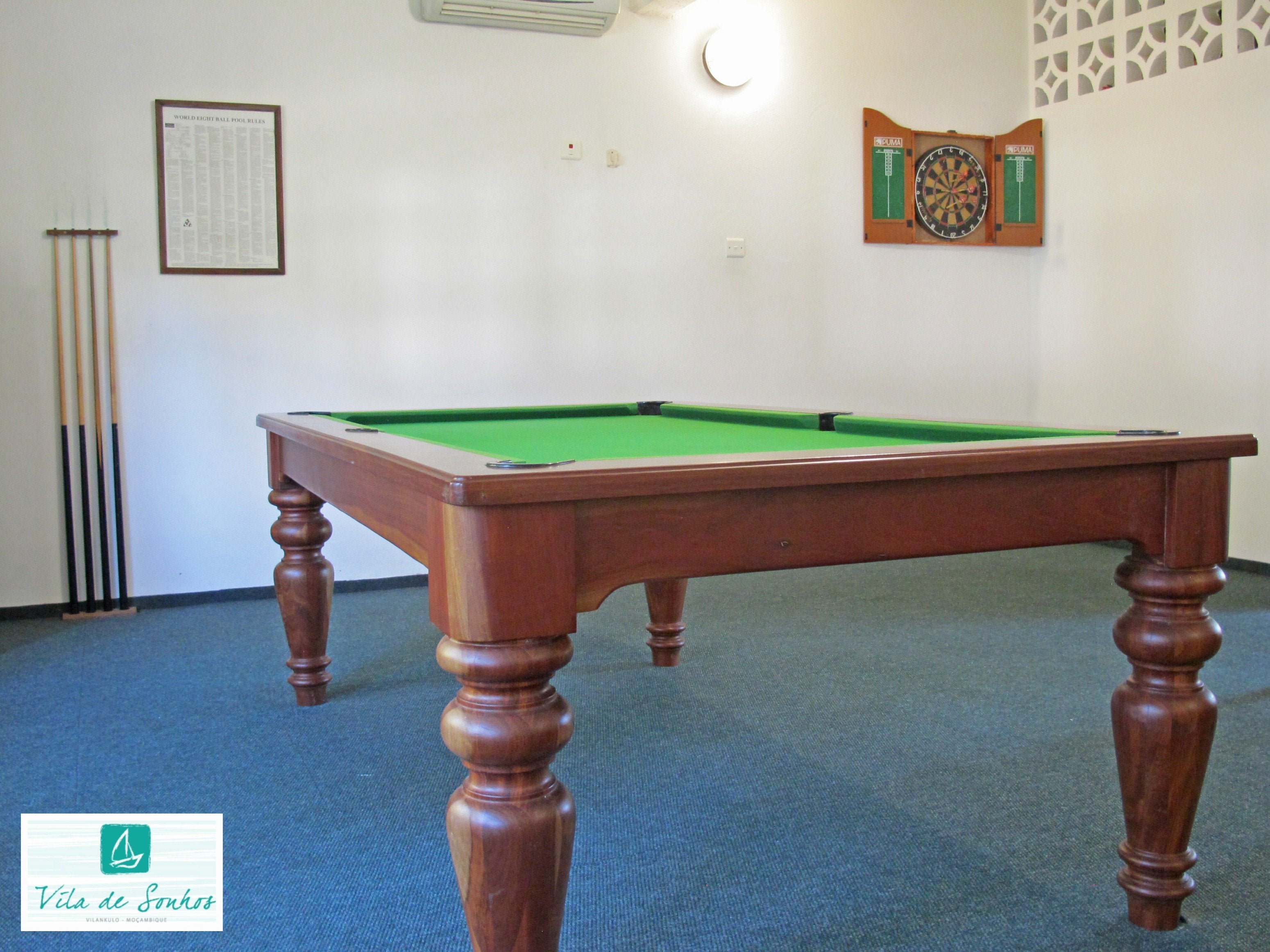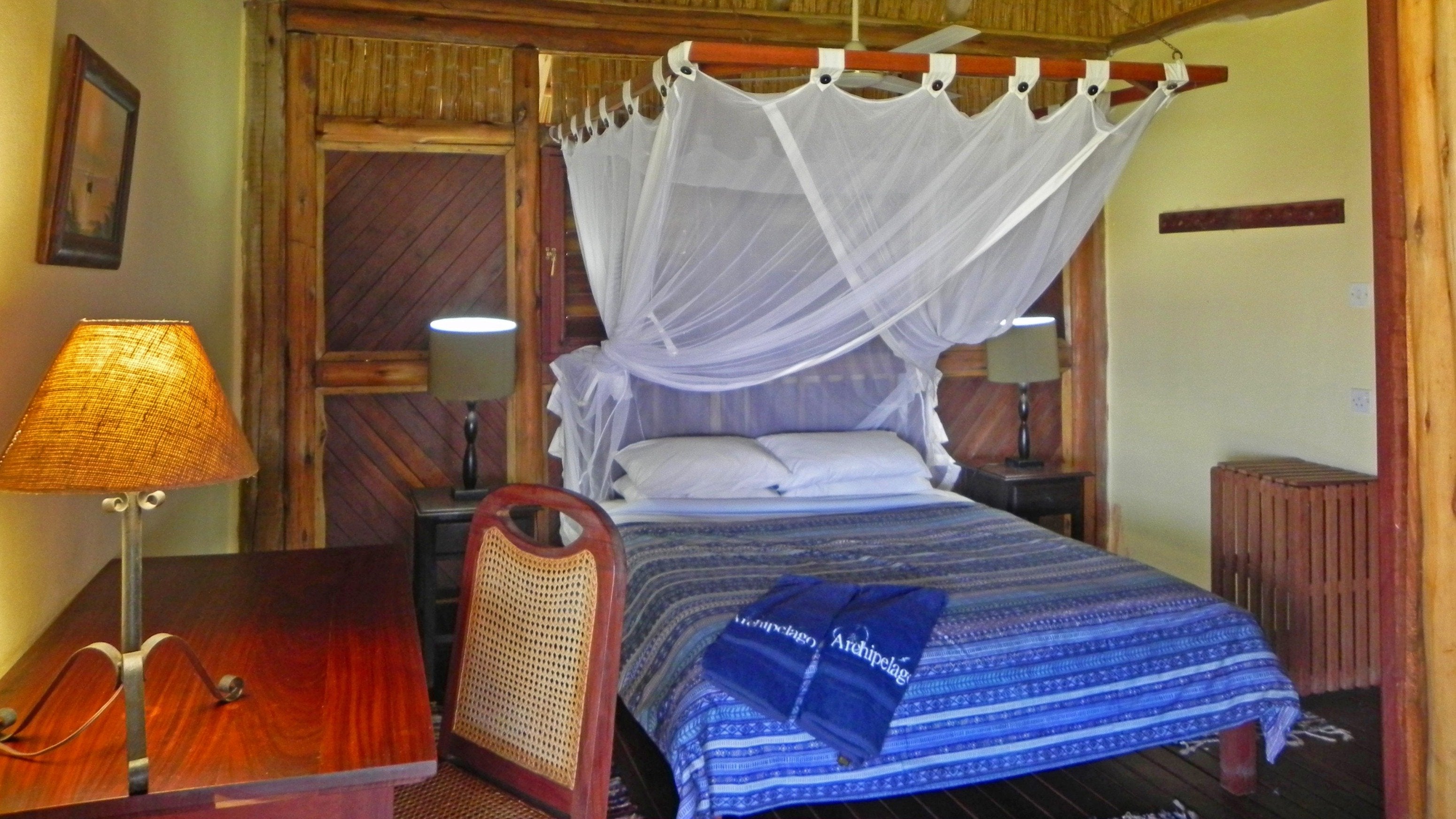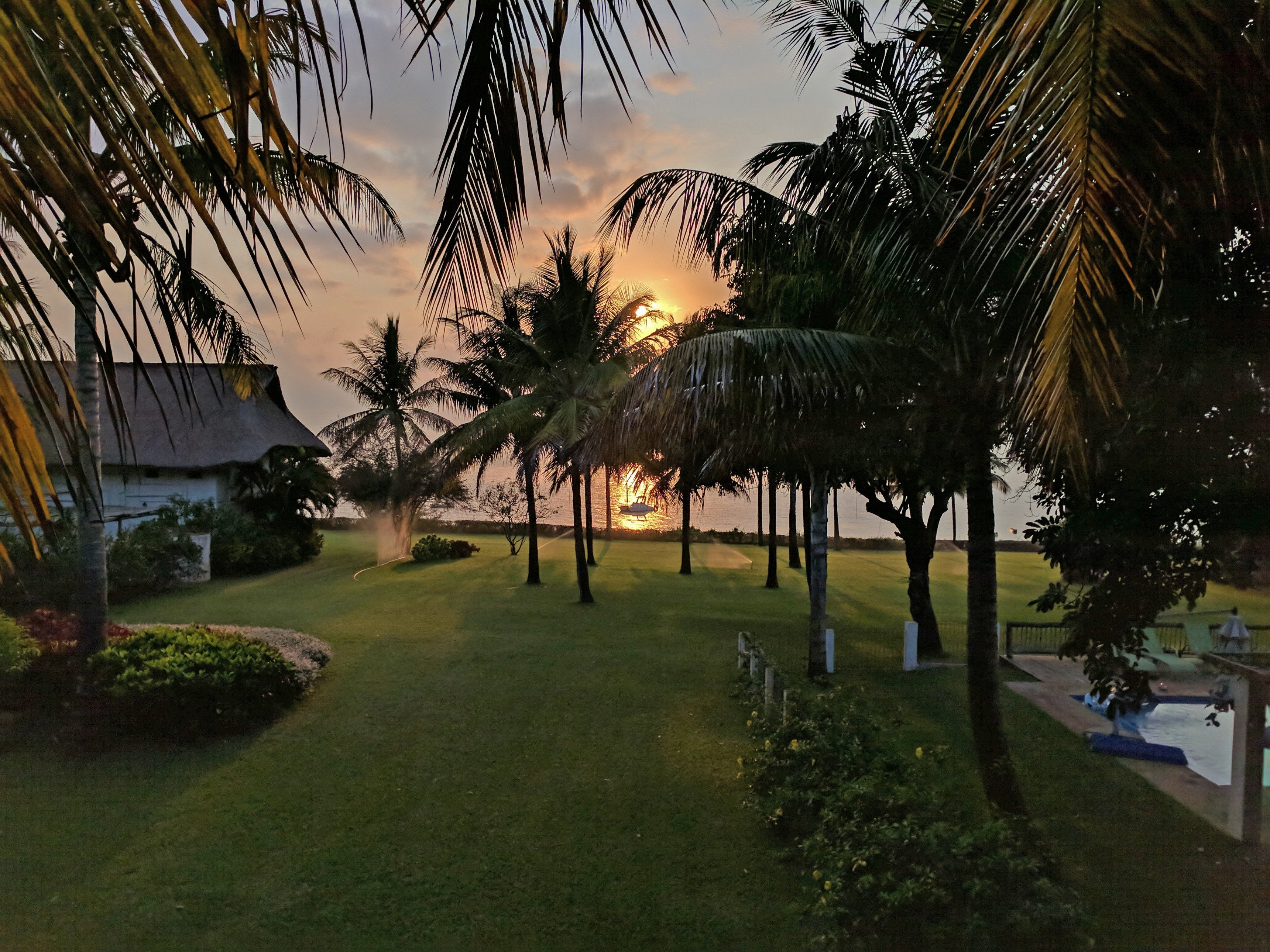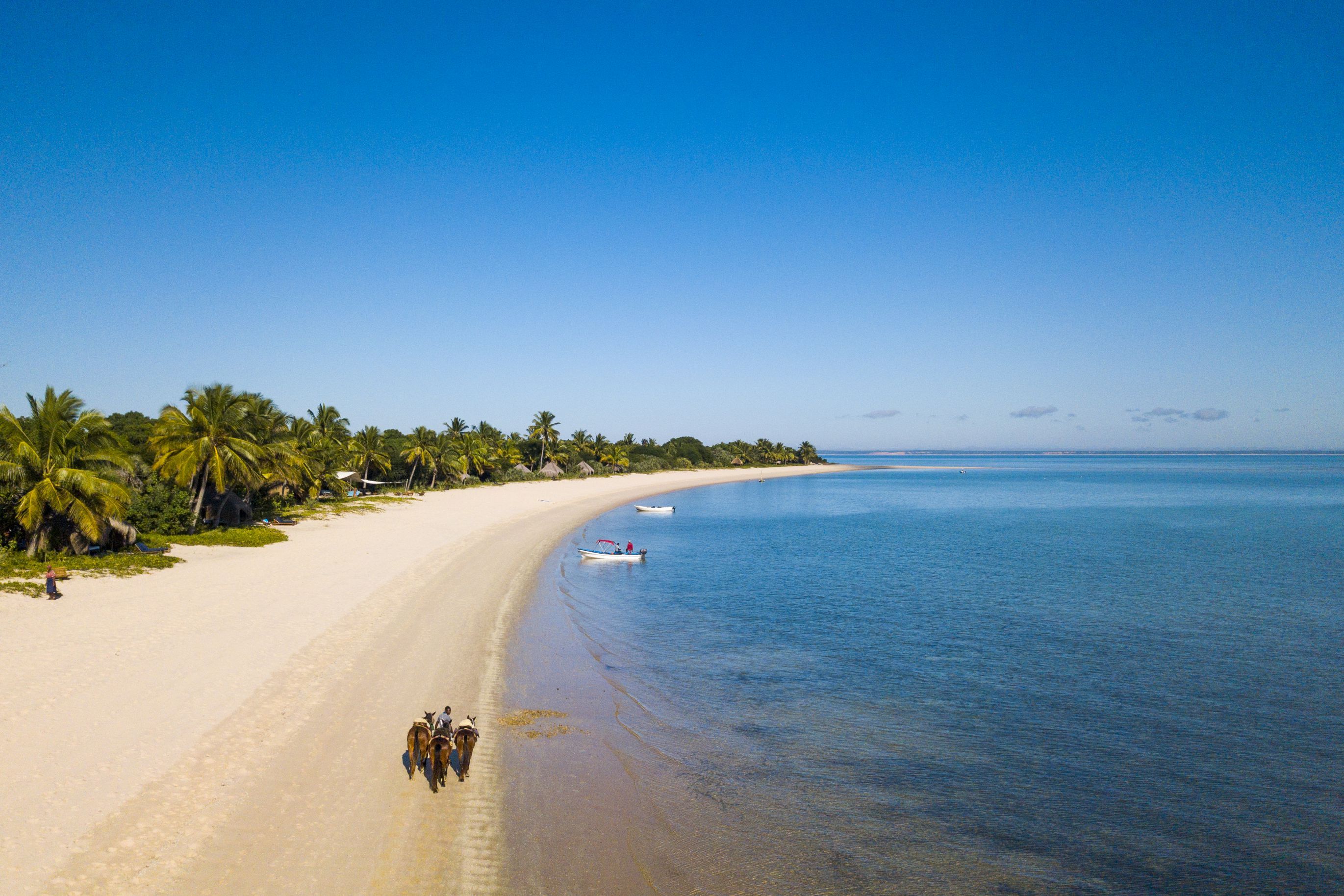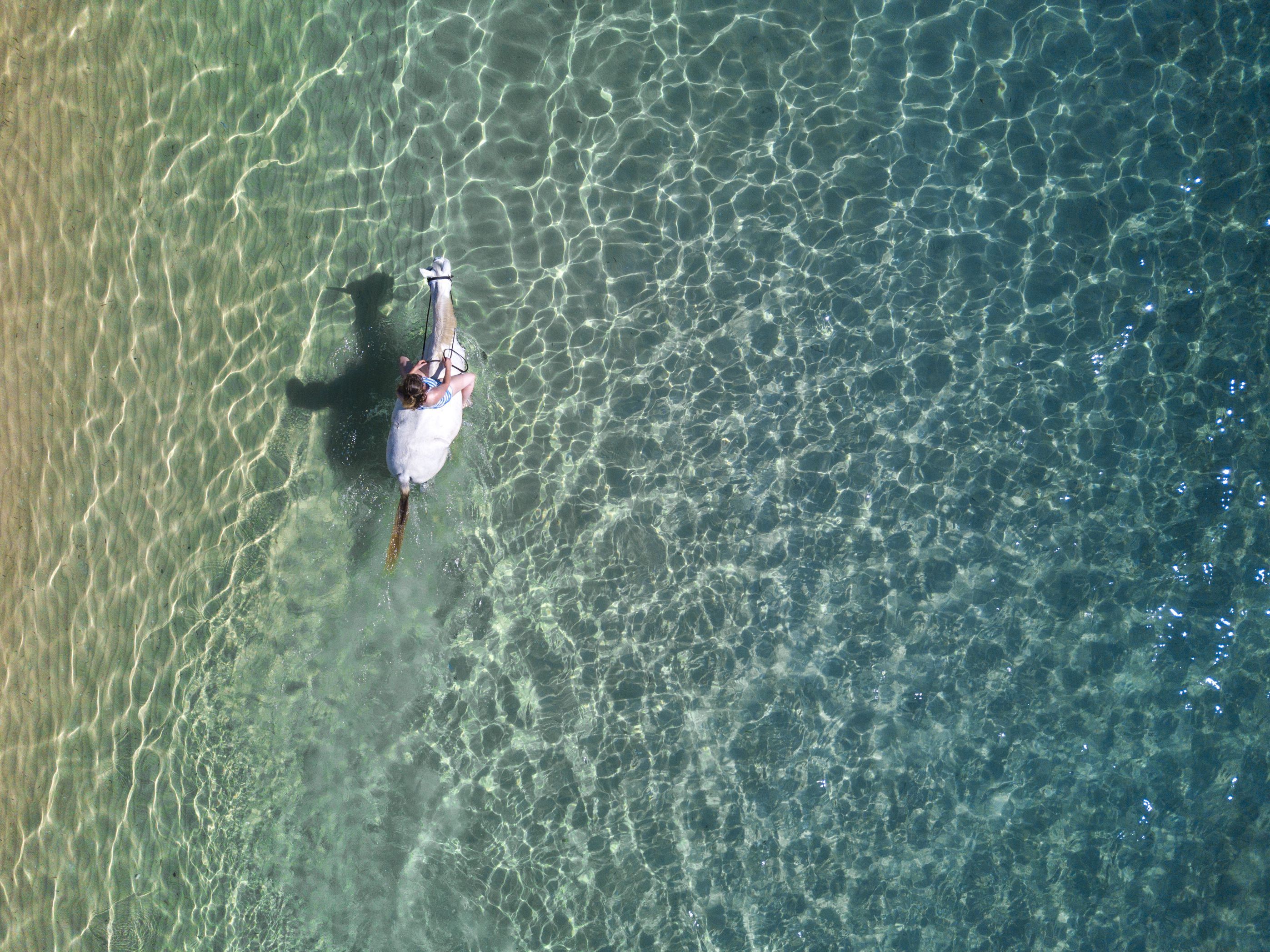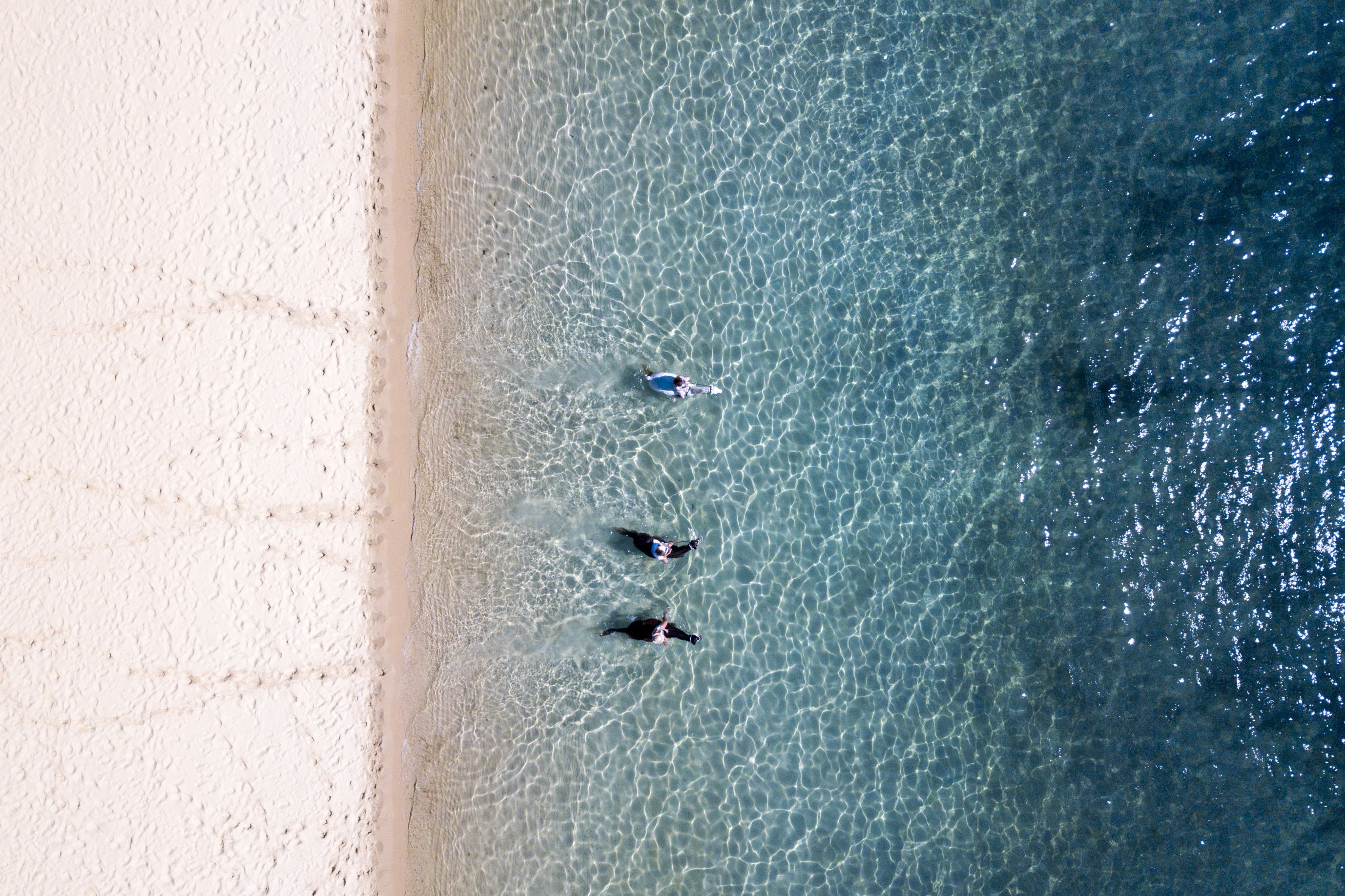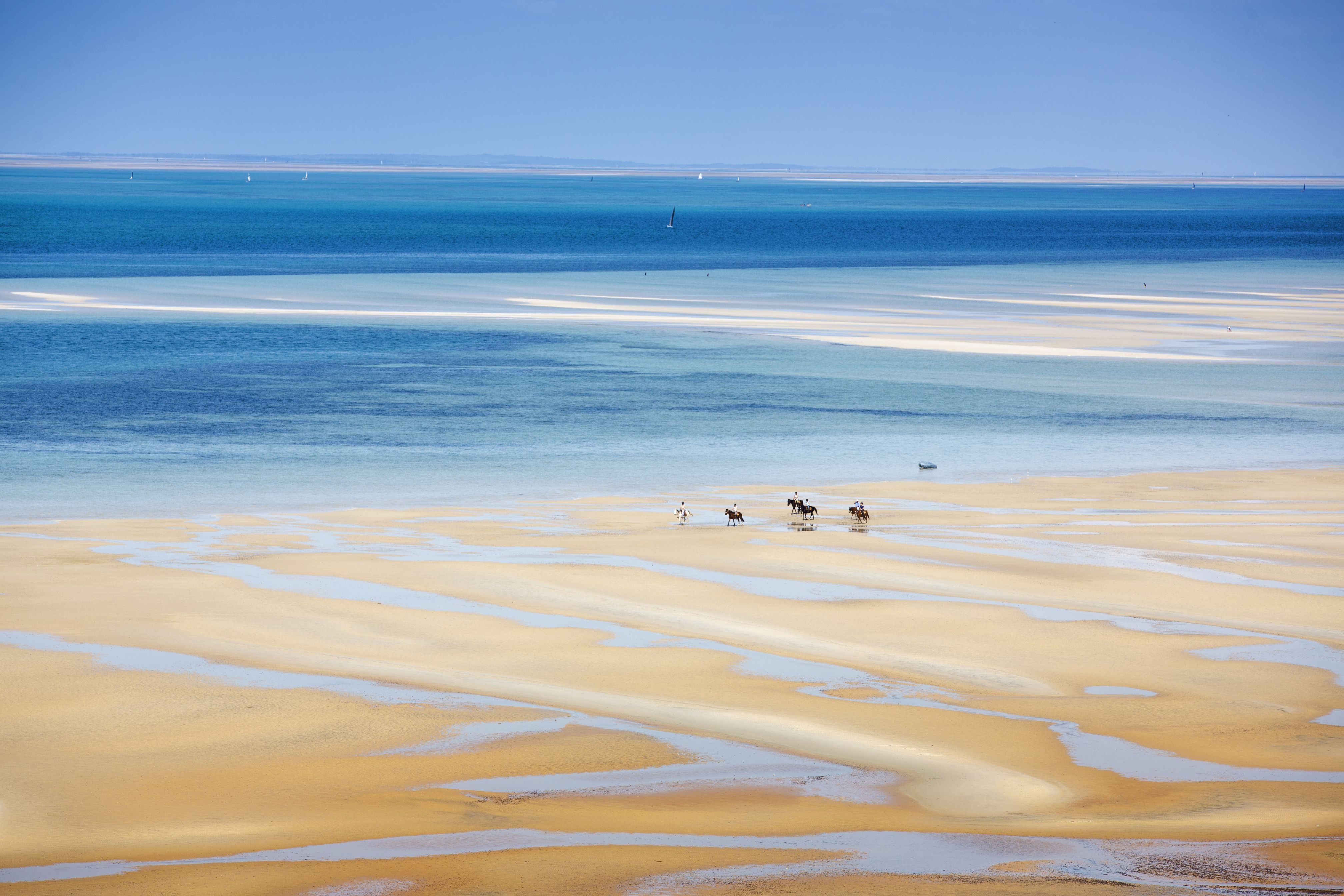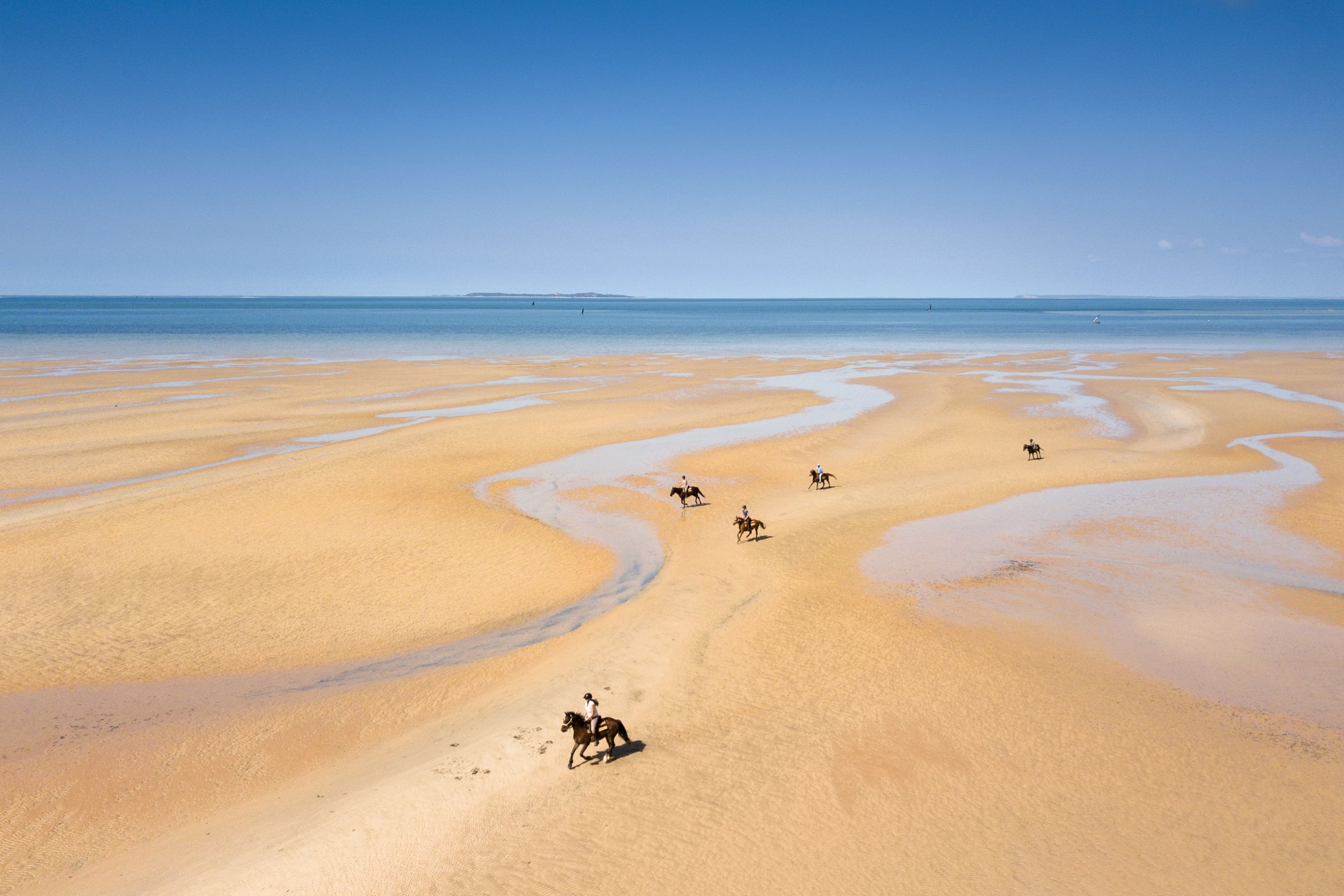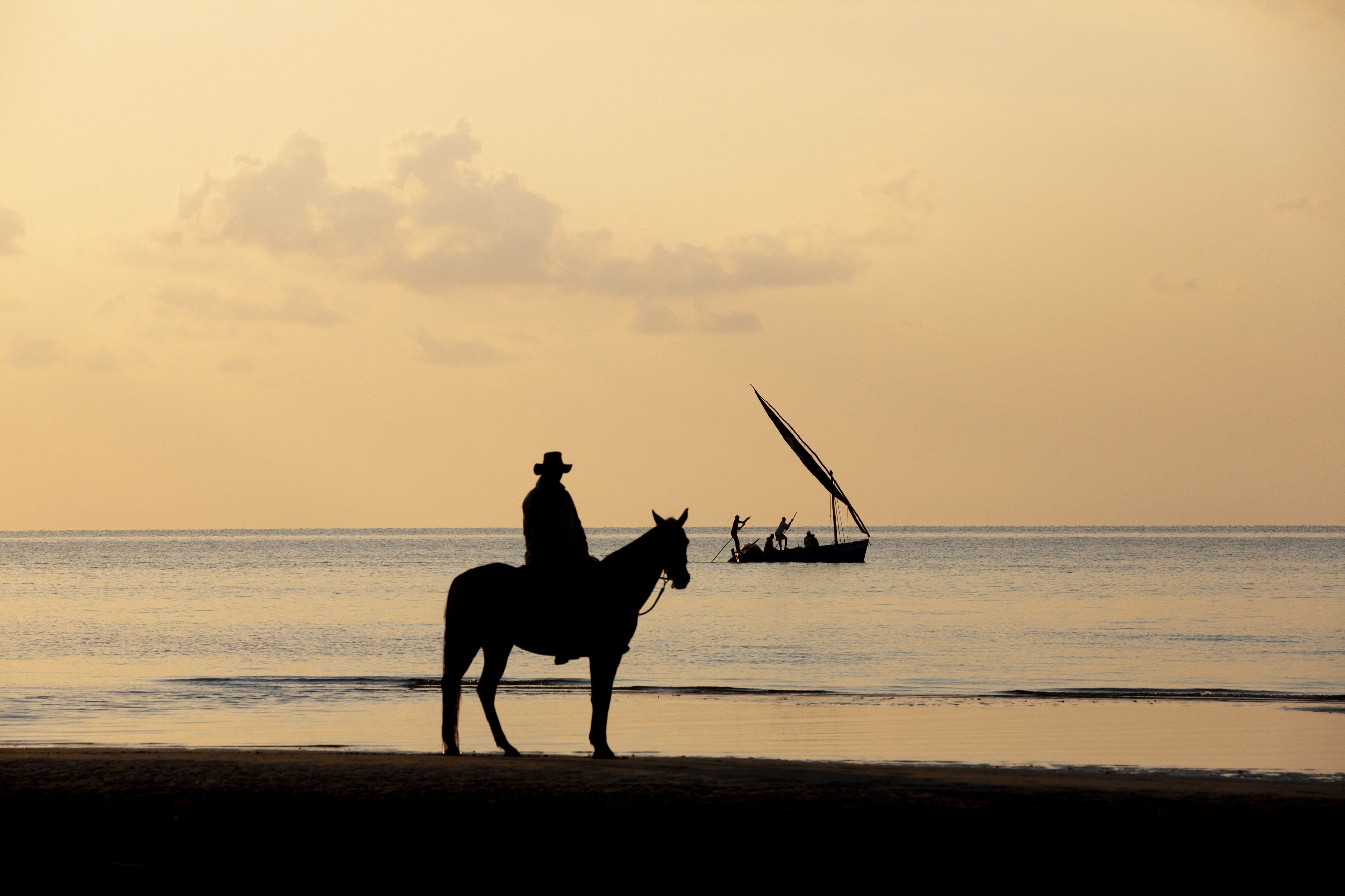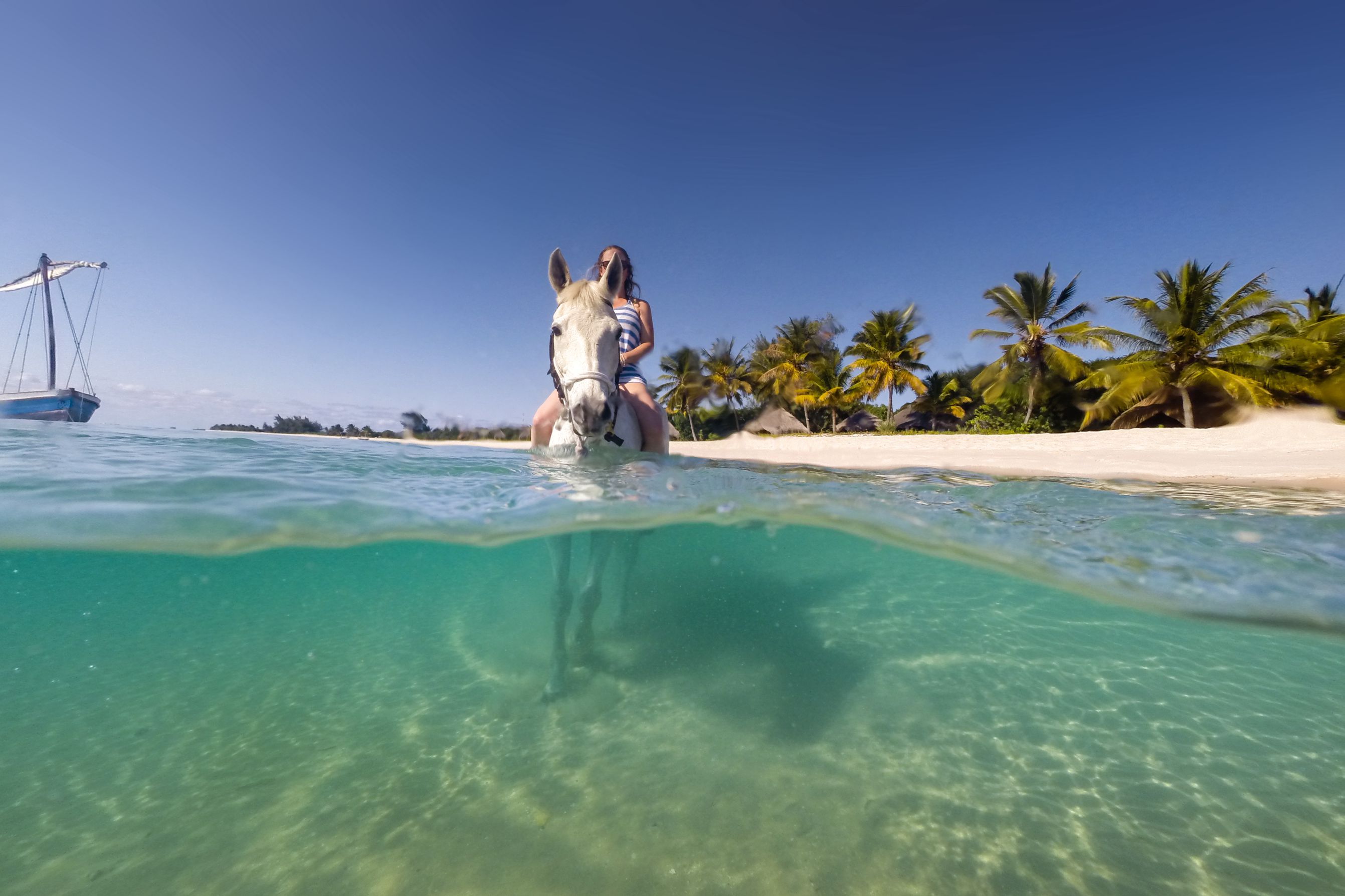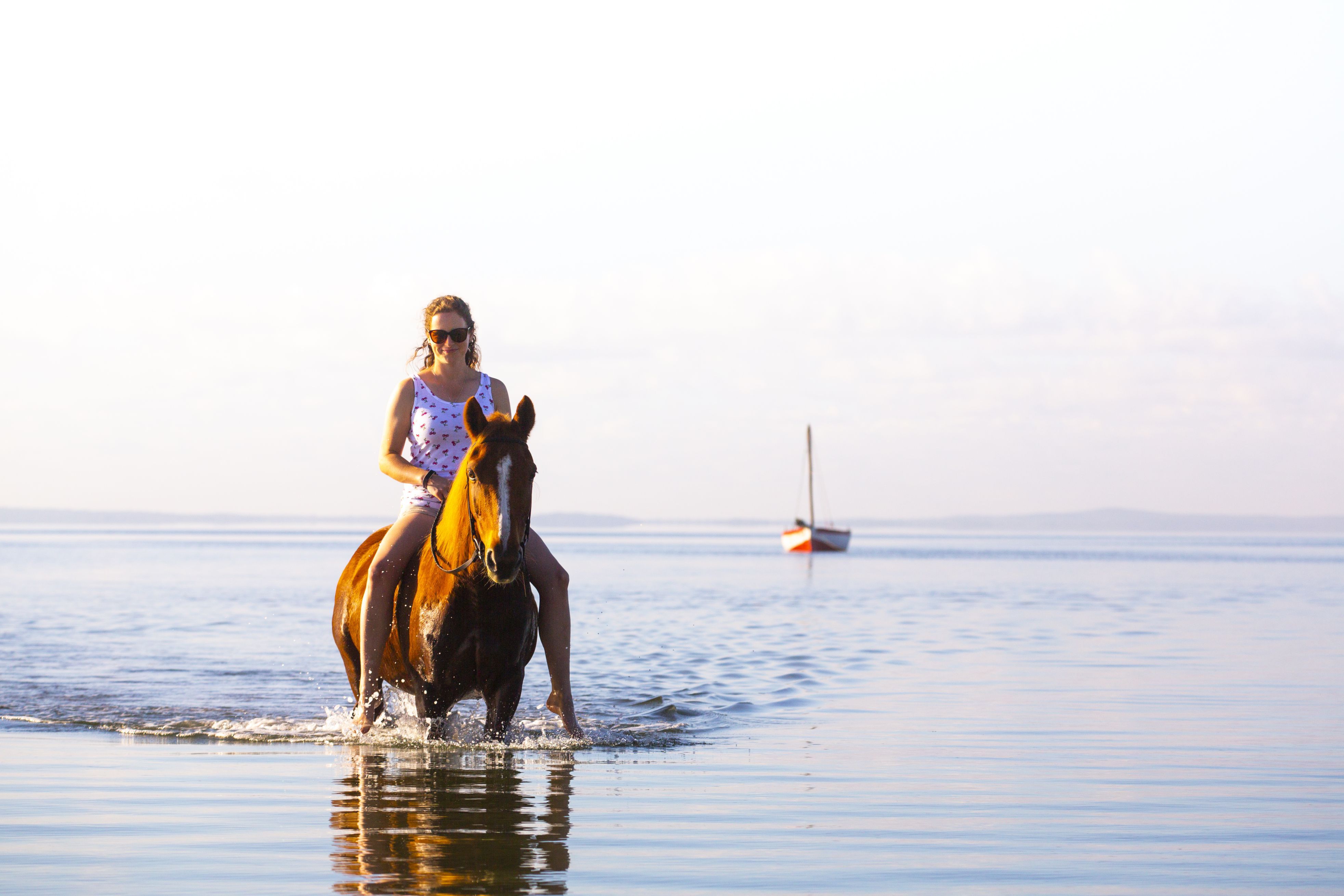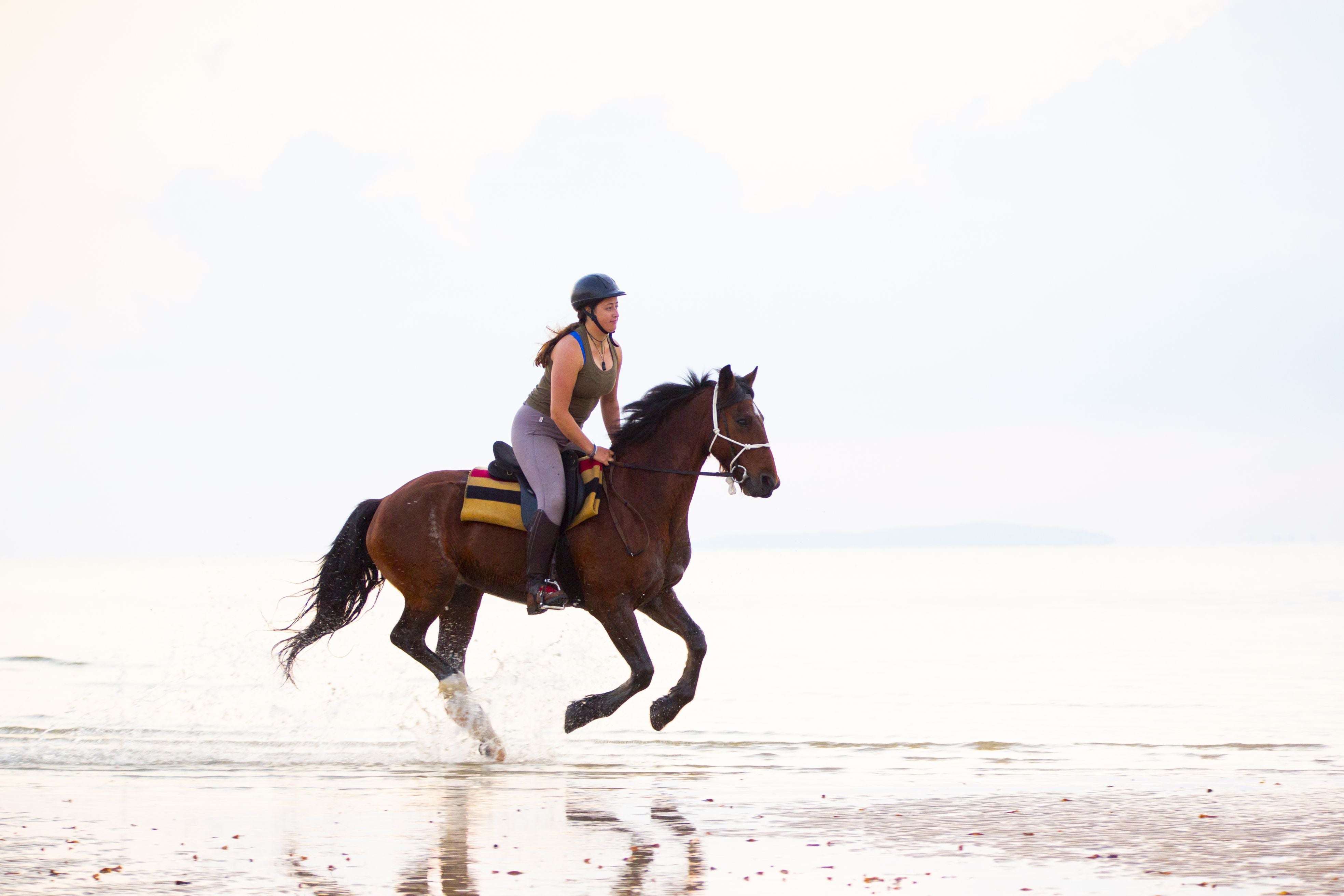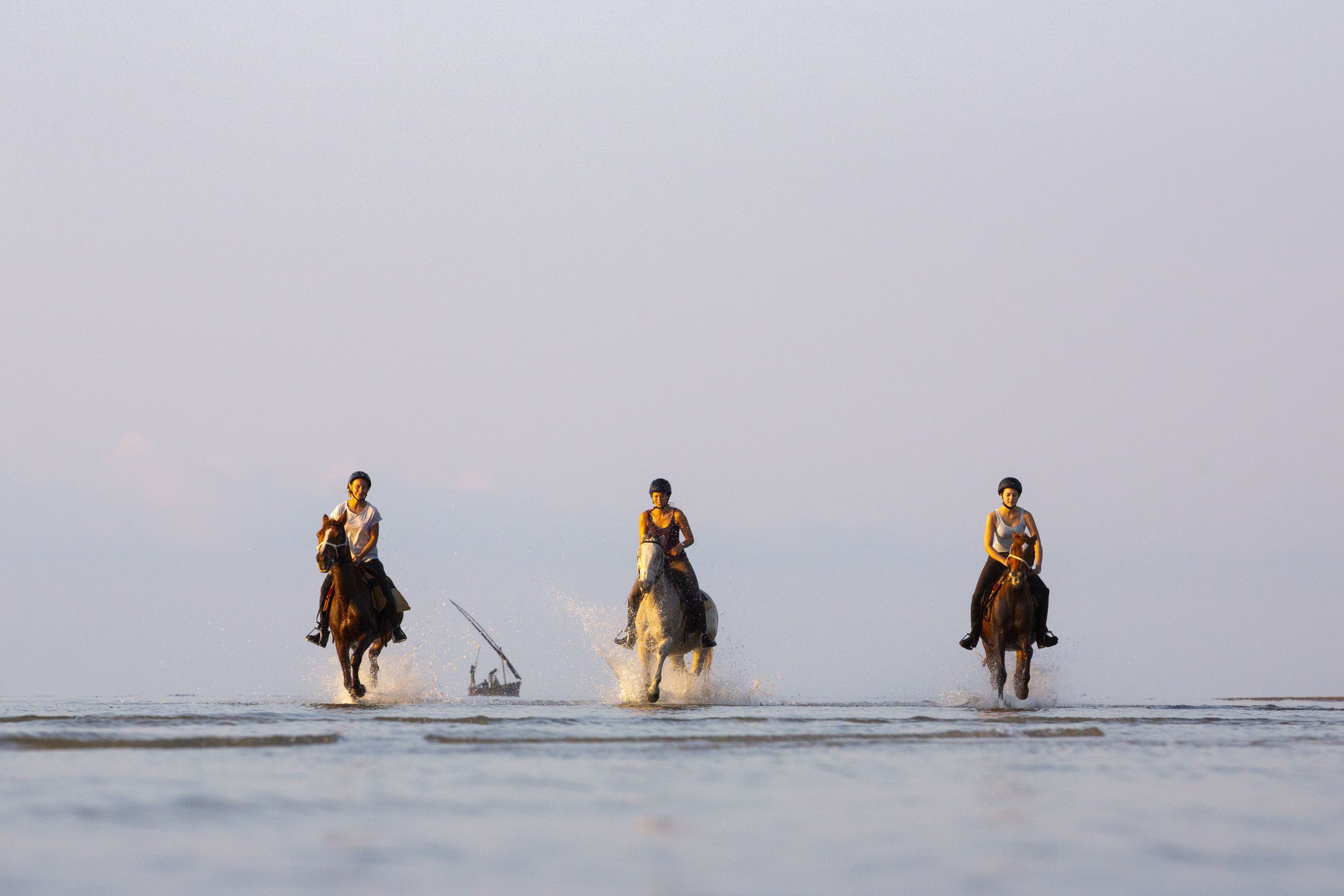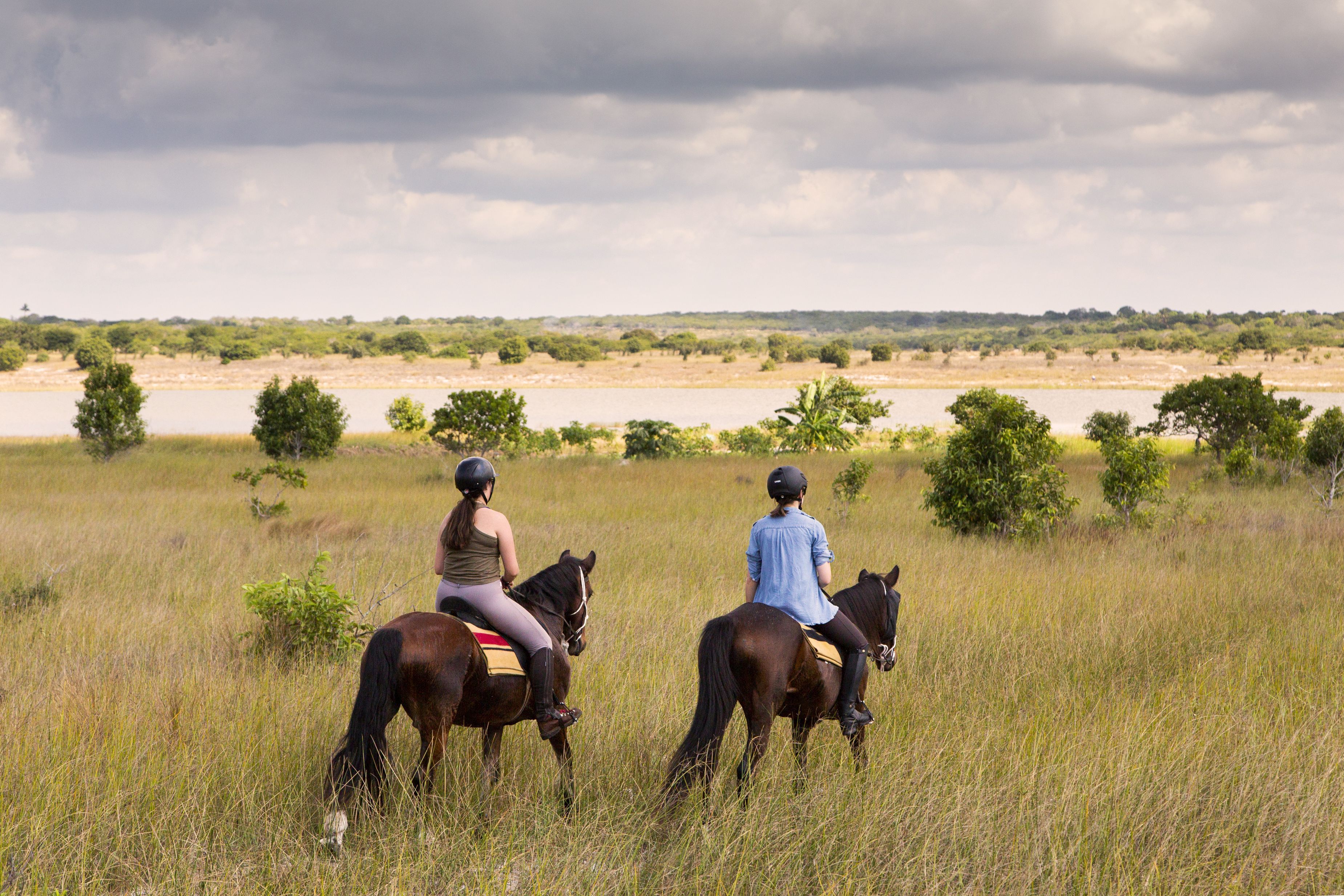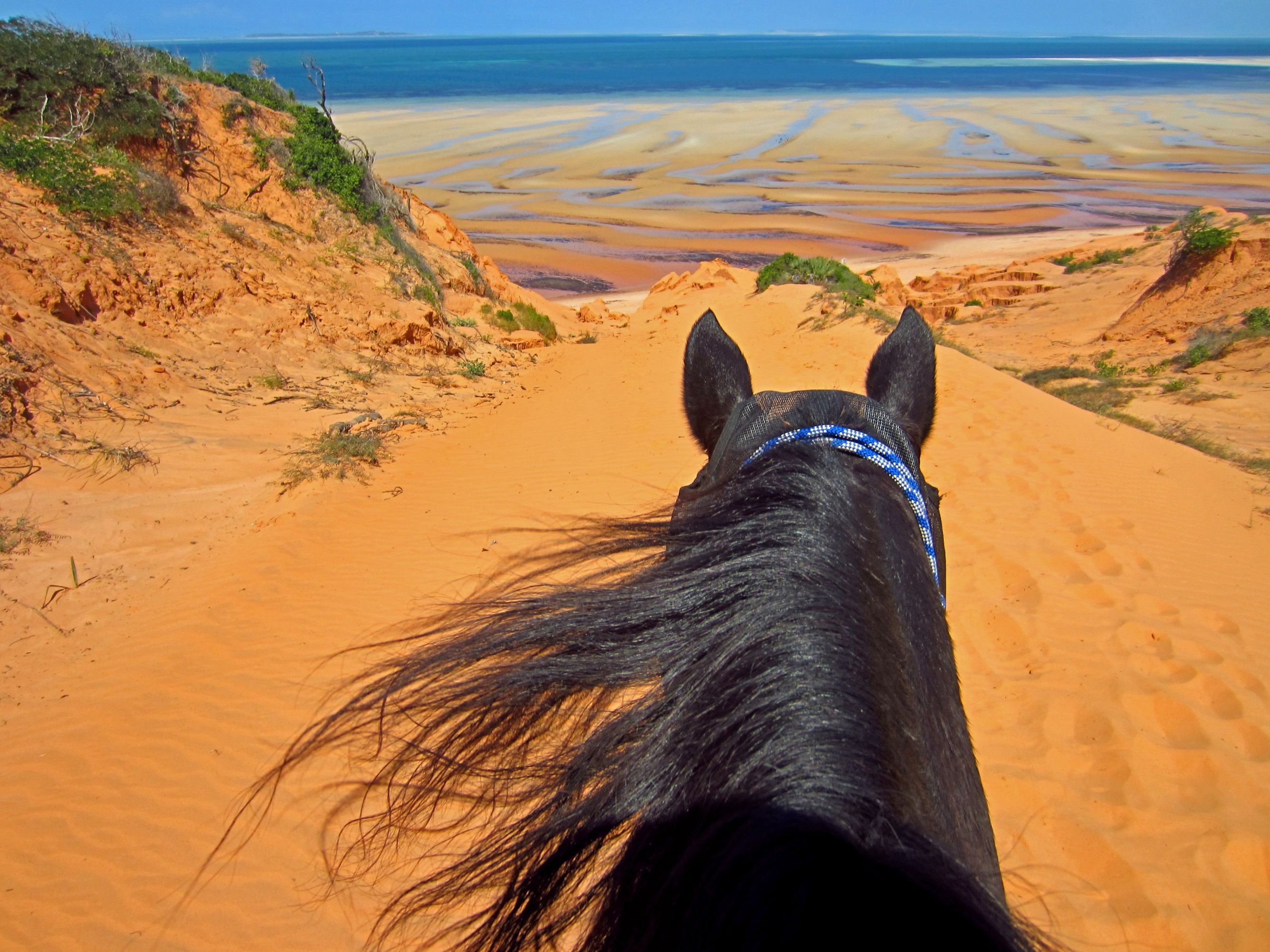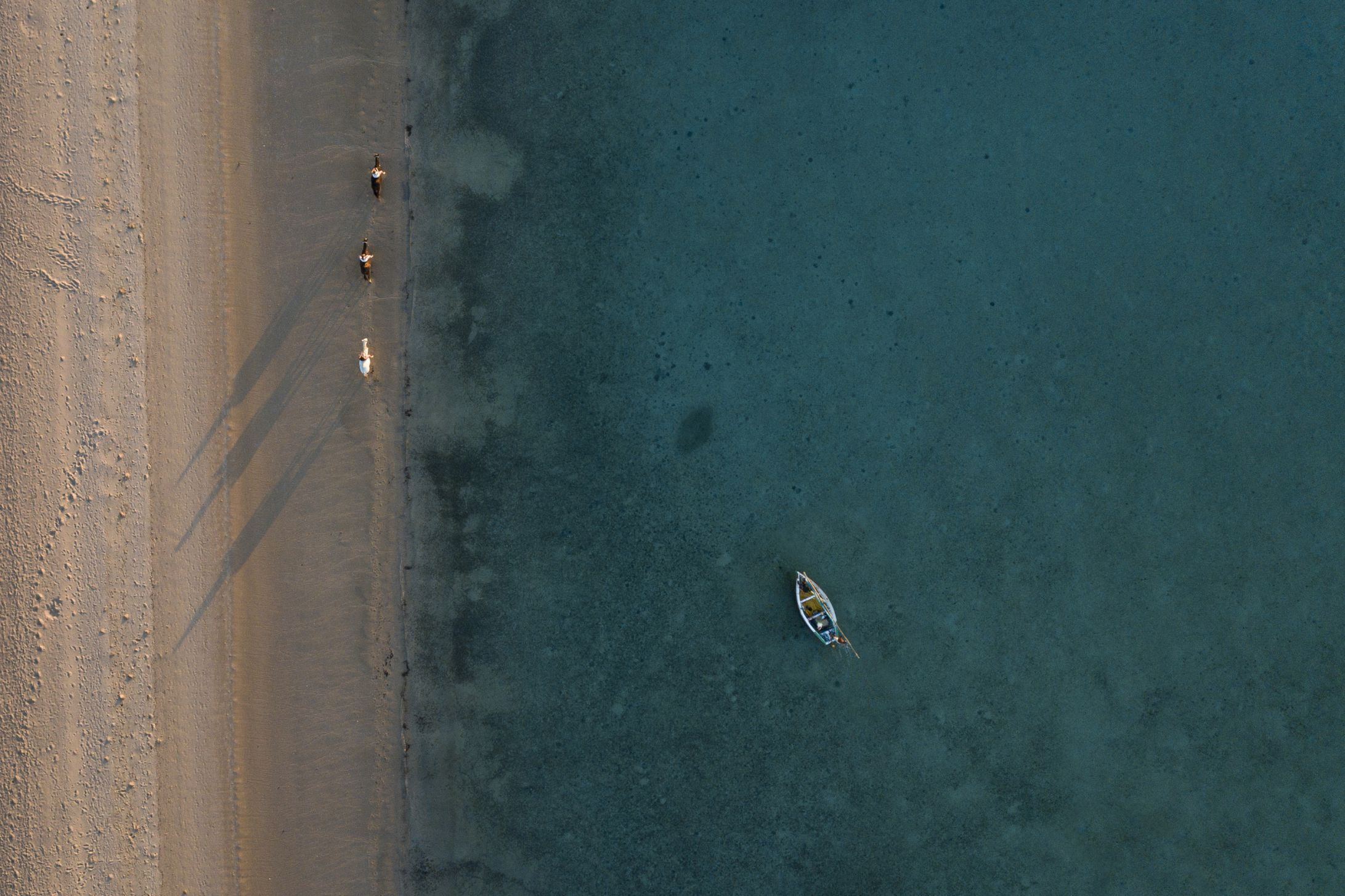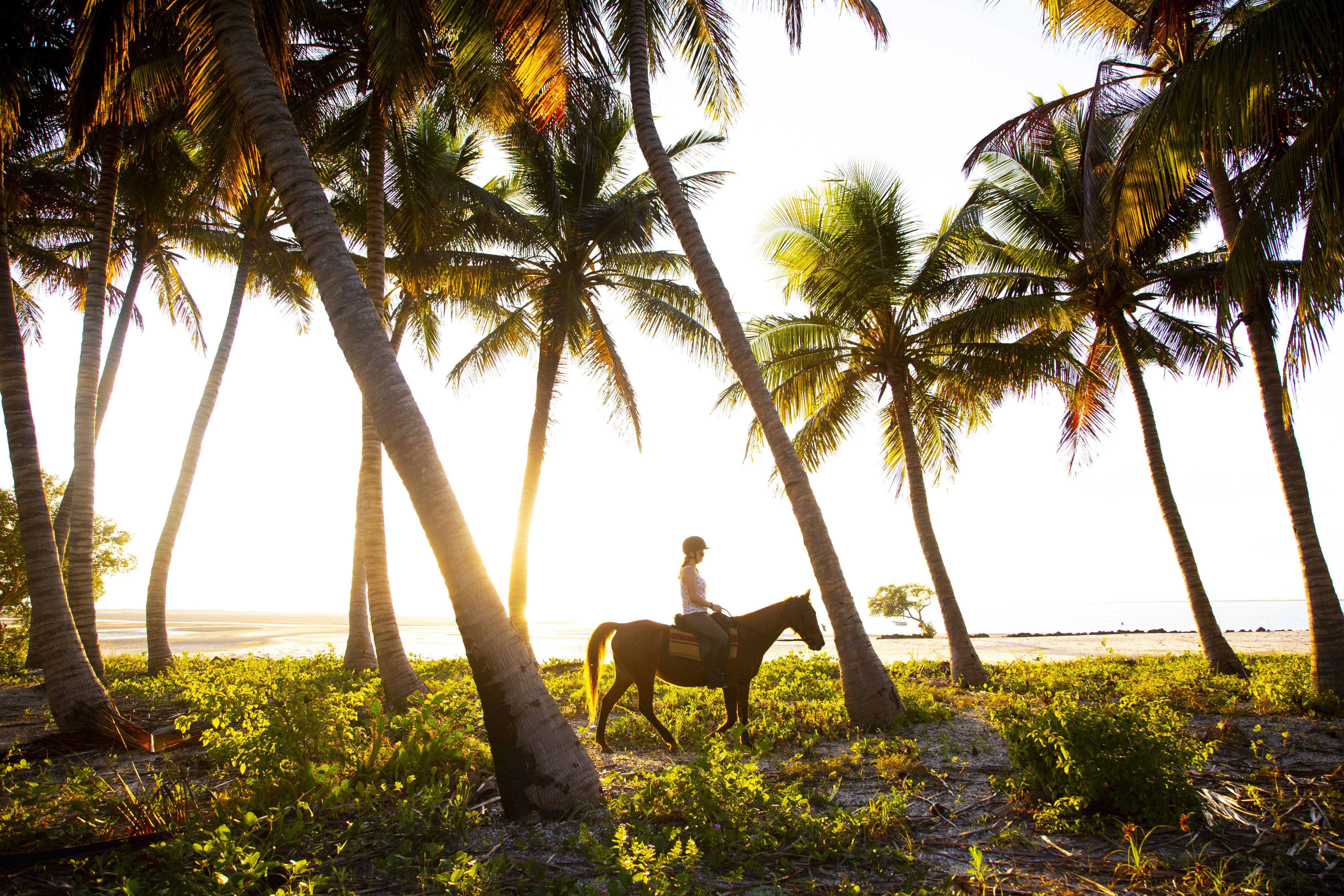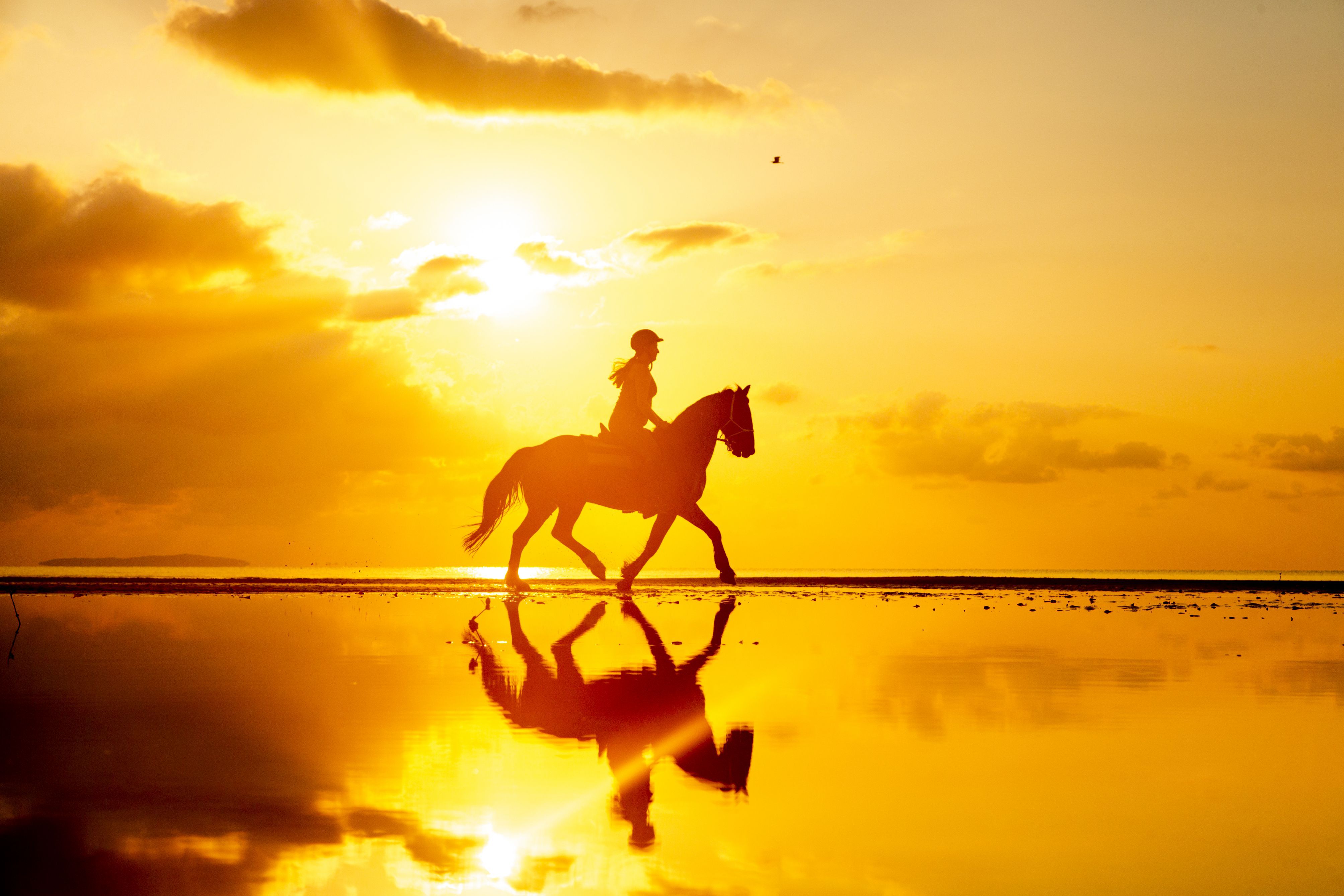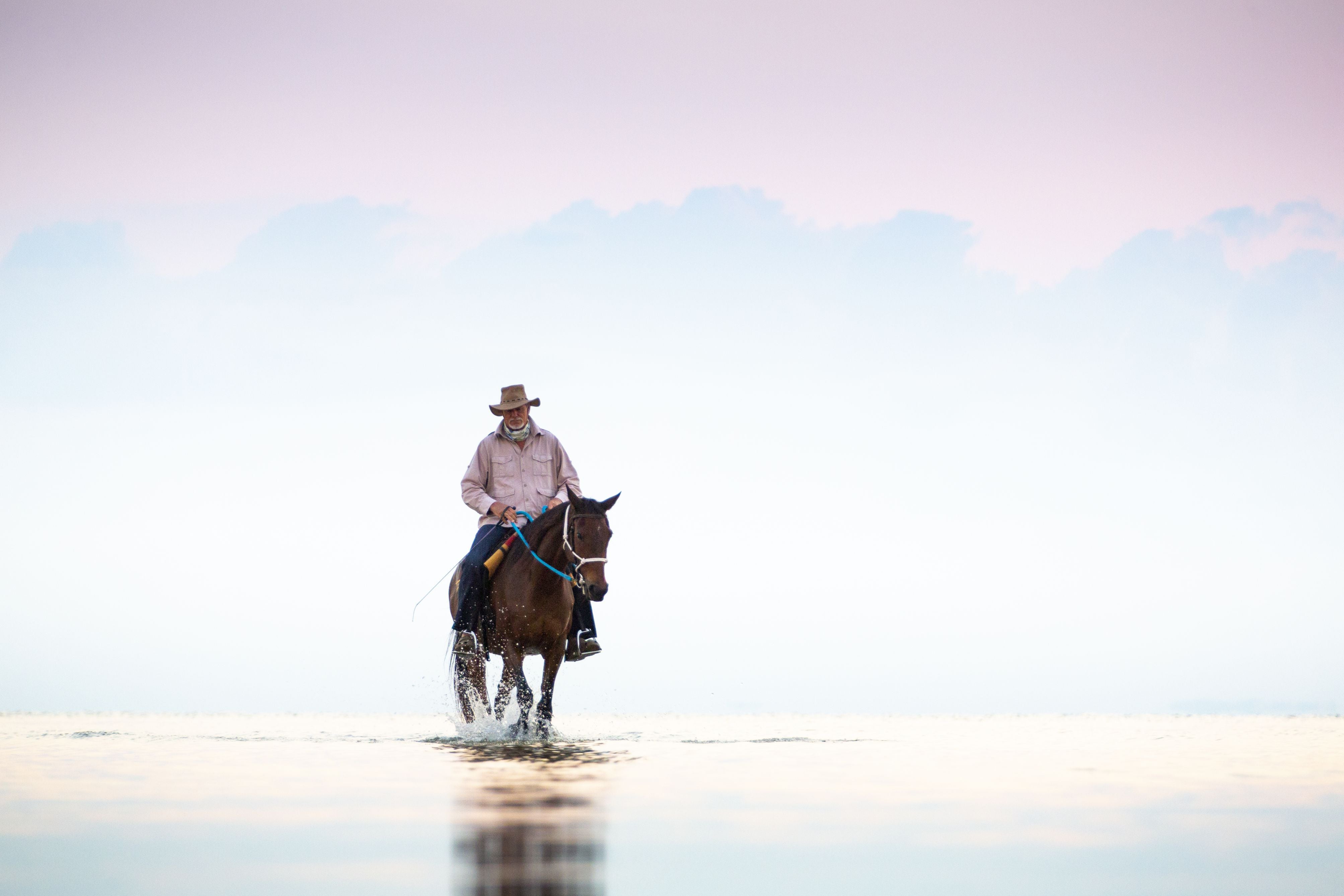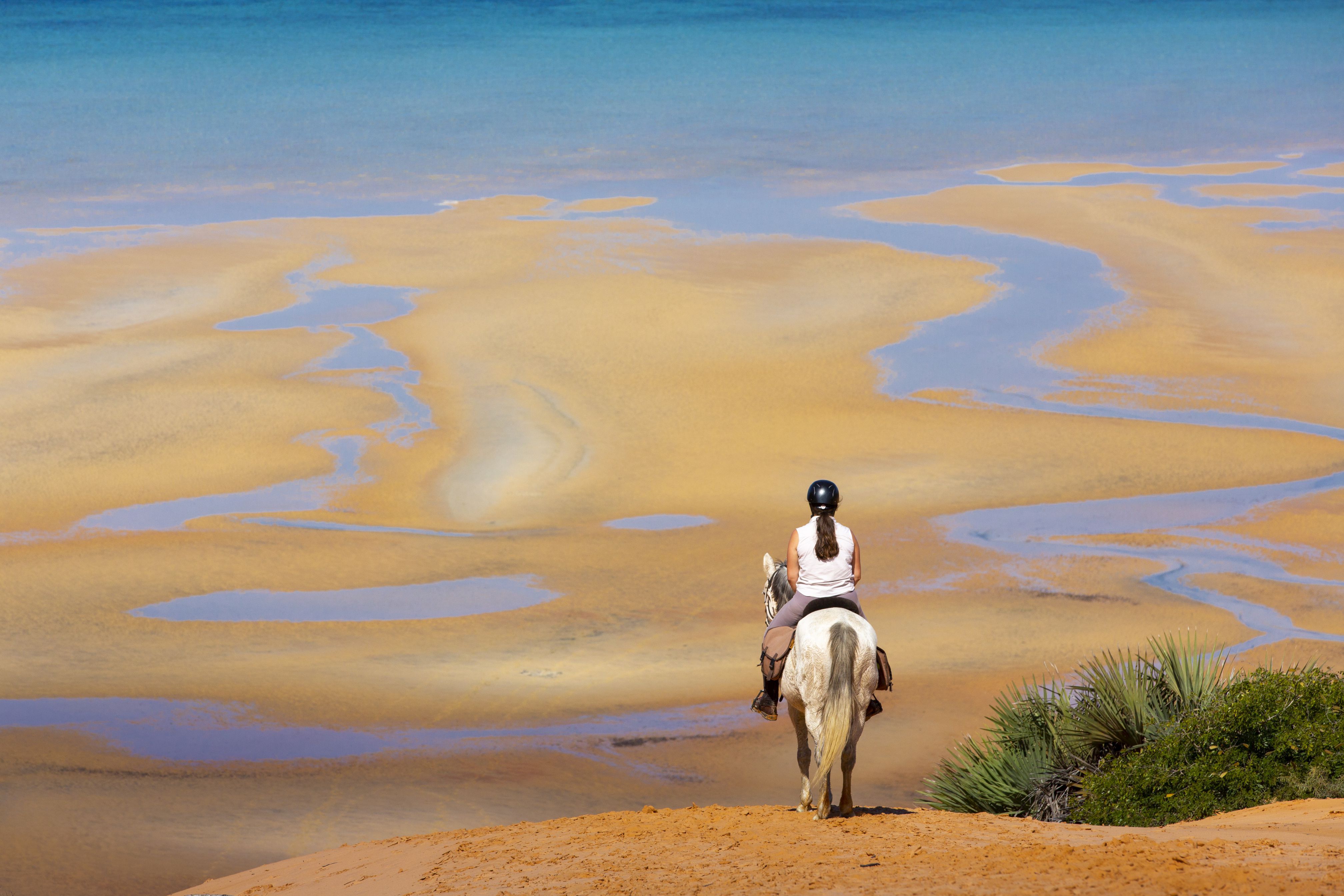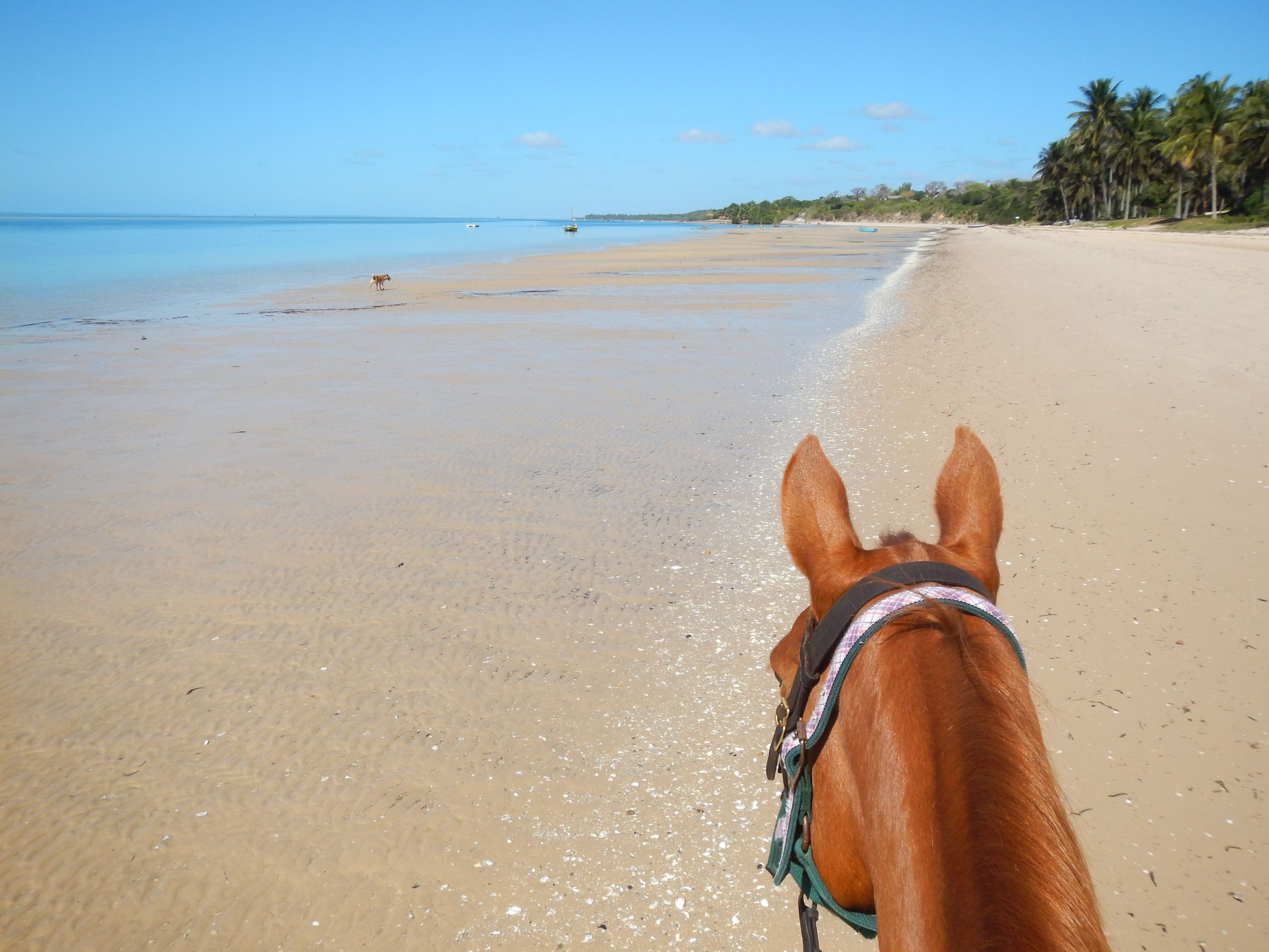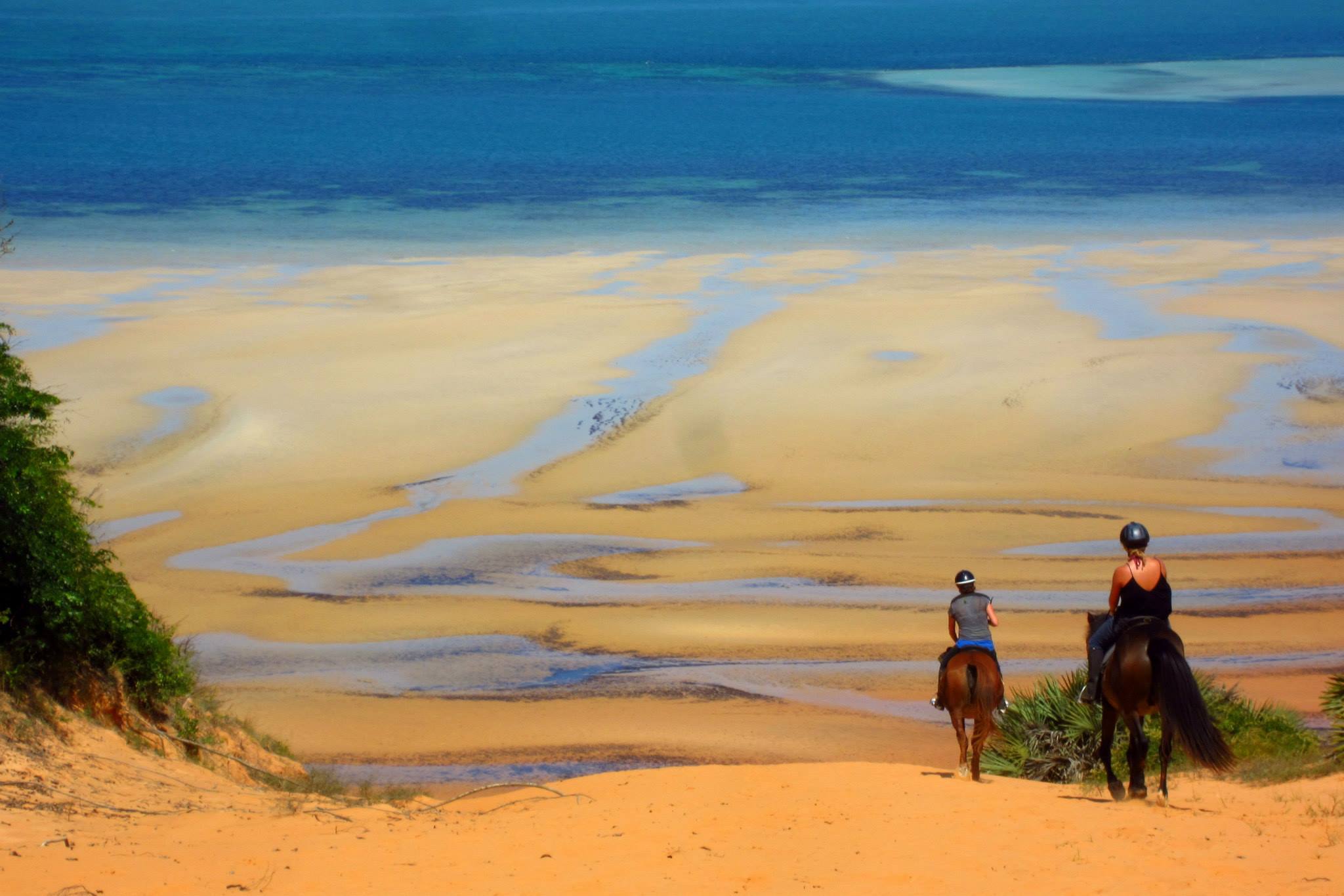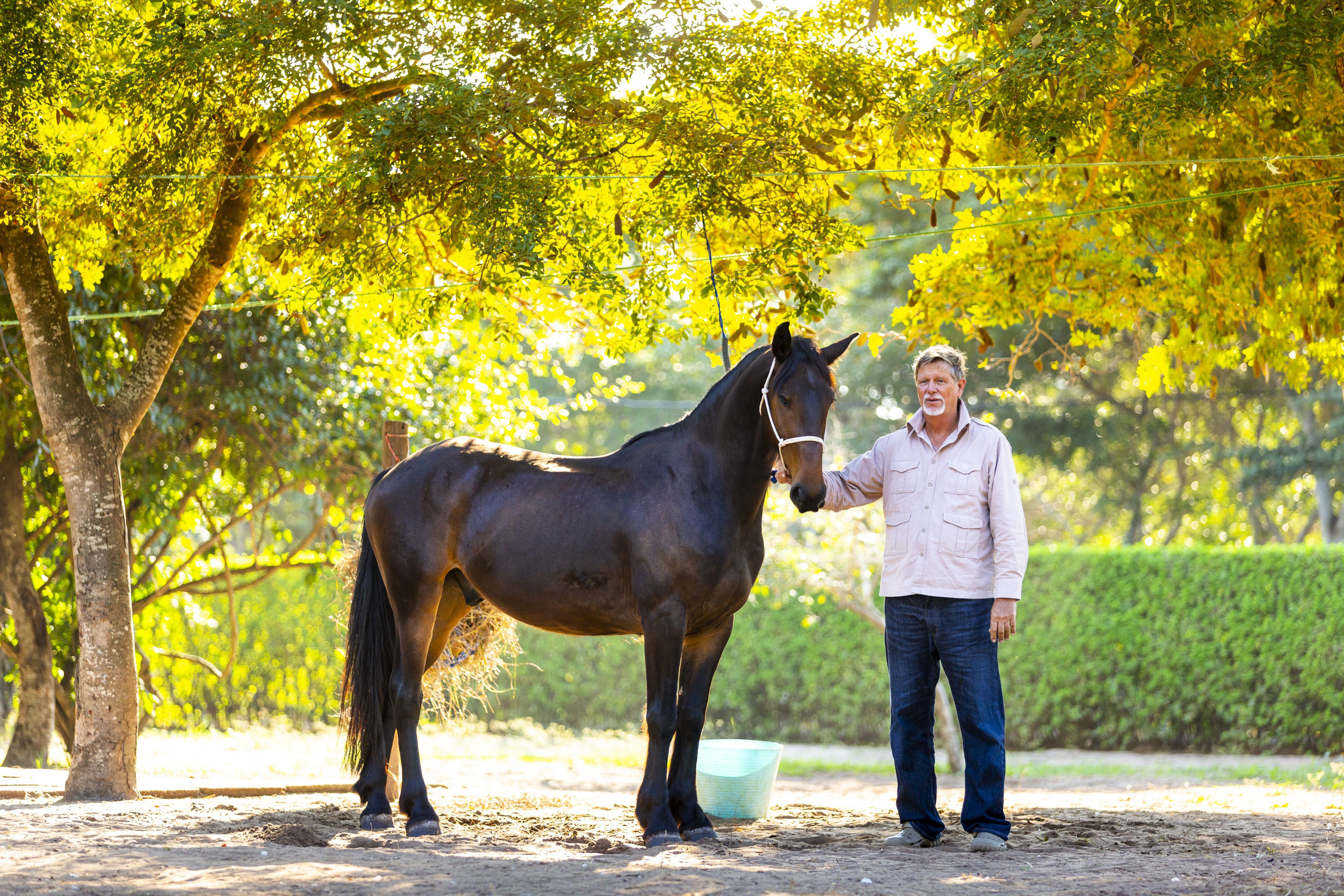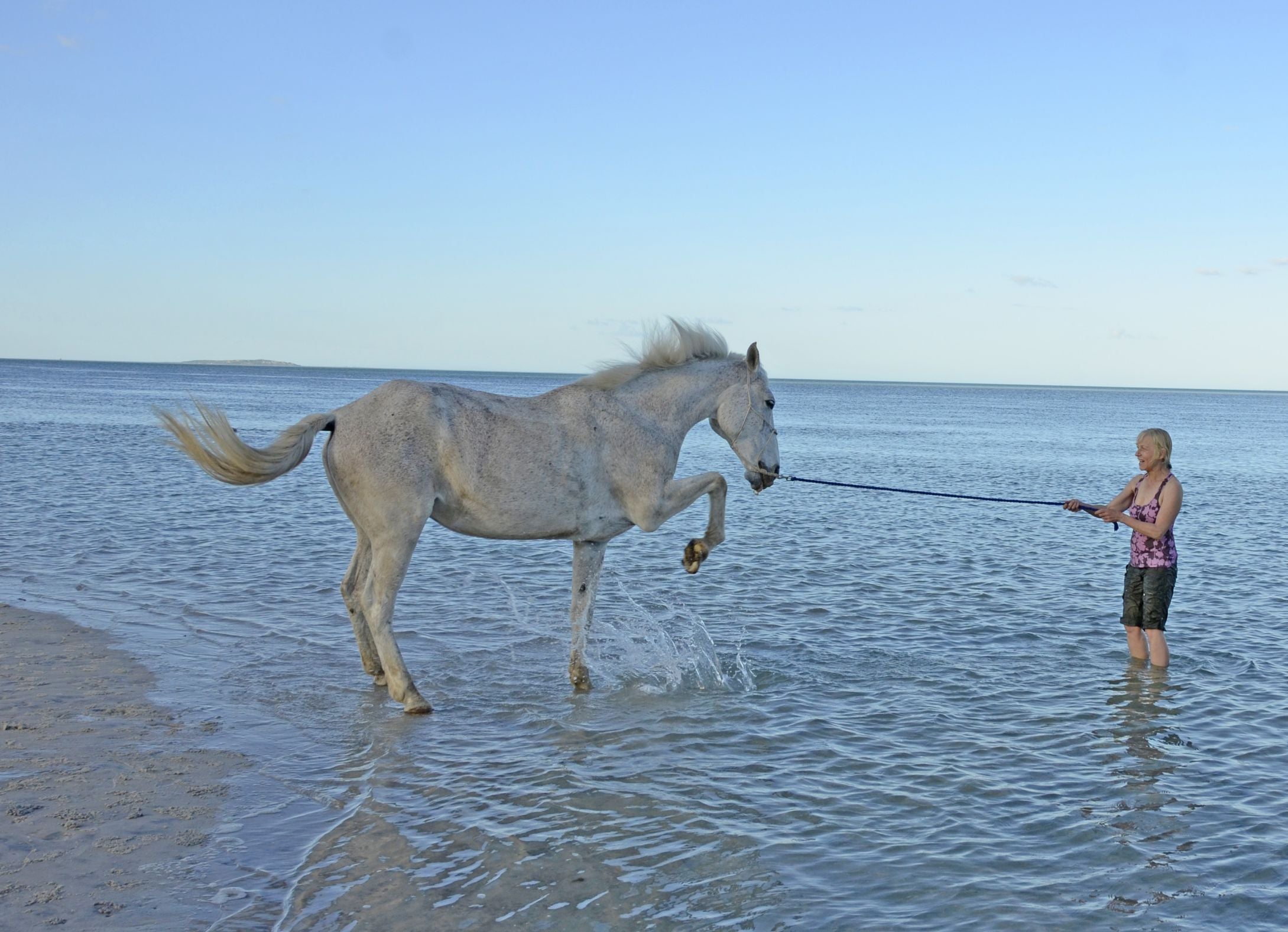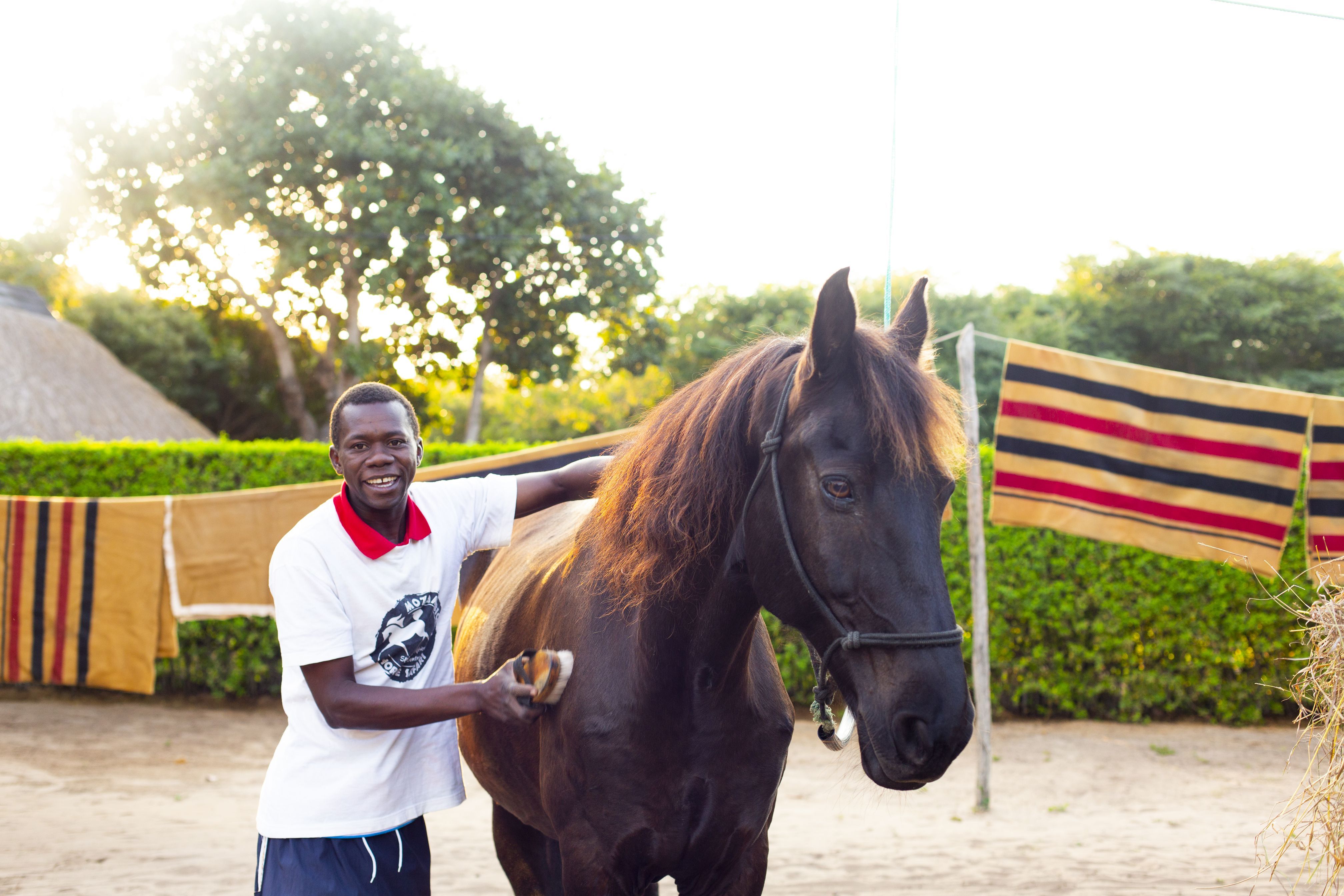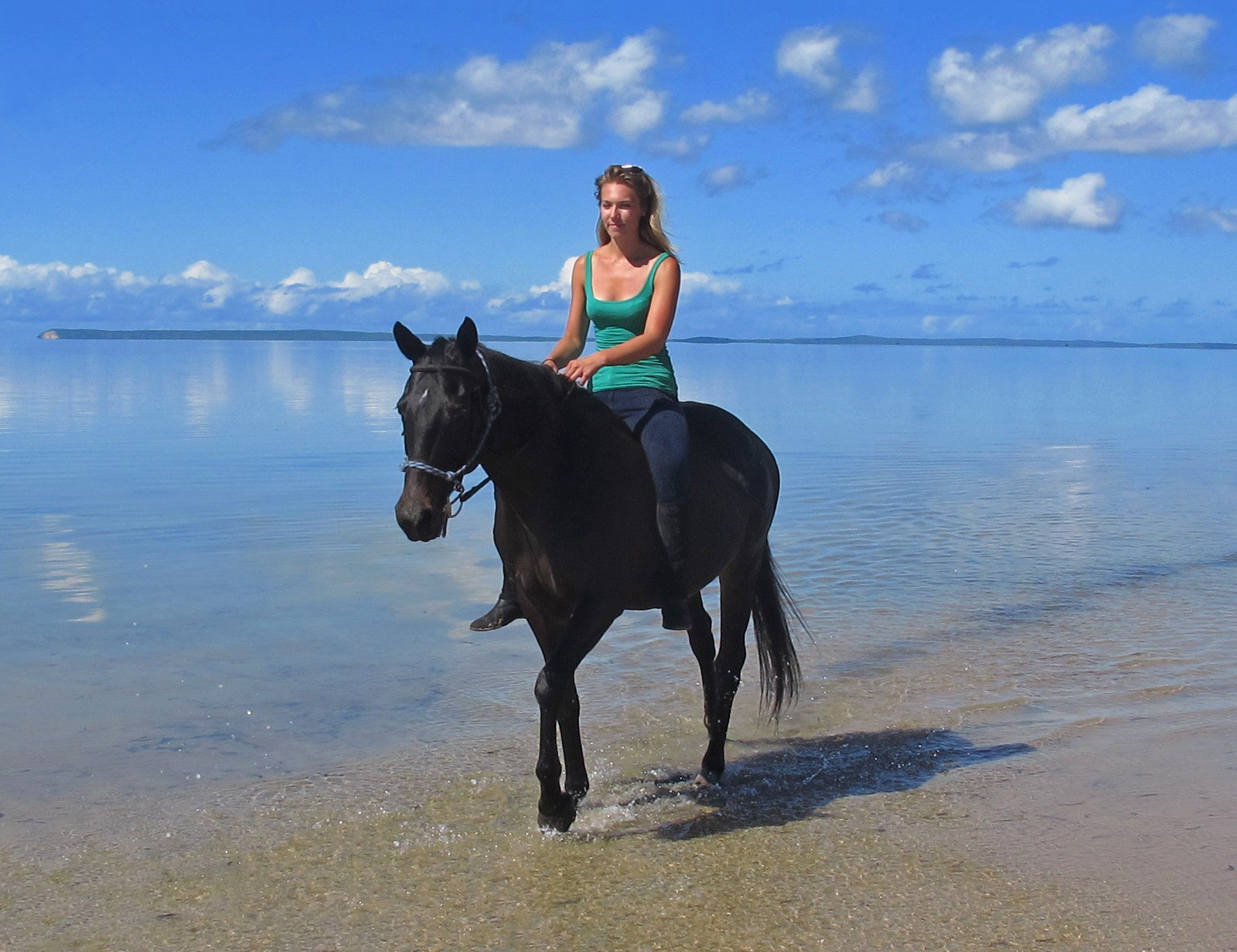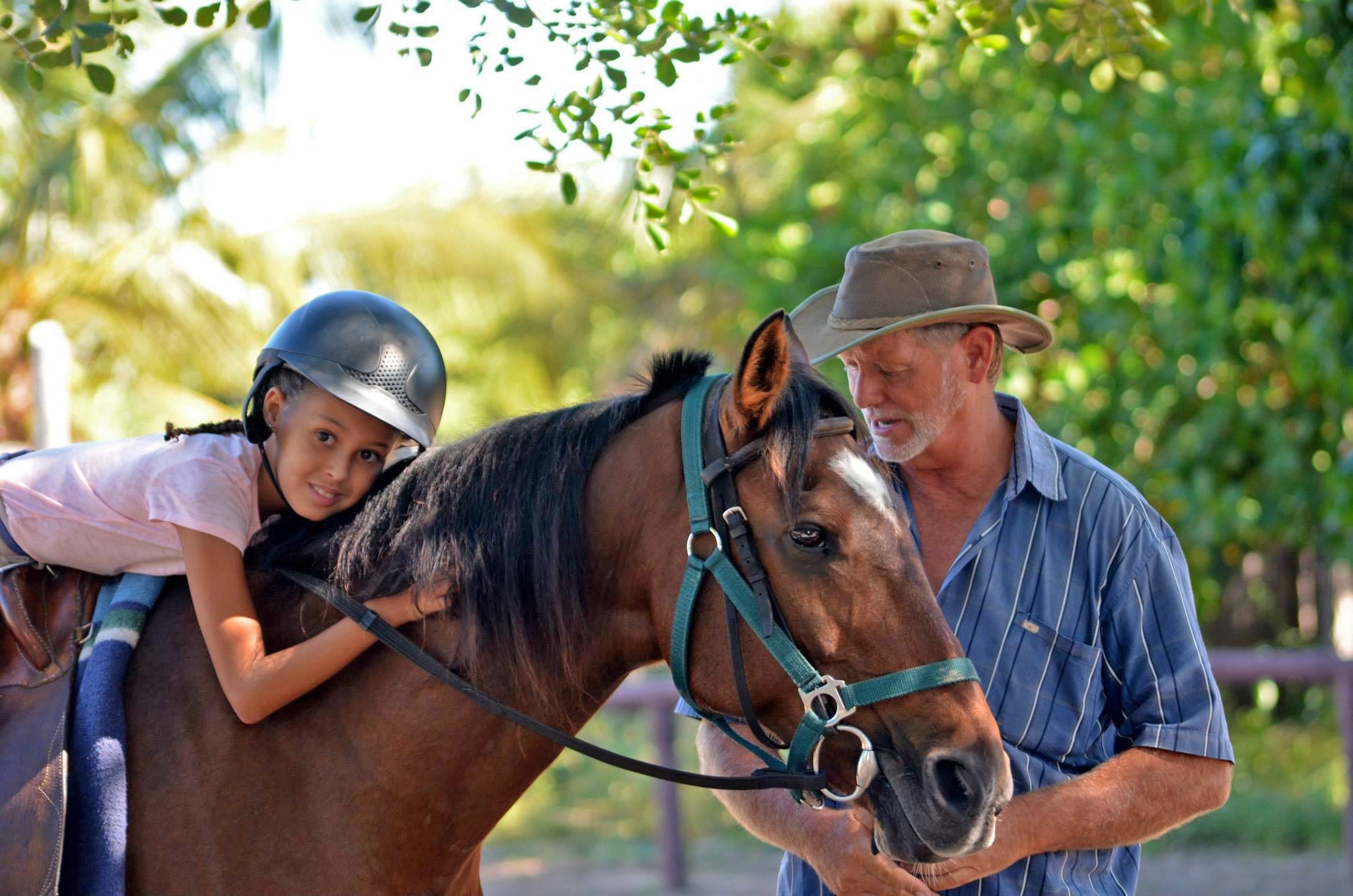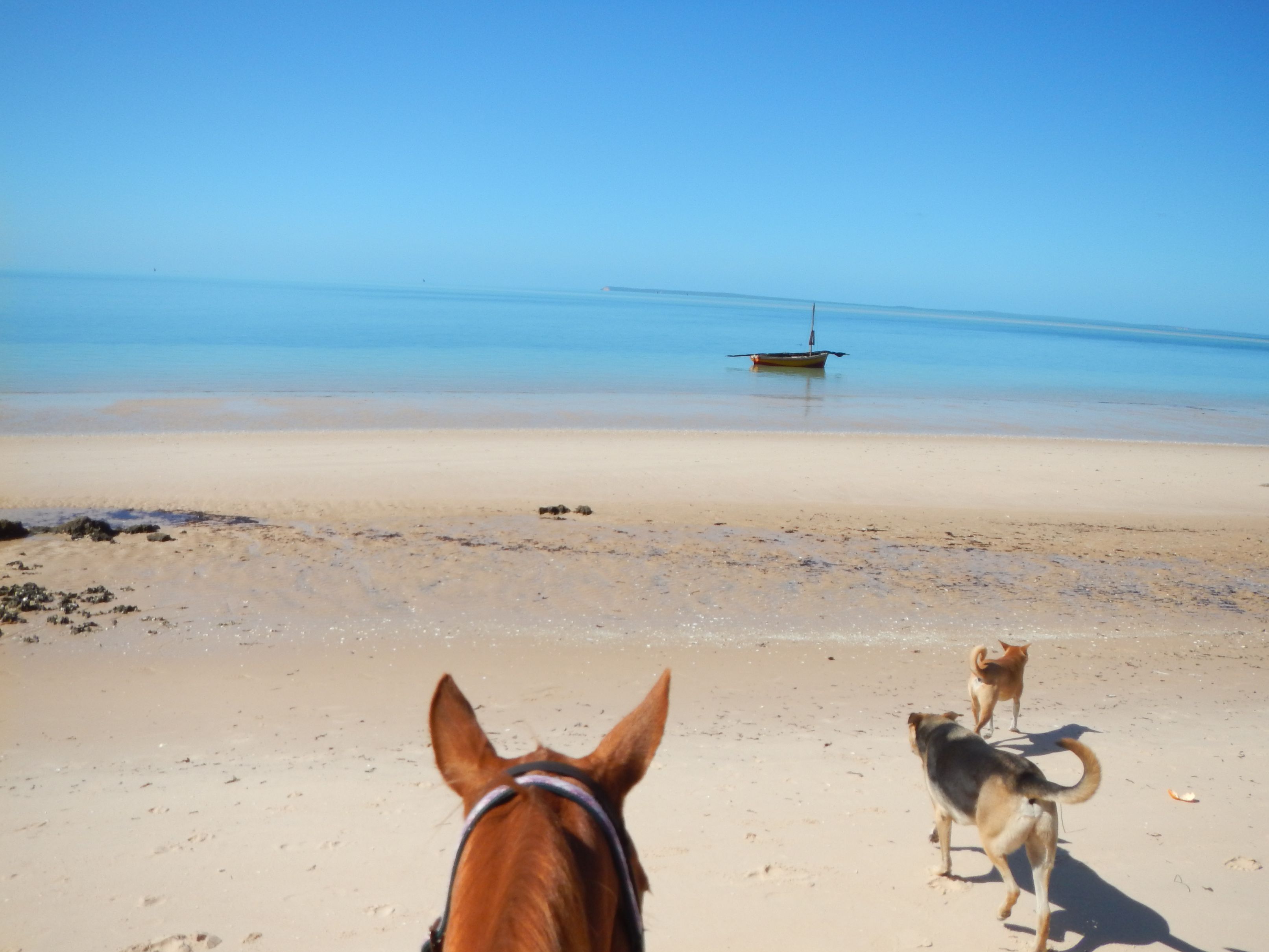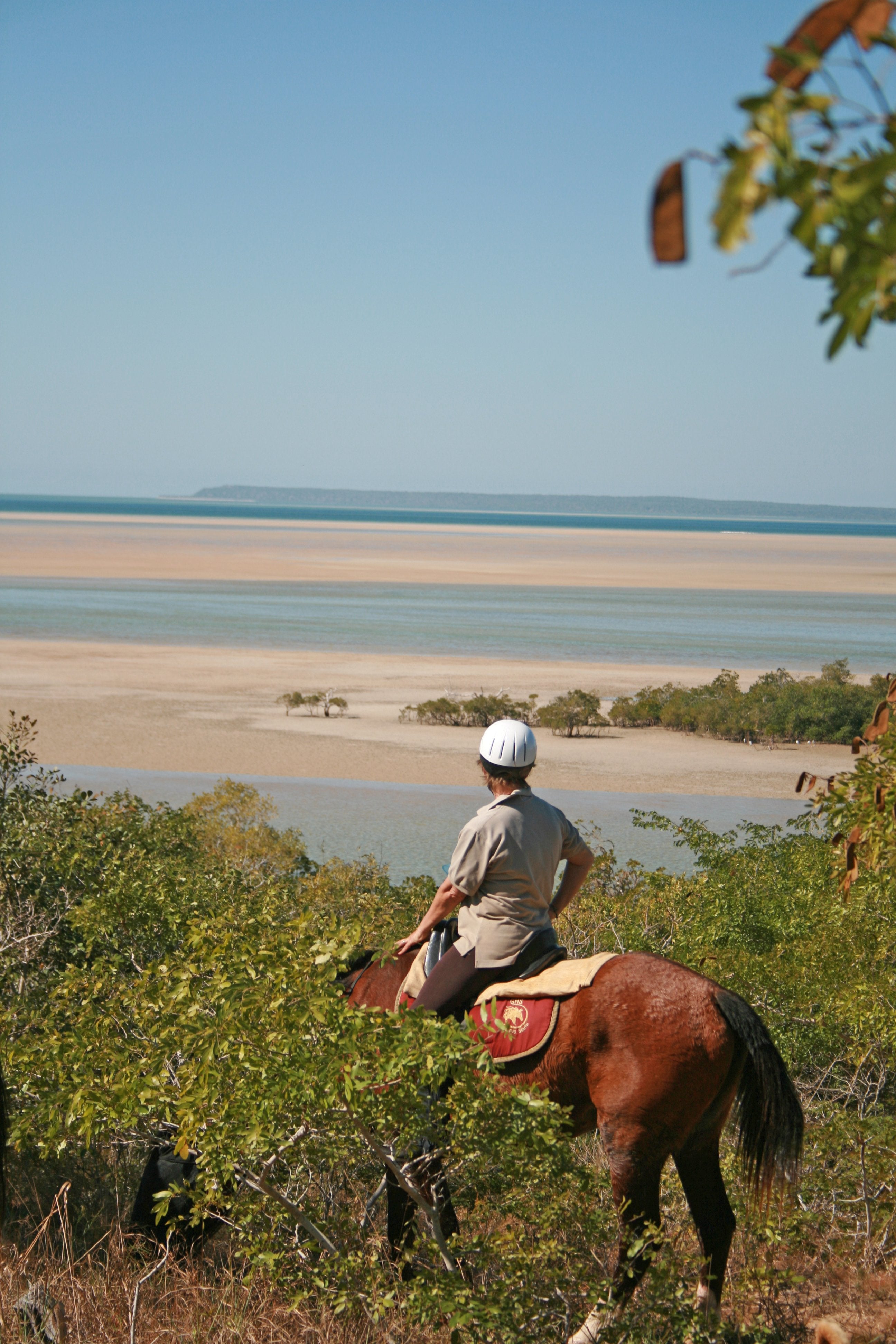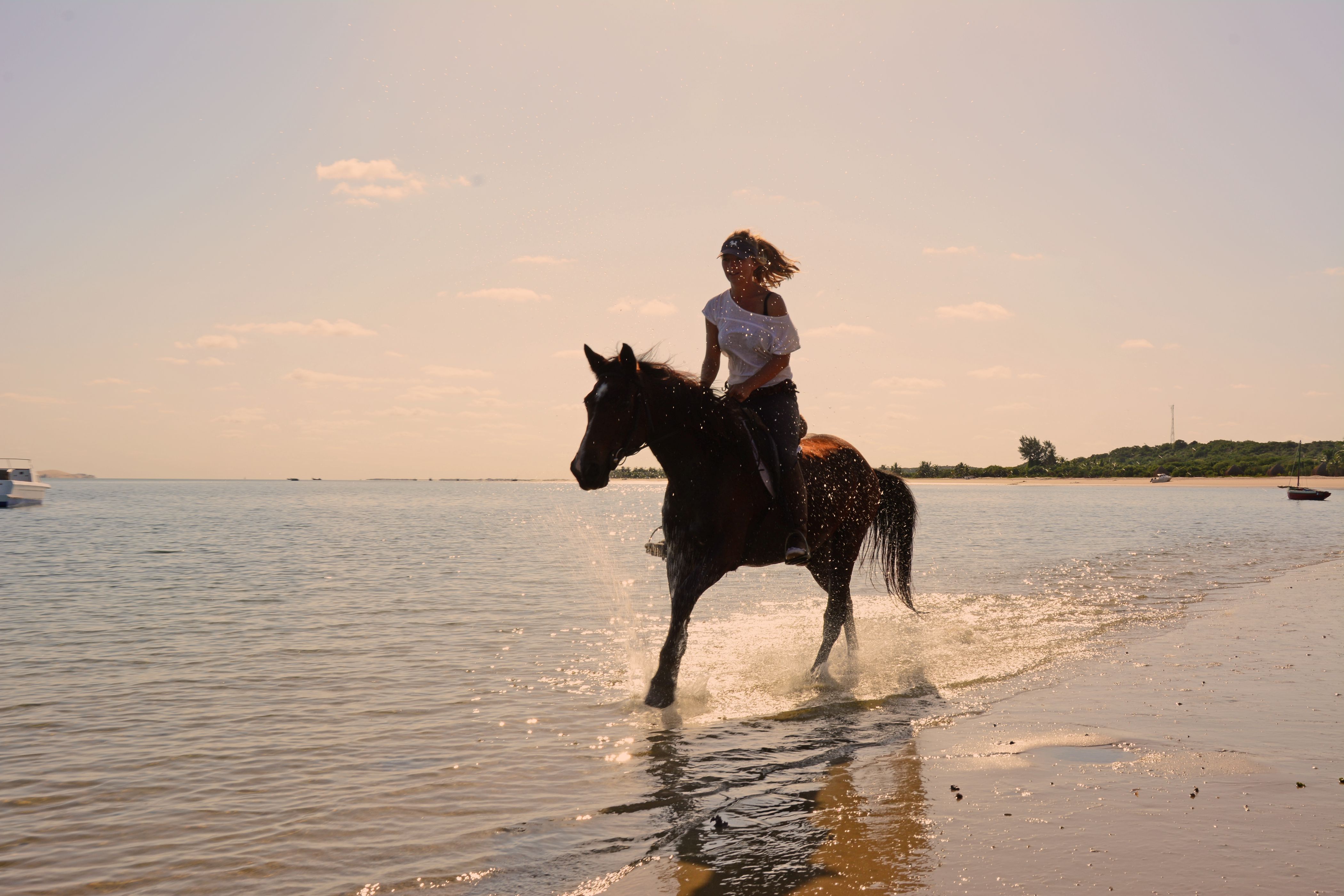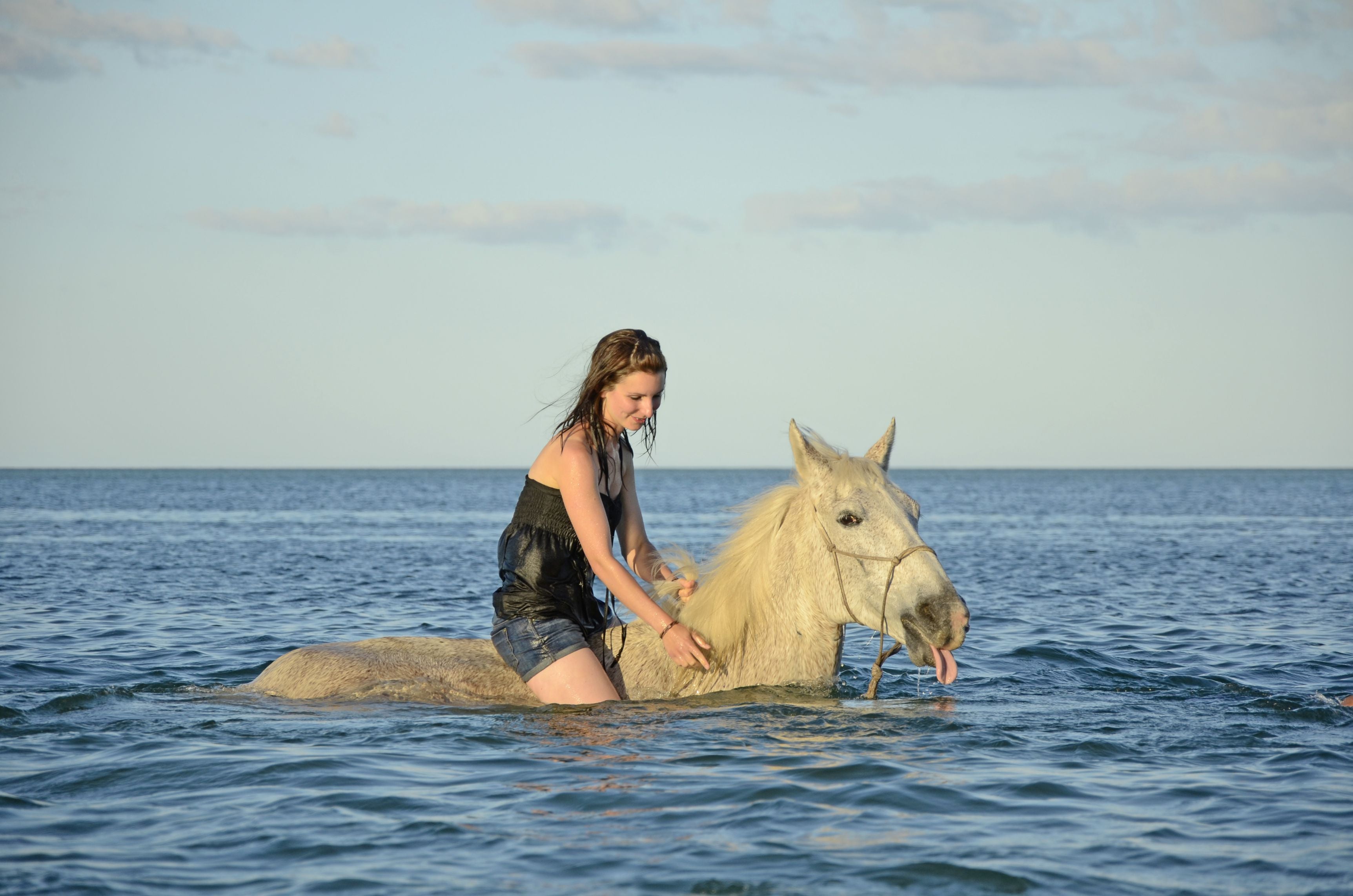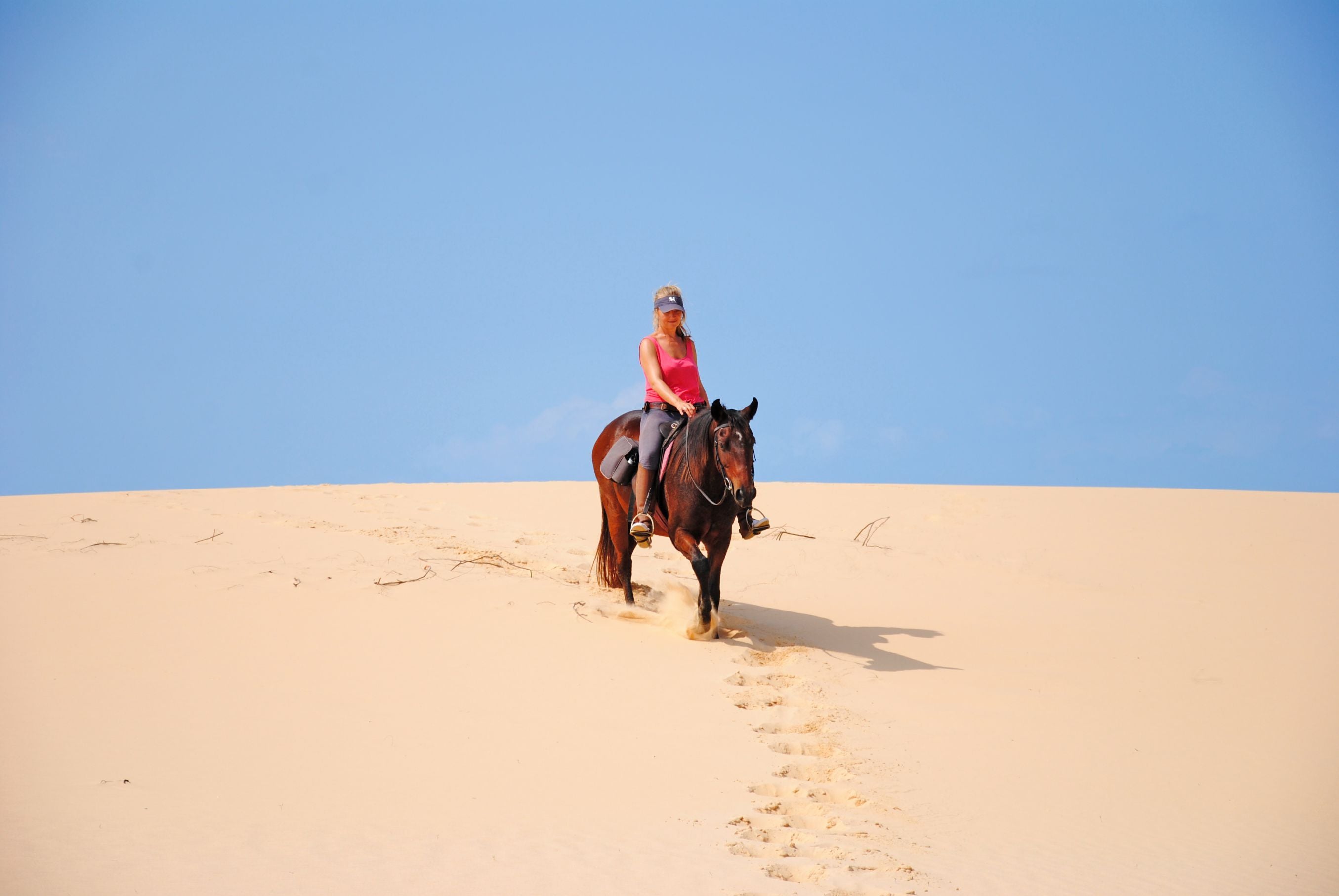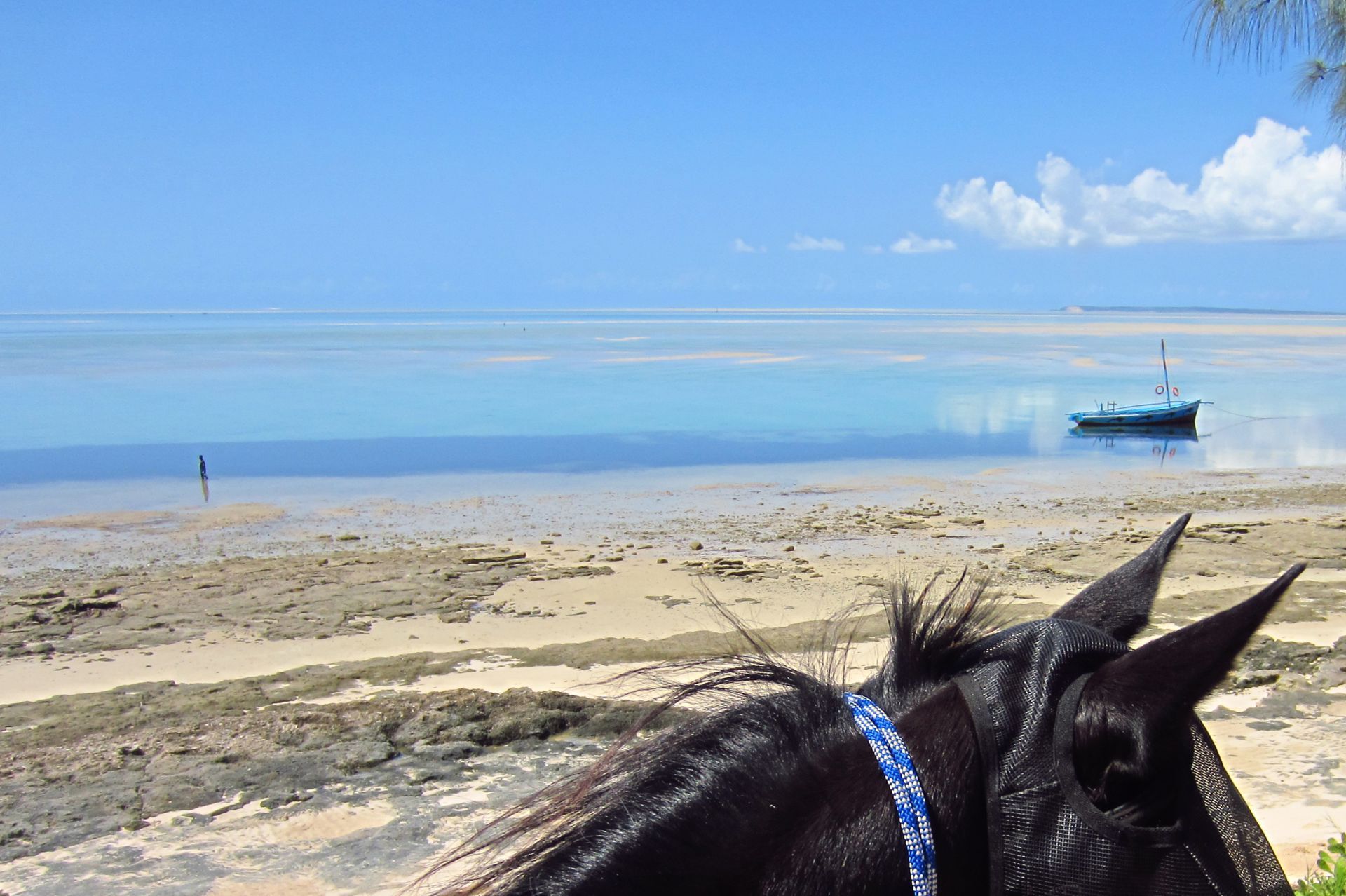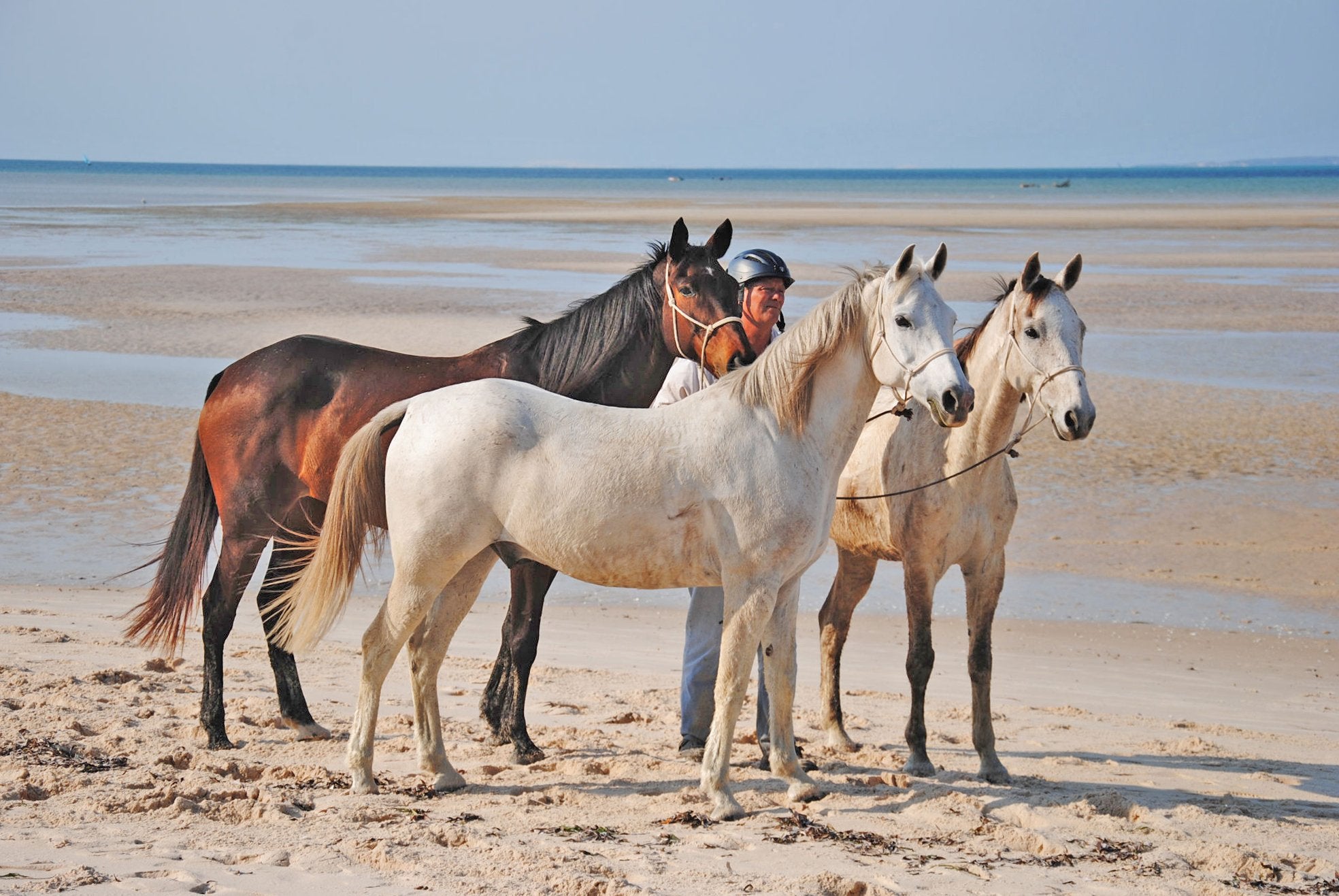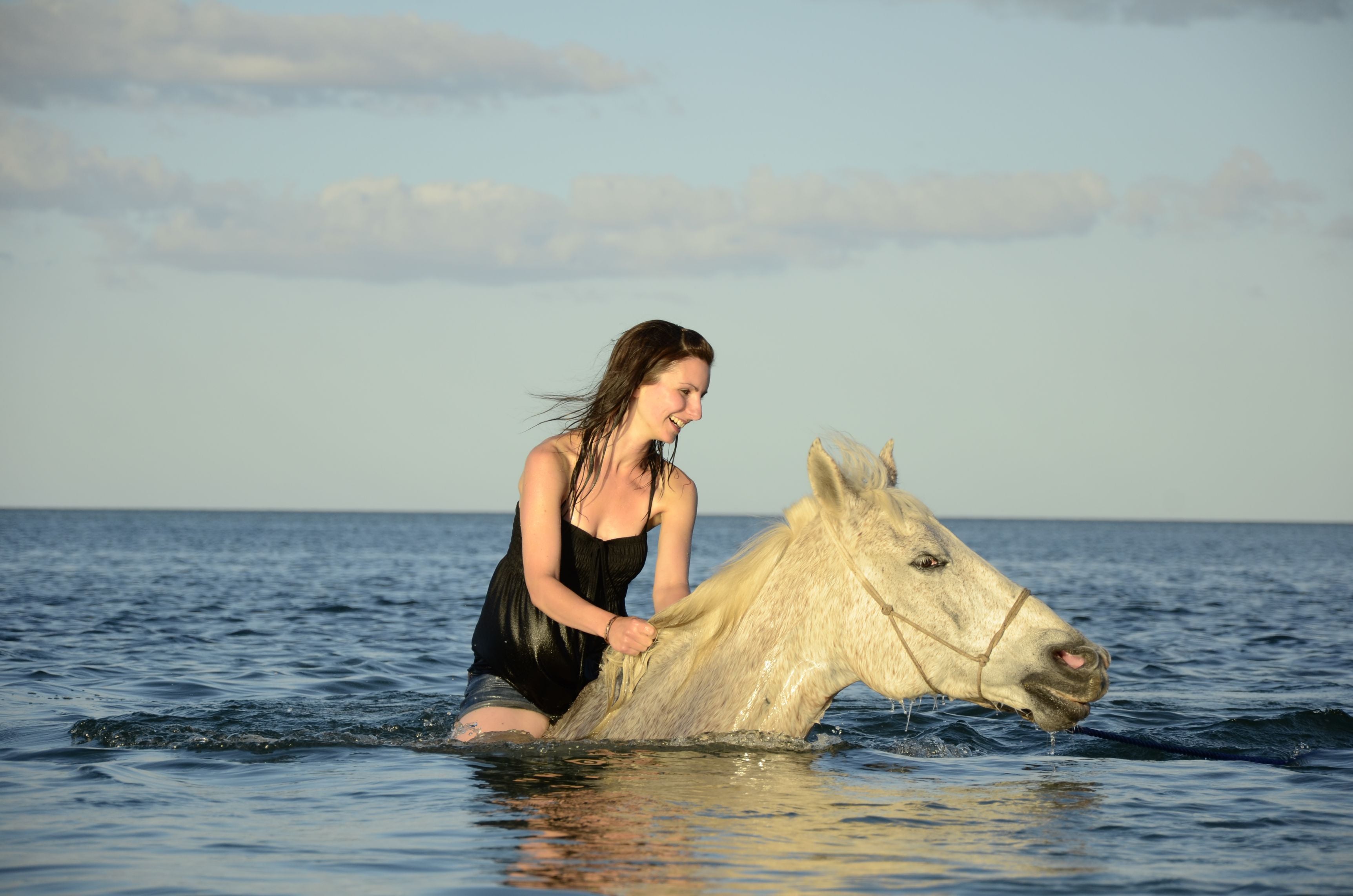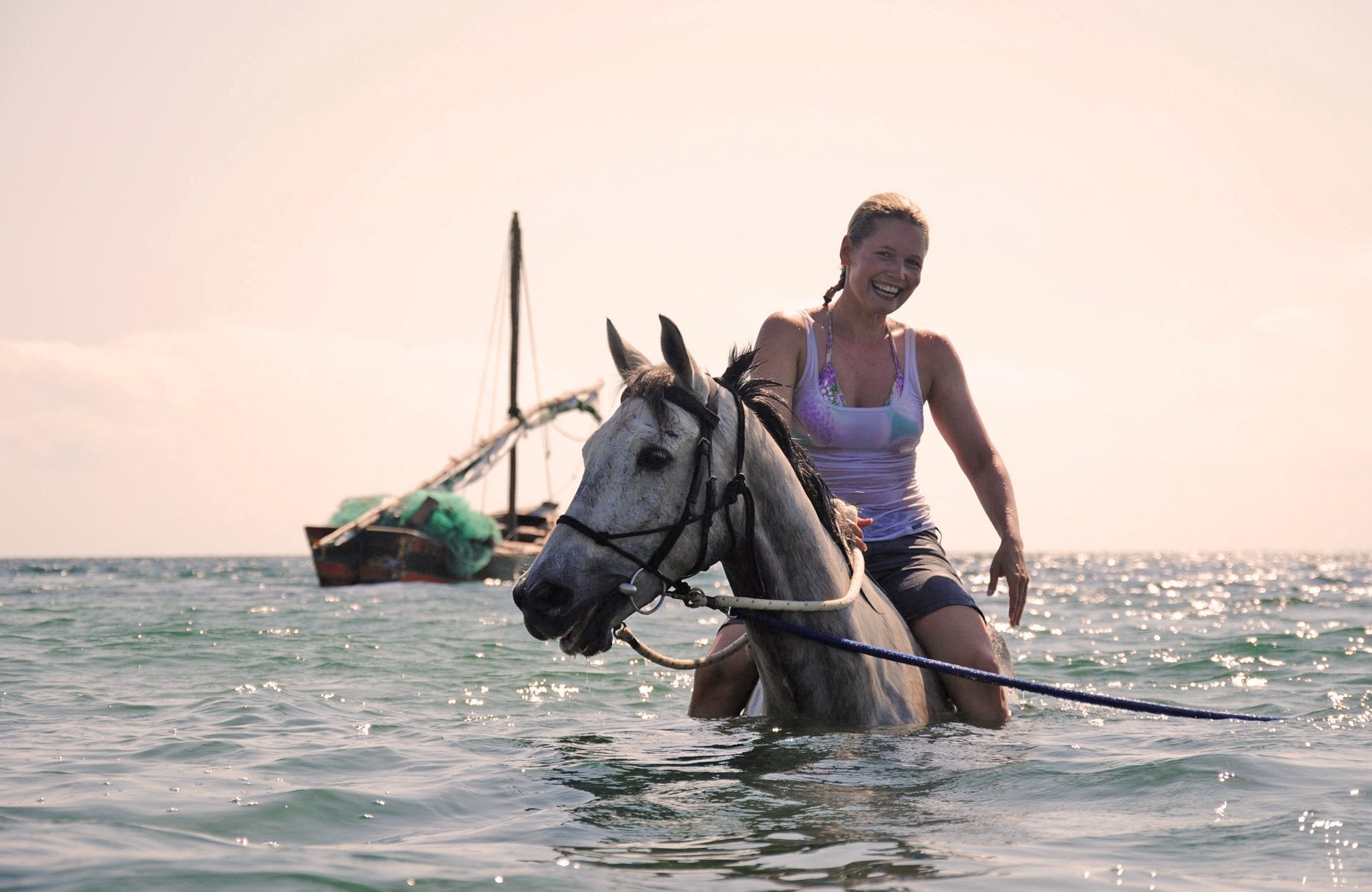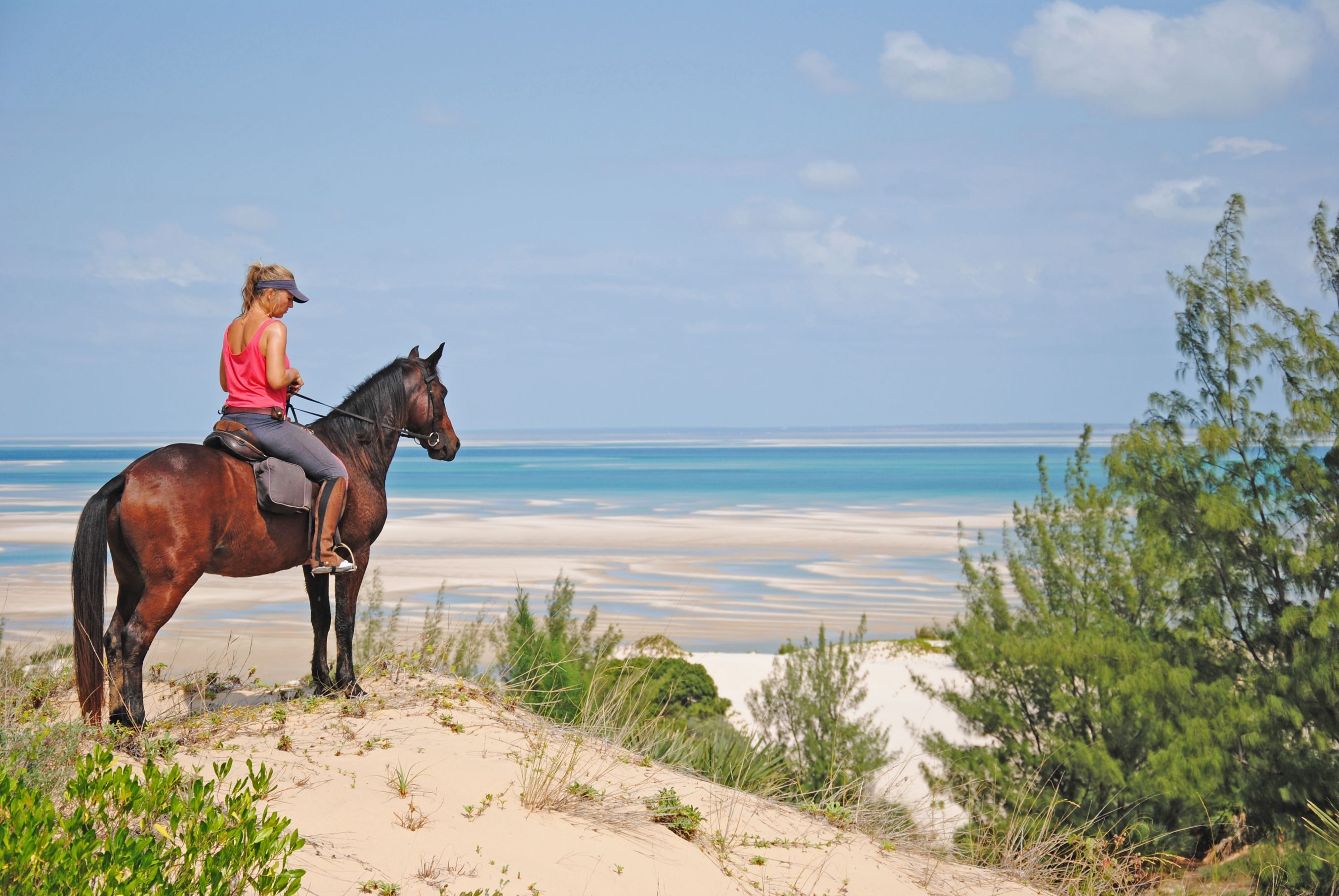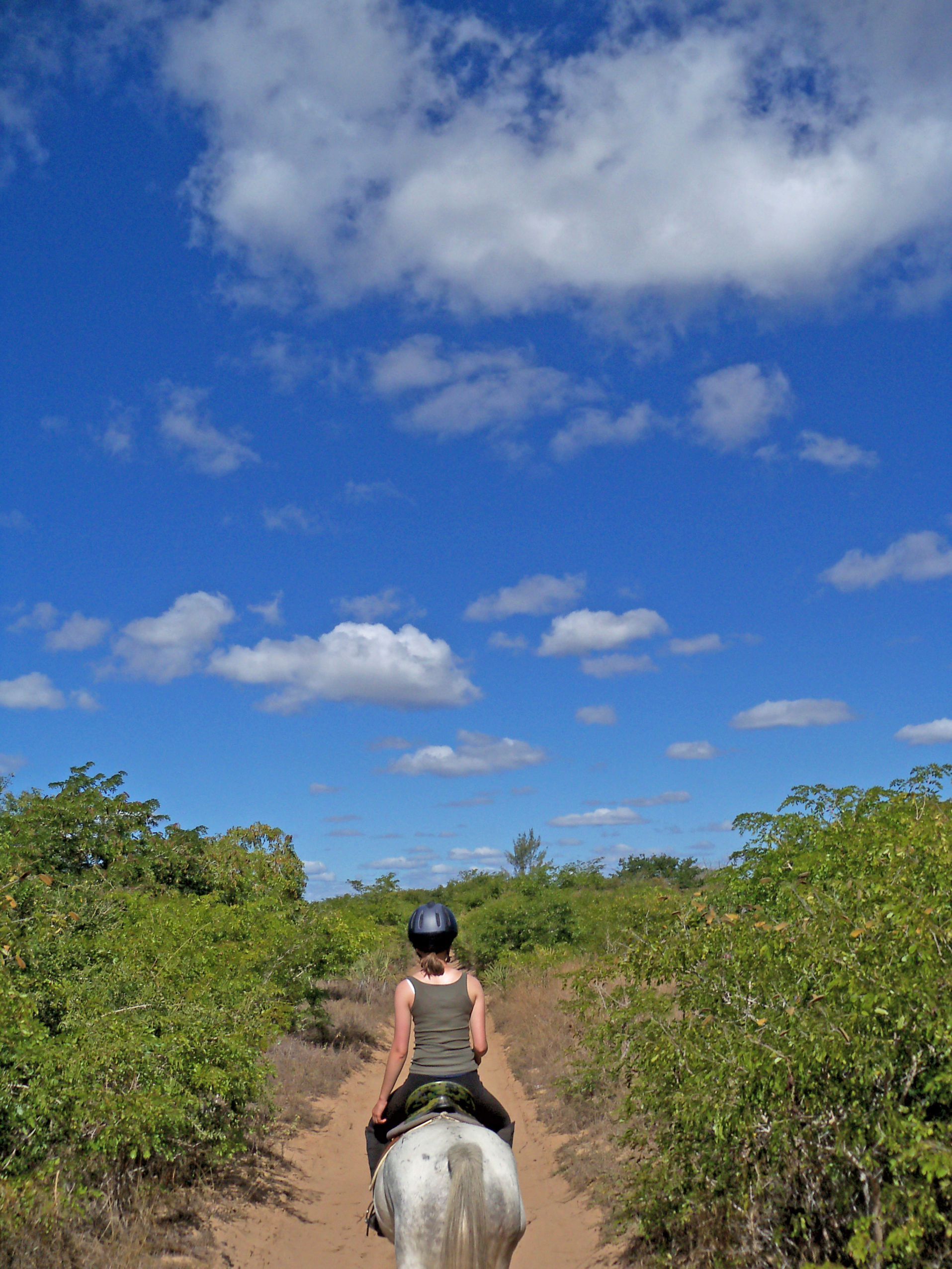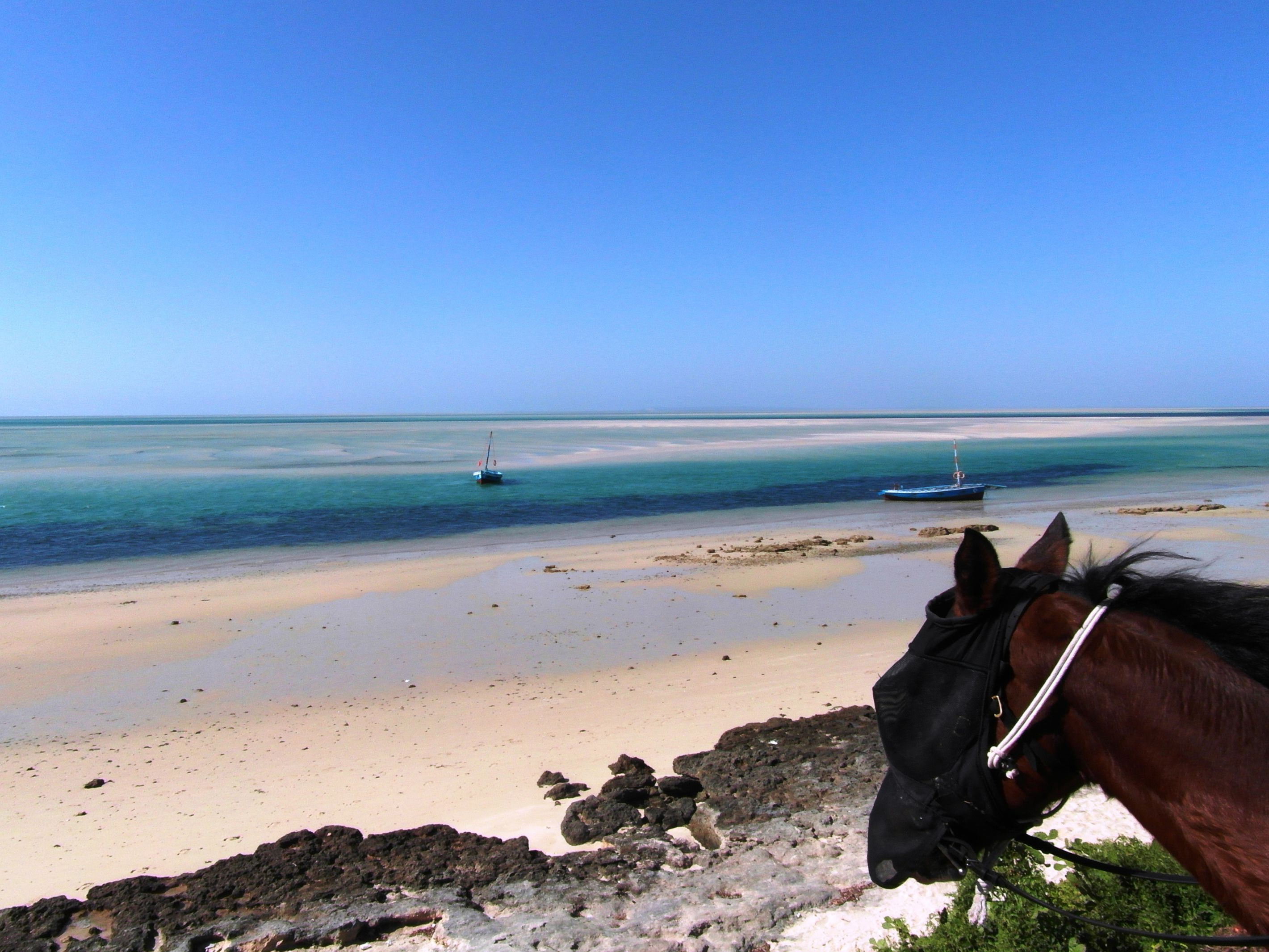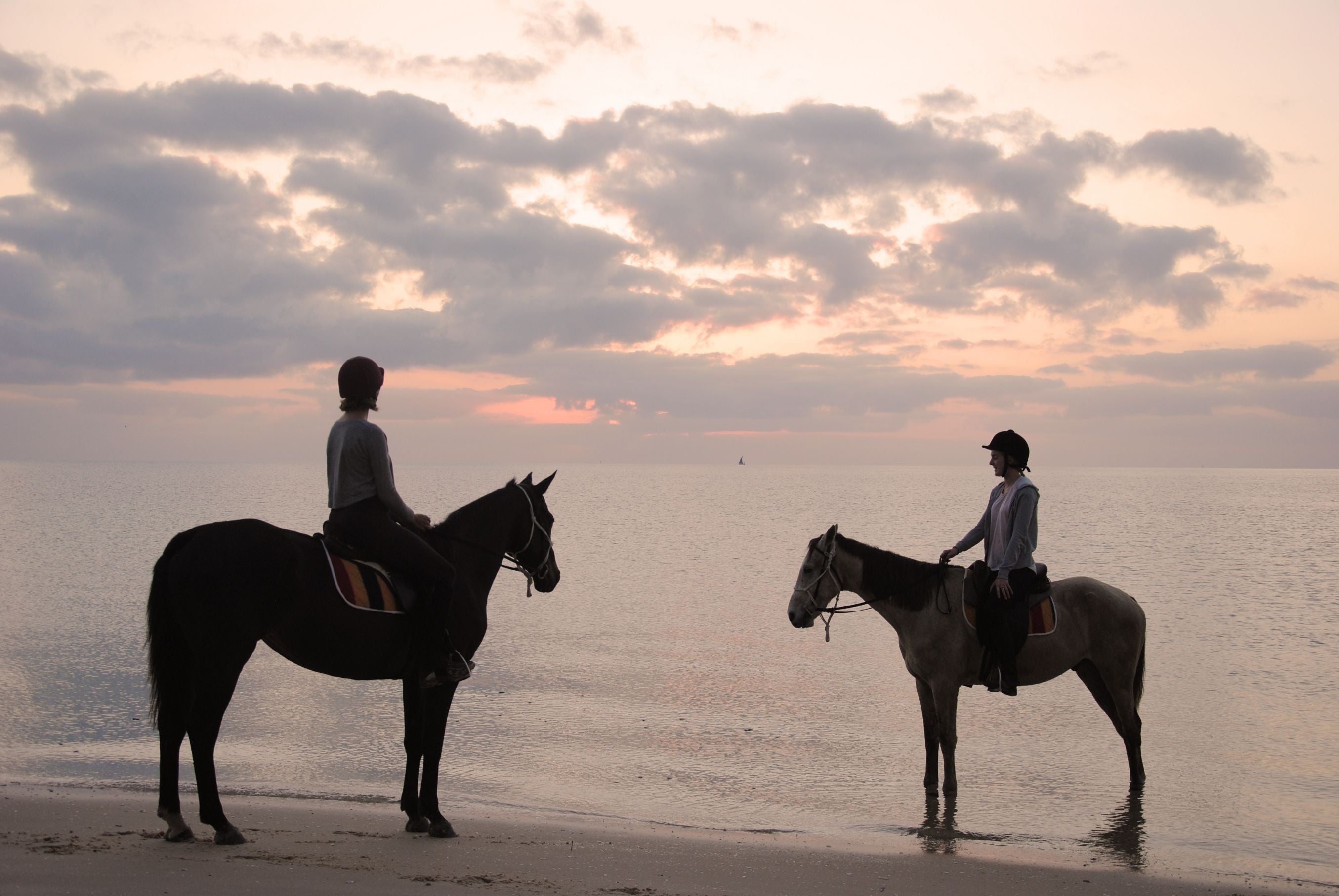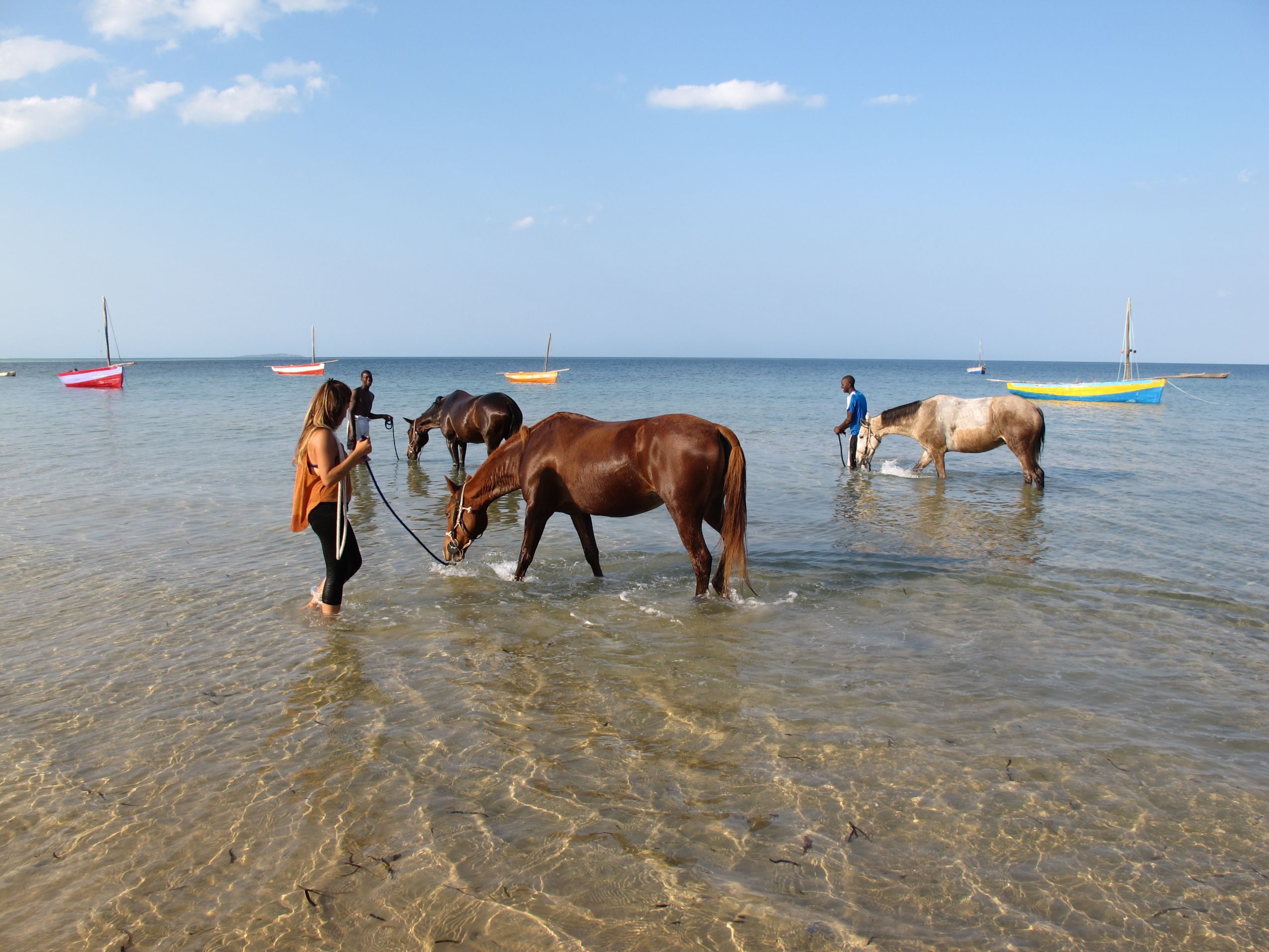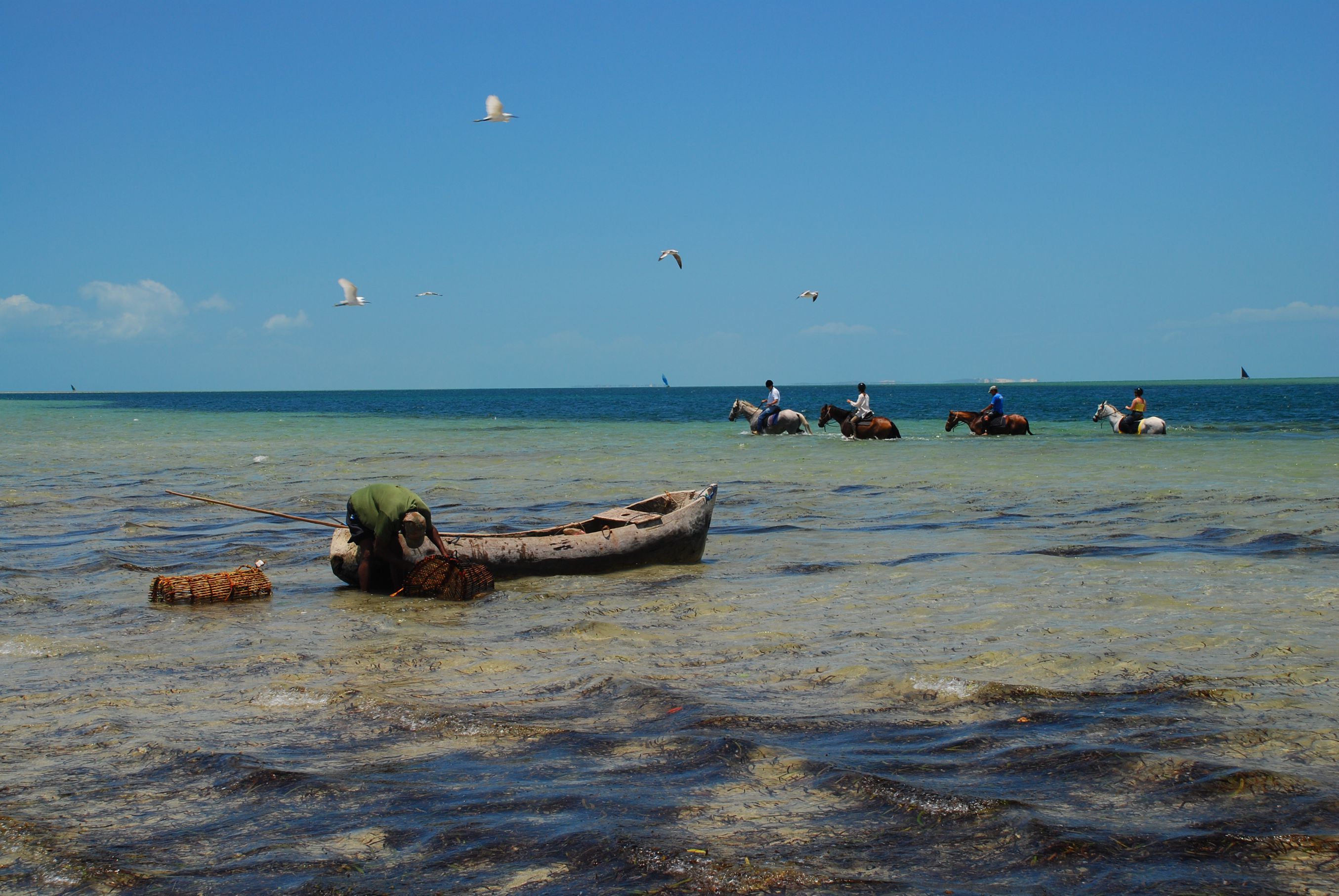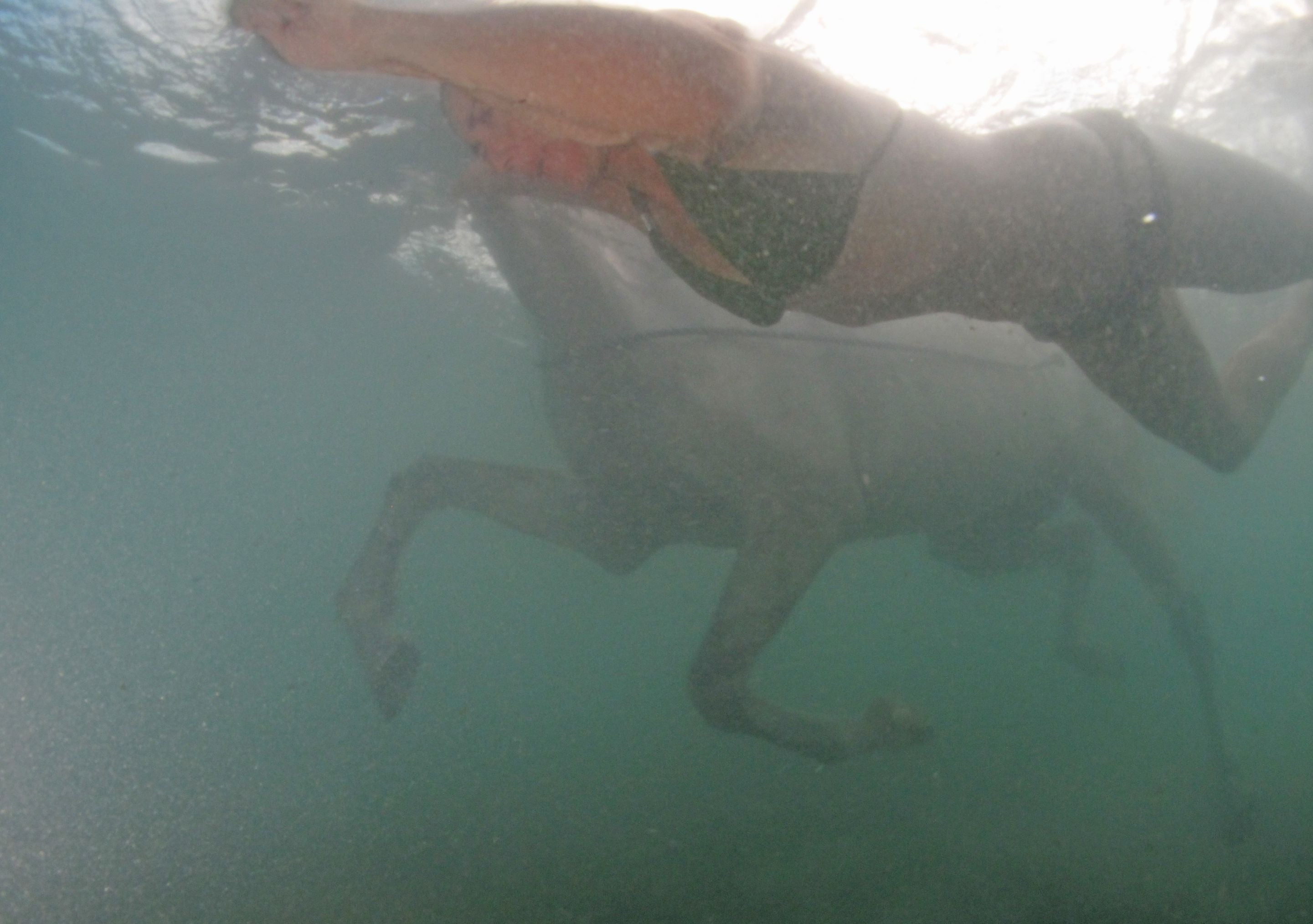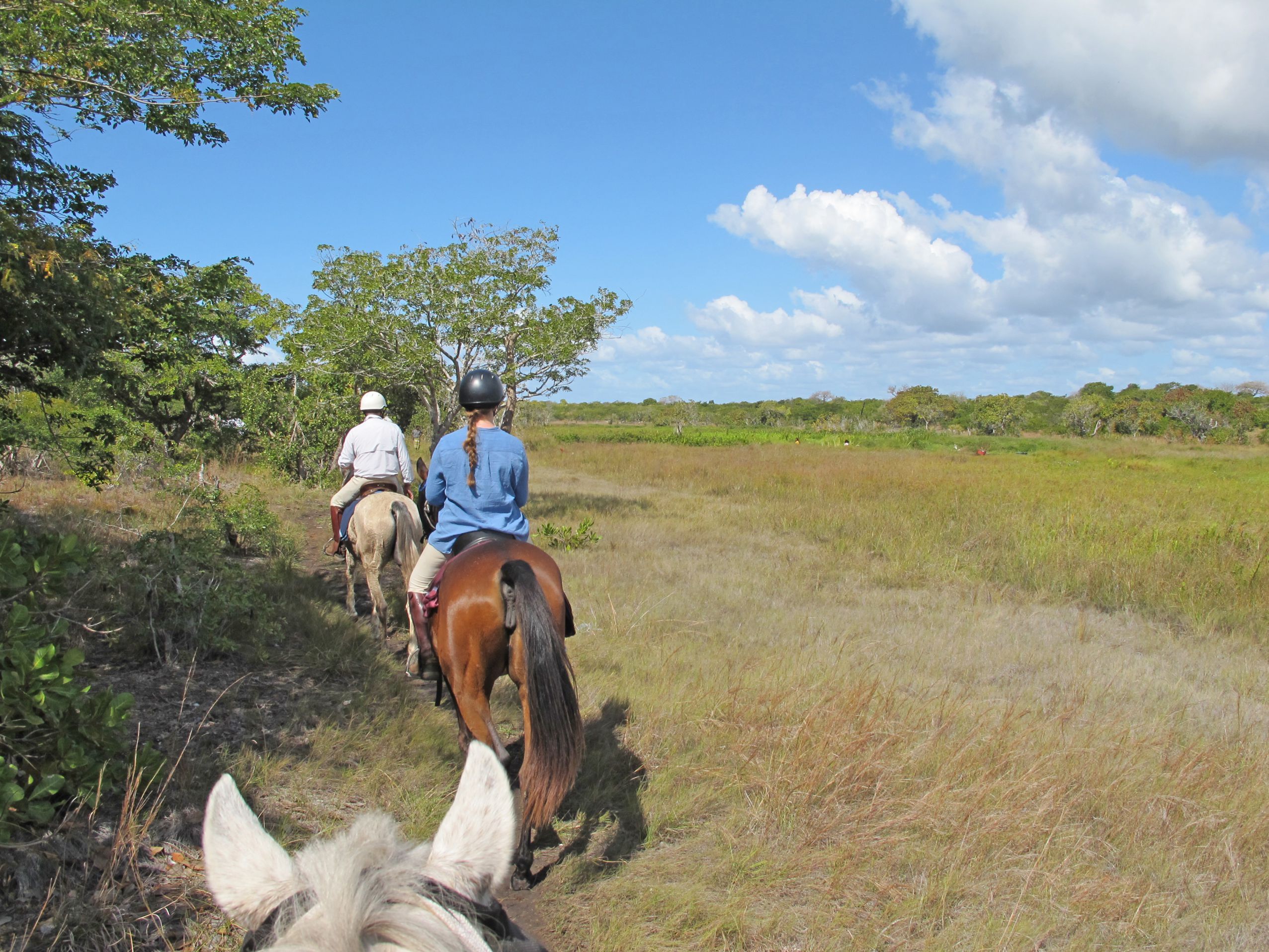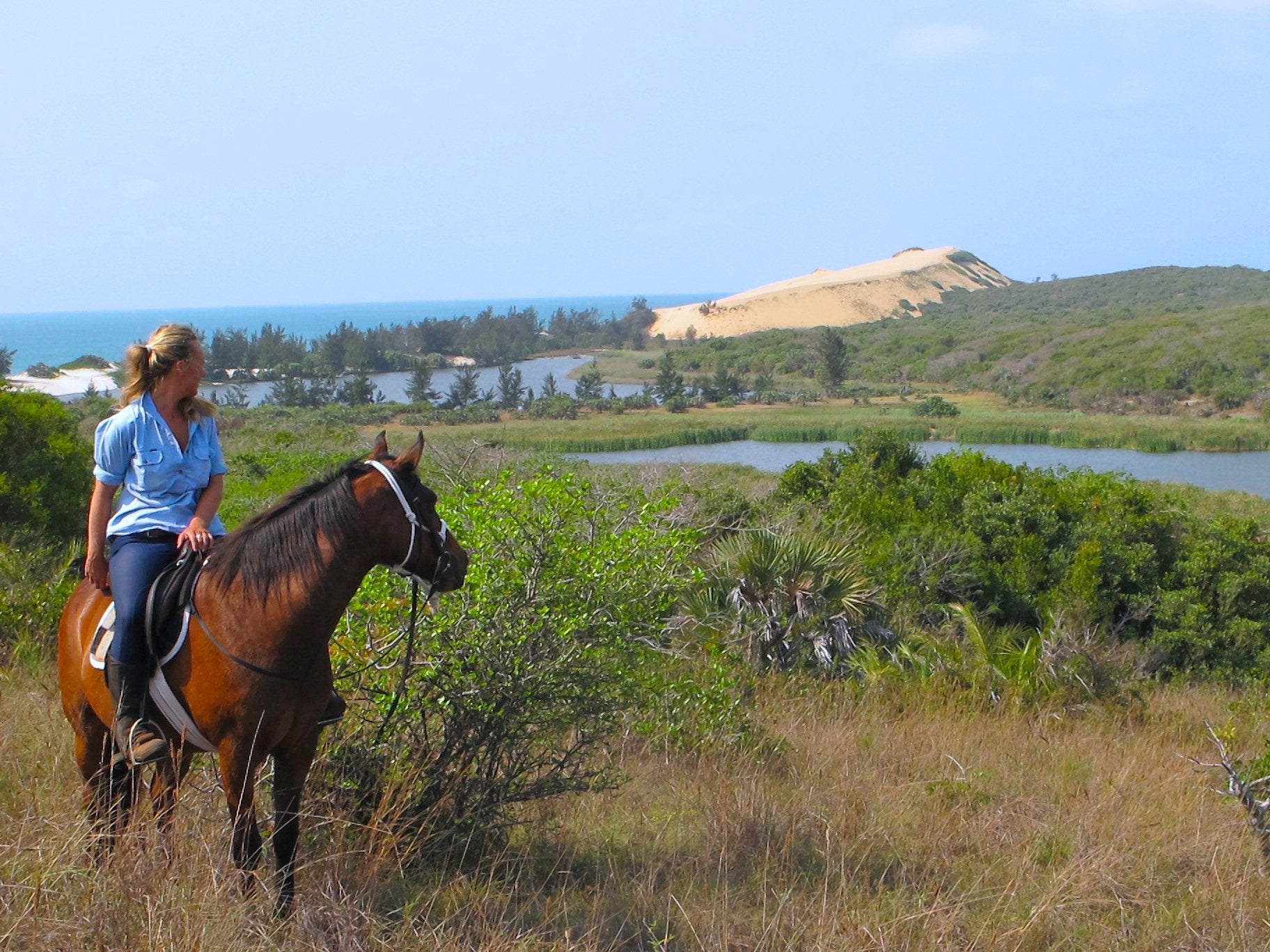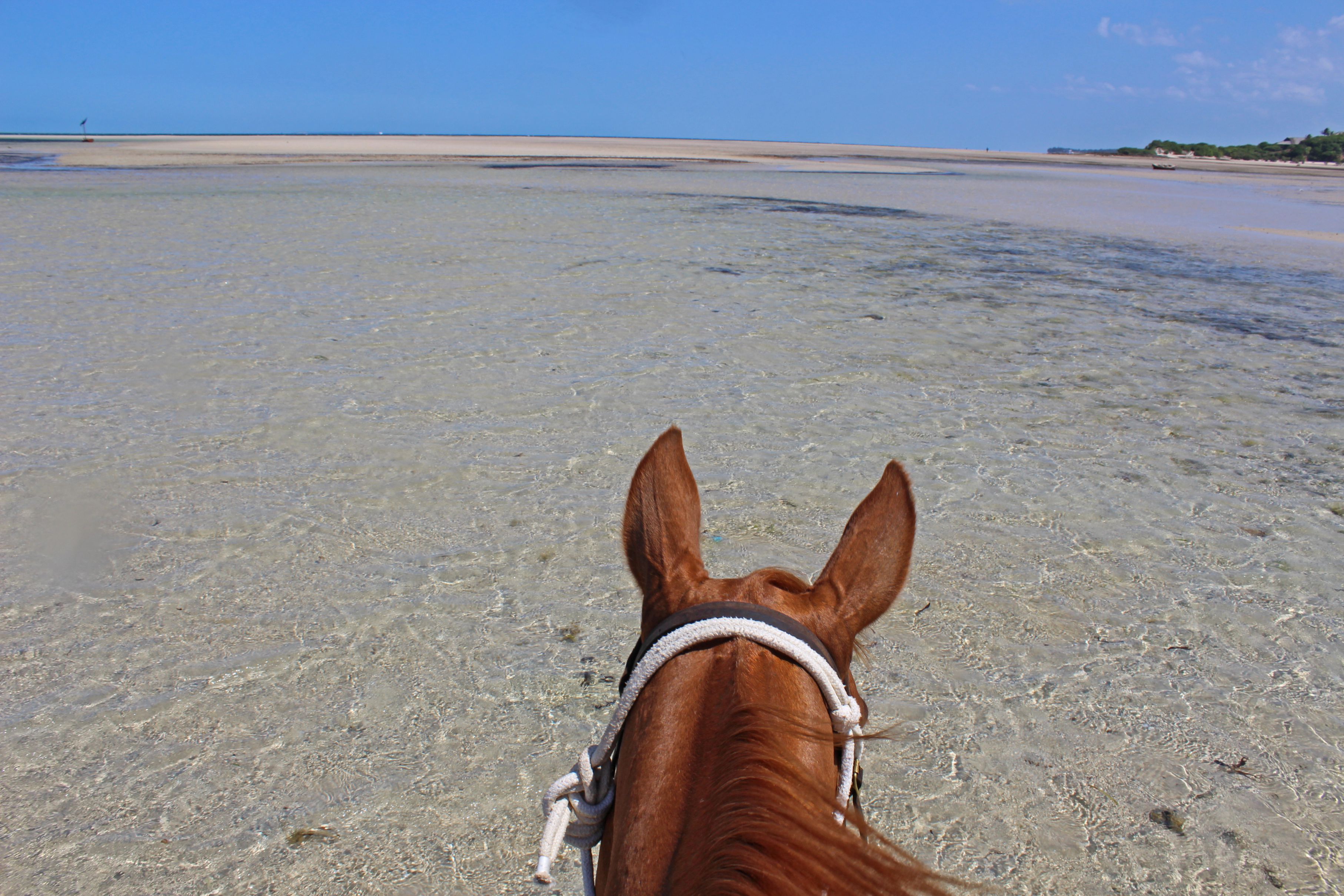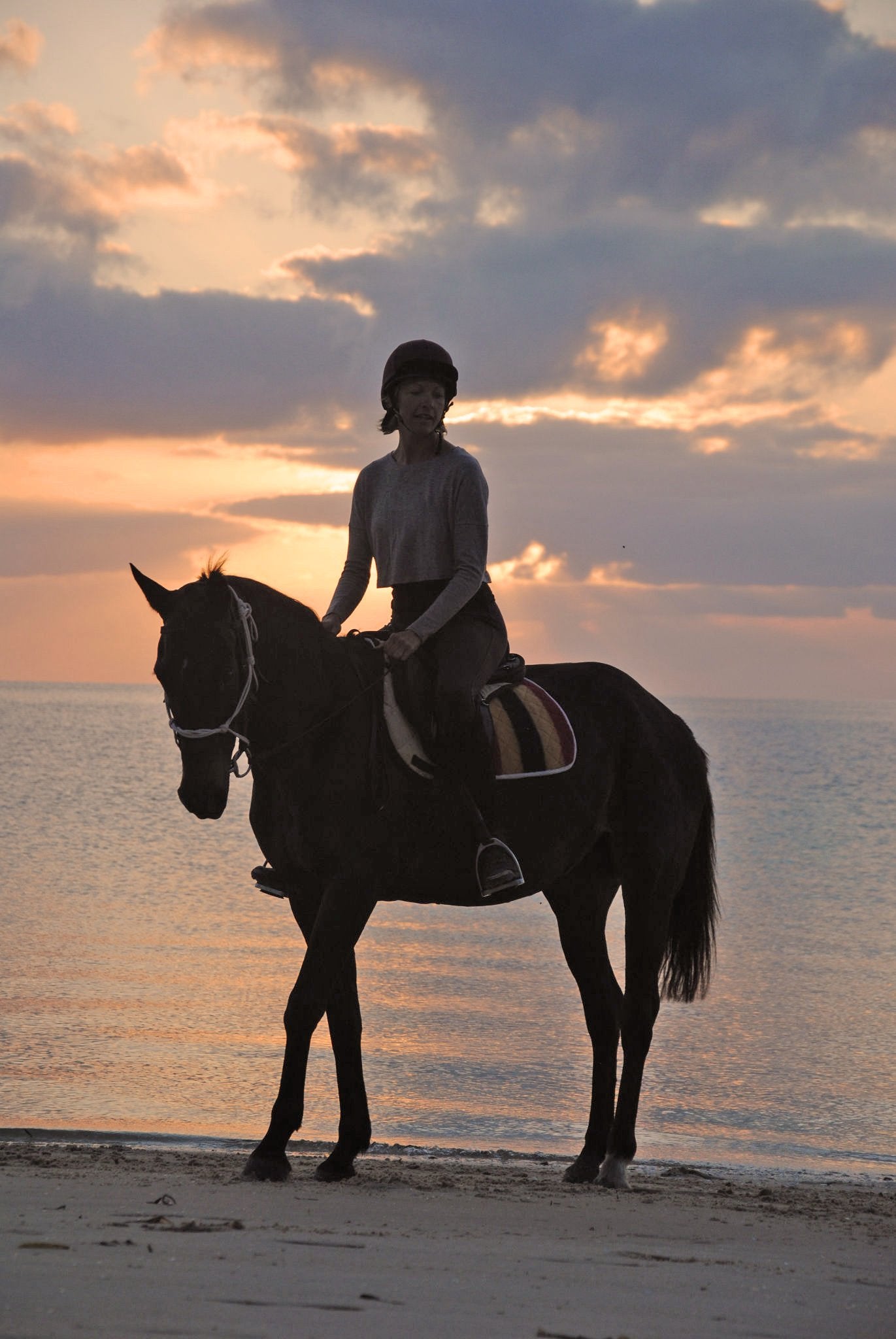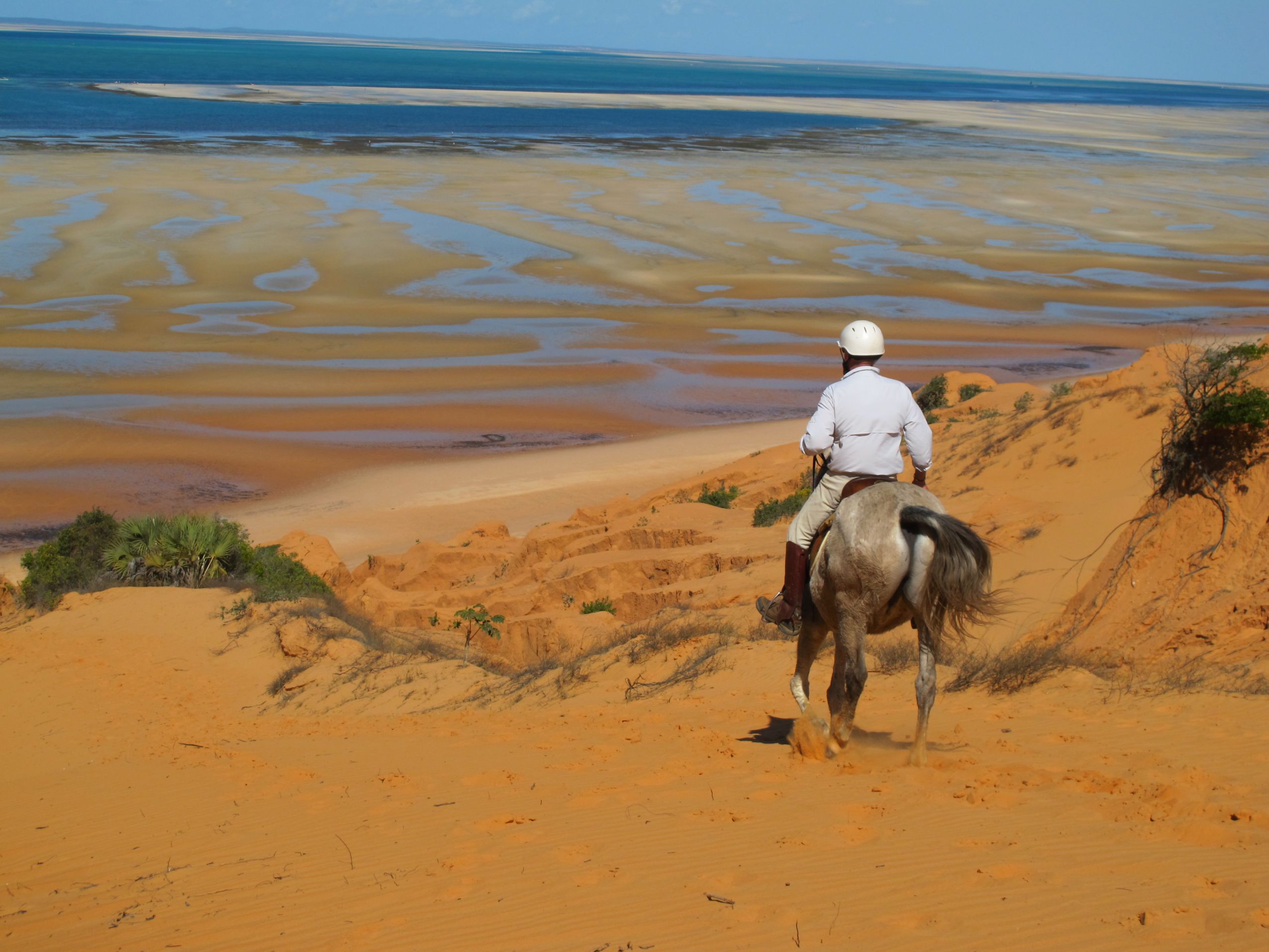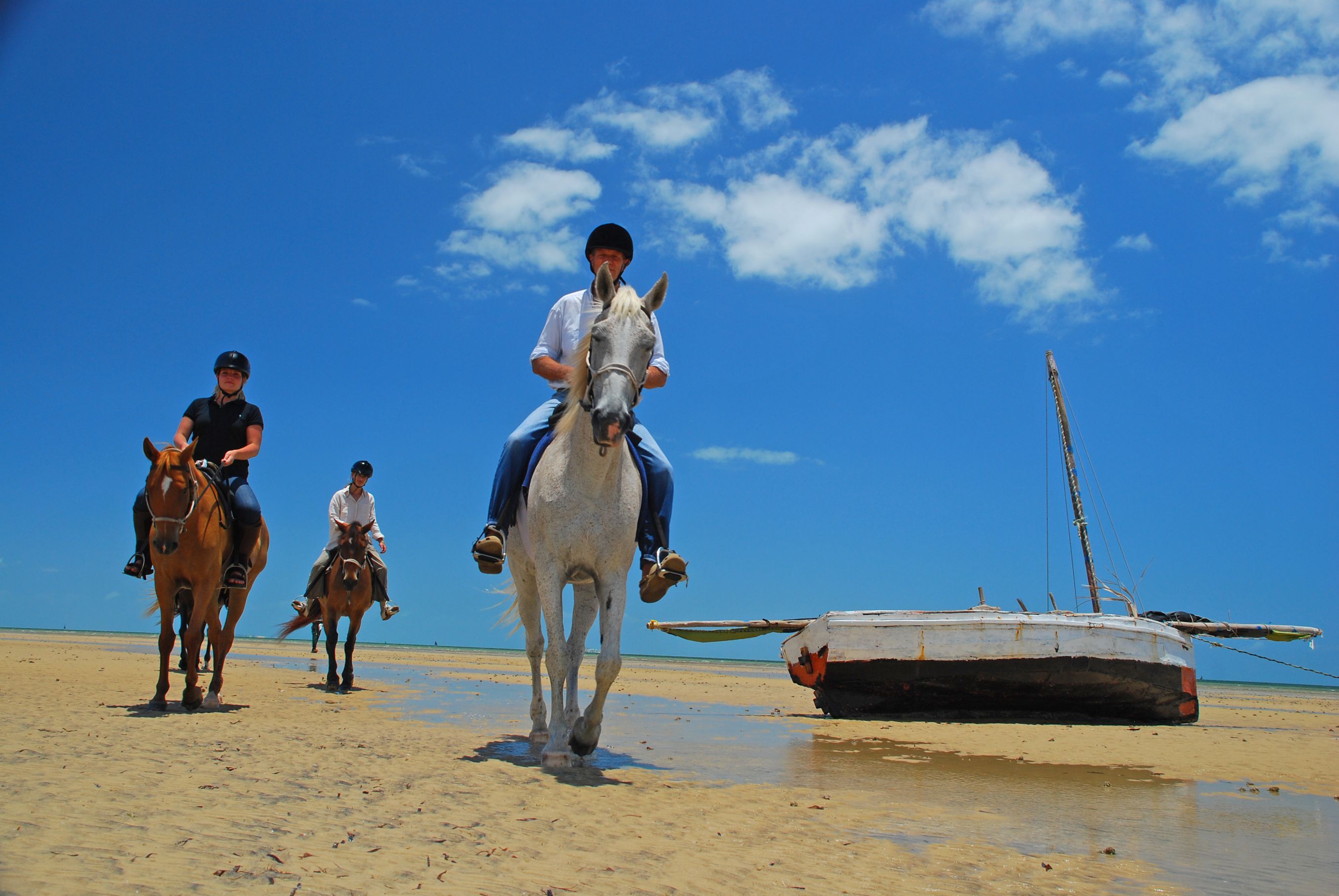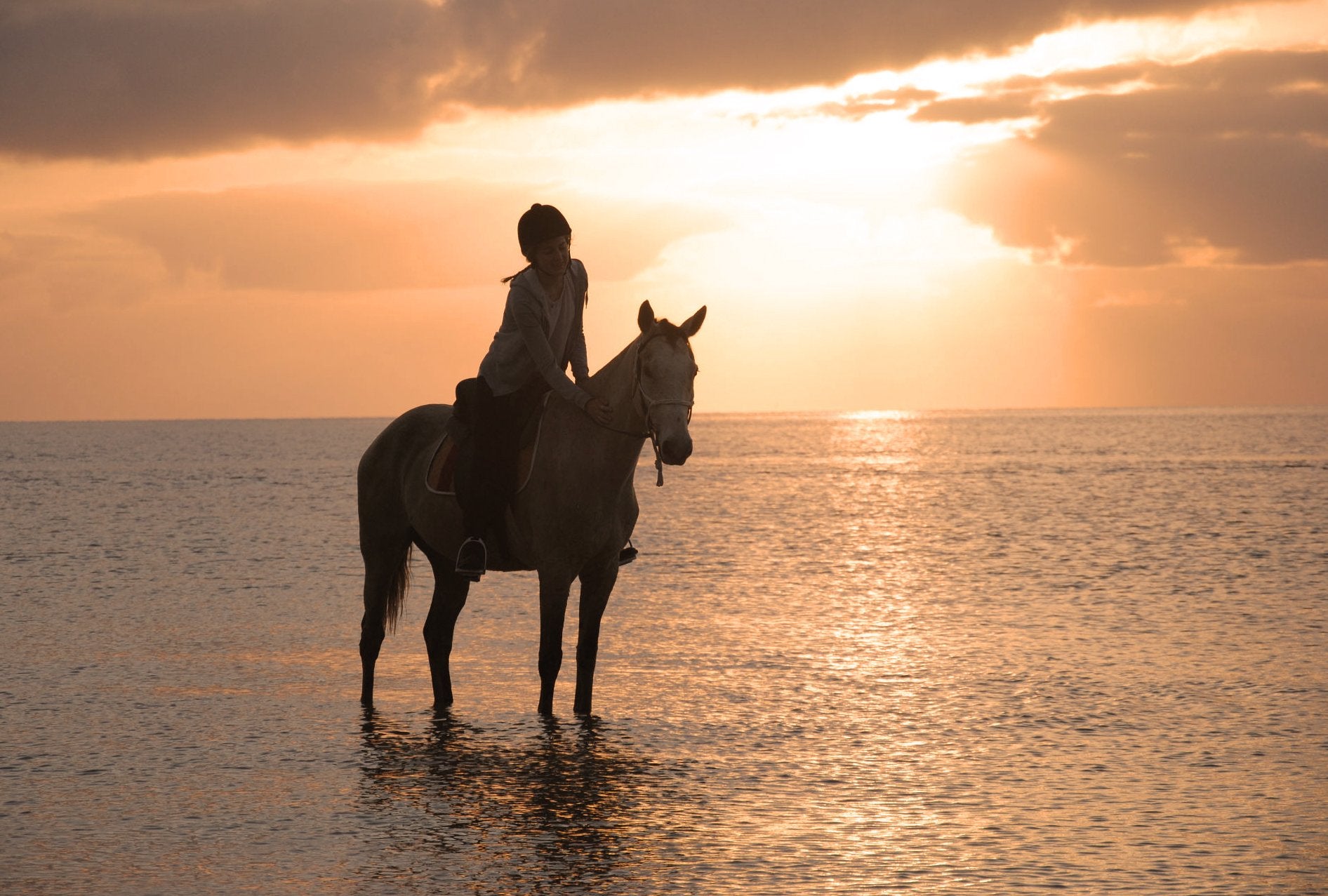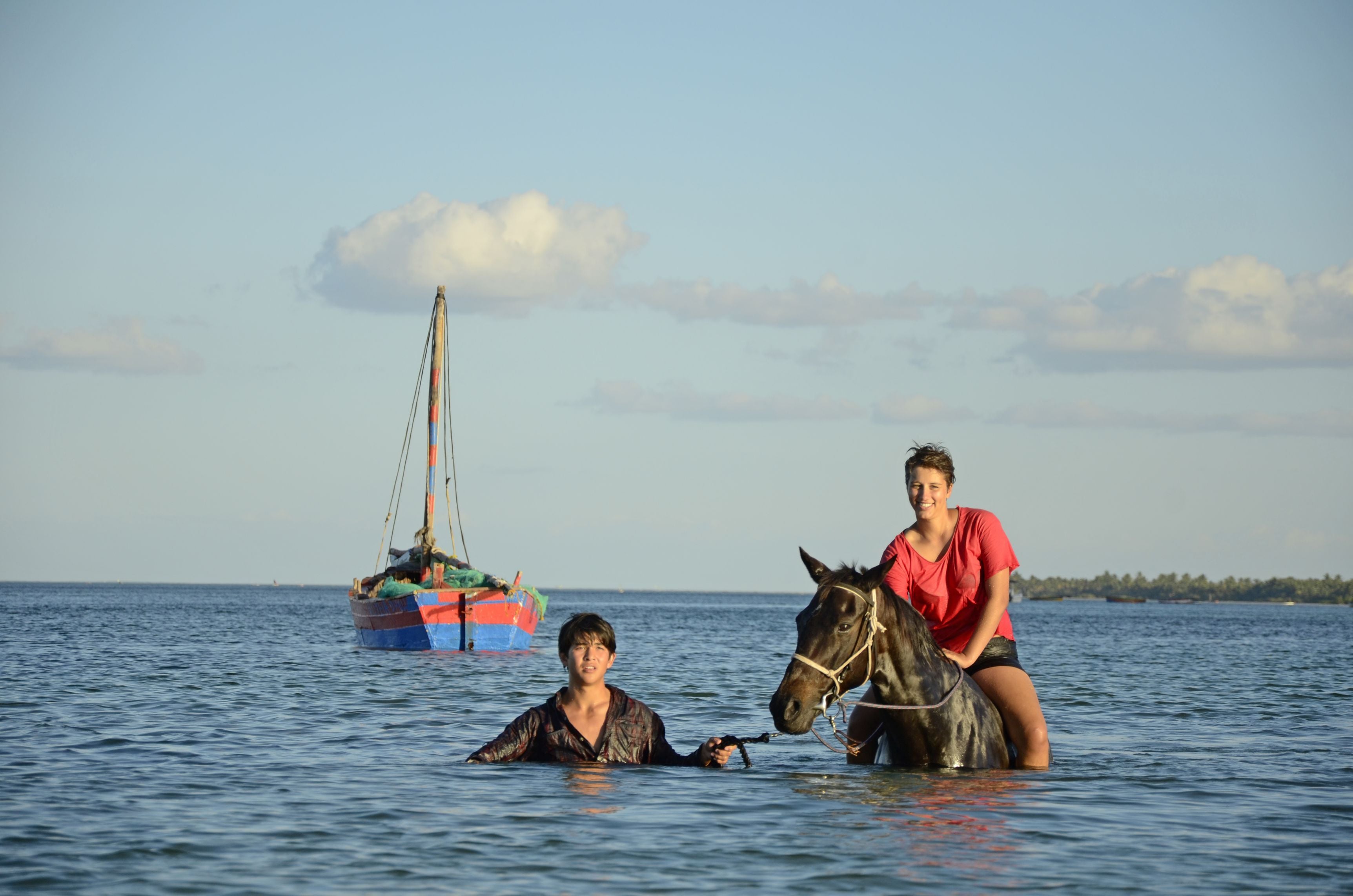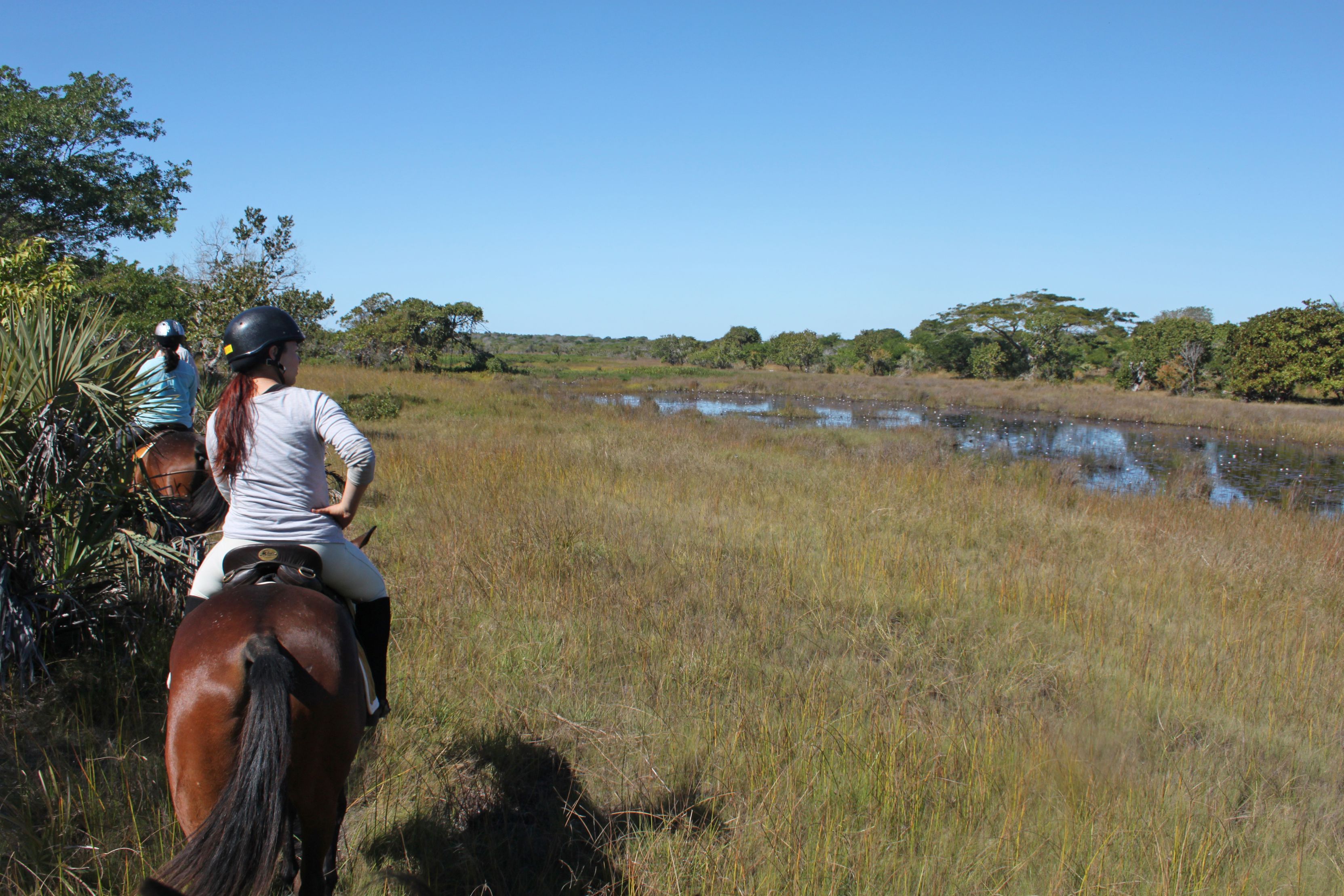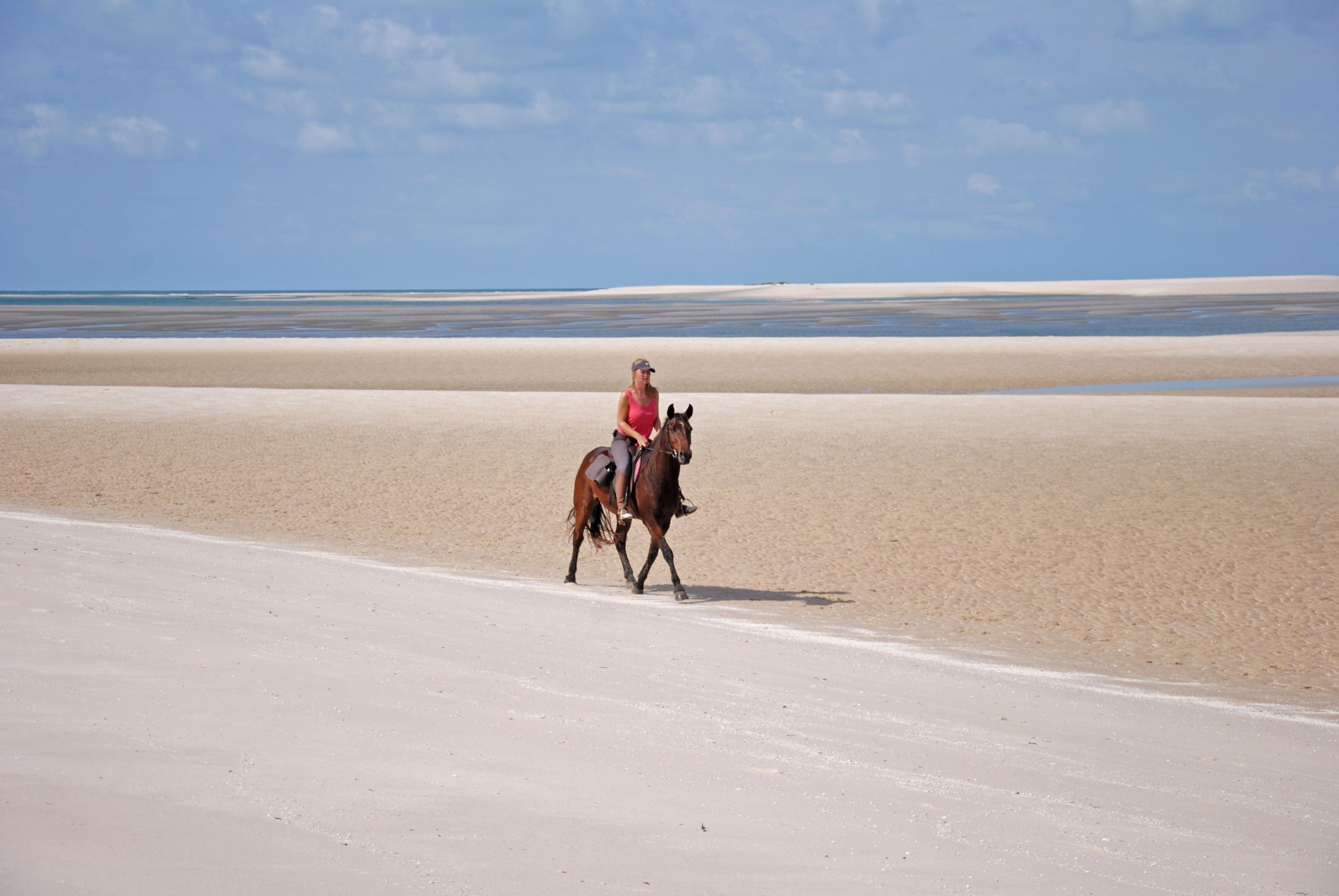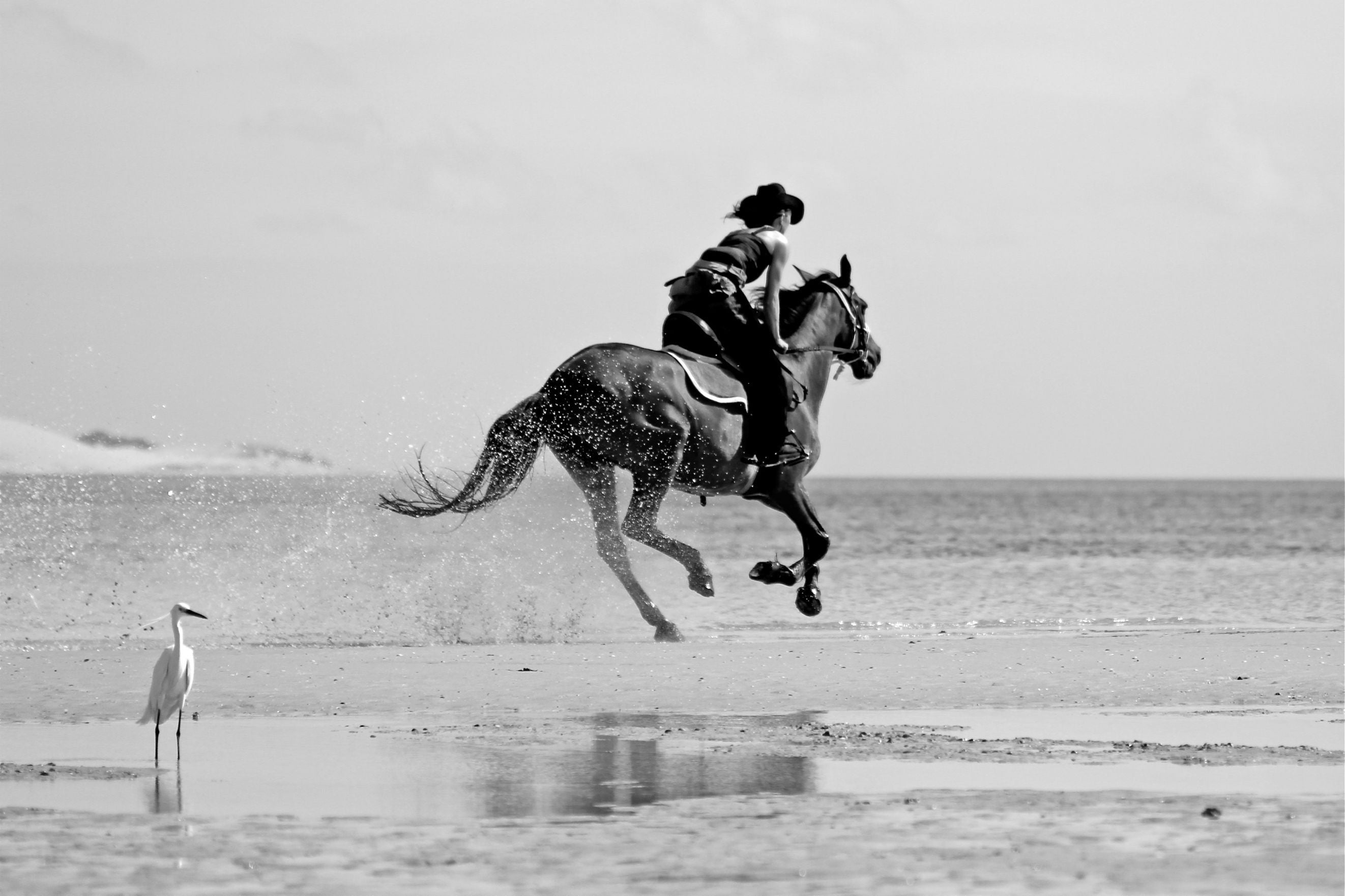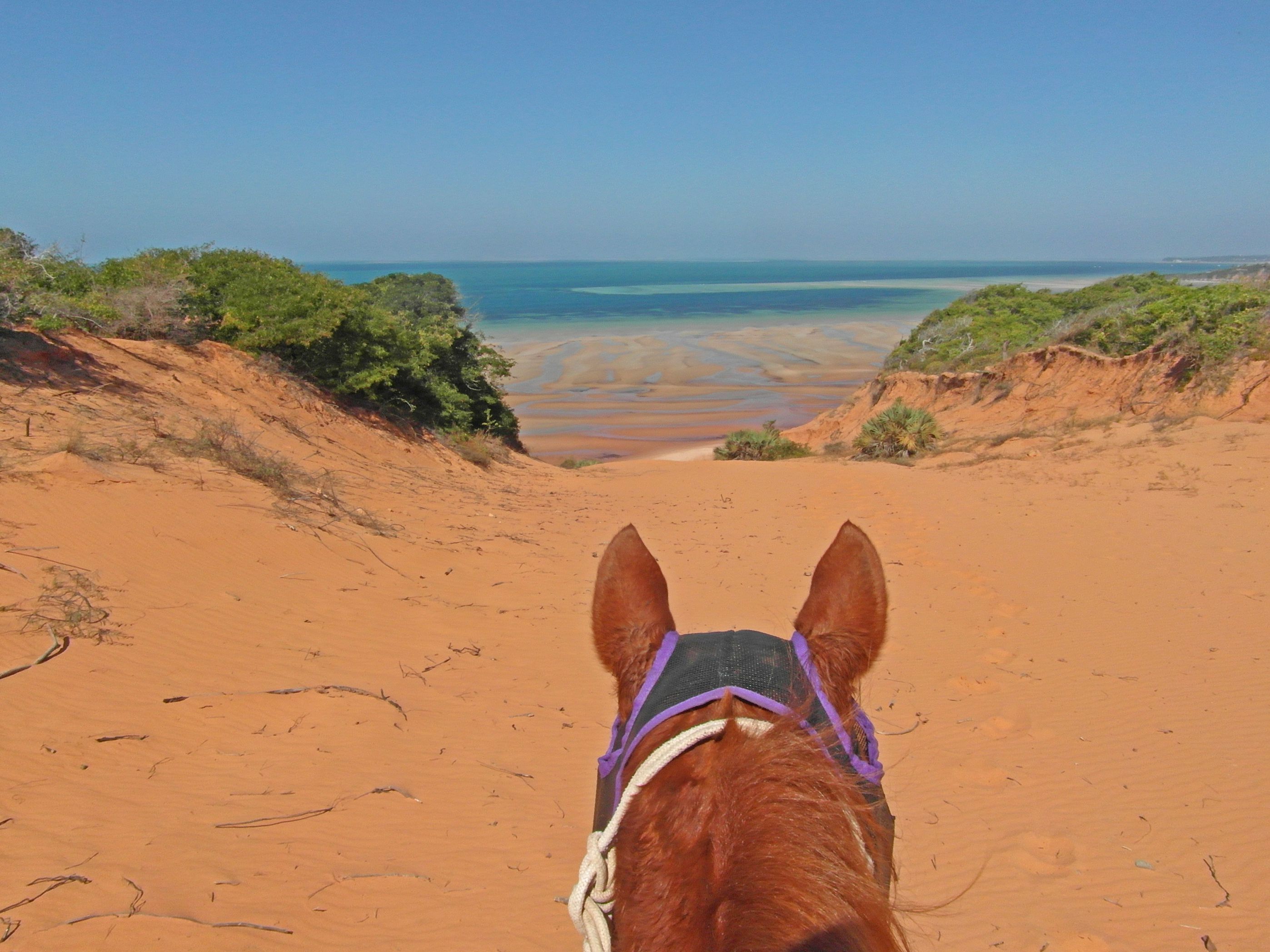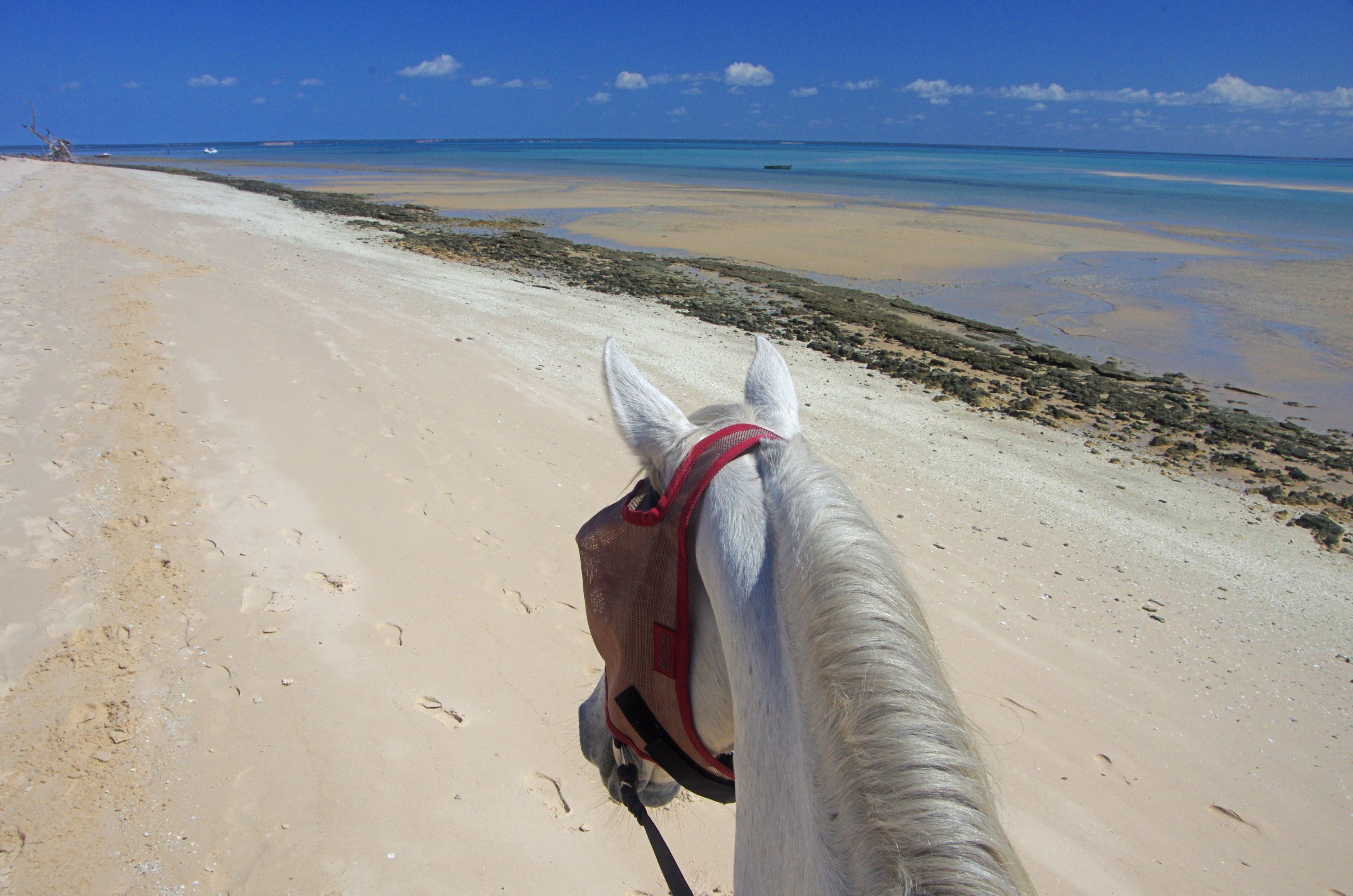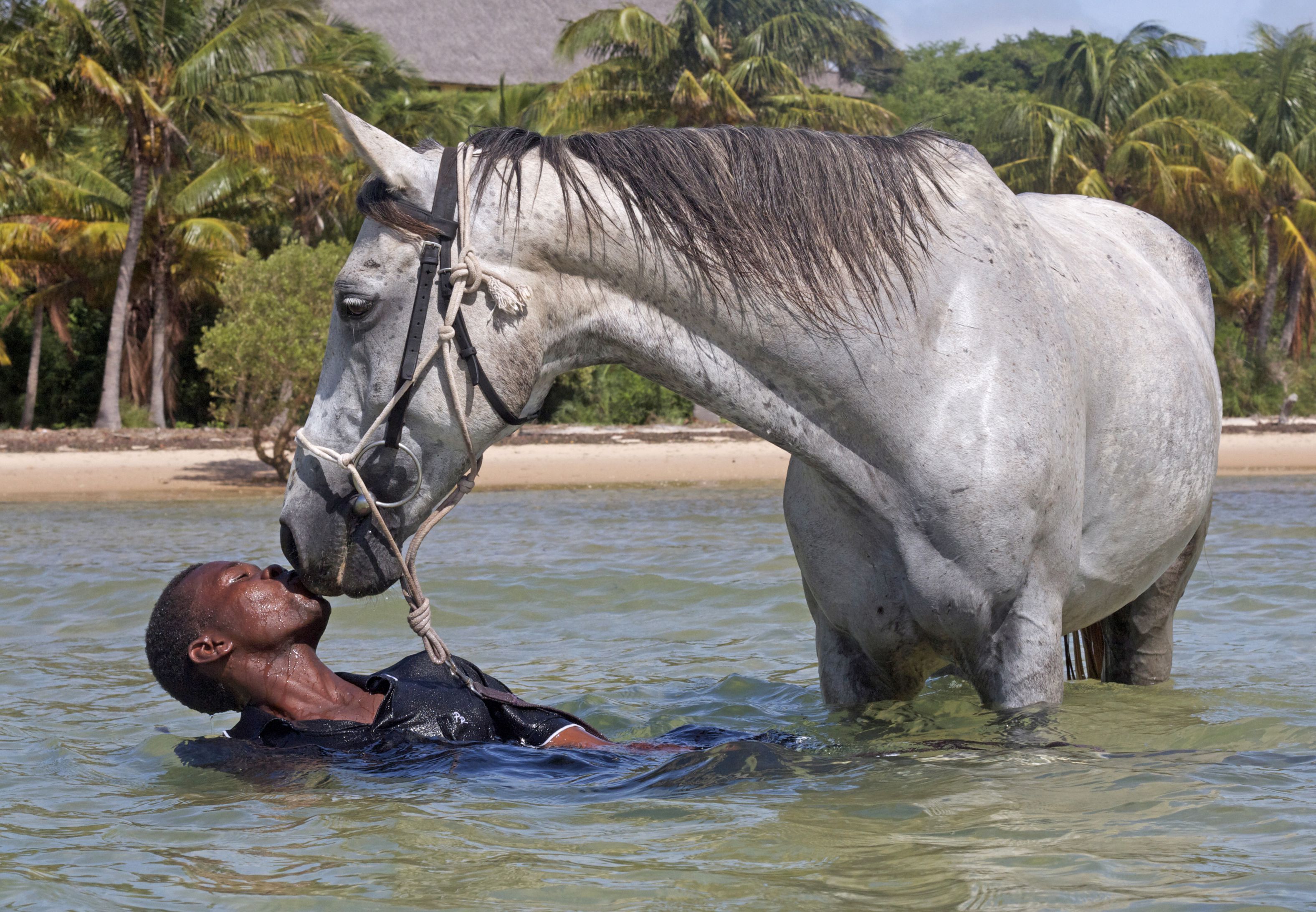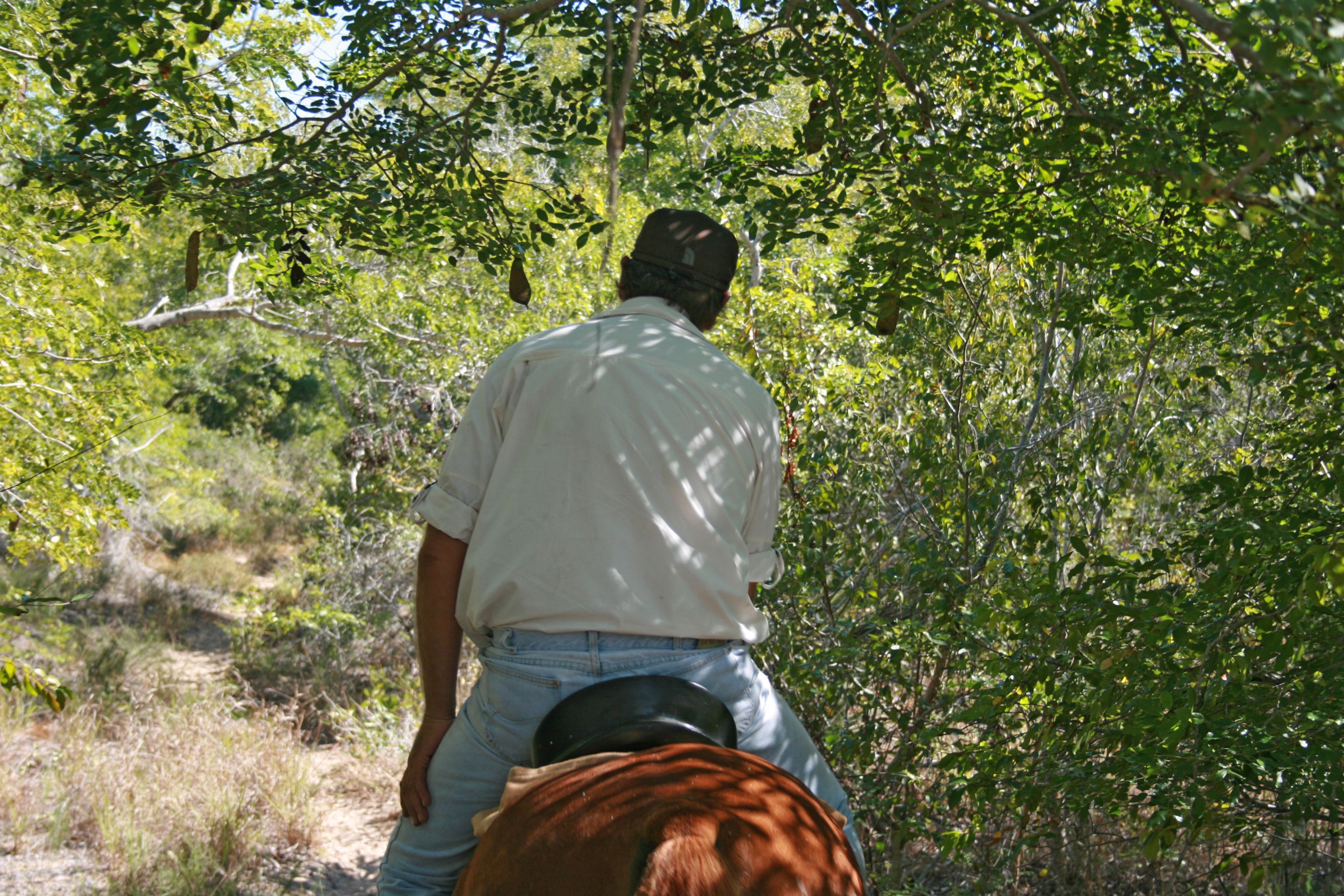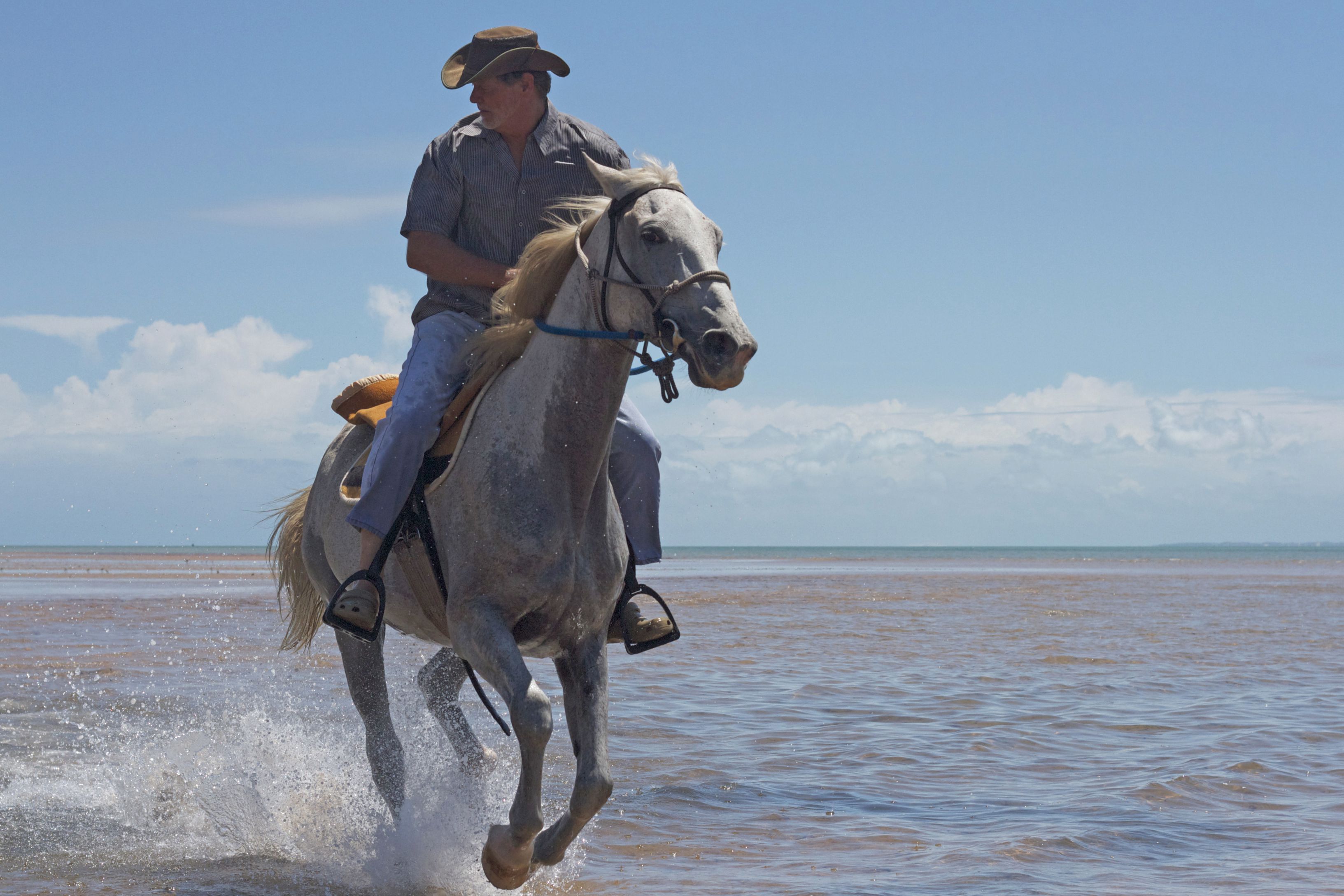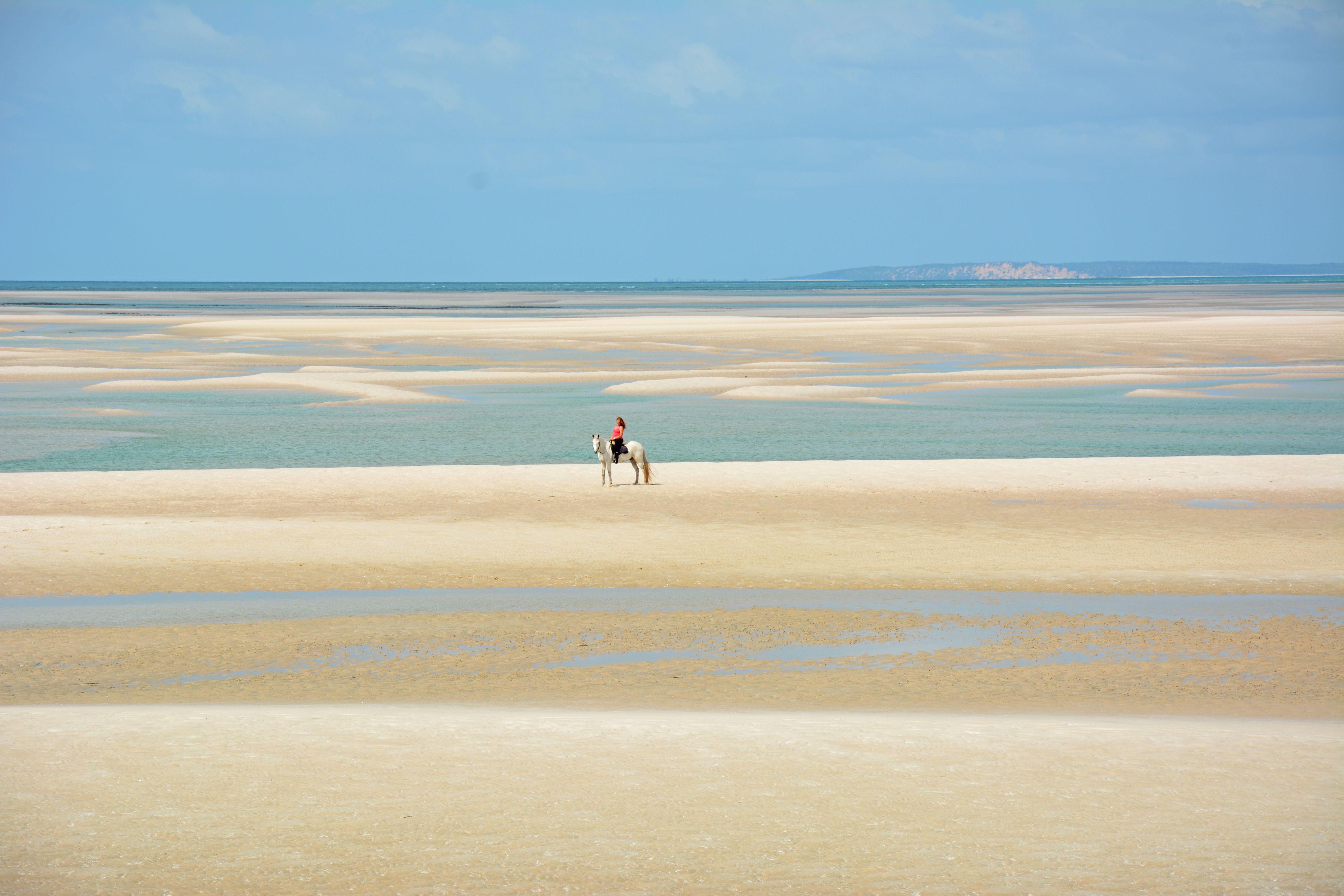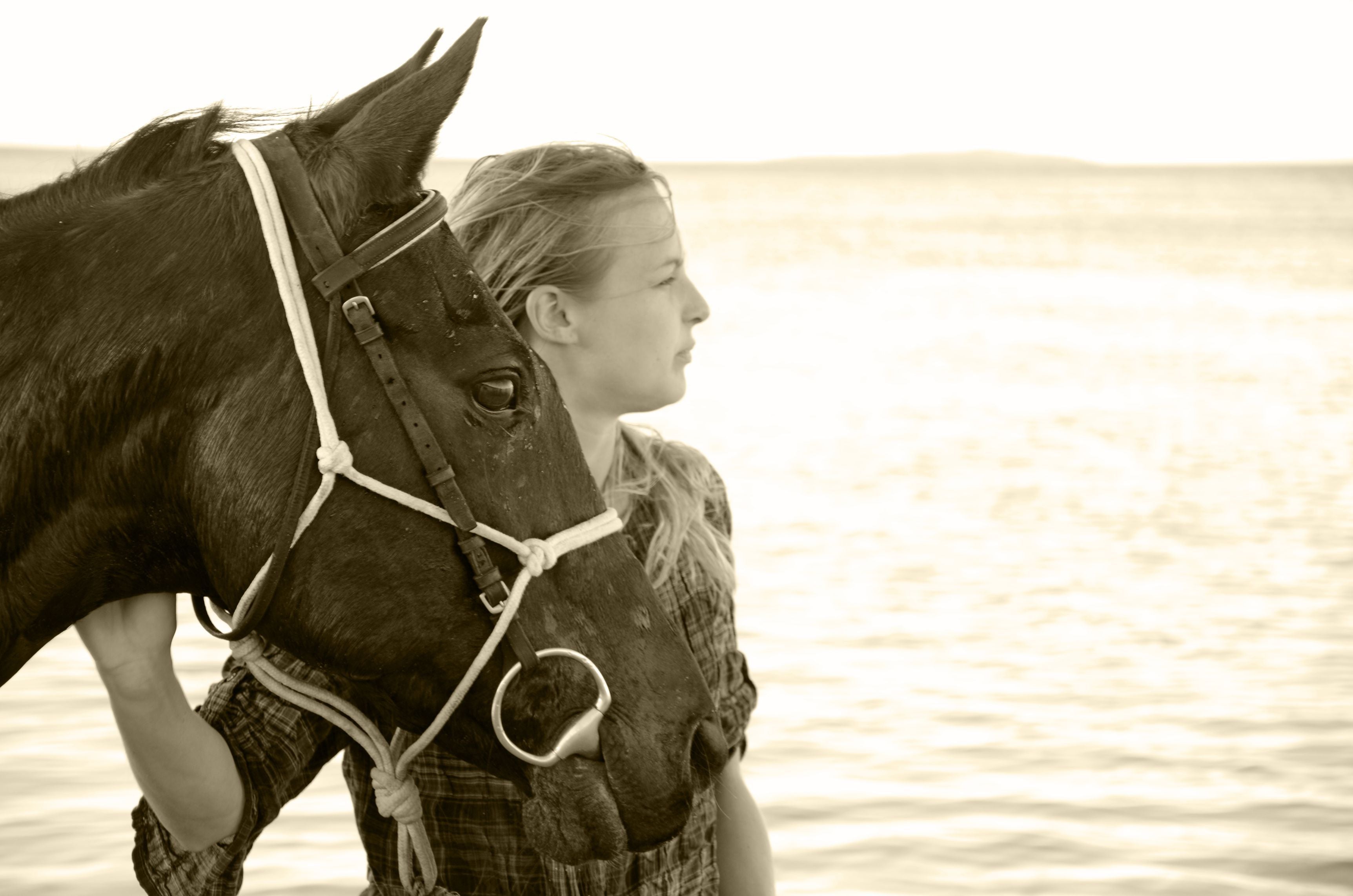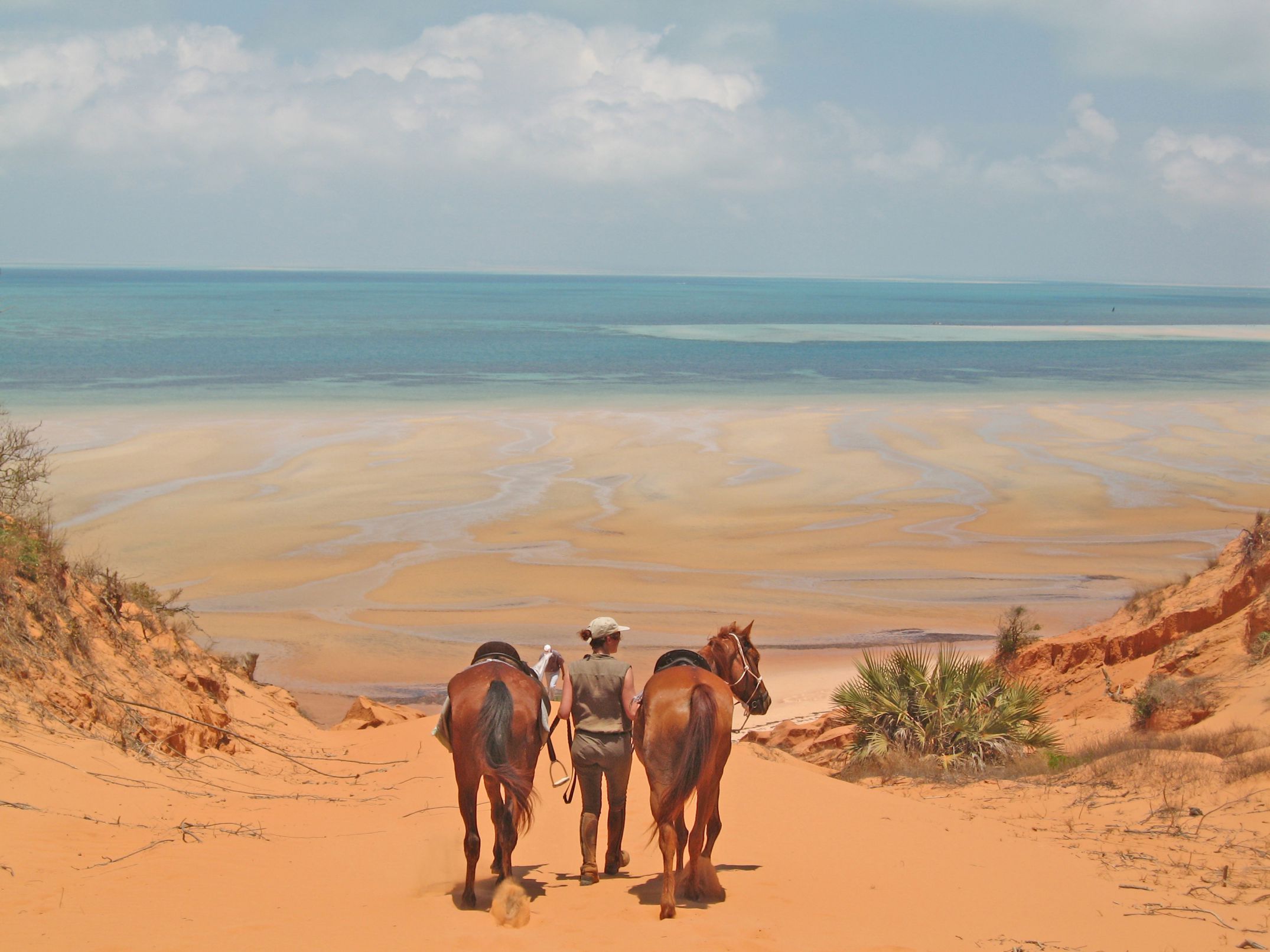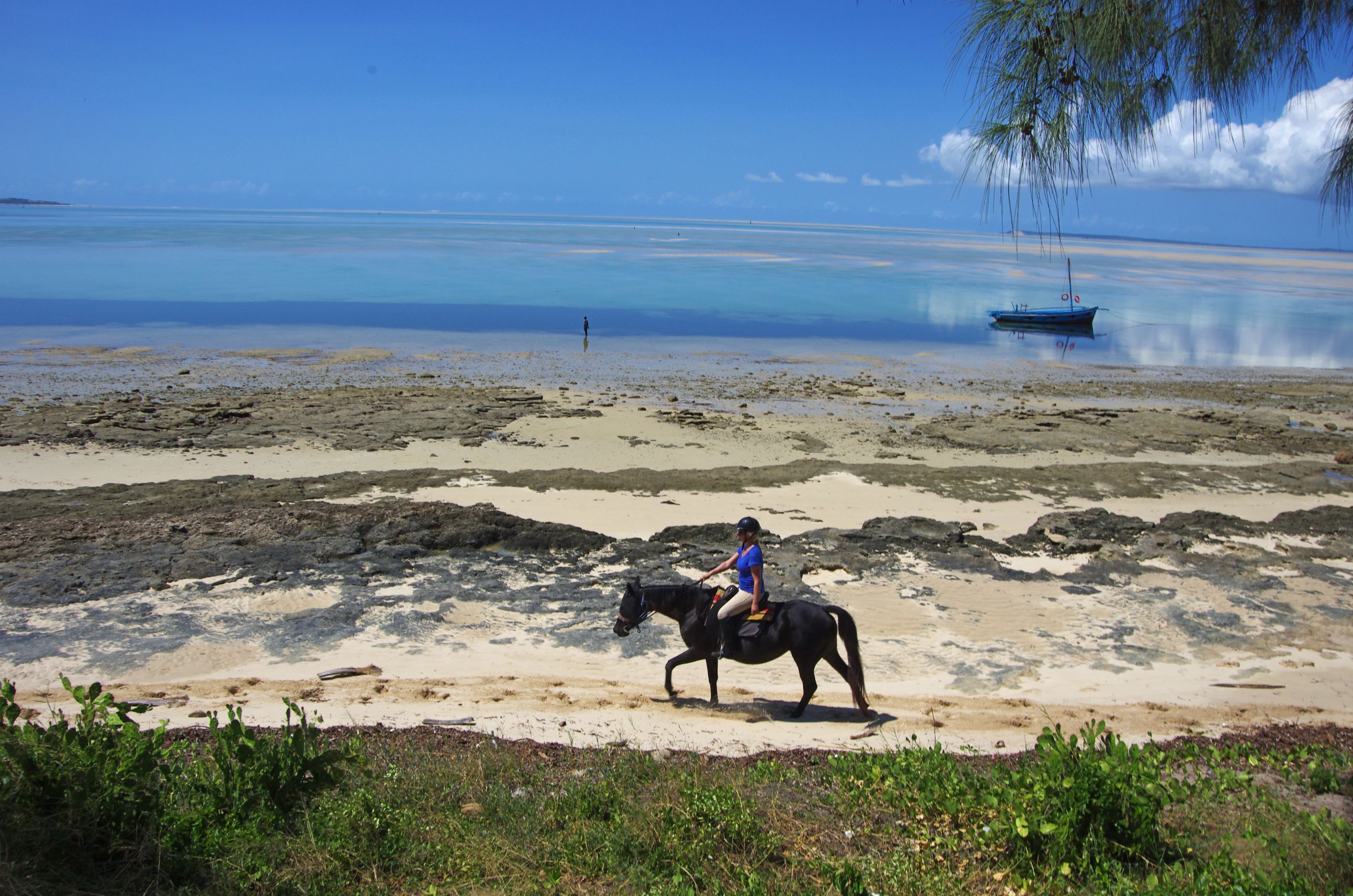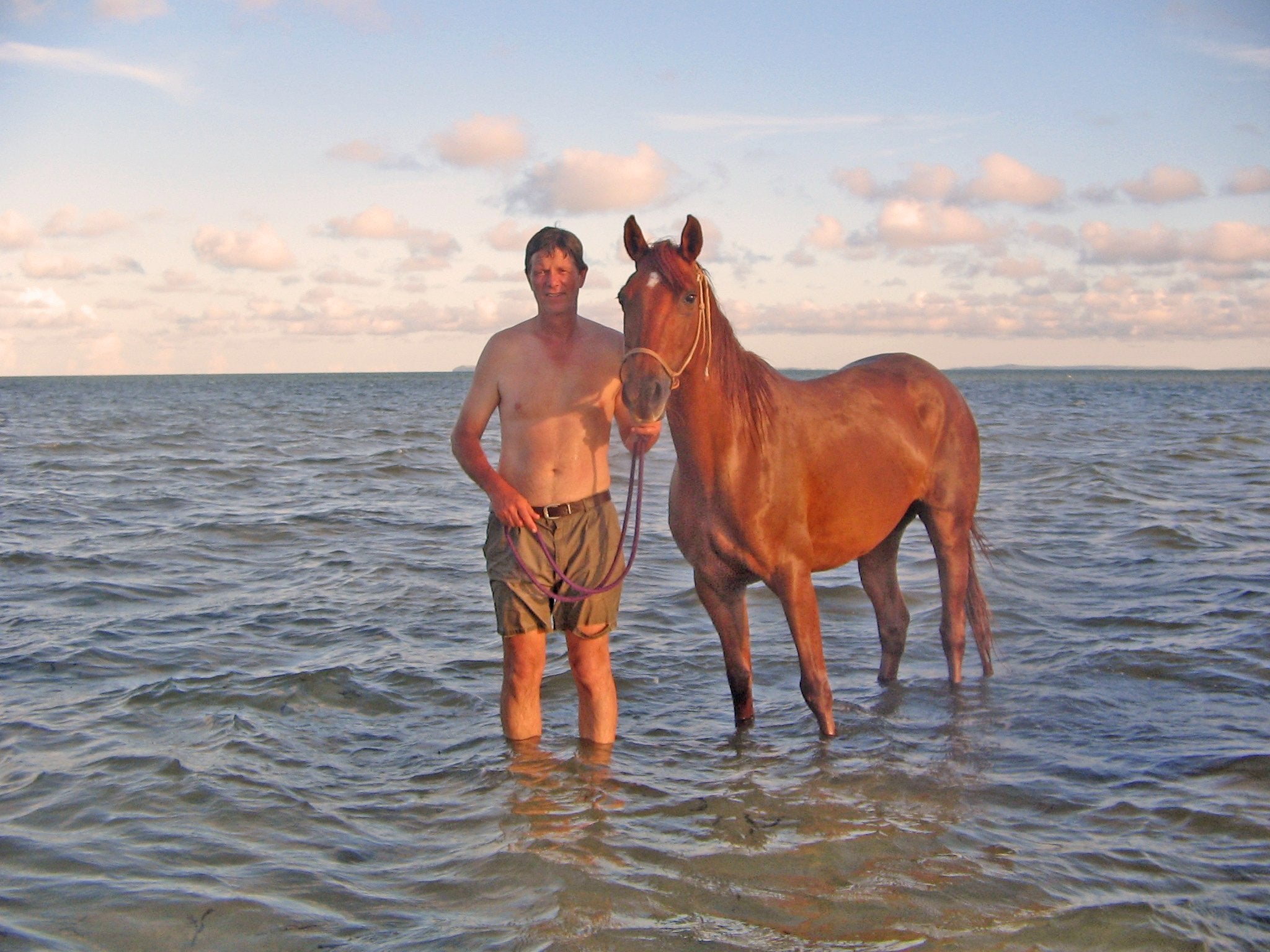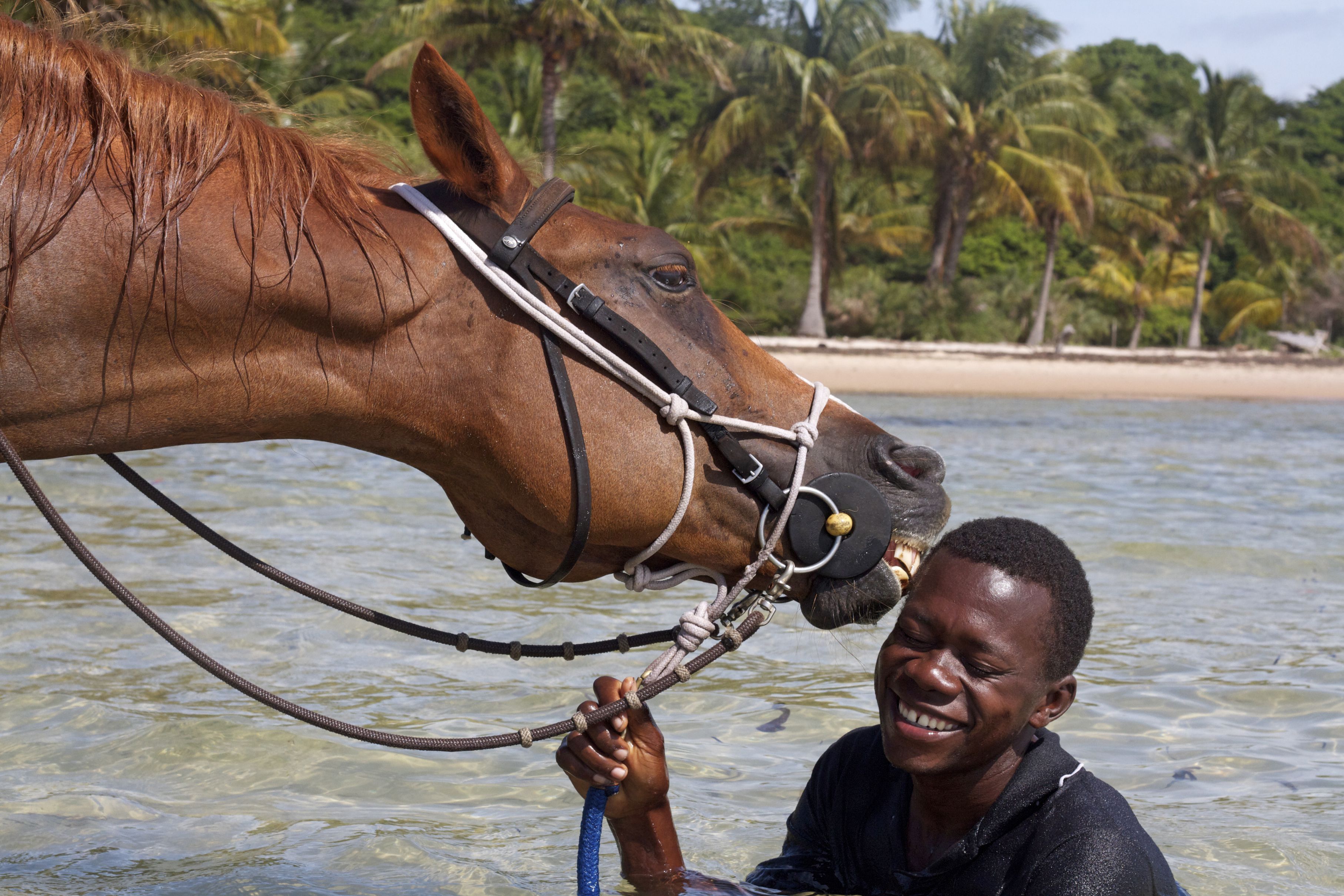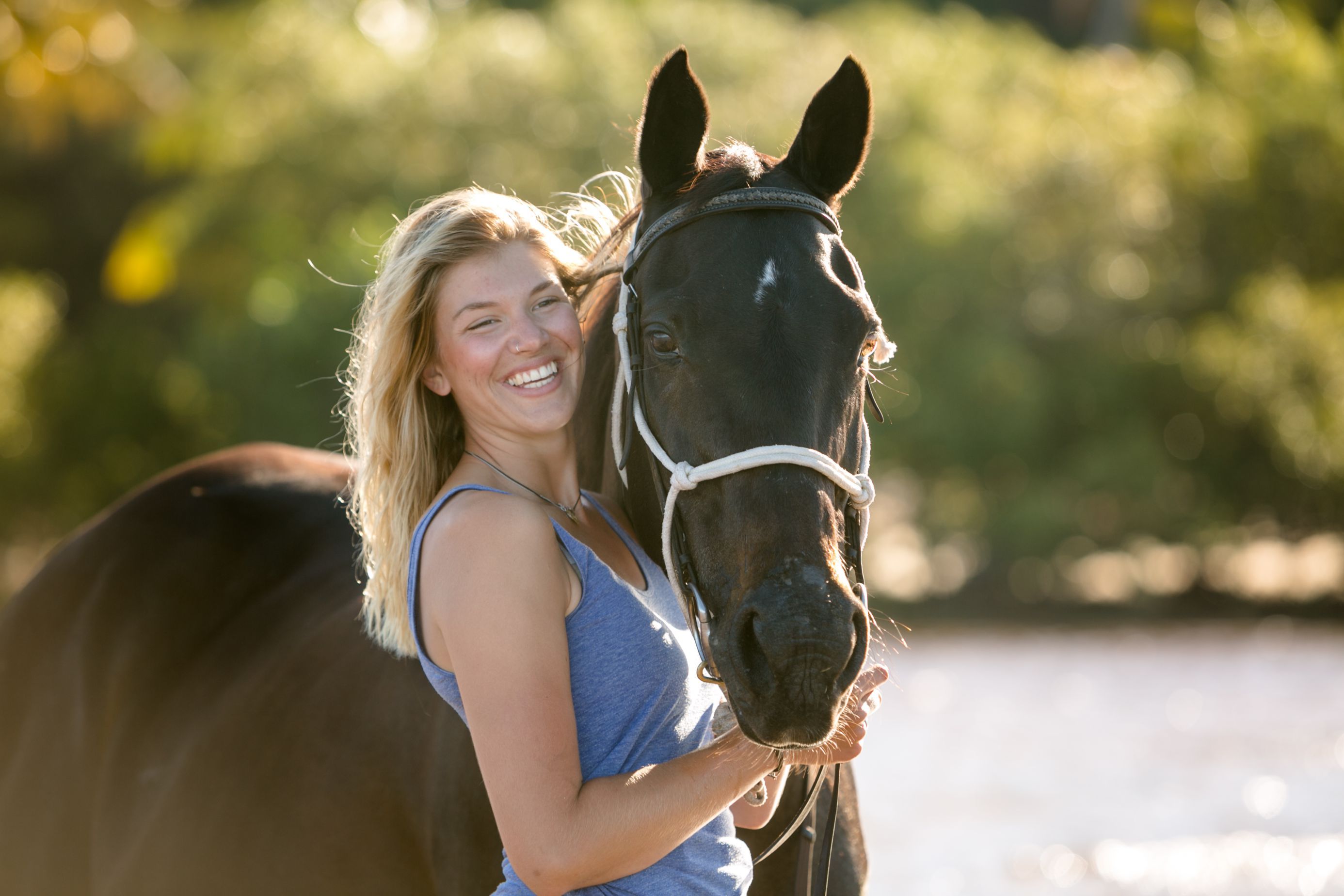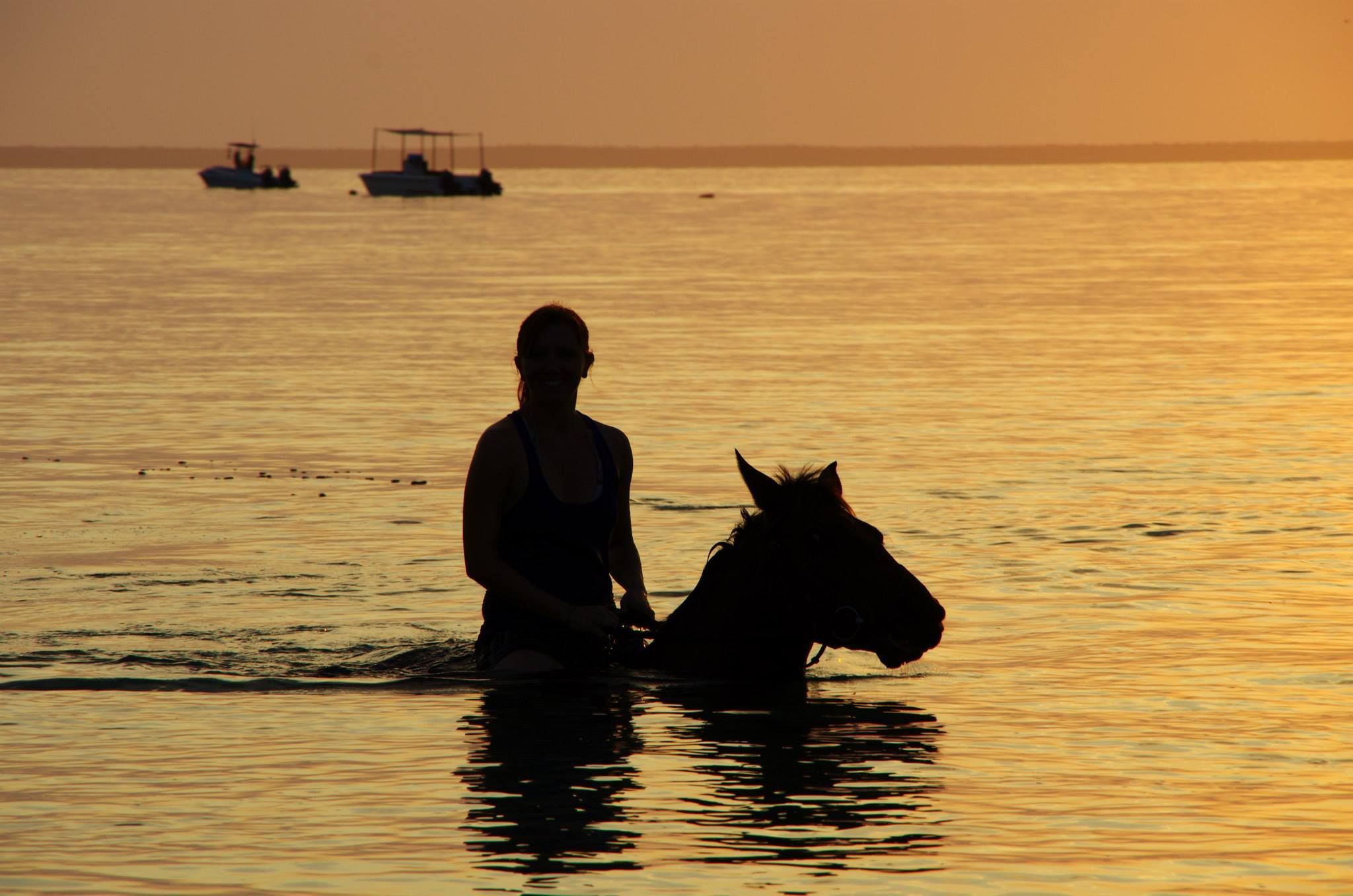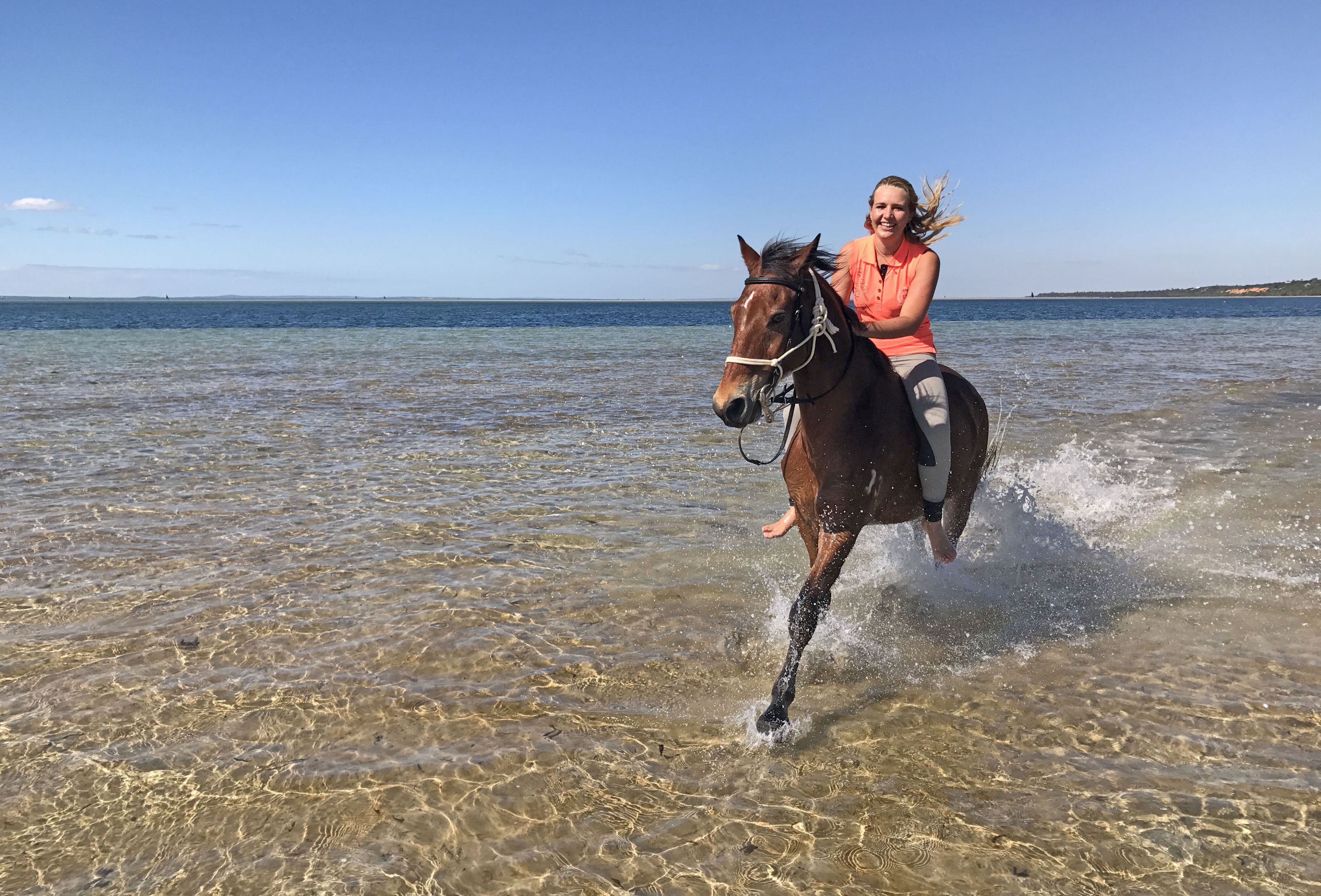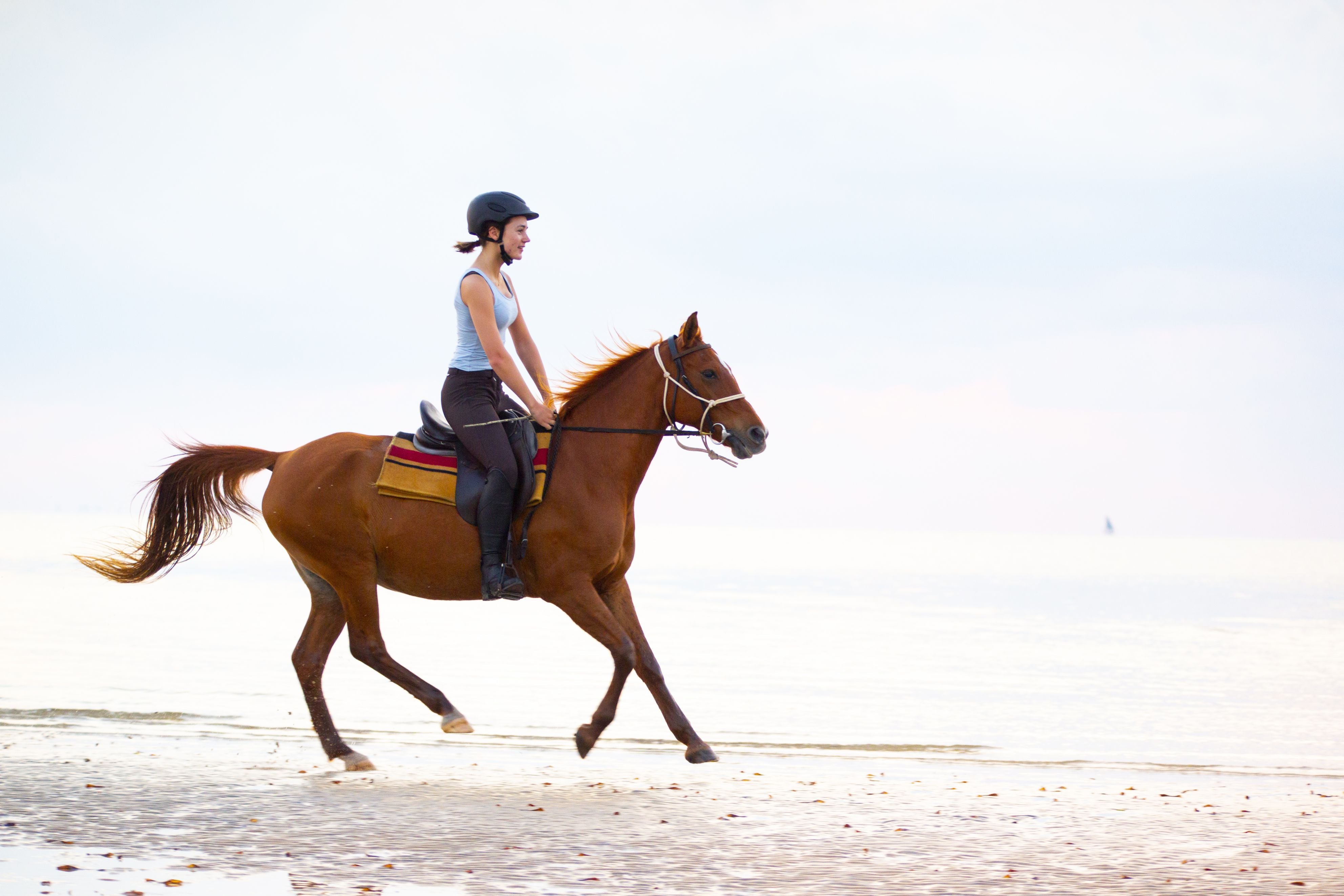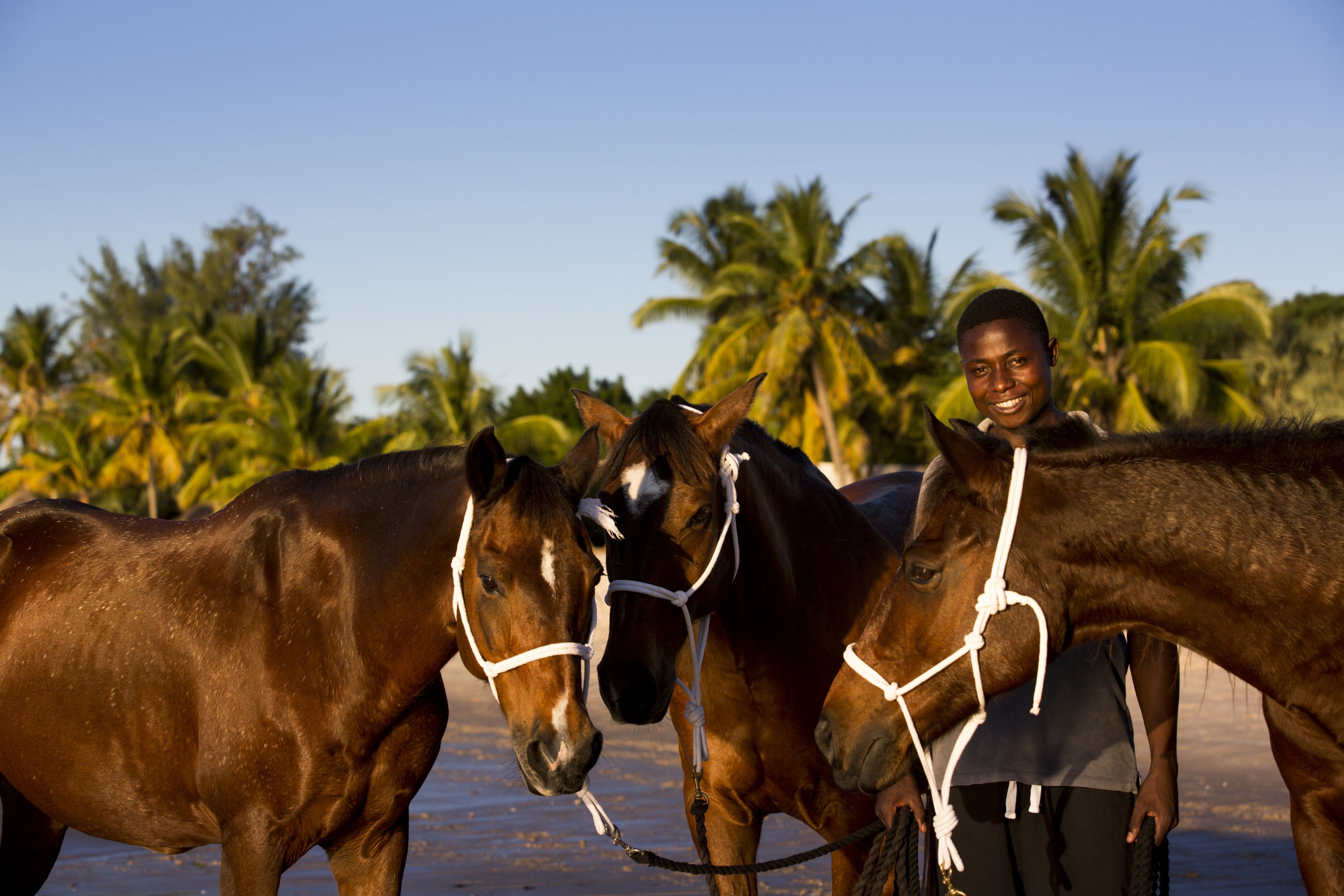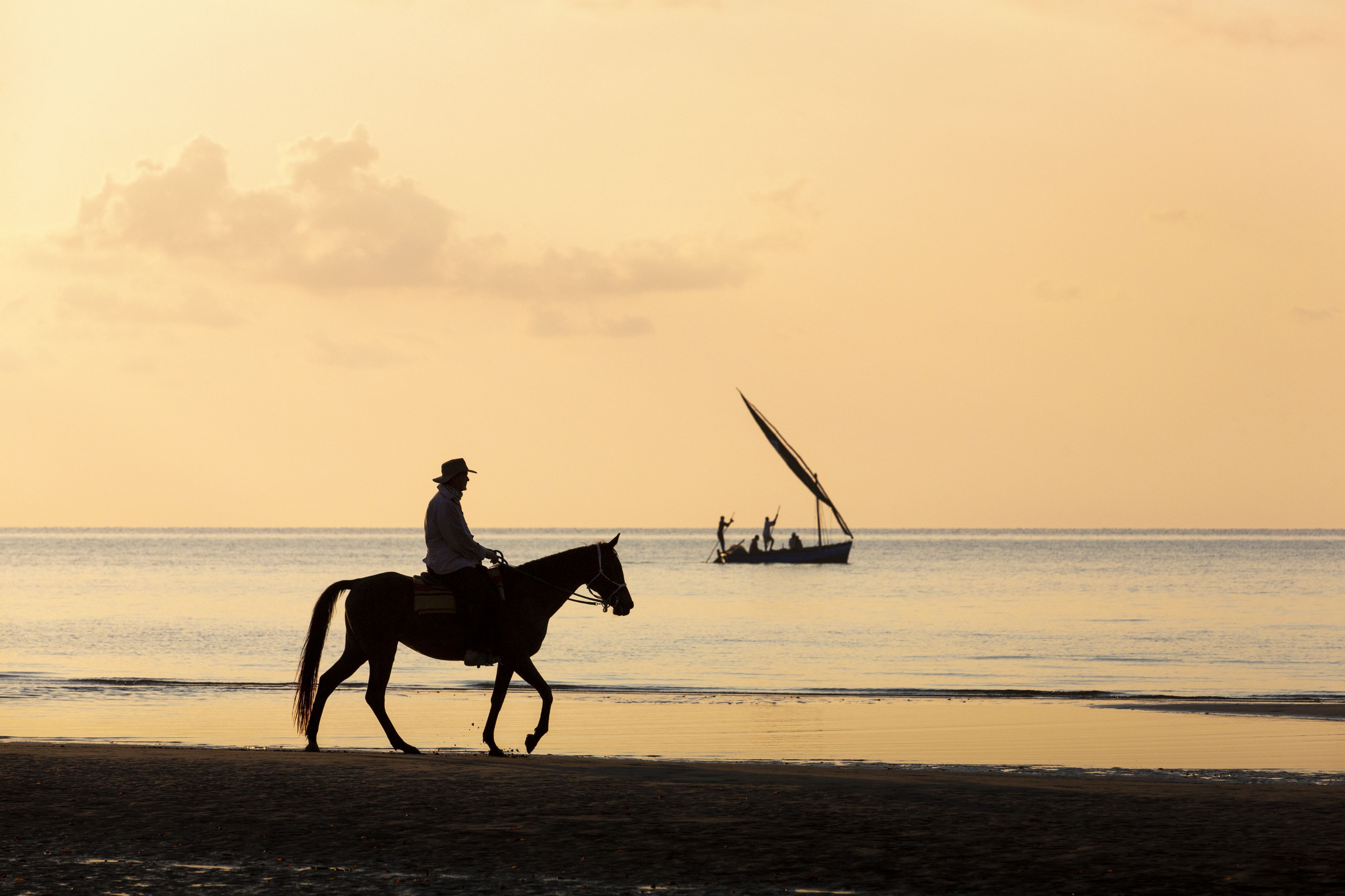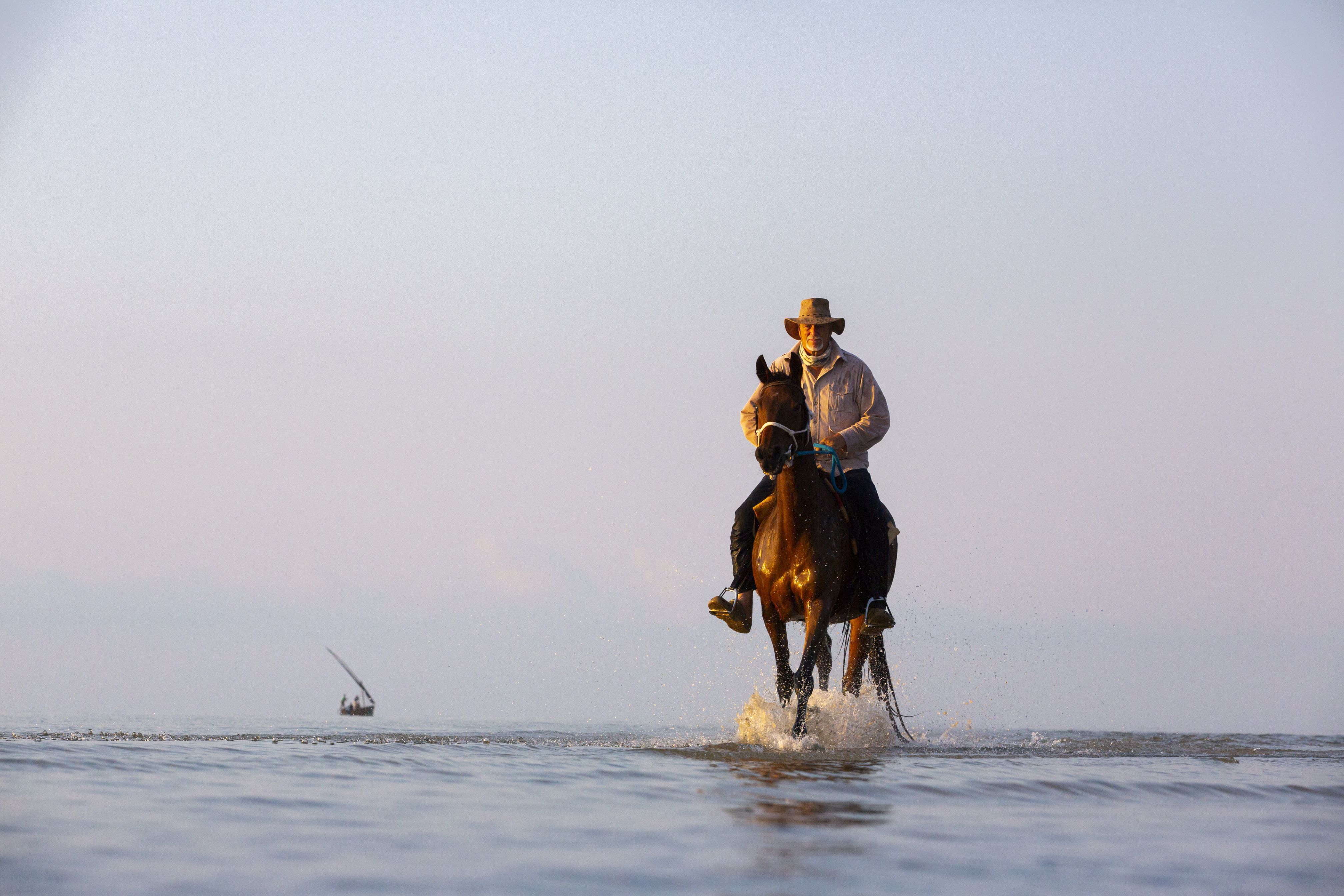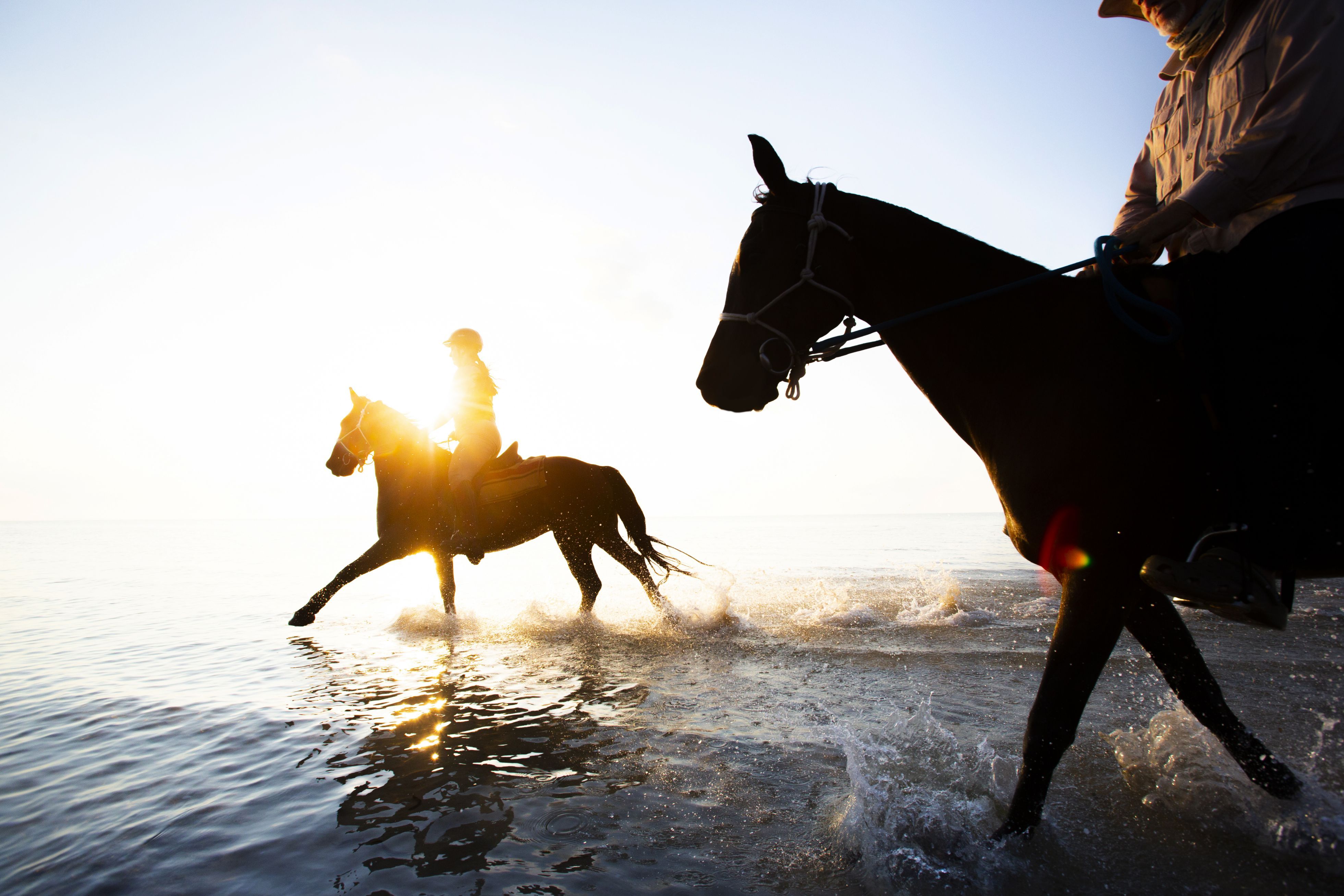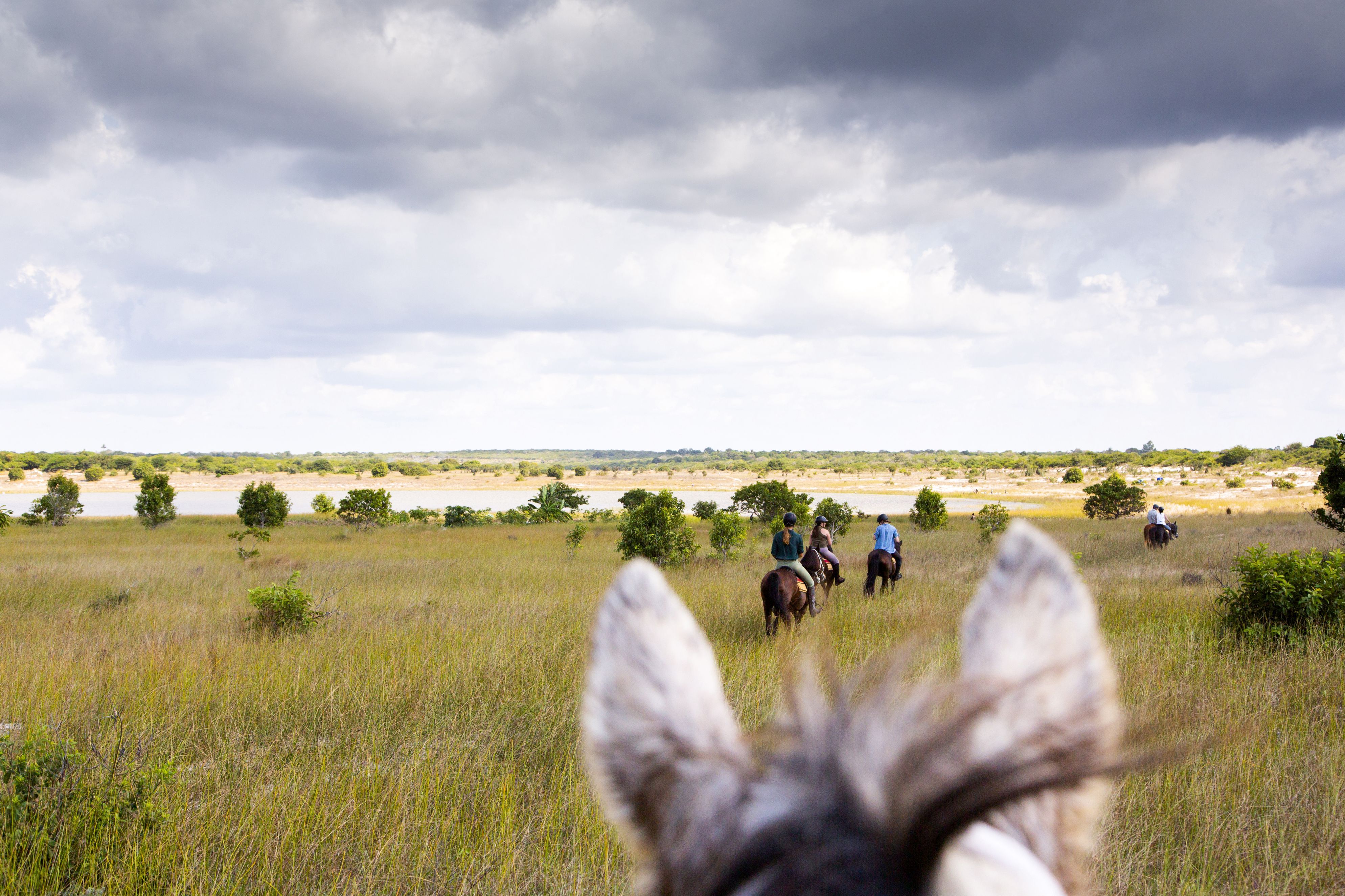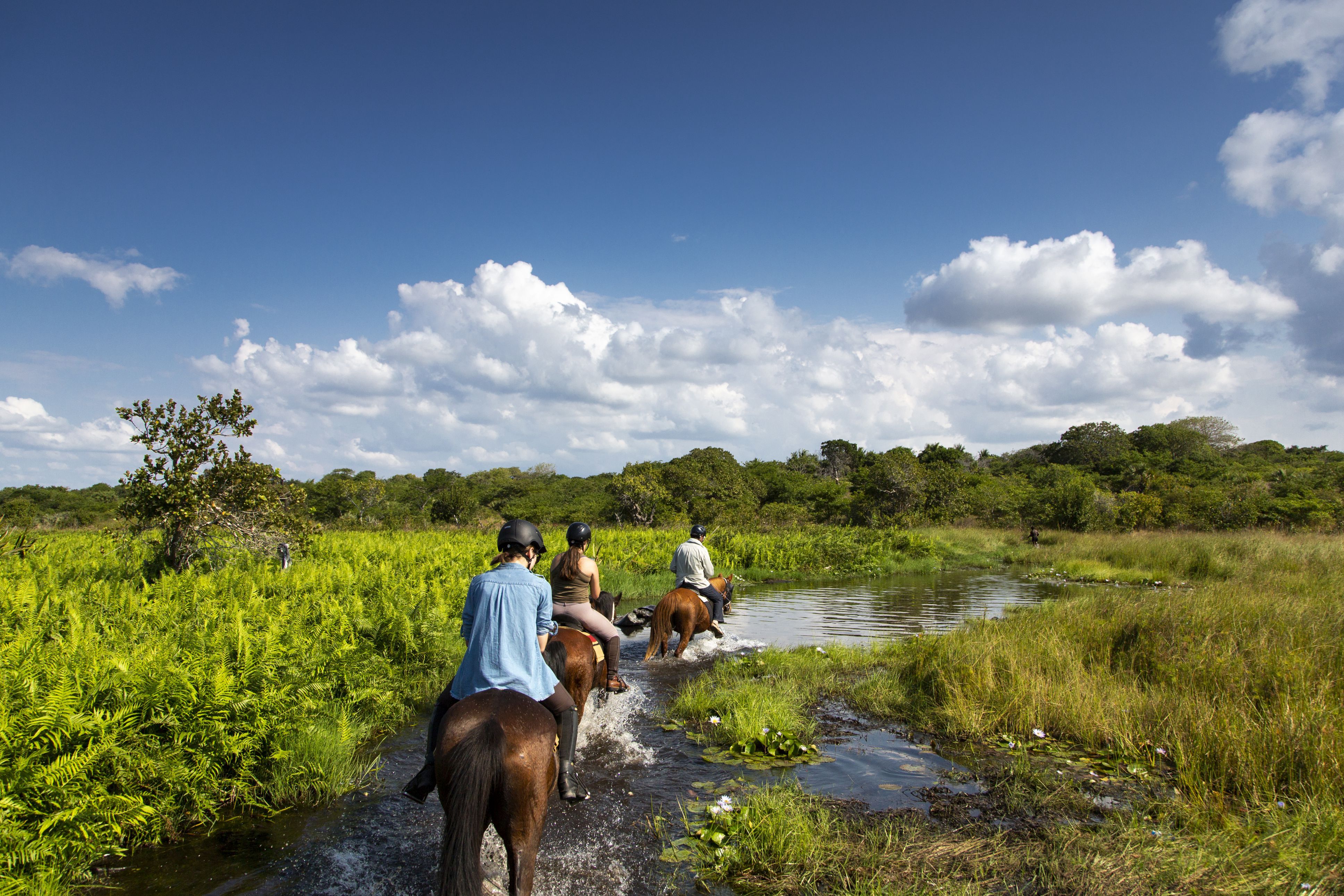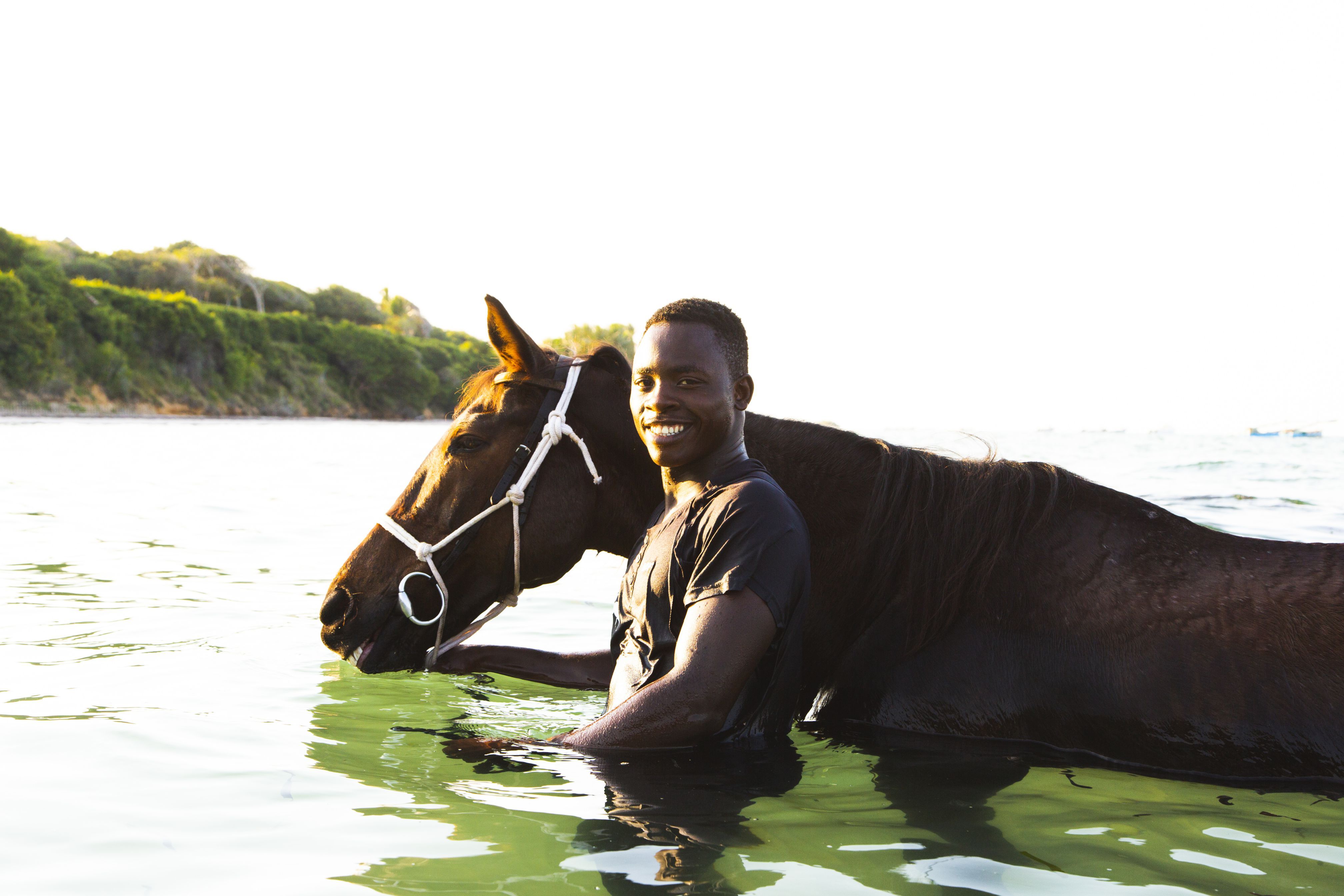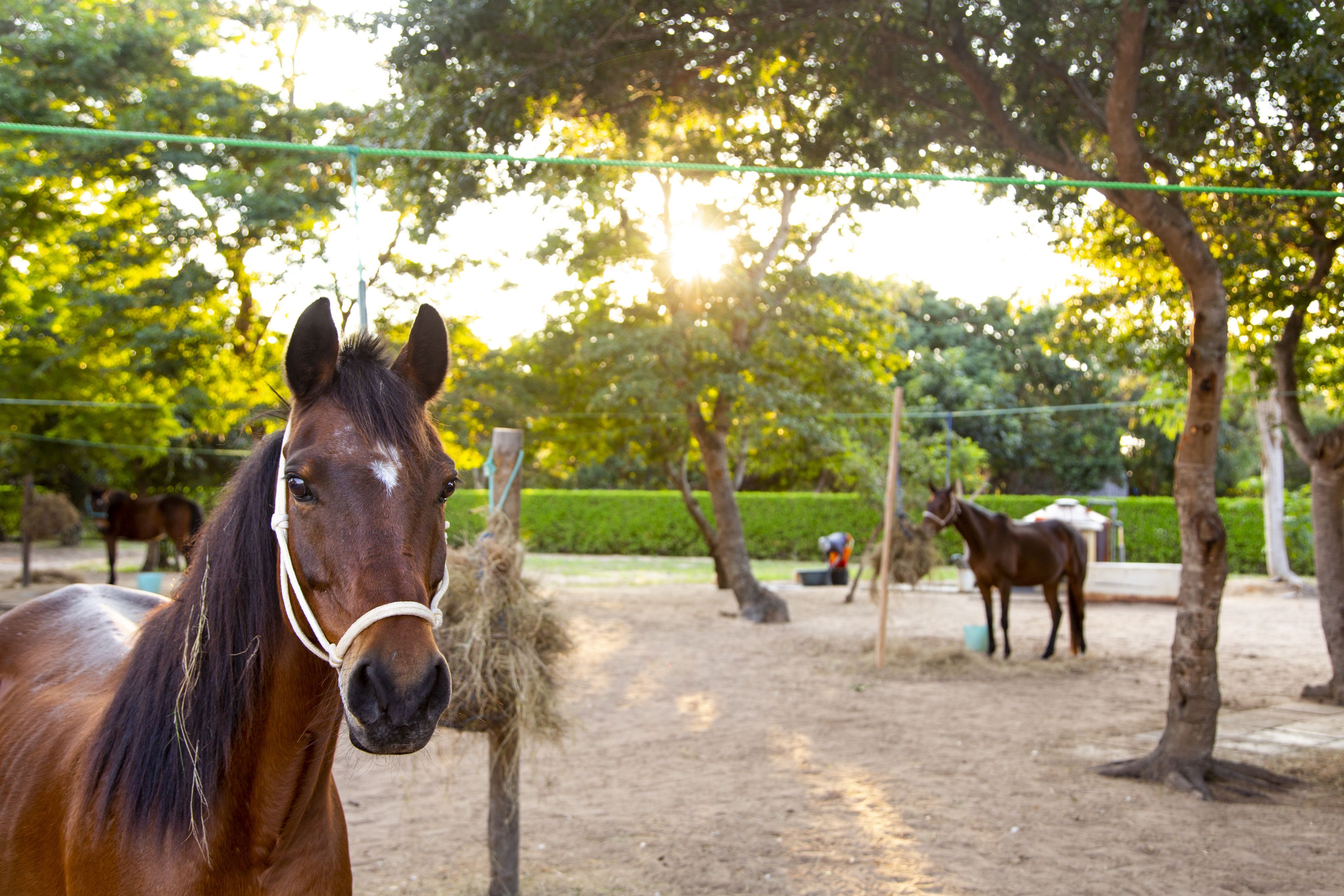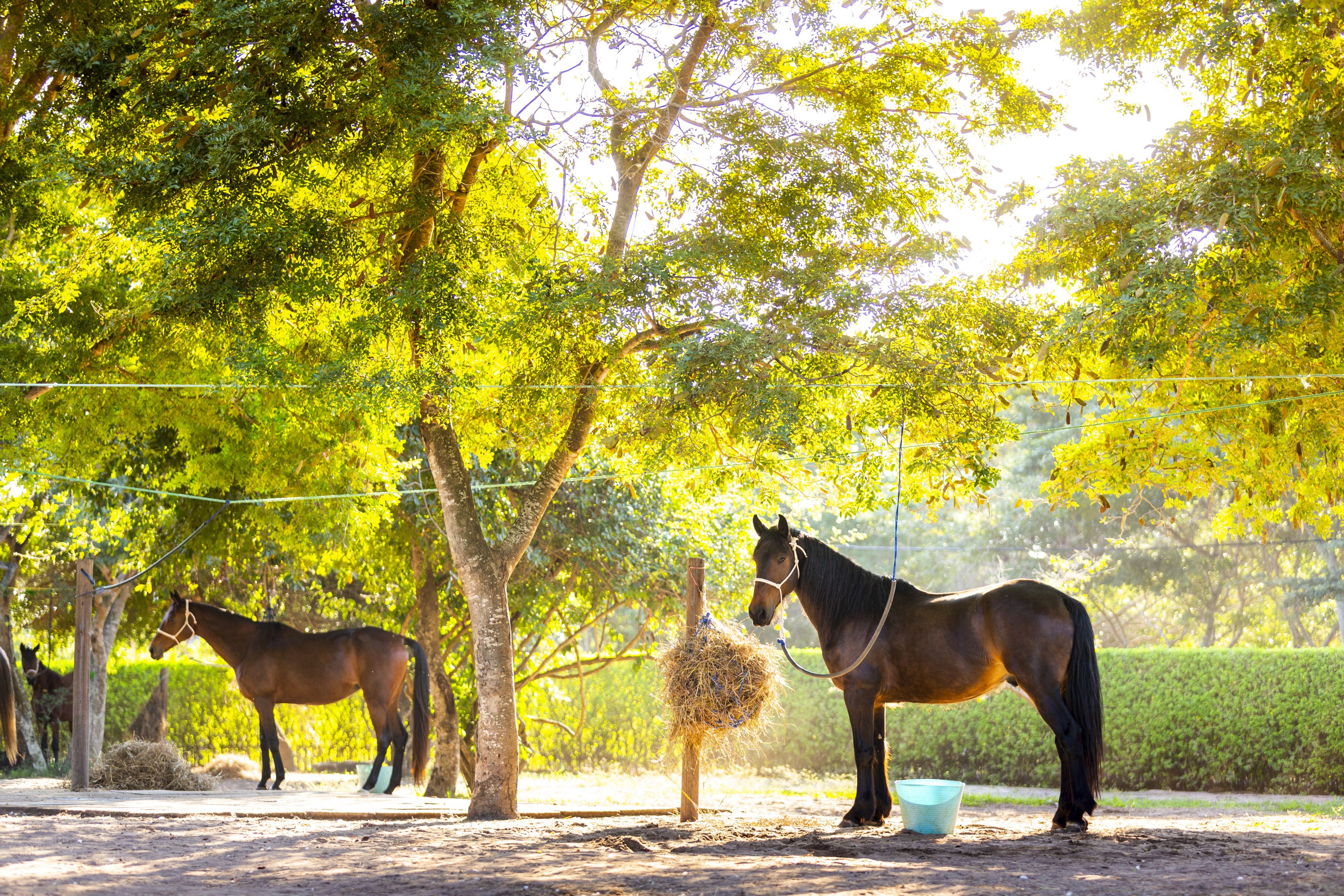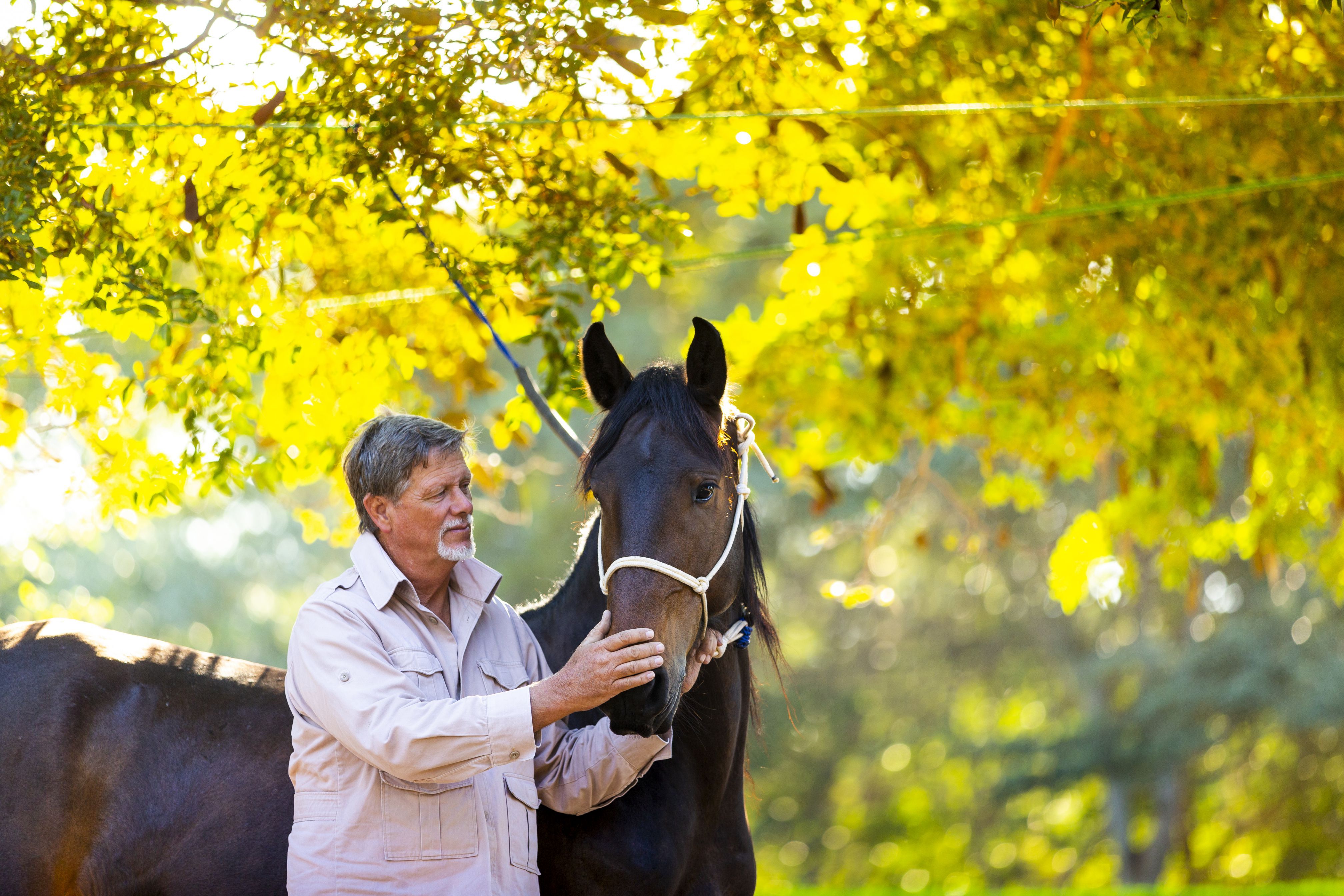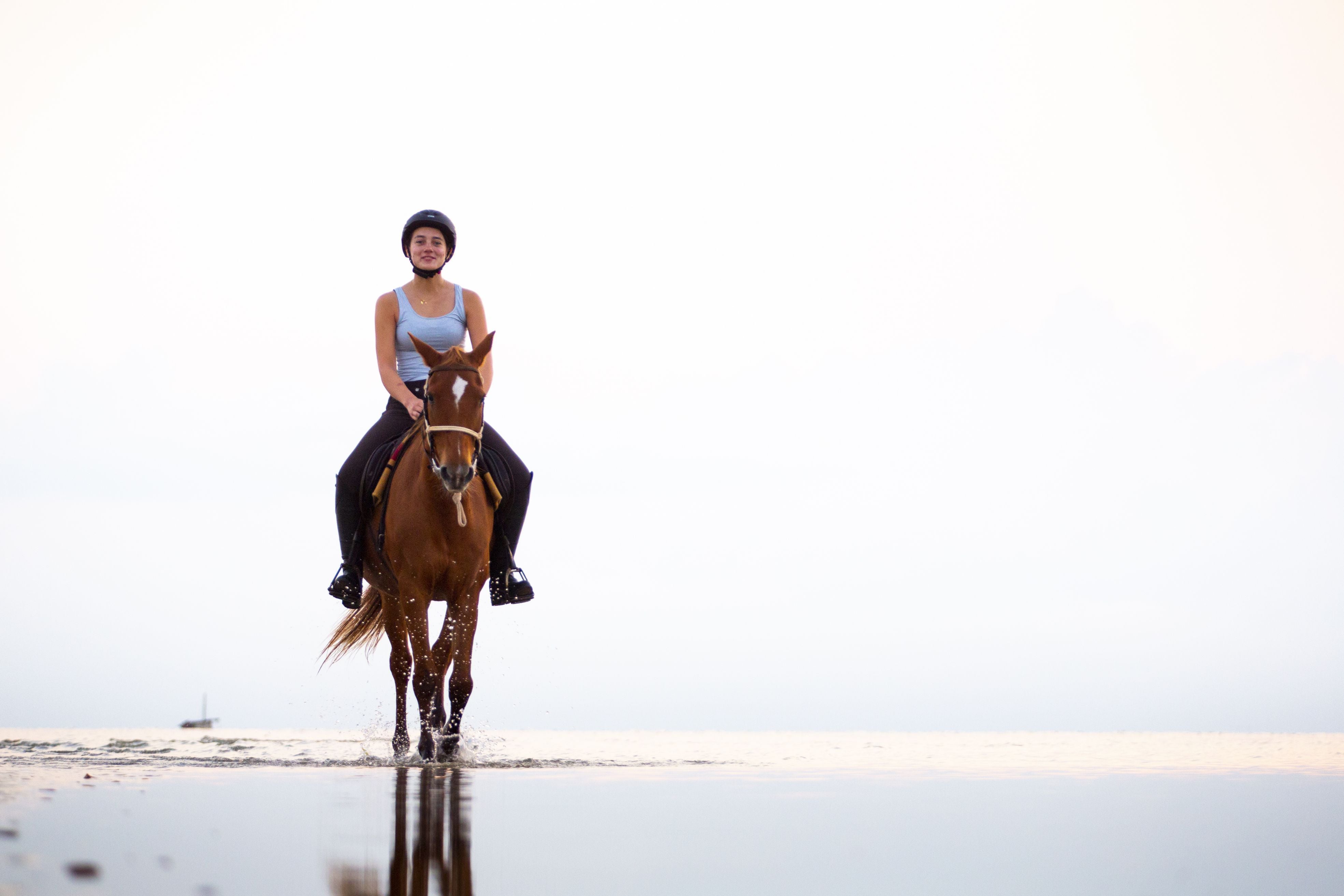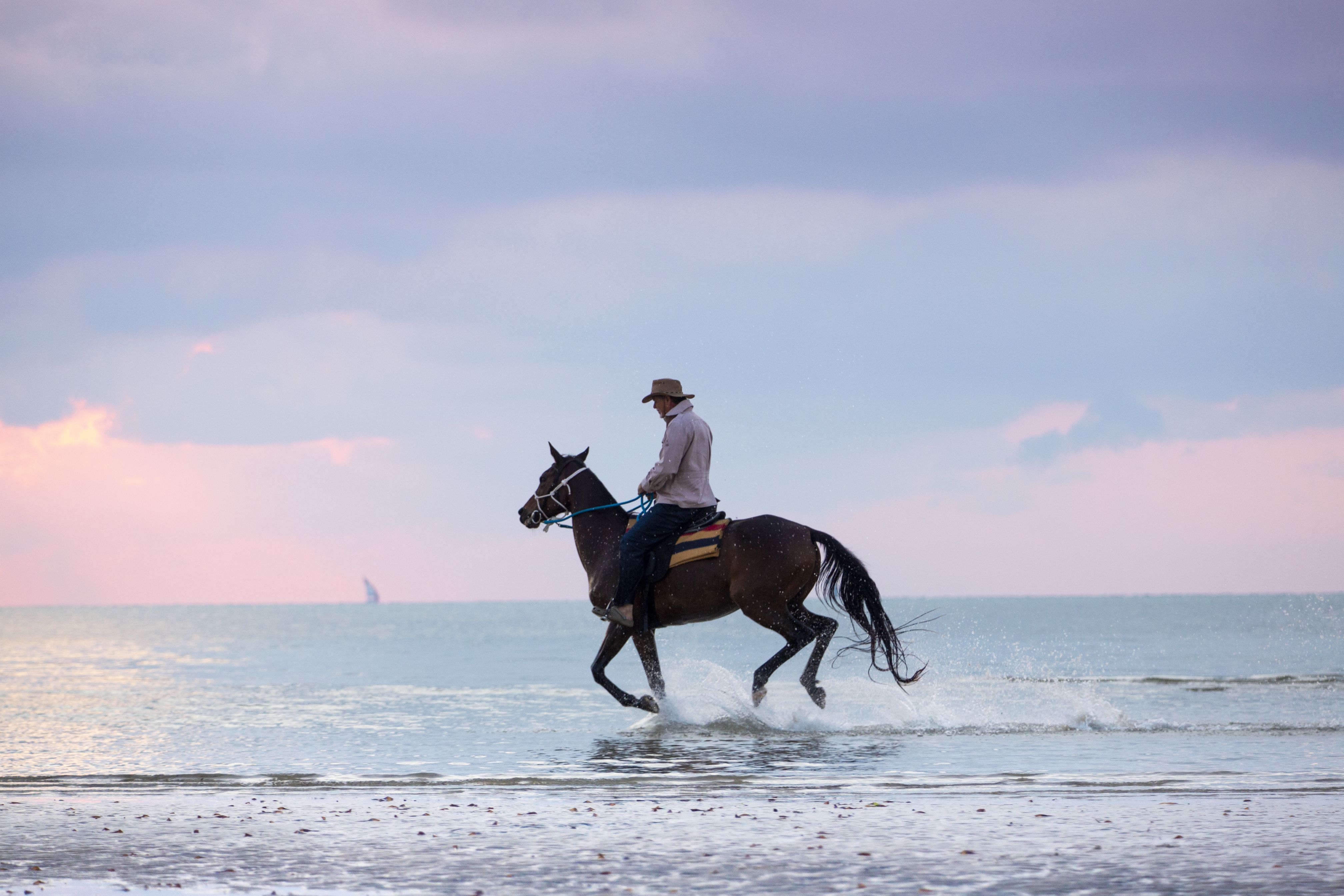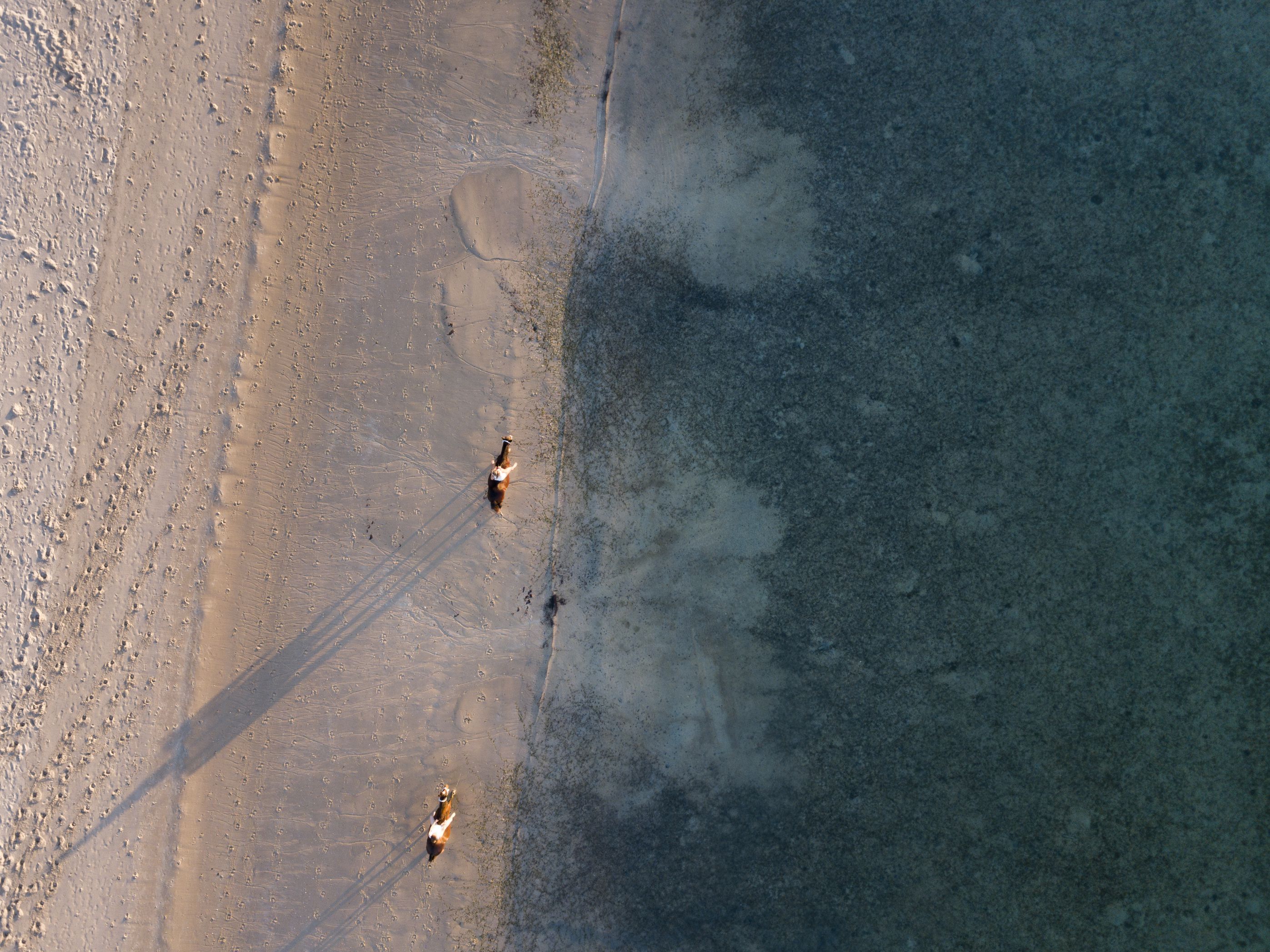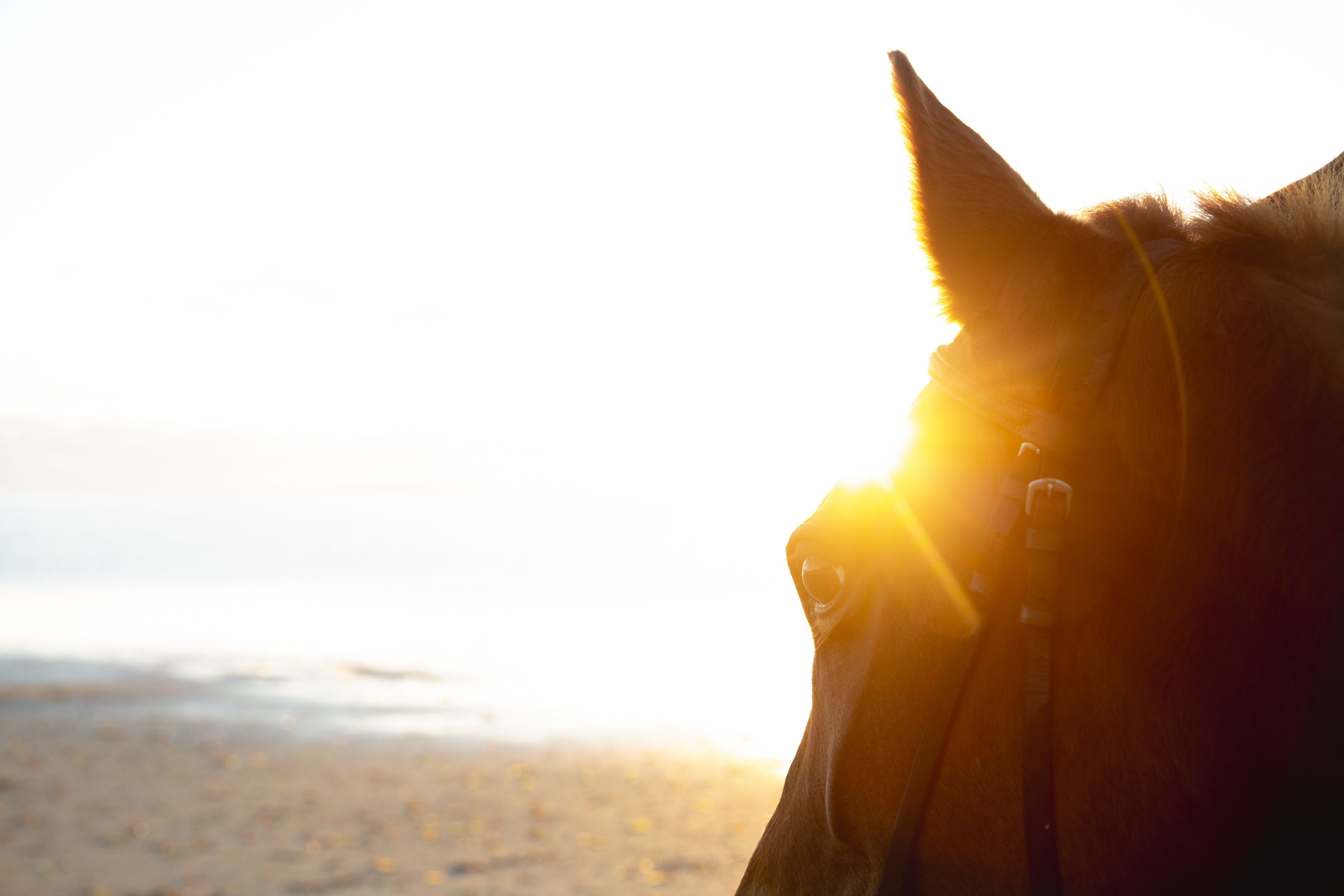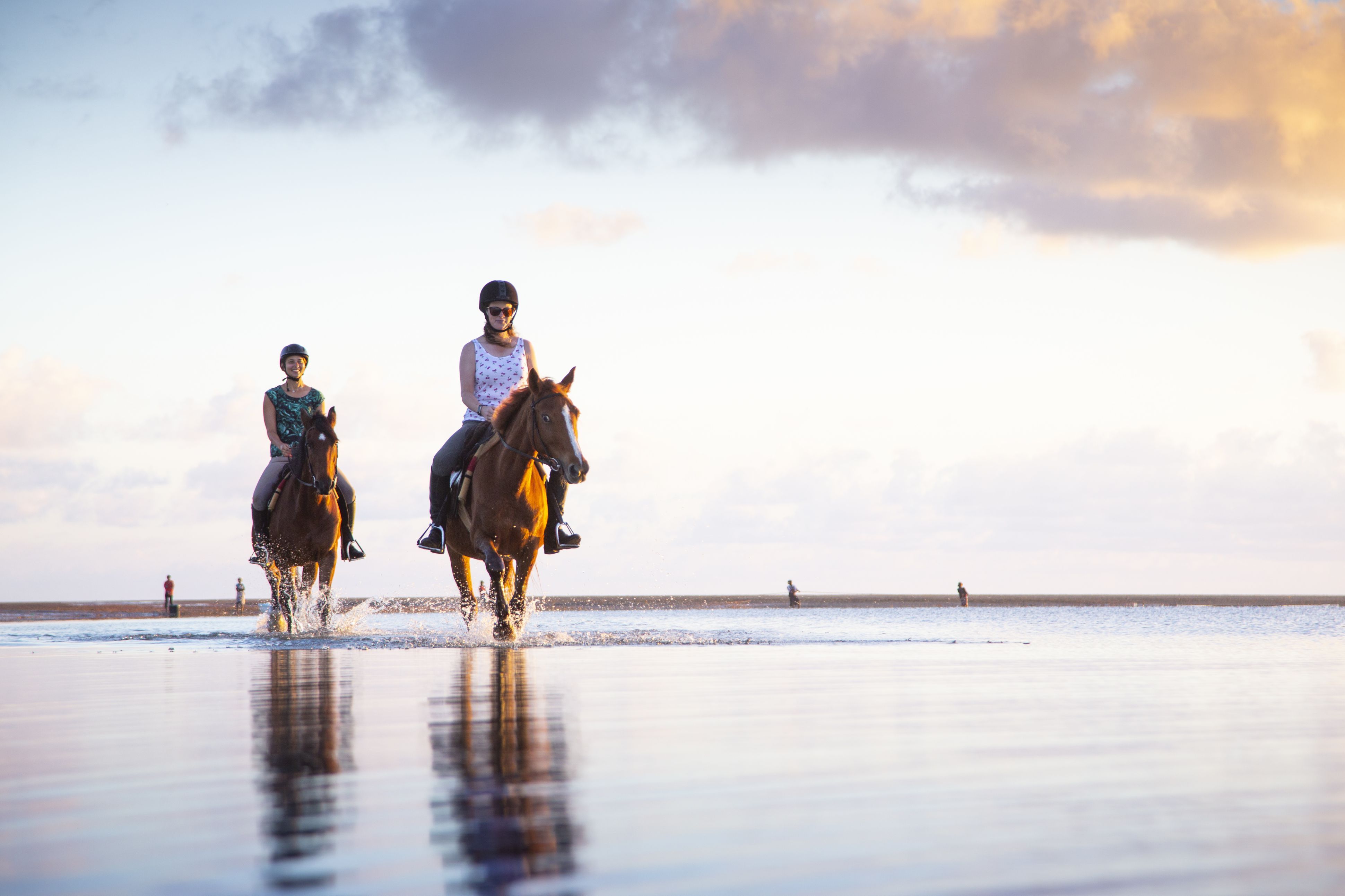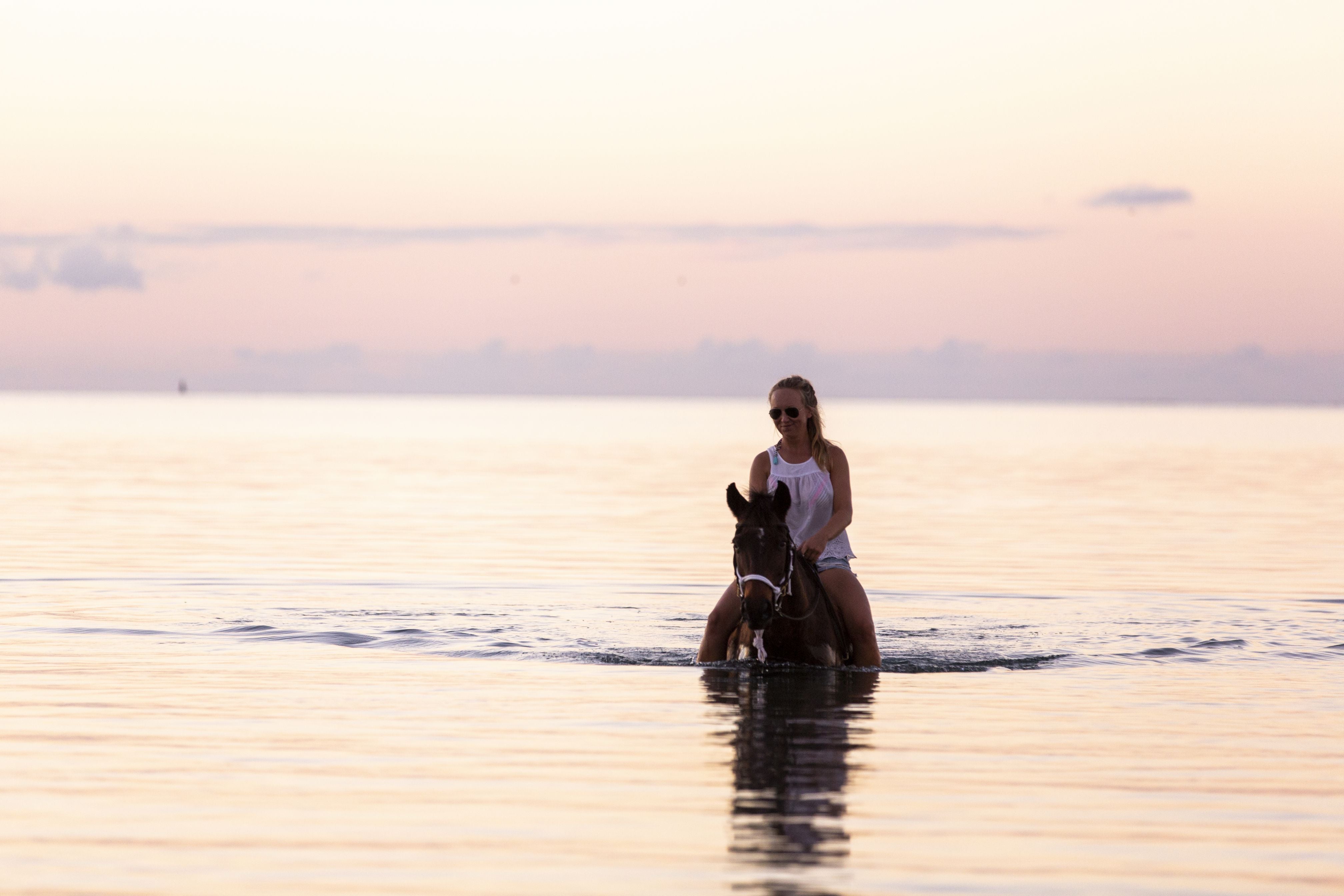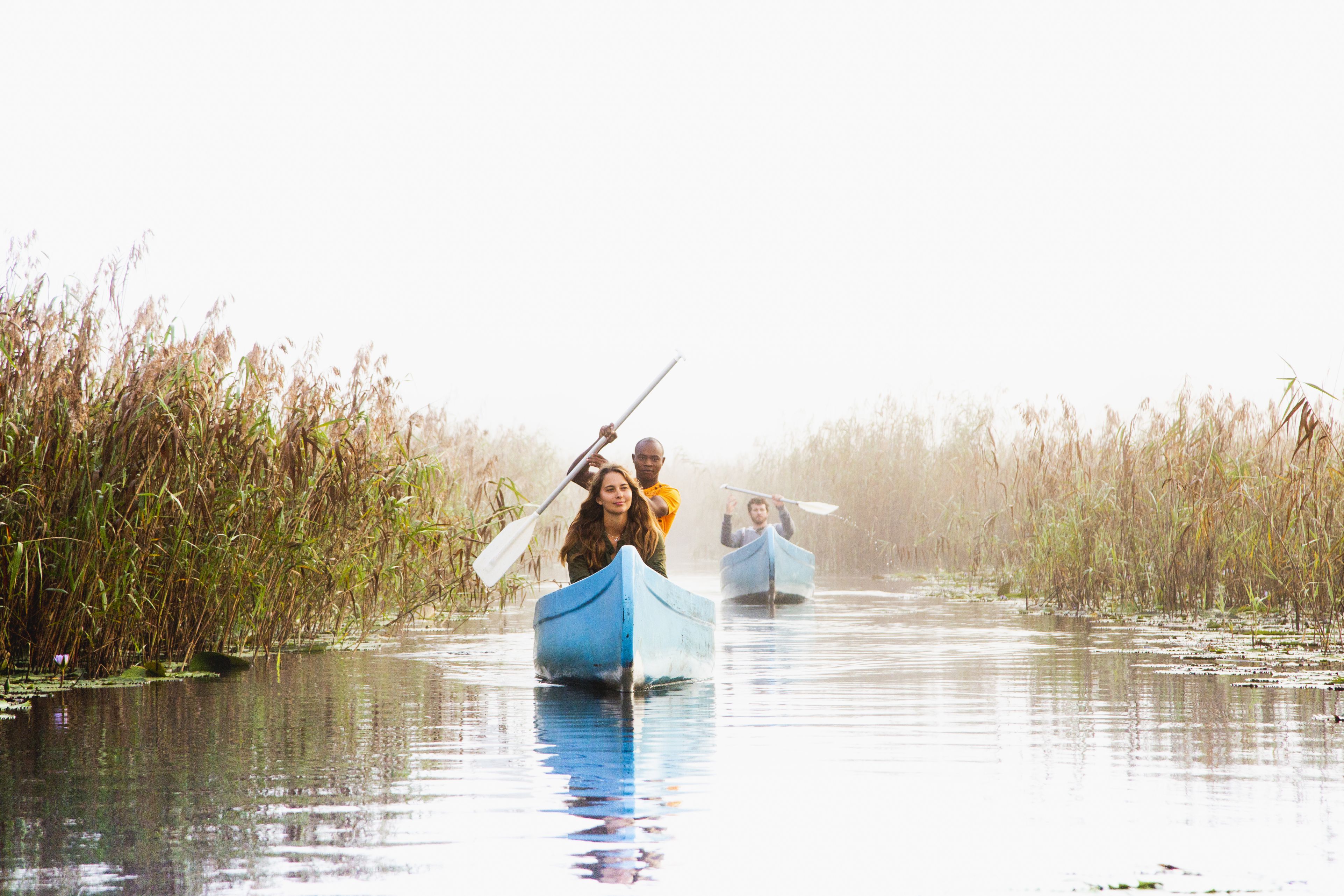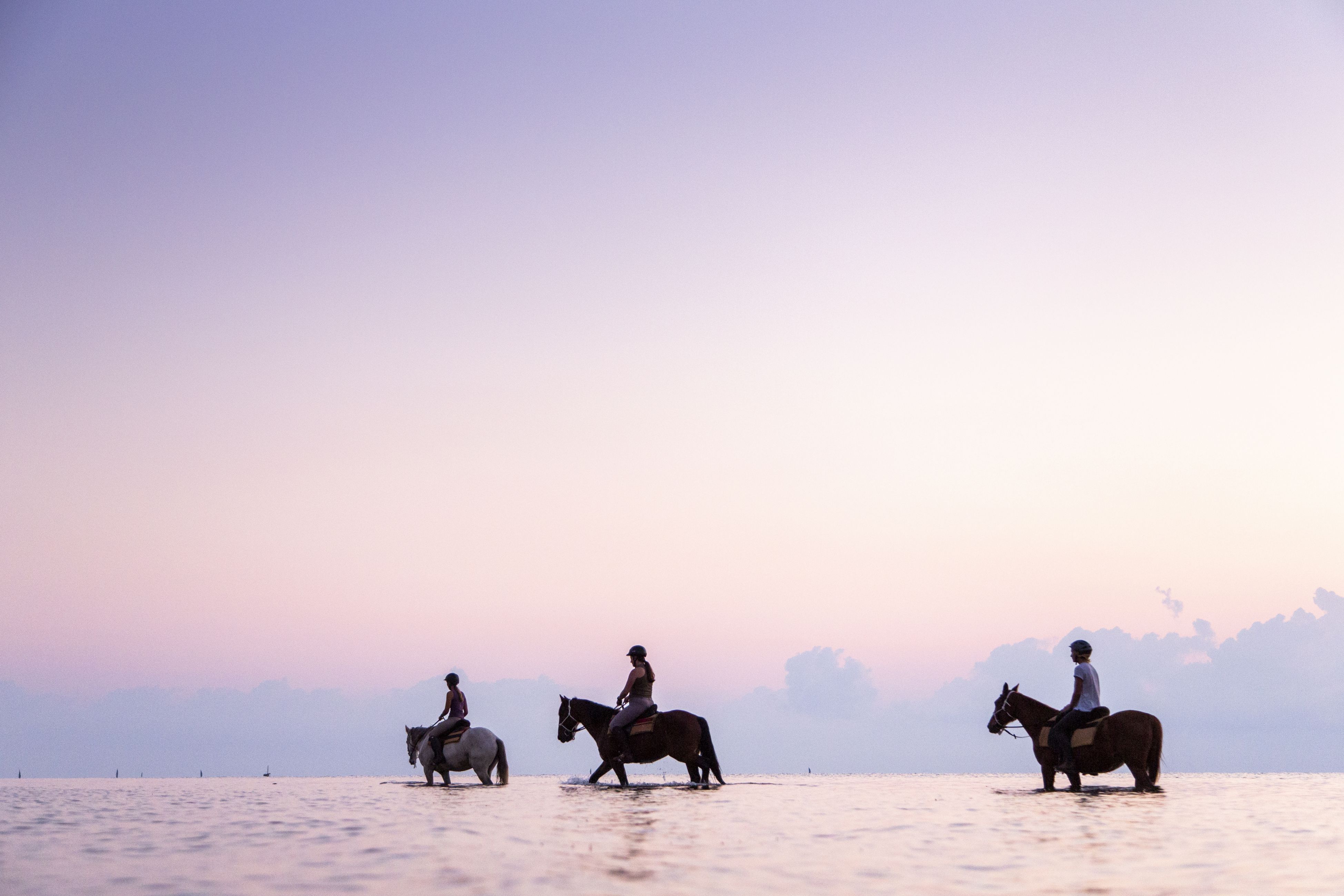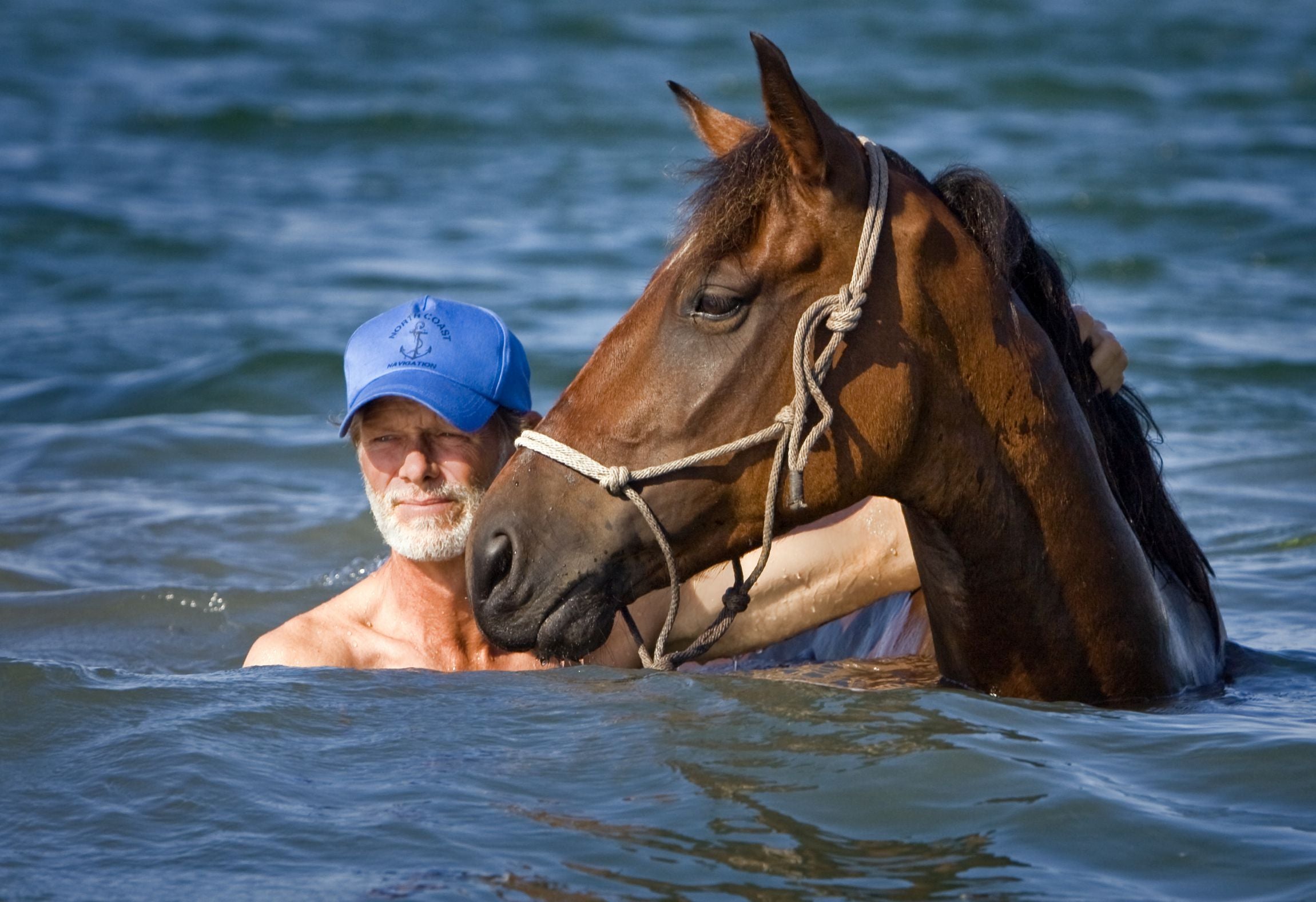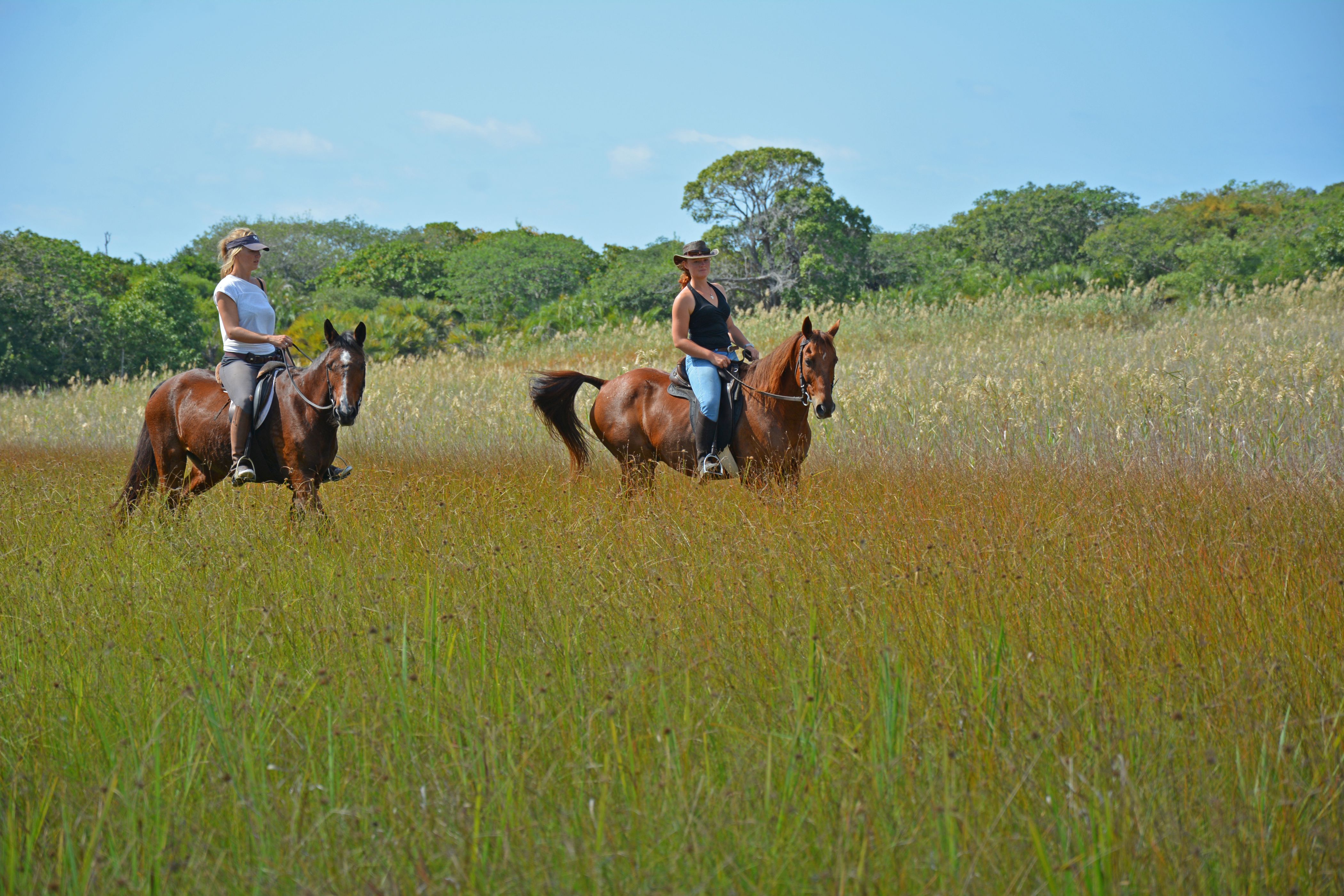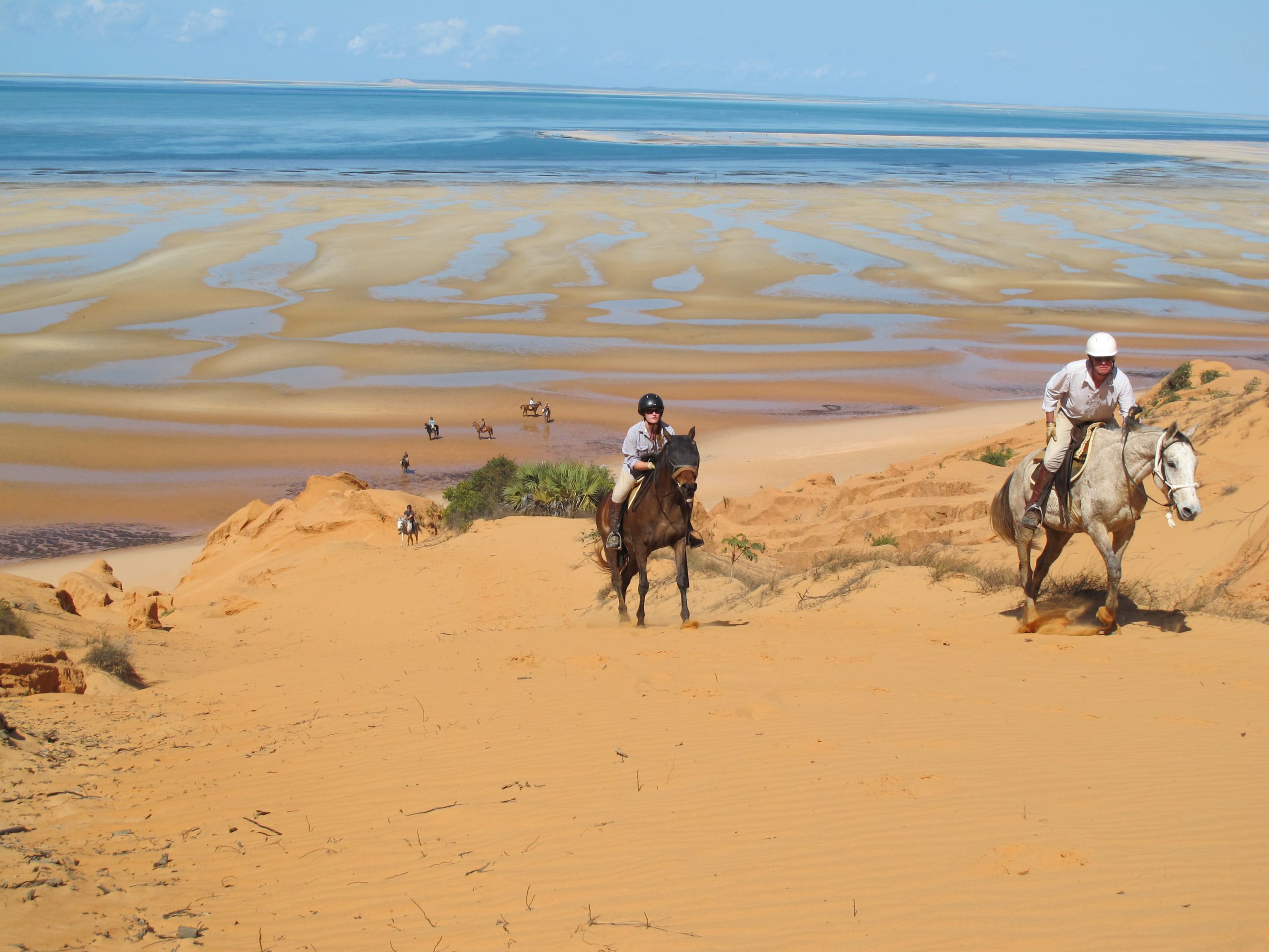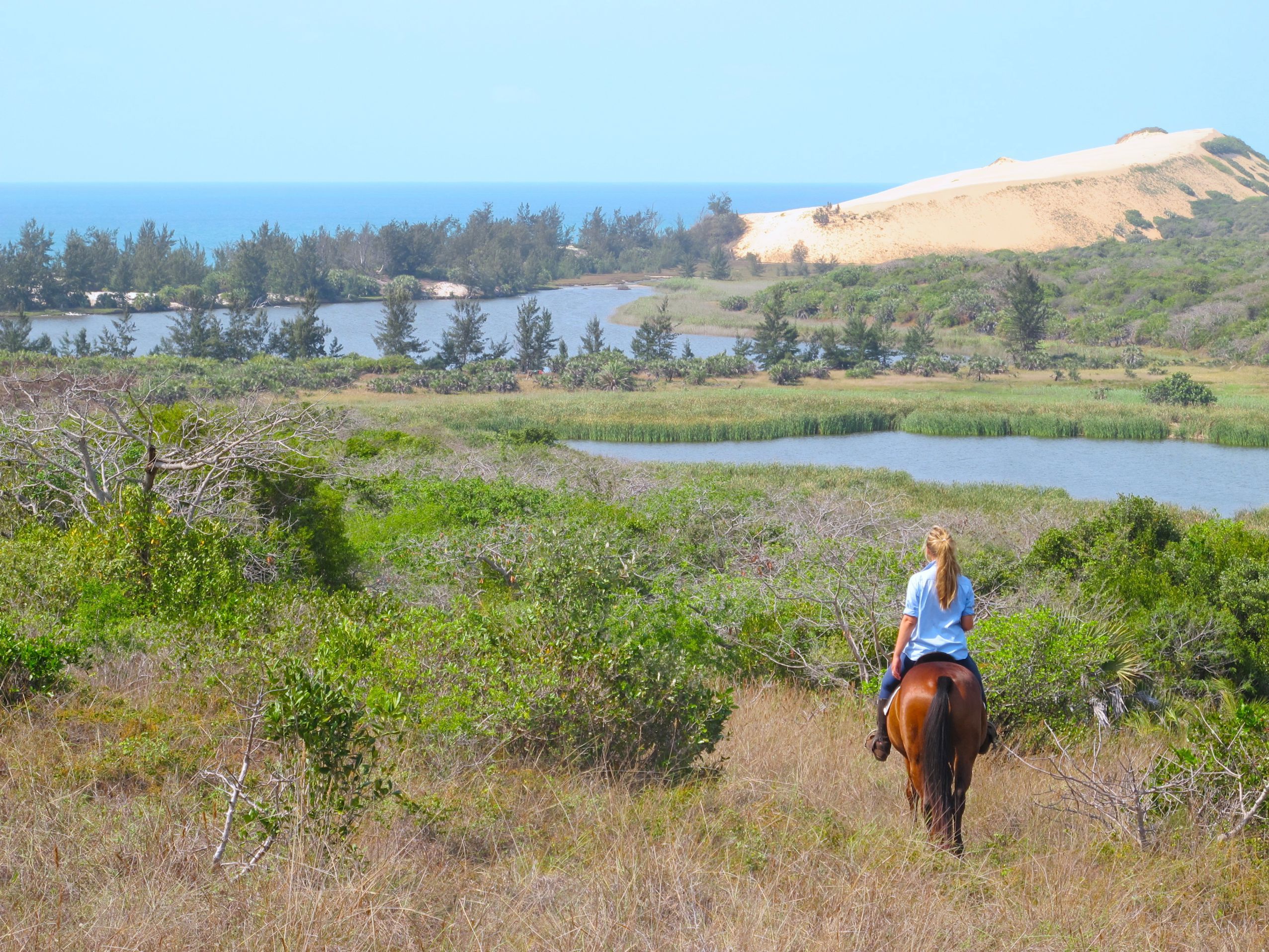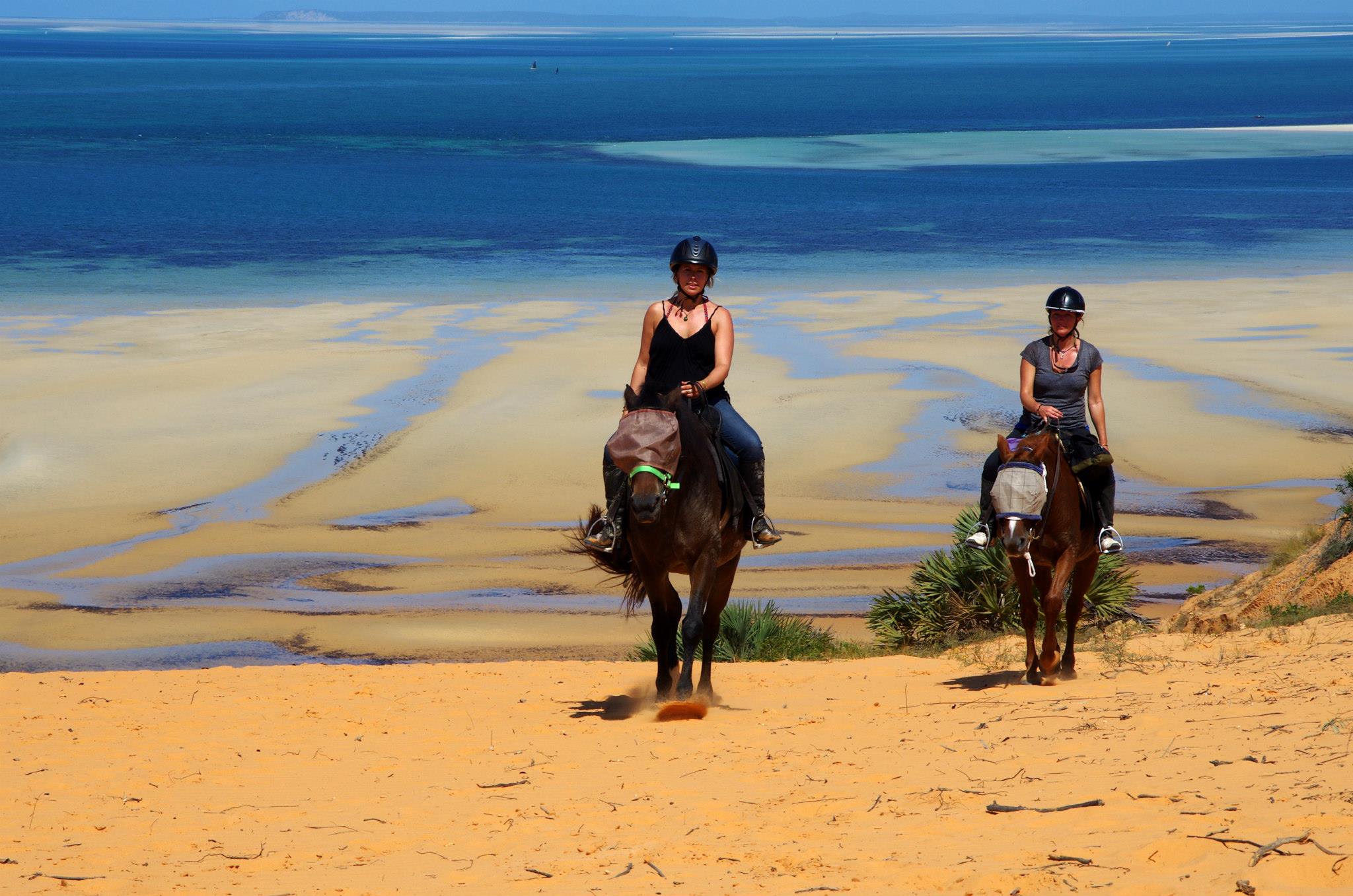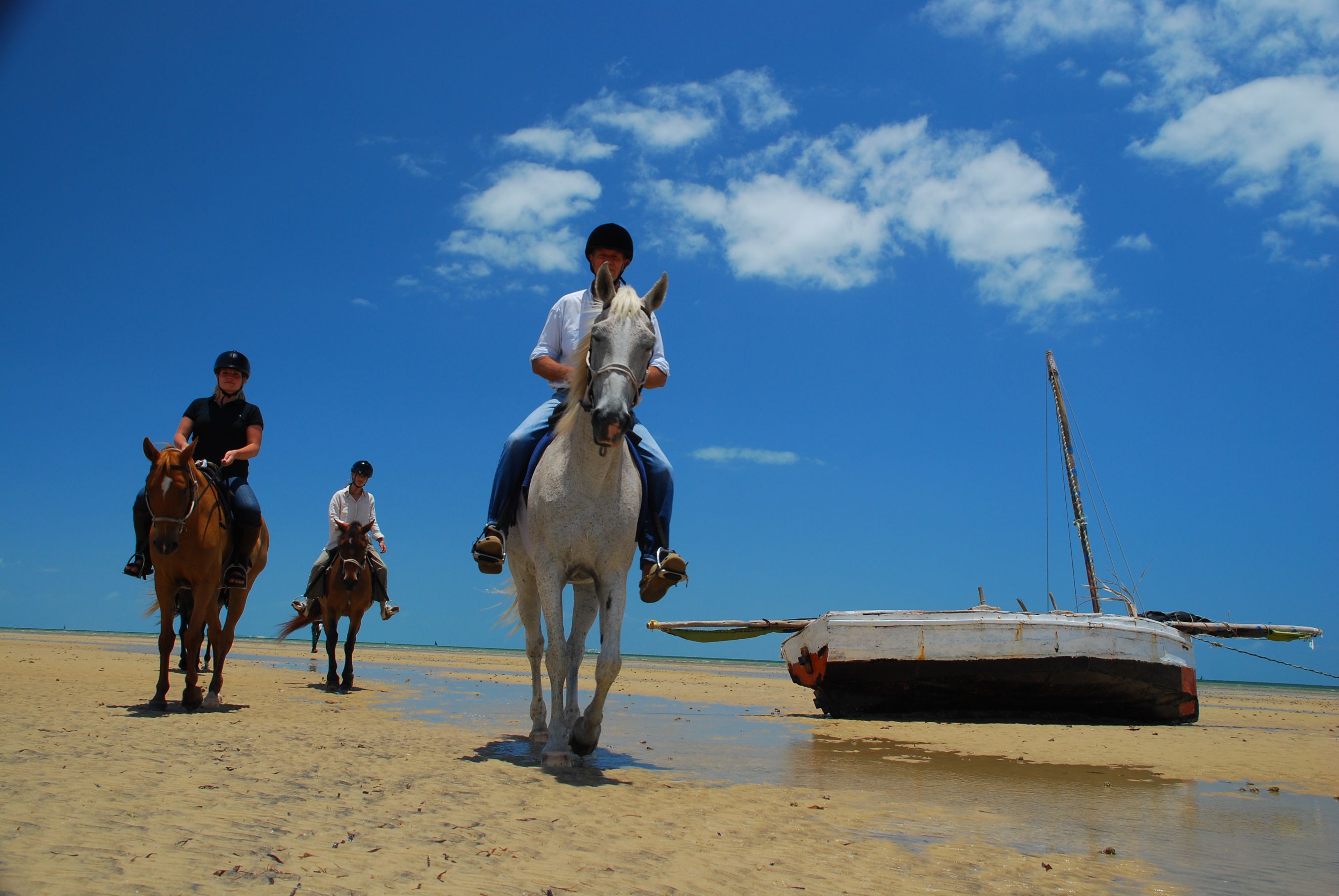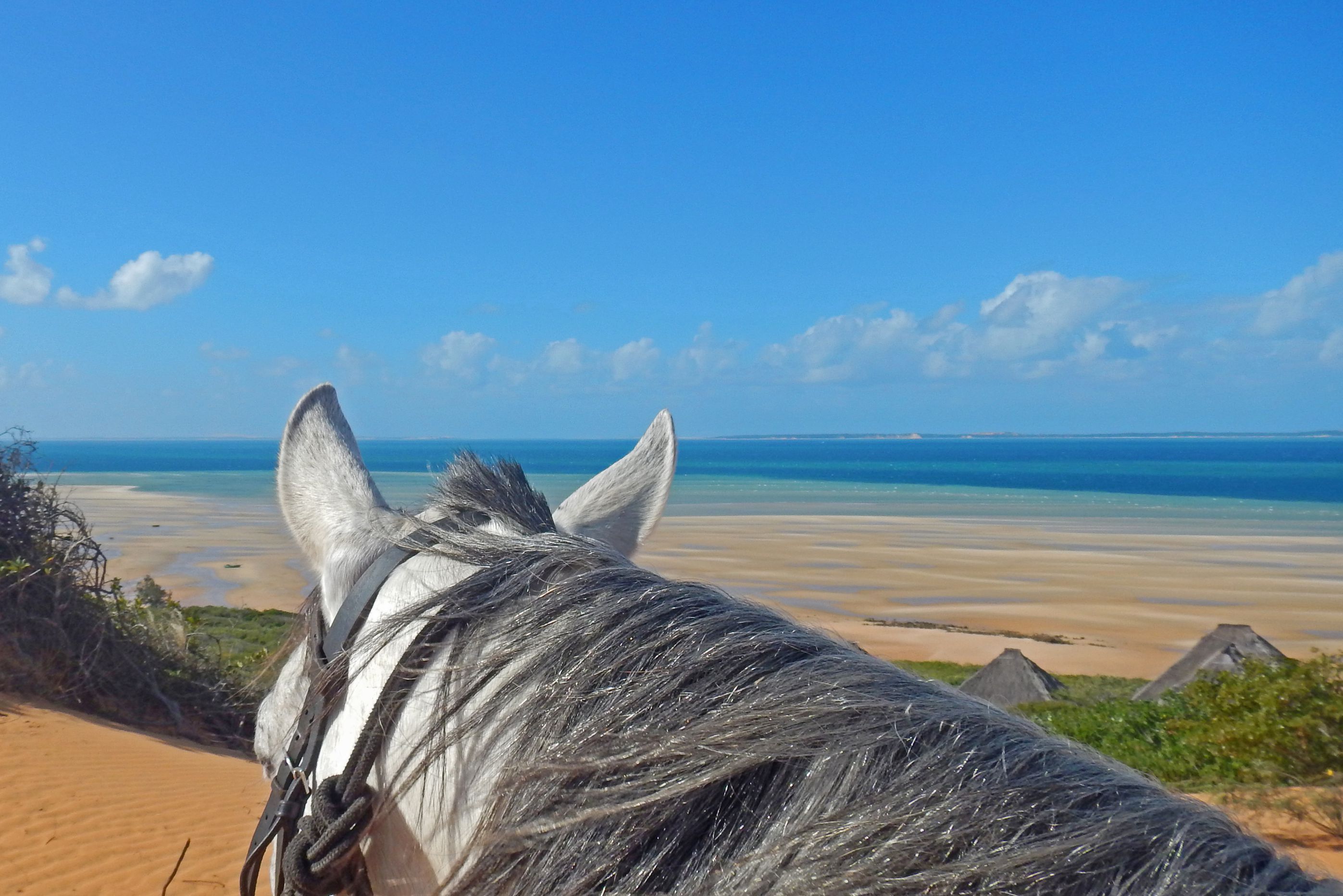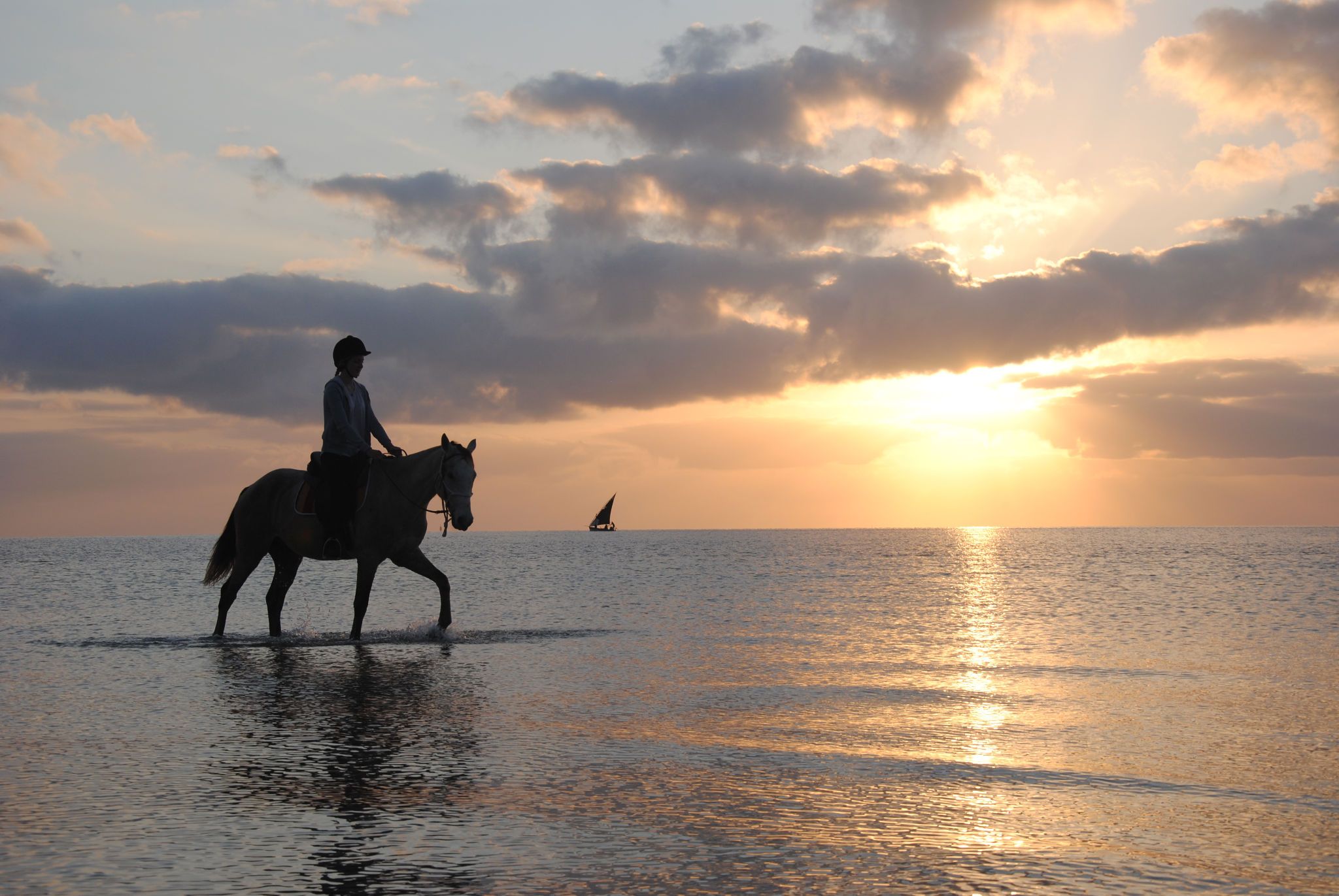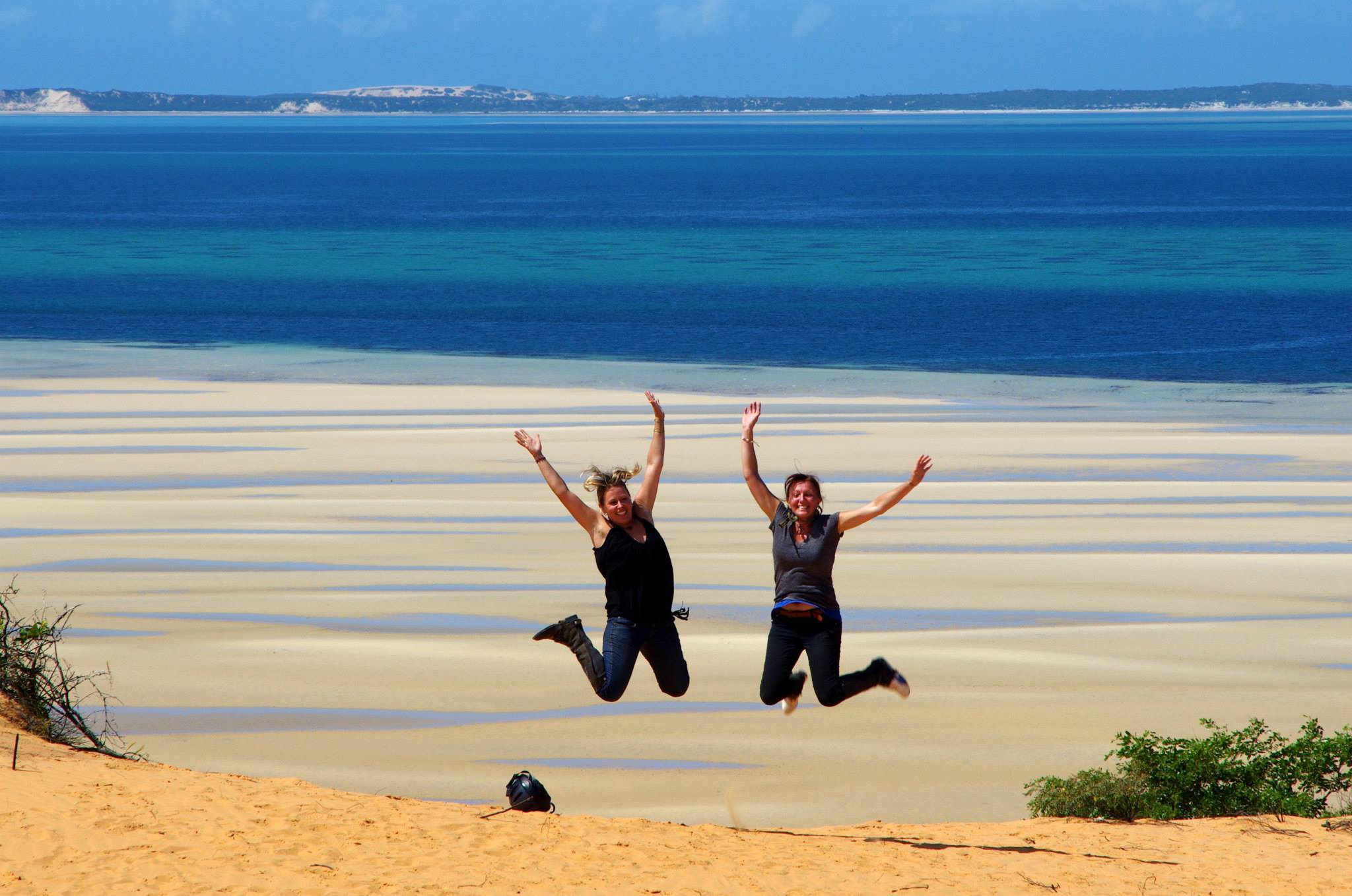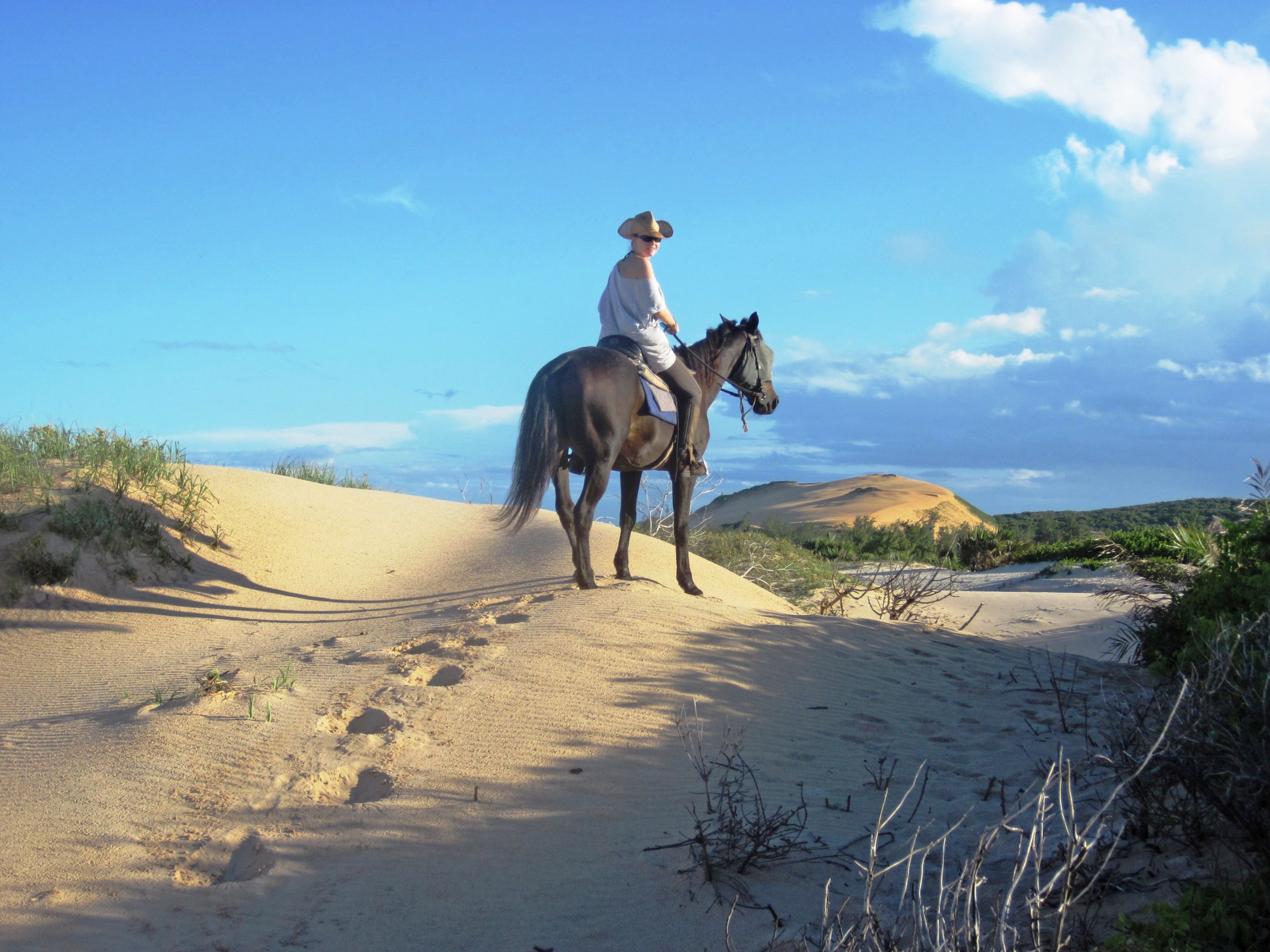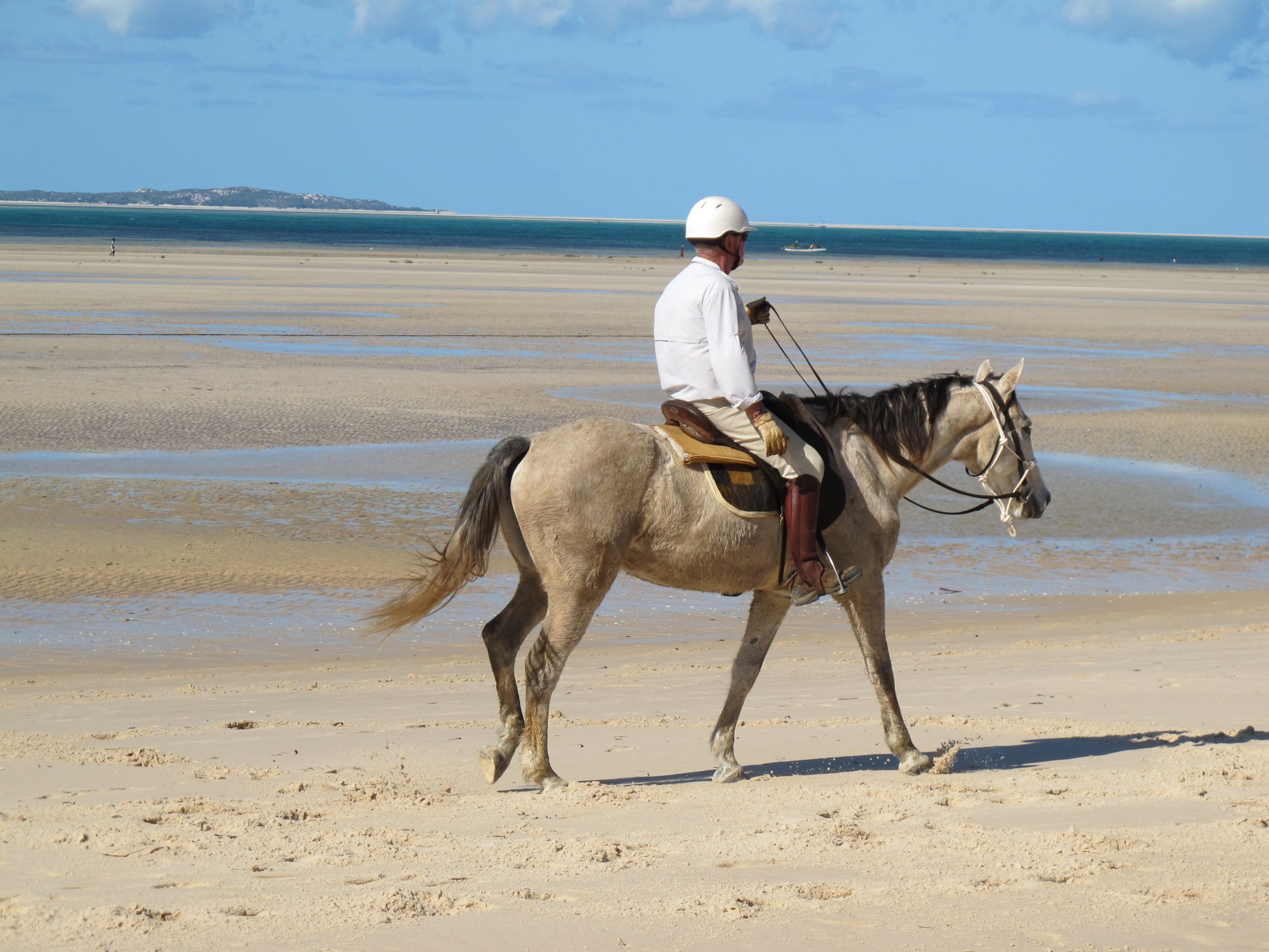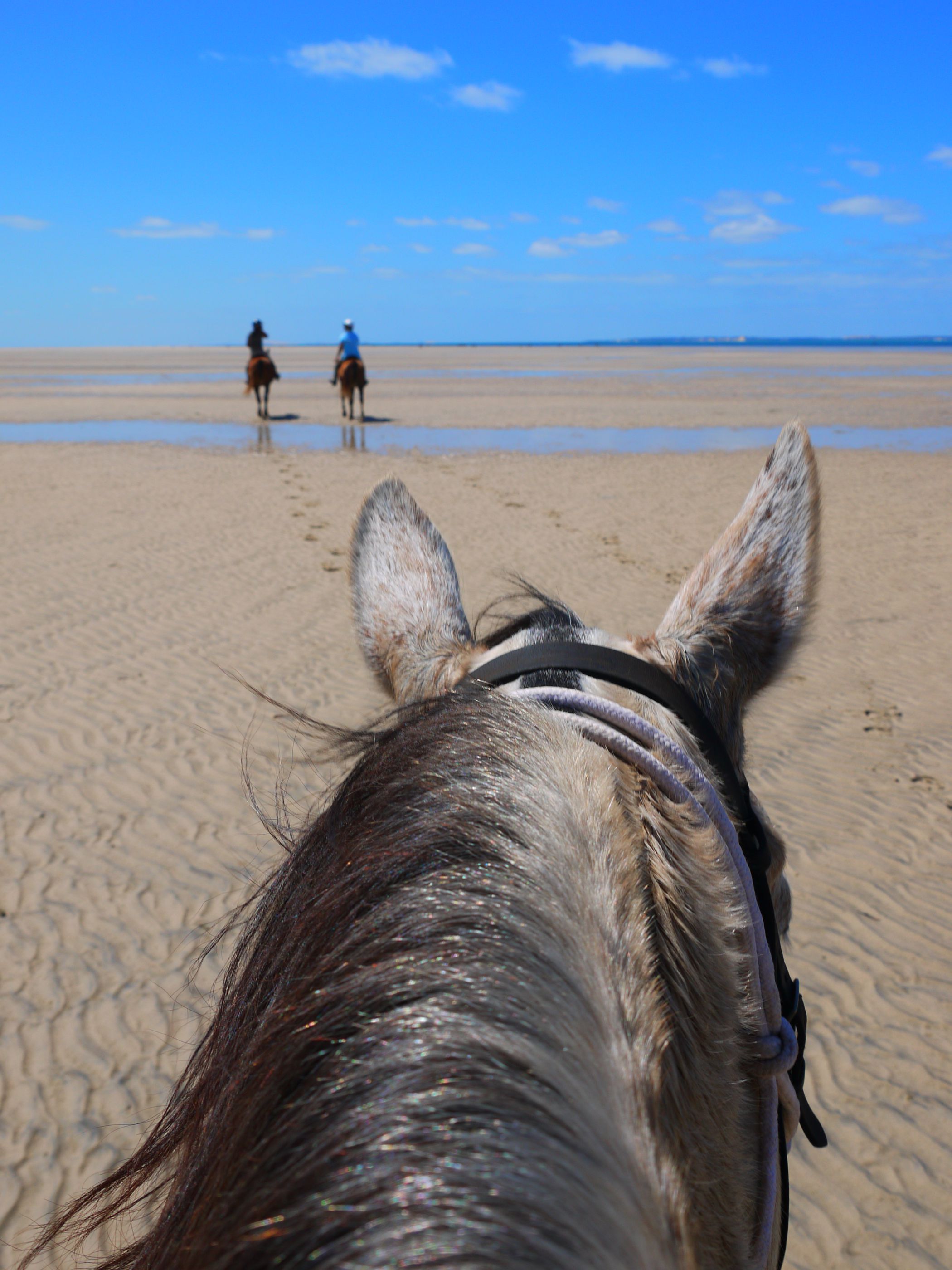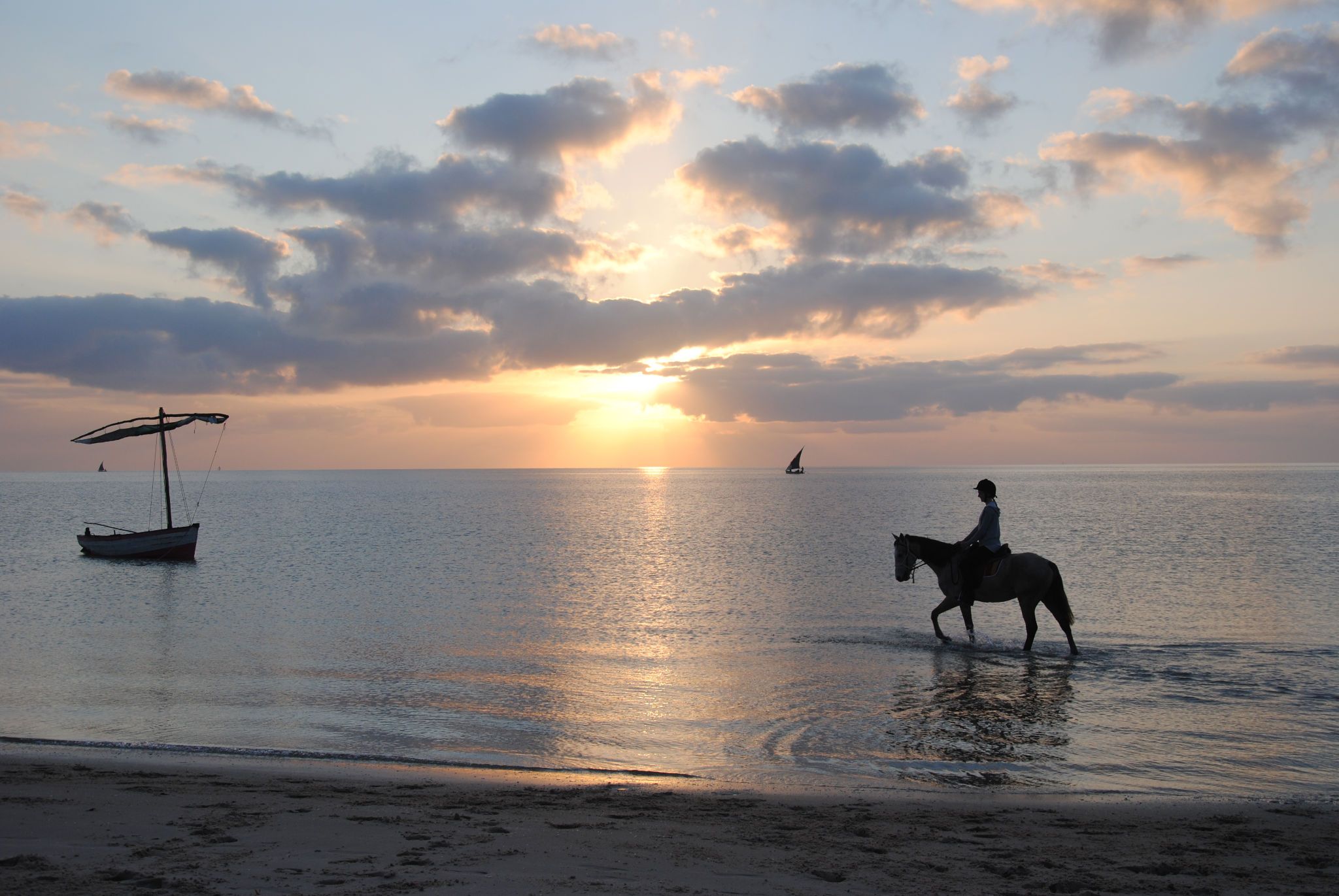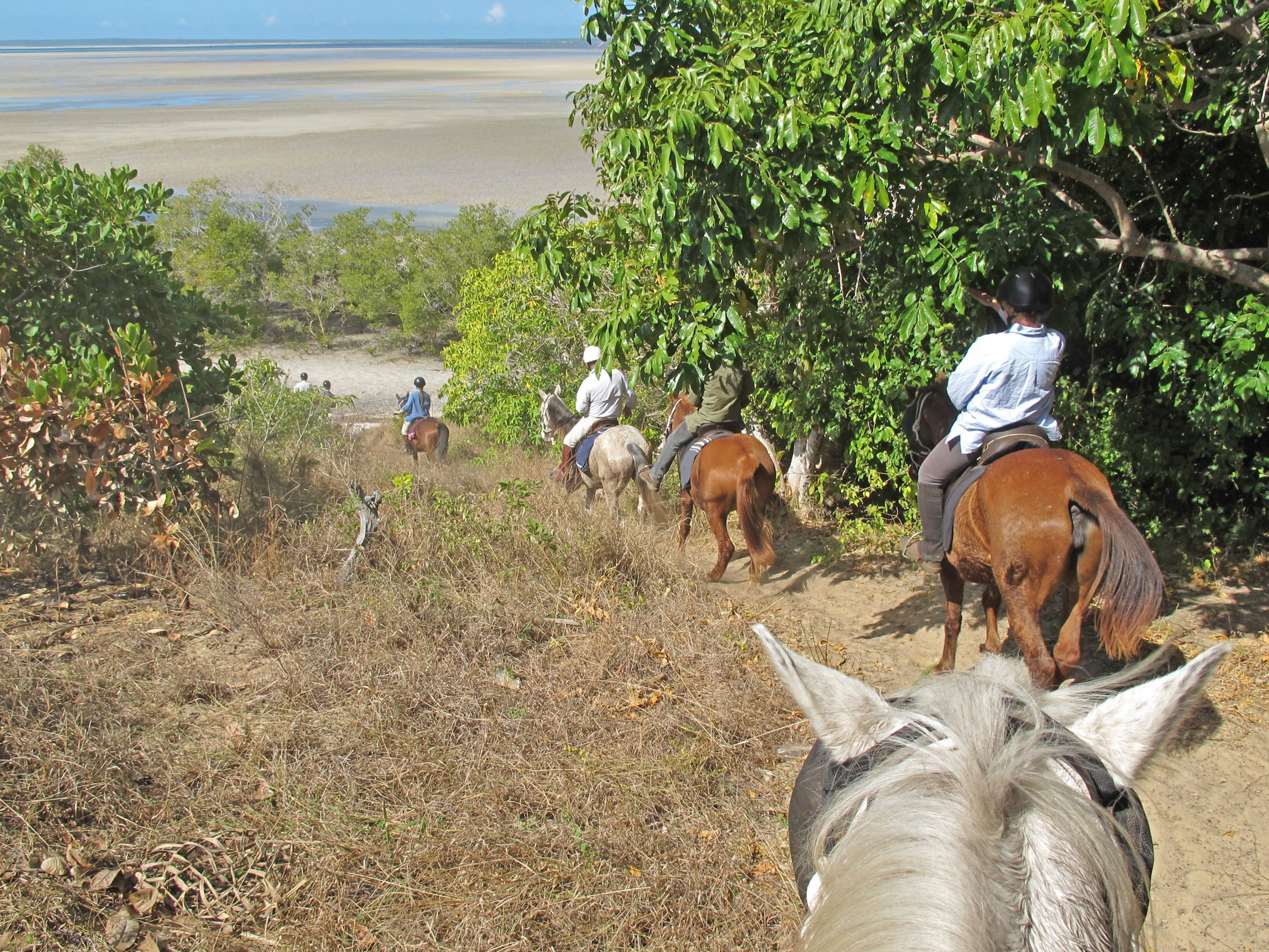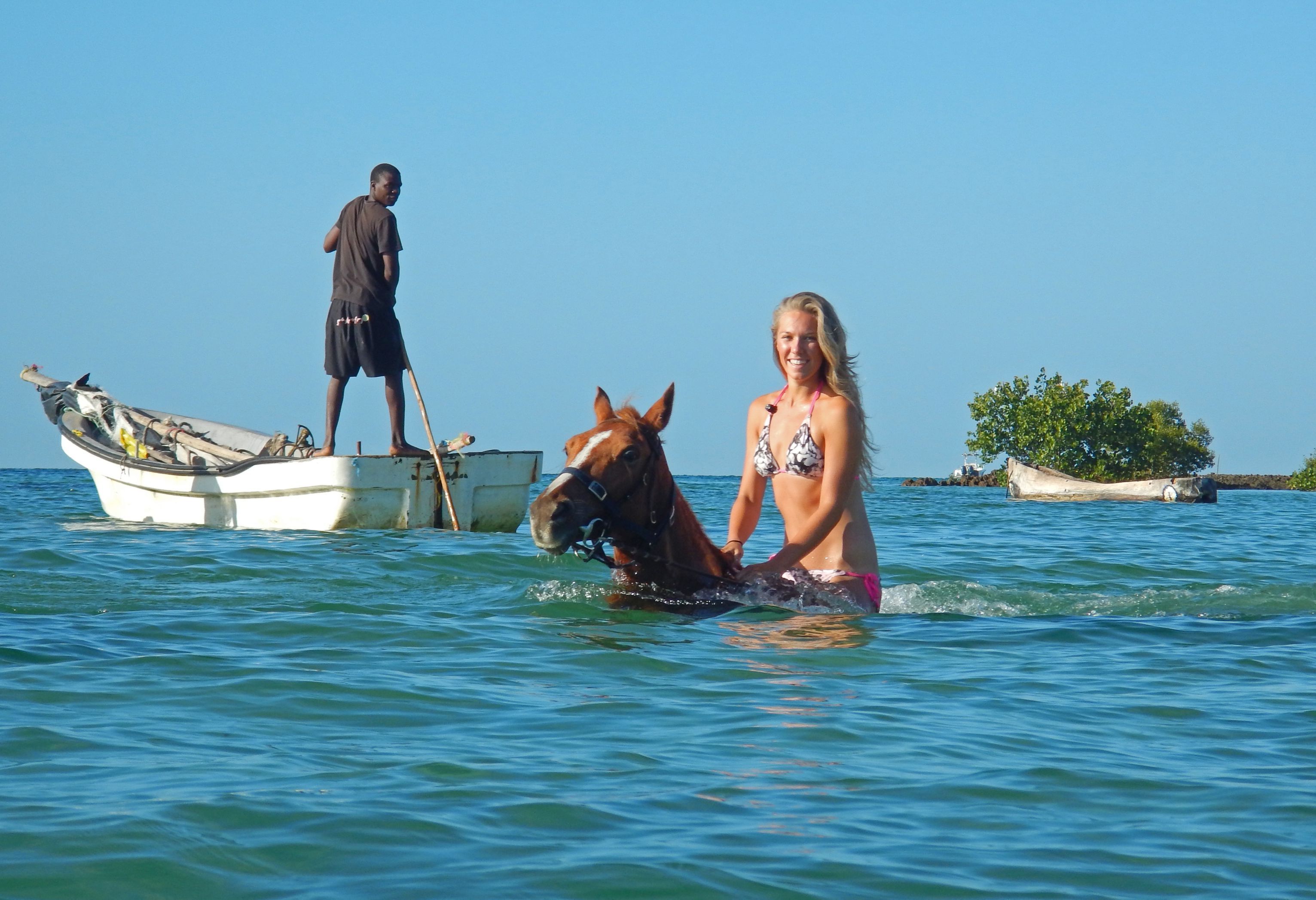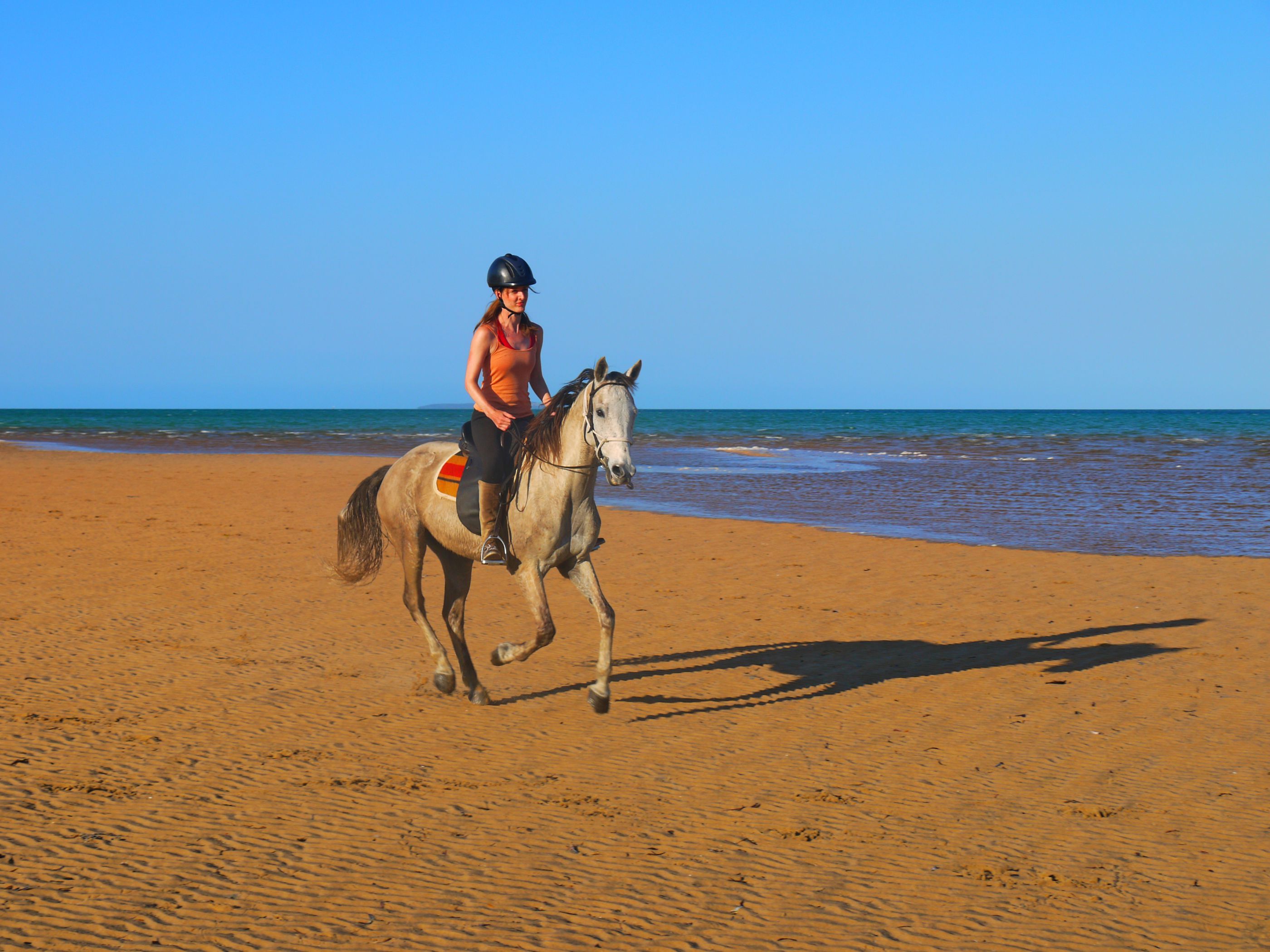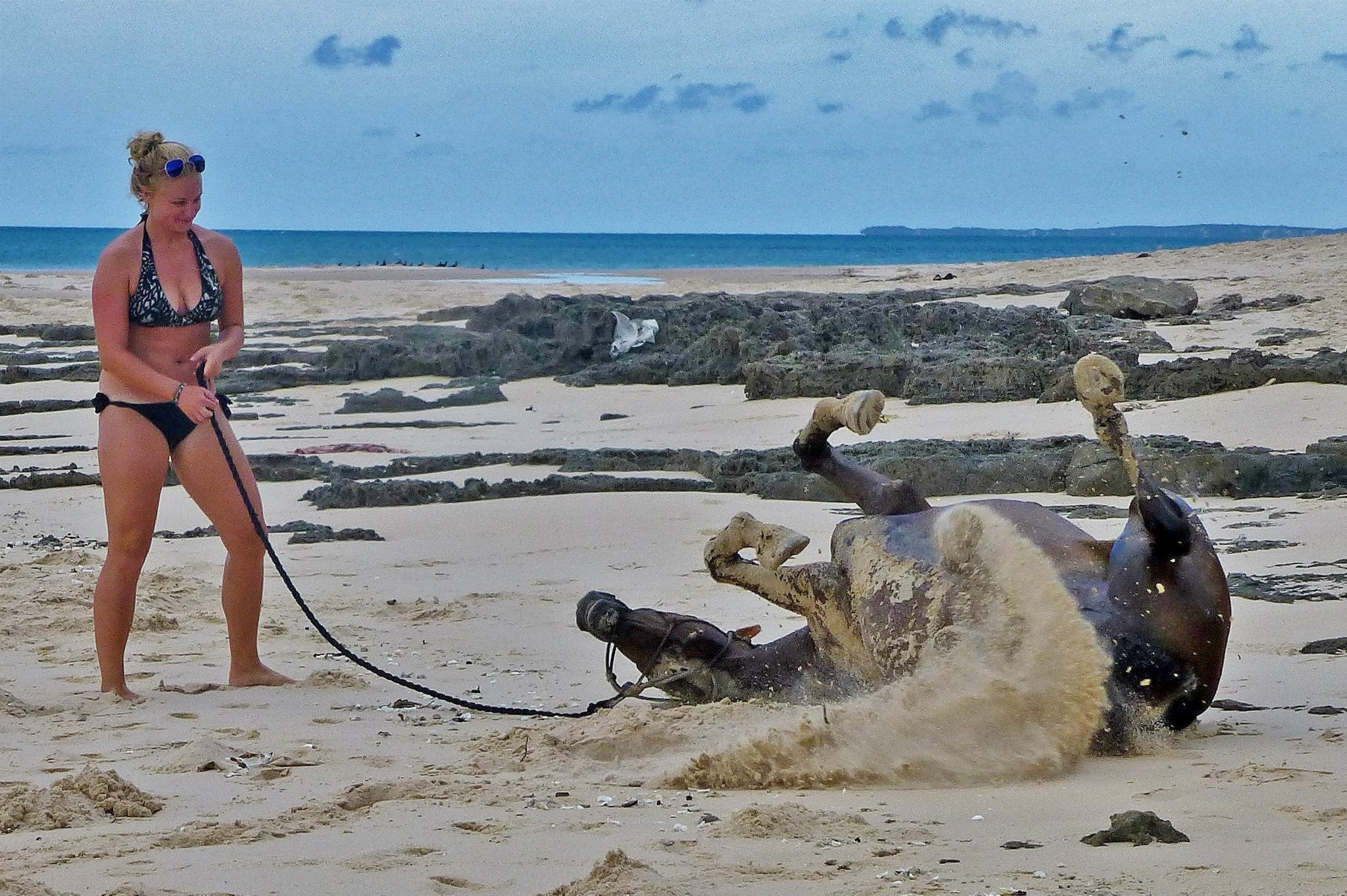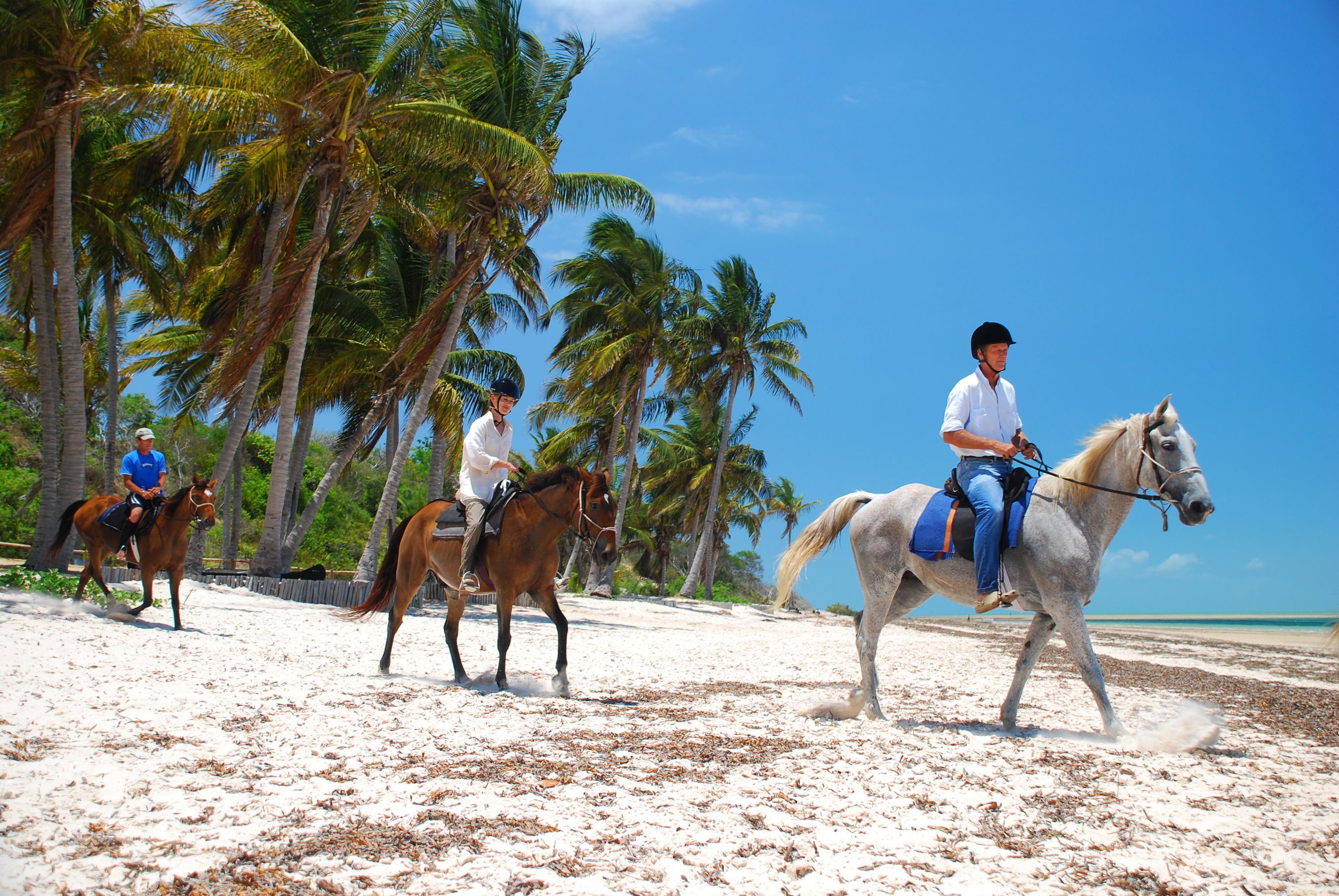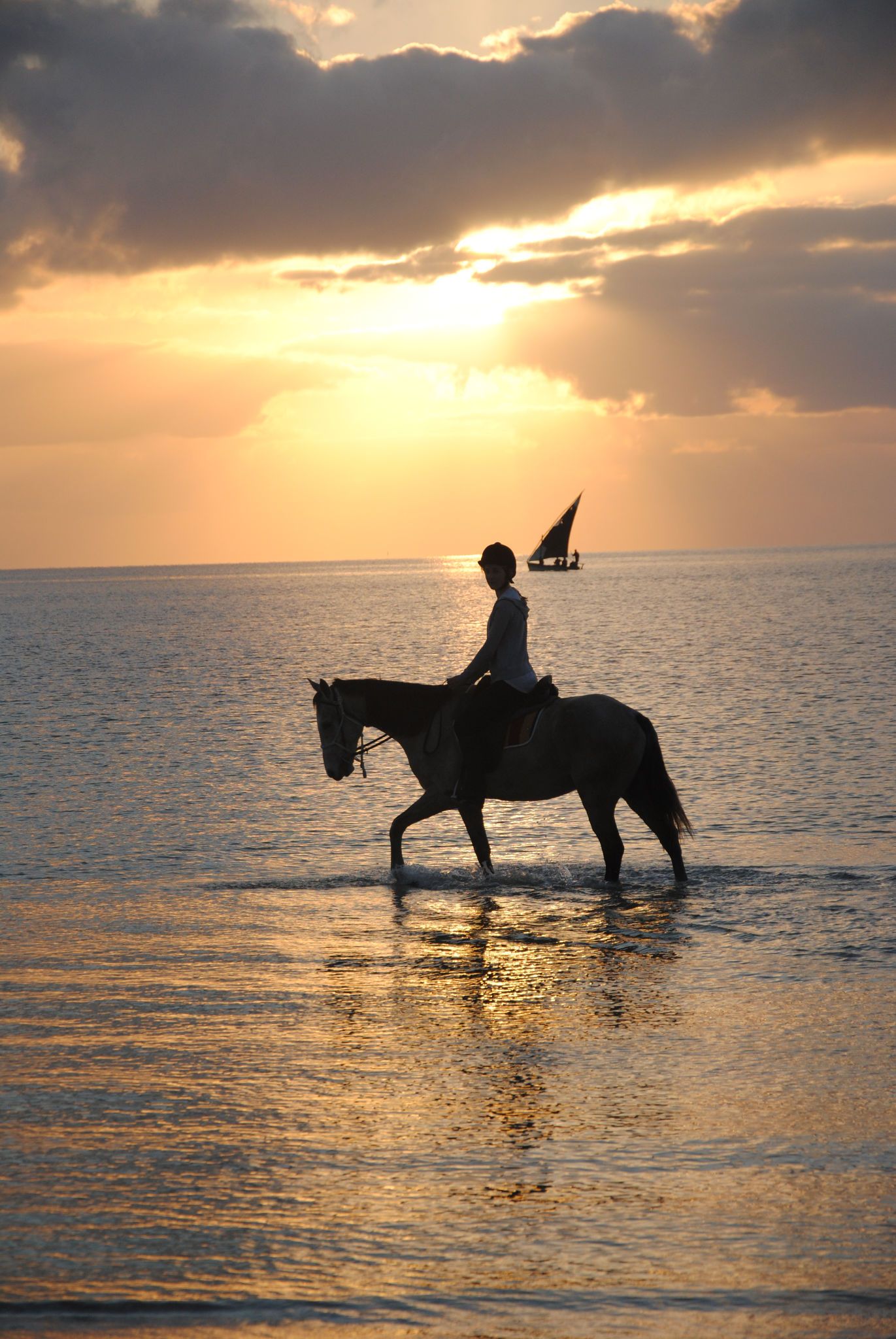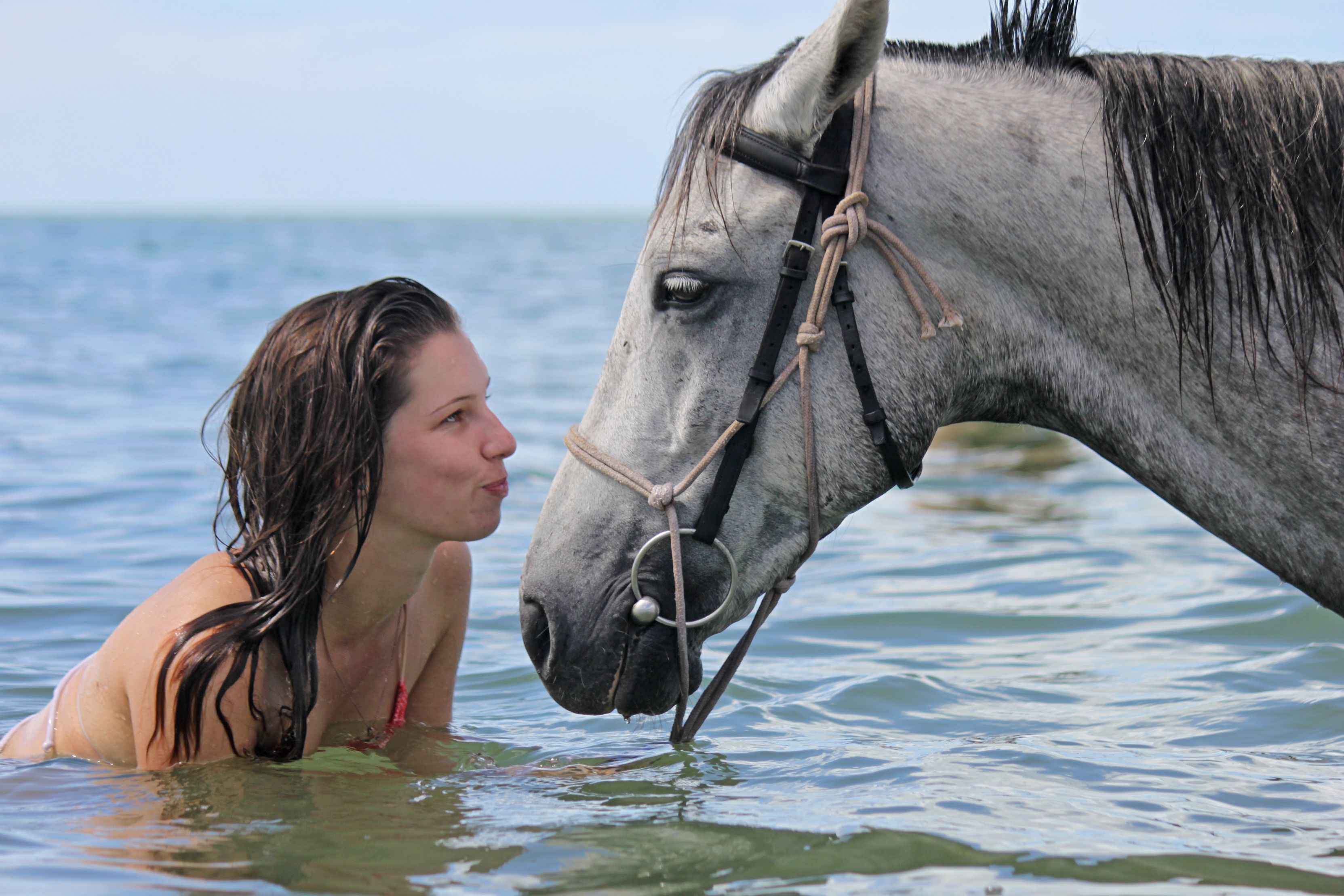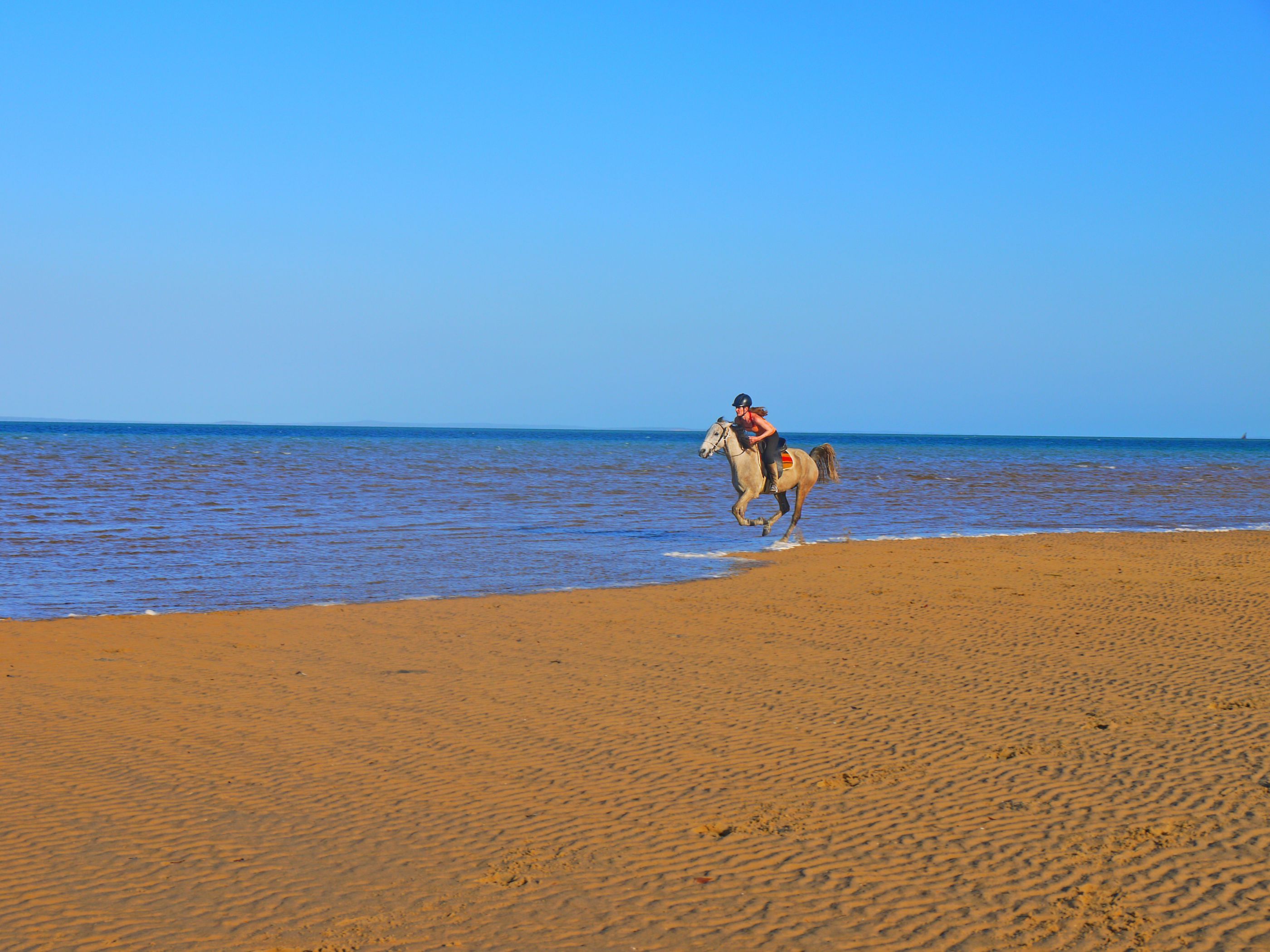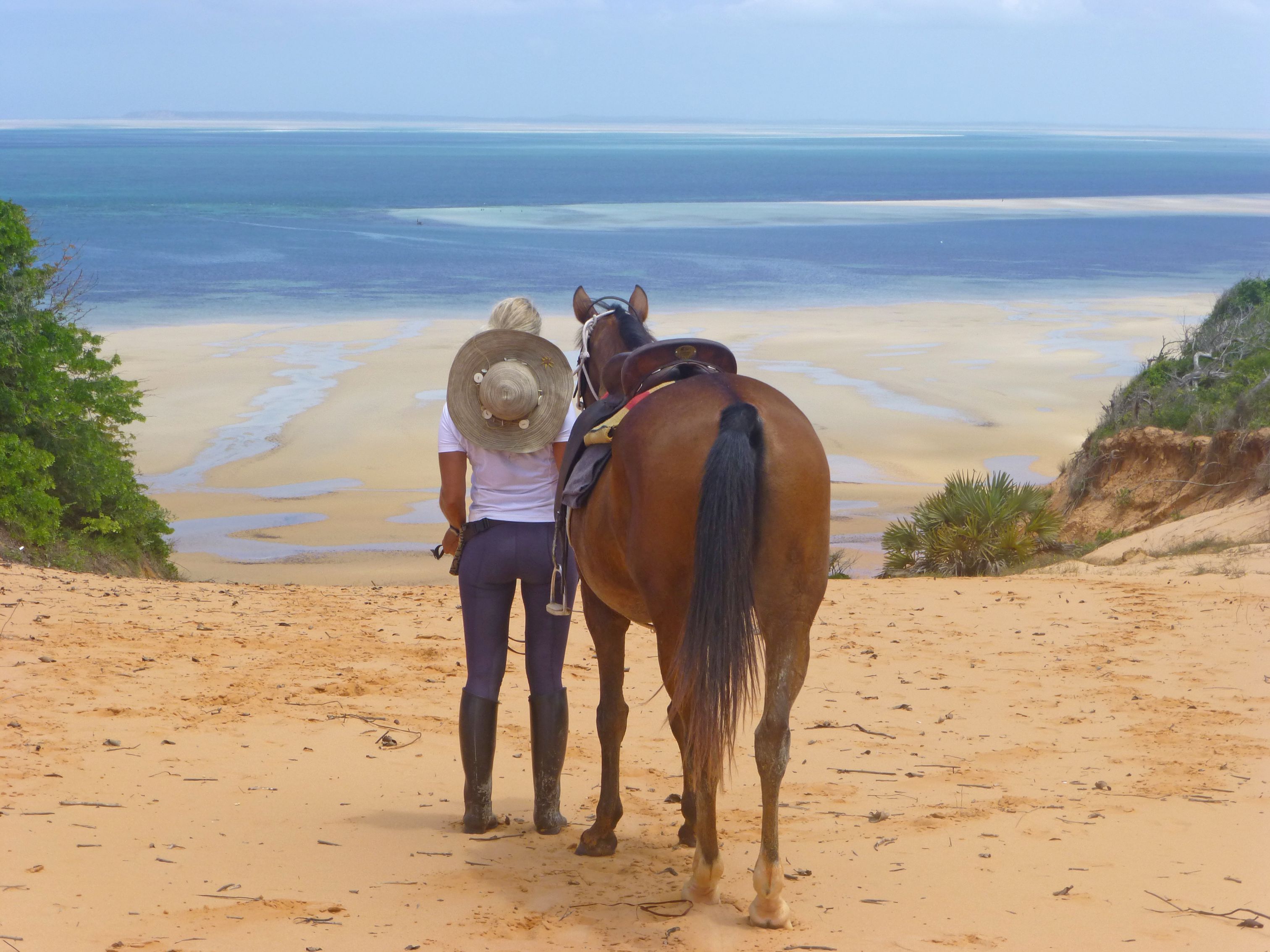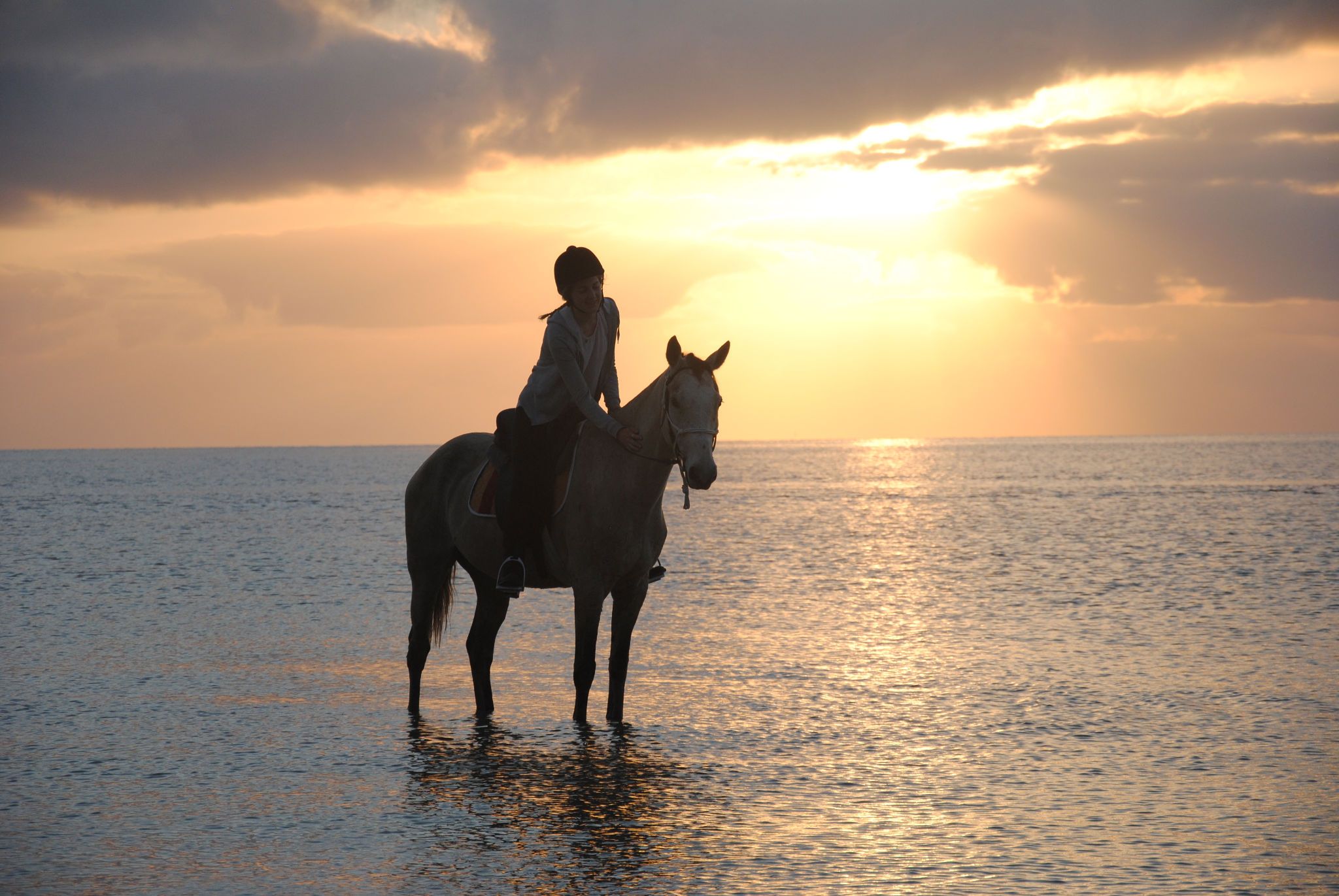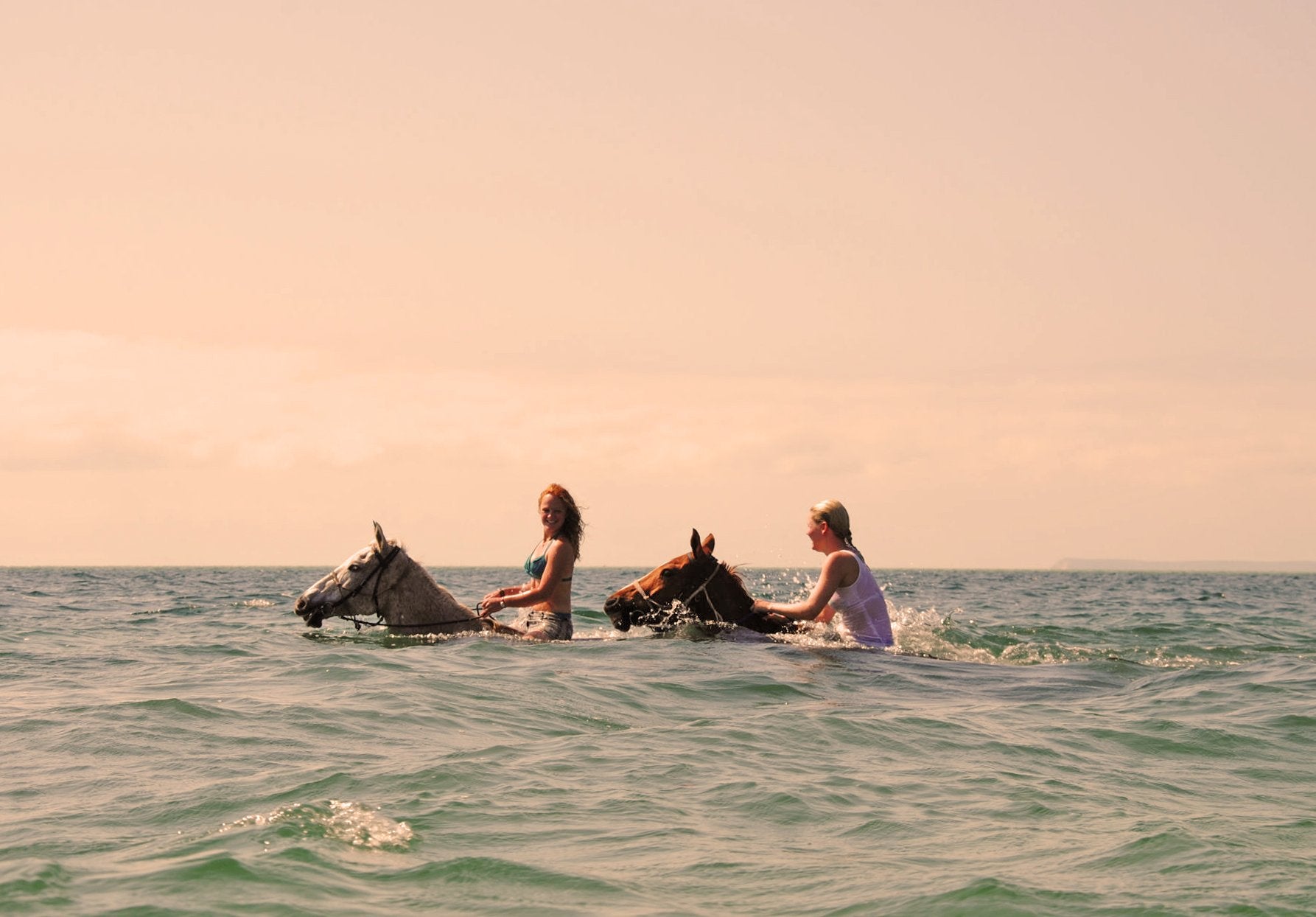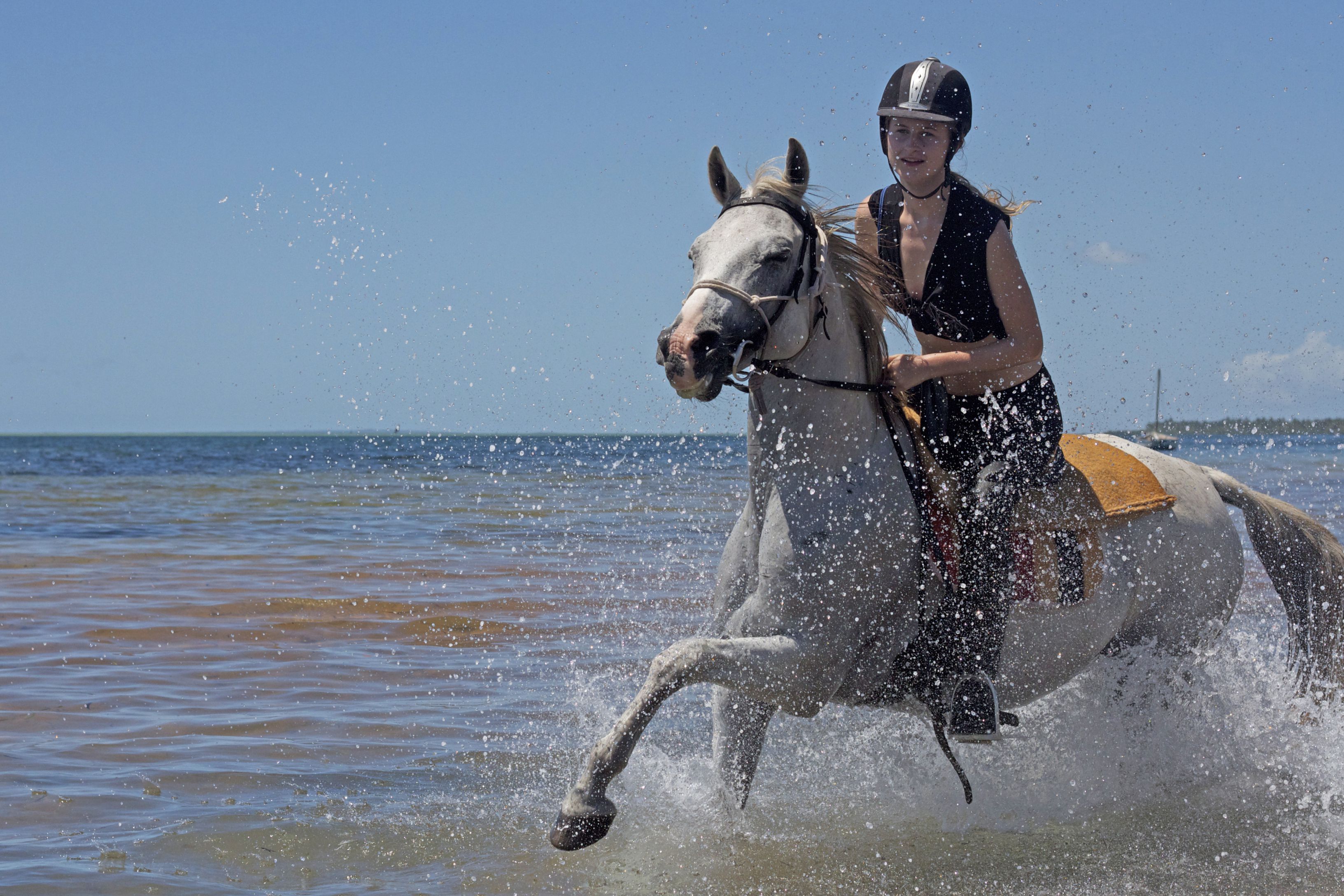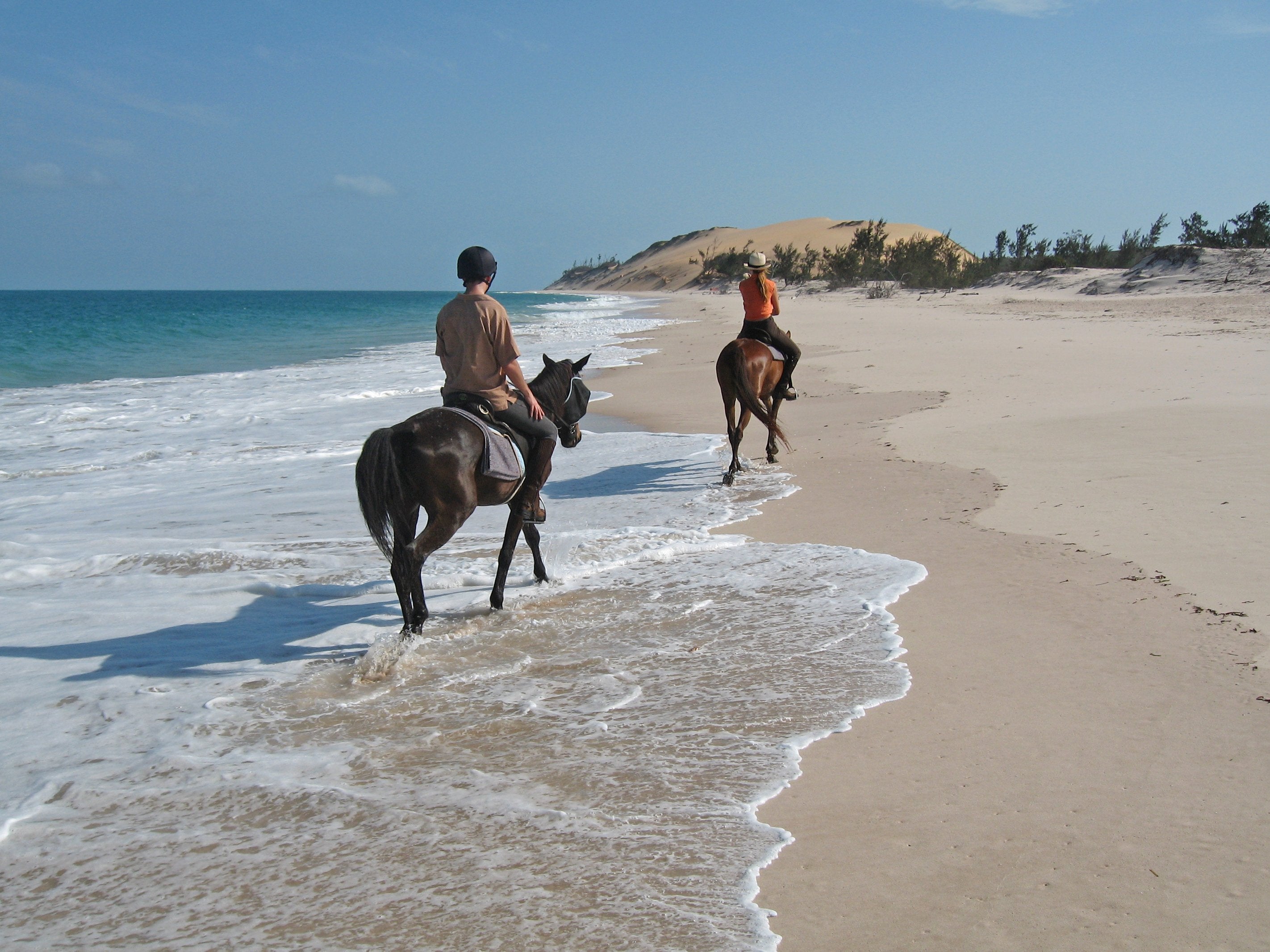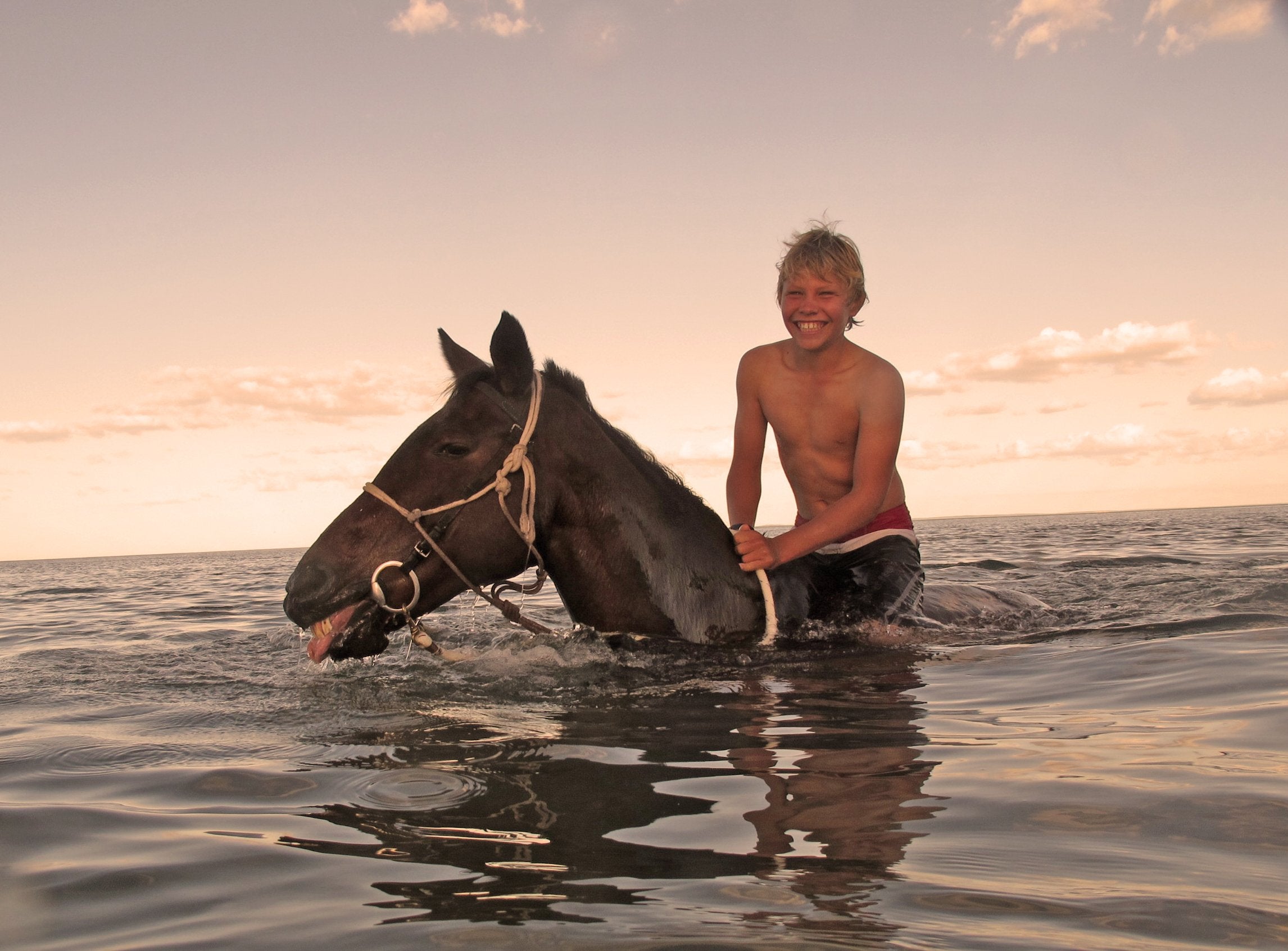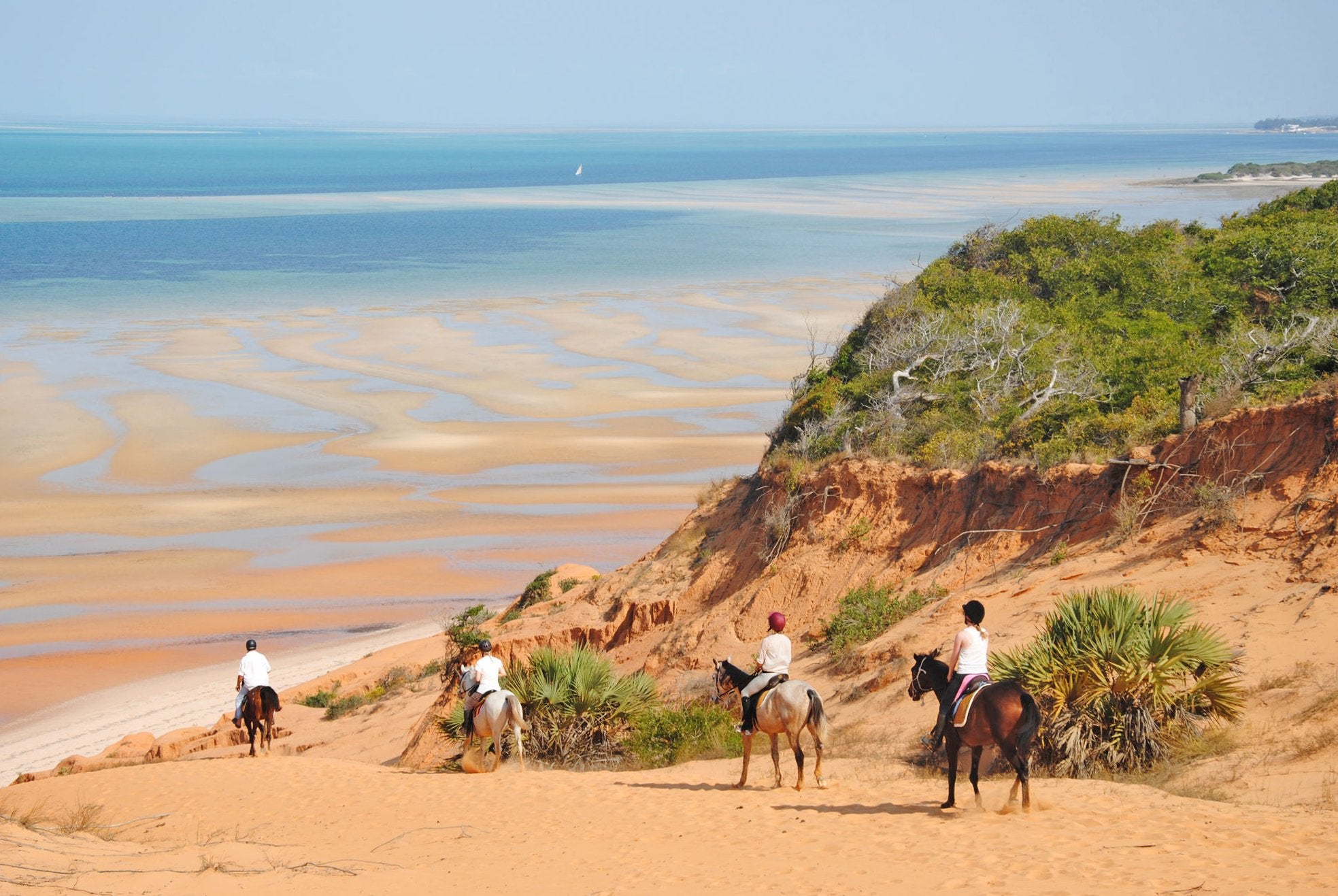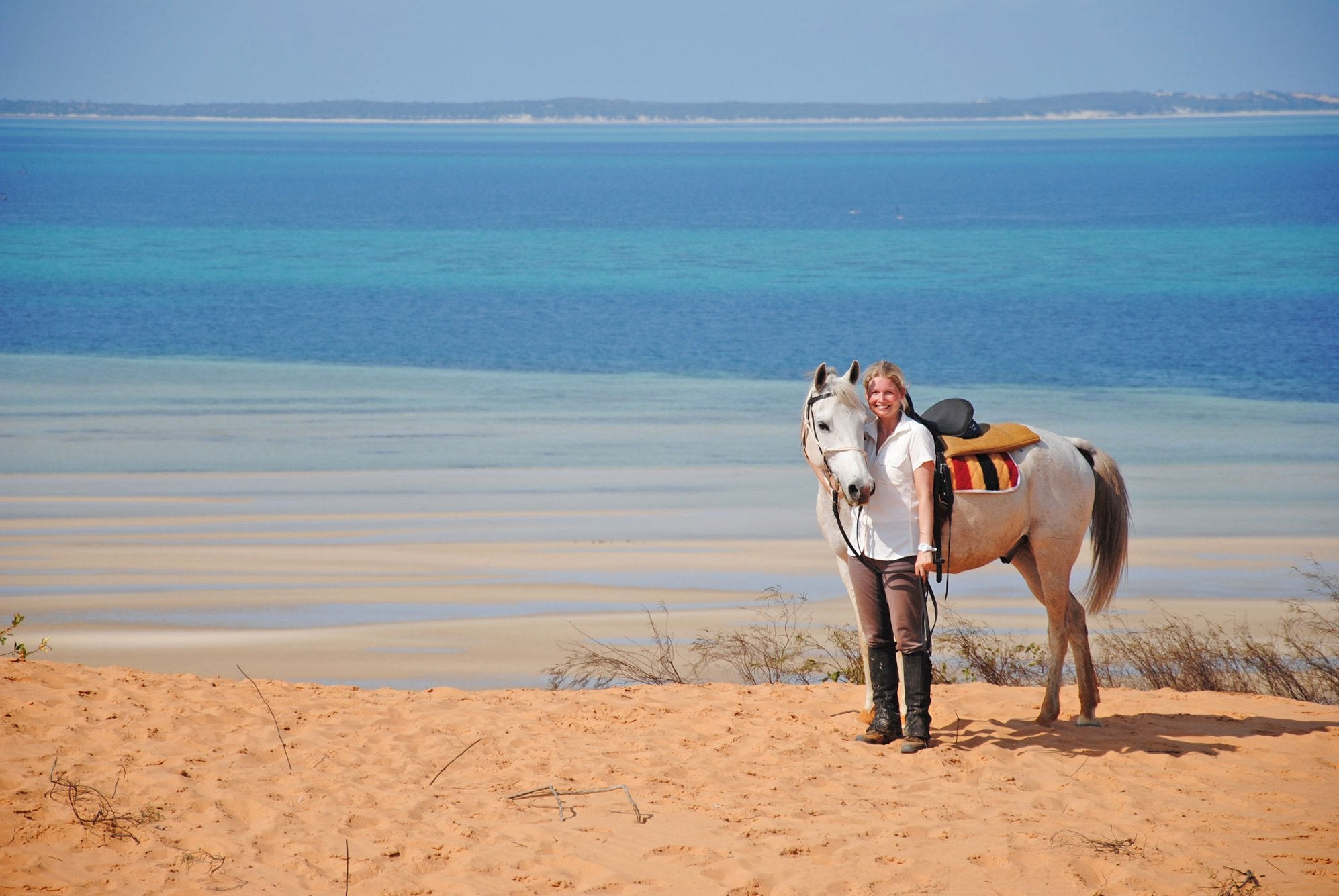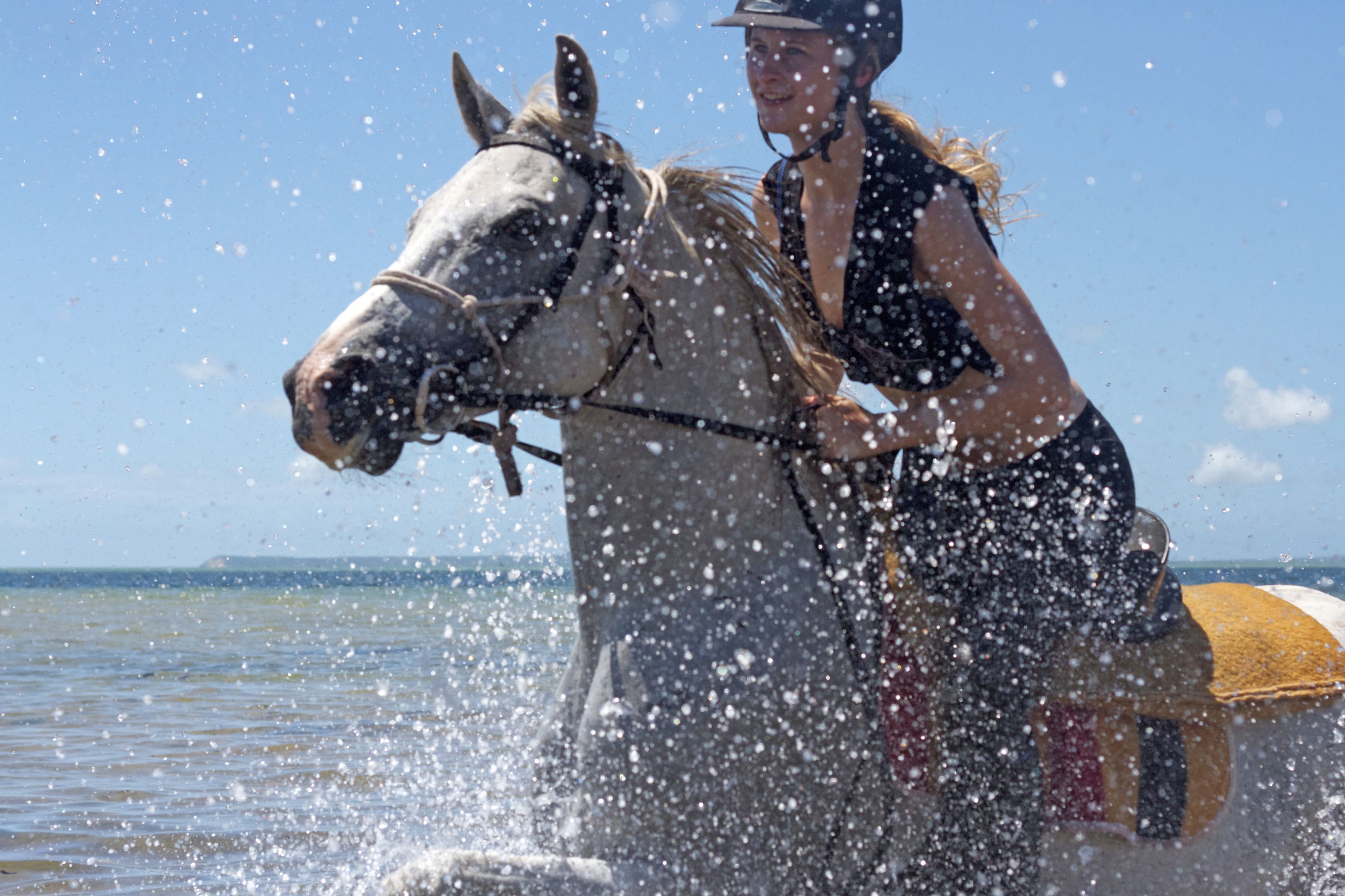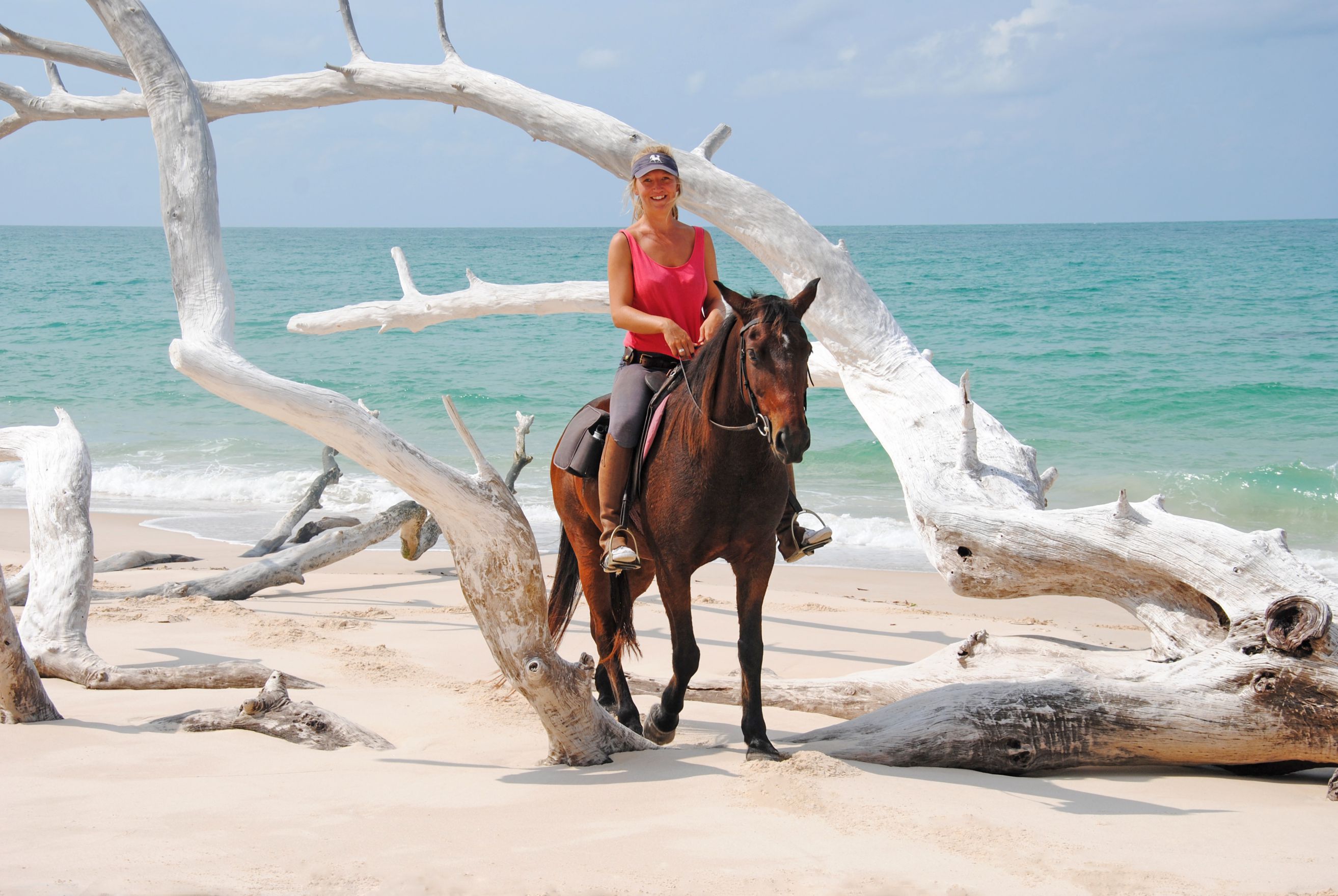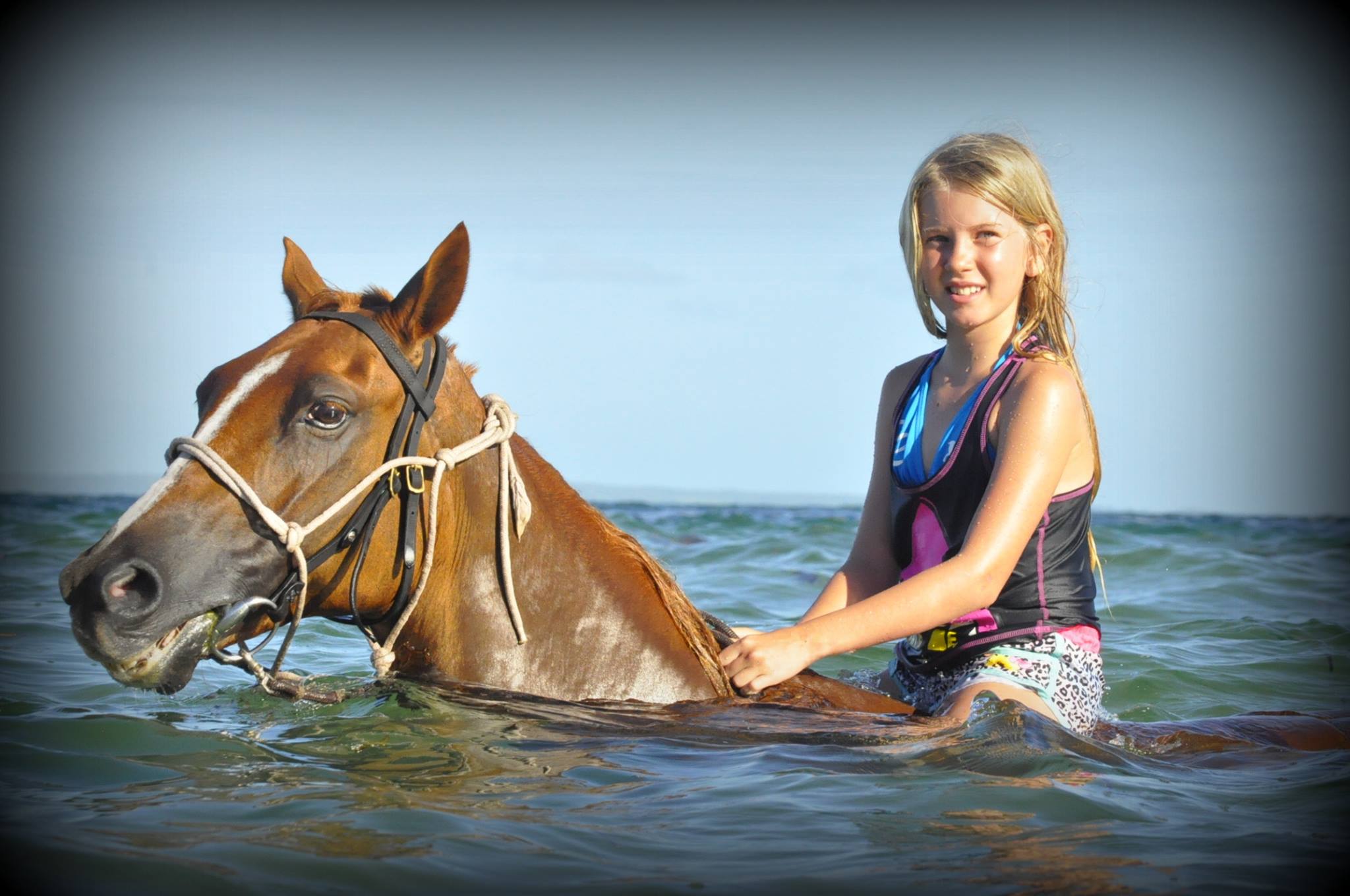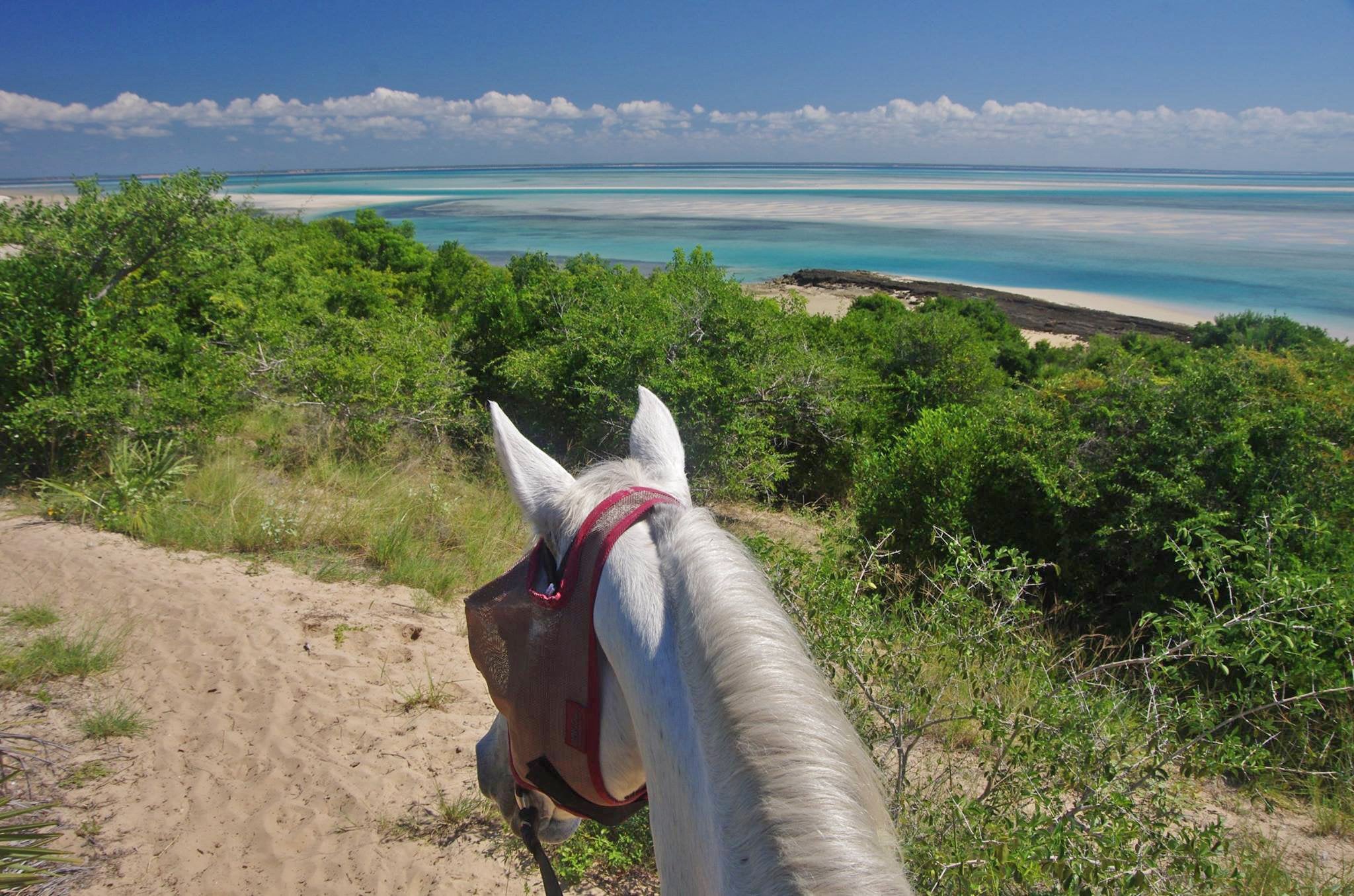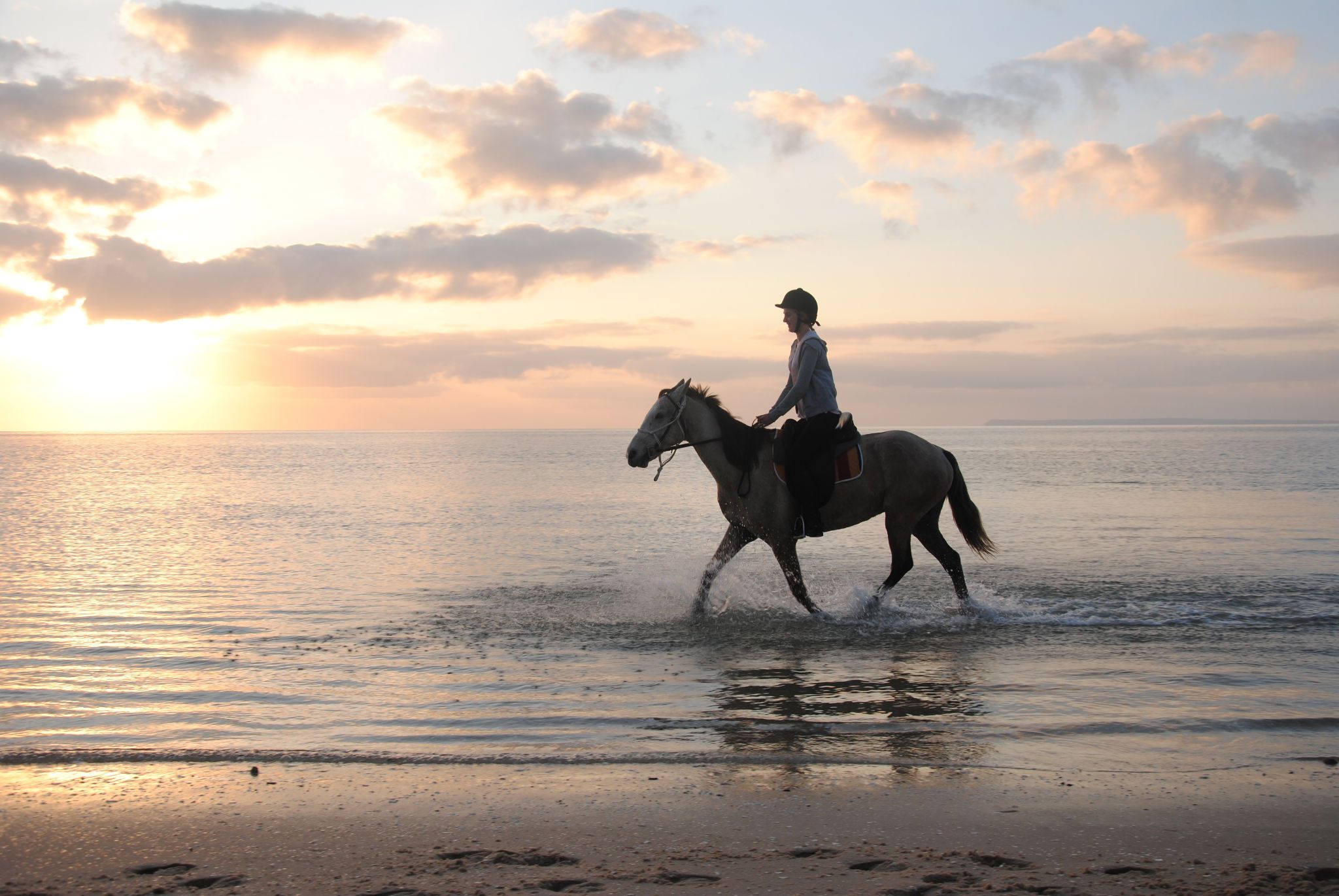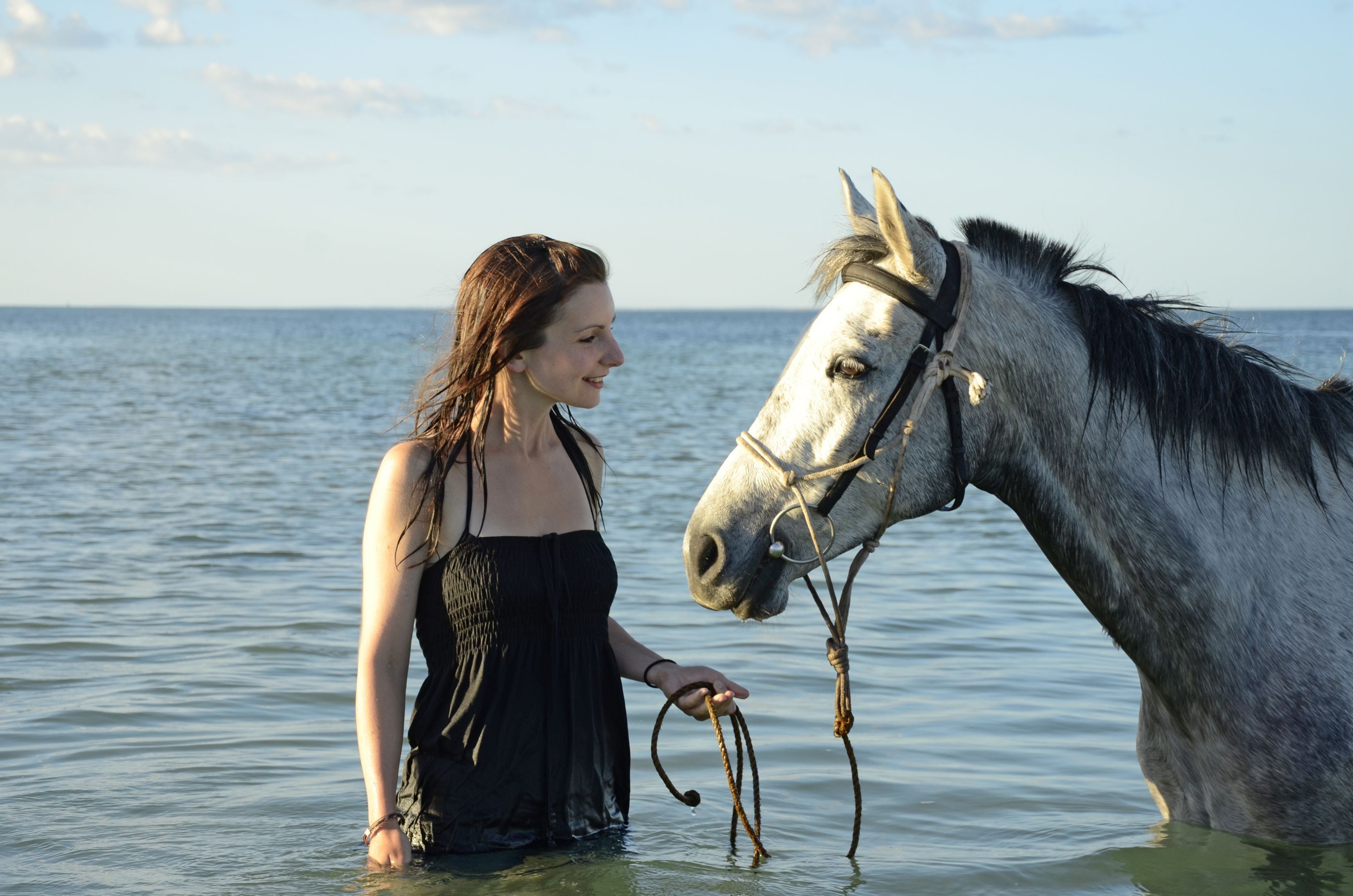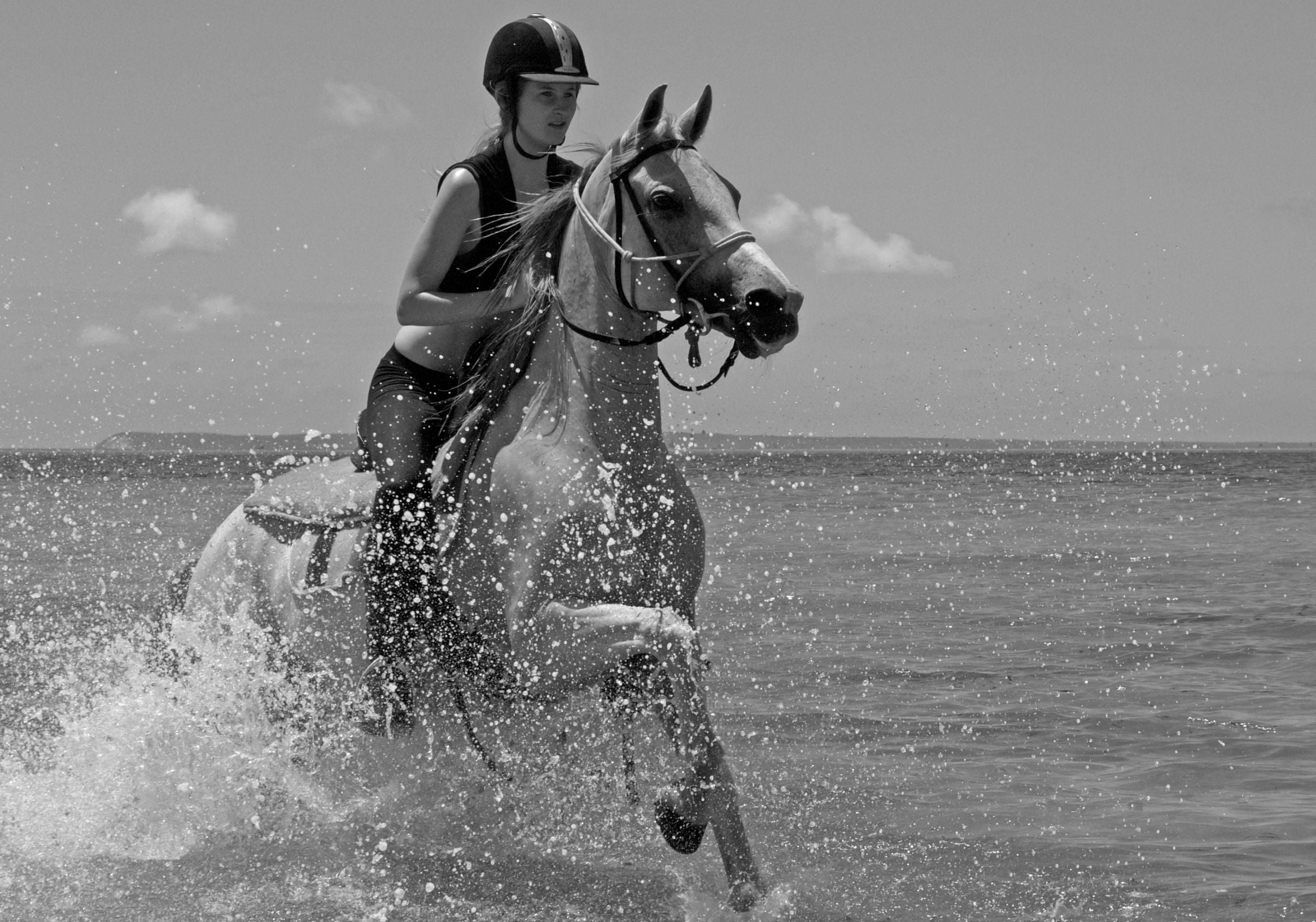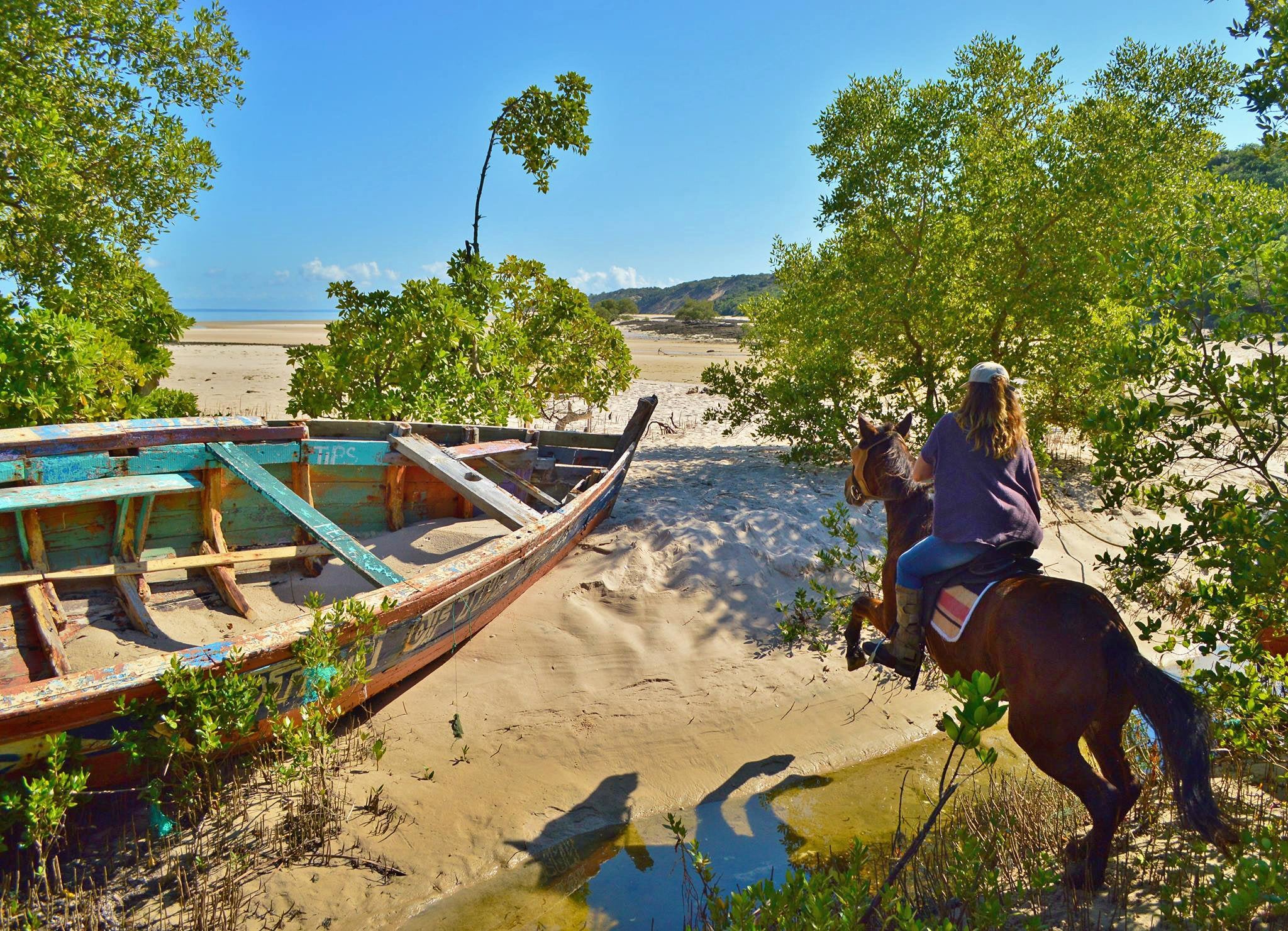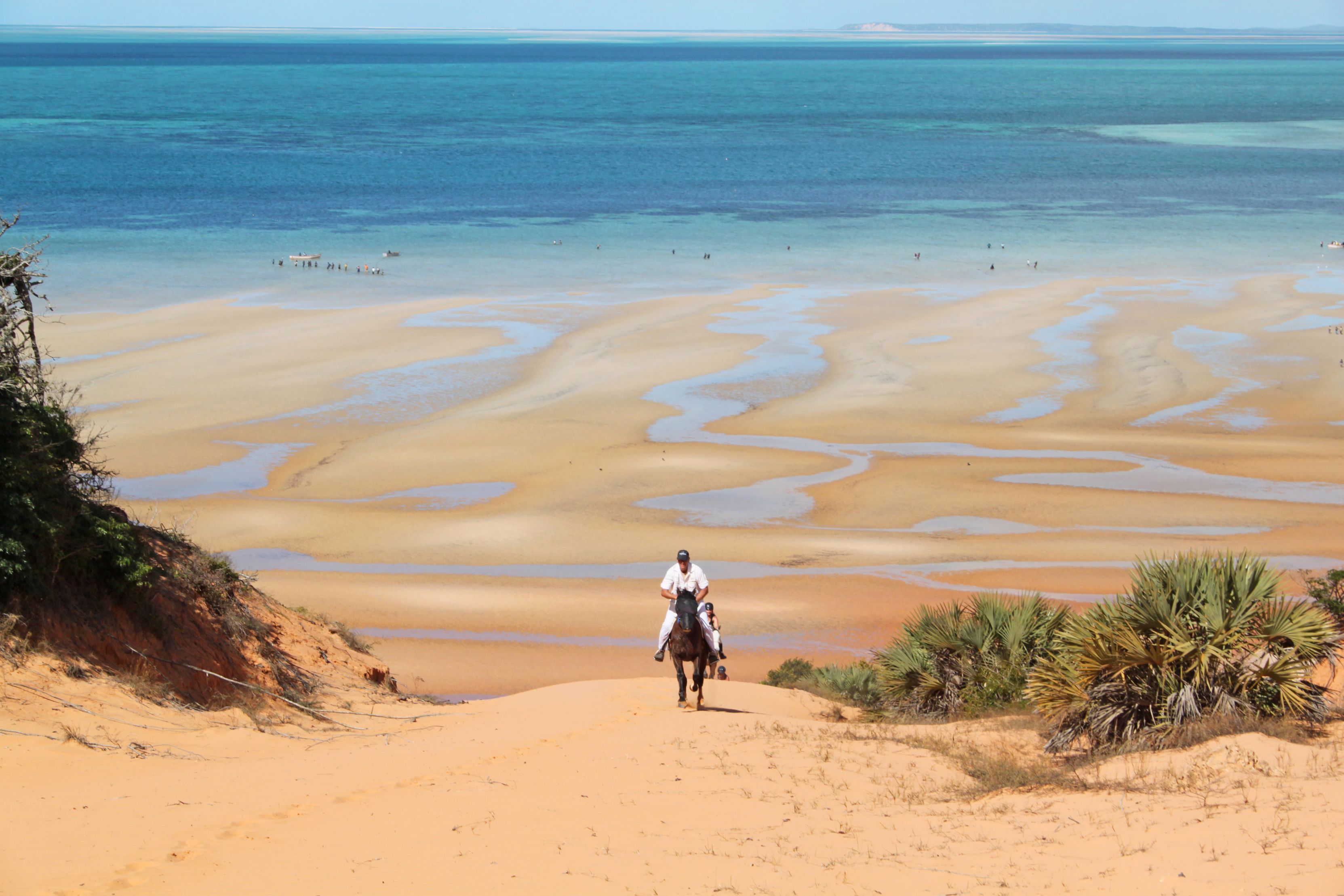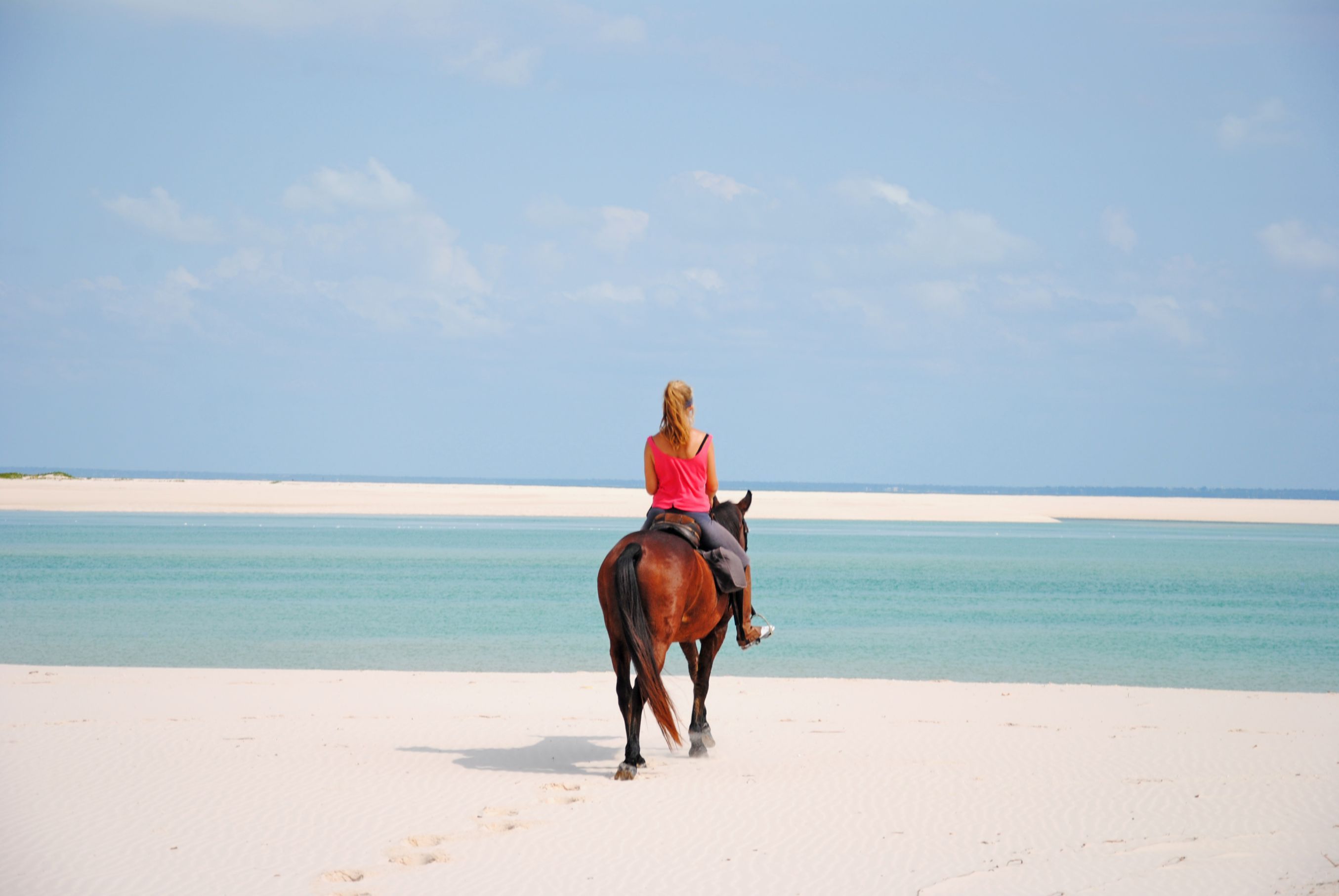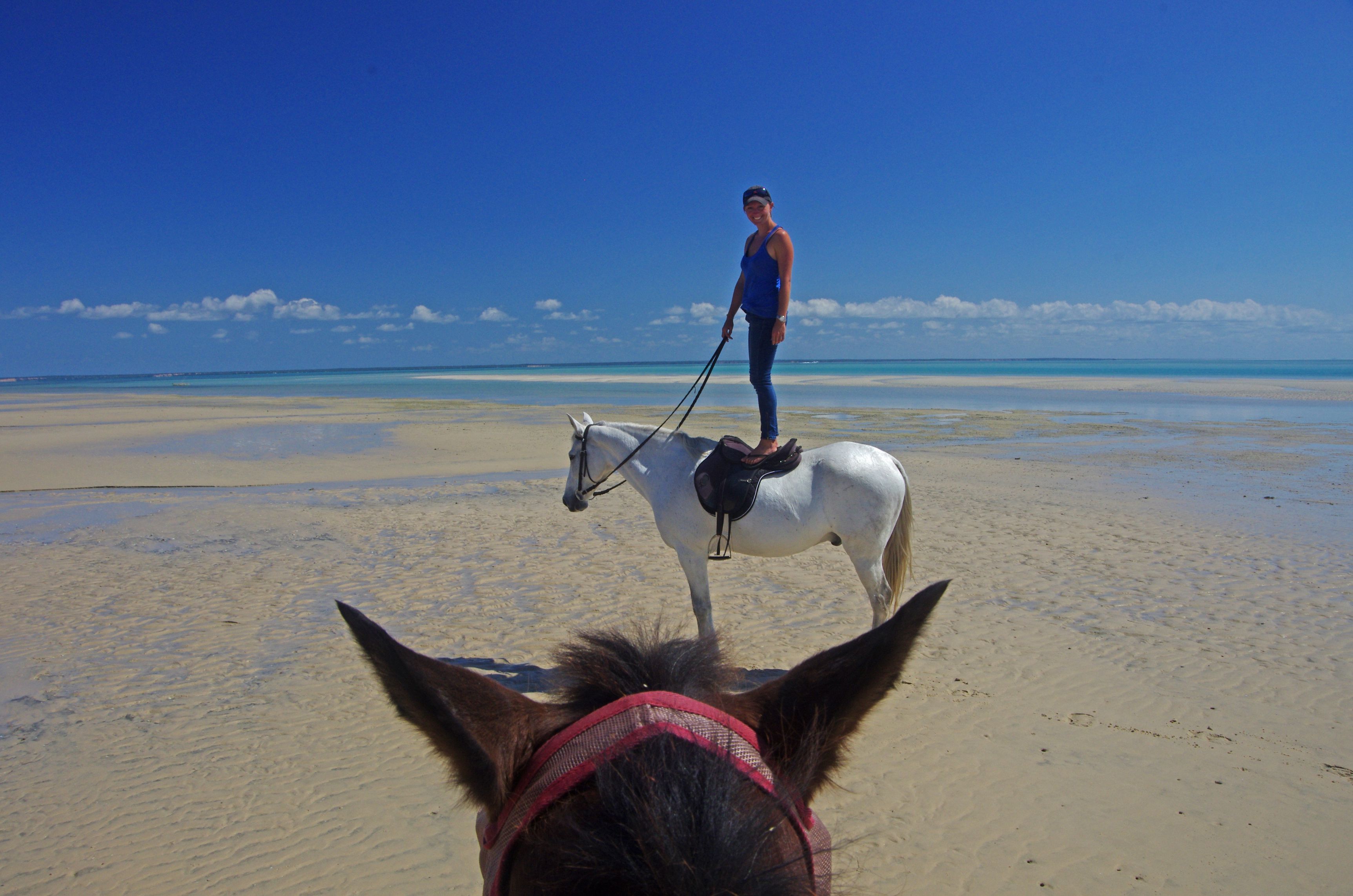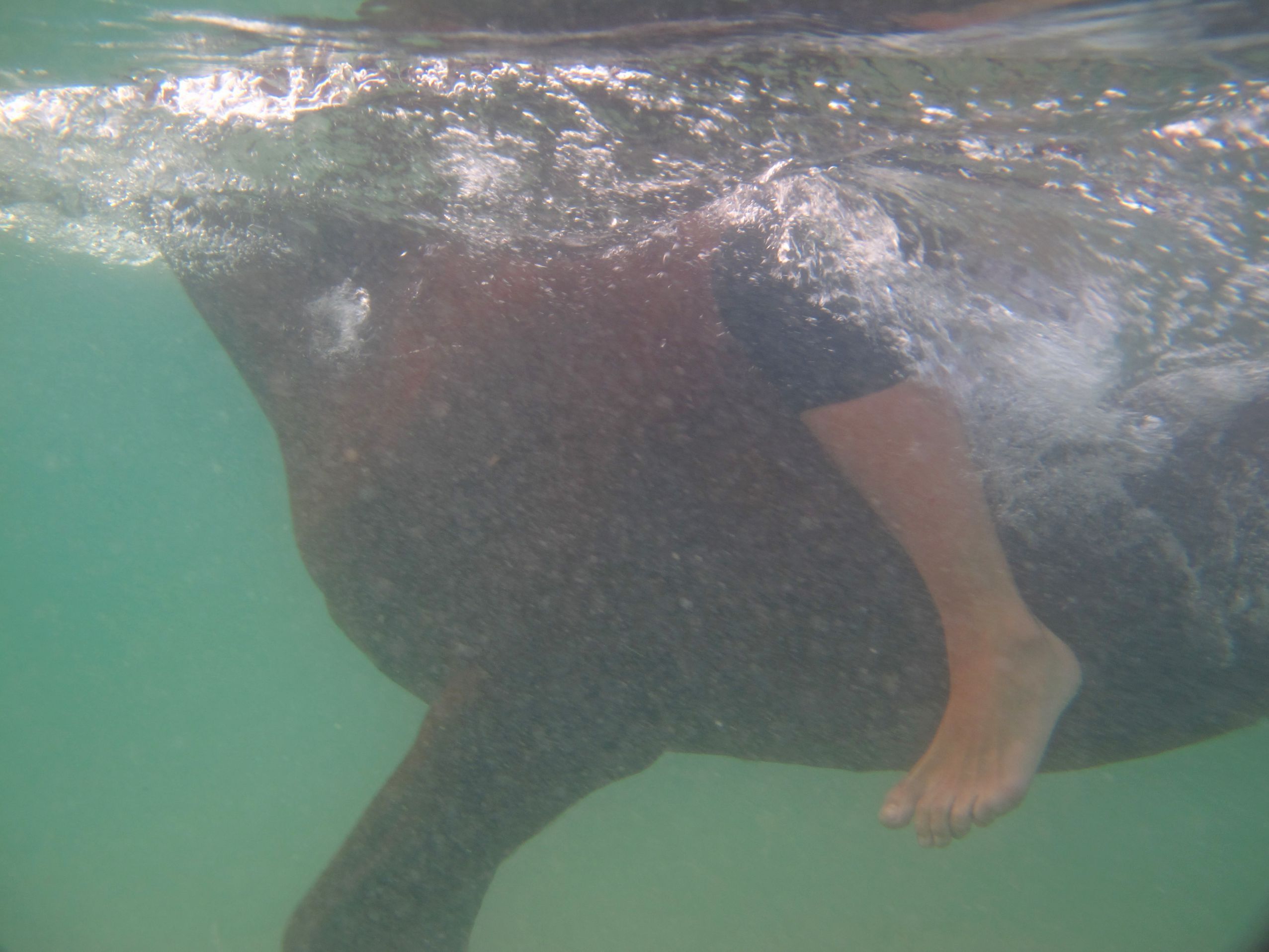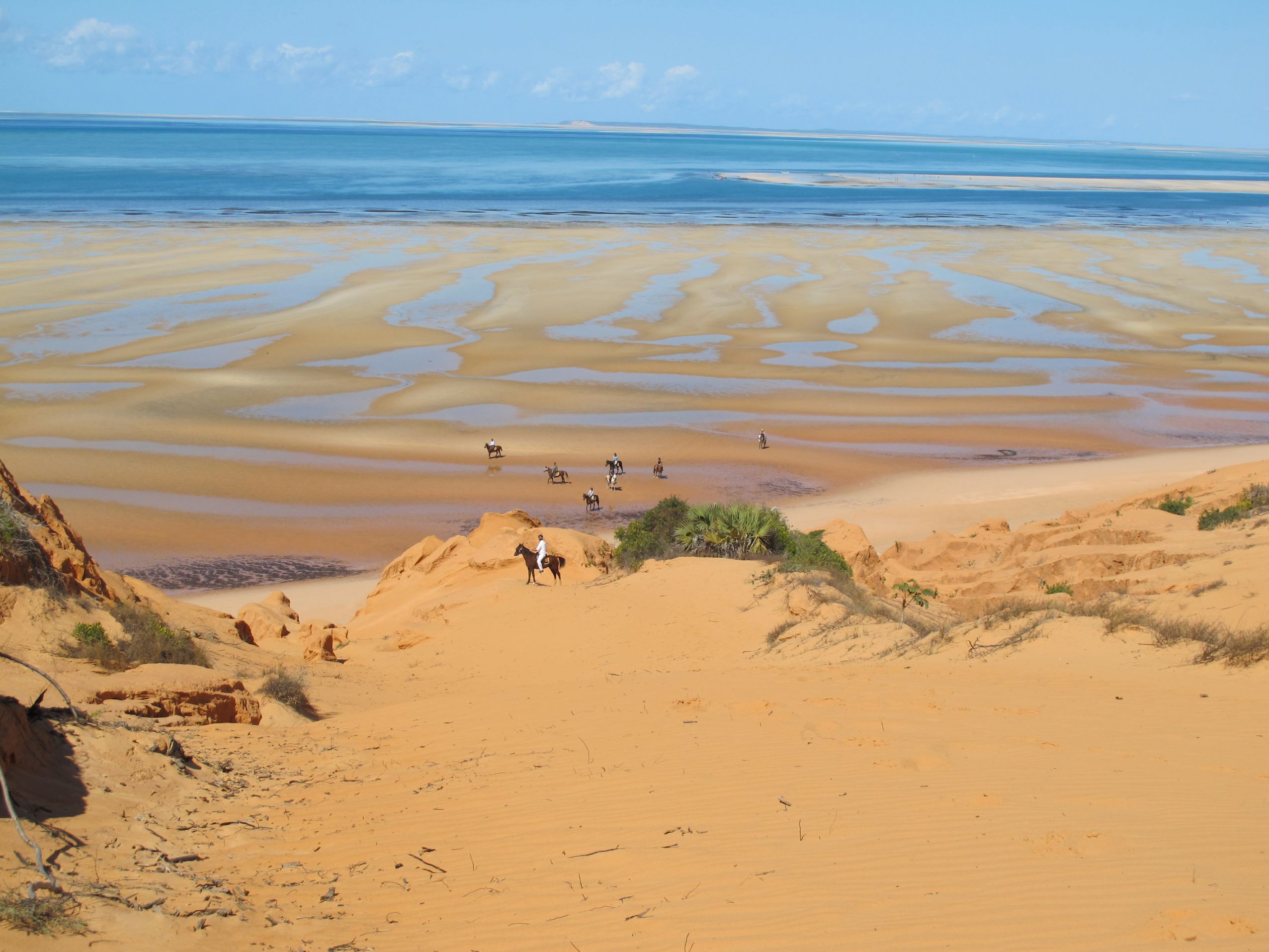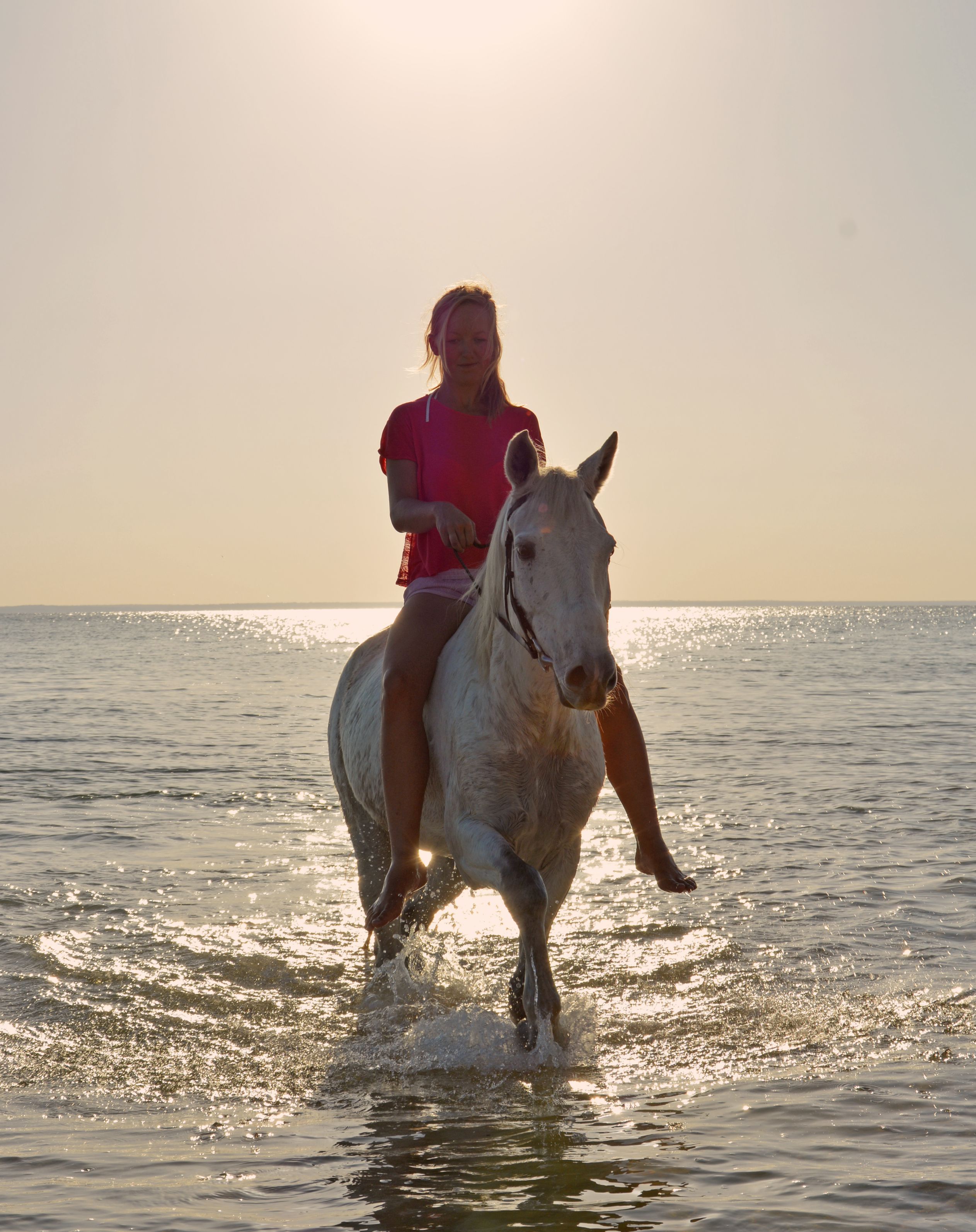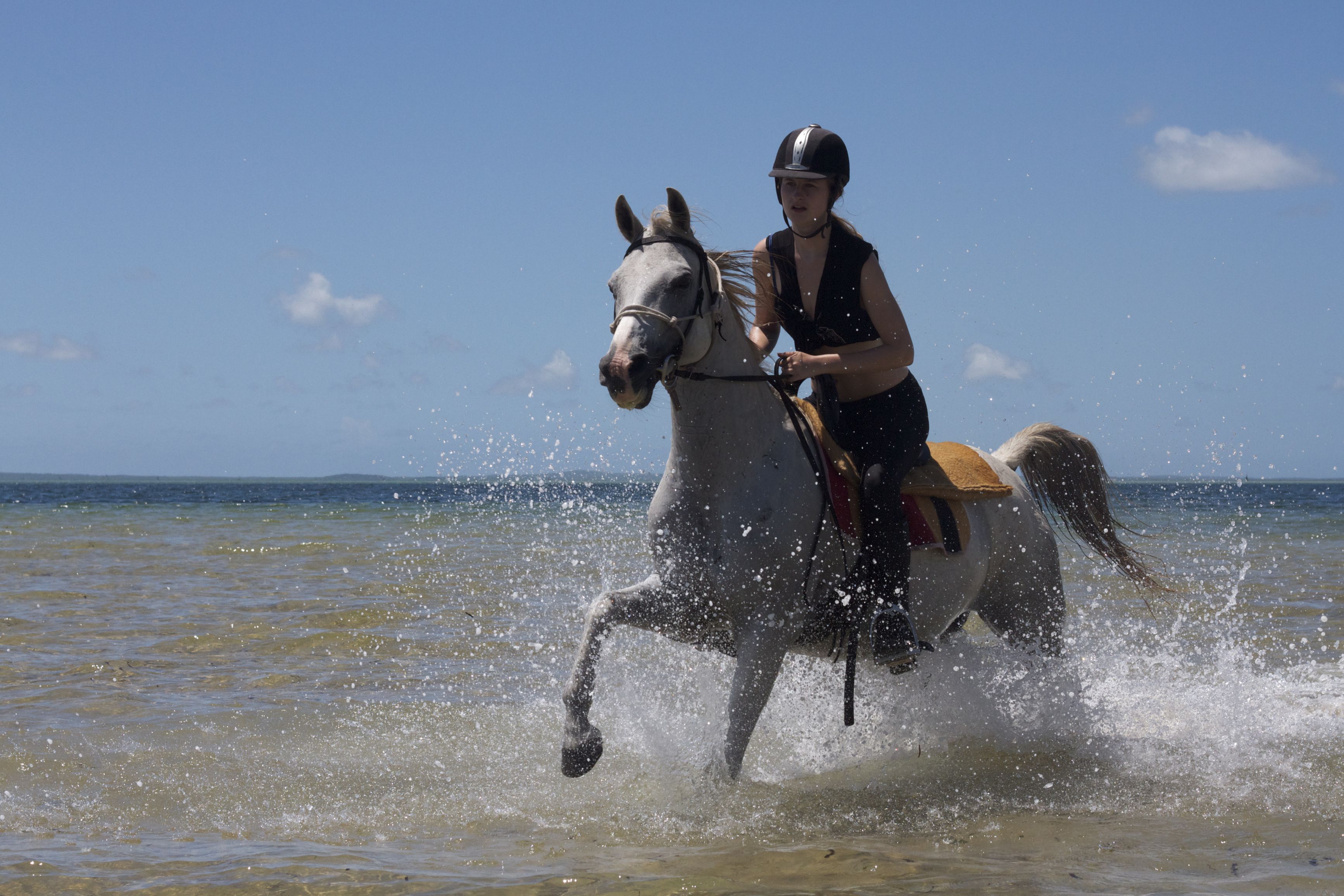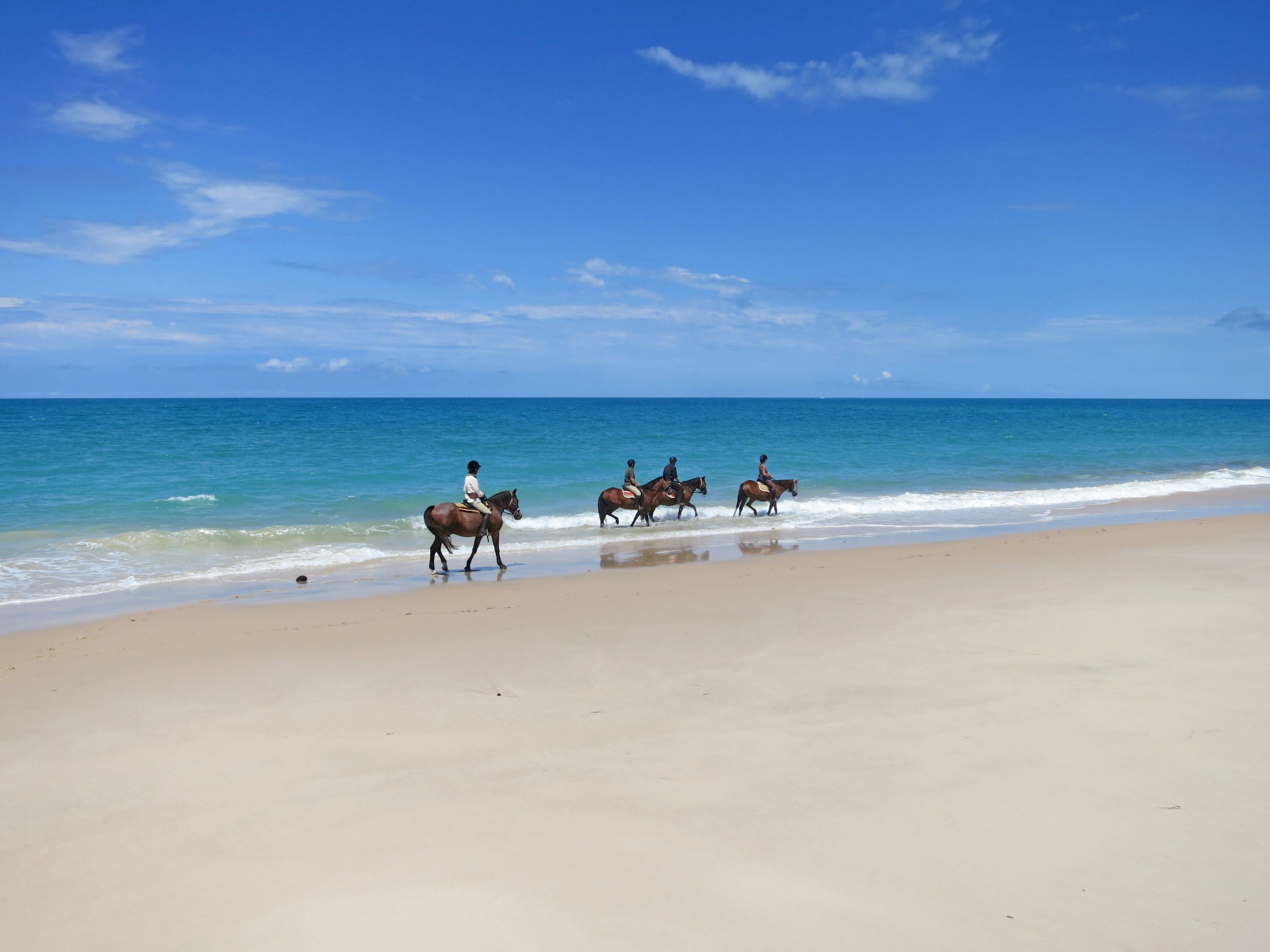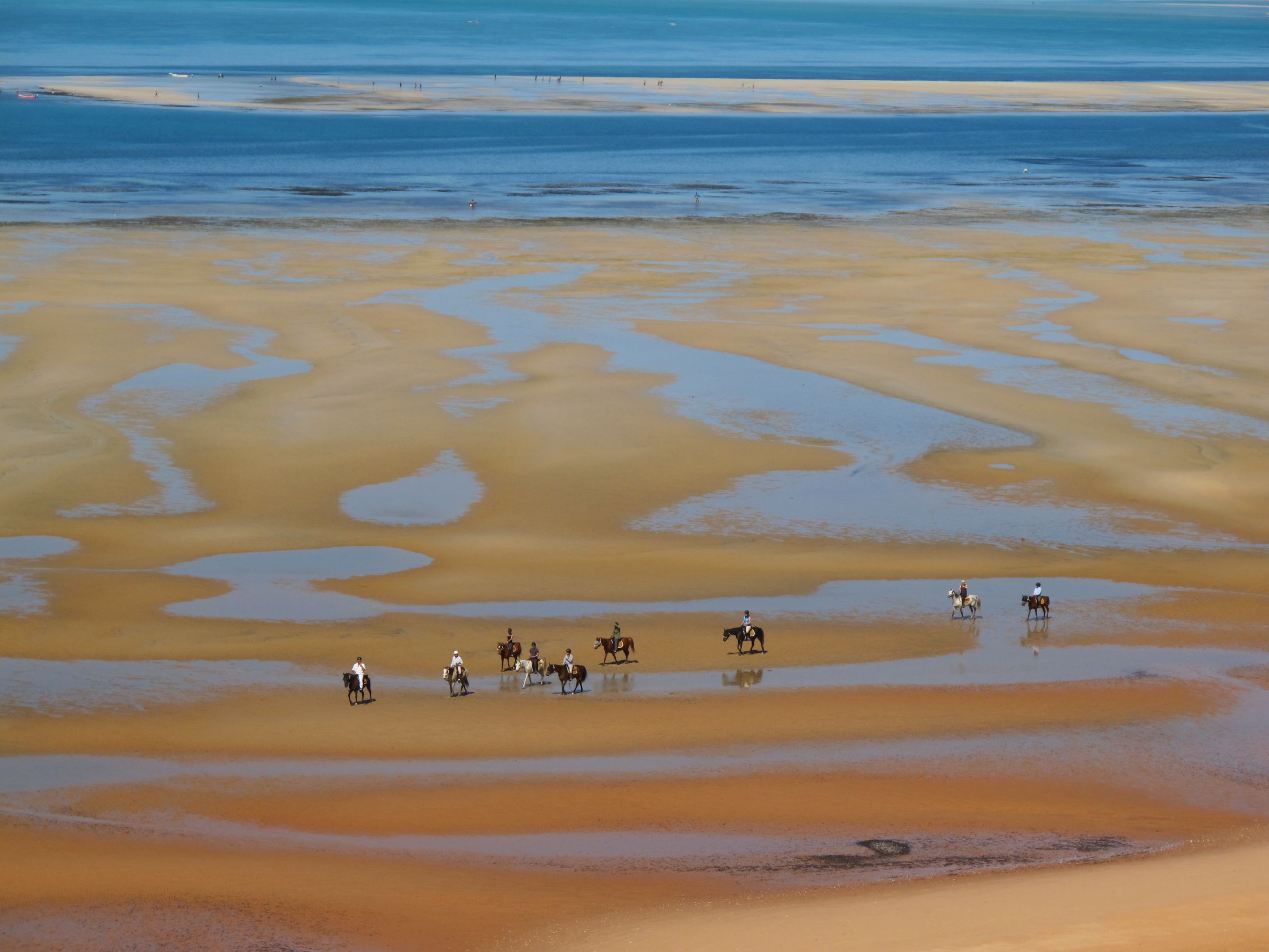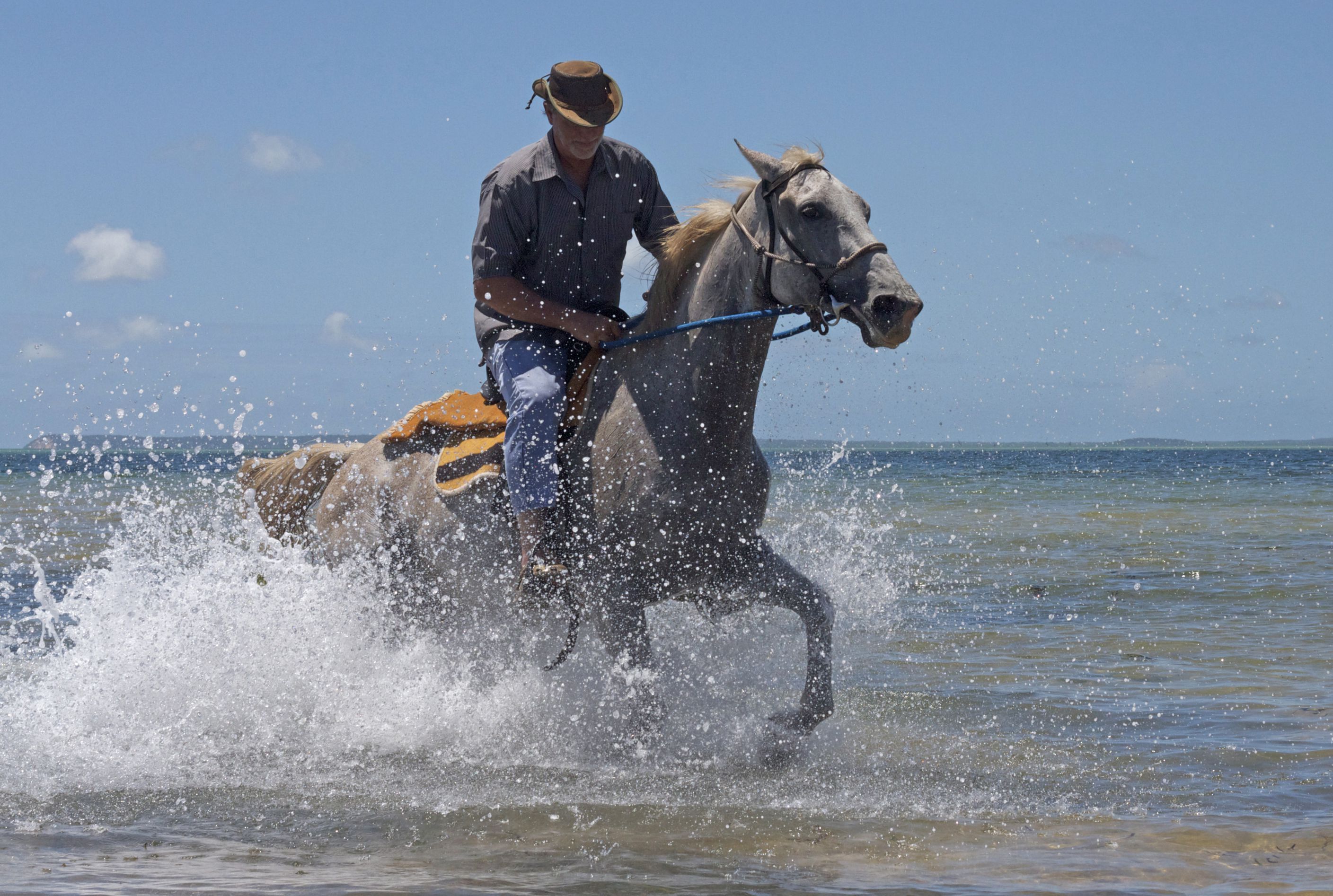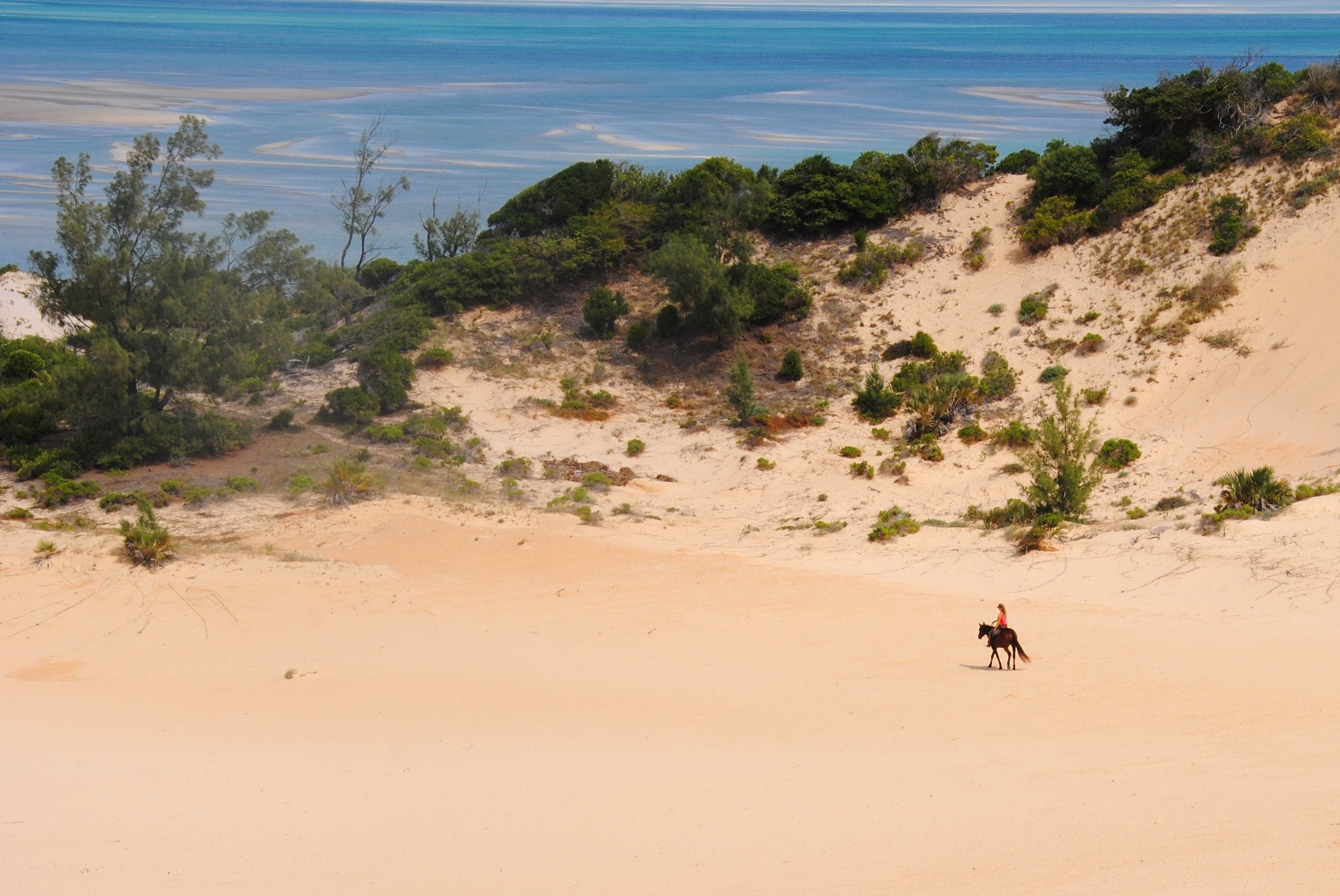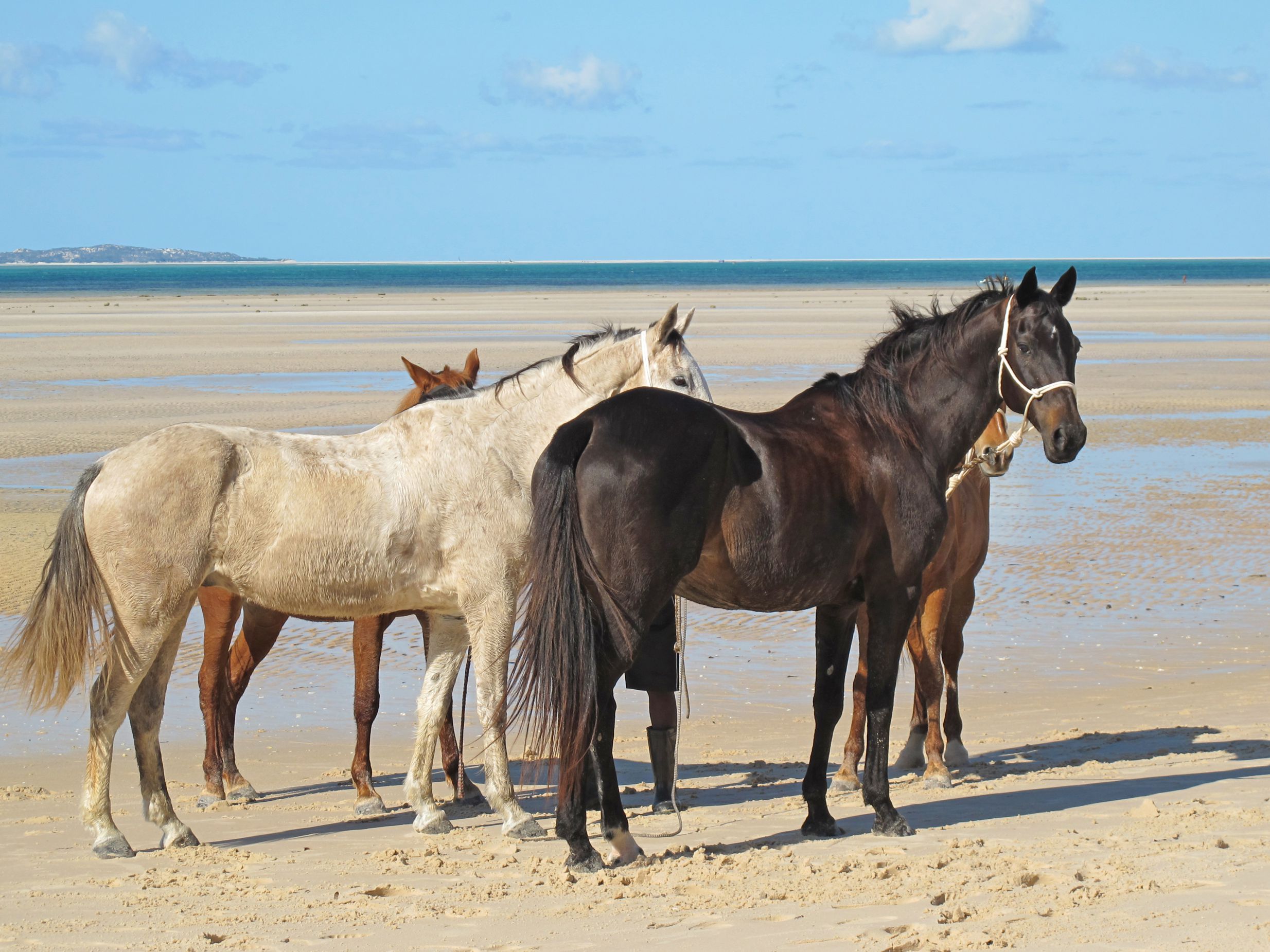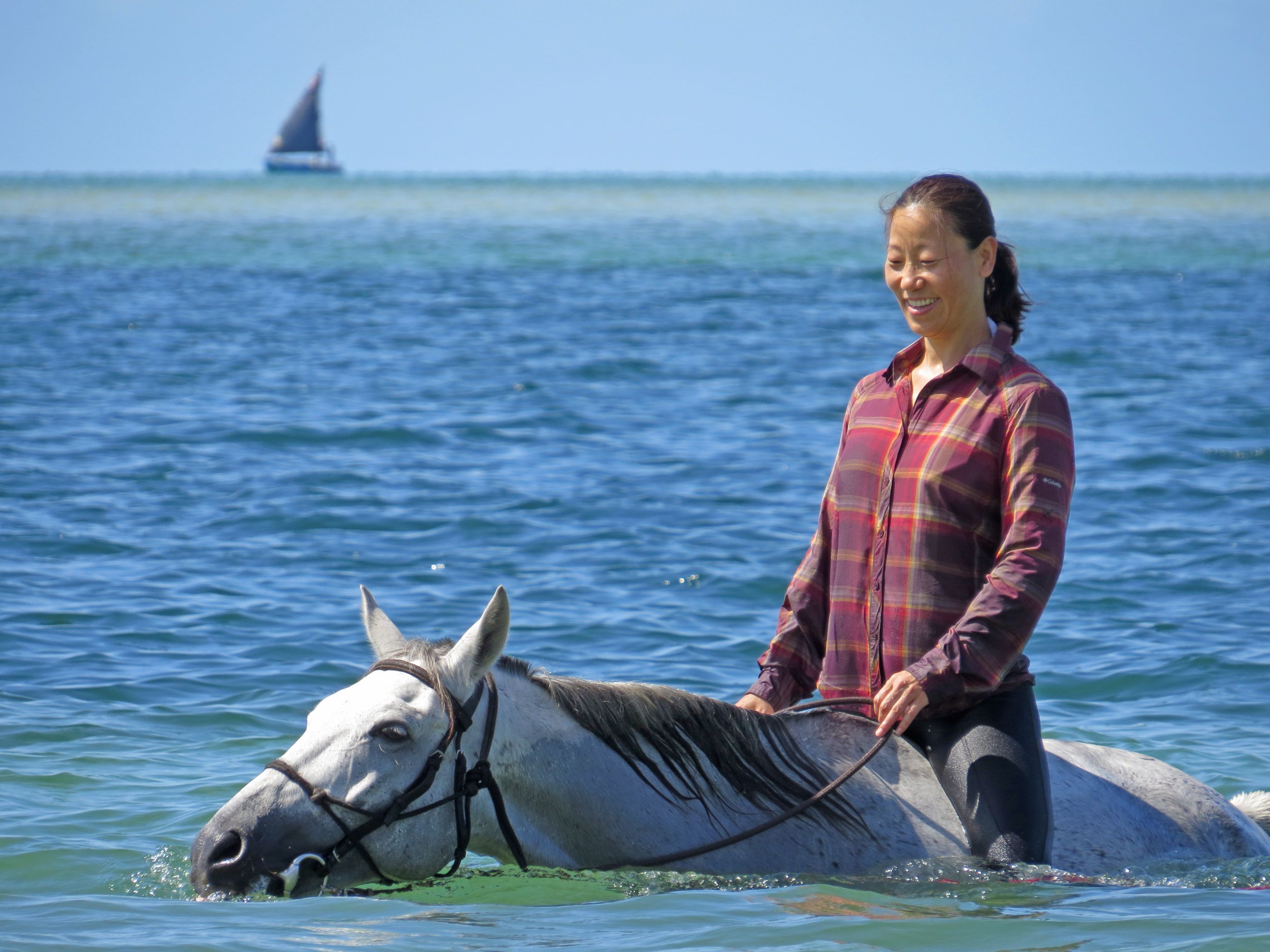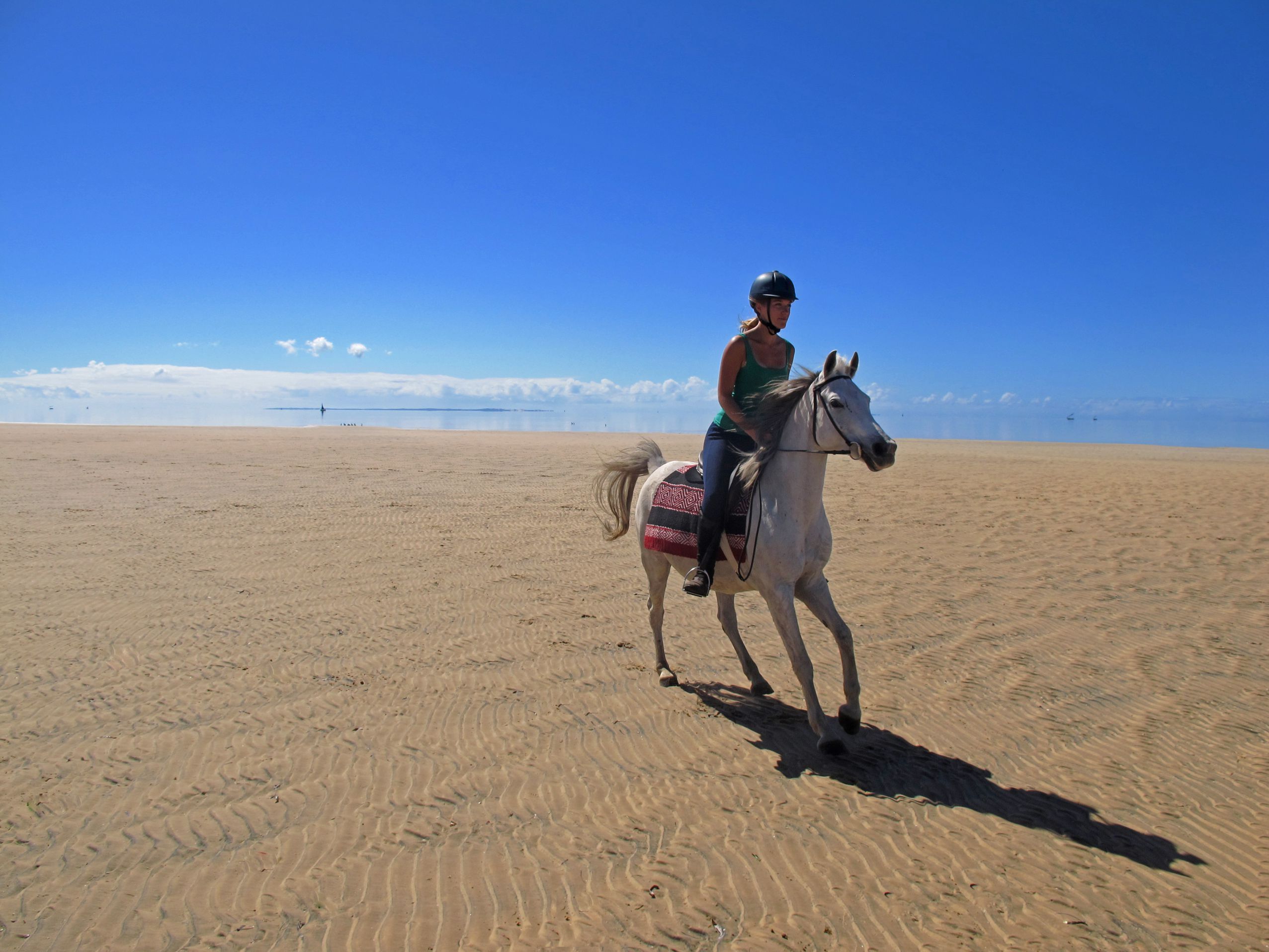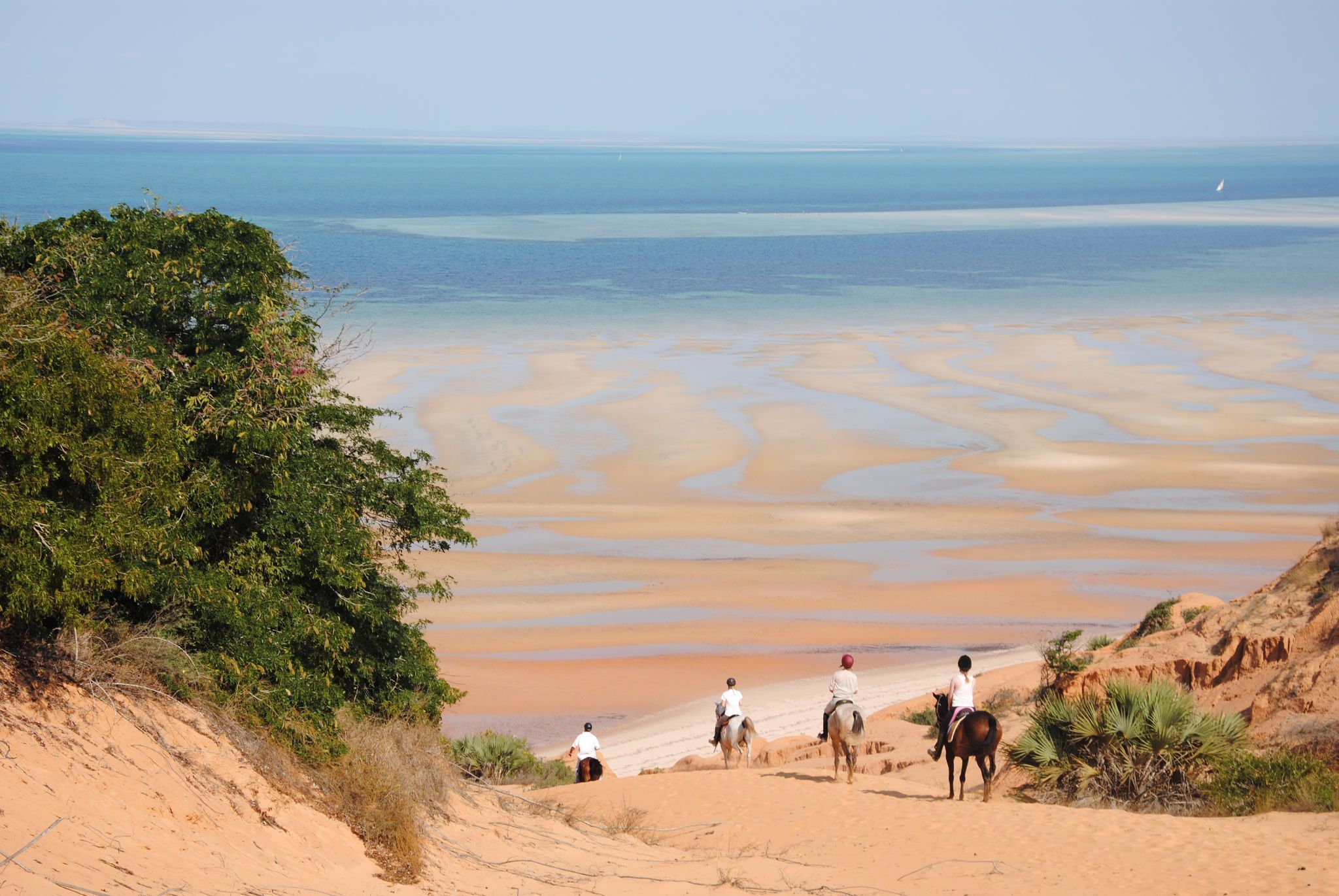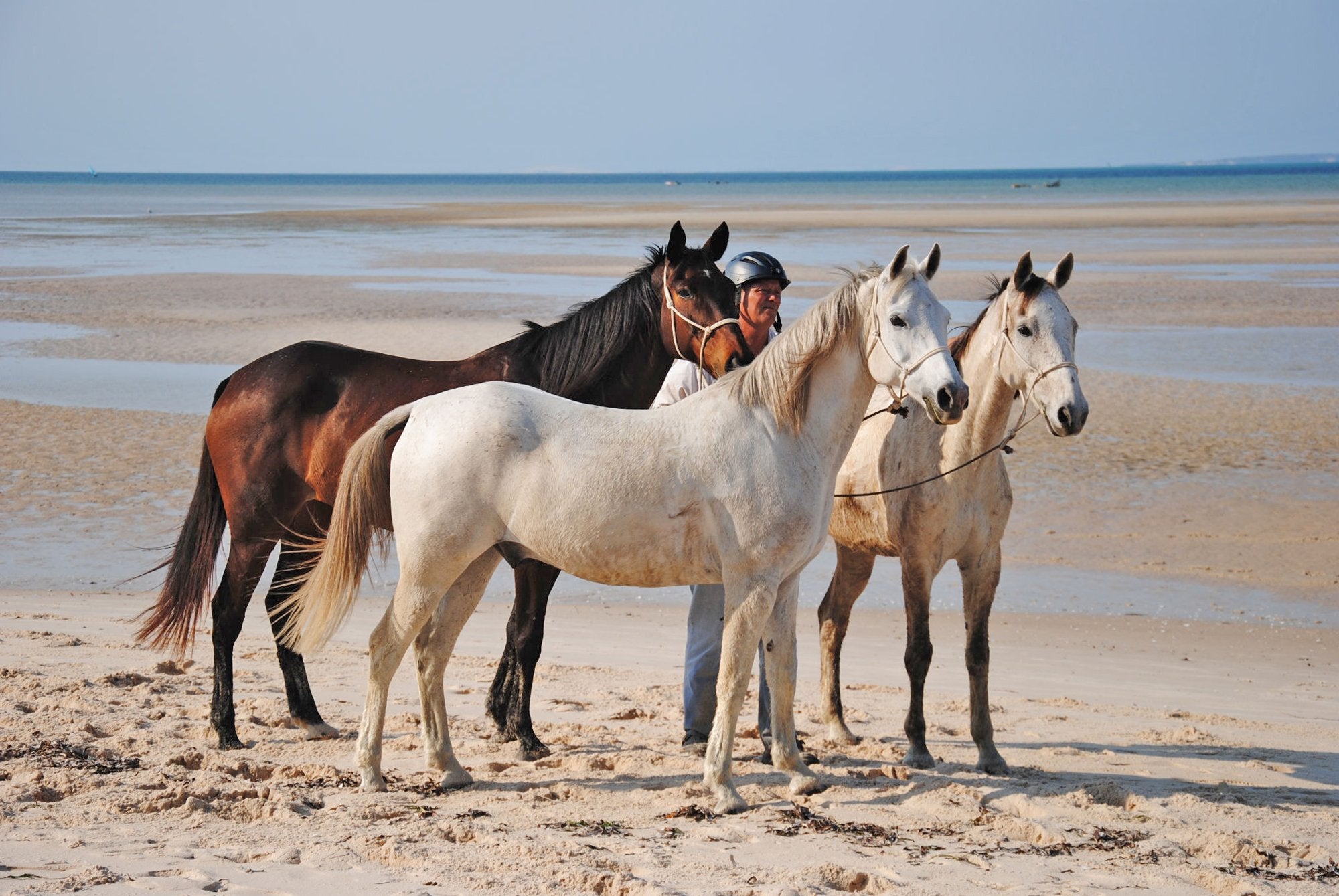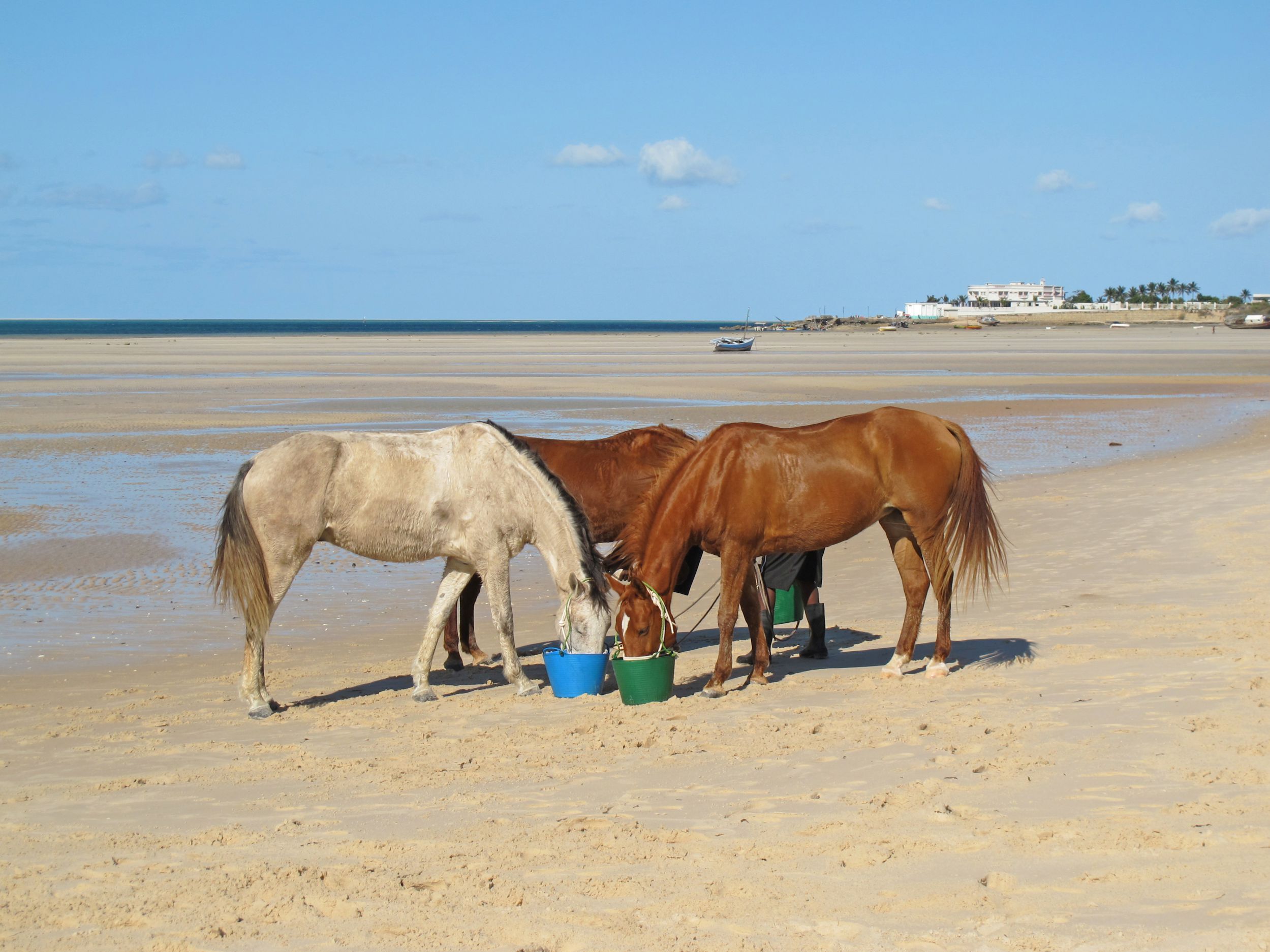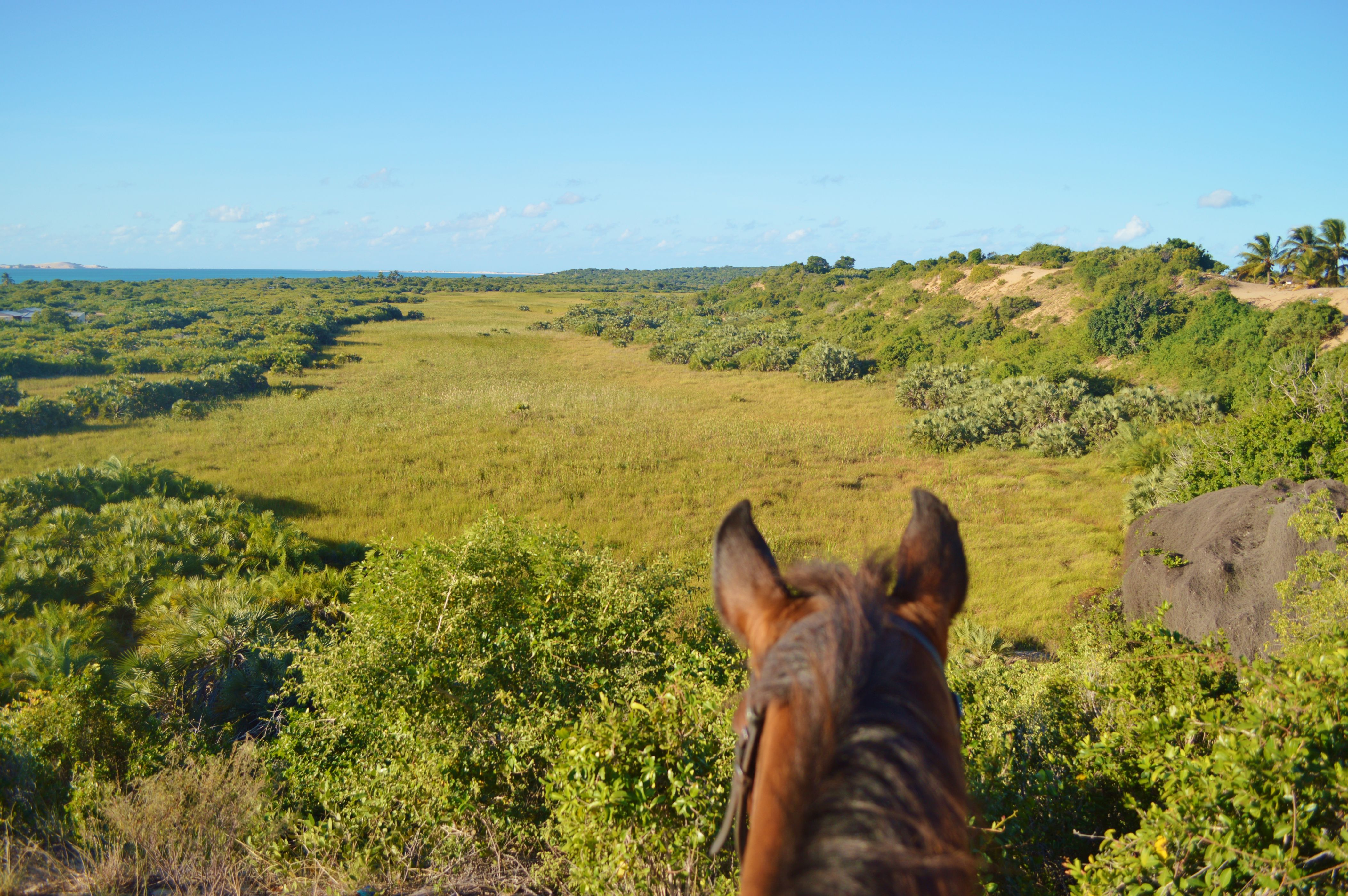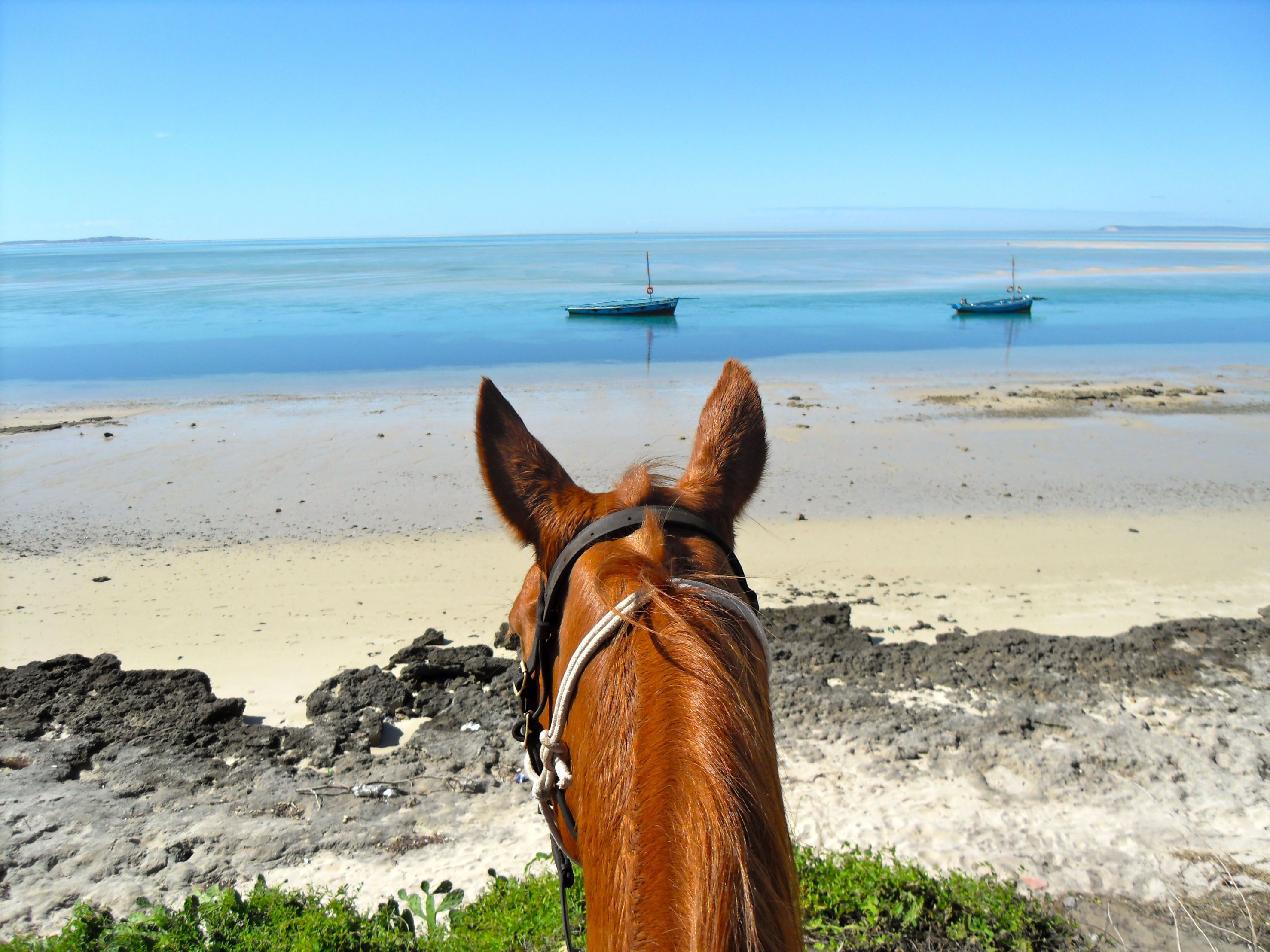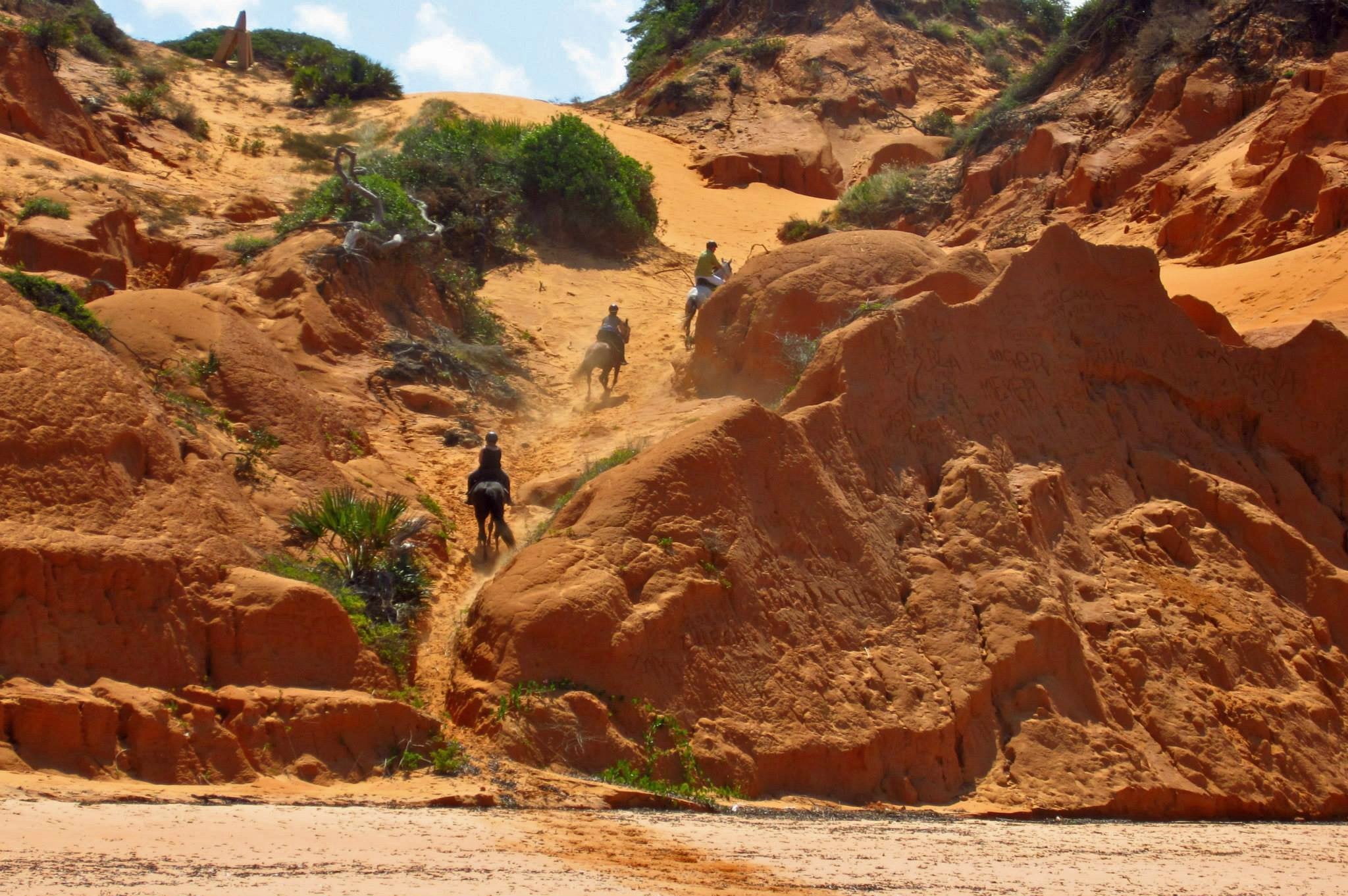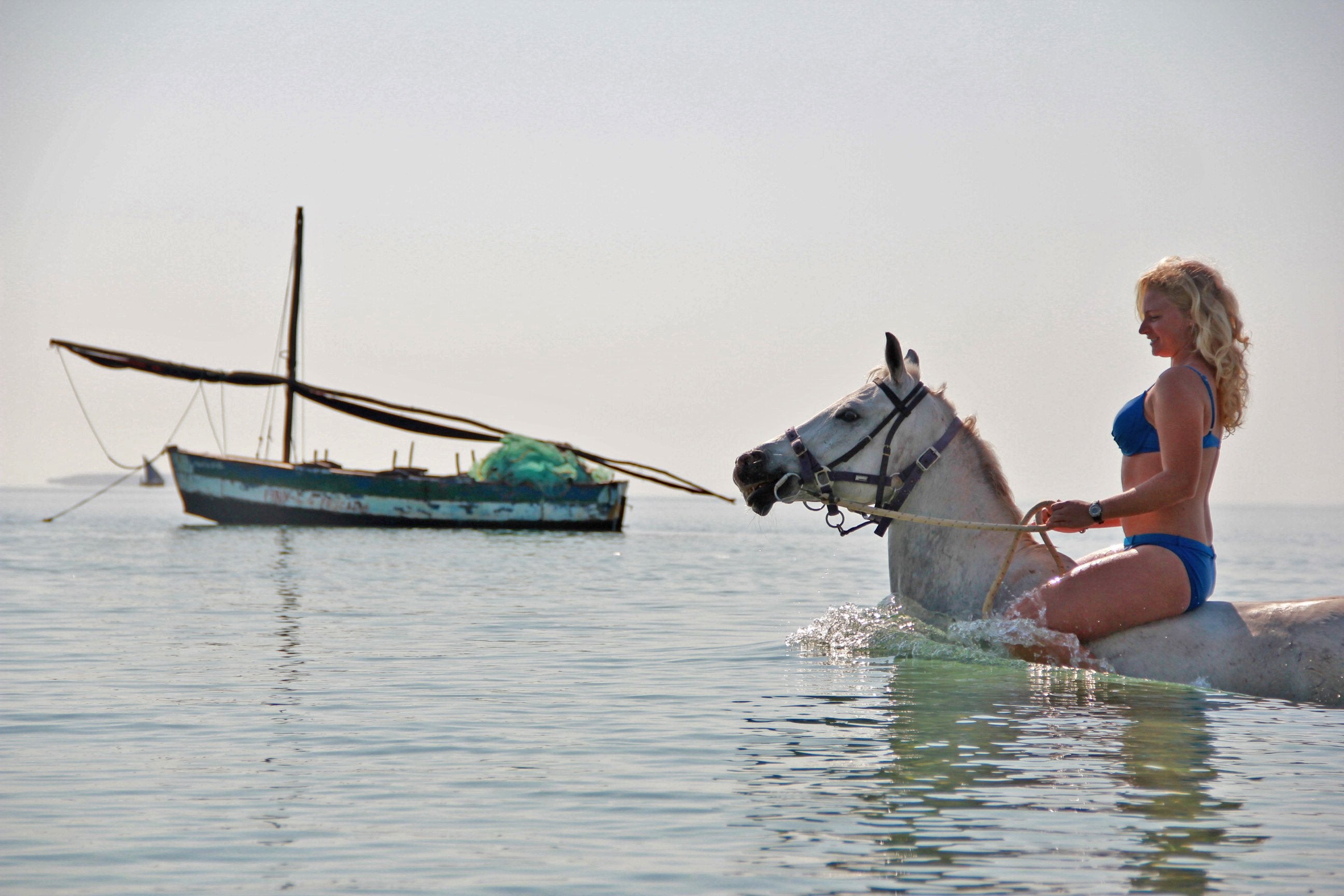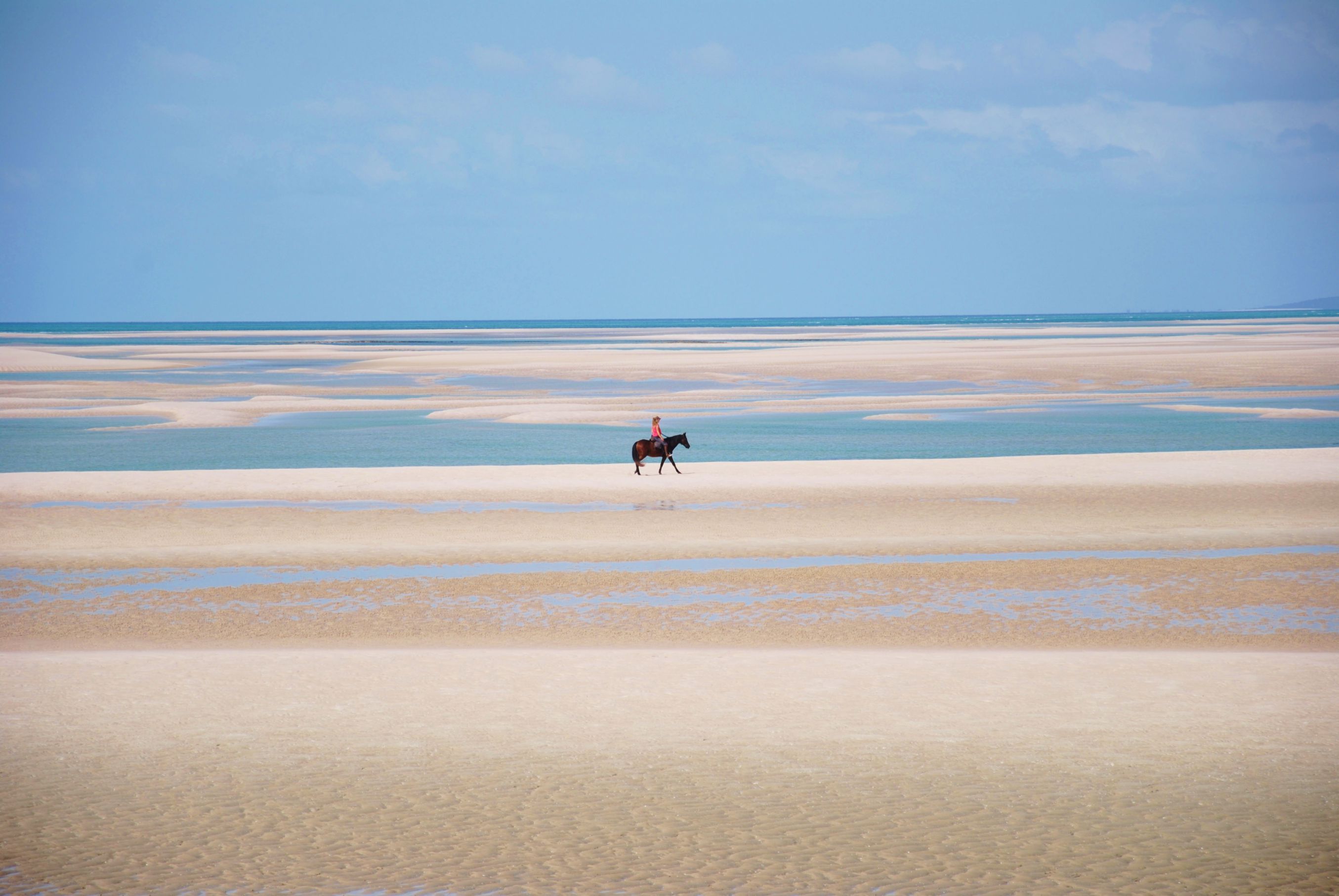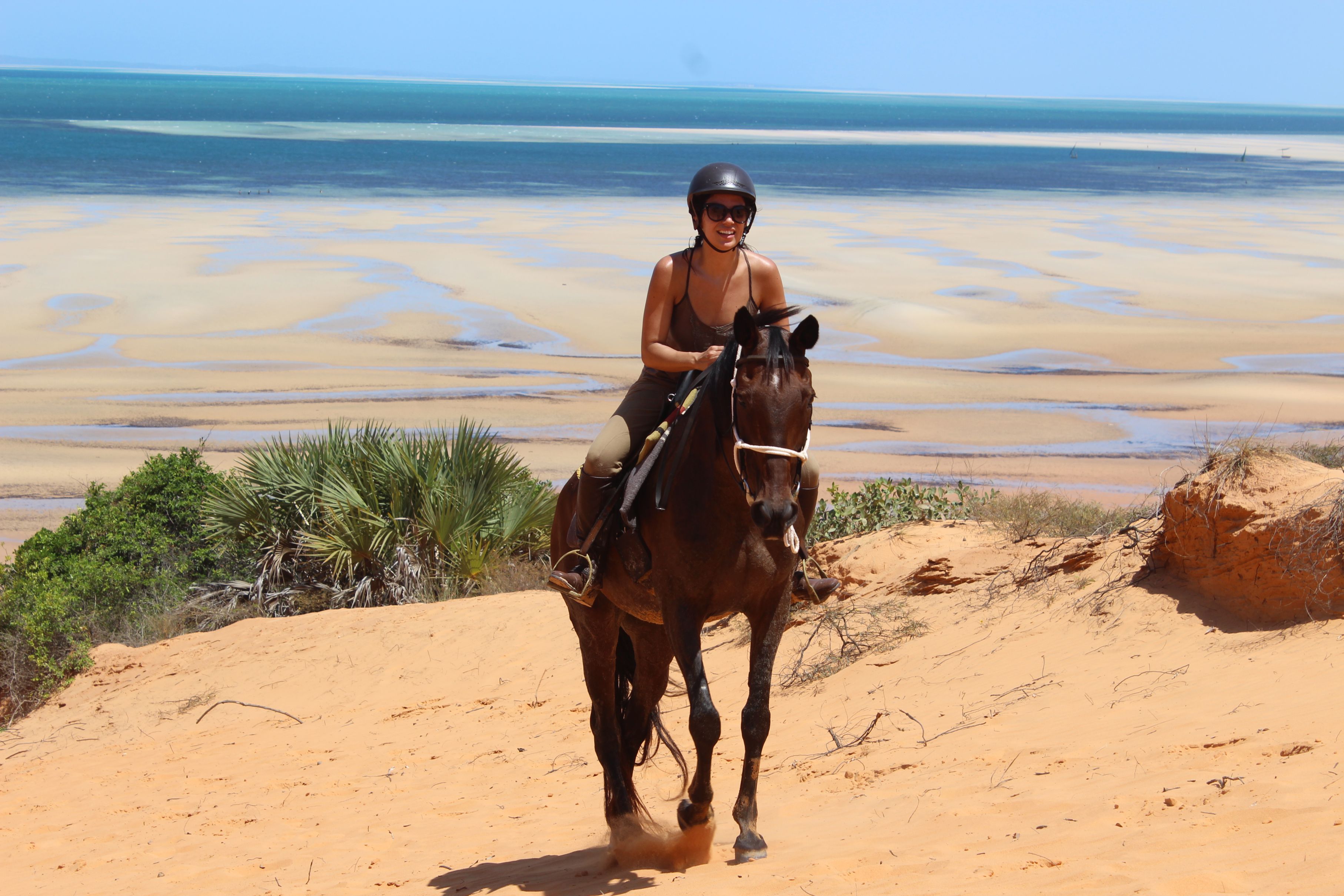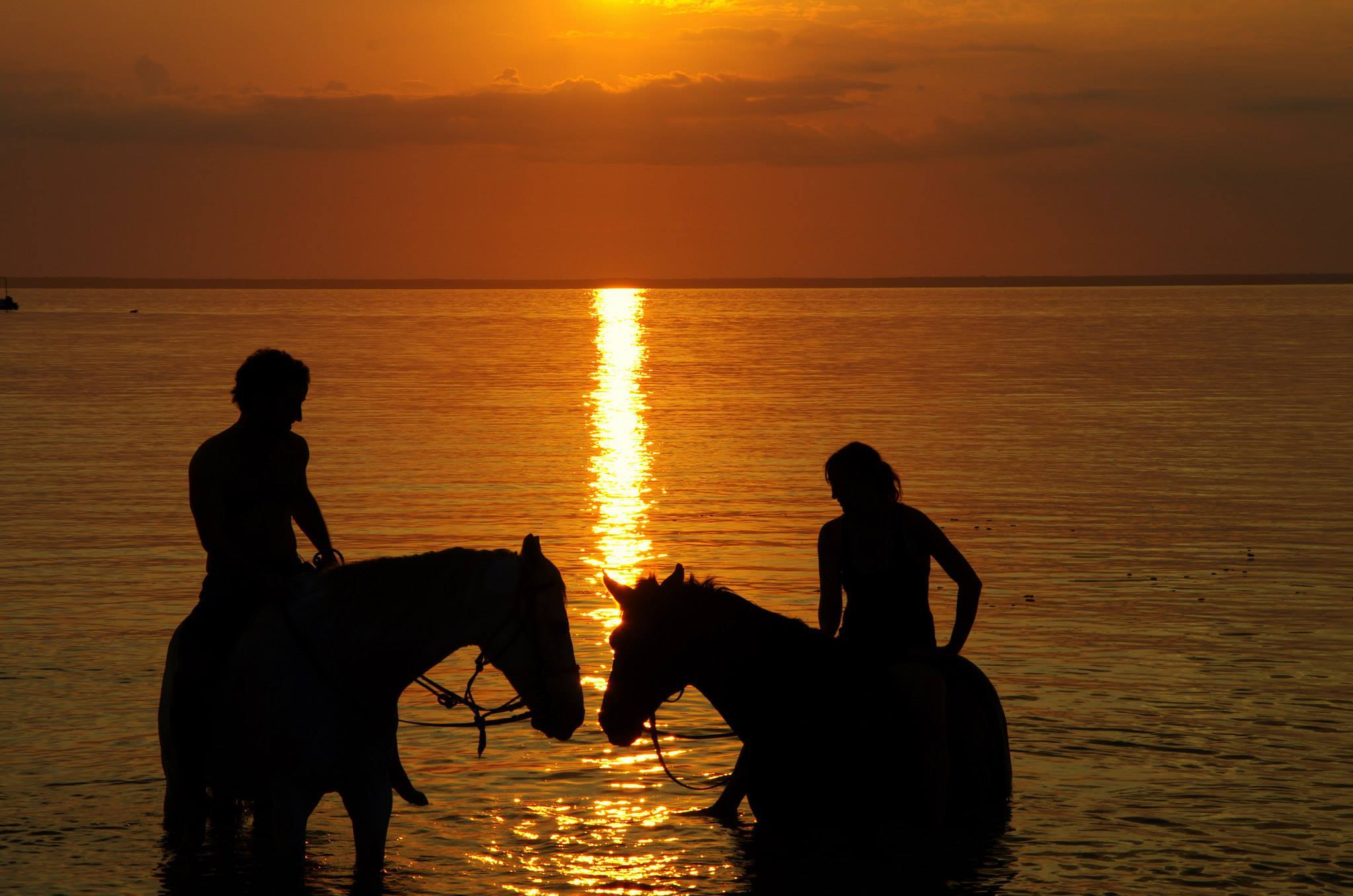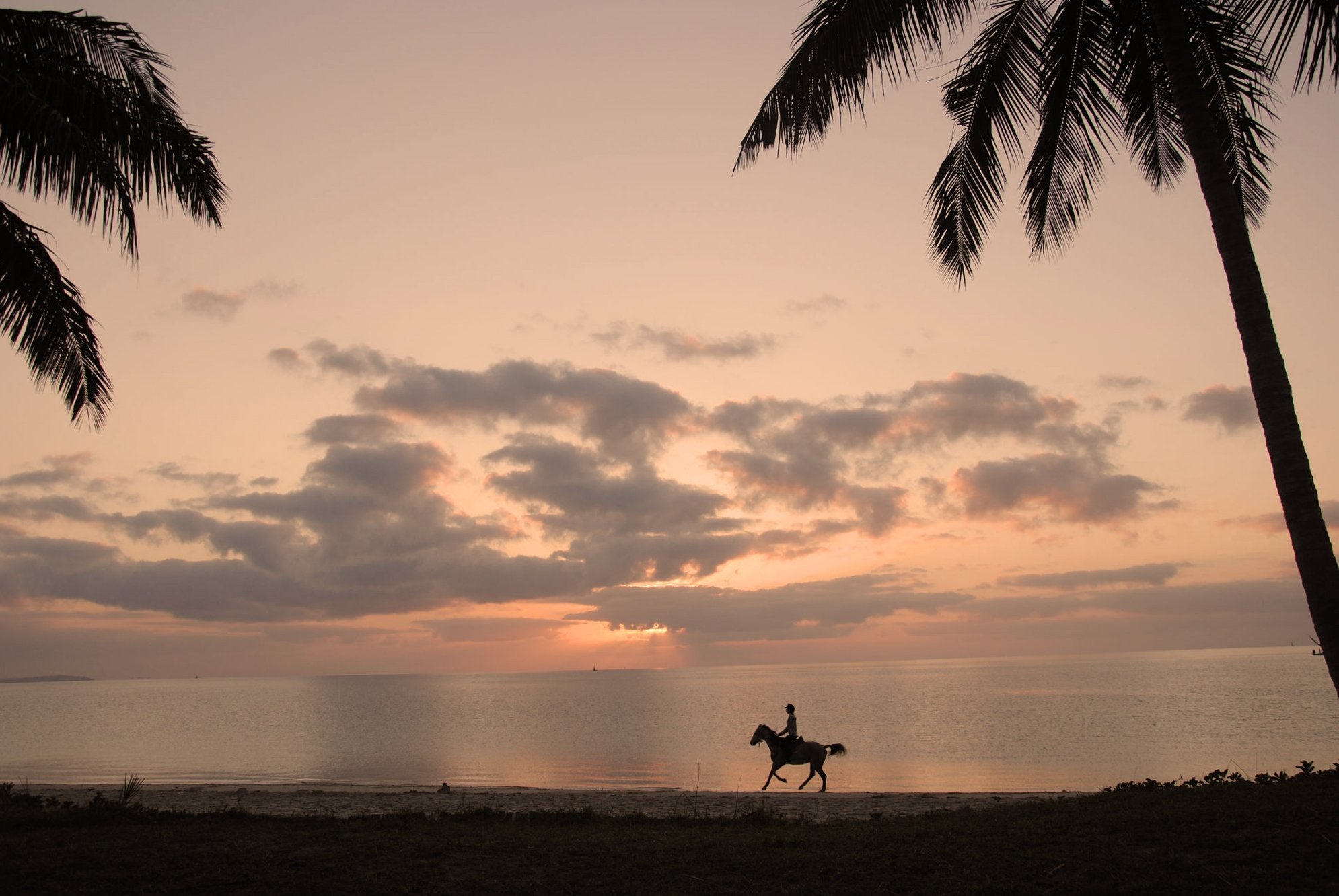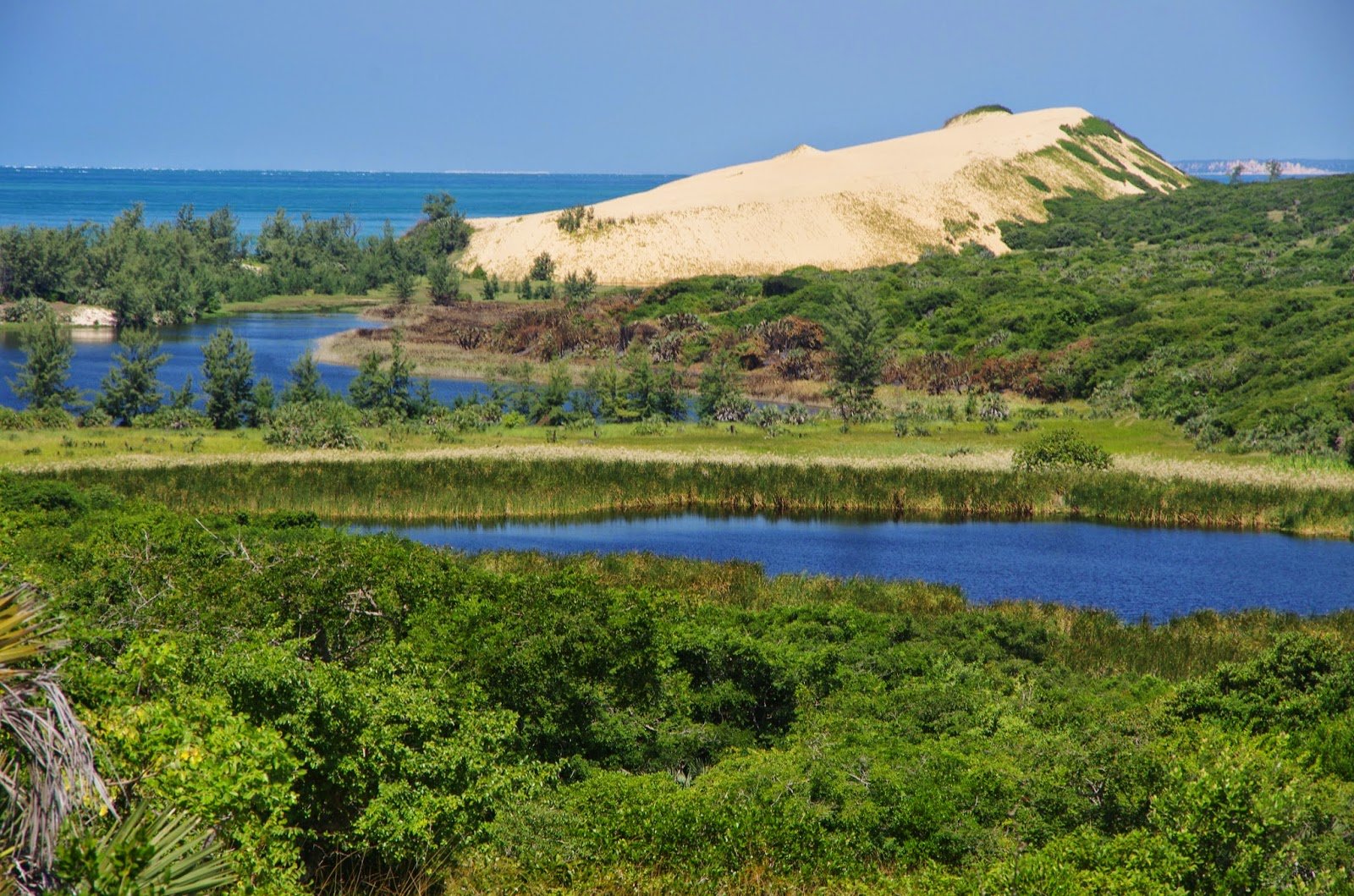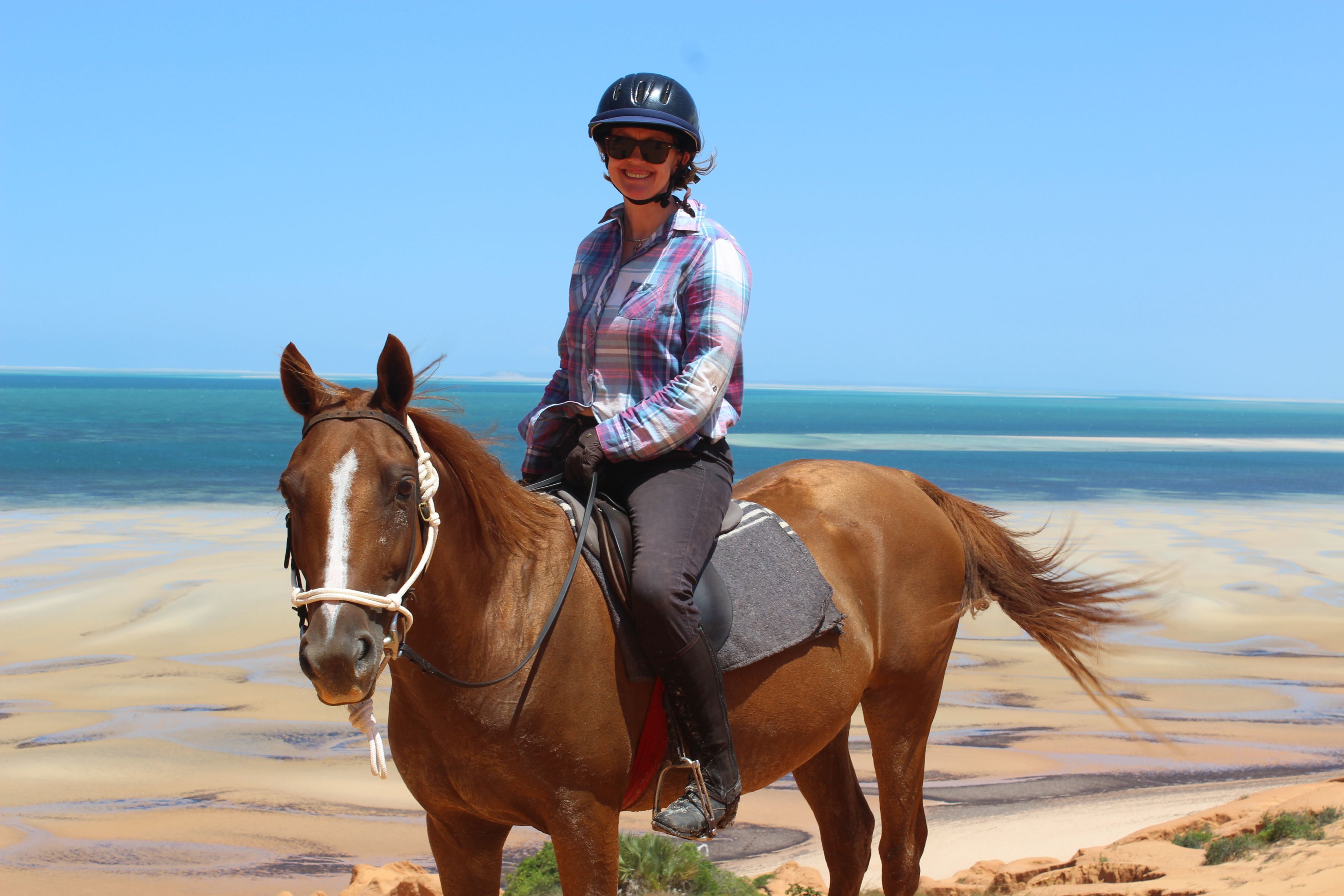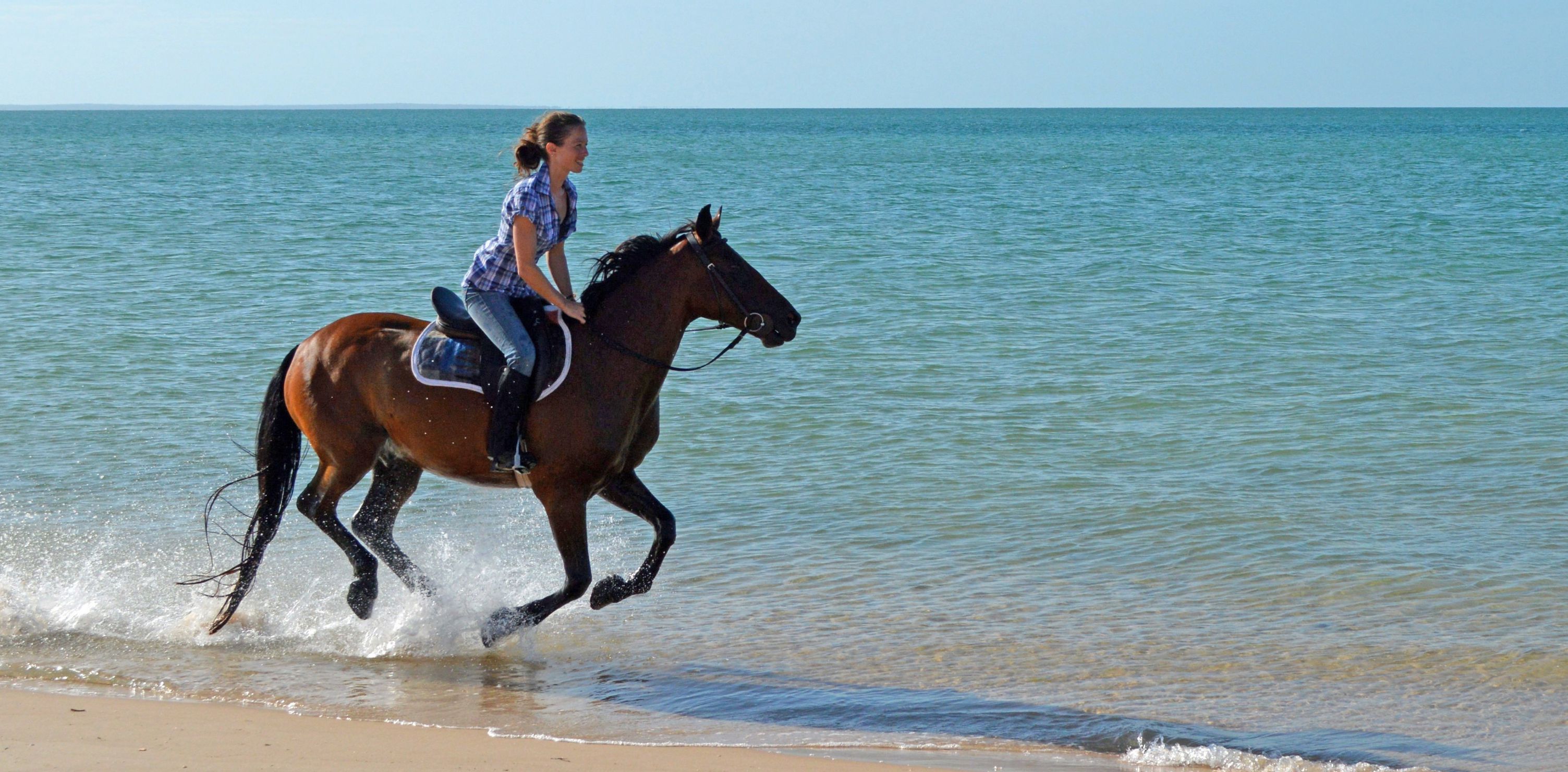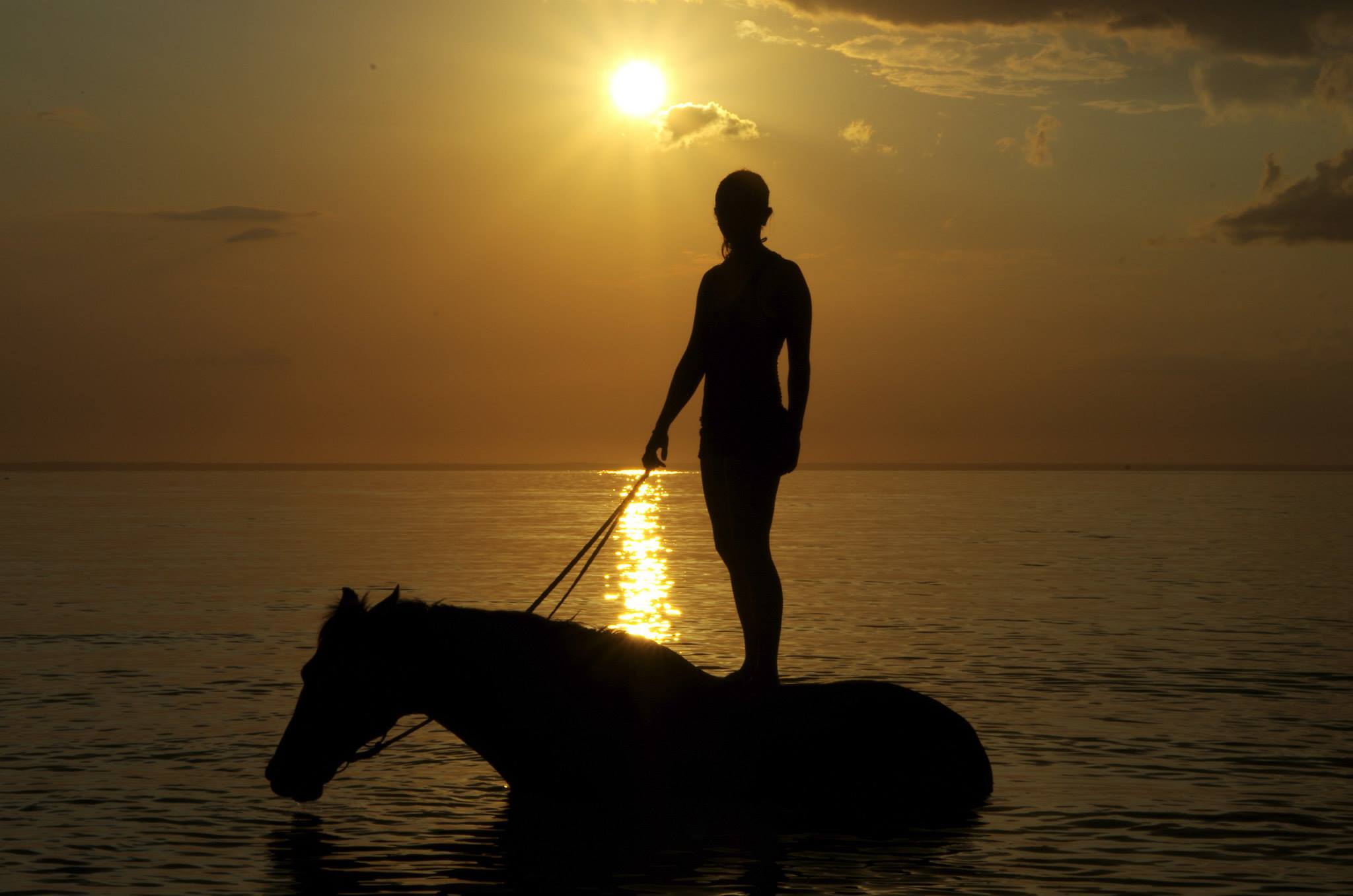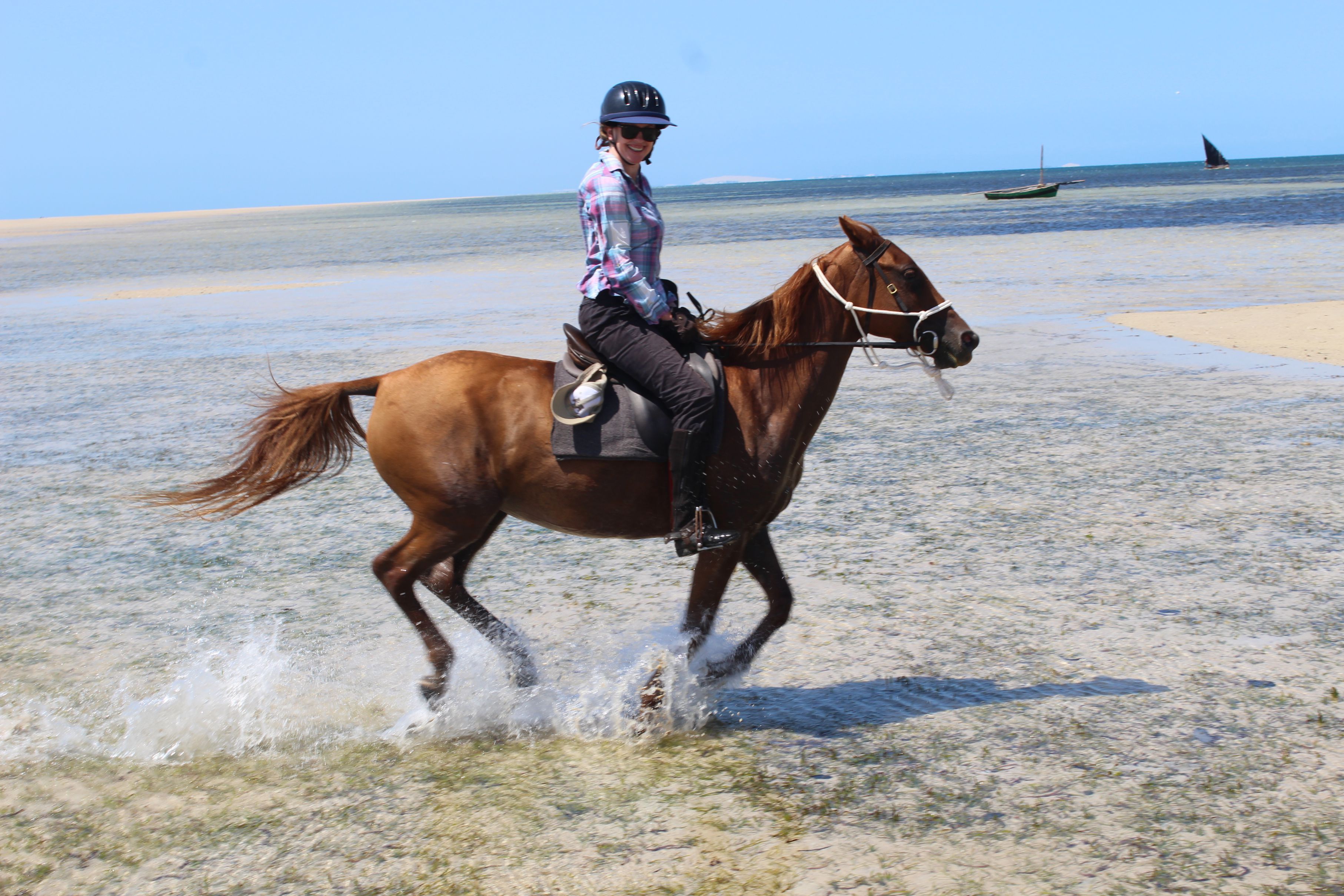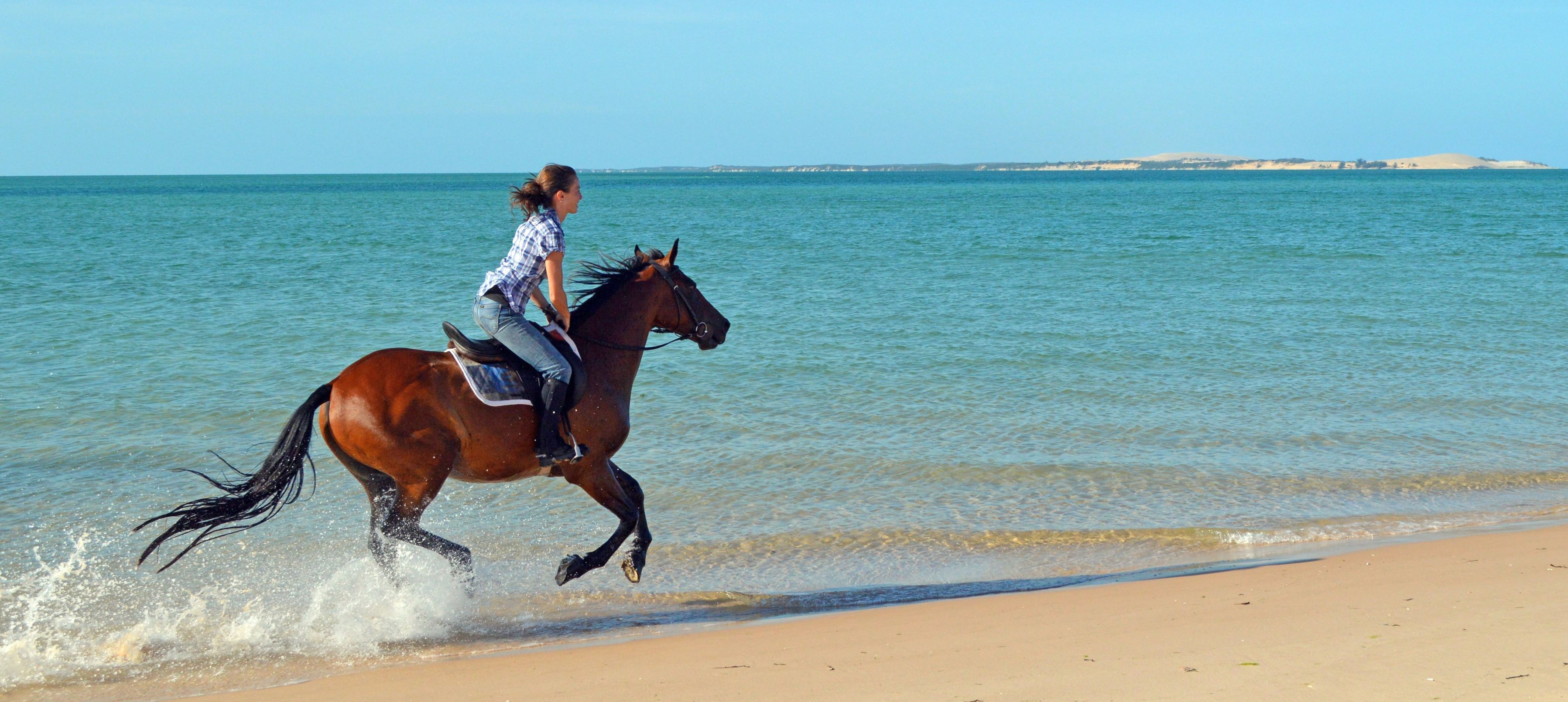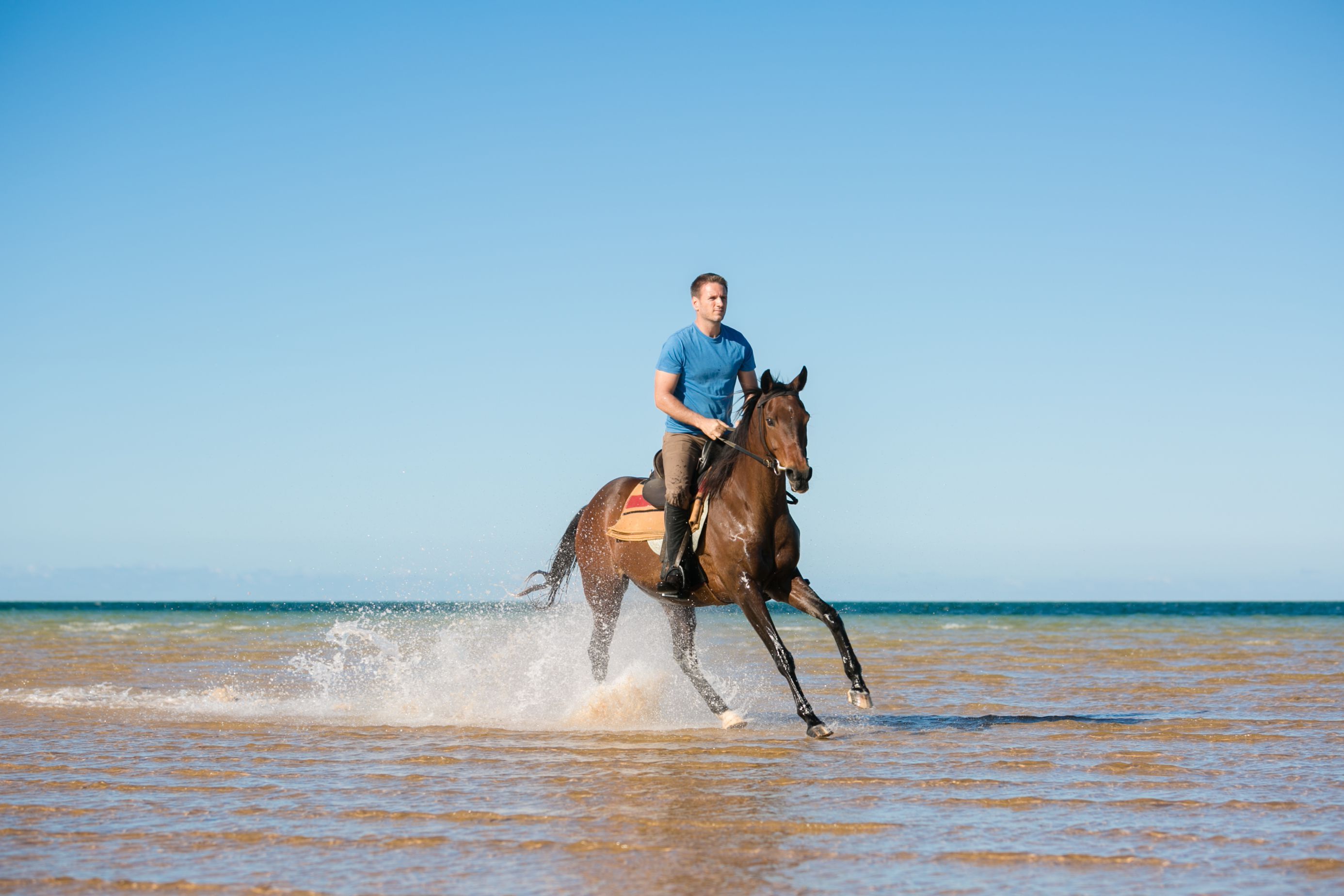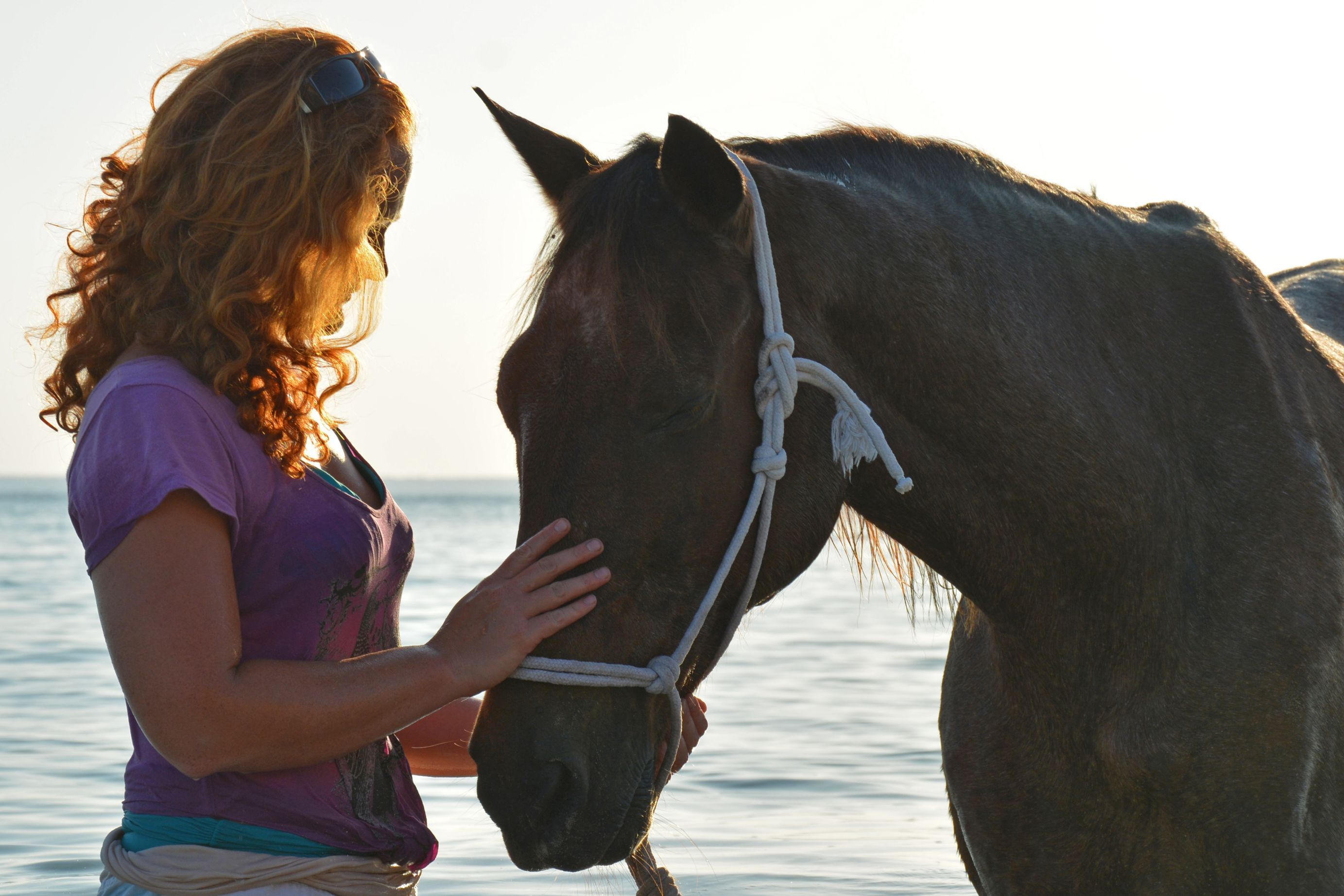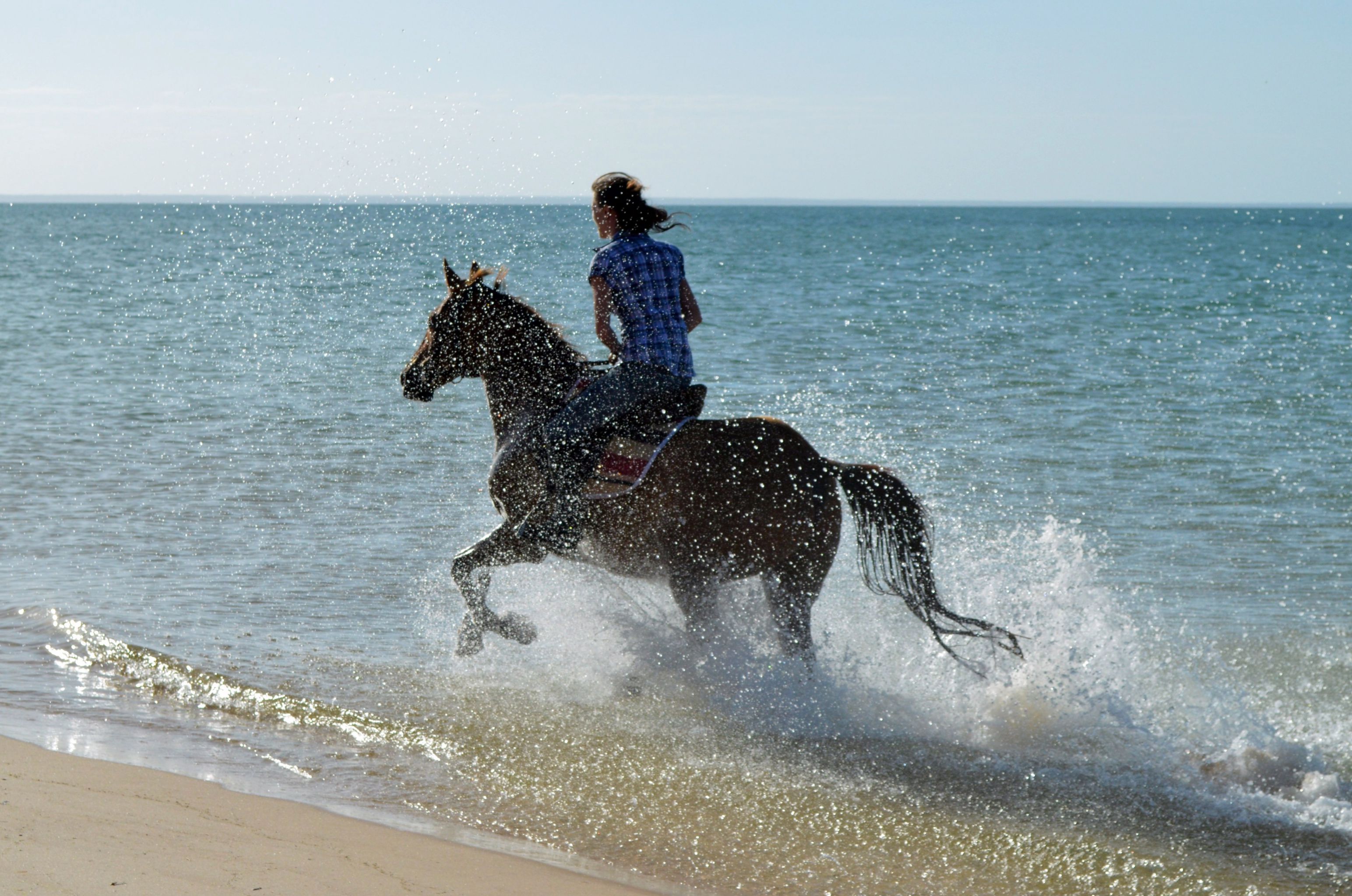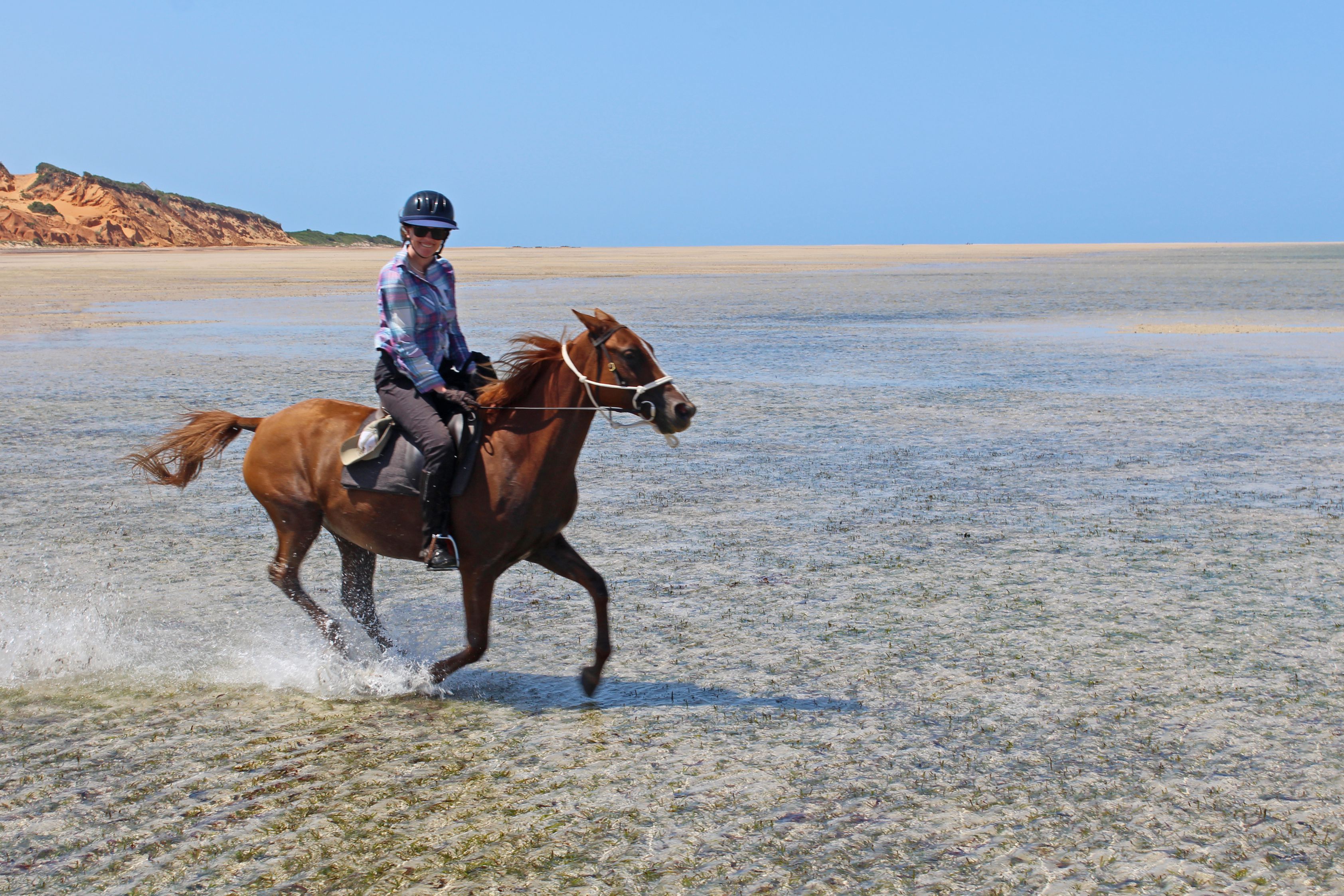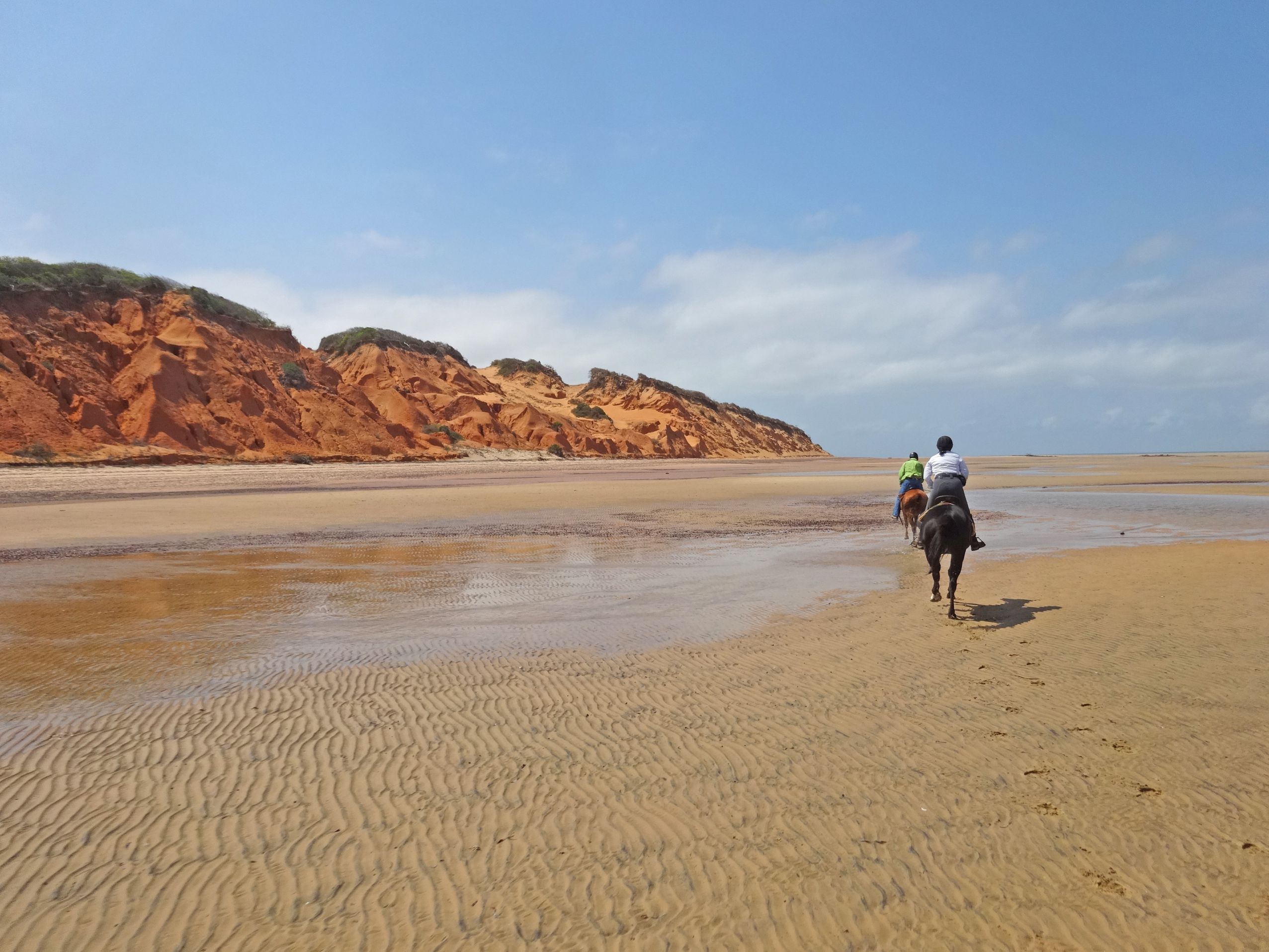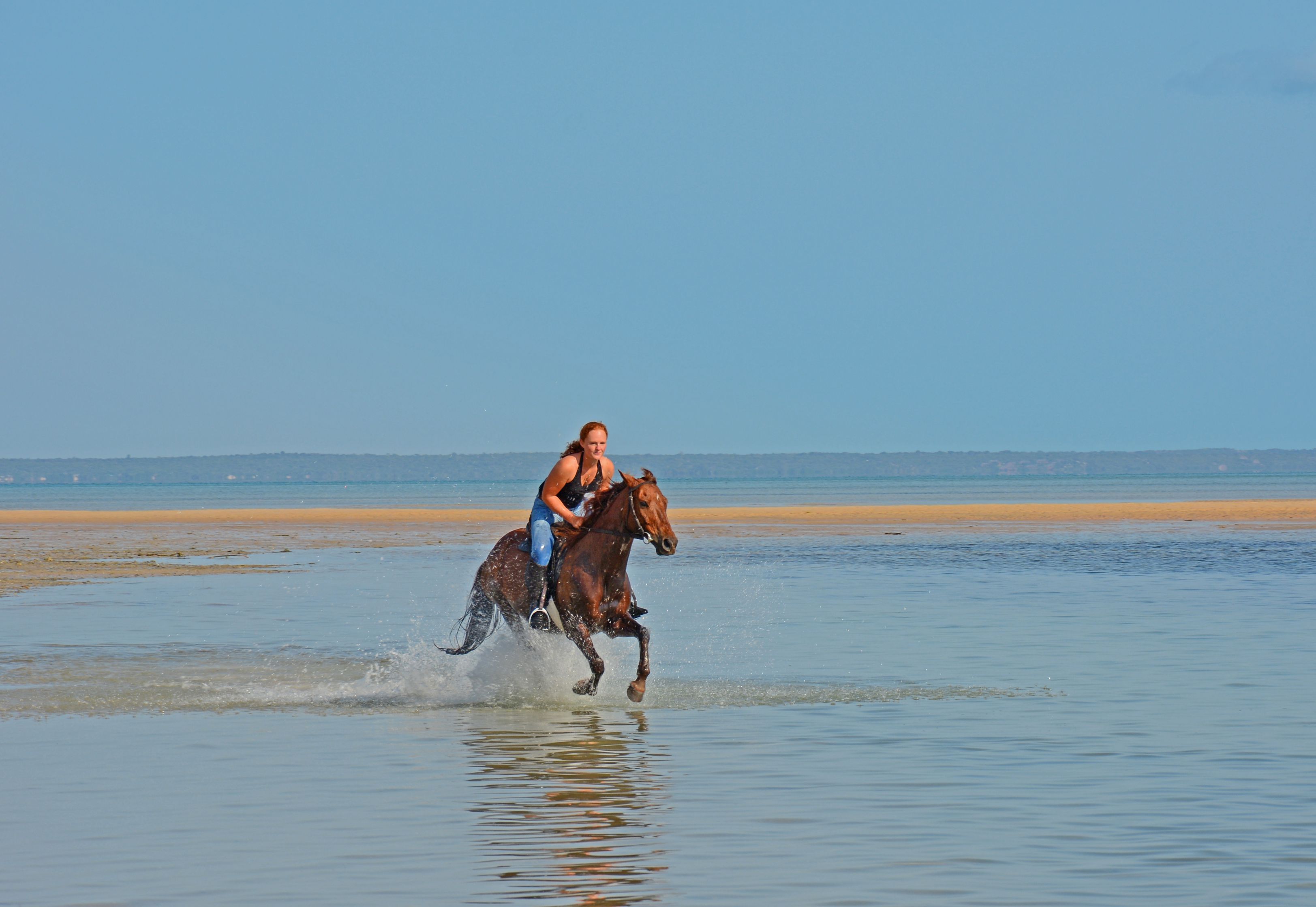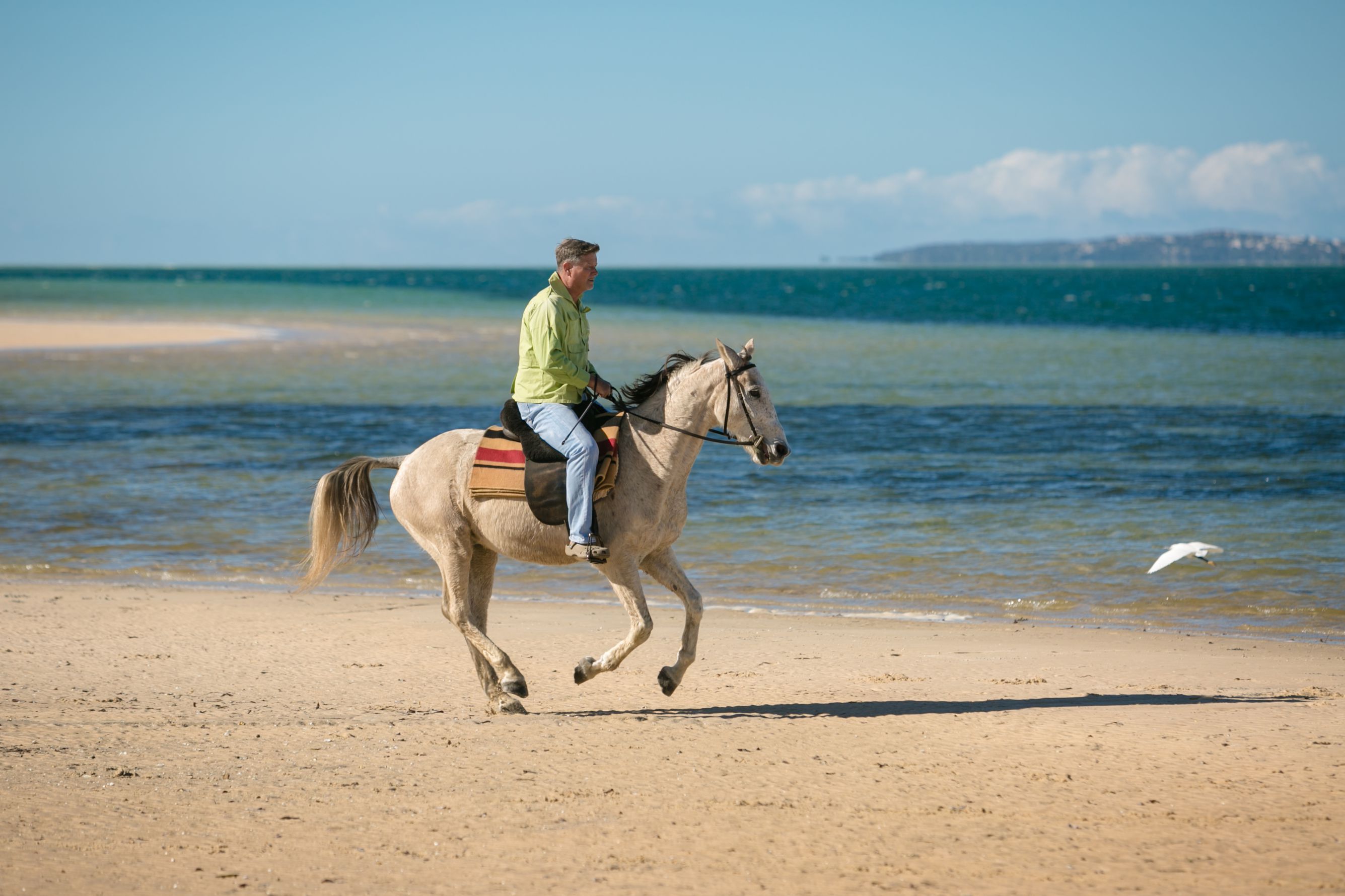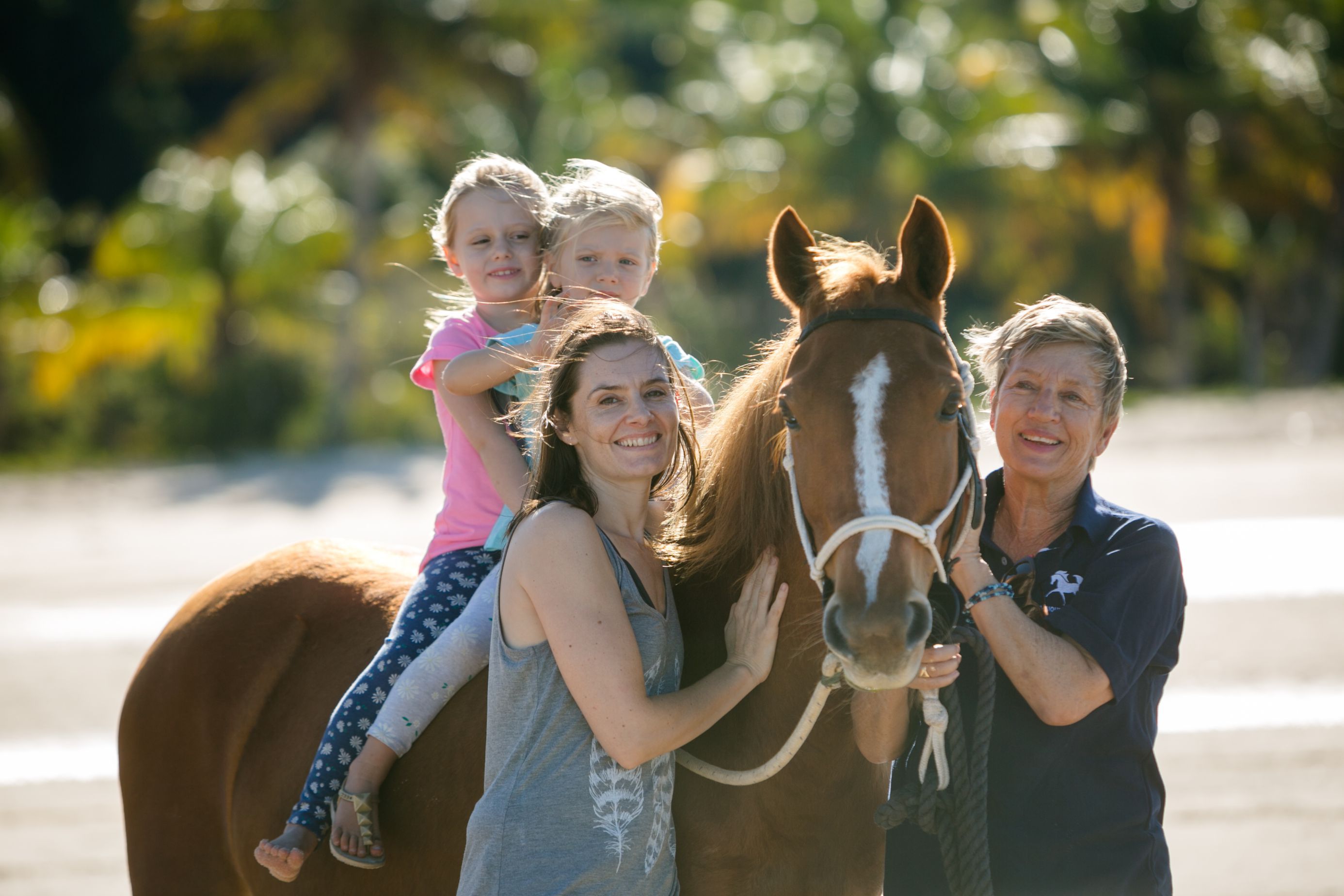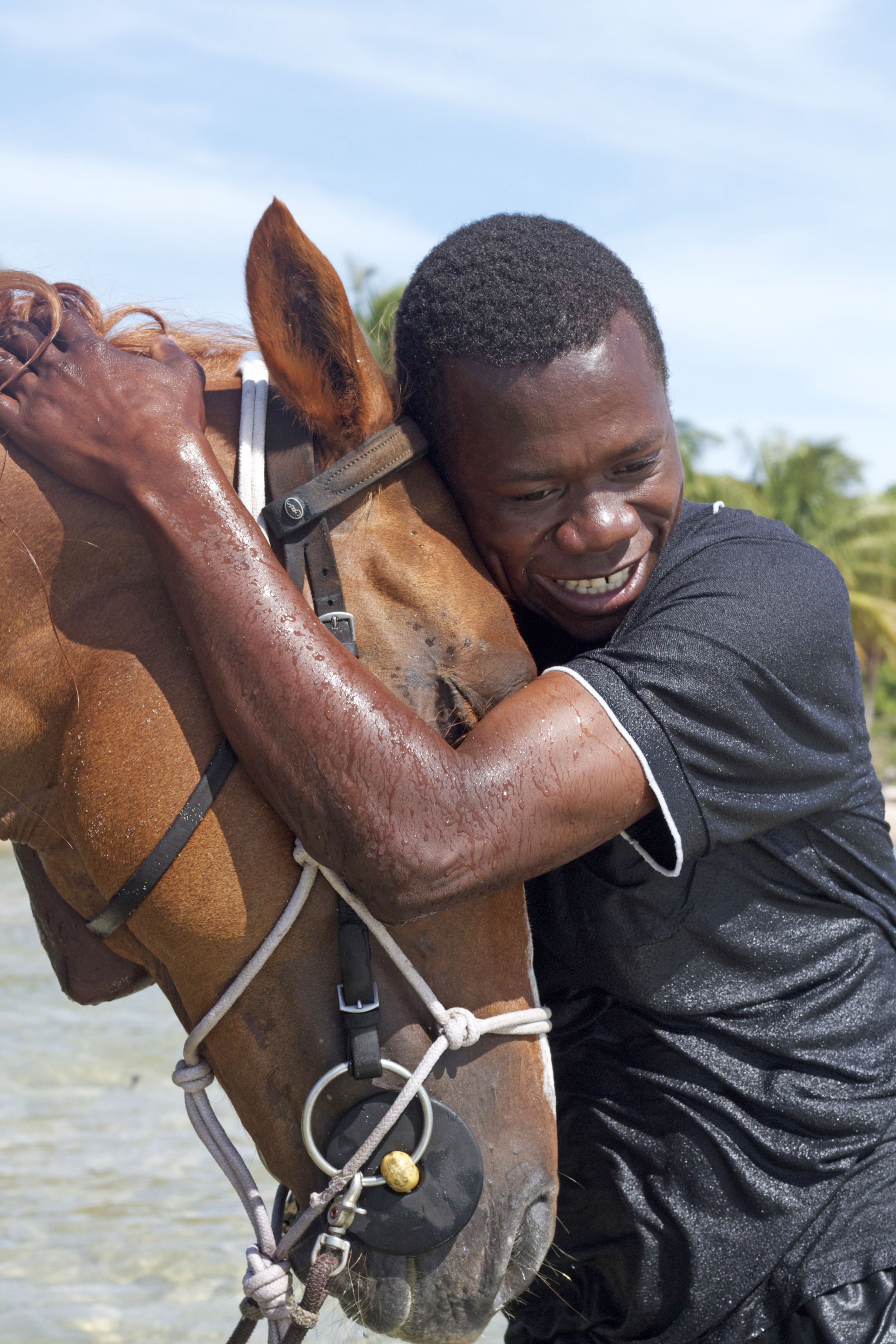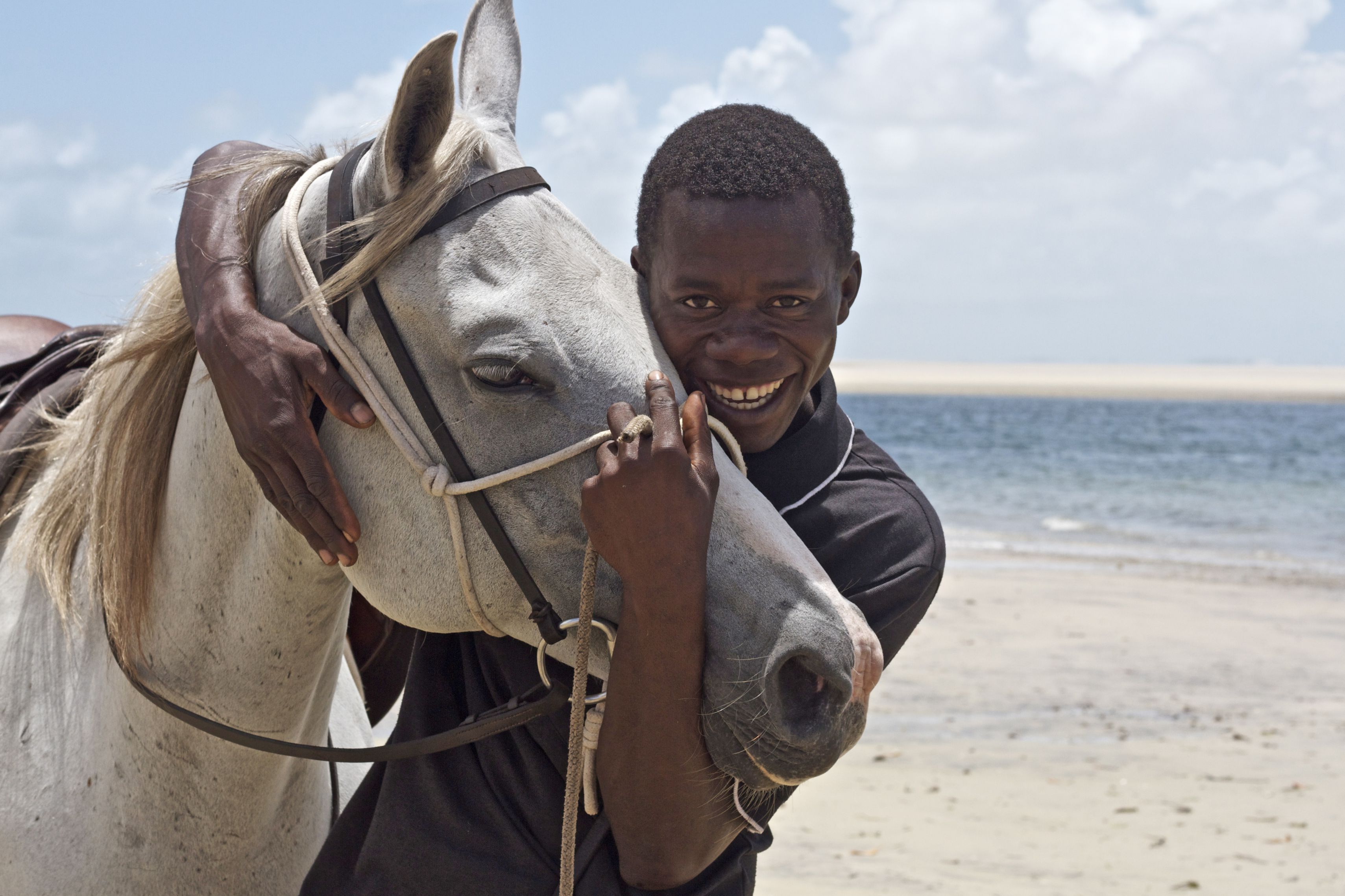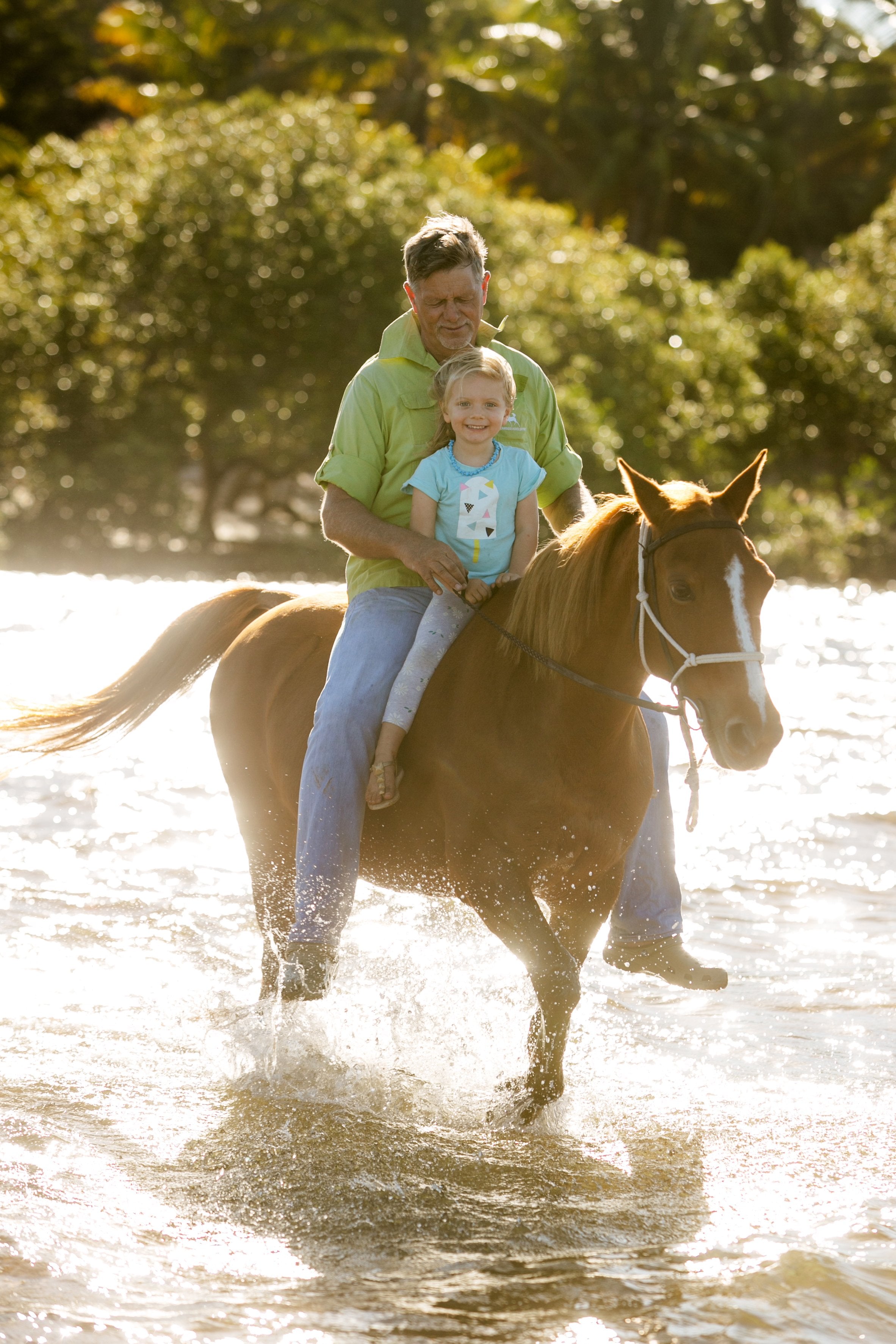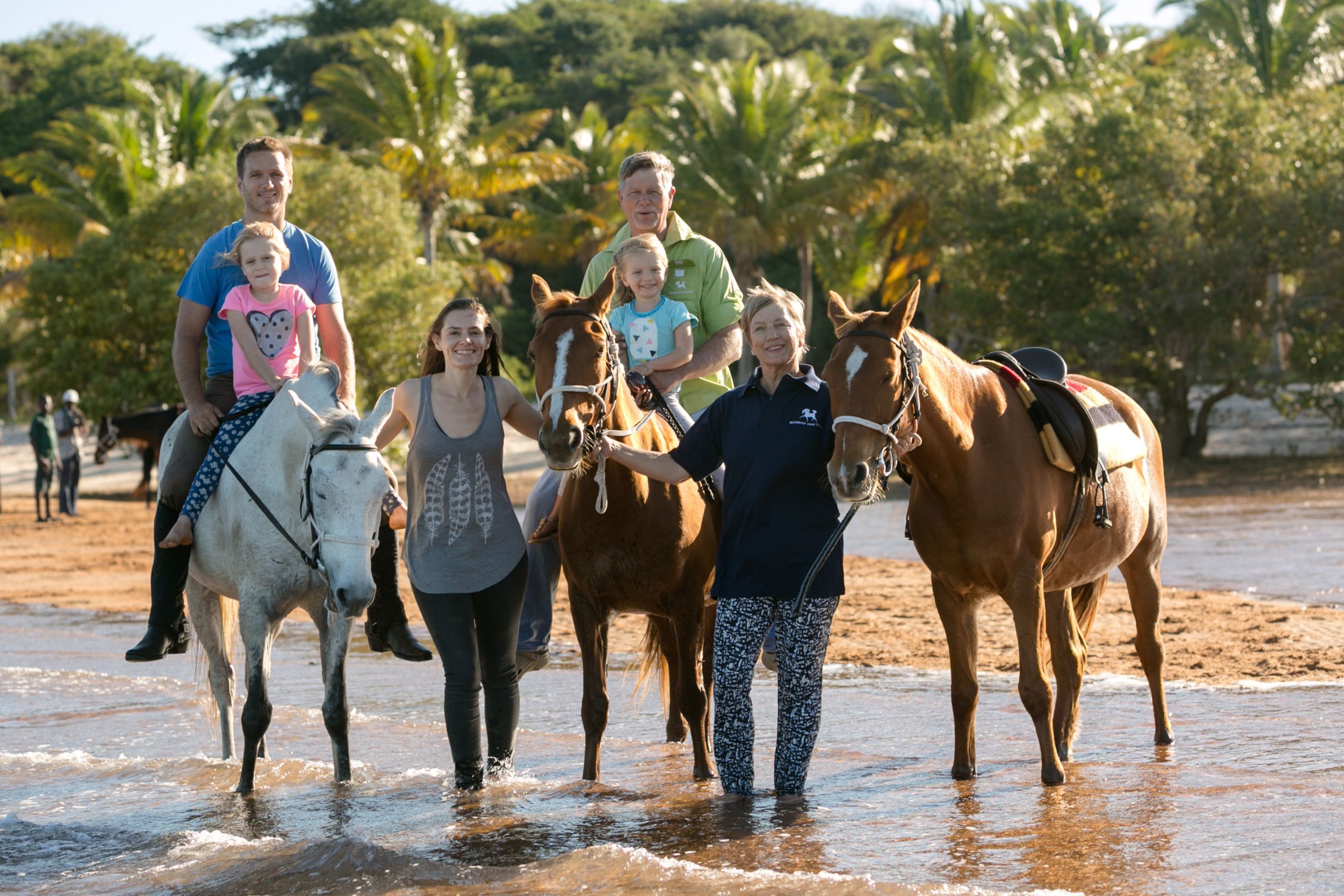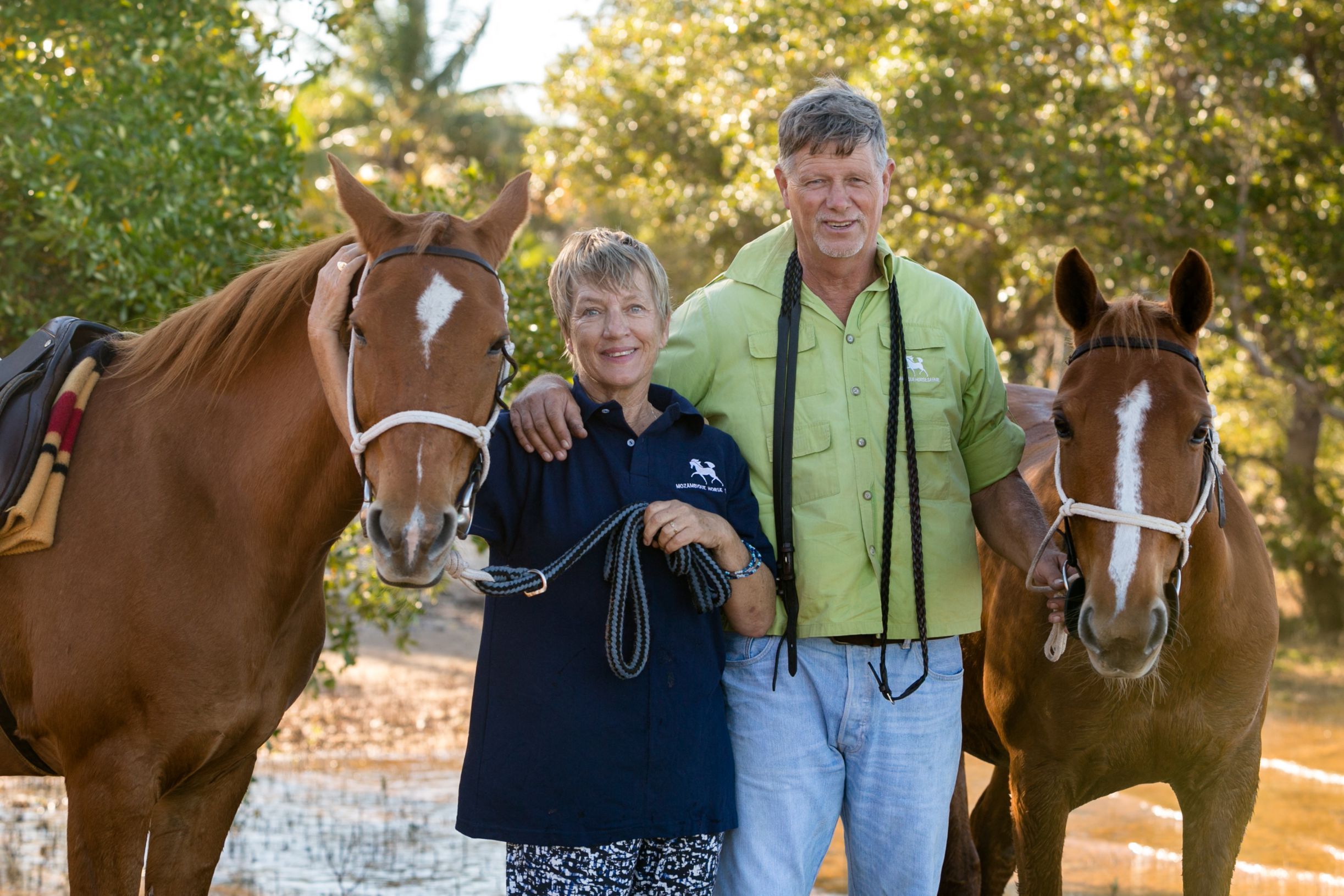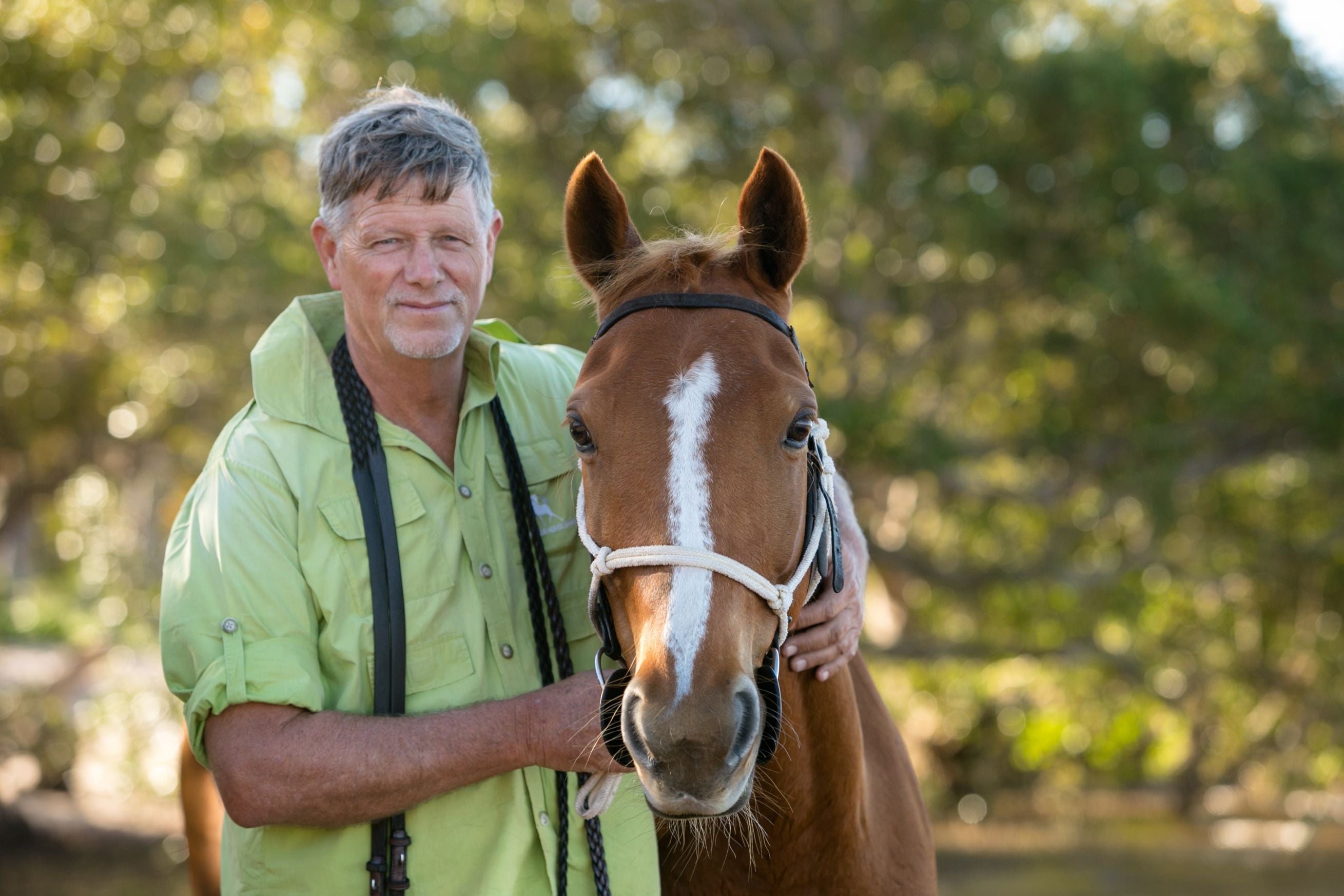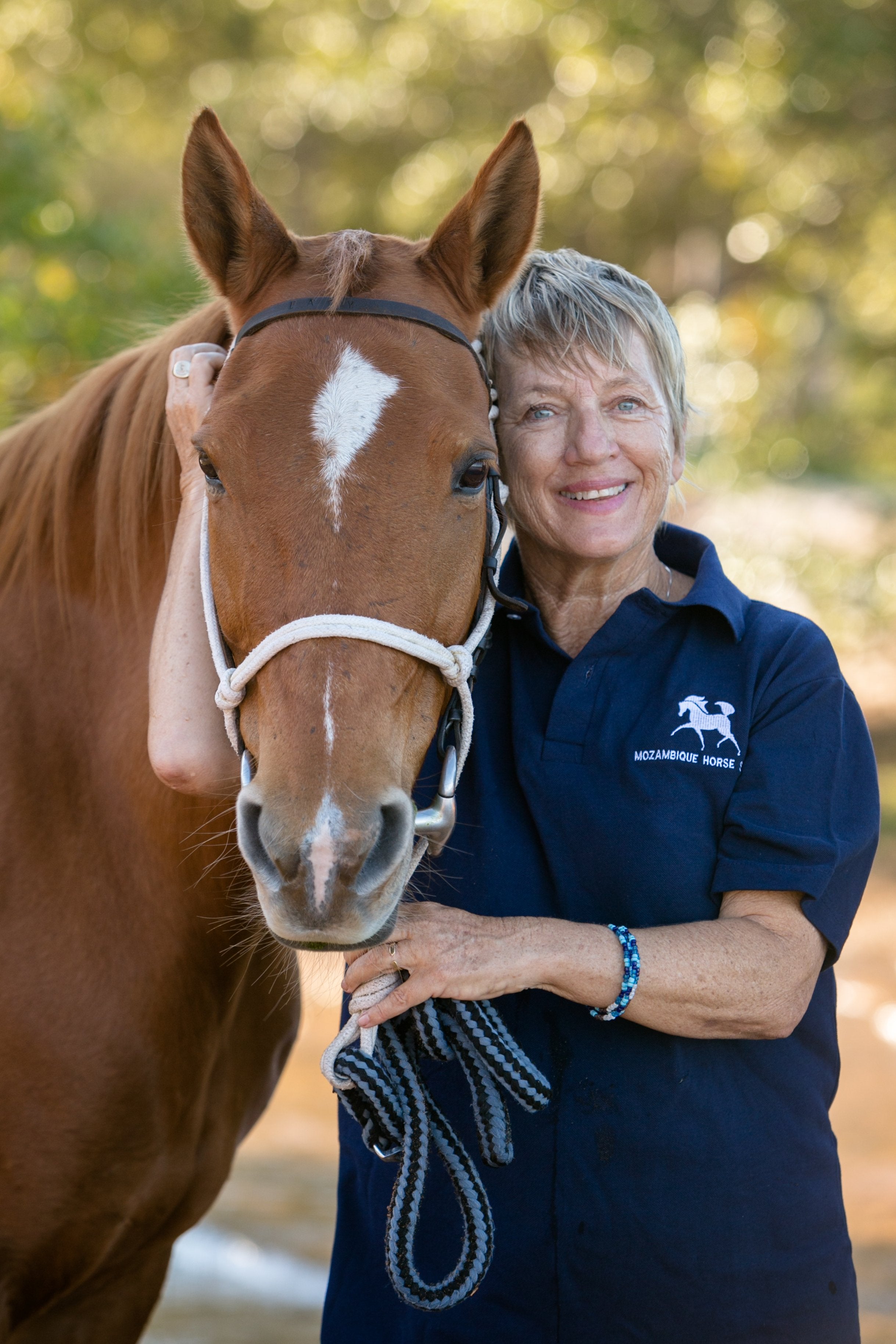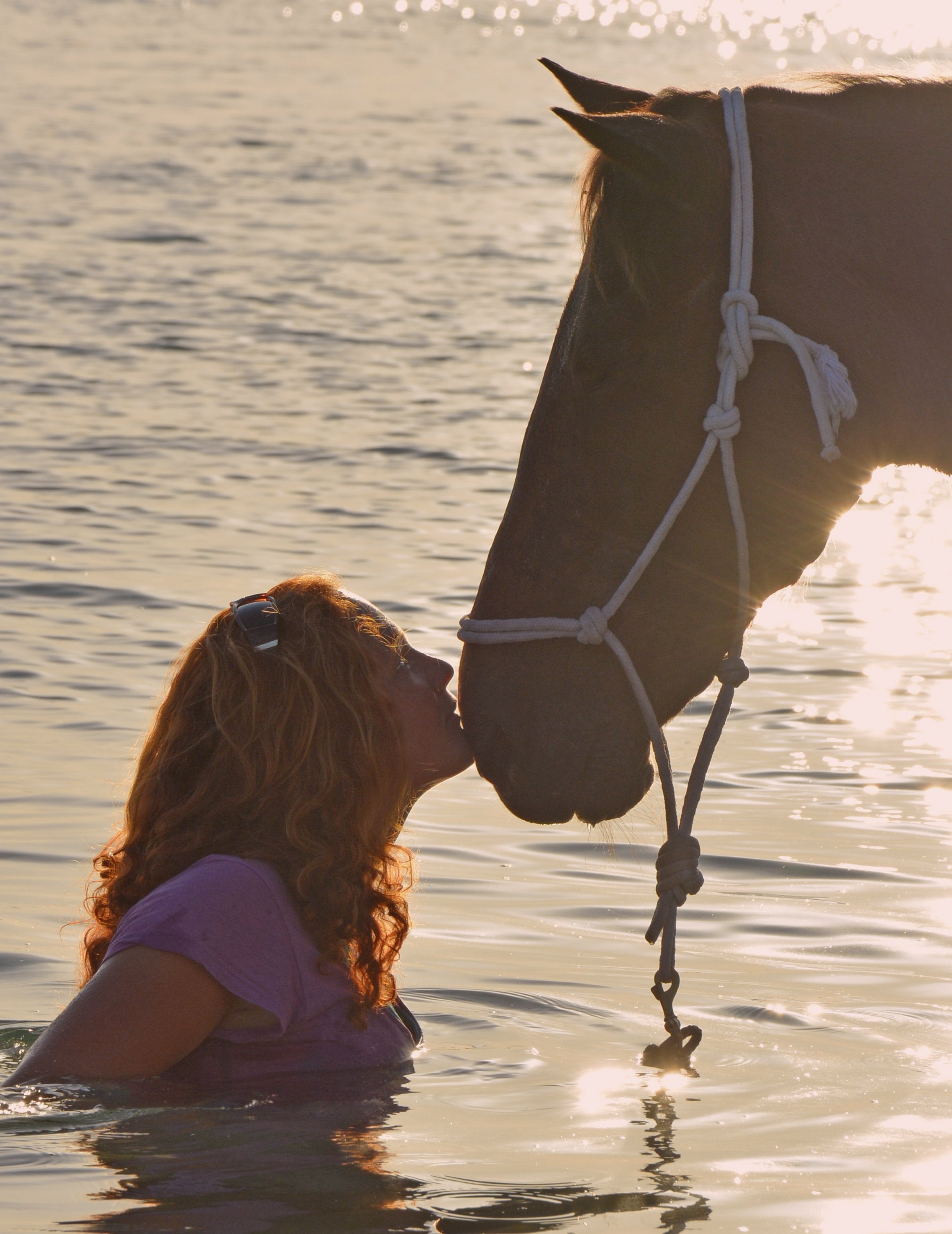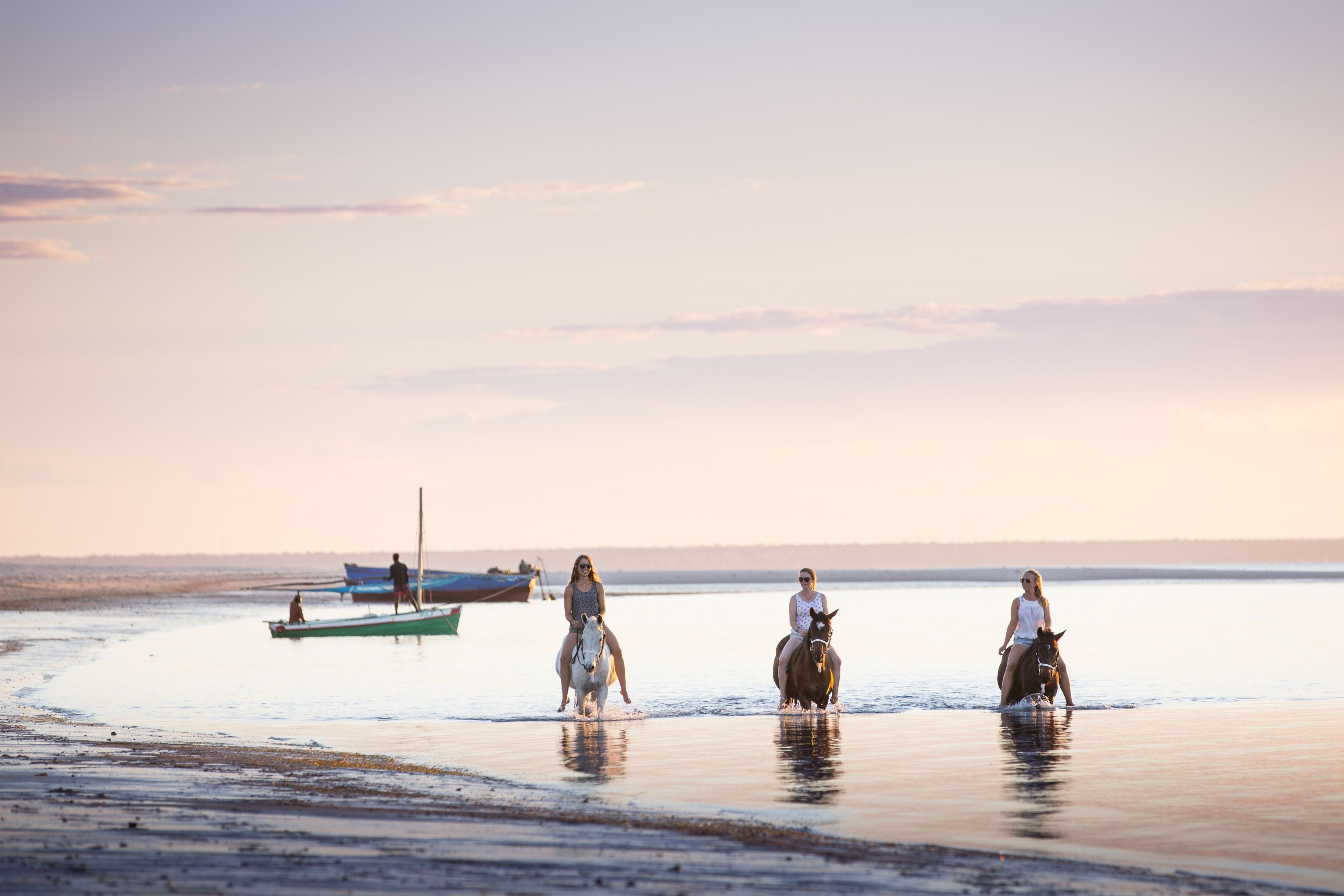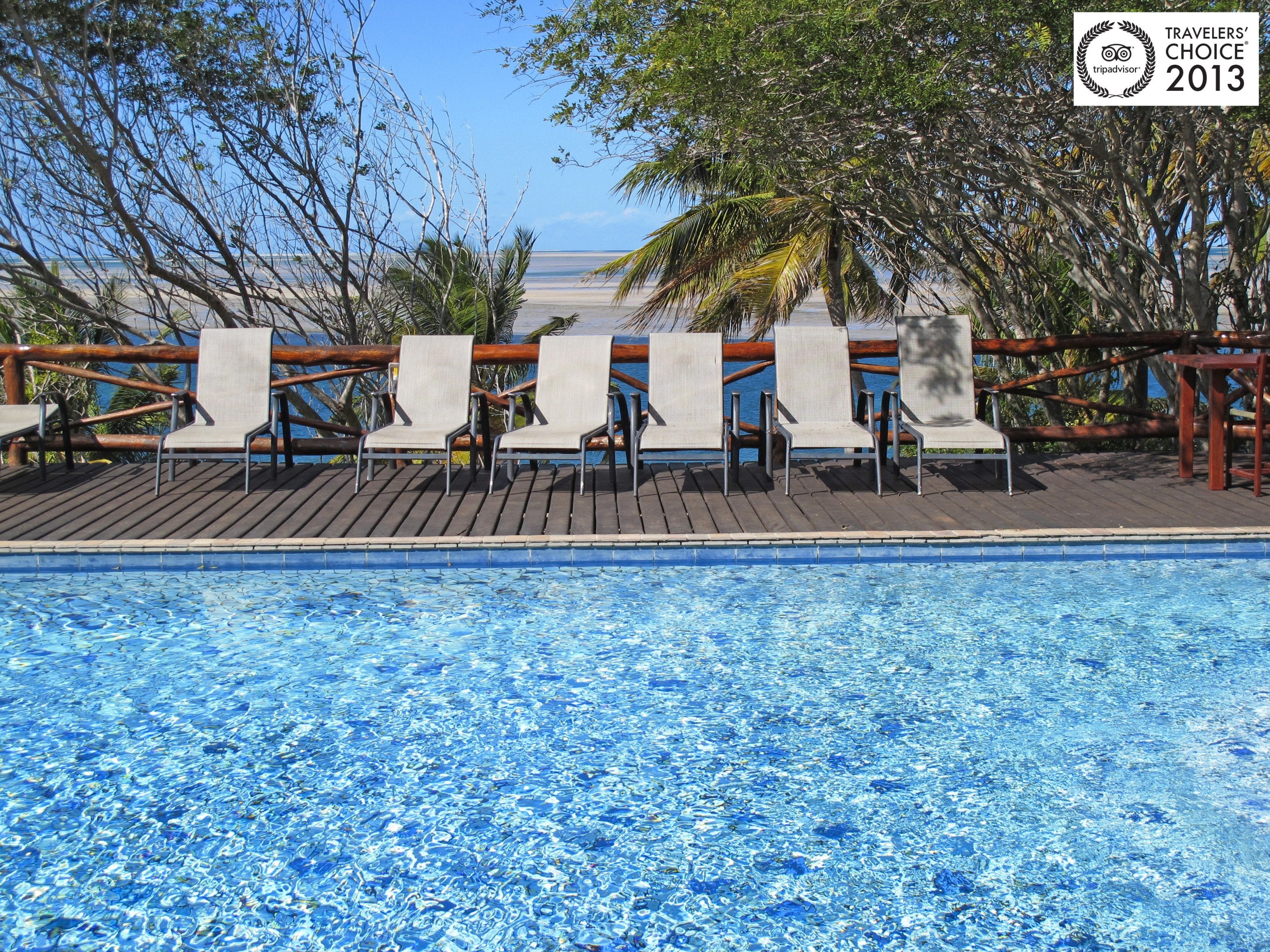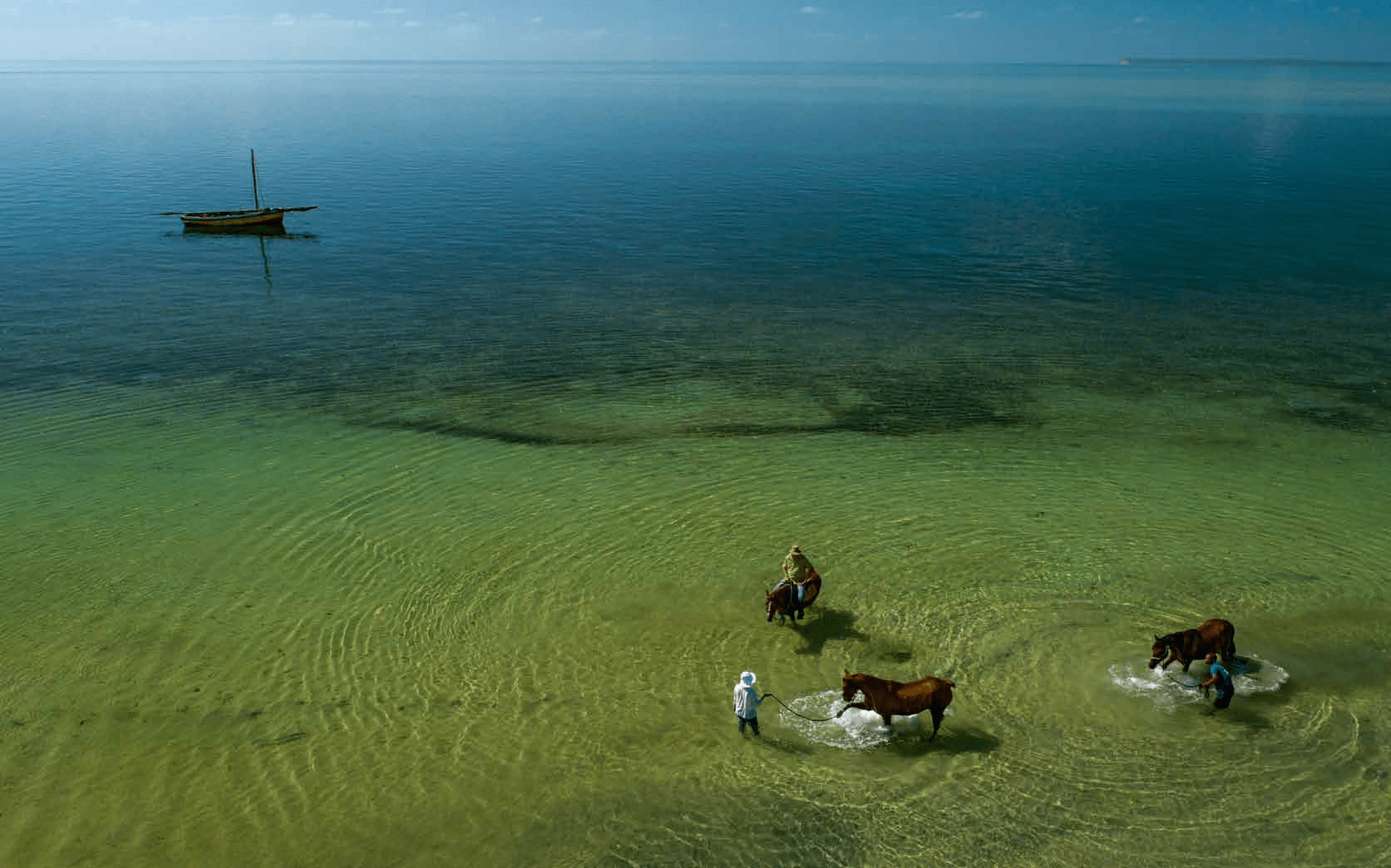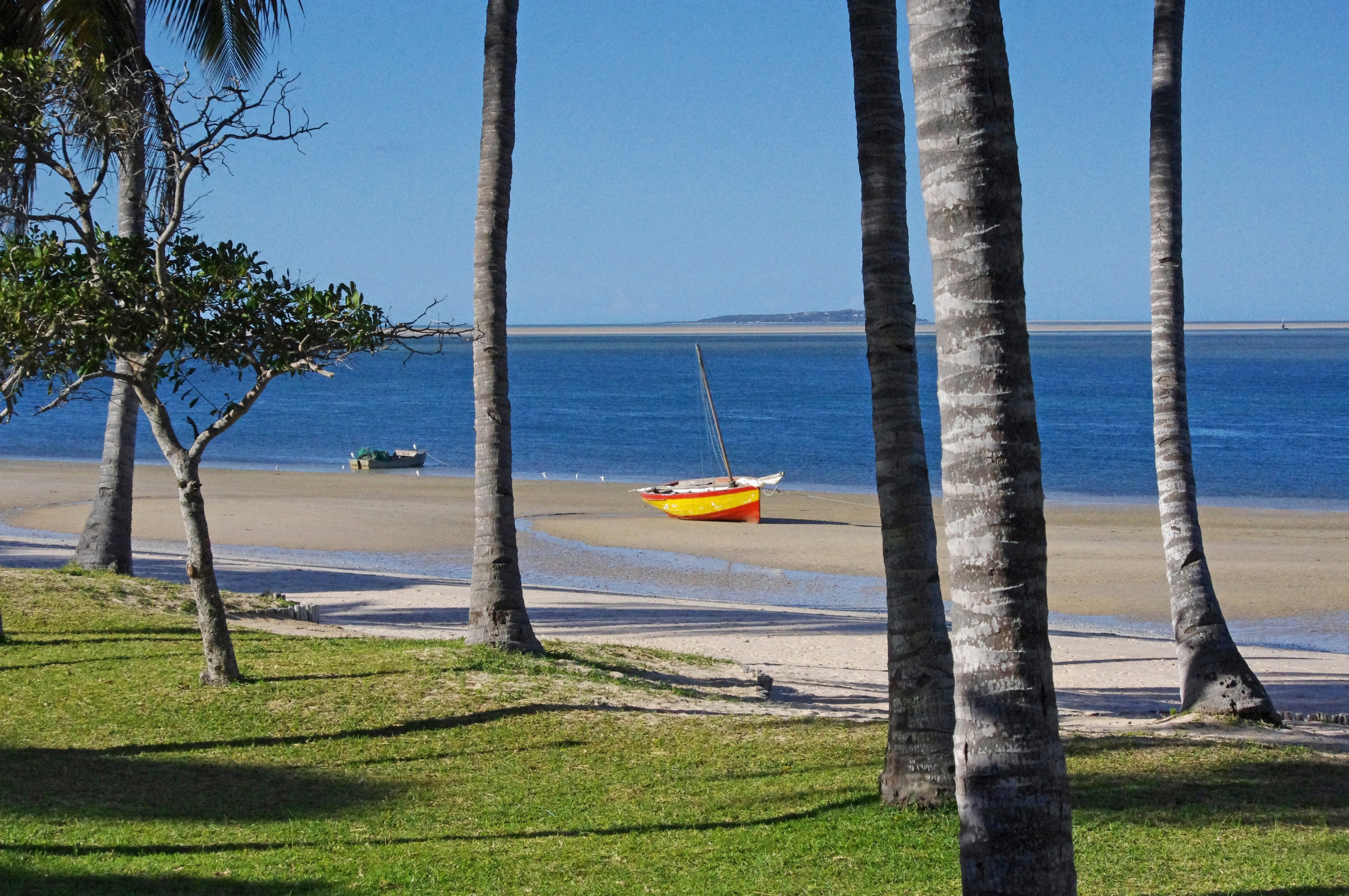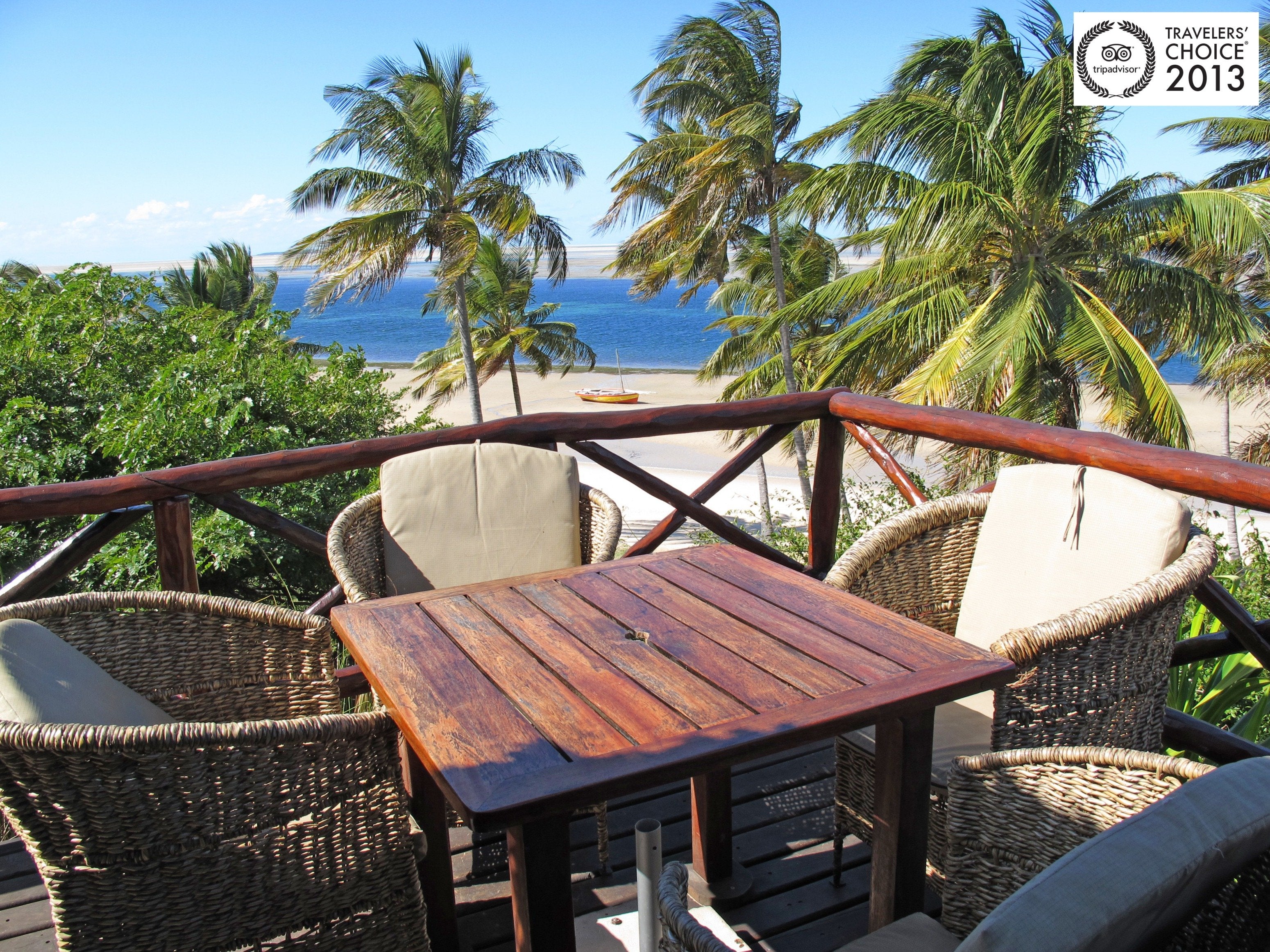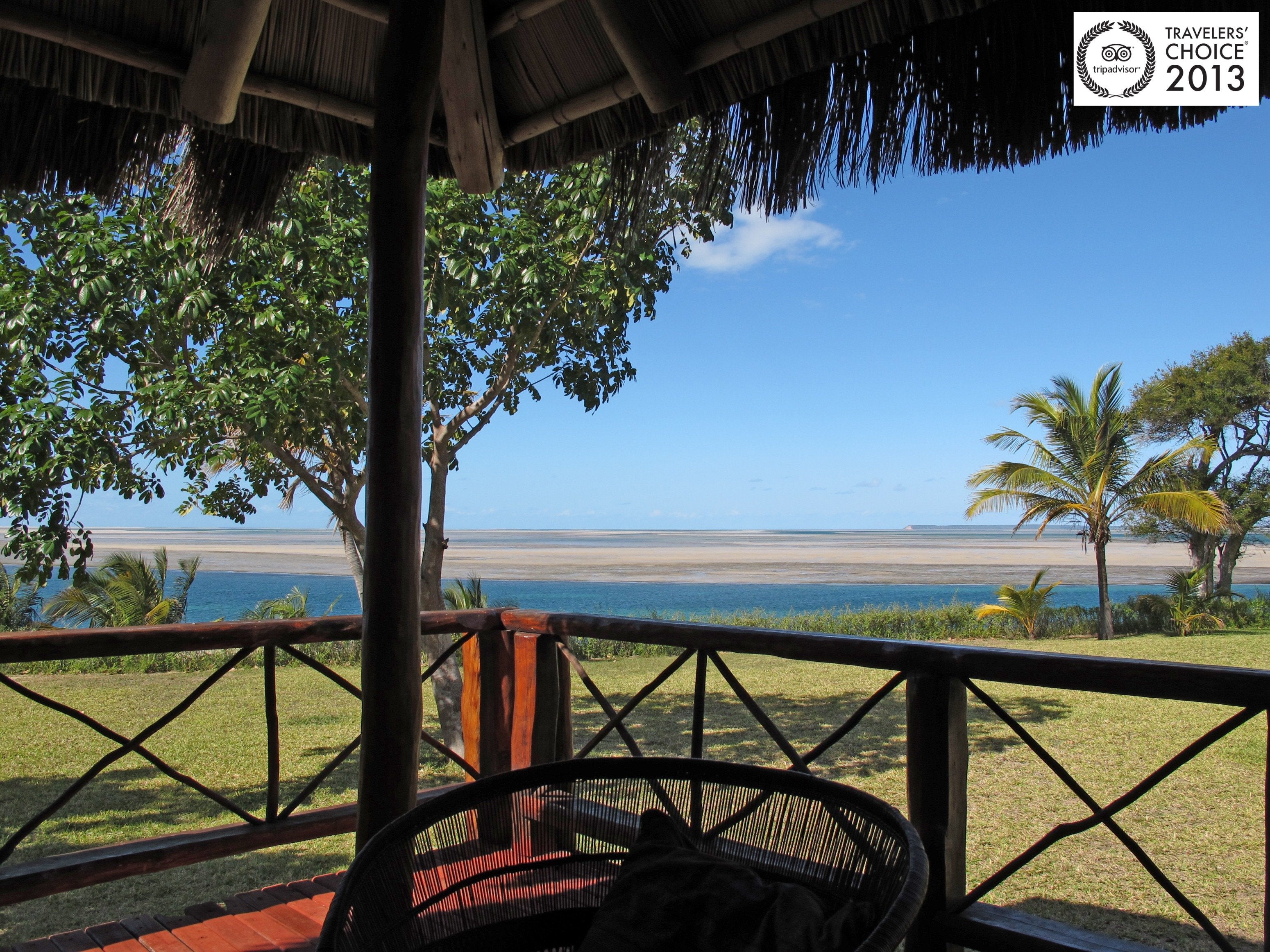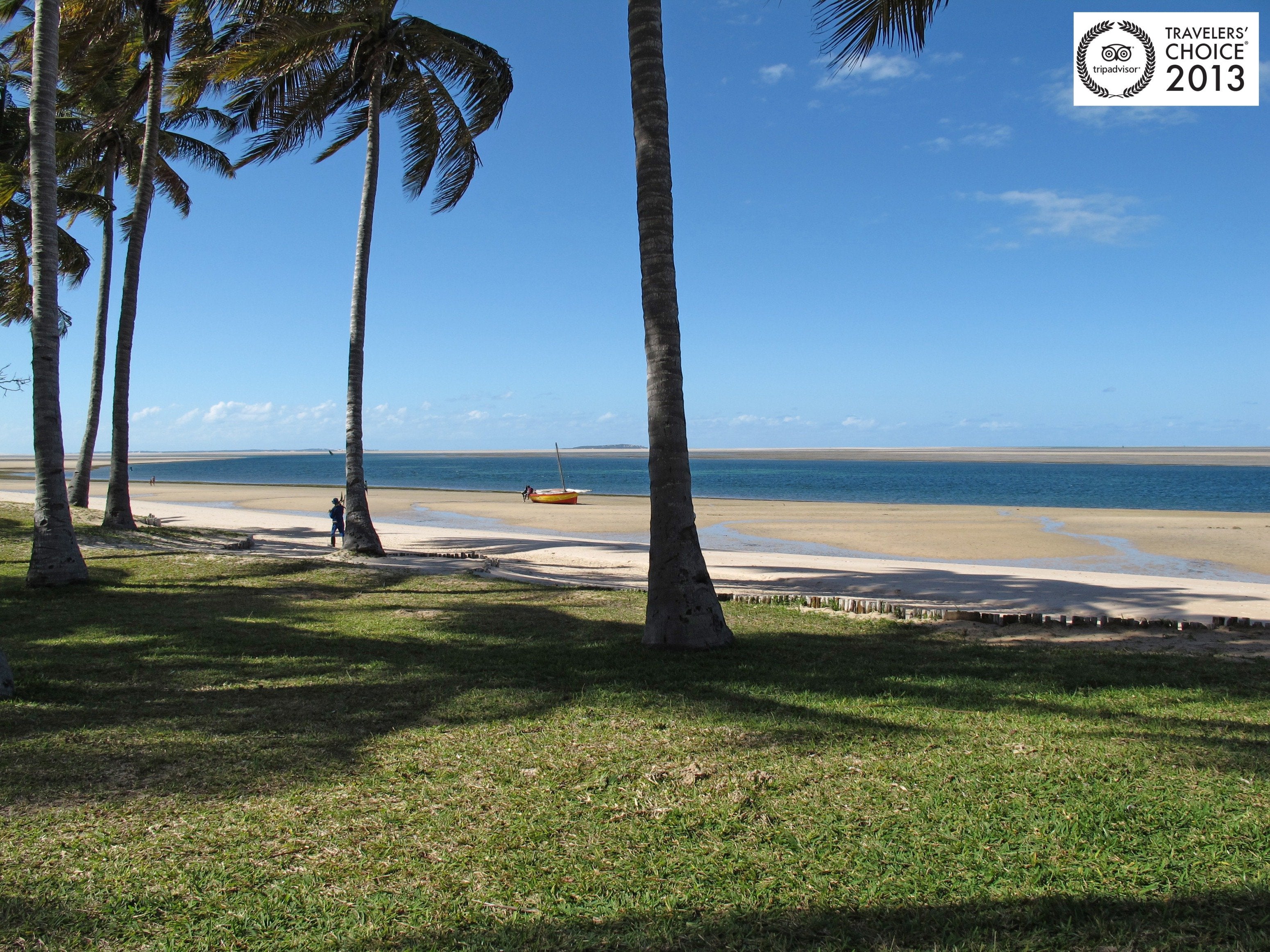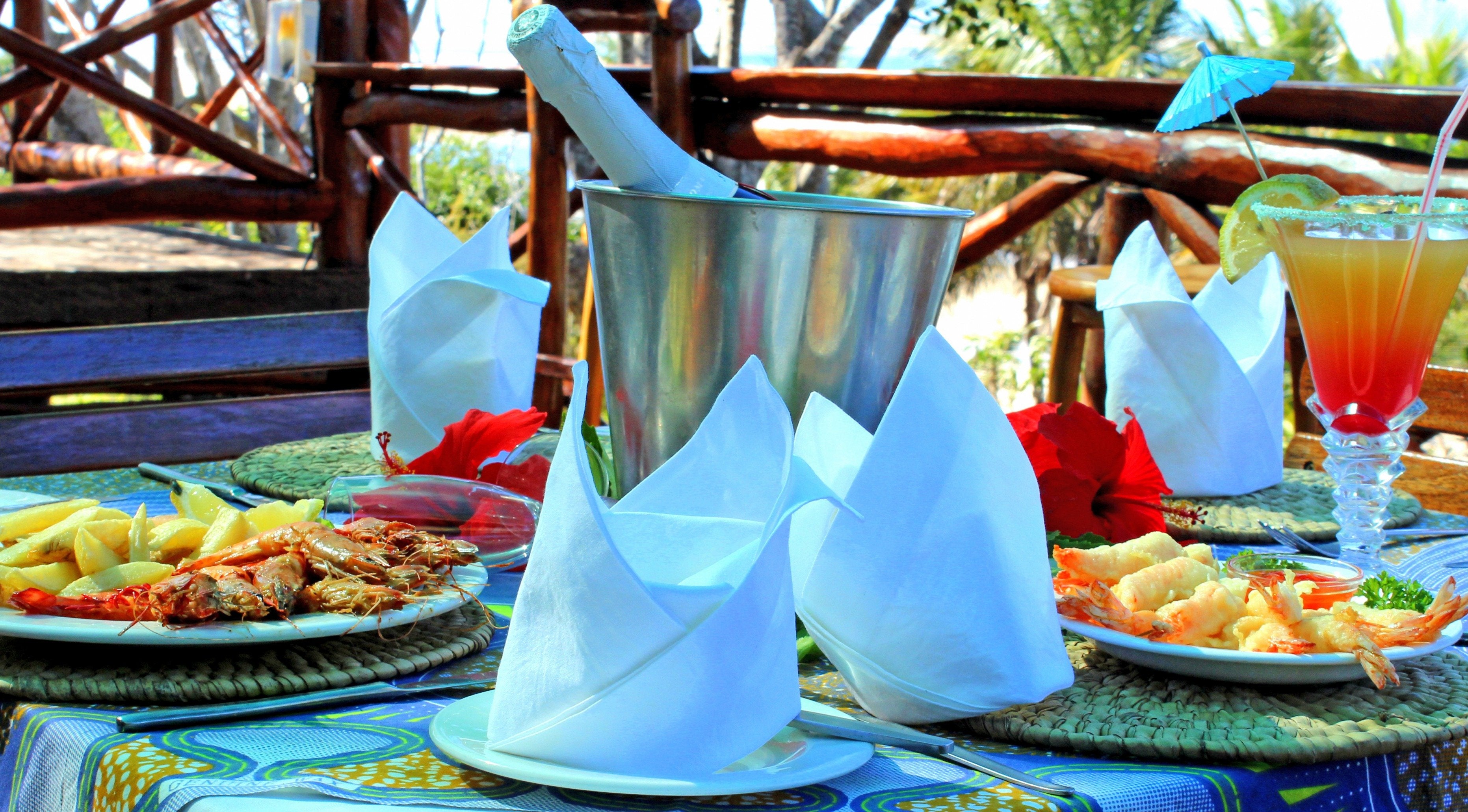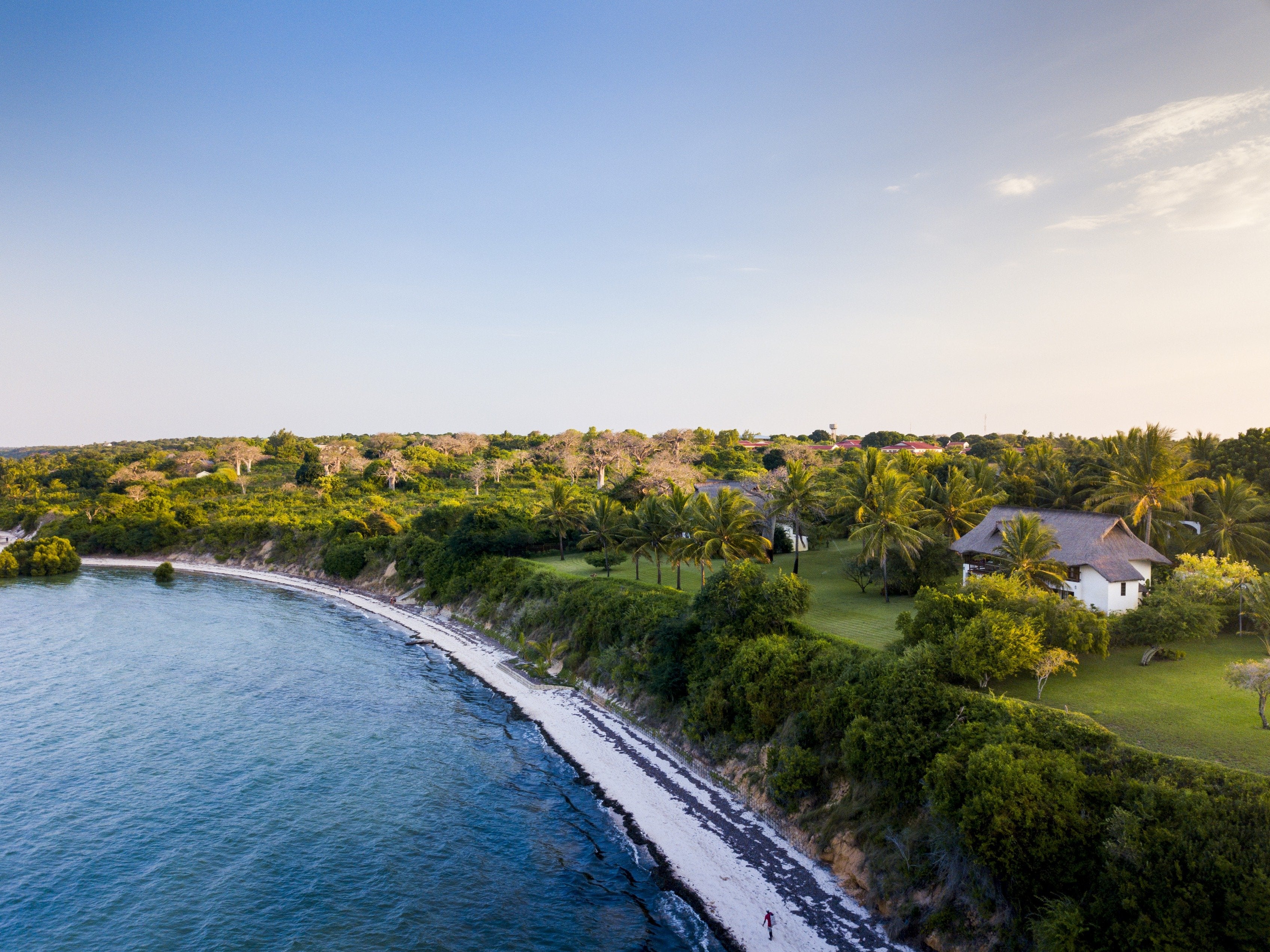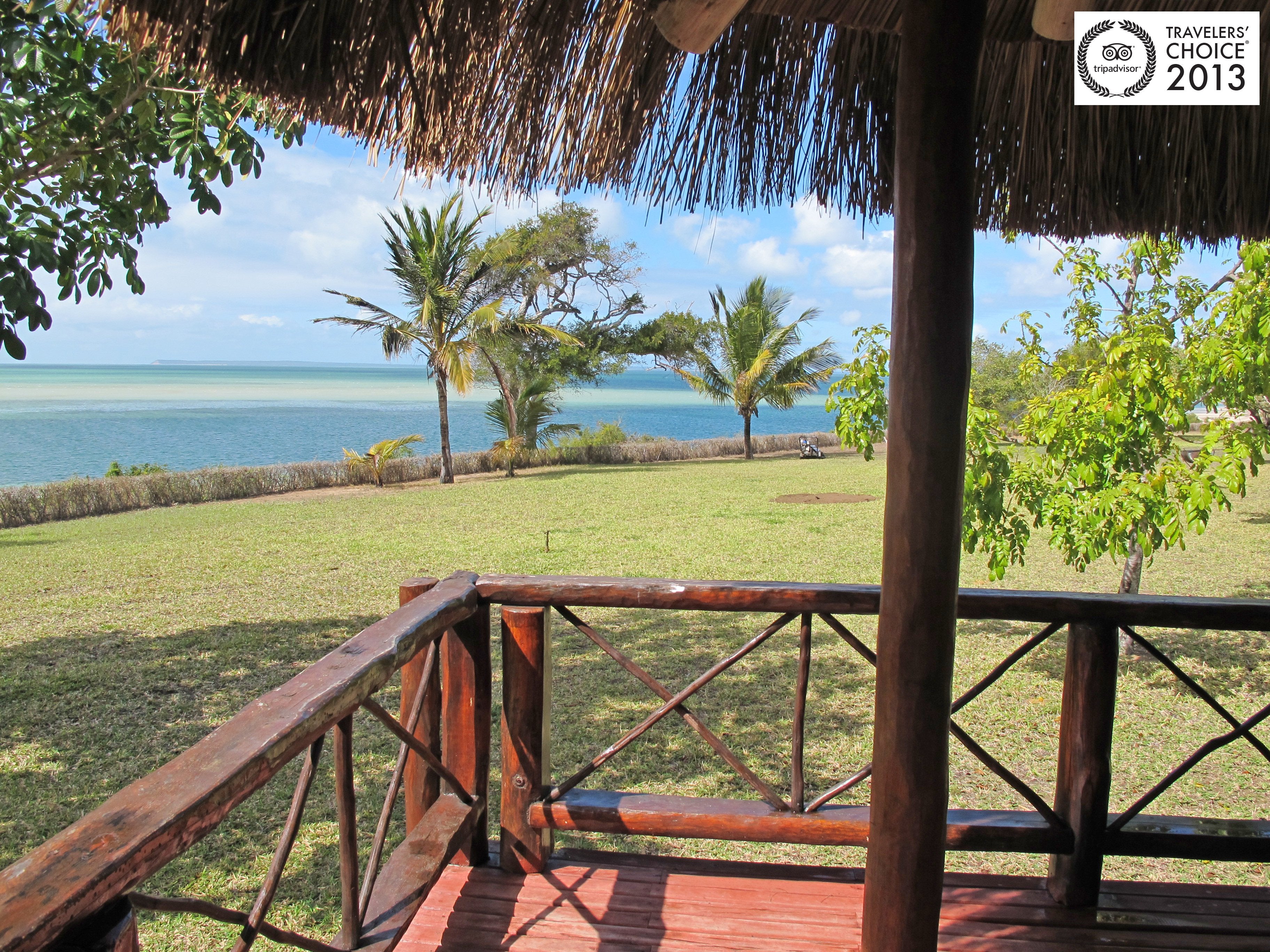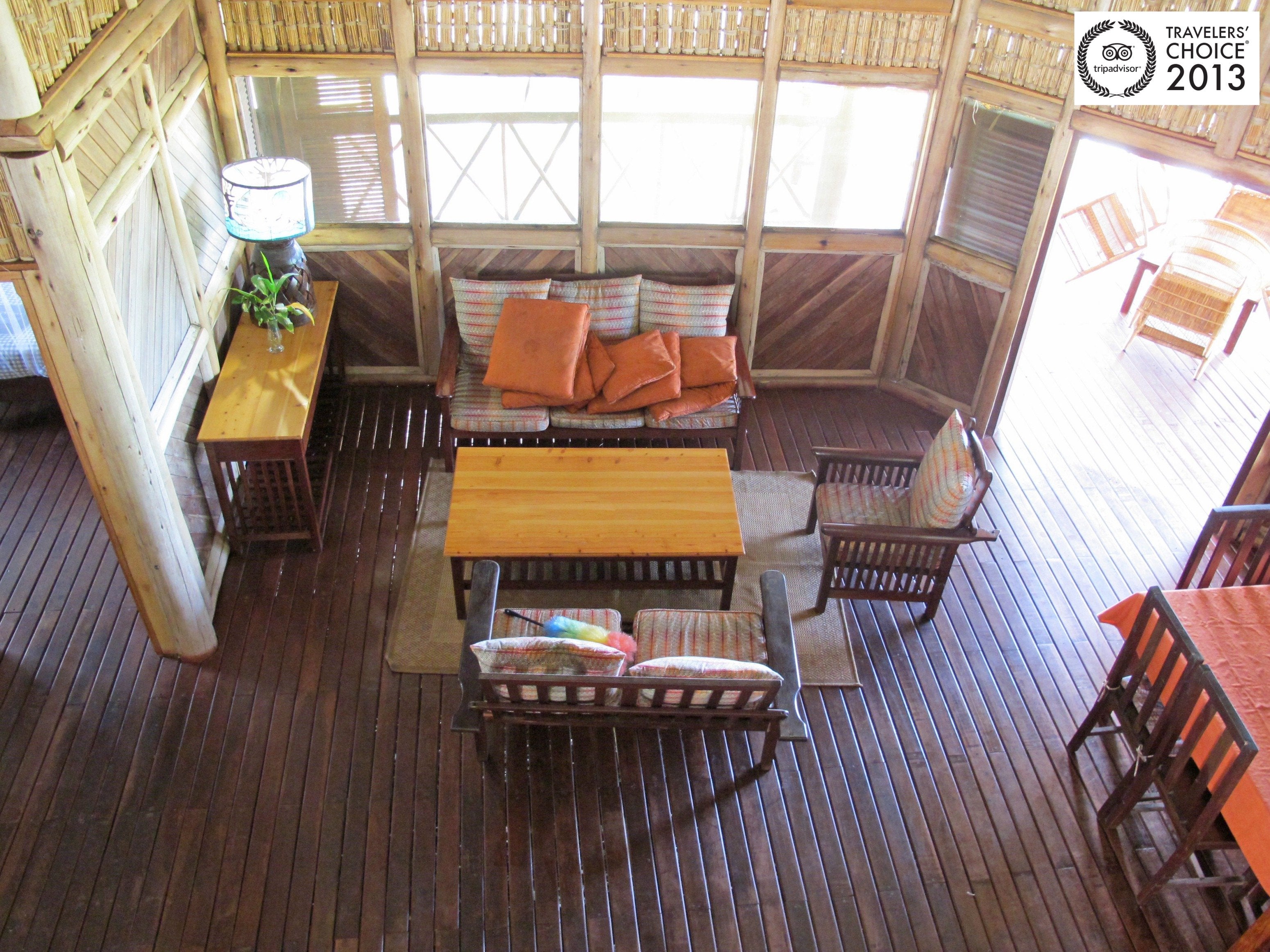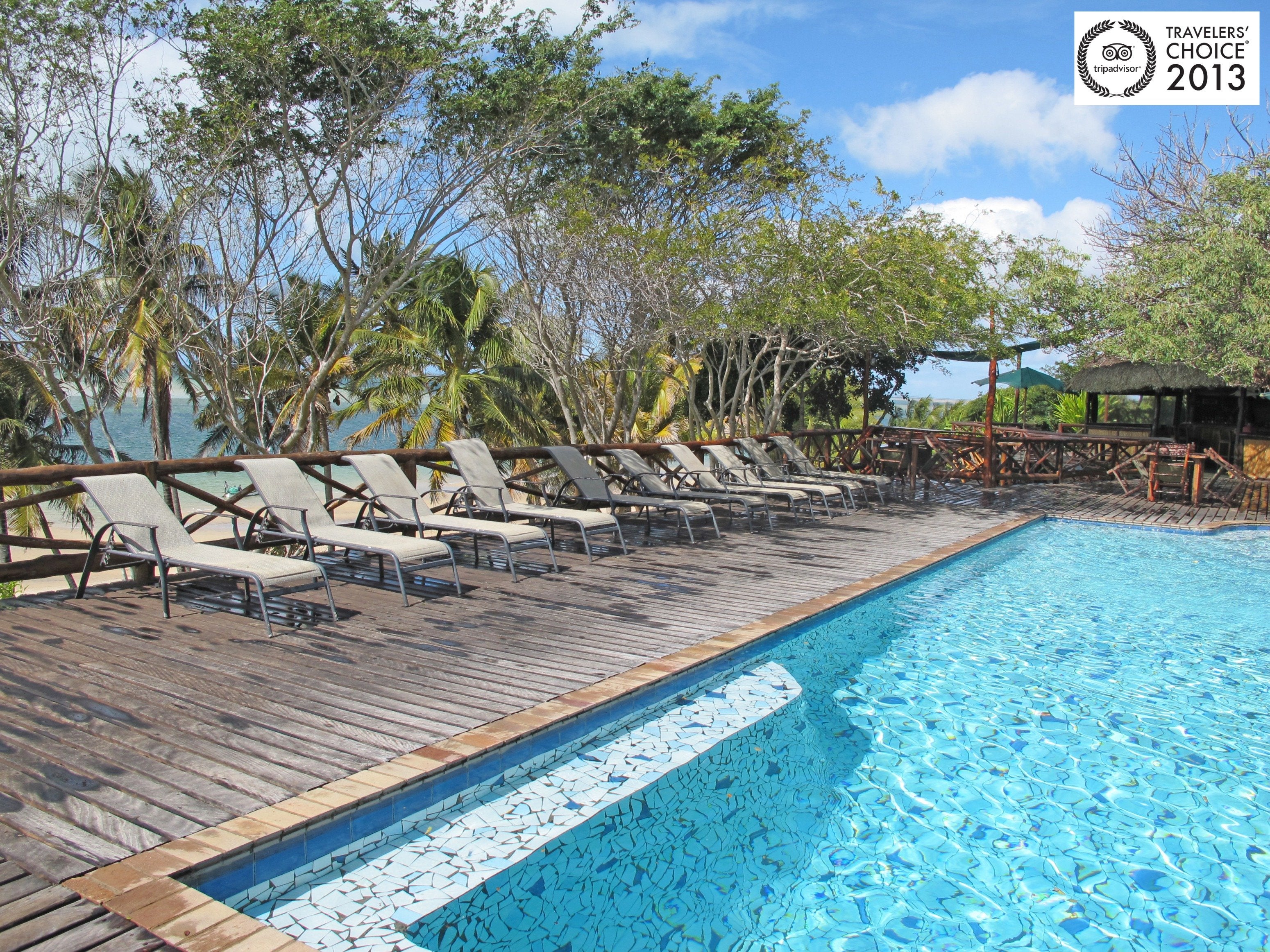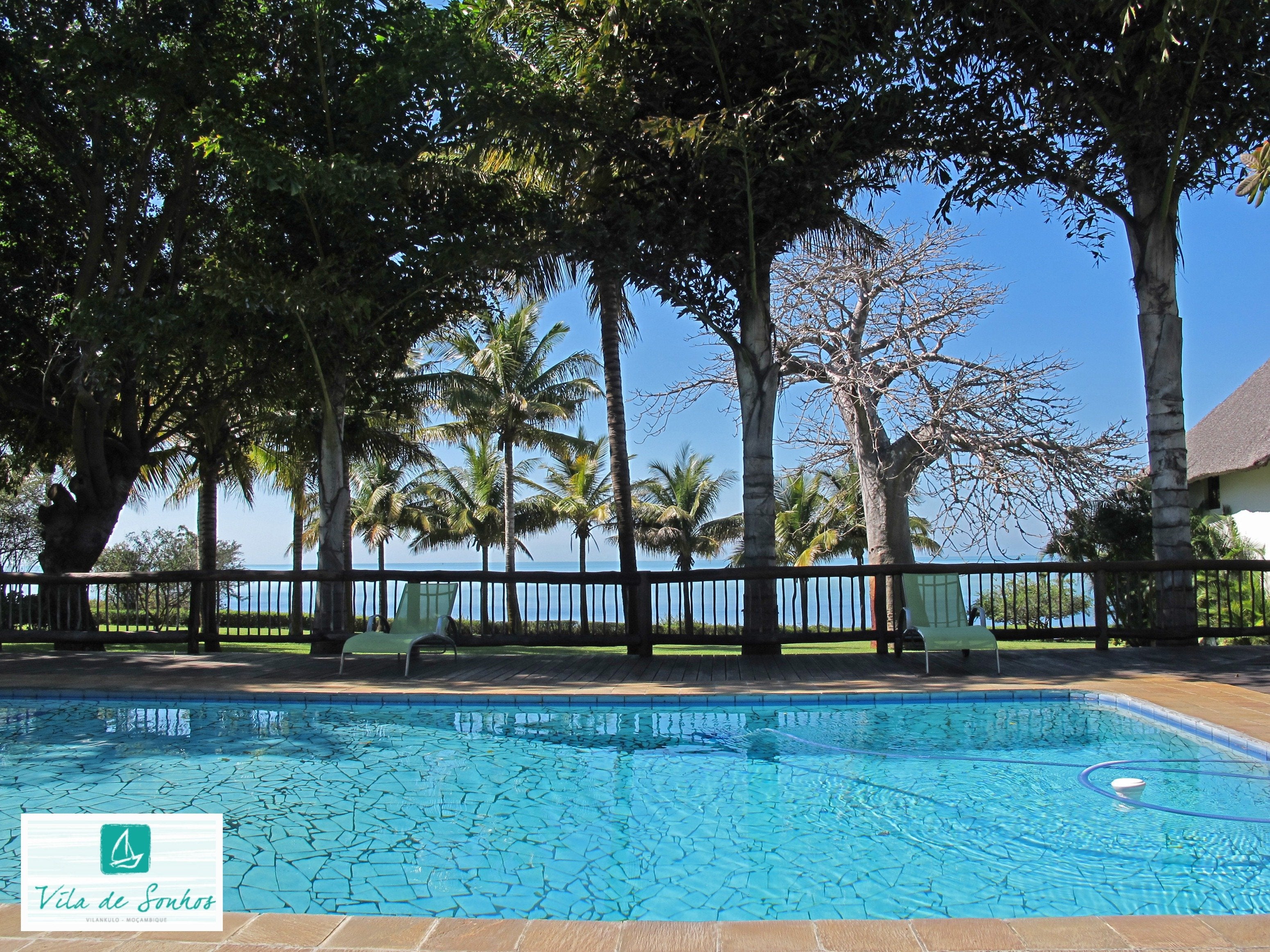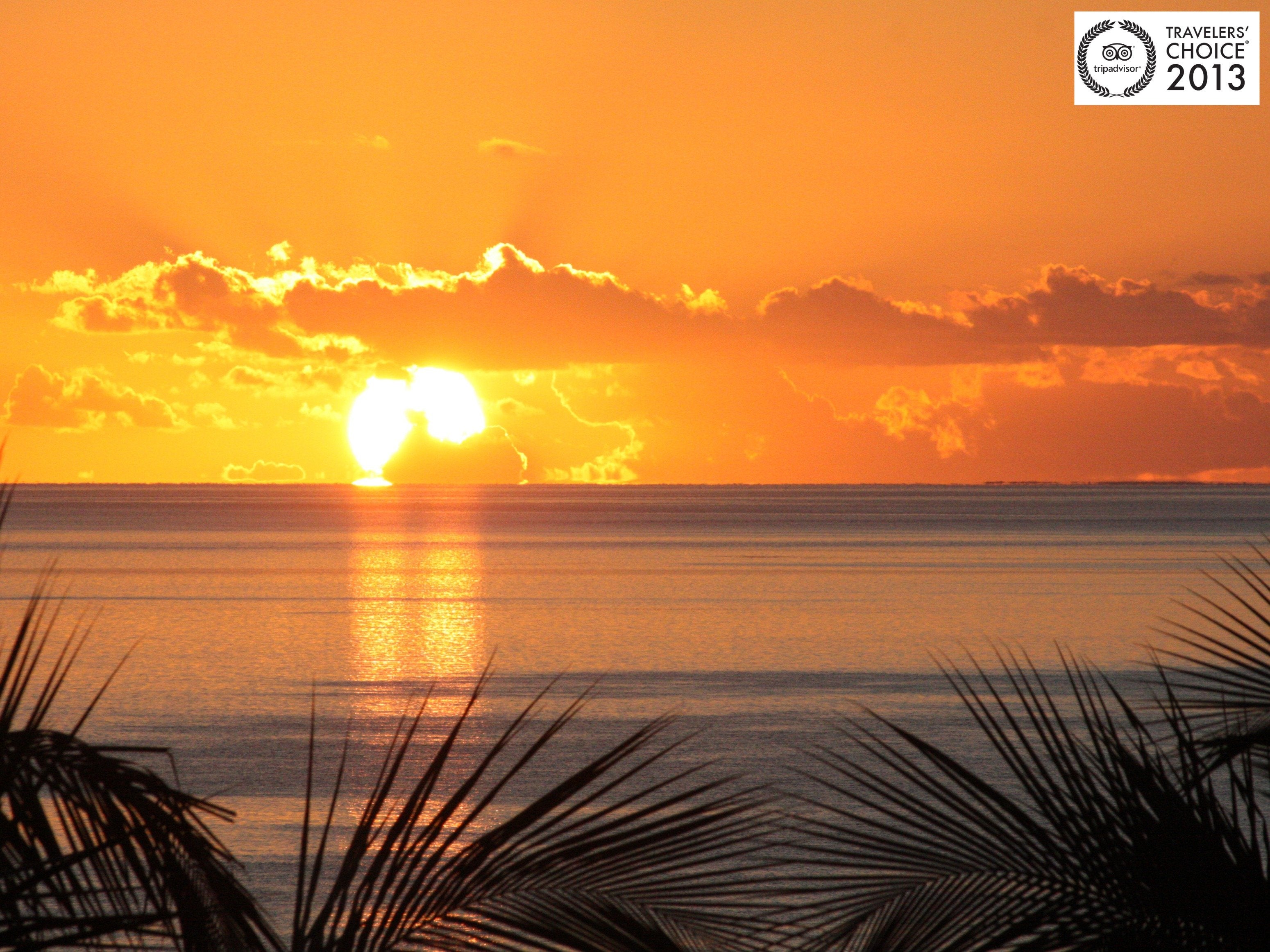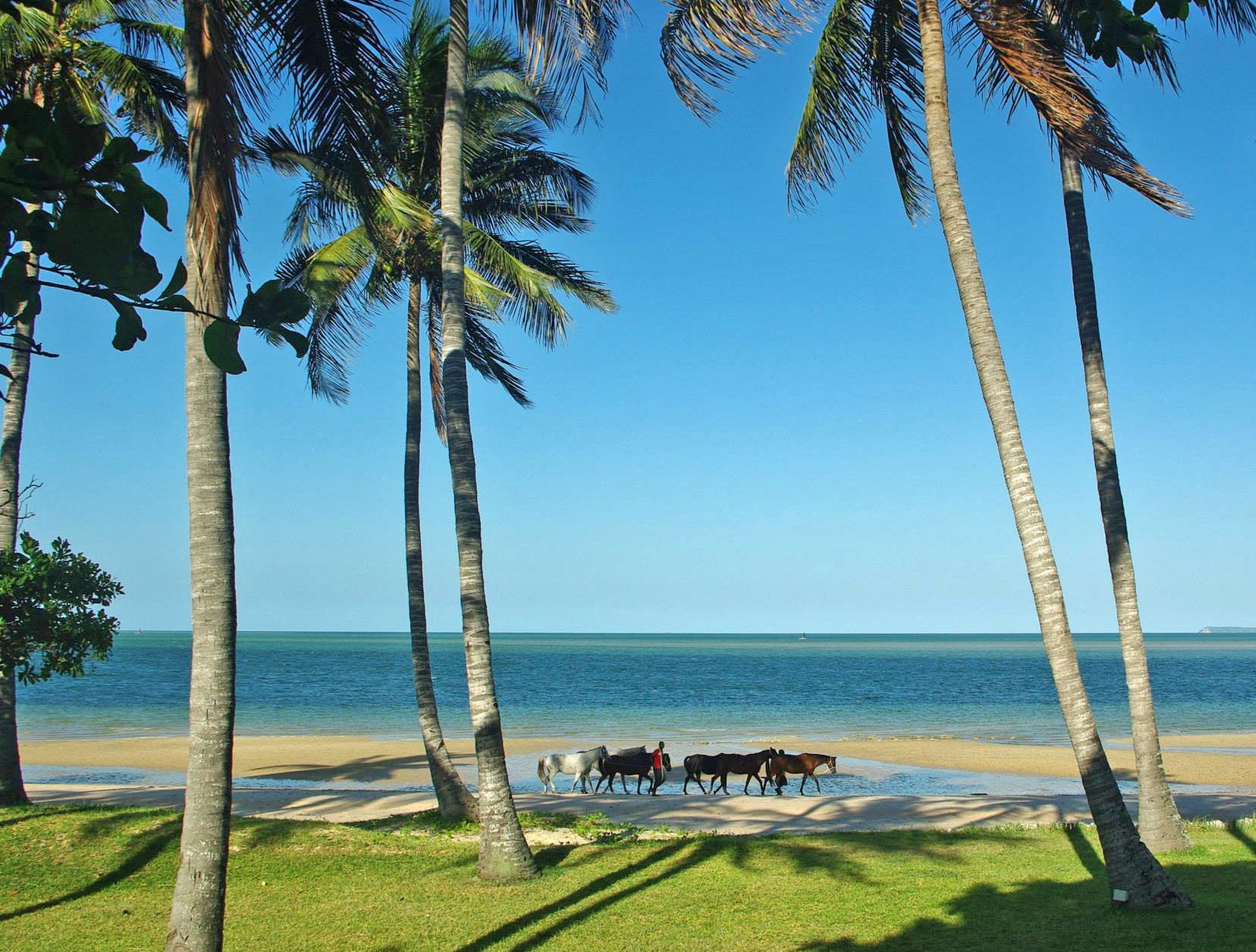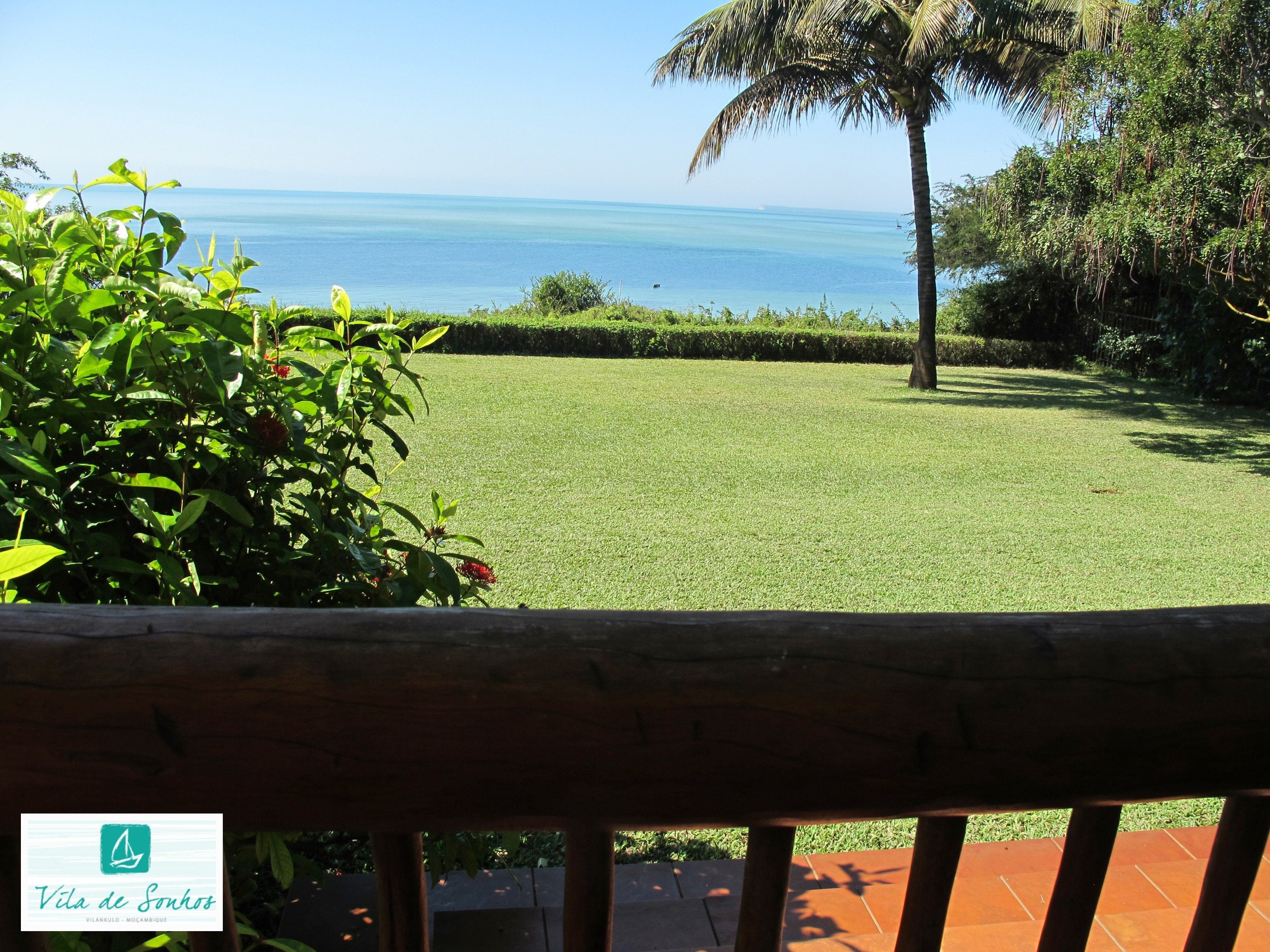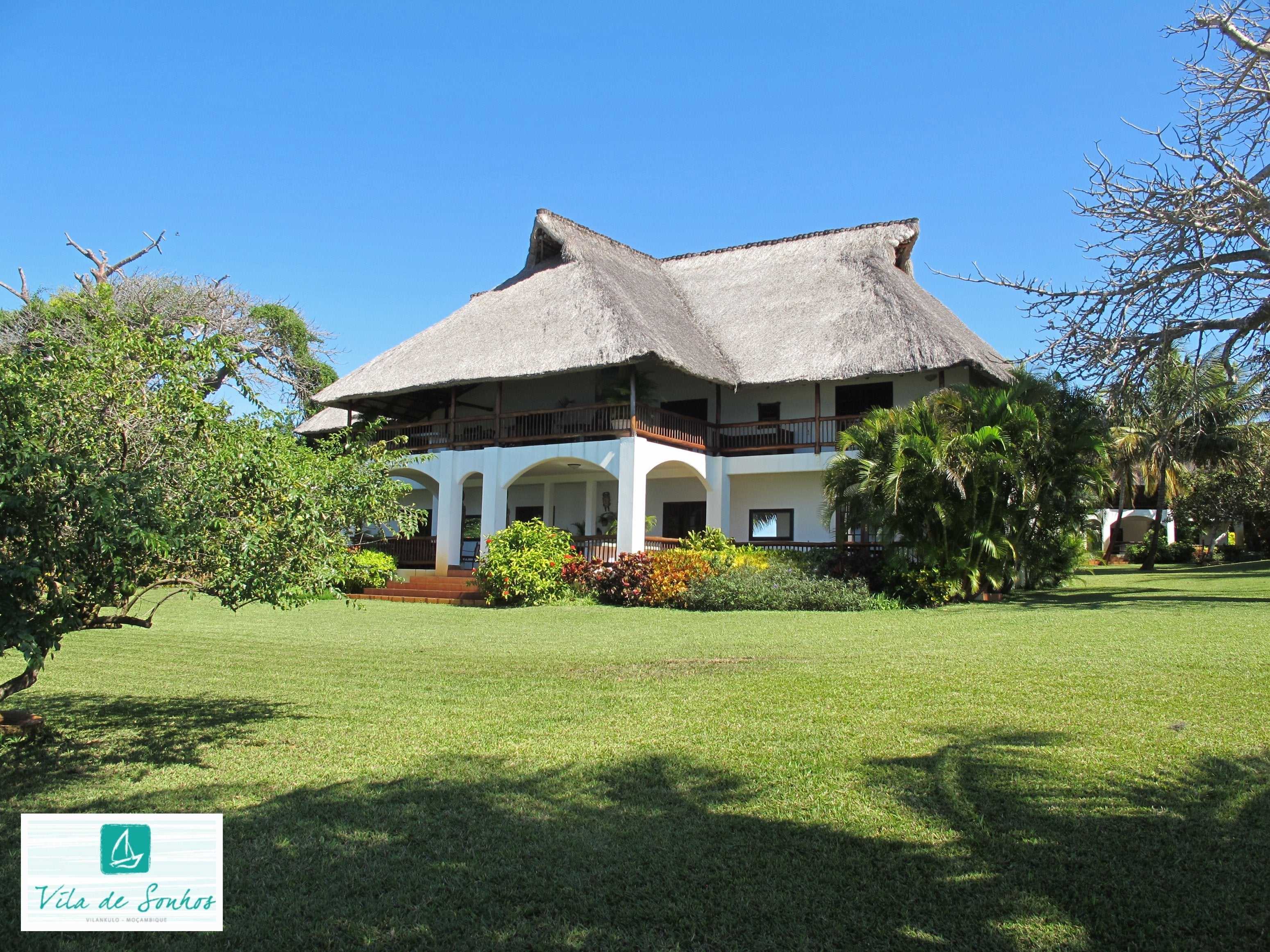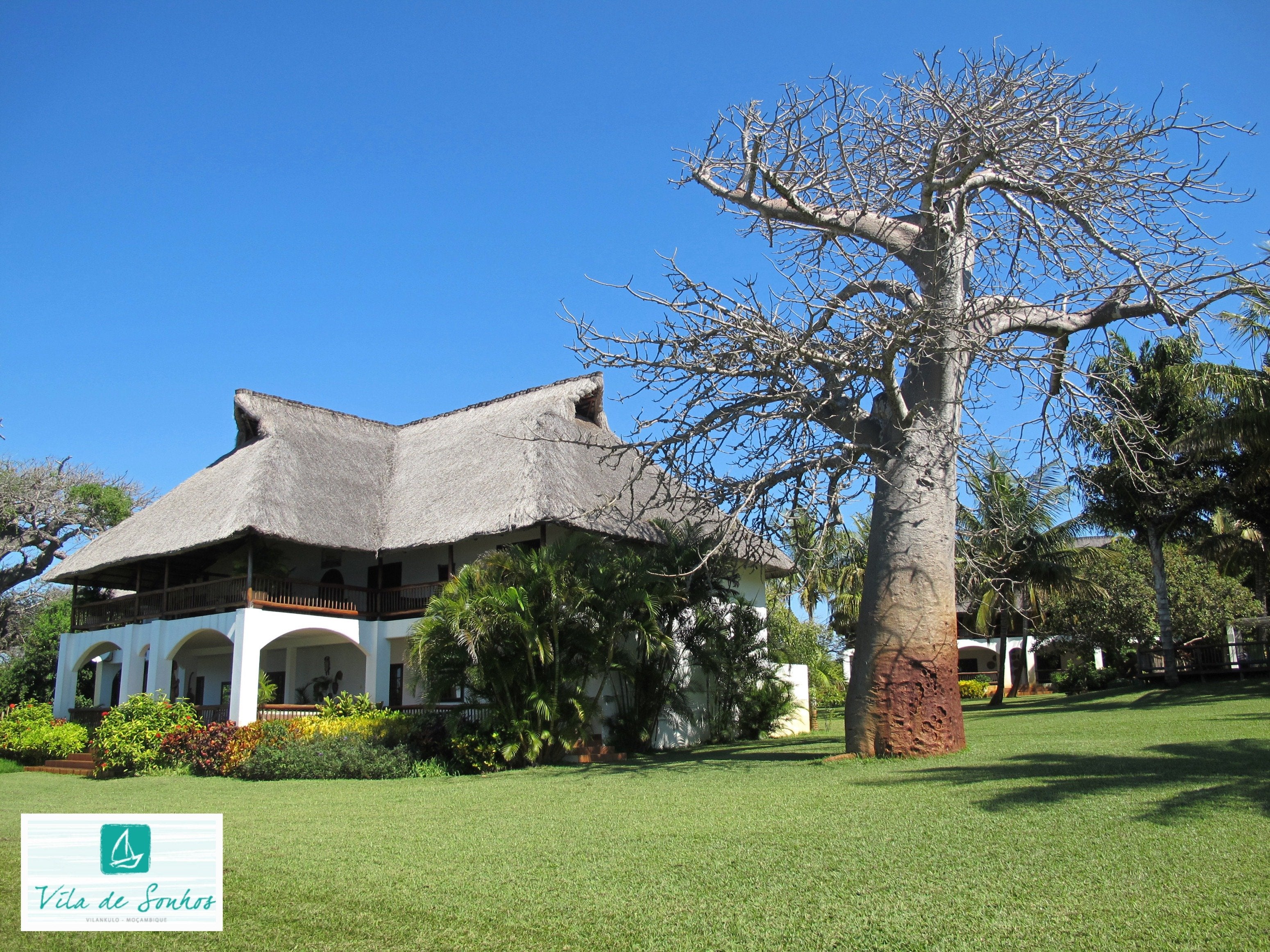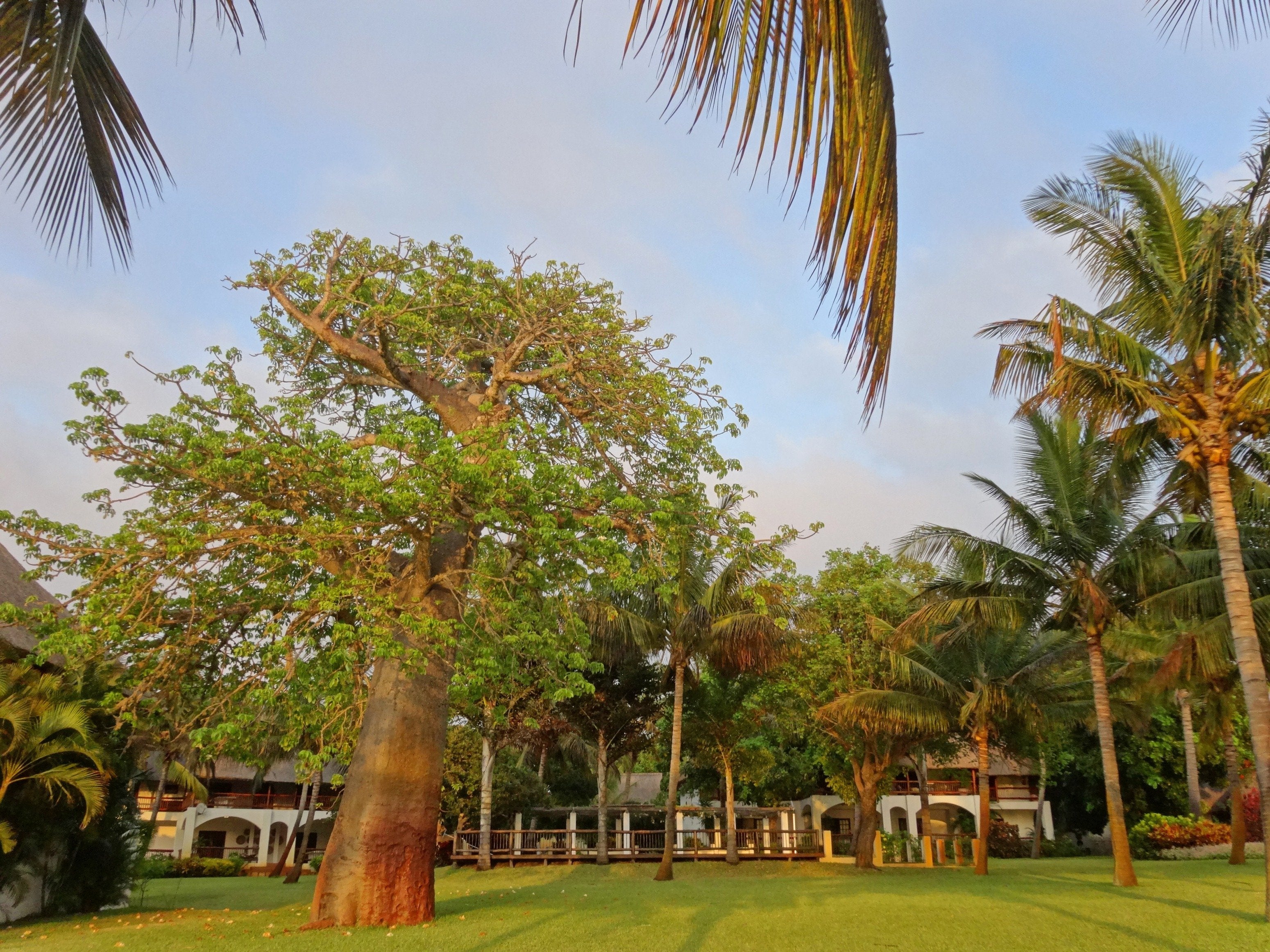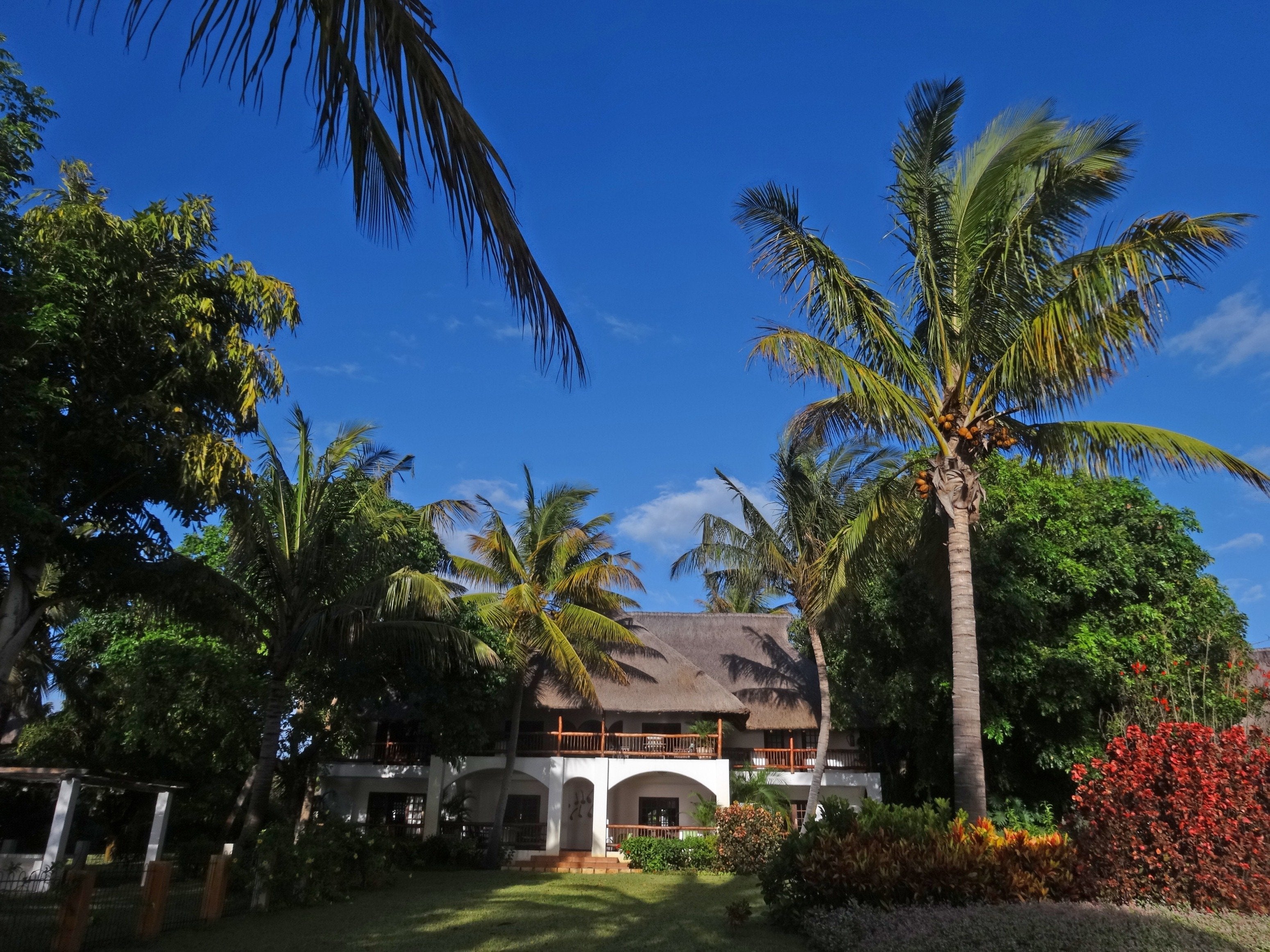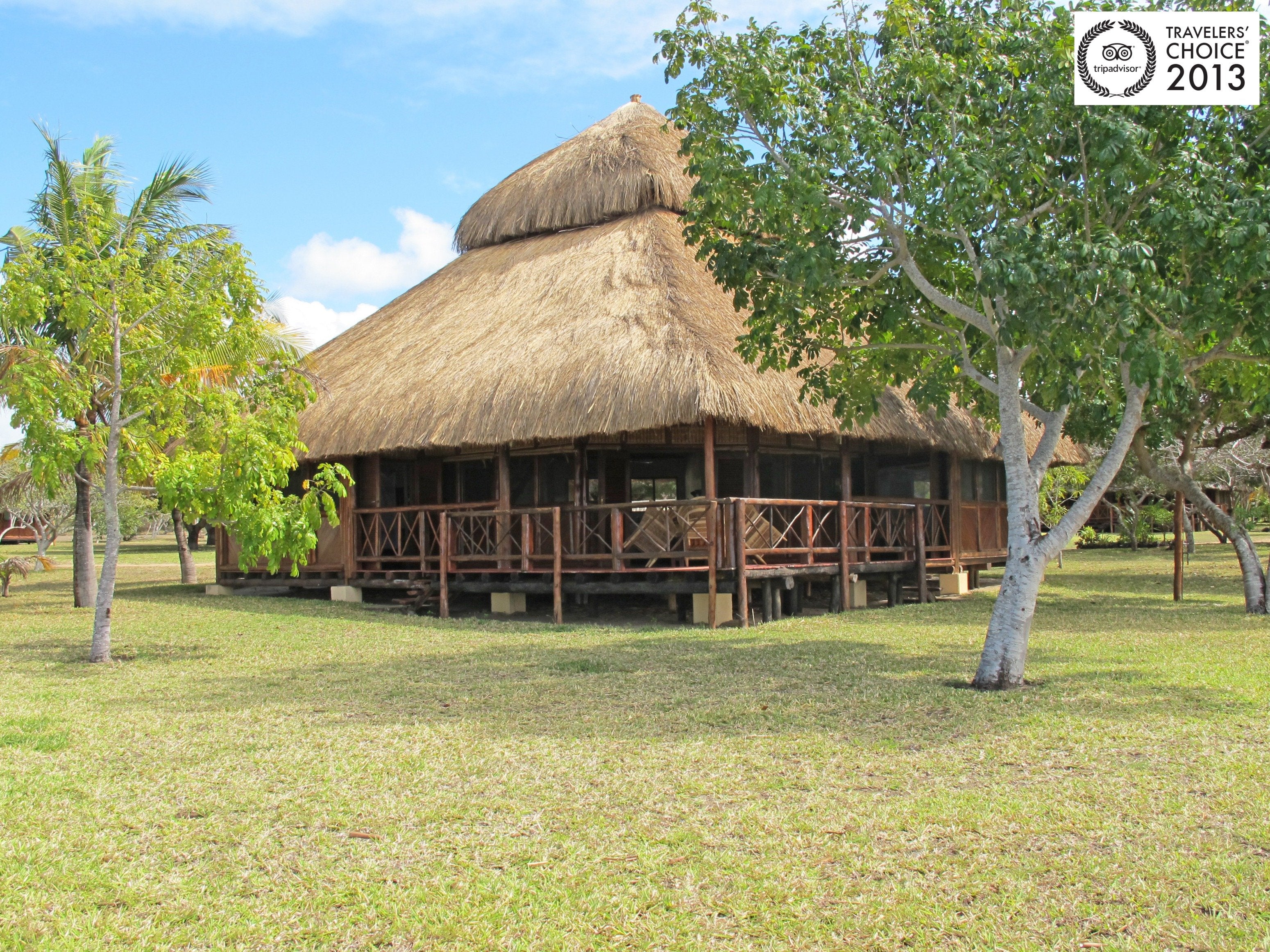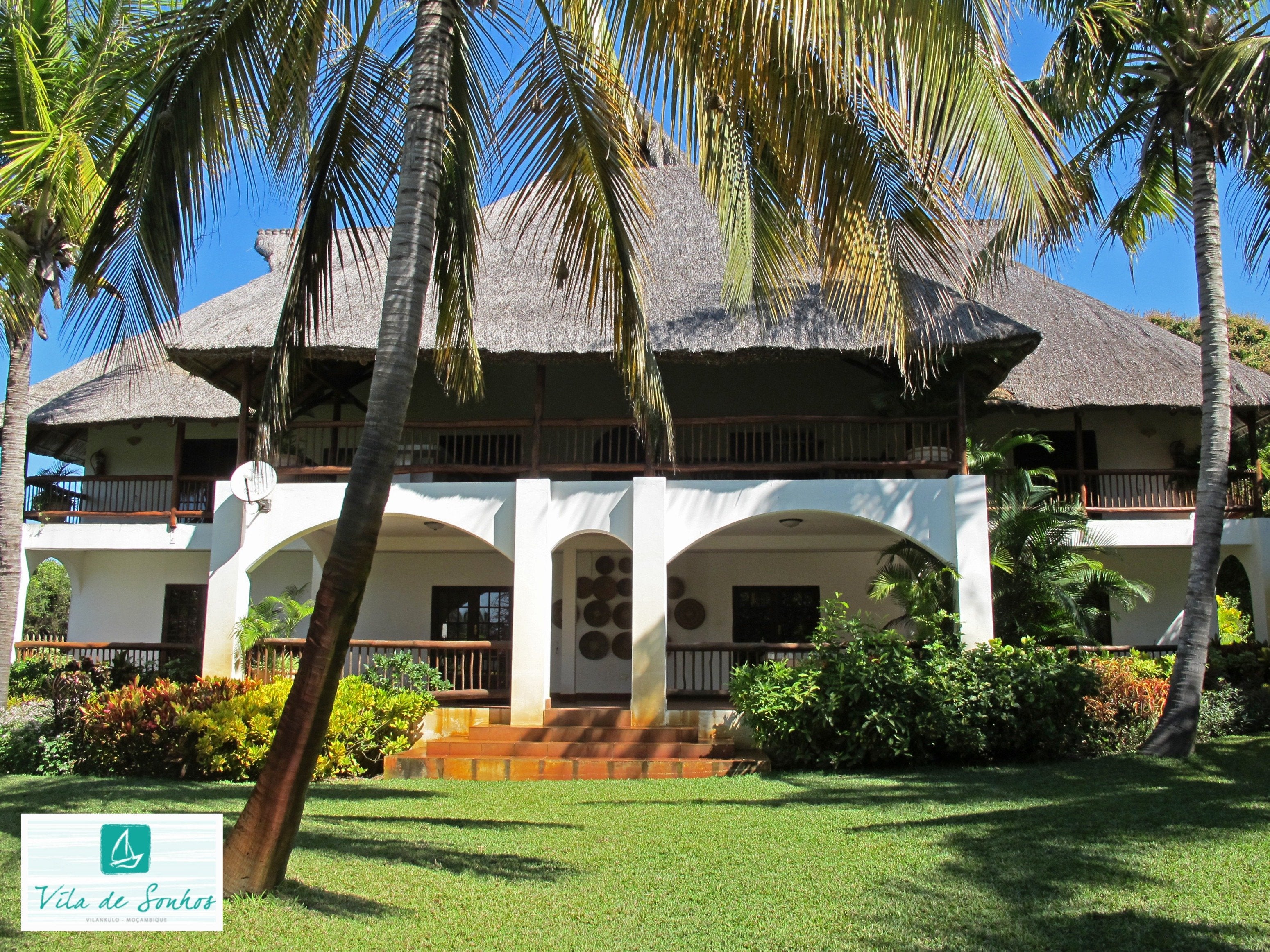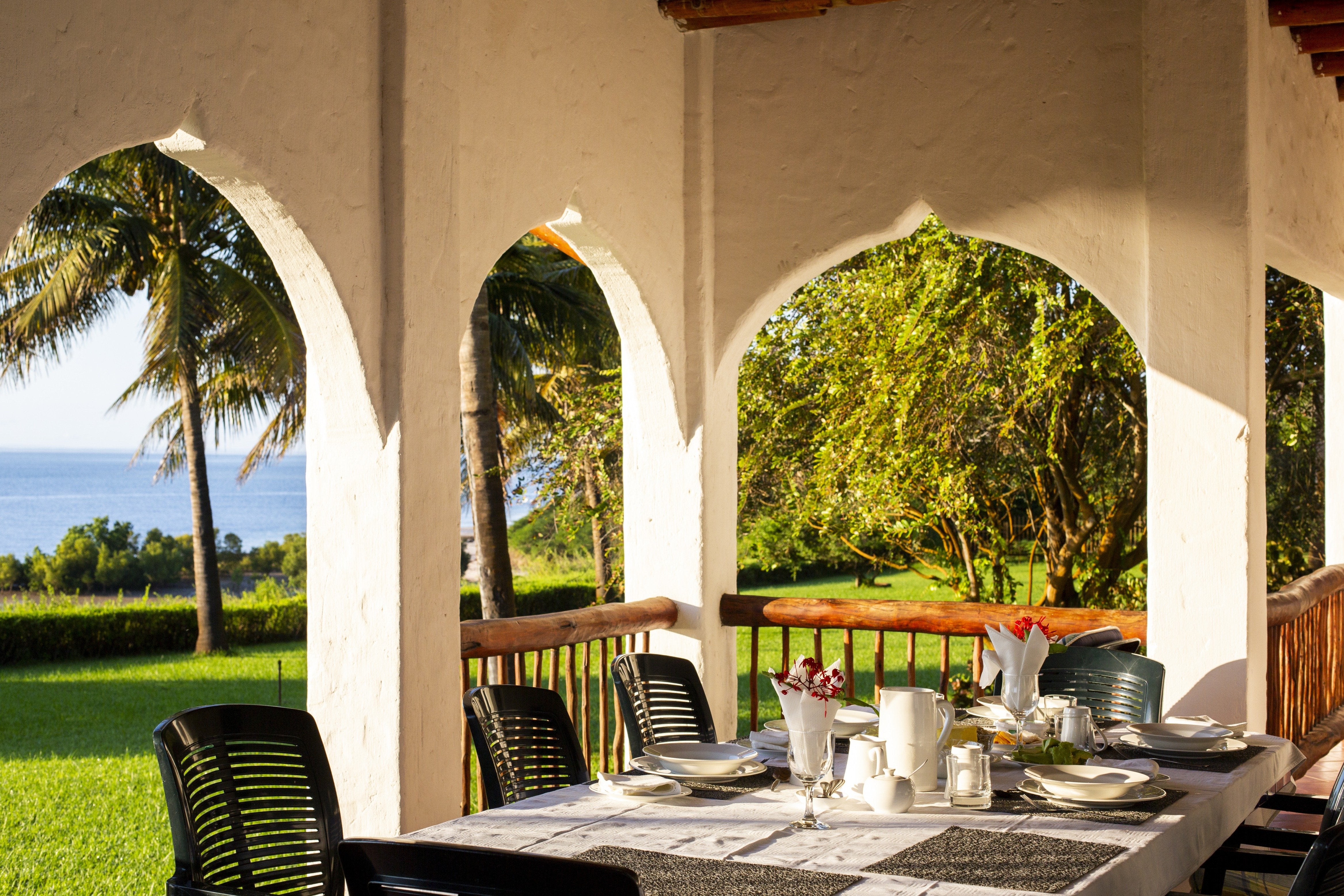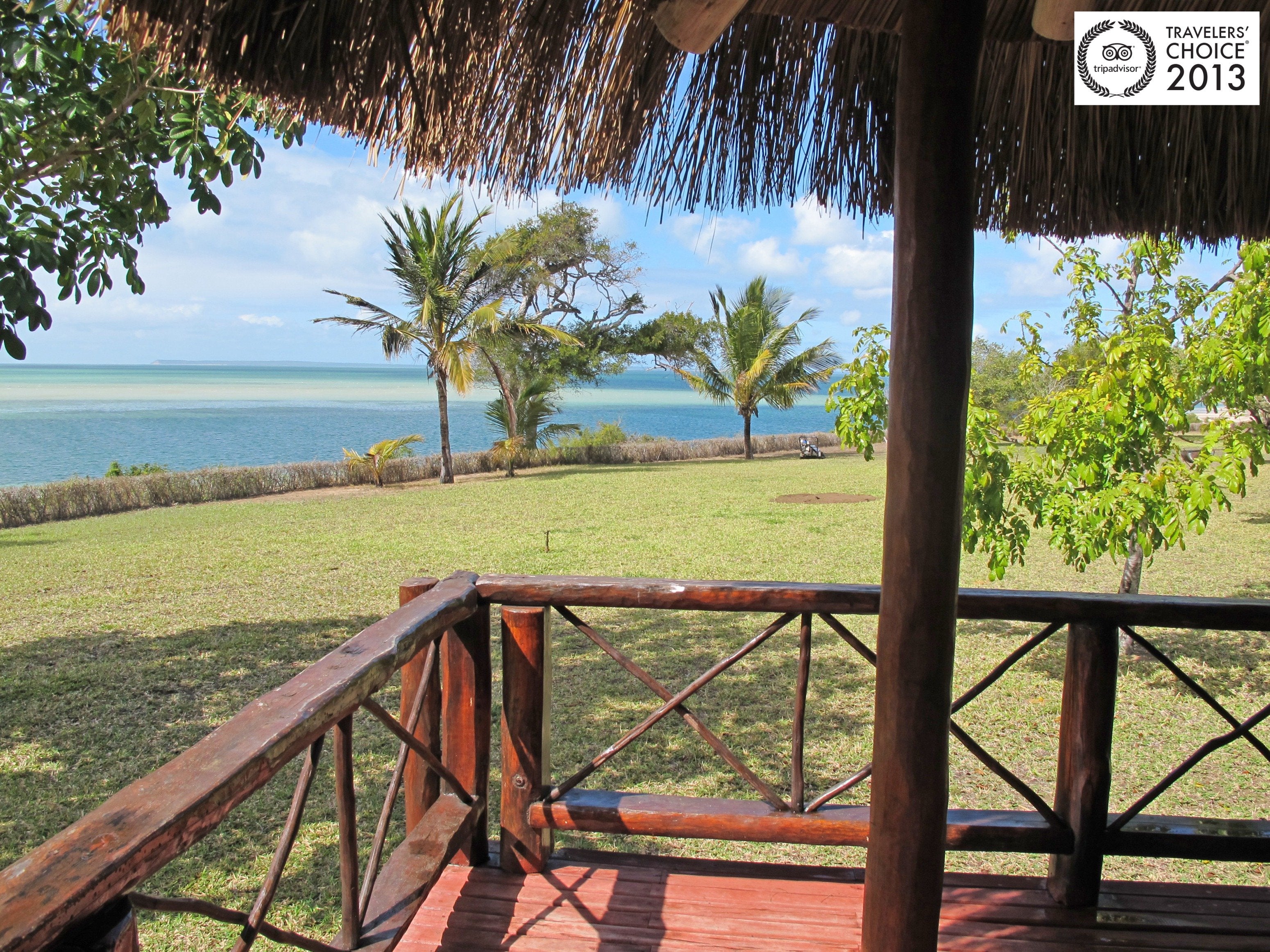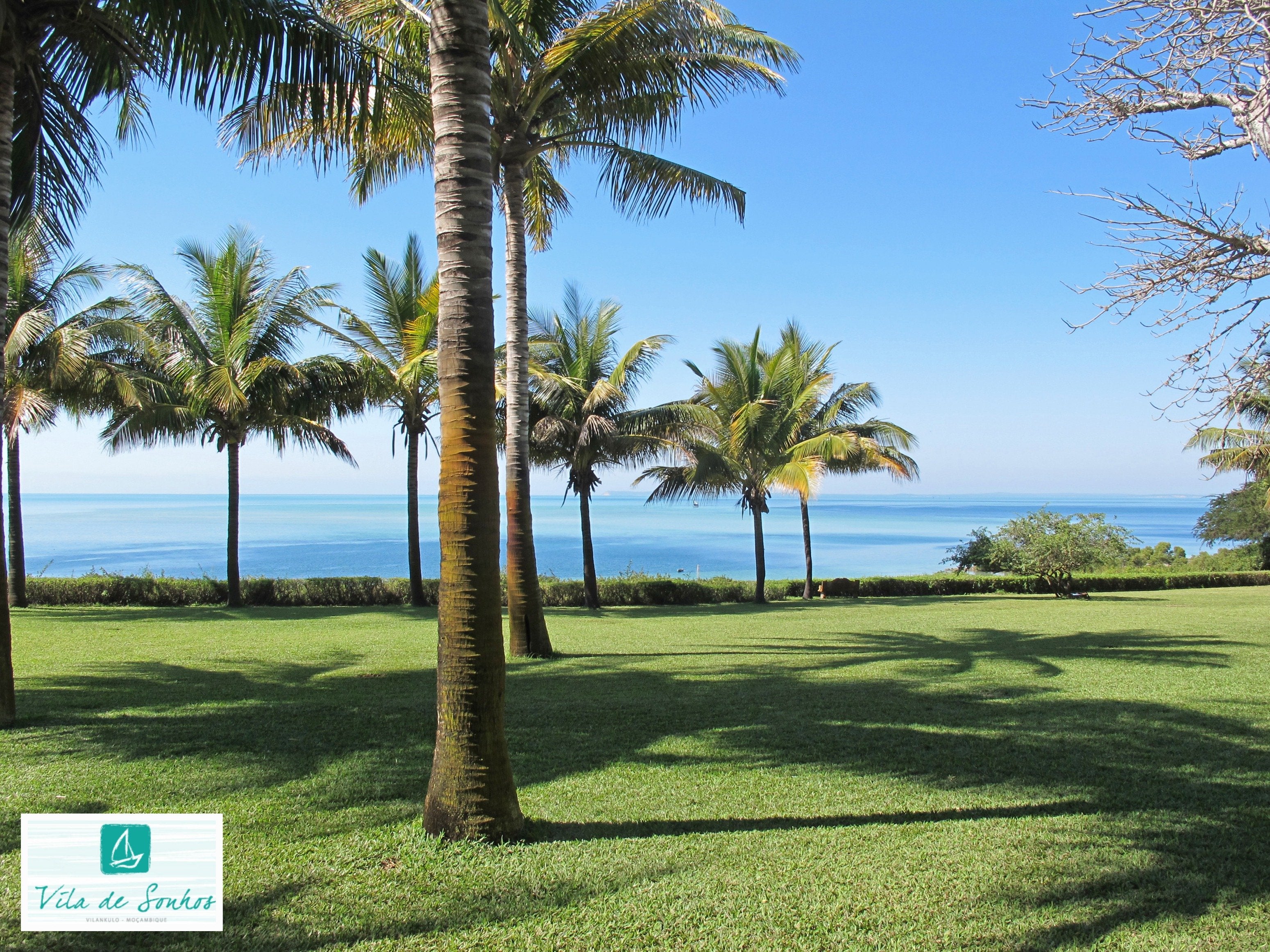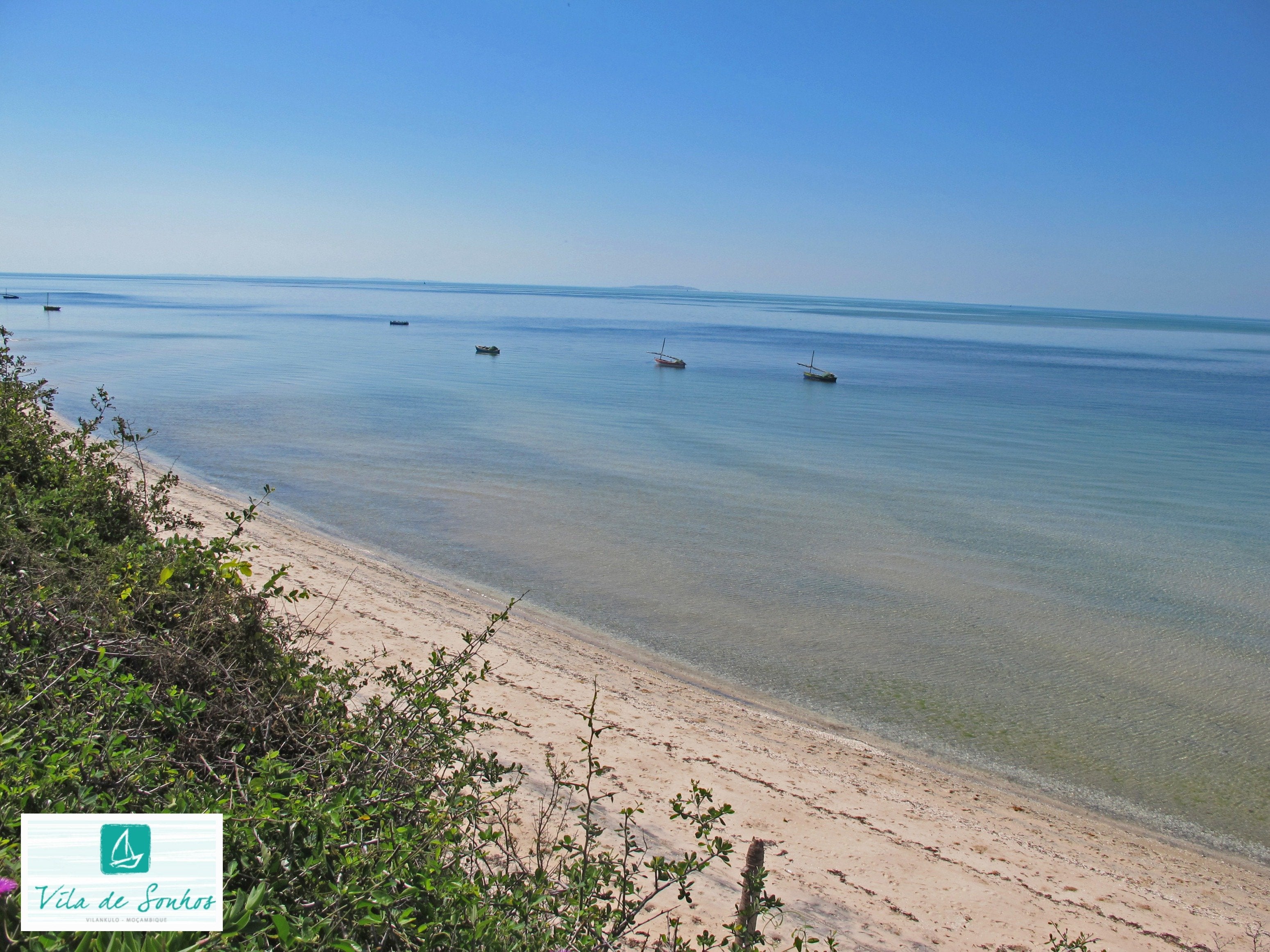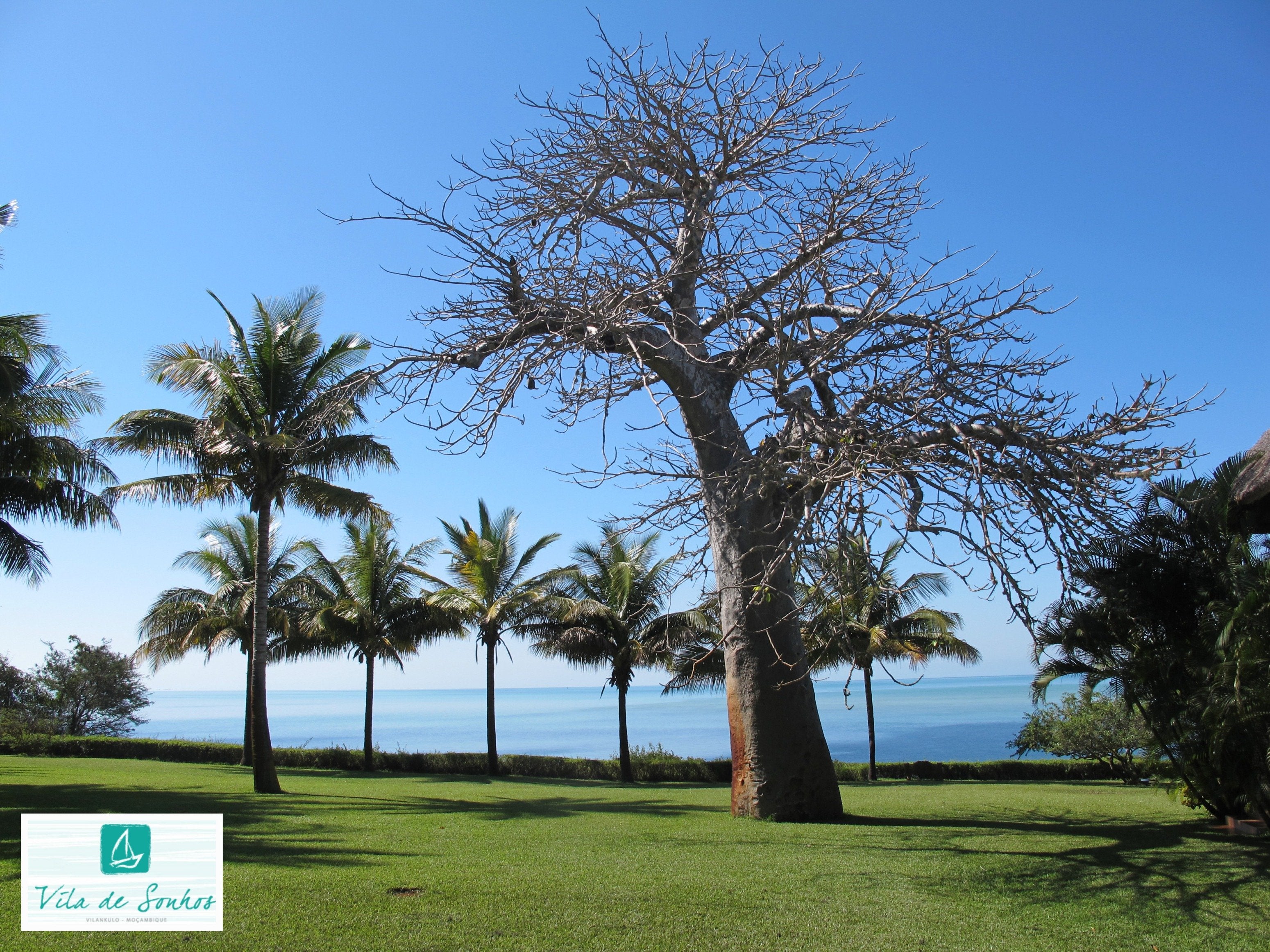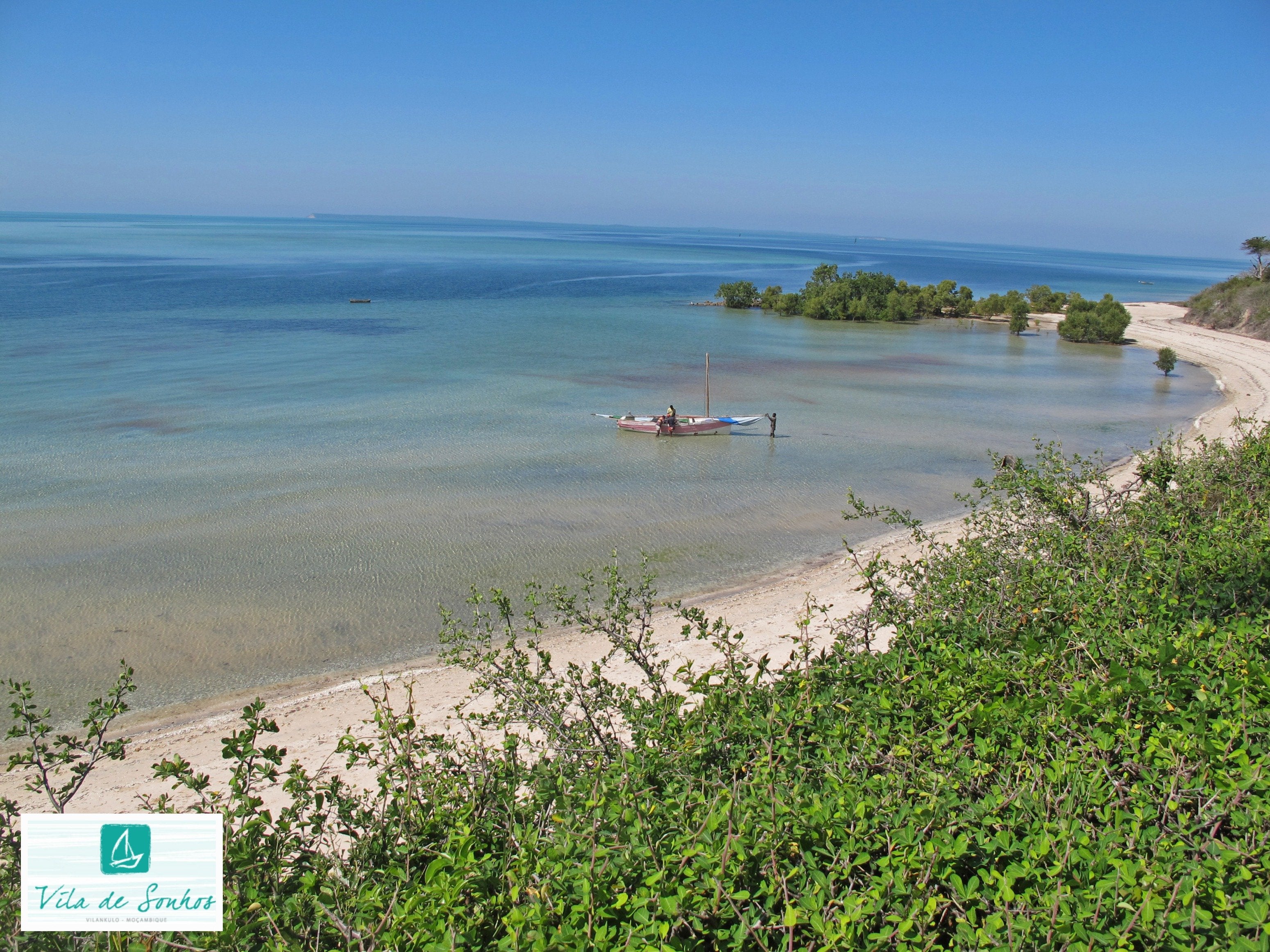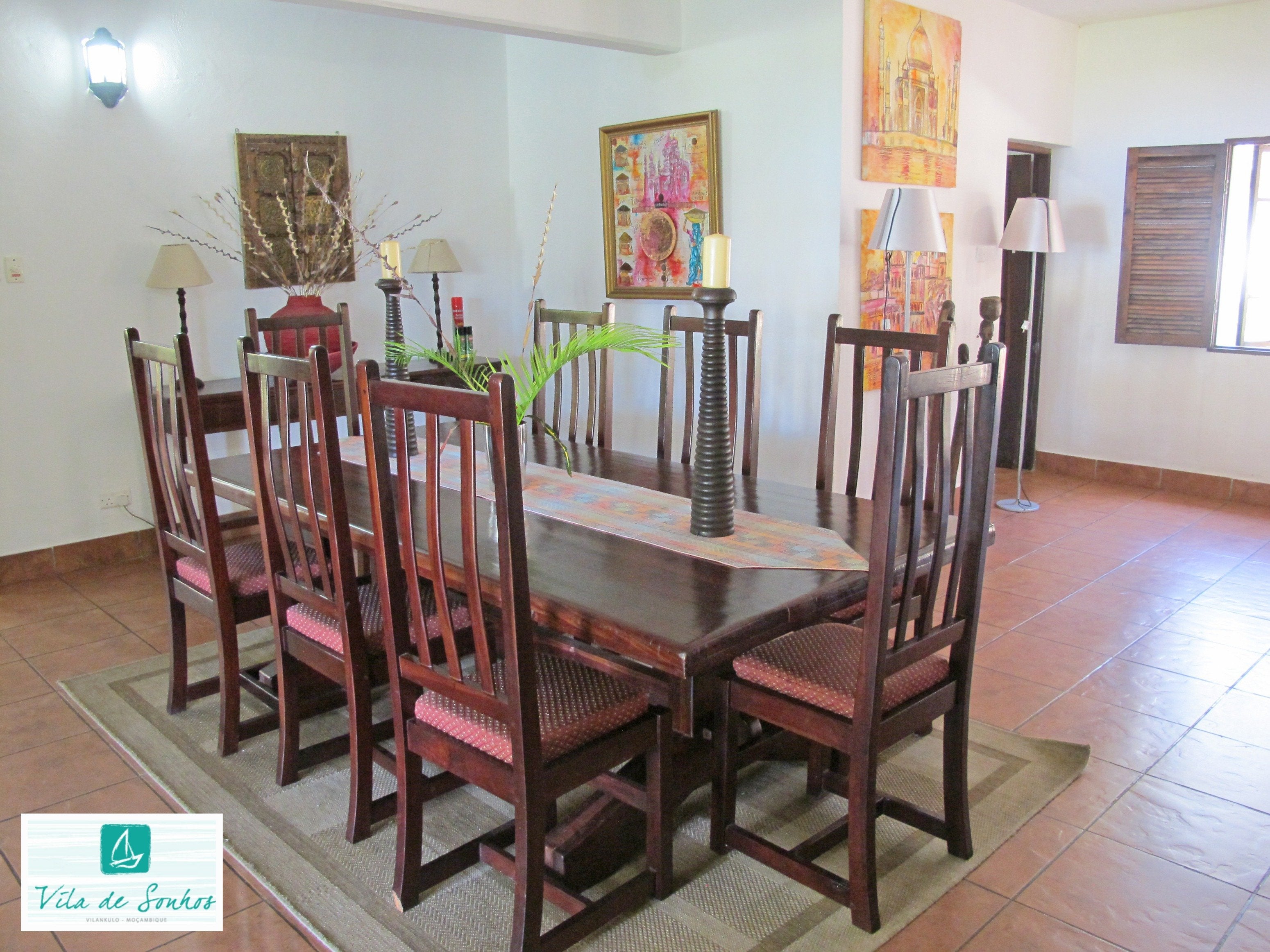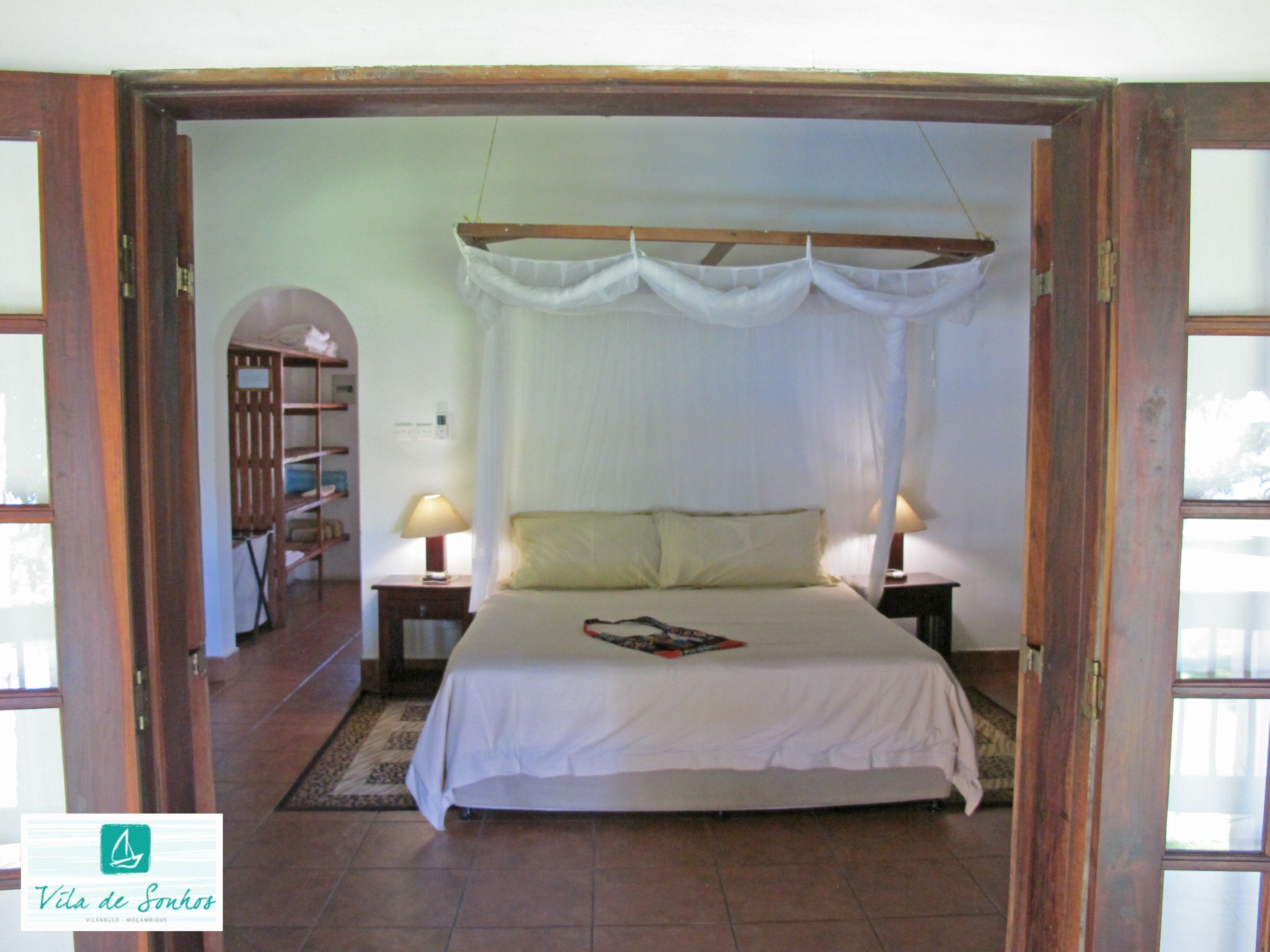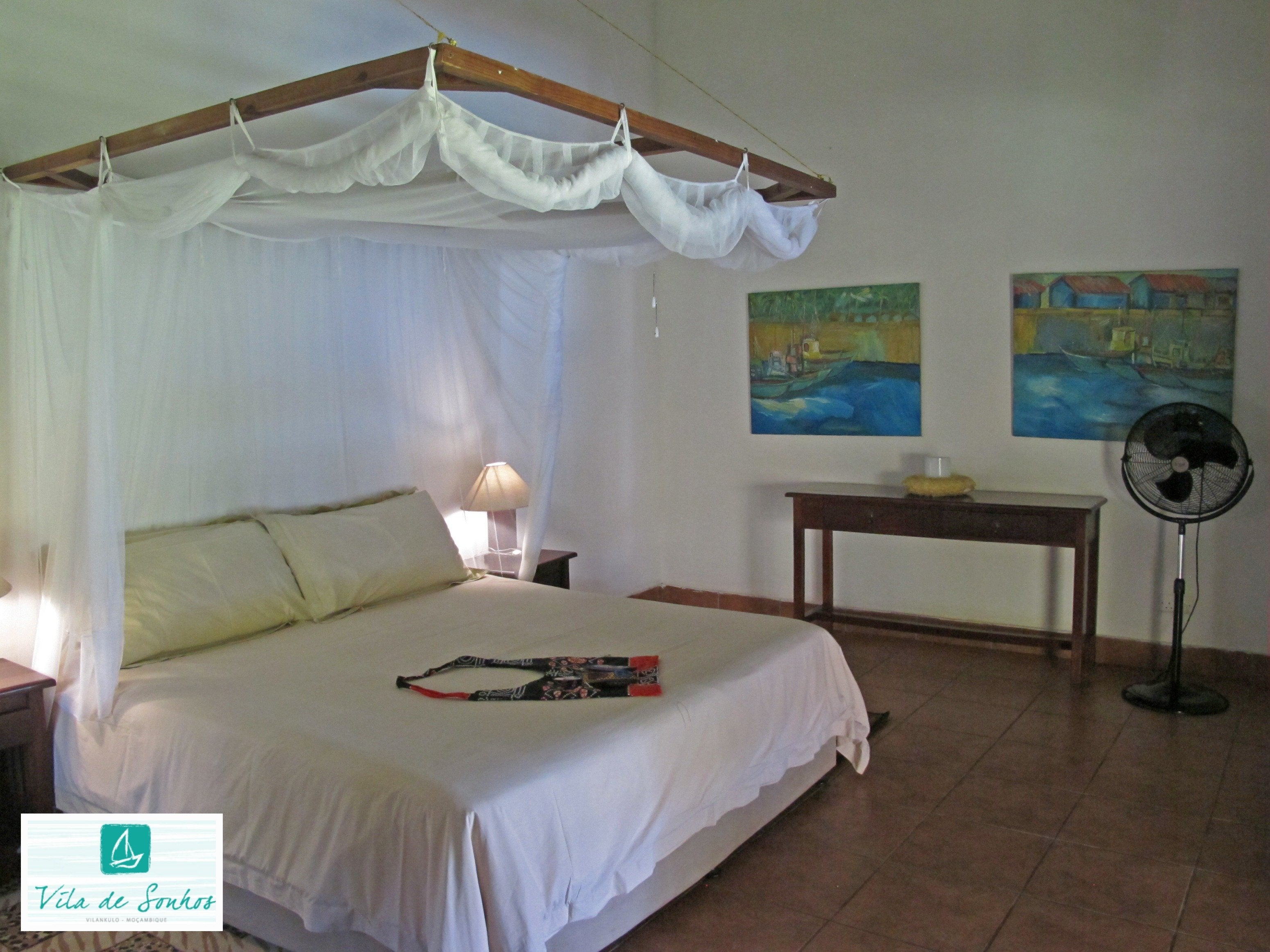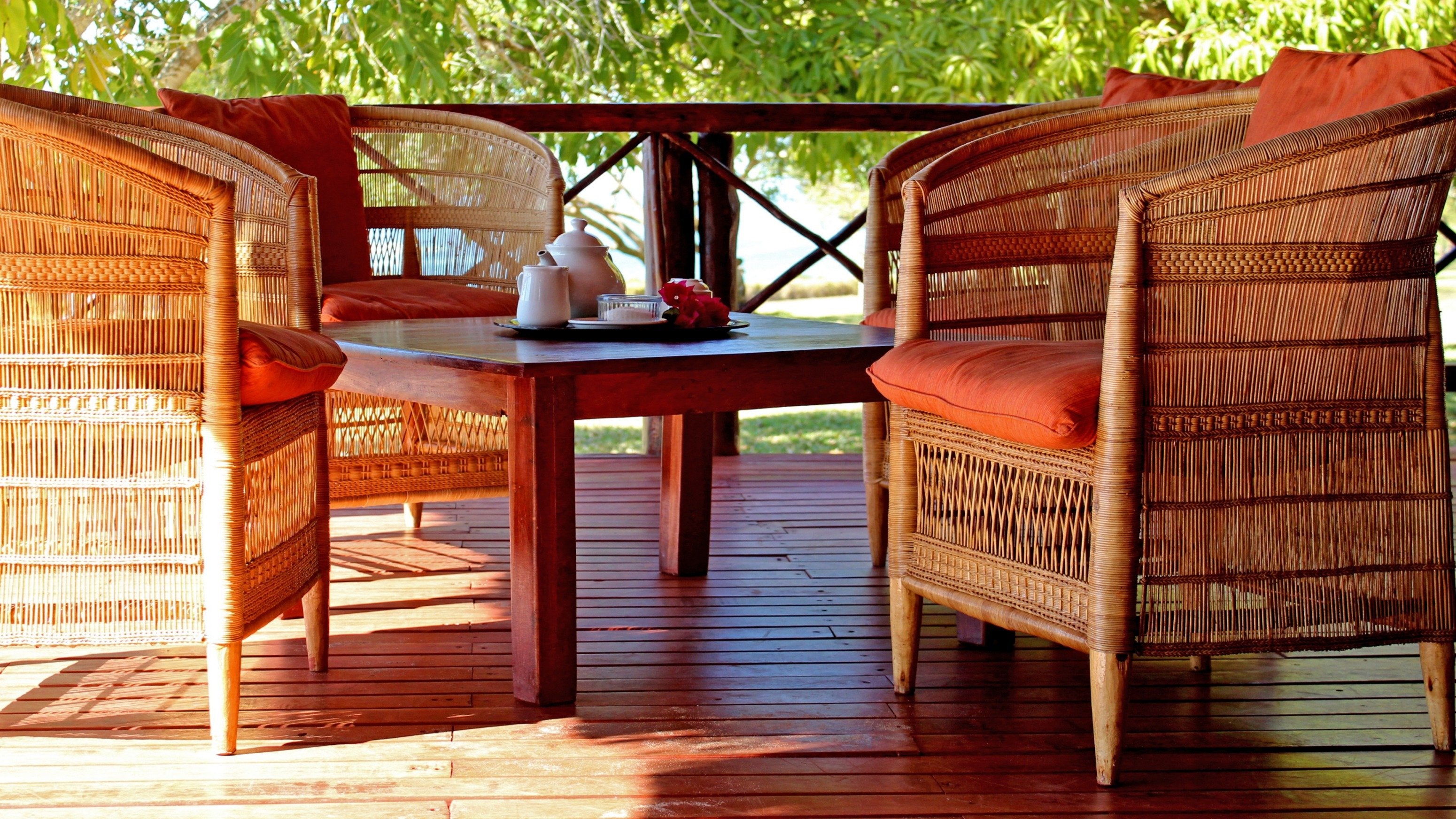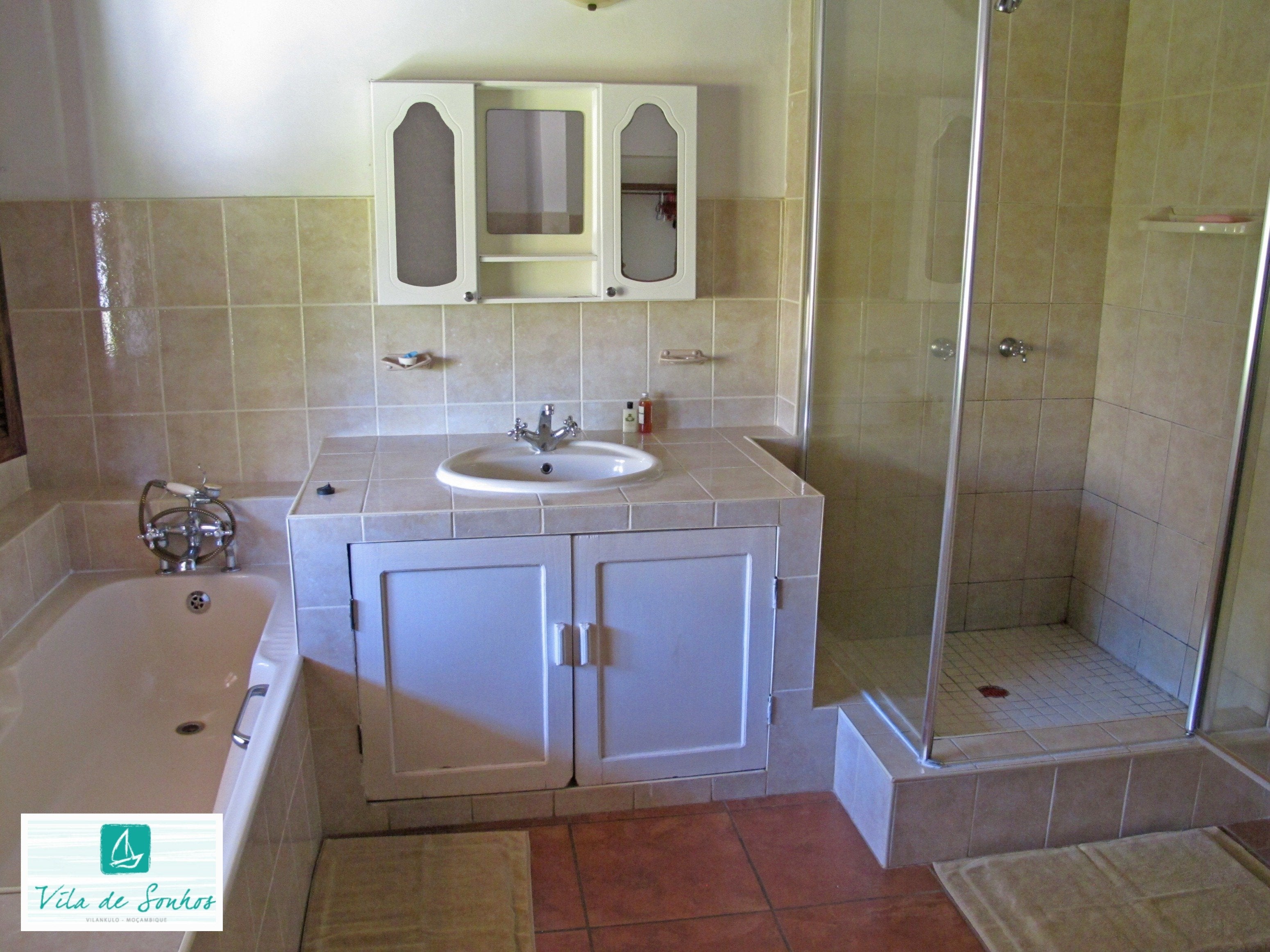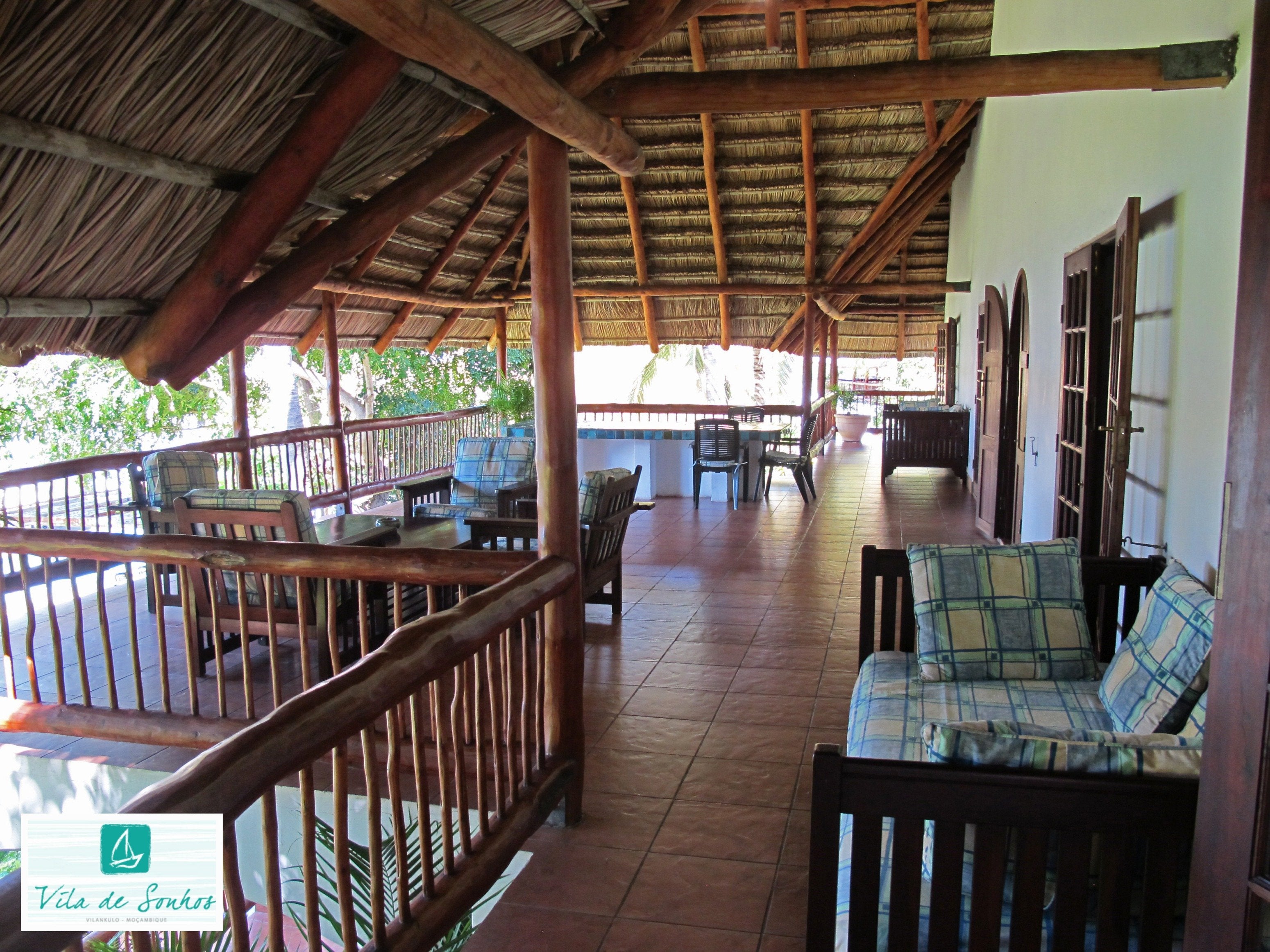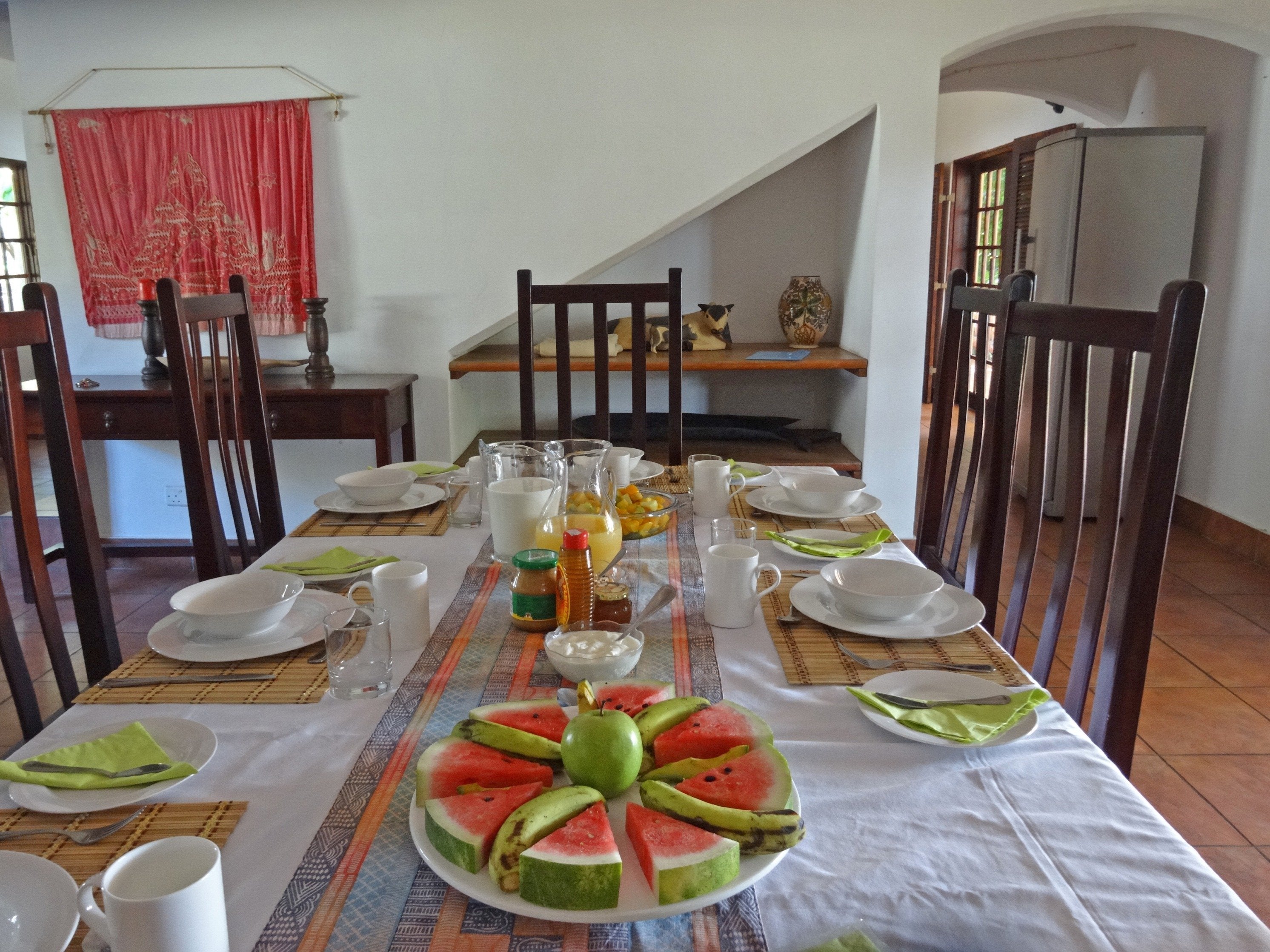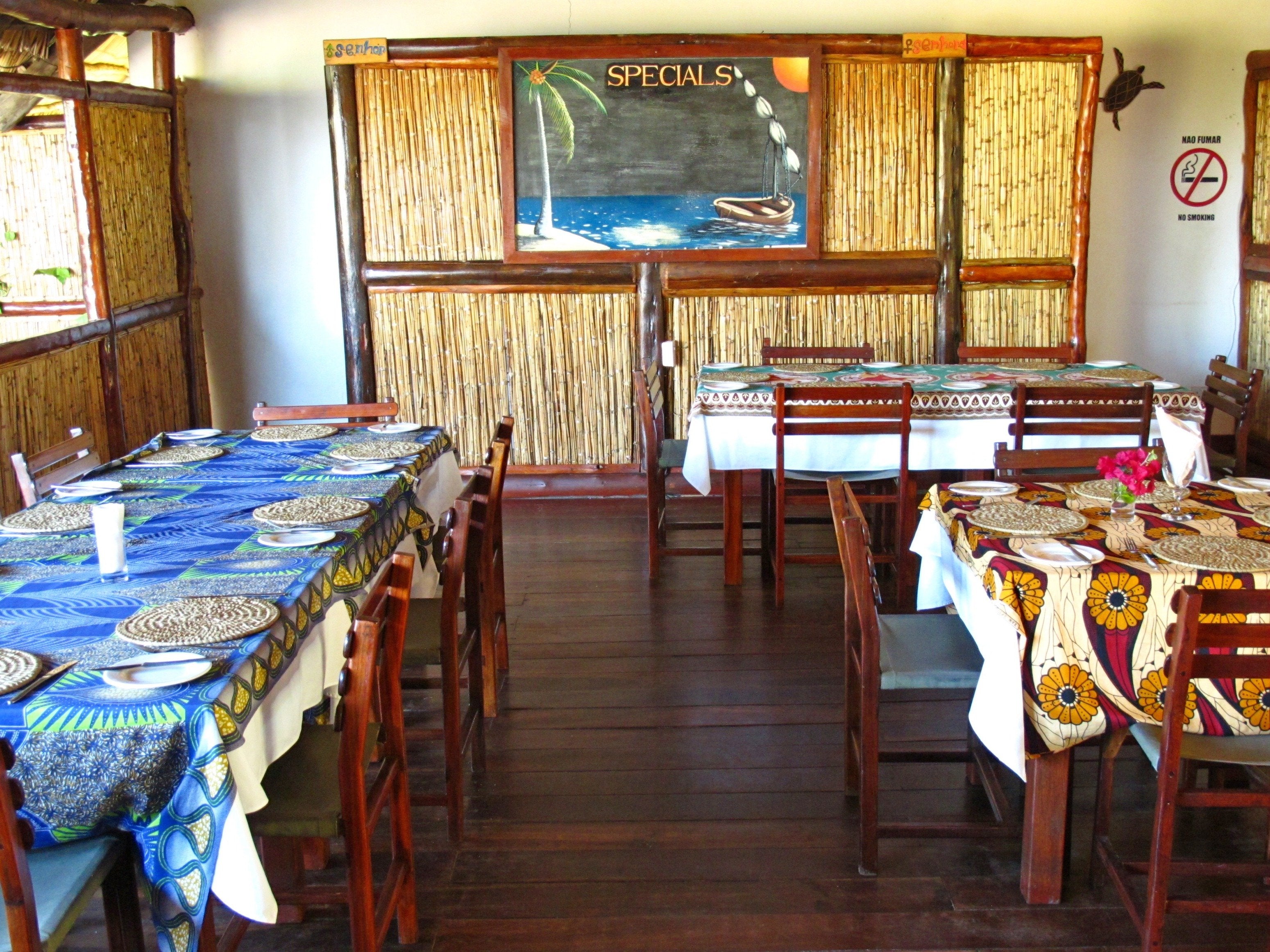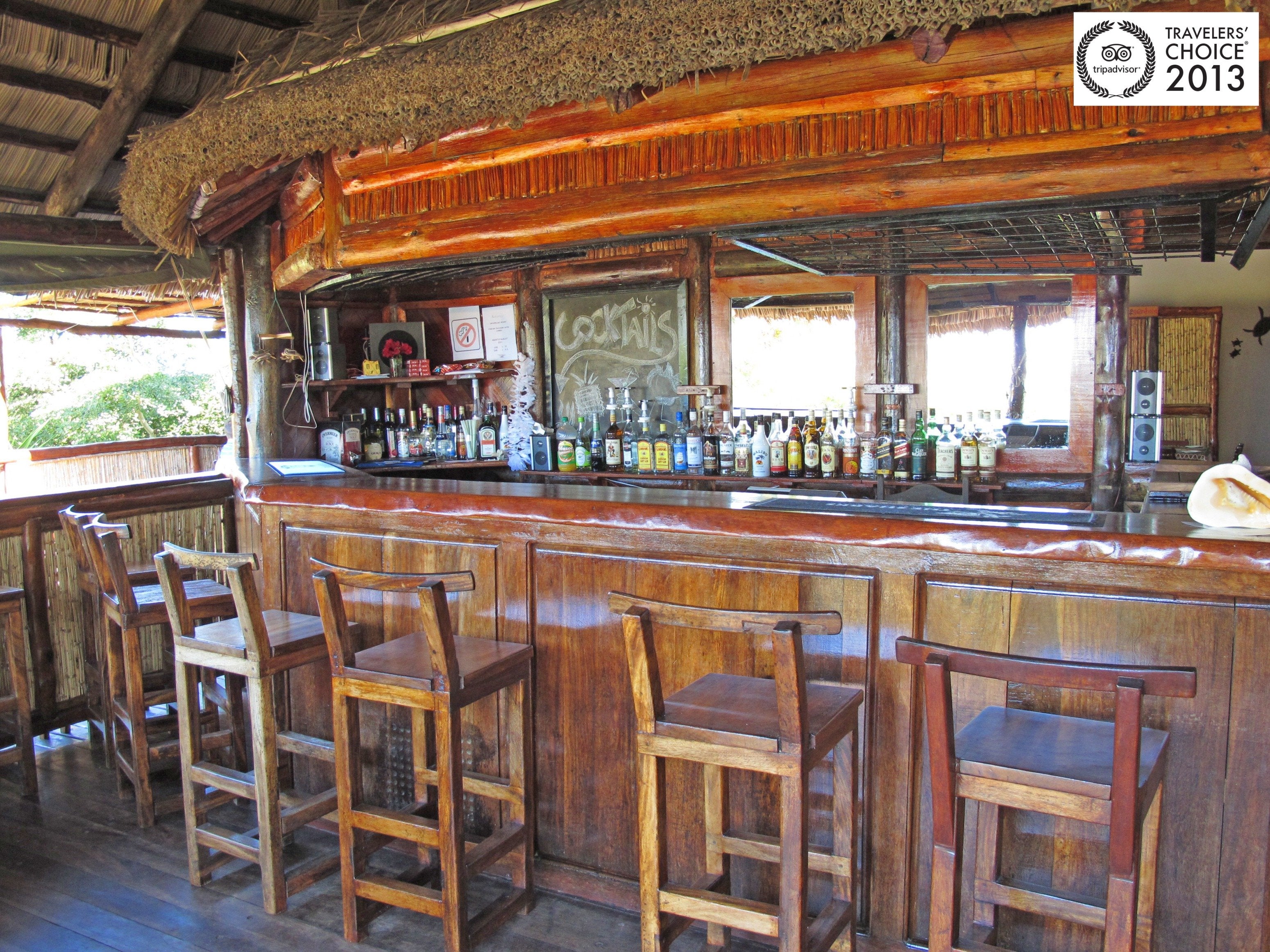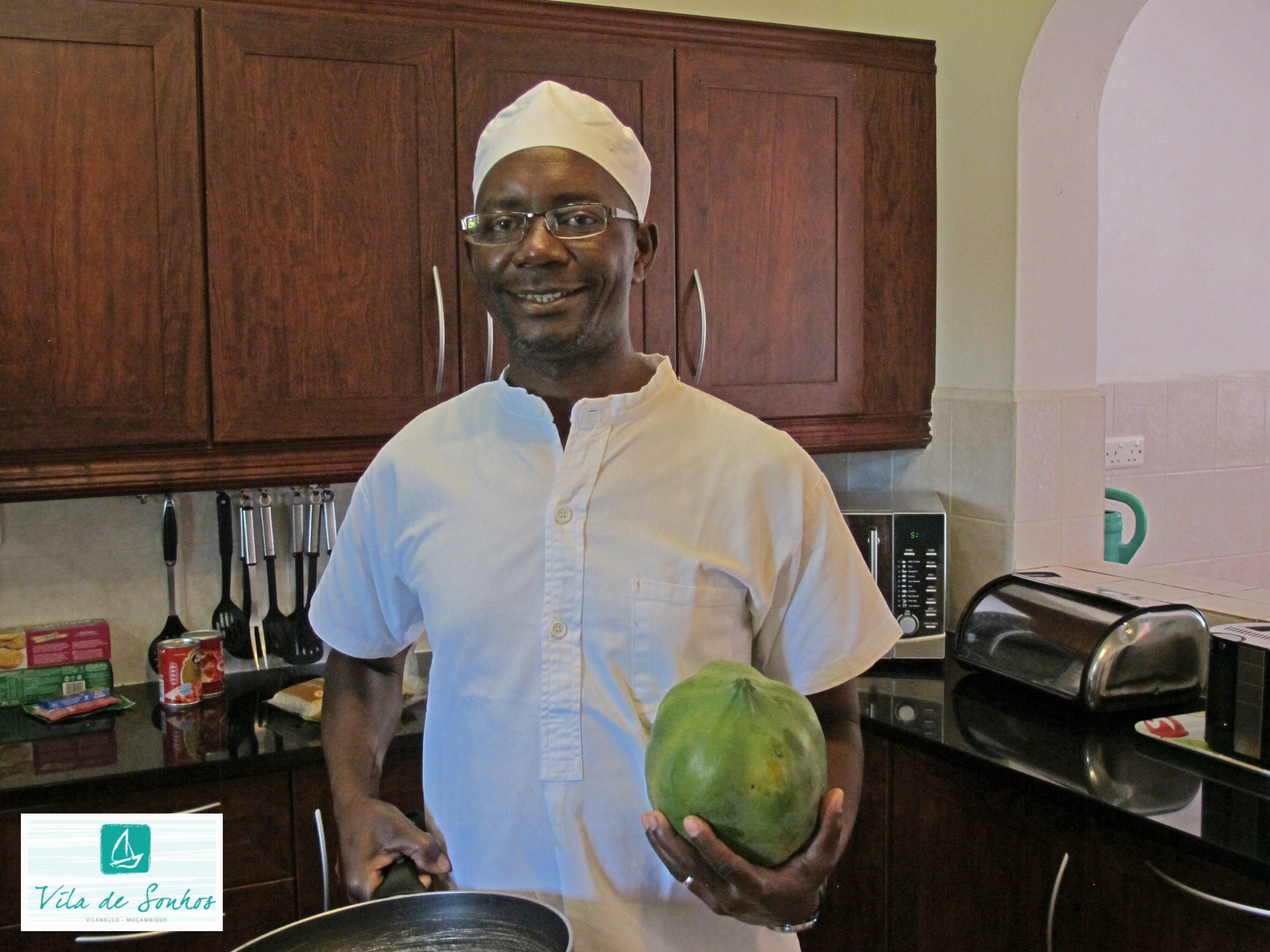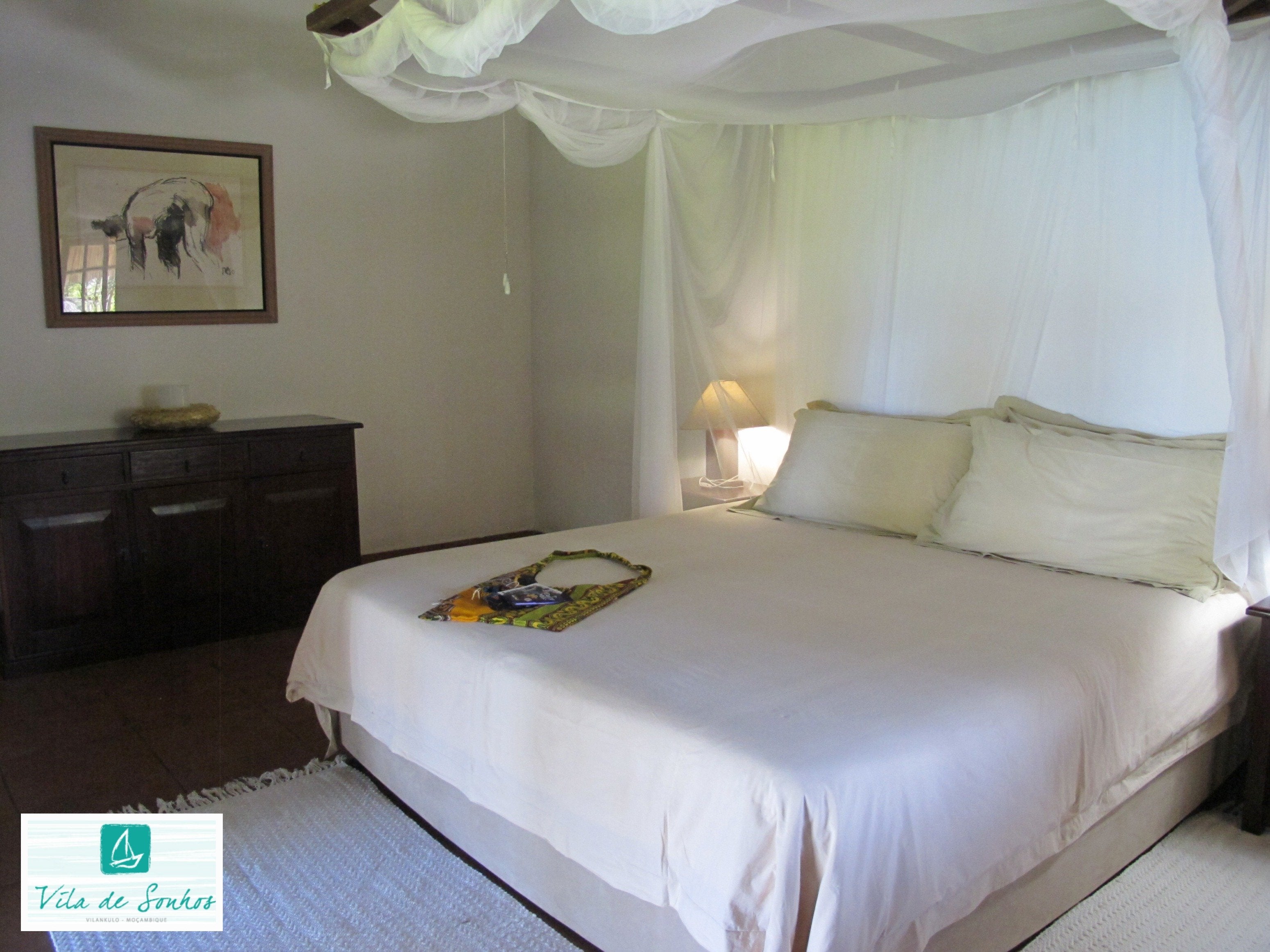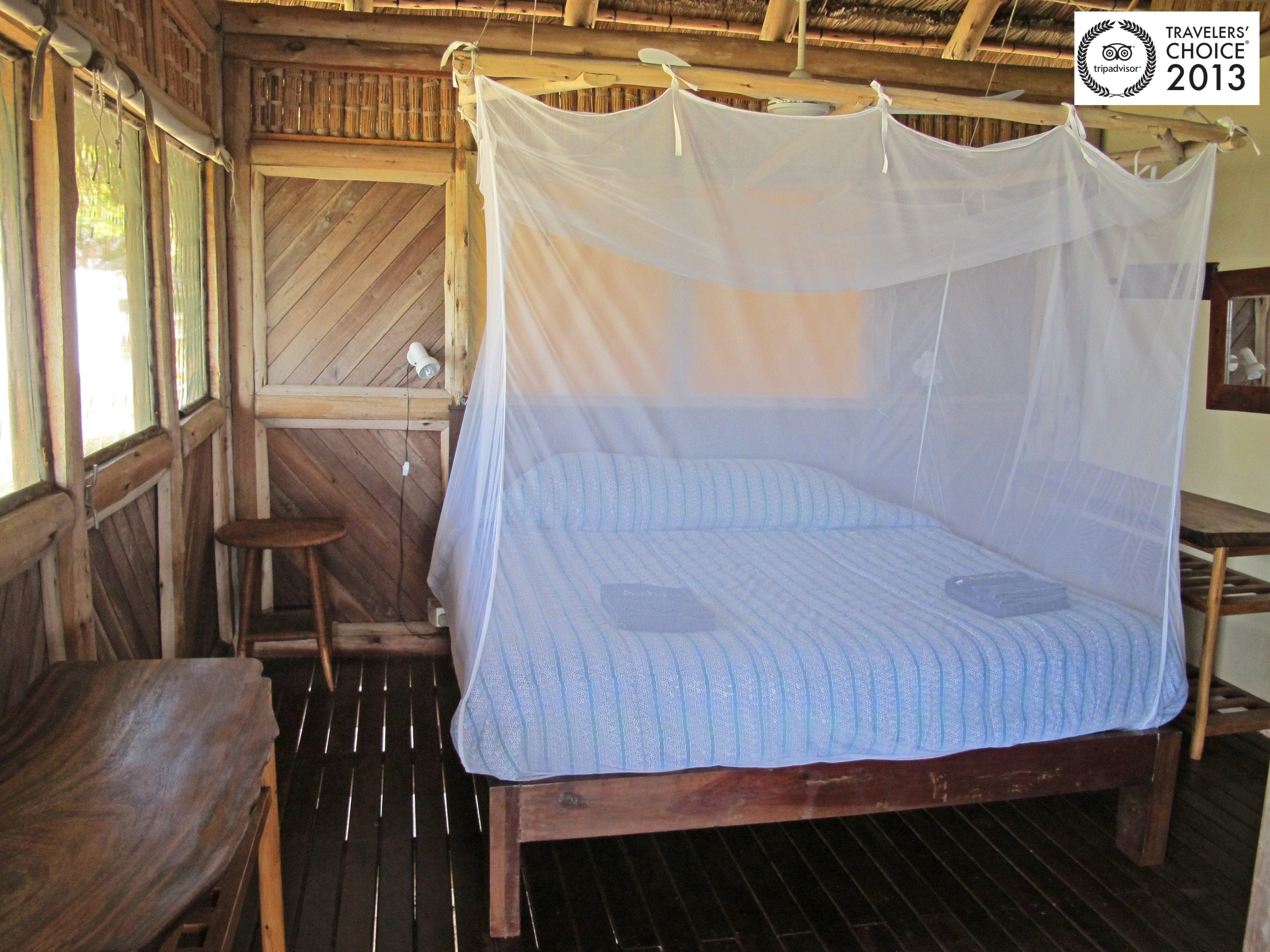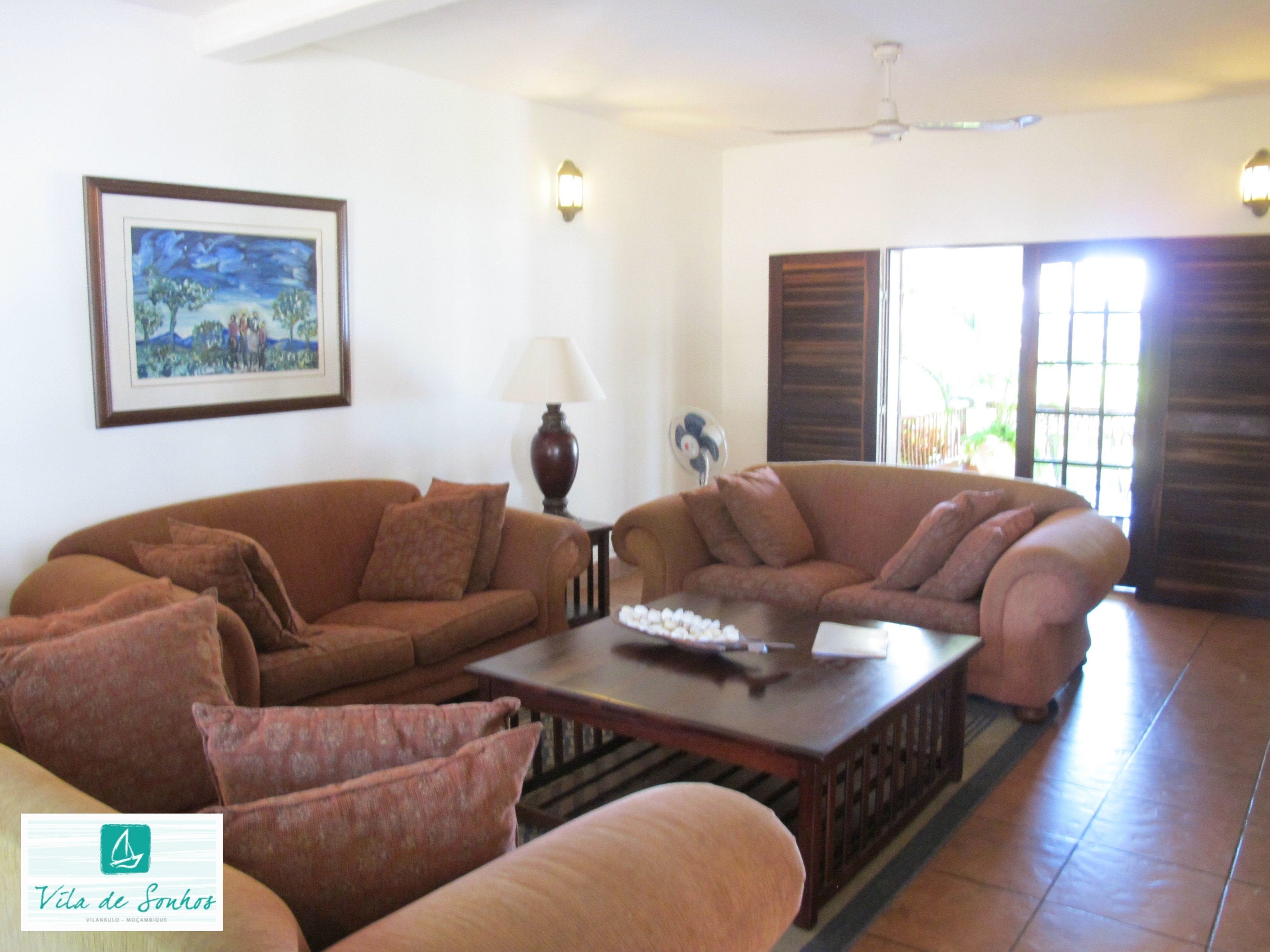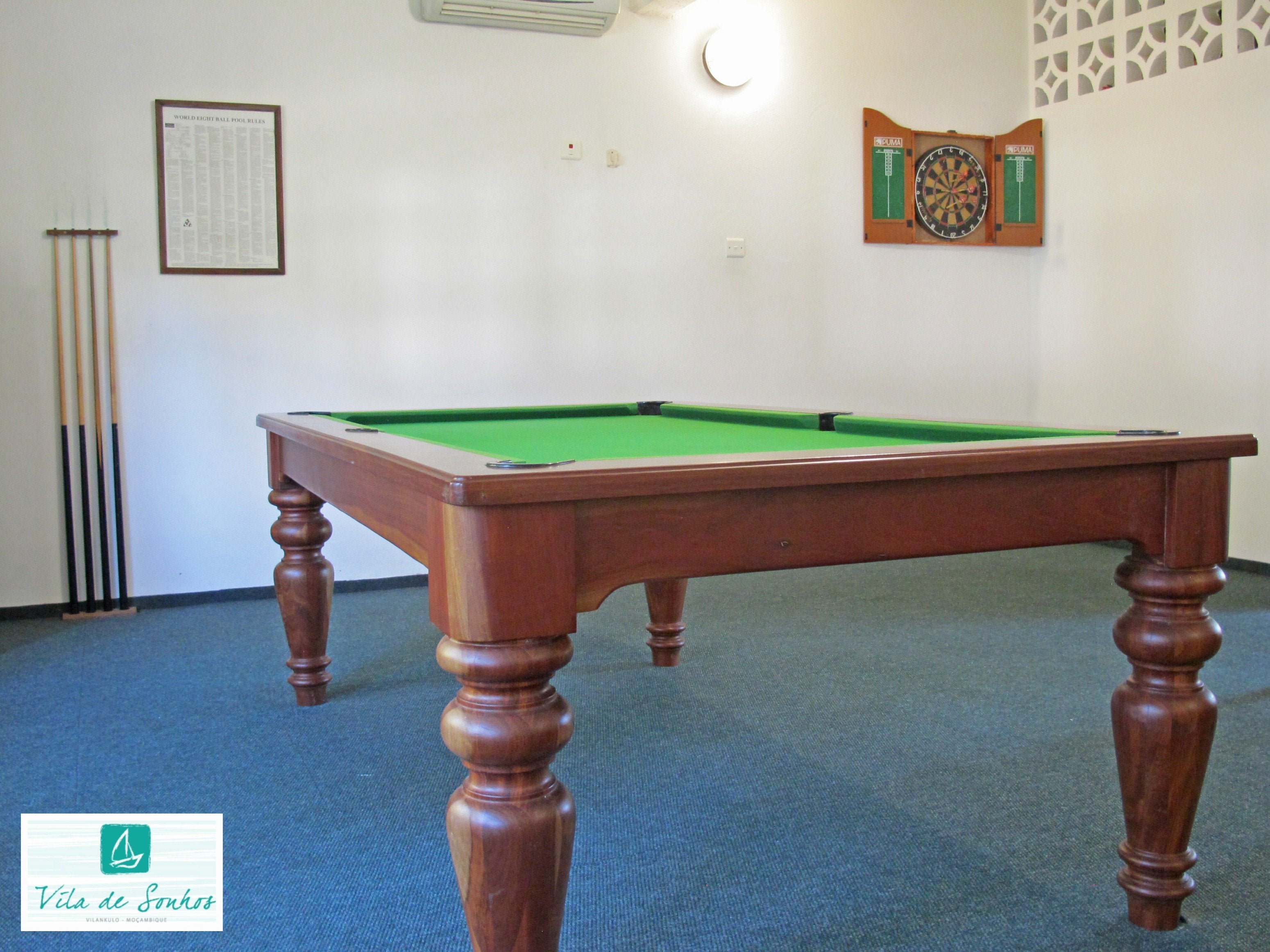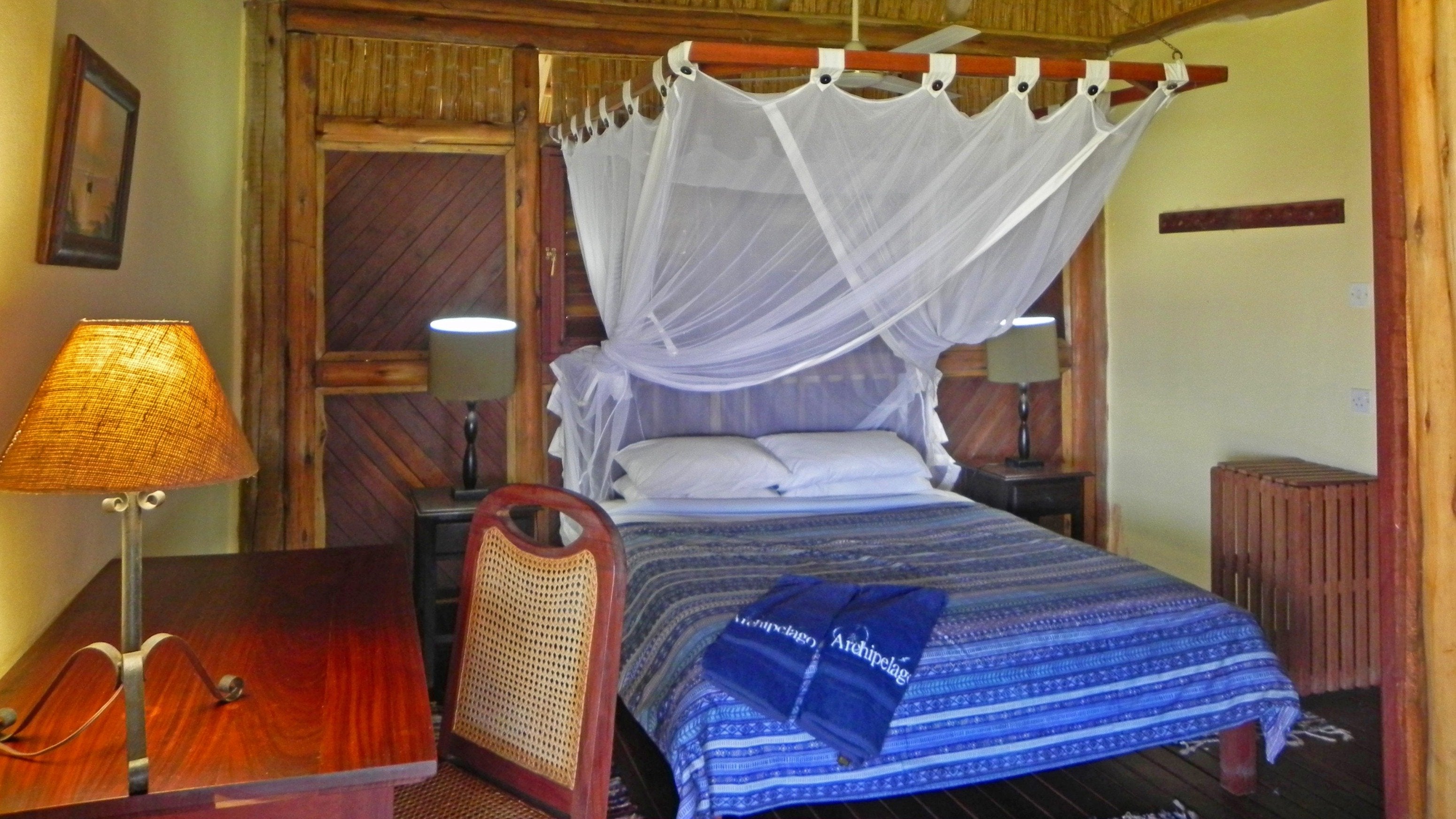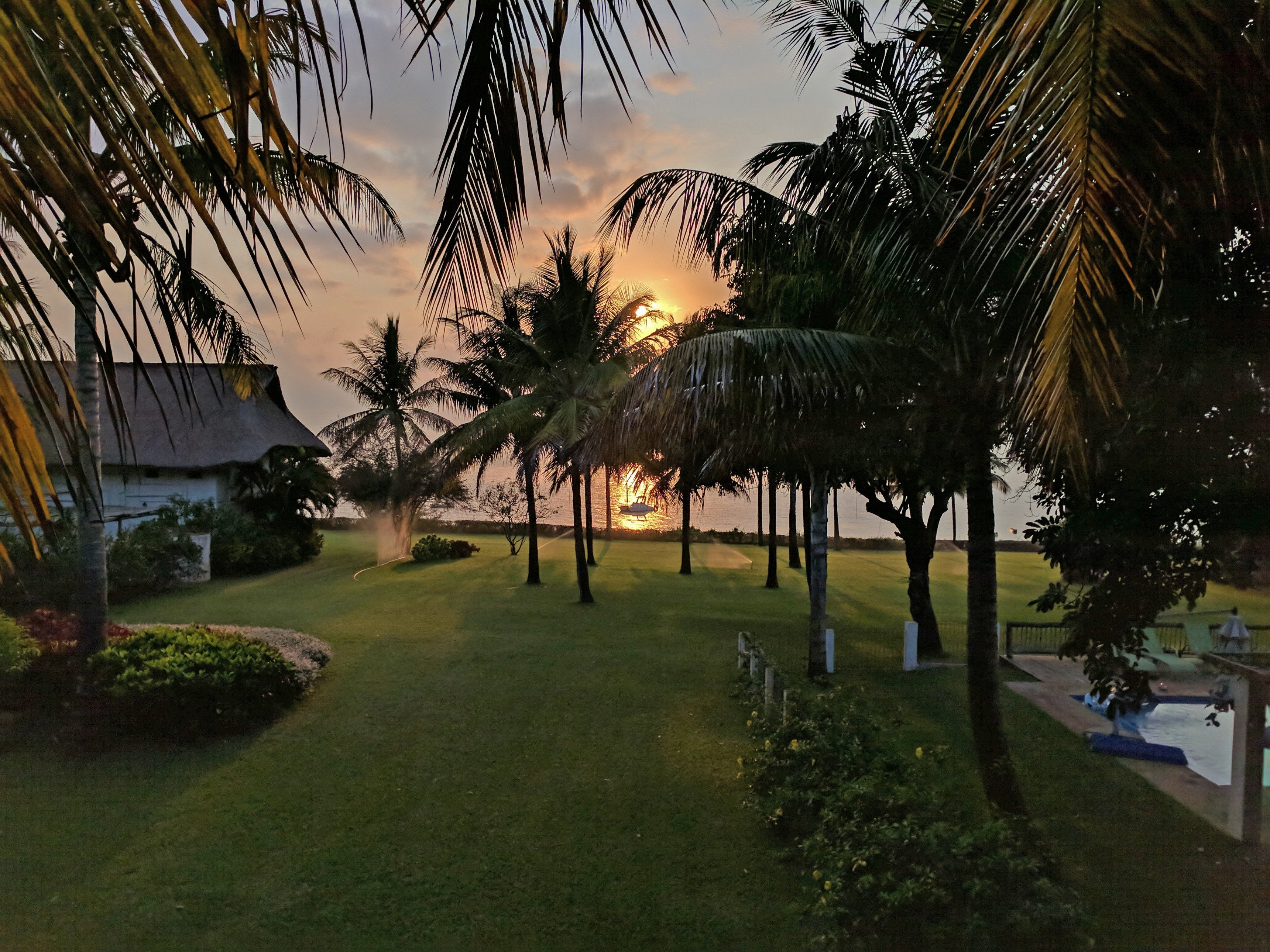 Fine horses, turquoise seas and sunny days.
An epic adventure where the legends of the rescued horses of Mozambique, featured in the book One Hundred and Four Horses by Mandy Retzlaff, come to life.
Overview
Open your eyes to a different world, where you will gallop the beaches on a sprightly grey, swim in turquoise seas and share in the unbreakable bond between man and horse.
Joining your hosts on a safari is a very personal eXperience. They will lead each ride; plenty of time is spent together with you on horseback or over dinner sharing stories, eXperiences, and their way of life.

This eXperience takes you on a week-long adventure along the Vilankulo coastline with its long stretches of wide-open beaches, to inland lakes and up red sand dunes with breathtaking views of the Bazaruto Archipelago. A highlight is a dhow trip across to the world famous Benguerra Island to ride its magical white sand beaches where time stands still.

You will enjoy incredible weather, stay in luxury accommodation and dine out at top seafood restaurants.

Located just outside the town of Vilankulo and on the exclusive Benguerra Island in the Bazaruto Archipelago in the Inhambane Province of Mozambique​, an exclusive seaside lodge made up of four luxury beachfront homes overlooking the turquoise sea of the Bazaruto Archipelago awaits for you.
Each villa has a set of impressive bedrooms uniquely designed with breathtaking views. The bedrooms are spacious and comfortable, furnished with indigenous hardwood, they open onto private balconies and have an en-suite bathroom.

Mozambique has a rich culinary heritage, with its strong Portuguese influence specialties revolve around fresh seafood, coconut curries and its world famous piri-piri chicken. Mix that in with your hosts English heritage and love of braaing (barbequing) and you get an idea of what to expect on this eXperience.

Your hosts have an incredible story to tell and will be your guides on your horseback riding holiday.
In the early 2000's, with Zimbabwe in violent turmoil they were forced across the border into Mozambique with 104 horses rescued from farms and homesteads across the country. Their courageous efforts left them in a foreign country, with no income and plenty of horses that needed to be fed and cared for. With a steely determination to make a home for their horse they established their business in 2006. Defying all odds they have built an excellent reputation around the world for their fine trail horses and extraordinary holidays on the Mozambique coastline.
They are the inspiration behind the best seller book One Hundred and Four Horses and their story is told all over the world (CNN, National Geographic and many more)

Currently they have 39 horses at under their care; the majority of them were rescued from Zimbabwean farms at the height of political violence, several have been taken on in Mozambique and in 2018 they acquired a small herd of prize-winning SA Boerperds for breeding purposes. On Benguerra Island they have six geldings being looked after and the rest of their horses are based on the mainland in Vilankulo.
The bulk of their horses have an incredible story, you will meet Texas the strong grey gelding who was about to be fed to lions, and Lady an orphan foal that has grown into the matriarch of the herd. You will also meet Aandag Breitling, an SA Boerperd stallion and Corderan, the newest foal and hope for the future.

​​All horses are well schooled and looked after by your hosts. They have lovely calm temperaments and react easily and lightly to the aids. If you ever get to visit this paradise on earth you will see that their care and well-being take precedence ensuring that they are responsive, alert, tough and fit.

The magnifique coastline, the great food, personal service and incredible horse riding made this a very special eXperience.

​
Accommodation
Each villa has a set of impressive bedrooms uniquely designed with breath-taking views.

The villas have fully equipped kitchen with personal chef, there is a comfortable lounge and dining room with all the modern conveniences including wi-fi. The beautifully designed pool is only a stone throw away with lounge decks and barbecuing facilities. The large garden is neatly manicured and home to several ancient Baobab trees that silhouette the blue skies which behold the chatter of wild birds and monkeys. At the bottom of the garden is private access to the incredible beach below.
Meals
In the morning, depending on your preference, you will be served fresh seasonal fruits, cereal or oats, a choice of eggs, bacon or tomatoes with fresh Portuguese rolls or toast. For lunch and evening dinner expect meals prepared by a personal chef, or to eat out at top seafood restaurants or barbecue poolside.

The lodge caters for vegetarians and love having them on holiday. There is a wide variety of fresh vegetables and tropical fruits that can be sourced locally. There are limitations when it comes to vegan and gluten free diets as the lodge is remotely situated and have little access to the special products required.

Itinerary
Please note: This itinerary is a rough guide off all rides and the daily schedule is determined by your guide with the best interests of the group and horses in mind. Flight delays, weather conditions and especially the changing tides in Vilankulo control the timing of rides and in which order they are to be made during the week.


Introductory Ride
Approximately 2 hours riding
Our guests are met at Vilankulo Airport by either Pat or Mandy Retzlaff, your hosts and guides for the week. After a short transfer from the airport, we will settle you into your lodging for the week.
In the afternoon you will have an opportunity to meet the horses and staff at the stables. You will be offered a number of horses to try in our riding school and once you feel comfortable, we will head out onto the beach for a slow and relaxing ride allowing you to become familiar with horse and equipment. The ride incorporates all the wonderful eco-systems in the archipelago; wide open beaches, incredible cliff top views, pristine dune bush and mangrove shoreline.

The Great Lake Ride & Canoe Trip
Approximately 3 hours riding plus afternoon canoeing
Today we will ride inland on single trails skirting African villages and vast natural fresh water lakes. The birdlife is fantastic and there is a good chance of seeing eagles, herons, harriers, rollers, pelicans and kingfishers. We will canter along bush paths through African farmlands, rural schools and past the ruins of old Portuguese homesteads. The old farm roads allow for a fast pace as we continue across country. As usual on the way home there is plenty of space for long canters on the beach.
In the late afternoon we will travel out to the Govuro River by vehicle where you will paddle/be paddled along a picture-perfect waterway. Soak up the lush riverine, look out for native catfish and listen to the magical calls of birdlife. As evening falls ducks will return inland to roost and there is a good chance that you will see fireflies lighting up the evening sky.

Benguerra Island Ride
Approximately 3 hours riding depending on tide
In the morning a motorized dhow will whisk you through the Bazaruto National Park to the world famous Benguerra Island. As you meander across the calm waters you will look out onto pods of dolphin's breaching and old fishing dhows from a time gone by. Approaching the island, you see the shapes and colours of horses under palm trees on a pristine white sandy beach being readied for your arrival.
You are soon saddled up, the horses are eager underfoot with ears pushed forward, you settle into your saddle and take in the magnificence of the vast Indian Ocean. Charlotte, your guide chats you through the flora and fauna, her passion unbridled. As you move inland you pass through local villages, towards high golden sand dunes and fresh water lakes with flocks of flamingos. The ride continues at a relaxed pace along sandy tracks onto a long beach past waving fisherman. Just before reaching the stables, you slip off the saddle and wallow into the sea bareback.
If the tide allows you will be able to spend some time snorkeling on Magaruque Island where a simple & delicious seafood lunch is served ashore under a shady tree. Return to the mainland as the sun is setting for dinners and drinks.

Fishing Village Ride
Approximately 2 hours riding & 1.5 hours lunch/village
From the stables Mandy guides the group down to the beach at a gentle walk, the tide is out and the blue and white colours shimmer into the distance. Past the rocks the beach opens up and under Mandy's instruction you will canter towards mangrove trees in the distance and up a red bank to the "Finger Print of God". The panoramic views look out over the Bazaruto Archipelago, you will see colourful dhows glide along the channels and fisherwoman hunting crab in shallow sands. You continue through winding coconut plantations along a beach path to the Managlise Fishing Village.
You hear the distinct chatter of laughing children and are soon greeted by a horde of smiles. Once sat in simple thatch shelter, newly harvested coconuts are cracked open, the refreshing juice is rich reward after a long ride. Then a traditional lunch is served, fresh crab from the beach, grilled fish from the mornings catch and Matapa; a Mozambican dish made from cassava leaves, nuts and coconut milk. After your meal the children come out to sing local songs and dance, their smiles and energy make the occasion feel very special. Once goodbyes are completed the horses are saddled up and you start the return home.
The Fishing Village Ride is completely authentic, rich in cultural experience and brings much appreciated business to a locality well off the beaten track. It also means that locals who once feared the horses, have a better understanding and involvement with them in their community.

Beach & Bush Ride
Approximately 3 to 4 hours riding
A hearty breakfast will be served at your lodge – today's ride is a favorite with many of our guests. The route will take you along the old coastal main road running parallel to the beach before meandering up and wading across a small river estuary. Along the route we will pass through small rural villages where young children will come to wave at the horses. As the local population thins out there are long safe canters through coastal bush. After several hours in the saddle, a bush track through woodlands leads us down on to the beach with amazing views over the bay. The long, deserted, safe, sandy beaches offer a chance to experience dream-like canters on our way back to the stables. After a long day in the saddle, there is a chance for sundowners and a fine dinner at a local restaurant.

Red Dune Ride, North Beach
Approximately 3 to 4 hours riding
From the stables Pat lead's your group down to the beach. You gaze out onto a wide-open expanse with turquoise seas and settle in next to Pat, together you canter along the never-ending beach.
The ride takes you on past Vilankulo town back onto the beach, then in the distance across the bay, glimmering red, towering above the shoreline is the resplendent Red Dune. As you reach the base your horse takes the lead, you can feel her exploding strength underfoot surging forward as she ascents to the summit in a powerful canter, her stamina and will far beyond the ordinary. The views are difficult to describe, your breath taken away by the blues seas and silver sandbanks stretching into the distance. Obligatory pictures, dune jumps and you move on back down, cantering on across the beach for a fresh seafood lunch.
After lunch we will stop at a local arts and crafts centre that supports the community – there will be plenty of time to explore and get some souvenirs for friends and family back home.

Ocean Walk & Swimming Ride
Approximately 1.5 hours riding & playtime
Our swimming ride and ocean walk is world famous and something you will never forget. To start this extraordinary ride, you mount your horse bareback on the beach before wading chest deep into the blue turquoise seas on an amazing ocean walk that takes you along our shoreline for approximately 30 minutes until we reach our safe swimming spot.
Once dismounted, you will lead a new horse into the shallows. There is a sense of excitement as they thrash the water, then lay down to wallow and roll. Once the horses have settled, you will again mount bareback and this time wade out to the deeper water, the majority of time your horse will be attached to a long lead rope for safety. As you get into the deeper sea you will feel the exploding surge and strength as the horse propels forward. It is an experience that cannot be described, each horse is different and it is truly something not to miss.

Farewell Morning Ride
Approximately 1.5 hours riding A morning farewell ride that follows the beach southwards passing through lines of mangroves and swaying palms. The ride allows for long canters up towards the "Fingerprint of God"; a magnificent viewpoint overlooking the Bazaruto Archipelago. A little further on through dune bush and then it's time for home cantering along the beach. After you have packed and had lunch we will transfer you to the airport and say a sad goodbye.
Additional information
Included in this eXperience
All horse riding, accommodation, meals, all local drinks (soft drinks, spirits, beers and house wines), vehicle transfers, motorized dhow (boat) to & from Benguerra Island, airport pick up and drop off, laundry, cultural tours, a massage/yoga session (if available), national park fees and Mozambique Government VAT. At the lodge we provide a fruit bowl, gift pack and stock the fridge with water and cool drinks.

Not included
Any extra transfers or hotels not associated with this eXperience.

Airport Gateway | Vilankulo | VNX
There are daily direct flights to Vilankulo with www.flyairlink.com and www.lam.co.mz from Maputo (Mozambique) or Johannesburg (South Africa). Flights usually depart mid to late morning and arrive in Vilankulo just after midday. Return flights from Vilankulo depart in the early afternoon. Additionally, SA Airlink now links the Kruger National Park with Vilankulo with connecting flights coming from Nelspruit.

Children | We welcome children ensuring the kids get to join the family on an adventure of a lifetime.
Child/Children with 2 Full Paying Adults | ​​40% discount for child/children 15 years old & below on the full price when booking with two full-paying adults. Maximum 3 children.
Child/Children with 1 Full Paying Adult | ​​25% discount for child/children 15 years old & below on the full price when booking with one full-paying adults. maximum 3 children.

Healthcare | Mozambique is a malaria area so it is advisable to take a prophylaxis. We advise you to TALK TO YOUR DOCTOR about your trip. Your hosts use Deltaprim which is also marketed as Maloprim or Malosone. Another option is Malarone, the Peace Corp volunteers take it as well as the US missionaries. In the evening we suggest you wear long sleeve tops and trousers and put on mosquito repellent, all bedrooms have a mosquito net. Coartem & Co-Artesiane is the best treatment for malaria, it is readily available and reasonably priced in Vilankulo town and at the Nhamacunda Medical Center.
​​​​Netcare run the Nhamacunda Medical Center in Vilankulo providing 24/7 emergency care as well as a list of other services. The unit is well equipped and of international standard. No vaccinations are required for Mozambique.

Passports | Passports are required and must have validity for at least six months after travelling to Kenya.
Those requiring a visa are now advised to have at least two blank pages available in their passport upon arrival.

Visas | Visas to Mozambique are required for all non-SADC passport holders and for your ease of mind best obtained before arrival to Mozambique by application at your local embassy. If necessary, you can still get a visa on arrival in Mozambique (priced $45.00 in January 2019). Visa rules and regulation for Mozambique can change so please check with your local embassy before departure. Contact us if you need any help.
Transit Visa for South Africa | If you are traveling in transit to Vilankulo, Mozambique through South Africa and are a citizen of a non-visa exempt country, you will be required to produce a valid transit visa. If travelling with children (under 18 years of age) please check visa regulations as laws require documentation. Visa rules and regulation for South Africa can change so please check with your local embassy before departure. Contact us if you need any help.
​

We suggest bringing a universal travel adaptor as there are a variety of sockets depending on where you stay or which countries you are passing through.
African Paradise
$2,827.00