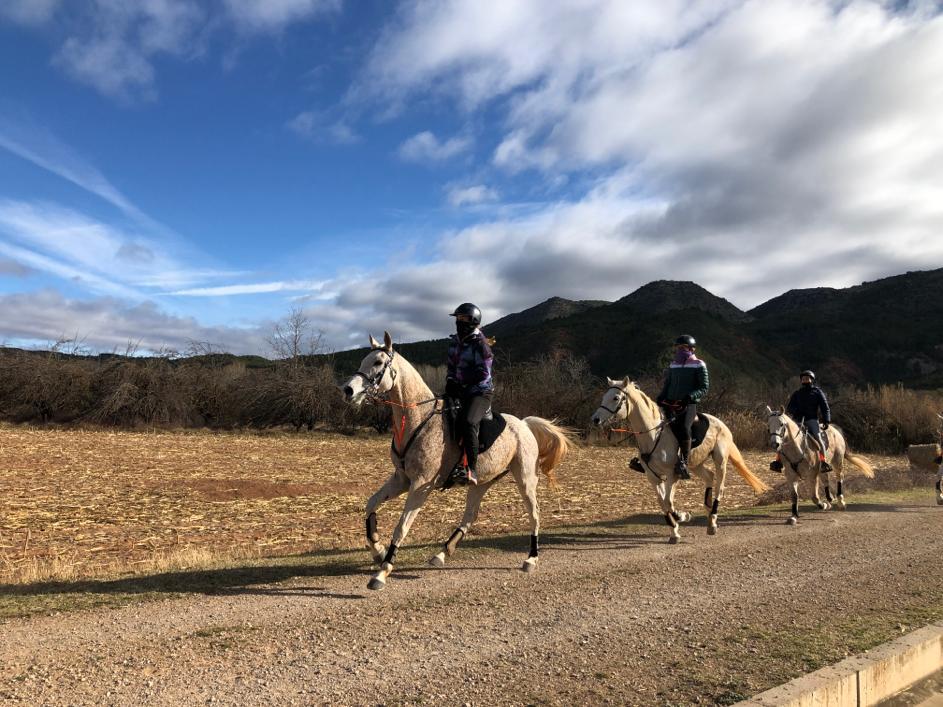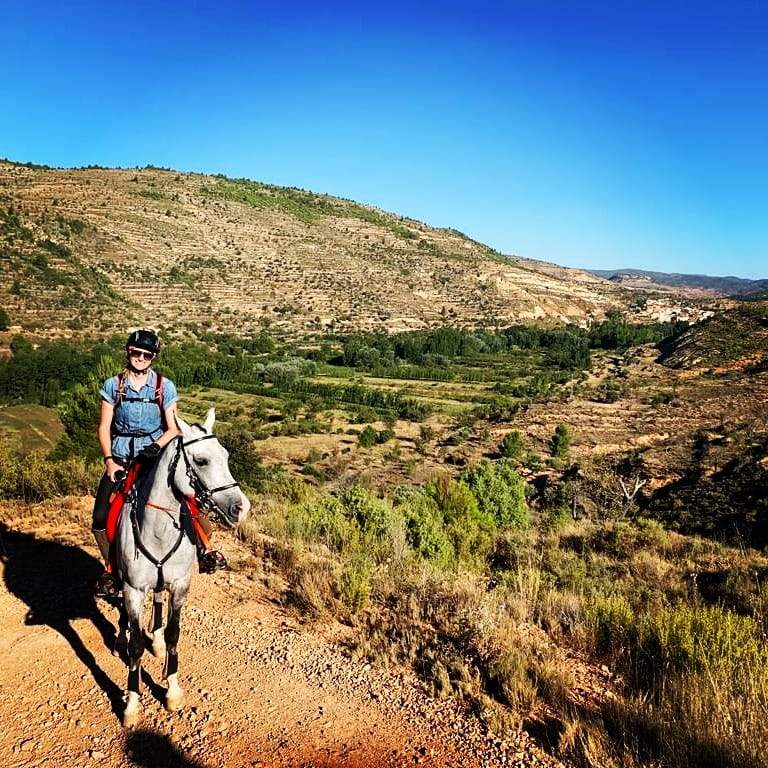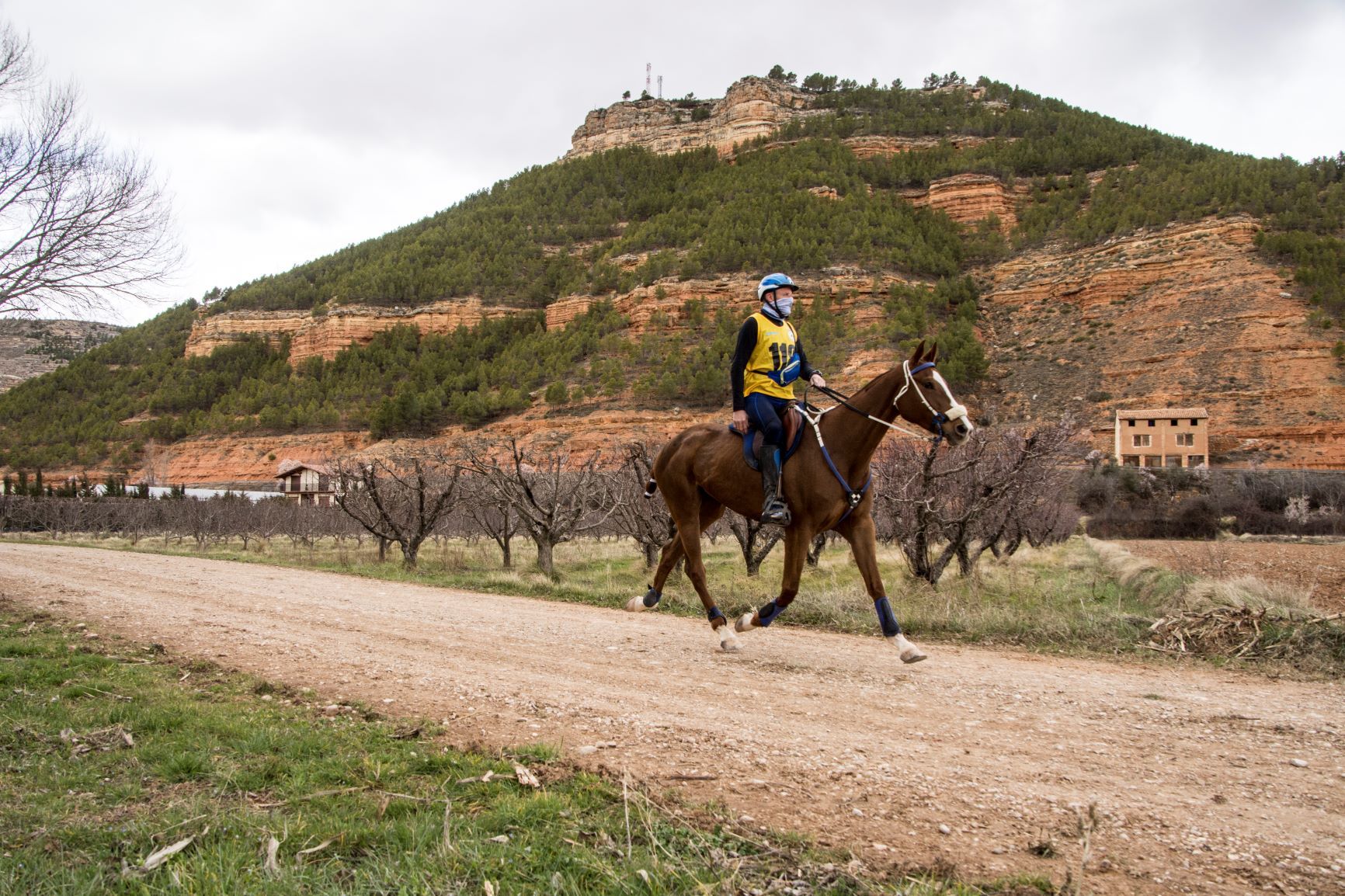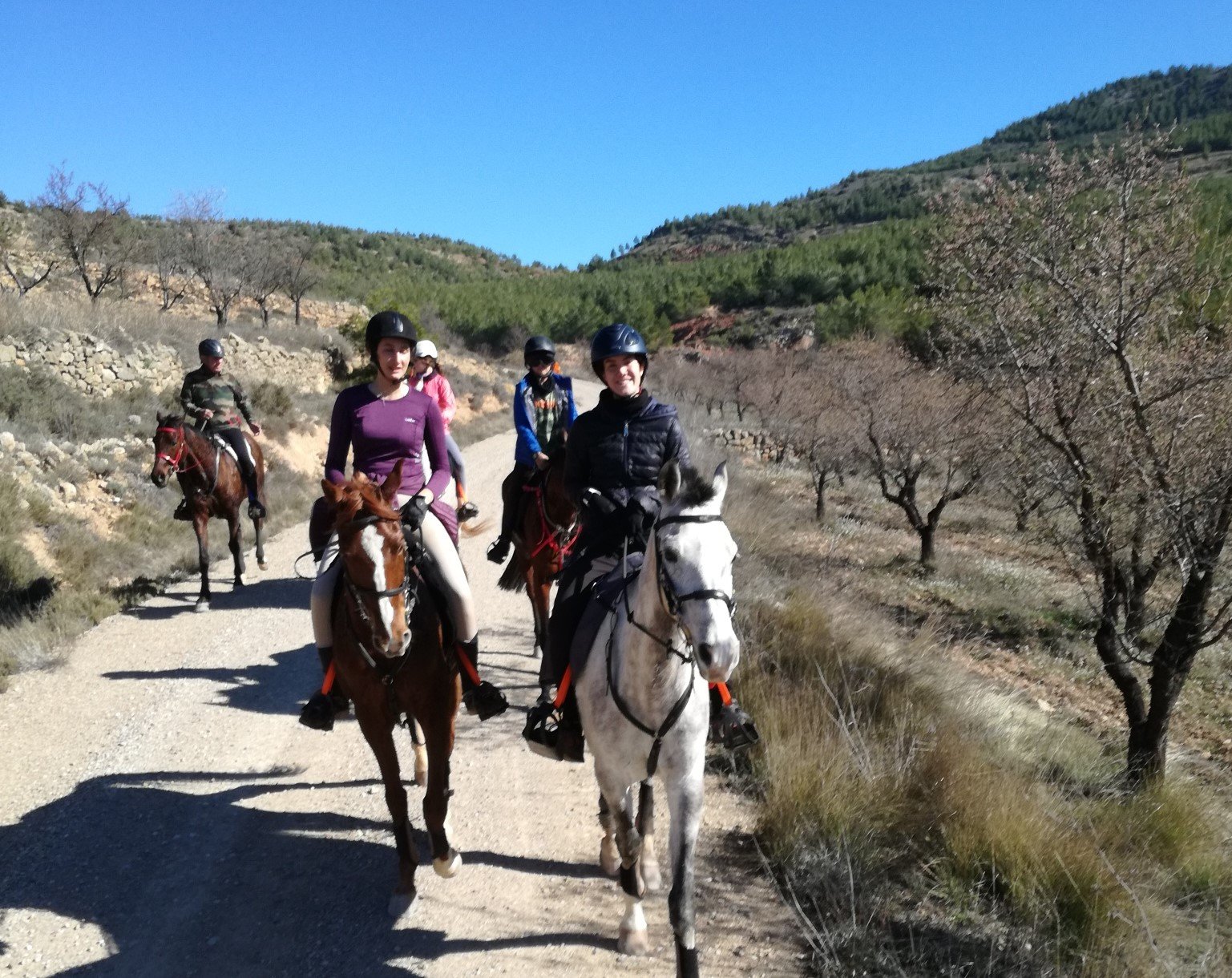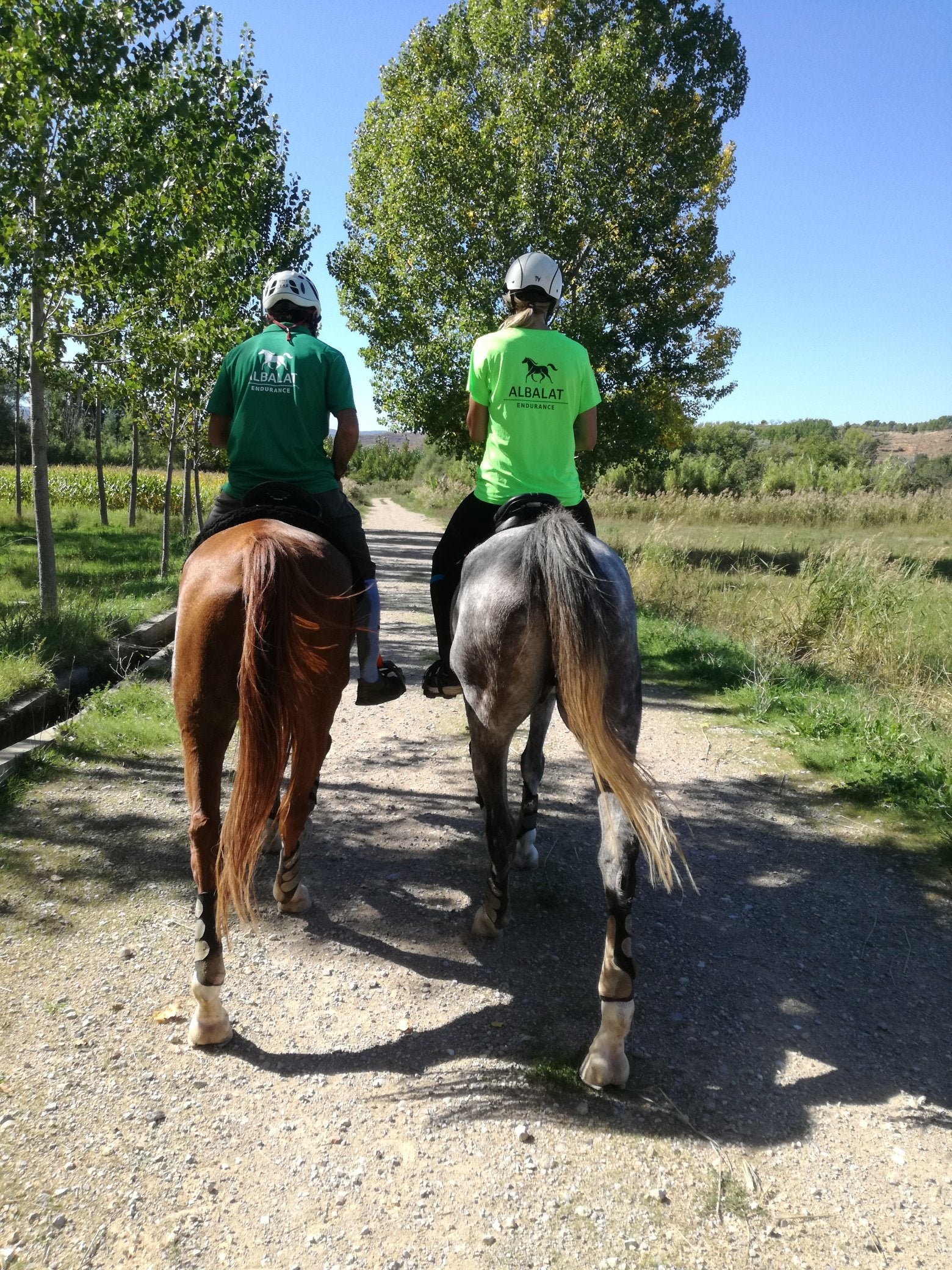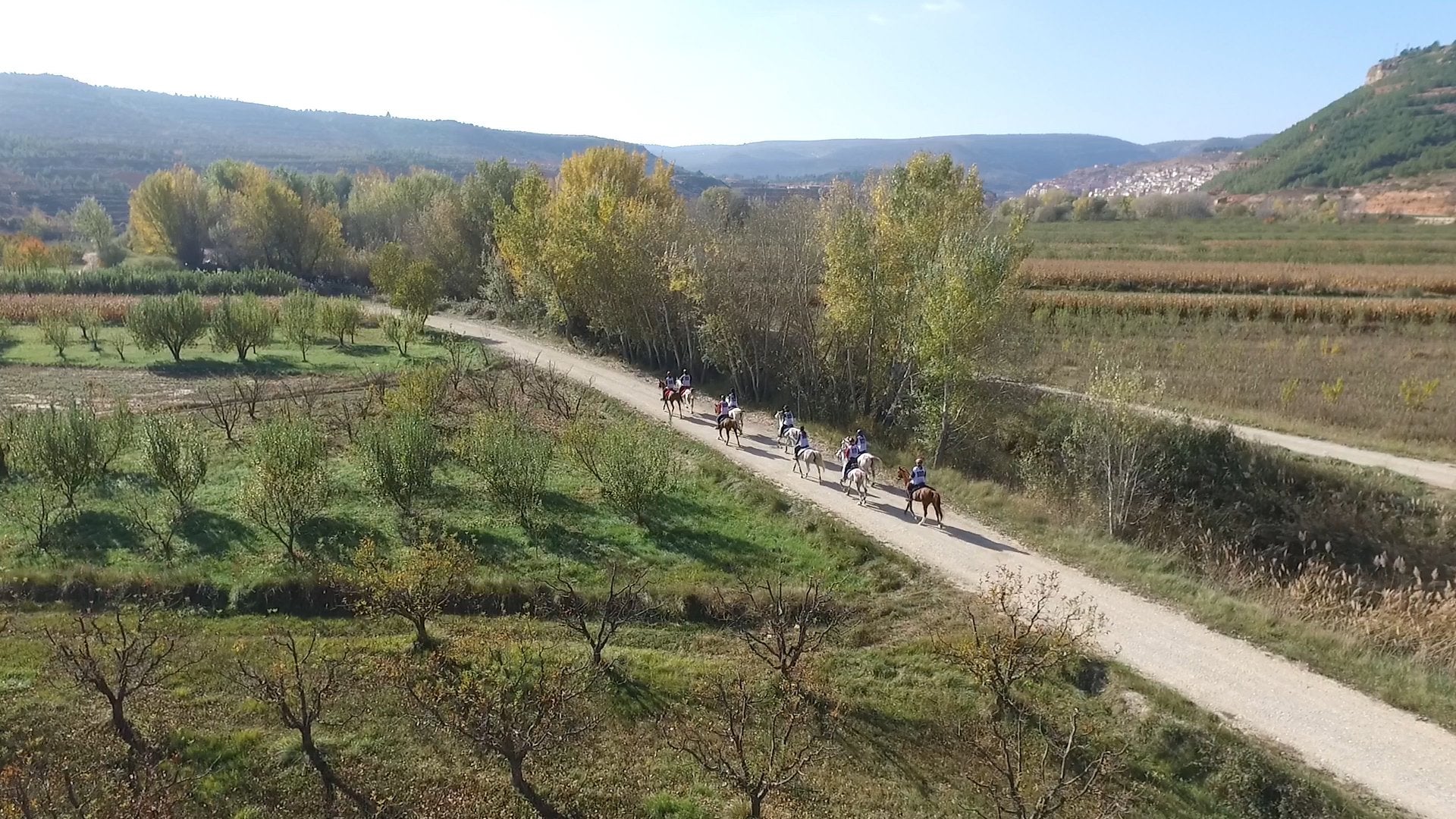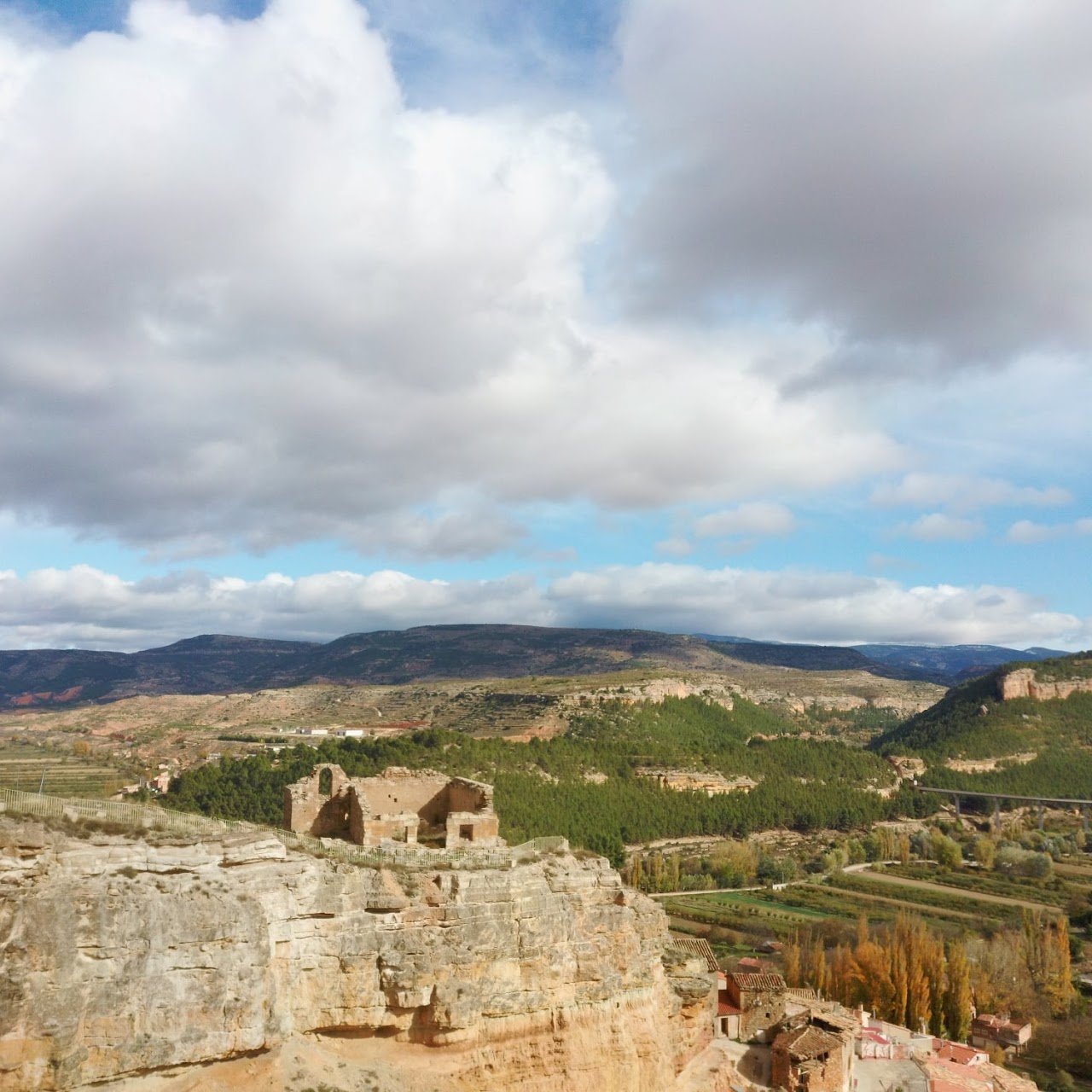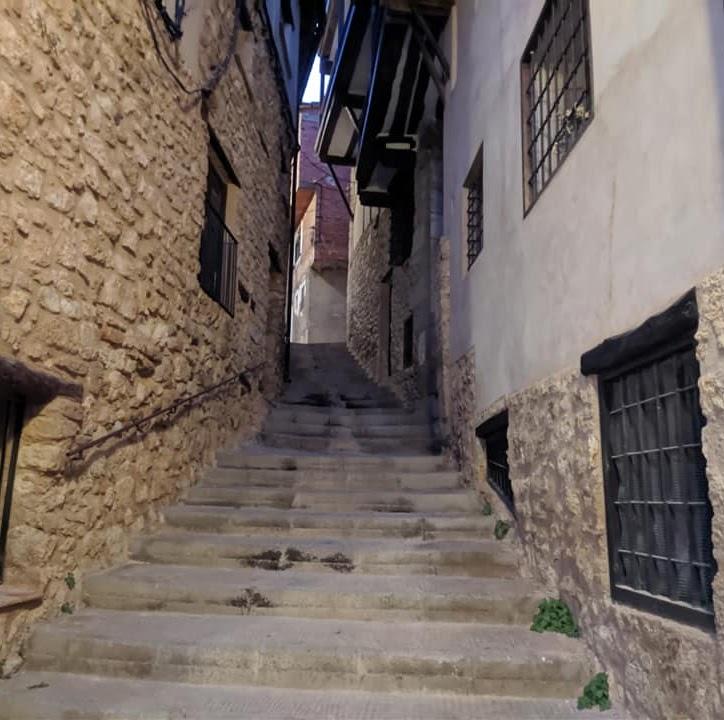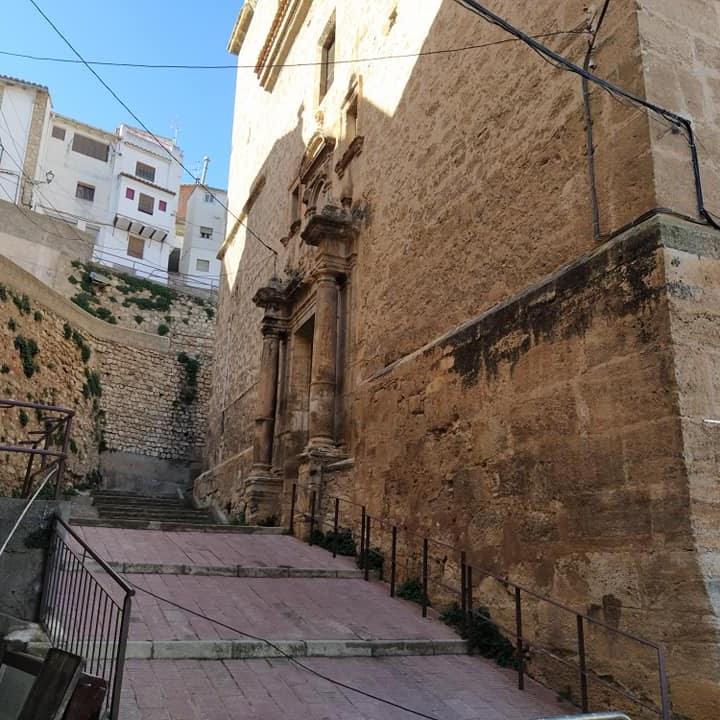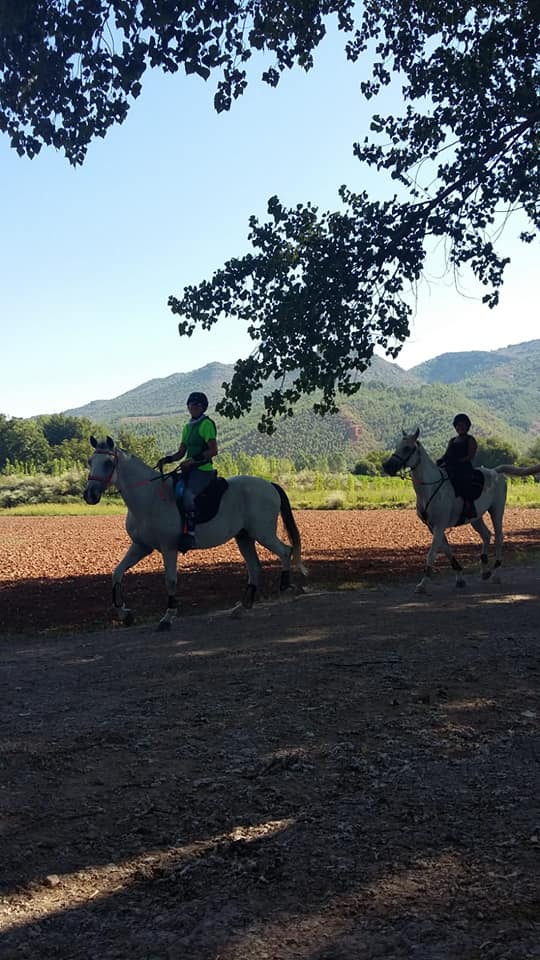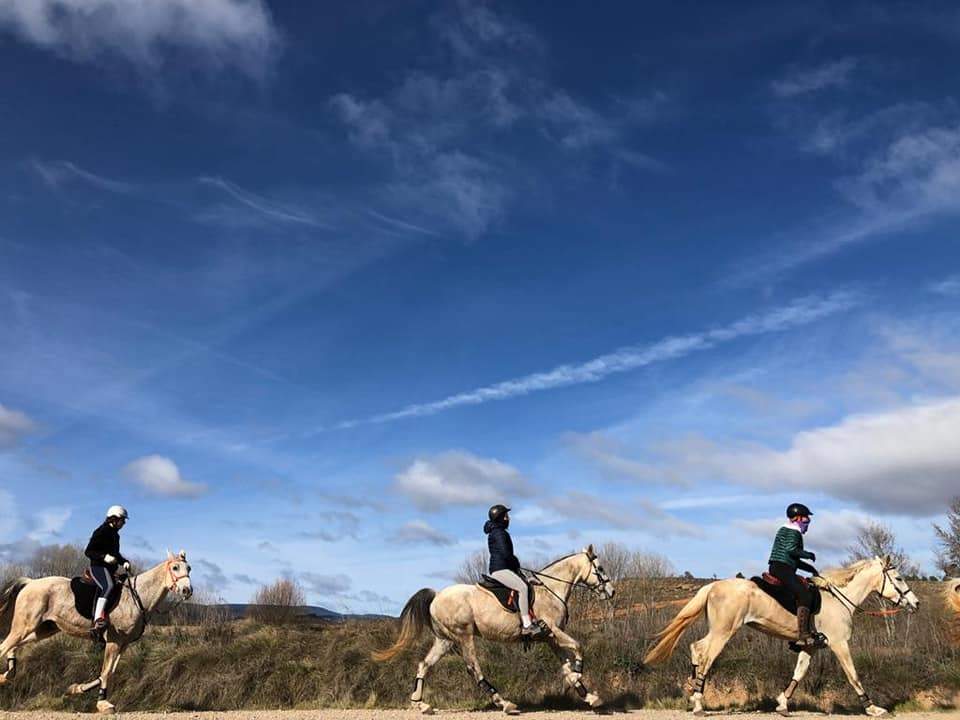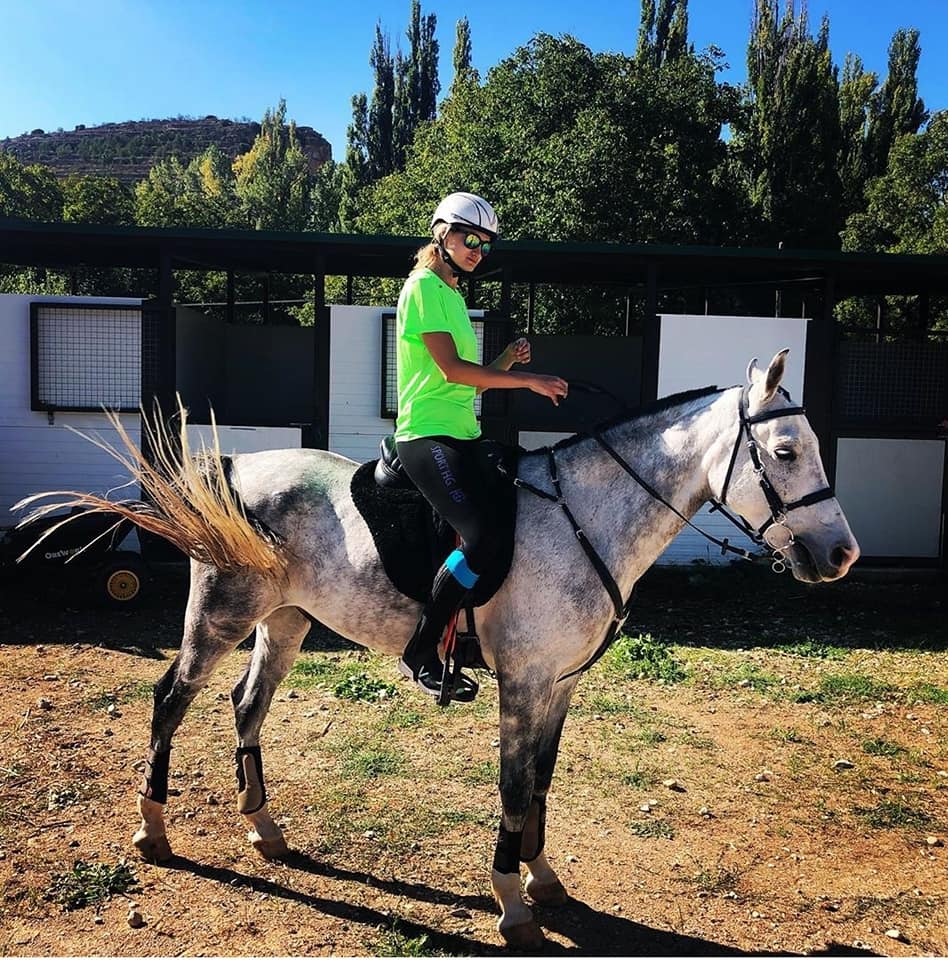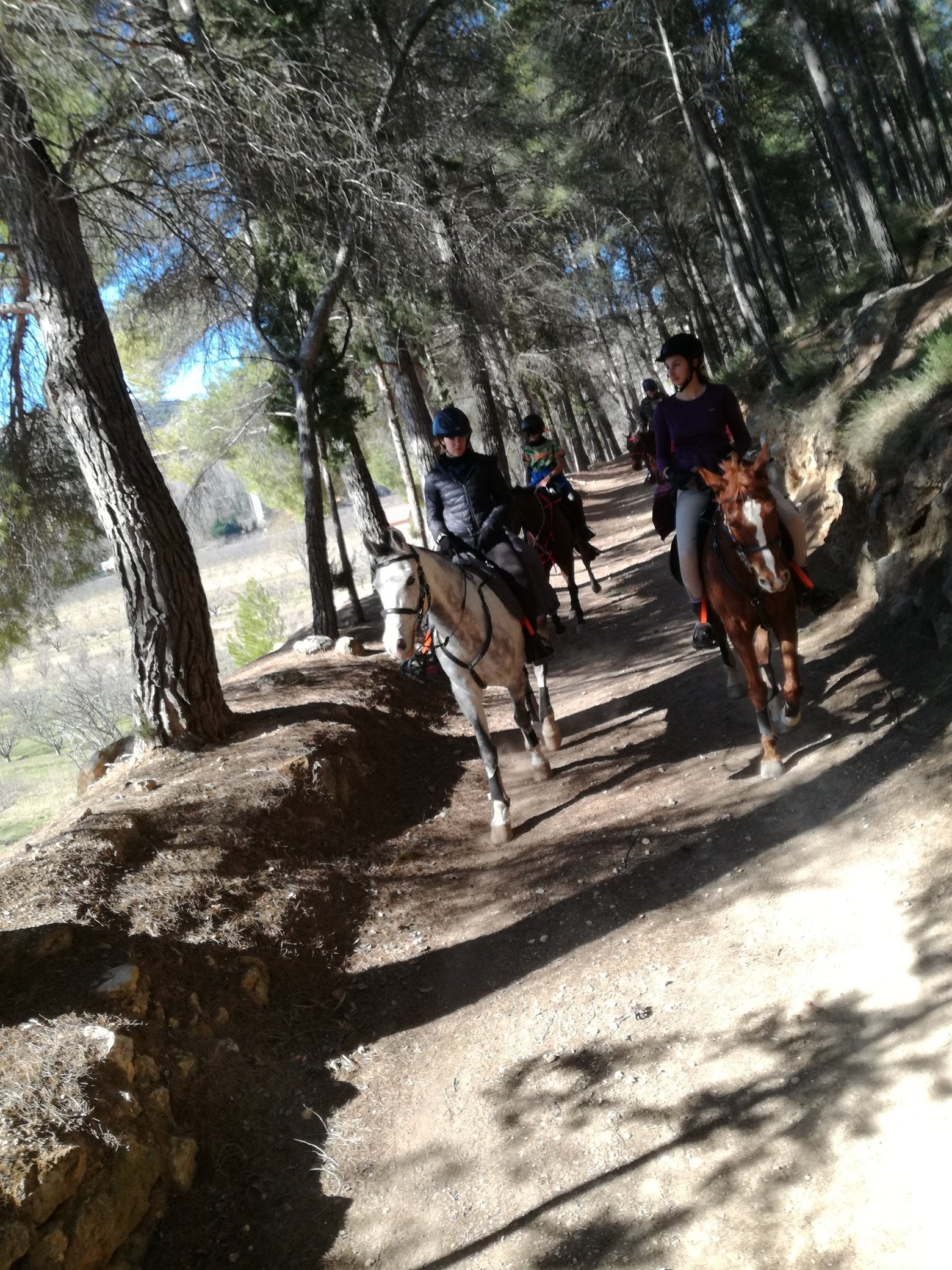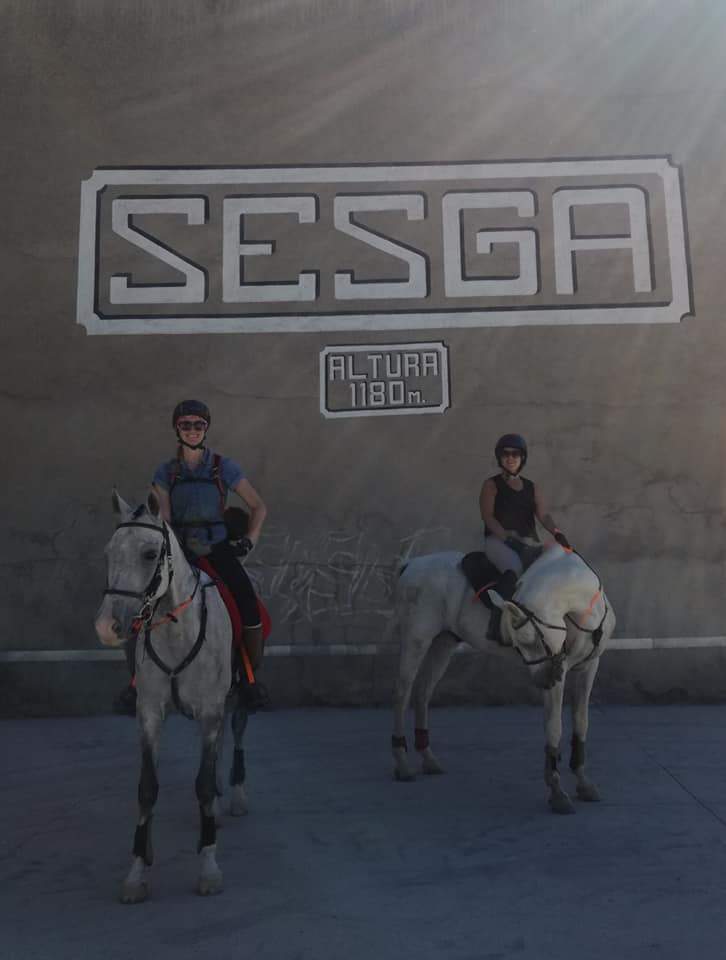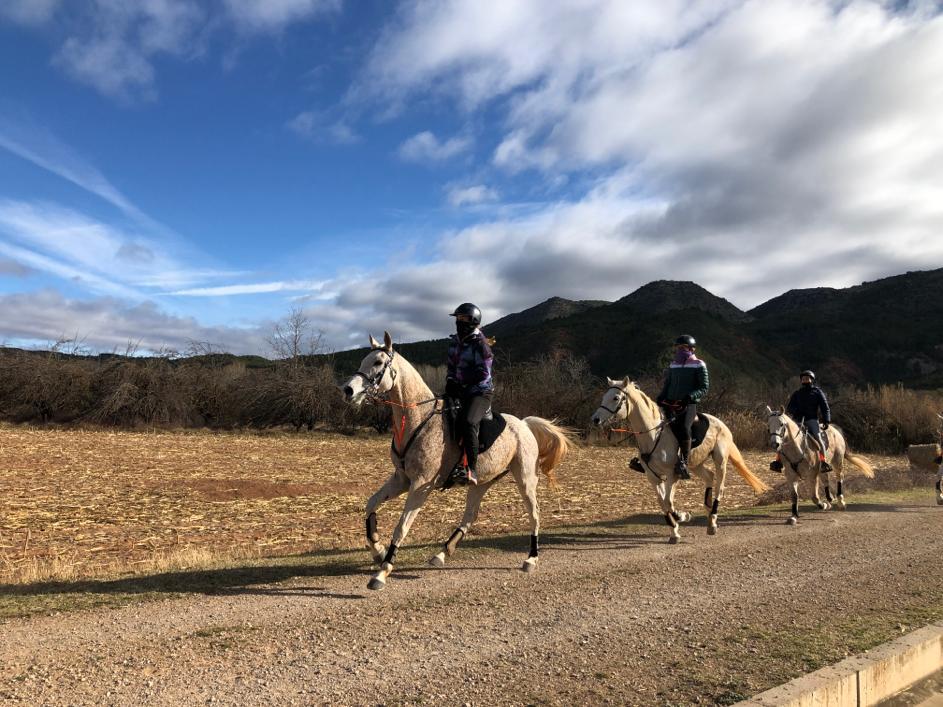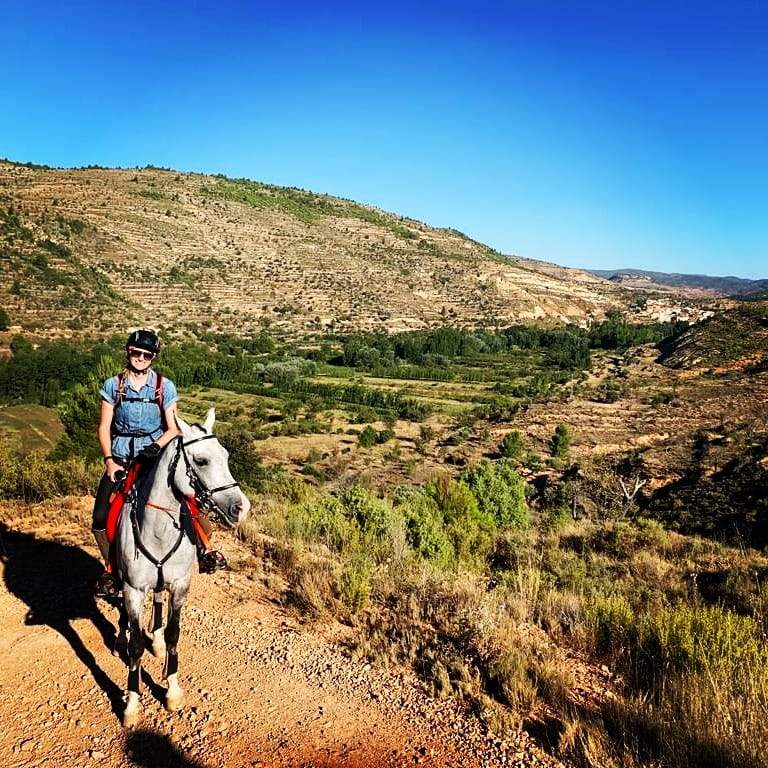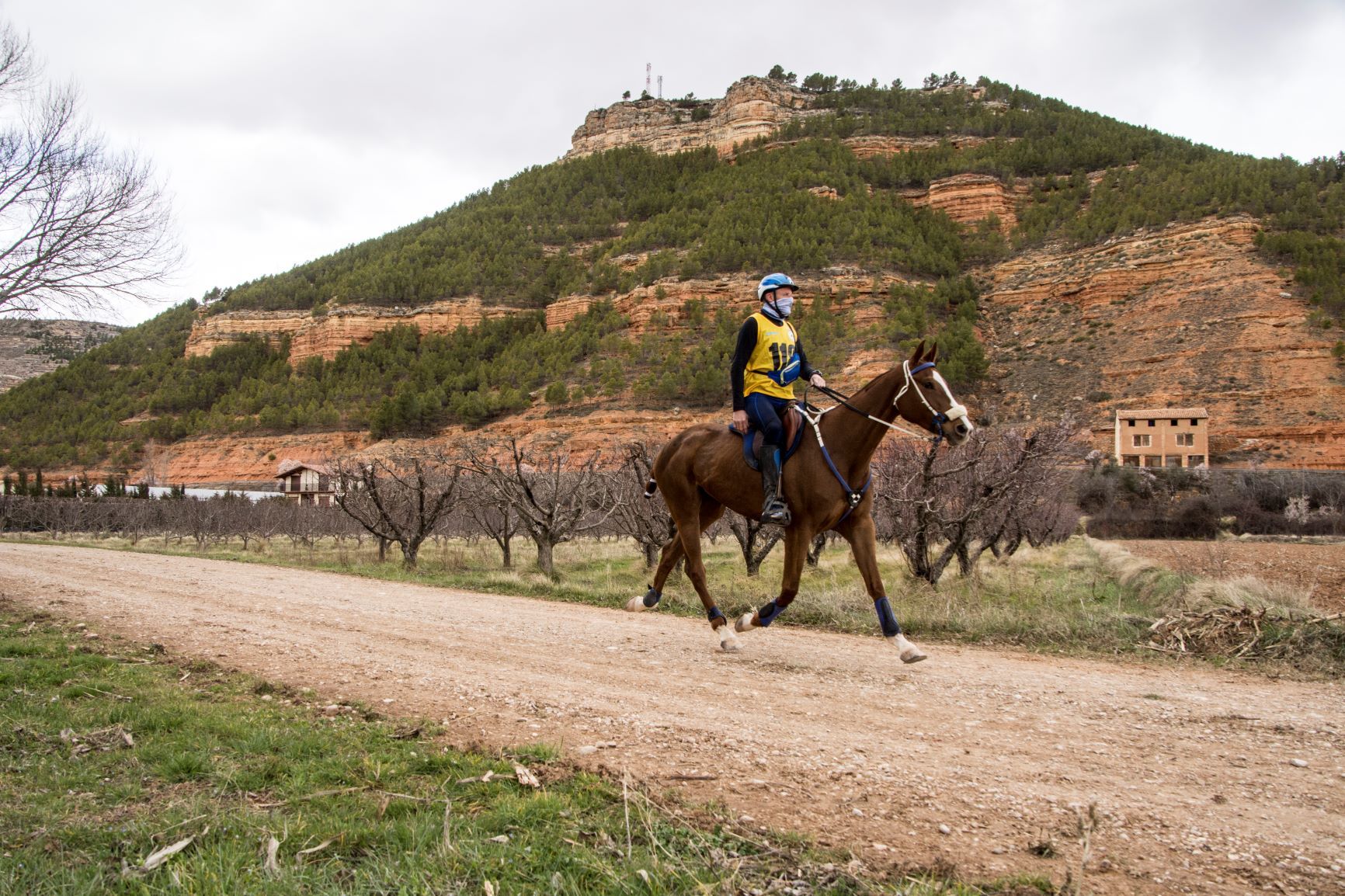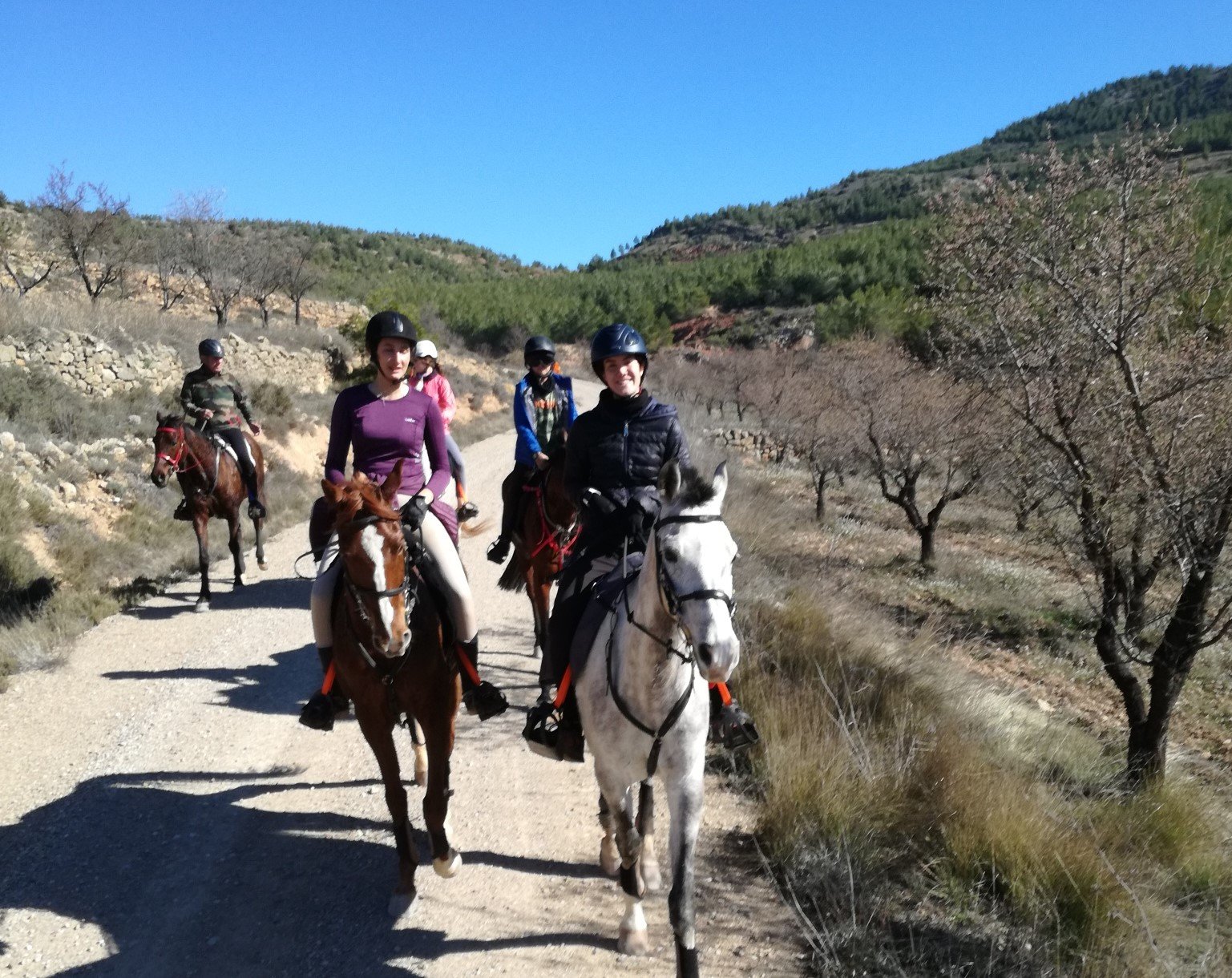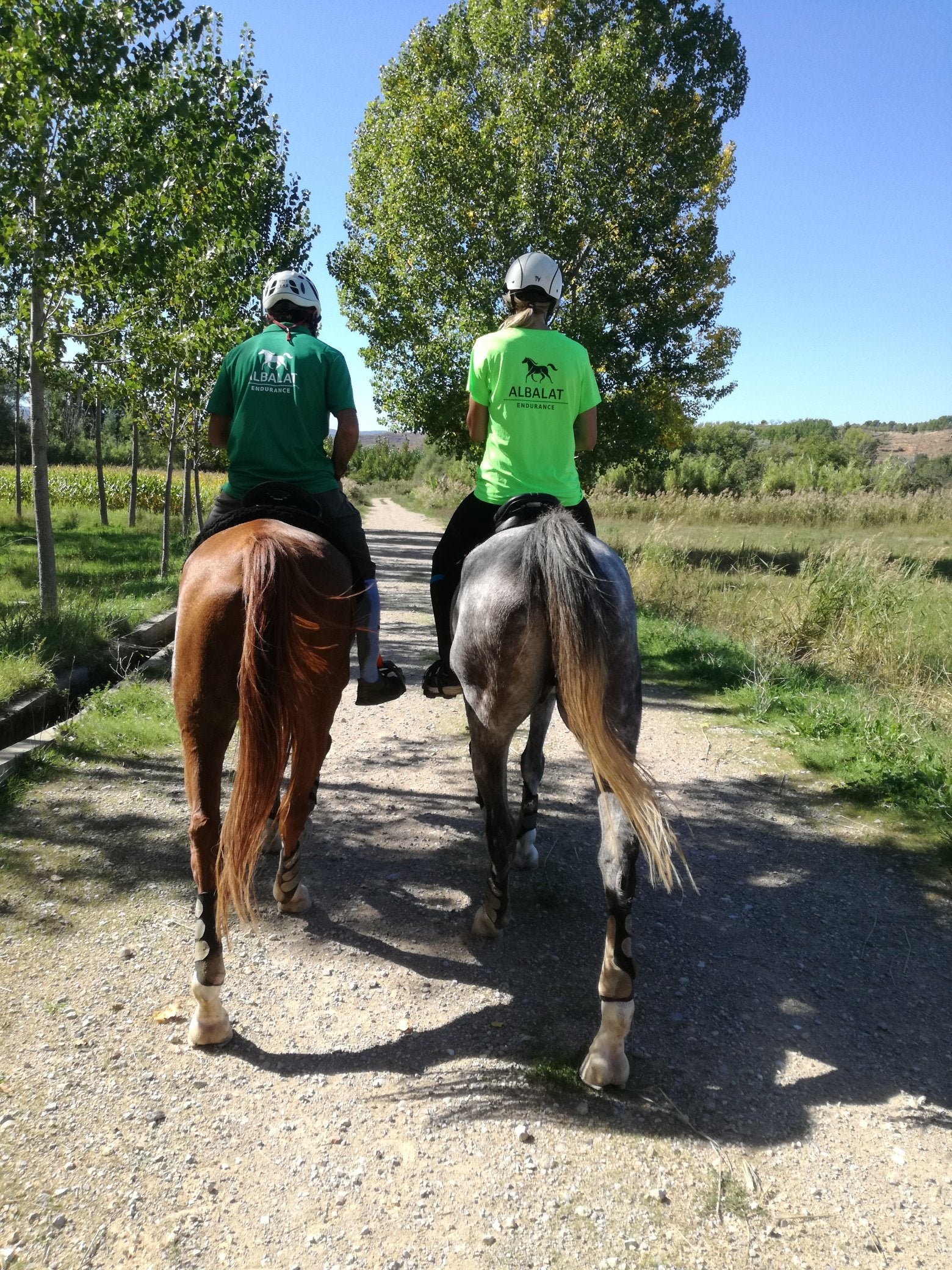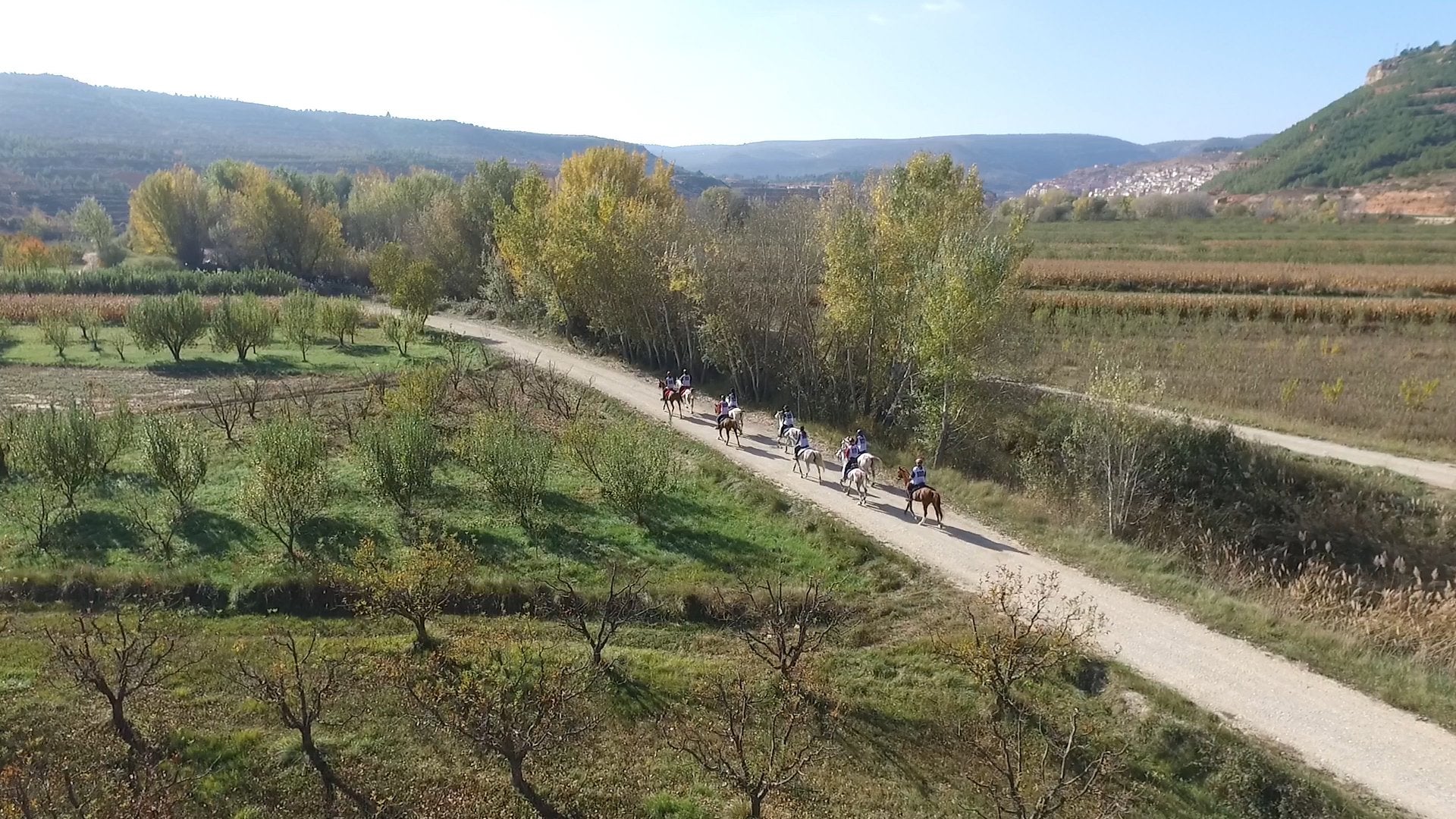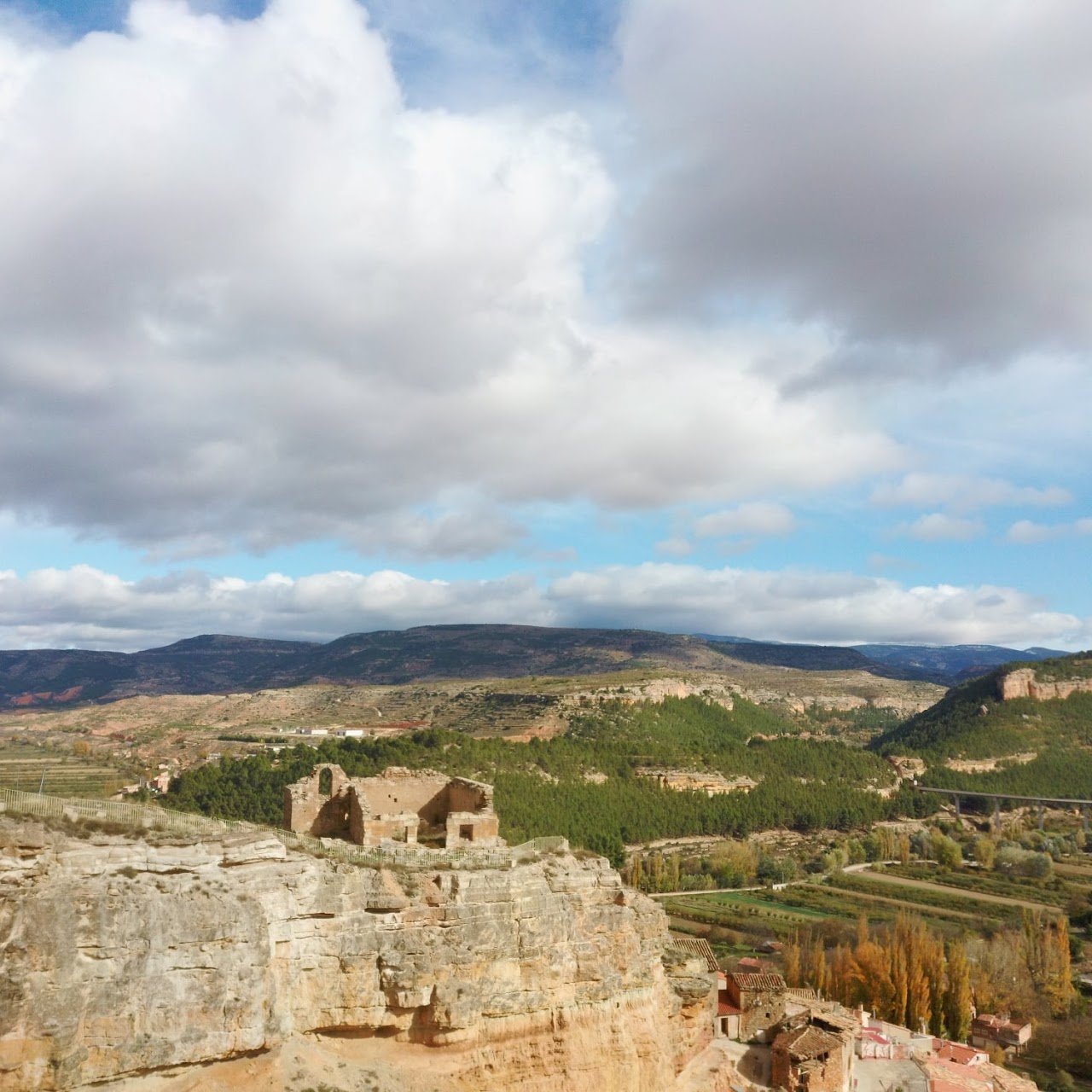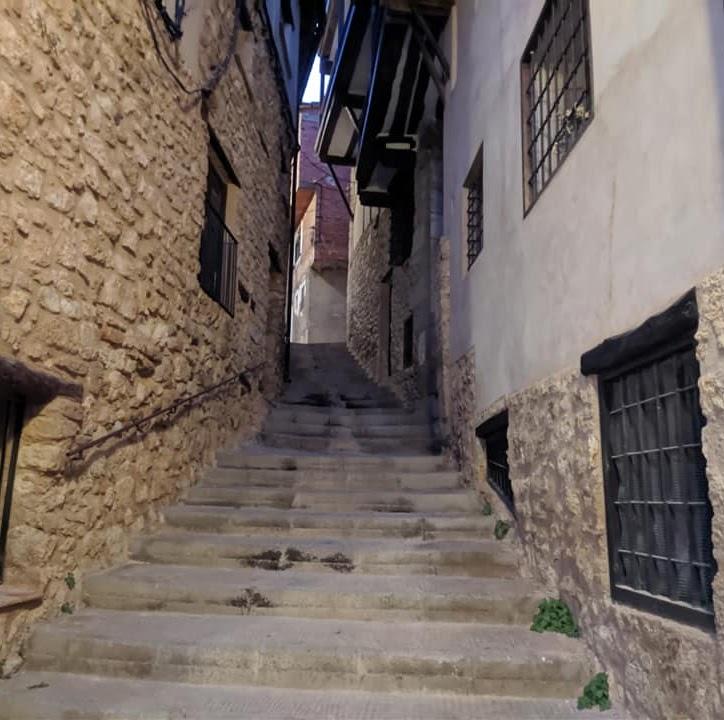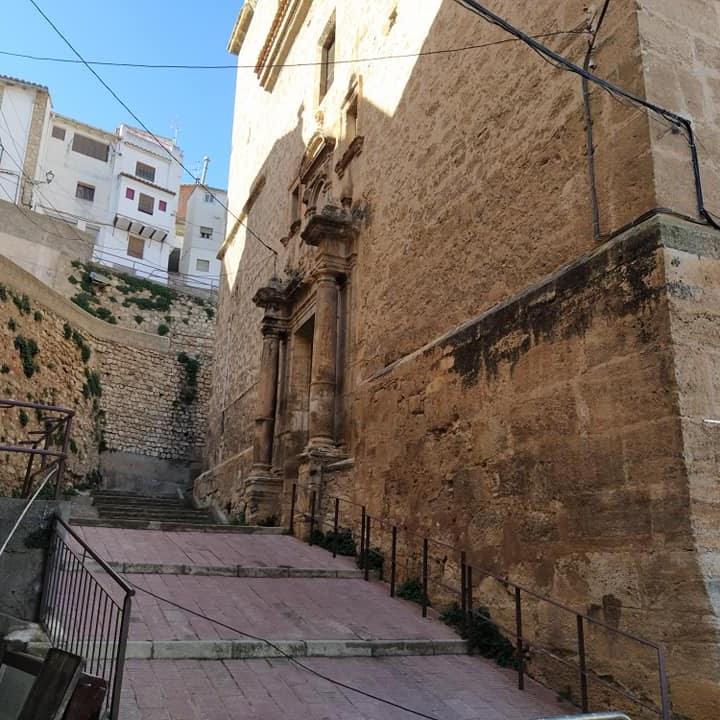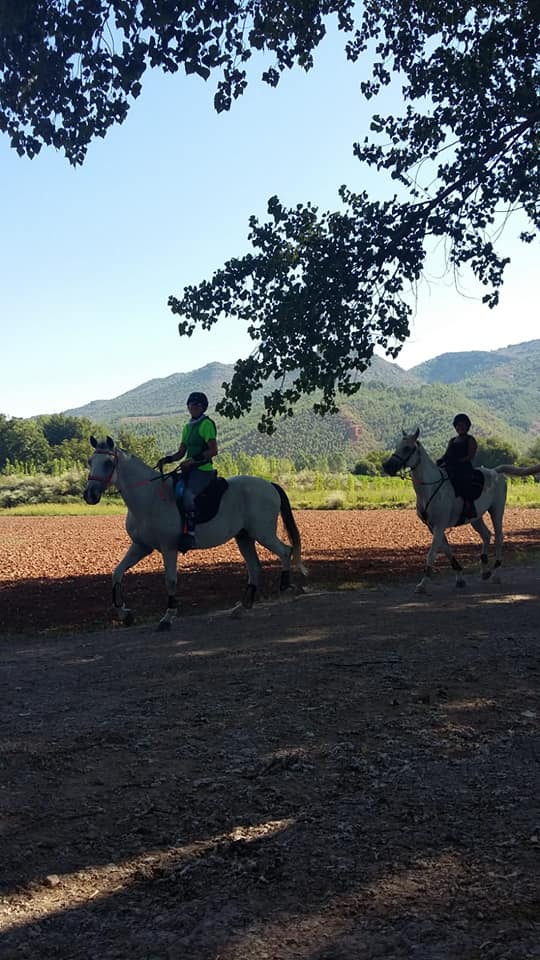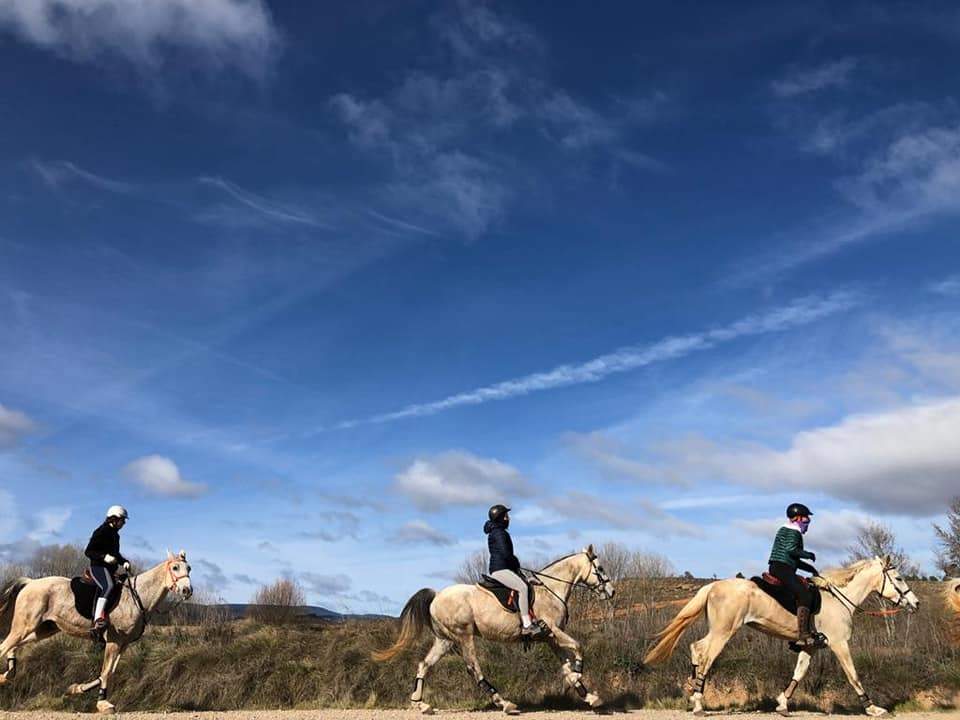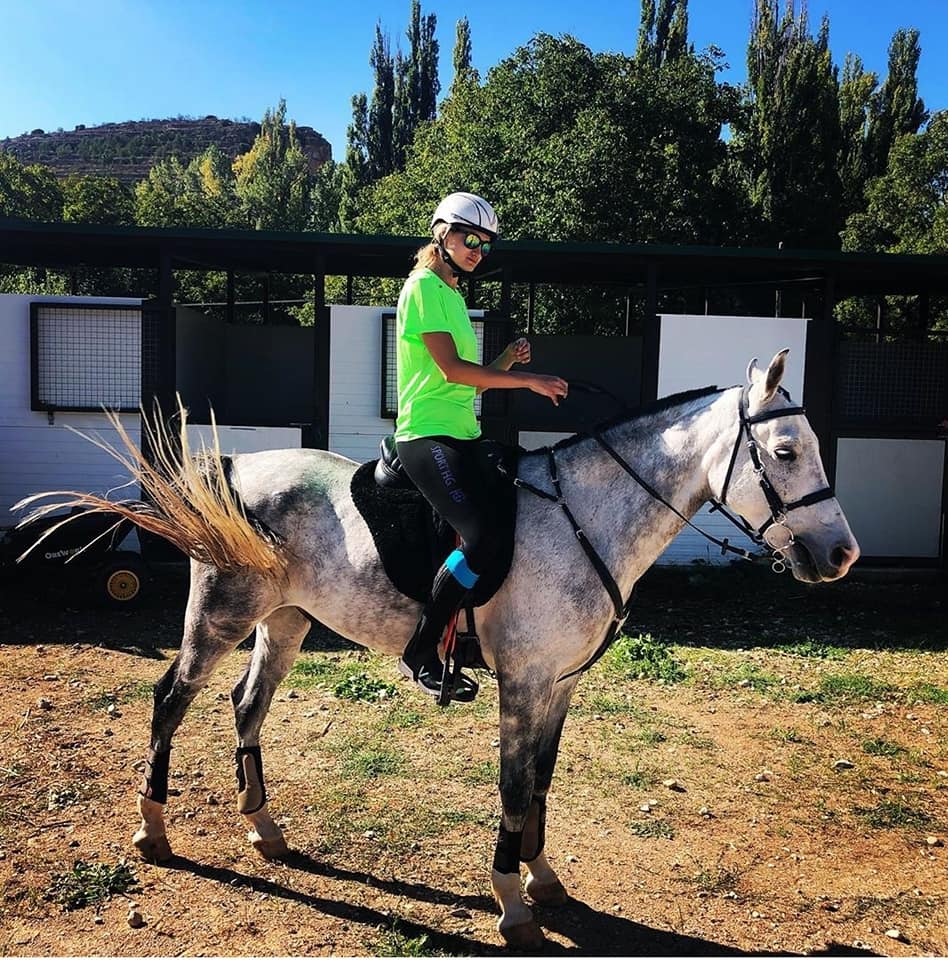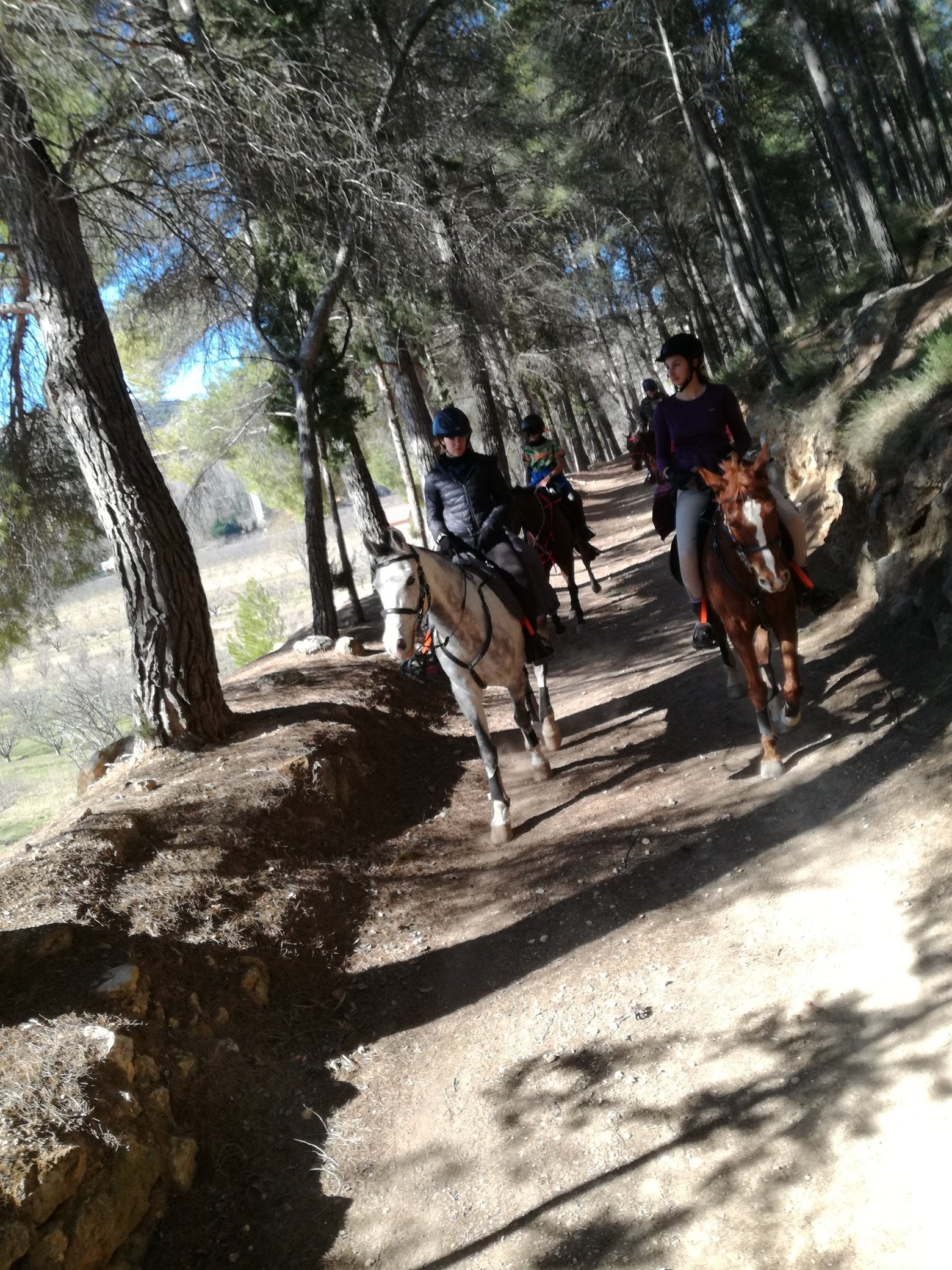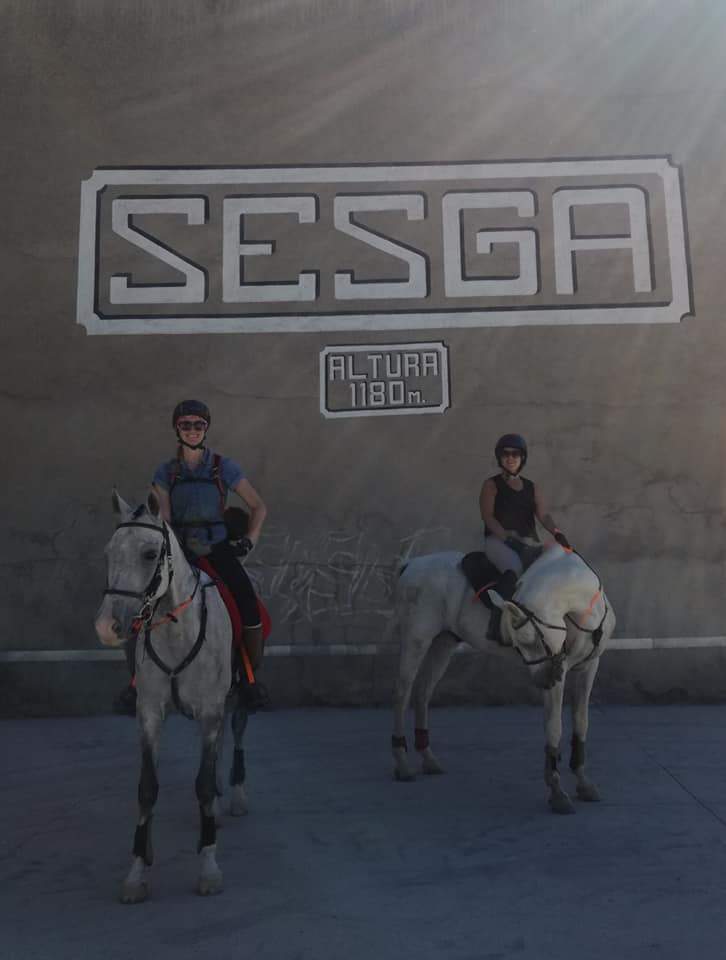 Ride competition endurance horses in a variety of routes, training sessions, and paces.
Join Team Albalat Endurance on this incredible eXperience in Valencia, Spain, and learn with the experts.
TRAIL RIDE
7 days | 6 nights
NOT SUITABLE FOR BEGINNERS
Overview
A week's riding eXperience in the unspoilt countryside of Ademuz, Spain. You will form part of the training program for our competition horses, riding between 2 to 4 hours a day, in a variety of routes, training sessions, and paces.

Based in Valencia, Spain this fabulous team has been training horses for Endurance competitions for the last 6 years, as well as sponsoring international competitions for the last 3 years. Their horses compete under the team name Albalat Endurance. The team started their journey into the world of endurance at the top, successfully training their icon horse, Franc de la Illa to compete in the 2014 WEG Championship in Normandy, for a Chilean rider. Since then, the team has maintained its international flavor, with riders from Britain, Poland, Columbia, Spain, Uruguay and Thailand.

Your week's programme will be tailored according to your needs, with respect to the type of riding, the horses chosen, and the sharing of this Endurance's discipline eXperience. If you are new to Endurance, we hope that you will return home with a desire to start in this unique discipline. By the end of your stay, we know that you will have enjoyed the eXperience of 'galloping' through the amazing trails of Ademuz.

During your time in Ademuz, you will stay in one of the guest houses nestled in the older part of the town, surrounded with opportunities to eXperience the local cuisine. The stables are conveniently located only a short 5 minute walk from the town, next to the river.

Your will ride between 2-4 hours a day trail riding at different speeds and distances on Anglo-Arab and Arab horses, who all compete in Endurance, with Endurance style saddle.

Accommodation
Shared room in typical local guest house.
Single supplement available.
Meals
Breakfast and evening meal included.
Local cuisine expected.

Itinerary
Day 1
On your arrival, you will meet the team and the horses. Depending on the time of your arrival, you might ride for a brief period for your monitors to assess your riding and best select a horse or horses for you.

Day 2
After grooming and tacking up your assigned horse, you will do a gentle ride for 2-3 hours giving you time to get to know your horse and enjoy the variety of local landscape, and to know the team better. On arrival back to the stables, you will untack and clean your horse before putting them out to their paddock. After lunch, there will be a briefing about the programme for the rest of the week.

Day 3
A more intensive day of training and working the horse in different paces. Training for the horse will focus on building conditioning and testing the rider's ability to maintain rhythm at different speeds. Afternoon activities can be arranged and selected from a variety of informative tours based on local culture or cuisine.

Day 4
Today will be the longest ride, taking a slower pace across different routes, to further explore the surrounding area and build partnership between horse and rider. A lunch stop will happen on route. After arrival back to Ademuz, and cleaning down the horses, you will have time to relax before the evening meal, and a time to have an open panel discussion with the team about endurance, competitions, and horse and rider preparation.

Day 5
Perhaps the shortest day in terms of riding, with a more intensive training session for the horse. Afternoon activities can be arranged and selected from a variety of informative tours based on local culture or cuisine.

Day 6
The last day will test your cohesion with your horse and be a 30-40km ride at the pace of an endurance competition.

Day 7
Farewells and departure.

Additional information
Airpot Gateway VLC | Valencia

Transfers to the farm and local activities not included

A Taste of Endurance
$1,631.00