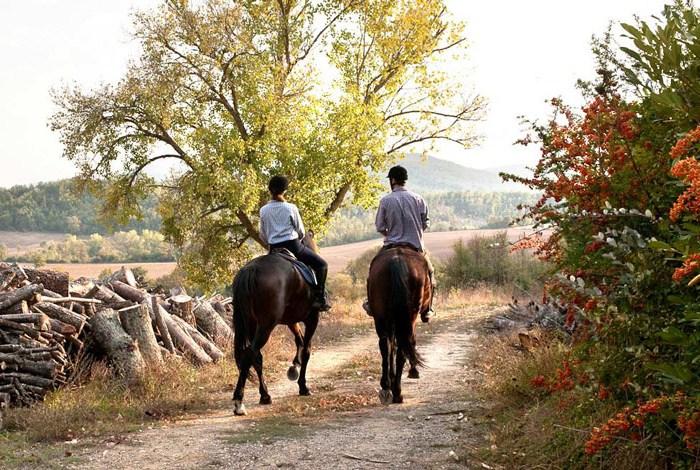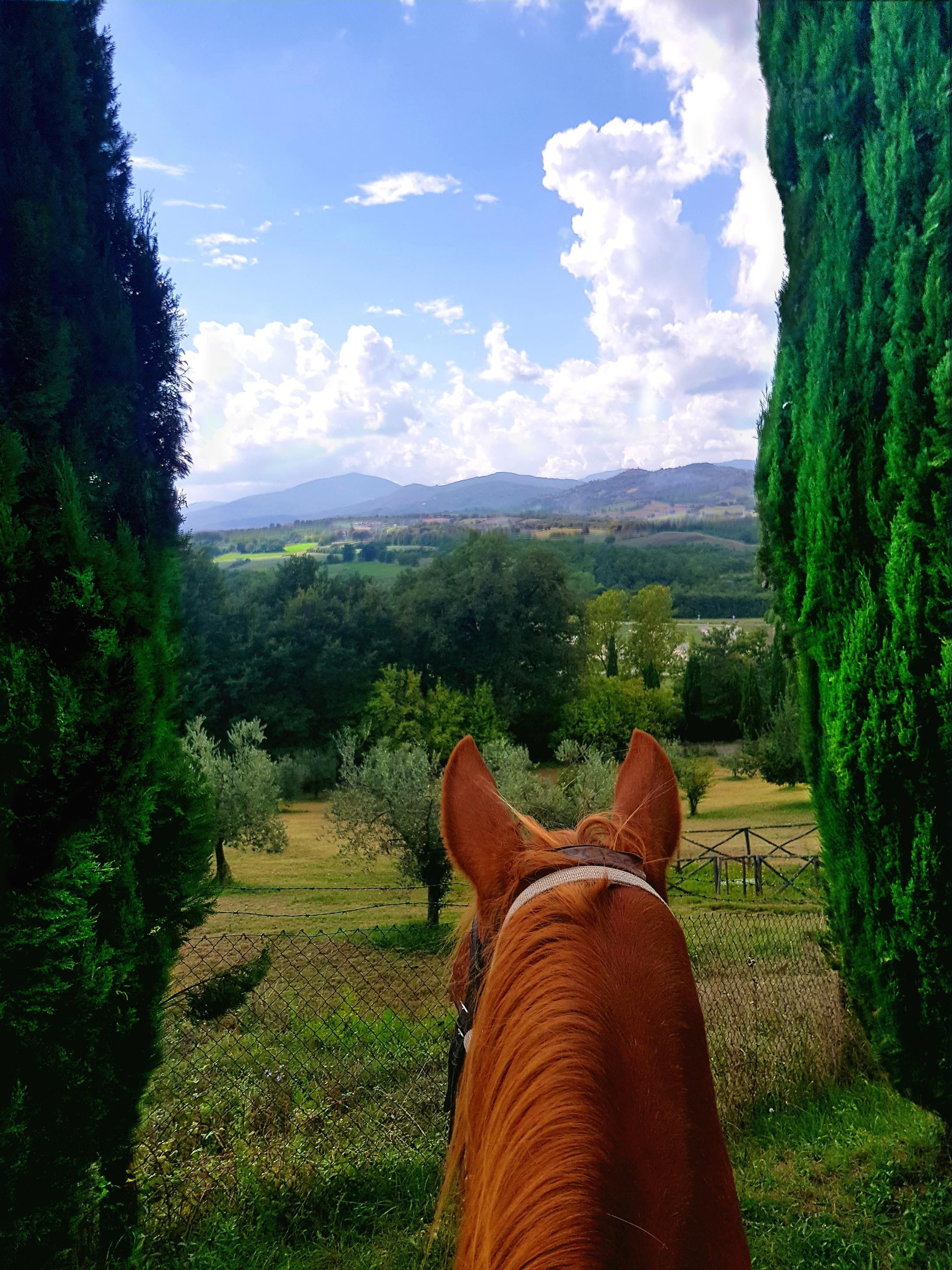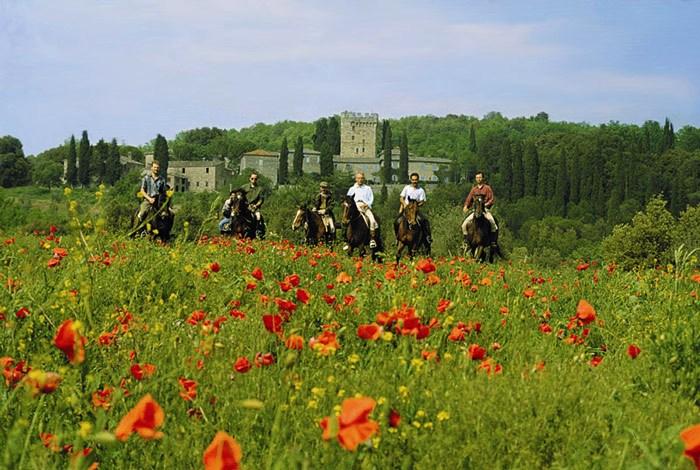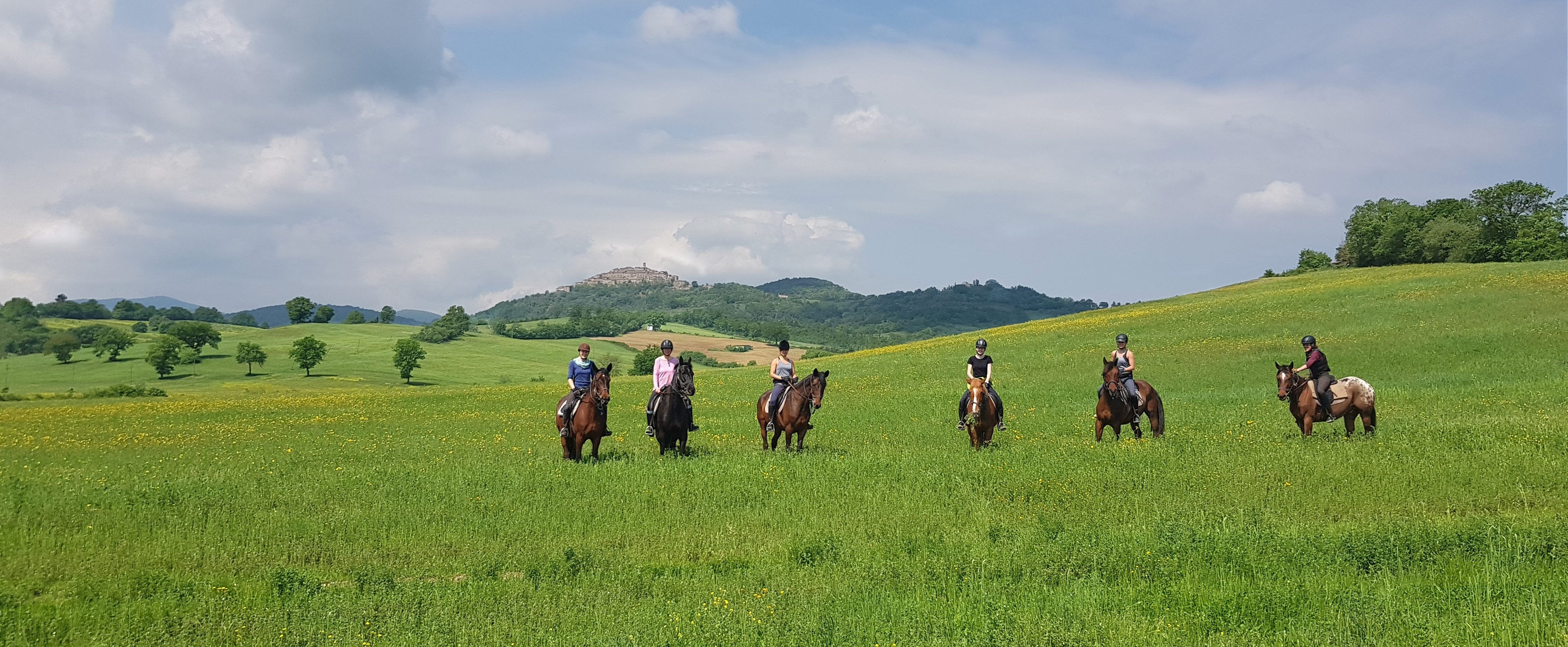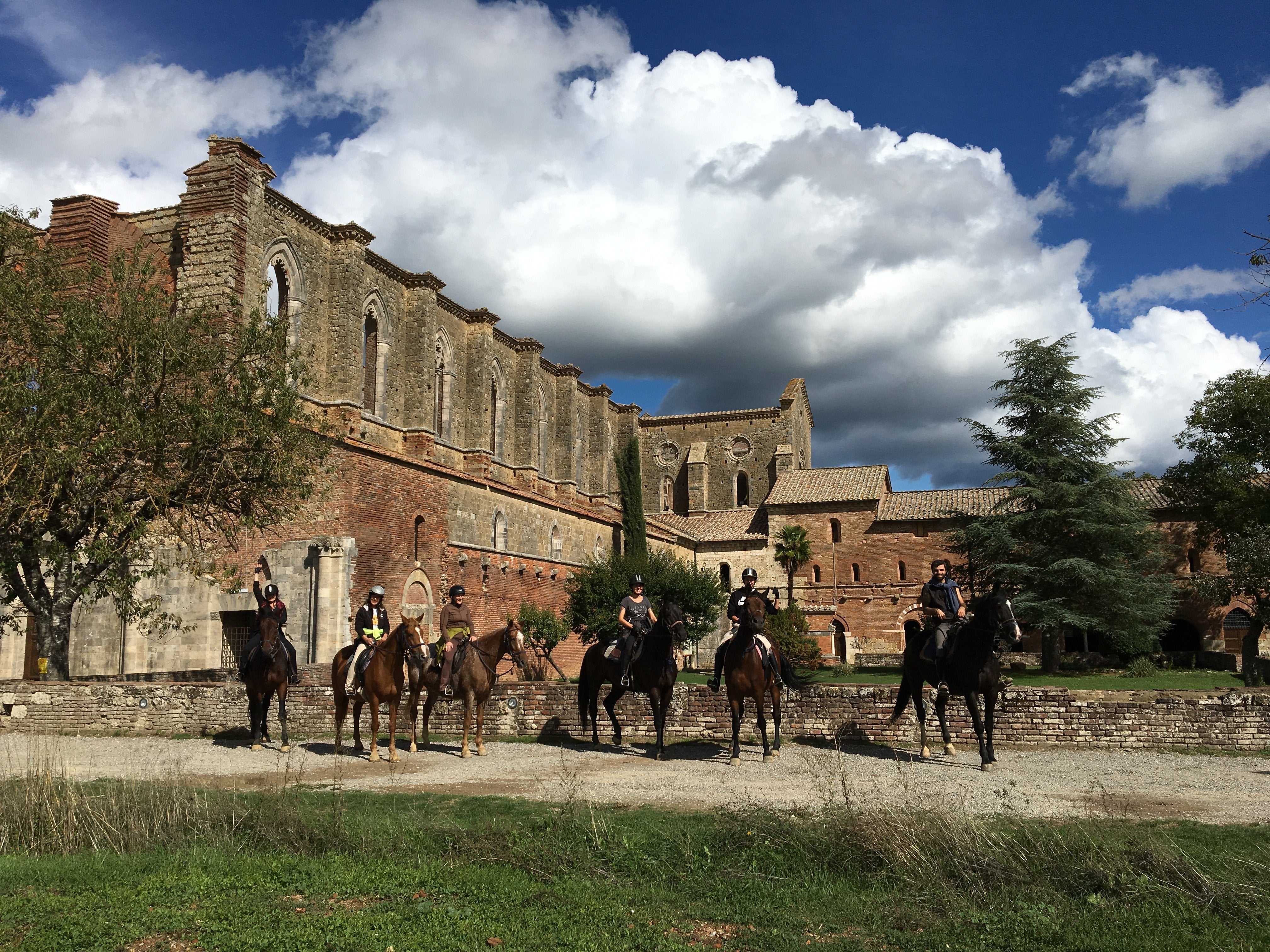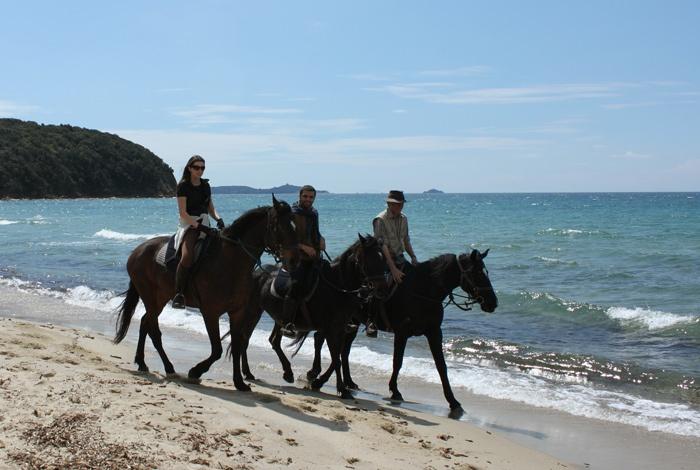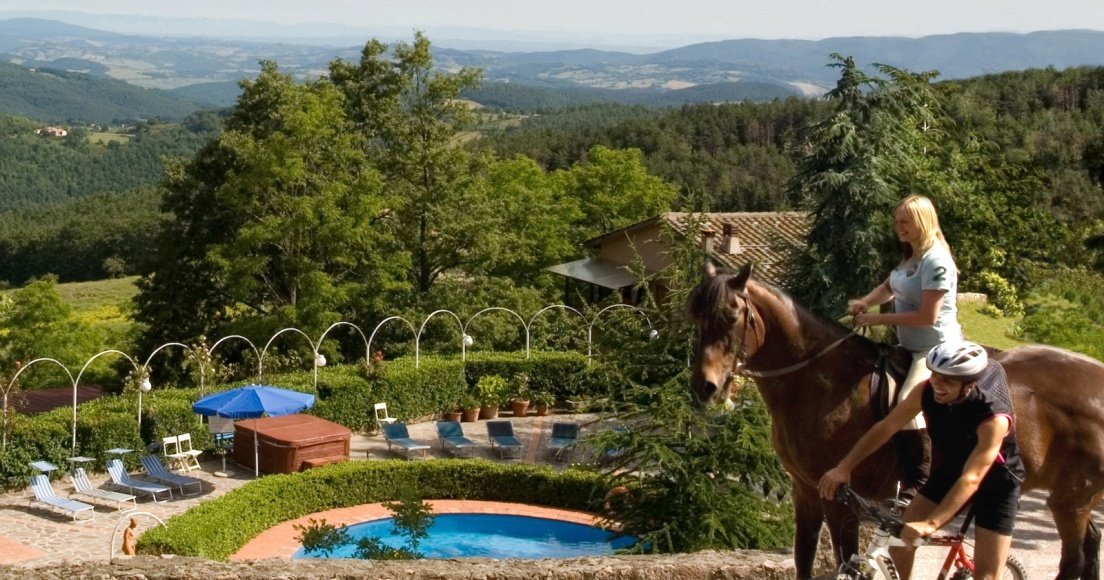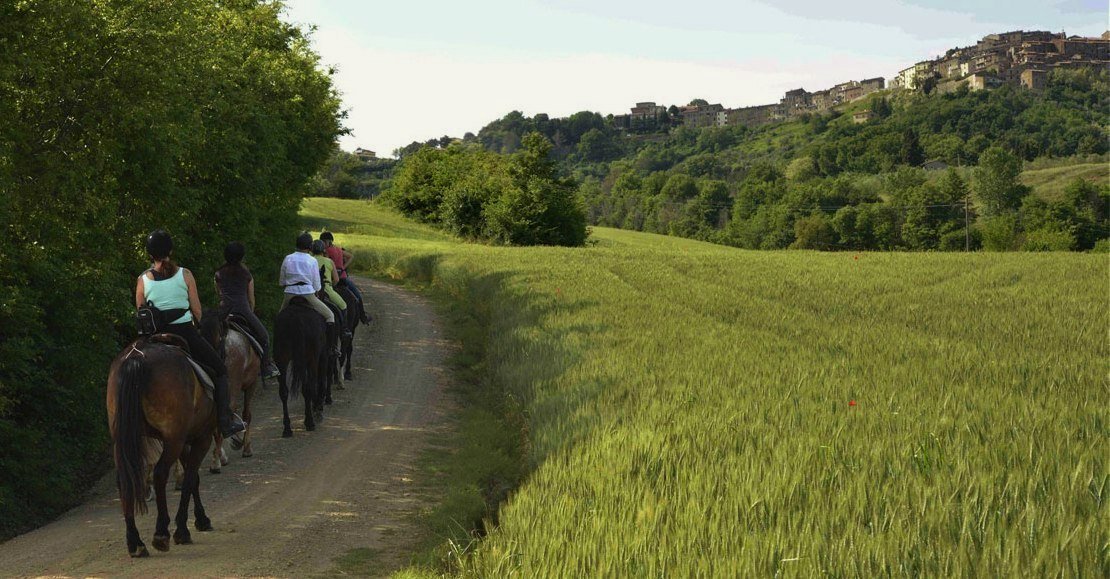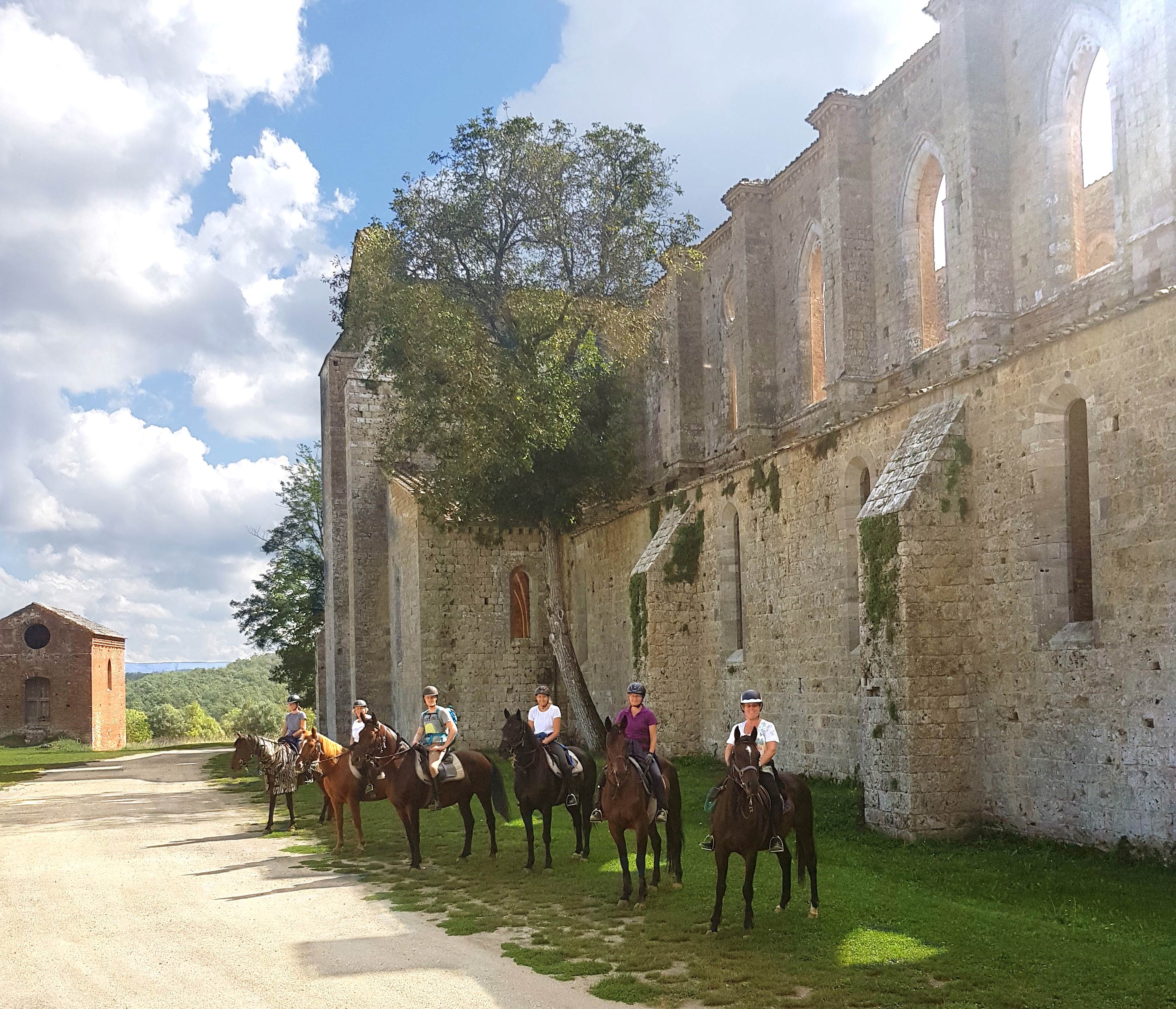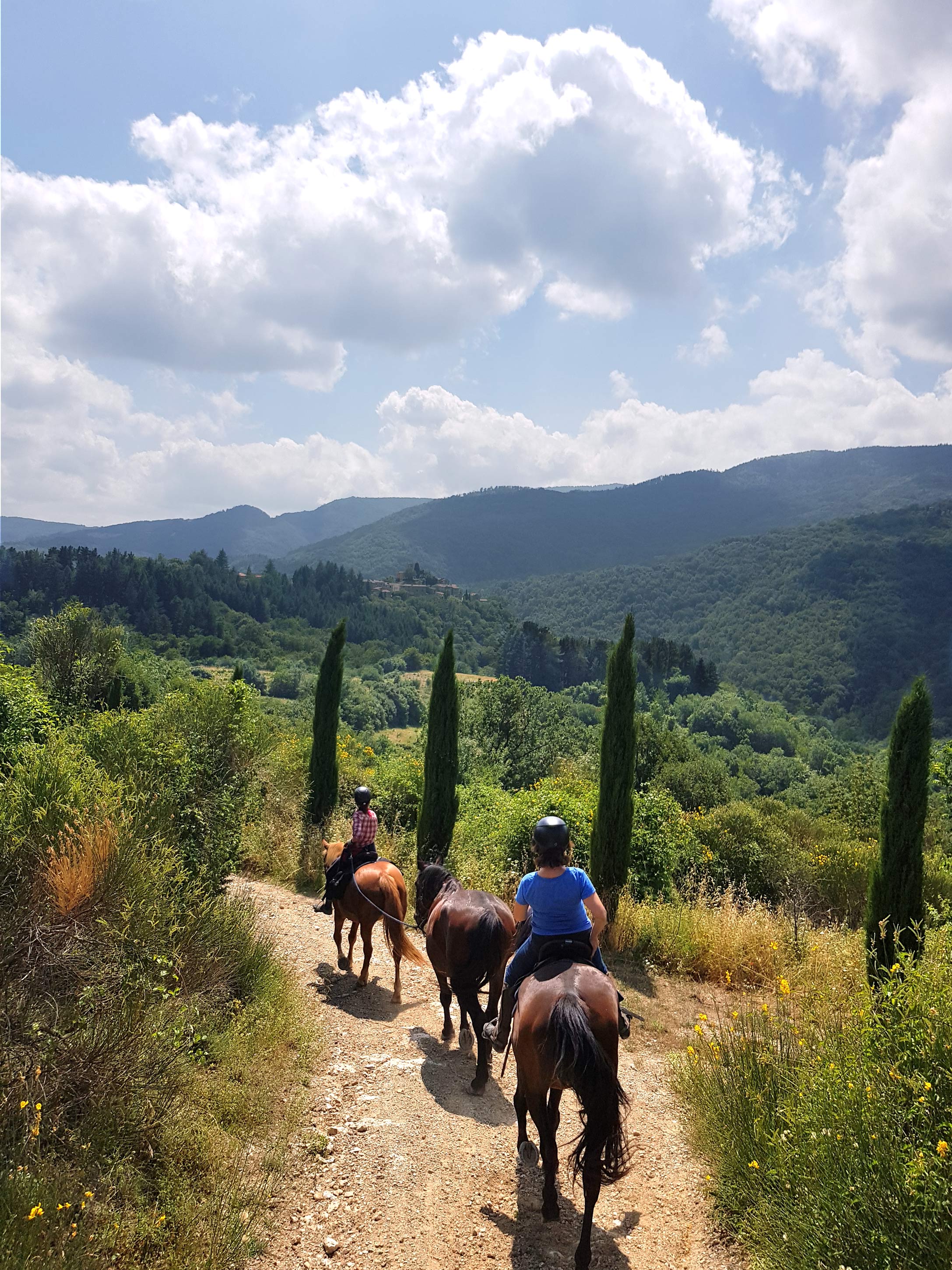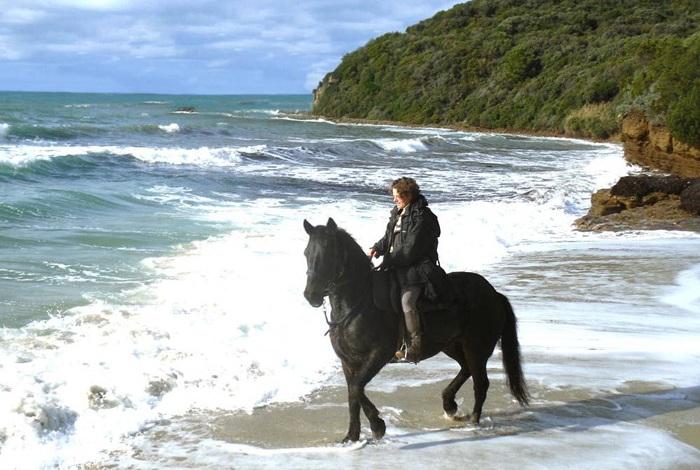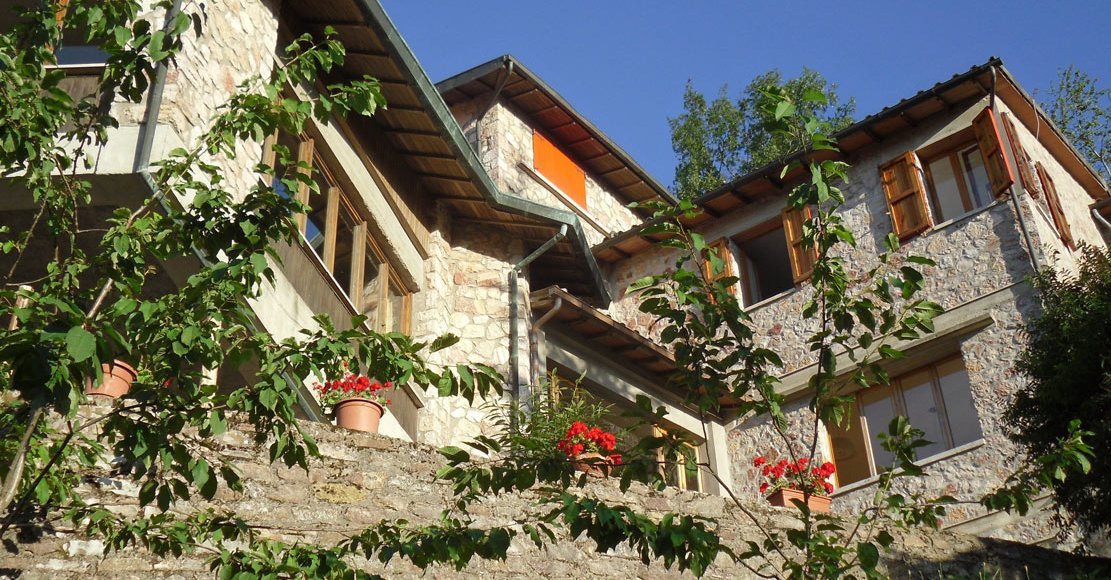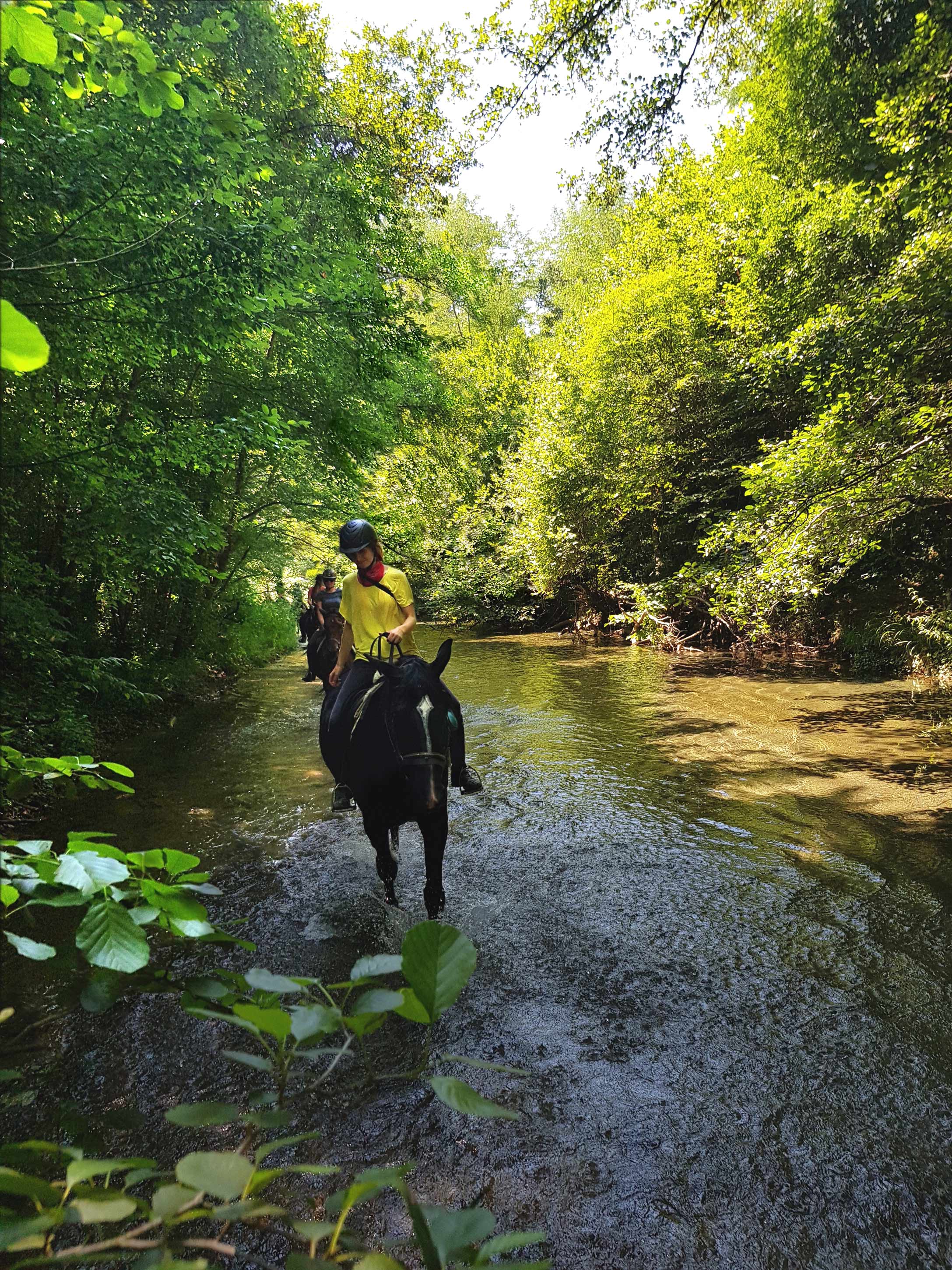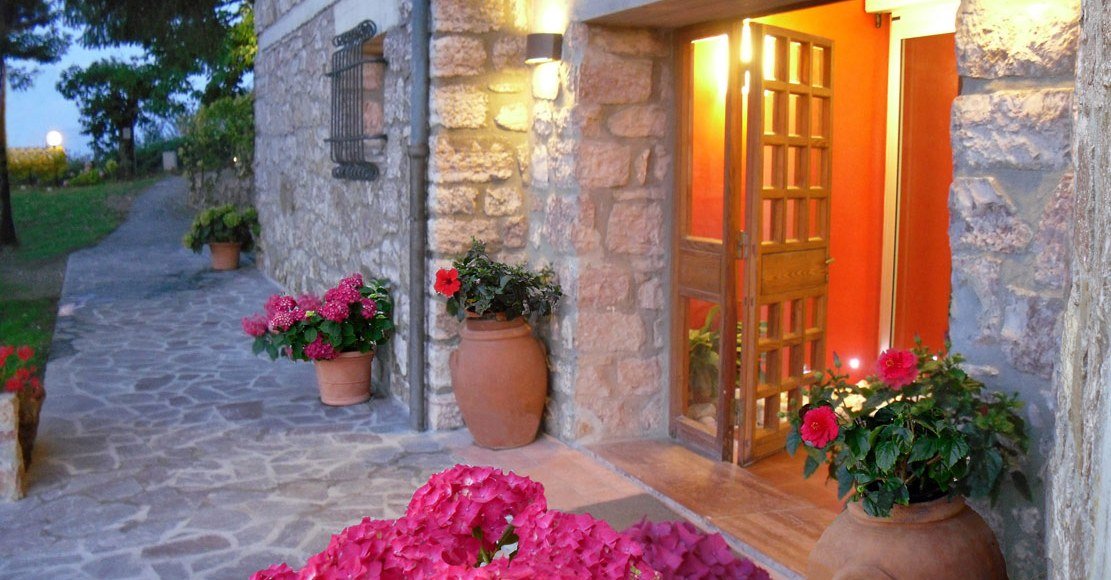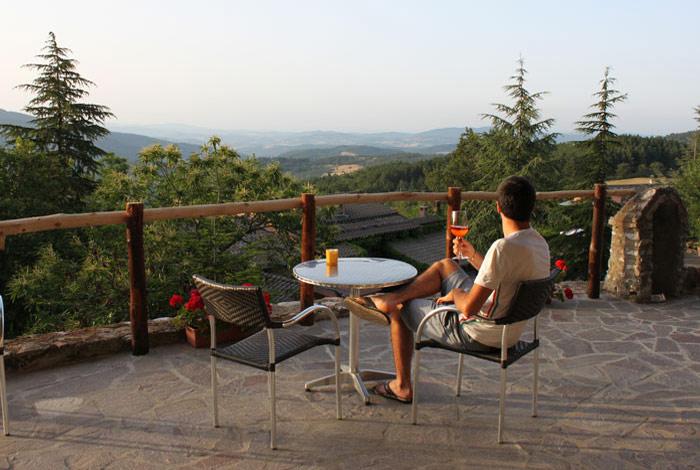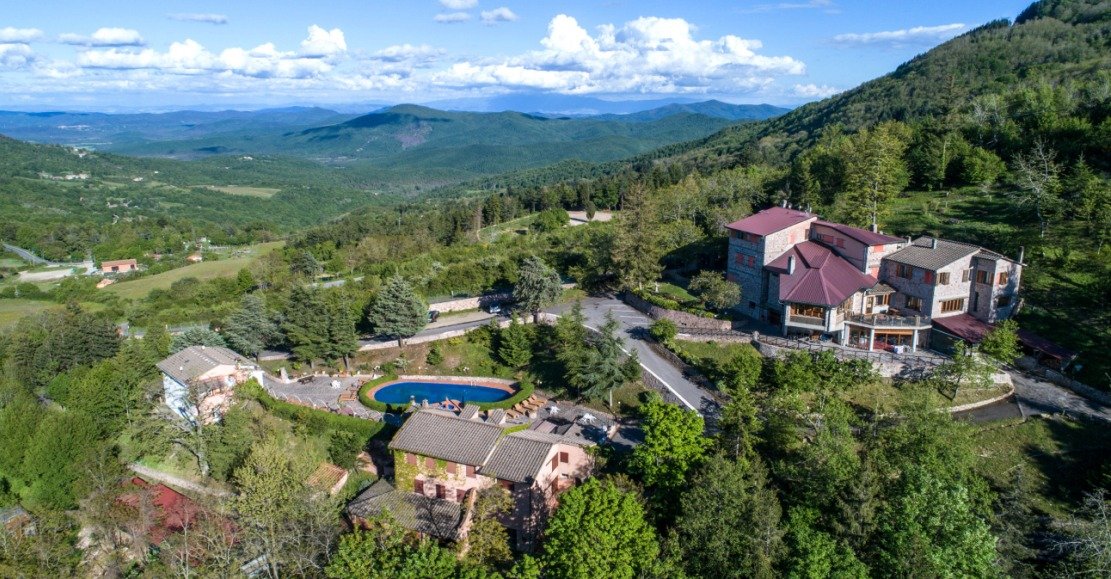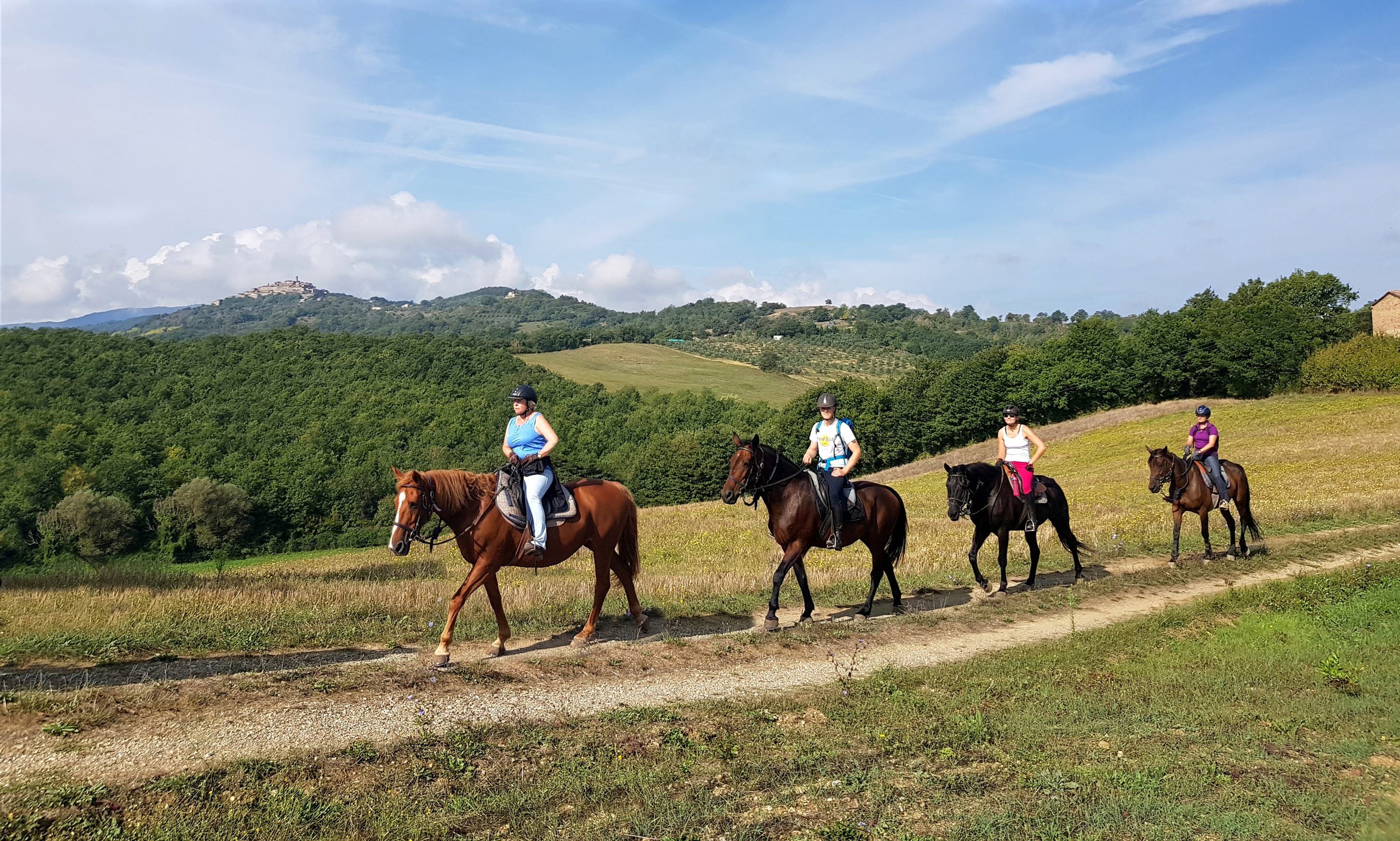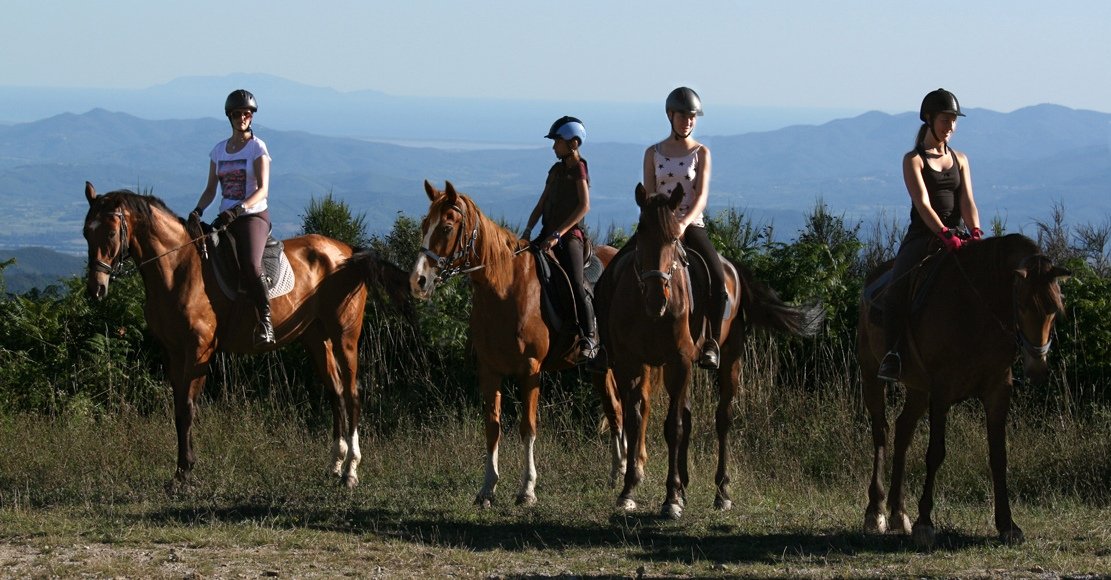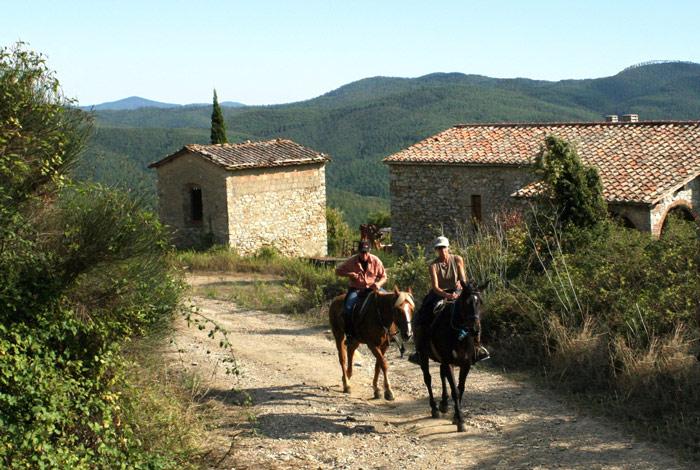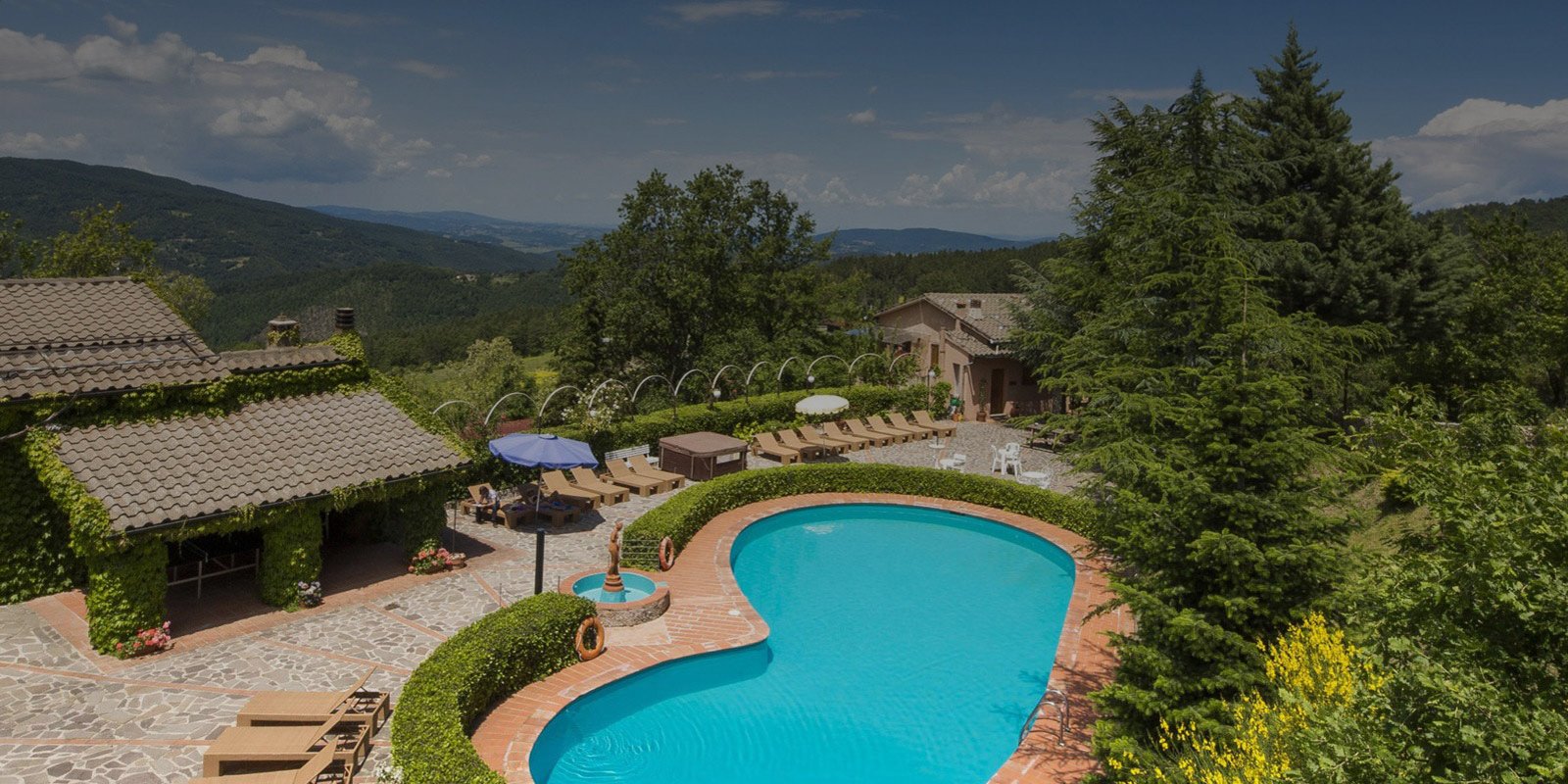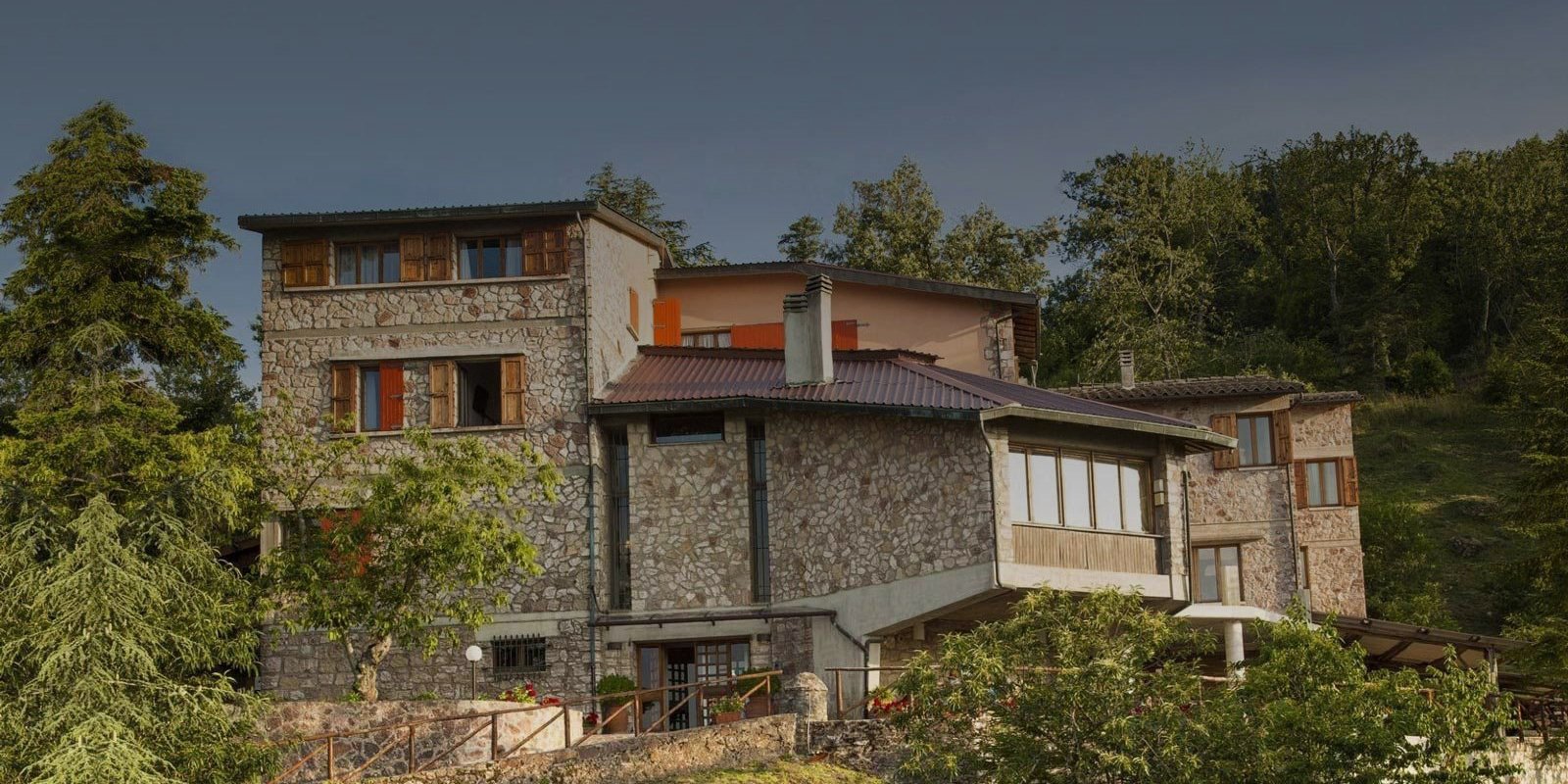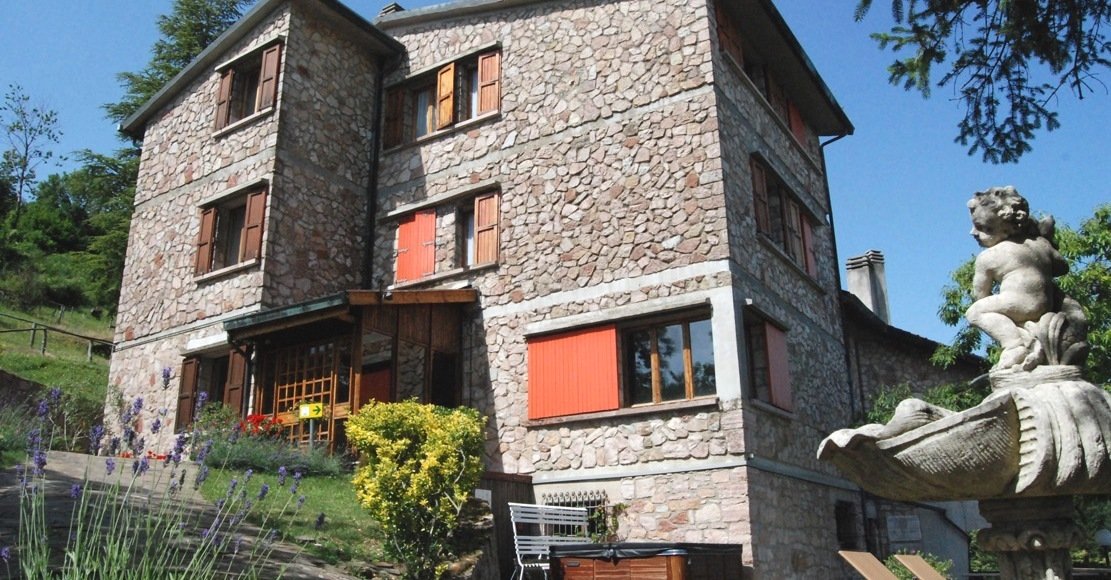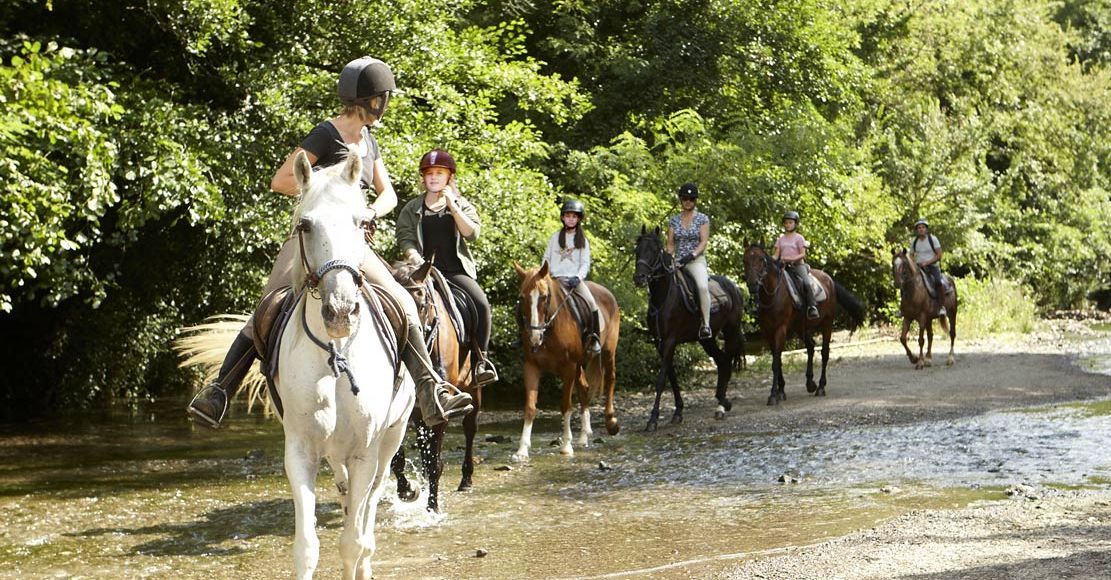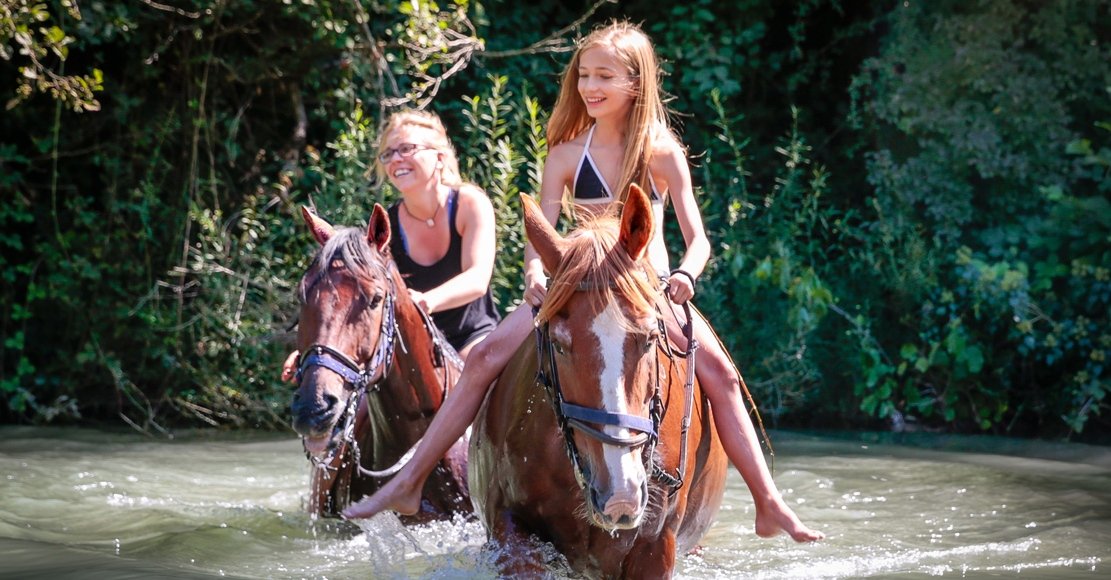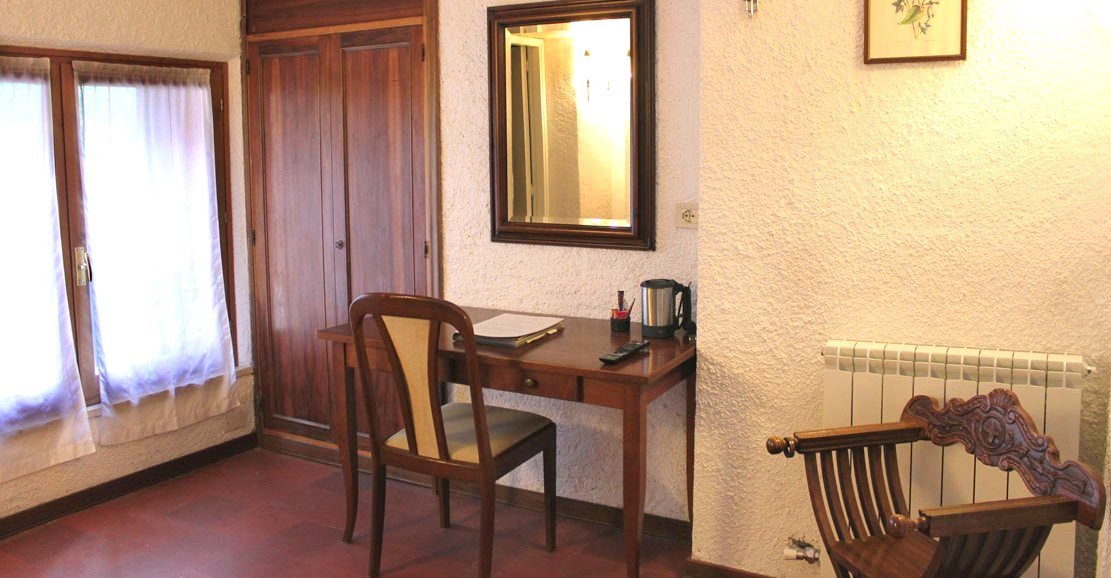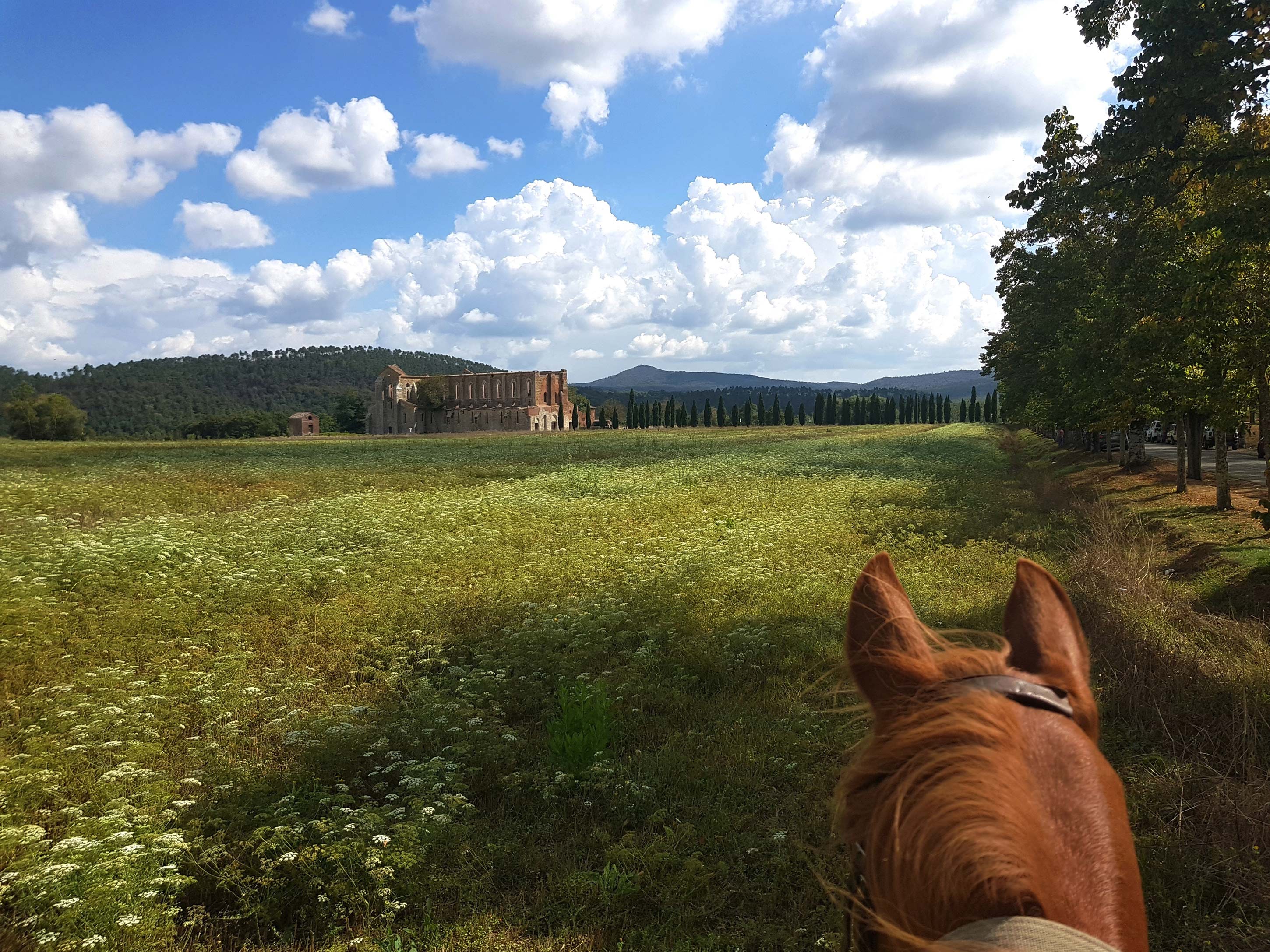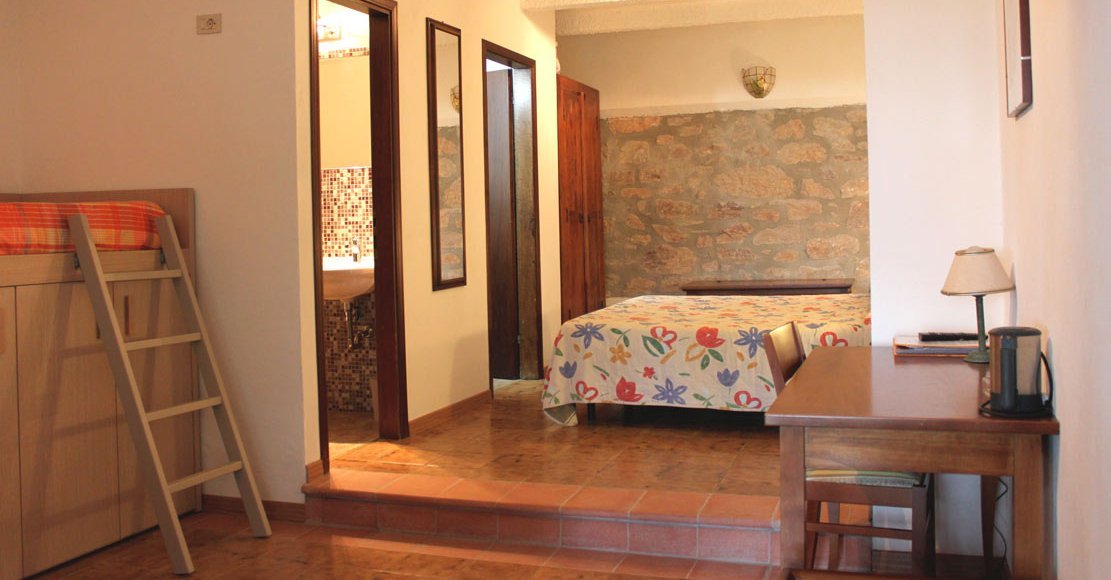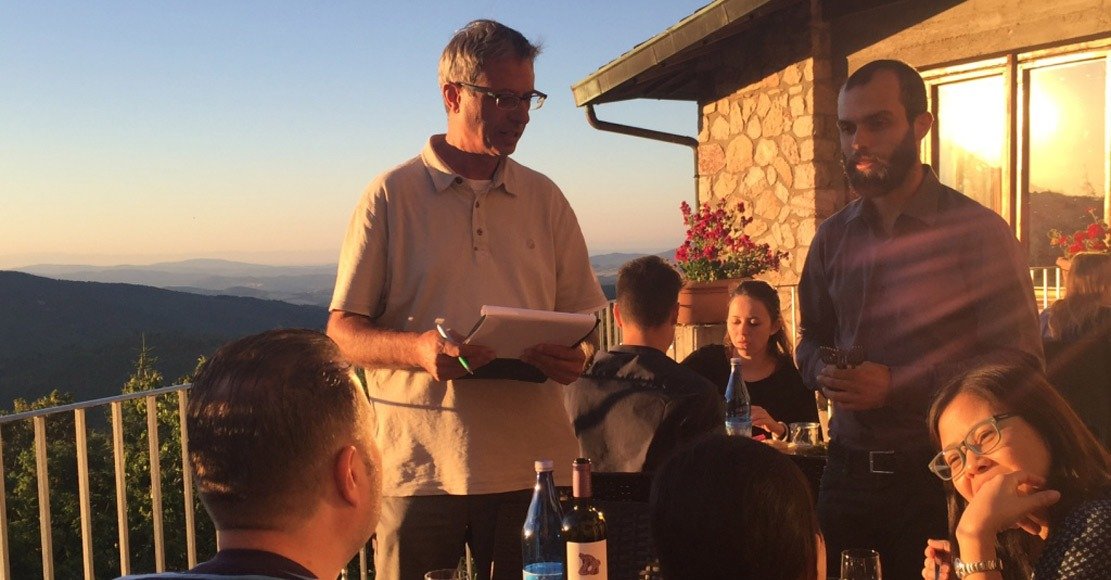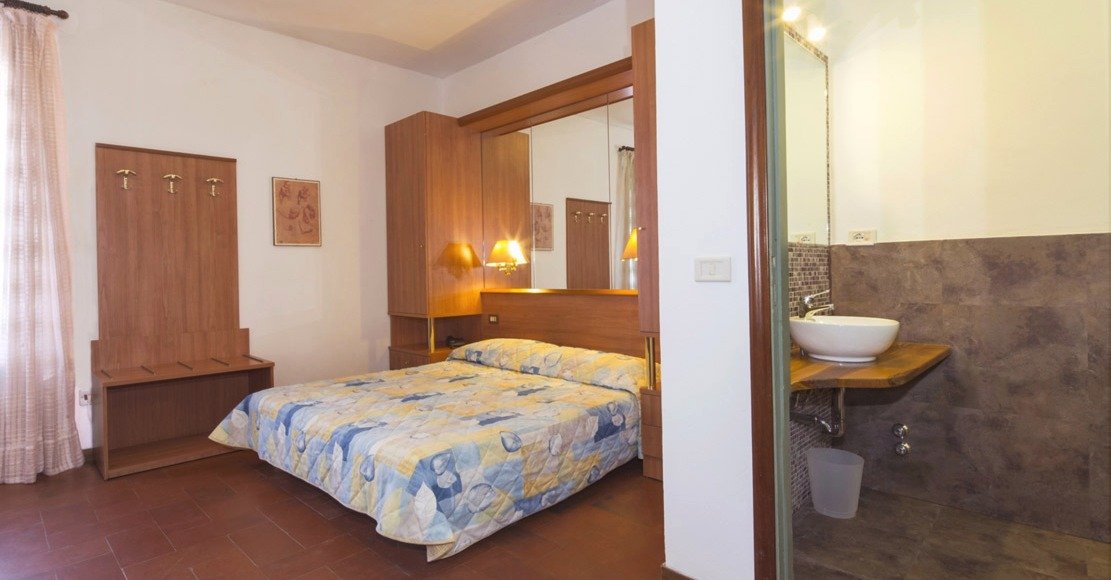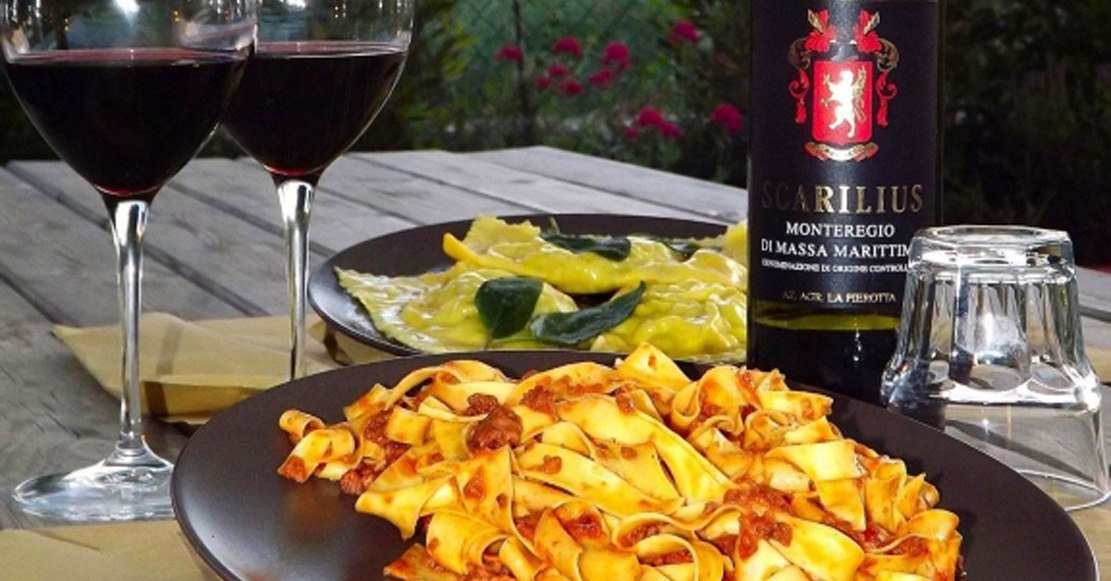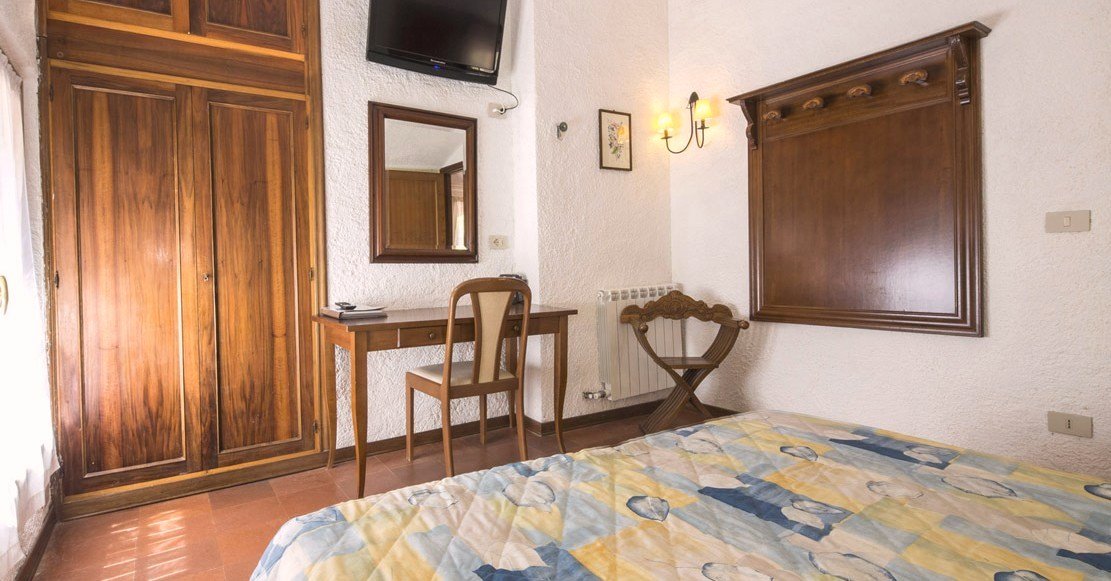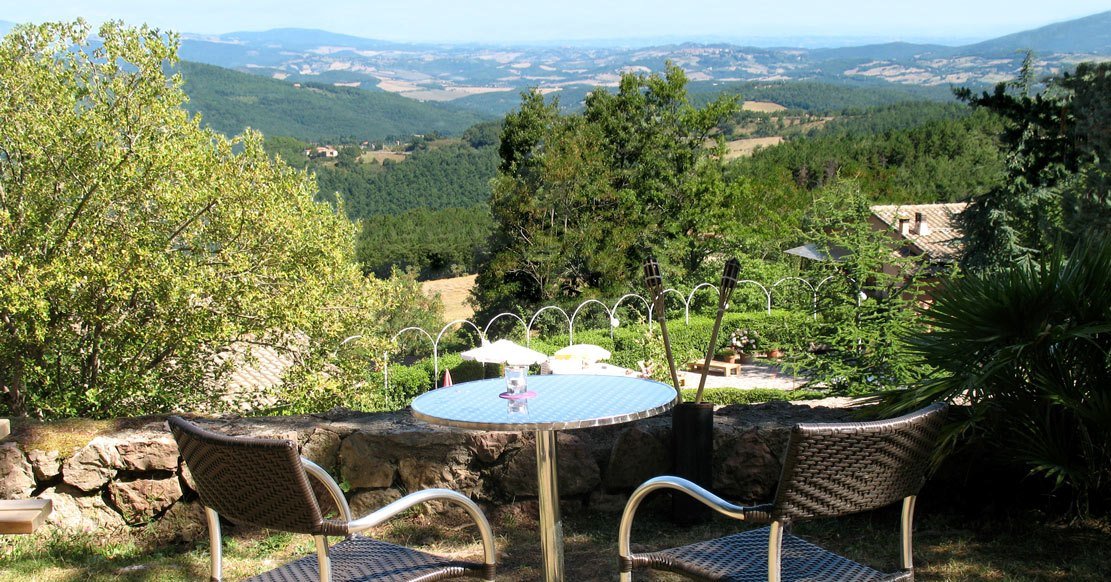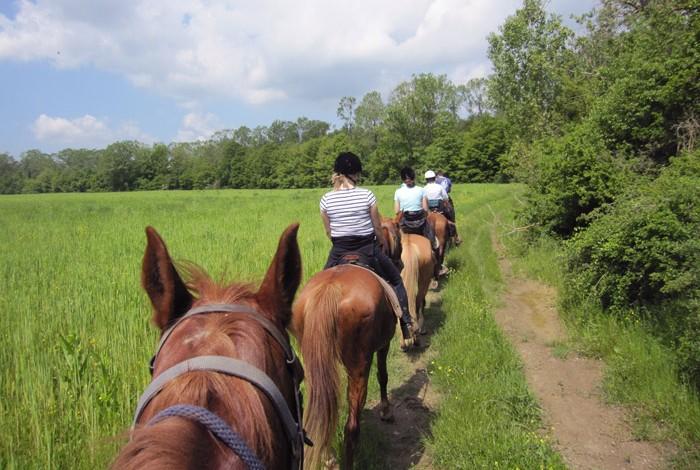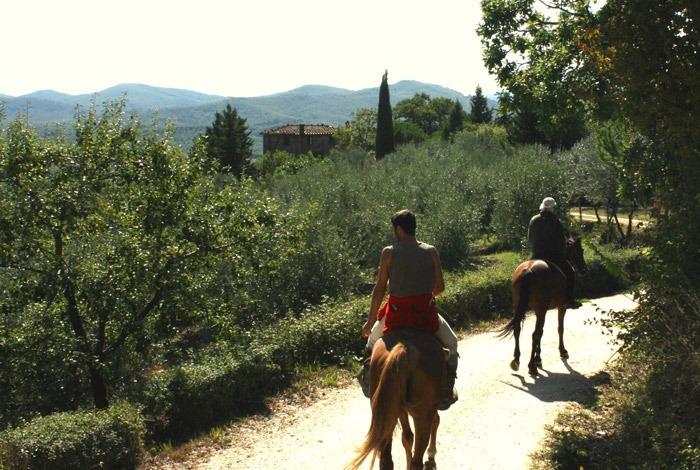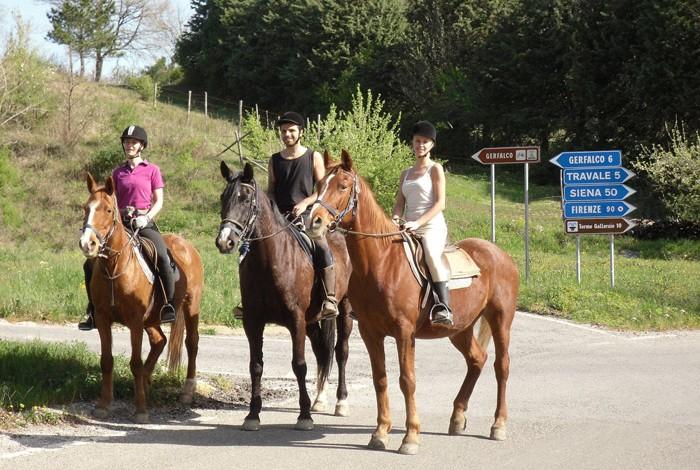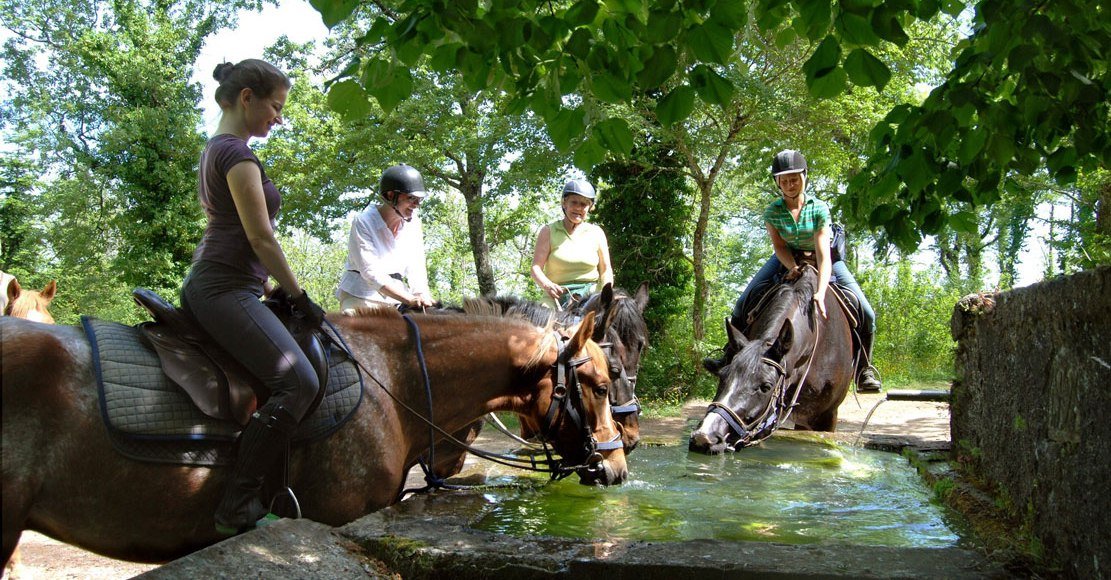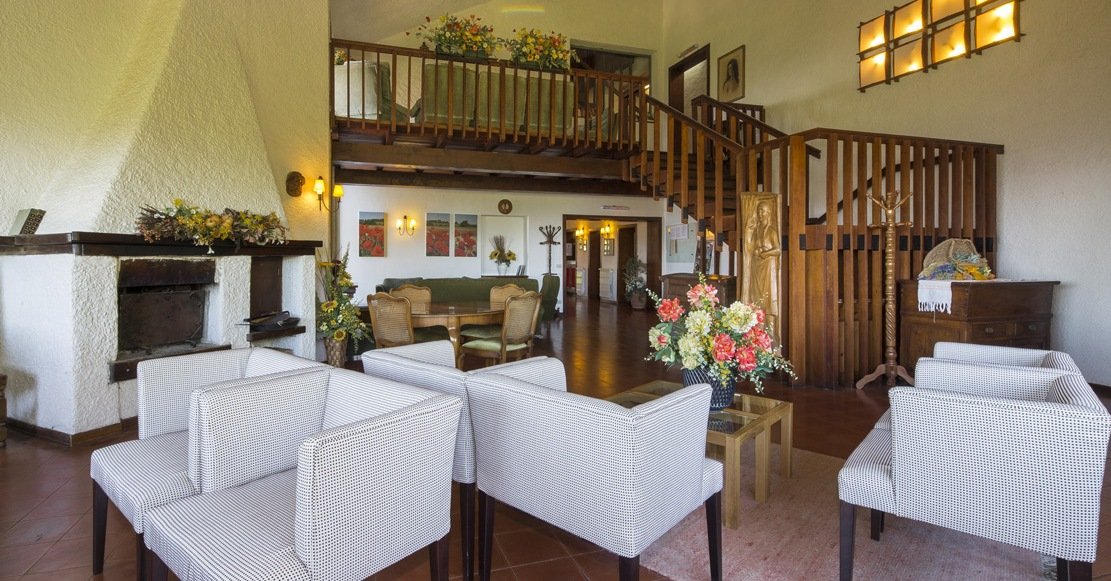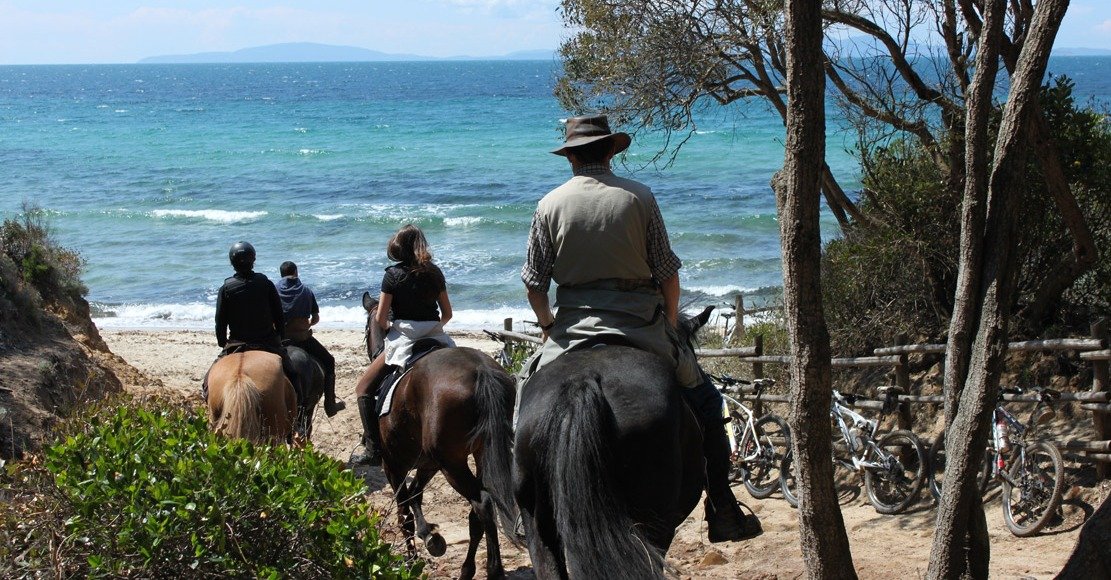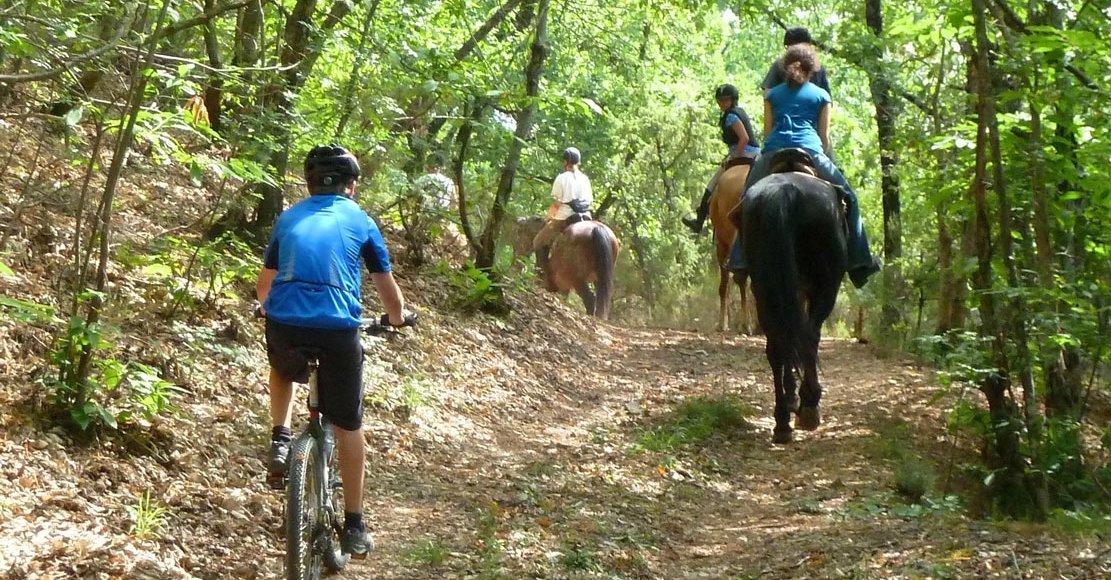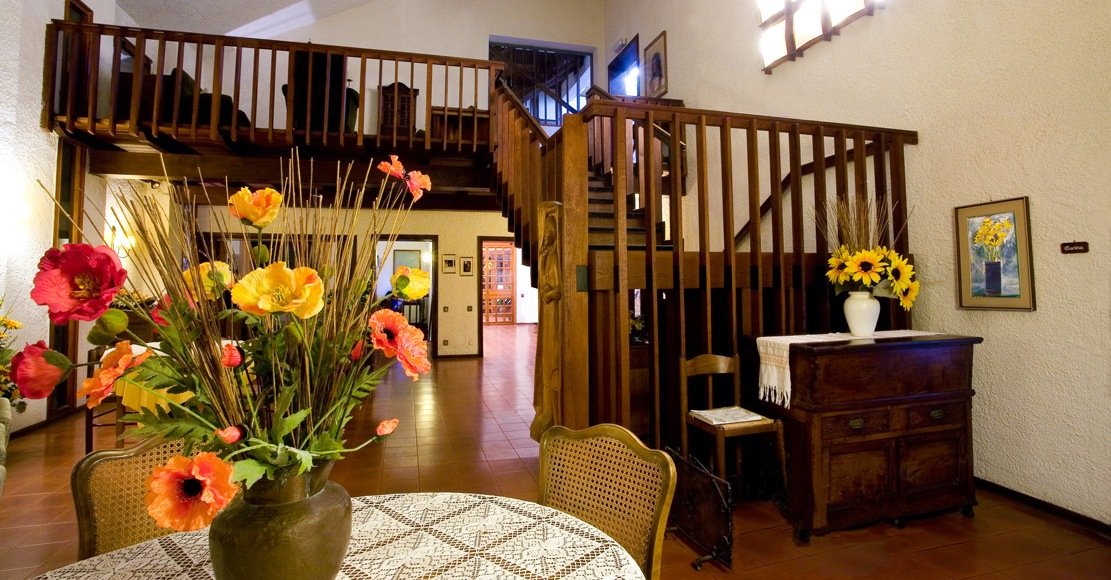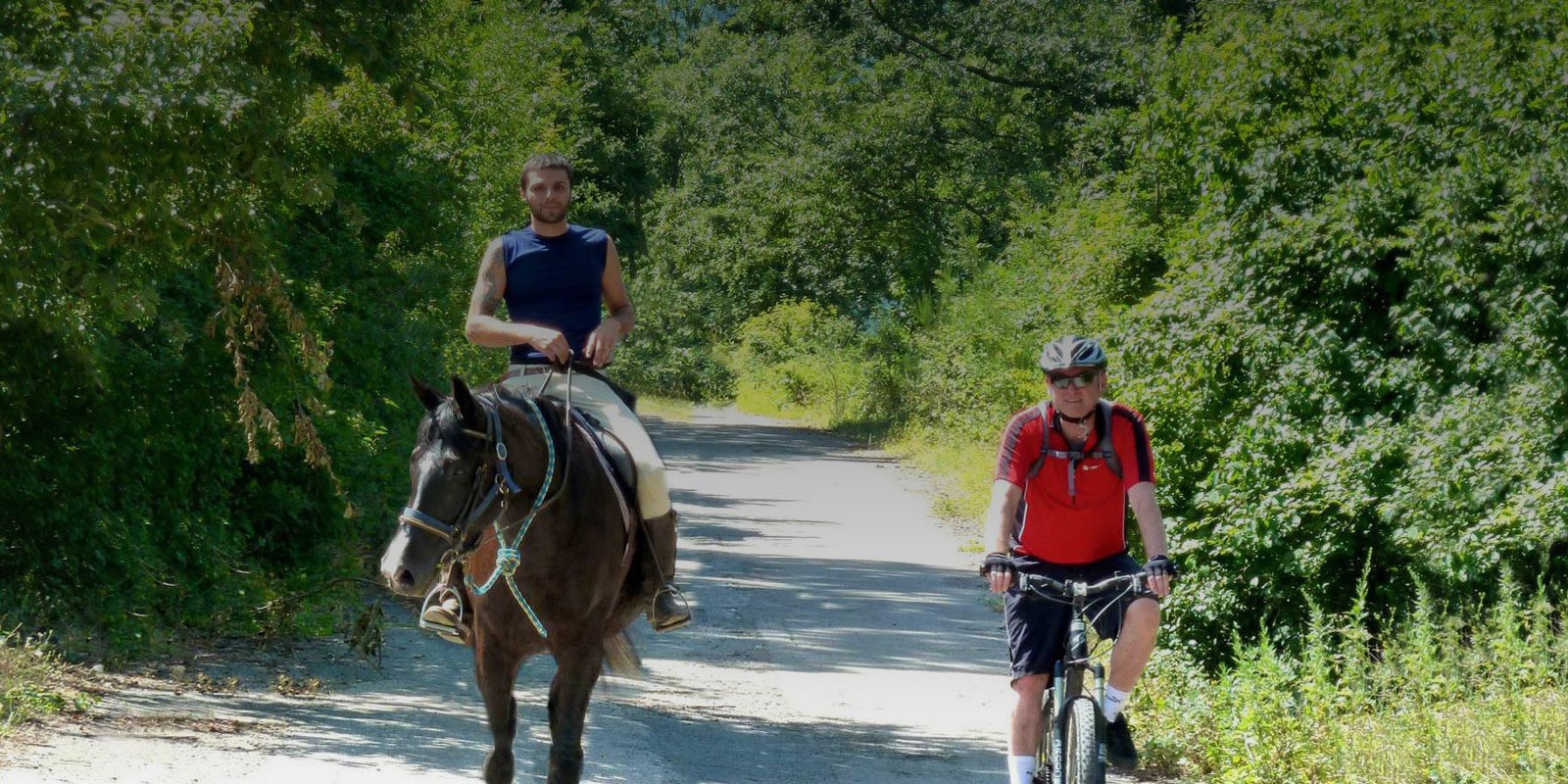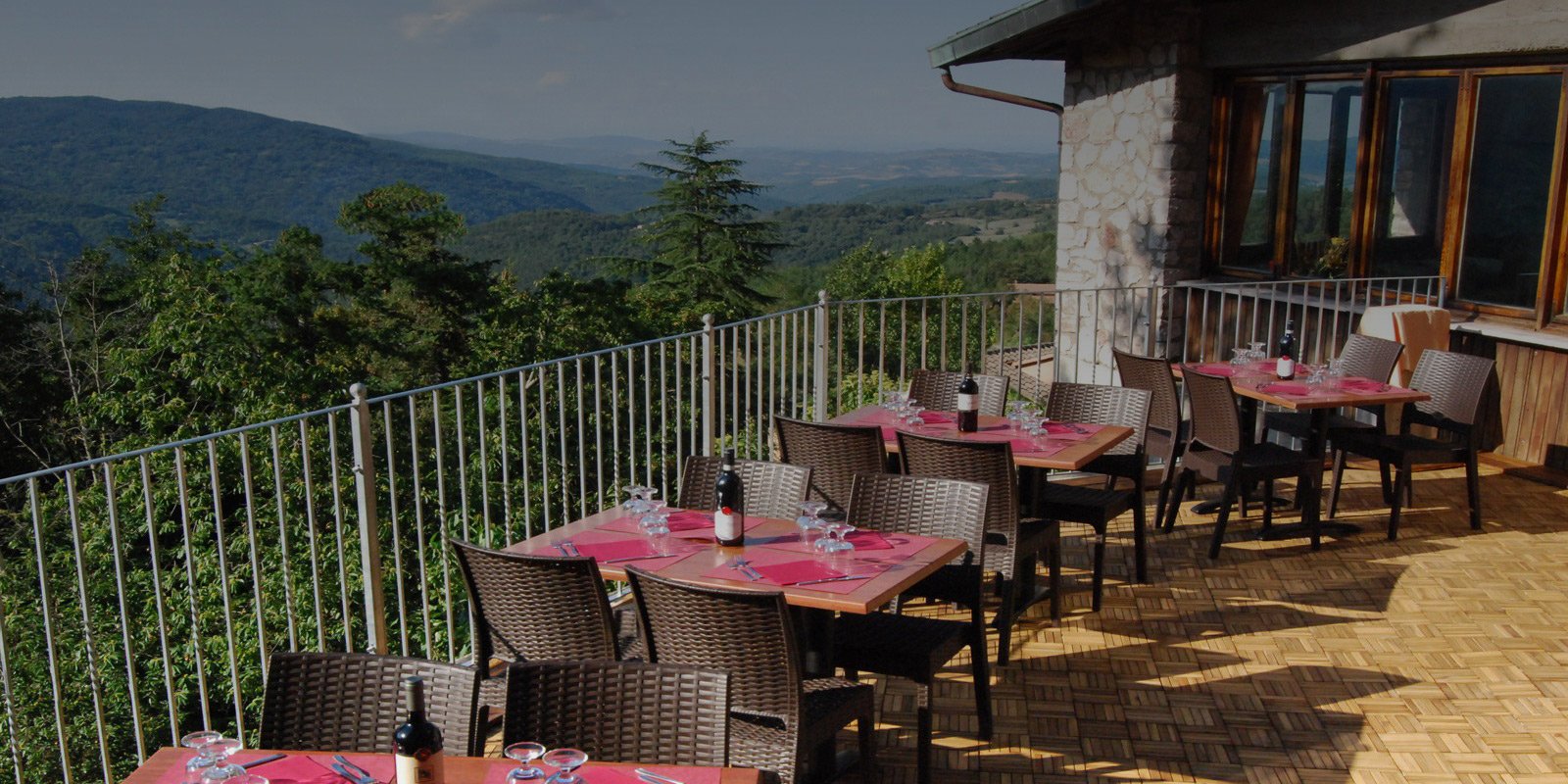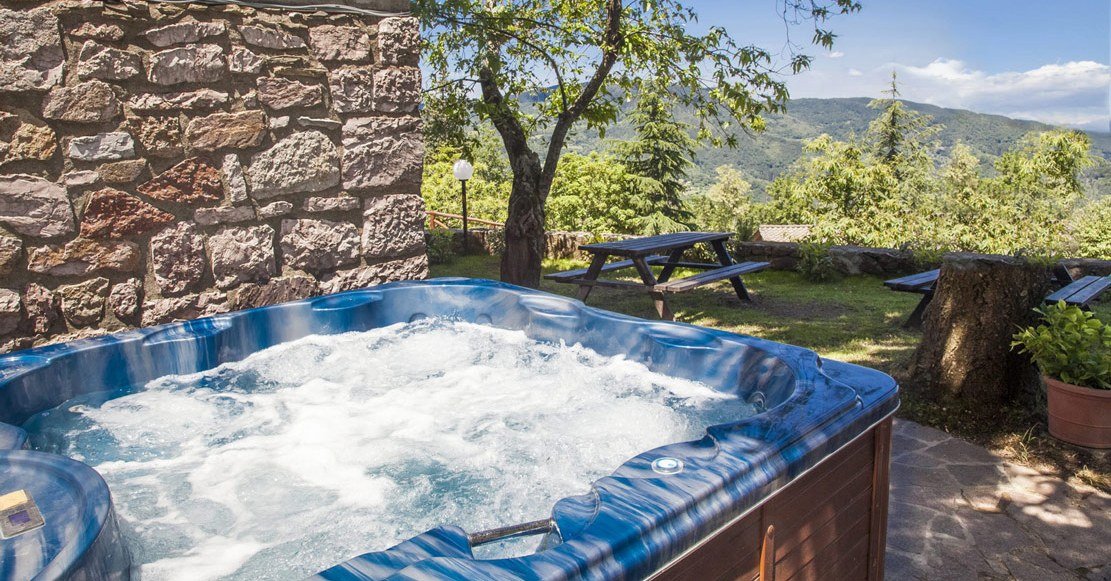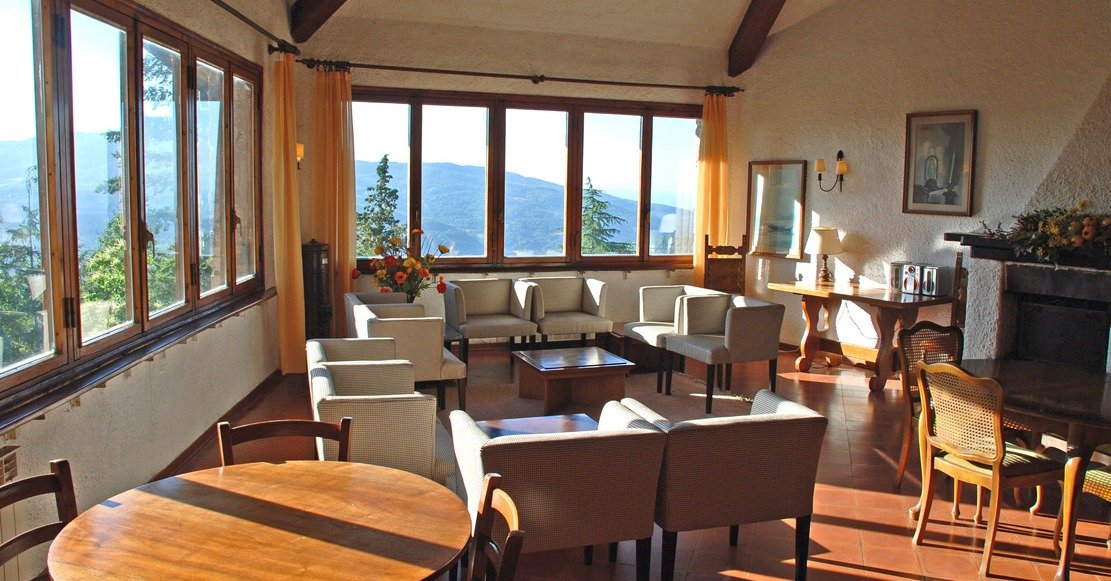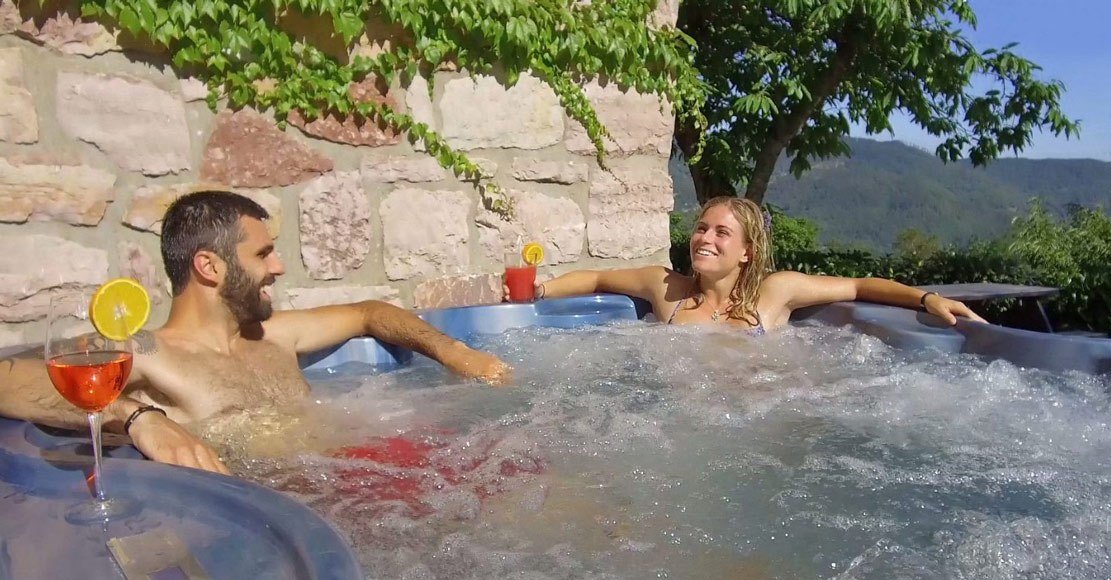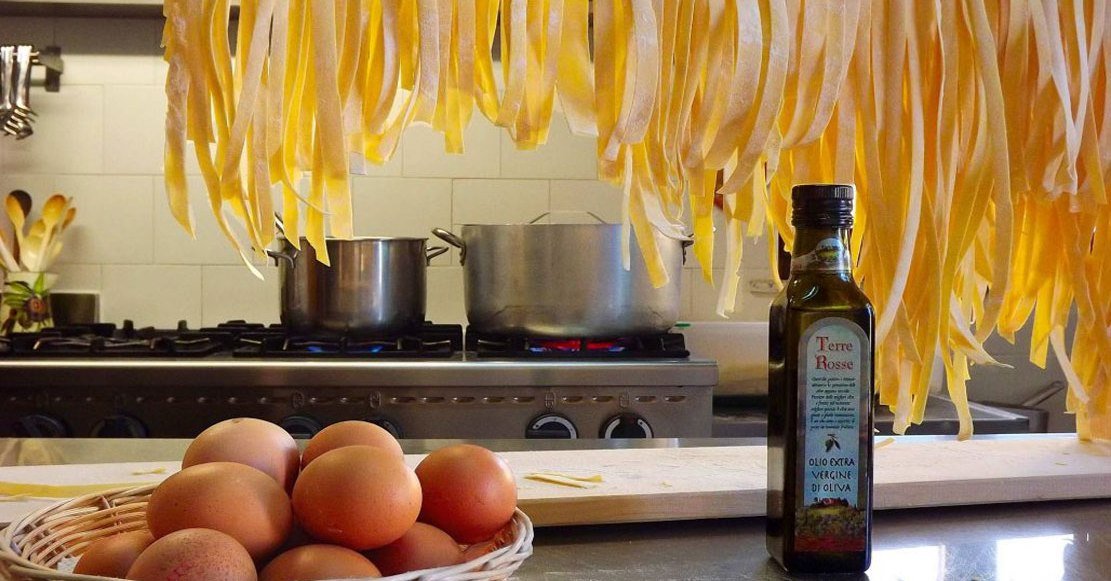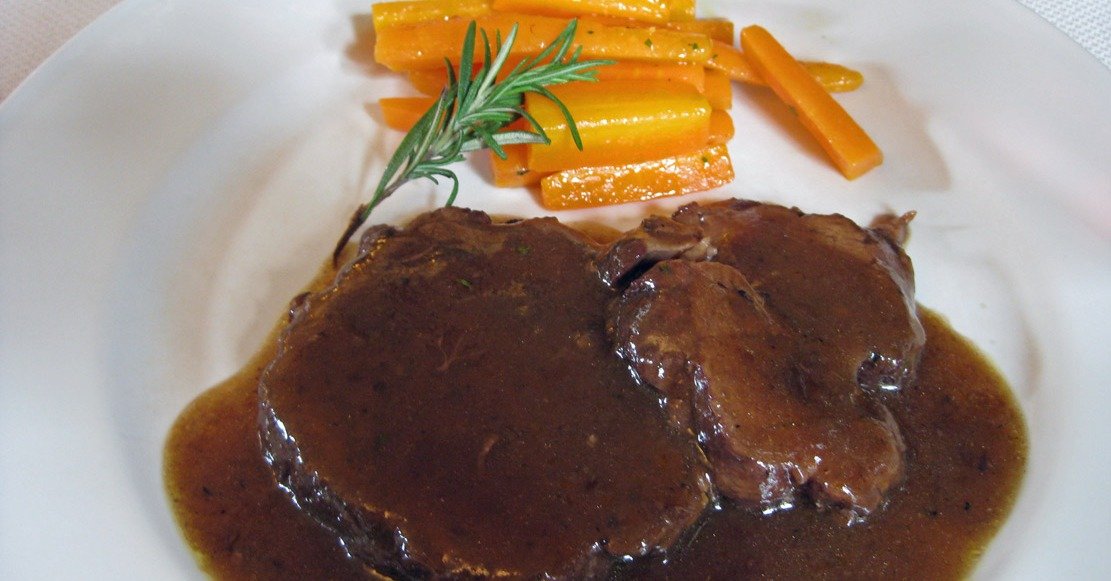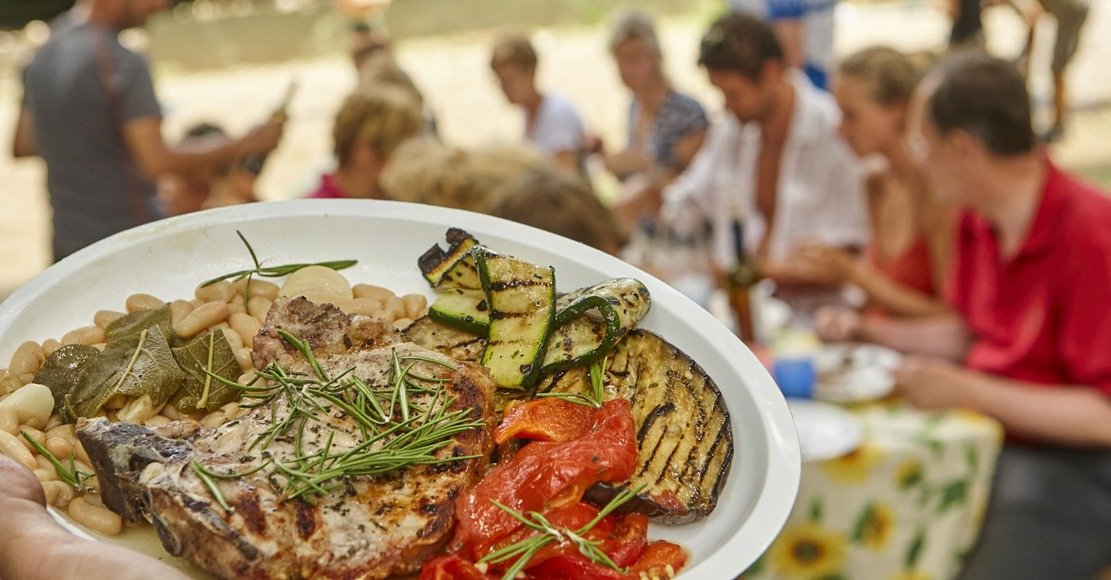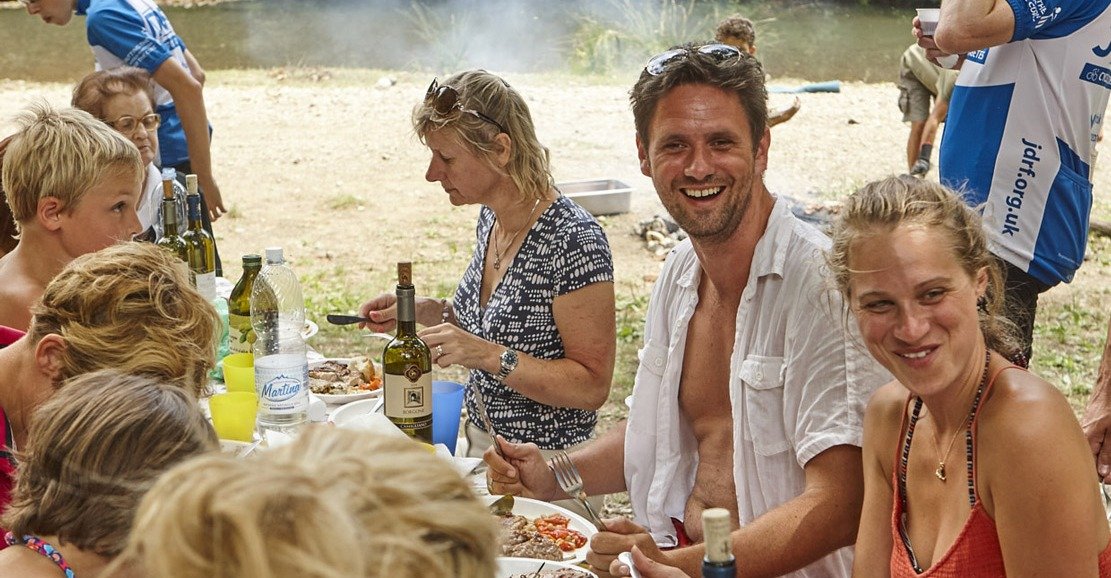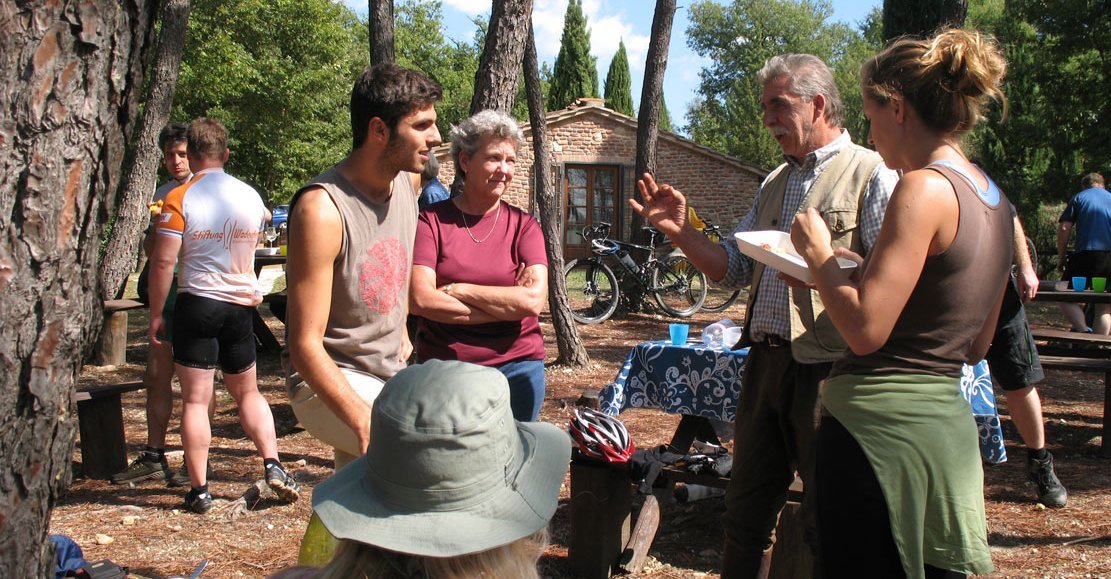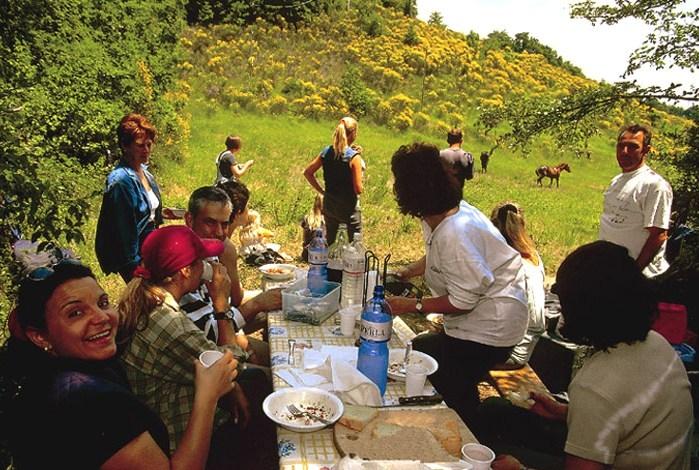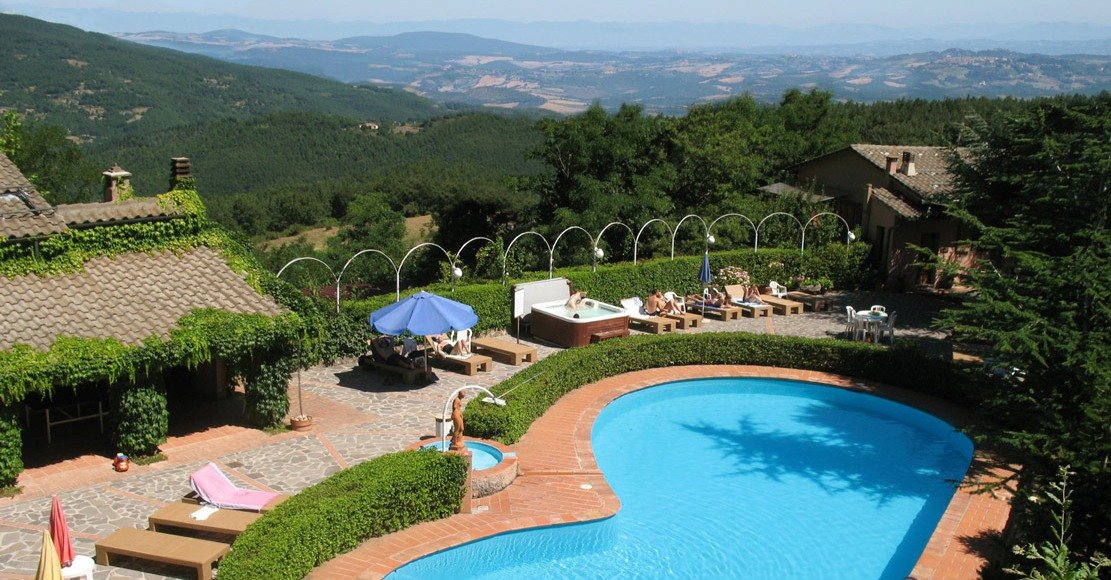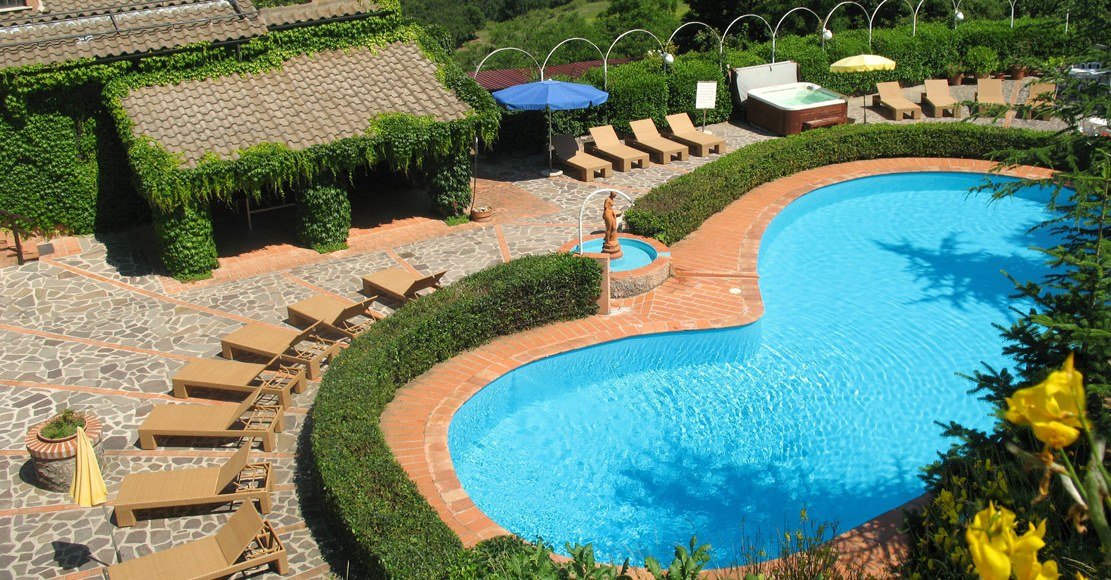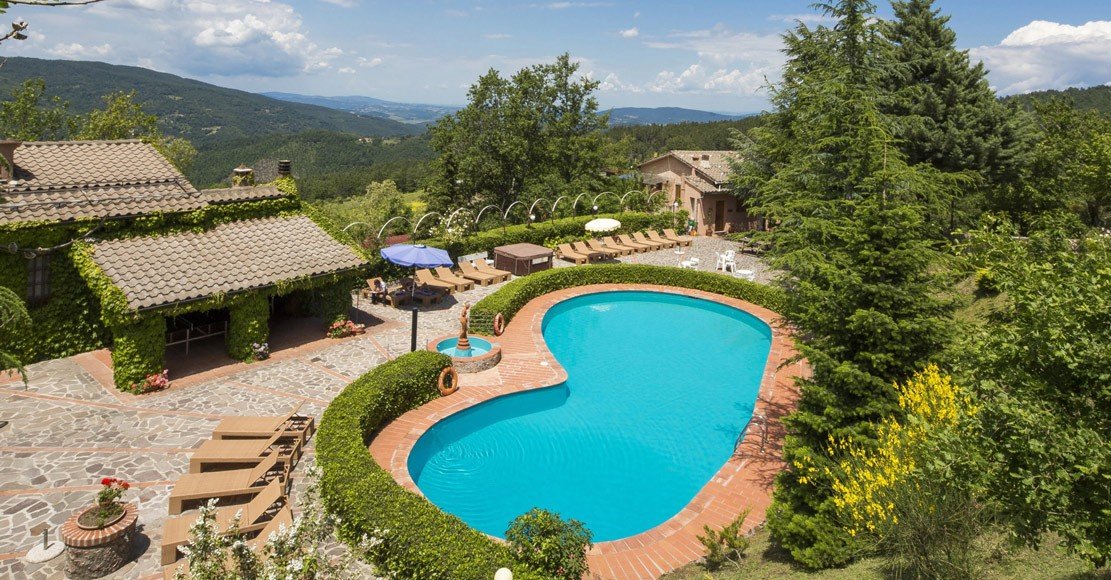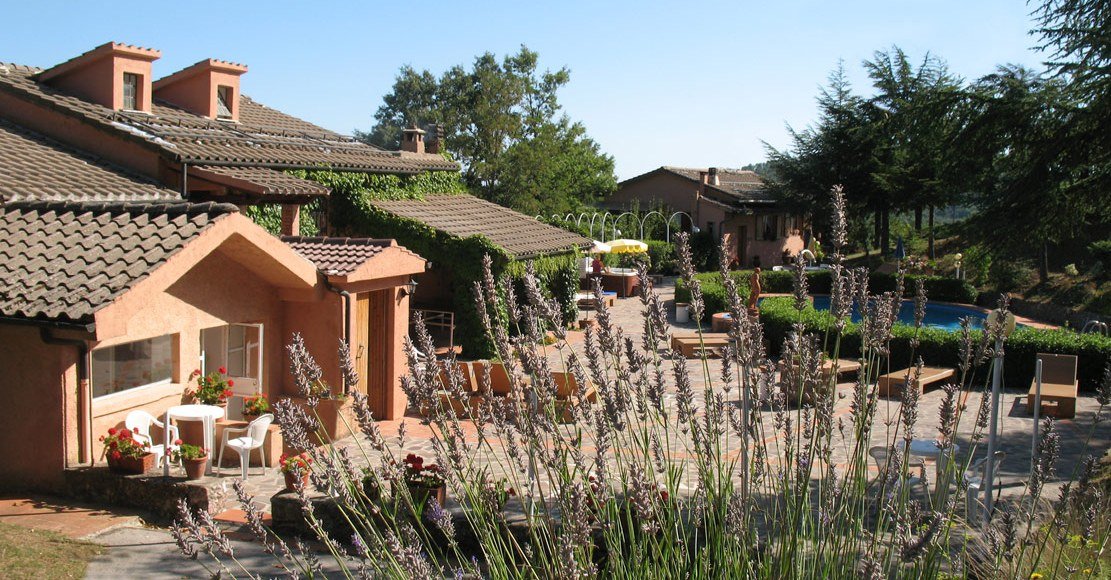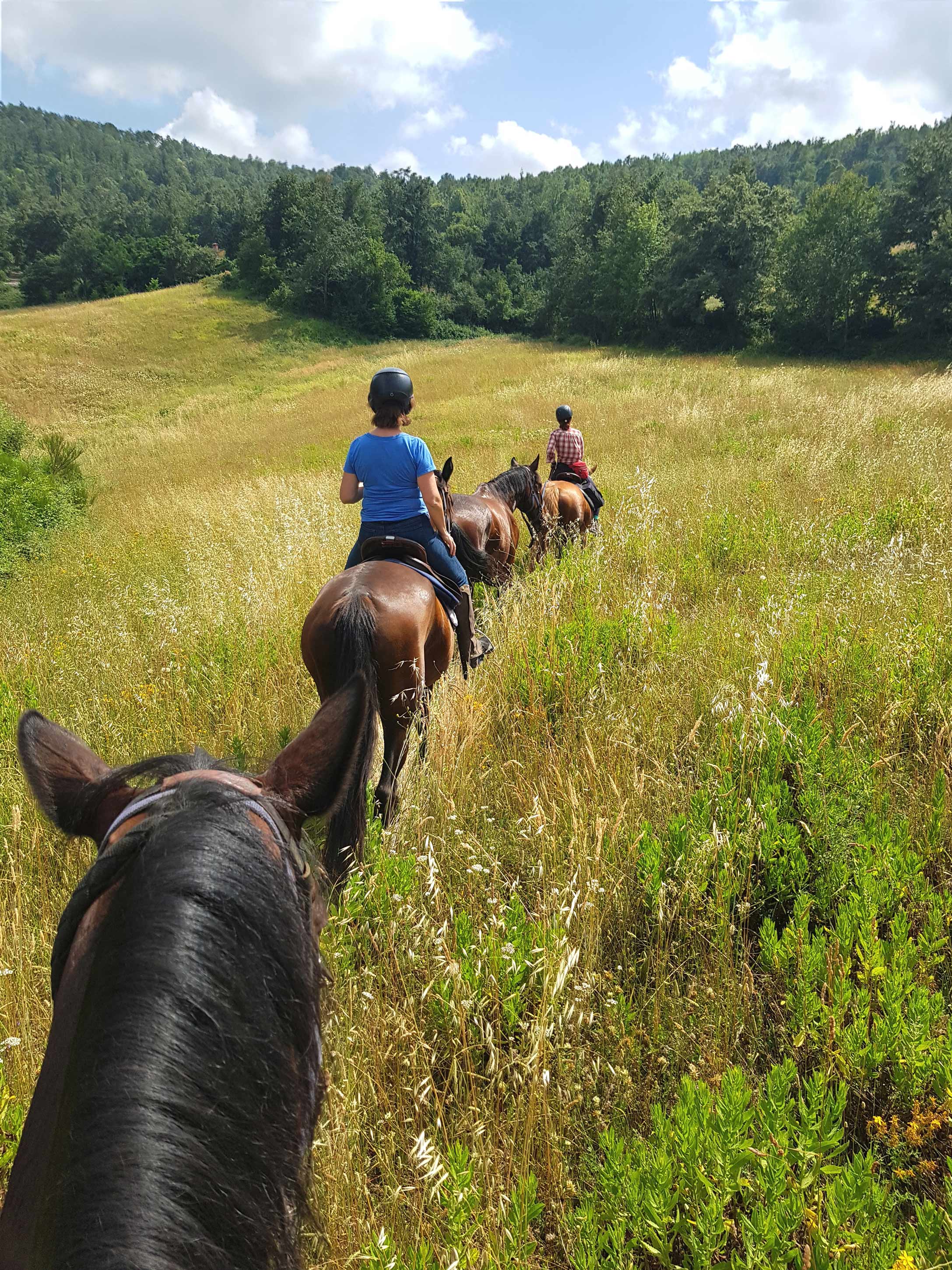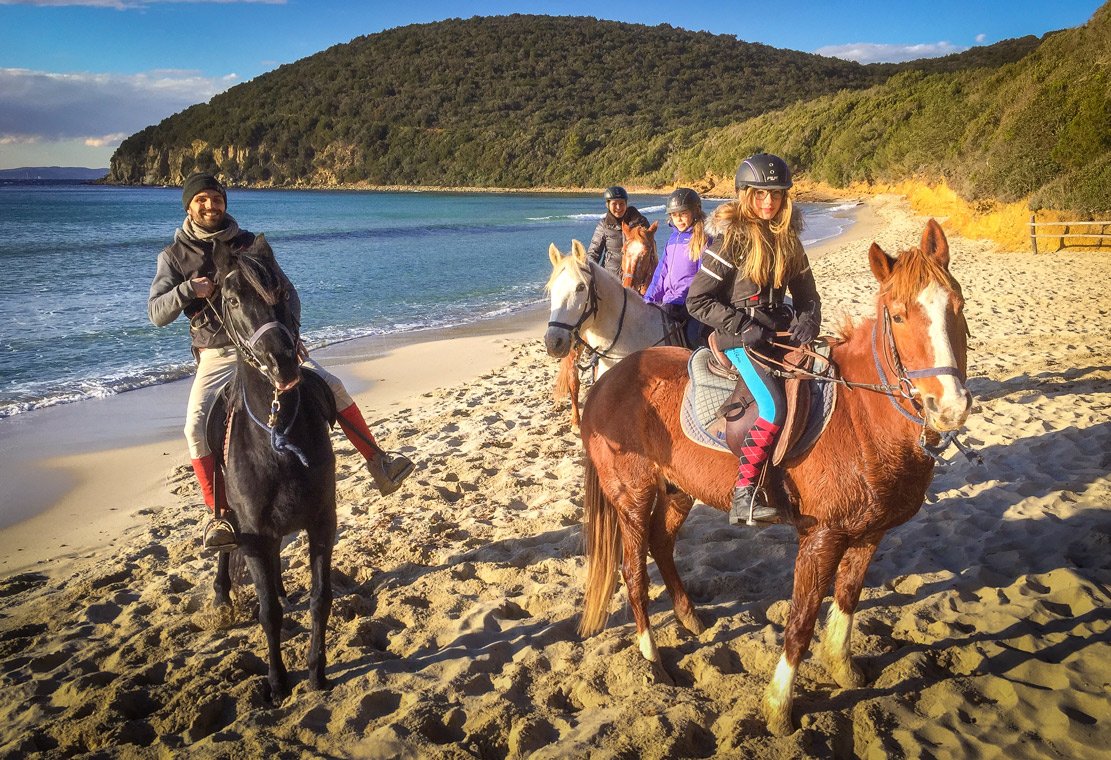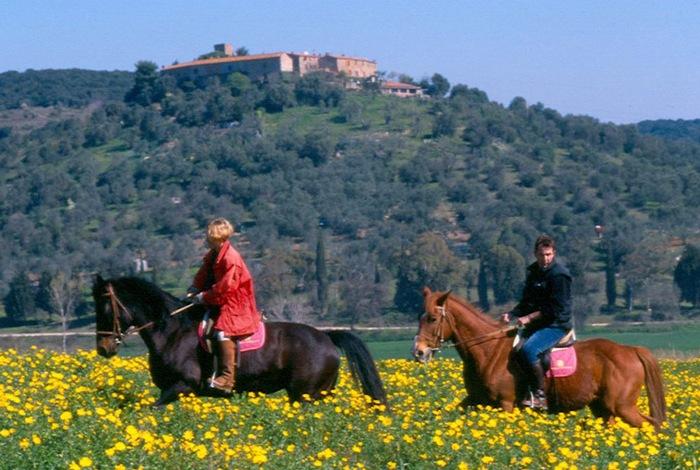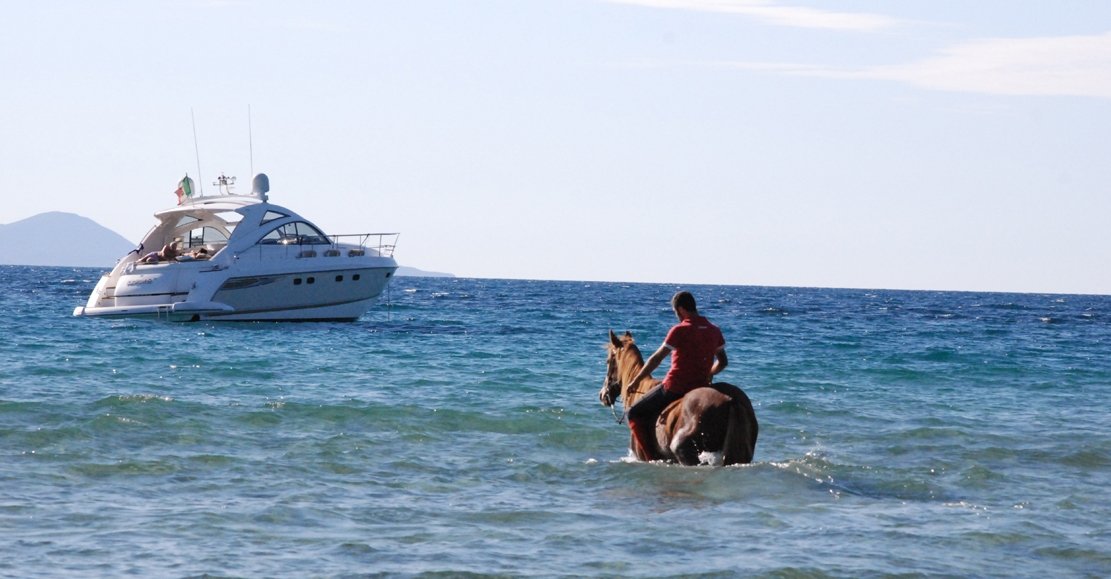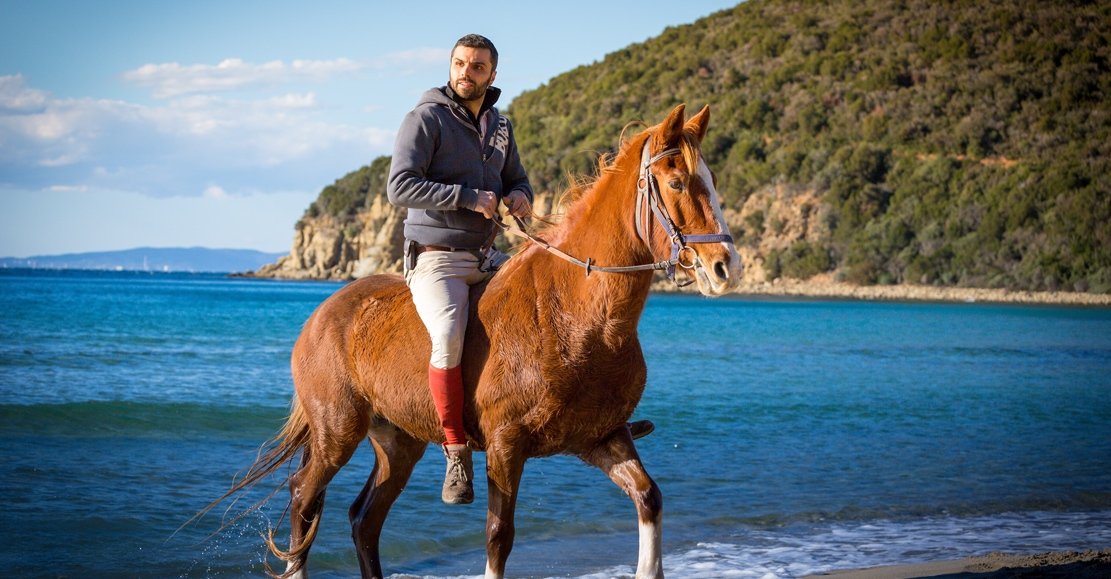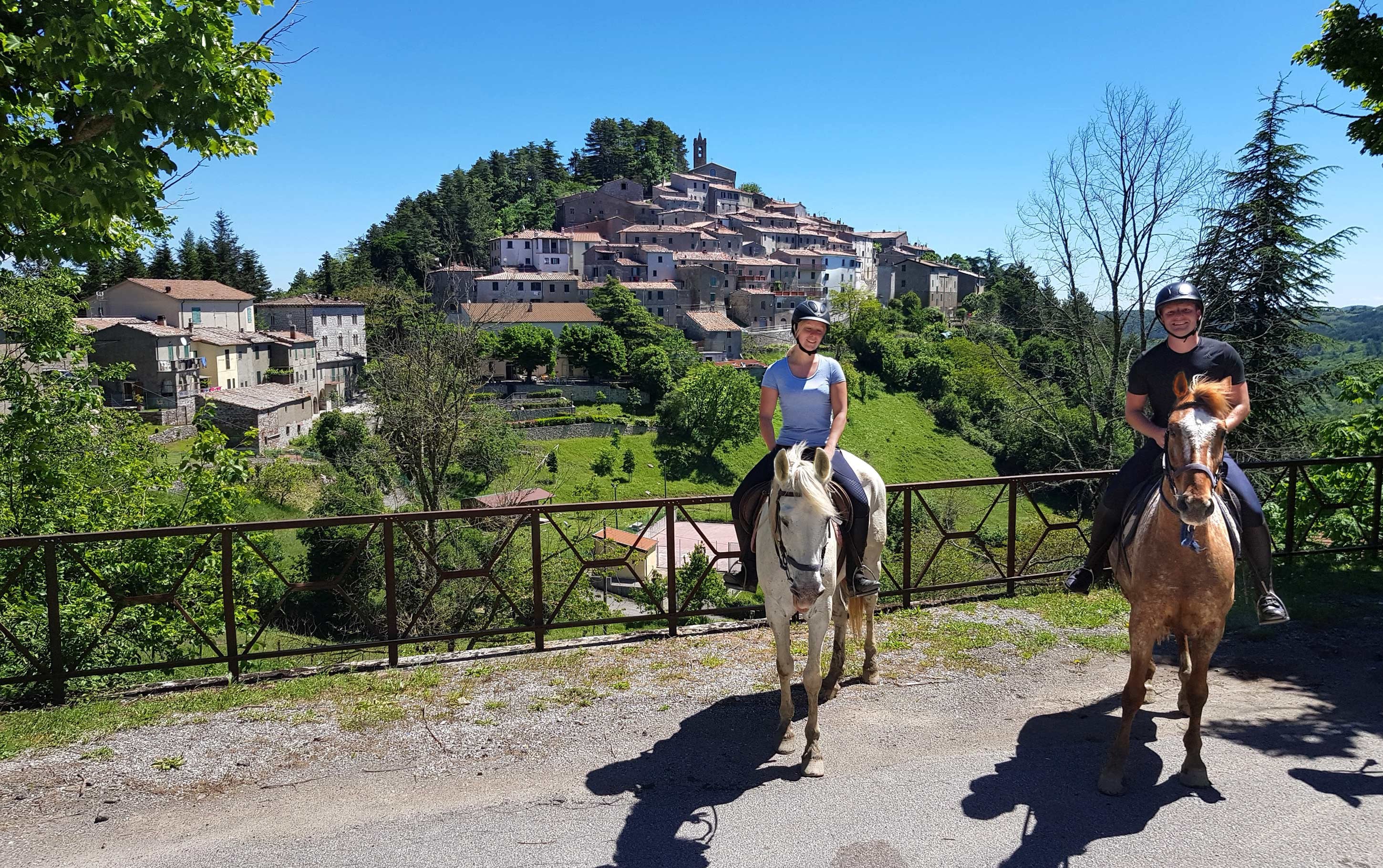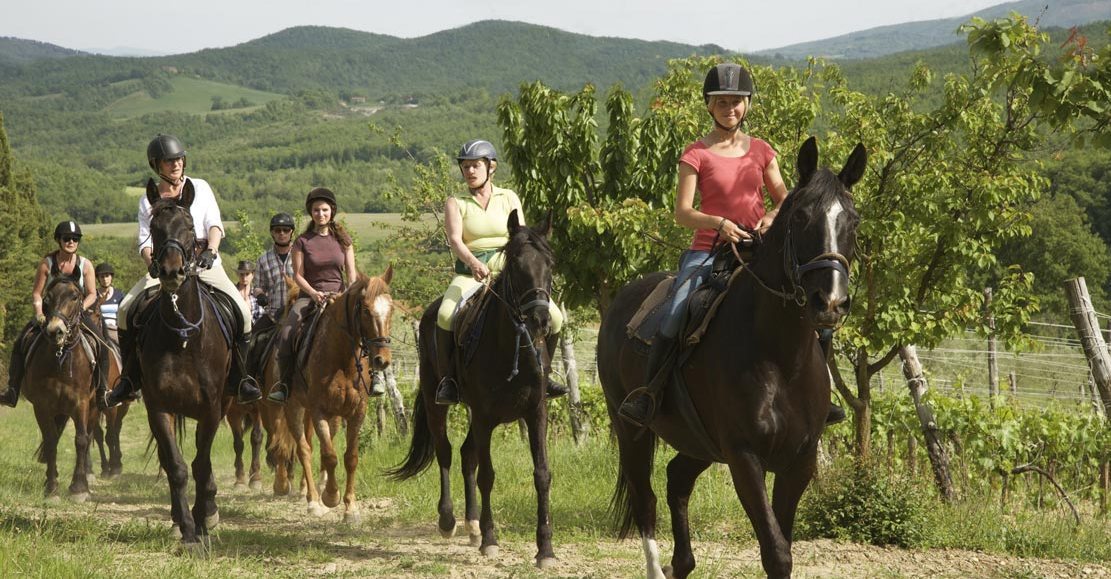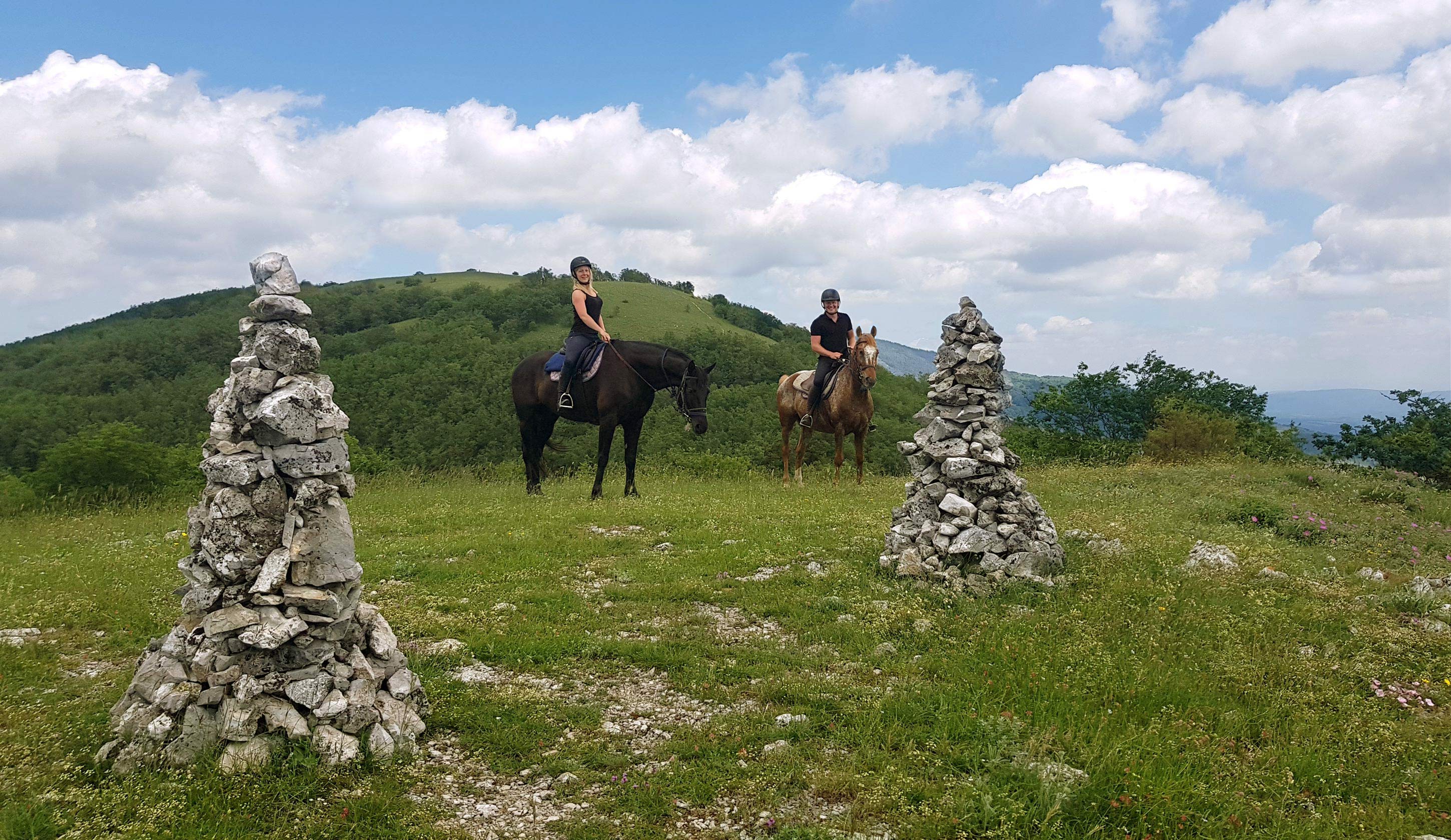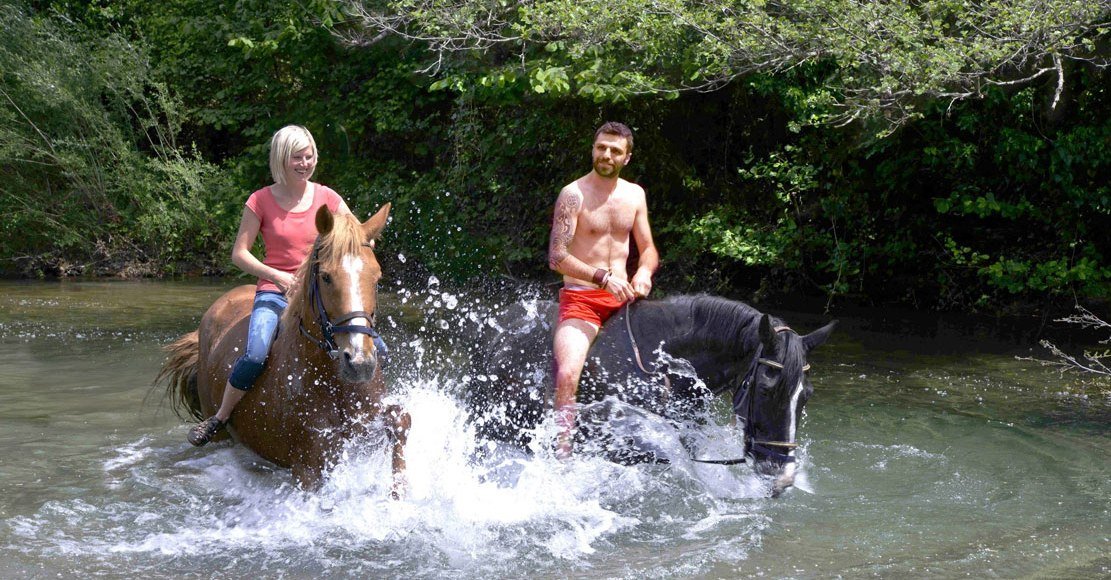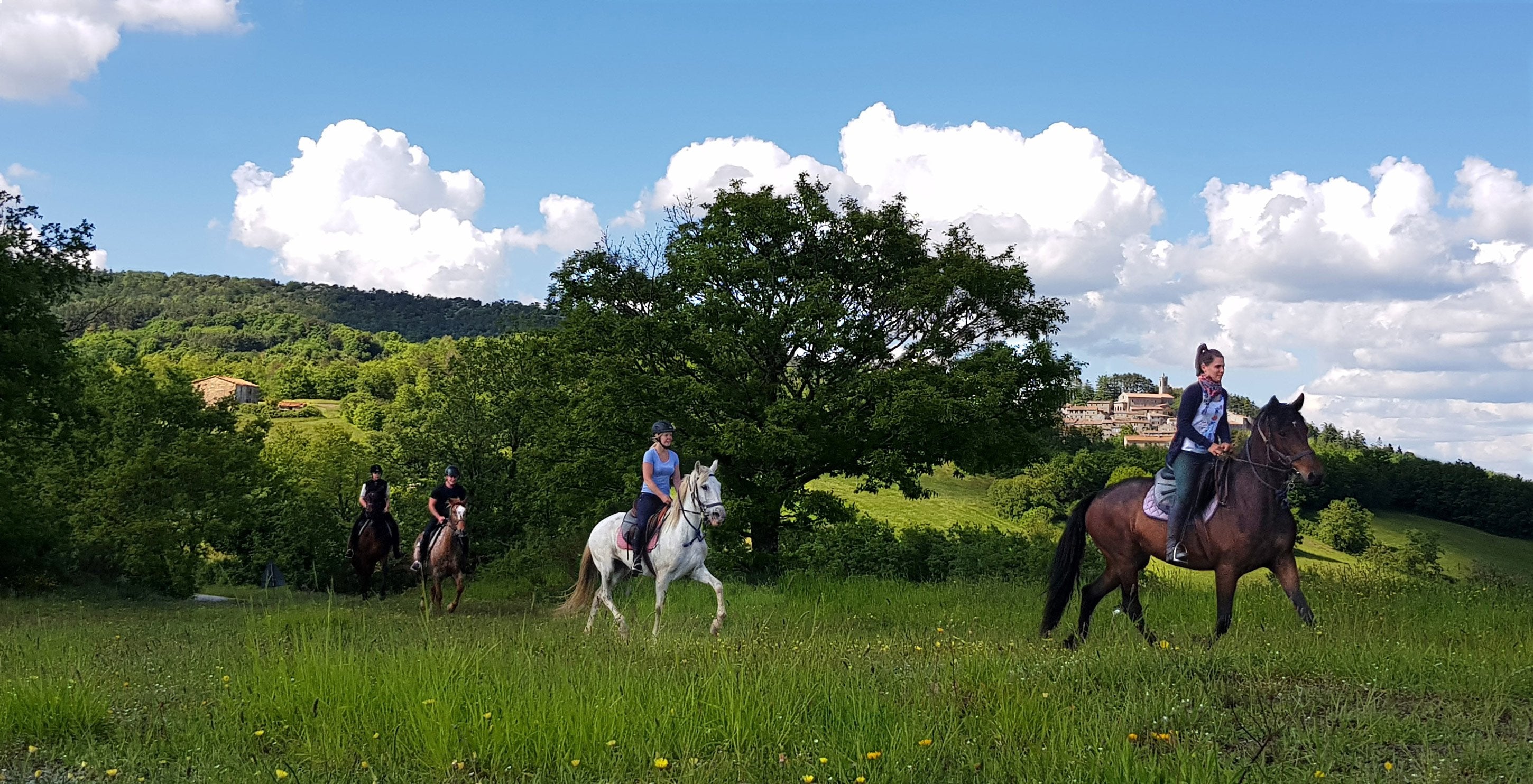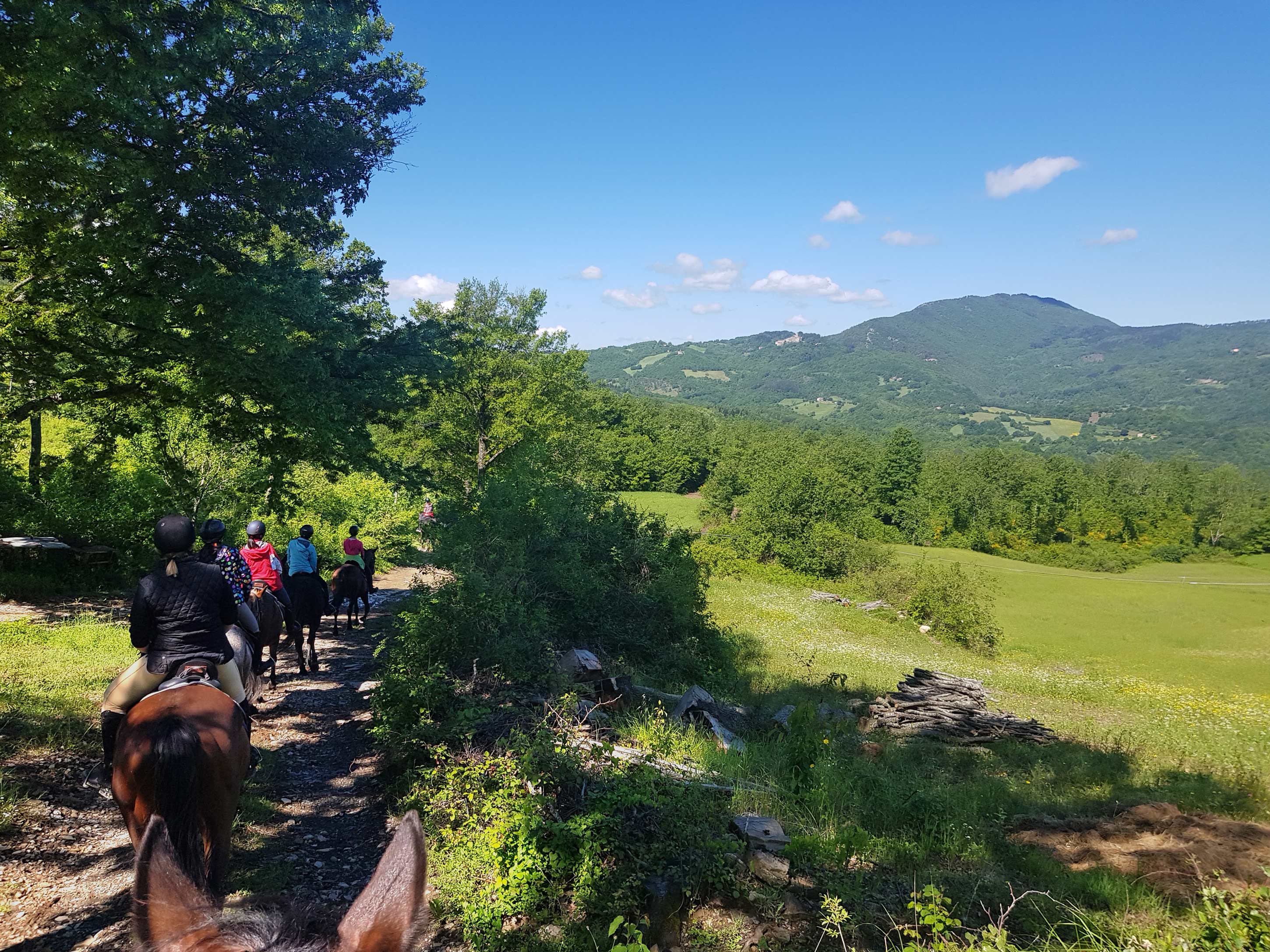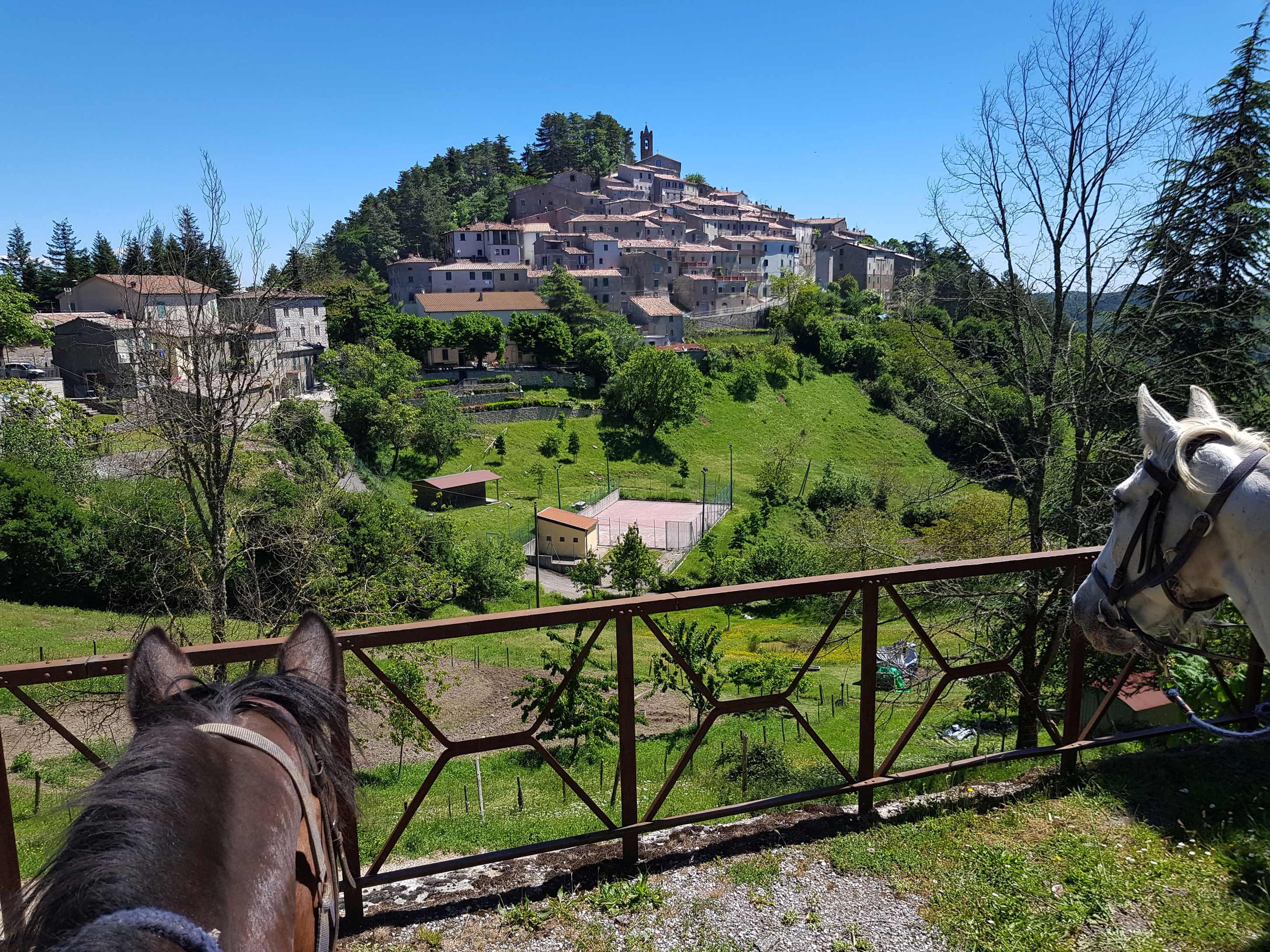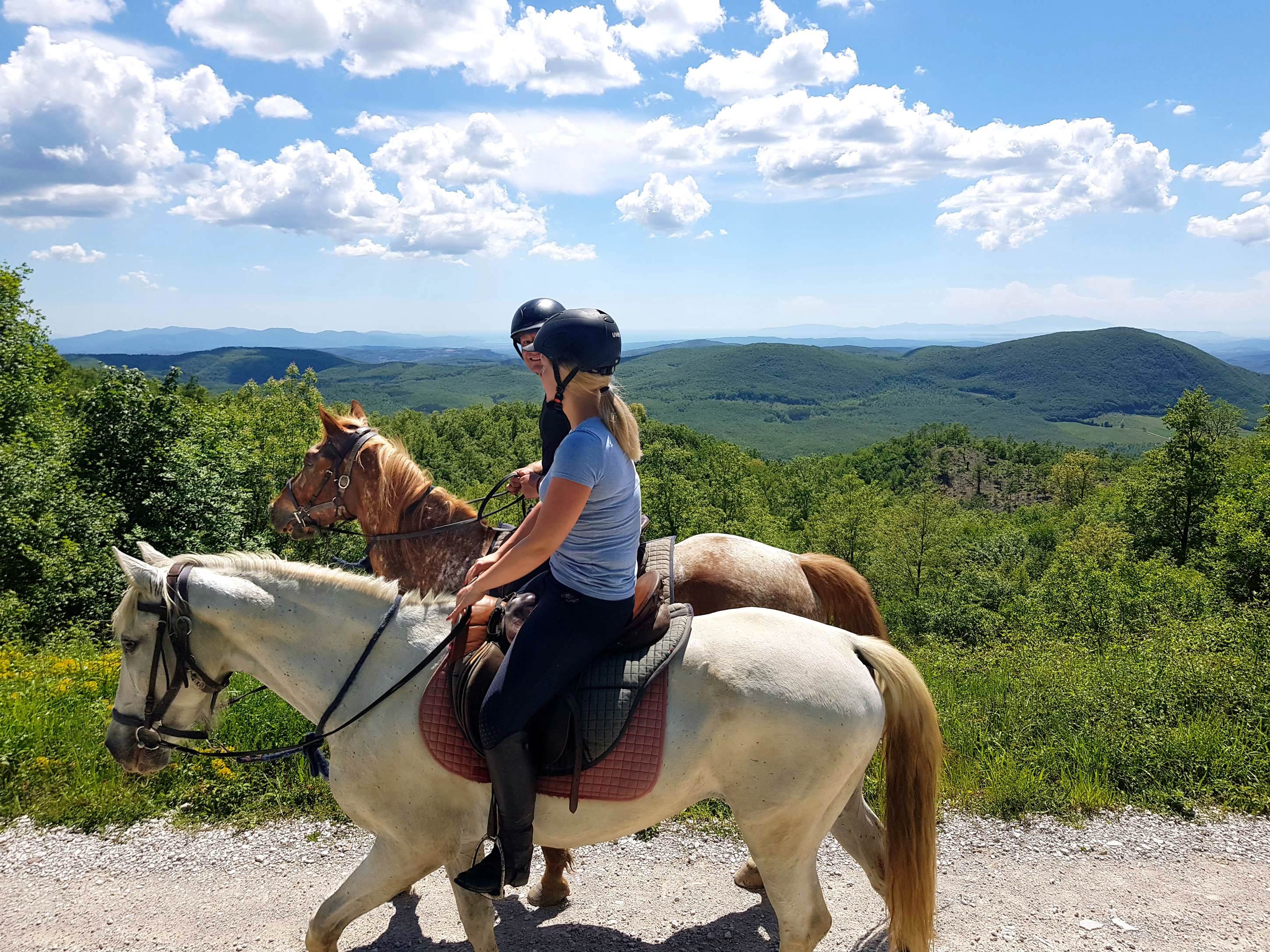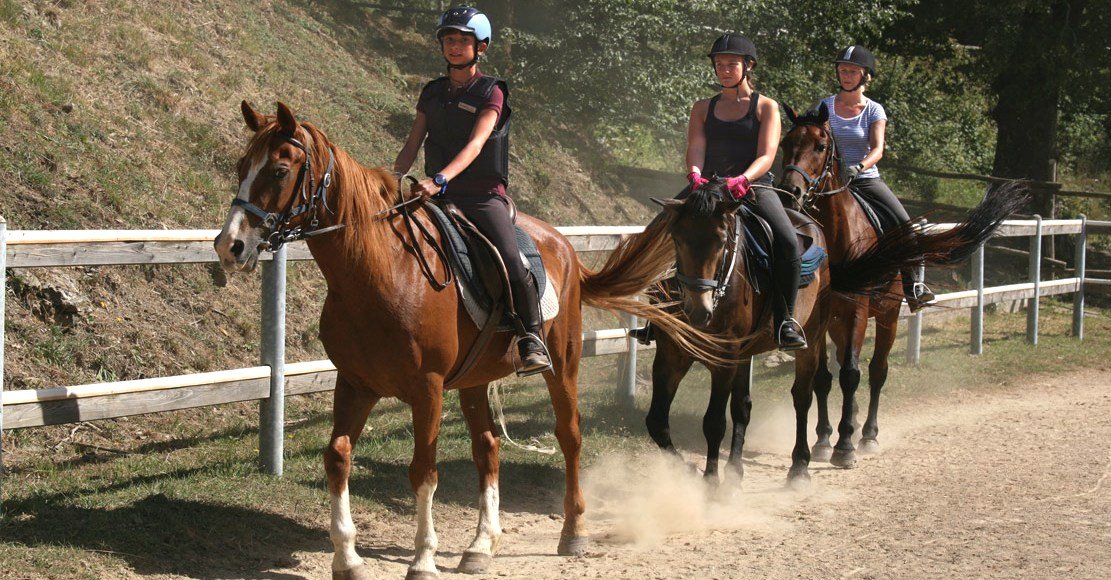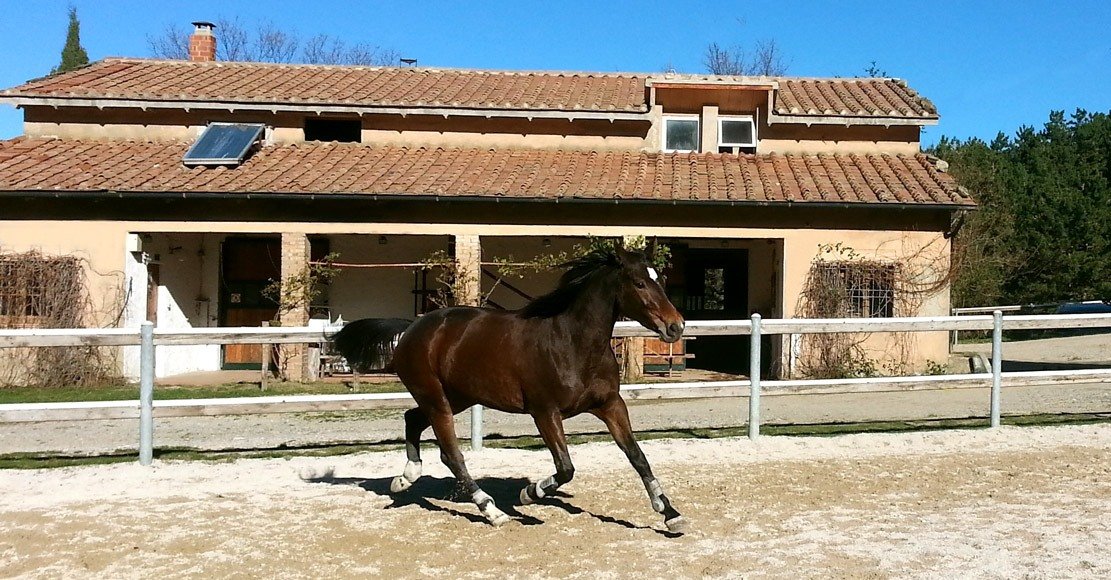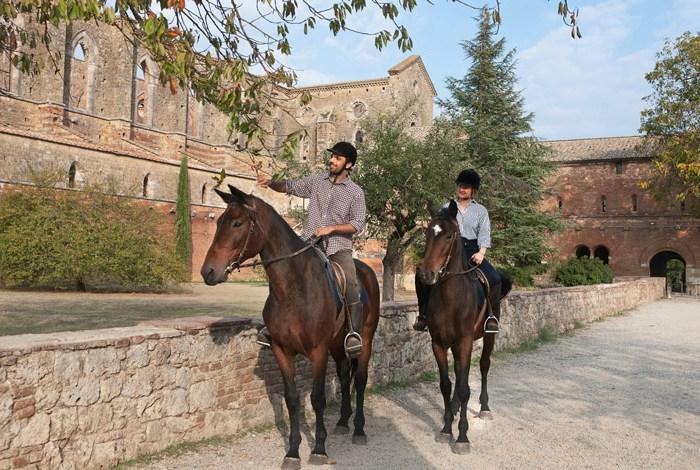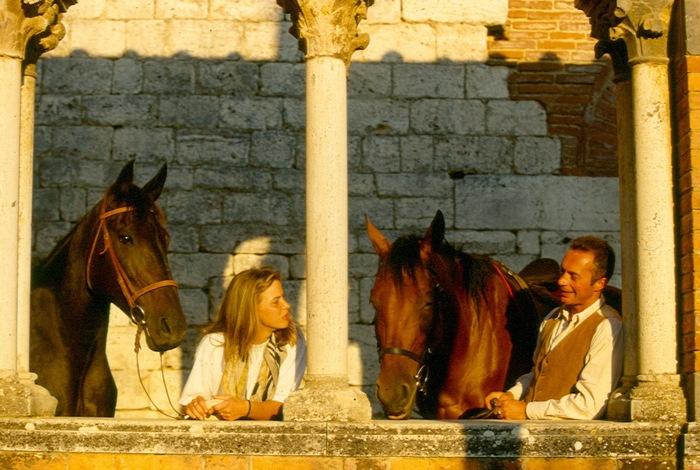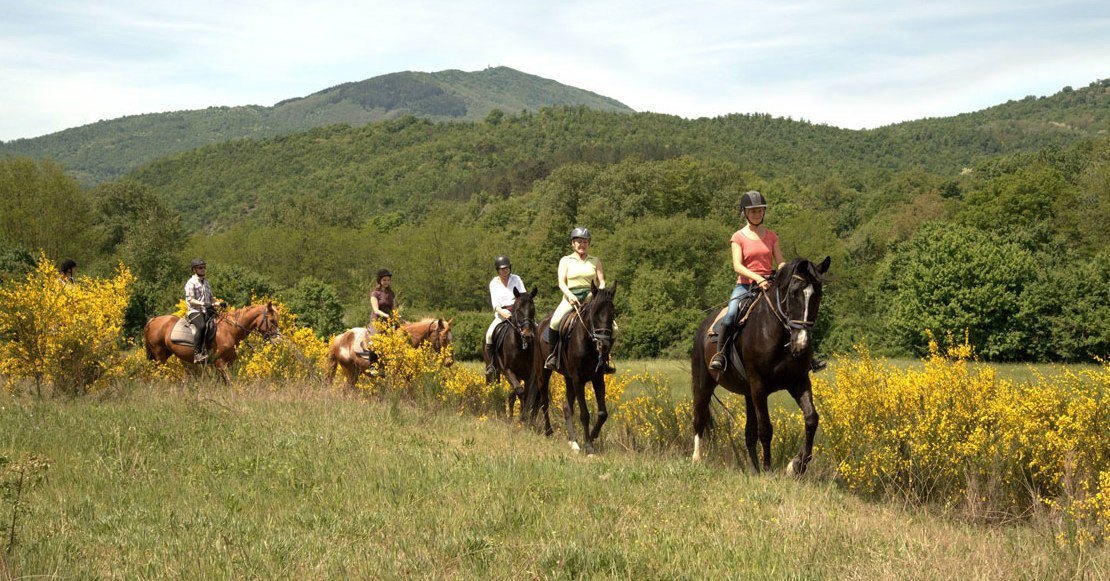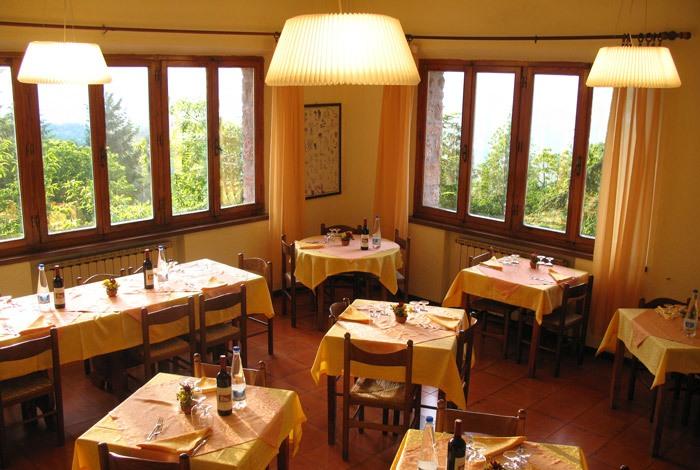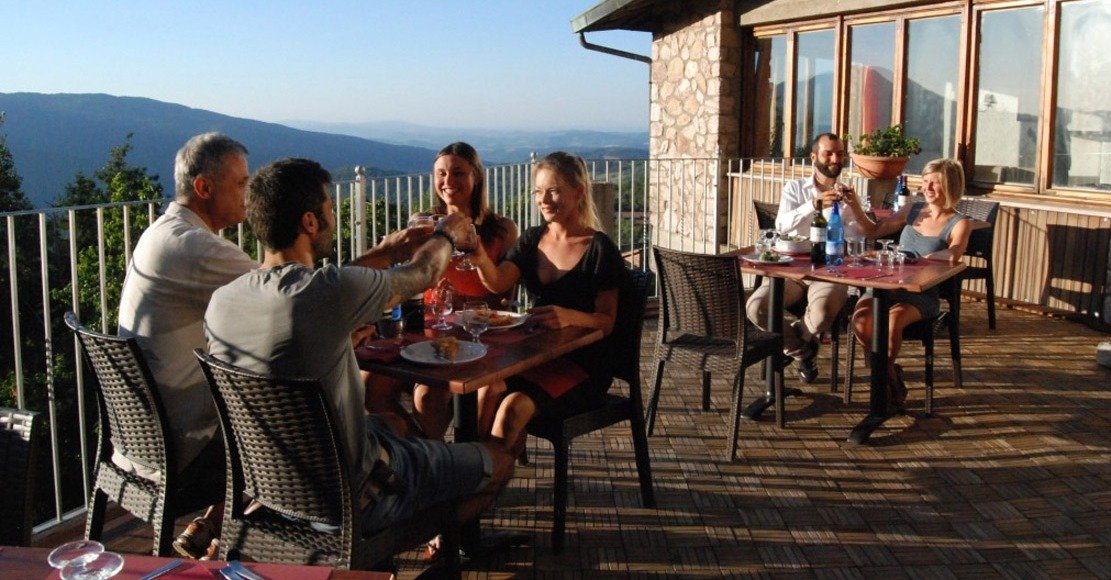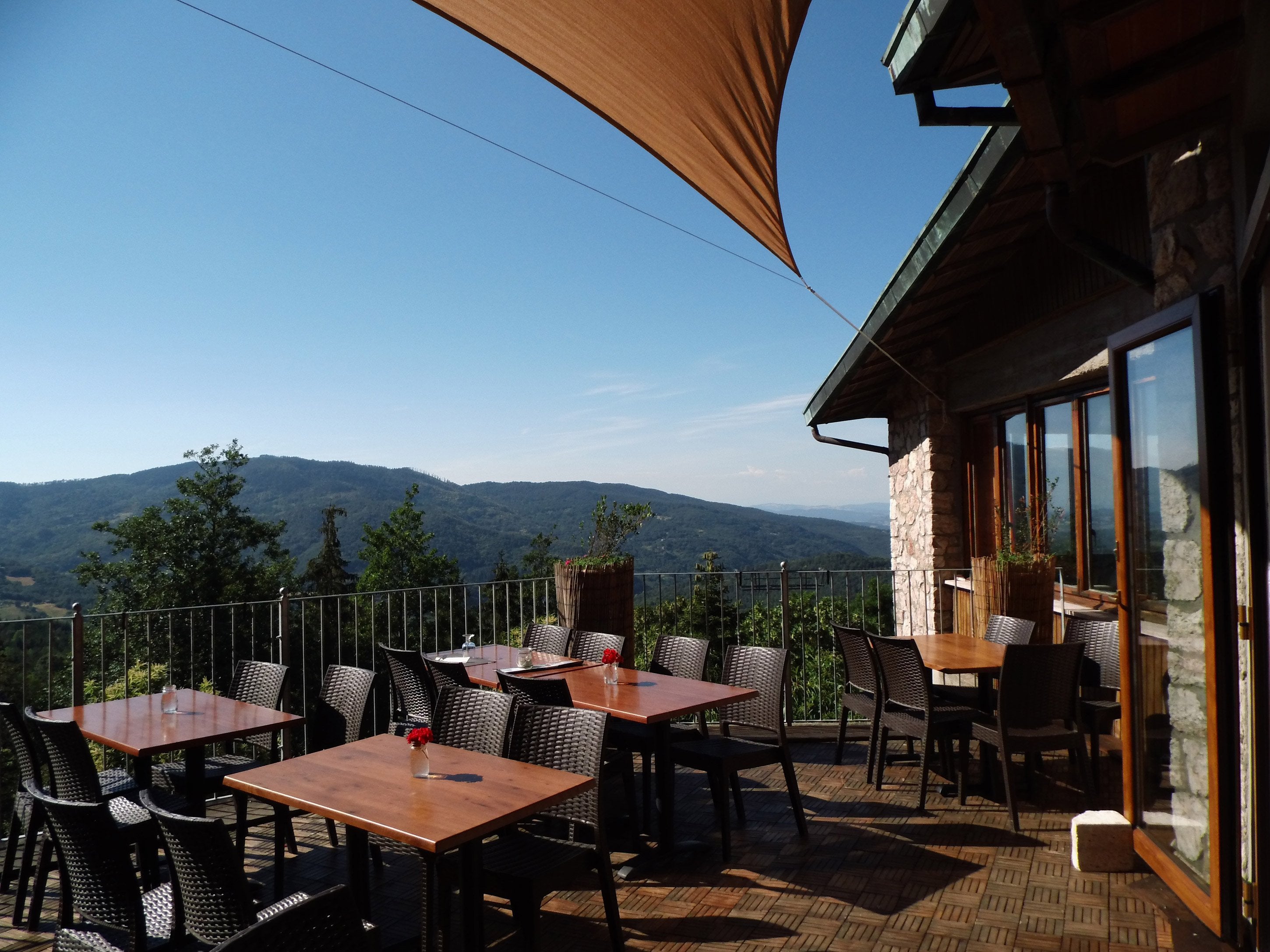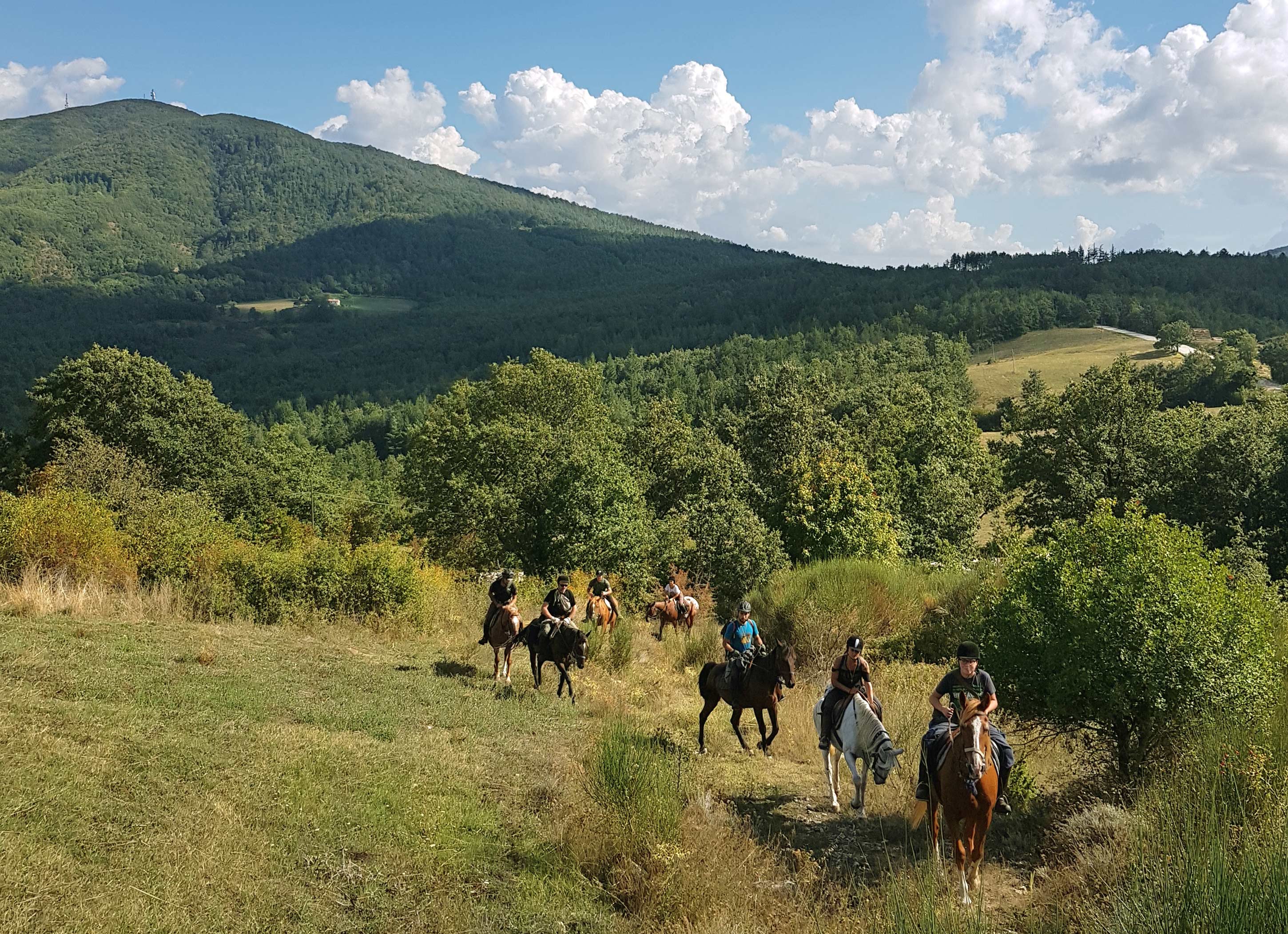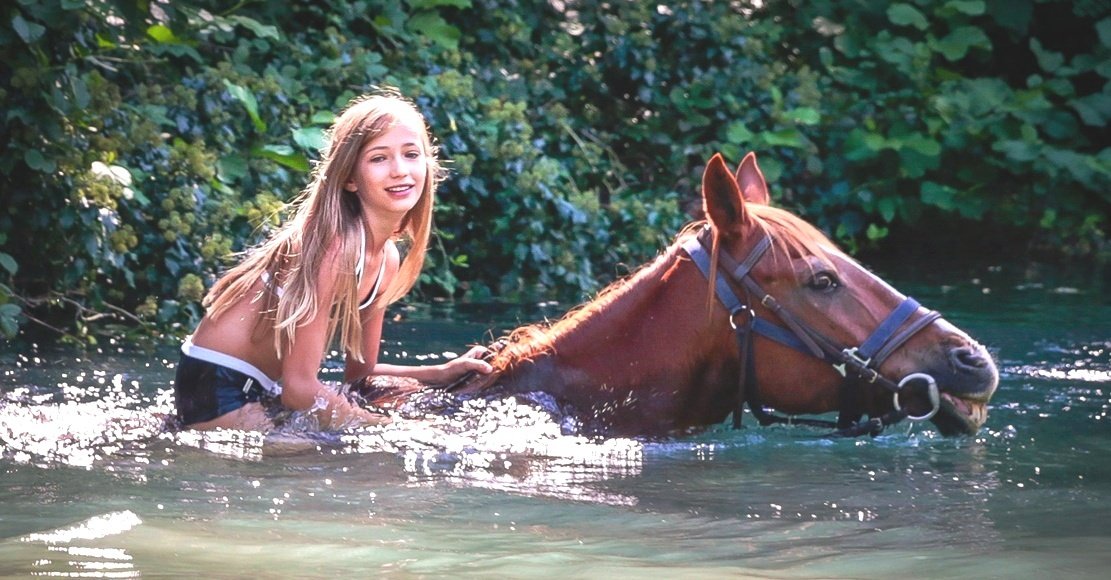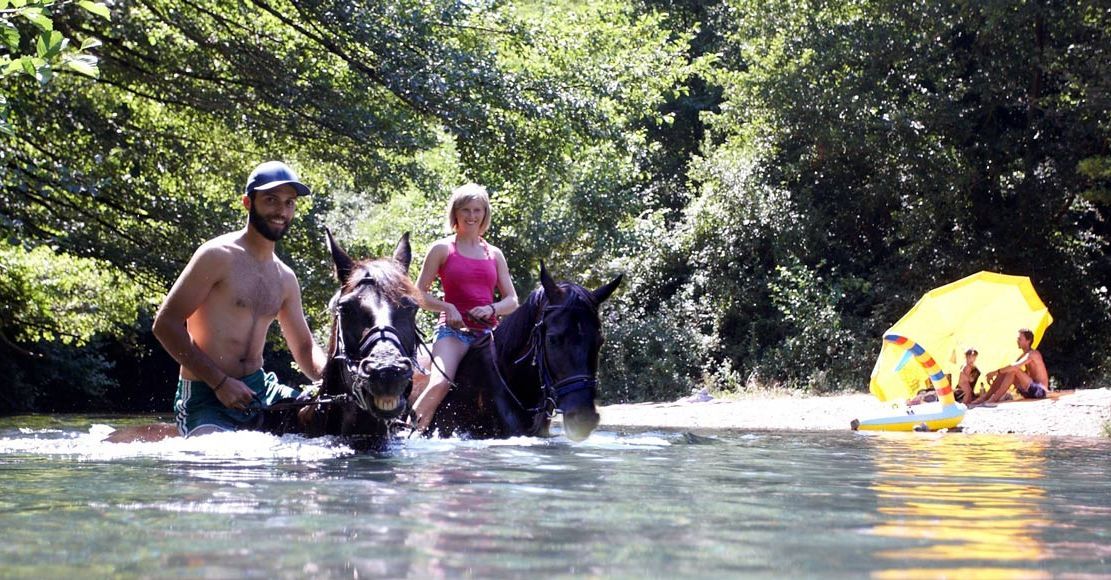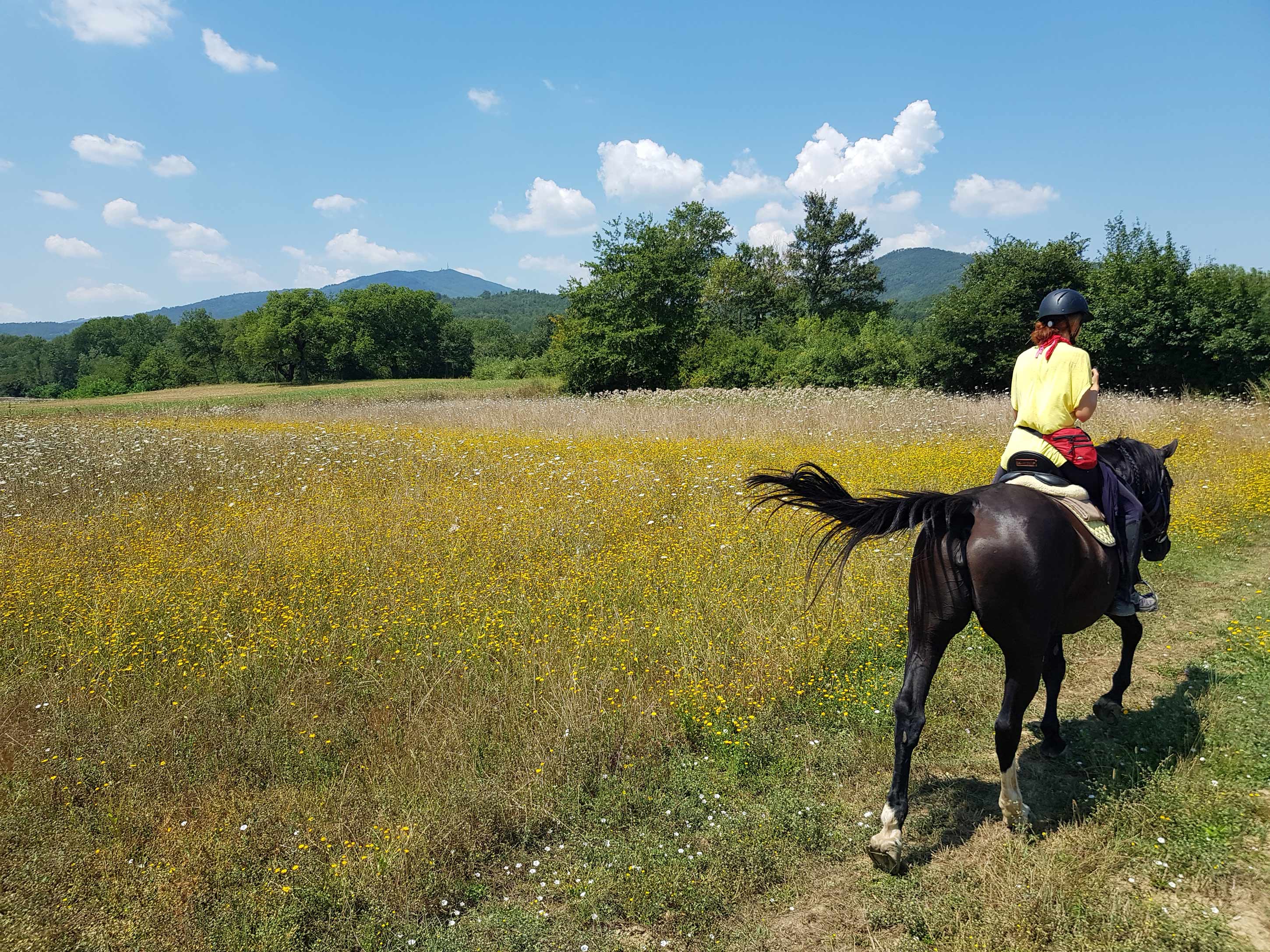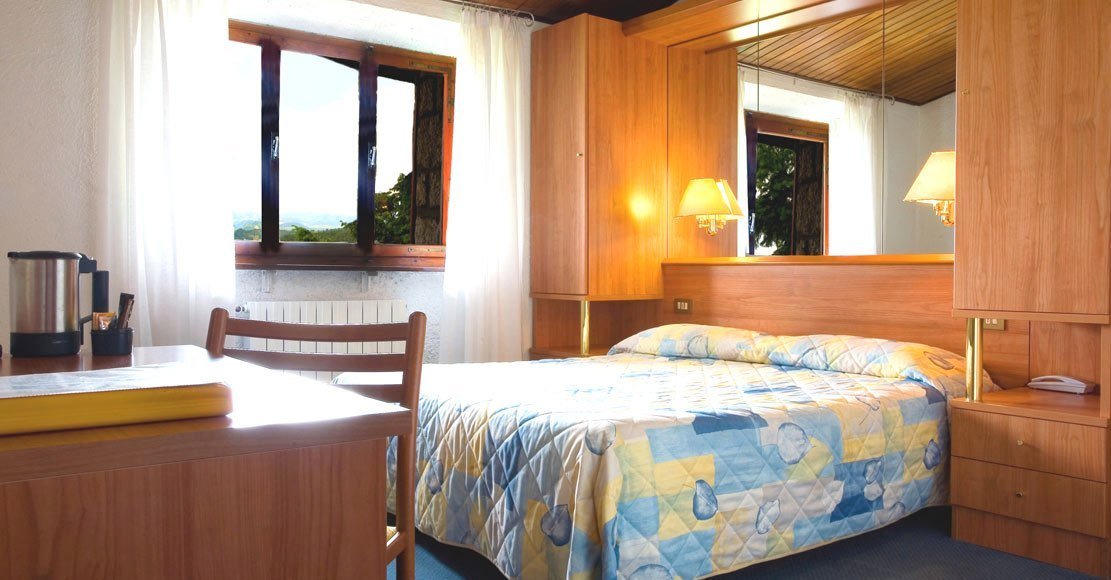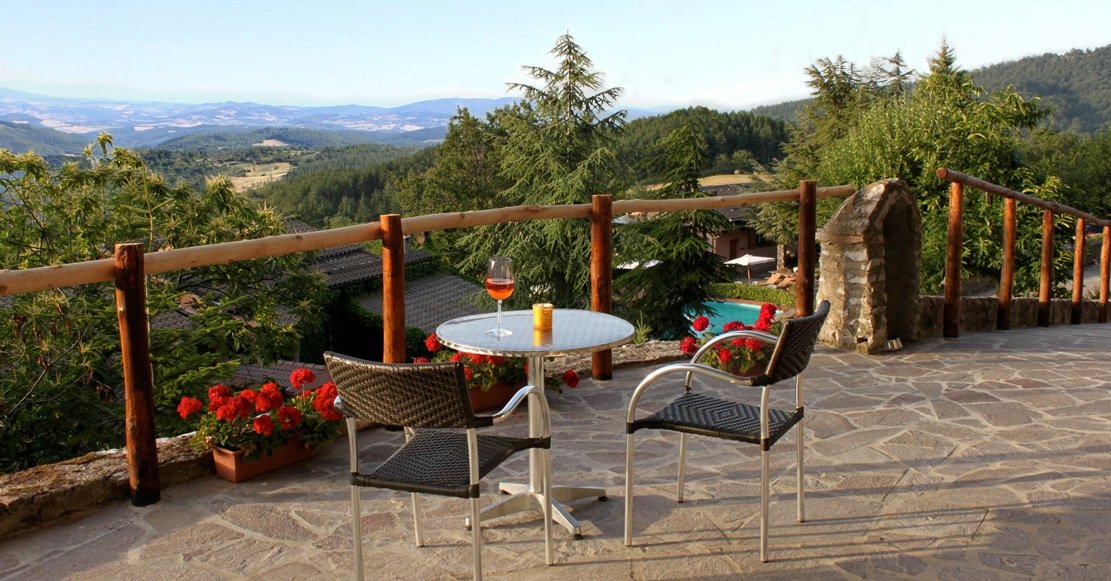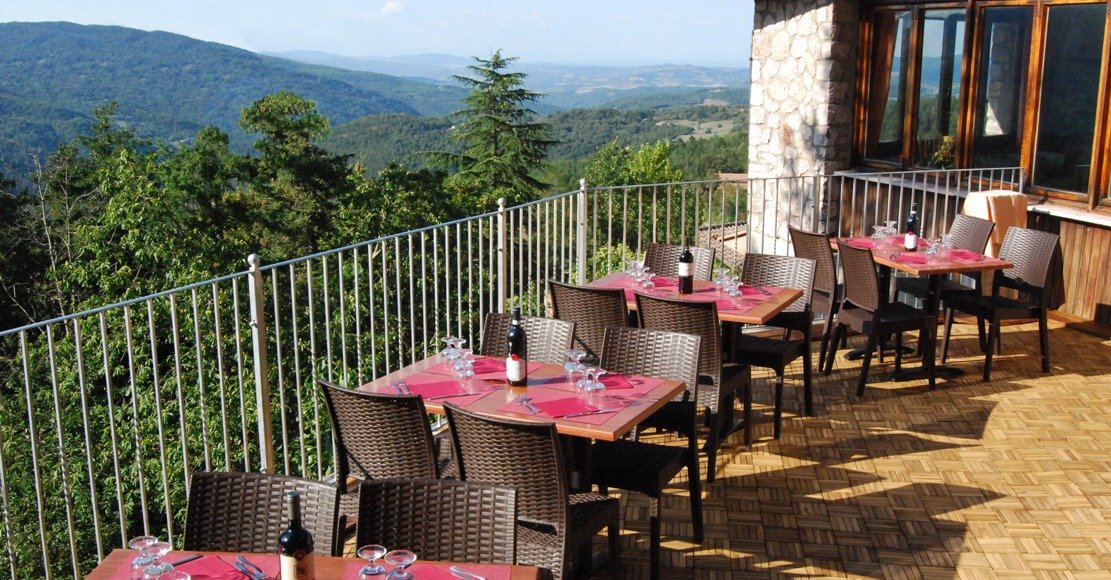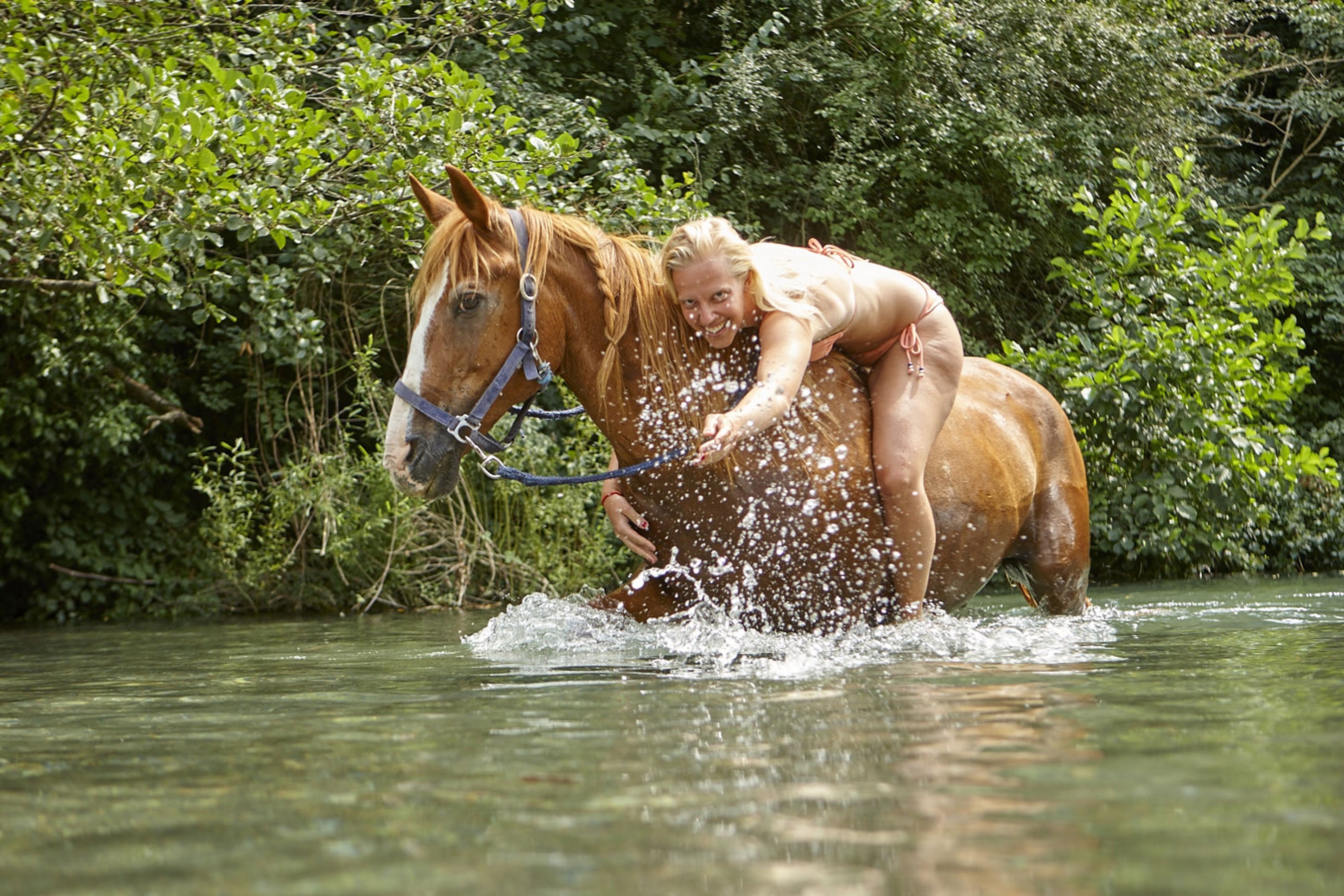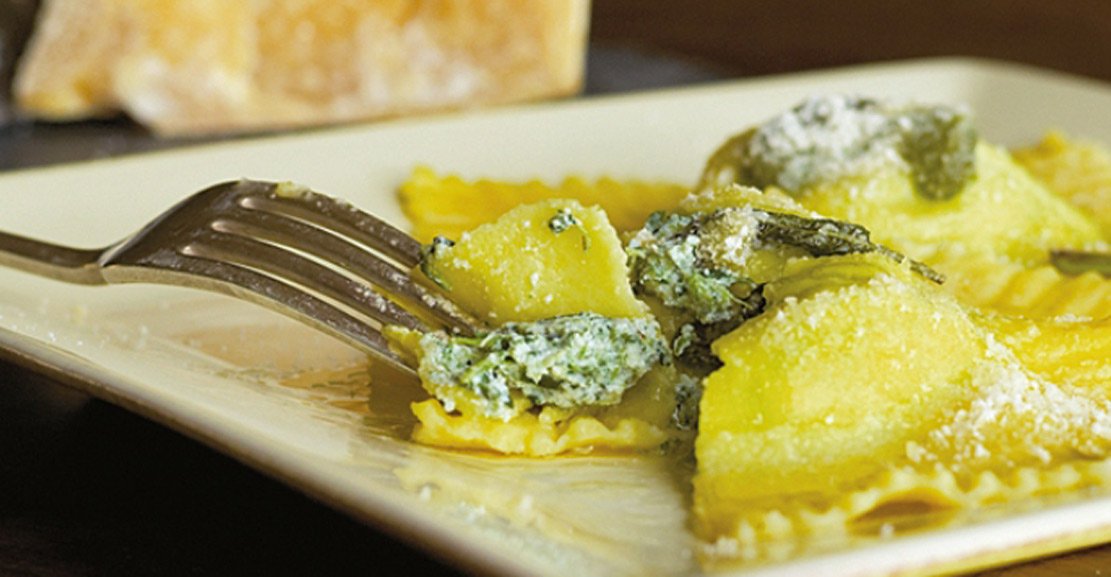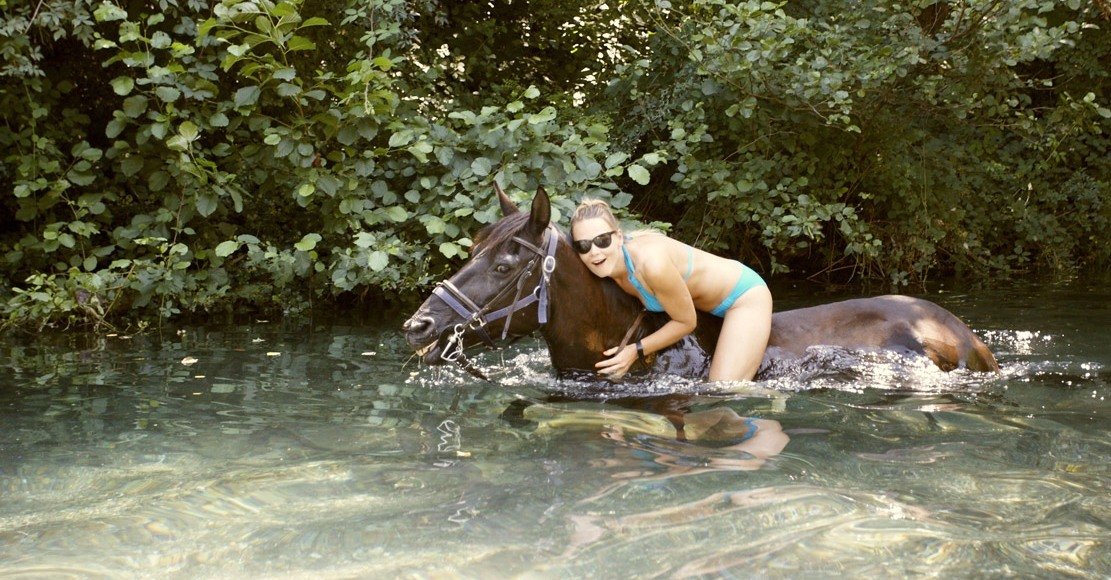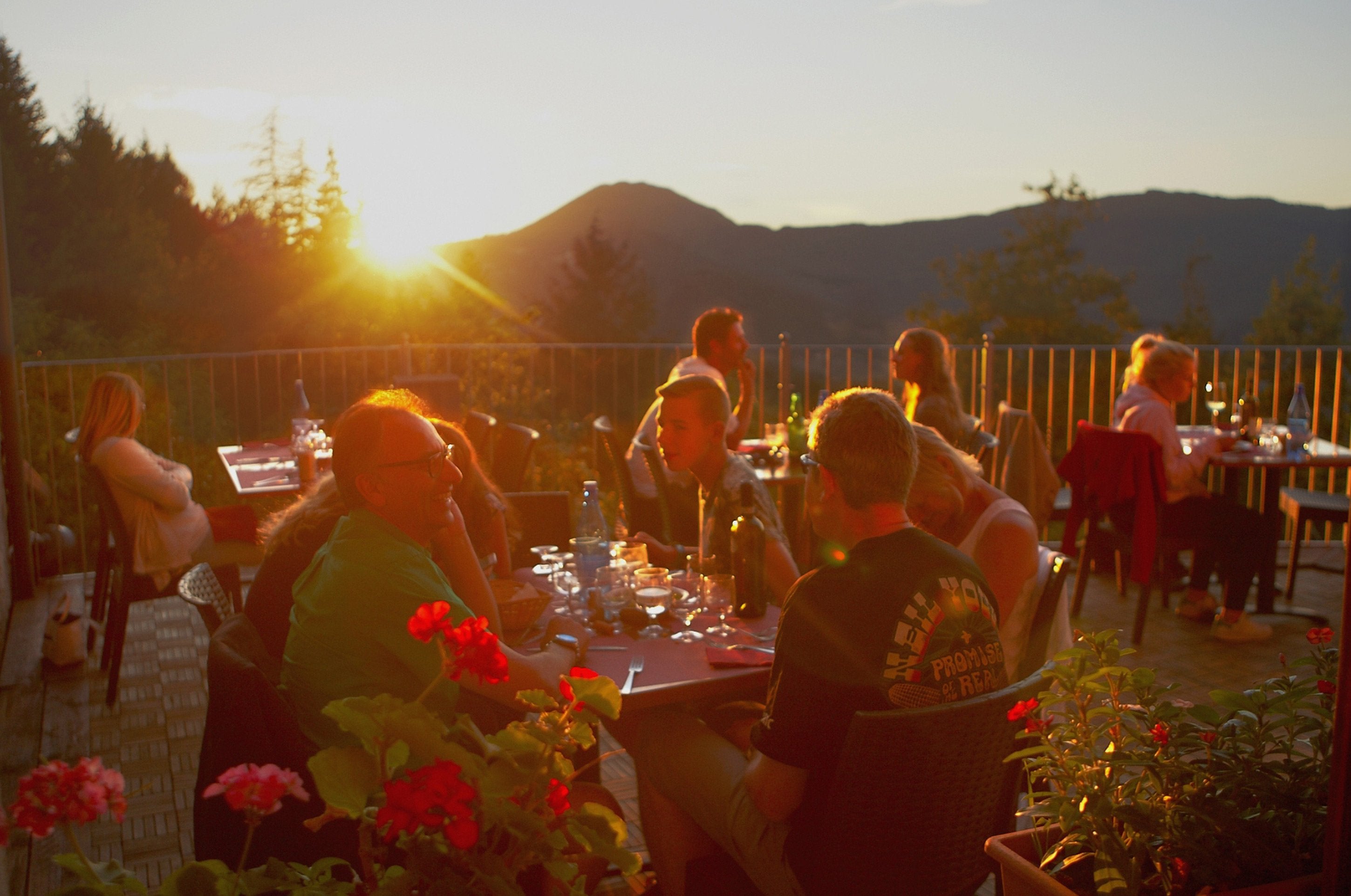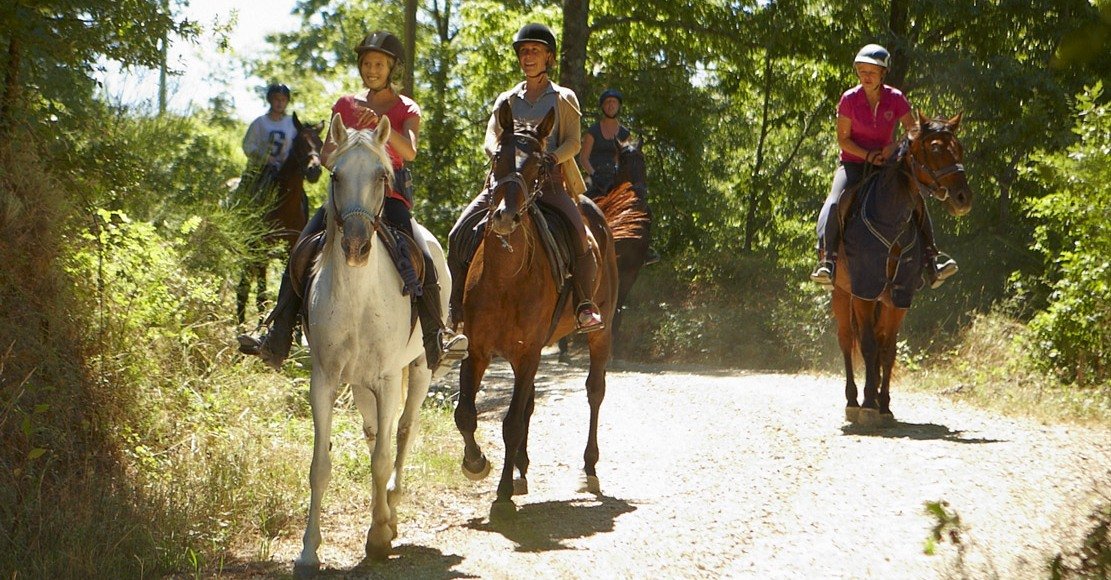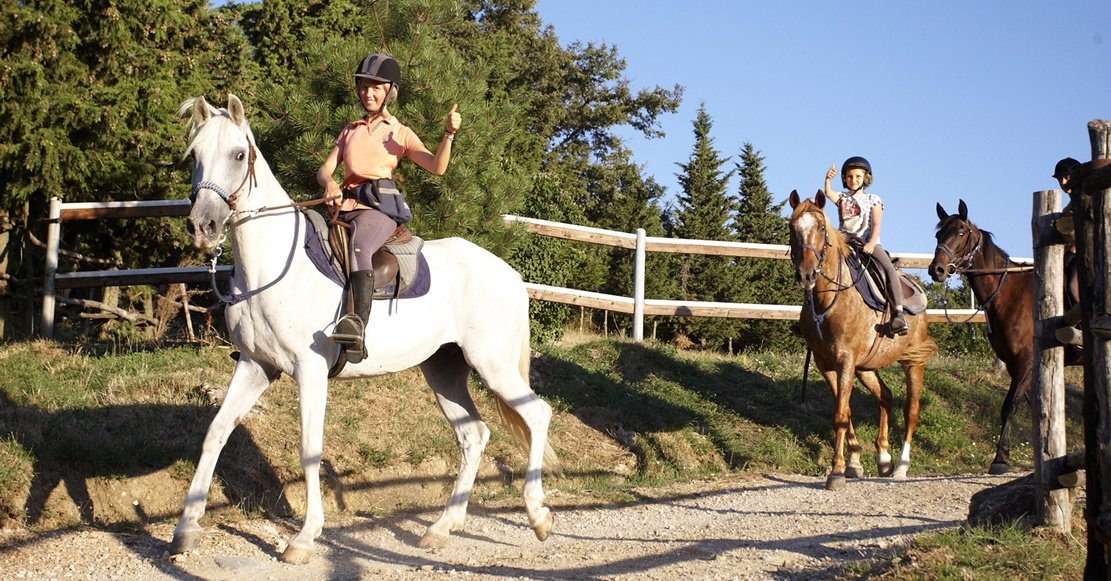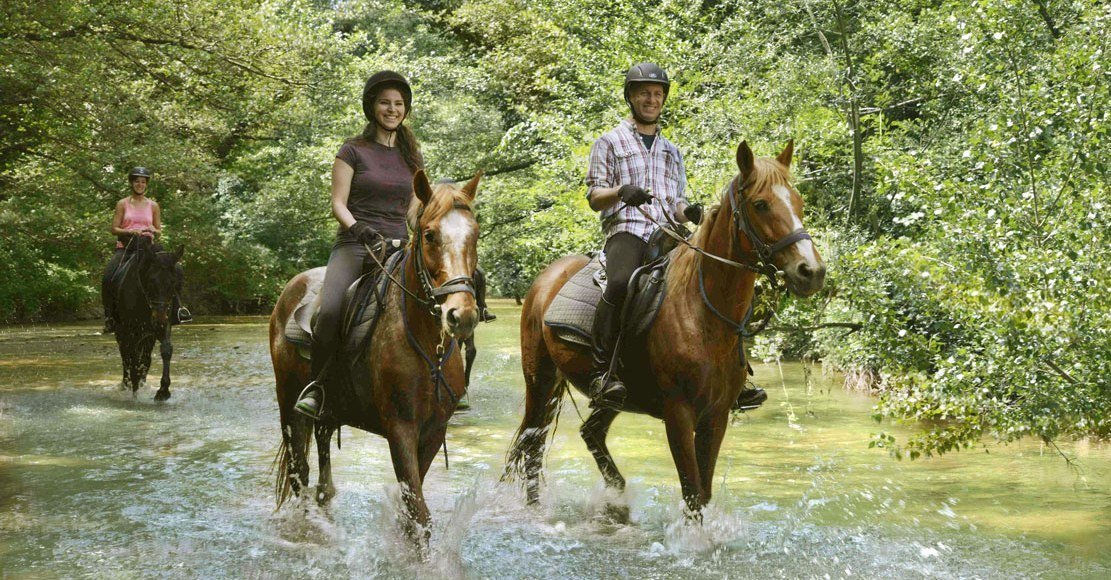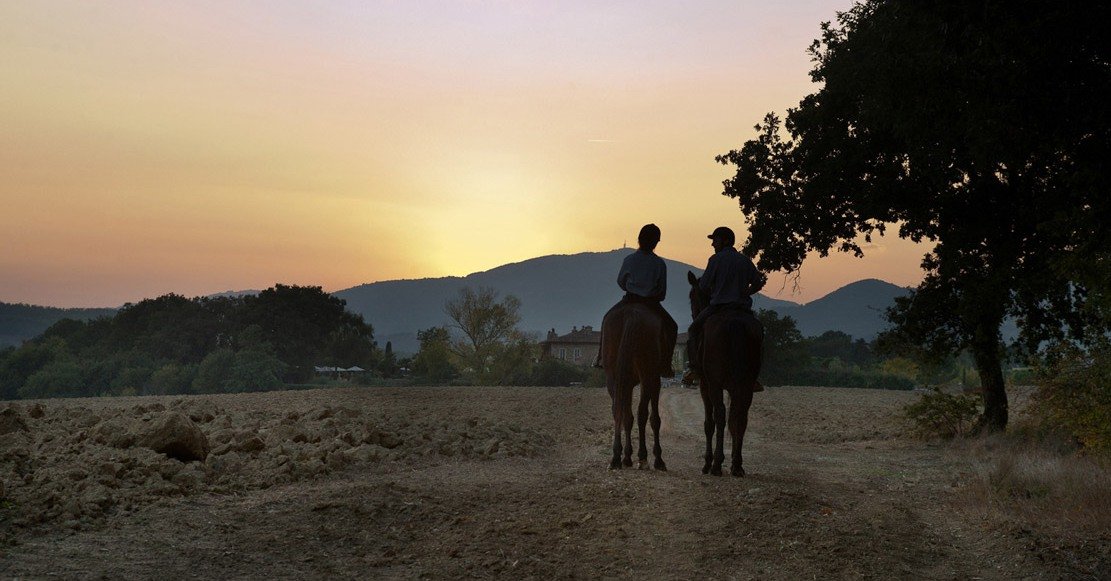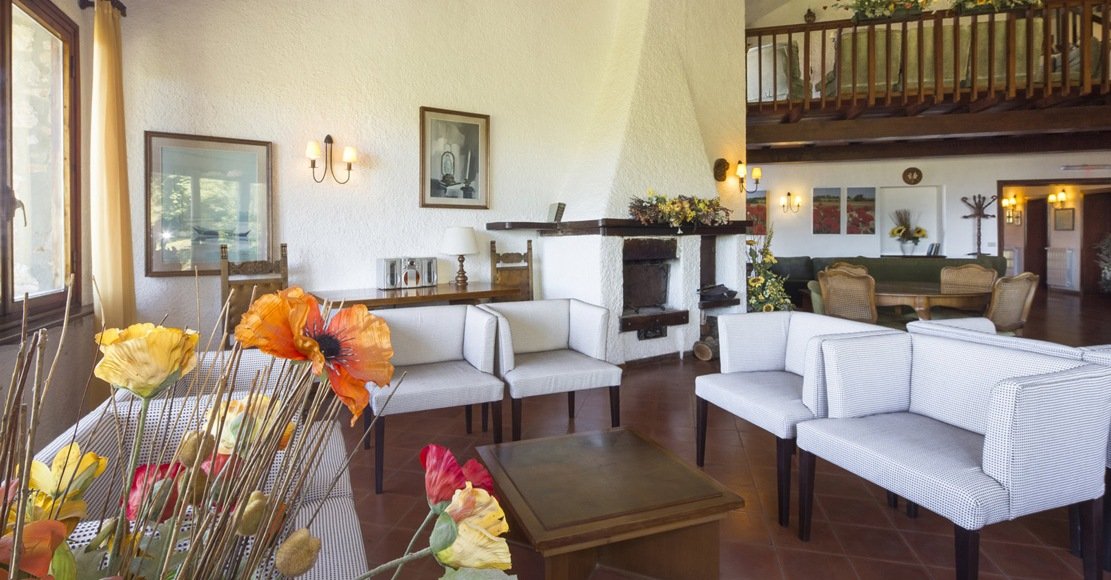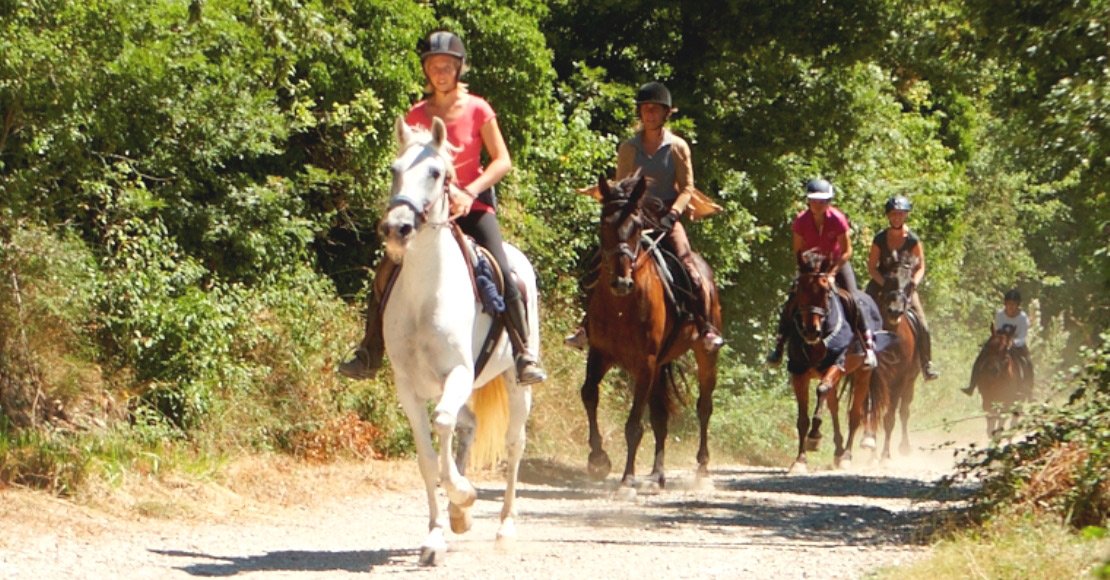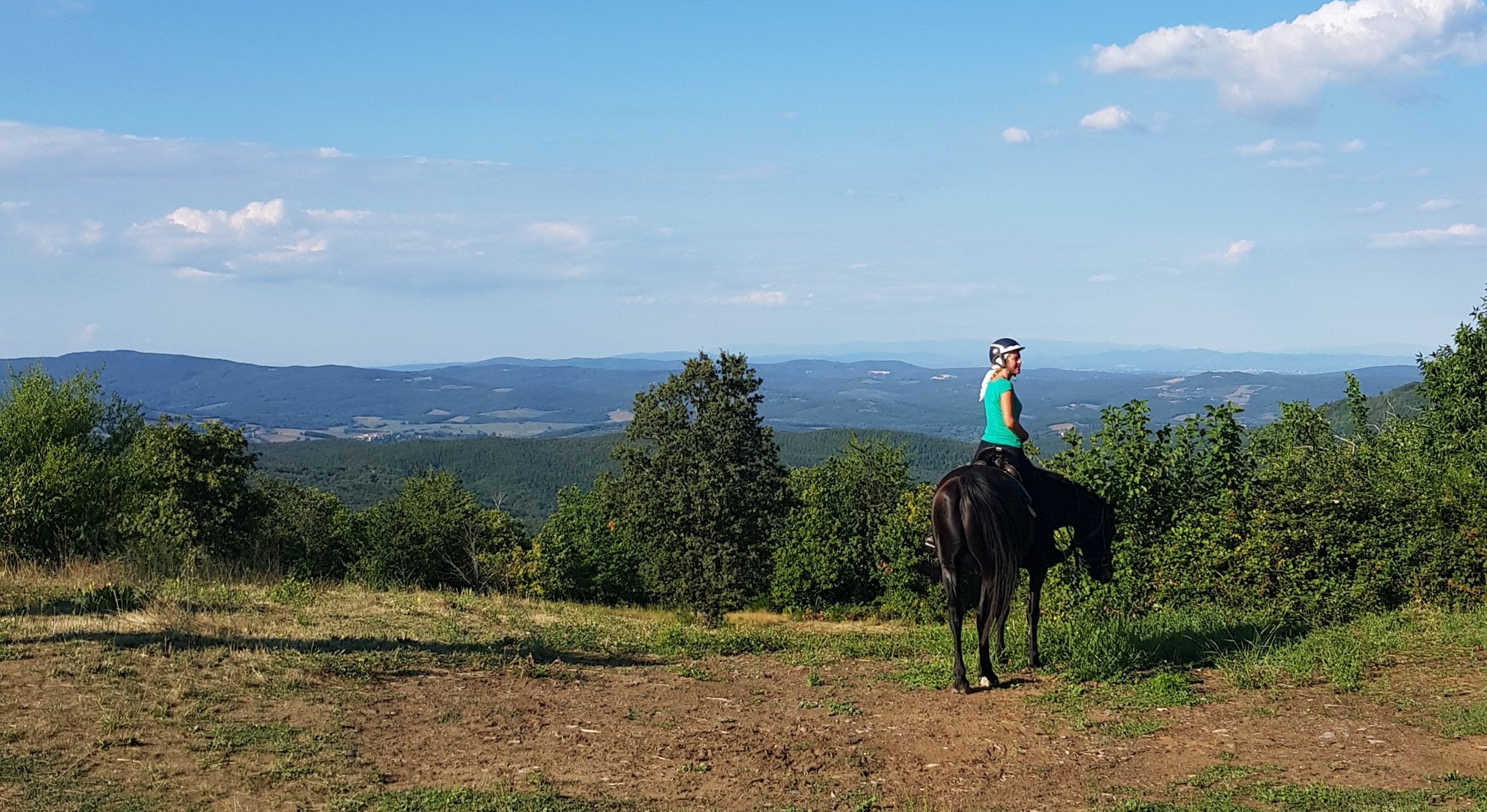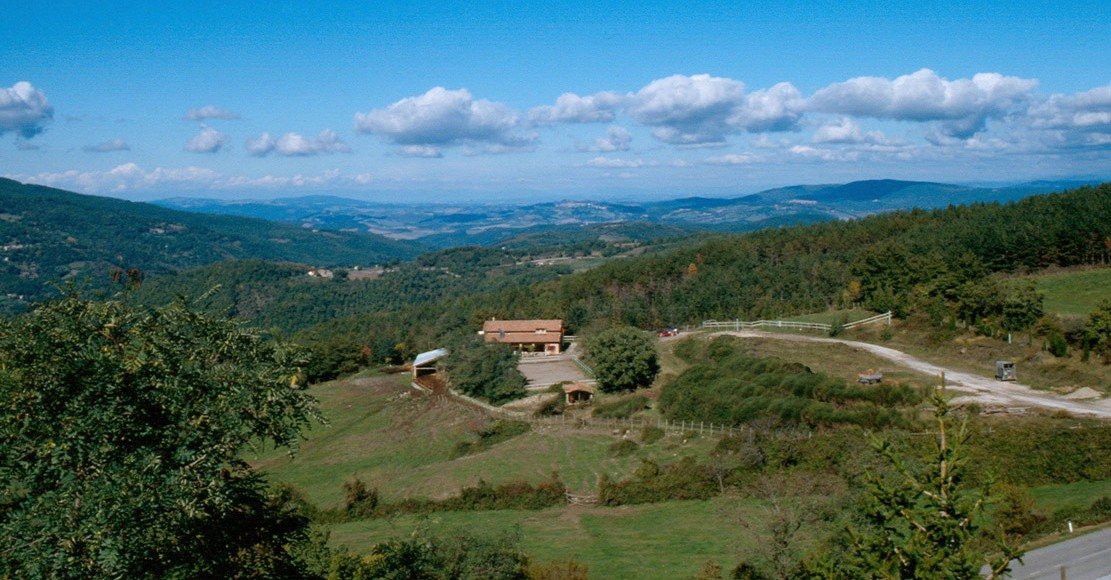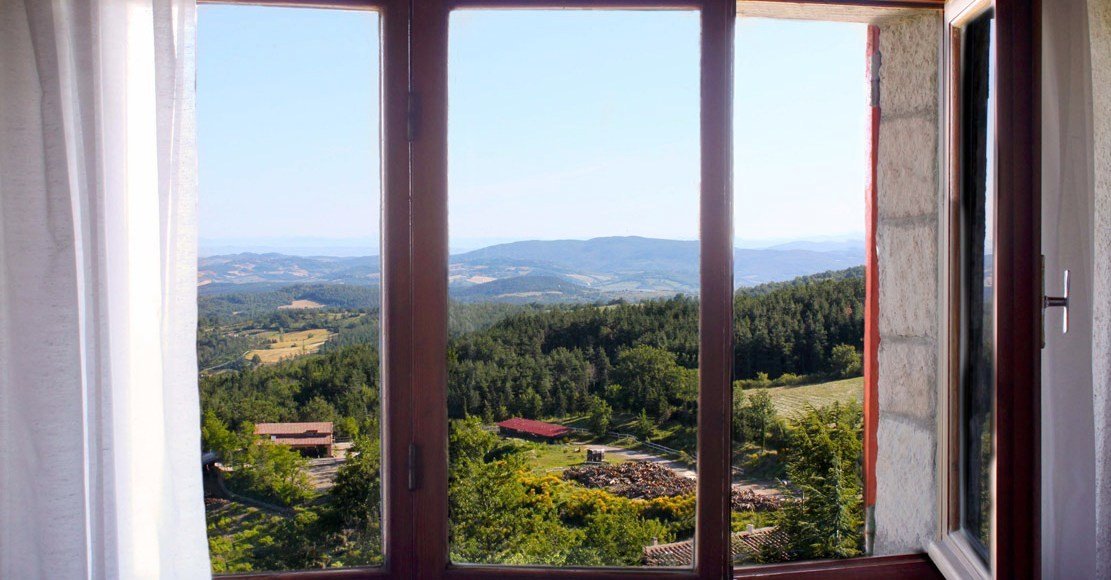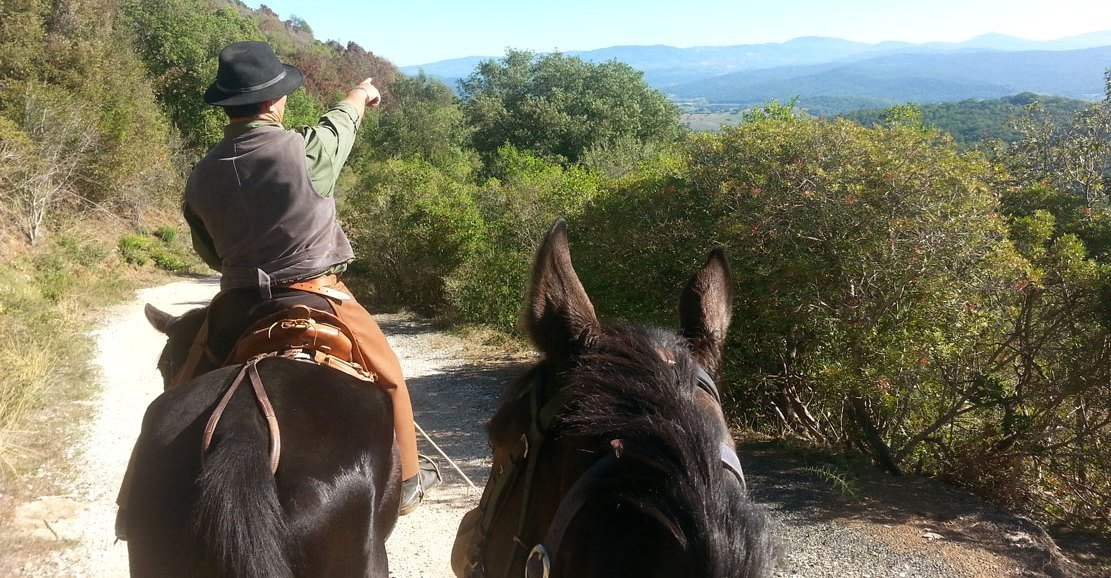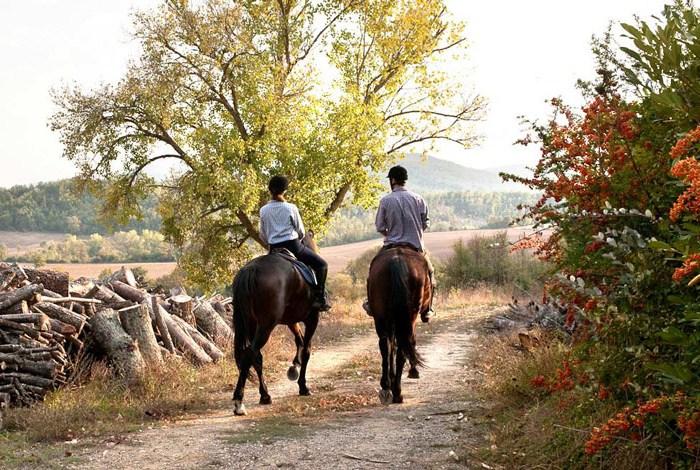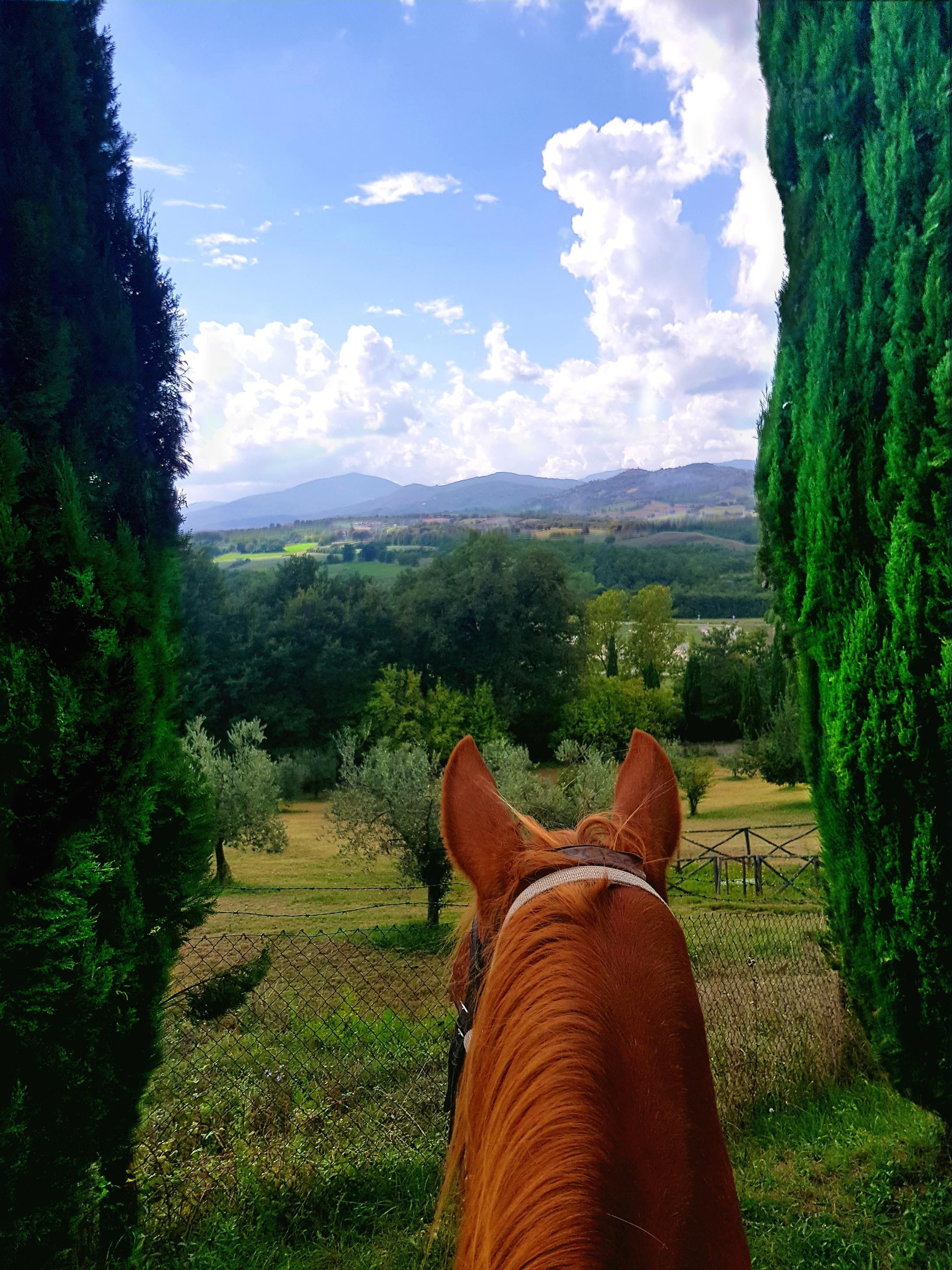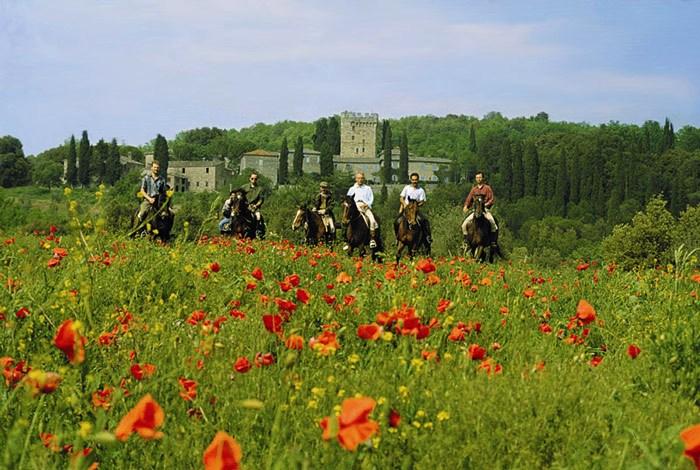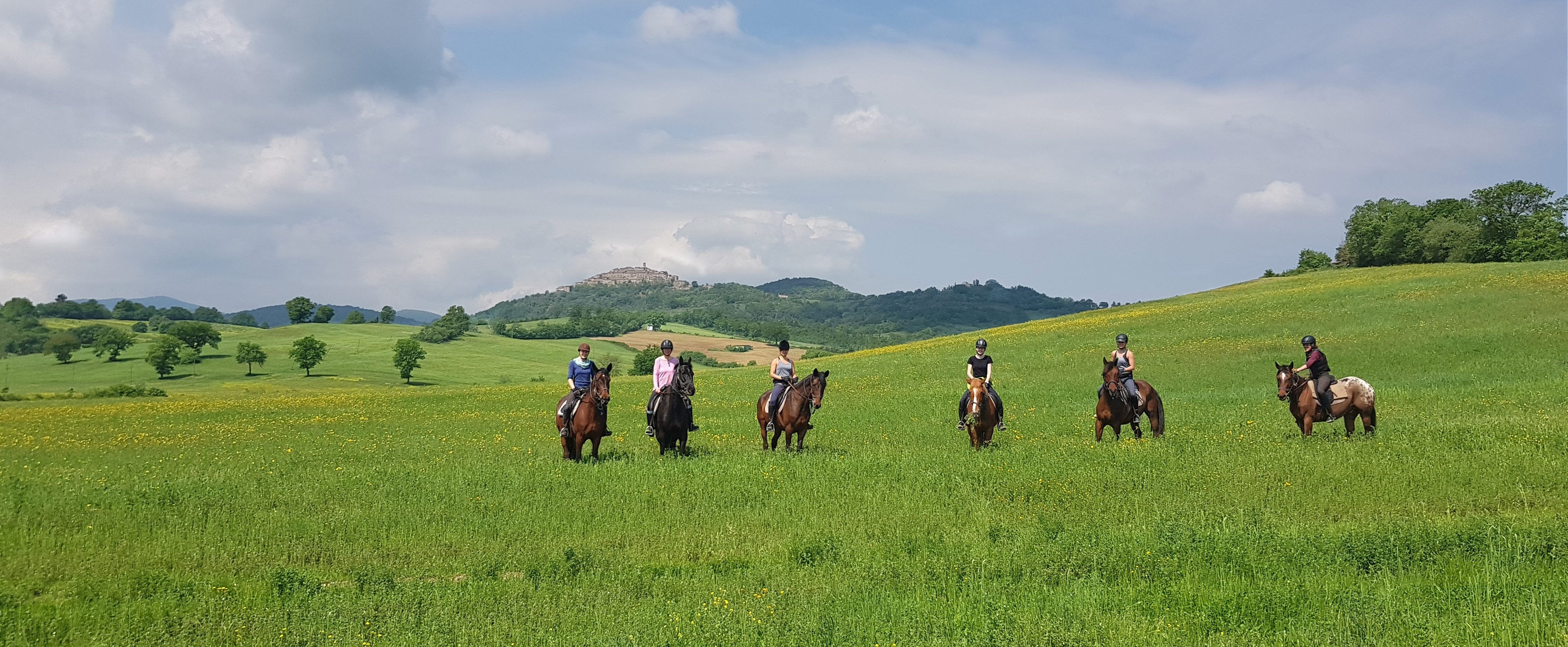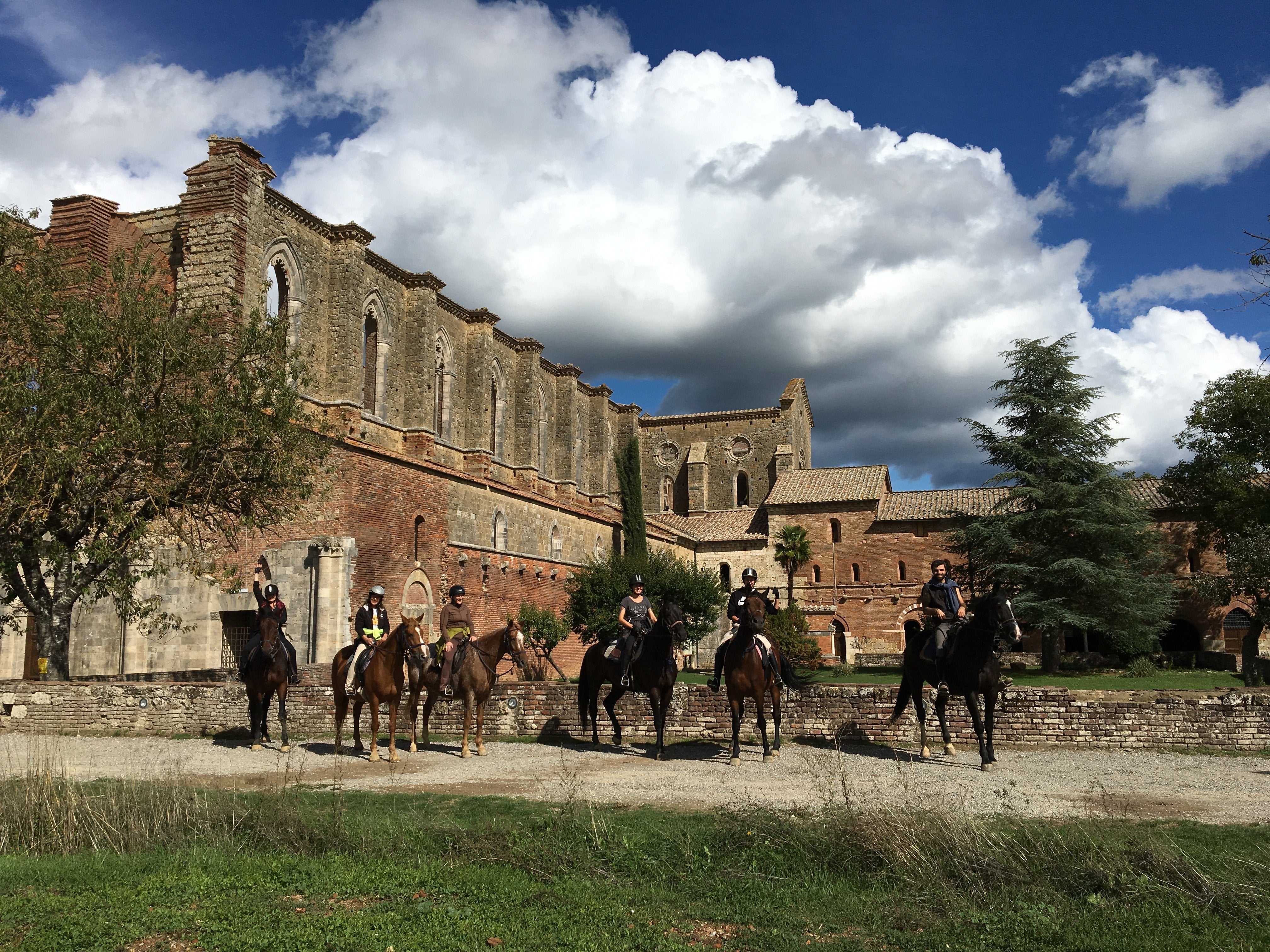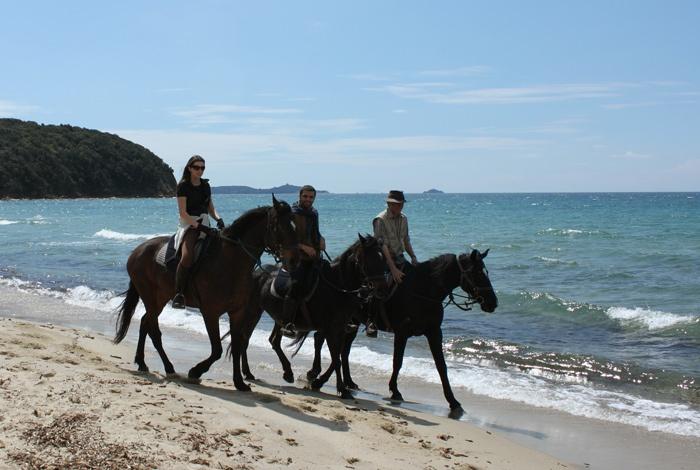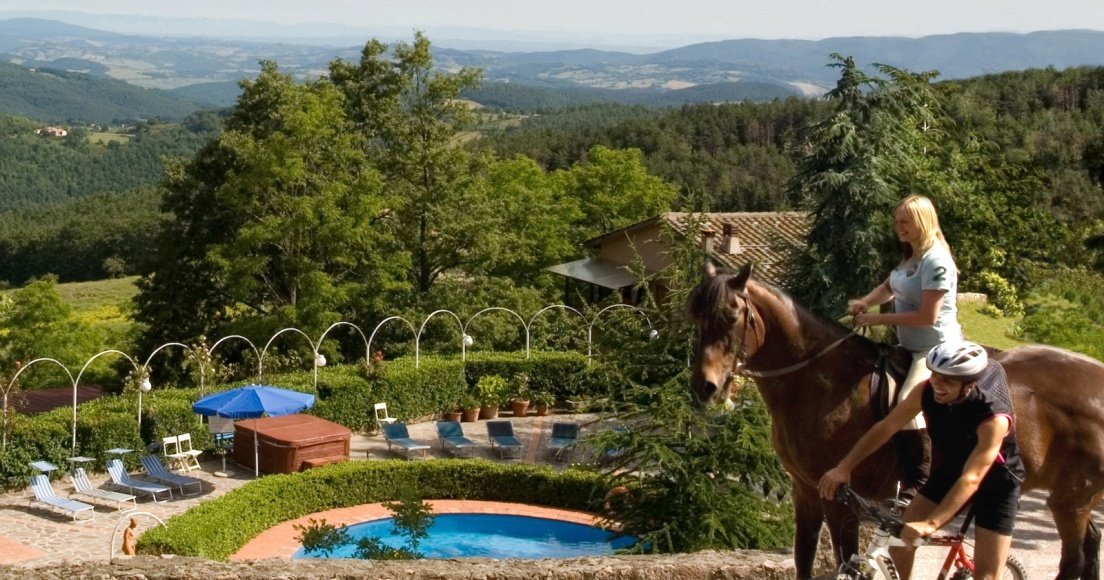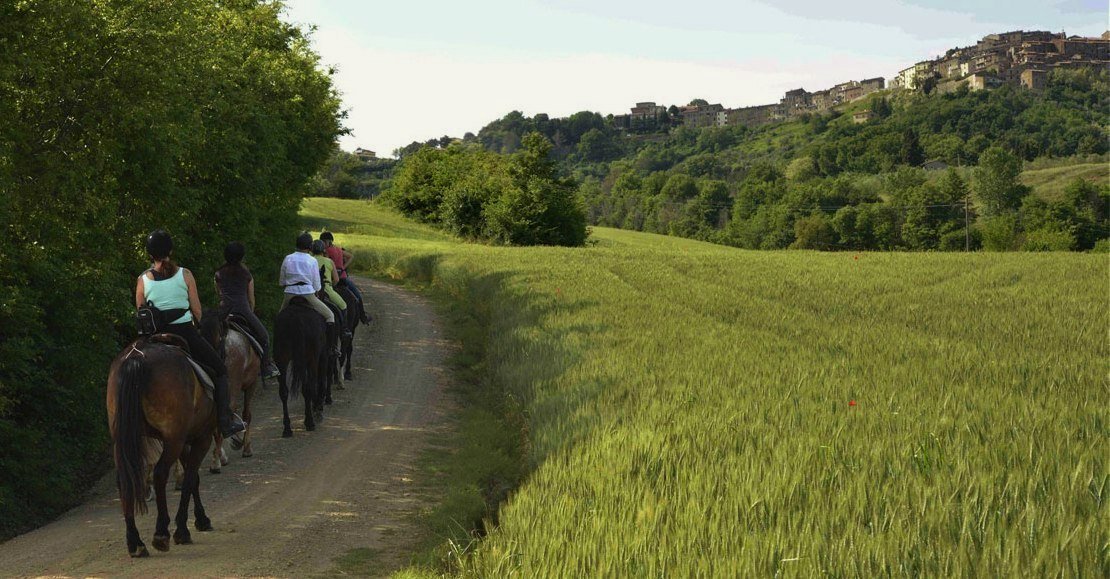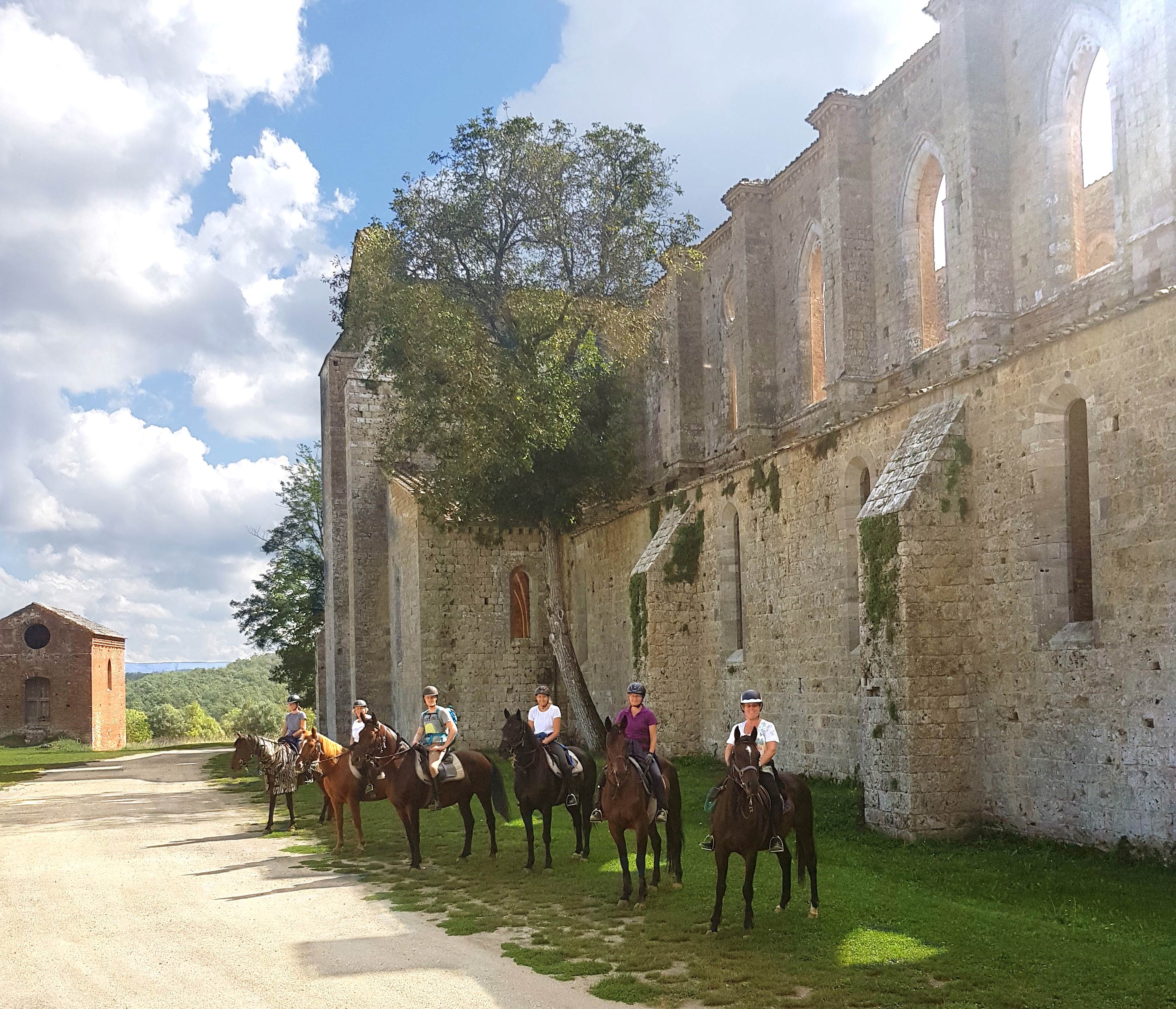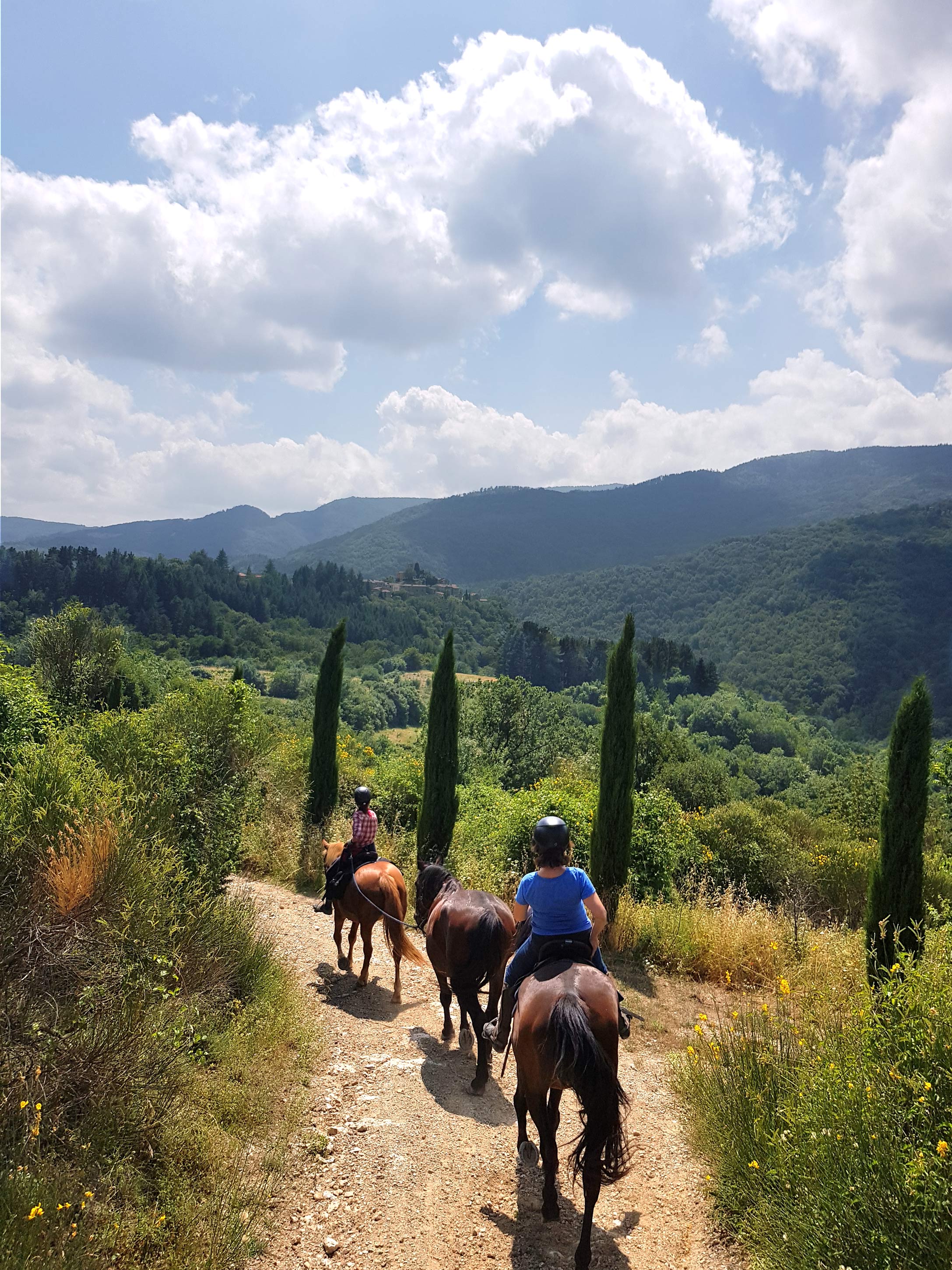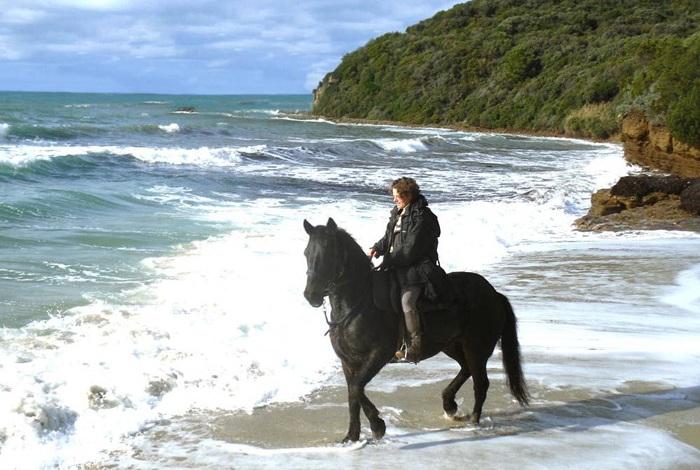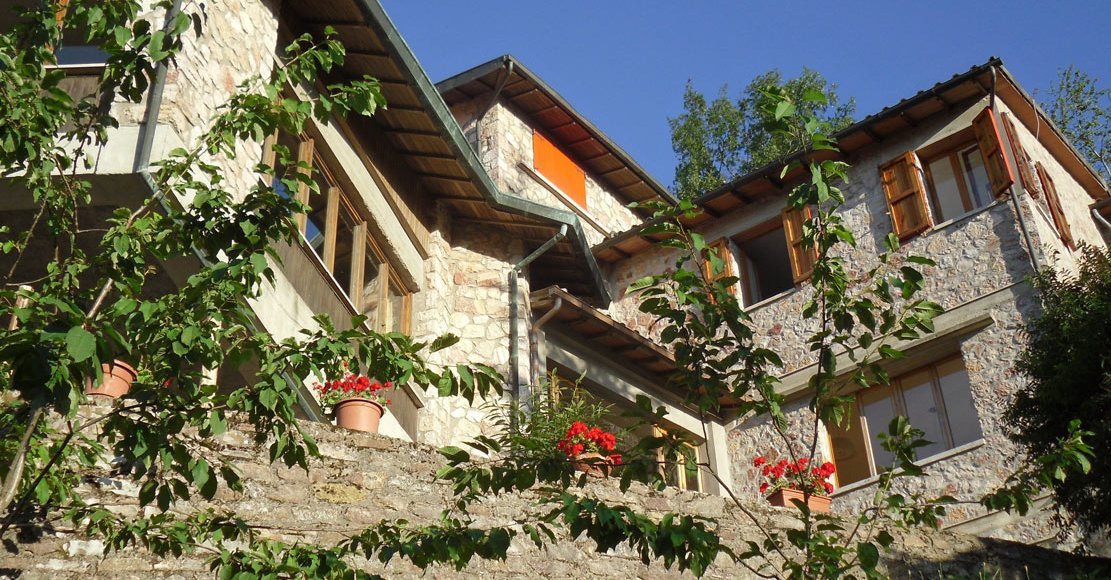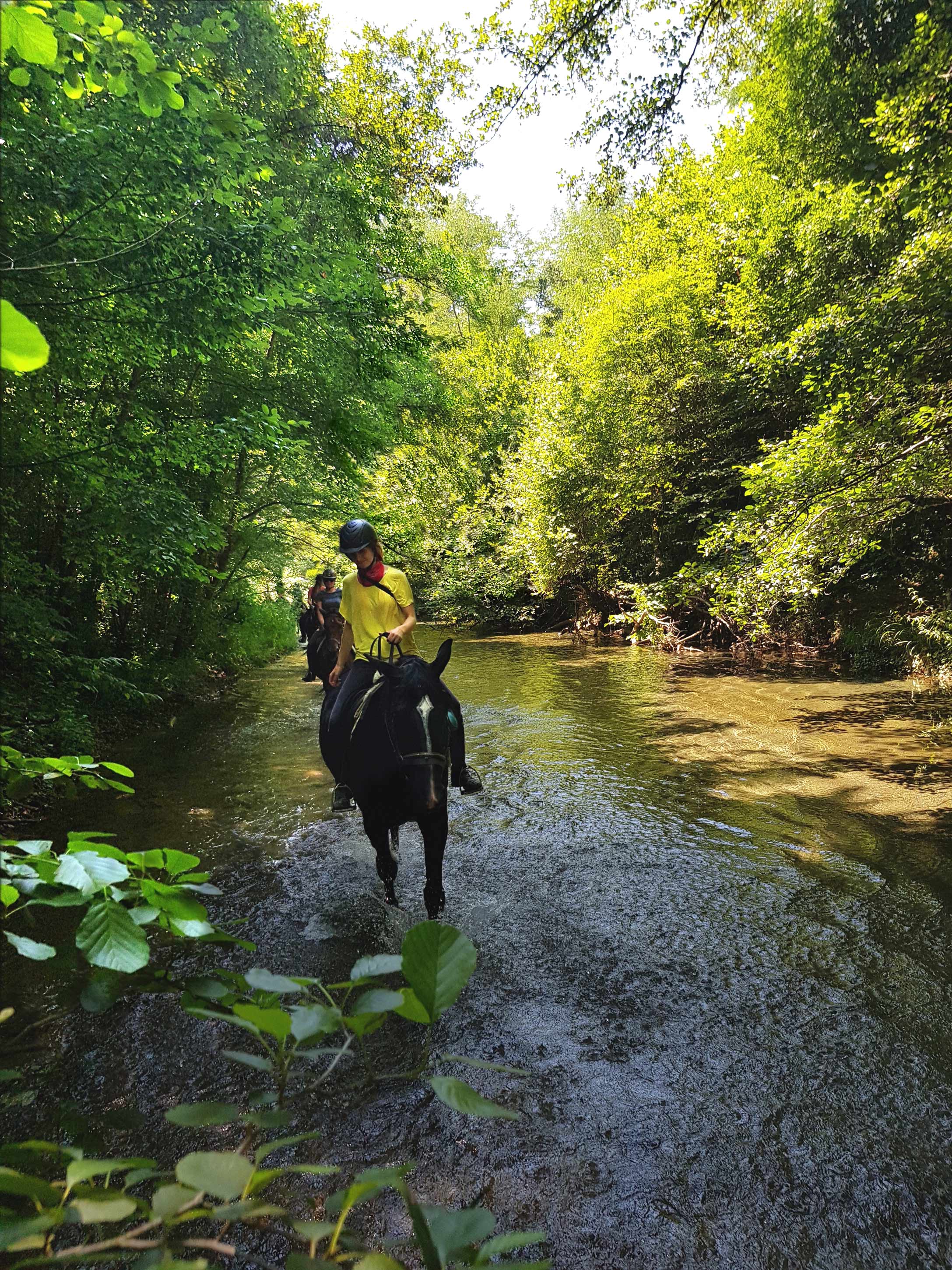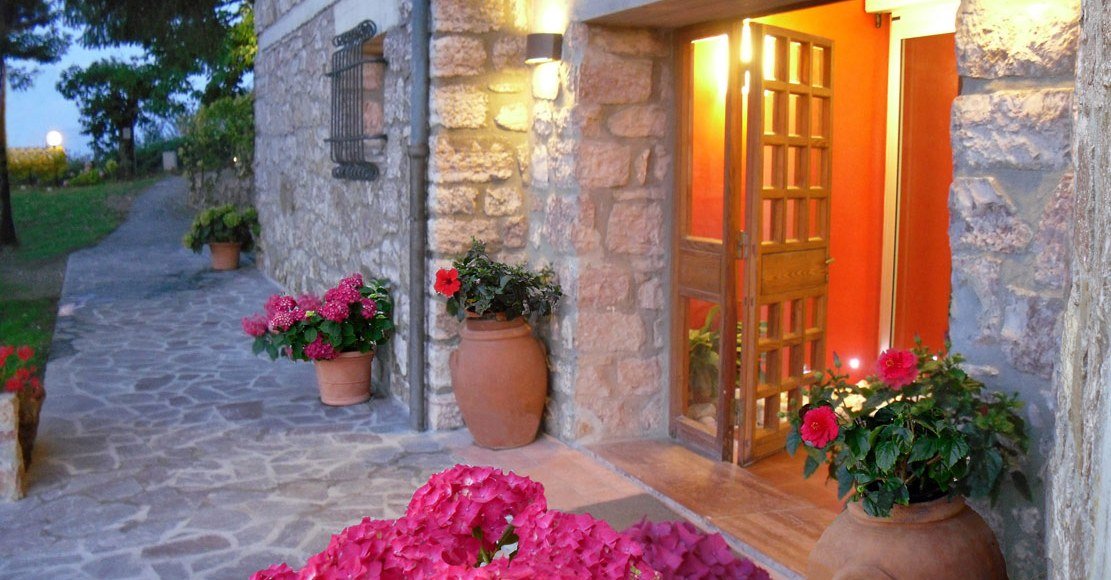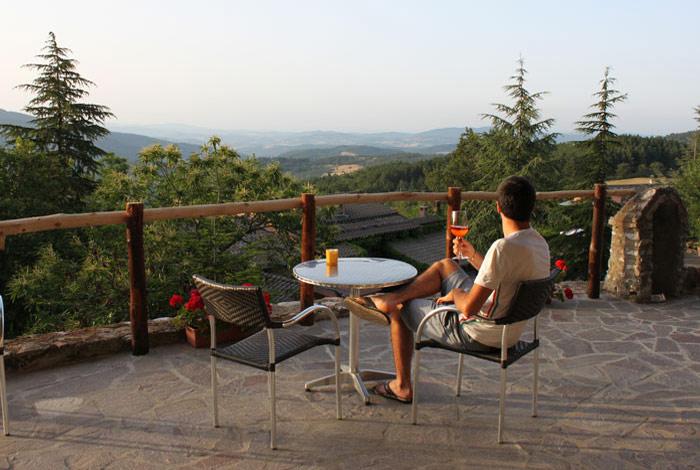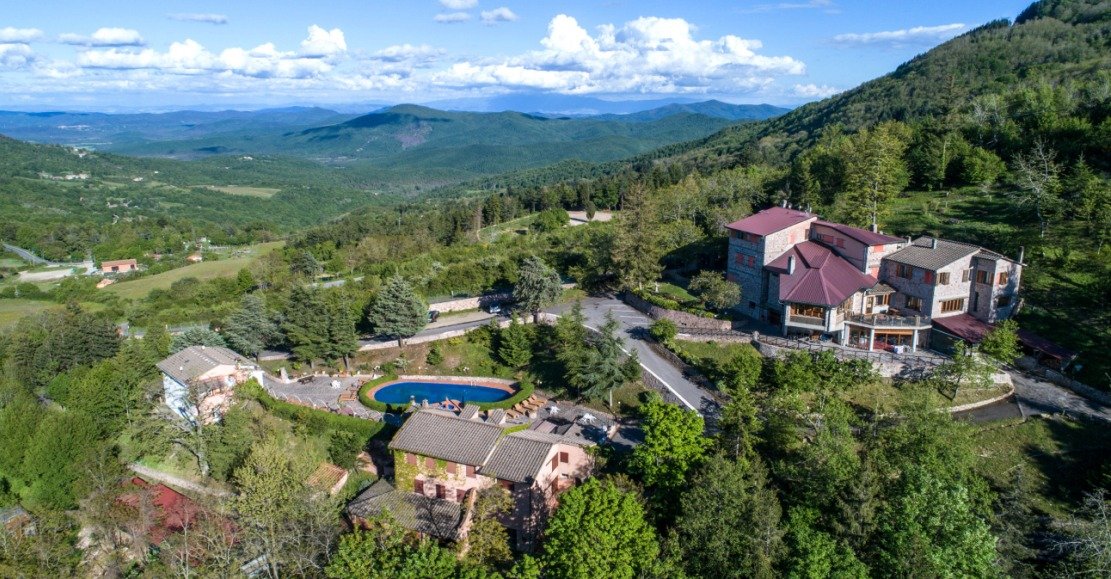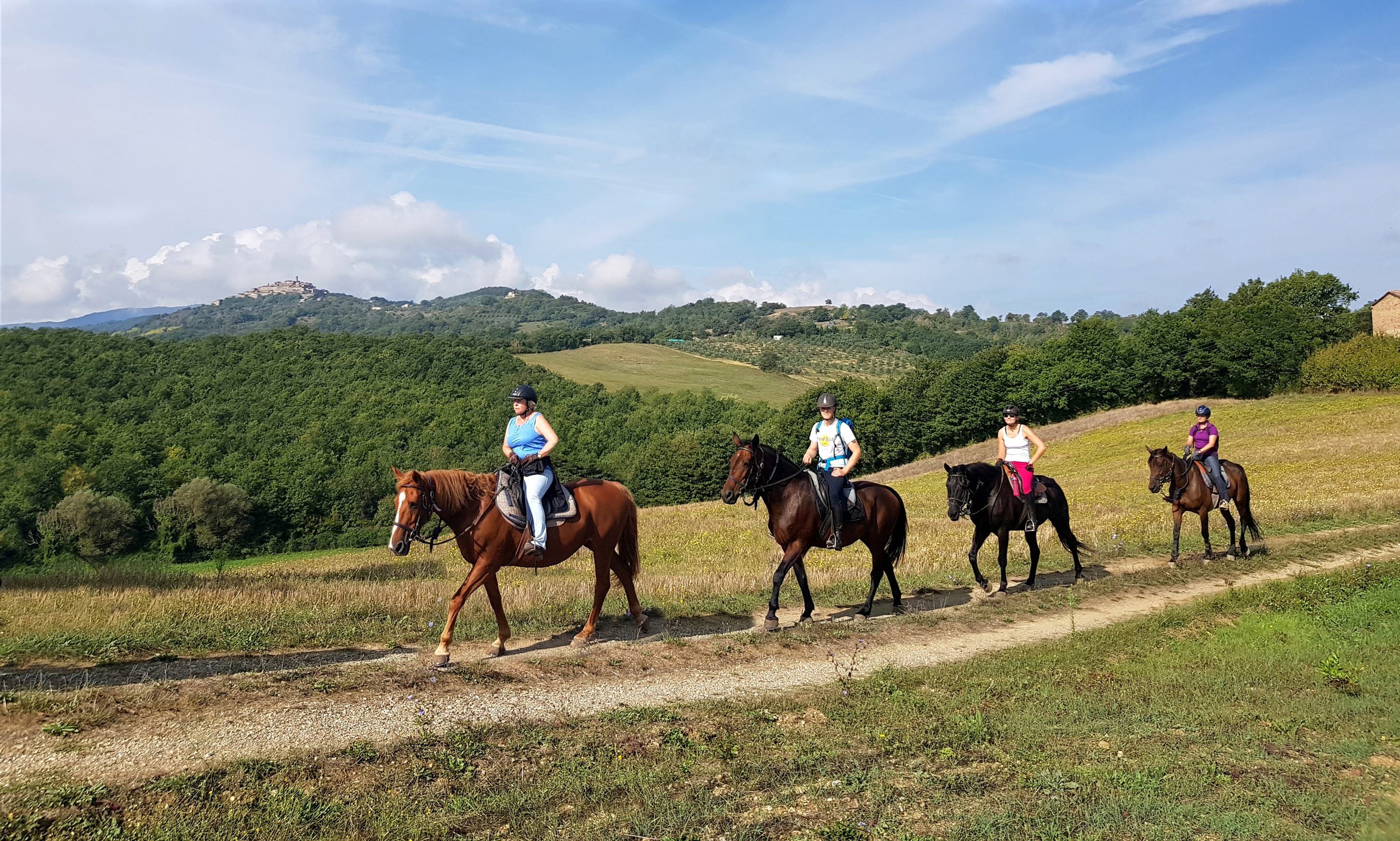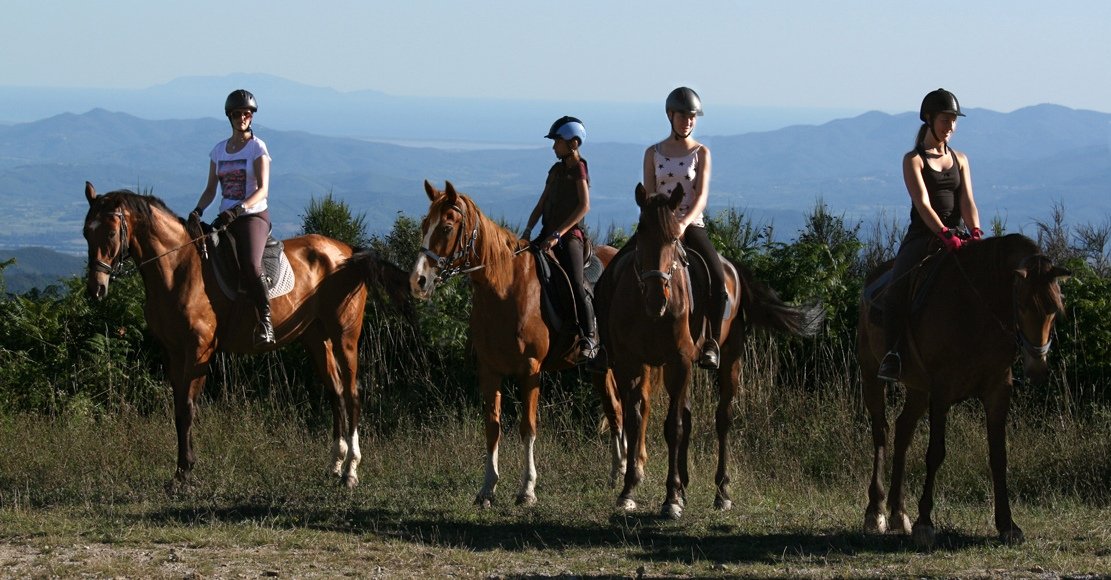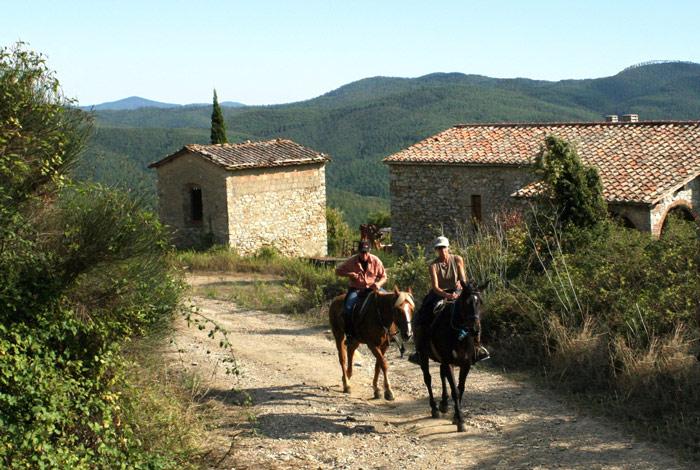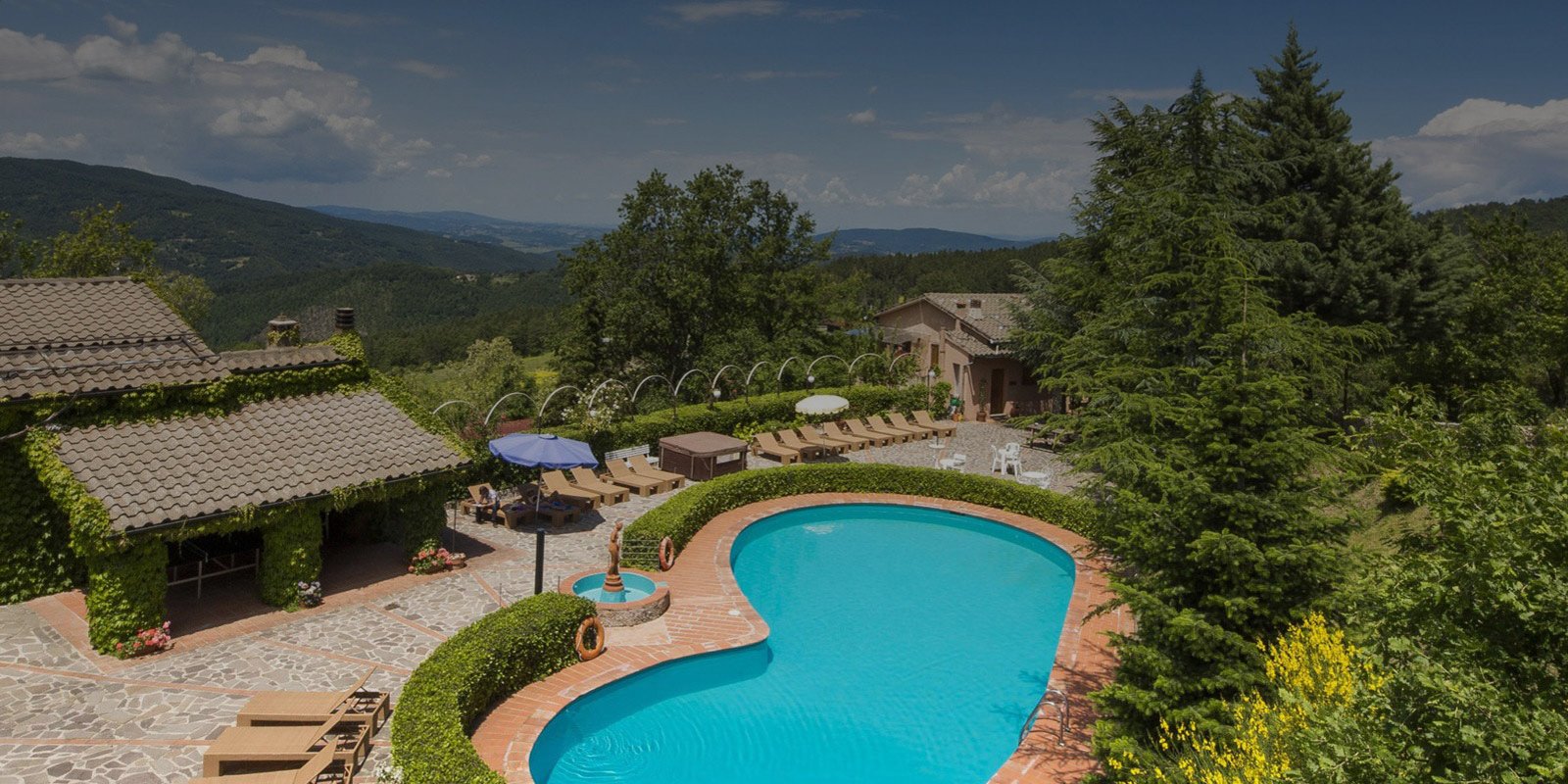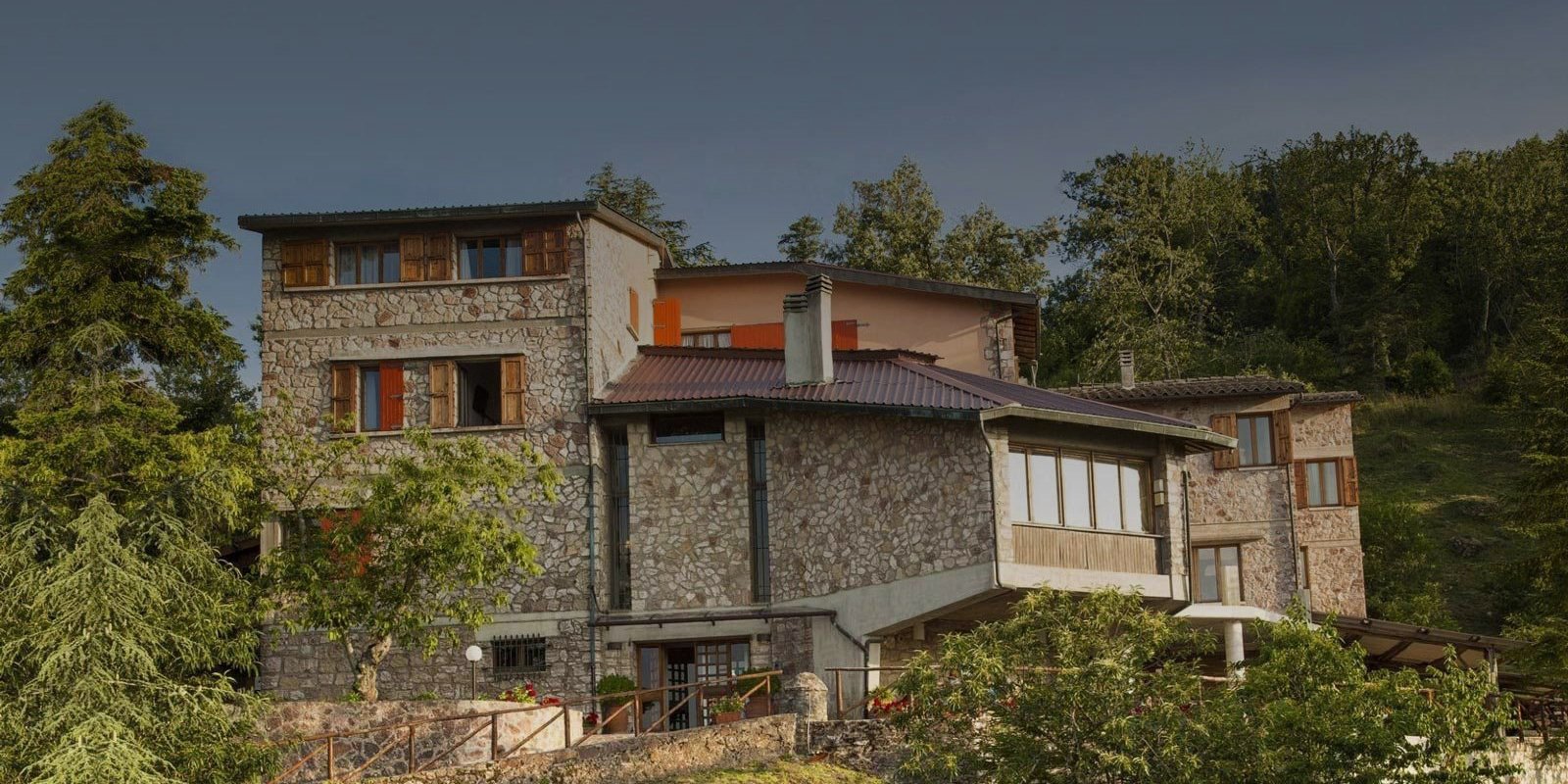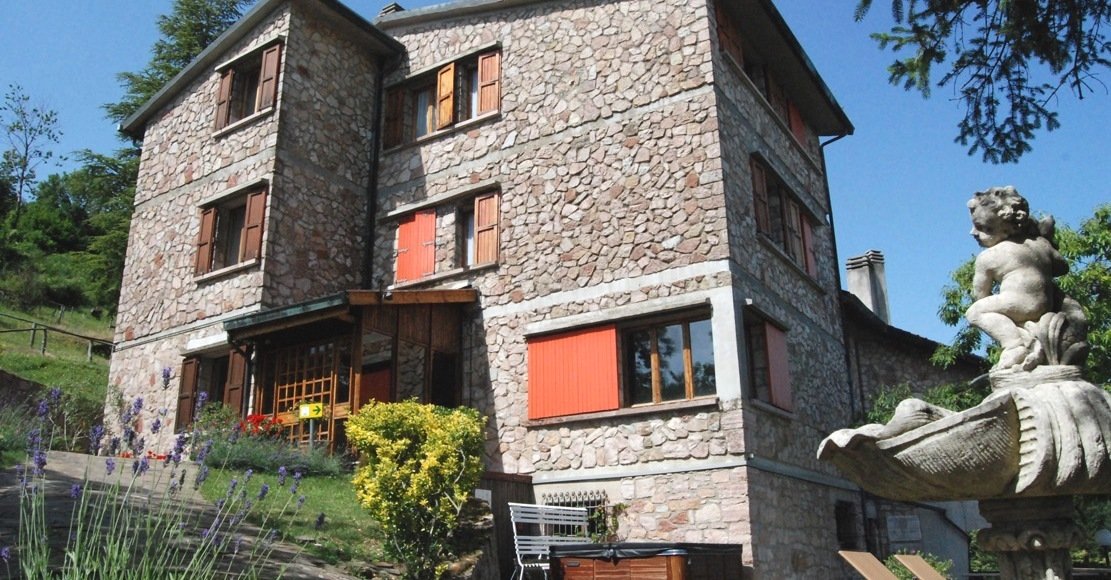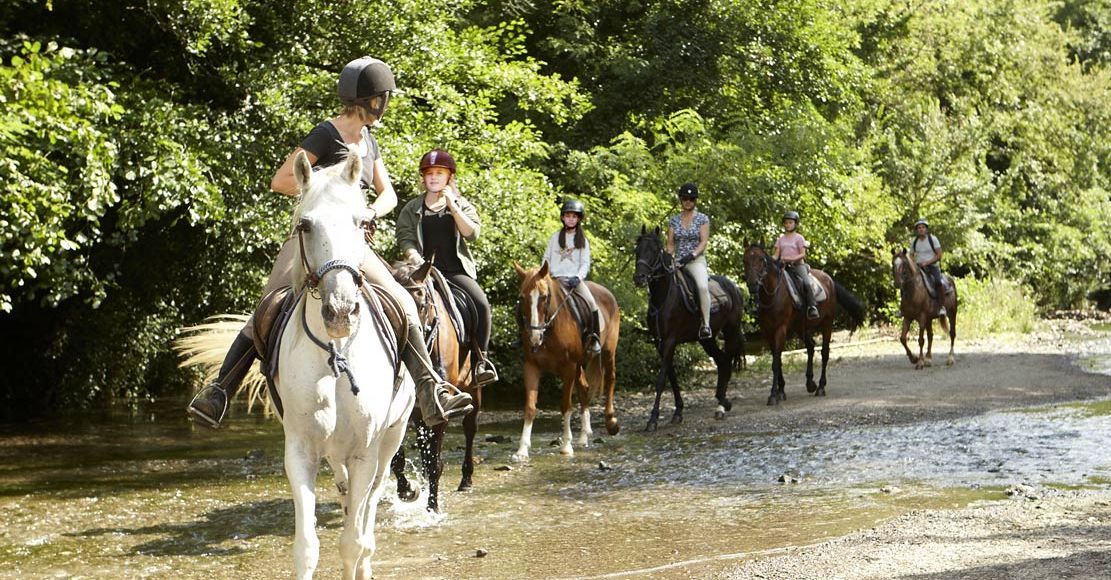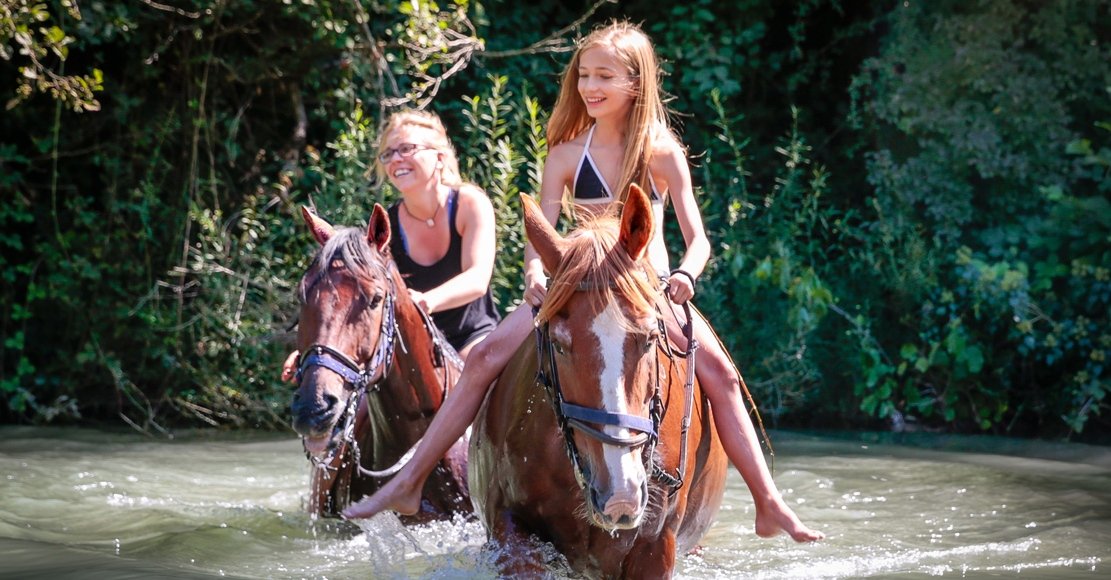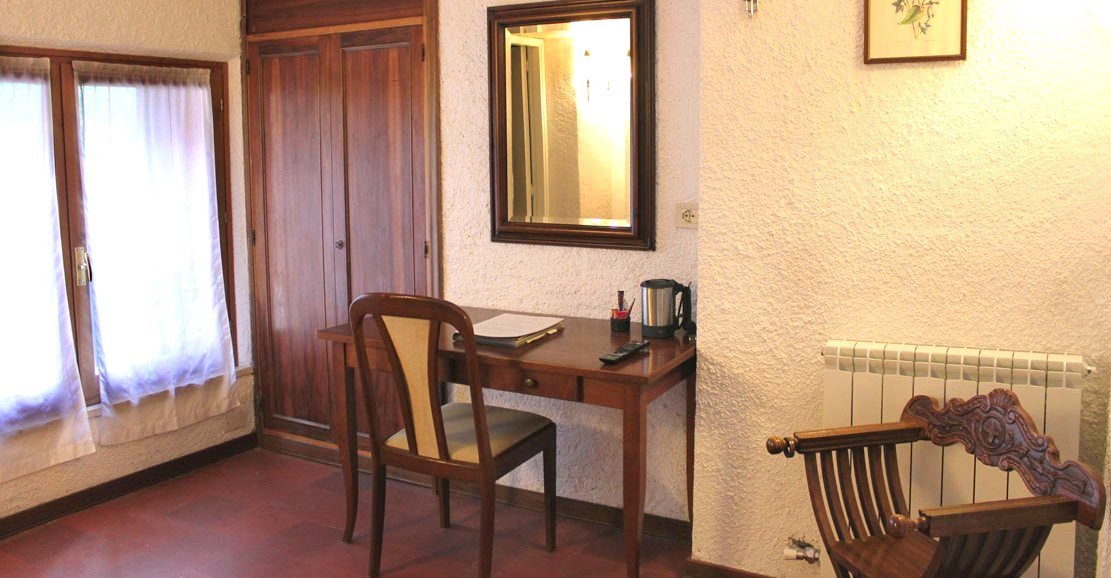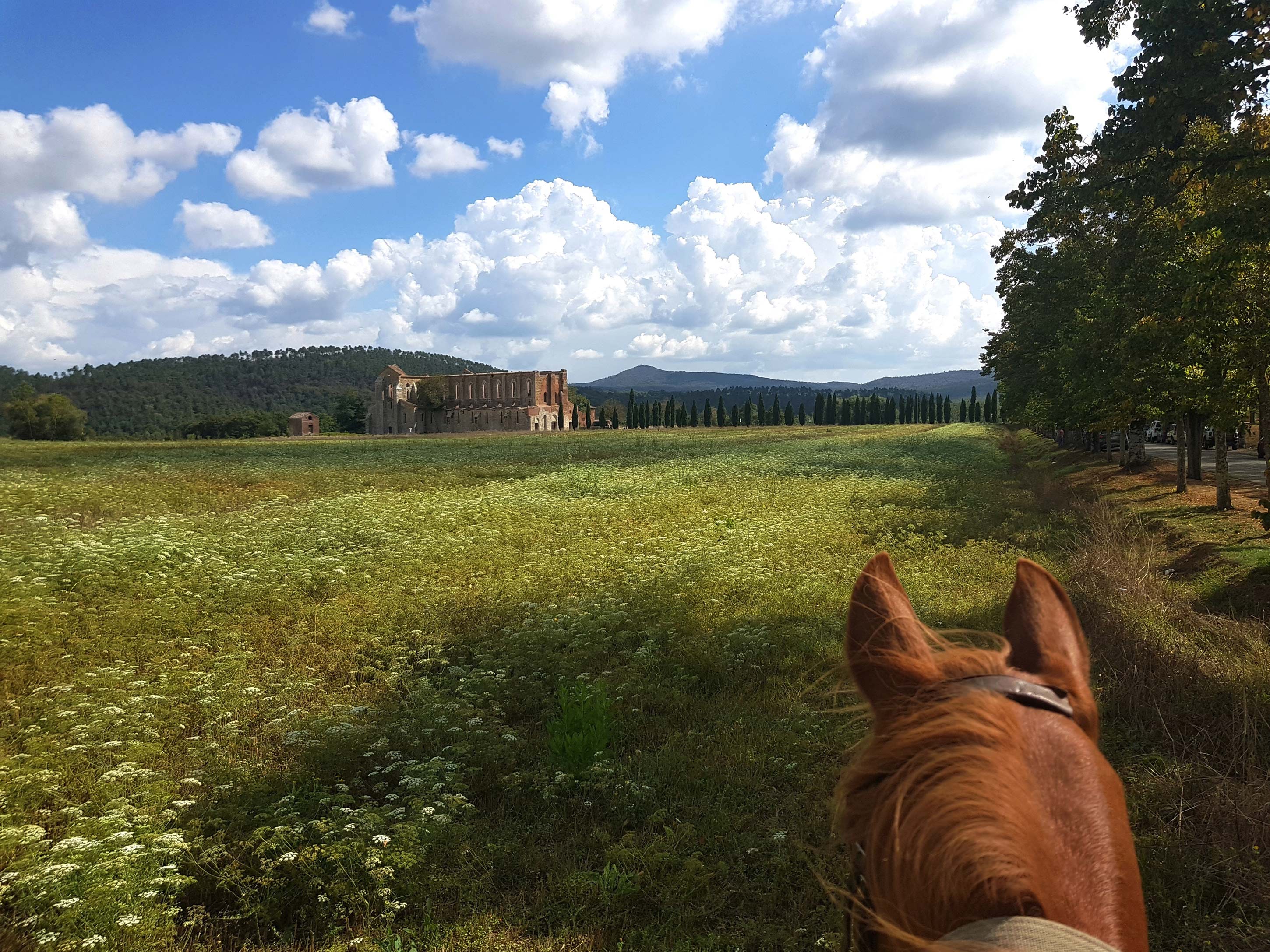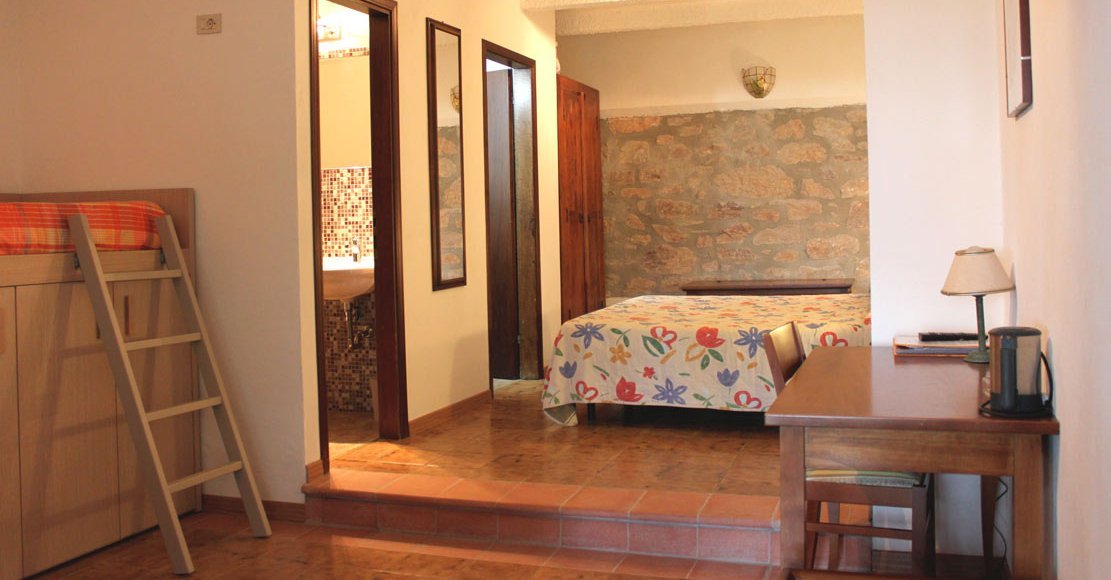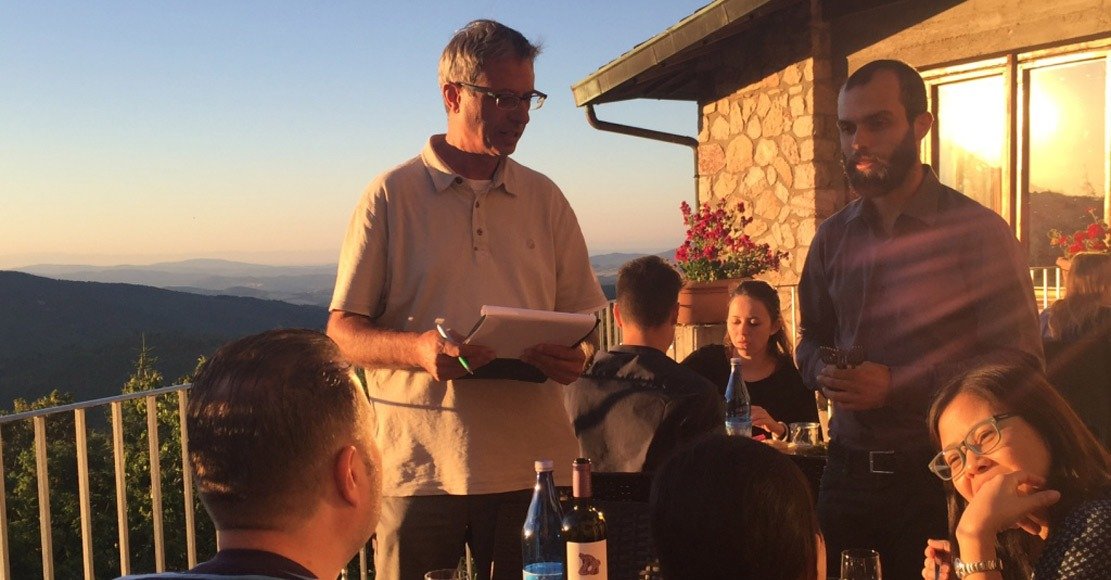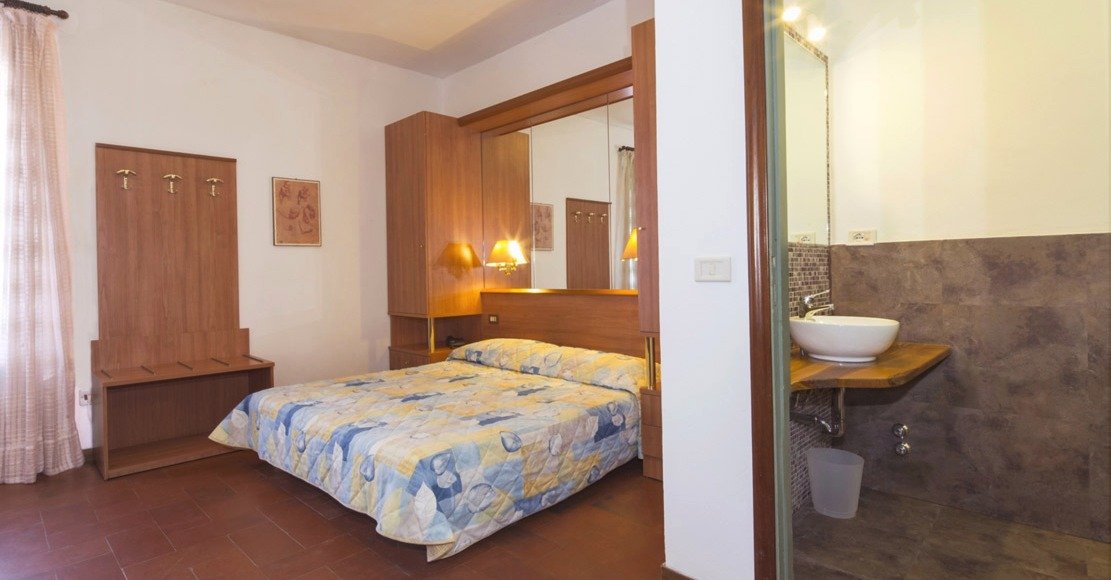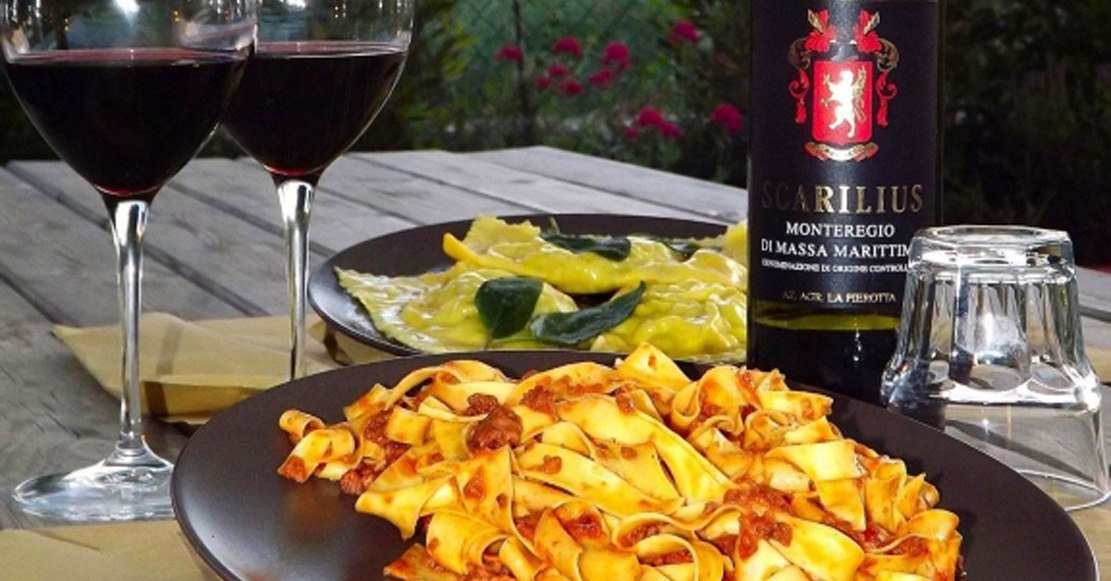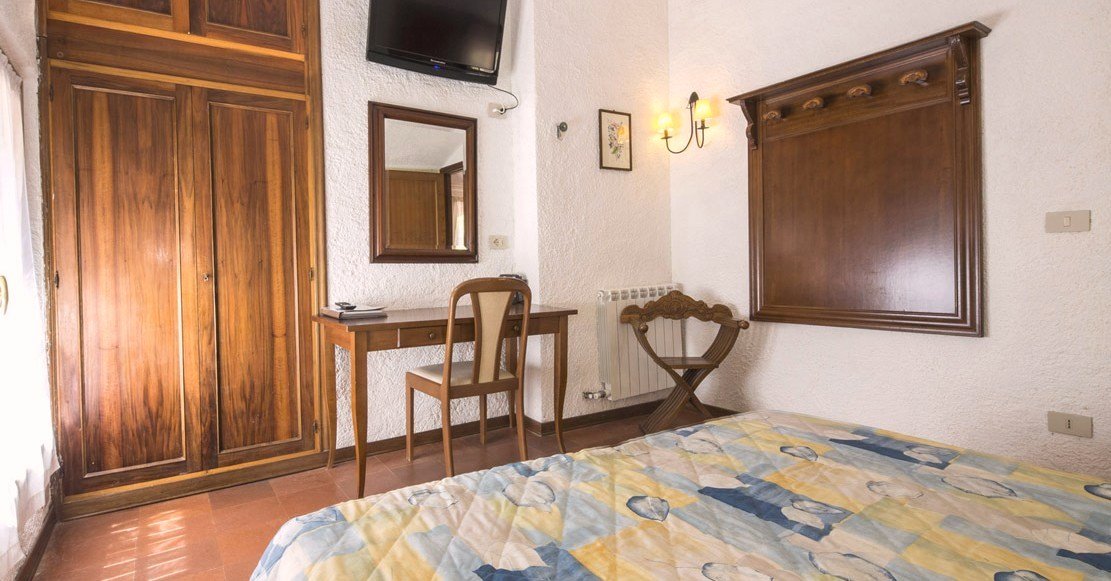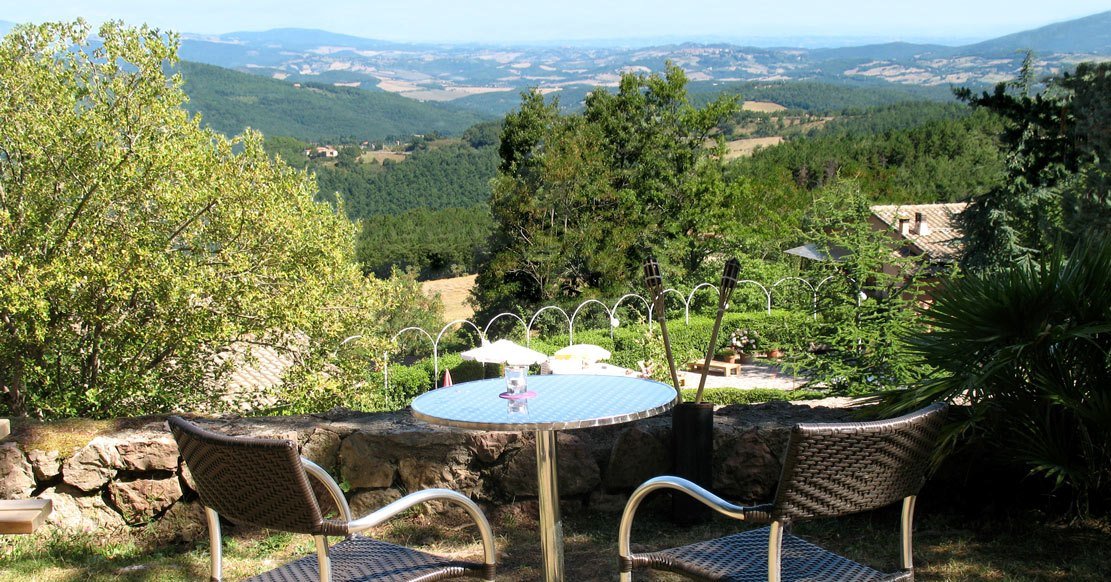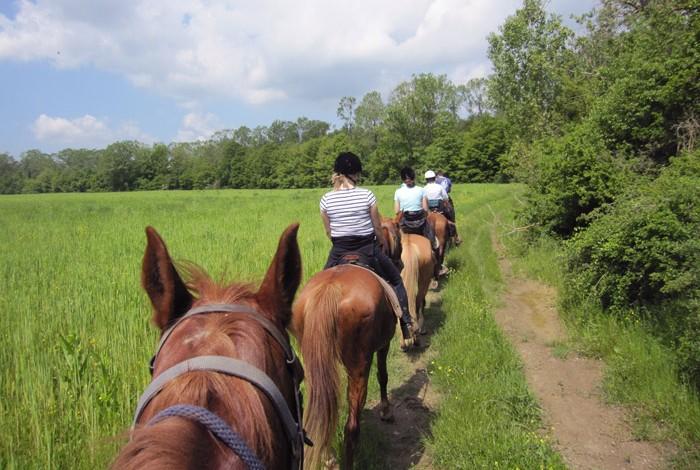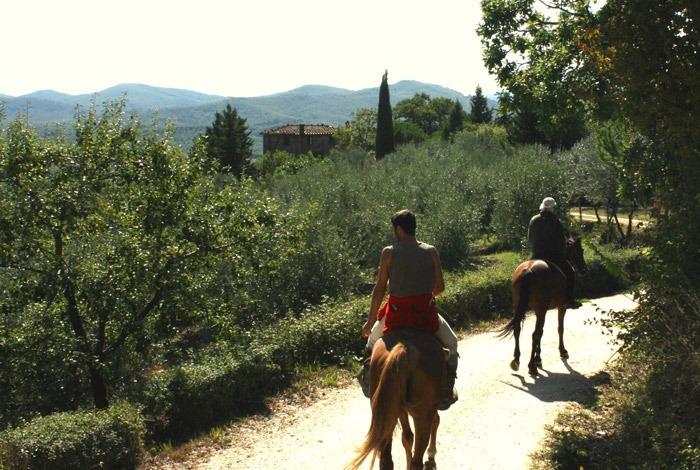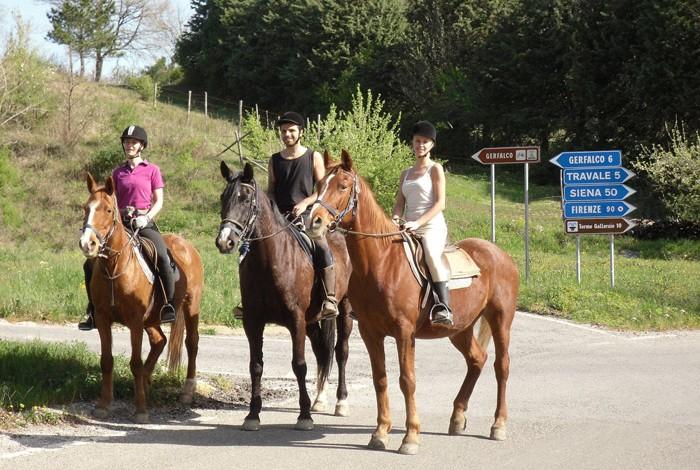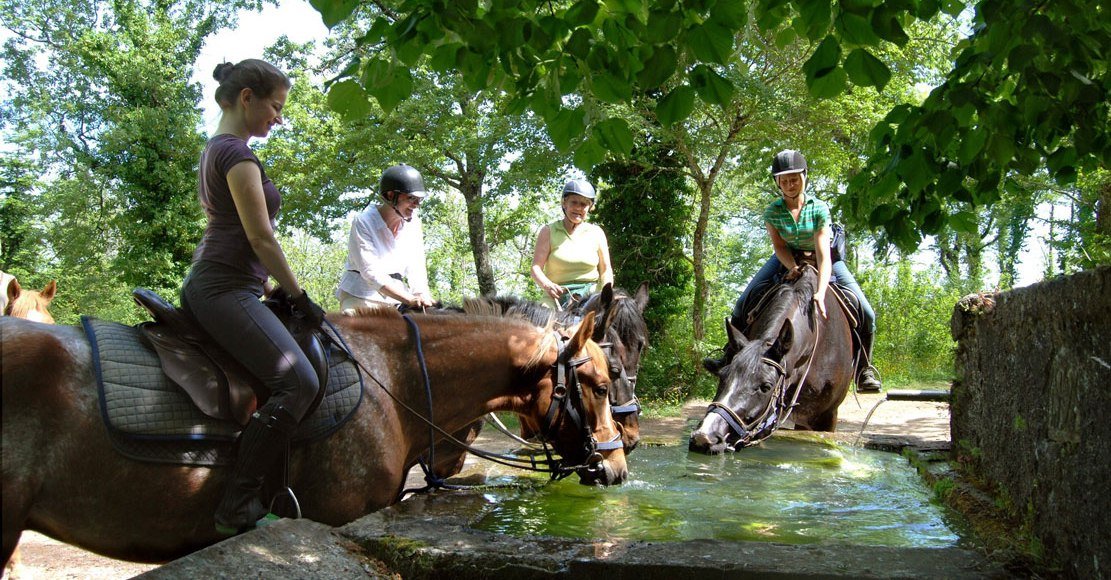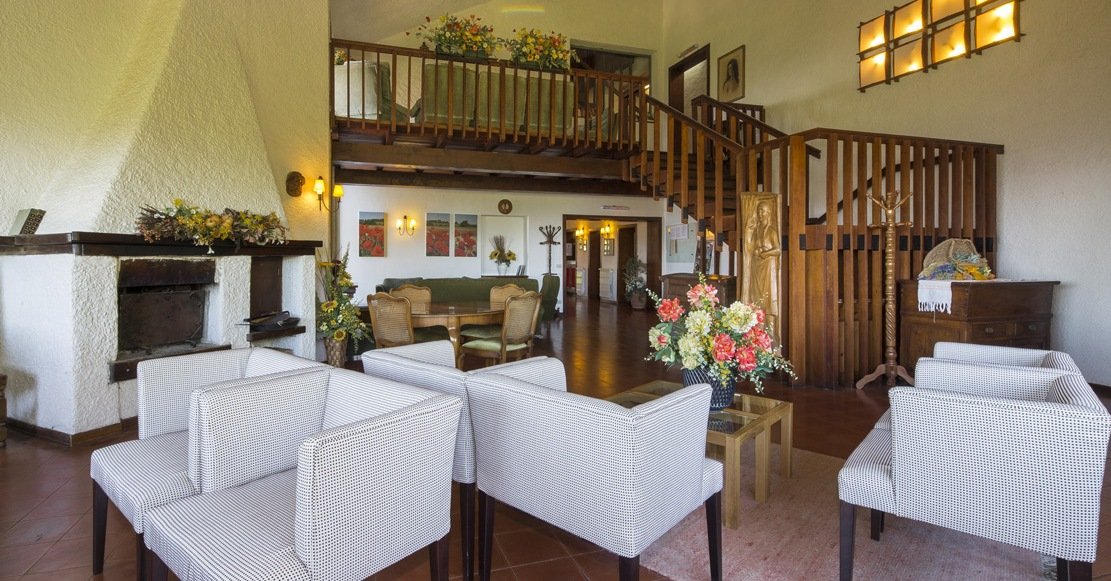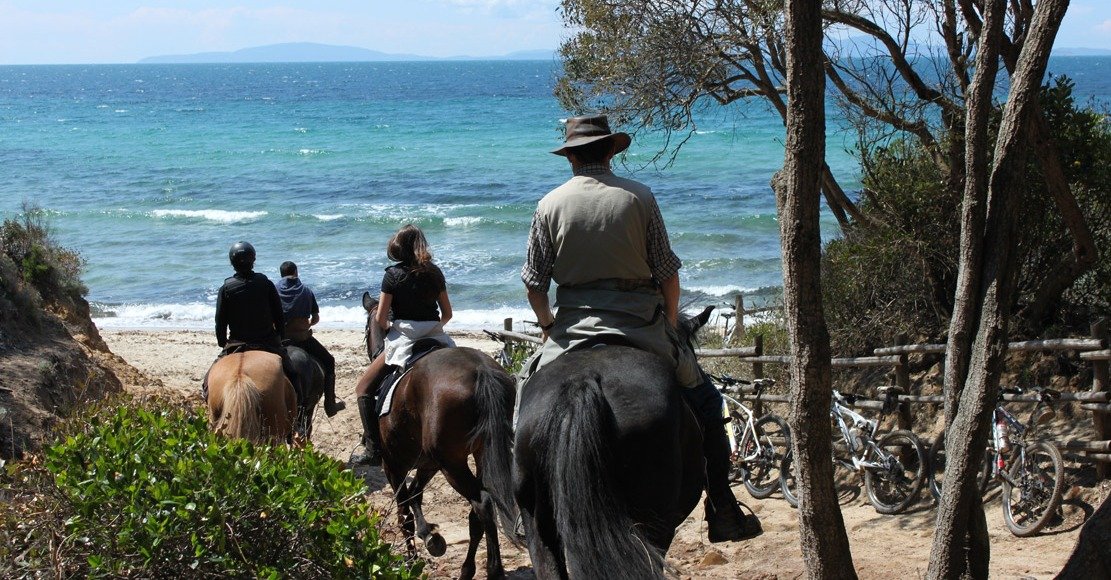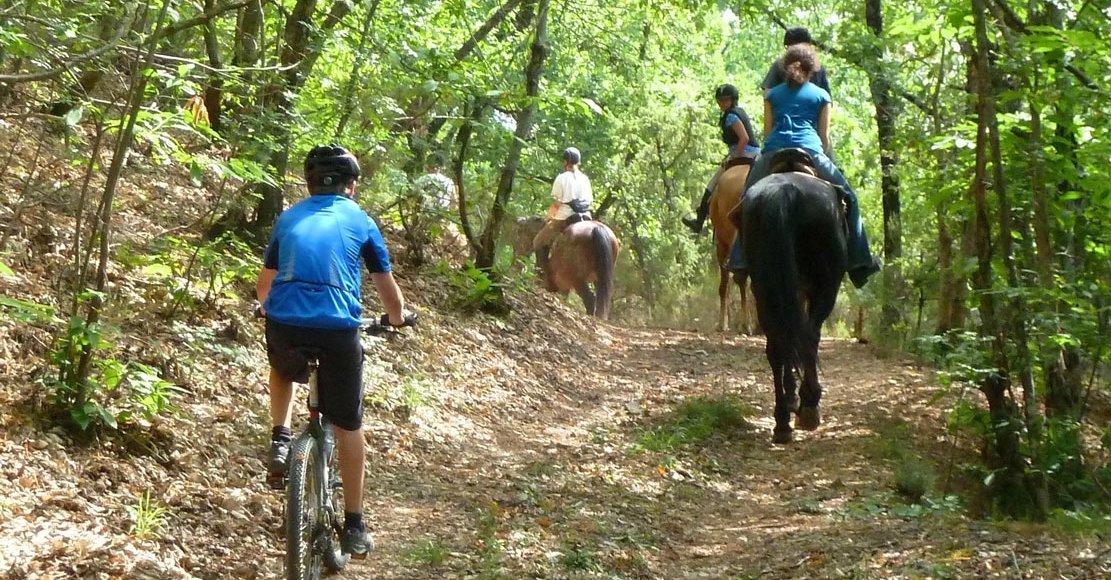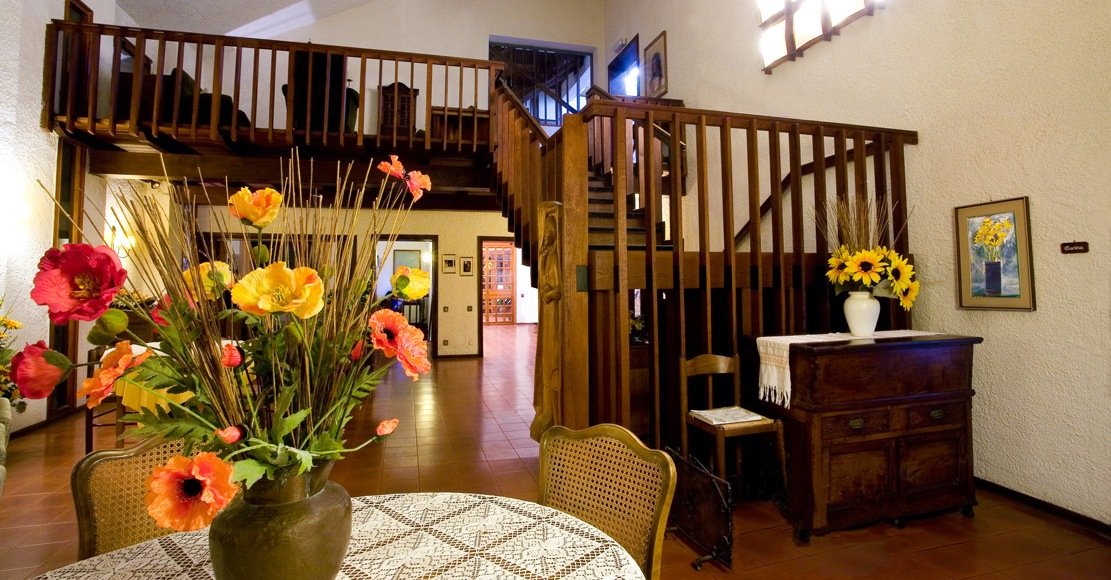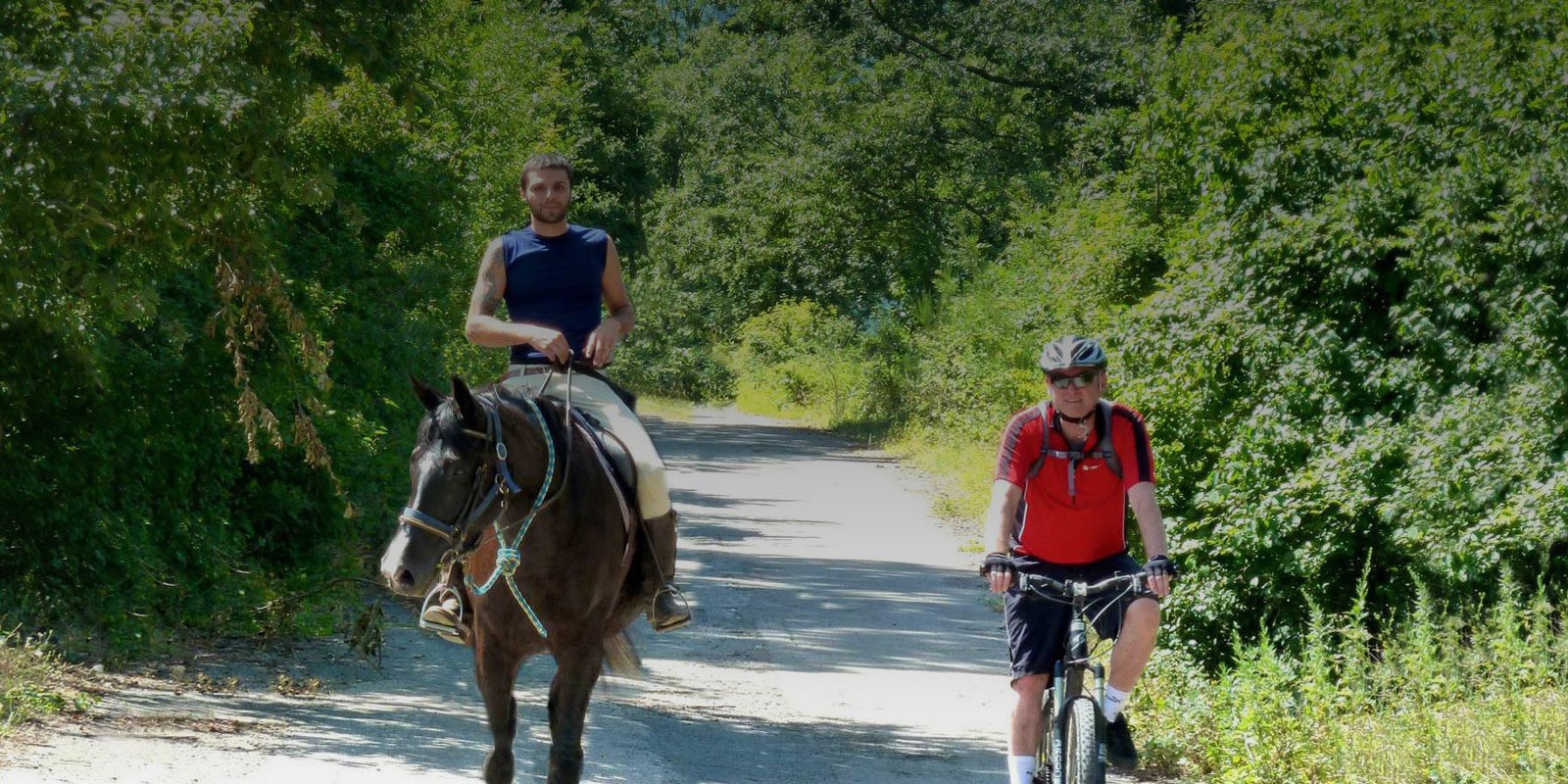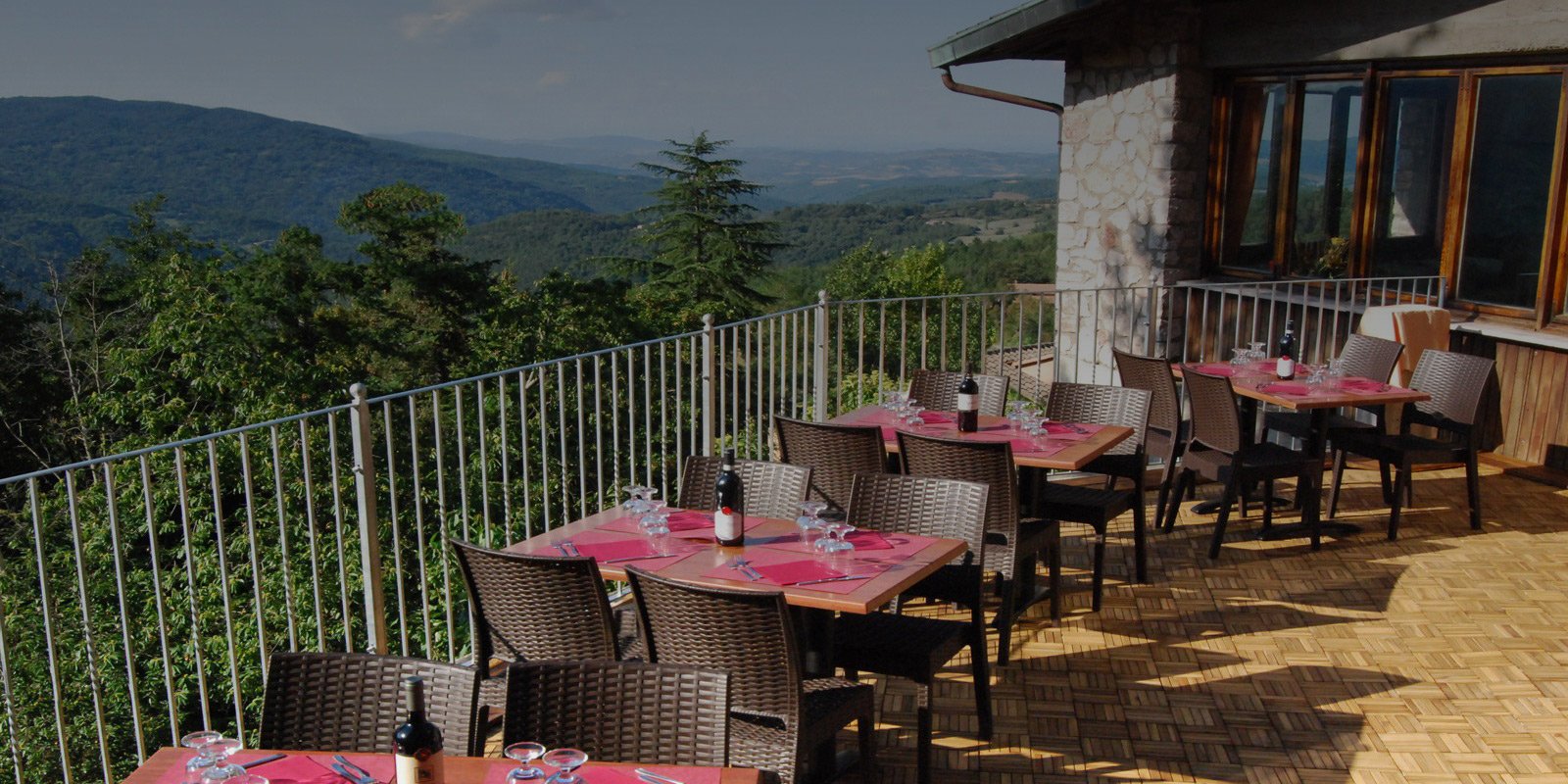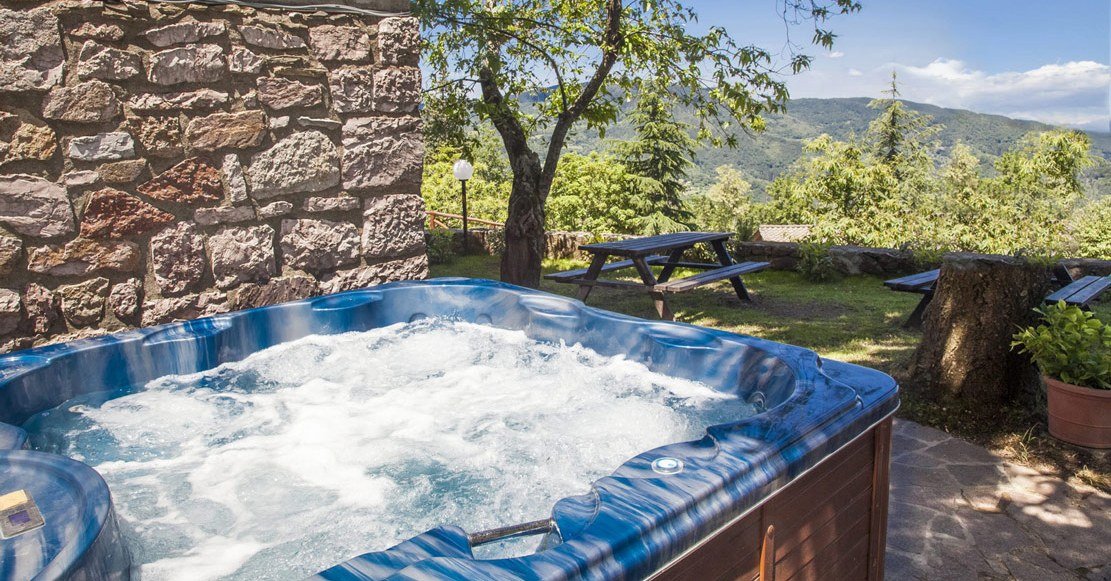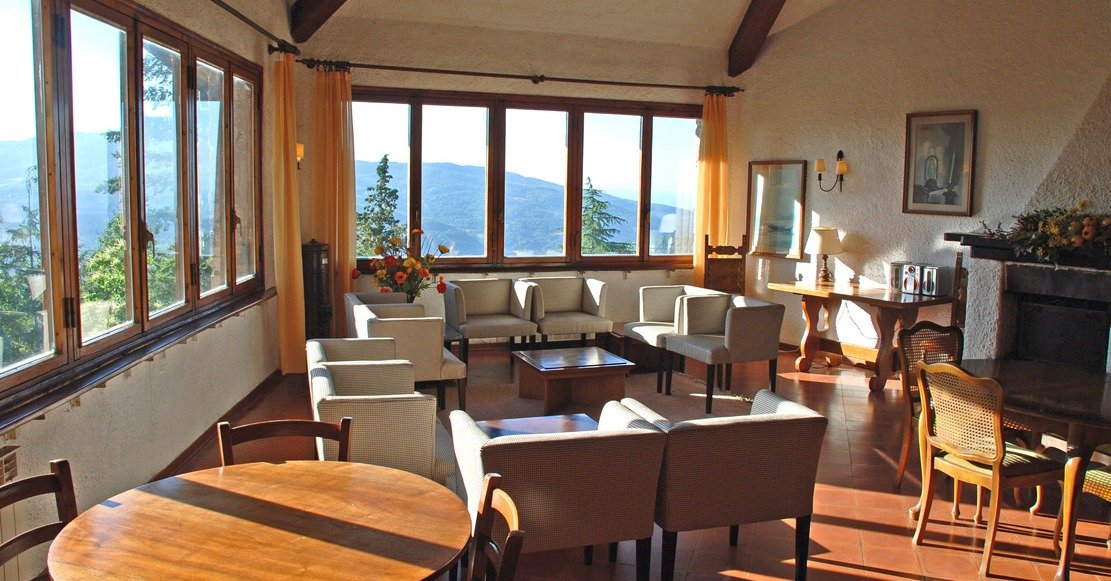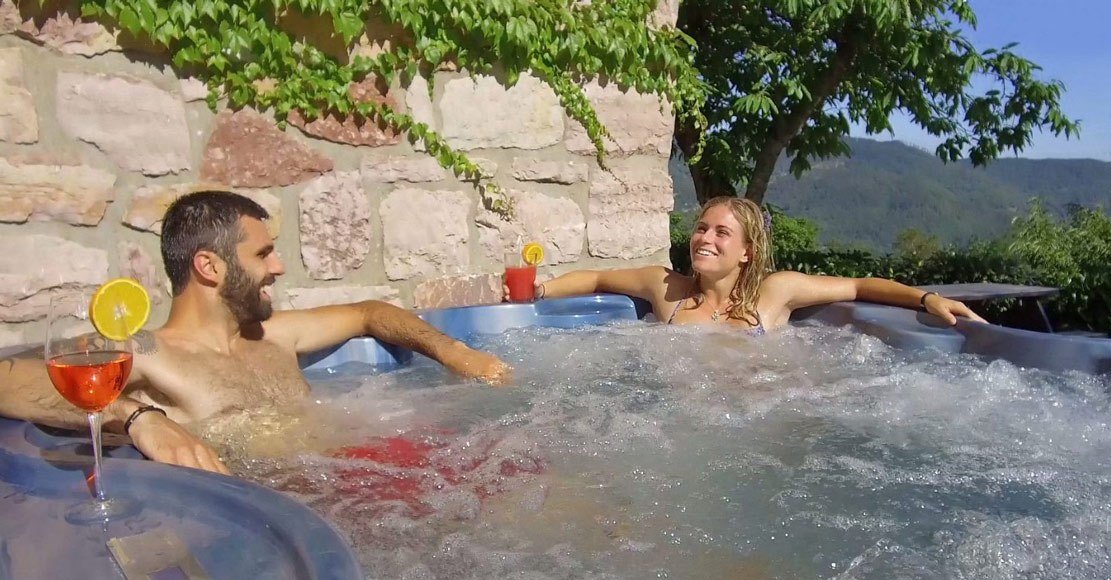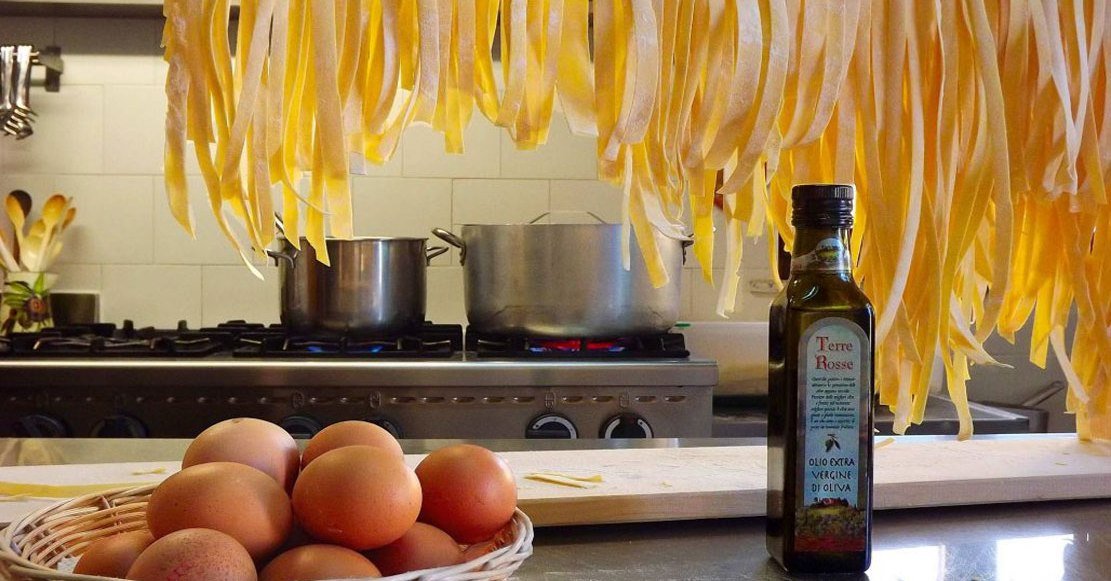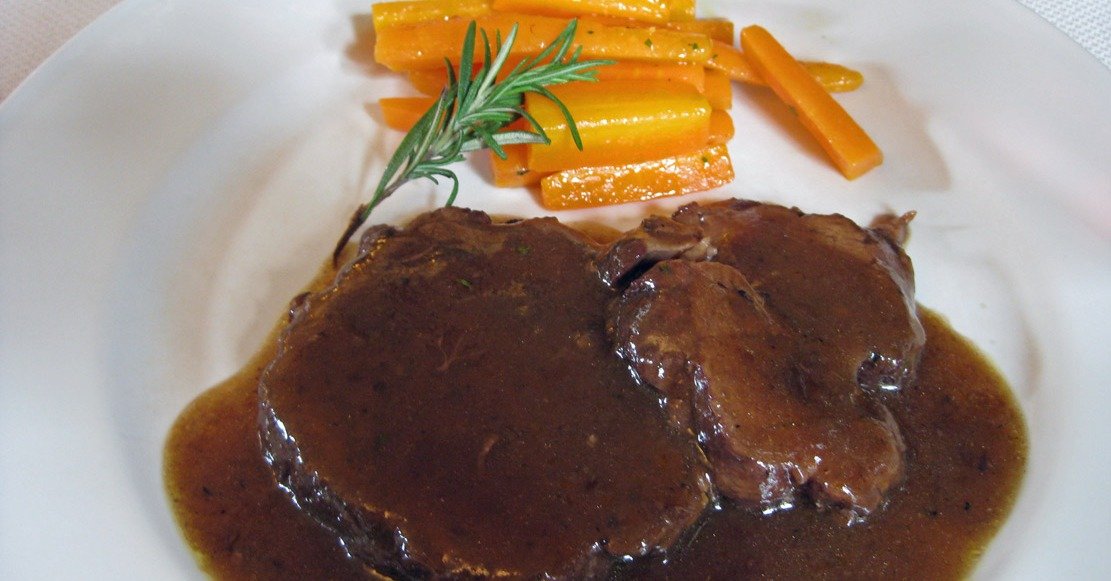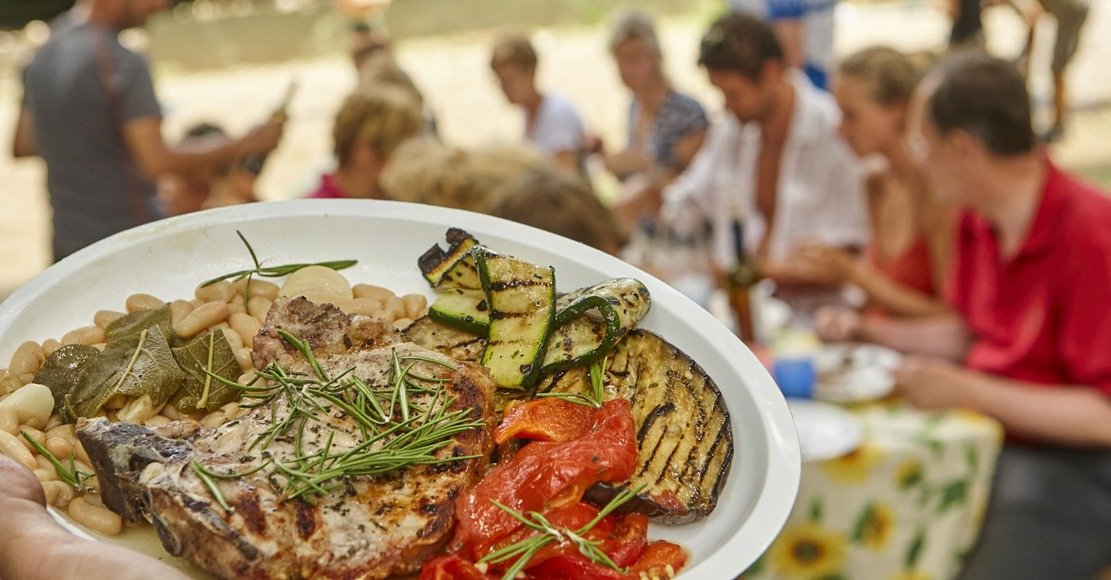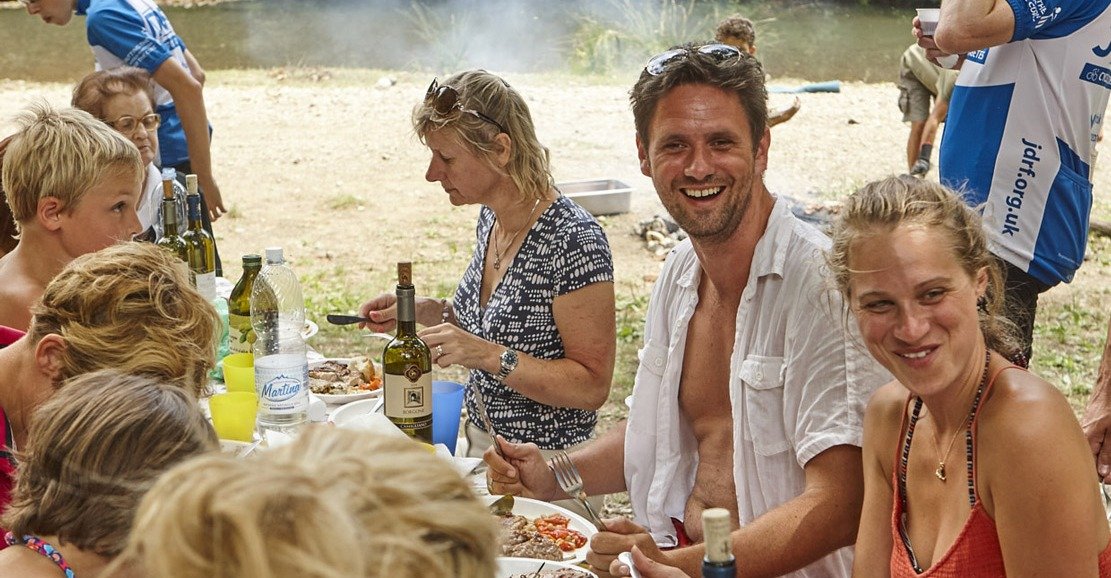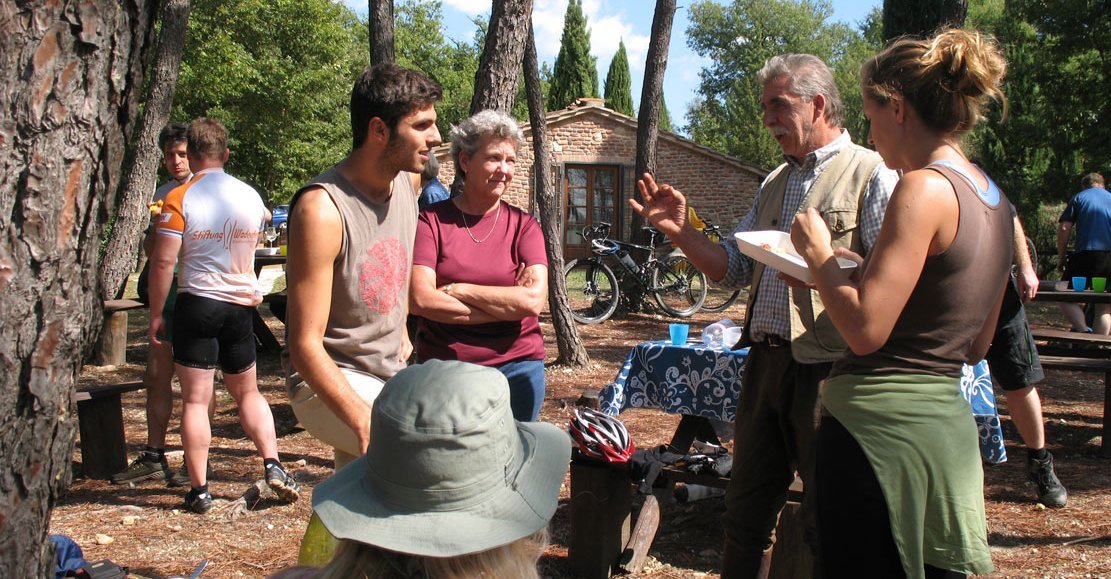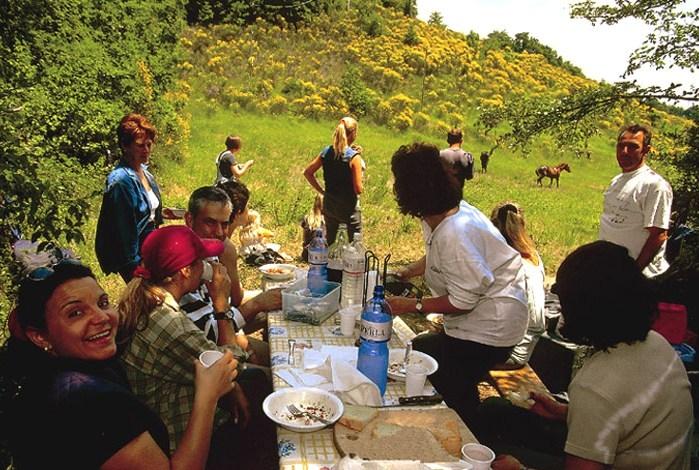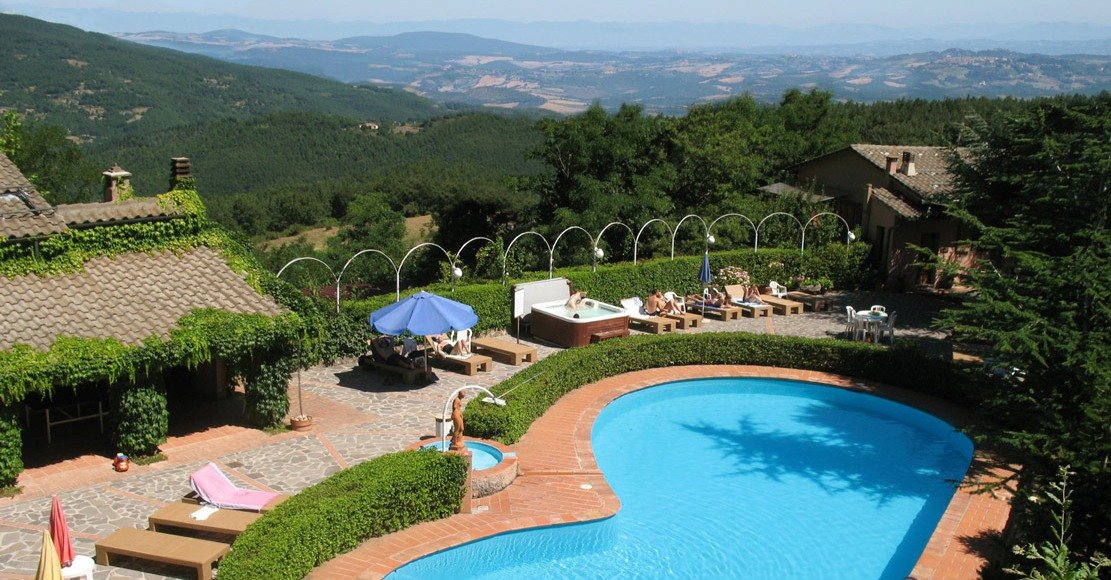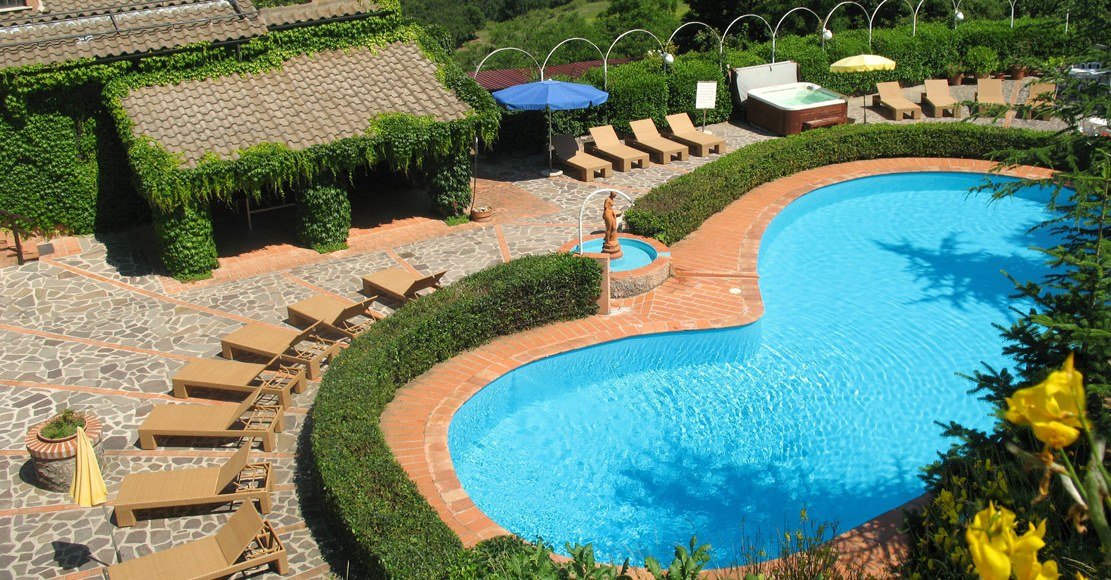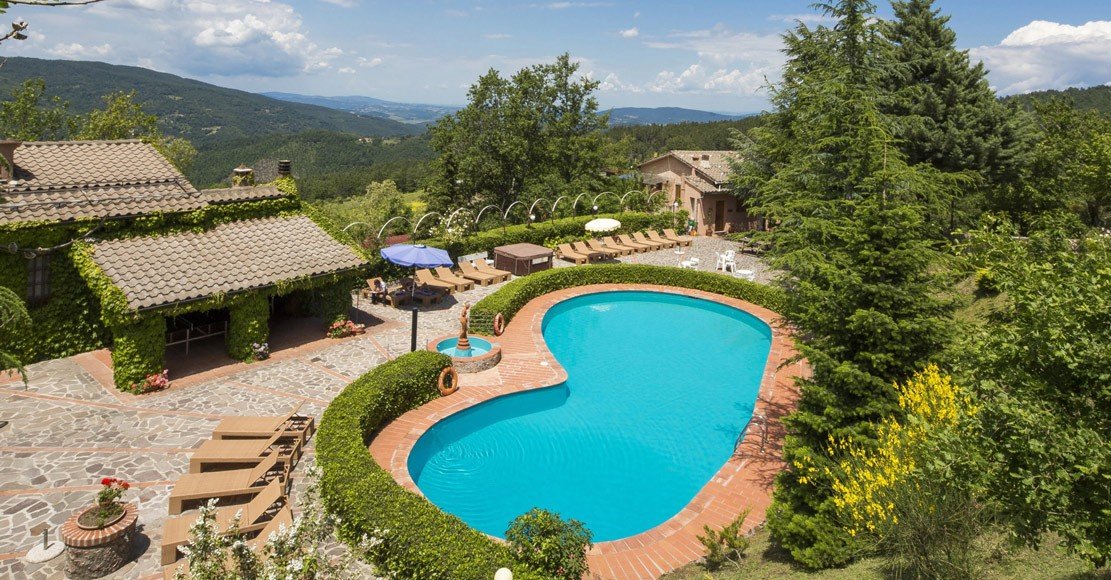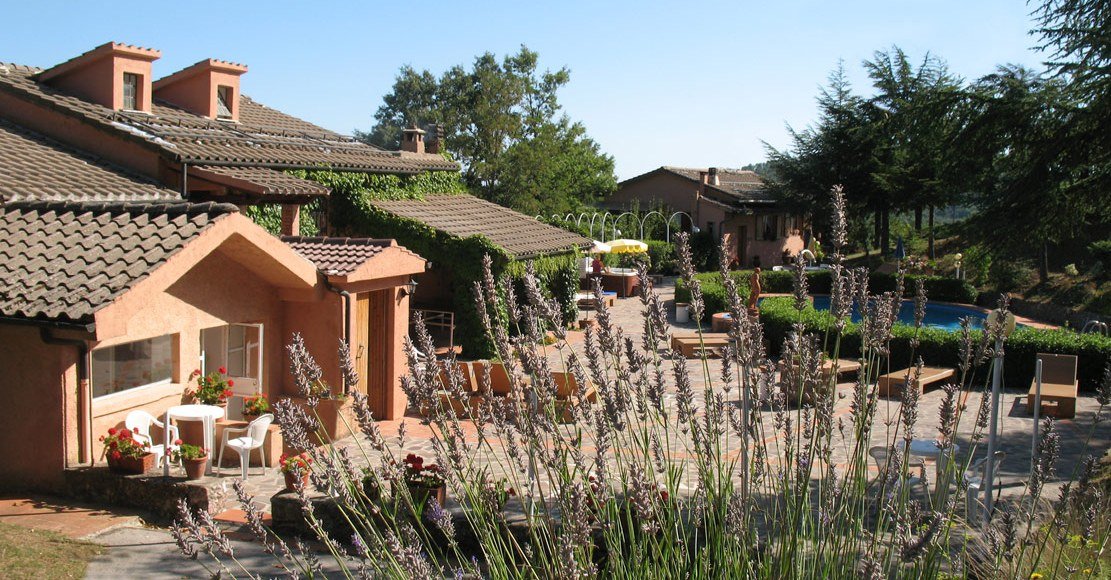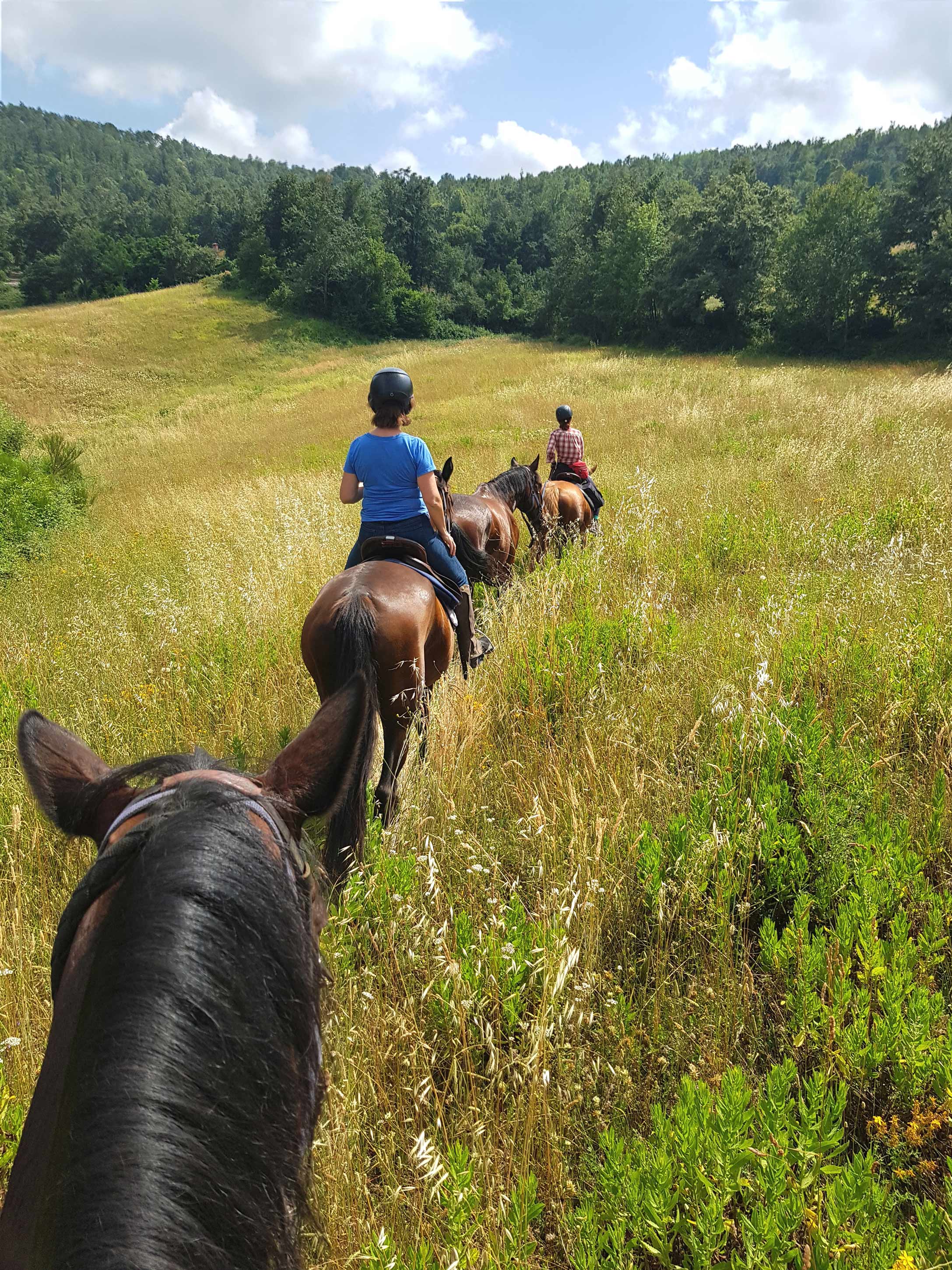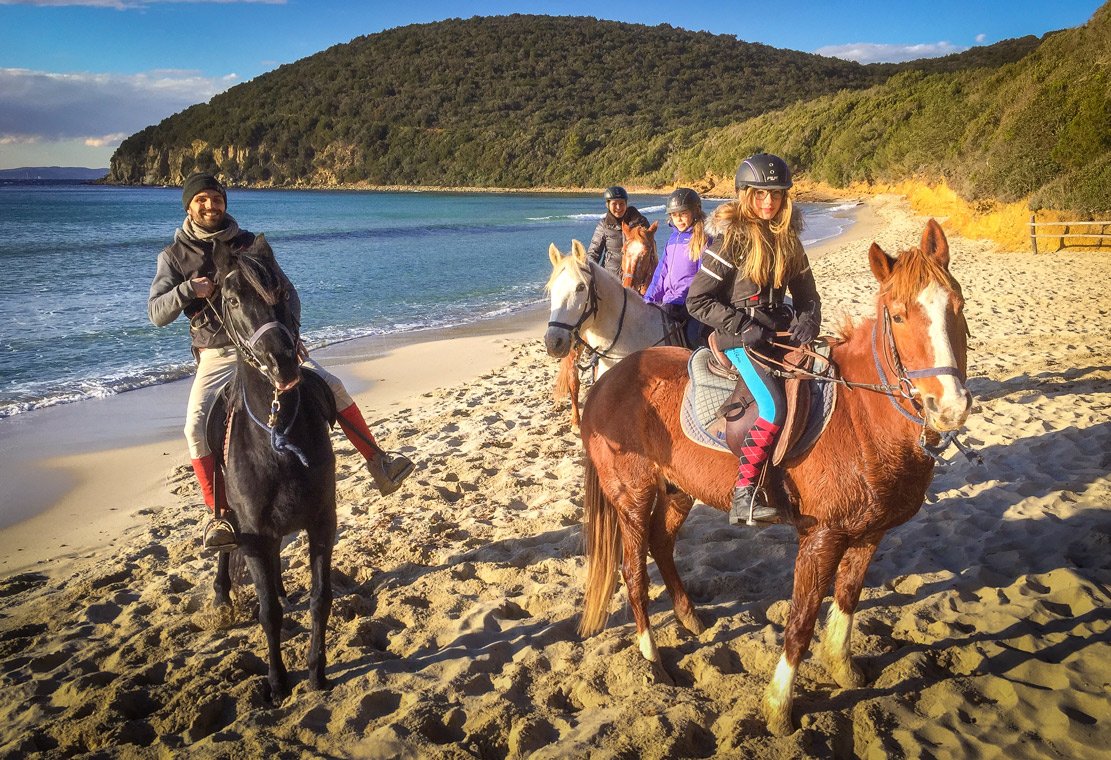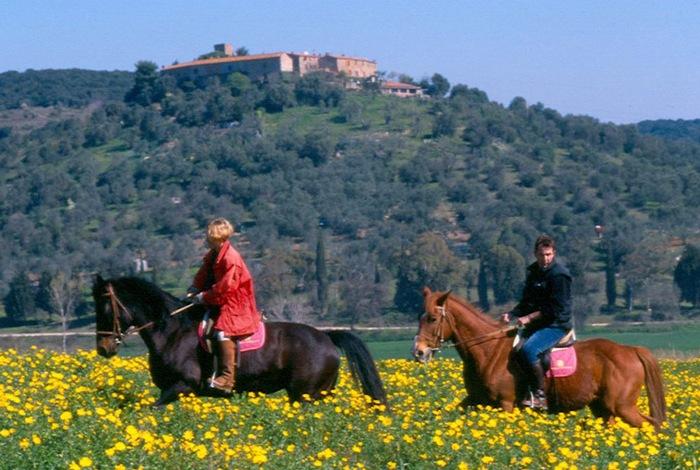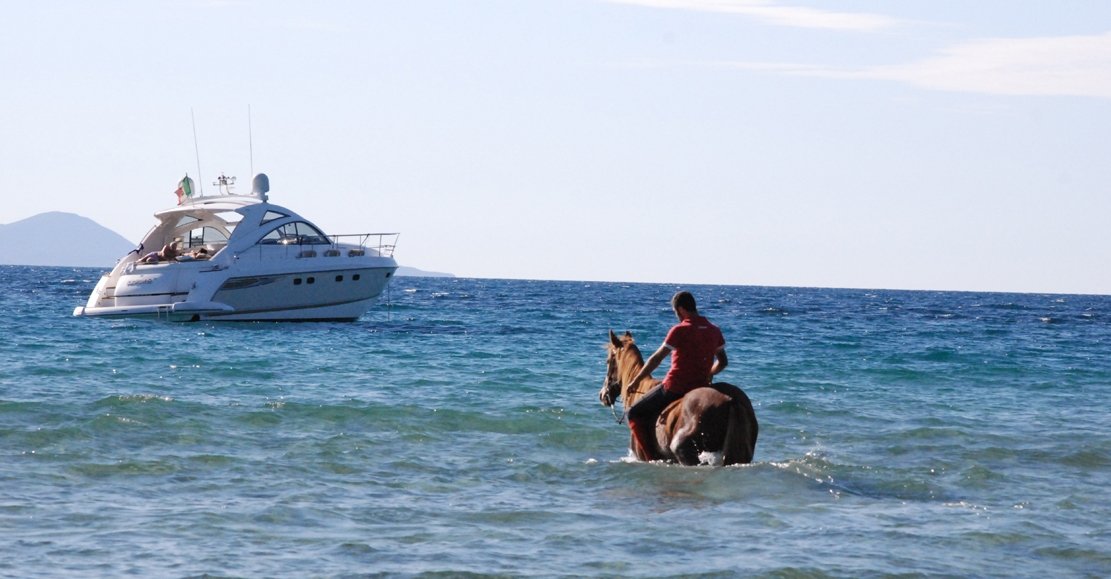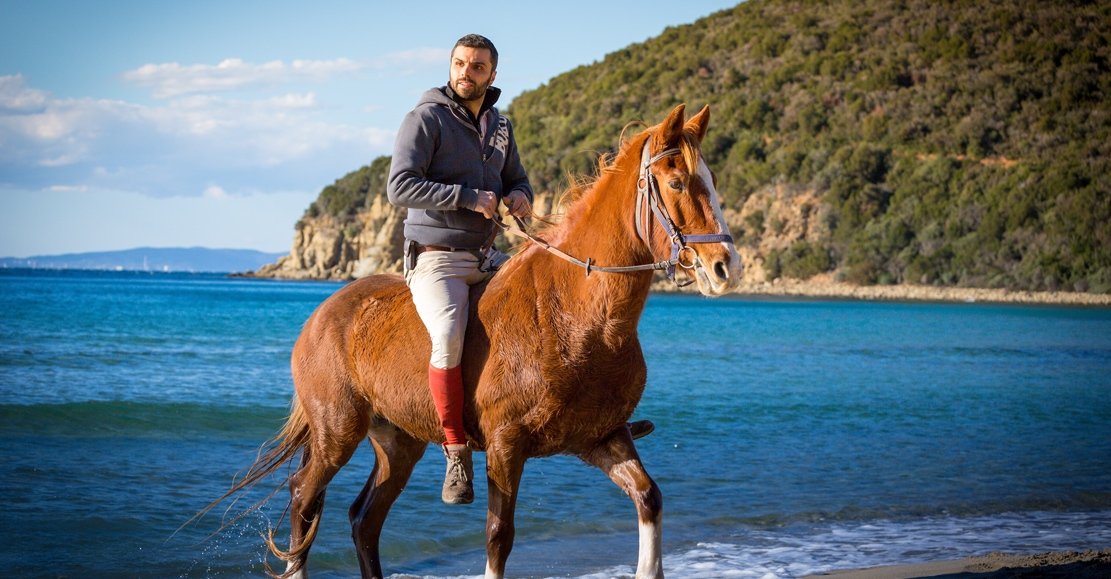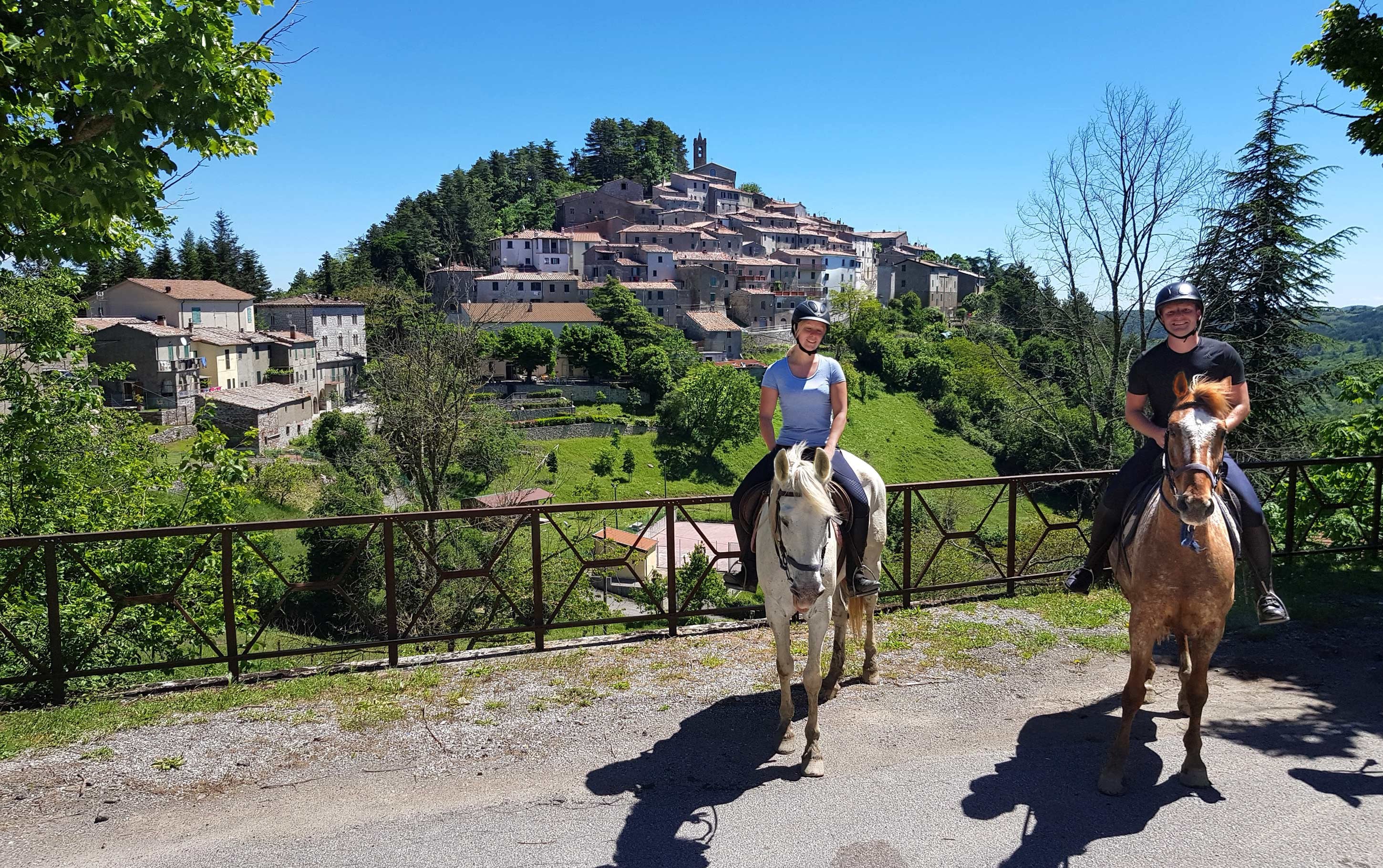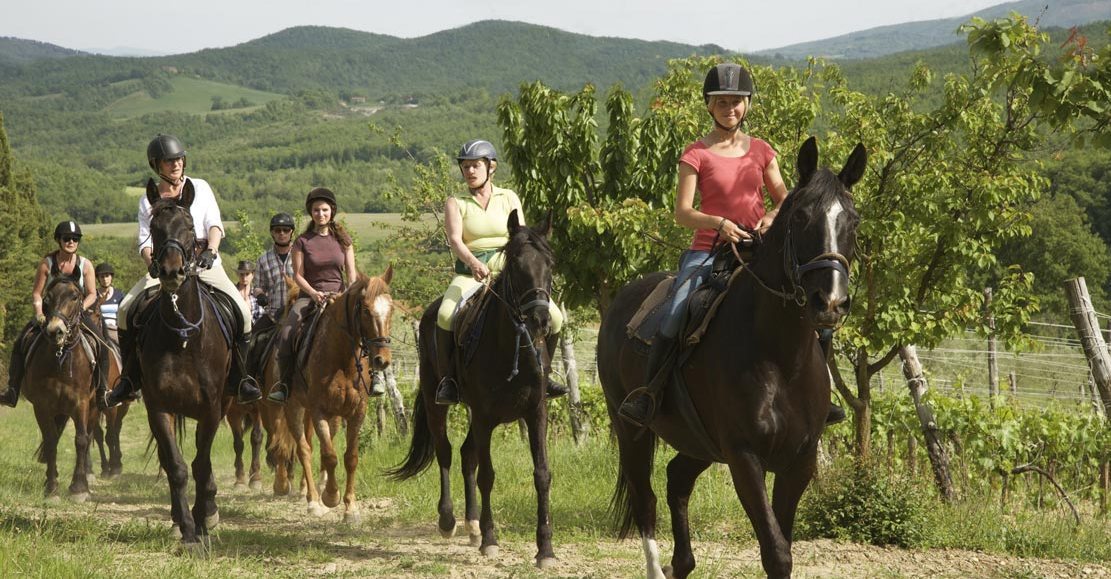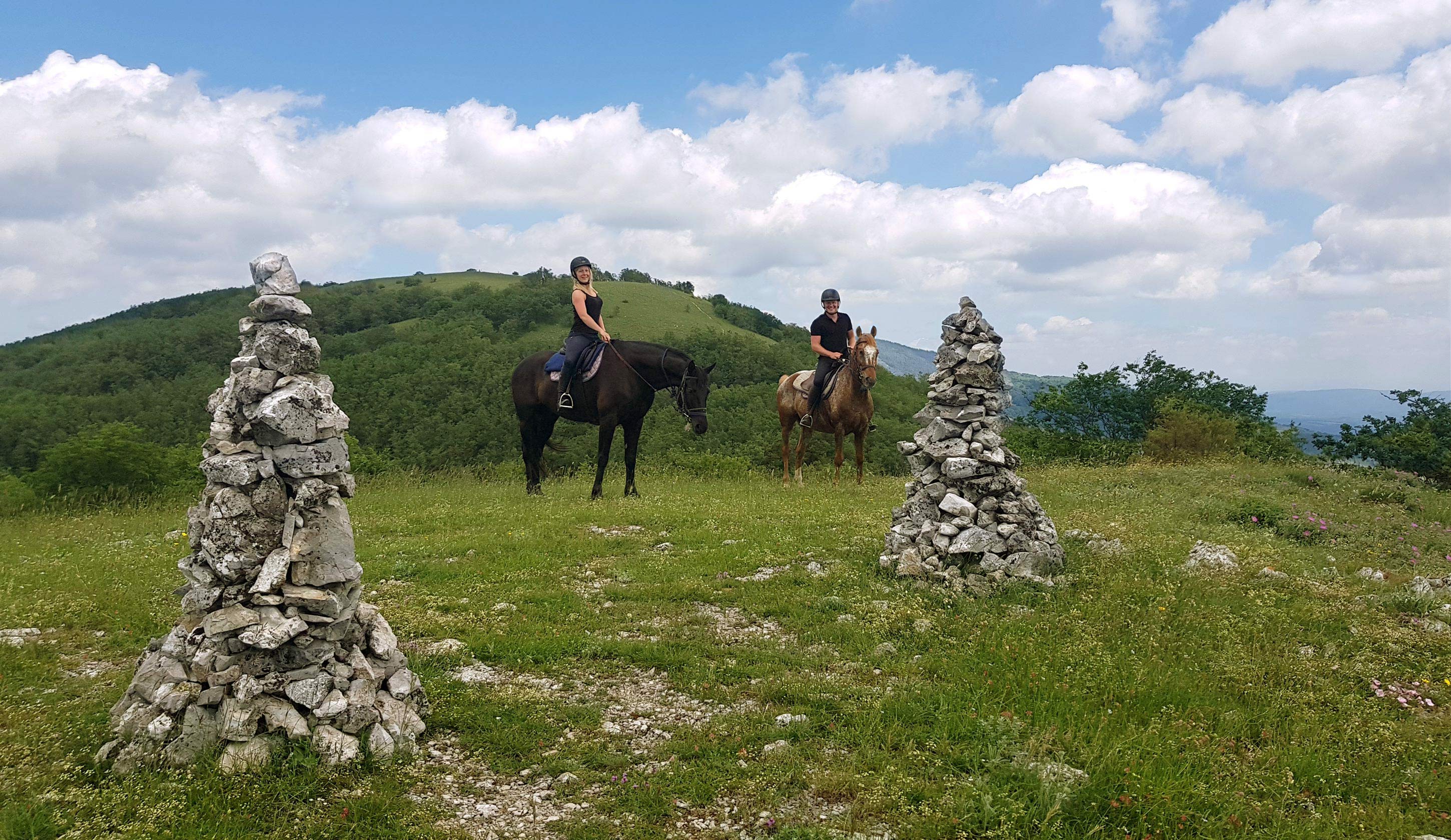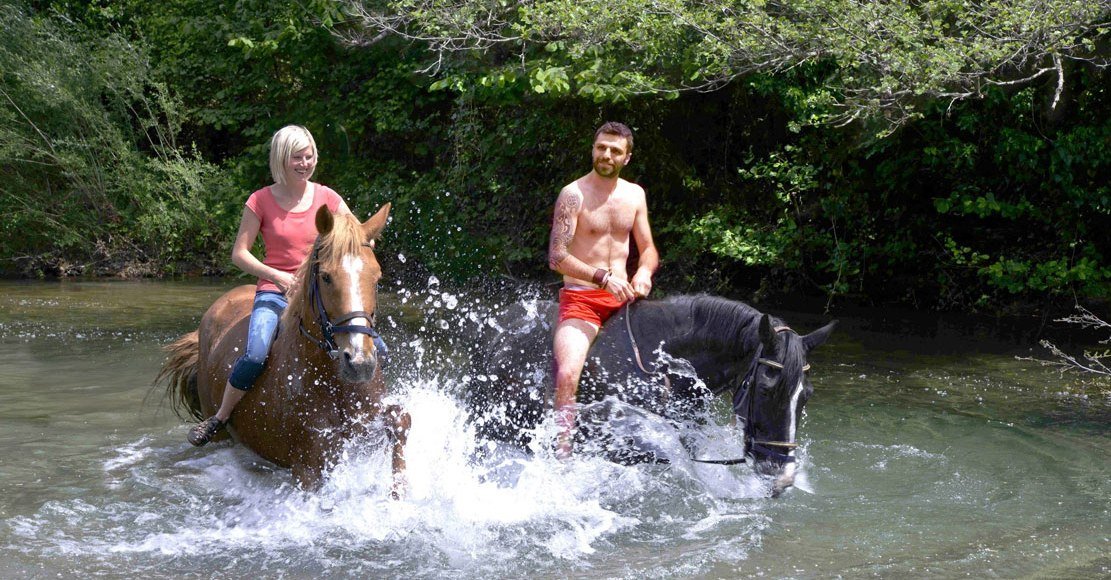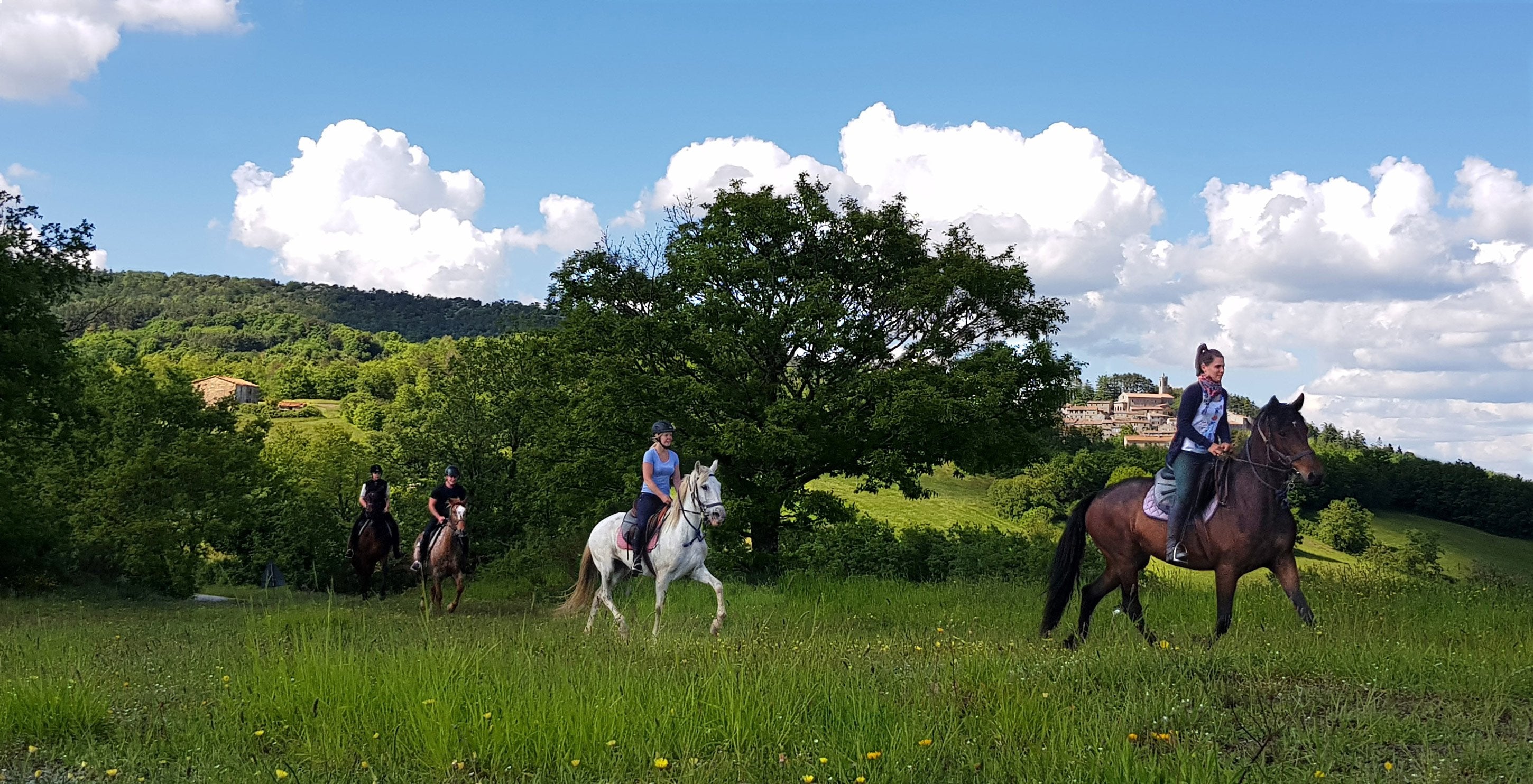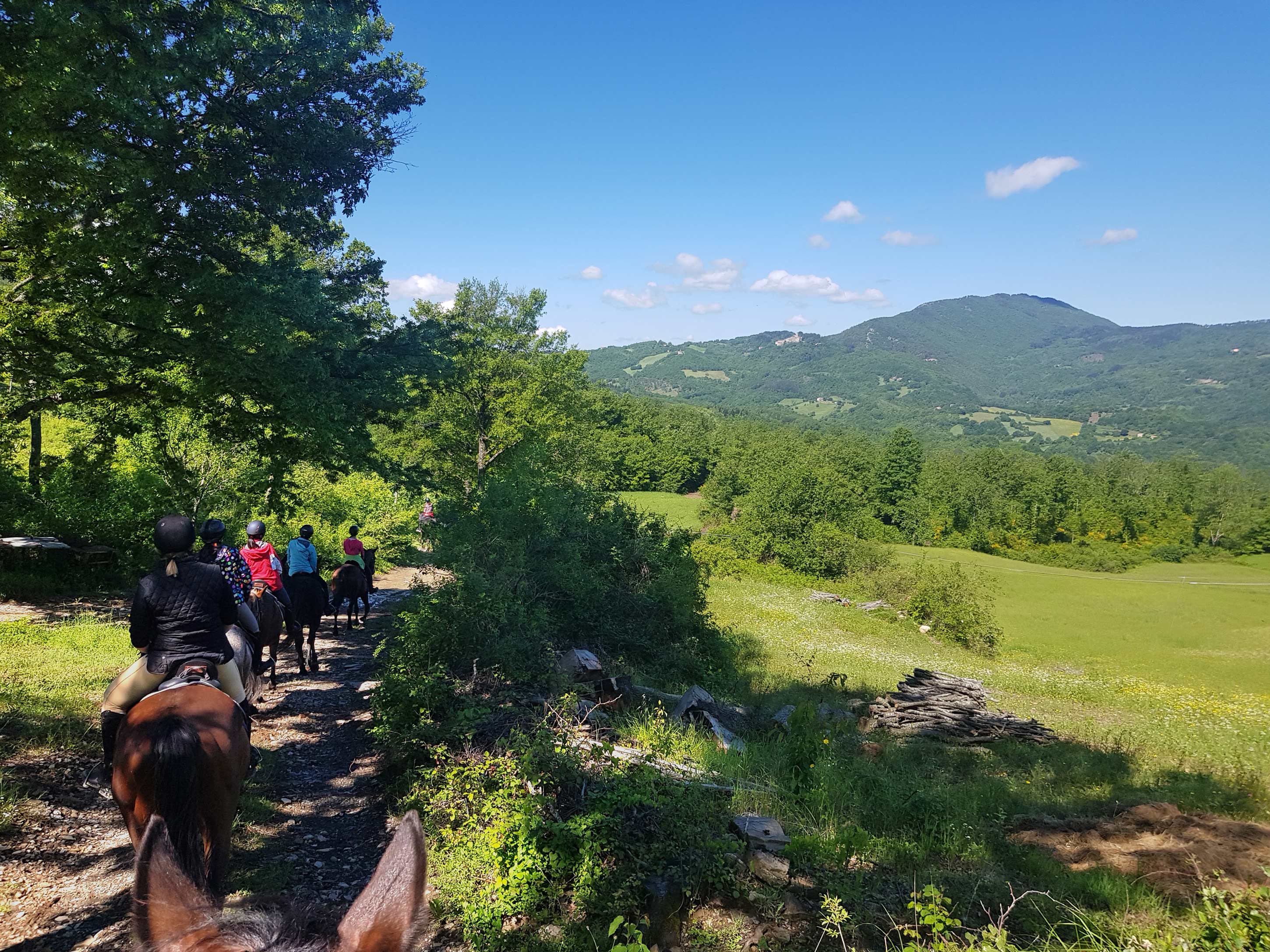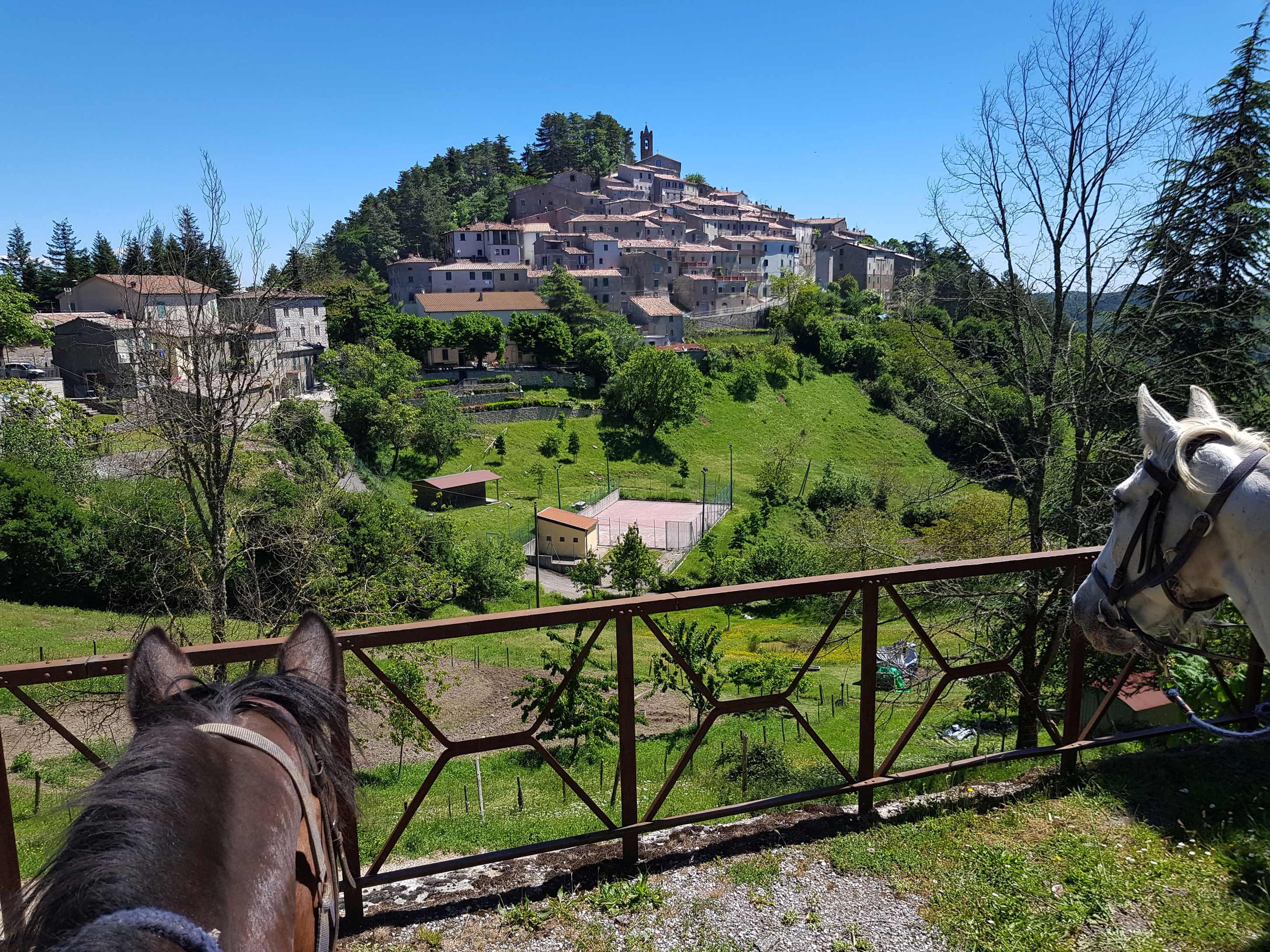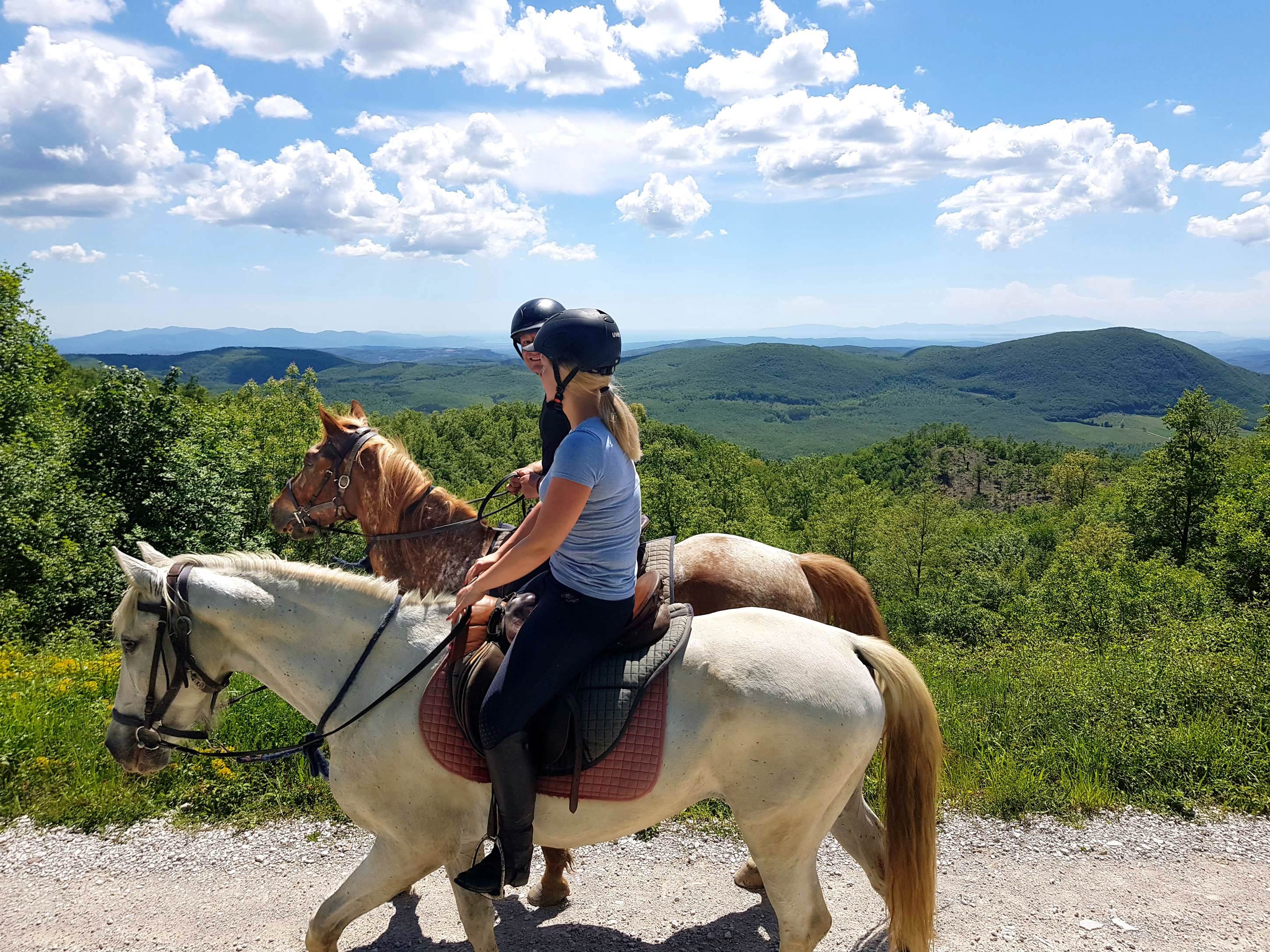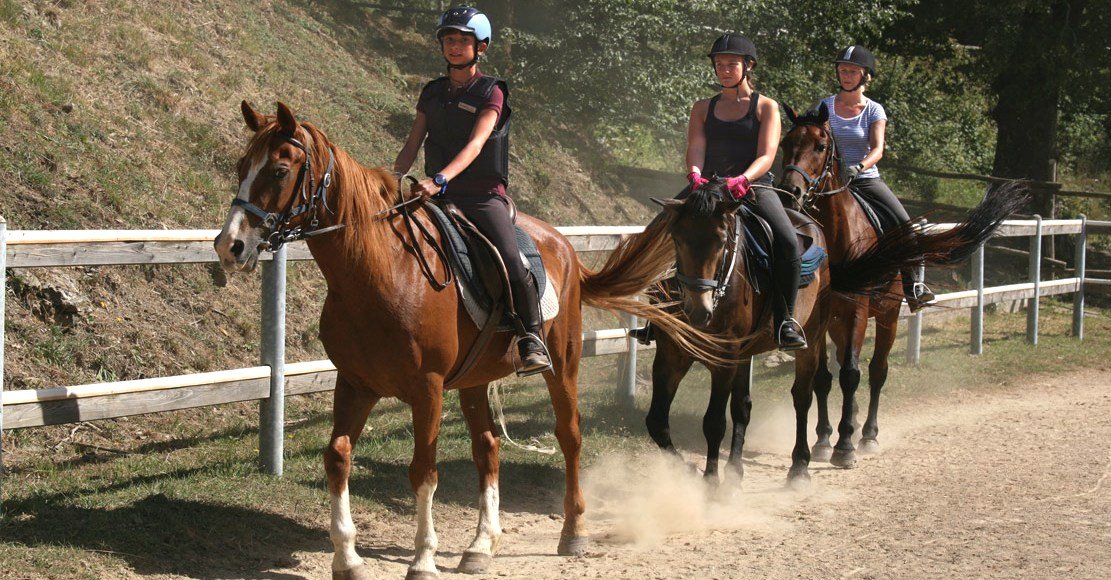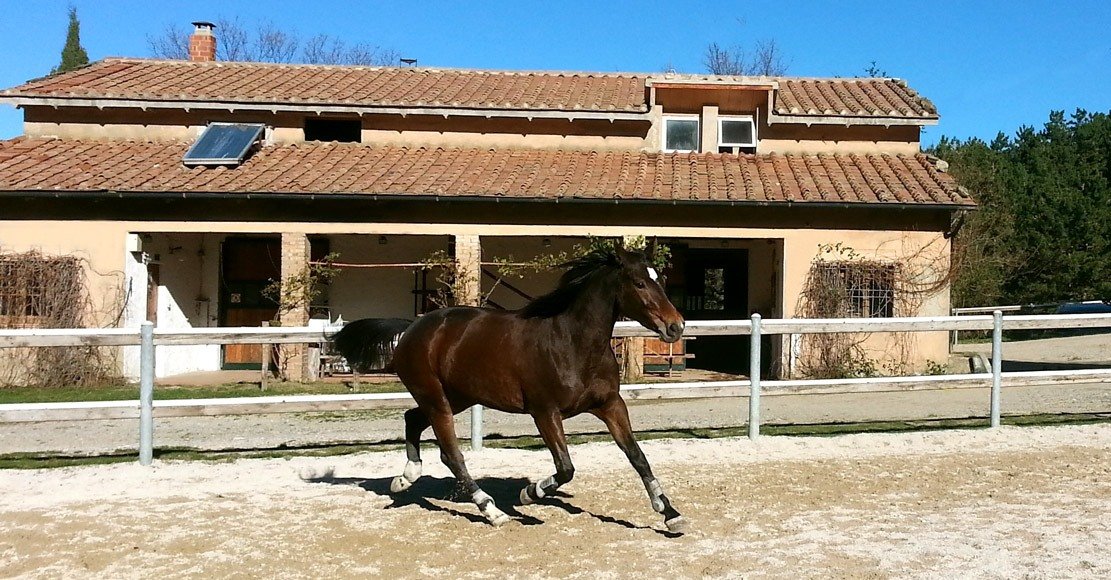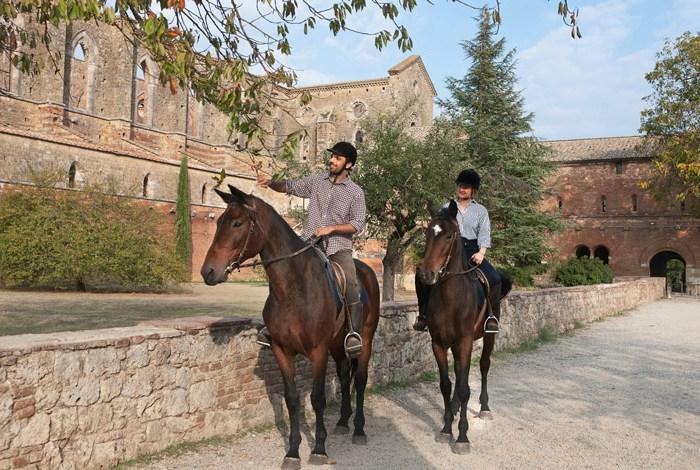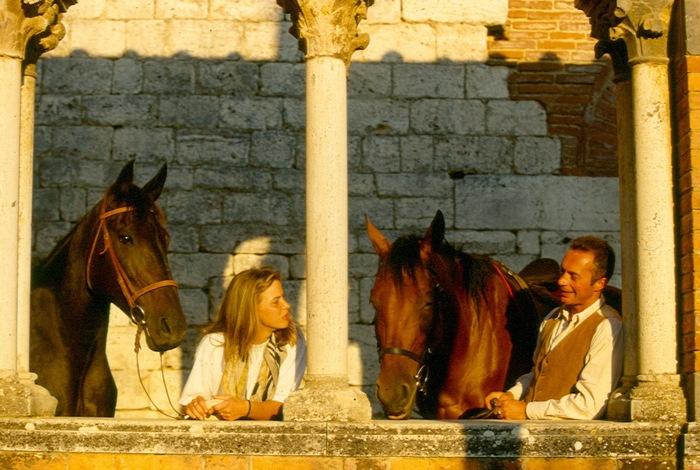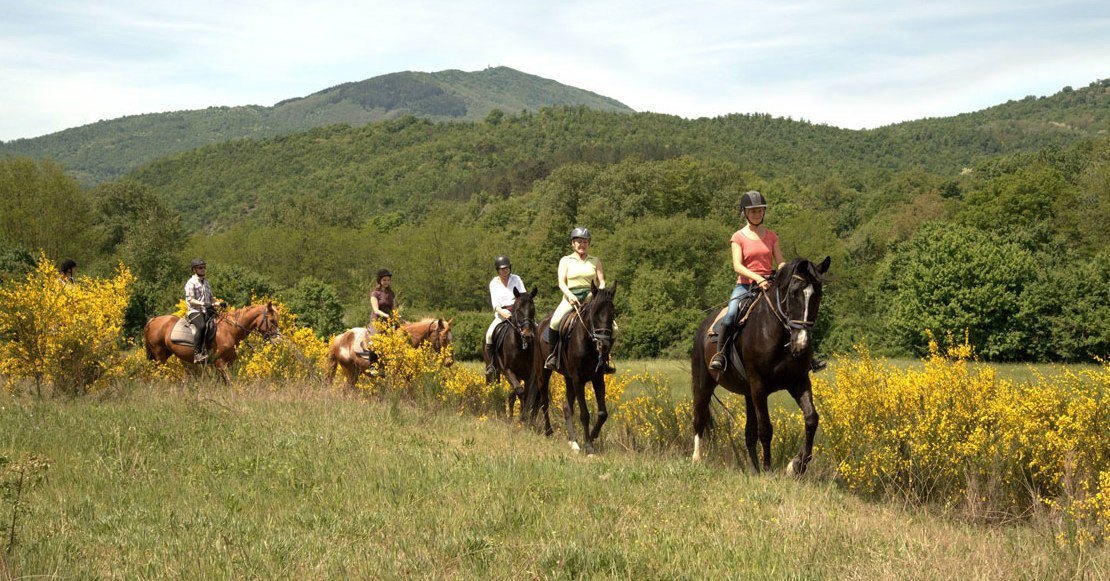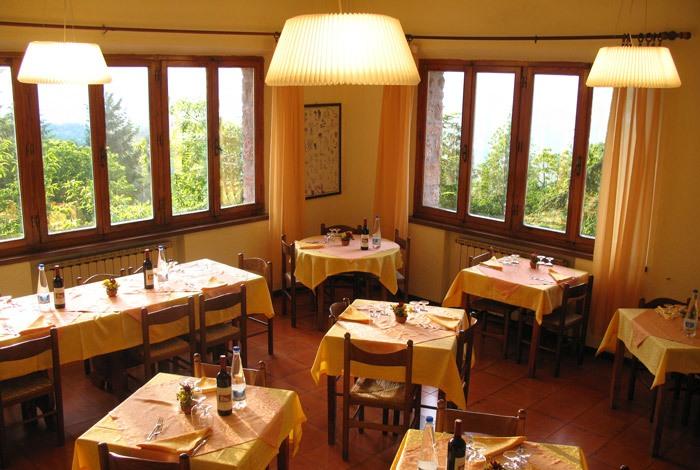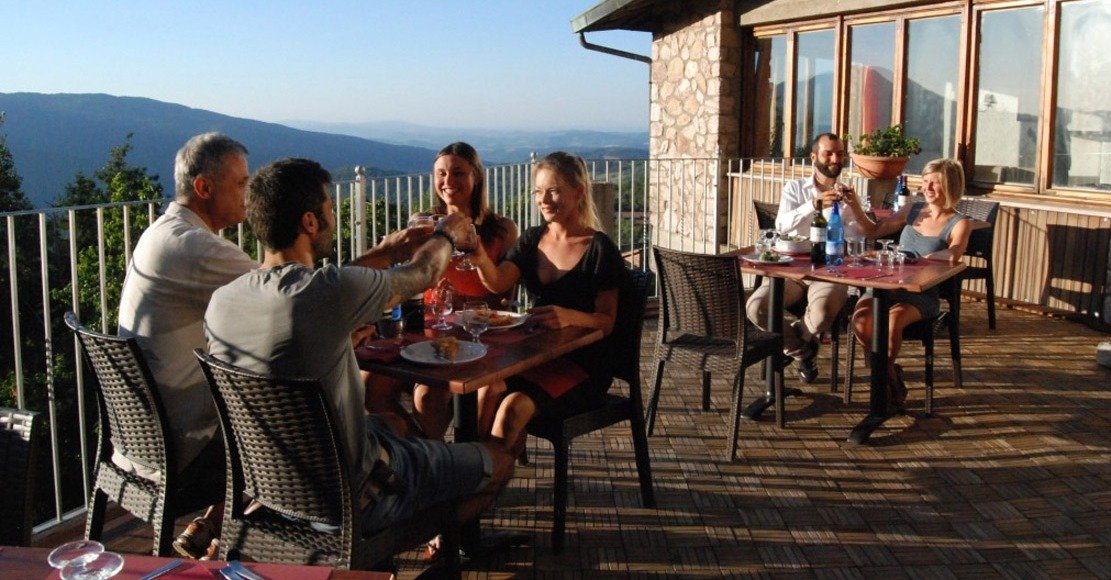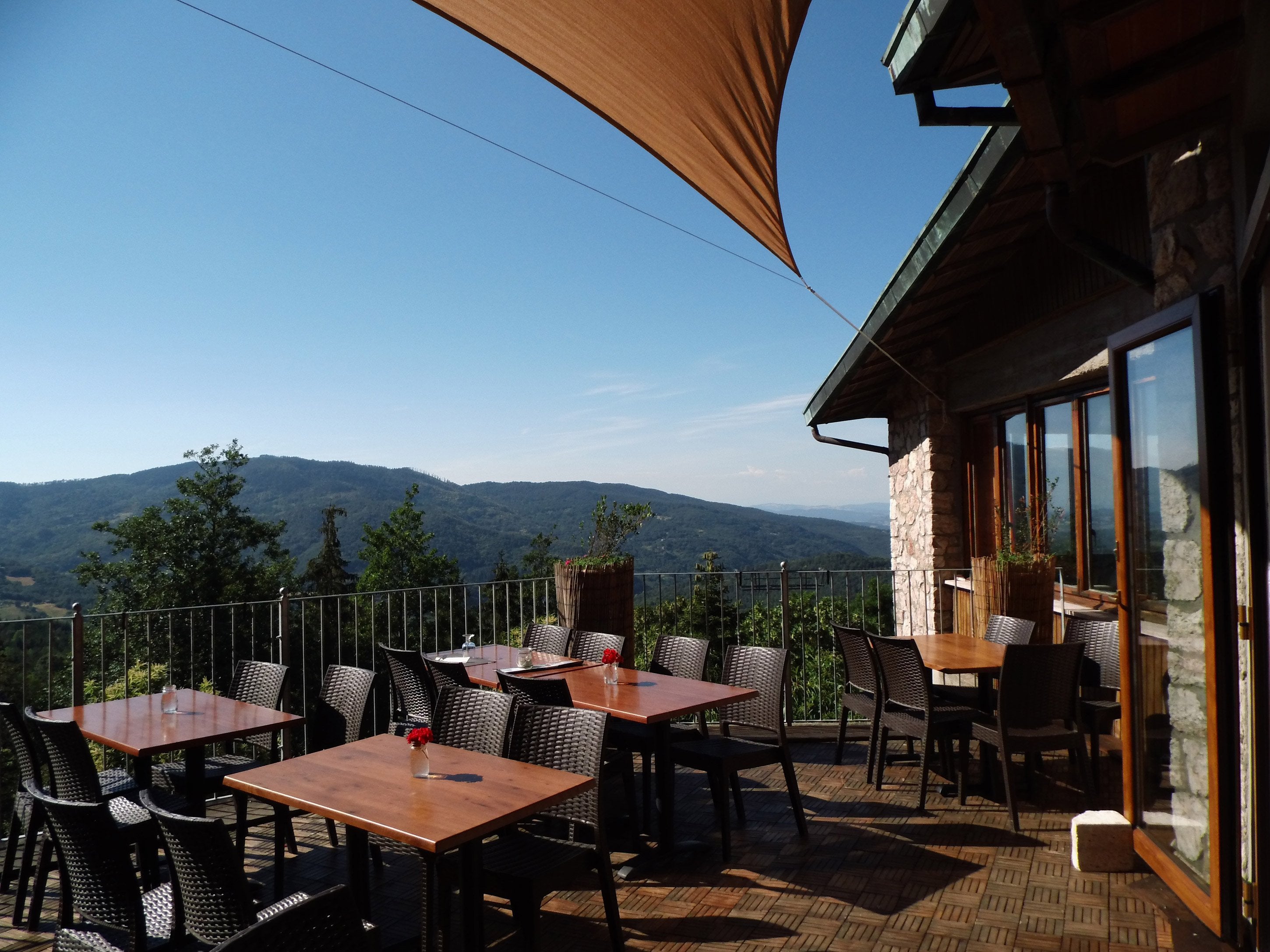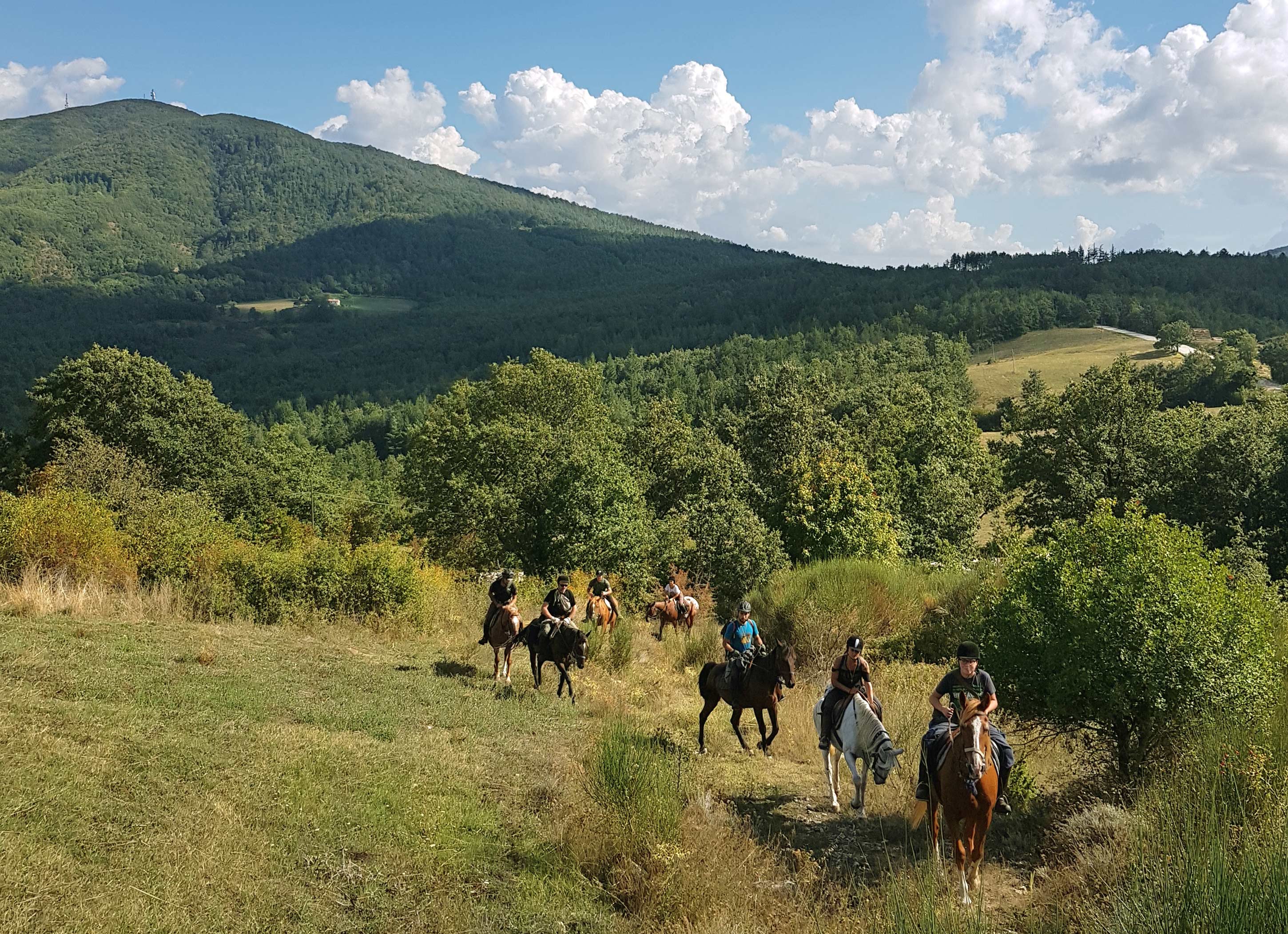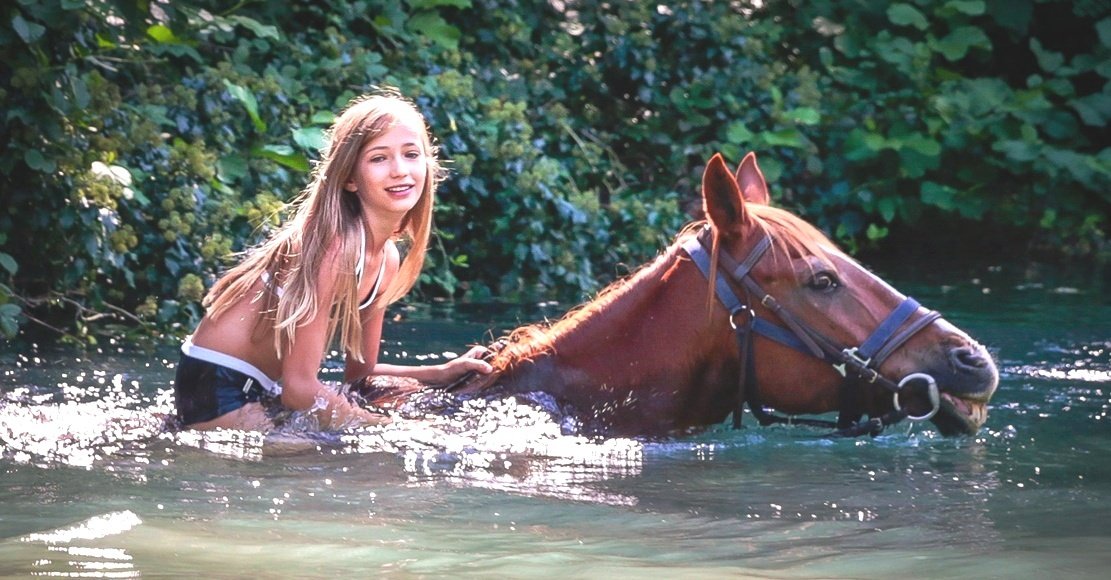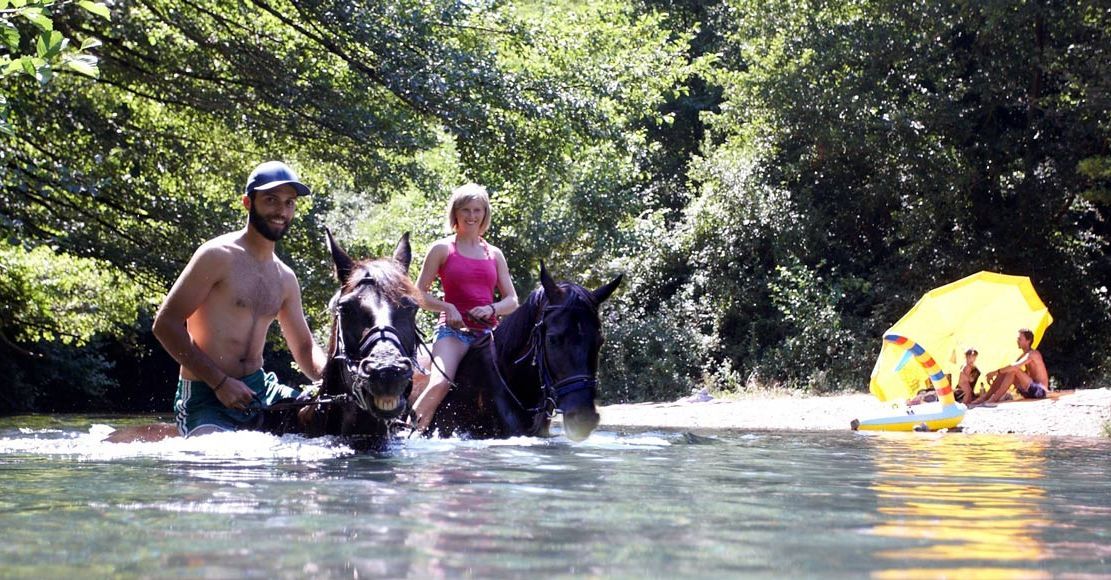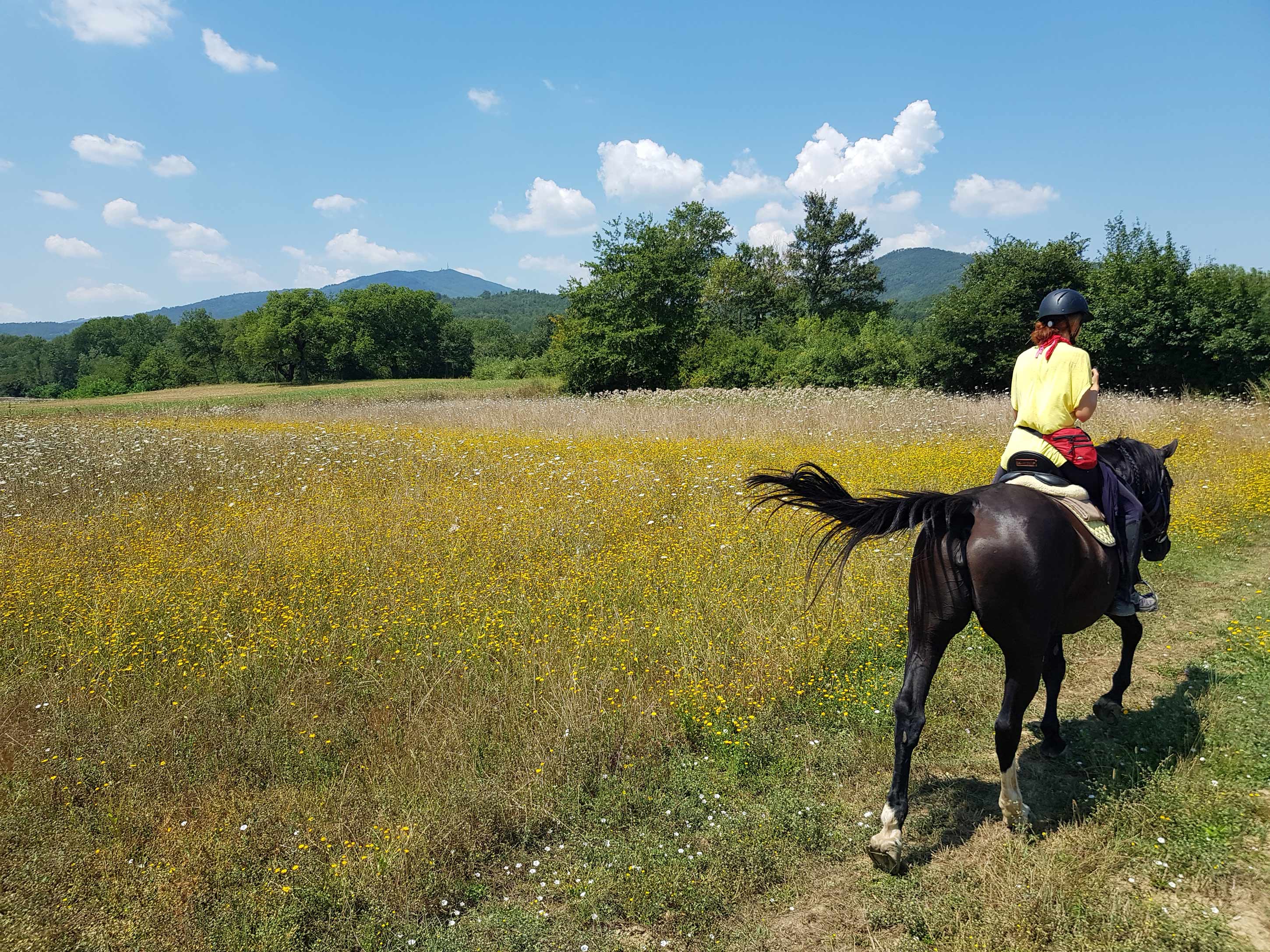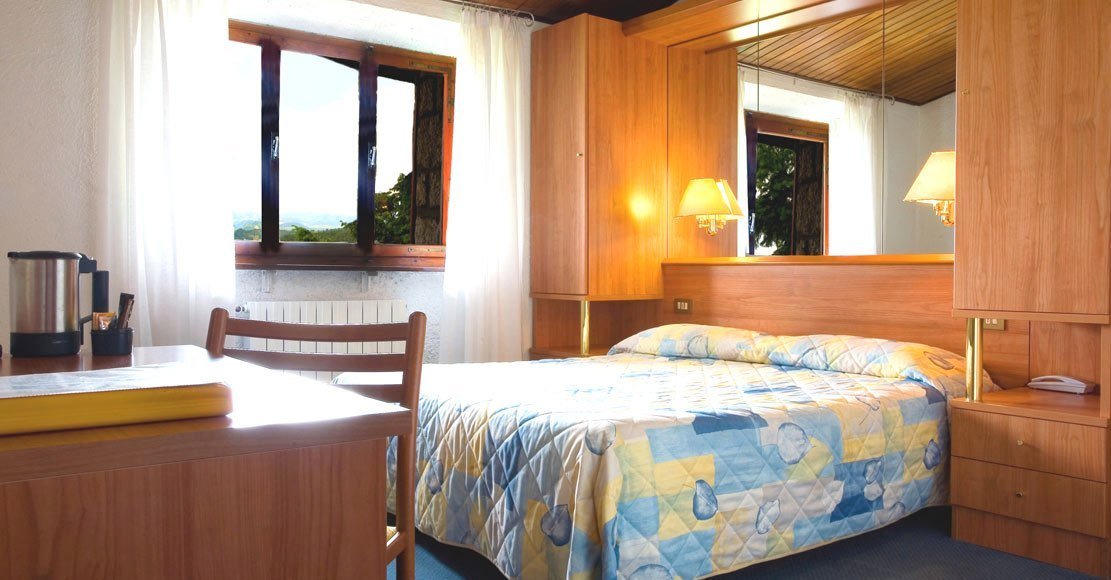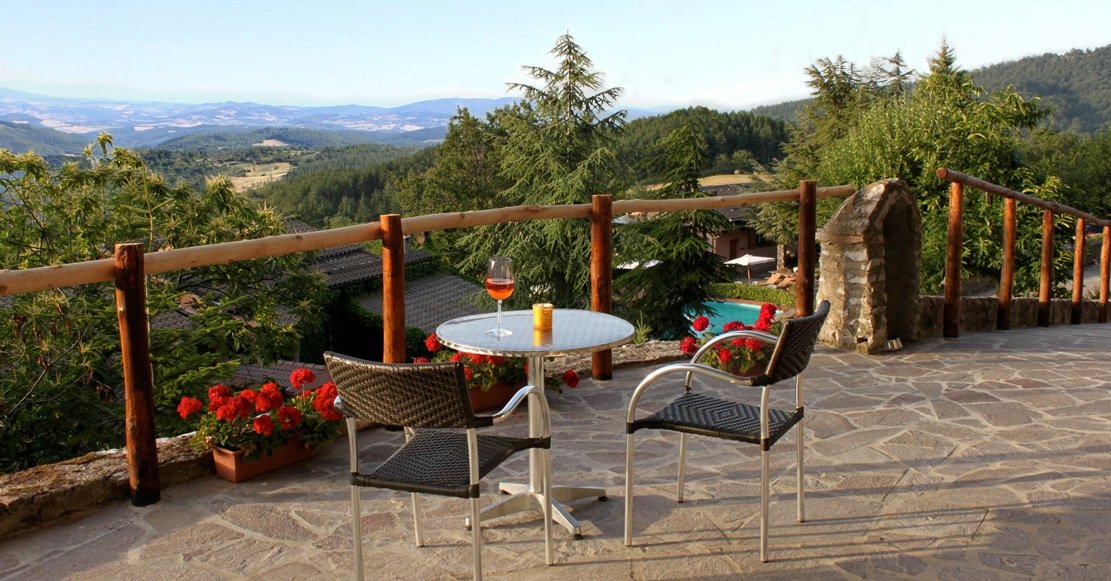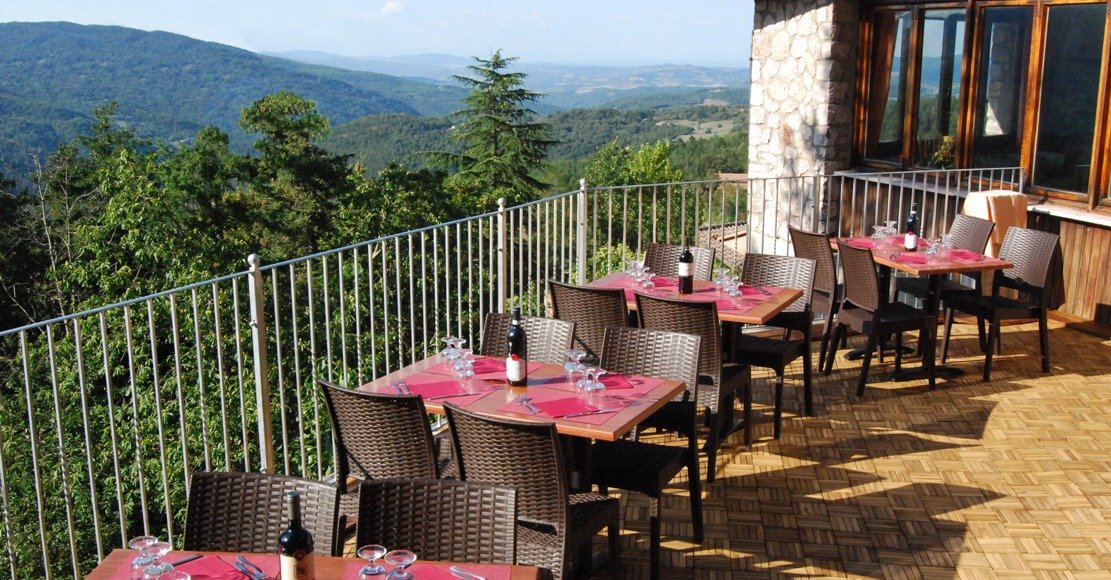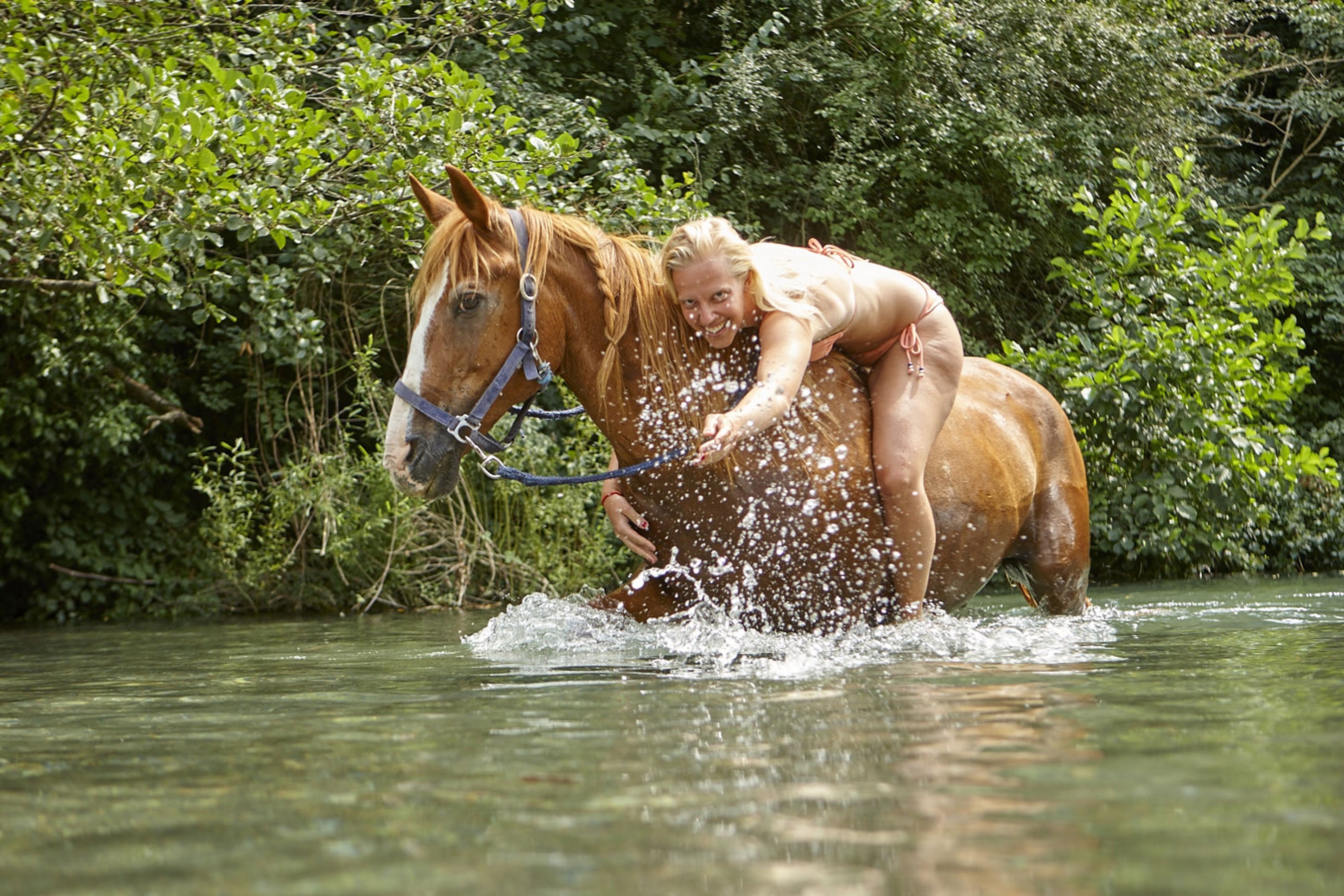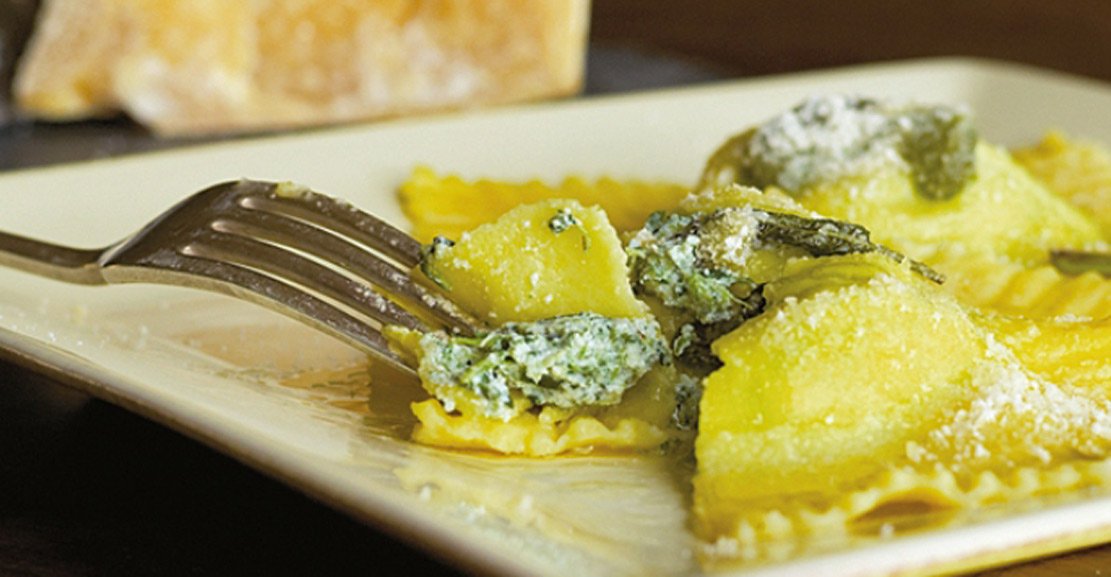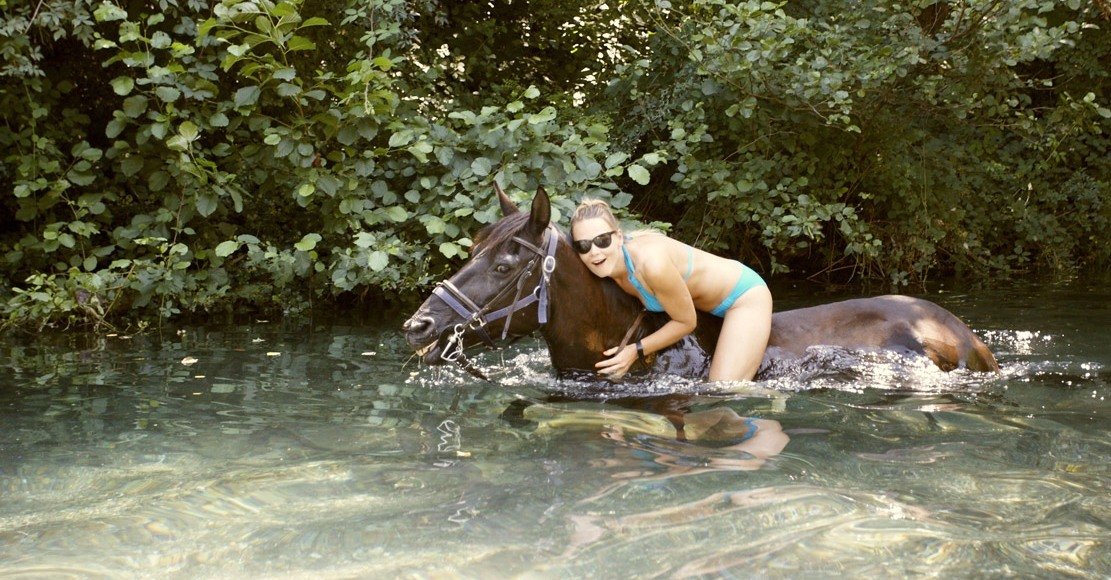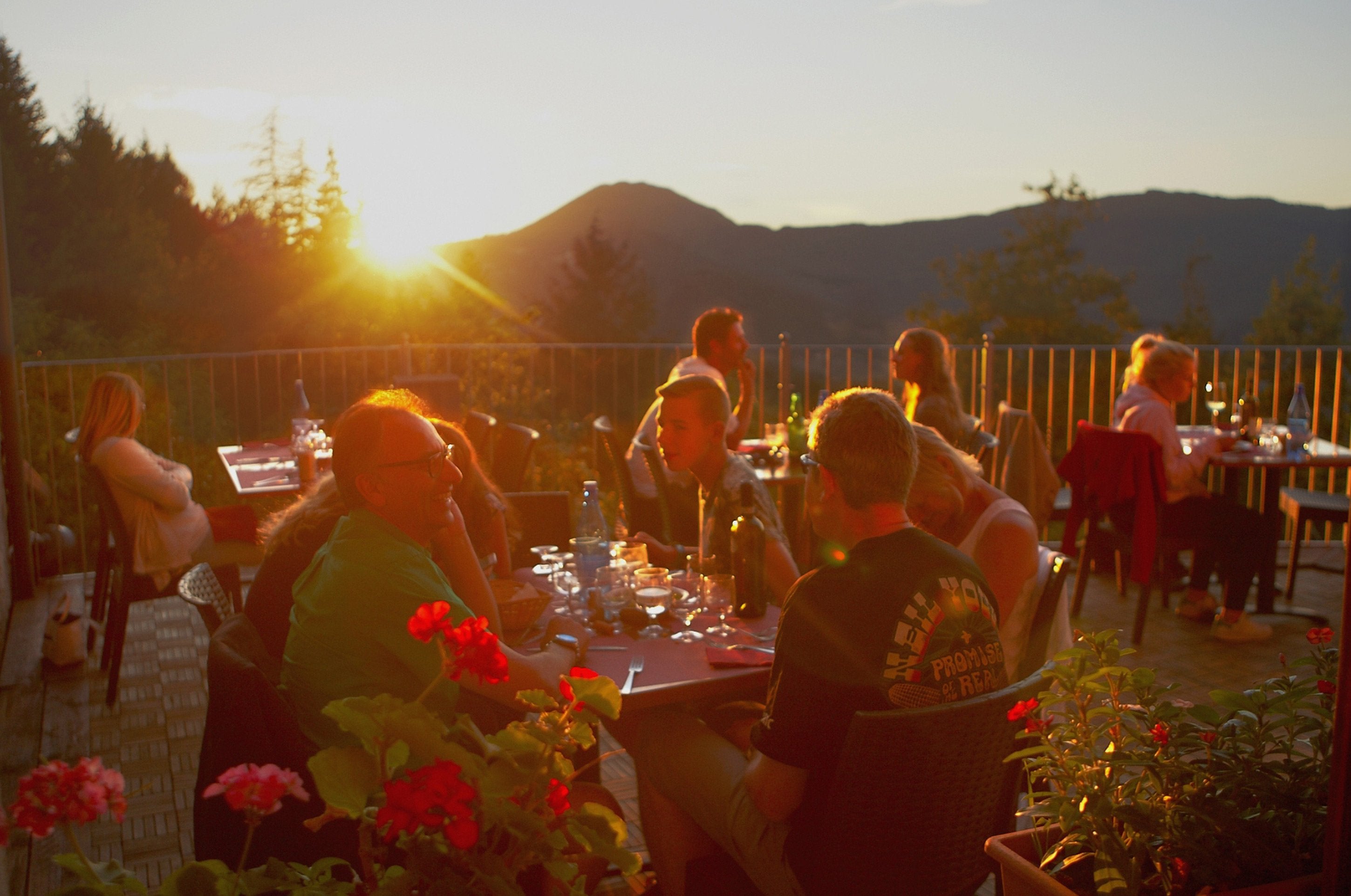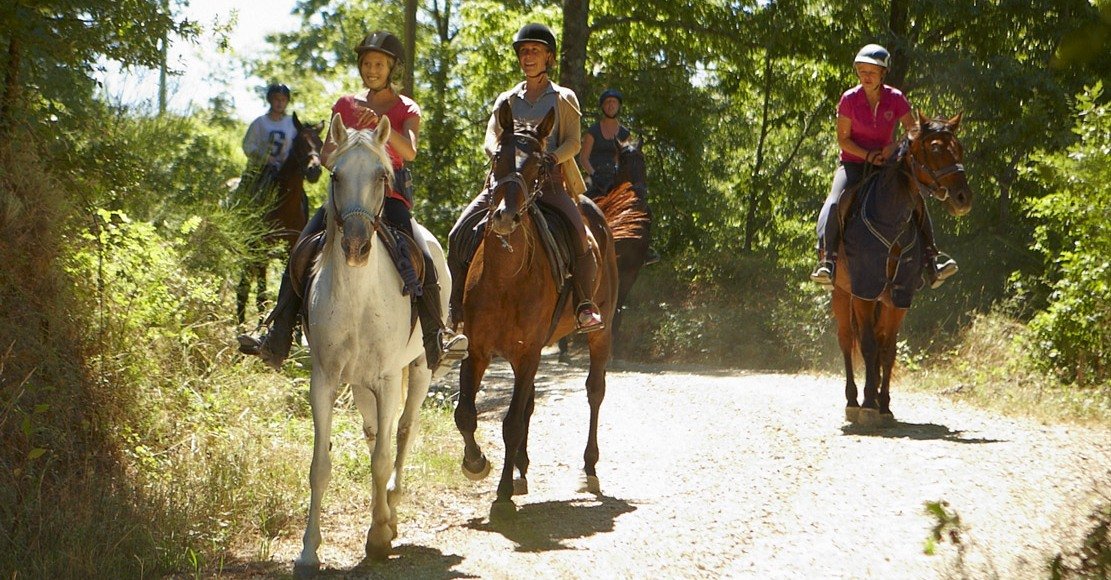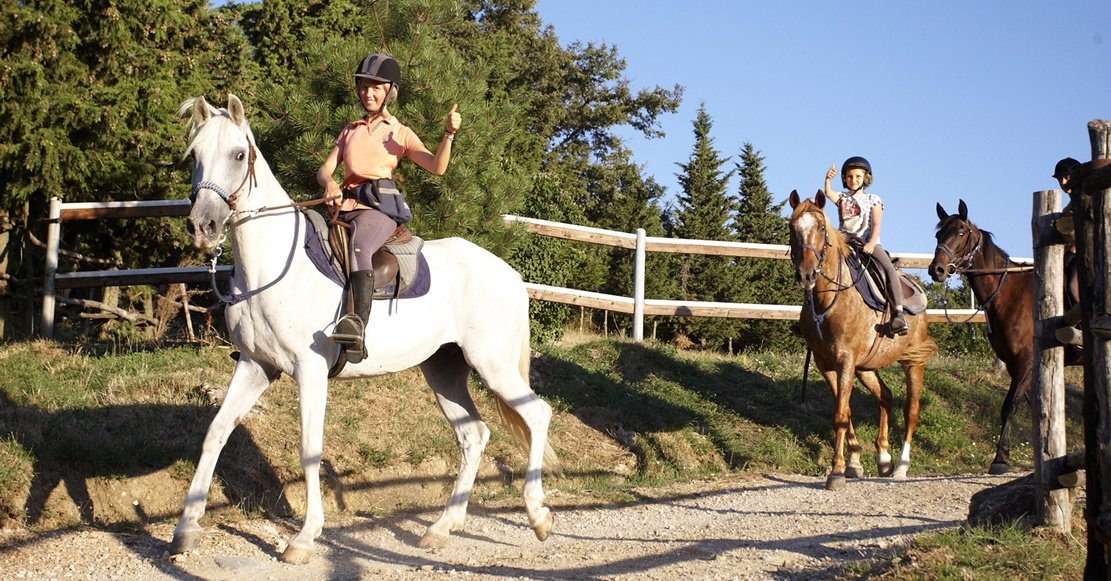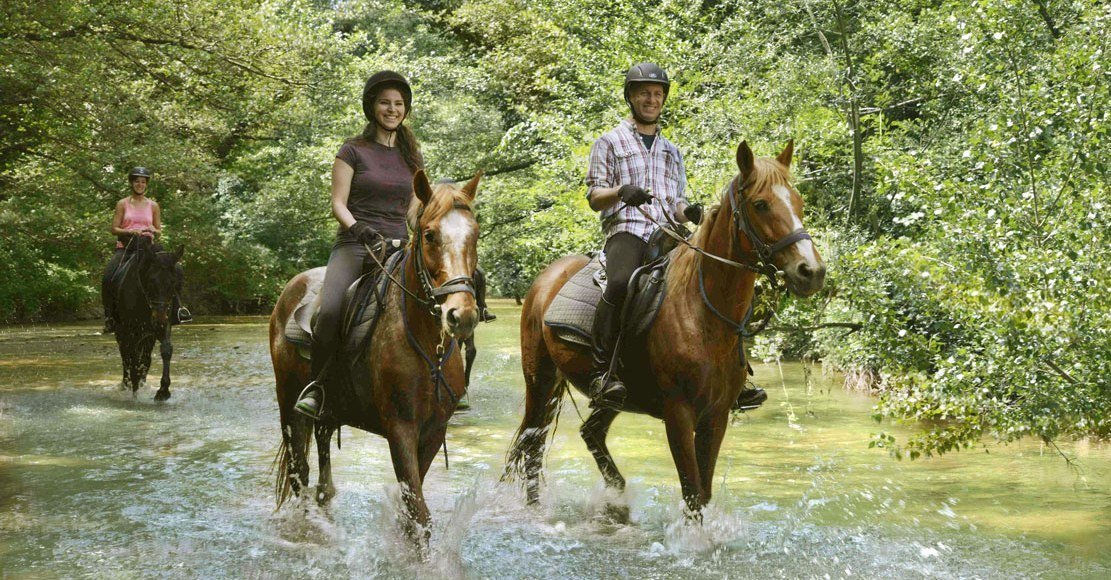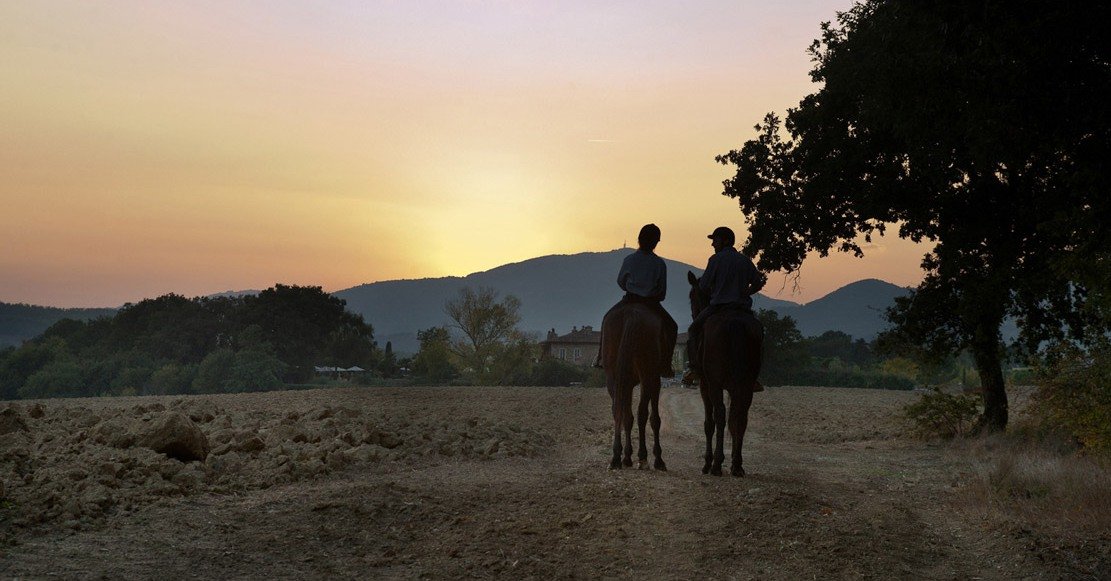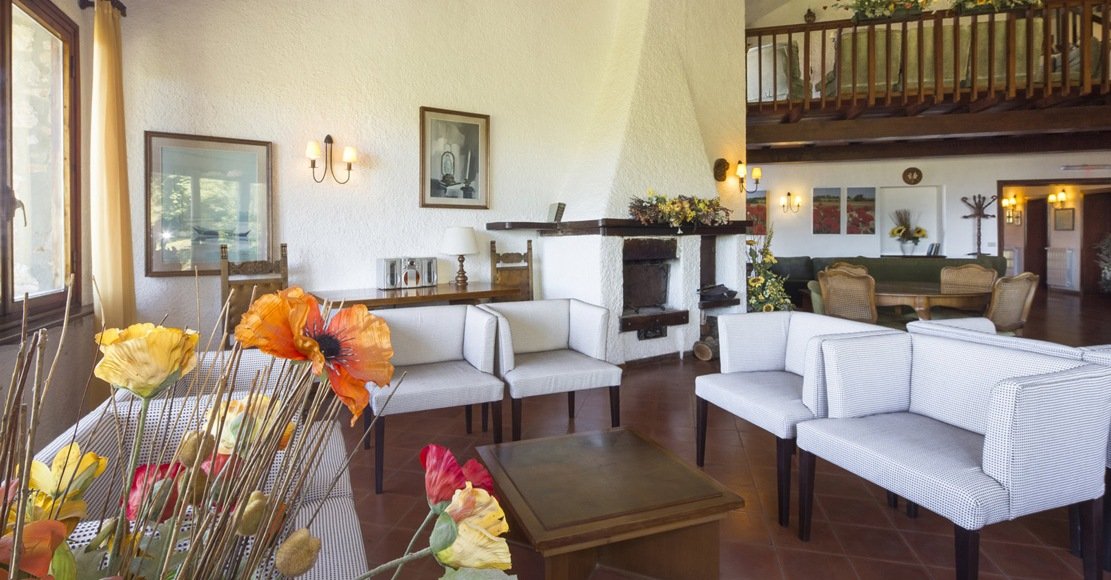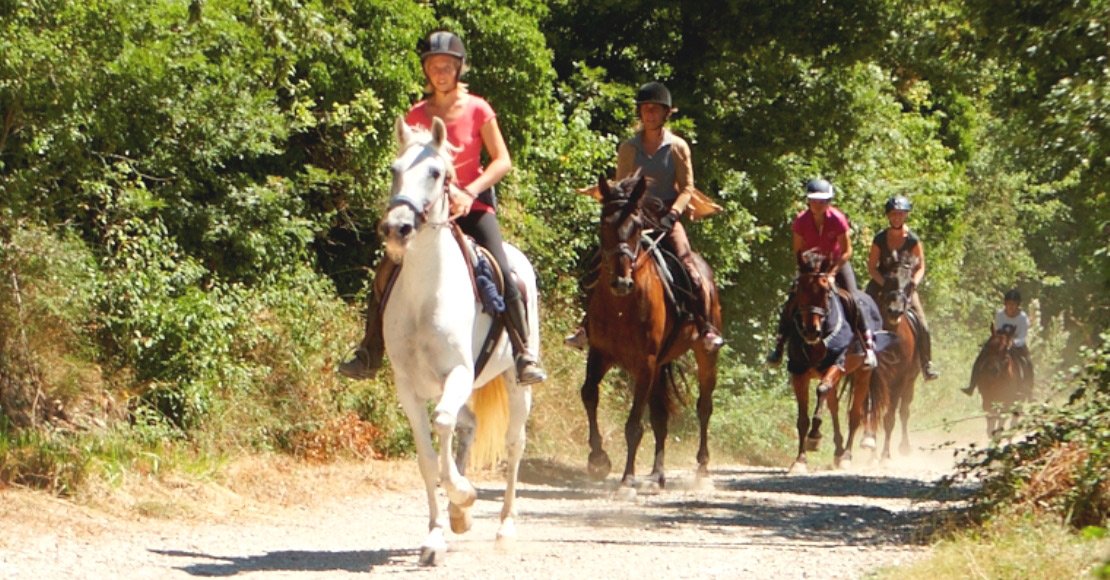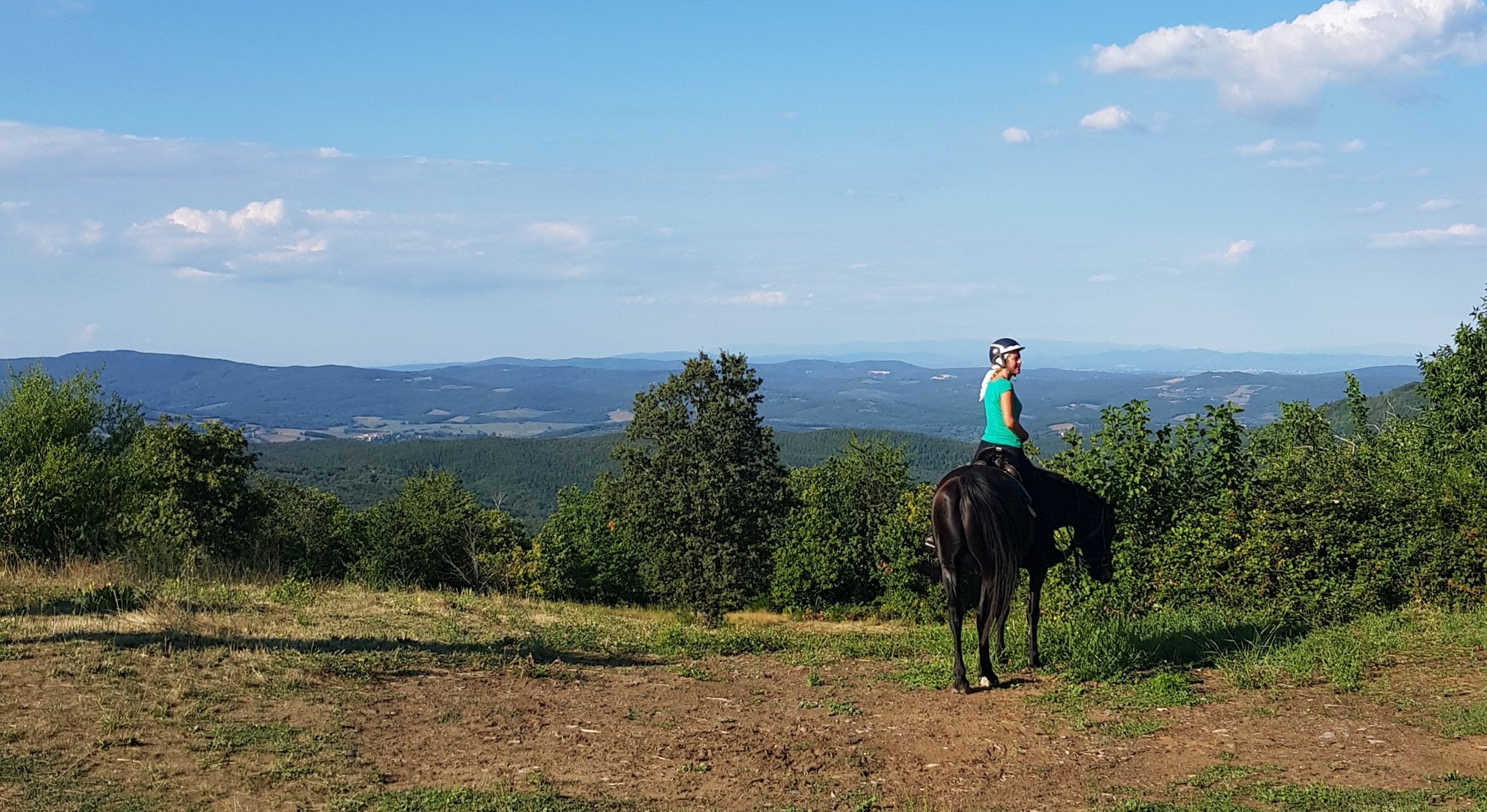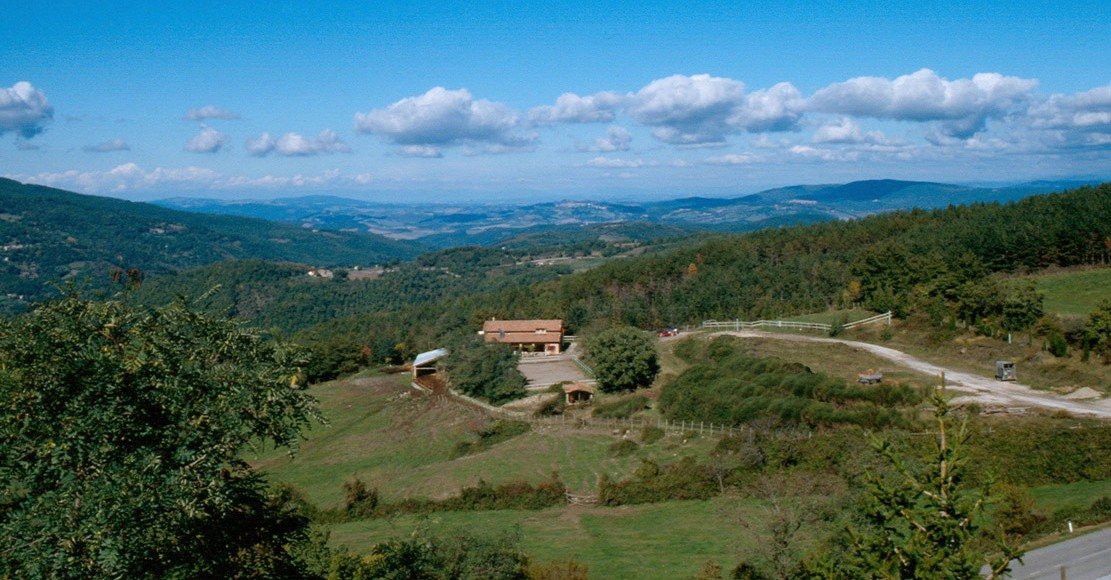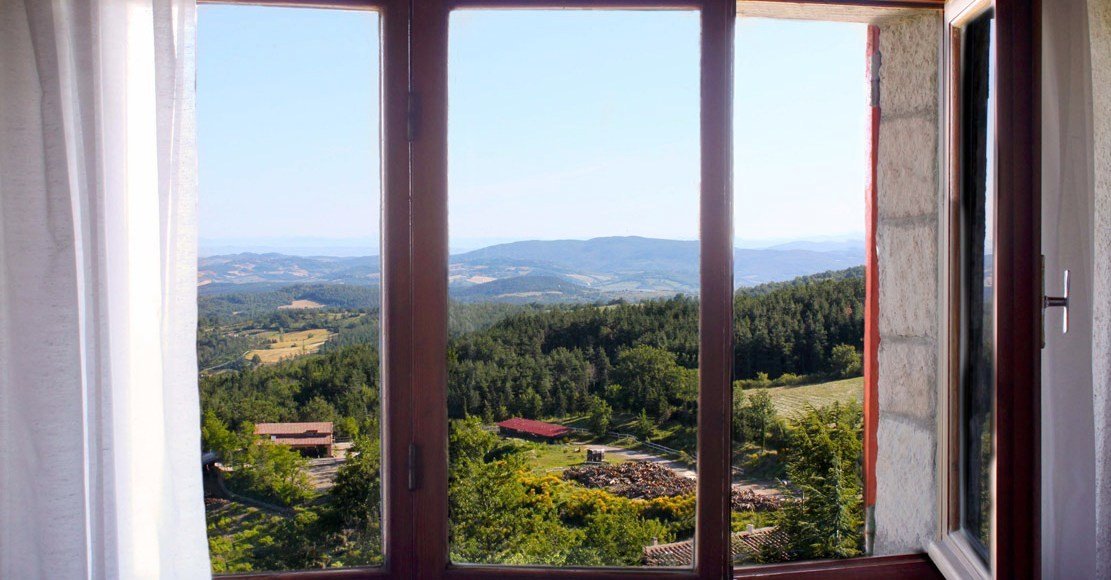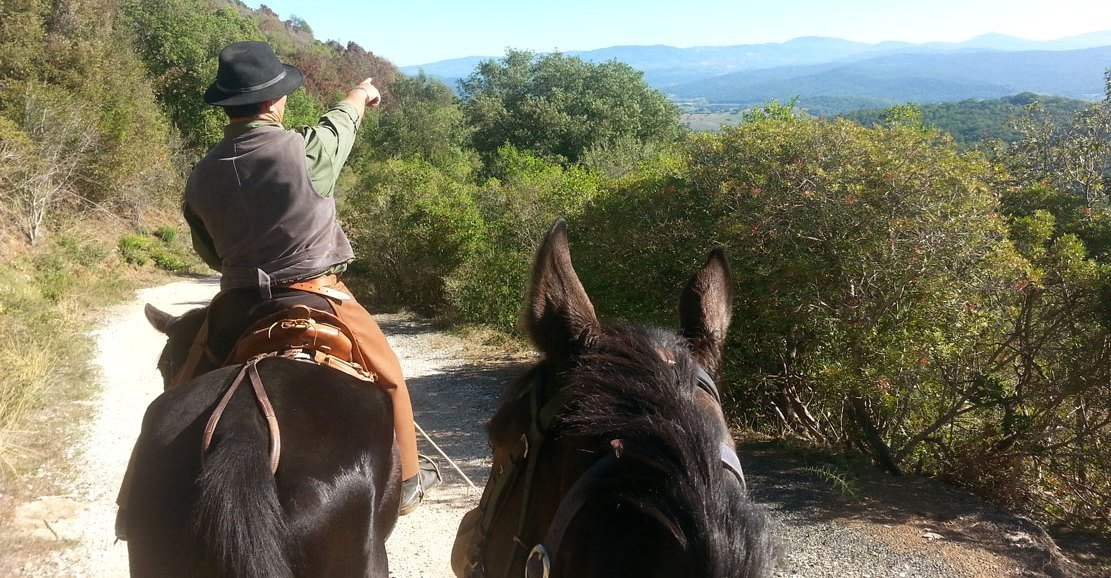 Ride in one of the most beautiful and natural regions of Italy and discover Maremma Tuscany, the most famous horse region of Italy.

A perfect combination of relaxing atmosphere, culture, sport and excellent food!
RIDING HOLIDAY
from 4 days | 3 nights
Overview
Discover Maremma Tuscany, the most famous horse region of Italy! The "Alta Maremma Toscana" is ideal for trail riding and horse riding holidays due being one of the less populated areas of Italy. The breadth of the unspoiled nature never ceases to amaze all visitors.

eXperience the beautiful and nearly untouched nature of Tuscany on the back of calm horses with a lot of stamina.

​During your horse riding holidays you will ride different routes every day. Each trail has its own special character and leads through different landscapes of Tuscany. The almost untouched expanses of Maremma Toscana offer ideal conditions for horse riding. You rarely encounter fences or roads and often beautiful views open towards the valleys of Siena or towards the sea.

You will follow trails through meadows and woodland. The views over endless landscape will fascinate you. You will visit abbeys, romanesque ruins, farms and medieval villages. At lunch time a lavish picnic including several courses will be served in a natural, especially beautiful or culturally interesting location. Non riders, companions, bikers, cyclists or hikers can join the daily picnic lunches and enjoy delicious food, make new friends and have lots of fun.

The region, 700 meters above sea level, offers pleasant climate and a fresh breeze during the hot season. The most common path on trail rides in hilly area is the walk. This is not fast riding country, but there is so much to look at that speed is not an issue. The horses are very reliable and react with calmness also to unexpected events. Relaxed horse riding surrounded by fantastic nature is guaranteed.

The farm is situated in a peaceful and panoramic location on a large property surrounded by meadows and woods. There, you will enjoy traditional stunning views over the hills and valleys of Maremma Tuscany. In addition, a short 7 minute walk brings you into the quiet medieval town of Montieri. eXperience the warm charm of a rustic Tuscan agriturismo with its terracotta statues, red marble stone walls, swimming pool with terracotta floor tiles, and porphyry stone-work. The spacious upstairs sitting area with a wood-beam ceiling, fireplace and windows framing the far-reaching mountainous view is inviting, and as you sit, the delicious smells wafting from the kitchen will keep you waiting by the kitchen door.​

Hospitality is fundamental at this quaint hotel. Guests often share similar interests and find socializing and making friends easy. Grandfather Paradisi bought the hotel in 1971 and was one of the first people in Italy to offer country holidays based, above all, on horseback riding. The third and fourth generations of the family have also maintained this sense of hospitality and enthusiasm for horse riding and biking. The Paradisi family will look after you along with a team of international employees.

​ Pet-friendly - The hotel welcomes human and furry guests alike. The rooms and surroundings are very suited to your four-legged friends.

​Tuscan style food is based on simple and traditional ingredients and you will have the opportunity to try the typical dishes with some famous local red or white wine.

Some of the specialities include: Ribollita (Tuscan Soup with beans, cabbage and bread), pici al ragu (thick pasta with meat sauce), gnudi con burro e salvia (dumplings with butter and sage), pappardelle al capriolo (pasta with a deer meat sauce), risotto porri e noci (risotto with leeks and walnuts), tortelli maremmani (tortelloni with spinach, butter and sage), vellutata di ceci e funghi (creamy chickpea soup with wild porcini mushrooms), brasato al vino rosso (braised meat in red wine sauce), cinghiale in umido (wild steamed boar meat), tagliata con rucola e grana (sliced filet with arugala salad and grated cheese), bistecca fiorentina (thick steak).

​ Feel the nature of Tuscany in a special and close-up way on horseback. It is a fantastic eXperience with trustworthy horses, new friends, great trails and spectacular views!

Accommodation
The hotel and agritourism has 24 rooms, a bar, a restaurant, a small meeting room, and a large living room area with beautiful views. Internet points and a large TV are available free to the guests. You have a fast WI-FI internet connection nearly in all places inside and around the hotel.
Outside, you will find a small garden perfect for a drink while watching the sunset. On clear days, you will have a wonderful view over Maremma Toscana until the towers of San Gimignano at 55 km away. Beneath the hotel terrace is a swimming pool, jacuzzi, and table tennis area, as well as covered and uncovered car parks. The horse stables are about 300m from the hotel.
Meals
The restaurant of the hotel is composed of 2 rooms; one light room with panoramic windows, and one rustic room. In summer you can have breakfast, lunch and dinner also on the terrace. You will enjoy the fantastic view over the pool and the equestrian center until the famous towers of San Gimignano 55 km far.
Dinner is a 3 course meal in which you may choose from 2 dishes for each course, one of which is vegetarian. You may also choose "a la carte" dishes. With our half-board tailored programme, you may either dine in the restaurant or, for lunch, you may join the outdoor lunch trips. These full course "picnics" are held in scenic locations and include all of the offerings of a restaurant meal including coffee and wine. The hotel picnics are enjoyed by horseback riders, cyclists and other guests interested in eating together in the open air of the countryside. They are a special eXperience offered by the hotel.
Daily breakfast is served as a continental style buffet with coffee, bread, yogurt, cheese, meat, cereal, pastries and more.
The Bar serves small snacks by request.

Programme Outline
During your eXperience you will ride different routes every day. Each route has its own special character and leads through different landscapes of Tuscany. The almost untouched expanses of Maremma Toscana offer ideal conditions for trail riding. You rarely encounter fences or roads and often beautiful views open towards the valleys of Siena or towards the sea.

eXperienced Riders
4 days | 3 nights - 4 hours in the saddle
6 days | 5 nights - 8 hours in the saddle

ineXperienced Riders
4 days | 3 nights - 2 hours in the saddle
6 days | 5 nights - 4 hours in the saddle

*extra riding hours available on site.


For eXperienced Riders
Two hours trail ride (half day) per riding day. For full day trail ride or extra hours in the saddle on site booking is available.

​Lagoni: On the way to the crumbling farmhouse that marks the location of your picnic, you will pass the geothermal steam sites that provide green energy for 30% of the Tuscan population. These underground steam vents represent a unique characteristic of this region of Italy. On the way back, you have a beautiful birds-eye view of the town of Travale.

Mines of Gerfalco: A path through nature leads you down into the neighboring valley and then up the next mountainside. You will pass through private farmhouses and small rivers. The picnic is held at a former silver mine where there is a wonderful view of the sea and Maremma Tuscany. Before arriving at the picnic, you will pass through the small Medieval streets of the village of Gerfalco.

Galleraie: This ride follows mountain ridge through grassy fields and then turns down into the Cecina River where you follow the running water through a shady forest. The picnic is held near the abandoned Hotel and Spa Galleraie, where you can visit ruins of antique baths from the time of the Etruscans. You will also pass through the town of Travale and see where the Butteri ride.

Prata: Old trade and animal paths cross through the native forests that characterize this ride. In this area of Alta Maremma Toscana one often meets wild animals such as fox, deer, wild boar or porcupines. From the "Poggio di Prata" you can look out at a 360 degree view of Tuscany including the Maremma coastline and the island of Elba. A full-course picnic awaits you near the mining village of Prata, which is also visible from the poggio.

Boccheggiano: Here, you will ride to the old mines of this village, which were once worked for pyrite. The number of mines (that no longer function) is an indication of how successful the region Maremma Toscana once was and how times have changed with the continuous out-migration of this industry.

Chiusdino: Riding through Tuscany you will eXperience many different landscapes. This day-ride will take you from the wild Maremma Toscana to the typical hilly agricultural landscape around Siena. You will travel around the medieval village of Chiusdino and you can admire the fantastic panorama of the valley of the Merse River.

River Merse: Overgrown fruit trees surround crumbling farmhouses and, depending on the time of year, invite you to a fruit snack. After a long descent, you will ride through the crystal waters of the Merse River, and eXperience how nature has recaptured former agricultural land over the years. The picnic is held on the riverbank and on warm days, the high point of the riders' week is a swim with the horses. After the picnic you may visit the abbey ruins of San Galgano. There is an antique and mystical atmosphere around the standing remains of this Romanesque chapel, making this one of the most interesting sites in Tuscany.

​
The First Steps for Beginner Riders
The first time sitting on a horse is an exciting eXperience unlike any other. Forming a relationship strong enough to understand one of these amazing animals is truly something special. During this eXperience you will have the guidance and opportunity to become comfortable with the beginning steps into the equestrian world.

After only a few hours of riding lessons, you will learn the basic rules of riding a horse. This will give you the self-confidence you need to be ready for your first real trail ride. You will quickly learn to trust the quiet temperament of the horses. During your equestrian holidays, the correct combination of lessons and outings is individually structured. Each evening your instructor will discuss the next day's lesson or trail ride with you.
​

Additional activities
Cycling
Walking & Trekking
Airplane Tour
Quad Biking
Food & Wine Gastronomy

Additional information
Discount of 50% for children under 6 years in extra single bed. Children under 2 years free – if they sleep with parents or in cot brought by parents

Pet-friendly - Remember to bring him or her a blanket or bed

Airport Gateways Florence FLR 95km | Pisa PSA 140km | Rome FCO 250km

Transfers available only from Follonica train station​

Extra nights and horse riding hours available for booking on site

​ Additional activities not included