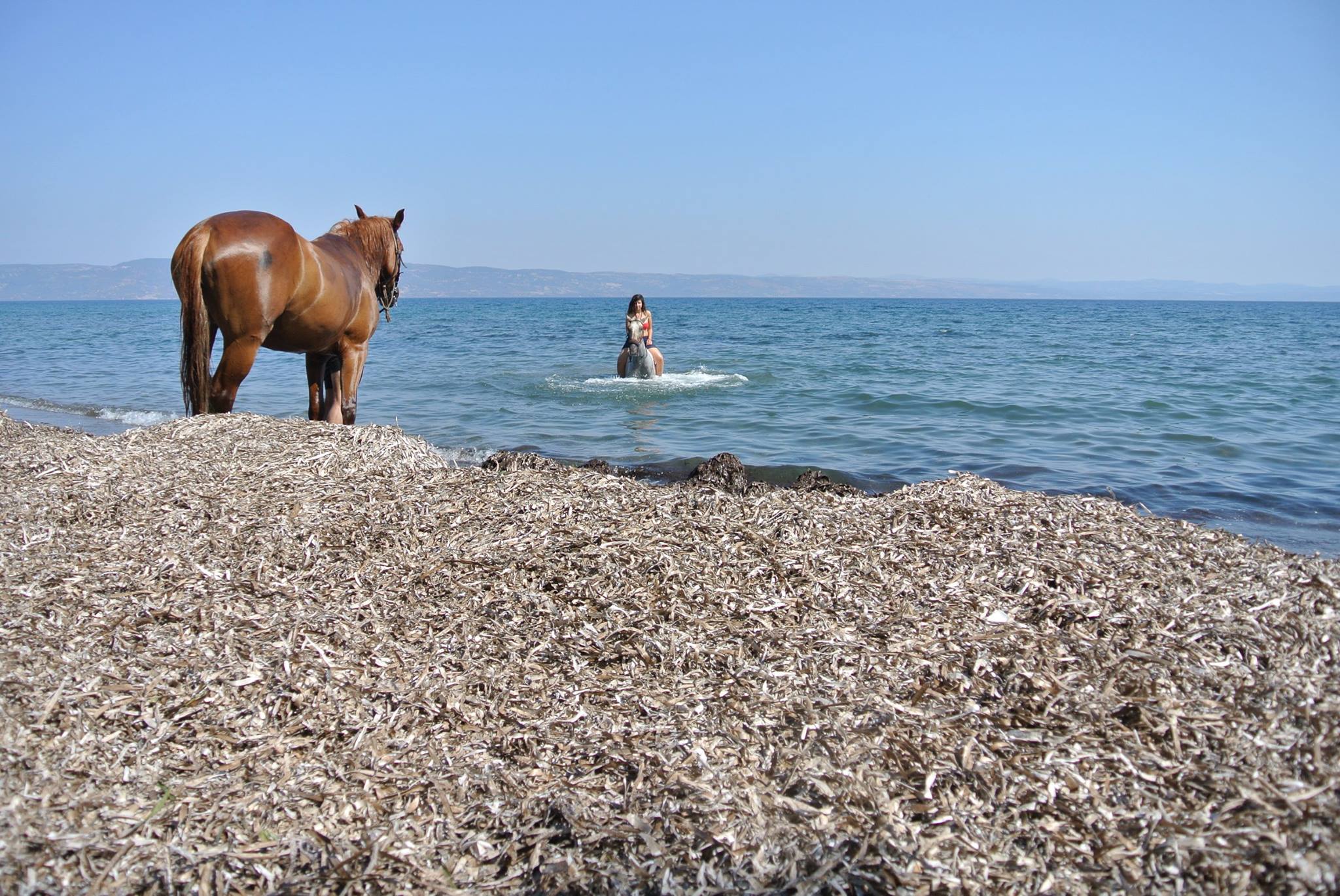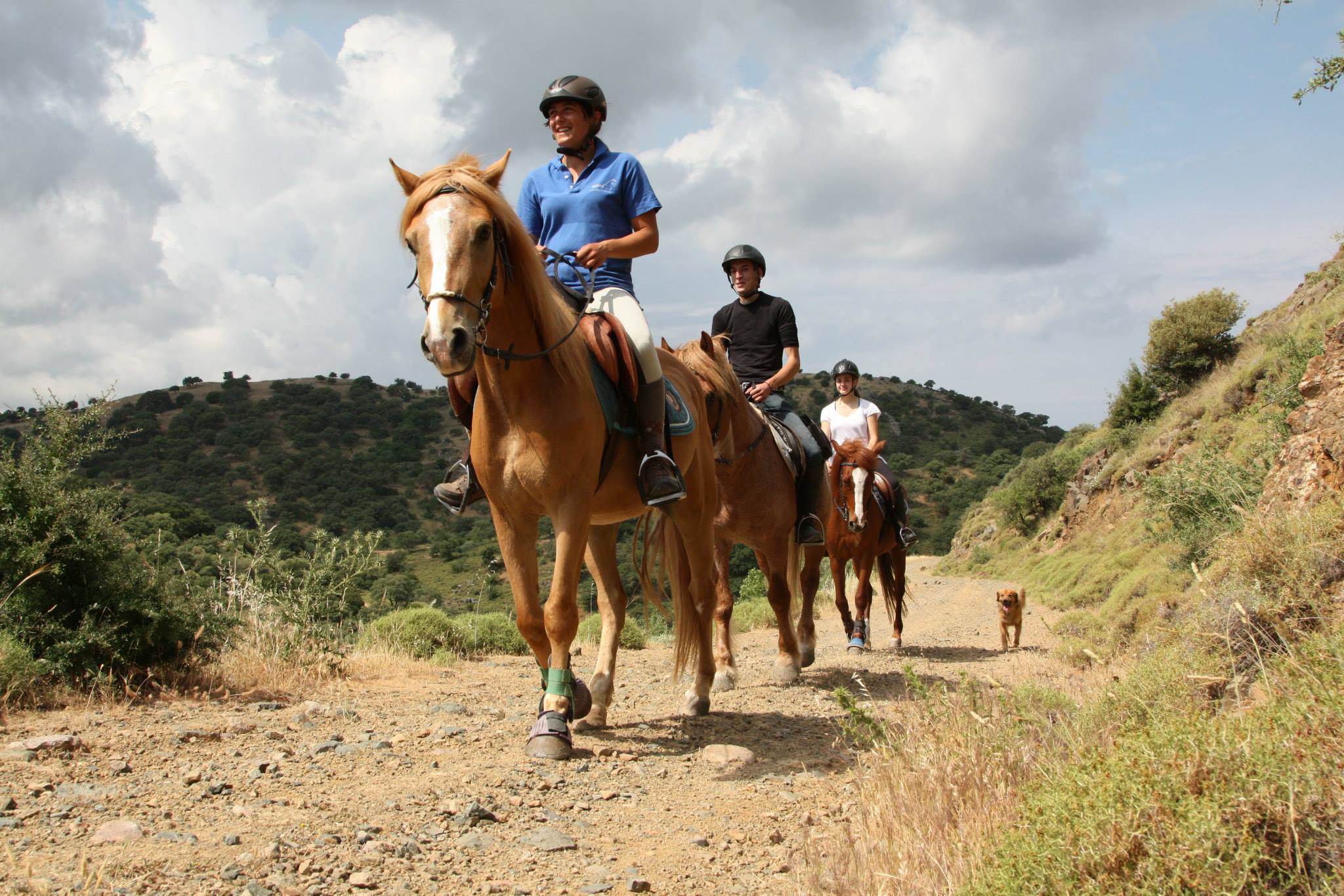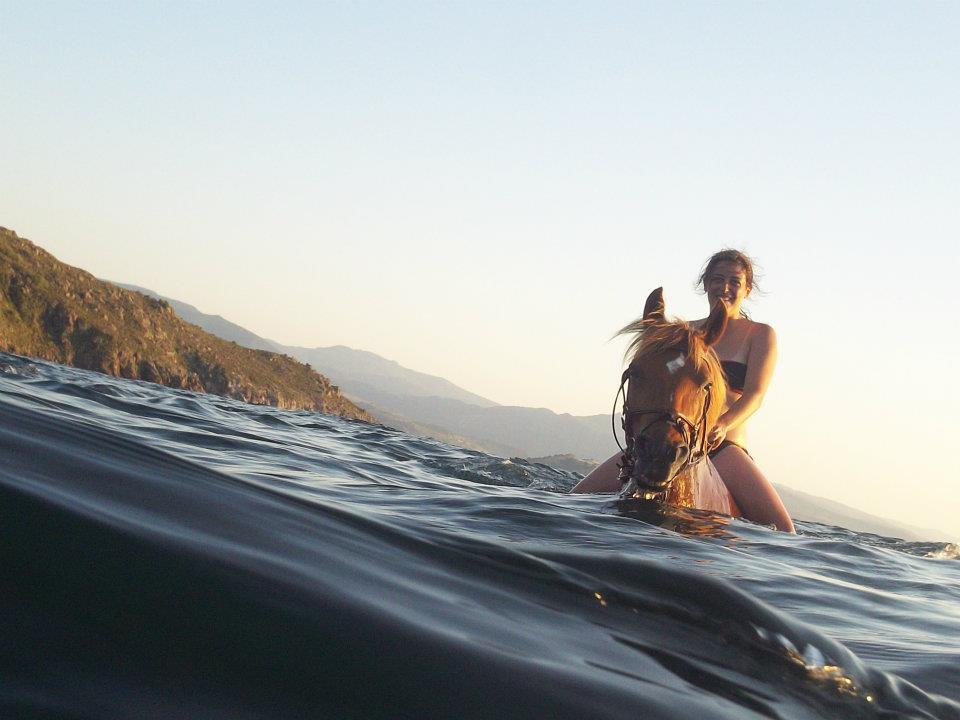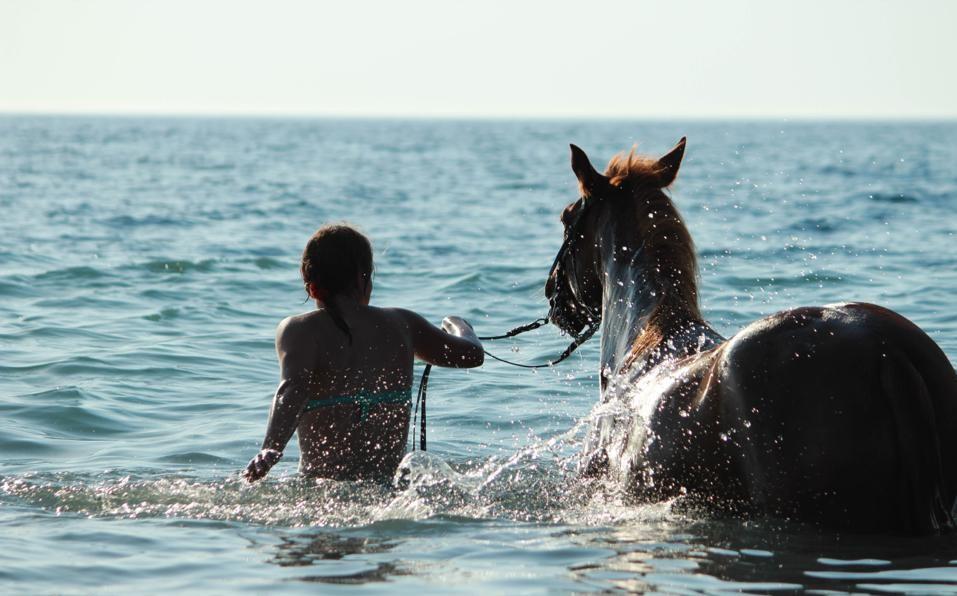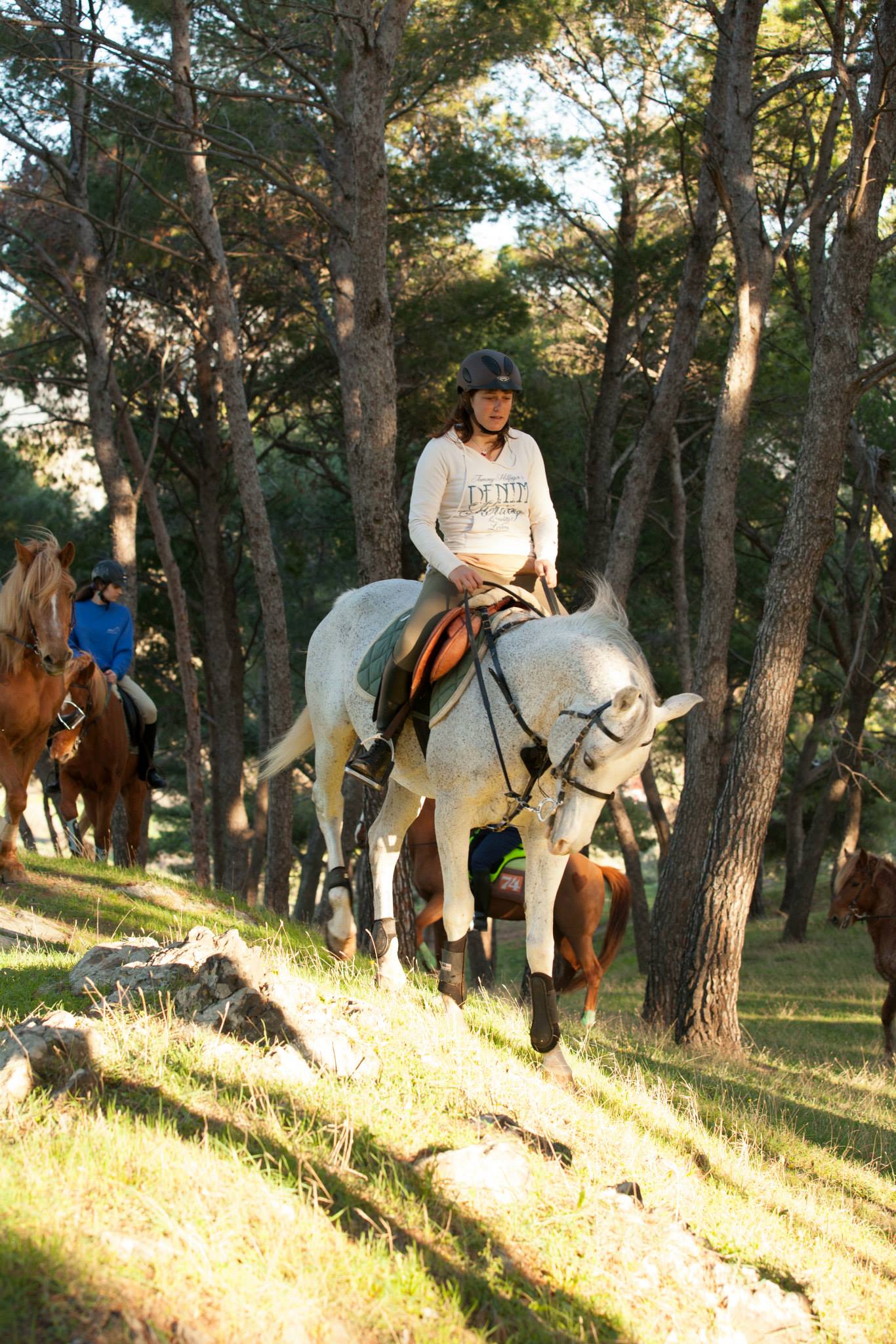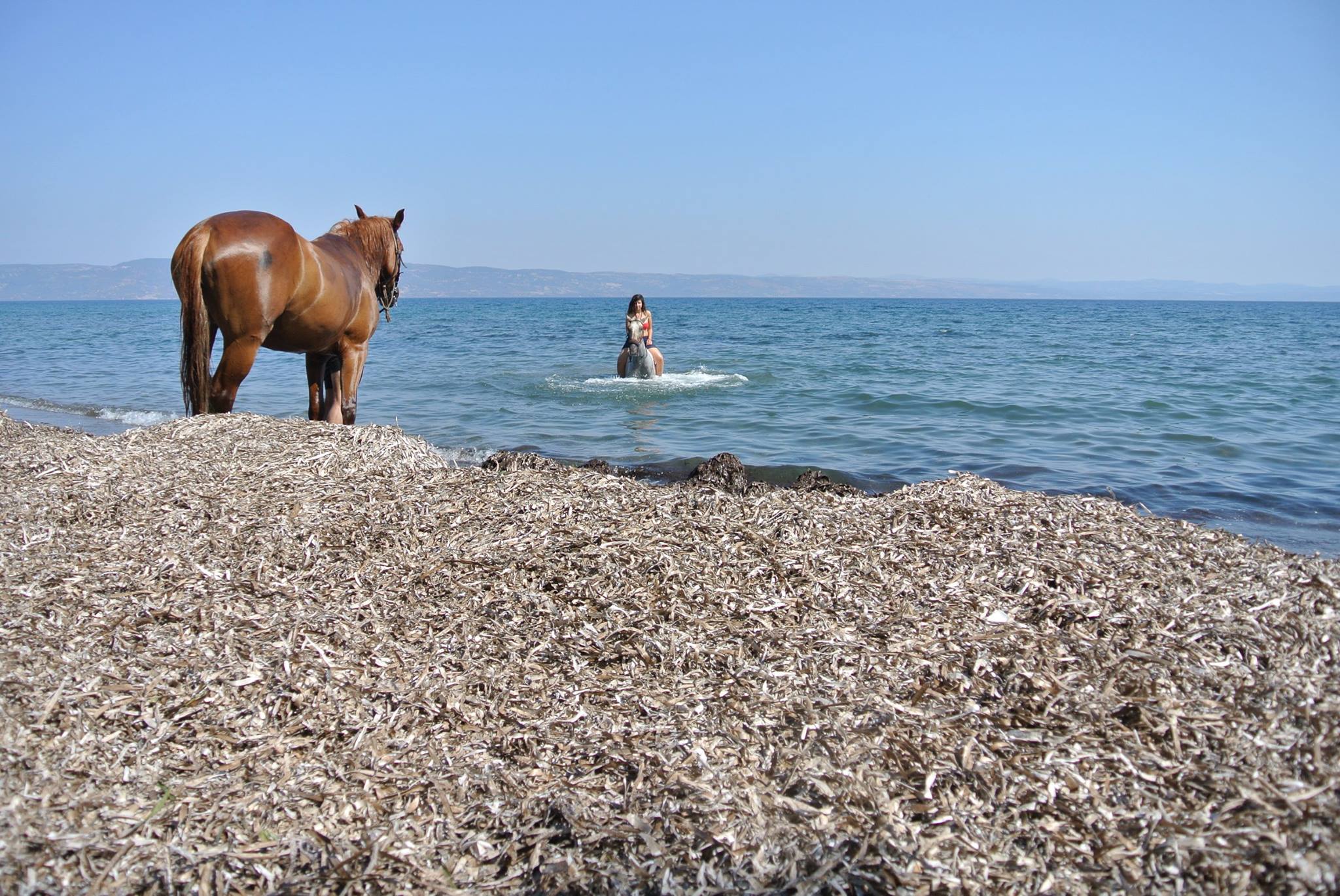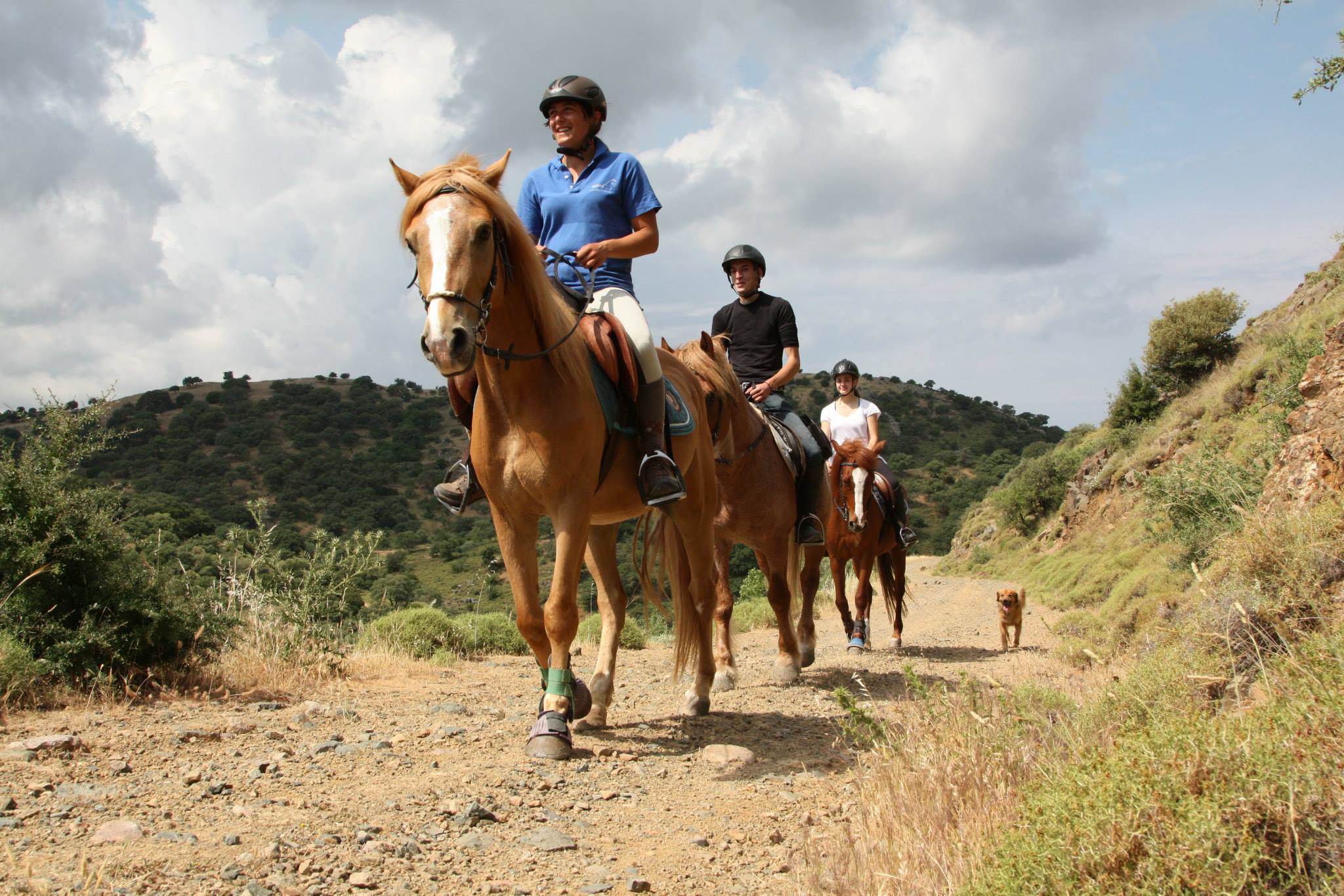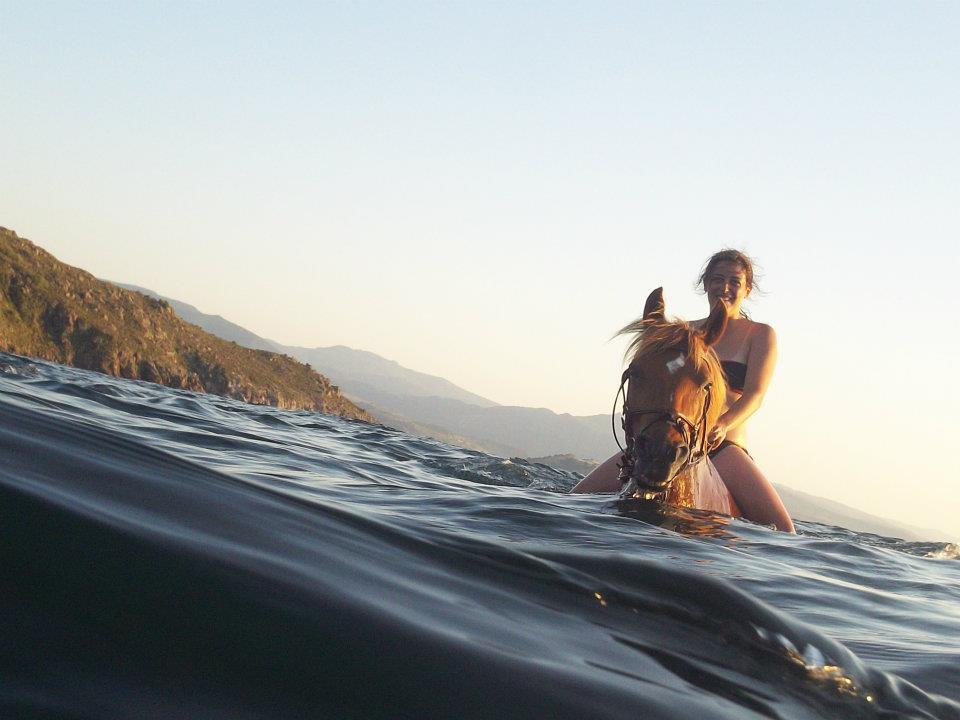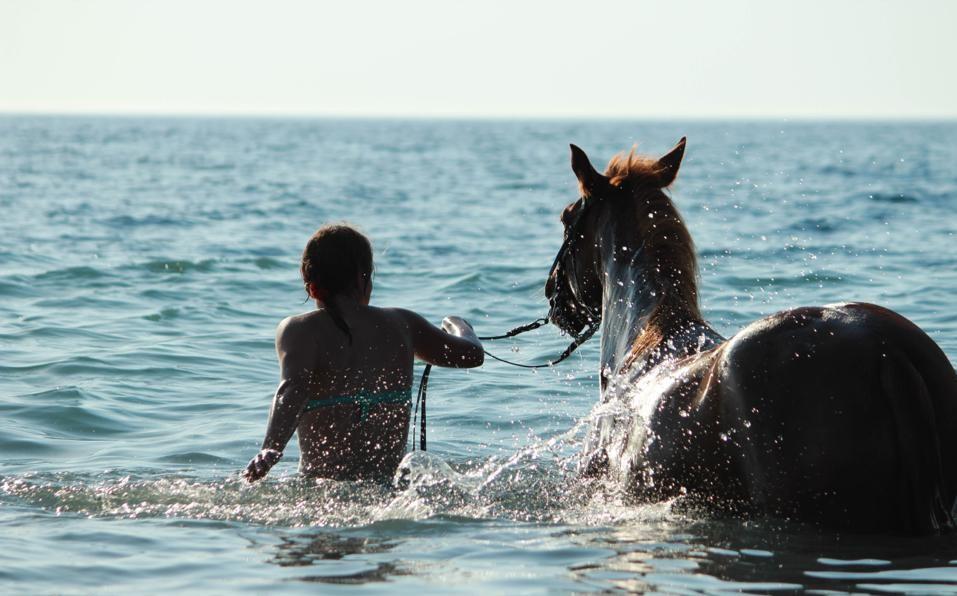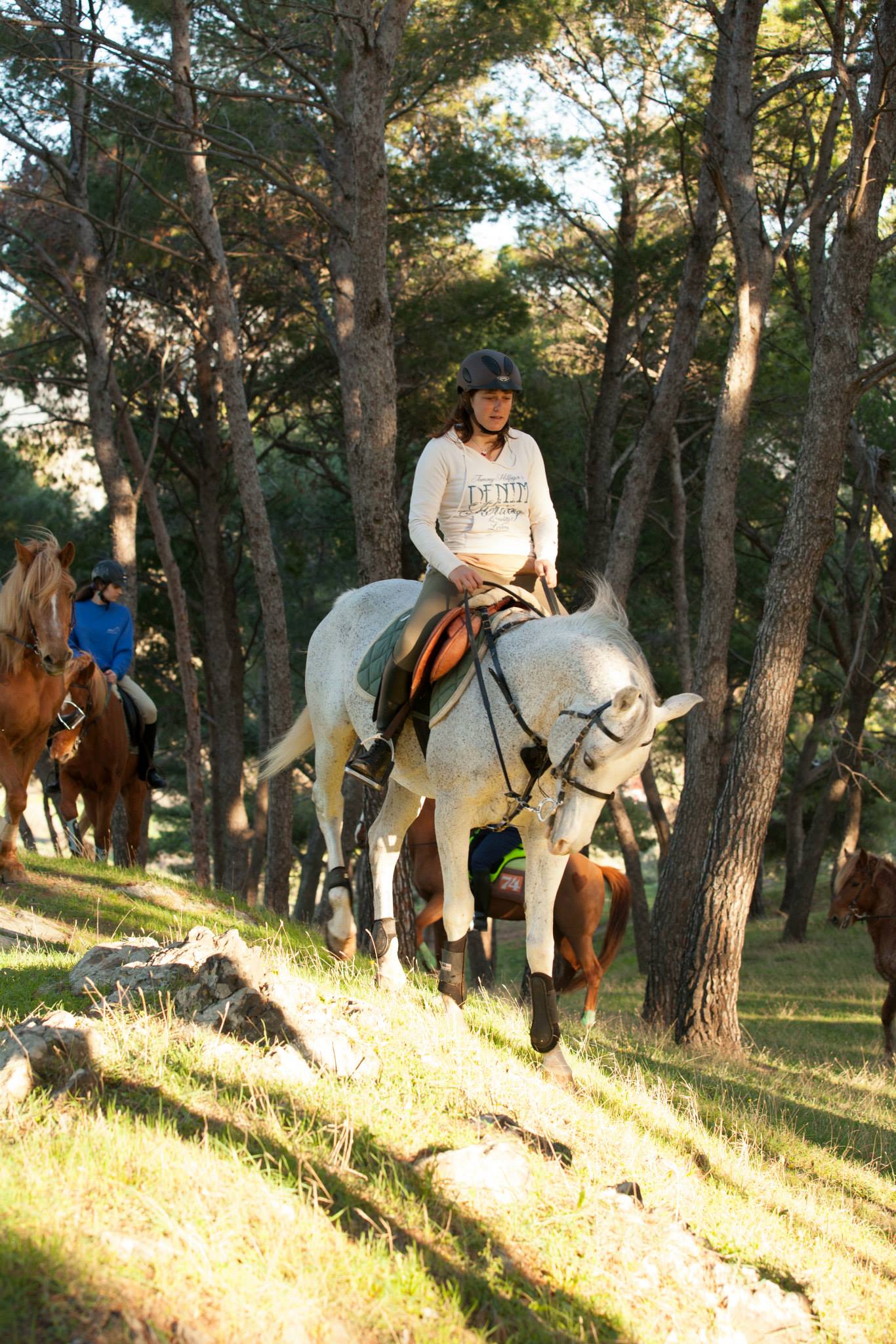 Explore the surroundings of Molyvos on horseback and discover the amazing scenery of rocky mountains and the sandy beaches which this beautiful island has to offer.
RIDING HOLIDAY
7 days | 6 nights
Overview
Ride along the back sandy roads of Molyvos and explore the rocky mountains of this beautiful island. Enjoy the scenery while along the cost road of Skala Sikamnia riding by the hot spring waters, having a swim and a lunch break on this paradise island.

The yard was opened in 2012 and is located at the heart of Molyvos Village, Lesvos, Greece . A small authentic riding school in Molyvos with kind and trustworthy horses.

Molyvos is a beautiful Greek village with lots of gorgeous stone houses under a spectacular medieval castle. Many of the houses are built in the old Turkish style. The village itself tapers down to a small but busy fishing harbour, full of colourful local rowing boats. Numerous tavernas and cafenions (Coffee shops) are situated on the edge of waterside. Molyvos has everything you need, plenty of shops, cafes and restaurants, a few funky late night bars, banks, newsagents, internet cafes, pharmacies and car or scooter hire. There is a regular bus service to nearby rural coastal villages like Avlaki, Eftalou (with hot spring waters), and other resorts and towns.

On your rides you might encounter turtles, a lot of sheep and goats (not wild), eagles, foxes, birds, squirrels, non-poisoned snakes, donkeys and horses. During the spring Lesvos has a bird watching season where rear birds migrate passing through this beautiful island.

Your host and your guide is easy going and on the rides she wants to make sure that the excursions are safe, well organized and under control. She has trained in a seminar of first aid for riders by the British Horse Society and first aid kits for horse and rider will be with you on each trip.

The yard has calm with low temperament horses and Arabian type warmbloods which are also calm but more energetic. They are kept in very good condition, well fed and carefully groomed. The yard counts on eight horses and more can be available upon request. English riding style but western saddle available upon request.

In a verdant area in Petra Village, 200 meters from the beach a classic 4 stars hotel will offer you unique moments of relaxation and rest. From enjoying your breakfast in your room's balcony, your beverages or coffee by the swimming pool, the manager and staff will happily make sure you'll have a pleasant stay. Free WiFi internet access available in all areas provides you with the ability to bring your office at your balcony. Babysitting service on request.

The yard is located close to Molyvos, thus non-riders have the opportunity to explore the village, be at a walking distance to the sea for a swim and, in collaboration with a local travel agency, we offer many touristic activities such as jeep safaris, kayaking, boat trips, museum and church guides and many more. Non-riders also have the opportunity to come and join you at your break points and have lunch with you although car travel is needed and can be arranged.

Accommodation
Four stars hotel with swimming pool, restaurant, spa facilities, comfortable rooms, 200 meters from the beach, tv, hairdryer and mini-fridge in the rooms, children's playground and baby-pool, free WiFi and parking.
Meals
Breakfast and Dinner included.
Lunch and drinks excluded.

Itinerary
The meeting point is at the hotel on the arrival day.

Safety briefing given at start: At the start your host will tell each person the personality of the horse they will ride for the week, what has happened in previous rides so that you can expect the horses' behavior and how to react to it, how each horse feels more comfortable to be ridden, what kind of roads you will face on the day, that the horses must stay in a line, what kind of distance to keep from each other and if anything abnormal happened the whole group has to stop. If you cross traffic roads you have to do it as a group close to each other.

​Trail principles: before the start of the first trip you will do a test drive of the horses in the yard, how much reins each horse needs to stop and how much pressure to put on him/her, a few circles of trot for you to feel the pace of the horse.

​
Advanced Programme

Day 1
Get acquainted with your horse, introductory meeting and lesson.

Day 2
Vafios Trail, 4hrs in the saddle, 20km. This trip goes along the sandy roads of Molyvos to Vafios uphill with an amazing scenery and a stop at a local café for a beverage.

Day 3
Swimming day with horses (if the weather permits) otherwise trail to the beach. 3hrs in the saddle to the village of Petra.

Day 4
Trail Molyvos Race Track, 2hrs in the saddle, where you explore the back roads of Molyvos, passing by the local race track for a gallop (if you dare to).

Day 5
Petra Trail, 4hrs in the saddle. You will take the back road of Molyvos to Petra, steep hills, passing through archeological sites of ancient watermills, rivers that run all year round and a stop at the tavern of Petra for refreshments.

Day 6
Skala Sikamnia Trail, 6hrs in the saddle. Day trip, starting in the morning through the sandy coast road passing by Eftalou hot spring waters. You will arrive in the afternoon in Skala Sikaminia where you stop for lunch, swim in the sea and explore the harbor village until the afternoon where you take the same root to go back to Molyvos.

Day 7
Day off. Lesson available at the yard.


Beginners Programme

Day 1
Introduction lesson 45min and welcome meeting.

Day 2
Lesson 45min

Day 3
Lesson 45min

Day 4
Lesson 45 min

Day 5
Trail ride 45min

Day 6
Trail ride 1.5hr and swim with the horses if it is in season.

Day 7
Day off & departure.


Special Programmes

Same programme as mentioned above but two days less riding to enjoy the following events:

Lesvos Euphoria International Festival: September
Lesvos Food Festival: July
Classical Music Festival: August
Arion guitar festival: August
Mountain Biking races (for all levels): June
Learning horsemanship: All year round
Learning equine massage: All year round
Meditational yoga with horses: All year round

Additional information
Transfer to and from the hotel to the yard included.

Transfer to and from the airport upon request at €70 per transfer | Airport Gateway MJT (Militini)

​ From the airport a taxi costs €90 for a one hour drive to get to Molyvos.

​ Rider participation required to groom and saddle.