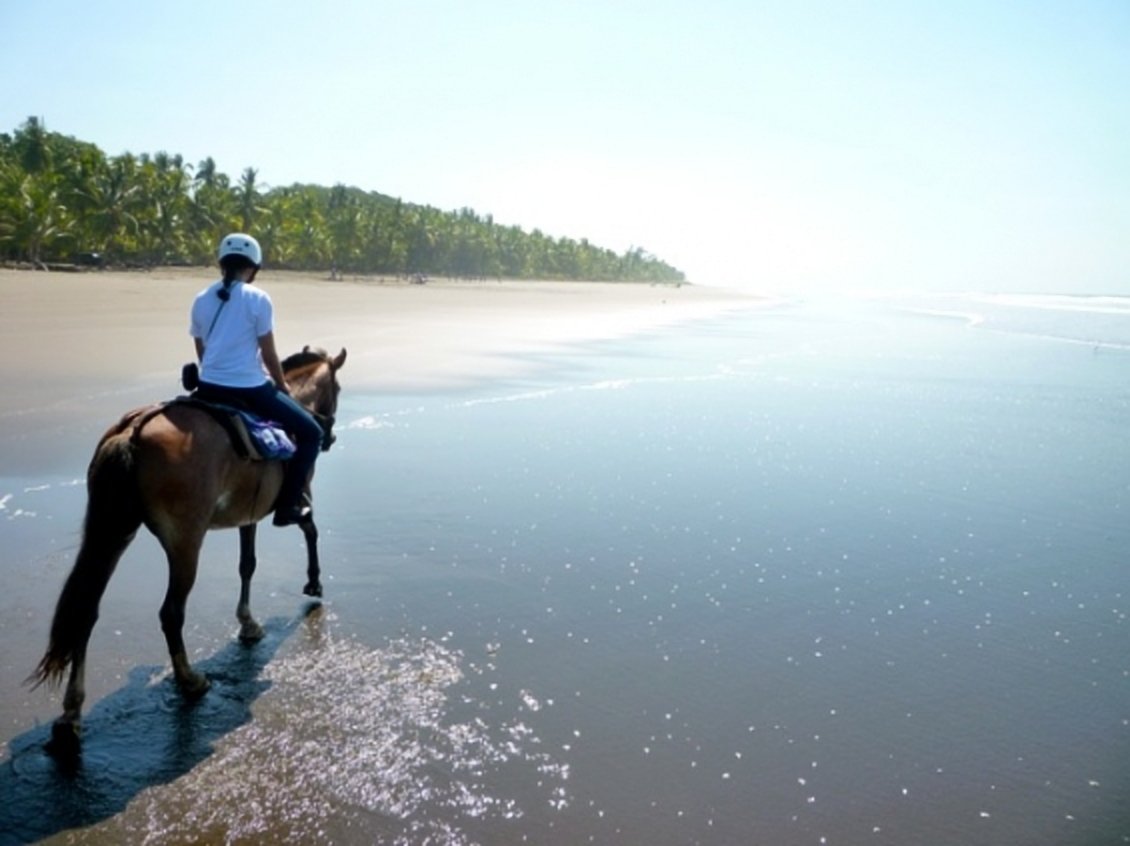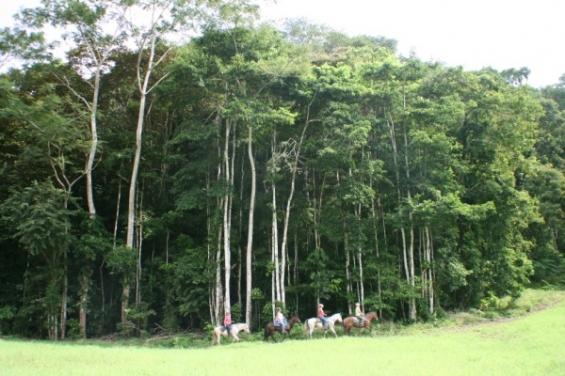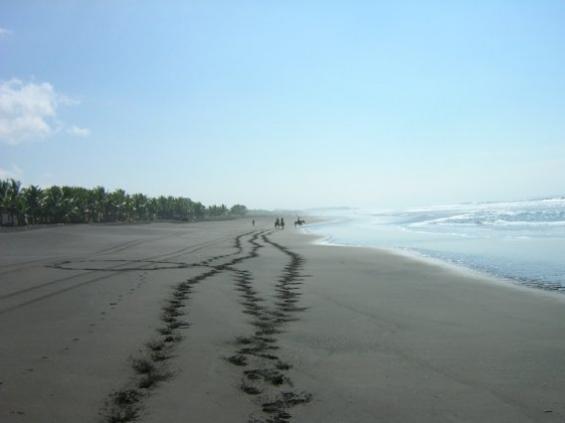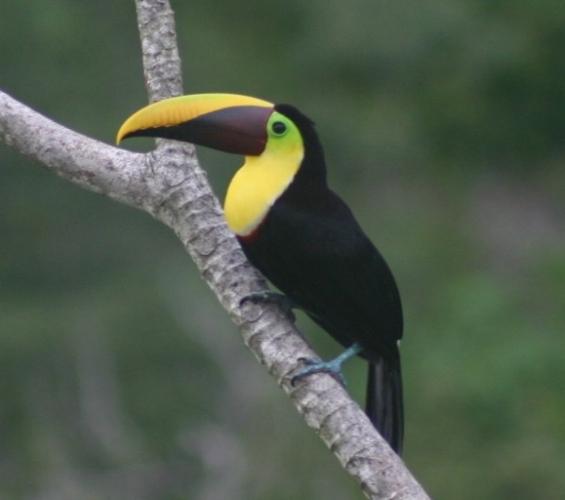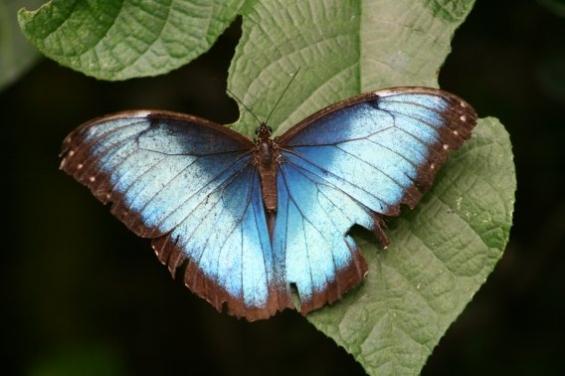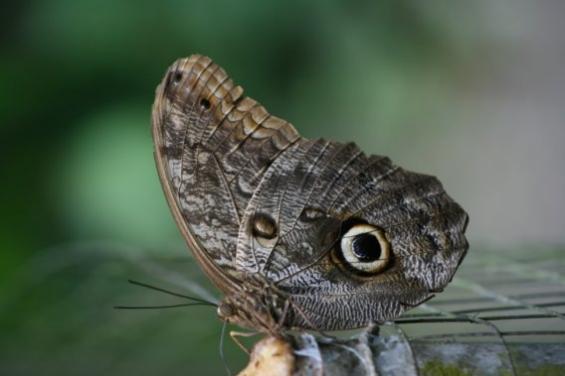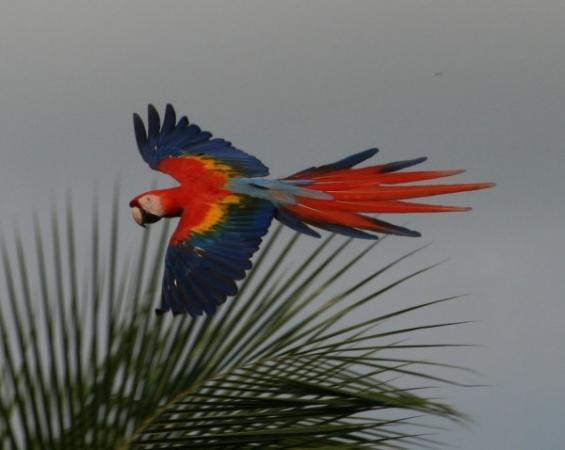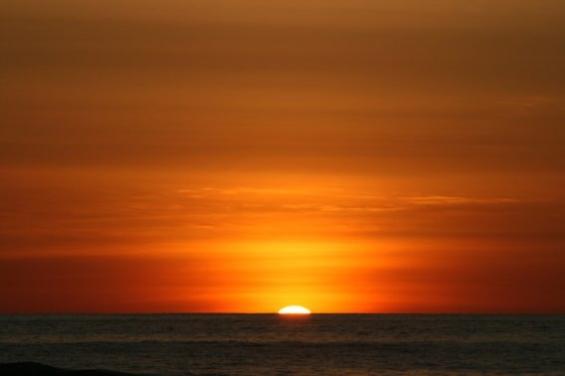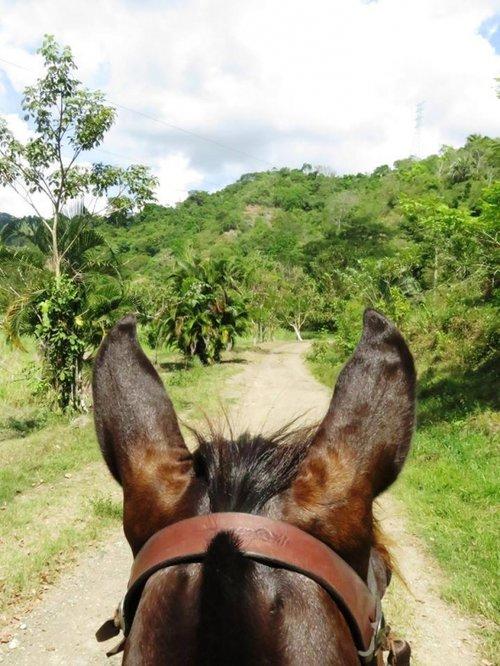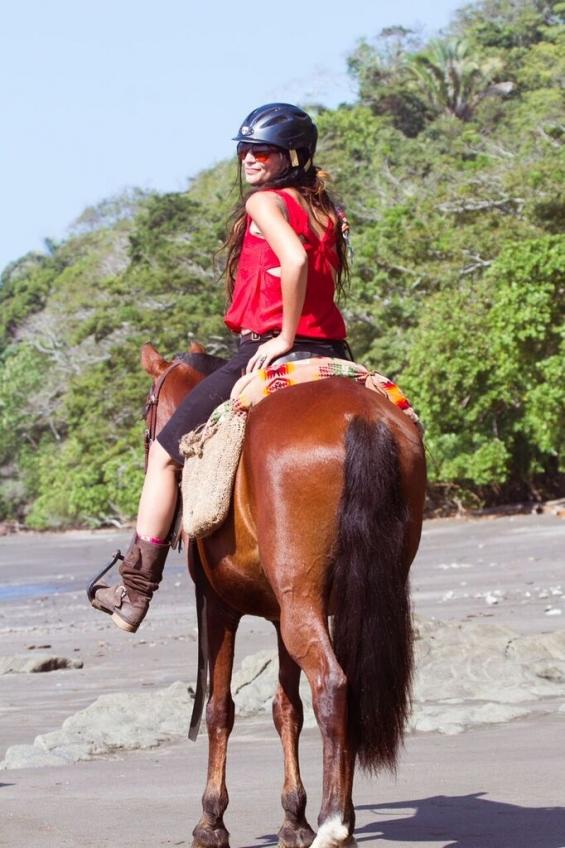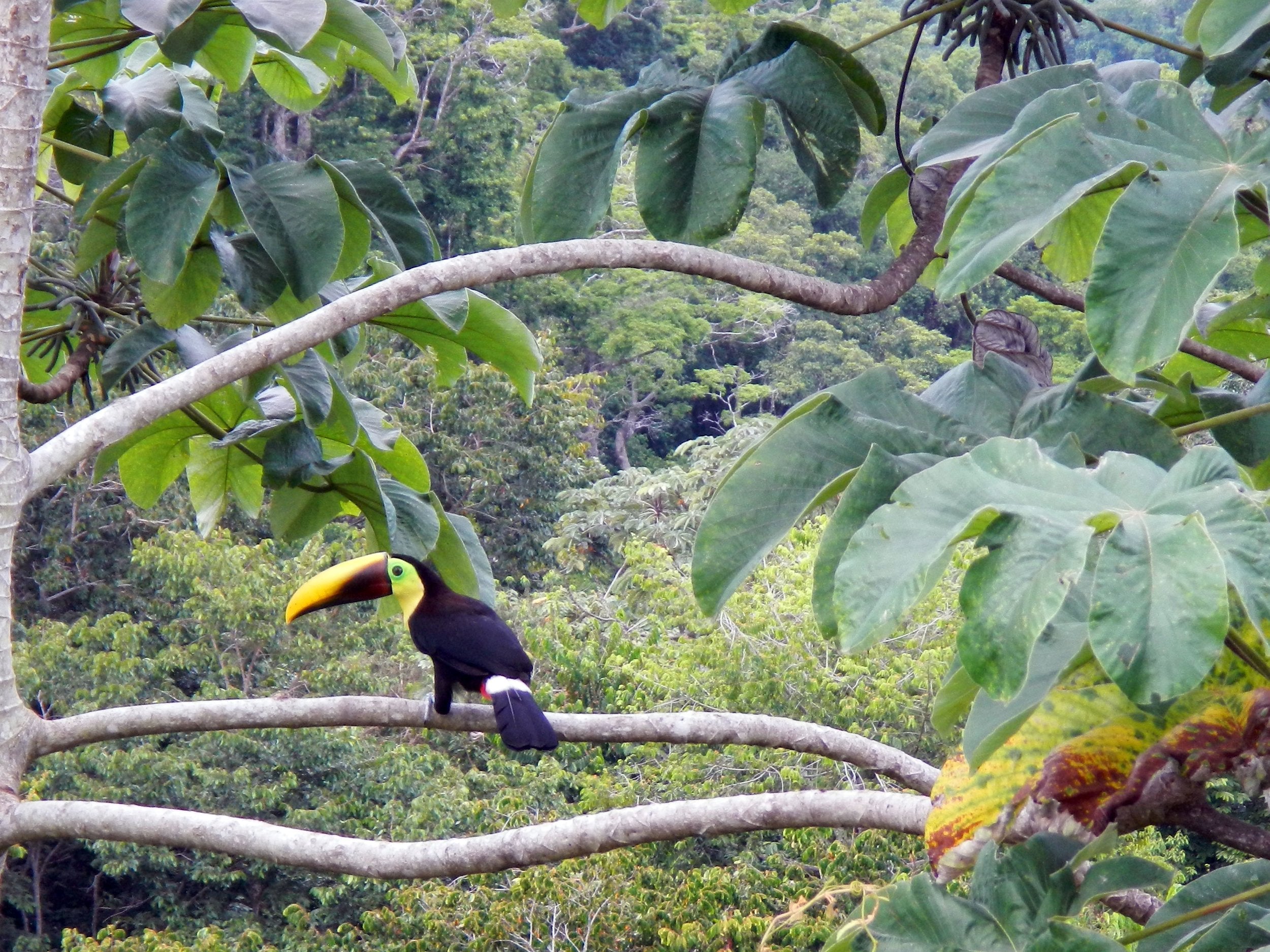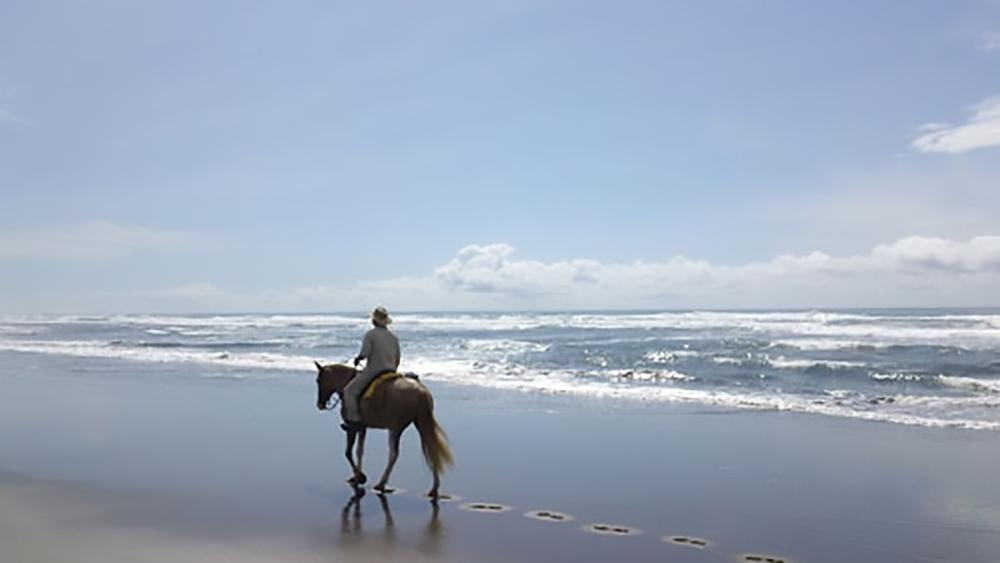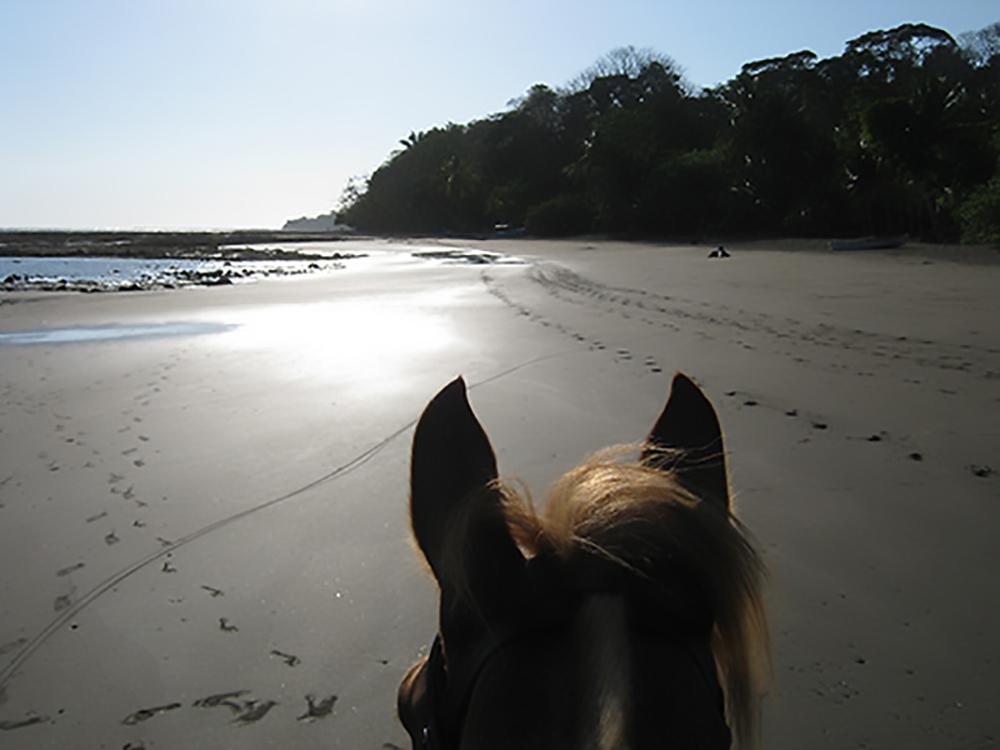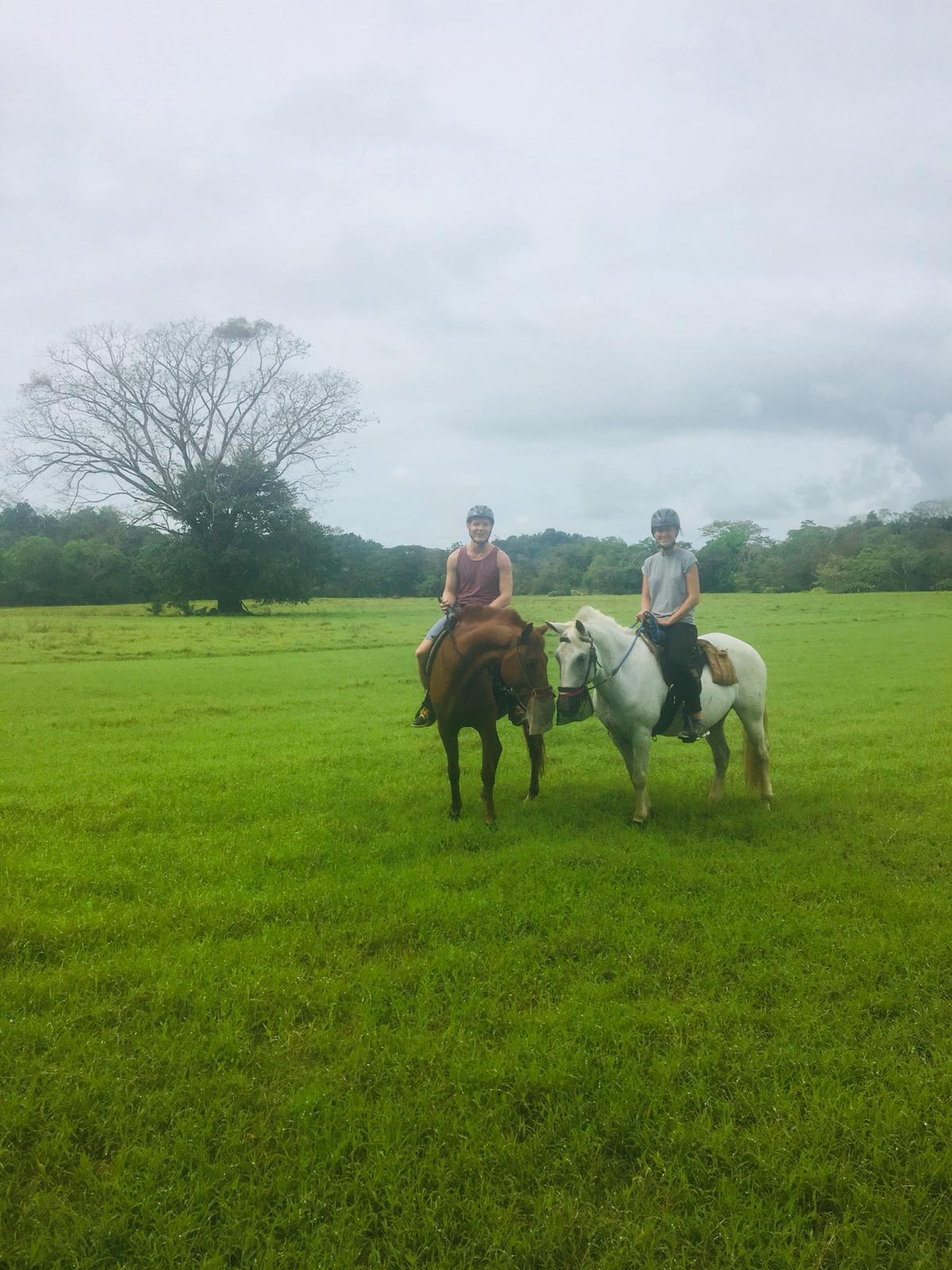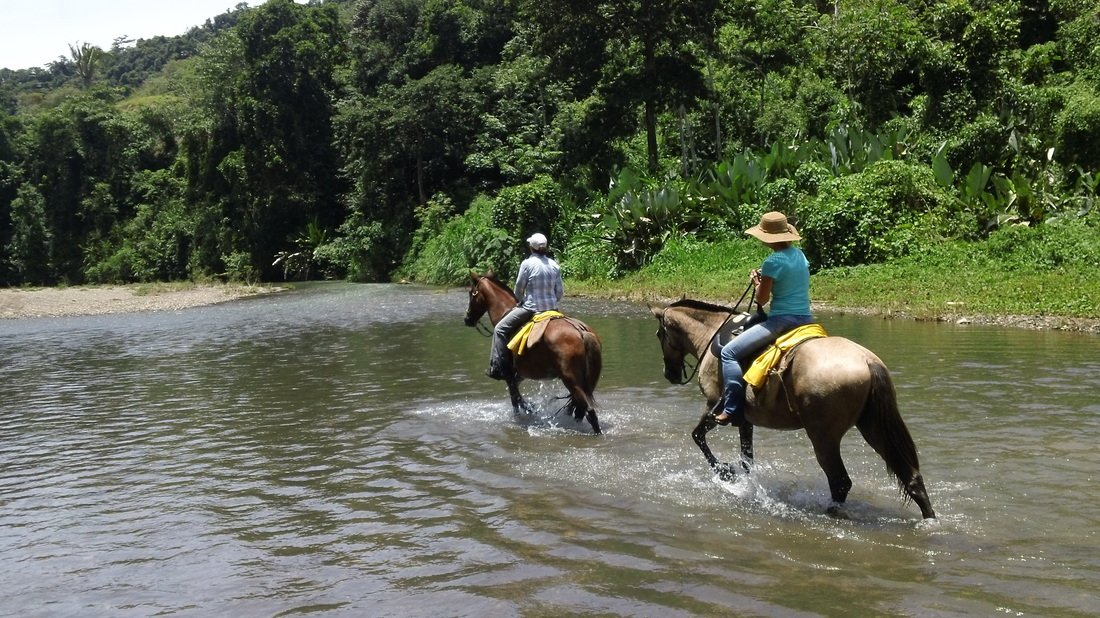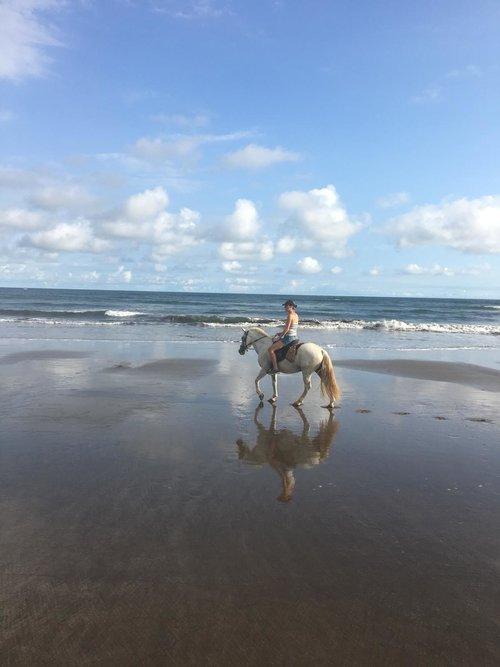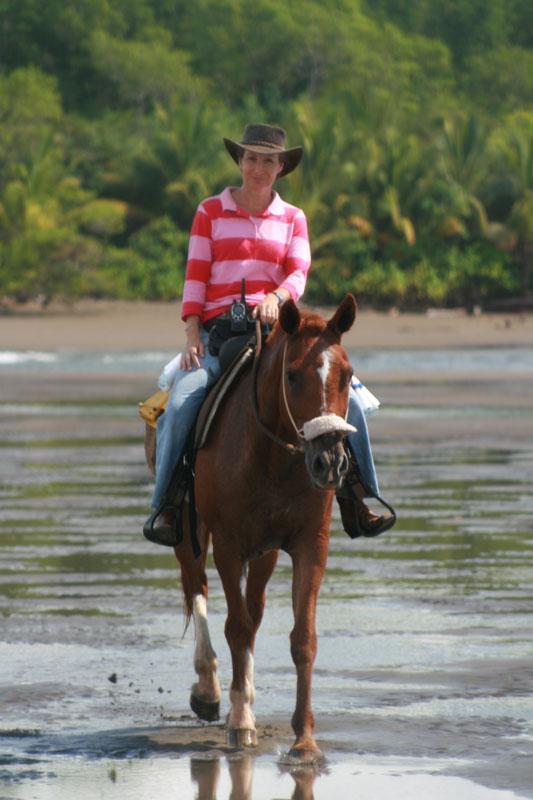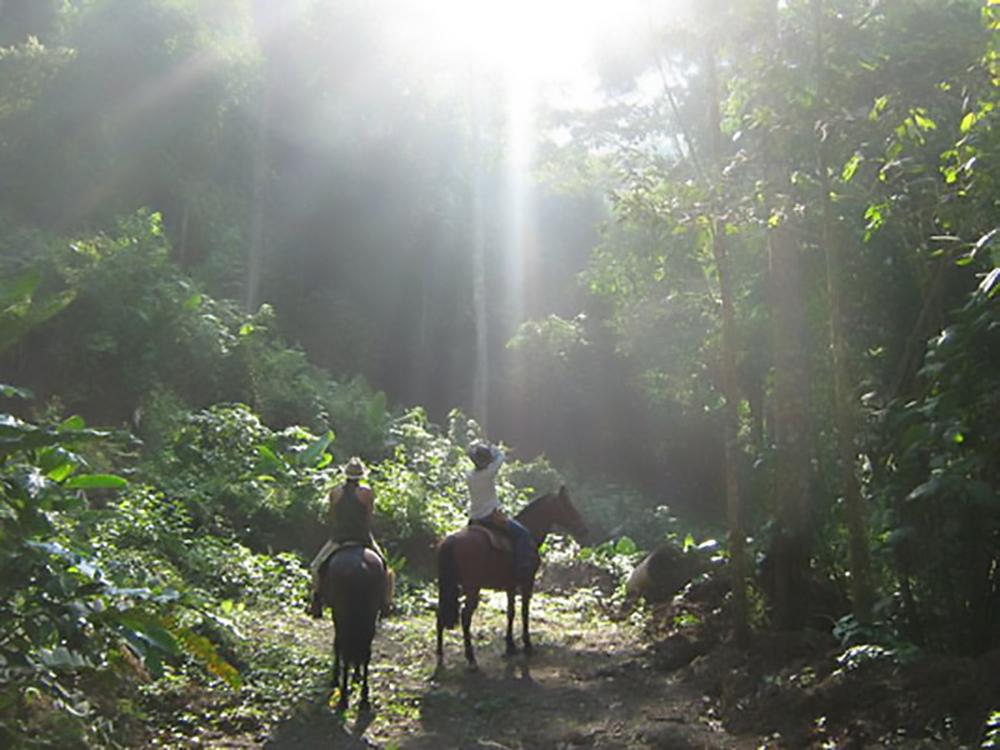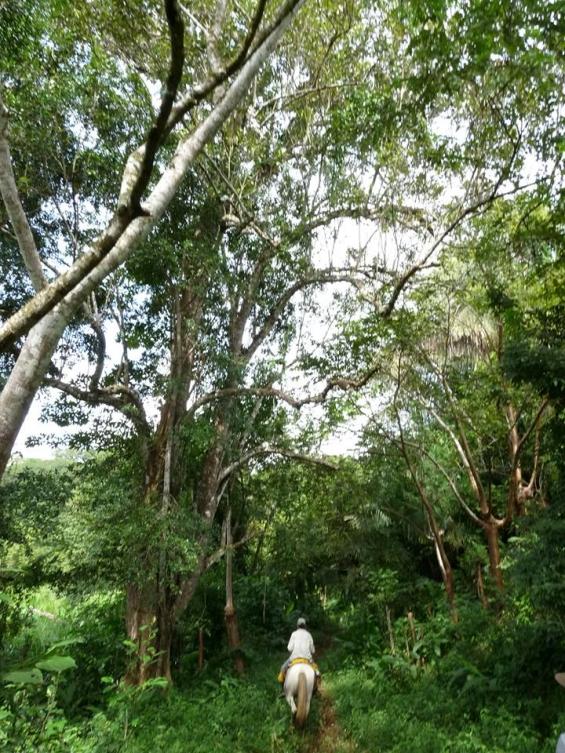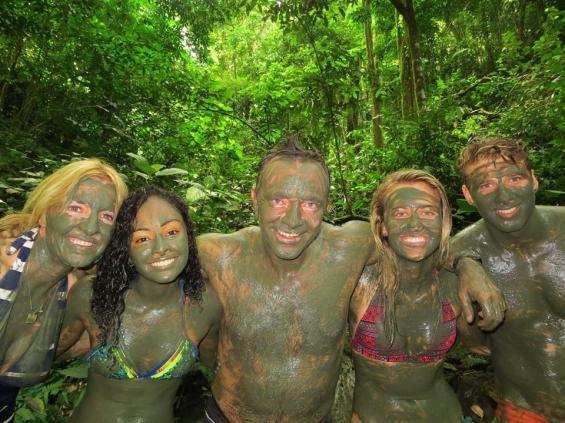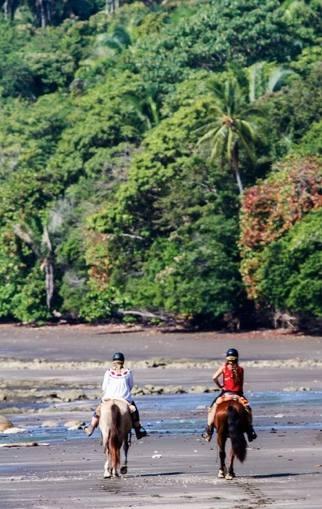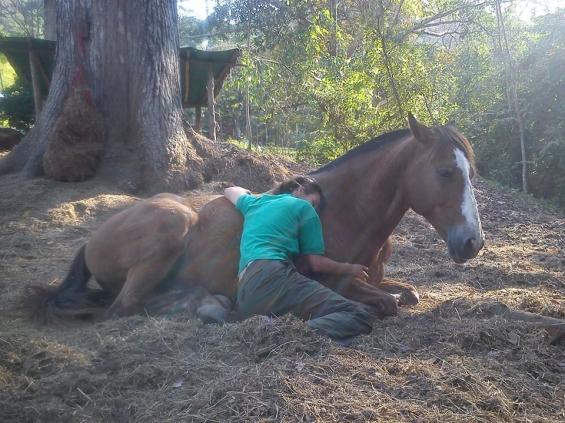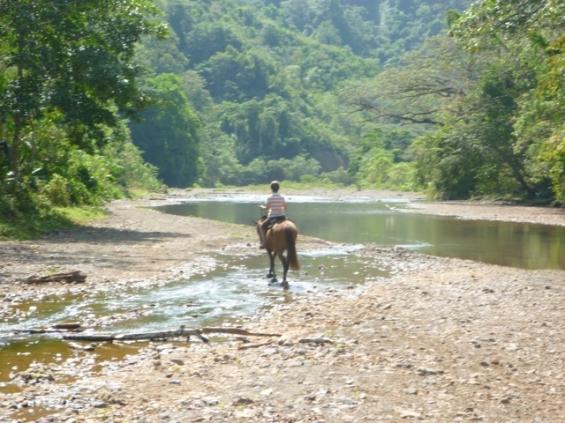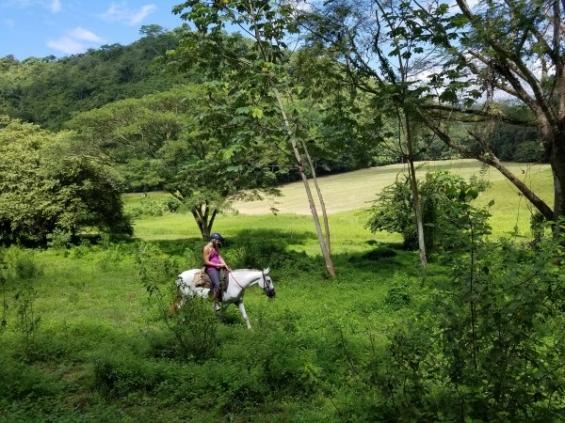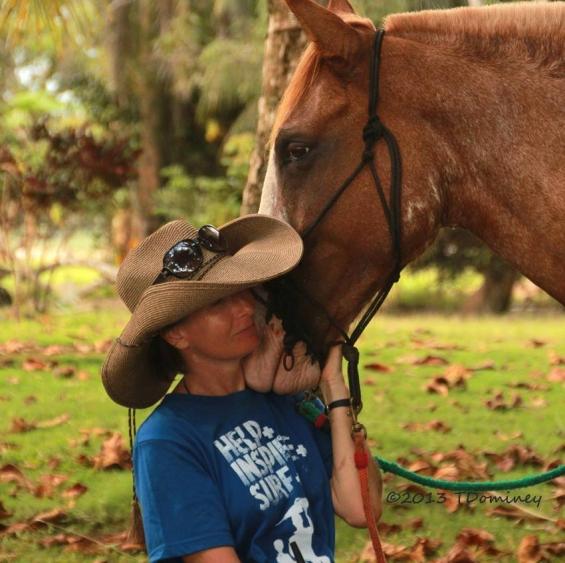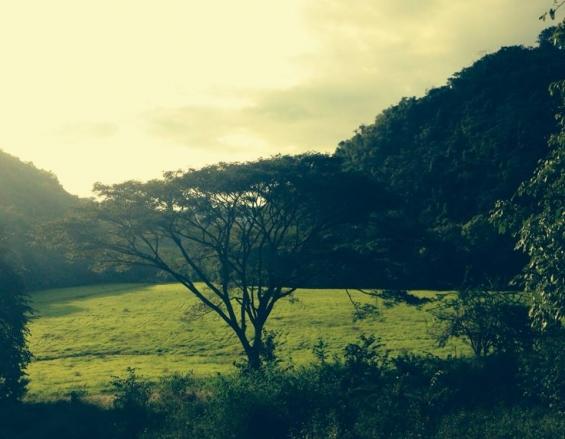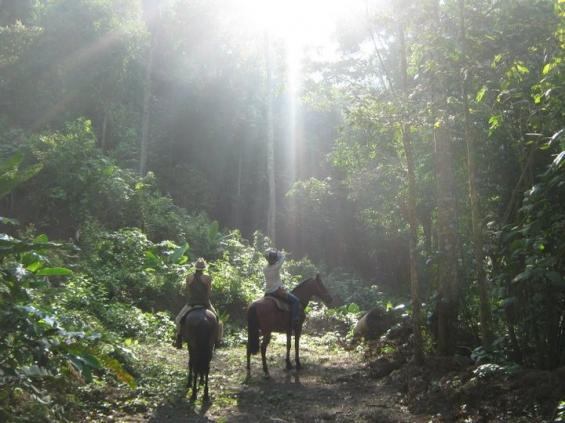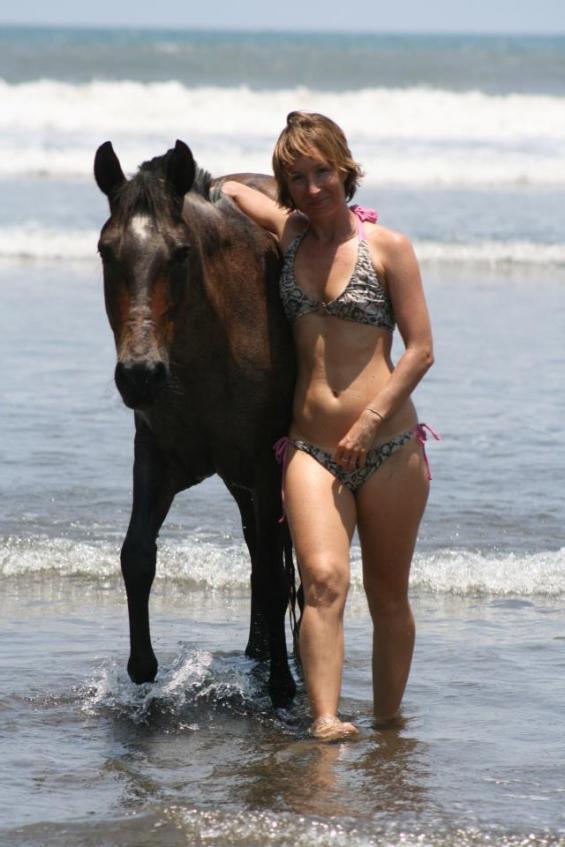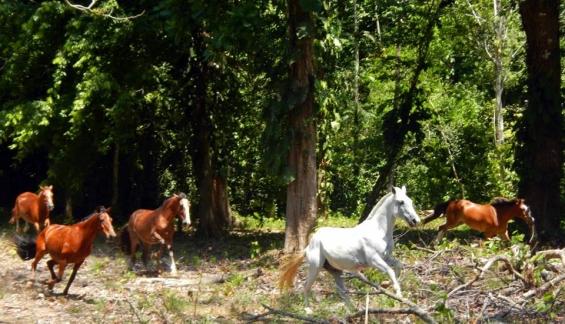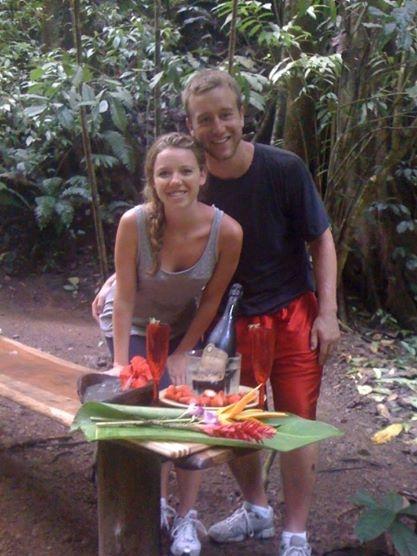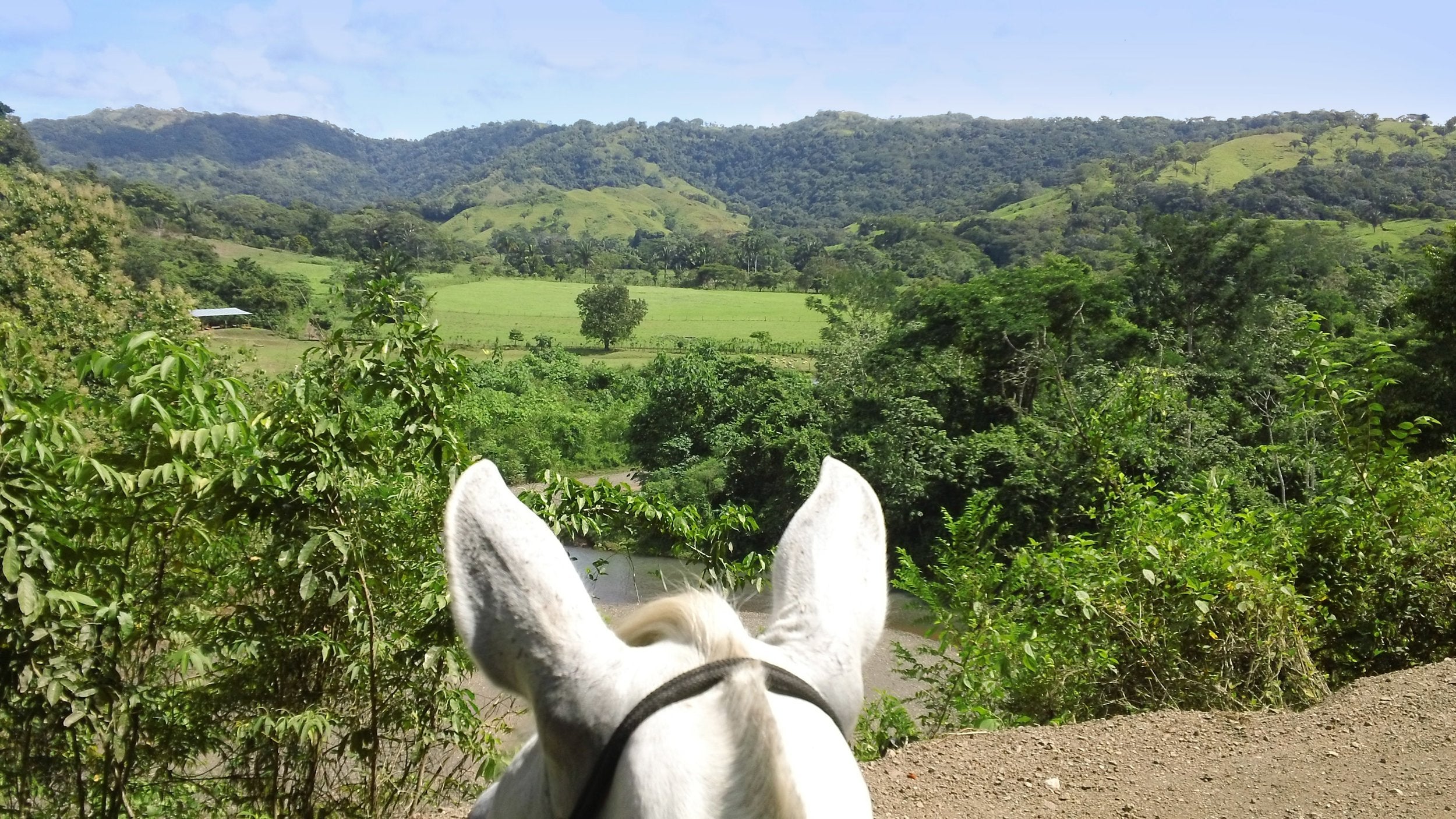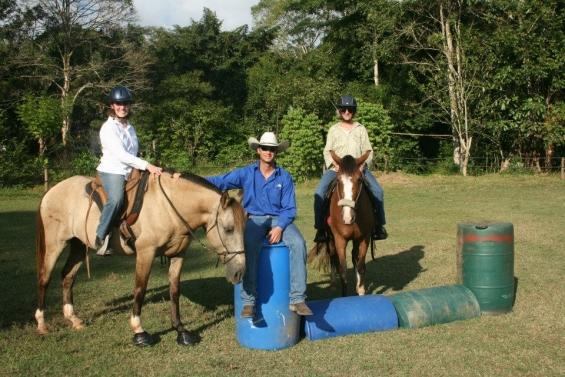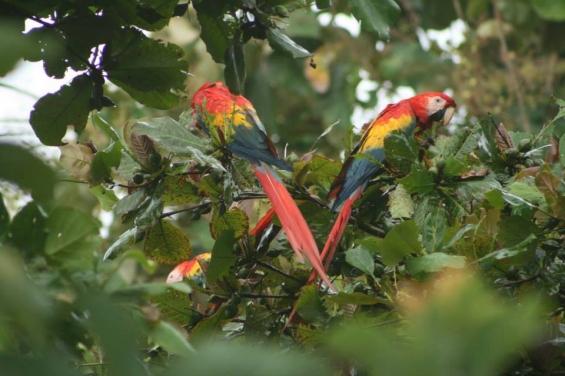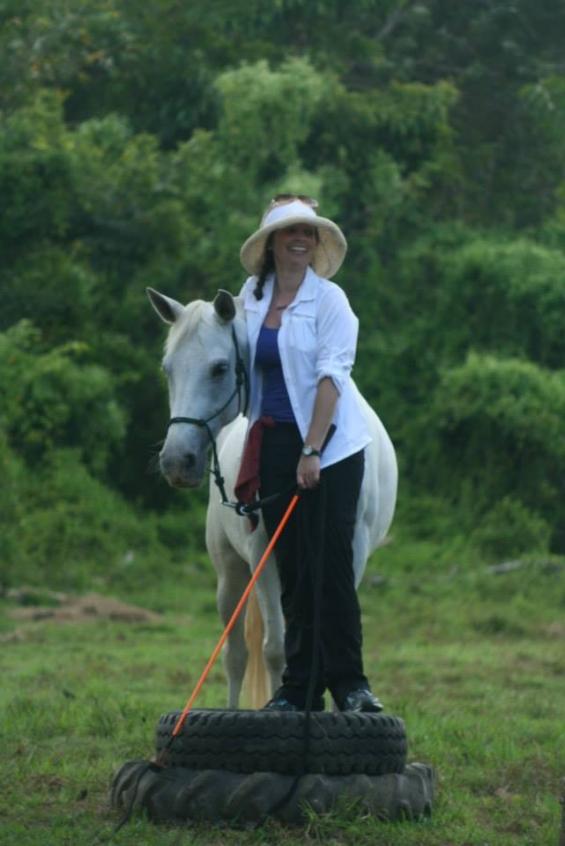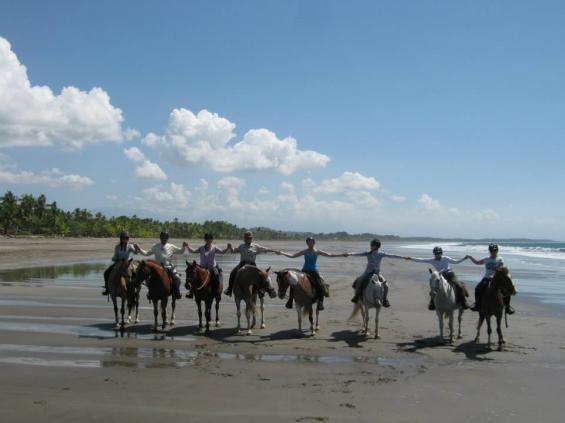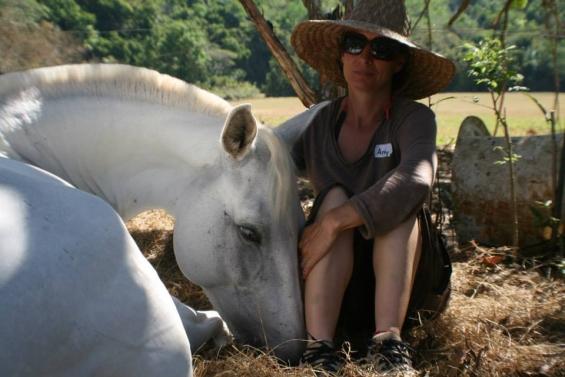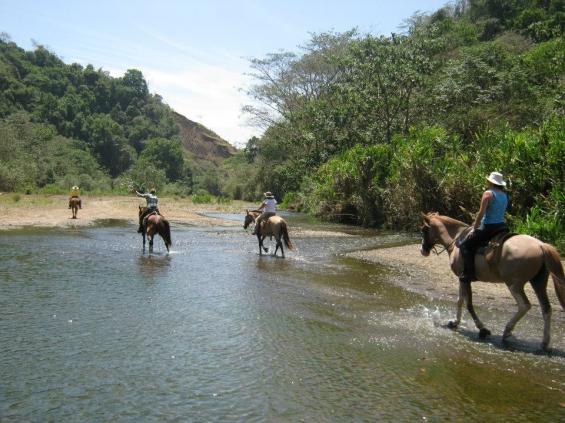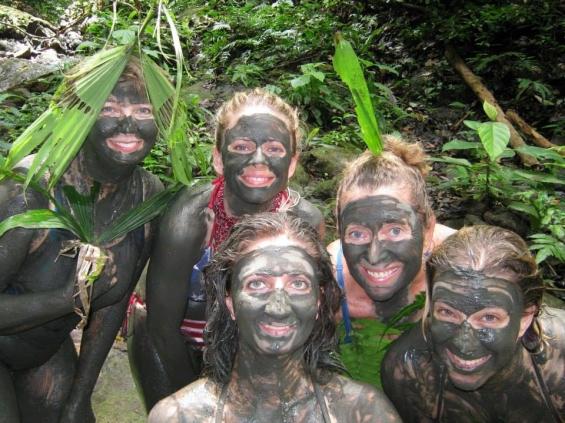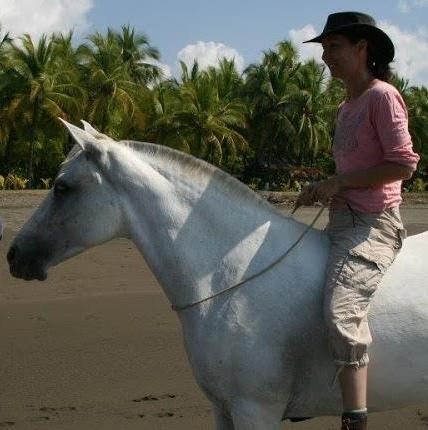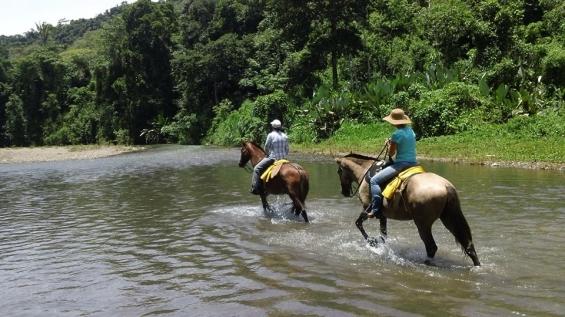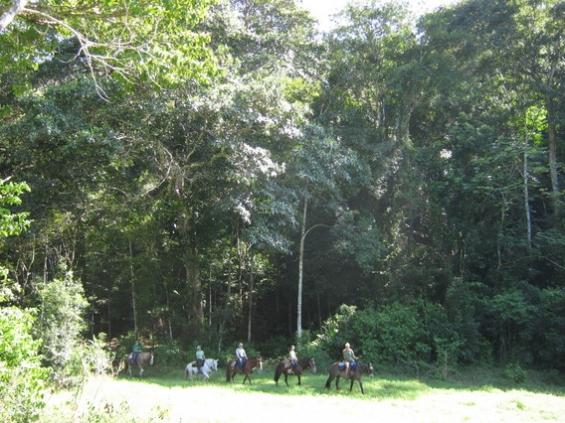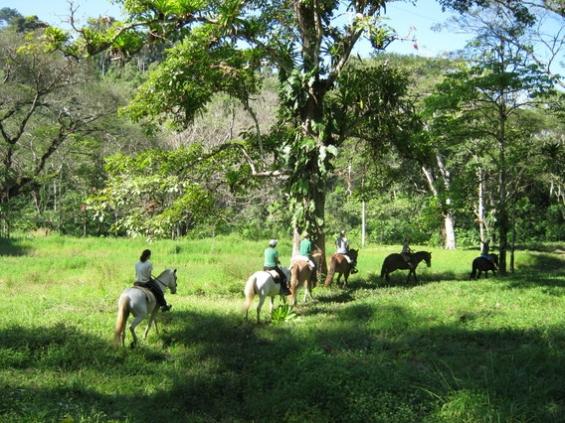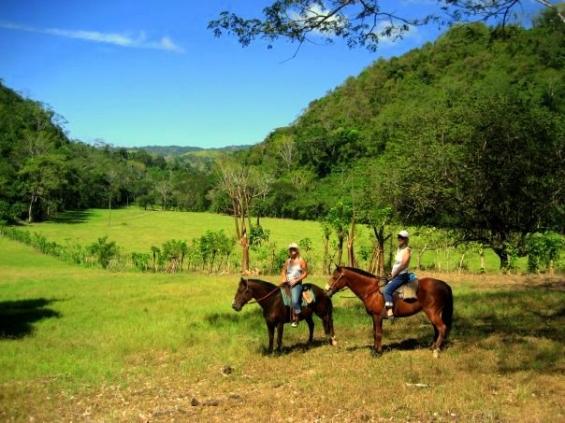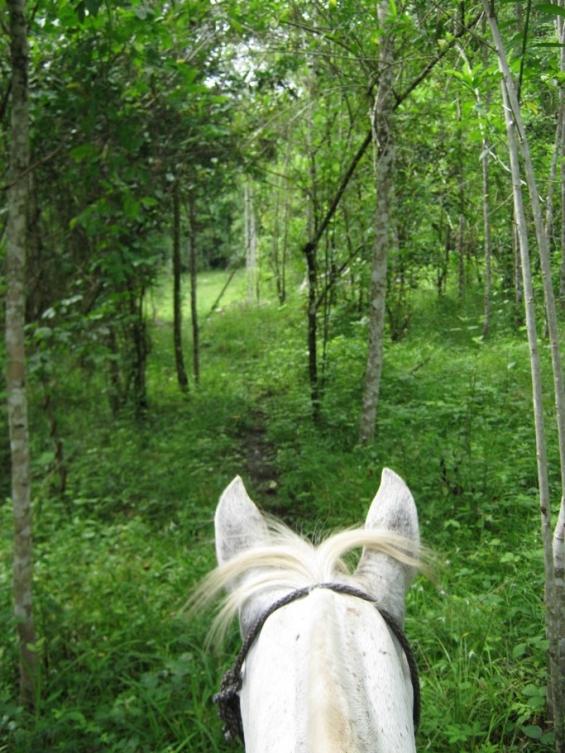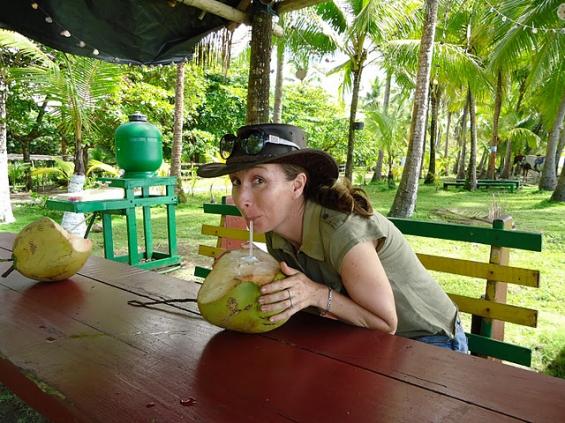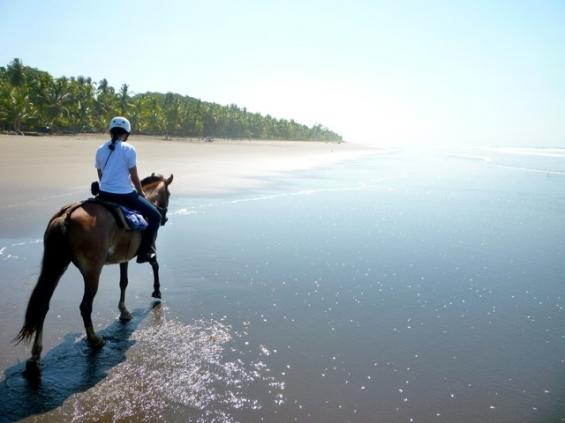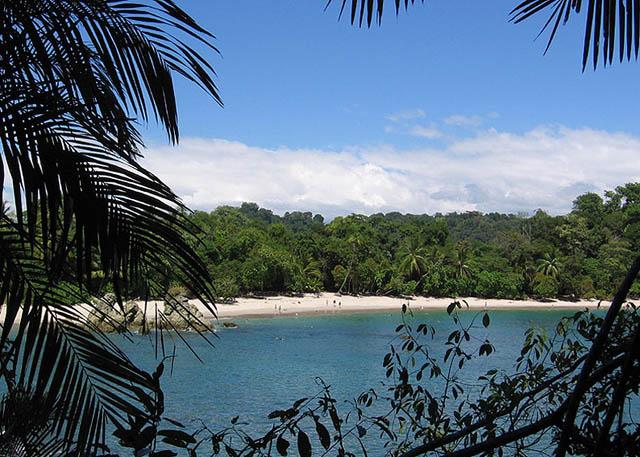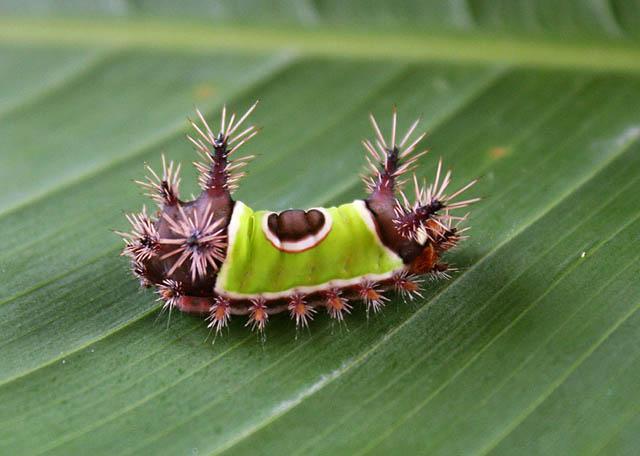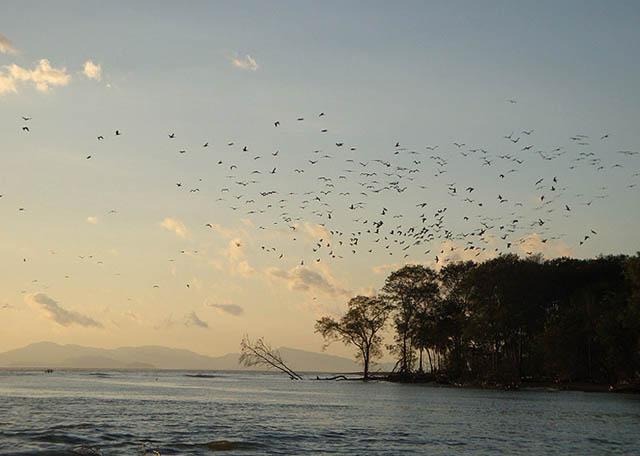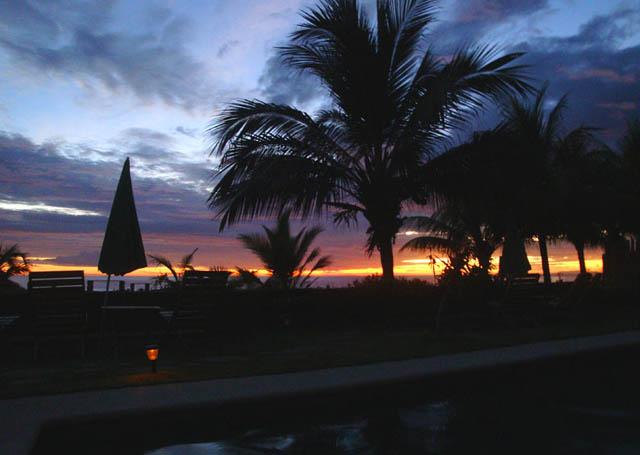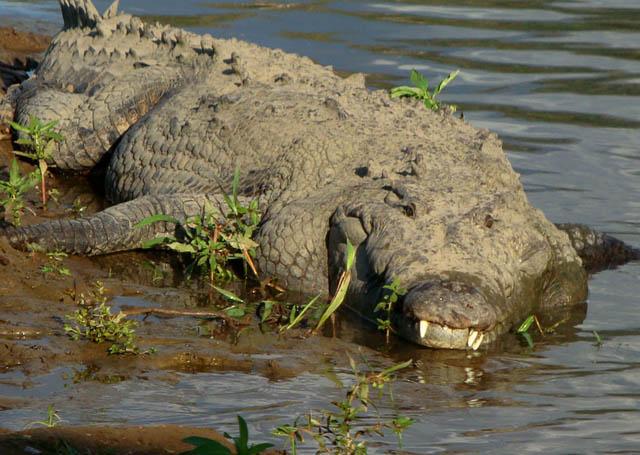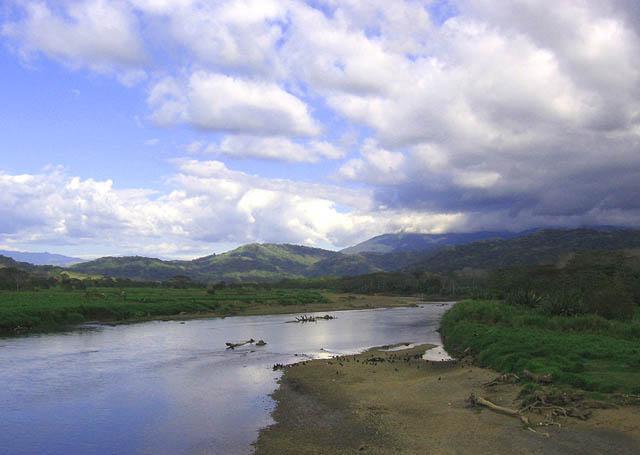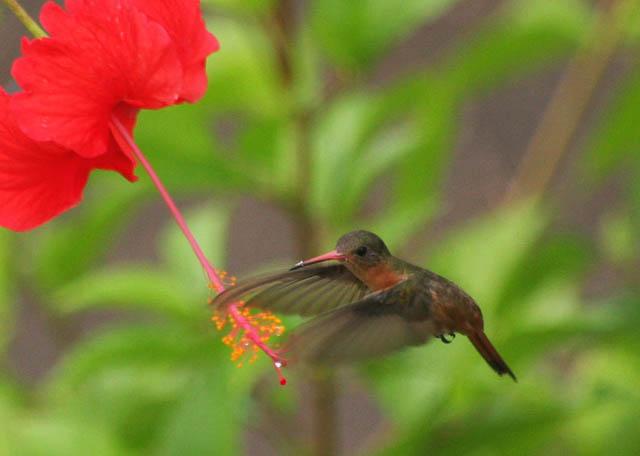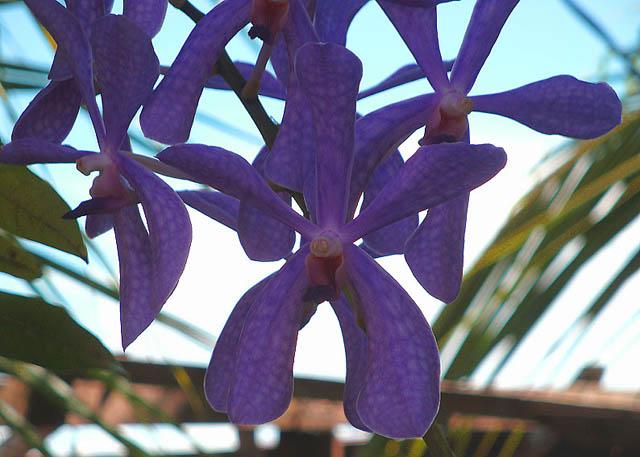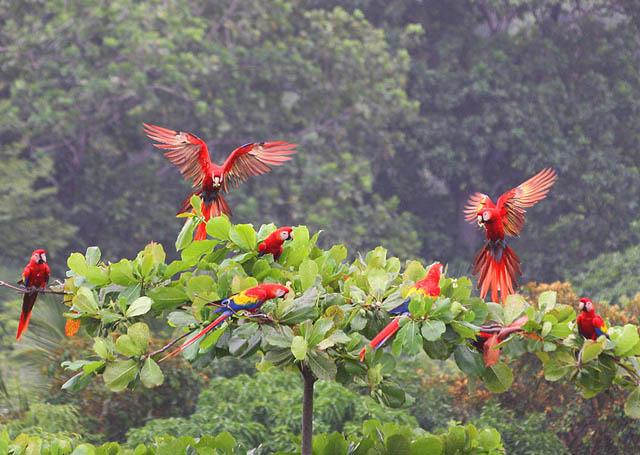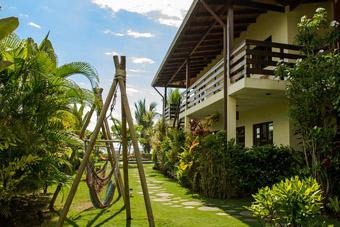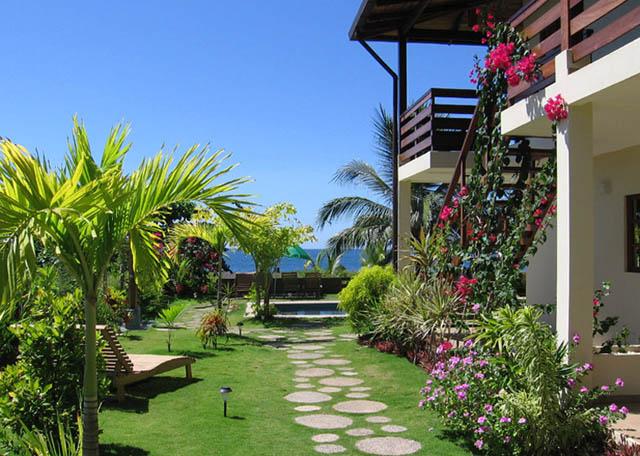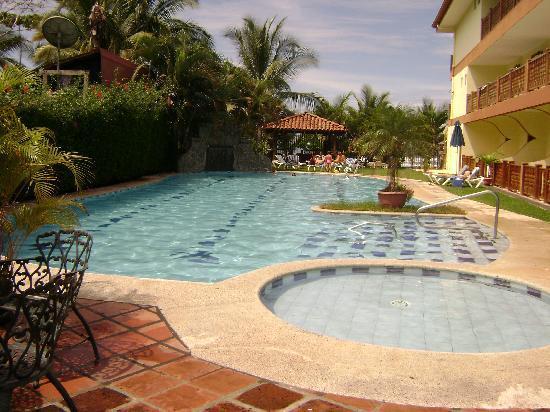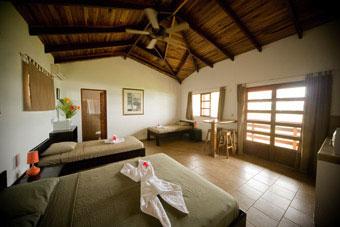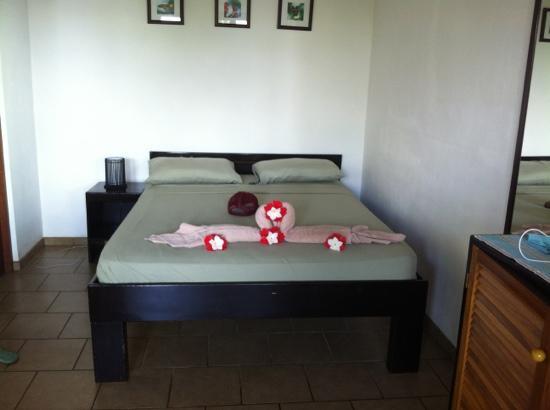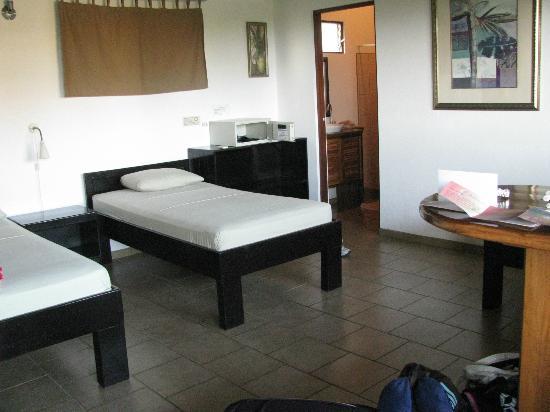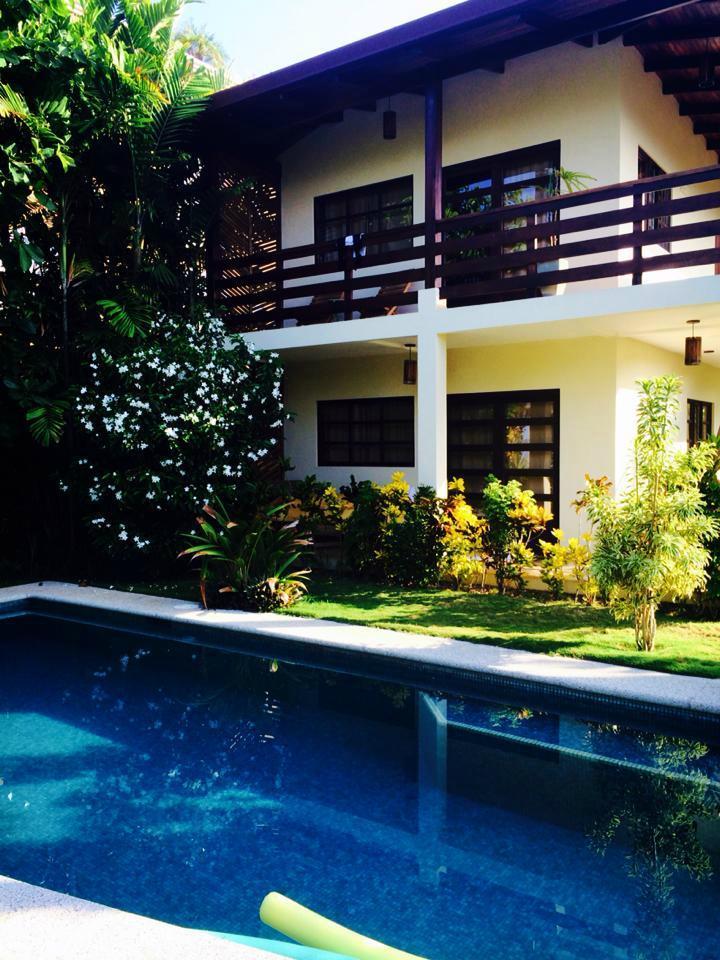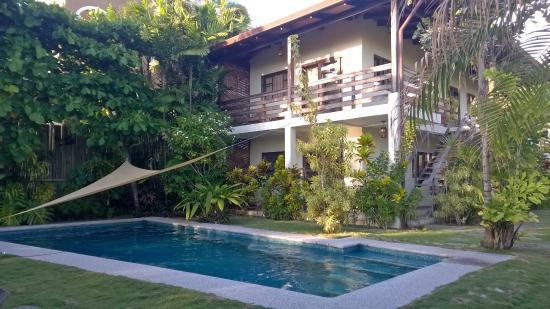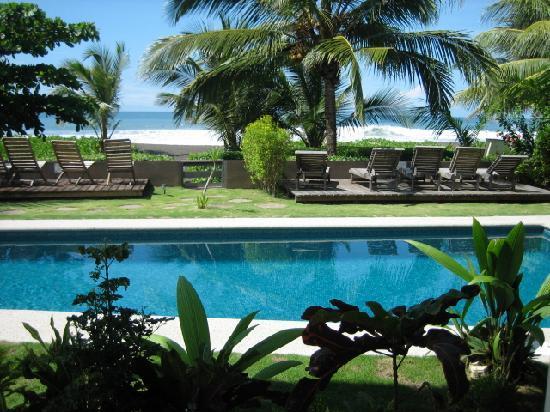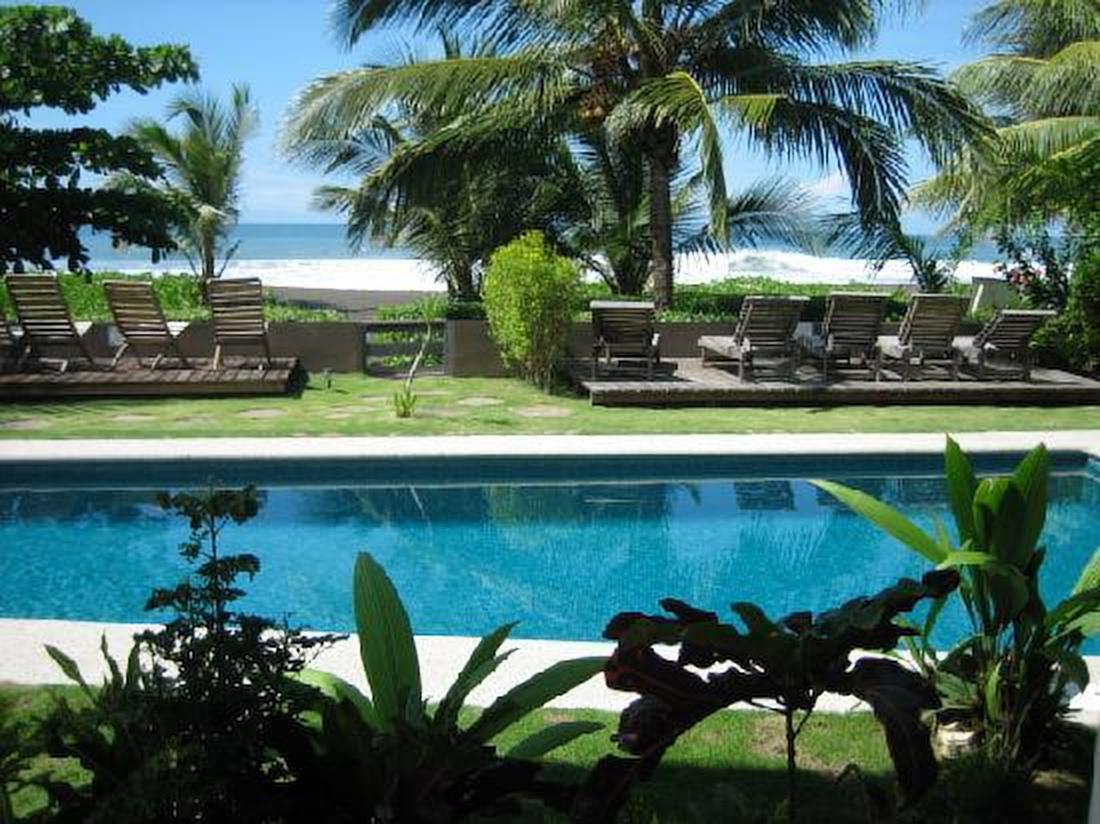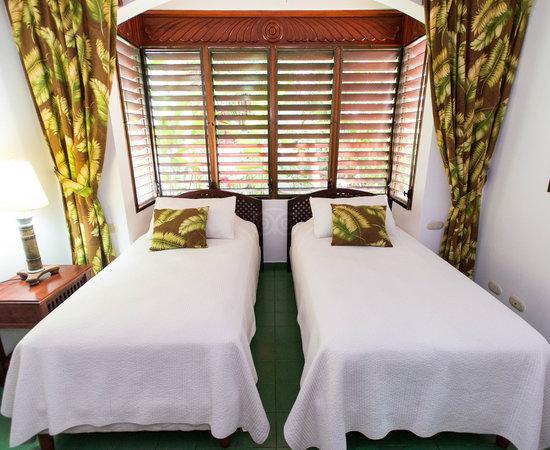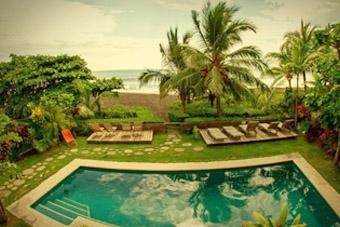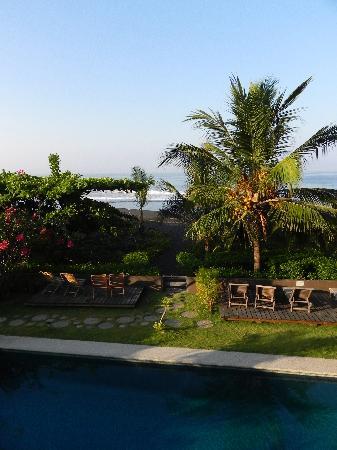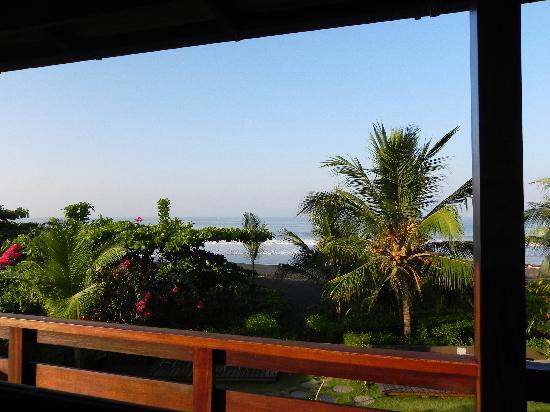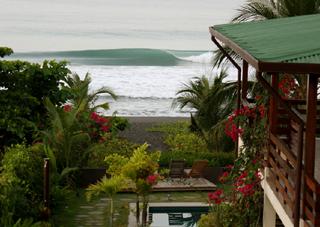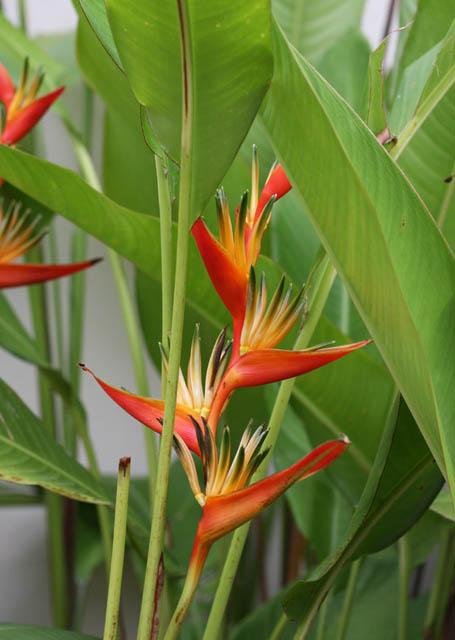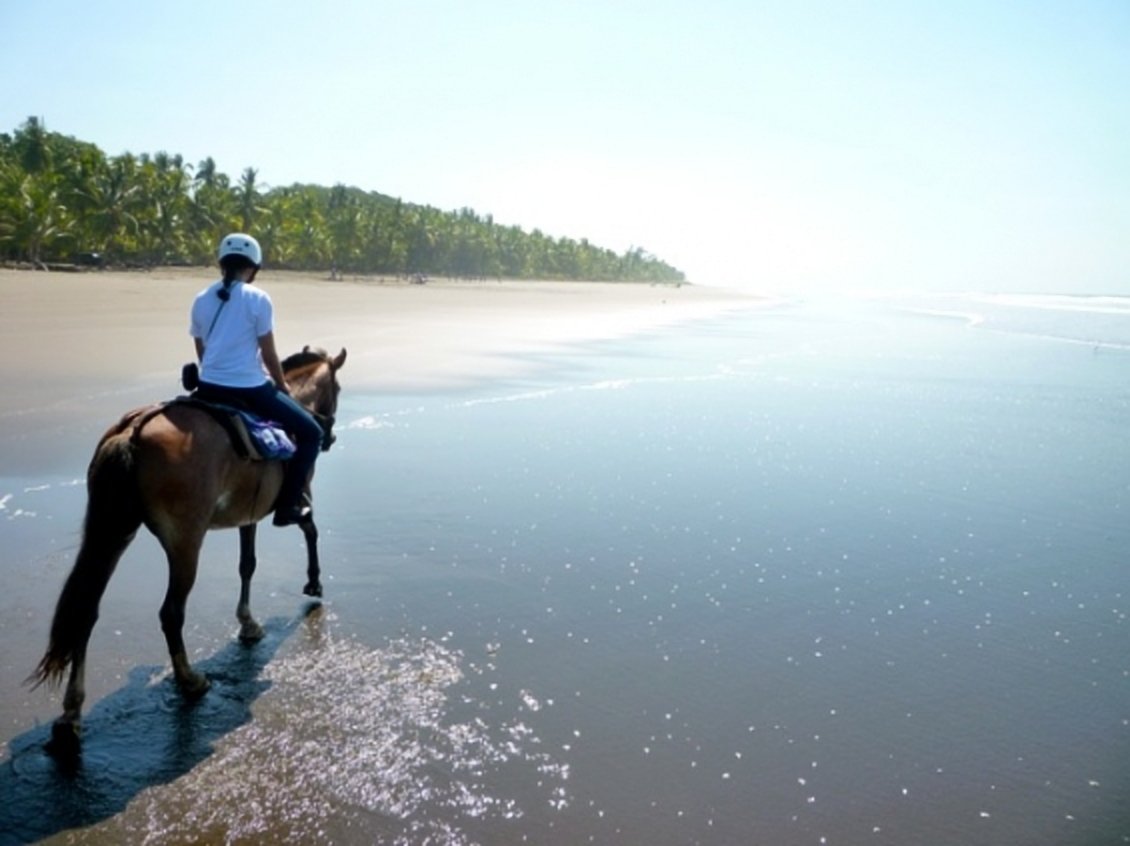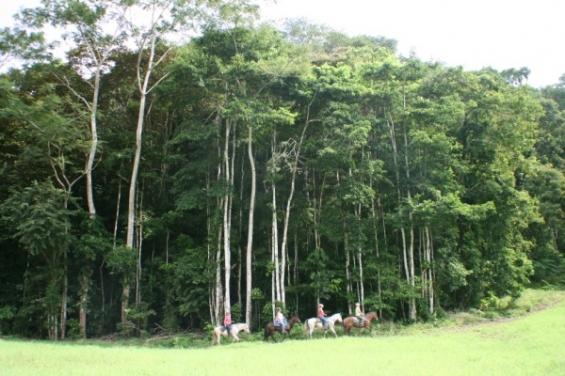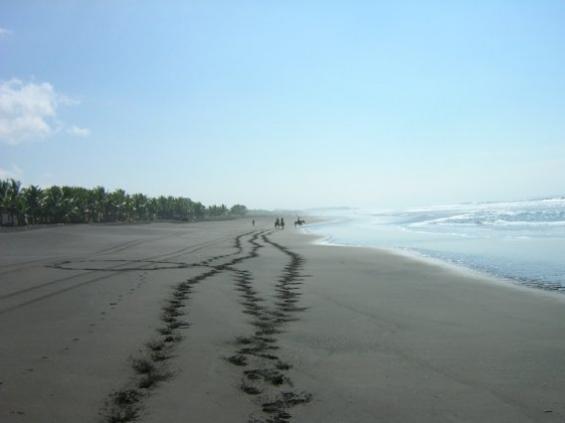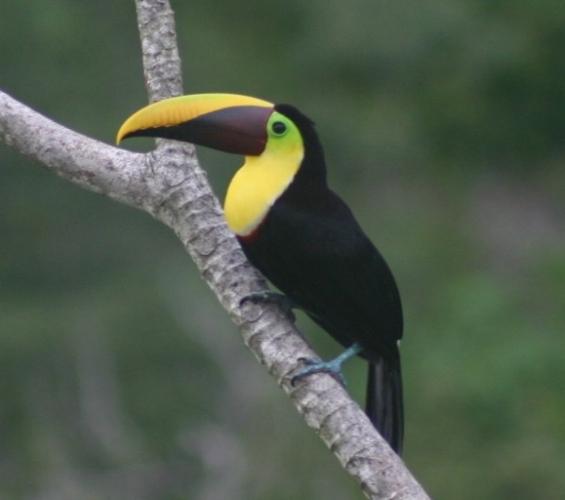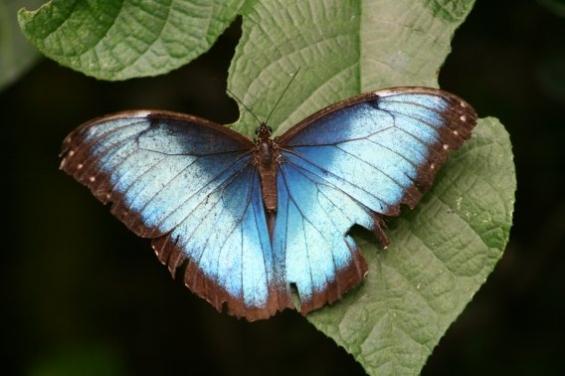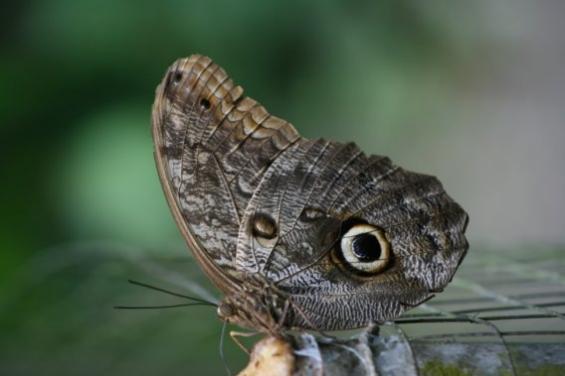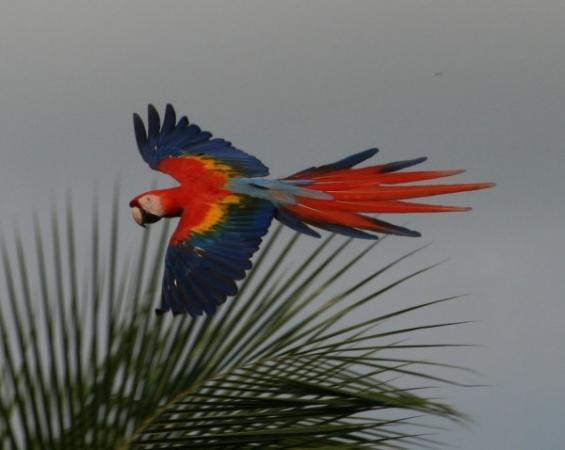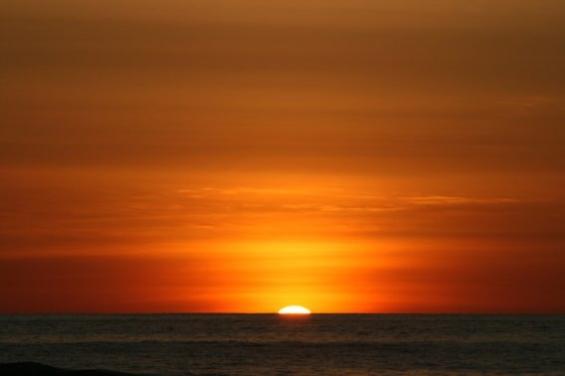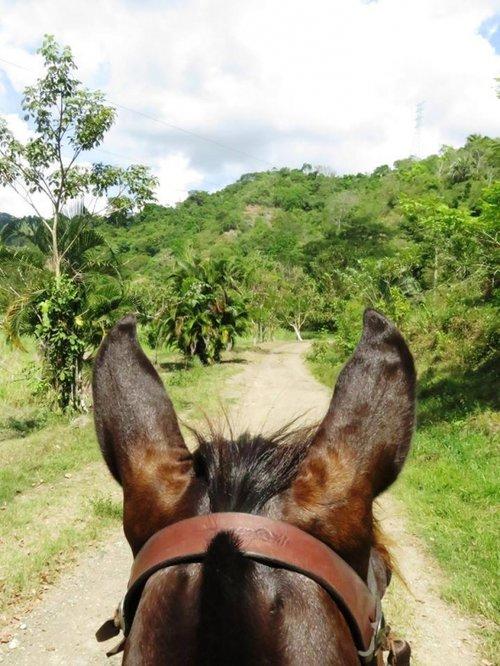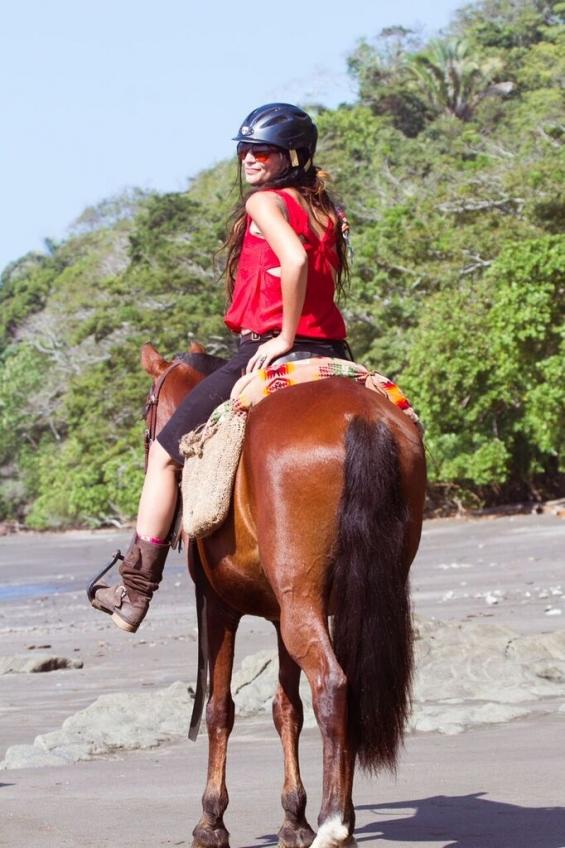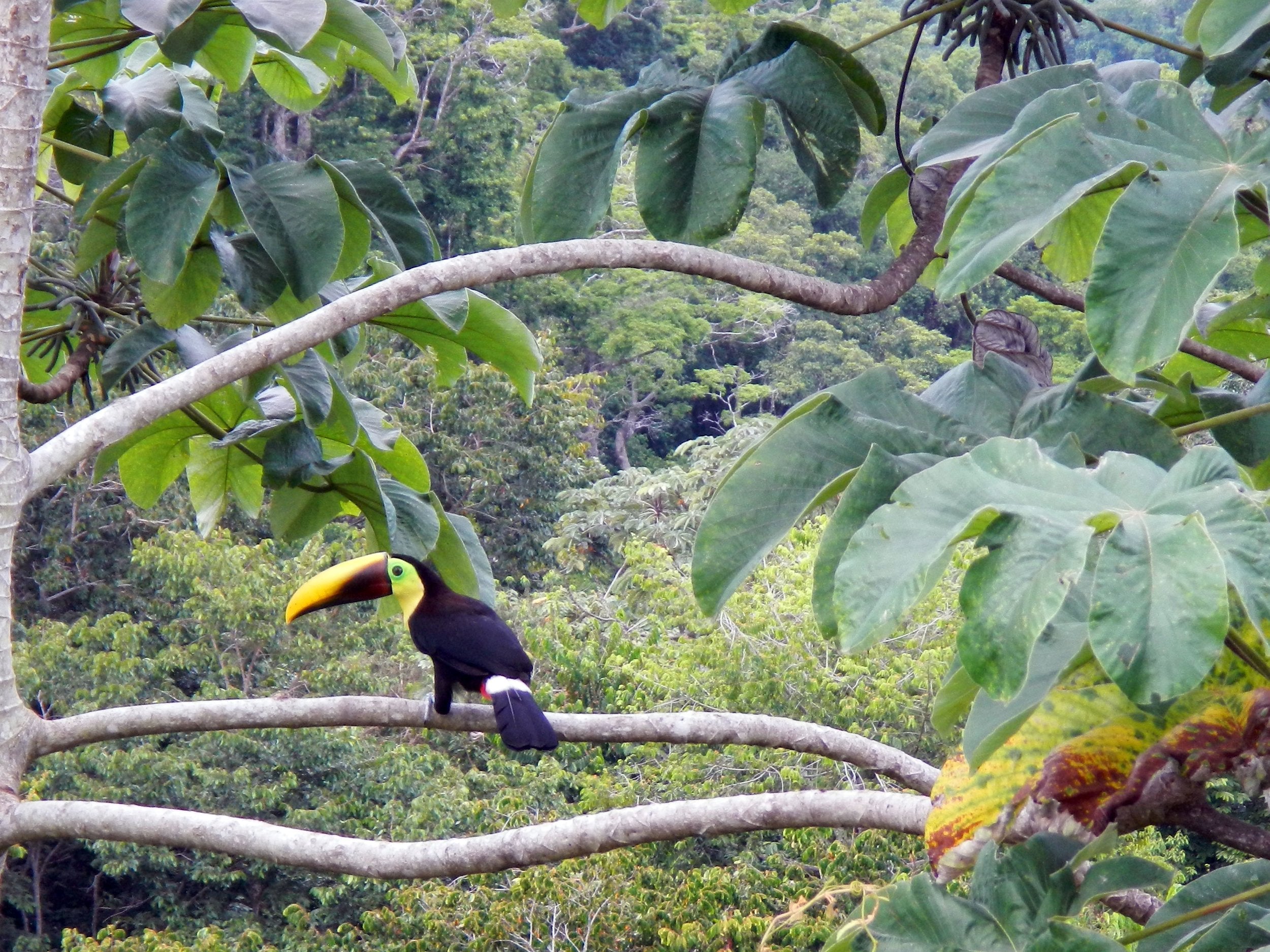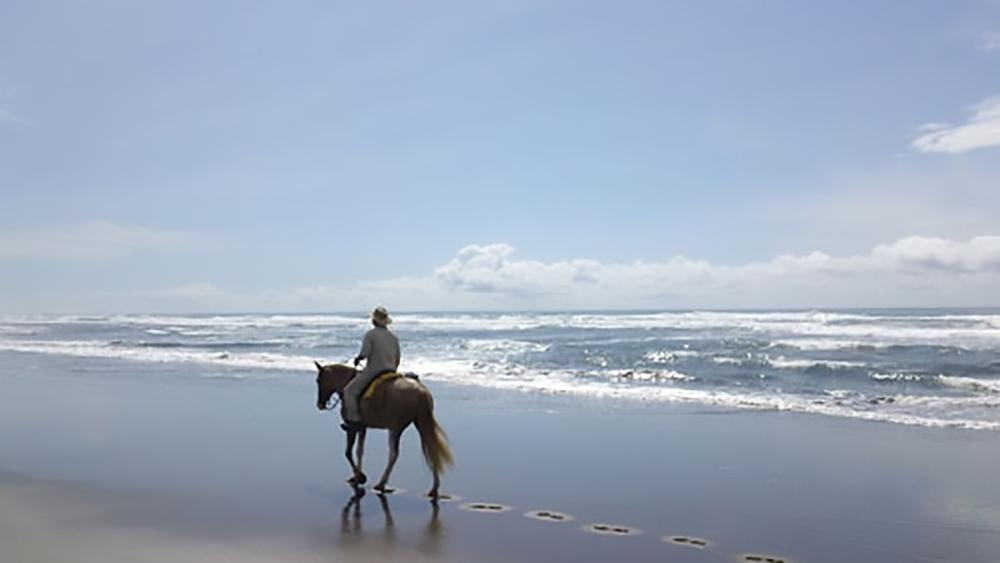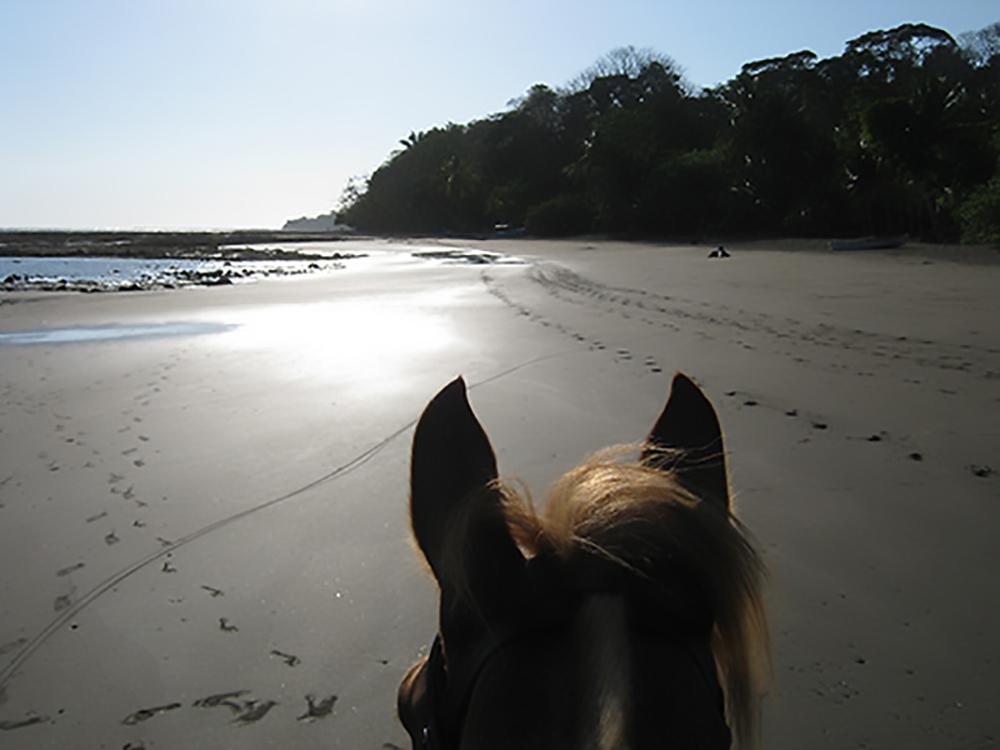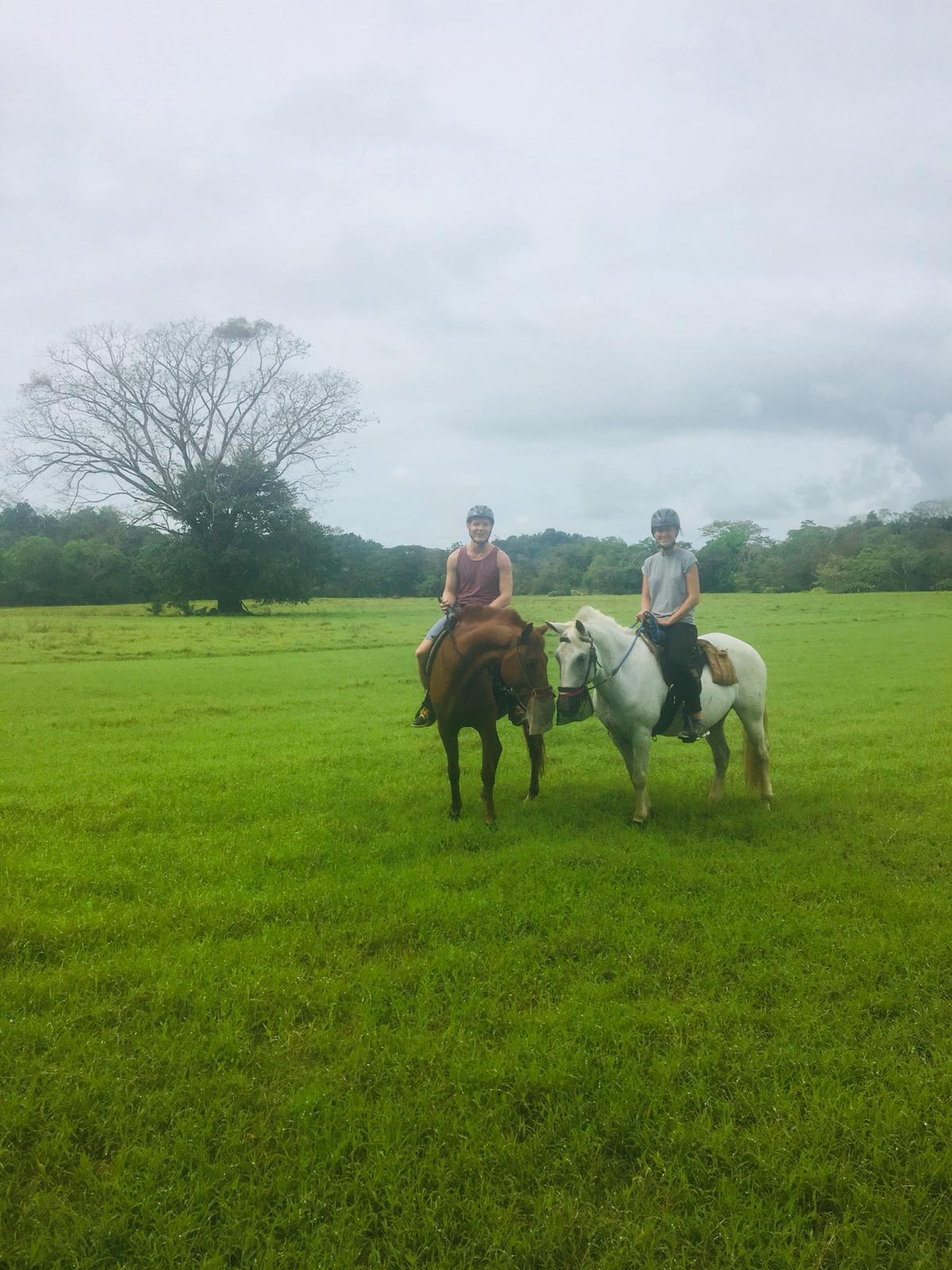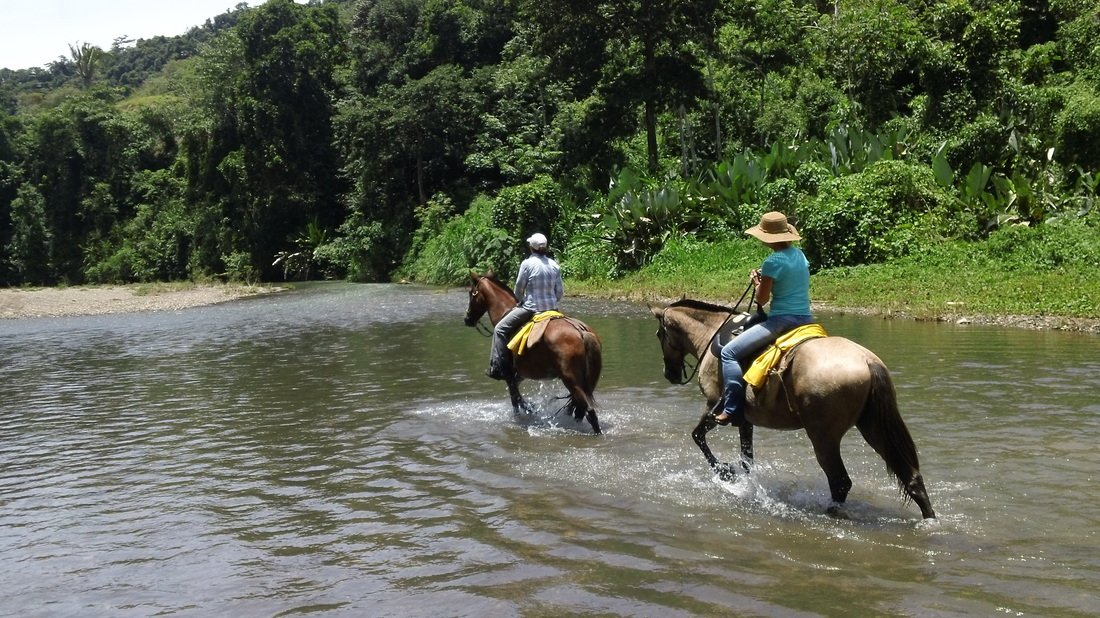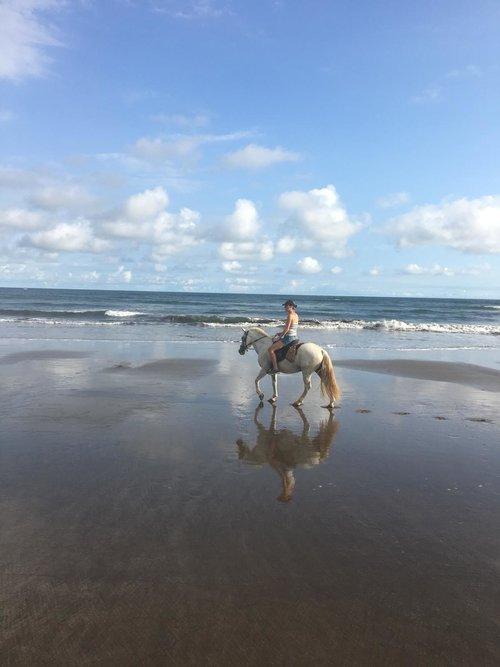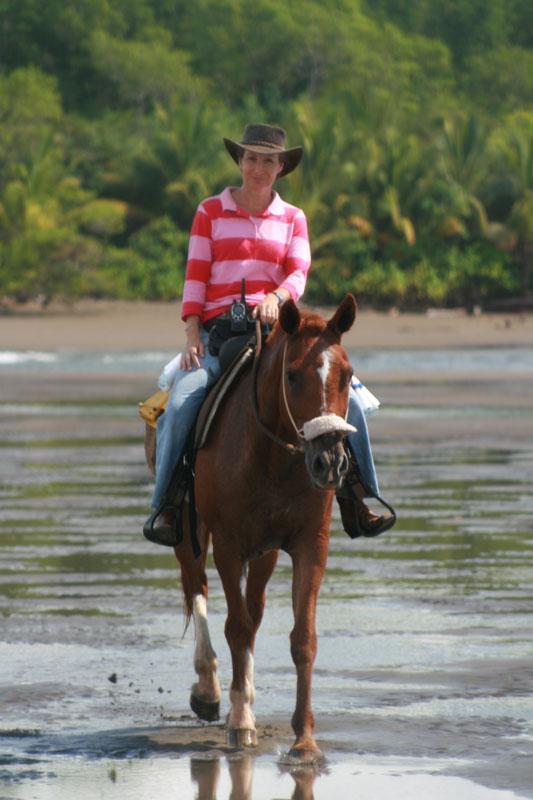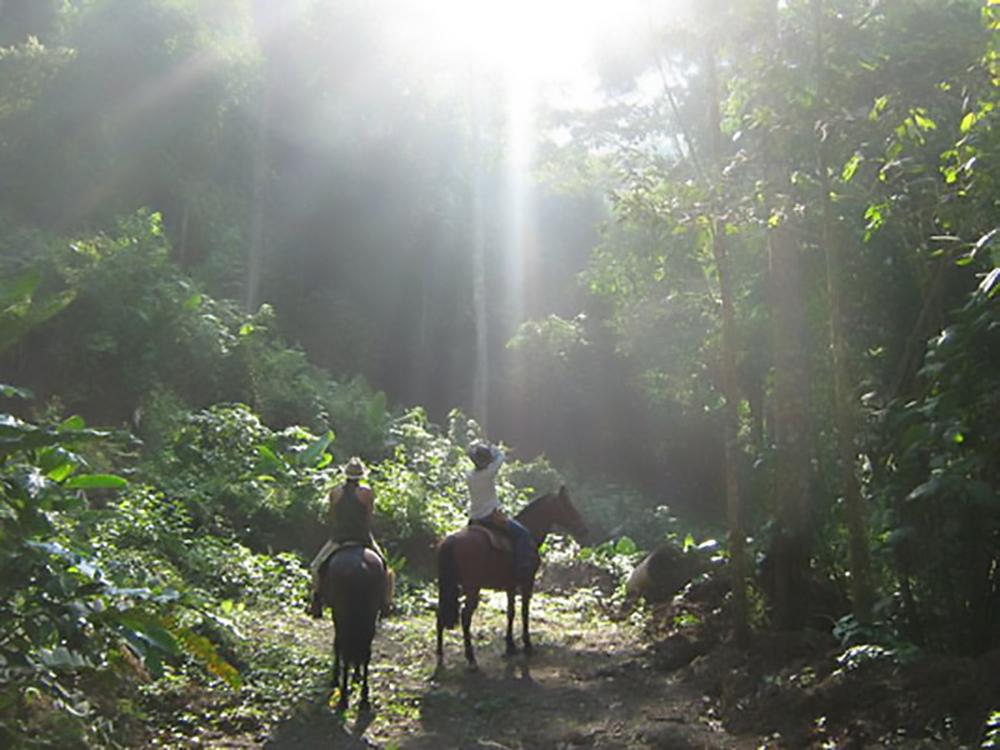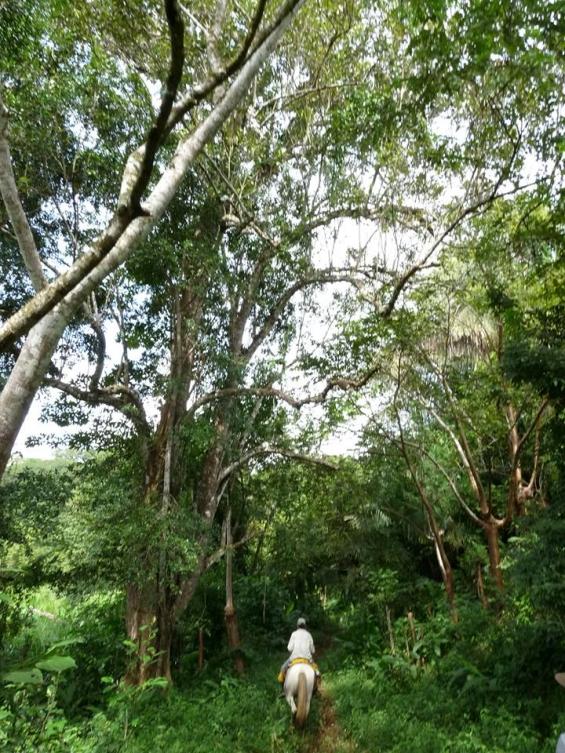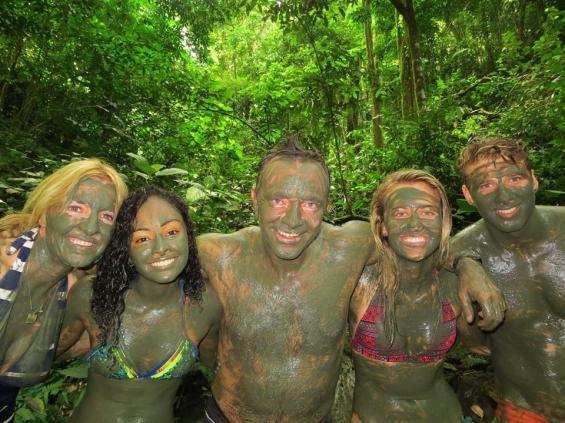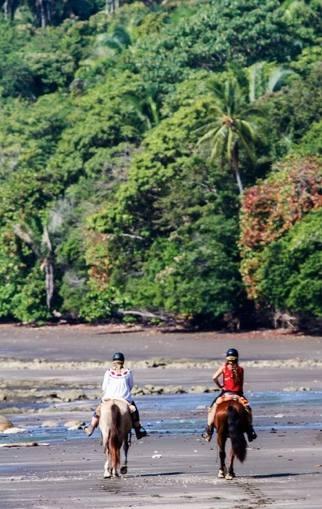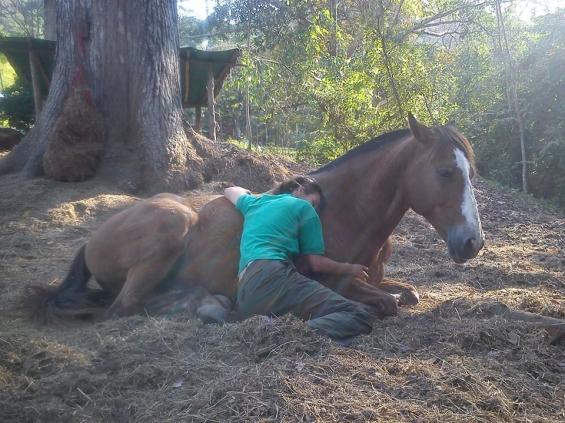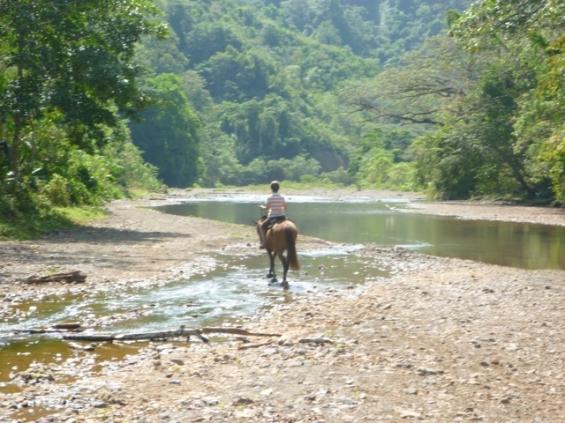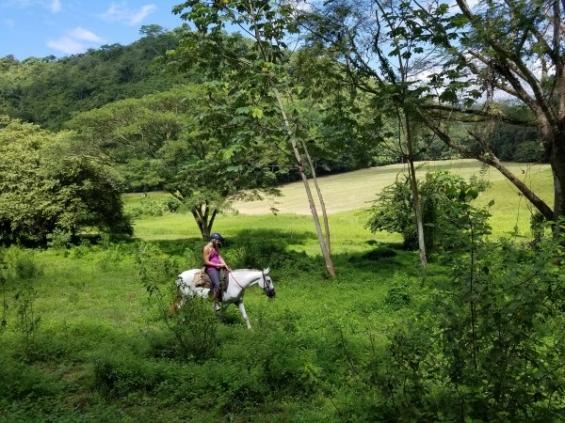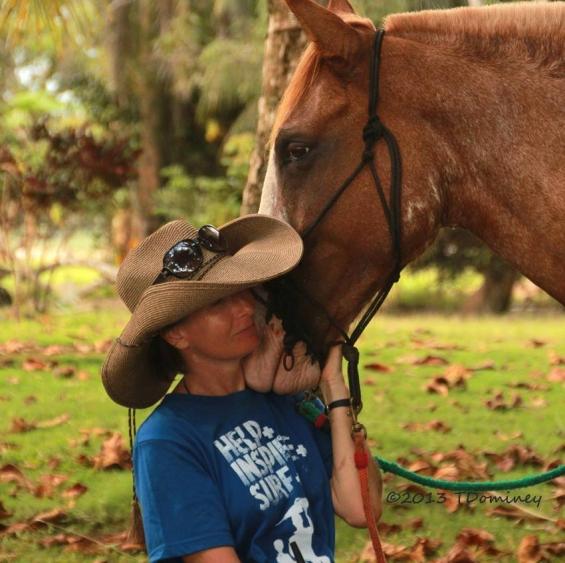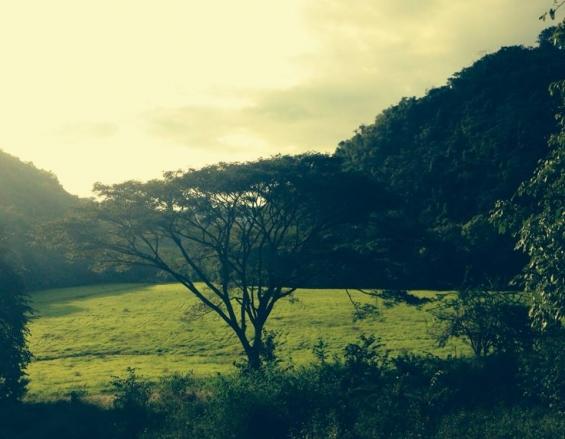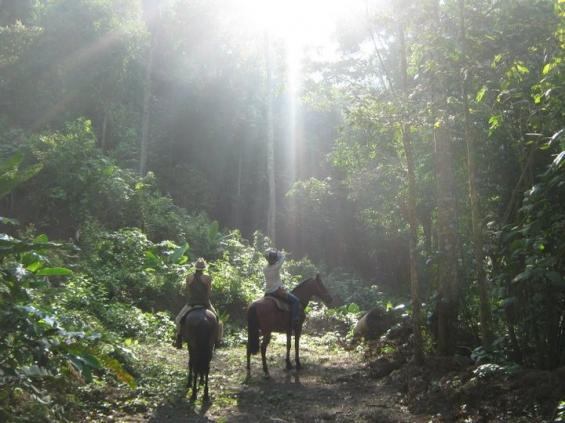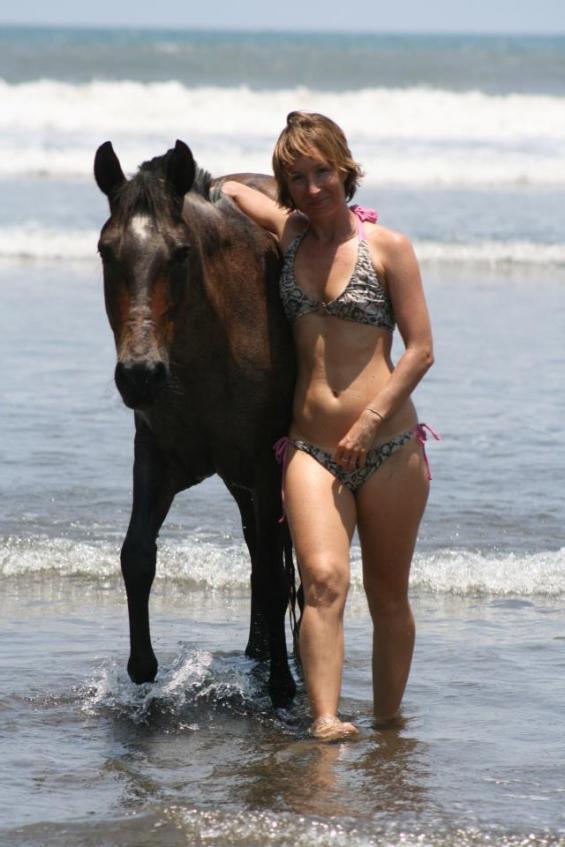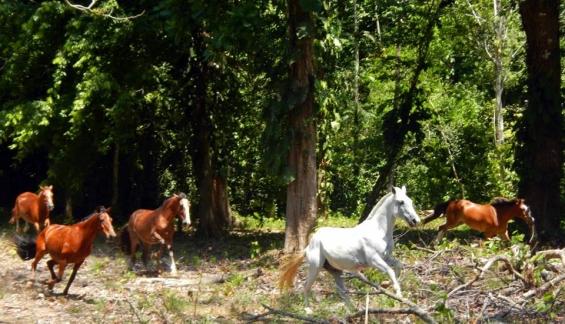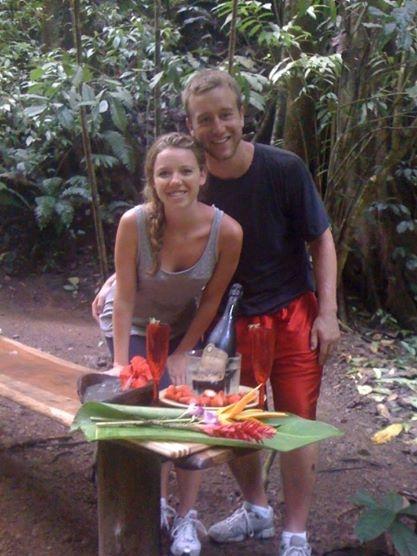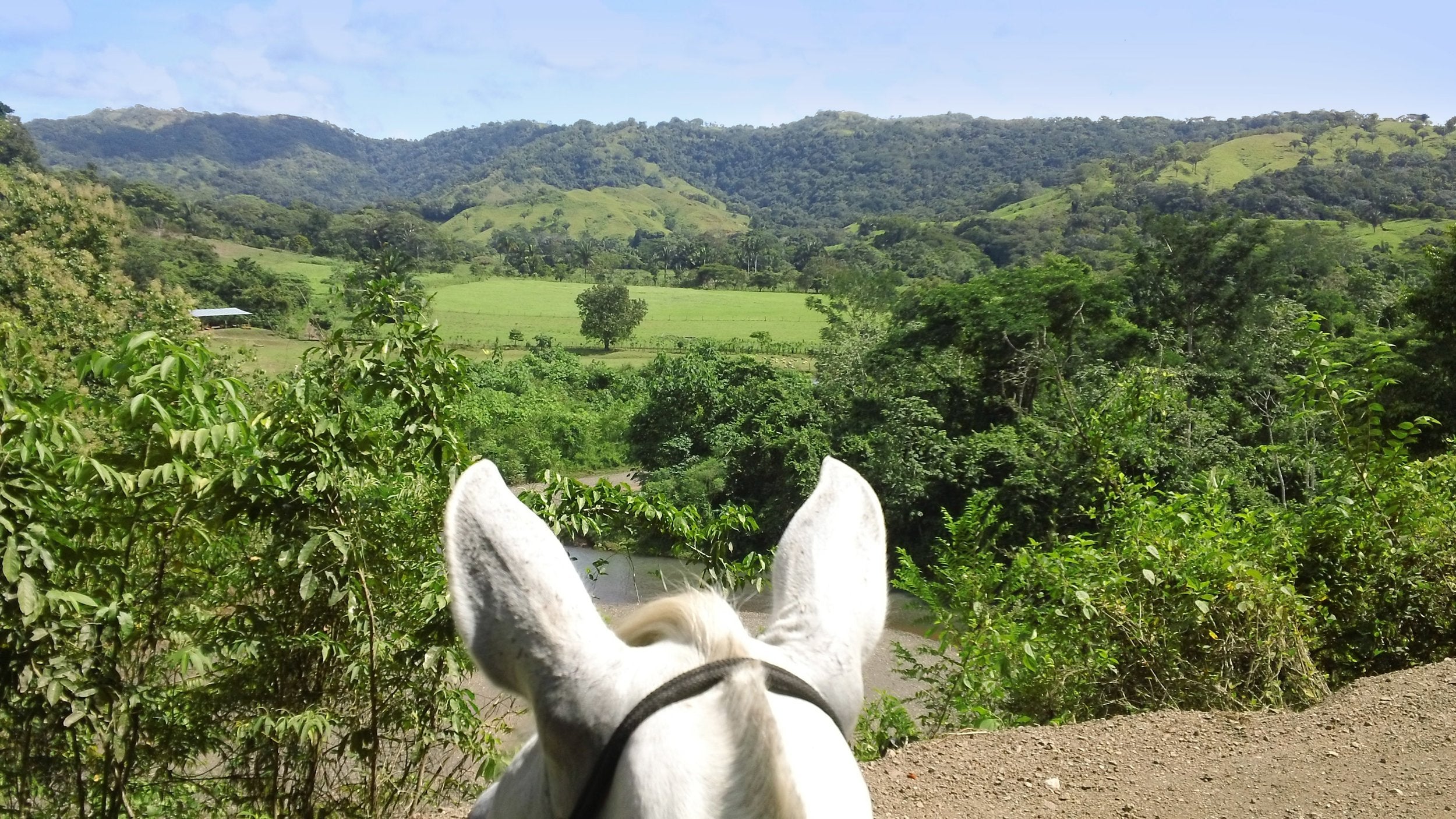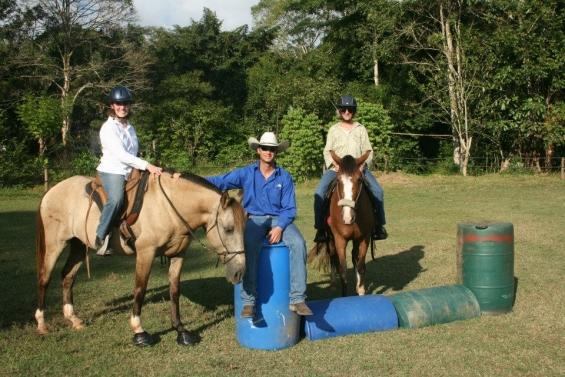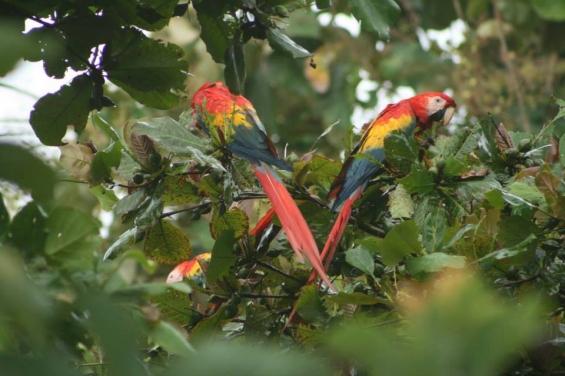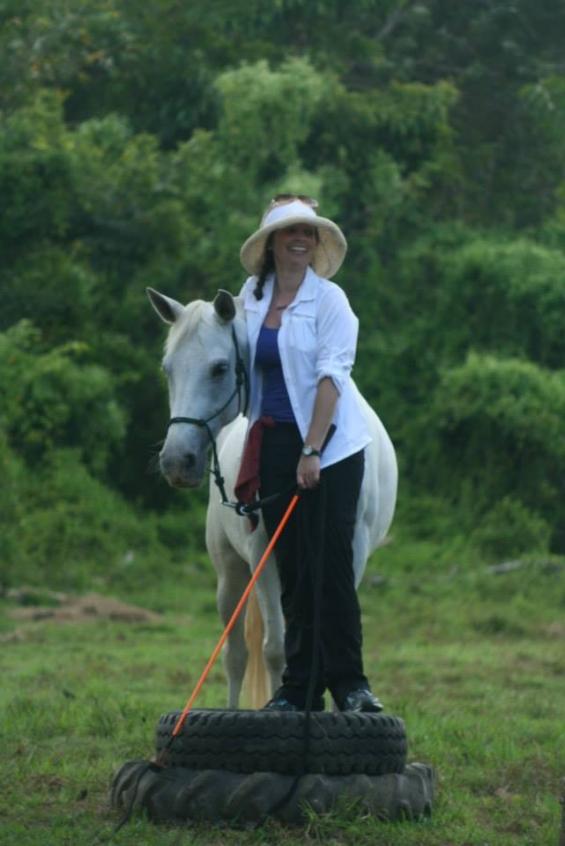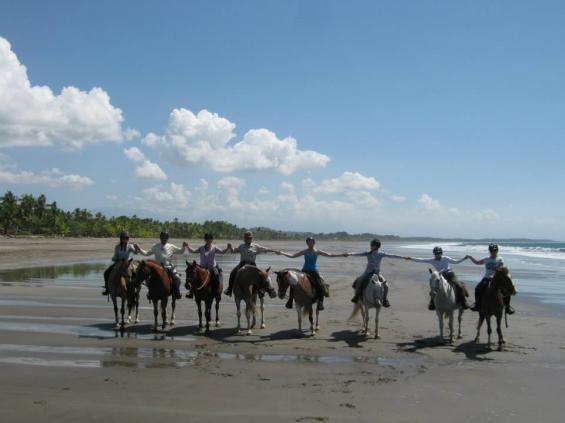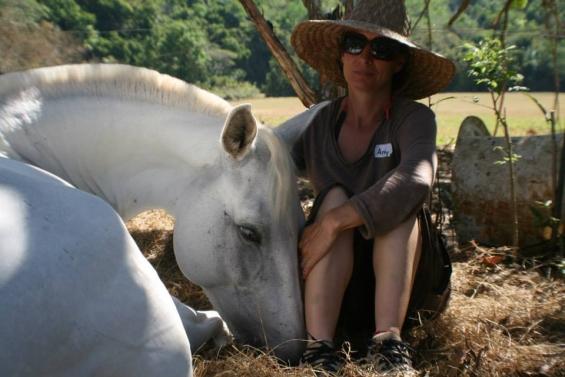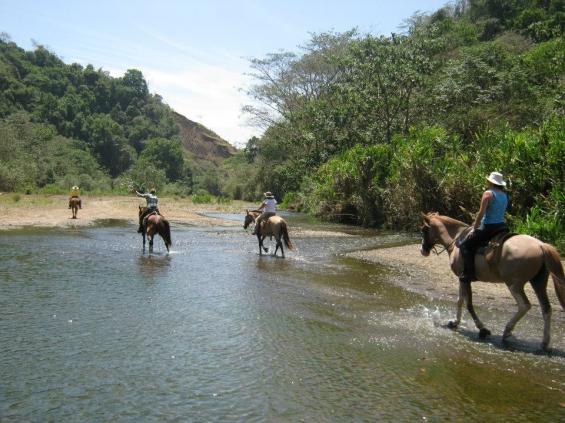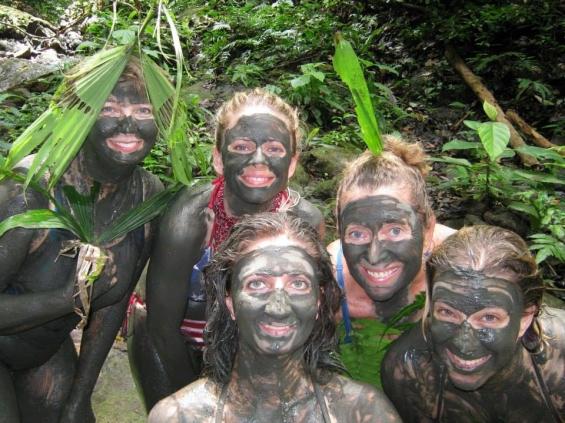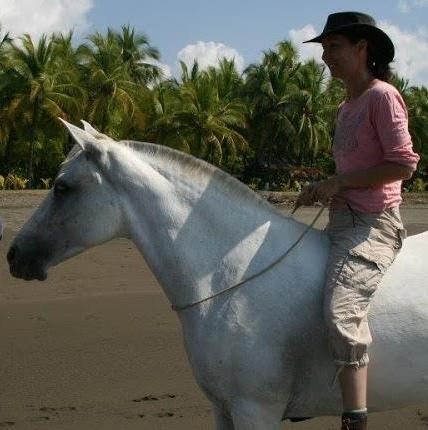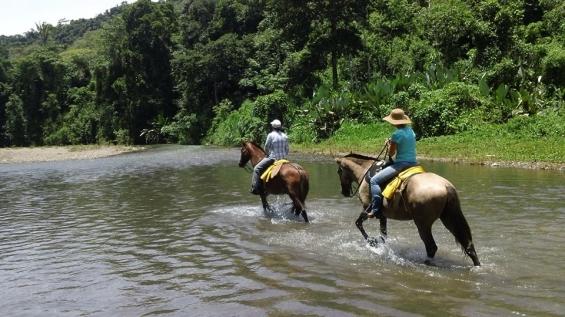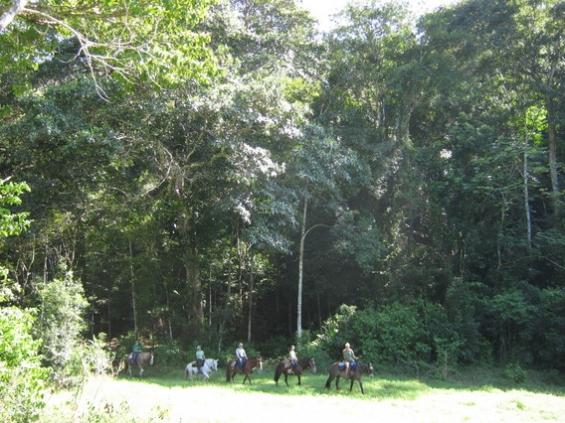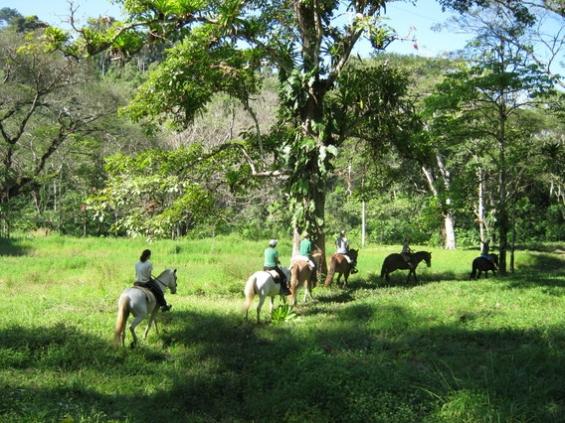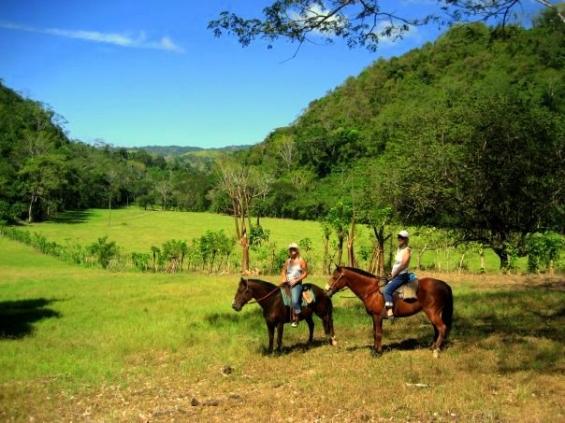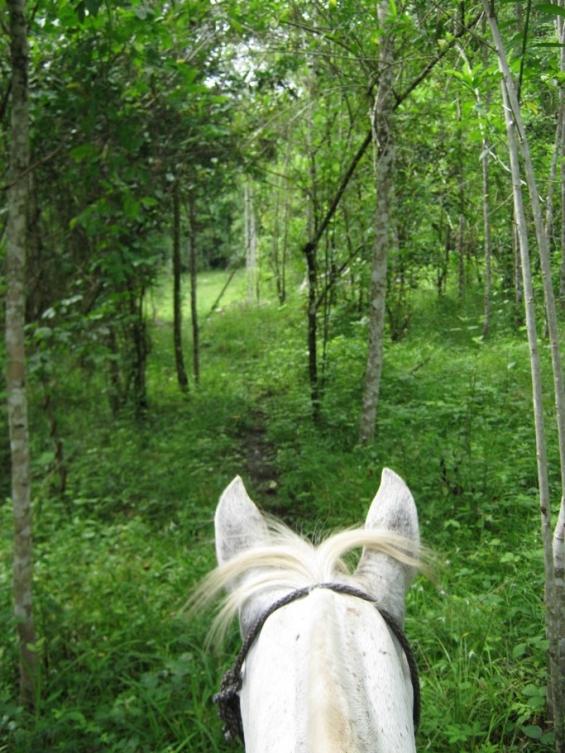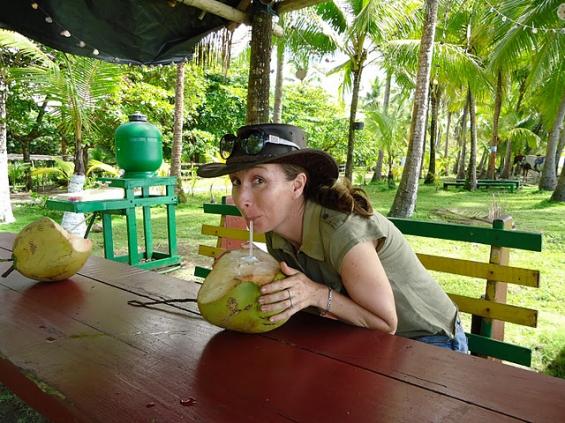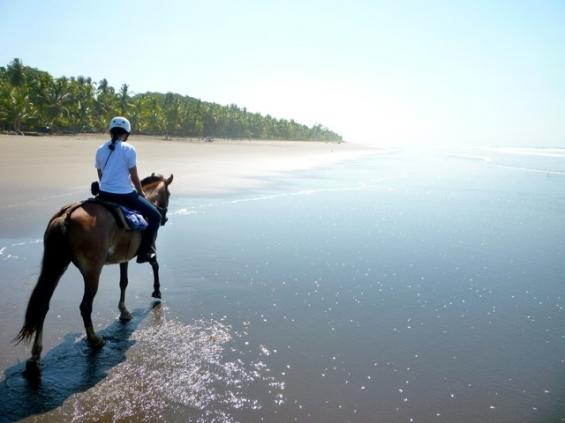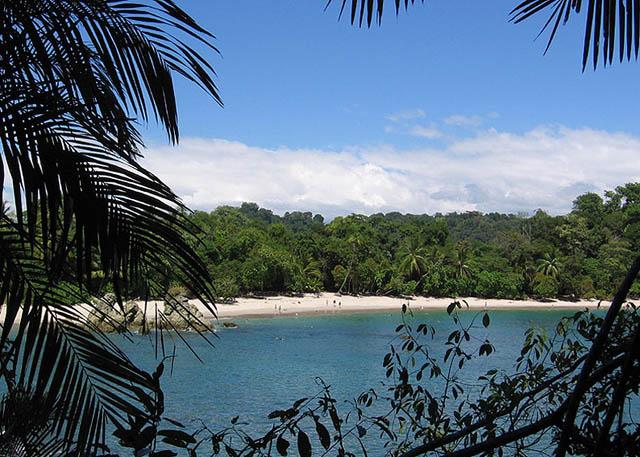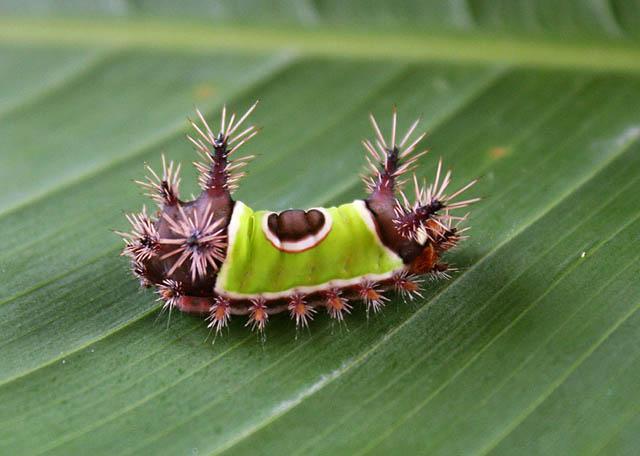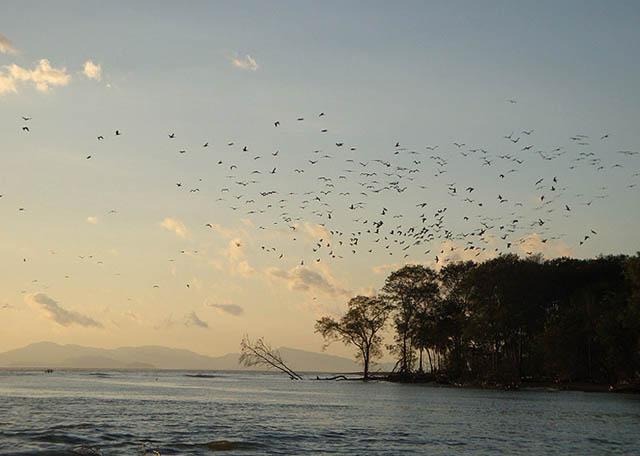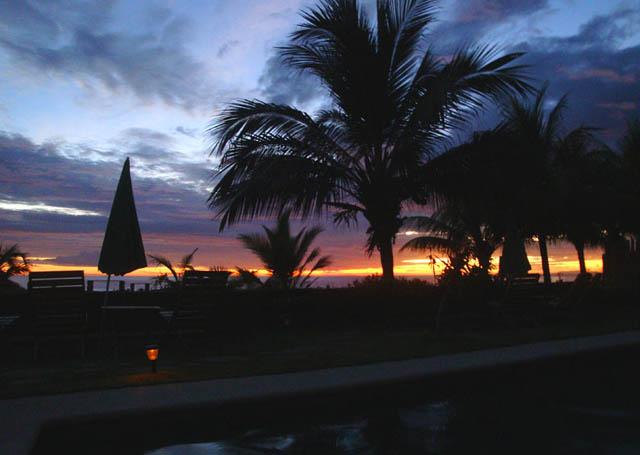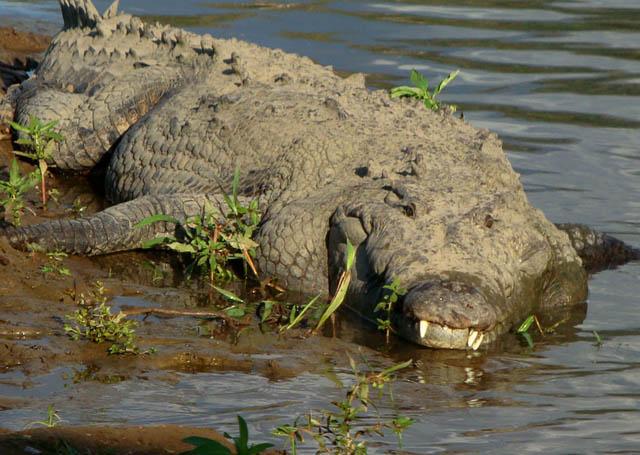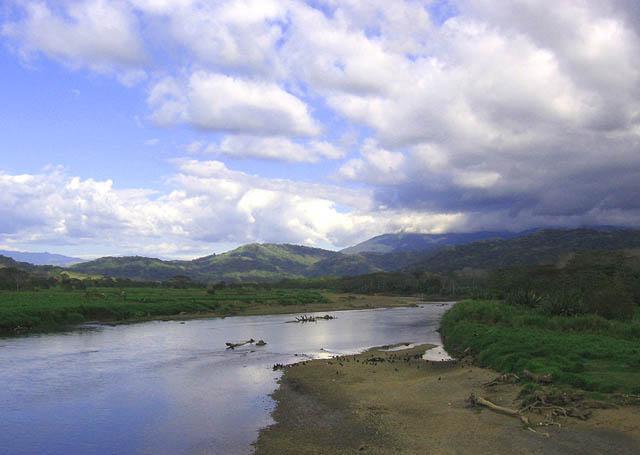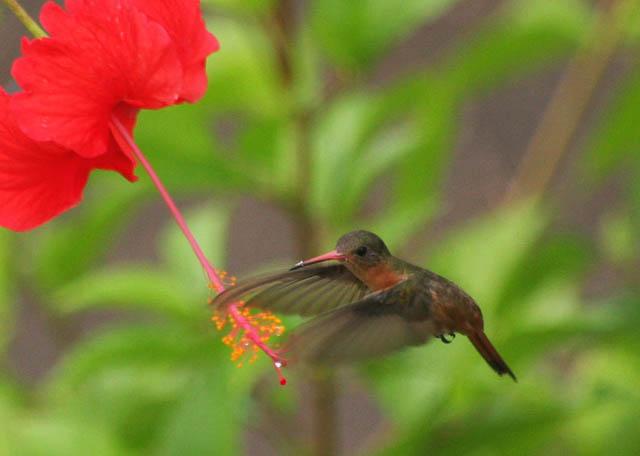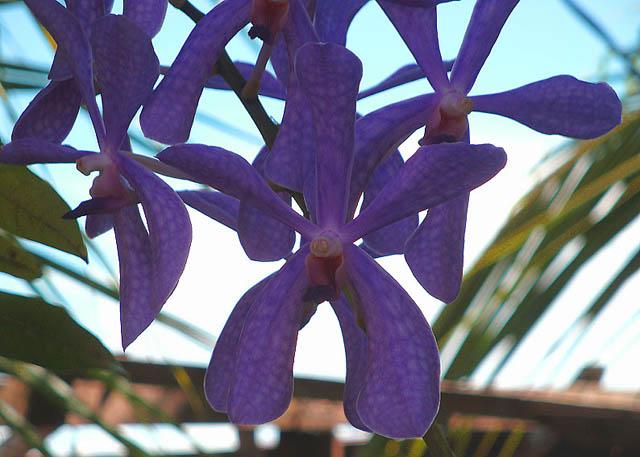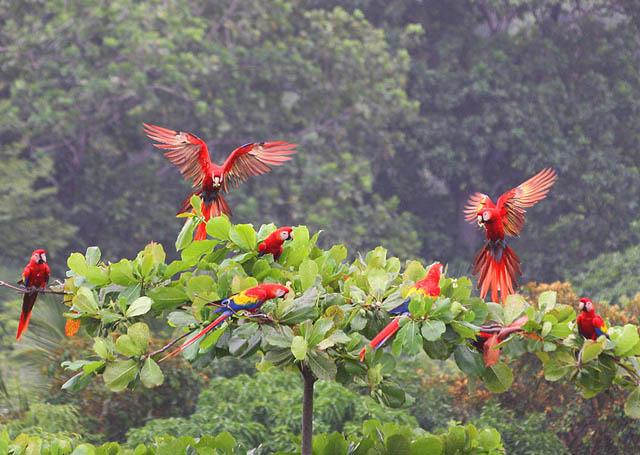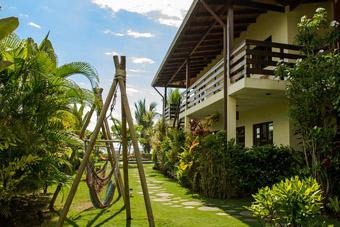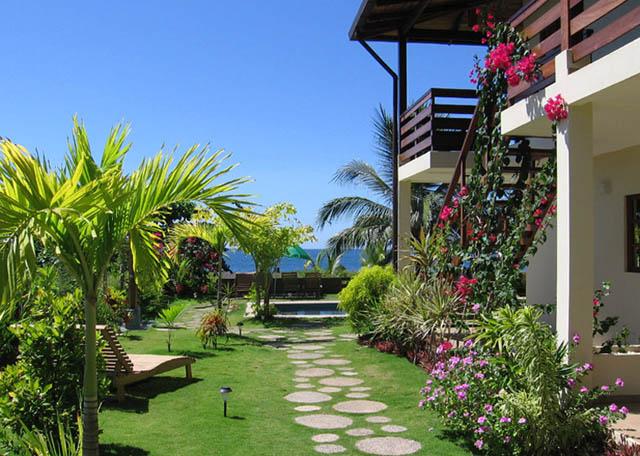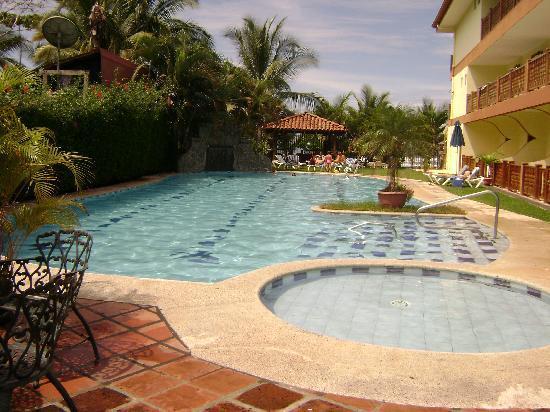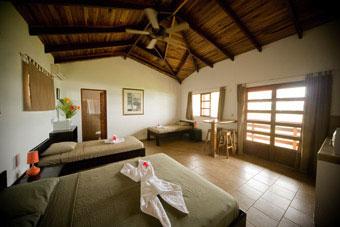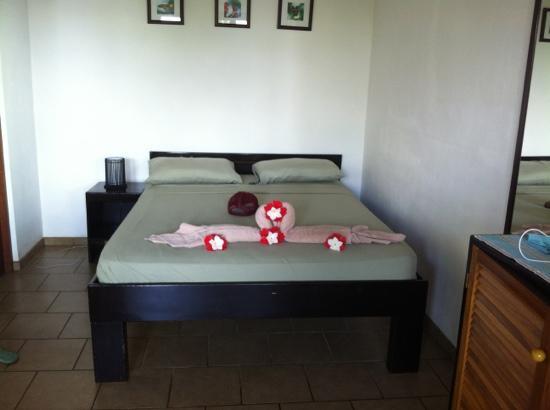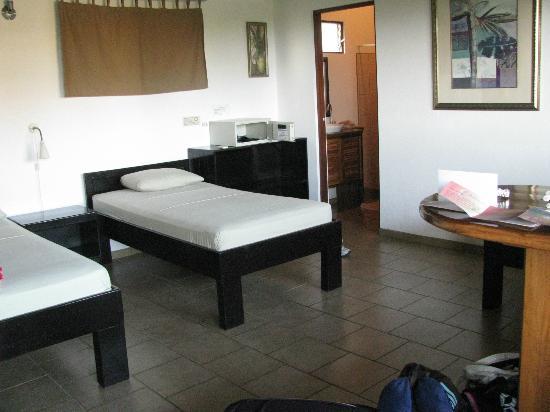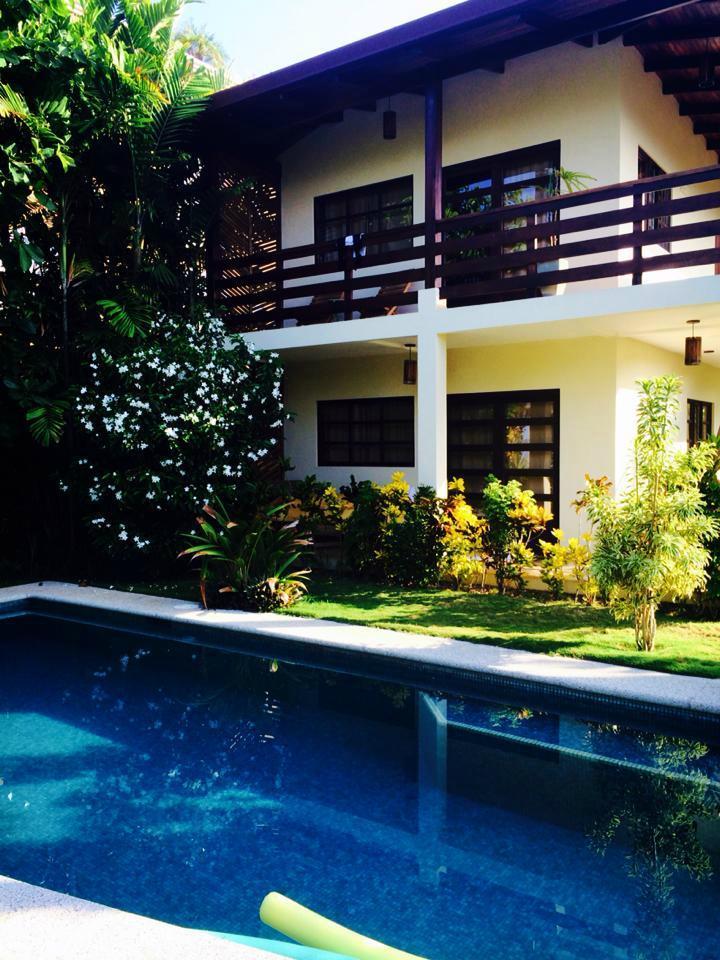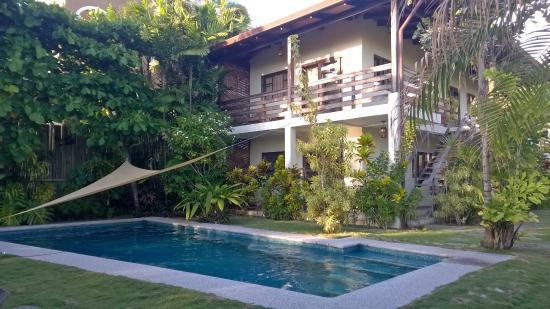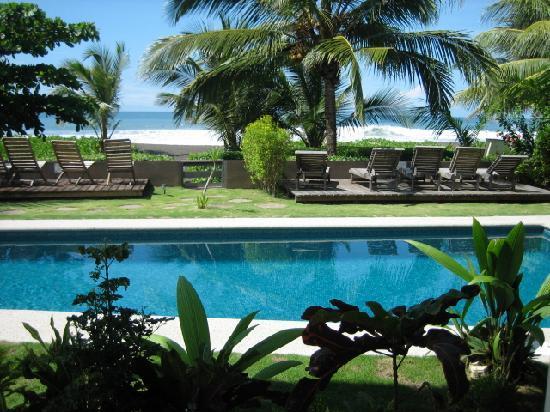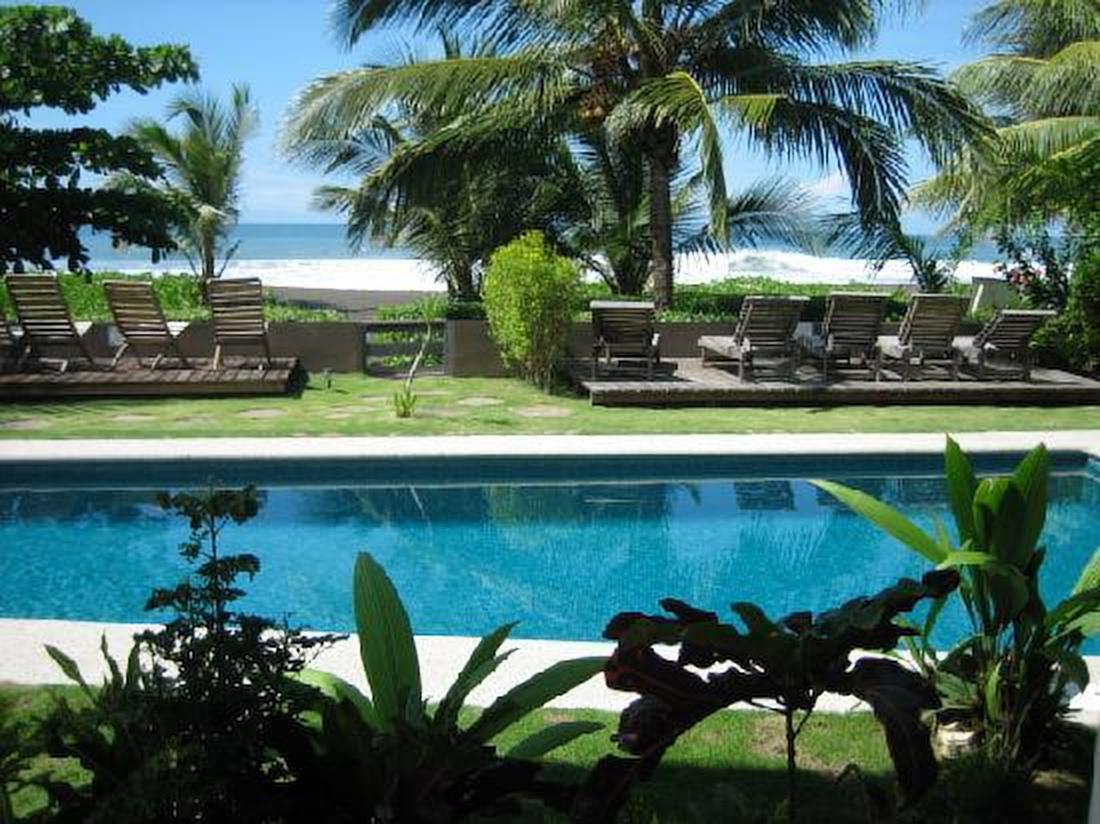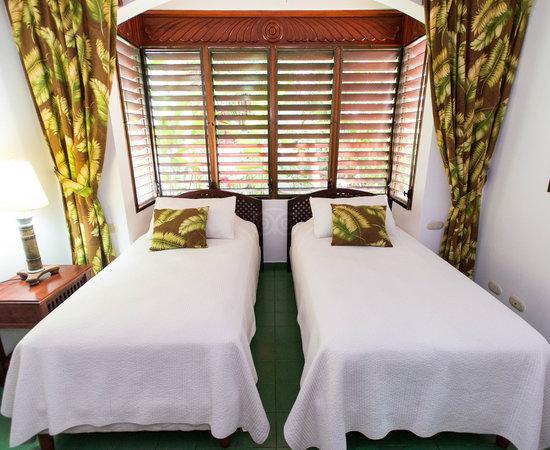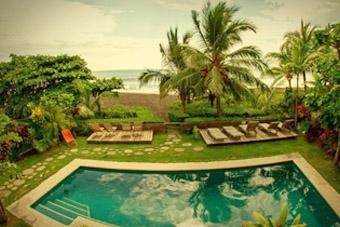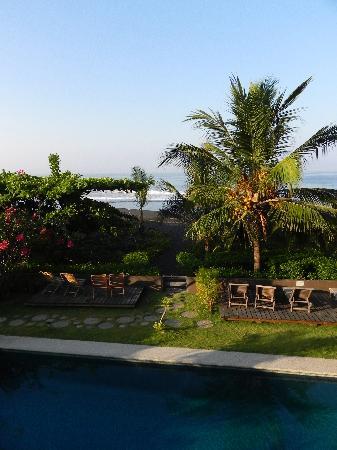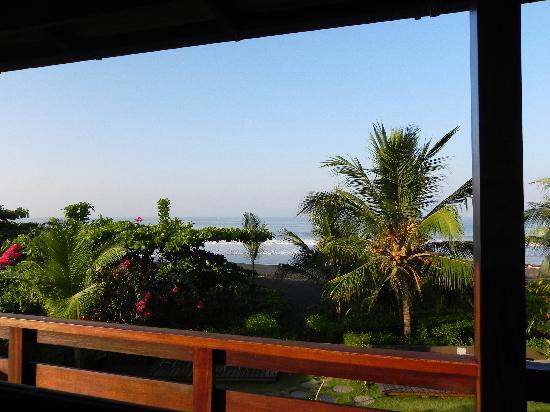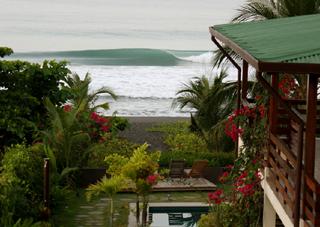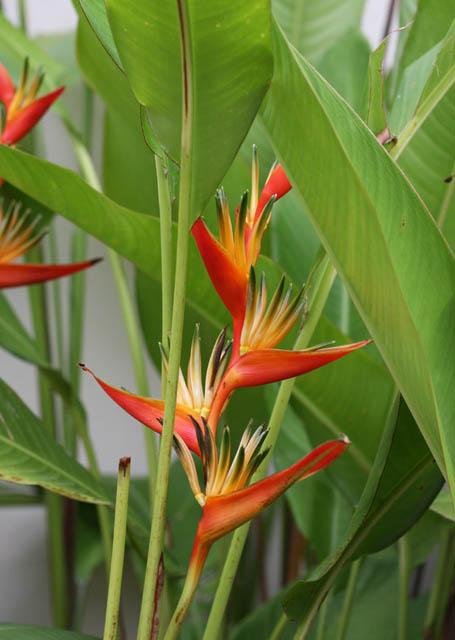 Ride through spectacular virgin towering rainforest to a secret natural spring, here you will enjoy a rejuvenating natural mud bath in one of the most bio diverse countries in the world.
Canter through and along side the crystal clear Rio Turribalita, arrive to cooling swim holes, float in the cooling waters, and take in the spectacular scenery.
eXperience an incredible beach ride where you will canter along a deserted beach, fringed with palm trees, with loose reins and a smile in your face!
RIDING HOLIDAY
from 5 days | 4 nights
FULL BOARD
(dinner excluded)

Overview
Partner one of the beautiful Andalusians, Ibero's, Criollos or Quarter Horses to ride through spectacular virgin towering rain forest to a secret natural spring, here you will enjoy a rejuvenating natural mud bath that will leave your skin feeling as soft as the day you were born. Another favorite you will eXperience is to ride through and along side the crystal clear Rio Turribalita, arrive to cooling swim holes, float in the cooling waters, and take in the spectacular scenery.​
On the incredible beach ride, you will canter along a deserted beach, fringed with palm trees and magical scenarios.

Most of the horses are rescued and retrained using friendship, love and positive reinforcement, this results in mentally, emotionally and physically happy horses. All horses enjoy life barefoot, bitless and living free to roam in their herd.

Develop a deep trust and partnership with your equine companion for the week, whilst enjoying the incredible scenery, gourmet food and great company.

Located in Playa Hermosa on Costa Rica's central pacific coast, your accomodation mends the original beauty of a tropical lodge with its exquisite setting right on a pristine black sand beach. Set in a tropical garden with beachfront pool, shaded rancho and lounging areas, you'll stay right at the beach and steps from Hermosa's world class surf. Set in the two story hotel building, all the spacious units have balcony access with ocean view or private terraces on the ground floor. All rooms are furnished in a tropical-modern style and have A/C, private bath and an outside lounging area.

The hotel features tropical, energy efficient architecture and appliances, biological wastewater treatment and a recycling program, besides many other efforts to keep Our presence at this marvelous spot sustainable.

Accommodation
Beach front boutique hotel, great hosts and tropical-modern stylish rooms with private beach view balconies
Meals
Hearty local food
(evening meals are not included but lovely restaurants are located within a very short walking distance from your hotel)

Itinerary
Day 1
Relax in your air conditioned private transfer and take in the wonderful views as you are driven from San Jose International Airport to your beach front hotel in Playa Hermosa on the stunning Central Pacific Coast of Costa Rica.

Day 2
Start the day with a beautiful breakfast in a beachfront local eatery, then come and meet your equine partner and enjoy your first trail ride of the week.
You head out into the heart of the 1300 acre reserve for your Jungle Spa Adventure. Looking out for monkeys, toucans and parrots along the way, you weave your way around the reserve and deep into the rain forest to a secret natural spring. Here you luxuriate in a volcanic clay mud scrub. Your skin will feel incredible.
You emerge feeling refreshed and rejuvenated and with photos you will treasure forever.
After a healthy and filling lunch your guides will whisk you away to a favorite tour, the crocodile and bird watching boat trip. See incredible prehistoric 18ft crocs from the safety of your boat and let Jose, the captain with a great sense of humor, guide you up the river he has called home since childhood.
See an incredible array of wild birds, and other Costa Rican animals on this unique and unforgettable afternoon set in the most beautiful of scenery.

Day 3
After a hearty breakfast you will head out for a ride on the crystal clear Rio Turribalita. You will head up river and along the banks to pristine swim holes to cool off. Float on your back taking in the unrivaled backdrop of tropical rain forest whilst the water quietly resets your natural rhythms.
Following the ride you enjoy another delicious local lunch and get to choose which tick you make on your bucket list, choose from mastering the art of surfing, to whizzing through the tree's on a zip line. If you want to take it a little slower you can opt to stretch it out in a yoga class or rest and relax for a massage. A firm favorite is taking a liberty lesson to form a magical connection with your horse. The choice is yours!

Day 4
Time for a horse free day, with a visit to a majestic rain forest conservation project. This place is like heaven on earth. Enjoy the natural rain forest trails and suspension bridges, safely connecting the rain forest canopy this will take your breath away. Swim in the waterfalls and immerse yourself completely in the bio diversity of Costa Rica. They even have their own micro brewery!

Day 5
Anyone for a tropical beach ride? Quite honestly, nothing compares to this. Deserted beaches, flocks of wild scarlet macaw parrots, and endless palm trees. A once in a lifetime ride. Following a leisurely lunch you will return to your hotel where you will get to enjoy some well earned beach time. Relax in the hammock, read your book and maybe take yourself off for a walk on the beach and a cocktail at sunset.

Day 6
Following breakfast, you will head out, this time to enjoy the fabulous Trail Less Traveled.
This is an wonderful ride taking you off the beaten track through deep forest, and across rural farm land, this is great for spotting wildlife. Replenish with a tasty lunch and a surprise sunset trip with Rod and Shawna (horse free) to round off your vacation of a lifetime.

Day 7
Heading back to San Jose in your air con private transfer, get busy planning your next trip with horseXperiences!

Additional information
Transfers included | Airport Gateway SJO | Alajuela, San Jose

Additional beverages and evening meals not included

Local Tours included

Tropical Discovery
$1,482.00